Yesterday, Jeff and I had some work to do (on a Sunday I know - we can normally take the whole day off but there were pressing deadlines), and my mind was everywhere but where it needed to be. My brains were in a fog - I couldn't think, I couldn't focus, and I wasn't getting any work done. I slogged through the two red hot must-get-done-now items on my to-do list and then I wandered around the house, grabbed a swiffer and vaccuum and began working on the floors. But ten minutes later, I found my foggy self standing in the middle of the dining room staring at the wall, the running vaccuum pulling at the carpet.
Ho boy. It's been a long month of travel...
Jeff and I are back in the house after a month of Indiana, Oregon, Philly, and PartnerCon in San Diego. So the worst part about this mind-fog is that I felt guilty. Being gone for that long means that I have a mountain of work waiting in the office and shouldn't I be at the computer powering through it? Why am I being such a baby about a bit of lame mind-fog?
So I clicked off the vaccuum and trudged upstairs towards the office, my cold sock feet dragging along the dirty floors, running into Jeff as he headed out the door for an errand. He was working through HIS to-do list like a madman. I could feel my guilt multiplying.
Before I could pass into the office, he grabbed me into a sudden bear hug. "You know, if I came home and you were taking a bath, I wouldn't be pissed." He smiled.
"You sure? I have so much to do. You'll think I'm lazy..." I mumbled, burying my foggy forehead into his shoulder trying to hide from the monster of to-dos creeping from my desk, not able to meet his productive and efficient eyes.
"I've never thought that about you ever, and I'm not about to start."
I haven't taken a bath in like a year. We have an enormous bathtub too - one of those deep, wide bathtubs separate from the walk-in shower. The second I first saw that beast in our master bath, I was sold on our house like a cow at auction. It's the only bathtub that is actually big enough for my long legged self and doesn't make me feel like a giantess in a kiddie pool. Going once, going twice, SOLD to the lady with the spider legs.
So after a full year of lying dormant, I dusted off my collection of bubble baths, revved up the bathtub, cranked up a Fresh Air podcast, and gave in to the fog in my mind. I think Jeff knew there was no point in fighting it - which is why I love him so much. He always seems to know what I don't think I need.
There's so much coming to the bloggy-blog this week and next - and I wanted to share a few favorites from PartnerCon in San Diego last week, taken by our friend and local San Diego wedding photographer, Kent West. The first is Jeff on his panel, "Creating a Client-Focused Business", and me during my shared presentation with Elizabeth Villa, Katie Humphreys, and Rachel LaCour, "Become a Content Marketing Machine". And yes, I was paying attention. I was just Instagramming. I may have an unhealthy addiction to Instagram...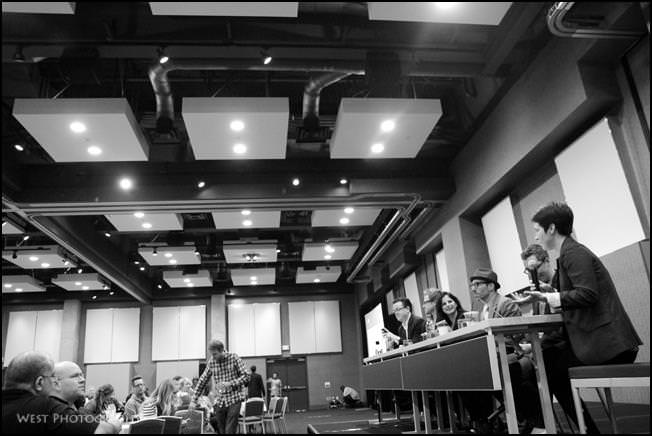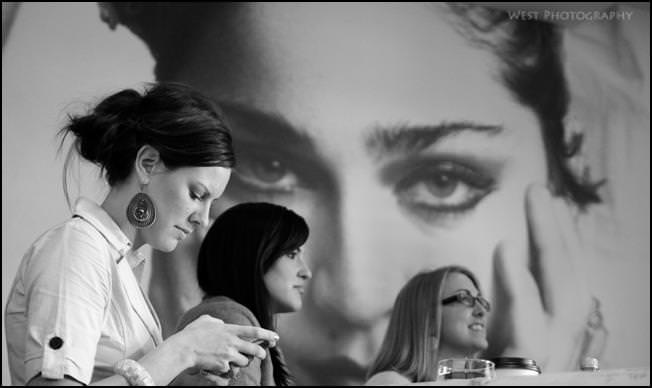 Hugs,
Erin