I've been bouncing up and down in my seat all morning just waiting to publish Part Two of Jason and Carissa's fabulous Great Gatsby themed wedding at the Lafayette Hotel. This happenin' hotel in University Heights has got boatloads of style and was the perfect fit for Jason and Carissa's quirky vintage vision for their ceremony. With upside down umbrellas hanging from the ceiling, a mix of colorful eclectic chairs for guest seating, and a love-seat-plus-barstool combo for the wedding party to gather around, the ceremony became a whimsical space welcoming guests into a cozy celebration.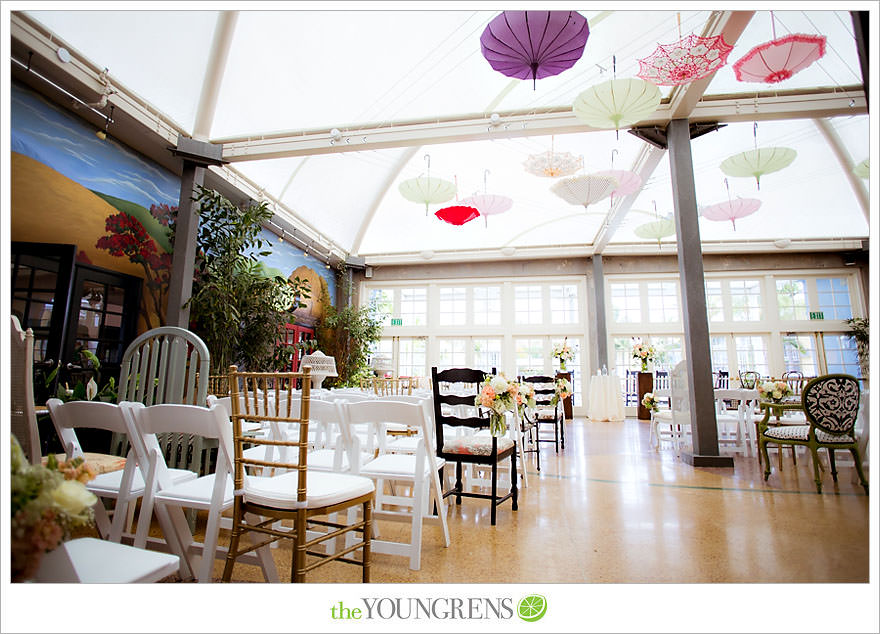 The bridesmaids lounged on a patterned love seat during the ceremony and the groomsmen sat on barstools to give the space a comfortable feel.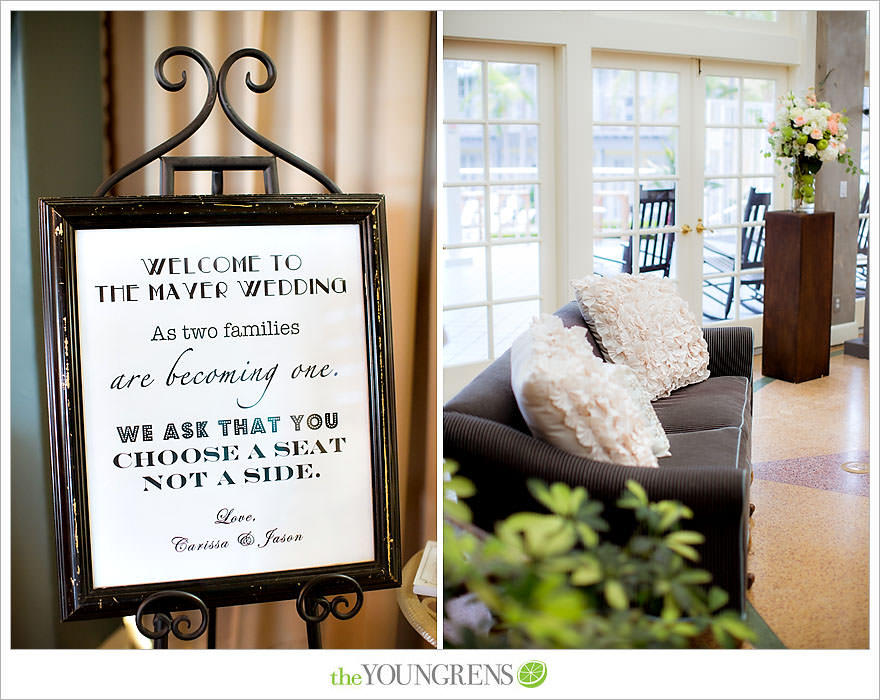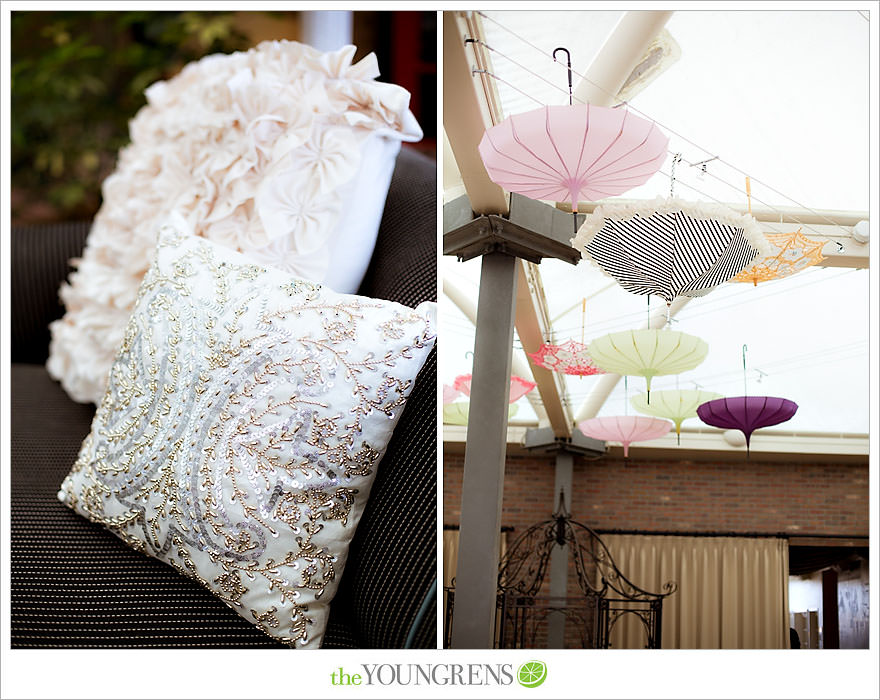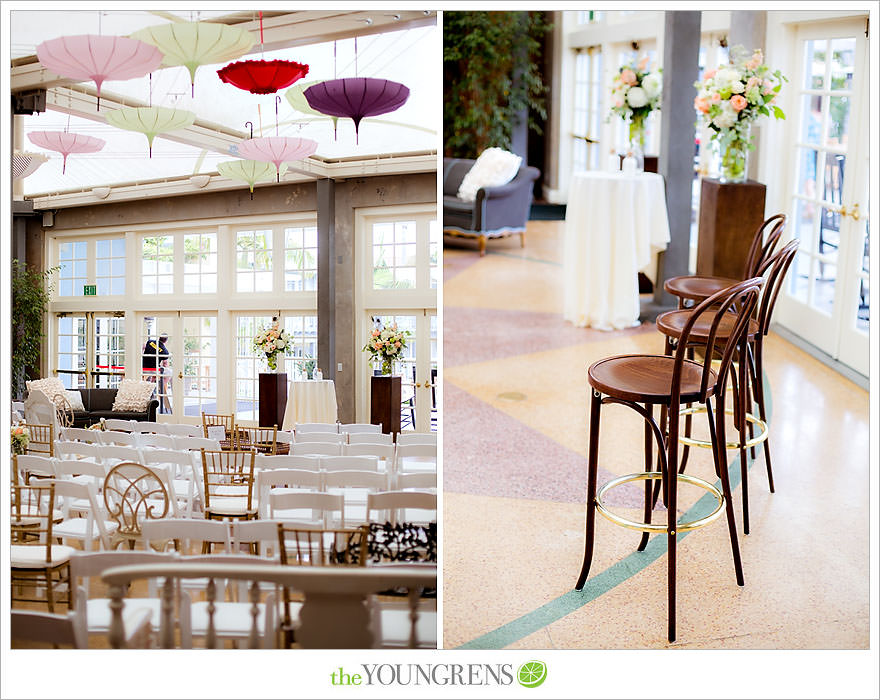 I loved the smattering of colorful chairs throughout the guest seating.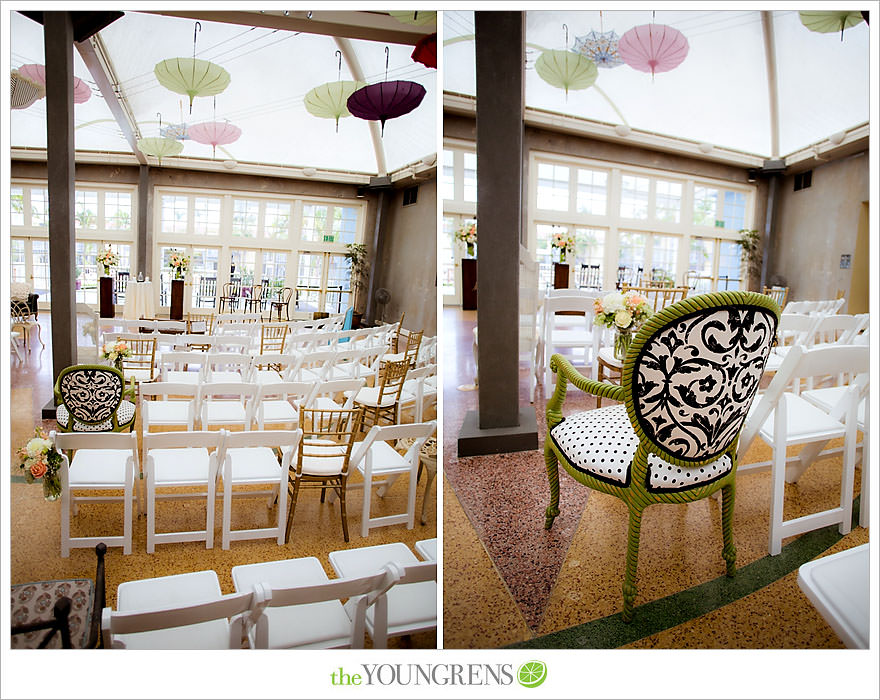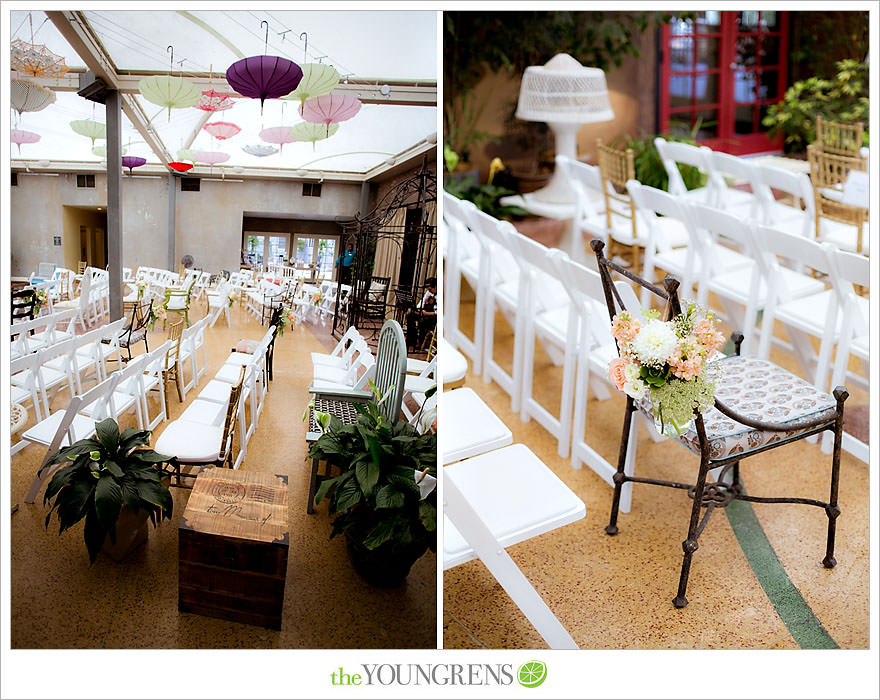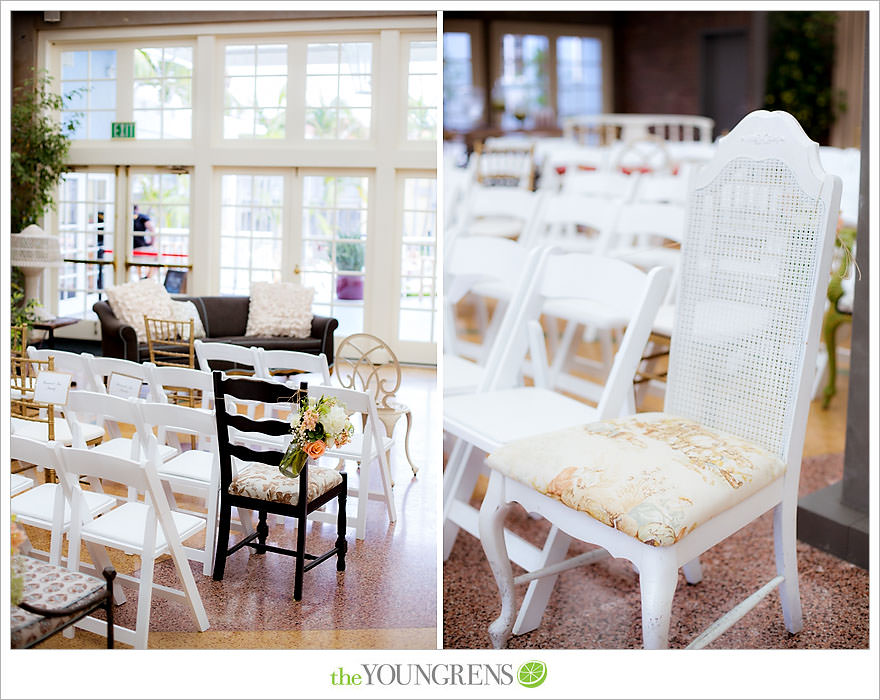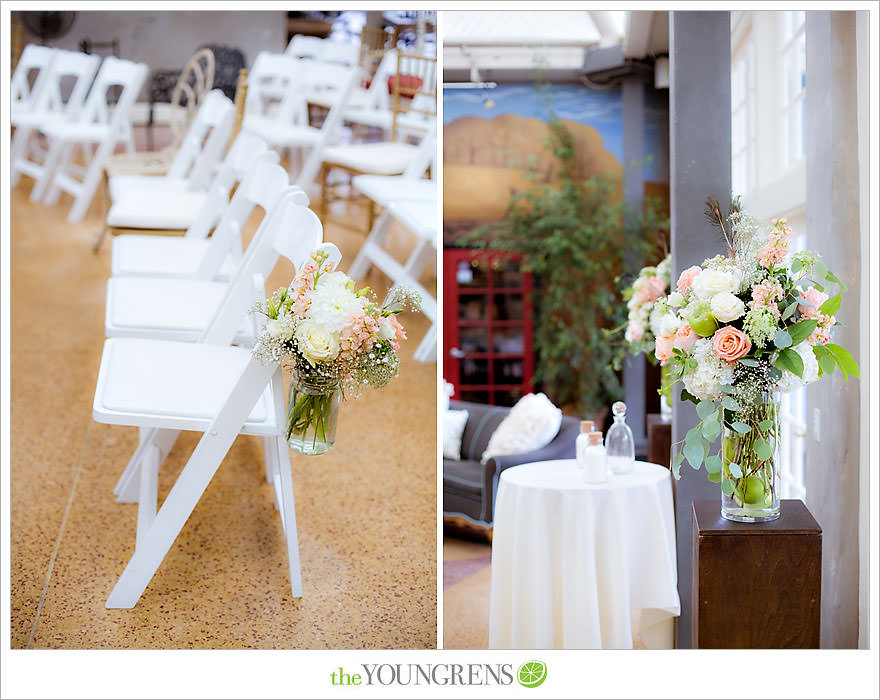 Green apples were incorporated throughout the ceremony and reception to add simple and organic pops of color.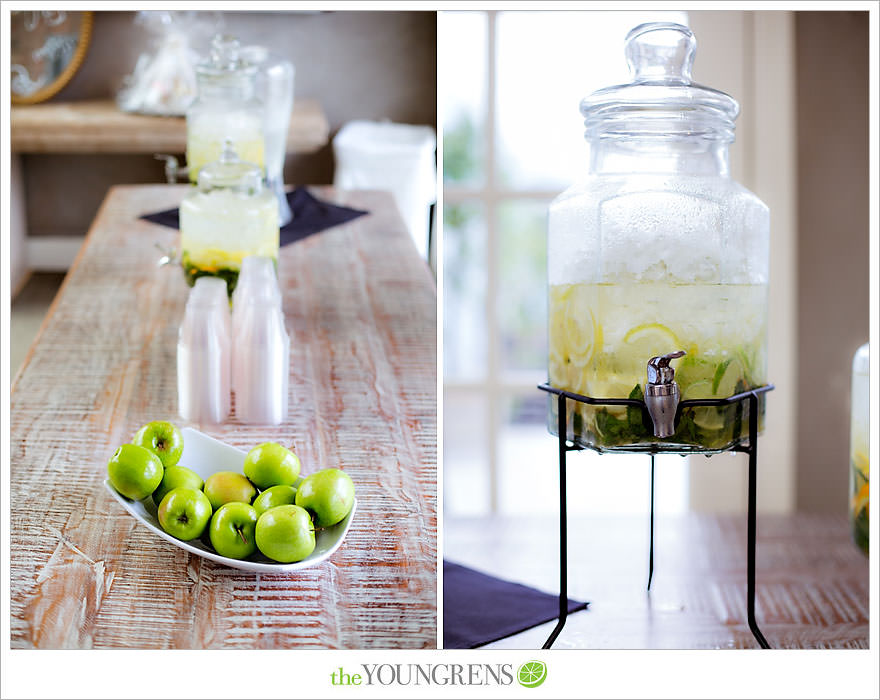 Loved the newspaper style wedding programs.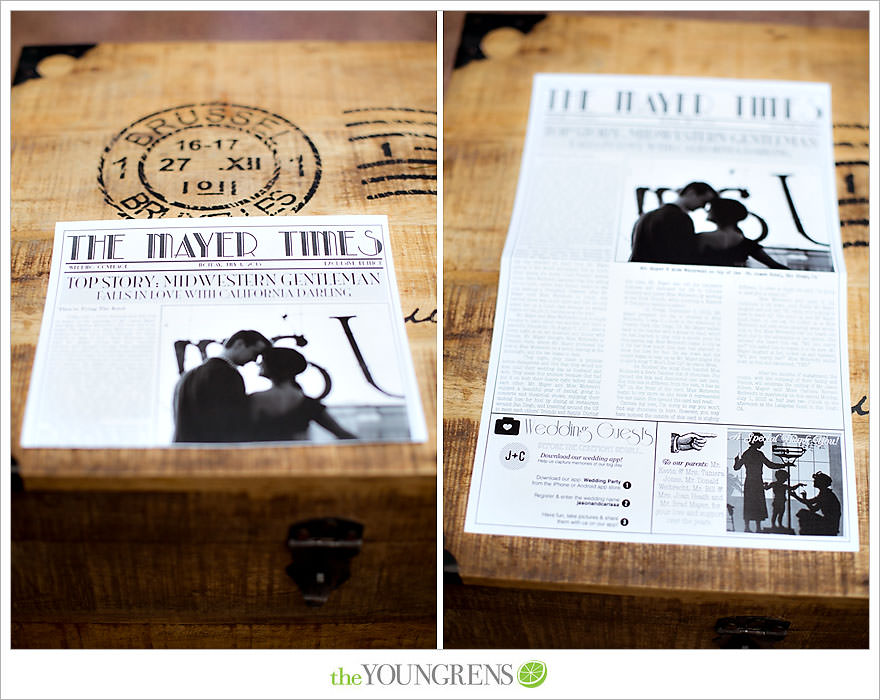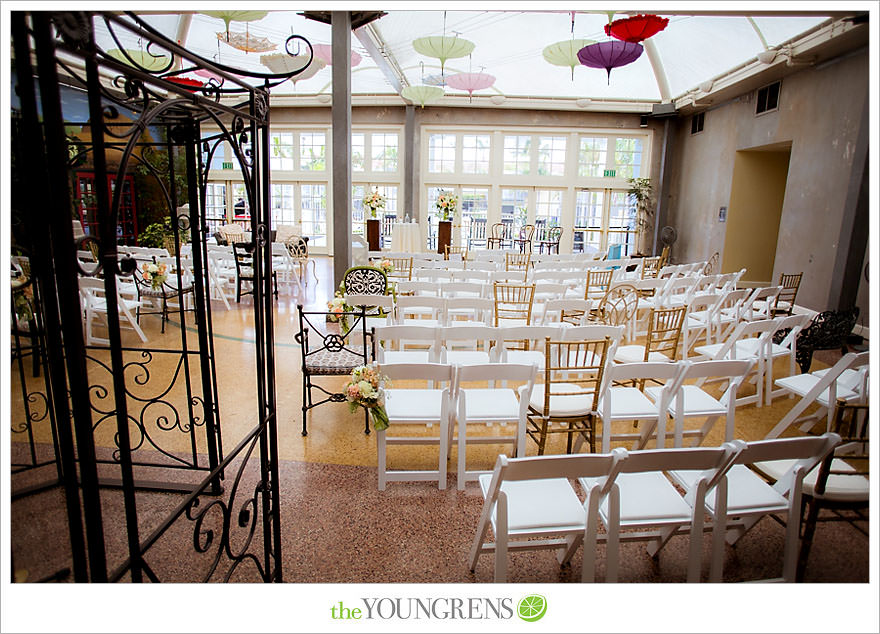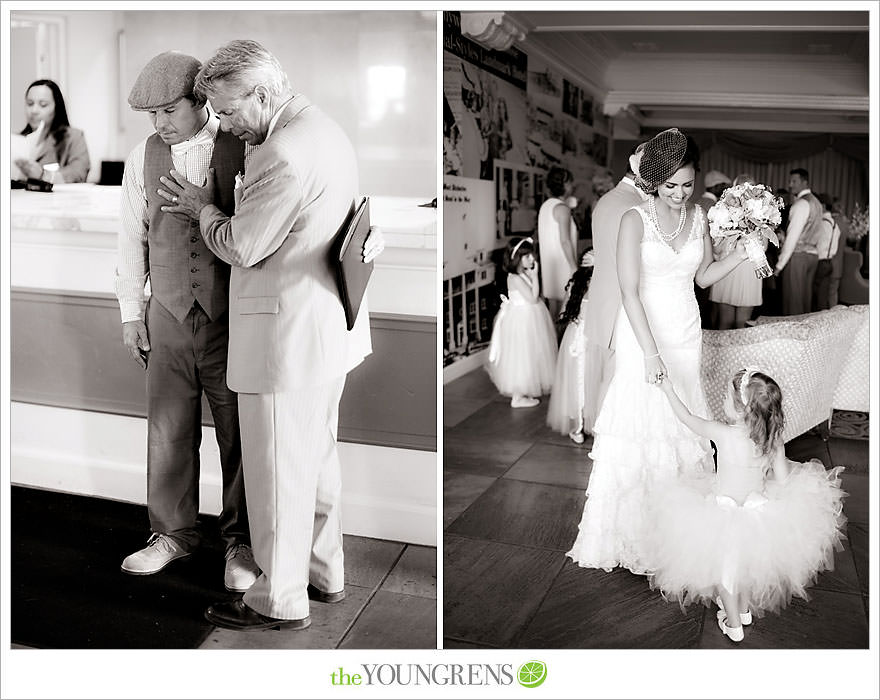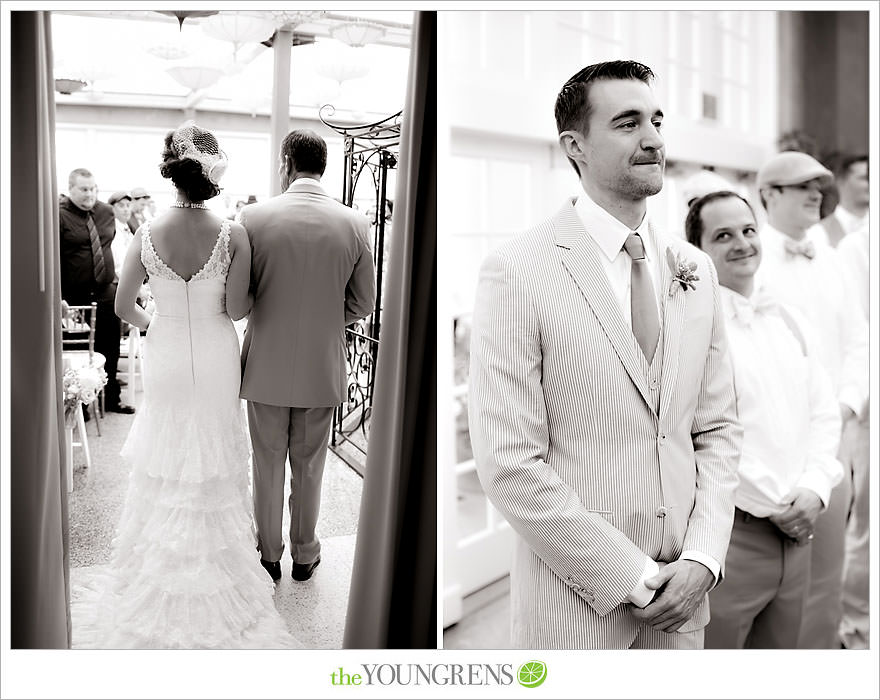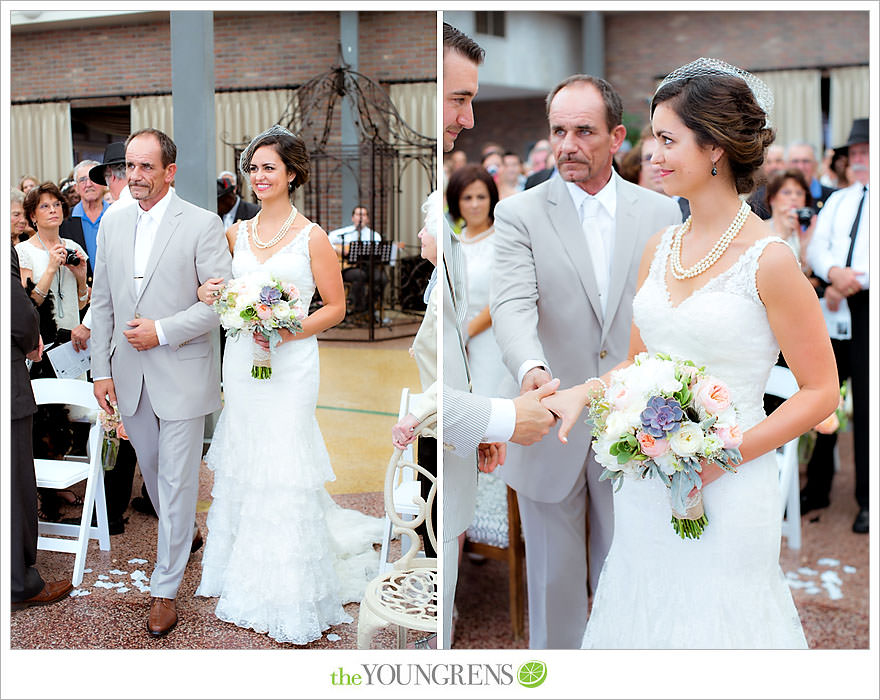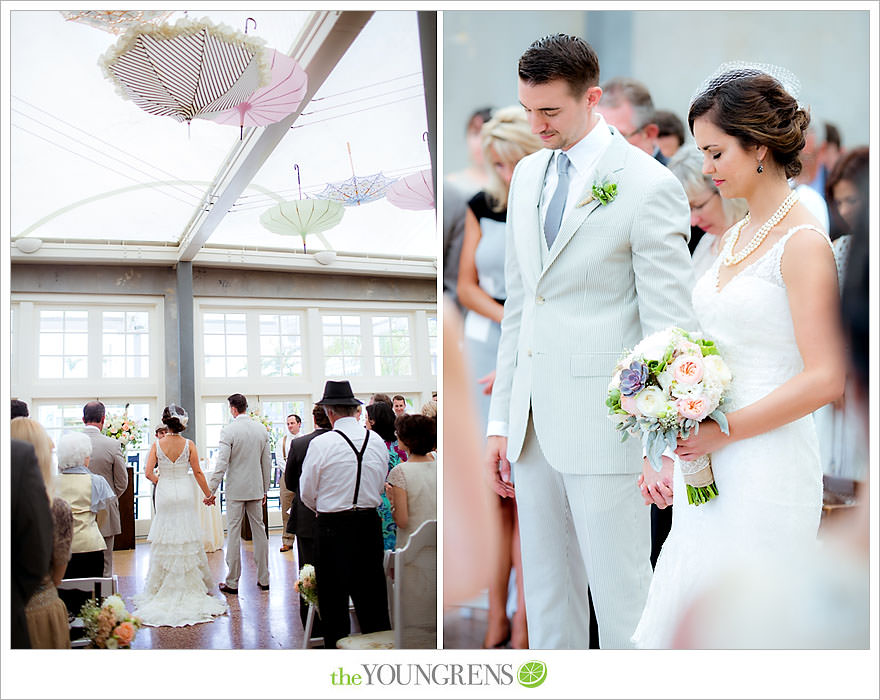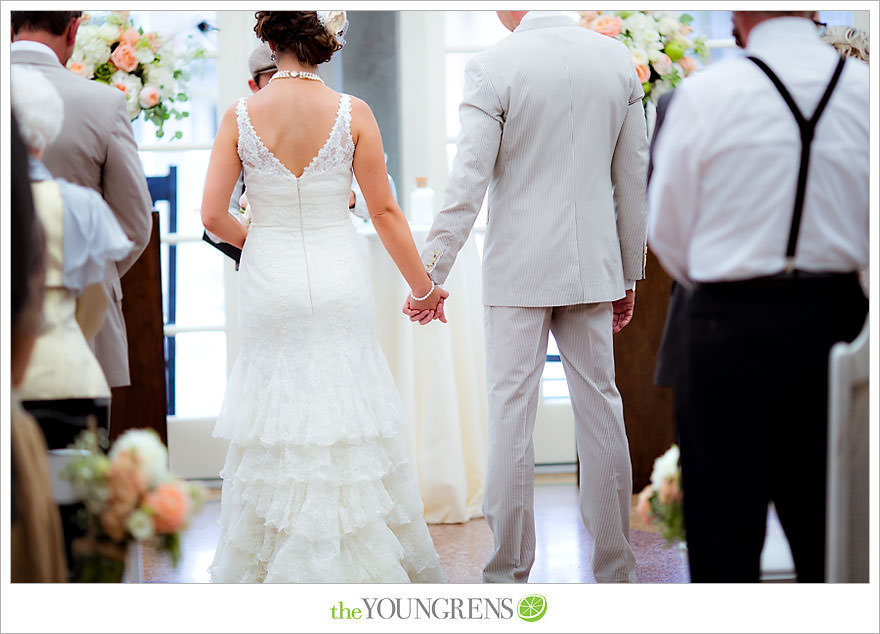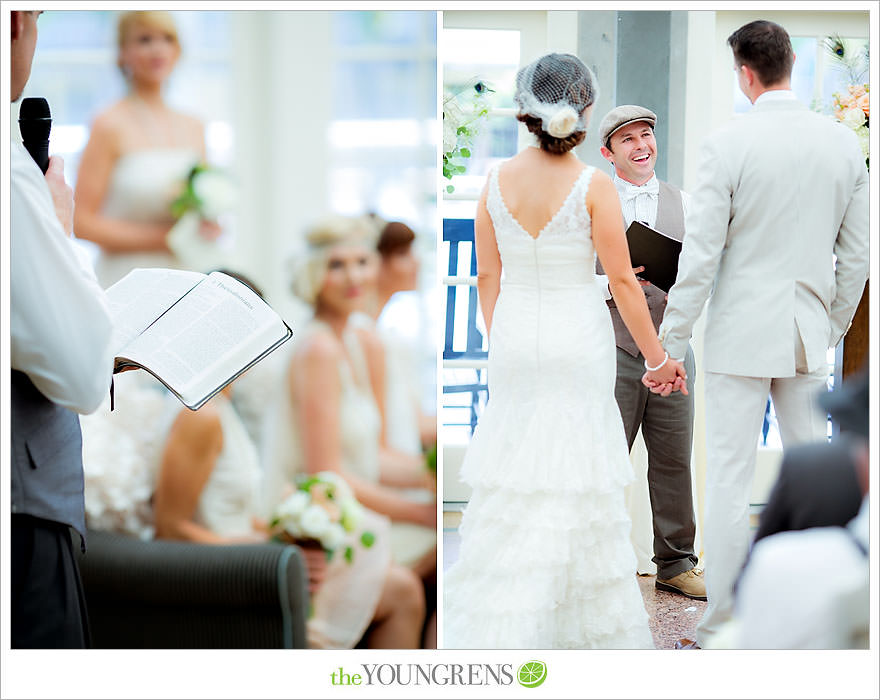 Everybody felt the love during the sweet and emotional ceremony!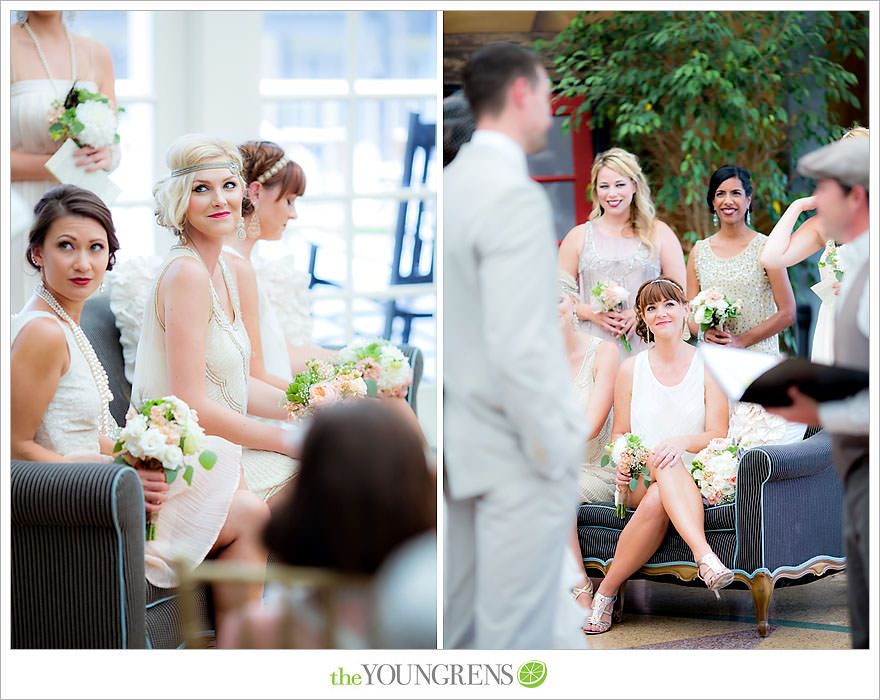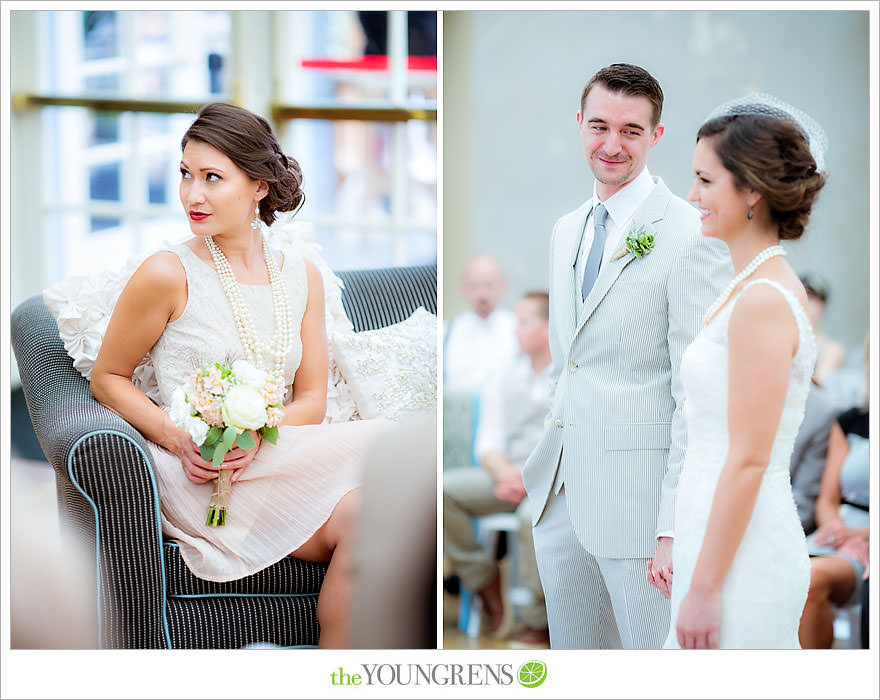 It feels so good to see couples be free, comfortable, and silly during their ceremonies. You should always steal a moment to take it all in!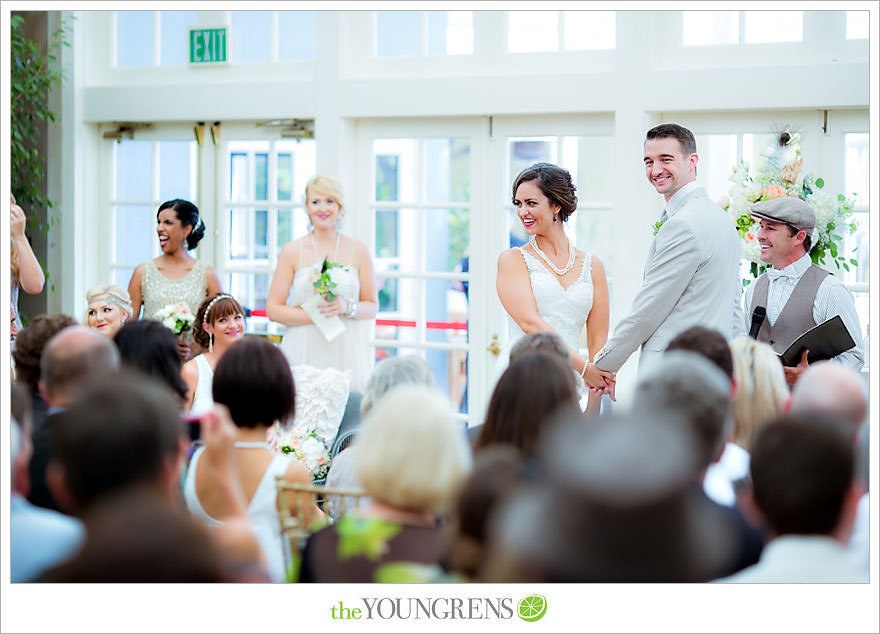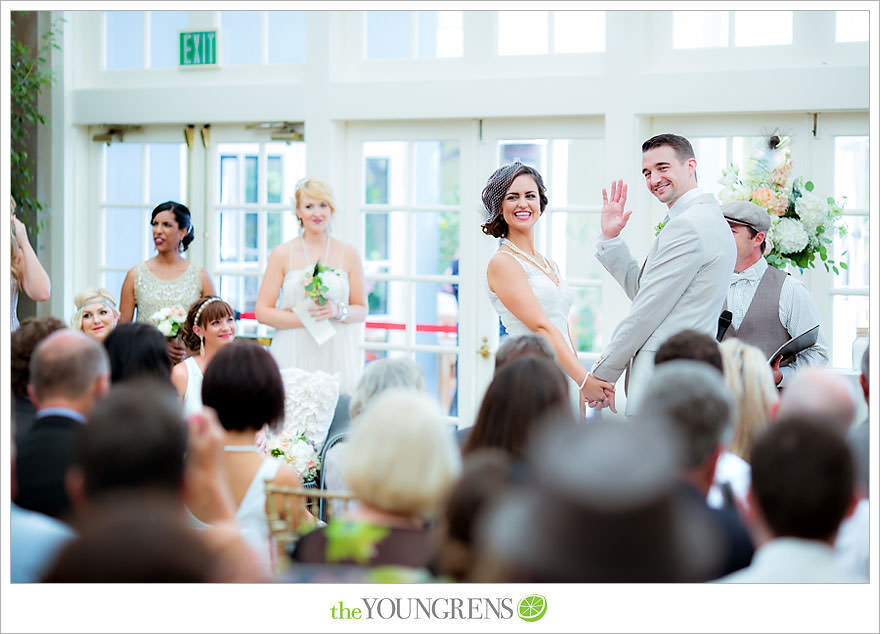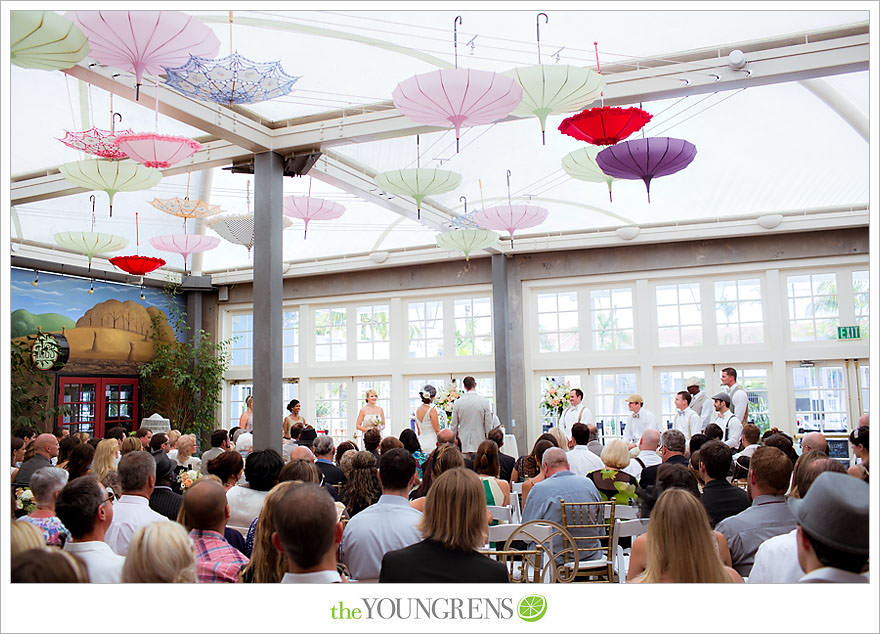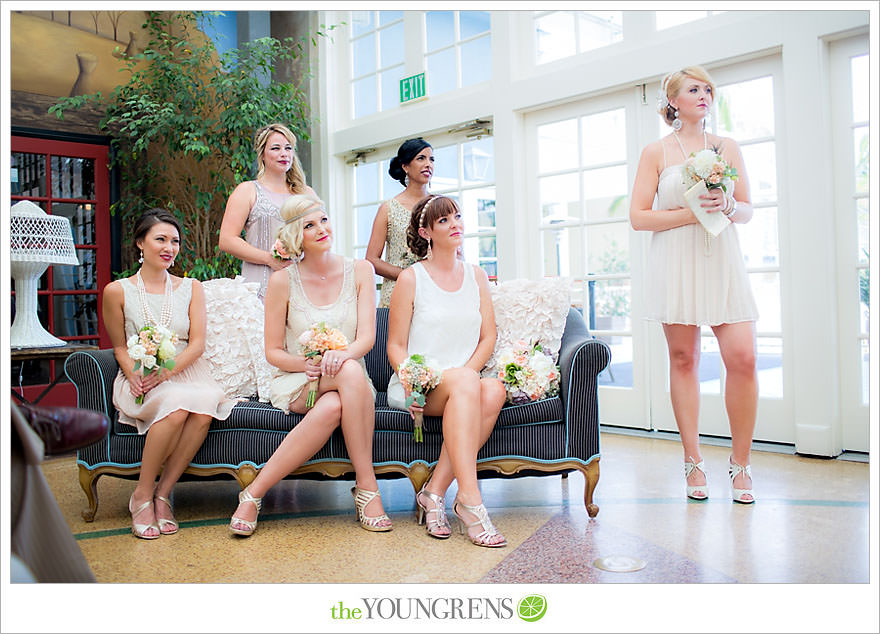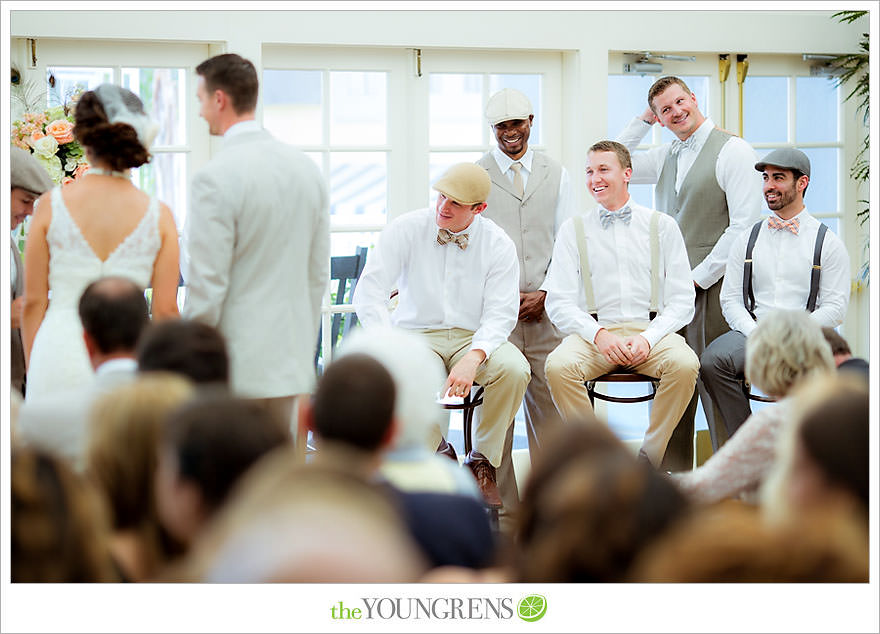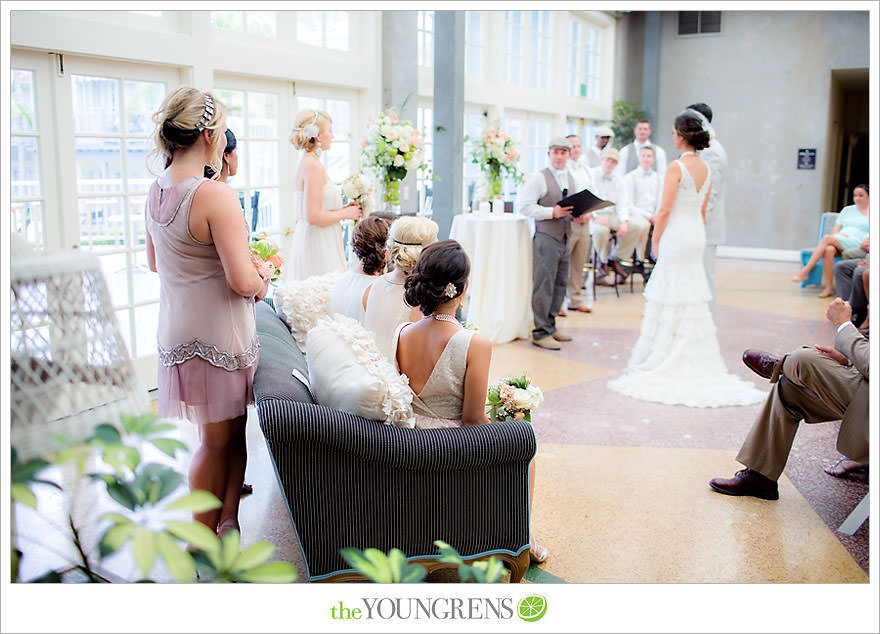 I think everybody cried along with Jason and Carissa when they gave their vows. They were beautiful!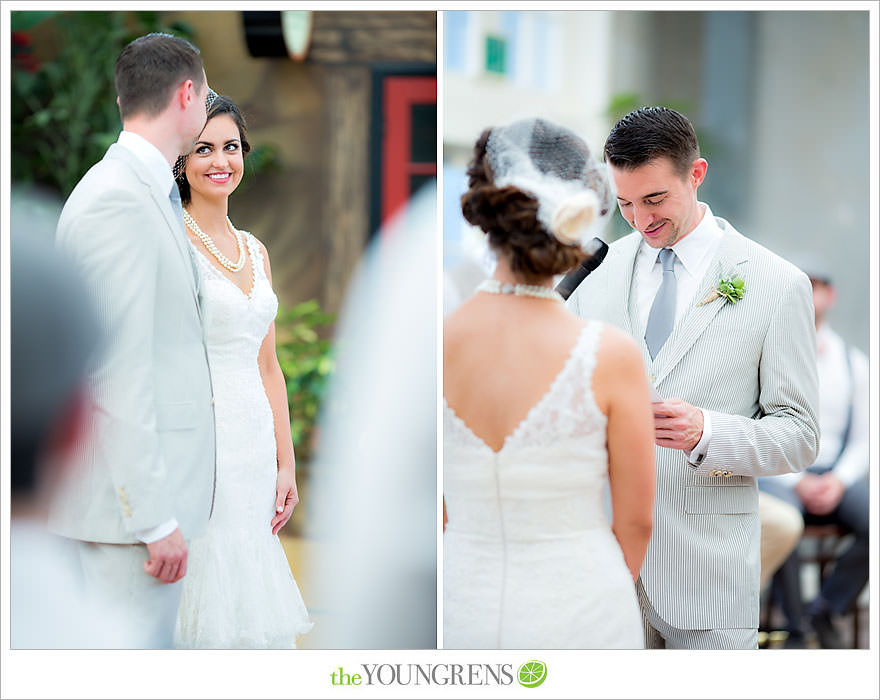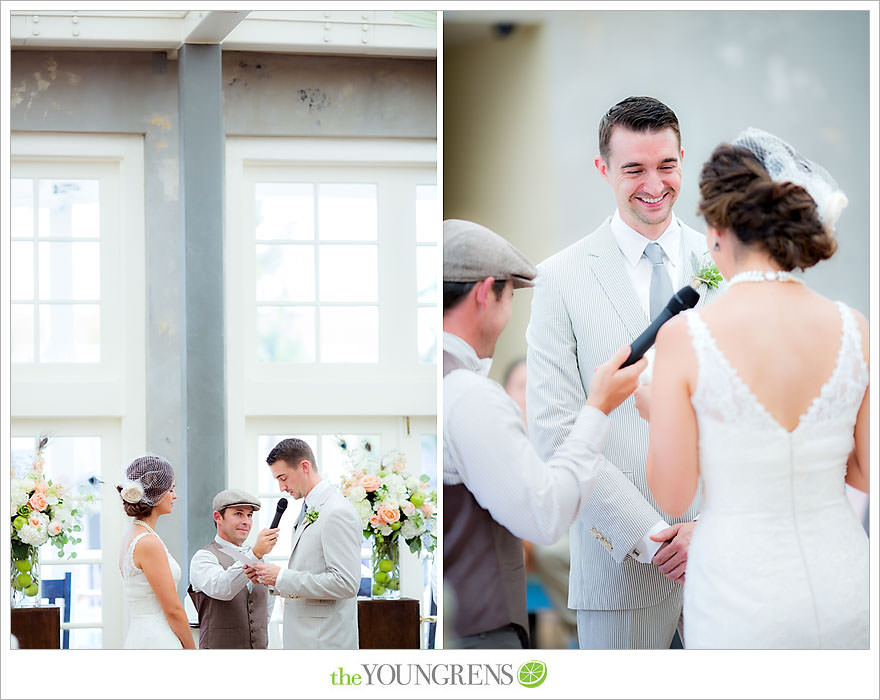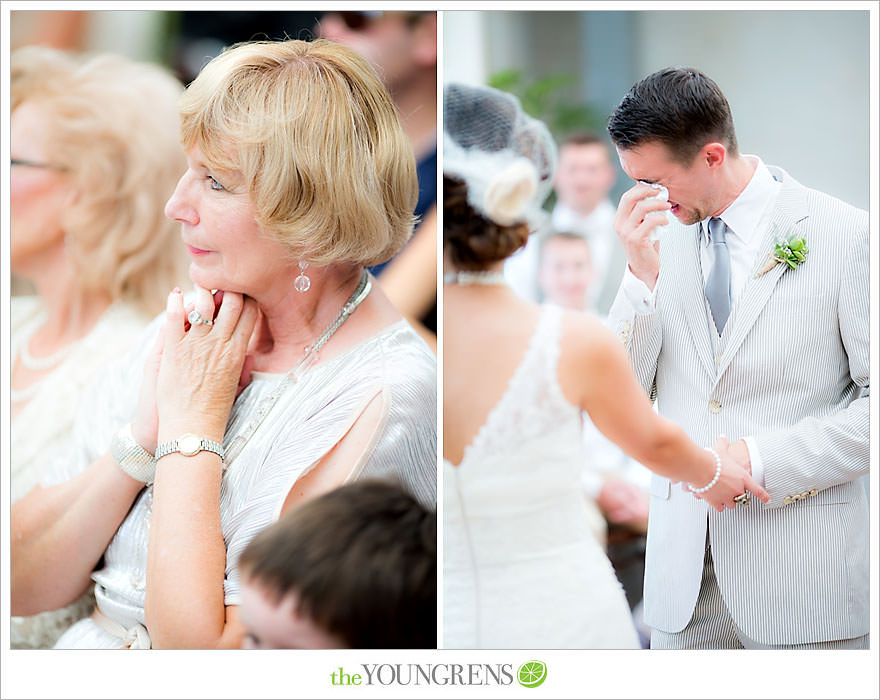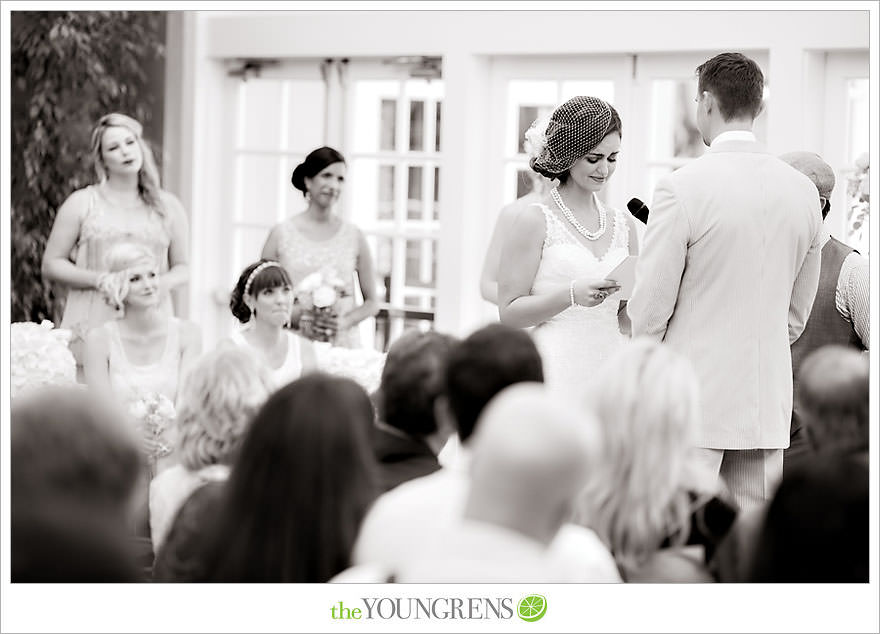 Whew! Made it through!!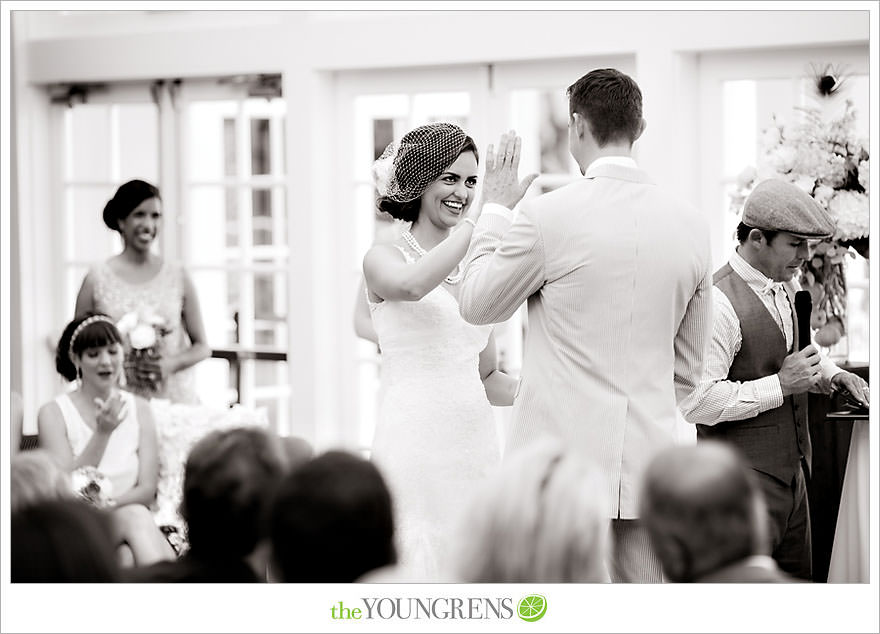 Time to kiss for the first time! While this wasn't their first kiss ever for either of them, this was their first kiss together. So sweet!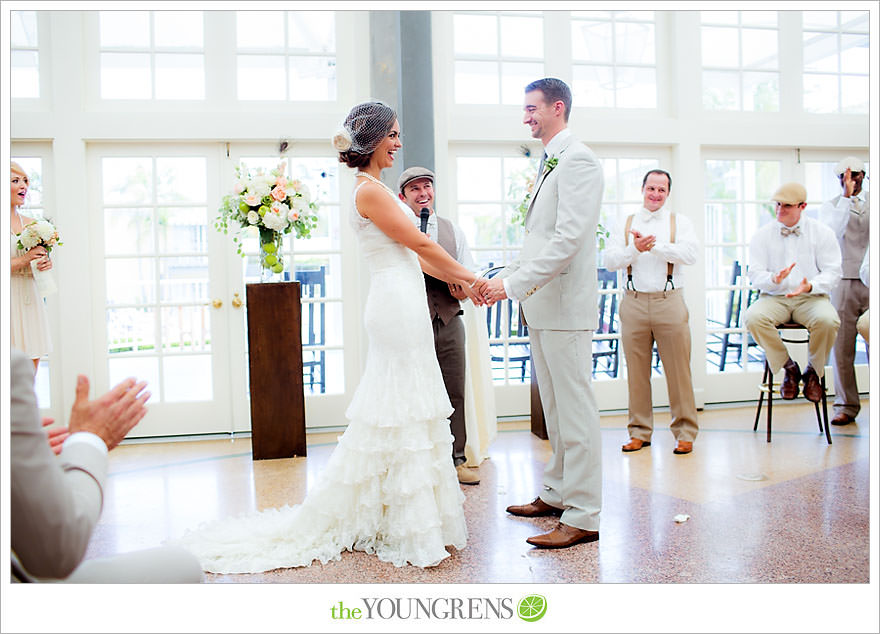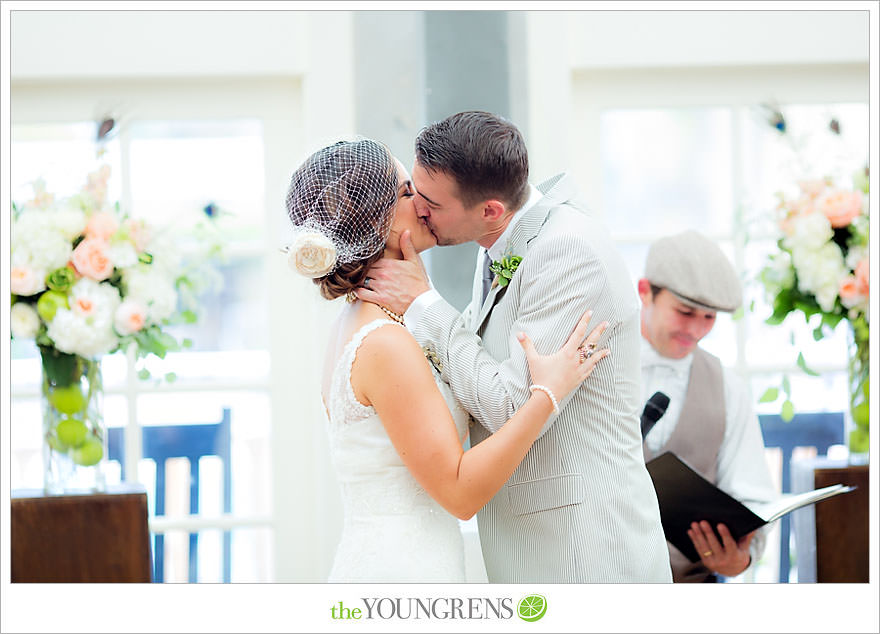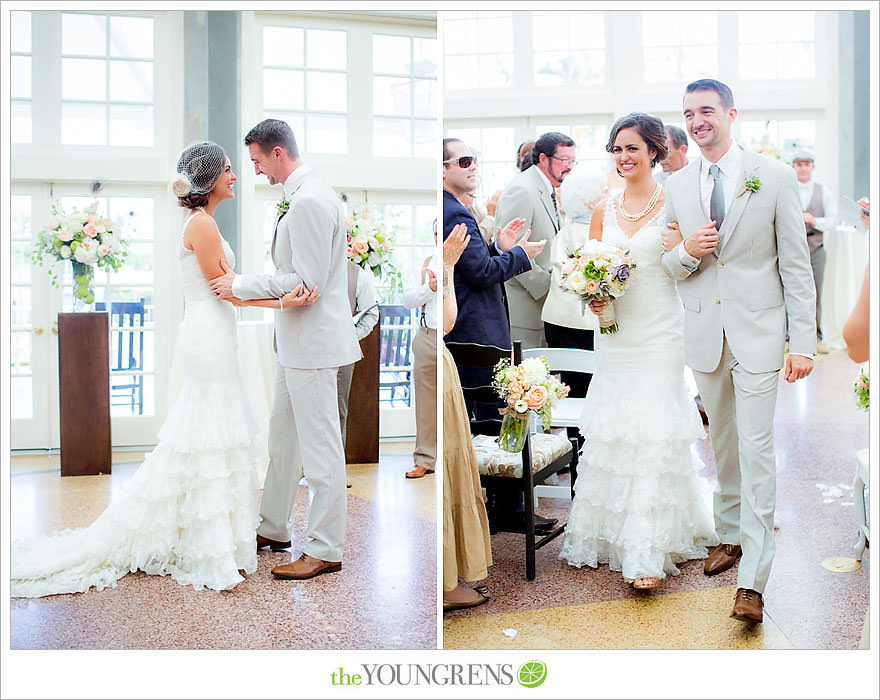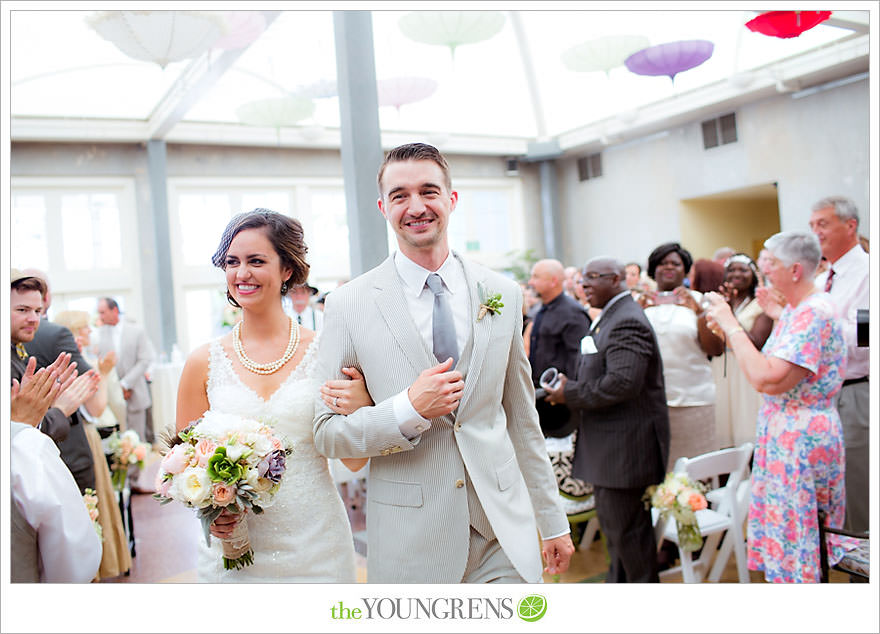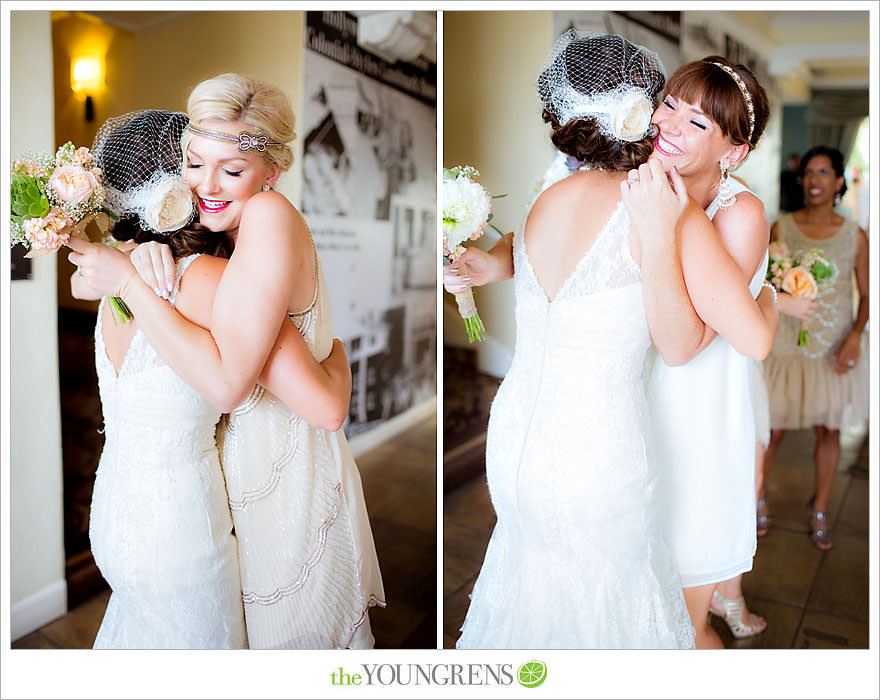 After the ceremony, we had a blast in the arboretum playing with the hotel's giant chess board. King and queen… get it?? Ha!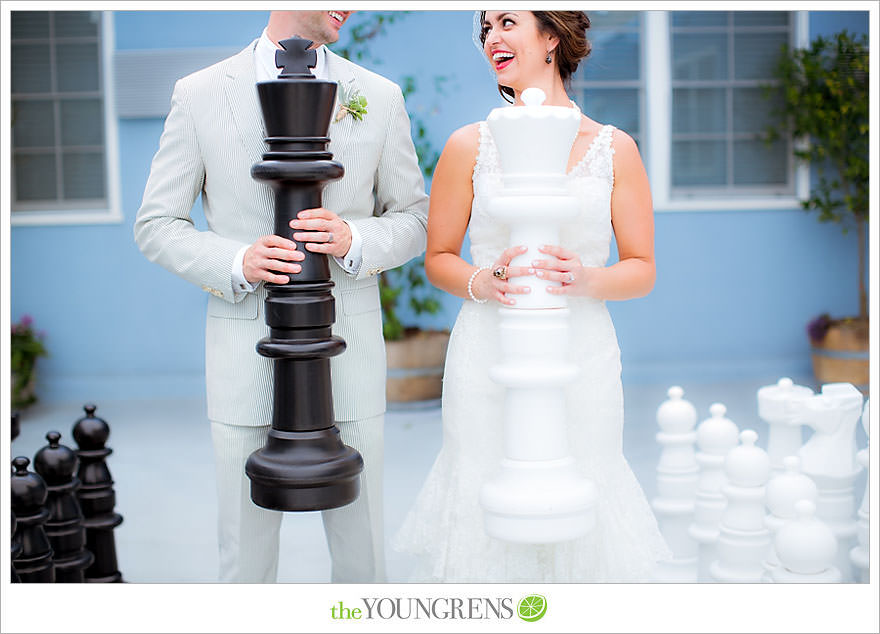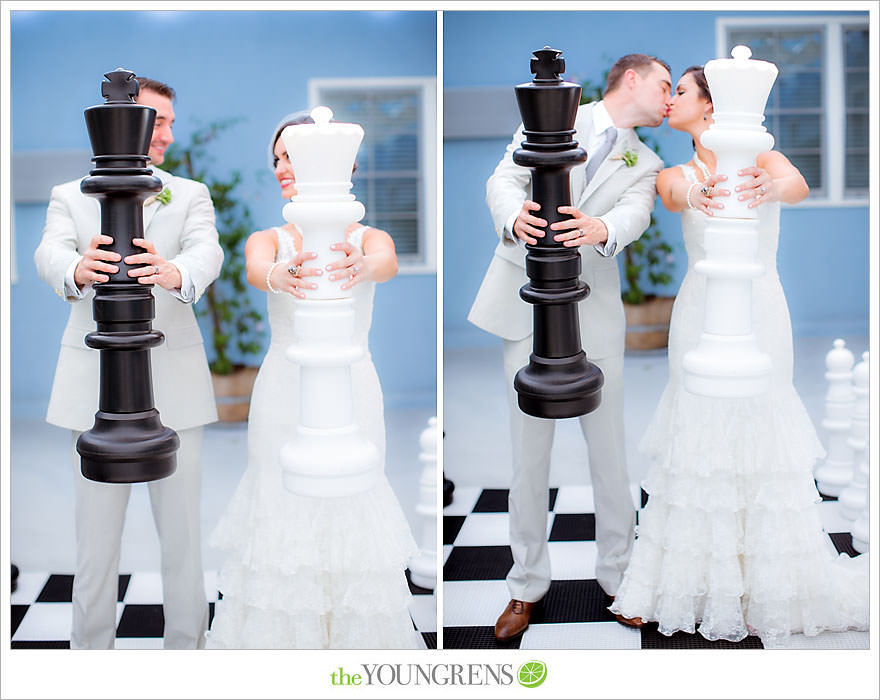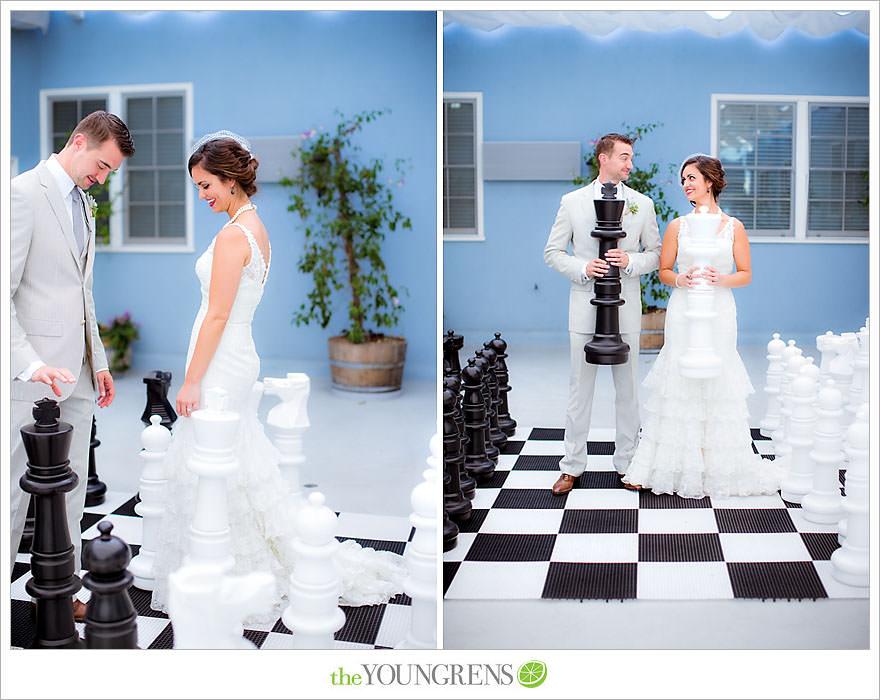 We let Carissa win a game… you always get to win when you're in a wedding dress!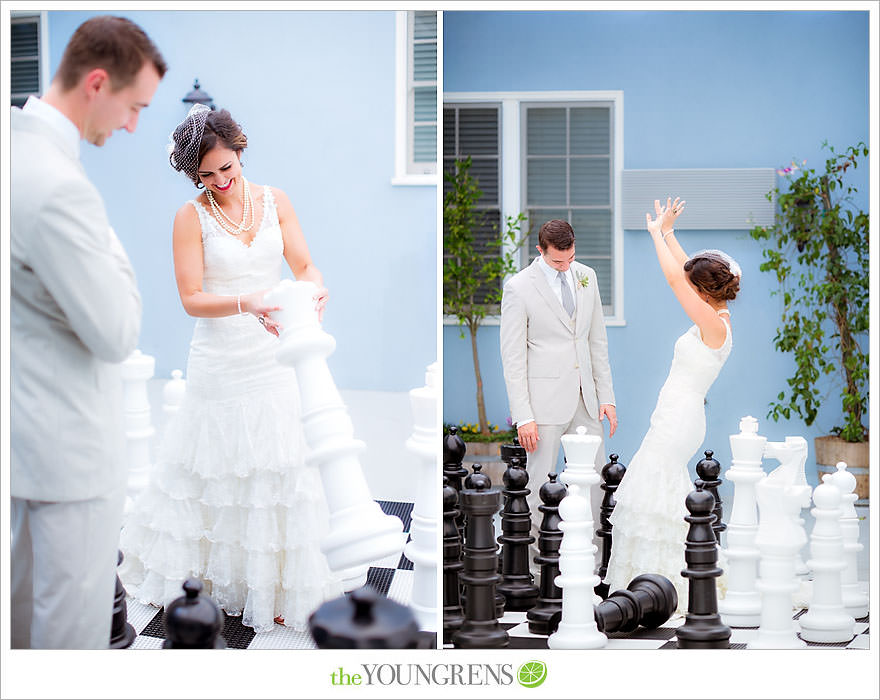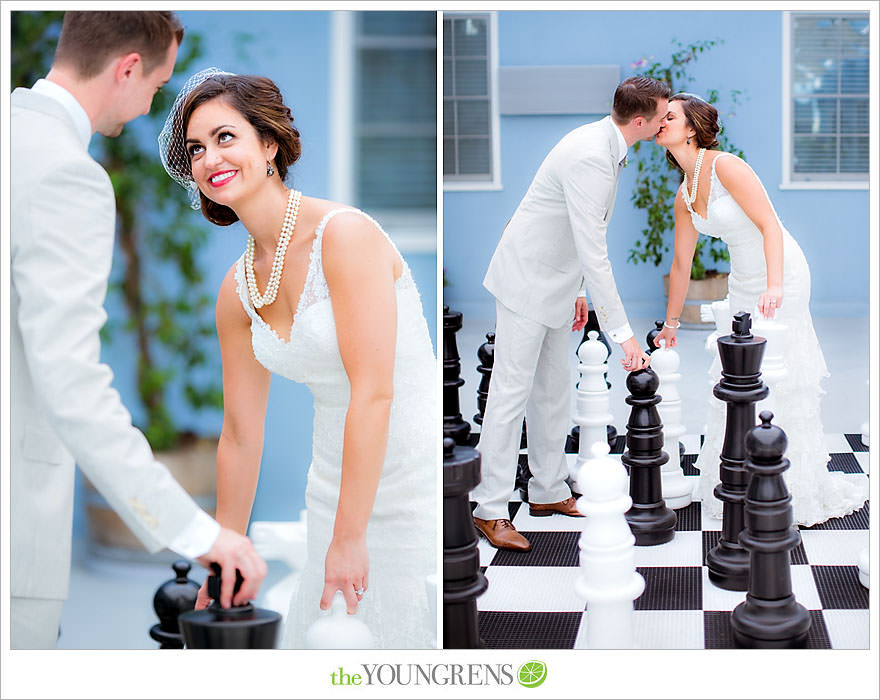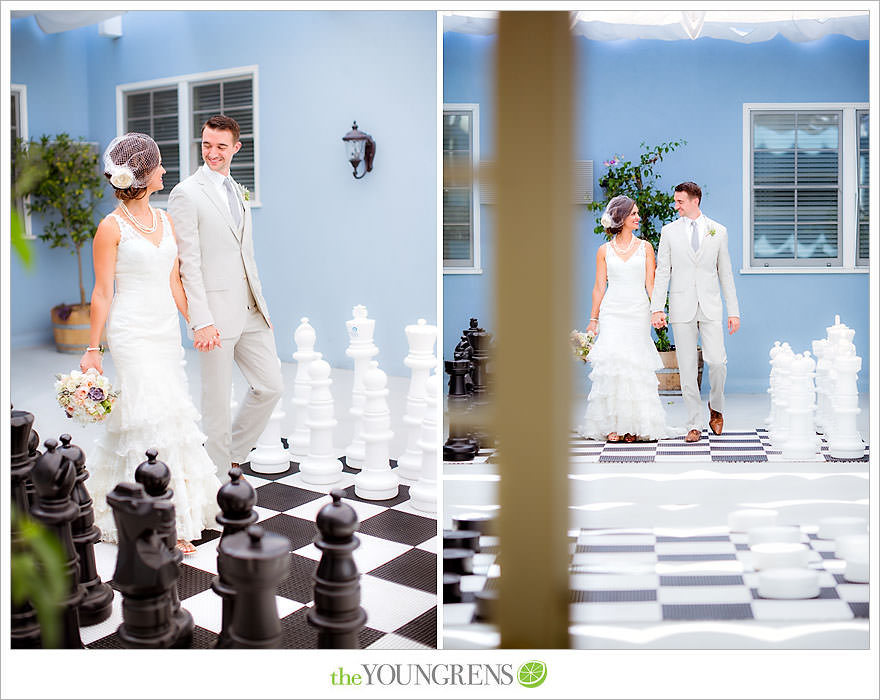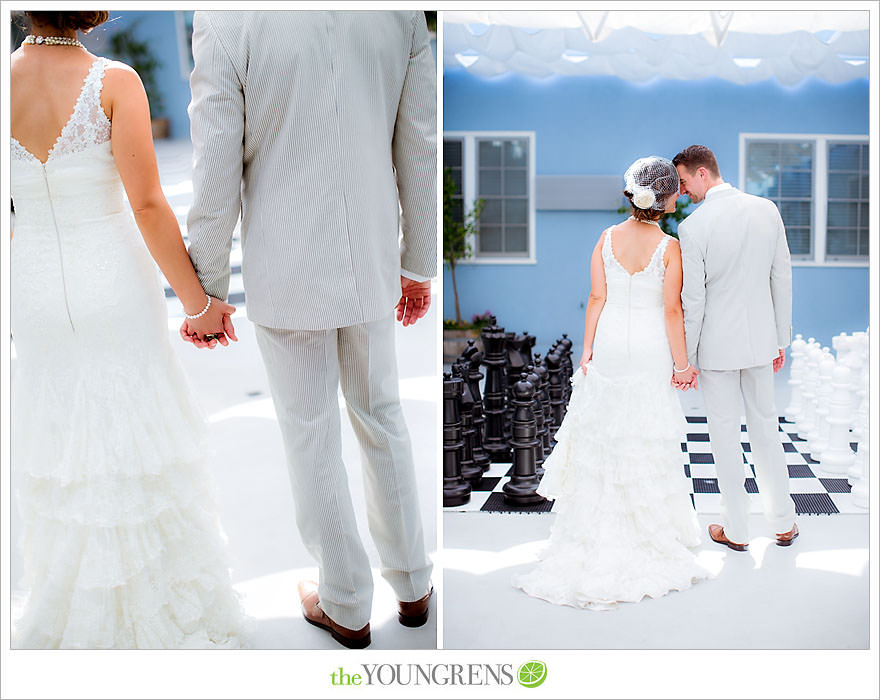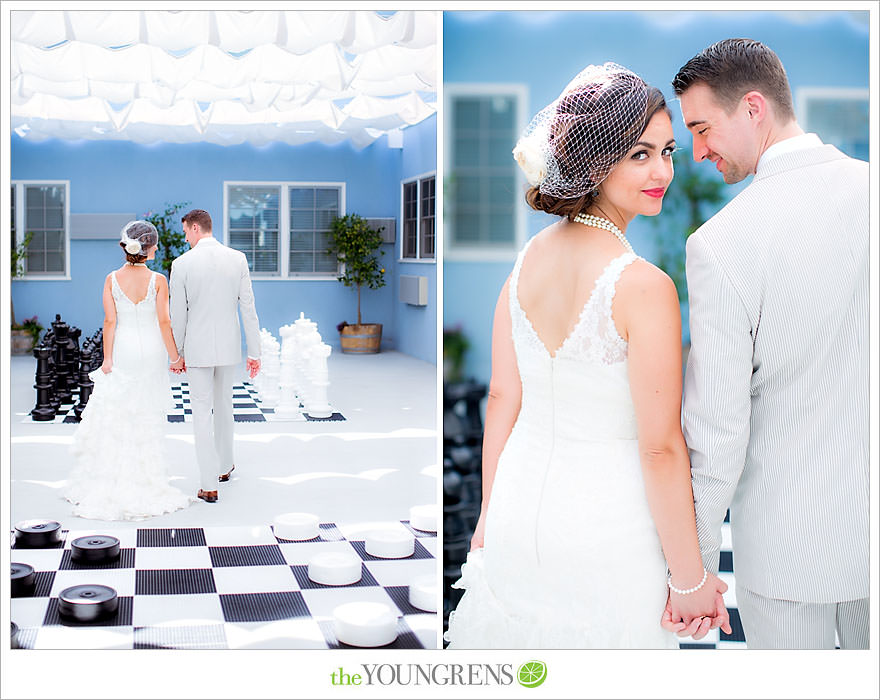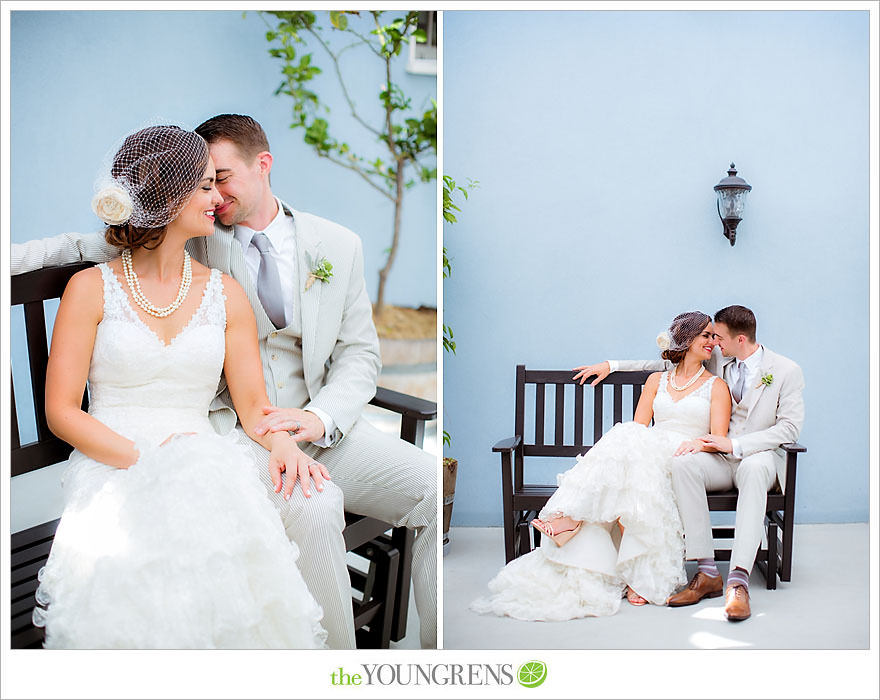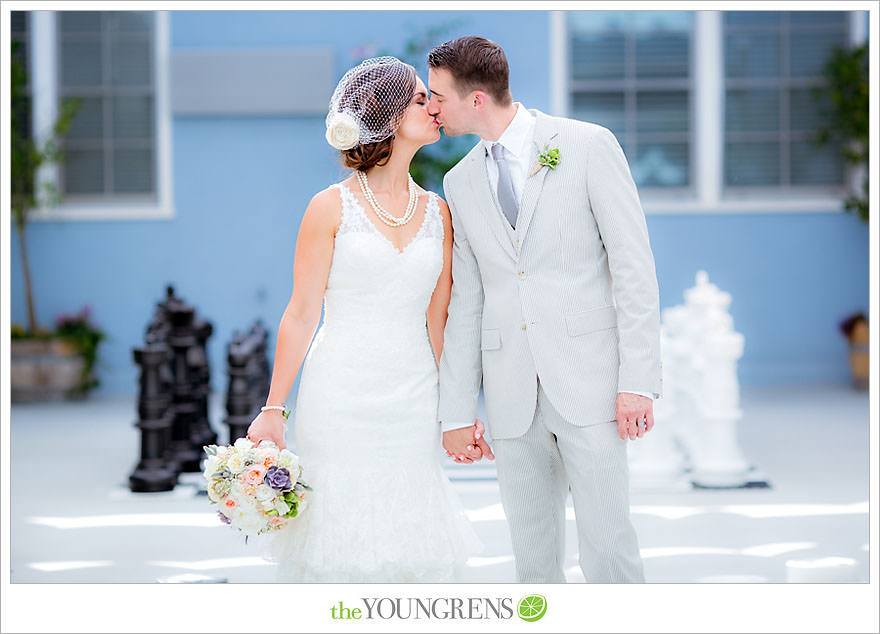 Jason and Carissa hired a lovely vintage car to sweep them off to the reception.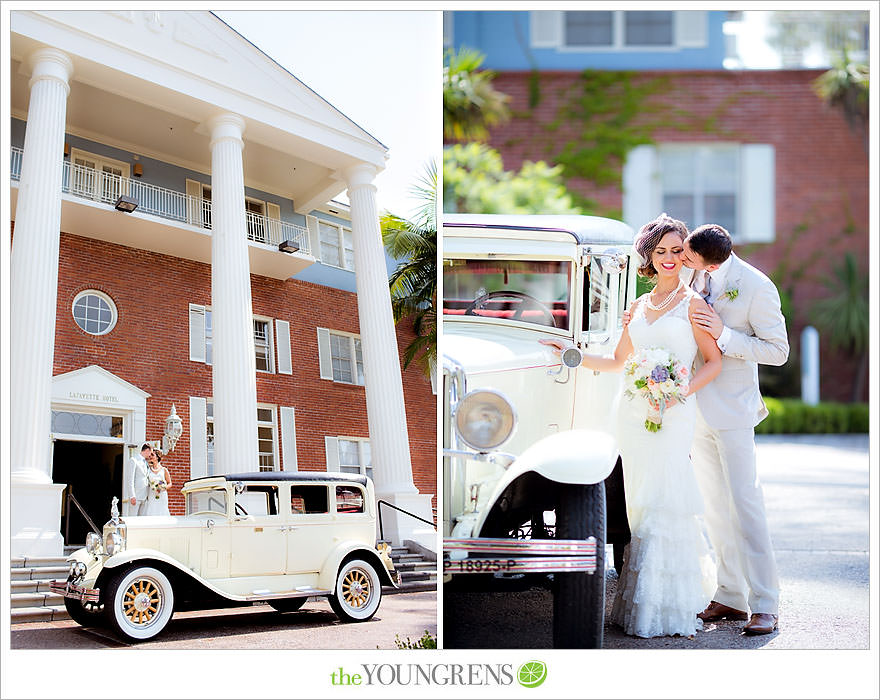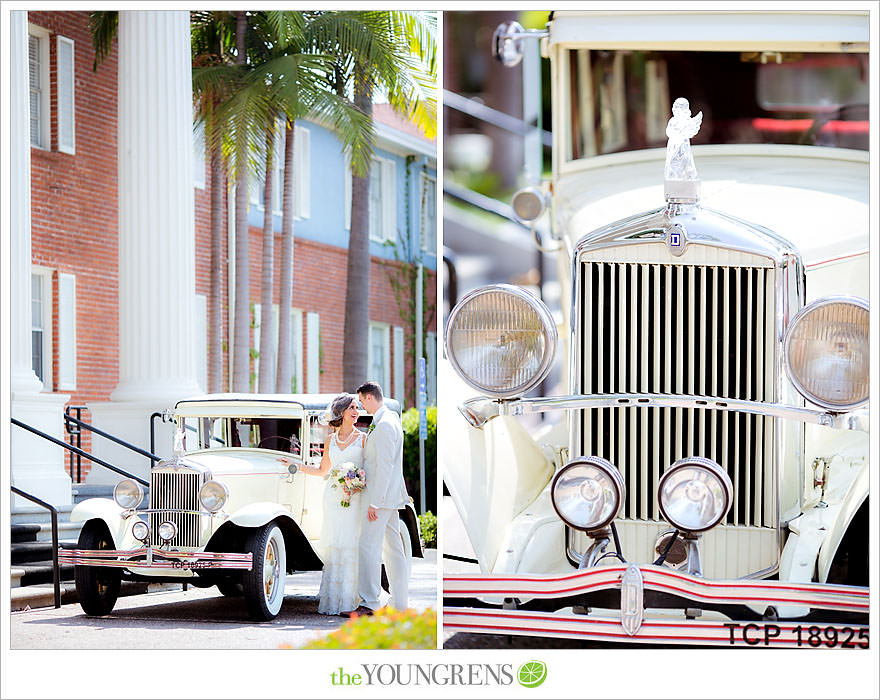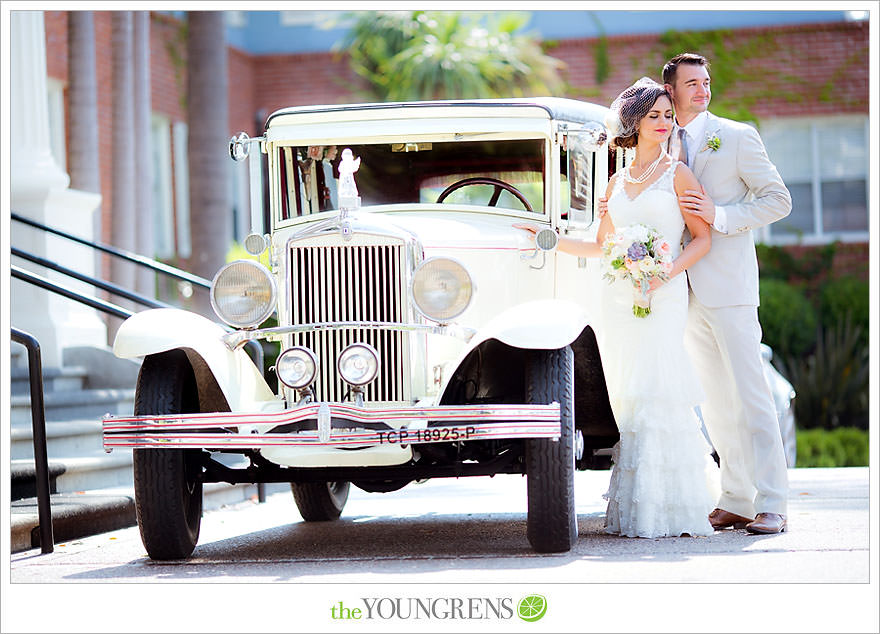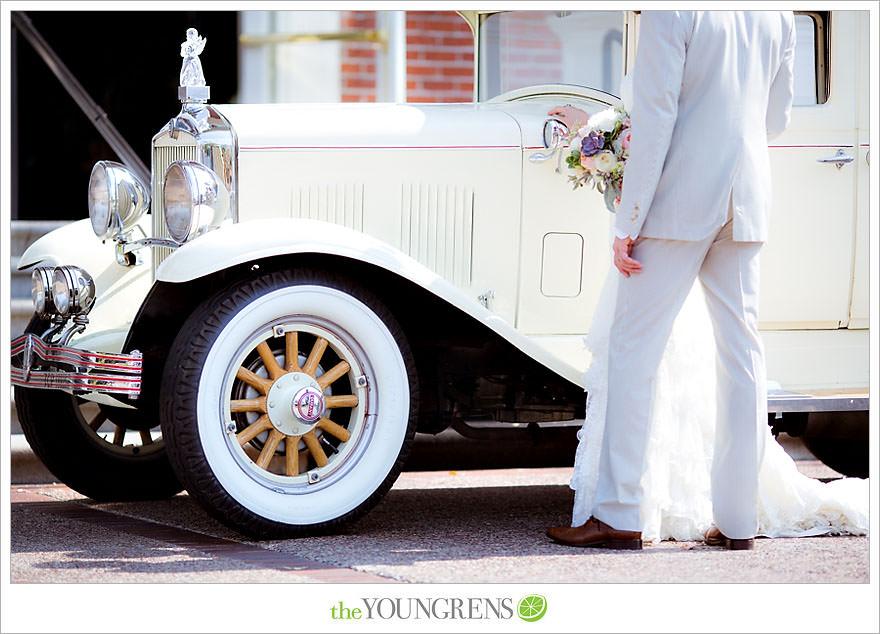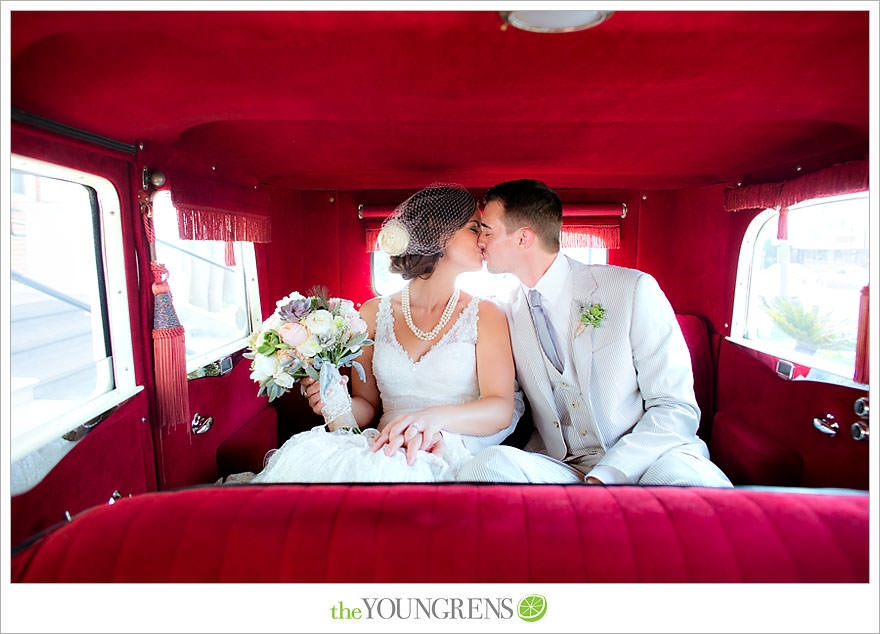 Before we arrived at Moniker Warehouse, we made a pit stop along way… Their last names are Mayer and that happens to be painted along the side wall of a place called Mayer Reprographics. A huge thanks goes out to those folks for letting us shoot there! You're awesome!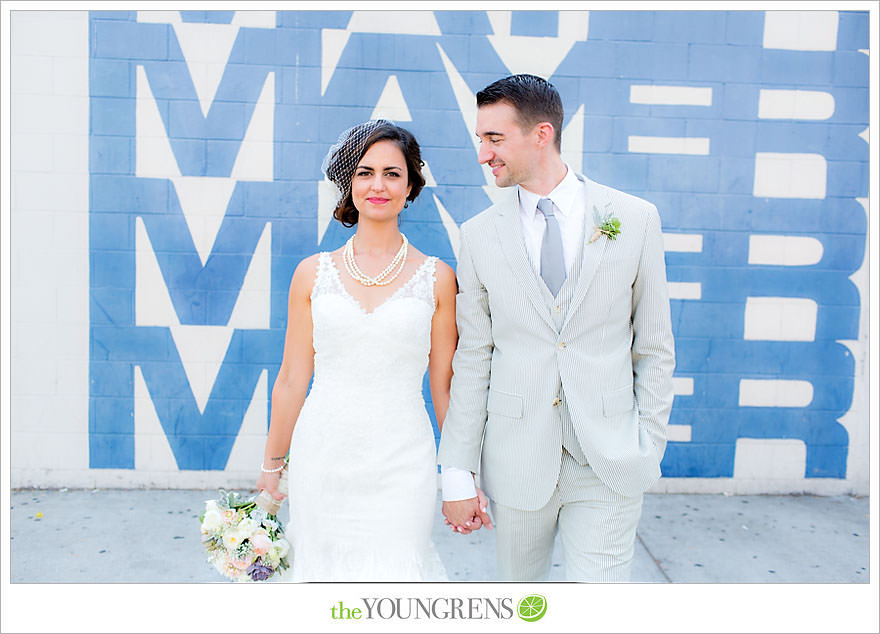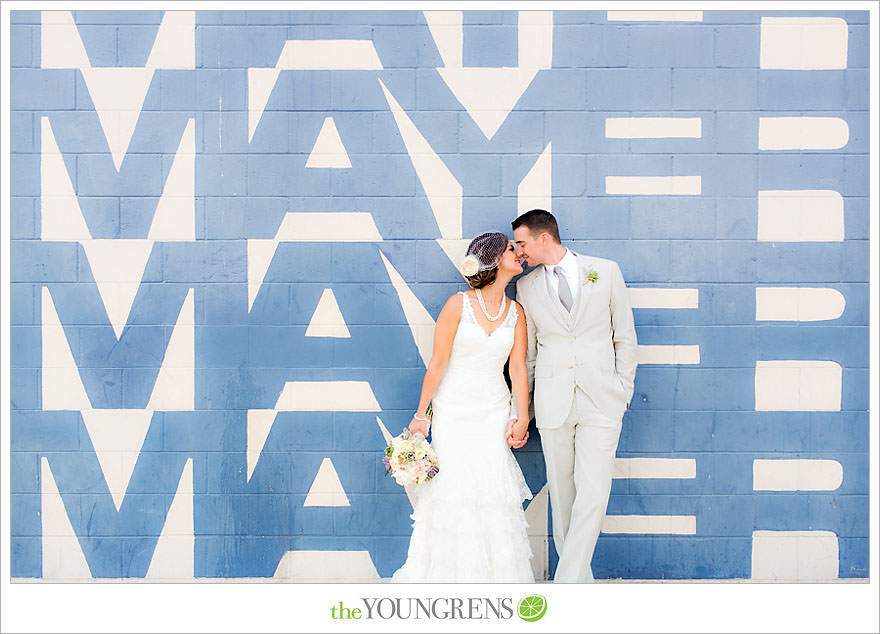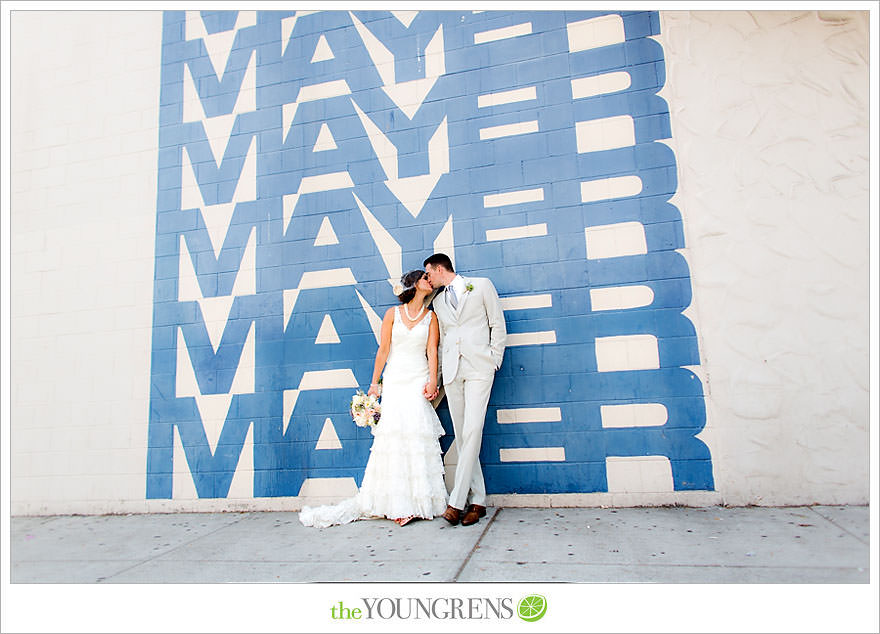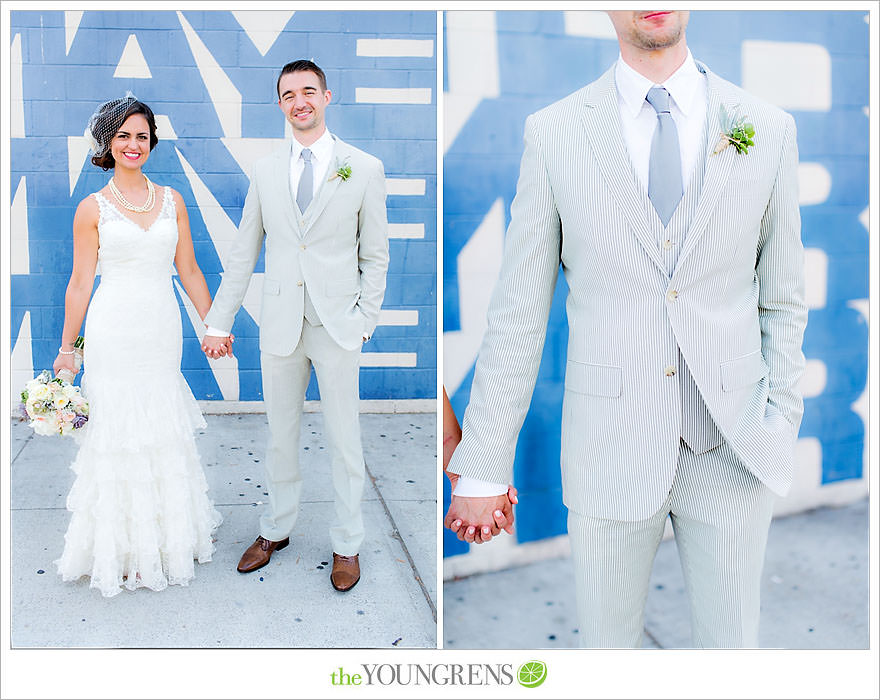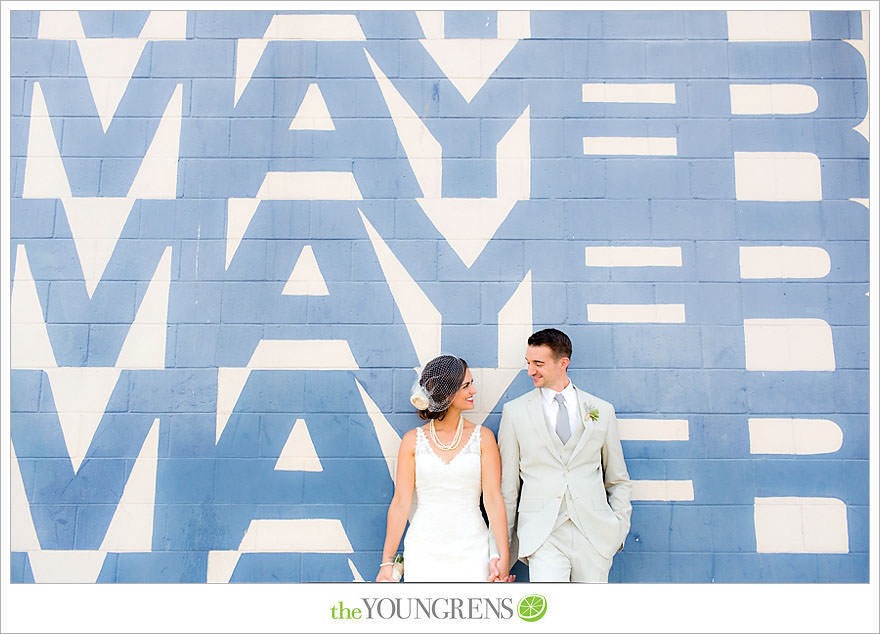 We've got one more installment coming to the blog with Jason and Carissa's Great Gatsby themed wedding reception at Moniker Warehouse in downtown San Diego. The details and decor will keep you inspired for months so be sure to jump right back here tomorrow!
Hugs,
Erin
---
Wedding Photography : The Youngrens | Ceremony Location : Lafayette Hotel | Reception Location : Moniker Warehouse | Event Coordinator : Couture Events | Floral Design : Posies Flowers | Make-Up : Human Beauty | Hair : Jessica Krueger | DJ : DJ Ketchup | Catering : MIHO Gastrotruck | Servers : Royalty Staffing | Rentals : Raphael's Party Rentals | Gown : Bridal & Veil | Groom's Suit : Indochino
---