Paul can be a thinker, and because he's a thinker he comes off as pretty quiet. Not shy or closed off or cold – just quiet and observant. He's a warm, joking guy once you strike up a conversation, but only if that conversation is off to side and not in front of people. So you can imagine how nervous he was to stand in front of everybody at the ceremony – to show his inward emotions outwardly – but that was the only thing he was nervous about. It wasn't the marrying part. It wasn't the friends and family mingling around part. It was just the standing in front of people part. And he rocked it. His vows were some of the most honest, true, sincere, and downright loving words I've ever heard a groom speak.
But that's the thing about Paul. He's just a crazy sincere guy. Whatever he feels or believes, he feels or believes with total conviction. Or maybe that's the thing about Siri. I think her dainty laugh and bright eyes have just captured his heart so fully and completely that he believes in her – in their love together – with total conviction. So much so, that this quiet guy would stand in front of the world if it meant that he would get to spend his life with her.
This wedding was so absolutely amazing for Jeff and me. Not only are Paul and Siri the kind of couple that captures our imaginations, but their wedding beautifully combined the sacred Hindu traditions of Siri's family and the American traditions of Paul's family, so it was chock full of inspiration for us. I mean seriously – everywhere we turned their was gorgeous colors, intimate moments, and stunning scenery. Get your 'Love This' fingers ready folks, cuz this wedding was pretty stinkin' EPIC.
First, let's begin with Siri's rockin' jewelry. It was so exciting to be able to photograph such COLOR. Love, love, love!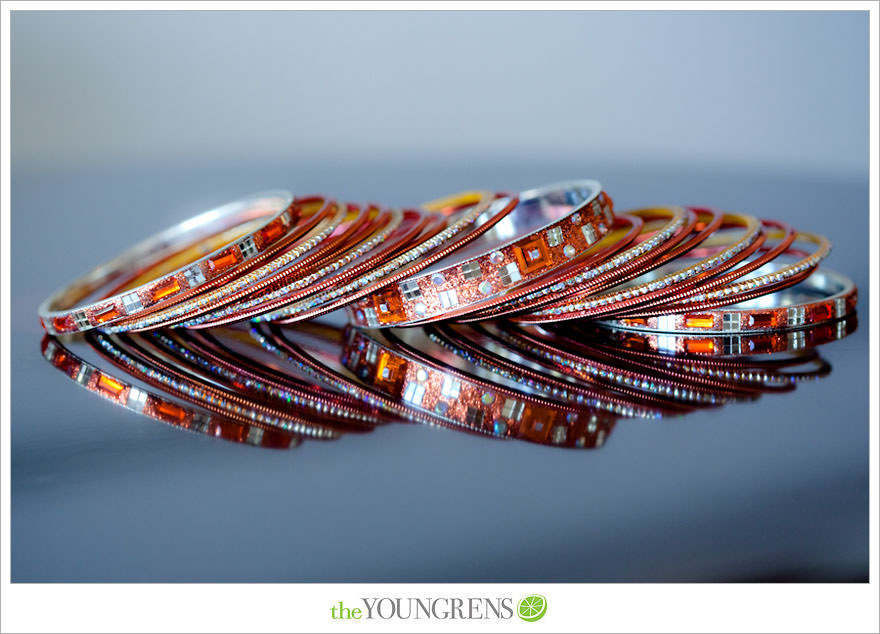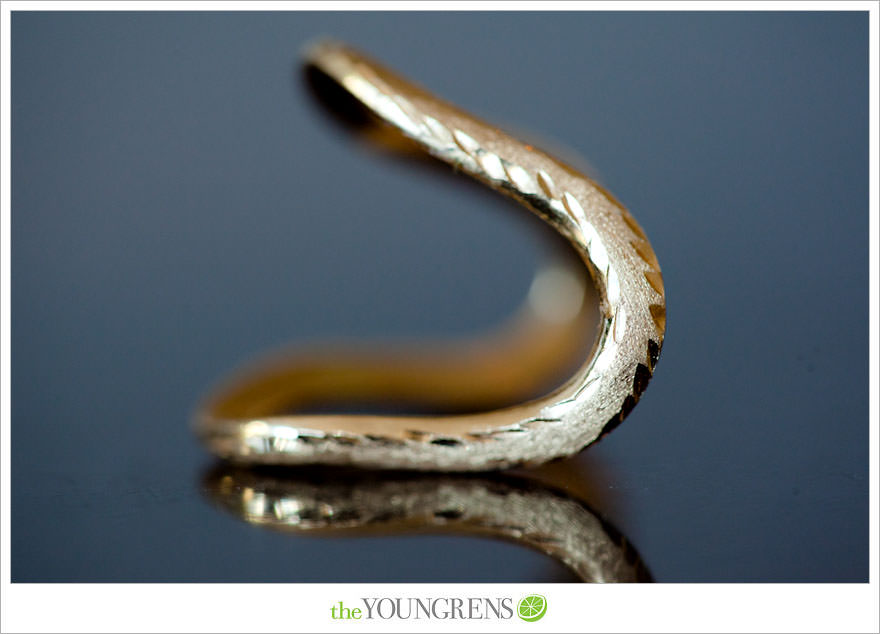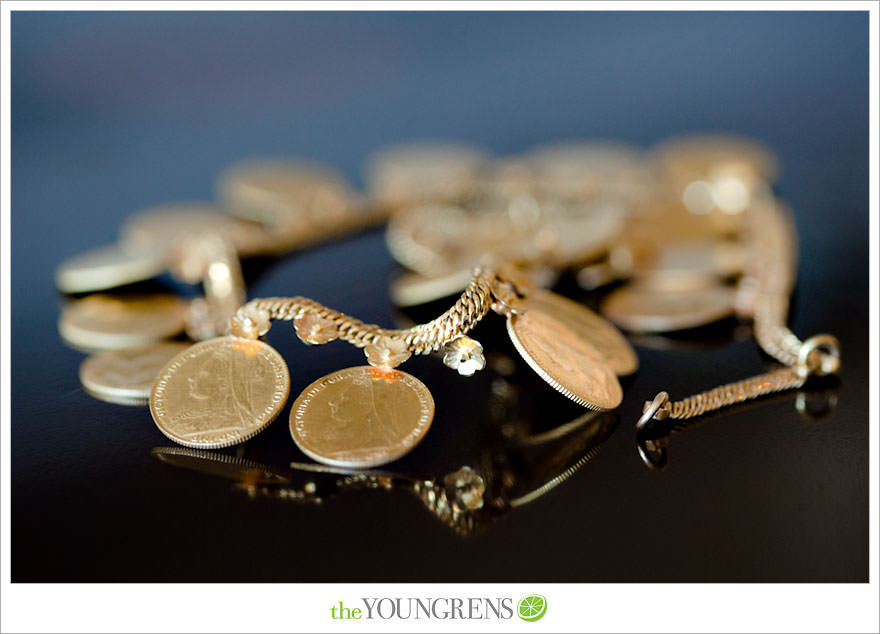 No matter where a girl comes from, Jimmy Choo is a must.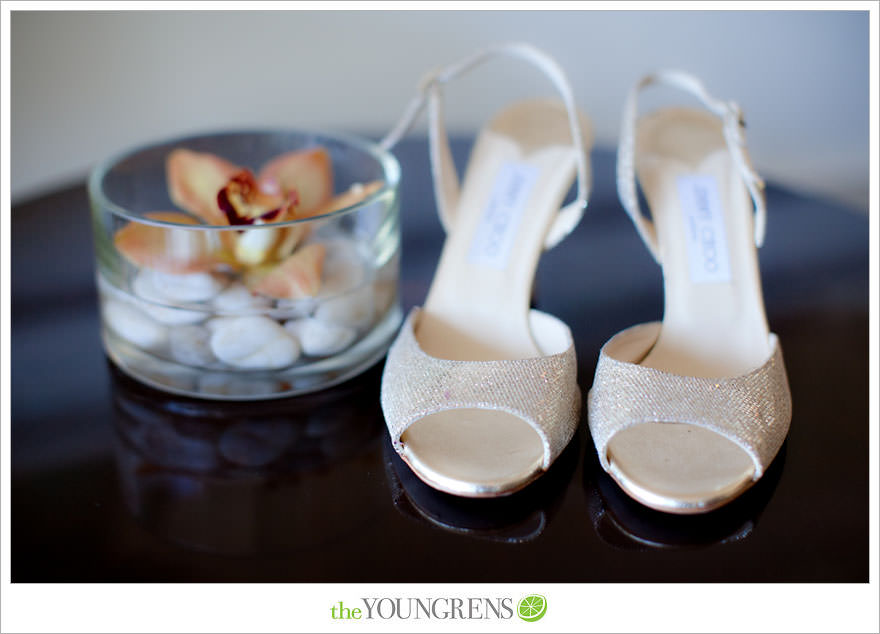 During the ceremony, the married women bless Paul and Siri with this lighted oil lamp, and her parents will give away their daughter with a Kalasha (pot of water) topped with a coconut below. Also, Annette Gomez did an amazing job with all of the florals!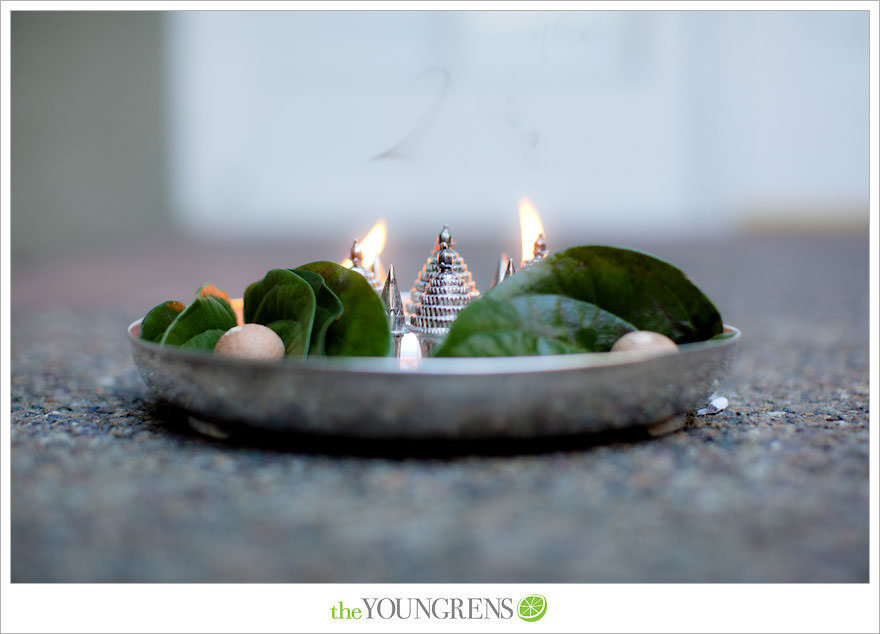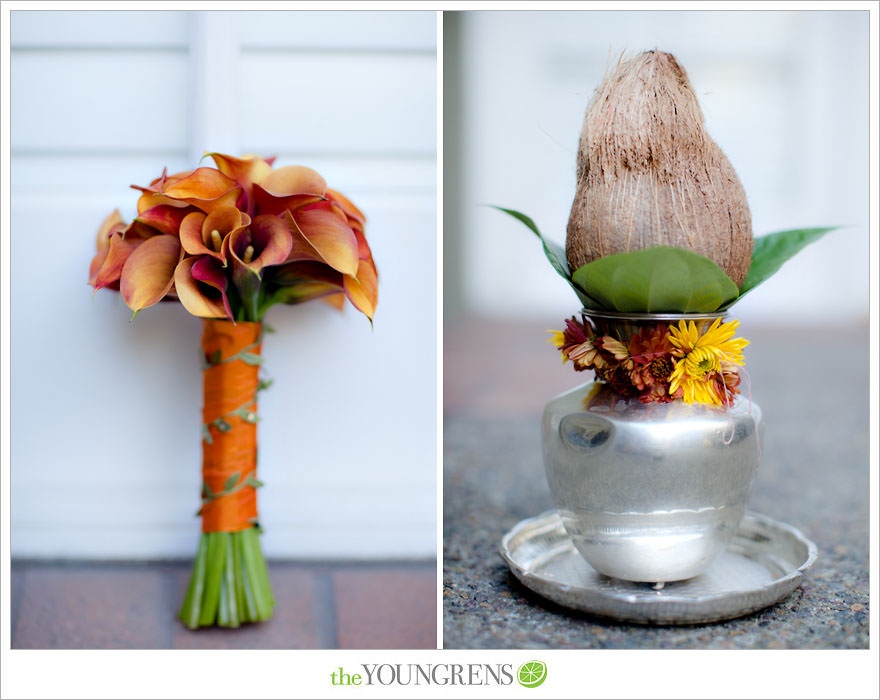 The beautiful girl herself with her henna. I never realized how much precision went into pinning a sari, but it was fascinating to watch!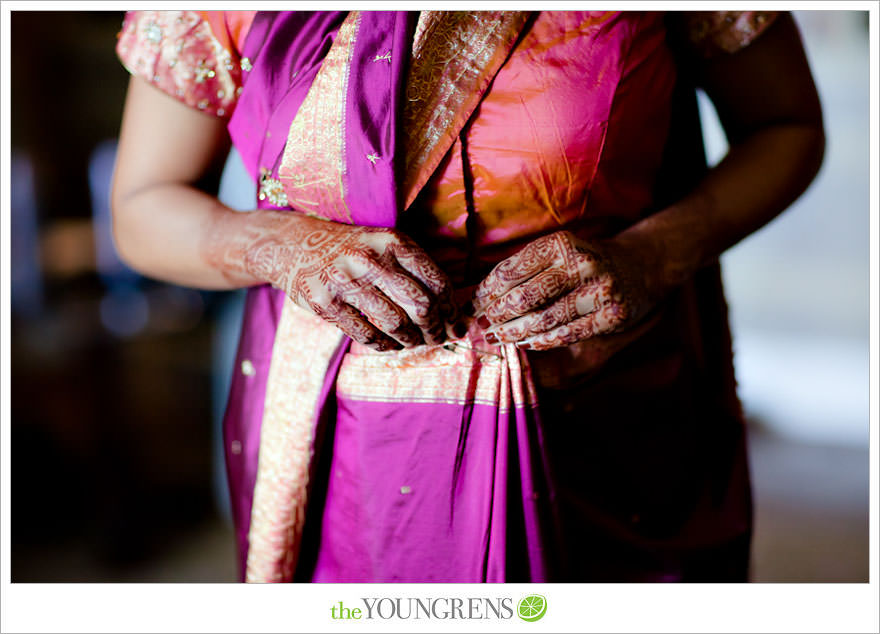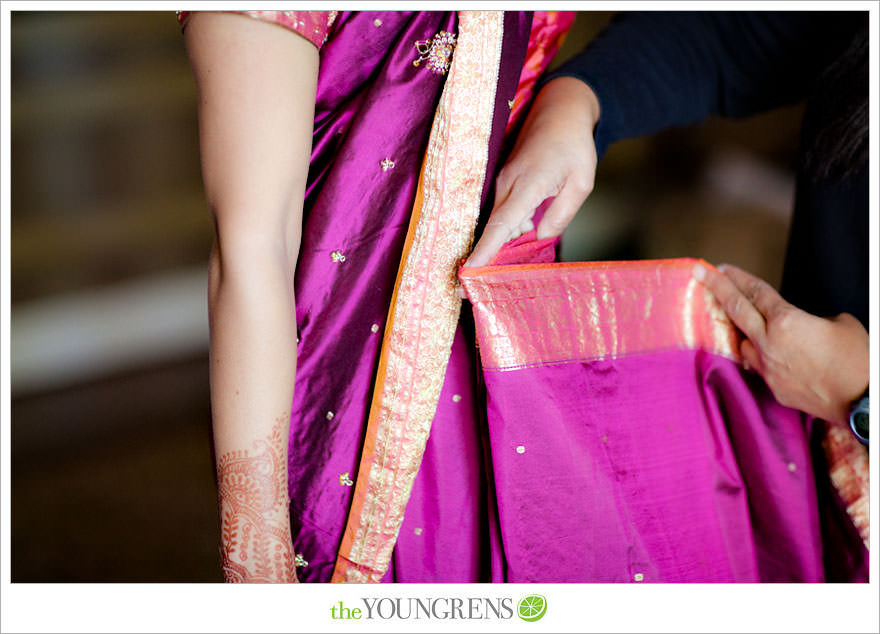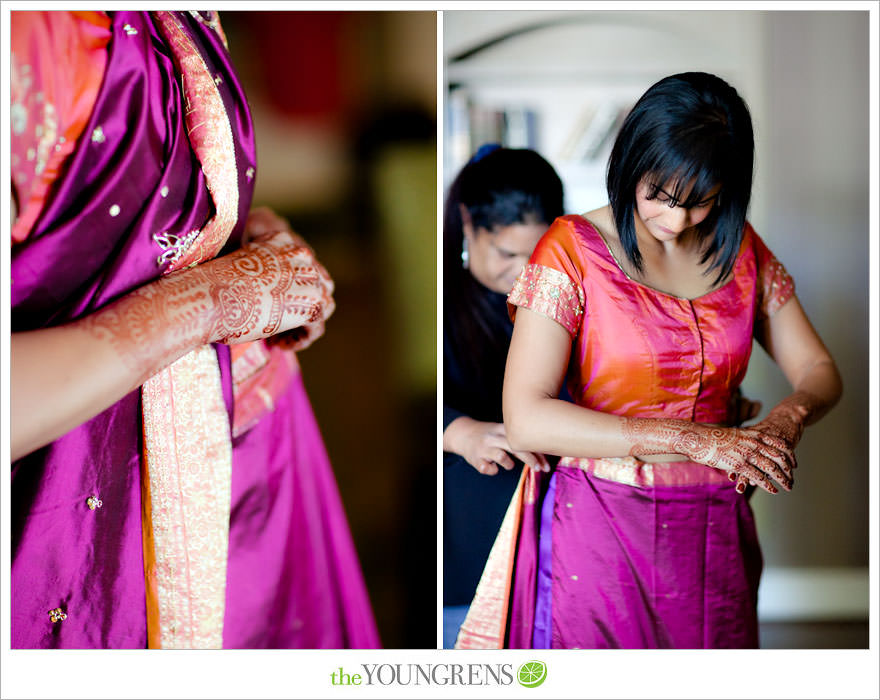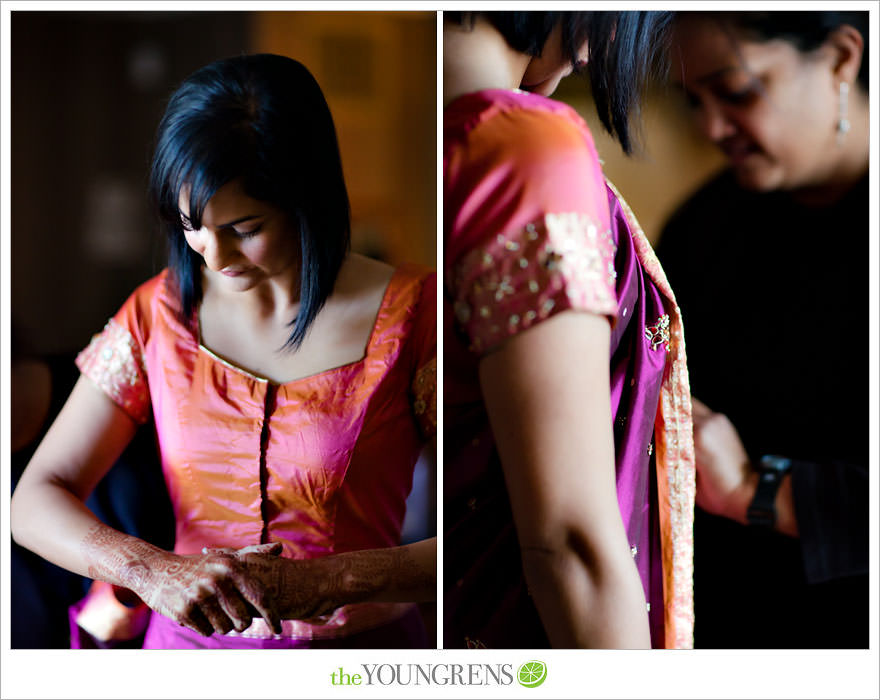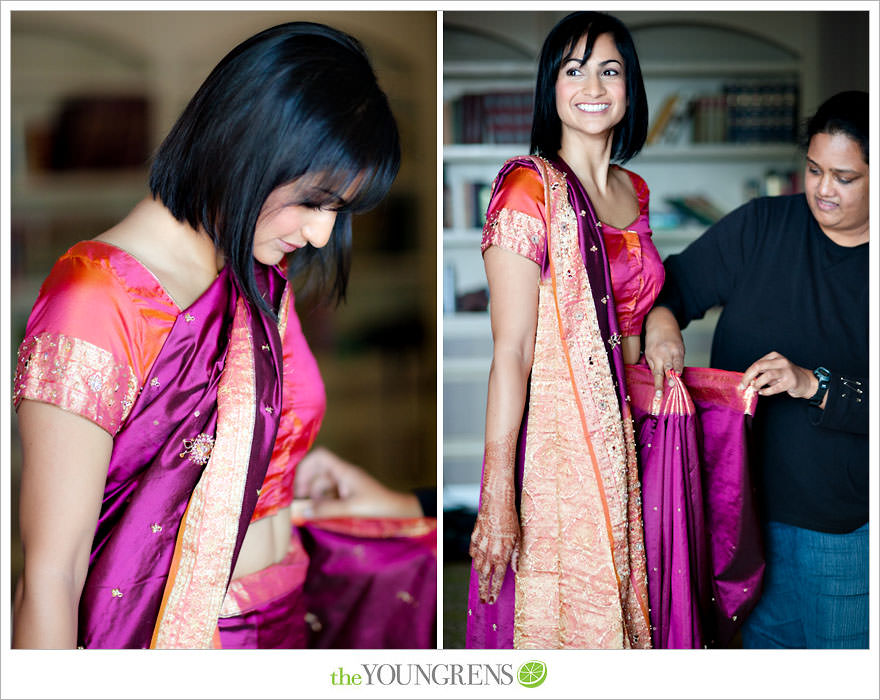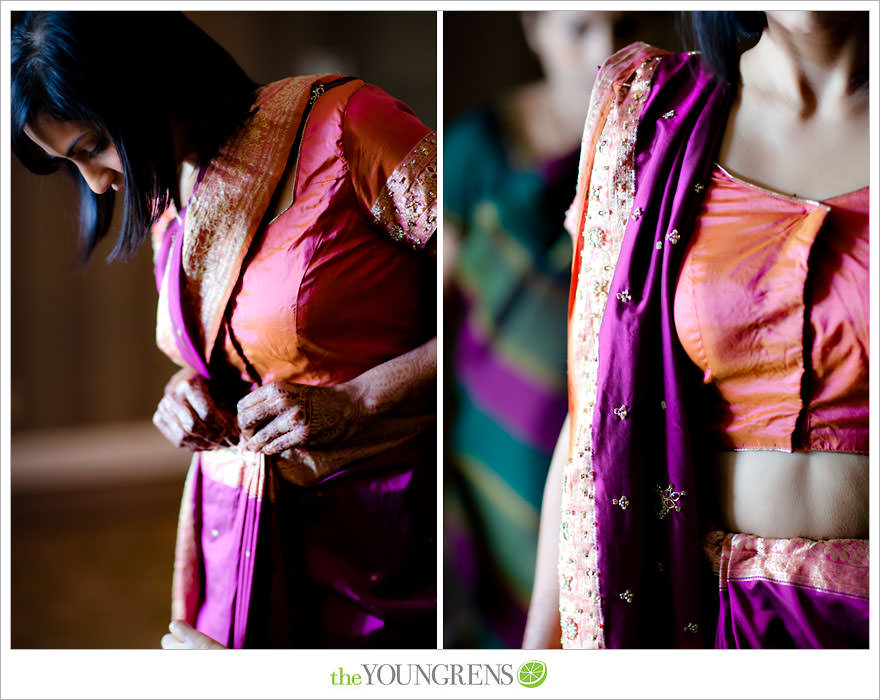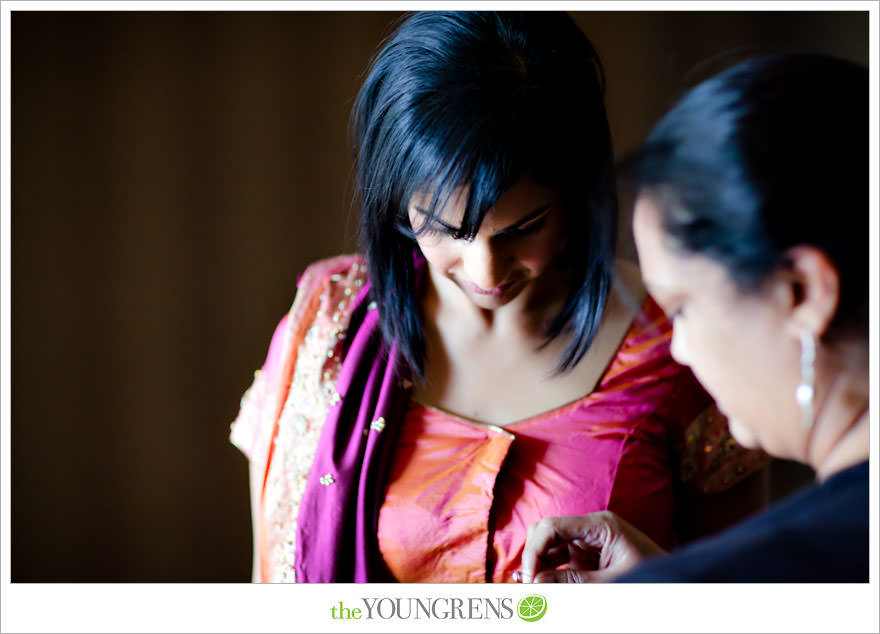 Siri was so patient and adorable while they figured out which style would work best for the sari.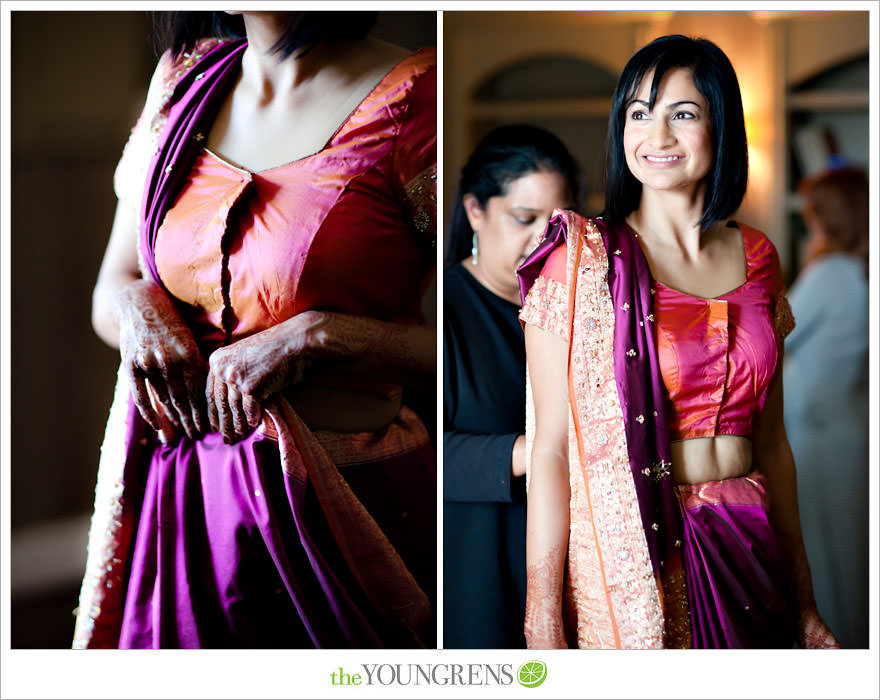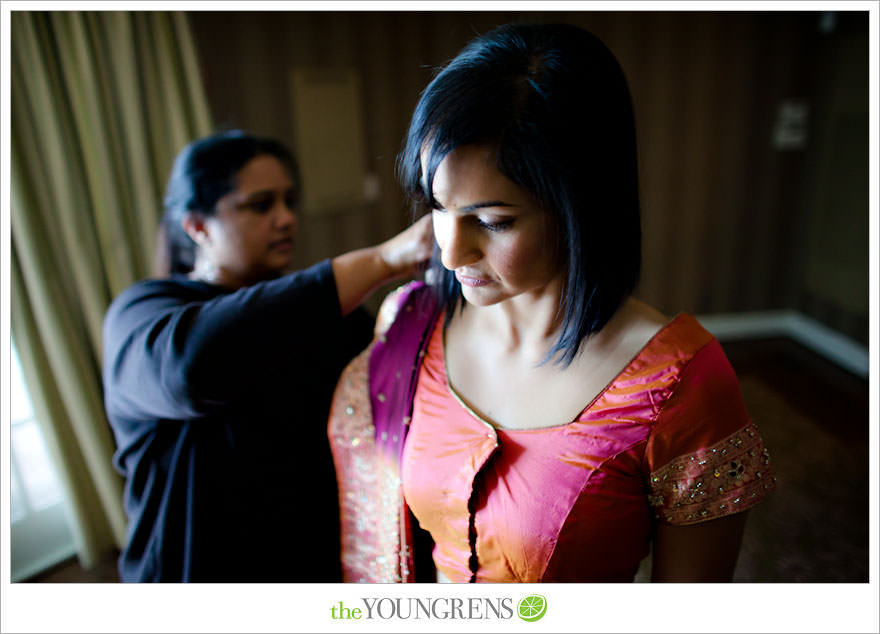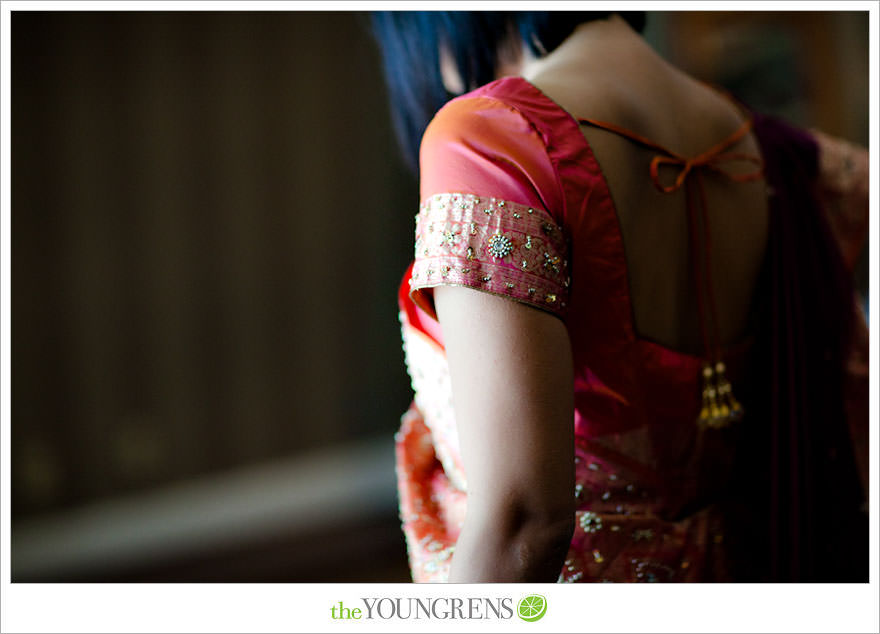 Once the sari was in it's perfect place, it was time for accessories! And there was a lot of them… from toe rings…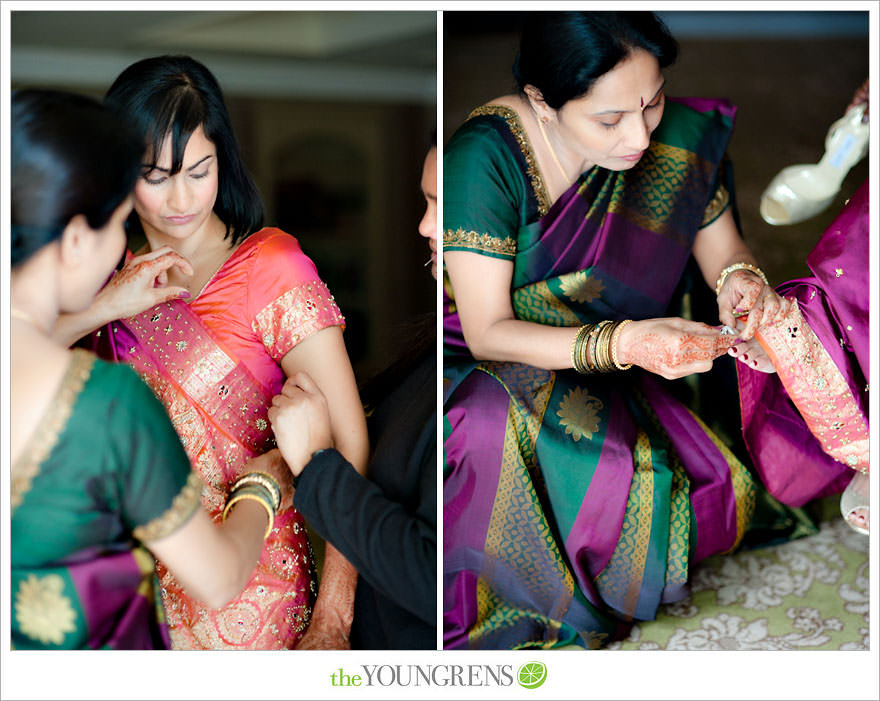 To shoes…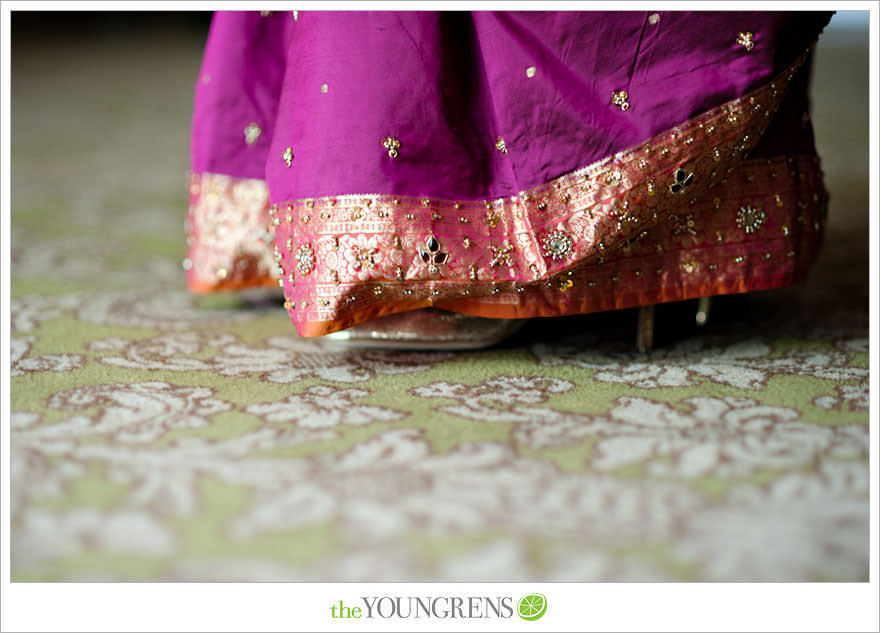 To bracelets… (which took a little convincing to get on – good thing Siri has tiny hands!)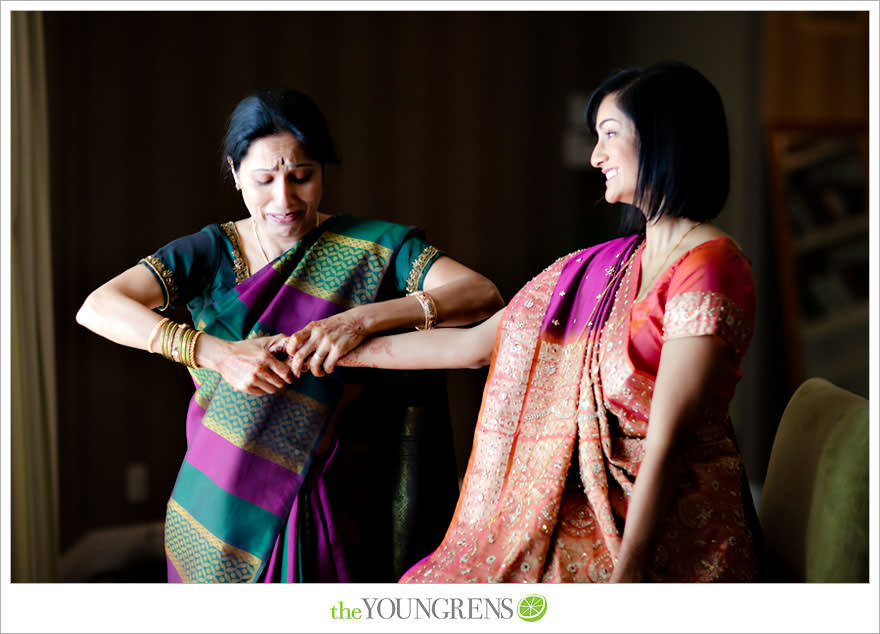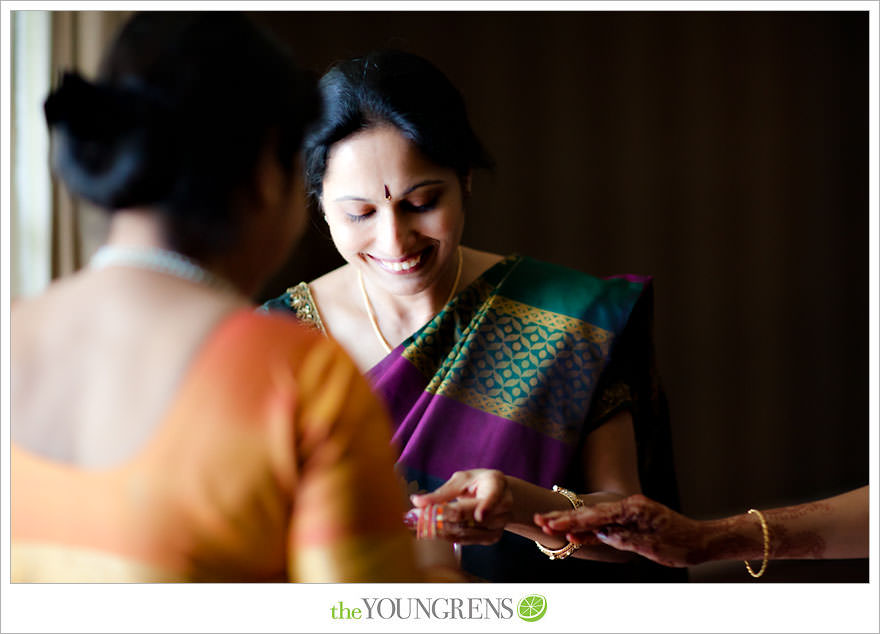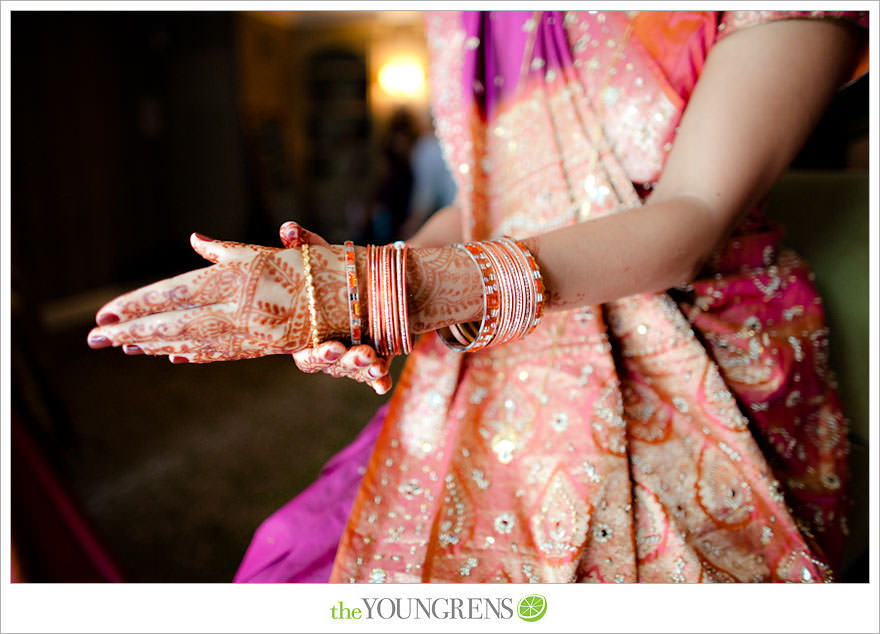 To multiple necklaces, each with a personal family heritage for Siri…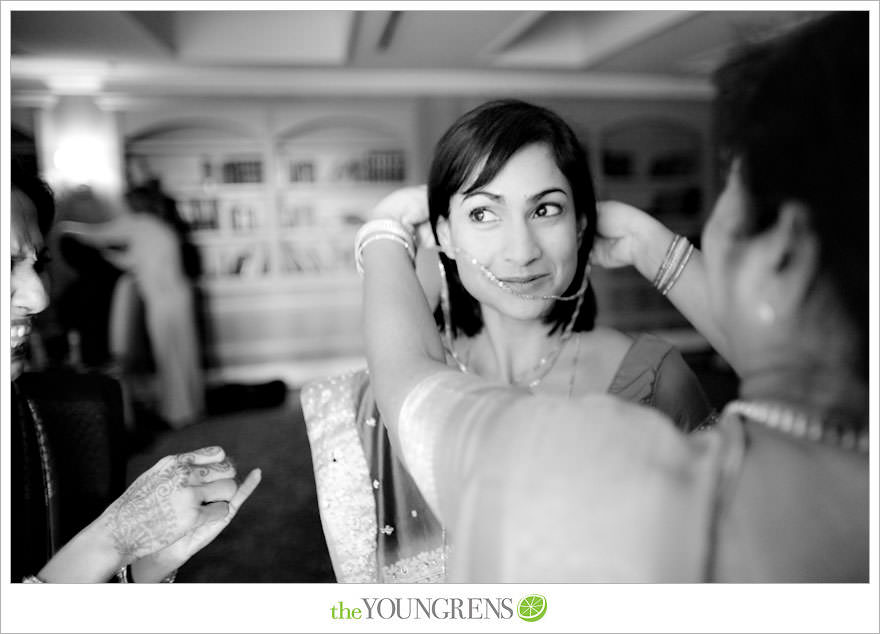 To rings…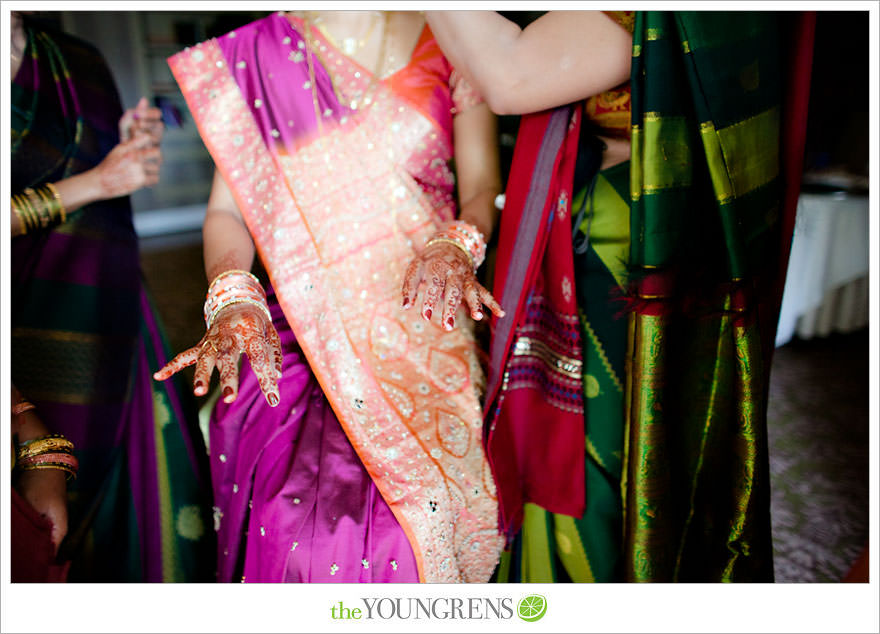 To a bangled wrap. I loved ALL of it.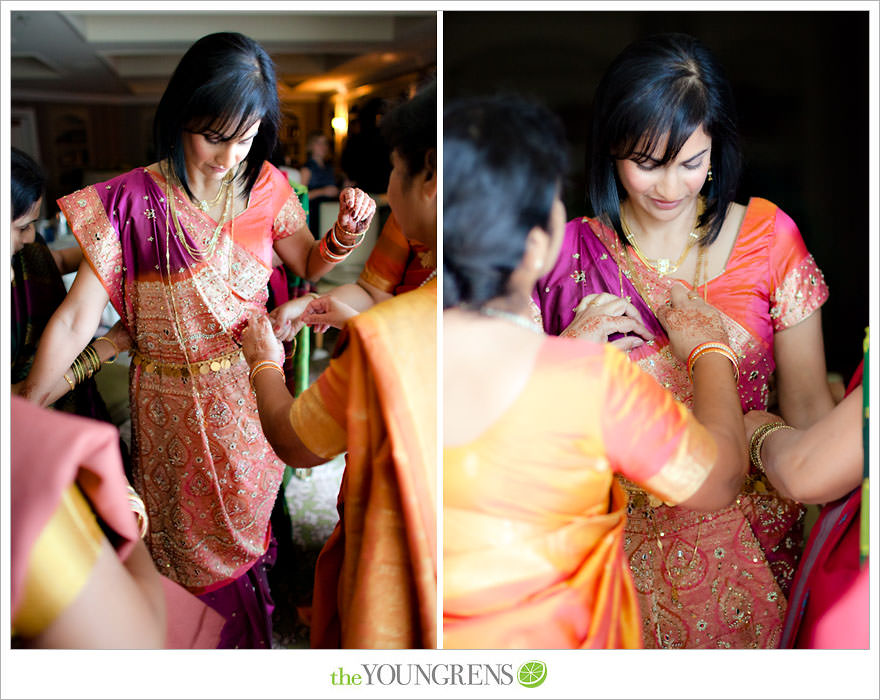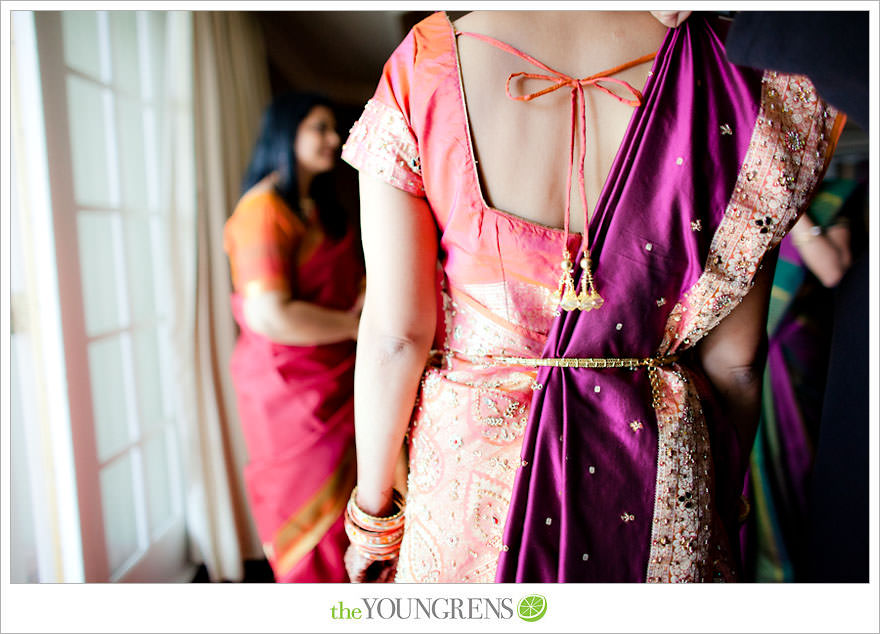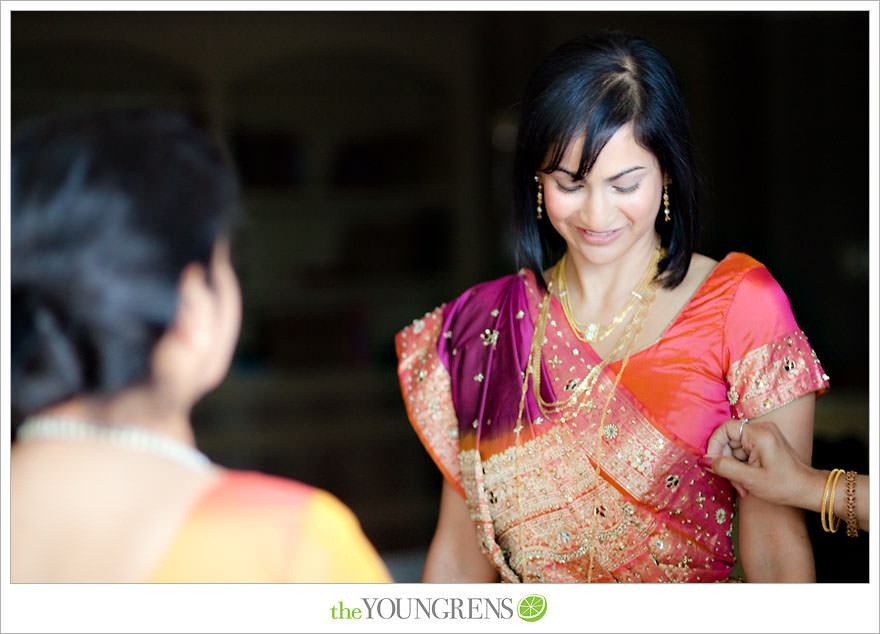 Absolutely perfect!! Siri was stunning.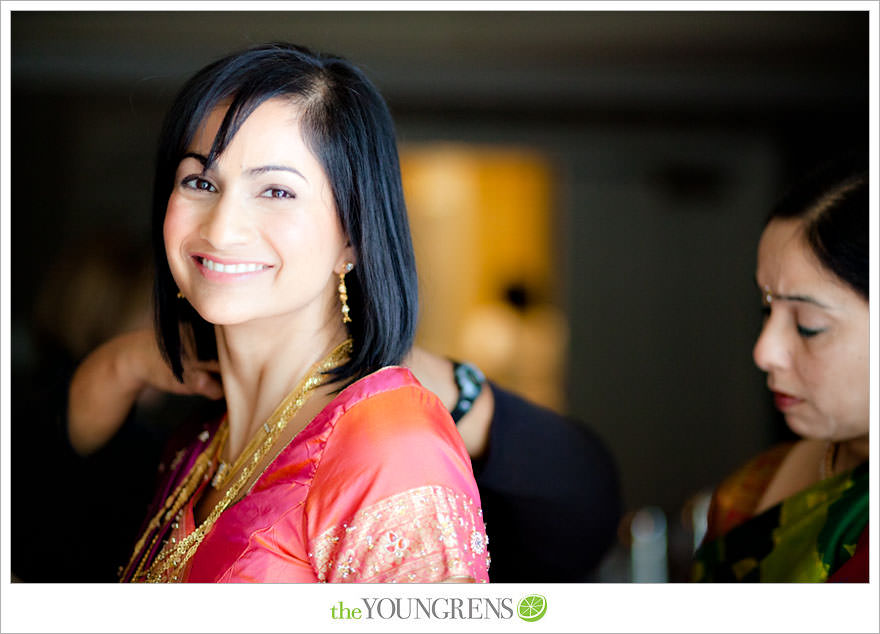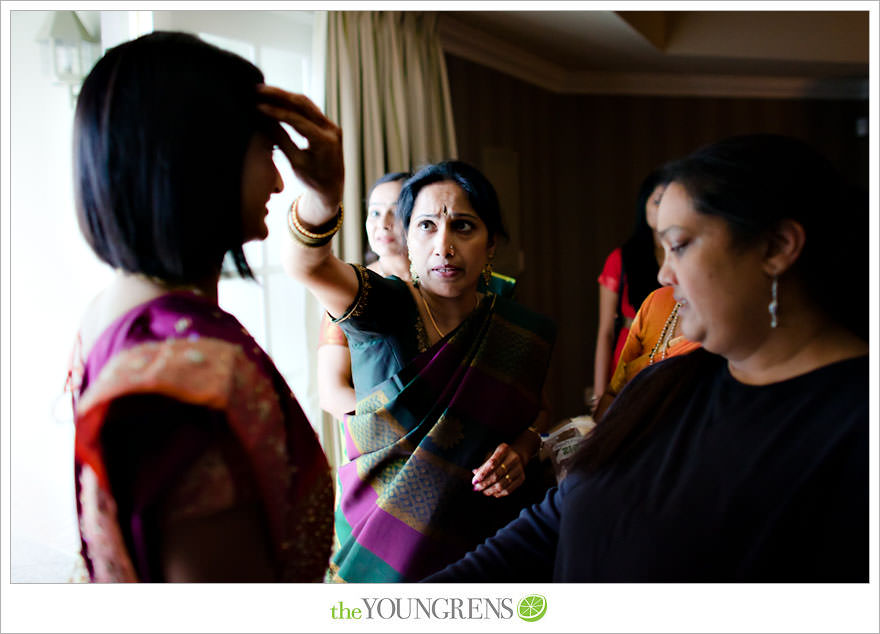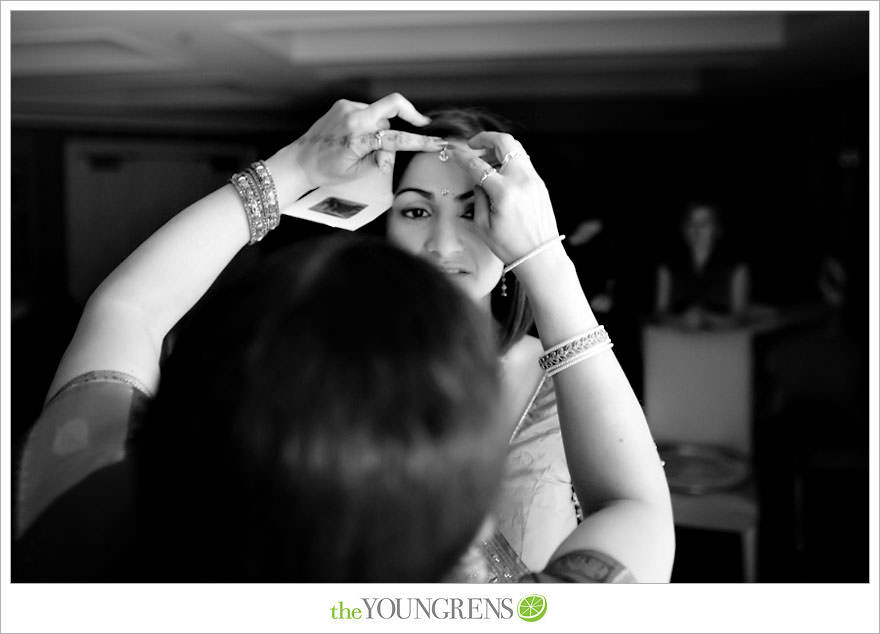 Making sure it's centered…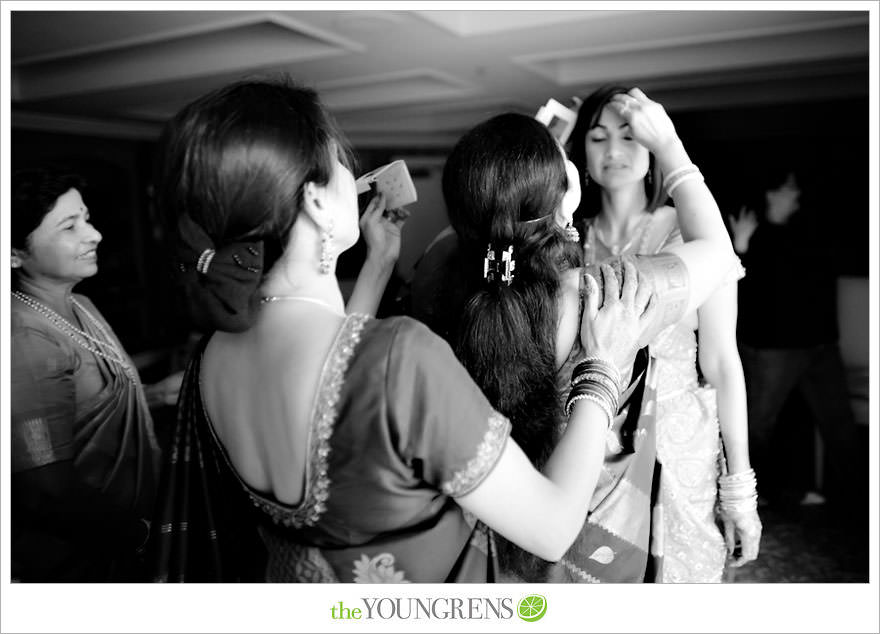 And then it was time for photos! I loved Siri's peacock henna.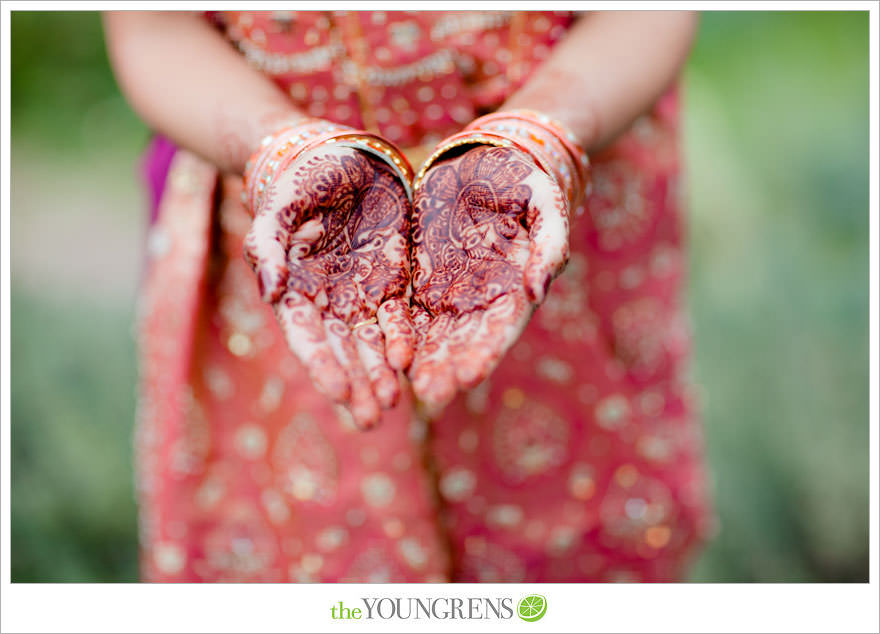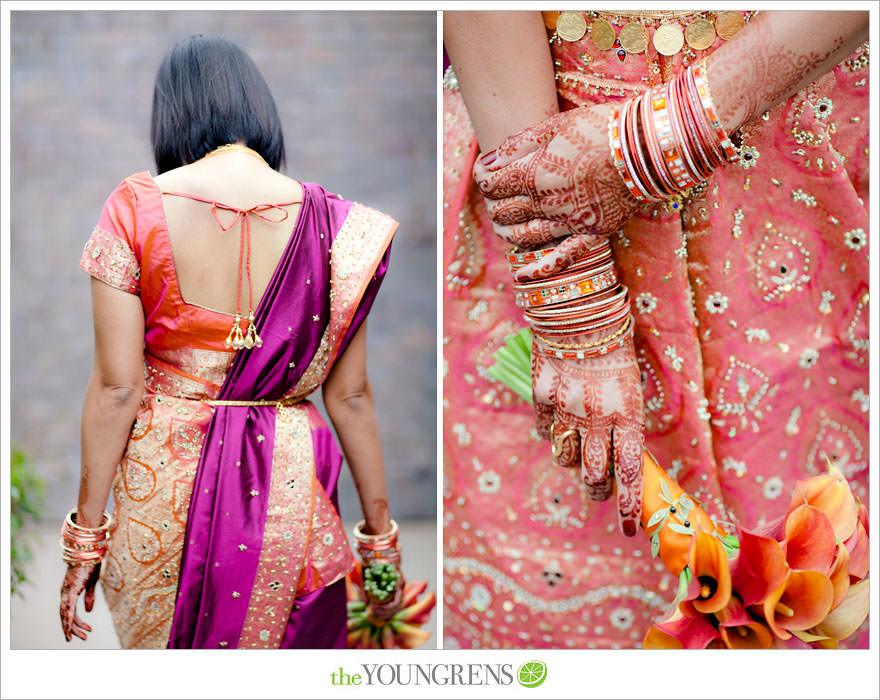 Siri just doesn't get any cuter. She's so stinkin' humble and has NO IDEA how incredibly beautiful she is.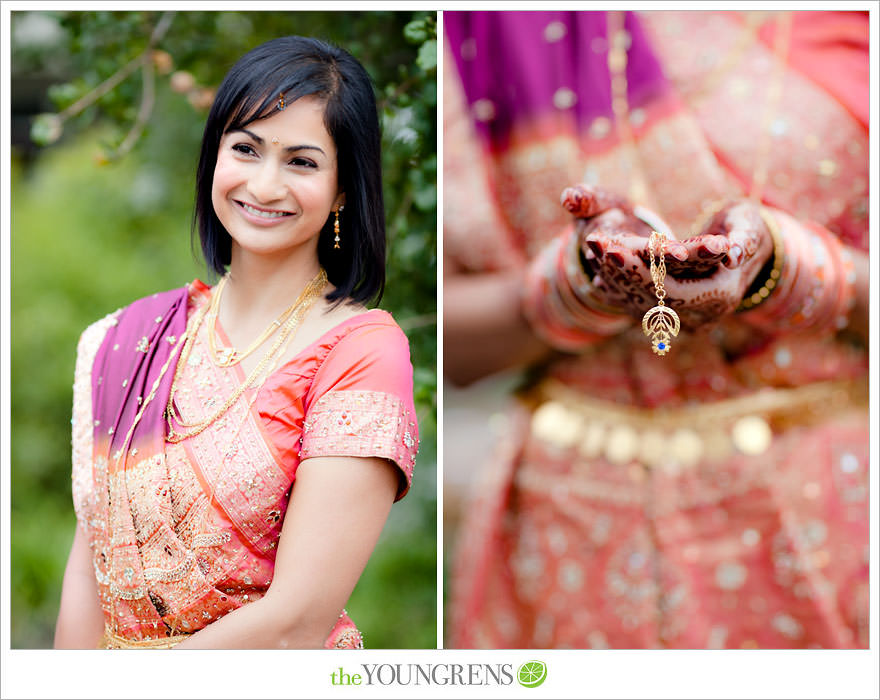 Some of my favorites.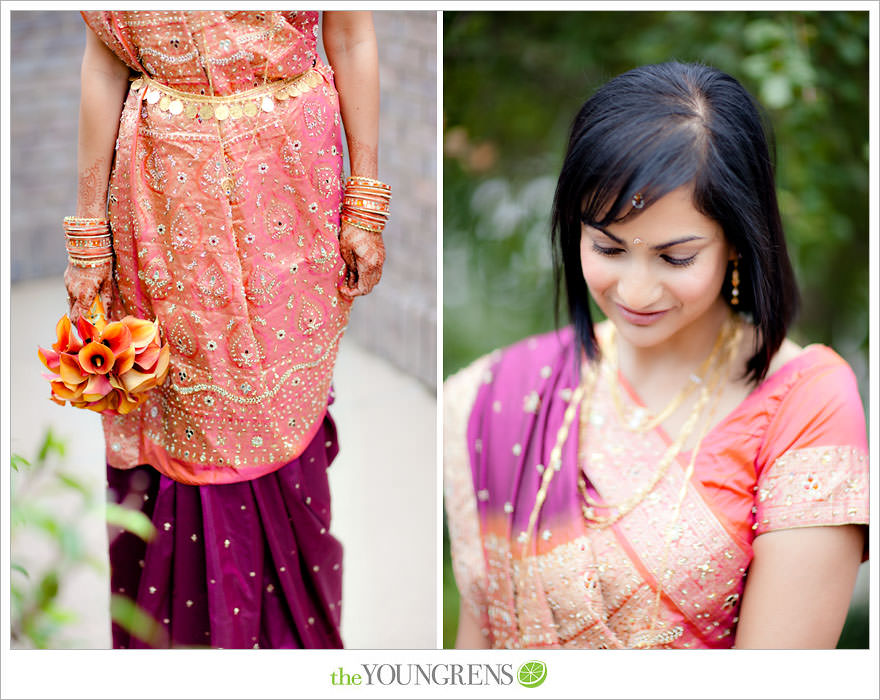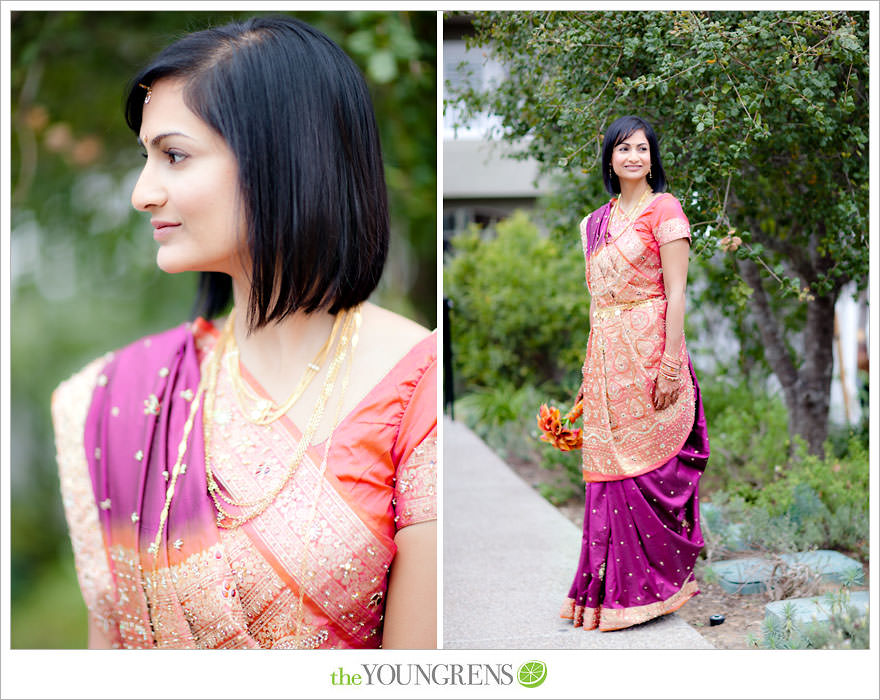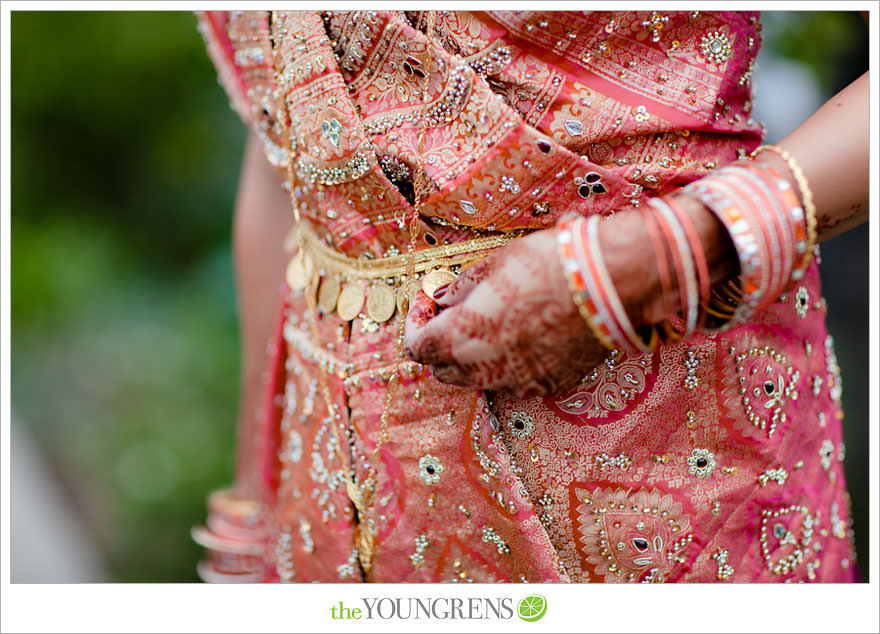 Once we hung out with Siri, she snuck away and we met up with the dapper Paul in his coat and tails. He was so excited about his tux!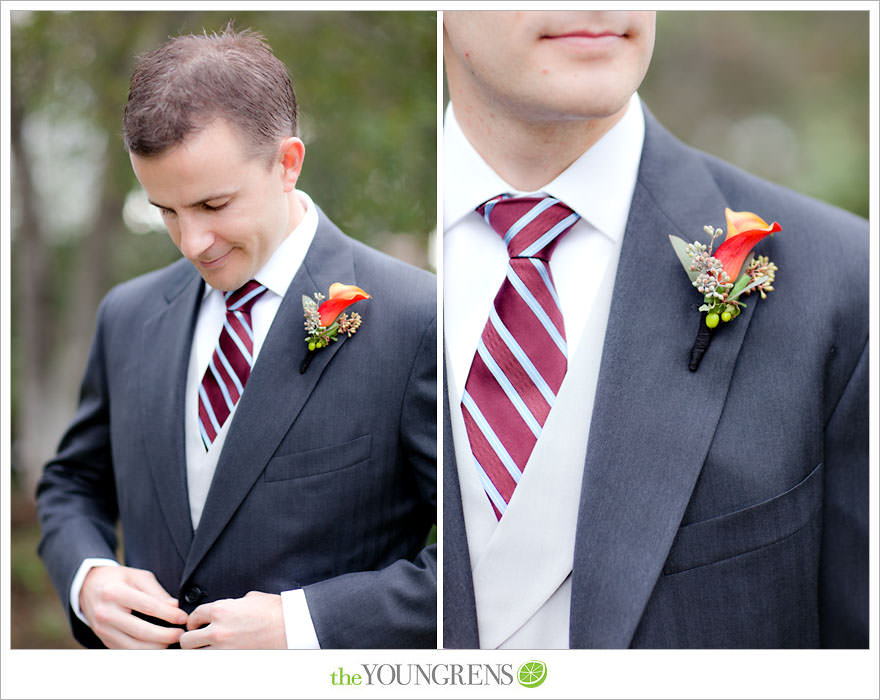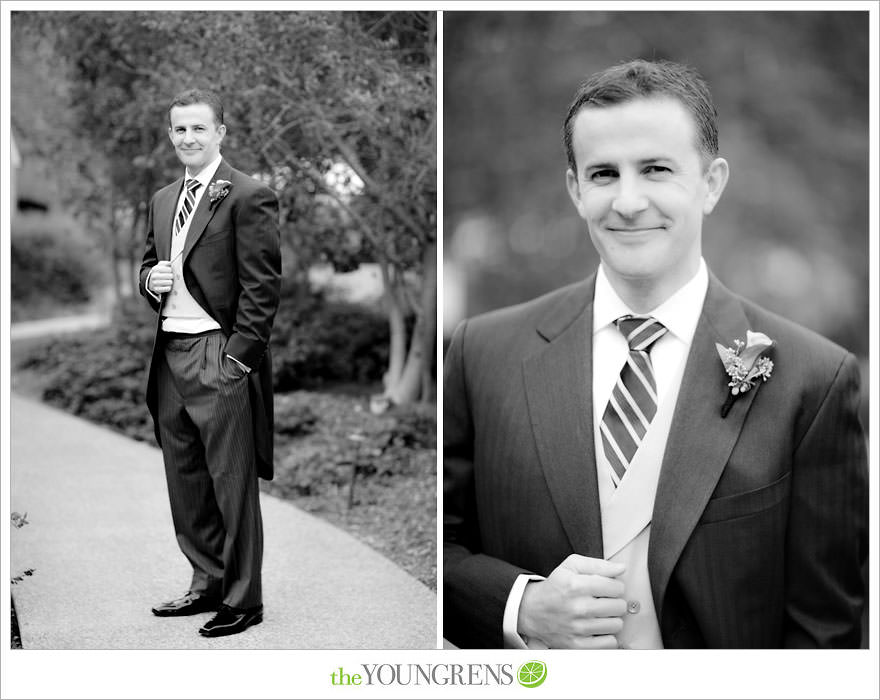 My favorites of Paul.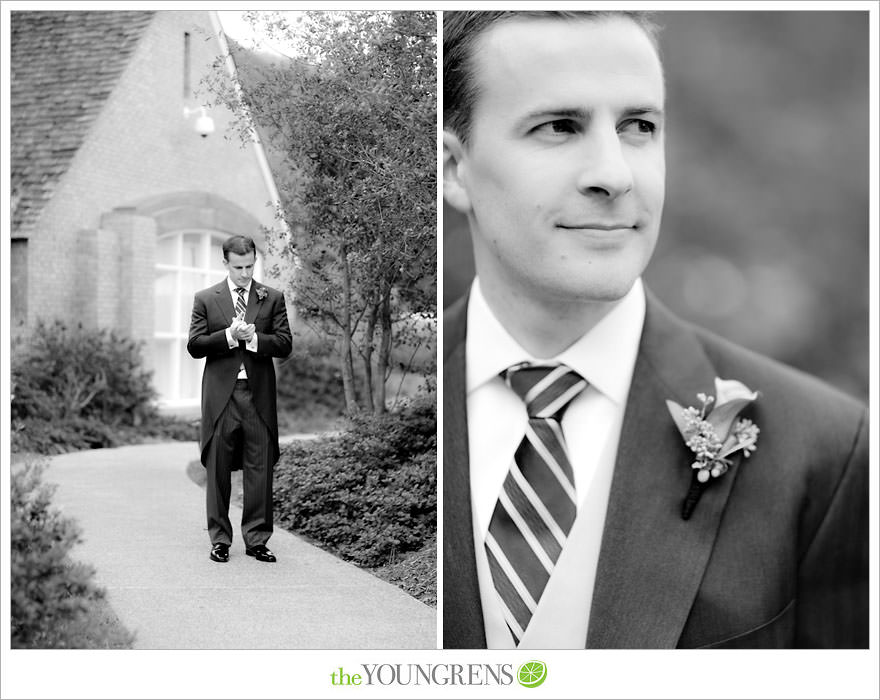 The ceremony was down at Seagrove Park overlooking the ocean and I instantly fell in love with the organic arbor.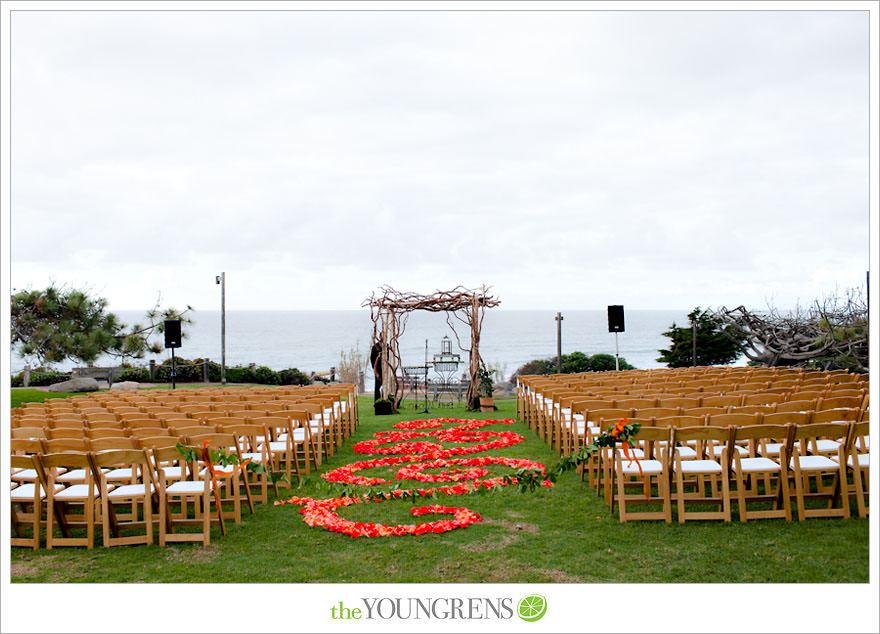 There is nothing more peaceful than an afternoon at Seagrove Park. It's such a perfect place to hold the cocktail hour so out of town guests can enjoy the best scenery in all of San Diego.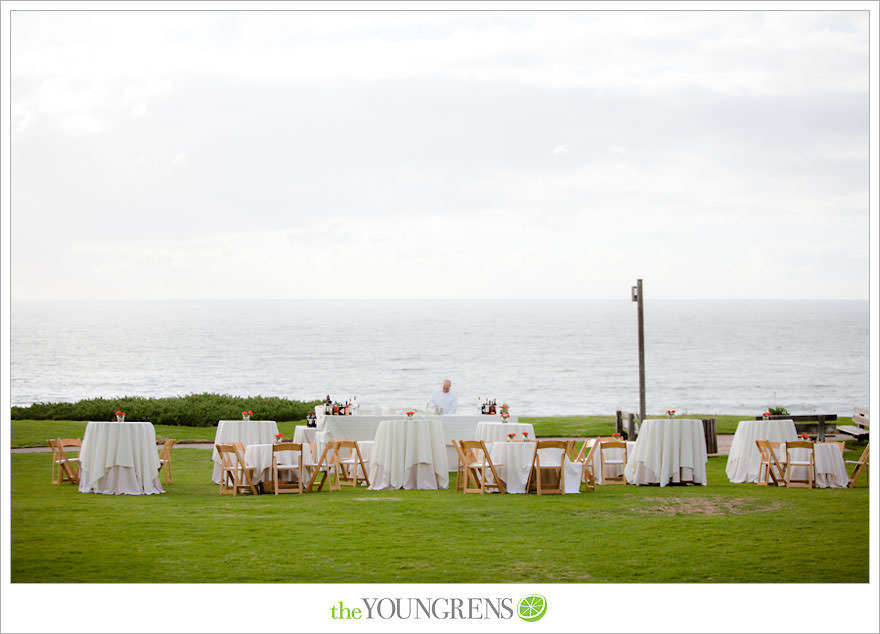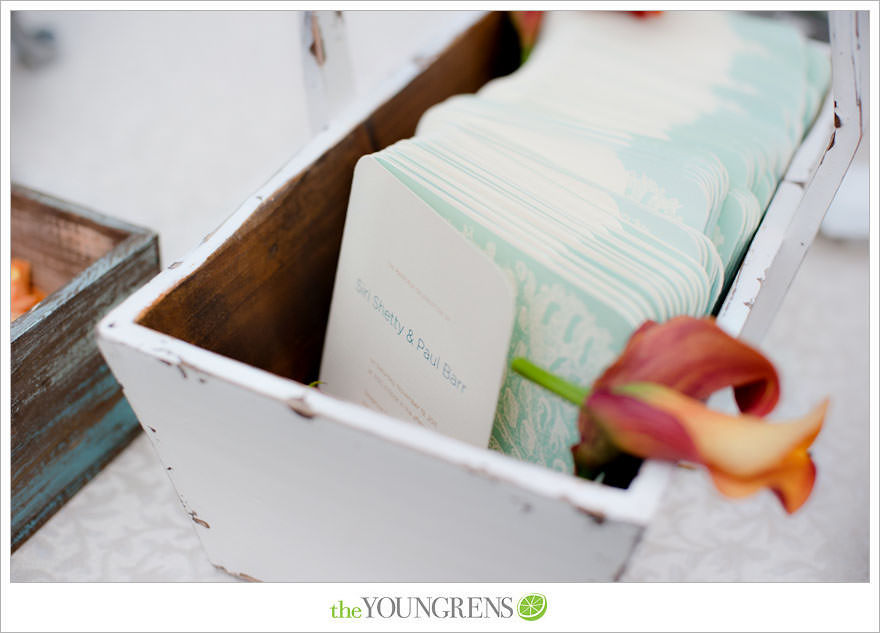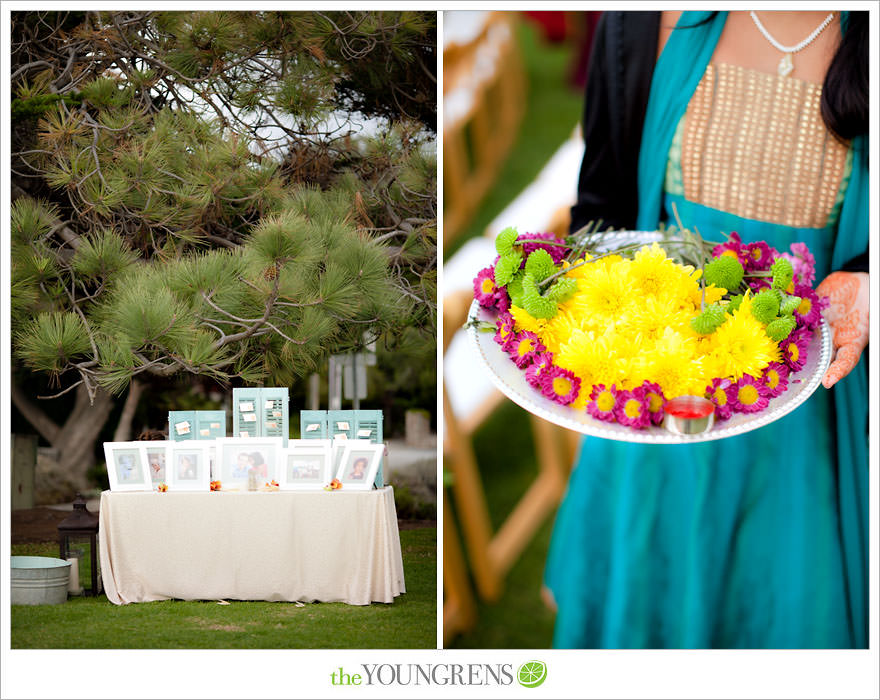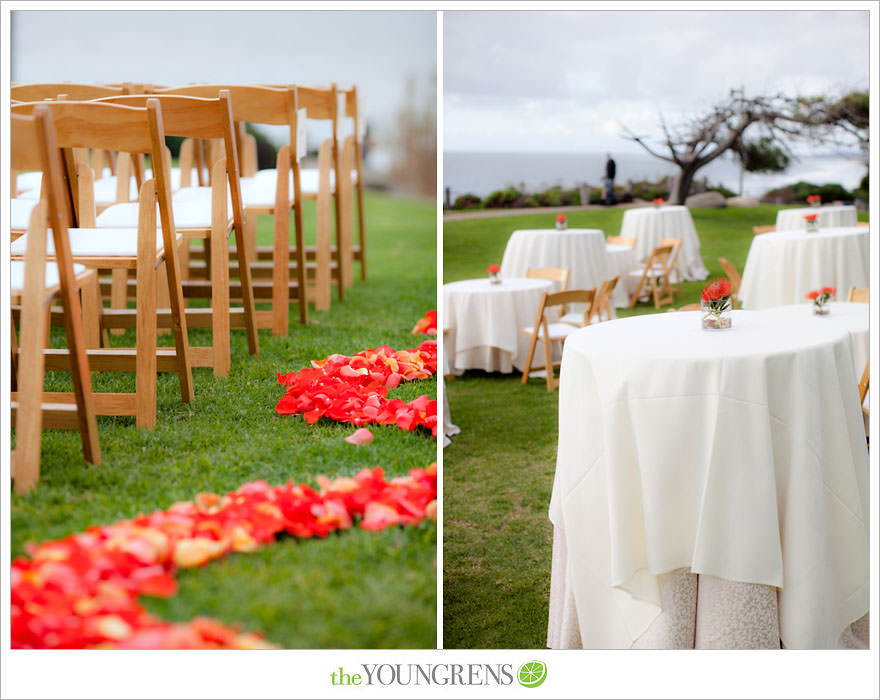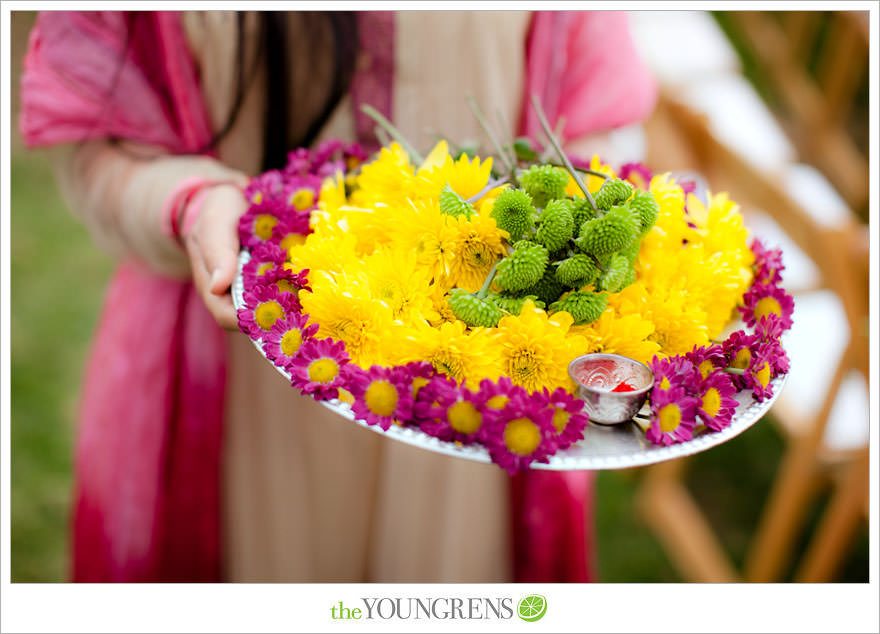 How can you not love the flowergirl's basket and ring bearer's pillow? I loved seeing everybody in their beautiful sari's!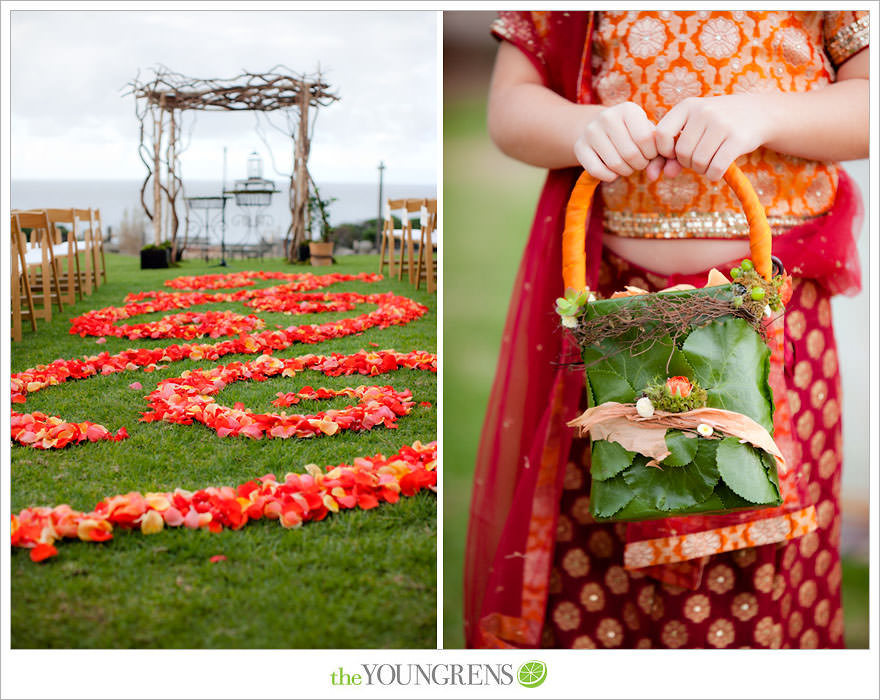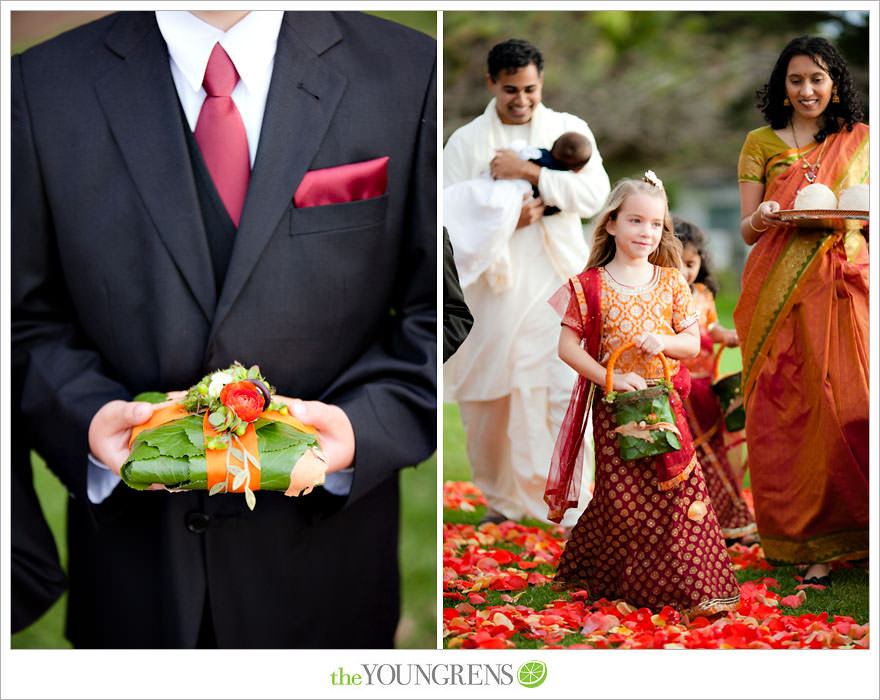 Paul arrived in a processional with his close friends and family and was met by Siri's mother who welcomed him with aarathi – a lighted oil lamp on a platter.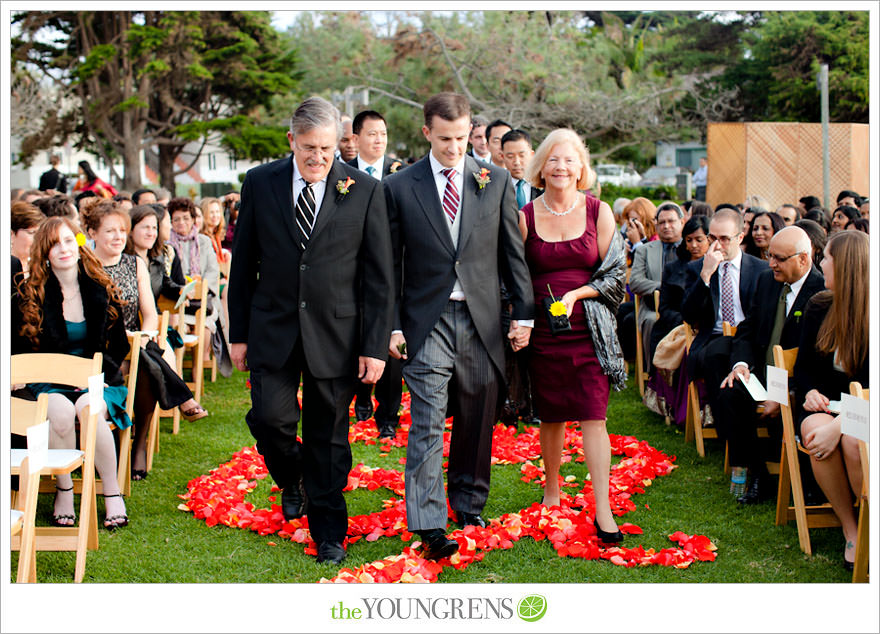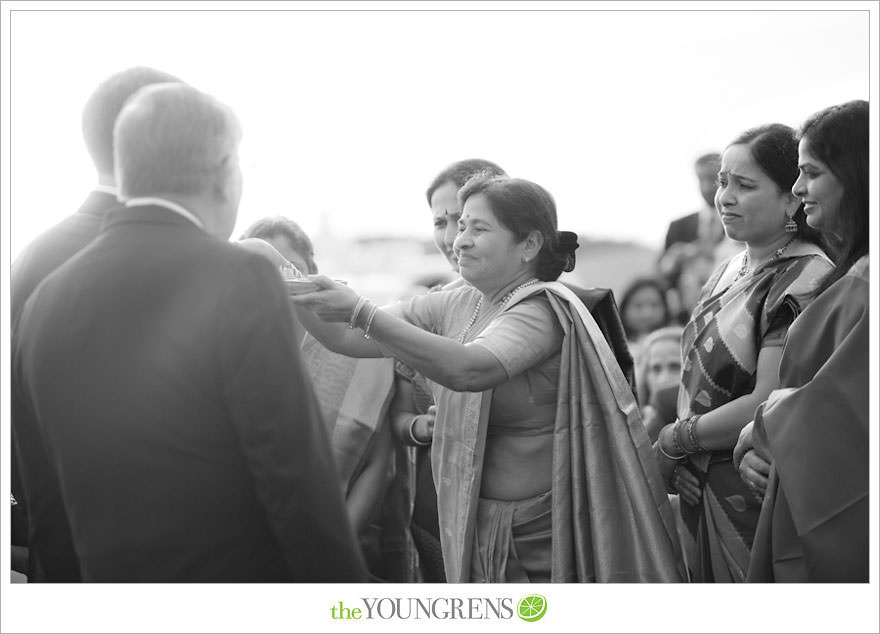 Then it was time for Siri's processional, where she was accompanied by her family.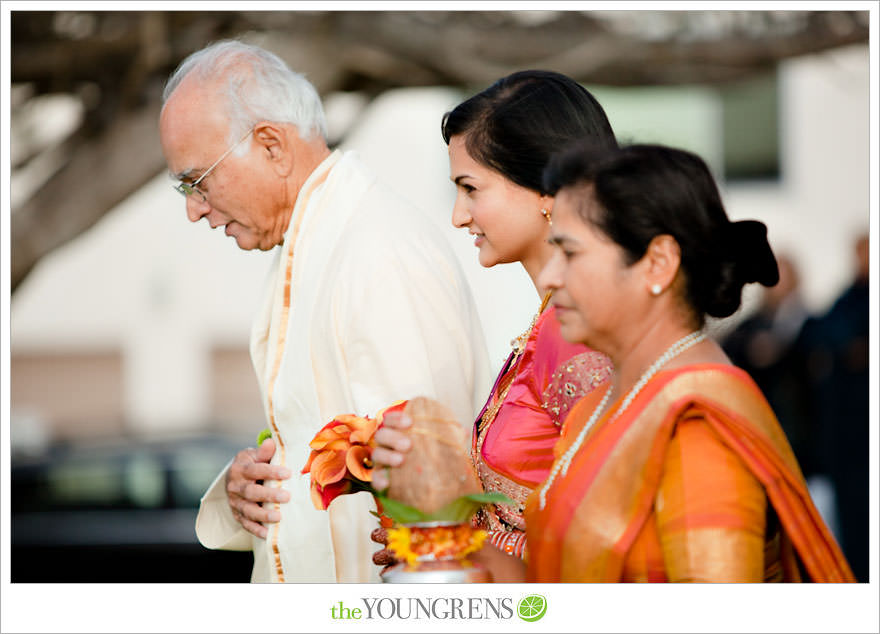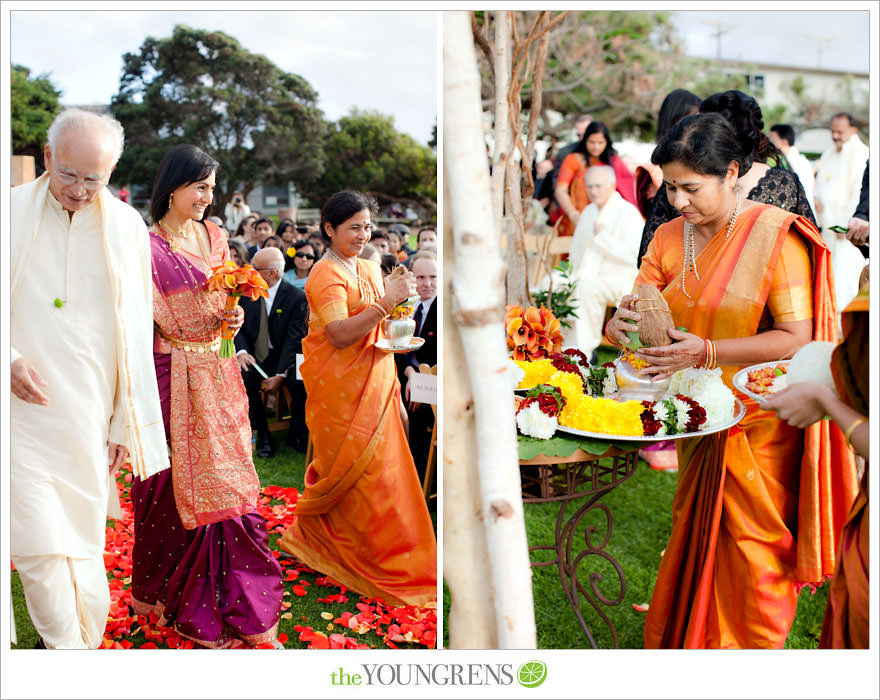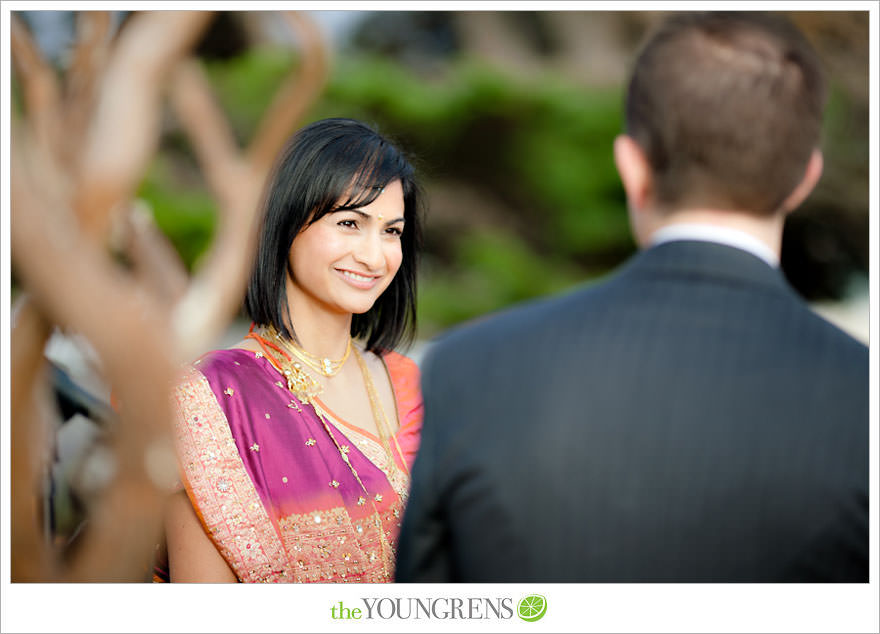 Her mother lit an oil lamp to begin the ceremony, and just like any ceremony, the ocean breeze made things a bit difficult! Ha!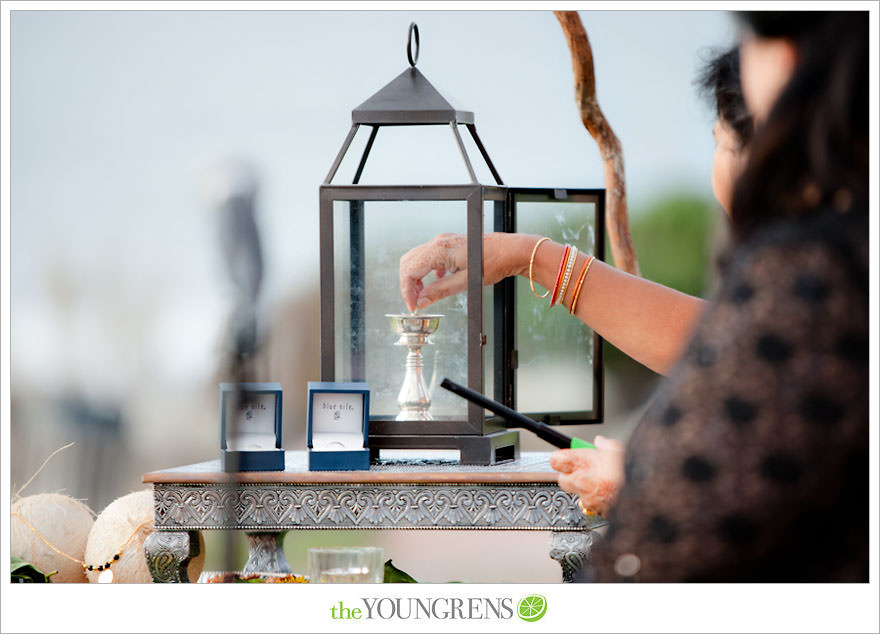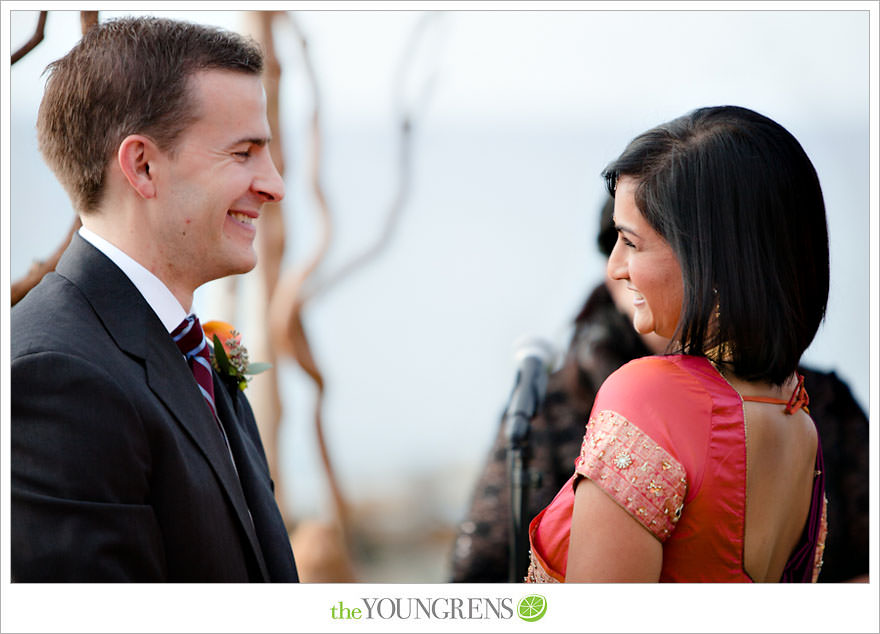 Paul and Siri symbolized their acceptance of each other by exchanging garlands.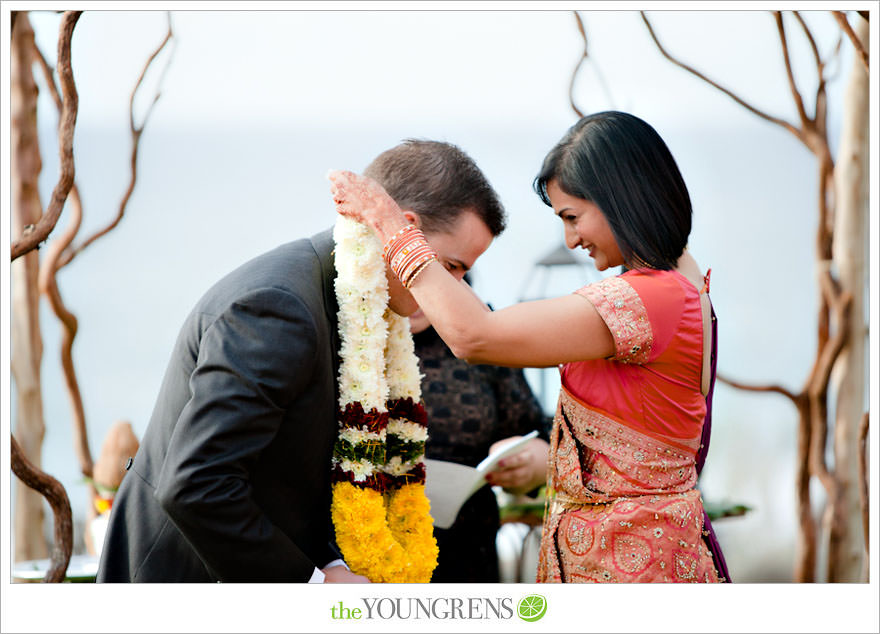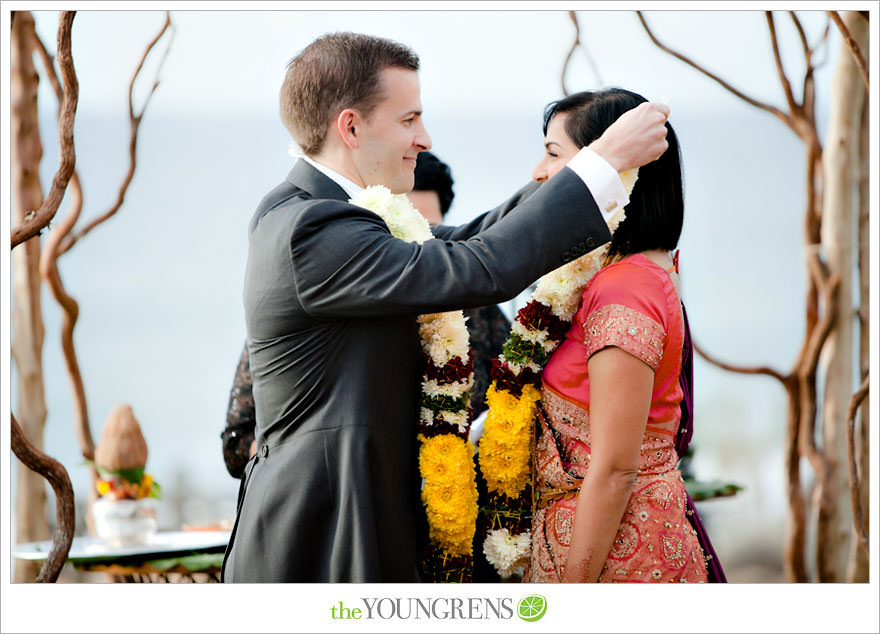 This was my favorite part. The bride's parents announced their wish to give their daughter's hand in married and poured water three times over a coconut placed in Paul and Siri's palms. The water was then received by the groom's parents in a platter. I loved that both families took place in this ritual. And then Paul and Siri exchanged rings and Paul gave Siri the mangalasutra – a wedding necklace symbolizing their everlasting bond.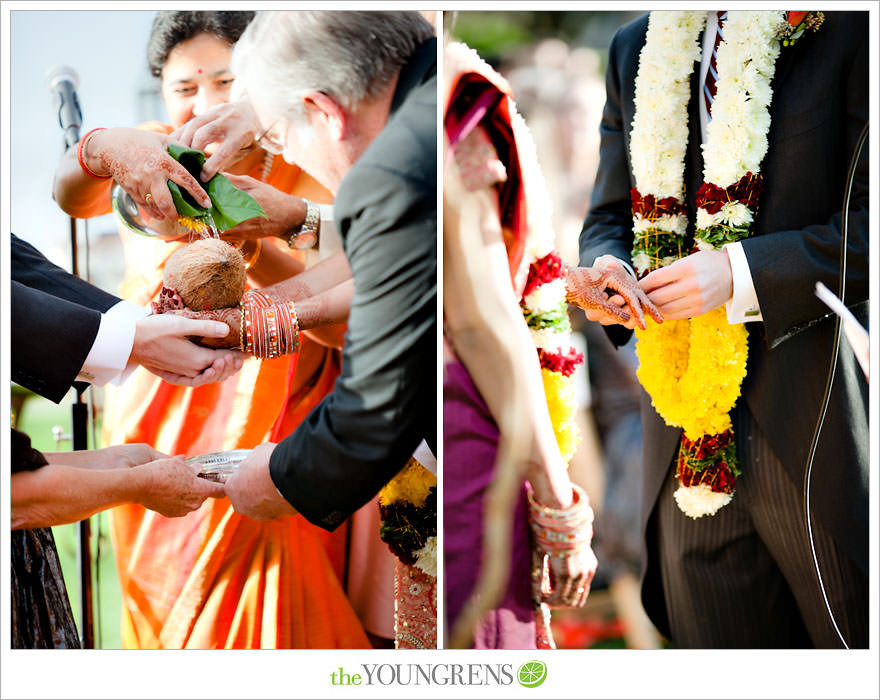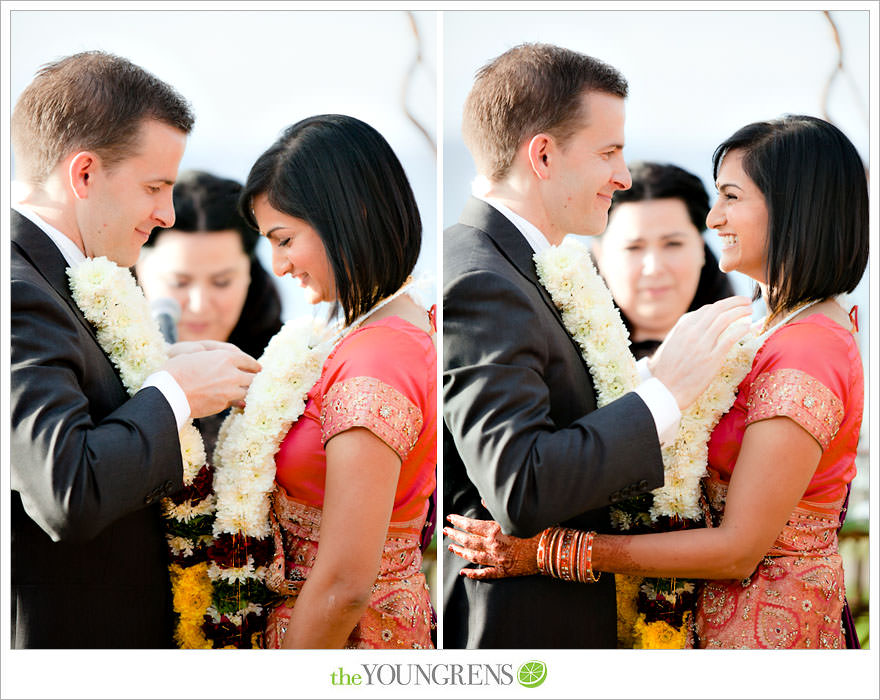 And then it was time for their vows – the part that made everybody cry because Paul was so stinkin' sweet and romantic.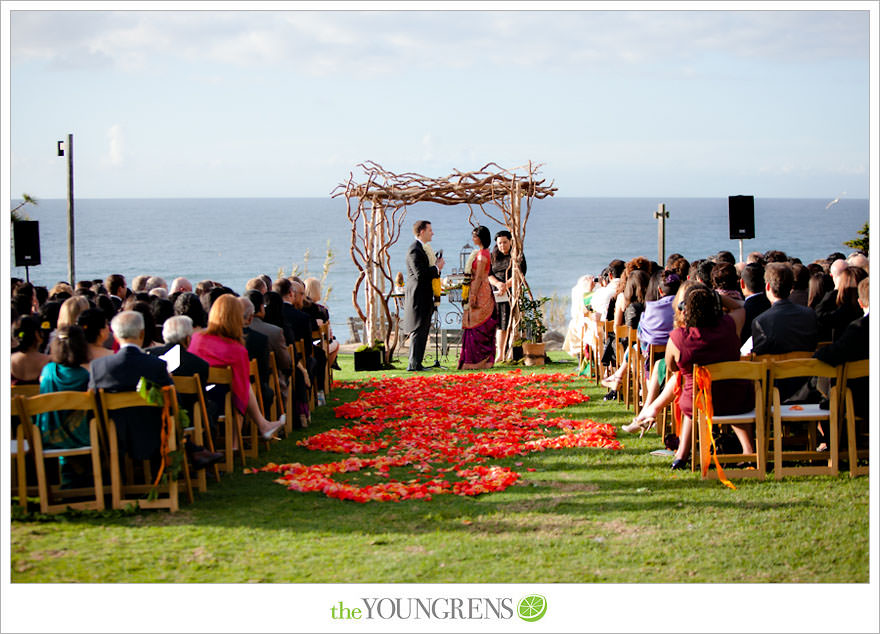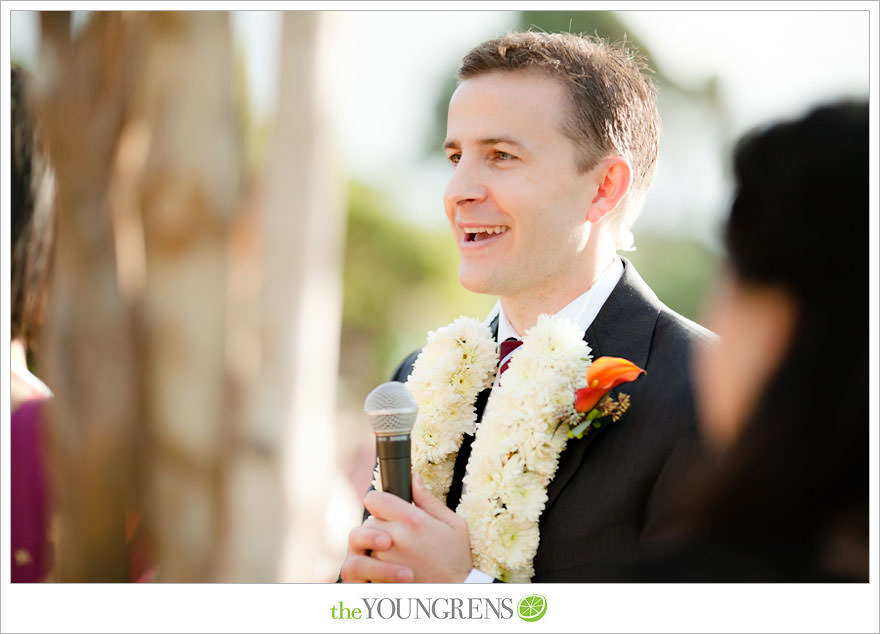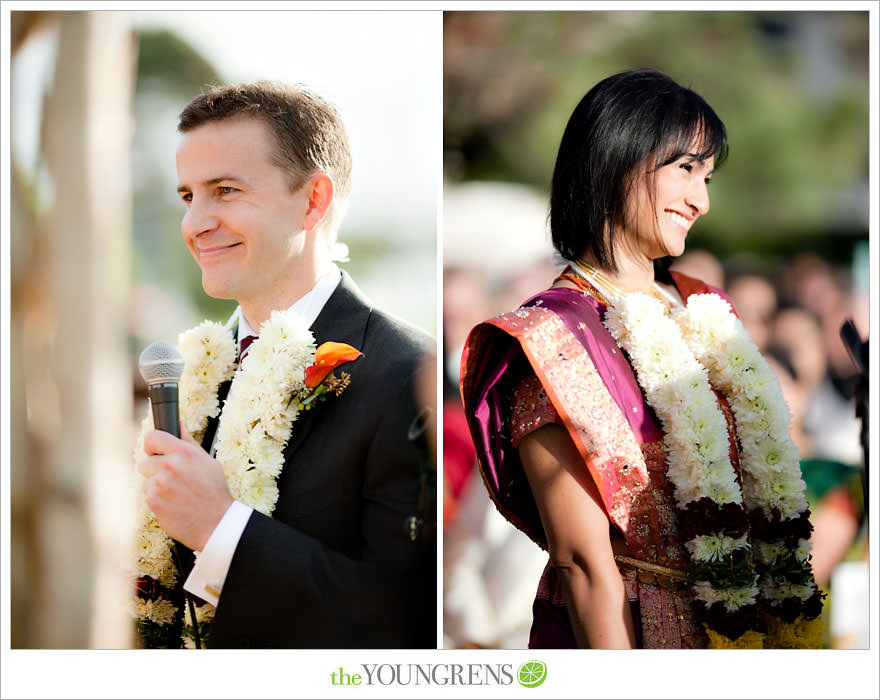 One of their best friends was the officiant for the ceremony (she did an amazing job with all of the unfamiliar Hindu traditions – I would have been so confused), and she gave a few words about their friendship. If we weren't crying from Paul's vows, we were now!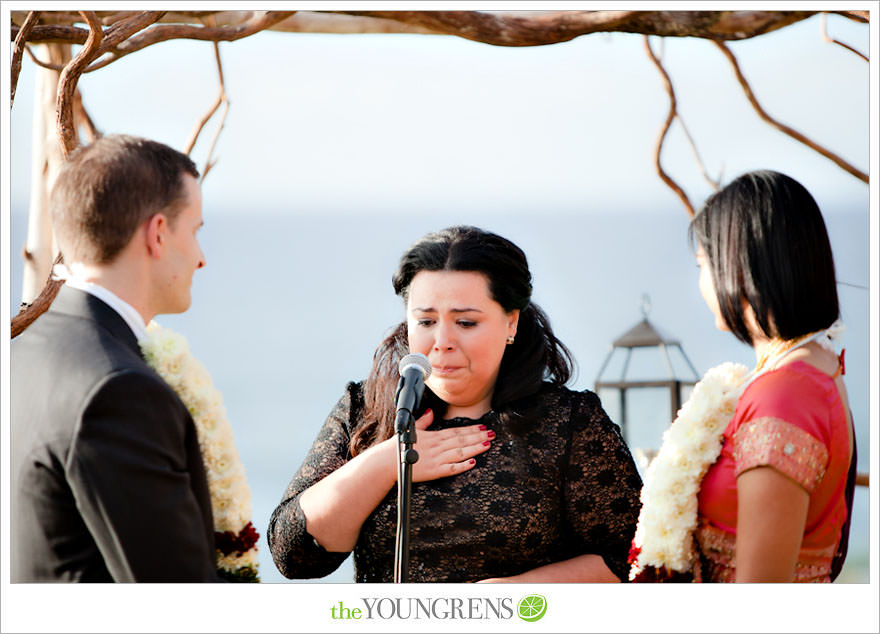 They were officially married! Yay!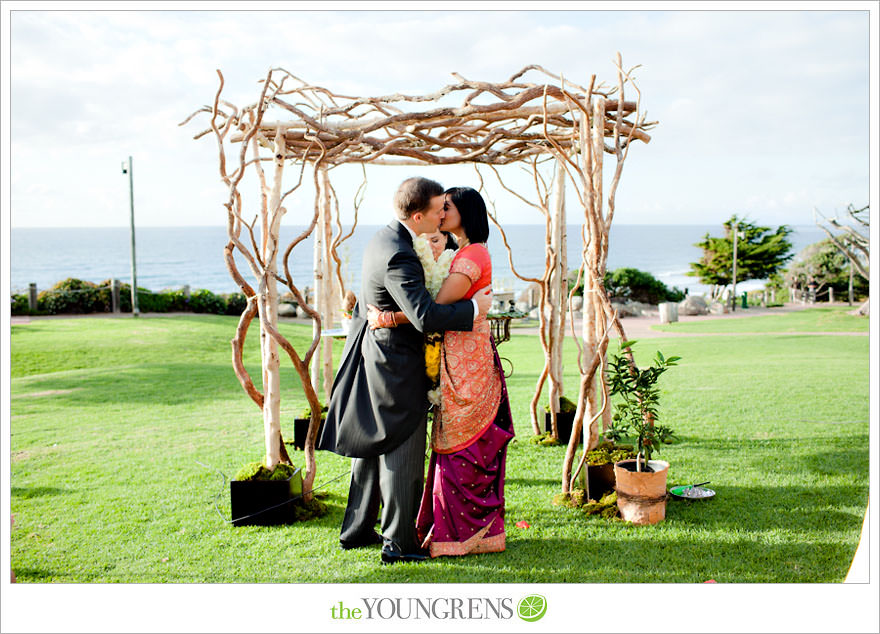 But first, a group of married women blessed Paul & Siri with oil lamps.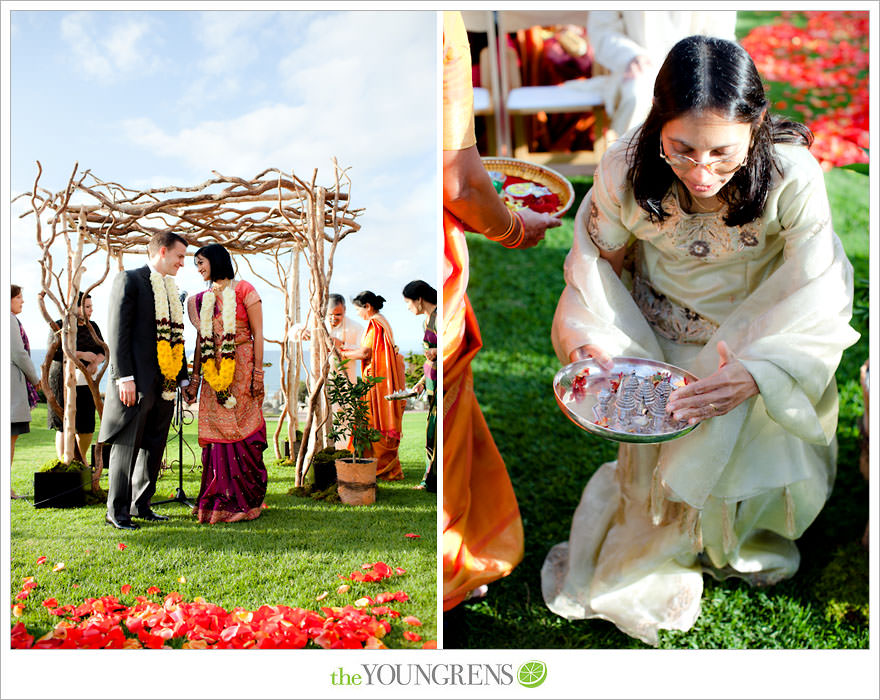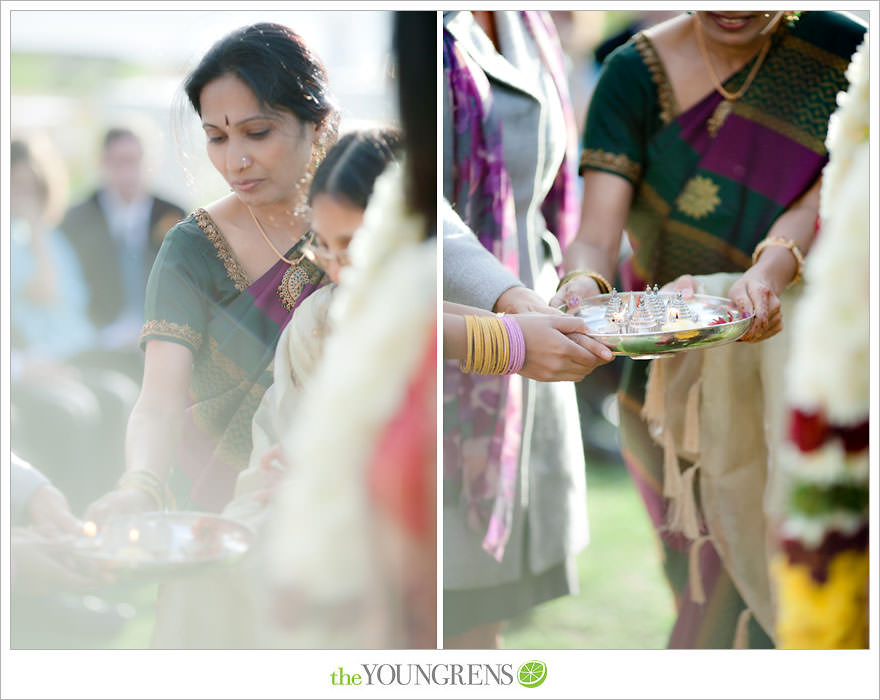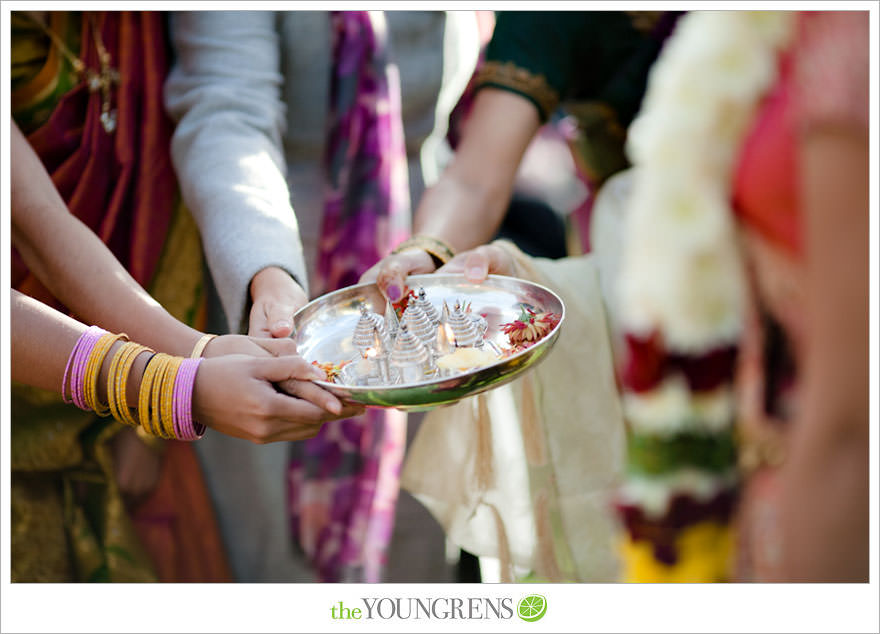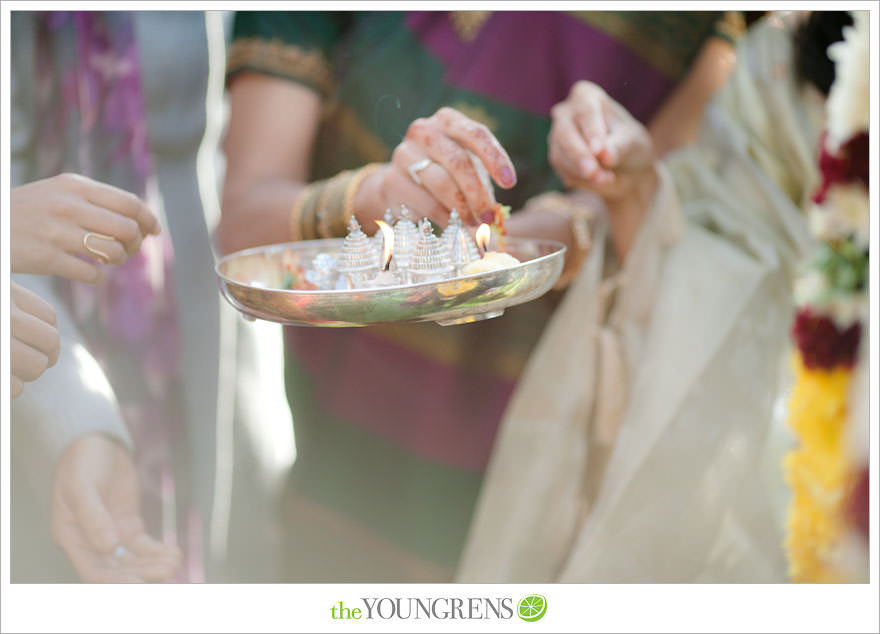 And then it was time to go! Guests showered Paul and Siri with rose petals as a blessing and they spontaneously started dancing down the aisle – that's why I love these two!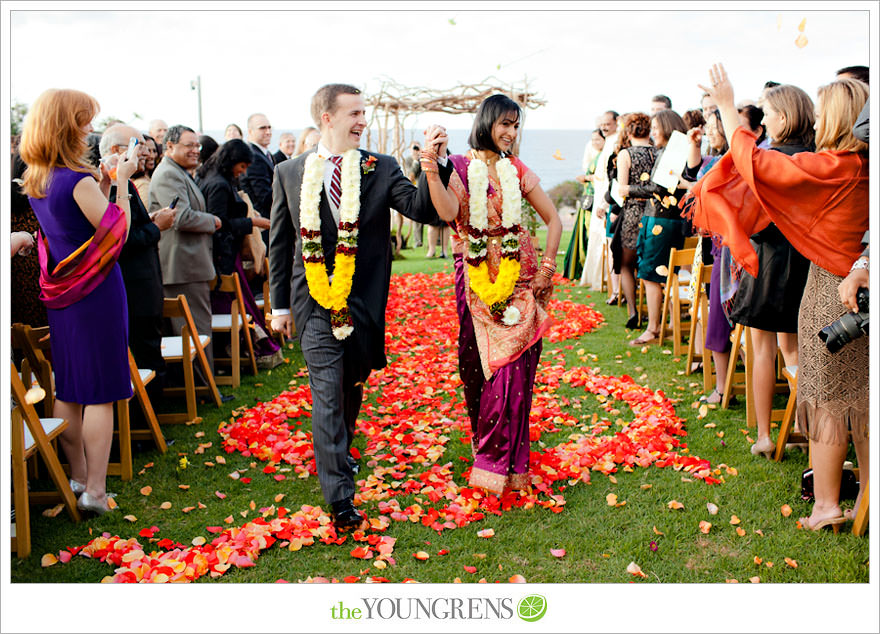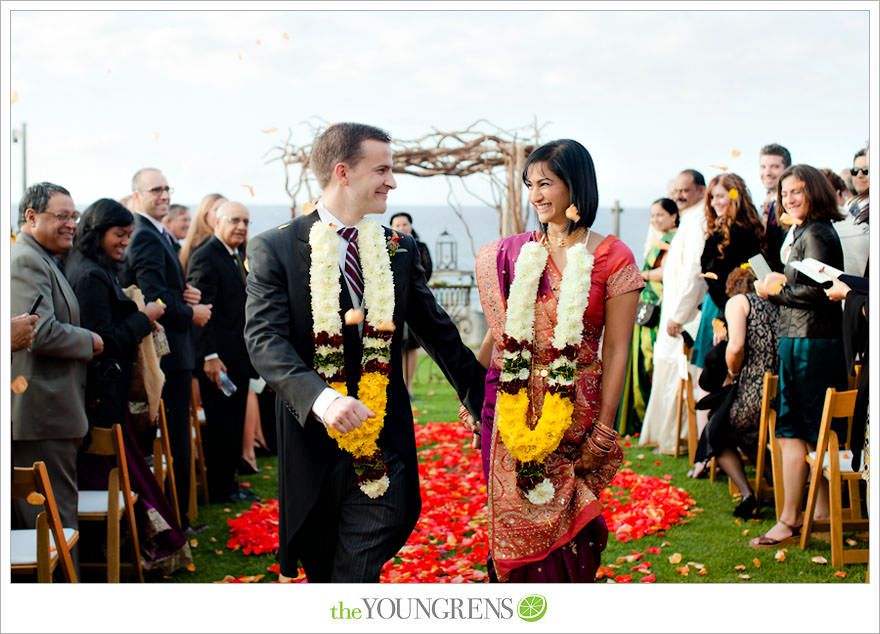 Wow – what an incredible experience! And we have so much more to share… I'm so excited for Part Two tomorrow with Paul and Siri's portraits, an outfit change, all of the swoon-worthy details, and an off-the-hook dance party! See you then!
Hugs,
Erin
---
Wedding Photography : The Youngrens | Ceremony Location : Seagrove Park | Reception Location : L'Auberge Del Mar | Floral Design : Annette Gomez | Cake : Sweet Cheeks Baking Company | Shoes : Jimmy Choo | Make-Up : Kim Cruz of Bobbi Brown | Hair : The Lab | Reception Lighting : Mike Fuller | Catering : L'Auberge Del Mar | Lounge Furniture : Concepts | Photo Booth : Shutterbooth
---