I totally think it was the pajamas. I mean, don't guys always say that the just-woken-up-look is always the best? Heather would probably fiercely disagree, but I totally think it was the pajamas. Here's the story…
She remembers the whole thing like it was yesterday… Cute and adorable college Heather is sitting in her room doing her homework while attending Azusa Pacific University. In her words (and in her all caps), she's wearing PAJAMAS and she's a MESS, when in walks her roommate with a new guy she's dating and his HOT best friend (again her words). Did she mention he was hot? Well, he was hot, and pajama-clad, bedhead-sporting, homework-doing Heather was completely embarrassed. Especially when this guy came over to chat like it was nothin'. So what did red-faced Heather do in response to this cute, sweet guy? She ignored him. Completely. So he left, and that was that.
But her roommate mentioned a few days later that this cute, sweet guy had snuck his number into her phone… Apparently the pajamas worked. So a few years of friendship and some Marine deployments later, they found themselves on a beach in Santa Barbara reconnecting and falling madly in love. The same beach that Aaron brought her back to a few years later, to ask the love of his life a very important question…and she said yes!
Friends and Family: To be notified when the rest of the images are online, please sign the guestbook here.
Heather and Aaron are just about the cutest couple around, and we have a little secret about the amazing Heather… she's one of our interns! Yay! We have a lot more to share about Heather – who we love, love, love – but we were so excited that just a few days after starting the internship with us her wonderful man, Aaron, came home from being deployed and asked her to marry him! It was so sweet and we knew we had to sneak in an engagement session before he left for deployment again. We took these guys to a place that Jeff has been dying to photograph lately, the historic Olivenhein Town Hall in the heart of Rancho Santa Fe, and these guys couldn't be any cuter!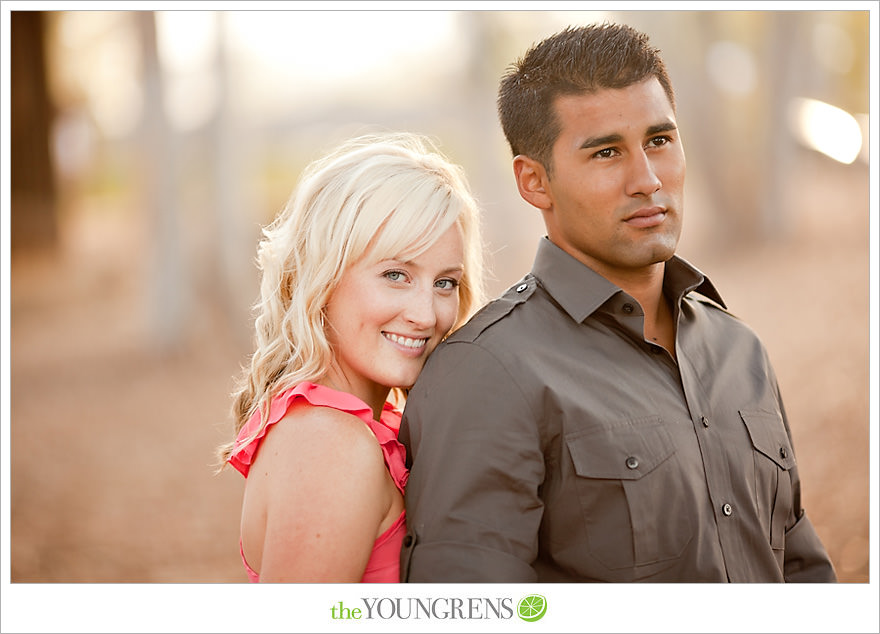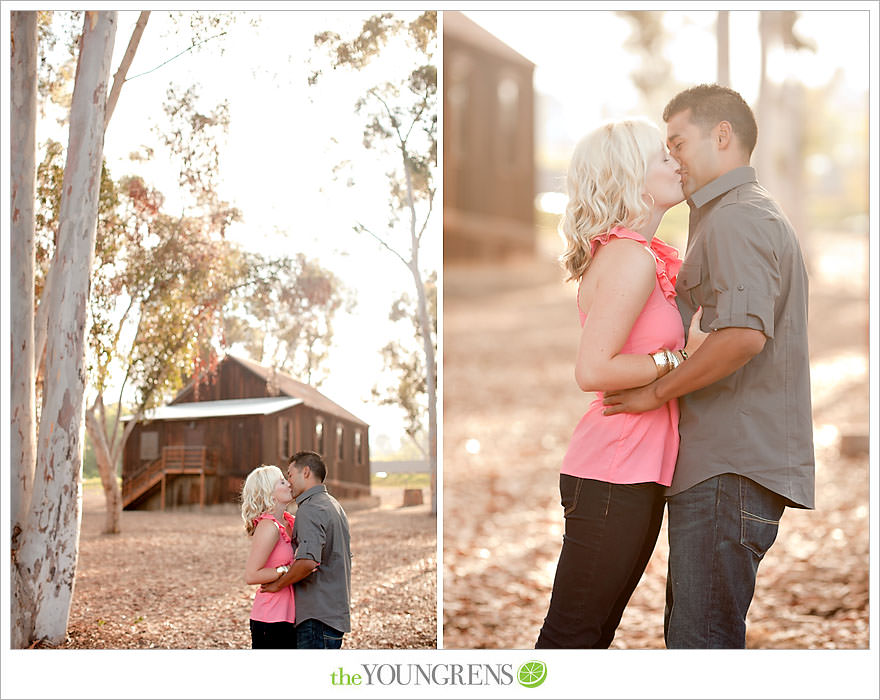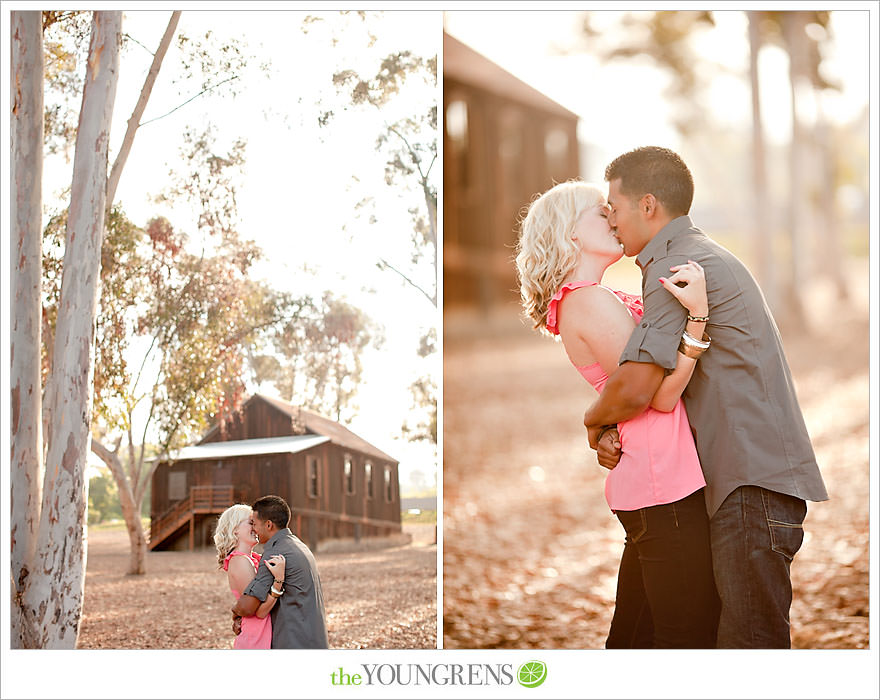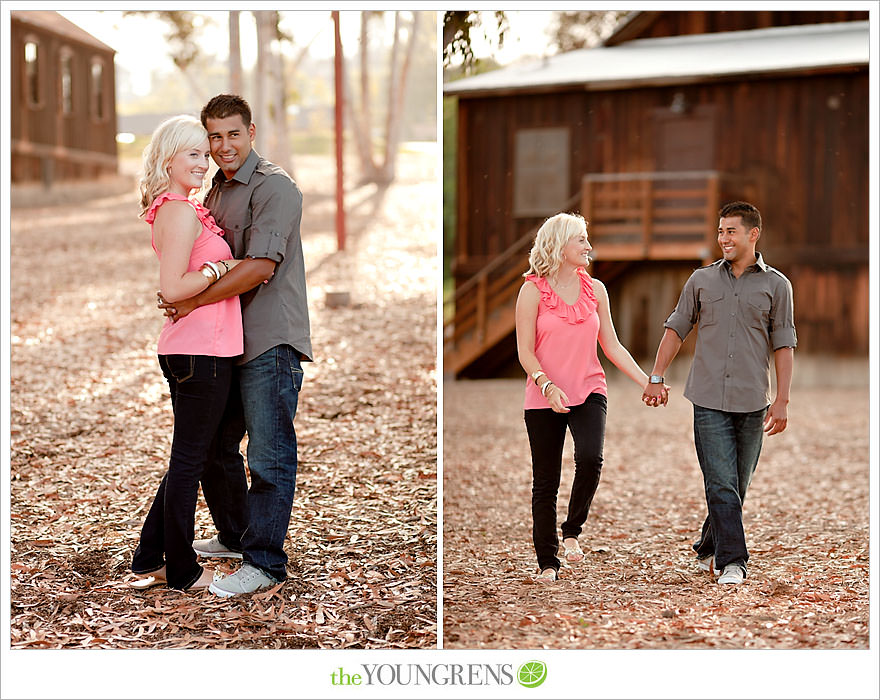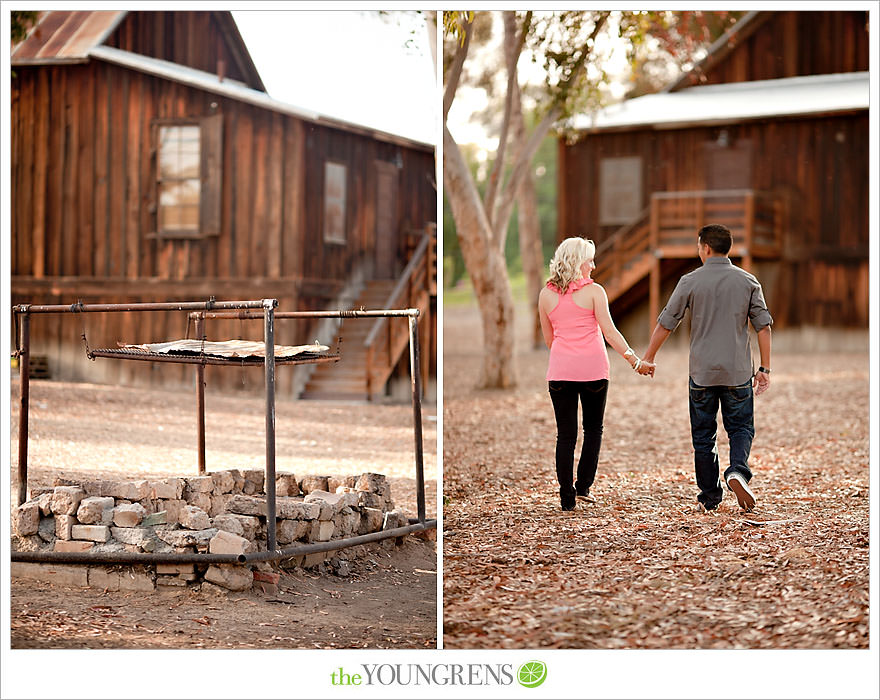 Adorable!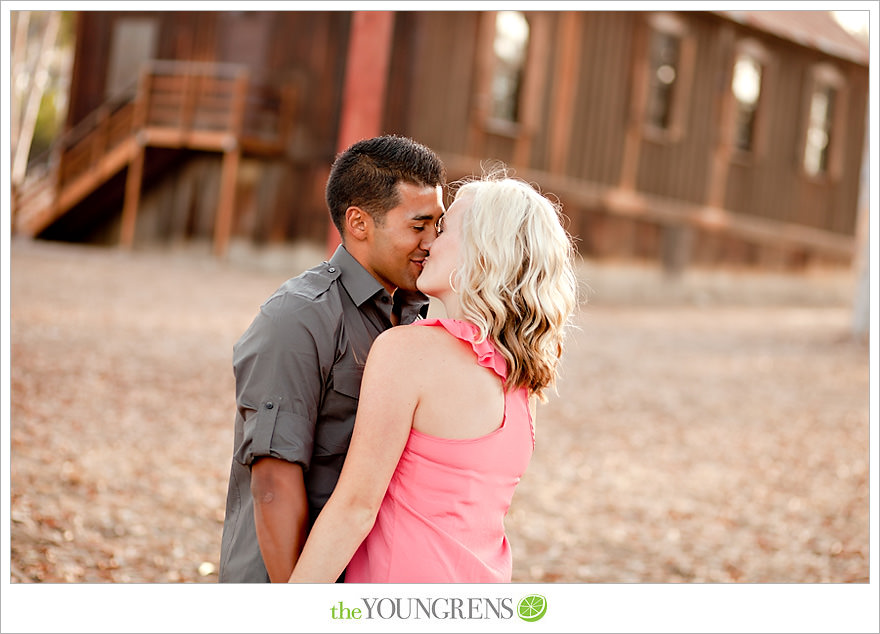 They had a random rope swing on the property so after the boys swung around on it a bunch (naturally), we had Heather work it!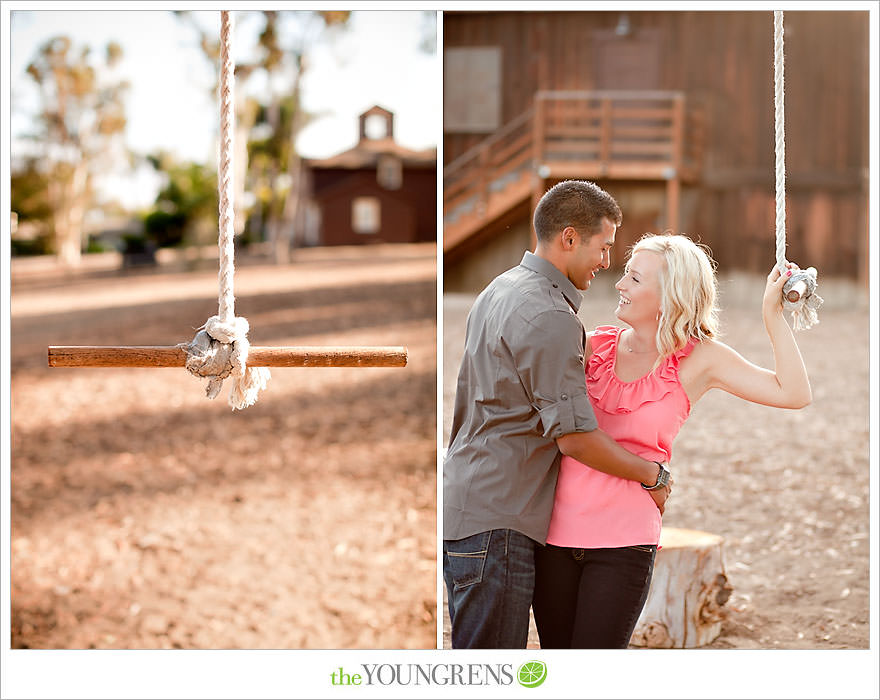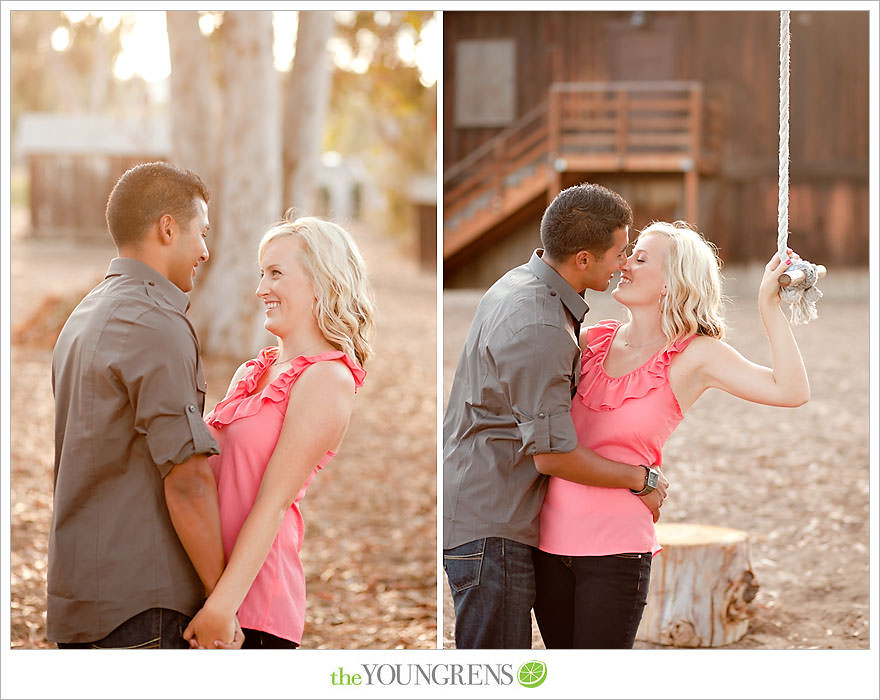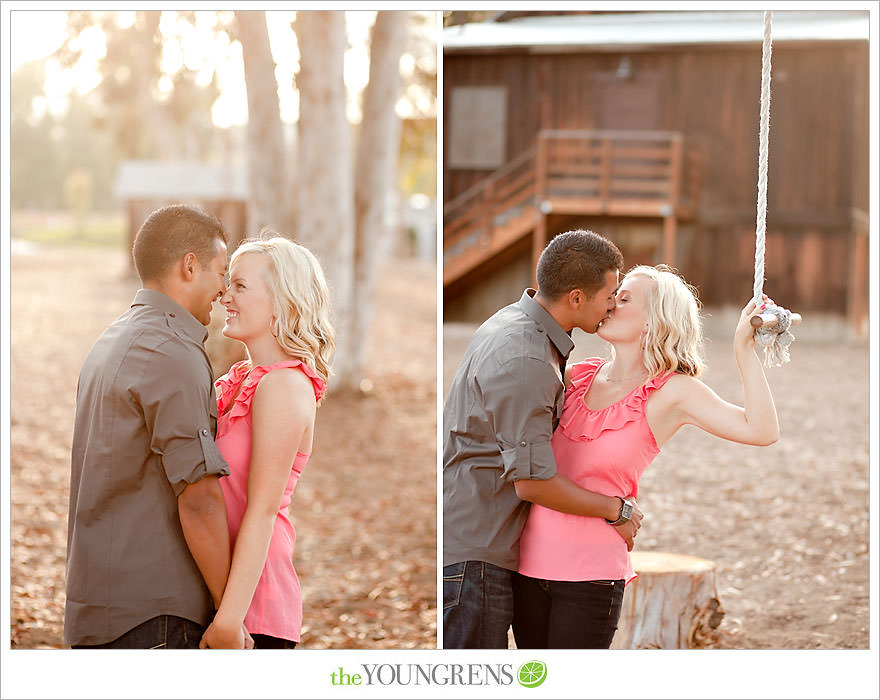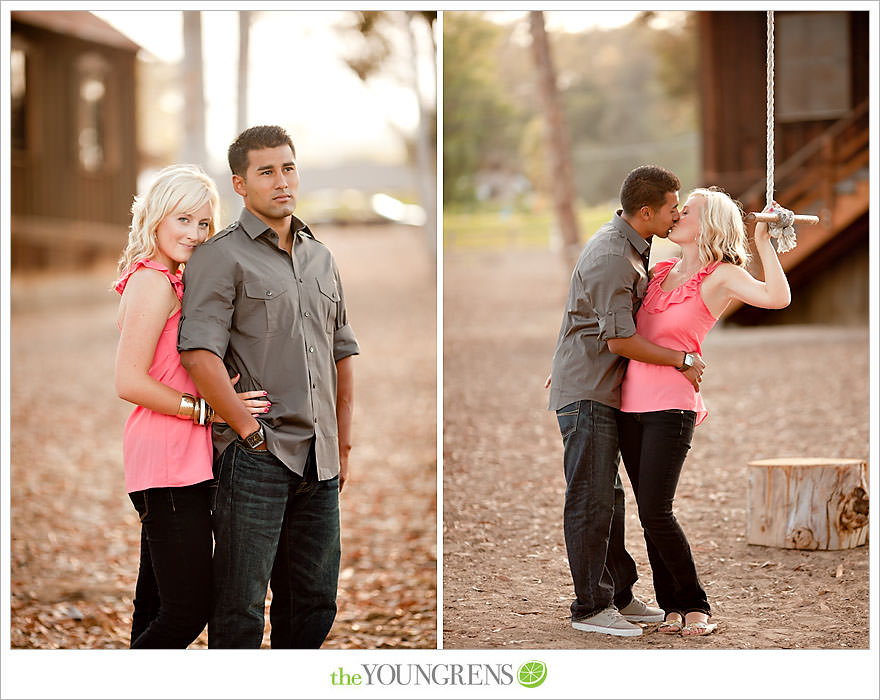 One of my favorites! LOVE it! (PS I have a lot of favorites from this session. So consider yourselves warned…)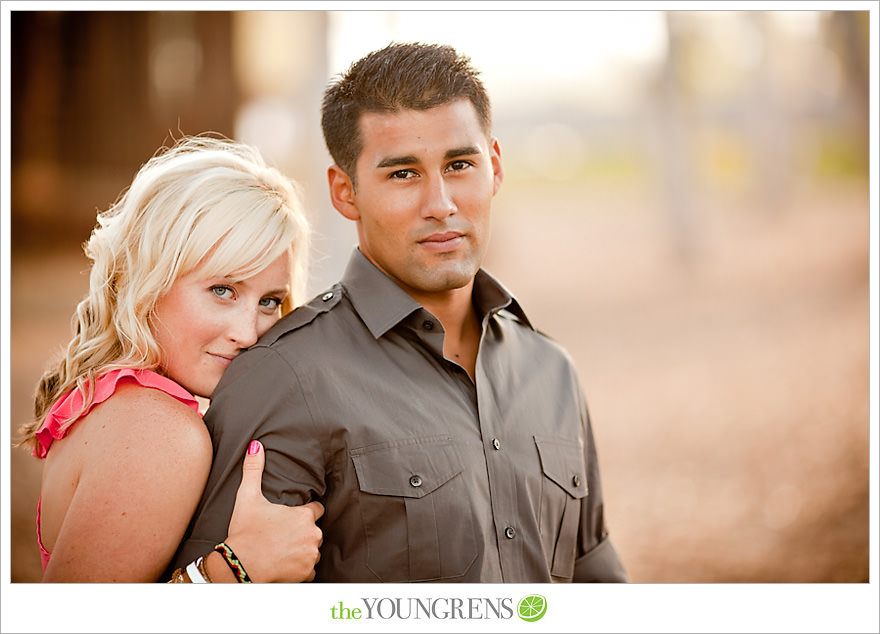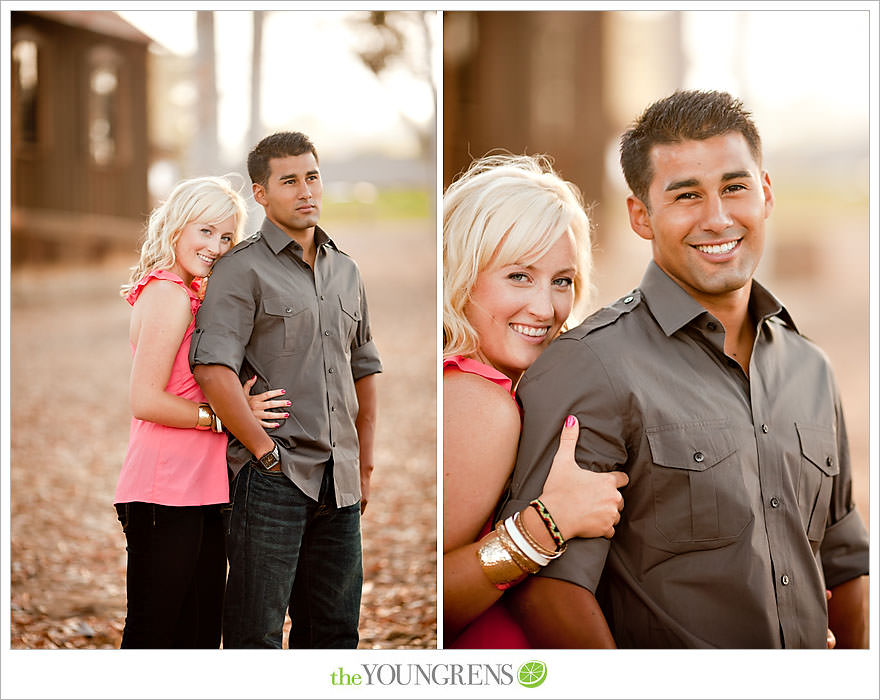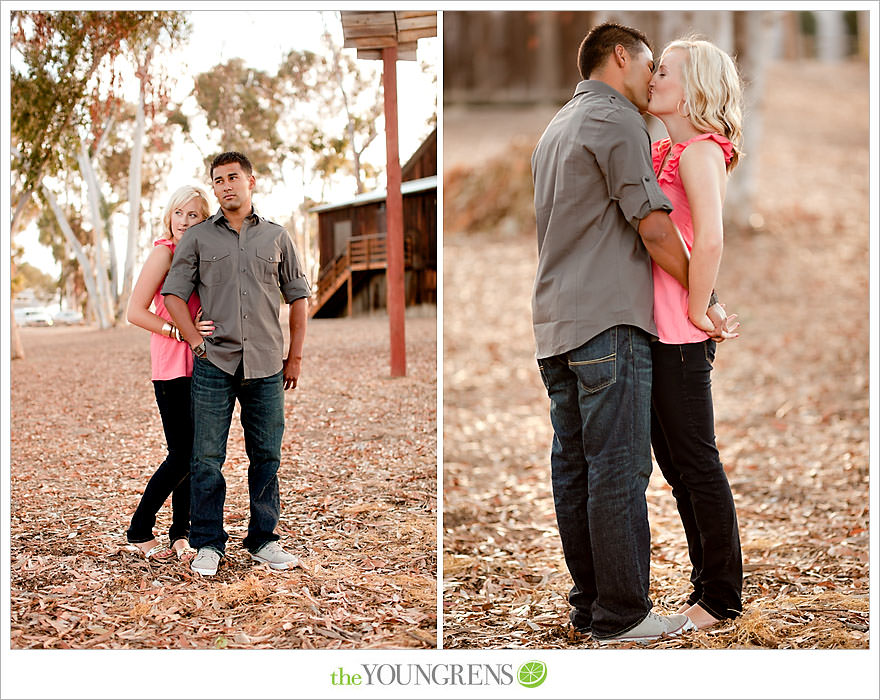 Love, love, love this series!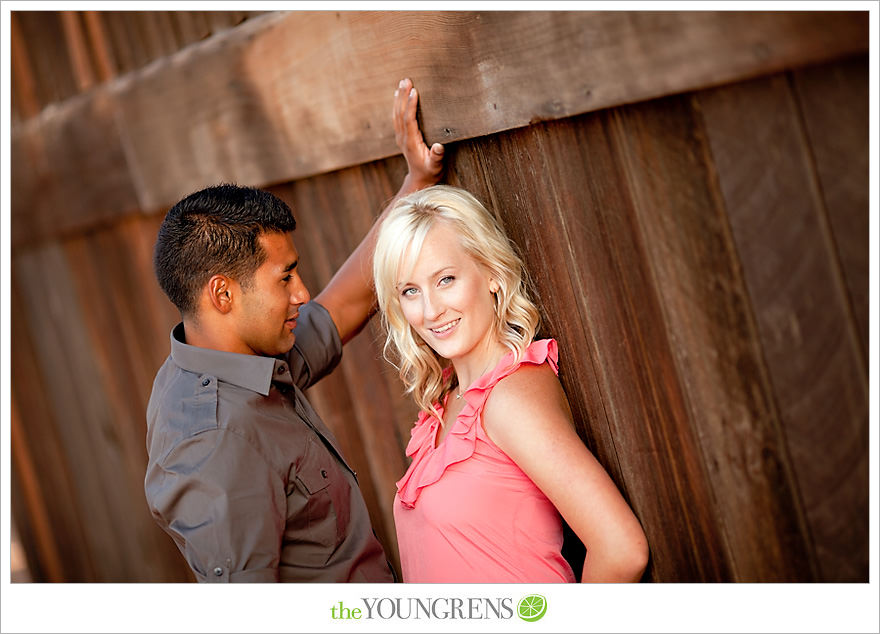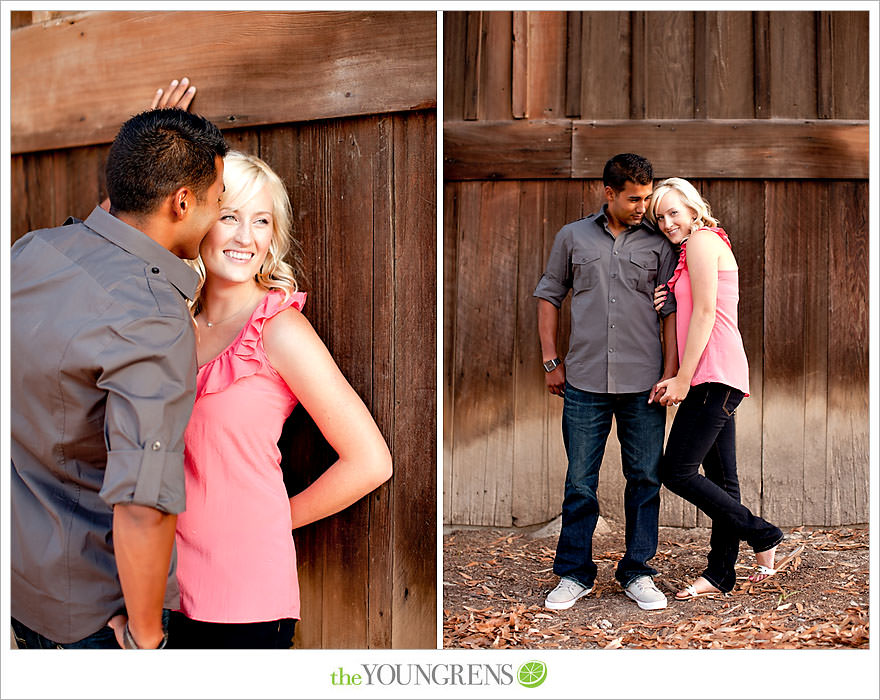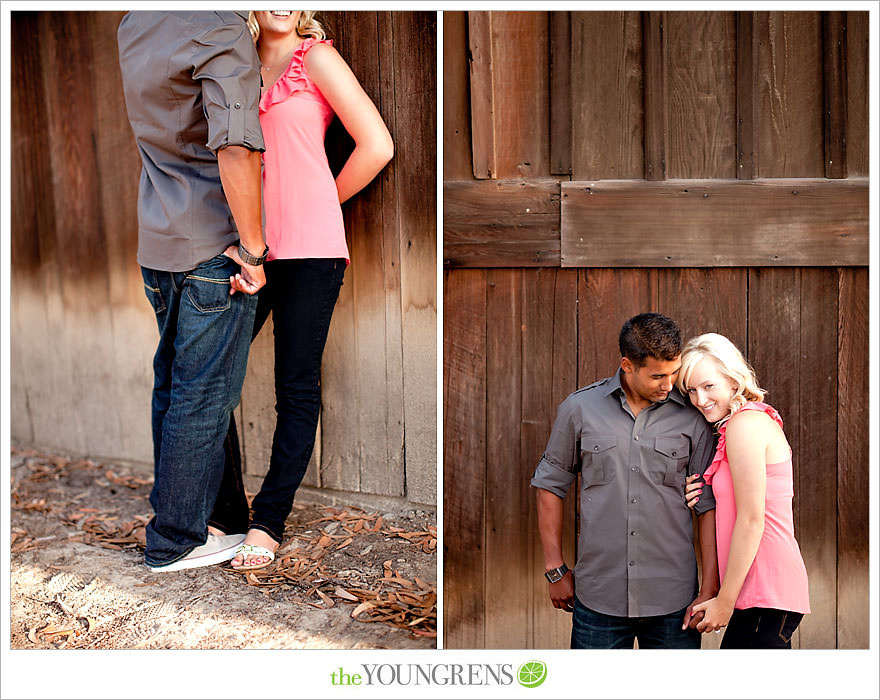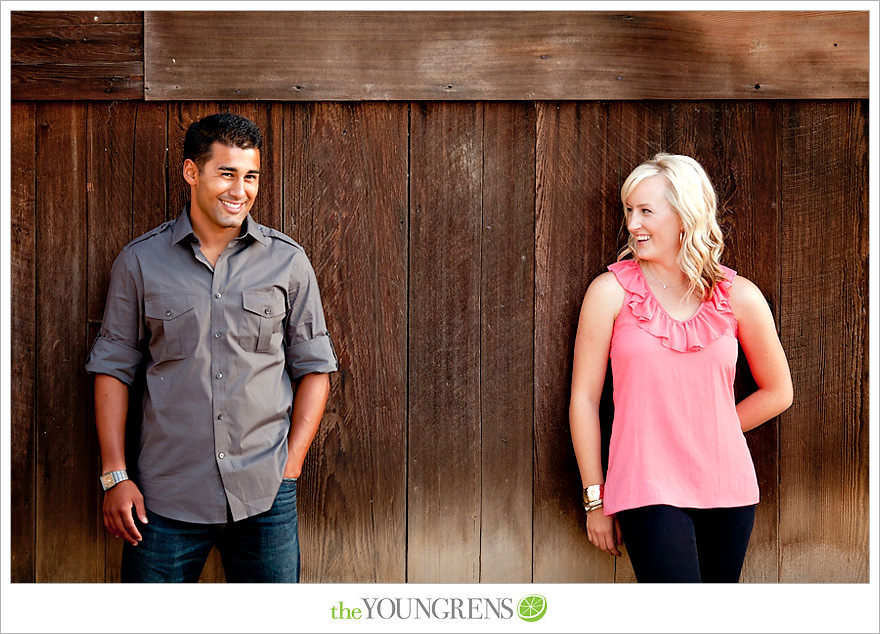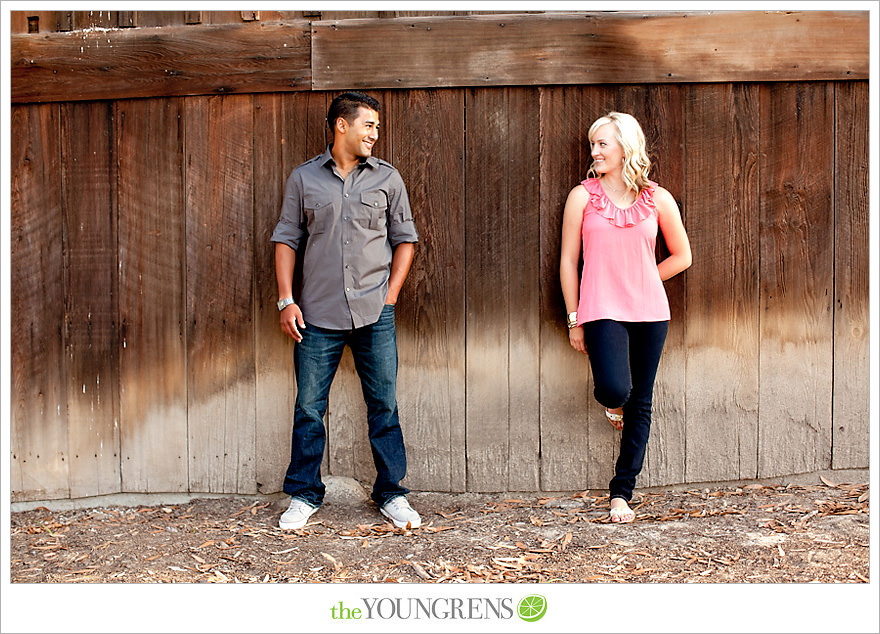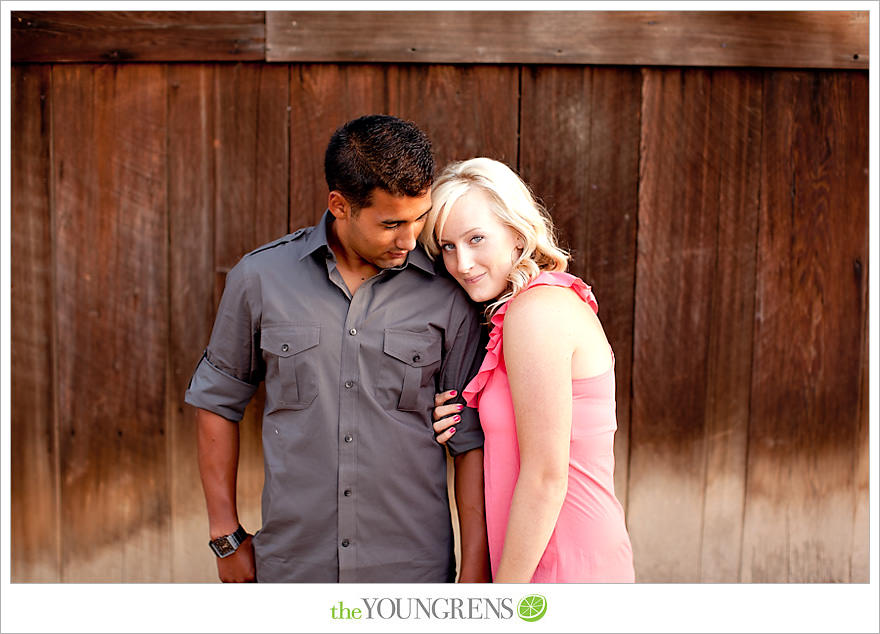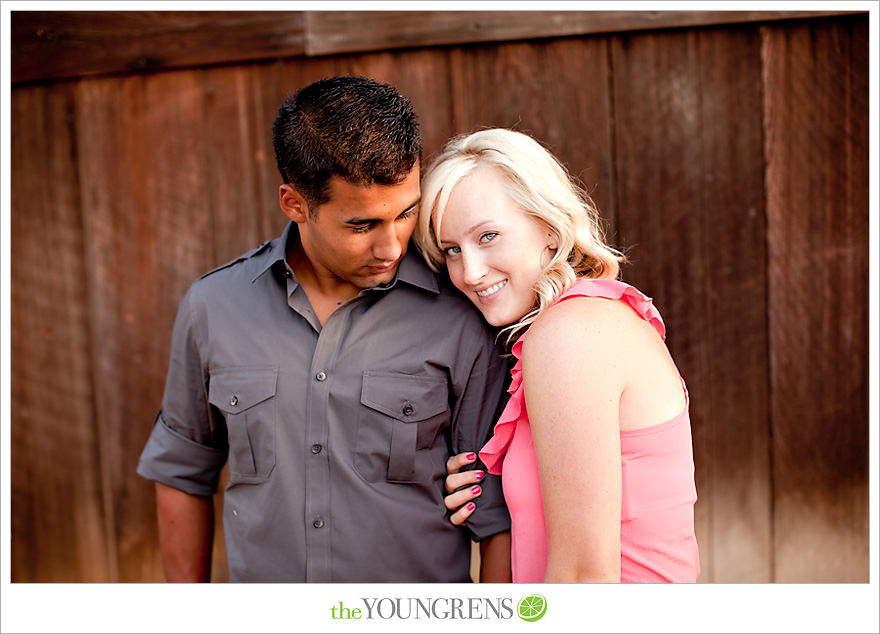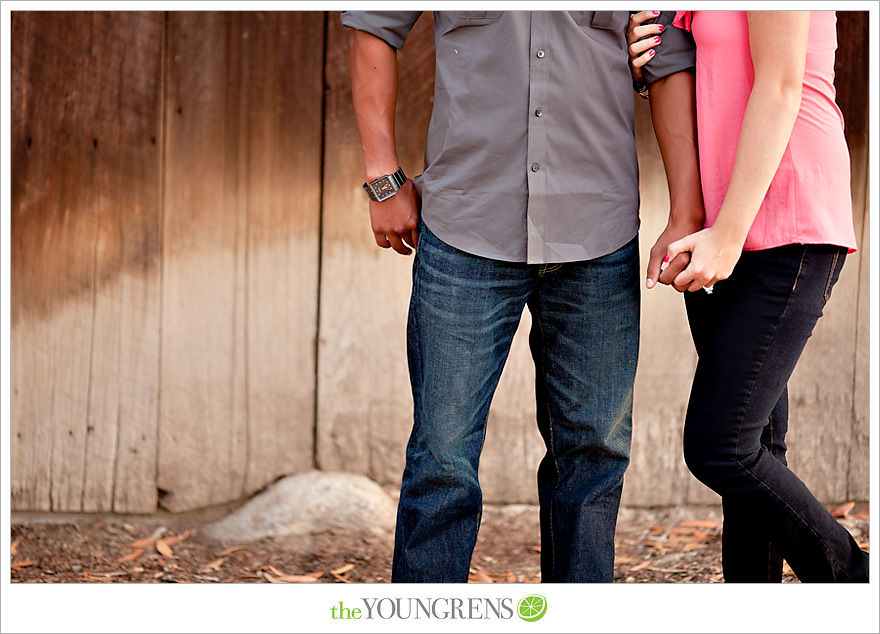 This one makes me go "awwwww…."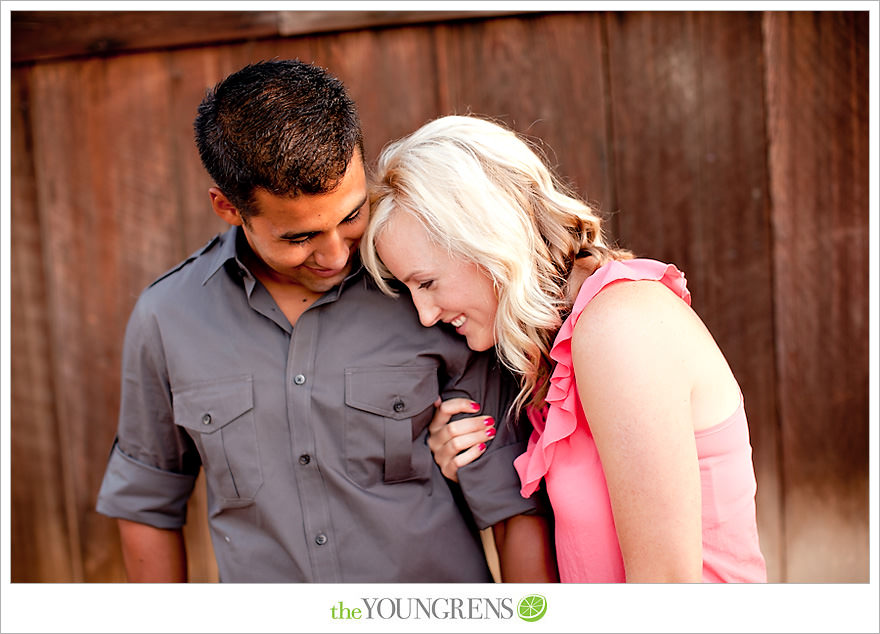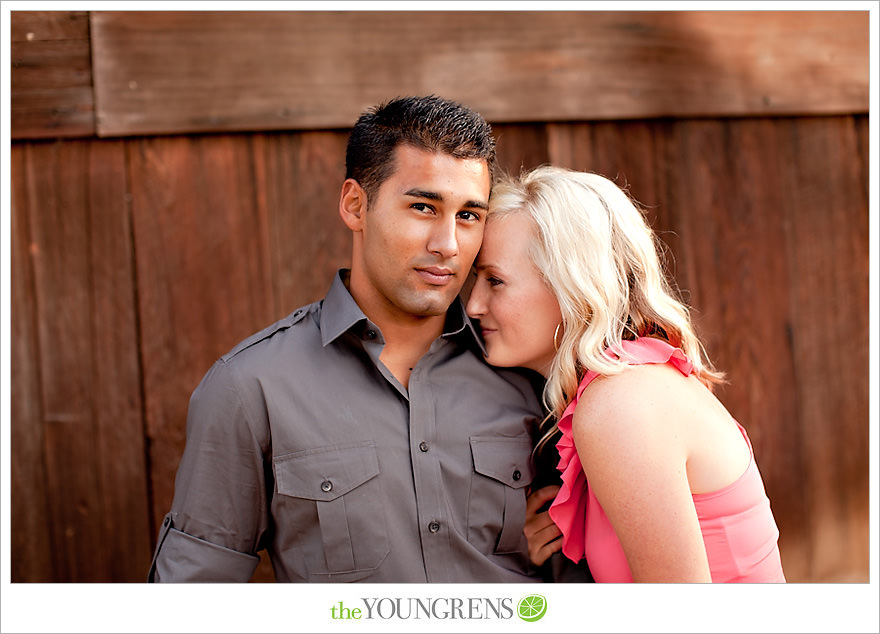 Heather and Aaron have the cutest thing in the world that they get to call theirs – their little boy Jaden! Since Heather is a photographer, we knew we had to get some family photos with her actually IN them. We're photographers – we totally understand!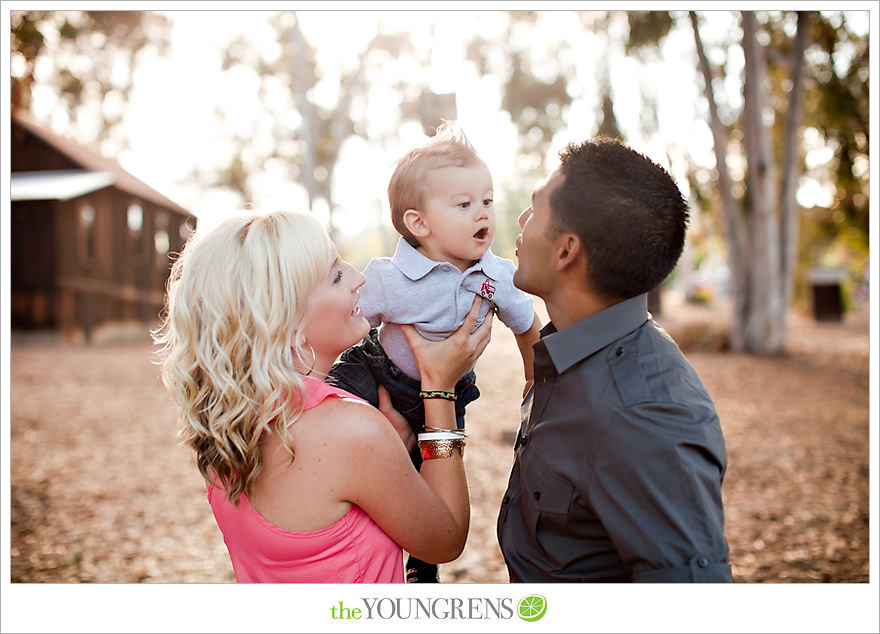 My favorite part about this picture is Jaden's faux hawk… and how he works it!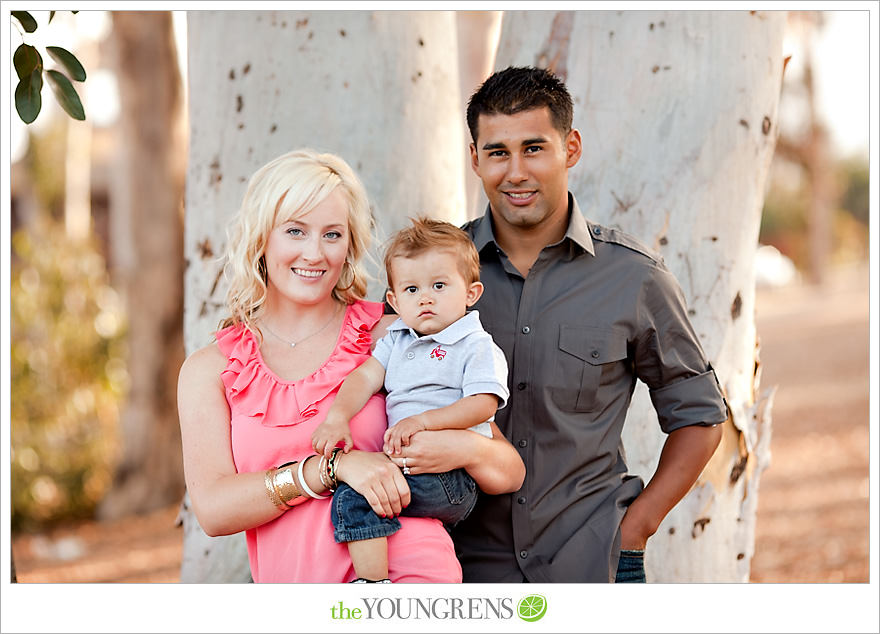 It must be awesome when your dad is (quite literally) the strongest man alive!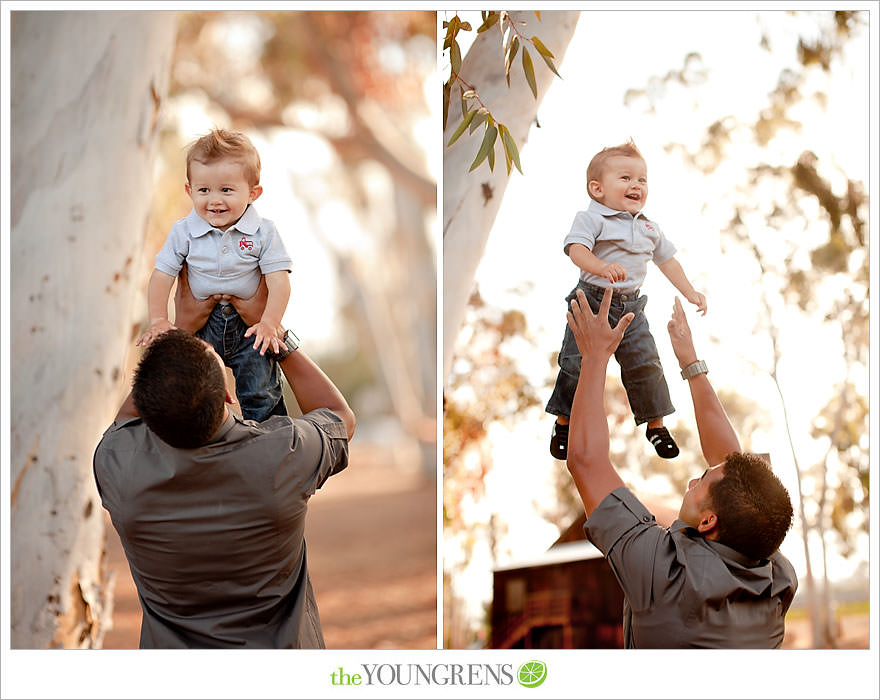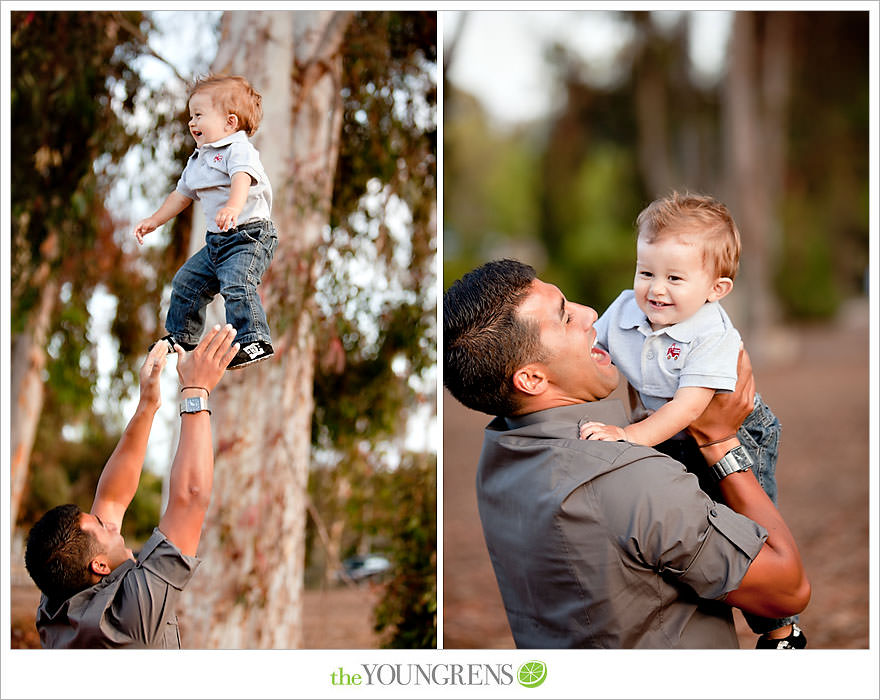 I think this is the part of the blog post when Jeff teared up. You know, like usual.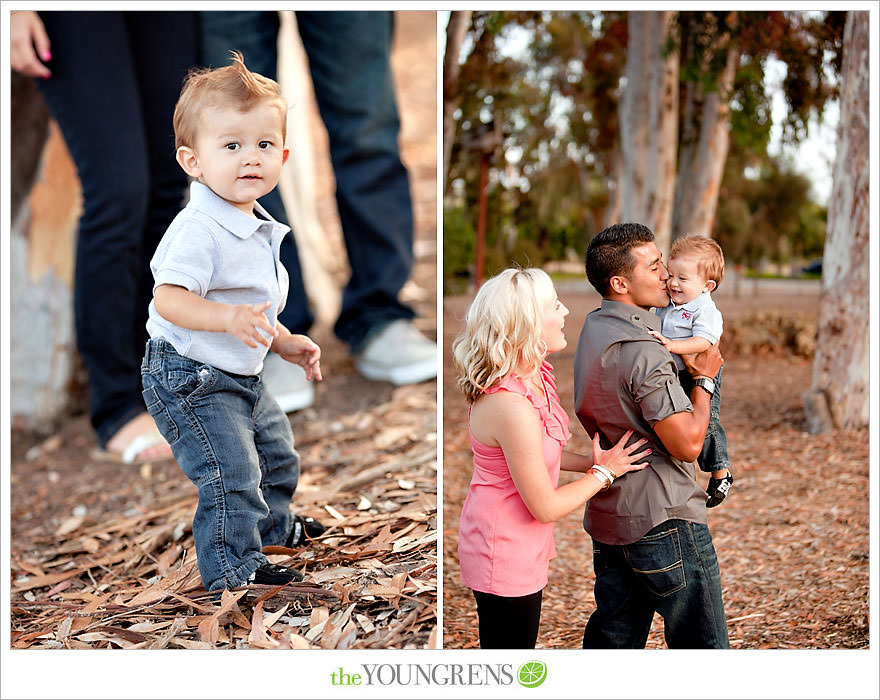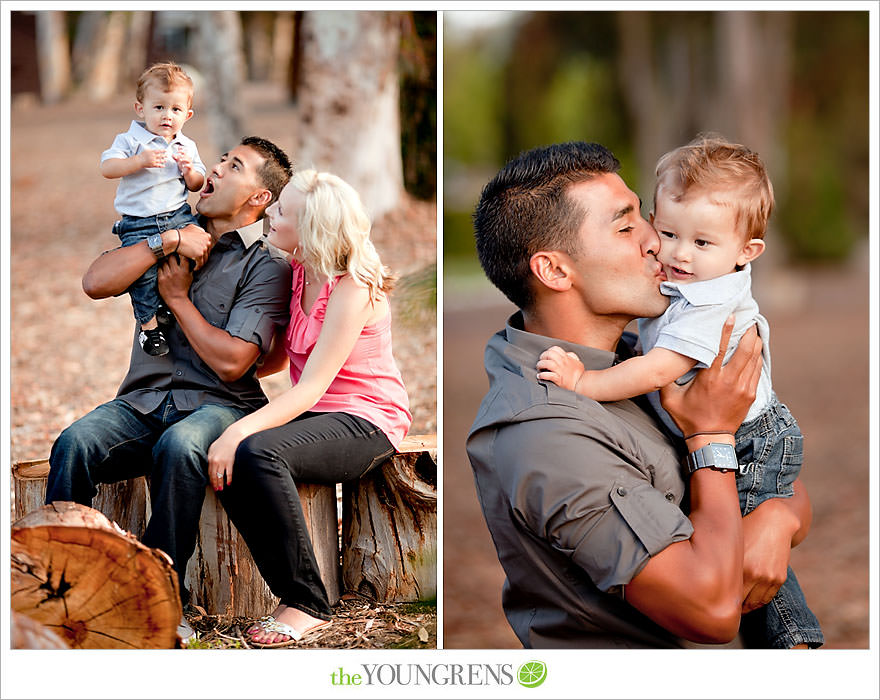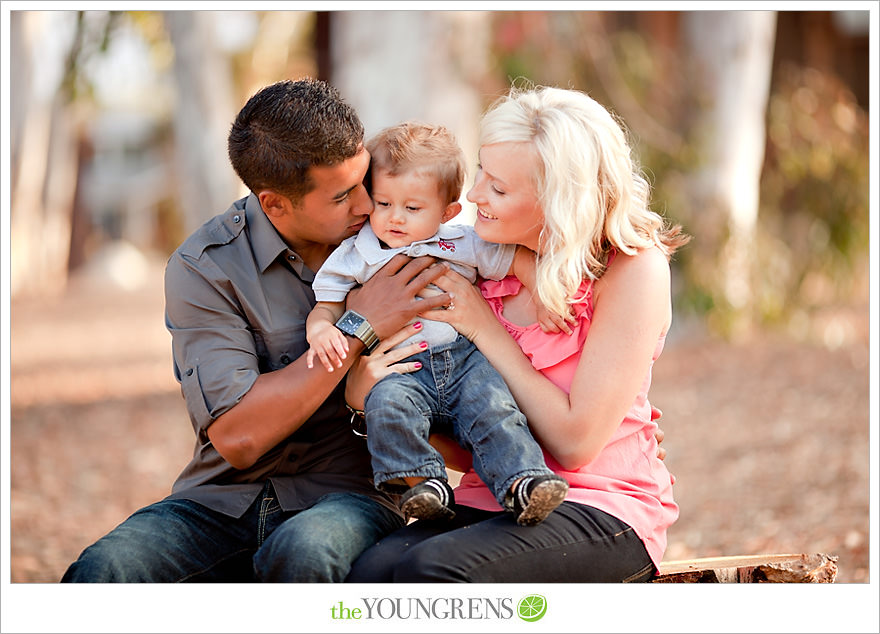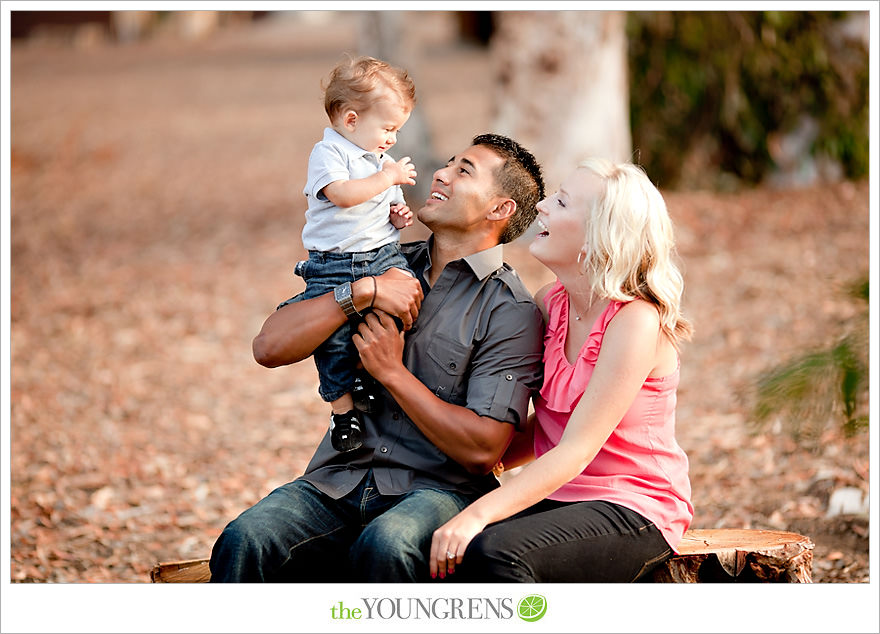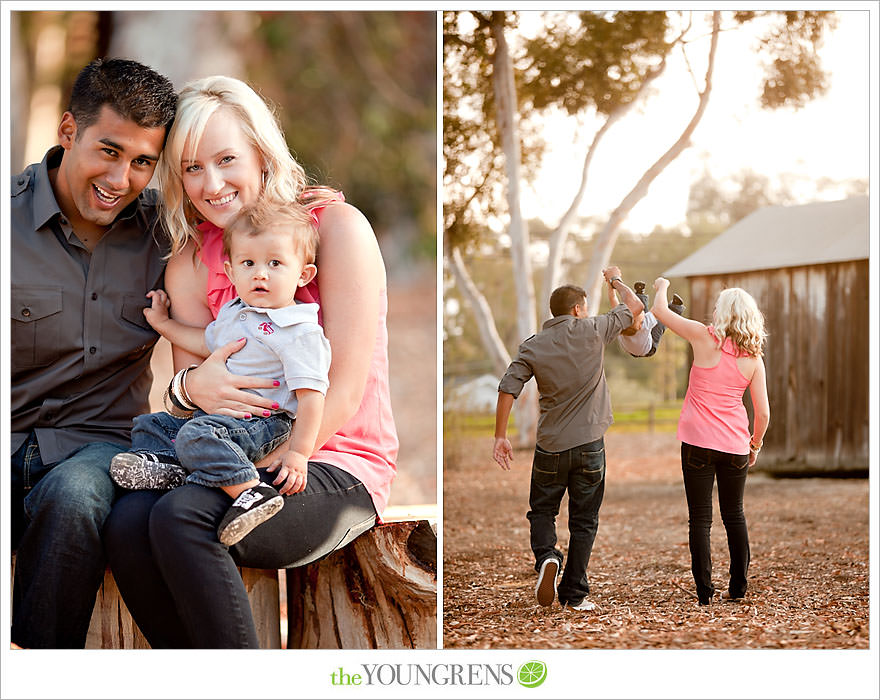 Wee! I love how Jaden kicks his feet up in the air!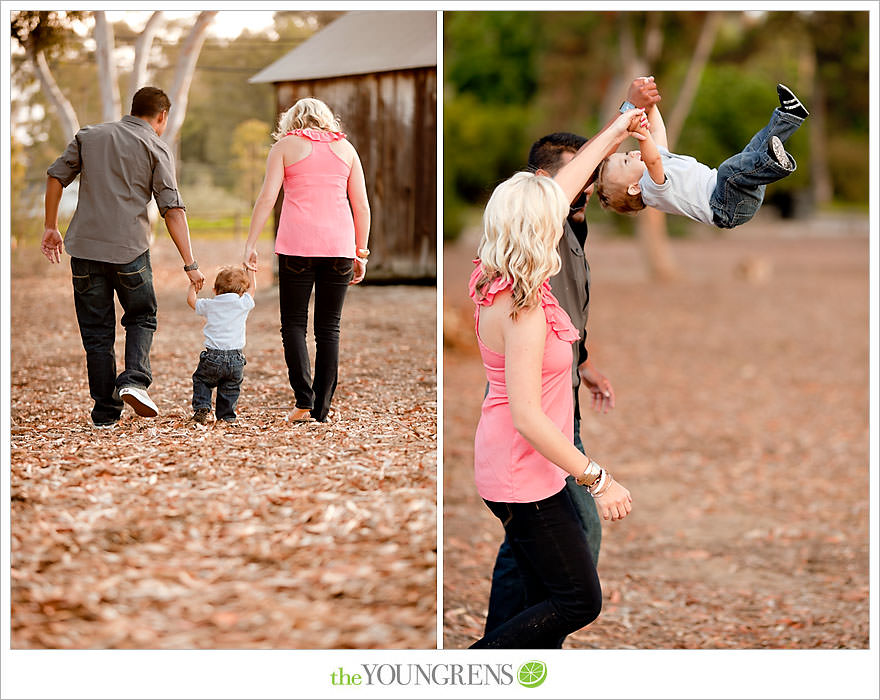 LOL.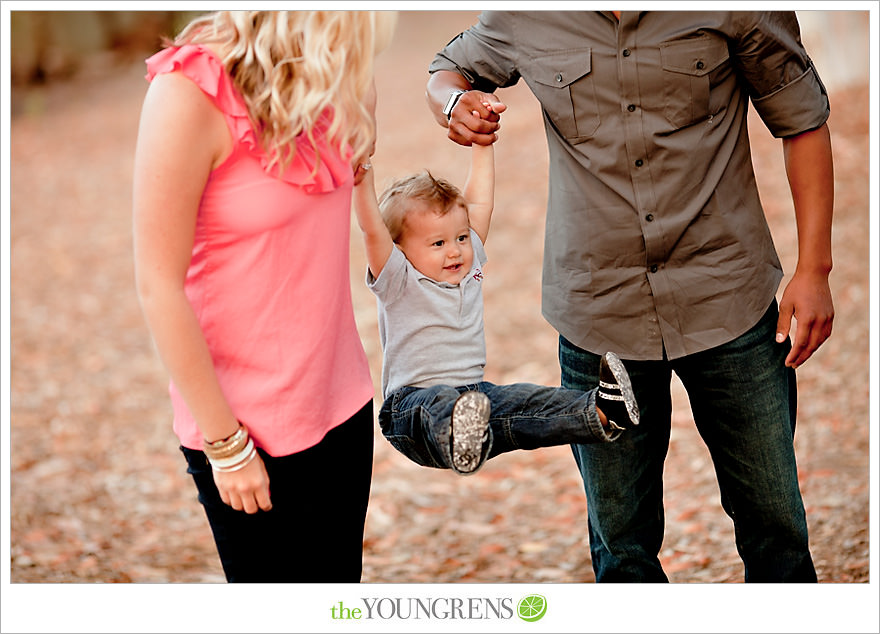 HOW ADORABLE IS THIS???? Whenever Jeff gets around little kids he can't help but show them how fun it is to push the shutter button…can't you just picture little Jeffy with his Dad back in the day doing the same thing? Adorable.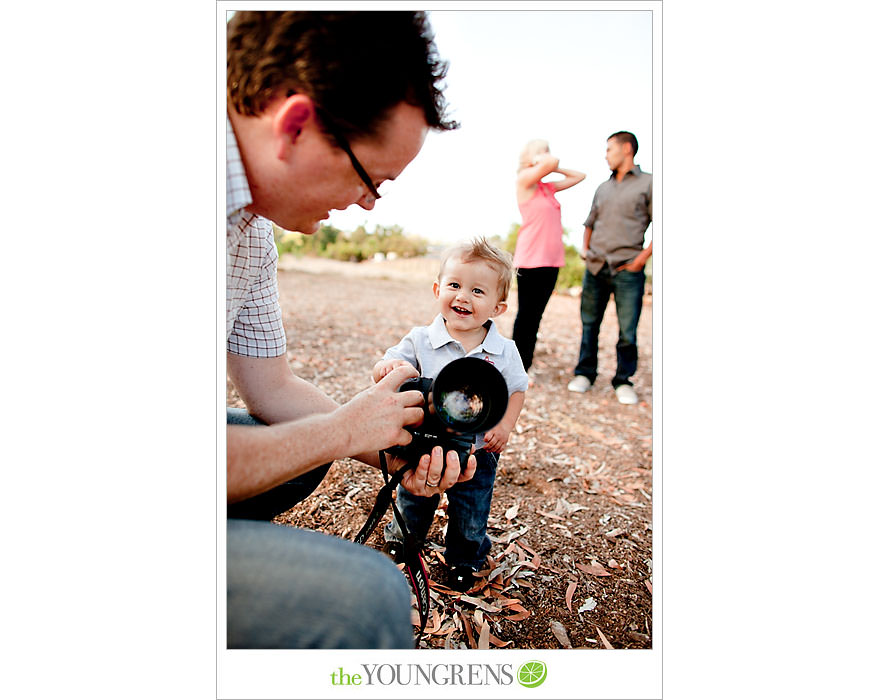 Once we made Jaden sit still long enough, he went off to play and we spent a little more time with Heather and Aaron in the gorgeous sunlight.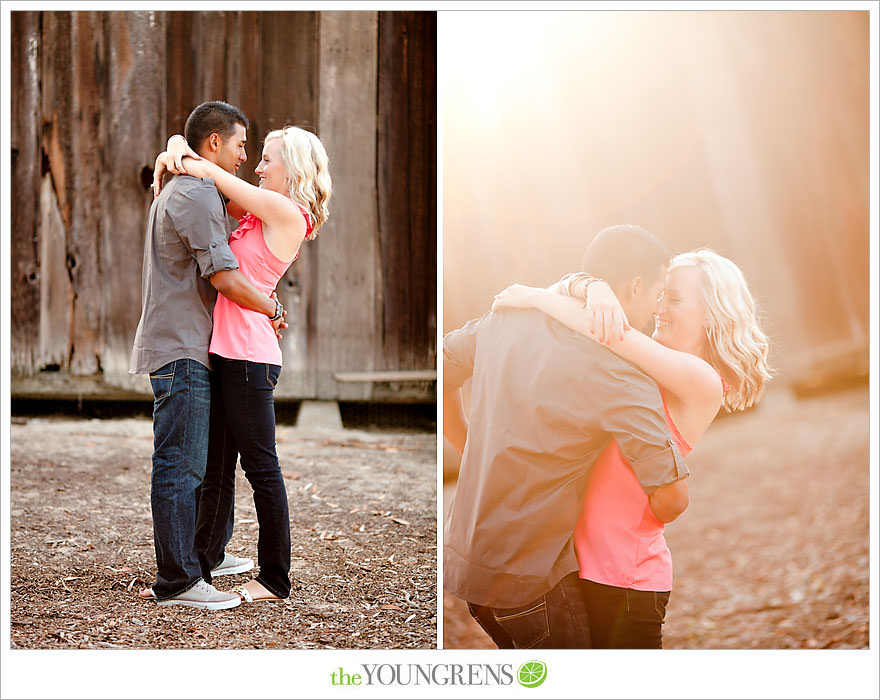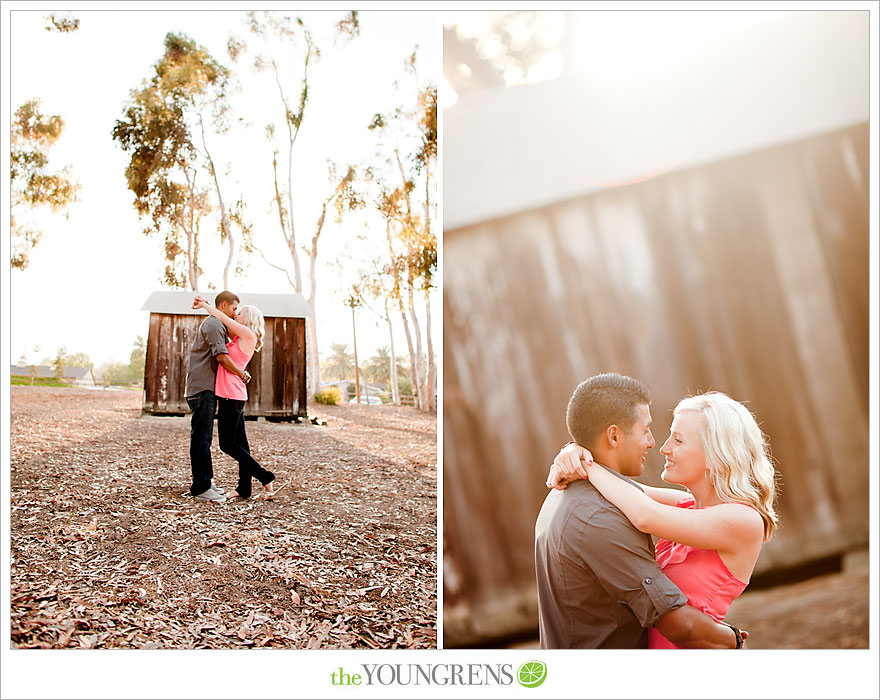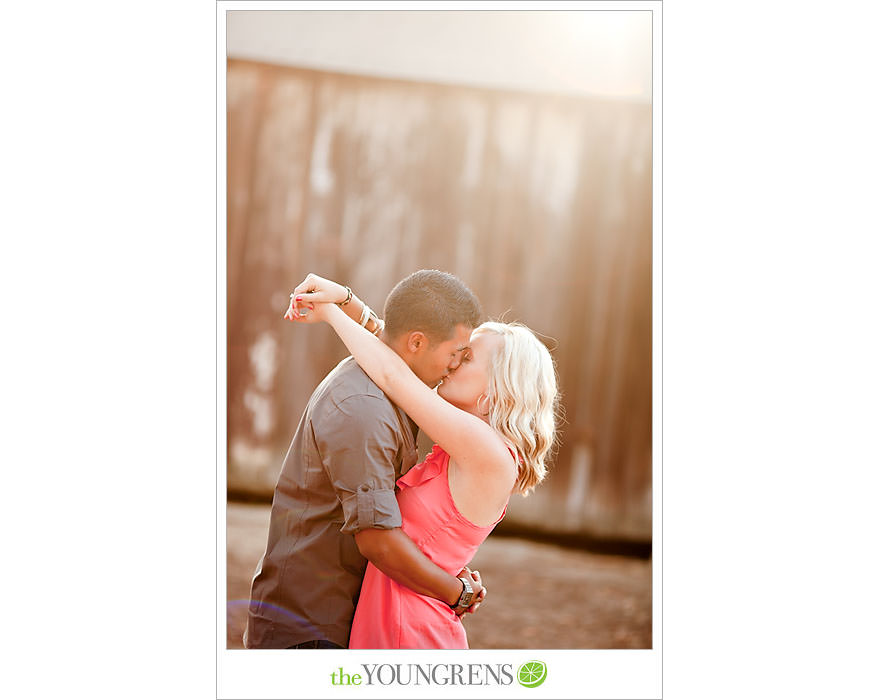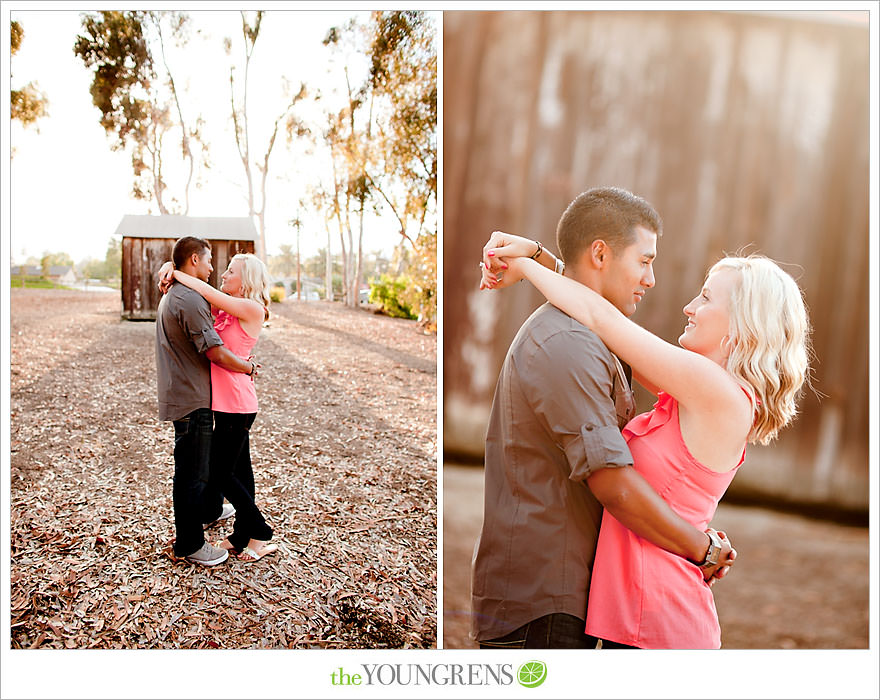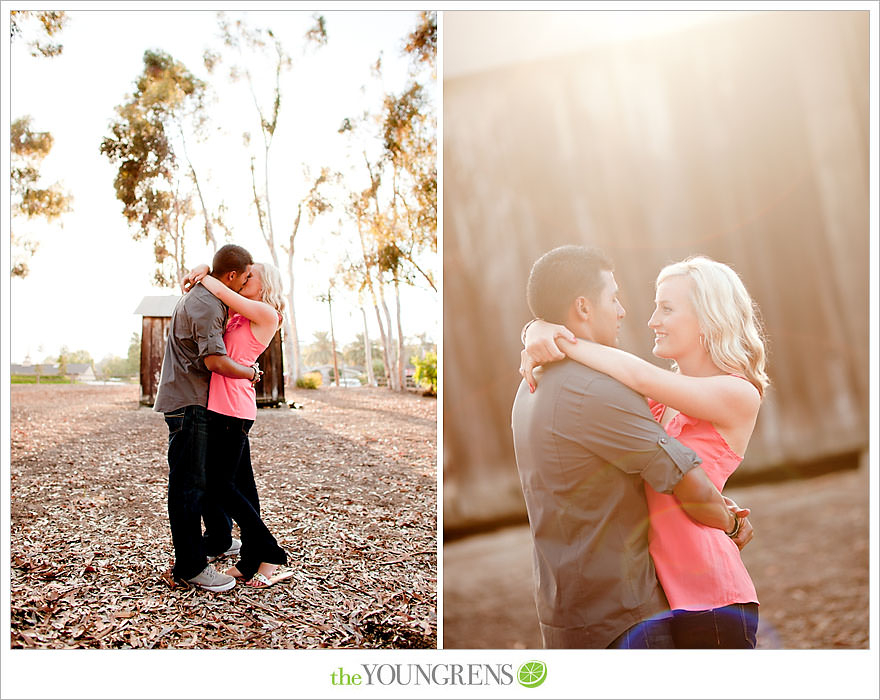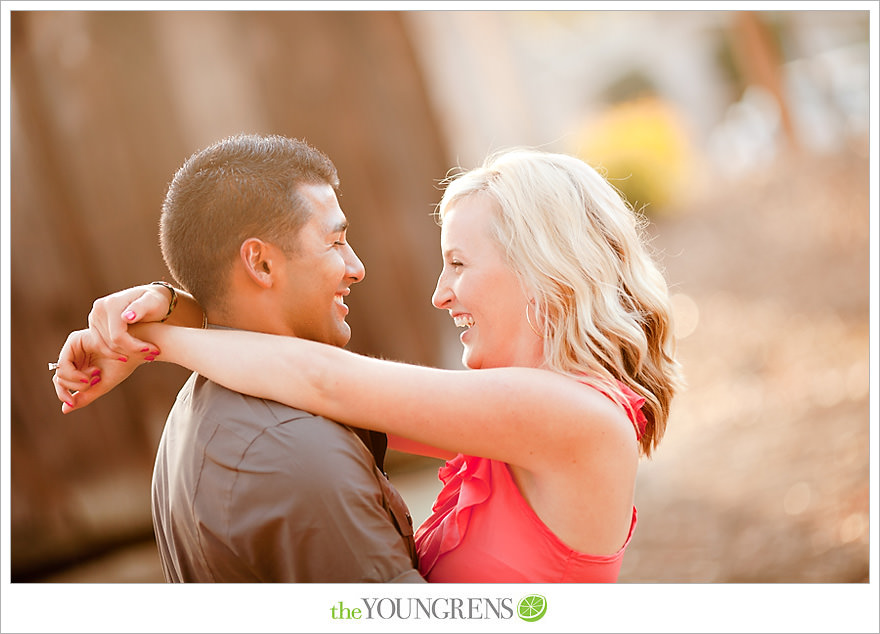 The second half of Aaron and Heather's Rancho Santa Fe engagement session is coming to bloggy blog tomorrow, complete with our very own grove of lemon trees!!! The cuteness will be off the charts. I guarantee it.