Yes folks, believe it or not Brendan and Emily's Balboa Island engagement session gets even more adorable and romantic than yesterday. I know it doesn't seem possible after the sheer volume of romantic-sauce we witnessed in Part One, but I tell no lies. Ever.
After the yummiest Balboa Bar ever, we walked along the canal towards the boat docks. I made this first image while sitting on top of Jeff's shoulders. Brendan managed to grab an iPhone pic of it and there was Instagramming and Facebooking involved. Lots of it.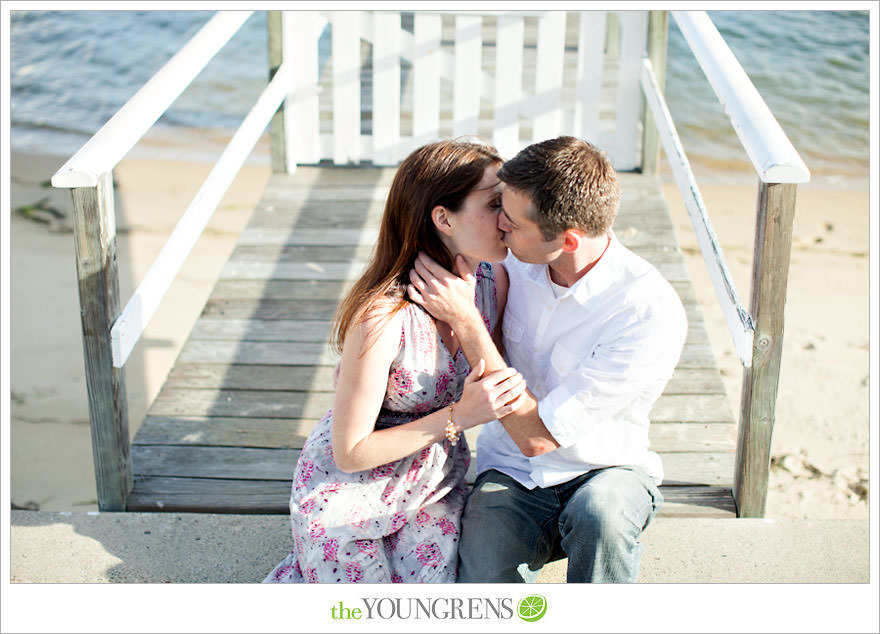 I really *heart* this next series. Again, lots.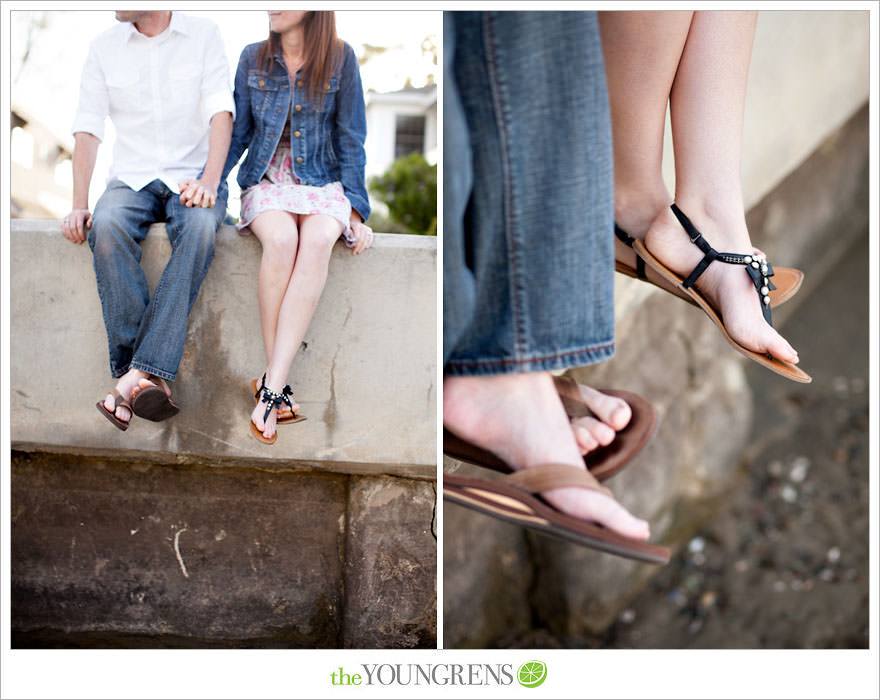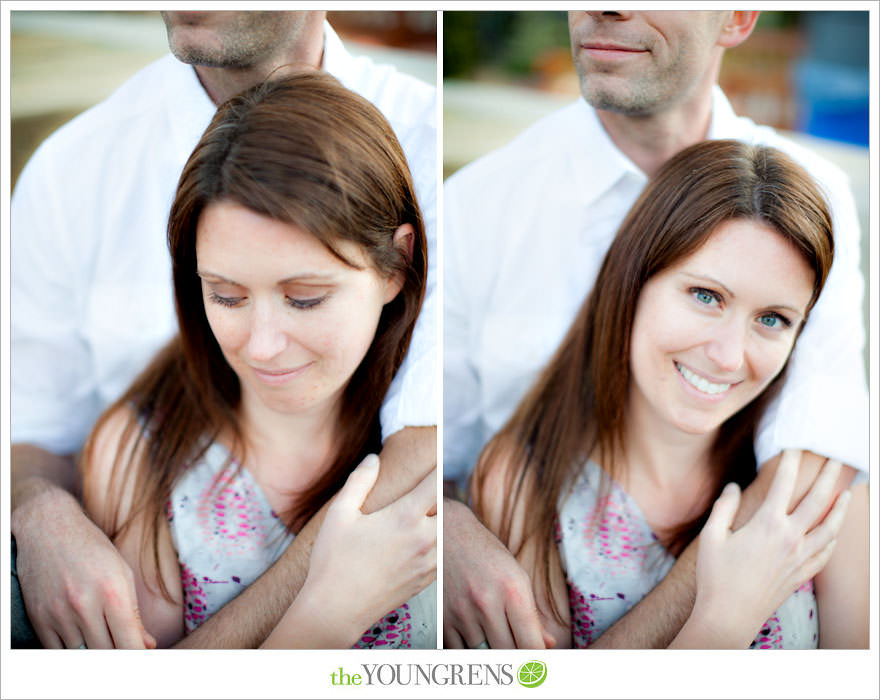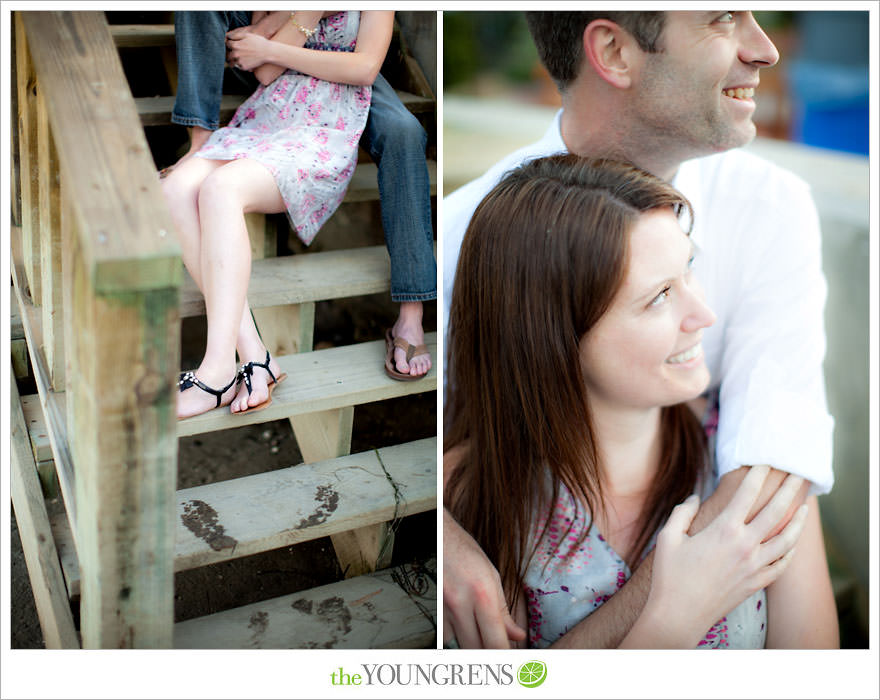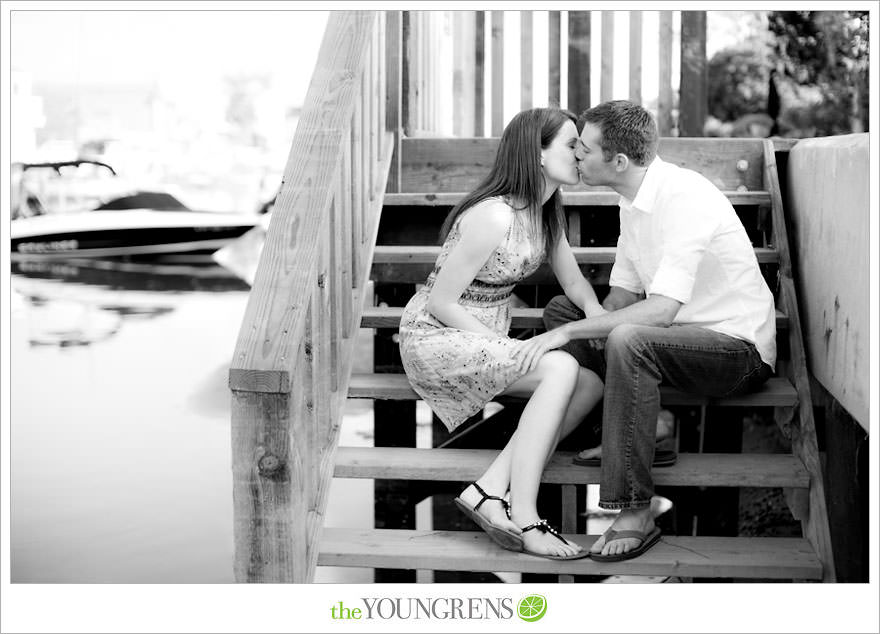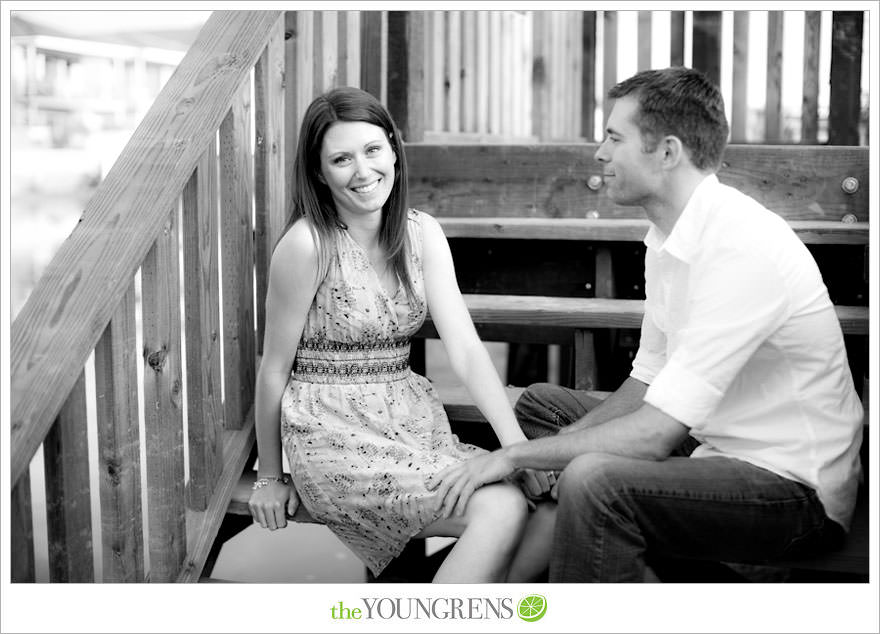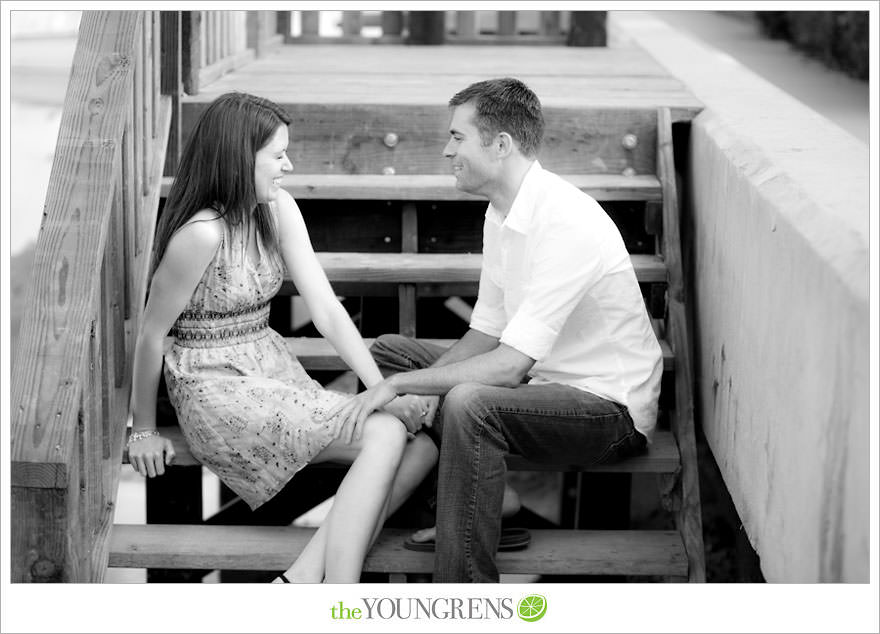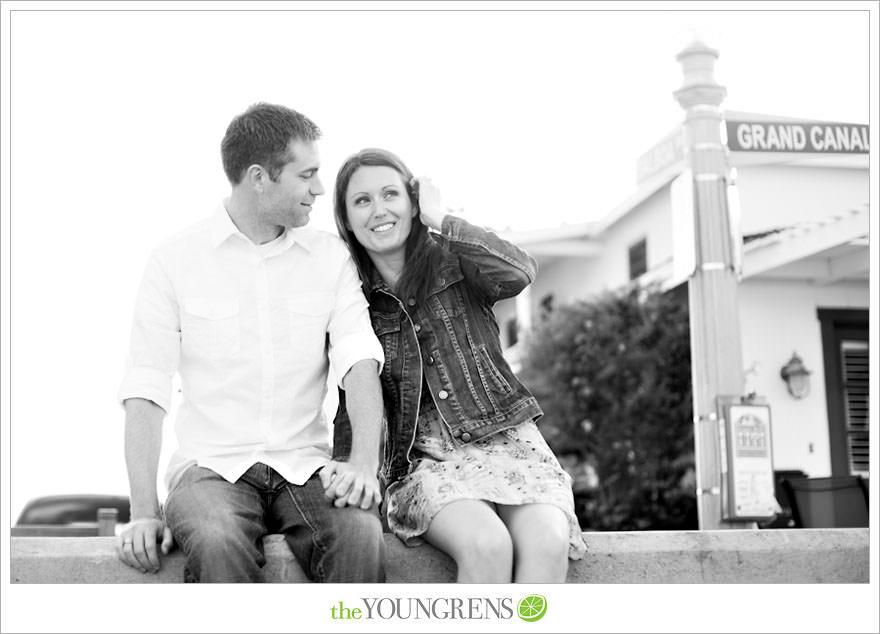 I also happen to love a leisurely stroll that turns into rockin' images.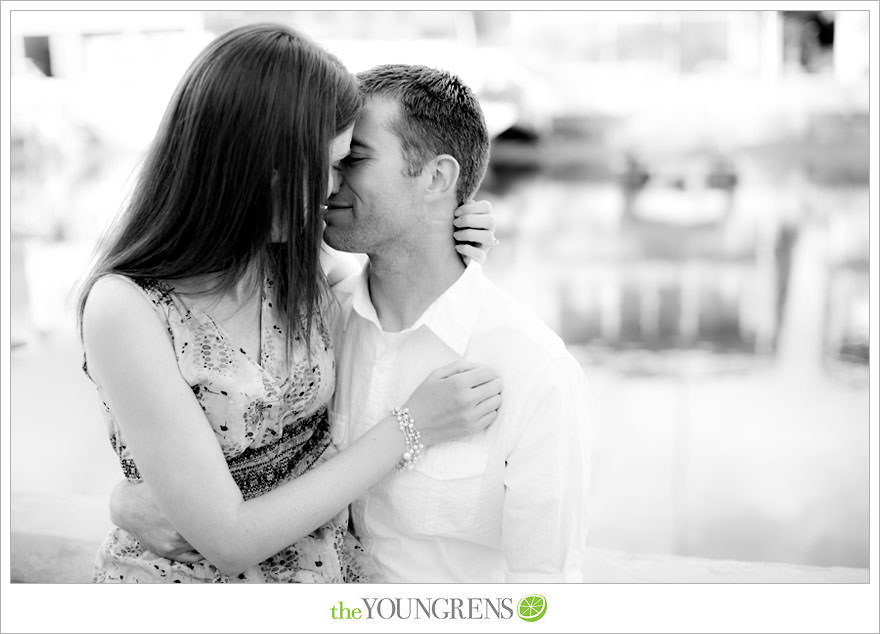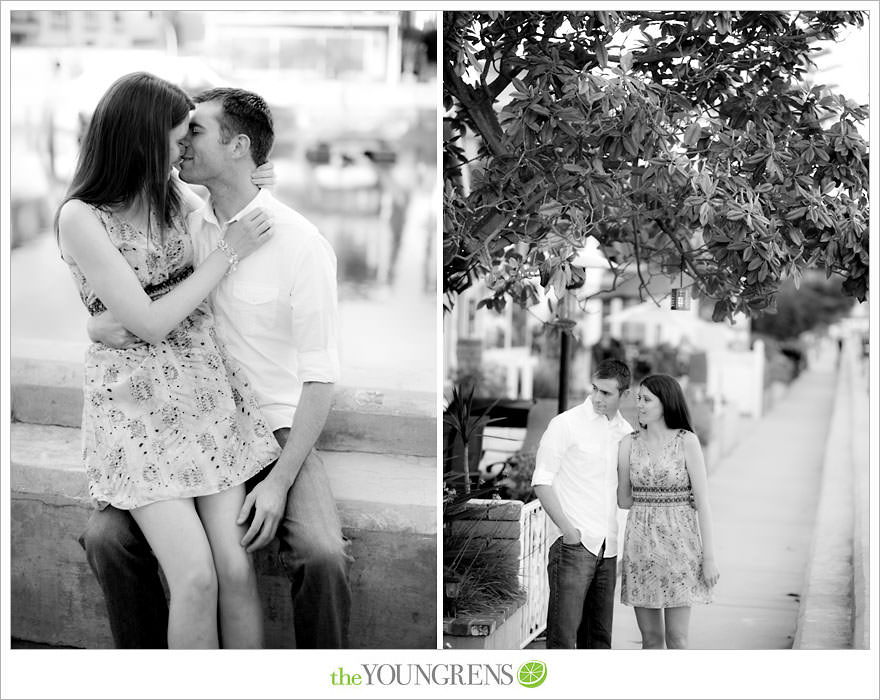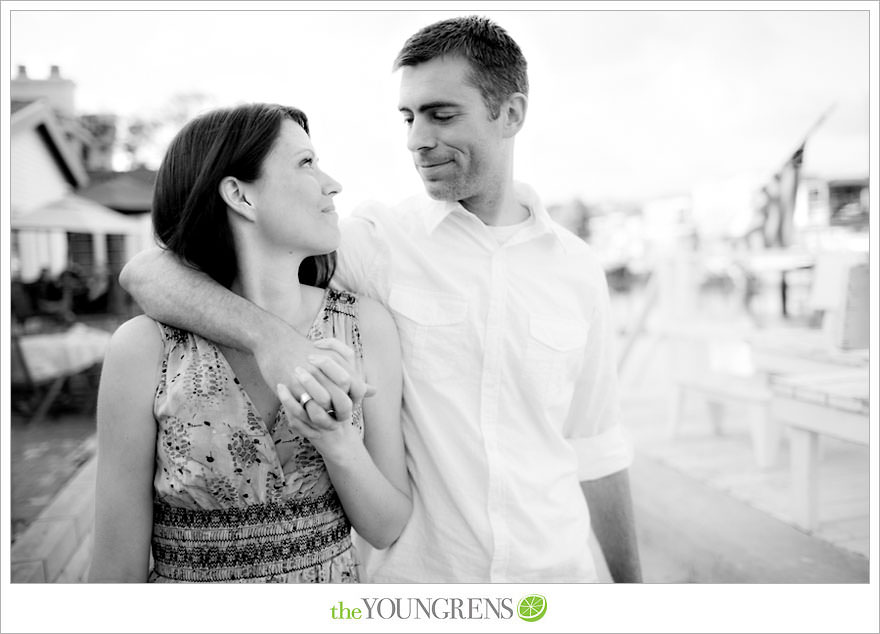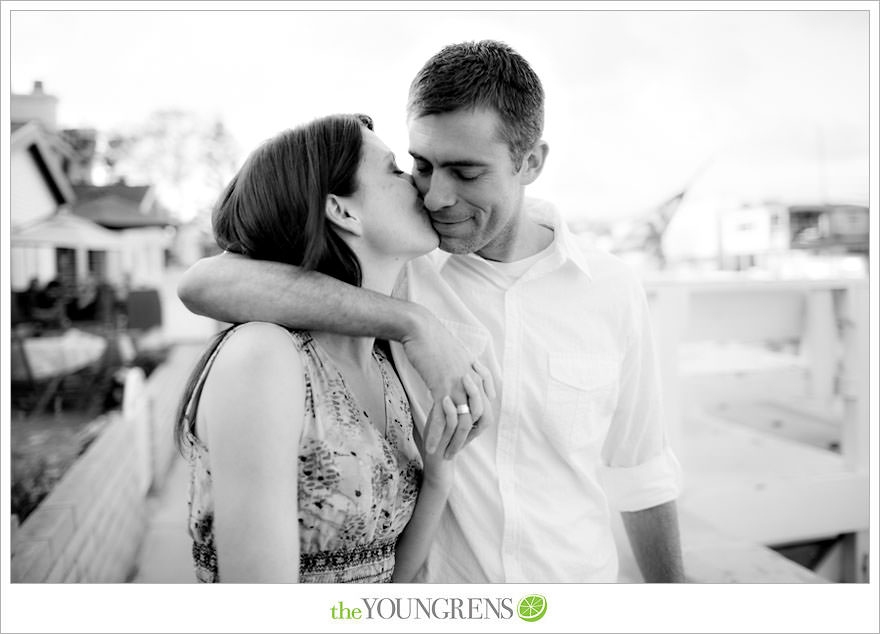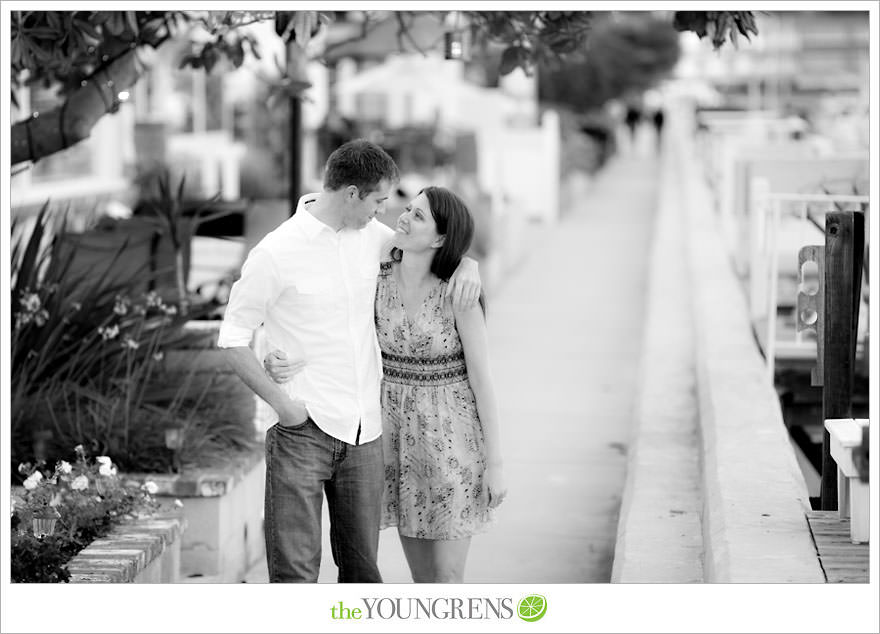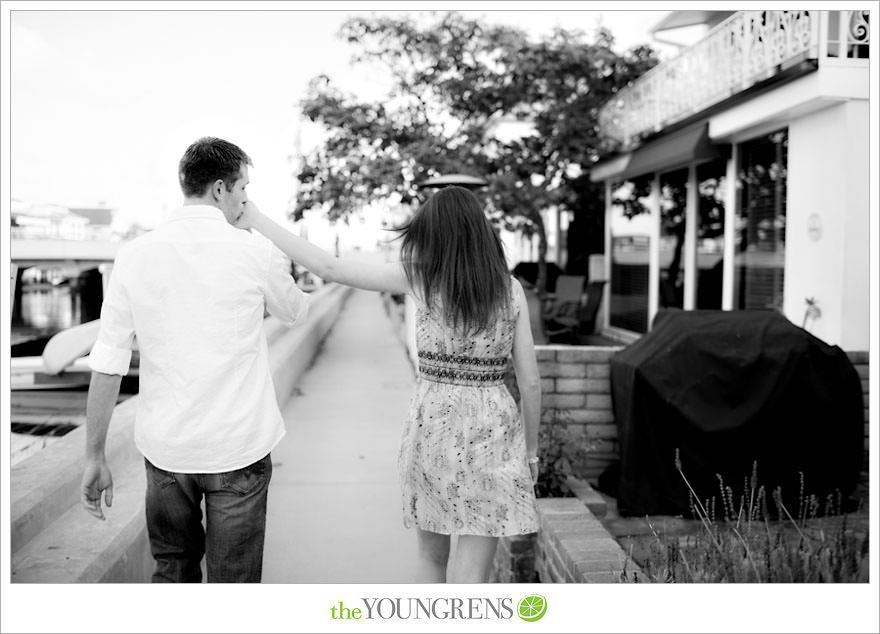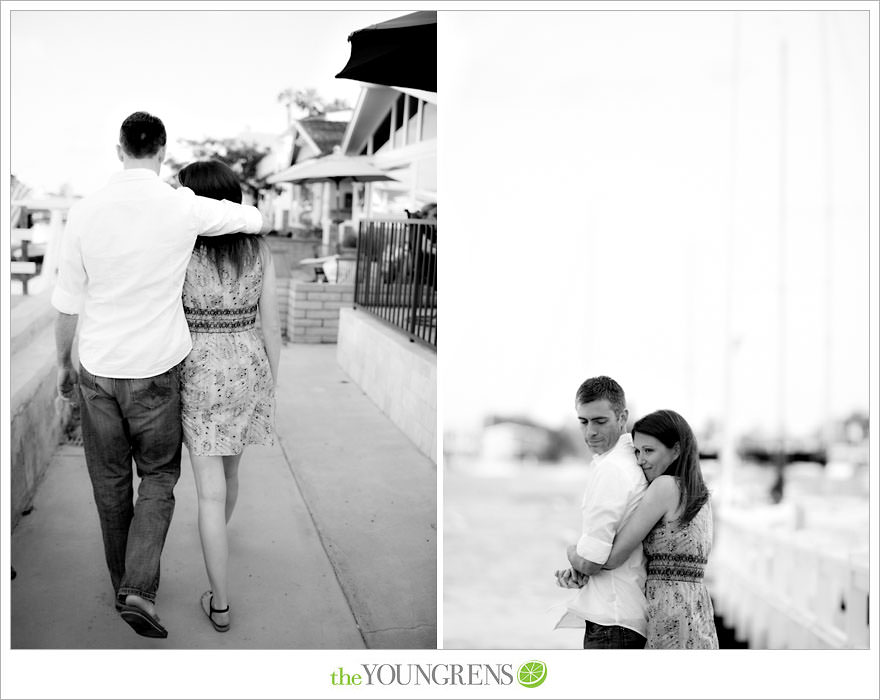 These next ones are my favorite from the entire session. The breeze, the boats, the snuggles – perfection!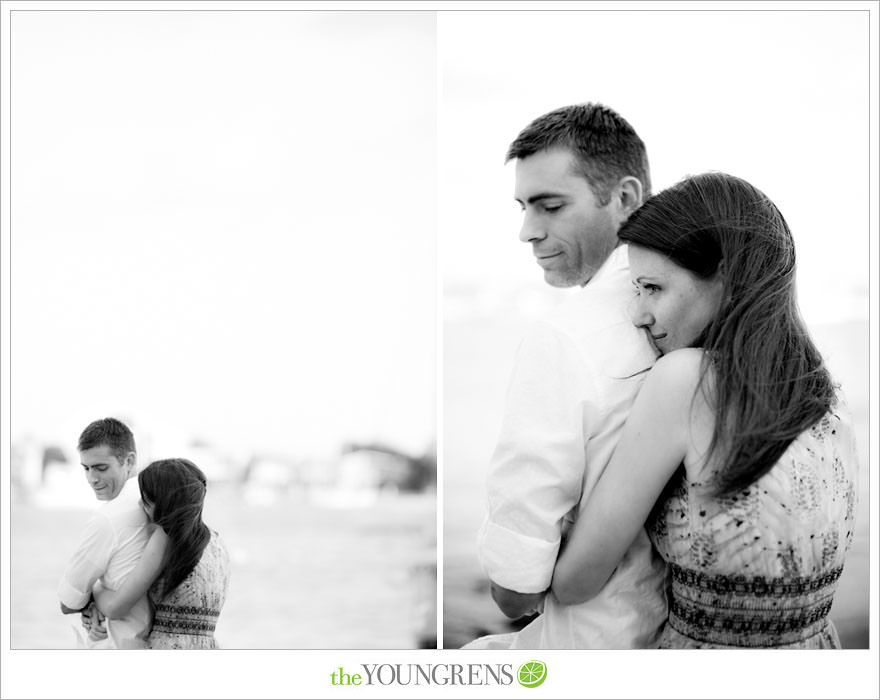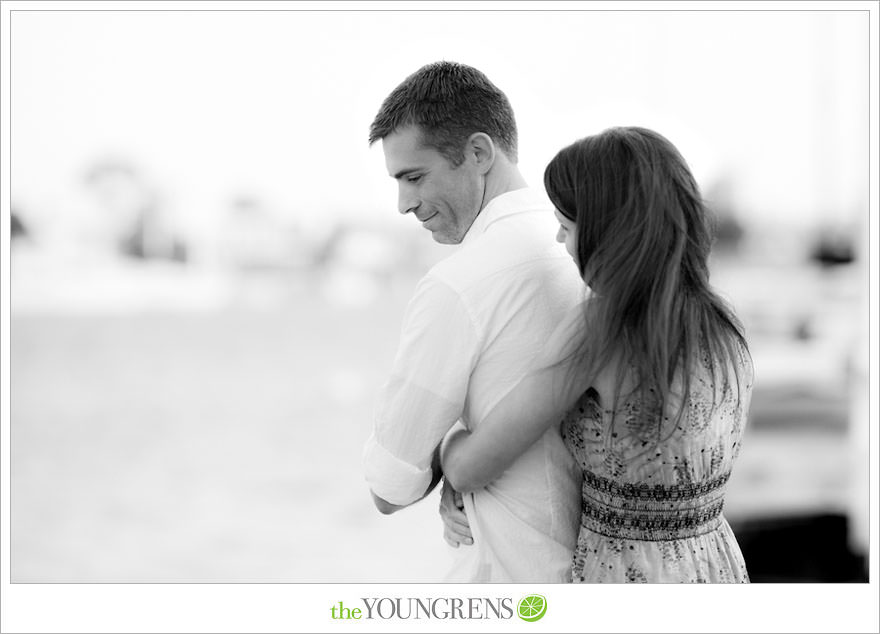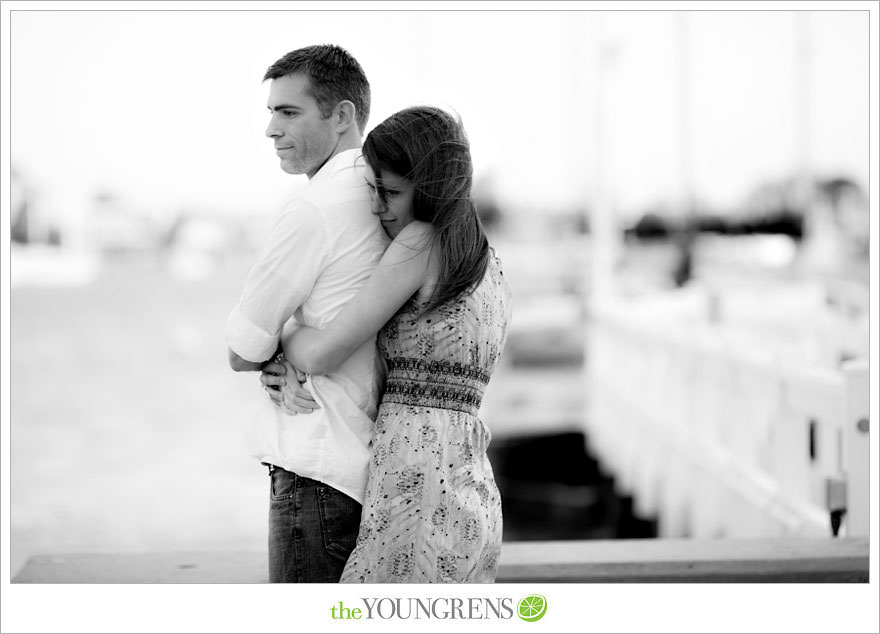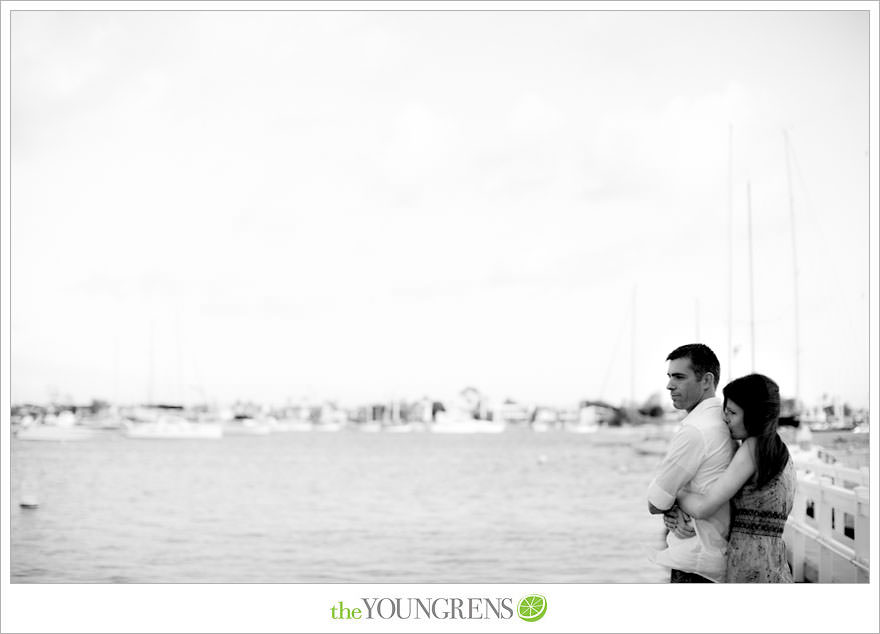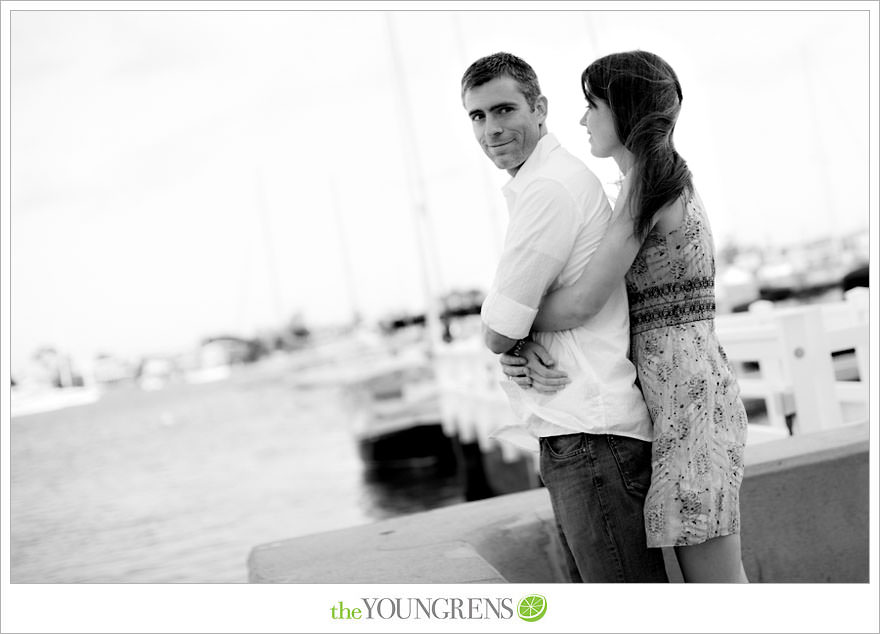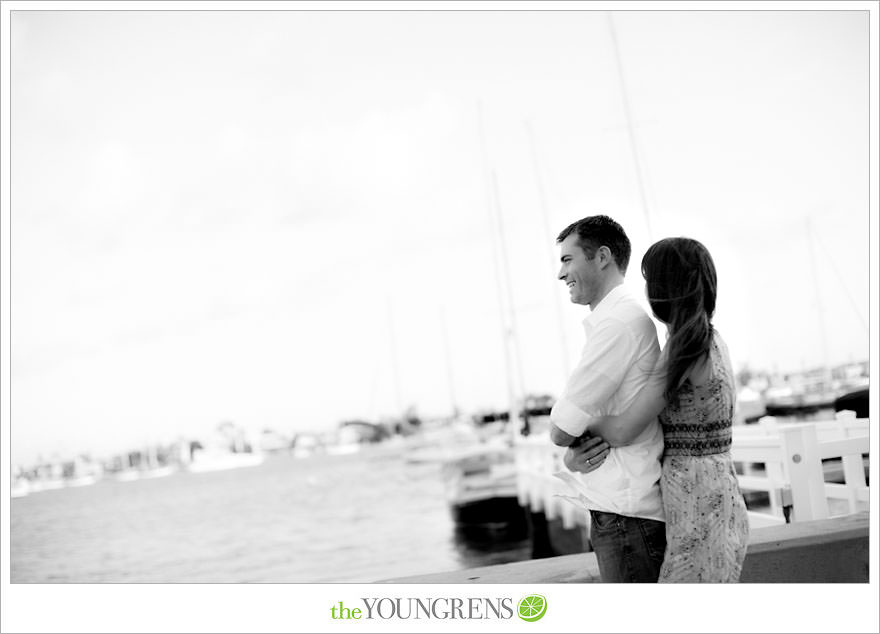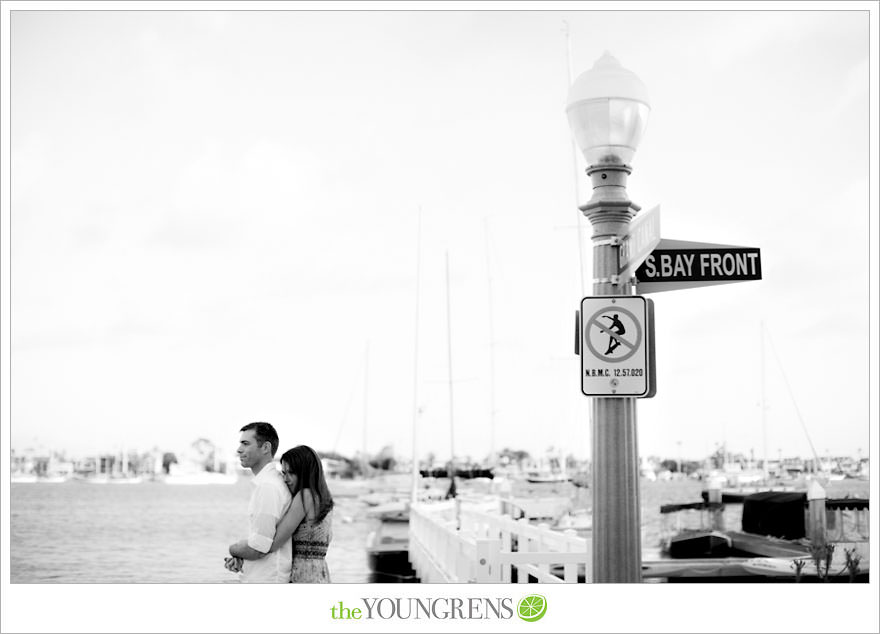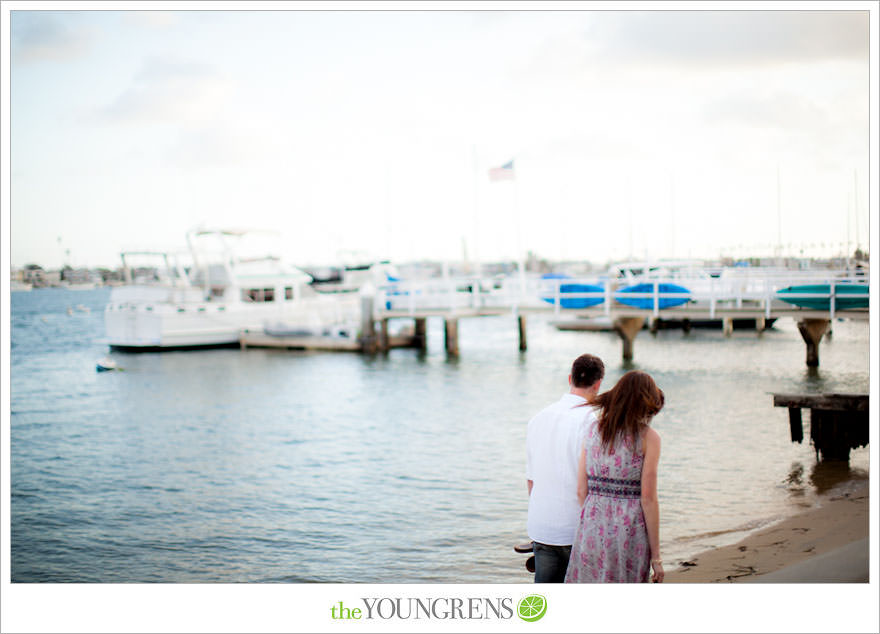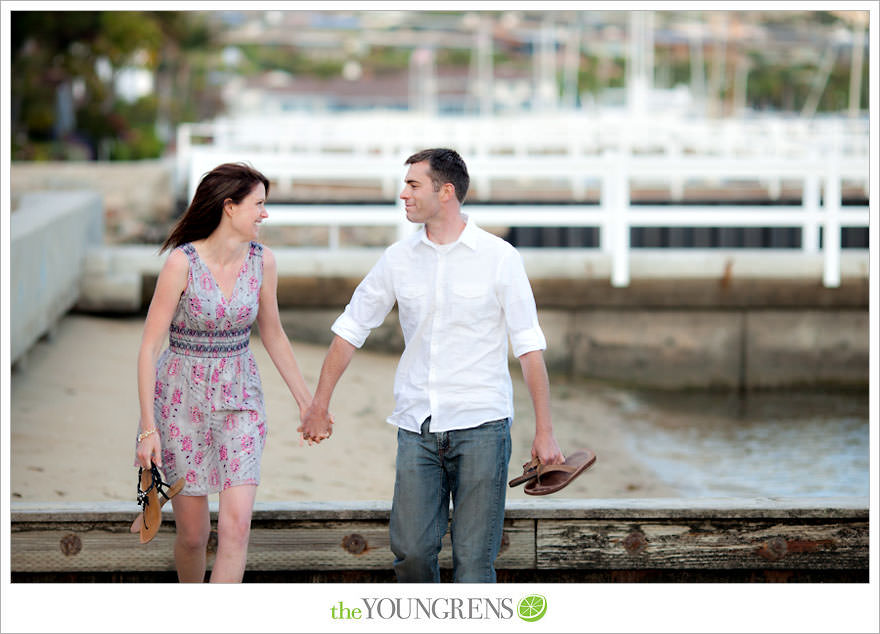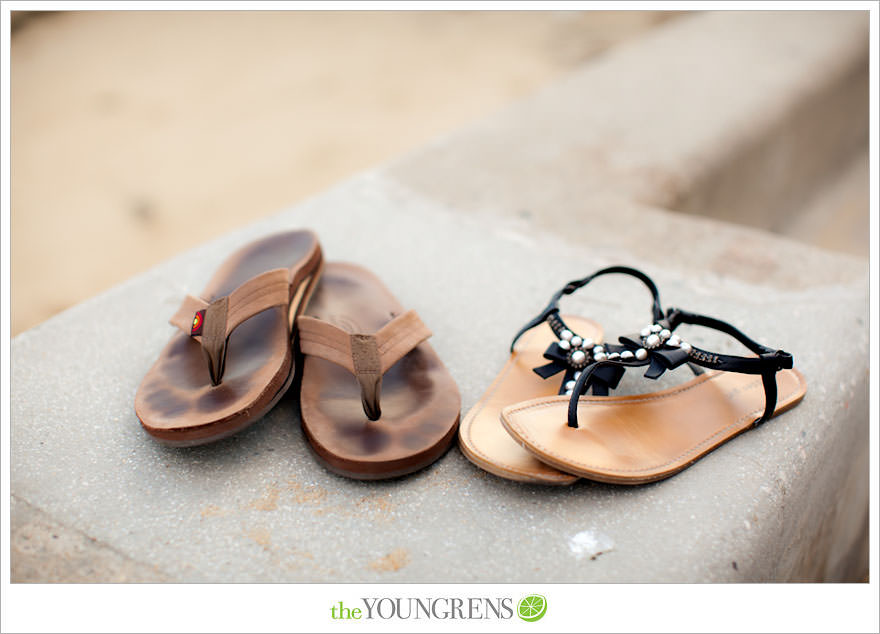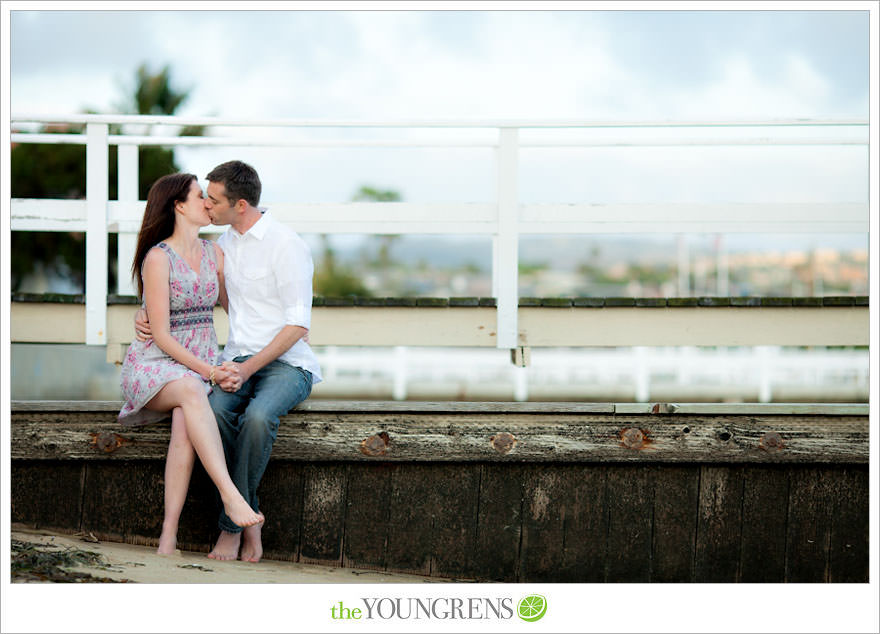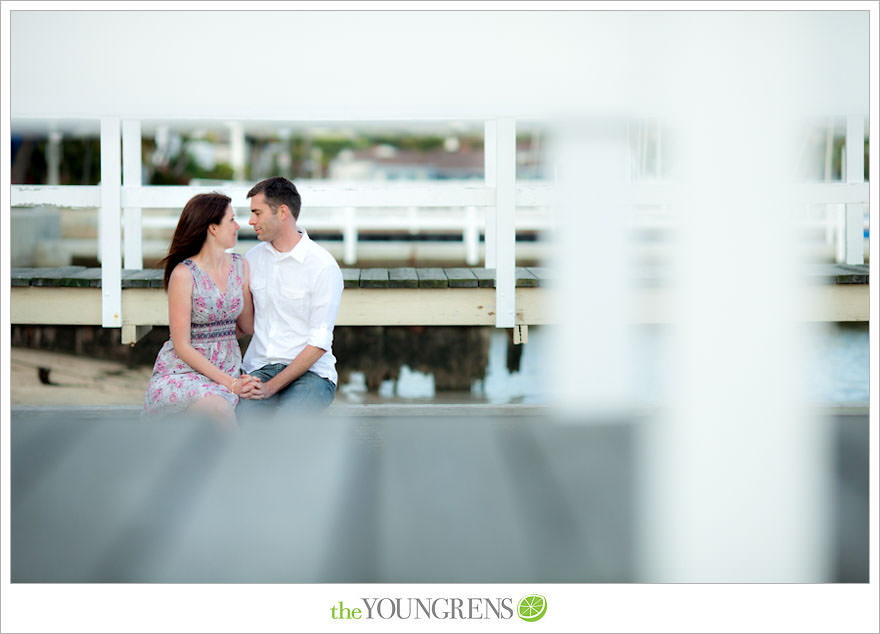 The perfect way to end a perfect day – holding your sweetie watching the sun sink down.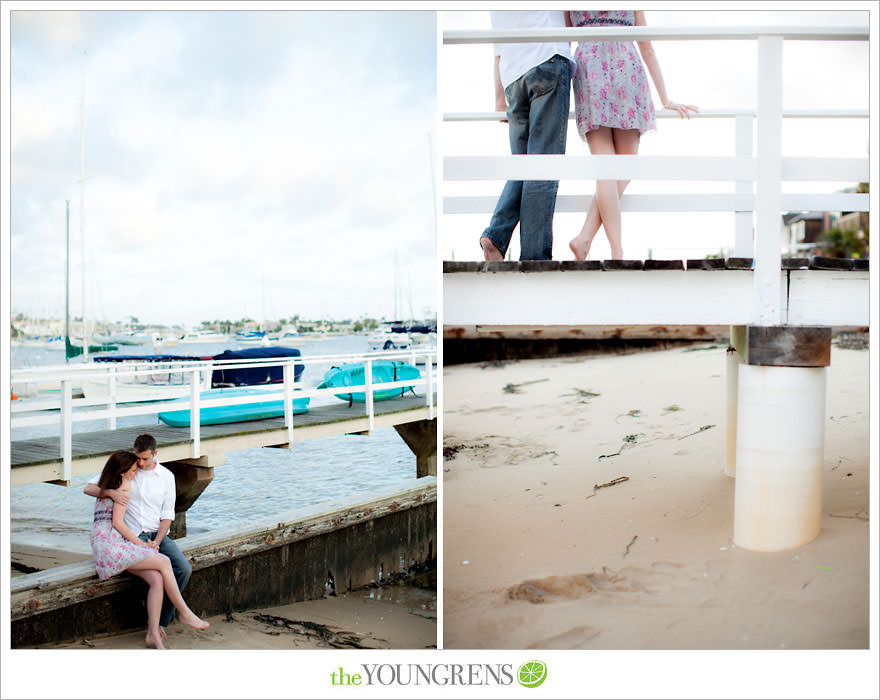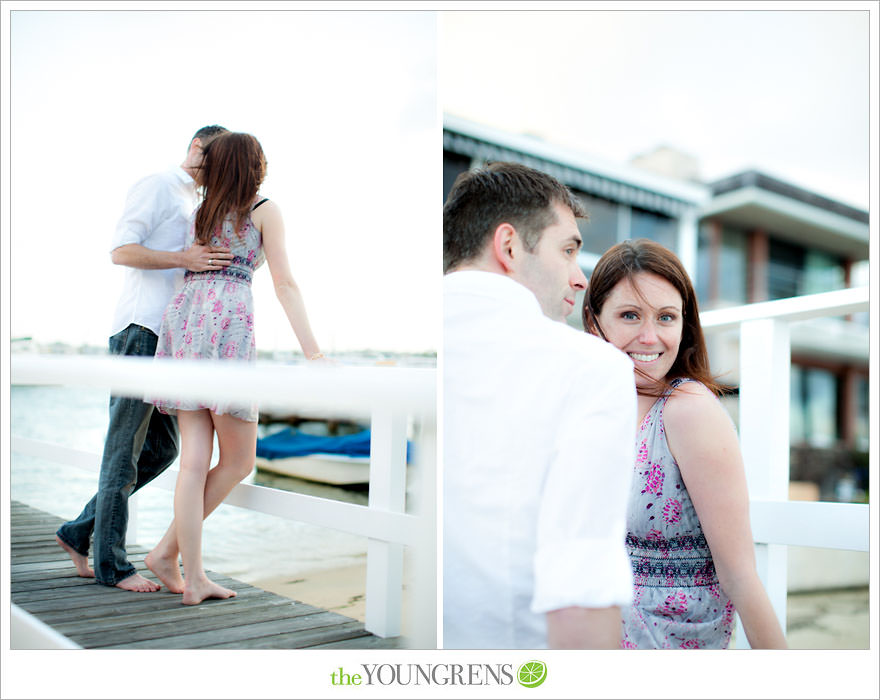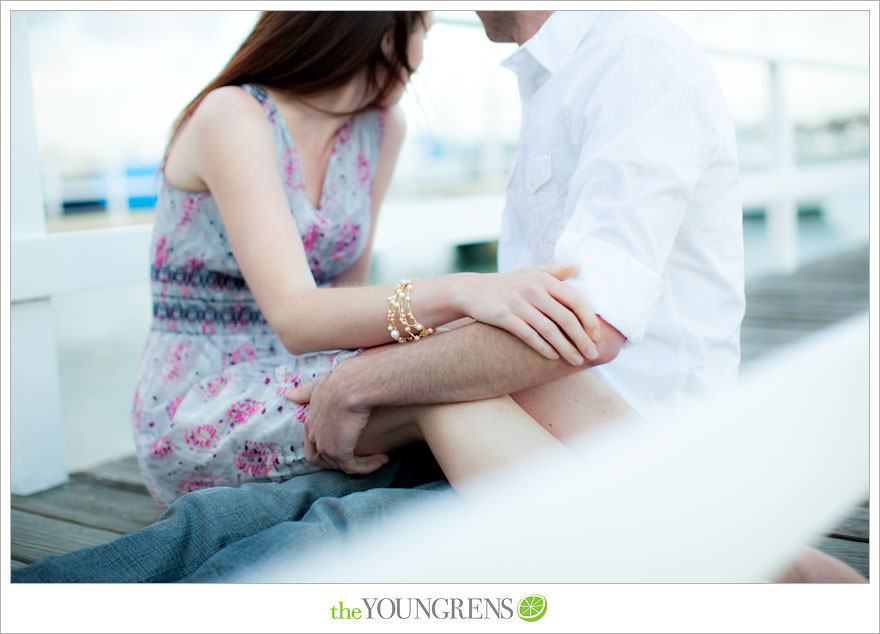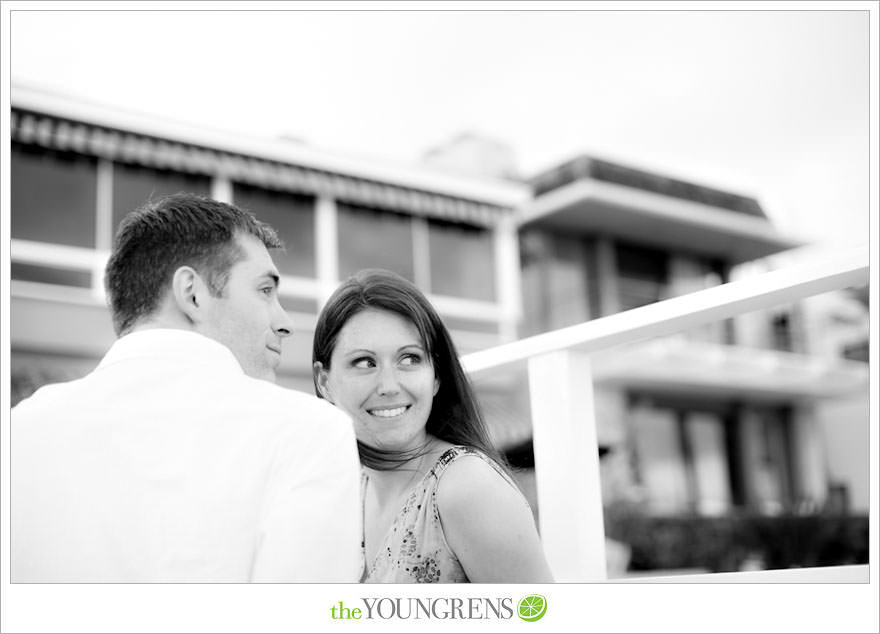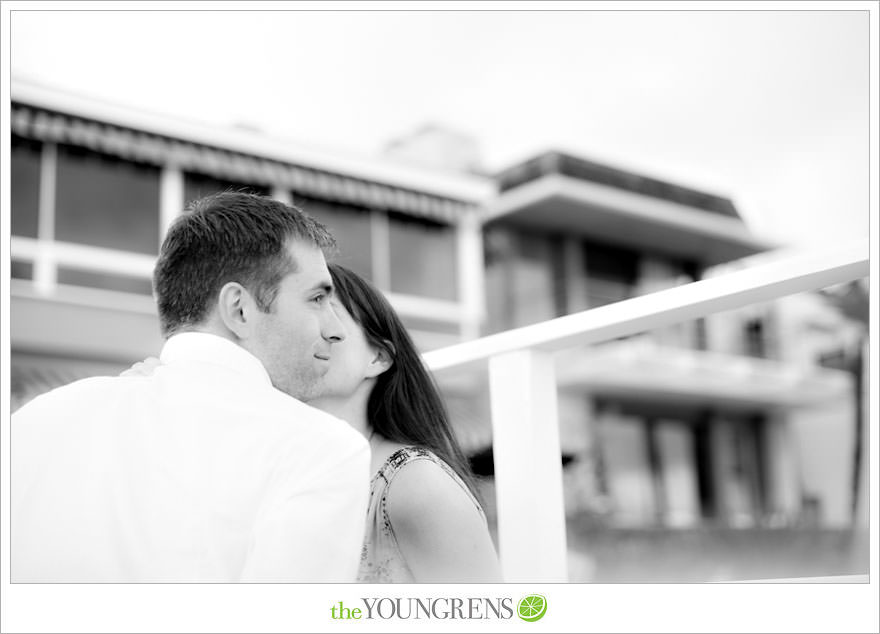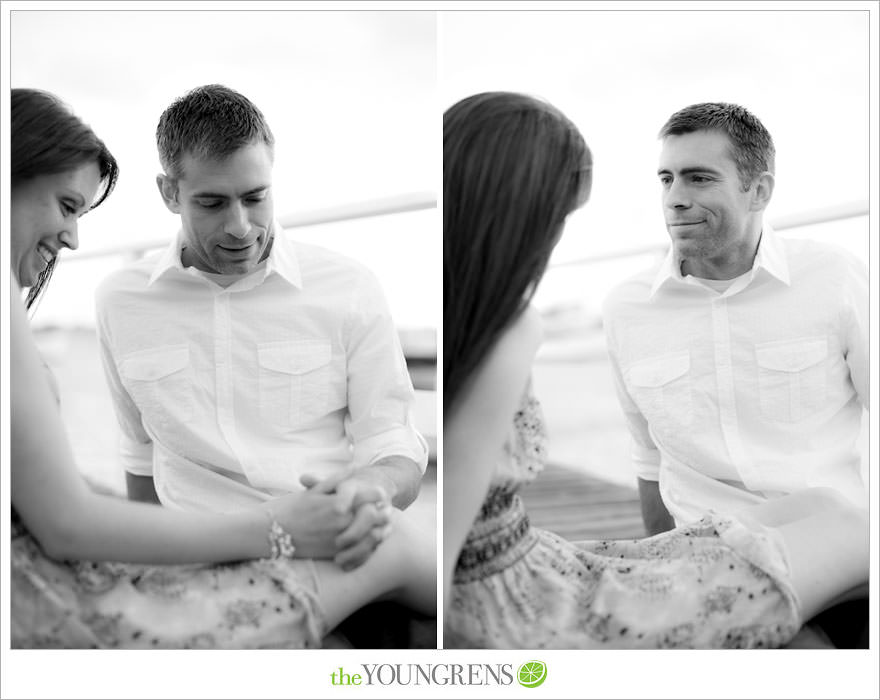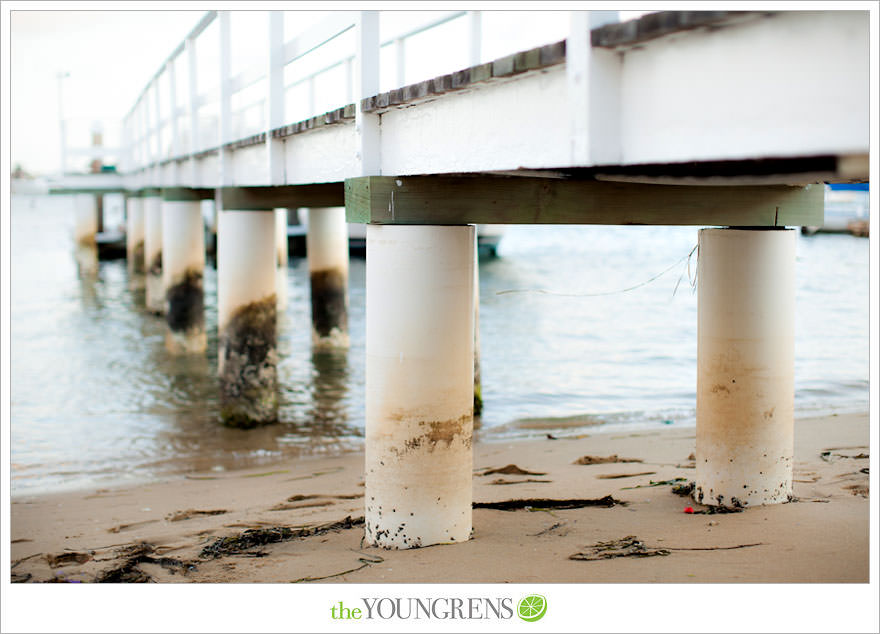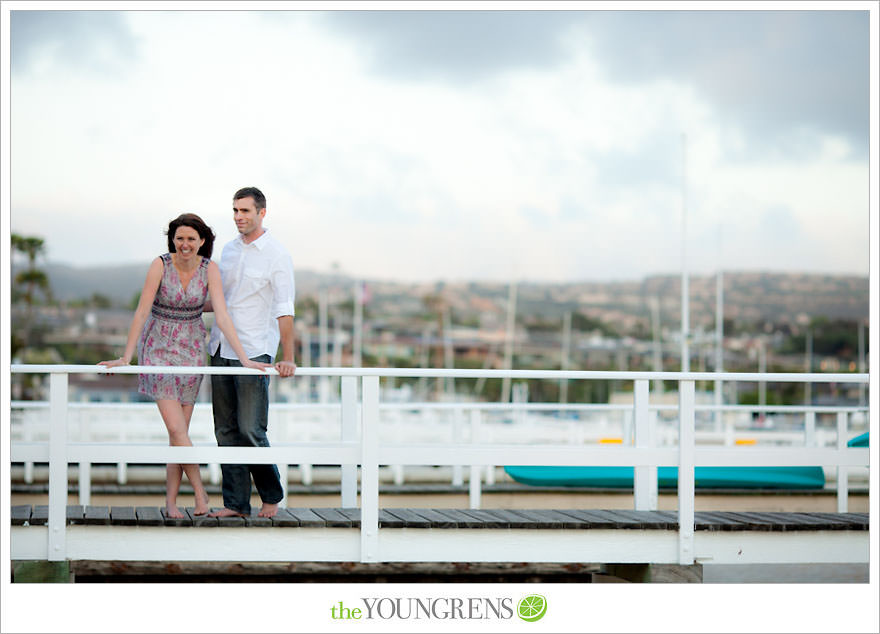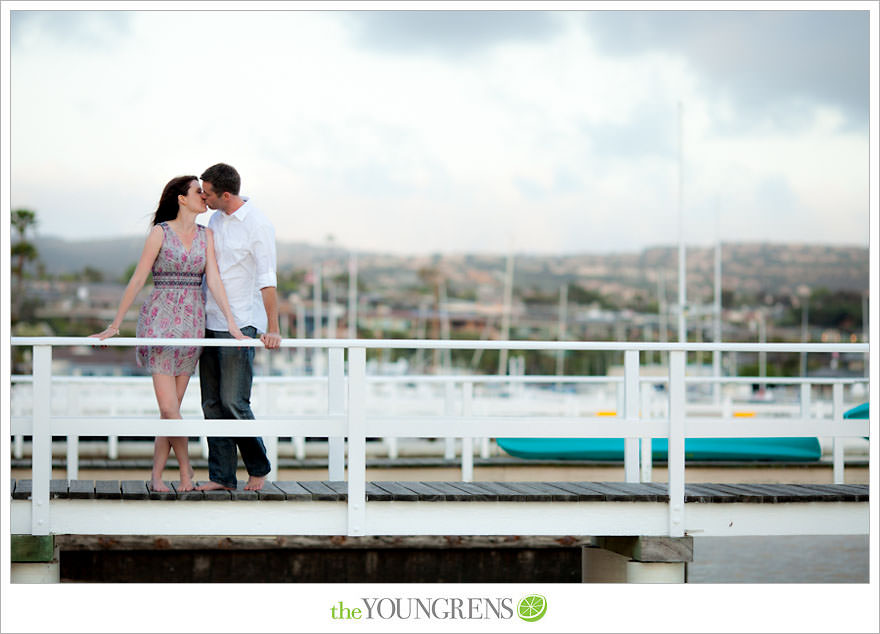 Brendan and Emily: You guys absolutely, positively, without a doubt ROCK. It was so refreshing to hang out with you guys and feel your ease and comfort. The love between you is so easy and natural – hold on to that simple, perfect romance. I can't believe that we'll see you again in a month! Wahoo!
Hugs,
Erin