Yes folks, I know it's hard to believe but Chris and Nicole are going to be even more adorable today than they were yesterday in Part One of their board game themed engagement session at Balboa Park. They love riding tandem bikes and have wanted one for a long time so Chris took the plunge and bought the perfect red Schwinn bike just in time for the session.
Yeah, he's pretty stinkin' awesome.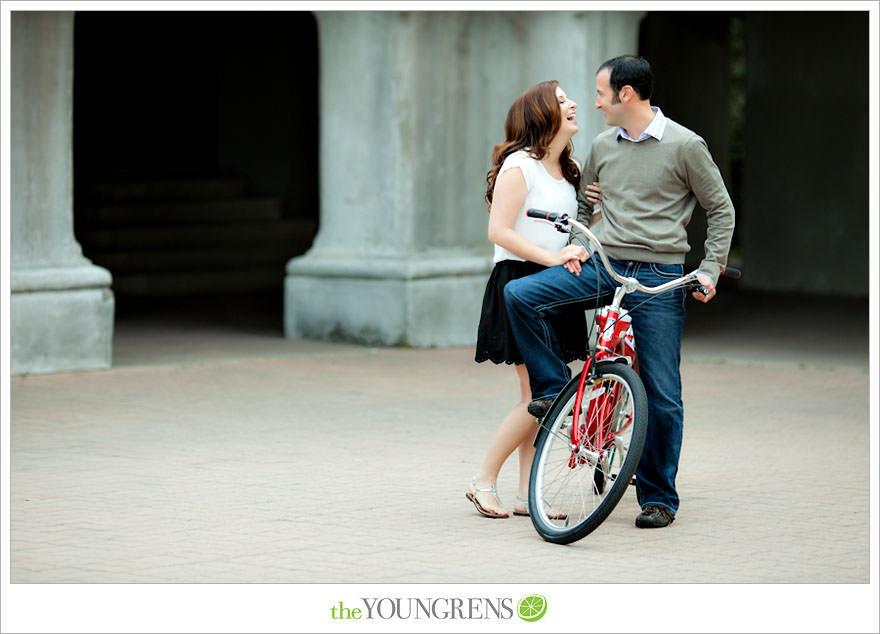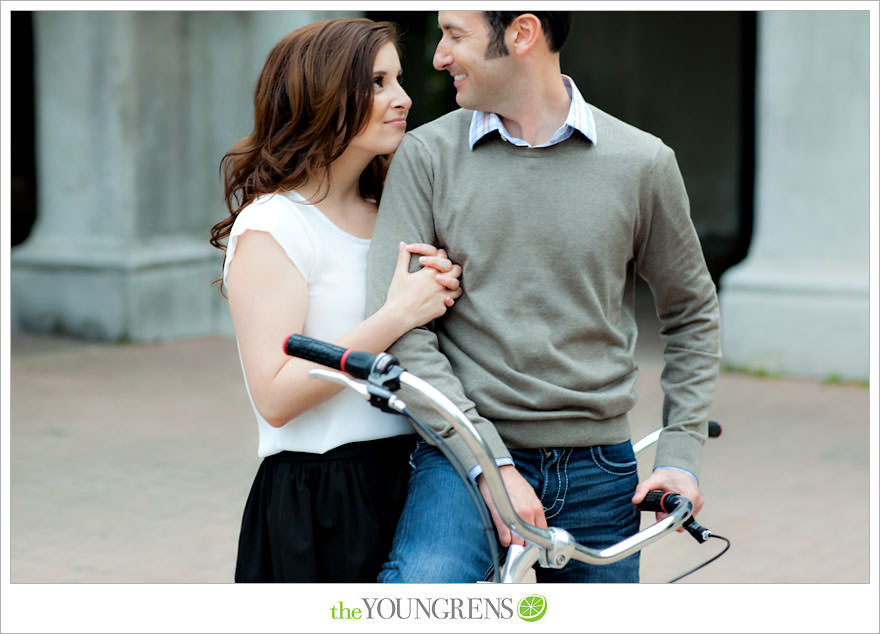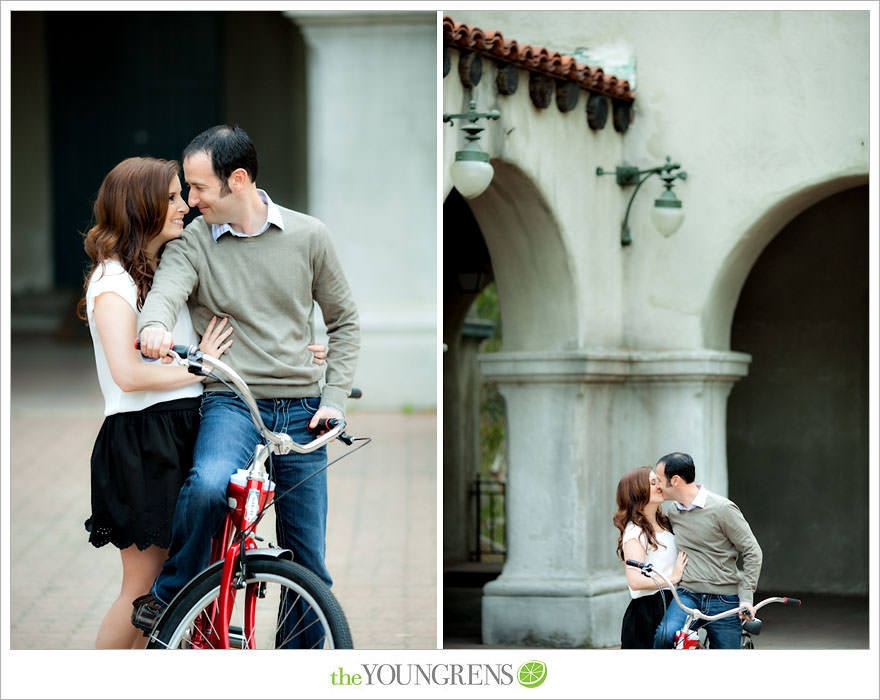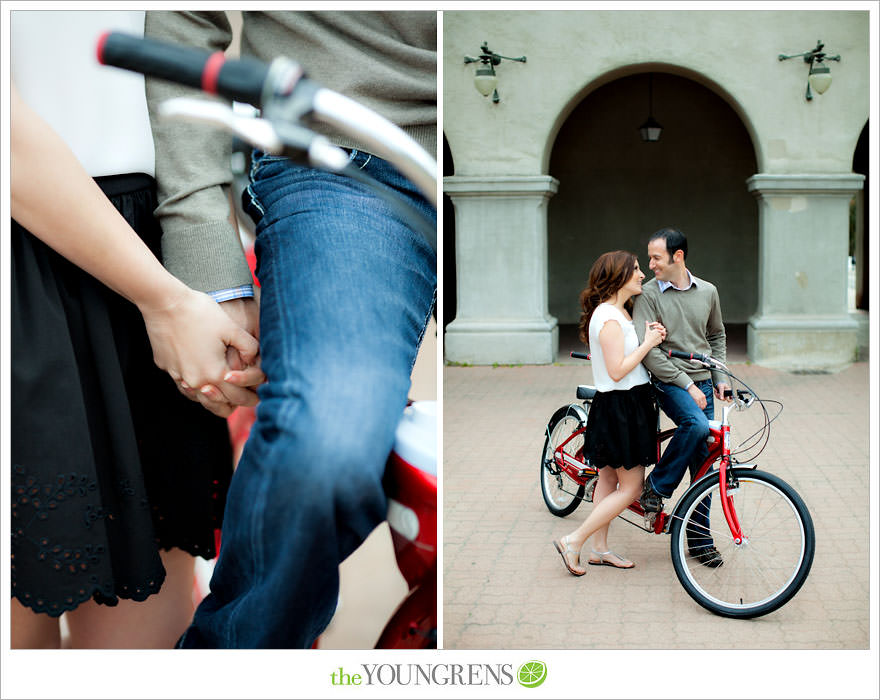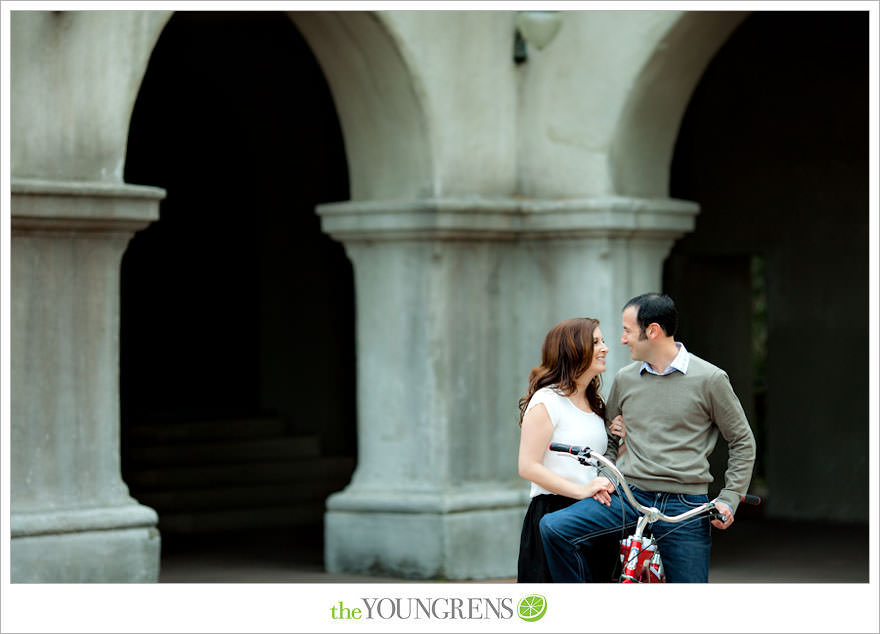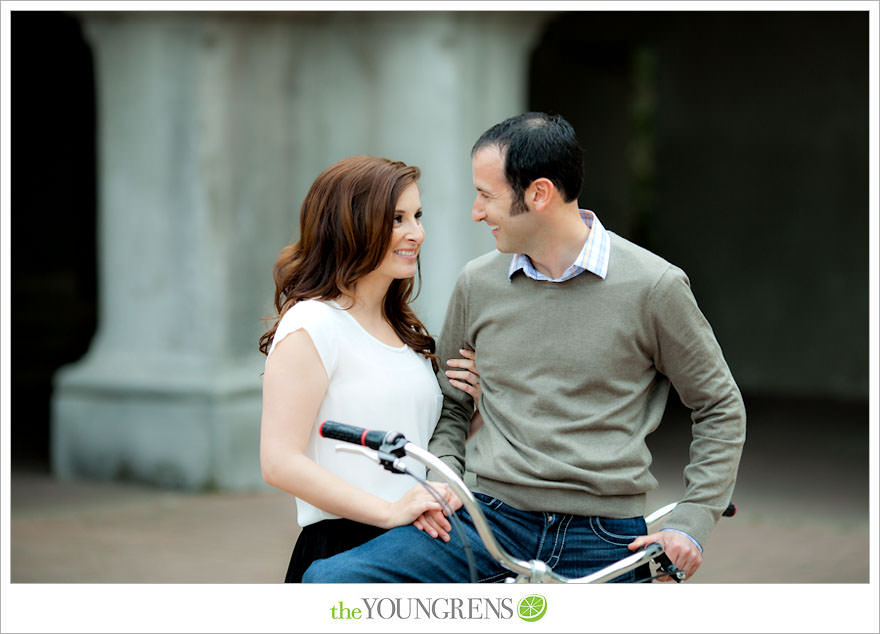 Soooo romantical.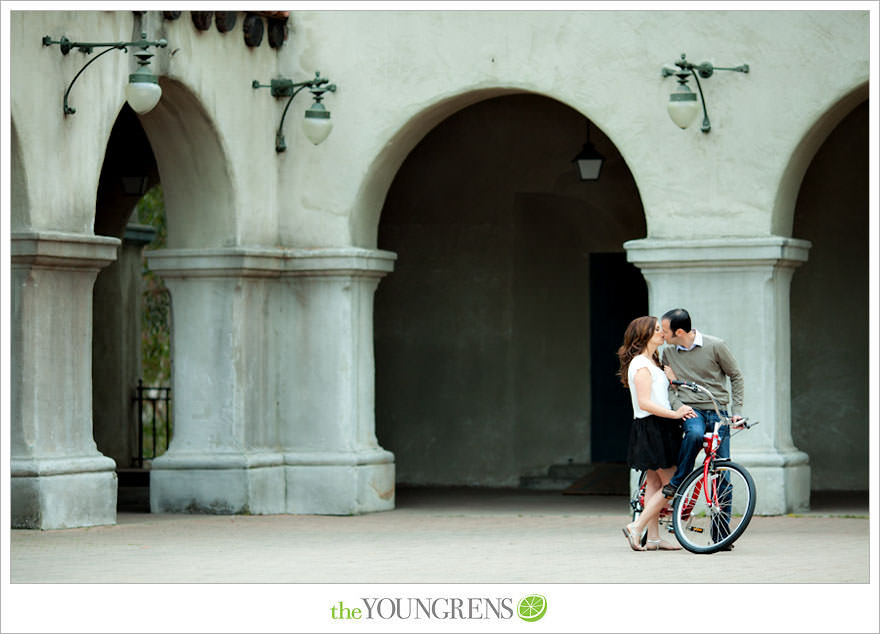 Awwwww! Love it! We wanted to take a few photos with Nicole riding on the front of the tandem bike, but we didn't have the tools to adjust the seats. So Nicole had to take a practice run with the longer pedals.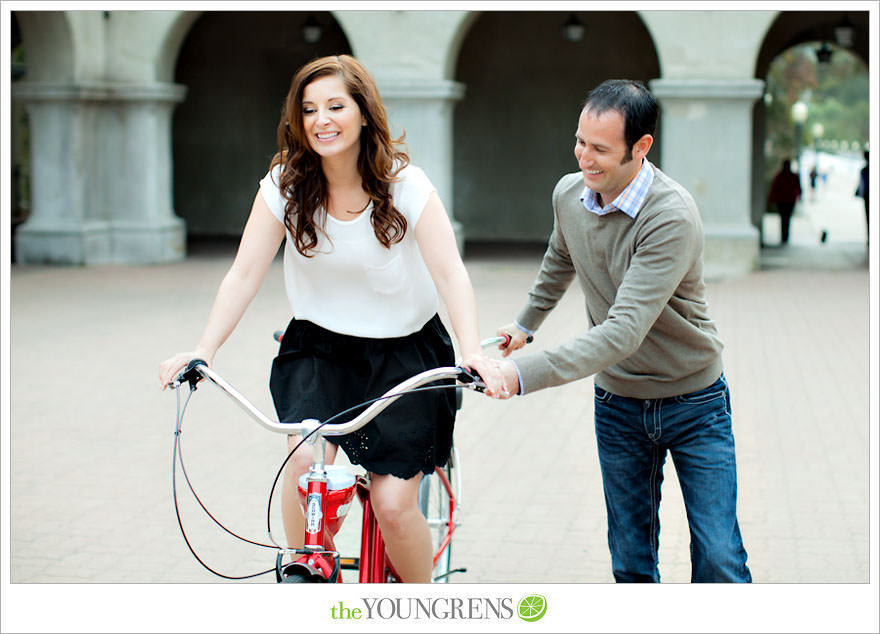 Rockstar!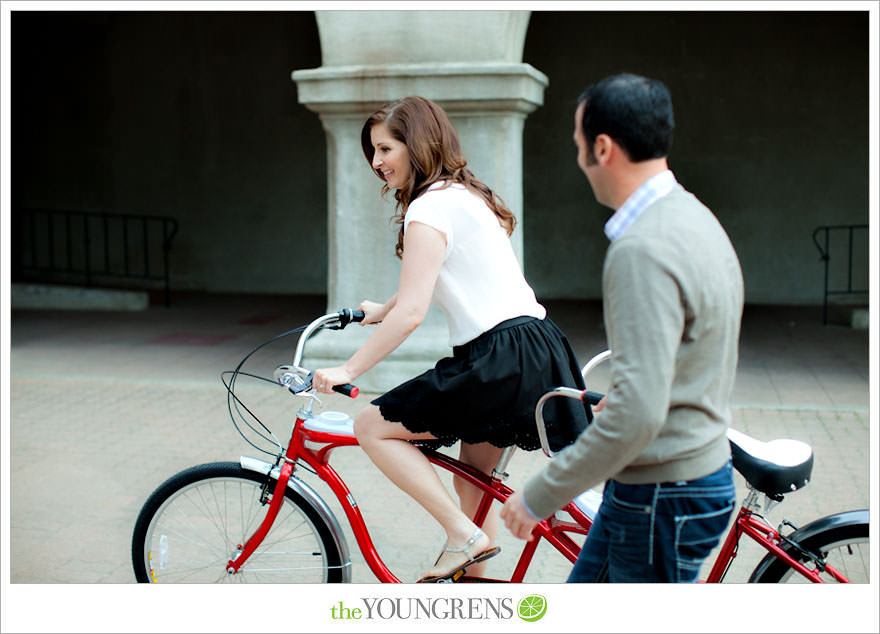 These ones are totally my favorites!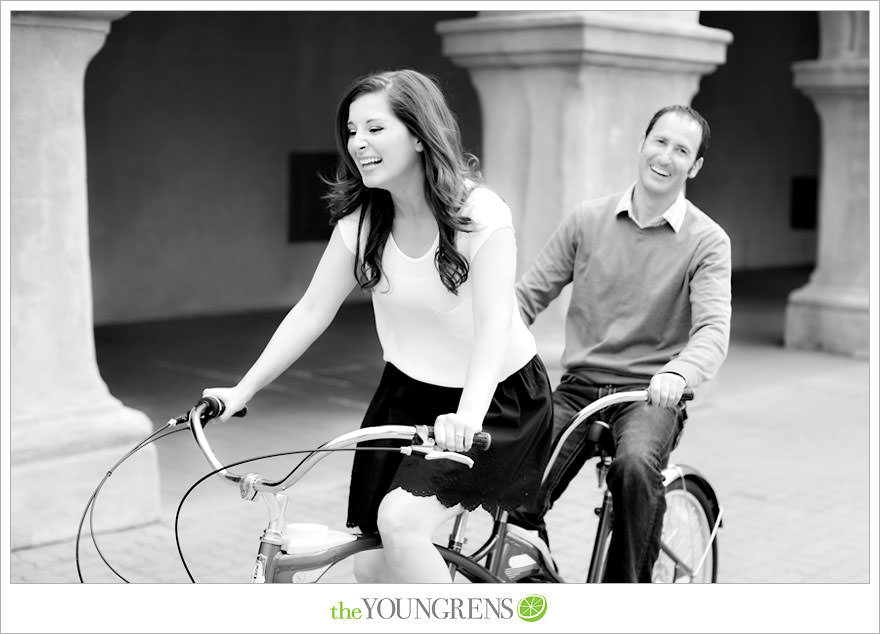 Look at Chris' long legs! Too funny!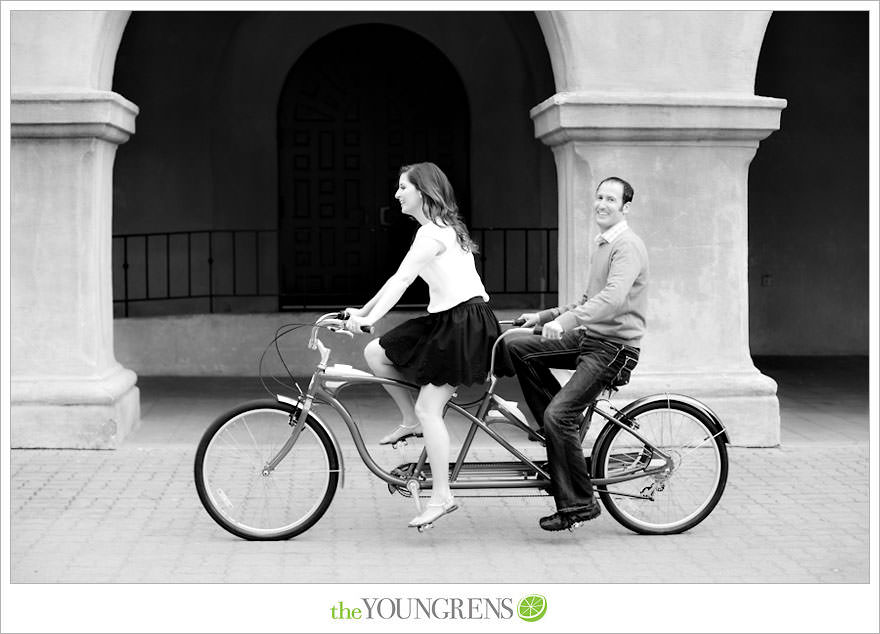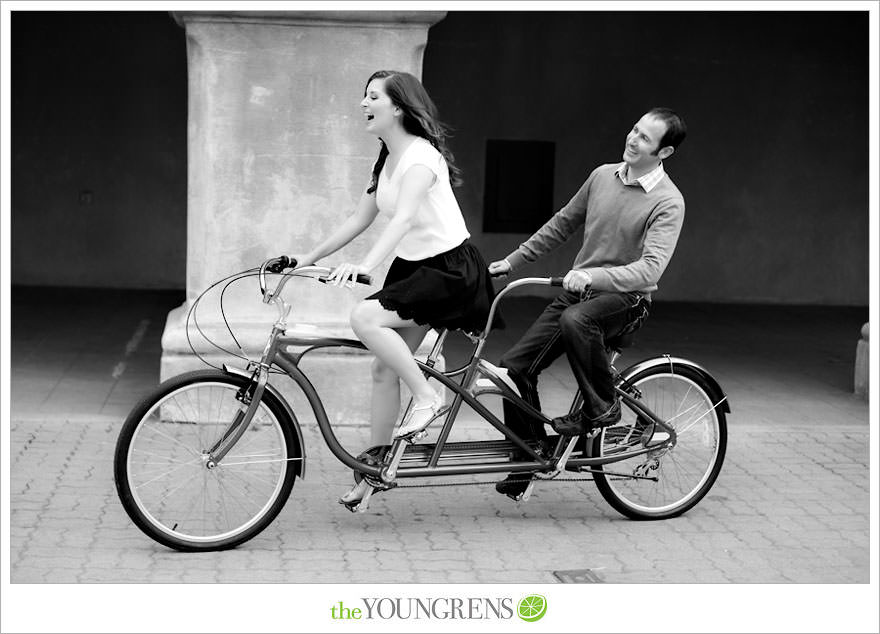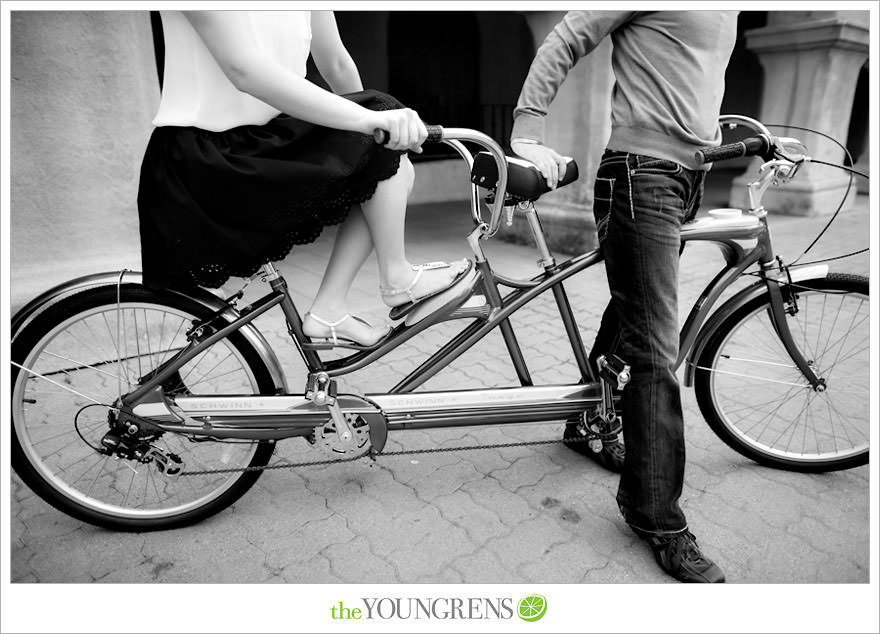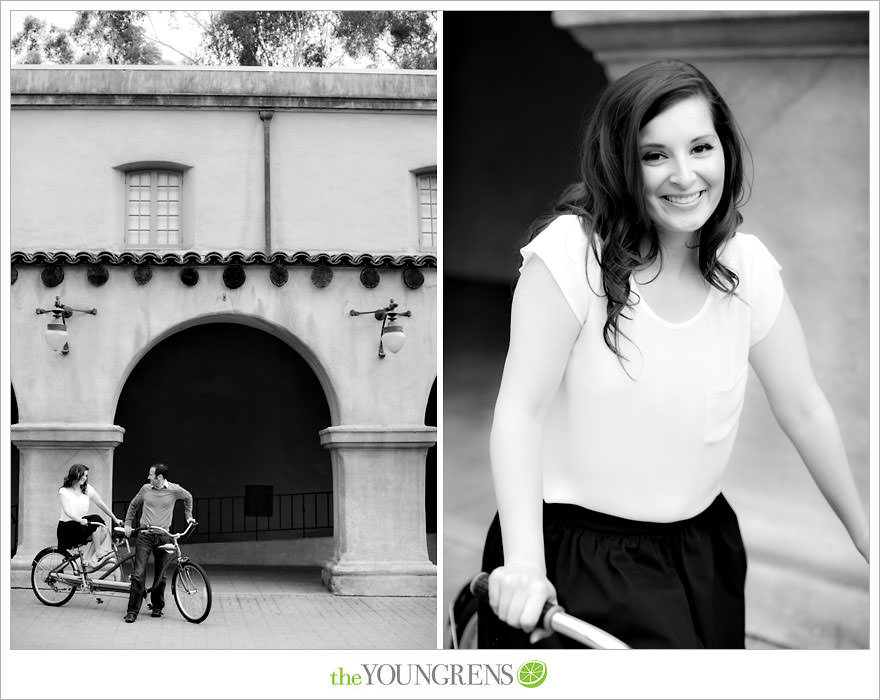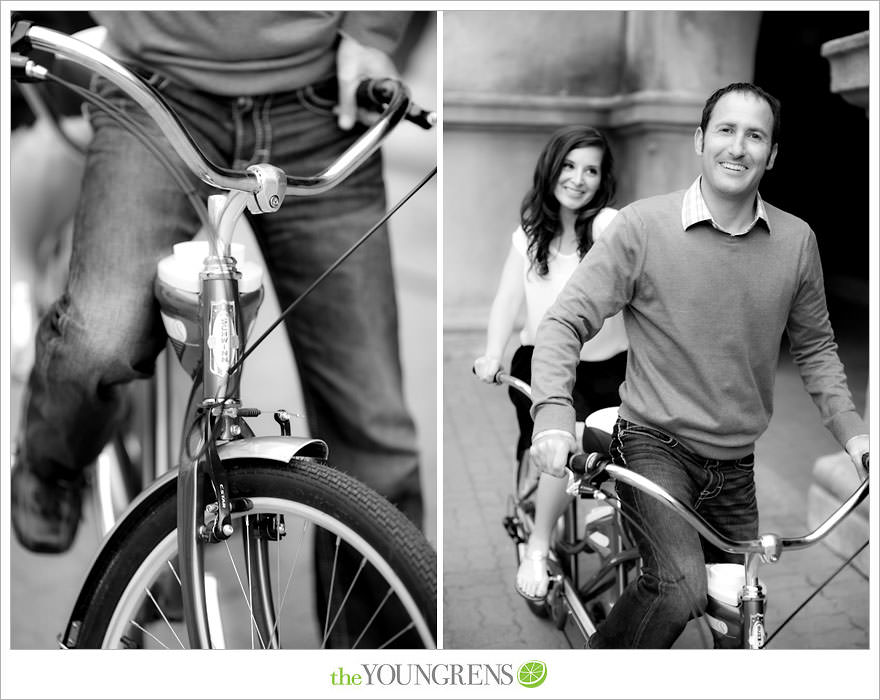 It was tough to put away the bike, but these two had another gorgeous outfit waiting and the day was slowly fading into a super romantic evening.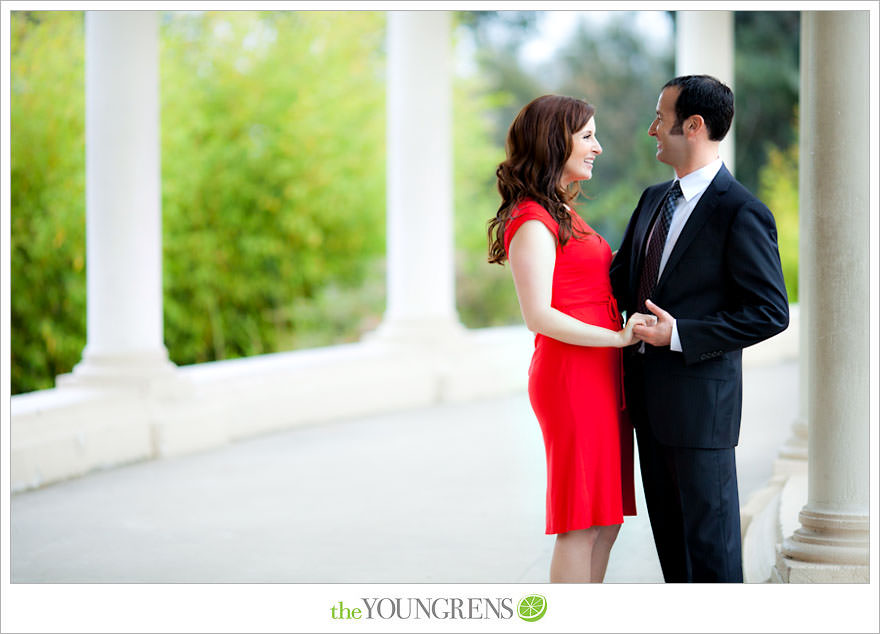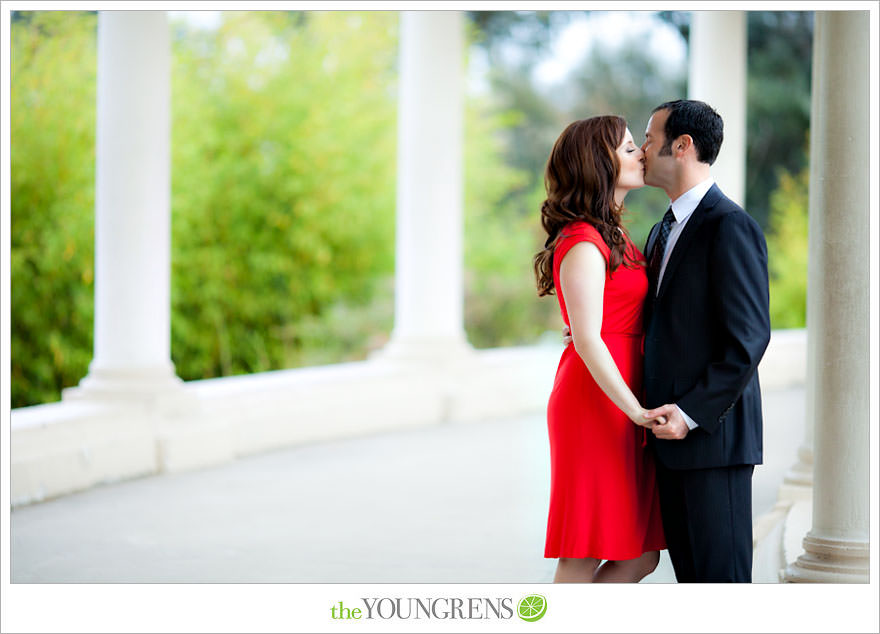 Who doesn't love a girl in a red dress?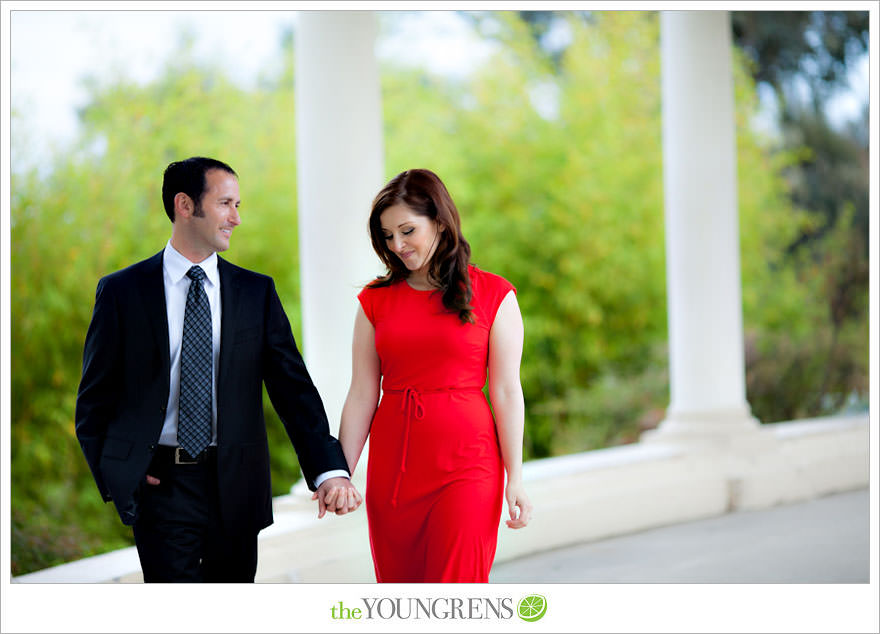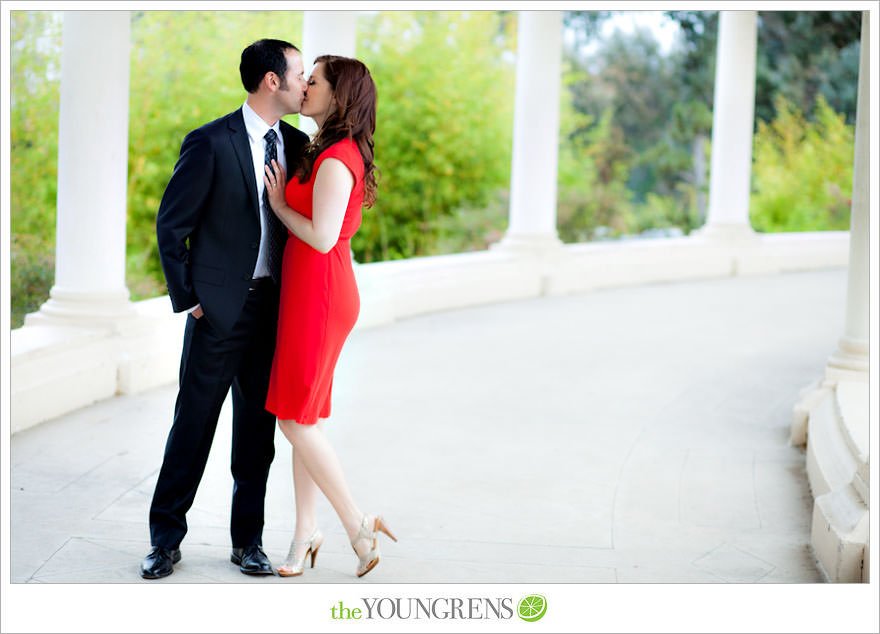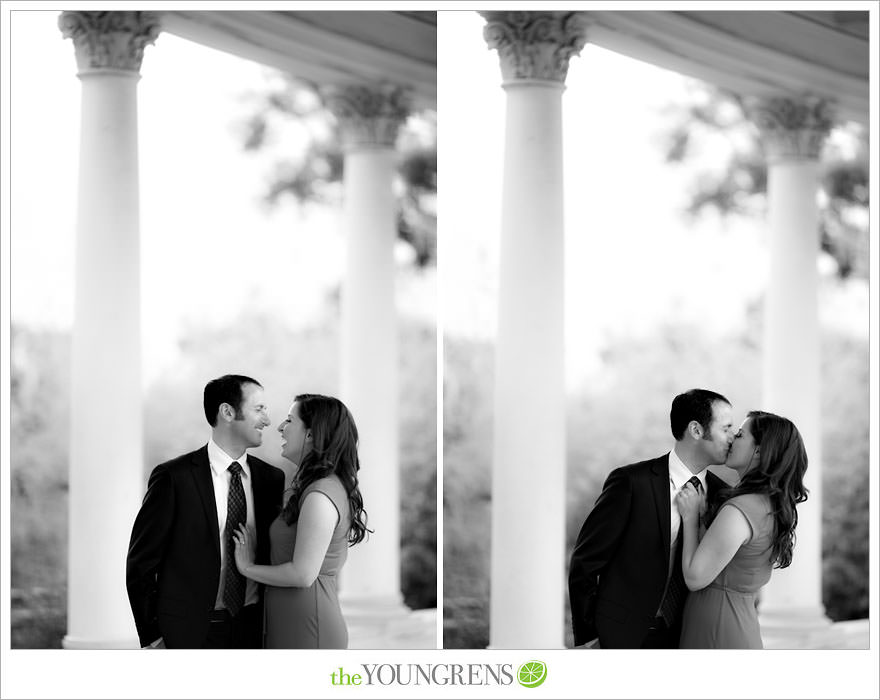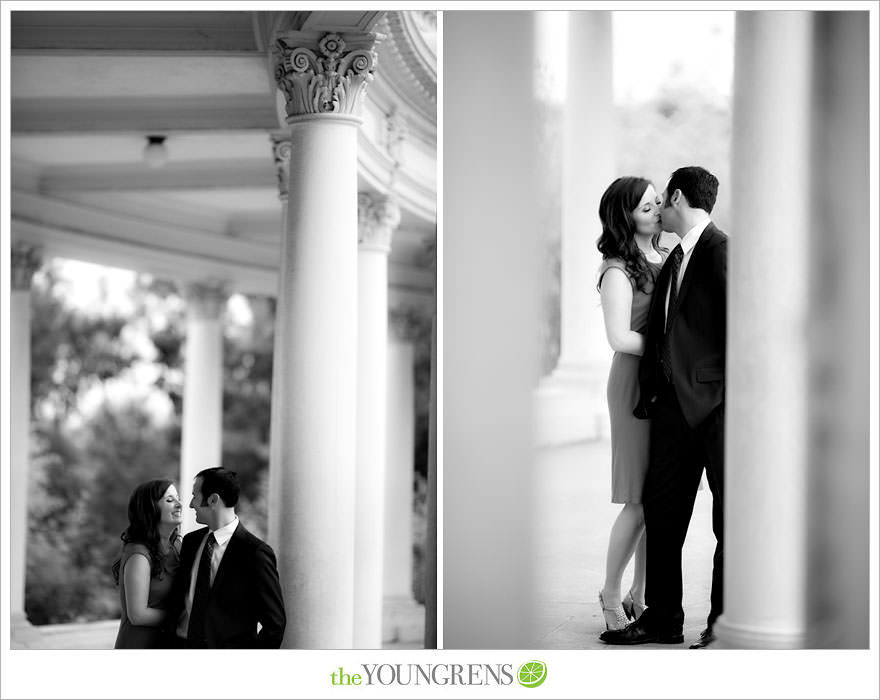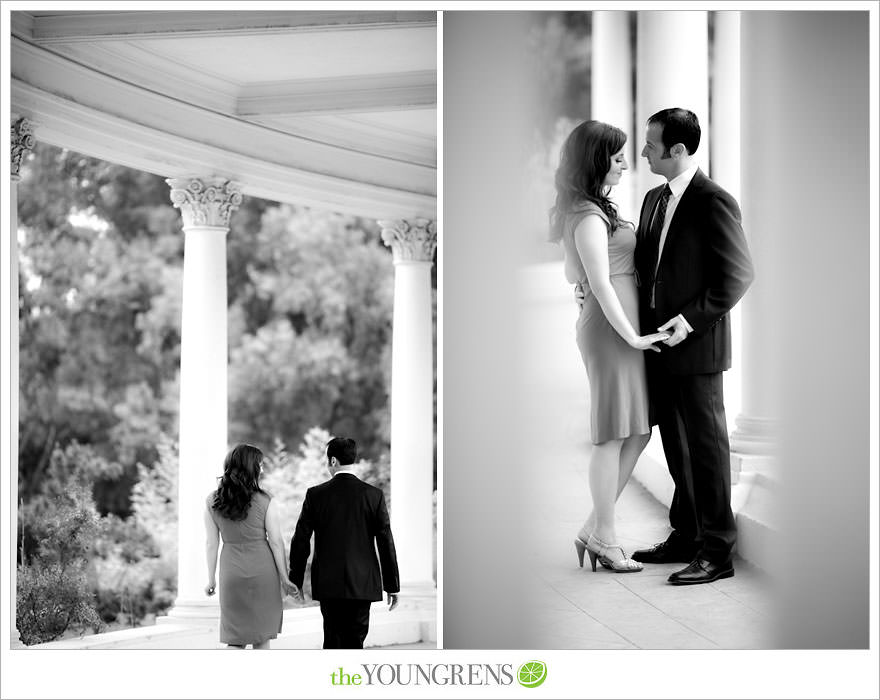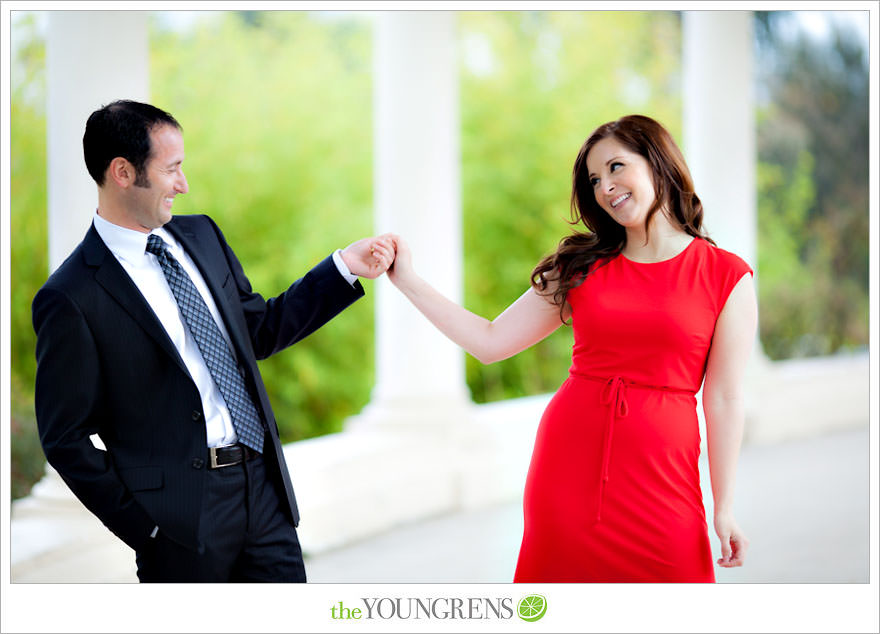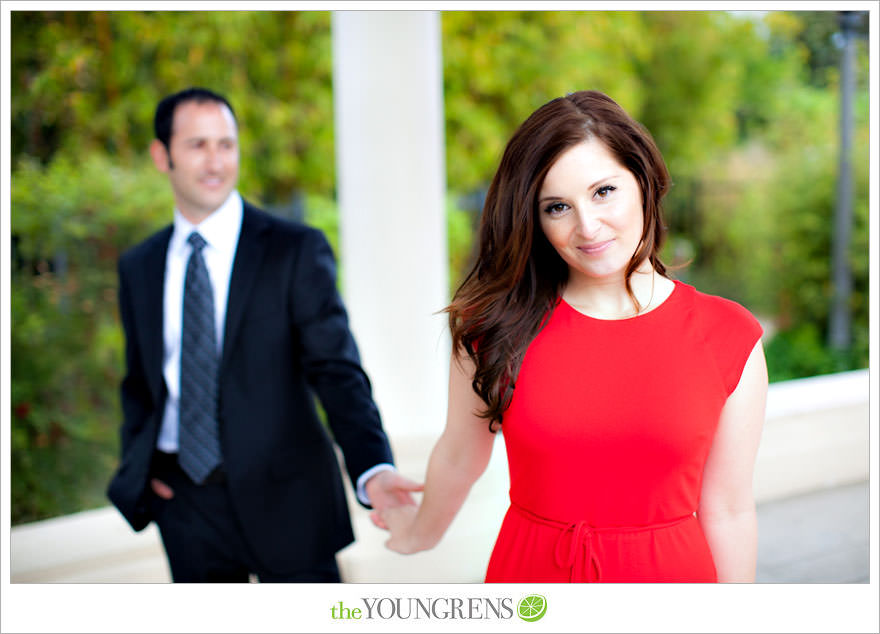 You guys are ridiculously out of control.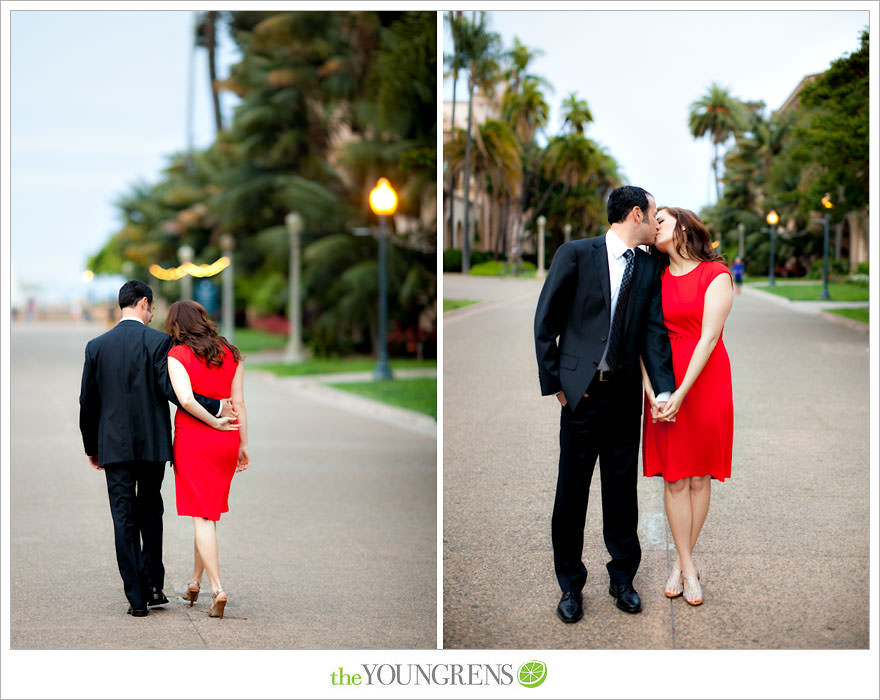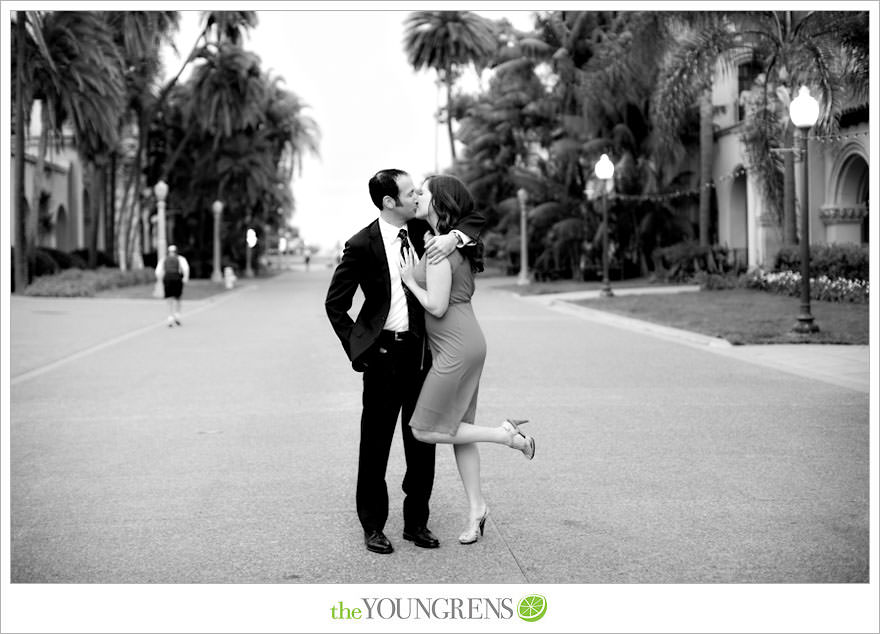 Lovelovelovelovelove!!!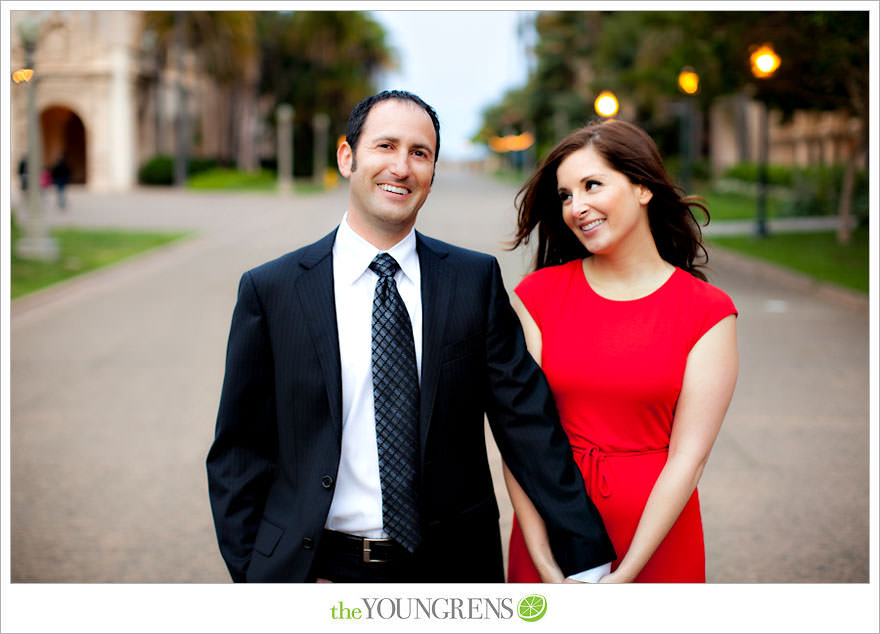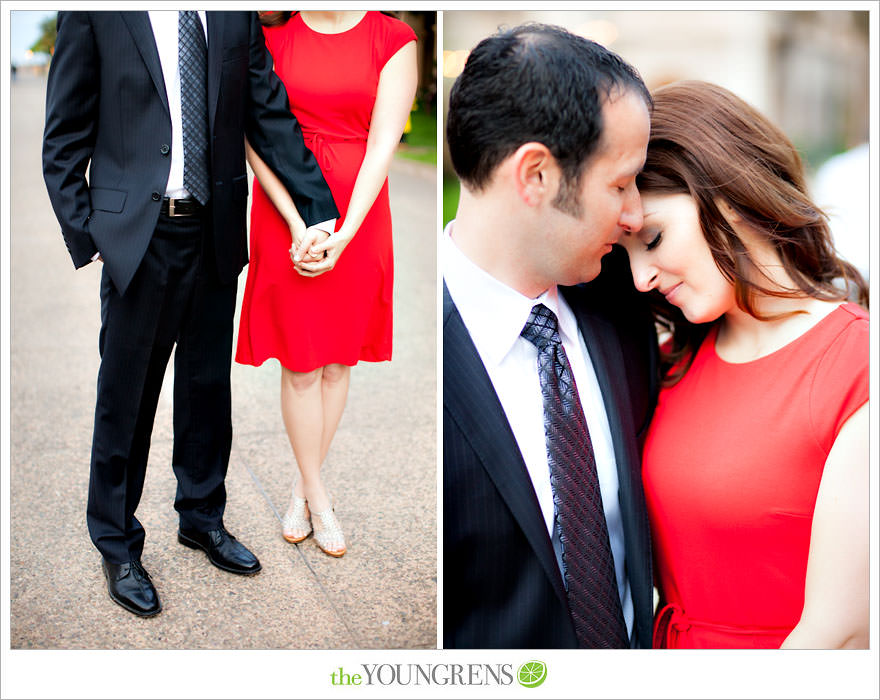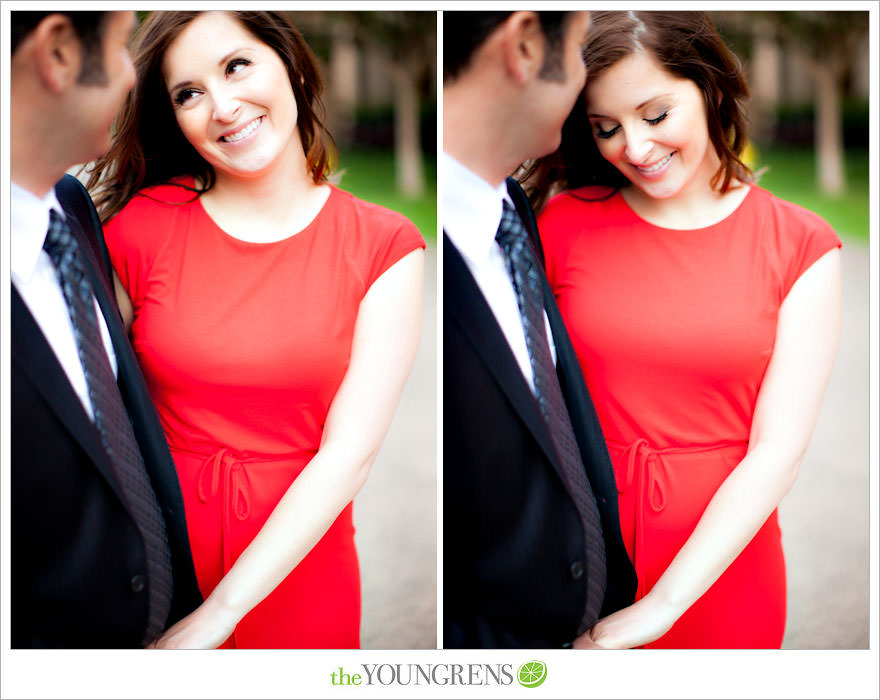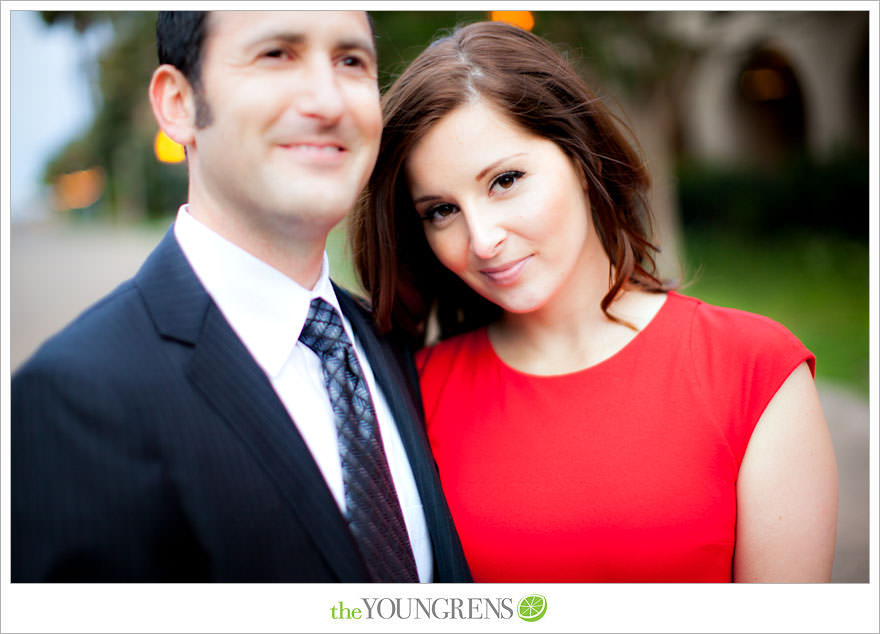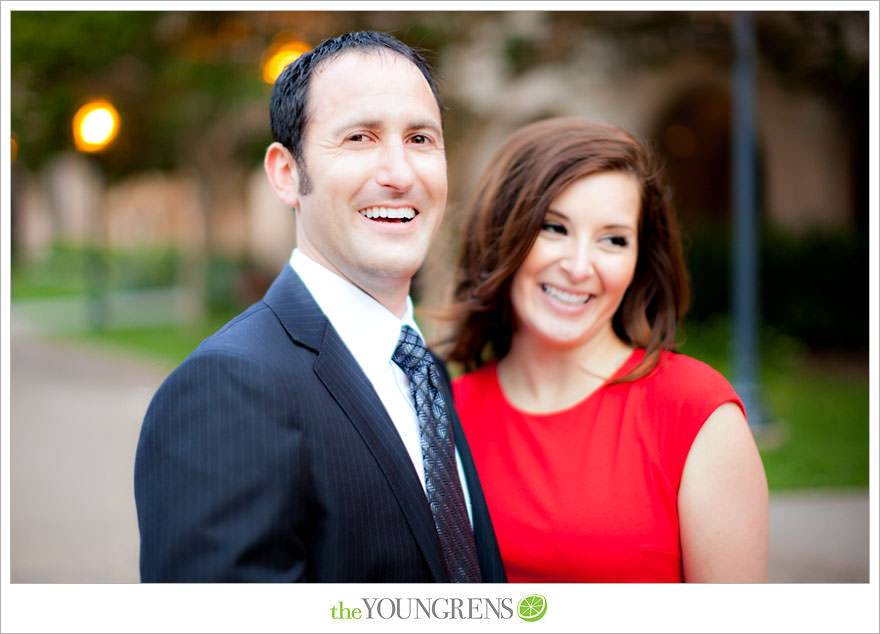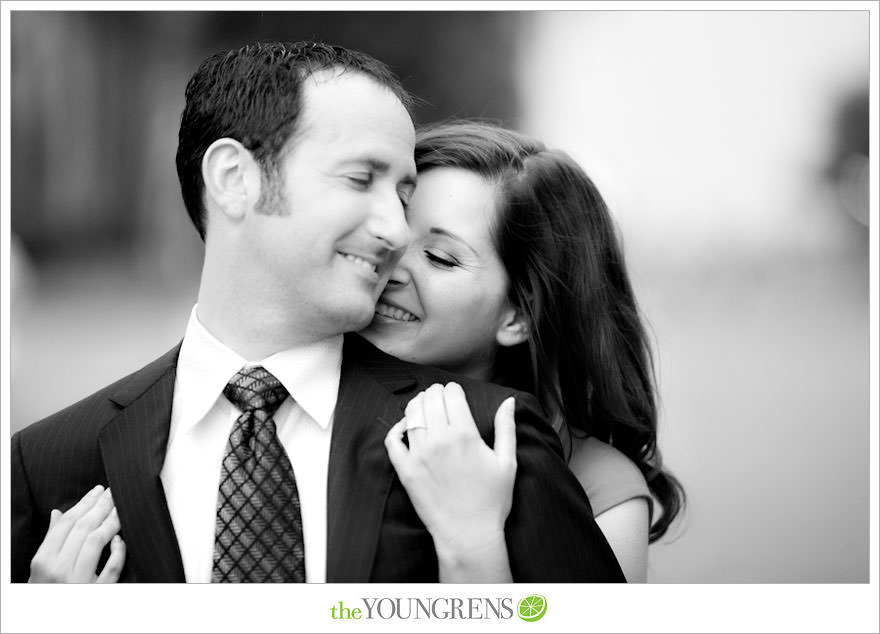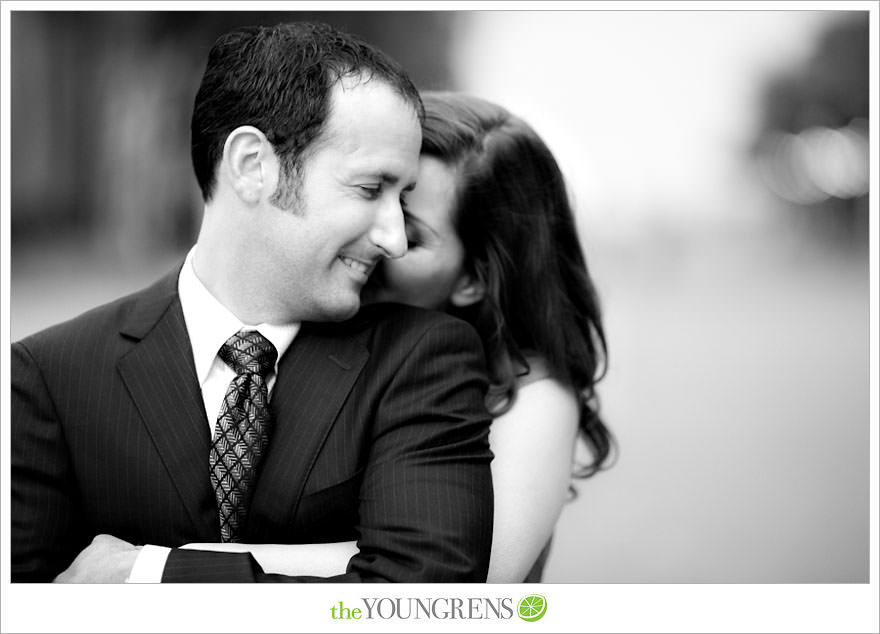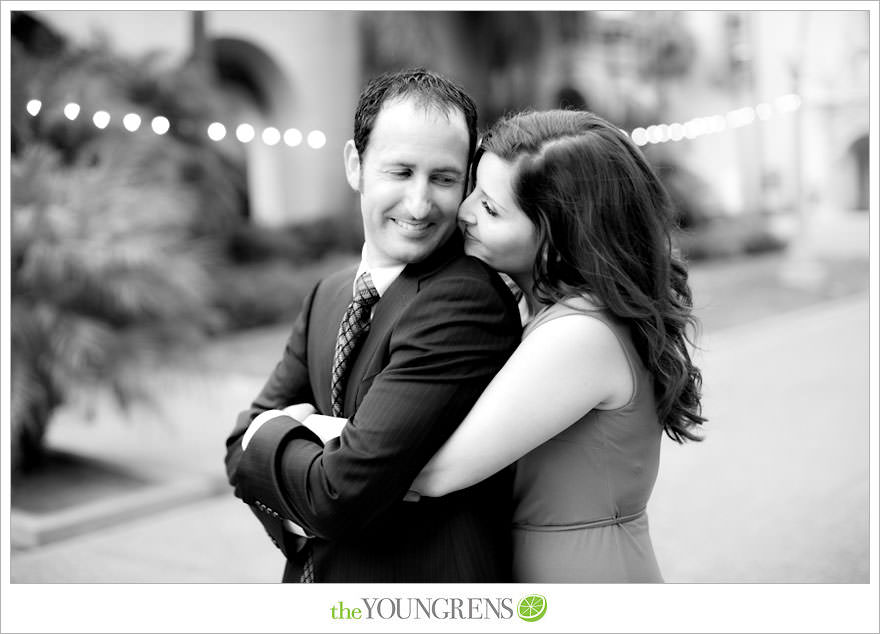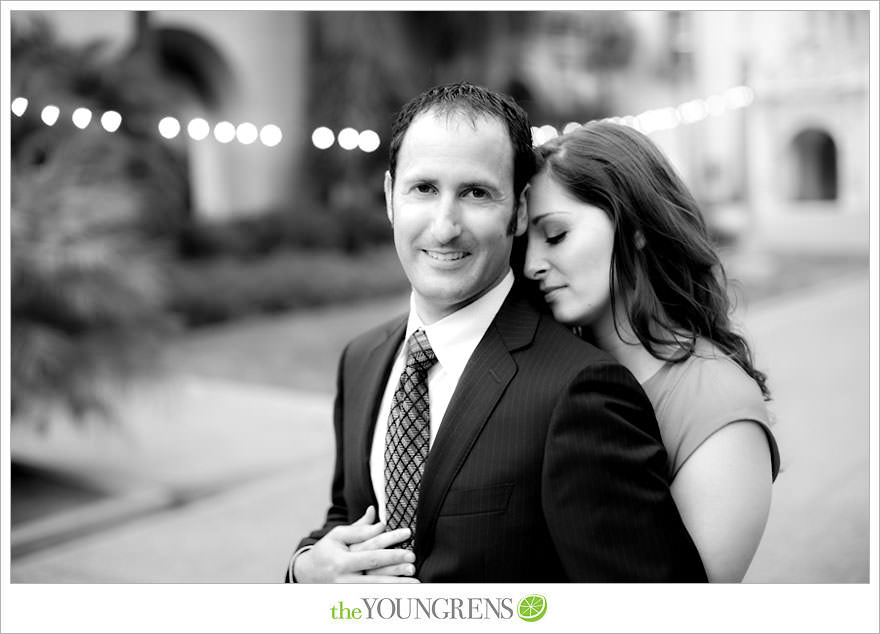 I know, I know – I have so many favorites, but I LOVE this one too!!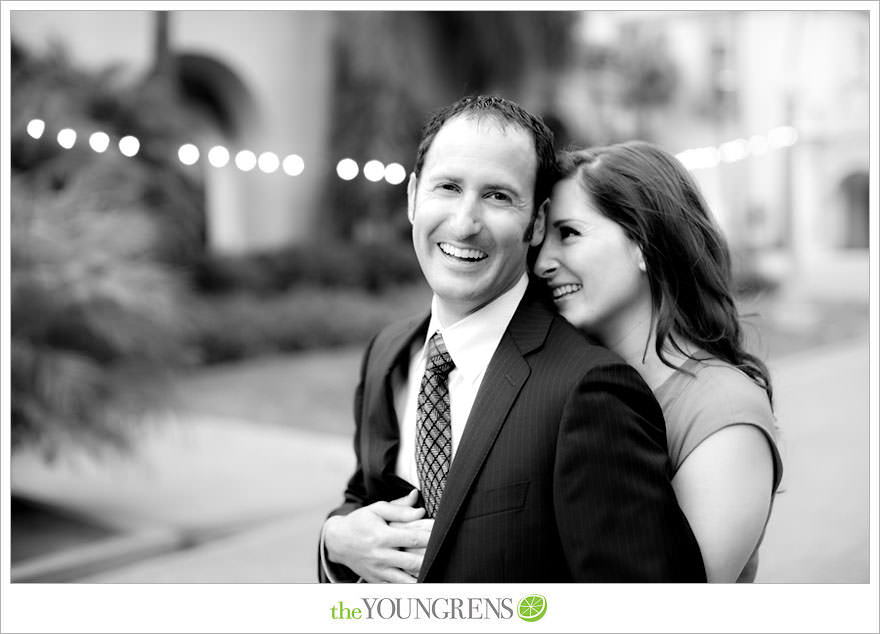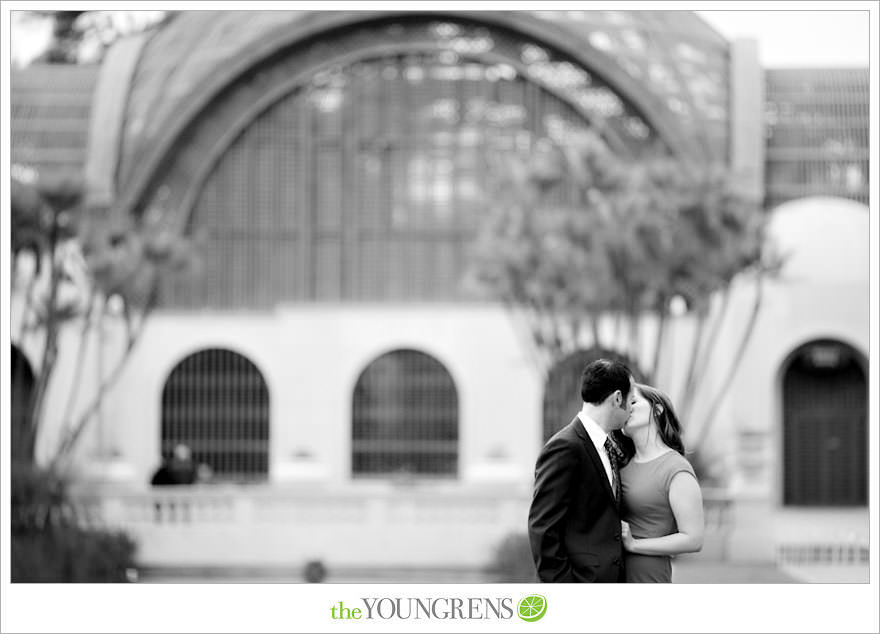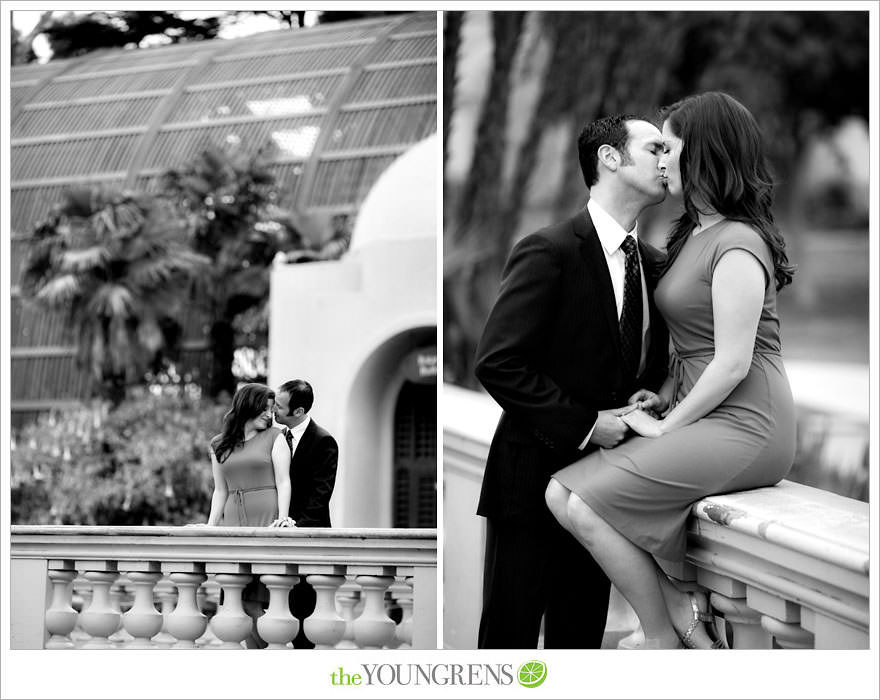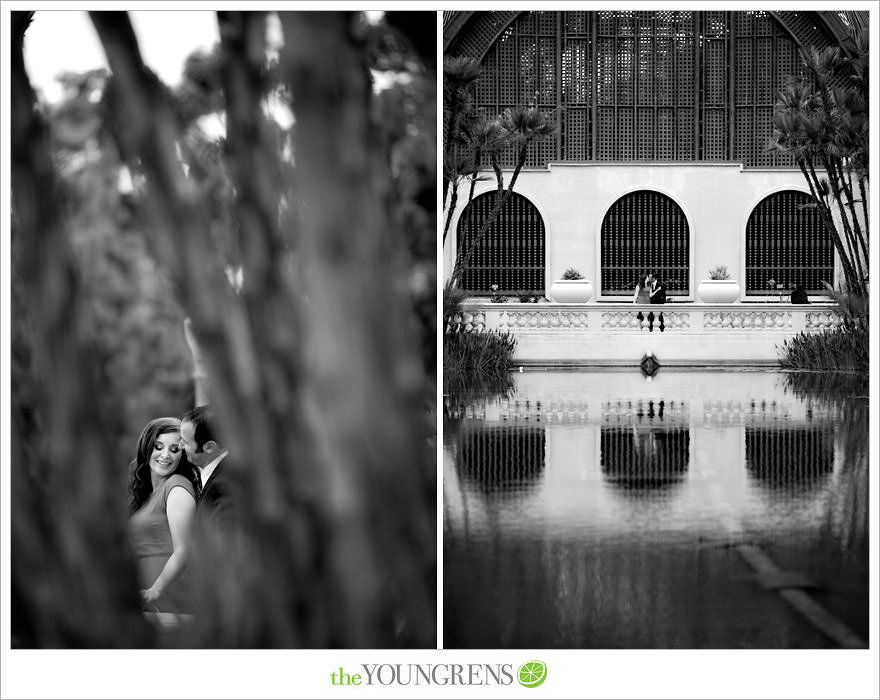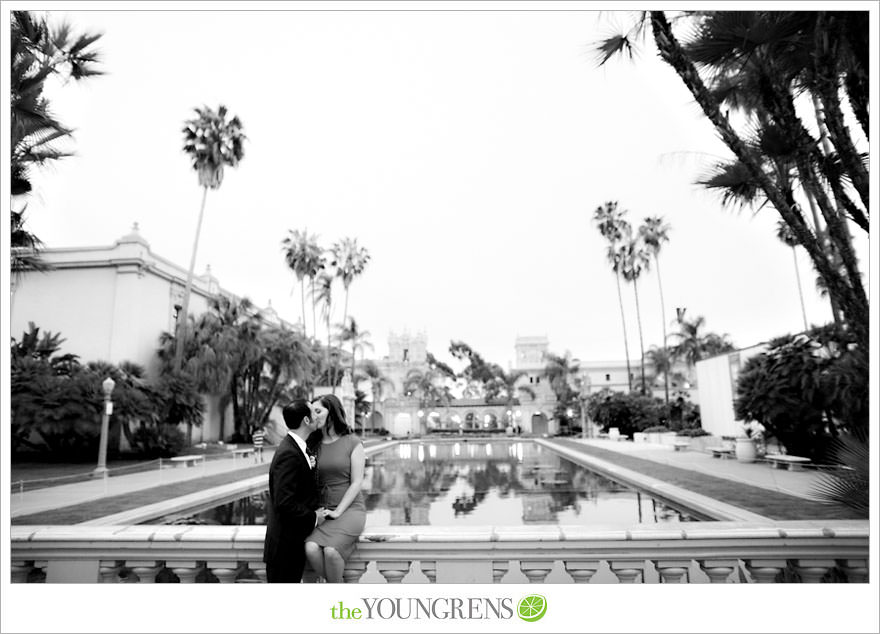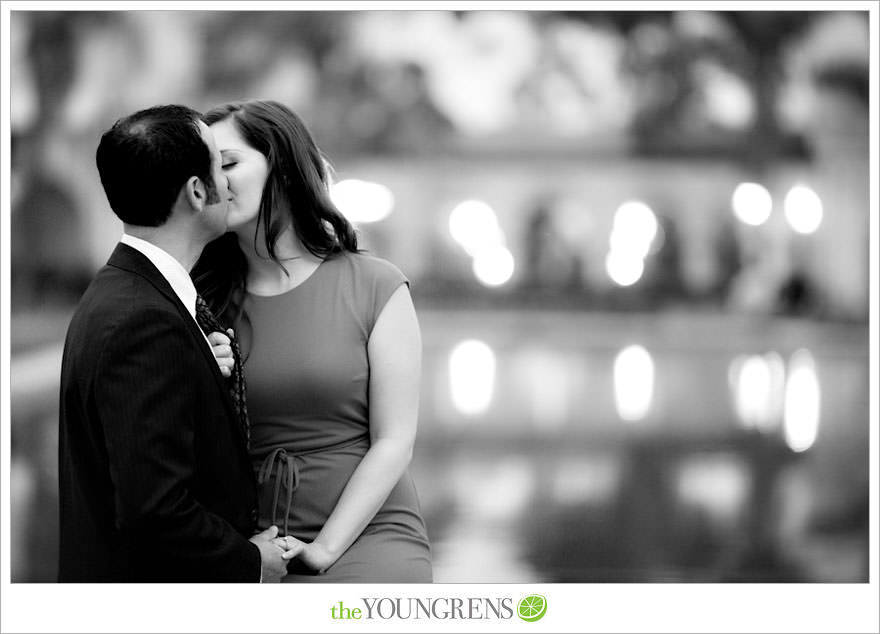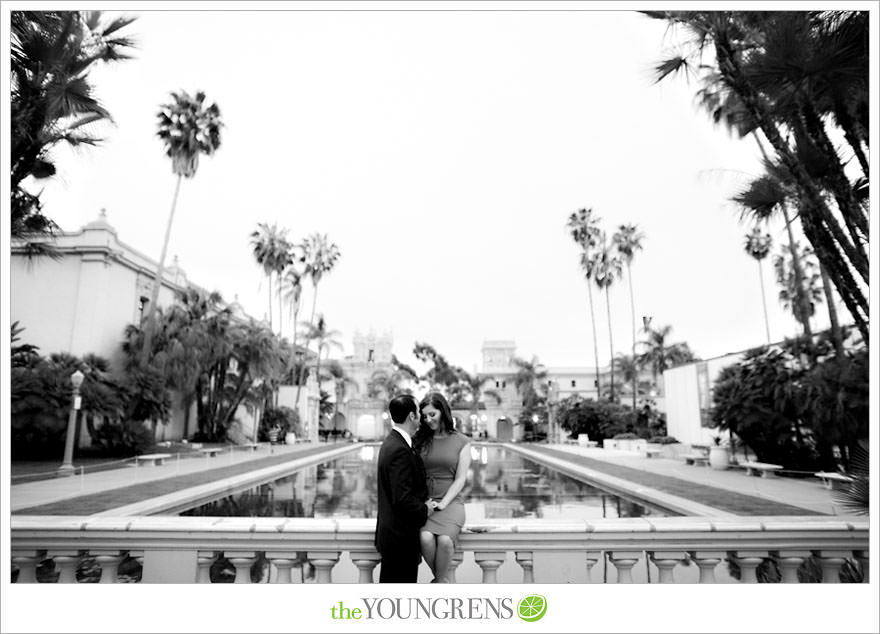 Just look at those beautiful lights… perfect!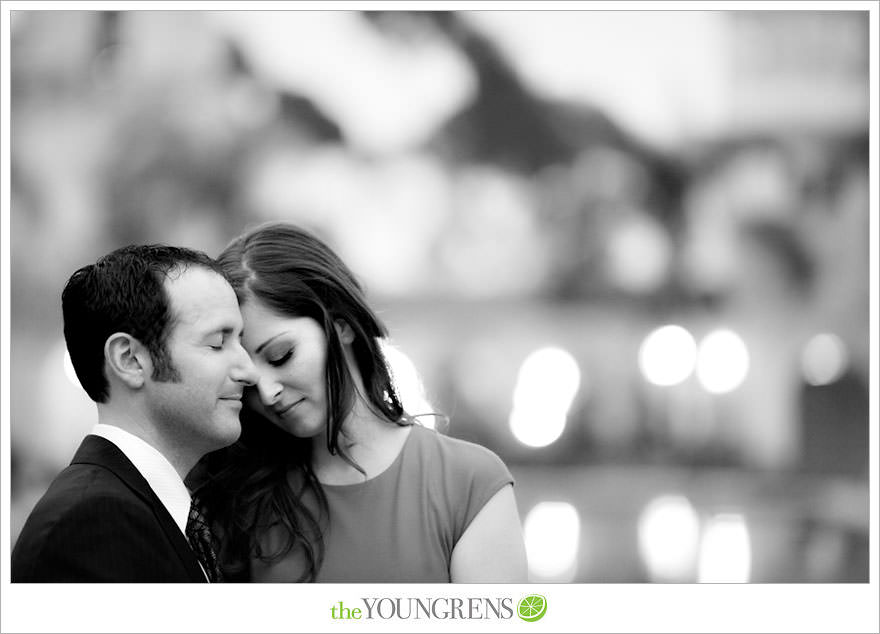 Chris and Nicole: Never ever ever lose your awesome zest for life! The way you guys have adventures together is so inspiring. Whether it's in your backyard or in the jungles of Belize, I love that you're up for anything and you're up for doing it together. Promise me that you'll never stop going on adventures together ok? K. Love you guys!
Hugs,
Erin