Can I just begin today's feature by saying how simply adorable these two are??? Now that we have that out of the way….
After a quick shoe change (yup, Dena is a girl after my own heart) into some boots that Chris bought her (and Chris is a guy after Dena's heart for sure!), we brought out this cute vintage recipe book that Dena brought along for their shoot. Can I just say how much I love little cute props like this? Props and accesories like this can take any session from awesome to crazy fabulous!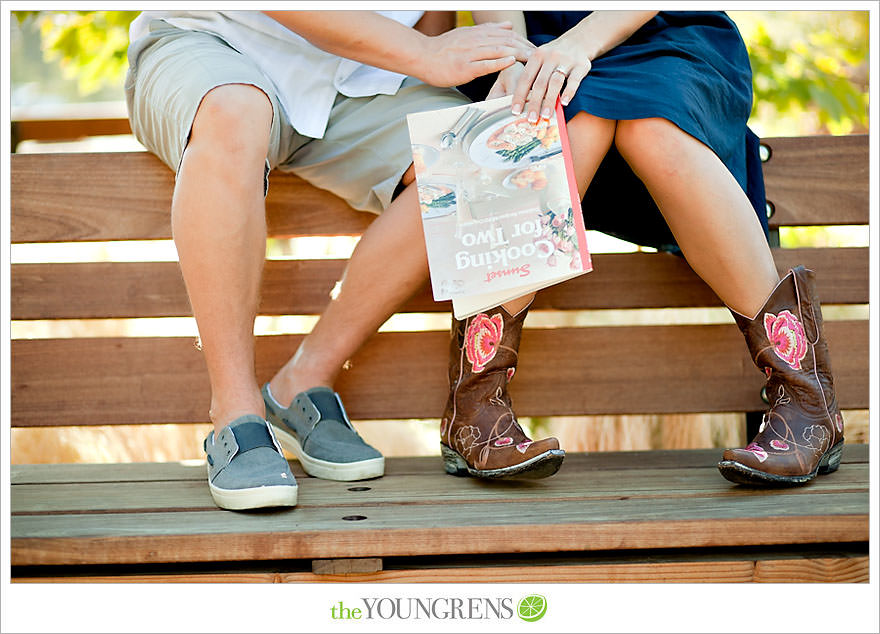 So what's the recipe for this session? Well, let's start with those fabulous eyes…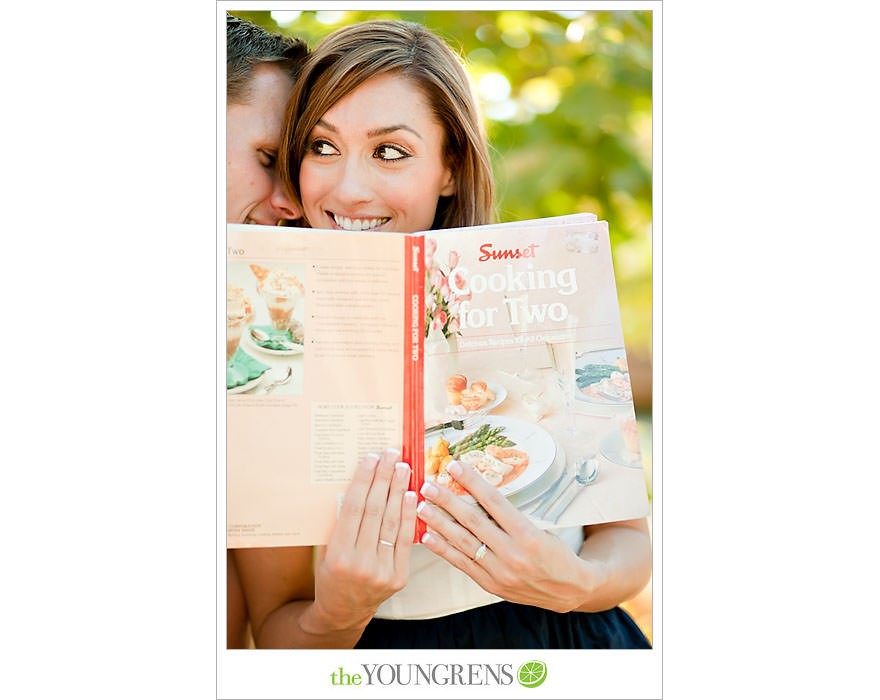 Toss in a few laughs…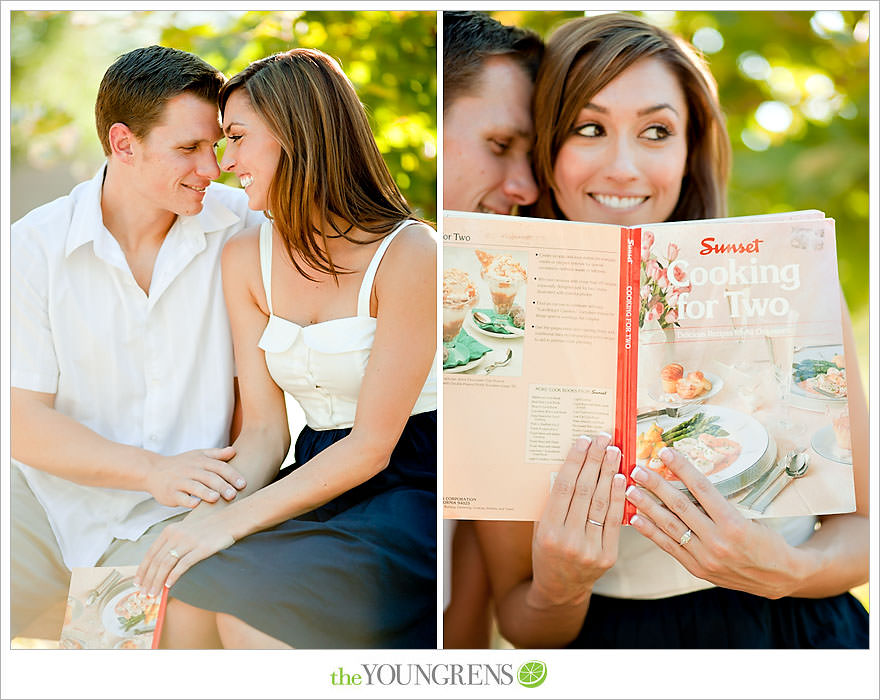 Throw in a couple of cuddles…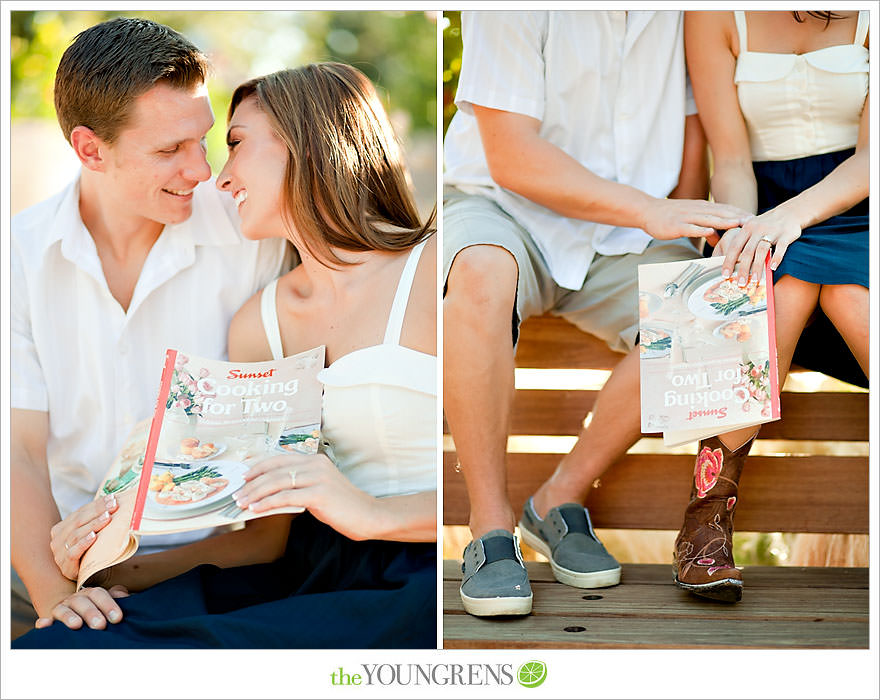 A few kisses…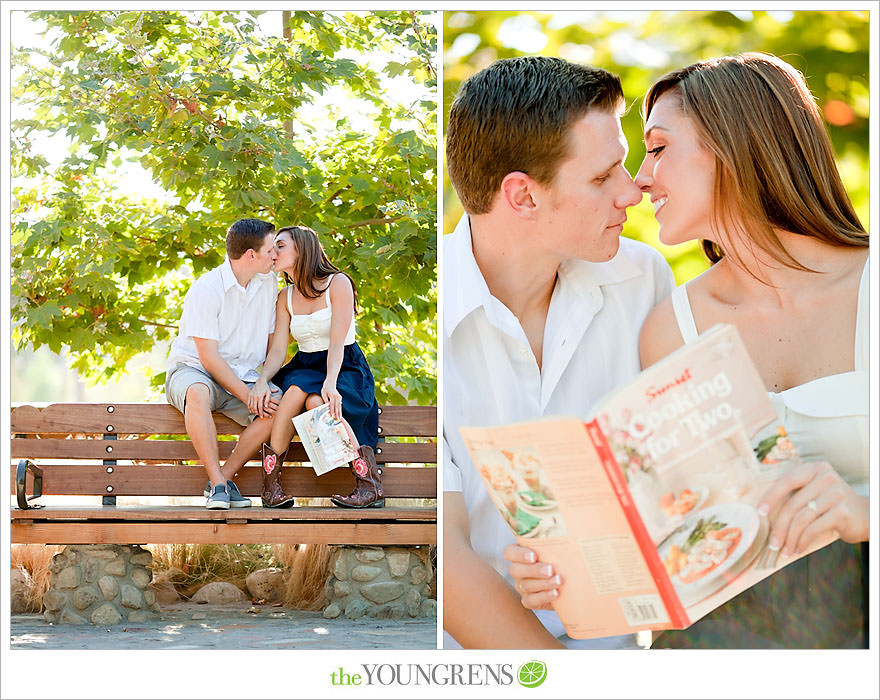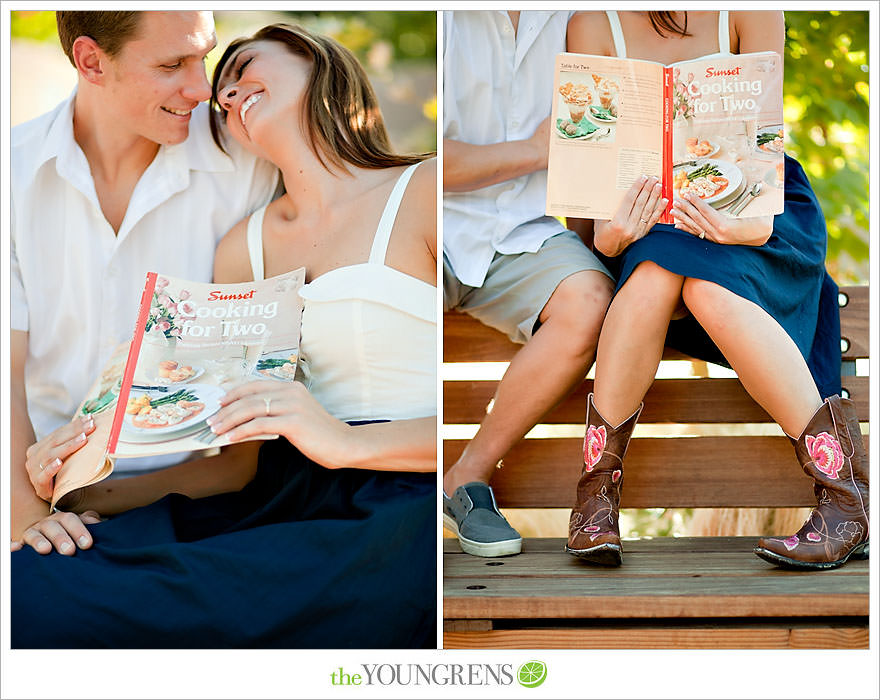 And that amazing ring…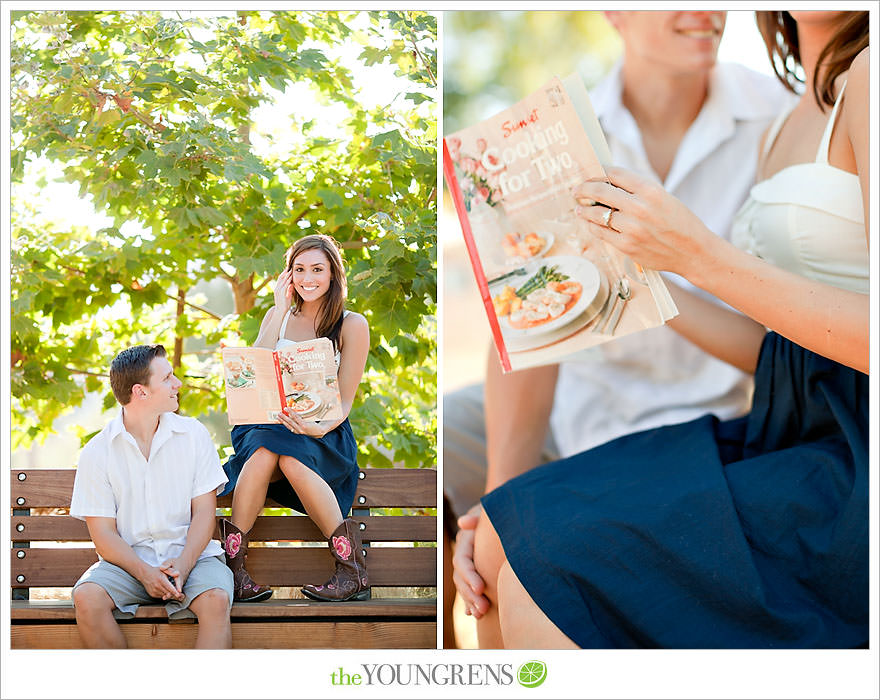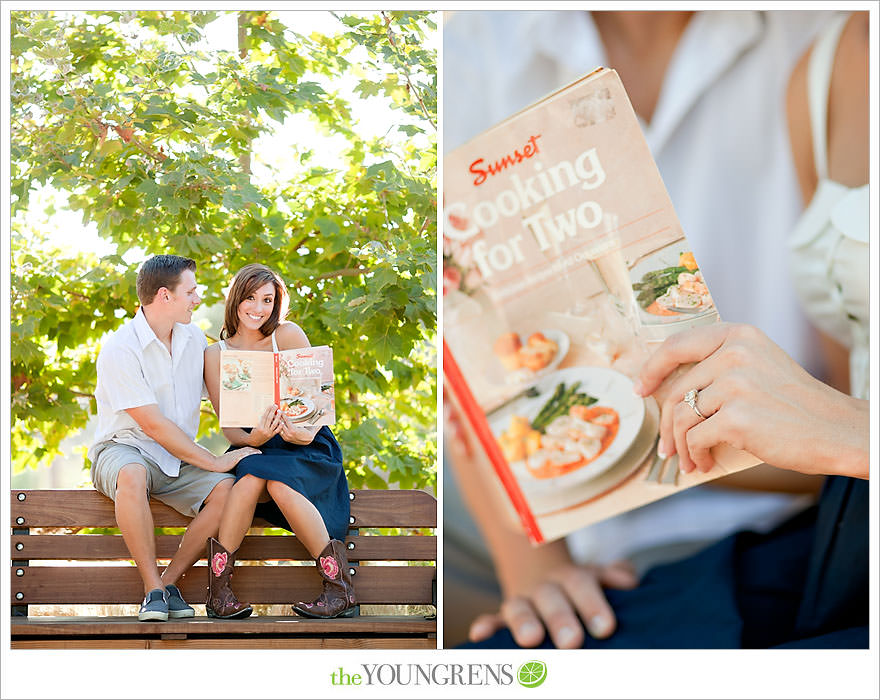 And you've got yourself a whole bunch of awesome-sauce.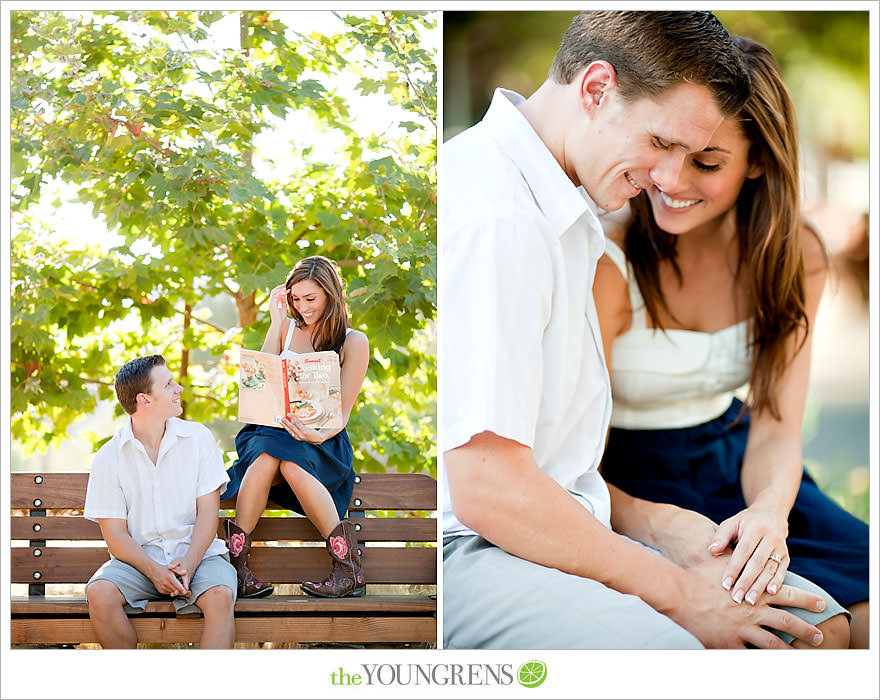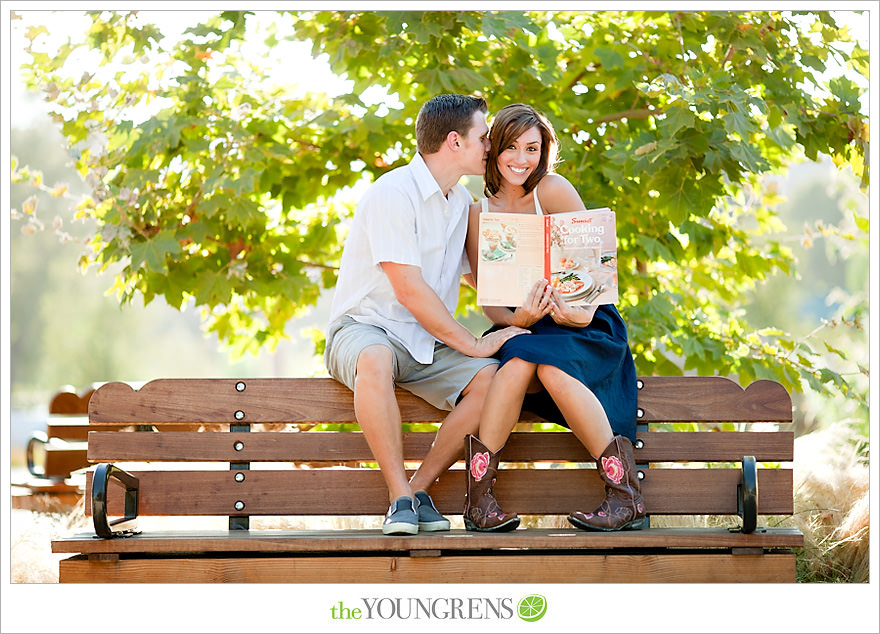 Ha! Definitely one of my favorites!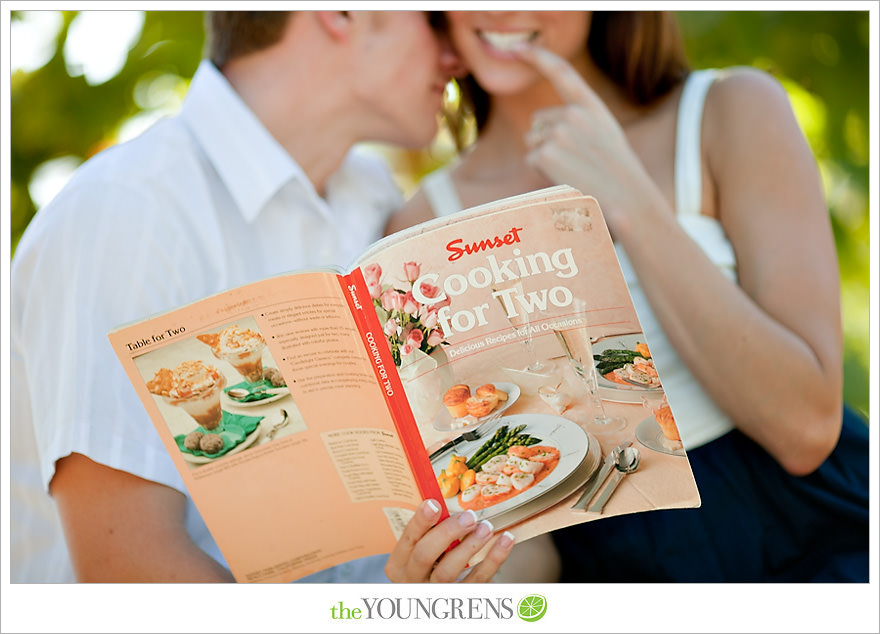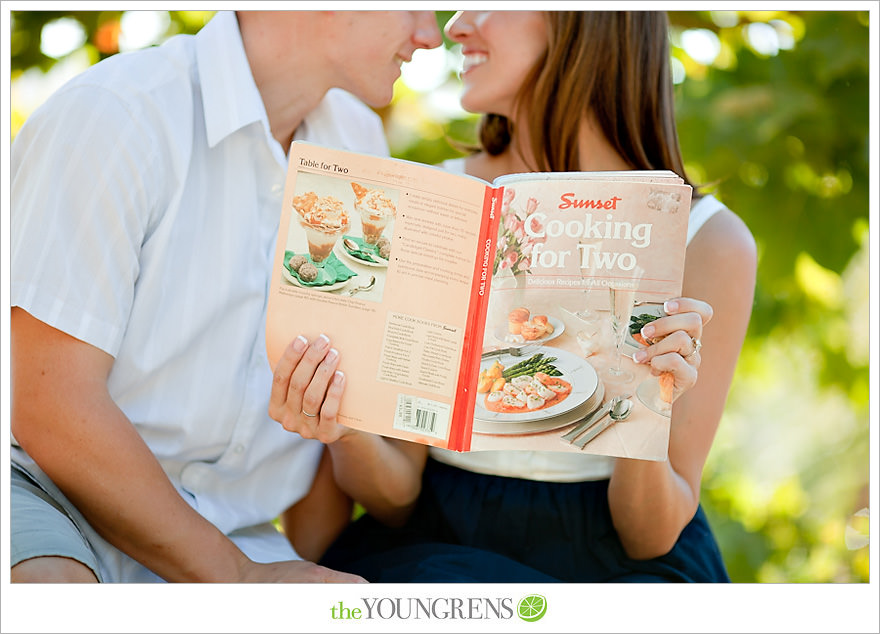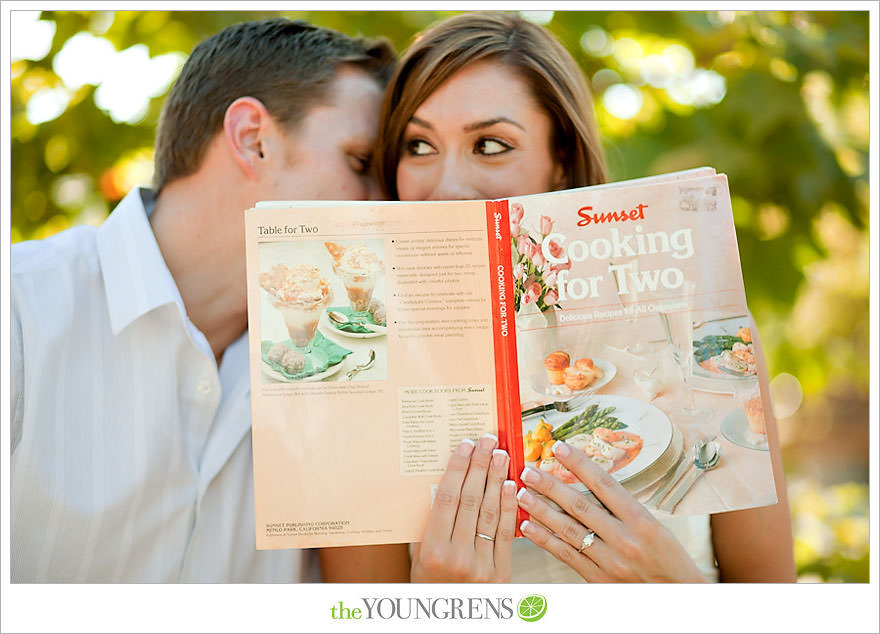 There's nothing better than a table for two with your sweetie.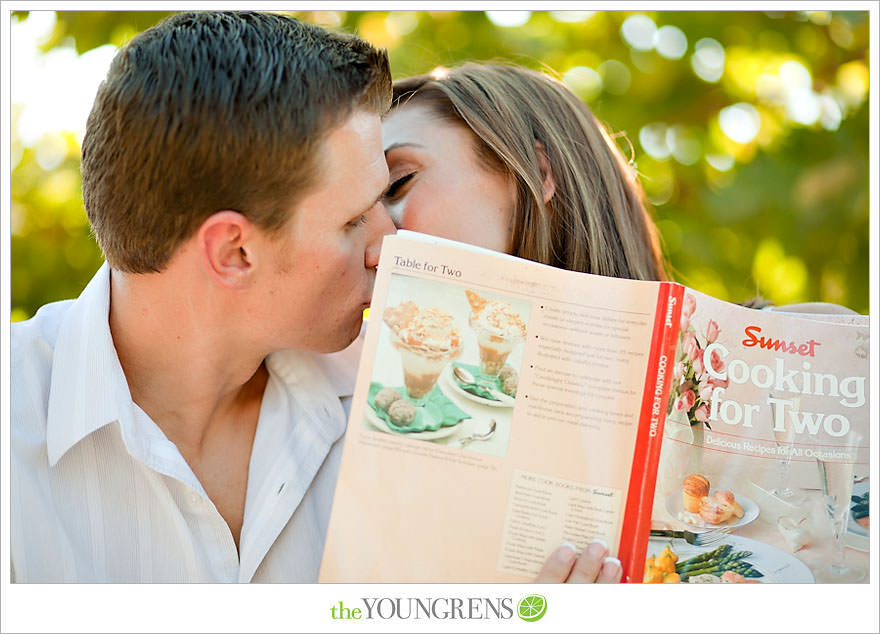 I seriously can't get enough of those boots.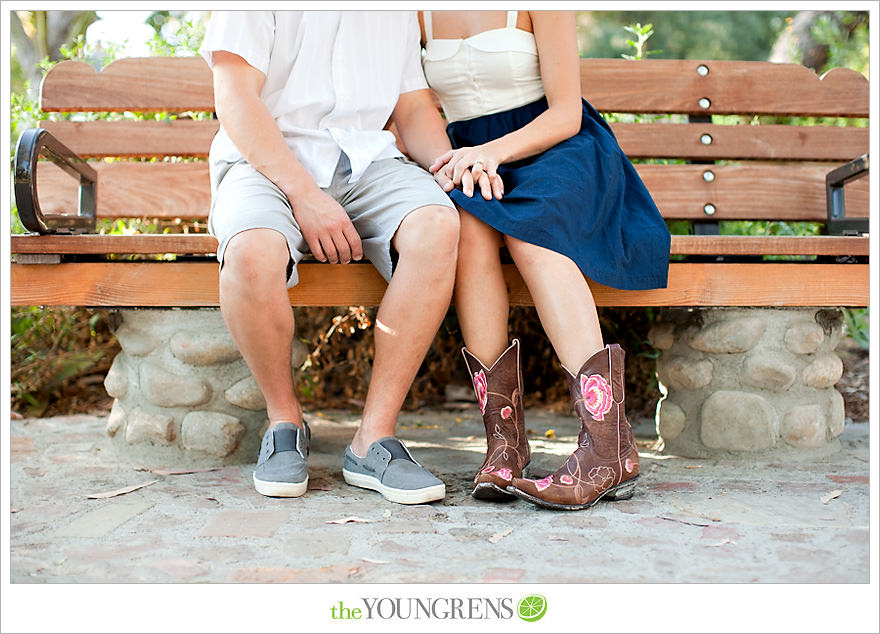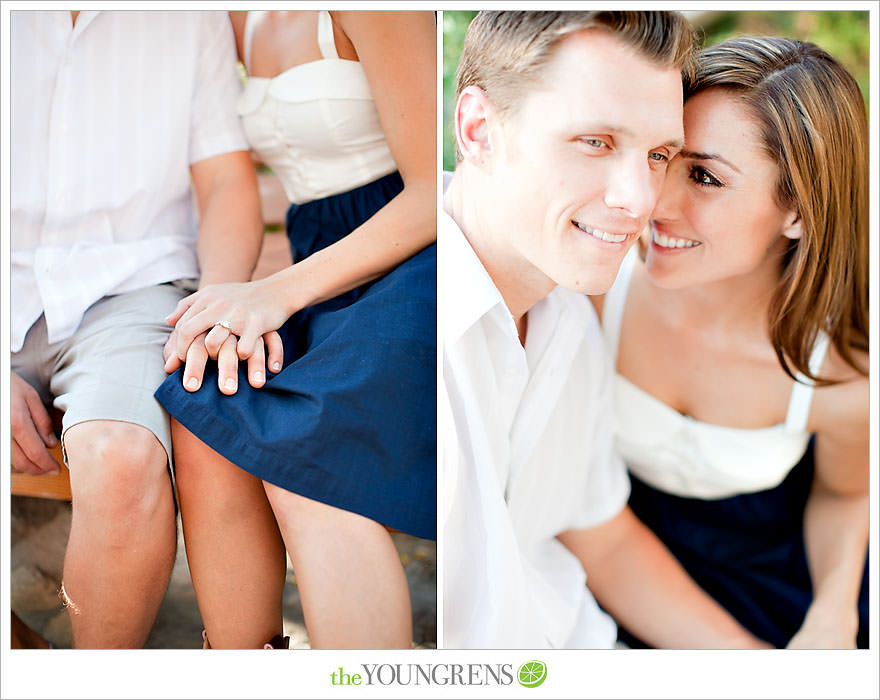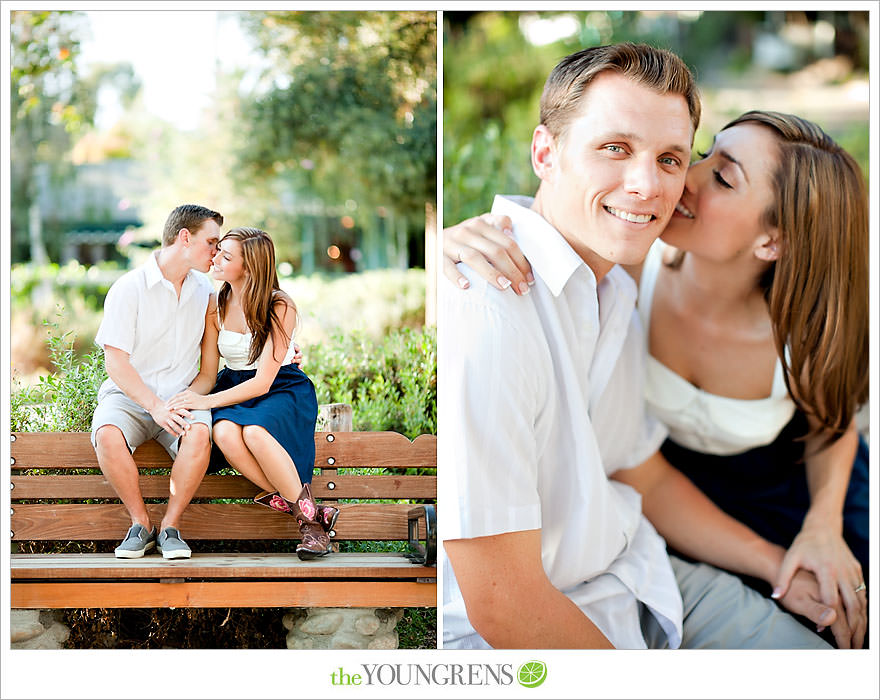 Or Dena's eyes!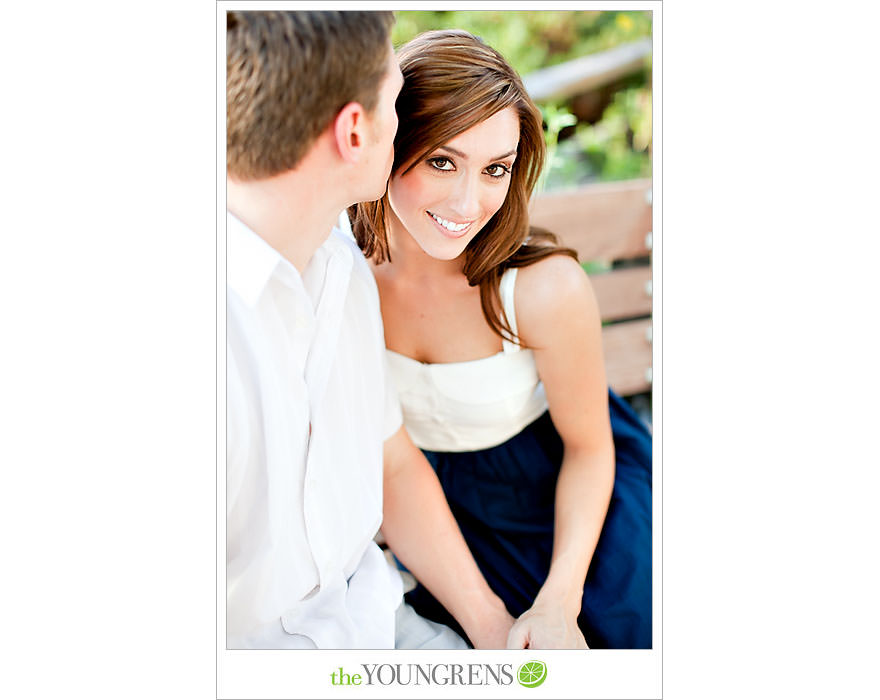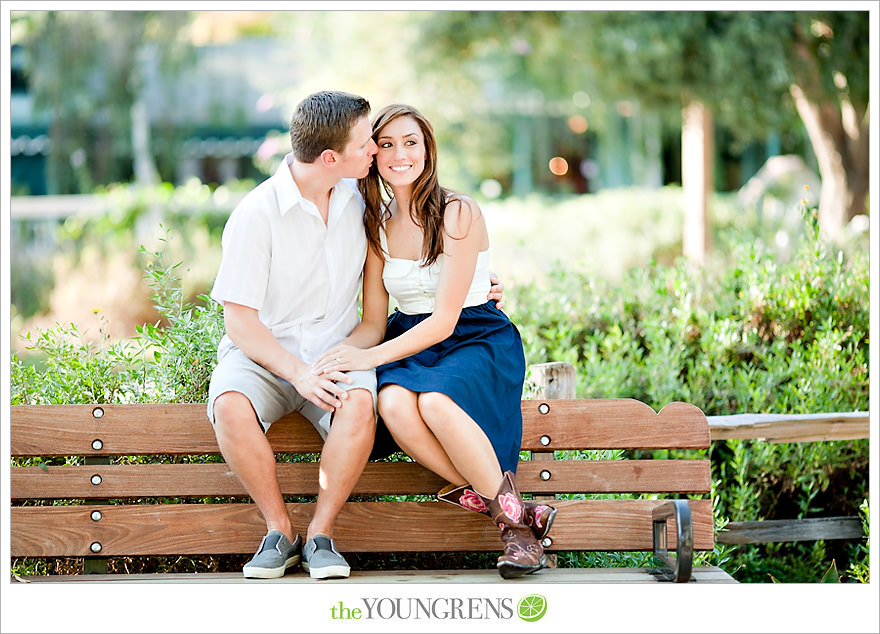 Once we sufficiently photographed the beans out of the benches, we headed towards what looked like an old outhouse. Purrrfect.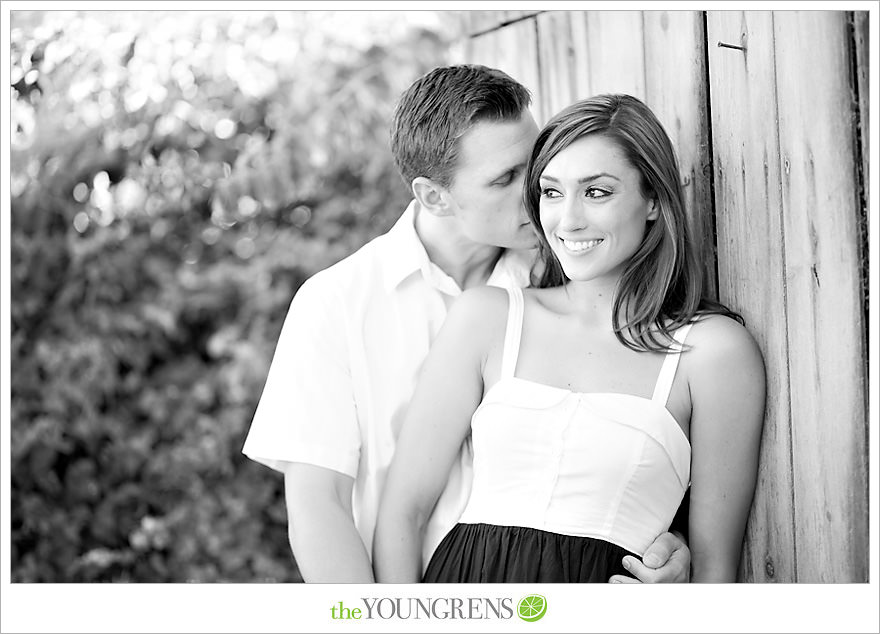 Of course, the amazing Chris and Dena can even make an outhouse look pretty fab!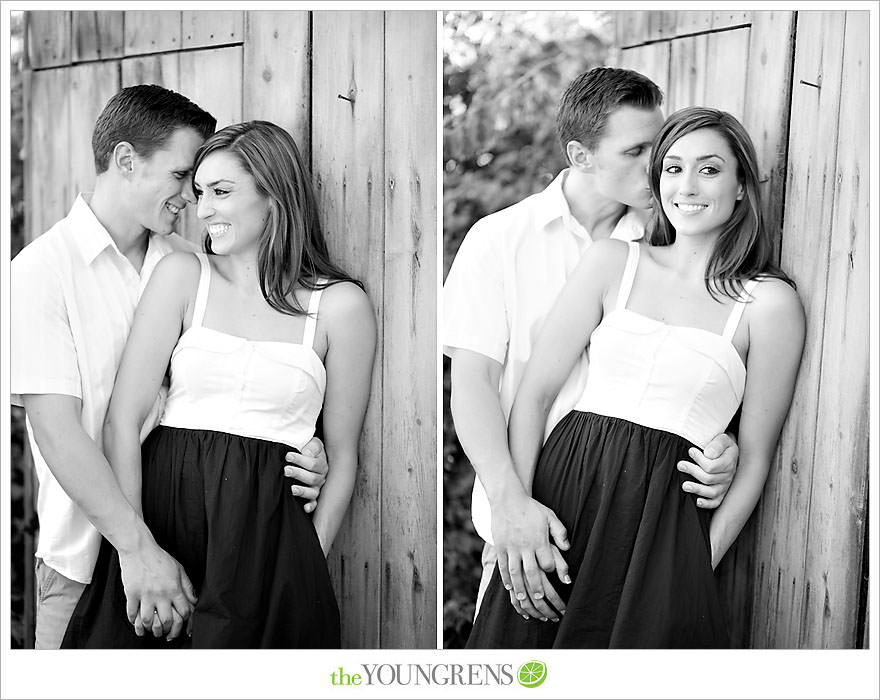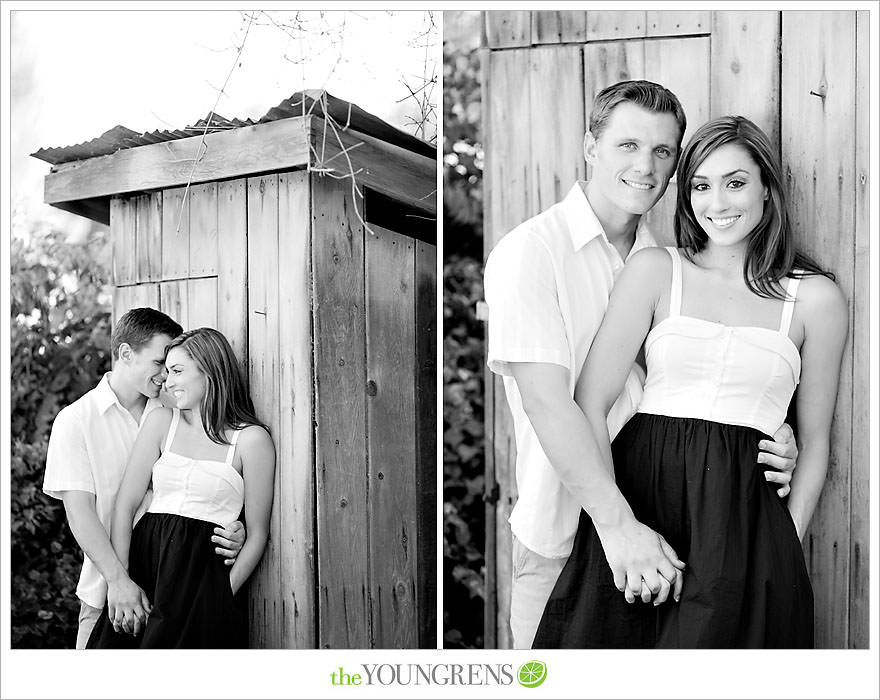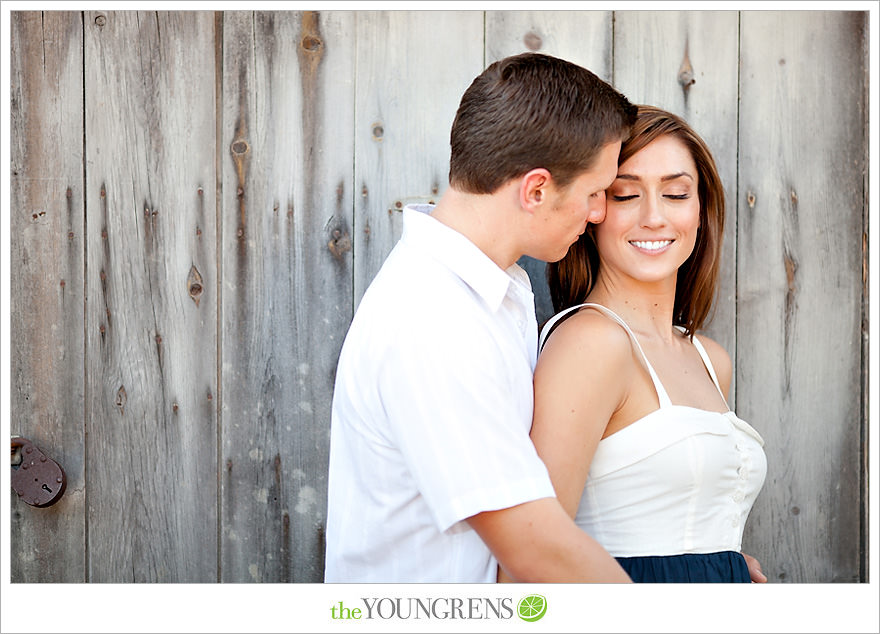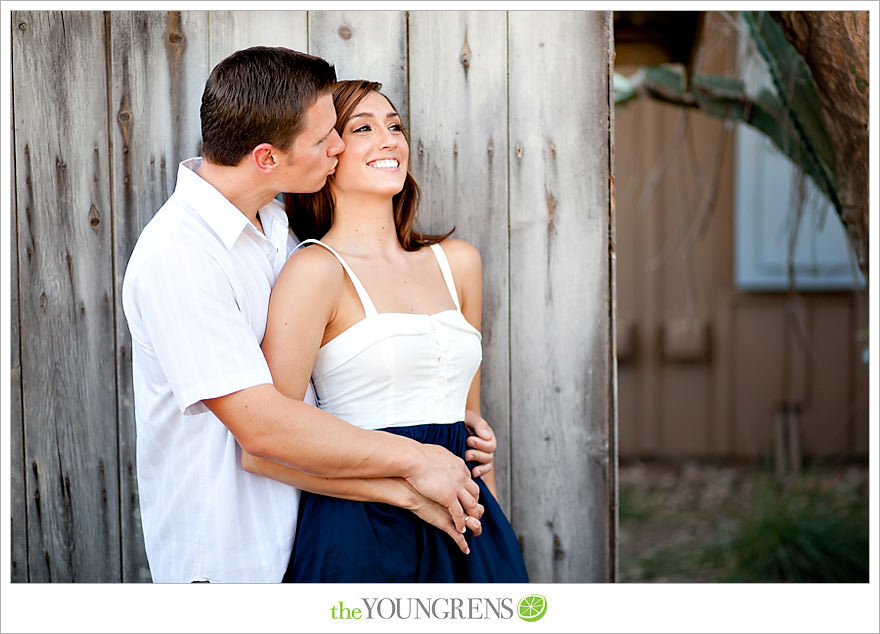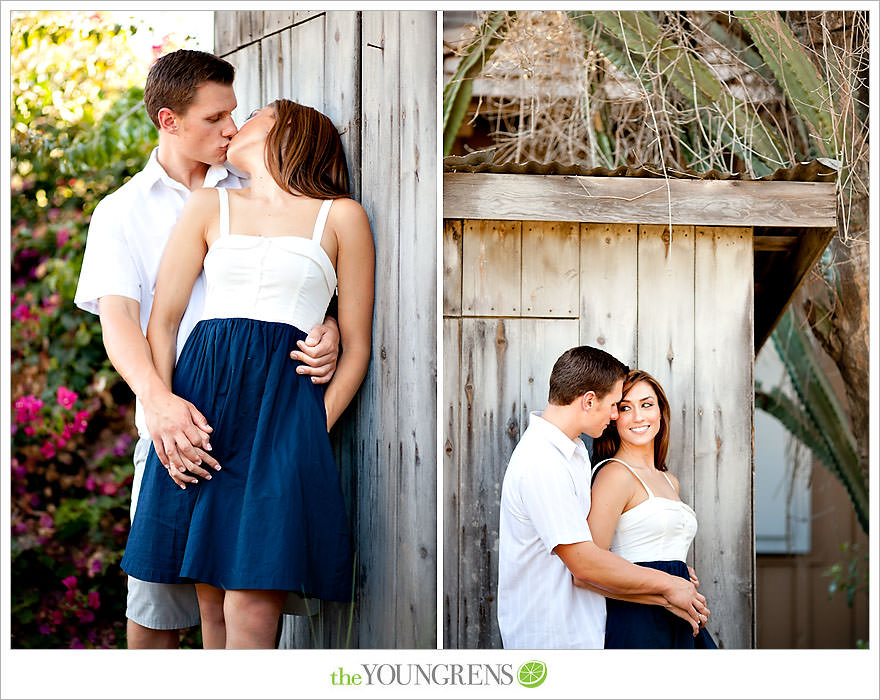 The last prop they brought along was the letter "R" for their last name, which we definitely had to make good use of.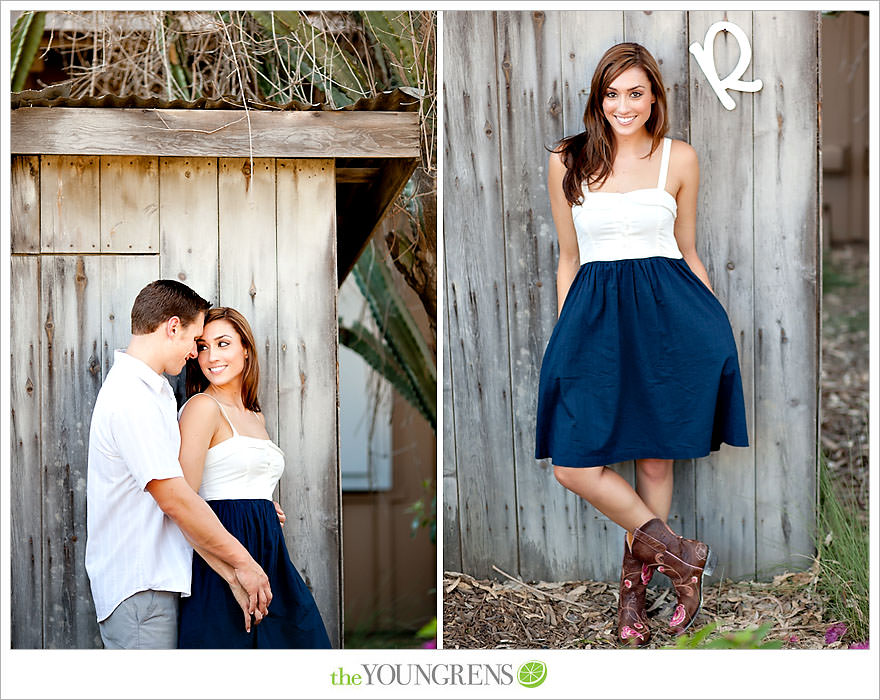 Major props go out to Chris because he was the one that hung the R on the lock. Genius!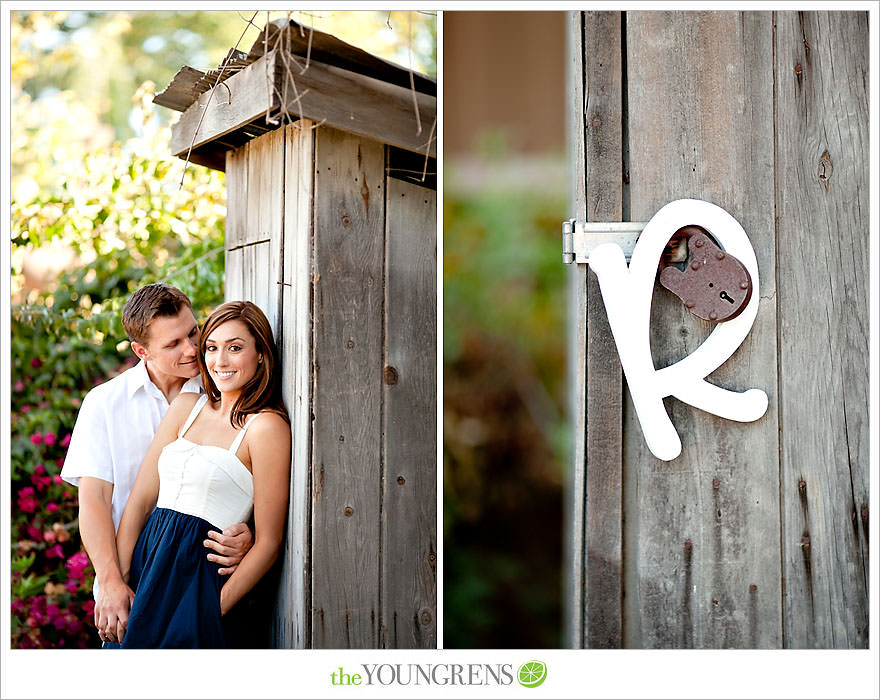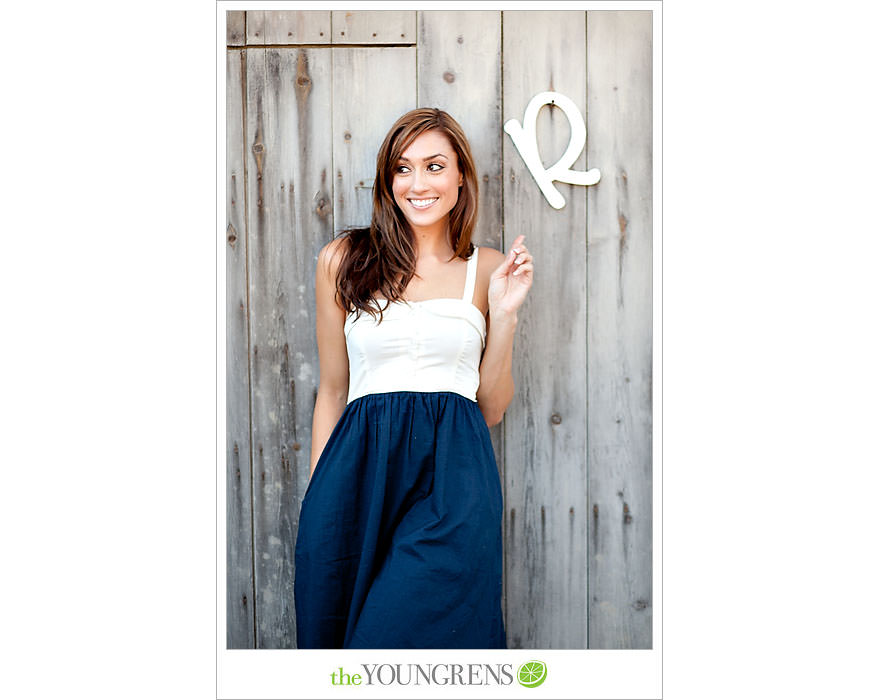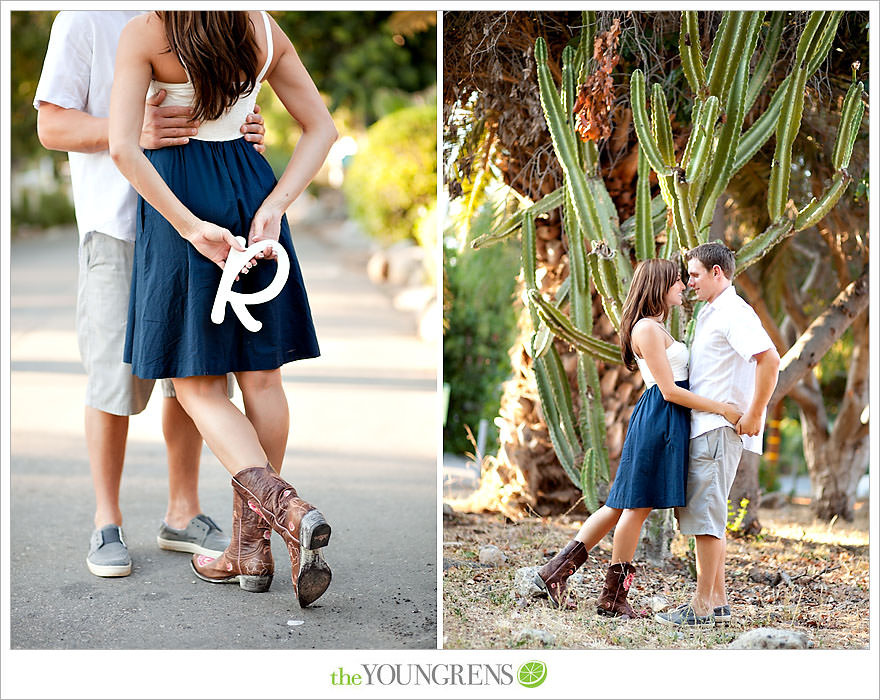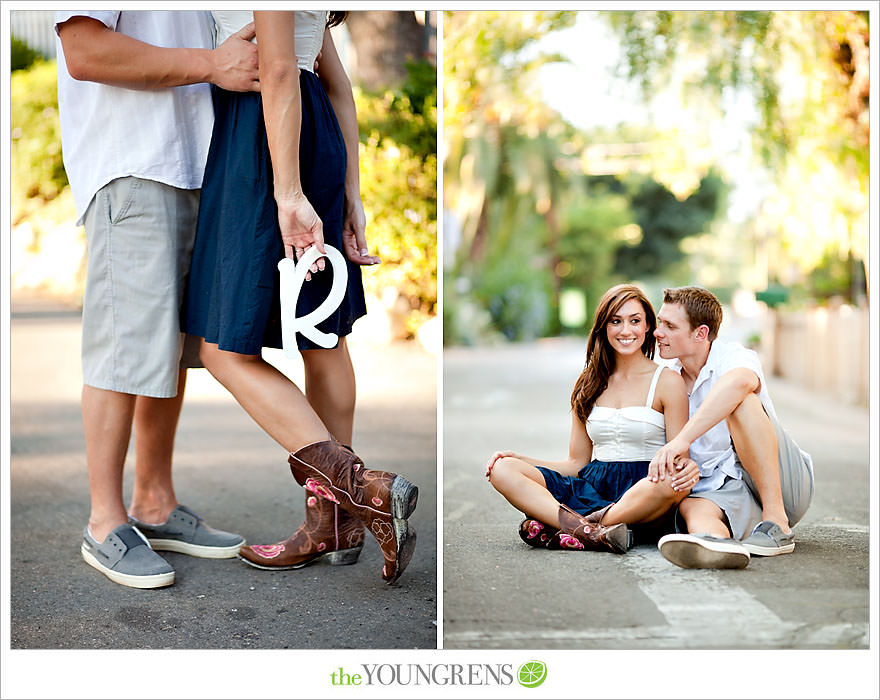 So cute!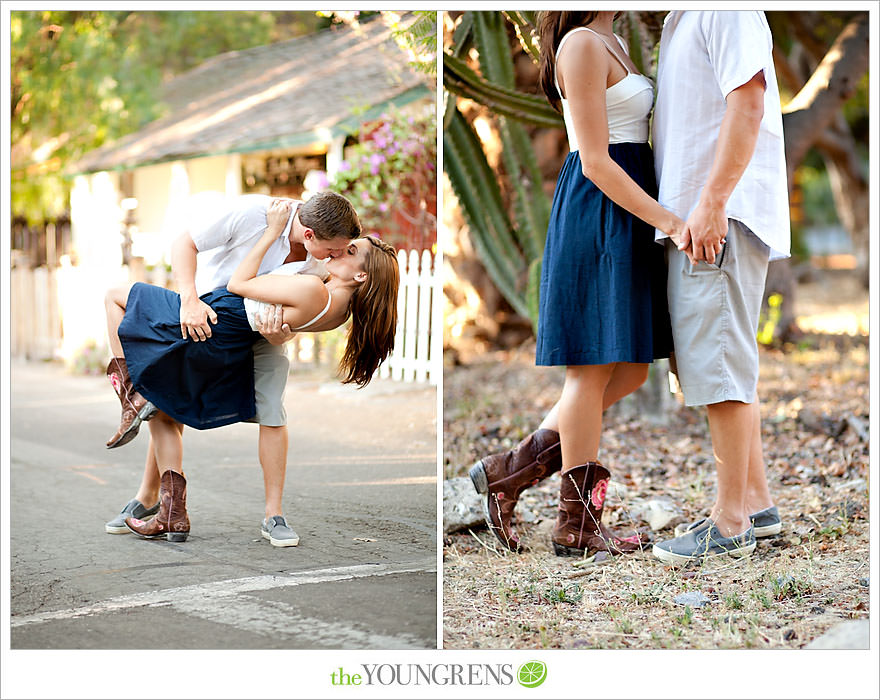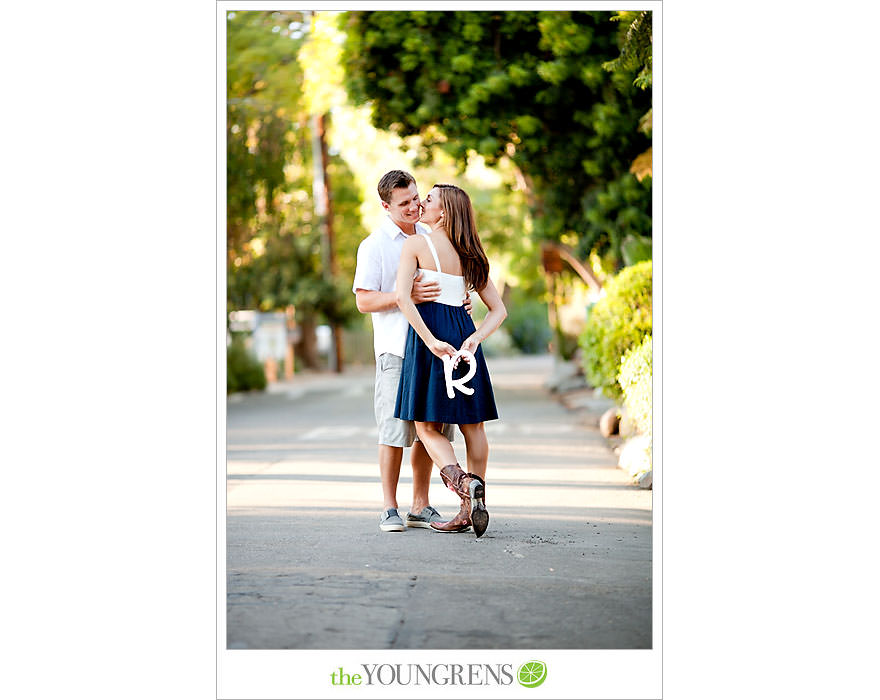 Chris and Dena: You guys rock our socks off, and we are seriously blessed by you guys. We can't wait until the wedding in just a few weeks so we'll keep our cameras warmed up until they get to see more of your gorgeous smiles! Love you guys!