She was the girl that made him get water. As the new young guy at work, Christian had to prove himself in his new job, and he definitely had to prove himself to this ambitious manager, April. She would tell the story differently, but Christian remembers walking to get her water and wondering if the two of them would ever get along…
But then they had to work on a project together… the long hours turned into hang outs after work. The late nights turned into friendly conversations. Their guards came down and they began to see the softer, humble, and everyday sides of each other. The sides that they rarely let others at work see.
And then April went to a Lady Antebellum concert with a big group of coworkers. At one point, she looked over and saw a really cute guy standing a little ways down. It took a few seconds for her to realize it, but this really cute guy was the one that had fetched her water so many months before.
Christian and April have that adorable workspace romance that inspires every office chick flick we love and wish would happen in real life. These two active Del Sur cuties love running, hiking, biking, and basically everything outdoors, so we hit up a beautiful park down the road from their neighborhood where mountain bikers and runners were zipping by as we tromped through the gorgeous trails and fields. I'm so in love with this session – Christian and April KILLED IT in the adorable department!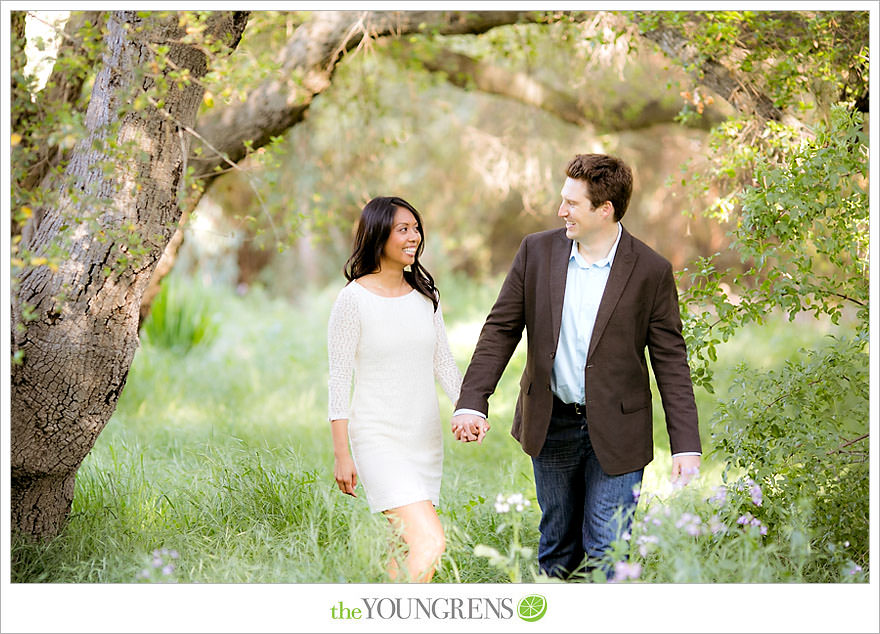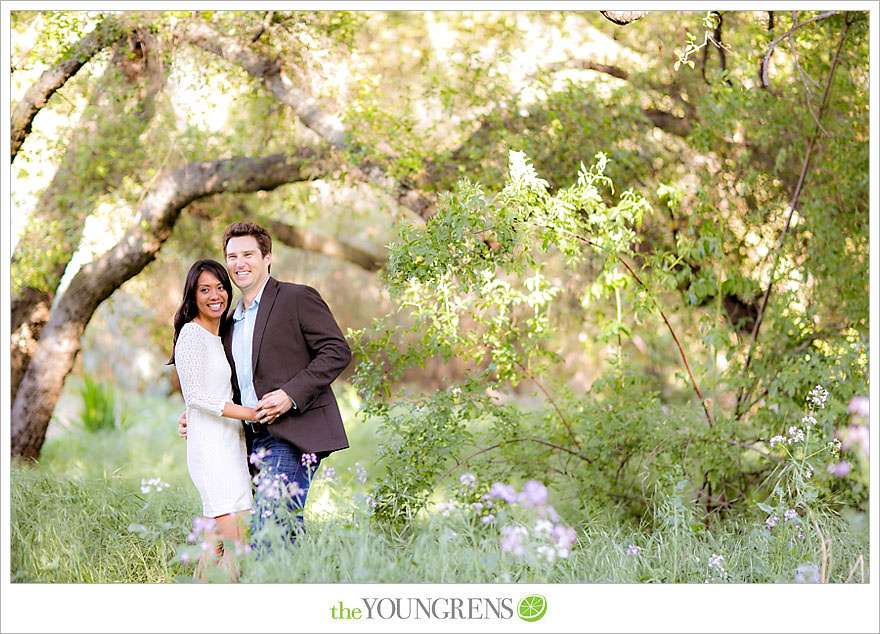 I could shoot these two all day long… and then some!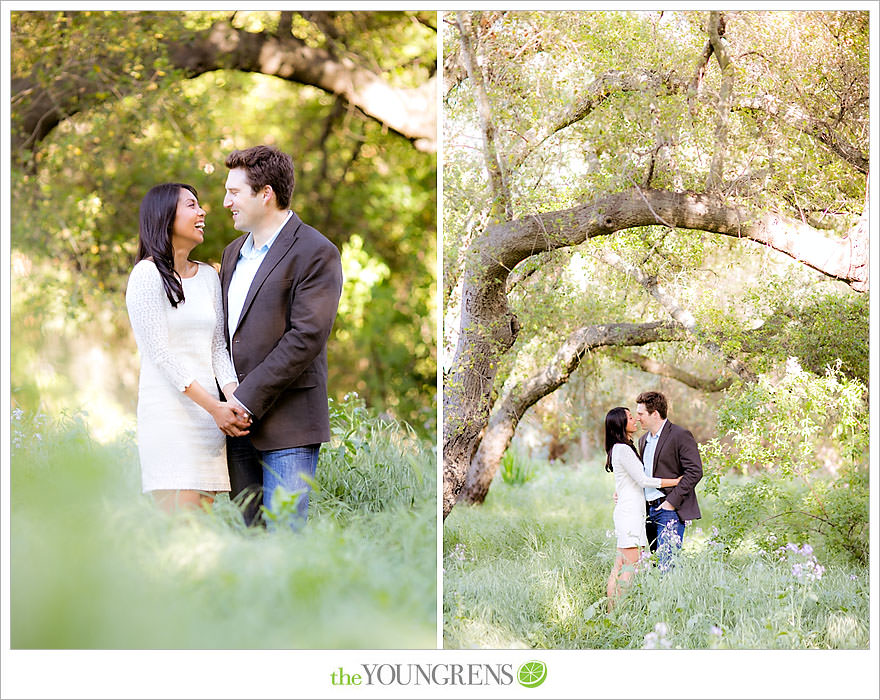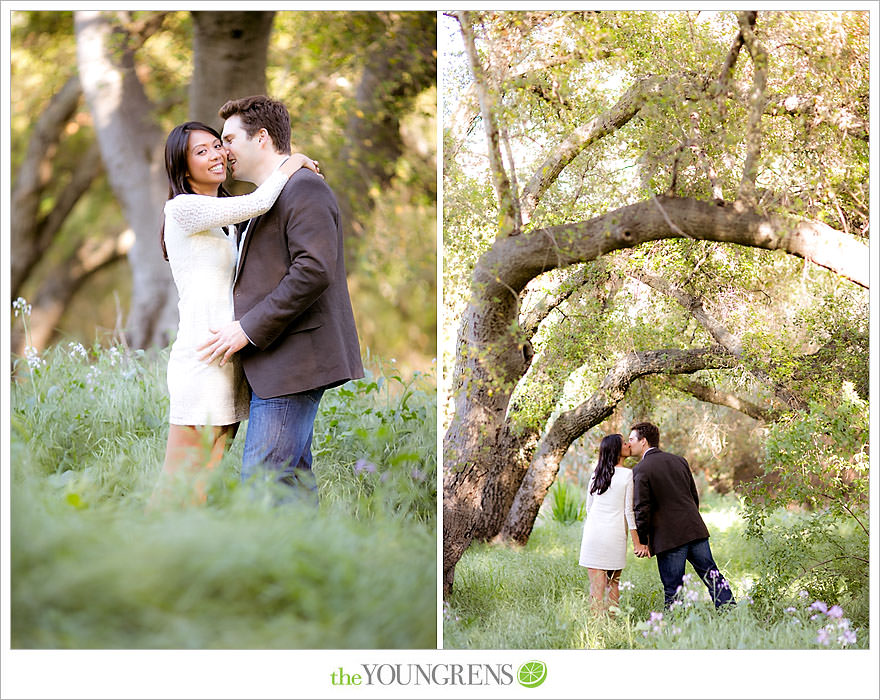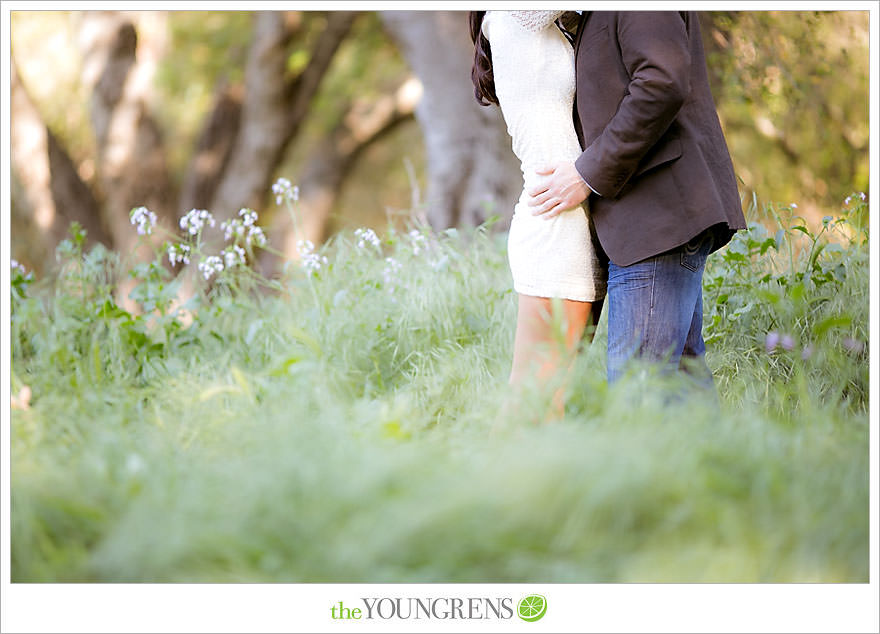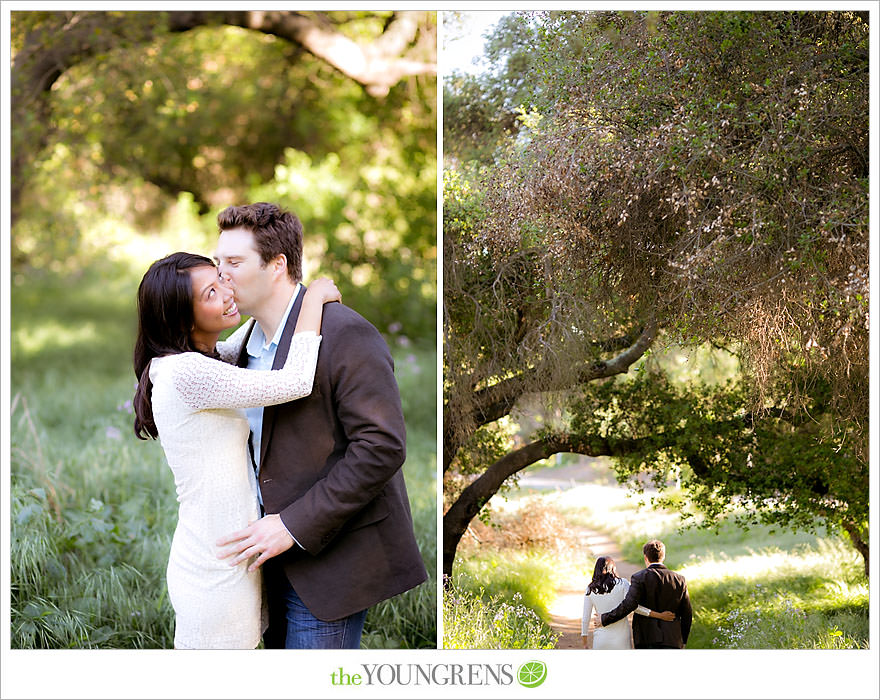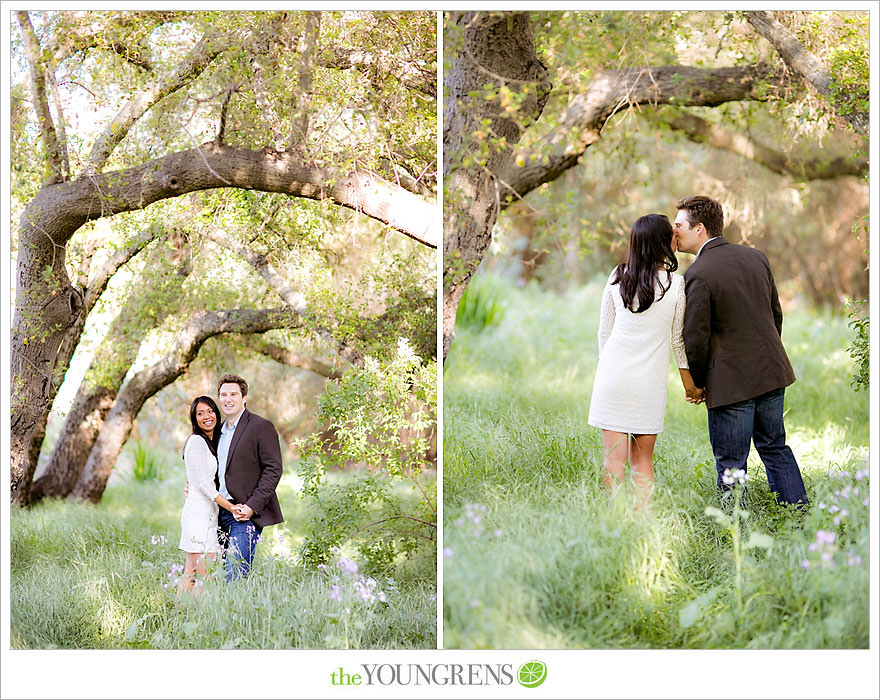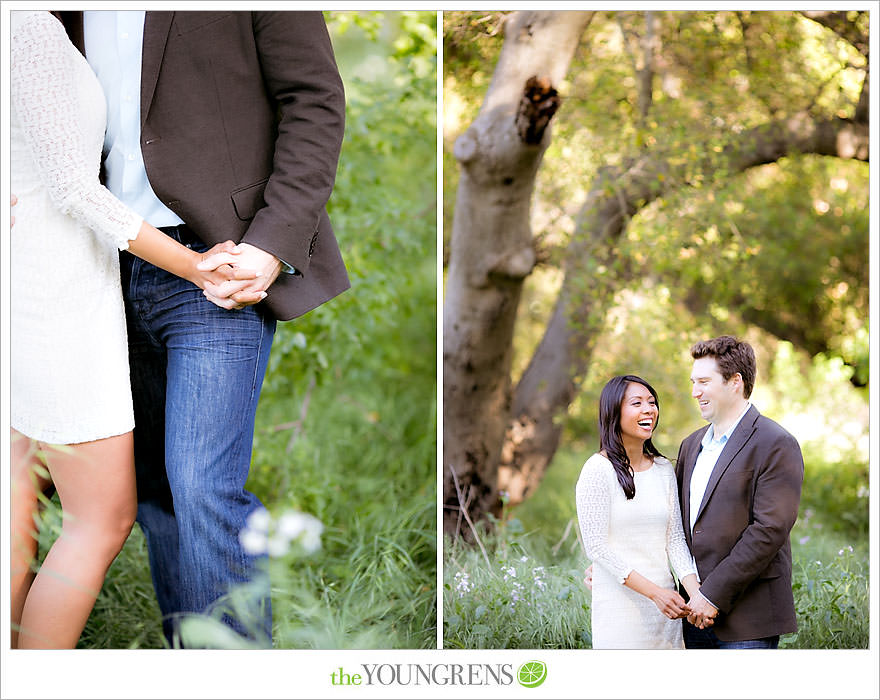 Both of their smiles are huge and amazing! They're the happiest couple ever!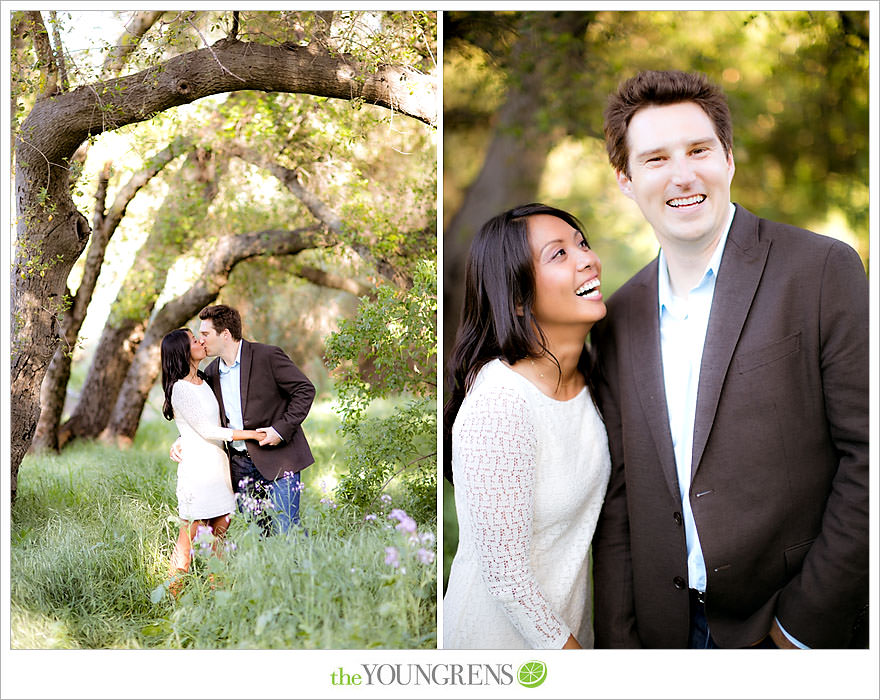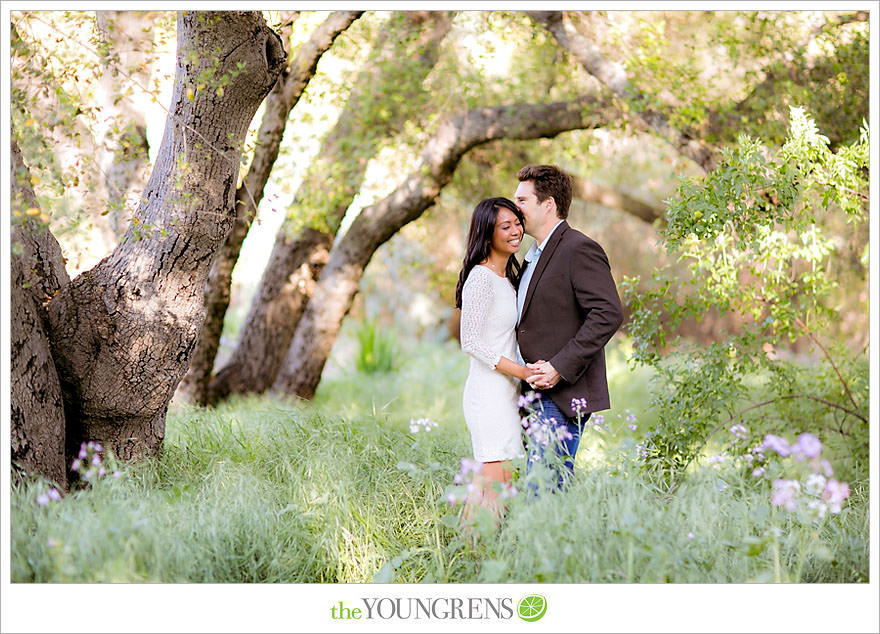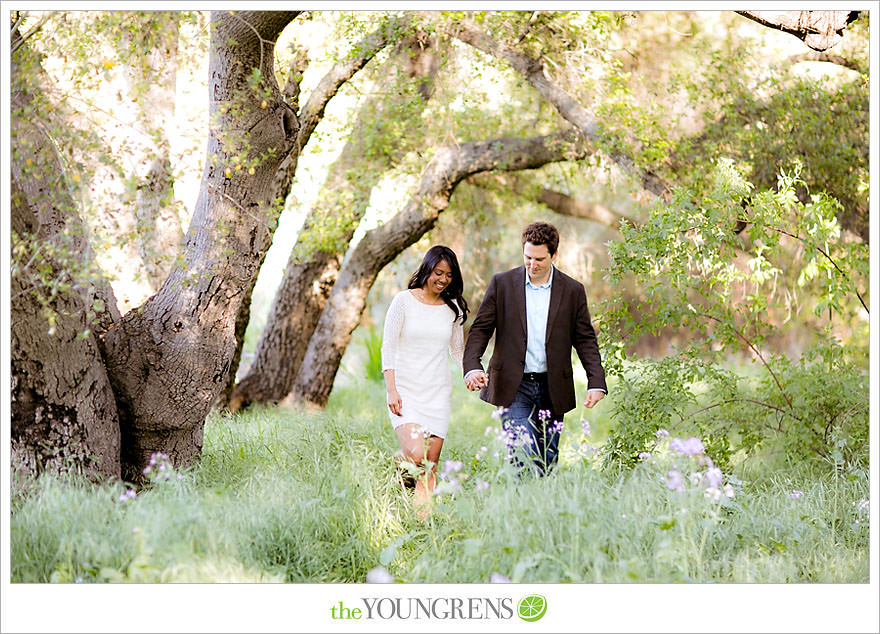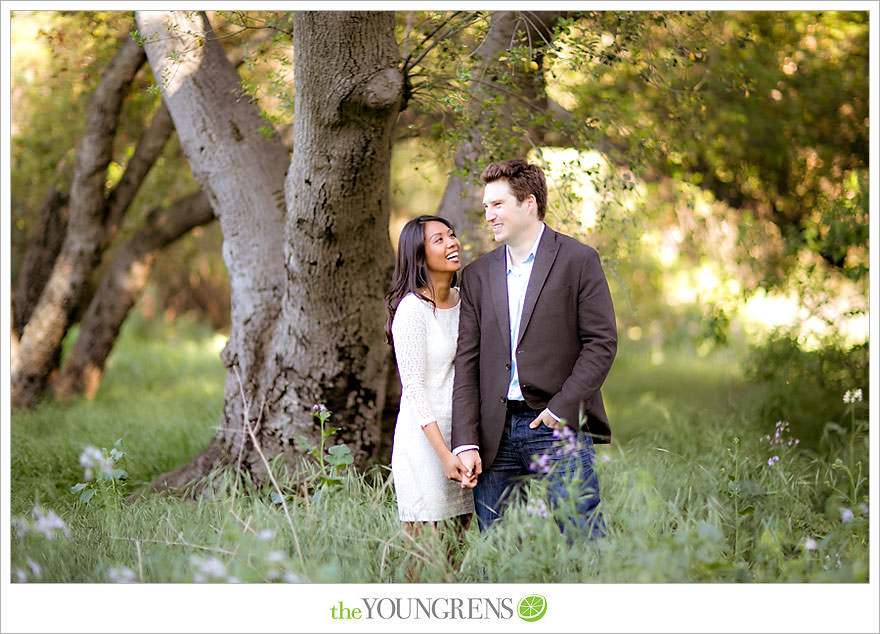 How rockin' is April's dress and heels? So simple yet soooo sexy.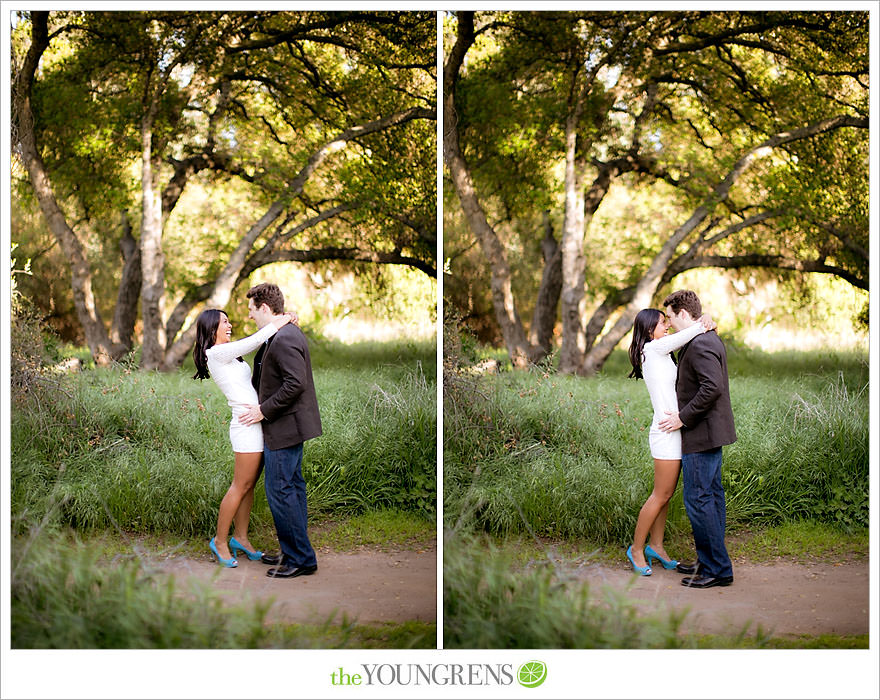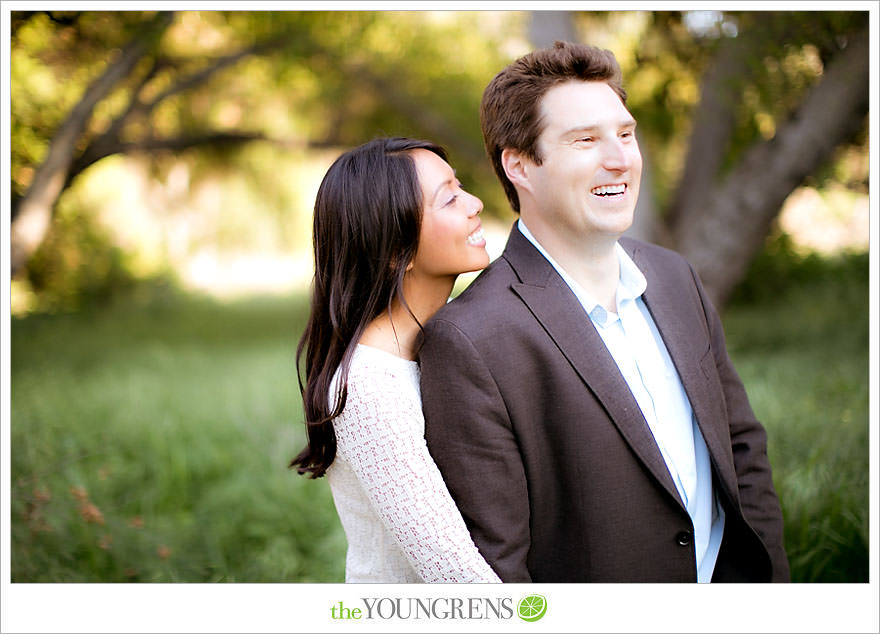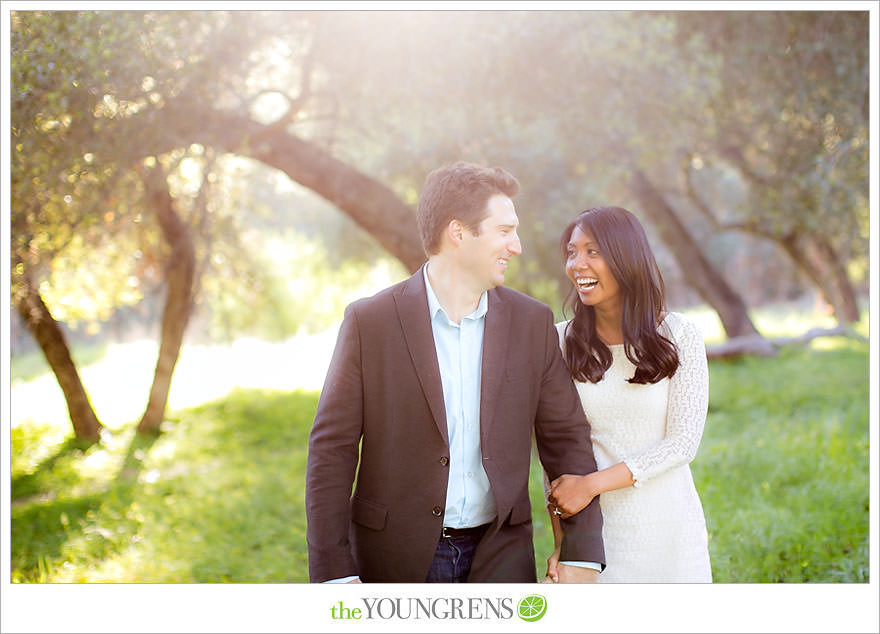 Yep – just like you, the first word that came to my mind when seeing this picture was 'awwwww.'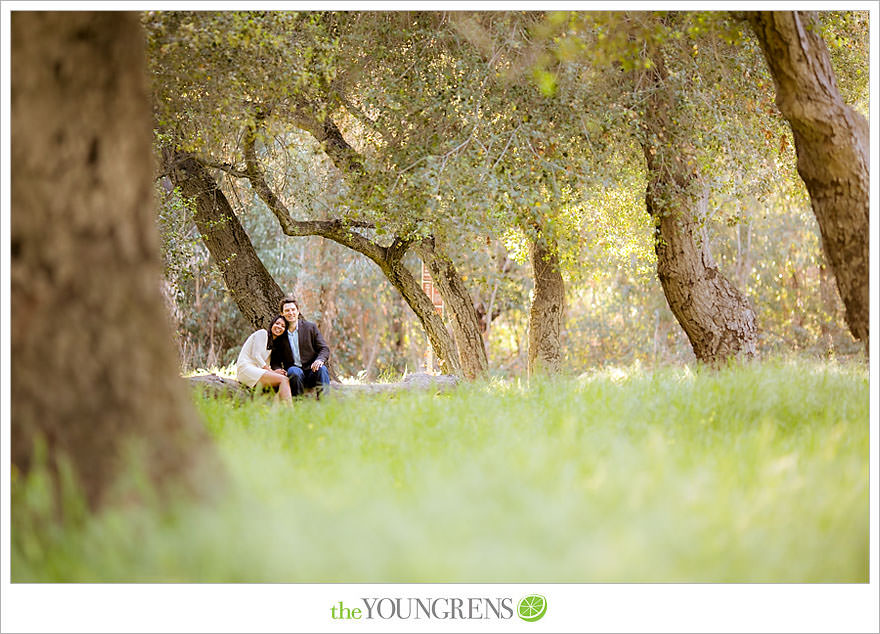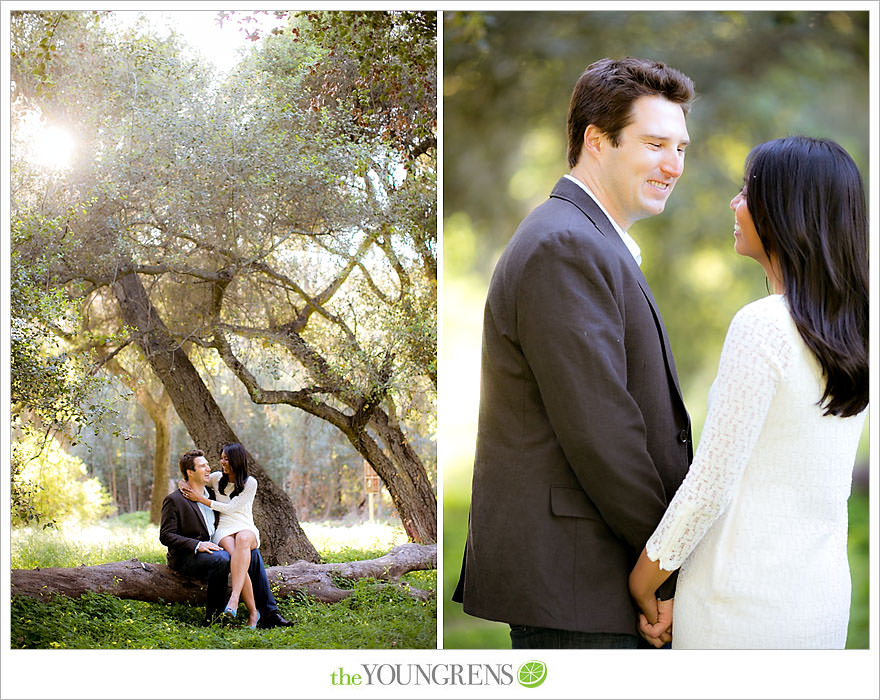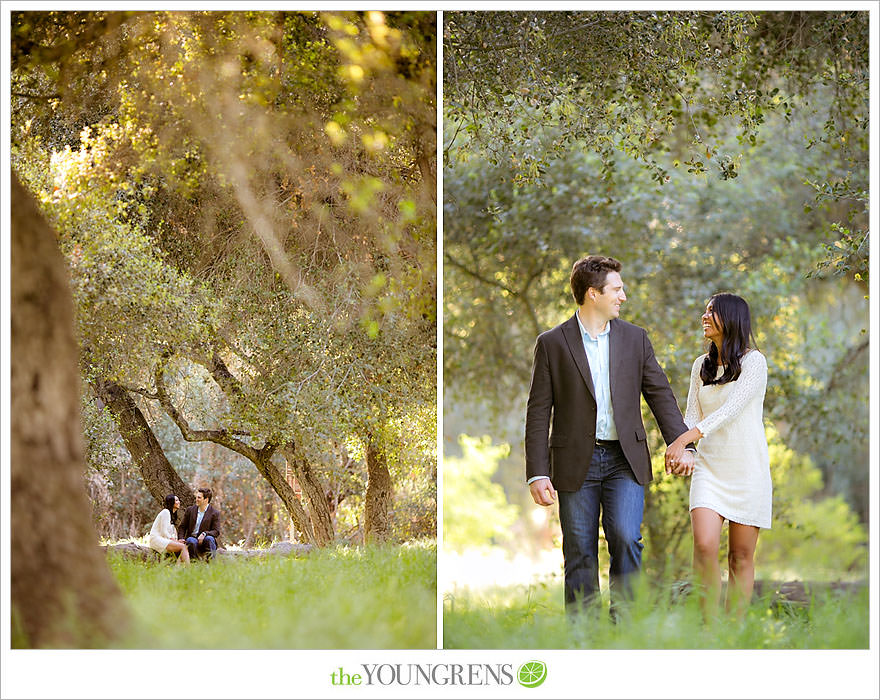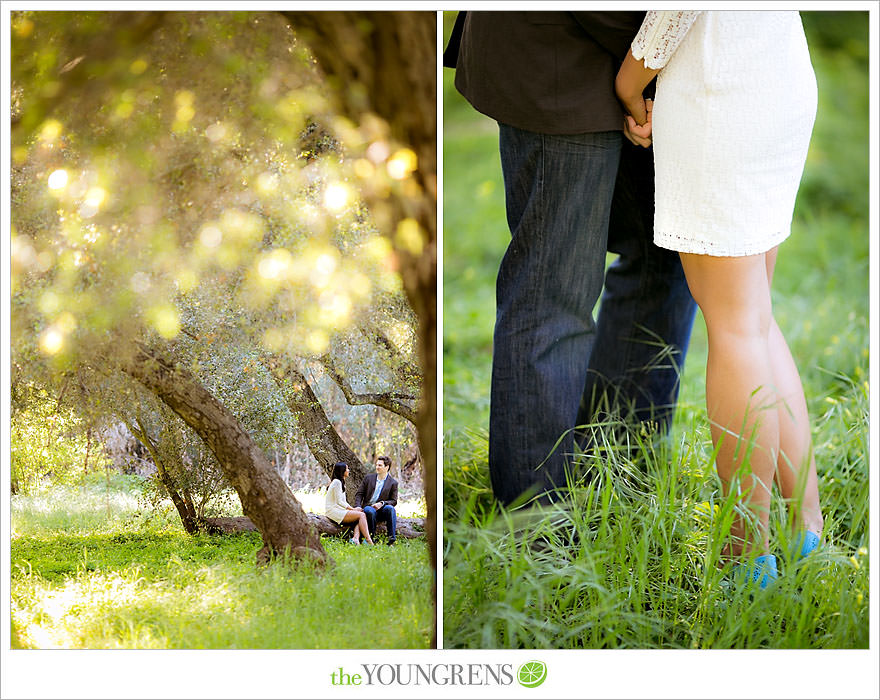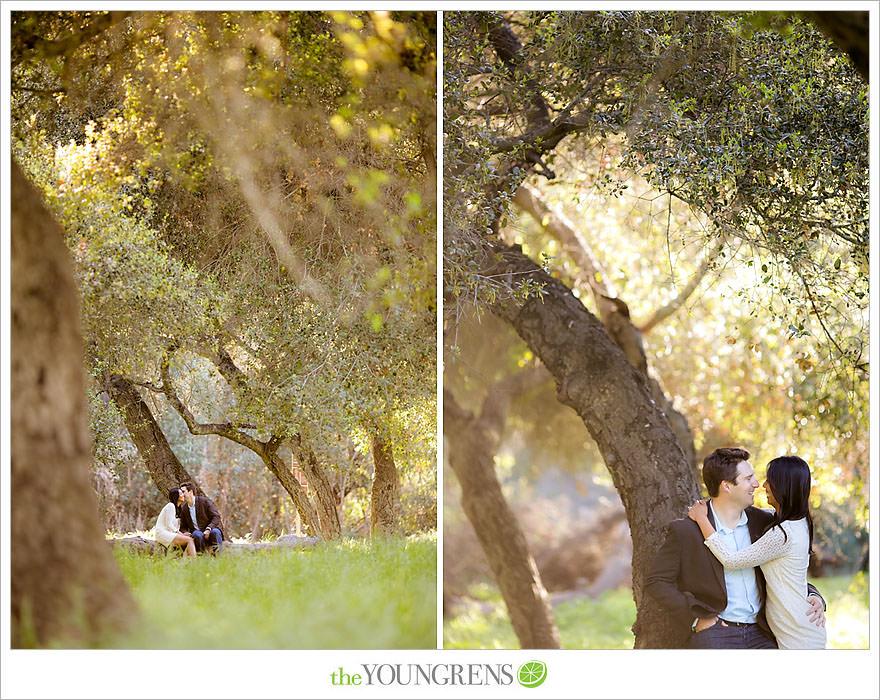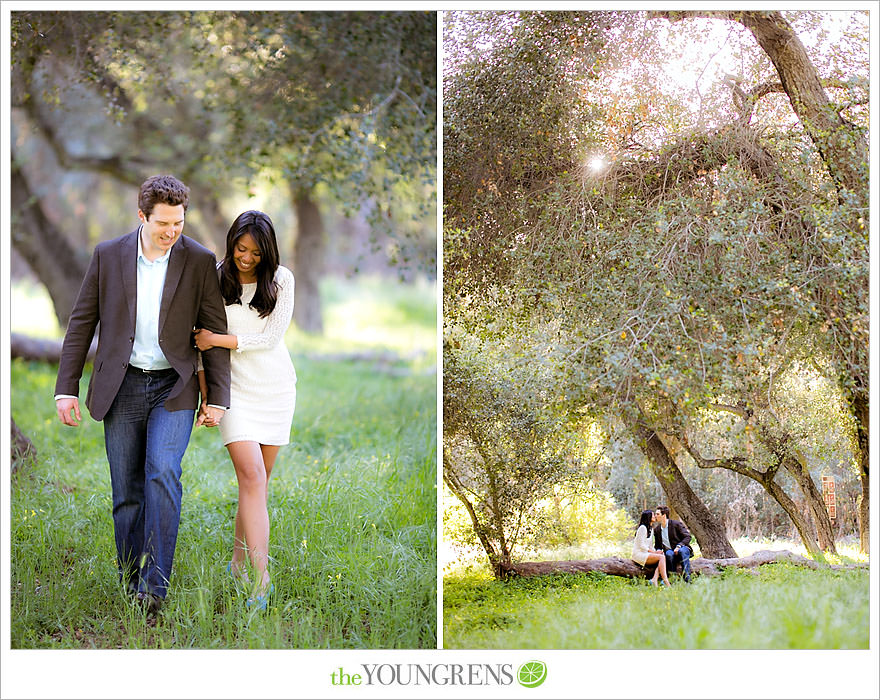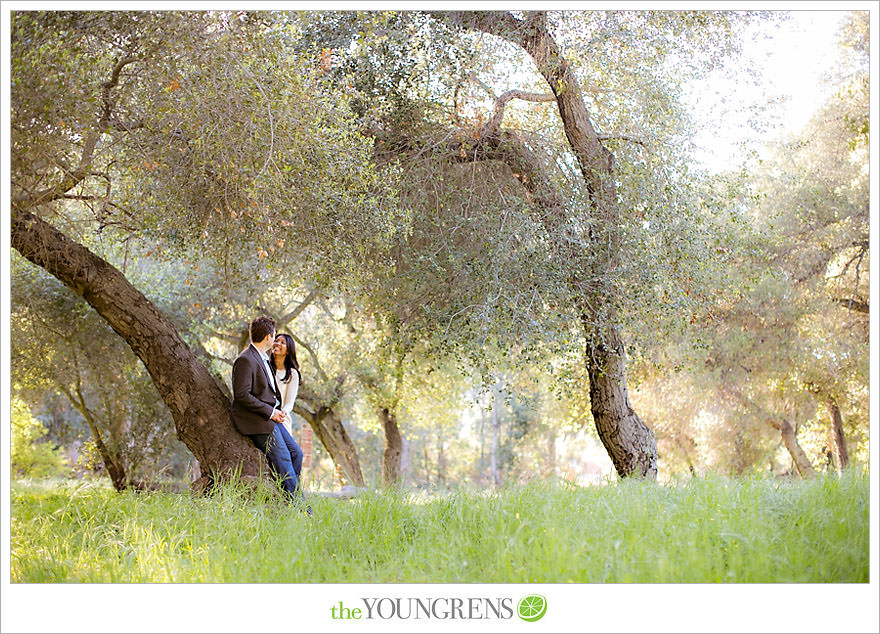 Oh my goodness, this is so cute I can barely handle it!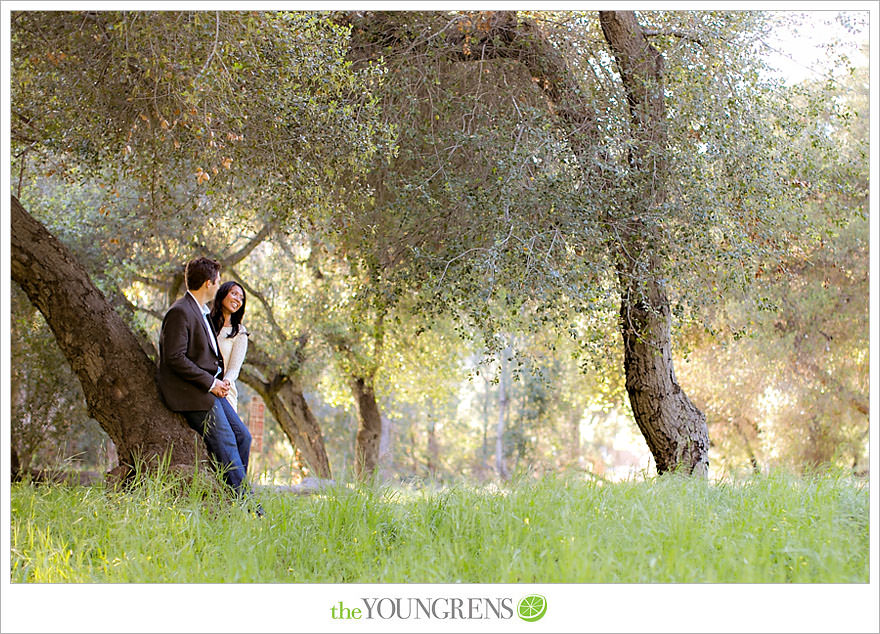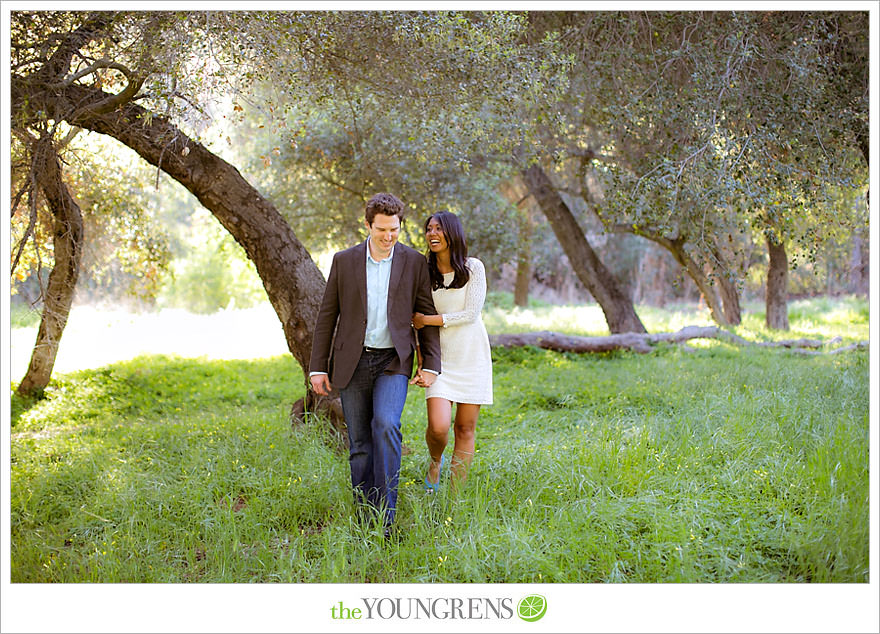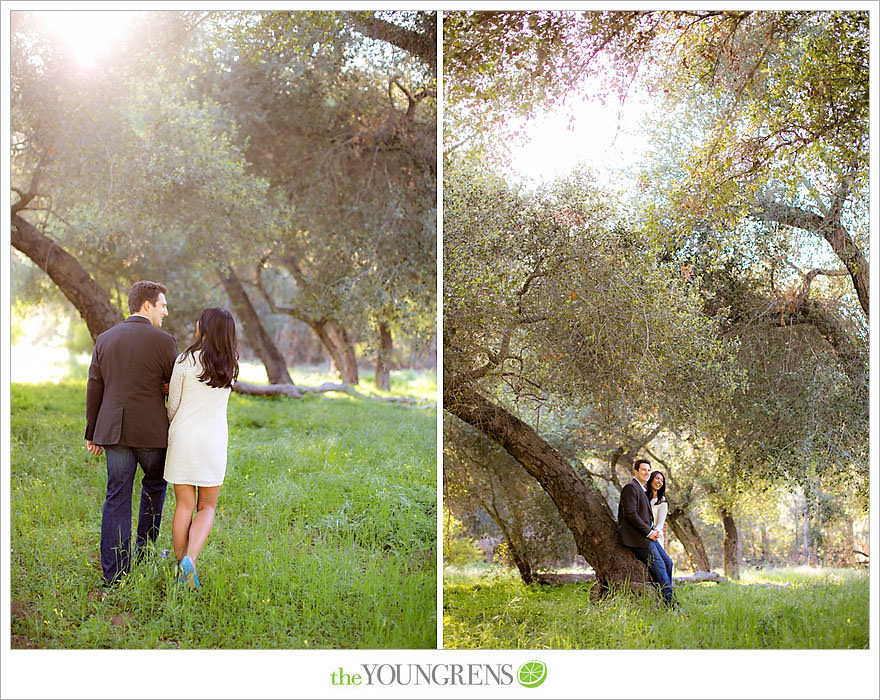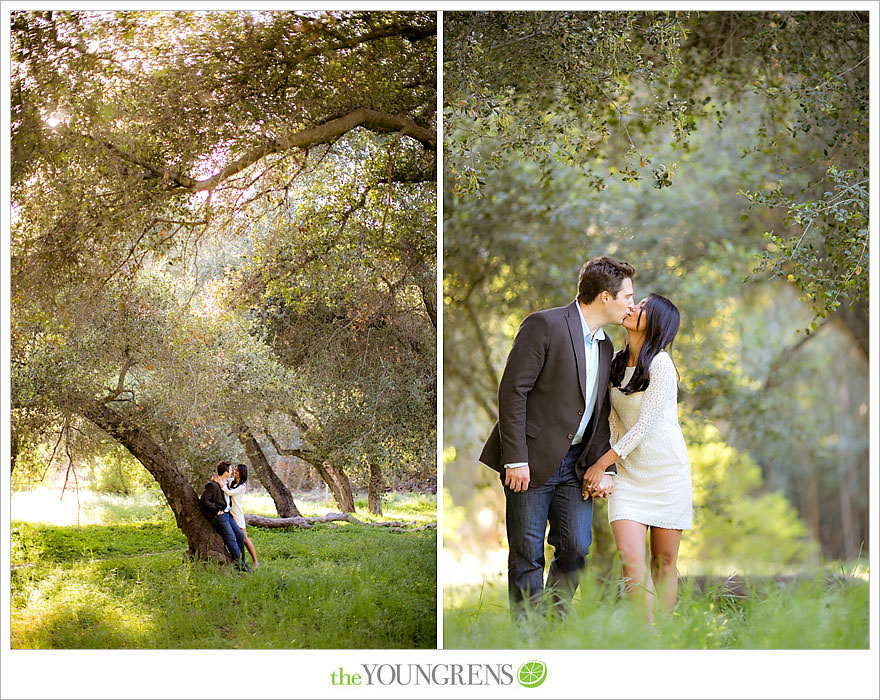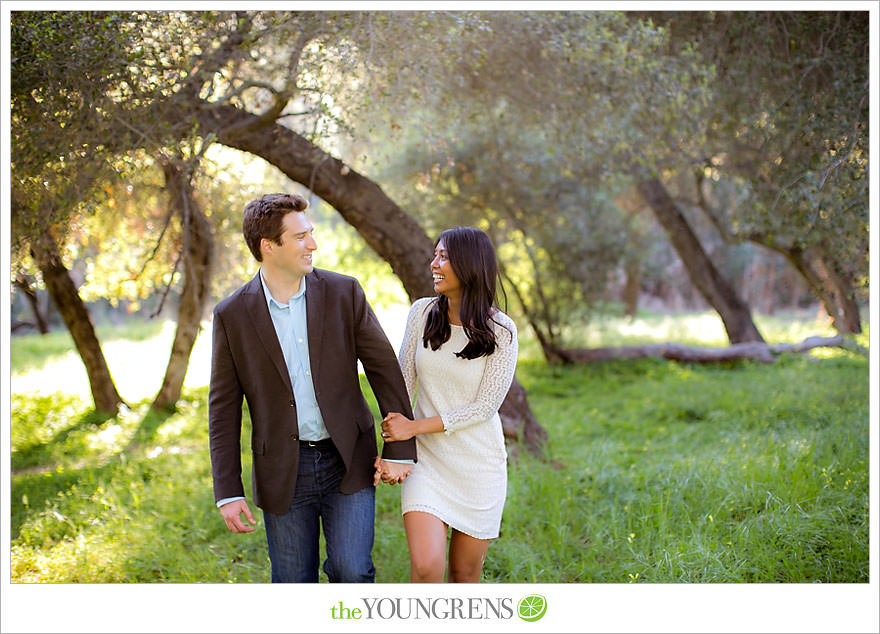 Alrighty folks, I'm warning you now that tomorrow's post is going to be EVEN CUTER than today's. I know it may be hard to believe that a couple could get more adorable than this, but it's 110% true. See you in the morning!
Hugs,
Erin