When Sean and Sheena would hang out, he couldn't help but wonder why the girls he dated couldn't be more like her. She was sweet and upbeat and made him… well… happy.
For four years, they were the best of friends and shared their dating mishaps and horror stories with each other. So much so, that they began going on 'fake dates' once a month in order to share their dating miseries over a bottle of wine with someone that they actually enjoyed being around, becoming comrades in the great war of love together. Every girl Sean dated seemed to be missing something, he would say. They never quite fit the fuzzy picture that lay somewhere out of reach in his heart.
It was on one of these wine-filled nights that they jokingly signed a wine cork with their initials and promised in jest that if neither of them were married when Sean turned 30 three years later, they would marry each other. Little did they know that soon after that pact was made, Sean would look towards the big-eyed girl that was always his friend and feel butterflies take over his stomach. It was then that he realized that the girls he had dated weren't the ones missing something. As the fuzzy picture in his heart shifted into full focus, he suddenly knew that everything he wanted was sitting right in front of him.
They made that wine cork pact three years ago. Today, Sean has turned 30 and these two are hopelessly in love and engaged to be married. No pact necessary.
Sean and Sheena are LA natives with a deep affection for the city in which they fell in love. The LA skyline has, as Sheena puts it, "always stood tall in the background acting as the perfect backdrop for our lives," so when she gained access to shoot their
engagement session on the helipad on top of the AT&T Center
in downtown Los Angeles, it was so much more than just a beautiful shoot. It was a peek into their hearts and their histories.
This kind of location is perfect for Jeff and me because it's creatively inspiring, stunningly romantic, and personalised to the inner story of Sean and Sheena's relationship. We want our engagement session locations to say something about a couple, and we can feel Sean and Sheena's sweet and romantic souls against the LA skyline. It was a breathtaking afternoon with a breathtaking couple, and Jeff and I were like giddy teenagers running around the helipad!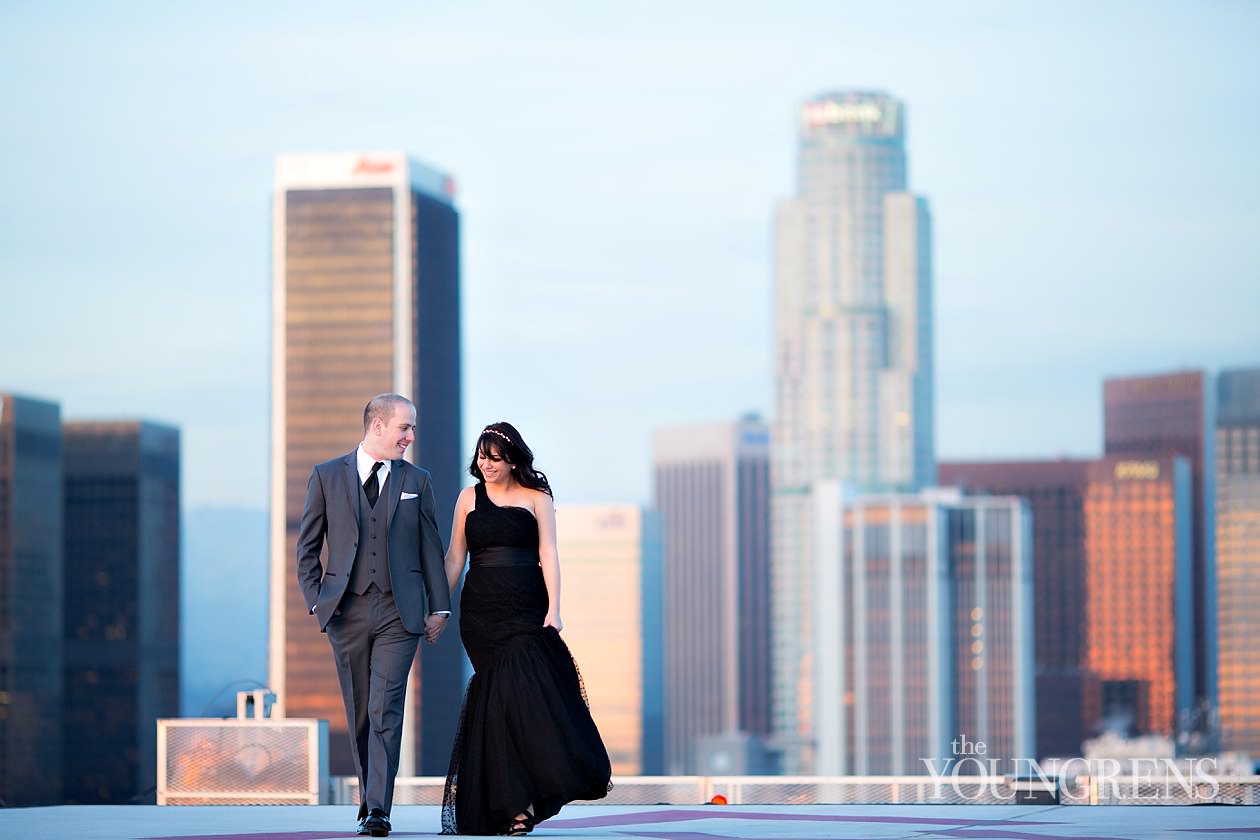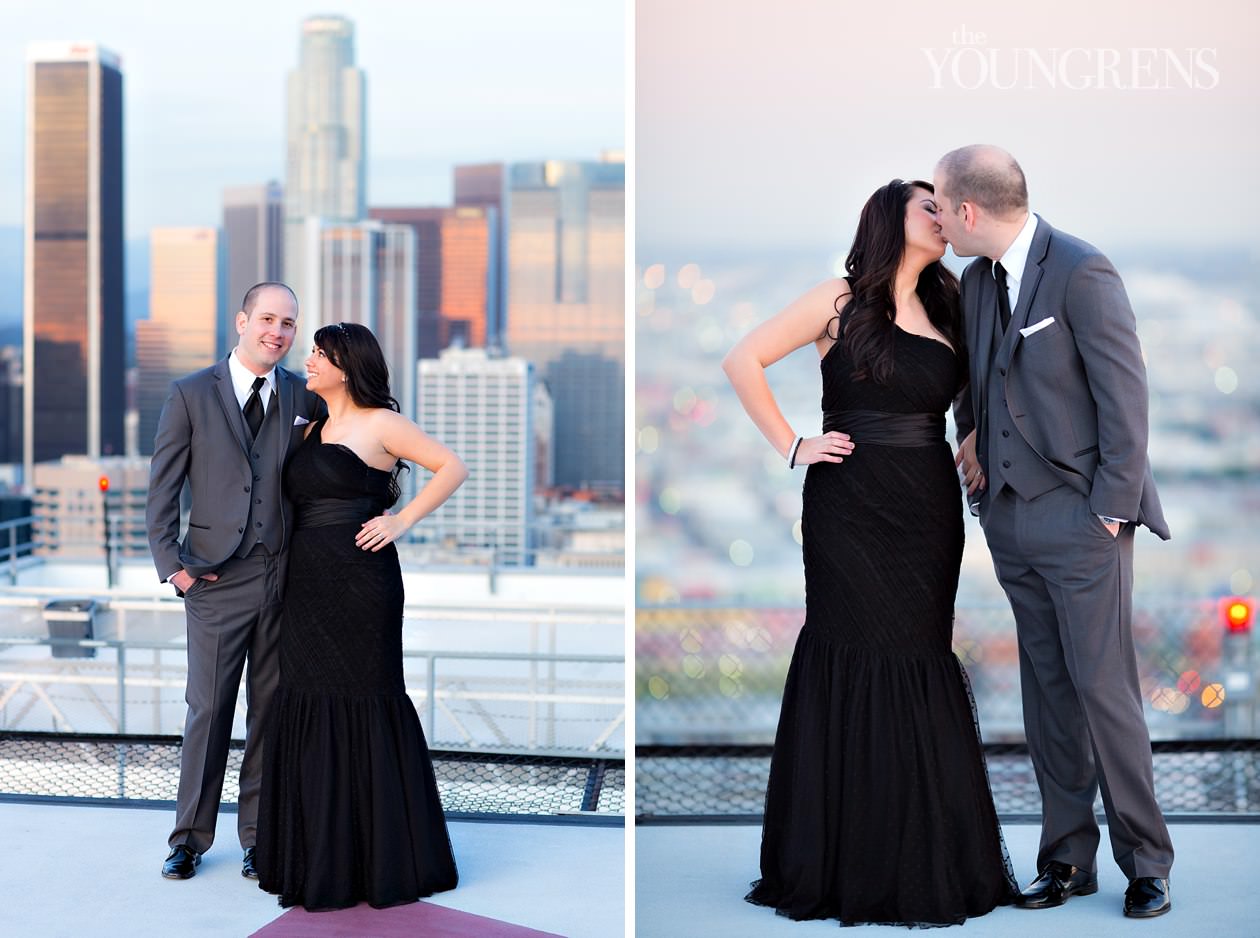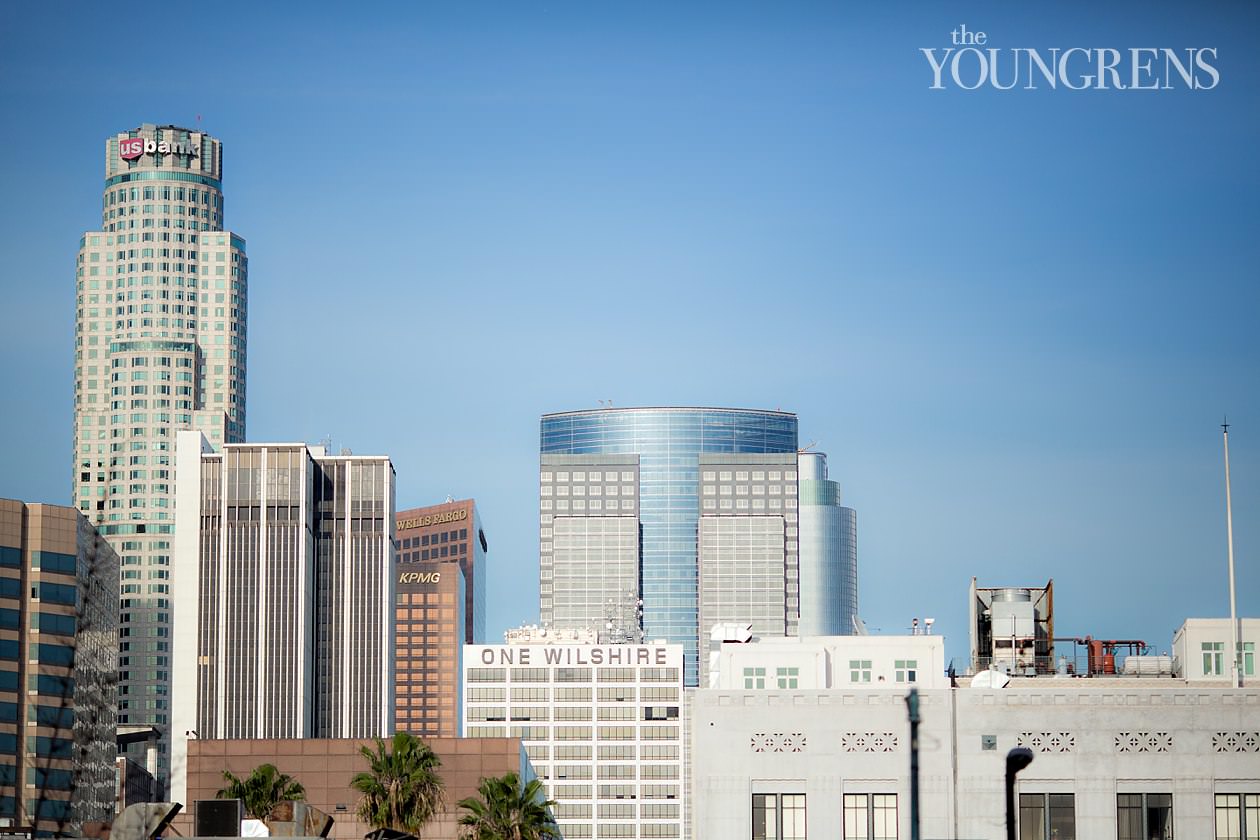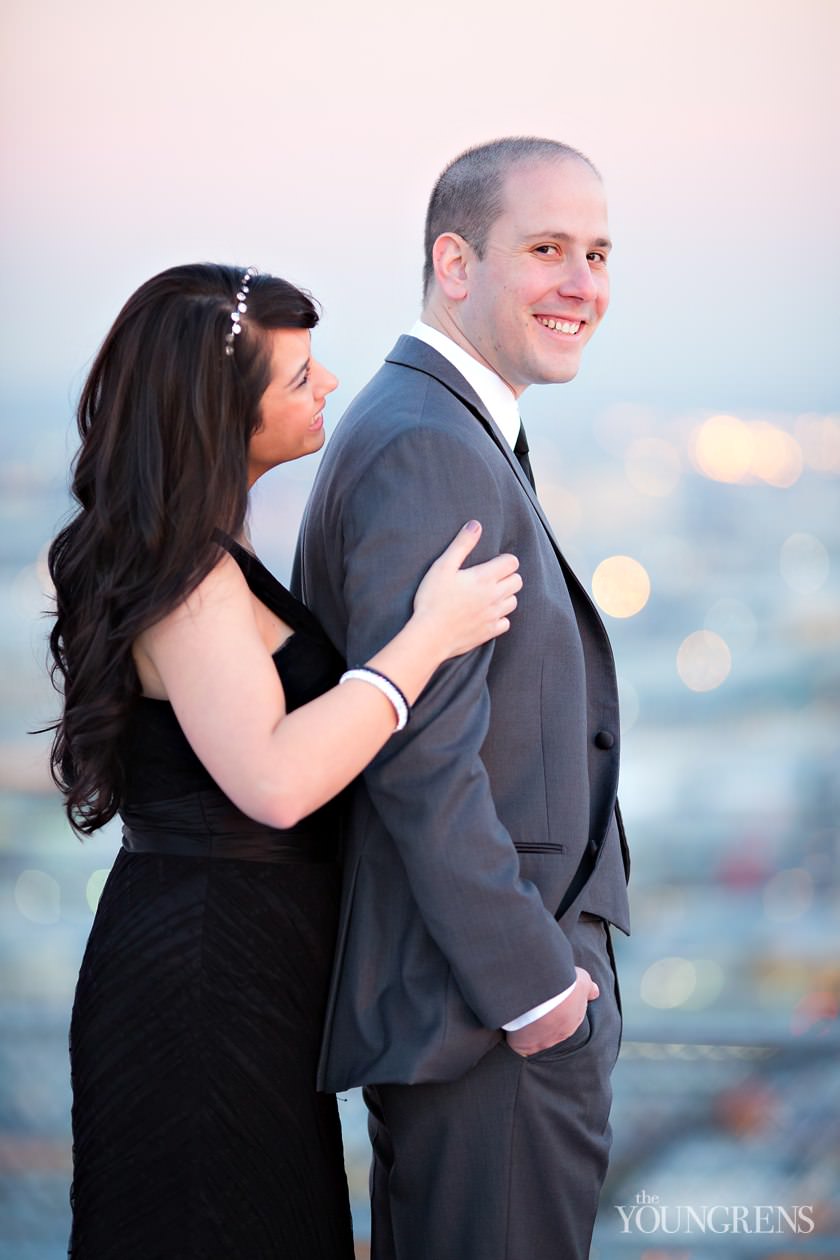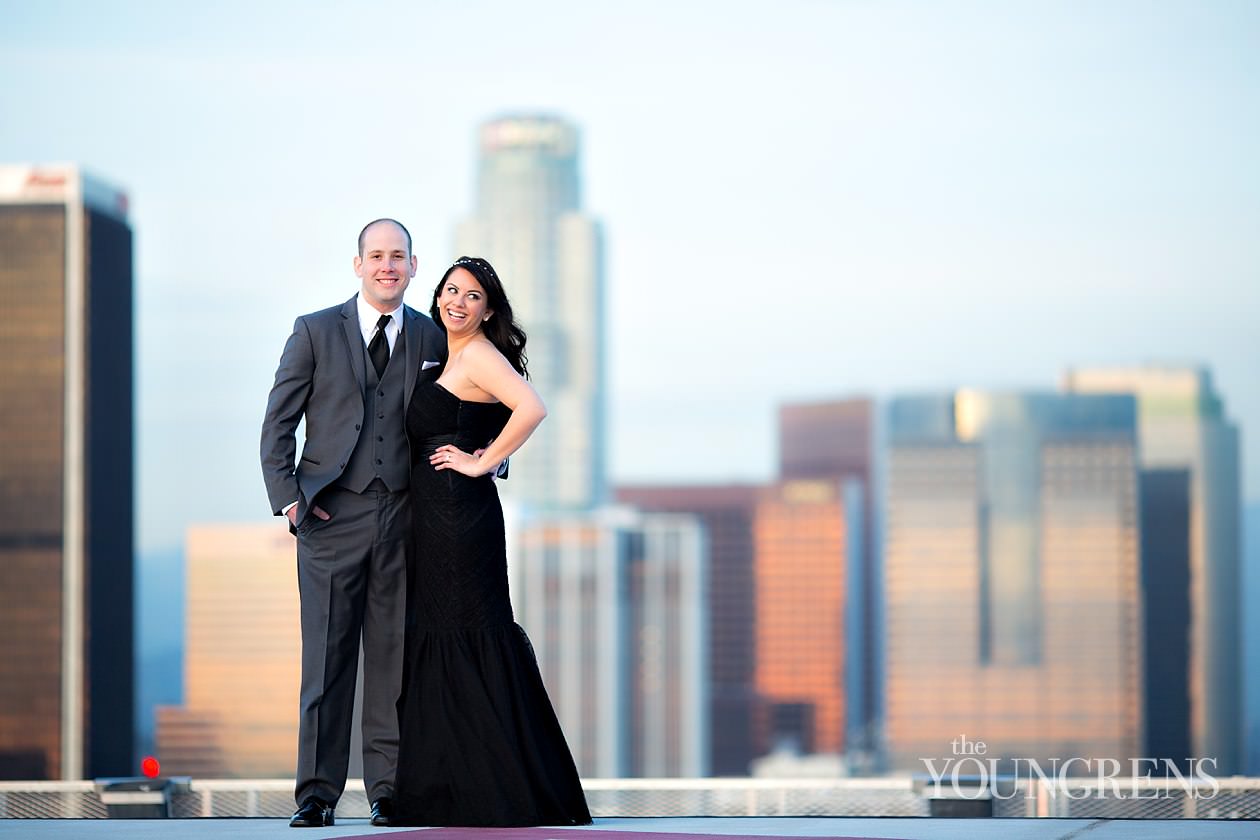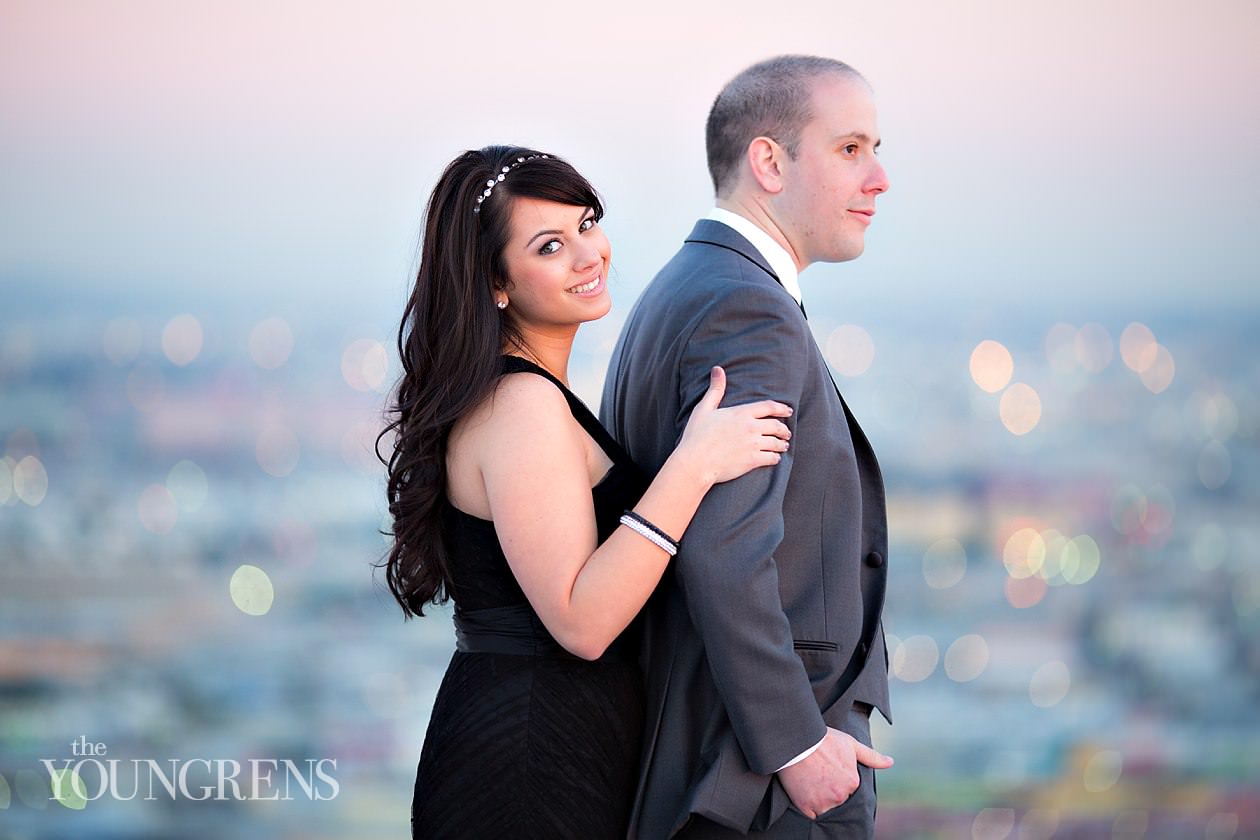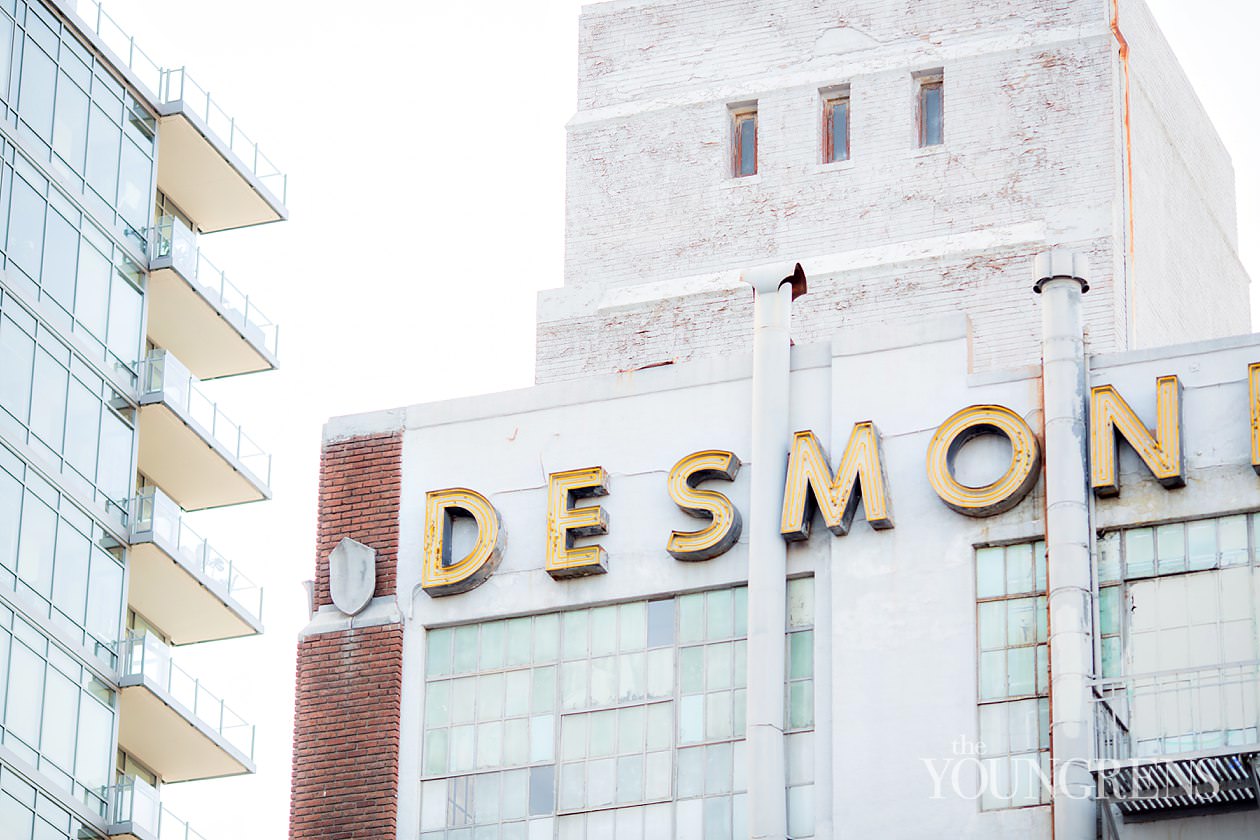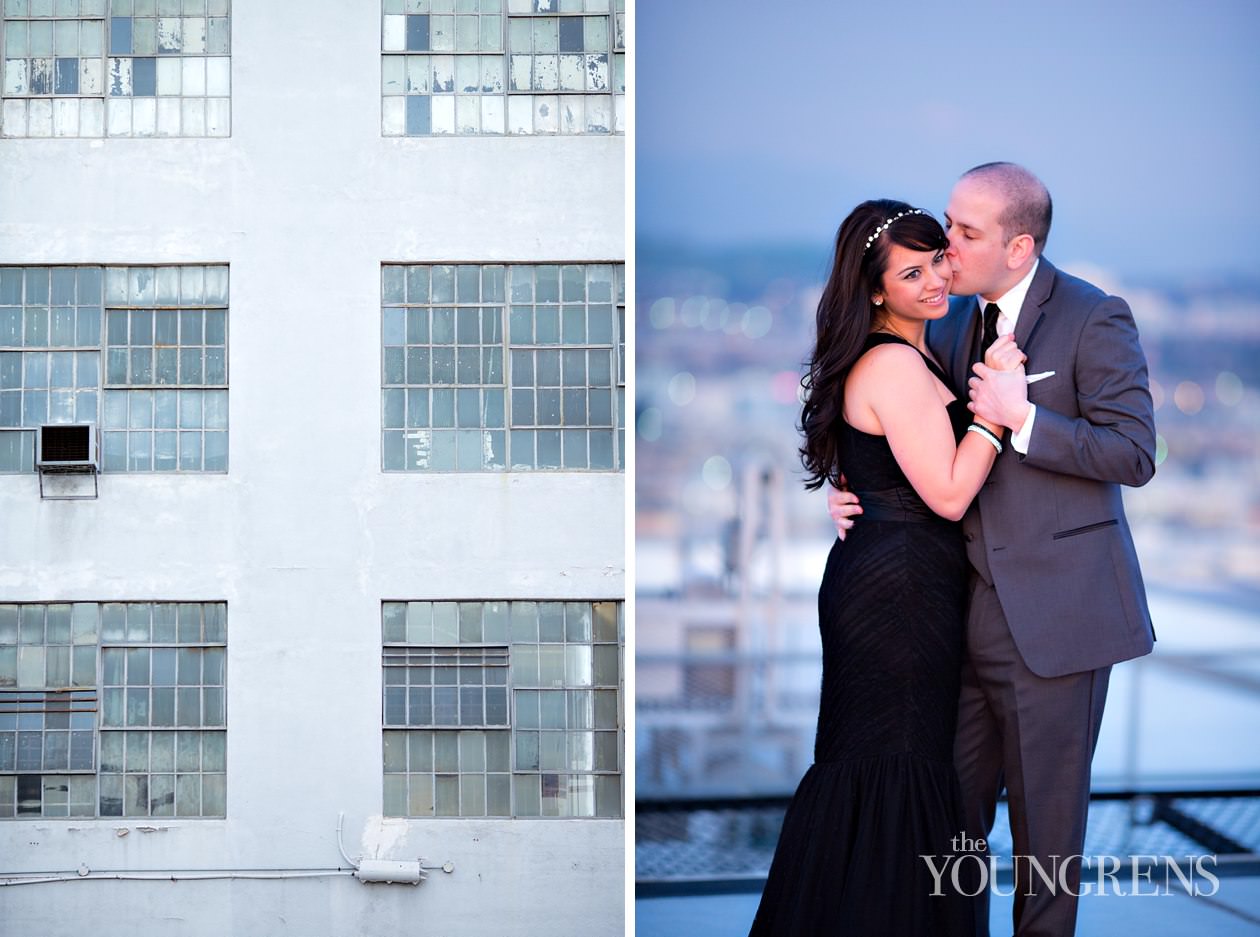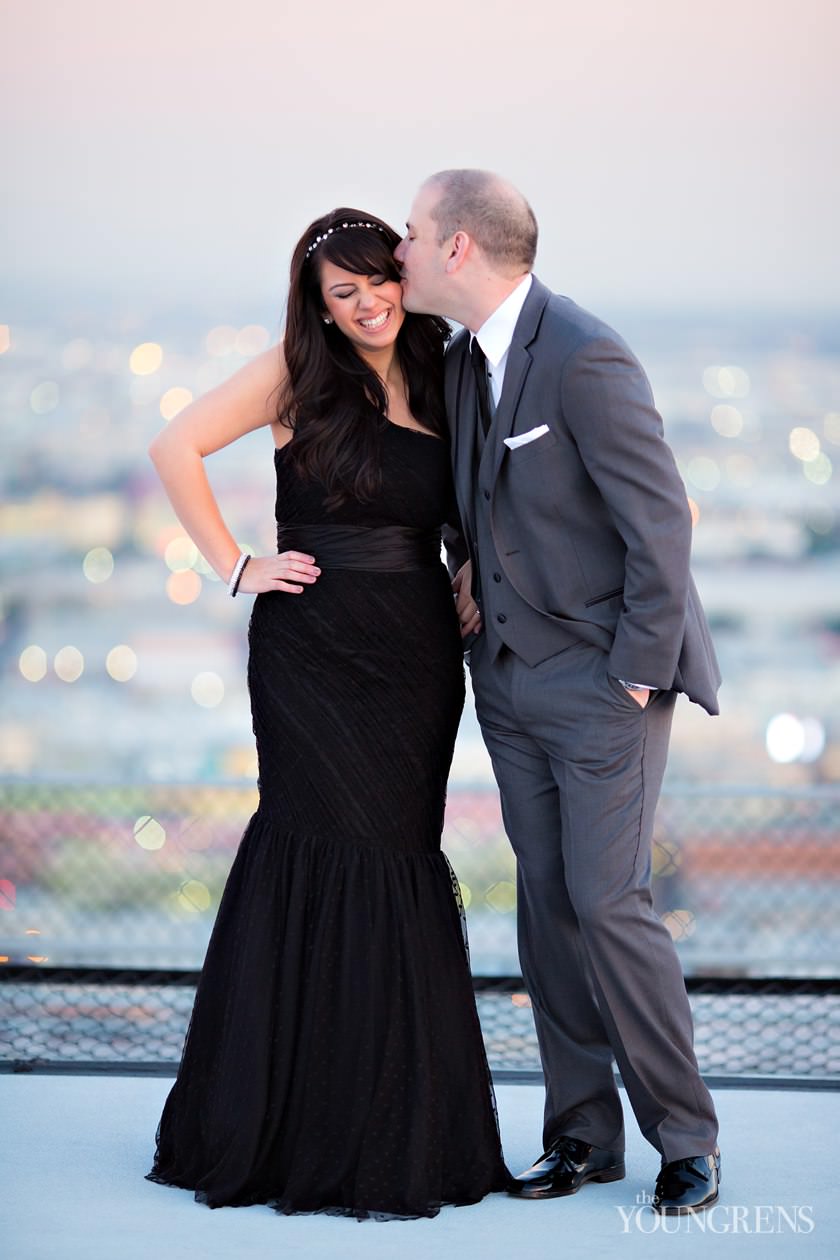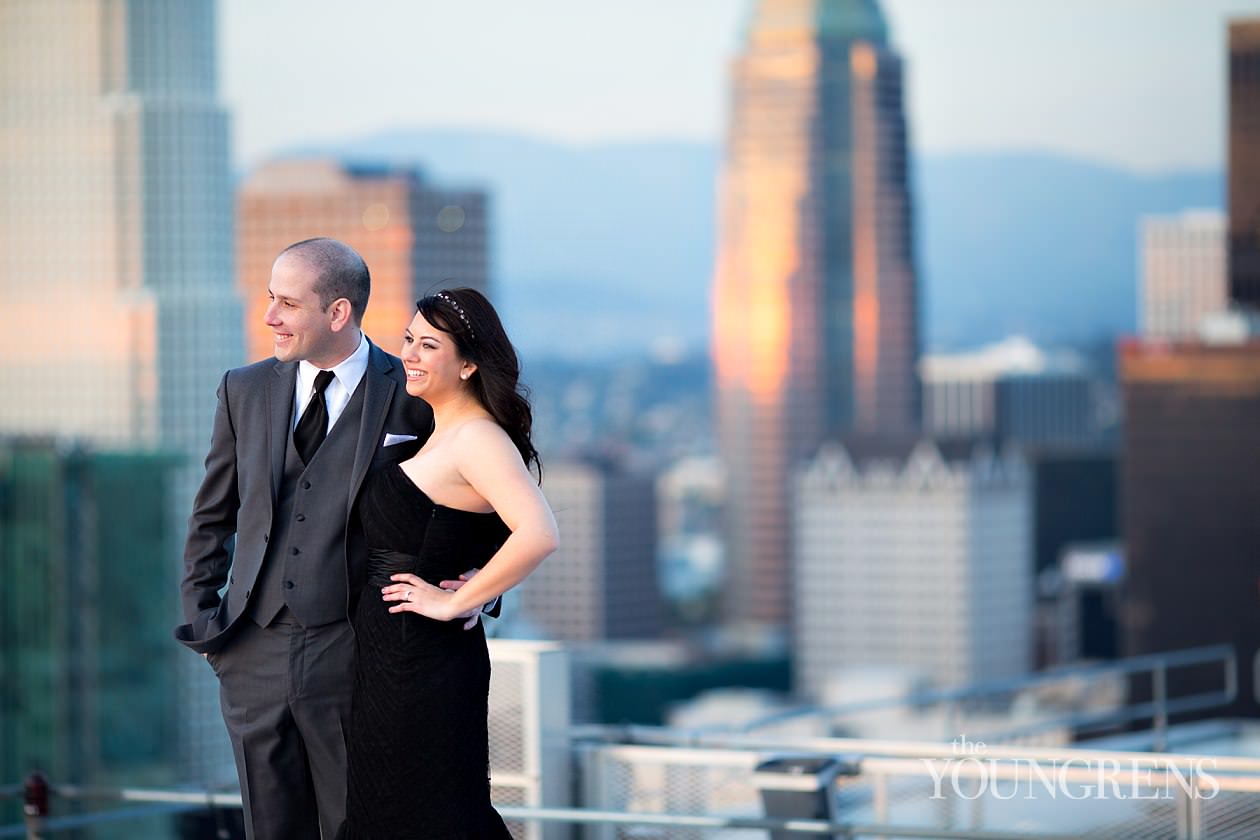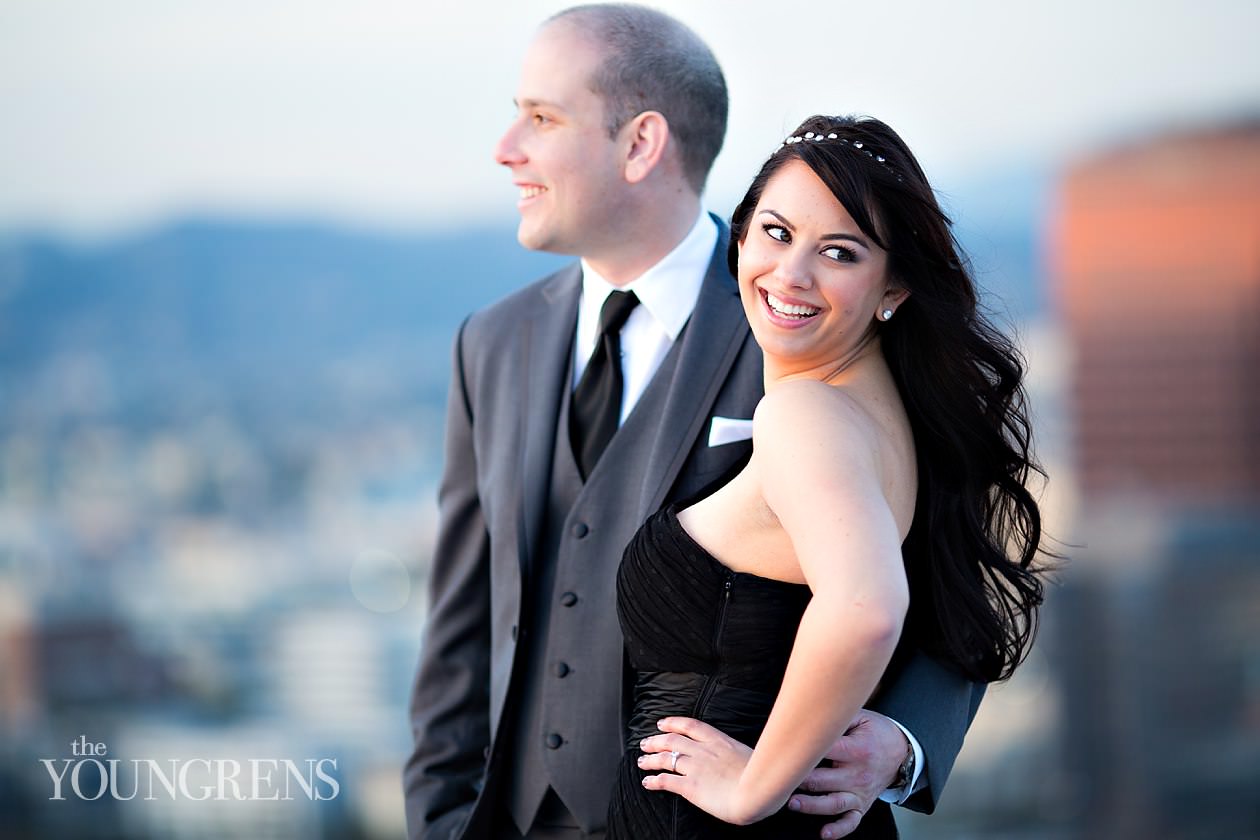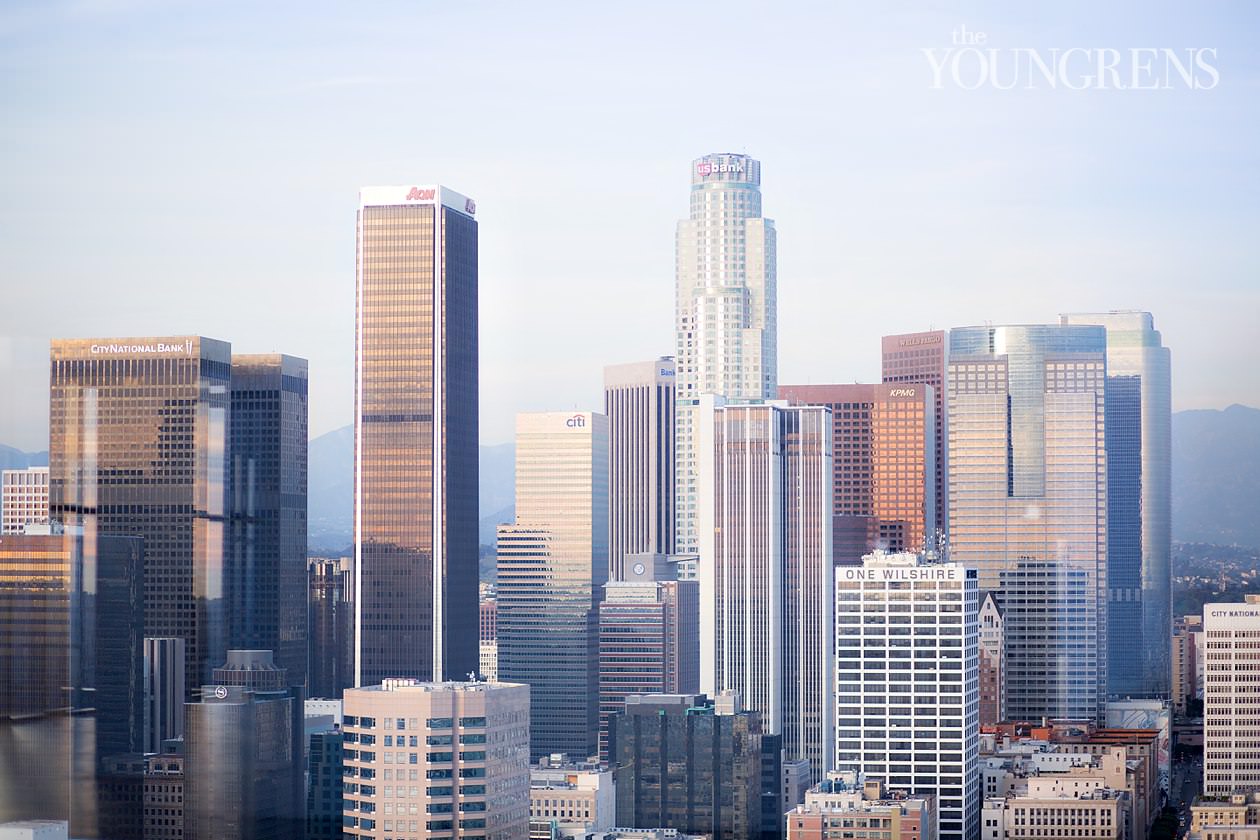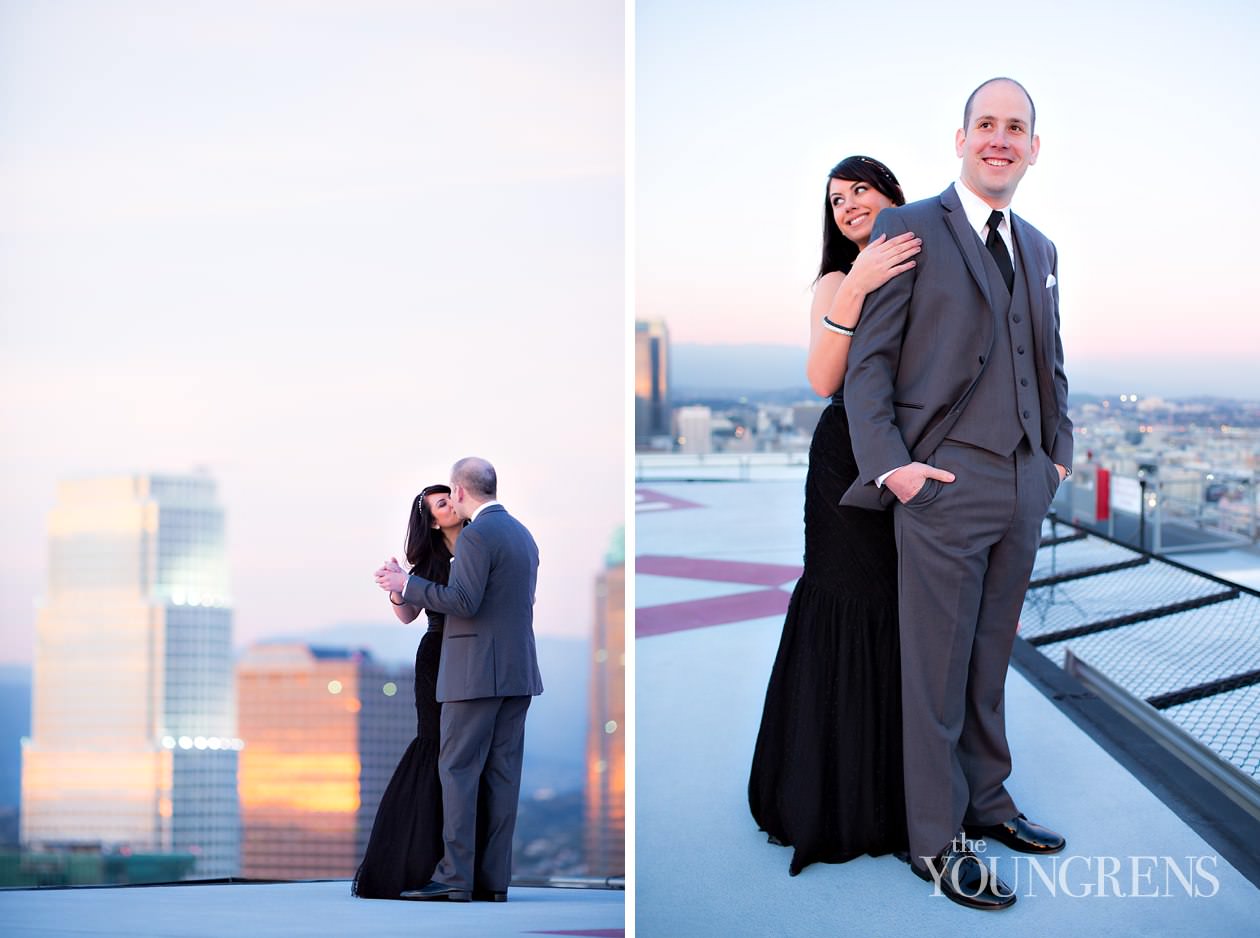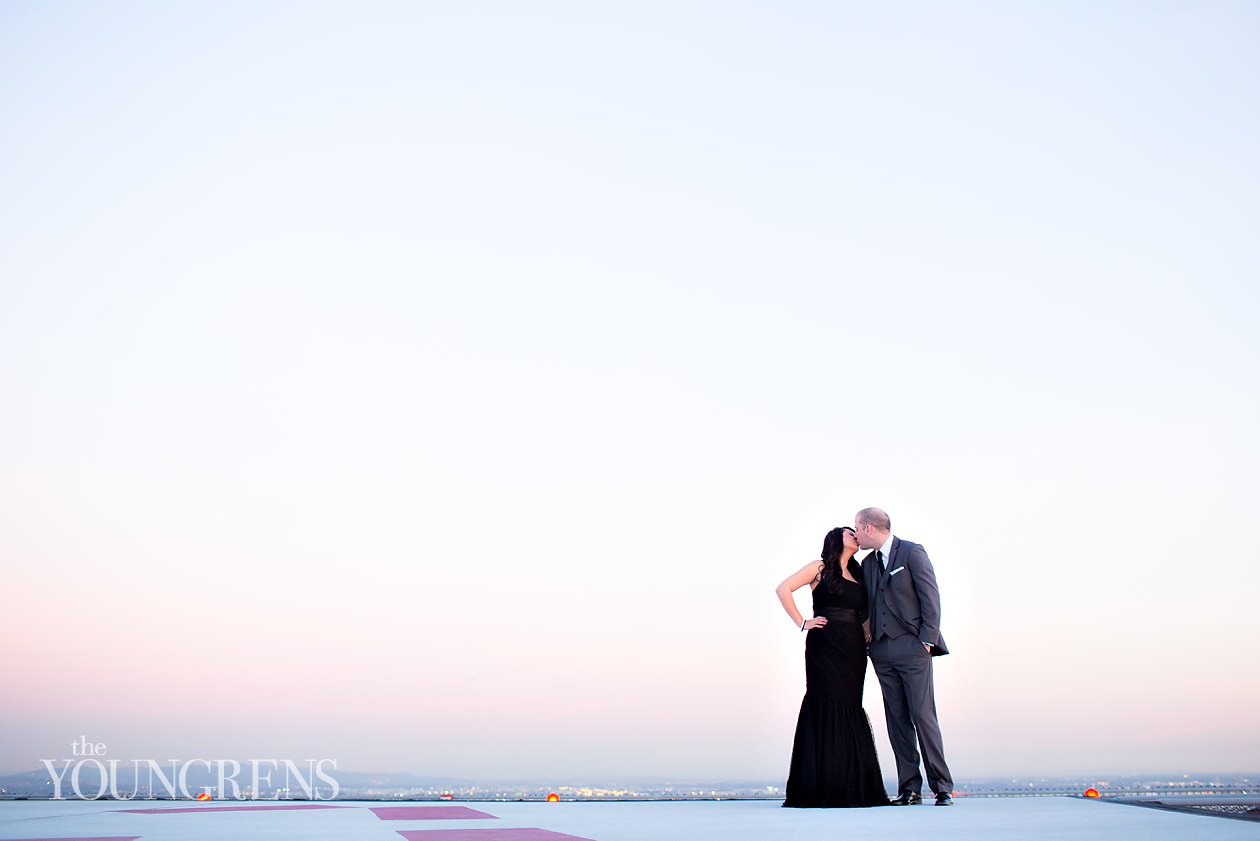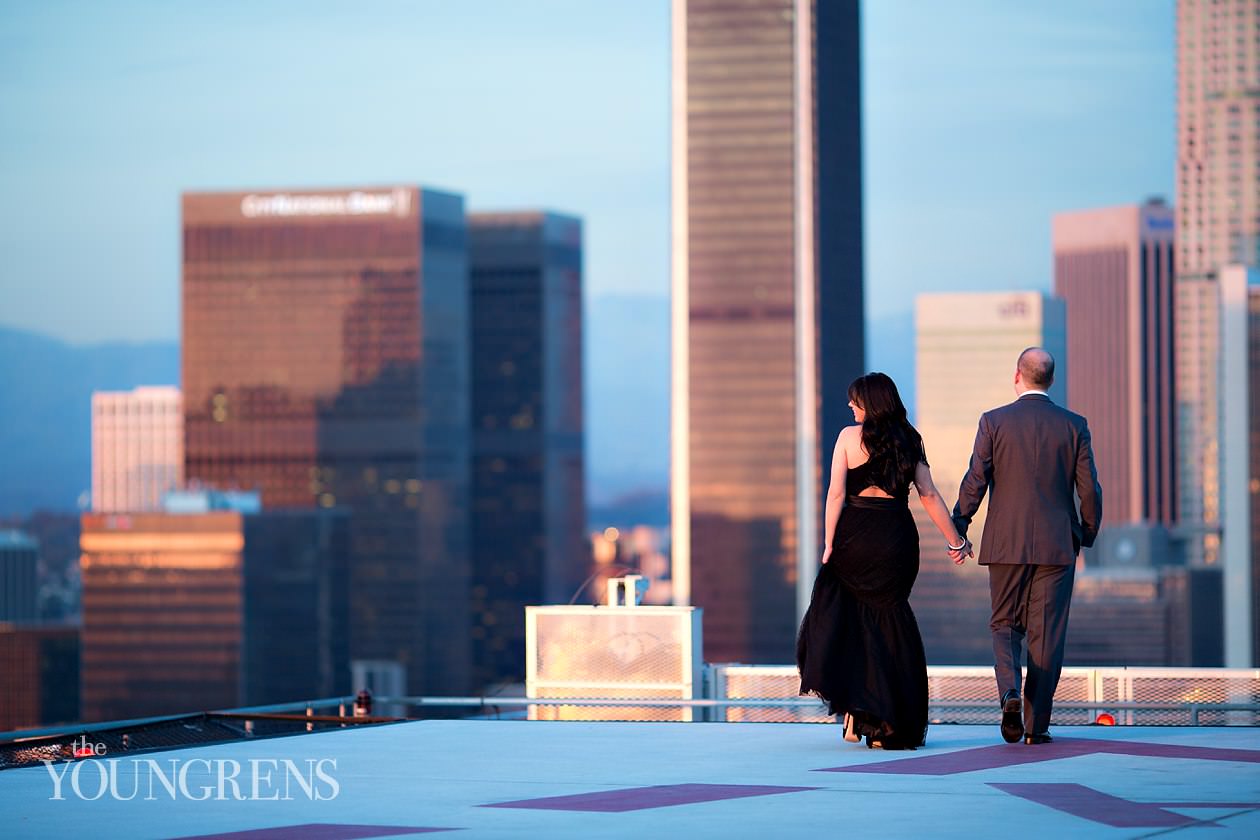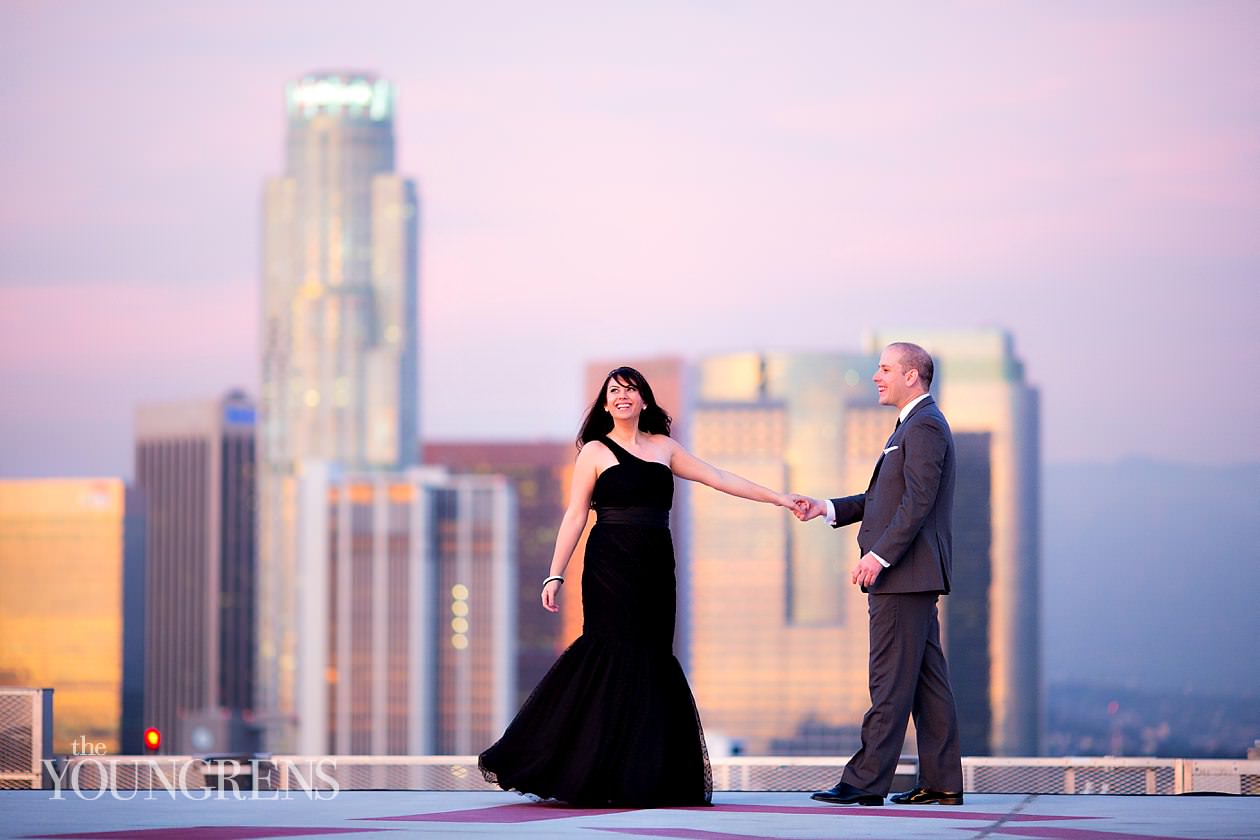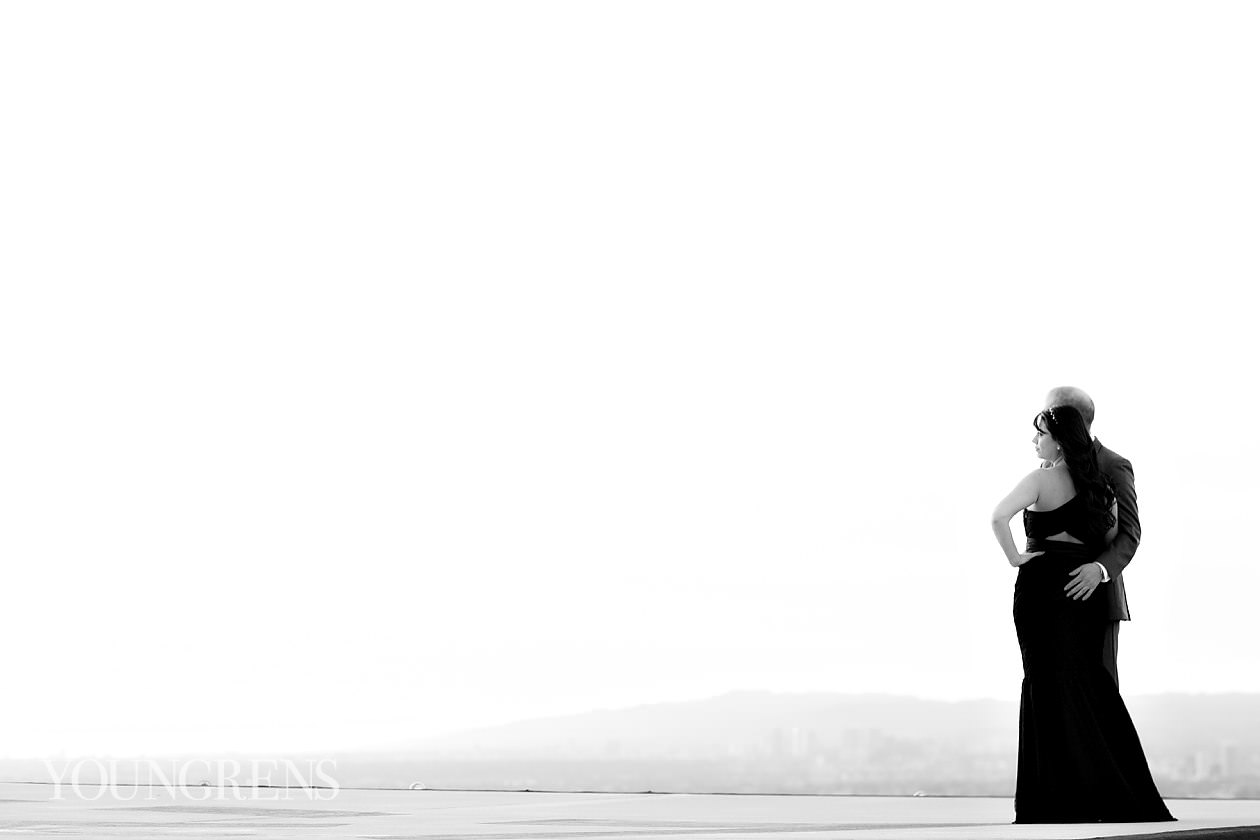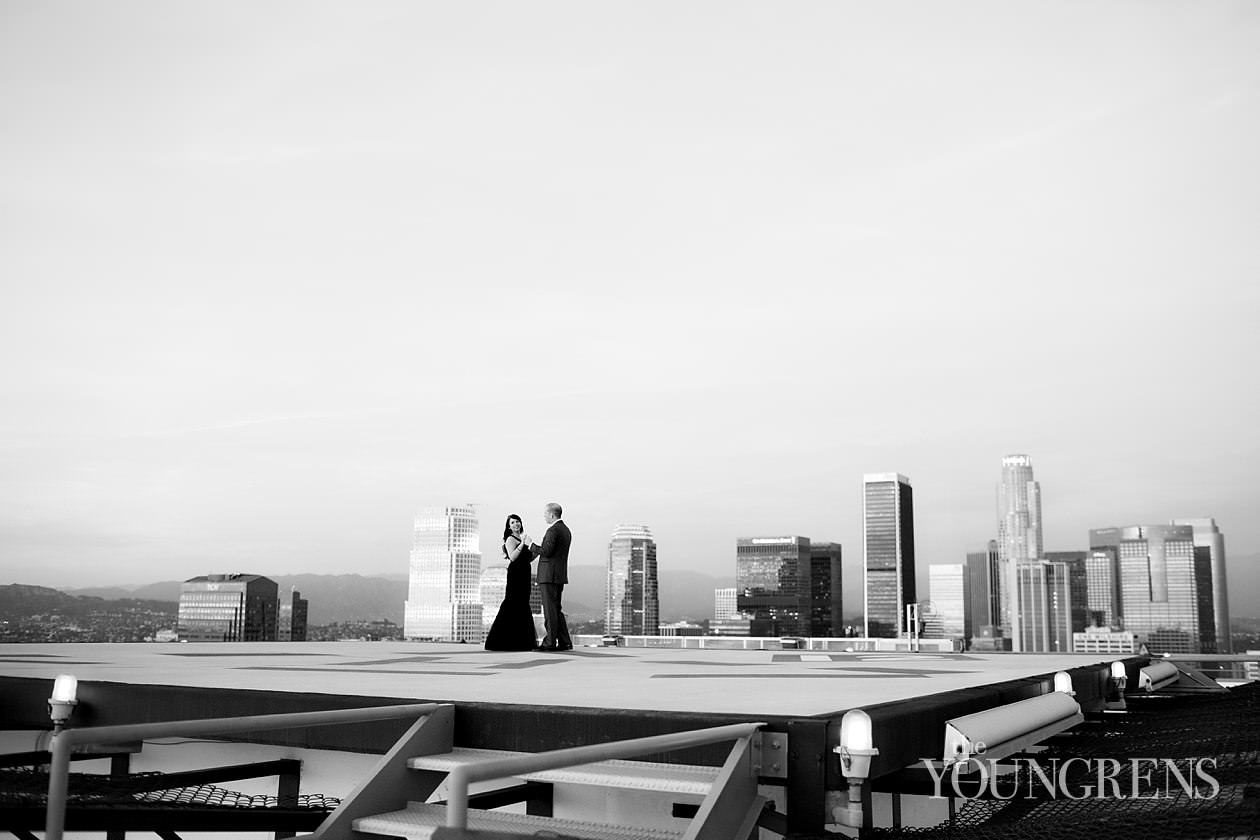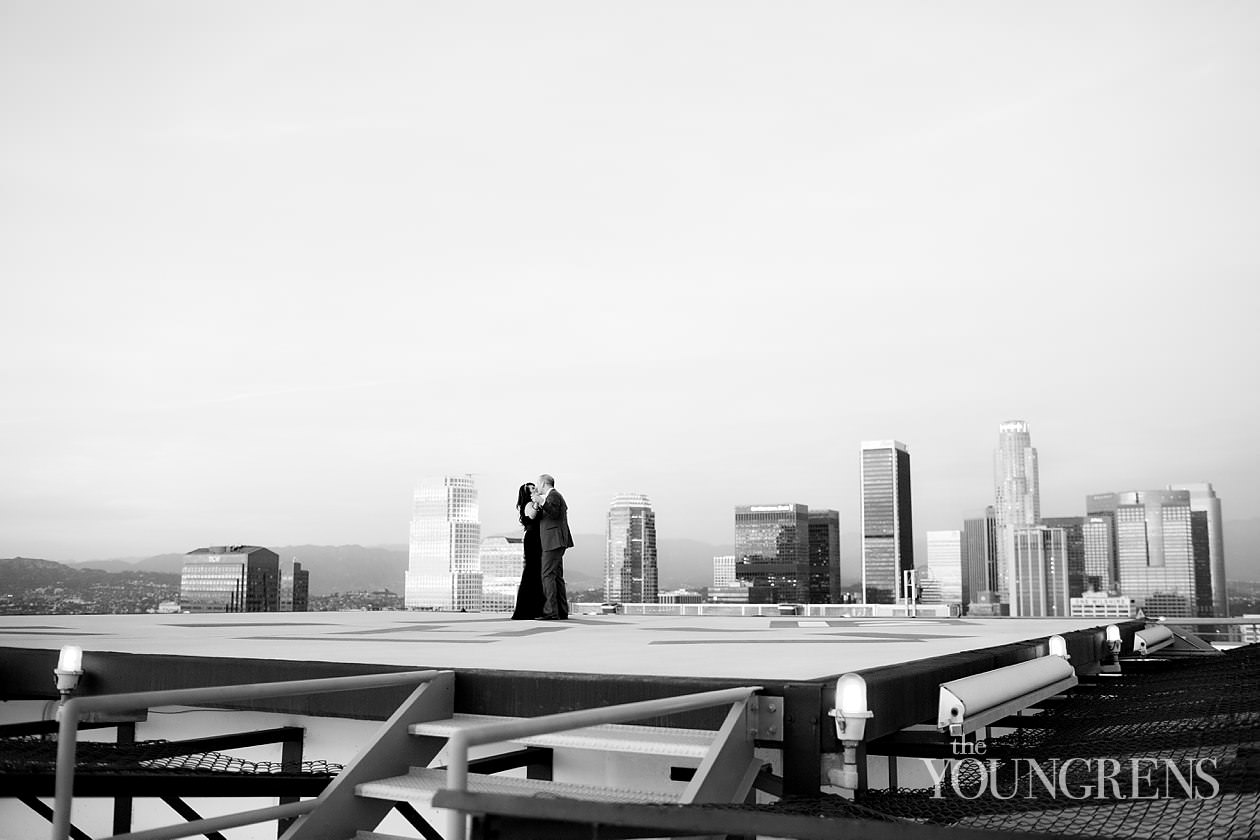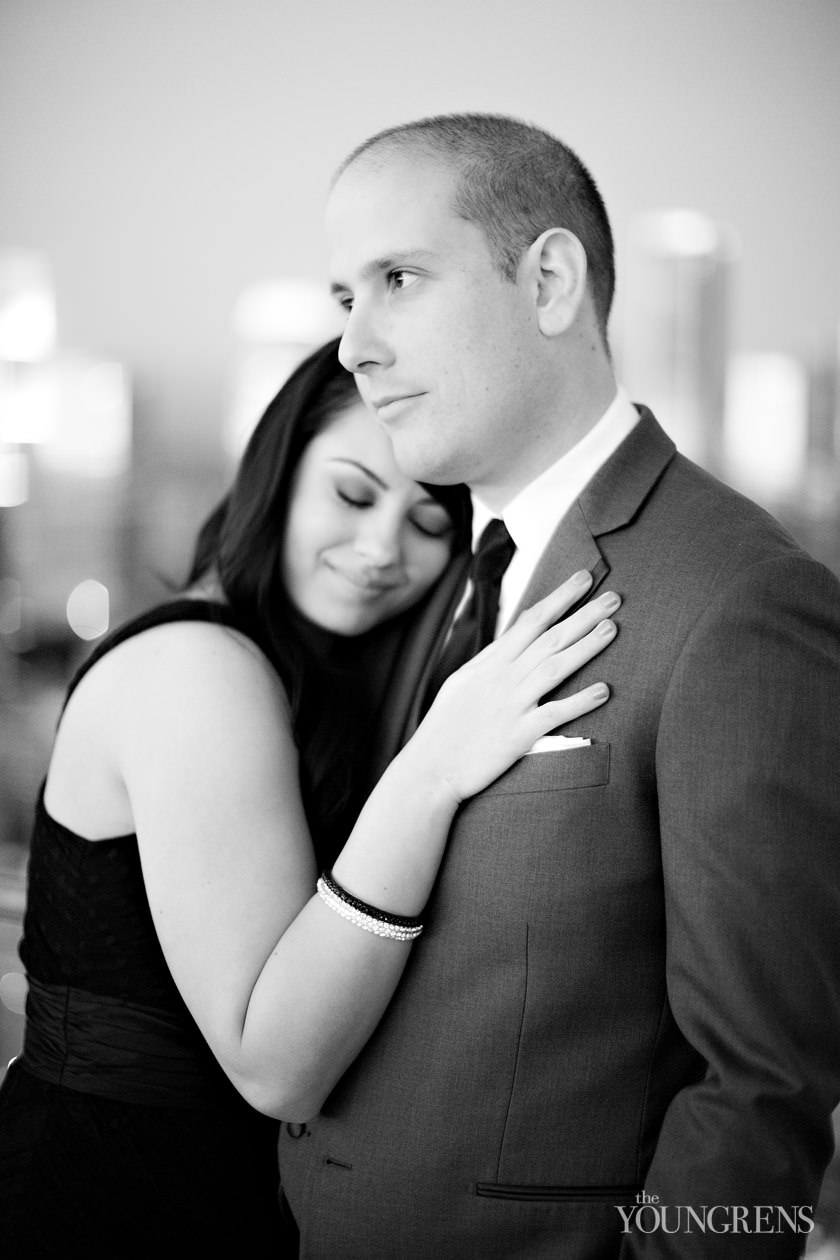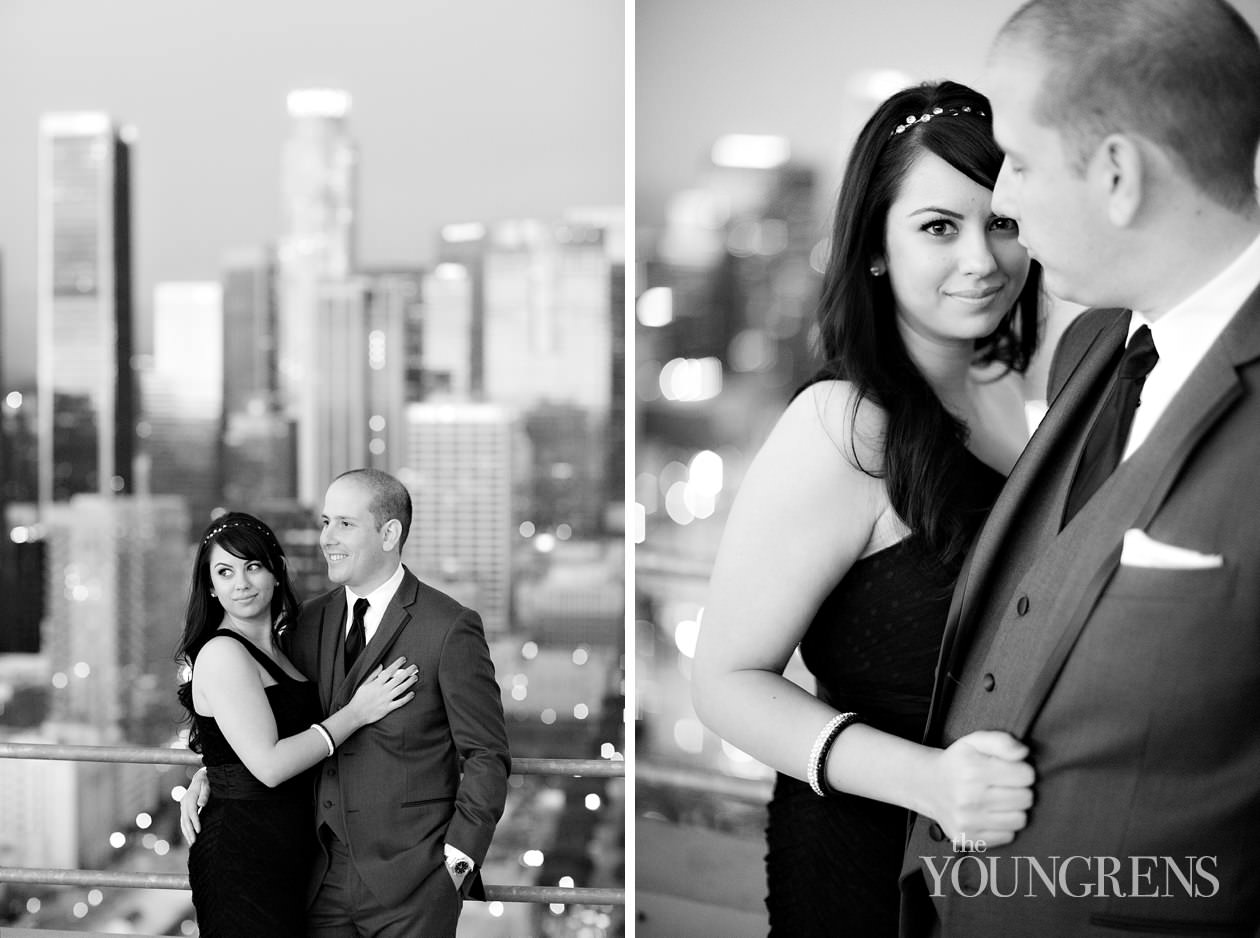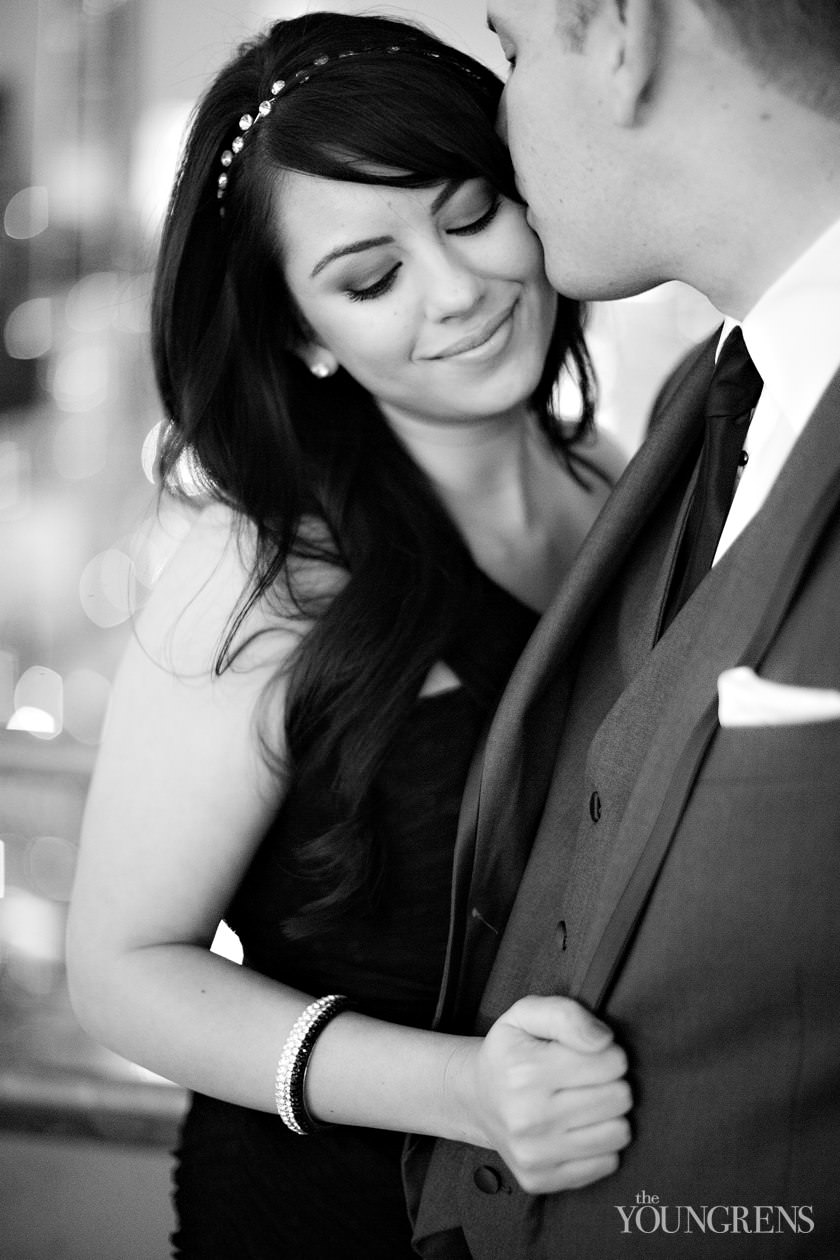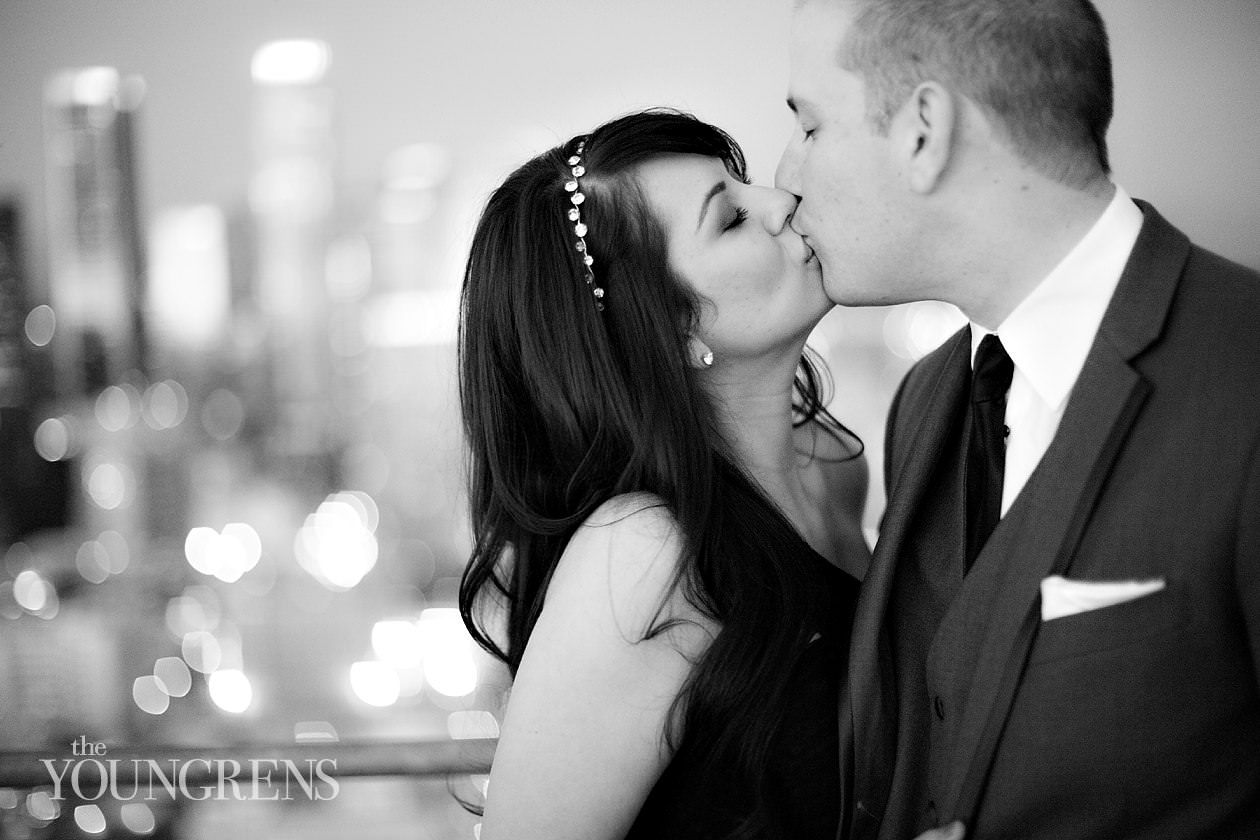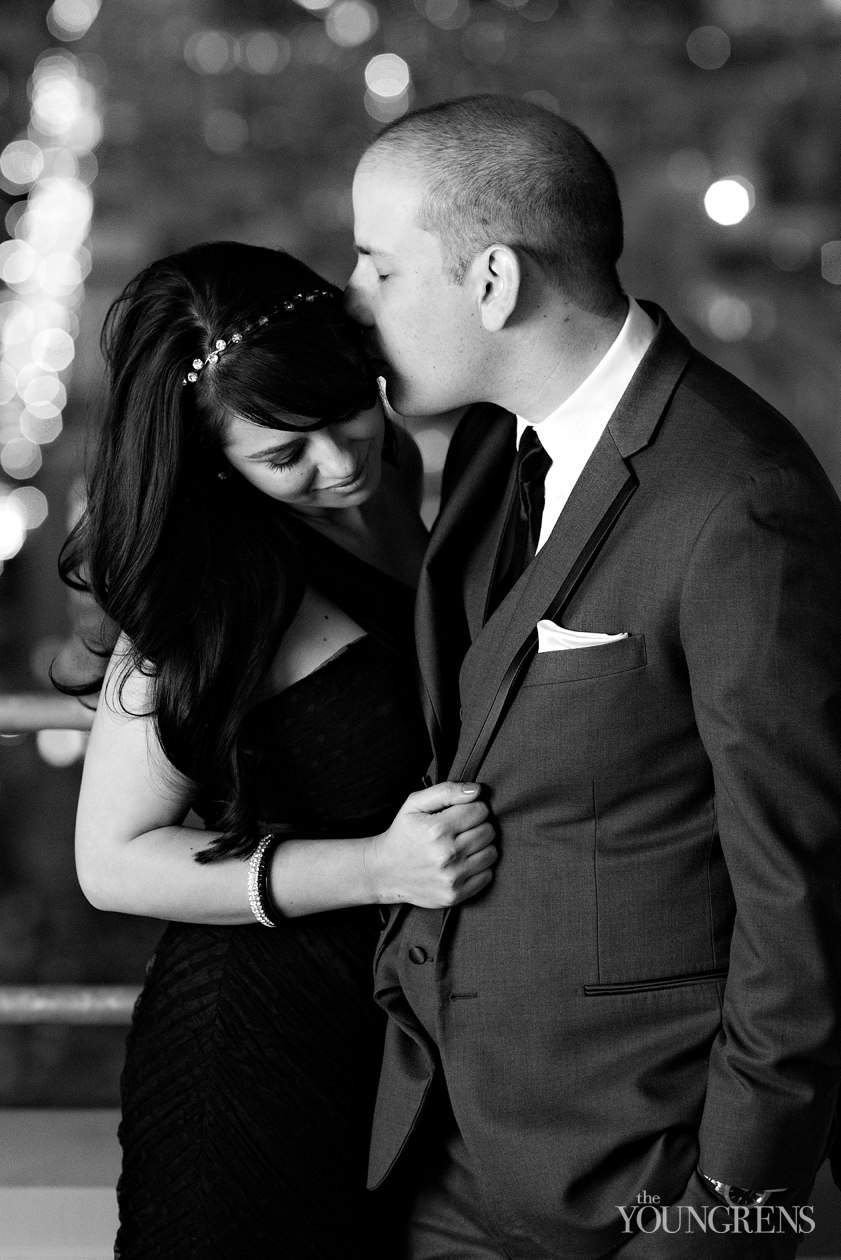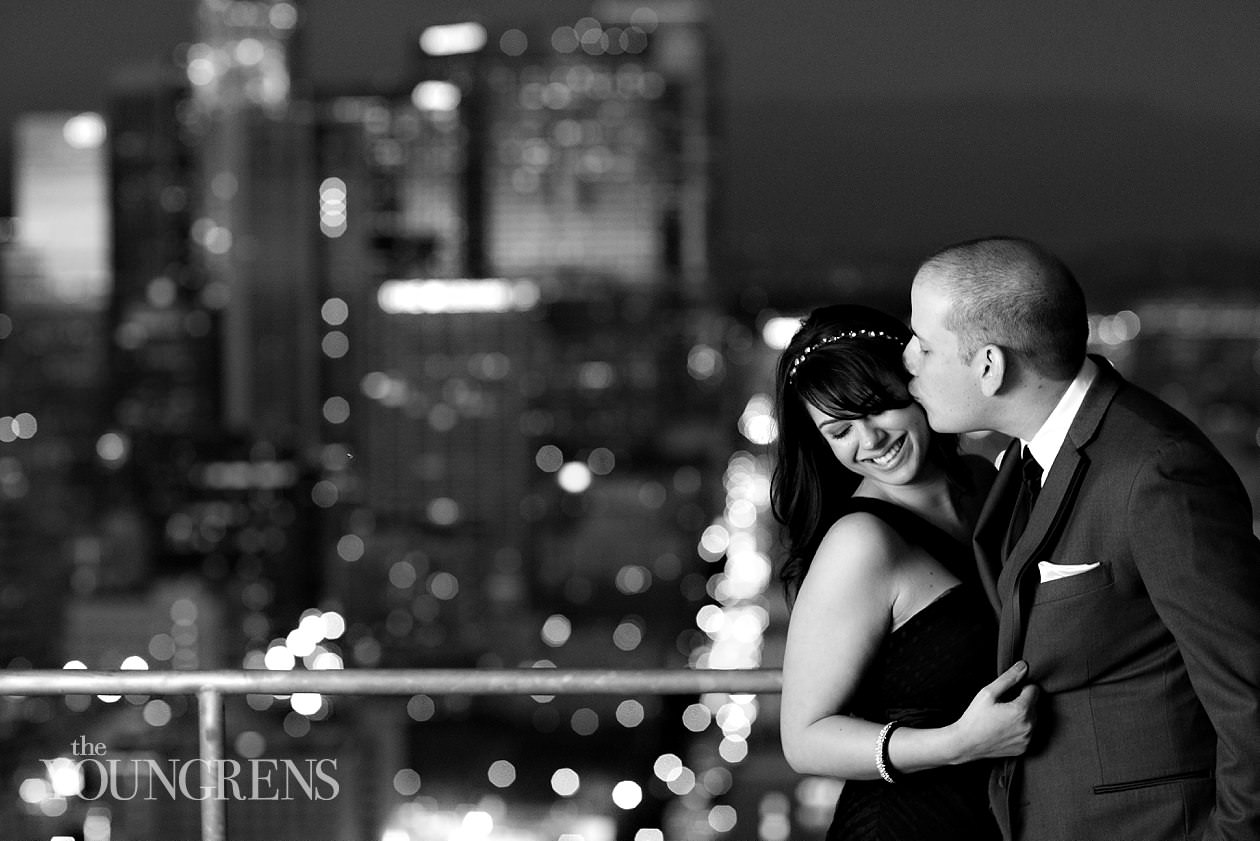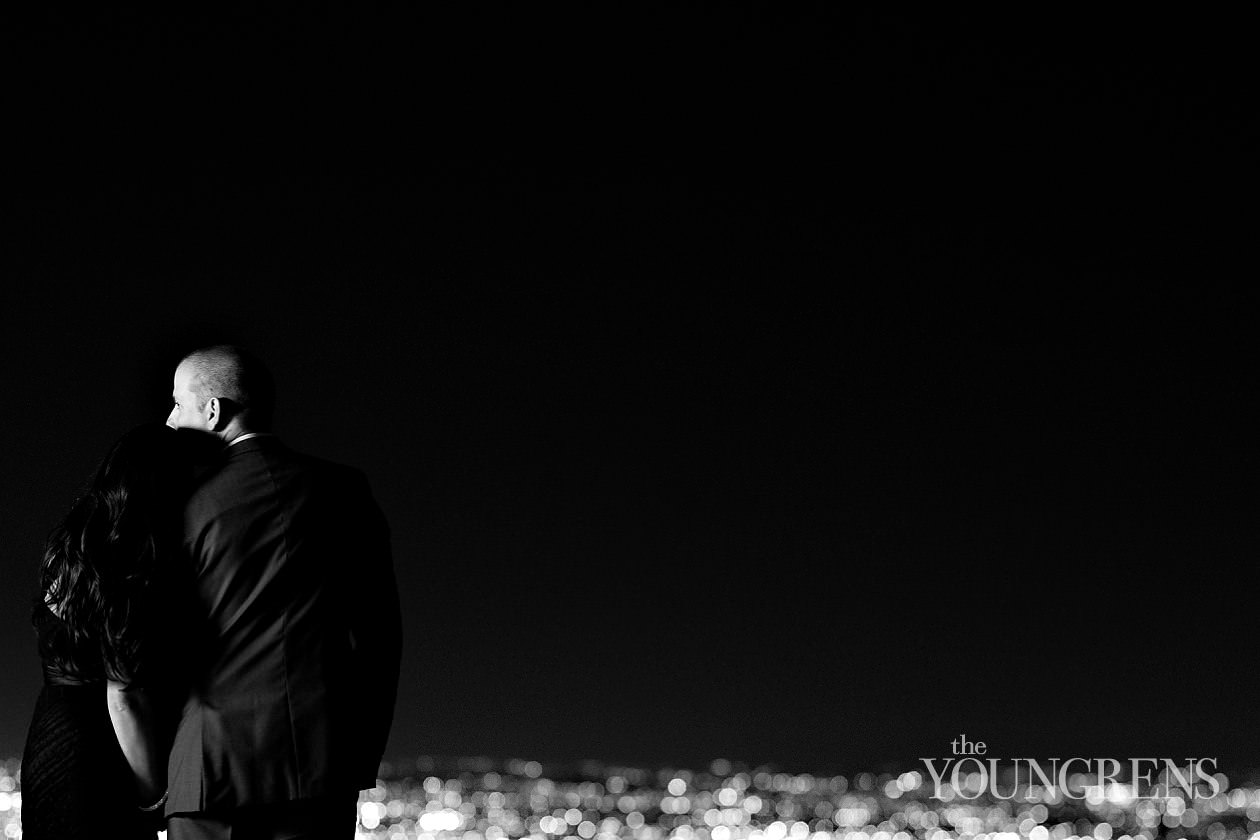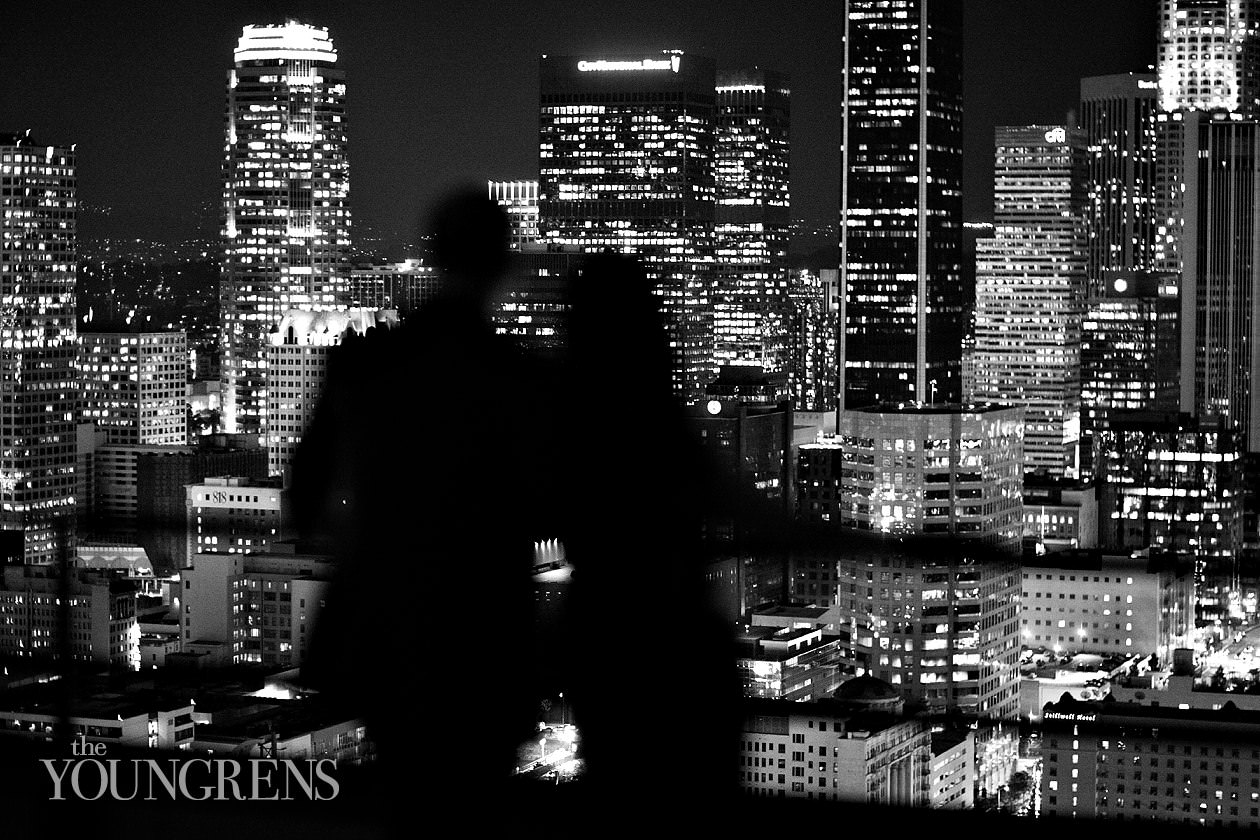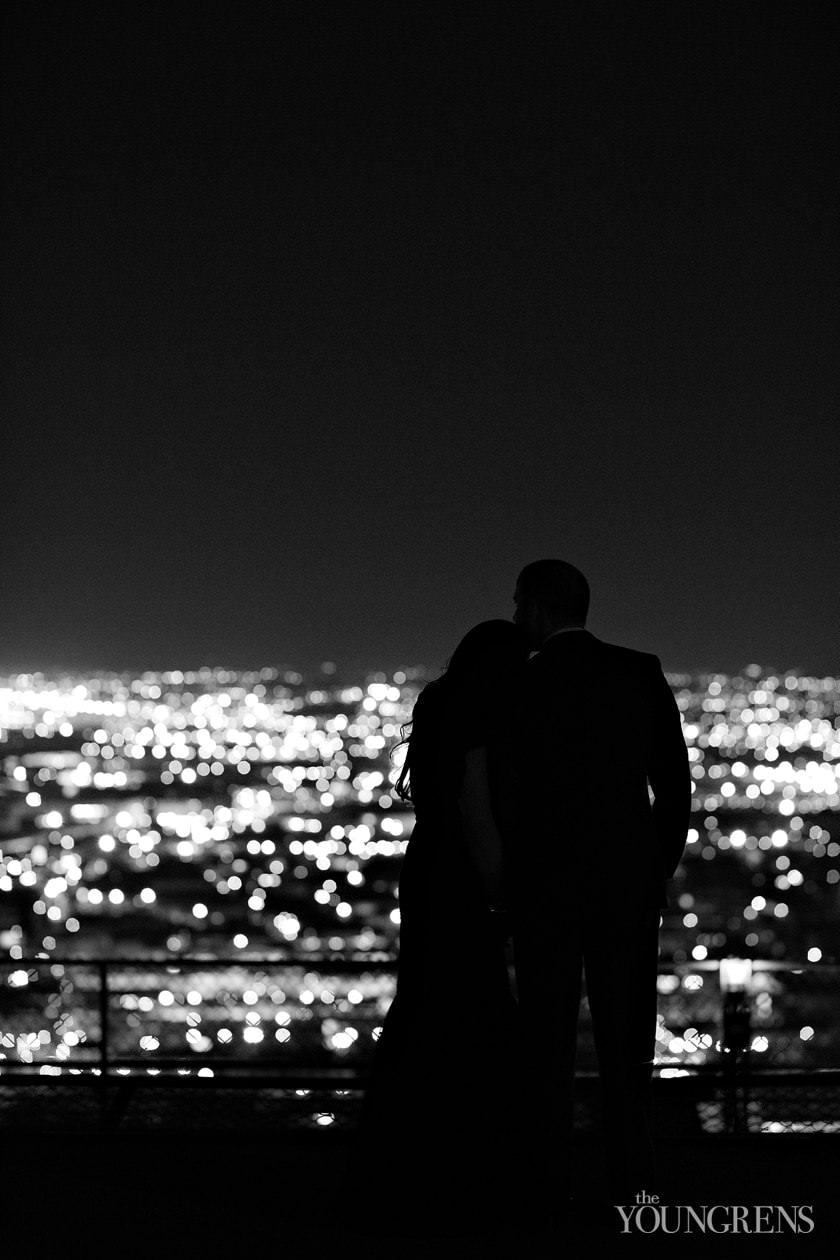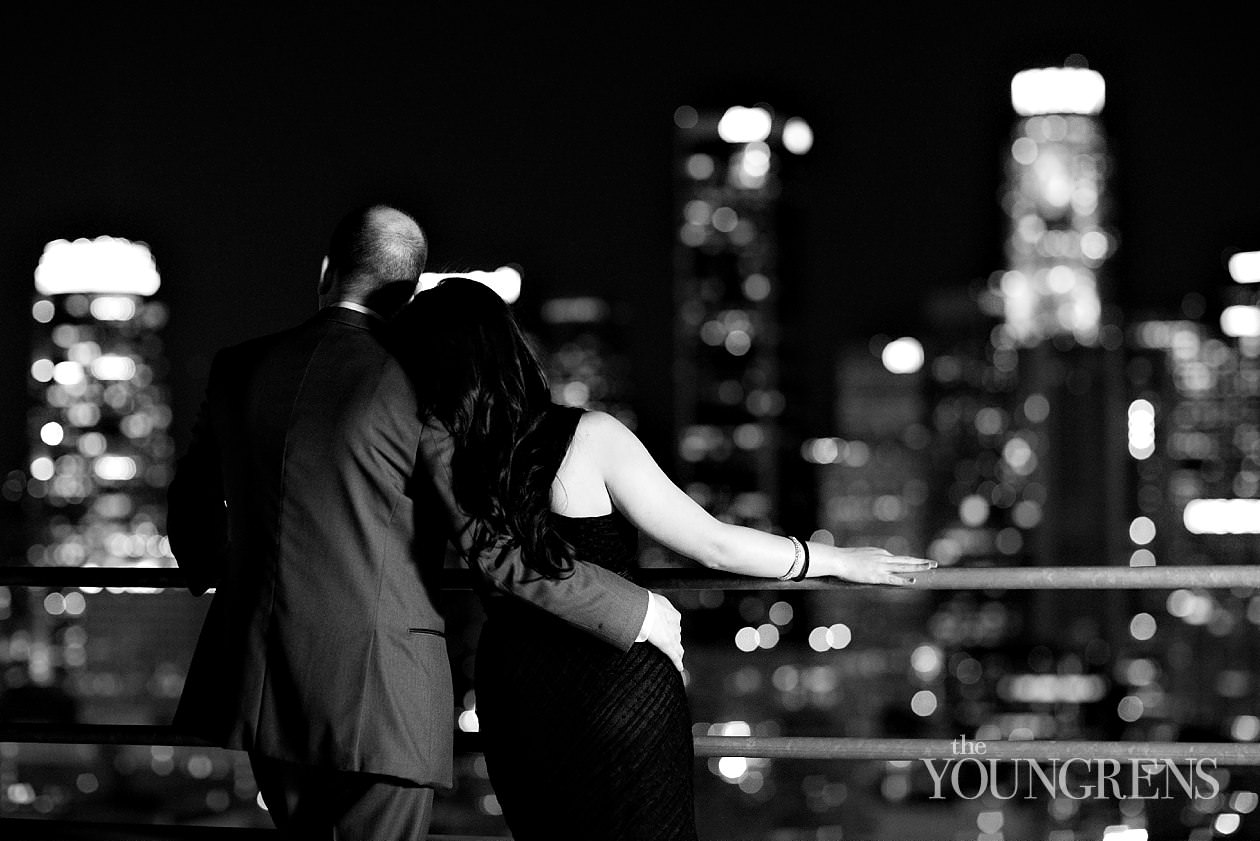 Sean and Sheena: Your hearts are bigger than the entire
county
of Los Angeles, and we were beyond privileged to dig into your story and create some beautiful art with it. If this was just your engagement session, then the wedding is going to be pretty stinkin' EPIC! Love you guys more than you know!Hugs,
Erin