She's his rock. And I'm not sure he ever knew he needed one until she came along.
When his confidence wanes, she slips her hand into his. When he needs support, she speaks love into his heart. When his world spins with the chaos of everyday life, she halts the madness with her strength.
And when everything is perfect, she somehow makes perfection even sweeter.
Jeff was in heaven while photographing Ralph and Julie because it turns out that Ralph is just as emotional as my dear hubby is – which is hard to do folks. Jeff is one emotional guy, so with the two of them together, Julie and I quickly realized that we just had to laugh and hug our big strong men when they got all teary-eyed during the session. Ha! But I definitely think that Julie and I should start the "Luckiest Girls in the World Club" because that's my favorite thing about my man – and after spending some time with these two, I think Julie would say the same thing about hers.
Ralph and Julie also happen to be huge Giants fans, so they managed to get a private escort into Giants' stadium, AT&T Park, for their engagement session. Boo-to-the-yeah.
We started in the dugout and I'm pretty sure I love these the best. Apparently, these guys don't play around – they get right down to business looking adorable!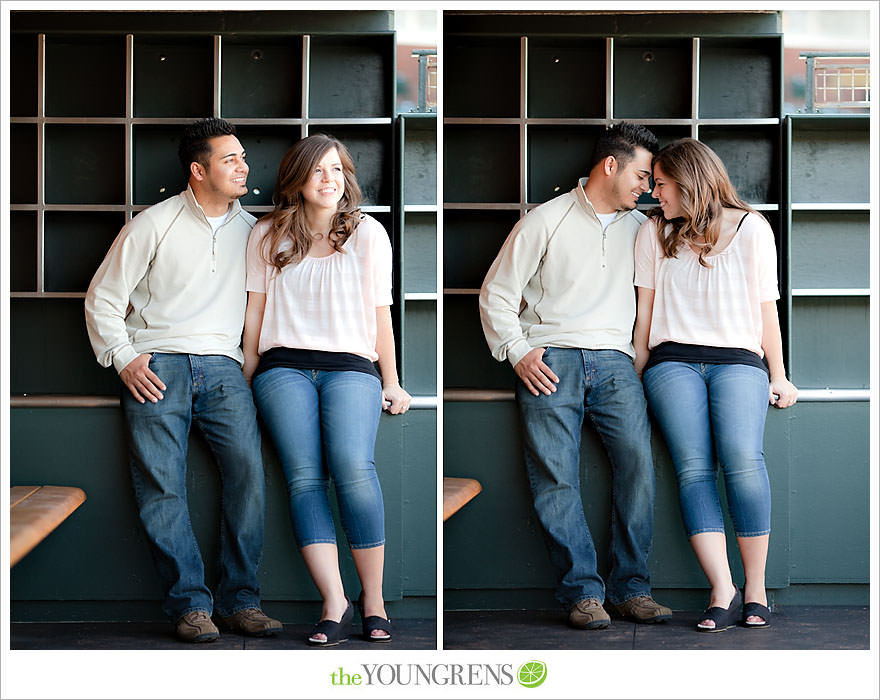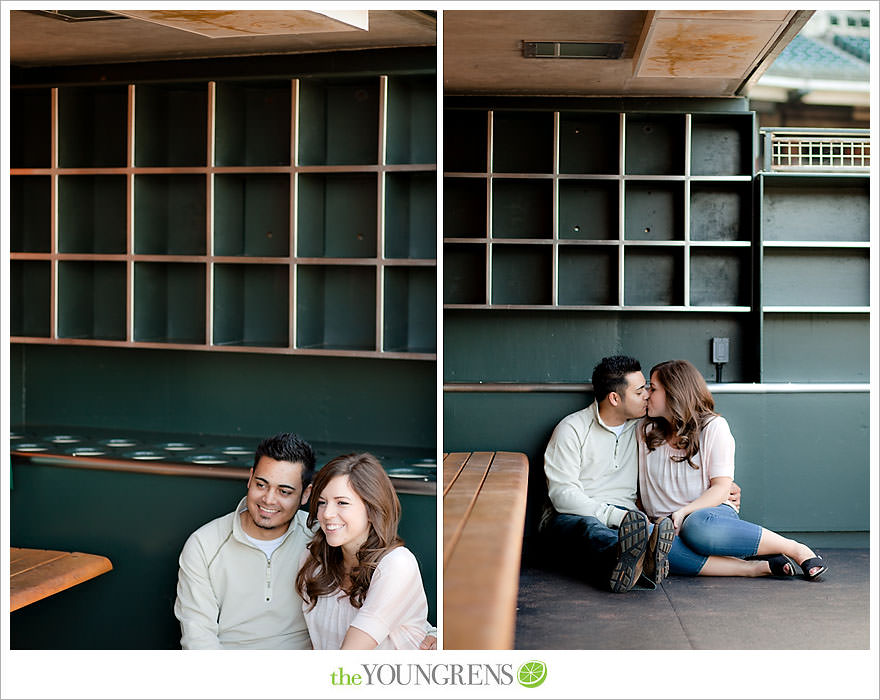 I fell in LOVE with Julie's TOMS. I had no idea that TOMS had wedges, so Julie had to give me a minute to control myself when I saw them.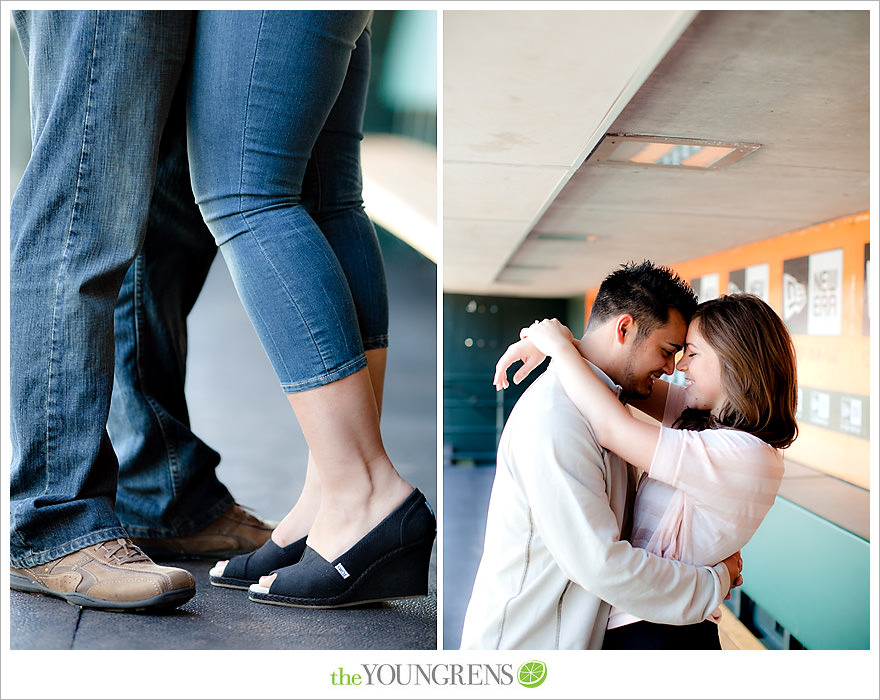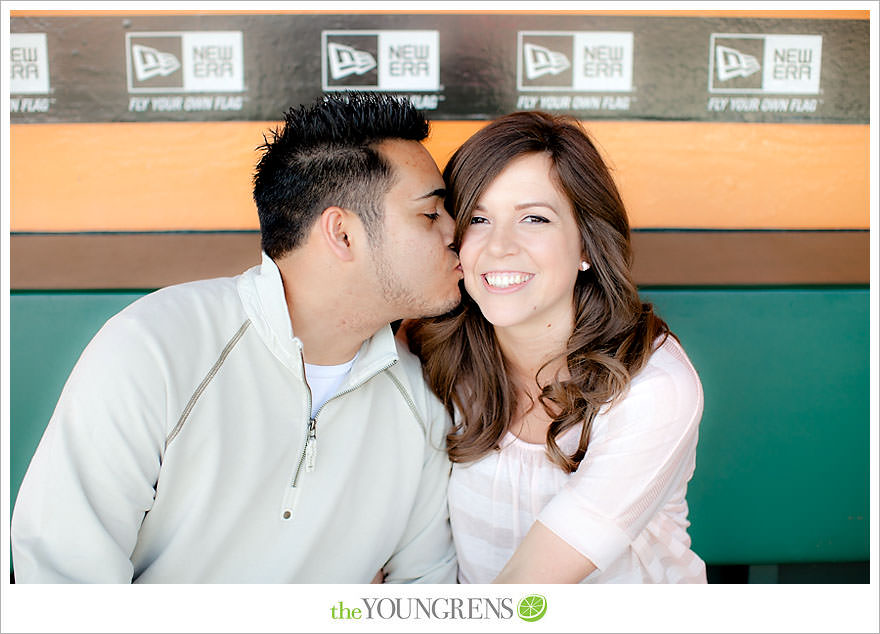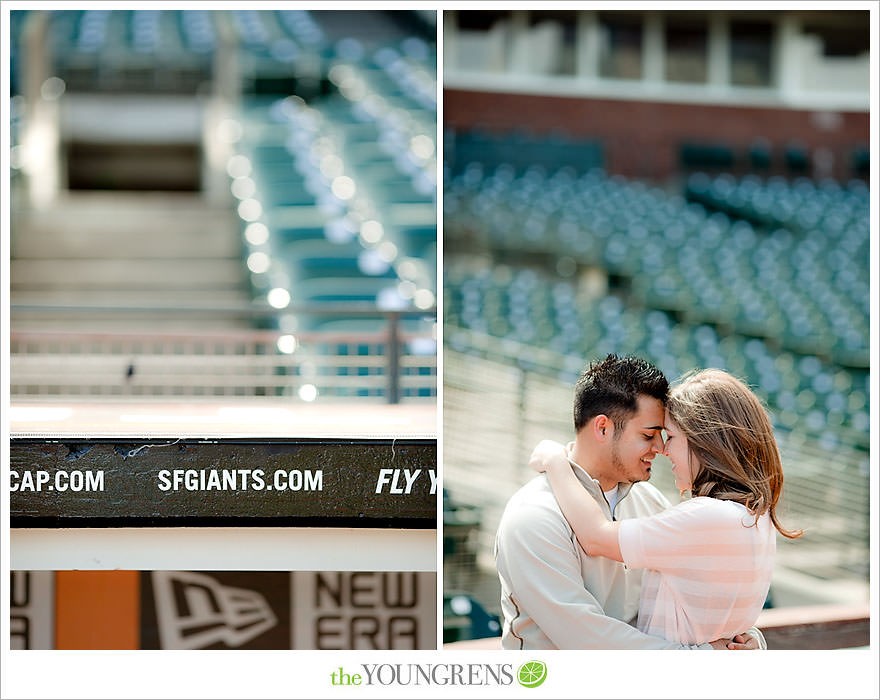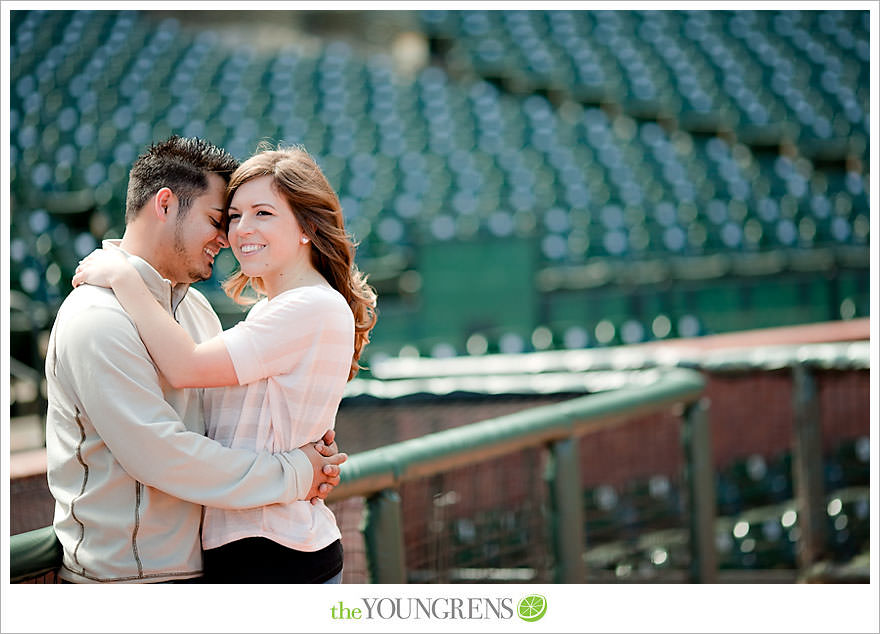 One of my favorites! Ralph must have put his adorable-pants on…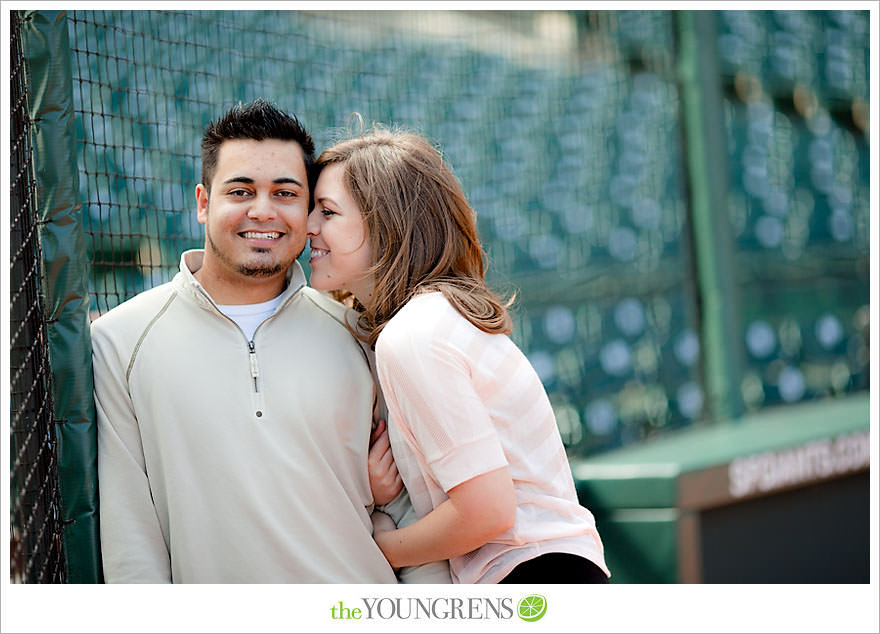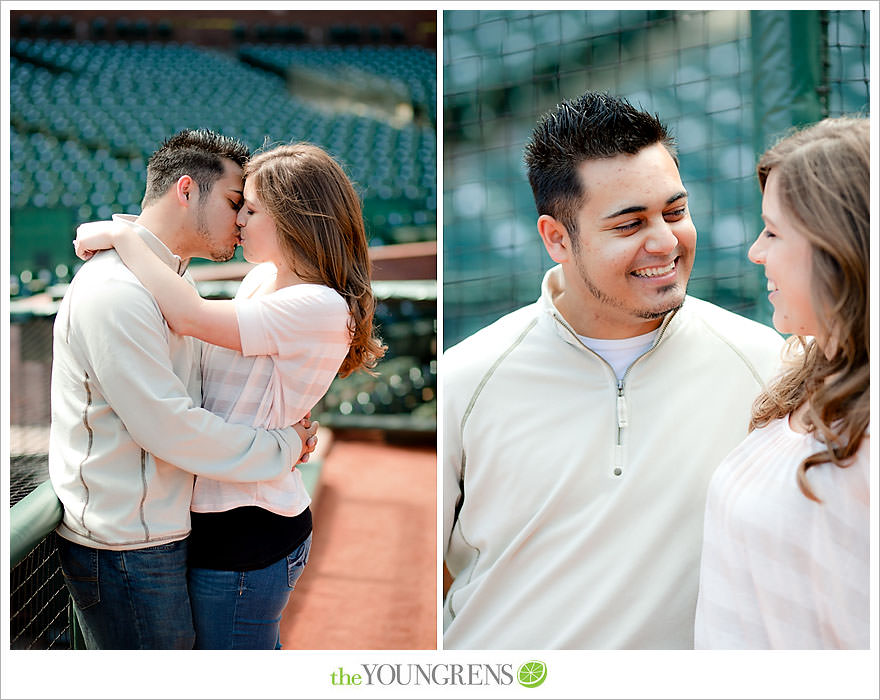 Julie – you're DYNAMITE.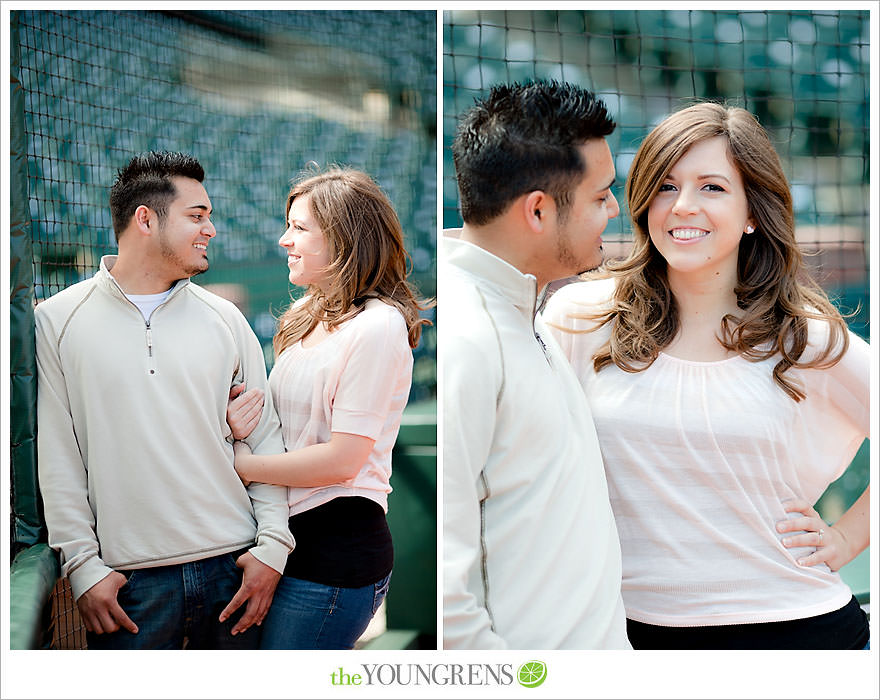 Nothing compares to the feeling of a big empty baseball stadium with your sweetie.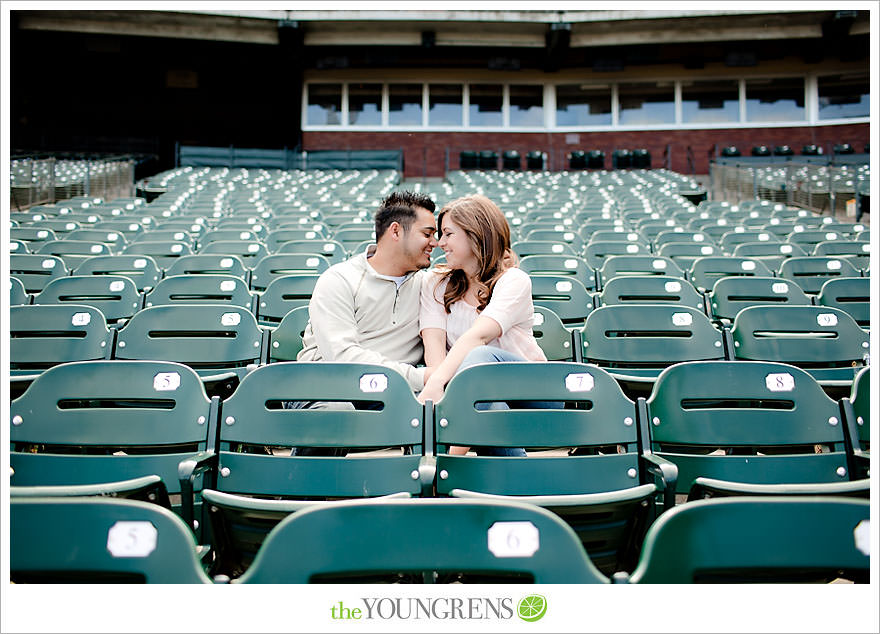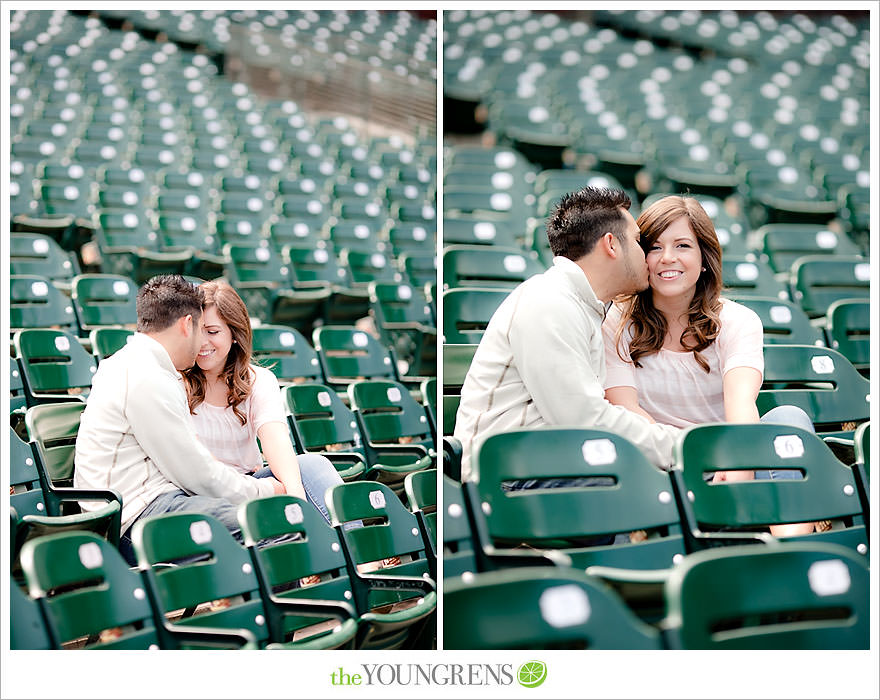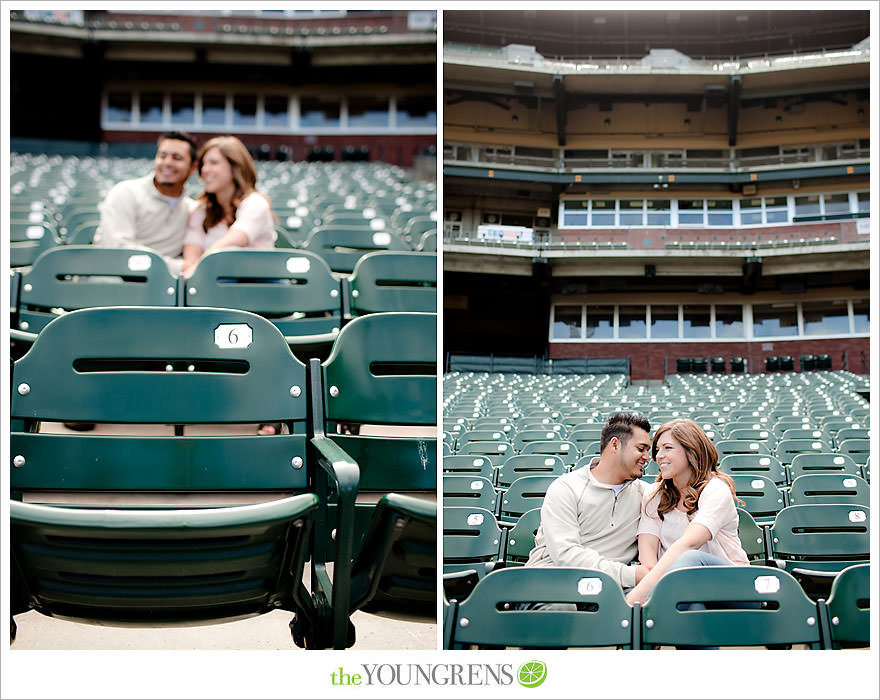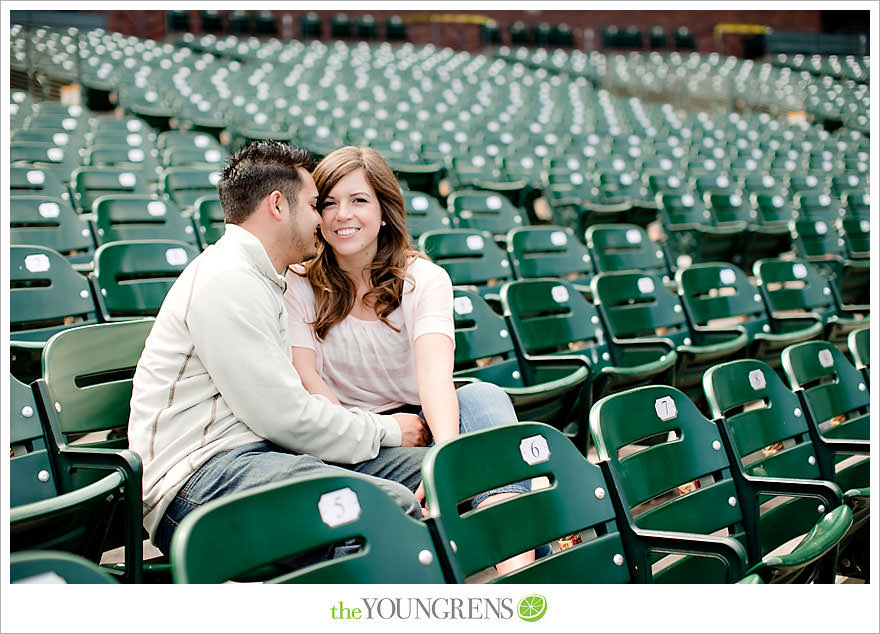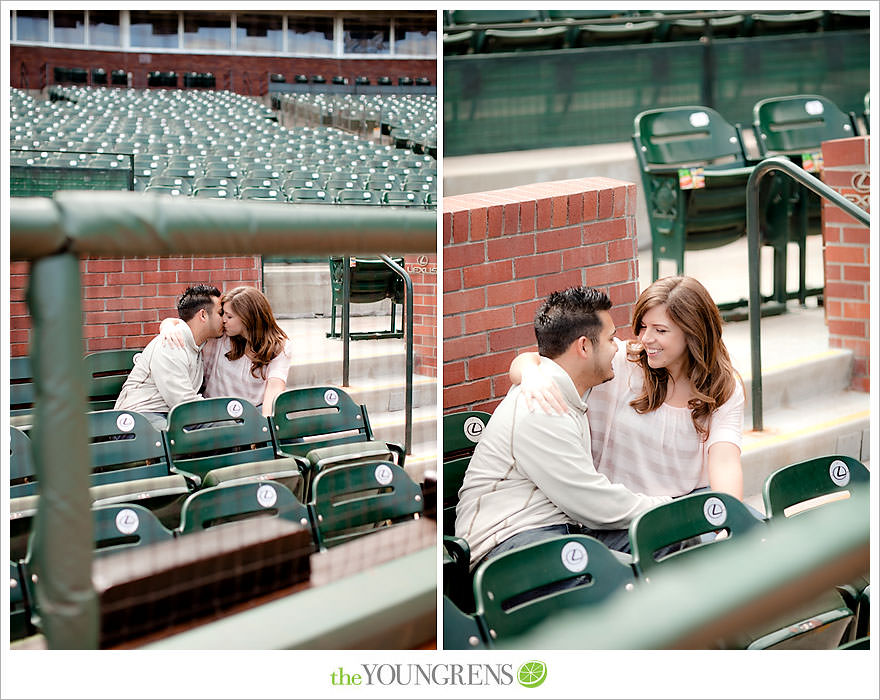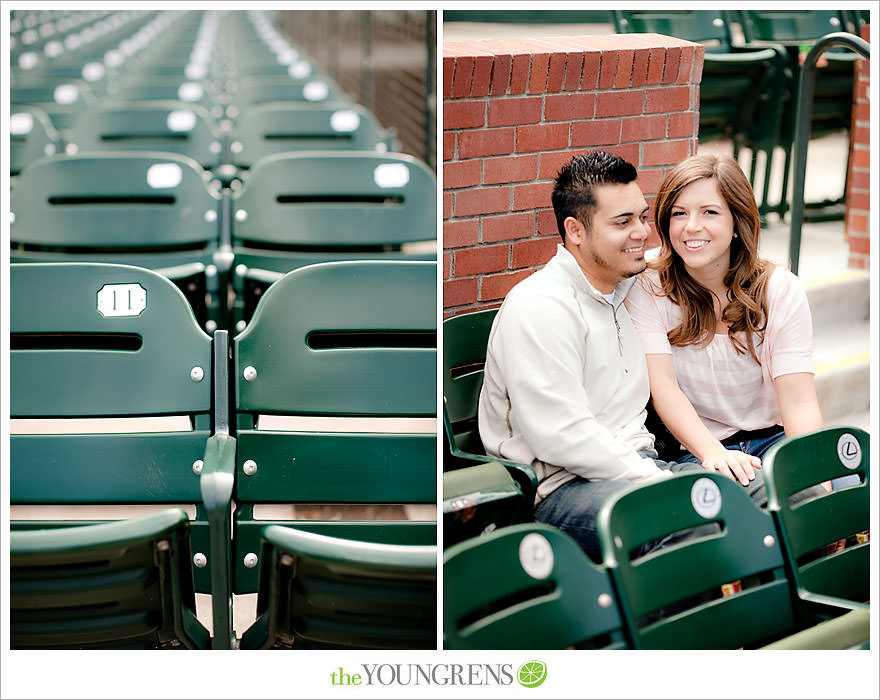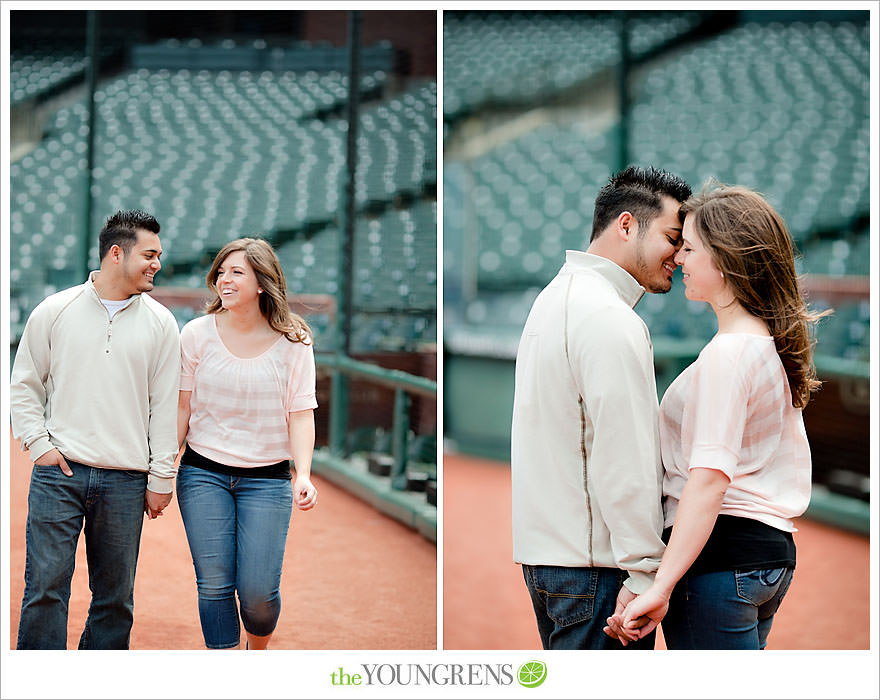 These make my heart burst into a million happy dances.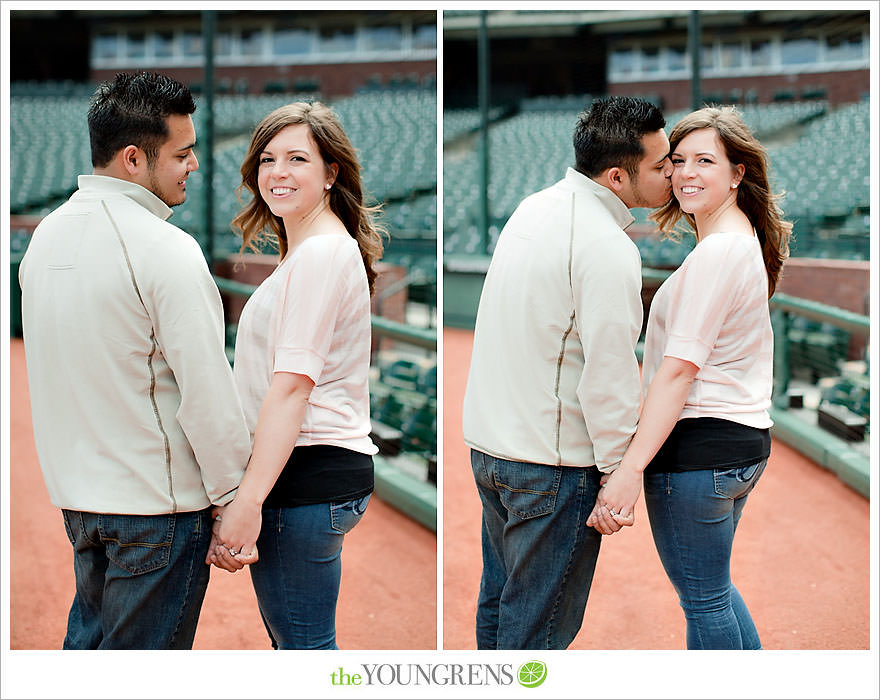 Love this view of AT&T Park.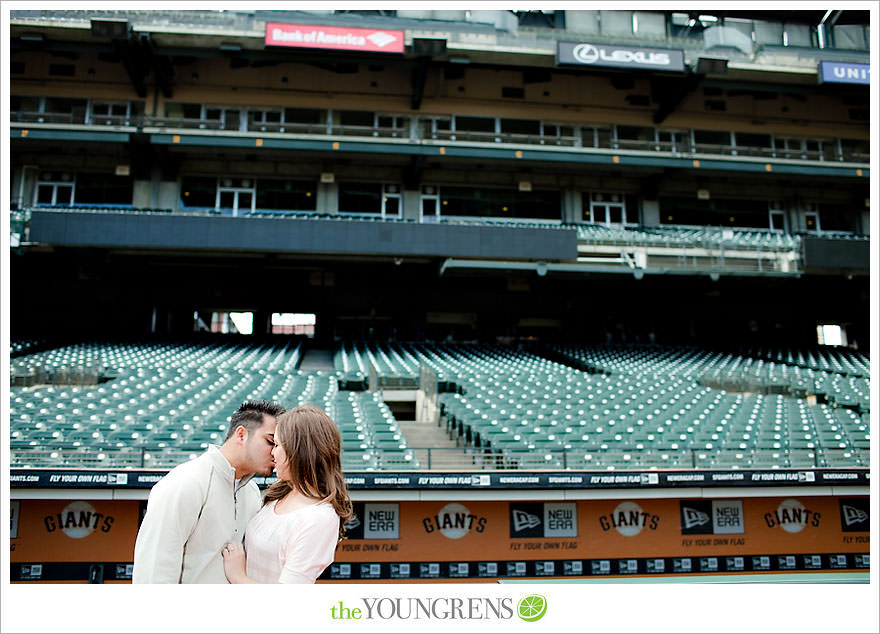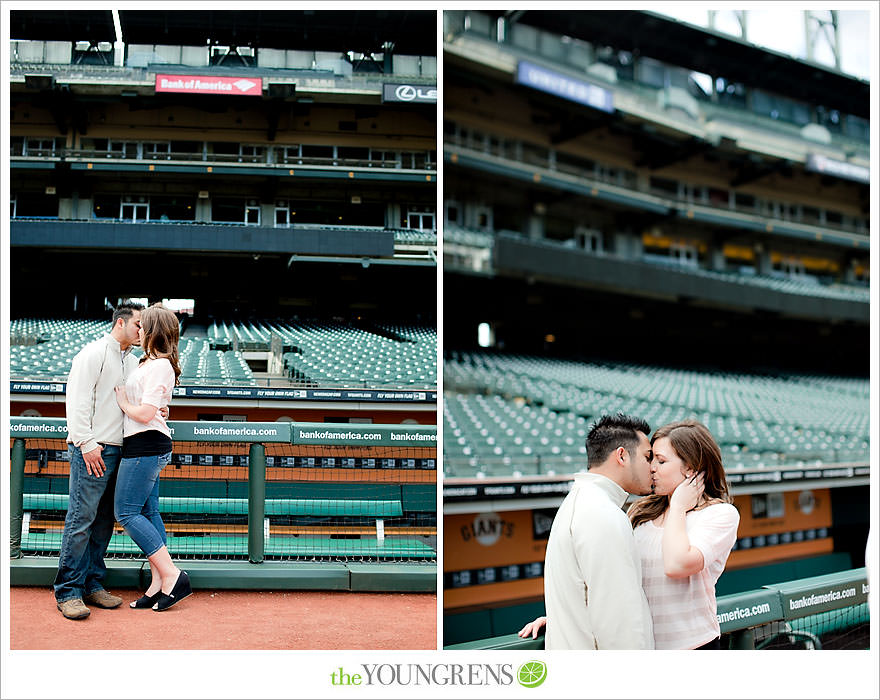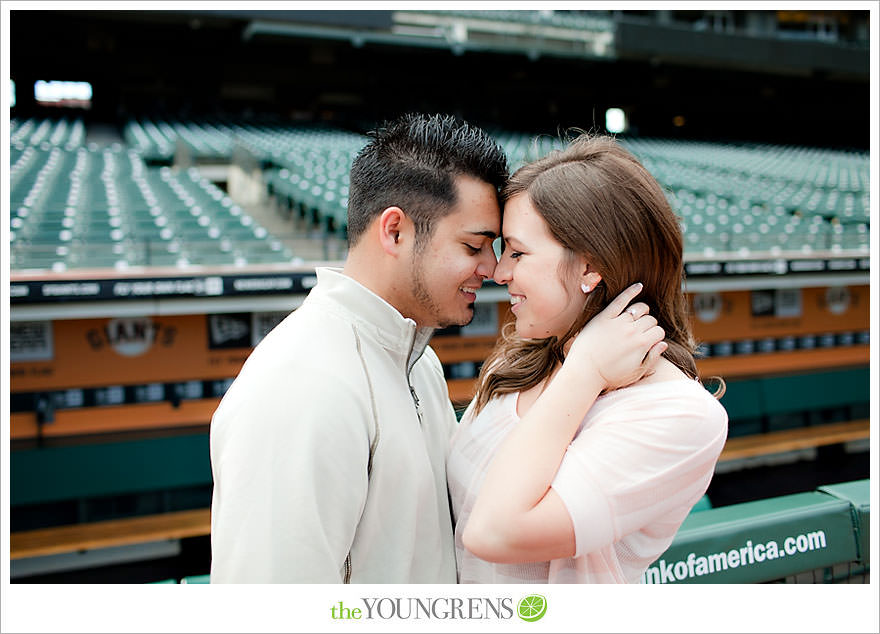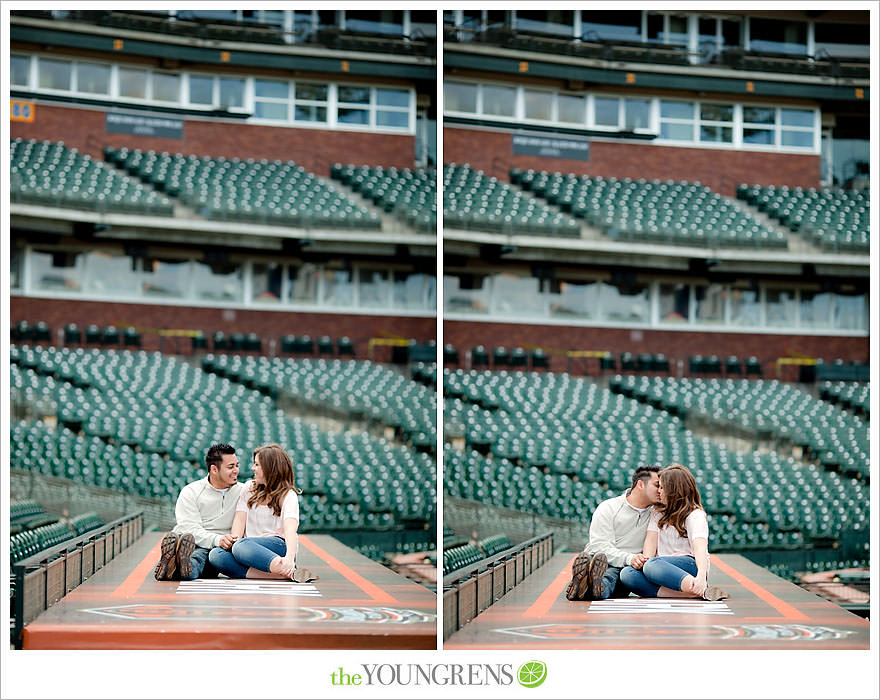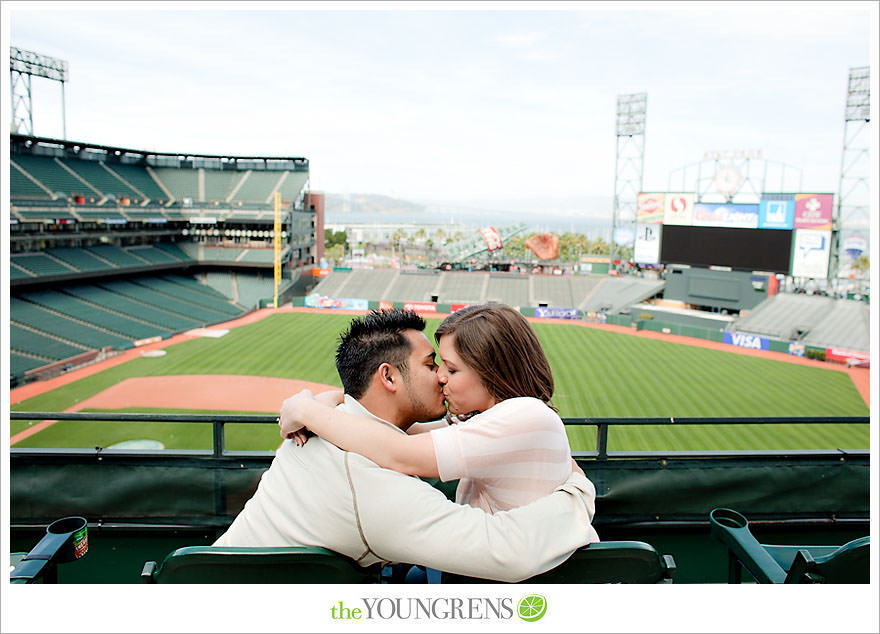 Perfection.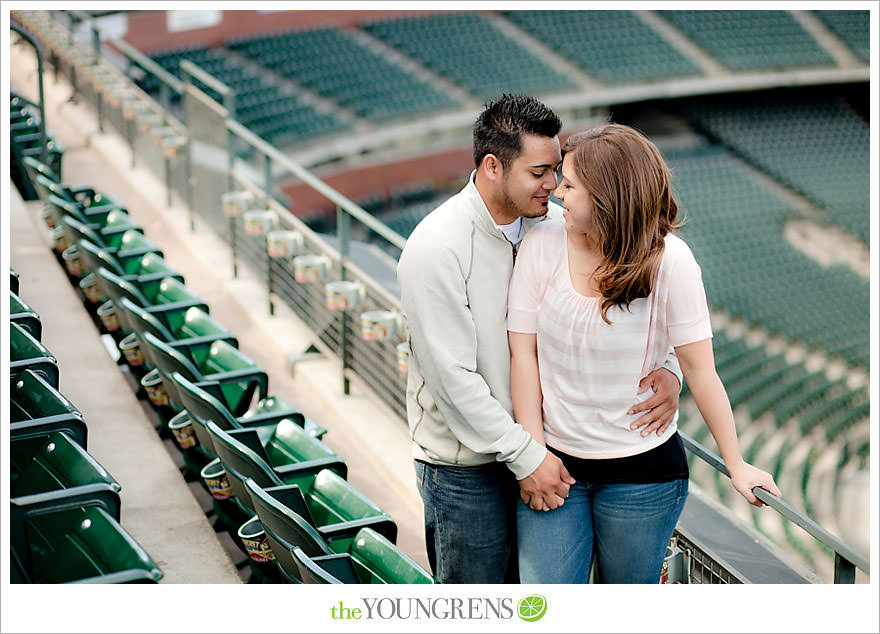 We'll have more from Ralph and Julie's San Francisco engagement session coming tomorrow, including more from inside AT&T Park. Can't wait!
Hugs,
Erin