Silly. It's the best word to describe these two and their quirky relationship. They're just silly.
She would cling to him, holding onto his arm for assurance and safety, resting her chin on his shoulder, knowing that he has her back. He would hold his arm strong, feeling her tight hands grip the crook of his elbow, flashing her a winning smile, gleaning confidence from her presence.
But the real magic happened when we turned our backs. When we weren't looking (or at least they thought we weren't), she would start playfully poking his cheeks or nudging him off balance. He would twirl her around with a dramatic air, flash some jazz hands, and point in her direction with a winky face.
I told you they were silly.
Silly in love.
We met up with Robert and Miriam at the Santa Barbara Courthouse for their engagement session just TWO DAYS before their wedding. We weren't able to shoot the wedding, but we were so glad that we got the opportunity to hang out for an engagement session because these guys were a hoot! It was non-stop laughter and cuddles the entire time.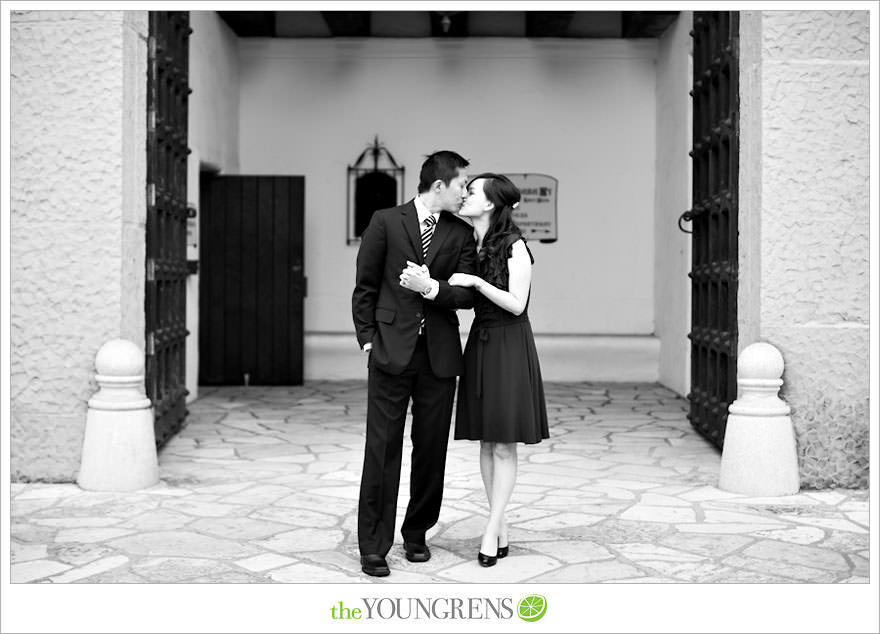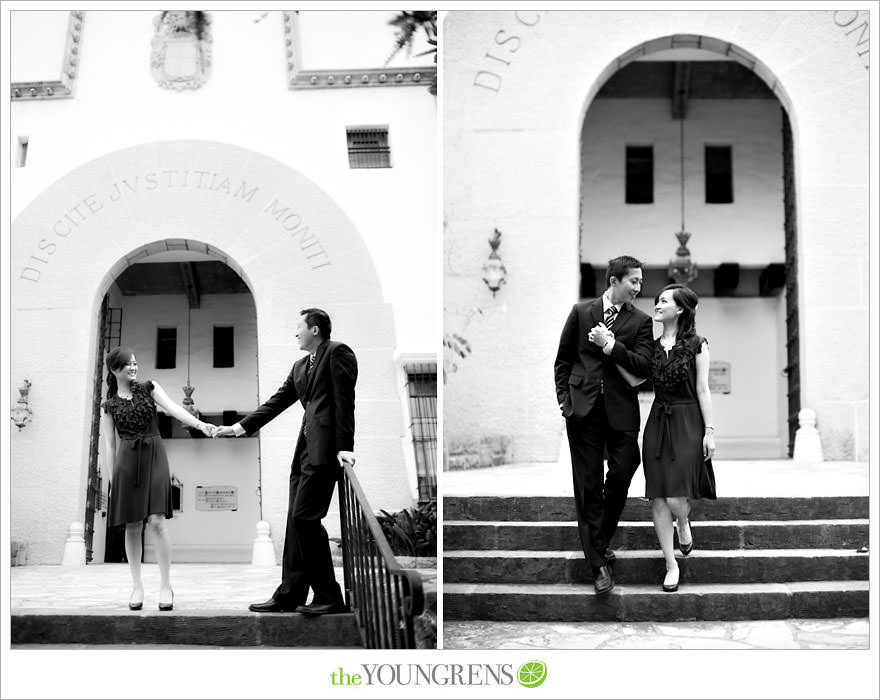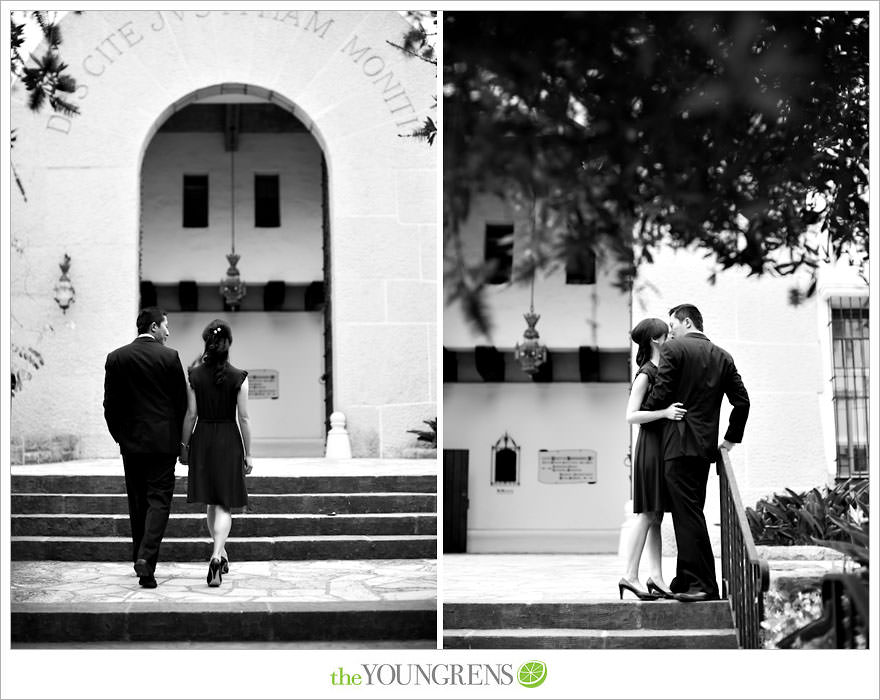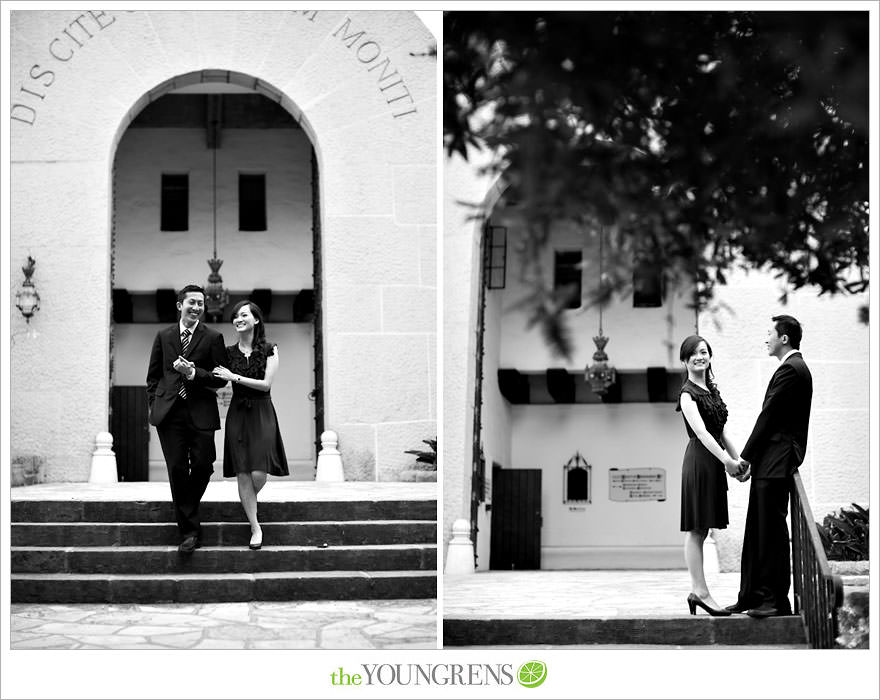 If these two were a body wash, I would call them Bubbles of Fun.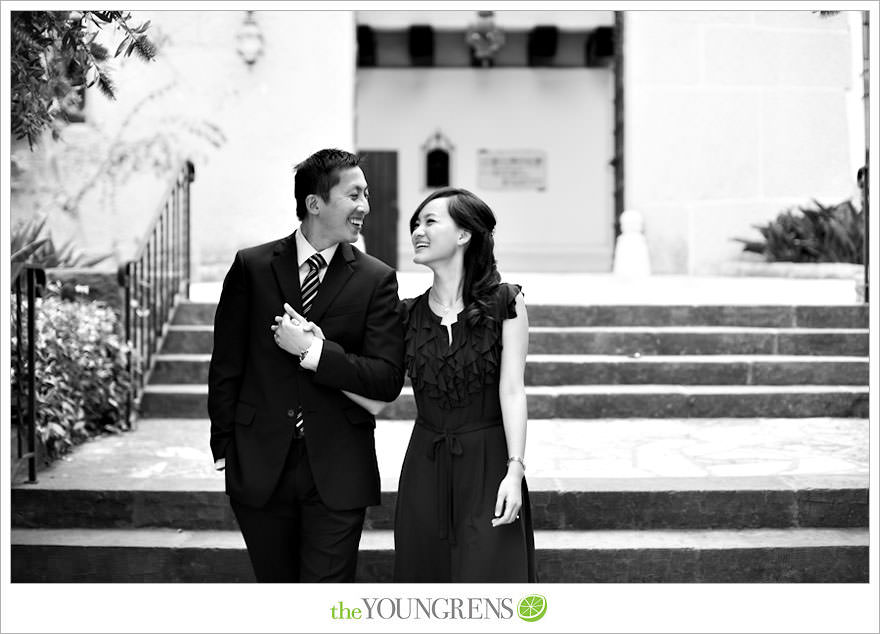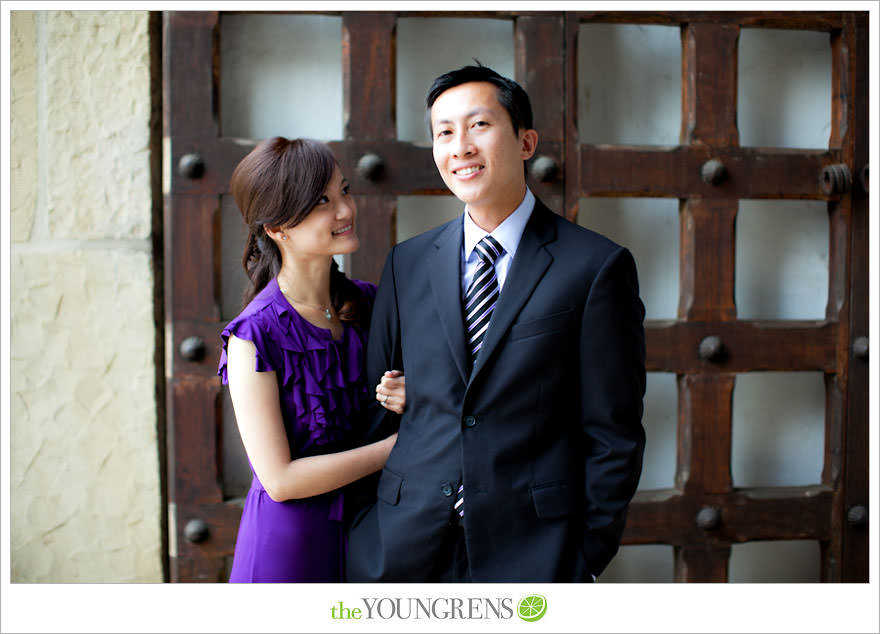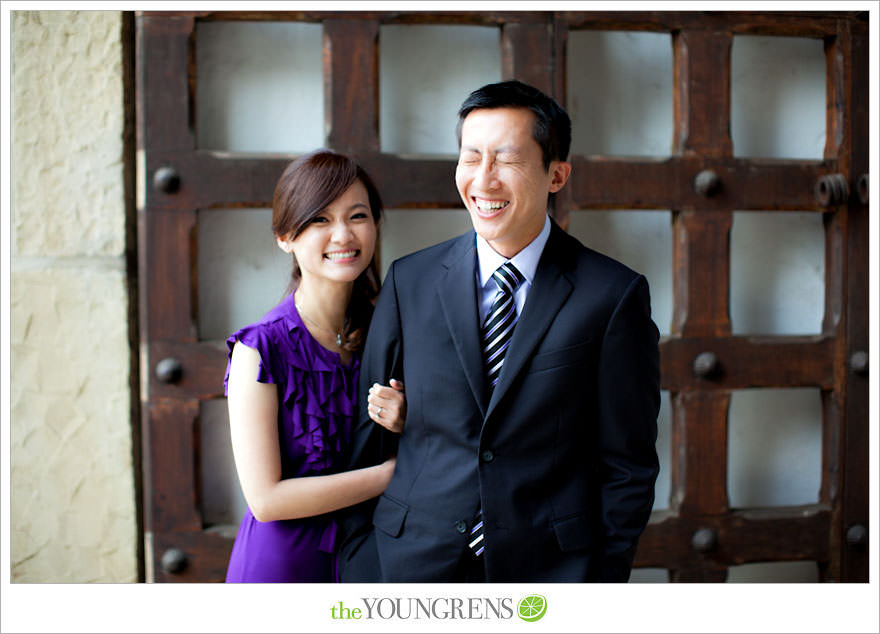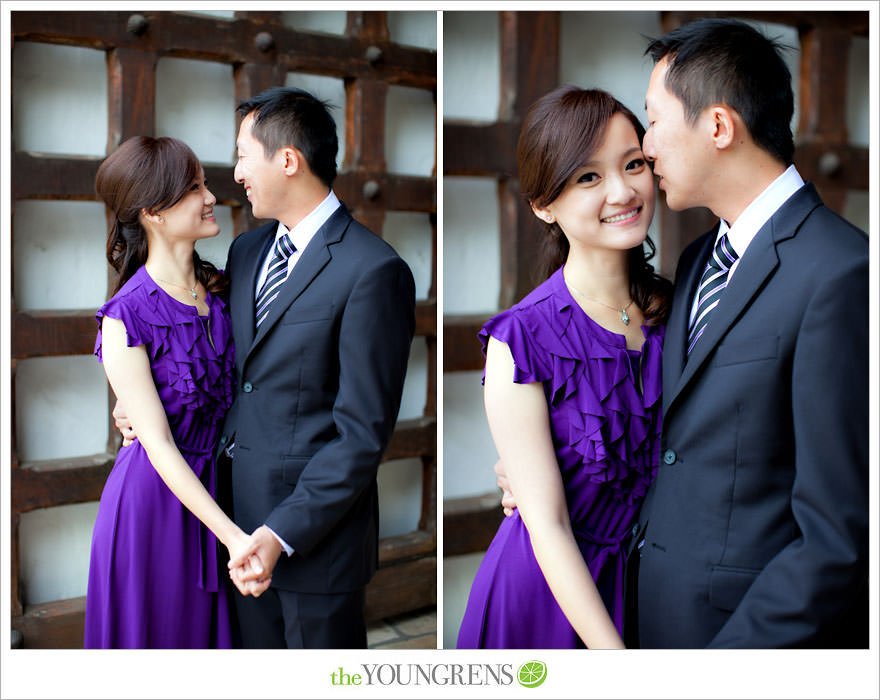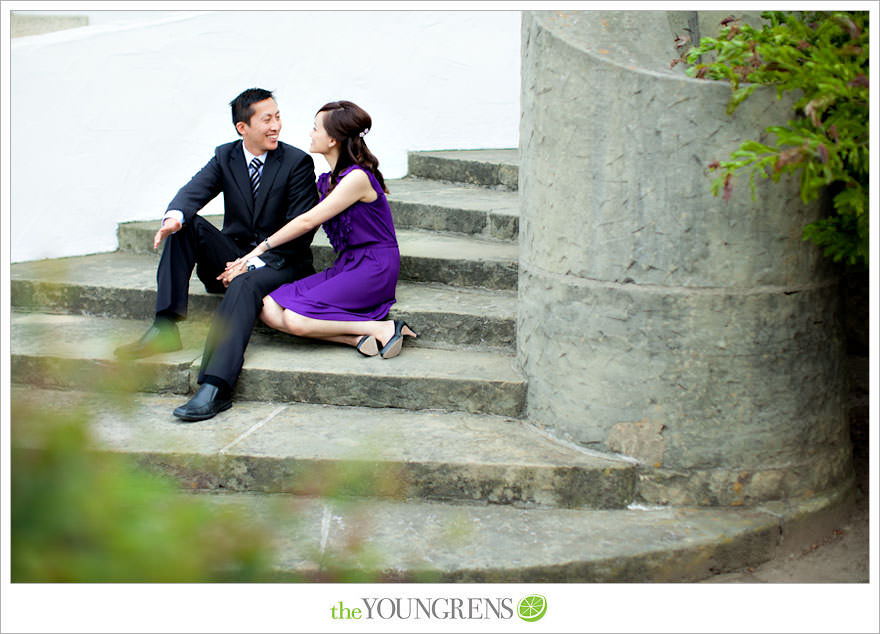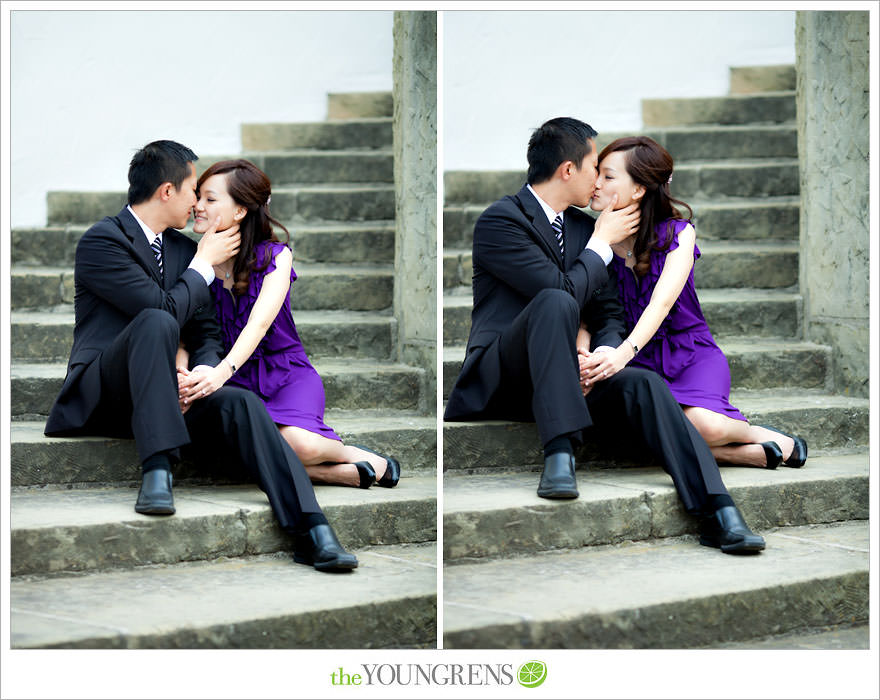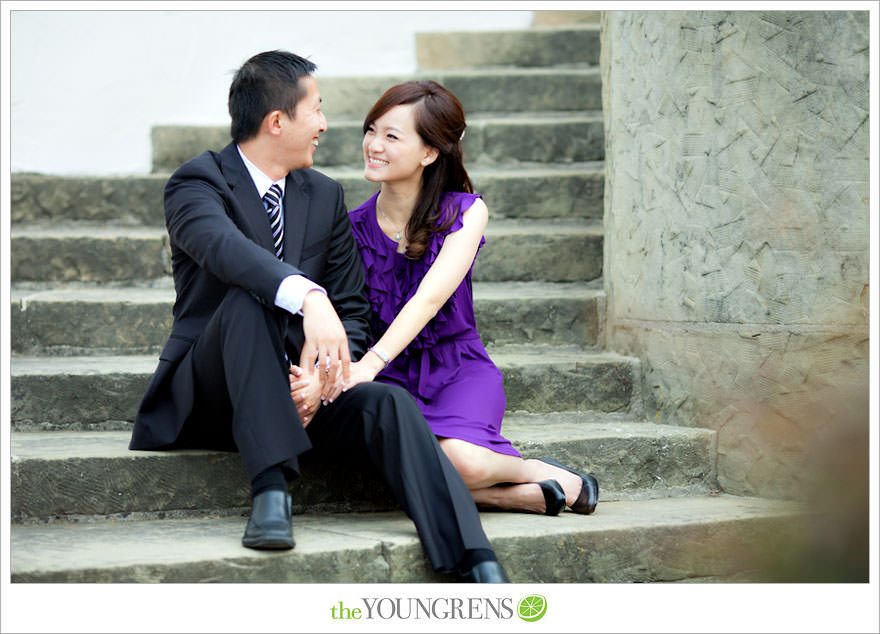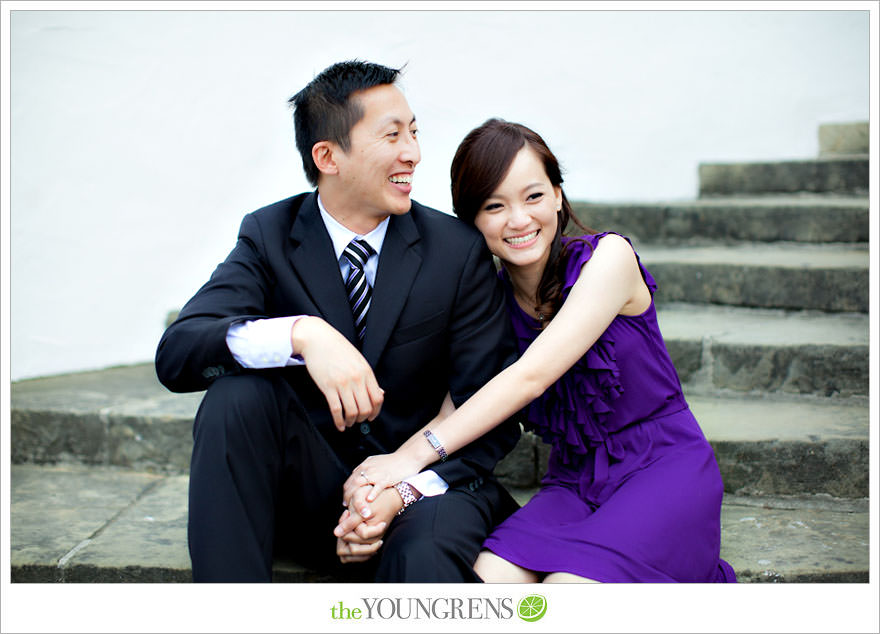 One of my favorites! I love how Miriam rests her chin on his shoulder.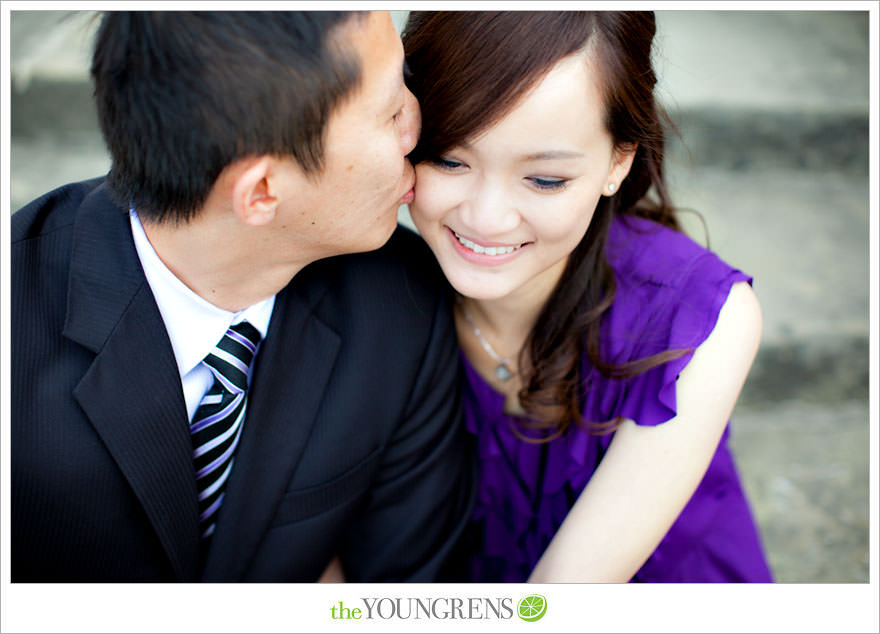 Totally gorgeous. We just couldn't pass up the light hitting that amazing tree.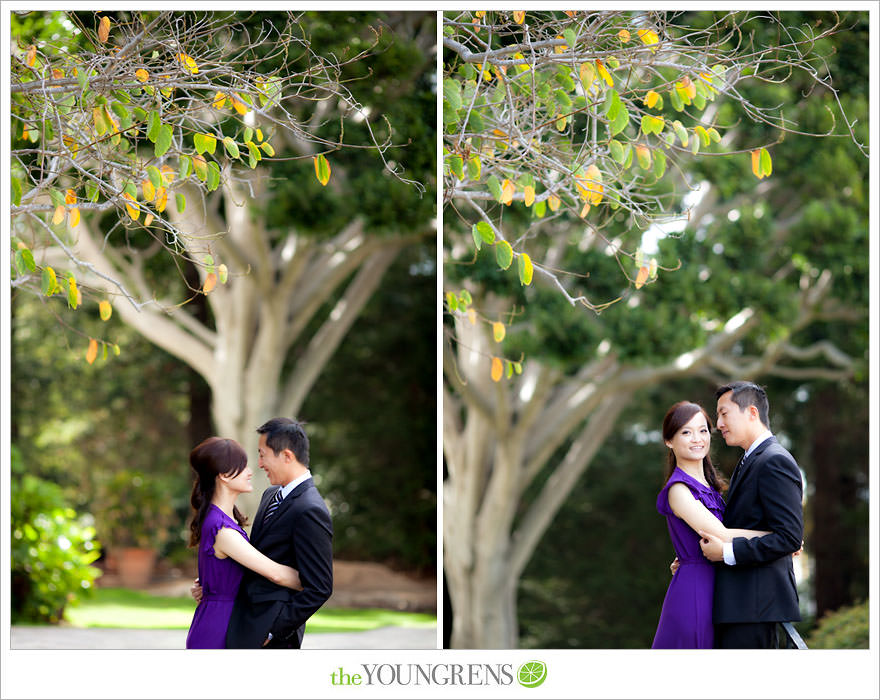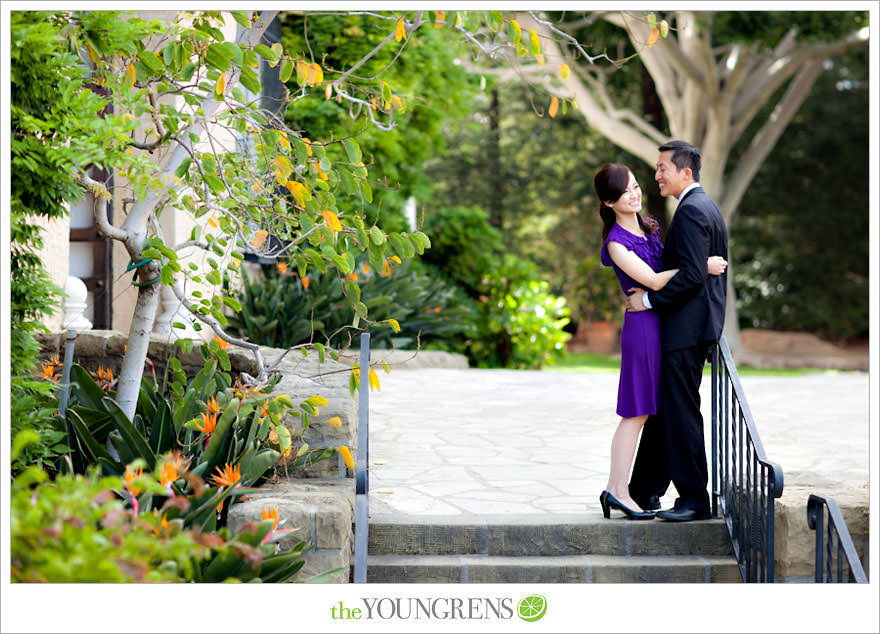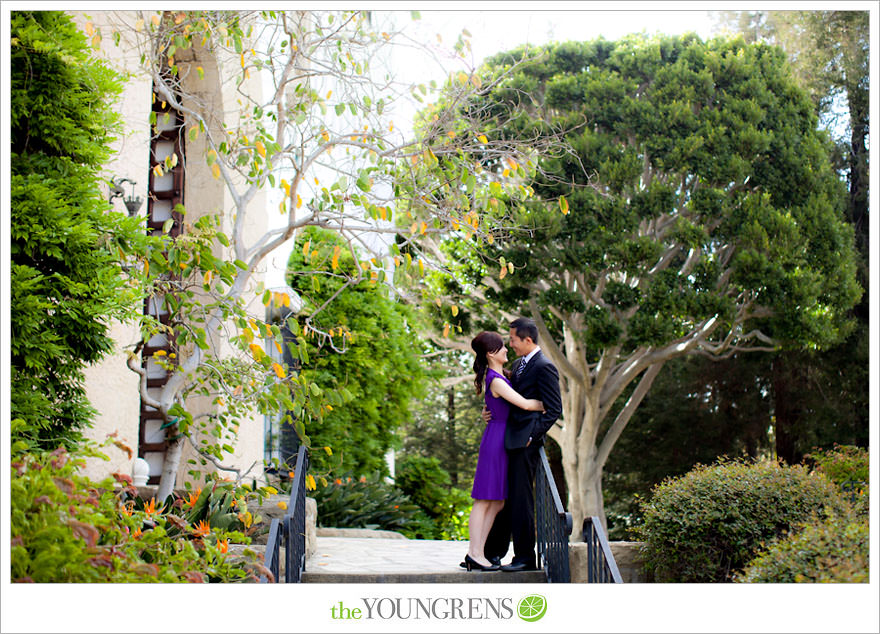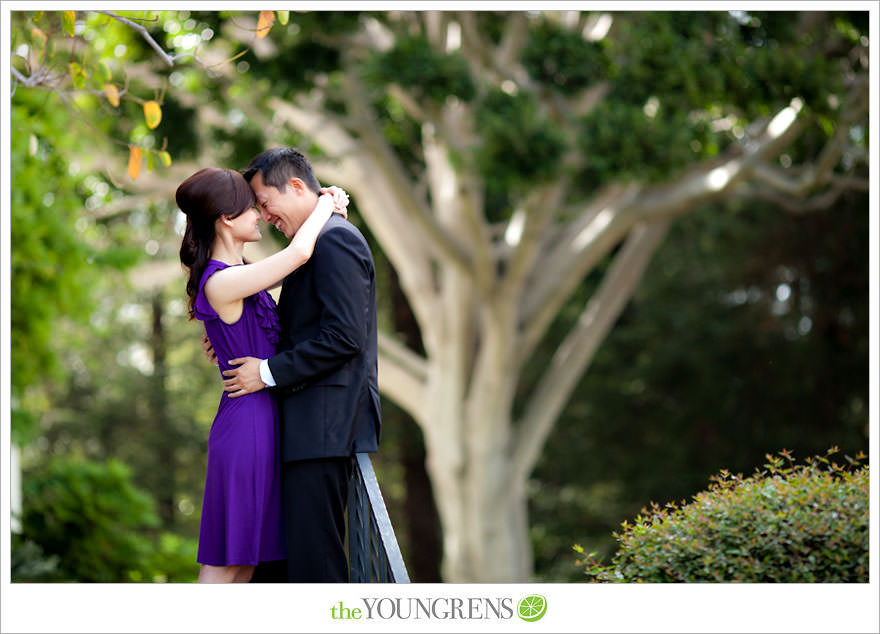 My favorite thing about Miriam is that she's soooo teeny and yet she totally rocks it.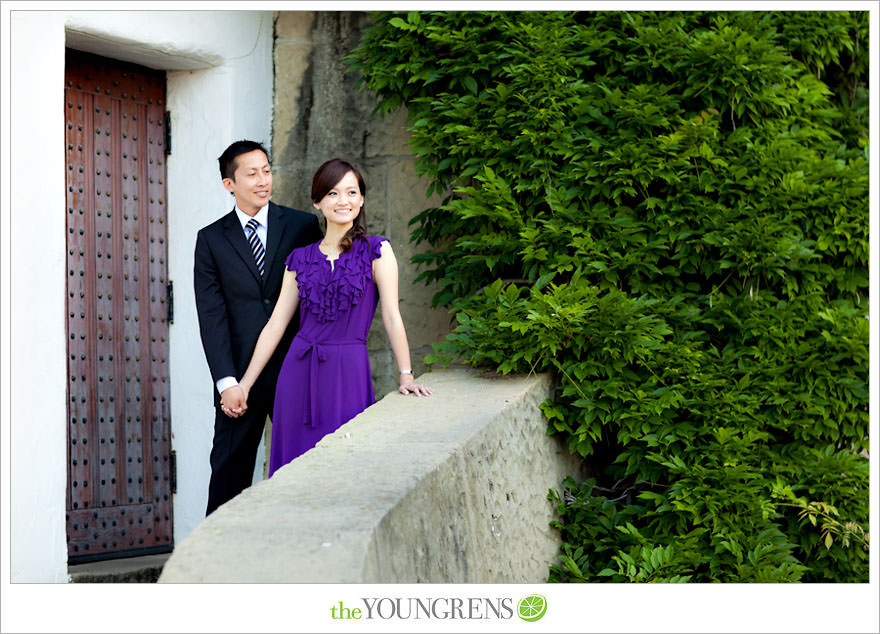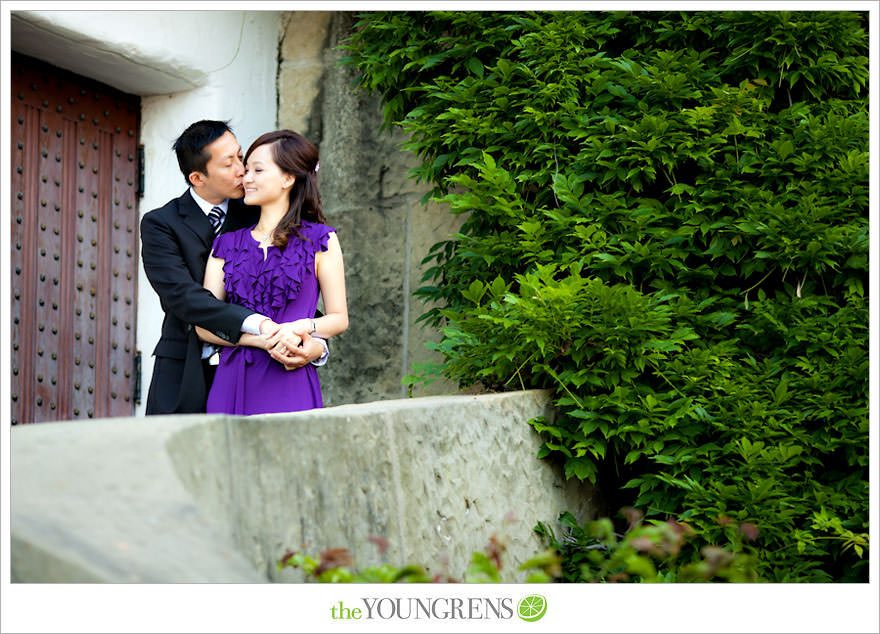 I also love how Robert cracks her up. Constantly.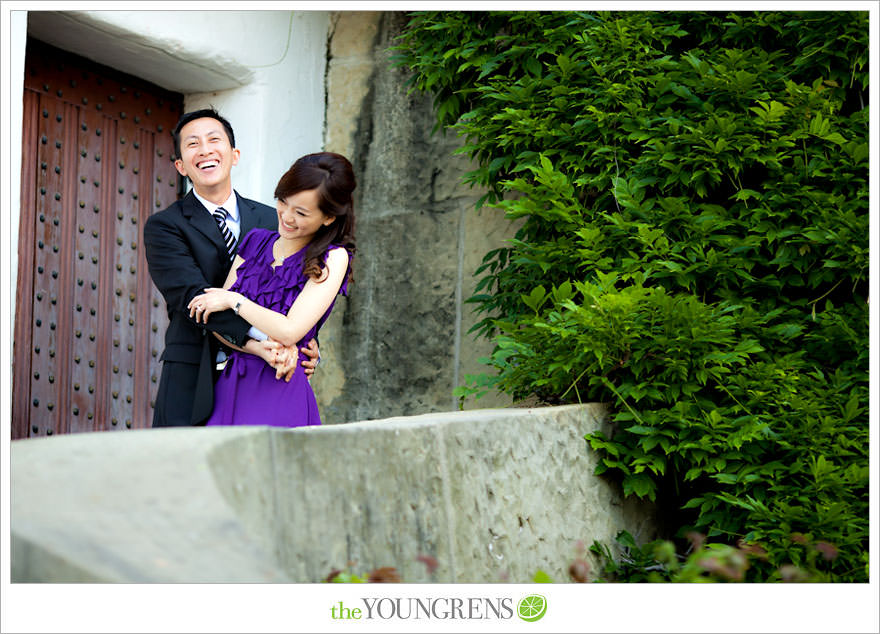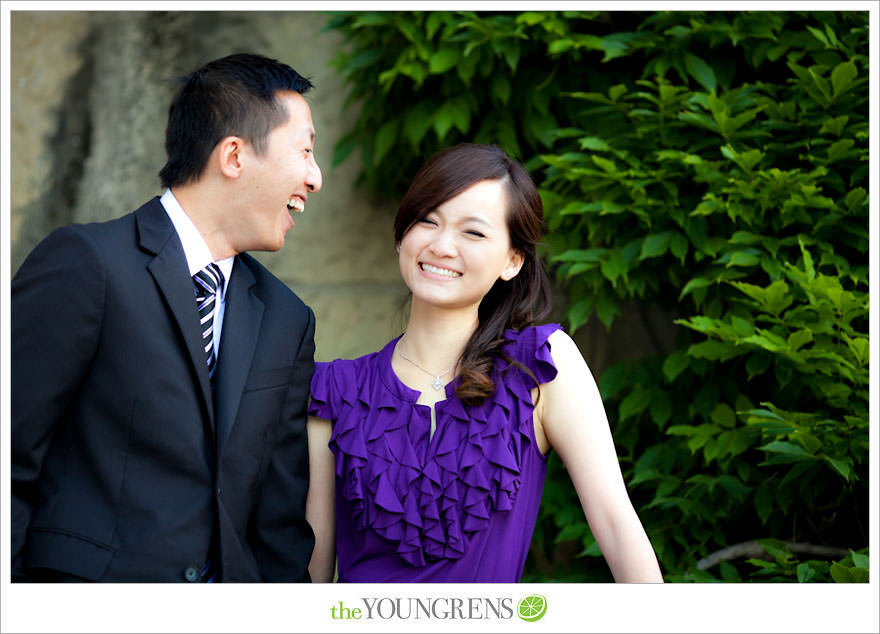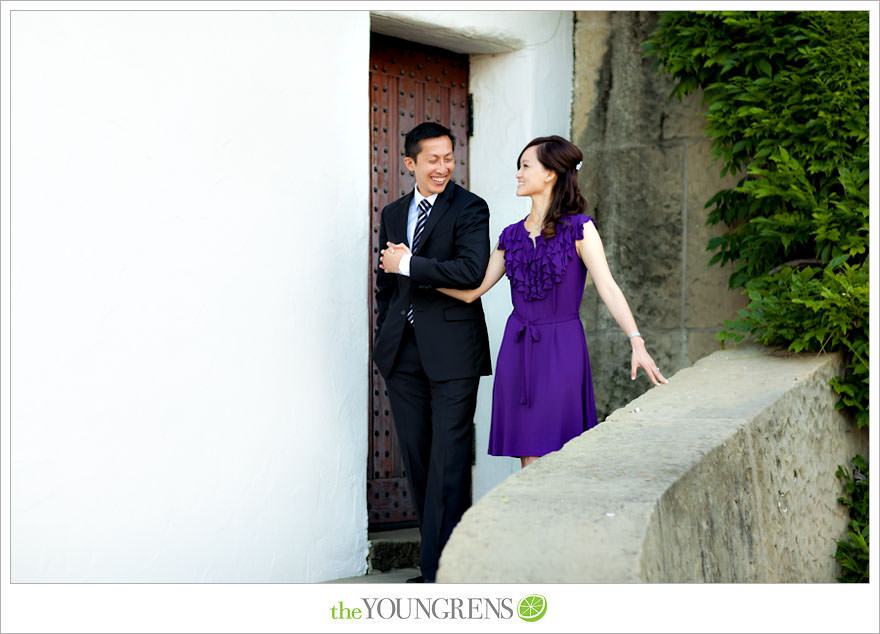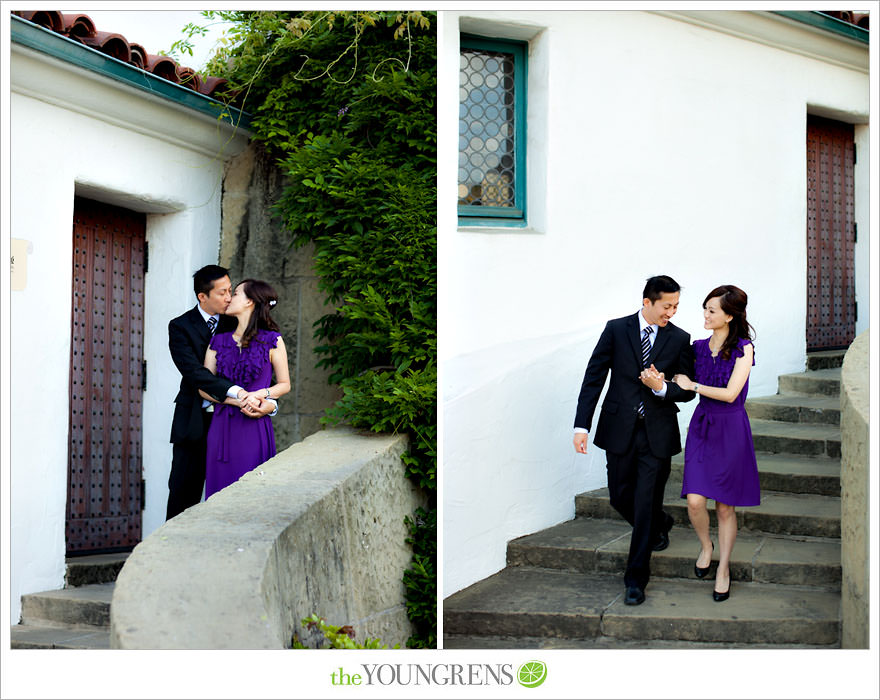 When I asked them to walk down the stairs, I didn't realize that the stairs were spaced out in different lengths and I couldn't figure out why they wouldn't walk in unison and kept tripping and laughing. My bad!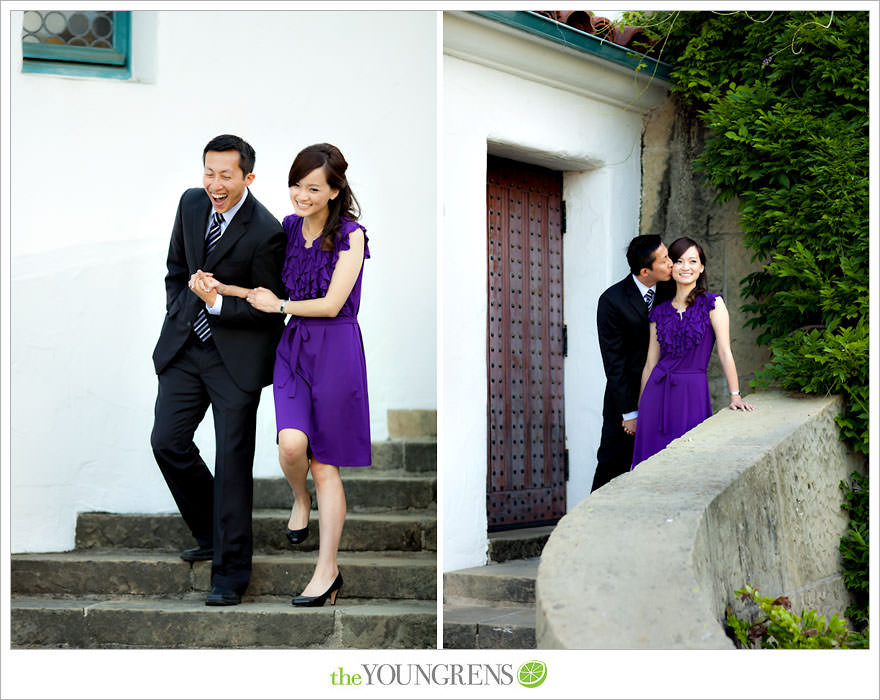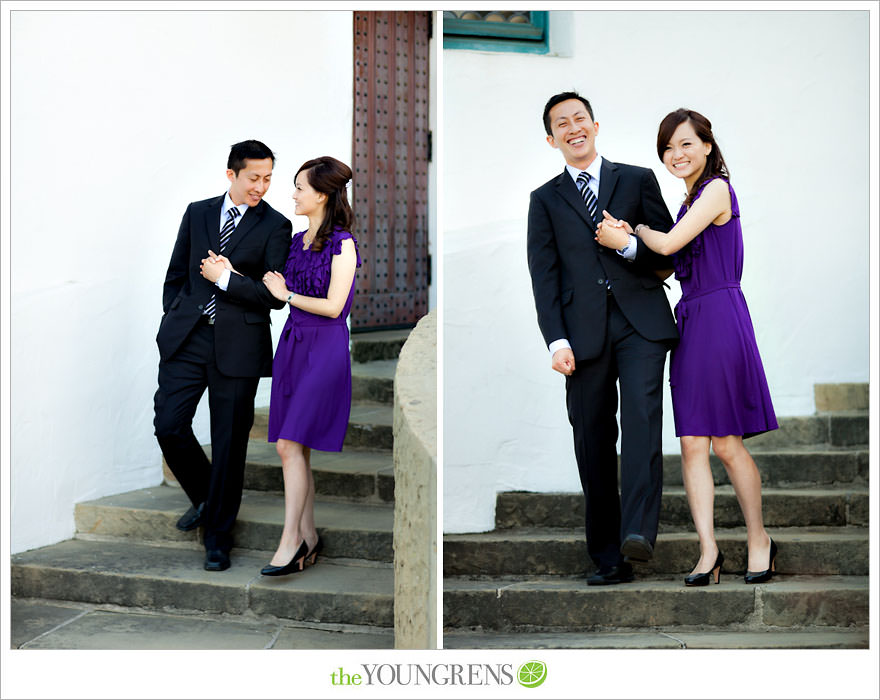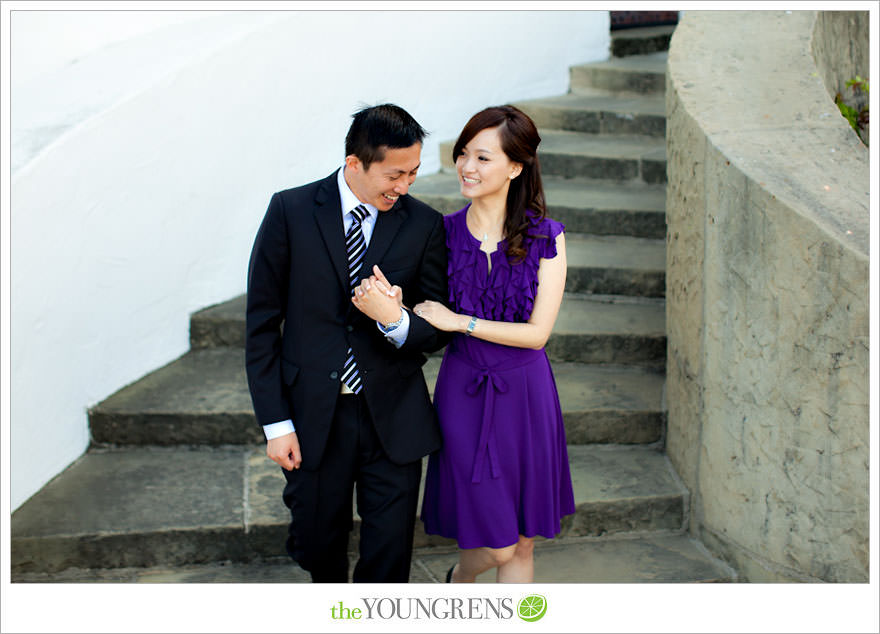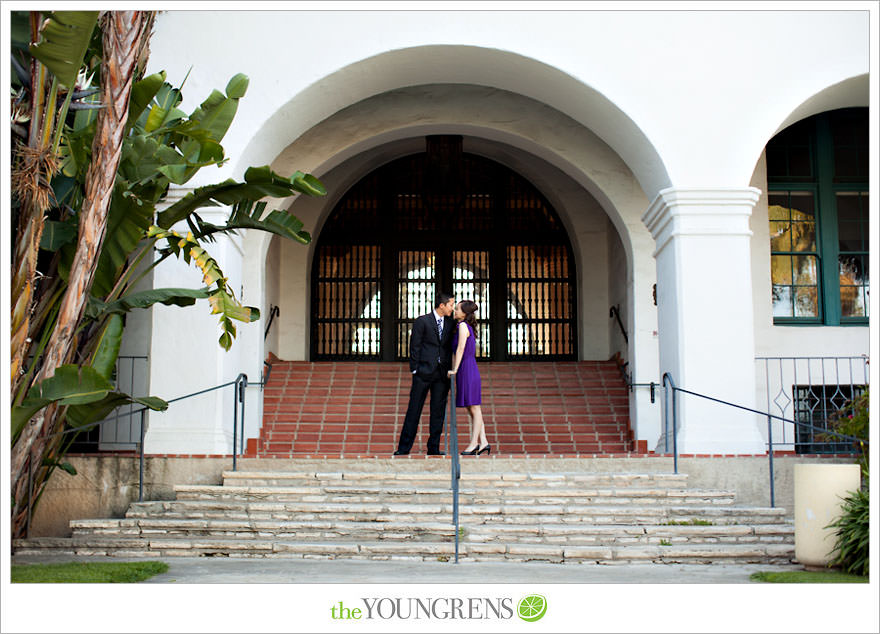 These two were dynamite in Part One of their Santa Barbara engagement session, but they get even cuter in Part Two! My absolute FAVORITE part of the session is coming up tomorrow, so stay tuned!
Hugs,
Erin