Their eyes met over spreadsheets in Accounting 101. He thought she was simply beautiful. She thought he dressed better than her.
Clad in her college student best, Kelsey would curl up into hooded sweatshirts and jeans for their early morning class at University of Washington, while Jeff would show up in stylish jackets, a shiny pair of Vans, and perfect hair hoping to impress the cute girl in Accounting. She wasn't sure if she could date someone that wore cuter shoes than she did…
But when life became tough and Kelsey needed a friend, it was Jeff who showed up as the shoulder for her to lean on. Every day, he came to her side bearing hugs and support, and soon Kelsey found her heart entangled in his.
Jeff and Kelsey are getting married on the sunny beaches in San Diego, but they're love story takes place in the heart of Seattle at the University of Washington campus. Since Jeff and I are all about telling the authentic love stories of our couples, we made our way up to the beautiful and rainy city of Seattle to hang out with Jeff, Kelsey, and their dog Fletcher underneath the blooming cherry blossoms.
While this session was all about the adorable Jeff and Kelsey, their golden retriever, Fletcher, totally stole the show when he started modeling. By the way, they're called Doggles and they're awesome!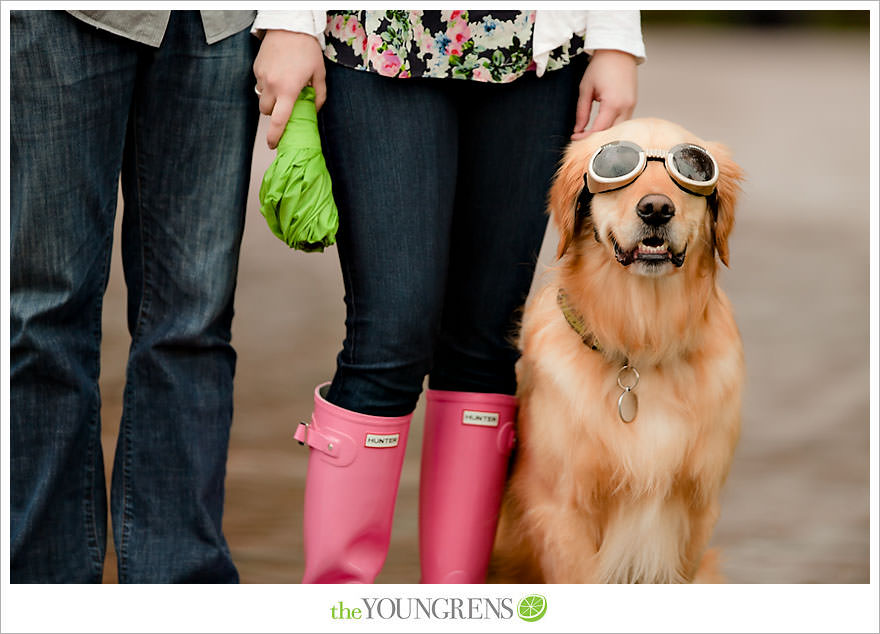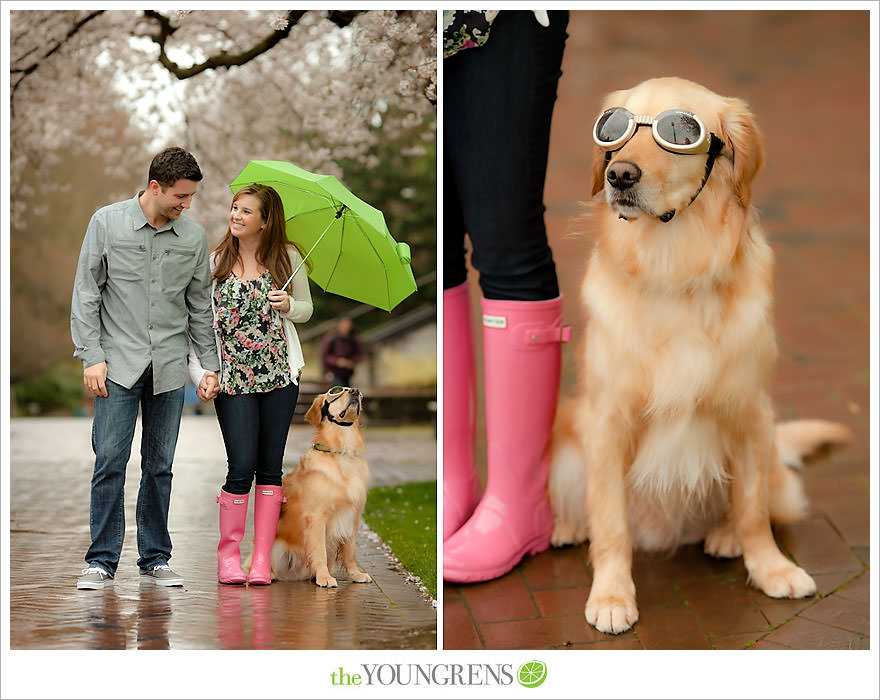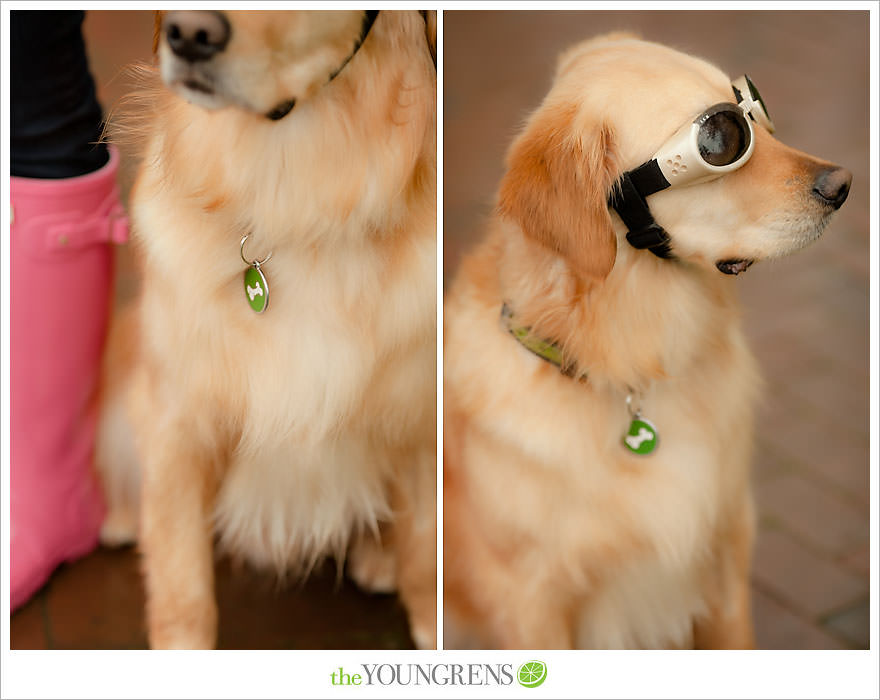 A Seattle engagement session just isn't complete without a pair of Hunter boots, a cute umbrella, a pair of Vans, and the perfect pooch.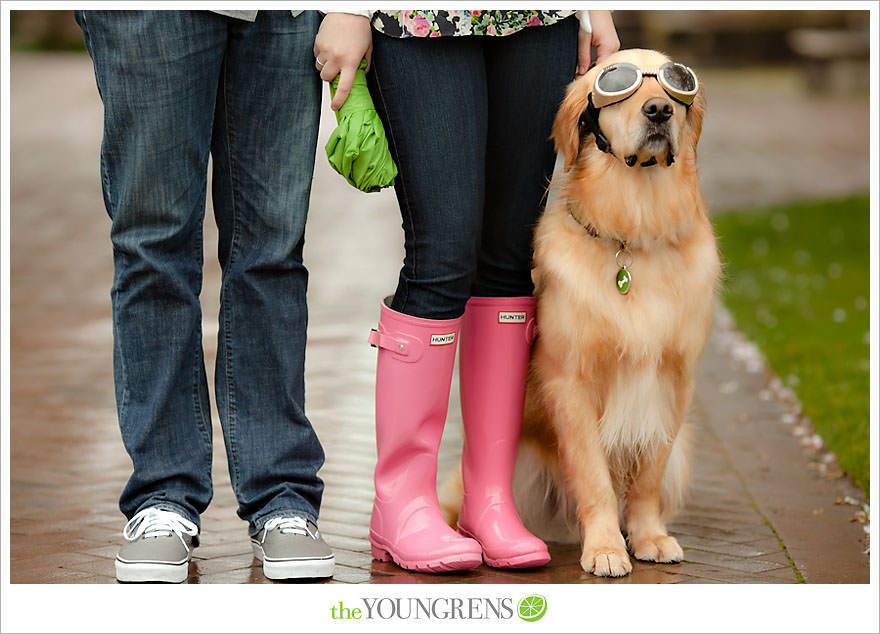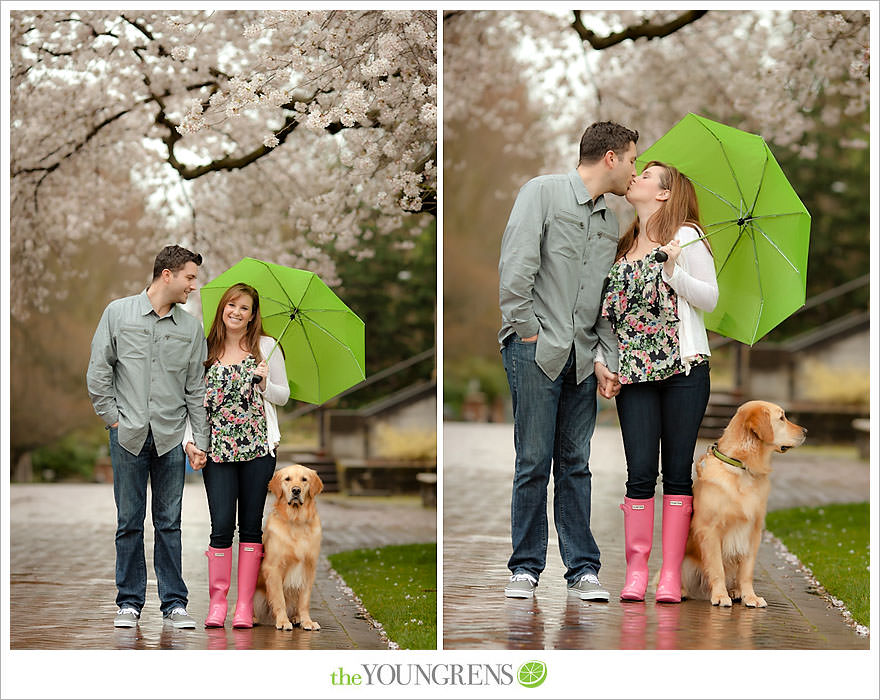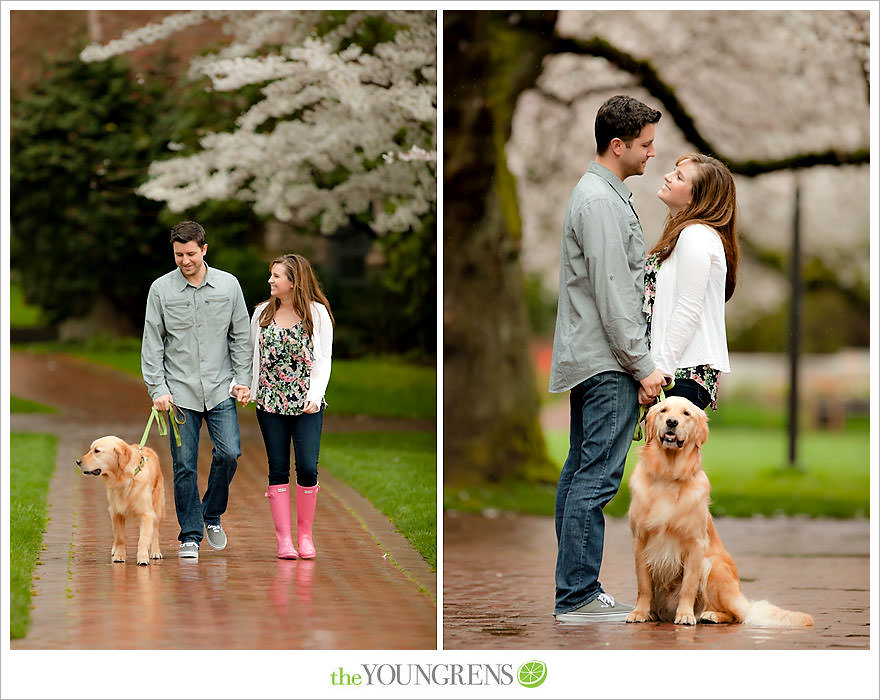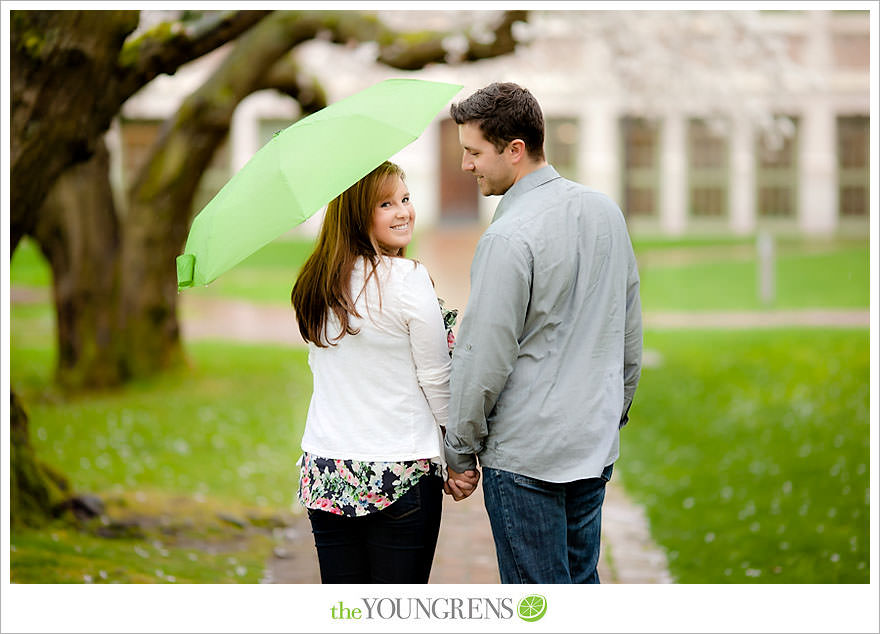 Jeff has an extensive Vans collection, so we'll be seeing a lot more Vans at the wedding too!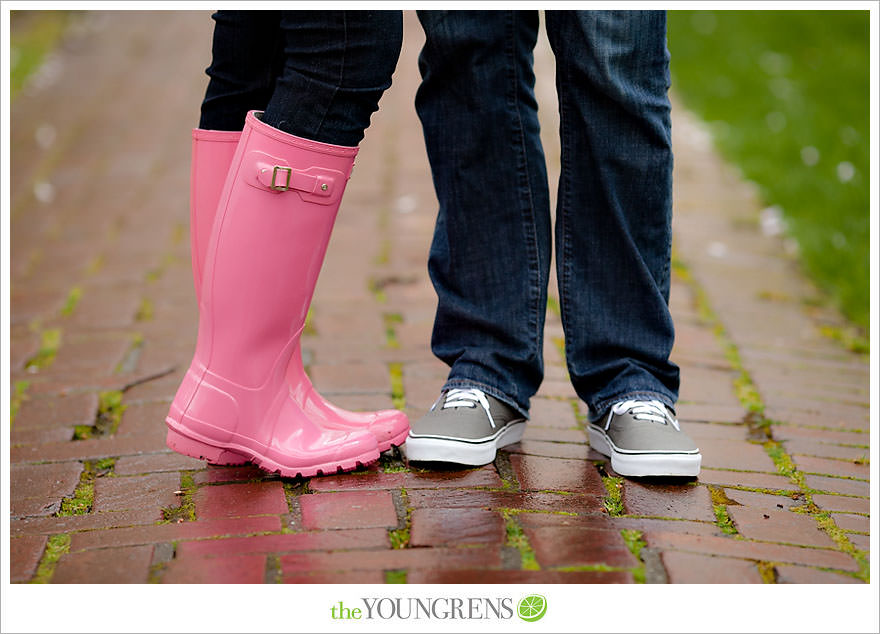 These guys are so stinkin' cute!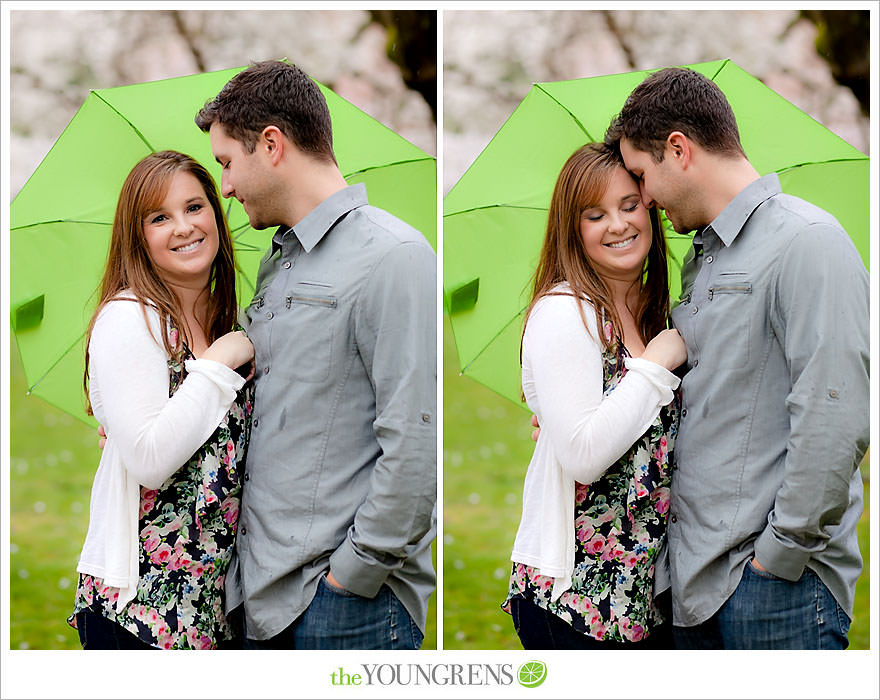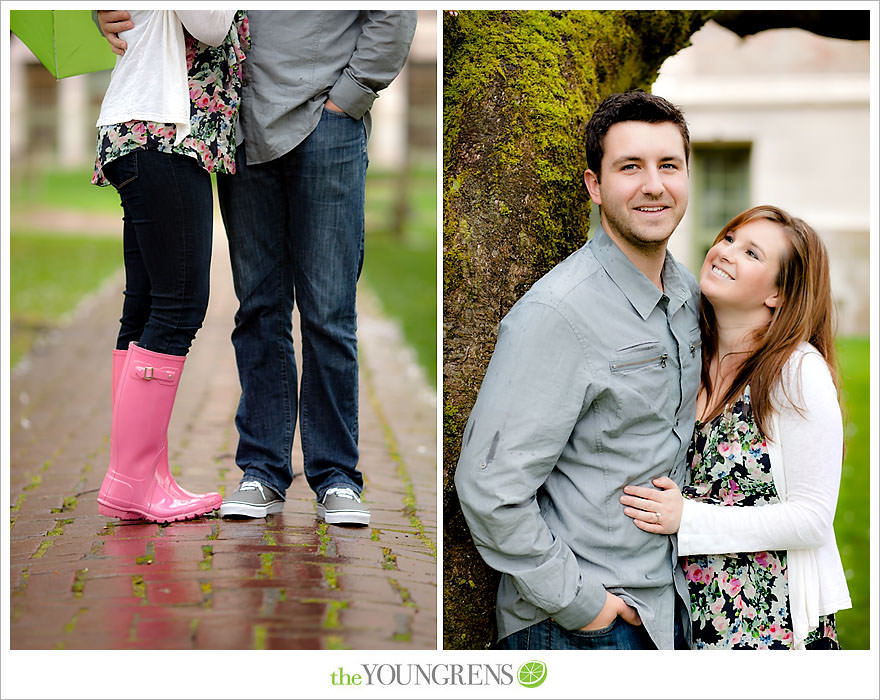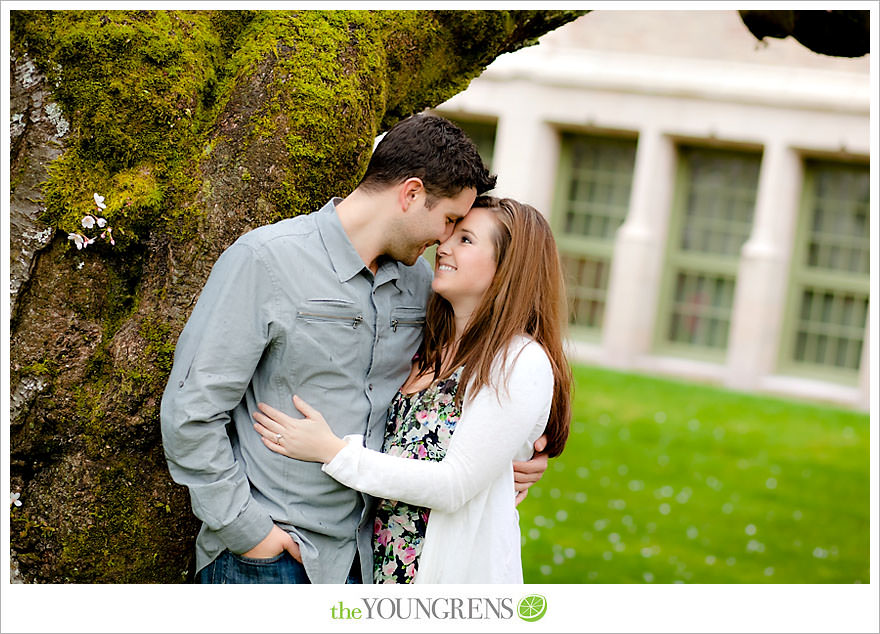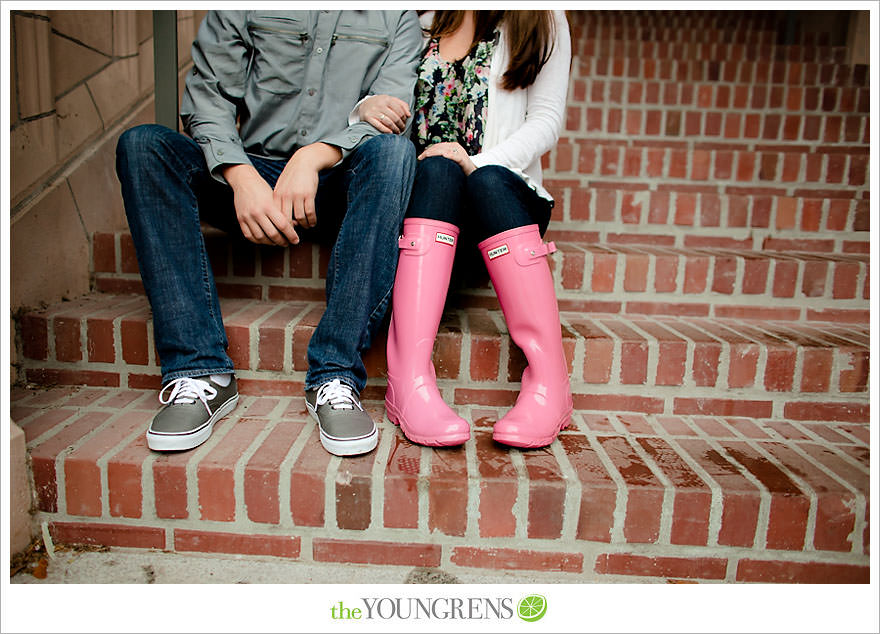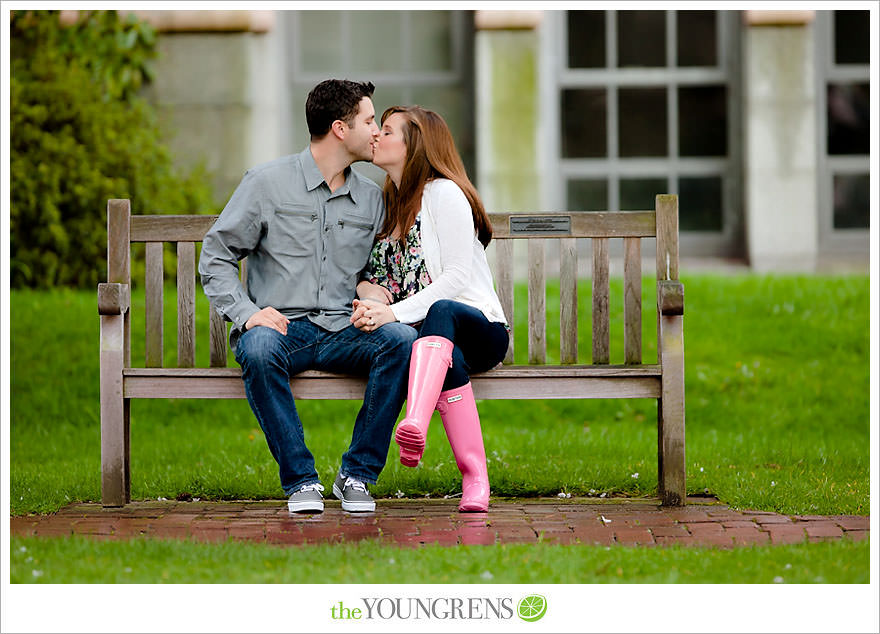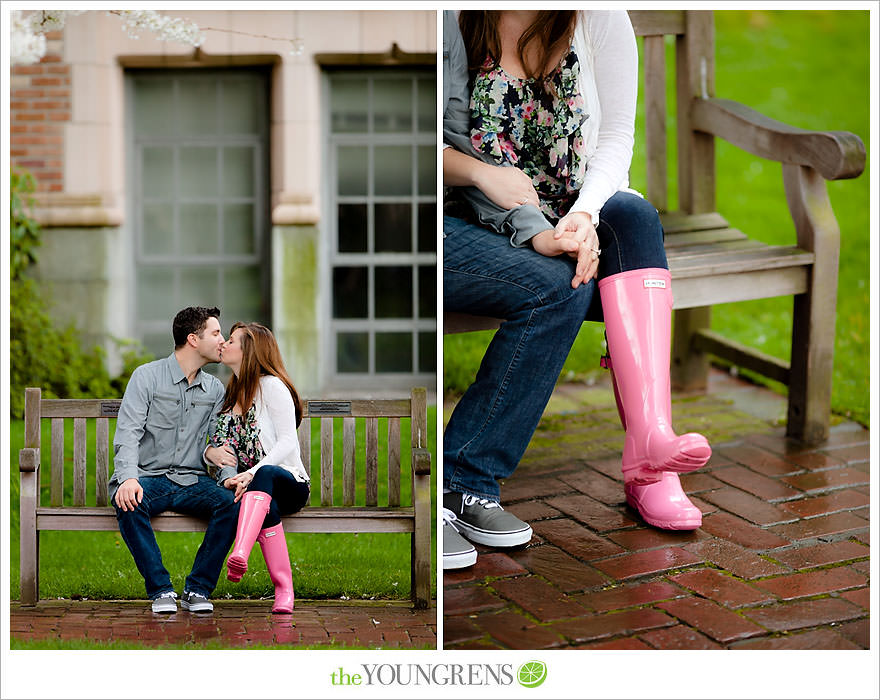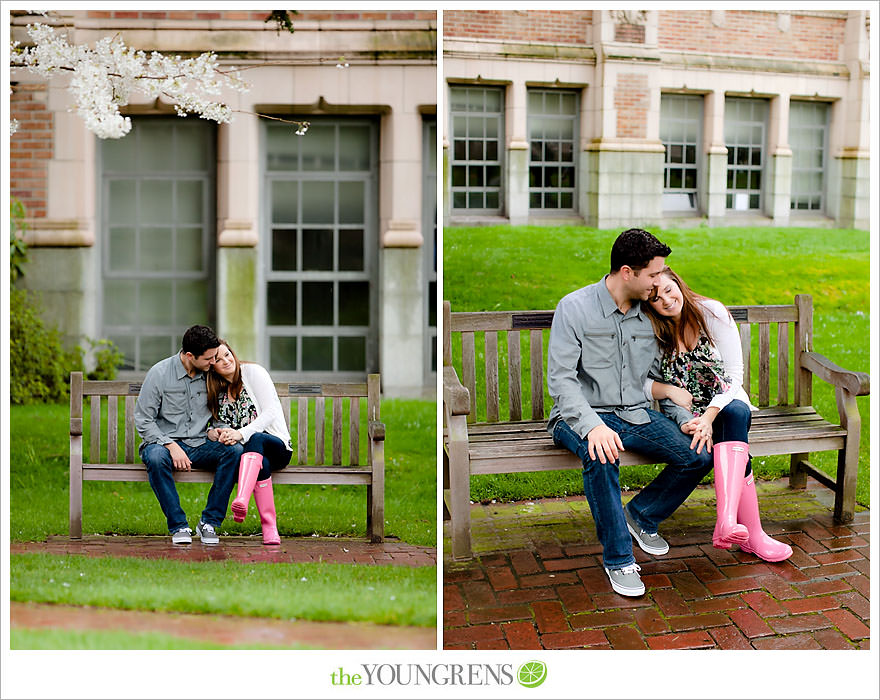 What a perfect spring day.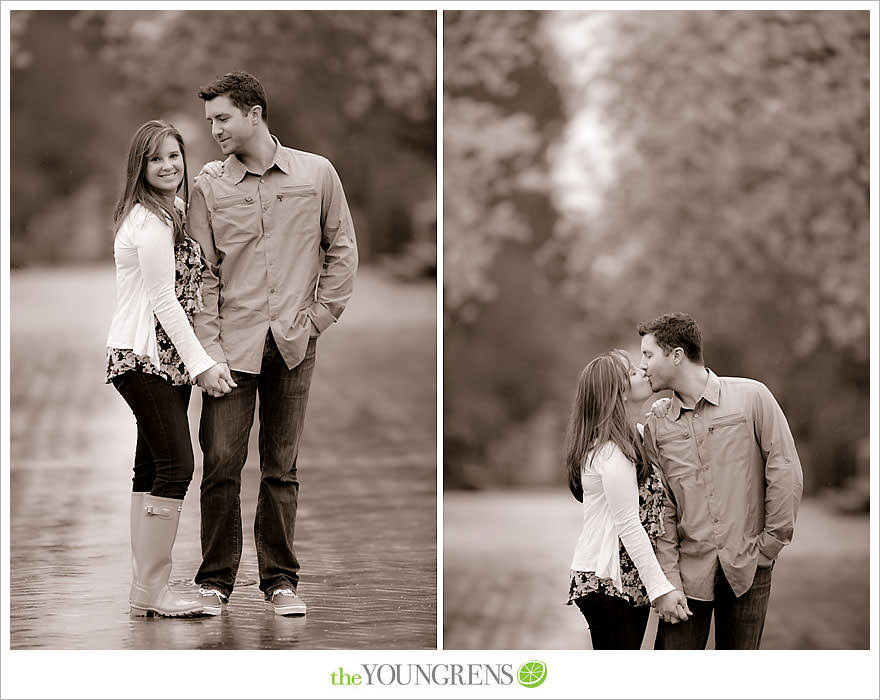 Every time a breeze came up, a new patch of blooms came off the trees.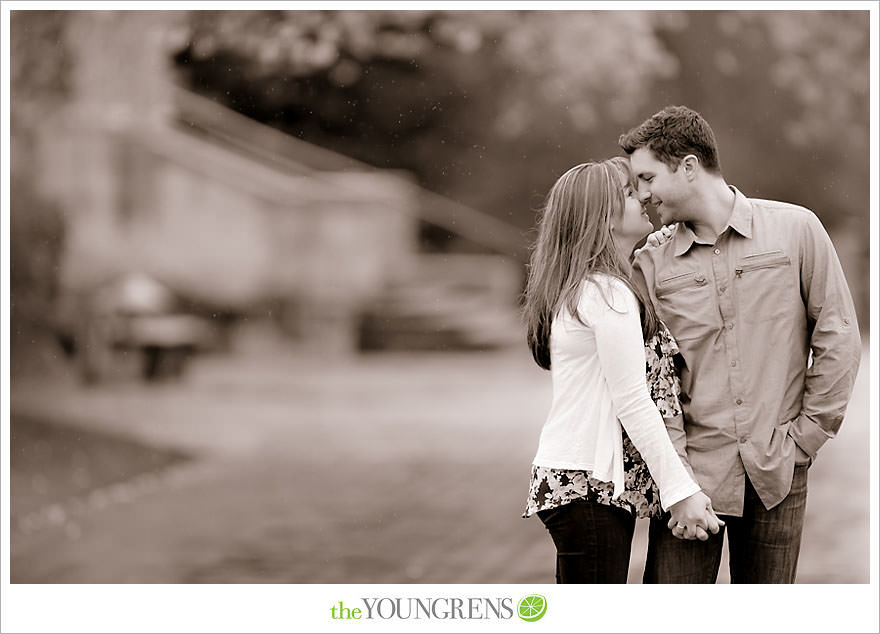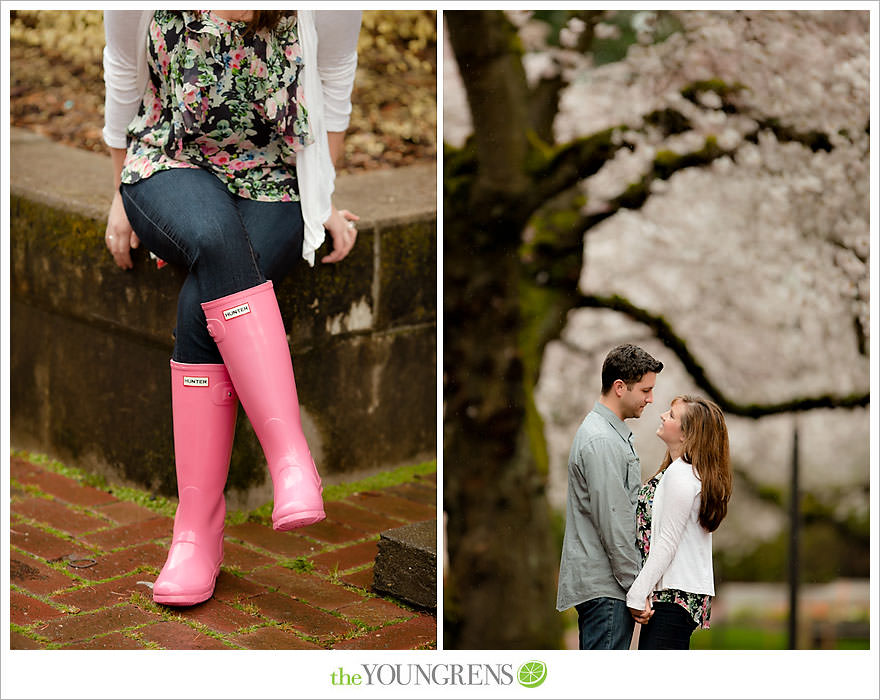 We absolutely loved having the cherry blossoms out. They were gorgeous!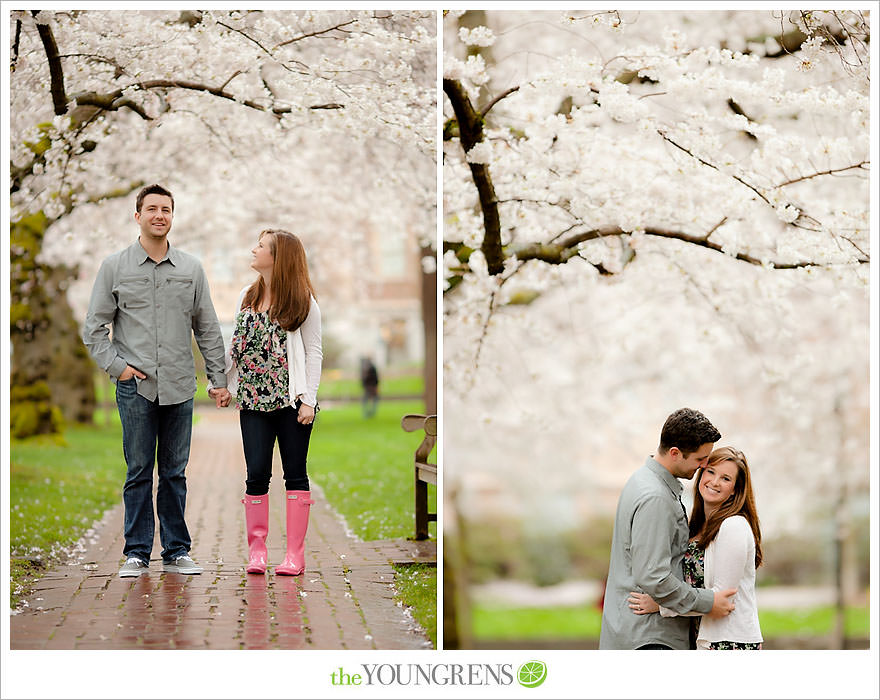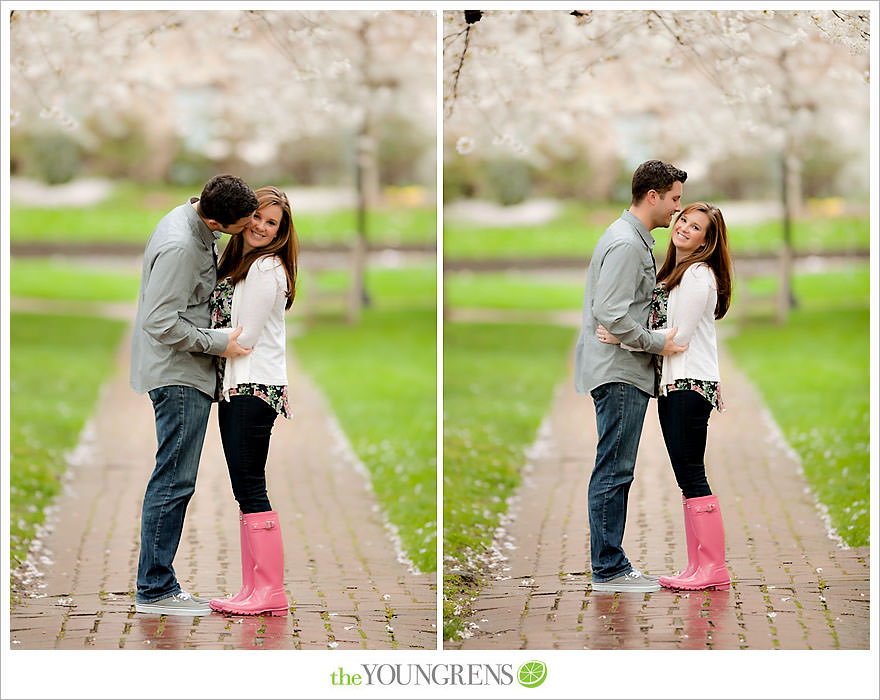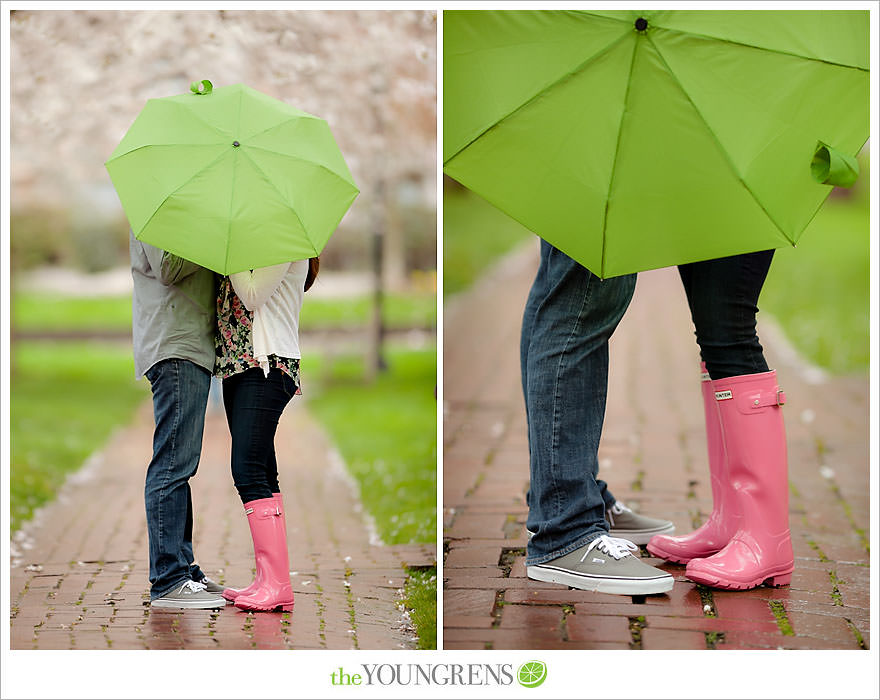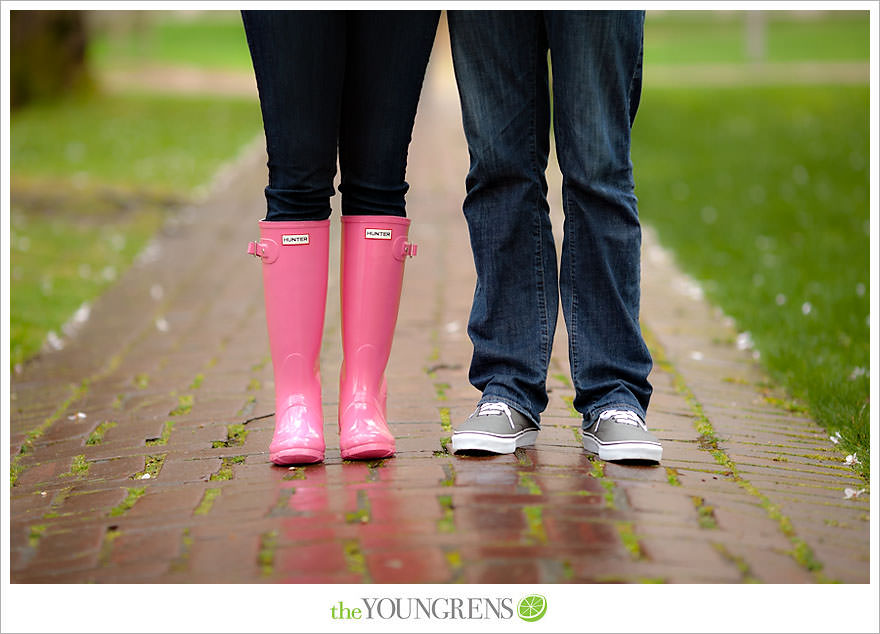 We have plenty more of Jeff and Kelsey's Seattle engagement session at the University of Washington coming to the blog tomorrow. See you then!
Hugs,
Erin