He missed her like crazy – and everybody could tell. Those who knew Craig well felt the difference in his manner. He was the same Craig as usual – upbeat, easygoing, lovable, and fun – but something just wasn't right. A piece of him had gone missing.
And they all knew that it was the spunky red-haired girl that had stolen his heart.
Melissa moved to London for a few months while she and Craig were dating, and it wasn't until she was gone that Craig realized he never wanted to leave her side again. He felt alive in her arms. Her smile became his lifeline, and her laugh stole his heart. So after a few months of being apart, Craig joined Melissa in London and they explored the nooks and crannies of Europe together, both knowing that it didn't matter where they went or what they did as long as they spent the rest of their lives together.
Even though Craig and Melissa are getting married in Chicago later this year (can't wait!) they decided to escape the winter cold and shoot their engagement session in the sunshine of San Diego. We decided to theme the shoot around their love for travel since it was such a big part of their love story, and since they spent a lot of time together on the trains in Europe, we headed to the Santa Fe train depot in downtown San Diego. We couldn't have asked for a more GORGEOUS winter's day!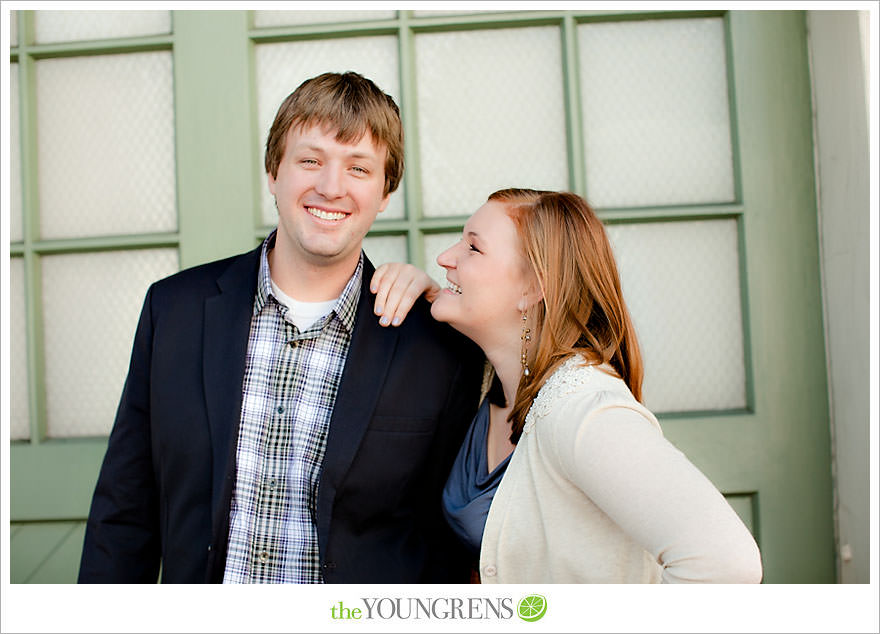 I can't get enough of Melissa's smile! This girl is so spunky and fun it's ridiculous!

I love these two!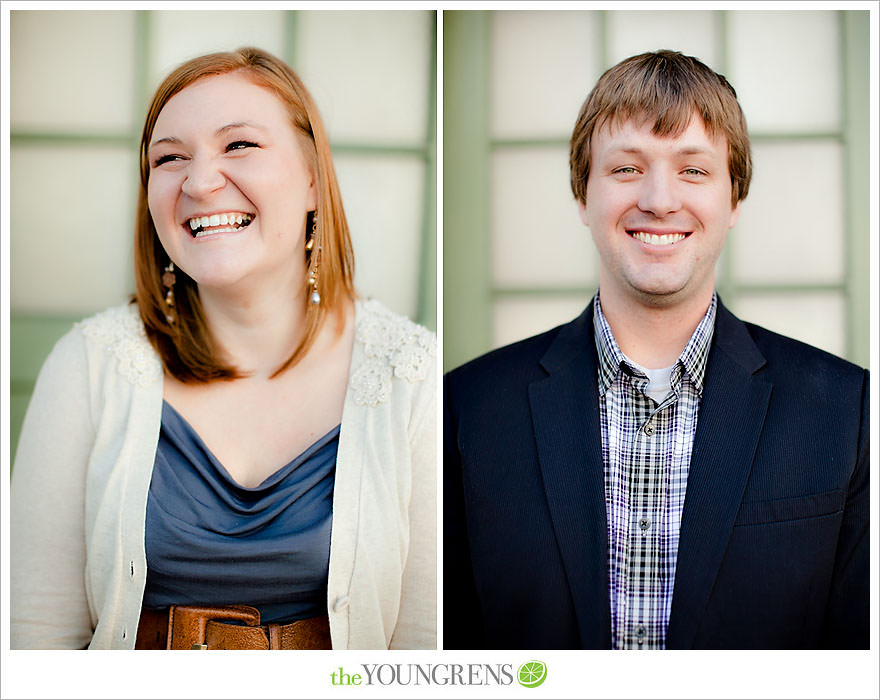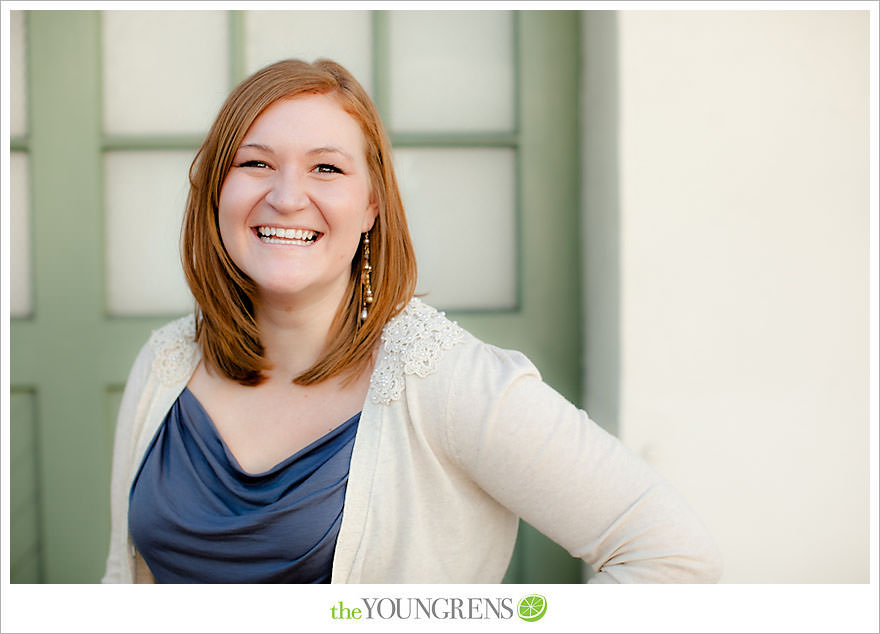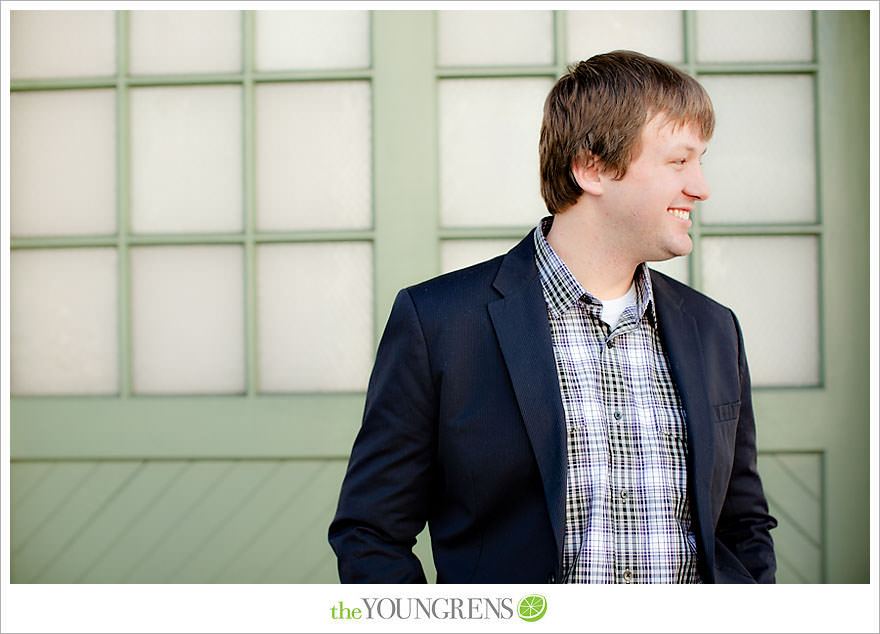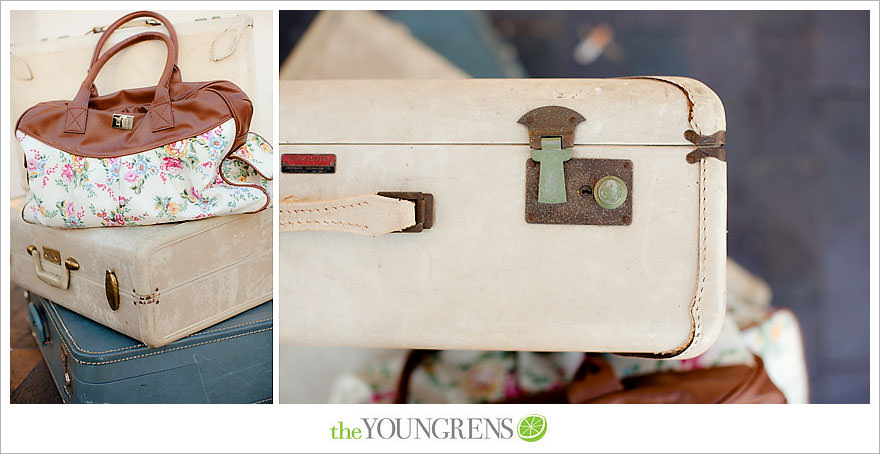 Cute, cute, cute!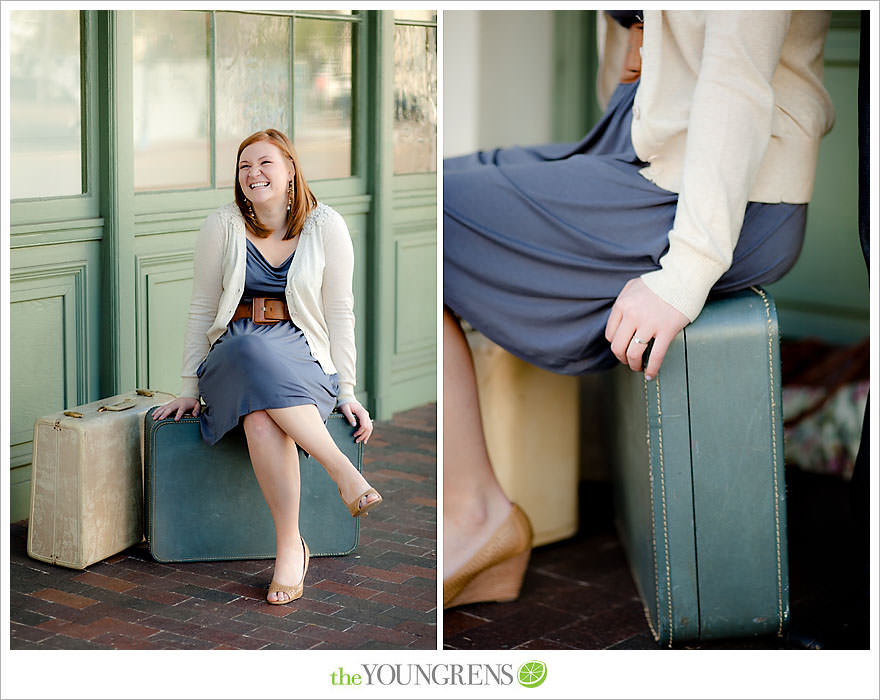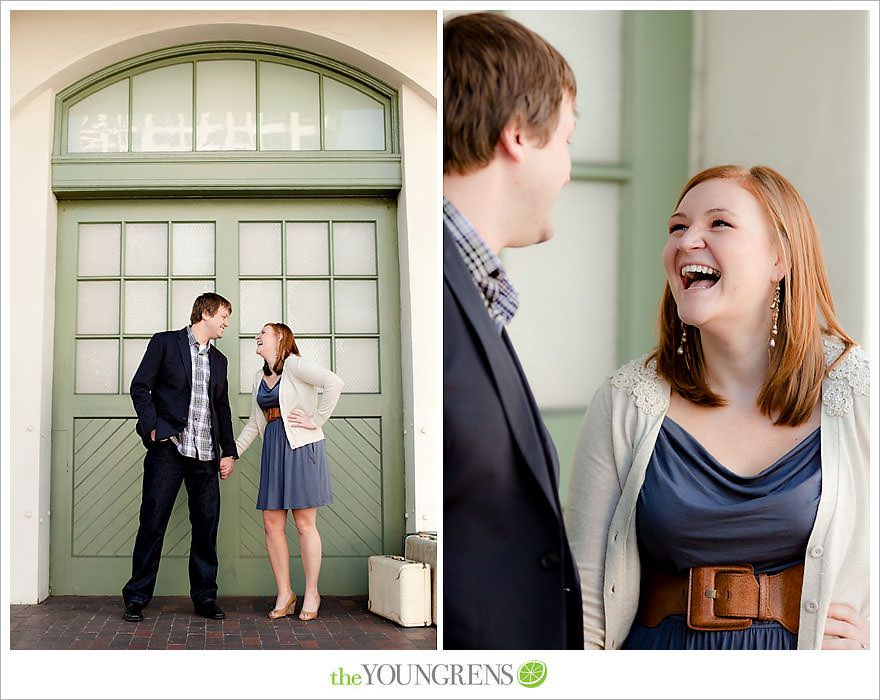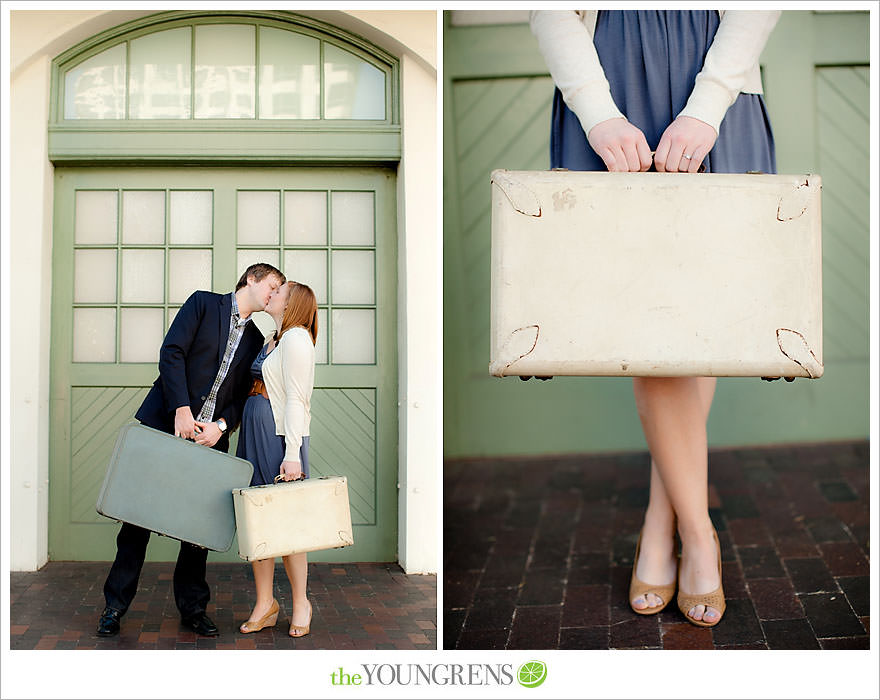 A little romance…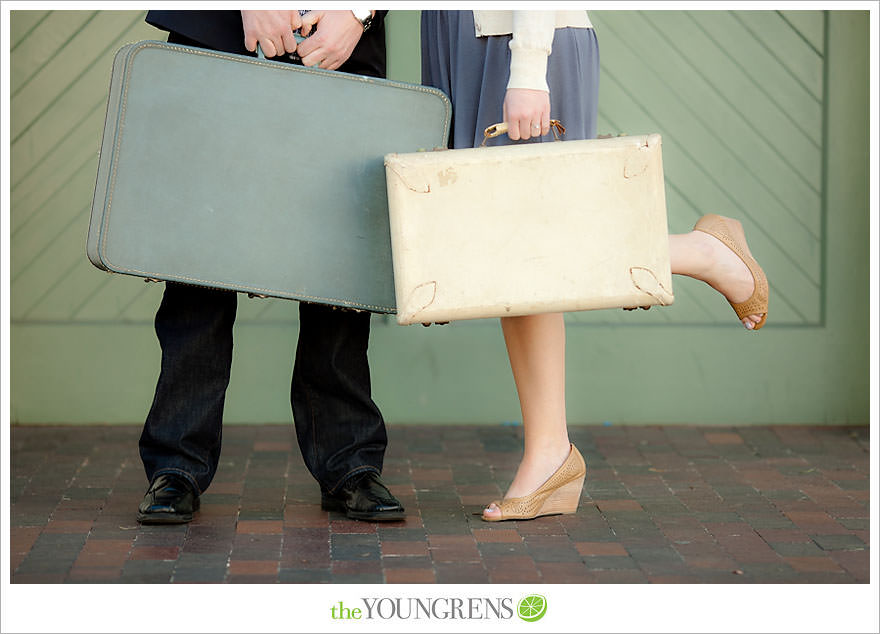 A little laughter…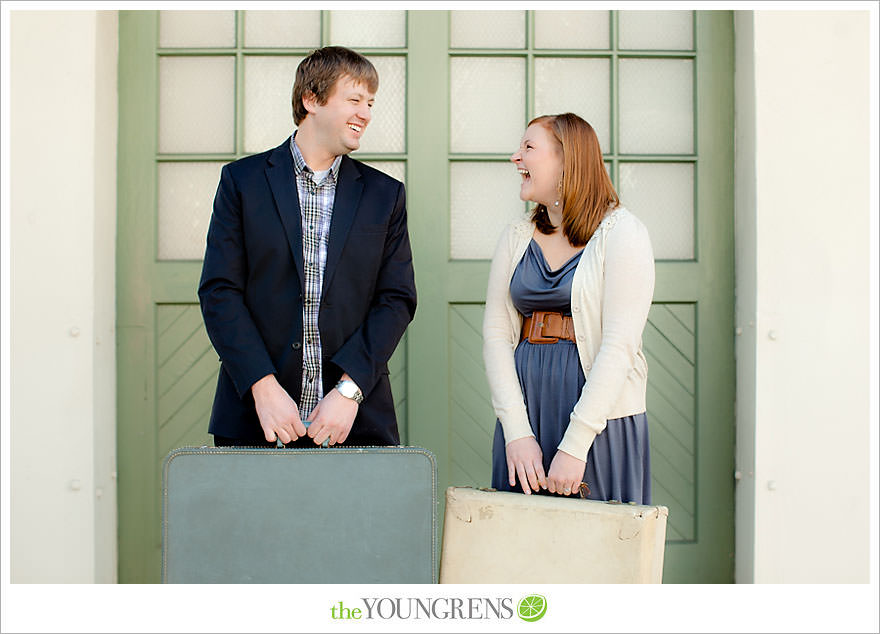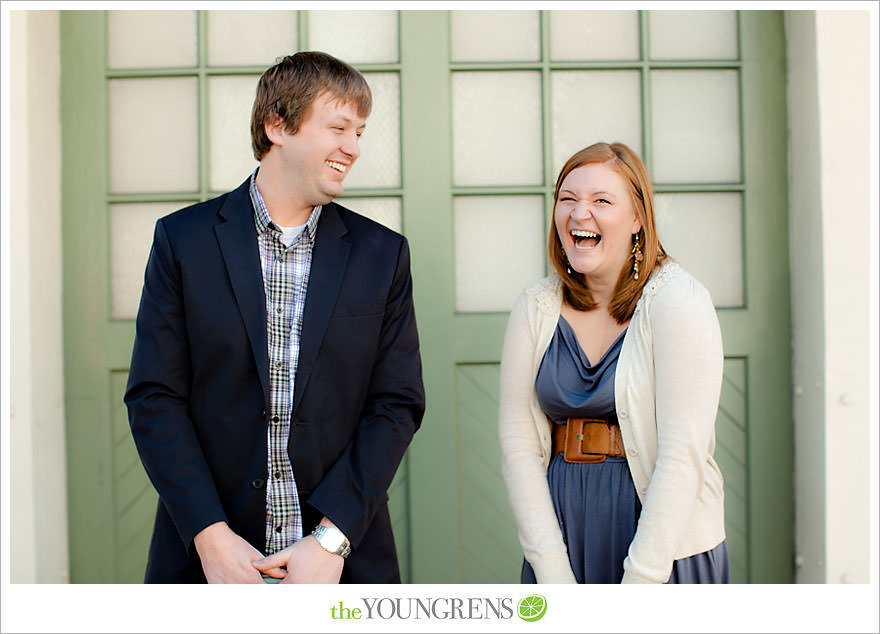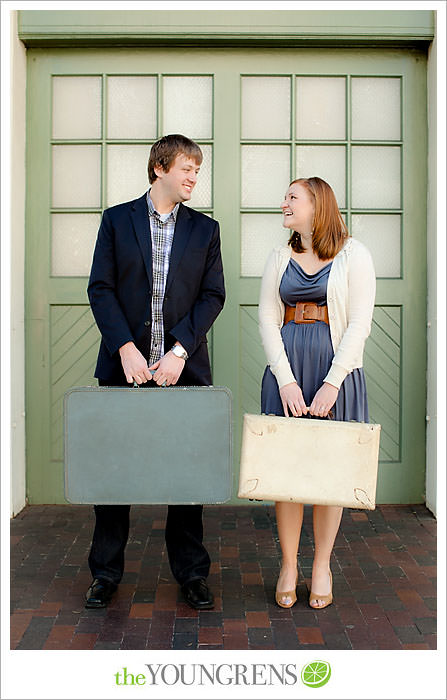 A few smiles…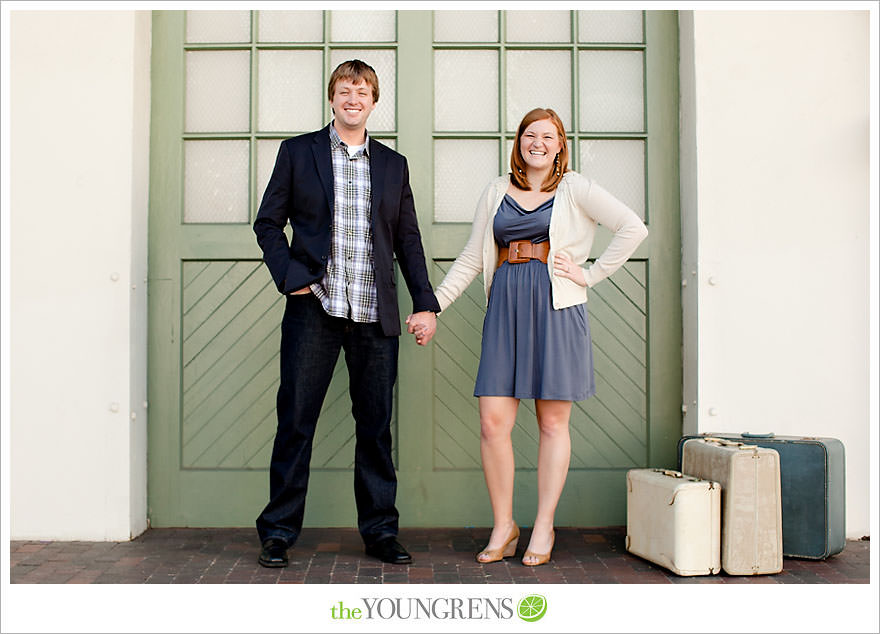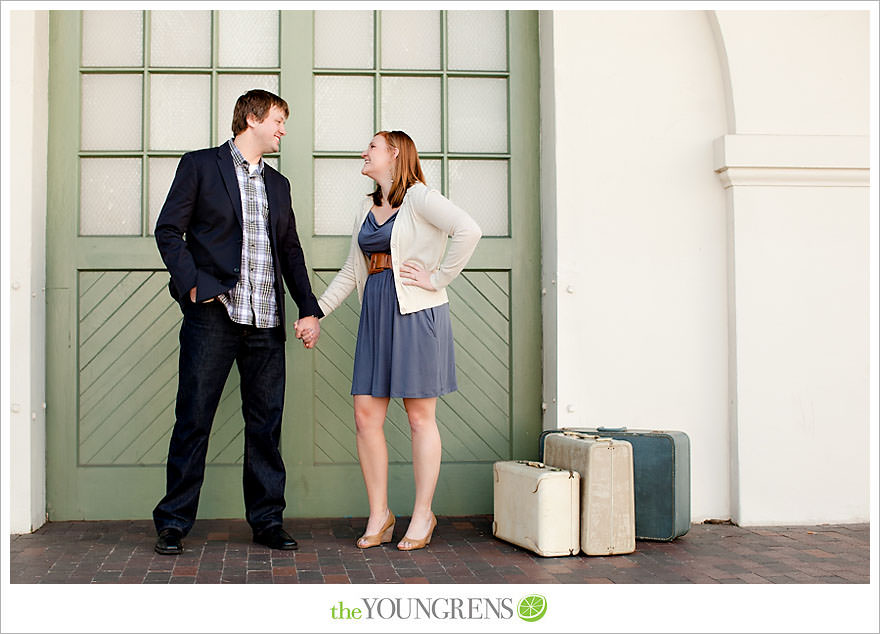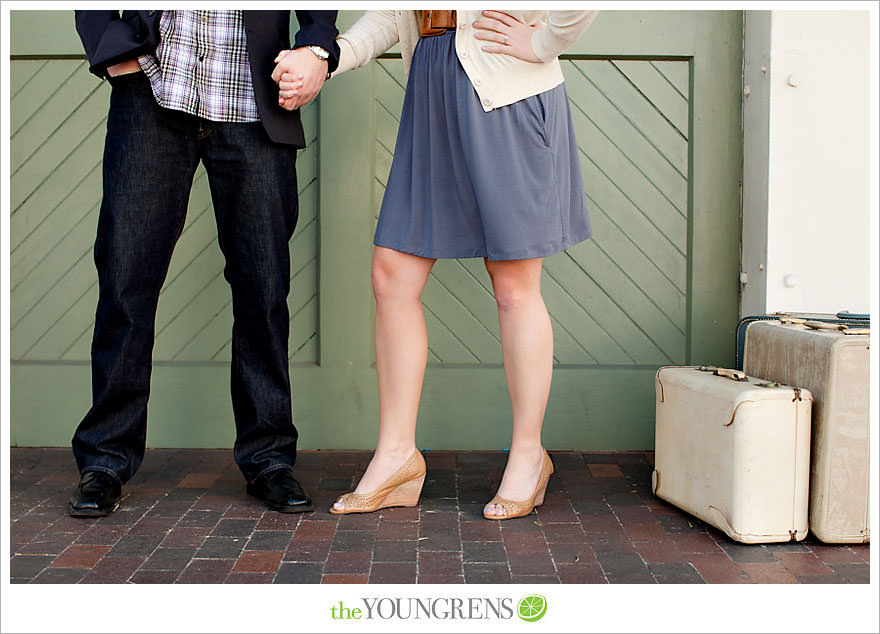 And some soft kisses!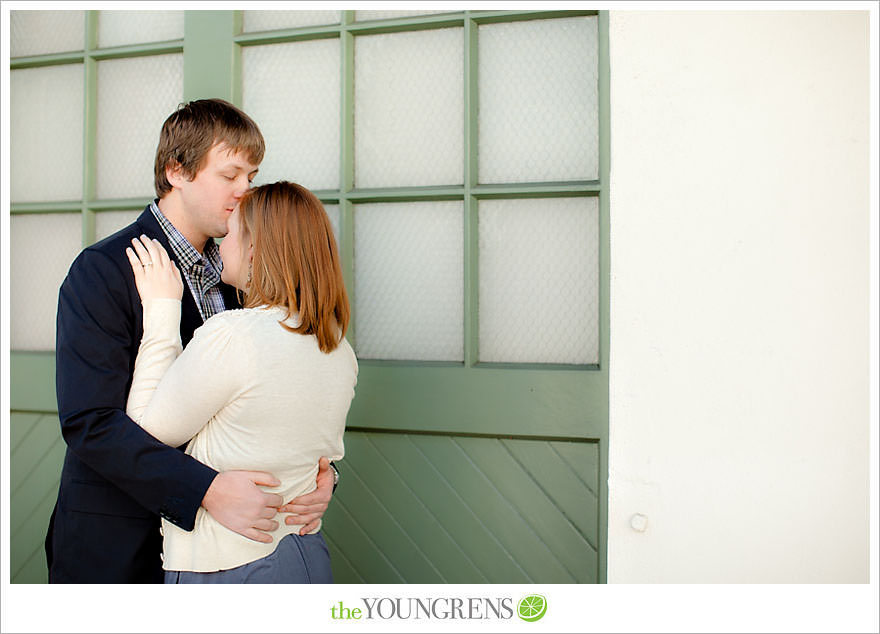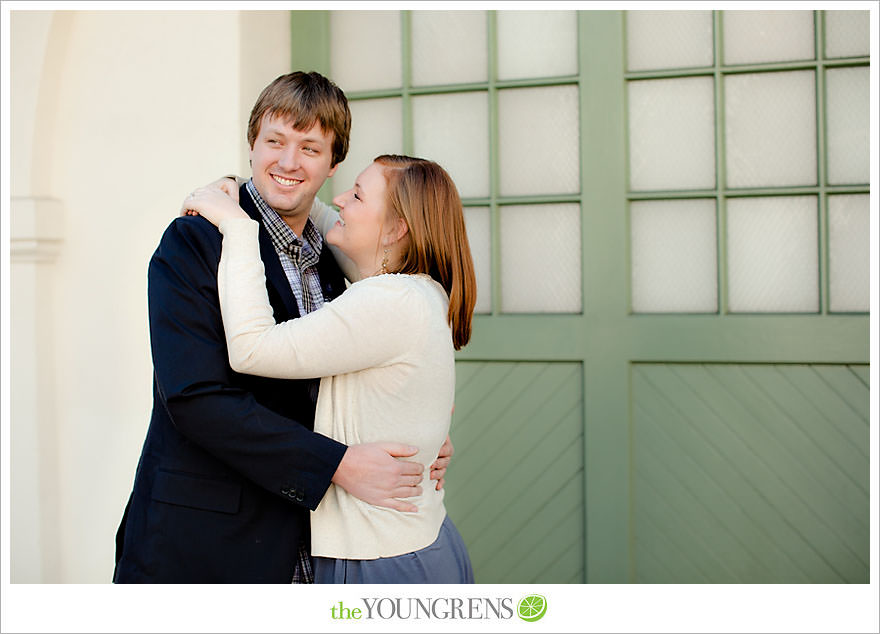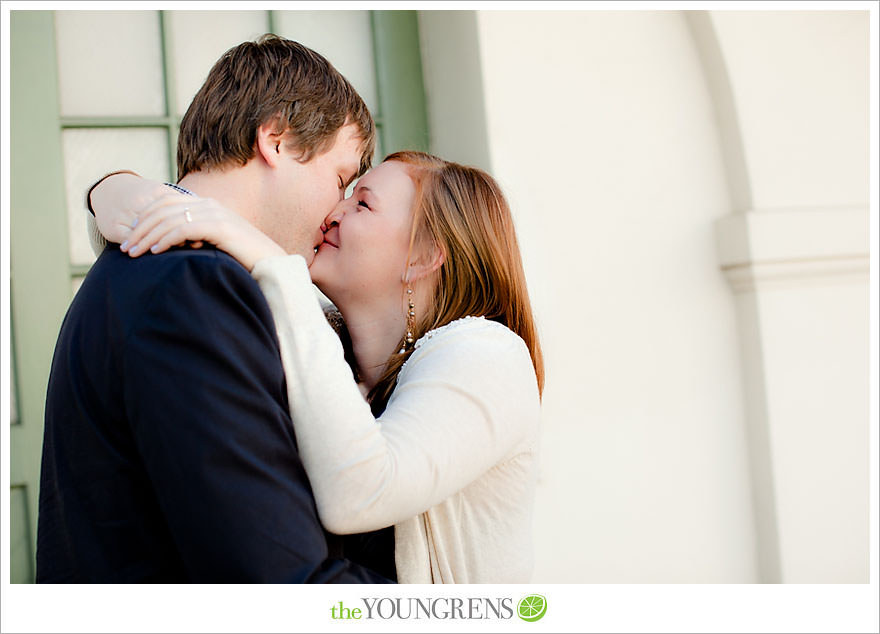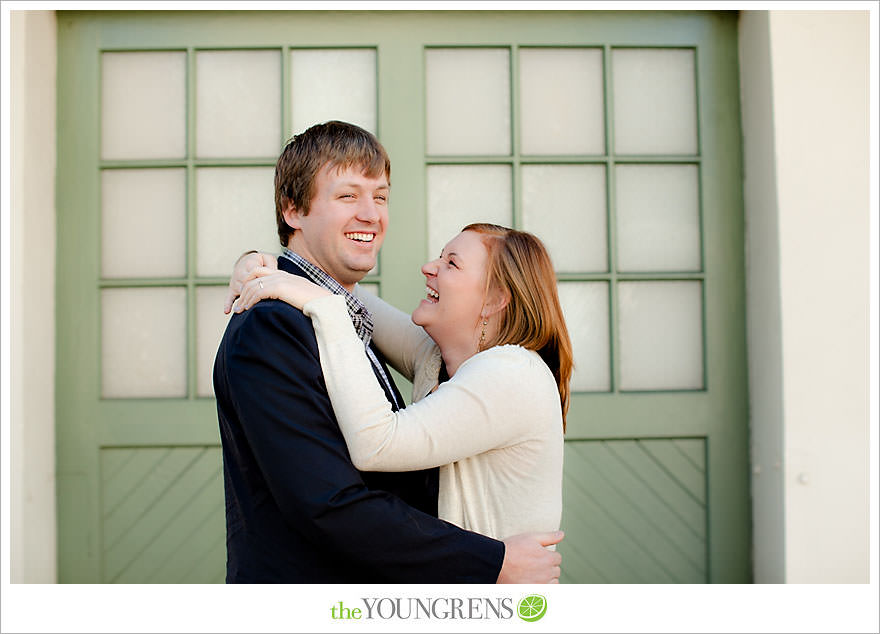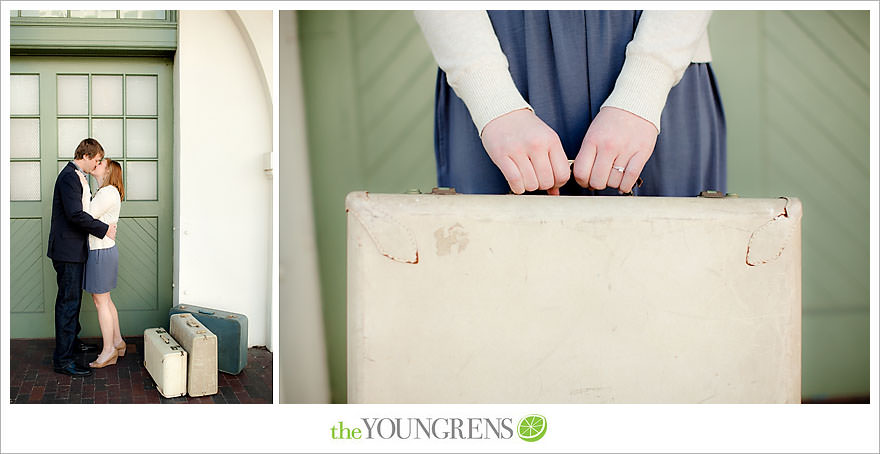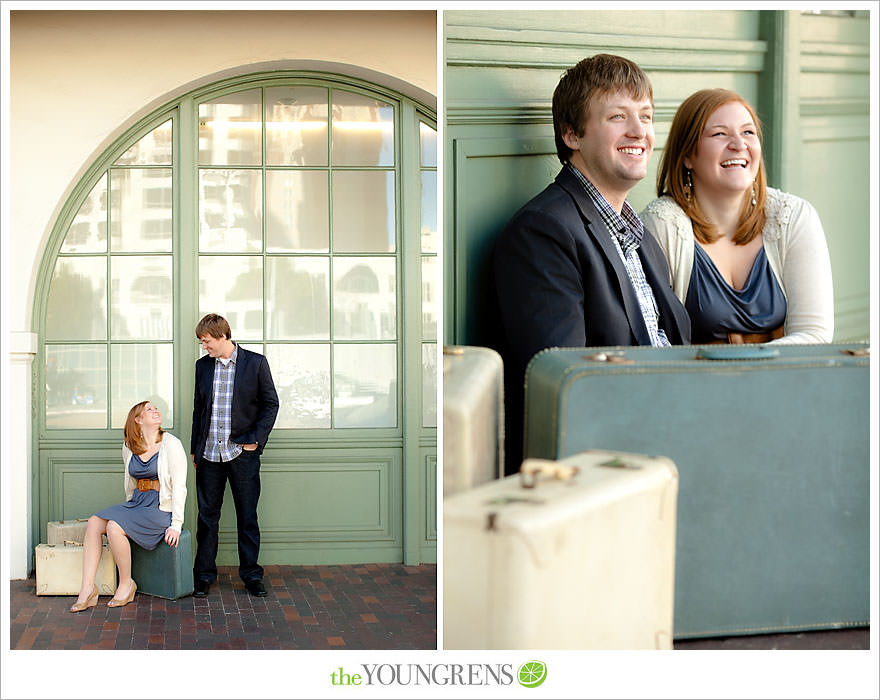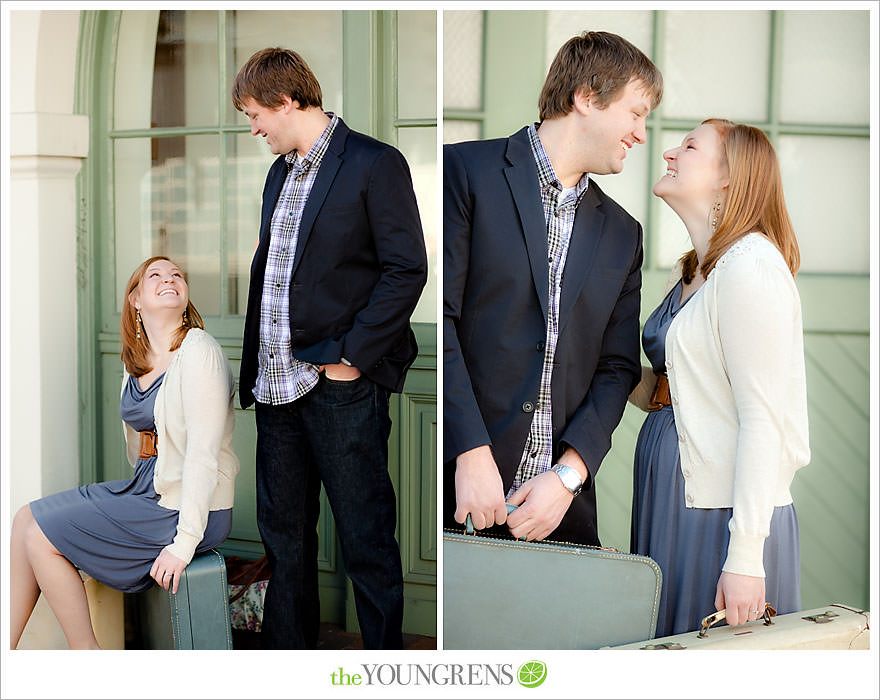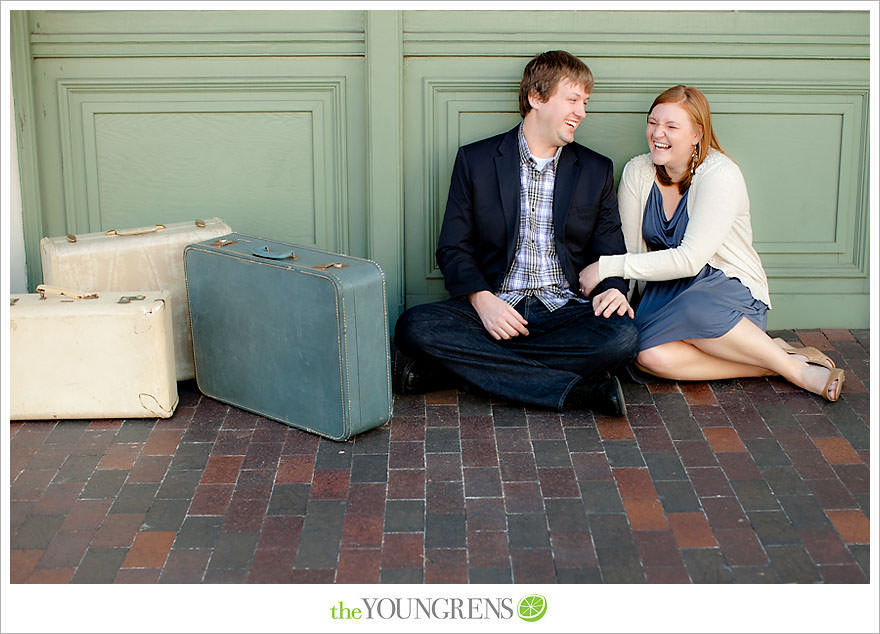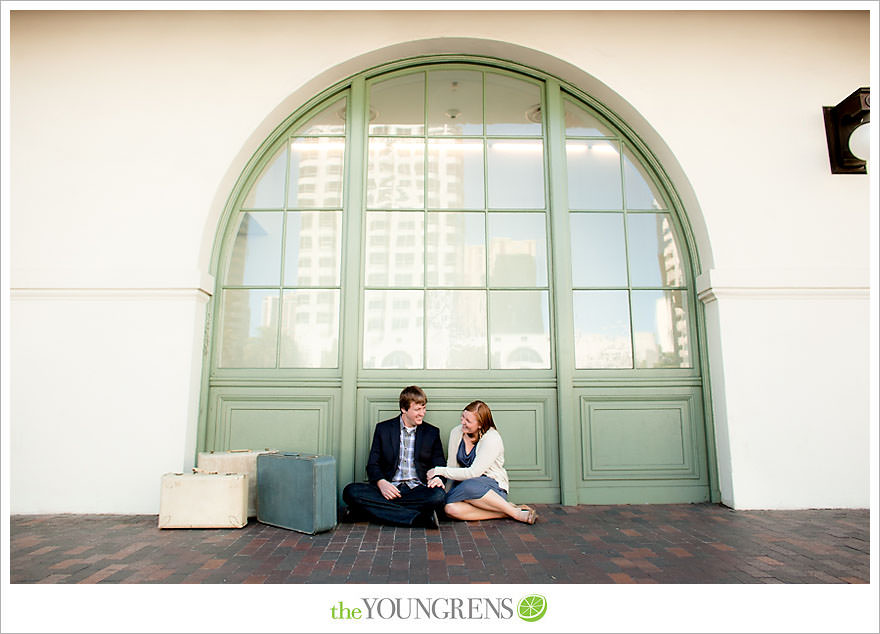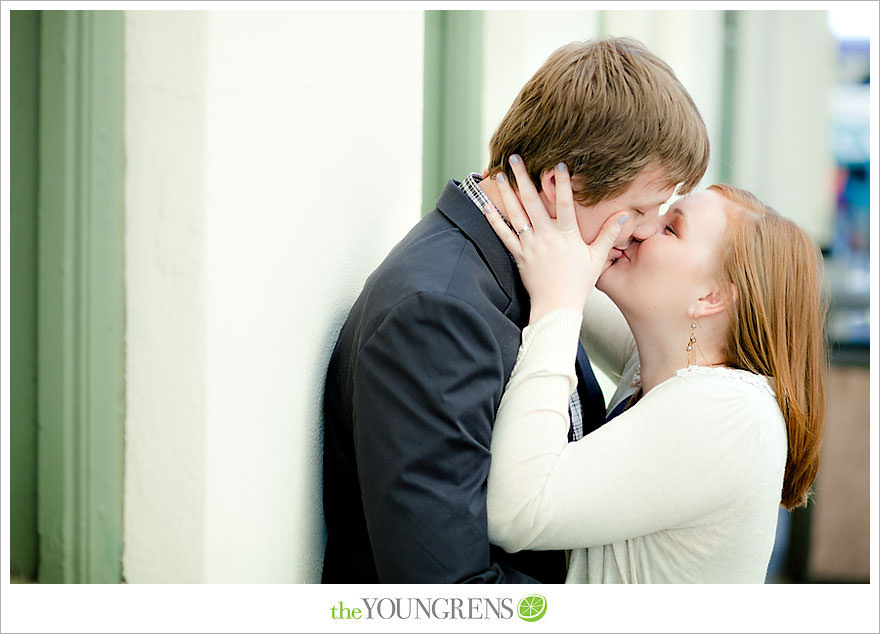 We've got plenty more of Craig and Melissa's travel themed engagement shoot coming to the blog tomorrow! Woohoo! Can't wait!
Hugs,
Erin