Joe is thoughtful and chill with kind eyes and a warm smile. He reserves his emotions inside, but it doesn't take much to realize that in the rhythm of his kind, easy going nature his sincere heart is beating with the moments.
Ali is the bubbly to Joe's champagne. Her enormous smile, playful hugs, radiant blue eyes , and animated personality melt your heart like southern tea on a late summer's day – there's just nothing more refreshing and sweet.
It's so fun watching these two together because they're separate life rhythms beat together in the perfect lovely harmony. Joe teaches Ali to rest in the significance, and Ali helps Joe to be excited by the moments.
We met Ali back in 2008 when she was a bridesmaid in a wedding we were shooting, and we instantly fell in love with this bubbly girl with a huge smile. Fast forward a few years, and we ran into this bubbly bridesmaid because she was coordinating one of our weddings at L'Auberge Del Mar – so crazy! Apparently this awesome girl was now the on-site wedding coordinator at our favorite boutique hotel in town. So you may have heard us mention Ali's name on the bloggy-blog before because since that fateful wedding we've worked with Ali a TON at L'Auberge with some of our most favorite couples. Ali is a seriously talented site coordinator and is a DREAM to work with, and Joe actually runs the catering at L'Auberge too, so we get to work with them both regularly – and it's such a blast! I could go on and on about how amazing they are to work with at weddings, but today is for something completely different that we're so excited to share with all of their friends and family…
I know it's totally strange for us to be posting a wedding on a Saturday, but this is a very special post. Joe and Ali actually got married YESTERDAY in a parent's only ceremony at Cabrillo National Monument on a bluff overlooking the ocean in San Diego – and they're announcing the marriage to all of their friends and family TODAY with the photos. Wahoo!
We're so honored to not only have been witnesses to the marriage, but to tell the story of this amazing day to the people that love them most.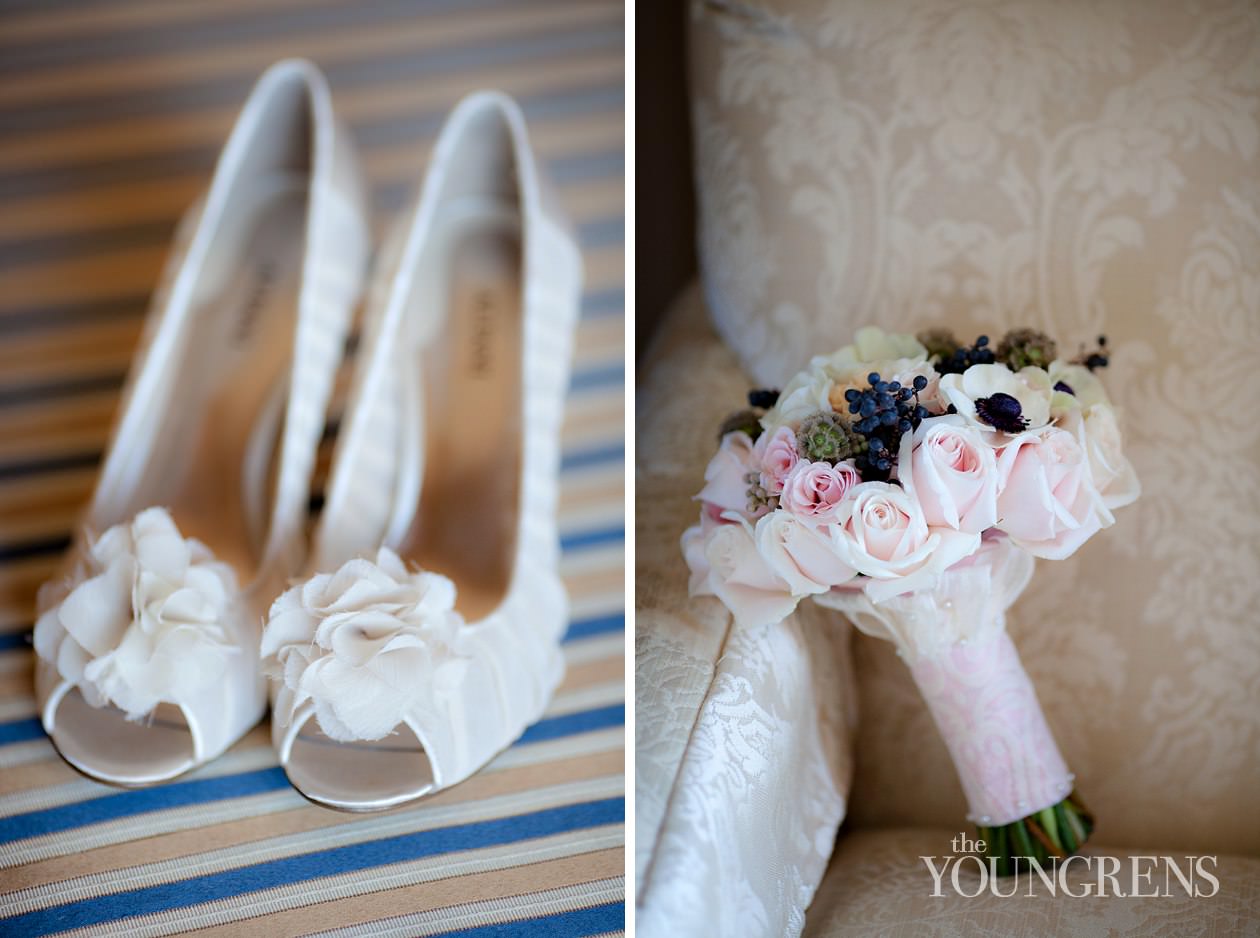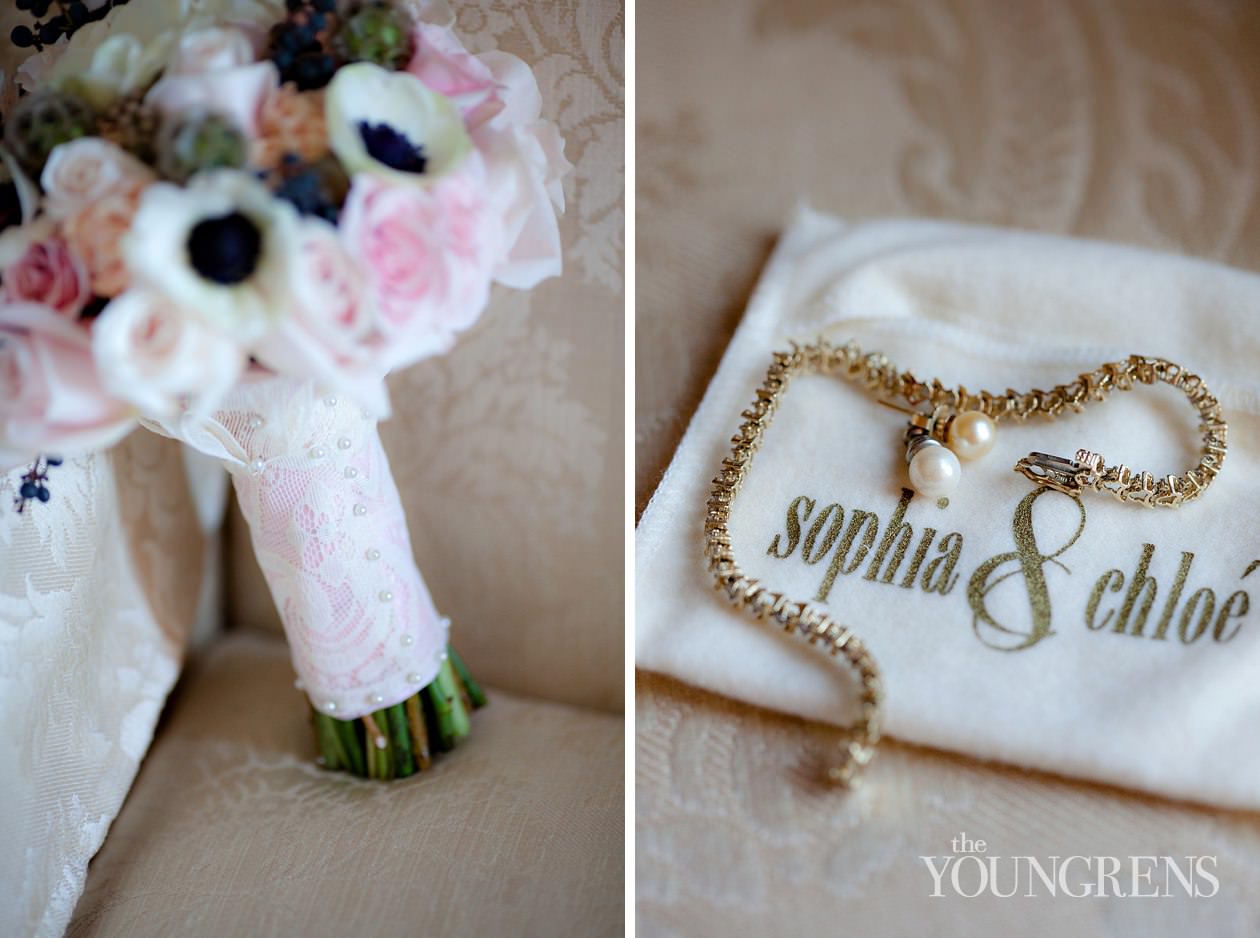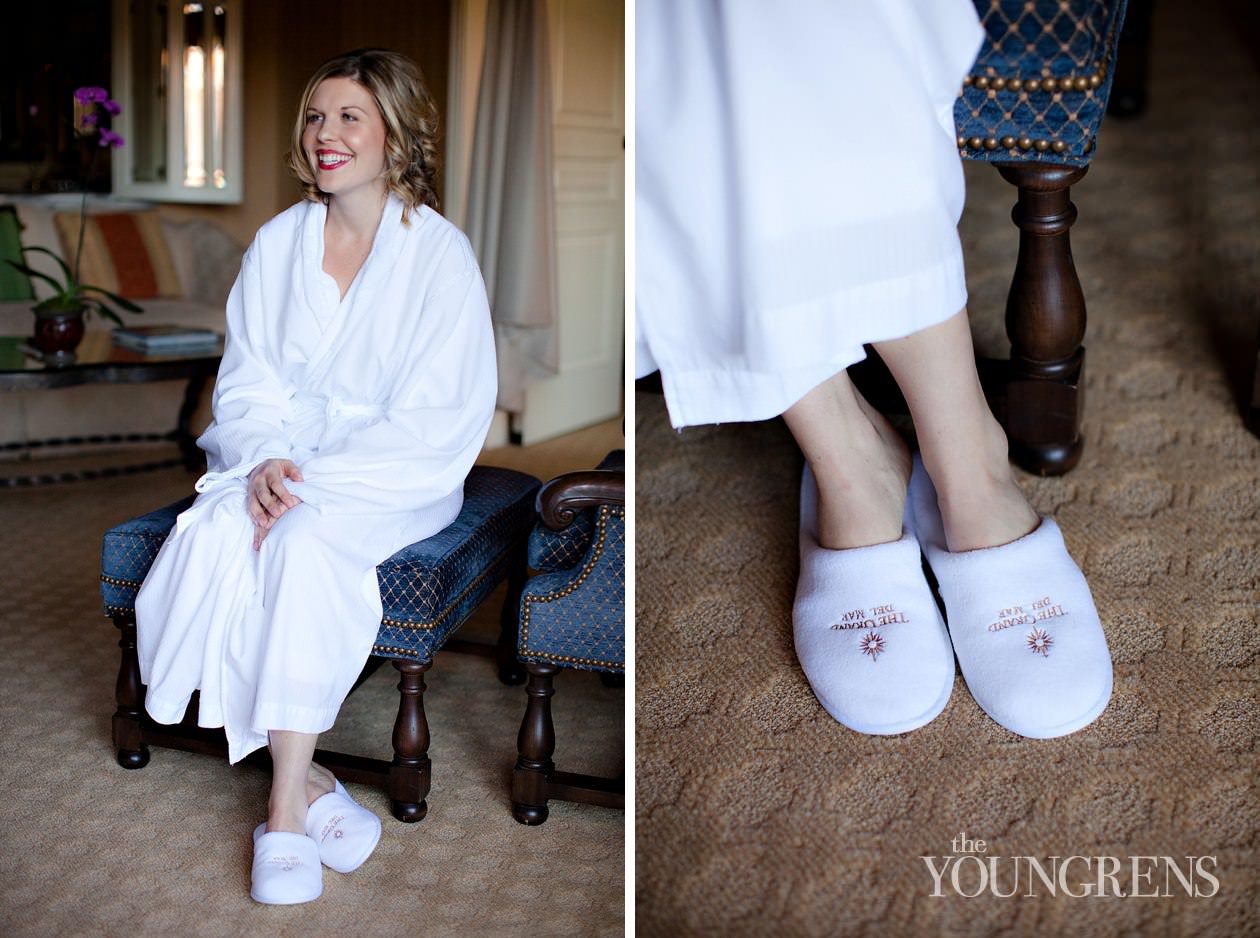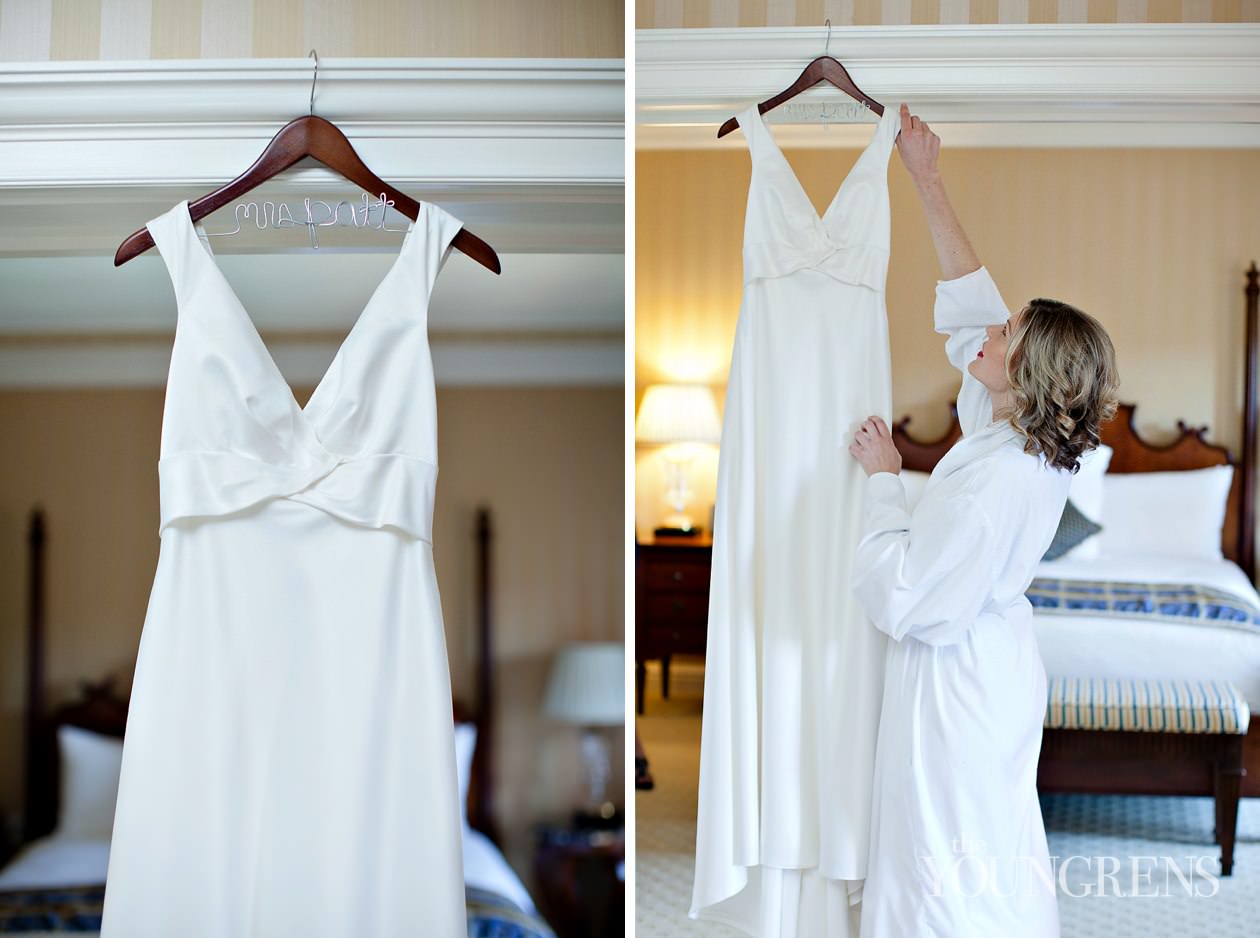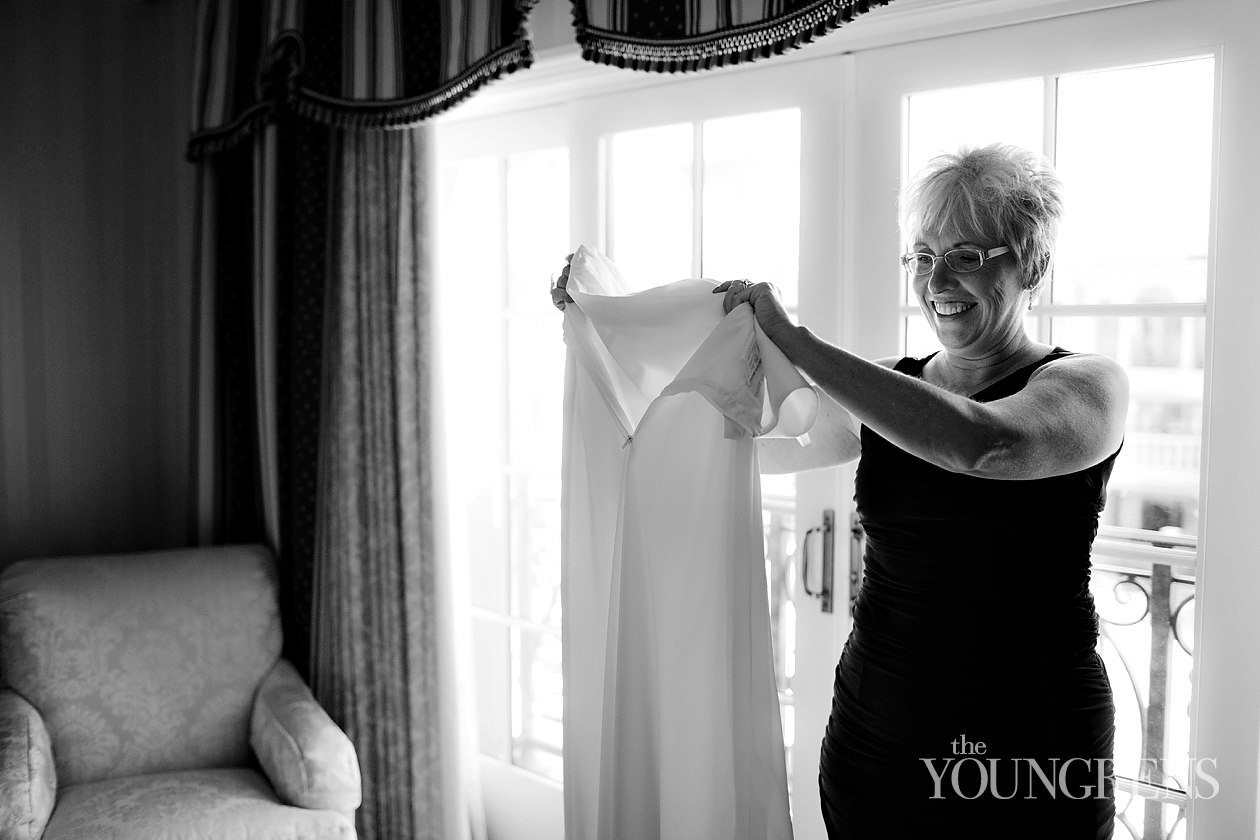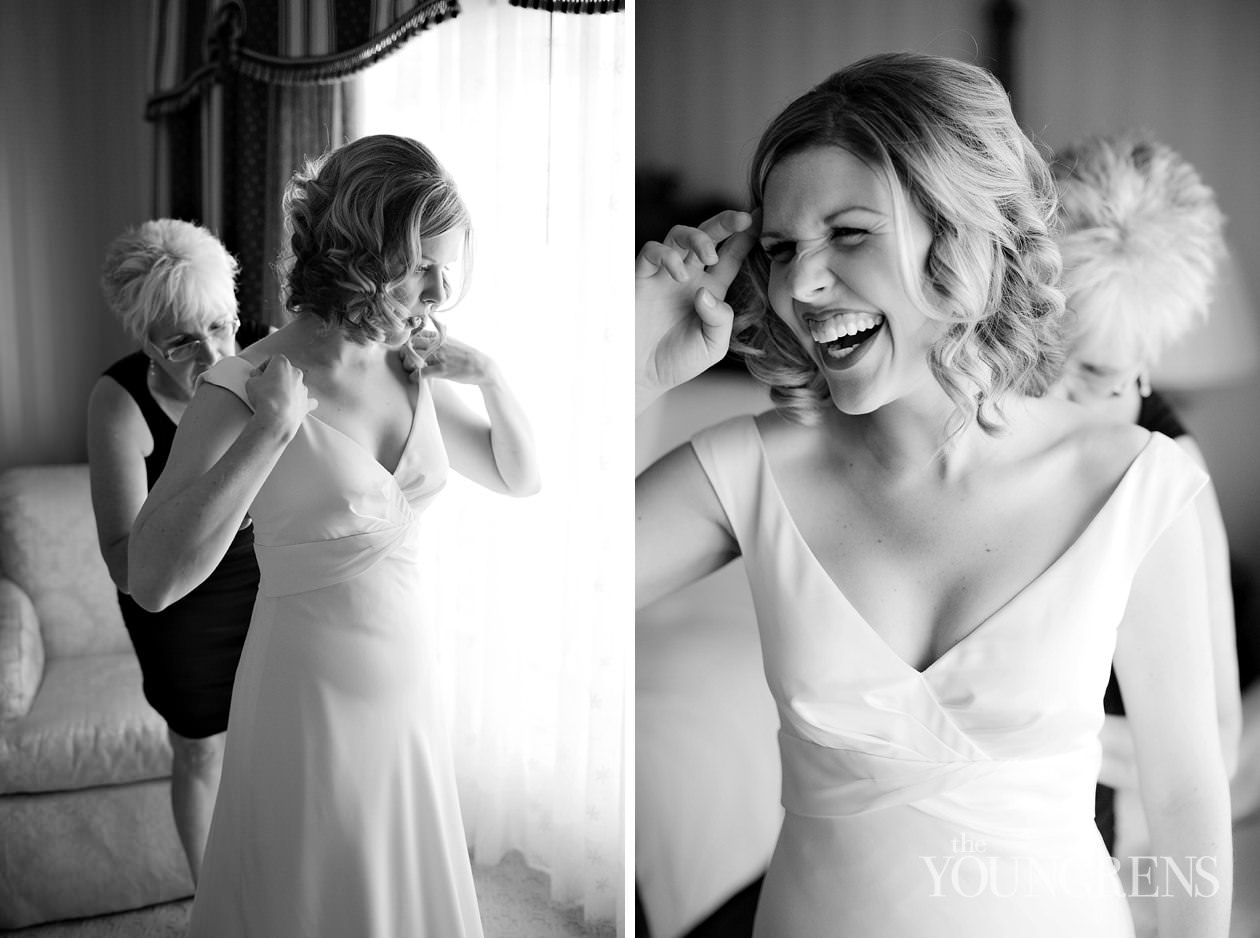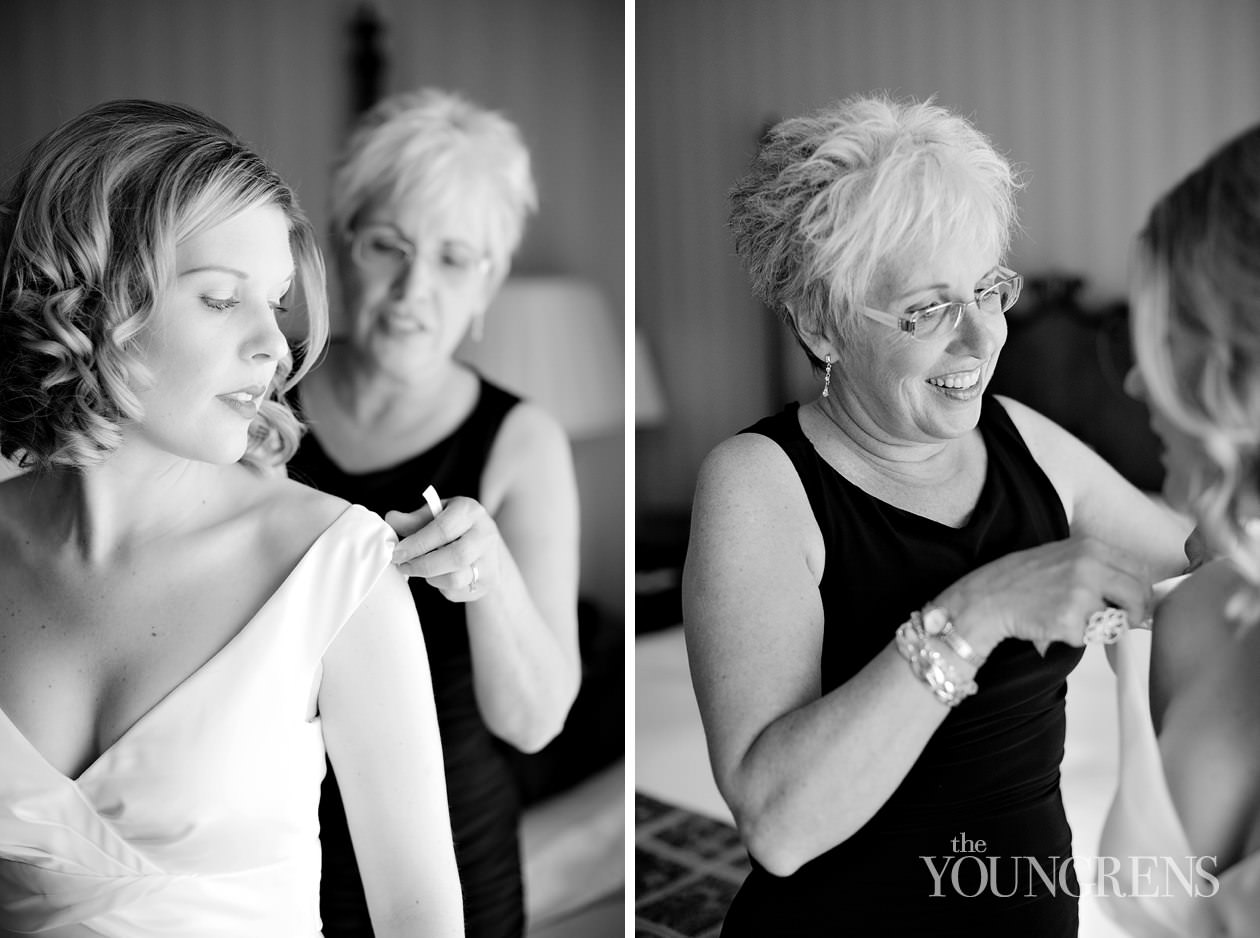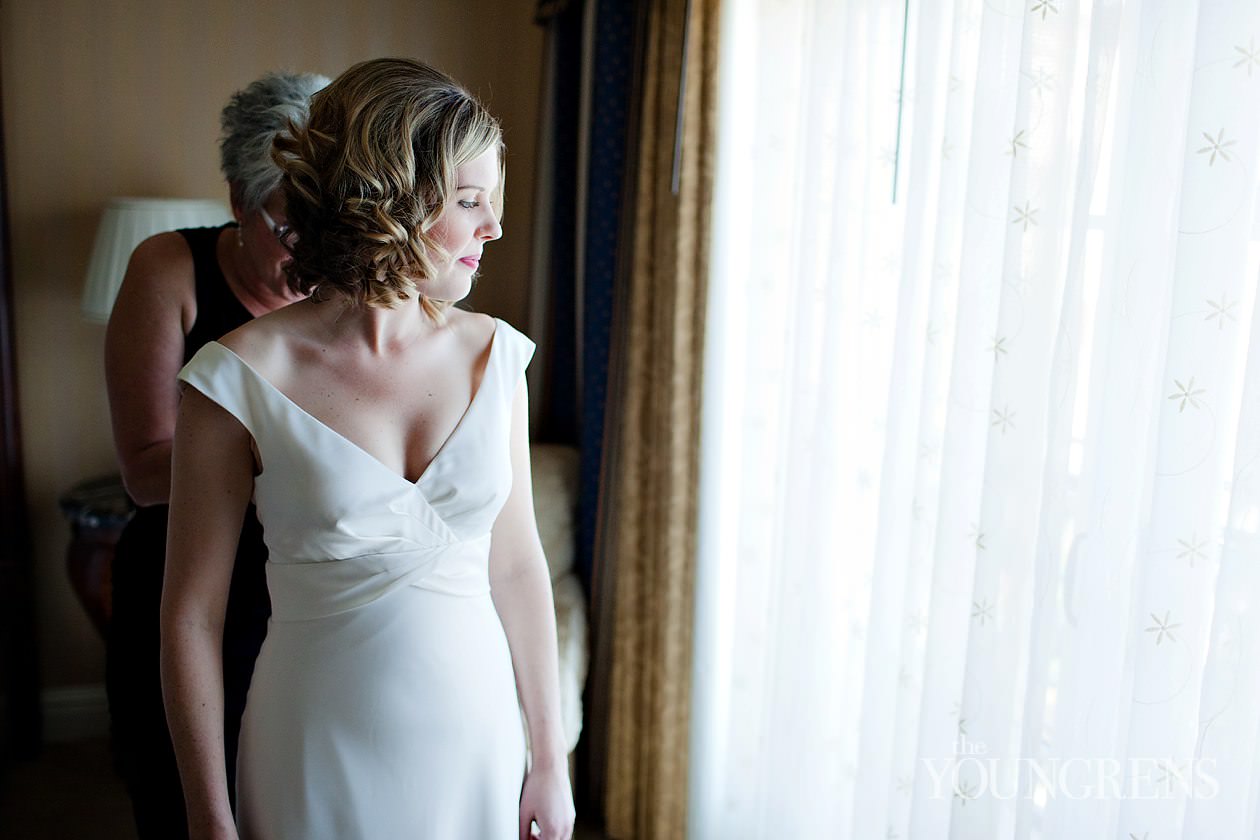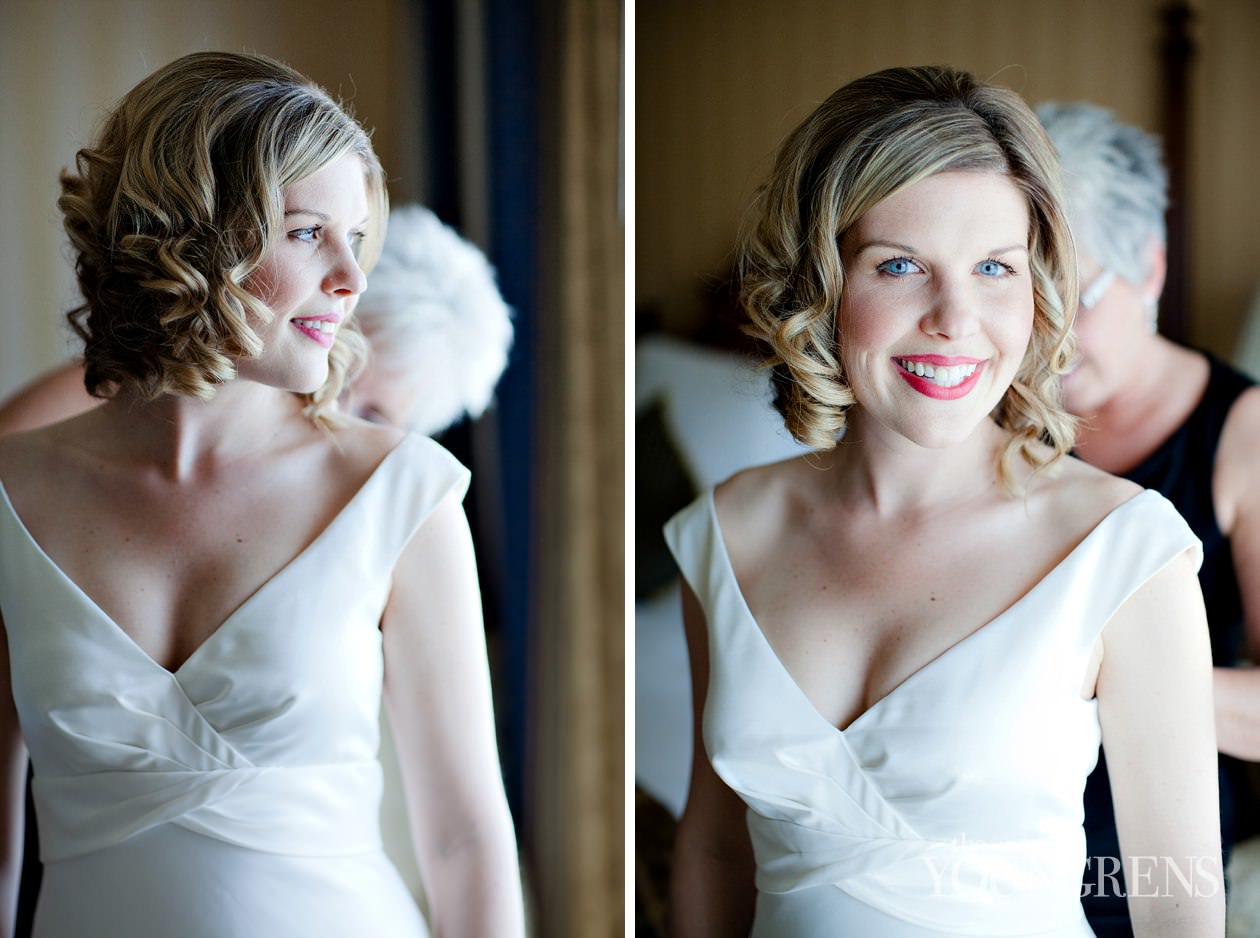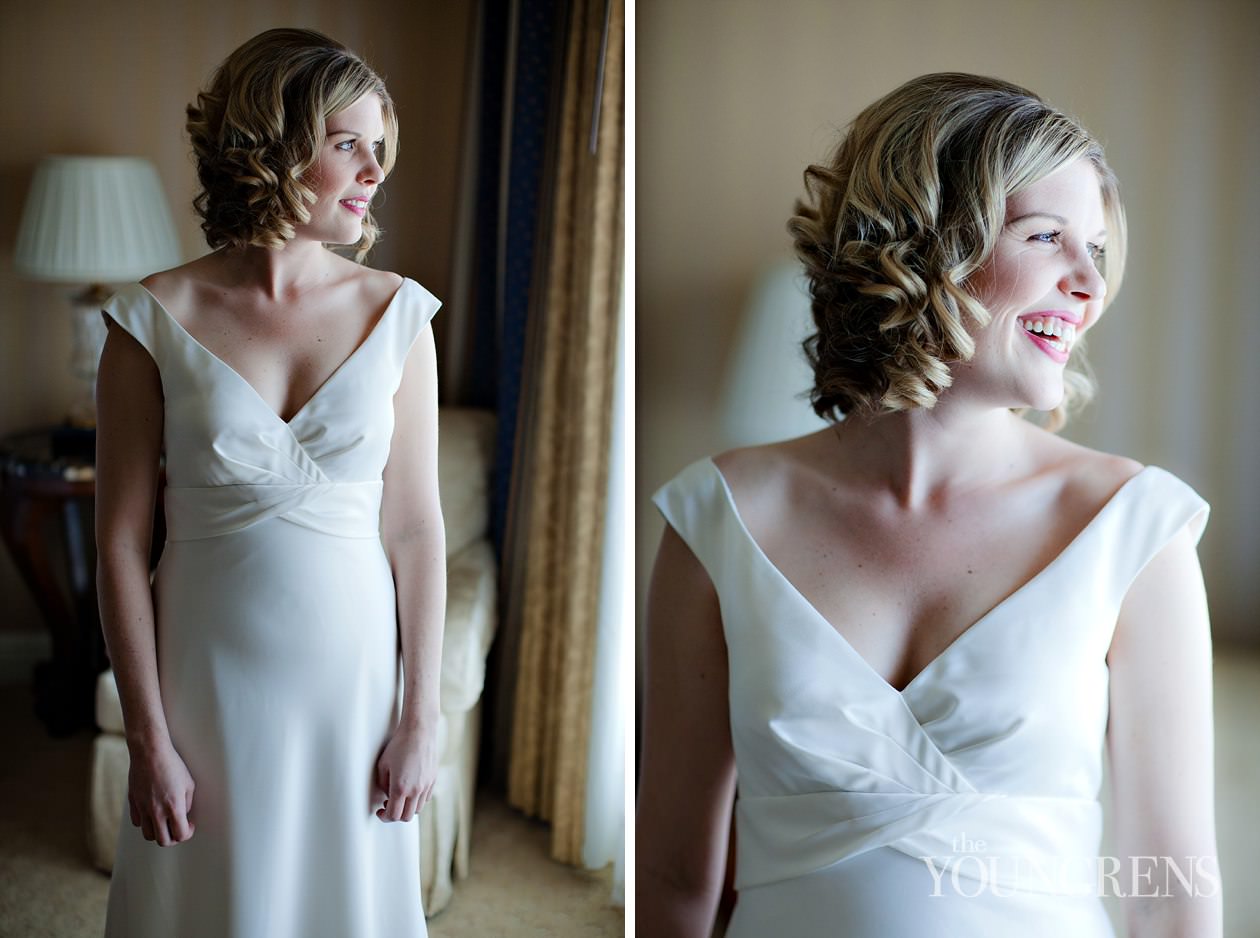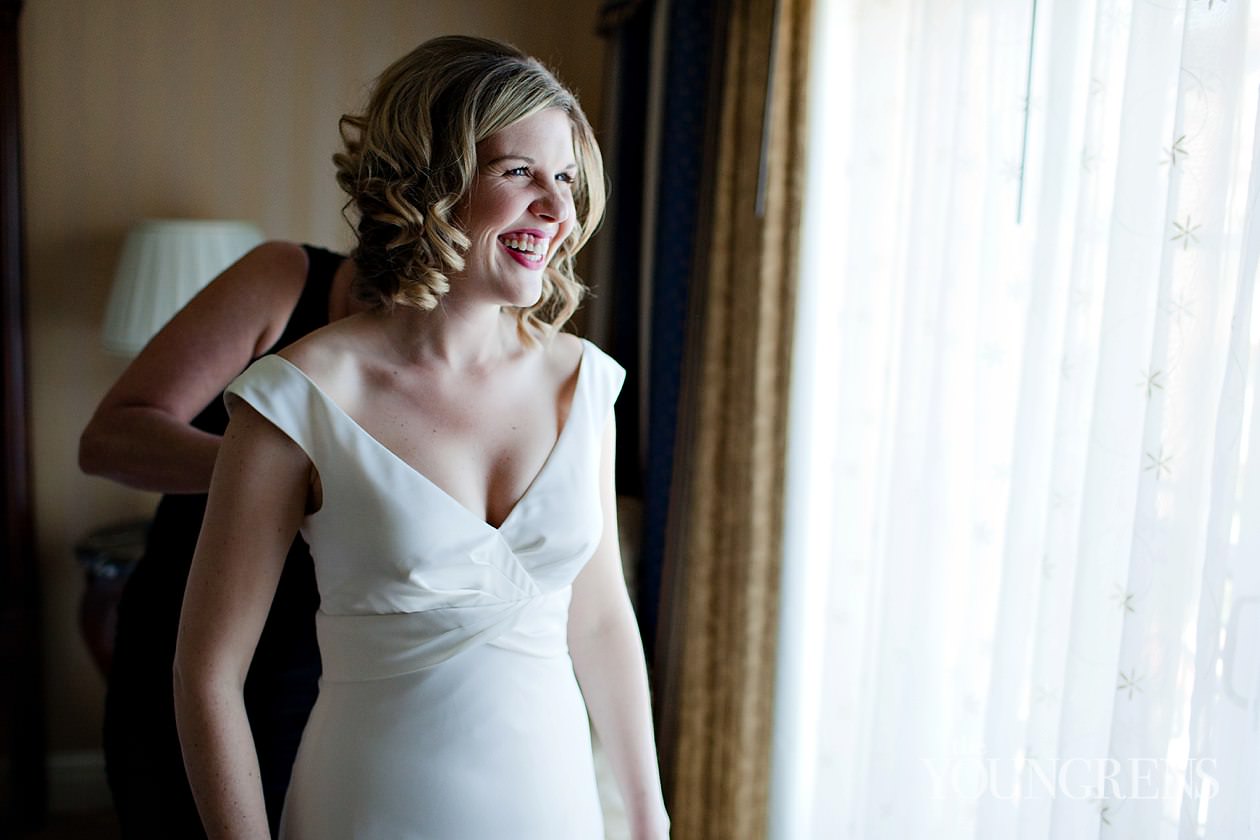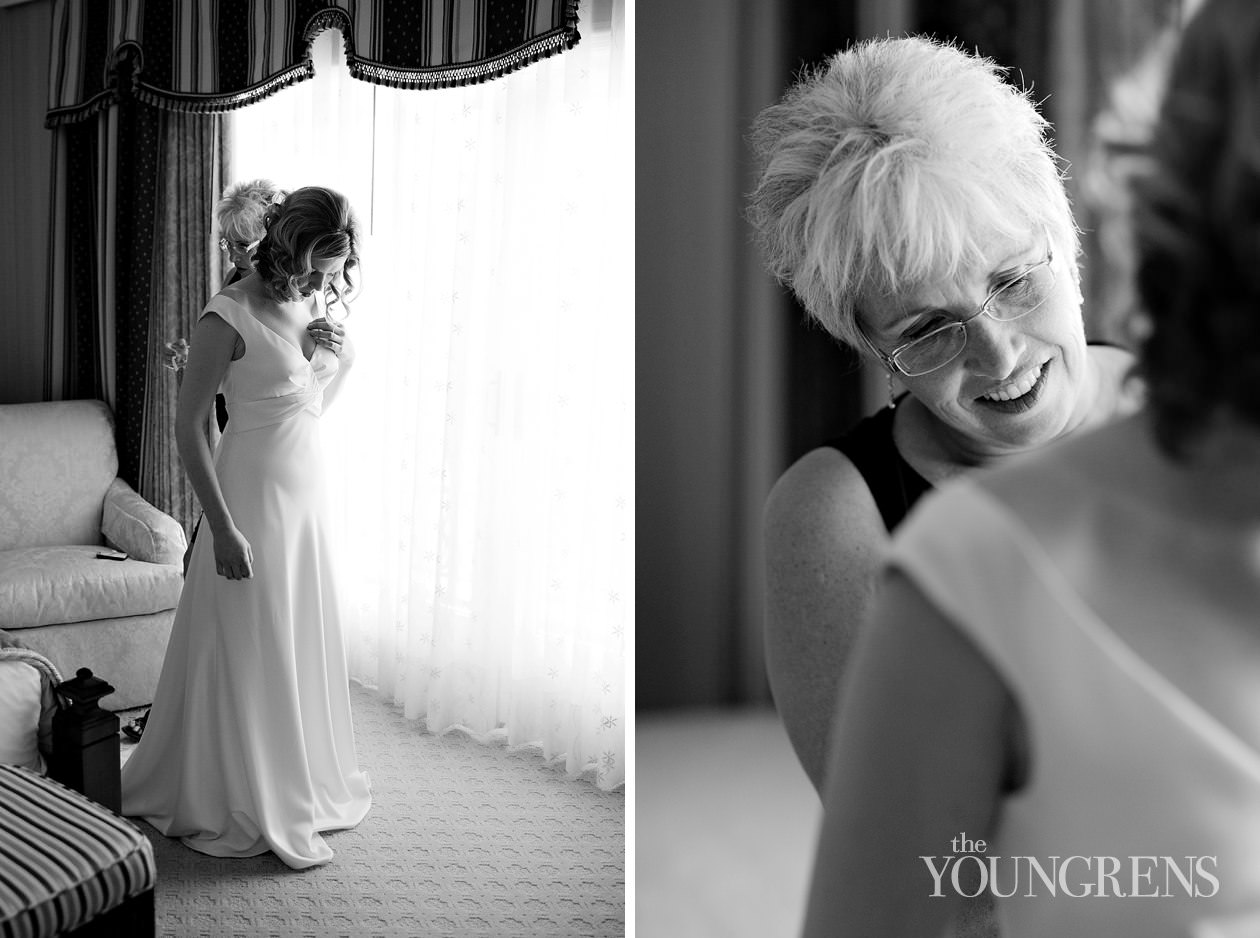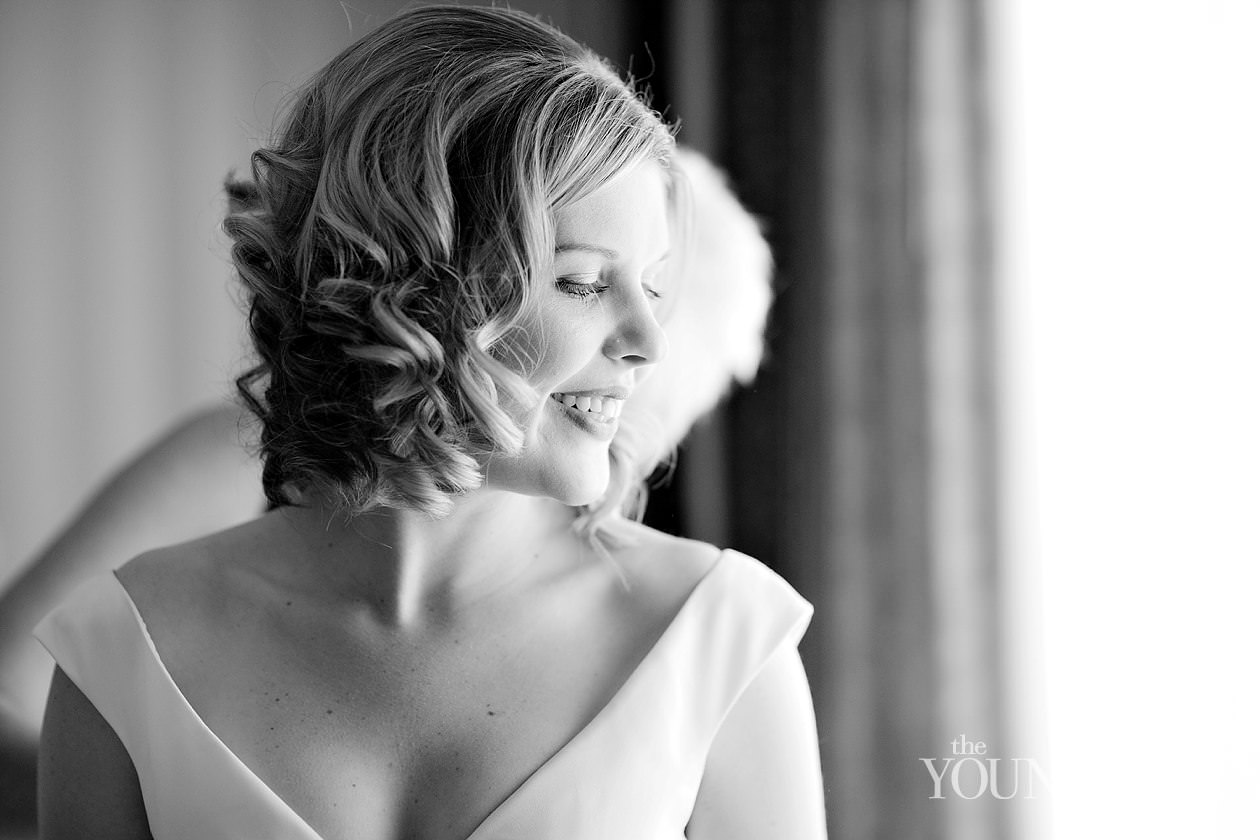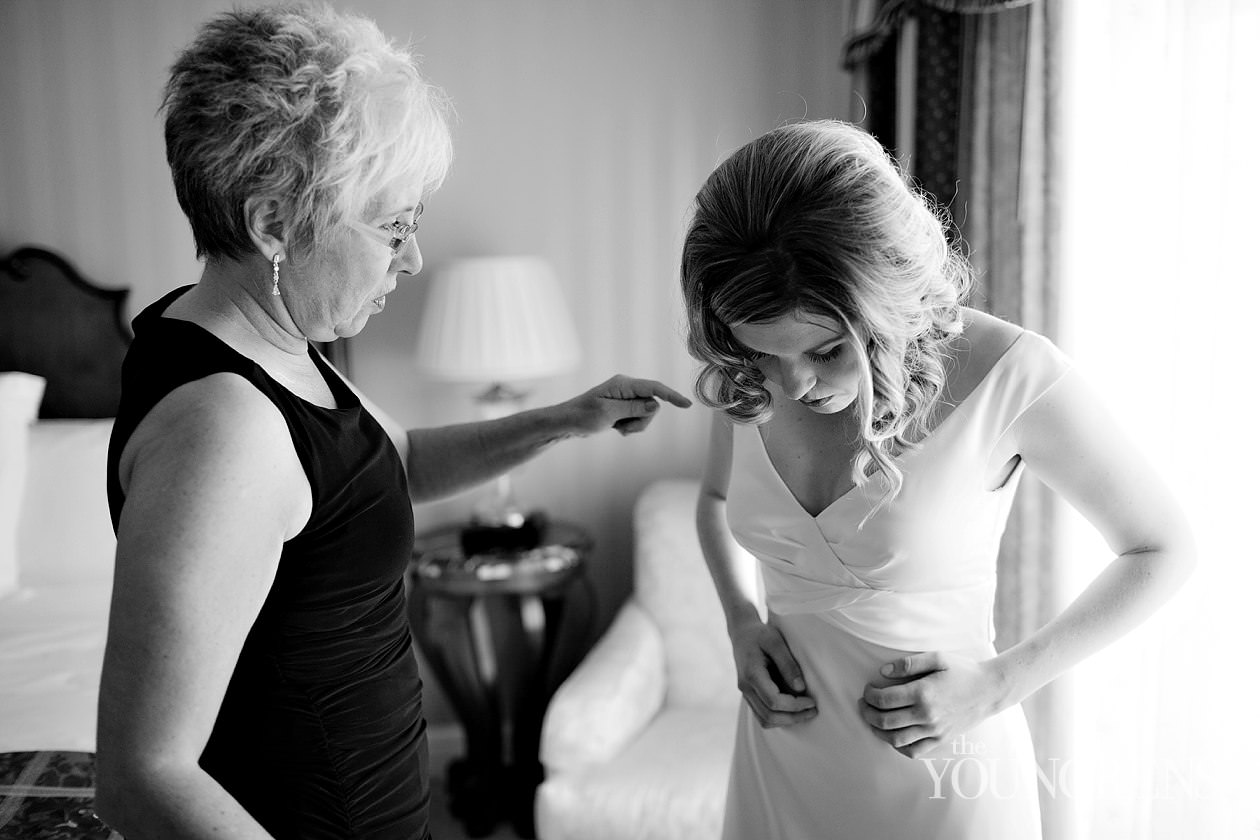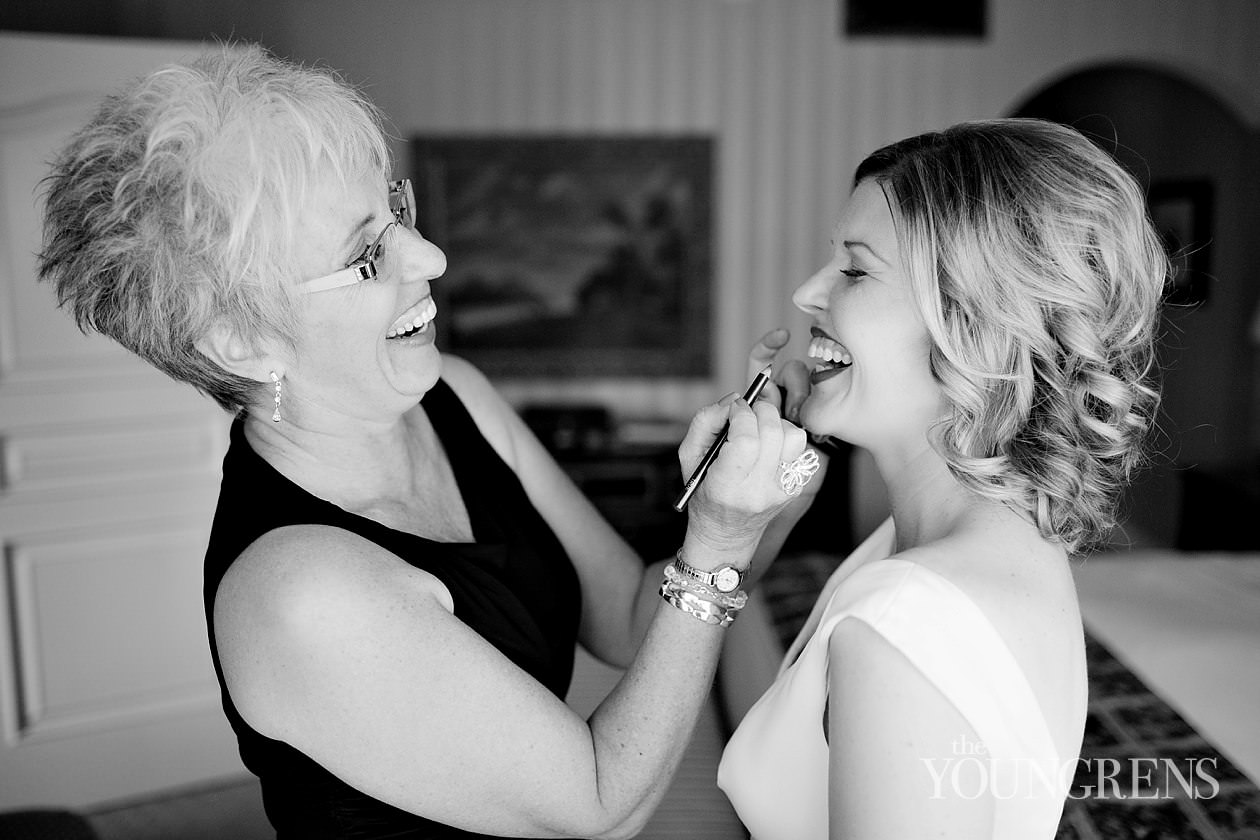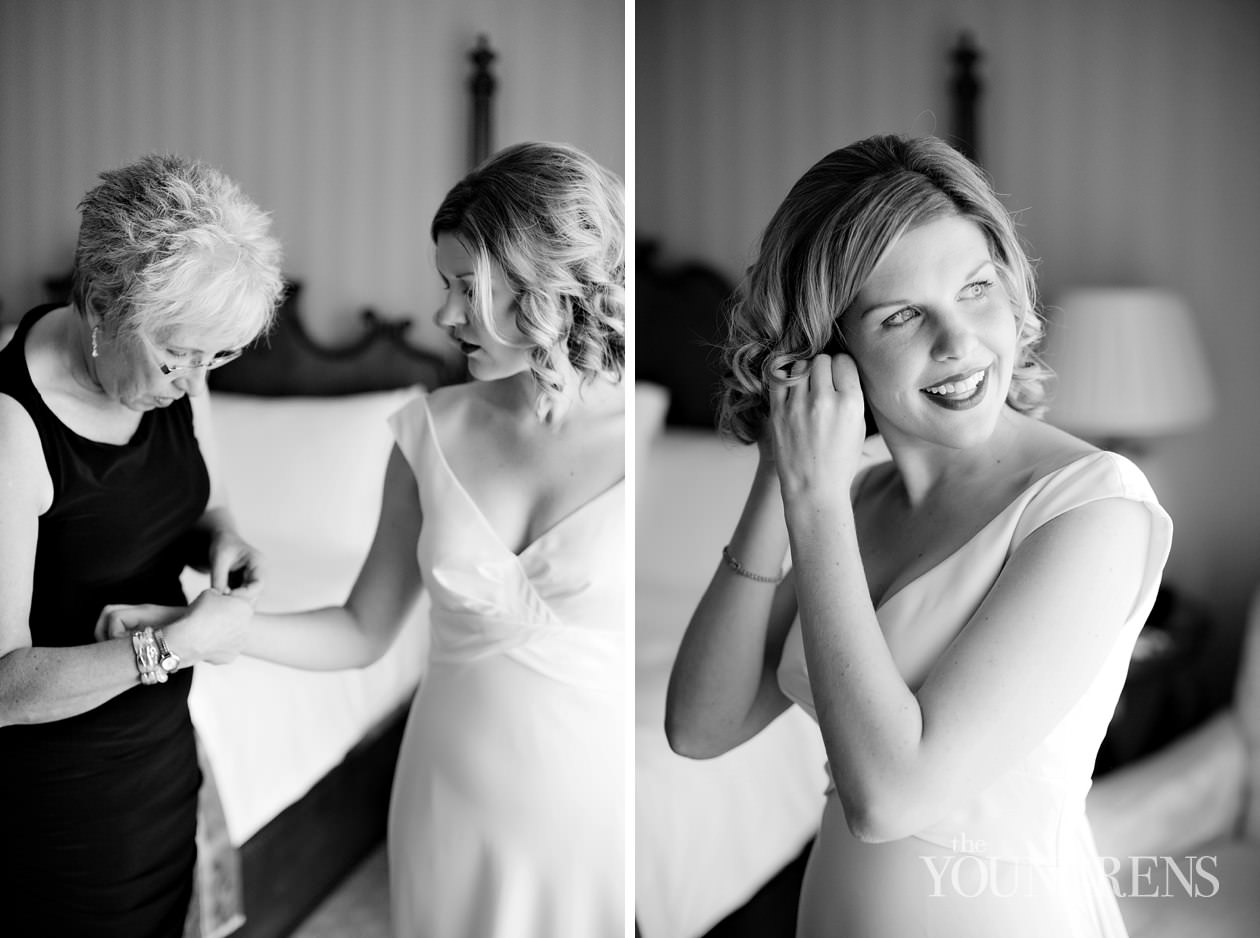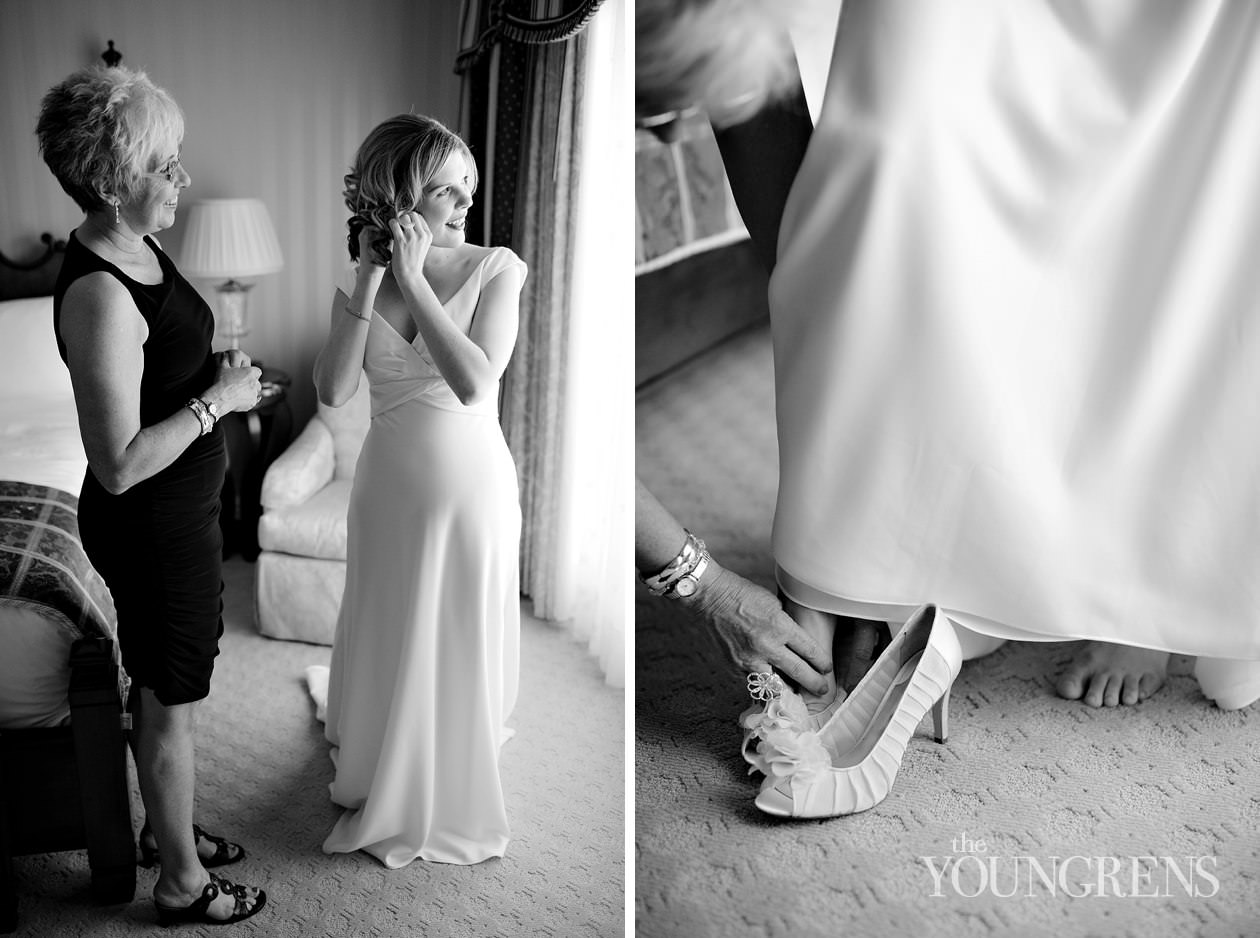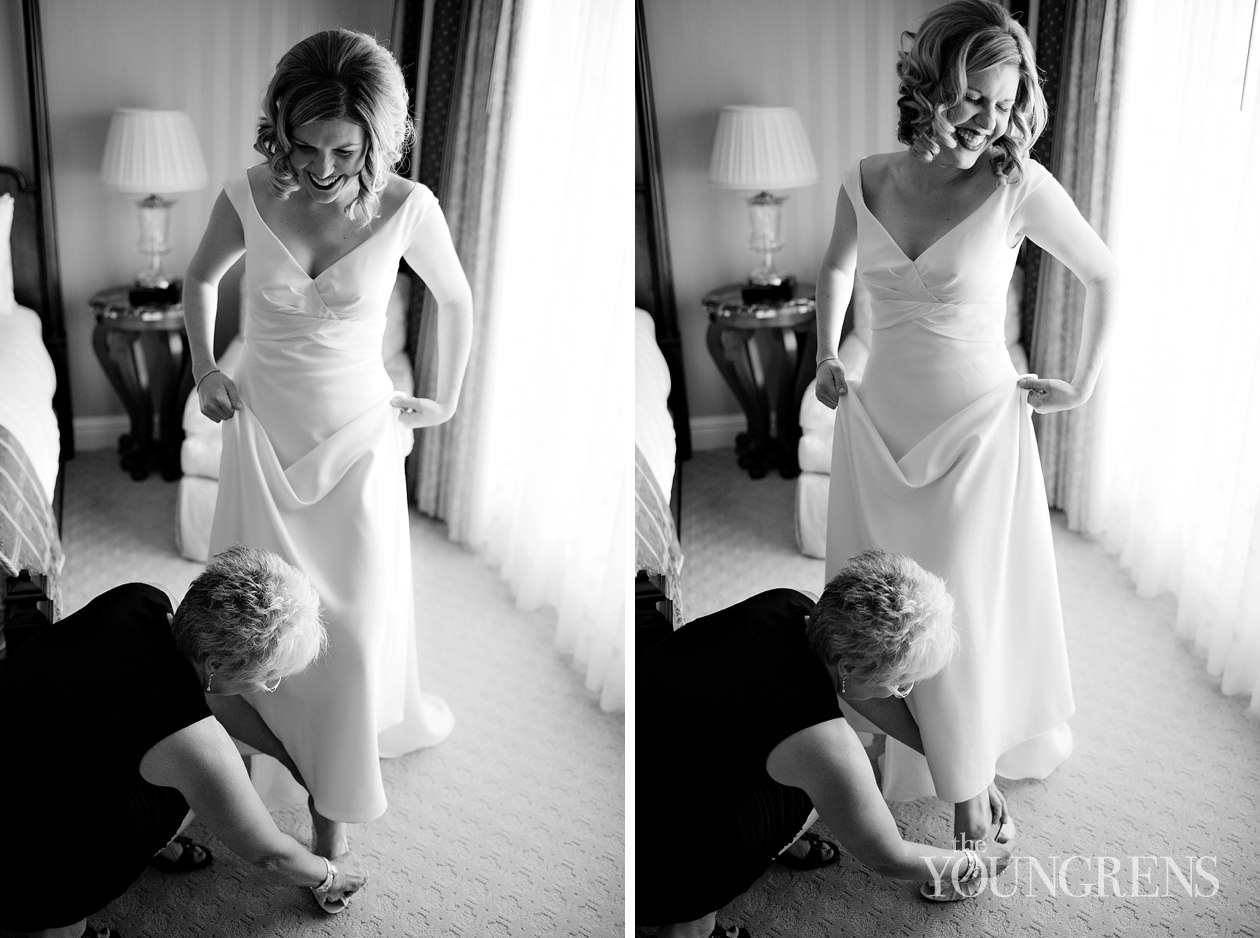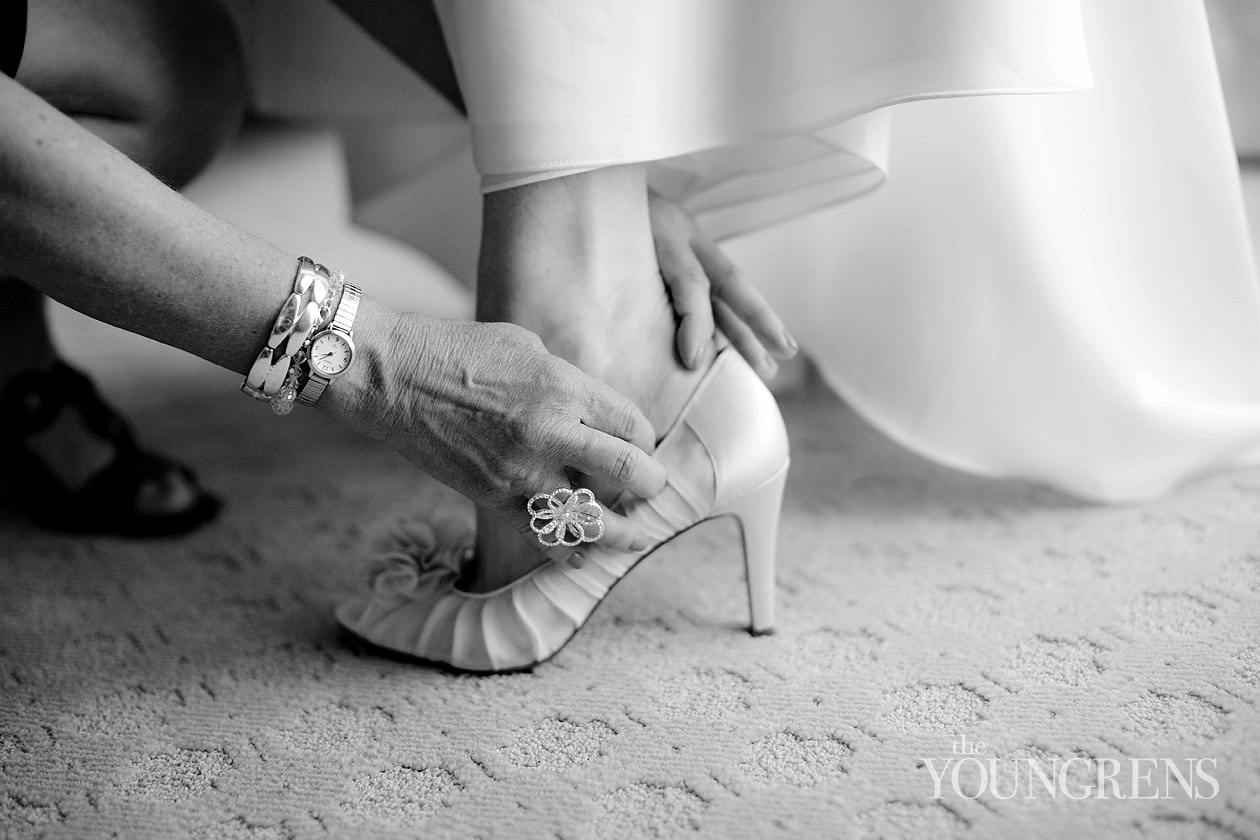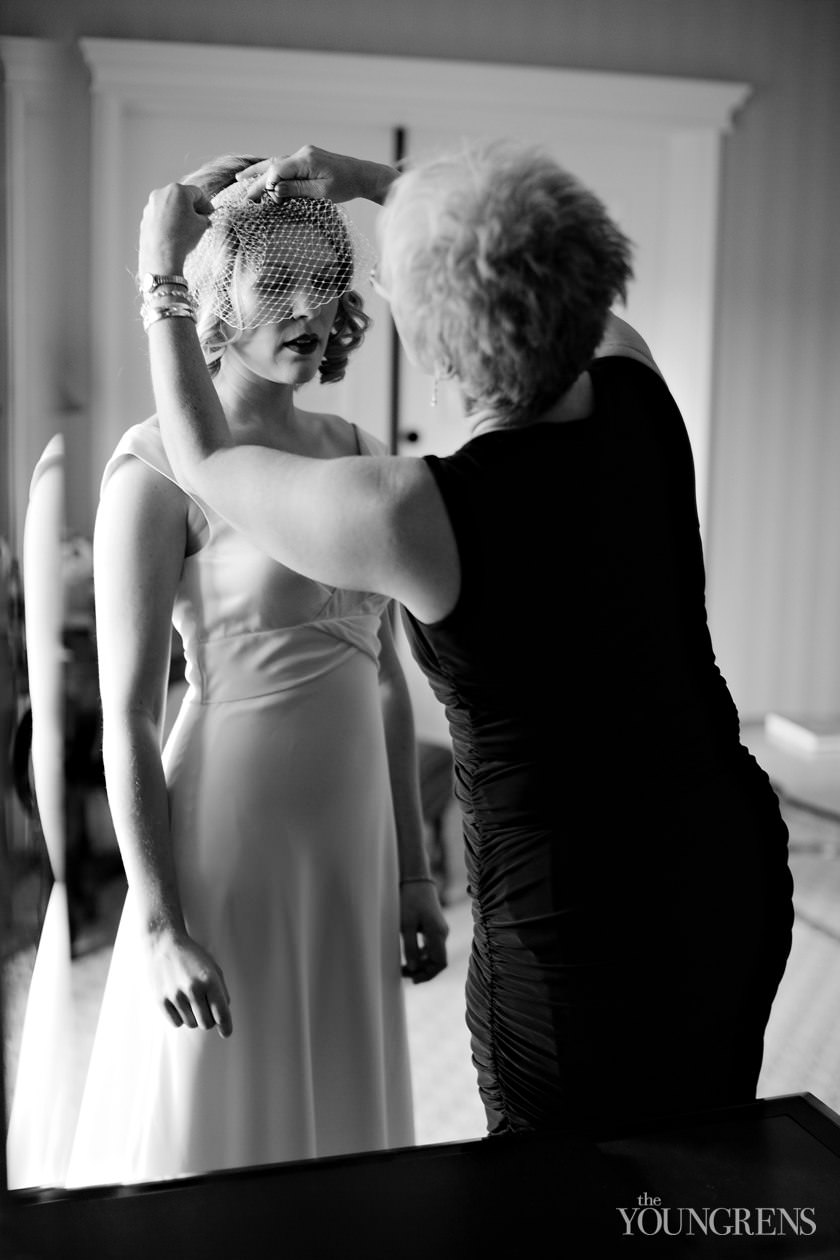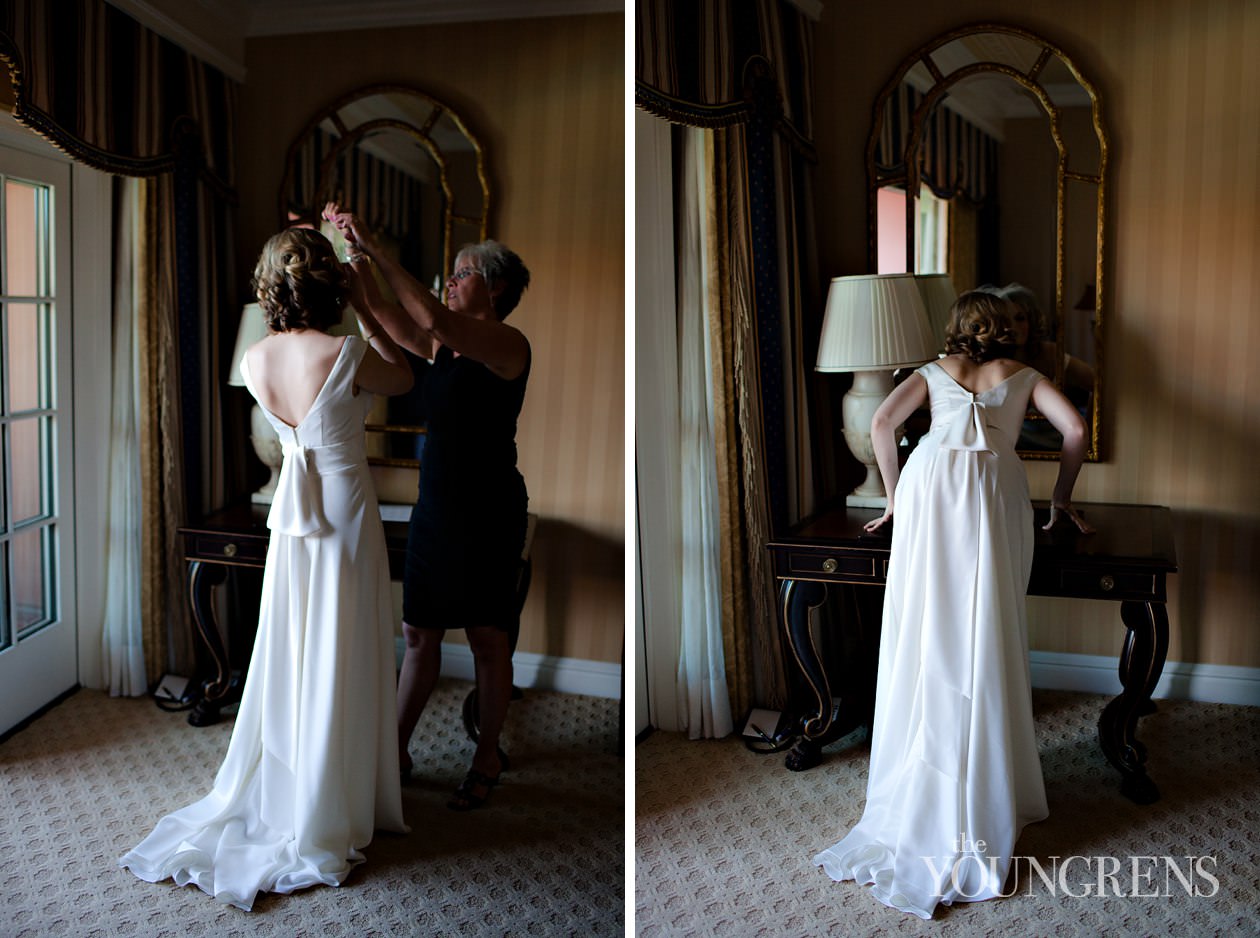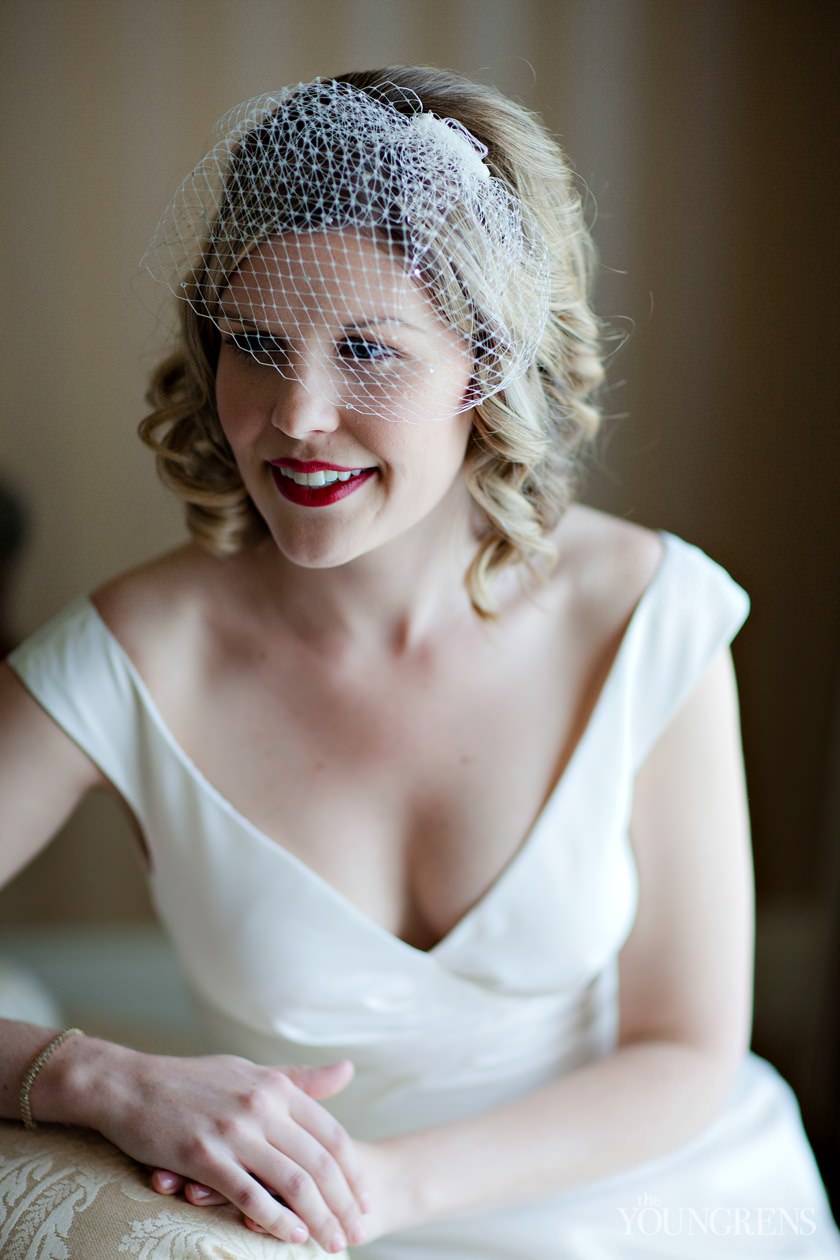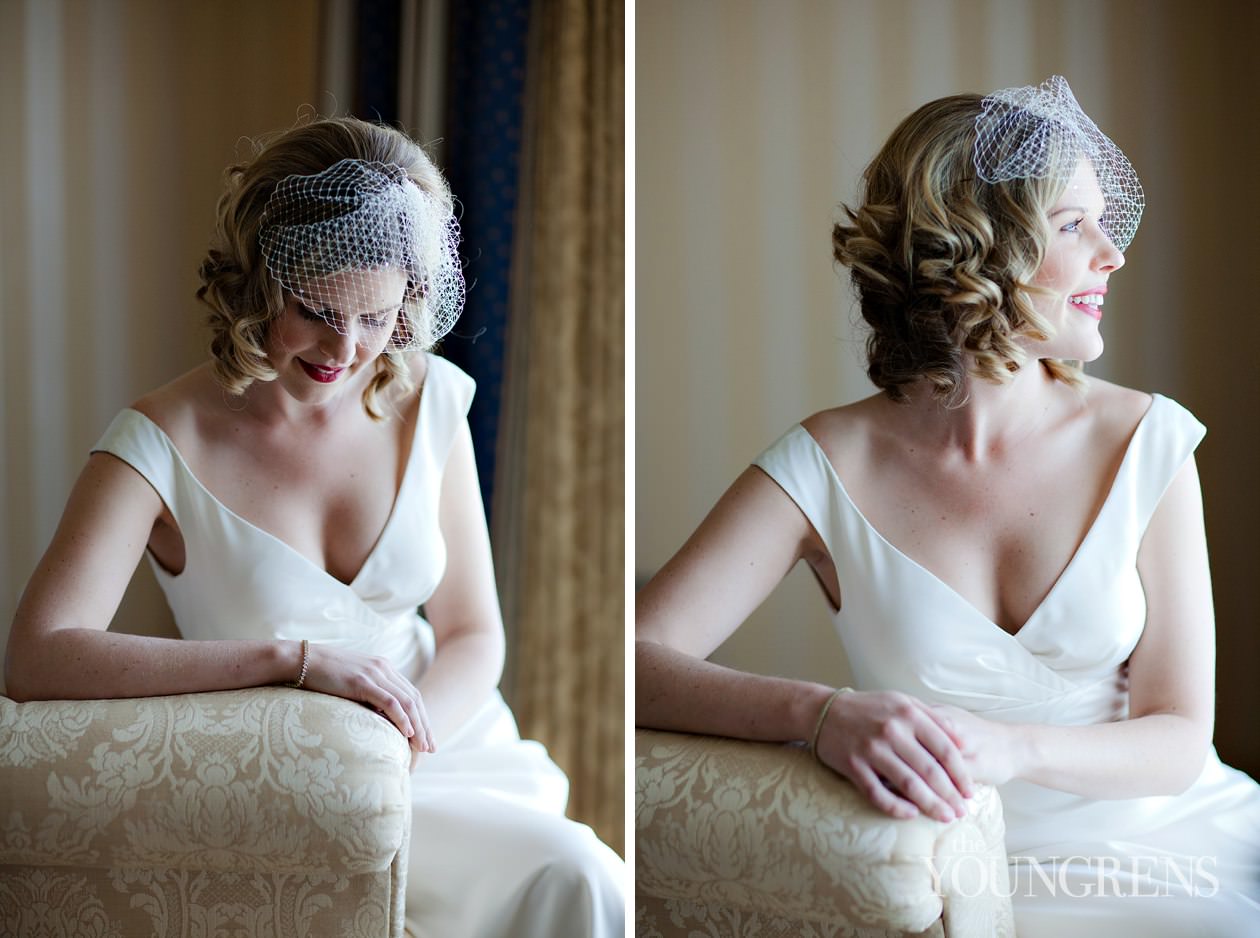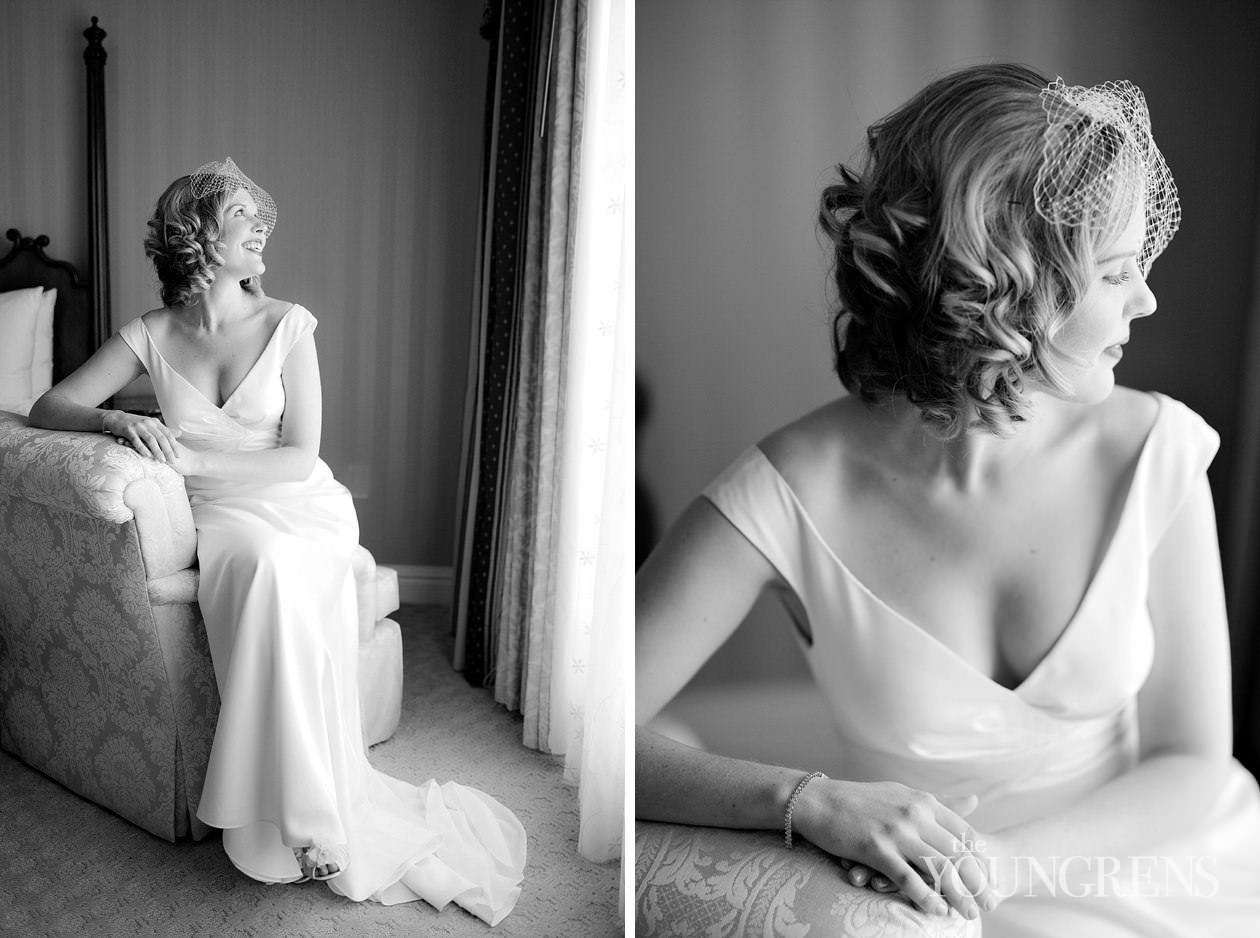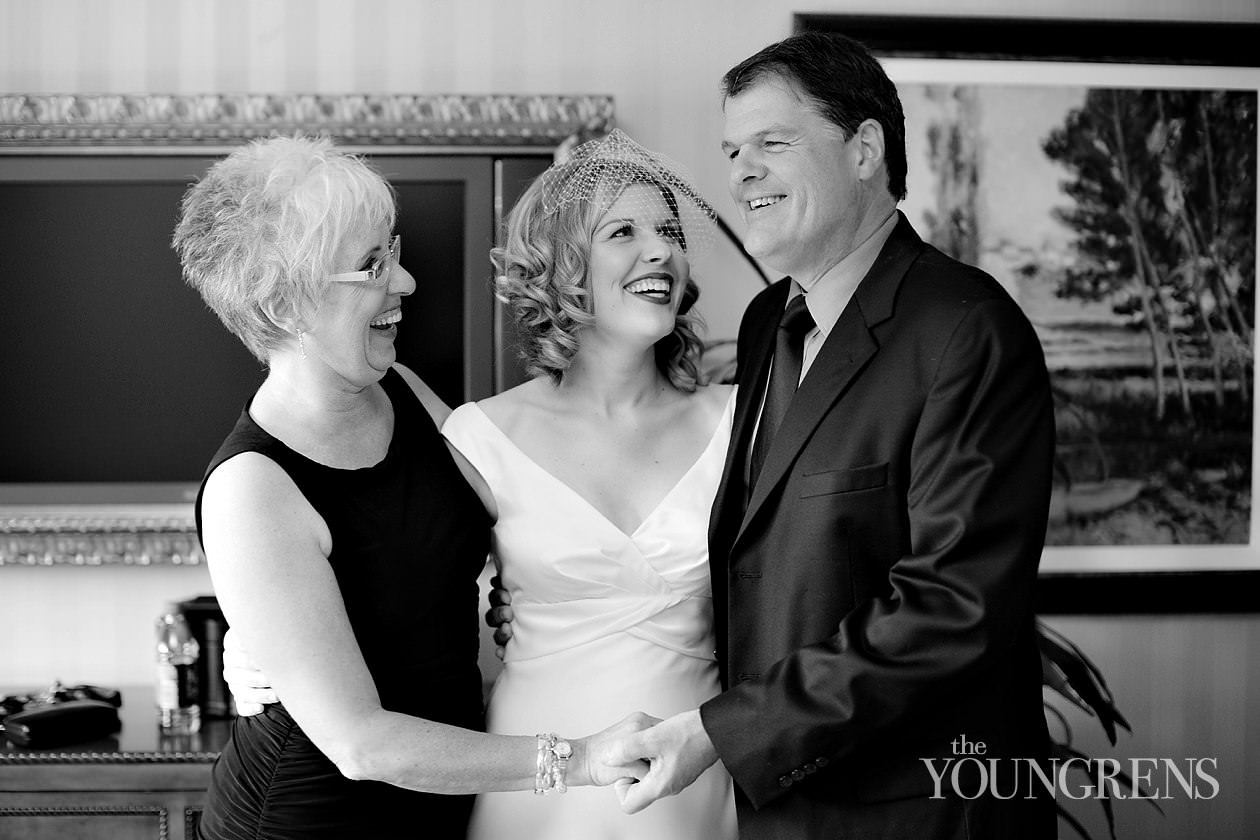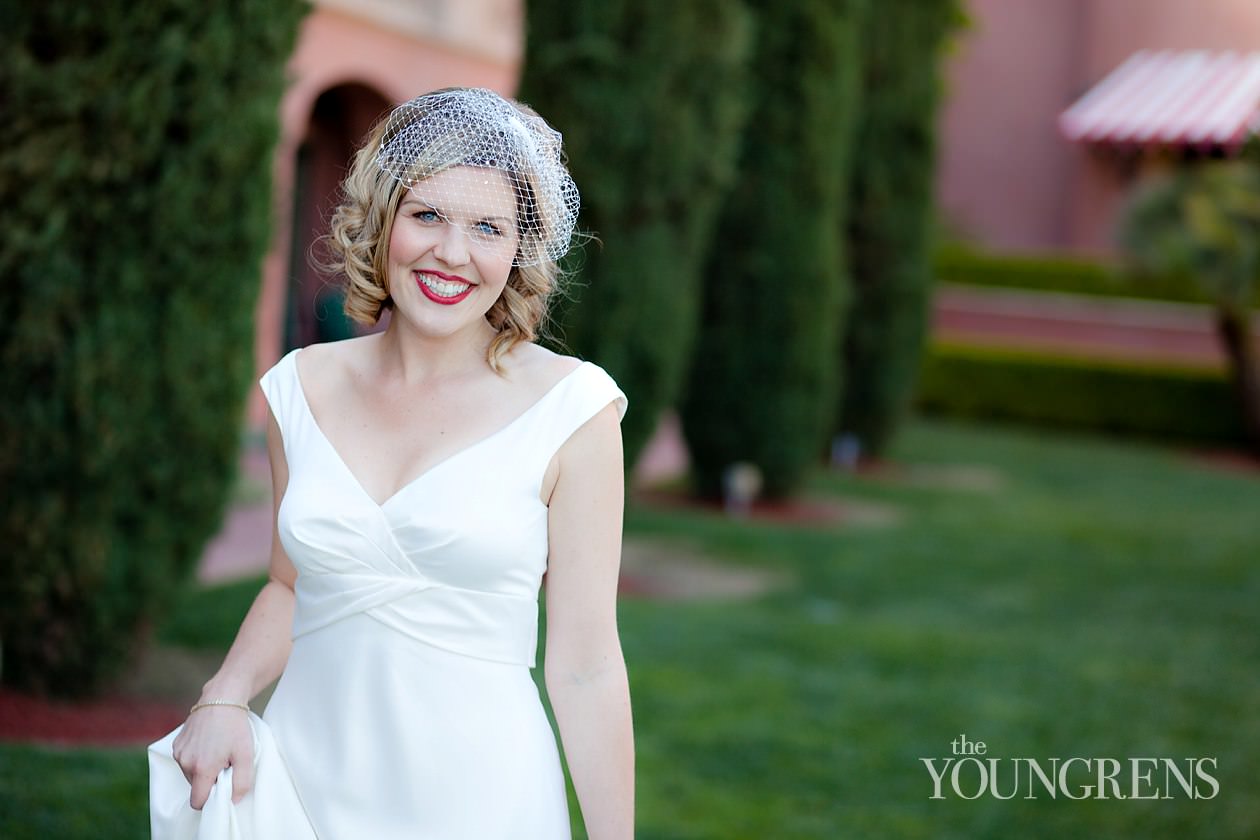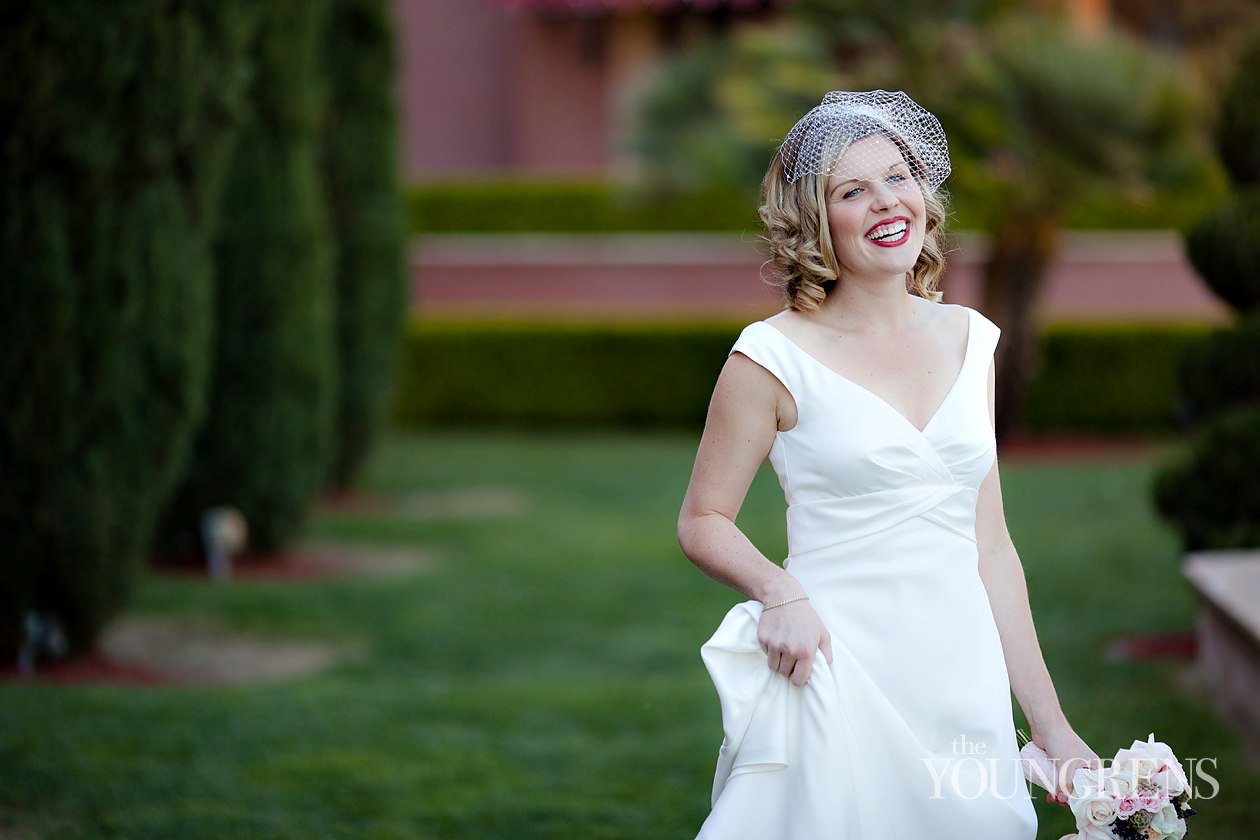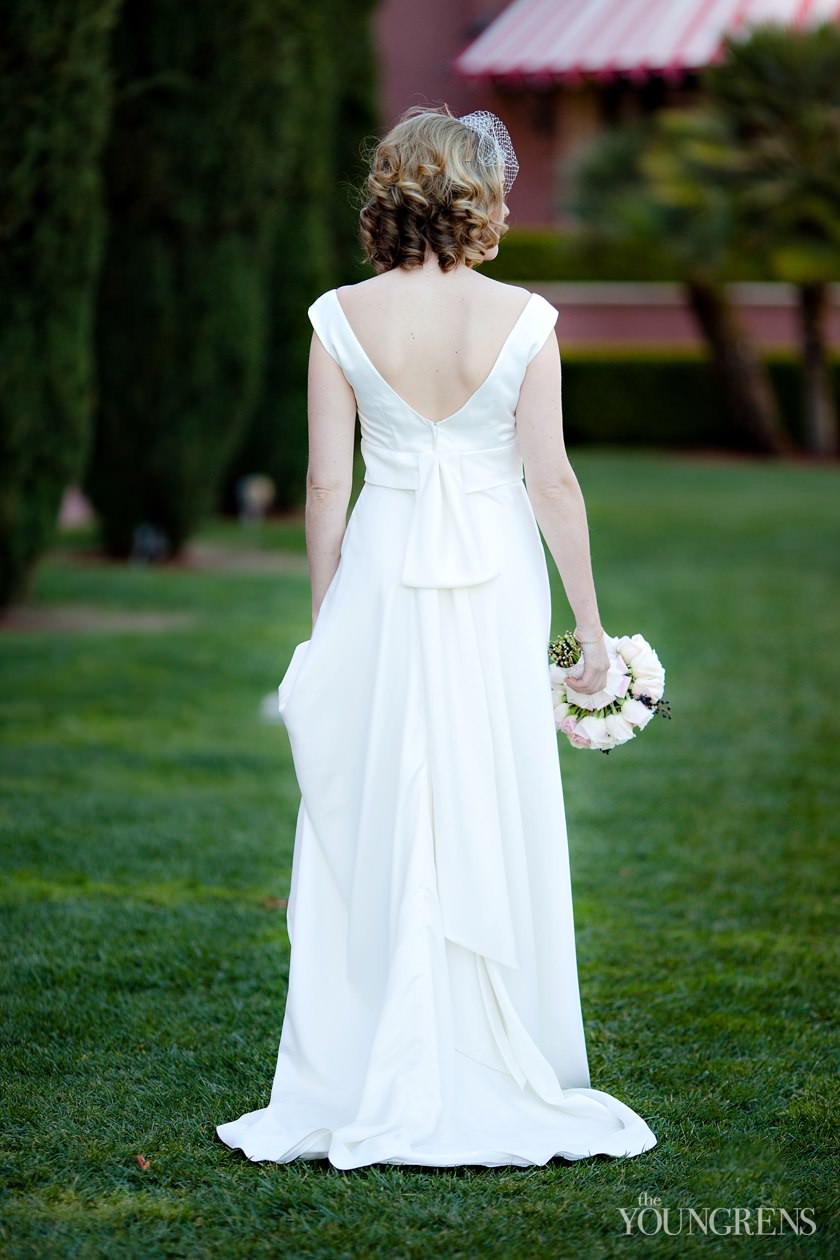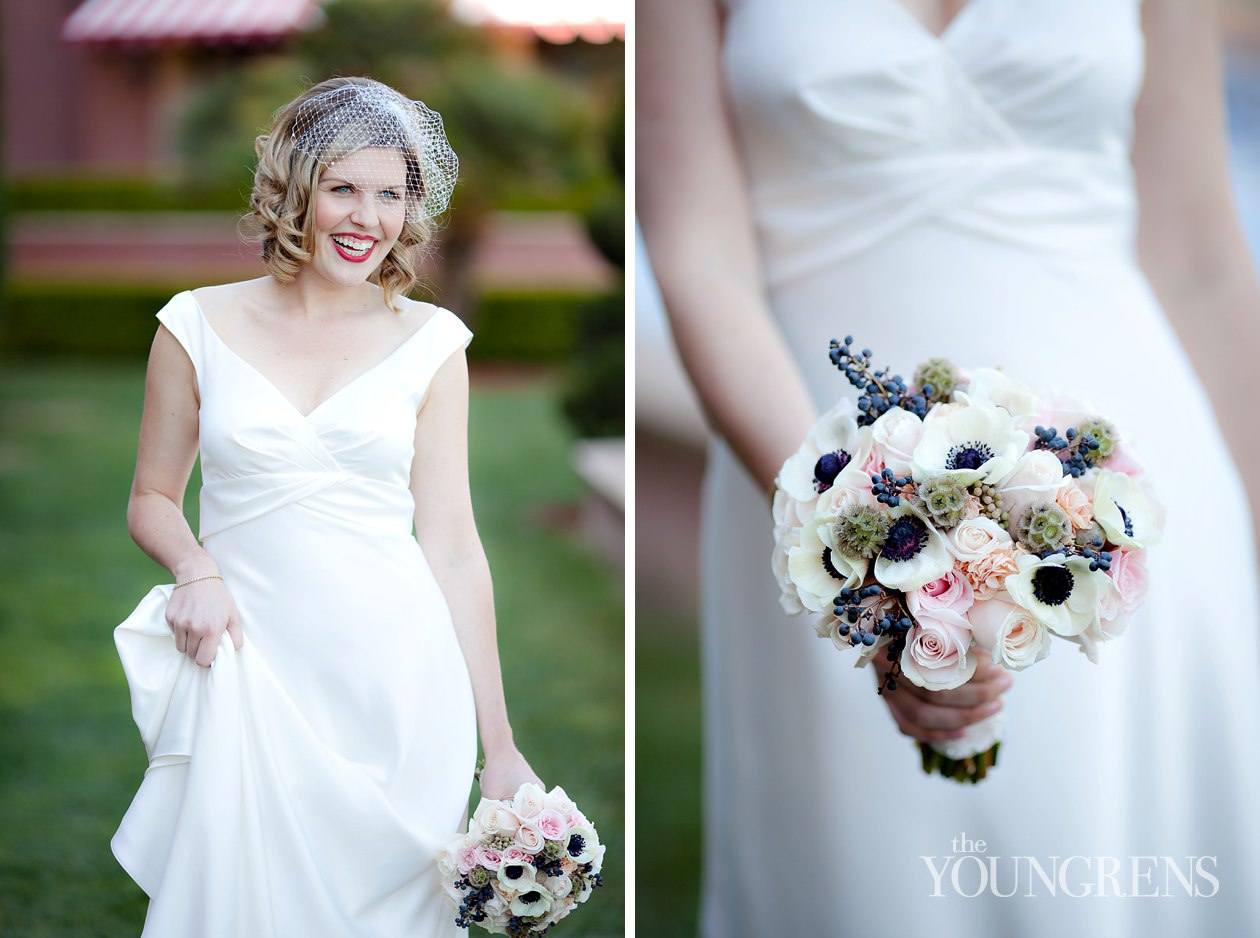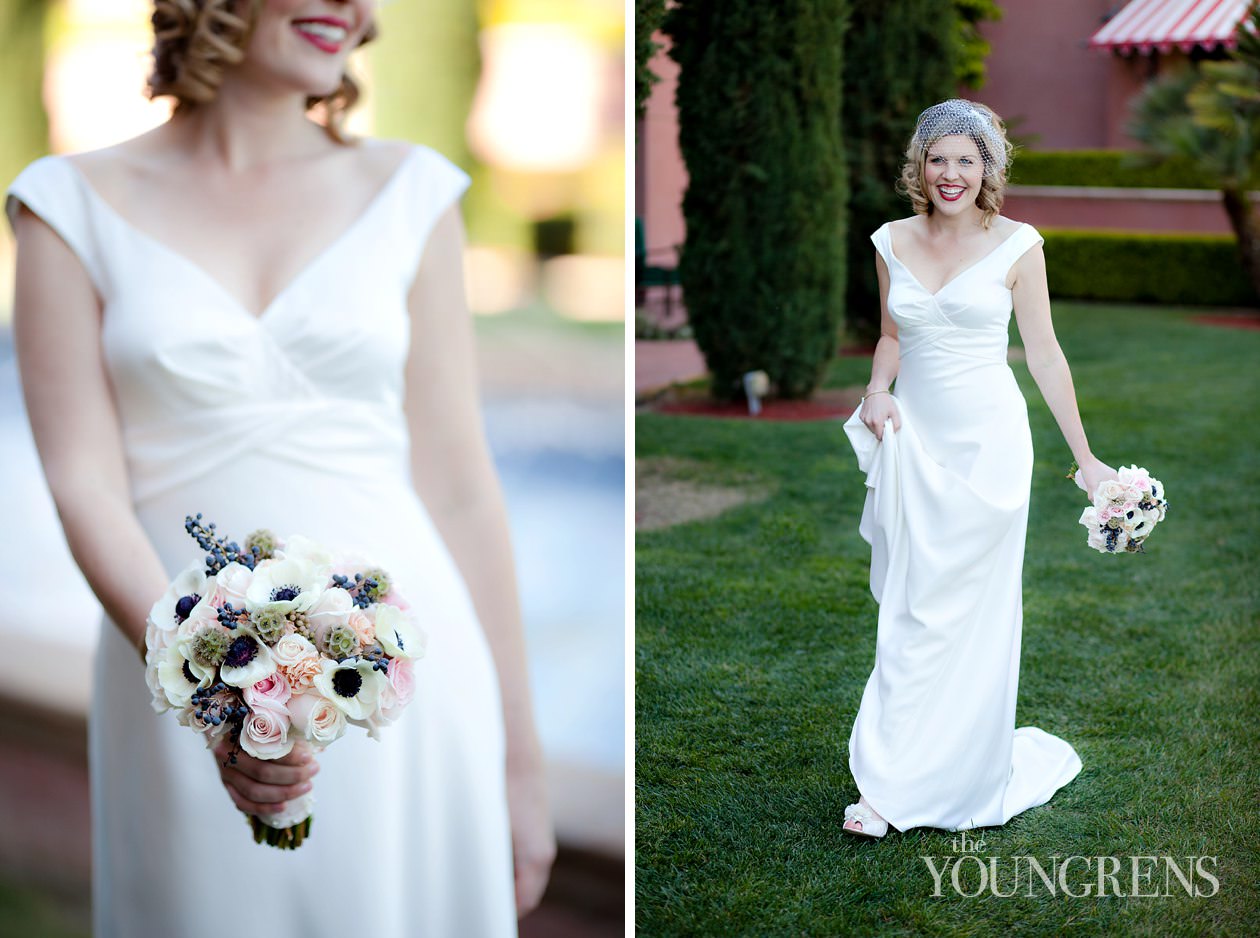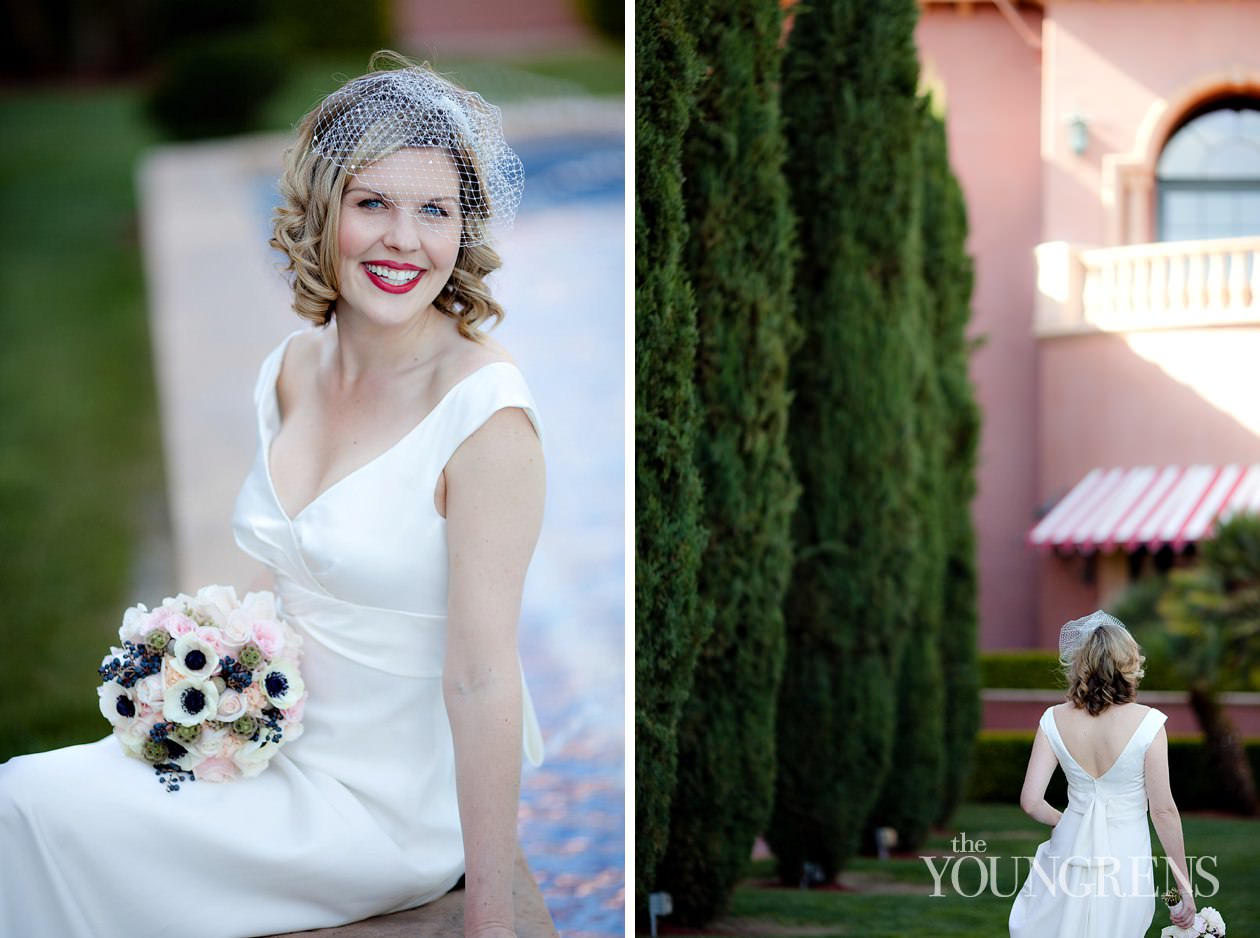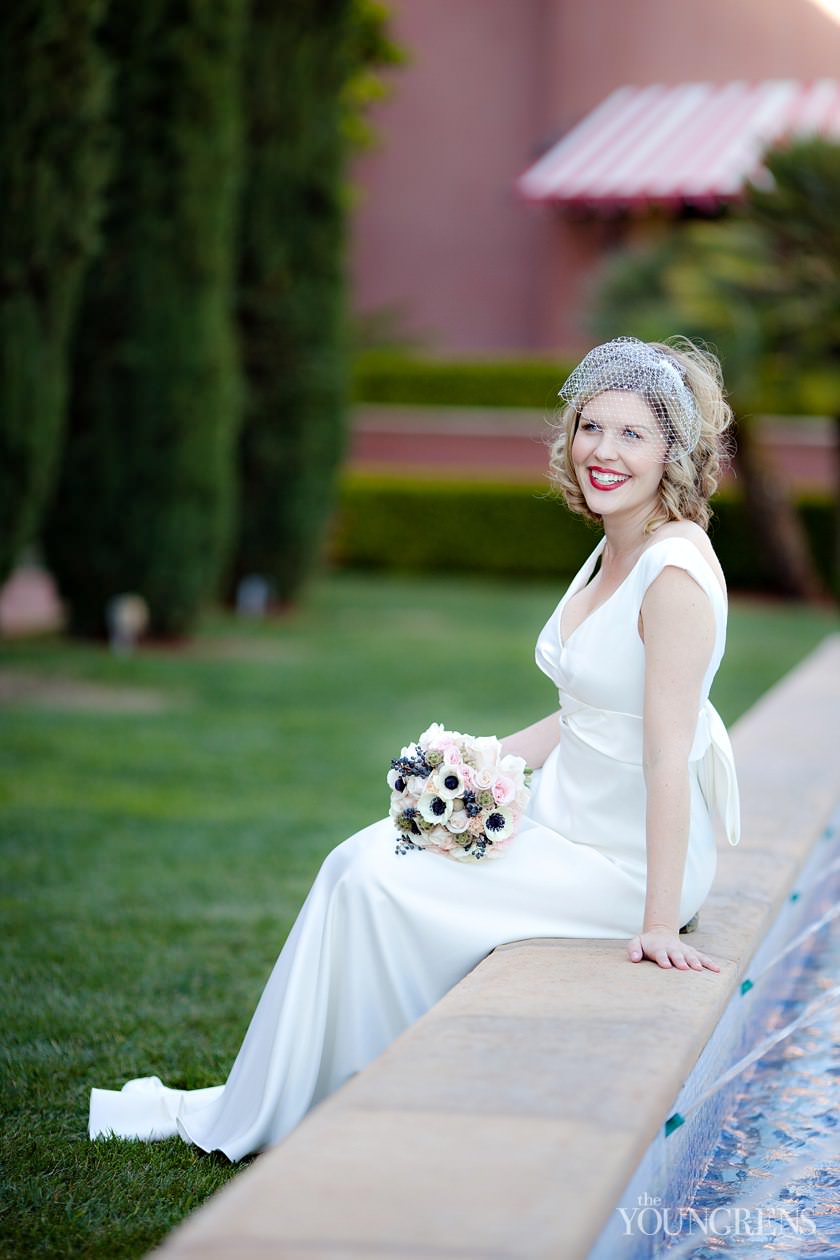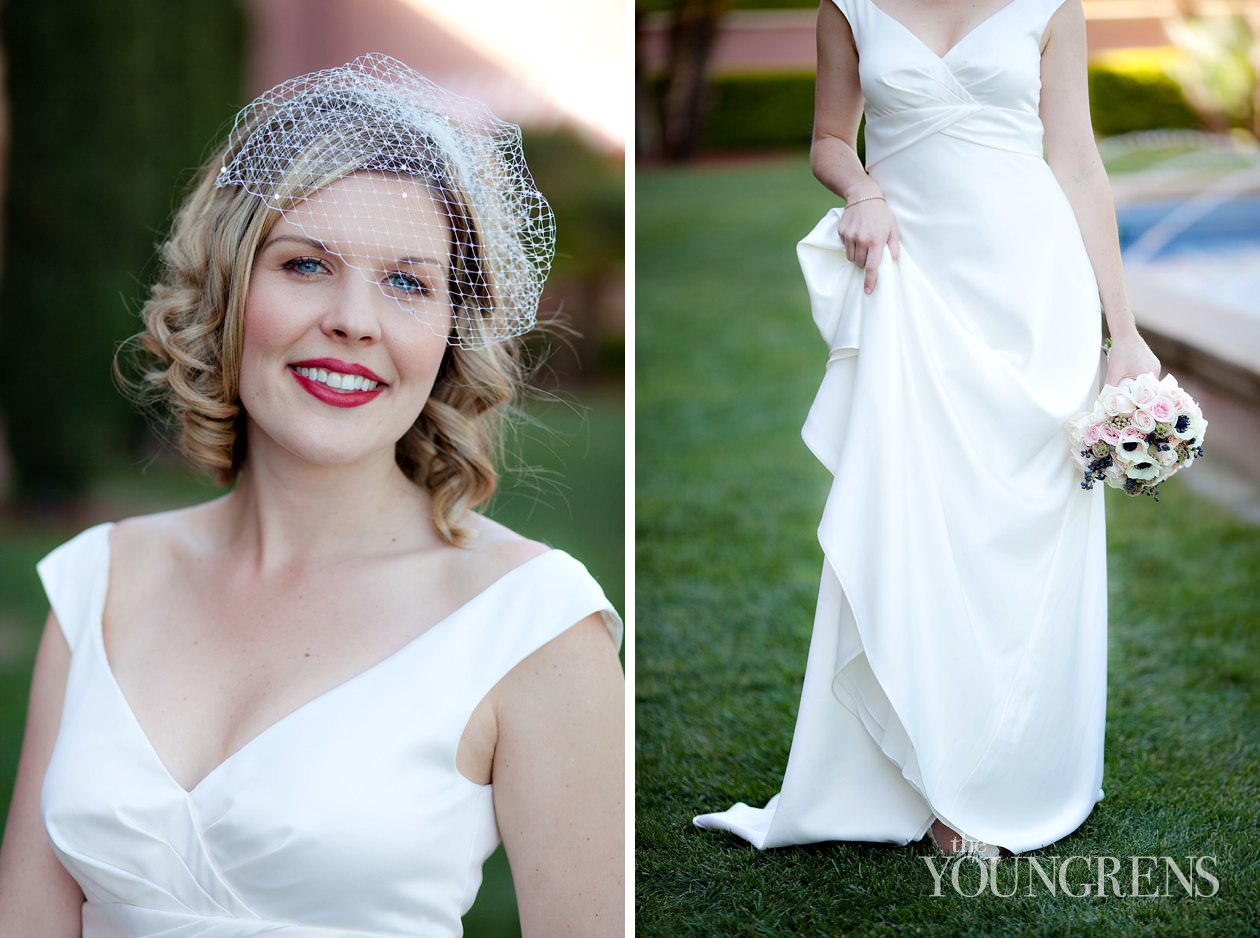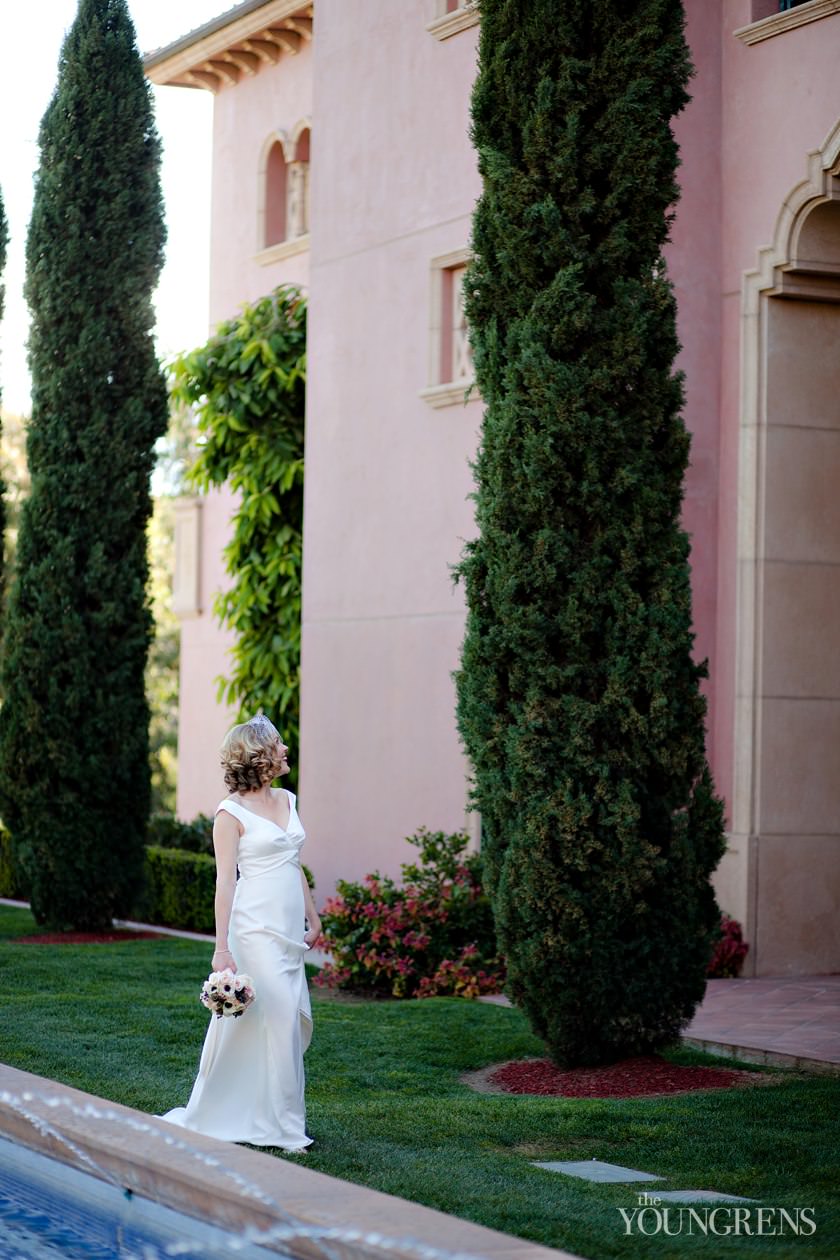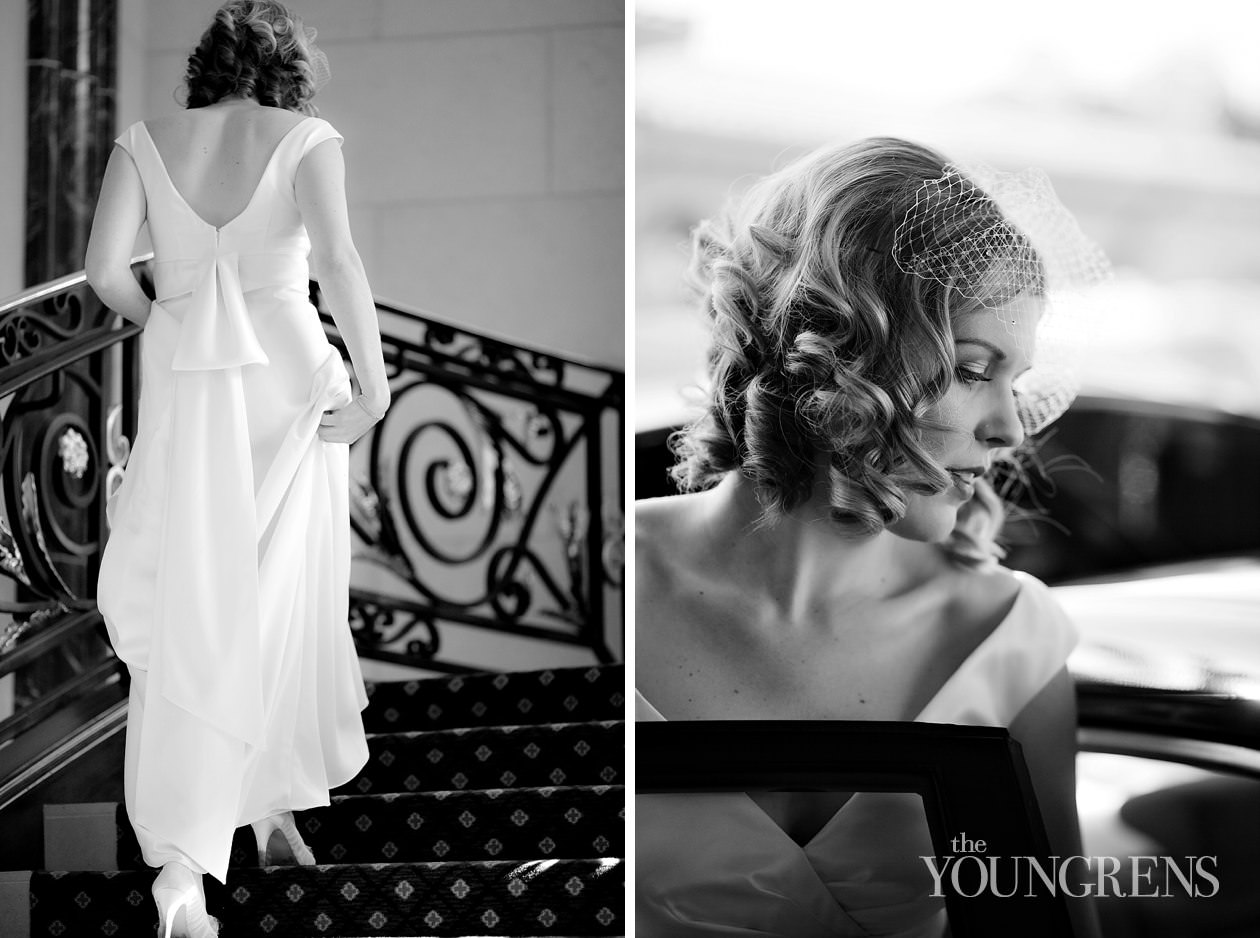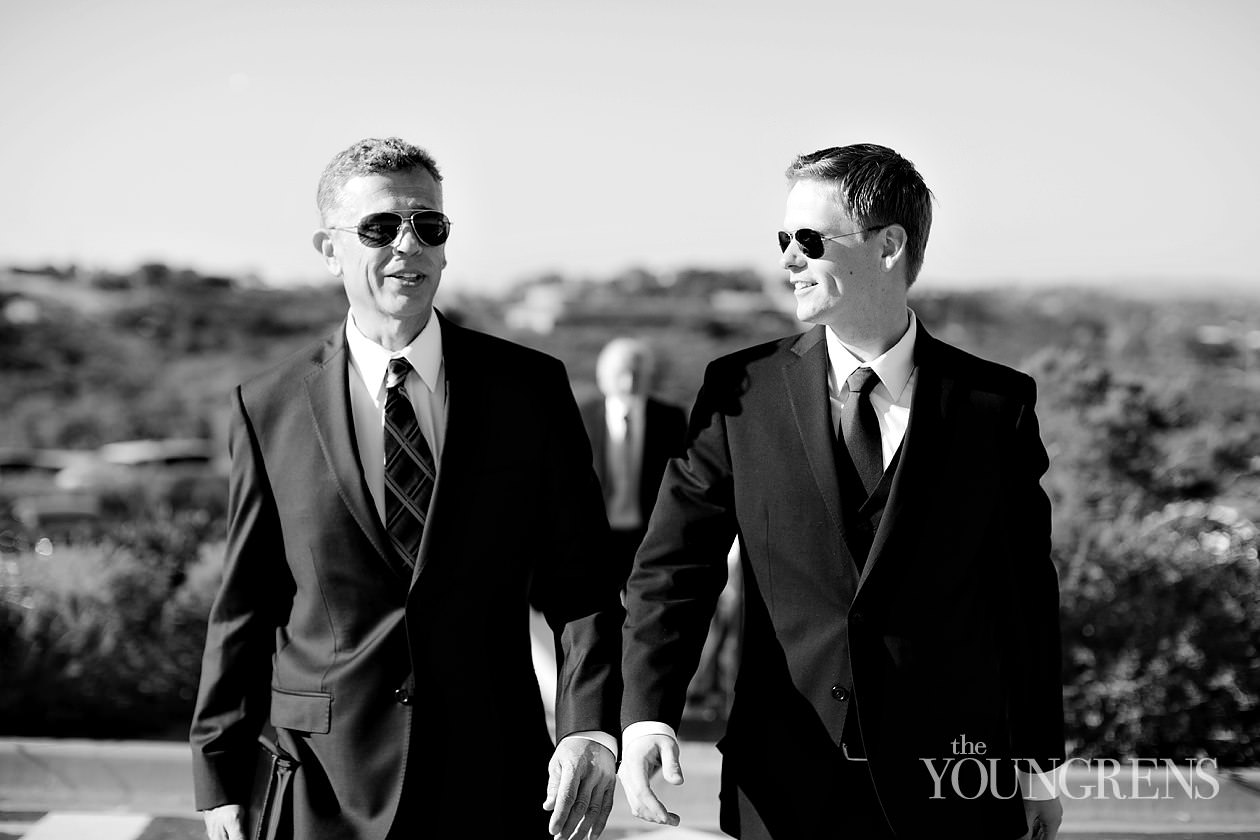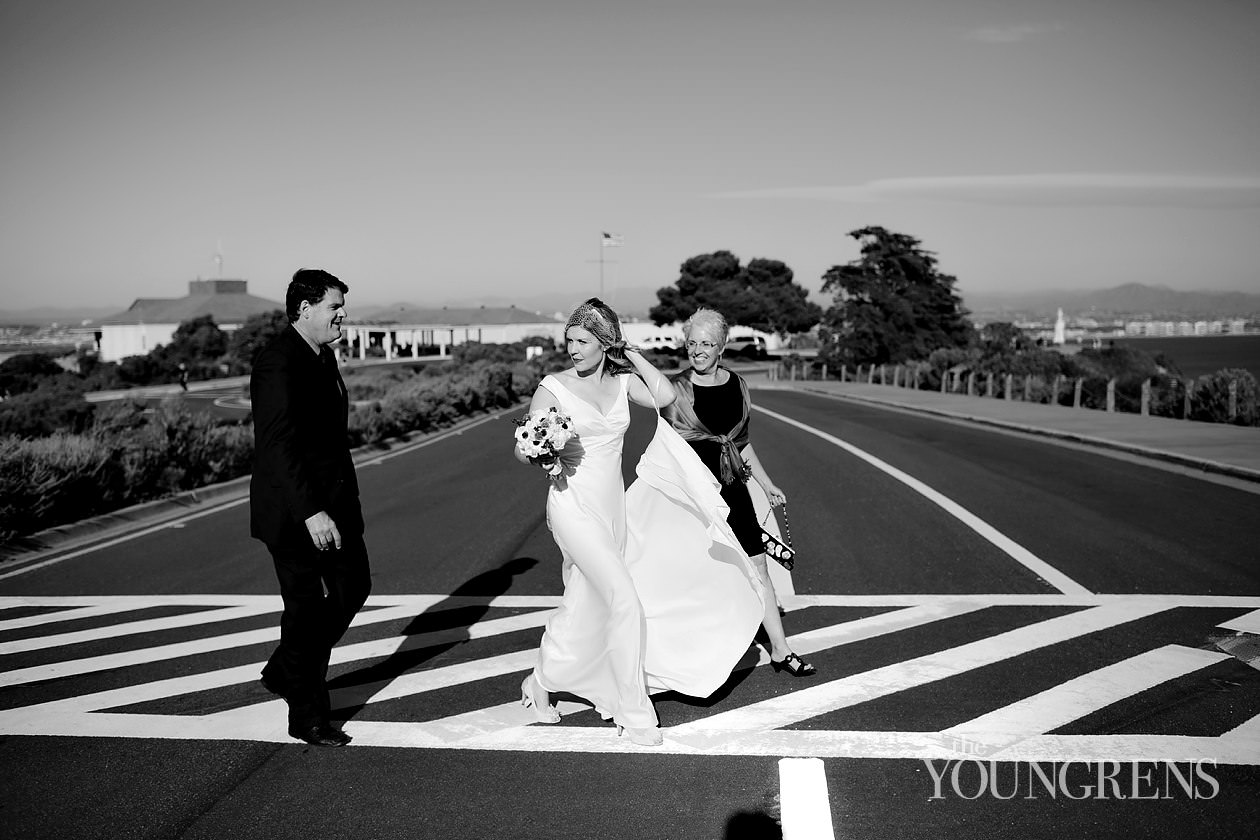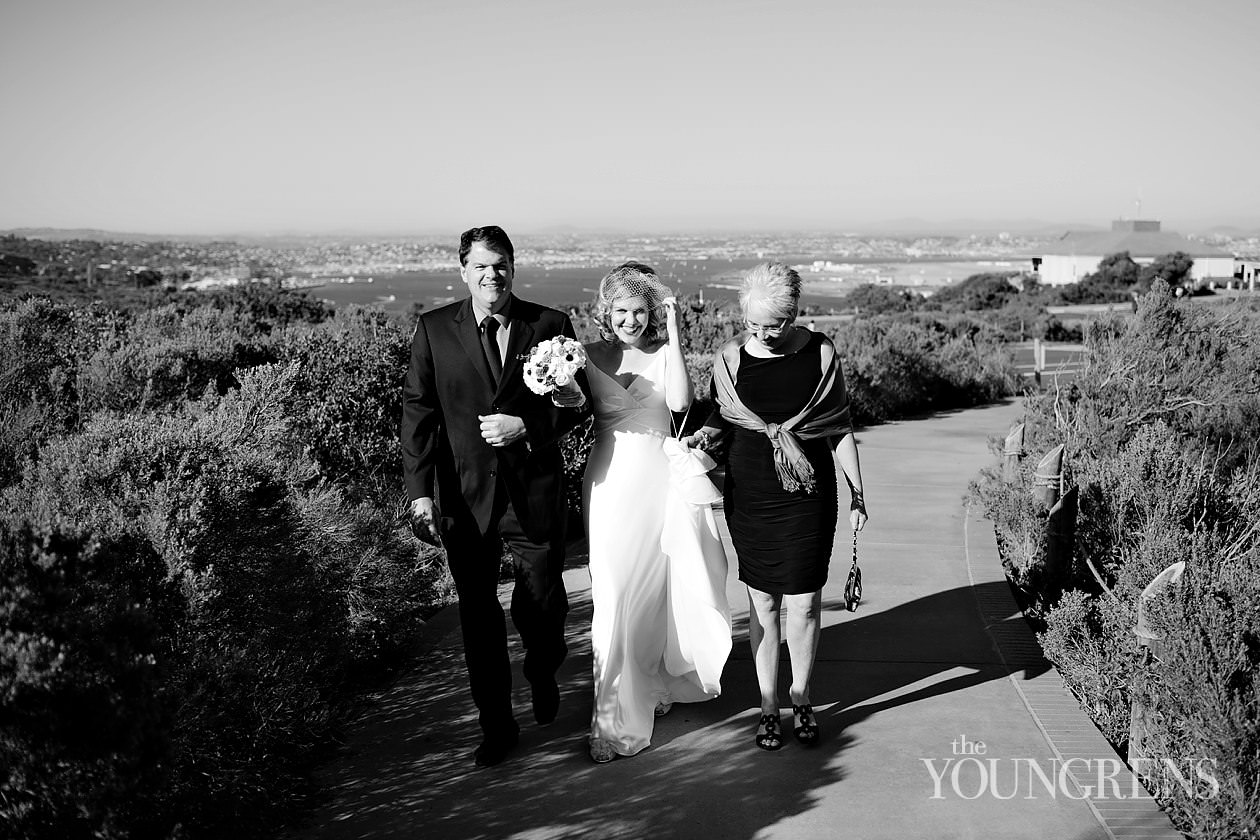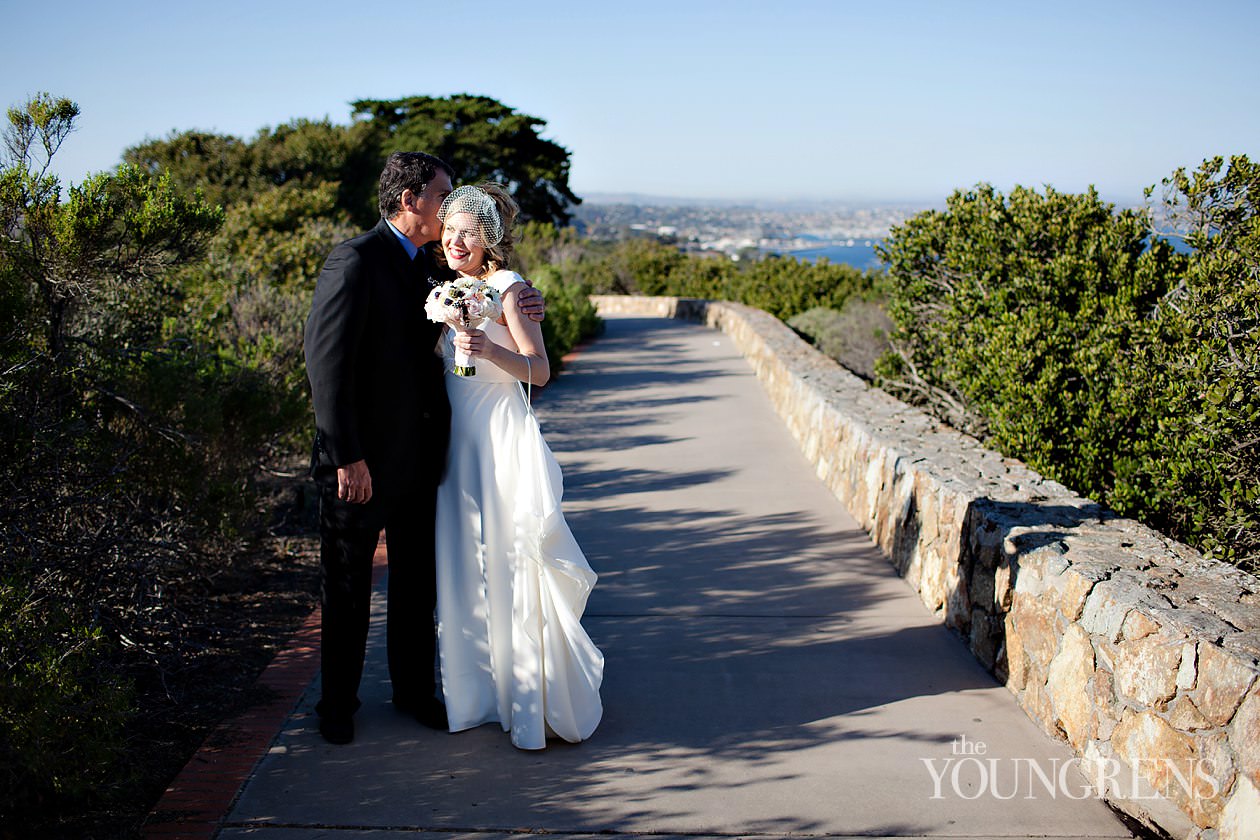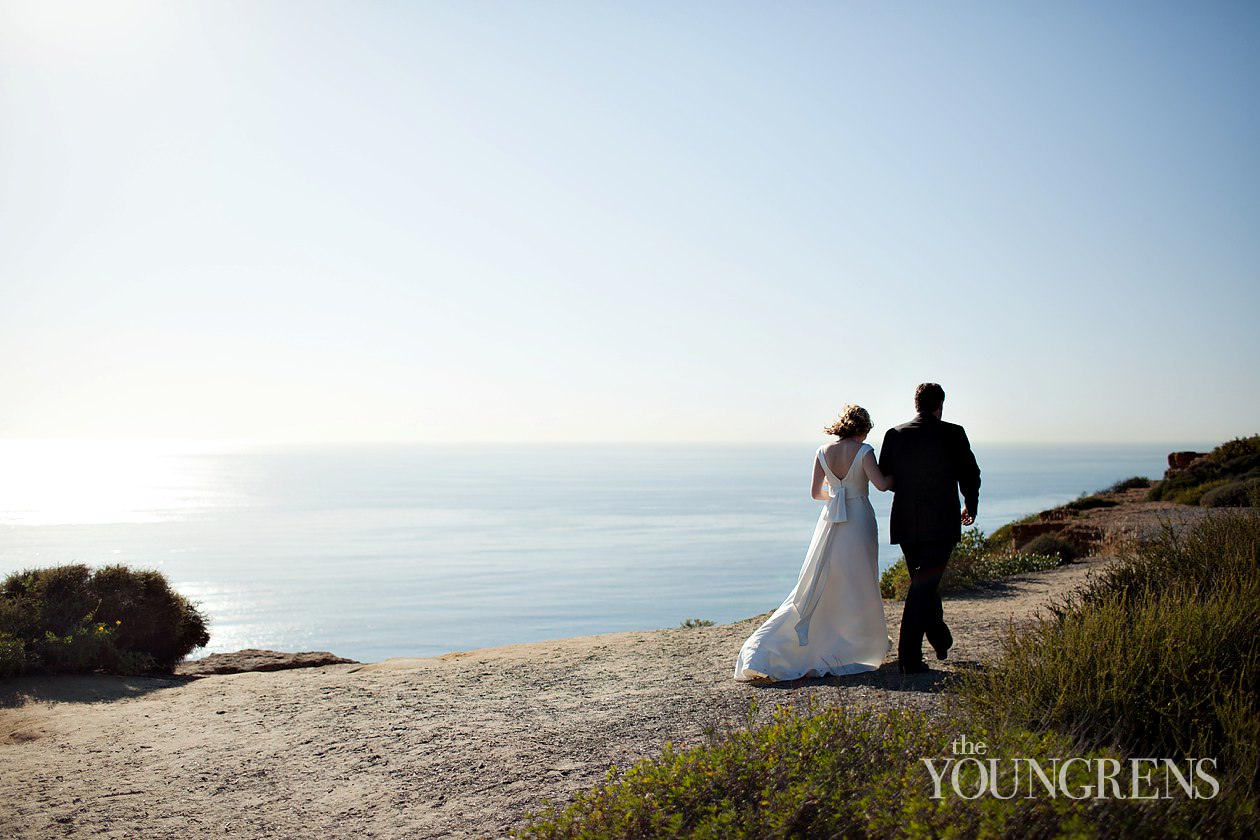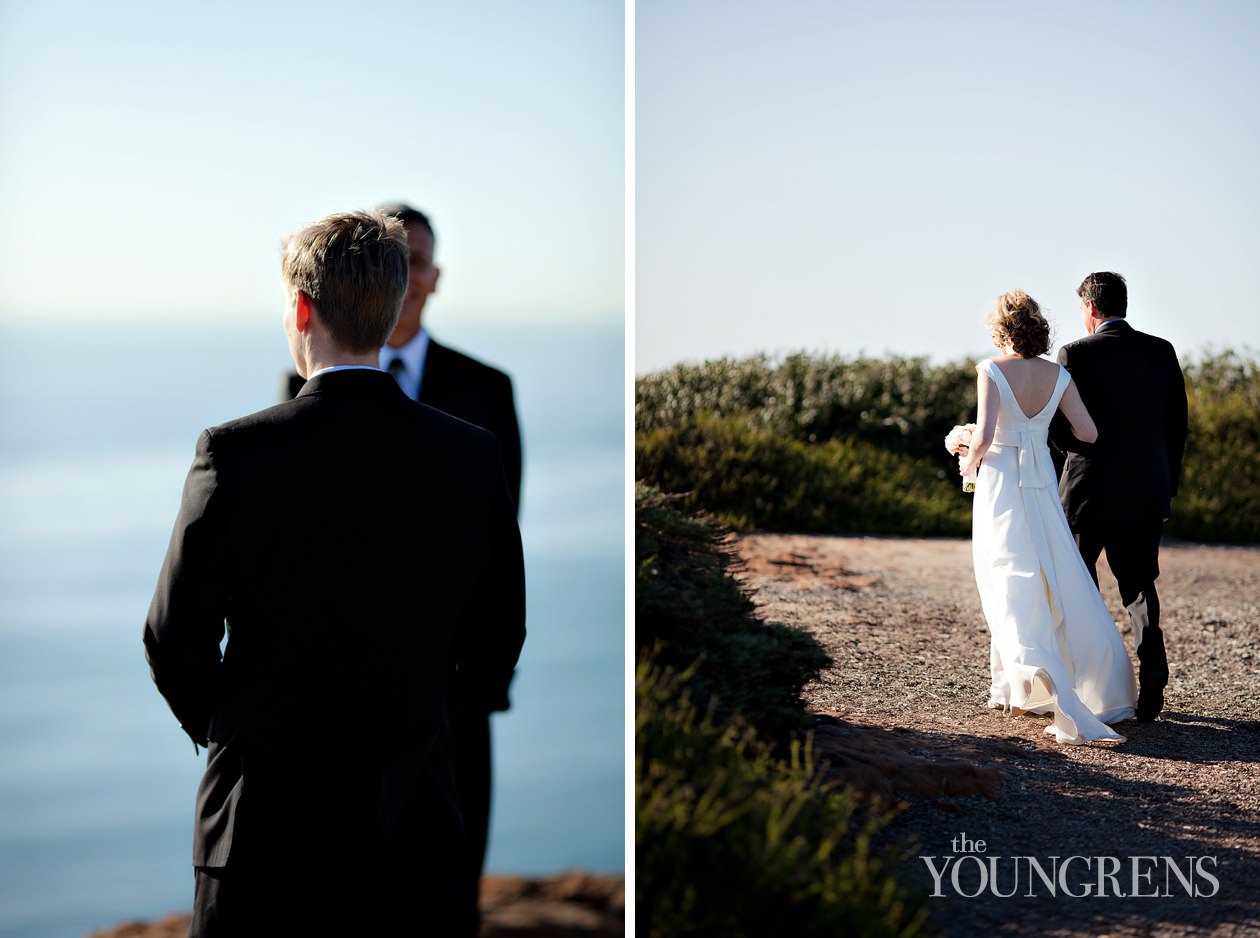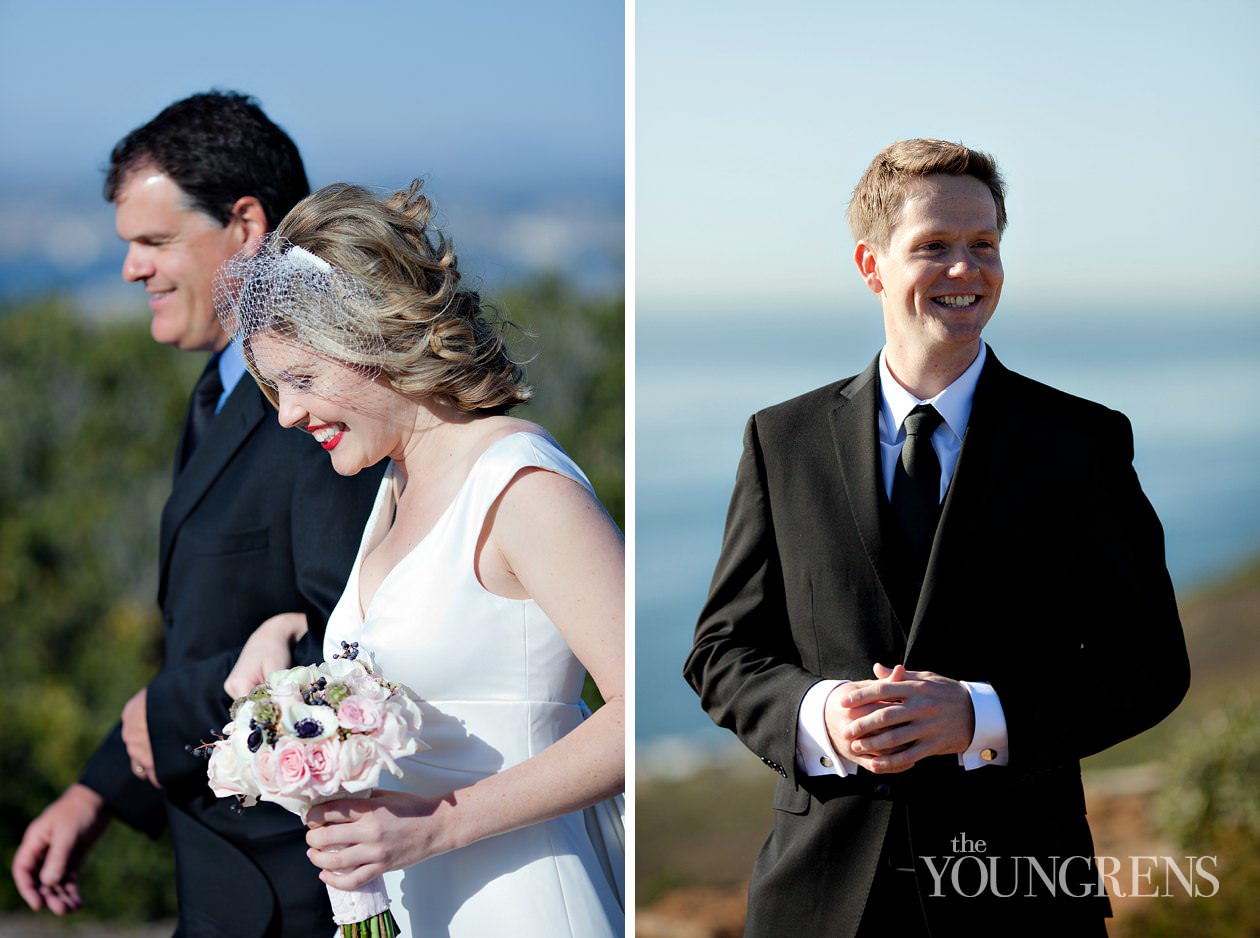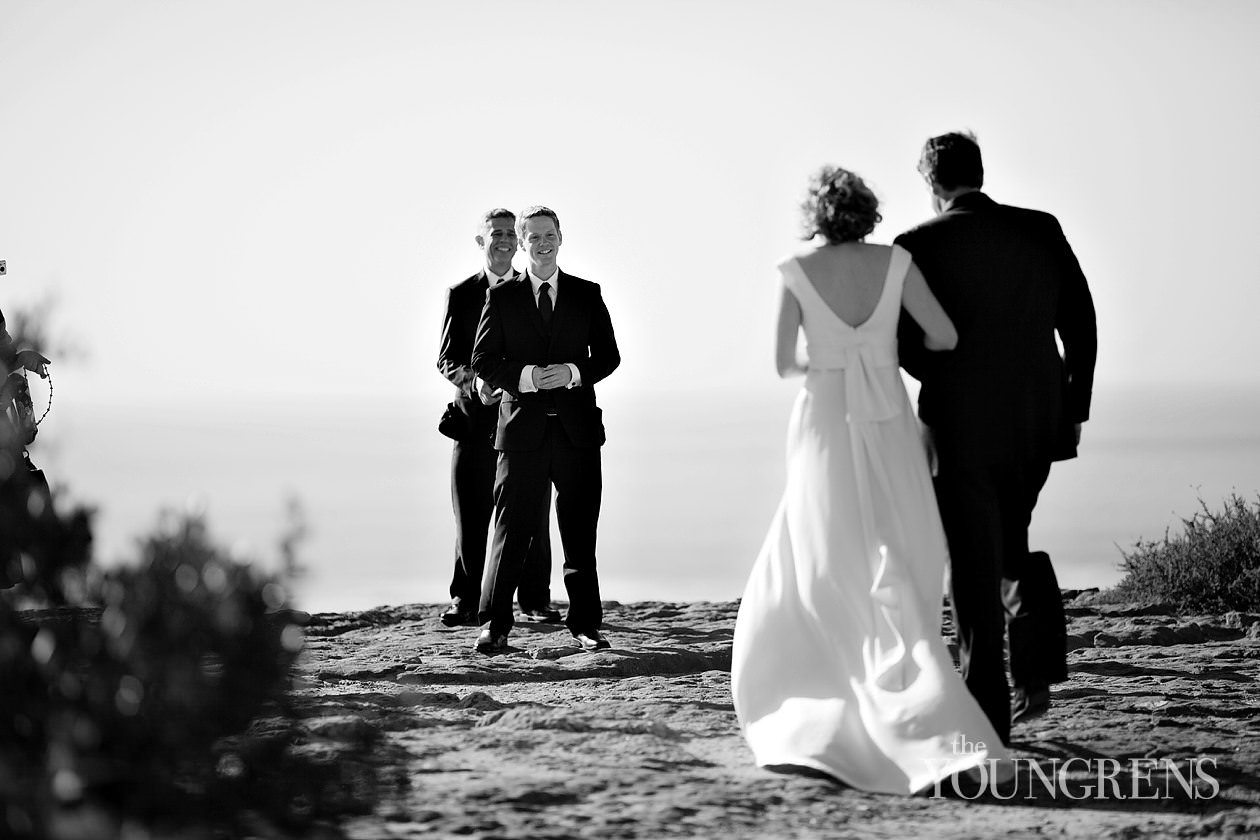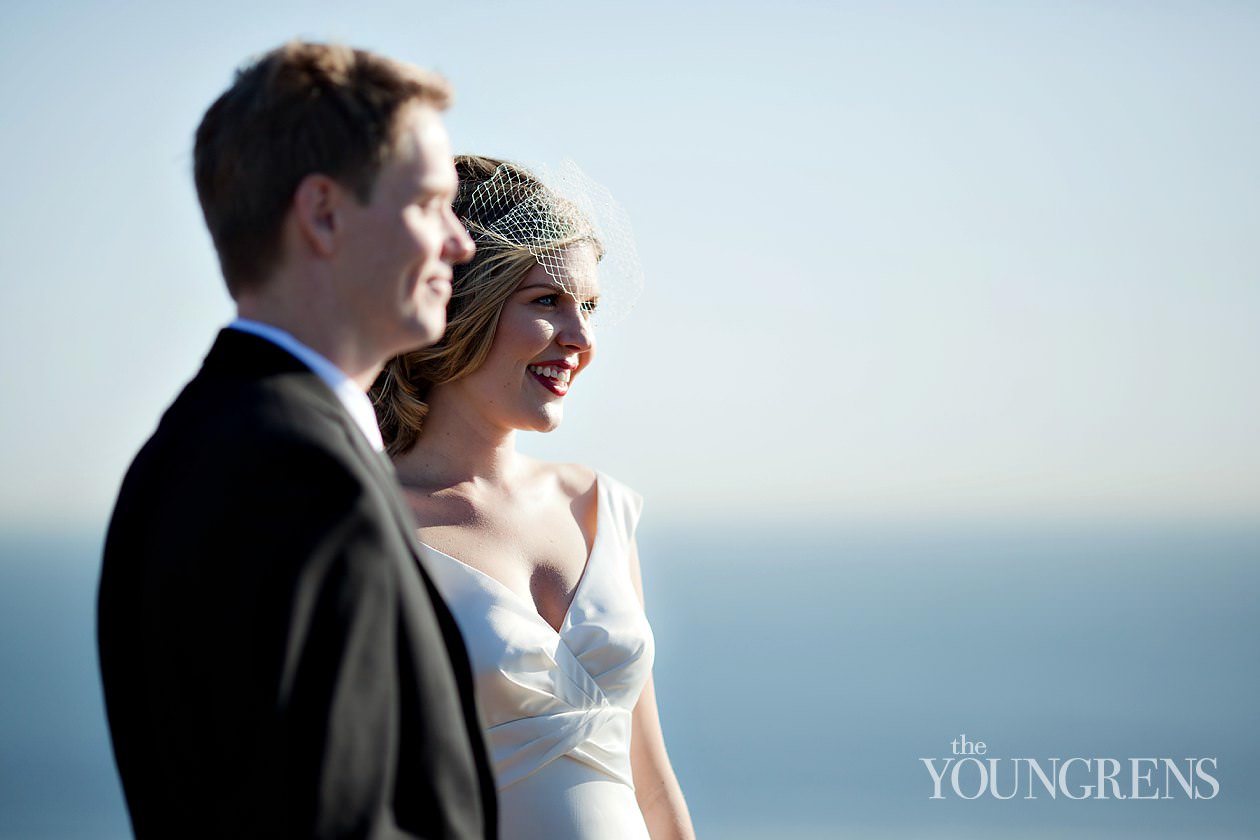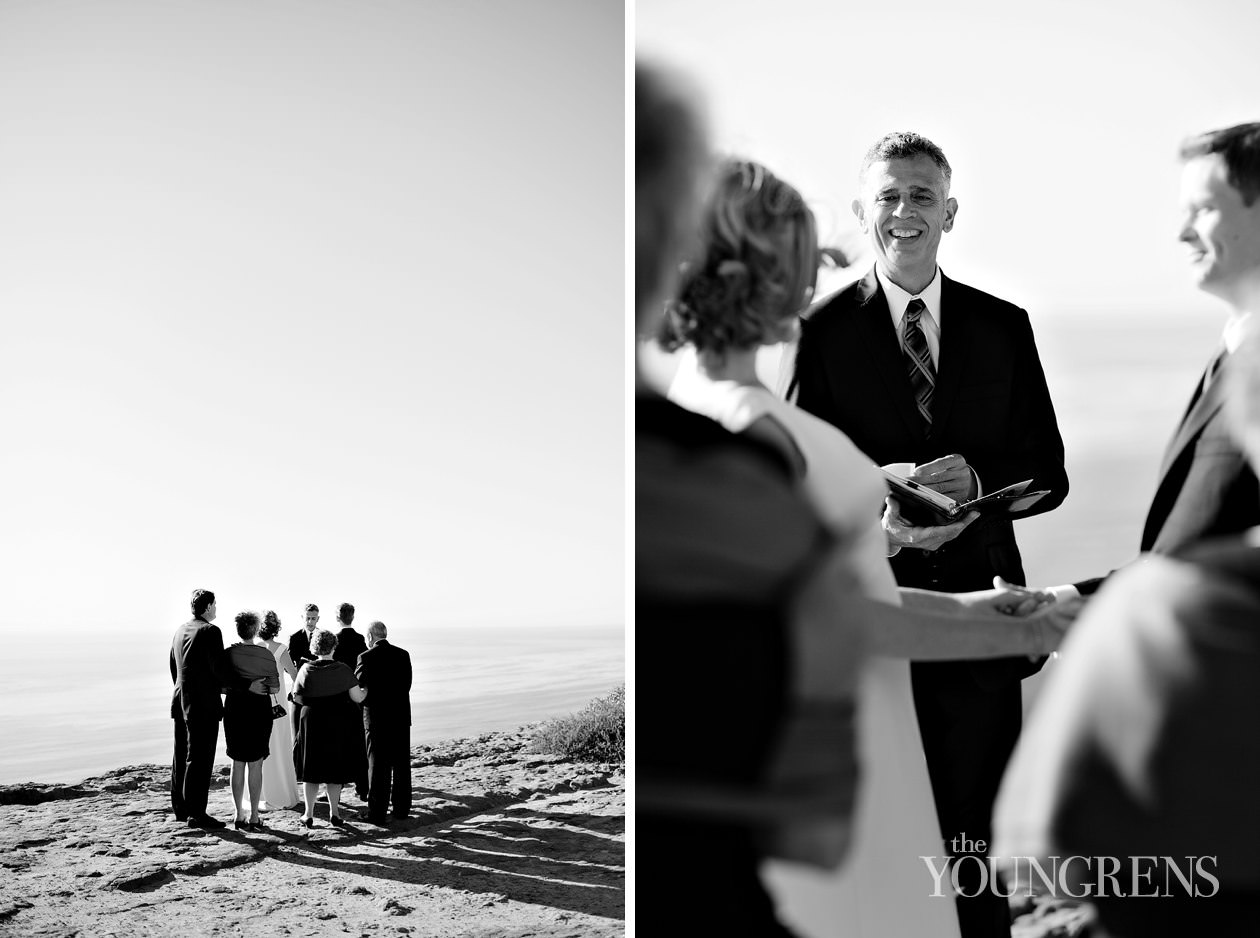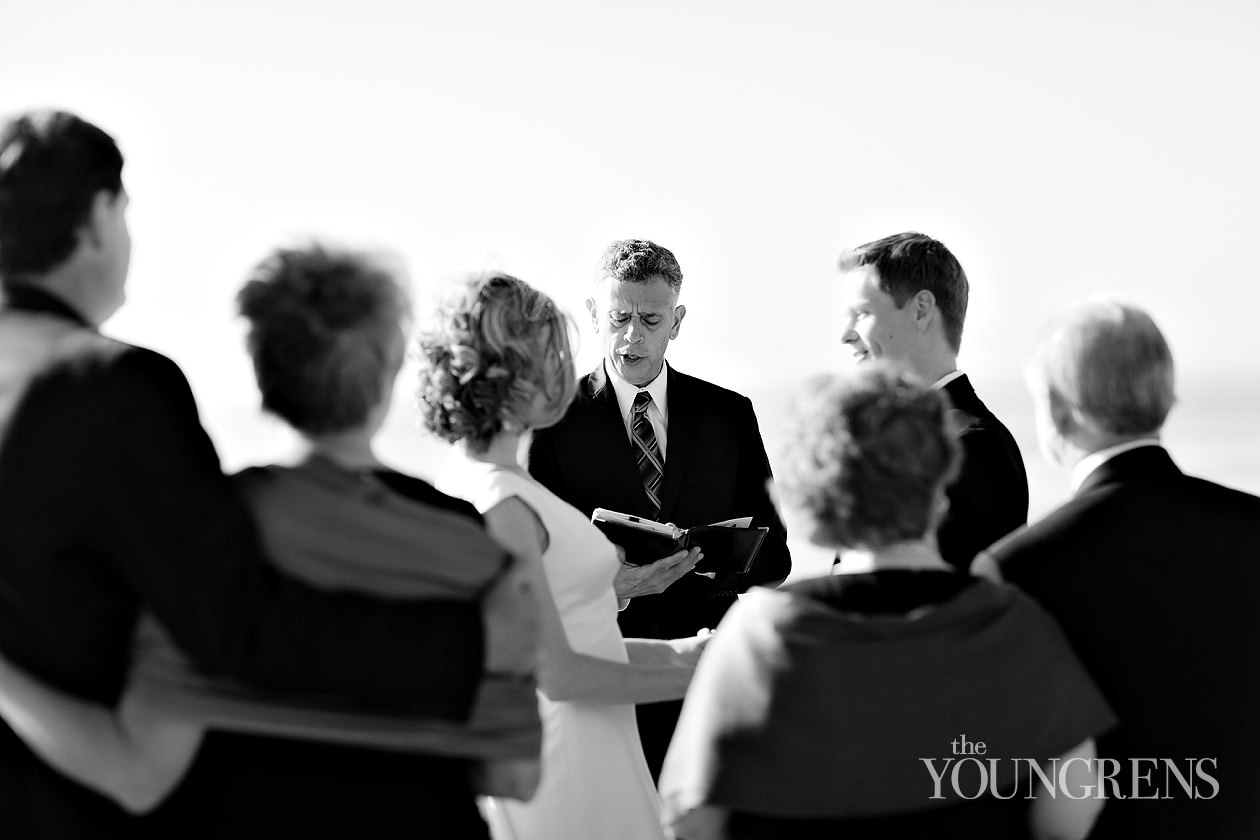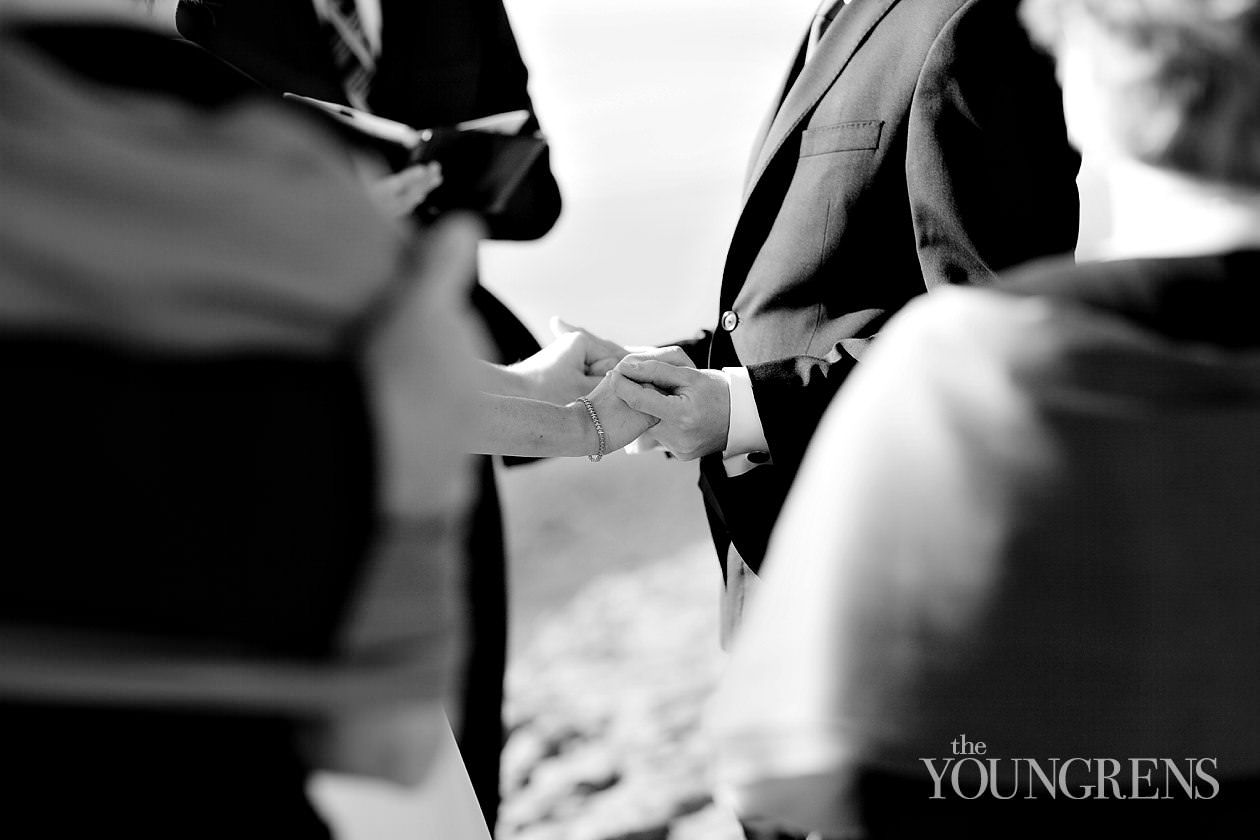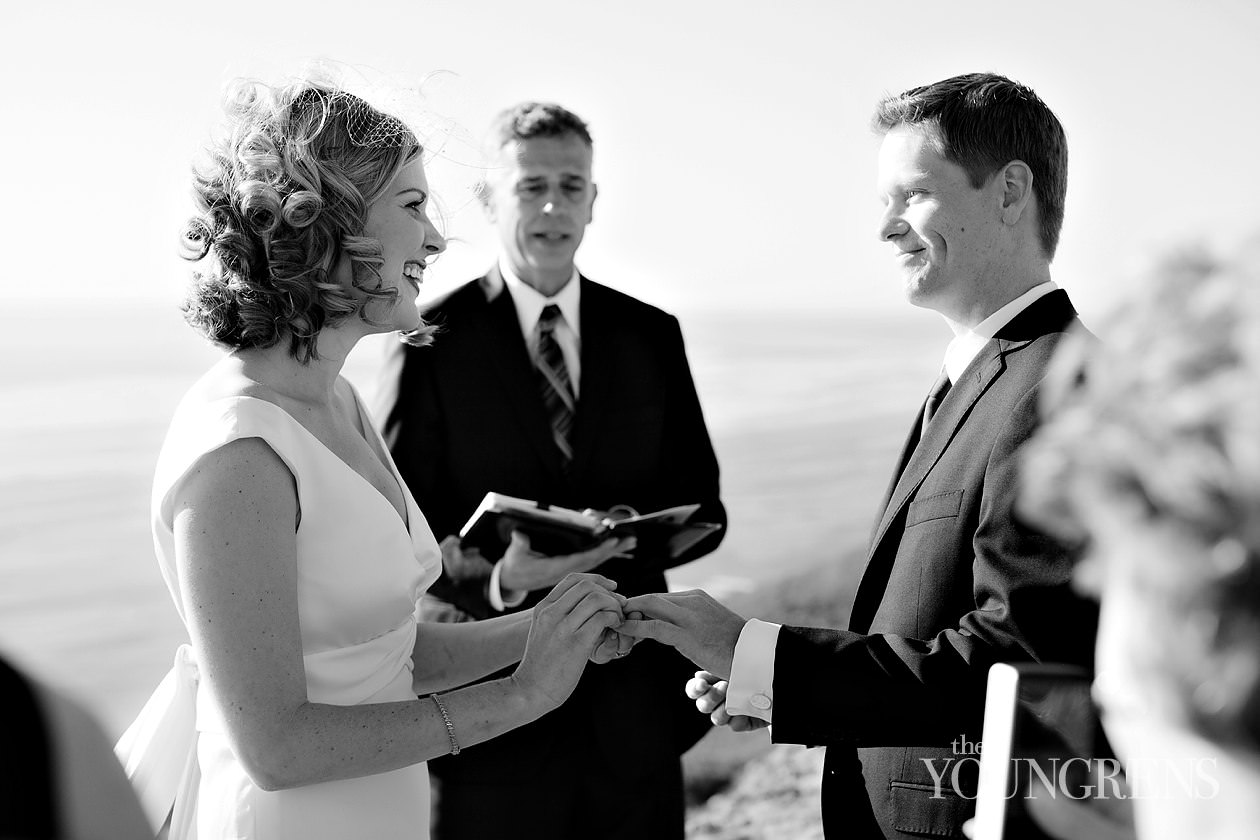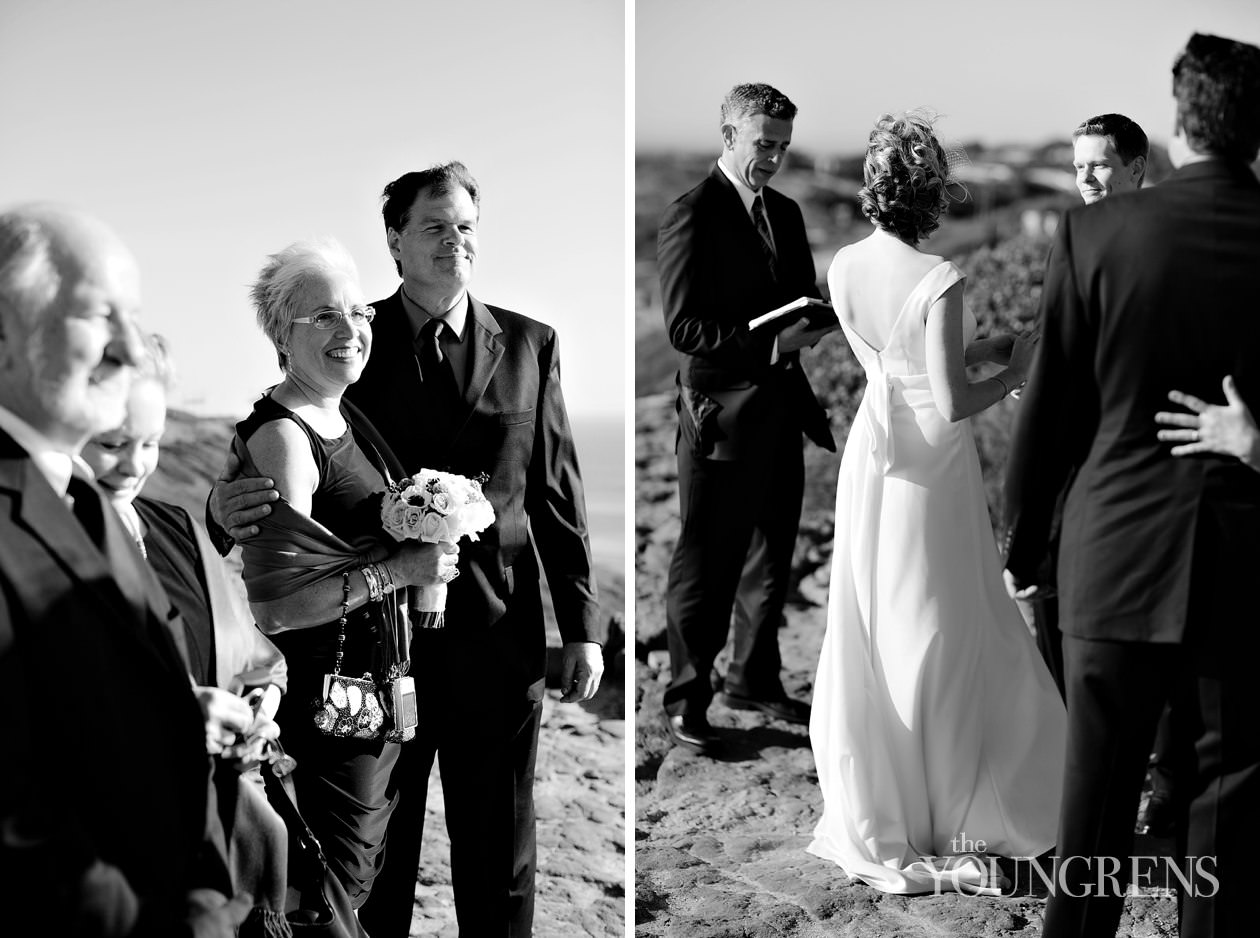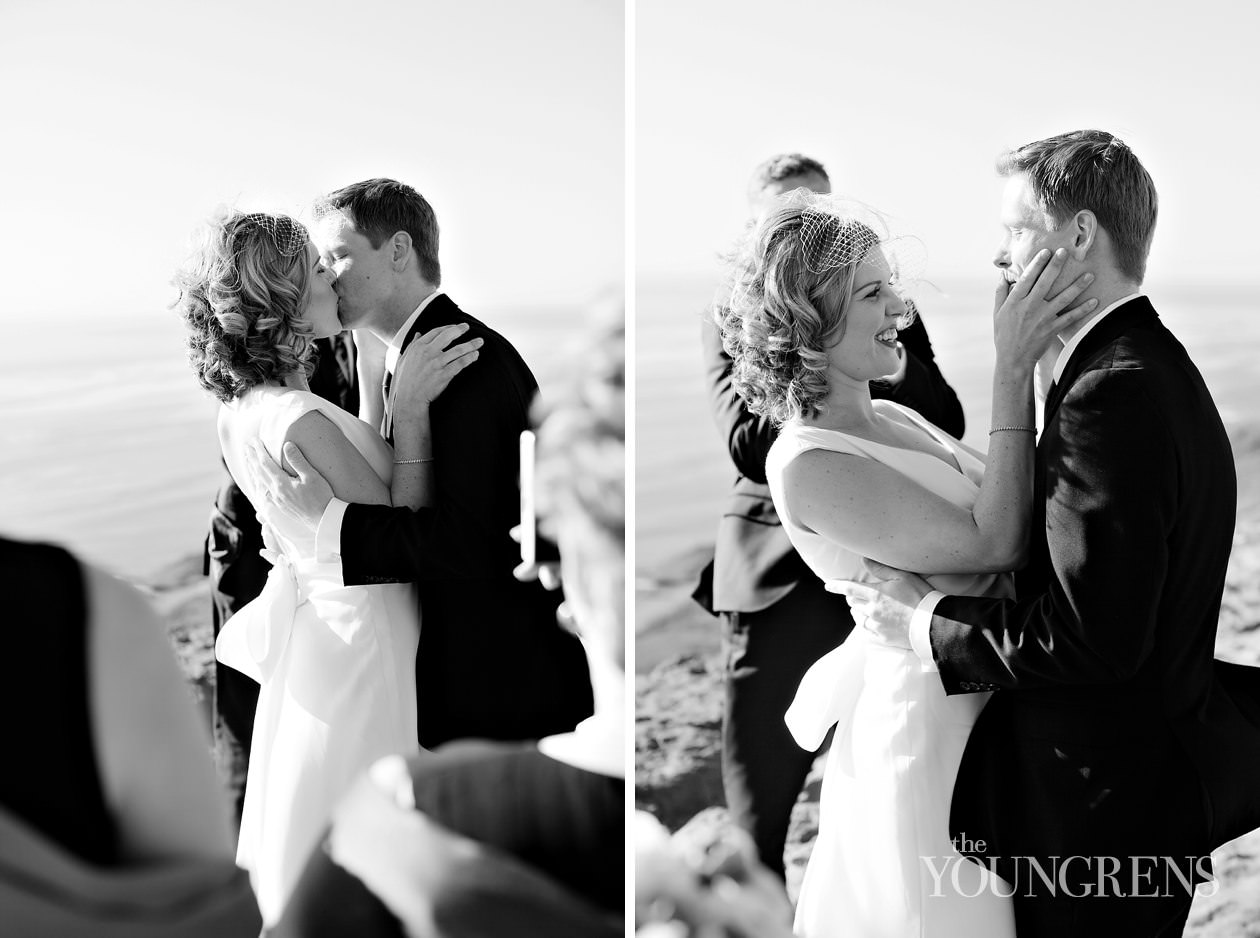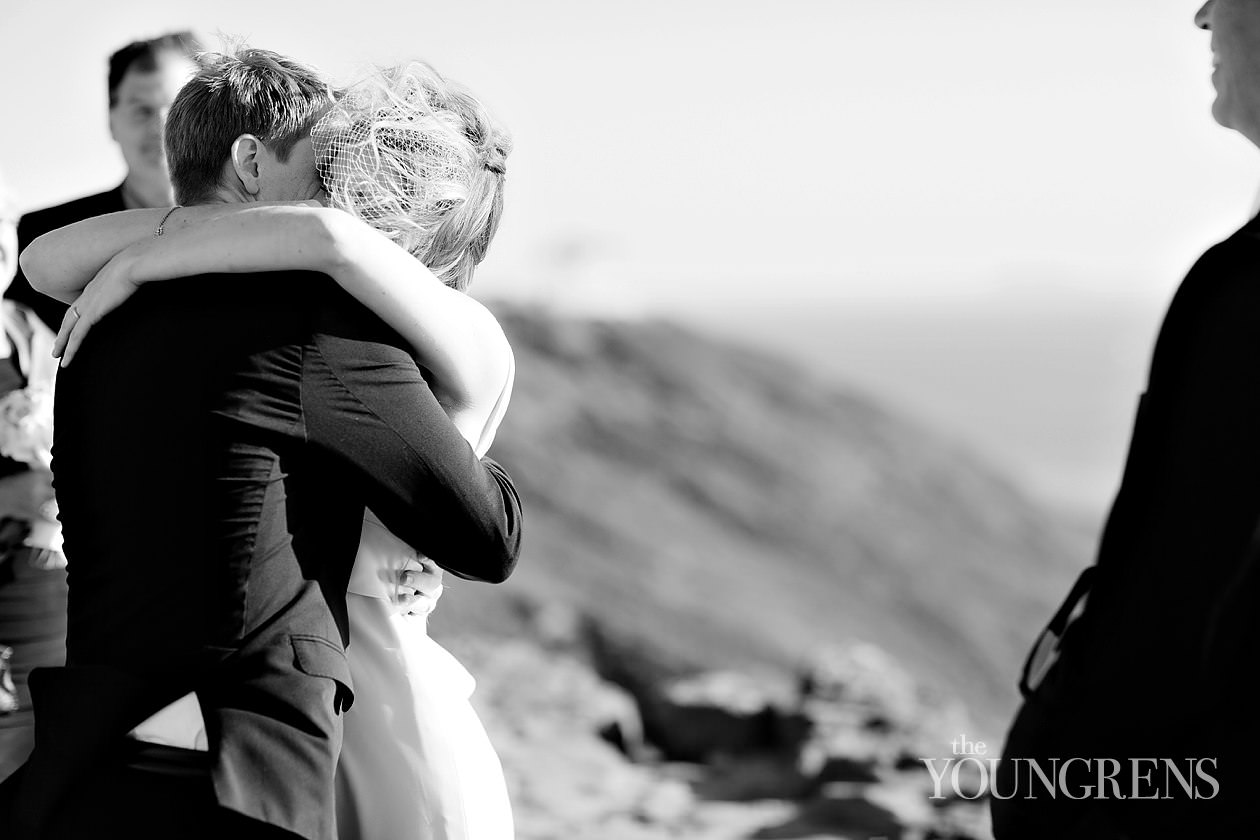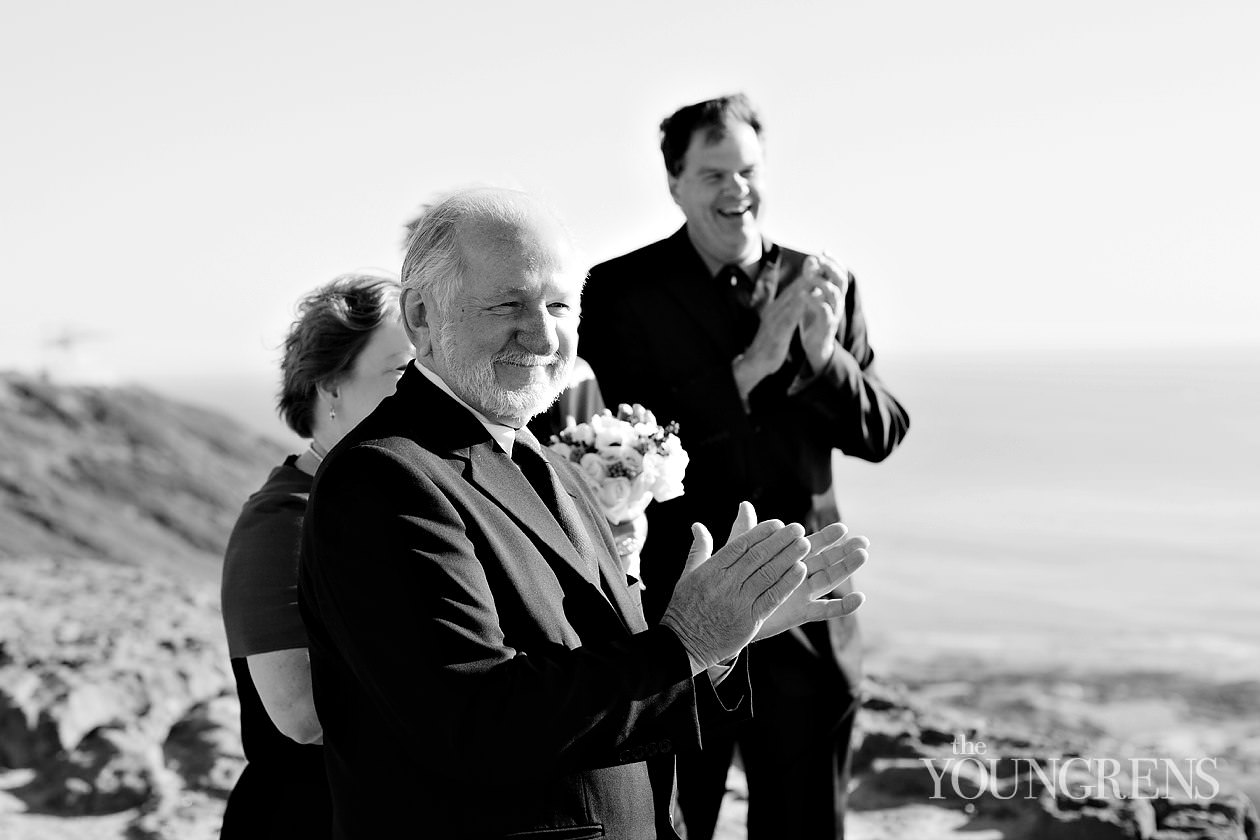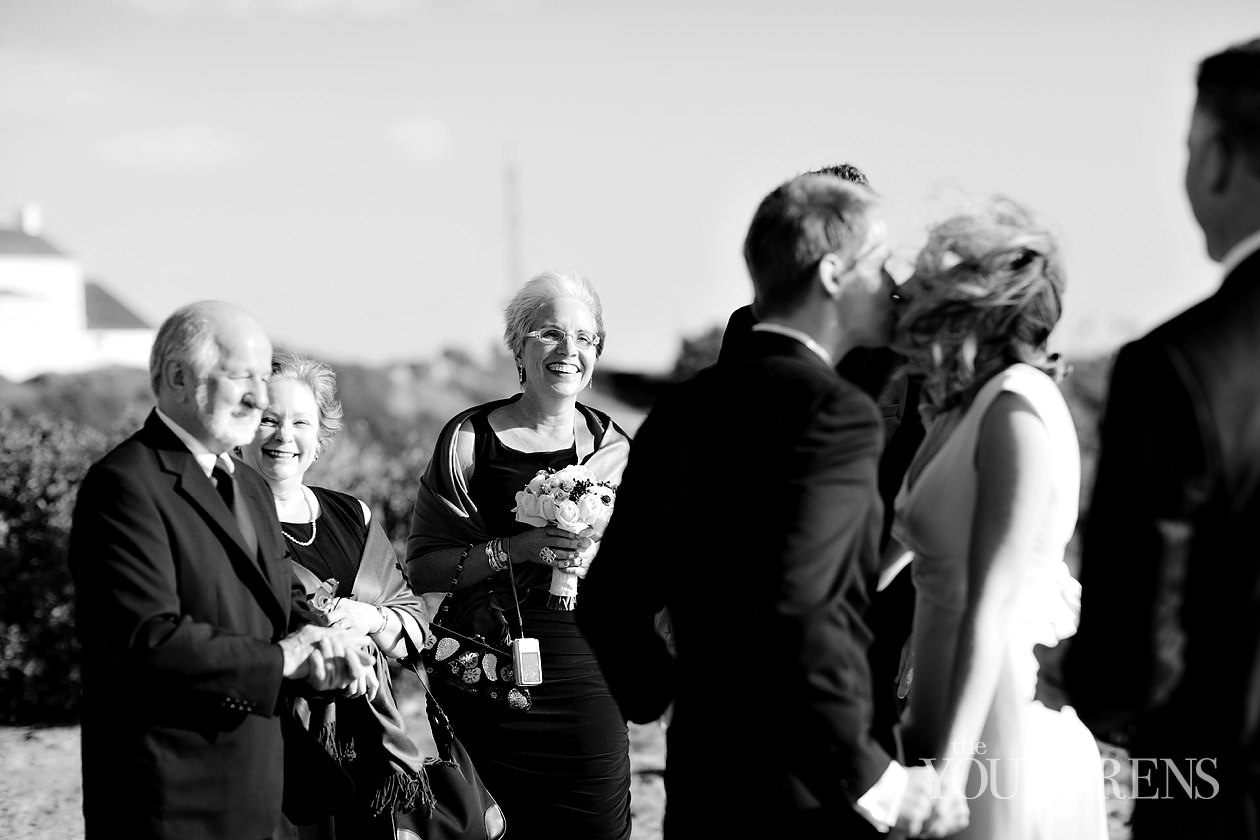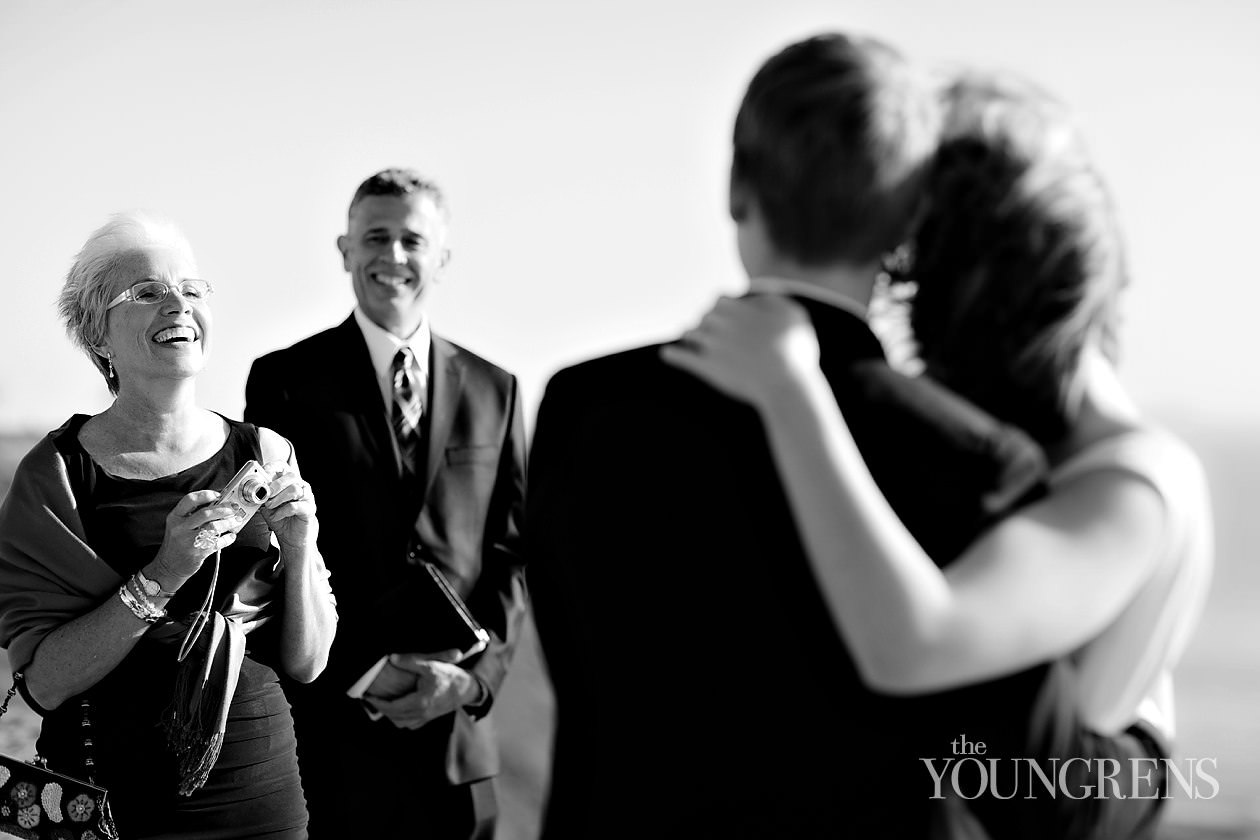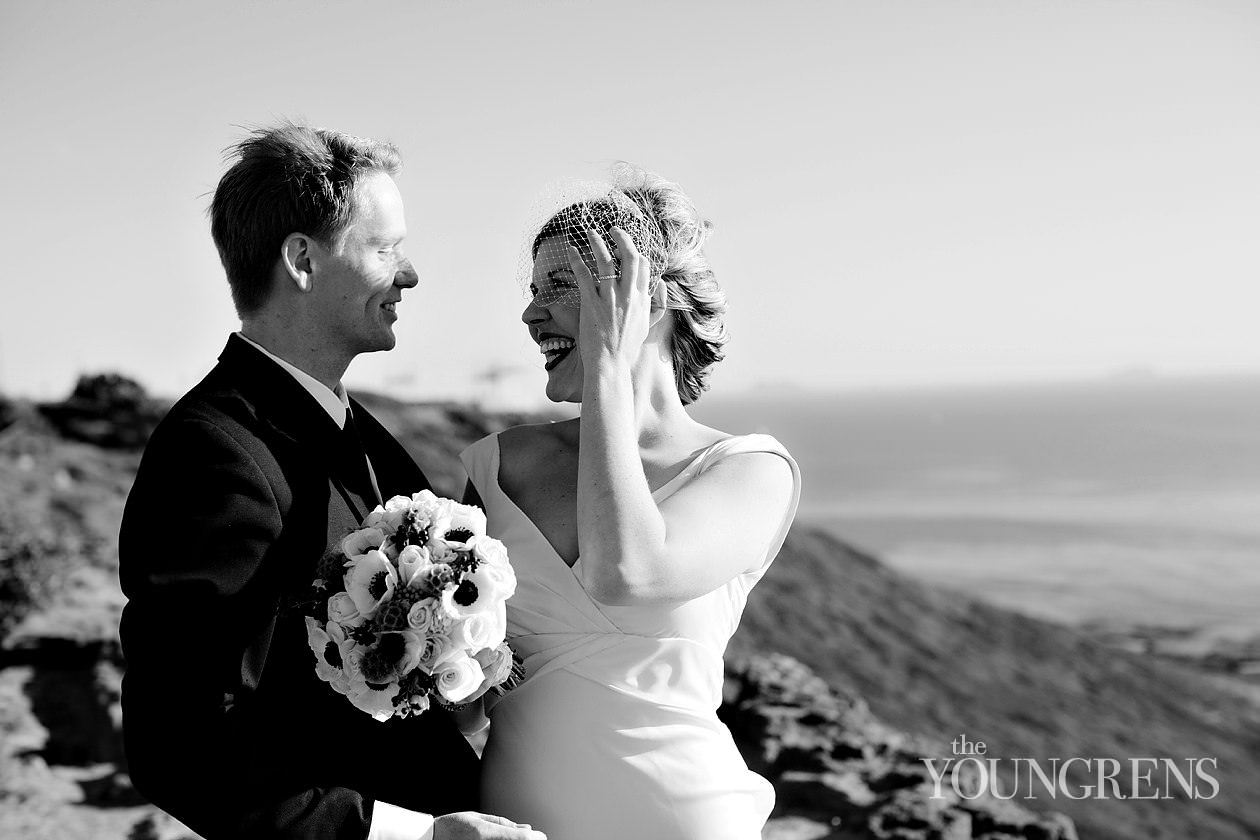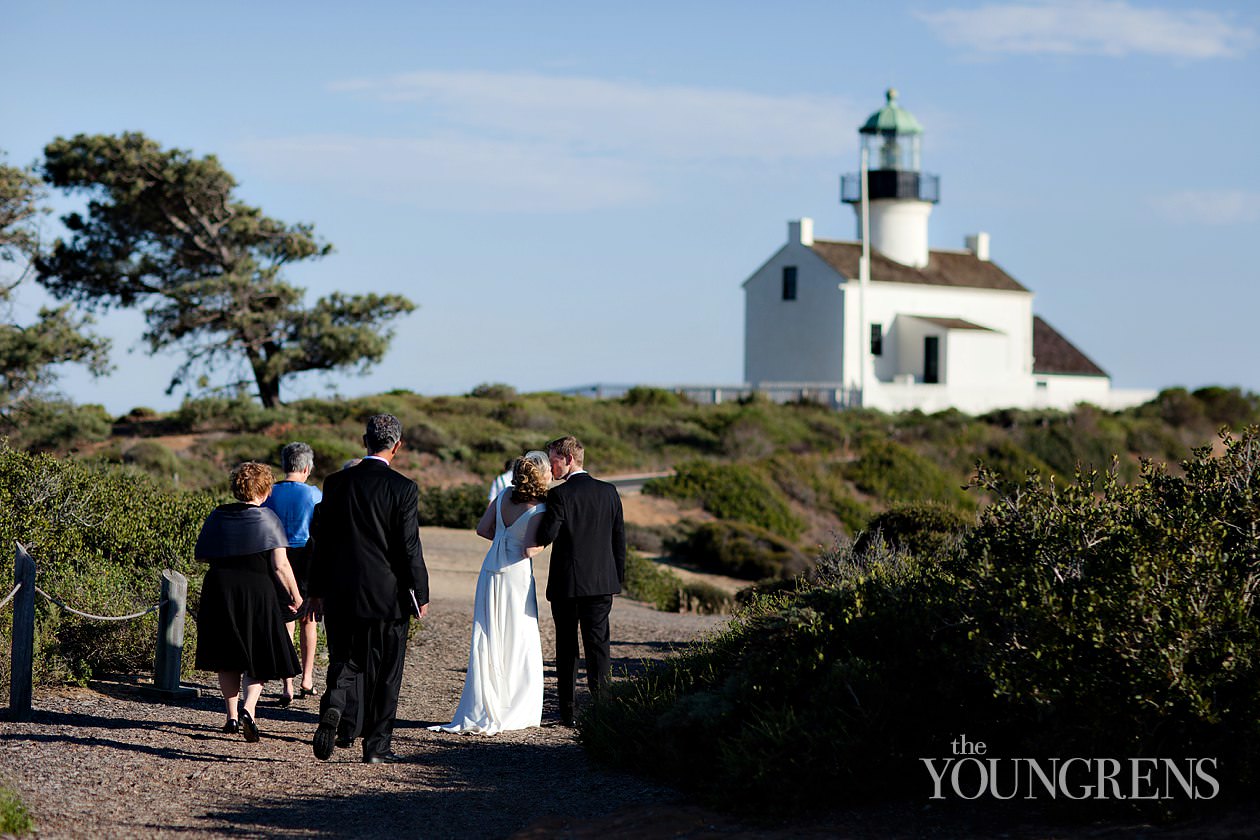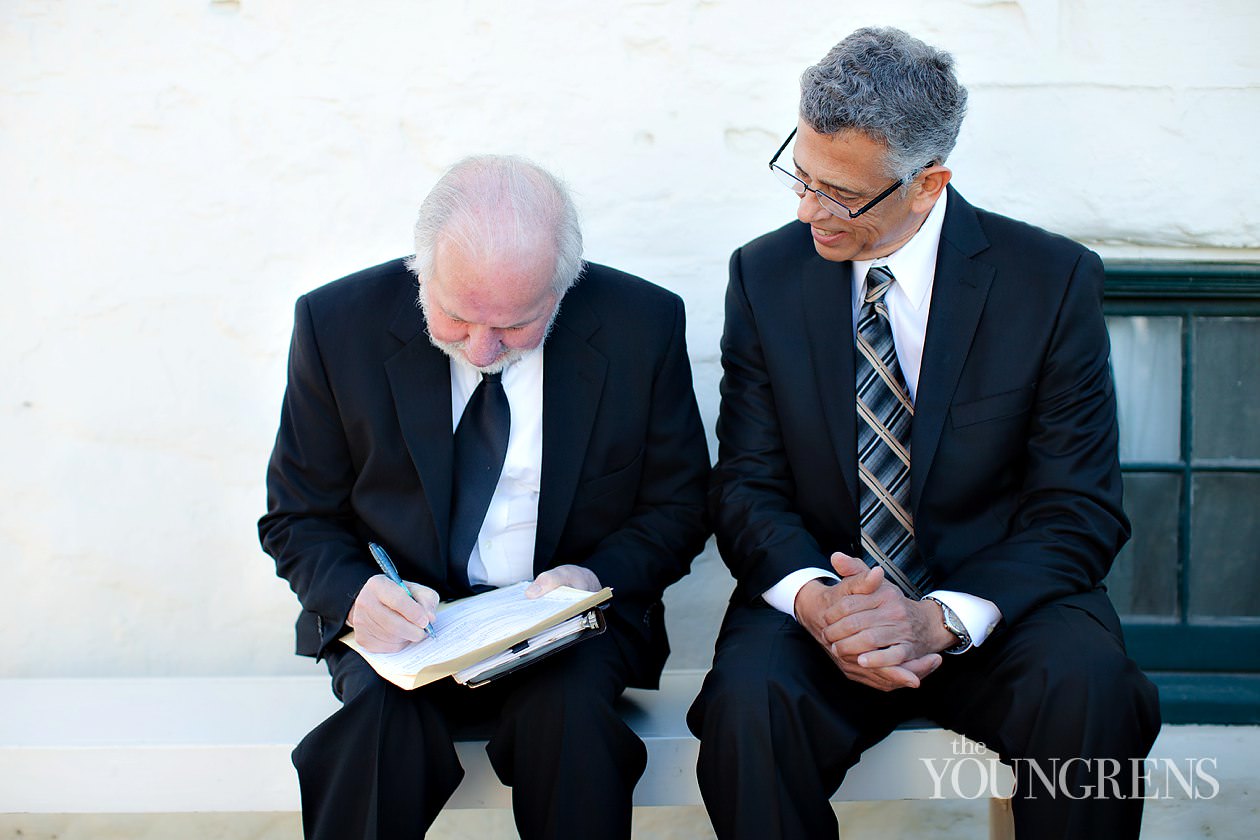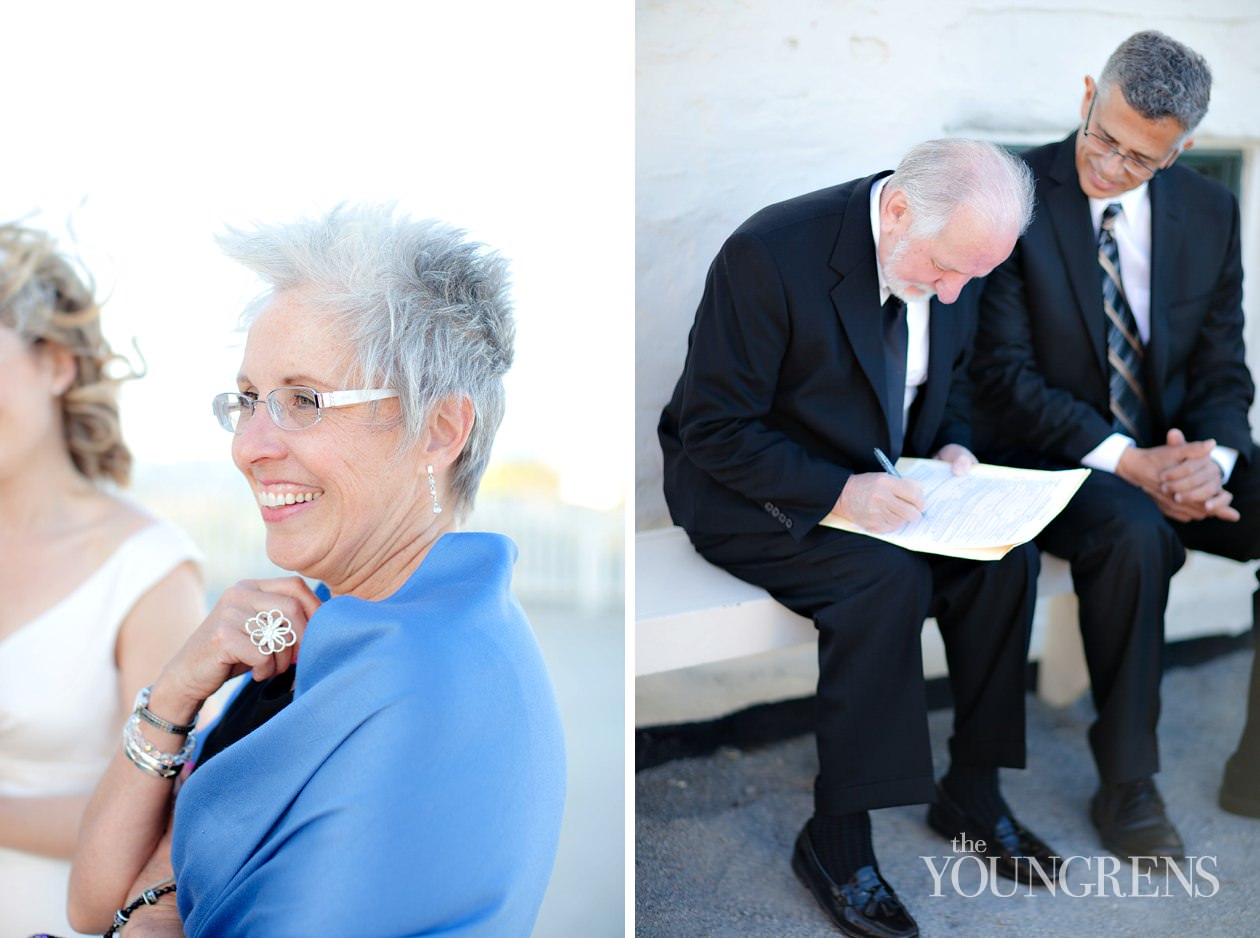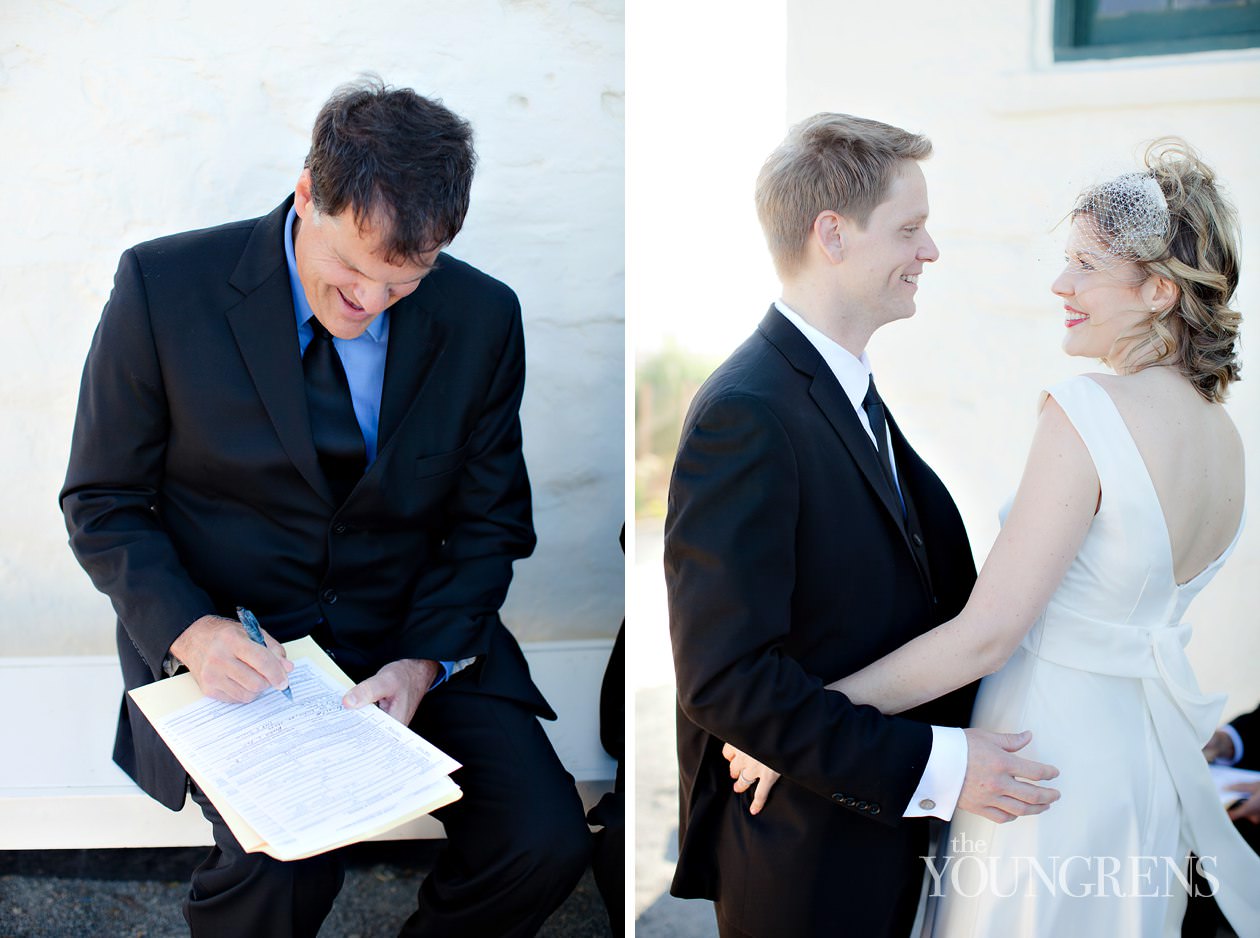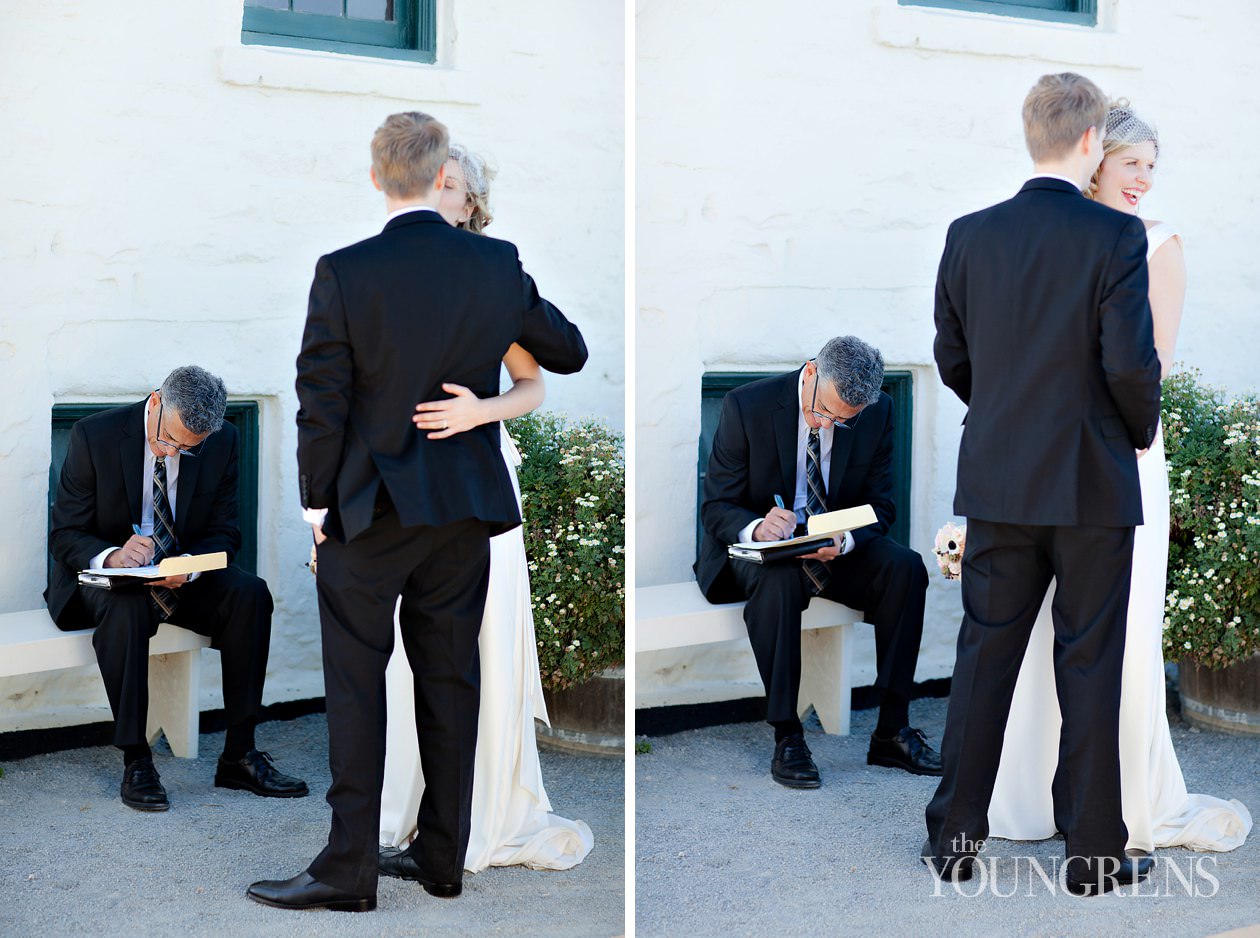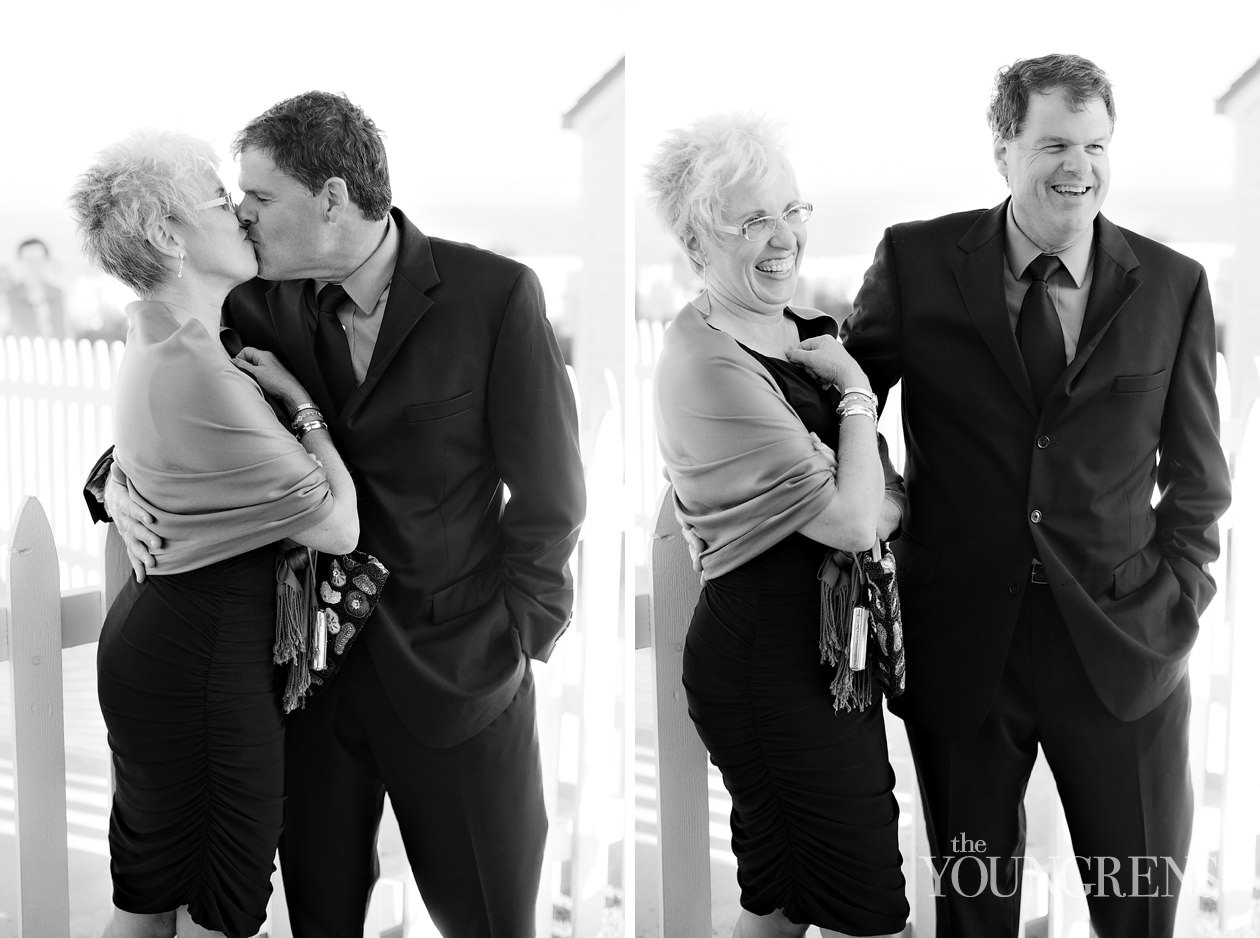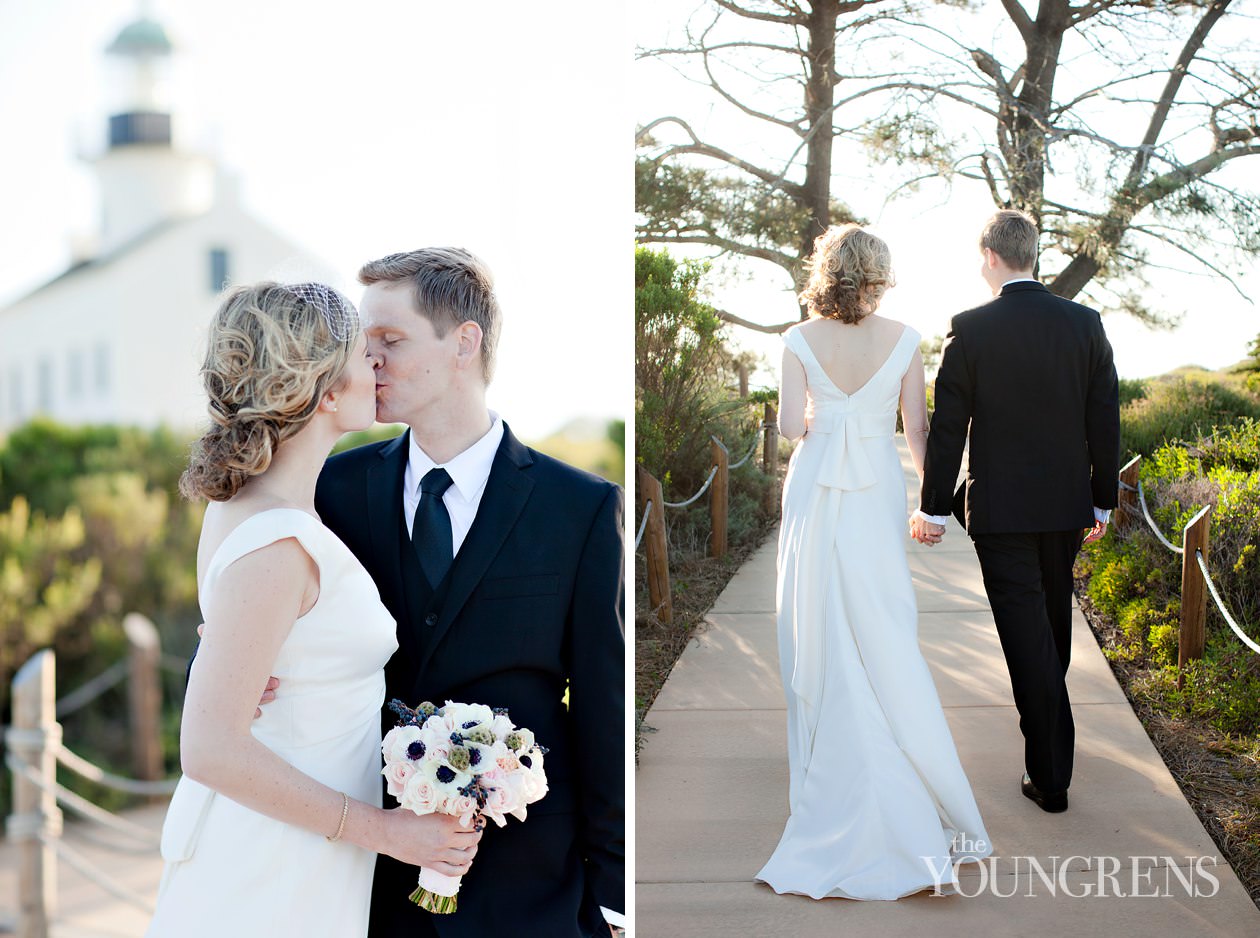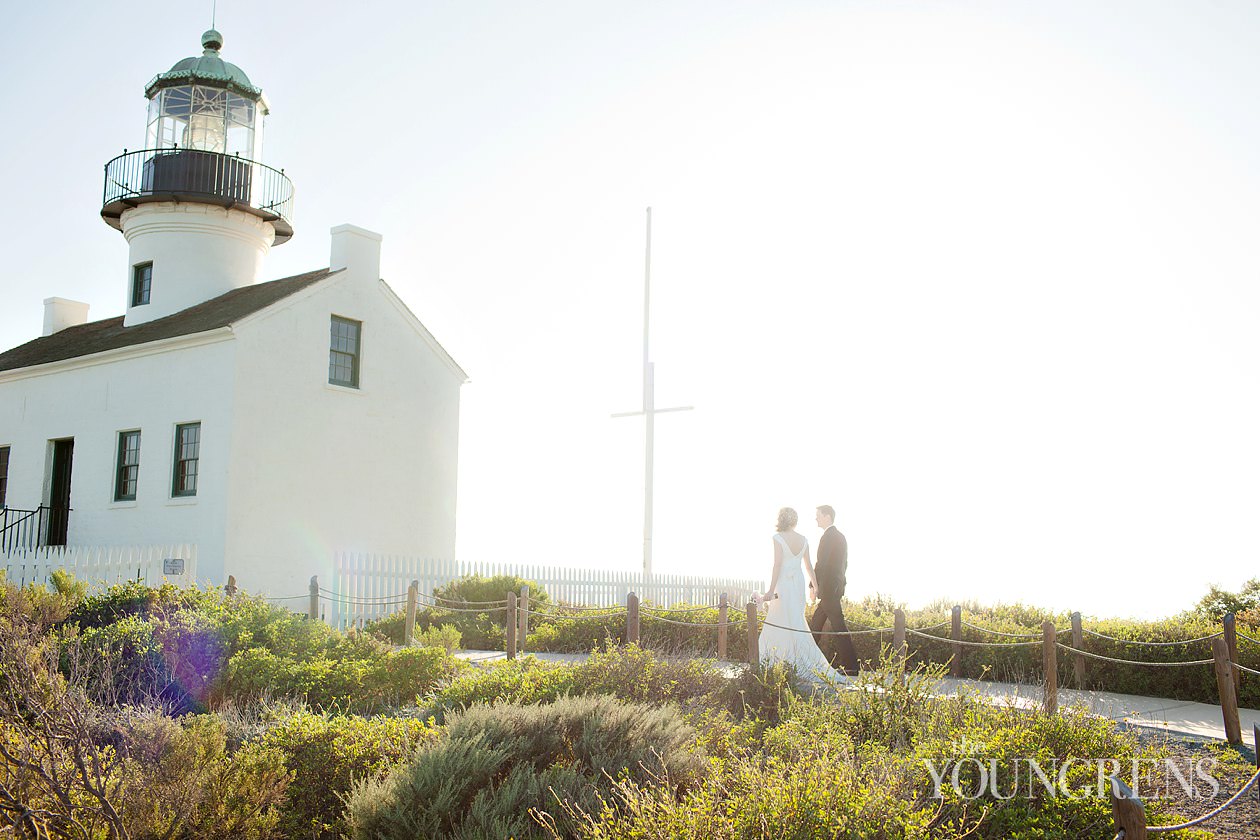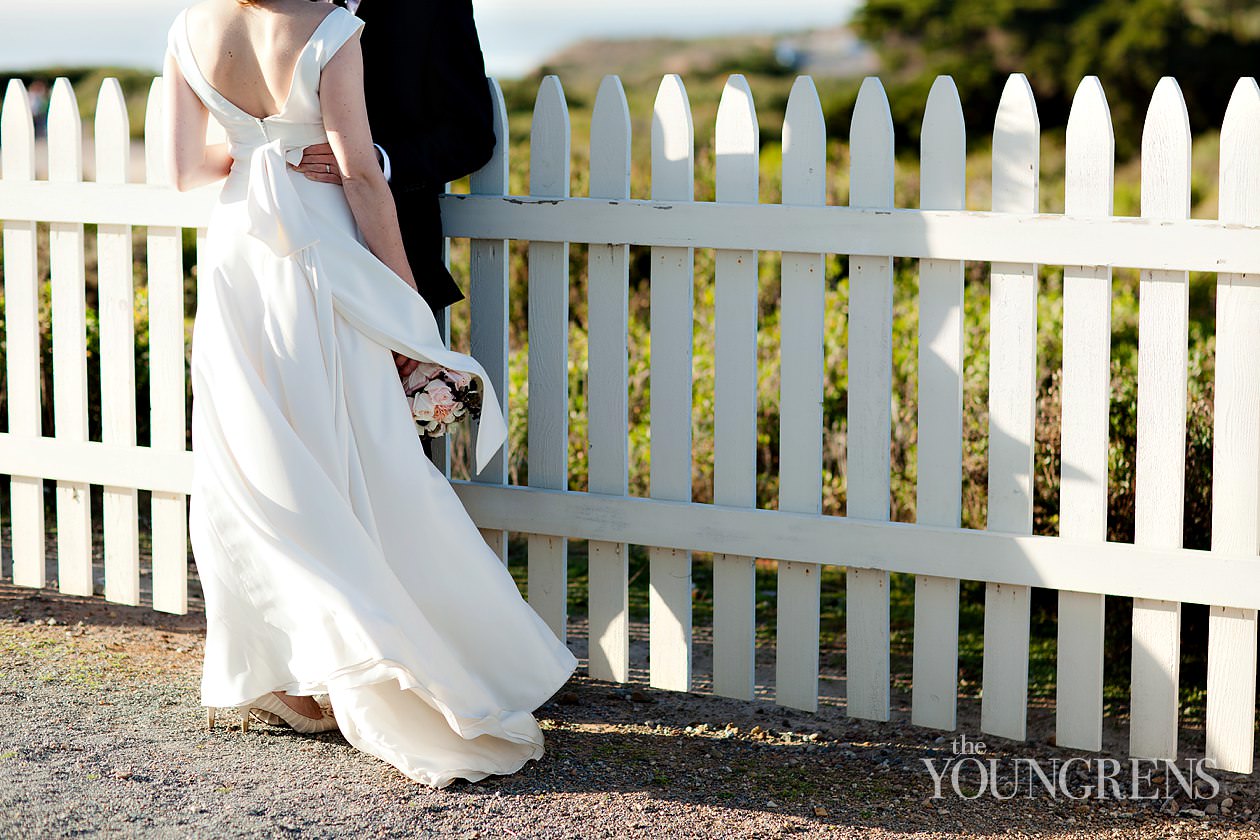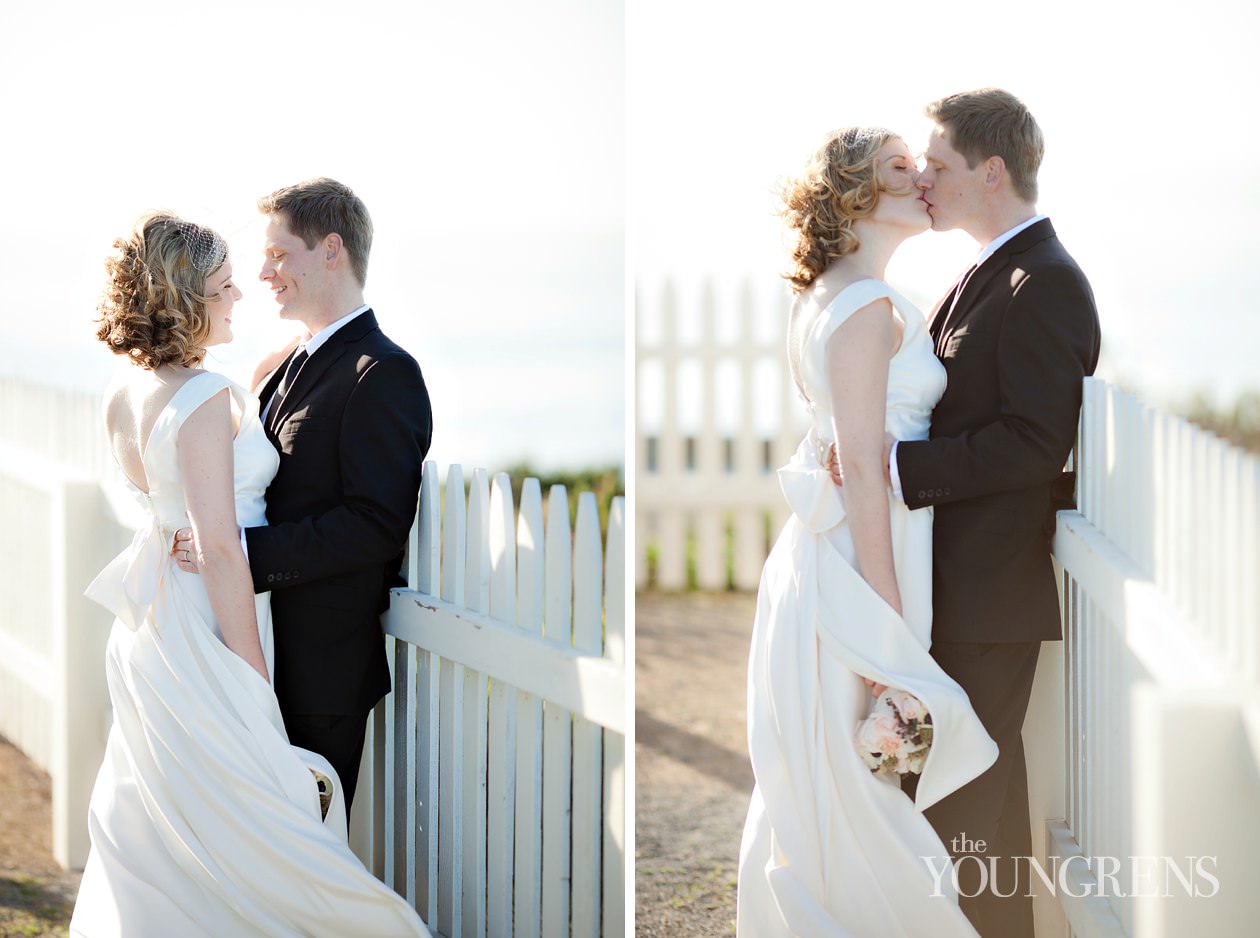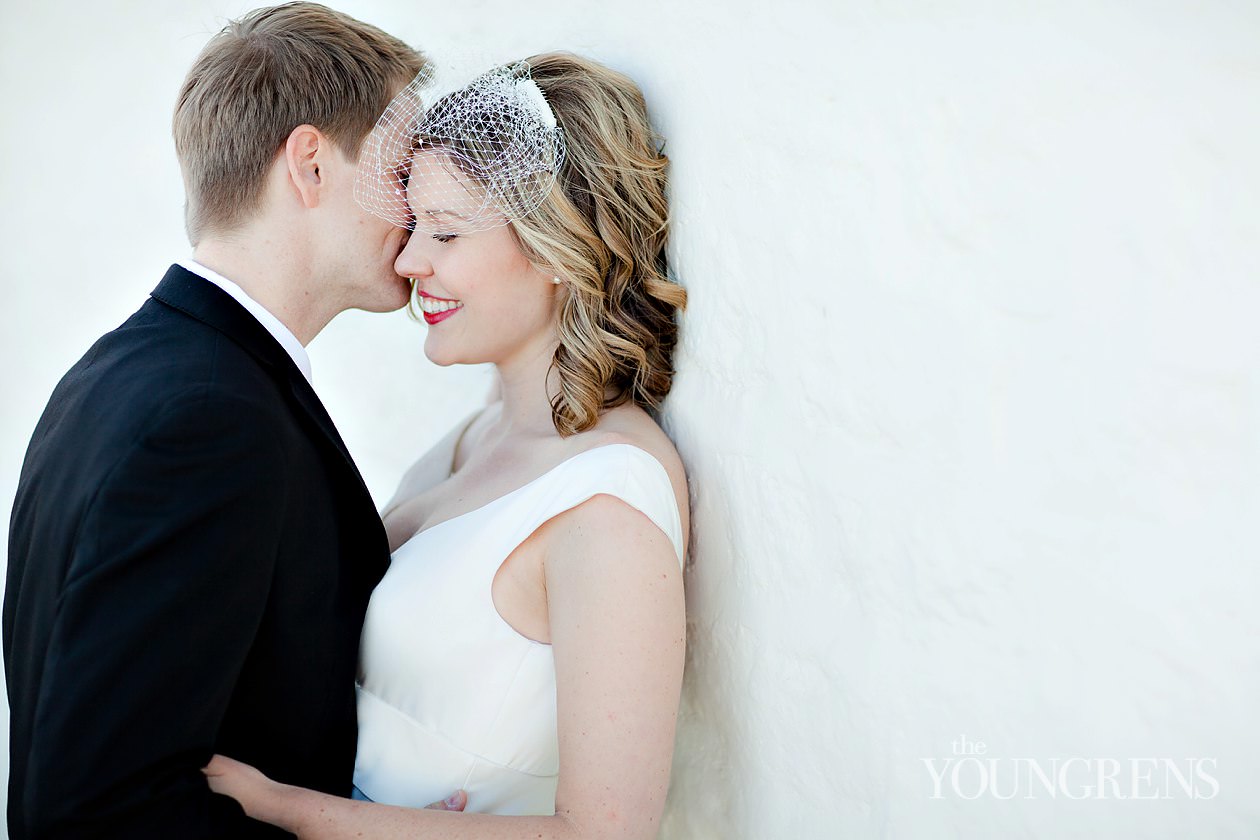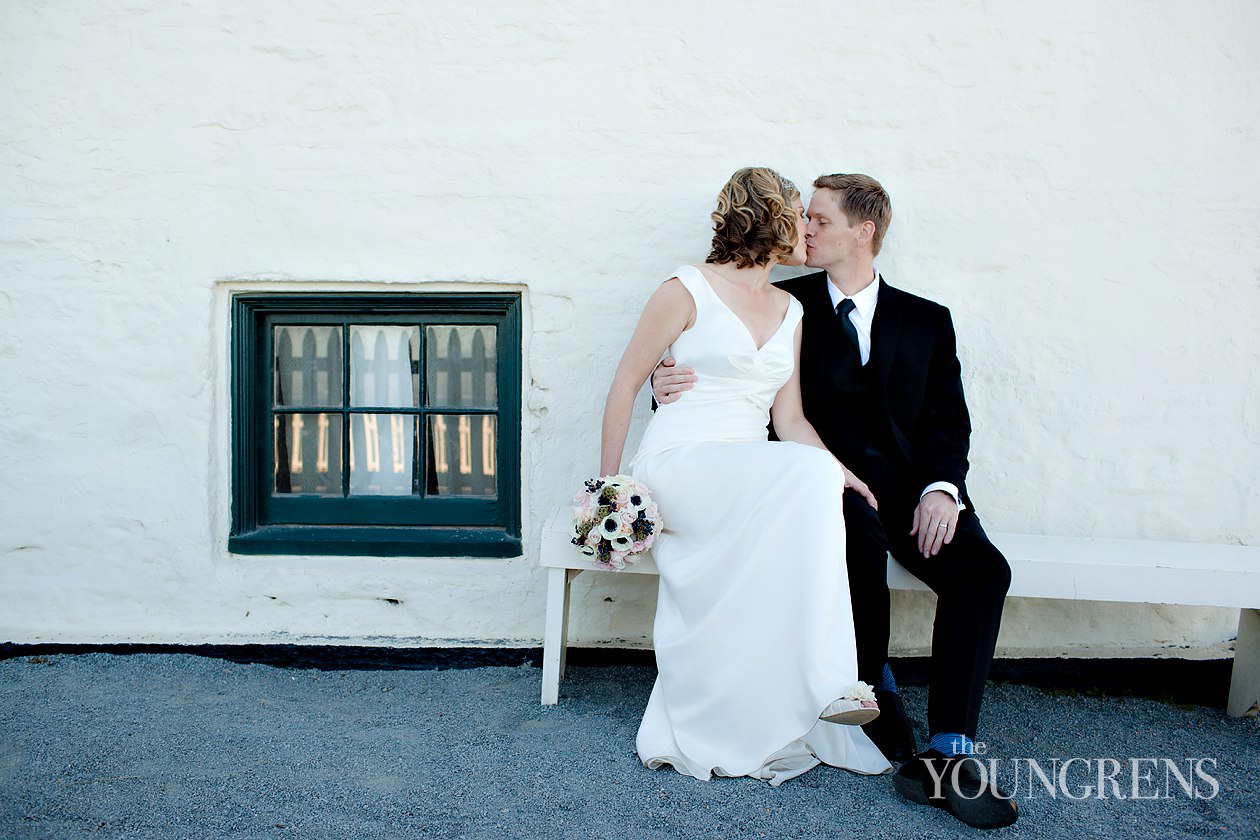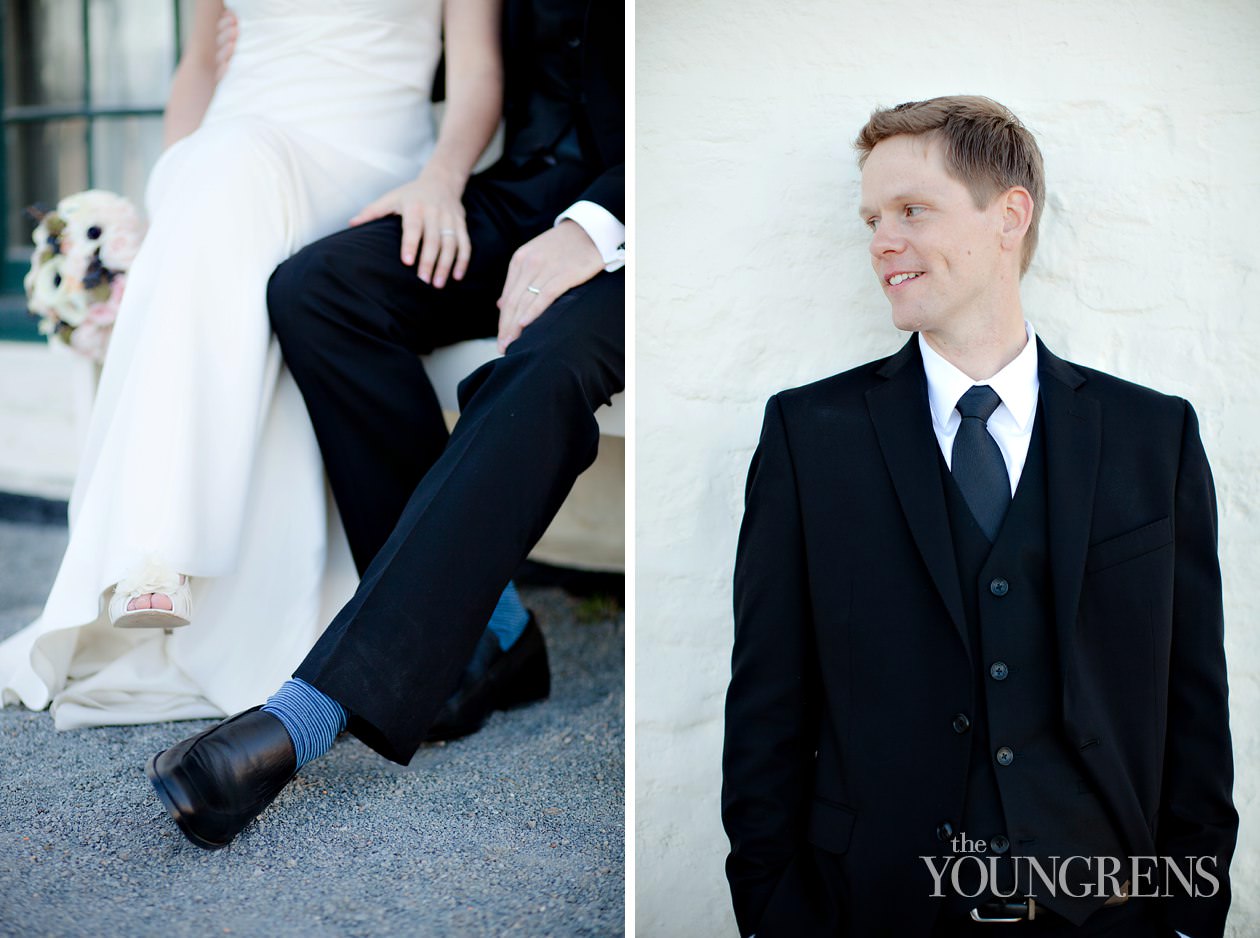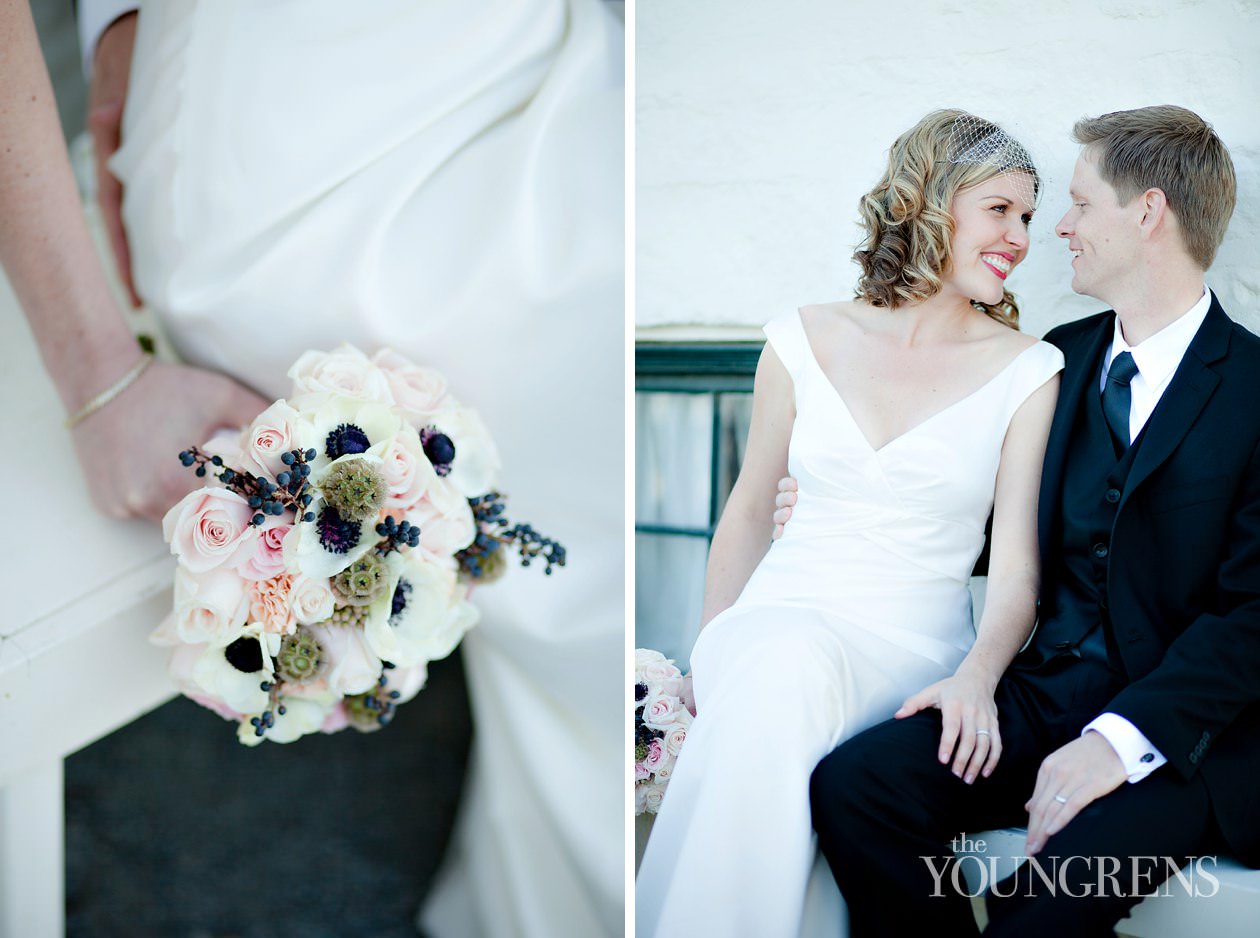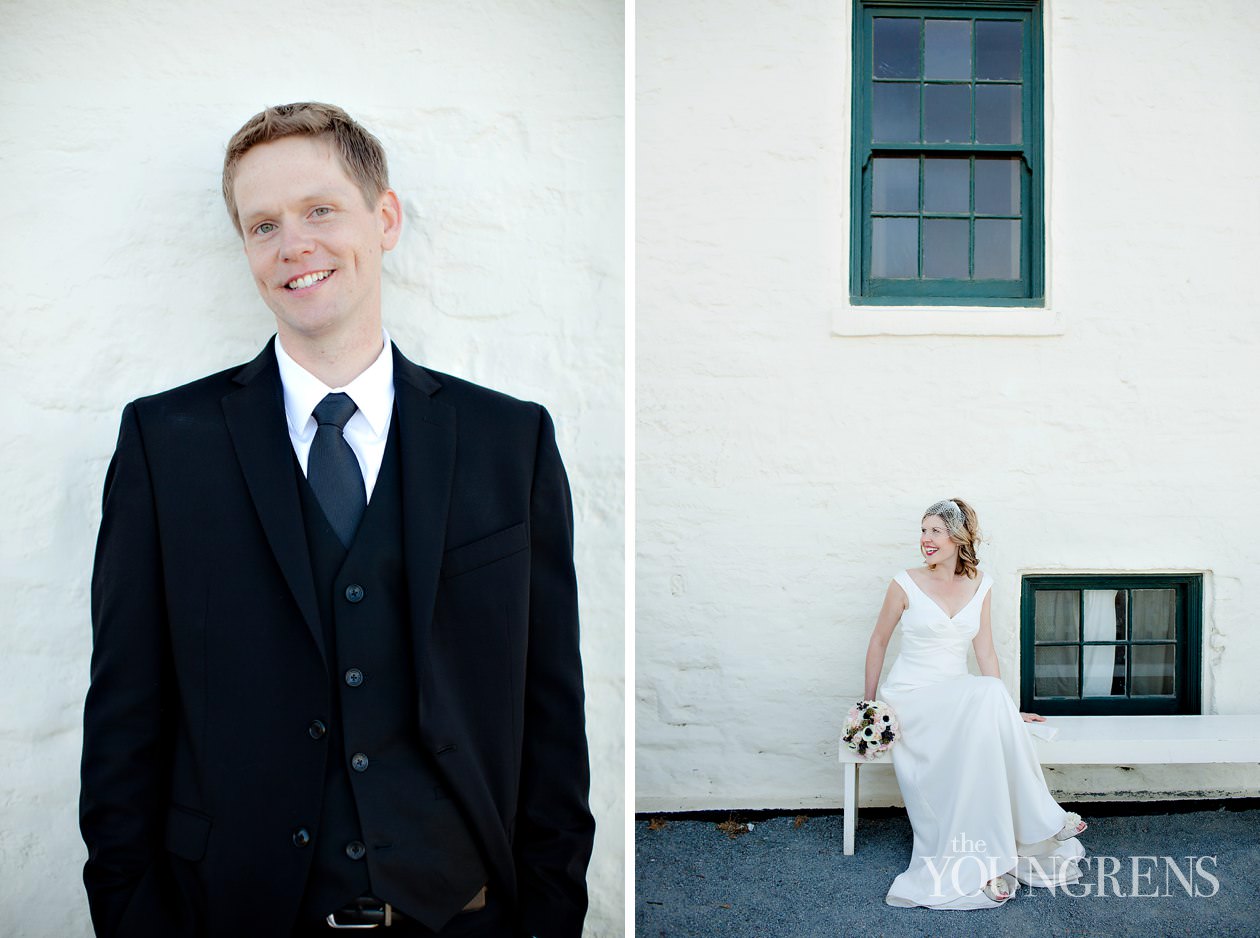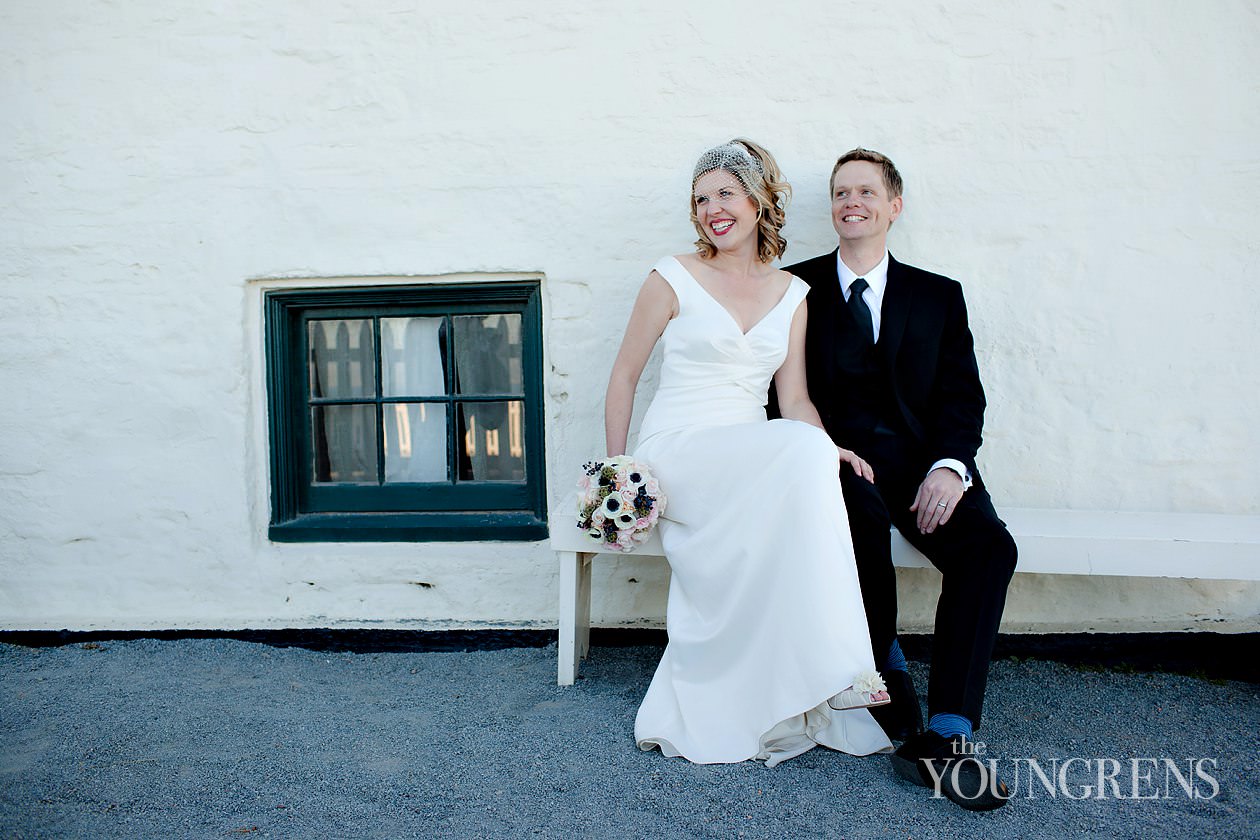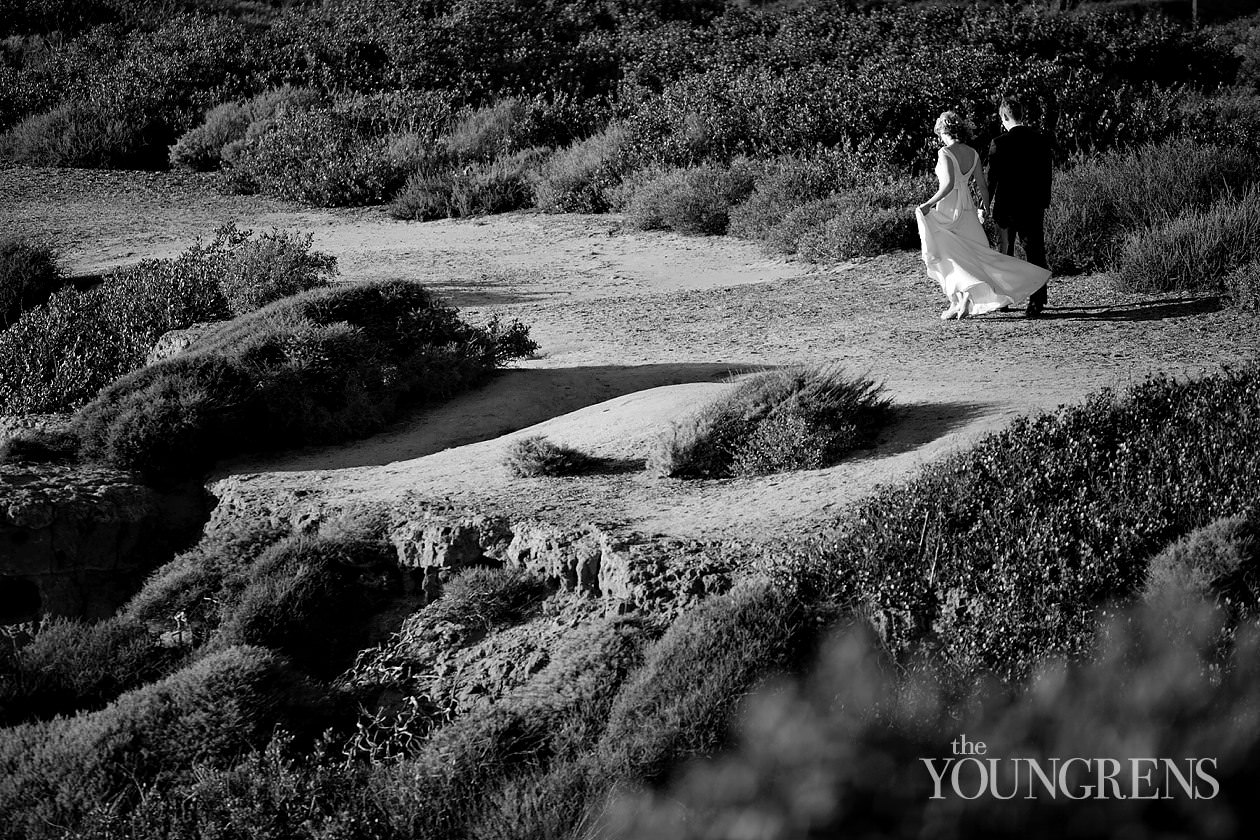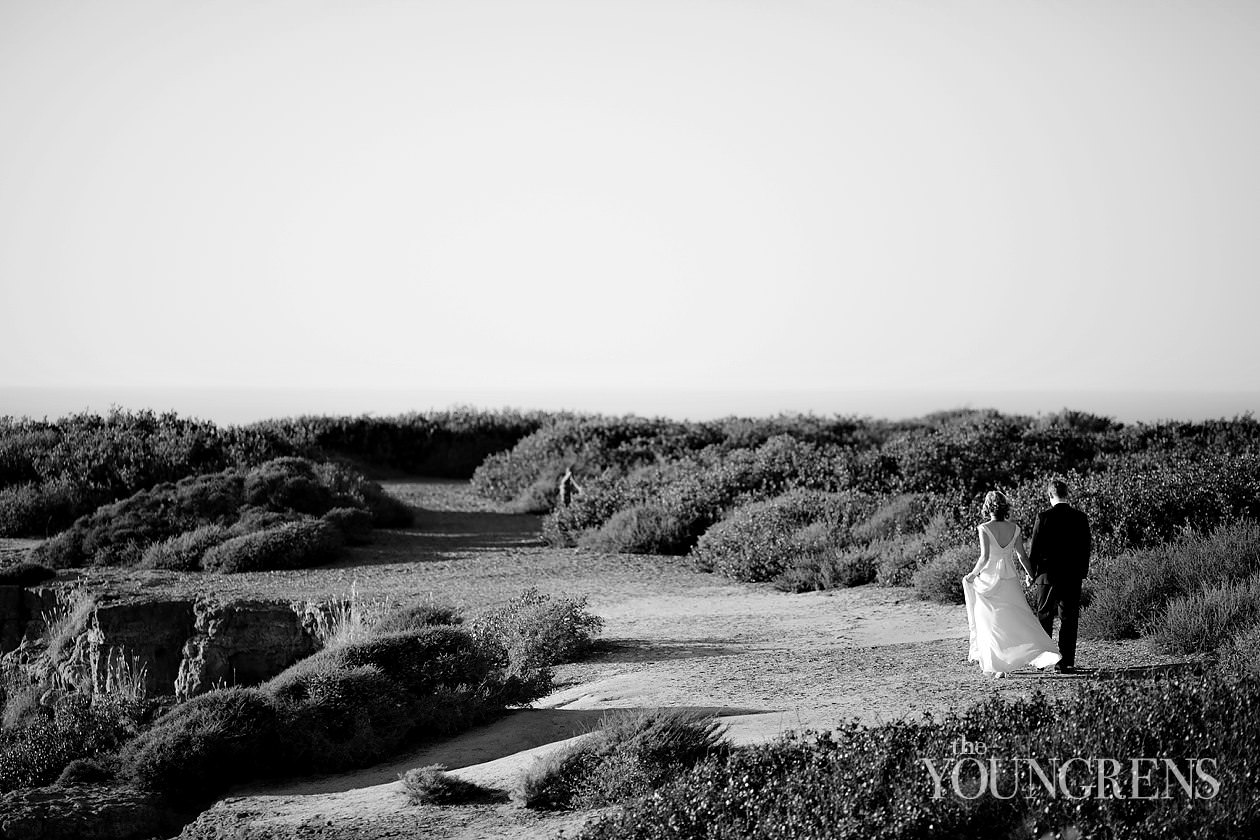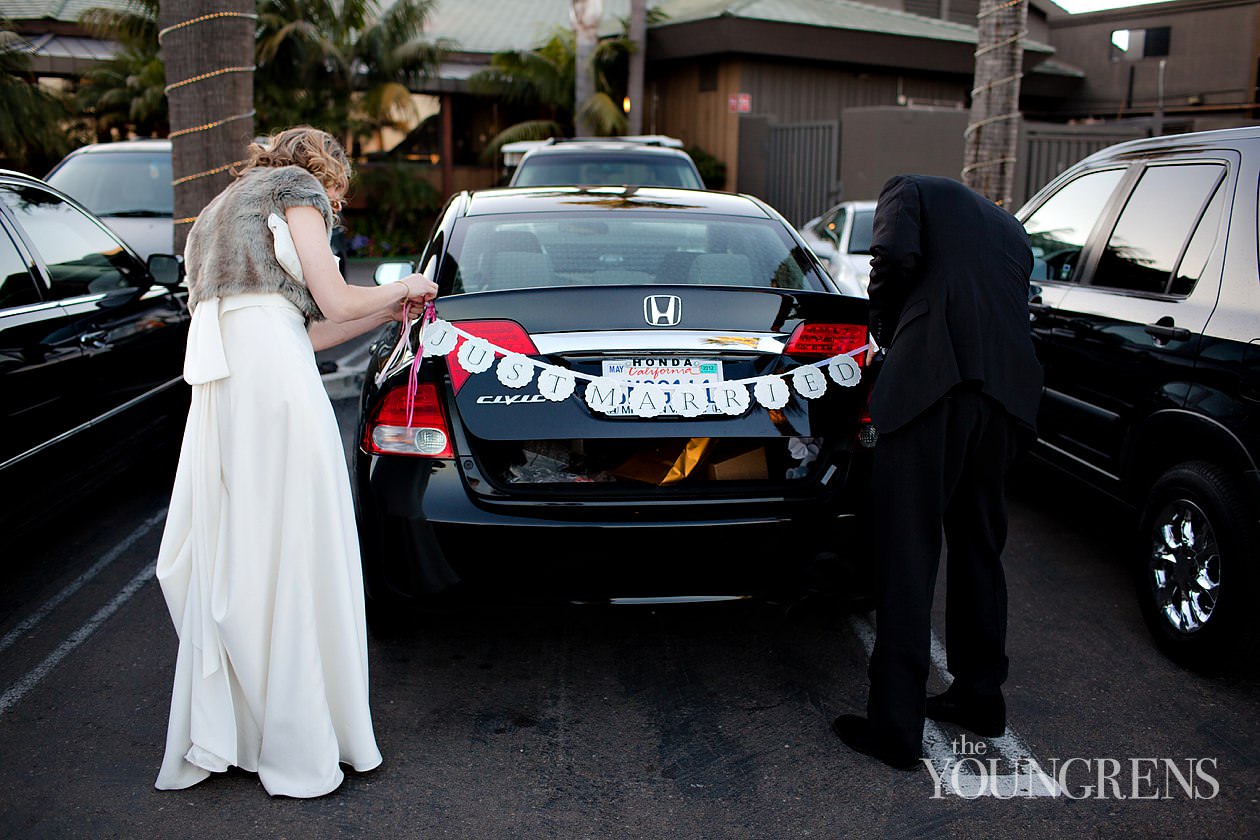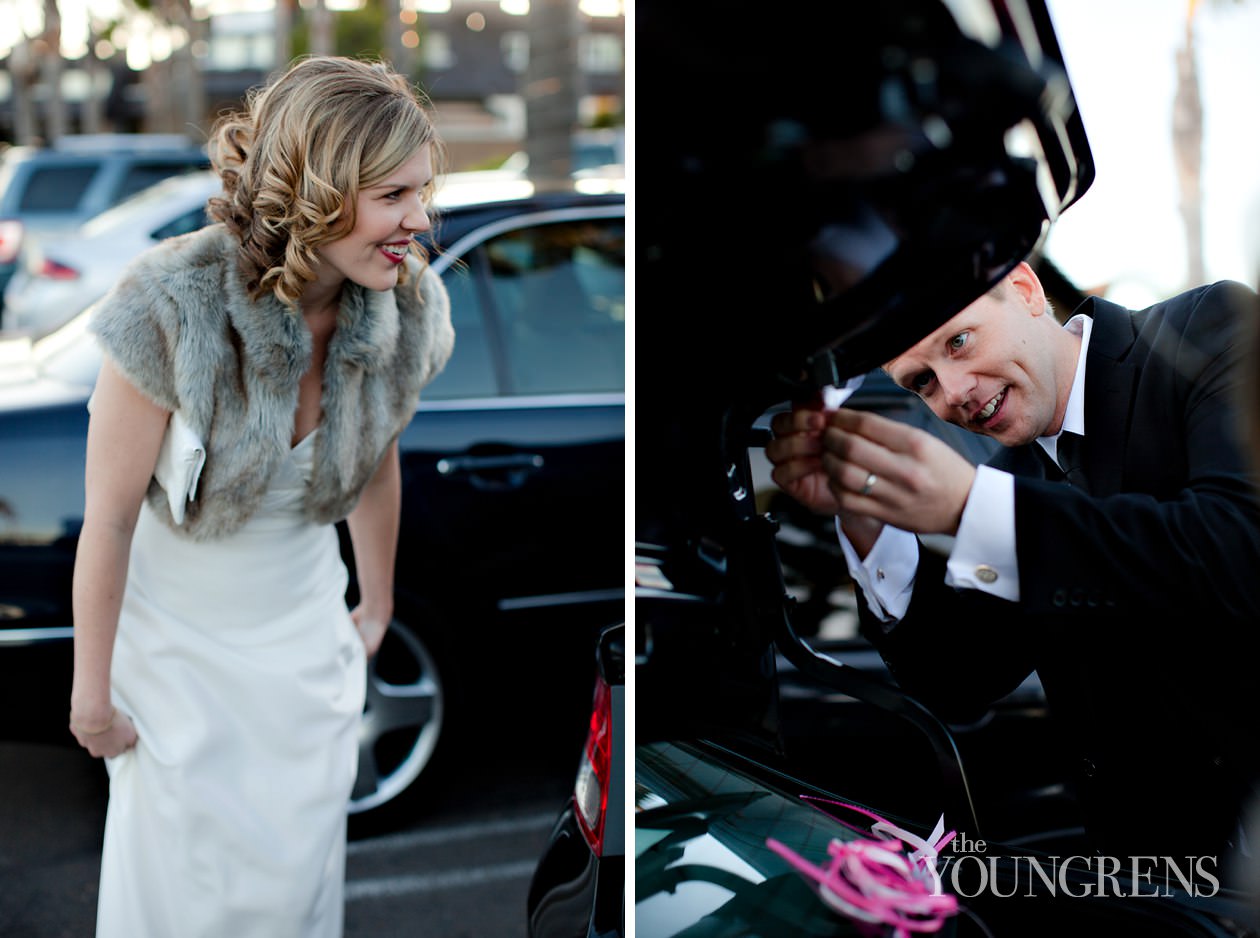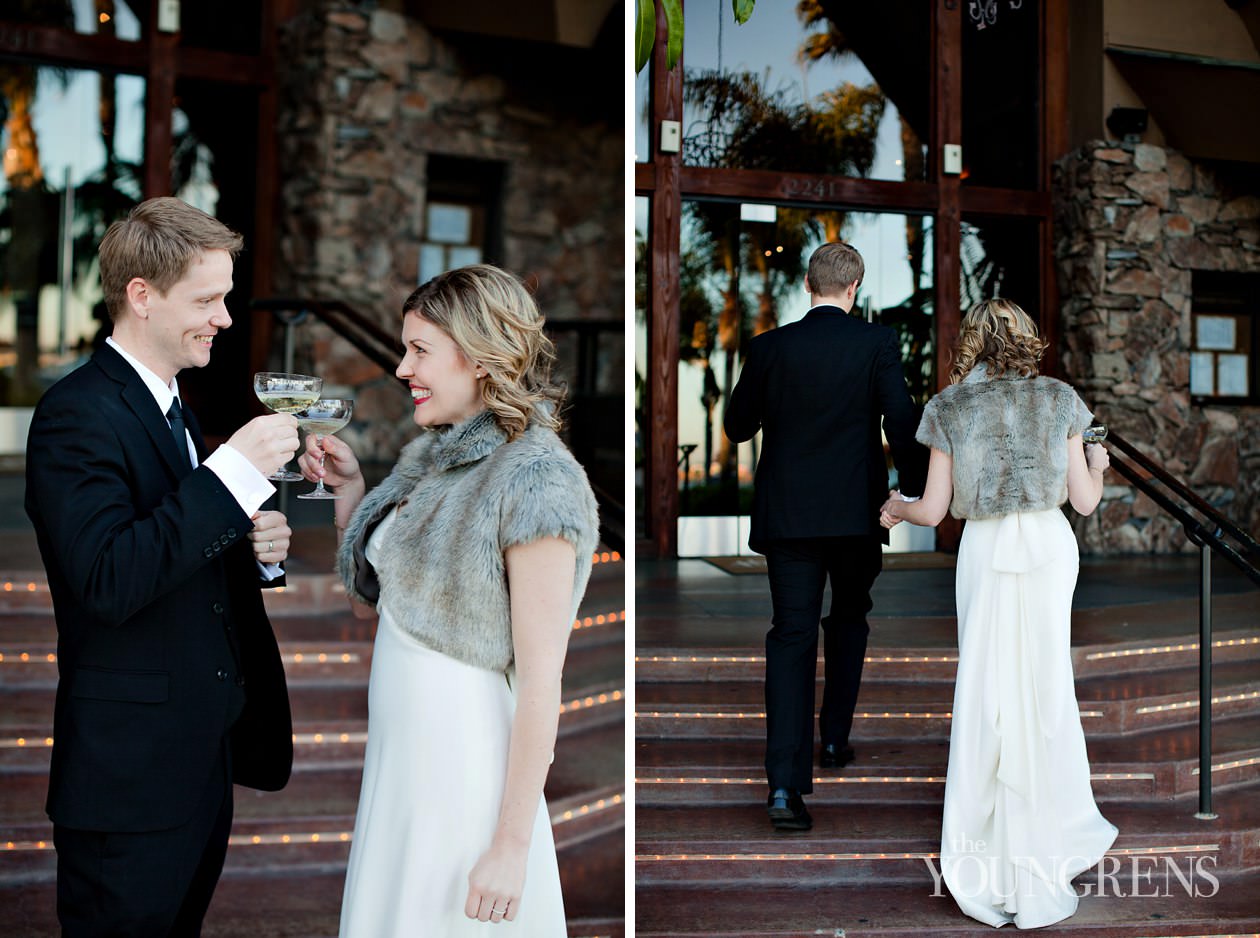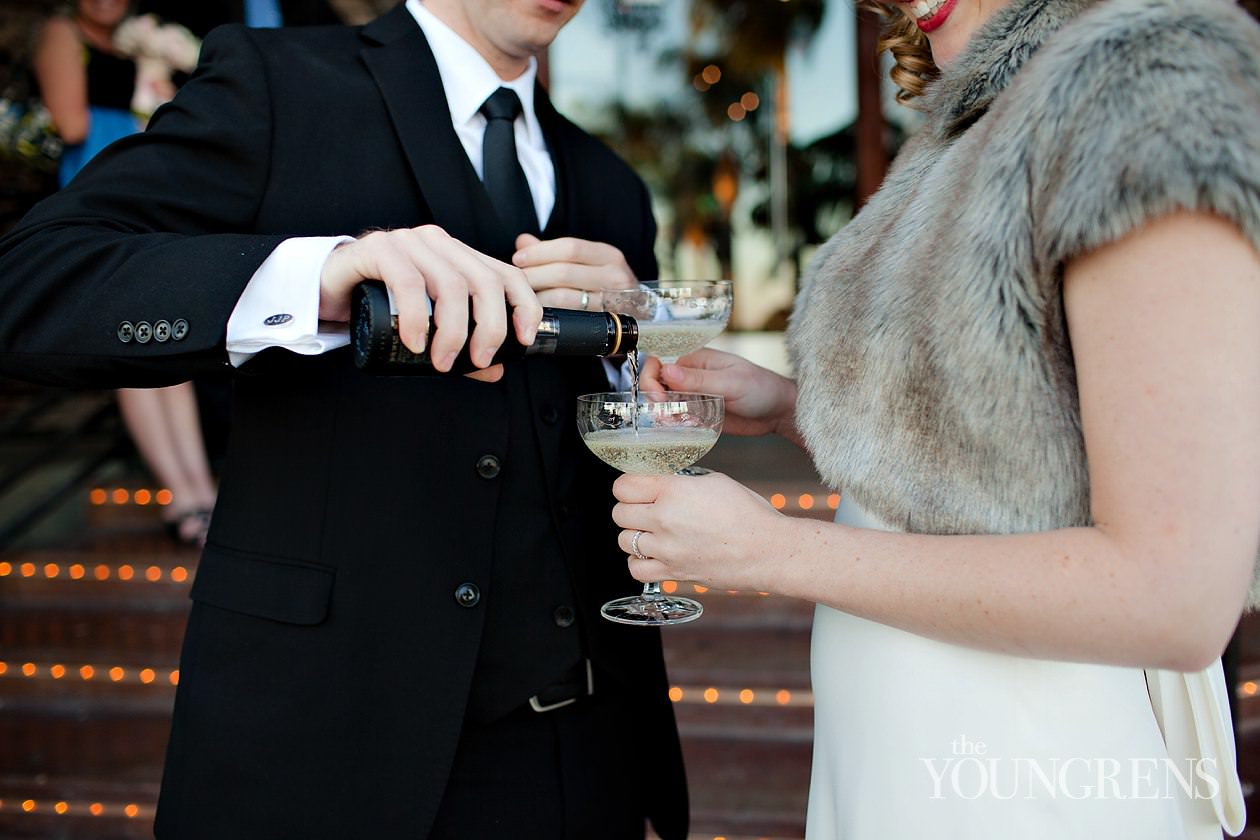 Joe and Ali: You guys rock our world. Thank you, thank you, thank you for trusting us to be such an honored part of your commitment – it meant so much to share in the day with you and your parents. We're so excited to be official married friends and can't wait to witness all of your incredible years together!! CONGRATS!!!
Now it's your turn to congratulate the happy couple! Since this is their official announcement, give them as many well wishes and love in the comments as you can to send them off into their life together!
Hugs,
Erin
---
Wedding Photography : The Youngrens | Ceremony Location : Cabrillo National Monument | Floral Design : Blush Botanicals | Cake : L'Auberge Del Mar | Make-Up : HAIM Salon | Hair : HAIM Salon |
---