Greg has this quiet, lovable softness to him. It doesn't come out all of the time. He's pretty reserved and chill; his features are calm. But his smile lights up the world. When it comes out, it's like cotton candy. Bright, fluffy, and heartwarming.
Rachel's got an enchanting, sociable personality. She's smiling all of the time and hugging everybody in sight. On the outside, they seem to be opposites. But on the inside they're perfect for each other. They fit. His ins go with her outs. His ups go with her downs. His black goes with her white. His rock goes with her roll. They're like fish and the sea. They're made up of completely different compounds, but they need each other to breathe.
Greg and Rachel wanted a seaside wedding in an intimate atmosphere, so they chose the California Yacht Club for their Marina Del Rey wedding. Big thanks to Grace at Tea Rose Garden for all of the flowers, Aron at Reel Life Pictures for video, and to Susie Chhuor Hair and Makeup Studio for making Rachel look fabulous with hair and makeup. Loved this team of vendors!
Rachel and her bridesmaids got ready for the wedding day at the fabulous Ritz-Carlton Hotel in Marina Del Rey.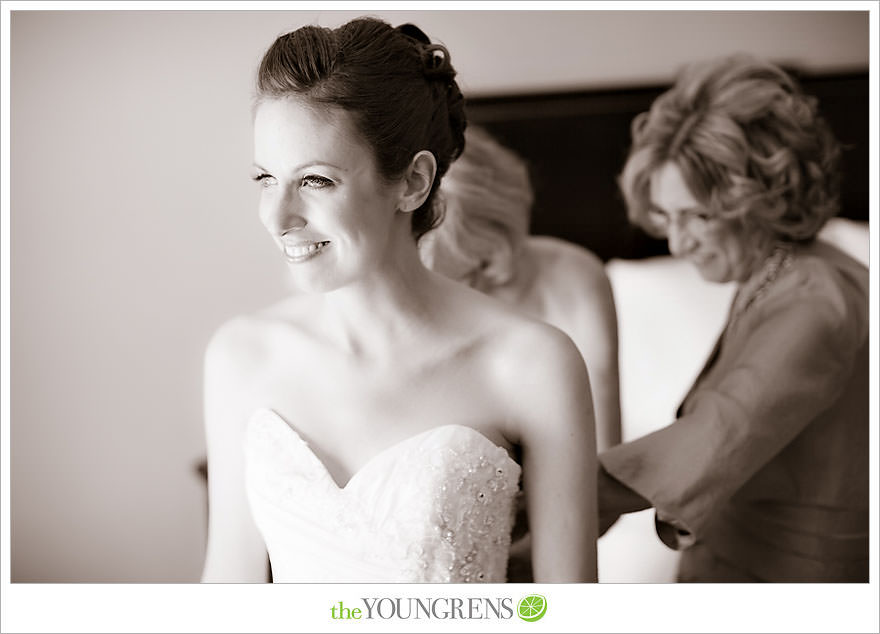 Rachel puts the gorge in gorgeous. This girl is STUNNING!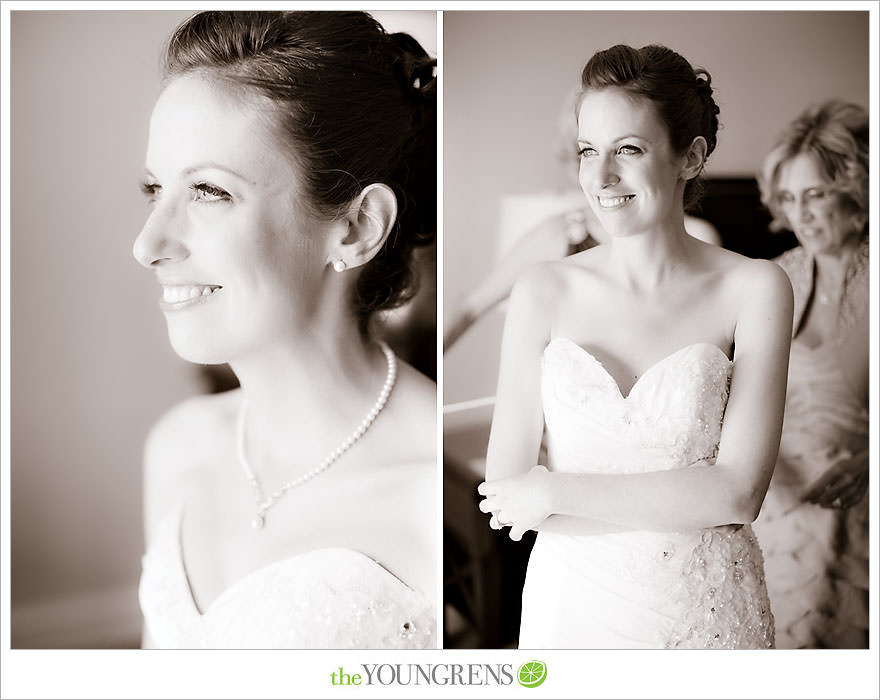 Love these two images – I grabbed the dreamy moment on the left, Jeff grabbed the creamy, lovely portrait on the right.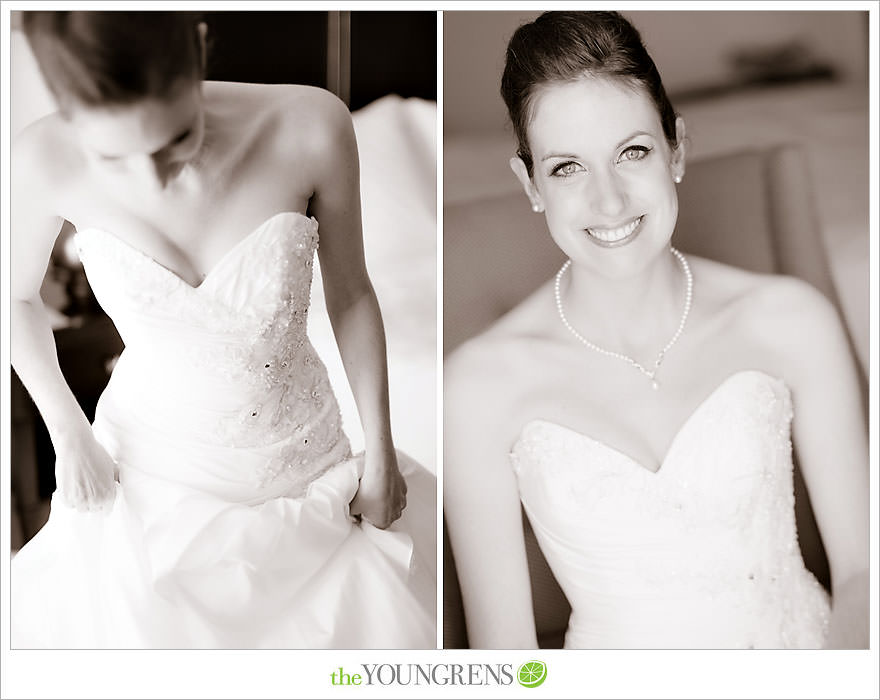 These are the moments that make our job wonderful.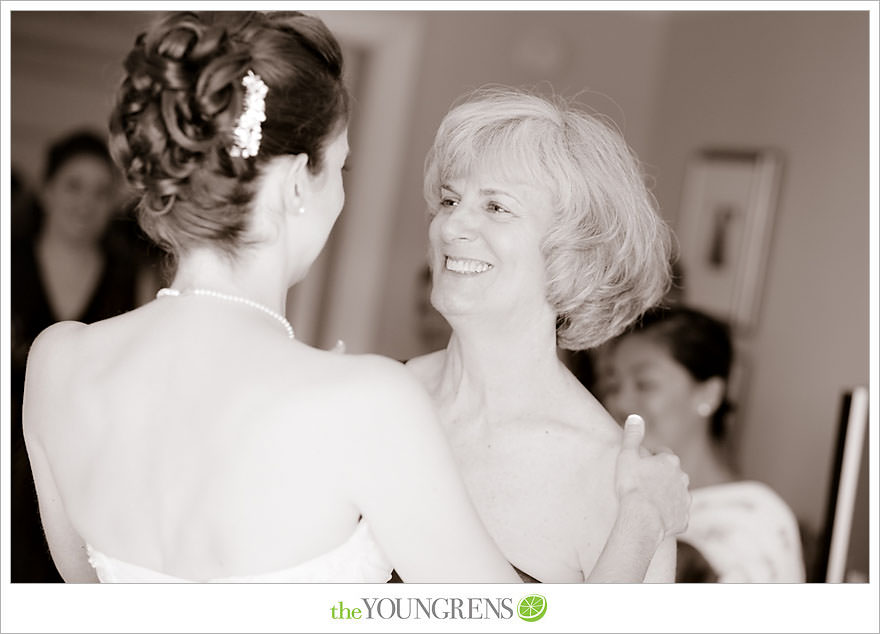 While the girls donned their dresses, the boys enjoyed the perfect summer day.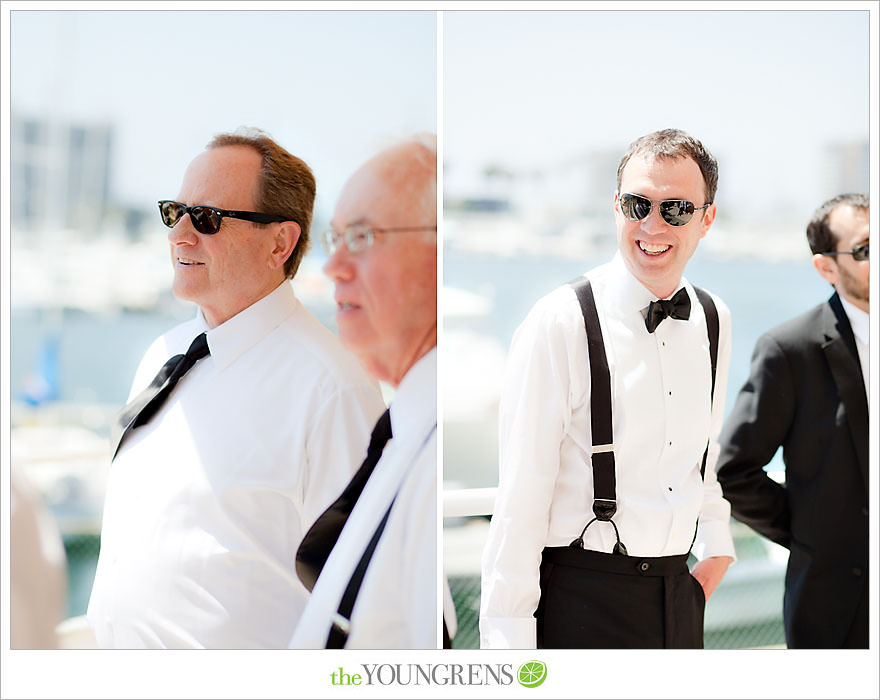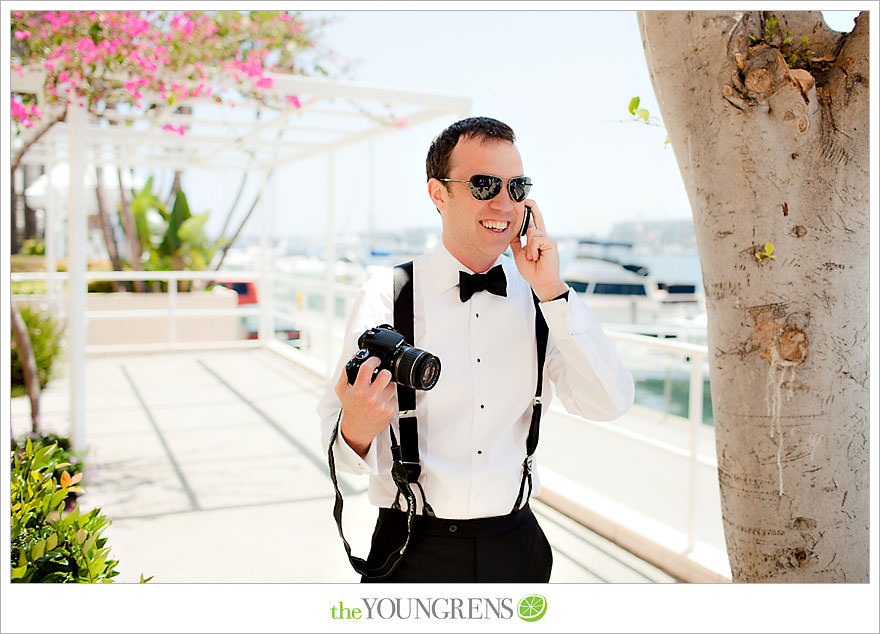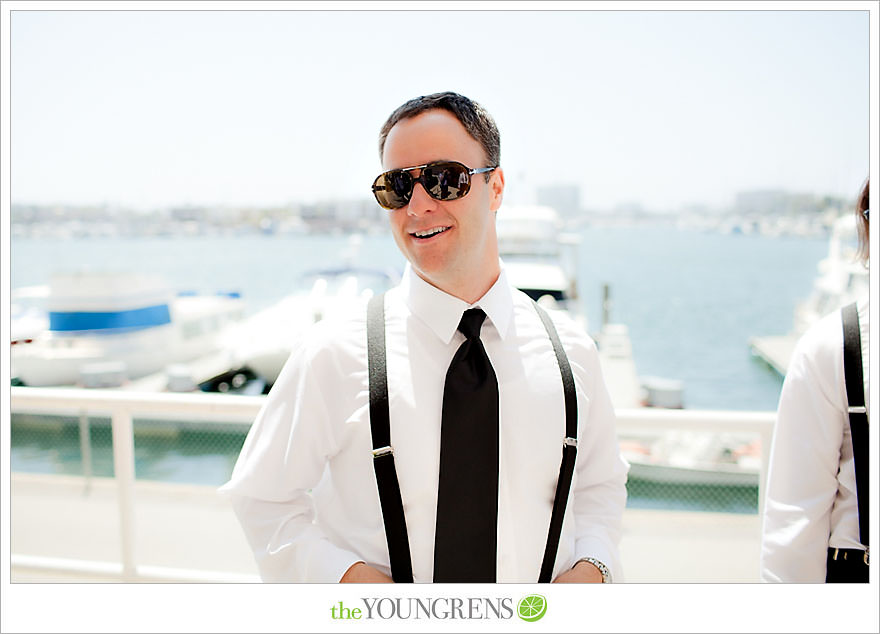 I think God made this gorgeous hallway just for Greg and Rachel. It was like a little piece of heaven for their First Look. Just look at how cute they are!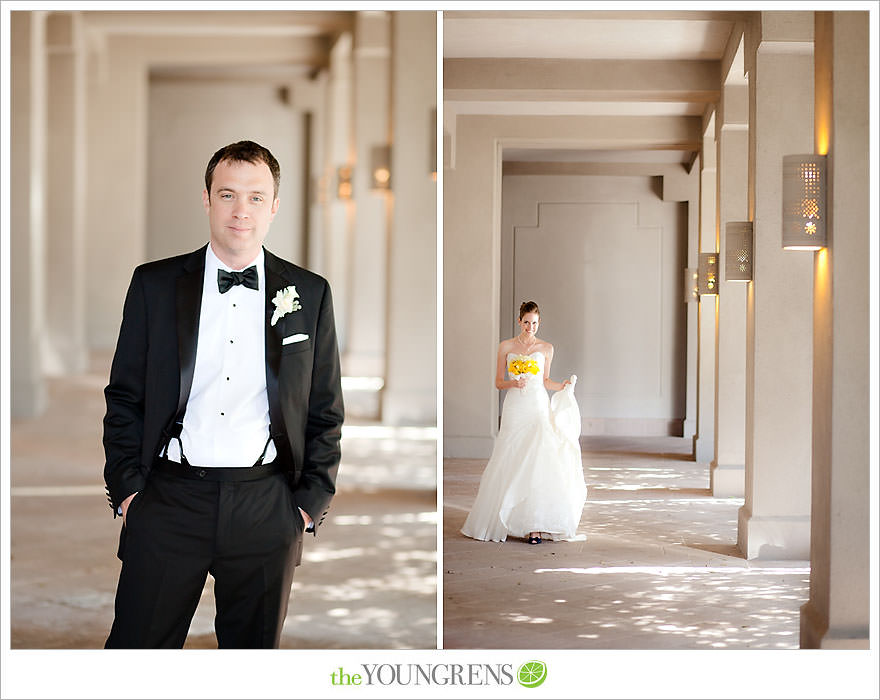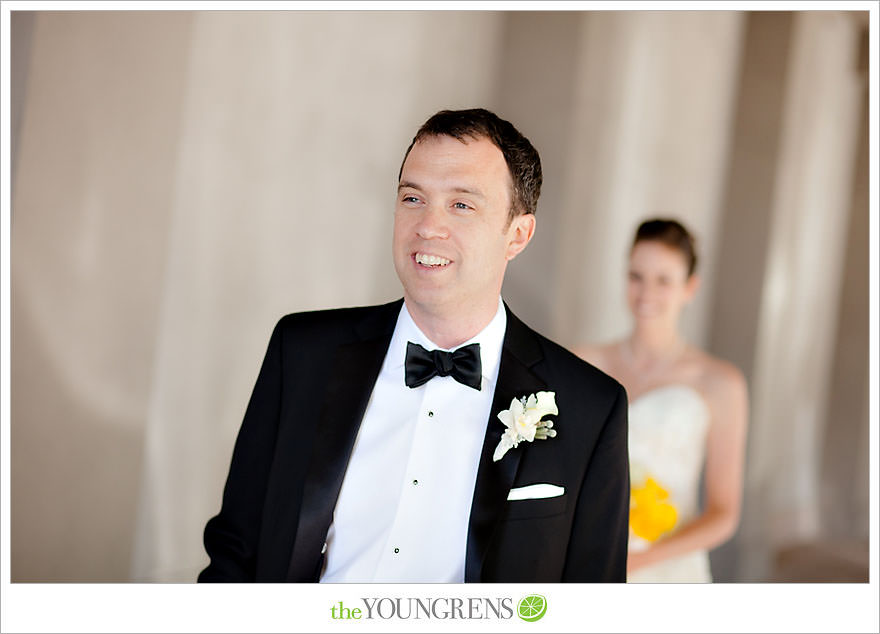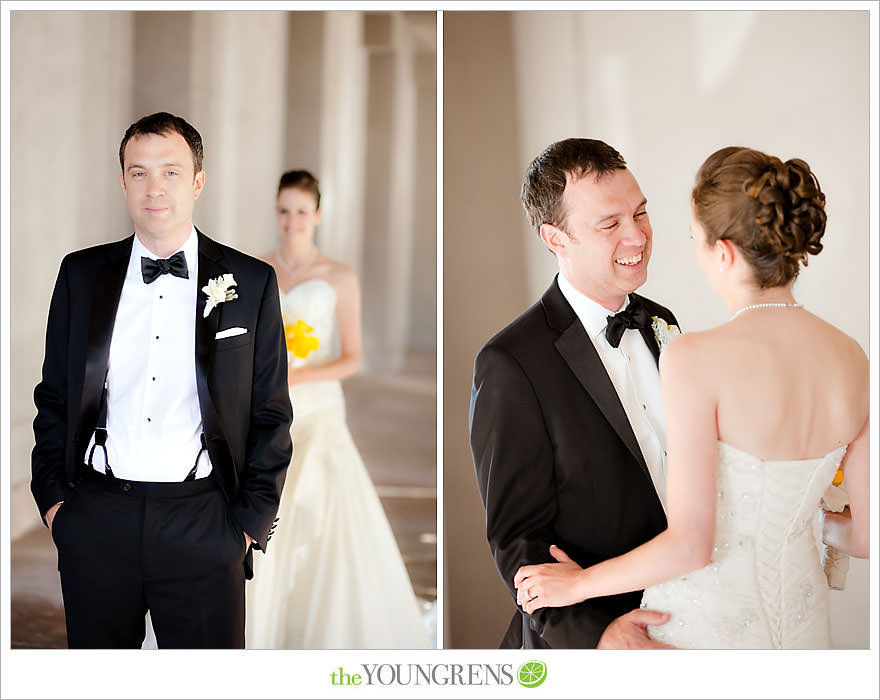 Rachel loved the bow tie – and so did we! Greg is total class in an adorable package.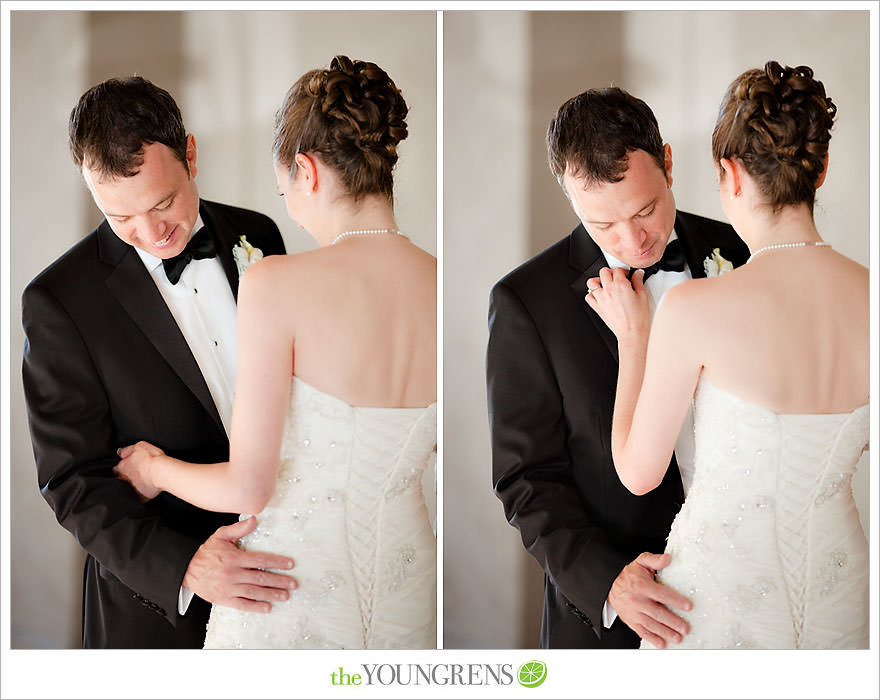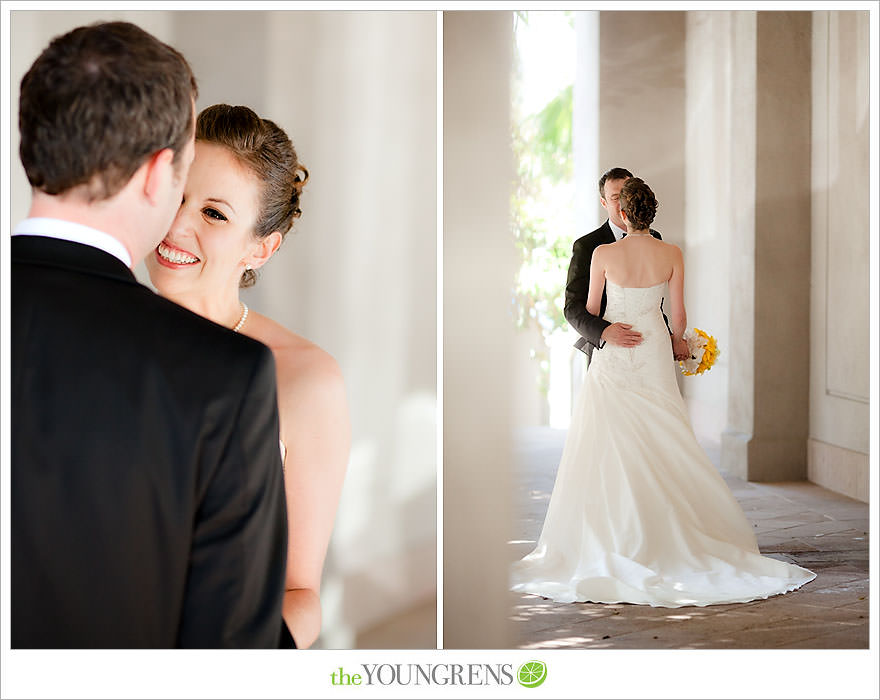 Stunning. Absolutely, friggin' stunning.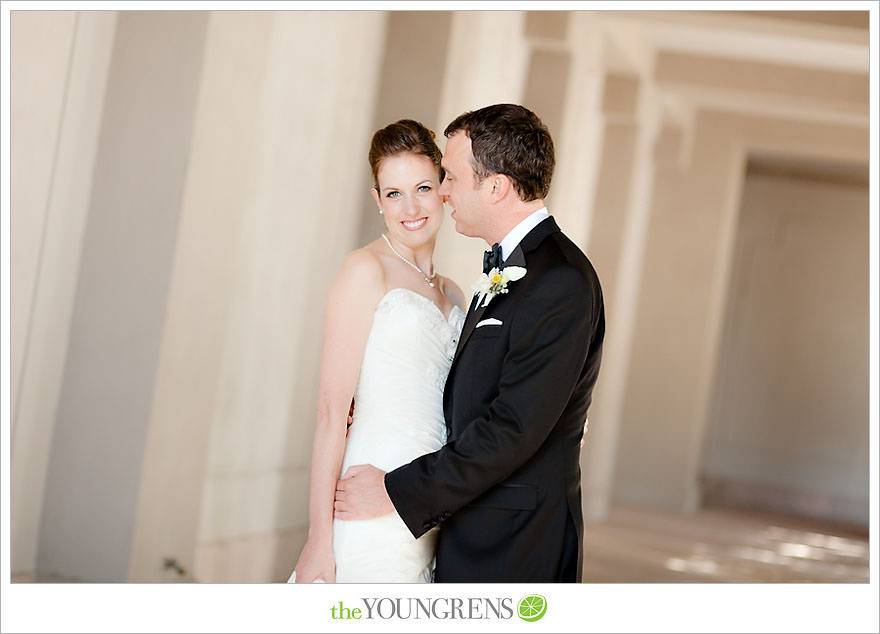 Kisses and giggles always make a wedding day better.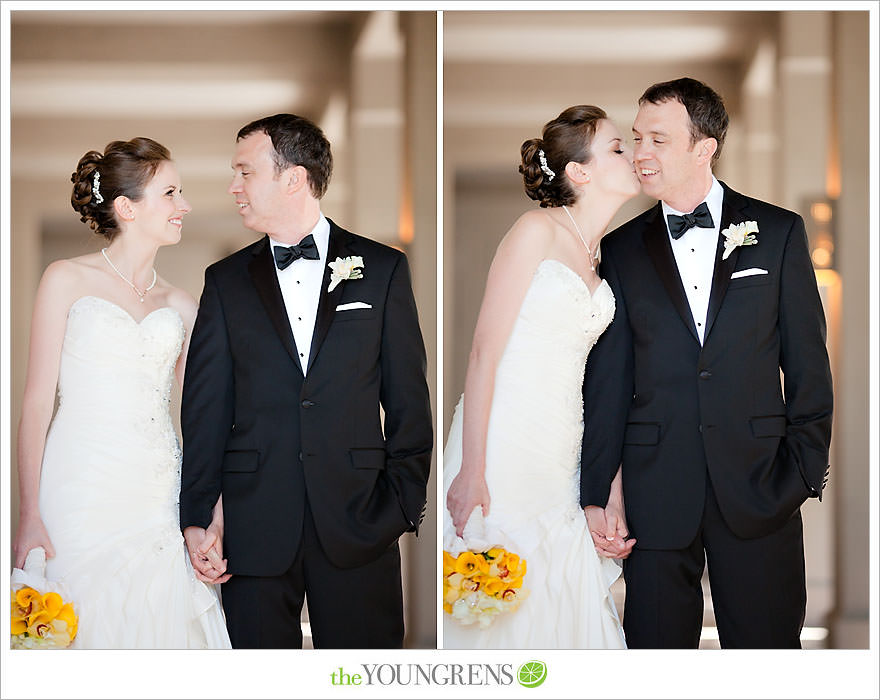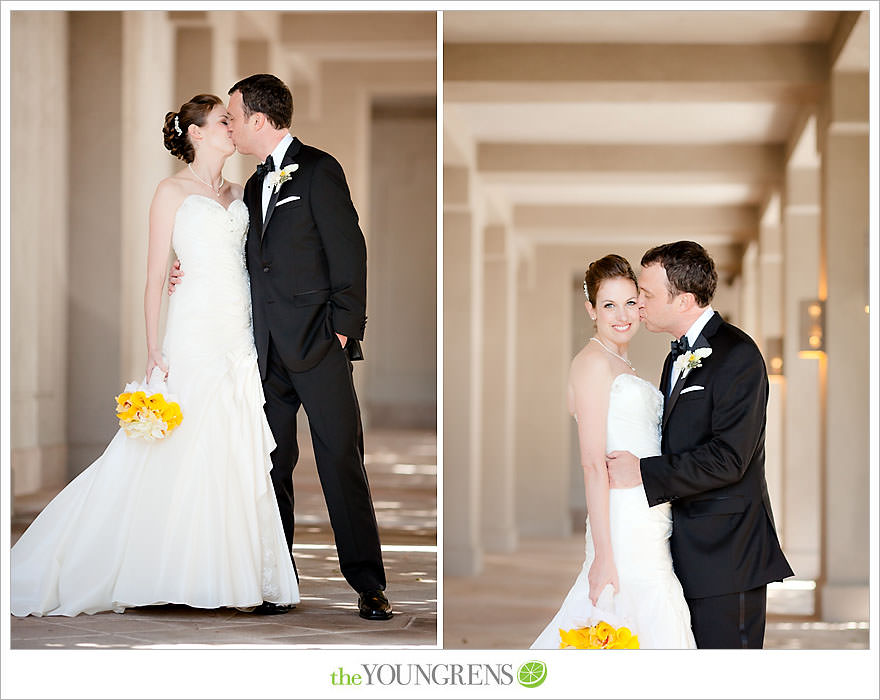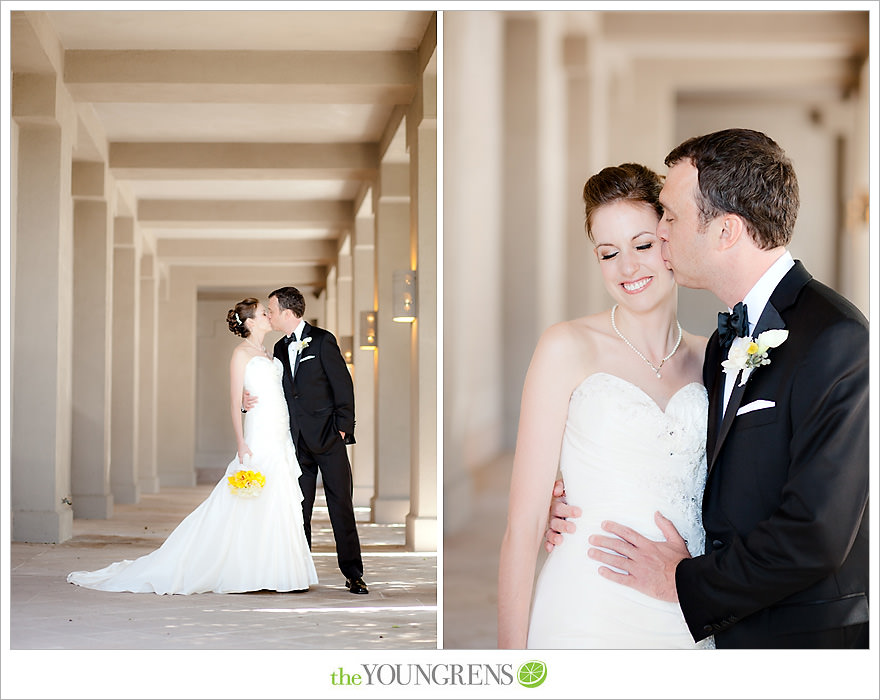 Love, love, love these portraits Jeff captured of Greg.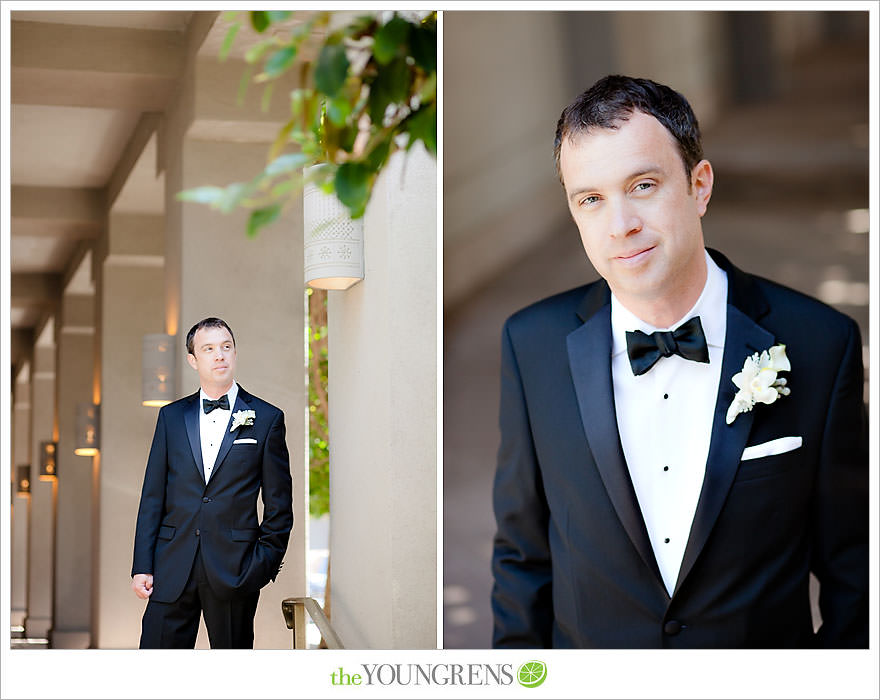 While Jeff hung out with Greg, I captured the beautiful Rachel.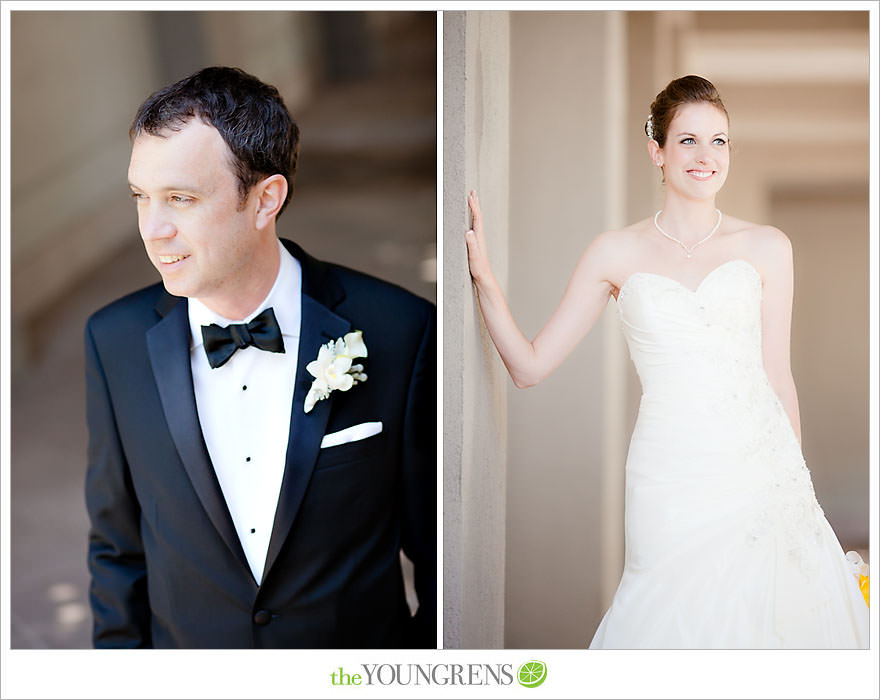 *love*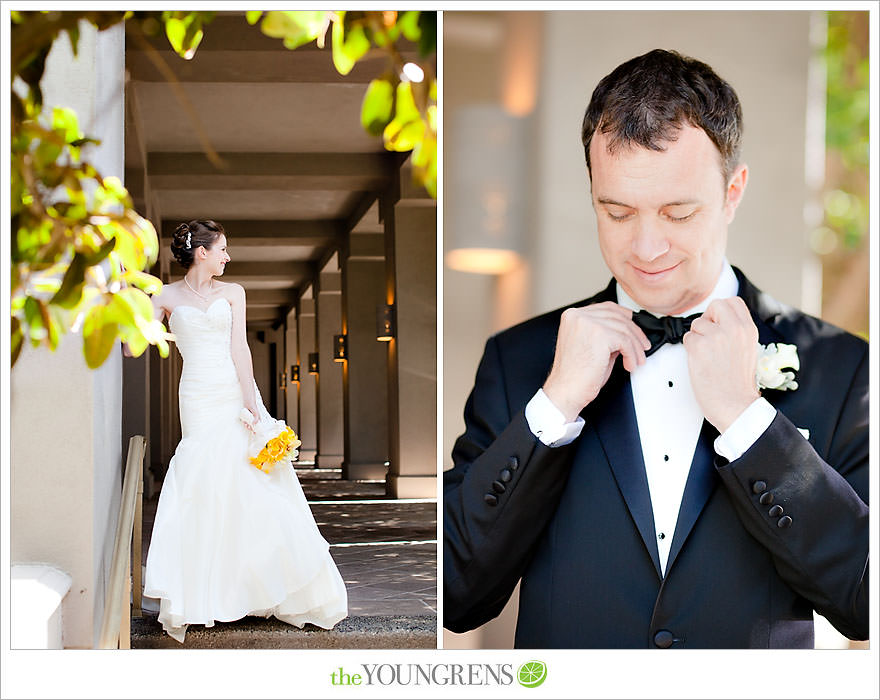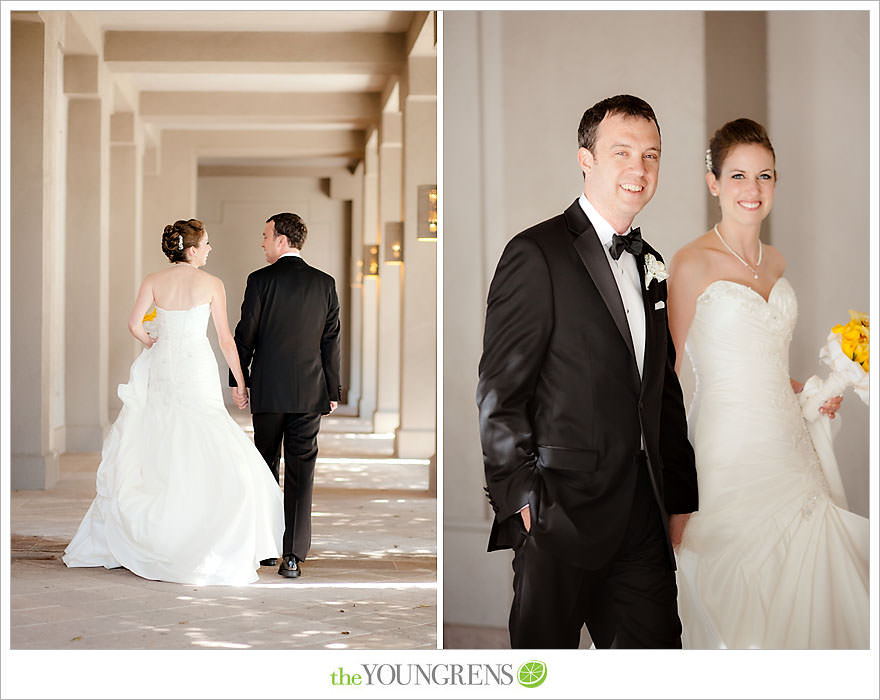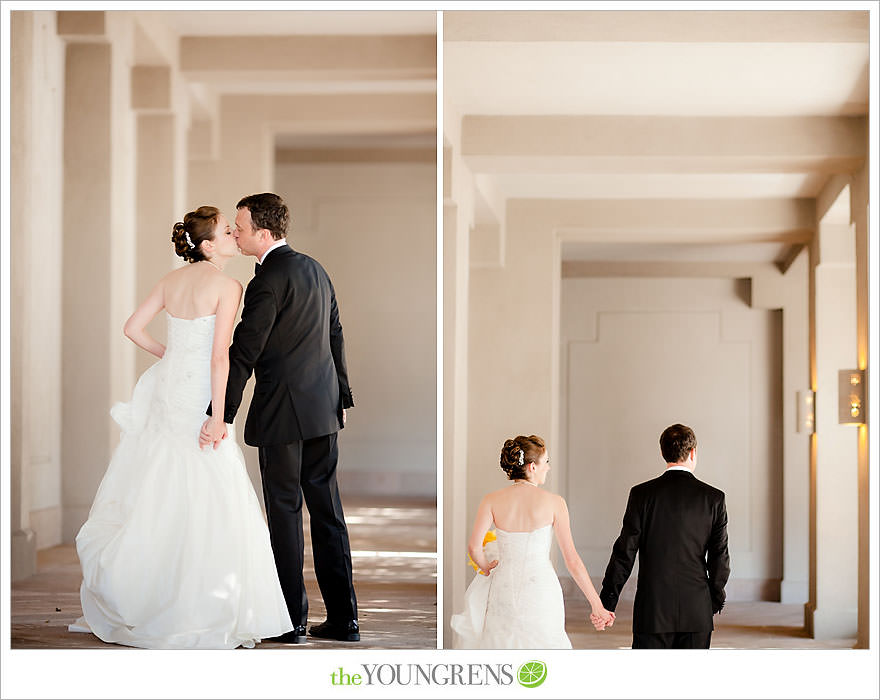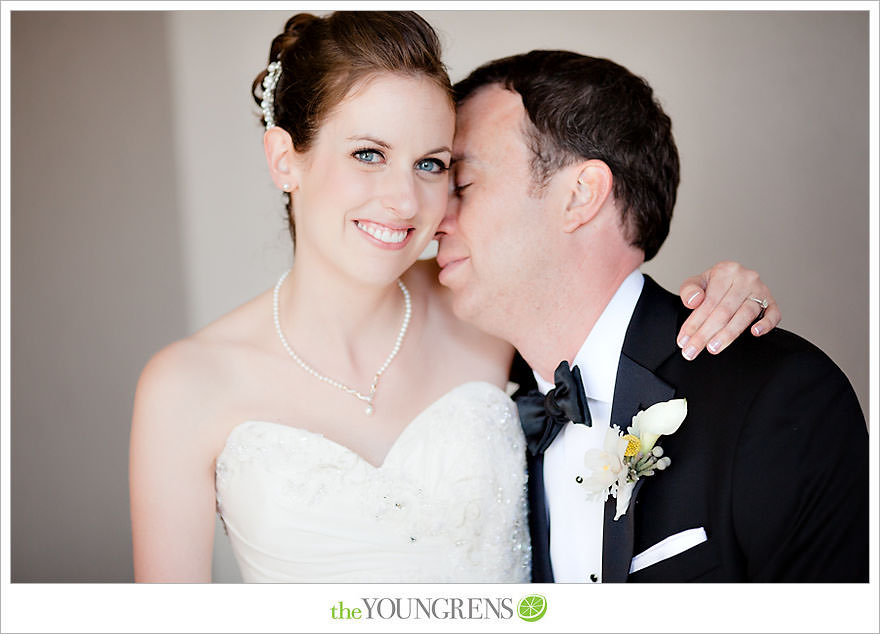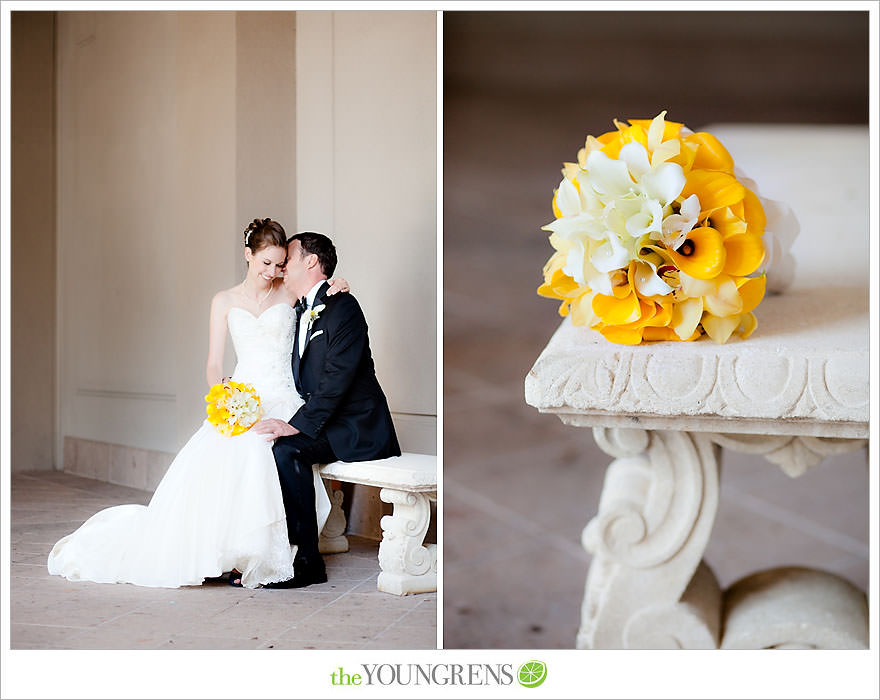 Ummm?? Can they get any stinkin' cuter??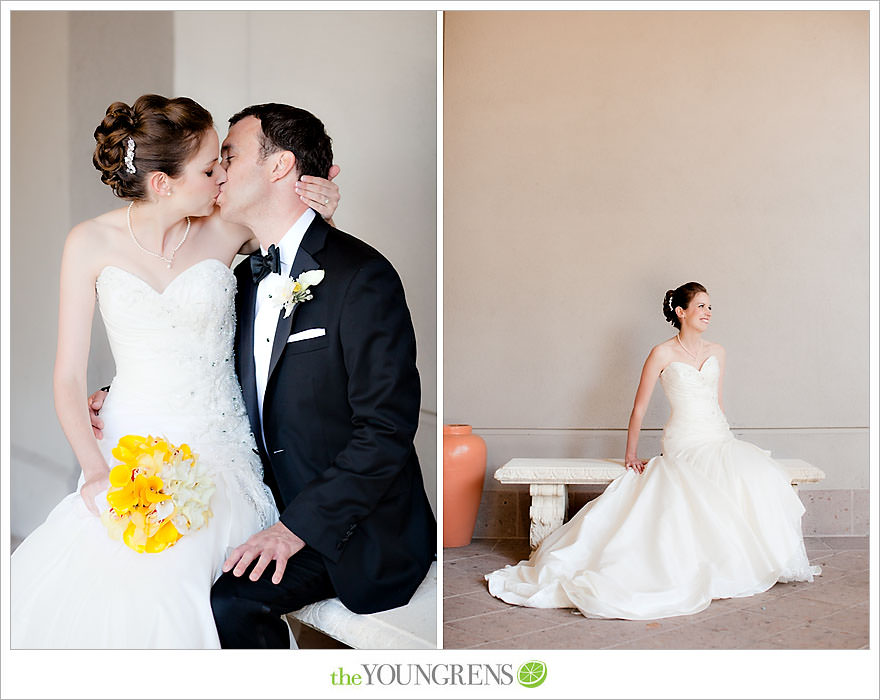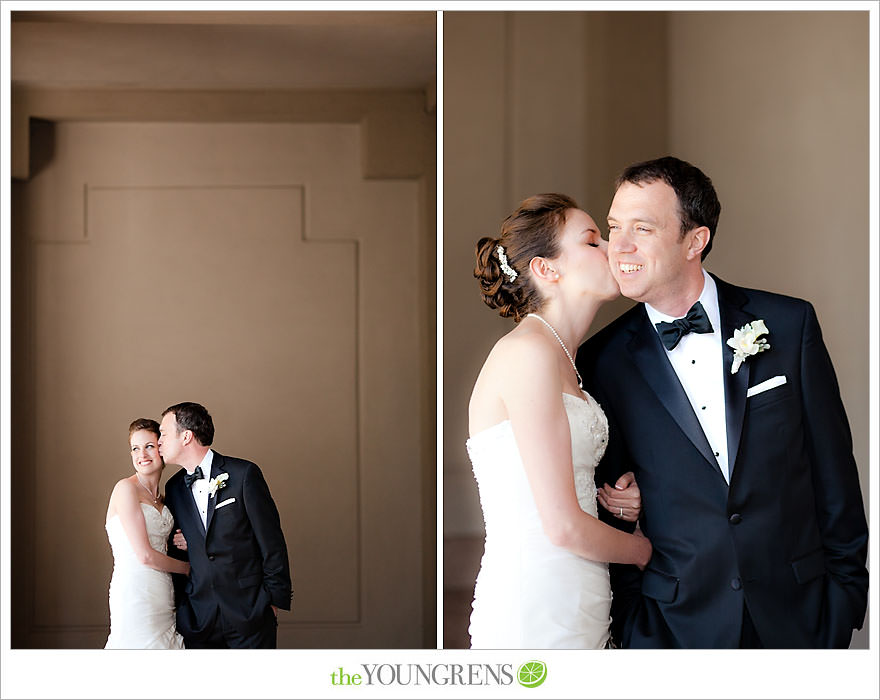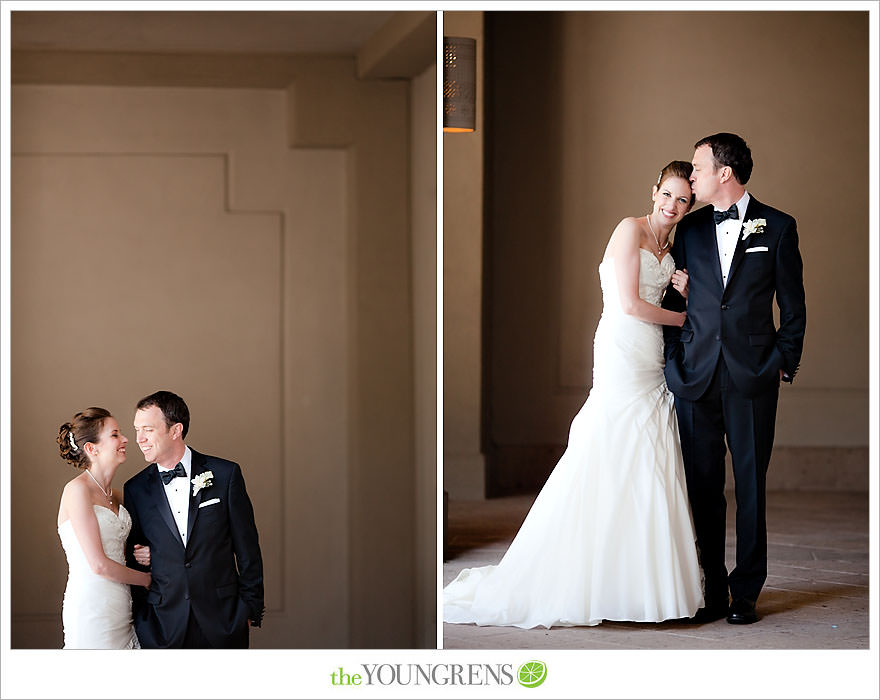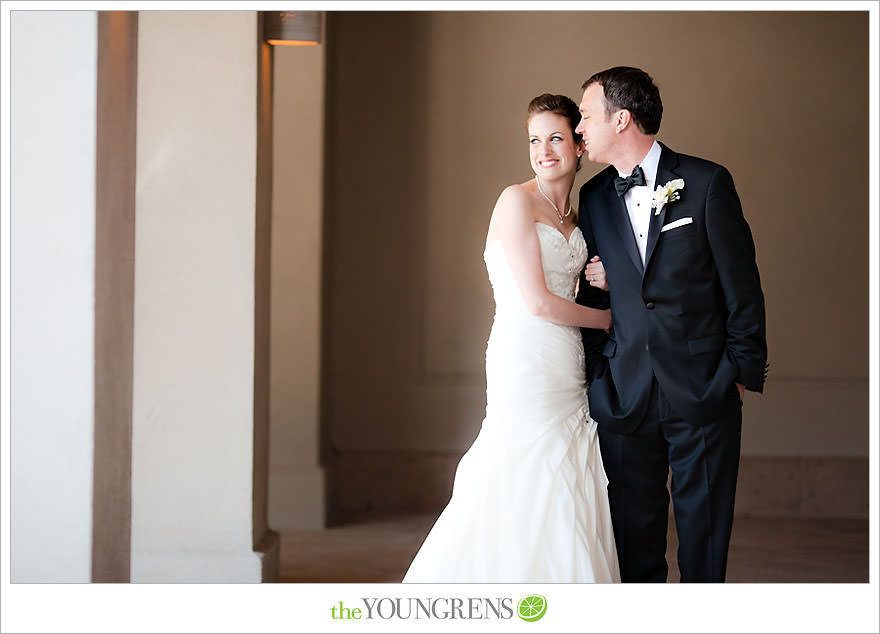 The bridesmaids and groomsmen were a blast to hang out with. I loved the navy blue bridesmaid dresses paired with yellow calla lily bouquets.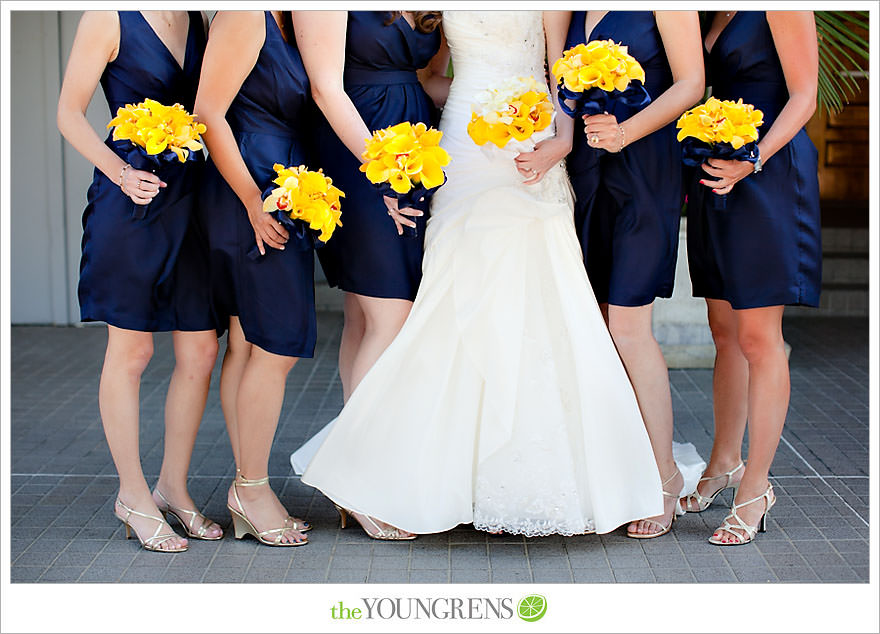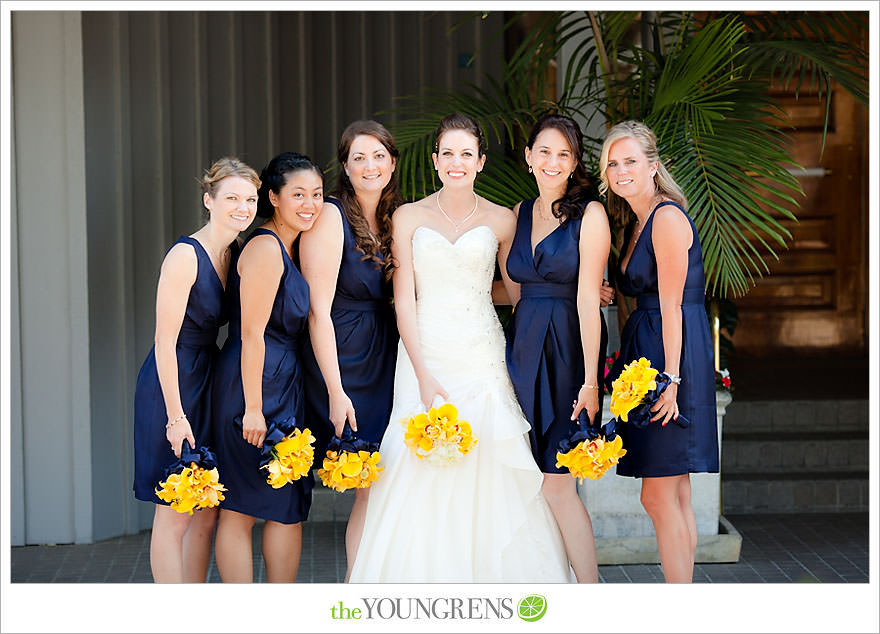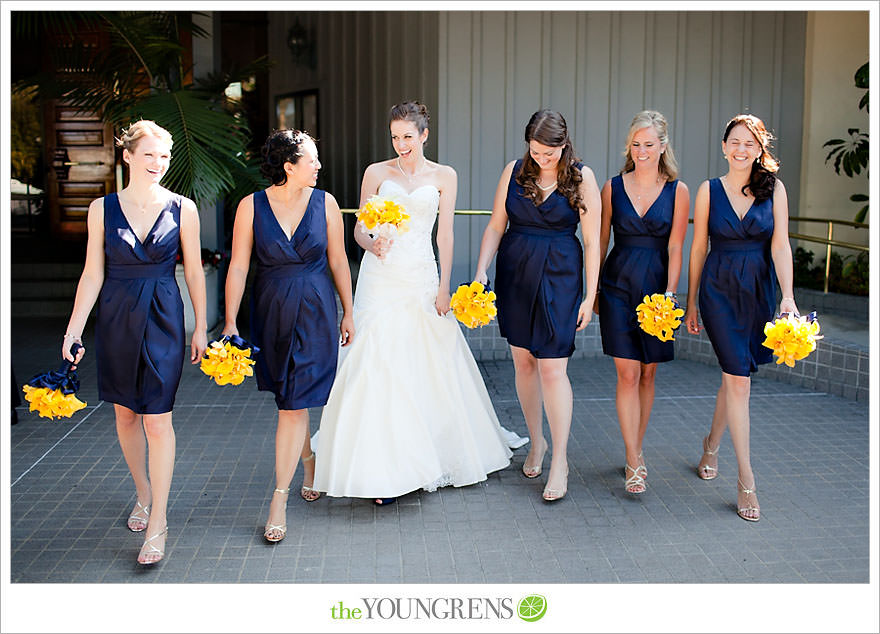 The guys were looking equally charming.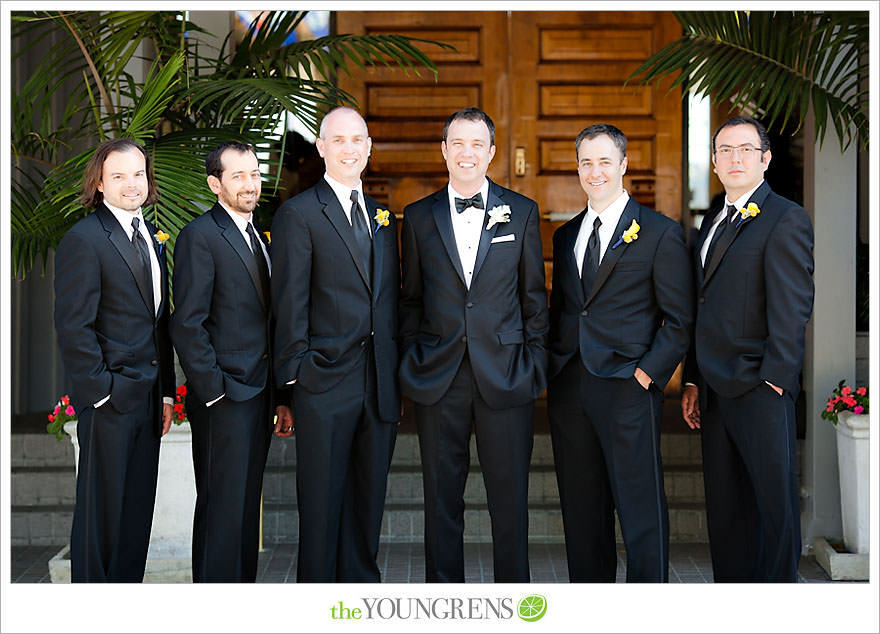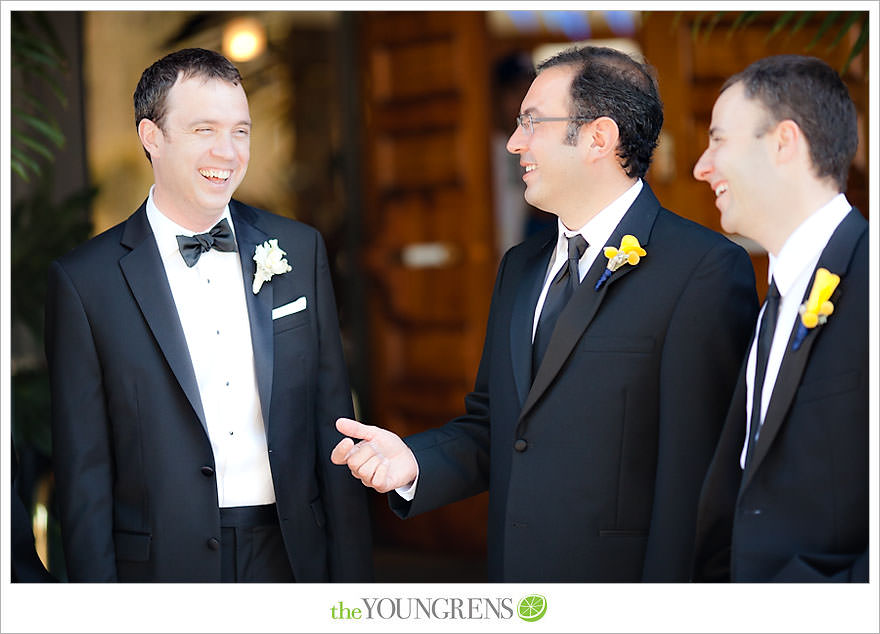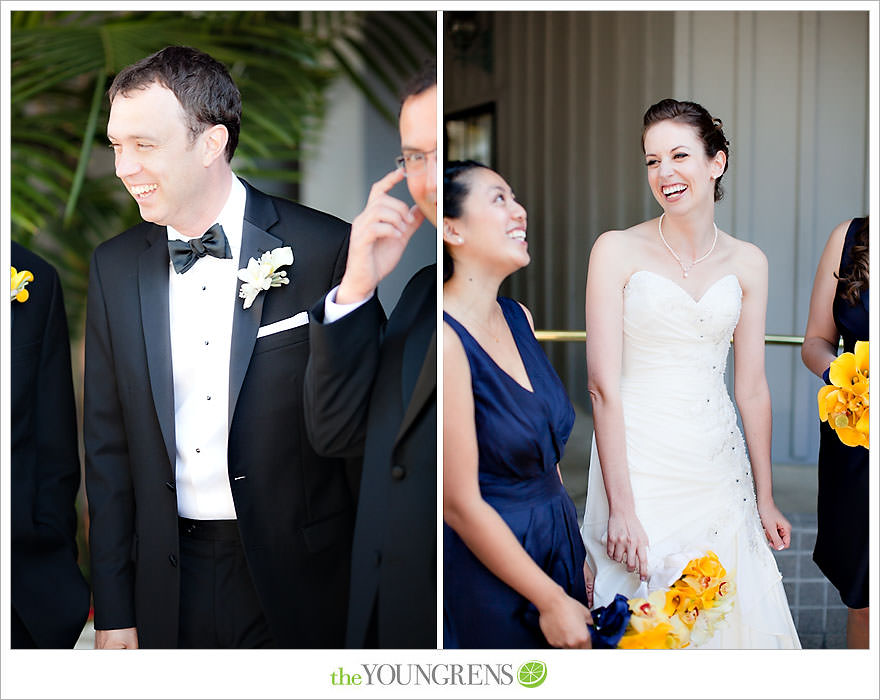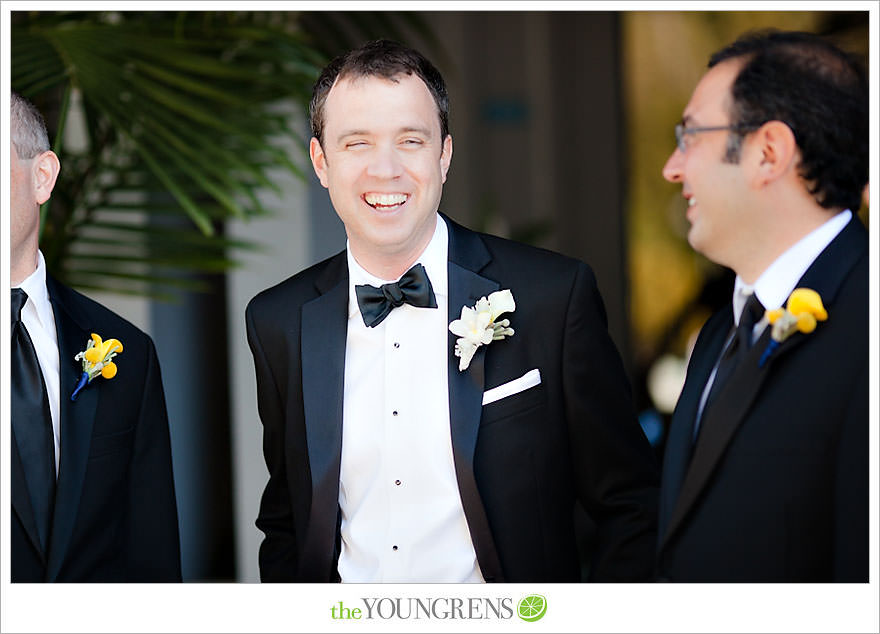 We have more from Greg and Rachel's Marina Del Rey wedding coming to the bloggy-blog tomorrow. Stay tuned for the reception details, the super sweet ceremony at the California Yacht Club, and more timeless portraits of Greg and Rachel. See you then!
Hugs,
Erin