Welcome back to Part Two of Christian and Nicole's charming doggie-themed wedding at The Thursday Club in Point Loma. This wedding was filled with personal touches, and we just love when couple infuse their lives and personality into their day. Heather of Amorology designed the entire event along with the talented floral designer, Leigh Anne, of The Floral Lab, and Culinary Concepts provided the yummy food. These people are totally fabulous and we loved working alongside them!
On to the gorgeous couple! I just love Nicole's smile…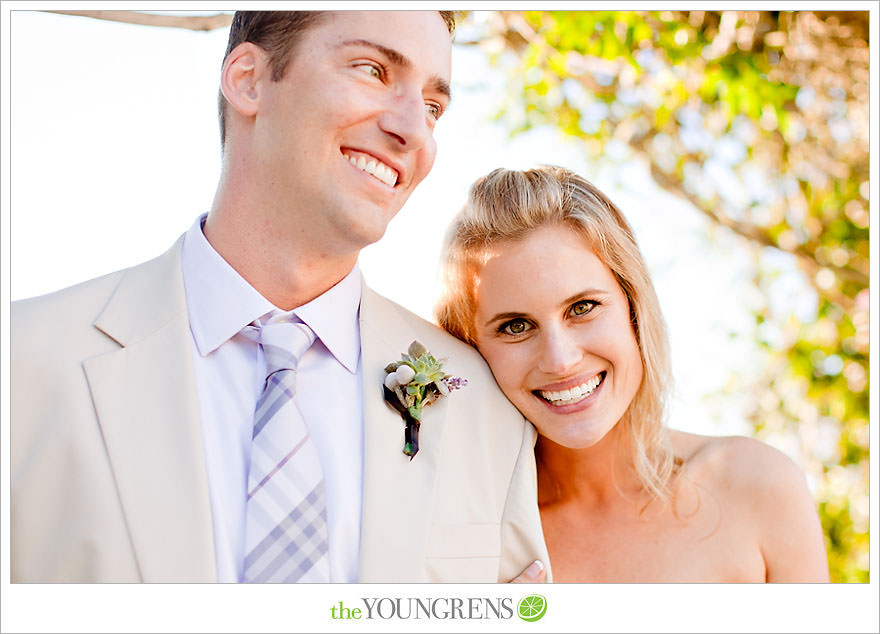 And all of the little details just make me giddy.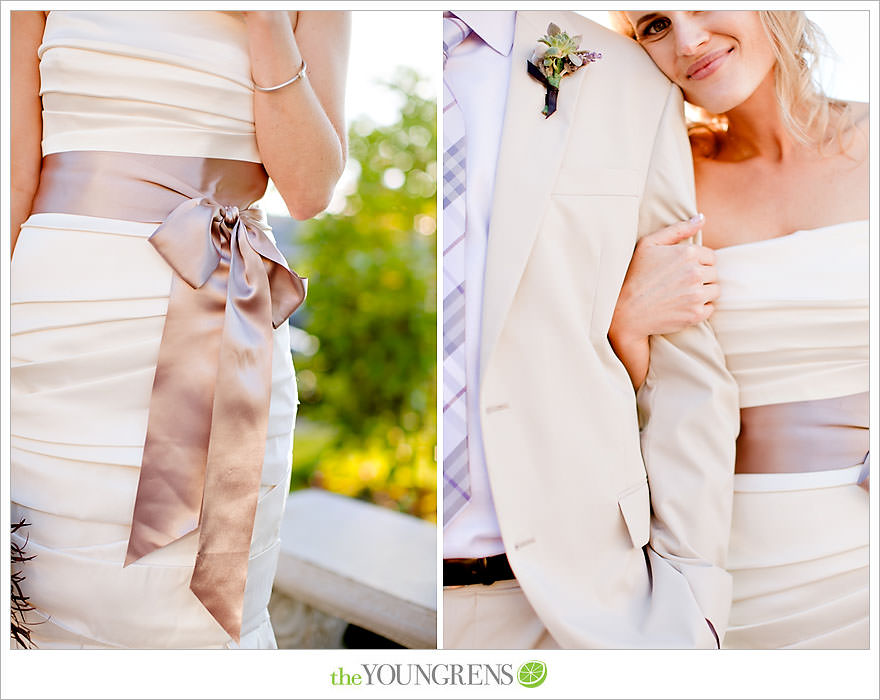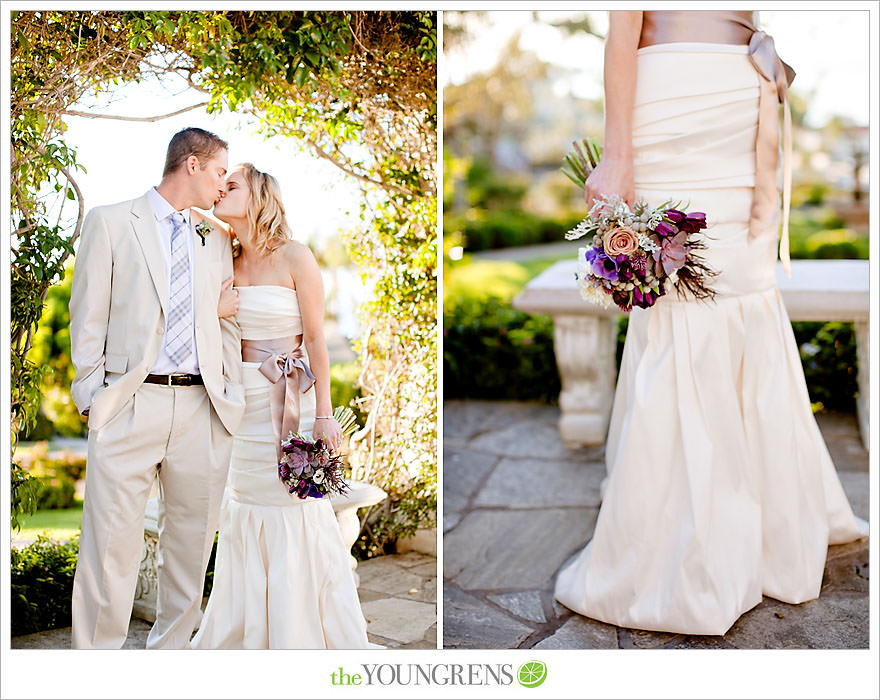 Nicole, you are simply stunning!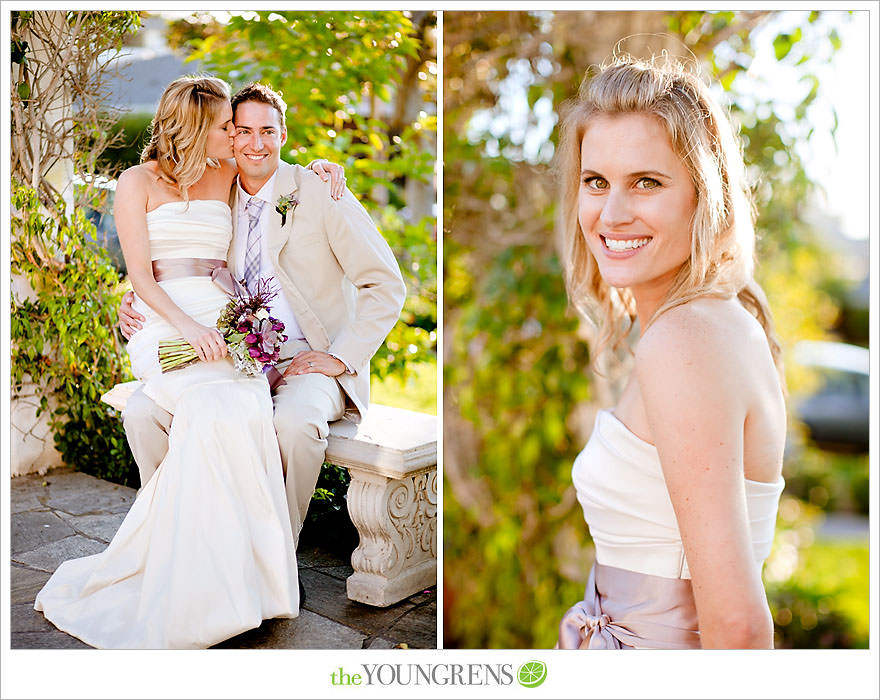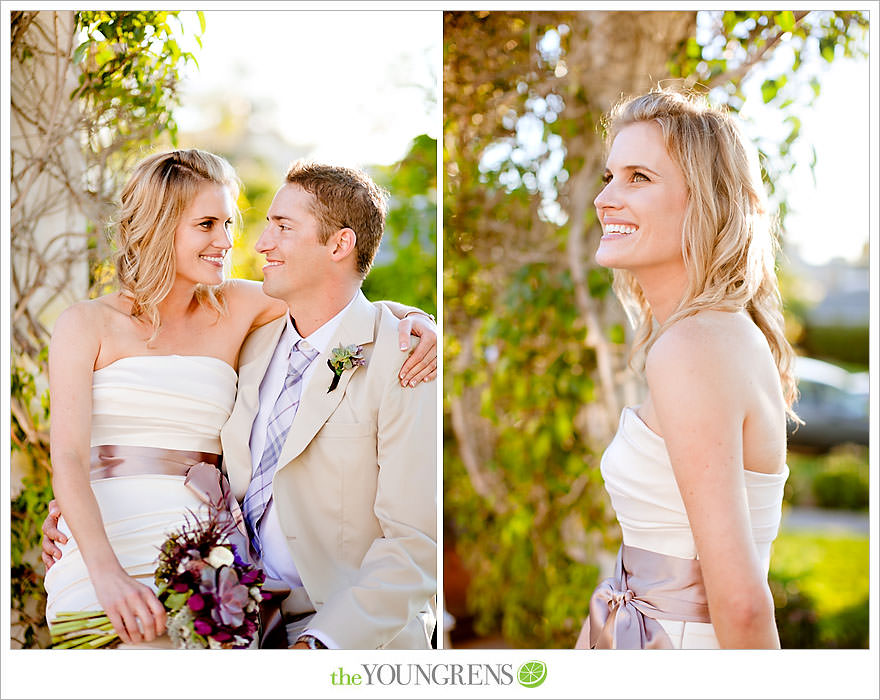 And Christian was looking good too!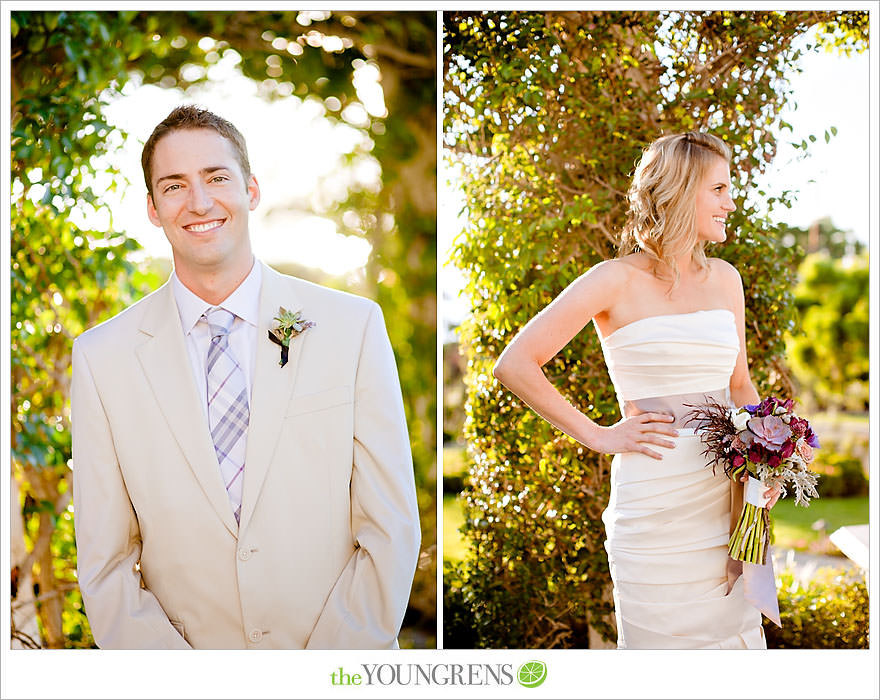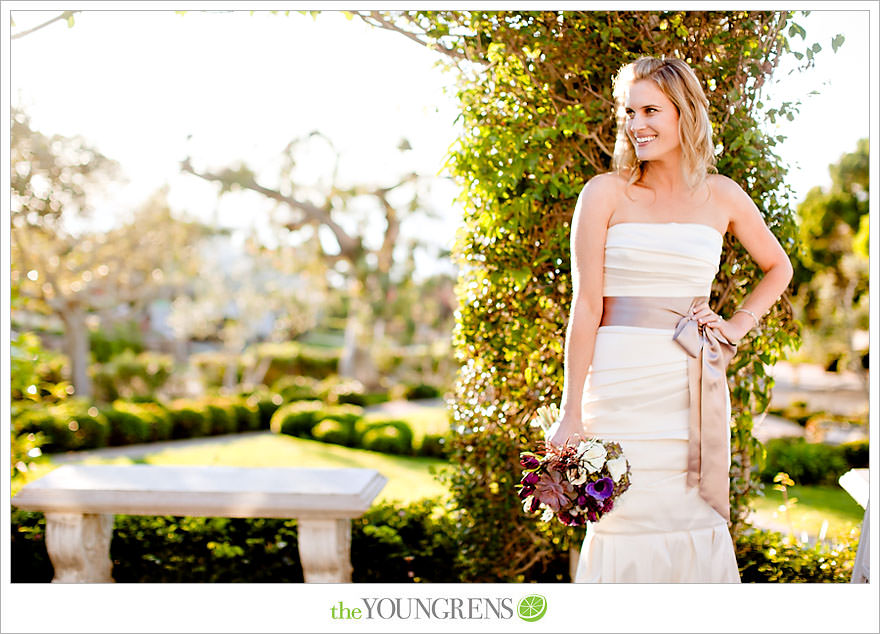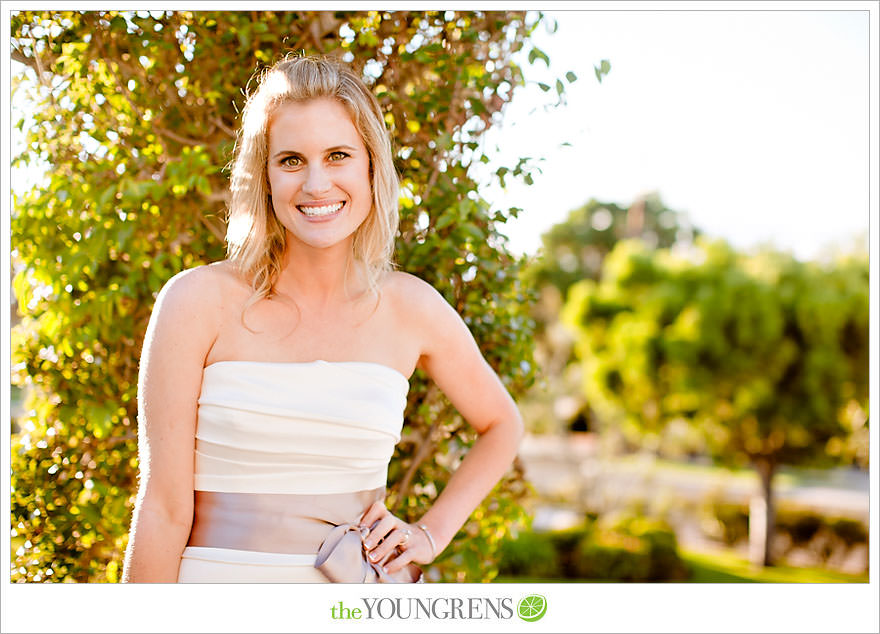 After chillin' with Christian and Nicole, we headed into The Thursday Club to explore the adorable handiwork of Heather of Amorology.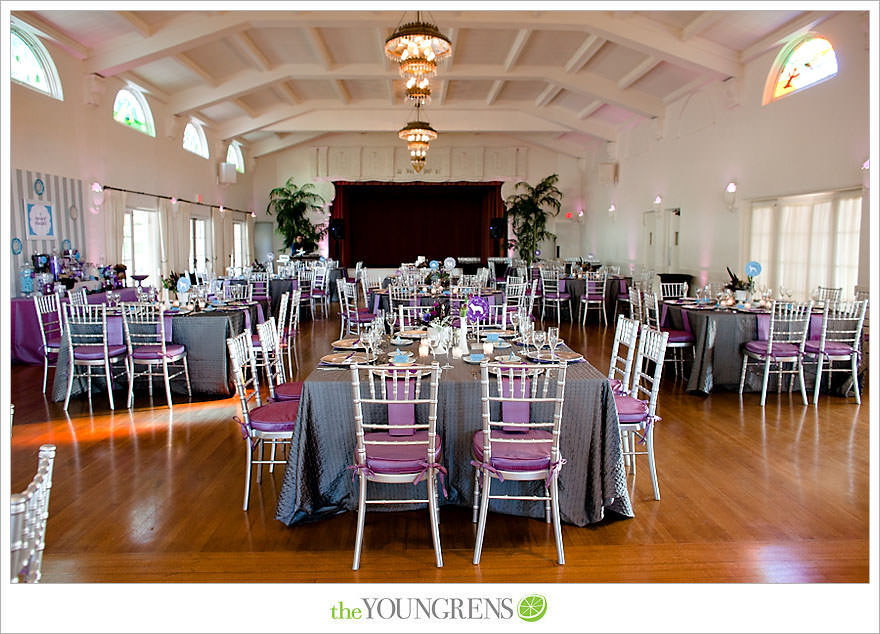 They gave each guest a personalized dog tag as their seating card and as their favor. What a great idea!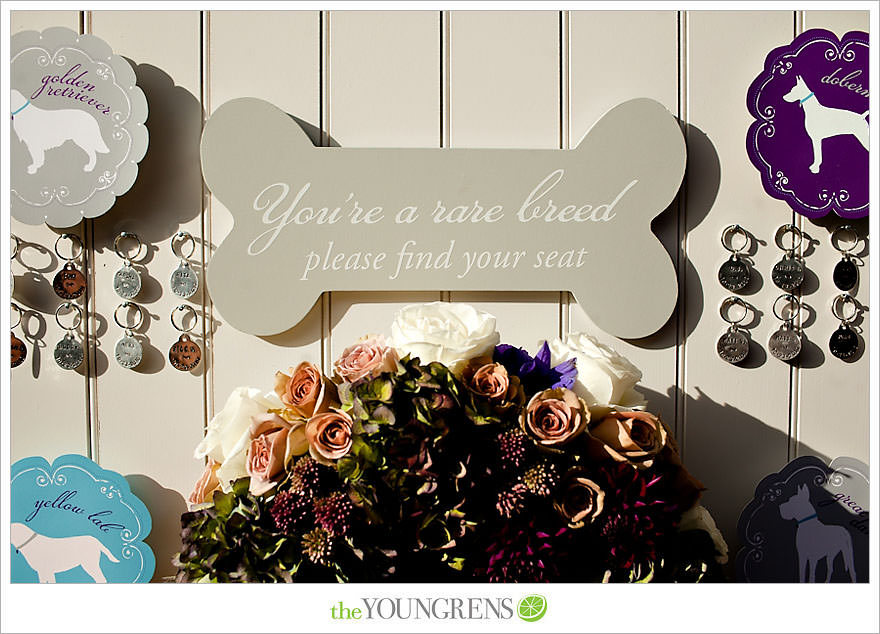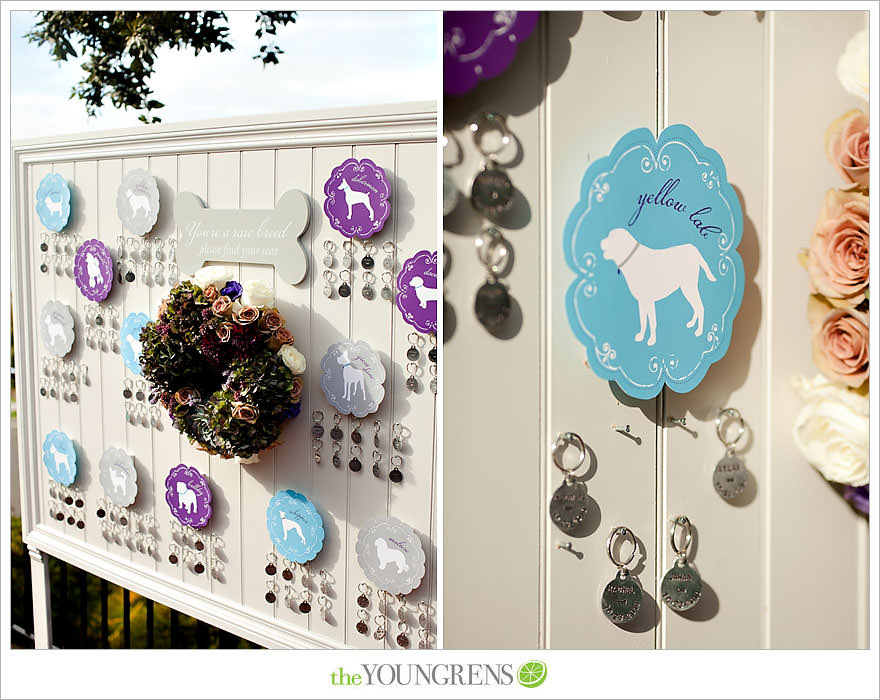 They also decided to honor Breast Cancer Awareness Month by donating to the American Cancer Society.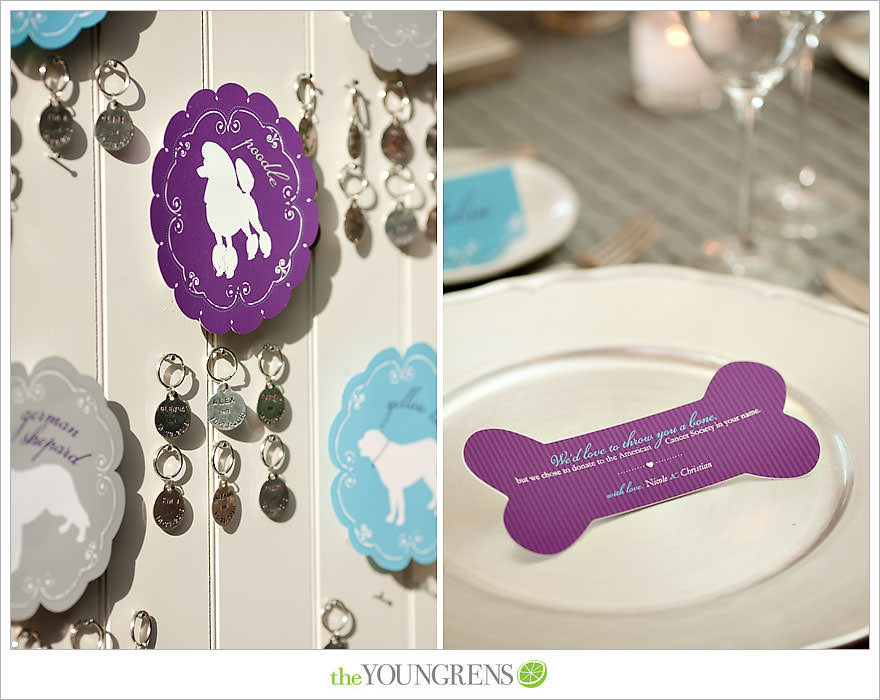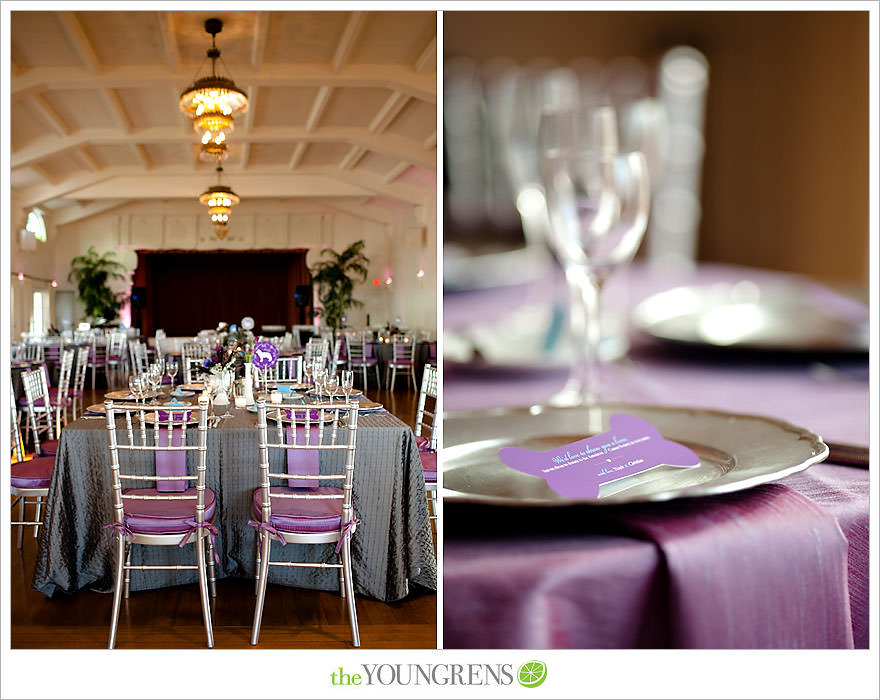 Each table was named after a different doggie breed – these kinds of cute details just make me swoon.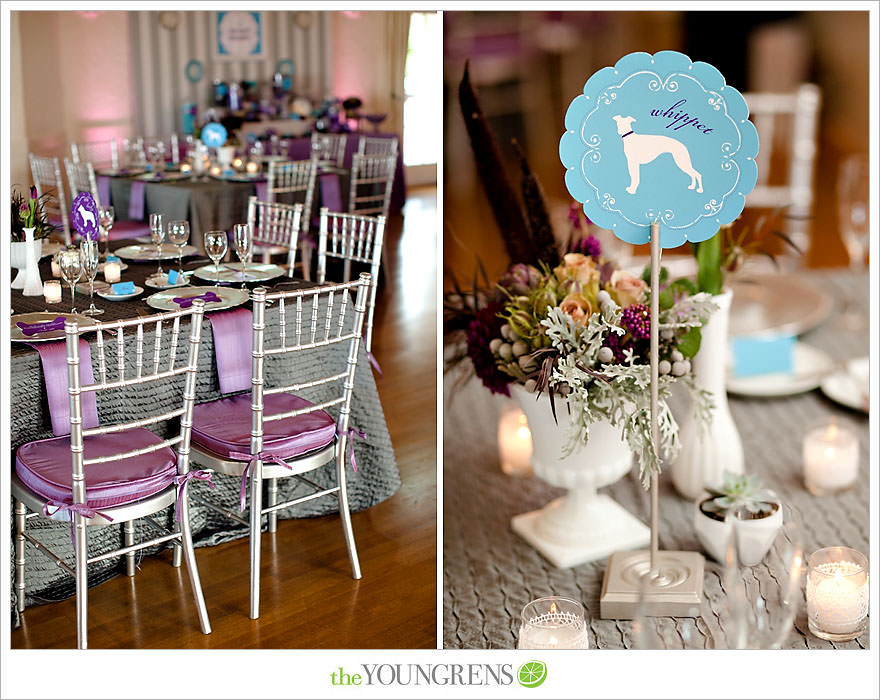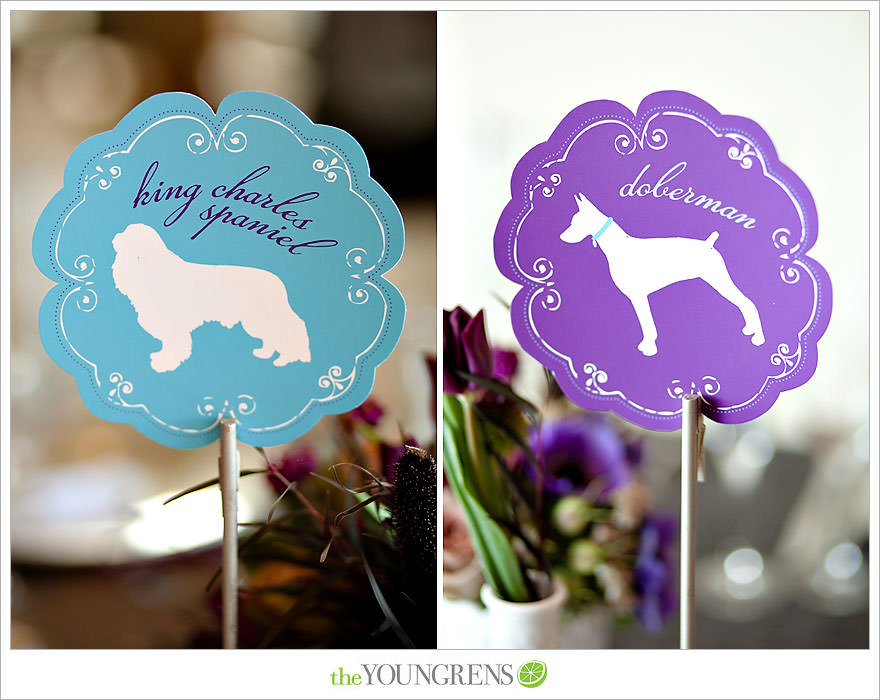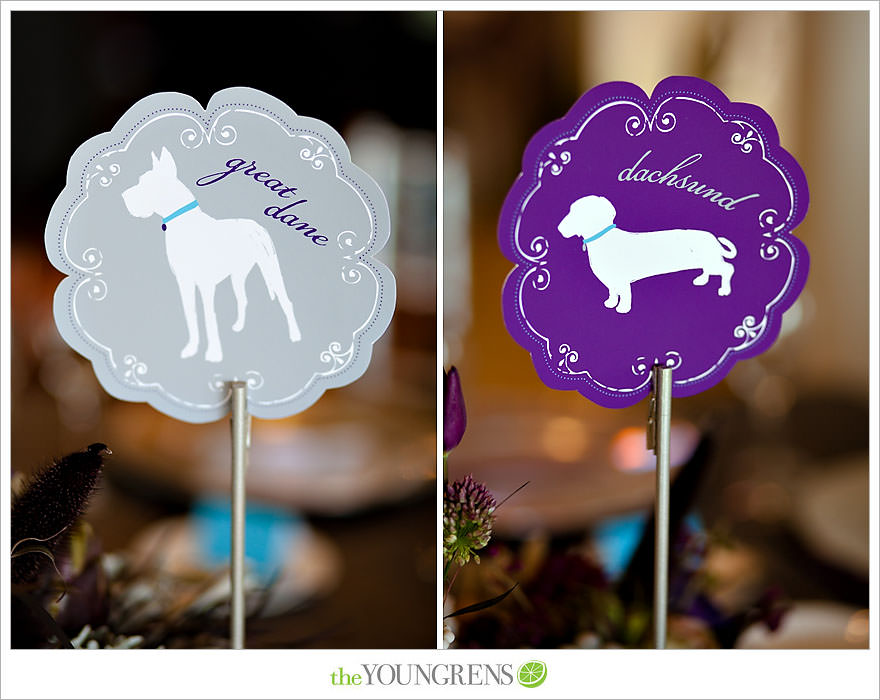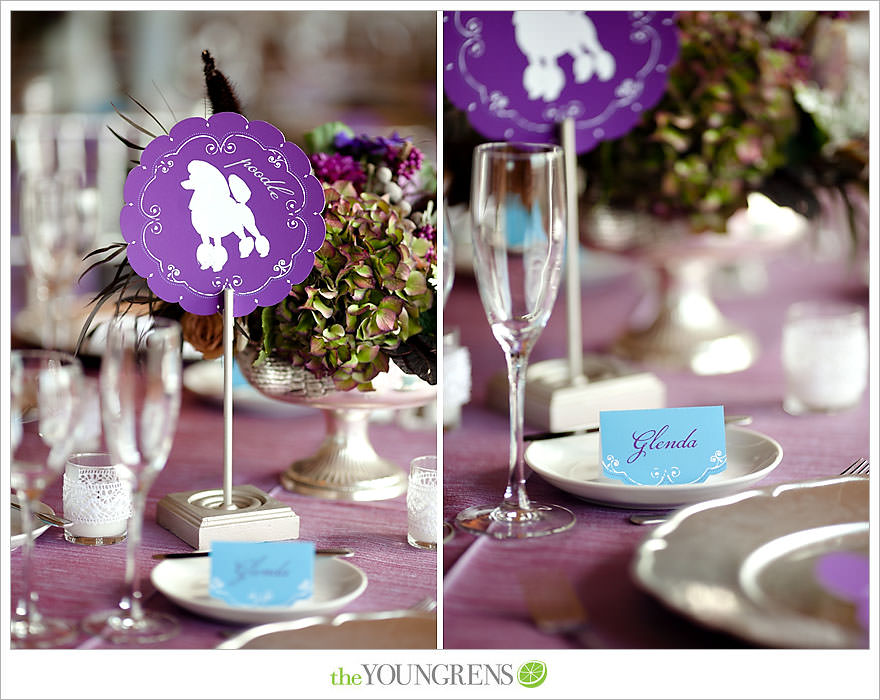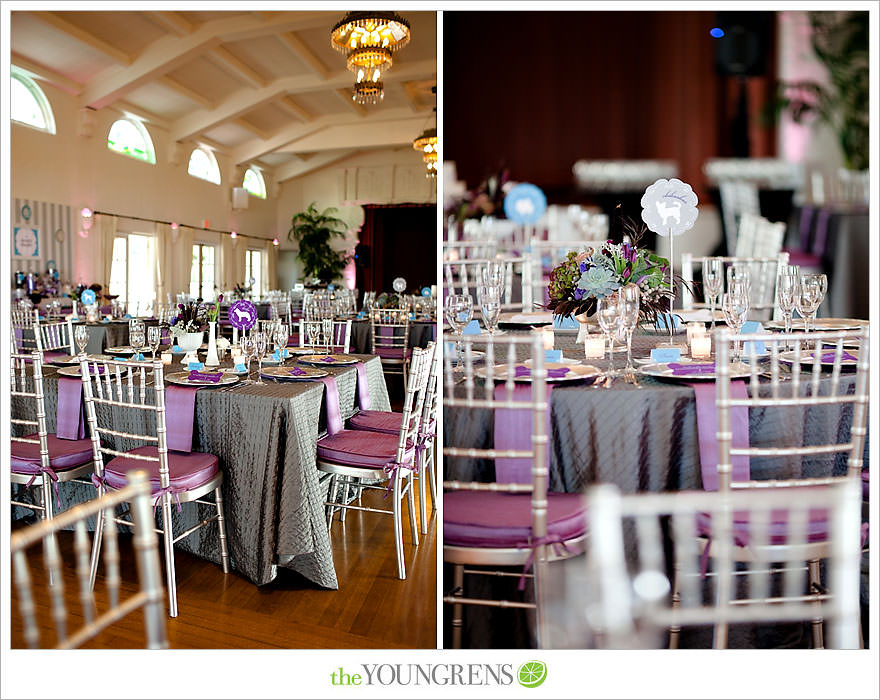 I loved the wildflower centerpieces.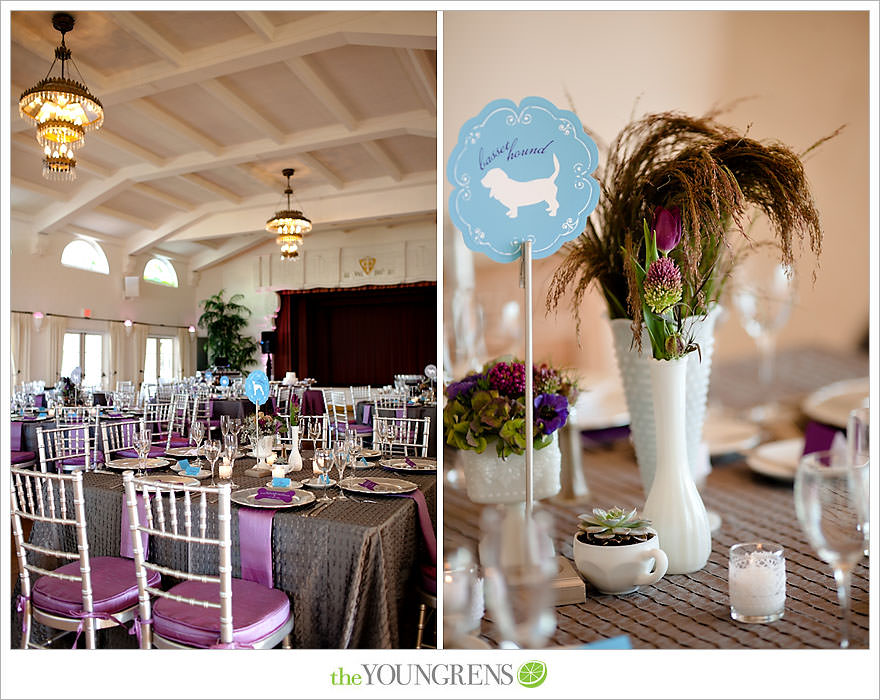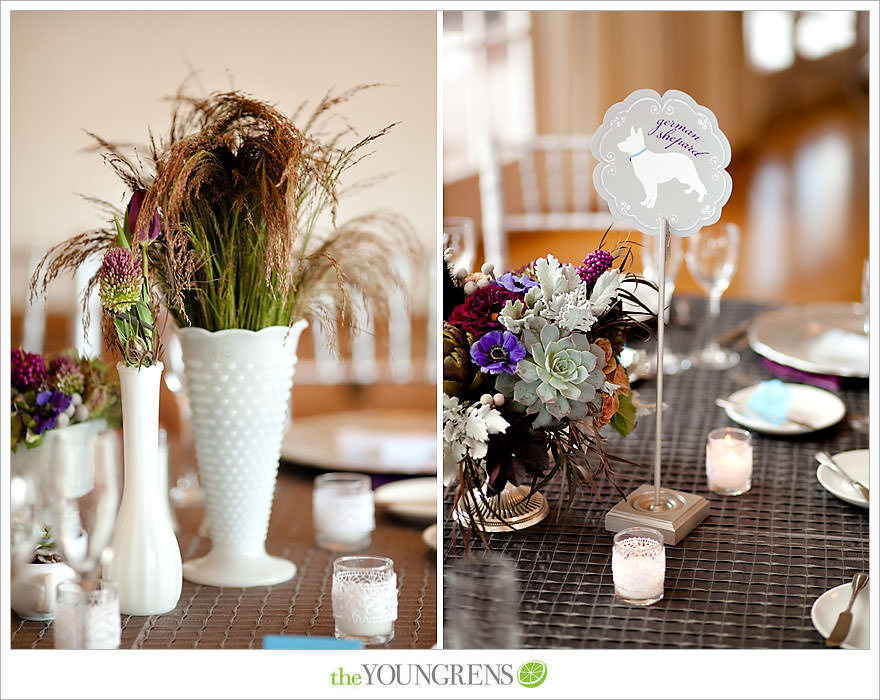 And the adorable cake and cupcakes from Elaine at Sweet Cheeks were just darling!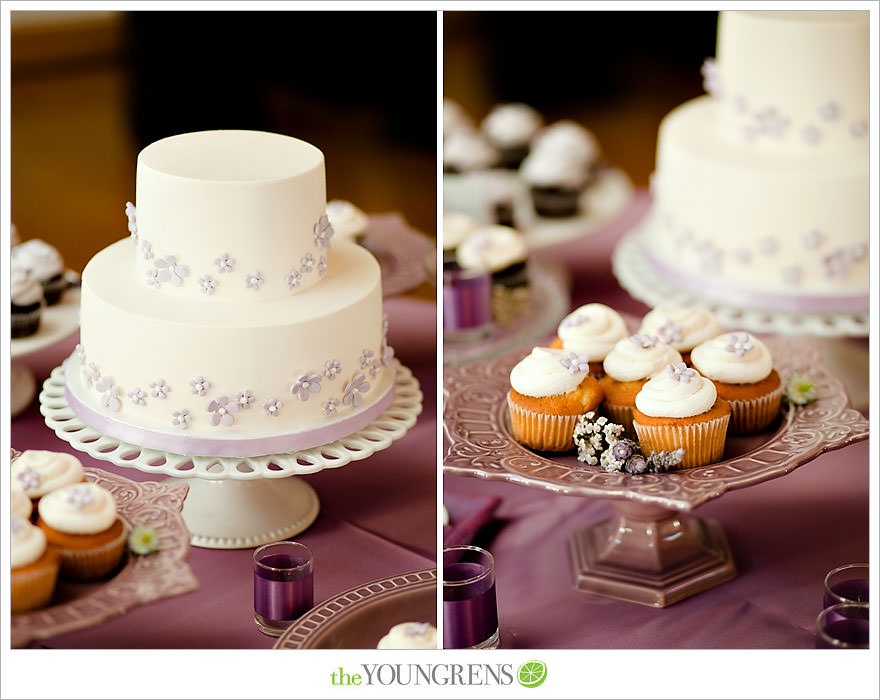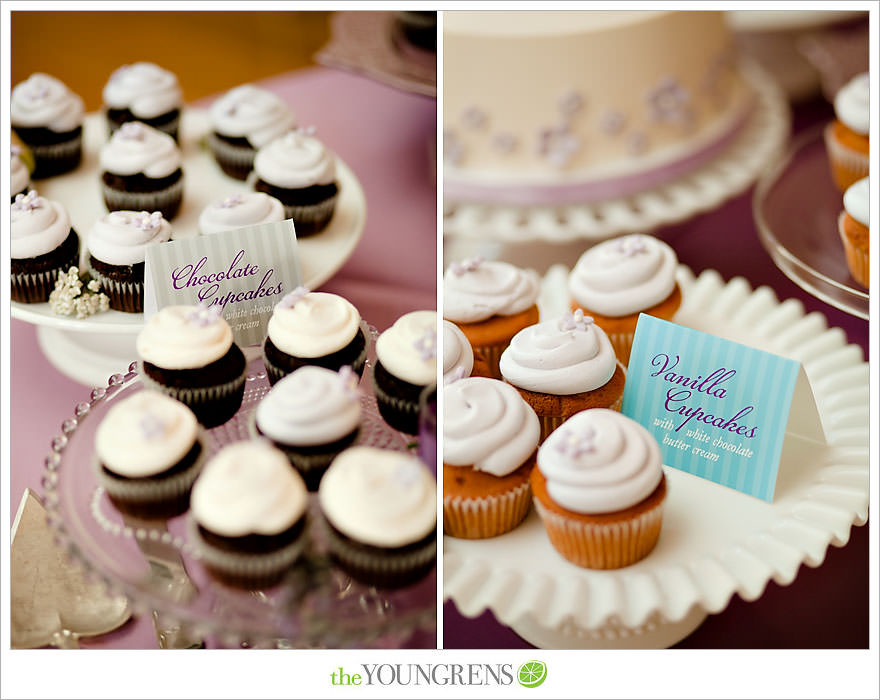 I haven't seen such a well done candy bar in a while – this one totally knocked our socks off!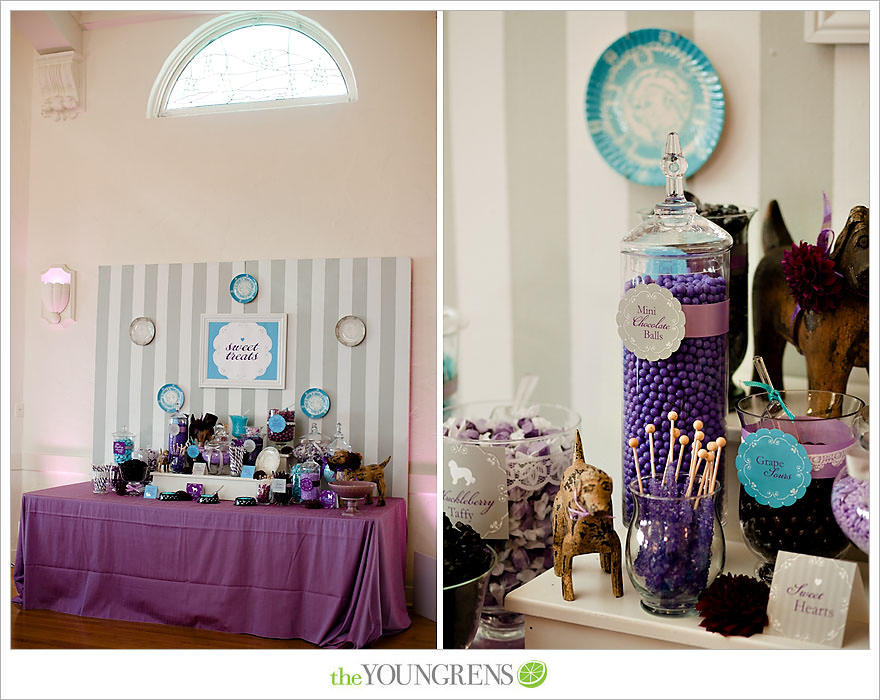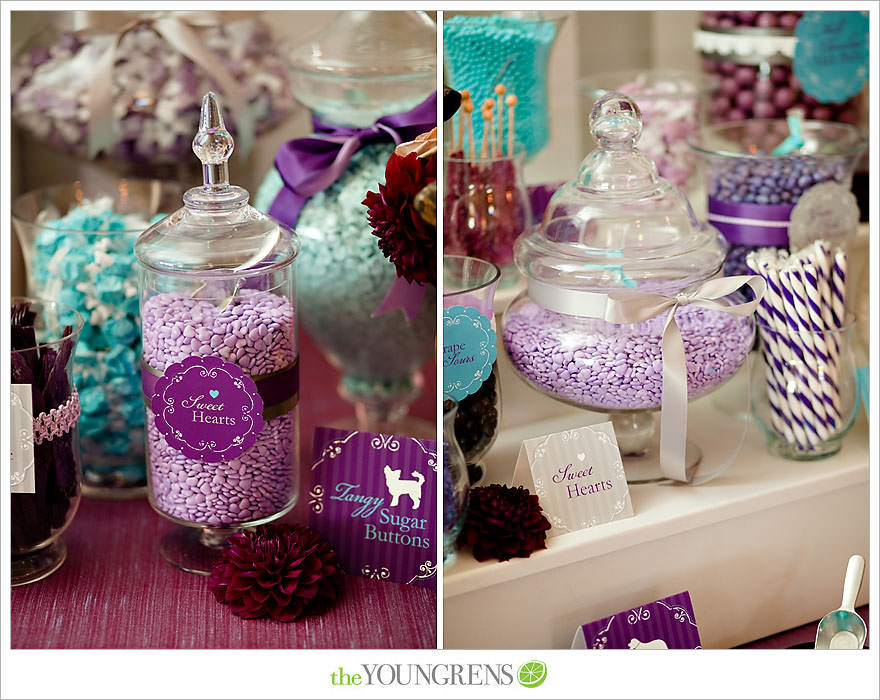 Even the candy bar paid tribute to their doggies.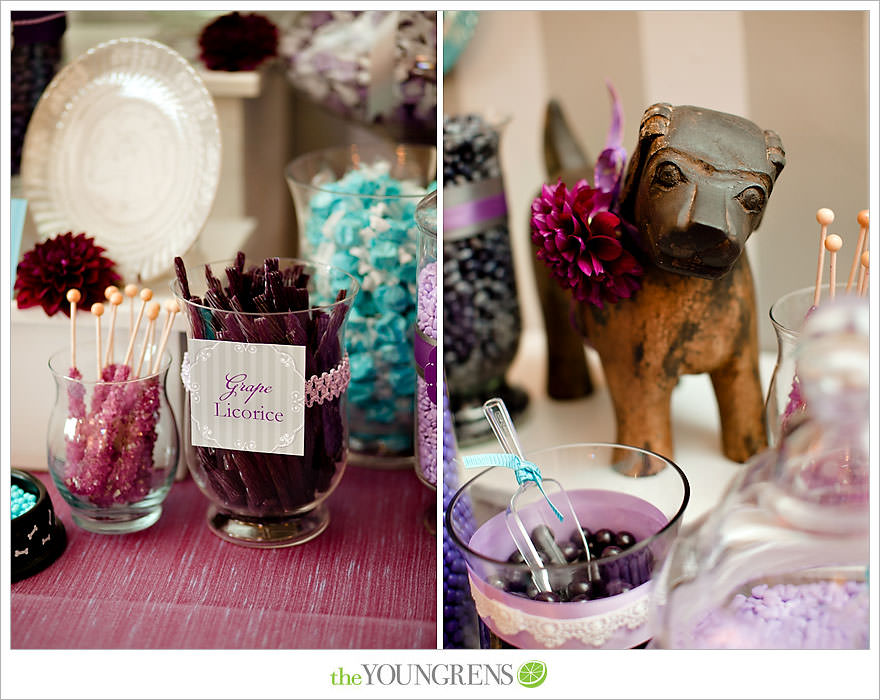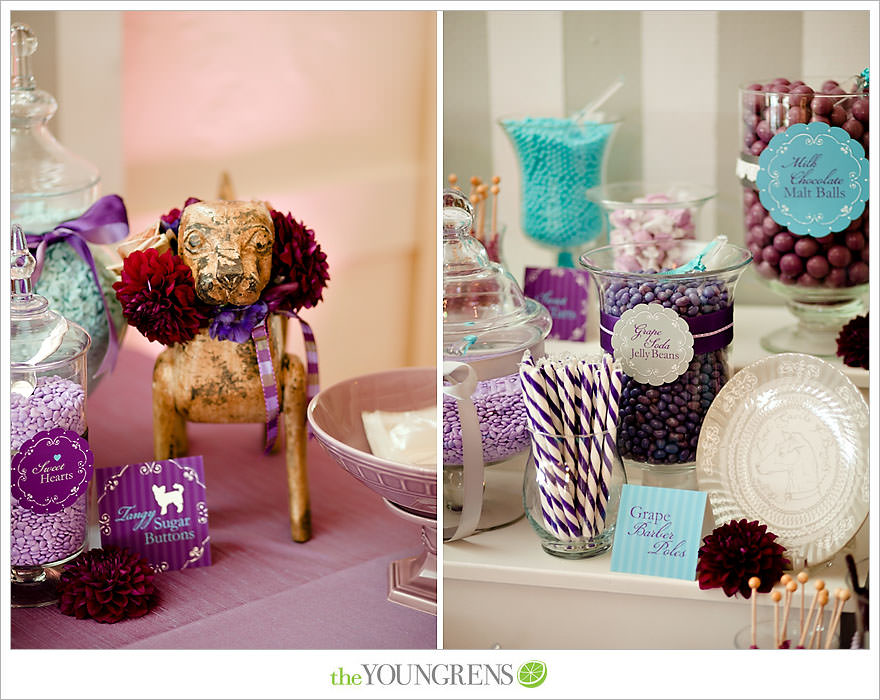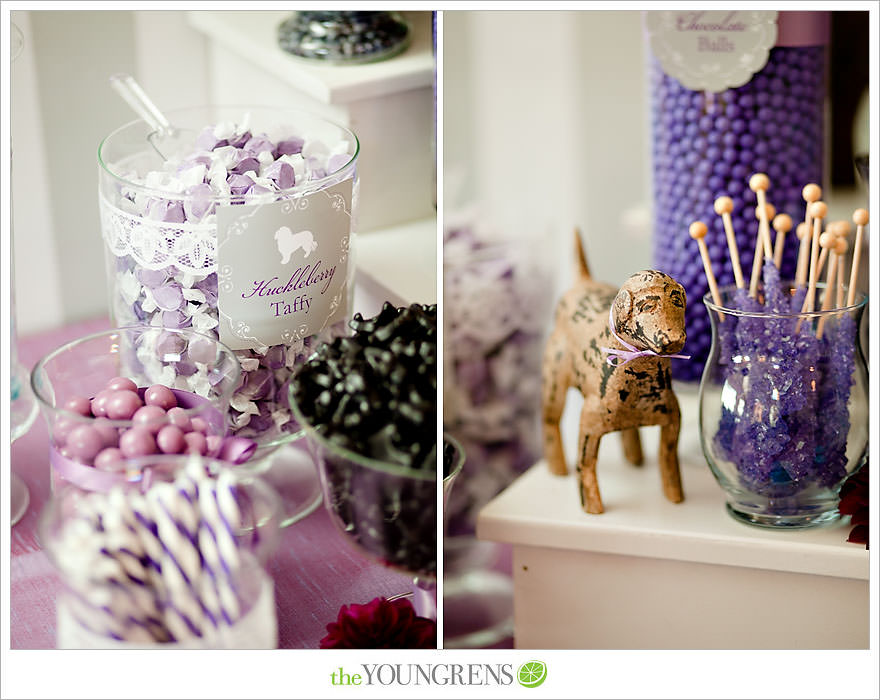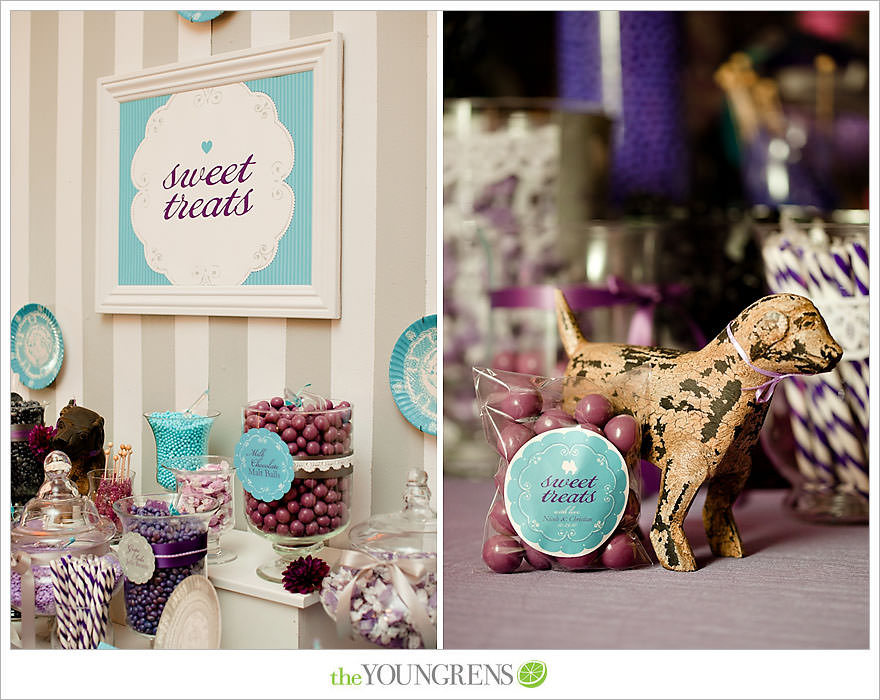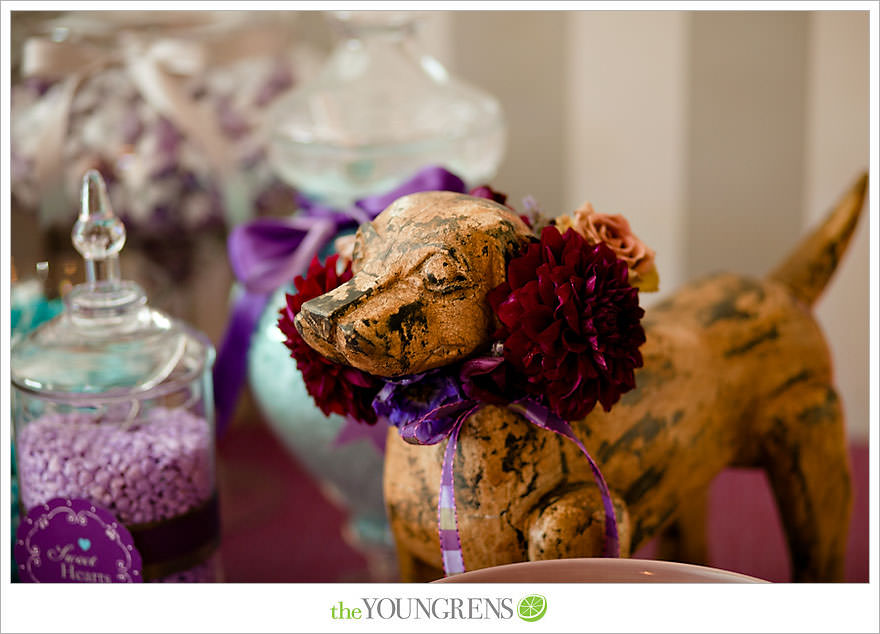 What a great first dance. I kind of think Christian is in love with this girl..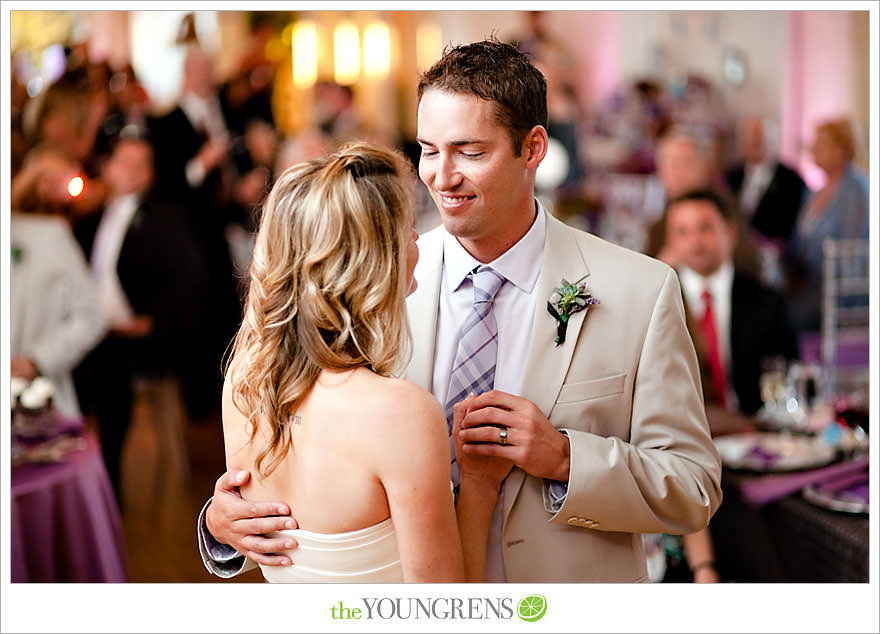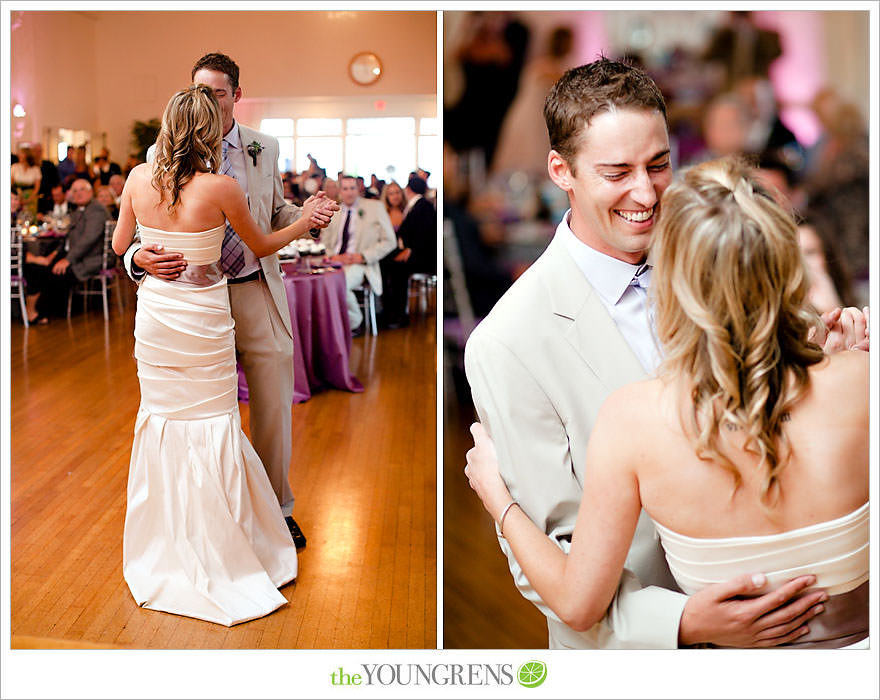 The toasts made everyone smile.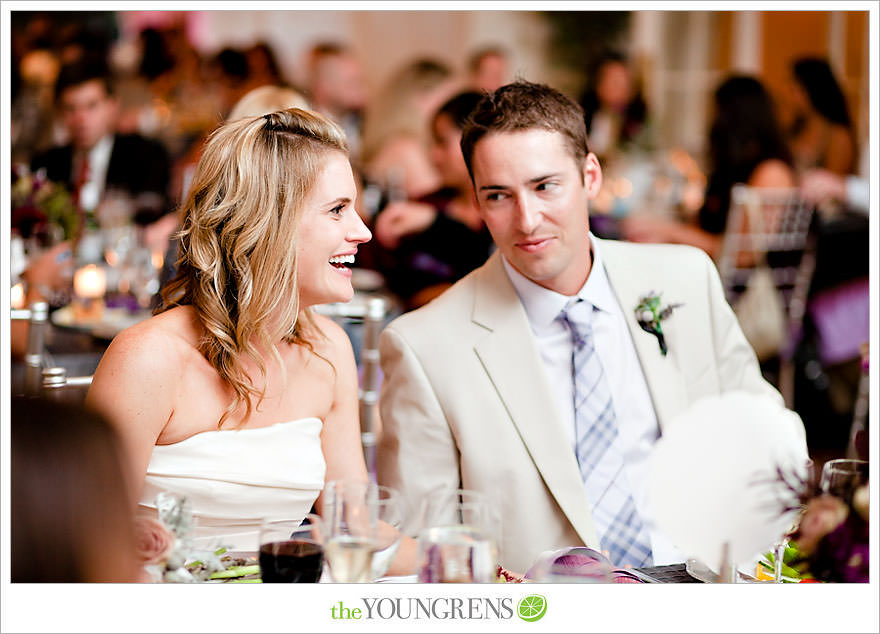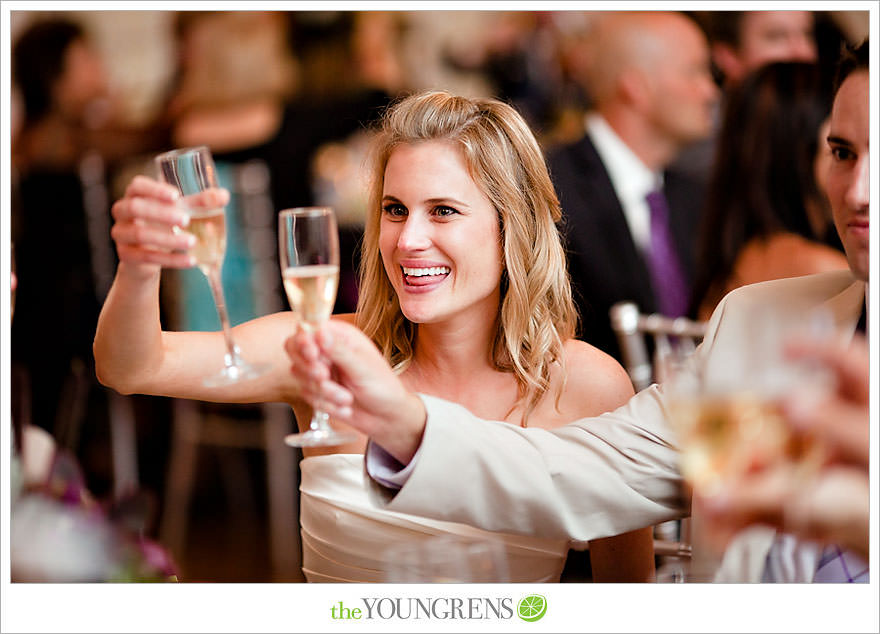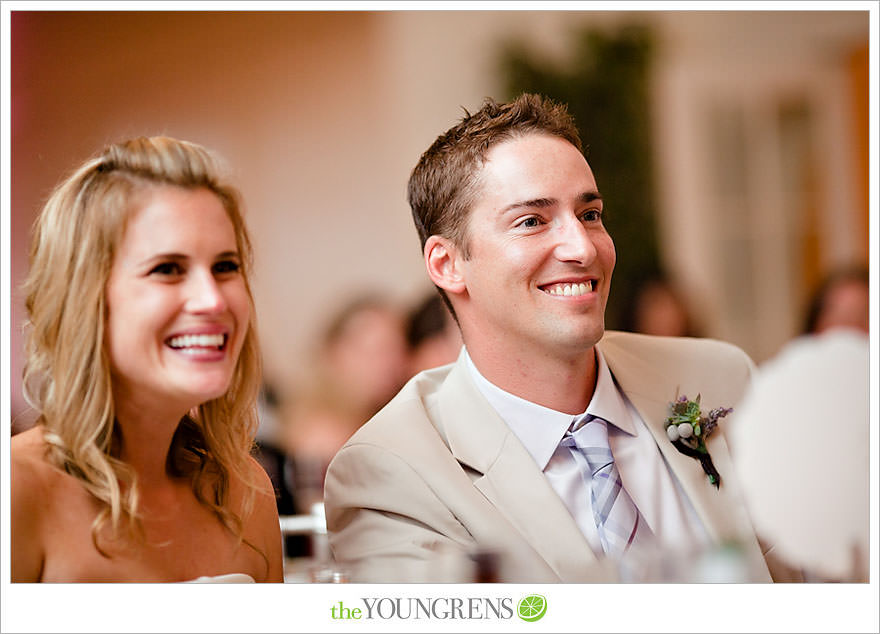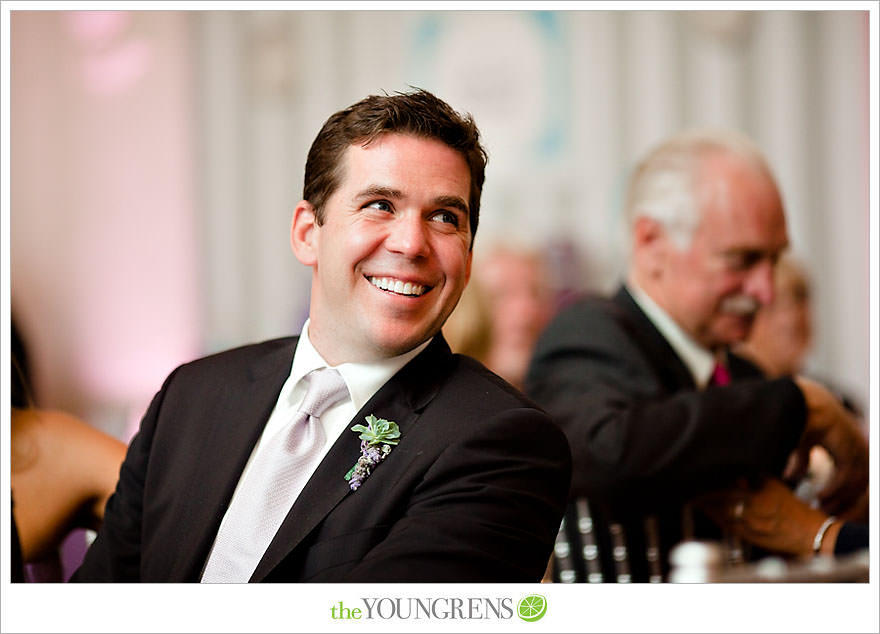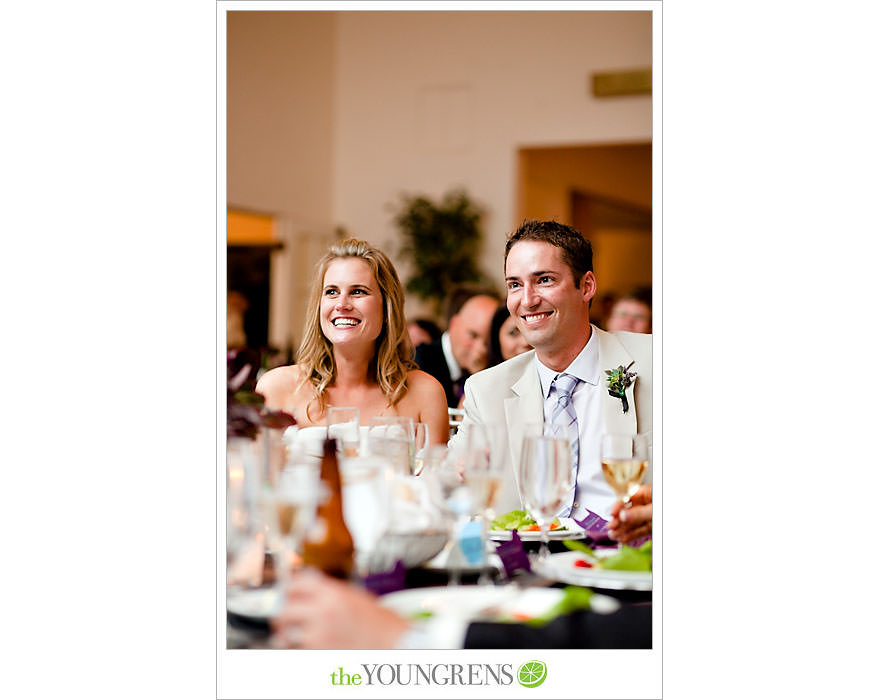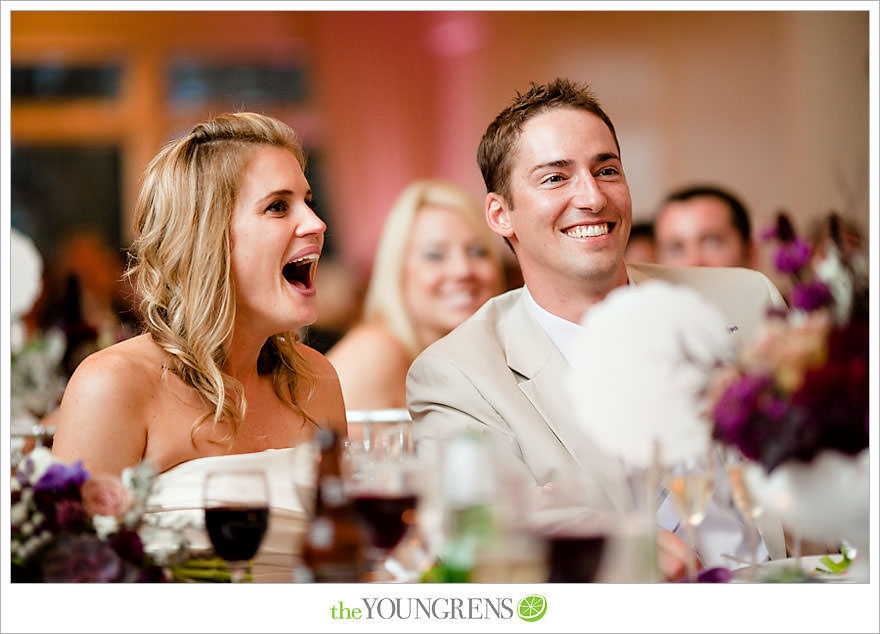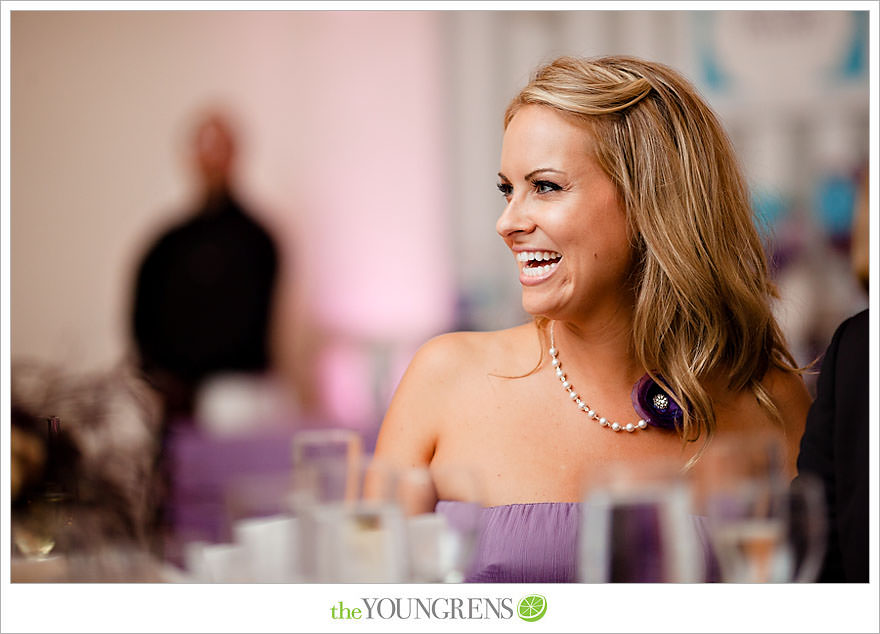 And even shed a few tears.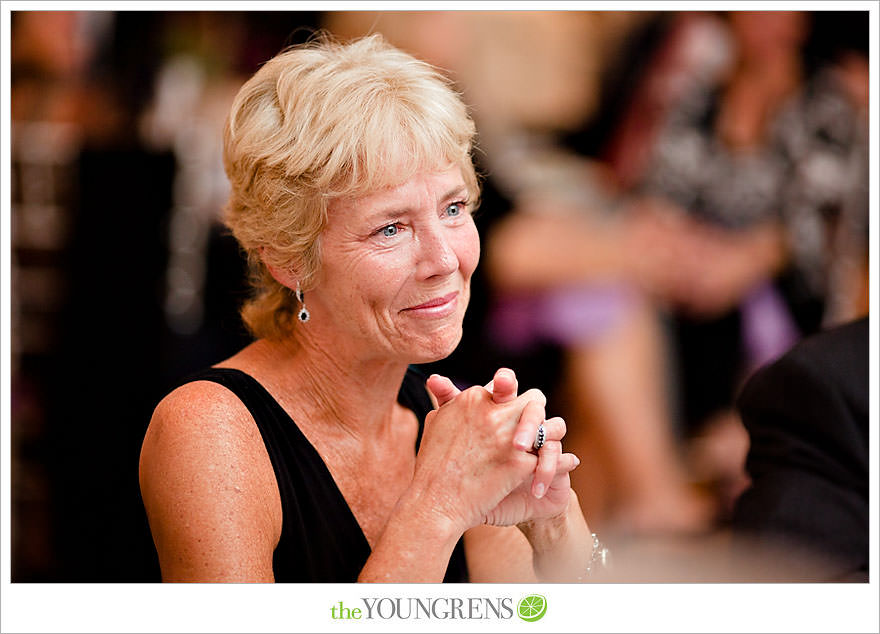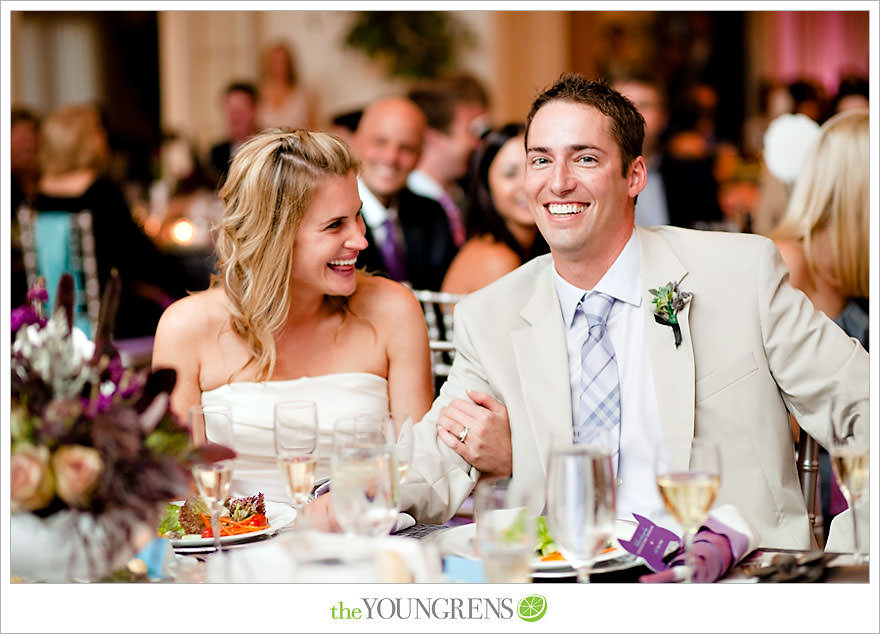 Nicole and her dad got the party started.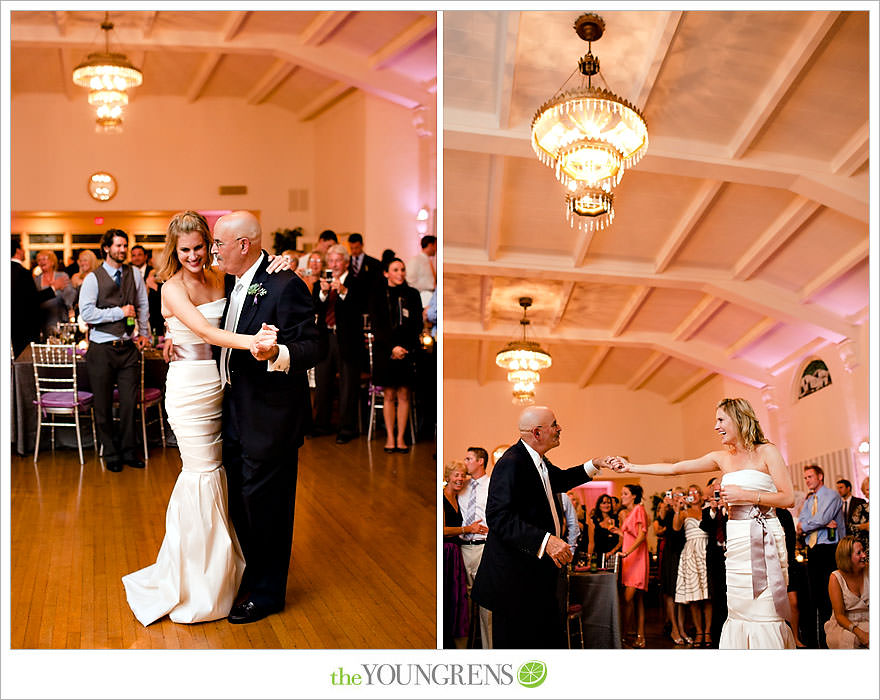 And Effron of Tim Altbaum Productions kept the party going all night!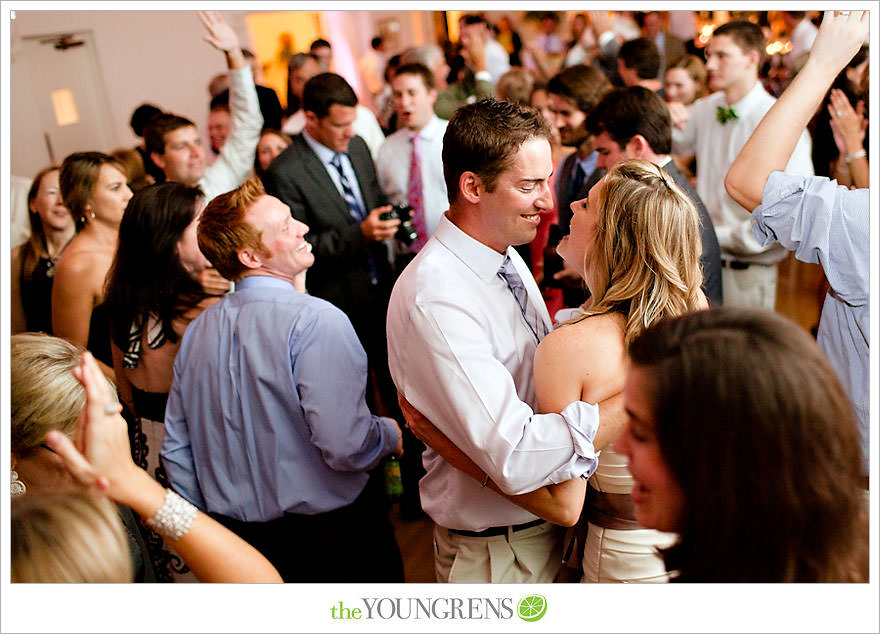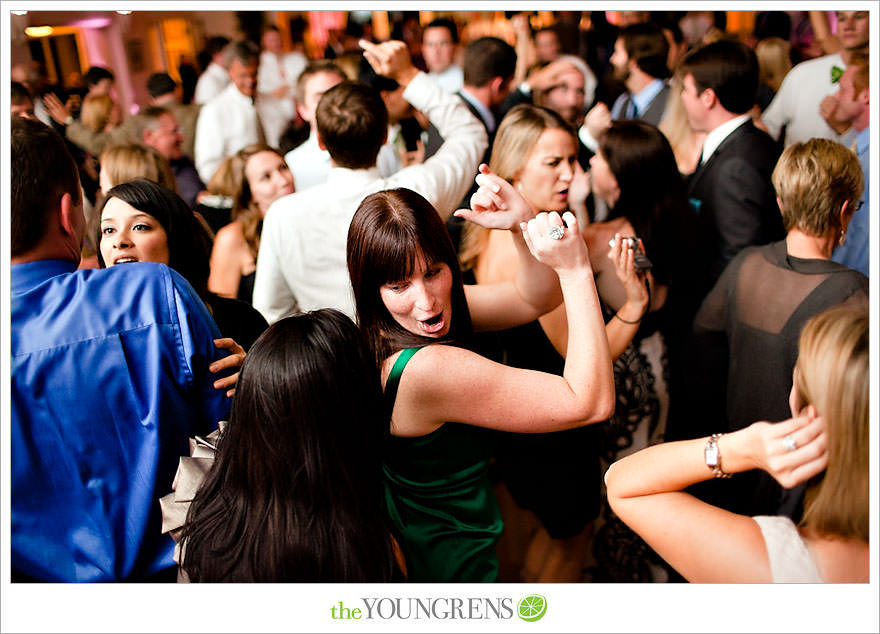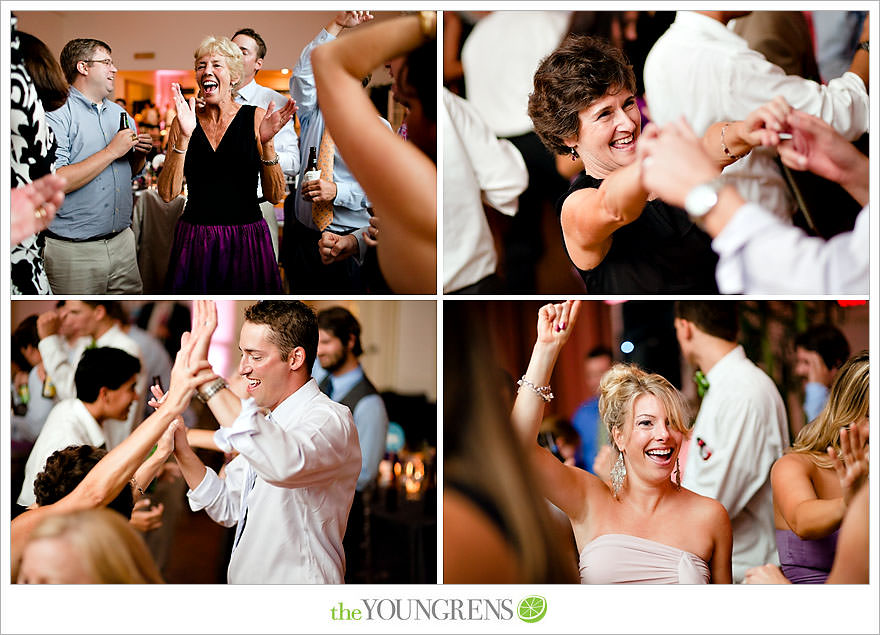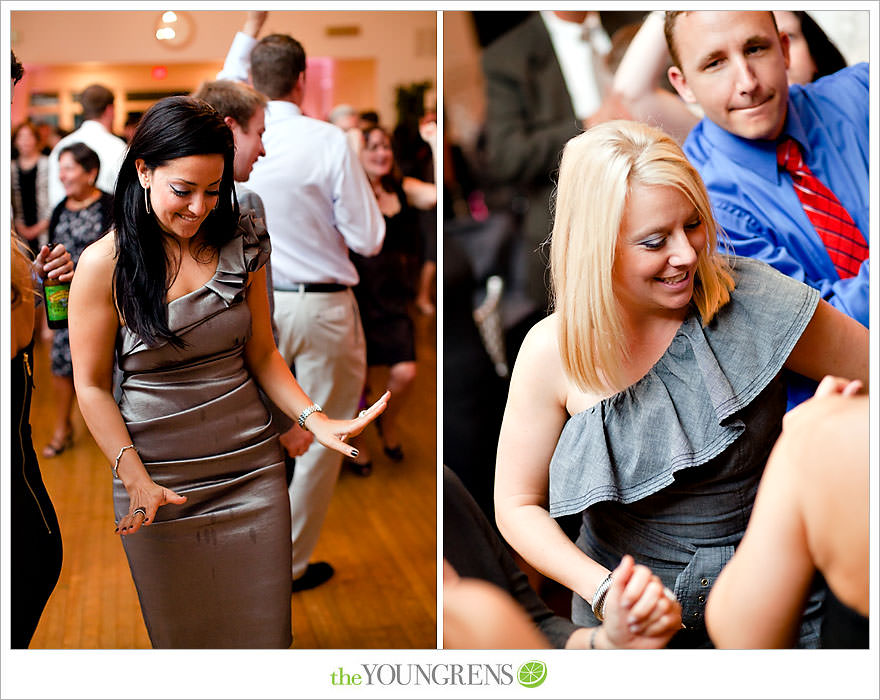 Tim Albaum Productions also provided the gorgeous lighting for the event which made such a beautiful impact!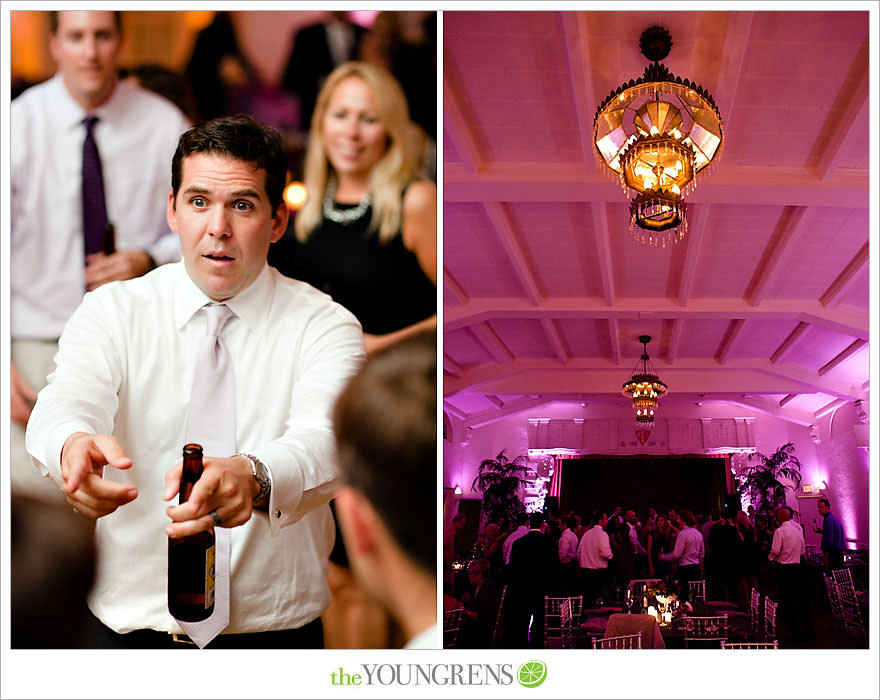 What a beautiful evening!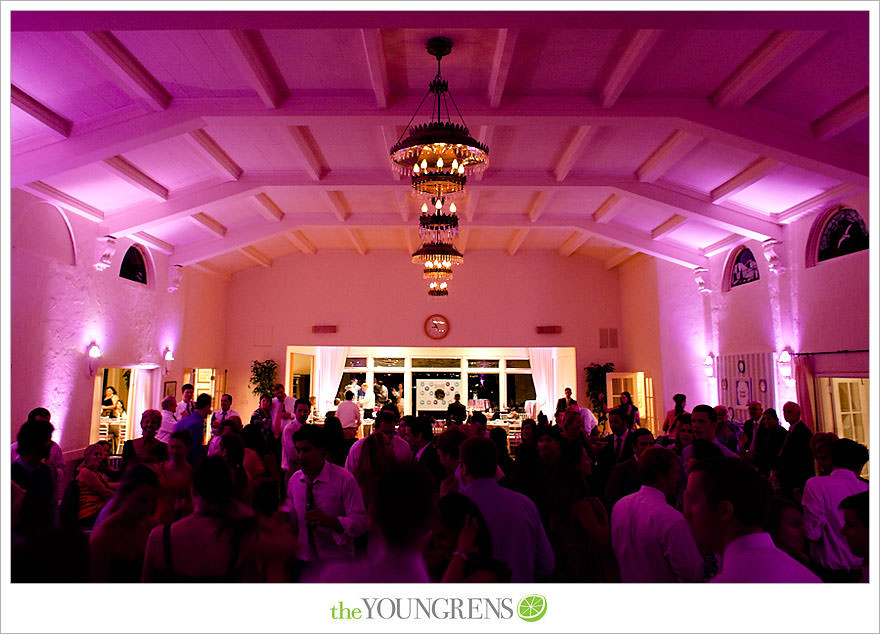 Christian and Nicole: You guys bring such huge smiles to our faces, and we loved every minute of your adorable, fun, personal, and simply beautiful wedding day. Thank you so much for letting us be a part of it! You guys rock!