Dylan and Christine find comfort in each other in a way that's so beautiful it's tough to describe. They just fit in one another's arms as if that cozy, warm place beside them was made for the other person. Their story was built on their shared love for Station Sushi and Solana Beach, but their adoration was built on long conversations through cheesy mouthfuls of pizza and sipping cappuccinos, musing about their hopes, dreams, and desires for a life with each other. They fell in love watching the sunset fade over the ocean, holding each other long after the colors disappeared and the night sank in. And through it all, they just fit. I can't tell you how I know that, but it just feels right watching the two of them together. Between Dylan's sweet hugs and Christine's infectious energy, they've created the perfect little world between them filled with inside jokes, sweet little kisses, and LOTS of laughter.
Friends and Family: To be notified when the rest of the images are online, please sign the guestbook here.
I am so excited to share the gorgeous images from Dylan and Christine's wedding at L'Auberge Del Mar. These guys were not only the most perfect couple, but we pretty much got to work next to a dream team of vendors here in San Diego. Our jobs become so much easier when we get to work next to such talented people, so a big 'ol THANK YOU goes out to Alison from L'Auberge for coordinating the perfect day, the talented people at Botanica for the innovative floral design, Hyde Edwards Salon and Spa for making Christine and all of the girls look fabulous, Fab Cakes for the yummy cupcakes, and Tim Altbaum for keeping the party going all night long!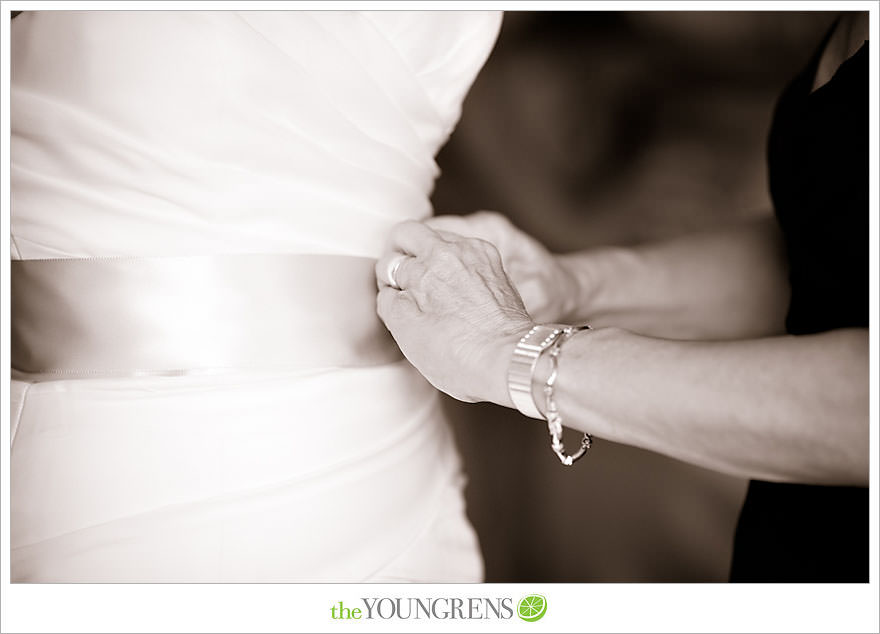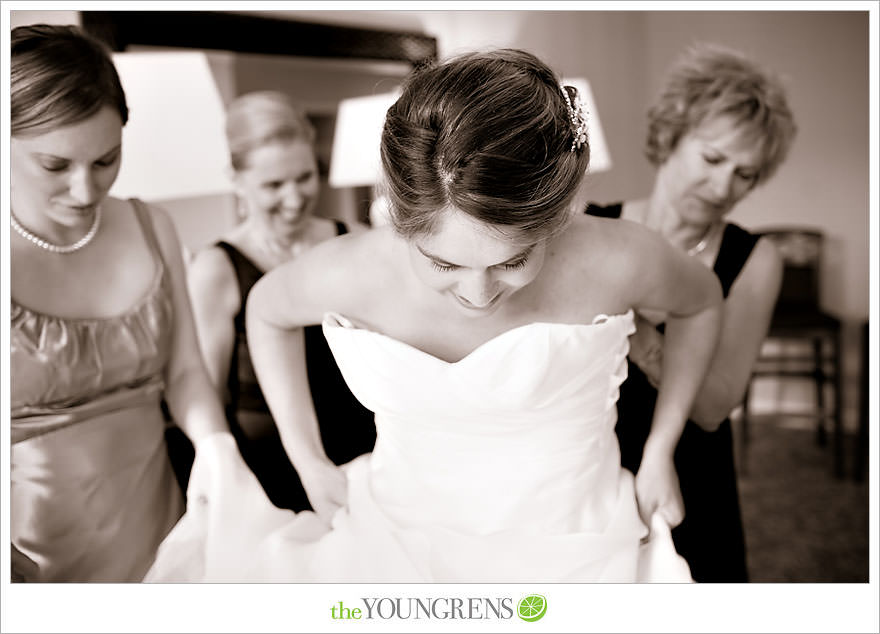 I love bow-ties for two reasons. One, they look classy and two, it's always fun watching the guys tie them!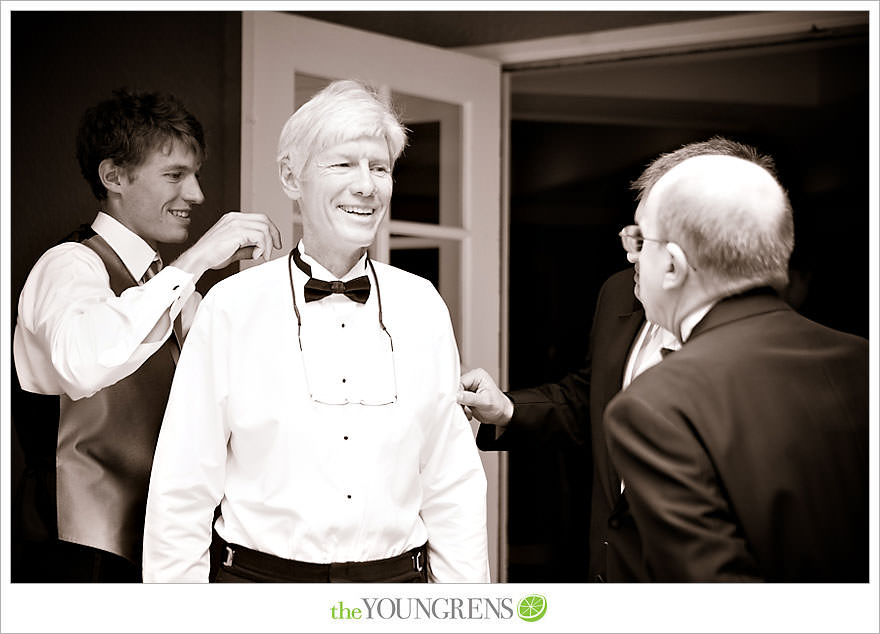 Christine is such a lucky girl – not only has she found the greatest guy in the world, but she found the most amazing girlfriends in the world.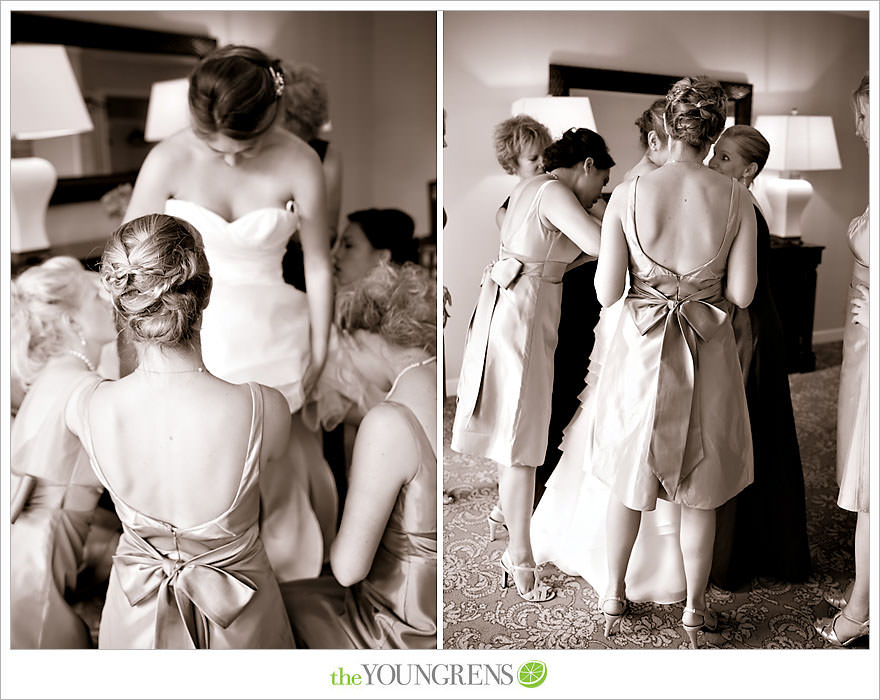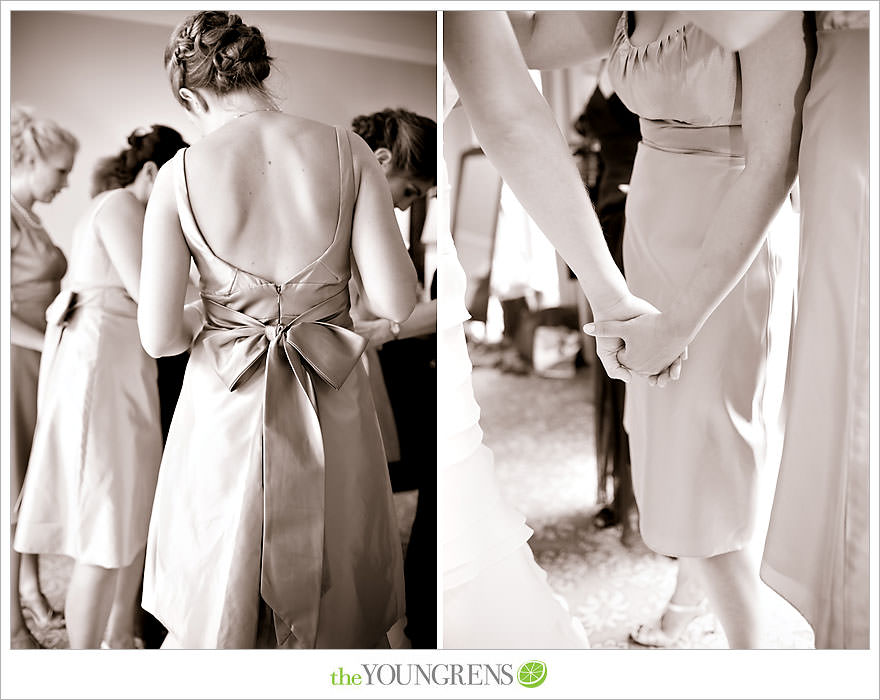 It was so great seeing their love for each other!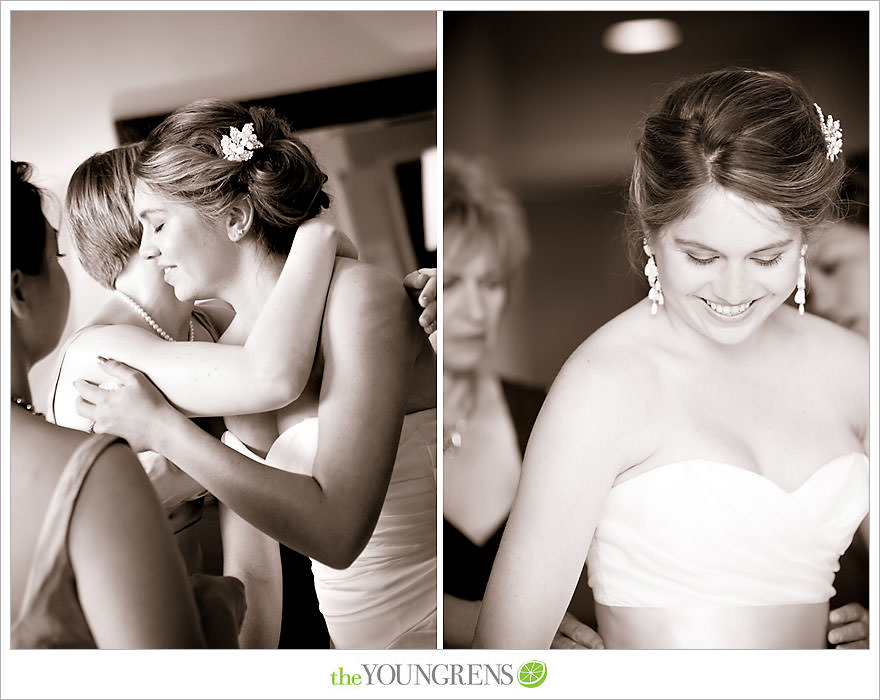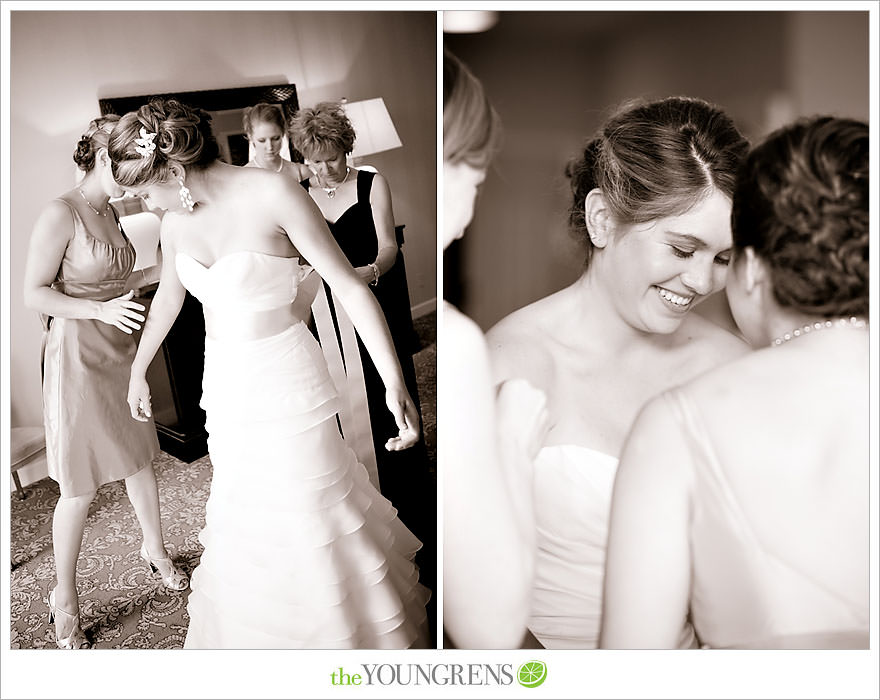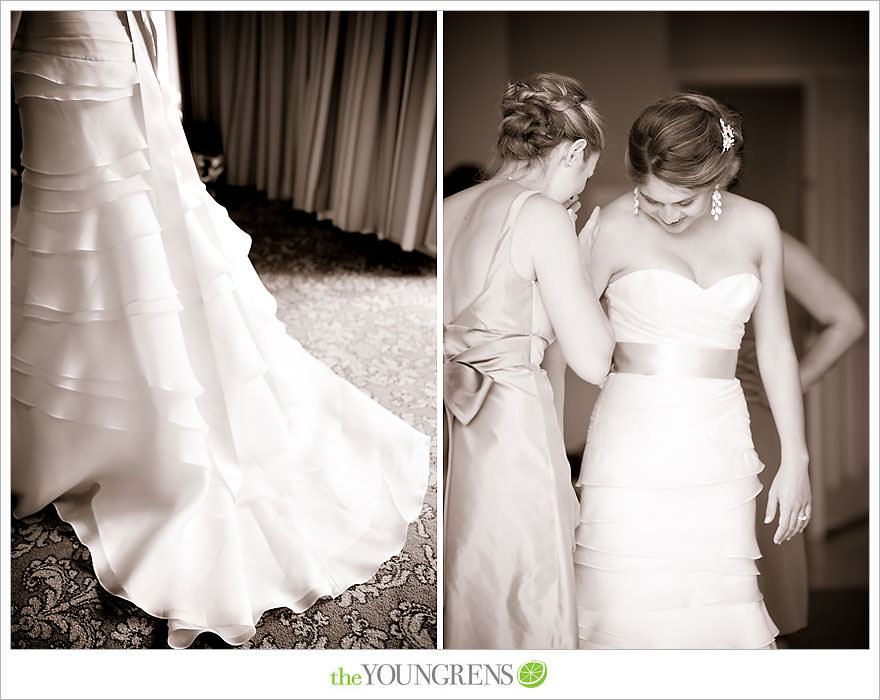 Putting on the finishing touches…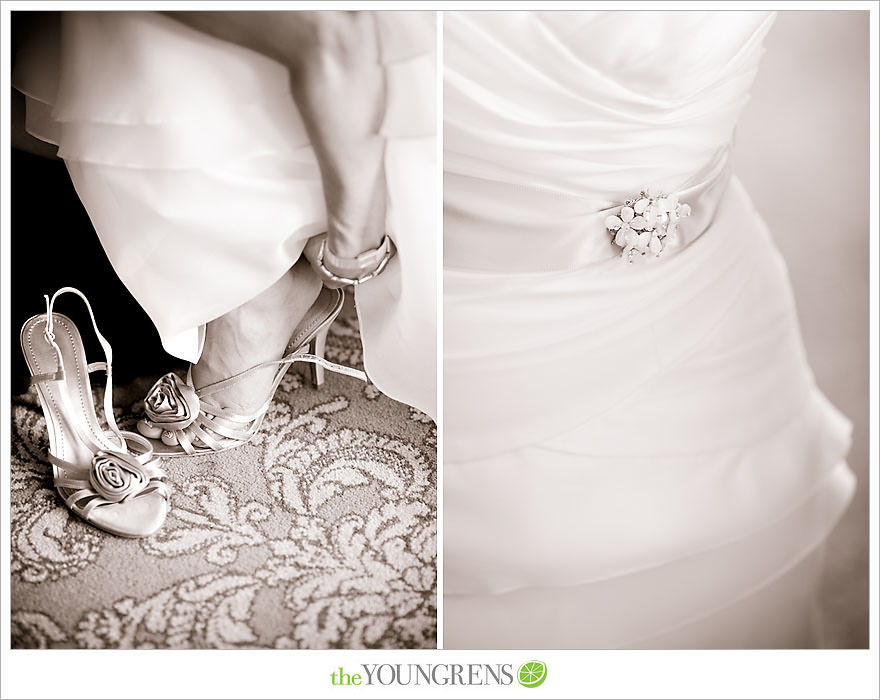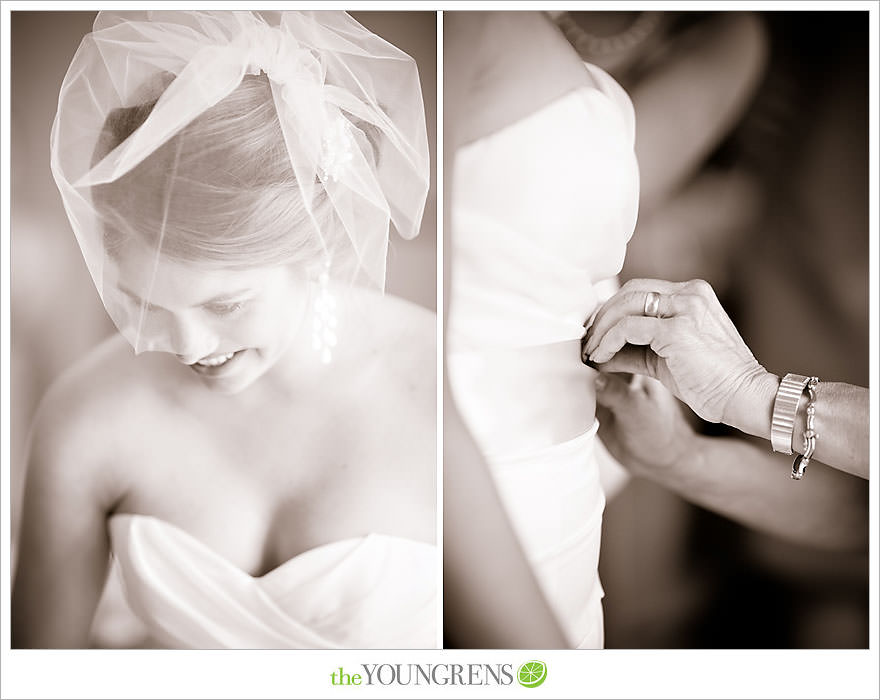 Aaaaaaand she's gorgeous!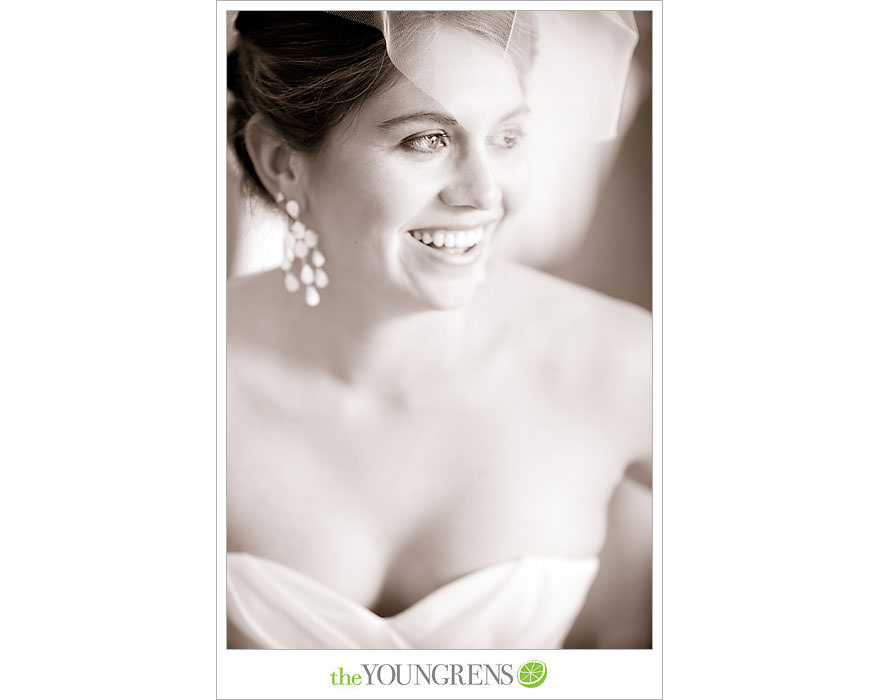 Once Christine was ready, we brought along the handsome Dylan for their First Look.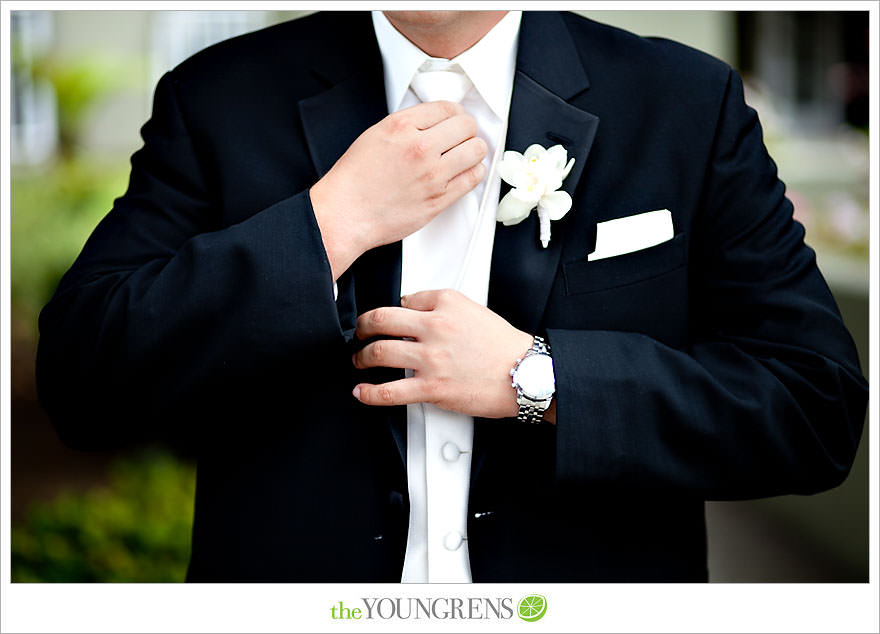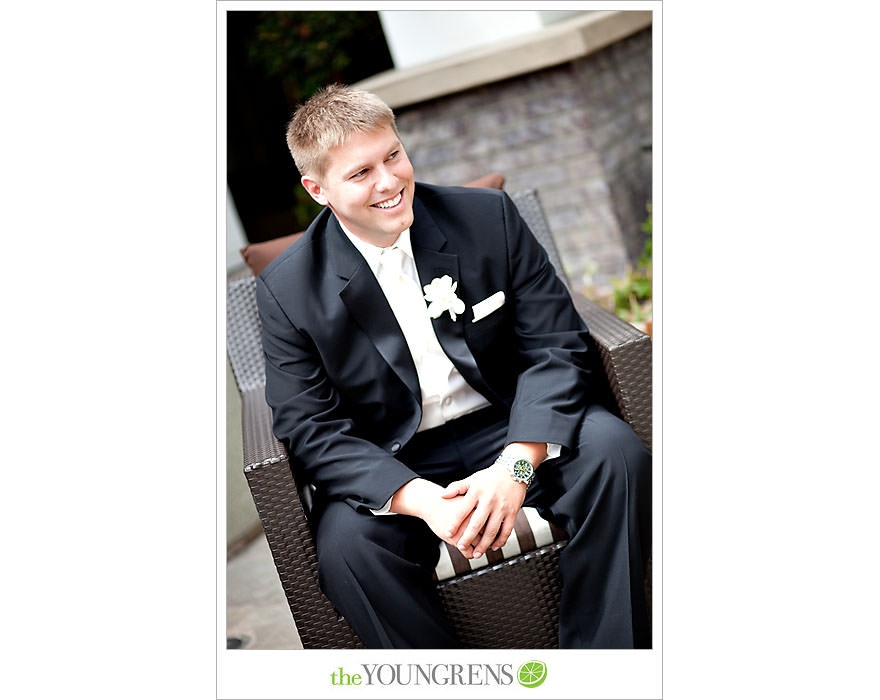 These two are so sweet – I absolutely love them!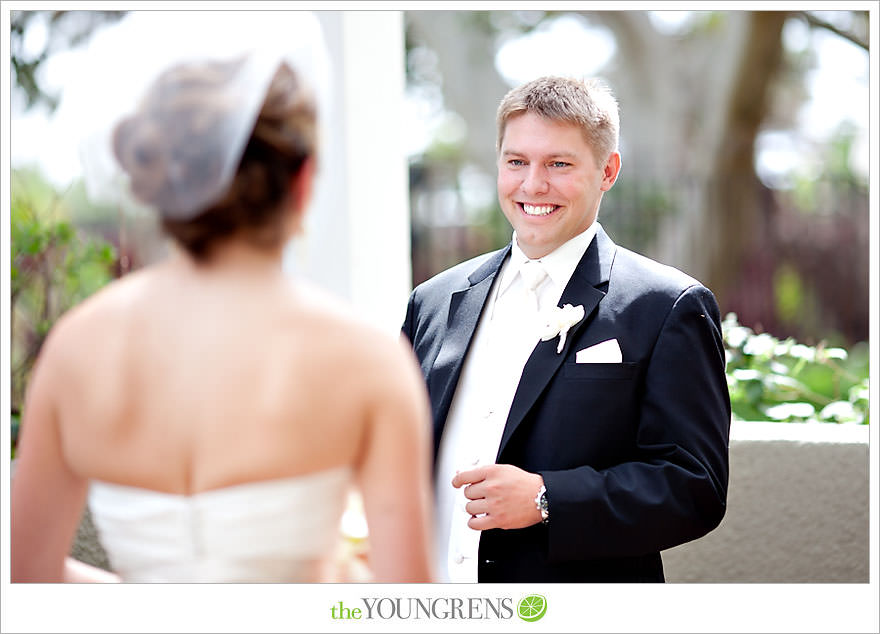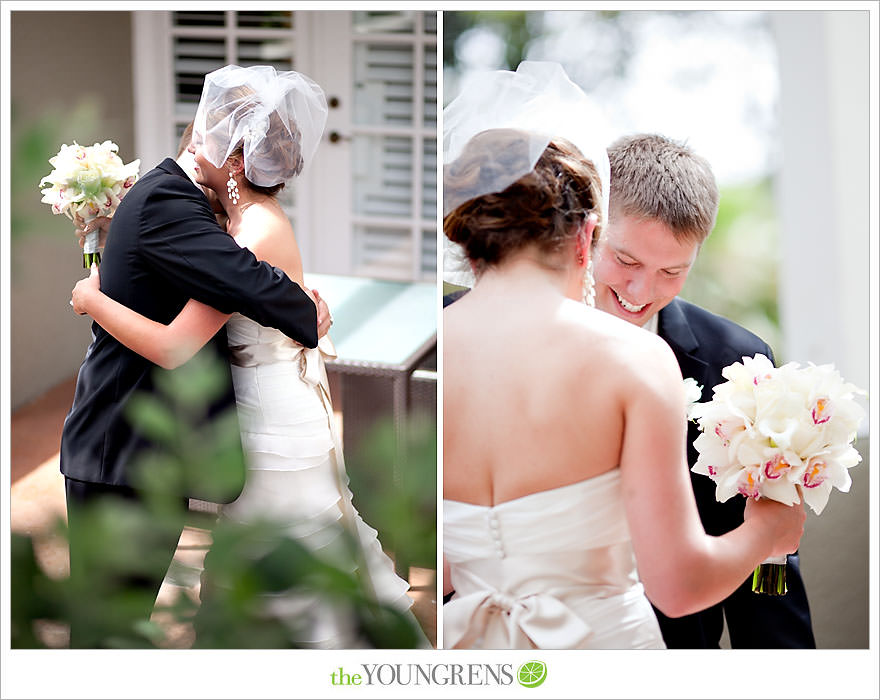 I love First Looks because it gives the groom a chance to check out his gorgeous bride!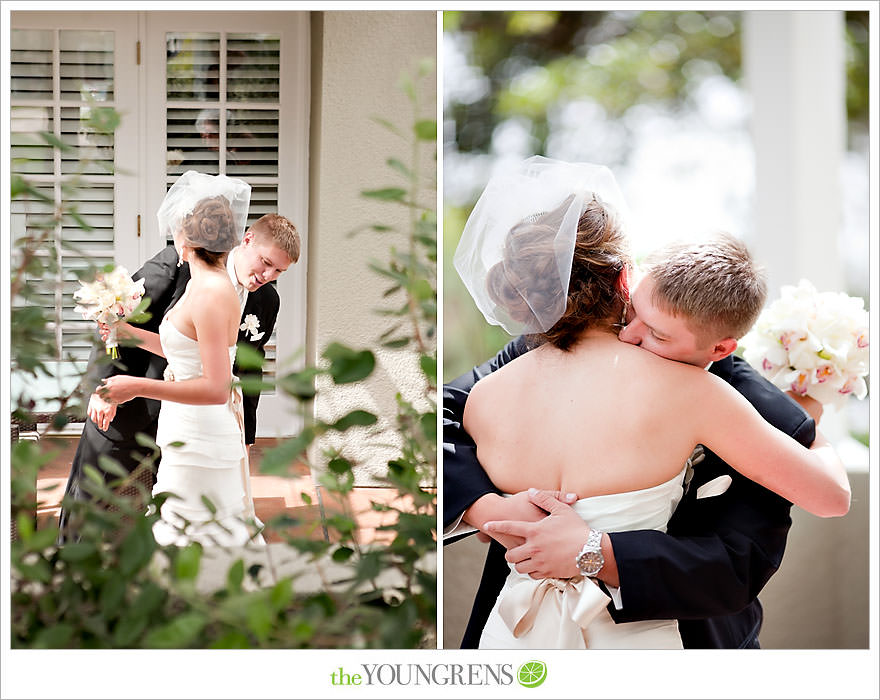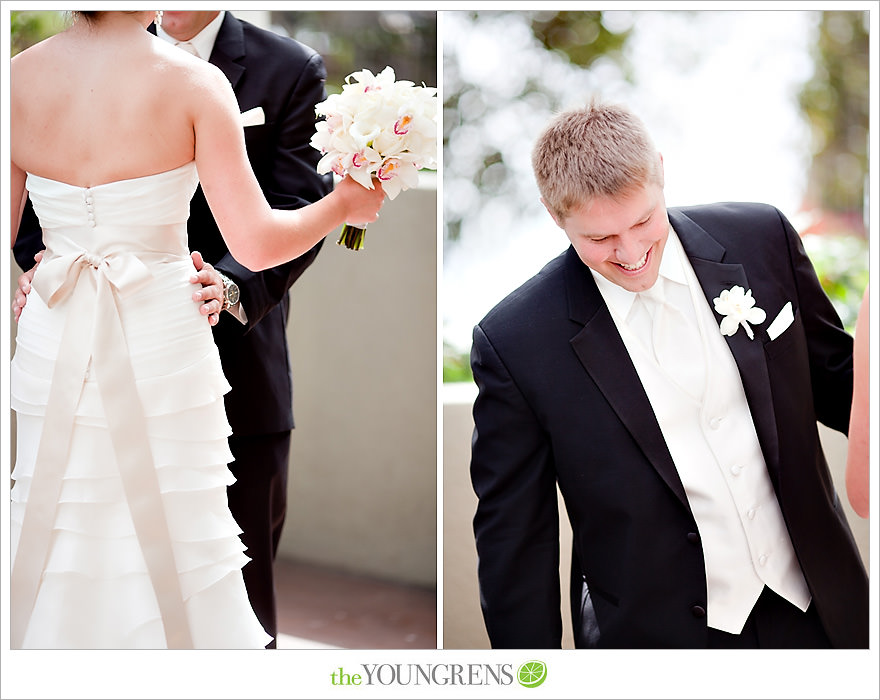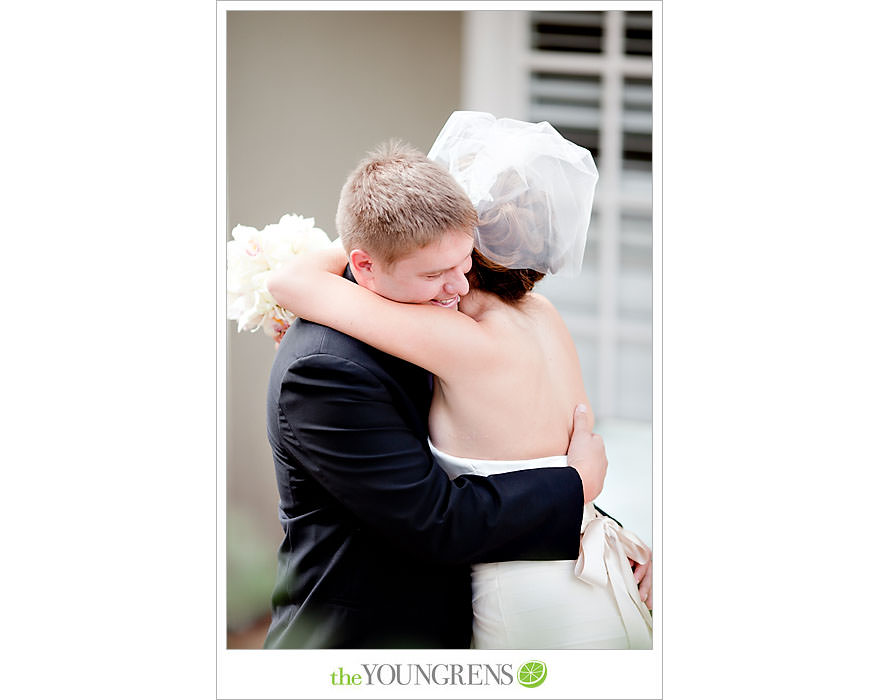 What a perfect moment.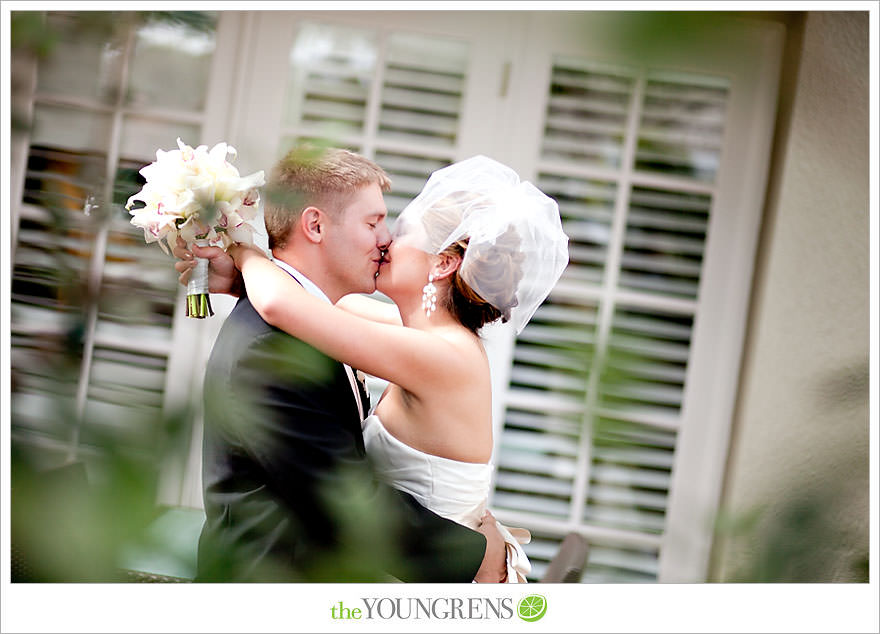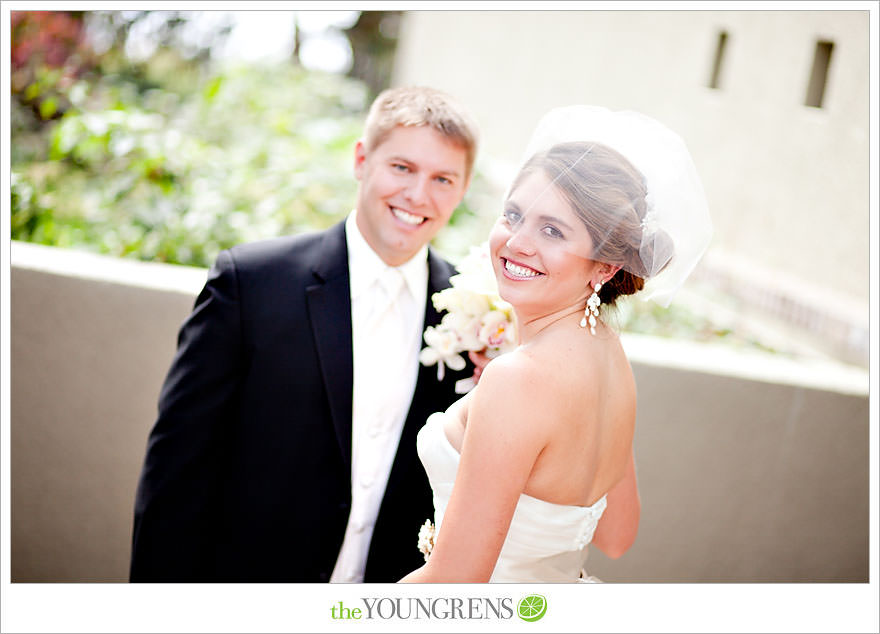 I just love this series! How adorable are they??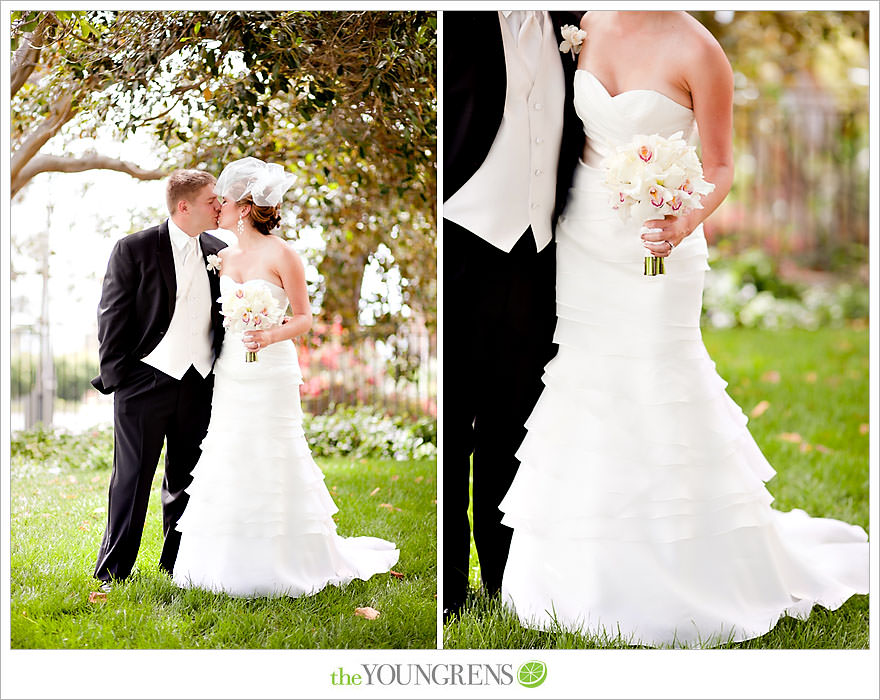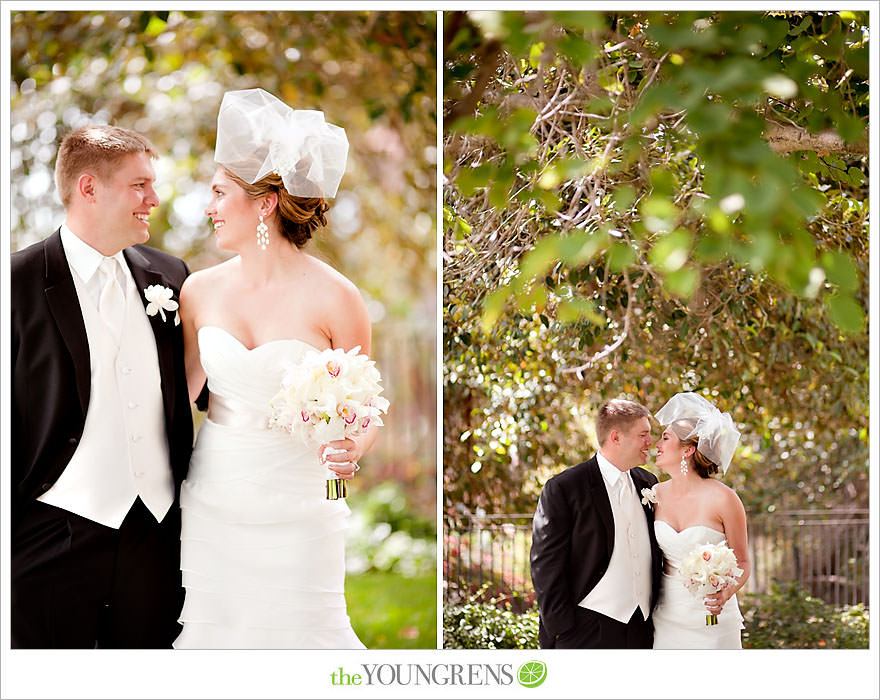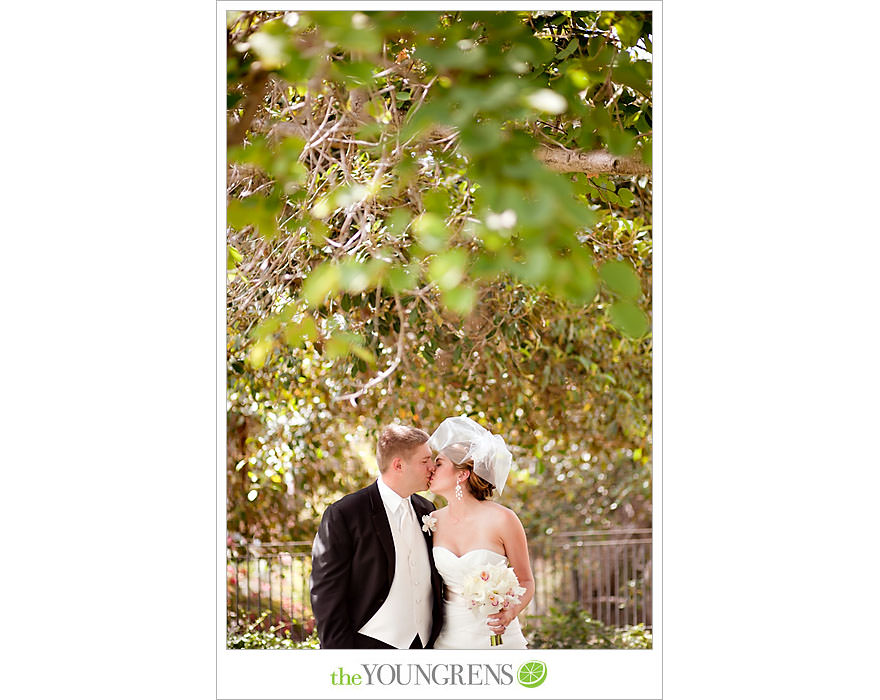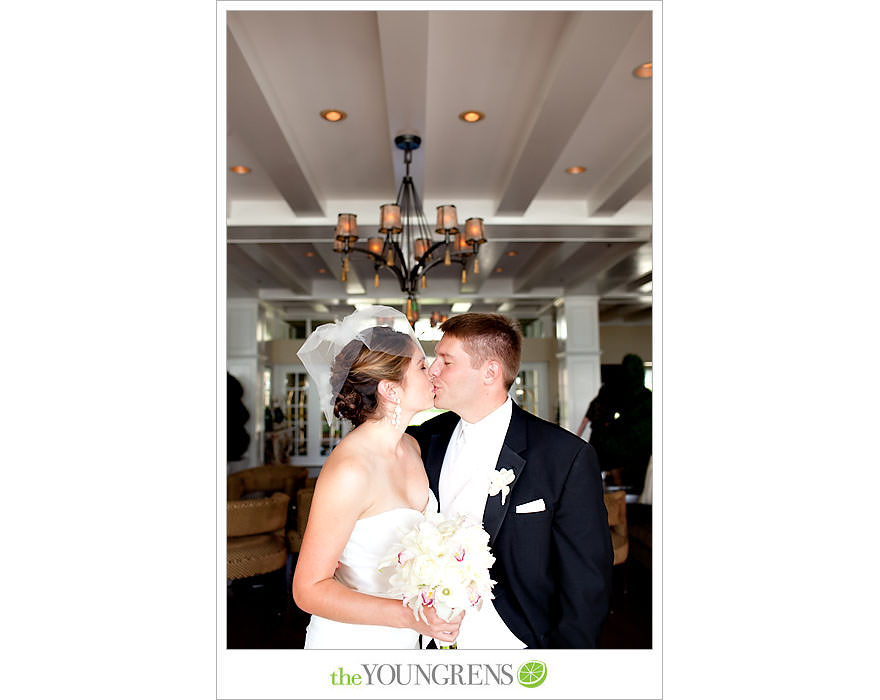 The lovely bridal party all snazzied up.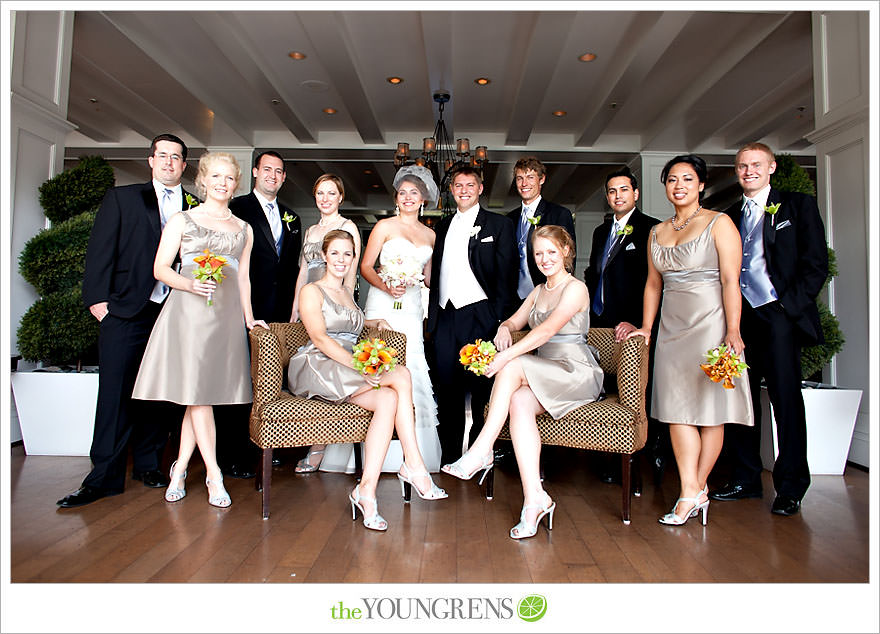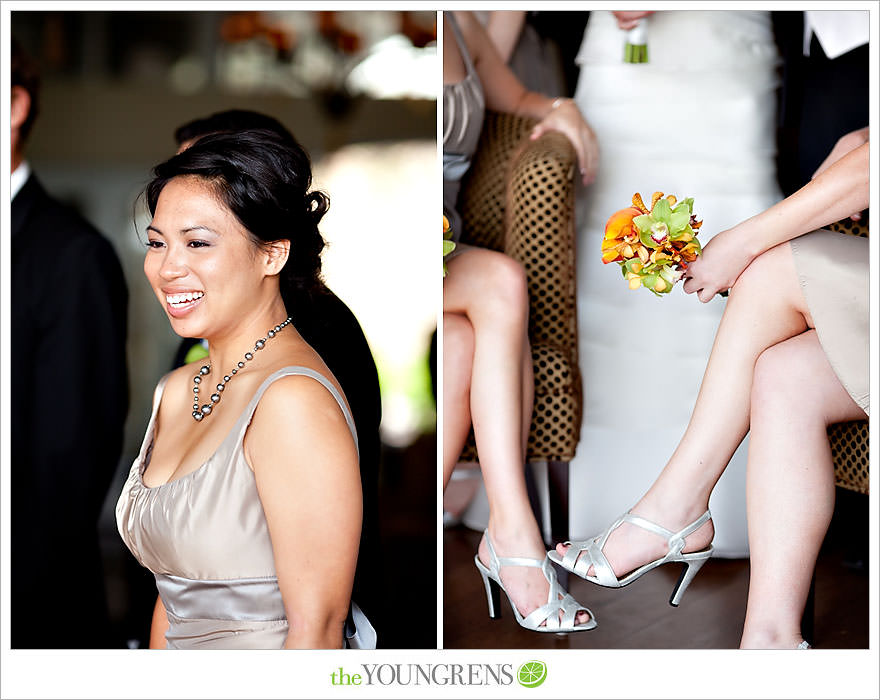 Botanica did such a fantastic job on the florals.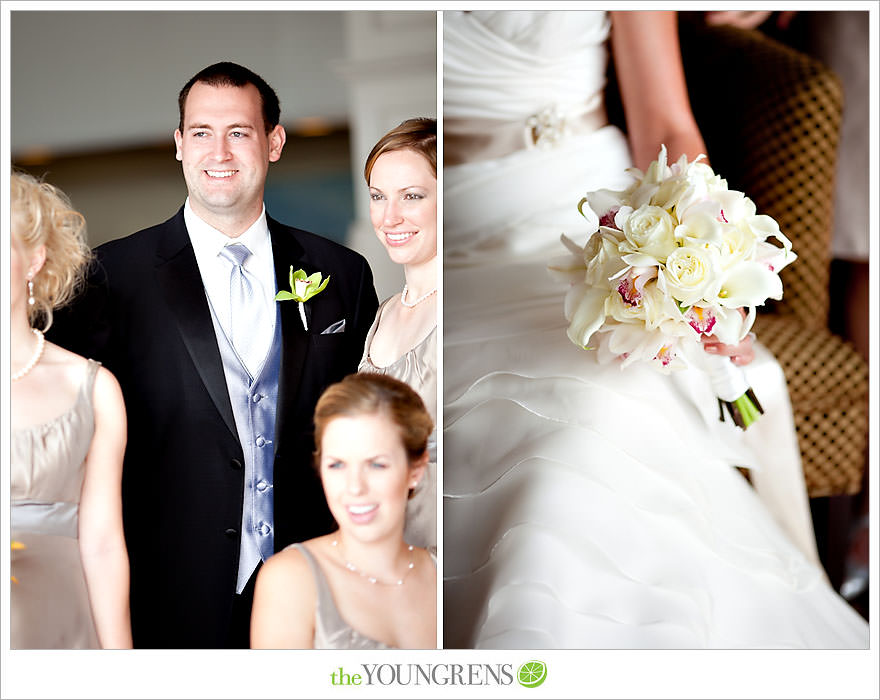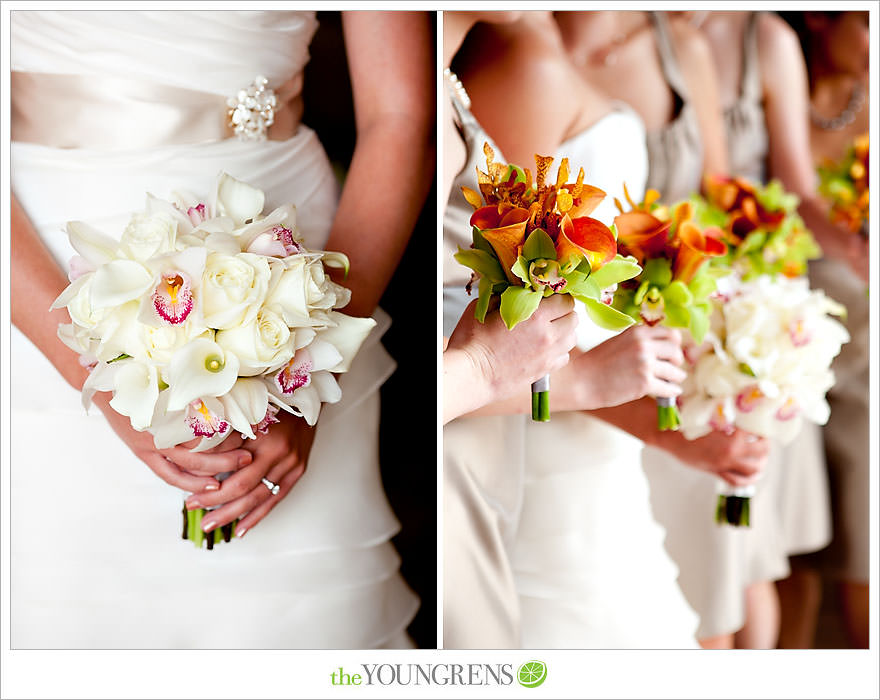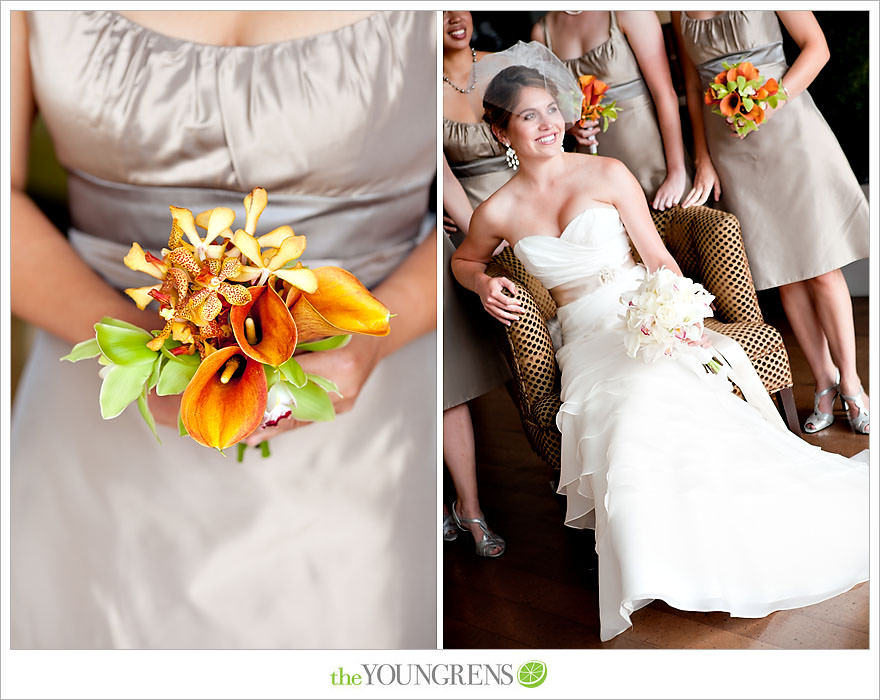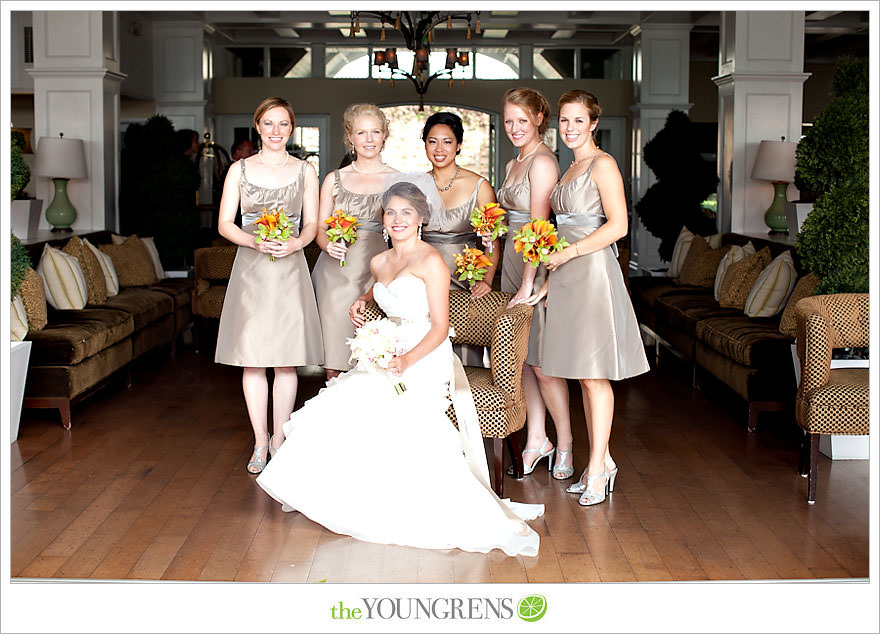 A huge thanks goes out to our intern Heather who helped us capture all of the candid moments throughout the day, and I love this one that she caught!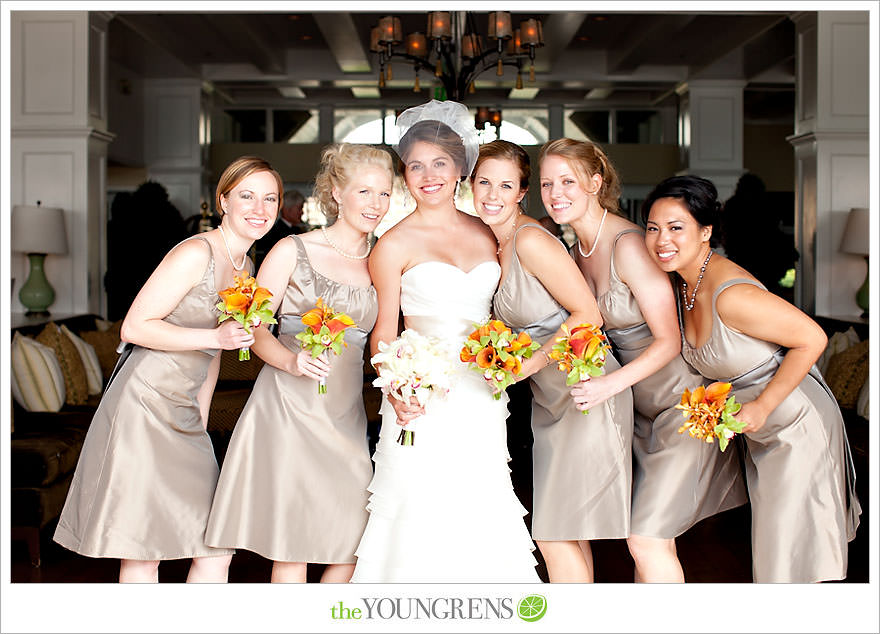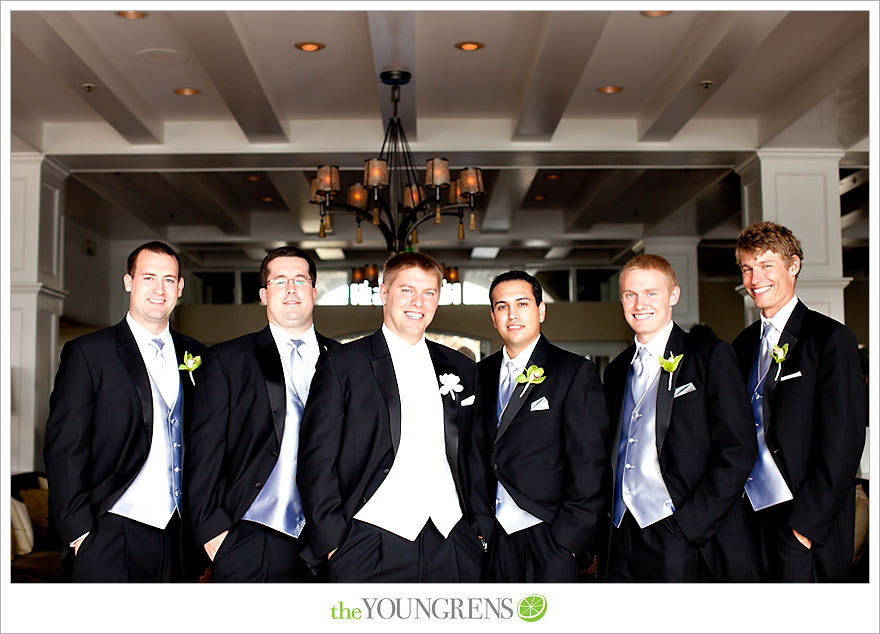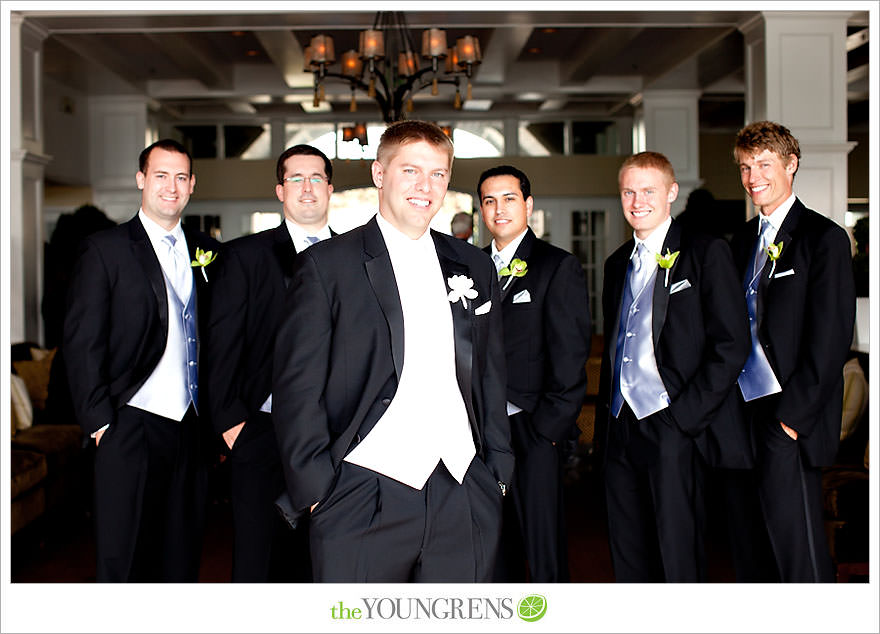 Yet another amazing group of people to work with! Wayne Foster provided the string quartet for the beautiful ceremony. If you're ever in need of live entertainment, look no farther than these guys. They are simply fantastic!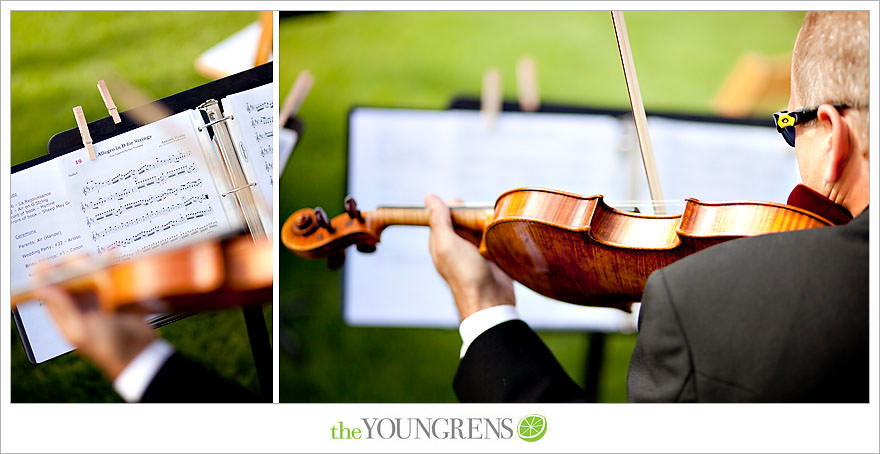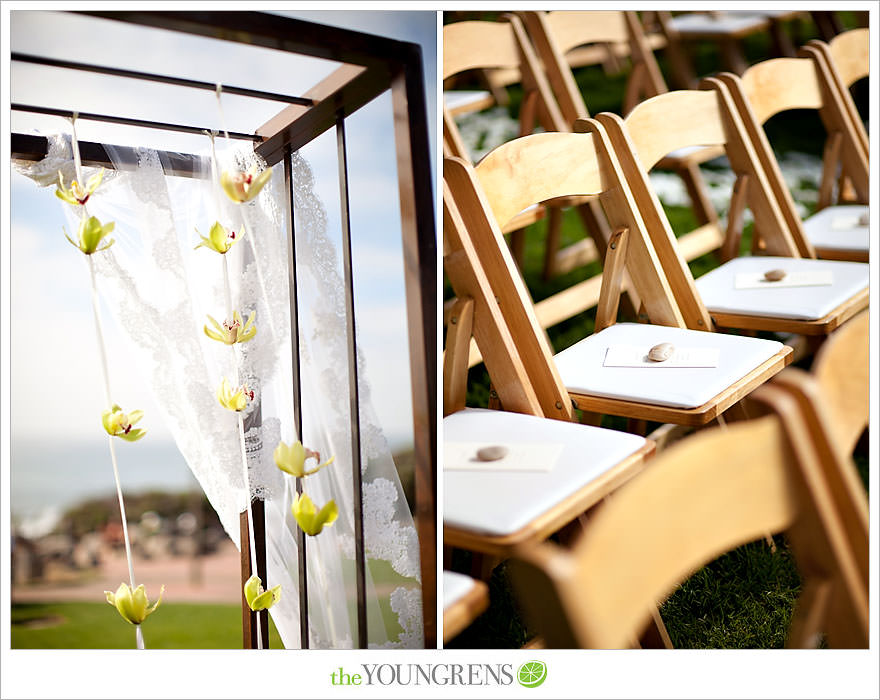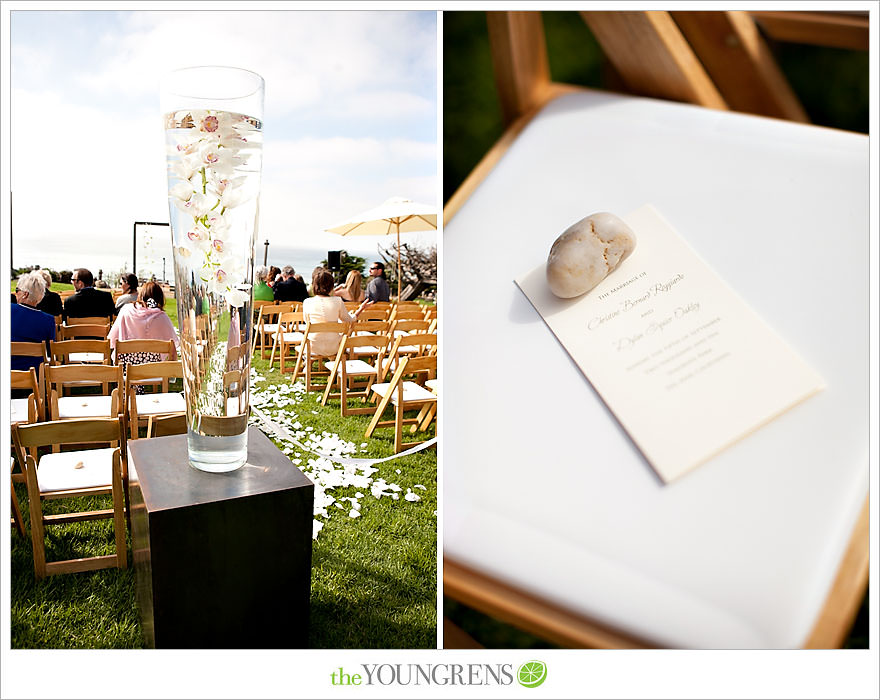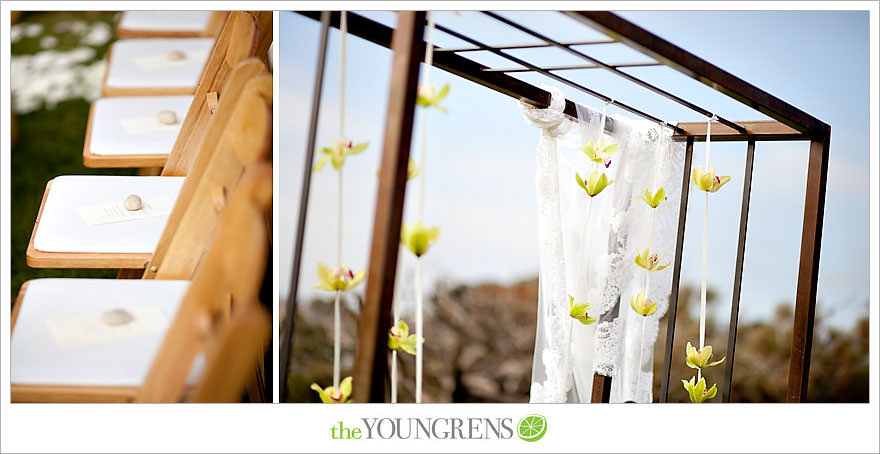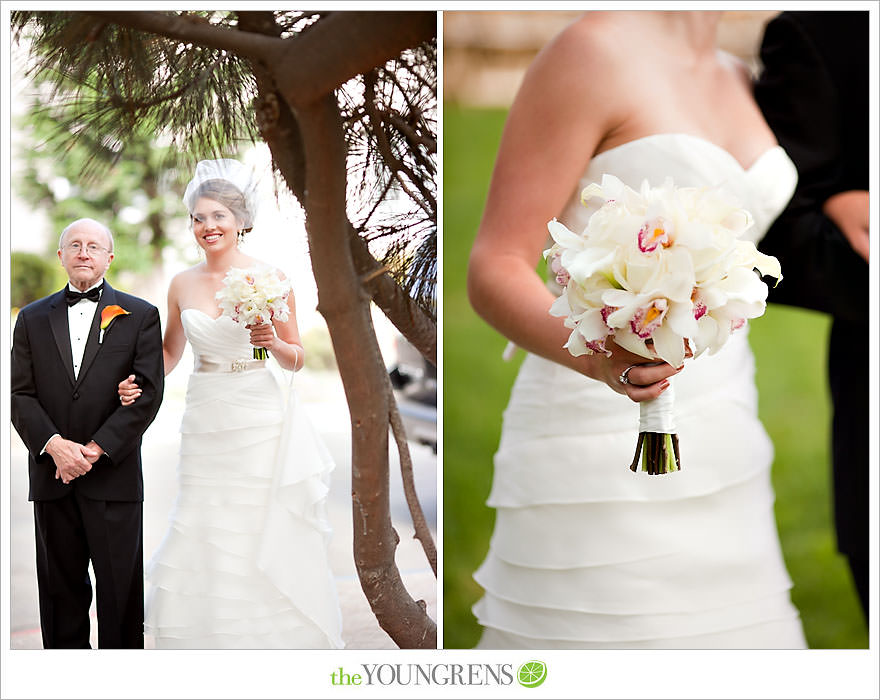 The little moments are the best!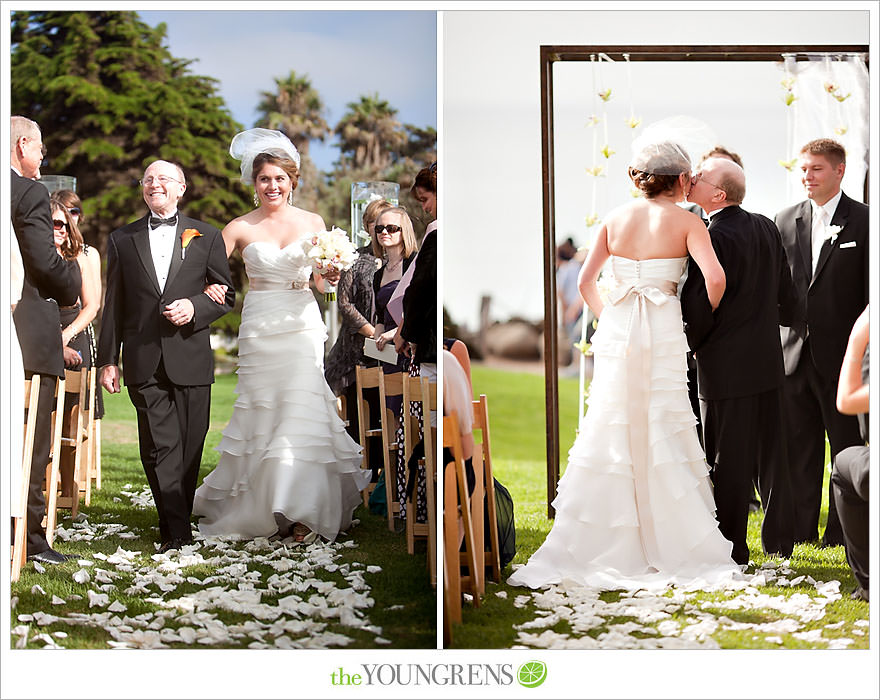 It was a little breezy, so the veil took some convincing to stay put! Even the imperfect little moments are perfect.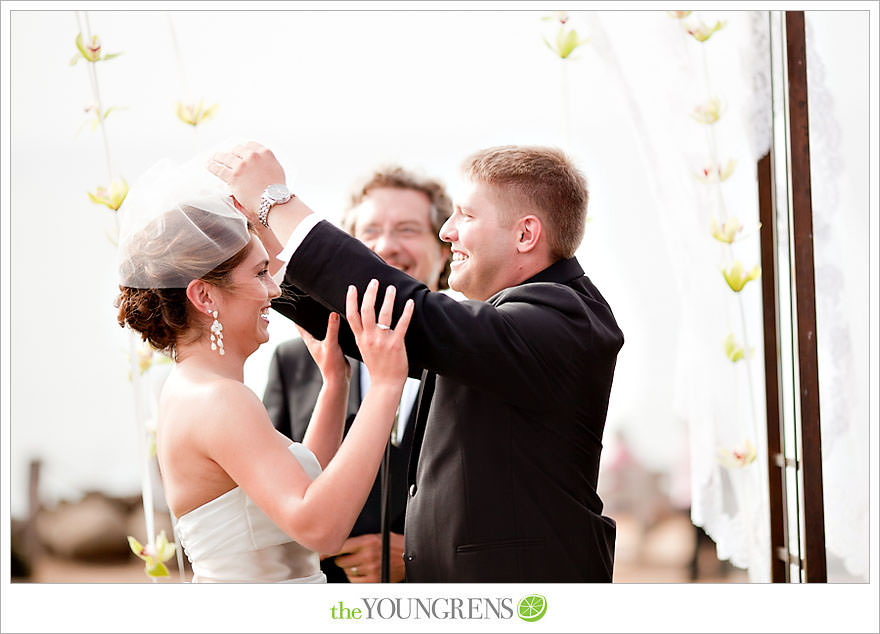 The ceremony took place down at Seagrove Park right on the beach in Del Mar. It's the perfect location if you're looking for a ceremony right near the ocean, but don't want to stand on the sand. It's absolutely gorgeous!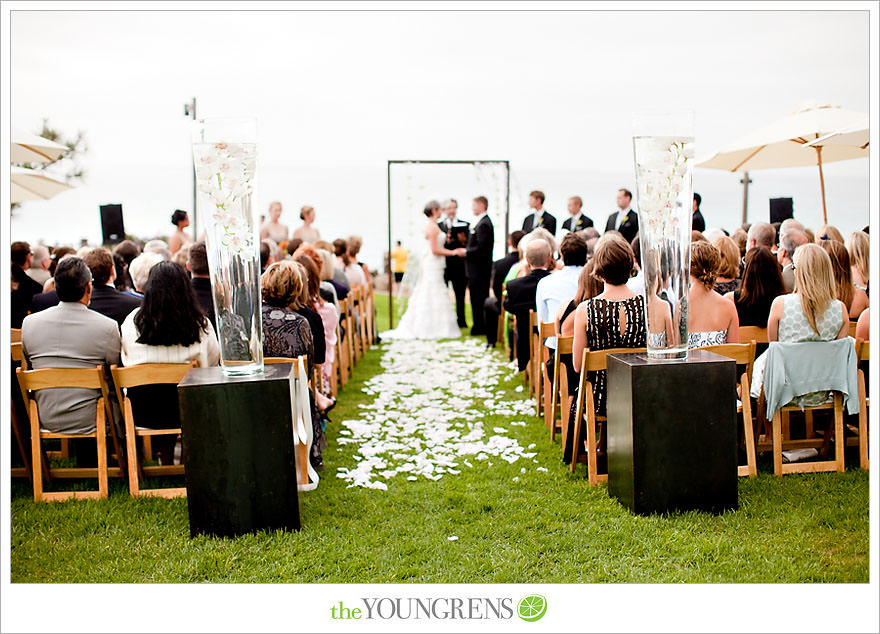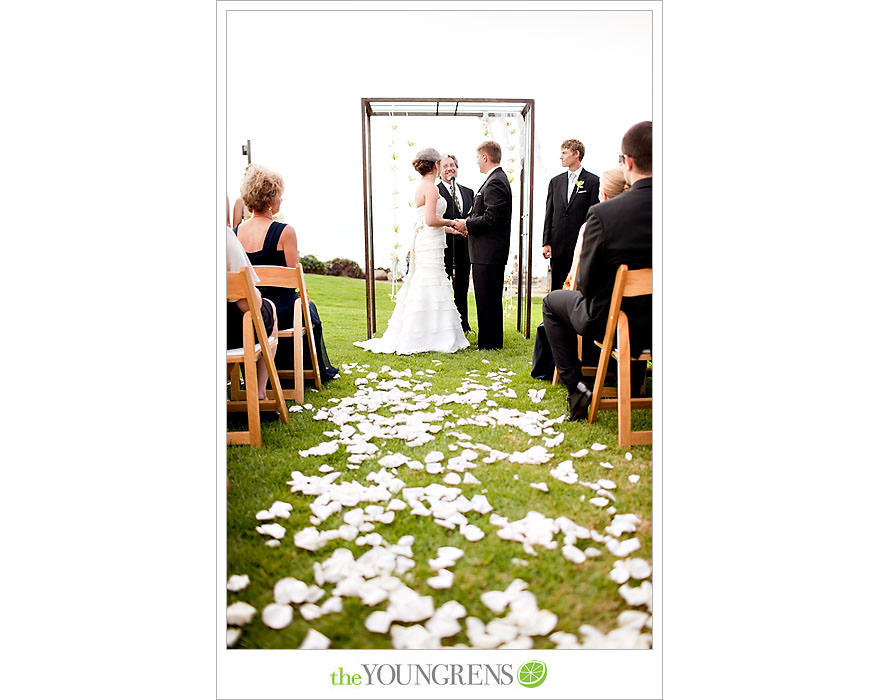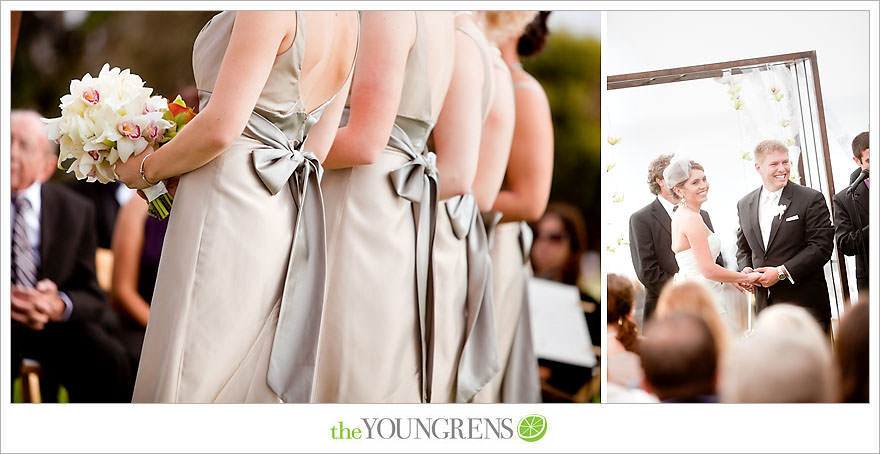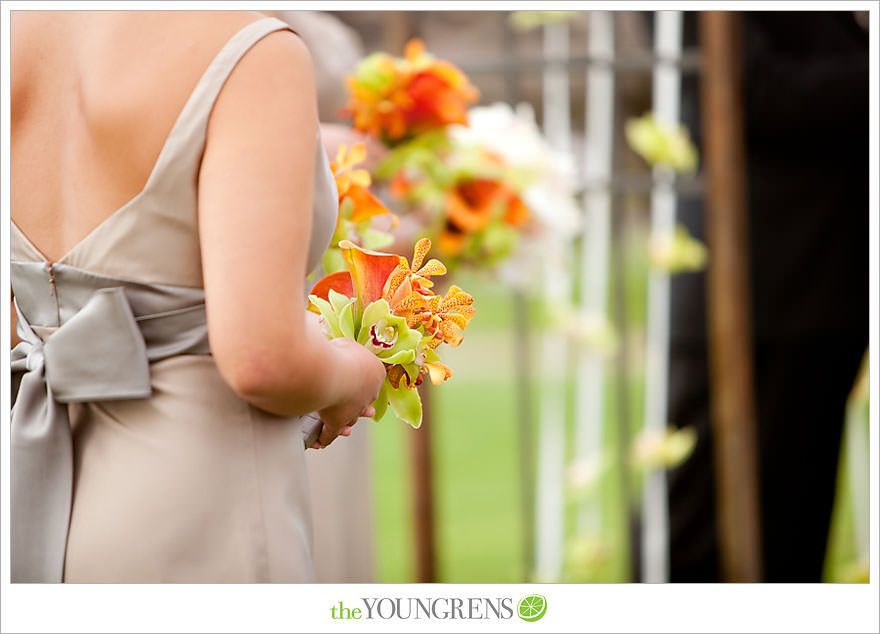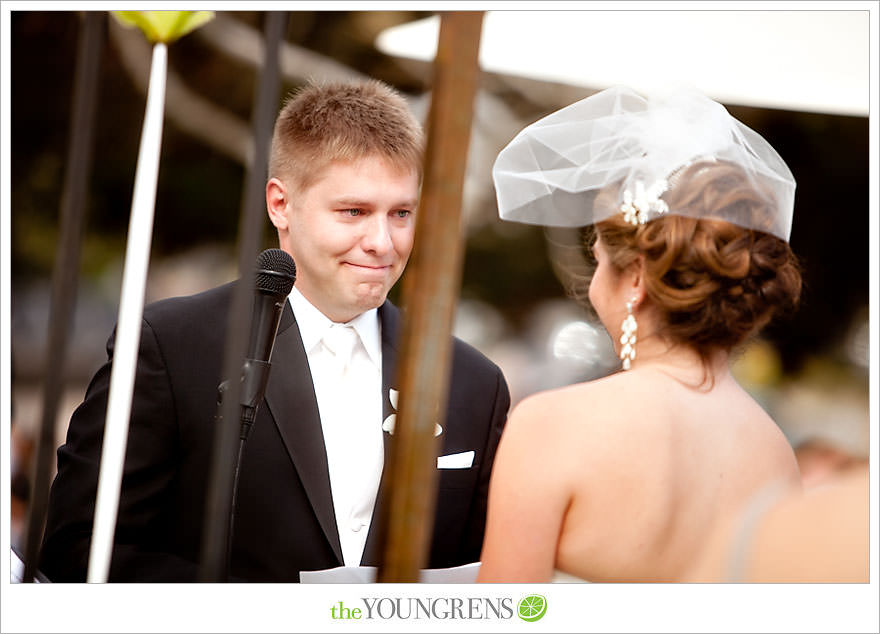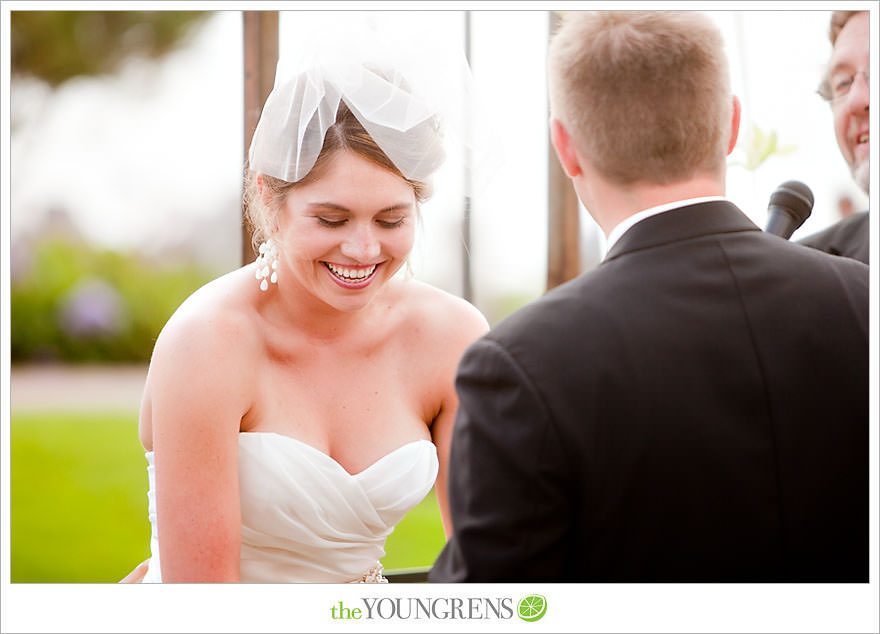 Married!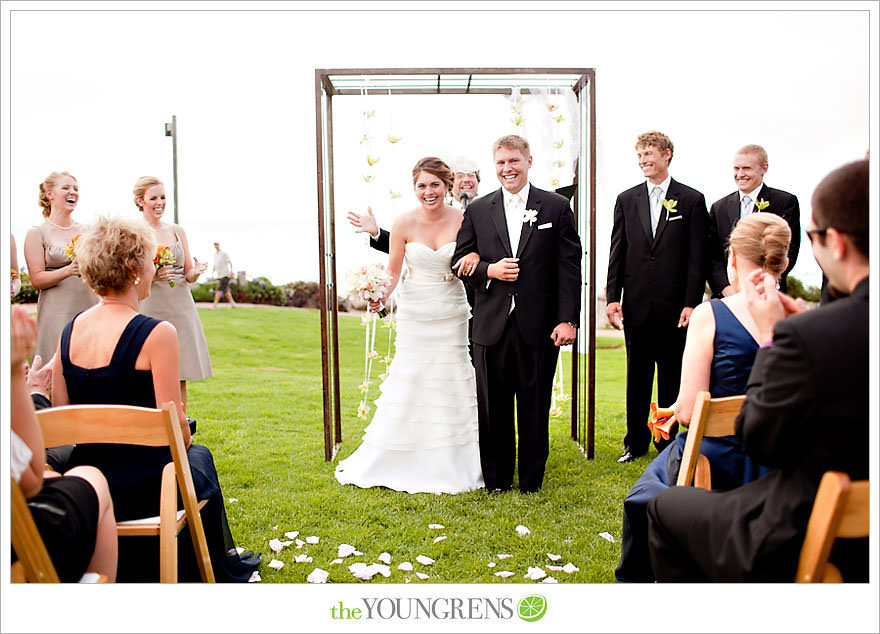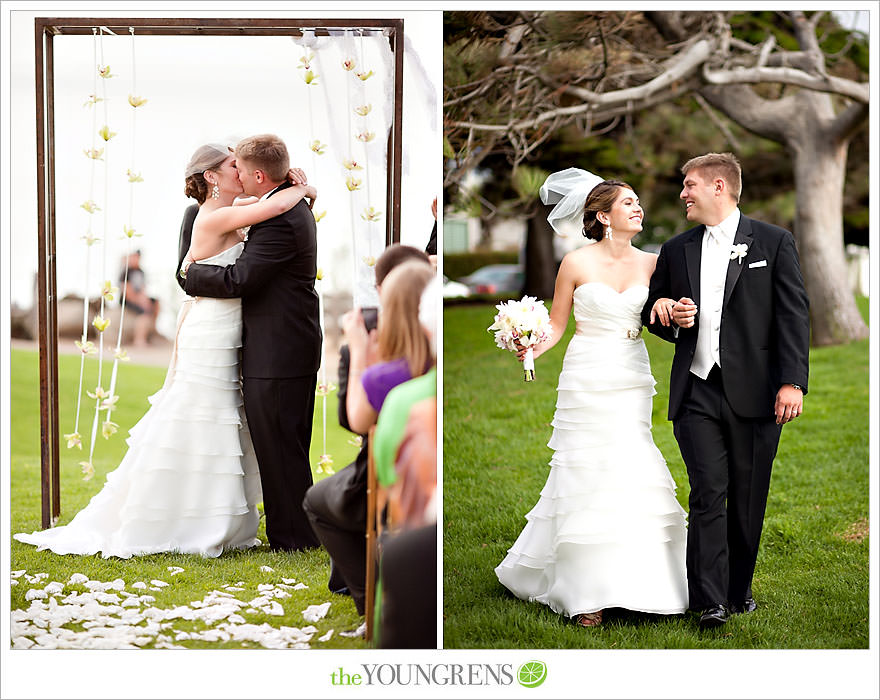 The rest of Christine and Dylan's wedding at L'Auberge Del Mar is being featured tomorrow, along with ALL of the amazing details! Same time, same place everybody! See you then!