Keith and Janine laugh a lot. And they smile a lot. And they love…a whole lot. There's no stopping the joy that brings them together. That brings EVERYONE together – their friends, family, cousins,  aunts, uncles, and everyone in between. Their wedding day stretched across the miles and brought kindred spirits from everywhere, because you can't help but love Keith and Janine. On their own, they are two vibrant individuals filled with sass and charisma, but together they create an irresistible fiery spirit for those around them. They are in every sense of the word best friends. But these guys are so perfect for each other, that 'best friends' doesn't quite measure up. These guys are Partners in Crime. Yup, now that these two dynamic fun lovers have found each other, there is no stopping what they can do in life. Their passion for youth, their love for their families, and their hearts for each other are nothing short of unstoppable. Yes, I truly believe that happiness is marrying your best friend, but when you're marrying your partner in crime? Even better.
Friends and Family: To be notified when the rest of the images are online, please sign the guestbook here.
Keith and Janine's lovely wedding day took place at the breathtaking Clos la Chance Winery outside of San Jose, CA. This winery comes so close to the feeling of actual Tuscany that it's remarkable. The warmth of the rolling vineyards, the sun on the golden hills, and the Tuscan details of the gardens were absolutely stunning. A huge thanks goes out to Kristin for coordinating the entire day. Not only was she incredibly sweet, but she was on top of every little detail the entire day. We loved her!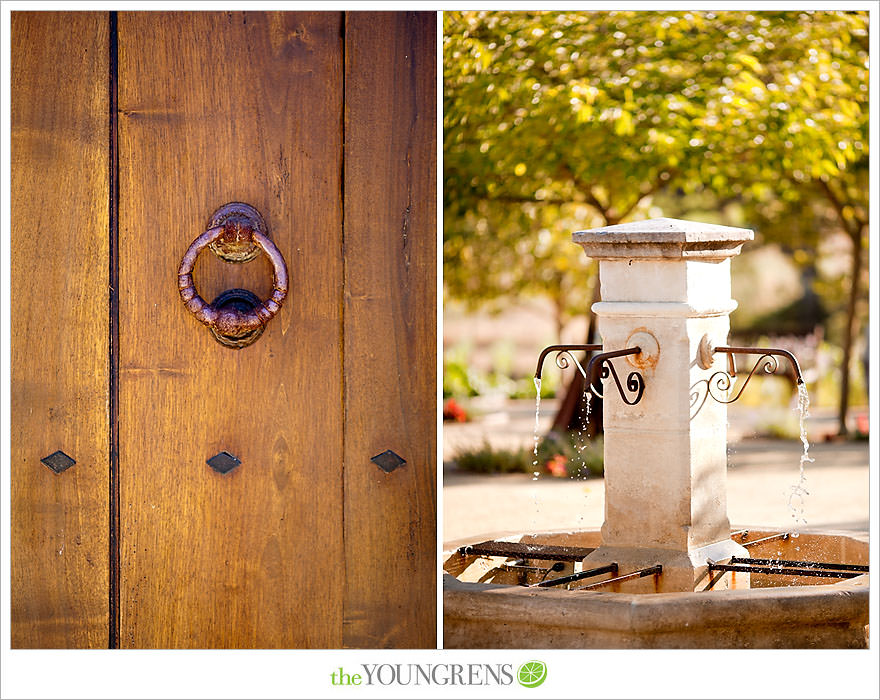 Cafe Primavera were the fabulous caterers that put together "Around the World" food stations based on places Keith and Janine have traveled. I thought it was such a cute idea!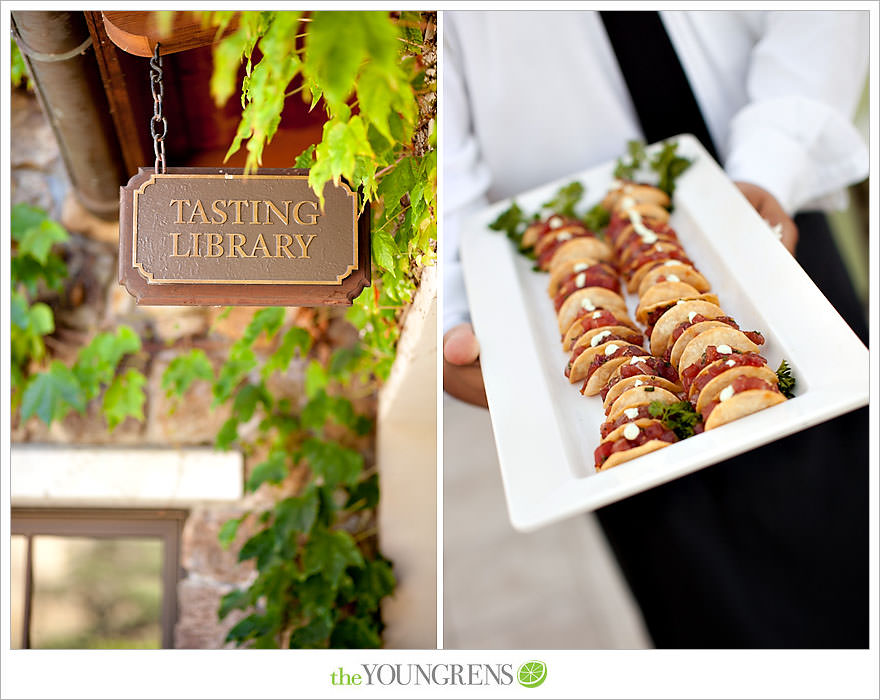 Seriously, you can't get a more beautiful setting than Clos la Chance!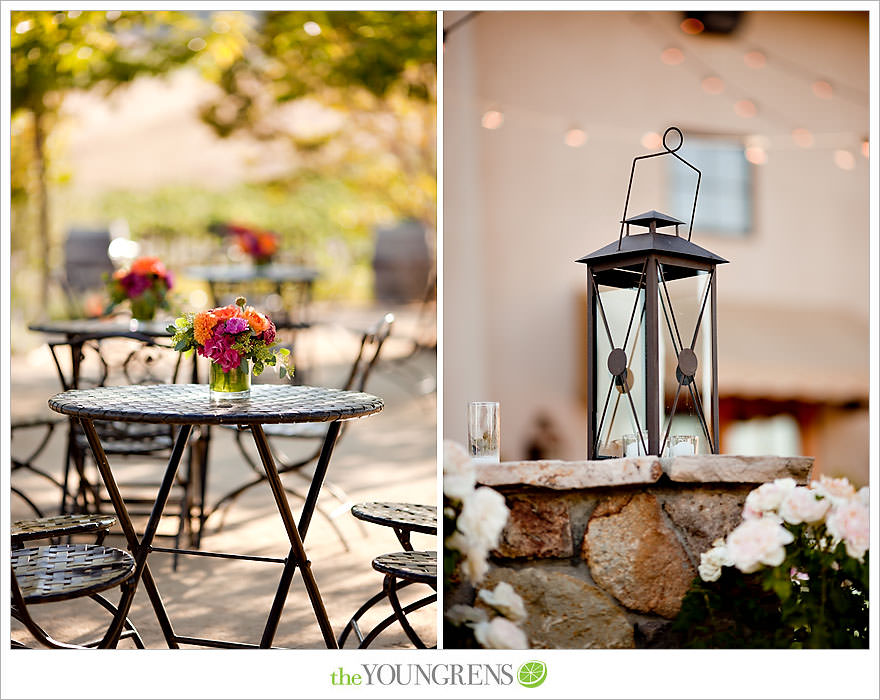 I loved the place cards that matched the organic feeling of the setting.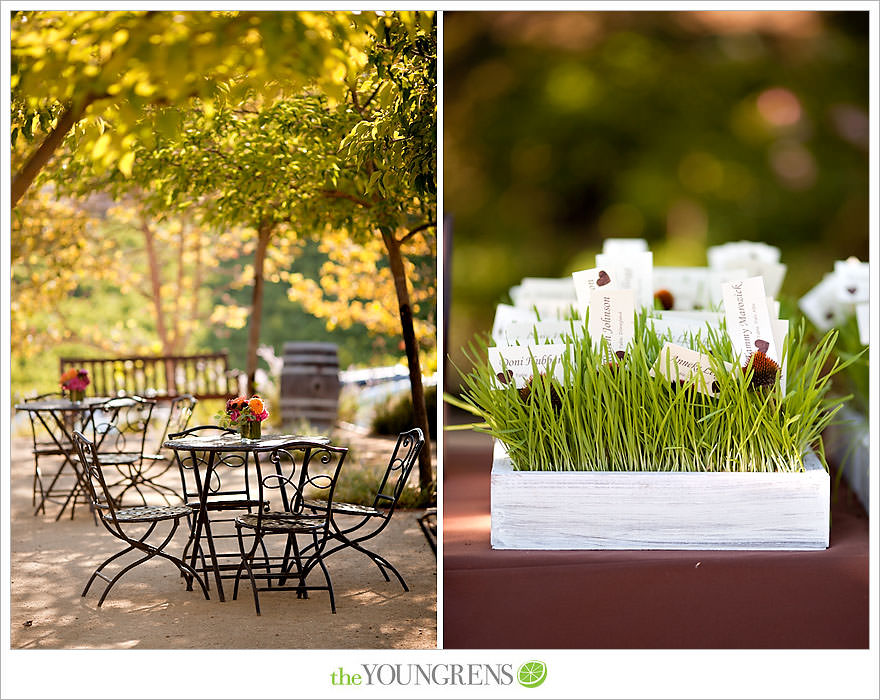 Kren Rasmussen of Bloomsters designed the beautiful florals for the entire event, and Janine had a little cross pendant attached to her bouquet that was also on her mother's wedding bouquet.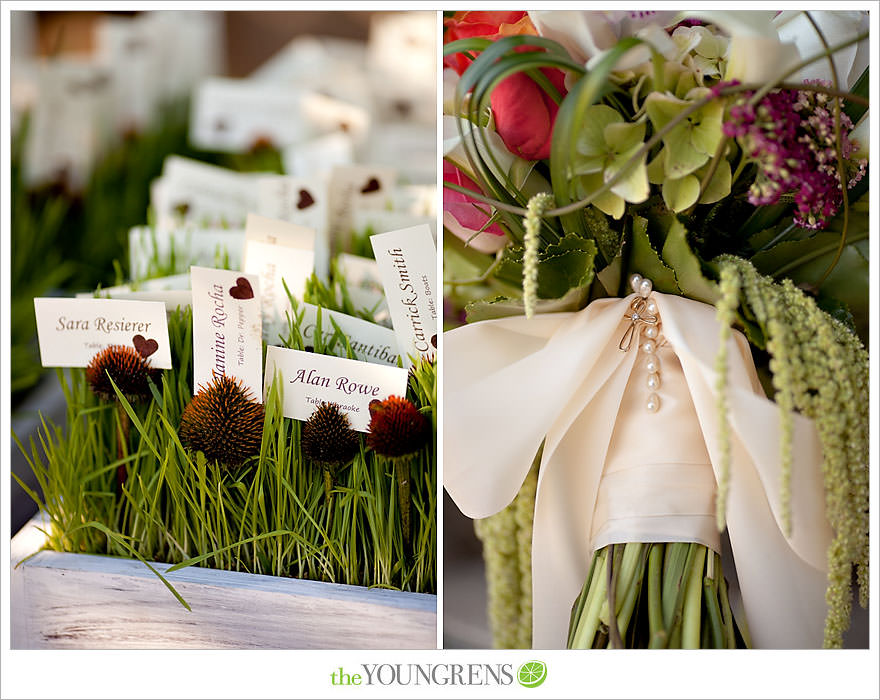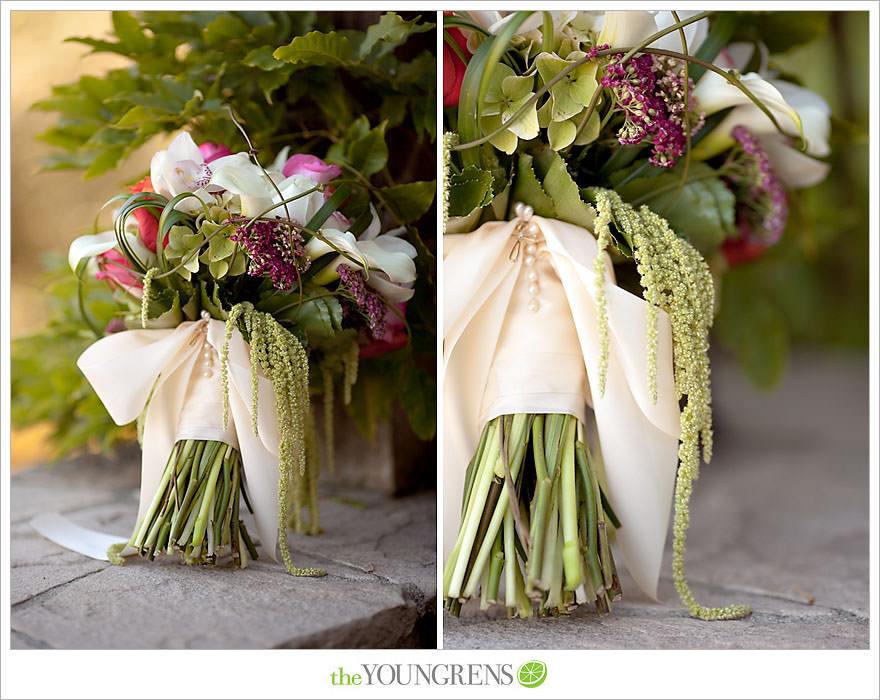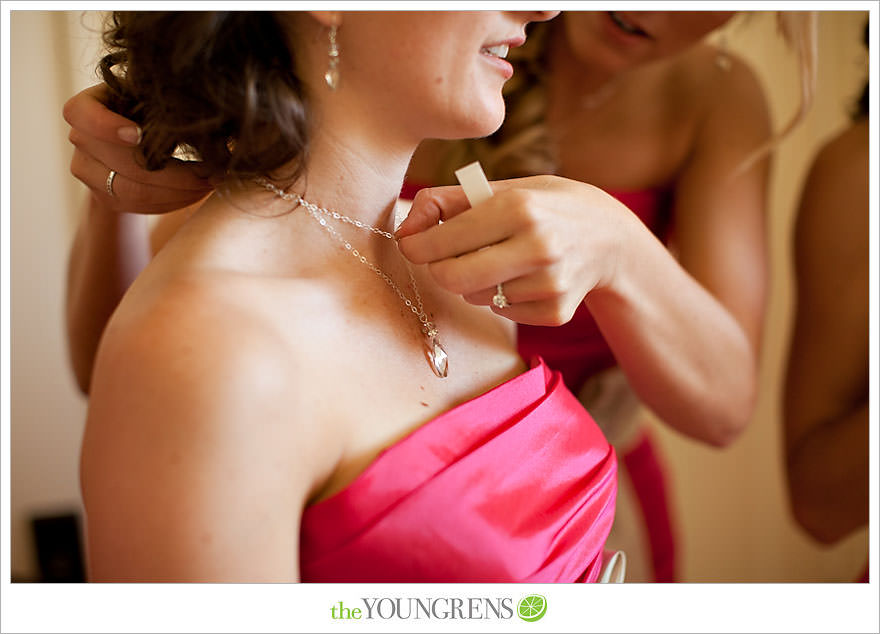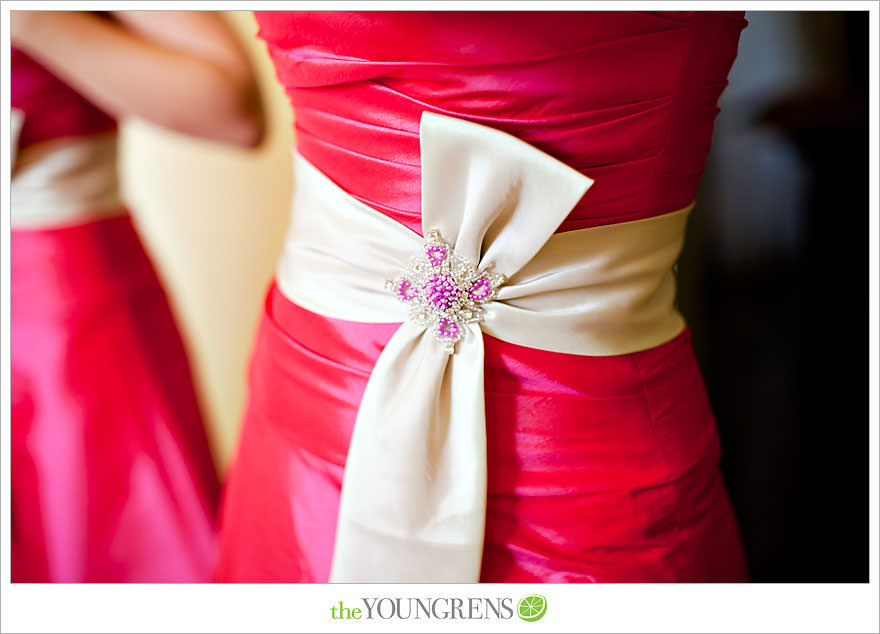 I absolutely LOVED the ceremony programs and passport menus that led guests around the different food stations.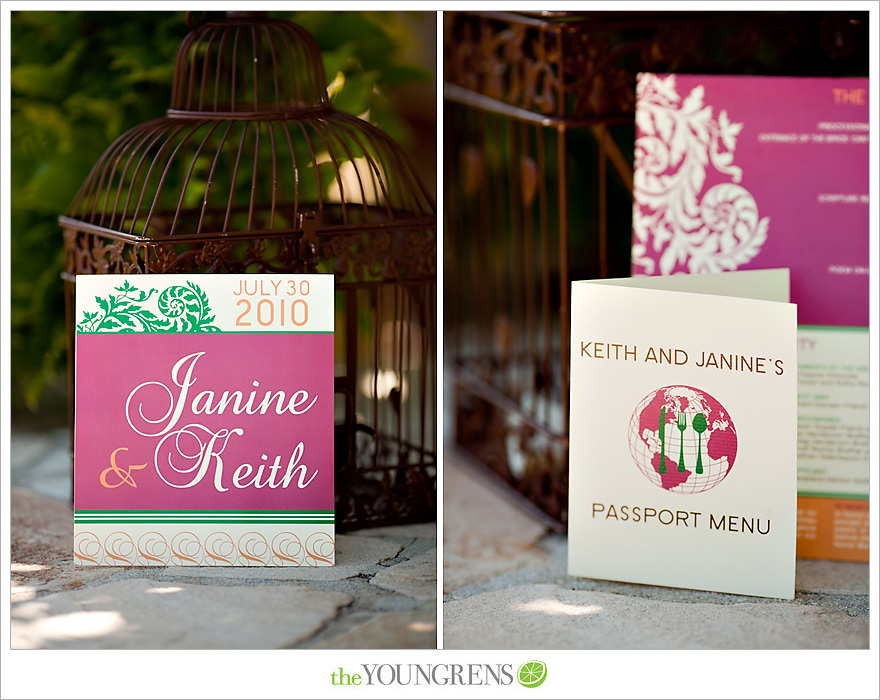 They had food from Italy, Spain, Greece, and the good 'ol USA. Love it!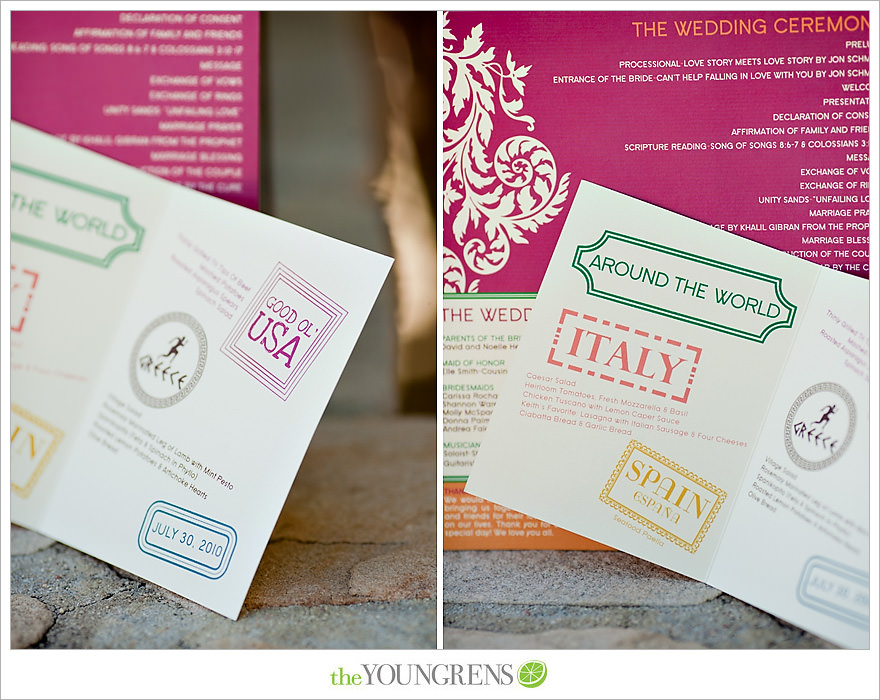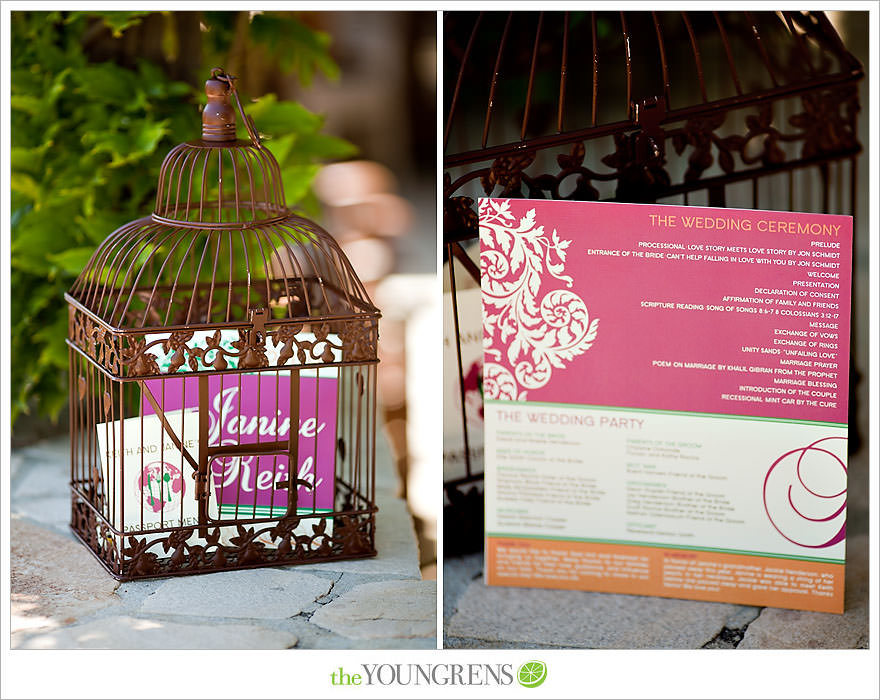 Janine made sure the ladies would be taken care of during dancing.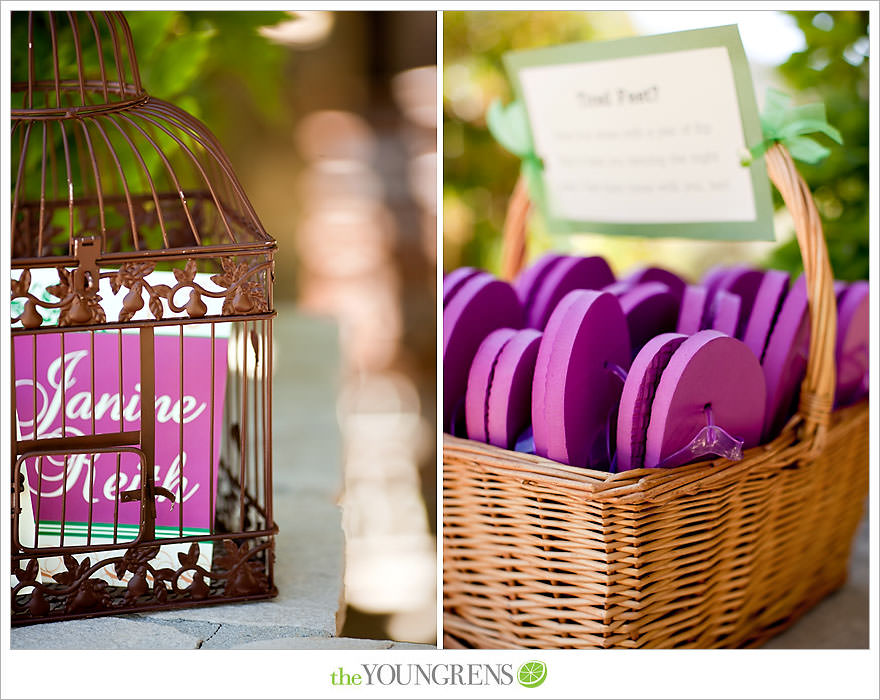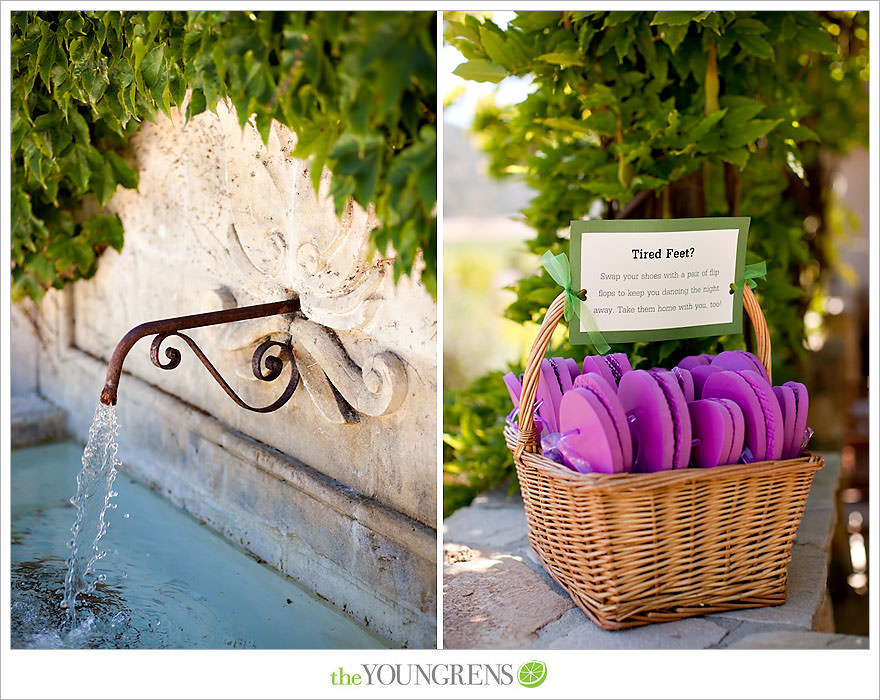 The guys played a short round of golf while the girls got ready. Why do guys always have it so easy??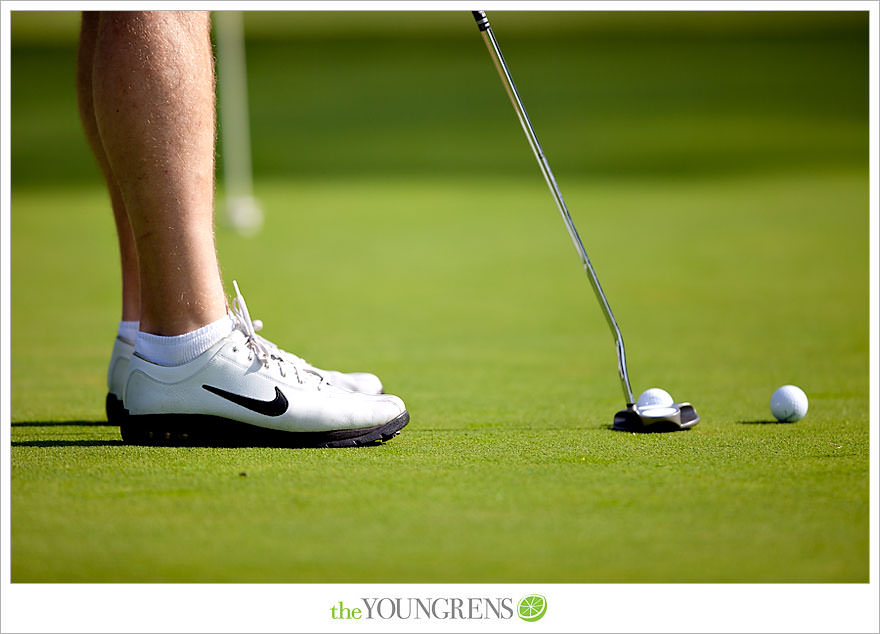 Ha! I love Keith's oufit!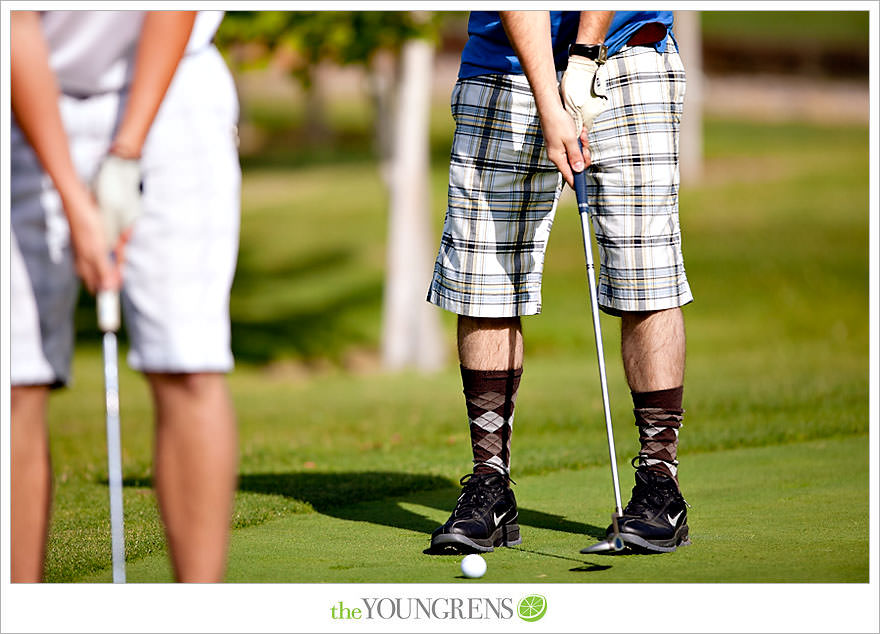 Janine's brother is also named Keith, so Keith the groom was given the nickname Deuce when he came into the family.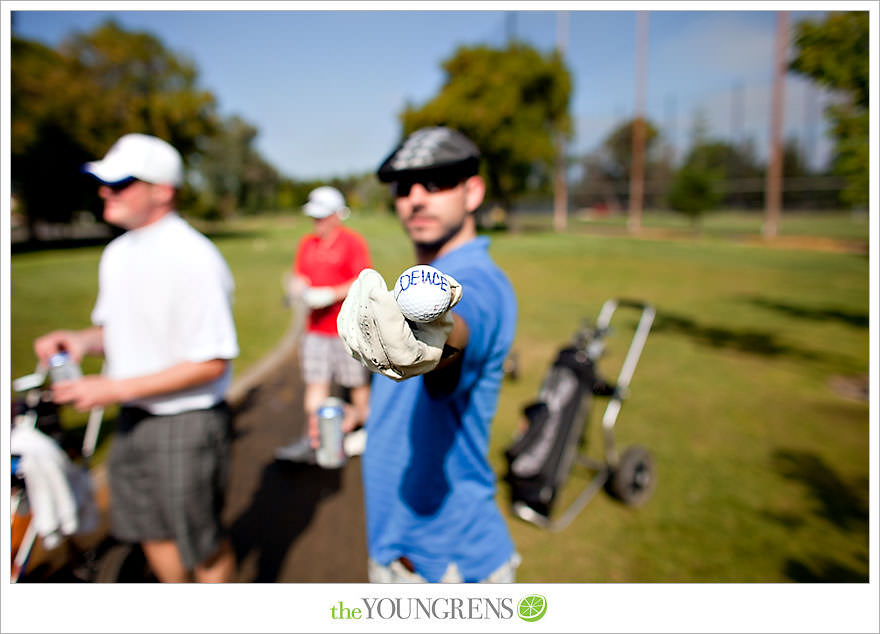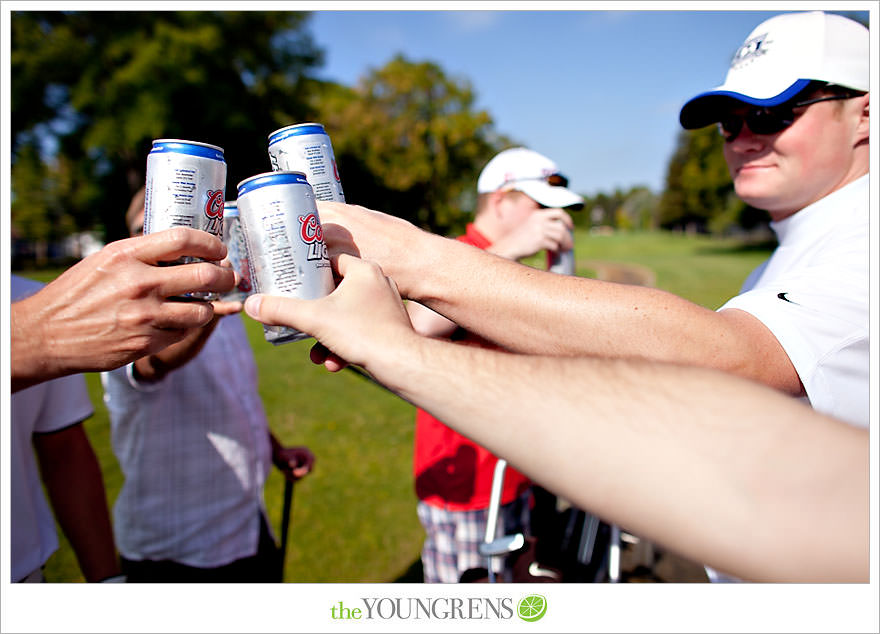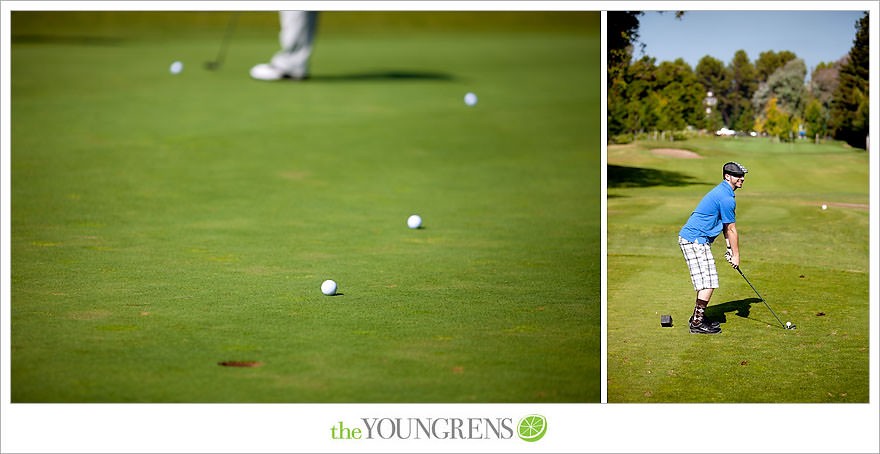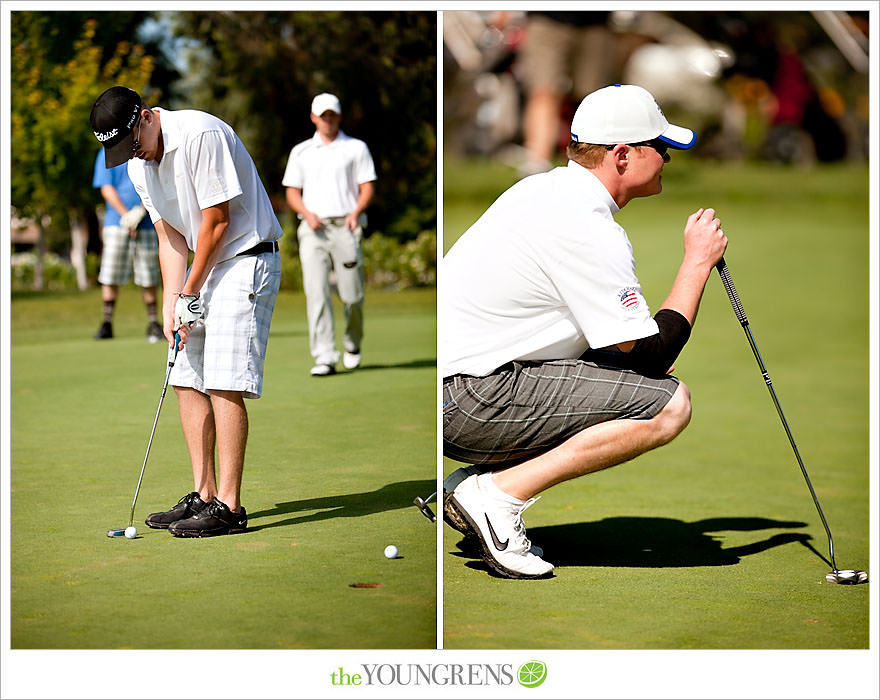 Keith isn't the best of golfers, but towards the end he finally hit one GREAT shot. I love the guys' reactions!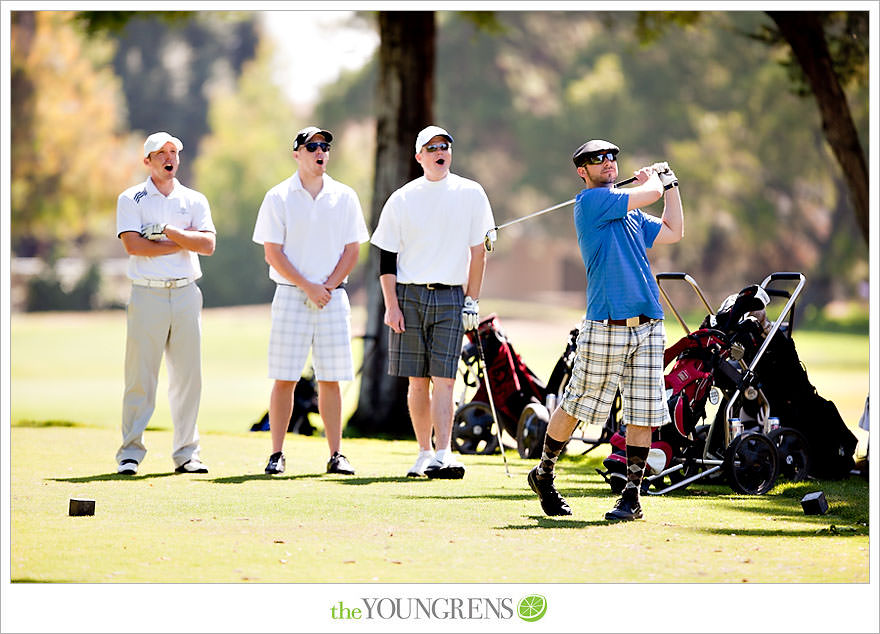 Meanwhile, back with the girls, Janine got a calendar reminder that it was, in fact, her wedding day. You know, just in case she forgot.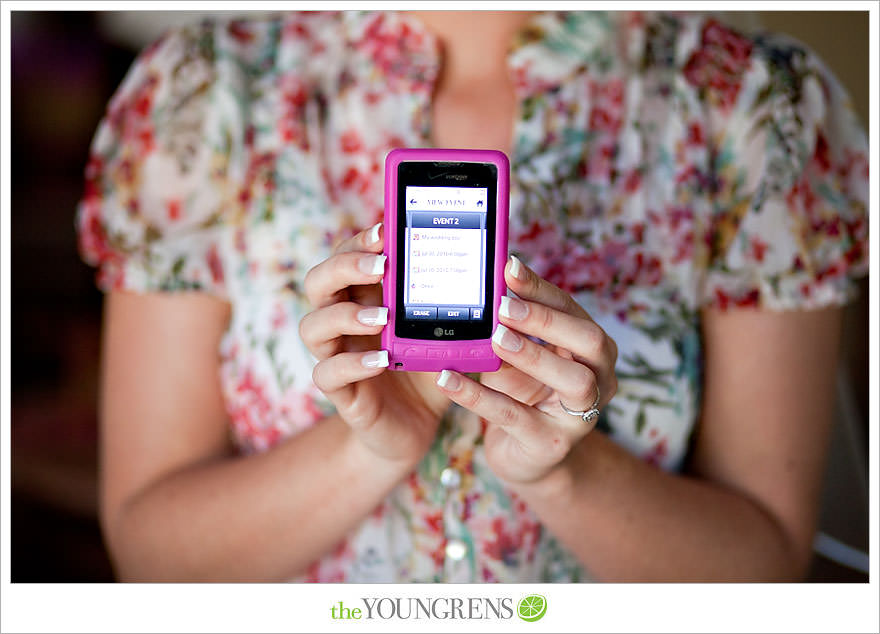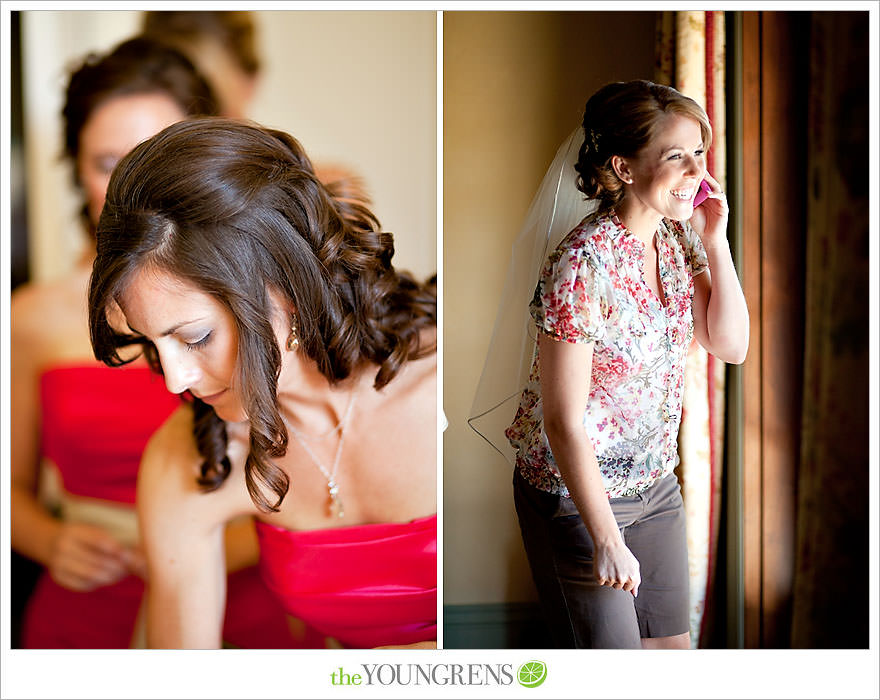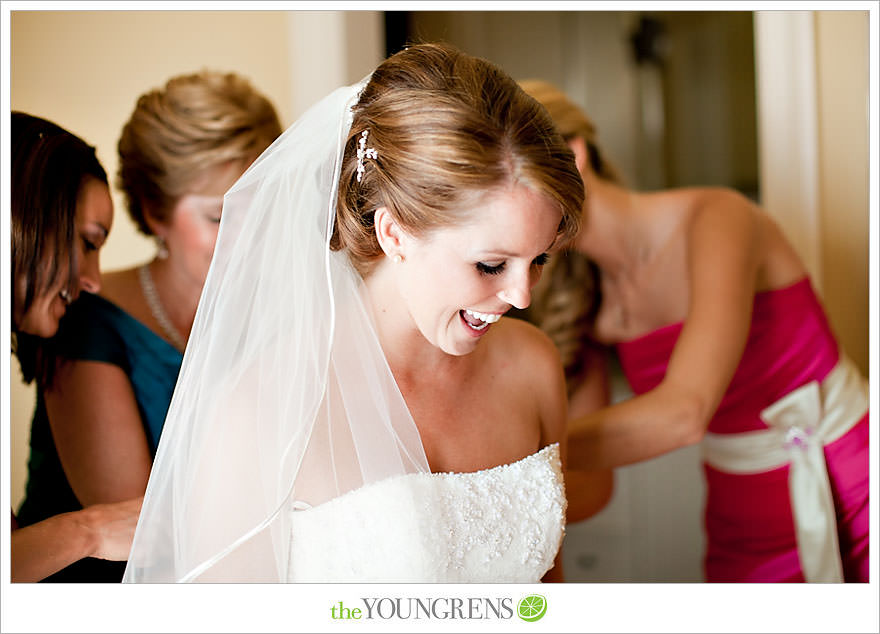 Oh, Janine. Our cameras love your smile!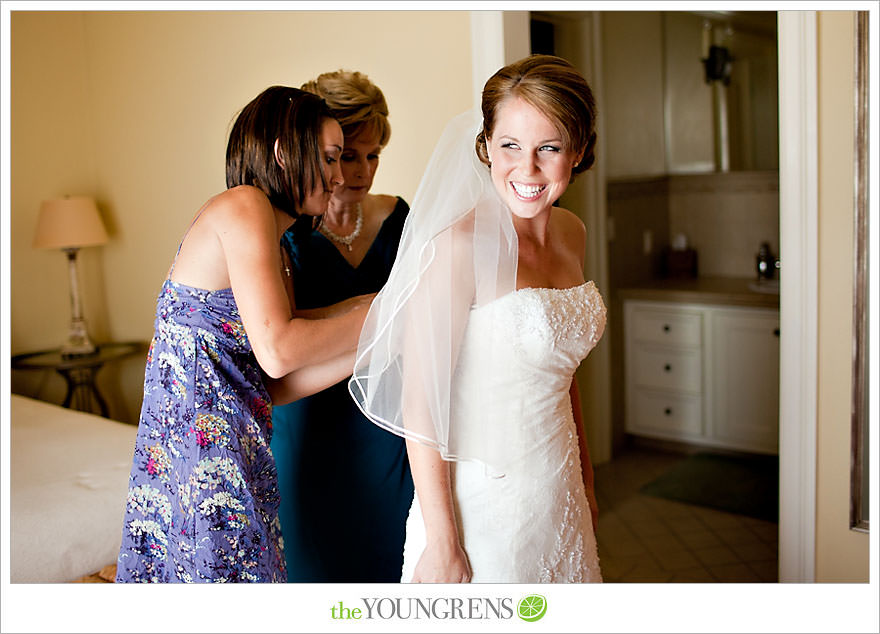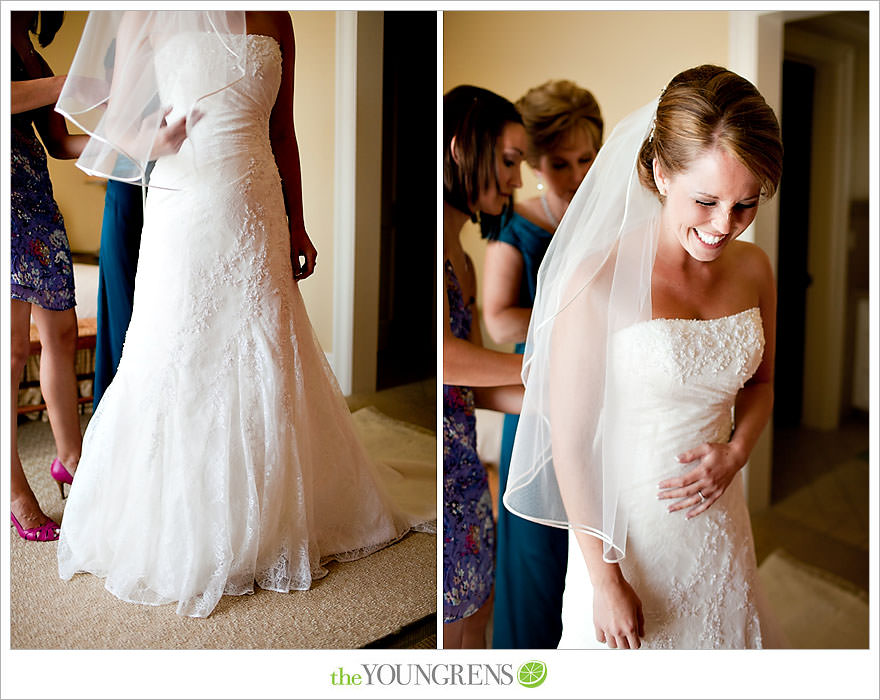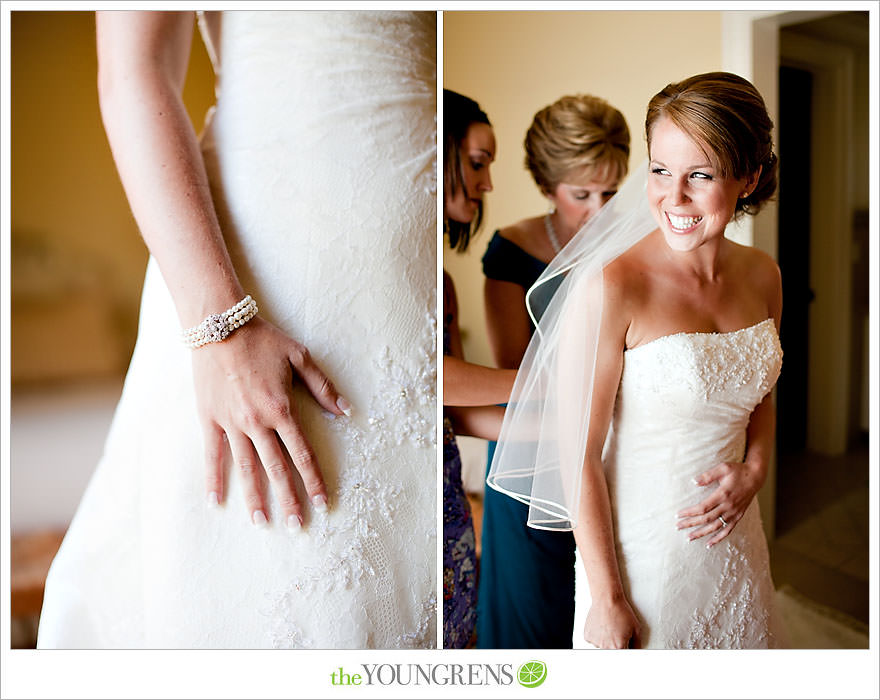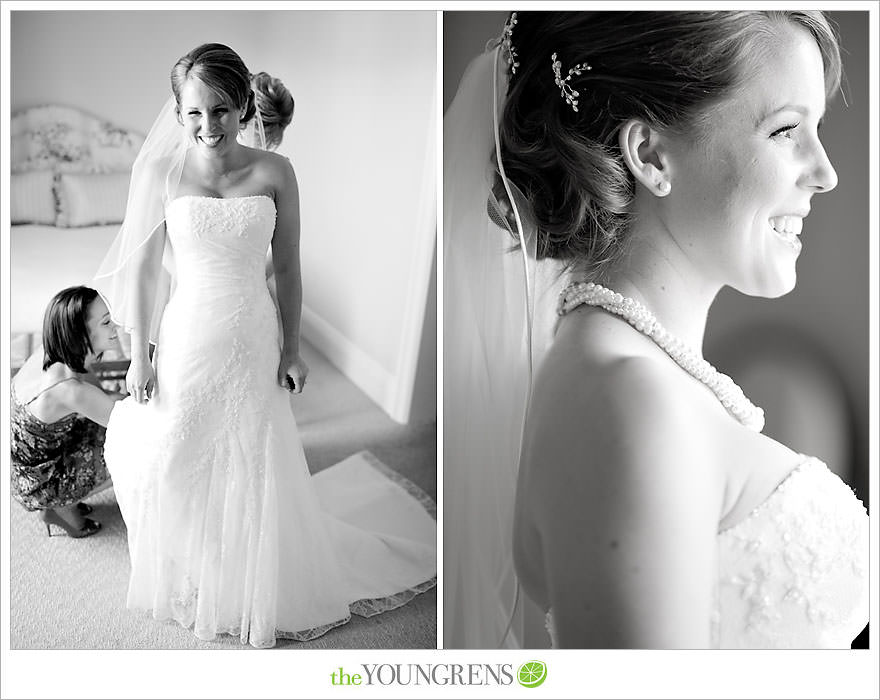 Stunning.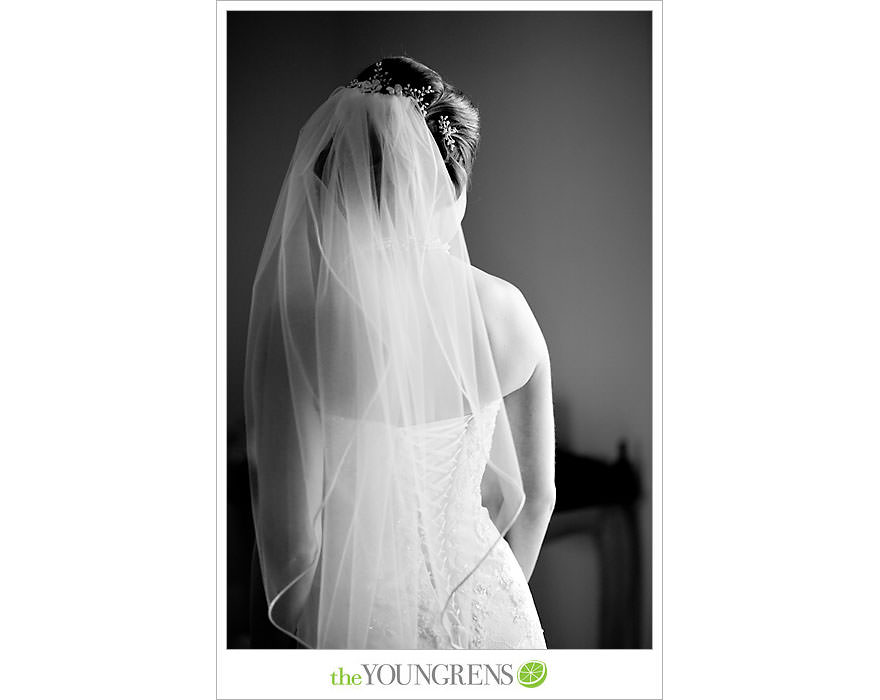 Whew! Look at those eyes!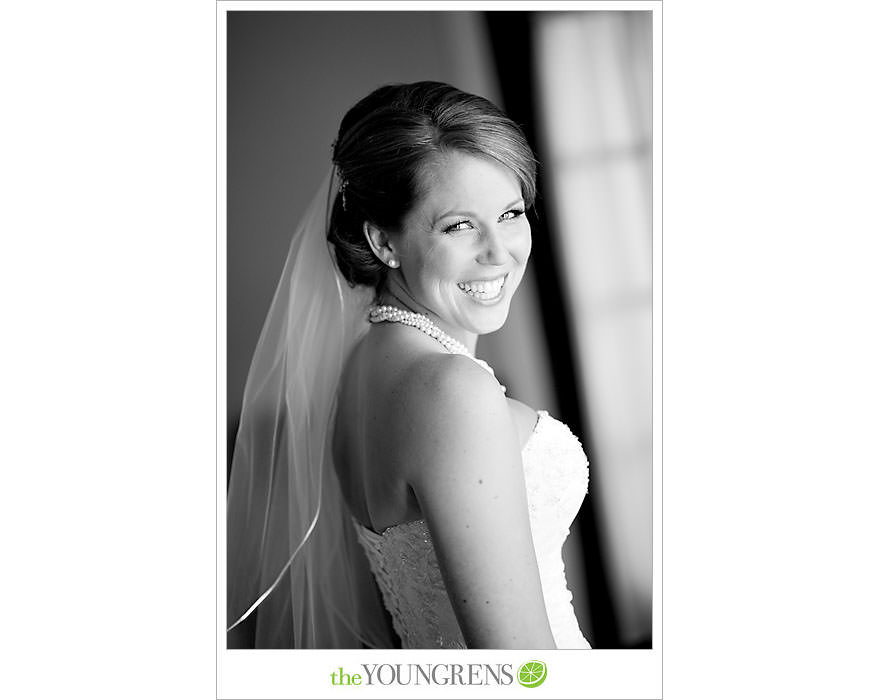 Janine worked with Bonnie Harper of One World Designs to custom design her jewelry. There's more images of the fabulous jewelry to come, but they incorporated a strand of Janine's grandmother's pearls into her necklace. It was so sweet and meaningful for the entire family.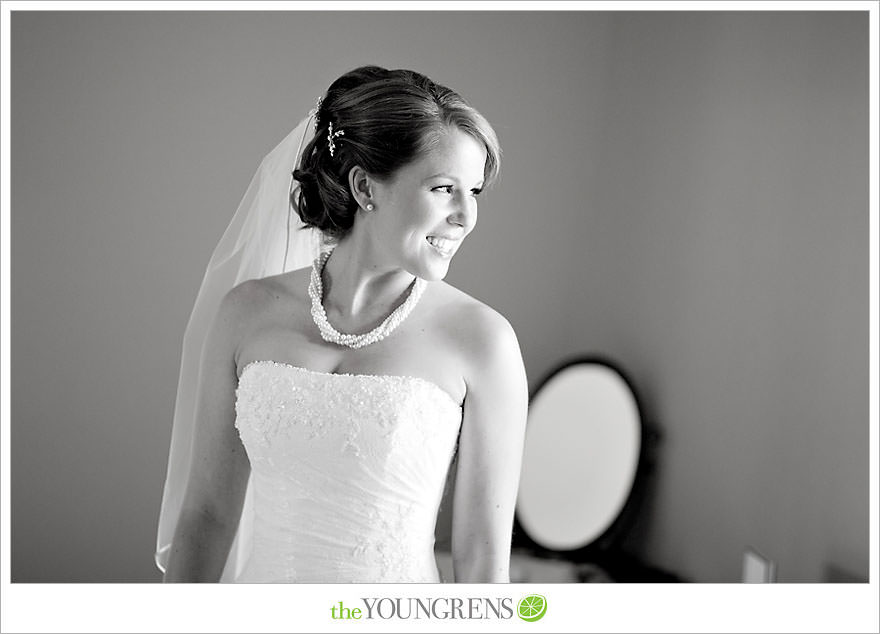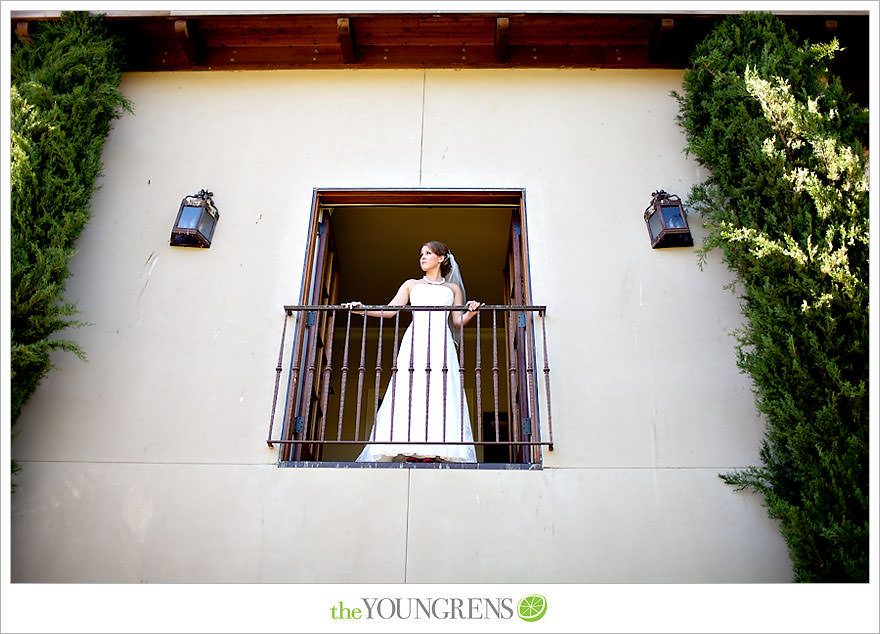 Love, love, love the girls!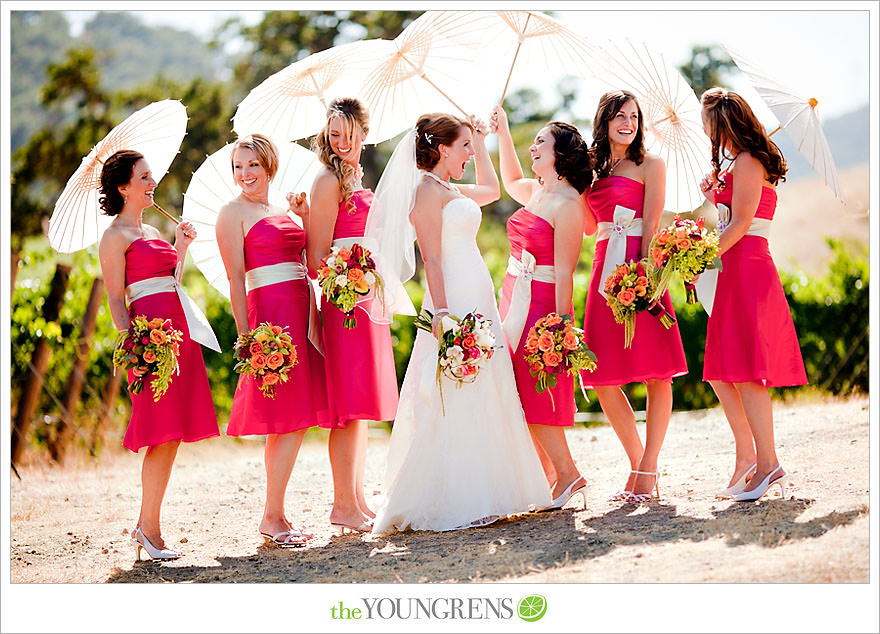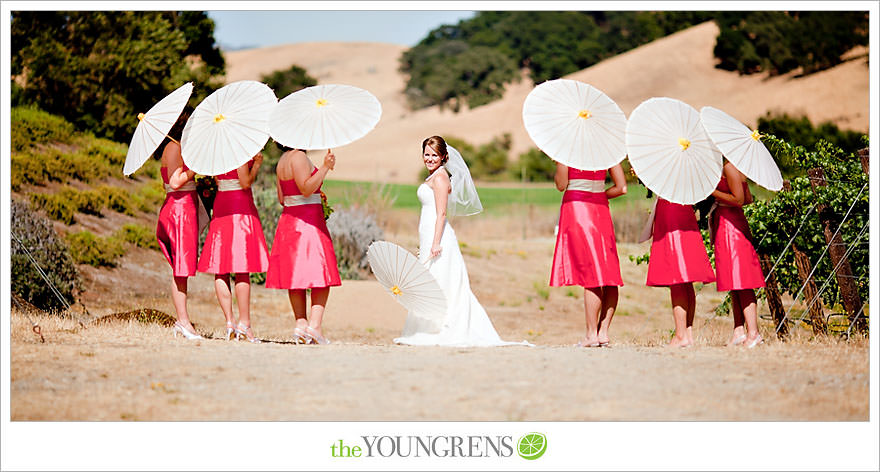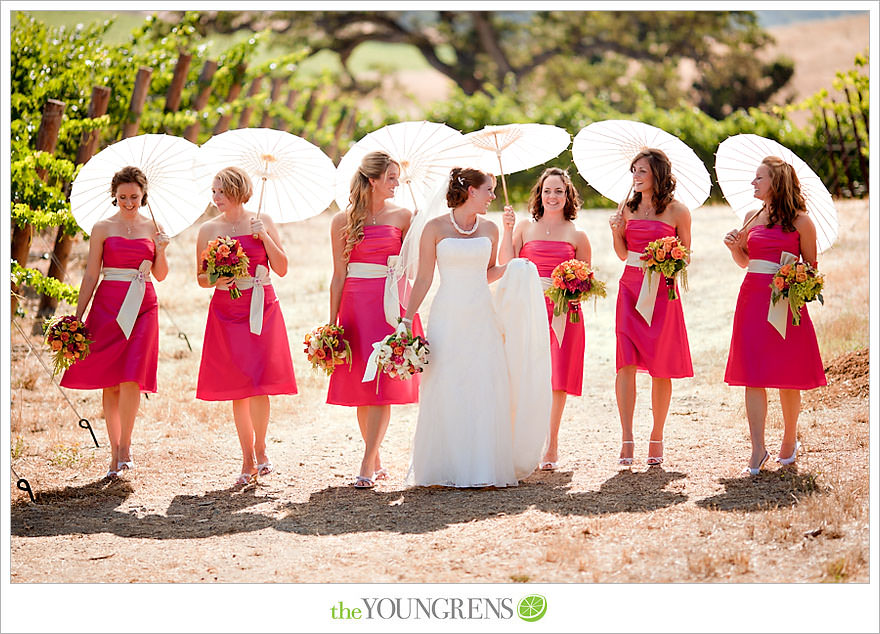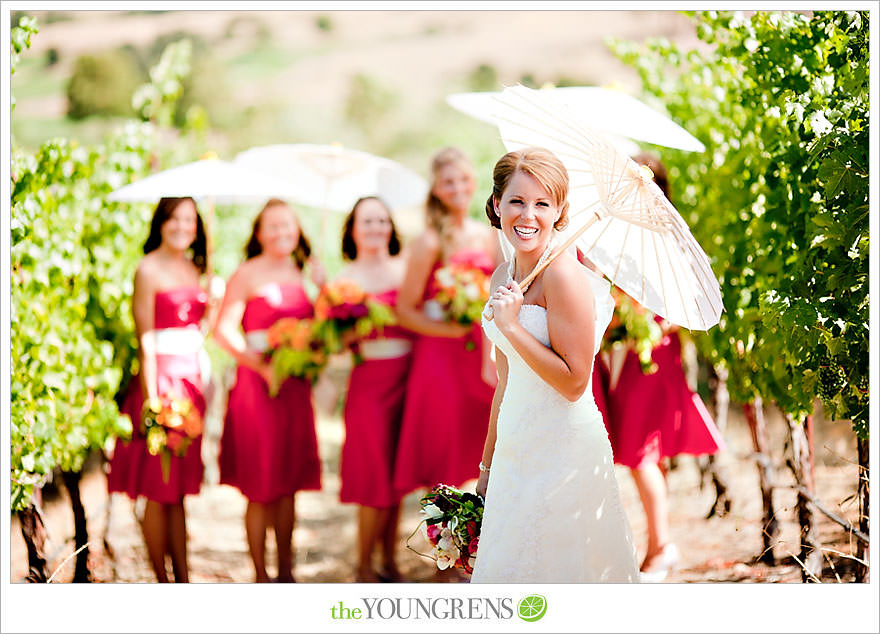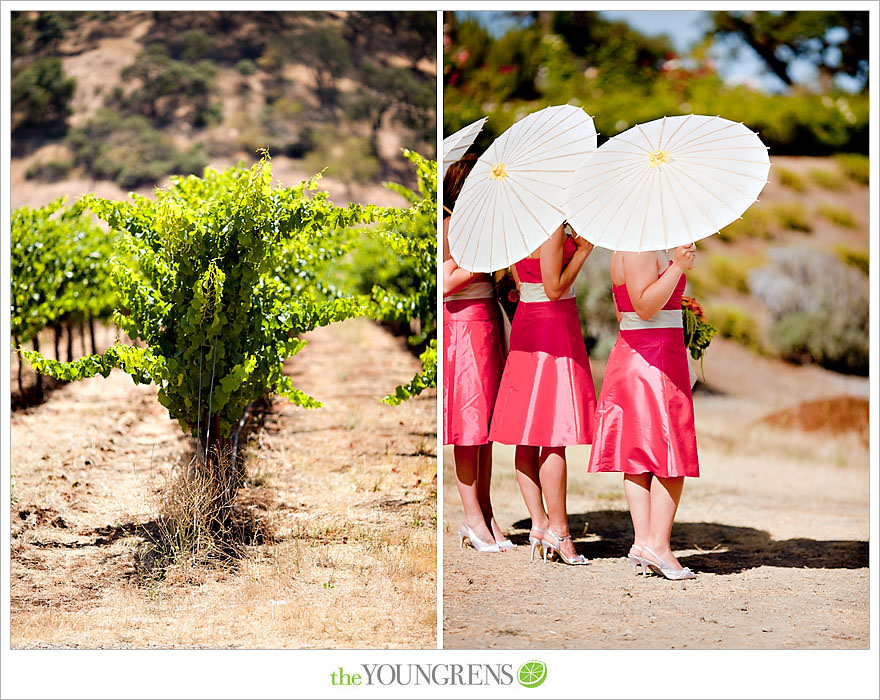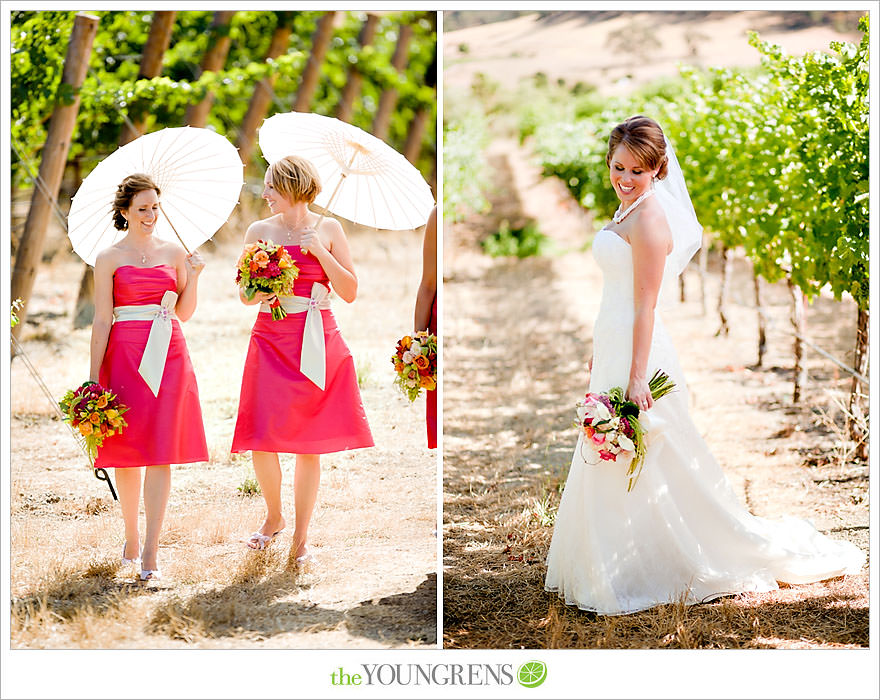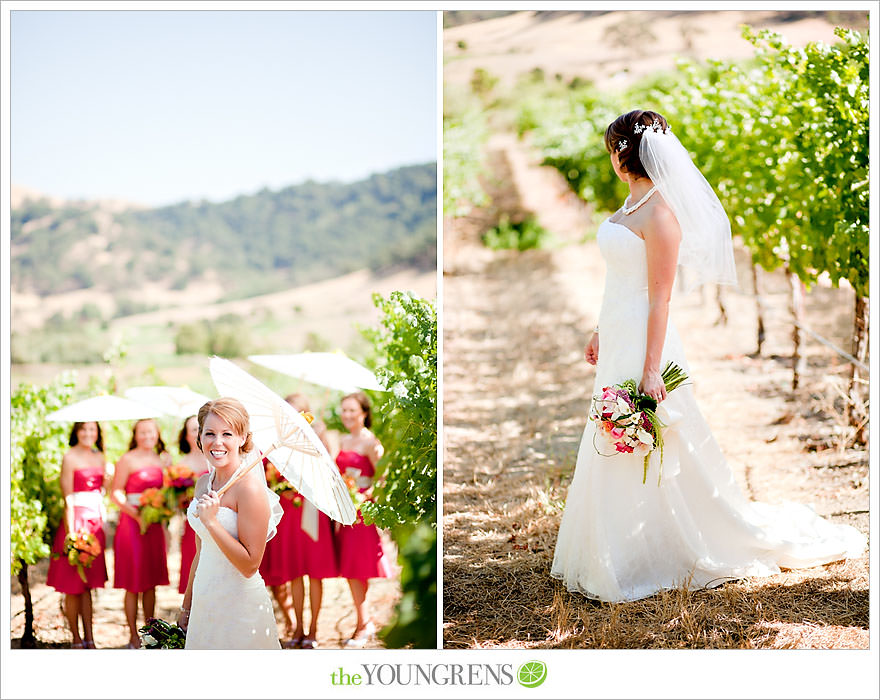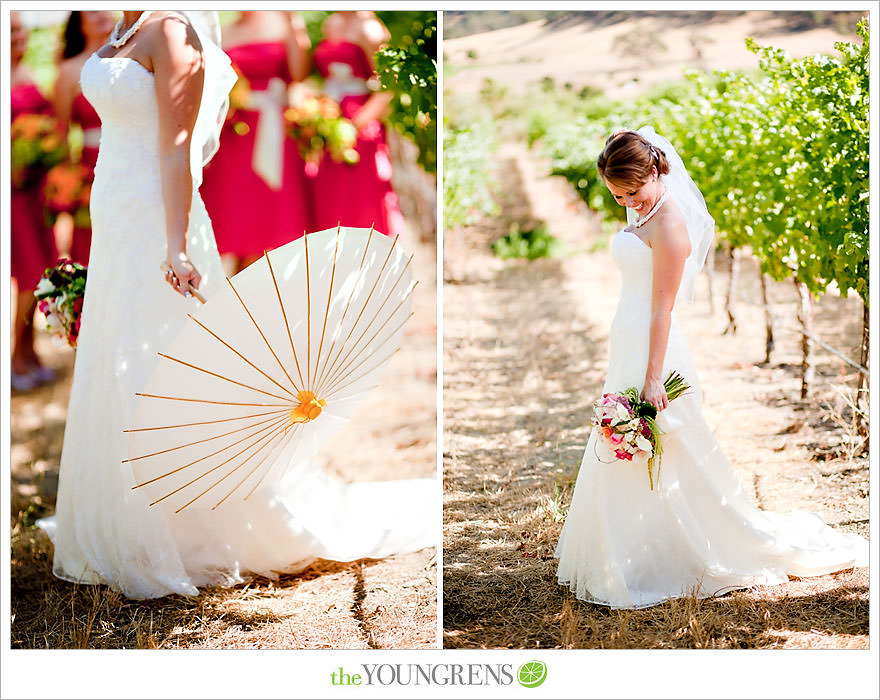 Janine, you're fabulous.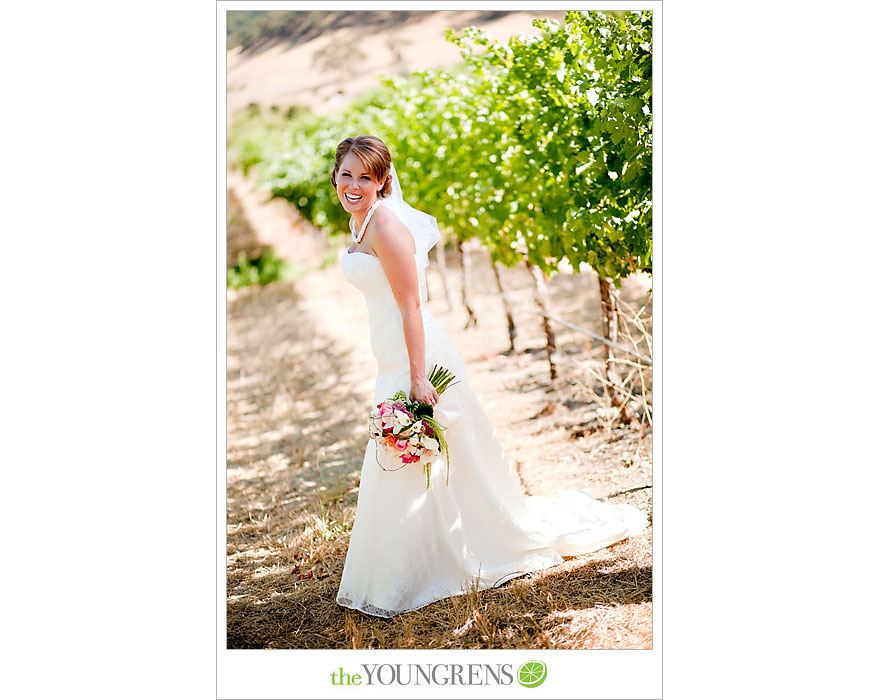 I normally don't include any of the family portraits, but how could I pass these up??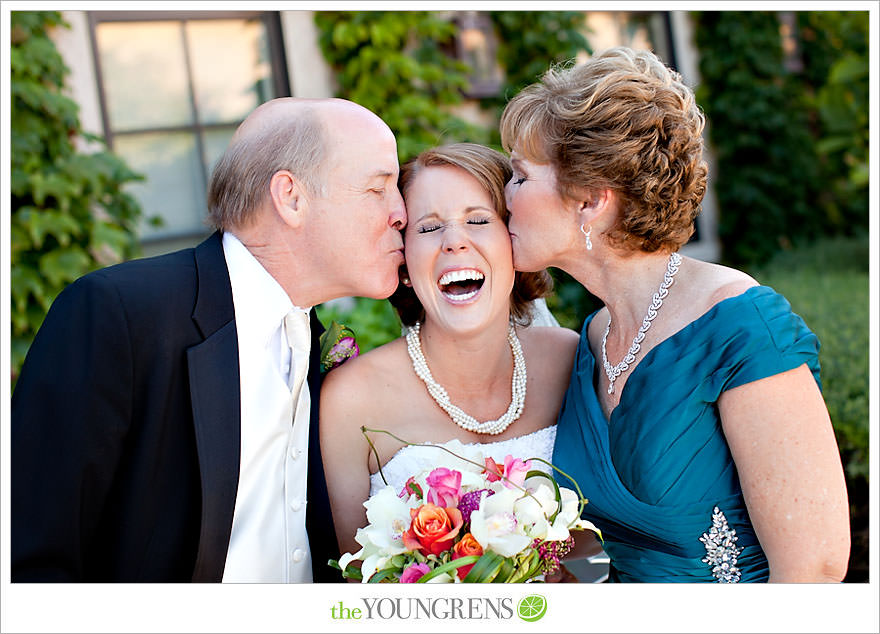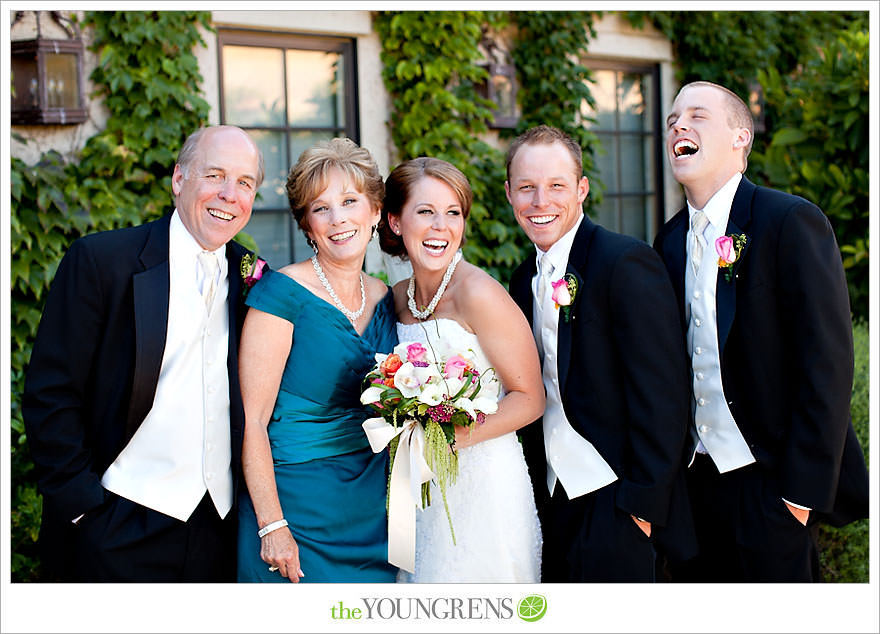 Keith bought all of the guys a pair of sweet Nike high tops, which could get sweeter with some awesome socks!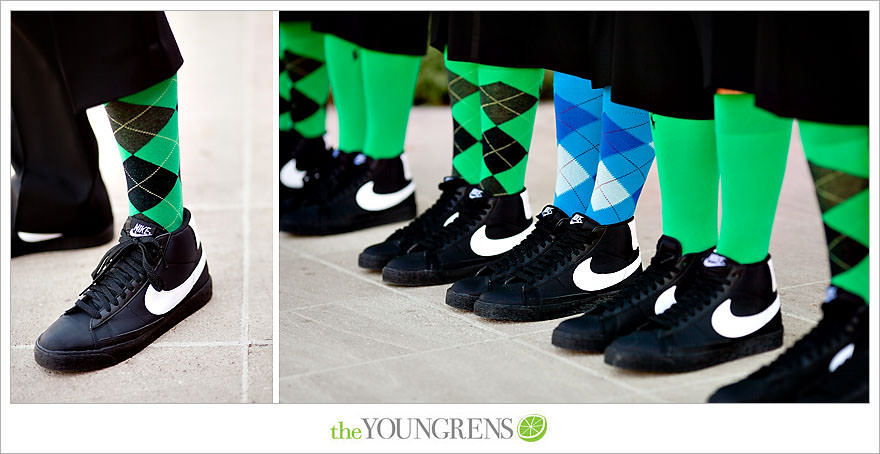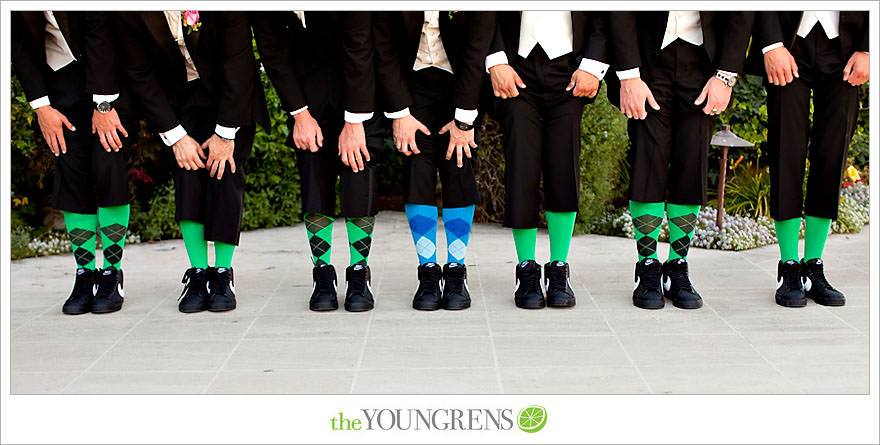 The handsome groom. I love this guy!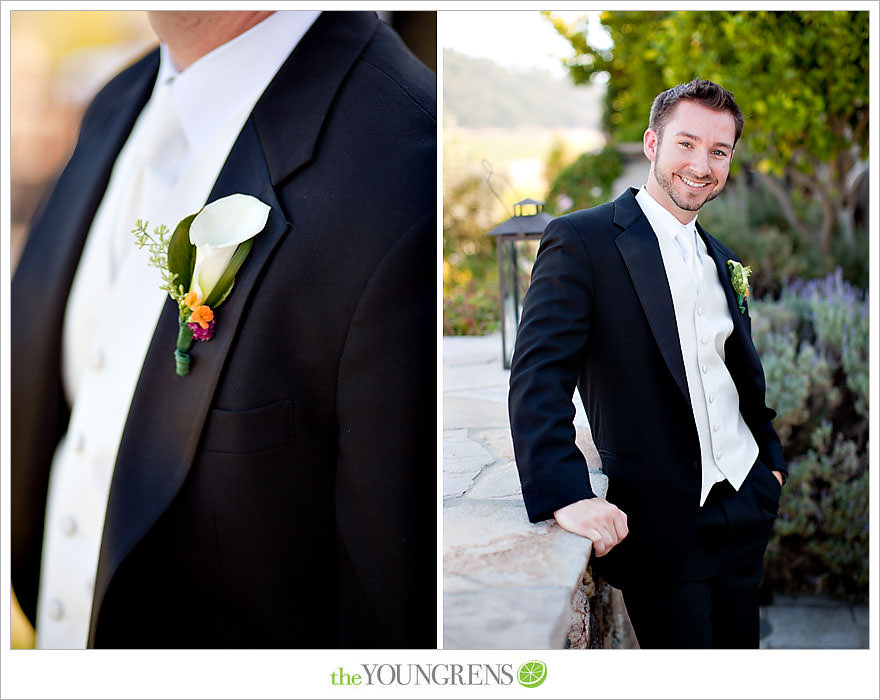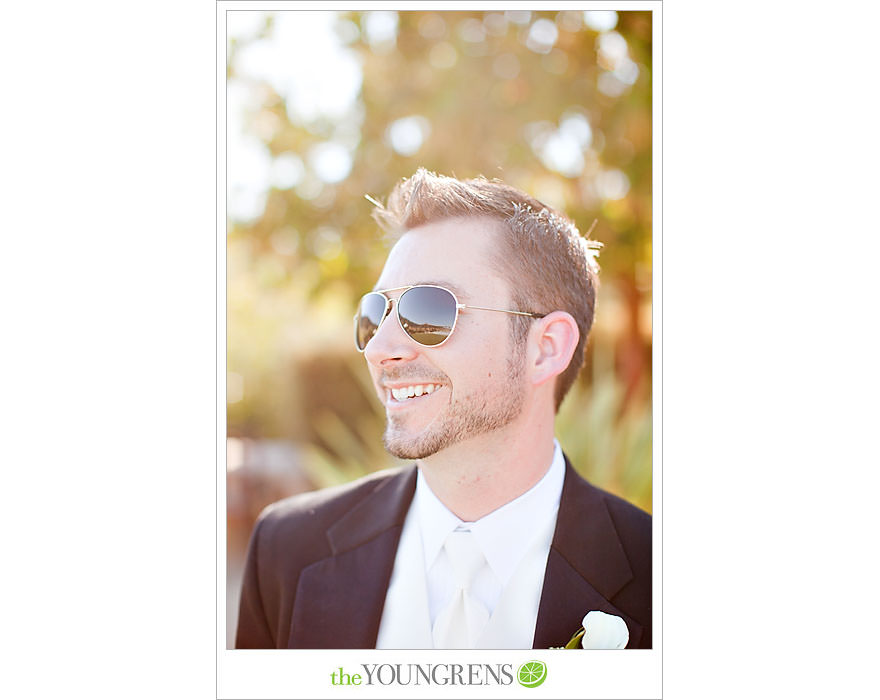 I love that you can see each of us in his Aviators. I had to get a picture of us in there somehow…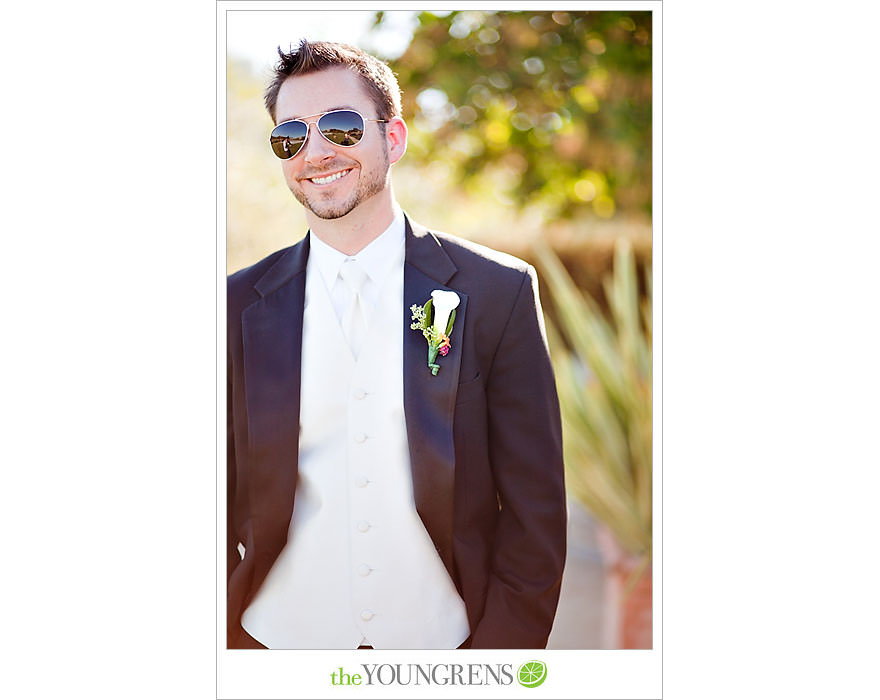 A big thanks to Bloomsters for the gorgeous details and design.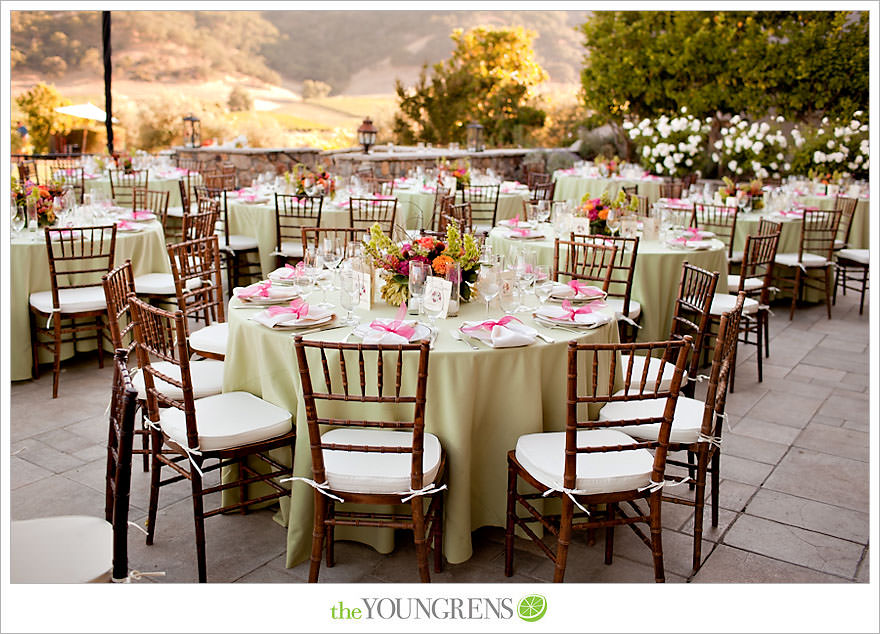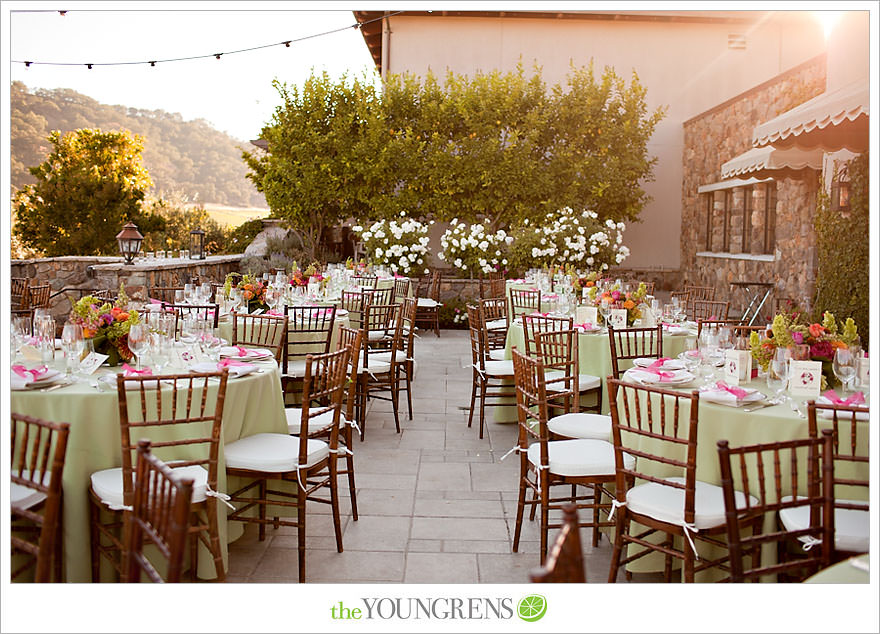 Keith and Janine love the movie, The Sound of Music, so they named each table after one of their favorite things.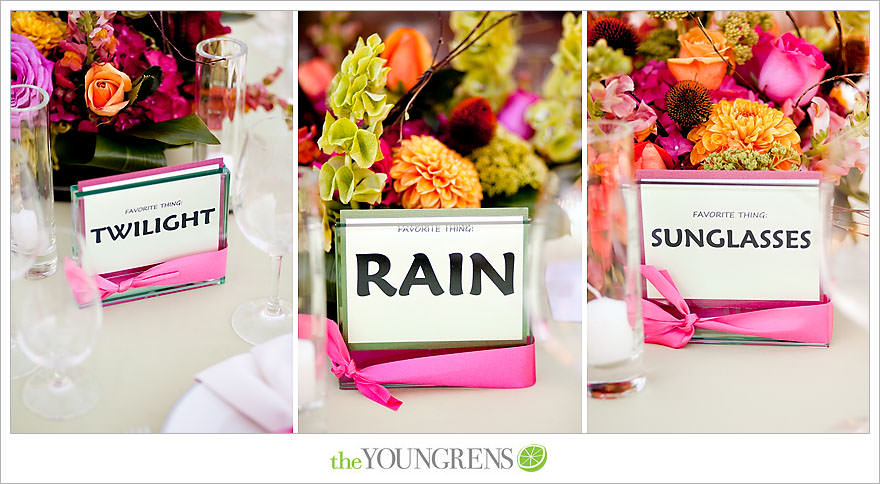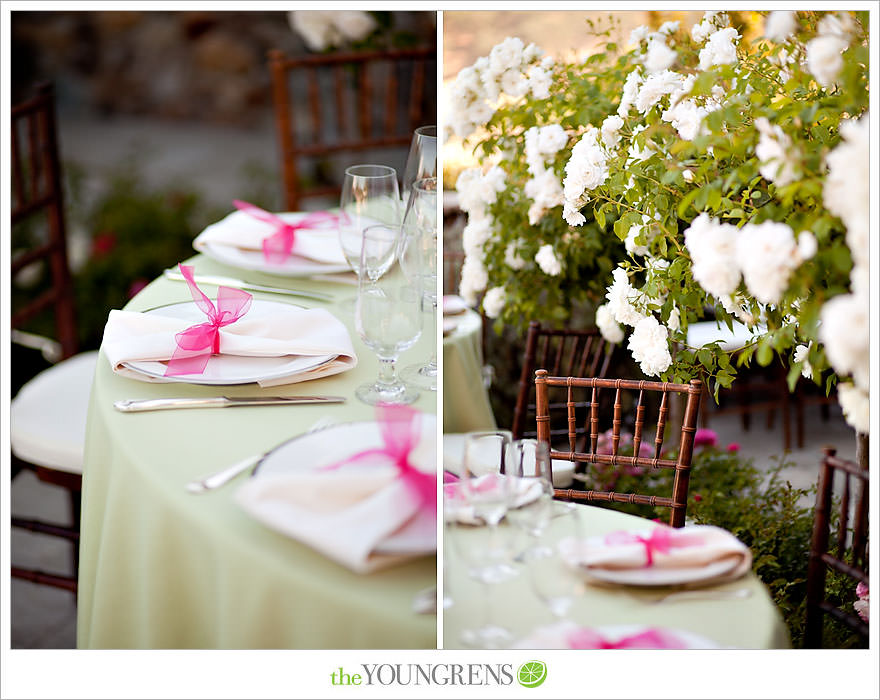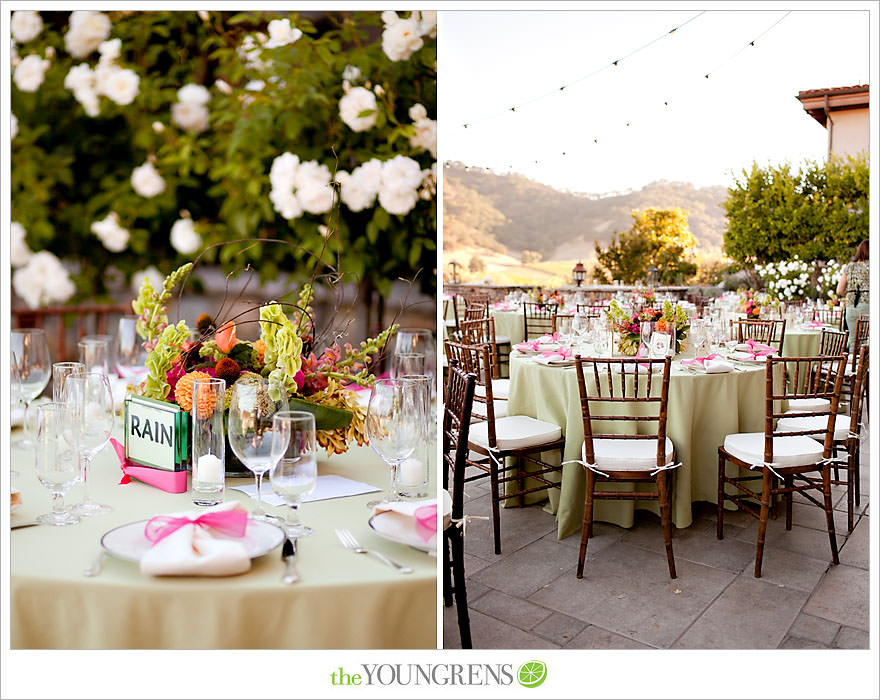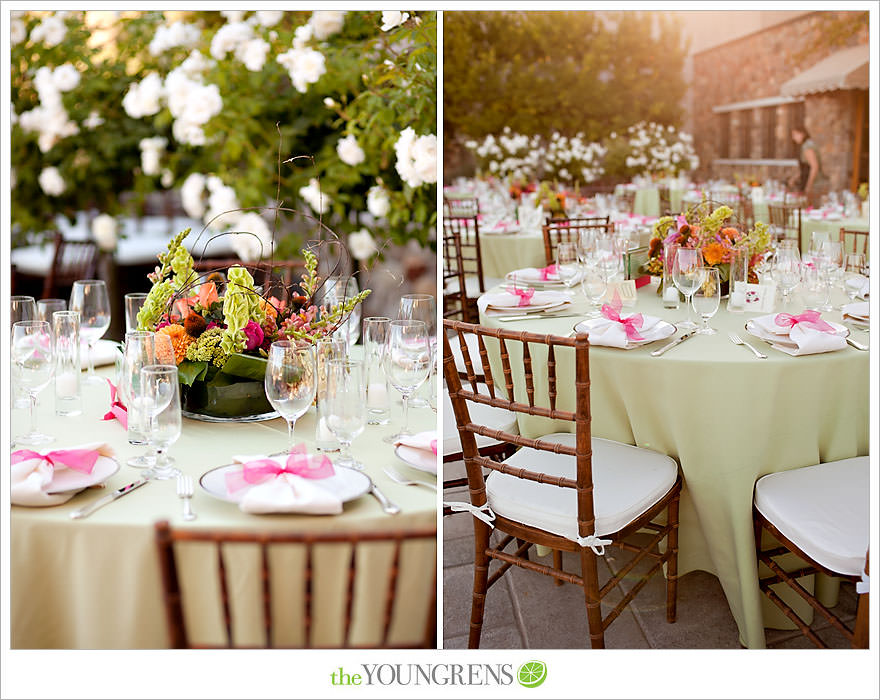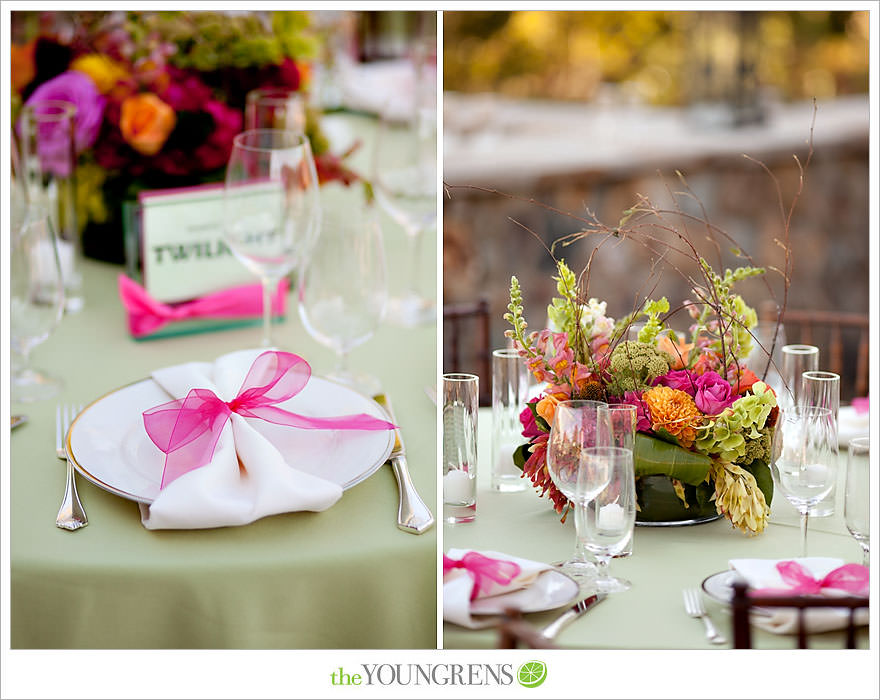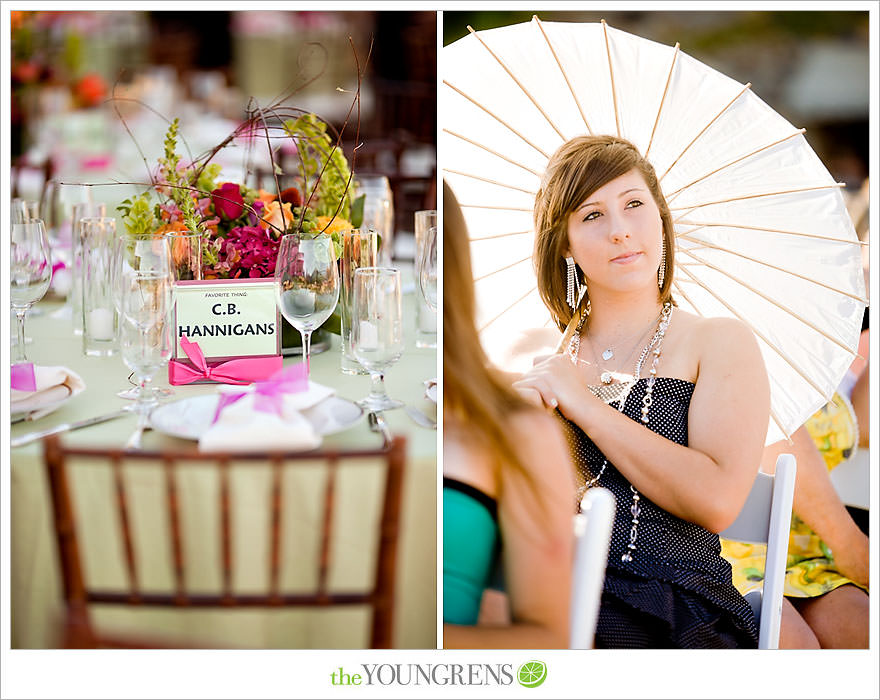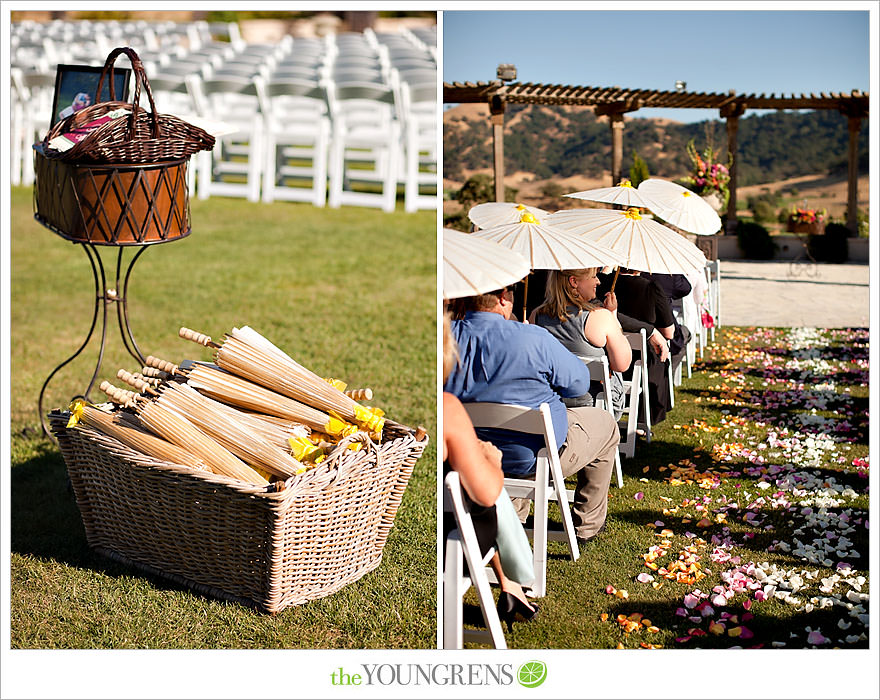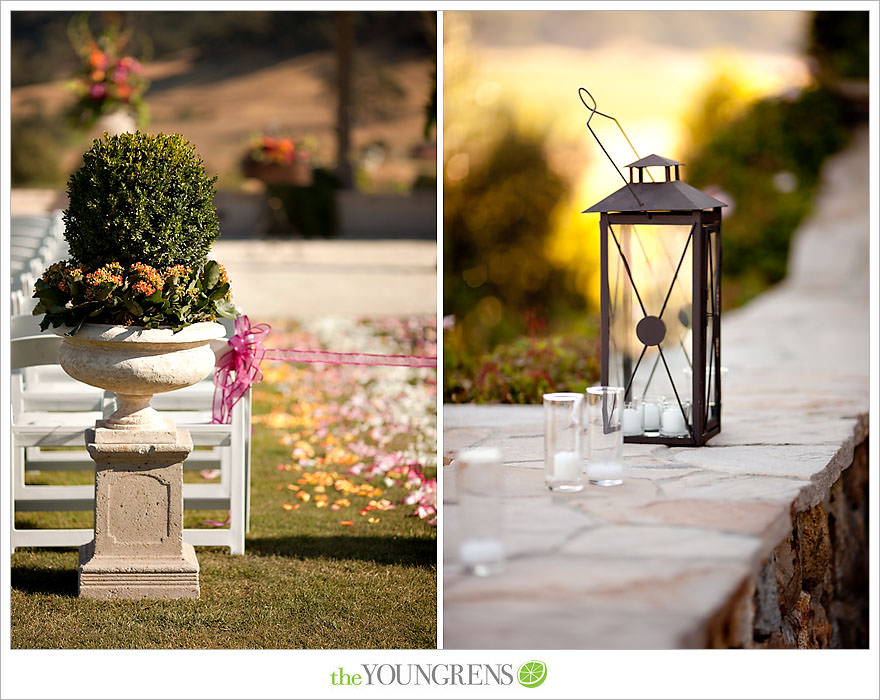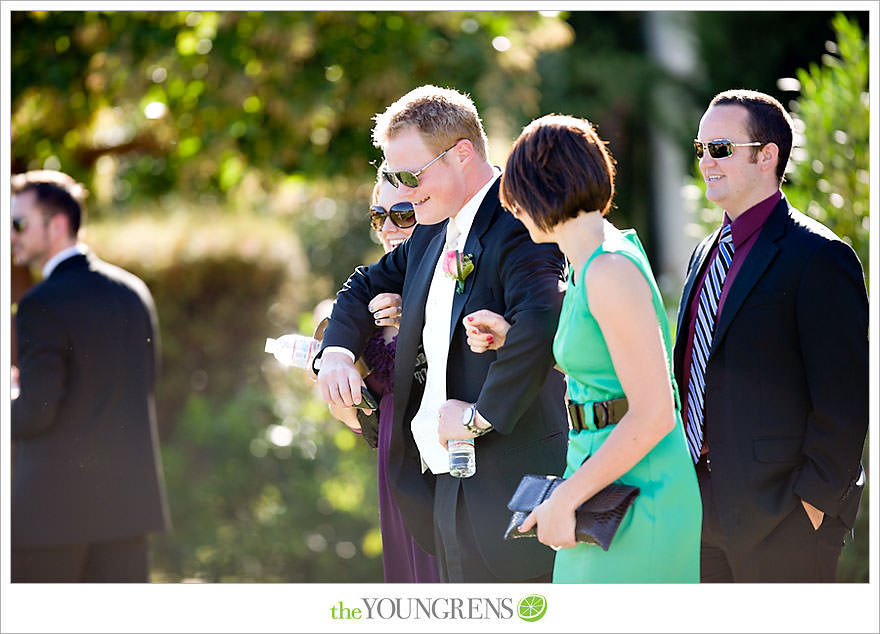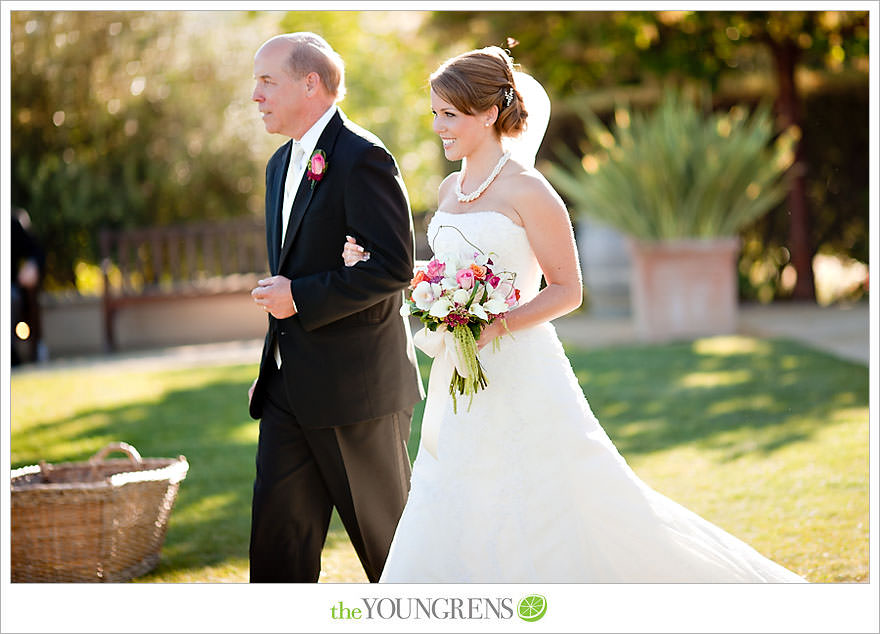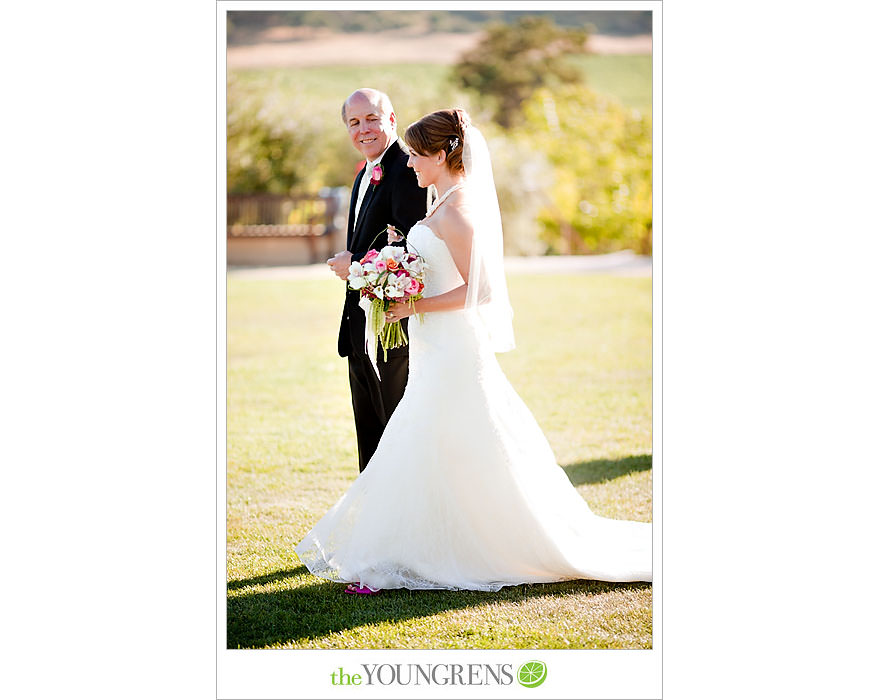 The ceremony was incredibly sweet and emotional!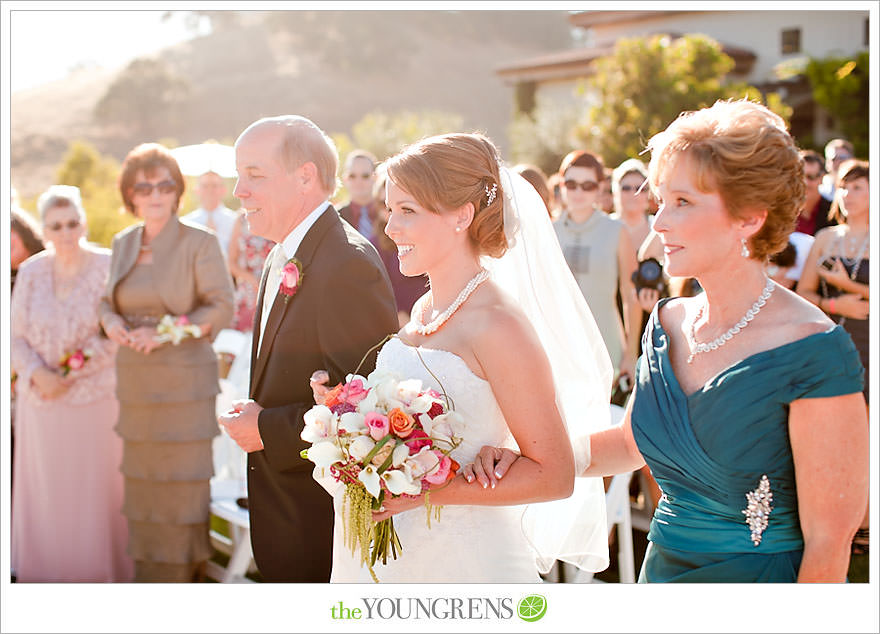 So sweet!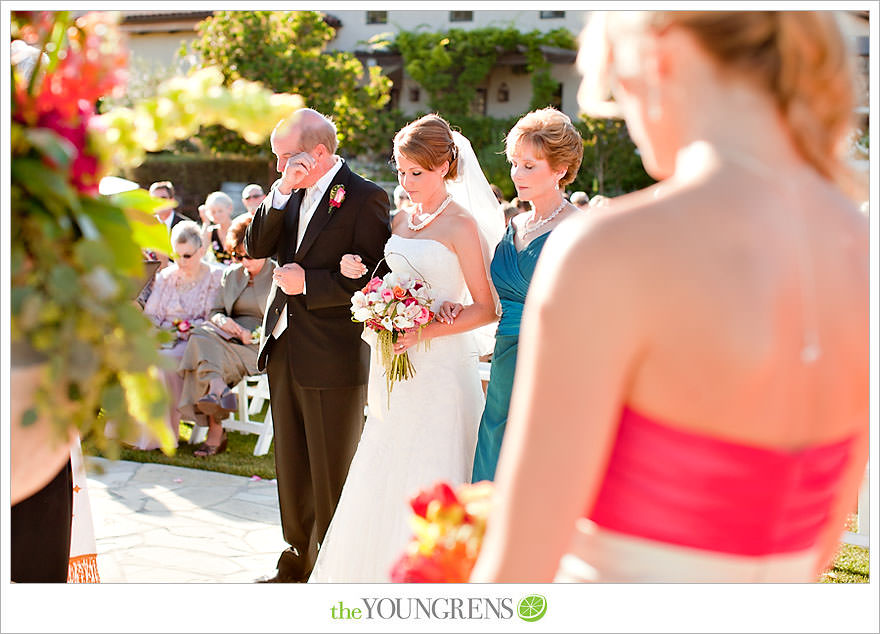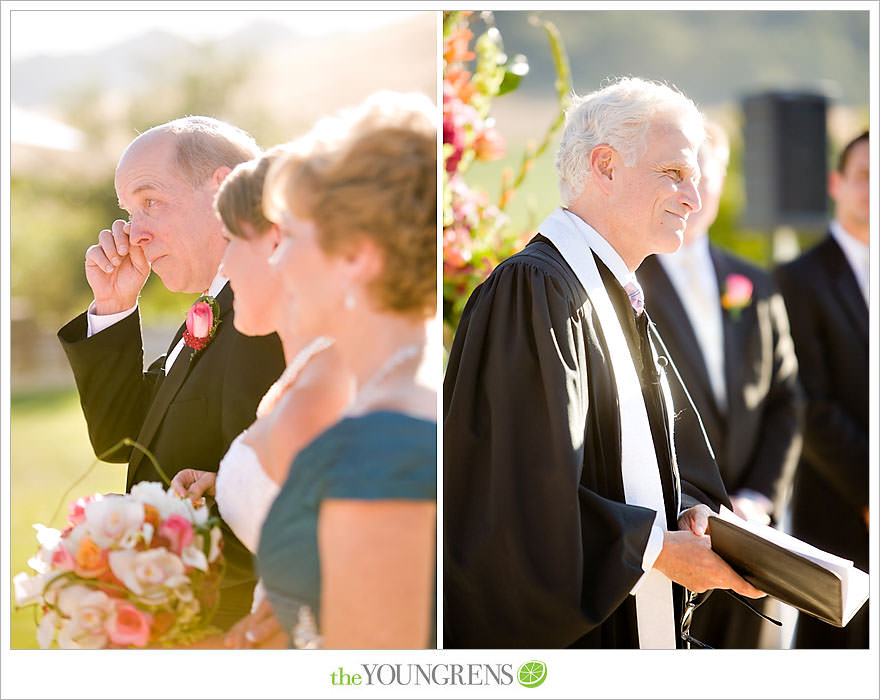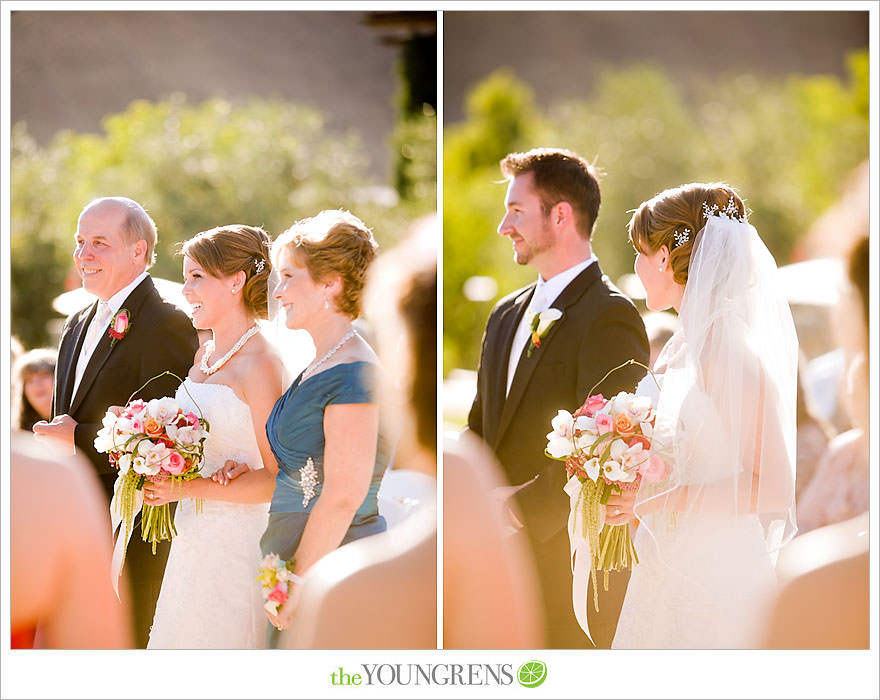 I love that they always laugh together, no matter what's happening!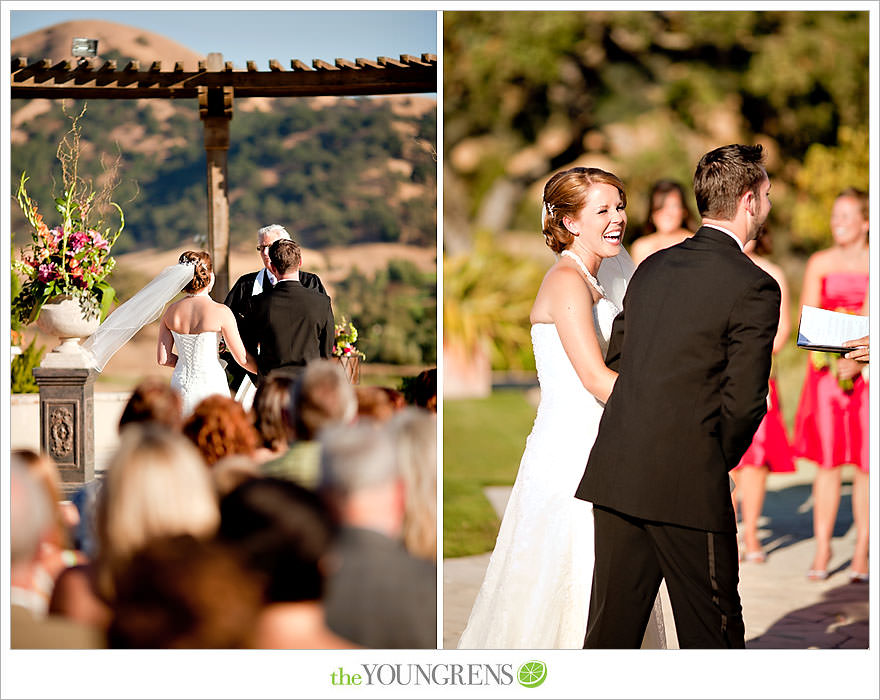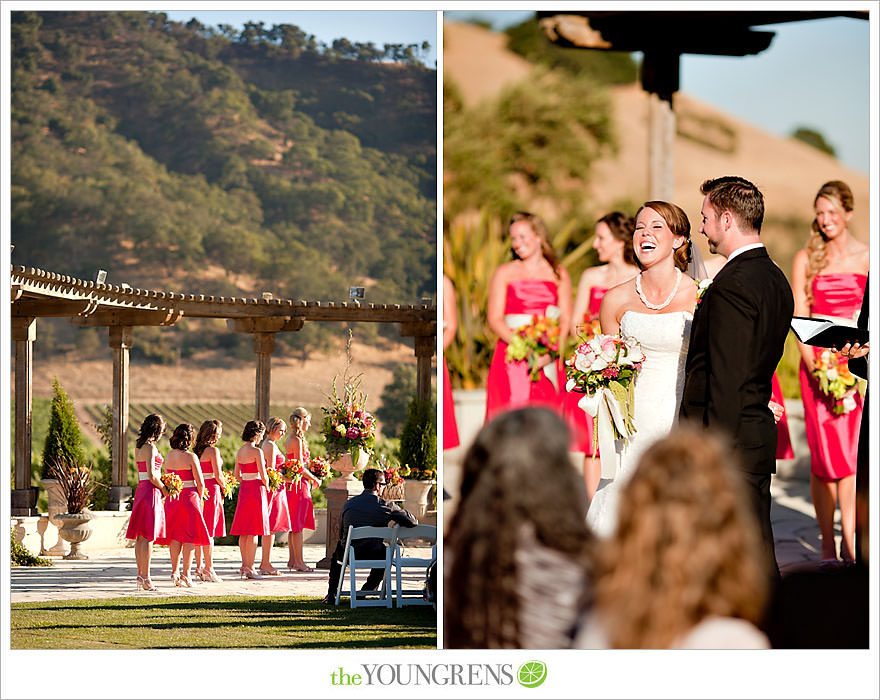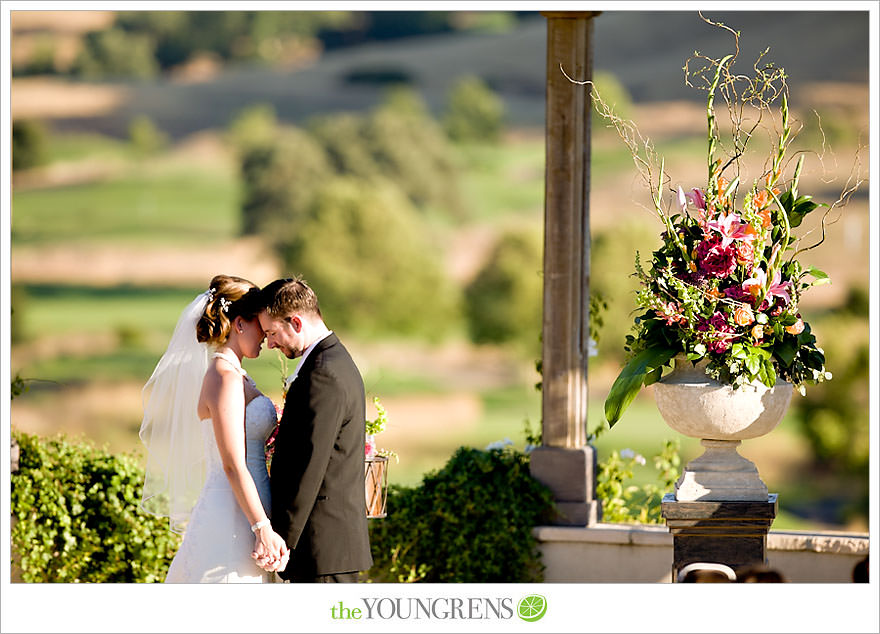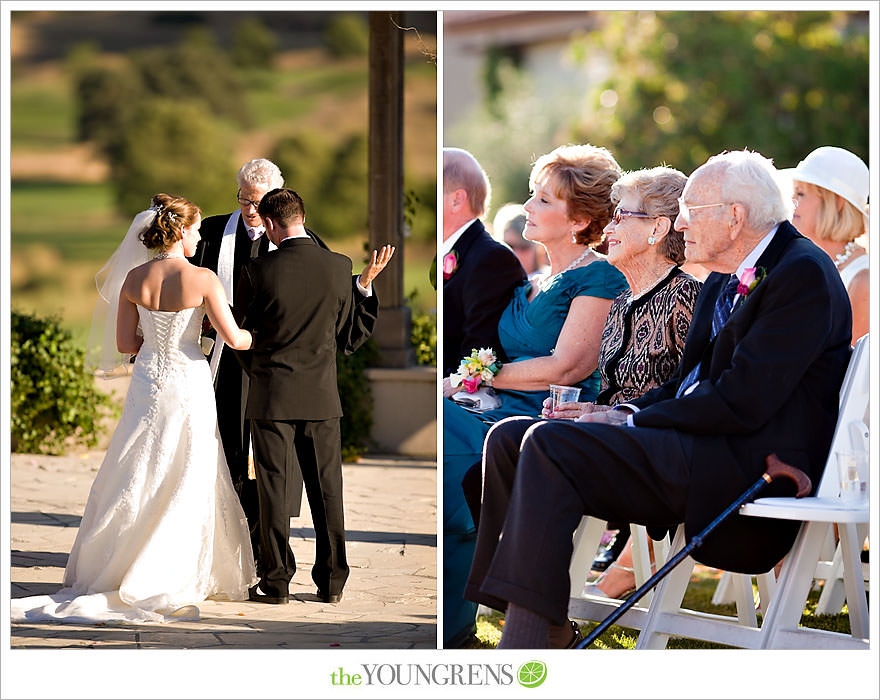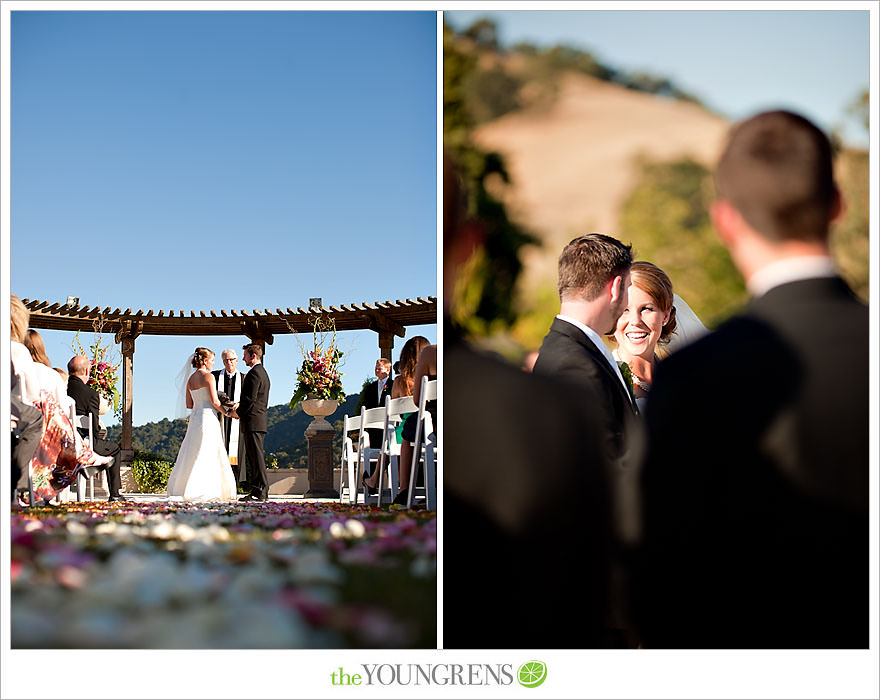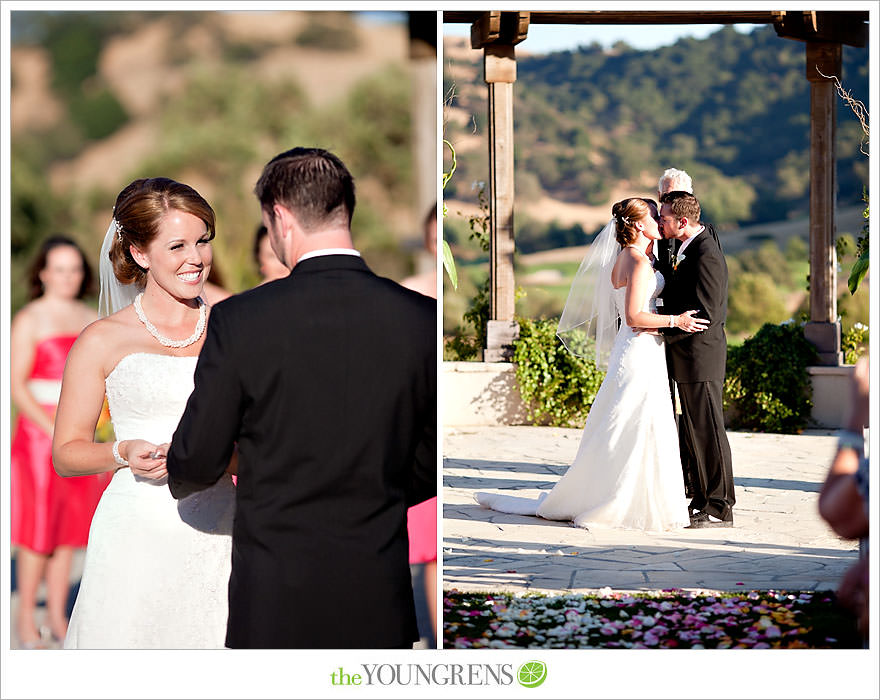 Married!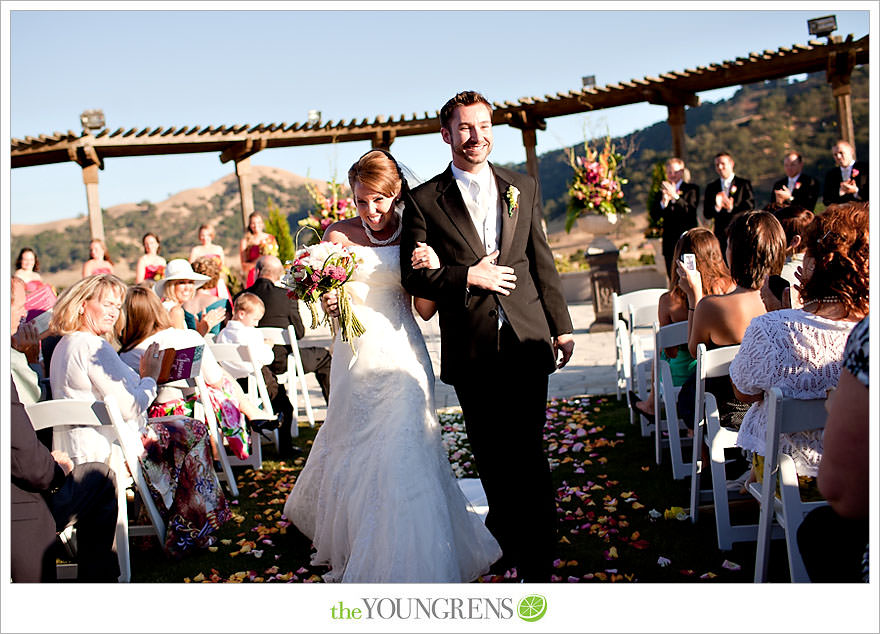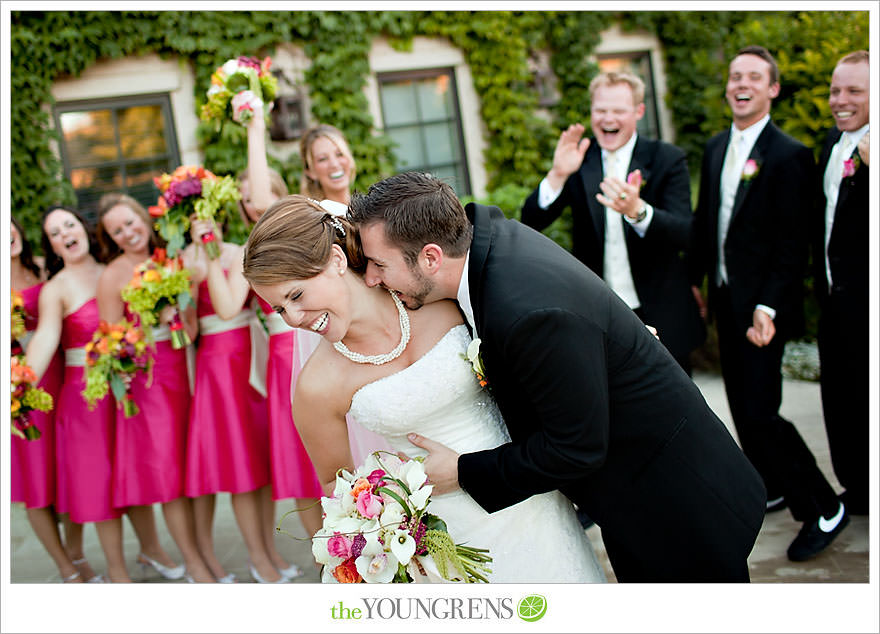 Stay tuned for more of Keith and Janine's Clos la Chance wedding coming to the blog tomorrow! See you then!