Laura was born and raised on the east coast where they sip white wine and call everyone 'doll.' It's the kind of place where family sticks together and hugs are a dime a dozen. At least, this is what I assume based on Laura and her family and the basket full of hugs and kisses we received during their wedding day. The showers of  kindness were endless from these quick-witted folks that also happen to have a knack for throwing epic parties.
Mix that with the sweet grace of Casey and company and you have the perfect recipe for a heartfelt wedding at L'Auberge Del Mar. A big thanks goes out to Karen Tran for designing the eye-popping florals and to Wayne Foster Entertainment for the live band that kept the dance floor packed all night! Between the incredible decor, the sweet couple, and the epic dance party, this wedding was the perfect way to officially kick off the year for us!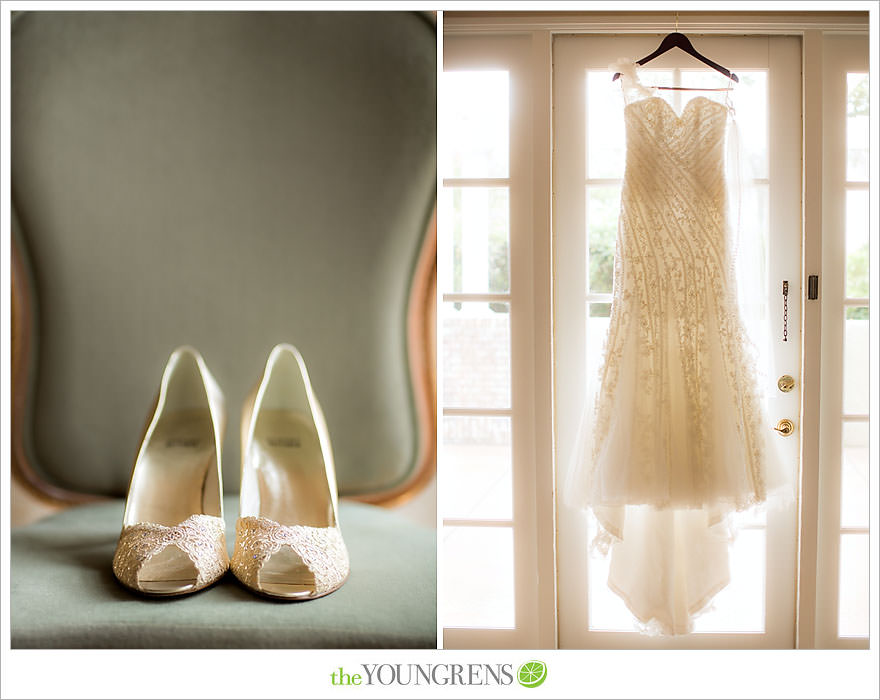 I loved the mix of gold, green and purple that we saw throughout the day, including Laura's clutch and toasting glasses.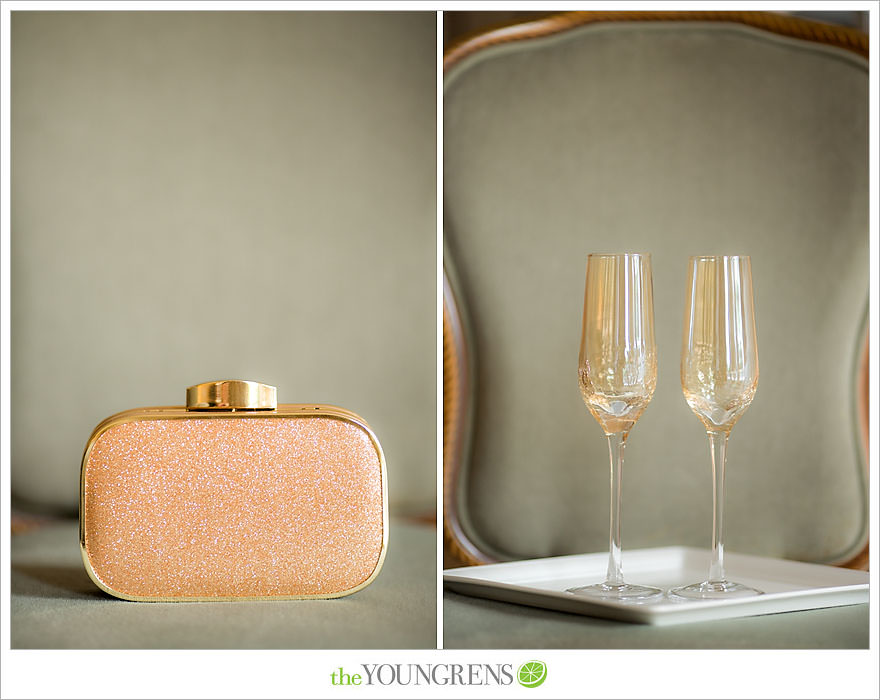 The stunning bride!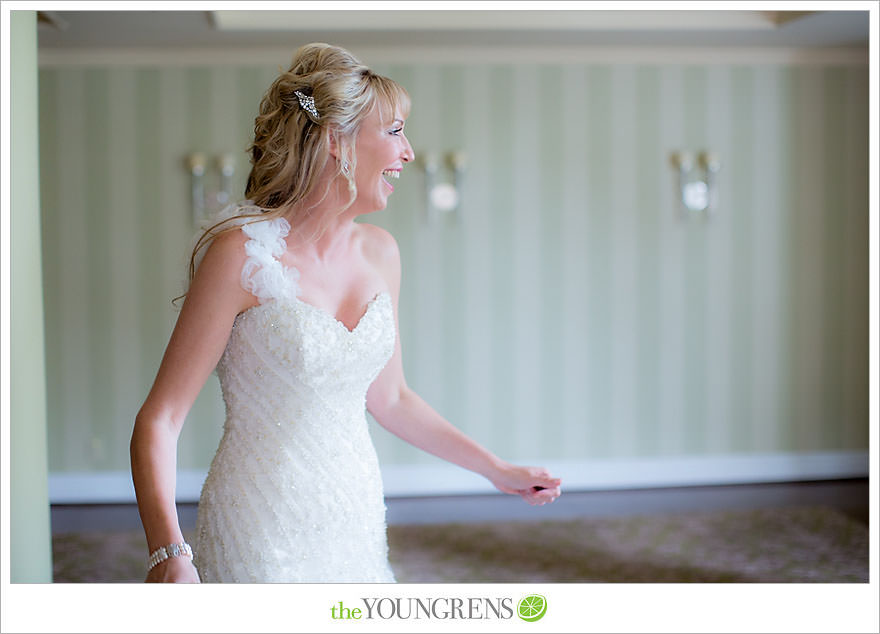 I loved how mother and sister made sure every detail was perfect and nothing was out of place.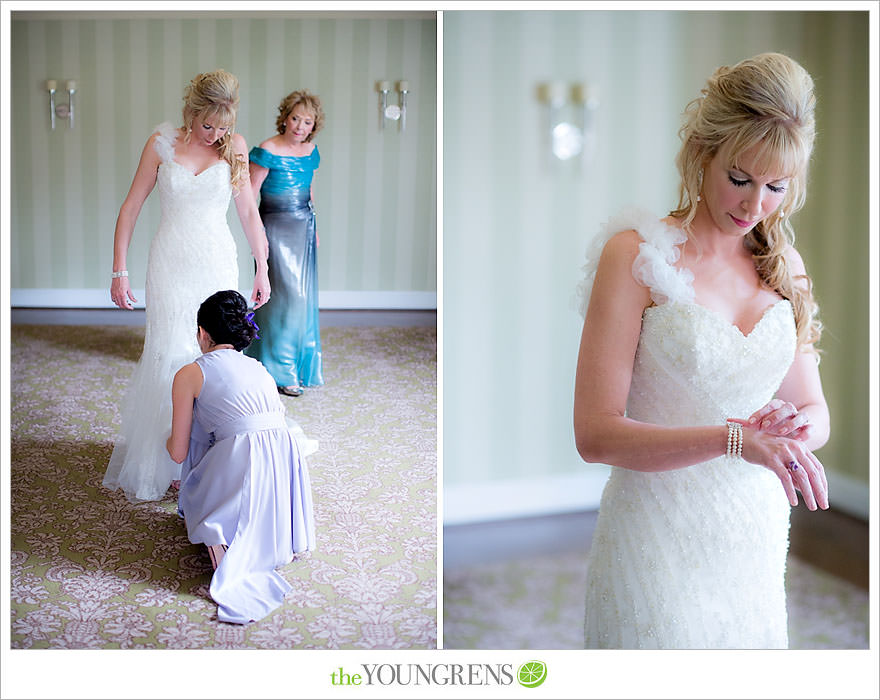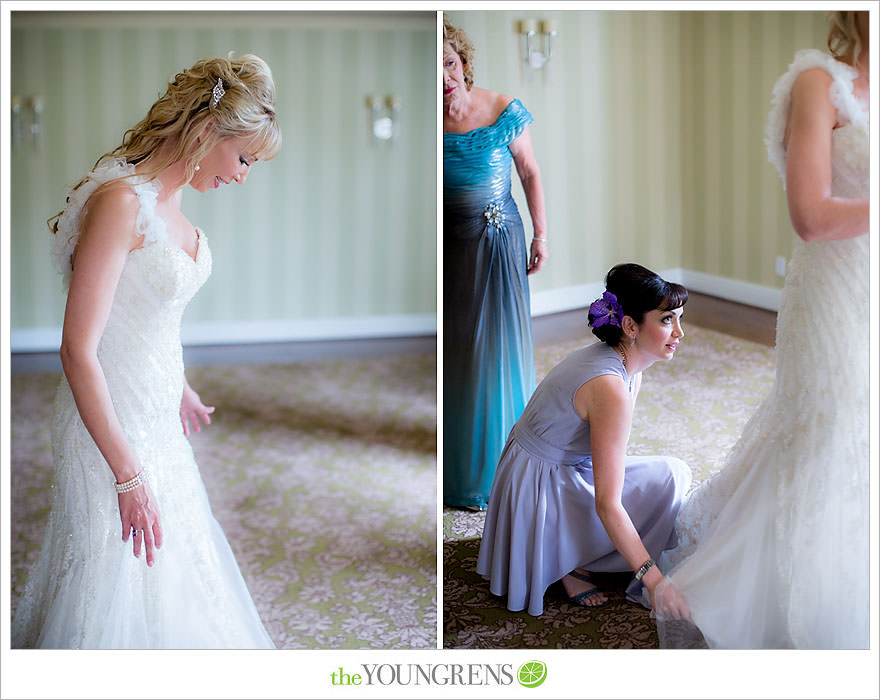 One of my favorite images of the day while Laura helped her sister put the final touches on her bow.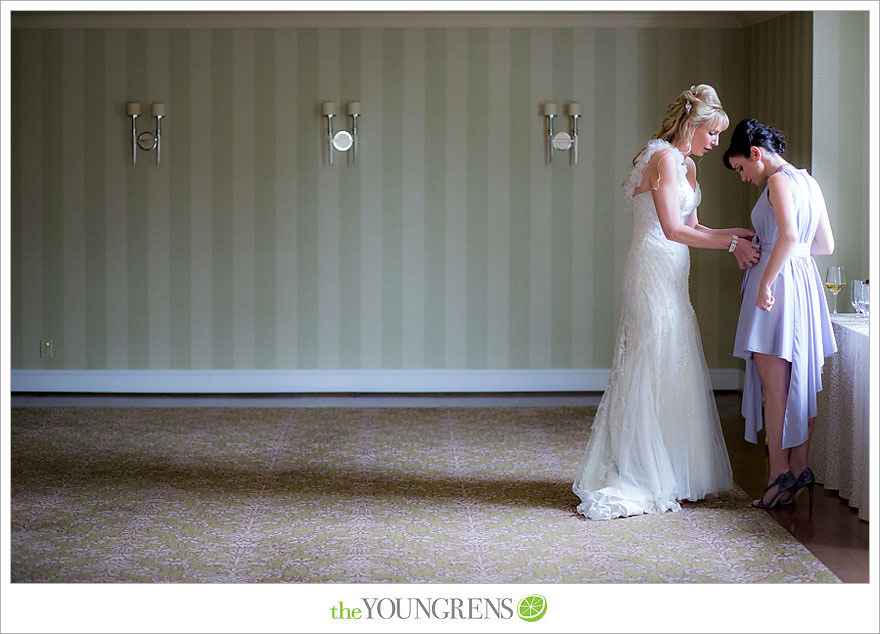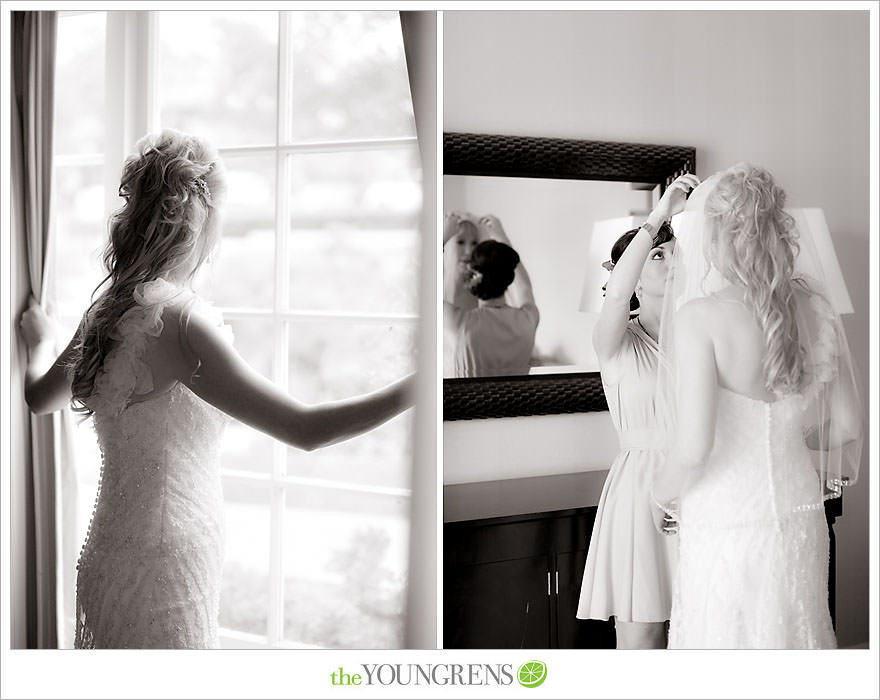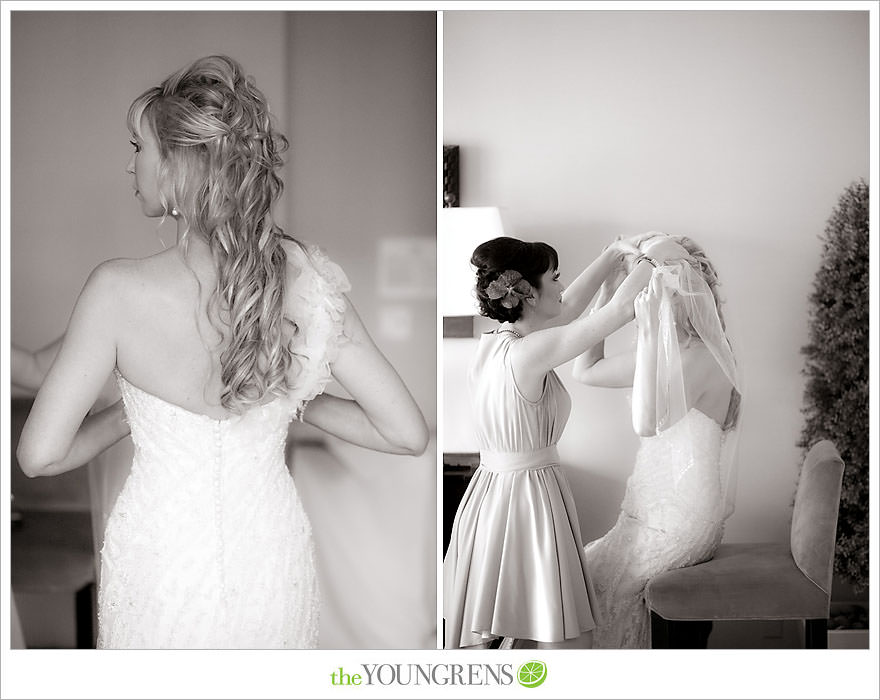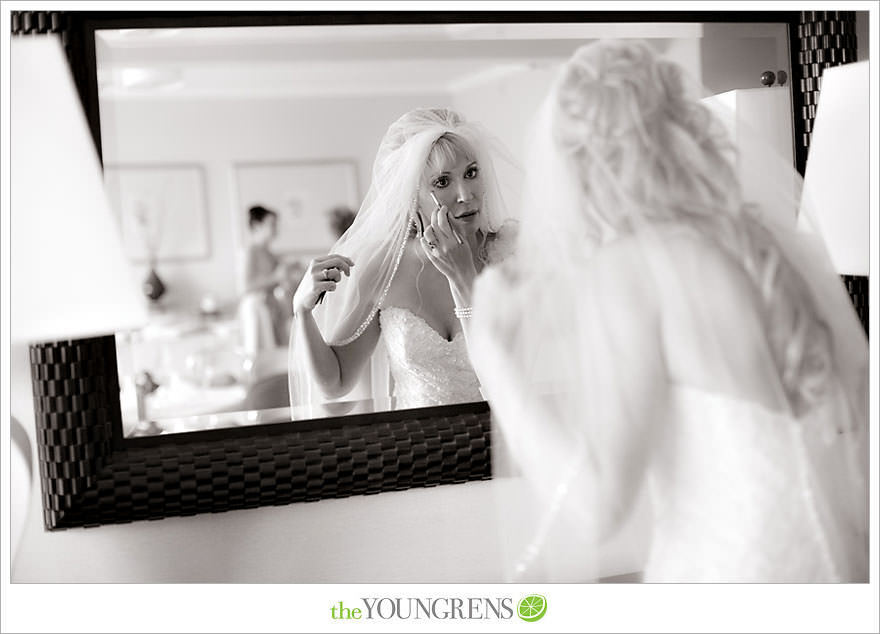 Meanwhile, Jeff spent some time with Casey and his family as they prepped for the ceremony.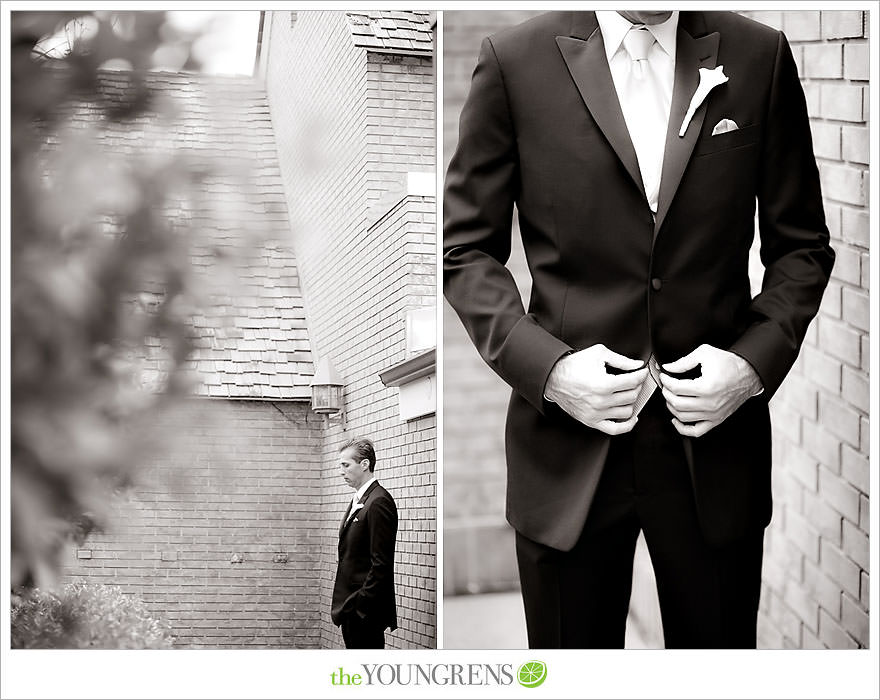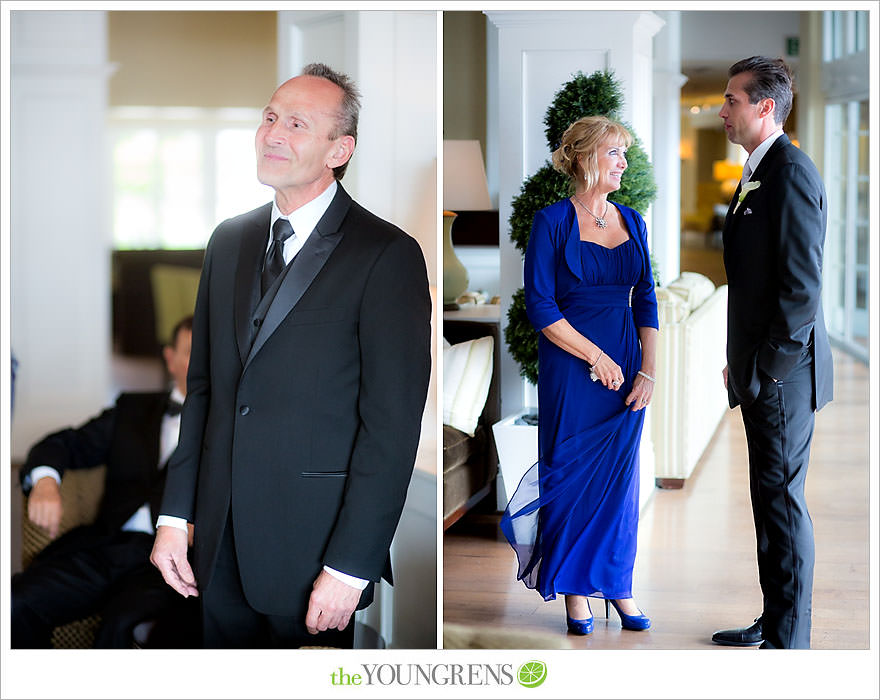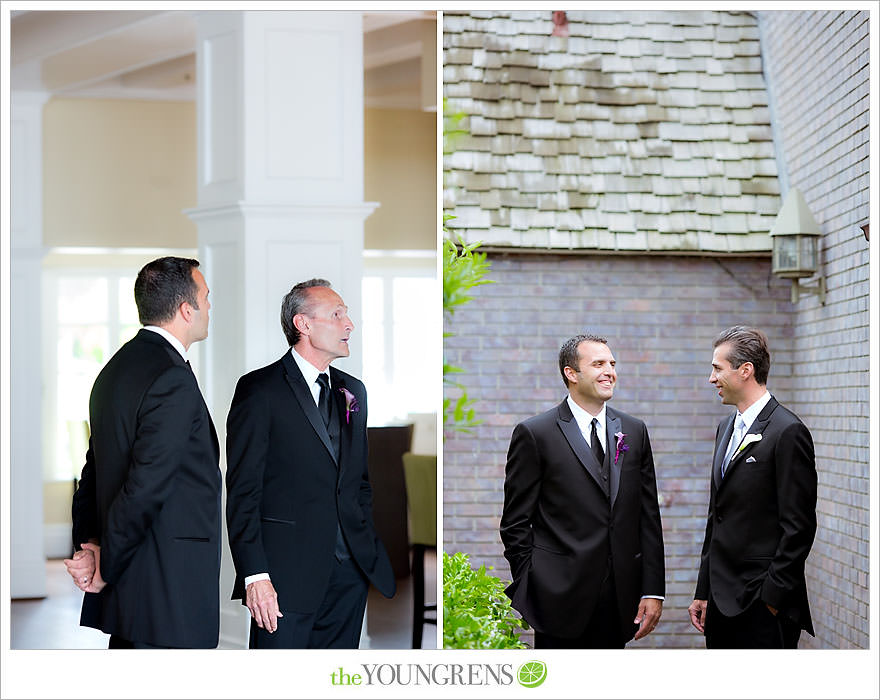 I'm dying over these colors! Laura achieved the perfect mix of soft fabrics with glamorous touches.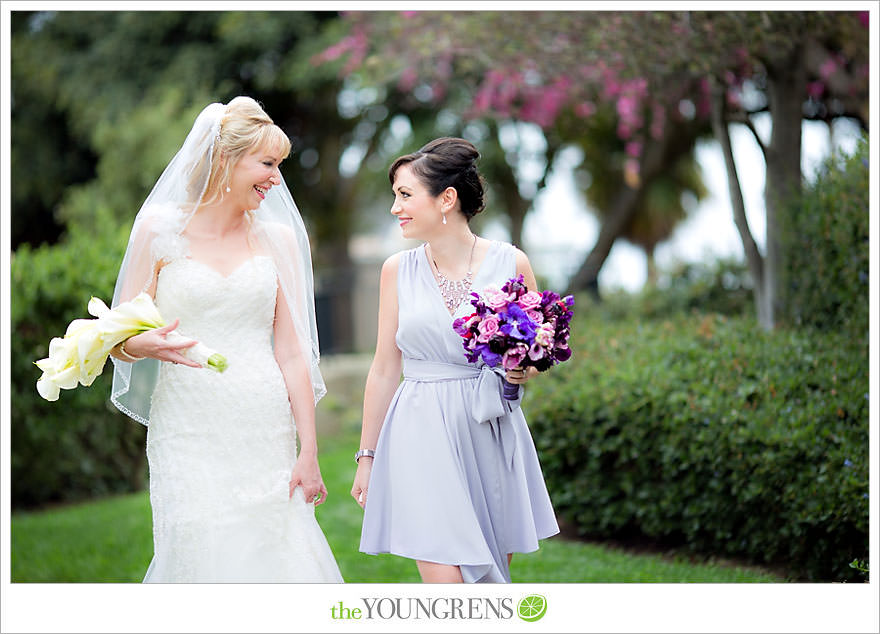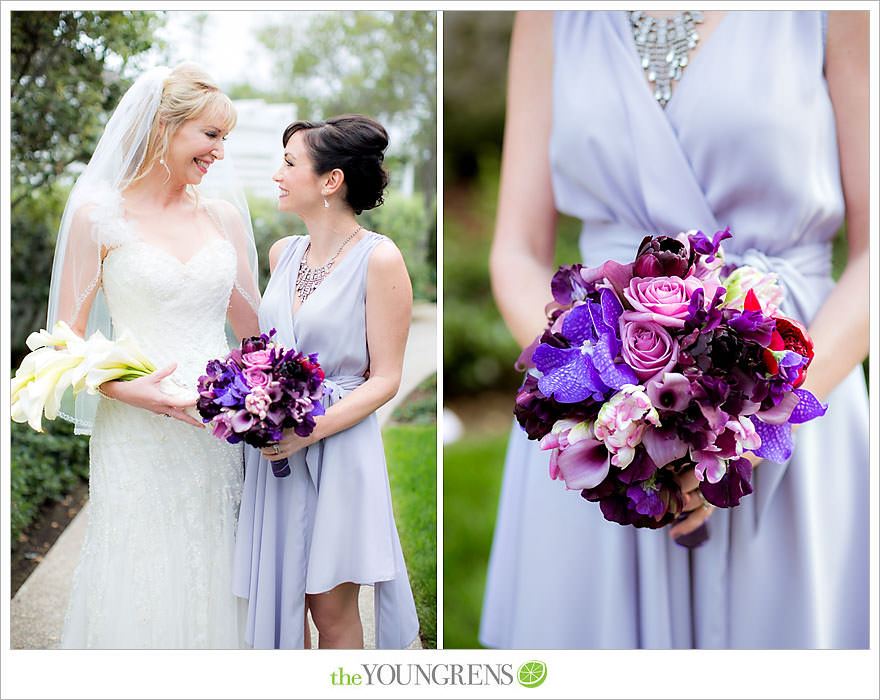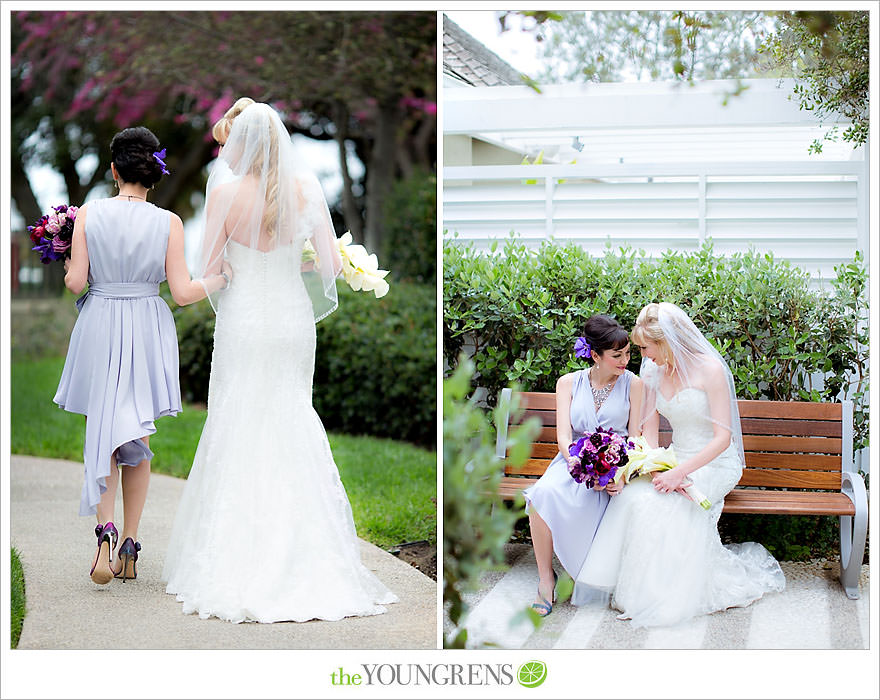 lovelovelovelovelovelovelove…LOVE!!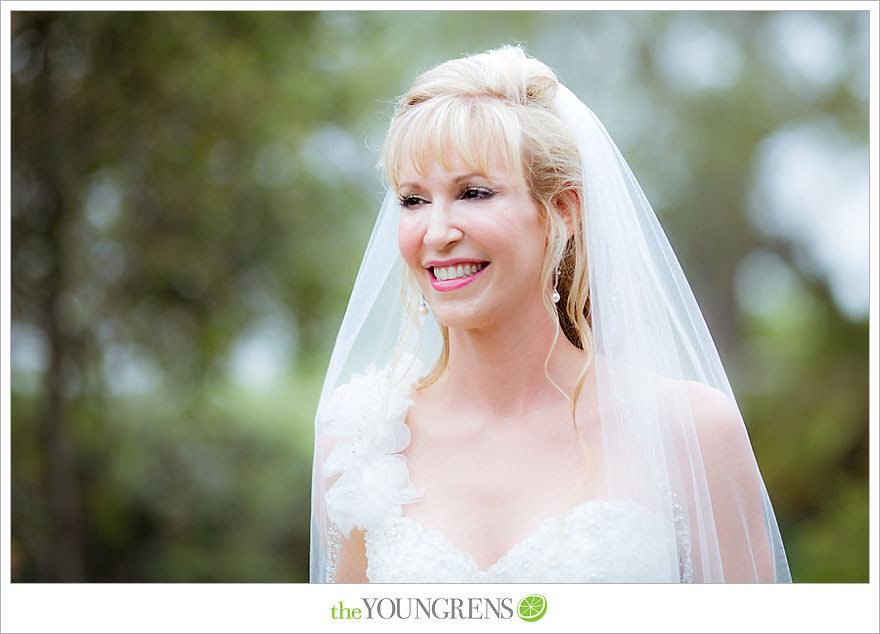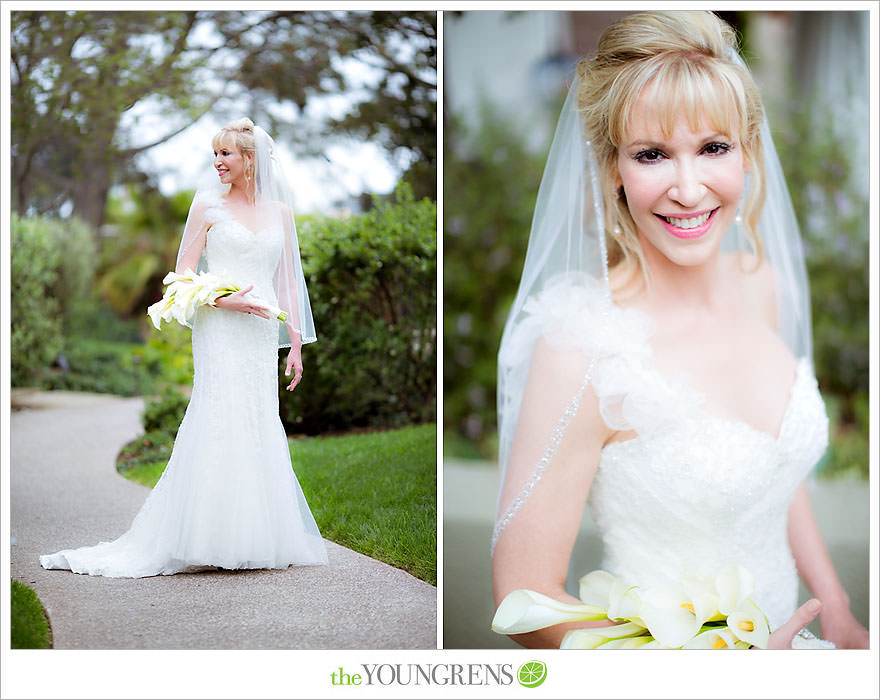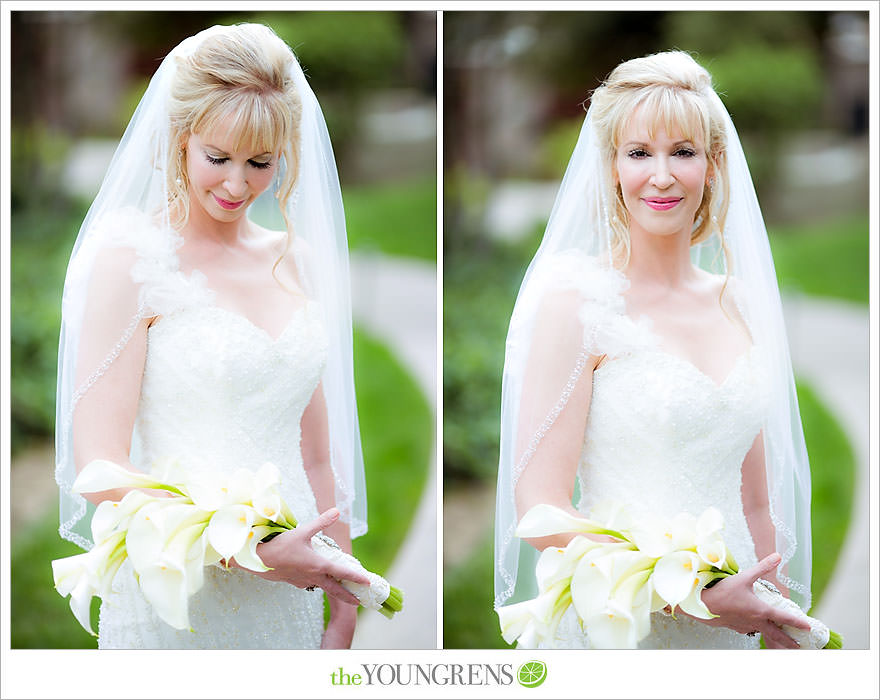 As if the ocean weren't already the most beautiful backdrop, Karen Tran took it to a whole 'notha level with these fabulous florals!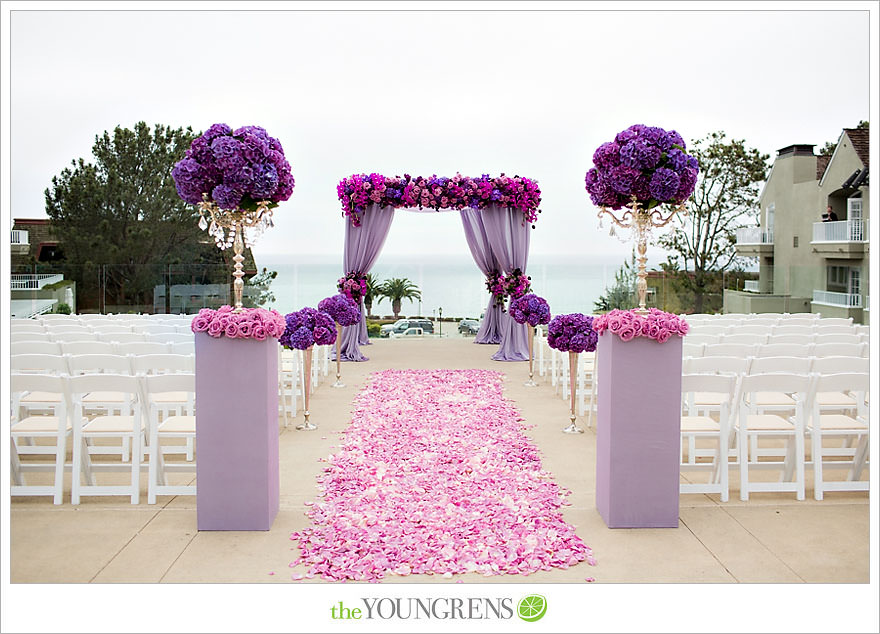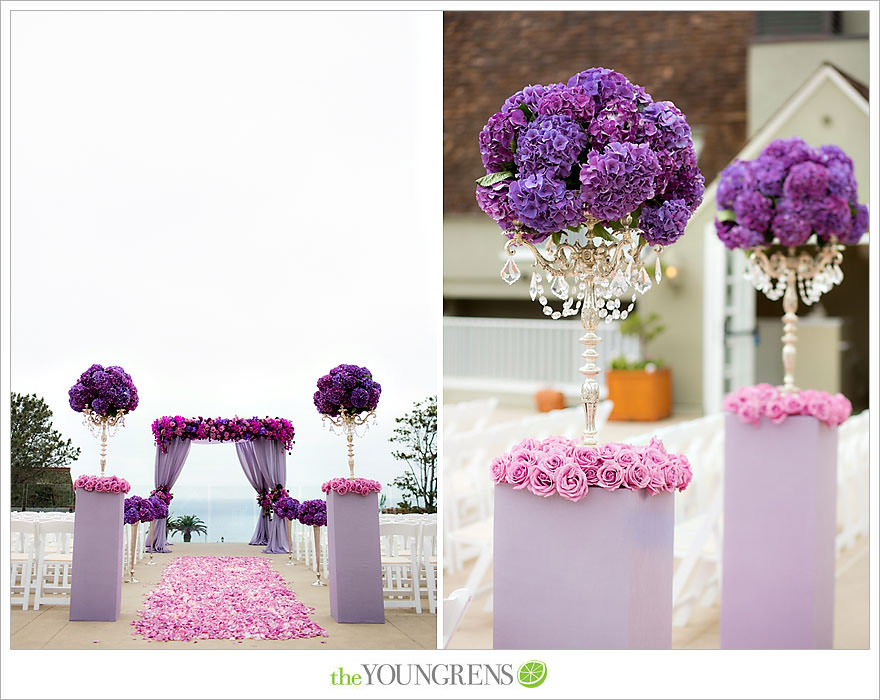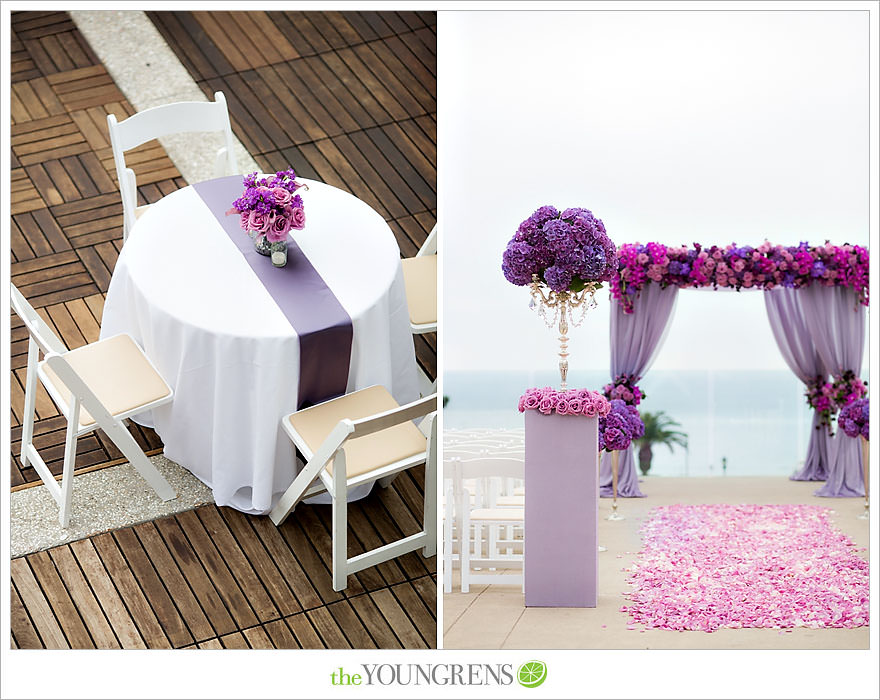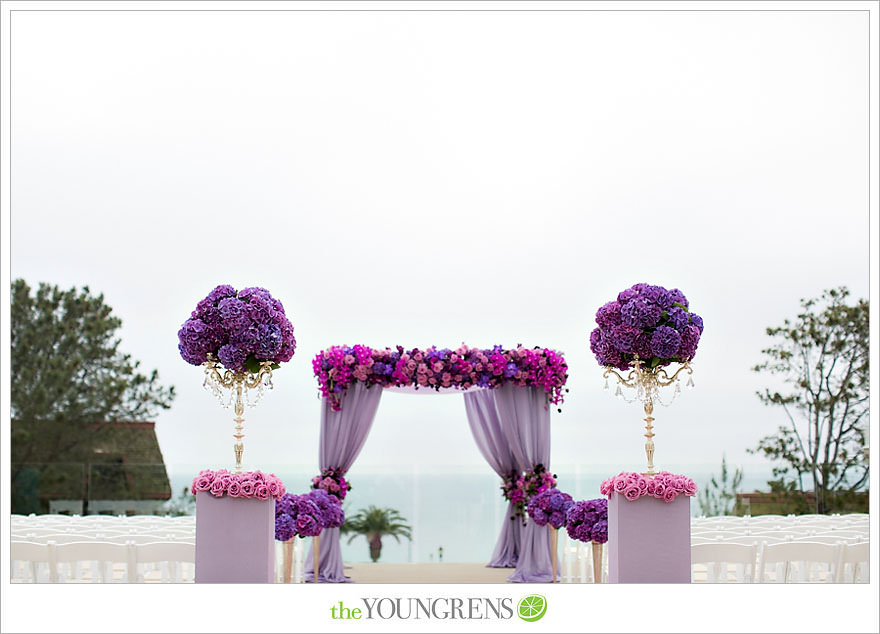 The breathless moments before walking down the aisle.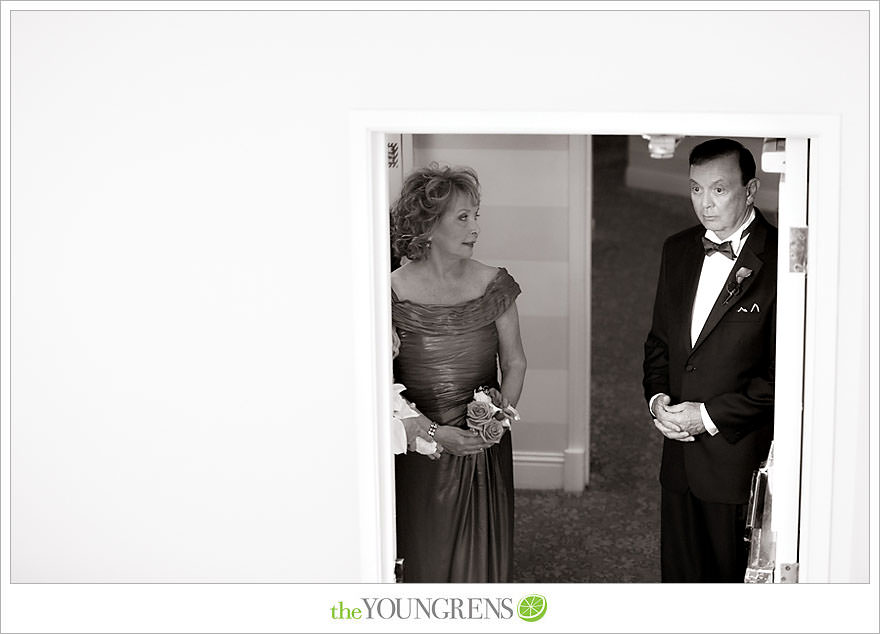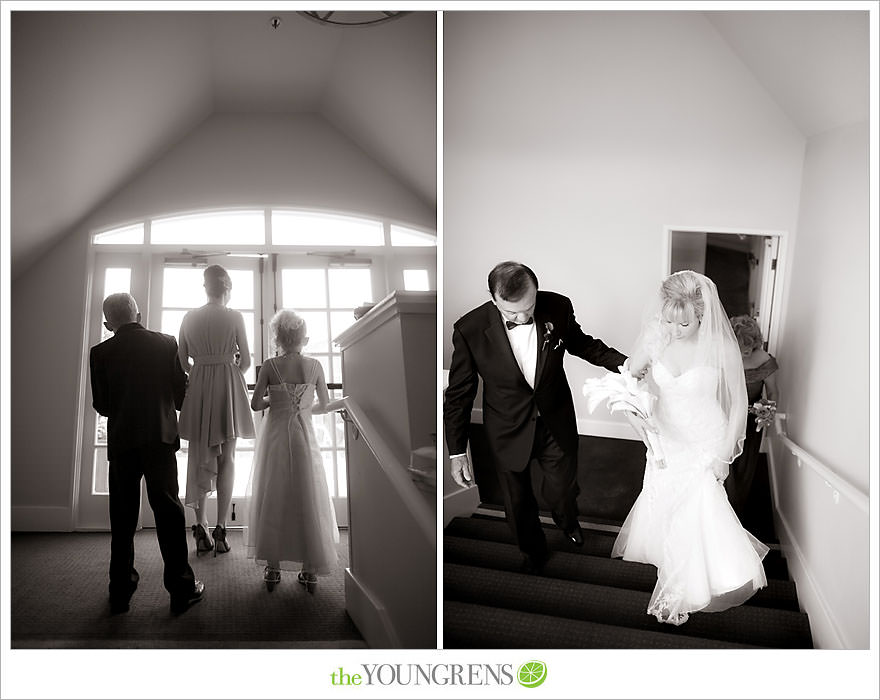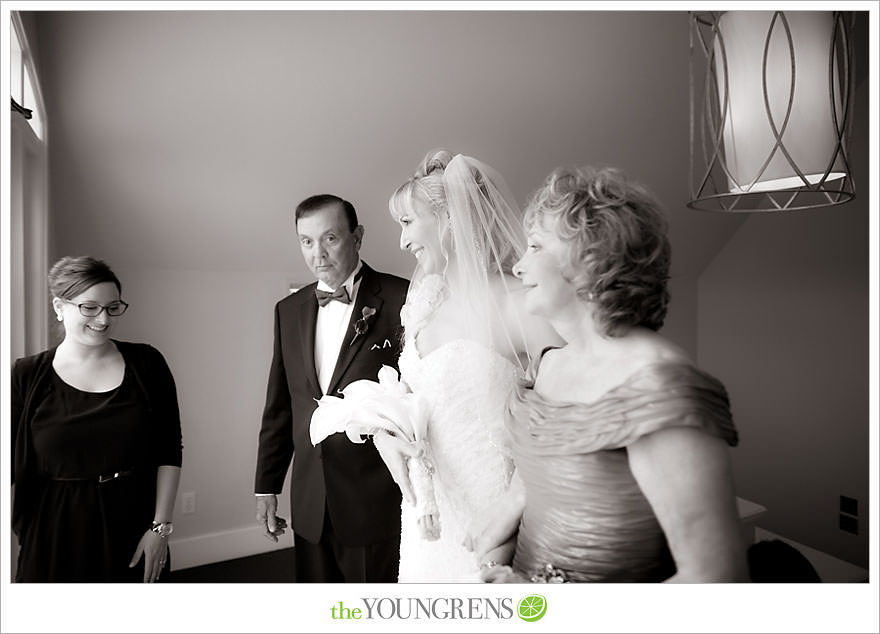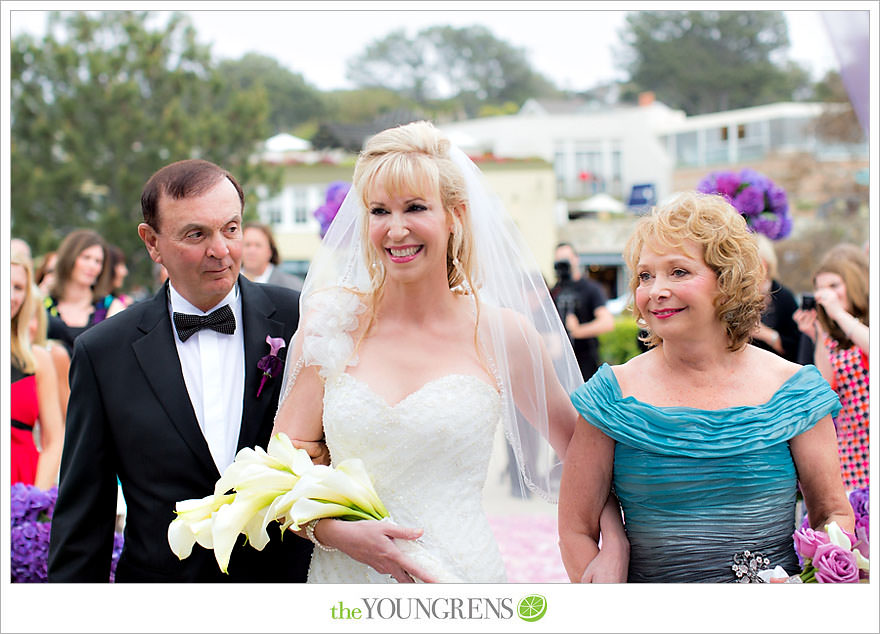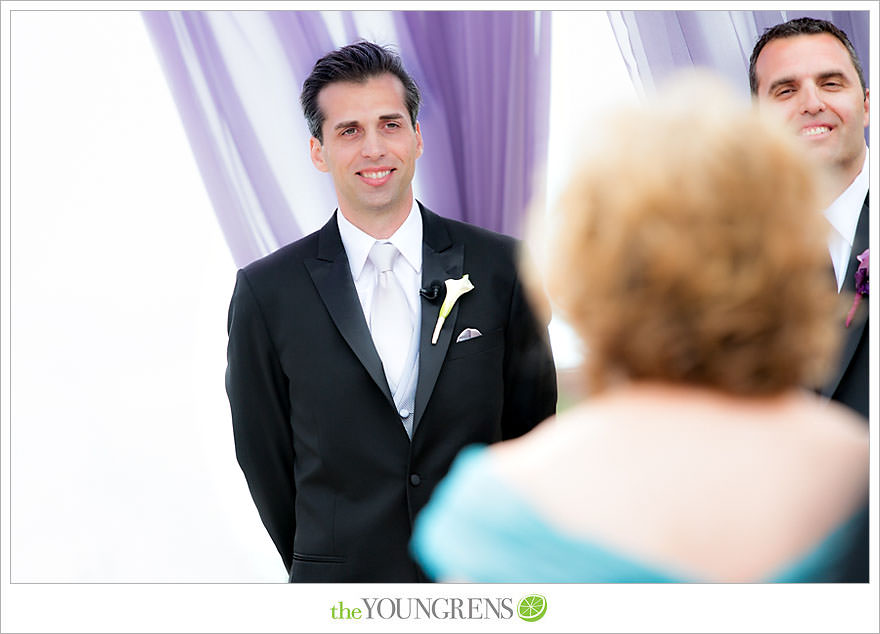 So sweet!!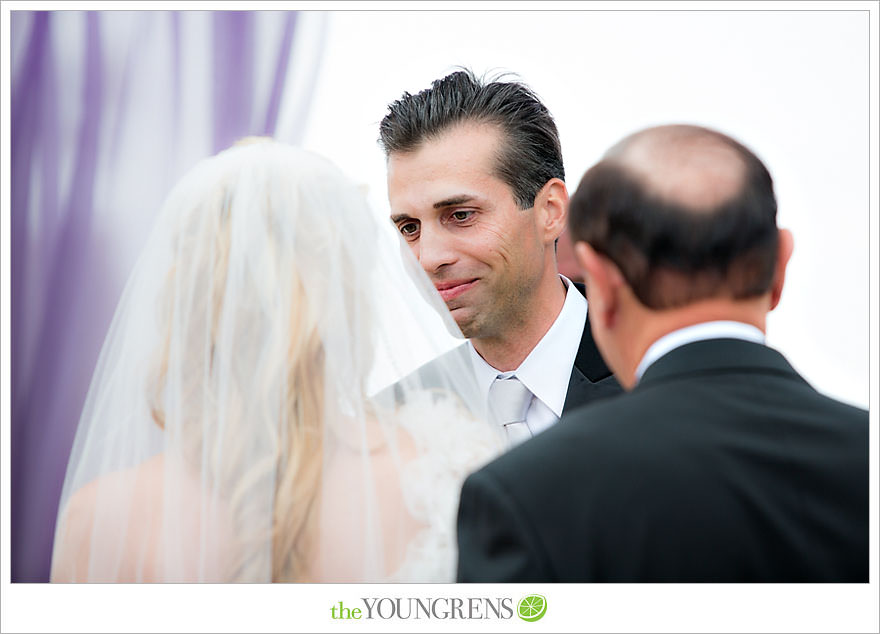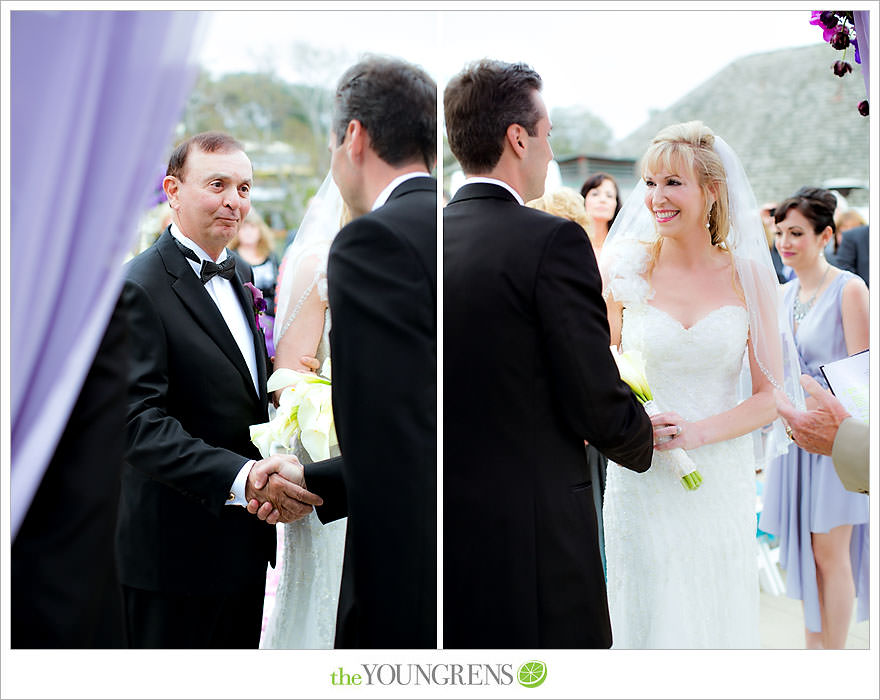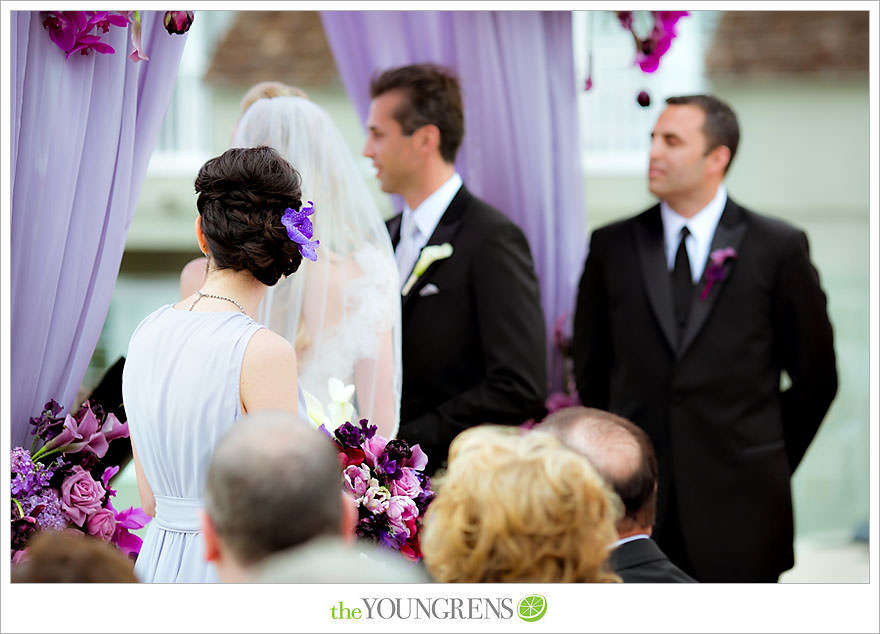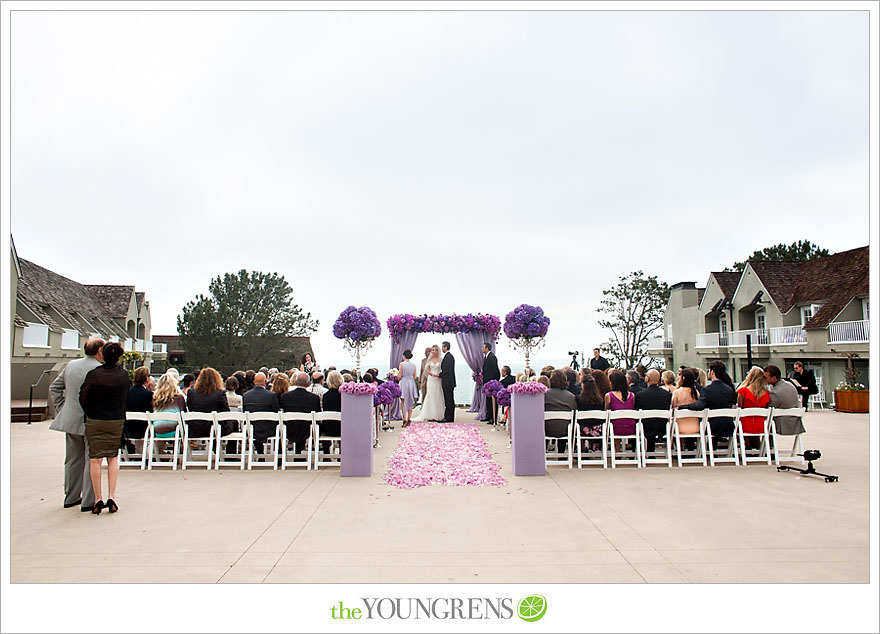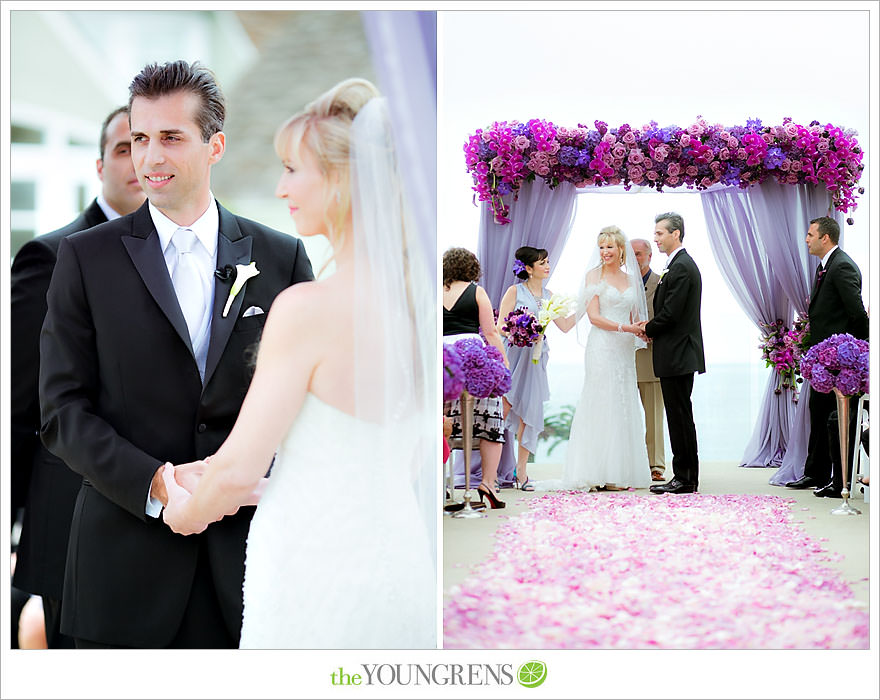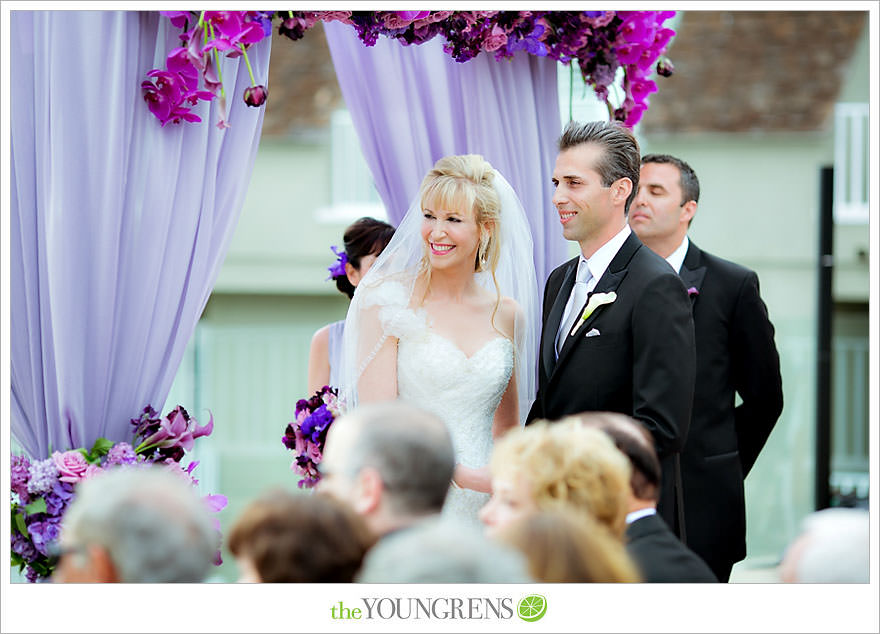 Smiles, tears, and laughter – the perfect ingredients for a memorable ceremony!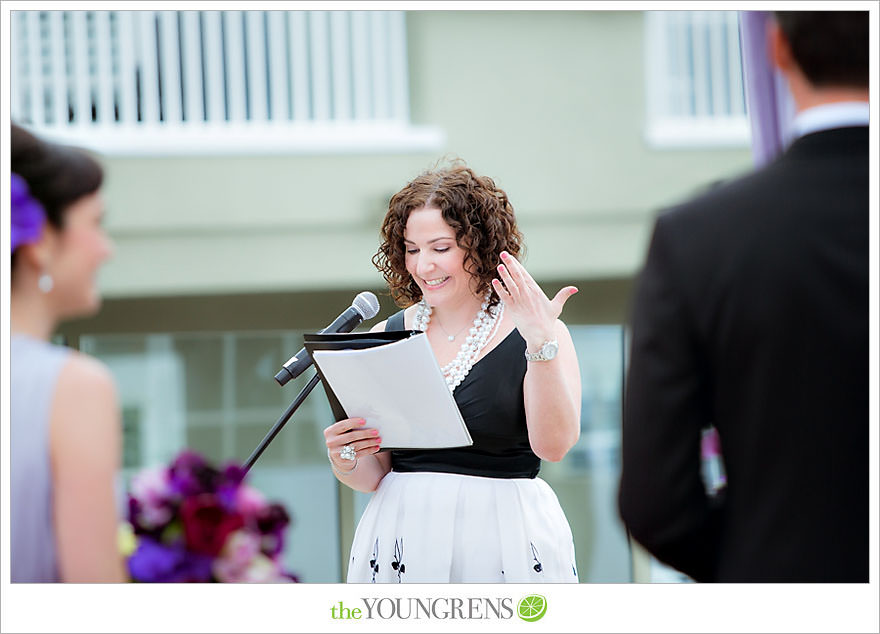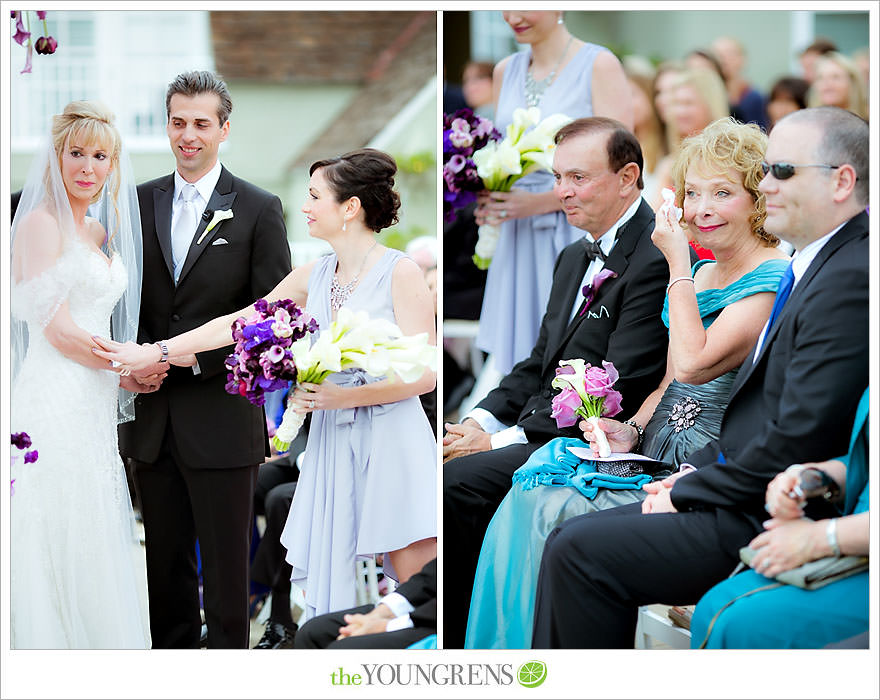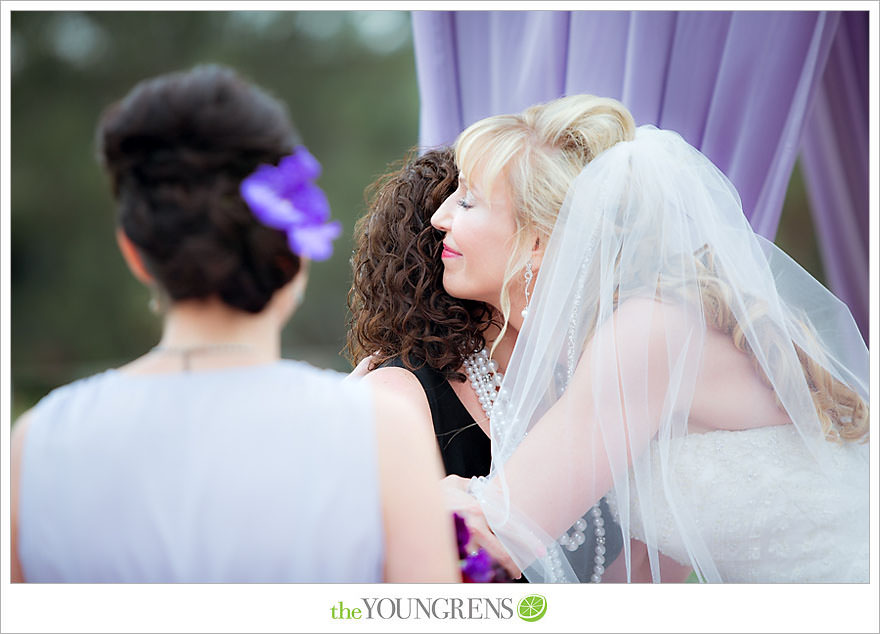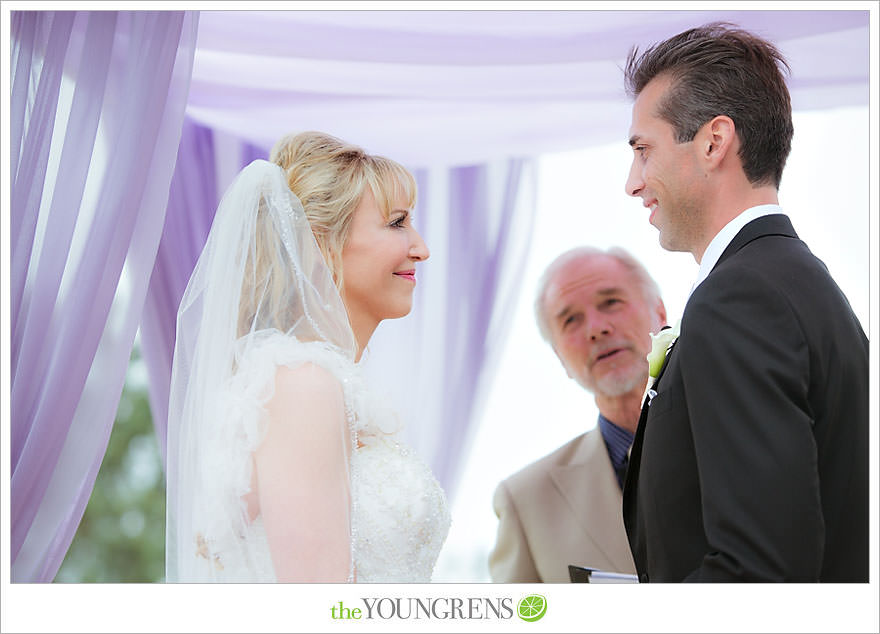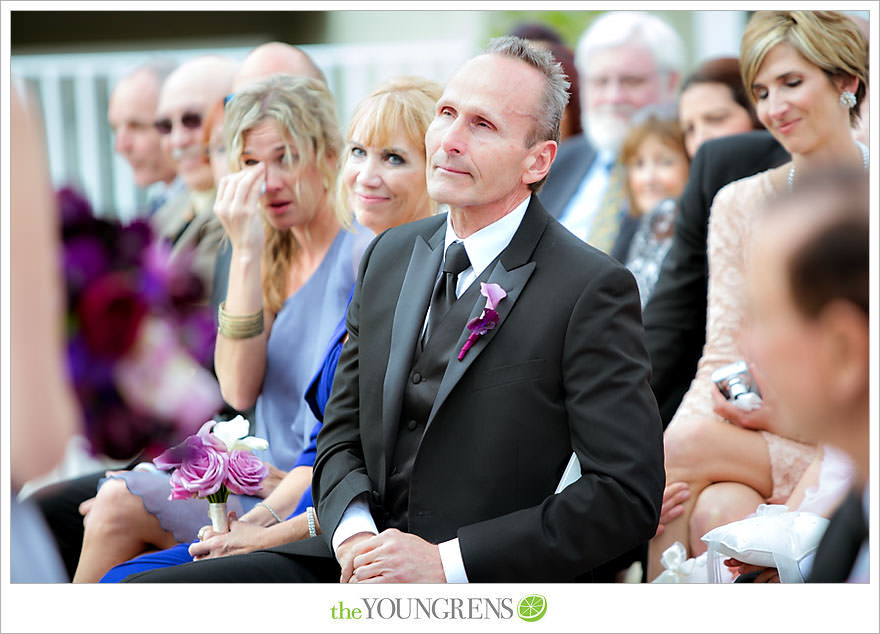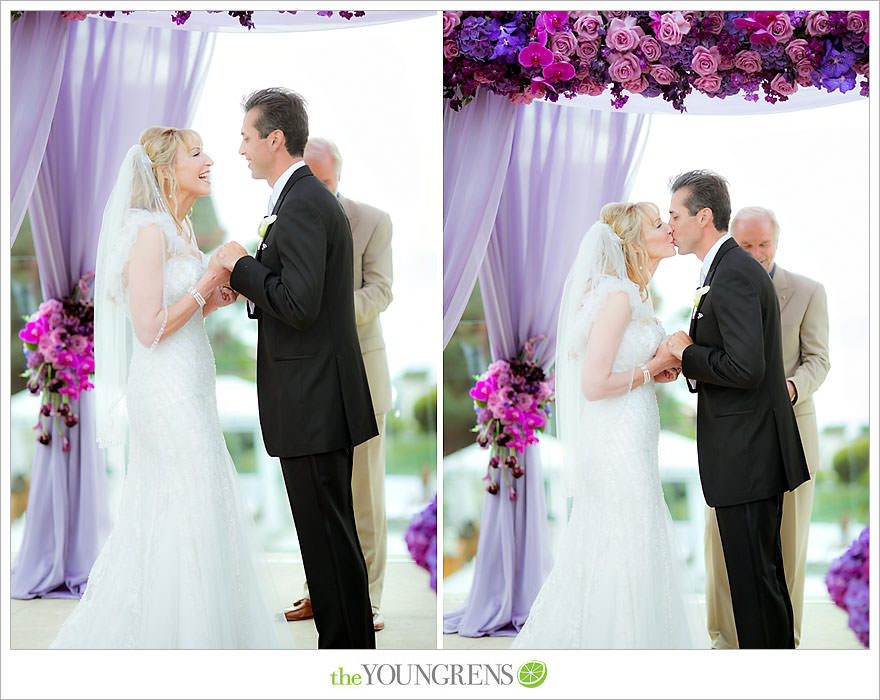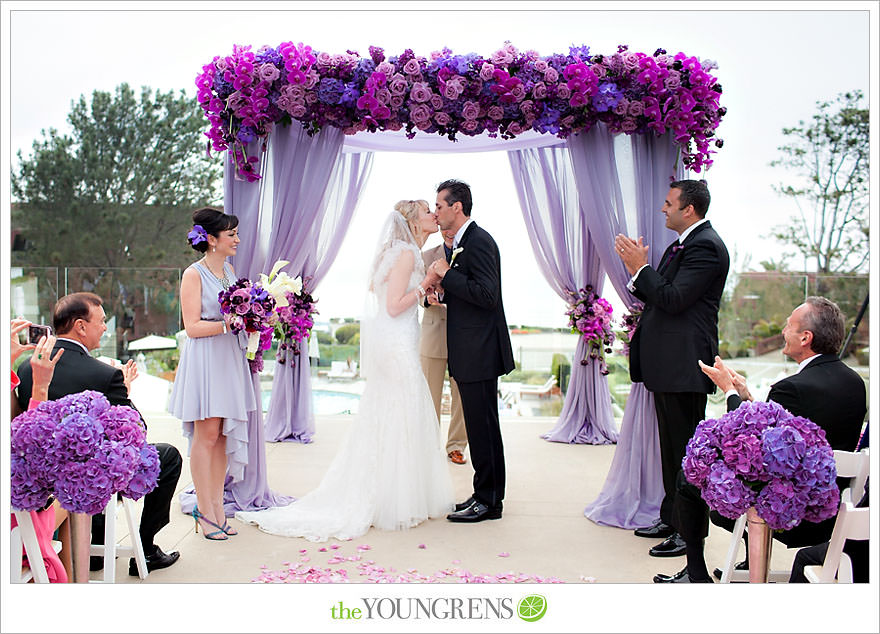 Married!!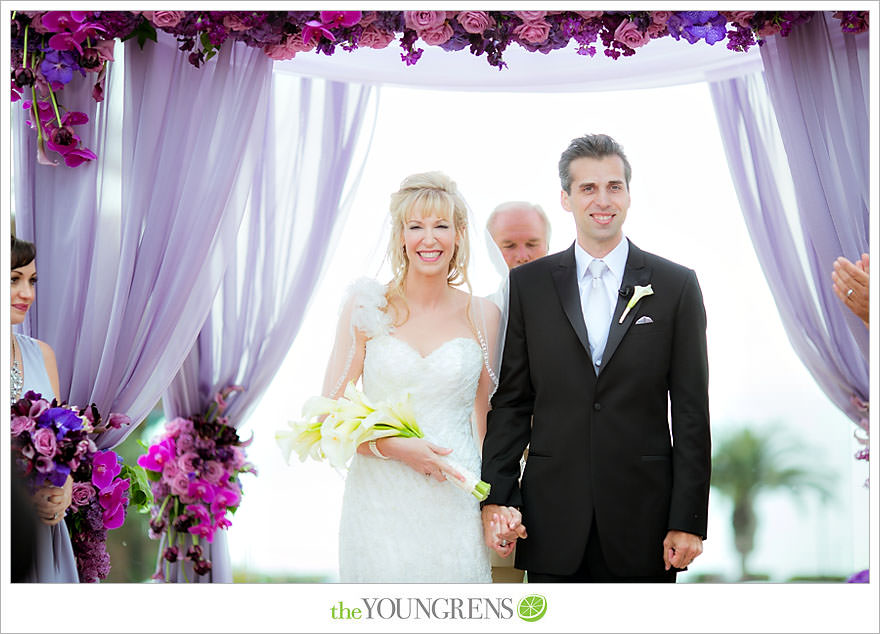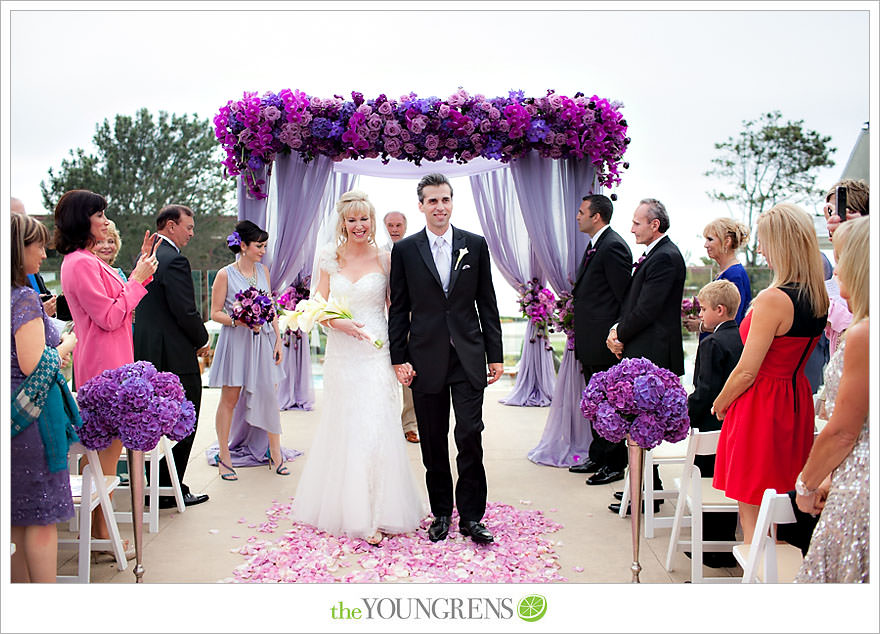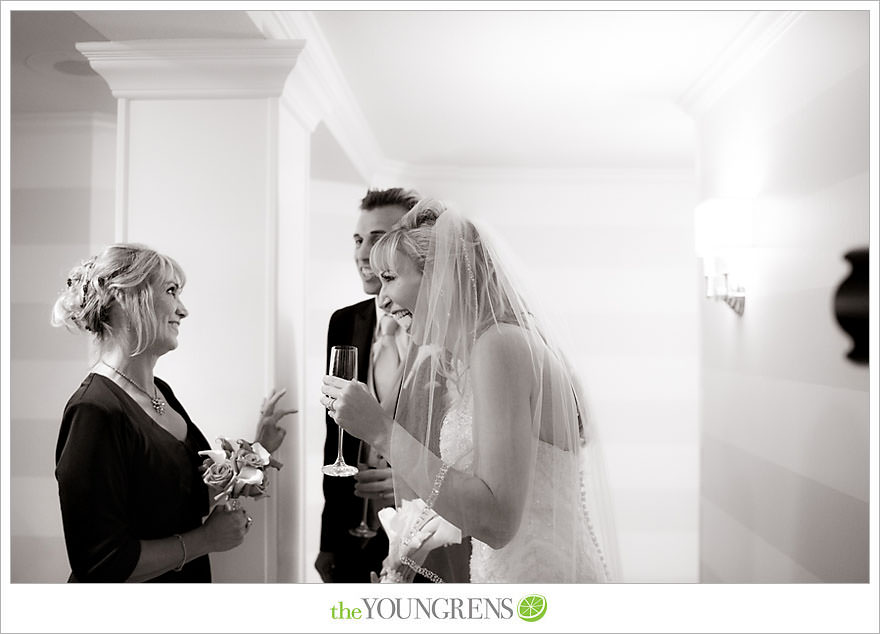 We've got so much more to show off from Casey and Laura's spring wedding at L'Auberge Del Mar, so join us tomorrow as we unveil the gorgeous reception!
Hugs,
Erin
---
Wedding Photography : The Youngrens | Ceremony Location : L'Auberge Del Mar | Reception Location : L'Auberge Del Mar | Cake : VG's Bakery | Floral Design : Karen Tran Florals | Band : Wayne Foster Entertainment | Dress : The Bustle Del Mar | Make-Up : Nicole Deanne | Hair : Nicole Deanne | Wedding Videography : Jason Taylor | Rentals : Concepts Event Design | Stationary : Engraved Images | Officiant : Rev Powers
---