I have to admit. This particular post is hard for me to write. I've been fumbling around in phrases and sentences for the past week trying to find the right words. Not because there isn't anything to say about these two. But because there just isn't enough blog space on the internet to say how much we love them.
Lizzy and Ipp have a kind of wise humility in their love story – they know that the joy and blessing they have with each other is something to be treasured. And oh how they treasure it! When Ipp holds her hand, it's not just a simple touch. Her entire being lights up with delight like she will hold onto that touch with all of her soul. She shines in his presence. And when Ipp holds Lizzy, it's more than just a loving squeeze. It's a place of comfort that he must care for with all of his heart. It's like he's holding onto the world. His world.
Lizzy and Ipp have become dear friends to us over the past couple of years, and they are two of the most meaningful people I have ever met. I've been trying to figure out a way to sum up everything I know and love about them and their super emotional wedding day, and the best way I can is this: Lizzy and Ipp's wedding was all about how they love each other and love their families with a passion that is more than just remarkable. It makes me want to love like they do.
Two years ago, we photographed Lizzy's sister's wedding at their parents estate in Pasadena, and Lizzy and Ipp chose to have their wedding at the same place. While the house remained the same, the two weddings ended up being so perfectly different. With the help of Chris Clark, wedding coordinator/designer extraordinaire, Lizzy and Ipp created a wedding experience that had their personalities written all over it. From the adorably casual picnic-style dining area to the 1920's prohibition-like cocktail lounge (complete with a mixology bar and a cigar and whiskey lounge), this wedding was not only crazy emotional for everyone involved, but so stinkin' cute that we could hardly stand it!
This wedding held so much significance for Jeff and me, so combine that with the crazy awesome details and we've got a recipe for a three-parter here on the blog! A few shout-outs before we start though – the incredible Casey Figlewicz helped us photograph the day, and the uber-talented Bui Brothers worked alongside us shooting video. It was basically the dream team for Jeff and me. We'll start with Part One – this first image is the perfect way to start this wedding story because it reminds me of all of the memories that have already occurred for this family, and how this day will become another touchstone image on this same wall. (This image is for you Jim).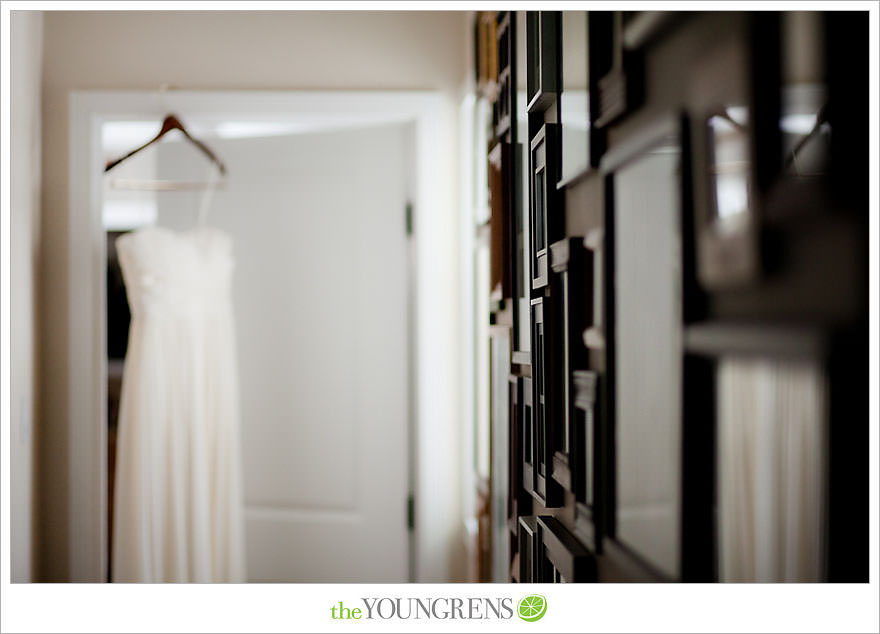 I loved Lizzy's meaningful details. The family broach was tied to Lizzy's bouquet, the bracelet is the same one her mother wore on her wedding day, and the handkerchief is a family heirloom. I also loved that Lizzy opted to wear her favorite wedges instead of bridal heels. These shoes totally fit her personality more than any other pair of shoes!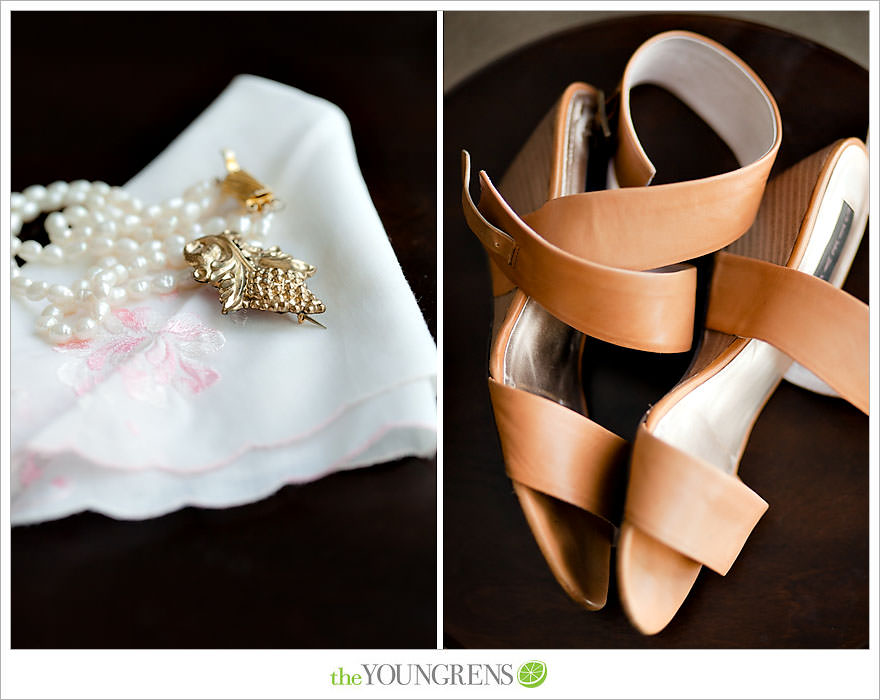 Mother, daughter, sister, laughter. Perfect.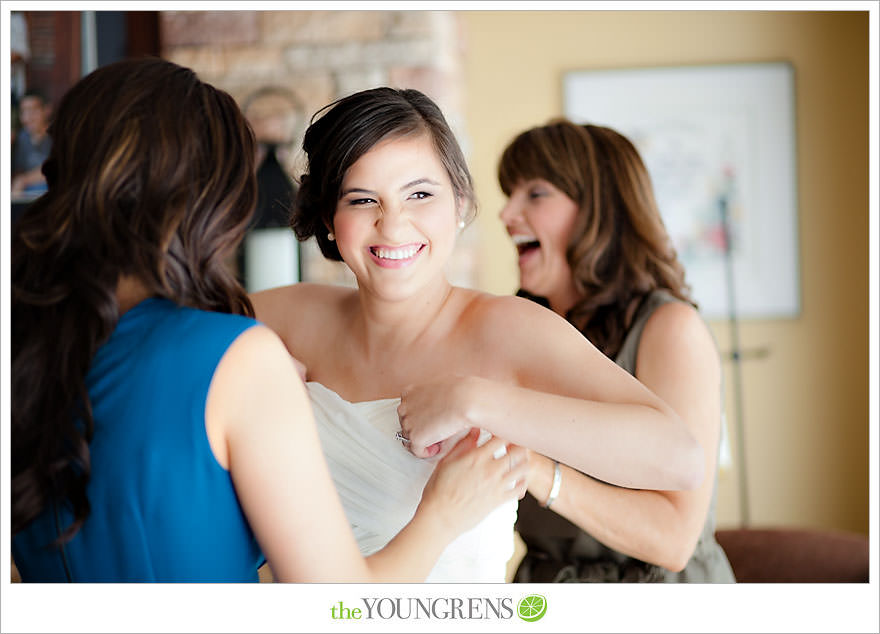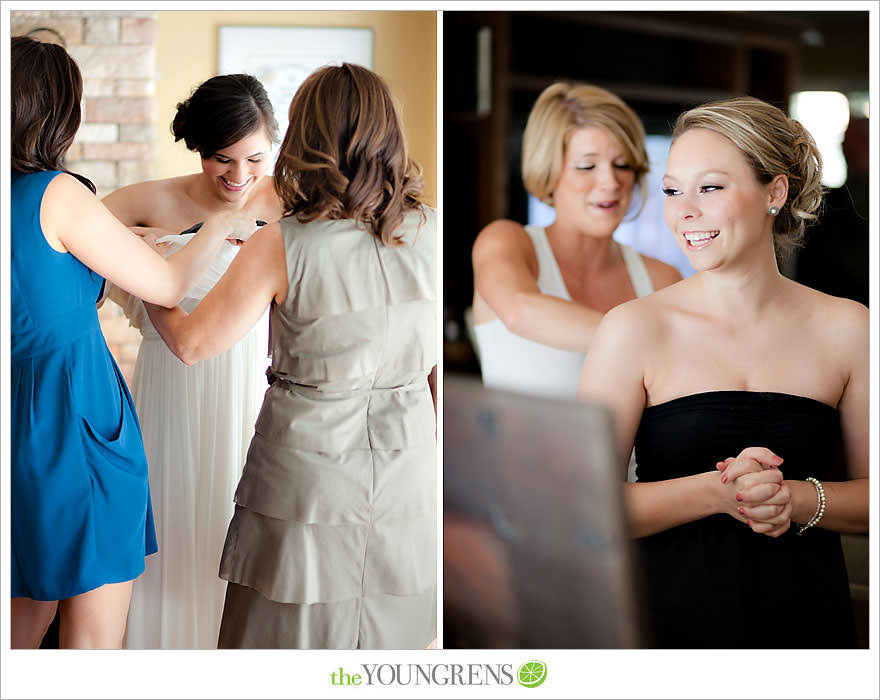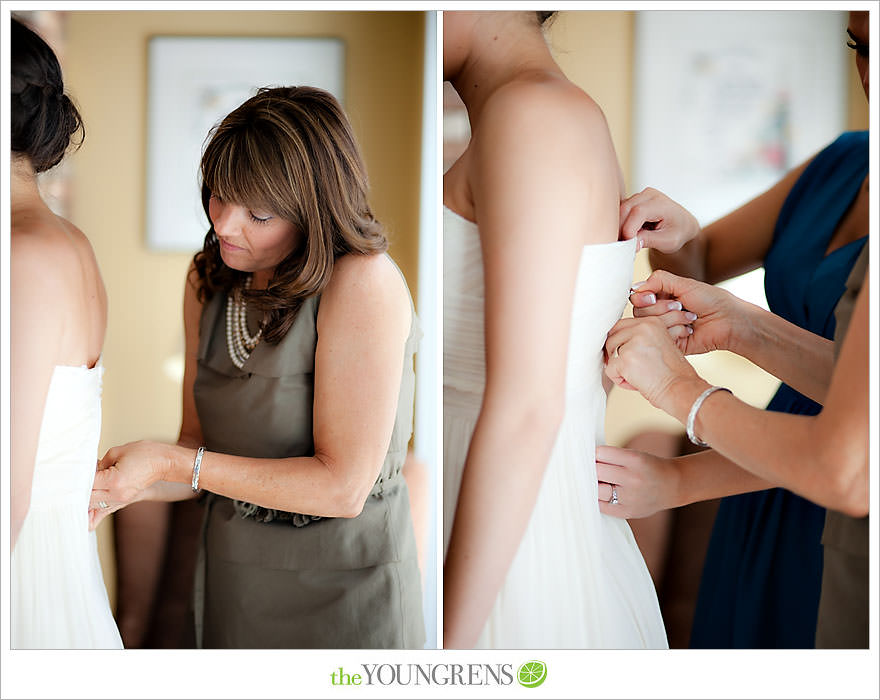 Lizzy is so STUNNING in her J.Crew gown. This was point number one where I cried. There were a lot of tears that day. A lot.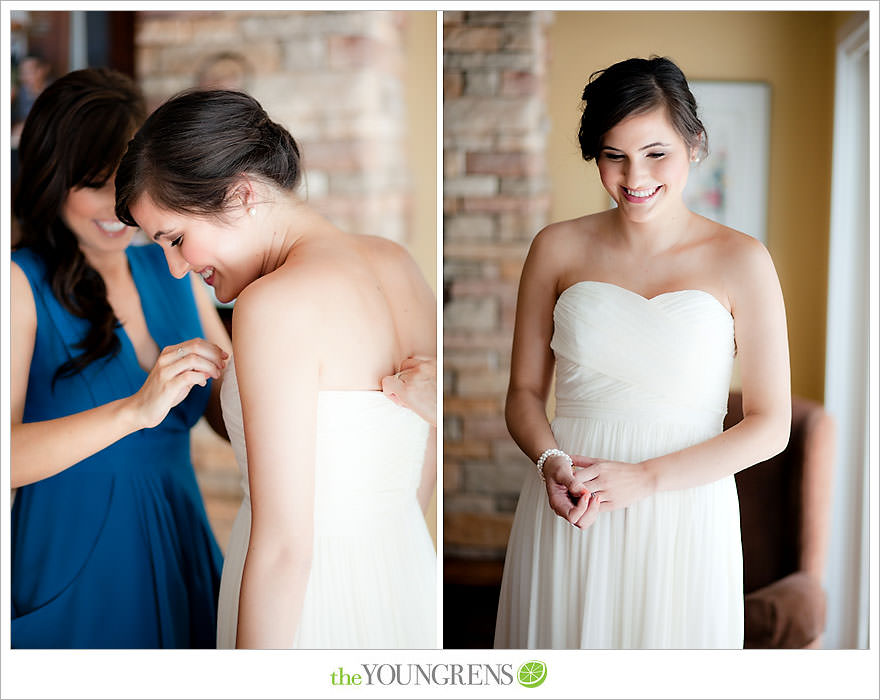 Love, love, love! What a quiet moment before going out to see Ipp.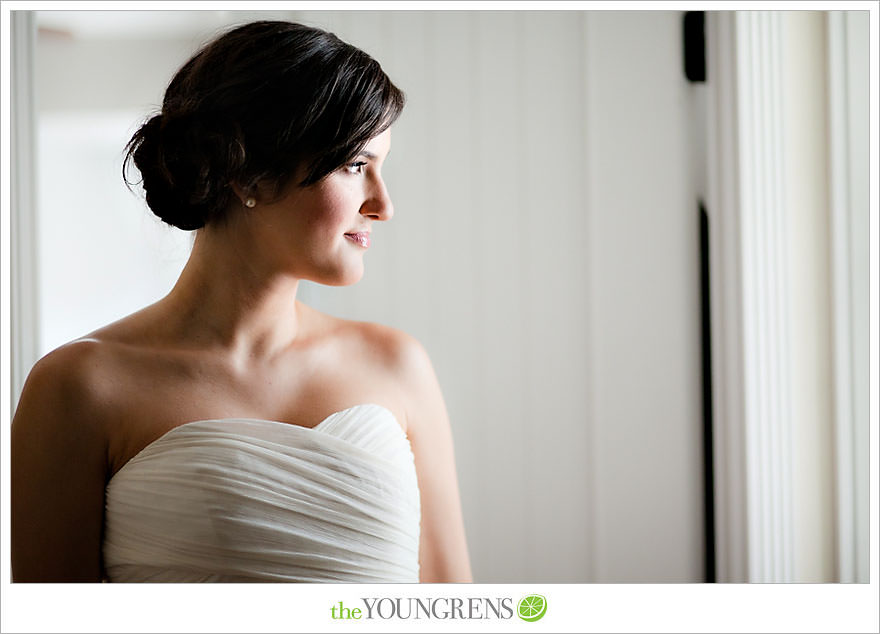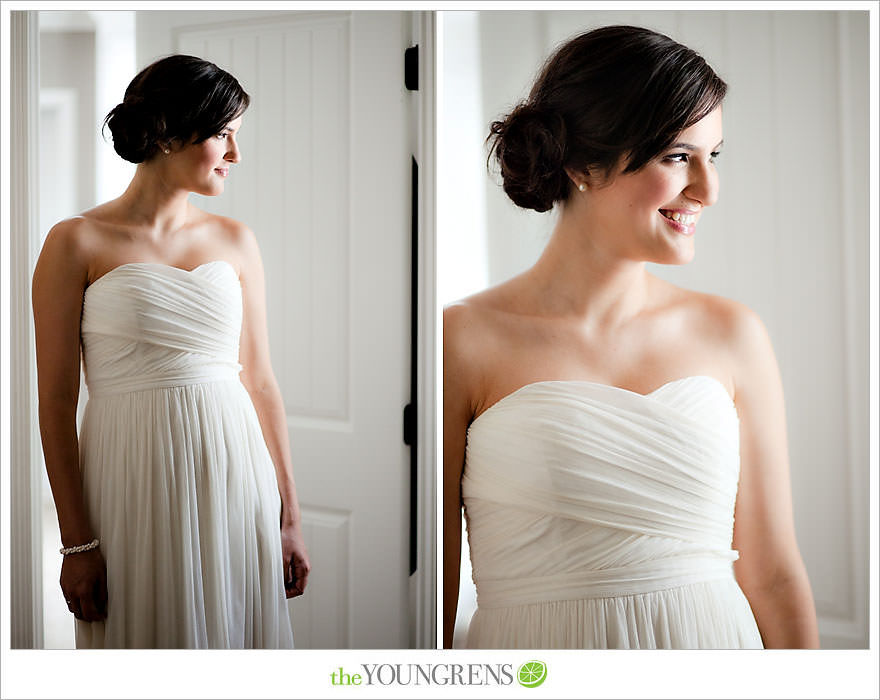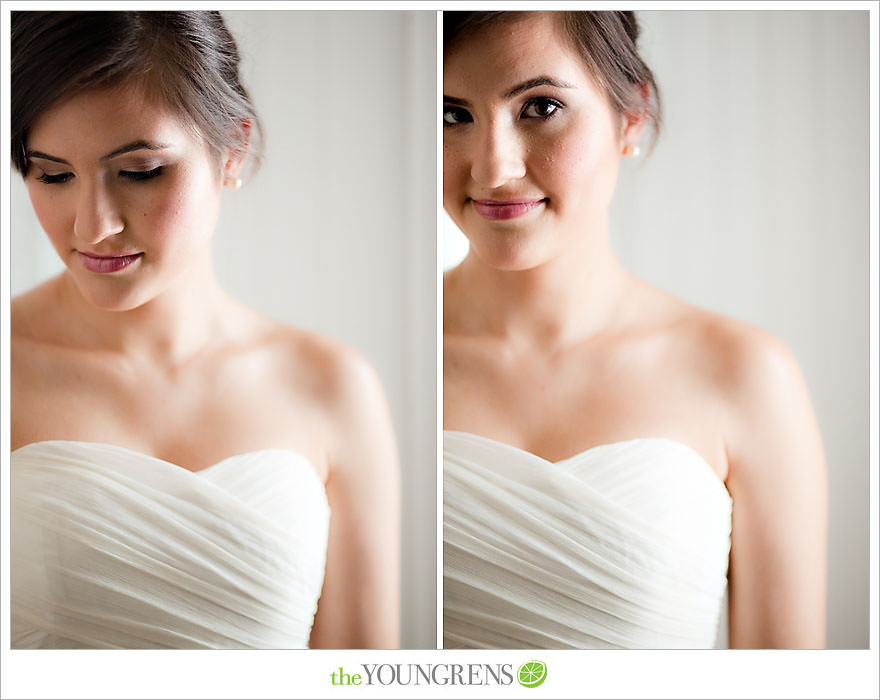 Meanwhile, Jeff was hanging out with the boys.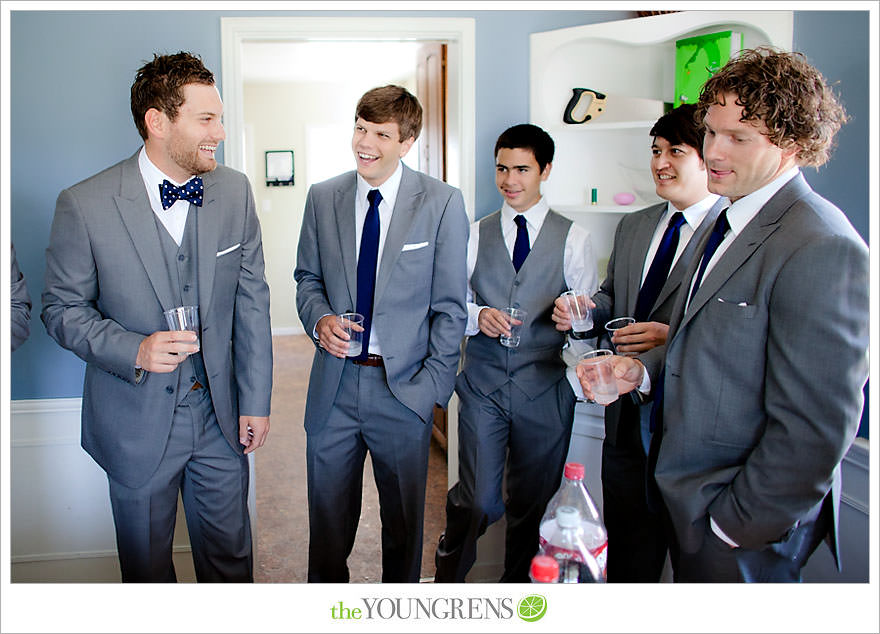 Ipp was looking GOOD. He may be the first groom we've had that I'm pretty sure spent more time picking out his outfit than the bride.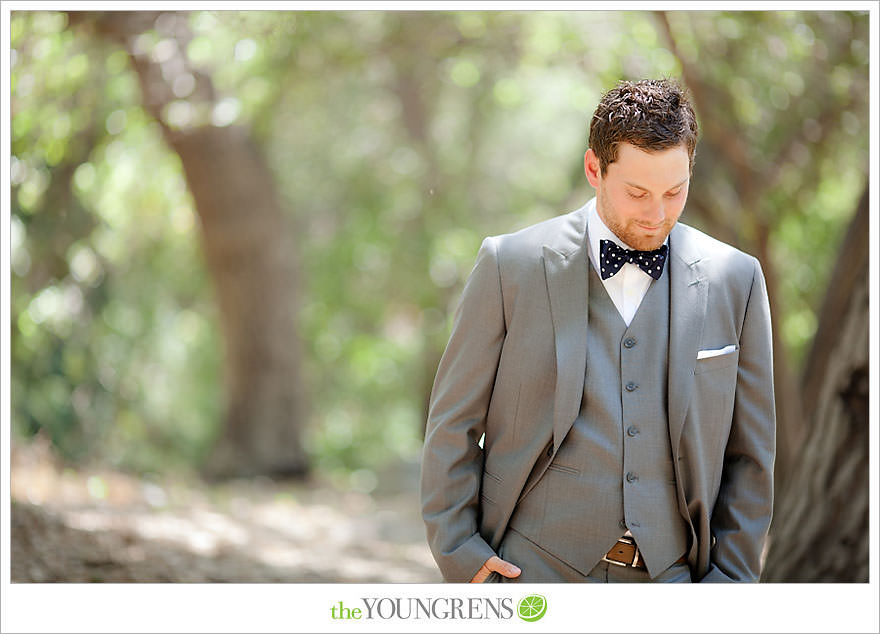 All the boys wore socks that also happened to tie into the decor at the reception.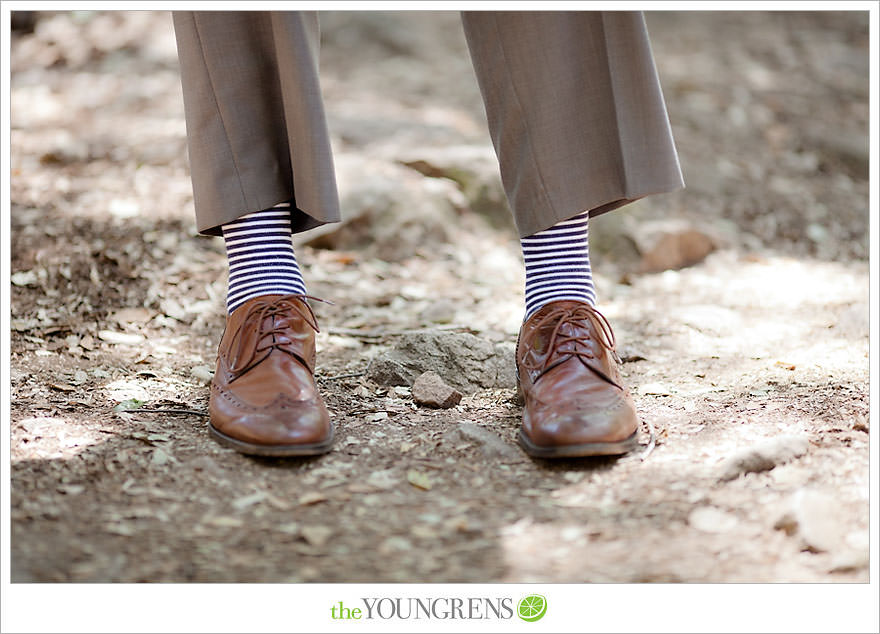 Bowtie. Classic.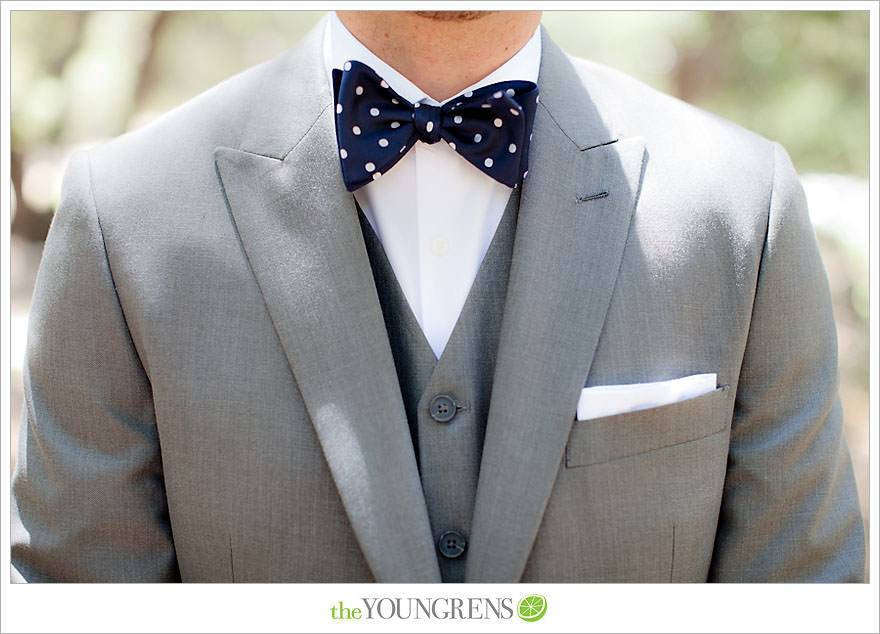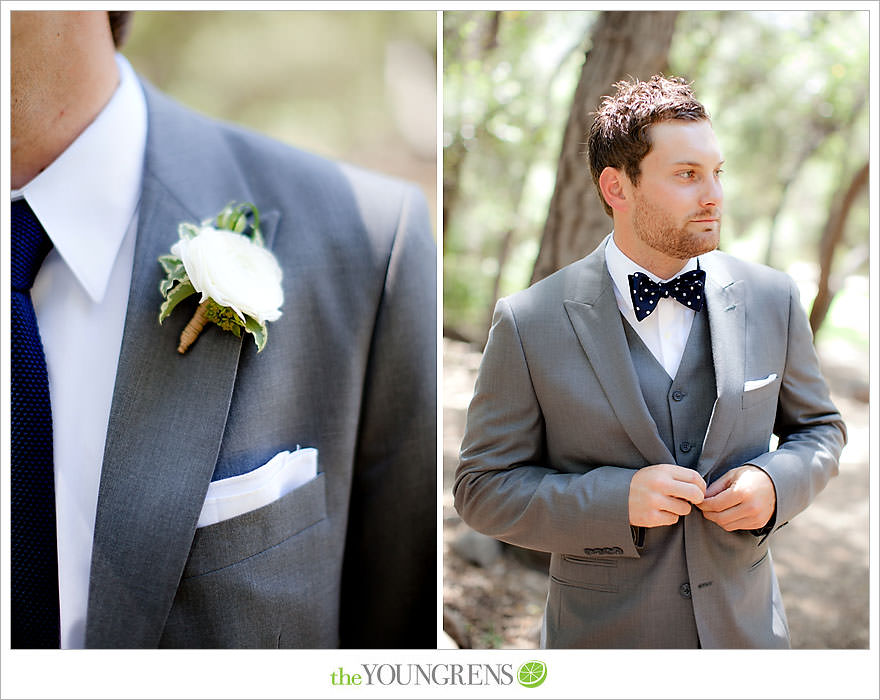 Waiting for his bride.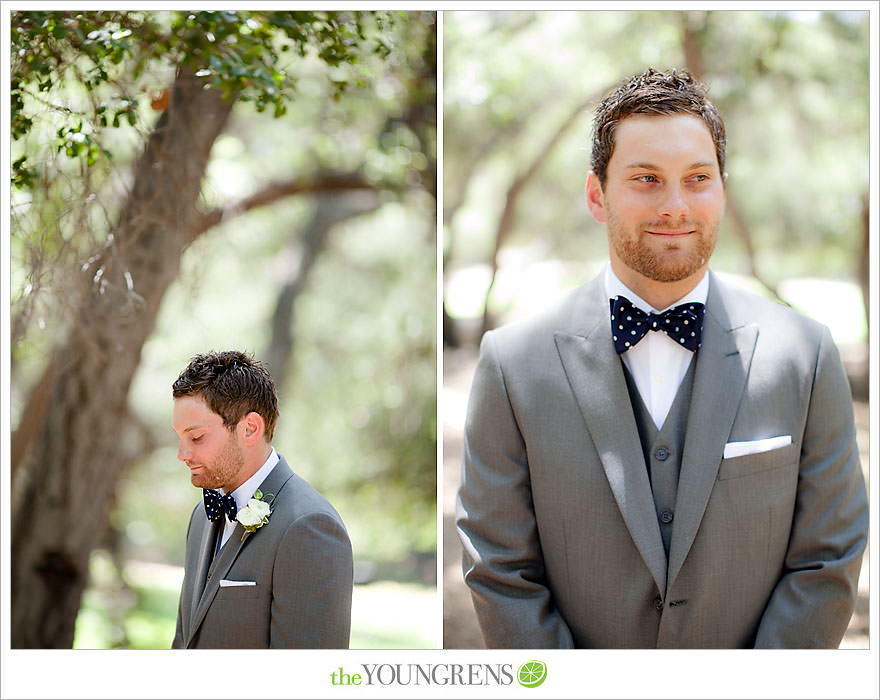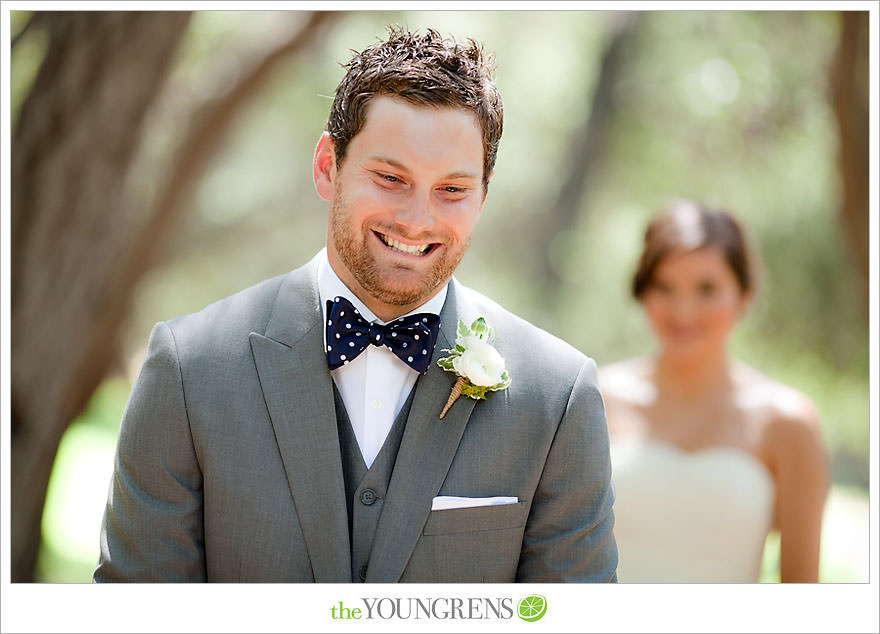 And this is point number two where I cried. We all did.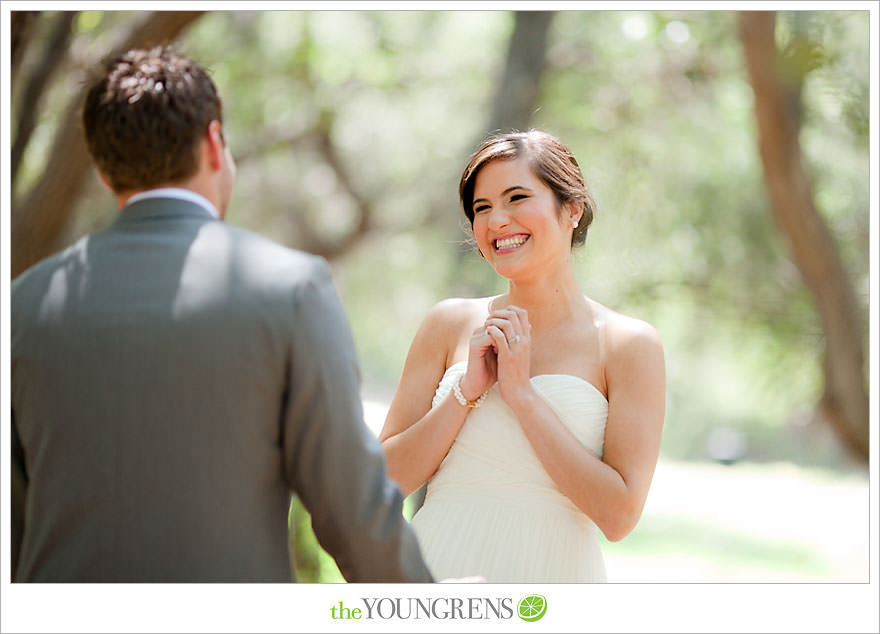 Awww! Ippi!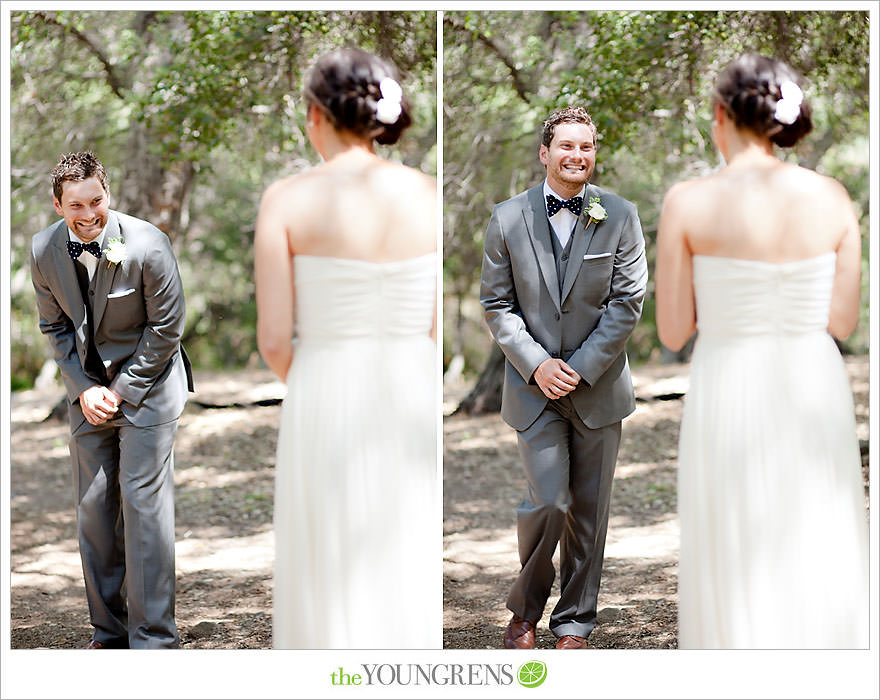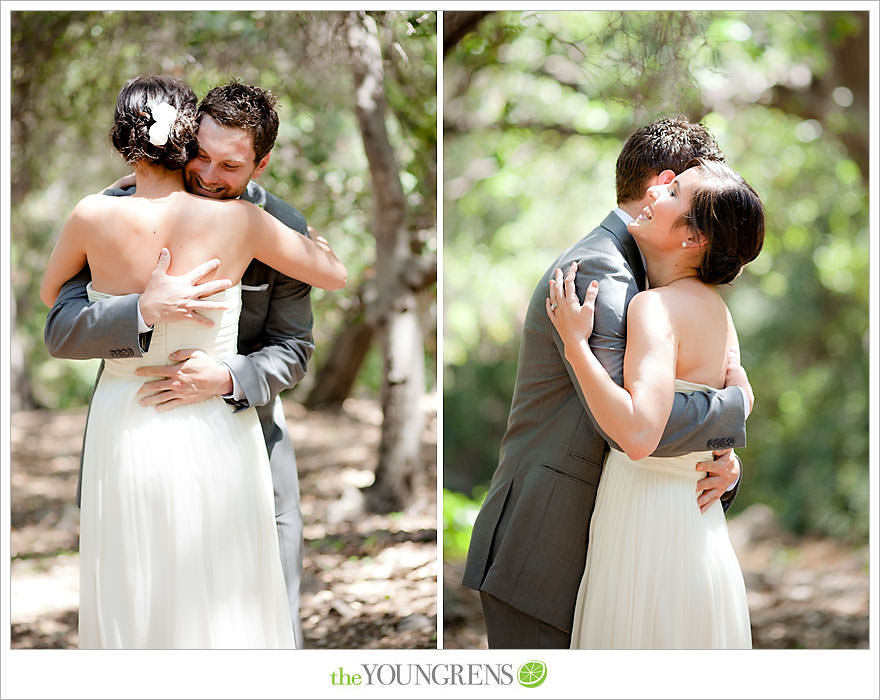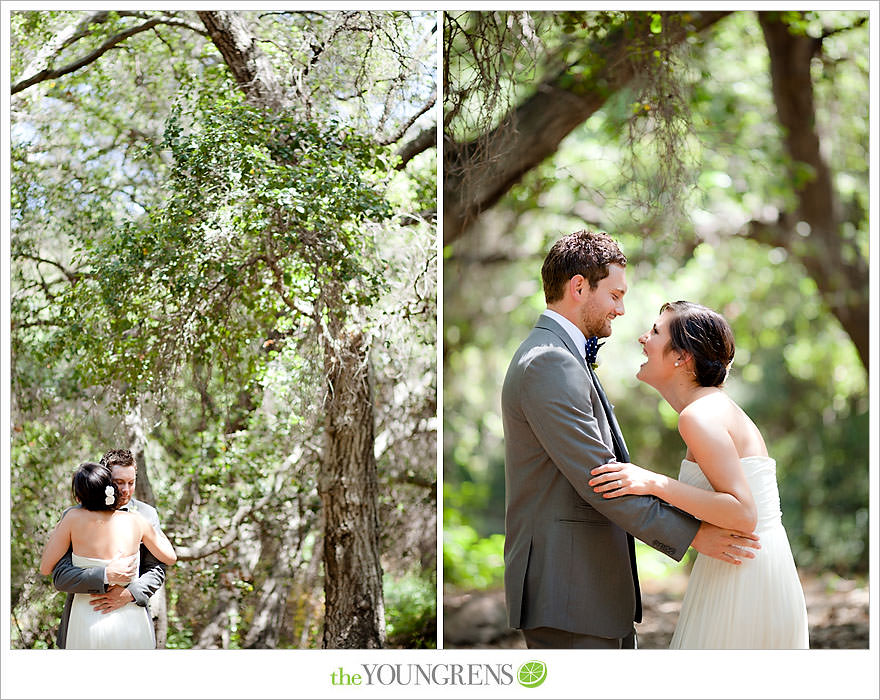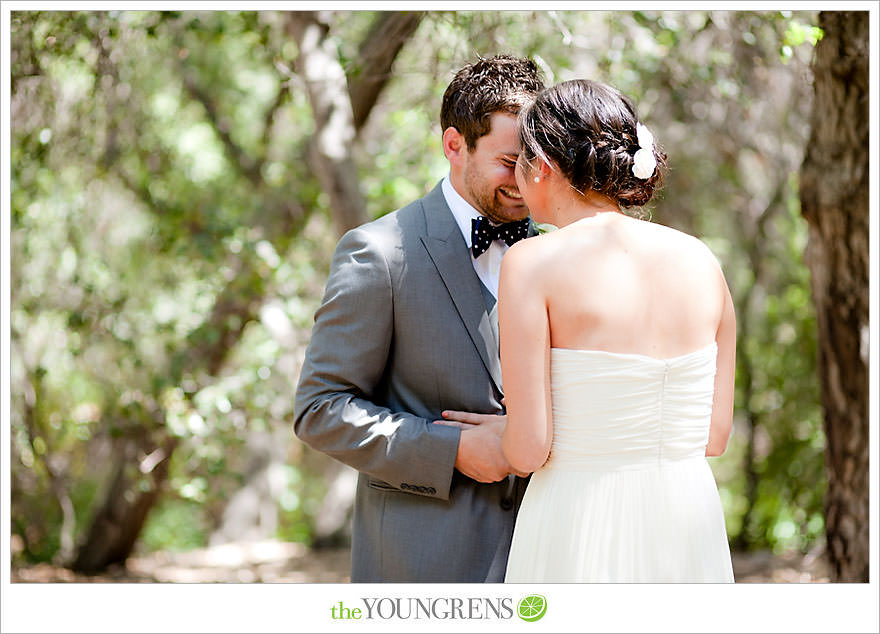 We felt so inspired by these two – it was like our cameras could no wrong with their lovely faces!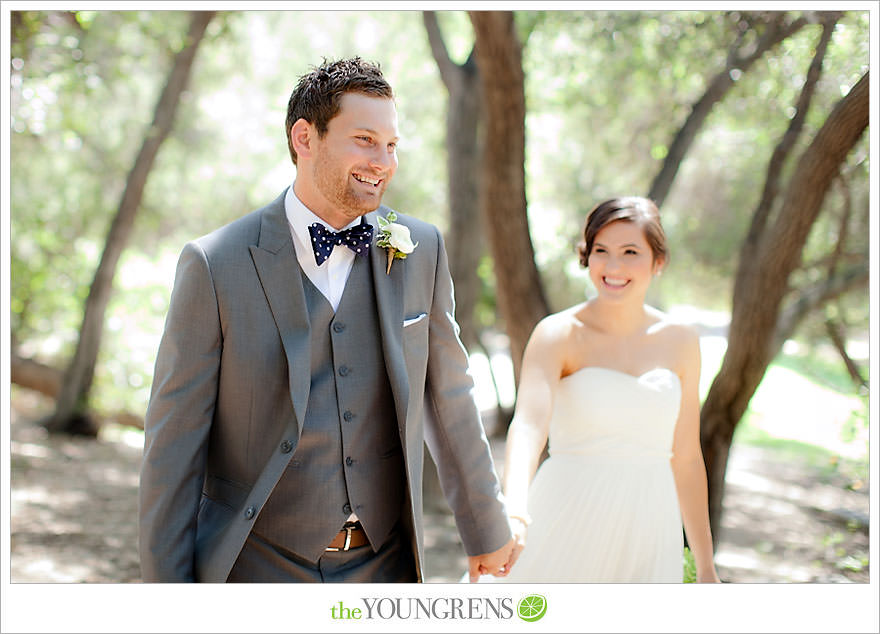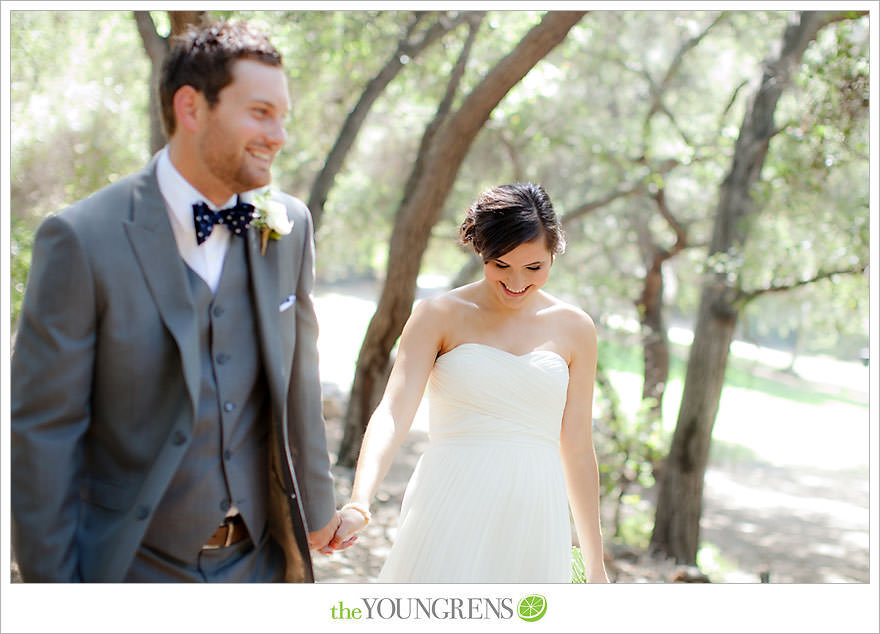 Some of my favorites!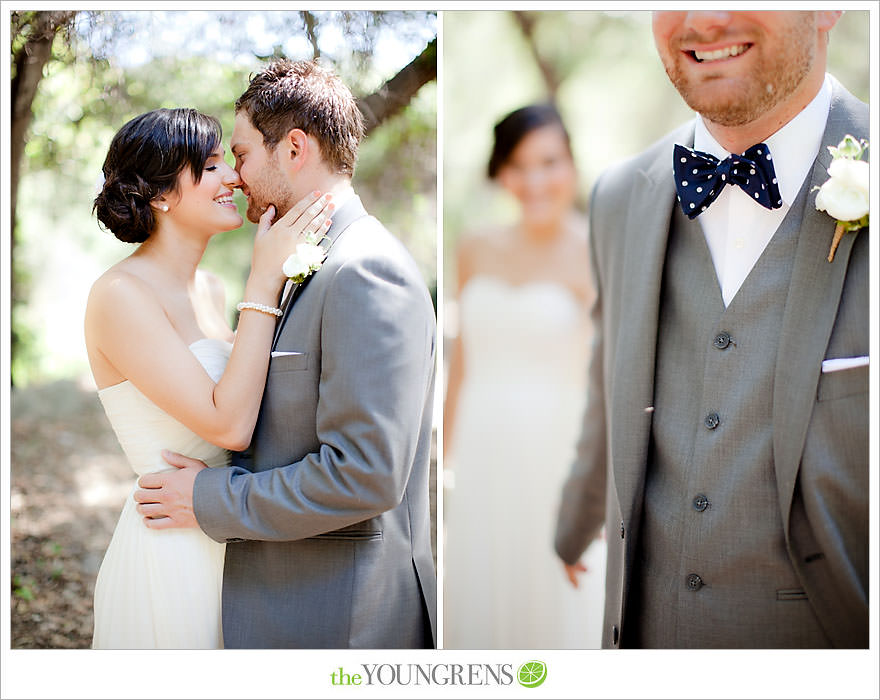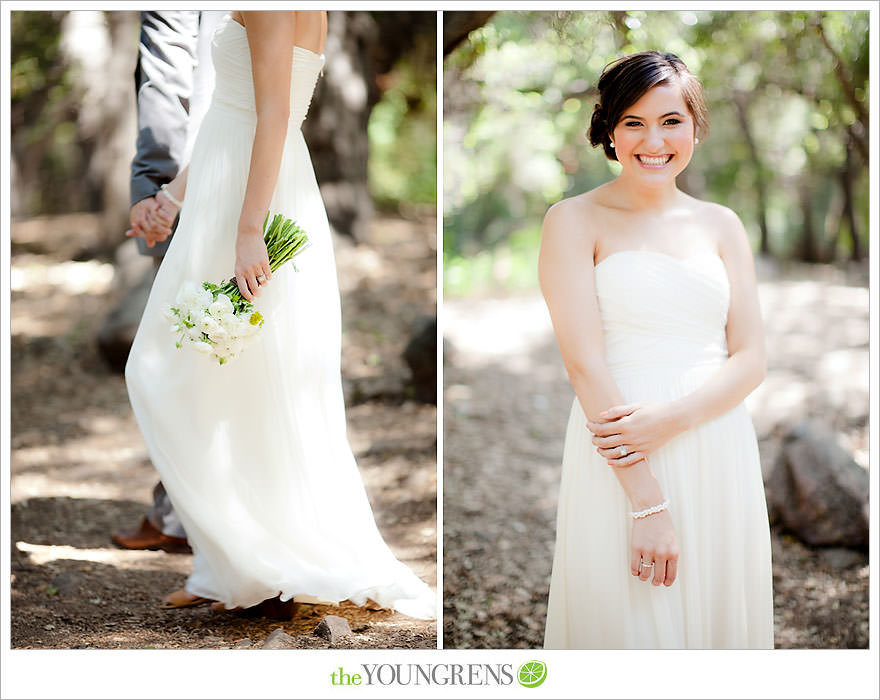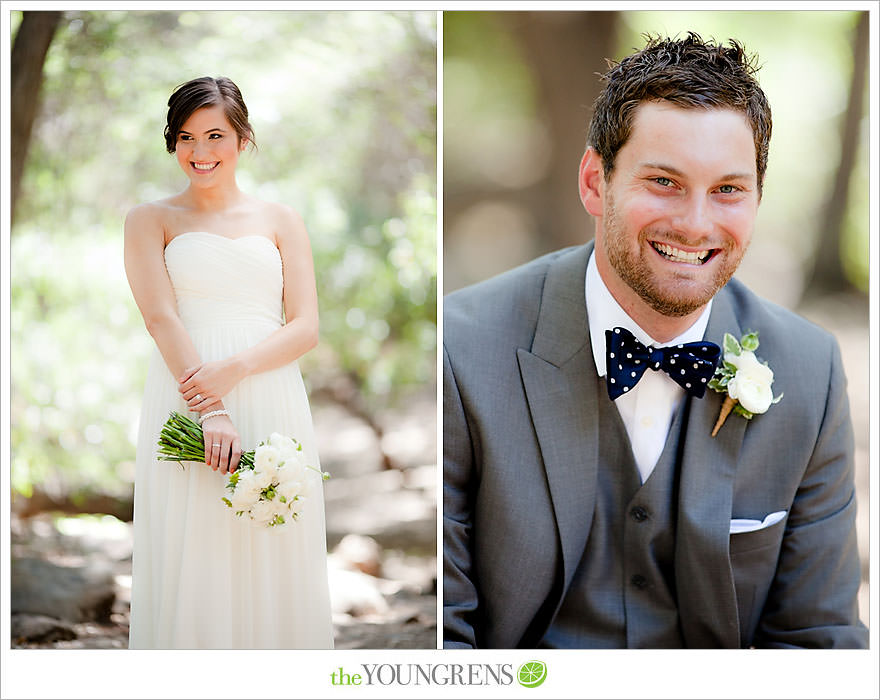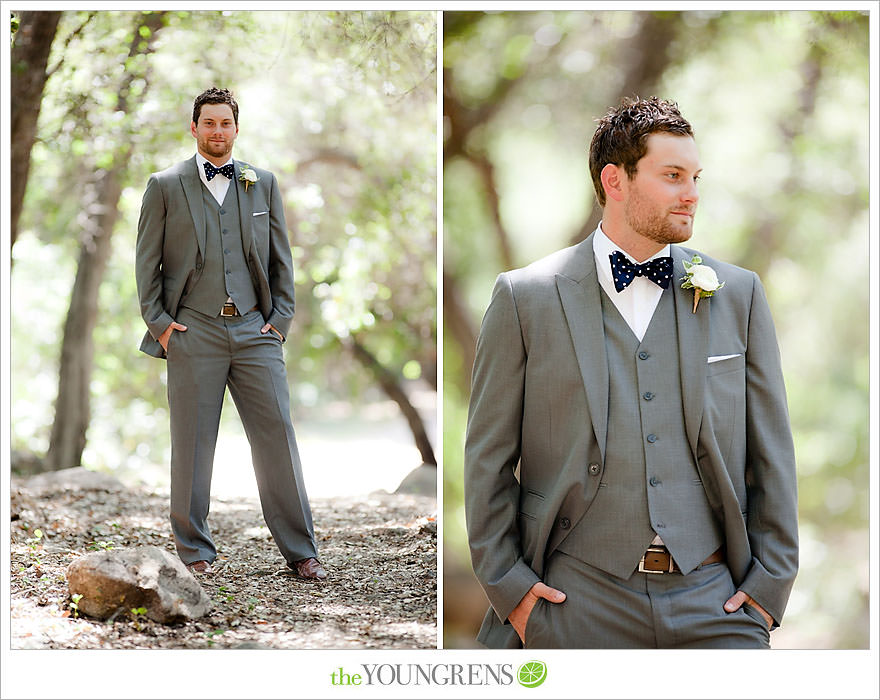 This next series is vying for my favorite images of the day. Nerd Alert: I shot these two images below at f/1.2. Like buttah.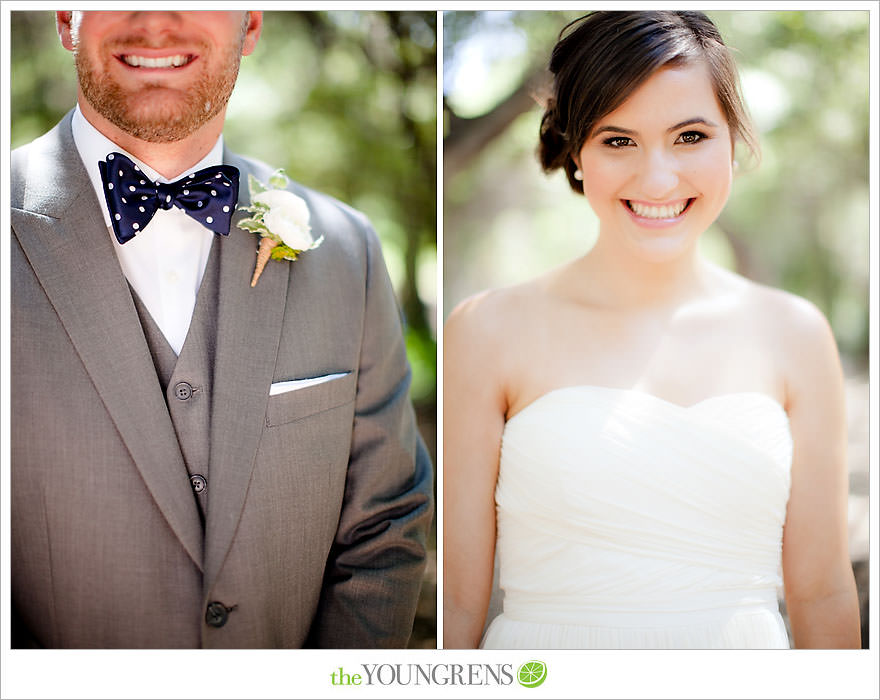 Gorgeous, gorgeous, gorgeous! I feel like I've been looking at too many Anthropologie ads, cuz I could just tear these straight out of the catalog!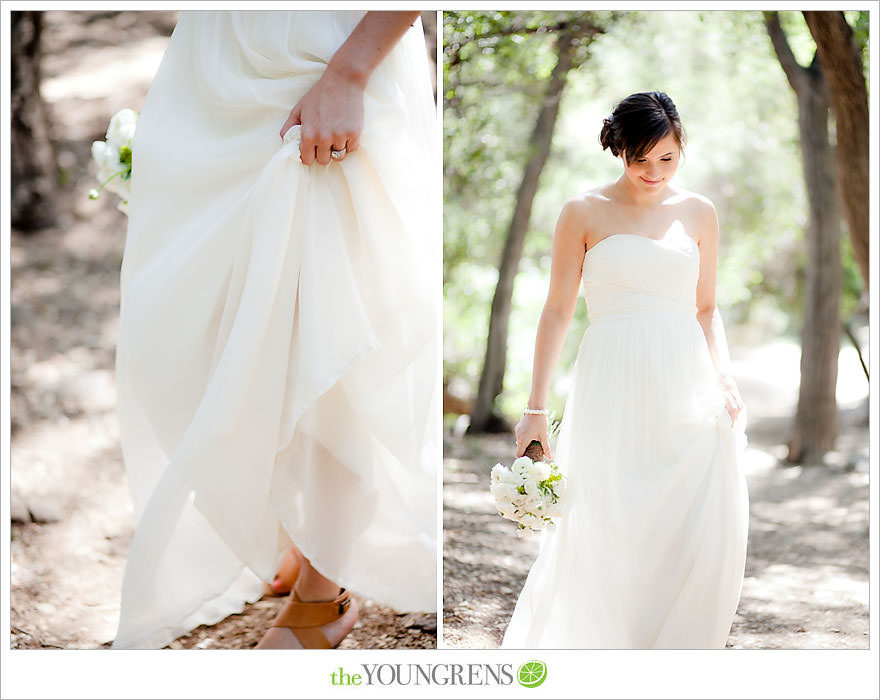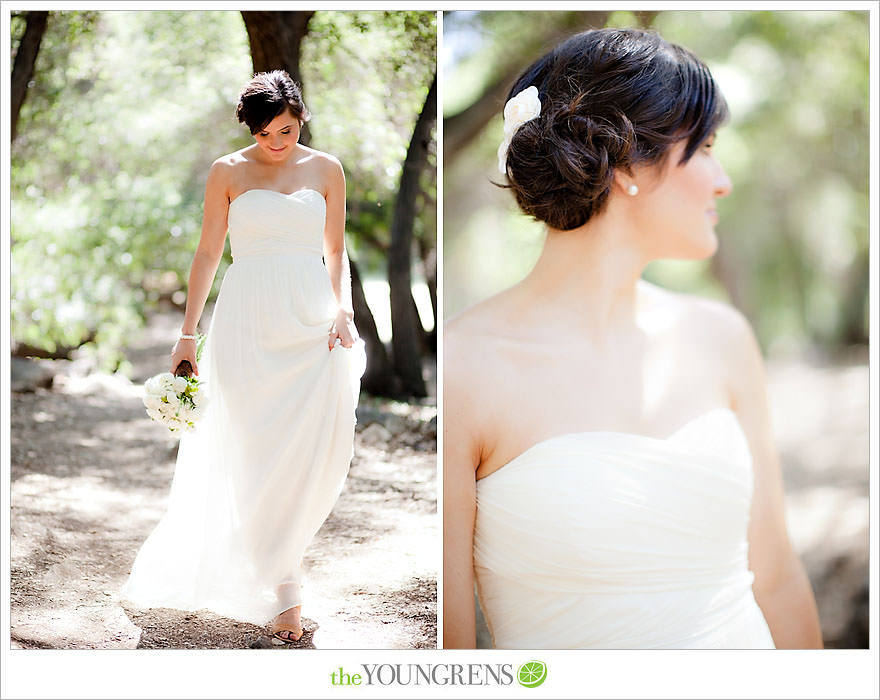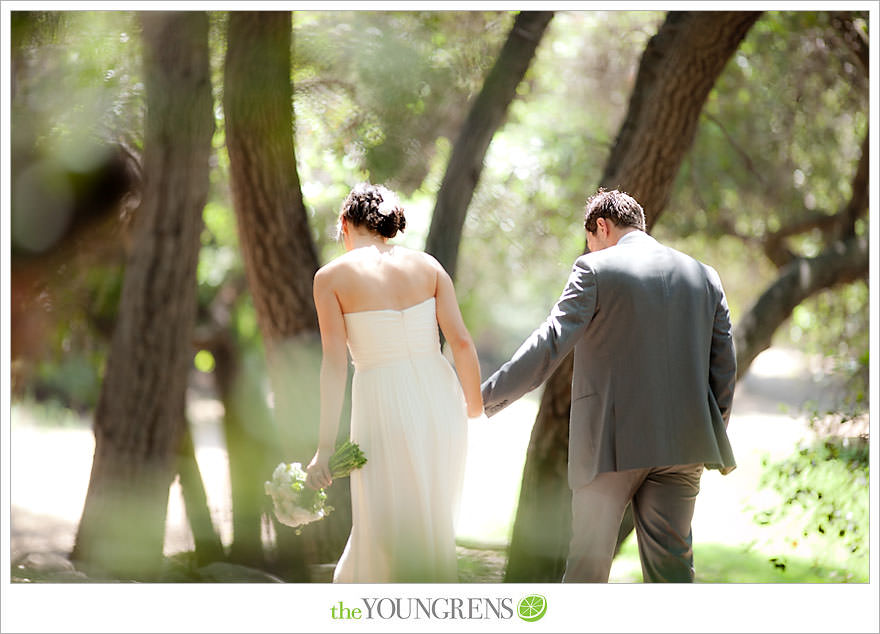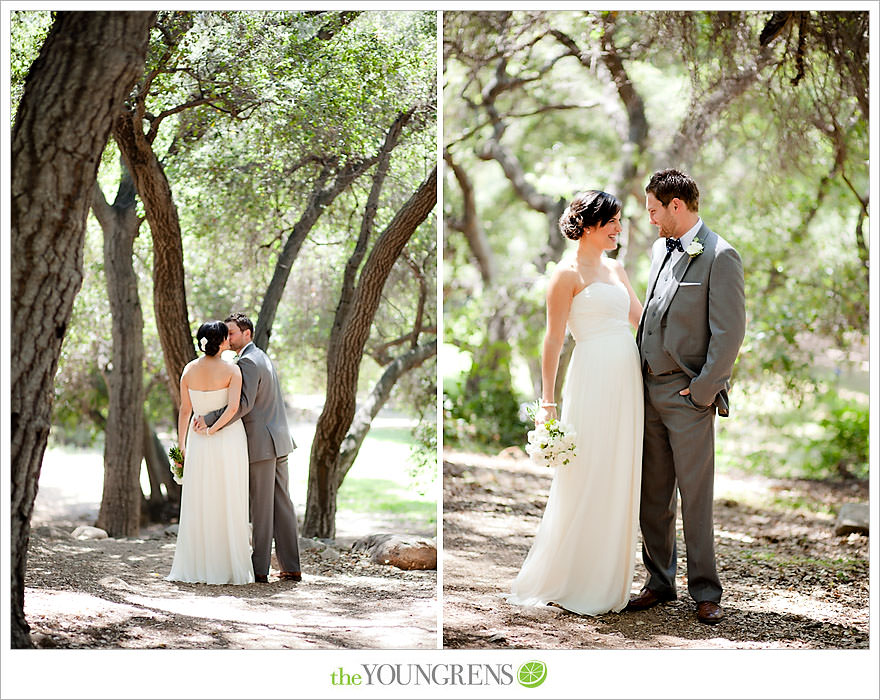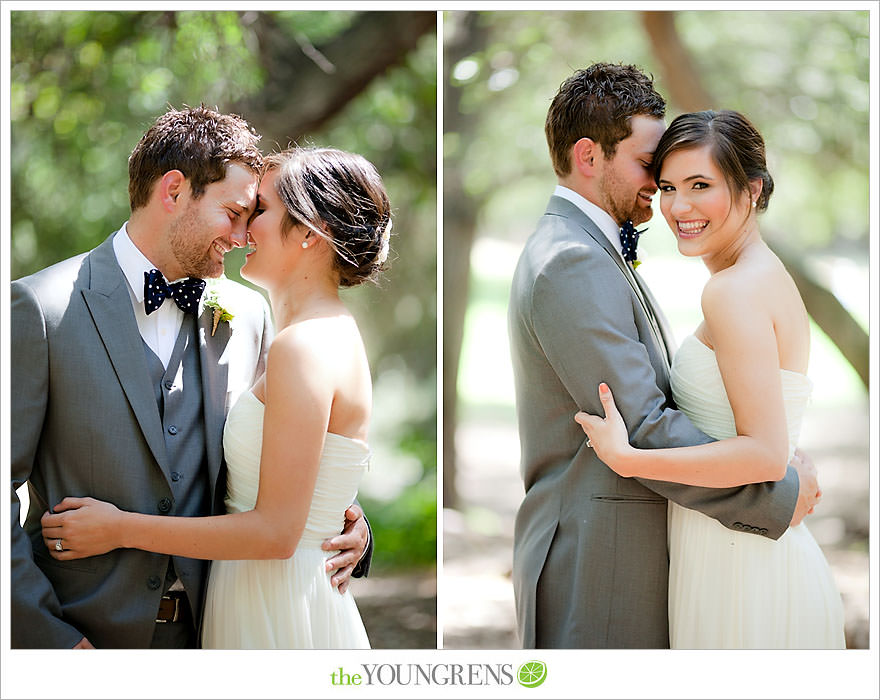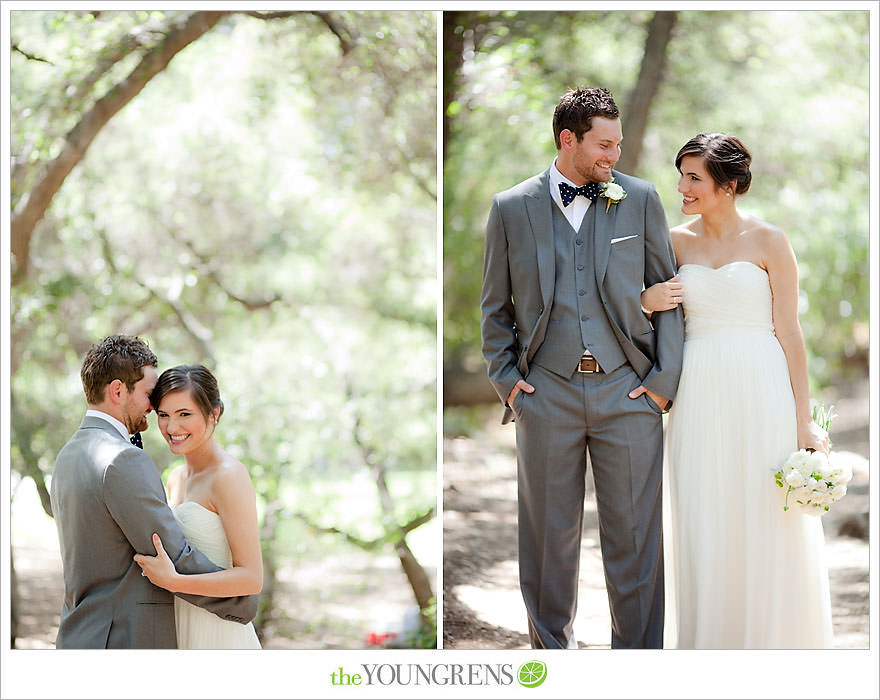 So sweet and lovely!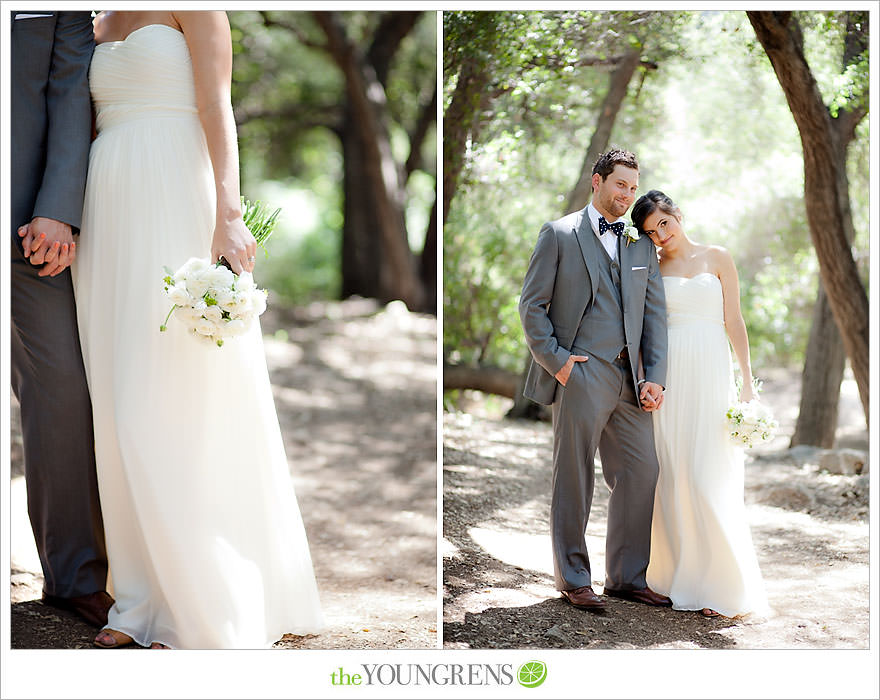 Definitely a fave!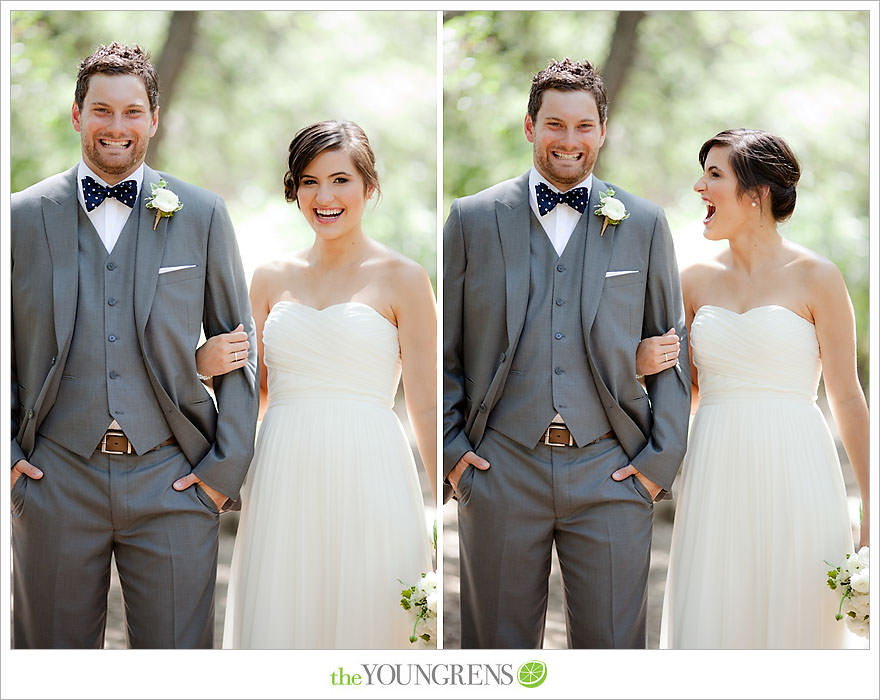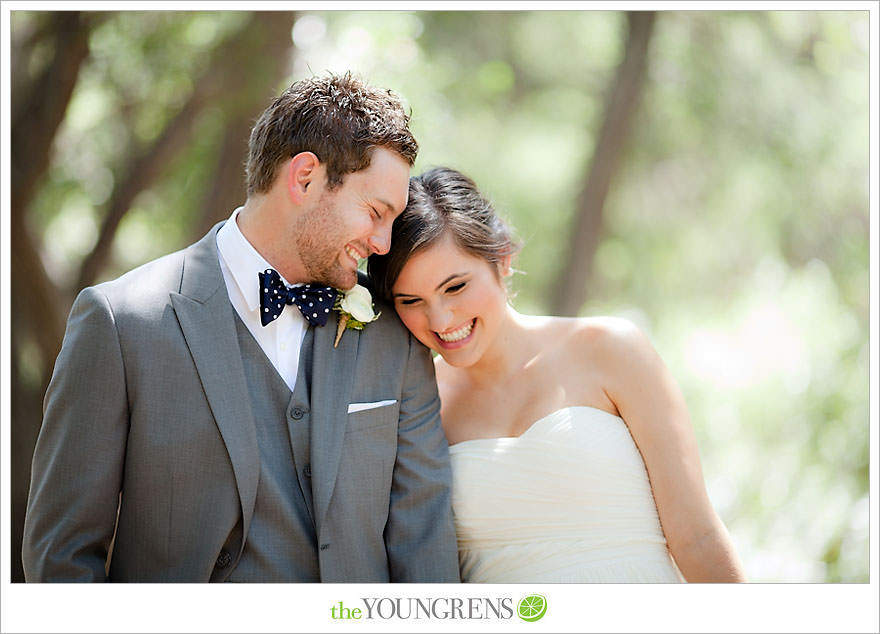 Stay tuned for Part Two and Three of Lizzy and Ipp's estate wedding in Pasadena, coming to the blog the rest of this week. Still to come are the ceremony, bridal party, and all of the delicious reception details, including a mixology bar! It's like Lizzy and Ipp week here at The Youngrens! Enjoy!
Hugs,
Erin