You know those people that should have been born in a different era? Justin and Taryn should be living in the 1930's. They both love art deco and their hearts totally vibe with the old Hollywood glamour of the day – Taryn especially. The long necks, the chunky diamonds, the wispy feathers, and the strong lines – it's as if their hearts were born in that bygone era of golden age Hollywood instead of the present. But I must admit, I don't blame them for loving that period of American style so much. It is, after all, an era of ultimate romance – the music, the dancing, the black and whites, the talkies. It's not hard to fall madly in love with the beauty of it all.
But all of the romance that they love about the art deco golden age of 1930's Hollywood they have found in the love they share with each other. She's the Ginger to his Fred, the rhythm to his dance, the elegant music to his silent world. All of that classic glamour, he sees in her eyes, and all of that stately romance she finds in his arms. So no matter what era they may live in, they have found the most perfect timing in each other.
In keeping with their love for art deco, Justin and Taryn found the perfect preservation of that long ago era in The Queen Mary, the luxurious and historic cruiseliner that once ferried kings, queens, Hollywood stars, politicians, and the society's most elite across the Atlantic. It's chock full of art deco luxury, and Taryn fell in love with the beautiful ship and it's historic glamour for their wedding. The girls even got to get ready in one of the enormous suites that was reserved for royalty and stars when the ship was in service. So glam!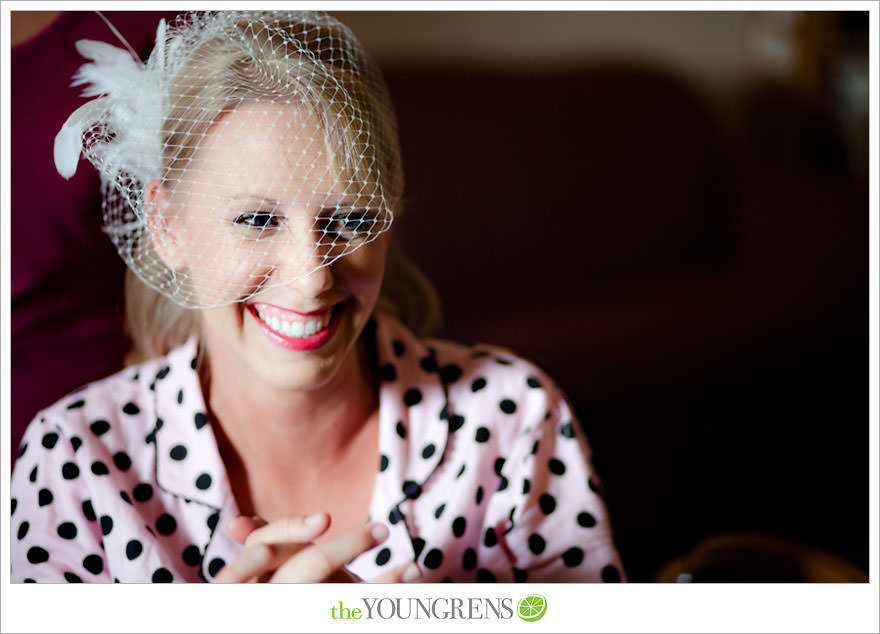 A huge thanks to Molly Shriver at Cheek Couture for creating Taryn's classic, glamorous look complete with a feather hairpiece and birdcage veil. It's tough to style a birdcage veil to be glamorous and yet not take over someone's beautiful facial features, and Molly did an amazing job!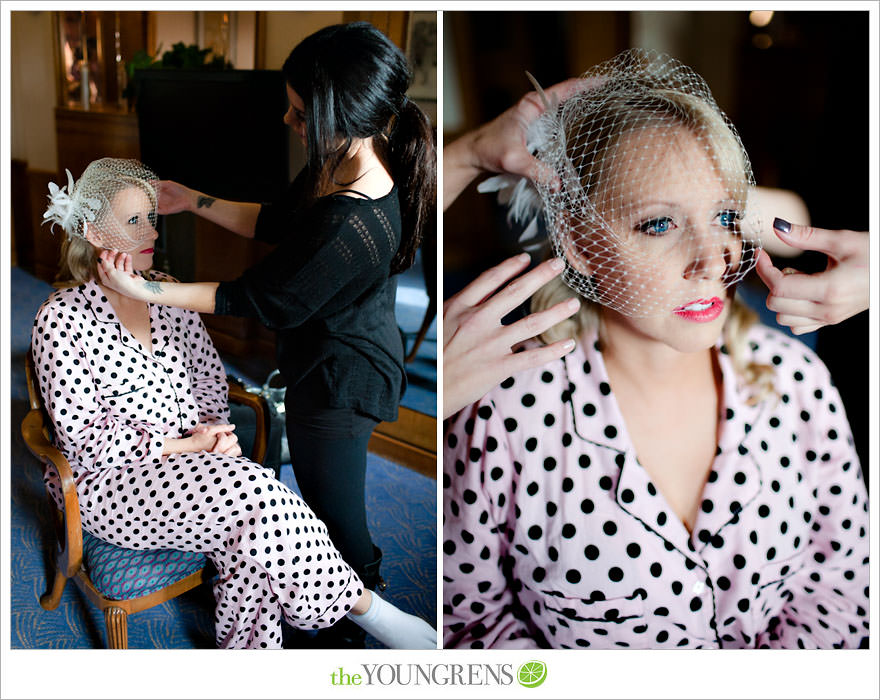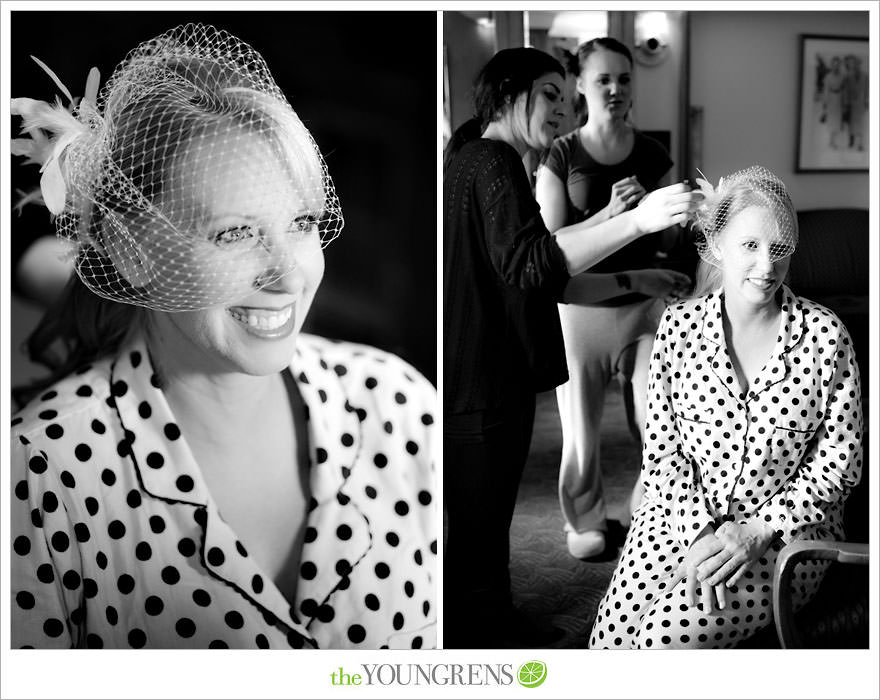 The girls were so on top of things with getting ready, that the morning was extremely relaxed. It gave them time to enjoy hanging out!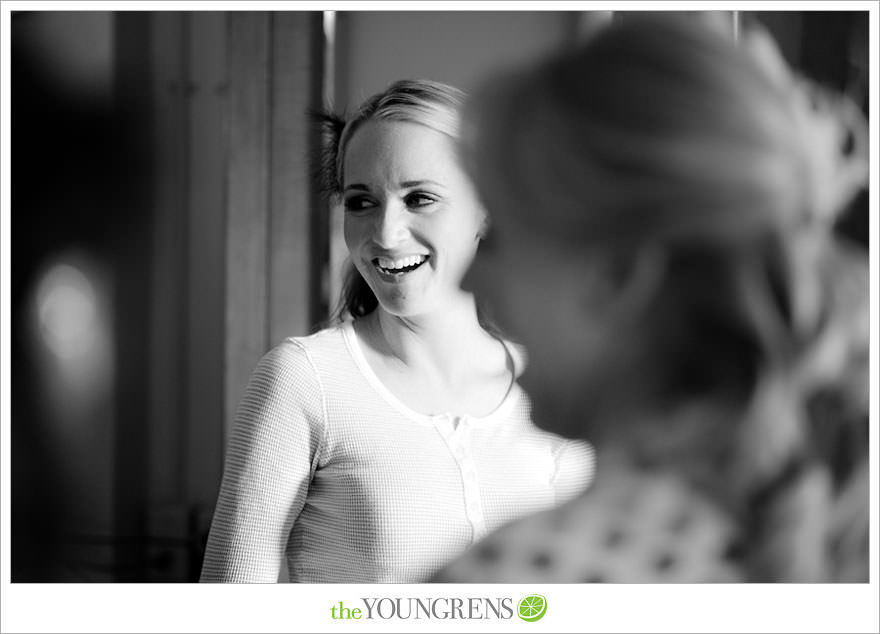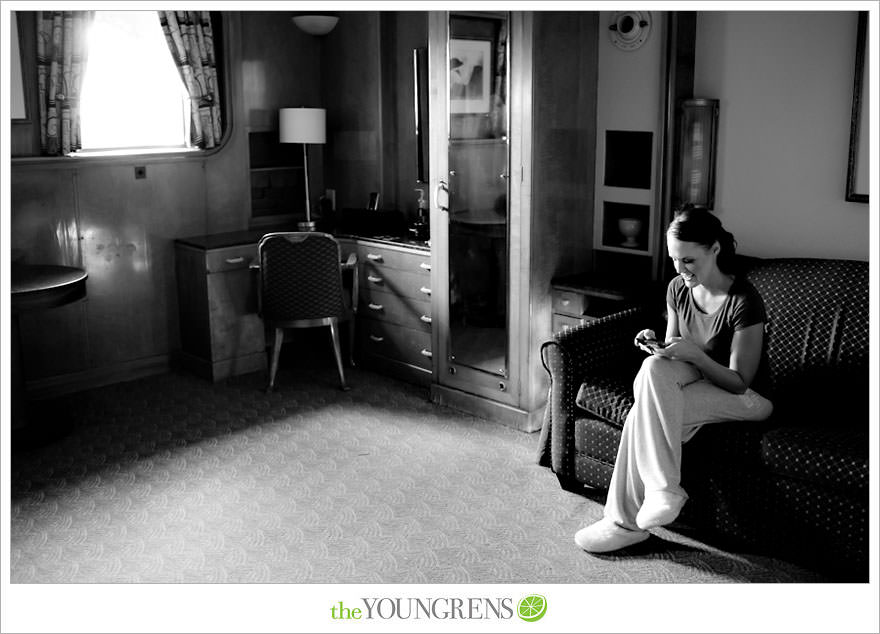 Taryn gave each girl a bracelet as their bridesmaid gift and the girls loved them!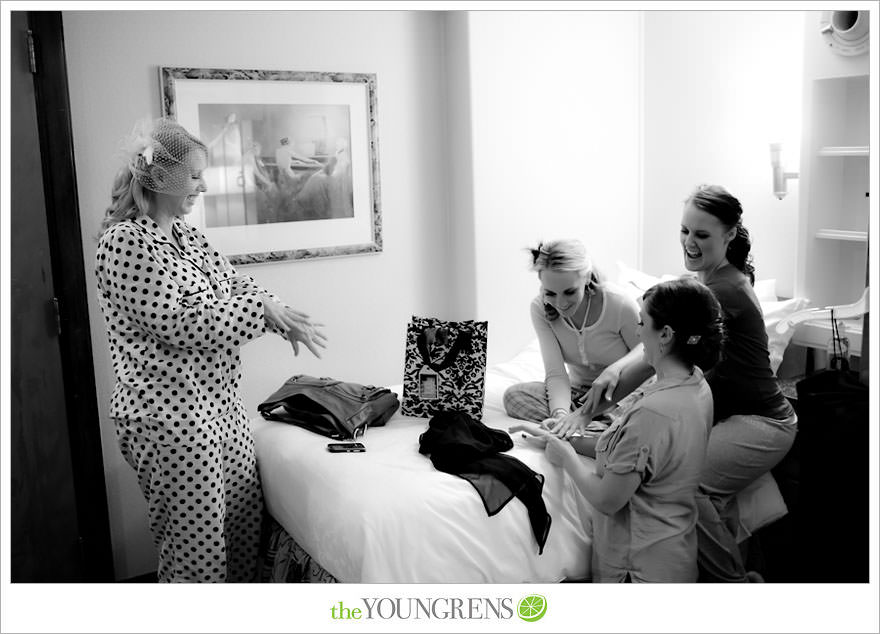 Taryn wore the same necklace her mother wore on her wedding day. Her mother just recently passed away in the spring, so it was such an emotional momento for Taryn to wear.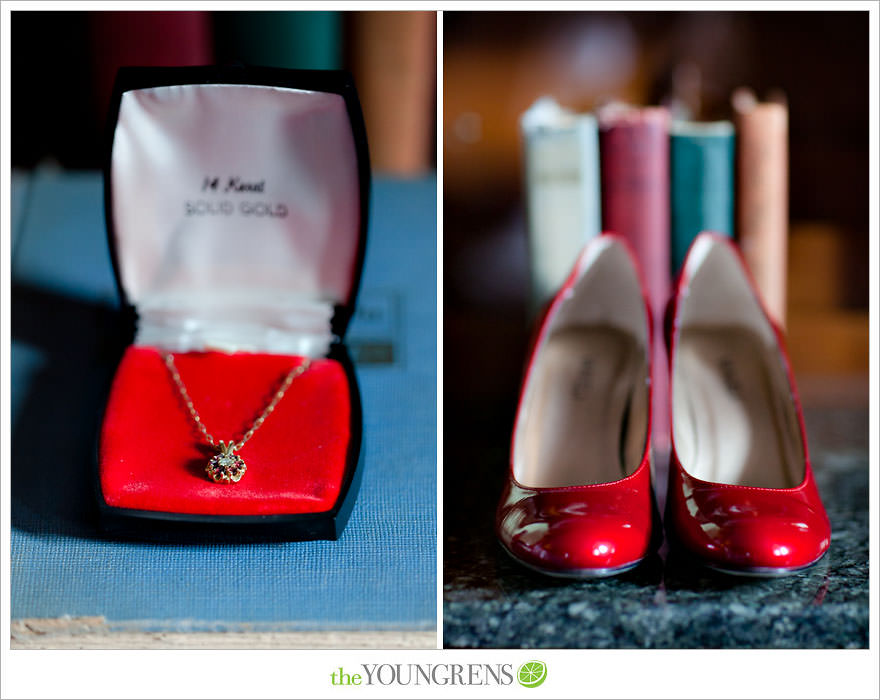 Justin has been working in London for the past couple of months, so he brought Taryn a very special perfume, approved with royal seals and everything! Talk about a gentleman…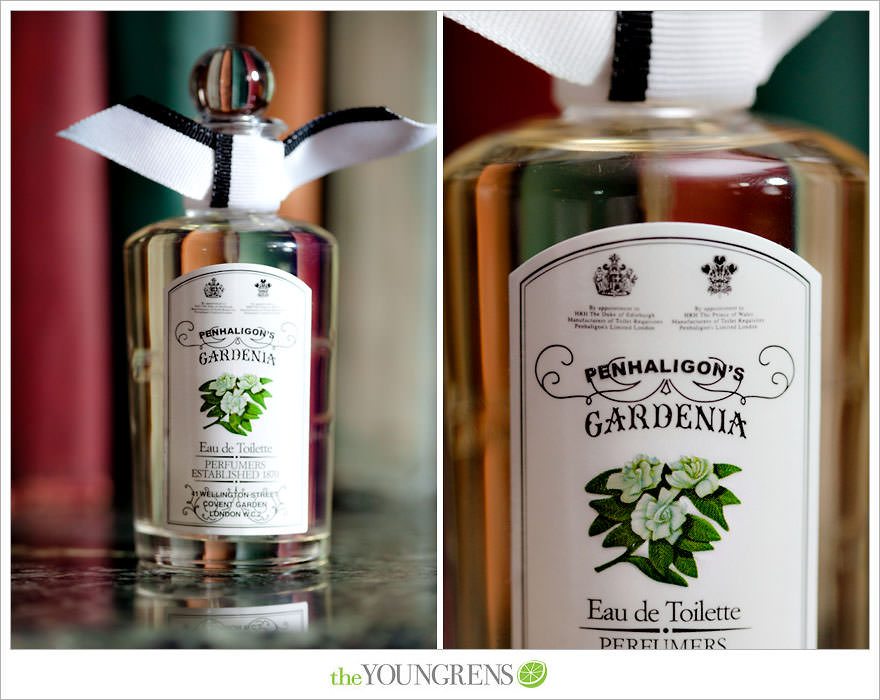 Taryn's dress was so classic – I loved it's glamorous simplicity.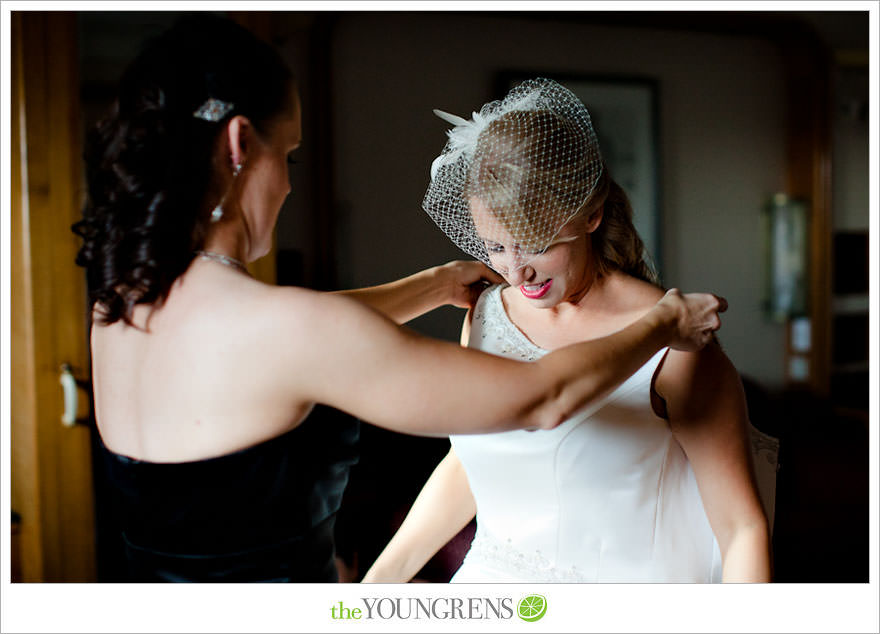 Taryn's sister helped put on their mother's necklace and their wasn't a dry eye in the room – including mine!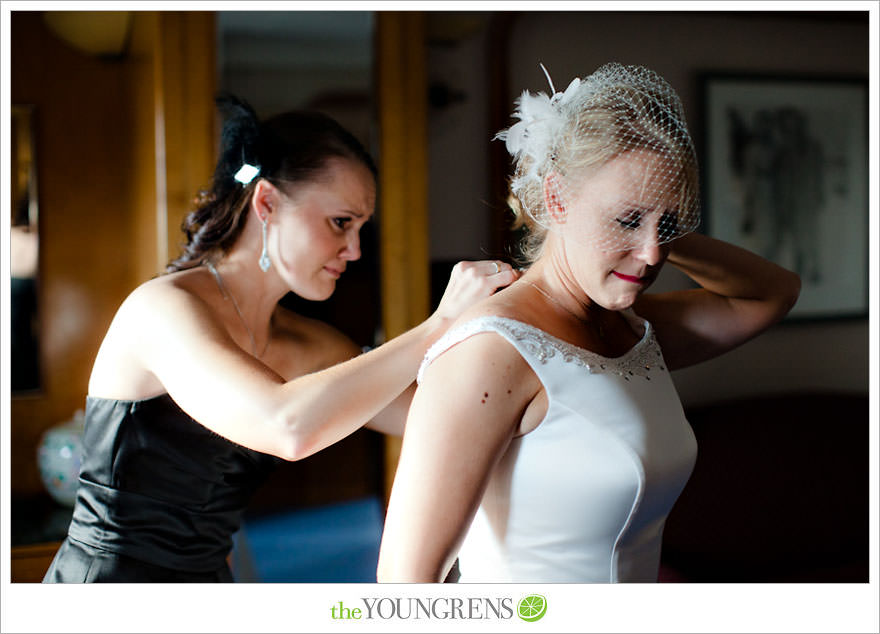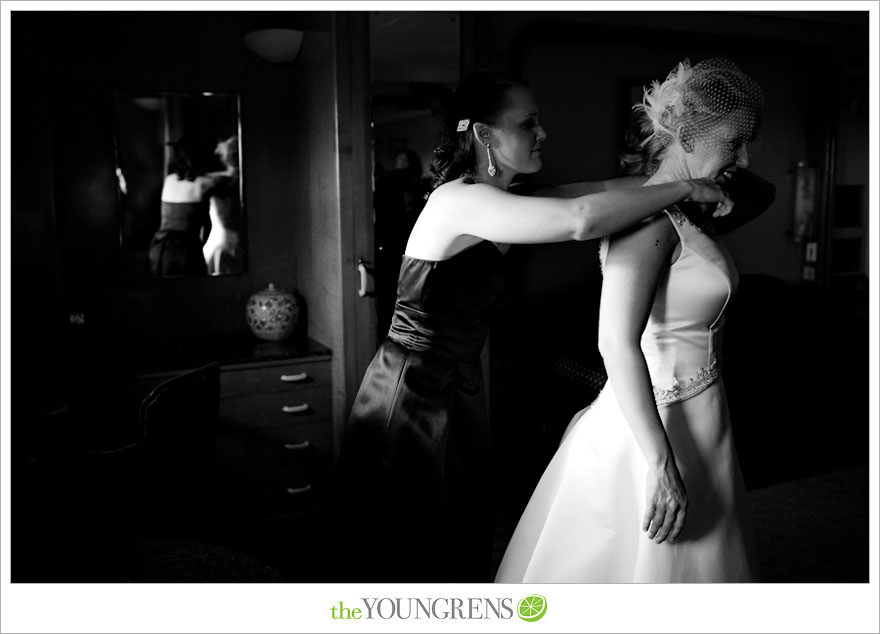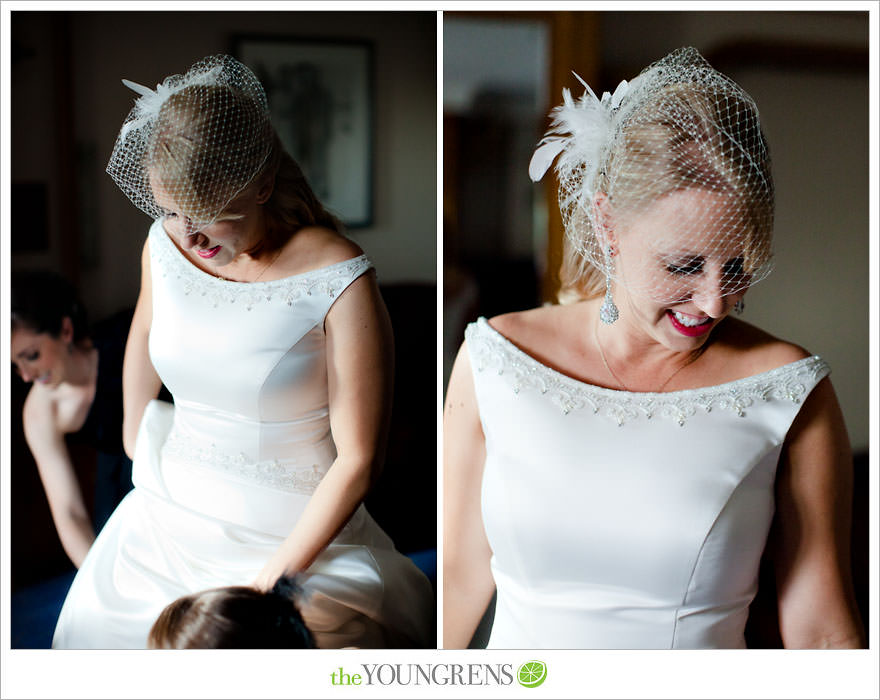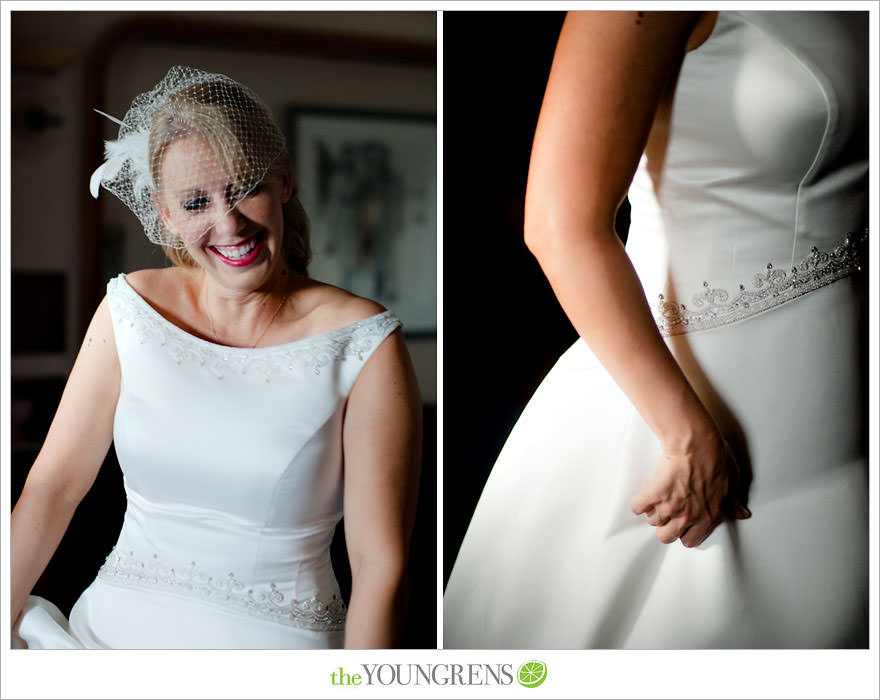 Simply breathtaking.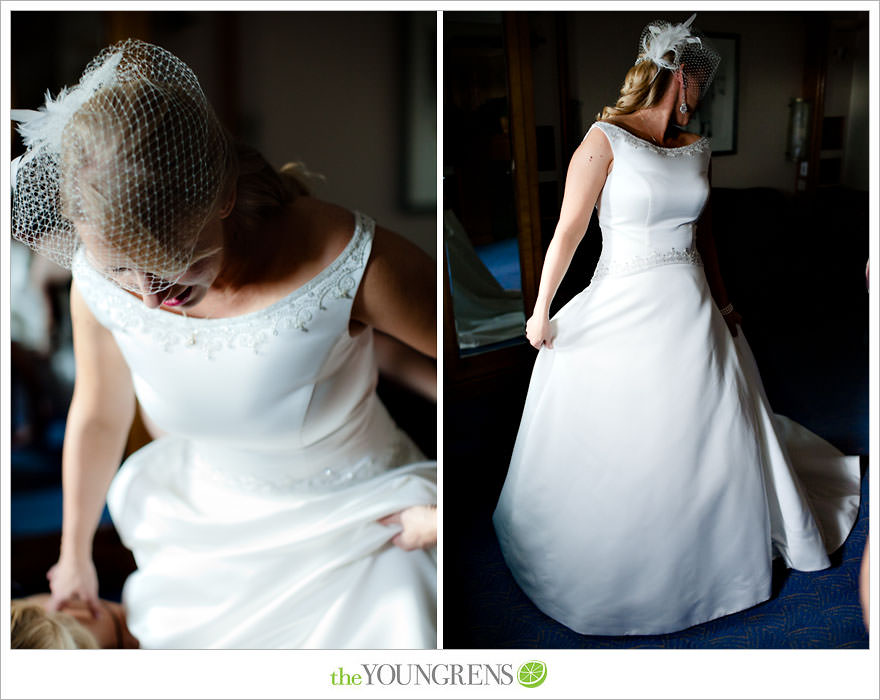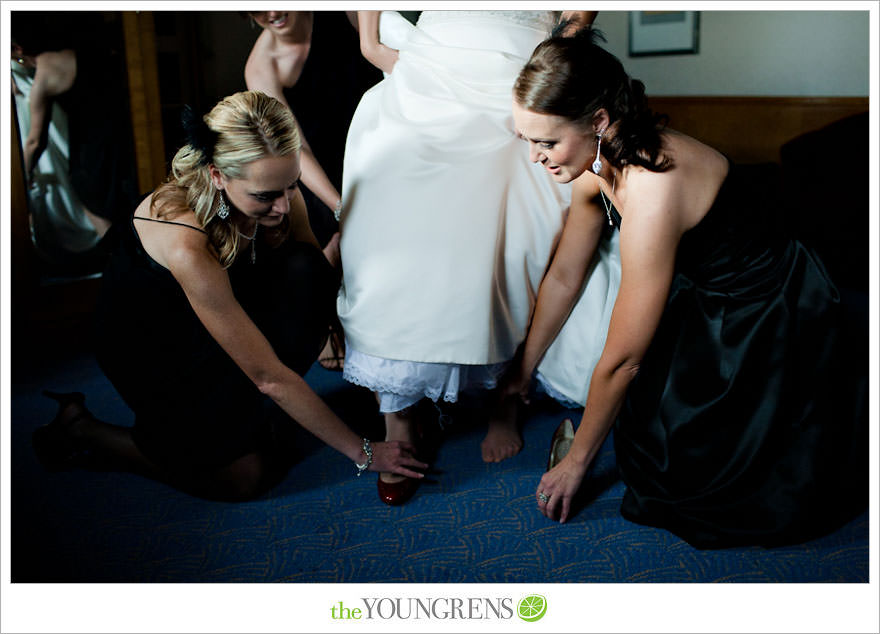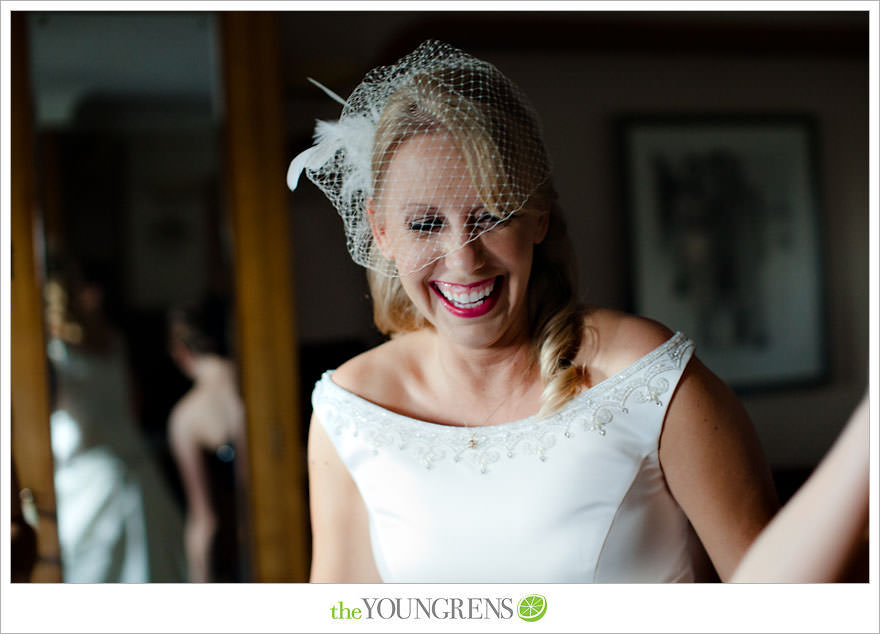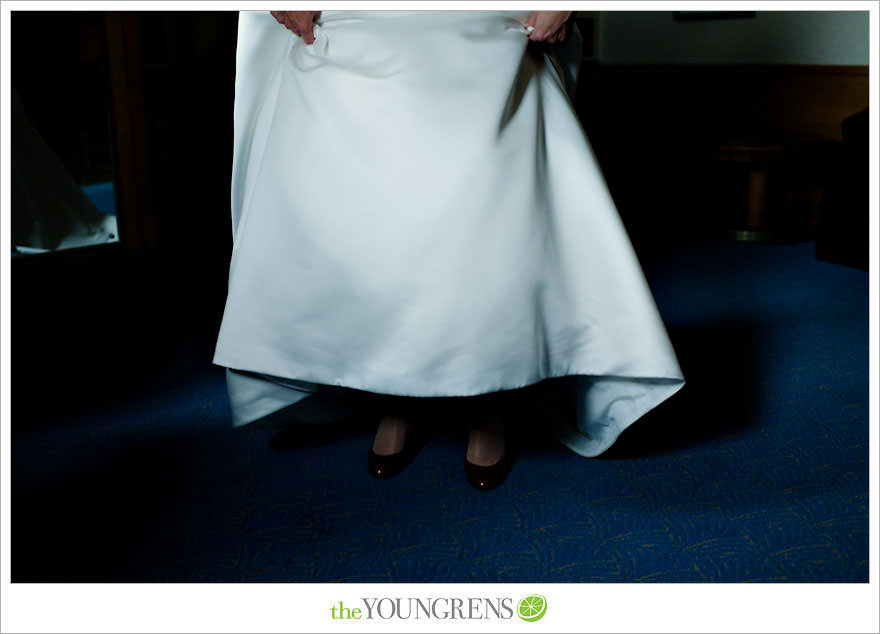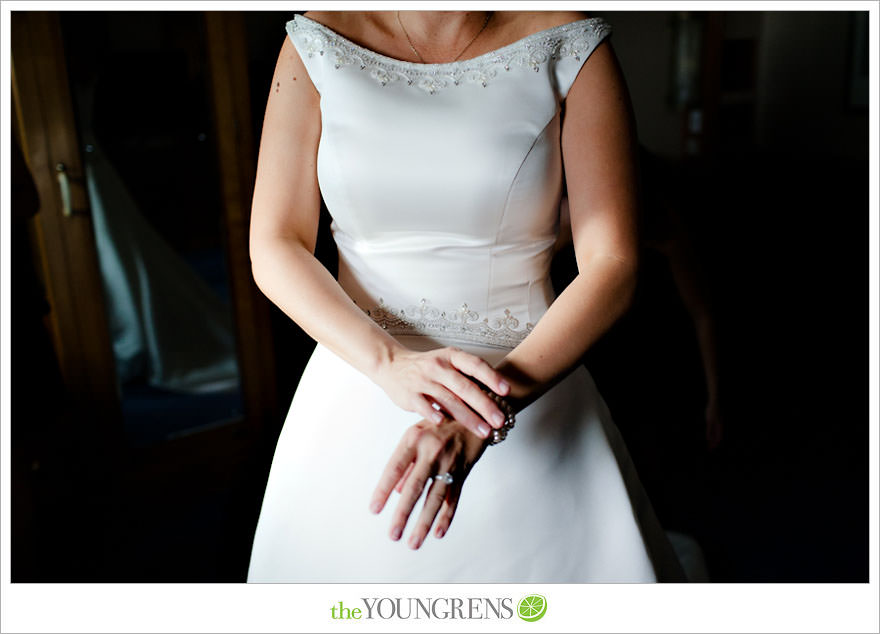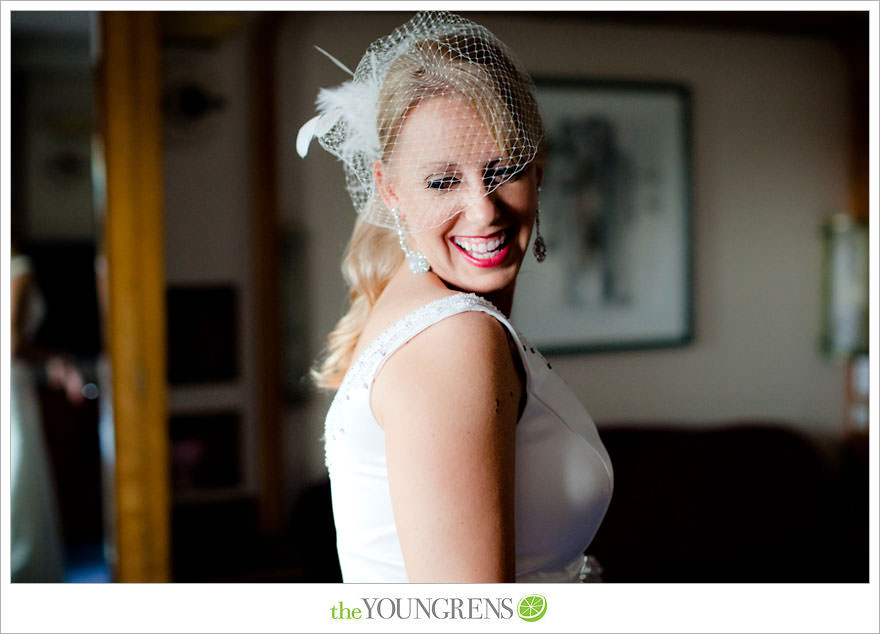 The day couldn't have been more beautiful – I love their First Look!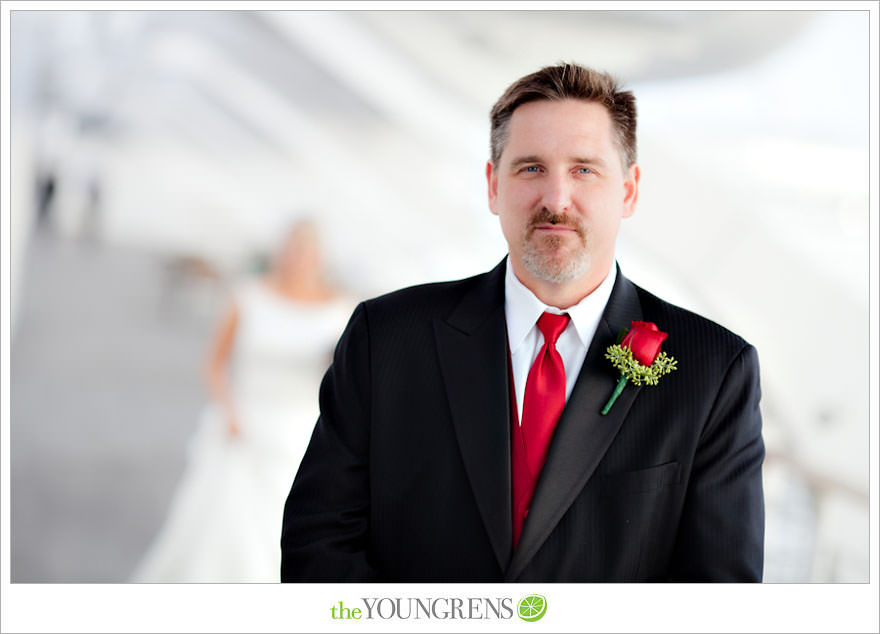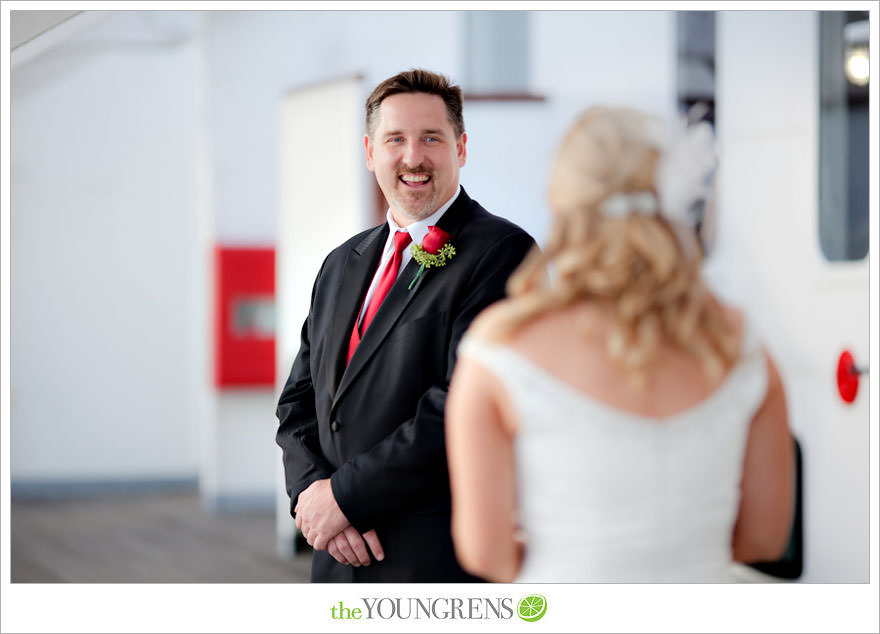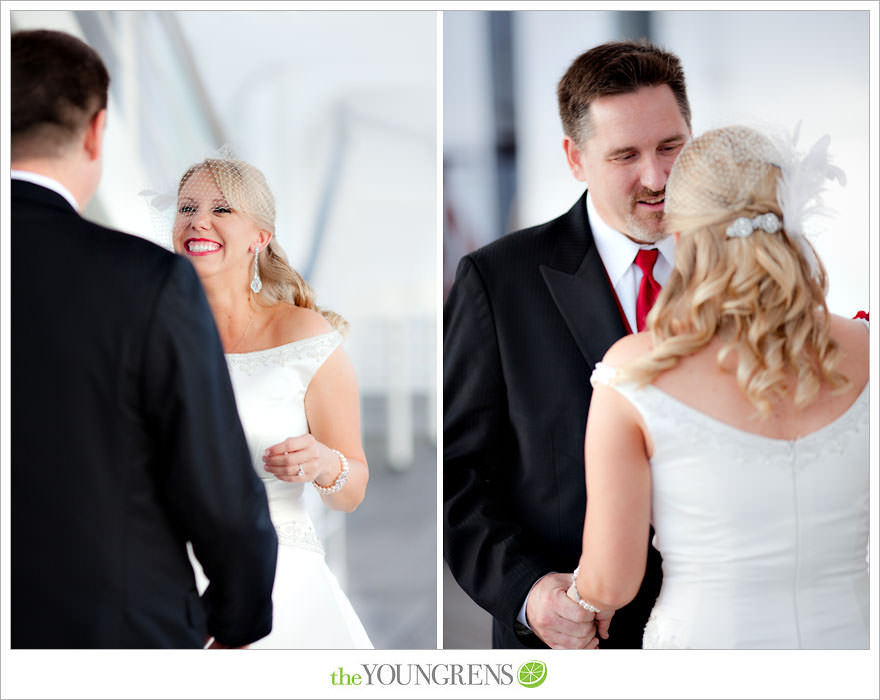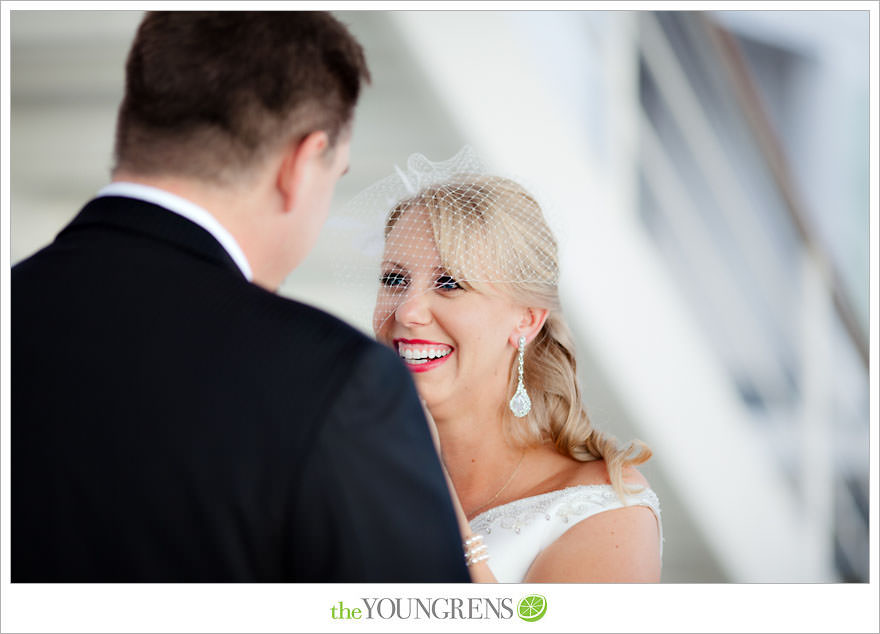 What a beautiful ship with it's old wood floors, mahogany banisters, and fresh white walls.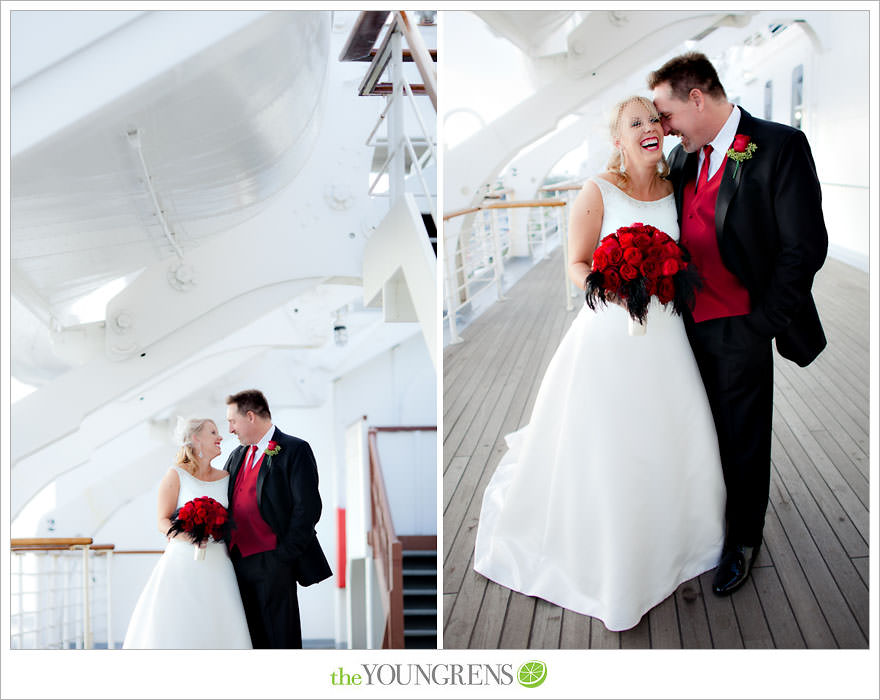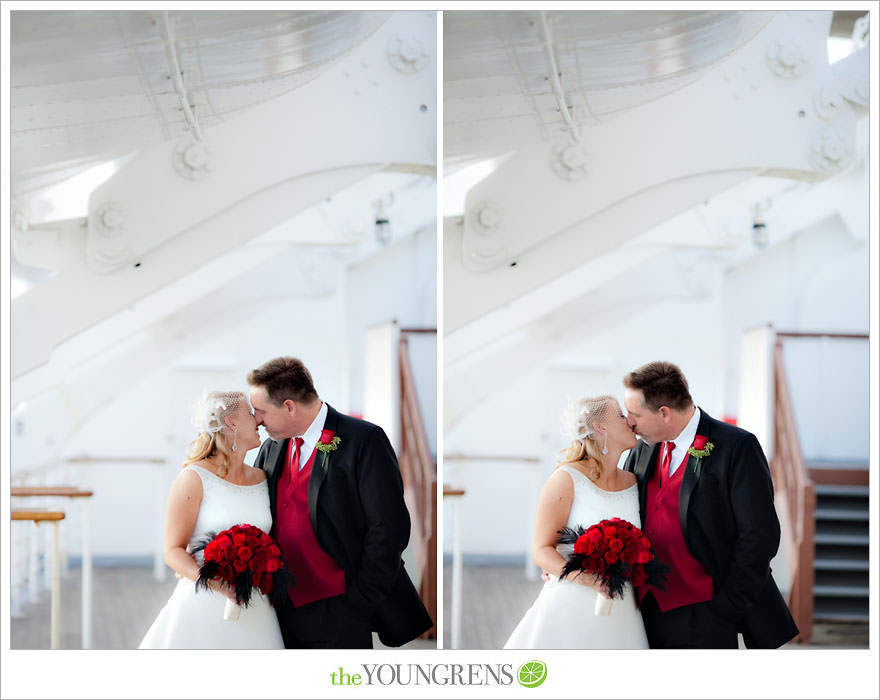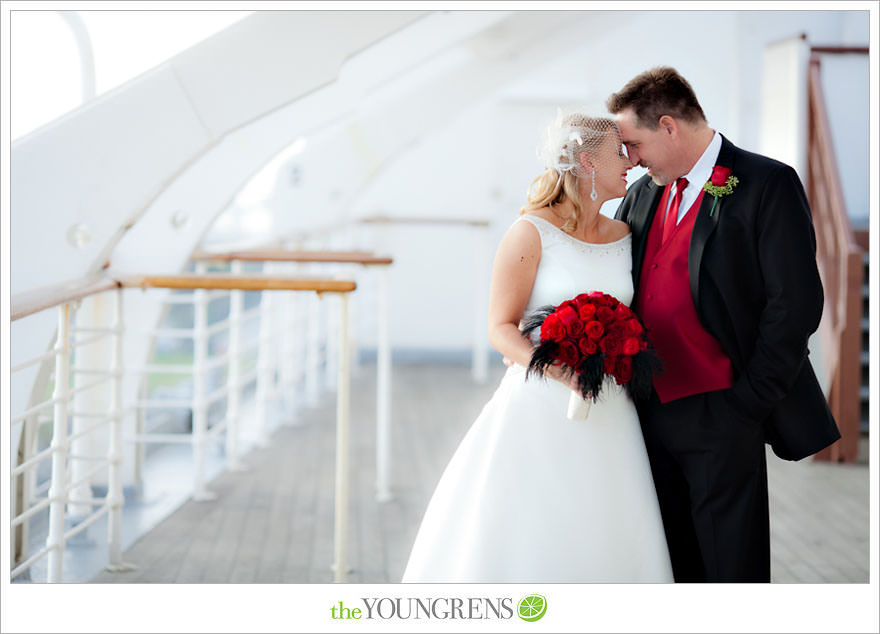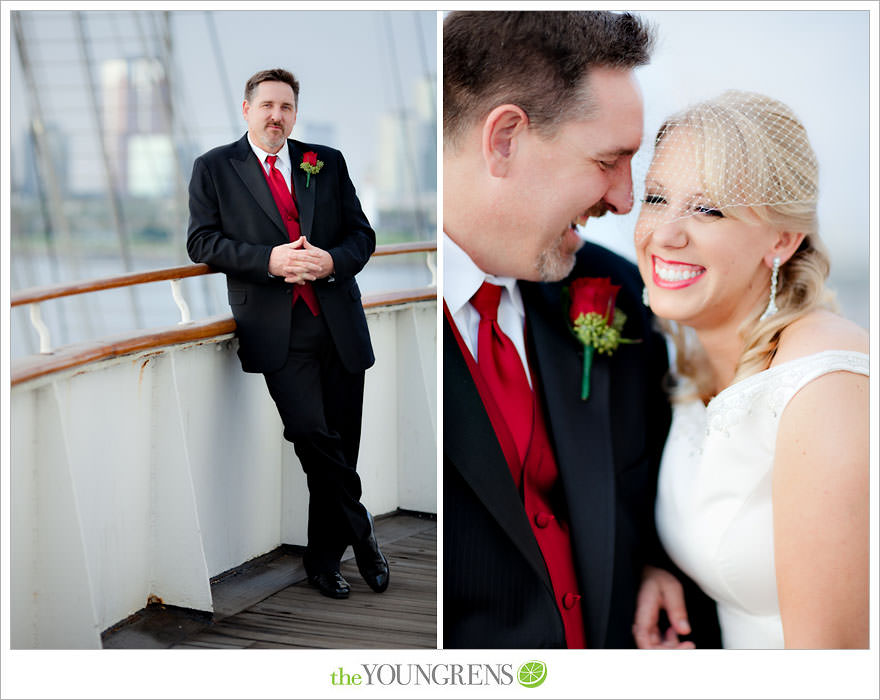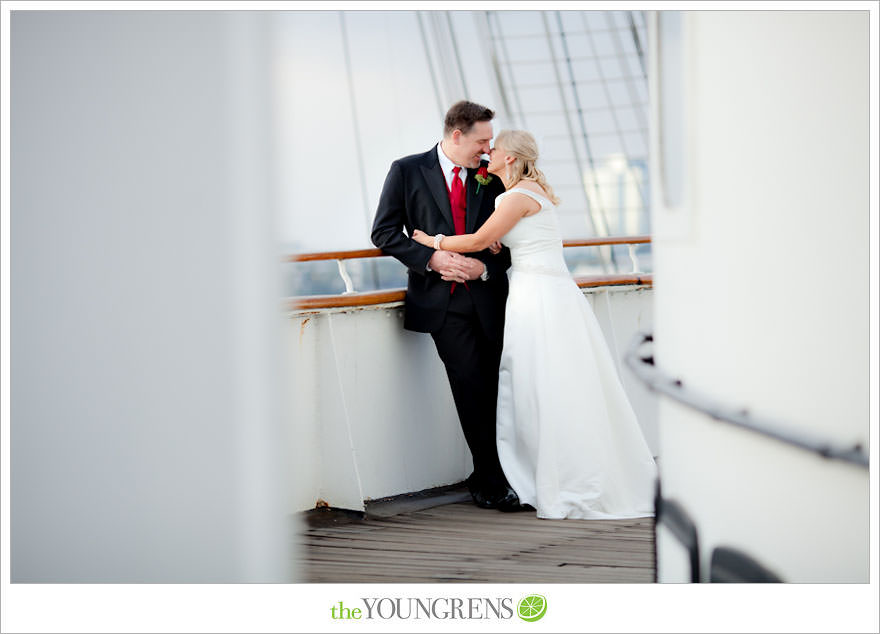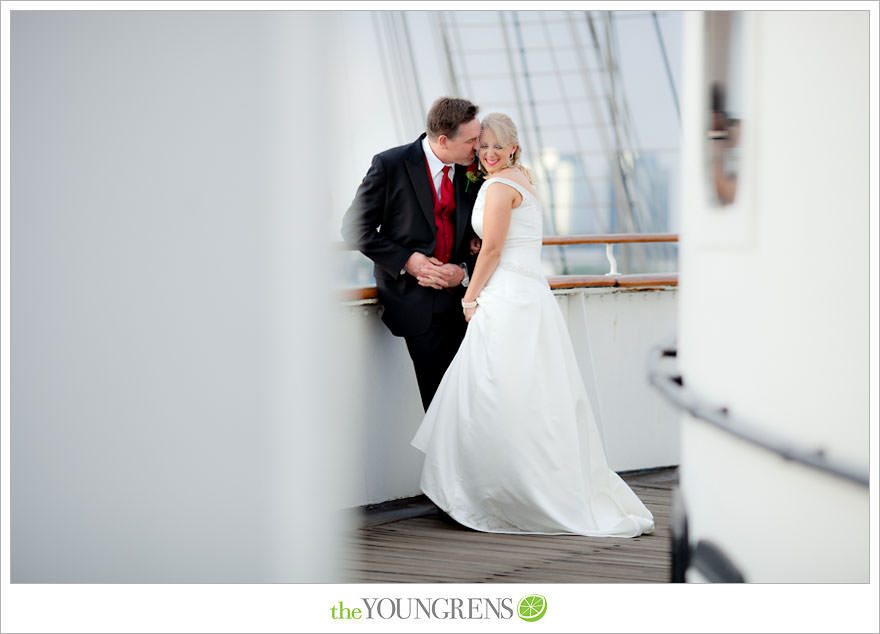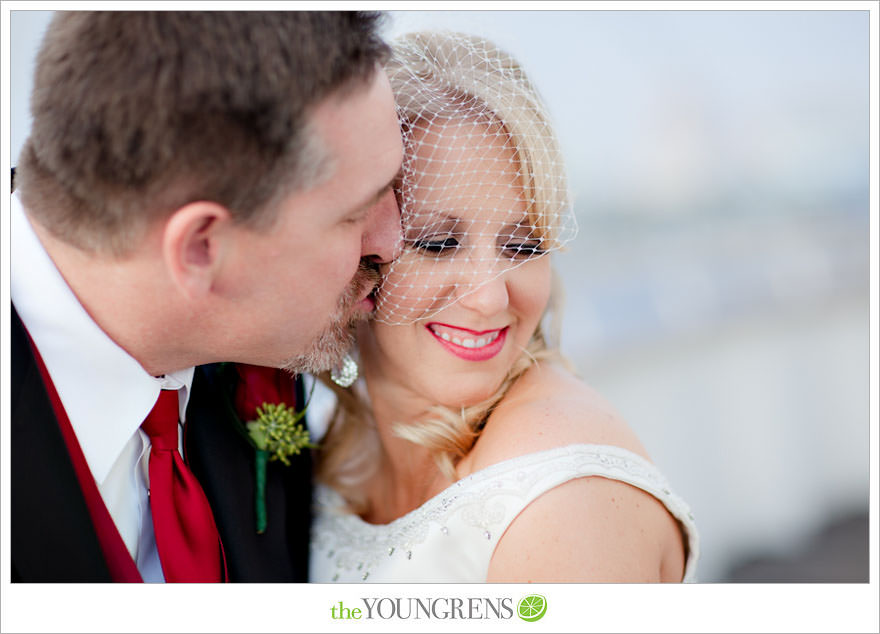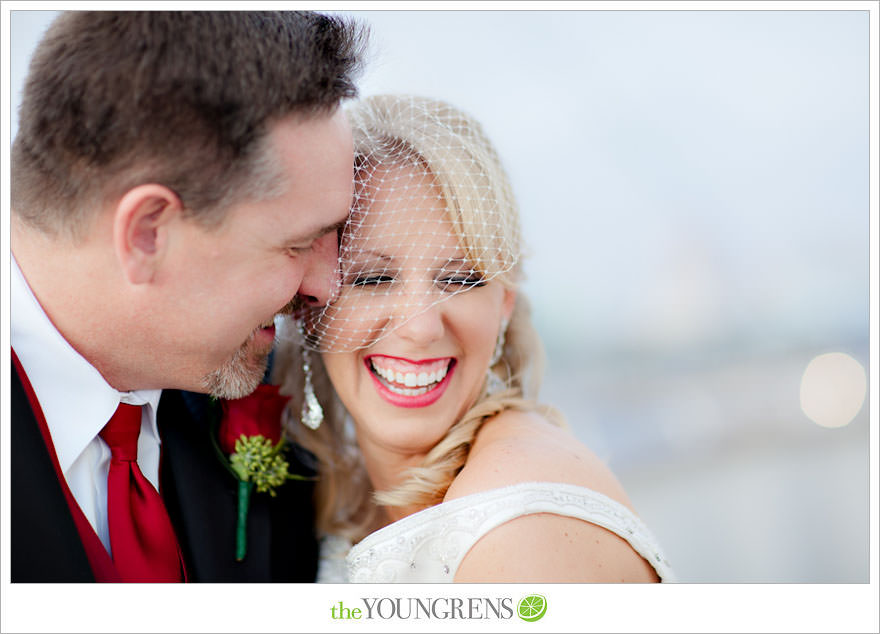 Some of my favorites! There were so many decks and layers to the ship that I had to run around and grab some different perspectives.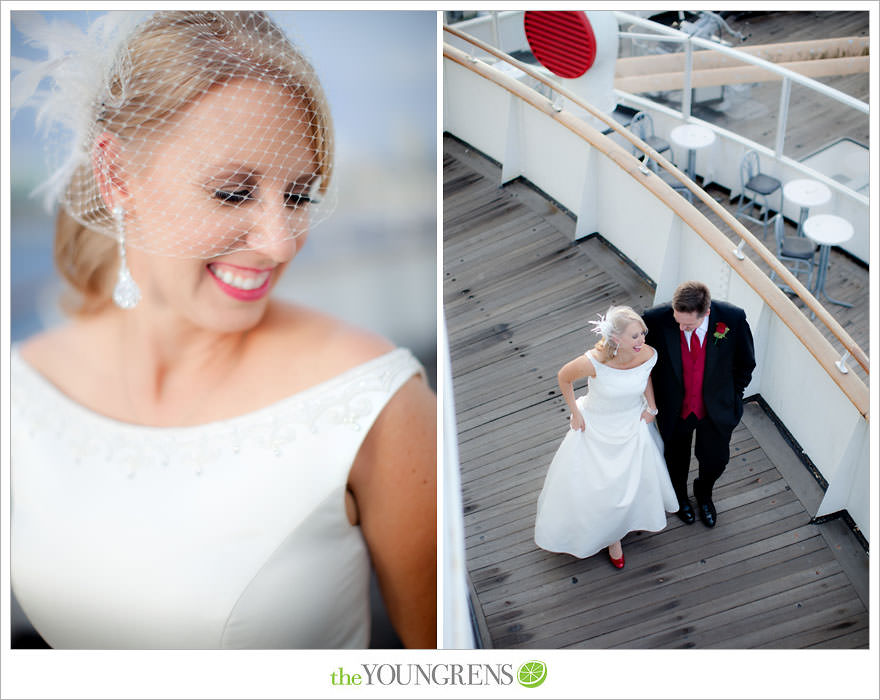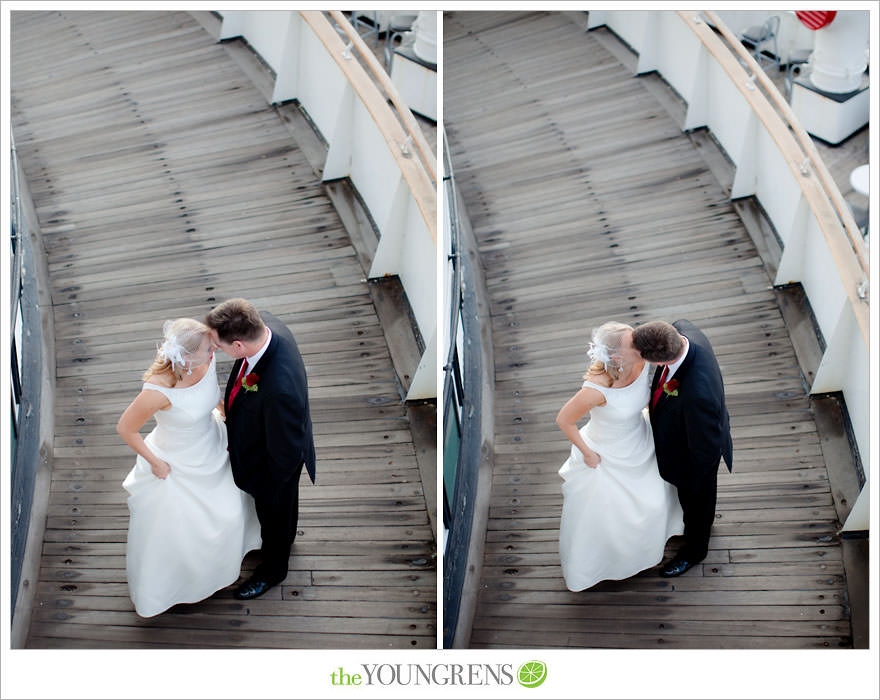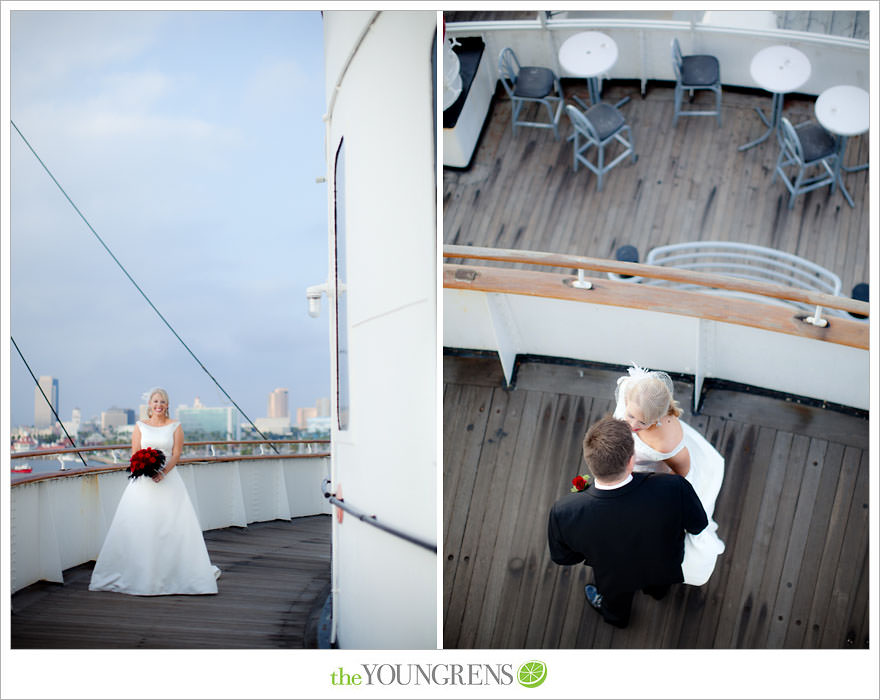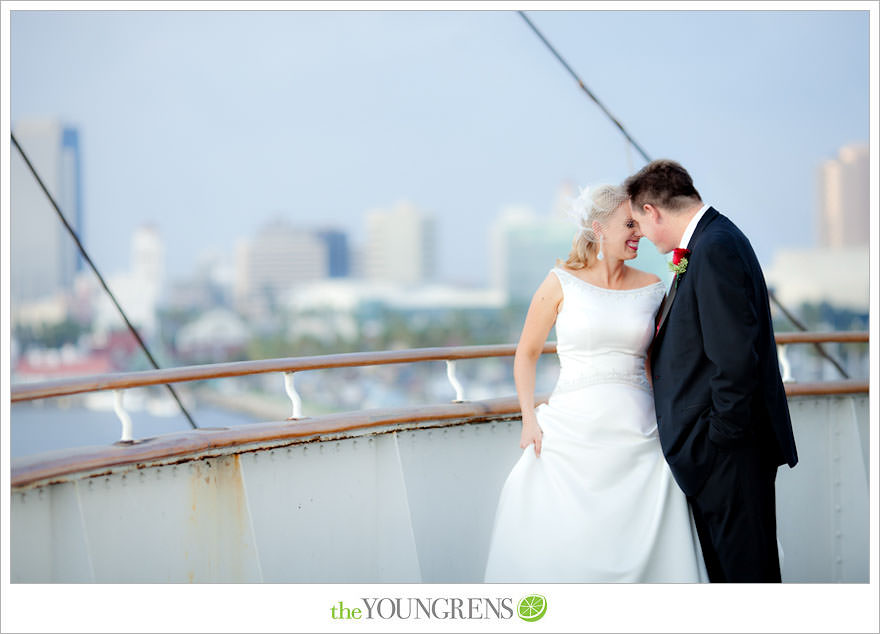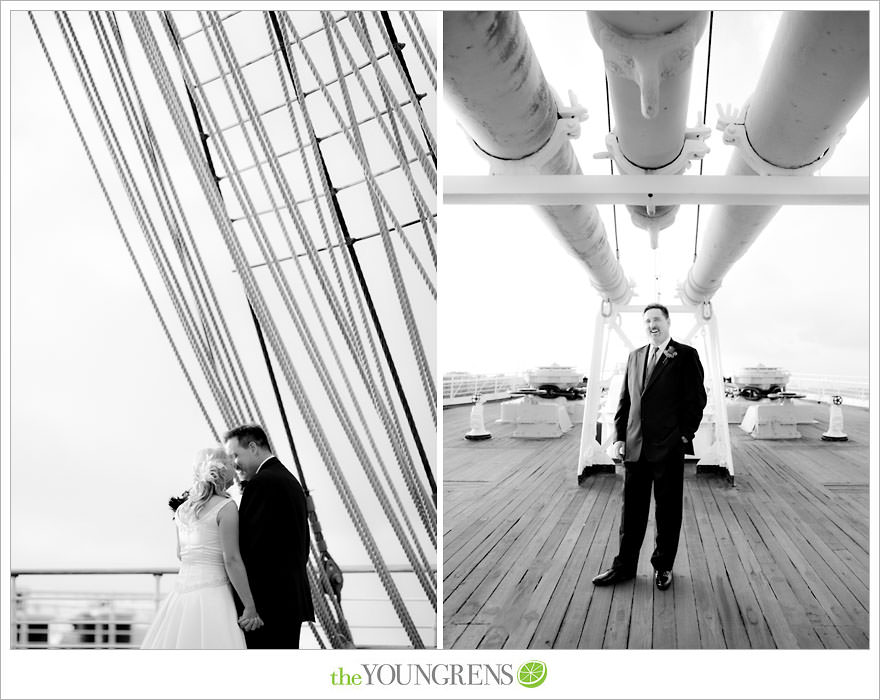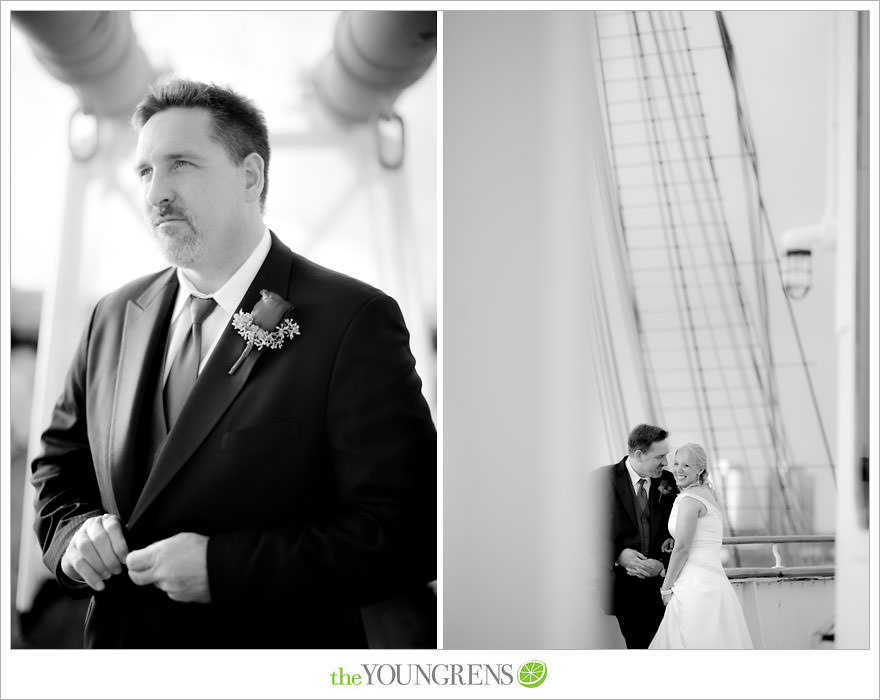 Then we headed up to the top of the ship to capture the ships signature red smokestacks – more of those to come tomorrow!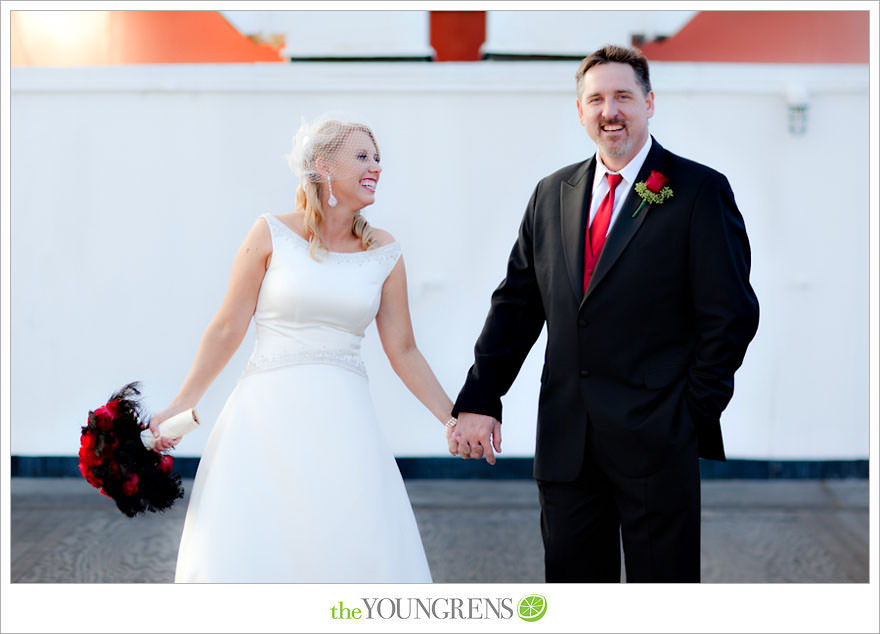 We're just getting started with Justin and Taryn's wedding on the historic Queen Mary, so we'll see you right back here tomorrow for Part Two!
Hugs,
Erin
---
Wedding Photography : The Youngrens | Ceremony Location : The Queen Mary | Reception Location : The Queen Mary | Floral Design : Commerce Flowers | Cake : Martha Acosta | Shoes : Vaneli | Make-Up : Molly Shriver at Cheek Couture | DJ : Flo at KIK Entertainment
---