It was like putting on an old well-made, worn-in sweater that was worn by your grandfather. One that smells like him. With thick wooden buttons, slick with oils from his fingers buttoning up on cold fall days. It's a little bare at the elbows, but everything else is soft and comfortable. The sleeves have molded to the shape of his arms, but it feels right that they don't follow your form yet. The old feels good on your skin.
Michael is an opera singer (a really, stinkin' amazing opera singer), and Jamie is a fiercely loyal woman with a firecracker personality. They held their ceremony at the old wooden St. Peter's Episcopal Church in Del Mar, a church in which Michael has been hired to sing on numerous occasions. The church feels like that old sweater worn by your grandfather – its shapes and smells are foreign, and yet it feels so warm and familiar because of its age. It's been well-used by generations – it's a little bare at the edges – but when it fills with people, the building becomes alive, as if the rooms are enormous lungs and the wedding guests are the air that it breathes in.
Being the artist that he is, music is incredibly important to Michael, so the church was the perfect pick for the ceremony with it's amazing organ and traditional look. Their reception was held at the Rancho Bernardo Inn, a beautiful San Diego wedding venue with tons of character that we'll be featuring on the blog tomorrow, but today the historic St. Peter's takes center stage.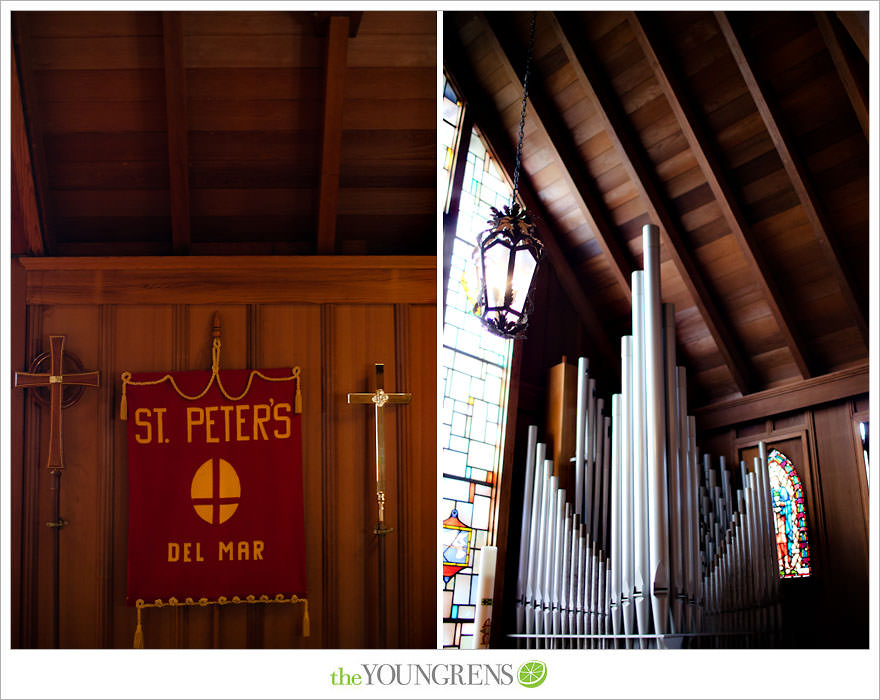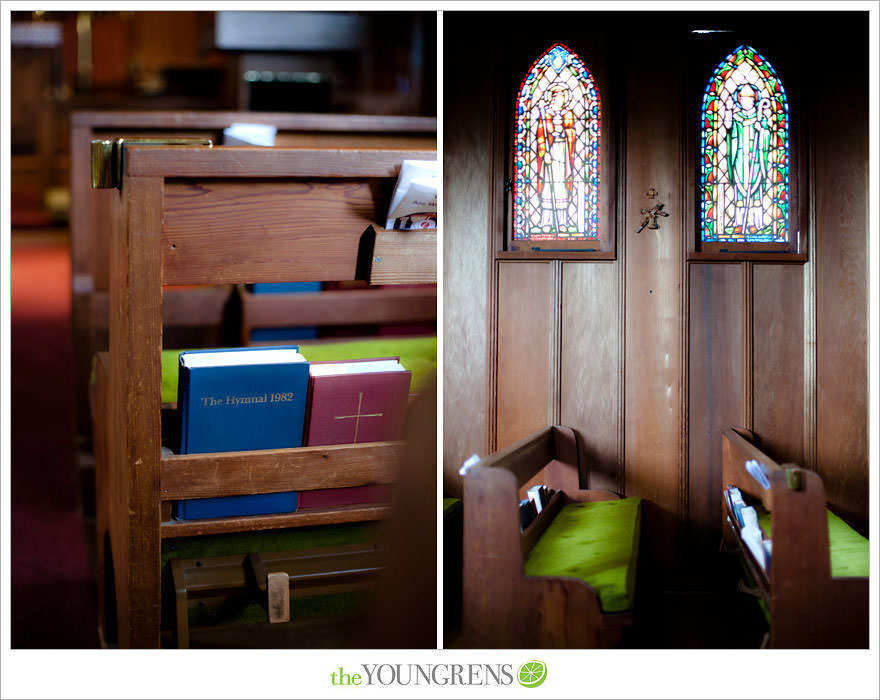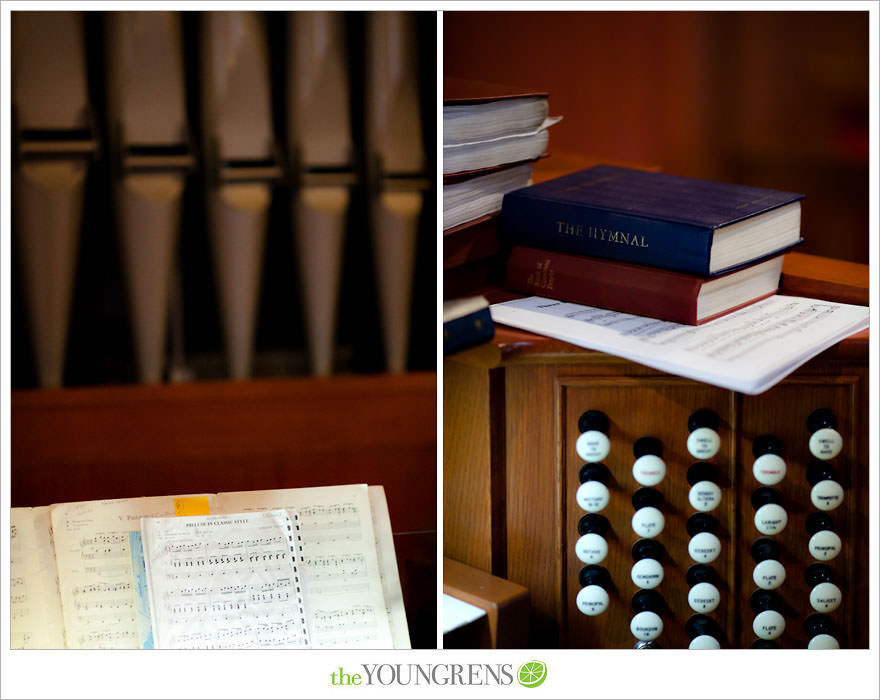 Michael had teeny minute men as his cufflinks. So funny!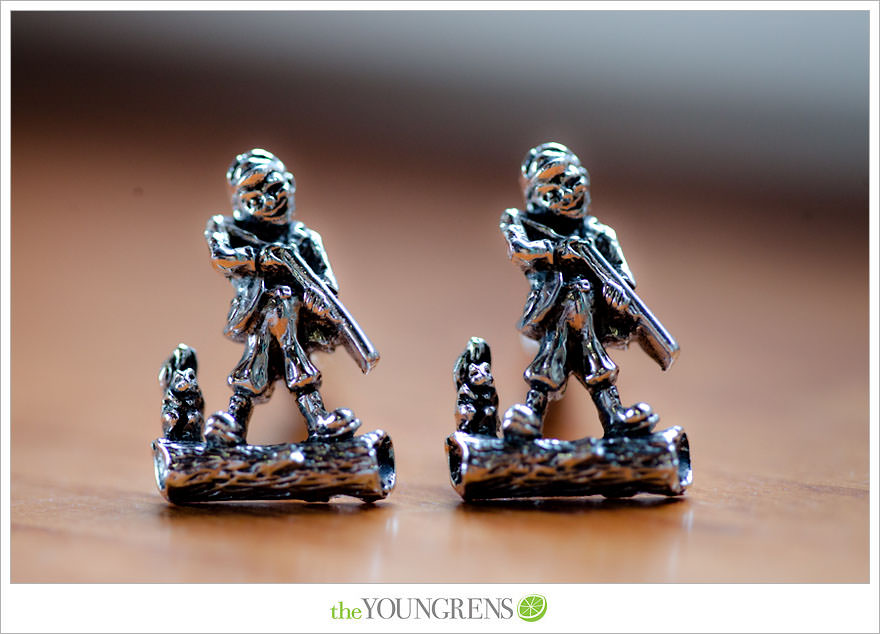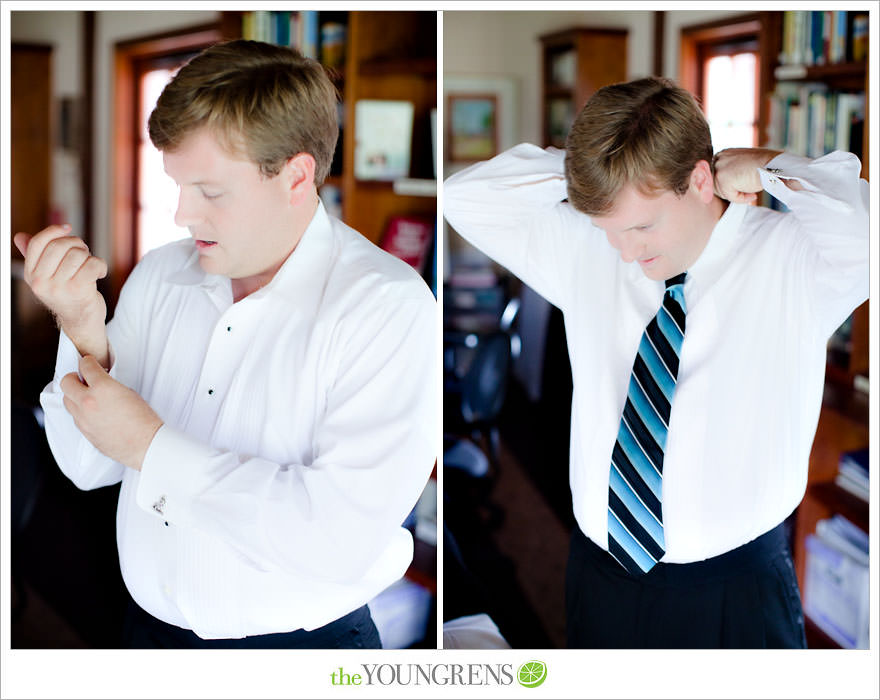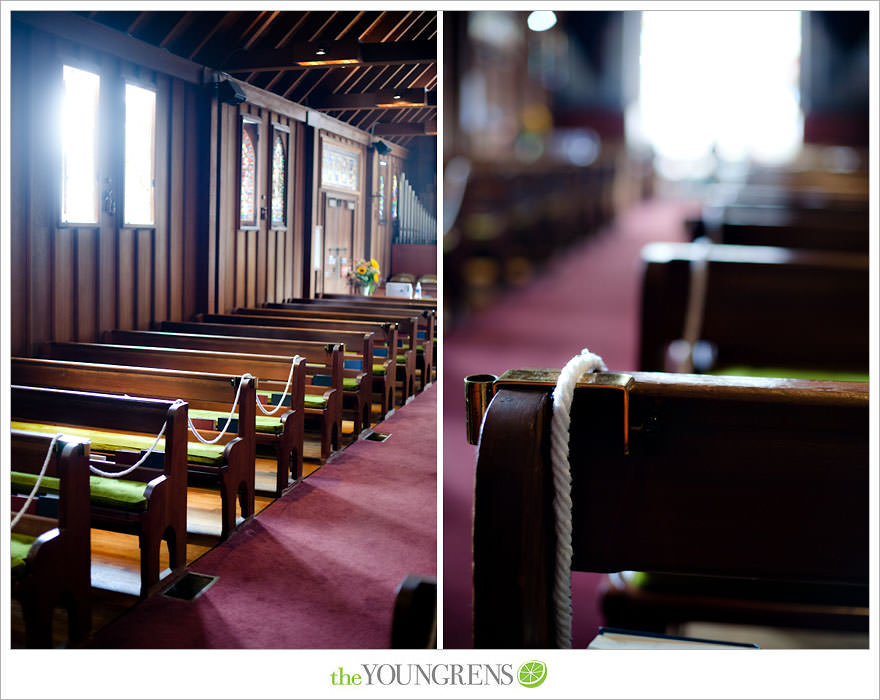 Michael had a choir full of friends sing during the processional and it was AMAZING. What happens when you a fill a teeny old church with professional opera singers? Magic.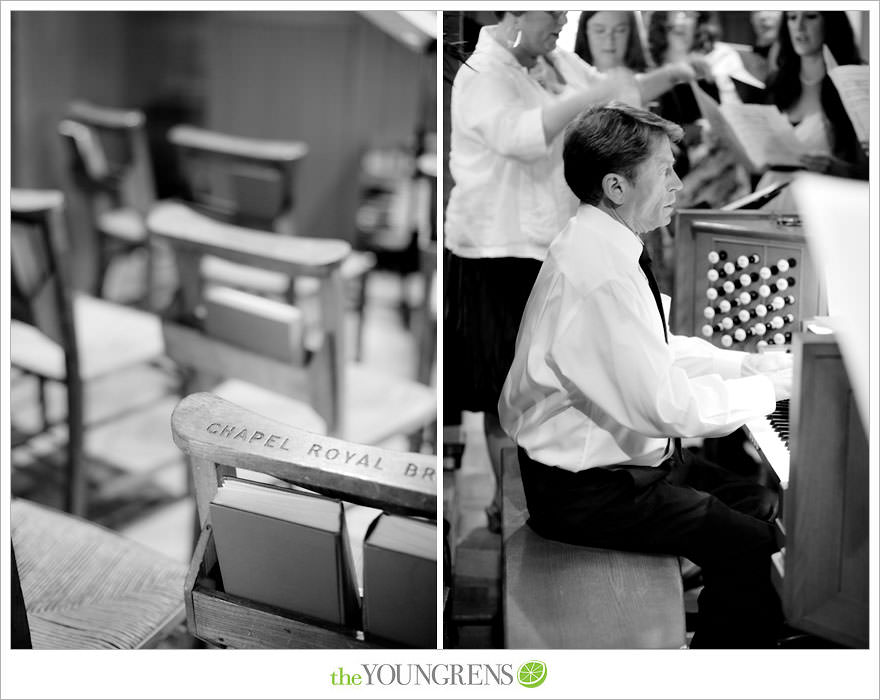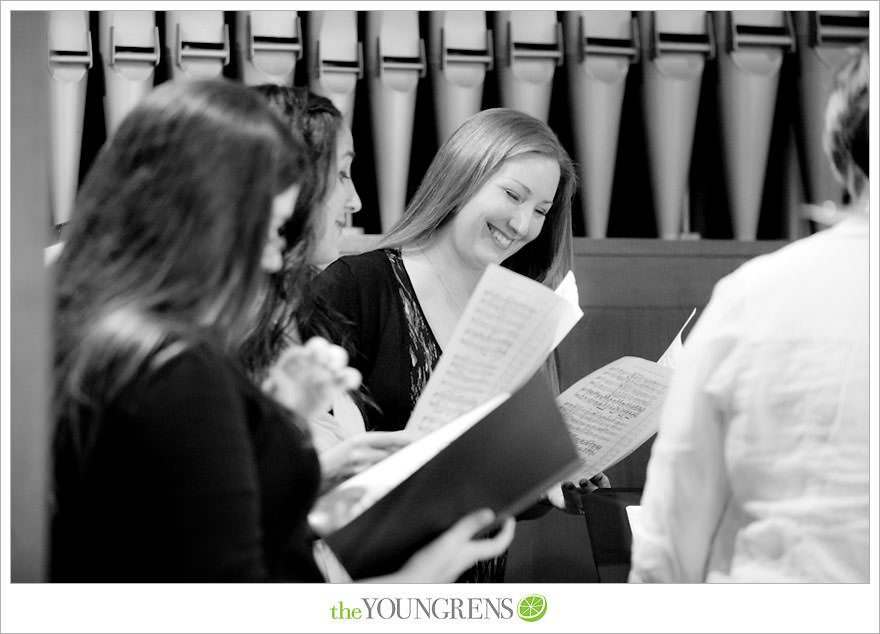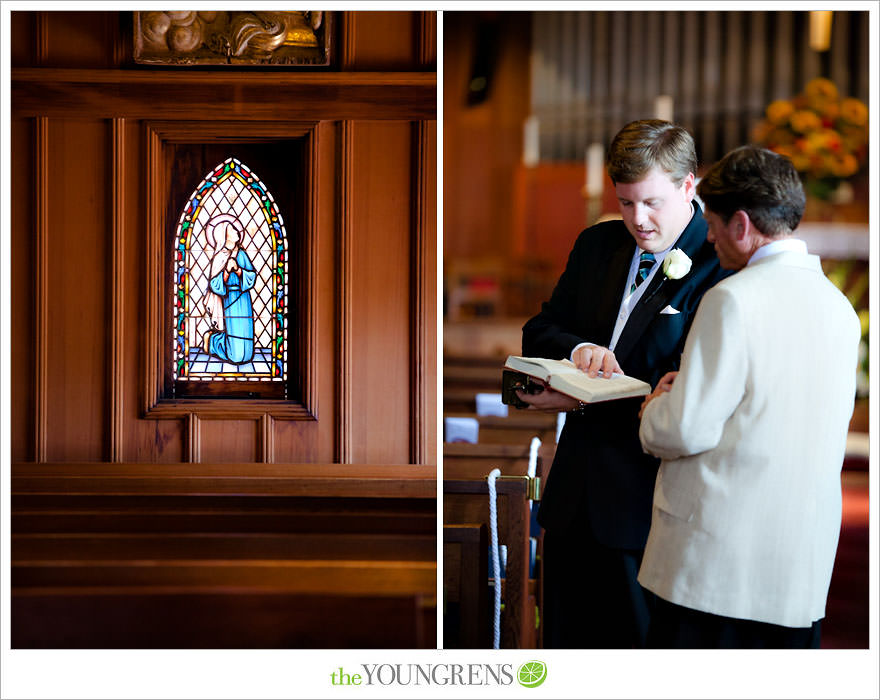 This wedding was a blend of reverent tradition mixed with whimsical pops of color. I loved Jamie's soft hair piece and bright shoes.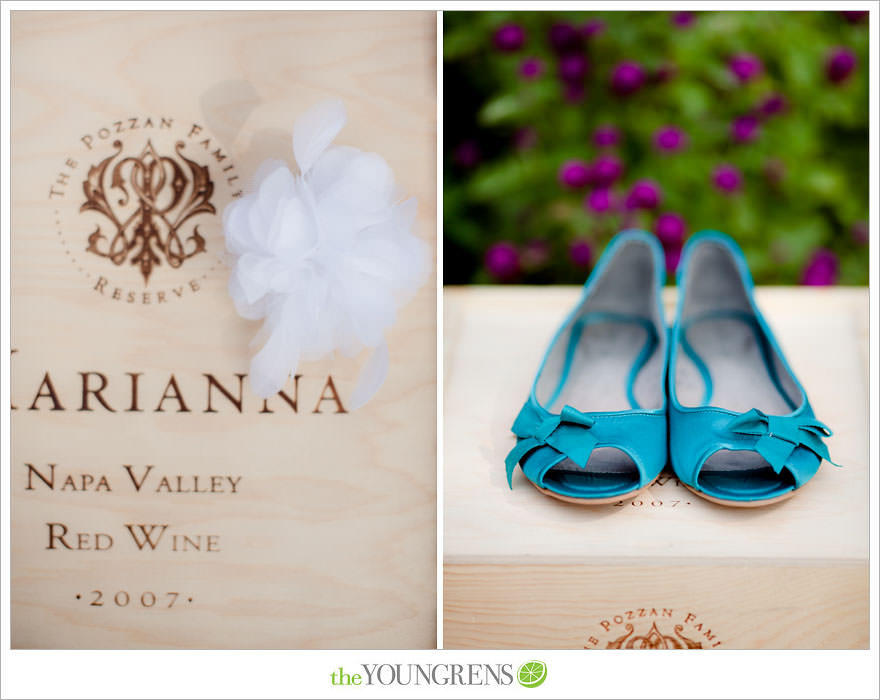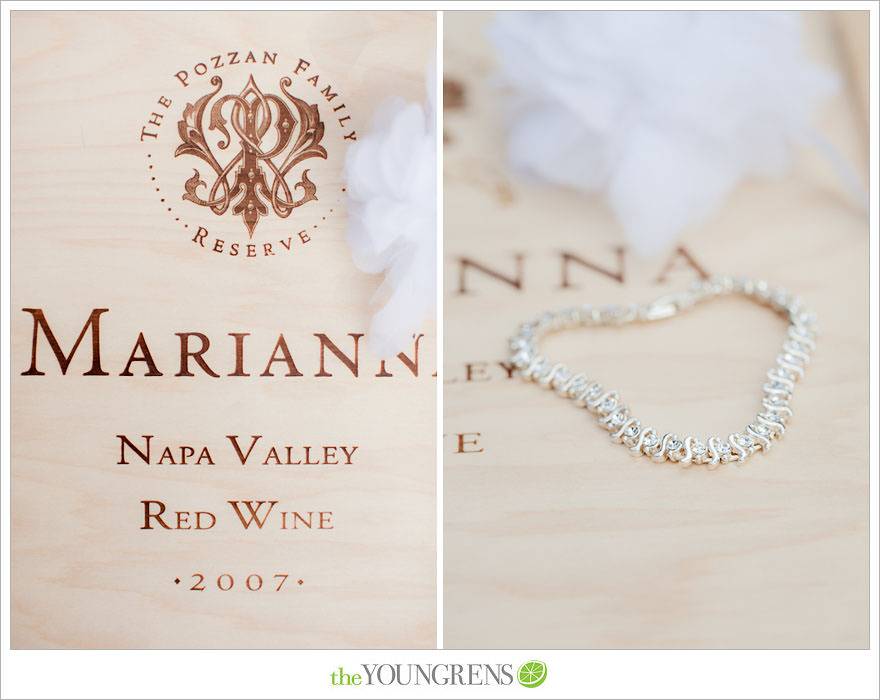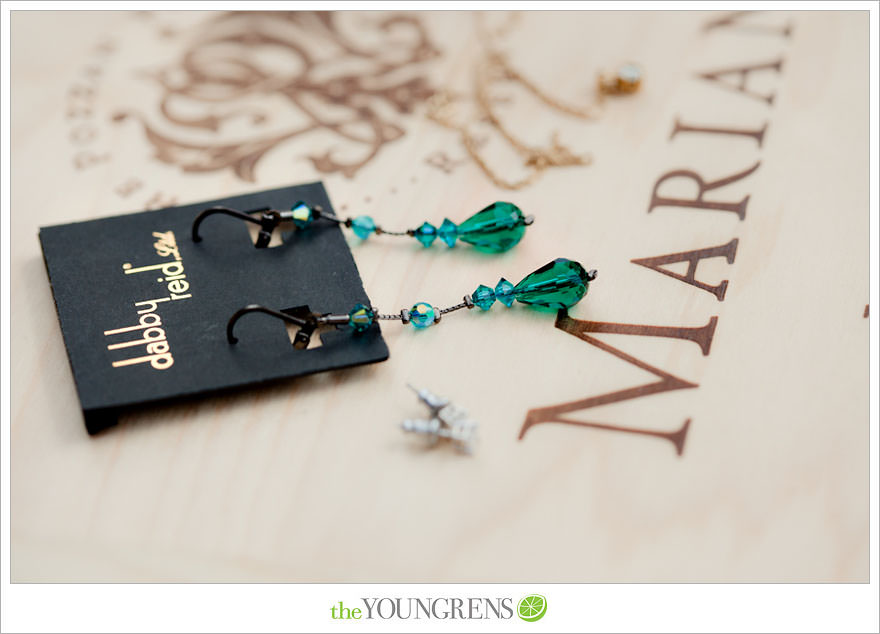 Michael and Jamie are big wine lovers, and they had a few bottles of wine that they've been saving for the occasion.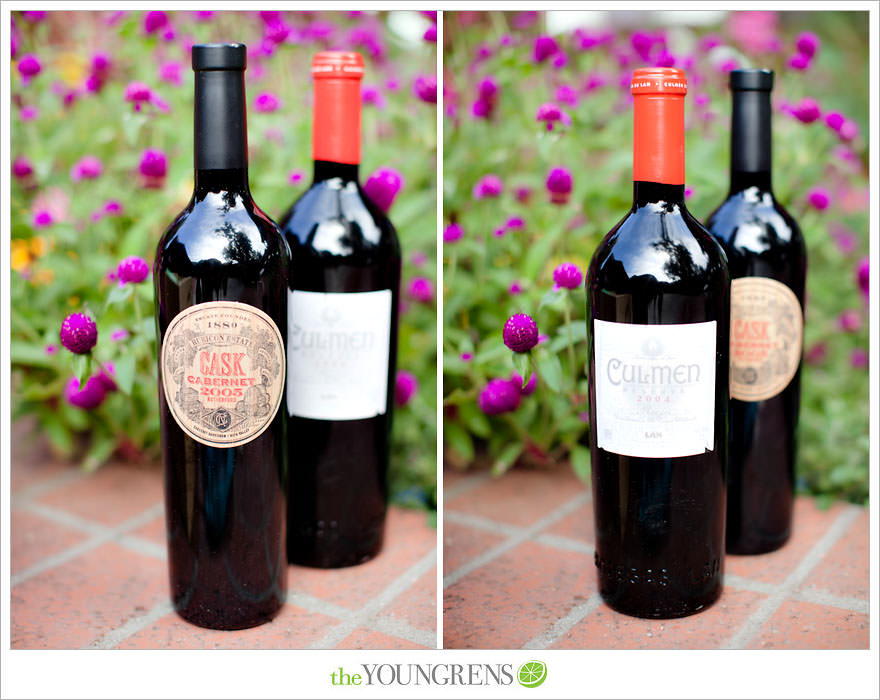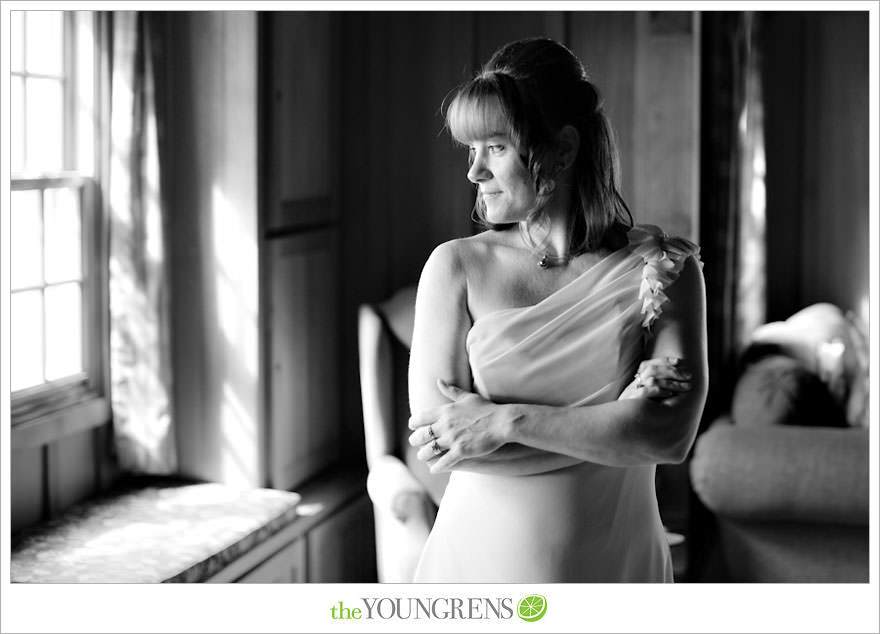 Here's the gorgeous girl now!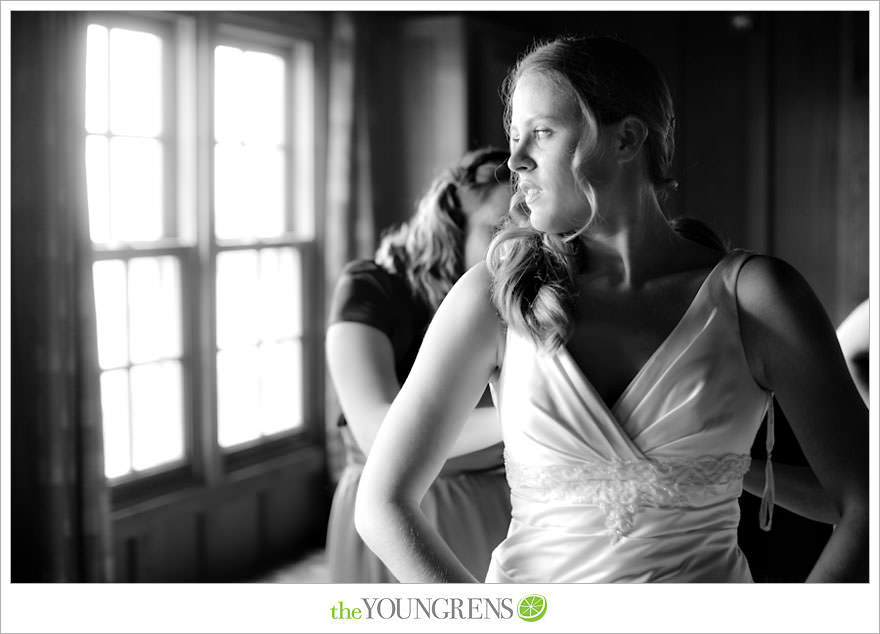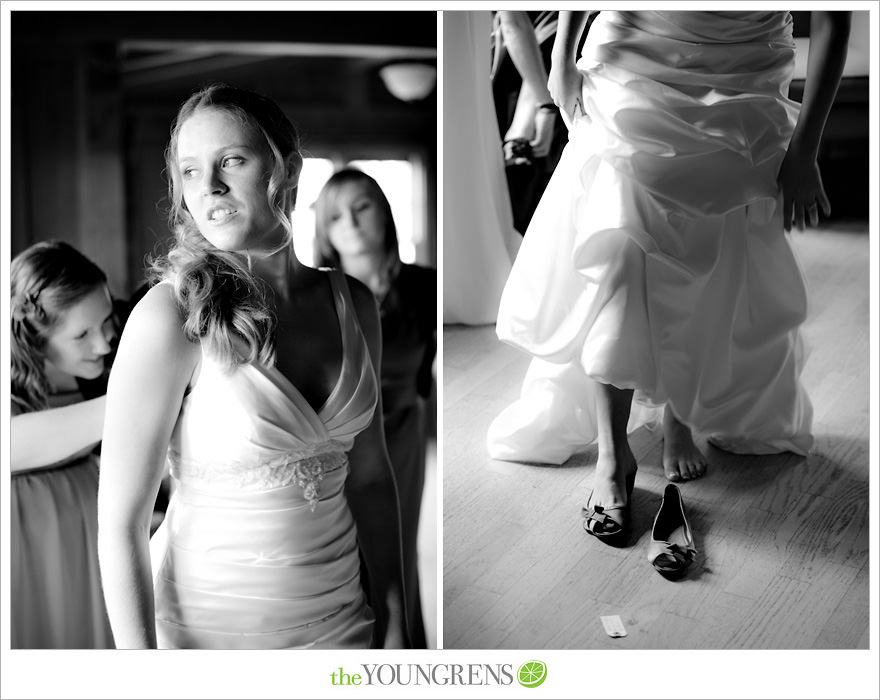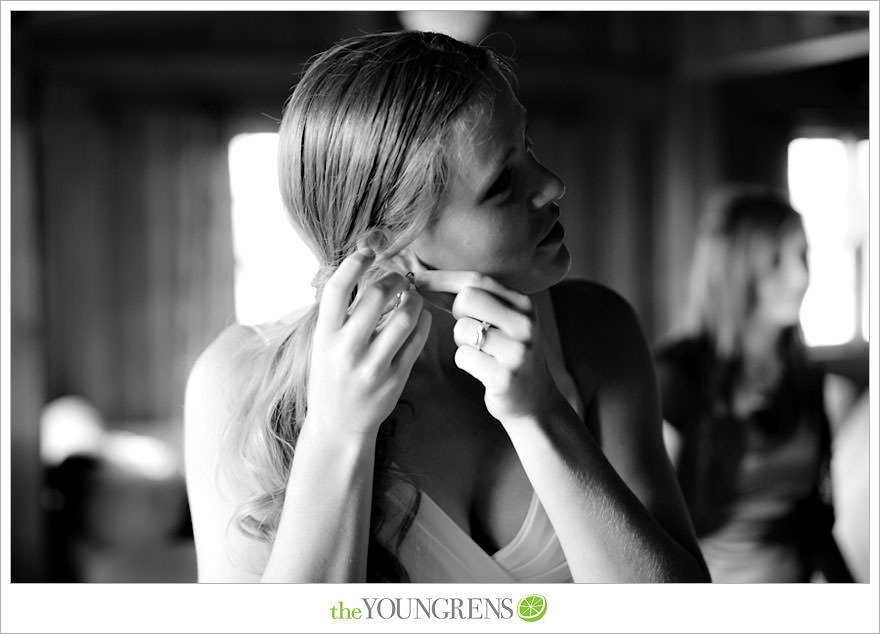 Beautiful final touches.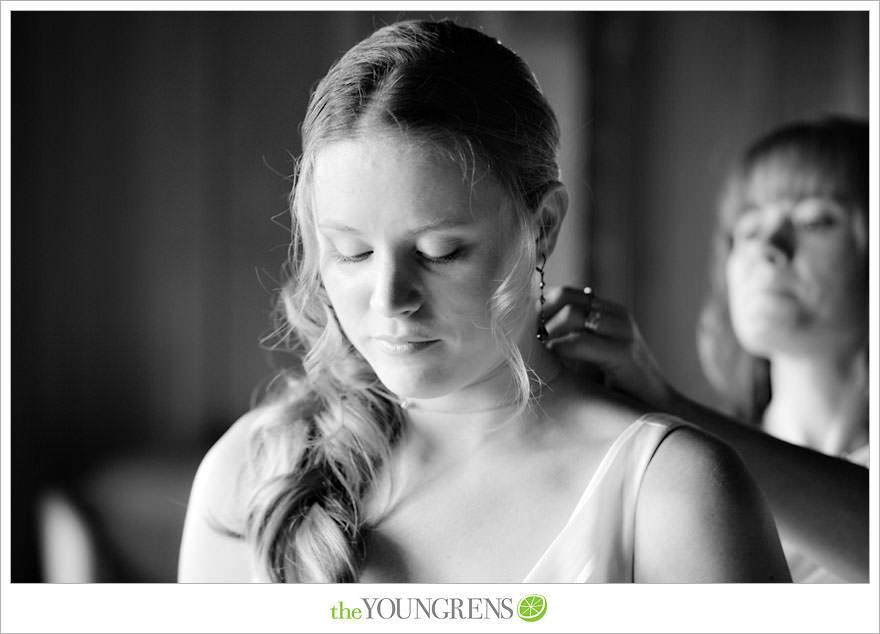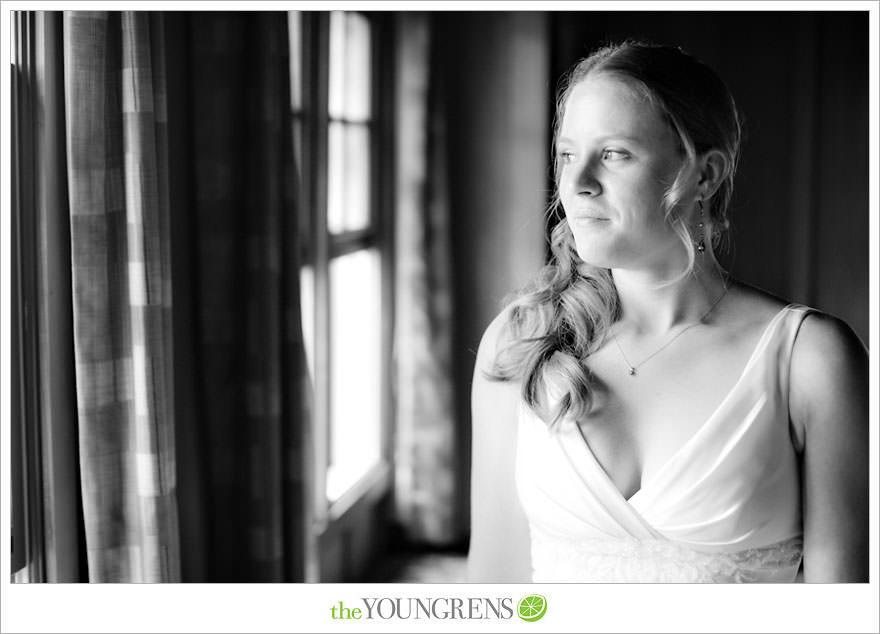 I thought the slender teal earrings were the perfect pick for Jamie's look.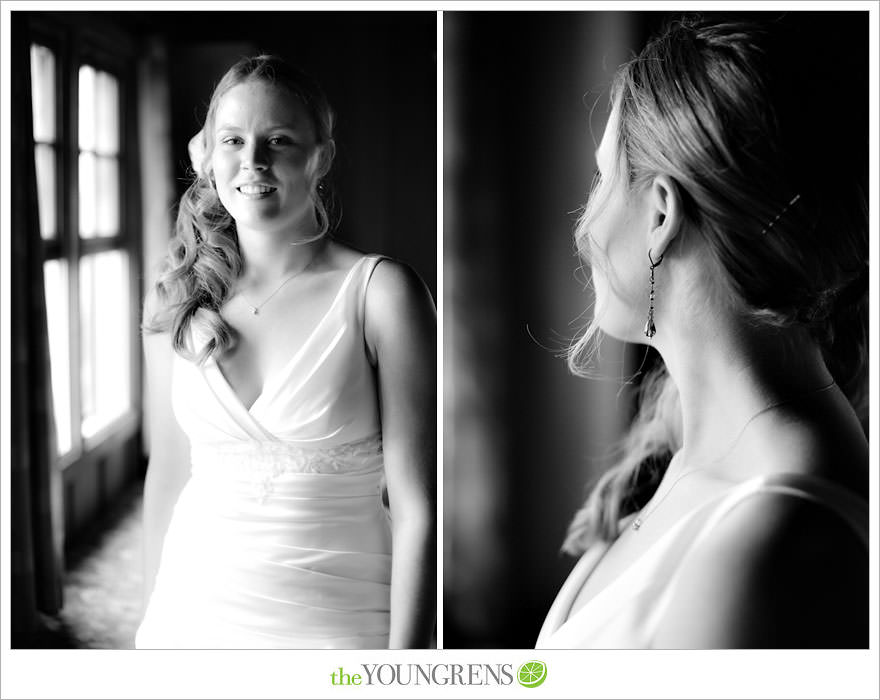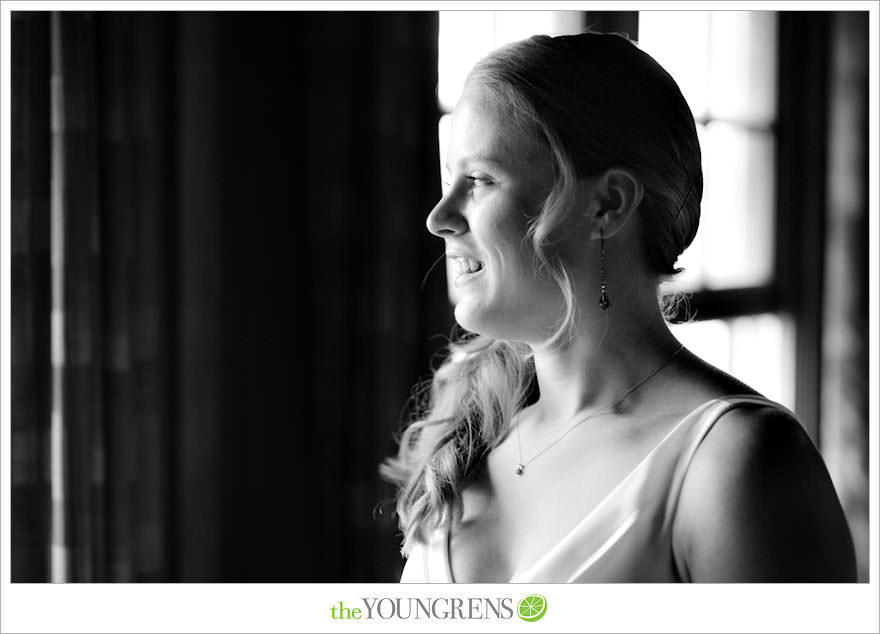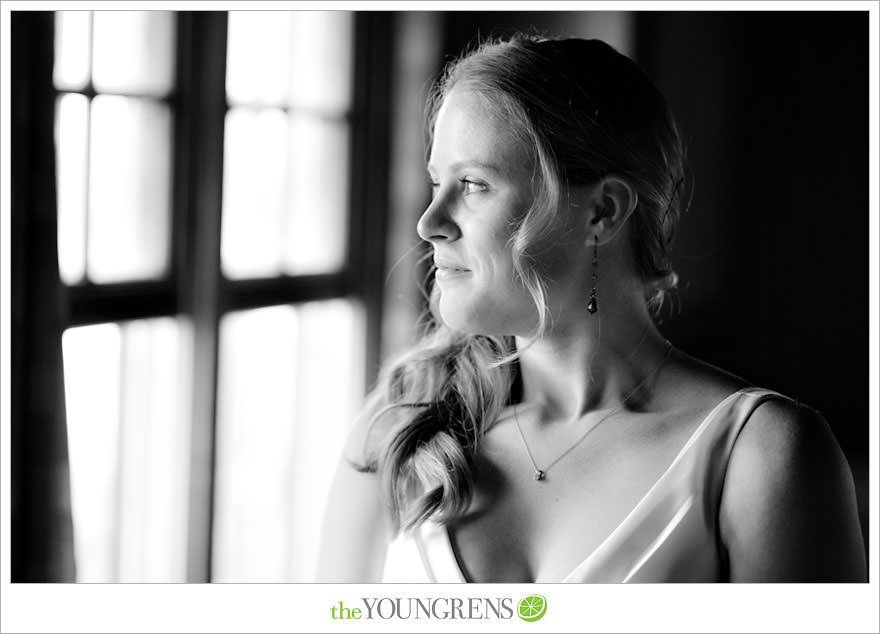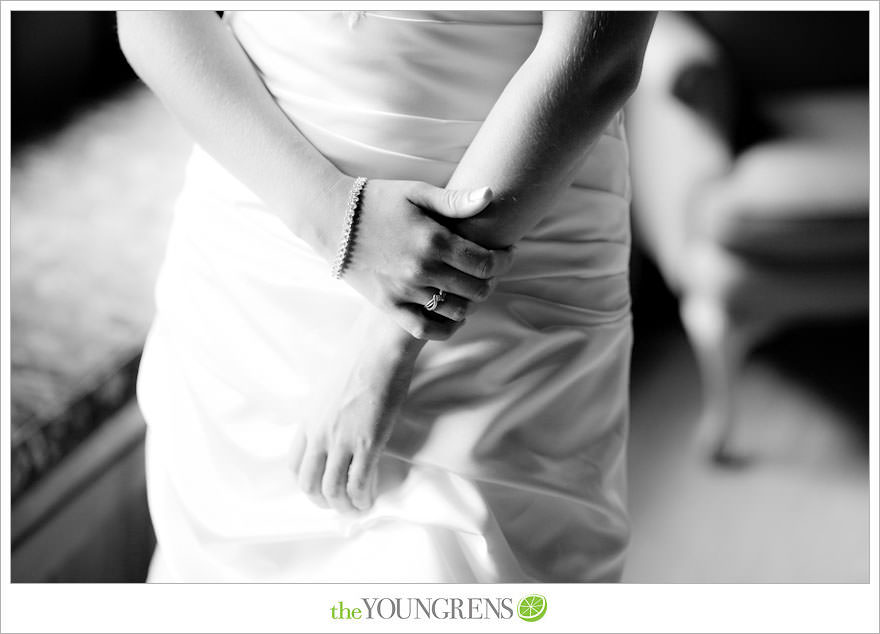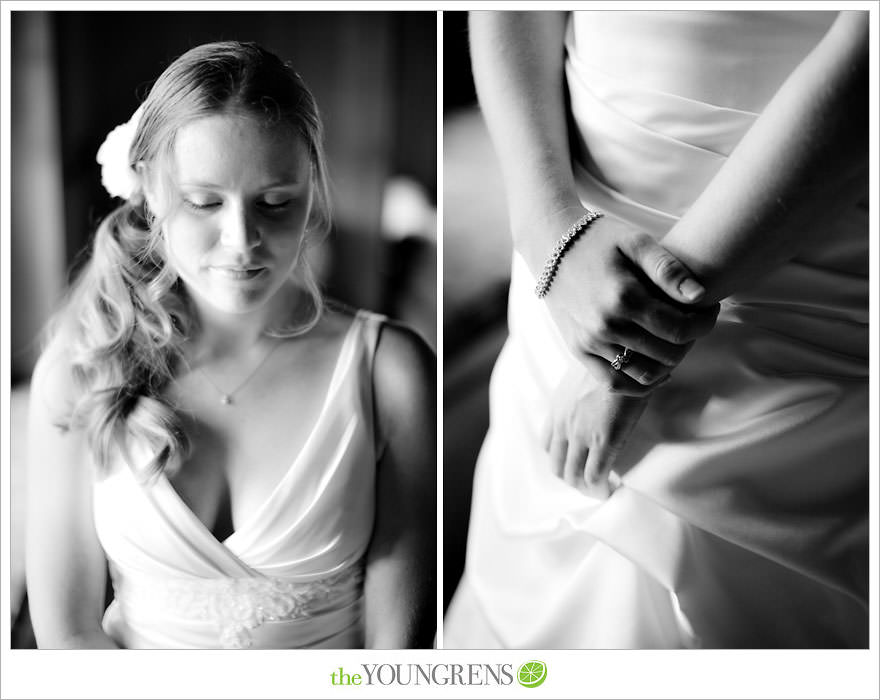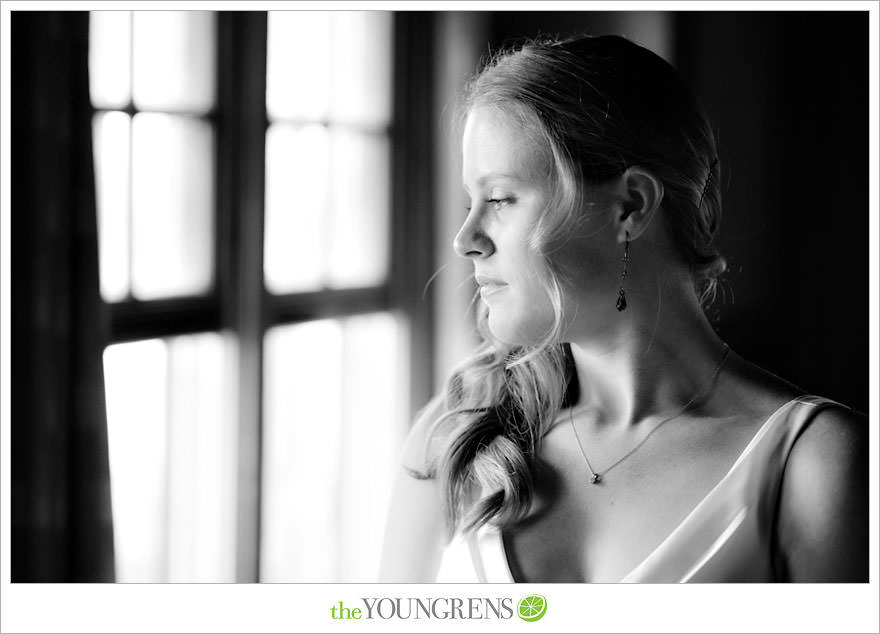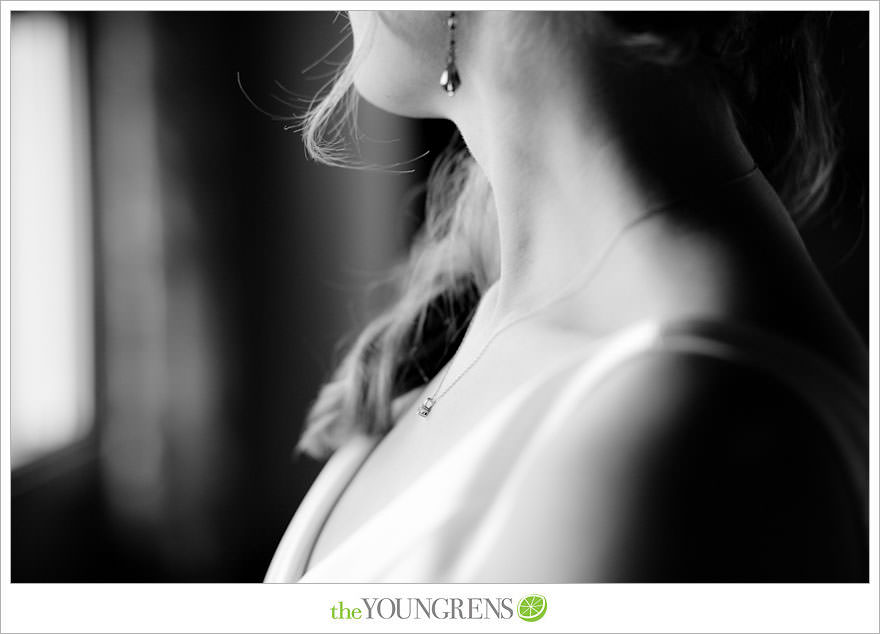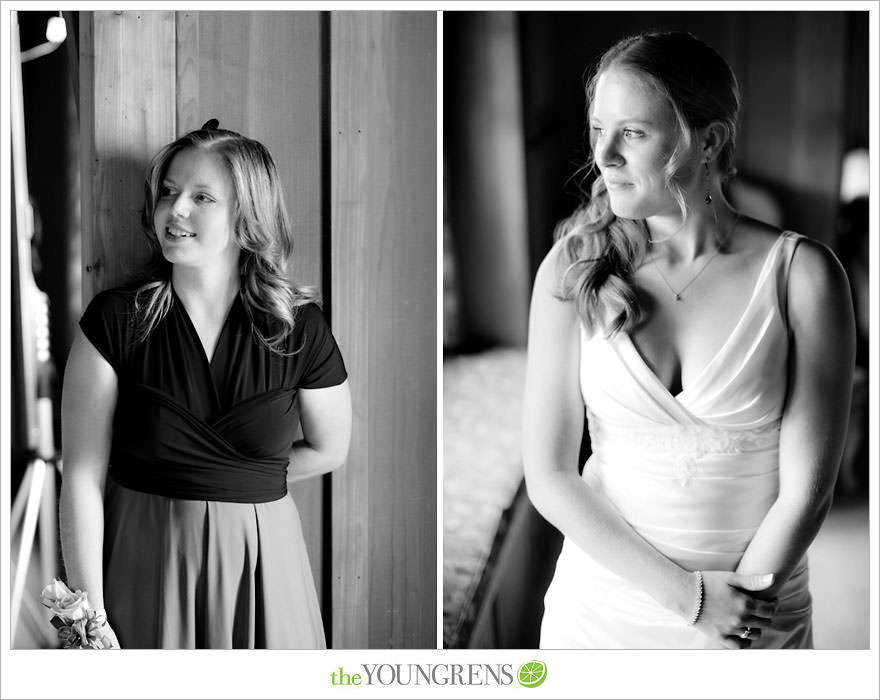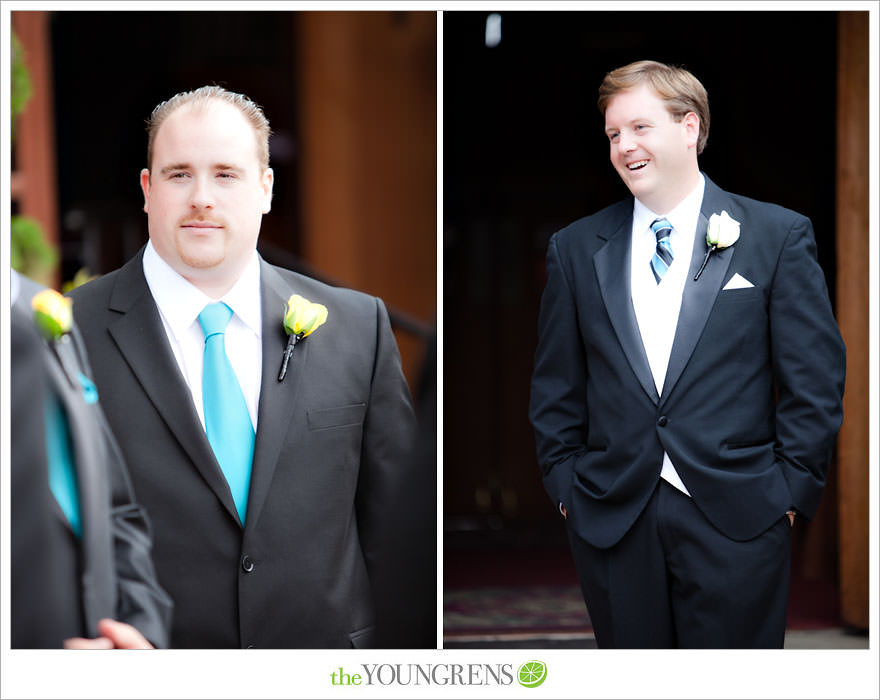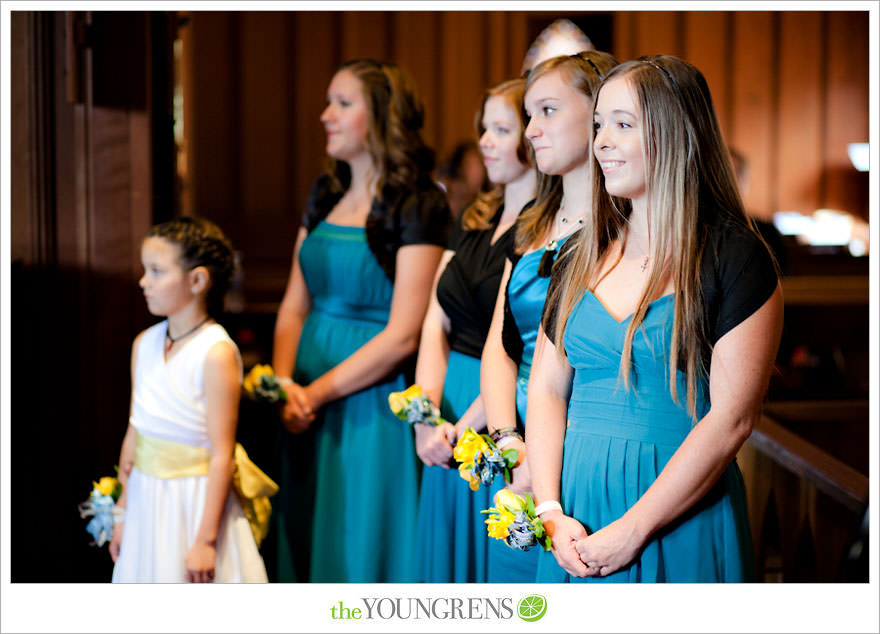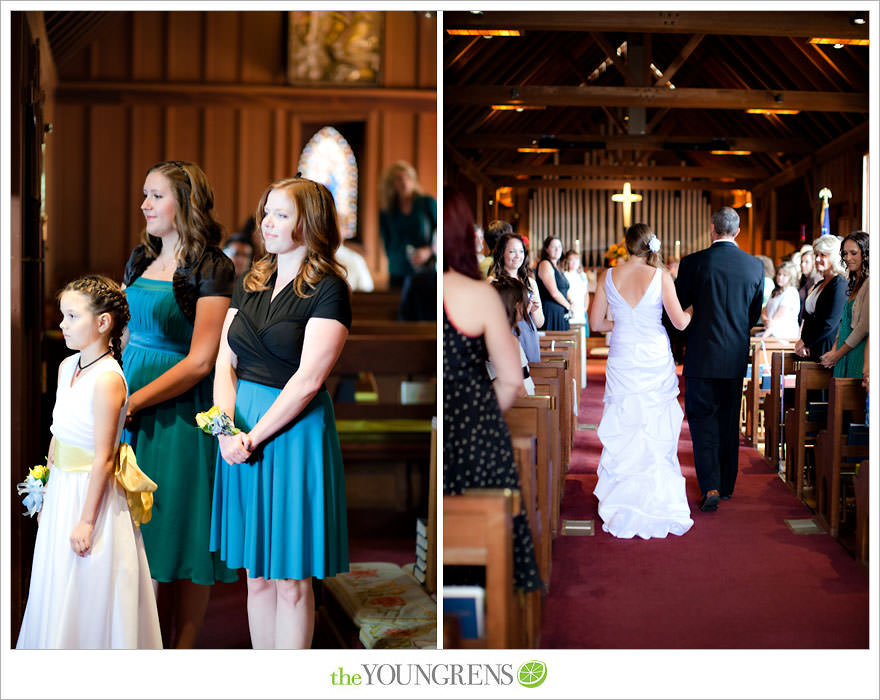 The ceremony was full of laughter…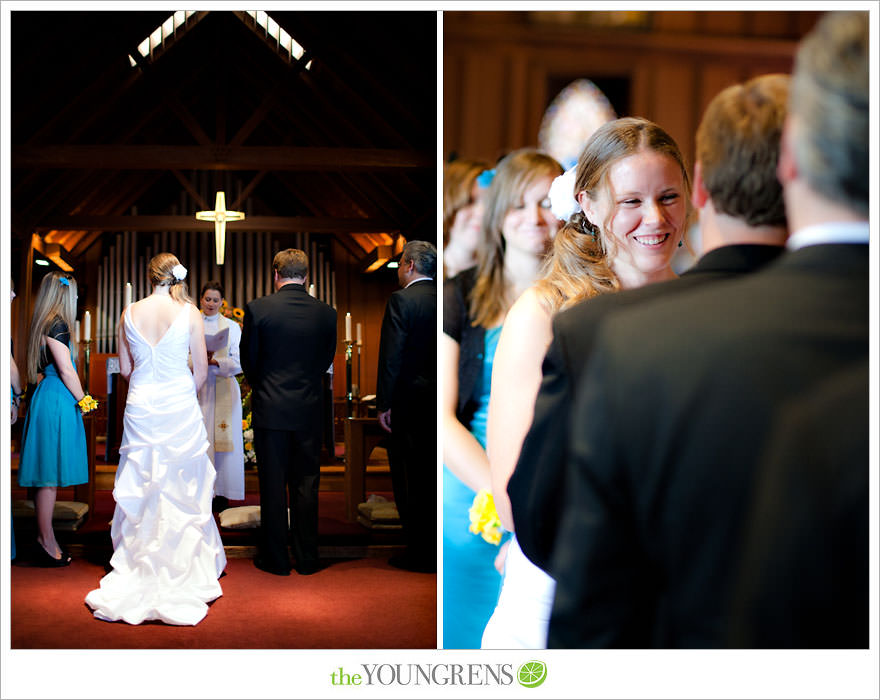 Tradition…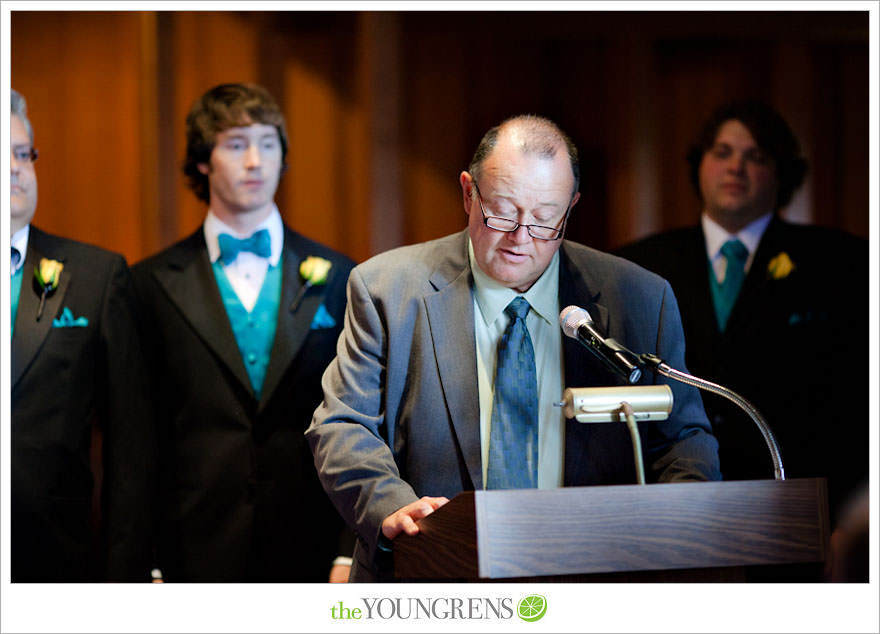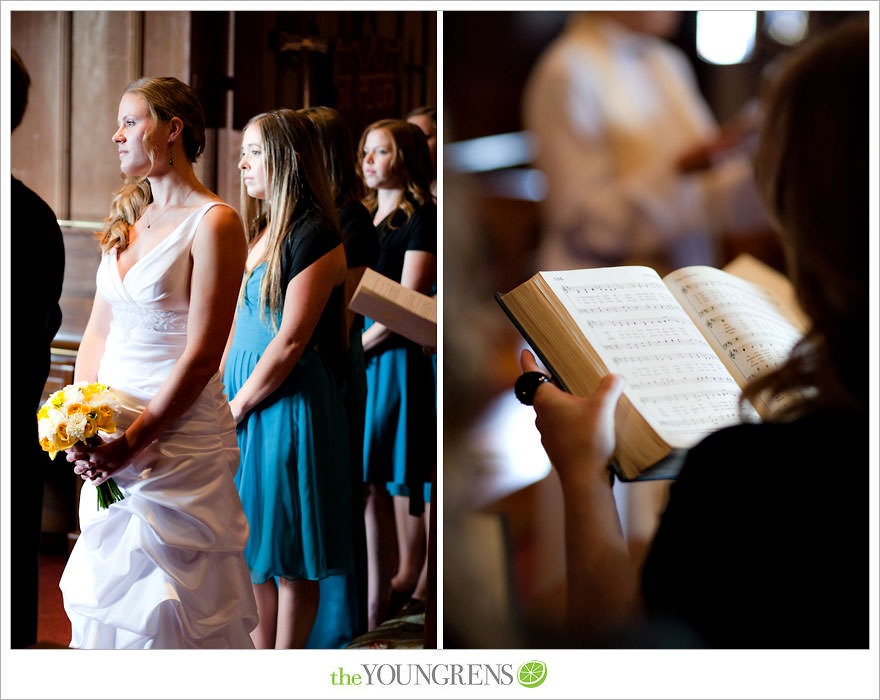 Music…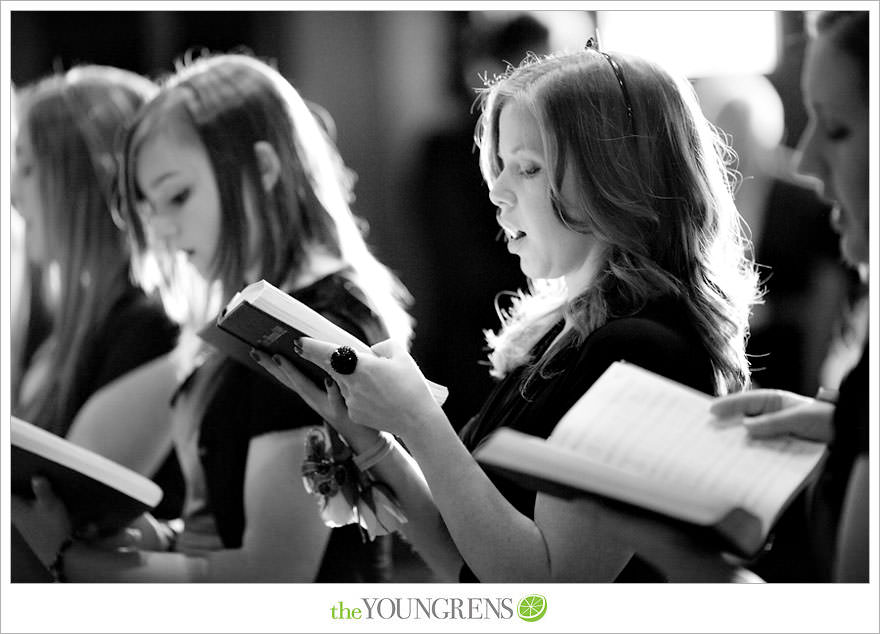 And emotion. It was beautiful, reverent, and personal all at the same time.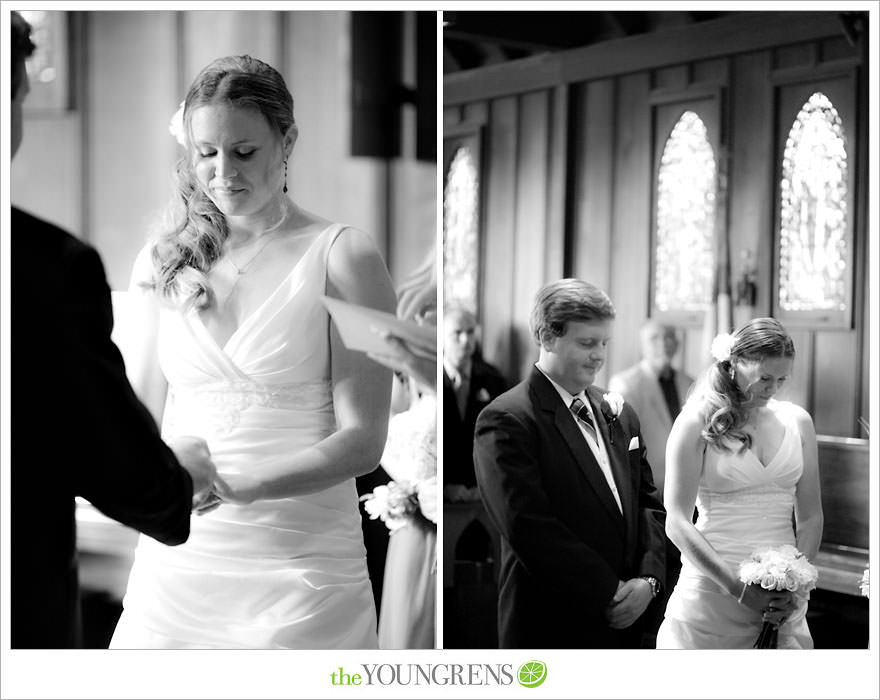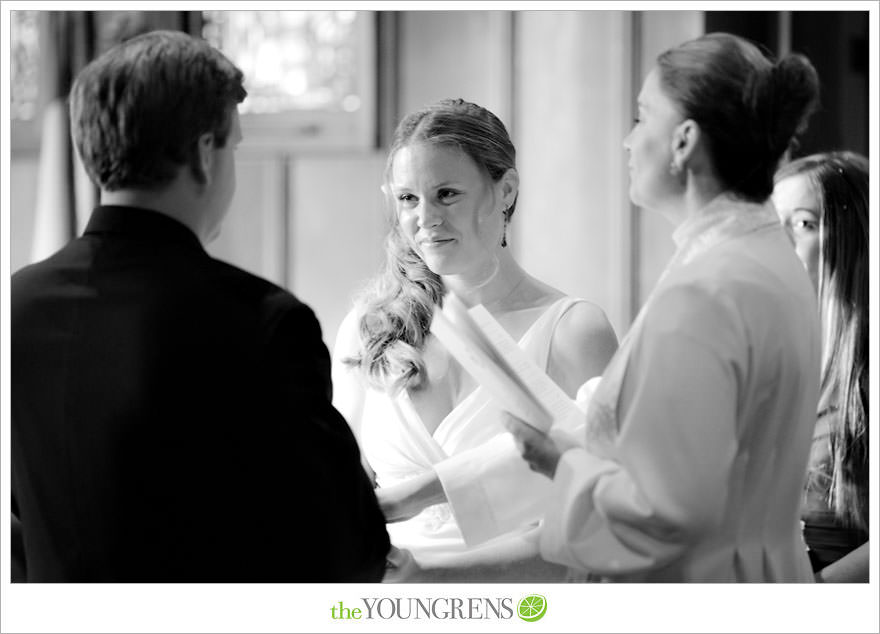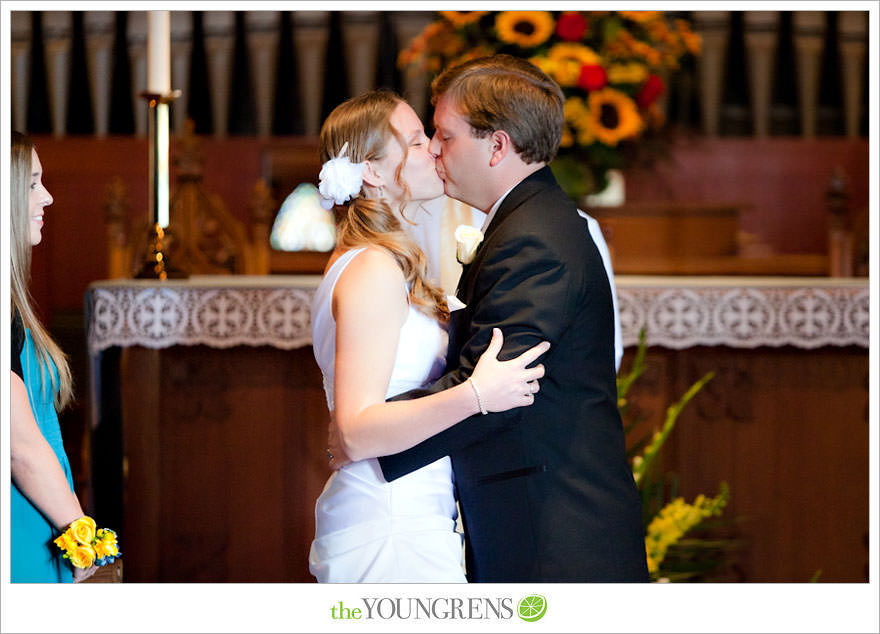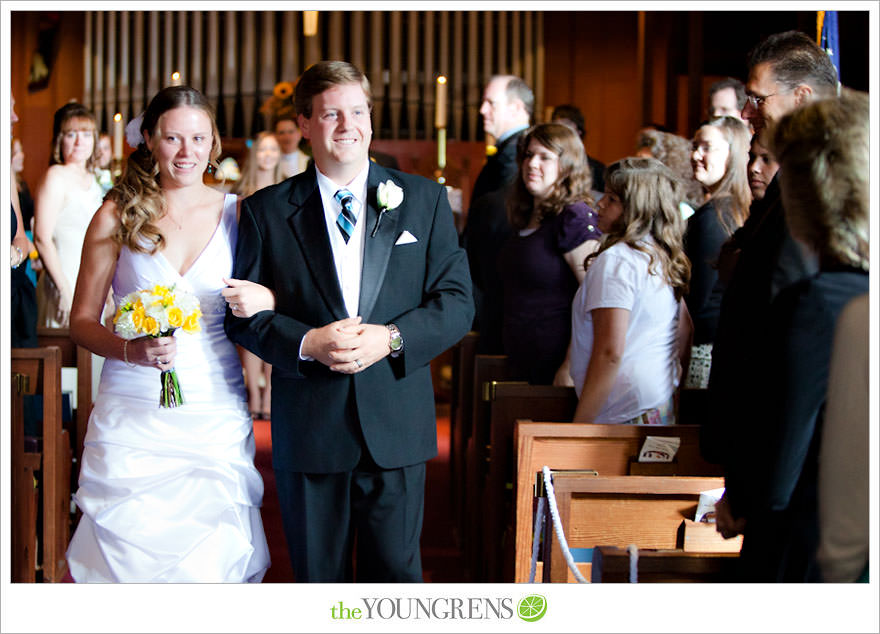 Tomorrow we're bringing the rest of Michael and Jamie's traditional-meets-whimsical wedding at the Rancho Bernardo Inn. If you thought the images today were romantic with the old church setting and gorgeous lighting, just wait until tomorrow! See you then!
Hugs,
Erin
---
Wedding Photography : The Youngrens | Ceremony Location : St. Peter's of Del Mar | Reception Location : Rancho Bernardo Inn | Make-Up : Mimi Loran | Flowers : Wholesale Flowers and Supply | Hair Pieces : Michele Ma Belle | Catering : Rancho Bernardo Inn | Cake : Edelweiss Bakery
---