Coming home to a mountain of unopened mail after a long trip is not exactly the most welcoming picture I can imagine. In fact, upon our last return from a trip, Jeff and I walked straight past the stack of white envelopes placed neatly across our kitchen table, crawled upstairs, threw back the covers on our very own bed, and cuddled into the warmth of being home, a delighted and overly affectionate Gracie snuggled between us. It wasn't until day two that I stared down the stack of mail that was lingering in the middle of our house, rolled up my pajama sleeves, and dove into the mess letter opener first.
In the middle of Mail Storm 2010, a lovely brown package stuck an endearing little ribbon out of the mess of junk mail, as if raising it's hand and waiting patiently to be called on next. I dropped the Jury Duty notice I had been clutching dreadfully in my palms, and sighed an internal "Oh, thank God, there's a question in the back…"
The little brown package turned out to be Katie and Alistair's amazingly-cute-and-incredible-and-adorable save-the-date for their wedding this summer. Their wedding in Lucca, Italy. The place where this Scottish boy and girl spent a year together after just meeting. It's where they fell in love with Italy. It's where they fell in love with each other. And I am absolutely falling in love with this save-the-date!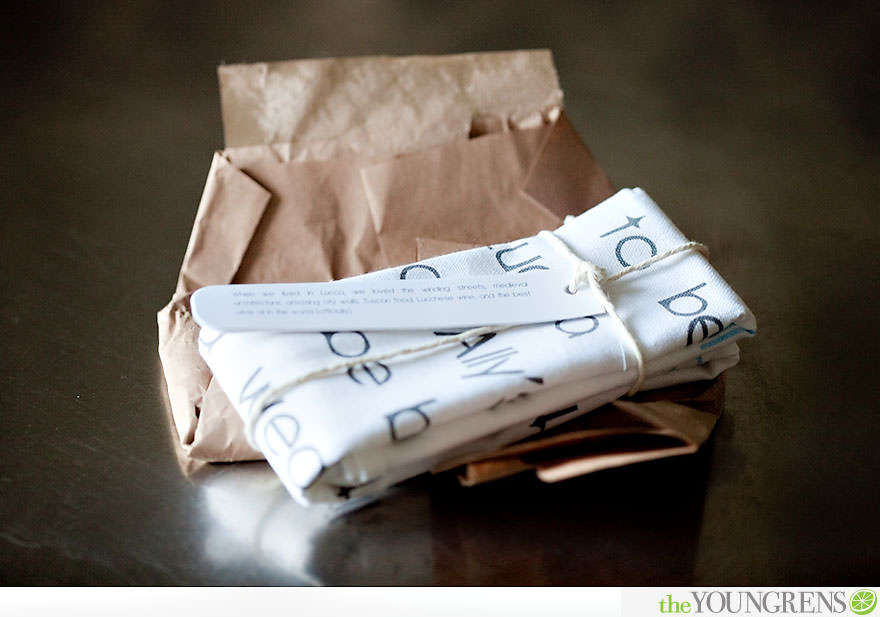 The tags on the outside have little tidbits of information about flights and hotels from Scotland and London for their destination wedding in Italy. I LOVE it!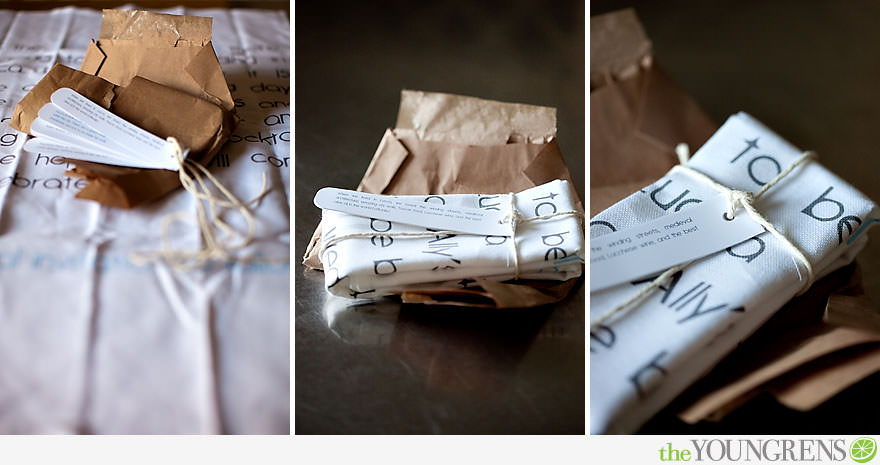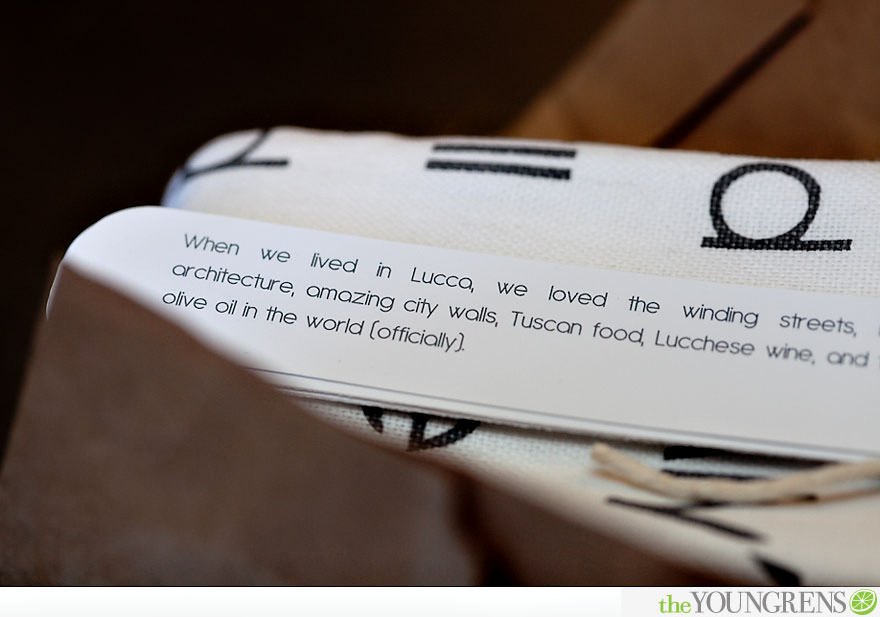 The cloth folds out into a save-the-date message that is witty, endearing, and utterly adorable!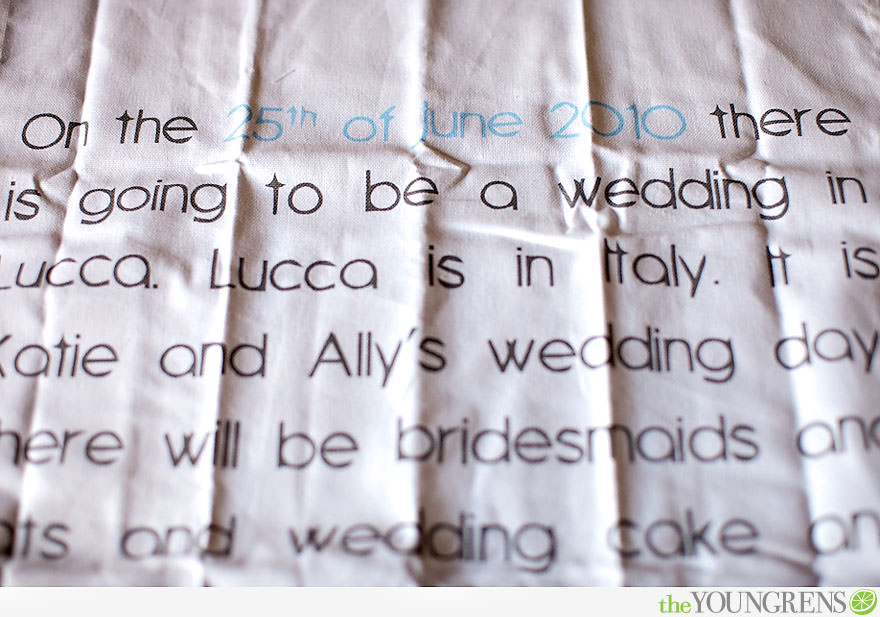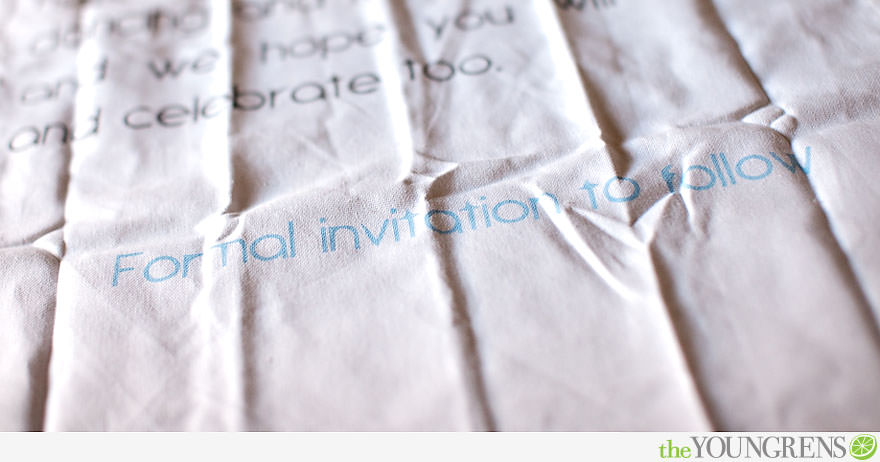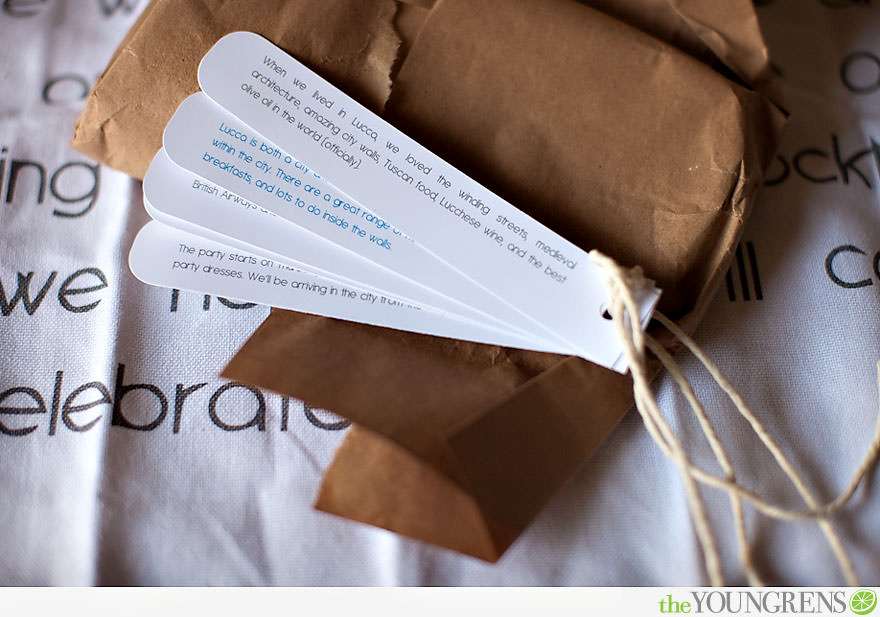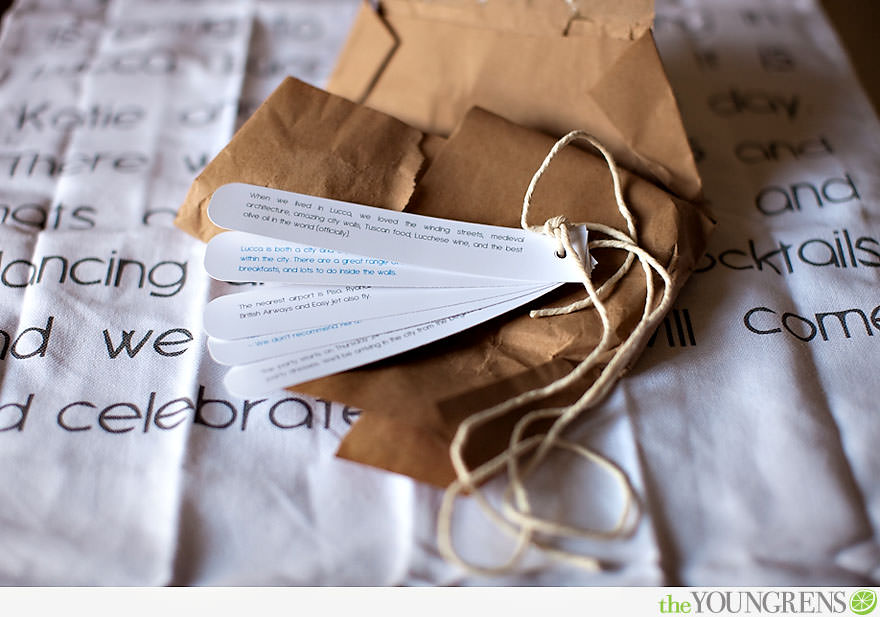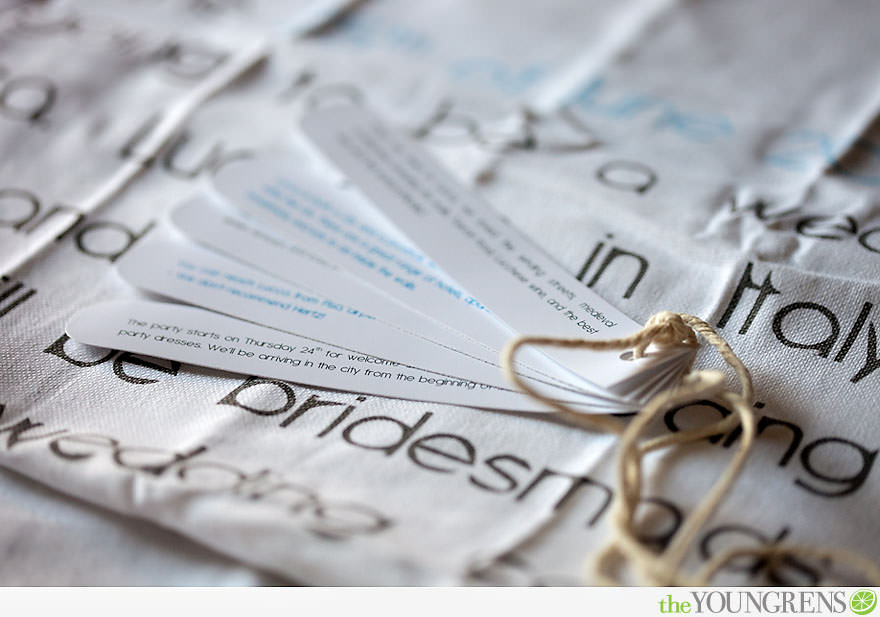 The brown paper and string are the icing on the cake. It definitely completes the whole package!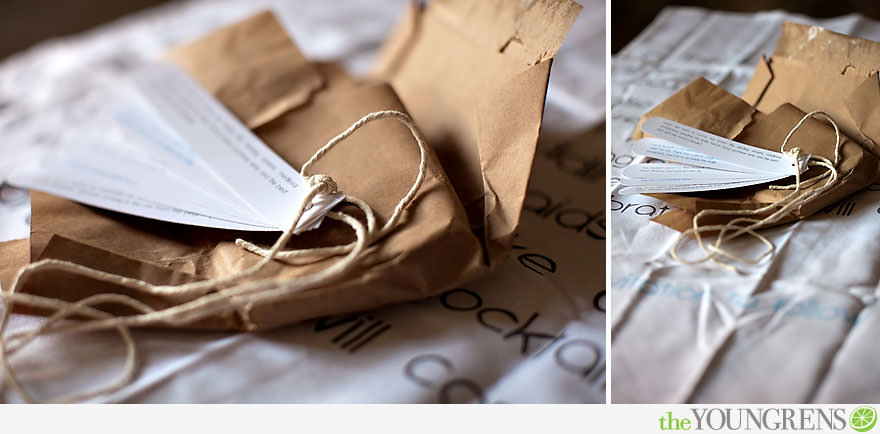 Katie and Ally: Thanks so much for thinking of us all the way in California! We can't WAIT to hang out with you guys in just a couple of months! Yay!