This, my friends, is me. Yup, I'm double-fisting a spicy hot dog and a cheese pretzel. Hey, I'm on vacation people. I can hear you judging. Or is that drooling?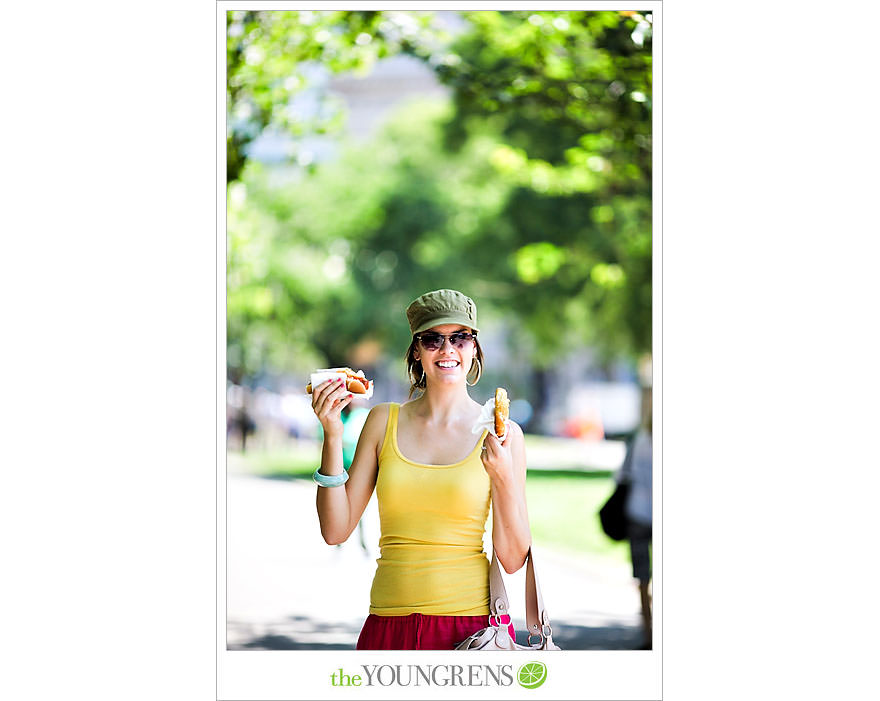 So what is this week's Recipe Sunday all about? Well, it's about eating. Which just so happens to be what I'M all about. Eating yummy, scrumptious, heart-stopping, down-home local food straight from a street vendor. Or from an Italian restaurant named Lanza's that opened in 1904 and is still run by Mr. Lanza Jr. and his beautiful Italian wife with three little Italian kids running around the tables. Ok, I made that last part up about the wife and kids, but I definitely got the impression that Mr. Lanza's three sons were the ones cooking the amazing Gnocchi in the back.
I don't really call myself a foodie. I'm no expert on food and when it comes to restaurants, I tend to like them cheap, nameless, and obviously bribing a health inspector somewhere. I would rather call myself an Eatie. Yup. That sounds about right. I like to eat my way through cities. I like little scraps of paper with the name of the best pizza in town scribbled on it. I like sitting down with friends at their favorite diners and ordering the same veggie omelet that they get every morning. I like the unique and authentic and crazy weird dishes of the world with eyeballs and unidentifiable objects floating in it. Well, maybe not the eyeballs. I guess I should draw a line somewhere…
But you get the point. I just like to eat. So in New York, I did.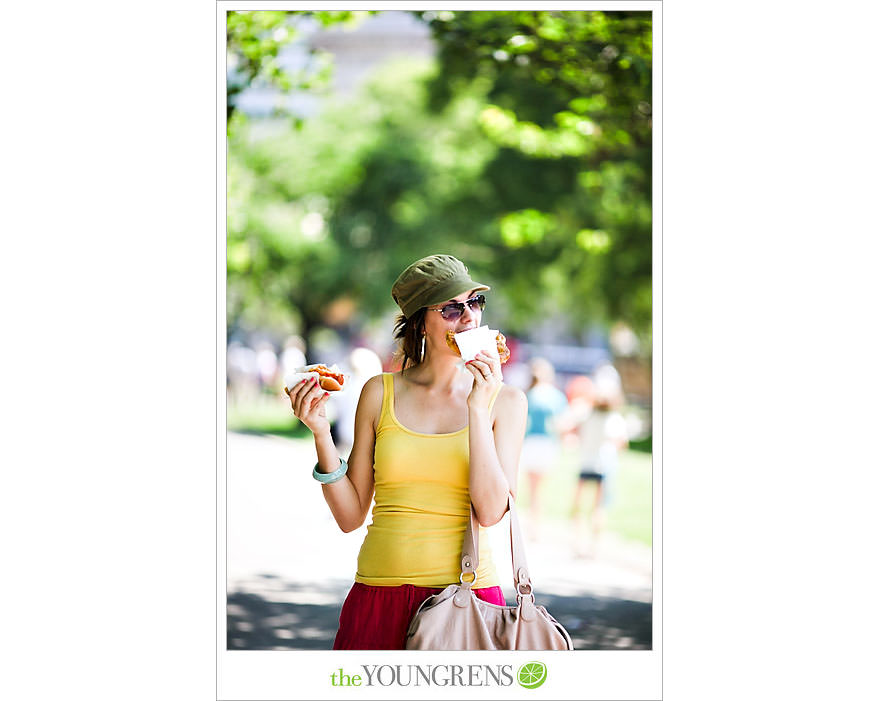 About two minutes after my best friend, Shannon, snapped this photo, I sat down on a park bench and promptly dropped my onion and ketchup smothered hot dog FACE-DOWN onto my lap. I felt like a two-year-old that had just dropped their ice cream cone onto their shoe – DEVASTATED. As I peeled the hot dog off of my favorite linen skirt and Shannon dumped water on the ketchup stains, I contemplated my spicy hot dog, and well, I ate it anyway.
Like I said. I'm a die-hard Eatie.