Happy Sunday morning everyone! Yesterday was a day of rest for Casa de Youngren, evidenced by the fact that I didn't get out of my pj's until 7:00pm. And even then, I only changed into my fancy sweats… It was wonderful to catch up on sleep, e-mails, blog reading, and The Office all in one lazy, dreamy weekend day. The whole day wrapped itself up in a delicious dinner that is actually one of Jeff's favorite meals to make, so I thought that I would feature it today for my Recipe Sunday: Chicken Tequila Fettuccine. This dish is yummy, easy, and makes tons of leftovers. Jeff always makes it from memory, so the ingredients are mere estimates, and it turns out fantastic every time!
First, the veggie ingredients. You'll need some cilantro, garlic, red and white onions, two peppers (at least one green), and an jalapeno.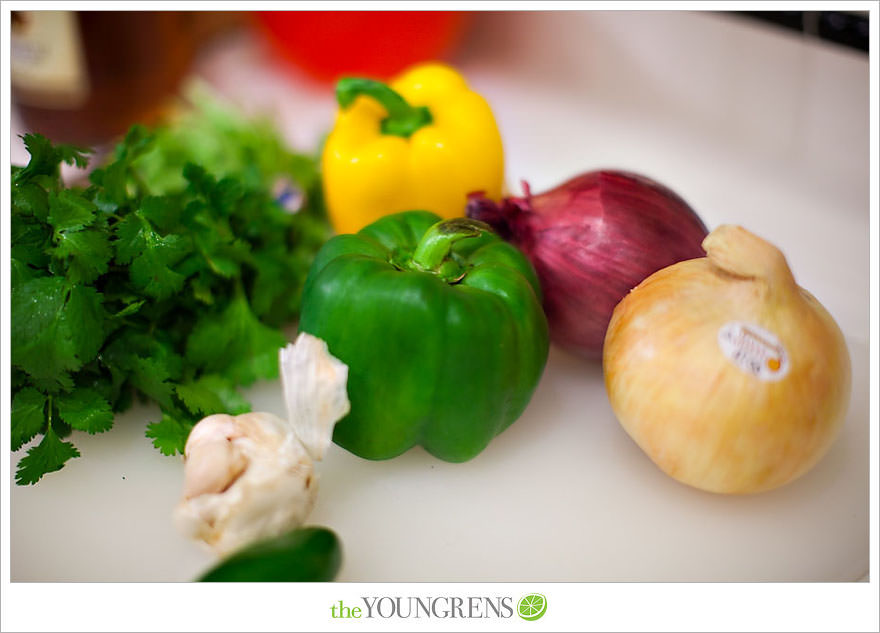 Now I know this recipe is Chicken Tequila Fettuccine, but we didn't realize that we had run out of tequila. So this became Chicken Rum Fettuccine. Besides, Jeff loves his rum!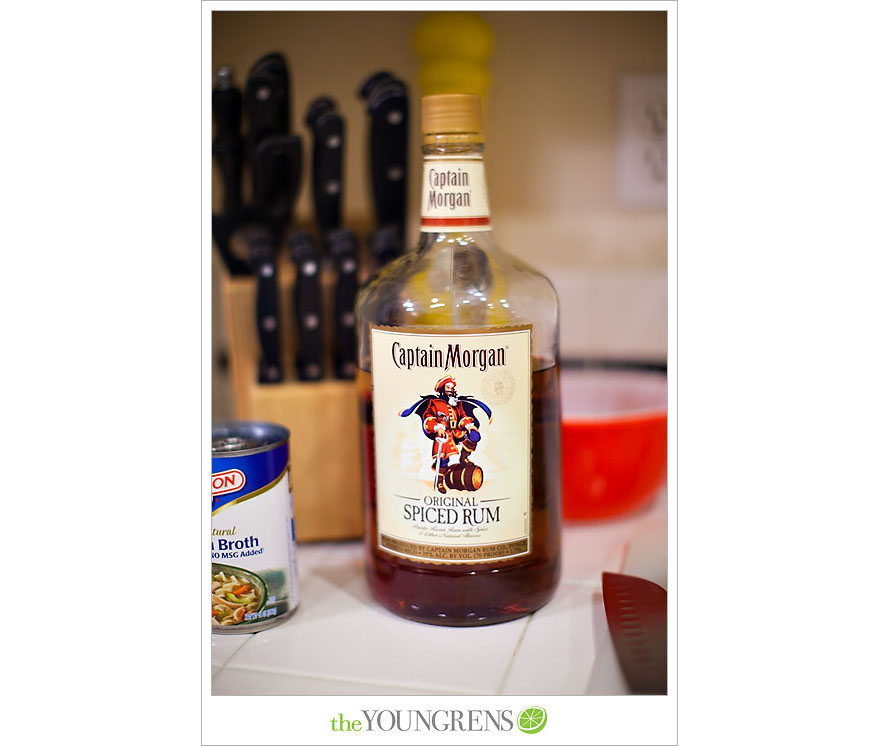 And then you'll need two chicken breast, thawed and diced. Pour about two tablespoons soy sauce and olive oil over the chicken to marinate for a few minutes.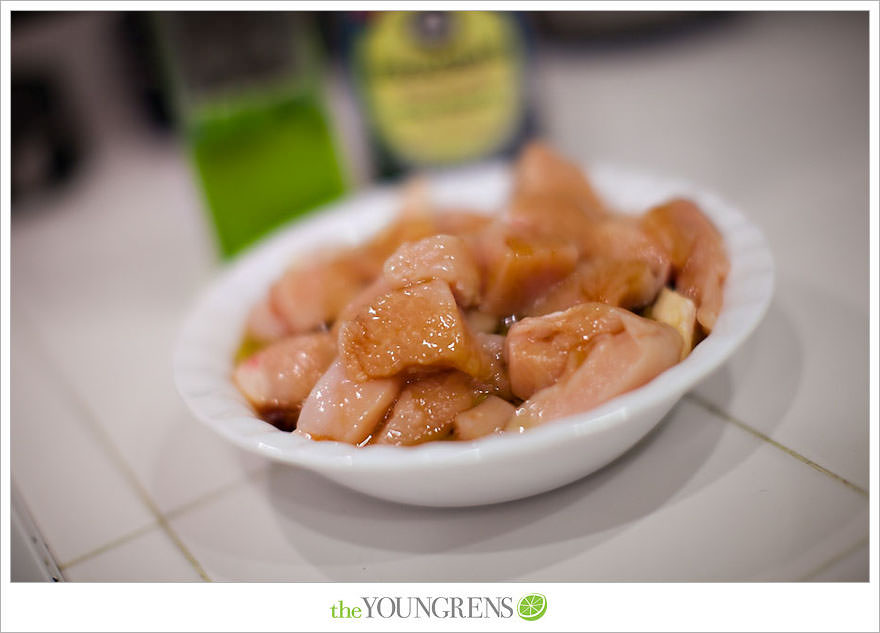 You'll chop 1/3 cup of cilantro (save a little for garnish later), the entire jalapeno (this is a spicy dish), and four cloves garlic (use a garlic press). Also, you'll need to get a pot of water boiling for the pasta later.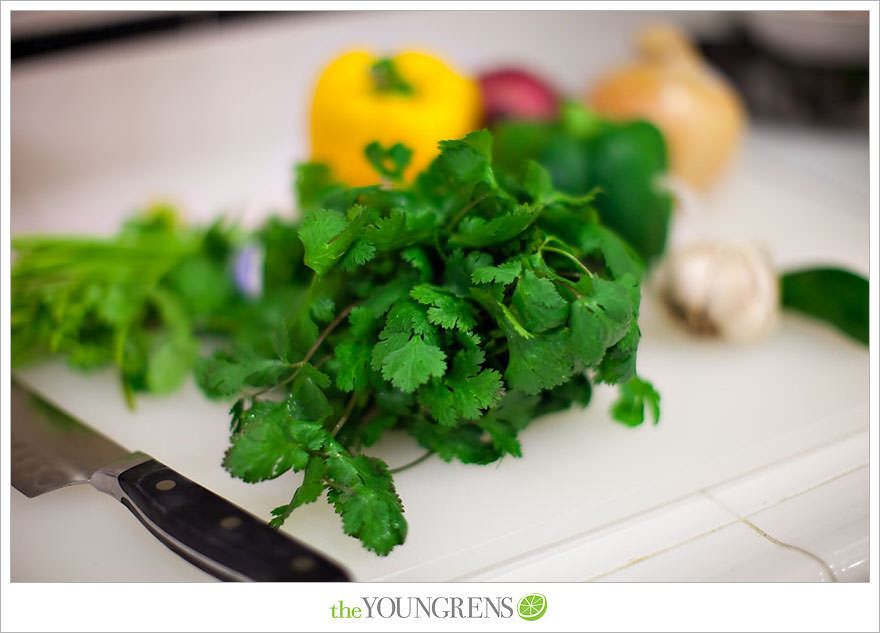 Throw all of that into a small pan along with two tablespoons of butter.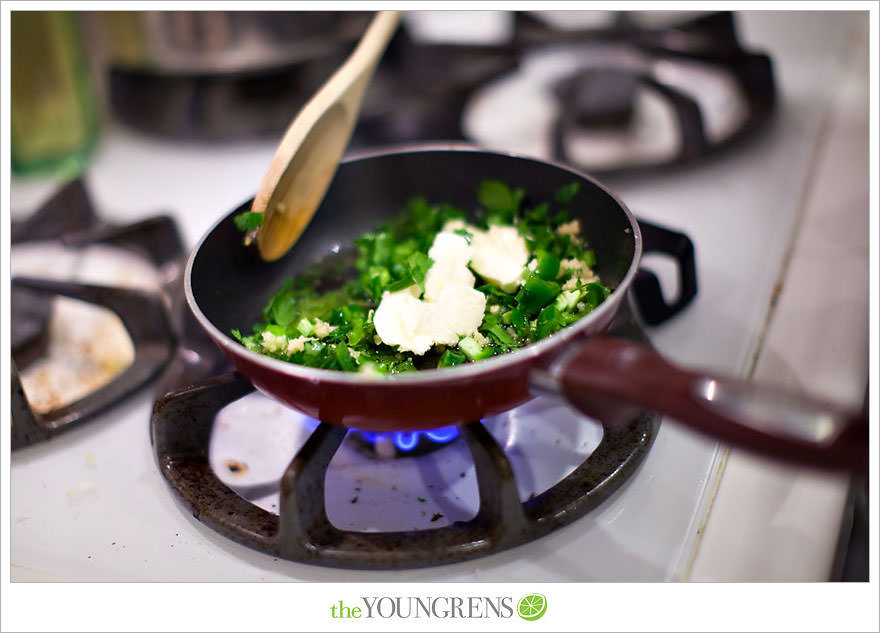 Then comes the rum. You're really only supposed to use 2 oz, but like I said, Jeff likes his rum.
Add the rum to the pan along with some cayenne pepper & saute for a few minutes. Then add 3/4 cup chicken stock and 2 tablespoons lemon juice.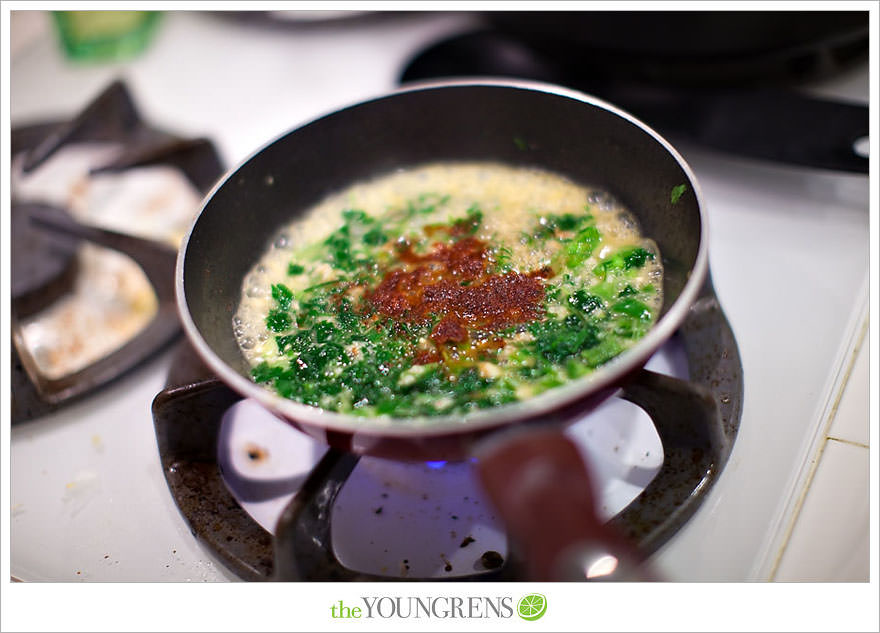 Let it simmer some more until it thickens. Yummmm.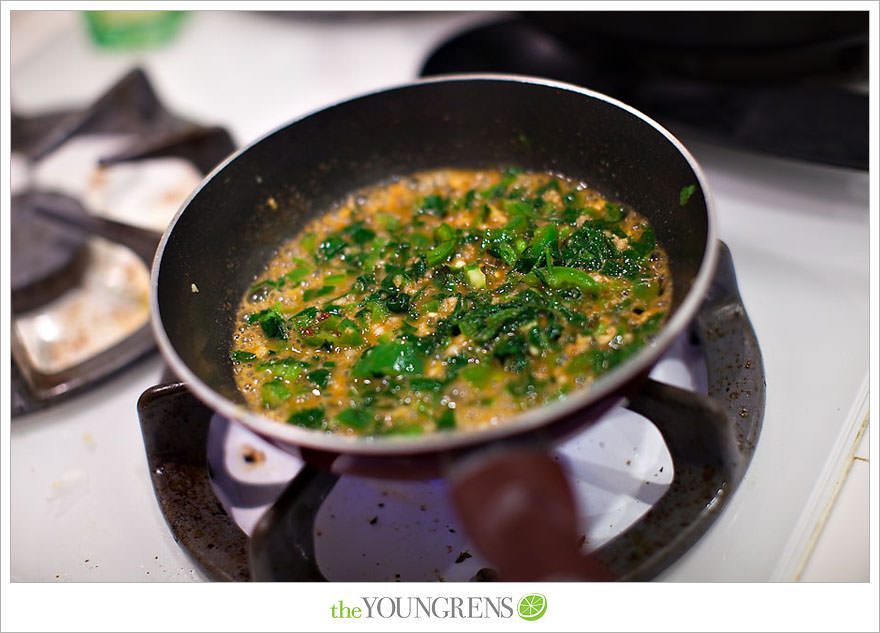 In a much larger pan, cook the chicken until it turns white. You can add more cayenne pepper here as well if you really like spice (we do).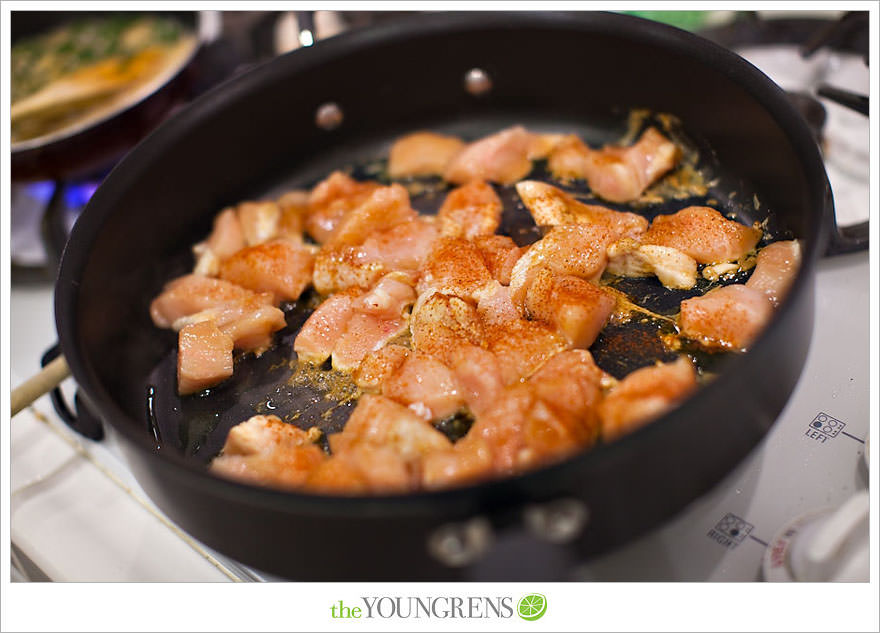 Chop up half of a red onion and half of a white onion along with your two bell peppers while the chicken cooks.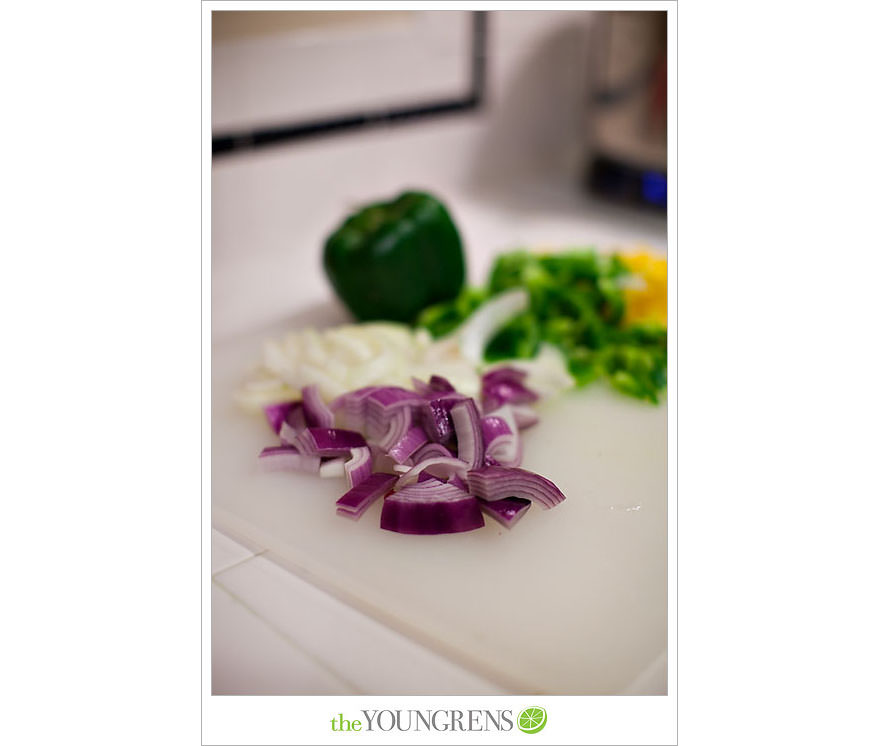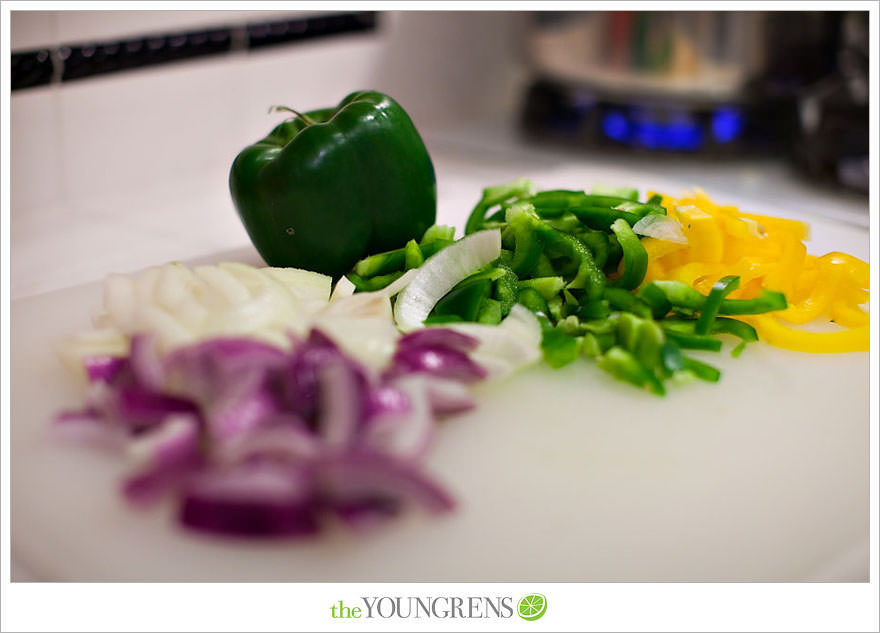 The rum mixture is looking purrrrrfect.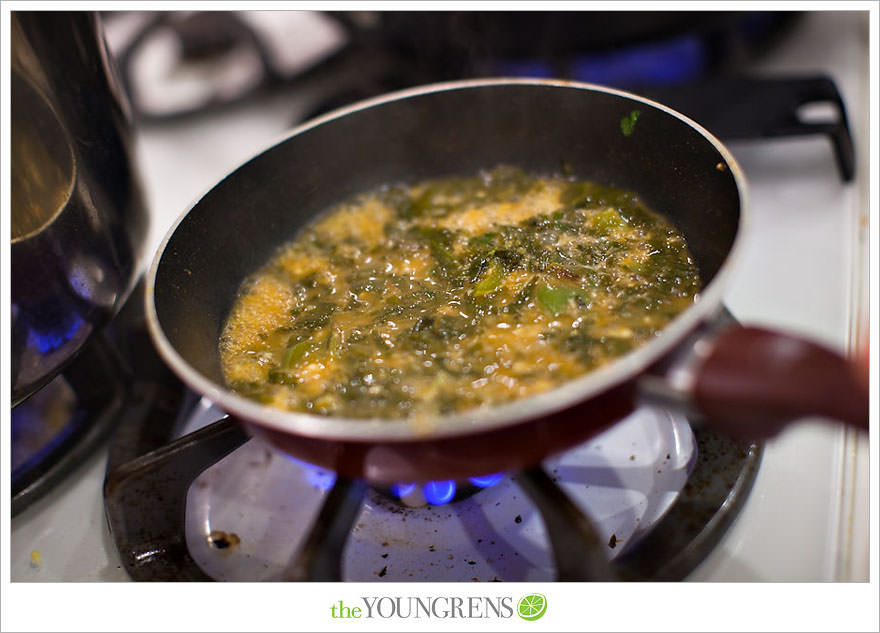 Add the rum mixture to the chicken and let the fantastic smells take over your kitchen…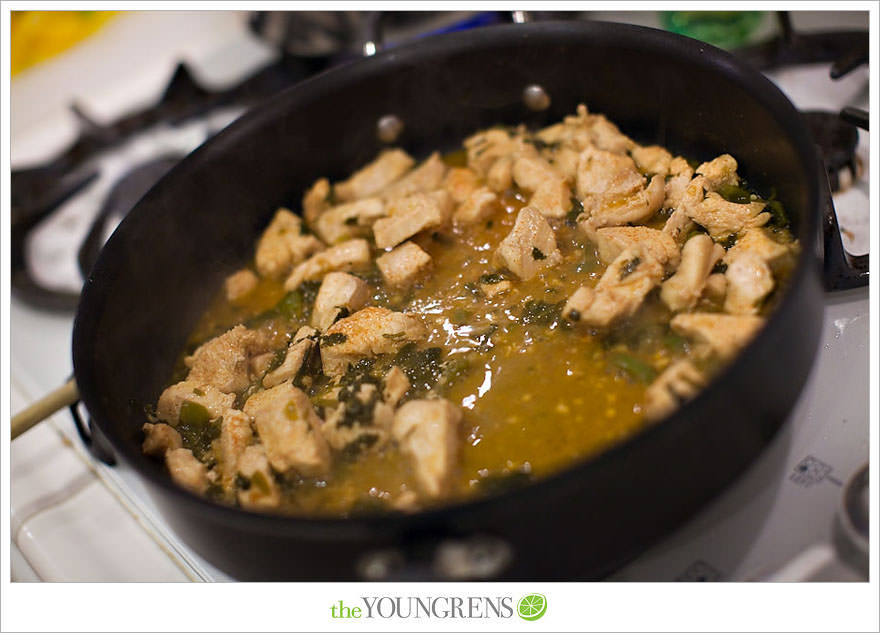 Add the onions and peppers and let them cook until they're soft. Jeff likes to add 2oz more rum or tequila at this point.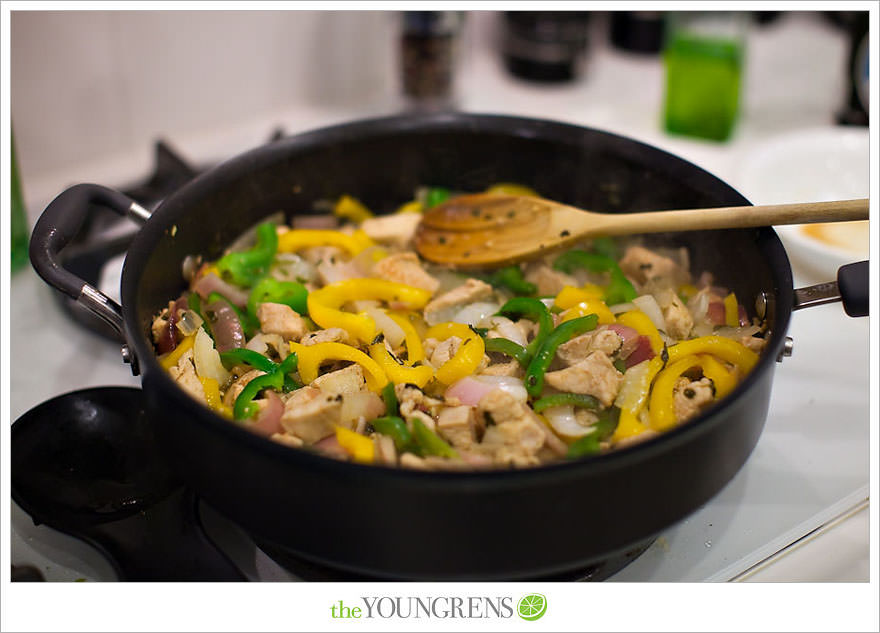 We're down to the home stretch. Add one whole pint of heavy whipping cream and let the sauce cook until its nice and thick.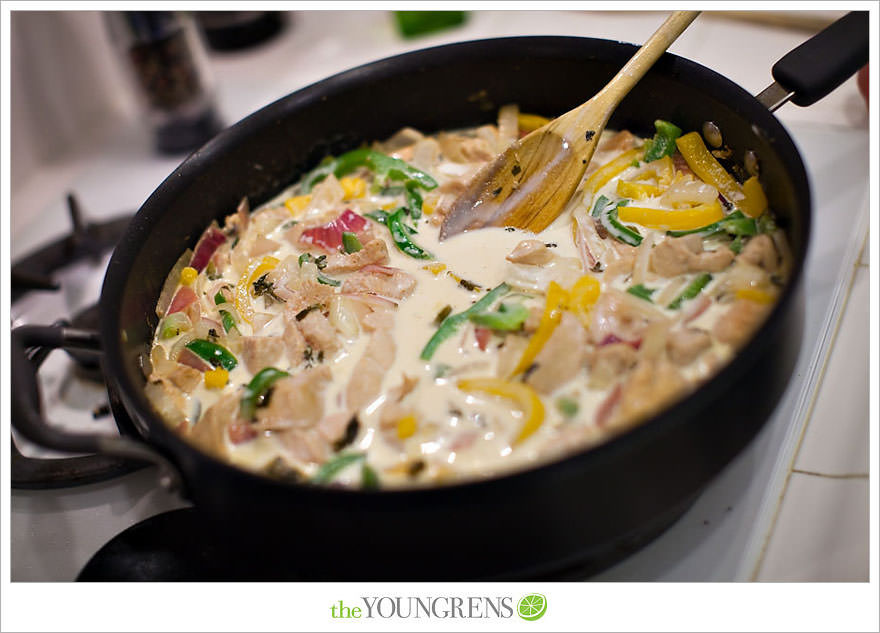 You should have boiling water by now, so salt the water, add in your pasta and cook for 8-10 minutes. The sauce should be perfect by that time.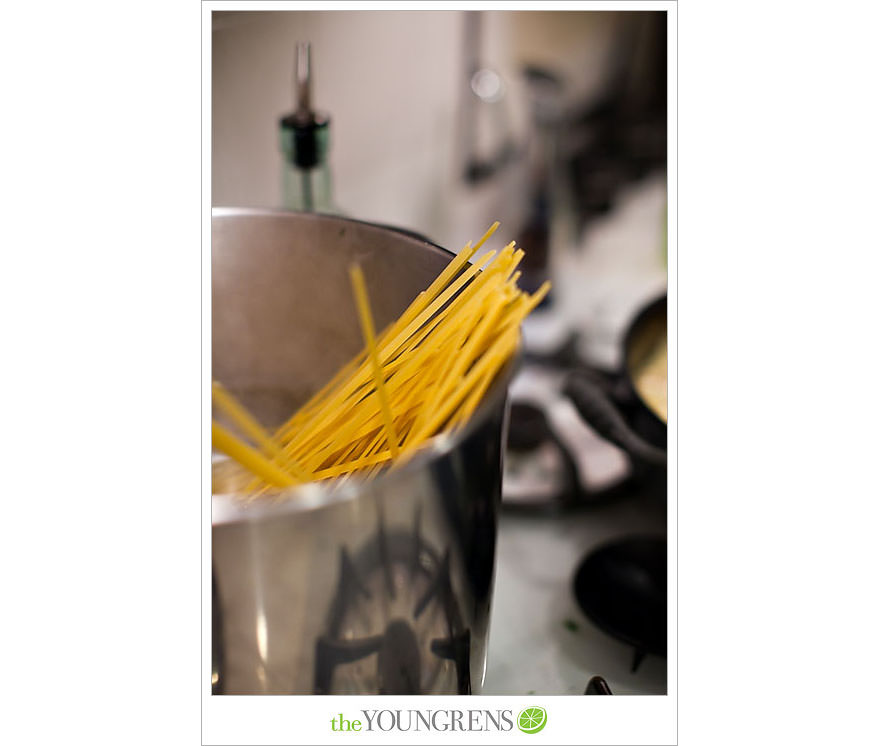 Ding! Its ready!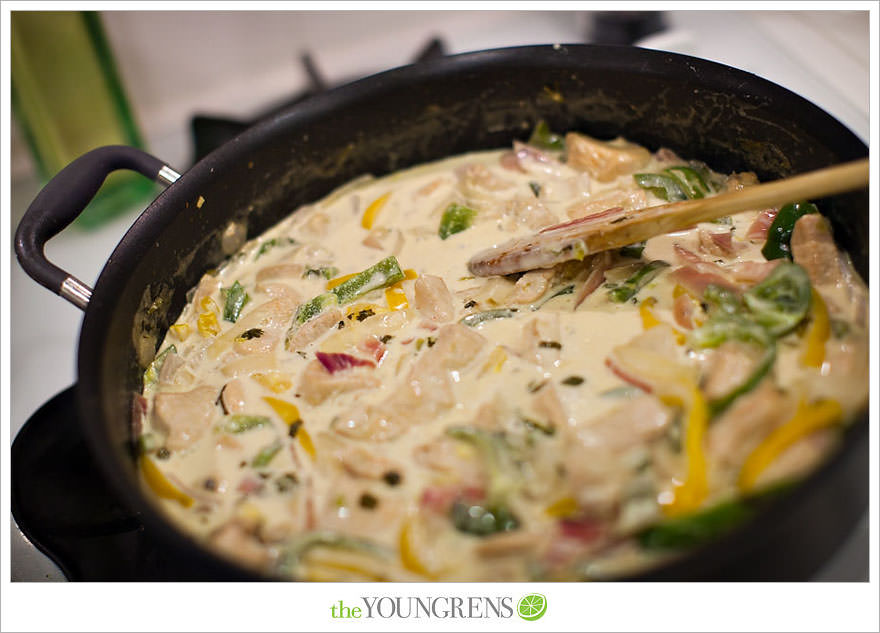 Drain the pasta (Jeff says you should never rinse your pasta), and toss the drained pasta with some EVOO. Then toss the sauce in with the pasta. Add cilantro, EVOO and garlic bread for garnish and Voila! Dinner time!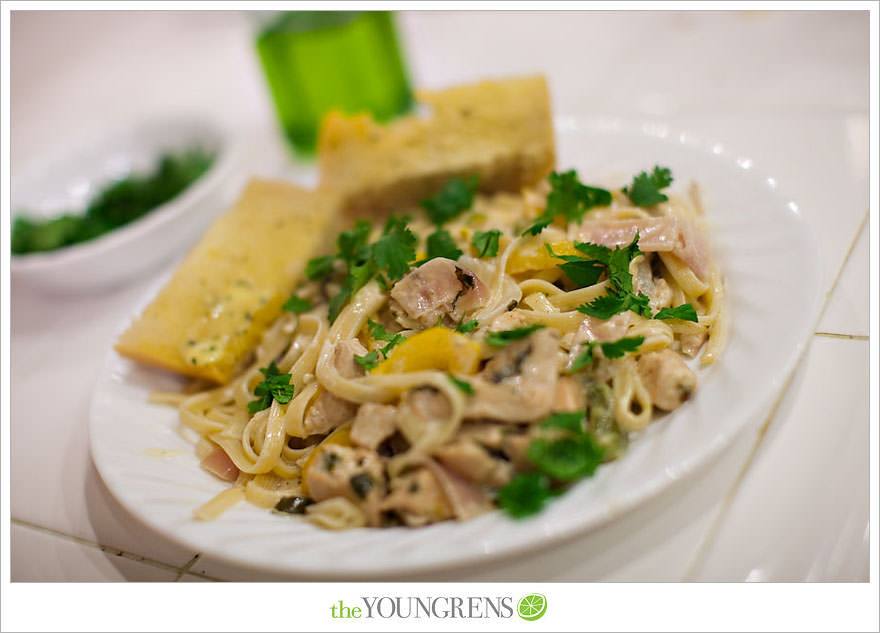 Does anyone else make this recipe at home? Any twists or suggestions on this favorite Italian dish?