January gets a bum rap. It's a month of coming down off of the holiday season high PLUS the OMG-its-a-new-year month and the I-didn't-do-nearly-enough-last-year month. Mix that with the smack middle of winter and you've got a deadly combination for the winter blues.
But one thing that I love about January is that it's the season of COZY.
Jeff says that I say the word 'cozy' a lot. In fact, he insists that it's my number one descriptor of things that I love. "I like this restaurant – it's so cozy." "Oooooh, this sweater feels cozy!" "That Starbucks stinks. It's not cozy at all."
And his favorite: "I need to seriously cozy it up 'round here."
So begins my cozying flurry – I'll drag out my big pot and empty the fridge of whatever ingredients I can find for a hearty stew, I'll turn on the fireplace, dig my chunkiest sweater out of the bottom of my closet, turn up the heat, fluff the pillows, and light a Yankee Candle. But I have to be honest – within minutes I'll be sweating, starving, and totally itchy (damn turtleneck sweater – there's a REASON it's in the bottom of the drawer). BUT the house will smell amazing, and not from my anything-goes stew, but from my trusty Yankee Candle. How does one teeny candle transform an entire house into a cozy heaven? That's some serious Cozy Power.
***GIVEAWAY ALERT***
To spread the love during this season of cozy, I'll be giving away a large jar Yankee Candle in a warm winter scent to one random commenter. Just leave a comment below with your favorite cozy place, product, thing, or activity and you'll be entered to win! Contest ends in one week, so comment away!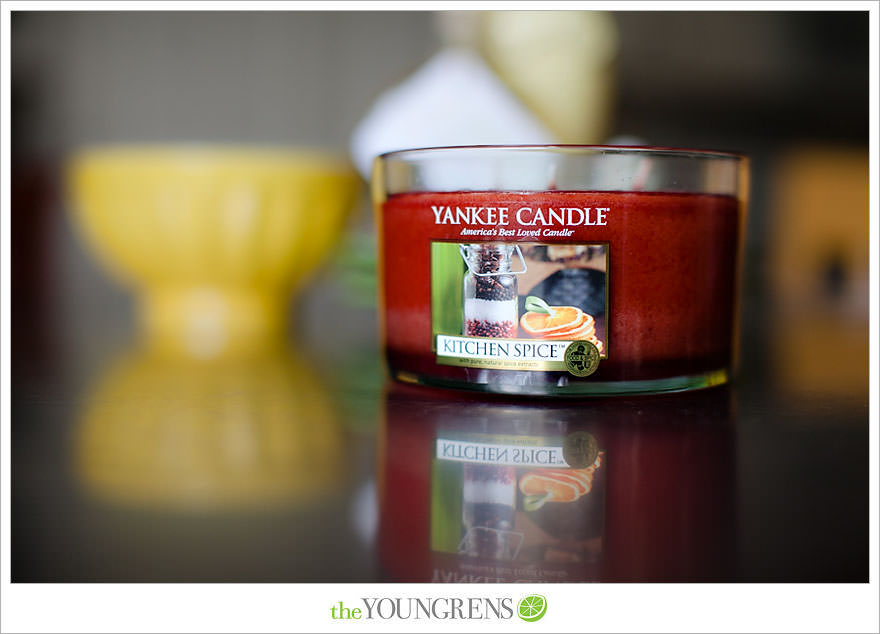 Hugs,
Erin