I stared at the landscape from a tower above the Tuscan countryside. Olives, greens and yellows stretched over the mass of rolling hills like camouflage hugs the bicep of a soldier. Cypresses fingered the sky, bare grapevines scratched the air, and rays of sun scattered the earth with shadows of mustard yellow. The once fierce landscape had turned tender under the touch of the winemaker and olive tree, their calloused hands and twisted roots had tangled the earth into an ancient jigsaw. From the height of an ancient hill town, the land of Tuscany was quiet, mysterious, muted, and stunningly beautiful.
After four days of Venetian romance, Jeff and I took a train to the heart of Tuscany to explore for six days. As soon as we arrived, we realized that we had slipped into a world very different from the cobblestones of Venice. We stayed on a farm instead of a four star hotel, we fumbled through Italian instead of bantering in English, and we walked along muddy vineyards instead of lazy canals. But instead of comparing apples to oranges, our hearts expanded to fall in love with everything about both locales – the food, the people, the colors, the light, the Nutella (let's be honest)… But instead of telling you about everything, I thought I'd show you the top ten things that we loved.
So without further ado, here are our favorite things about Tuscany (da-da-da-DAH!):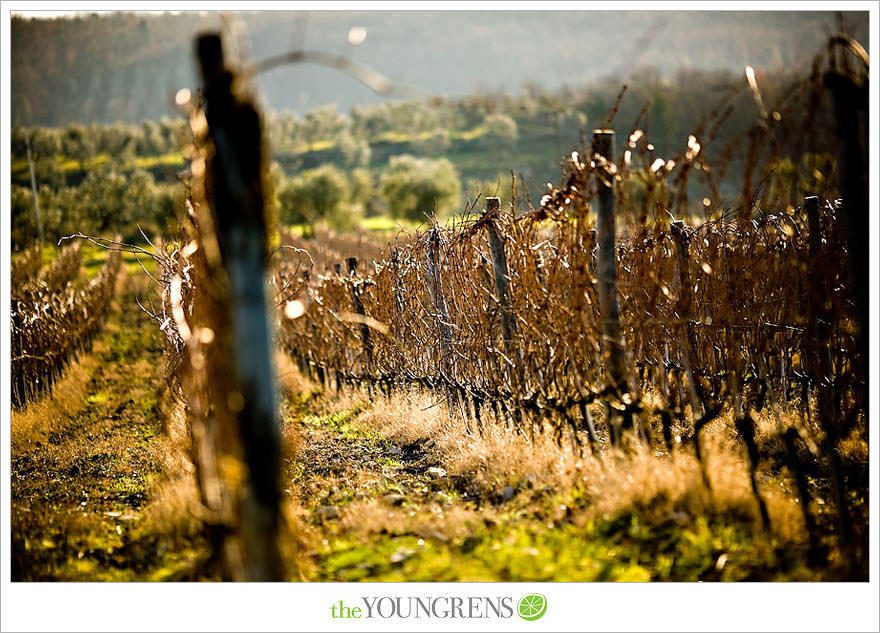 #10: The villa we stayed in.
All over Italy there are family run farms called Agriturismos. This means that the family has renovated a building or a house on the property that they can rent out to tourists. The hitch is that the majority of the farm's income must come from agriculture and not from the tourism. Thanks to our good Italian friend, Damiano, and the website Agriturismo.net, we found a little villa in the heart of Chianti, a Tuscan region about fifteen minutes south of Florence, and fell in love with our little farm called Fattoria Conio. This farm produces incredible olive oil and Chianti wine, and was seriously the best experience of our lives!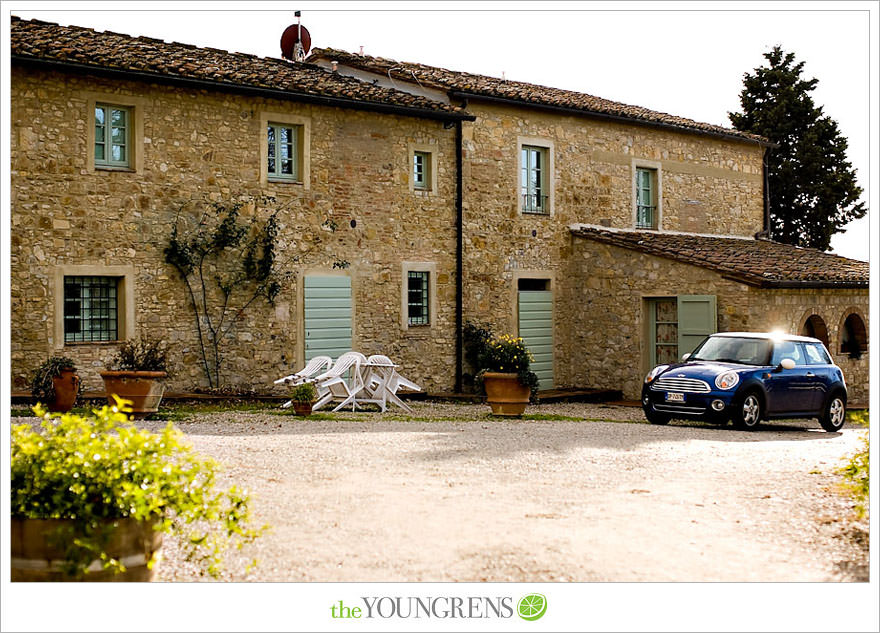 On the second day we were there, the sun burst through the winter cloud cover and we grabbed our cameras for a walk around the vineyards.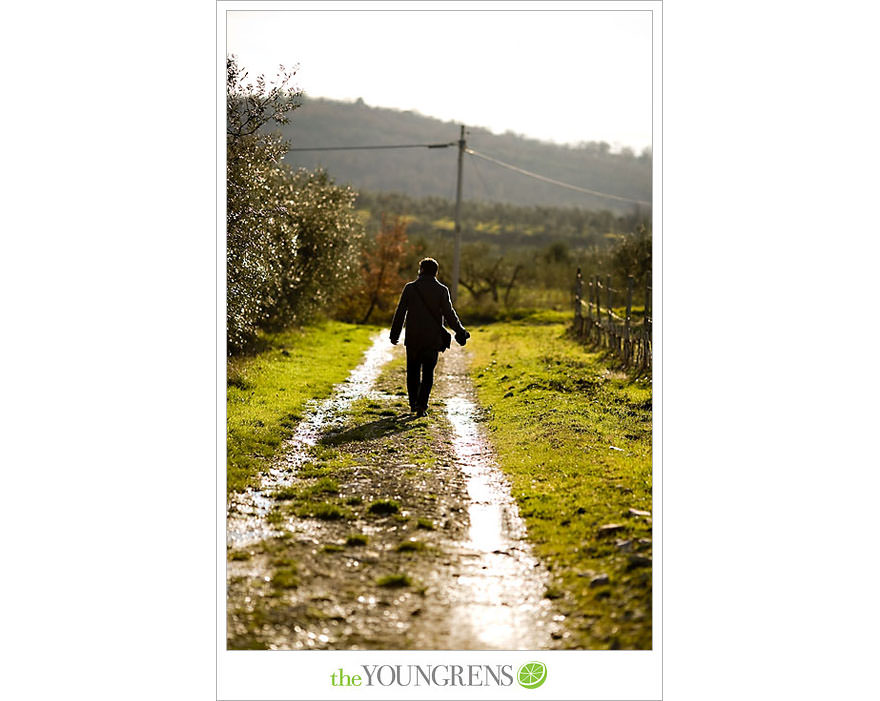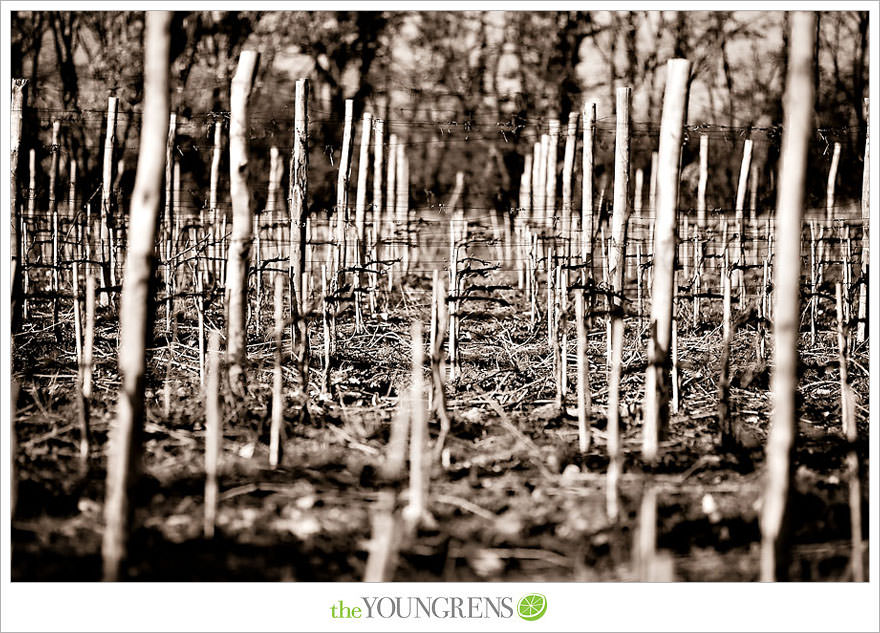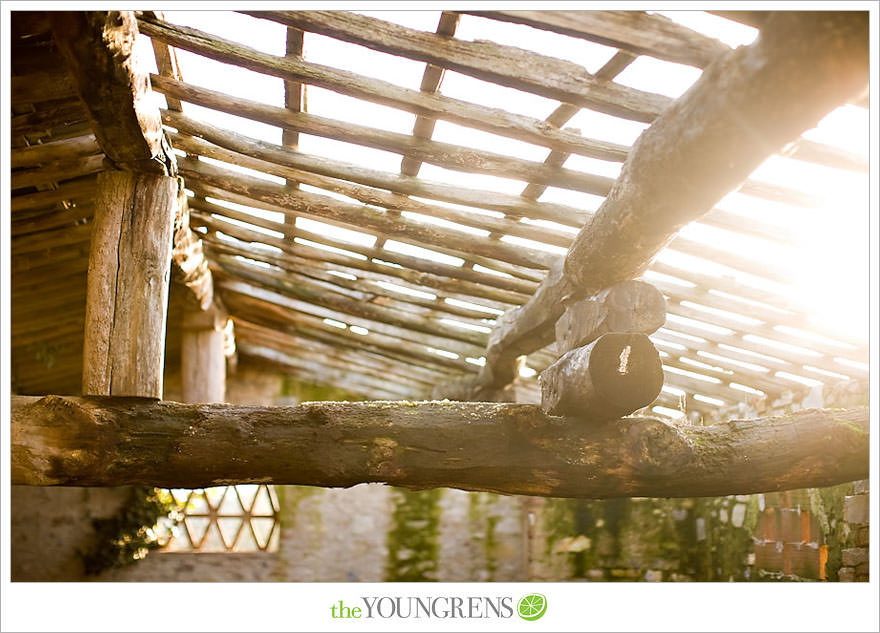 Later that evening, we got a personal tasting from the family themselves! Amazing!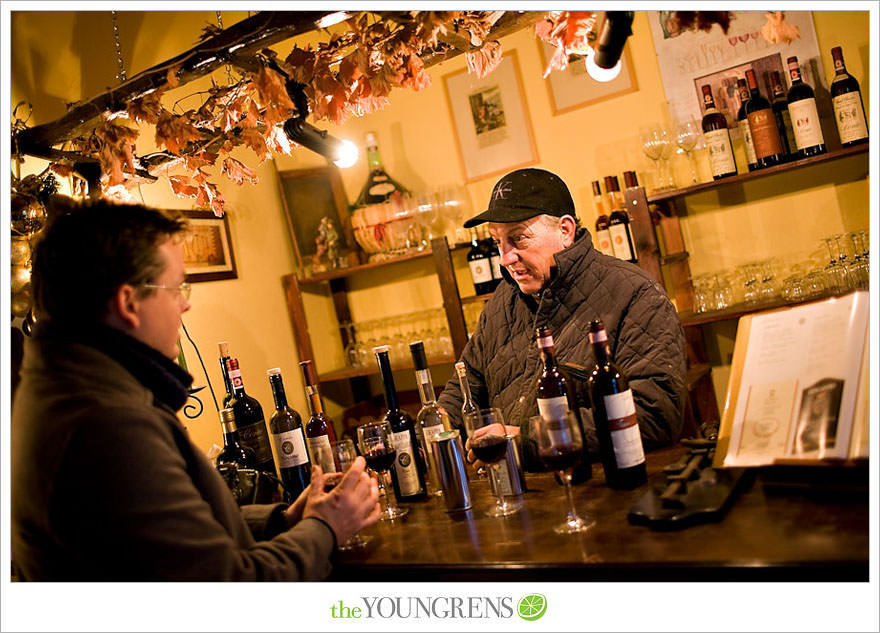 We were literally staying in the heart of Chianti, which is referred to as Chianti Classico. As Jeff says, "If you poked us on a map, we would be right in the middle of the 'C'." So don't poke us.
This family also produces Grappa, which is a wonderful type of Italian brandy. I think they made theirs from walnut shells and it tasted fantastic.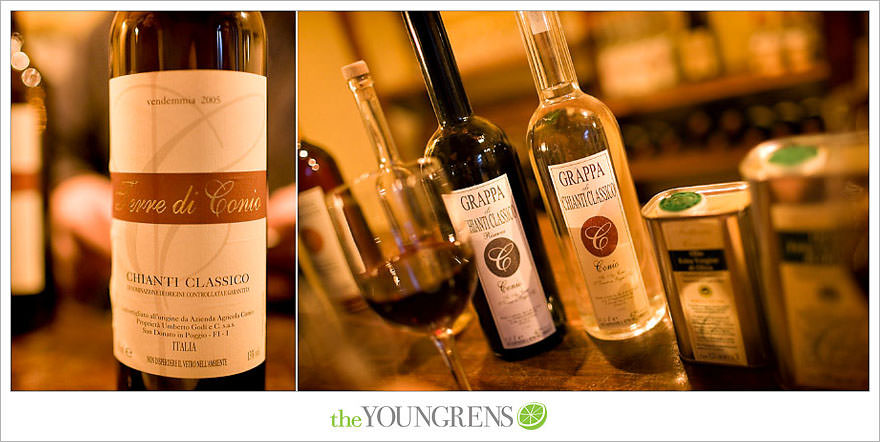 We never knew that olive oil could taste so good! I'm sorry to say it, but after tasting such incredible olive oil, we can never go back to our old stuff!
# 9: Taking pictures of each other
Jeffy was adorable in all of his winter Italian gear so how could I not take pictures!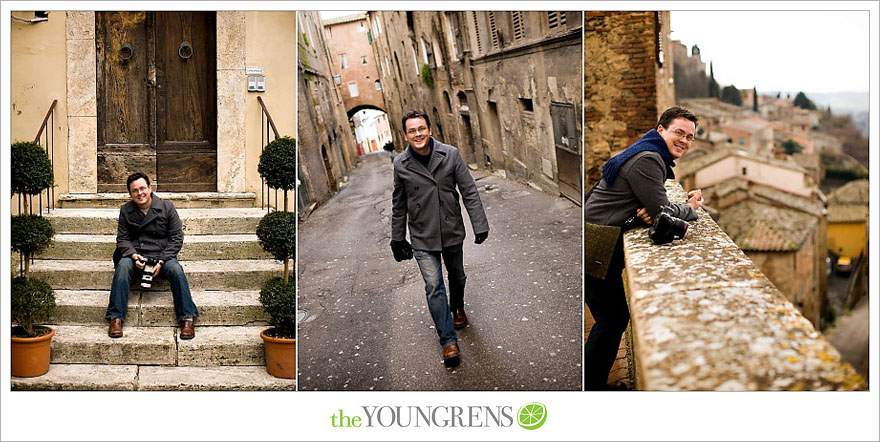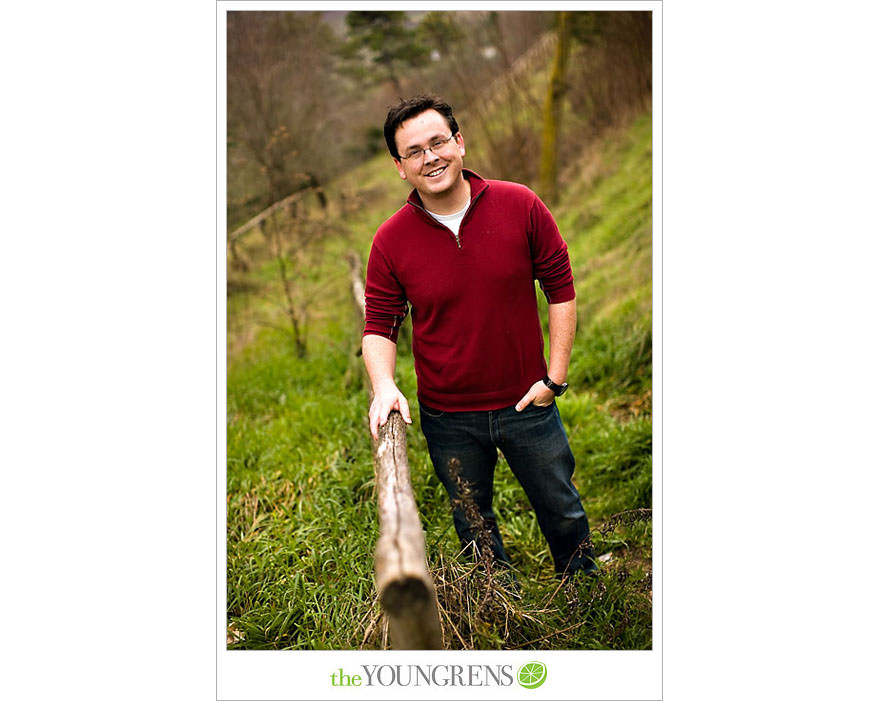 And then there's me… I look so confused!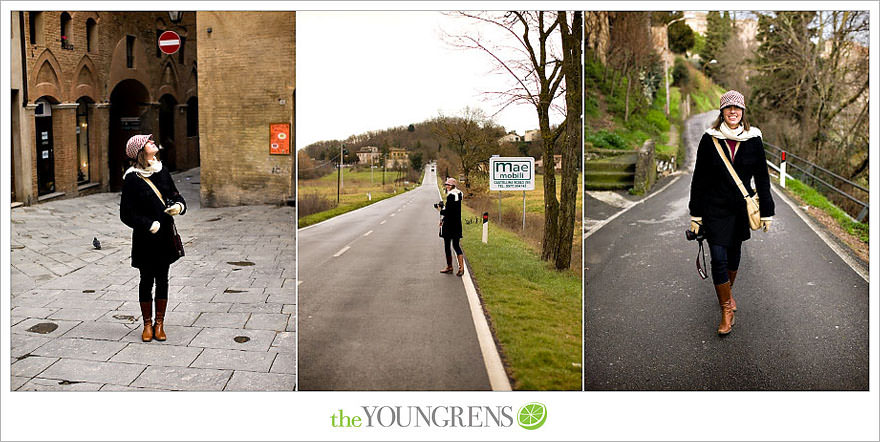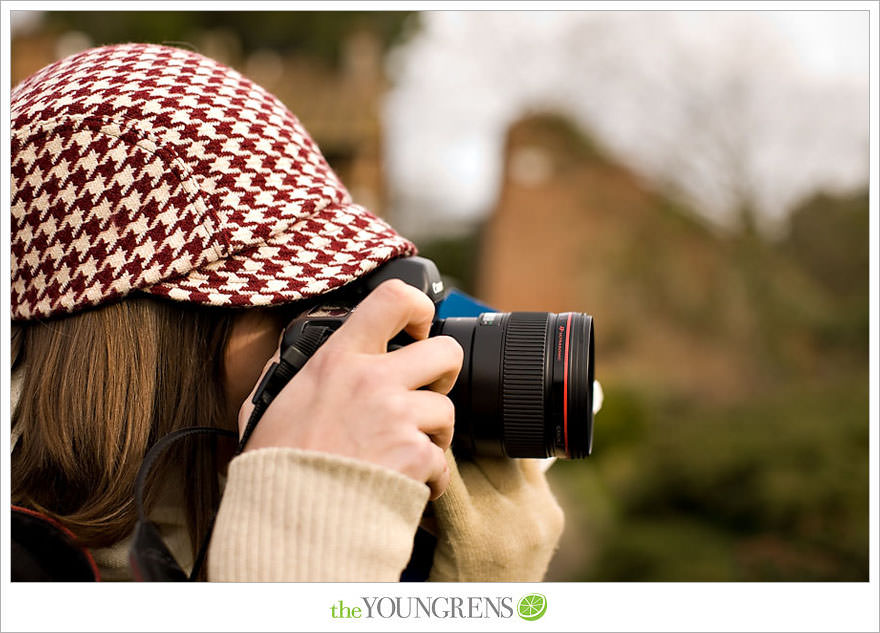 Erin's #8: My boots
When I was a dirt poor study abroad student in southern Spain, I saved up my euro cents and splurged on my very own pair of "European" boots. I was so excited to bring them back to where they belong – the cobblestoned streets of Europe (and I don't think I'll ever wash off the Italian mud on the toes).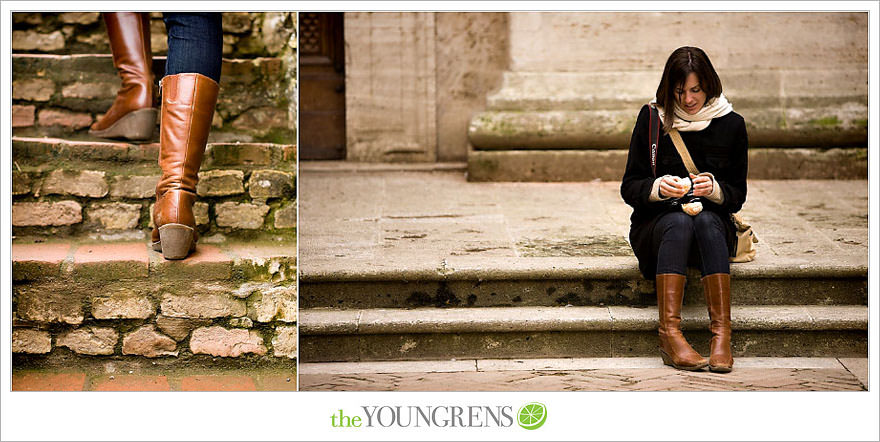 Jeff's #8: The kitties
It was right when we hit Tuscany that I think Jeff started to miss our kitty Gracie, so he was enamored with all the kitties that we ran into. He lured this one with an orange… sucker.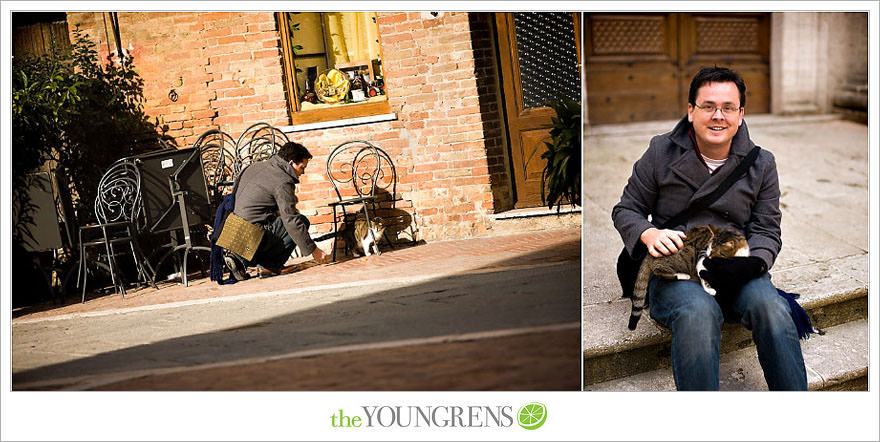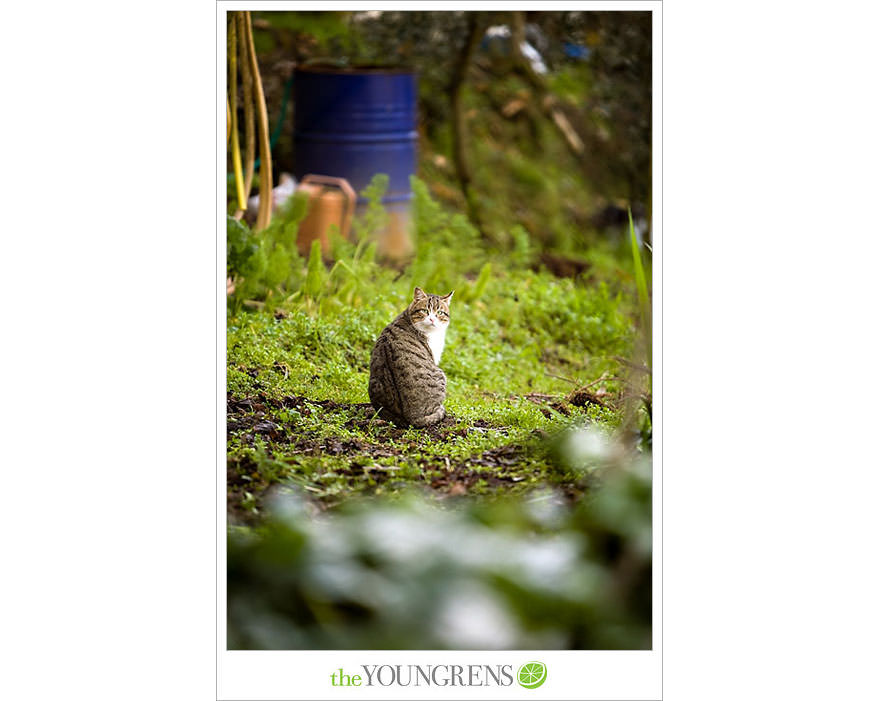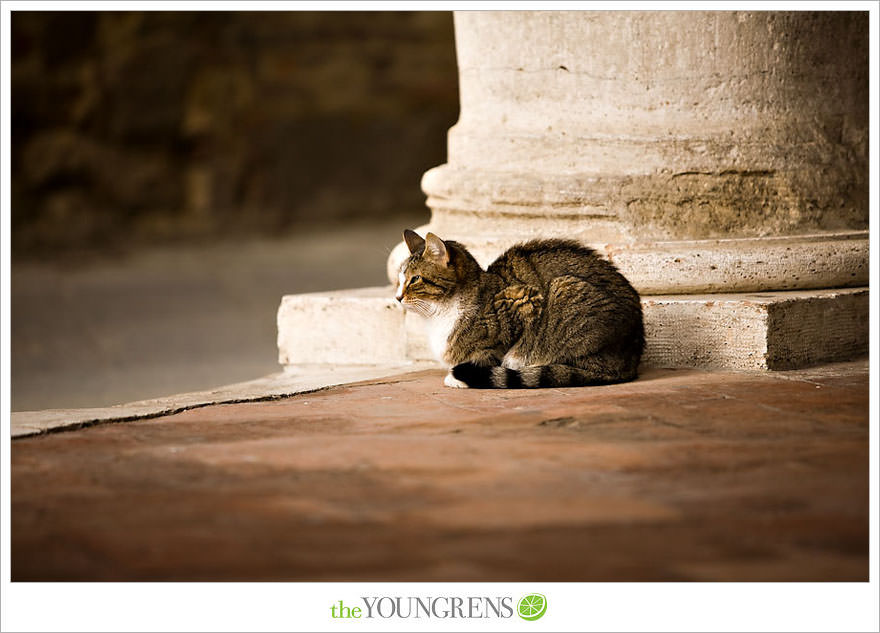 #7: The food!
Everyone said that the food in Tuscany is amazing, but I never knew how good food could taste until I actually sat down in a true Tuscan restaurant! Every ingredient (and they don't use many) is the freshest that it can be and every flavor is drawn out to perfection. Here's just a taste (hehe) of the amazing cuisine that we enjoyed. And yes, we were "those people" that took pictures of our food! Tip: Never sit down to eat before 8pm and plan on staying until midnight! We had four hour dinners nearly every evening!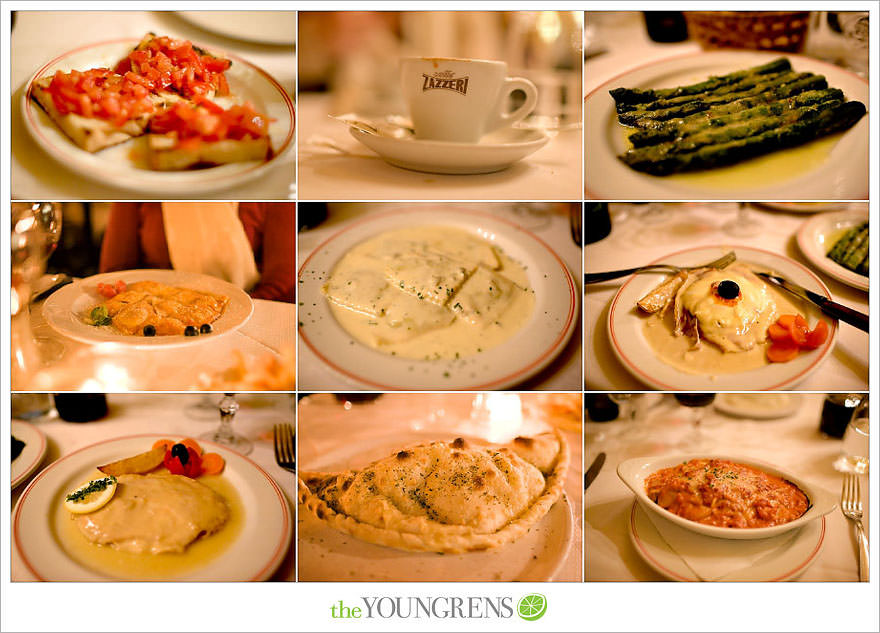 Erin's #6: The mailboxes
In order to spice up my creative juices, I played a game with myself to find the coolest mailboxes that I could. Not only did it make me look down random alleyways, it kept my eyes open to the details around me. These are my favorites.


Jeff's #6: Our Mini
The best decision we made was to rent a car while in Tuscany – it gave us unlimited freedom and flexibility. But the best part was that they upgraded us to a Mini Cooper! Jeff had a blast zipping around the windy Tuscan roads, hugging corners, swerving around wild pigs, and offroading (yes you read that correctly). With our little man-machine, we could pull off to the side of the road whenever we wanted to take pictures of the landscape (although it would get a little interesting because there are definitely no shoulders on the tiny roads).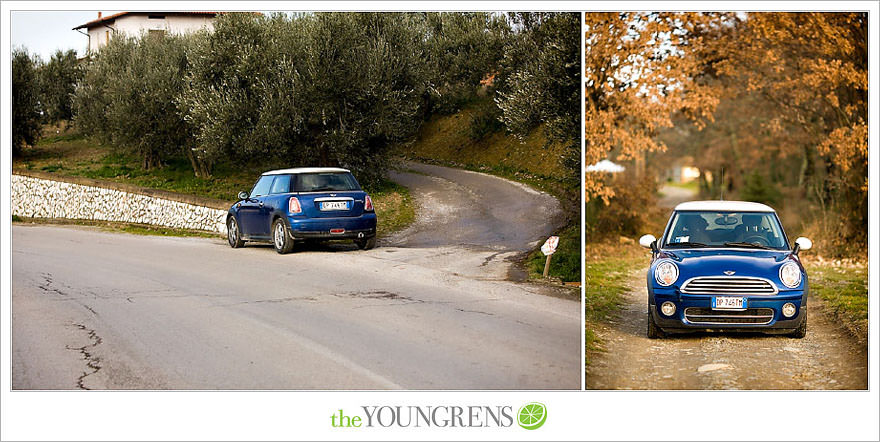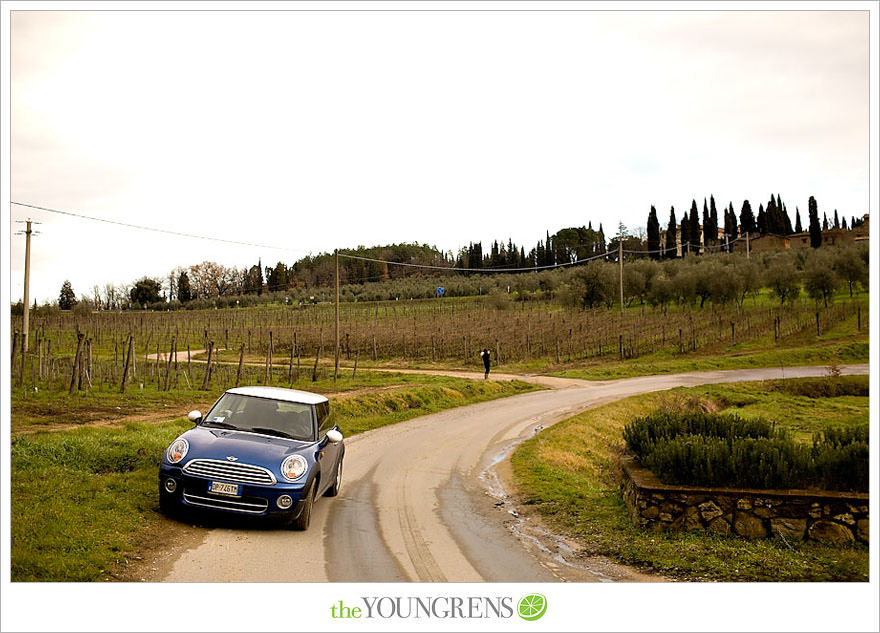 #5: The offseason
Traveling in January was awesome! Everywhere we went, there were absolutely no other tourists that were crazy enough to be traveling, so everywhere looked like this…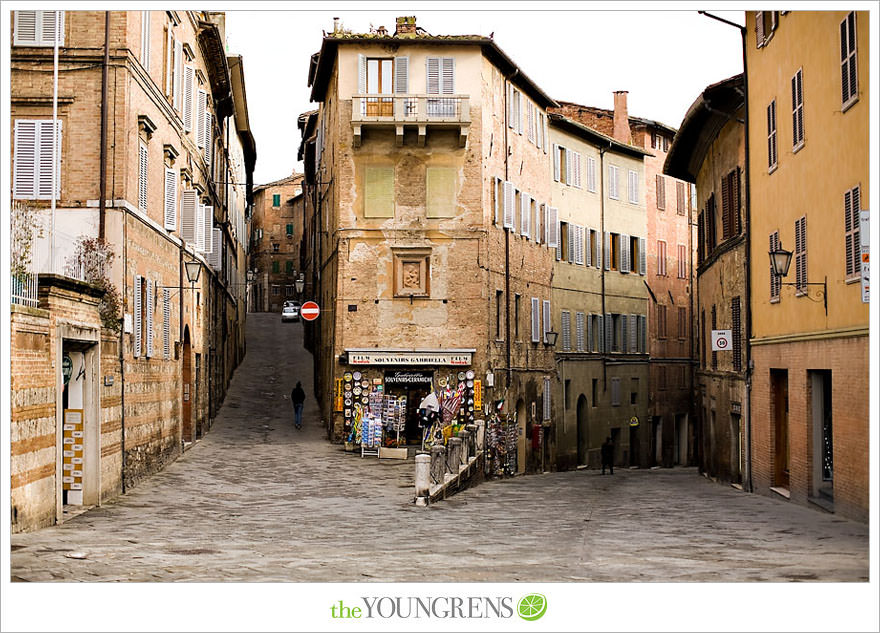 Yes, we traded no crowds for cold weather, but it was worth every second of rain and wind to get images like this.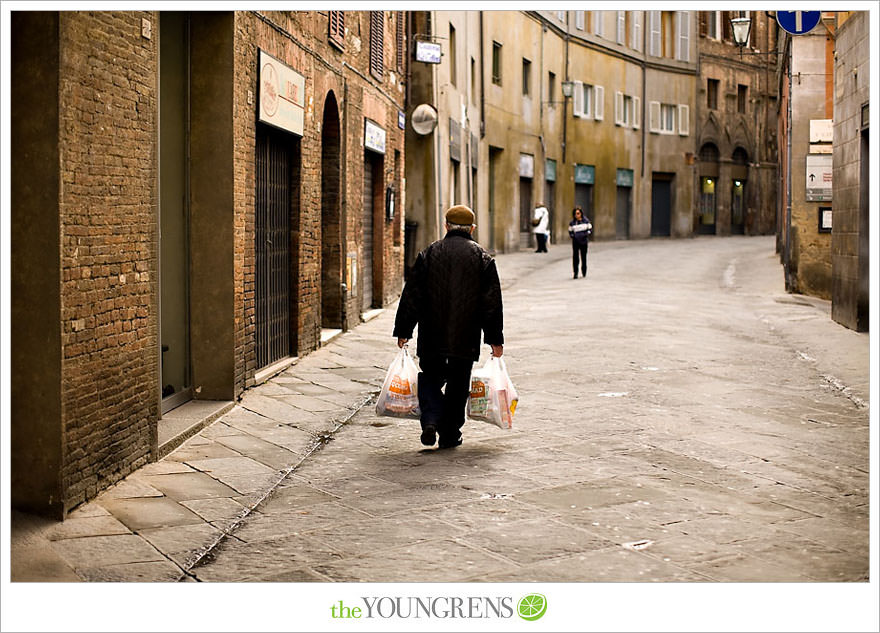 #4: Rick Steves
The day before we left, I found an old Barnes and Noble gift card in my desk drawer and figured I would pick up Rick Steves' latest Italy guidebook – you know, just in case. Put simply,  it was the best last minute decision I could have made because Rick Steve's rocks my socks totally off. We didn't have a clue without old Ricky!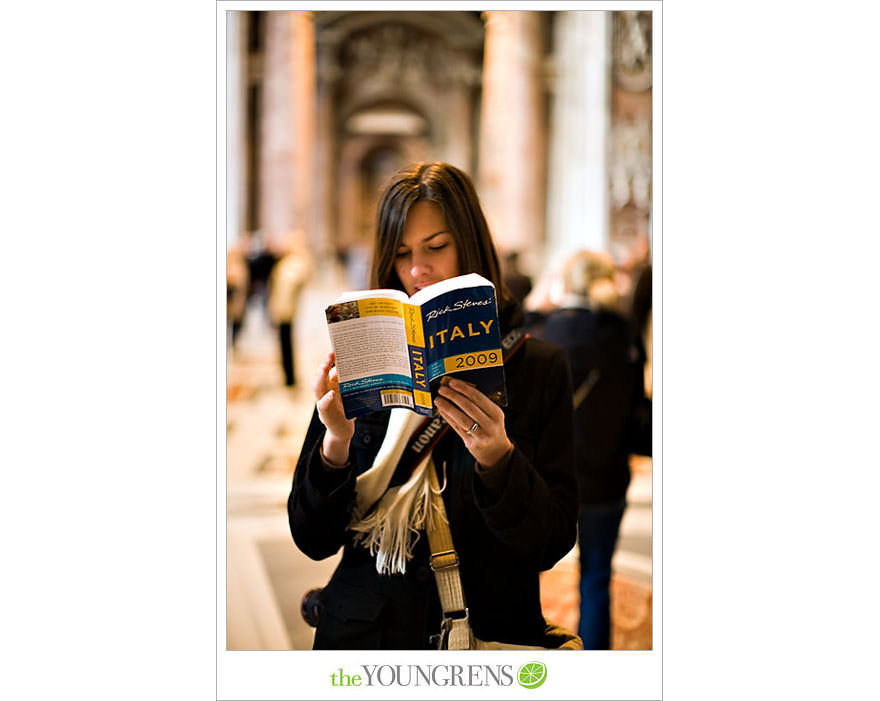 #3: The vino
Most people know that Jeff and I are into wine (BevMo's 5 cent sale = heaven). We are not wine snobs though. In fact, our favorite hobby is finding amazing wines for less than $10. And while in Tuscany, we couldn't pick up a bad glass of wine – not even a mediocre one. On our last day, we visited two small wine towns, Montepulciano and Montalcino, in southern Tuscany and fell in love. More stories on this in a later post, but my mouth thanks me still. Tip: If you have no clue what to get at a European restaurant, order the house wine. Its always good and always reasonably priced.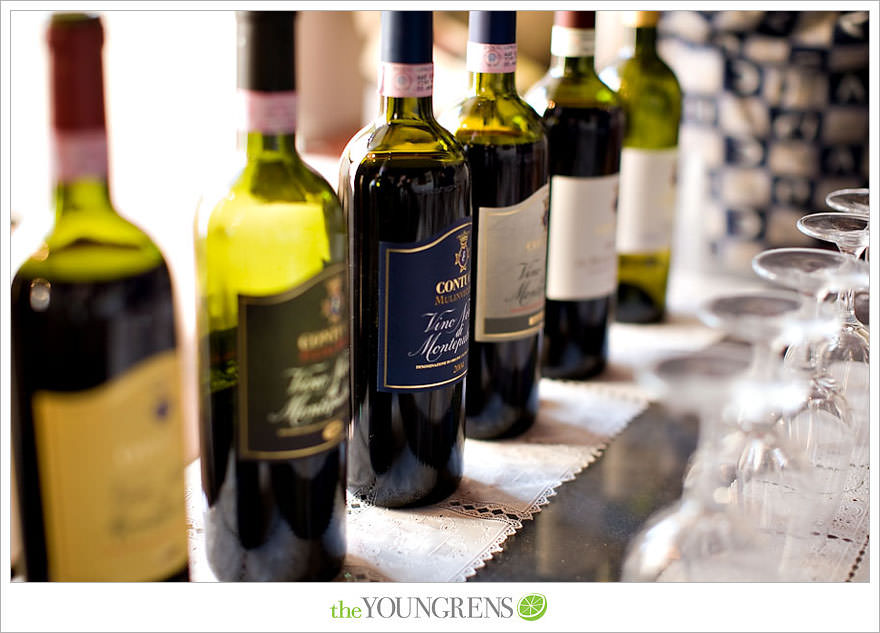 #2: The light
Its true. I was a skeptic, but its totally 100% true. The light is different in Tuscany. It warms, it glows, it softens, it sharpens, and it turns every landscape into art. I still can't believe how amazing it was.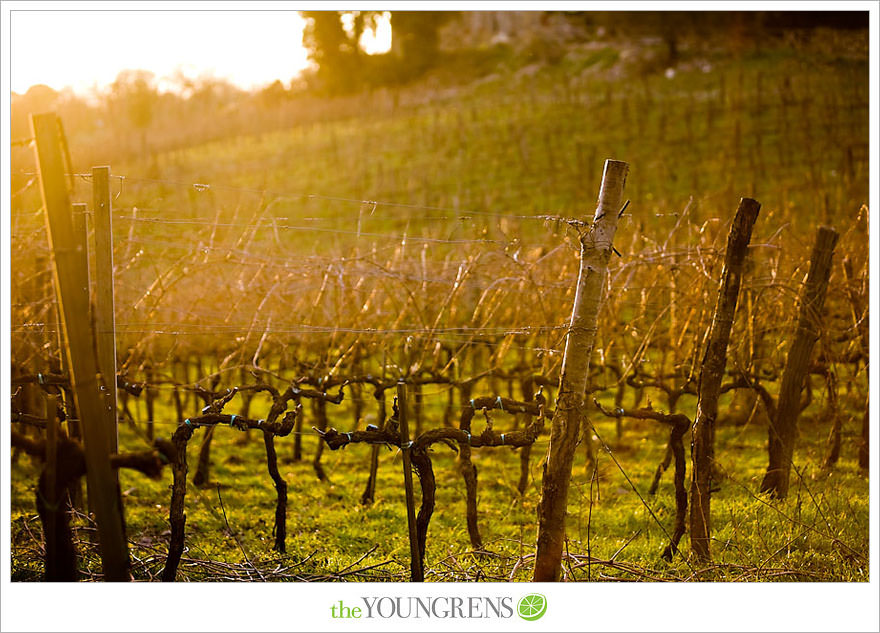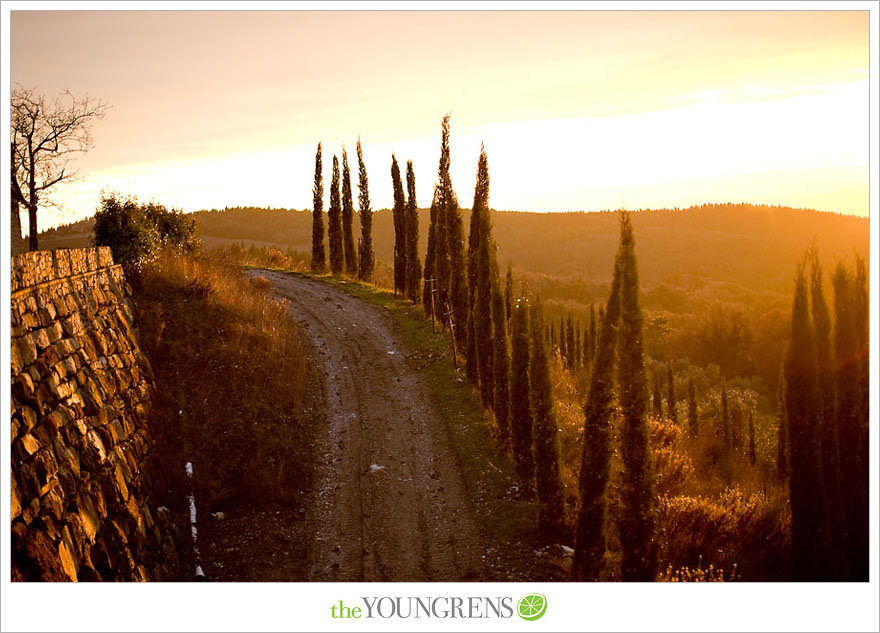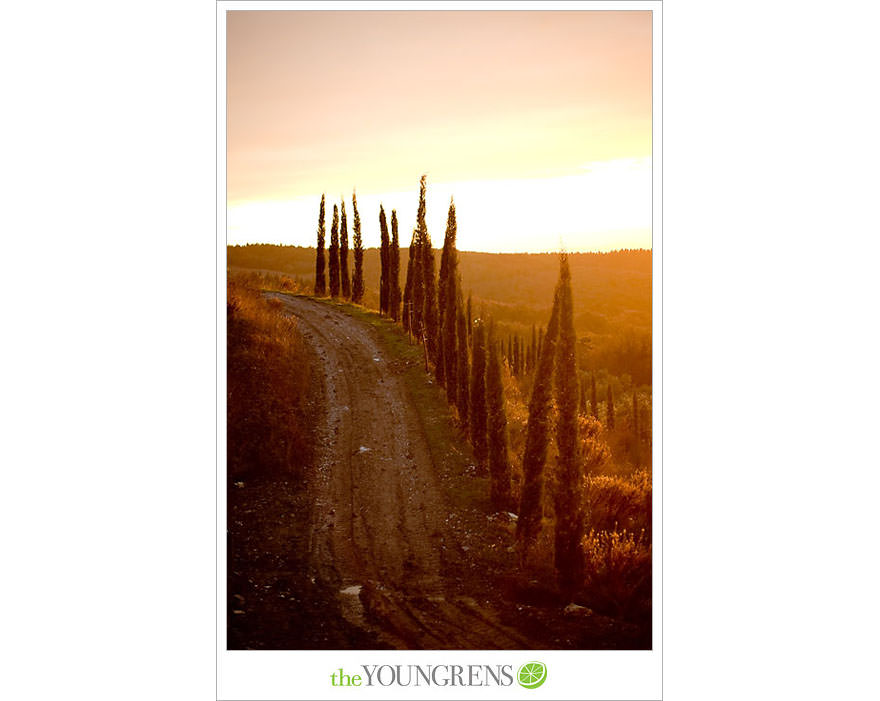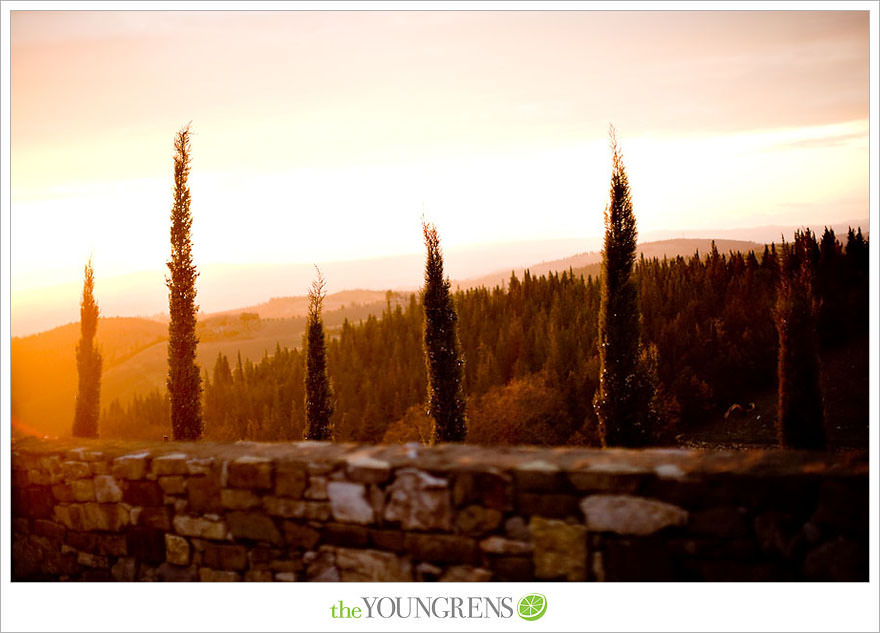 Yes, the sunsets are really that orange. So in a way, I'm glad that we don't have to do engagement sessions here all the time!
And our number one thing that we love about Tuscany: Each other. Awww.
In all honesty, Jeff and I haven't taken a personal vacation since our honeymoon, and it felt so good to reconnect within the romance of Italy! Love you sweetie!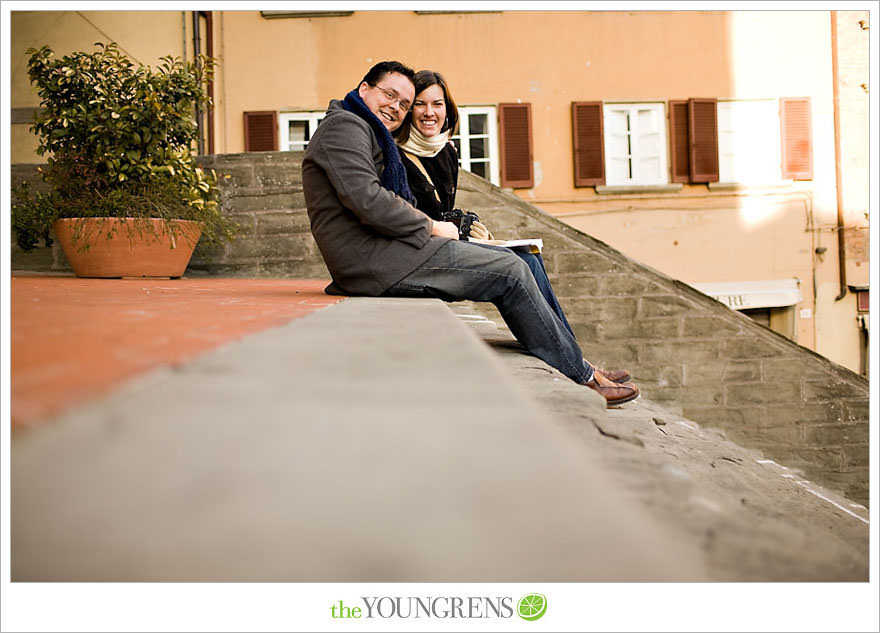 There's a lot more pictures to come in the next few days! I'll try not to bore everyone with our vacation pictures, but I'm excited to share our favorites!