Sweet, wonderful, picture-perfect Lucca. If it's even possible – if I could drum up the energy to calculate everywhere that we have been in our lifetimes, all of the breathtaking corners of the world that we have seen even in just the last six months – I just may have a new favorite place in the world. Jeff and I love Italy, there's no doubt. We had one of the most amazing trips in January 2009 when we explored the nooks and crannies of Venice, Tuscany, and Rome for two weeks and fell in love with everything we experienced. But I wasn't sure if I would love Italy as much the second time. I wondered if I had elevated the place over time into a much more beautiful and romantic country that it actually was. I wasn't sure if Italy would live up to my fantastical expectations anymore, especially after seeing so much more of the world recently.
May I never doubt like that again. Lucca didn't just capture my heart, it captured my entire being. Lucca sits just half an hour outside of Pisa surrounded by vineyards, hills, and olive groves. If you want to roll up all of the best things about Tuscan towns, you would have Lucca. It's small, it's bustling, it's chill, it's chock full of cafes, gelaterias, and pizzerias, and has plenty of piazza's to indulge your lazy afternoons for years. It was tough to pick our favorite things about this place, but here goes nothing….
#5: Pizzeria Felice
Tucked back in a tiny street called Via Buia sits Pizzeria Felice which also doubles as pizza heaven. They serve up pizza margherita by the ounce and the sweetness of the tomato sauce combined with the perfect crunch of the crust will keep you coming back for more. I think Jeff and I stopped by at least once a day, even if it was just for a quick pick-me-up between actual meals… Don't judge, we were on vacation and I was going to eat as much greasy pizza and gelato as I wanted! Make sure to sprinkle on plenty of their pepper and oregano spice, wash it all down with a Fanta or an afternoon beer, and grab a seat next to the window for an afternoon of people watching. It's the most amazing lunch (or dinner, or breakfast, or midnight snack) you'll ever have!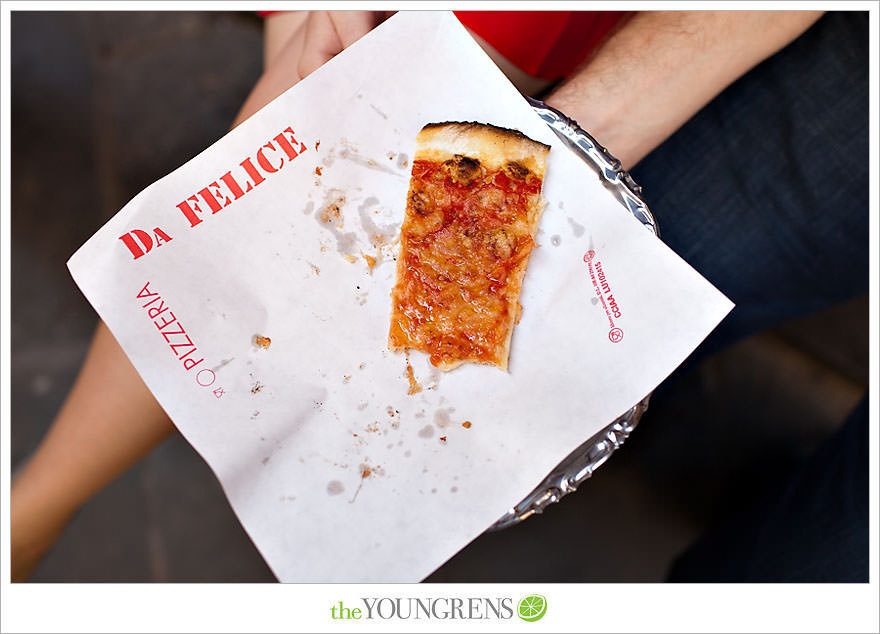 #4: No internet
What do you do when nobody has free wi-fi? Why eat, of course! Forget the world outside of Lucca, sleep in until noon, photograph an adorable couple, then plop yourself down at any restaurant in town and order a liter of the house wine. Get comfy, you won't move for about the next four hours.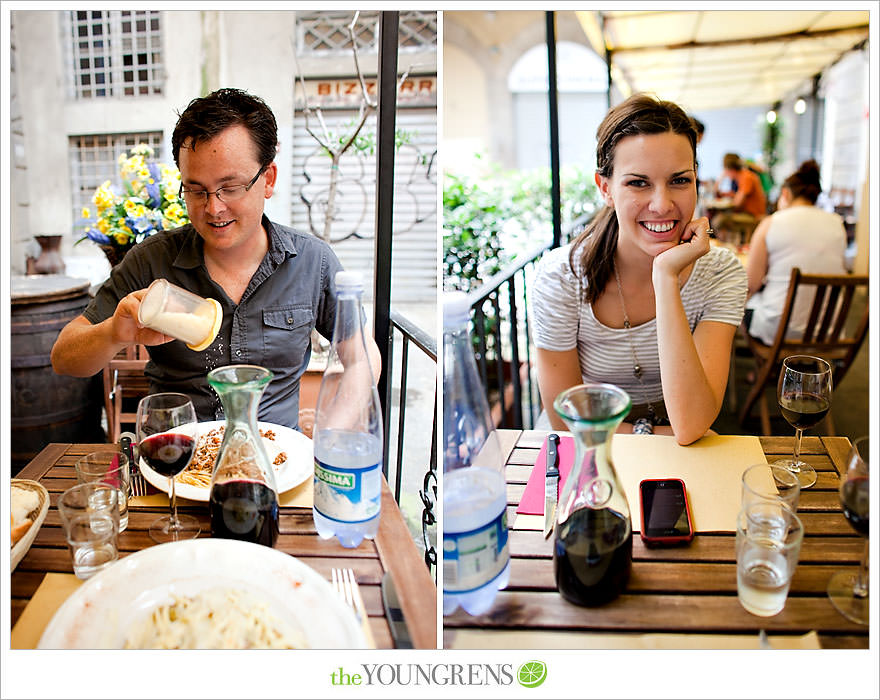 #3: The Wall
Lucca boasts the only town wall in Tuscany that is still completely intact and circles the entire old town. So what do Italian's do with a fortified town wall when nobody bothers with invading anymore? Turn it into your afternoon stroll. Jeff and I spent at least two hours every day taking walks or riding bikes along the wall, while stopping for gelato breaks and afternoon naps. Seriously, does life get any better than that?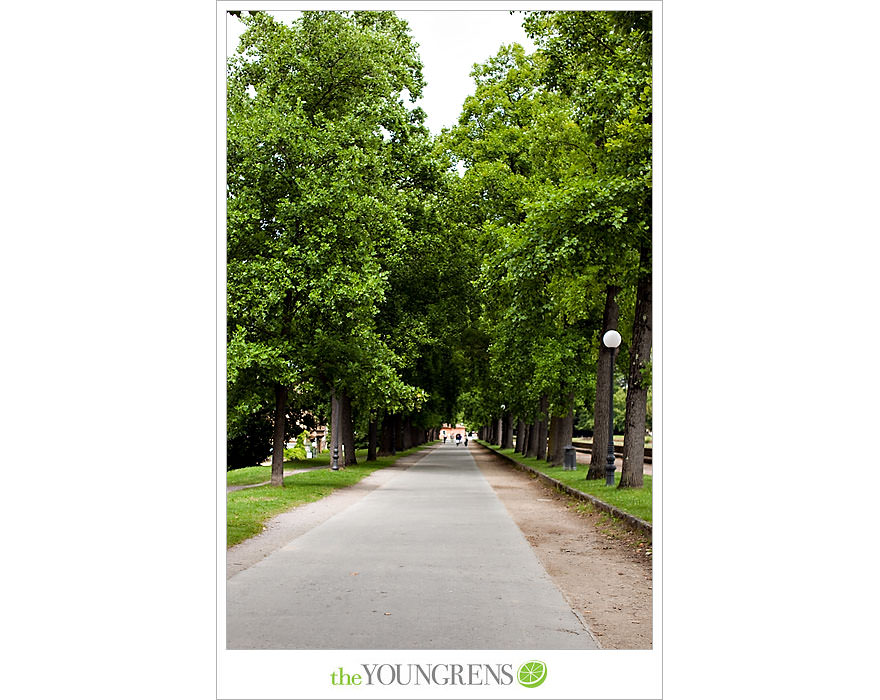 #2: The Cappuccinos
Once we were done sleeping in, eating lunch, and strolling/napping along the wall, we had to get down to our next item of business – searching for the perfect late afternoon cafe for espresso. Lucca has no shortage of cafes, and honestly, they are all dang good. In fact, Italy is the only place that I trade in my lactose interolance for gelato and cappuccinos. And I don't regret it one bit. Can you see our gorgeous couple in the background? There's plenty more to come very soon…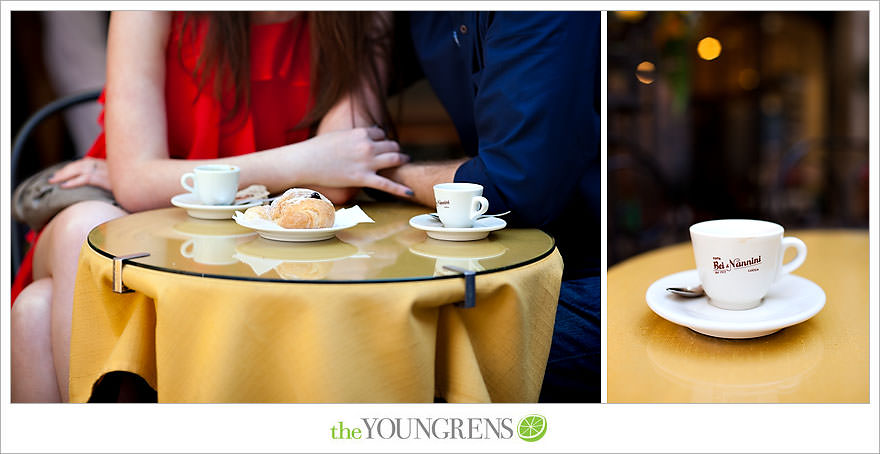 #1: No Tourists
Pisa, Florence, Venice, and Rome are PACKED full of tourists during the summer months, but a place like Lucca tends to slide under the main tourist radar. Being so close to Pisa, groups will stop by in the mornings, take a quick look at the piazzas, gulp some cappuccinos, and power walk along the walls before catching their tour bus at noon to move along to Florence. And the rest of us suckers? Well, we take another sip of our wine and lean back in our chairs to cat nap for the afternoon. If you ever come to Italy and want to really feel the Italian spirit, save Florence, Venice, and Rome for January when they're completely empty, and spend the summers at a rented villa in Chianti or chill out in Lucca. There is no point in seeing the tourist spots in the summer. They're hot, crowded, and expensive. Not my idea of a vacation. But sitting underneath a duomo in a lazy piazza listening to some old bantering Italians argue about the World Cup while munching a piece of fresh Foccacia bread? That sounds perfect to us.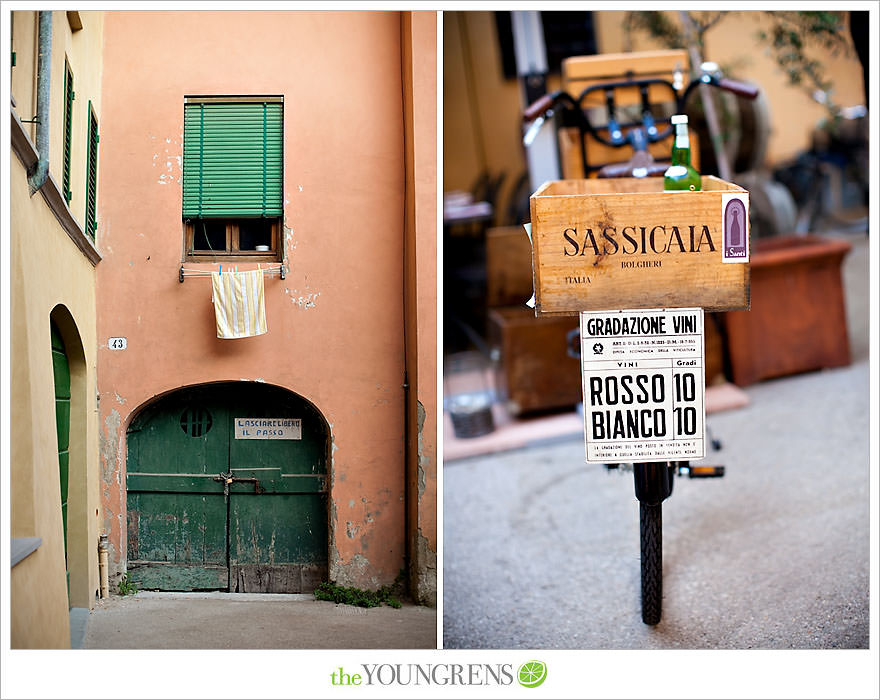 Bonus: The wine shop in Piazza San Salvatore
If you ever make it to Lucca, this place is a MUST! Paolo's father opened this little family owned wine shop in 1965, and it boasts one of the best selection of wines in all of Tuscany. Paolo himself helped Jeff and I pick out four unique bottles of wine to pack home in our checked luggage and save for the next 5 to 10 years. We were so excited to purchase our first bottle of Barolo, and we also picked out a Brunello from the wine town of Montalcino that we visited during our trip in 2009. Every bottle made it home safe, as well as two bottles of local olive oil from Trattoria Fubbiano, which just so happens to be the vineyard that our groom, Ally, worked at while he lived in Lucca! I'm hoping we can taste the Scottish flavor…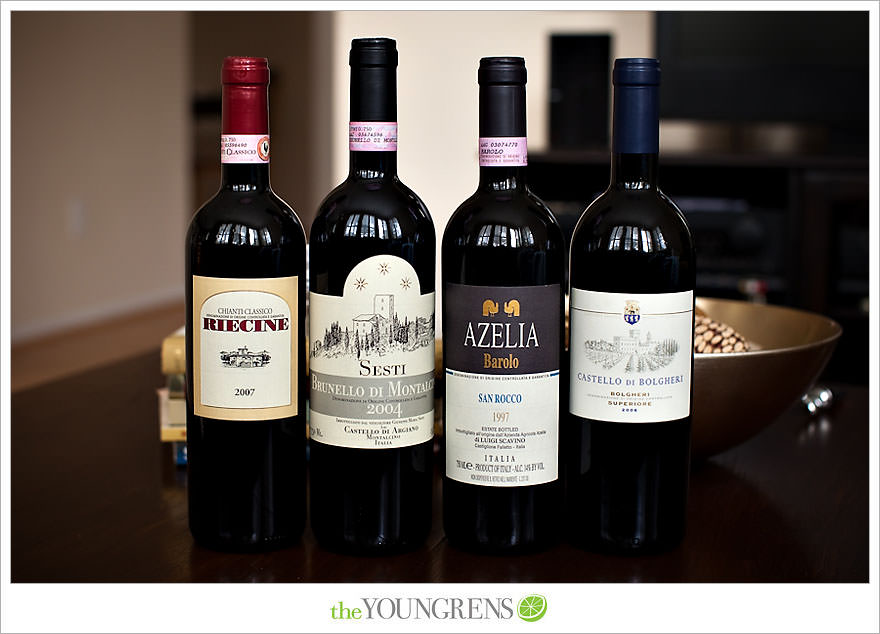 Hugs,
Erin