If you ask the lively and energetic Anu about her love story with Gaurav, without hesitation she will joke, "Of course Gaurav was instantly floored by me…" I can't think of a better way to paint the perfect picture of Anu's bright and hilarious personality (I'm kind of in love with this girl).
But as soon as Anu begins relaying their relationship, it's obvious that she feels like the lucky one in the match. Gaurav was the smart and sensitive gentleman that she had always desired. He brought flowers to their first date, he carried her purse without hesitation, and they talked about all of the complicated topics you're not supposed to discuss right away – past relationships, religion, politics, and values. She can't put a finger on when exactly she fell in love with this ambitious and kind boy, but she woke up one day and knew that she wanted to spend the rest of her life with him.
Gaurav feels just as lucky to have such a vibrant, stylish, and intelligent woman by his side. He's constantly discovering something new and amazing about her, and he loves that he's always in for a surprise with this lovely lady. Her compassionate nature coupled with her upbeat, say-it-like-is personality brings nothing but fun to his life and joy to his heart.
They are opposites, in fact, in everything but their adaptable natures, which make them a perfect pair. Their differences reveal a deep honor for one another, and their is no stronger love than one built on a mutual, unbreakable respect for the other's beautiful heart.
Though Gaurav and Anu call Boston home, they chose to fly across the country with their closest friends and family to celebrate their traditional Hindu nuptials followed by a black tie reception at The Ritz-Carlton Half Moon Bay. This intimate destination wedding perfectly balanced the best of both worlds – traditional ceremony followed by modern and stylish celebration.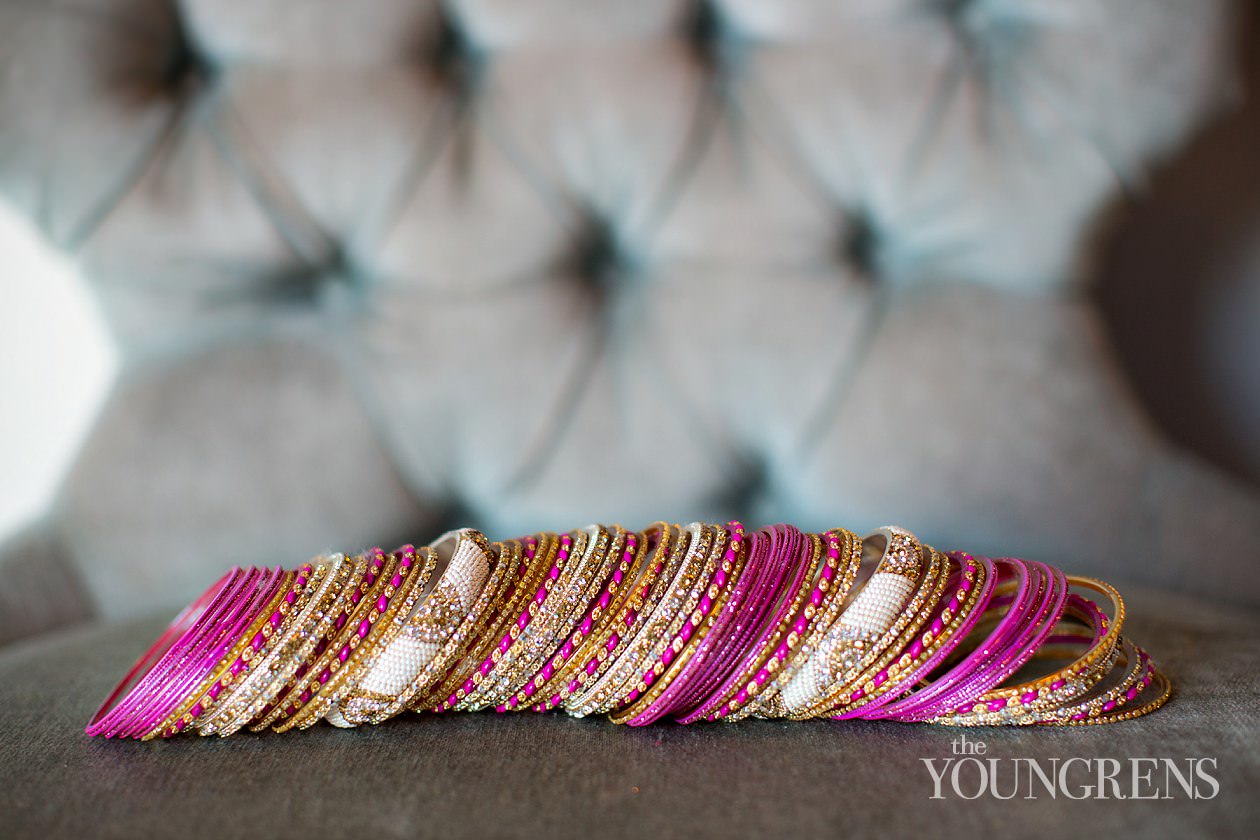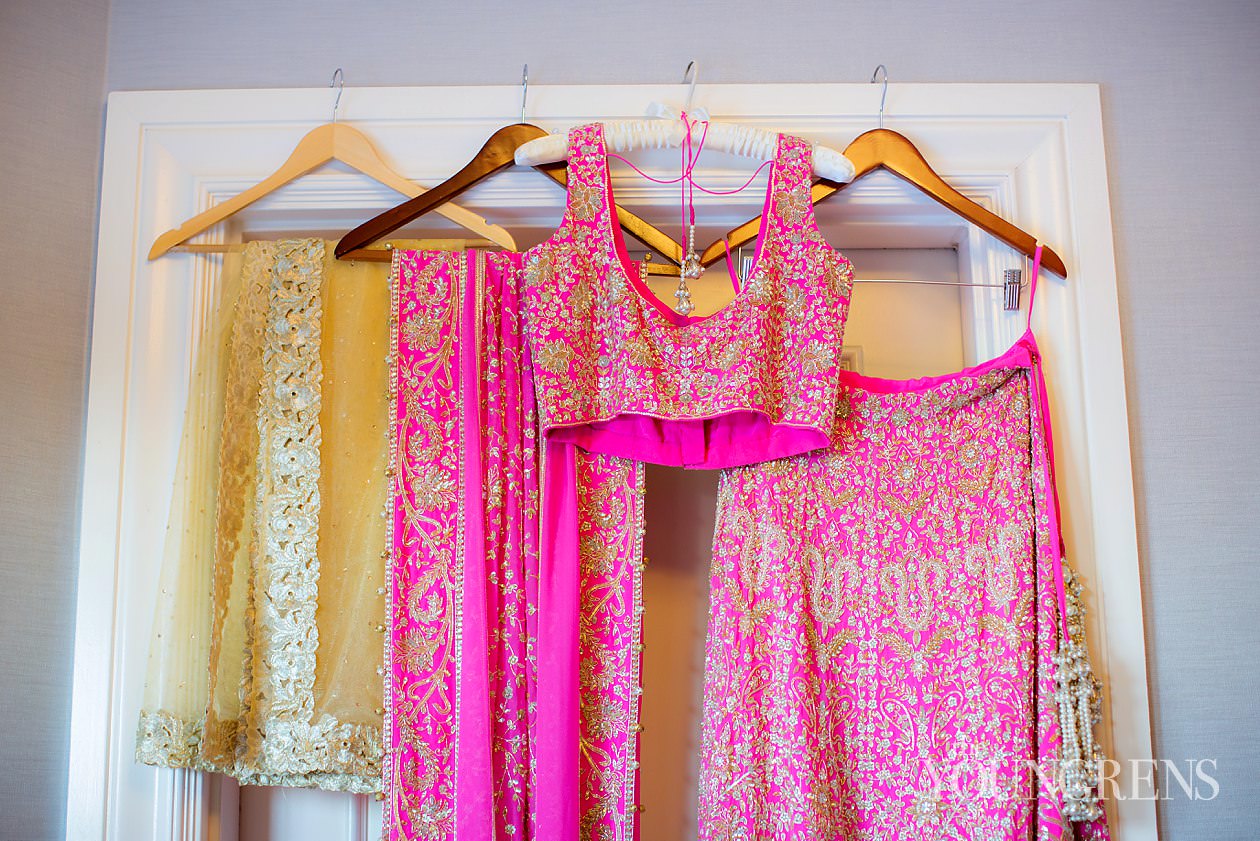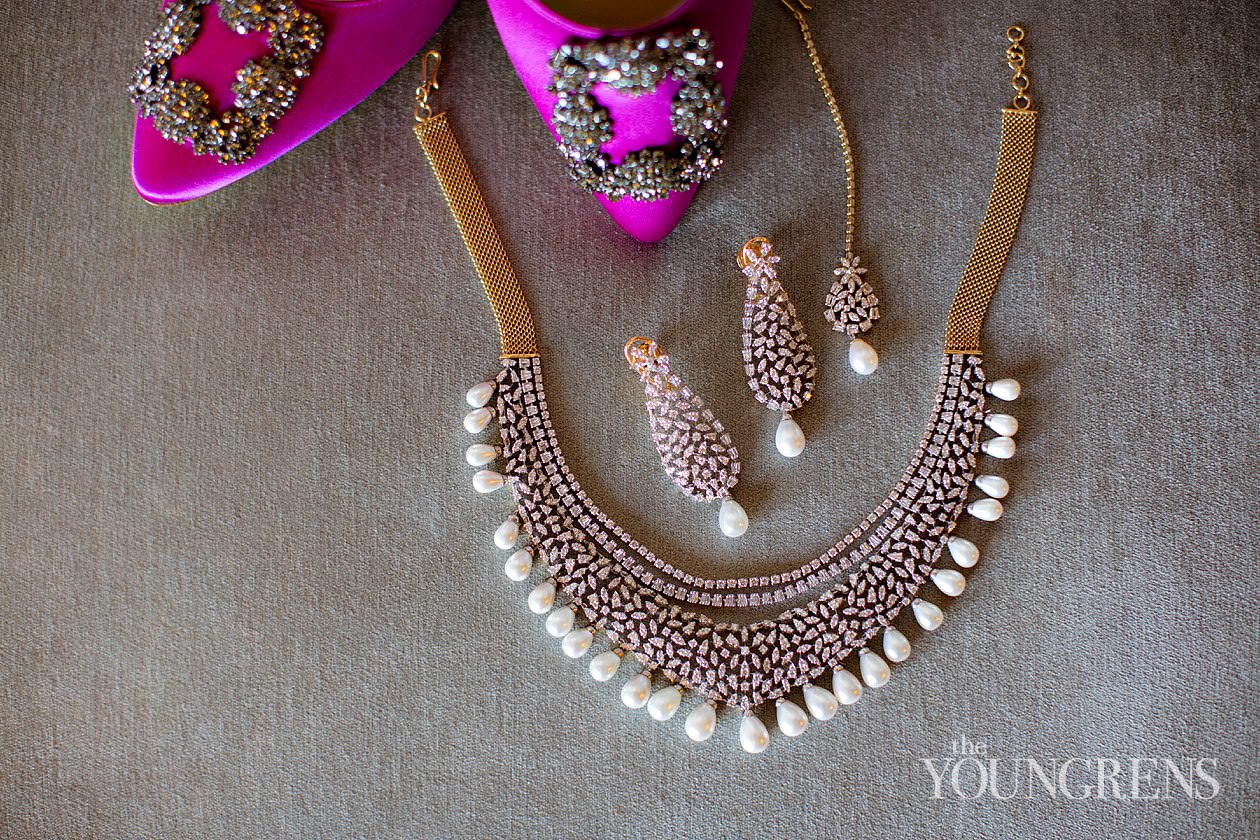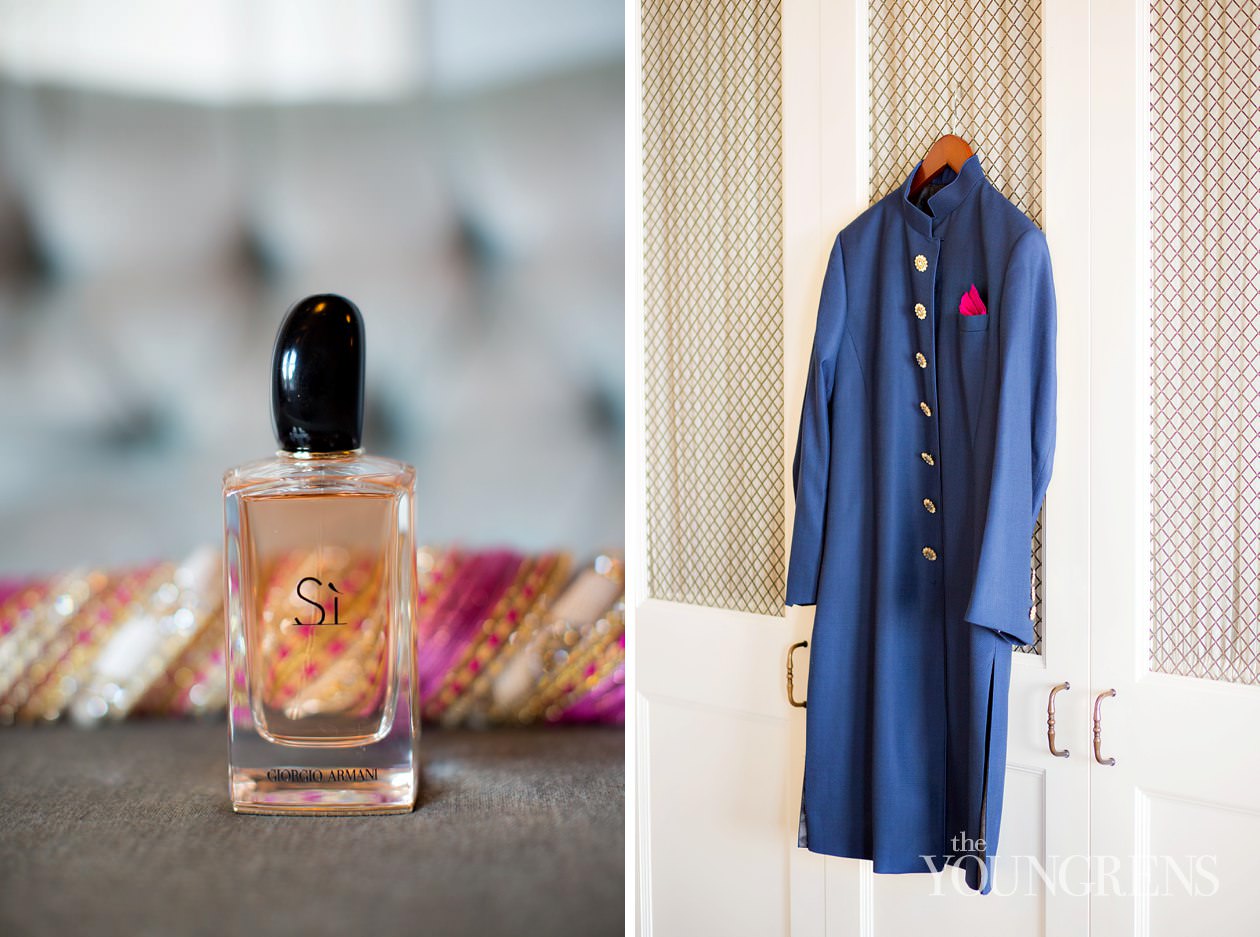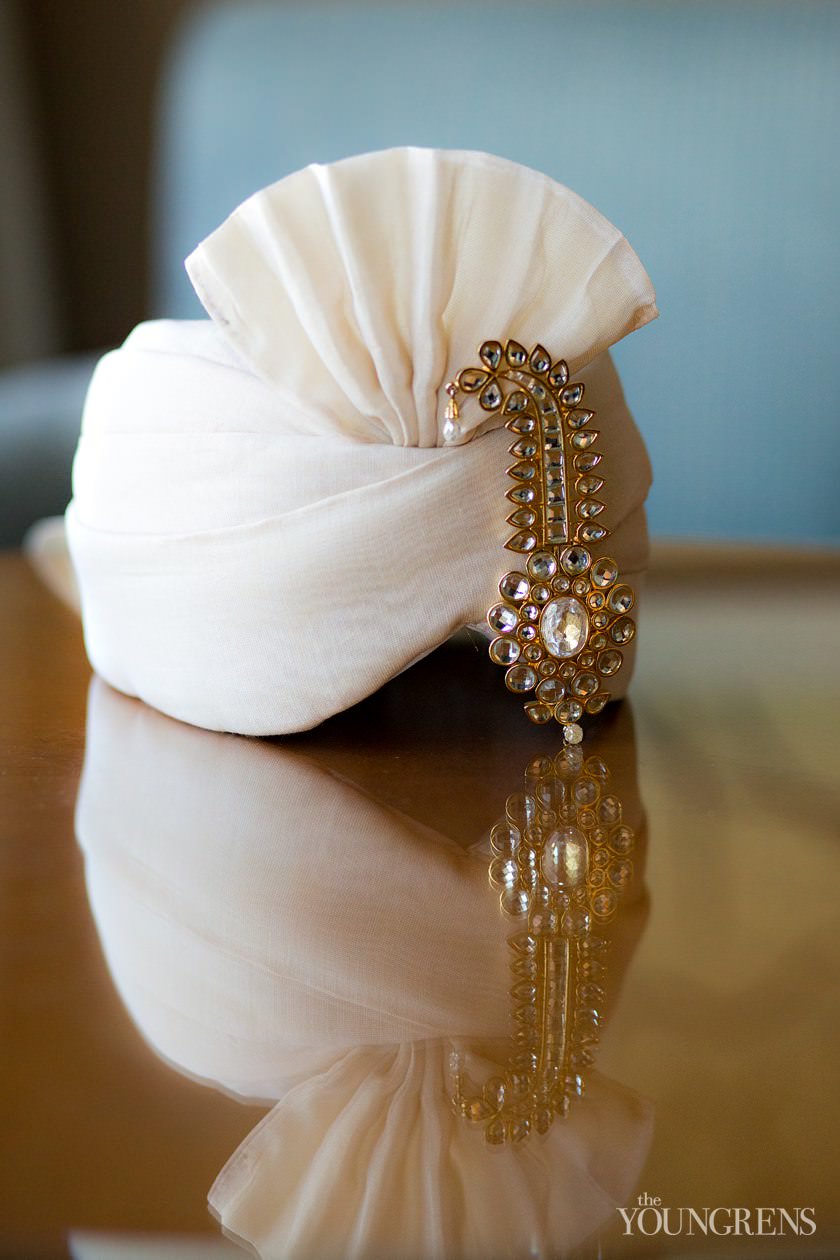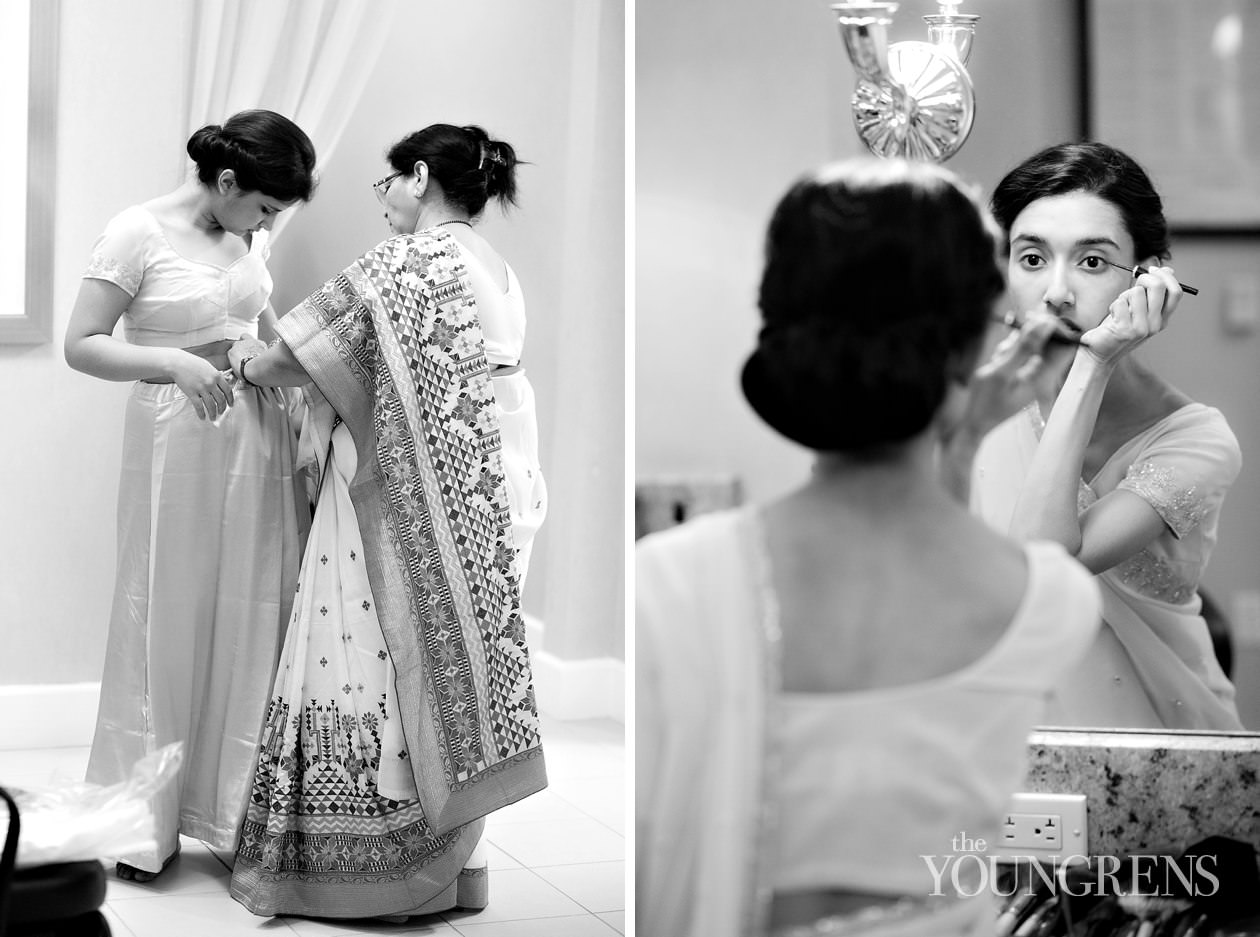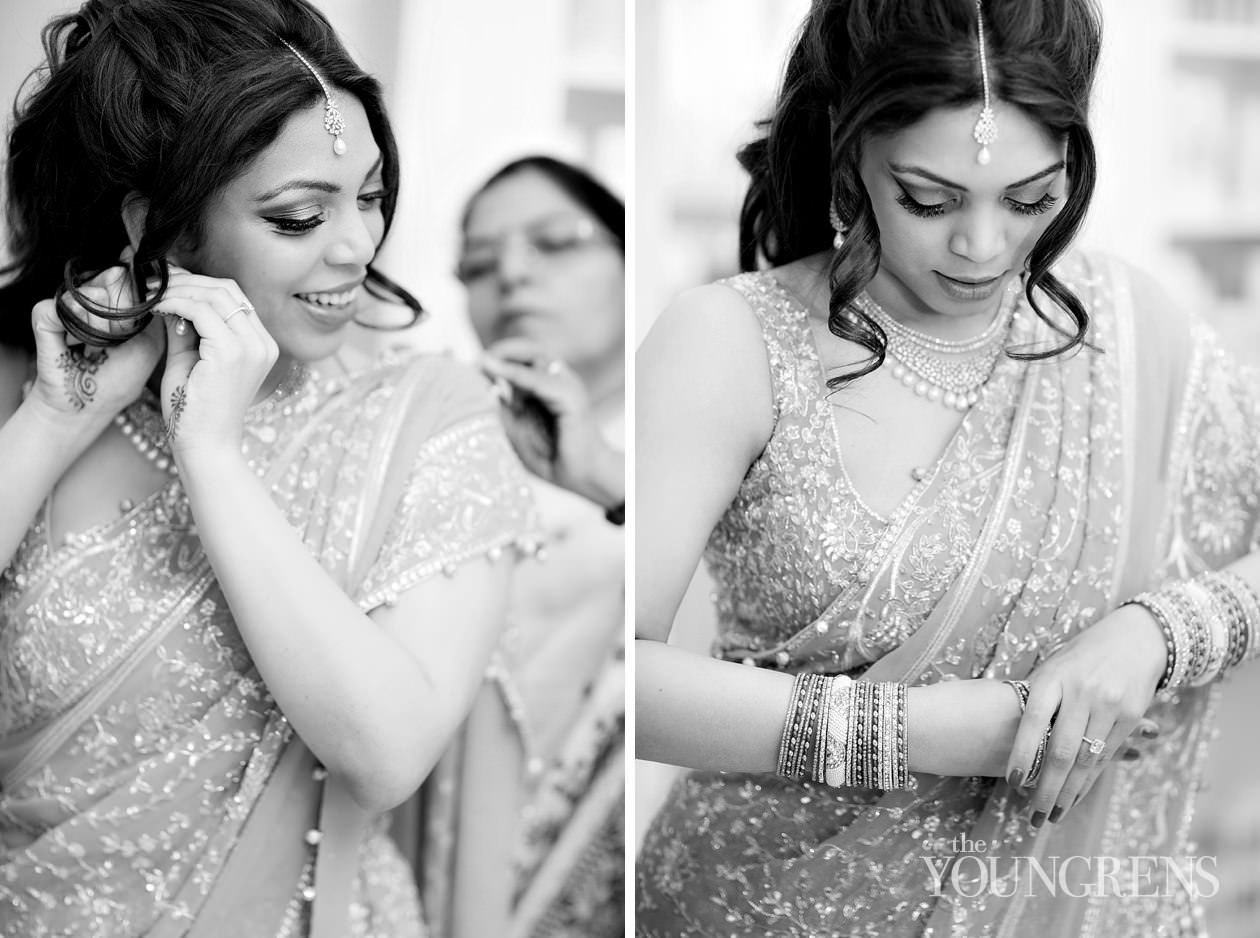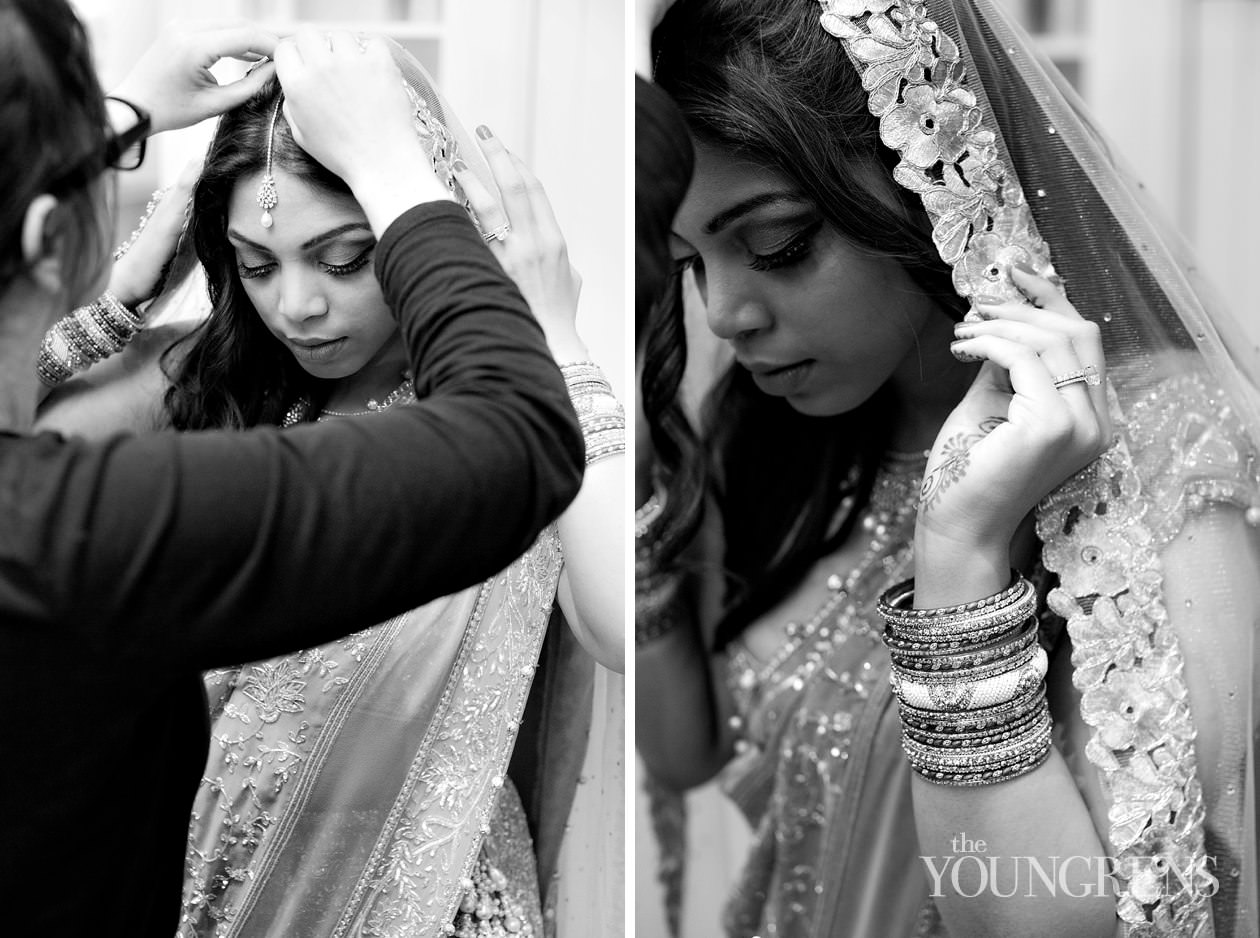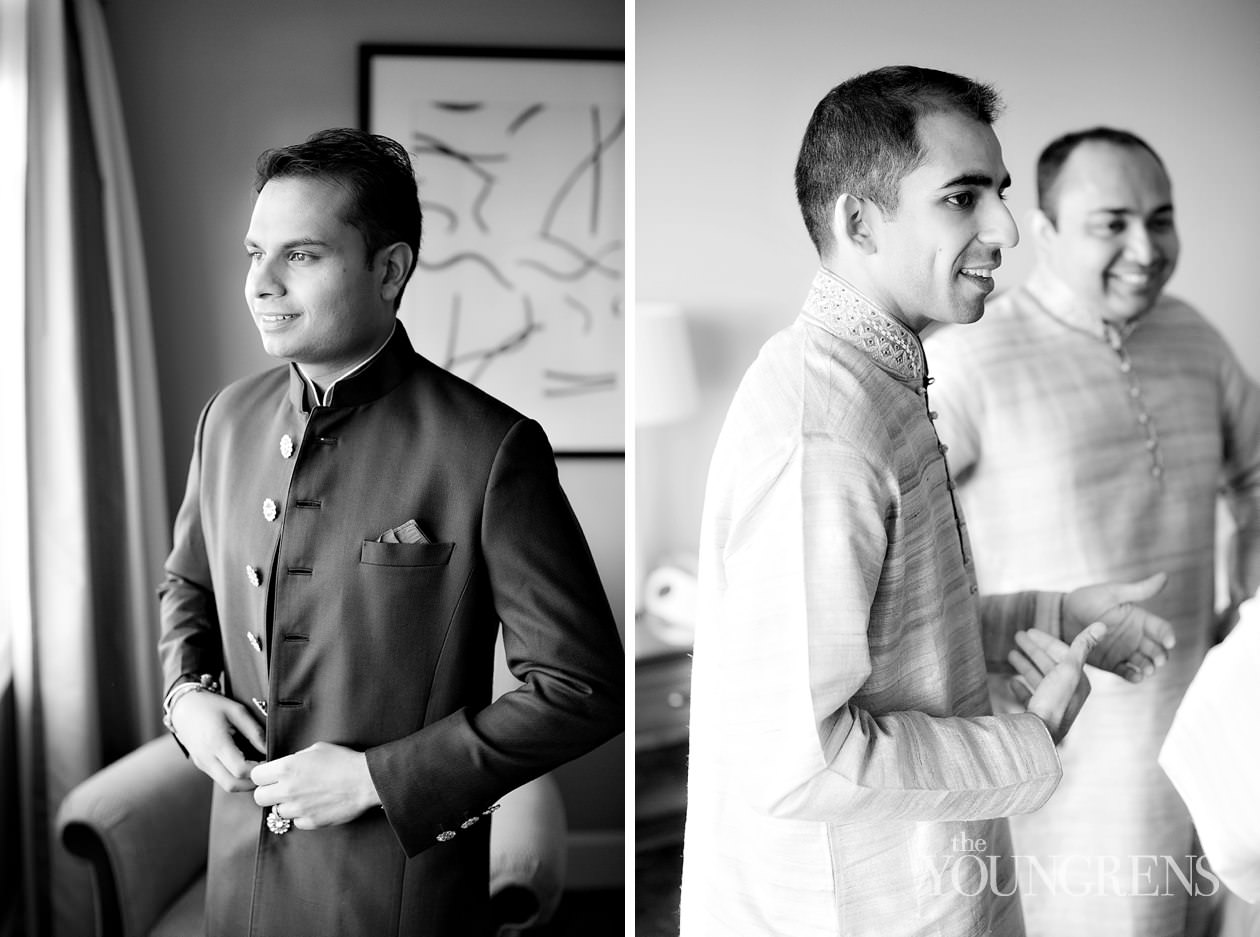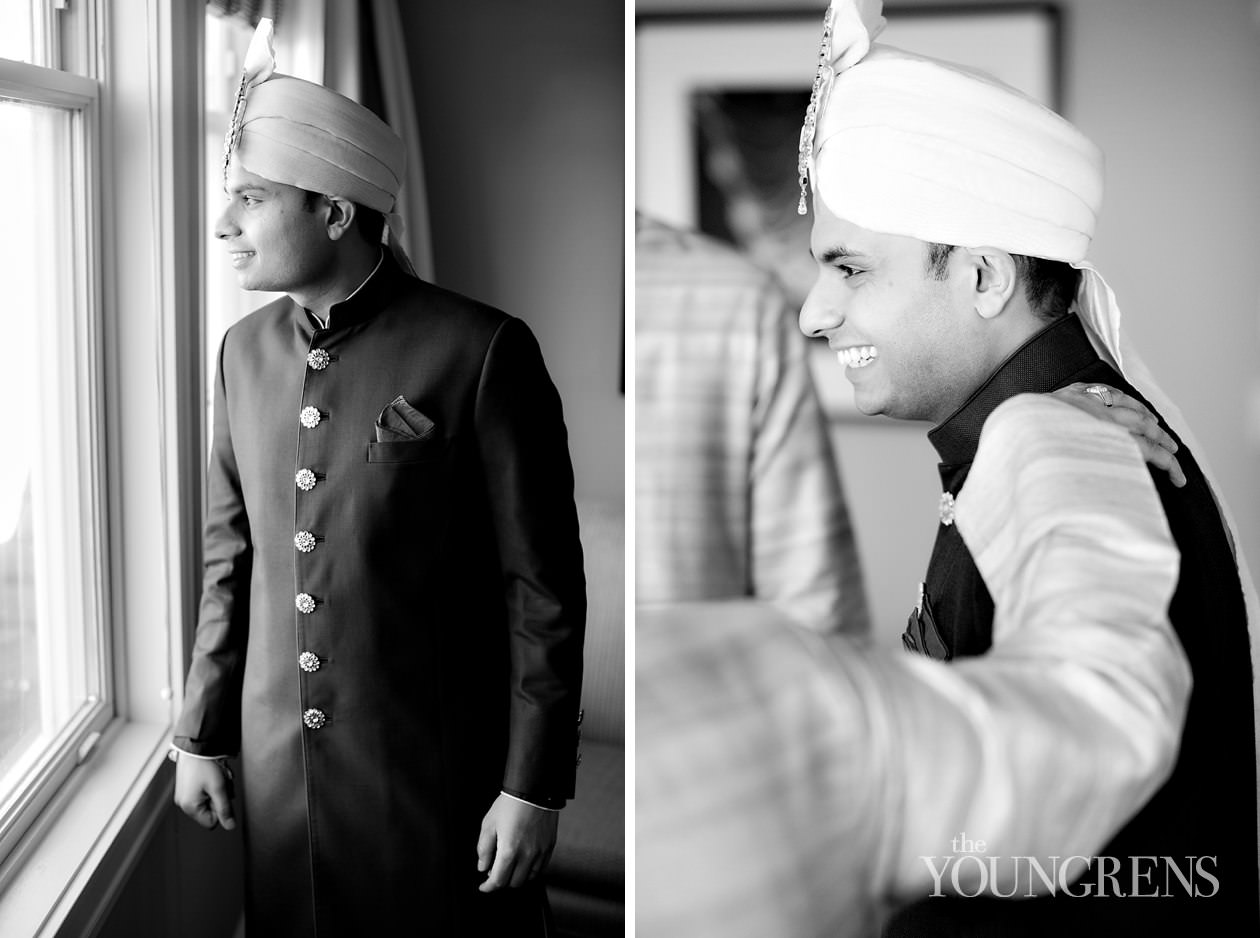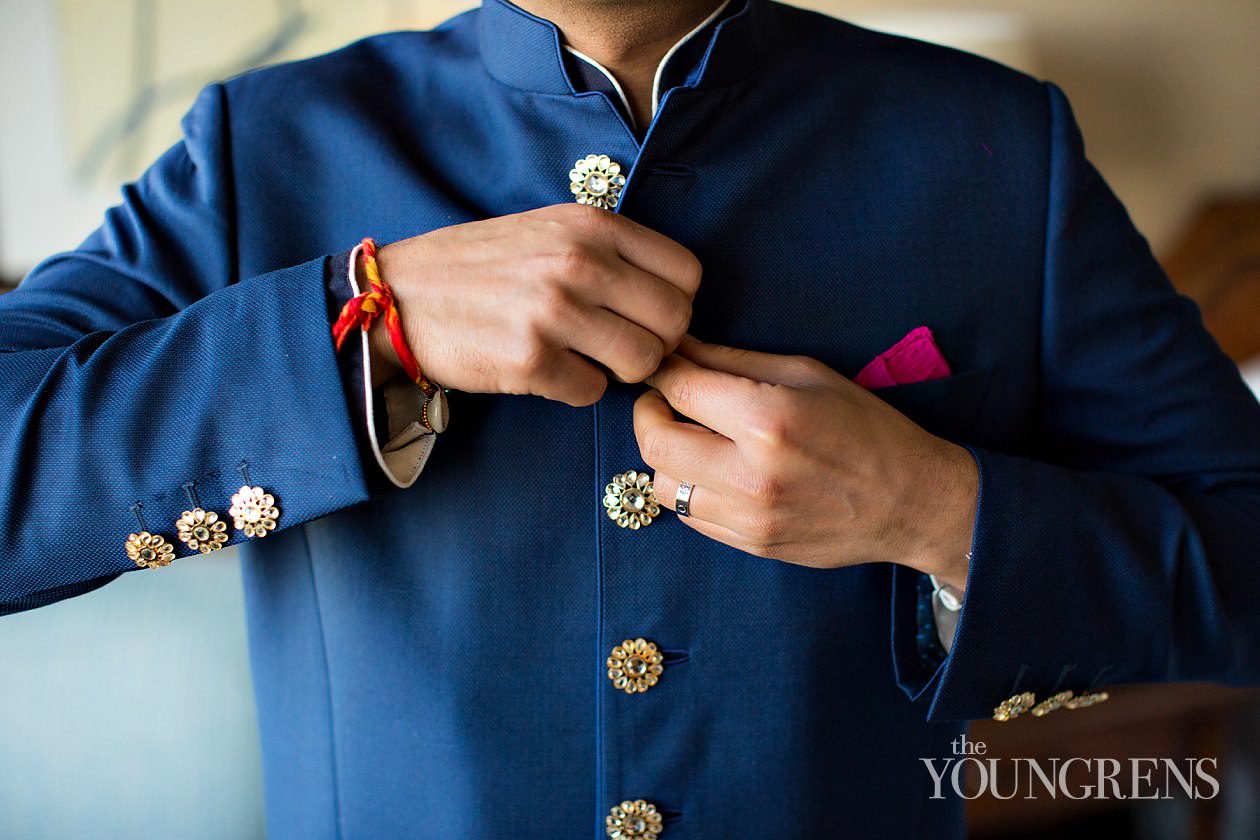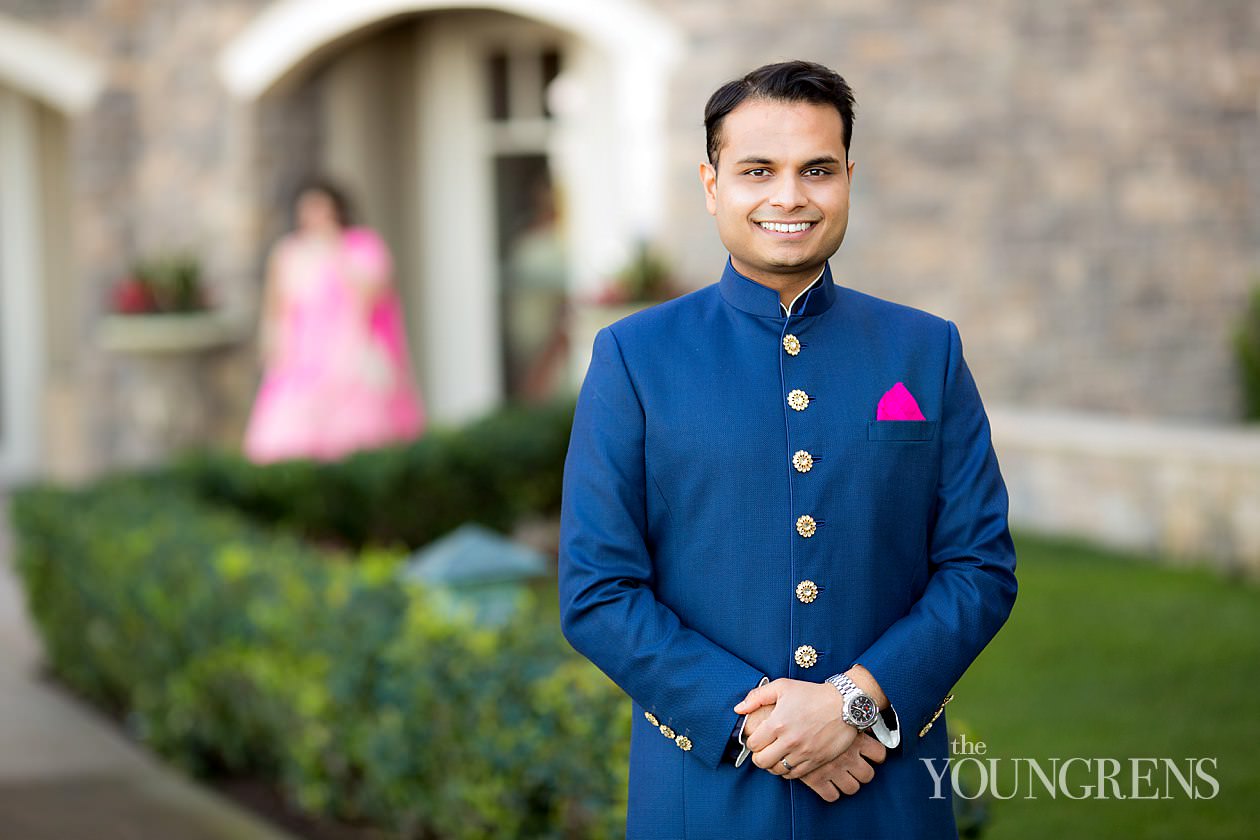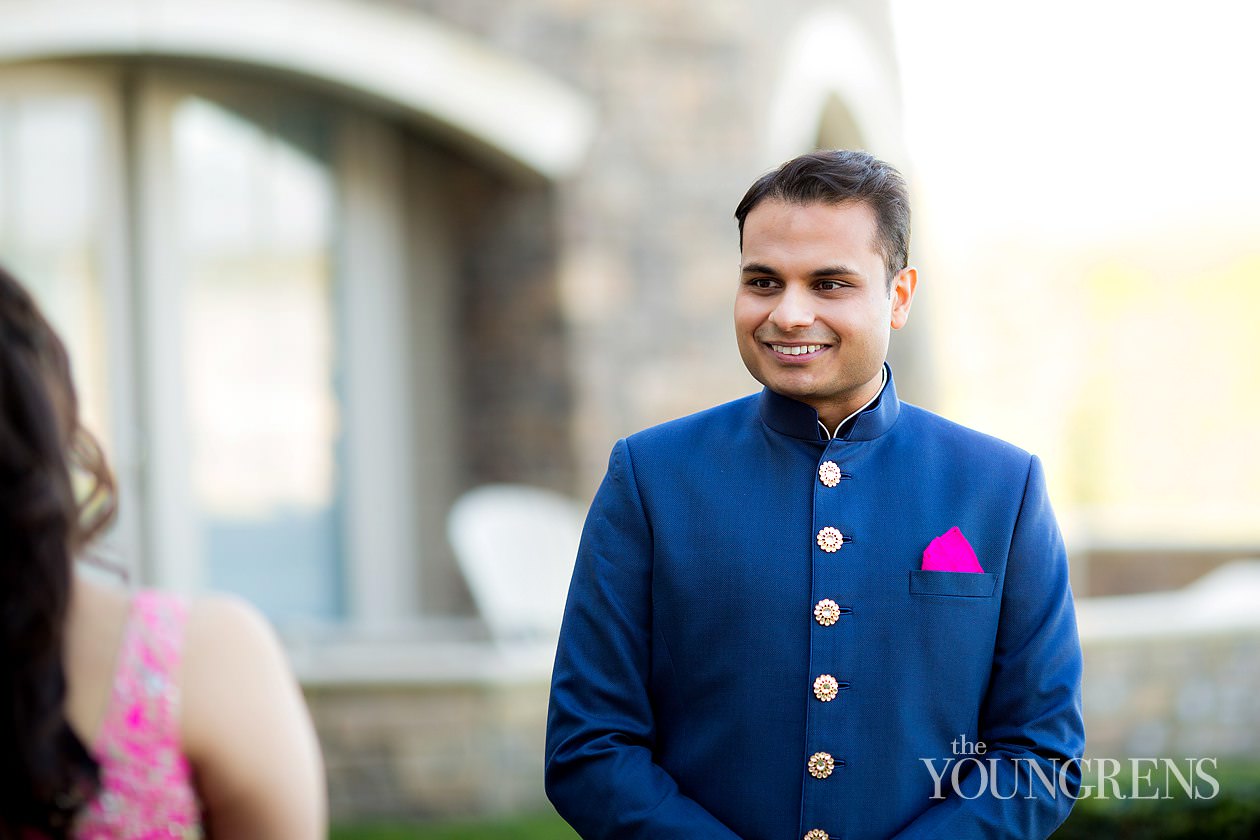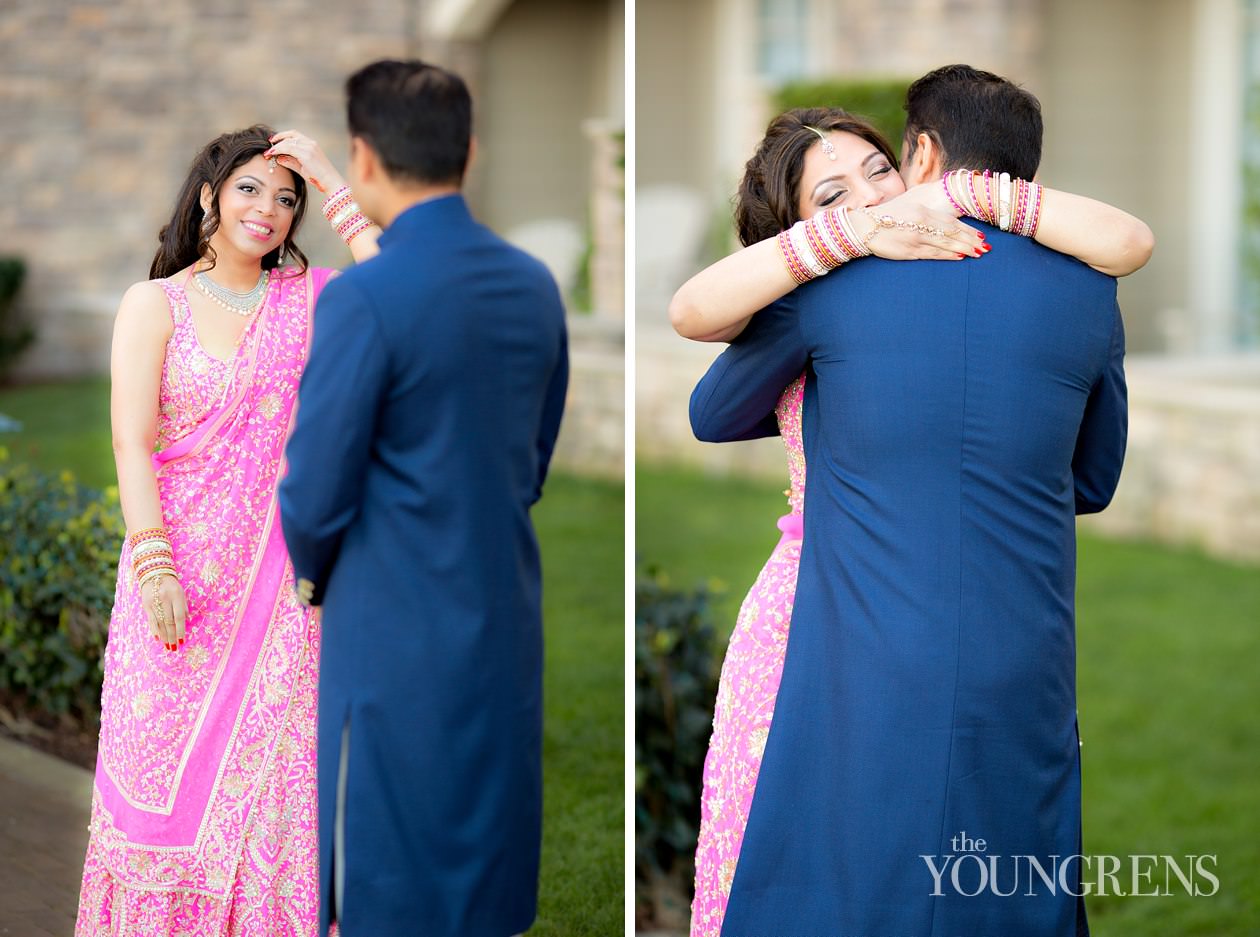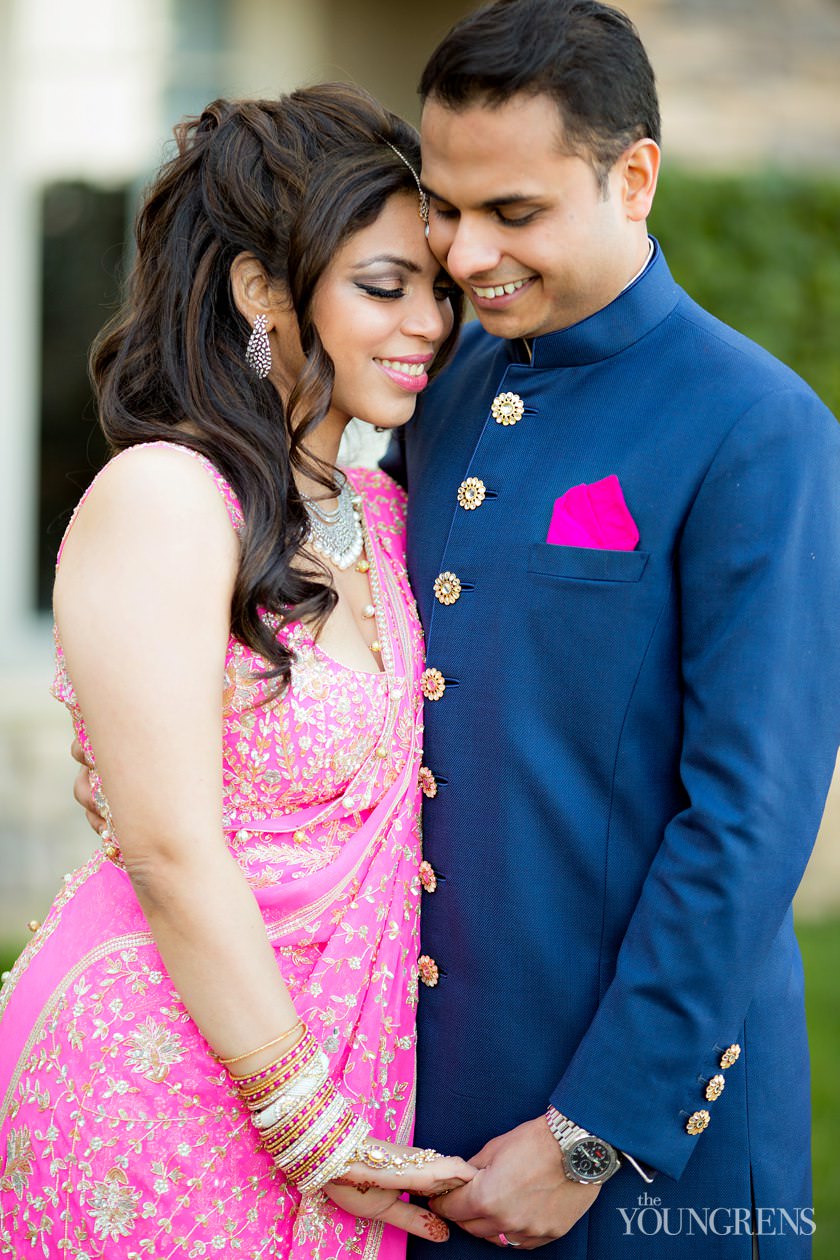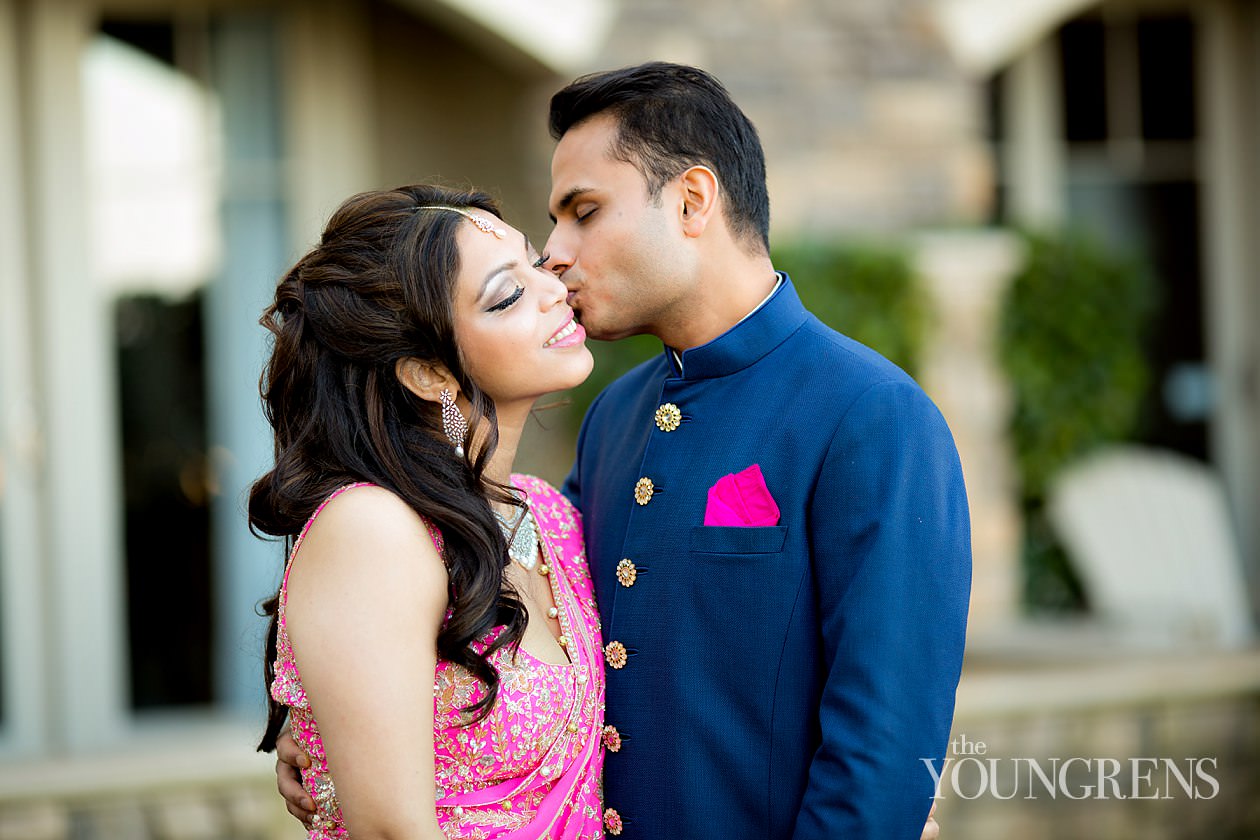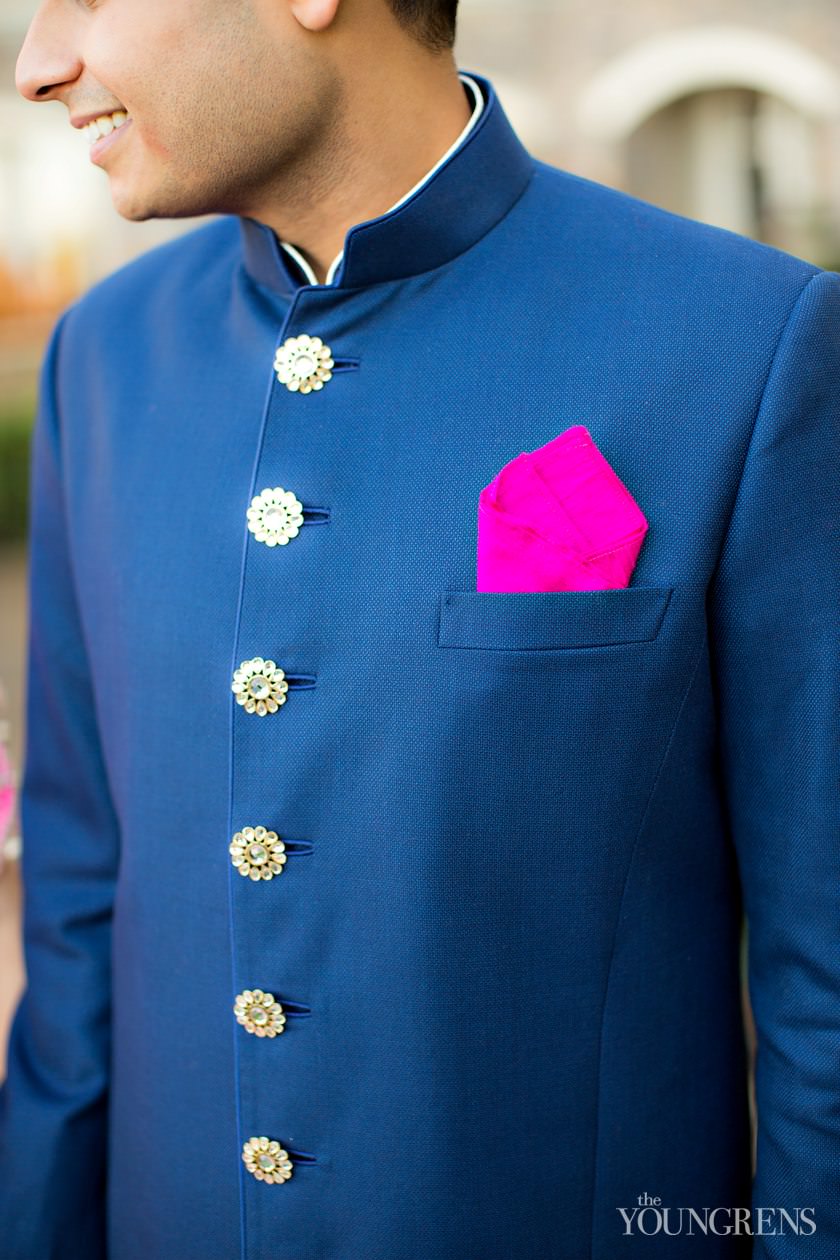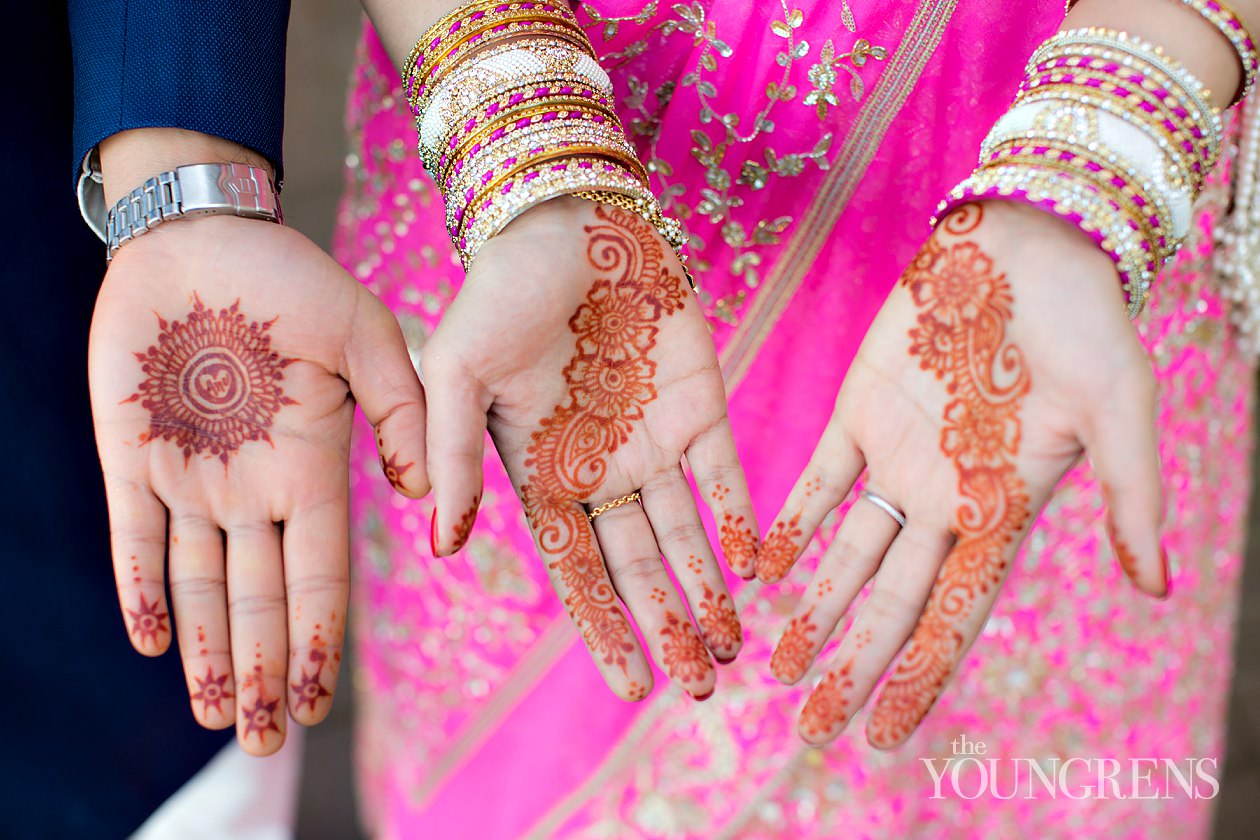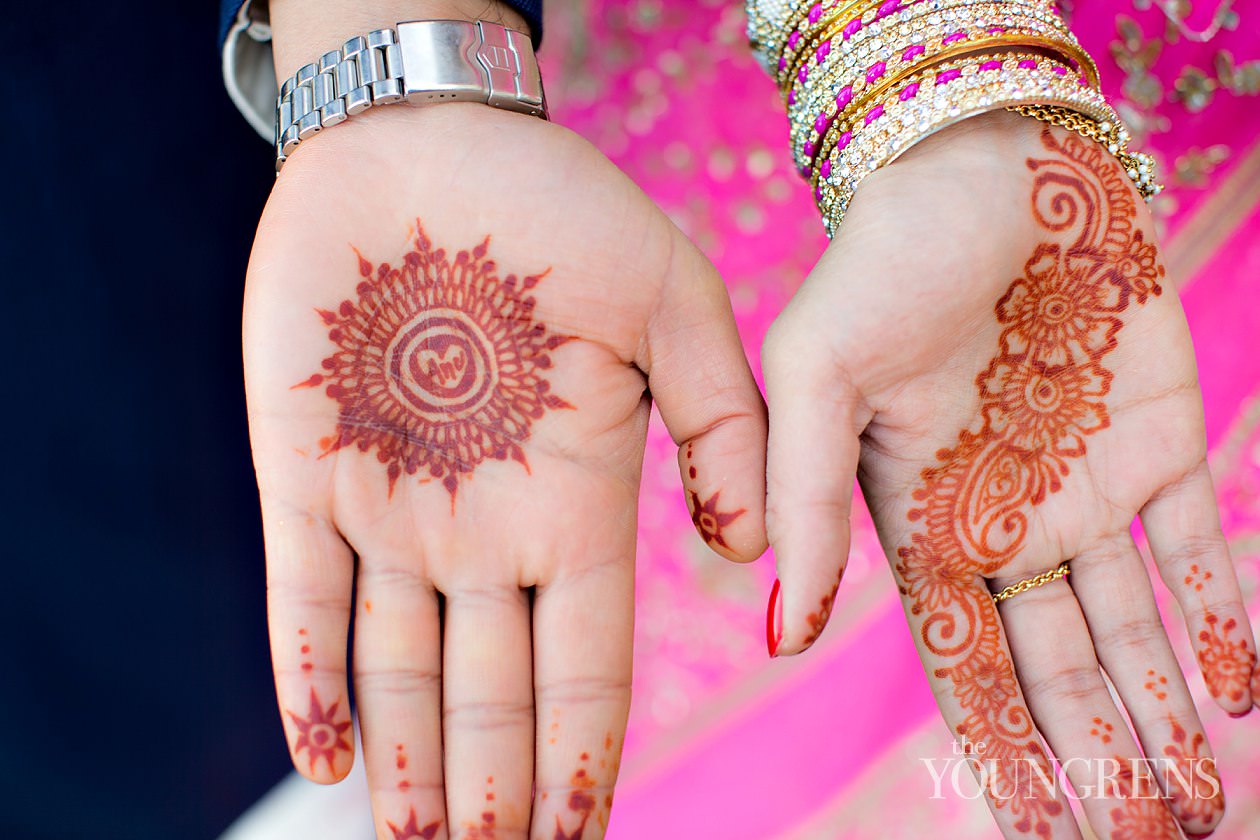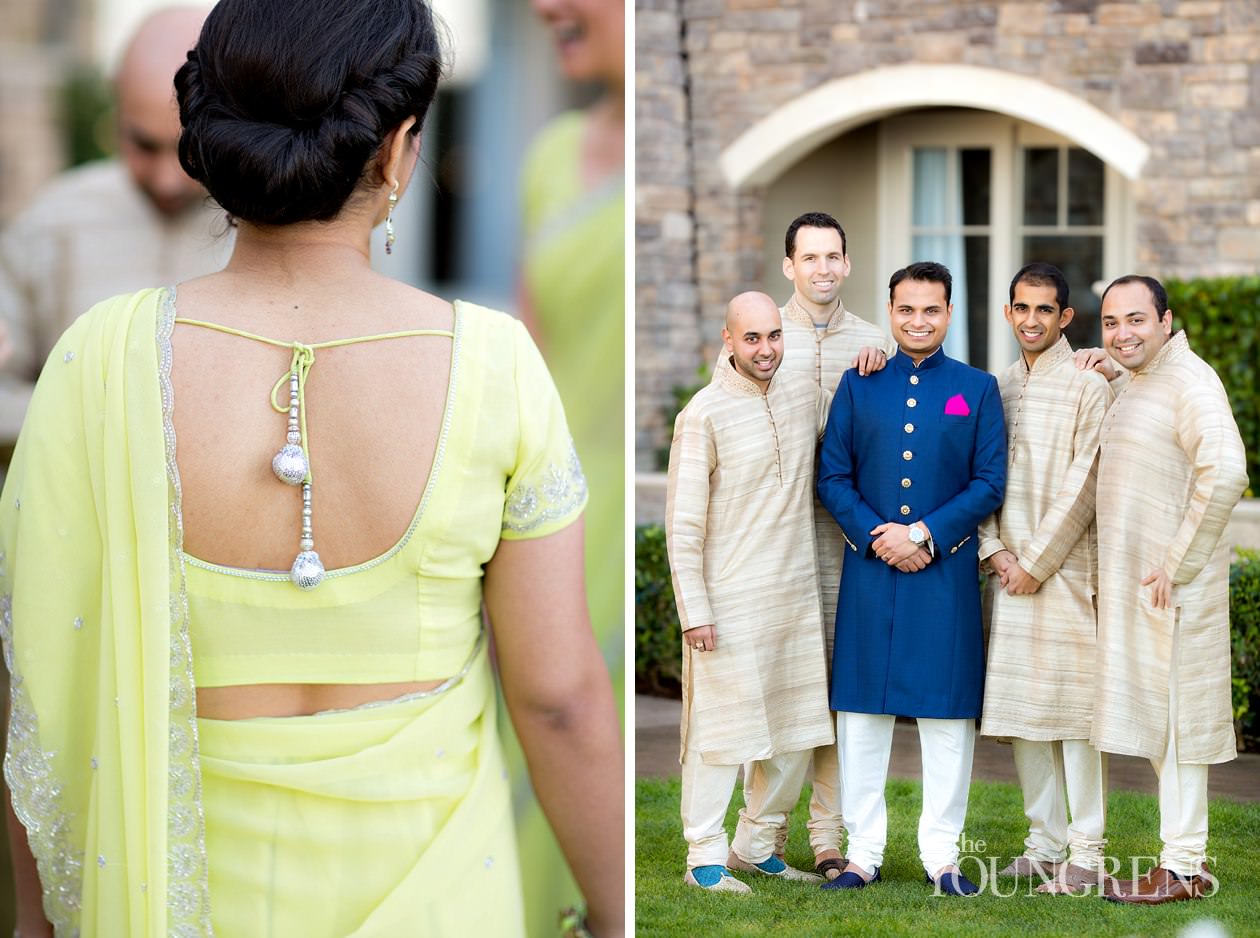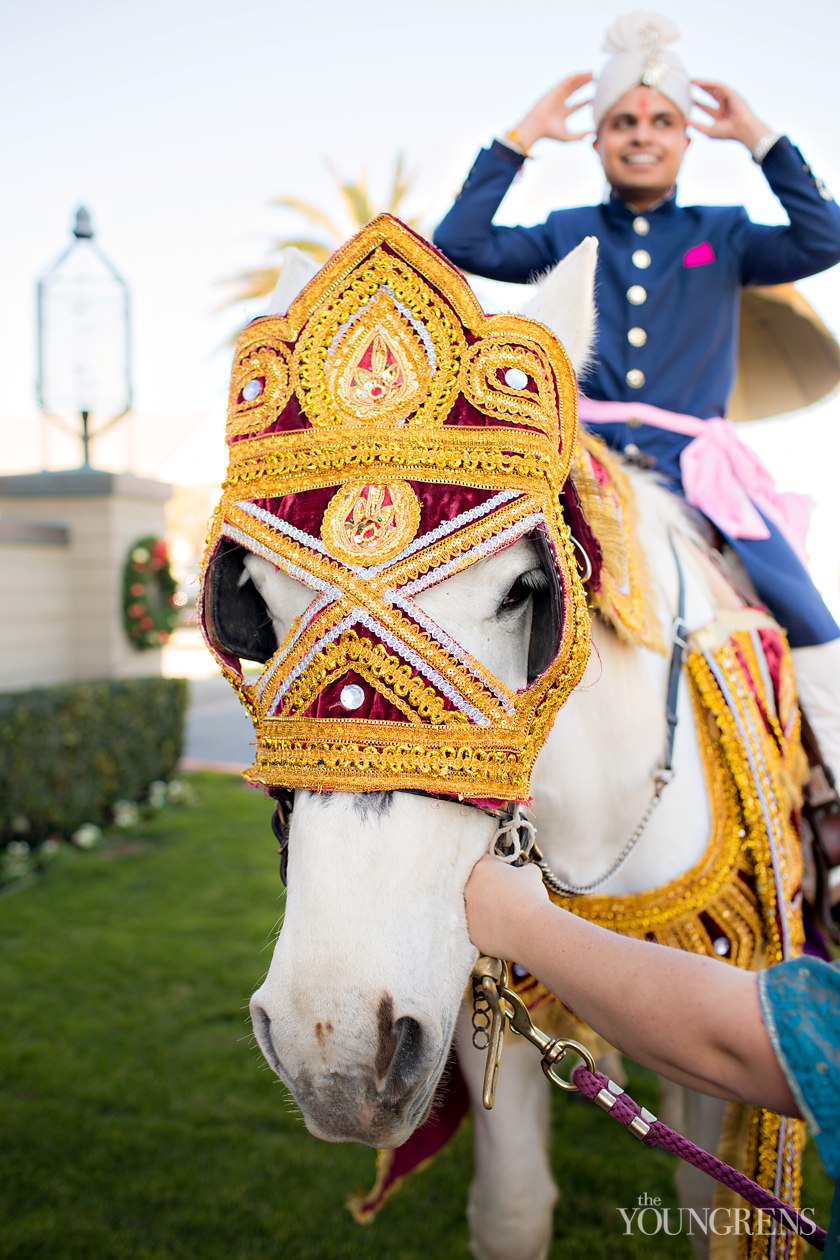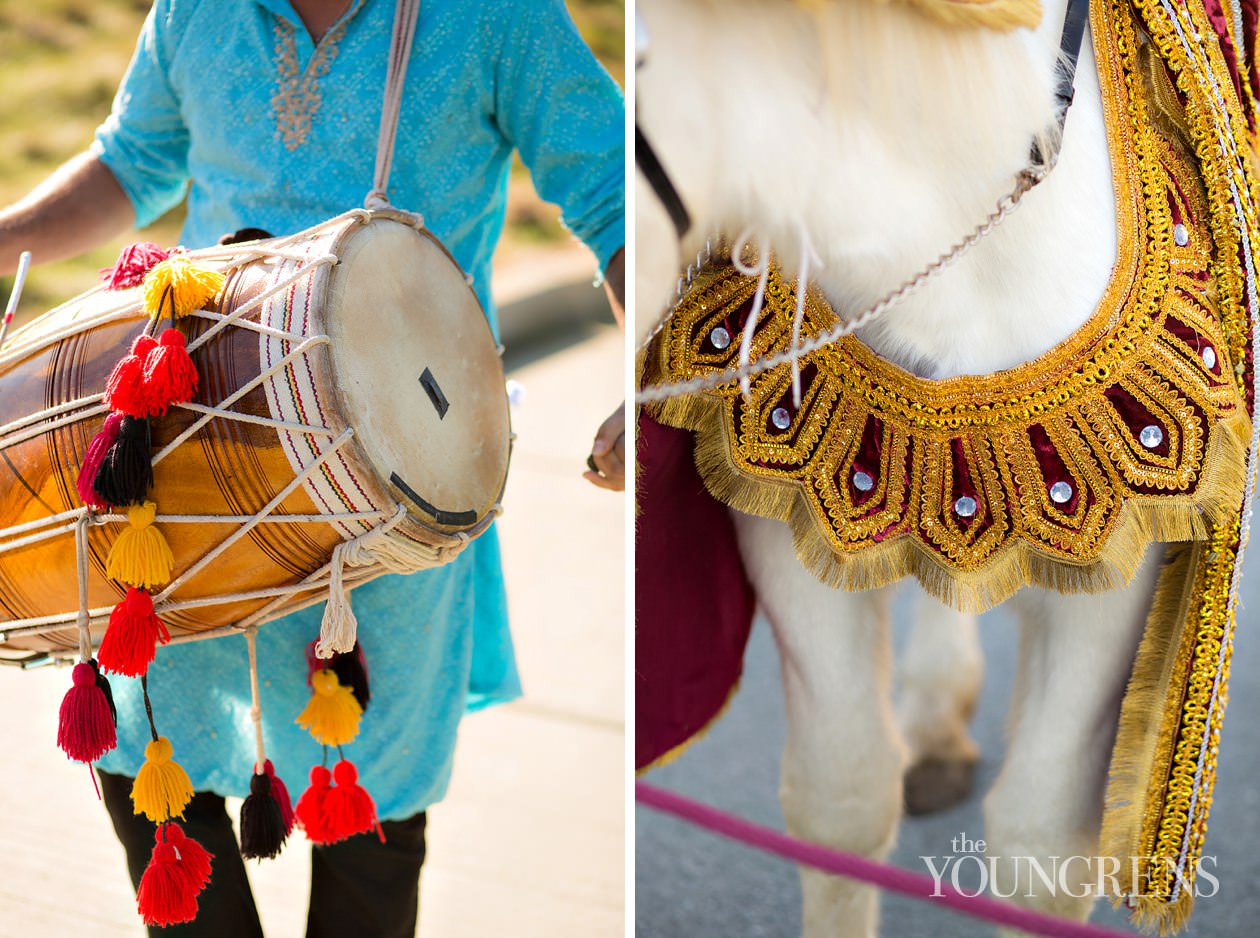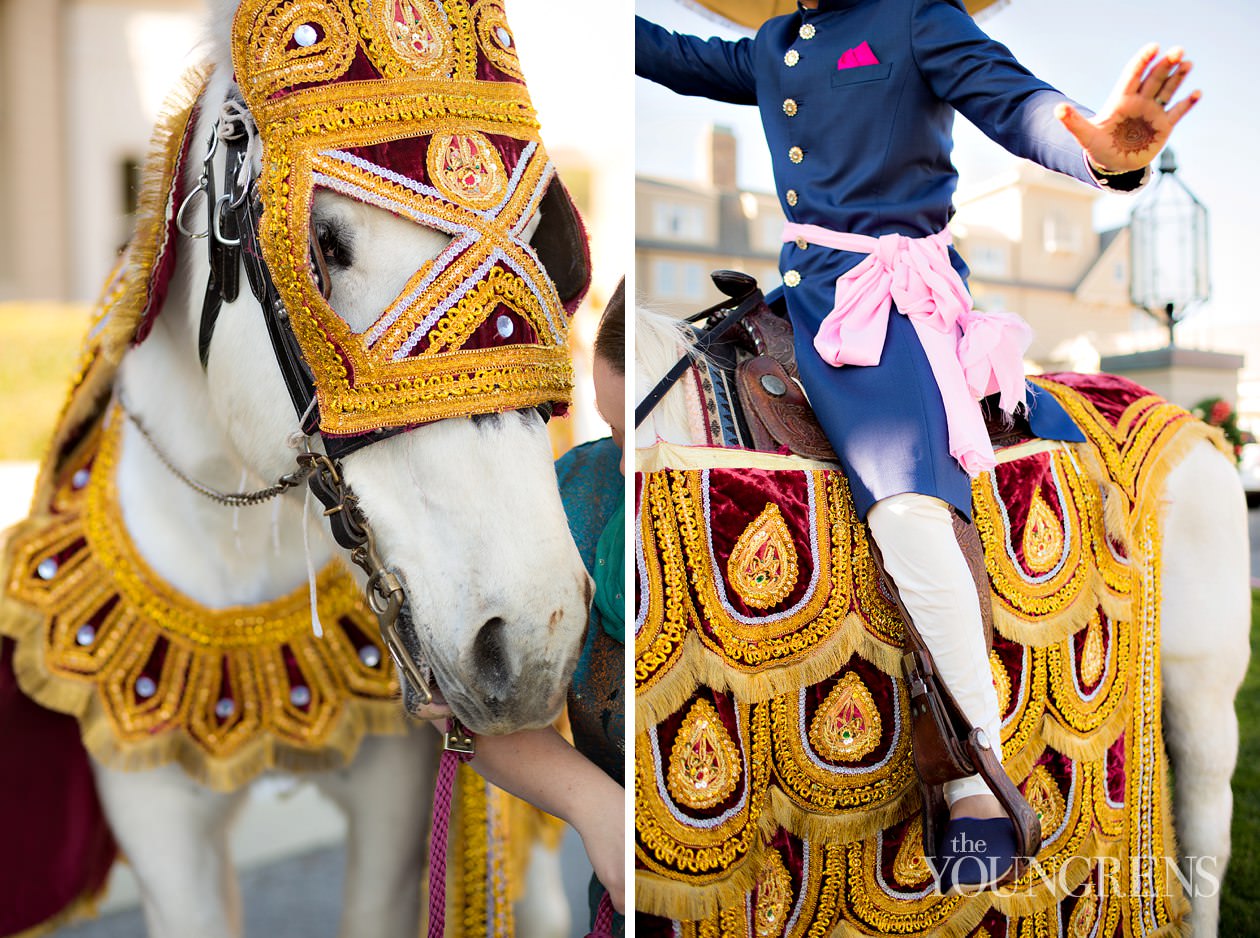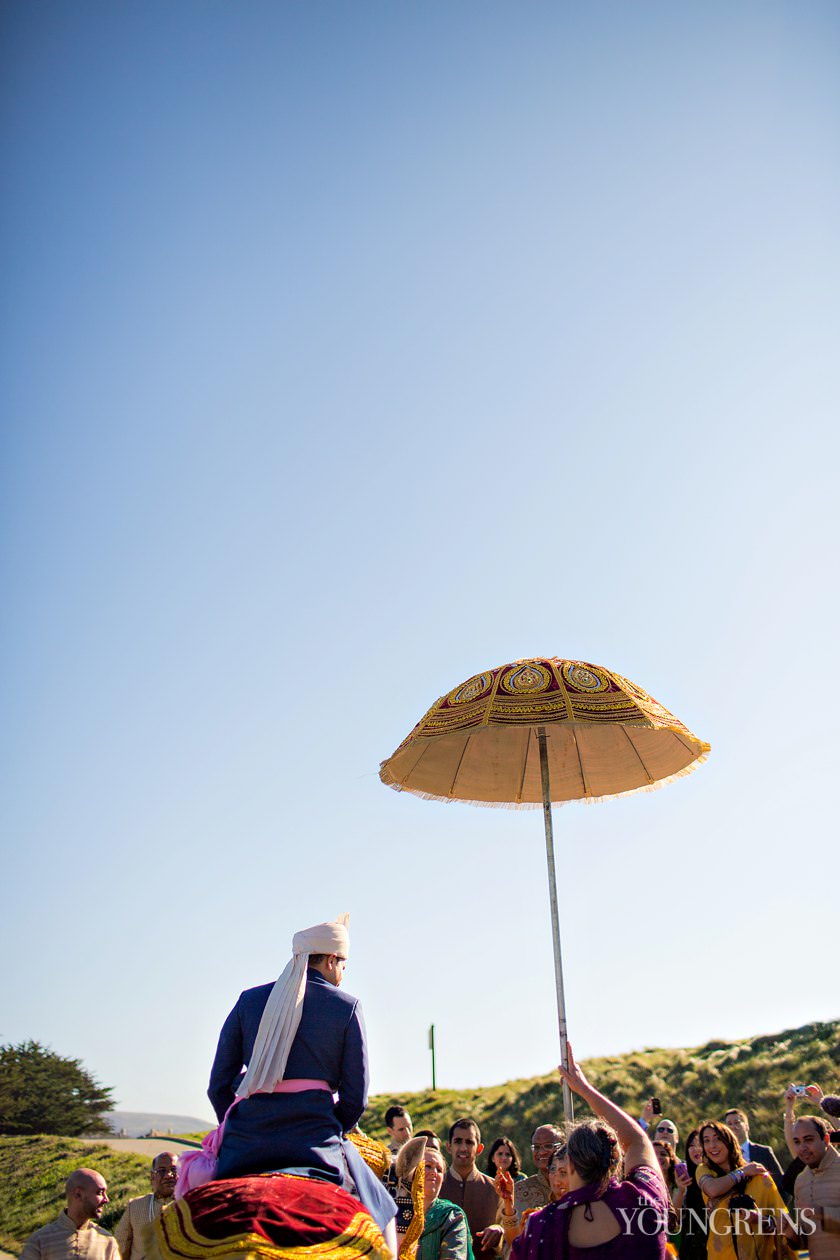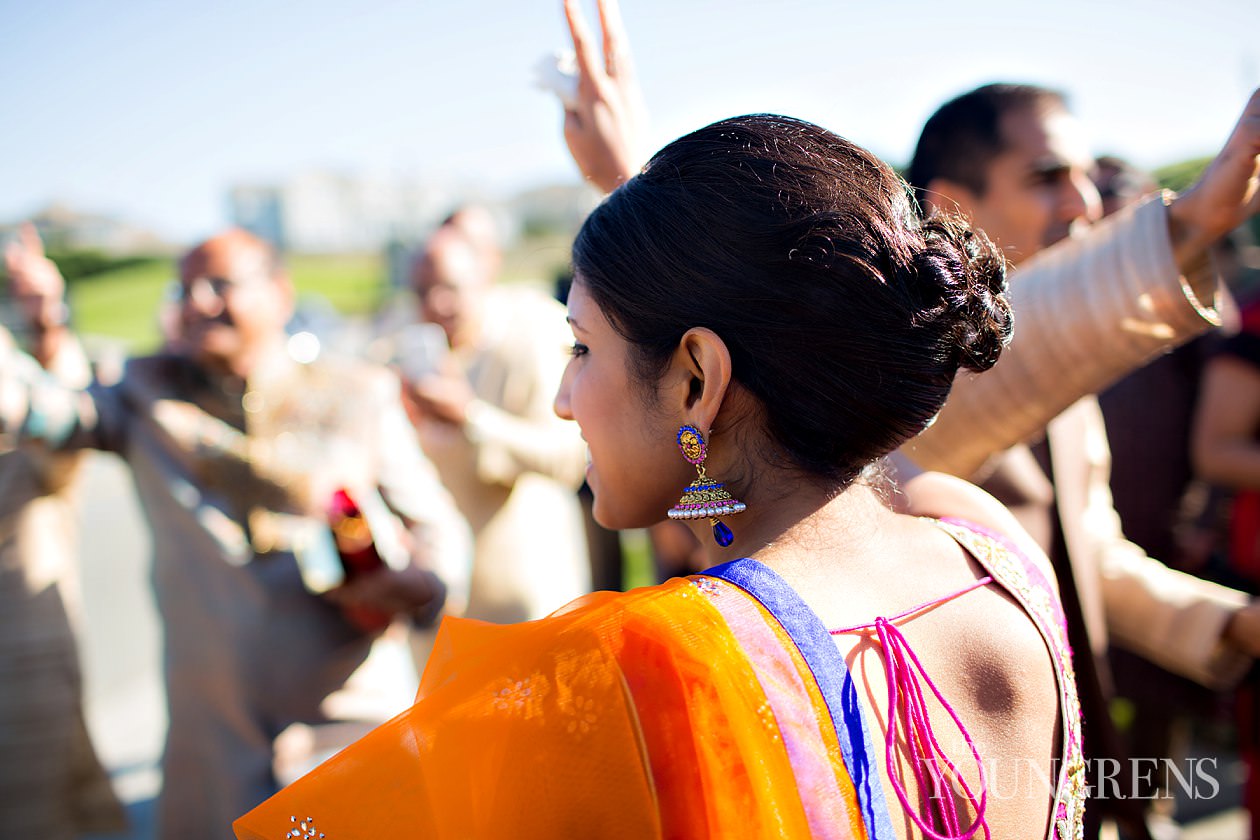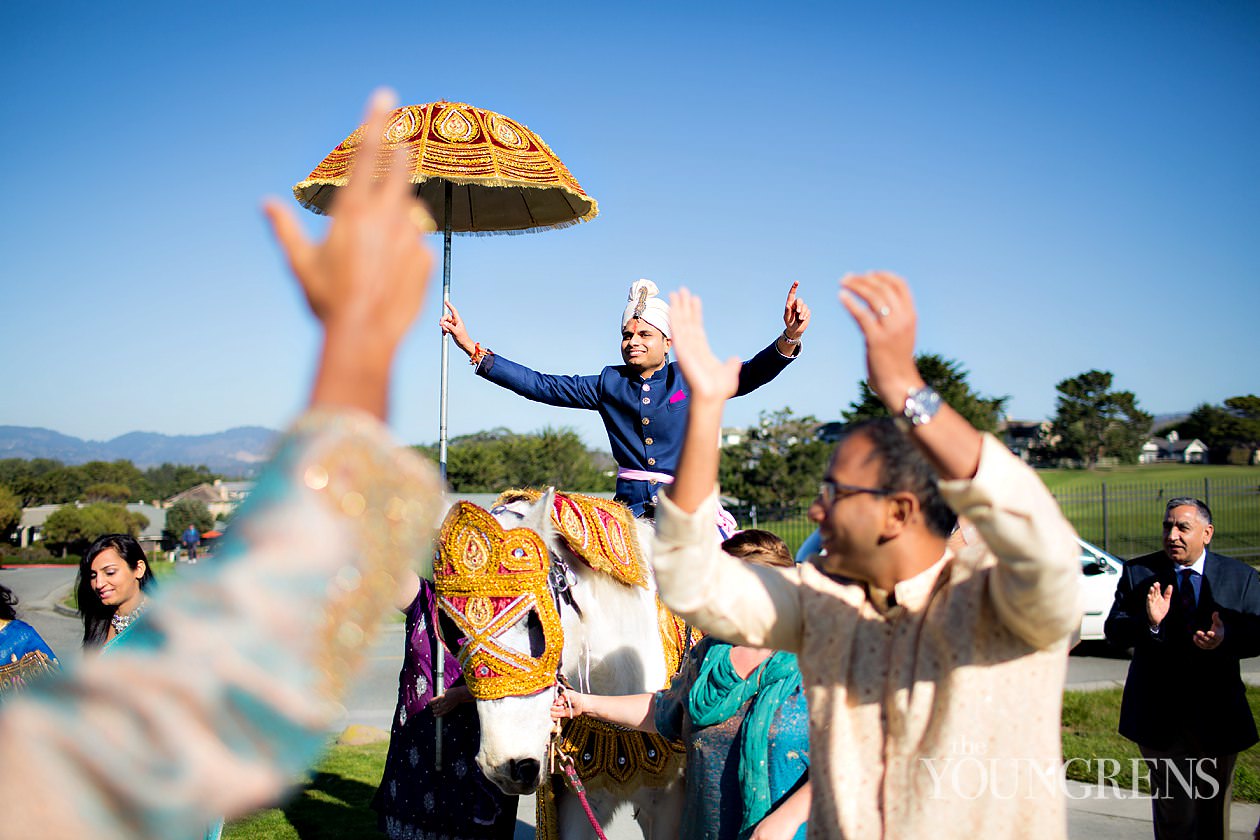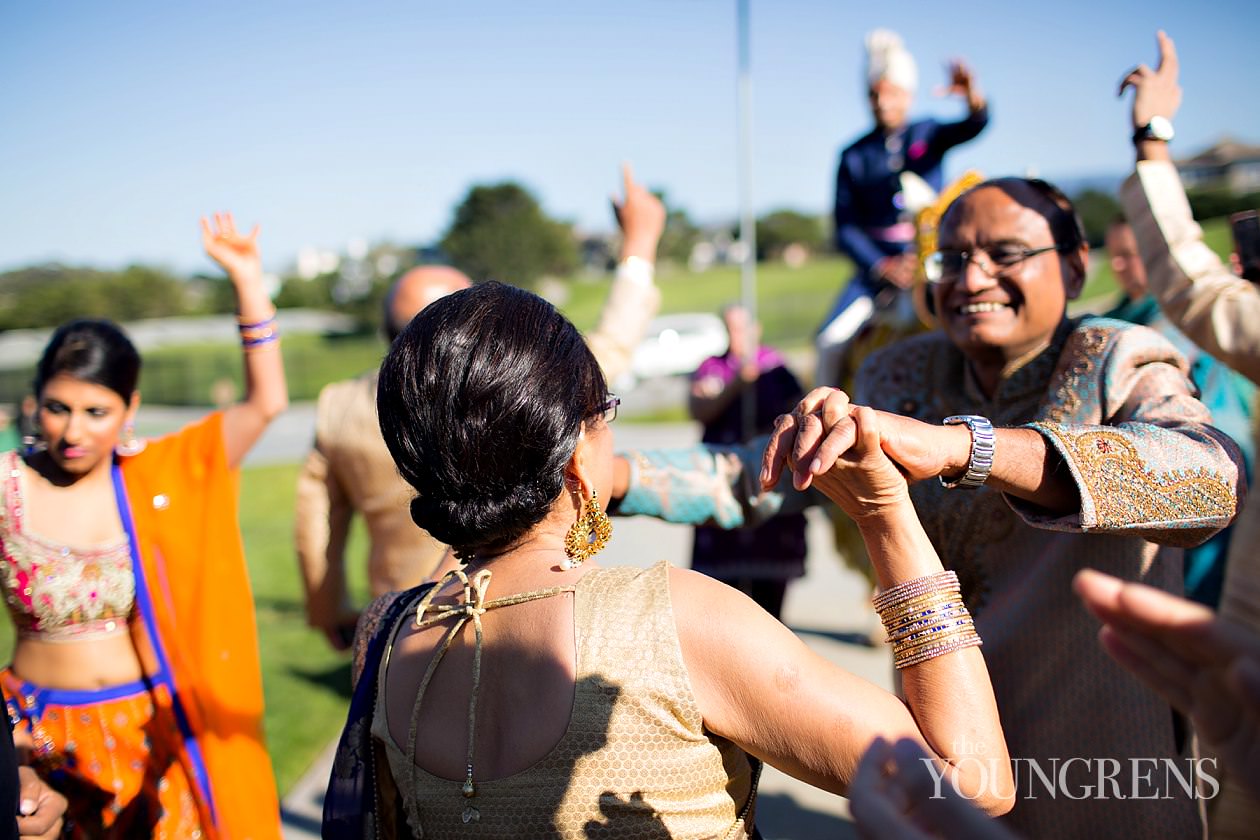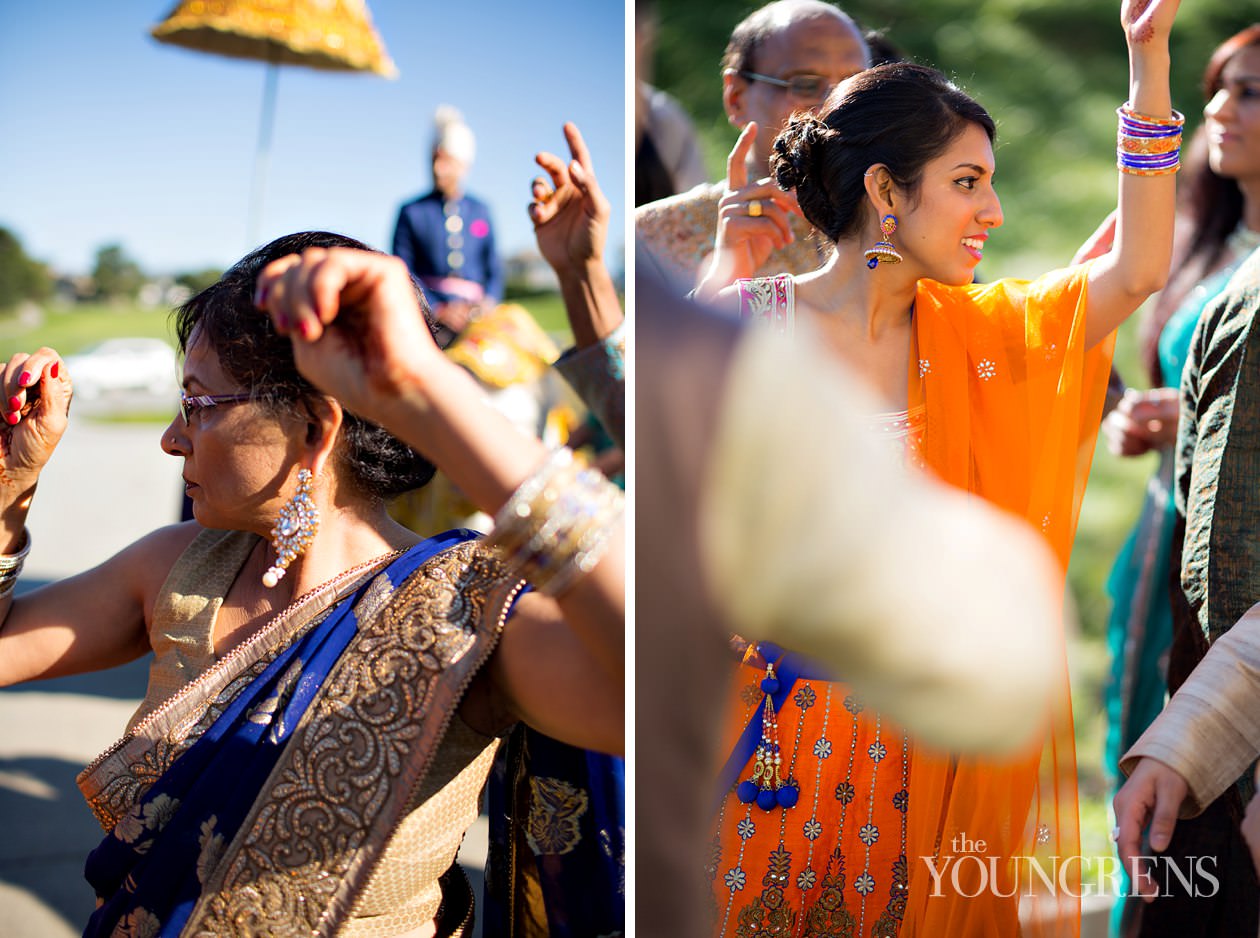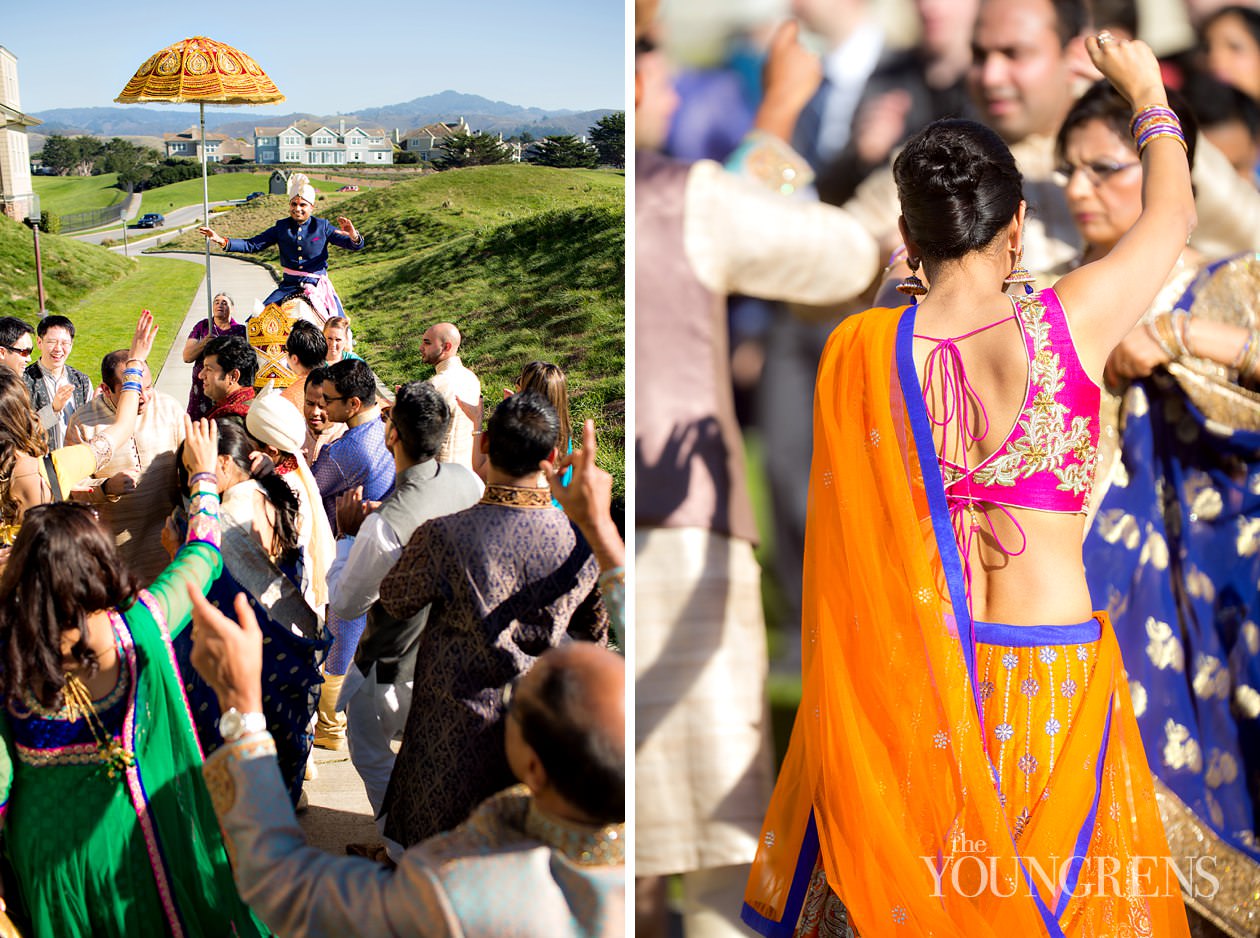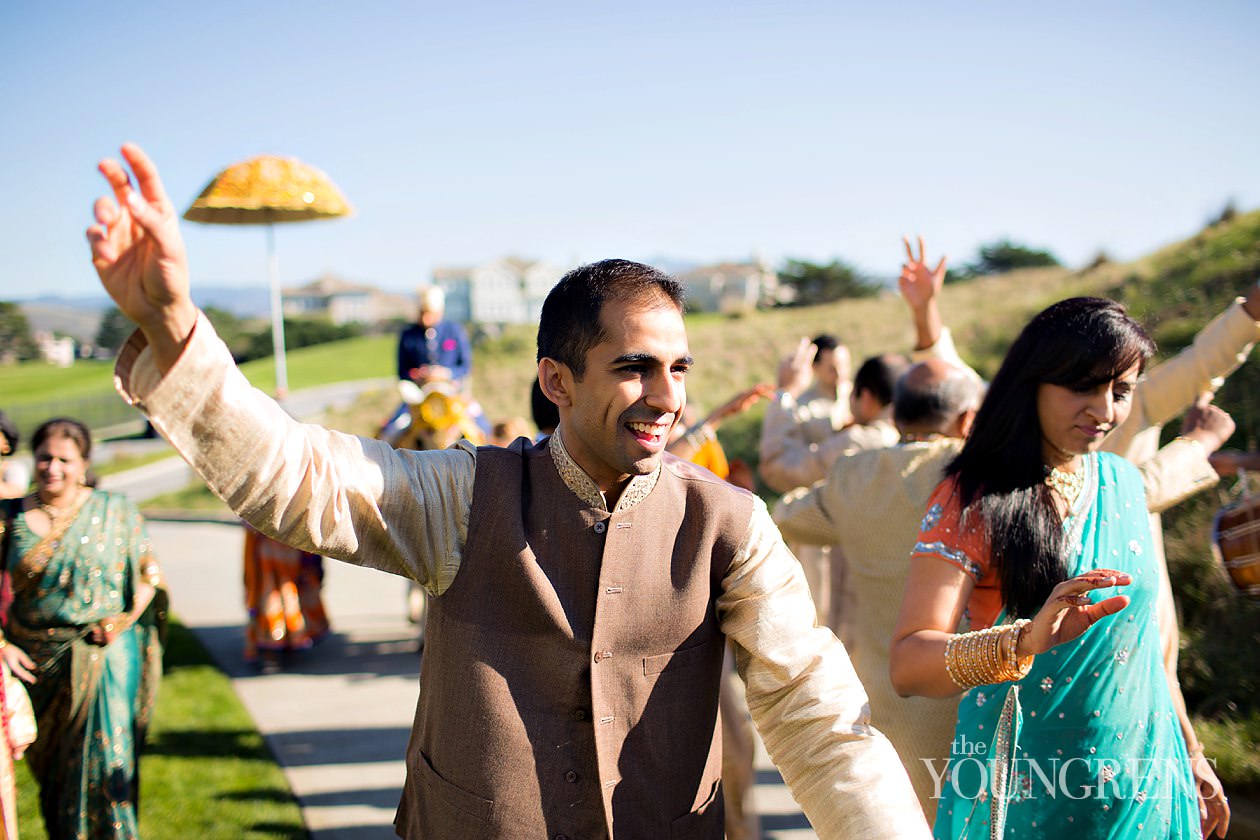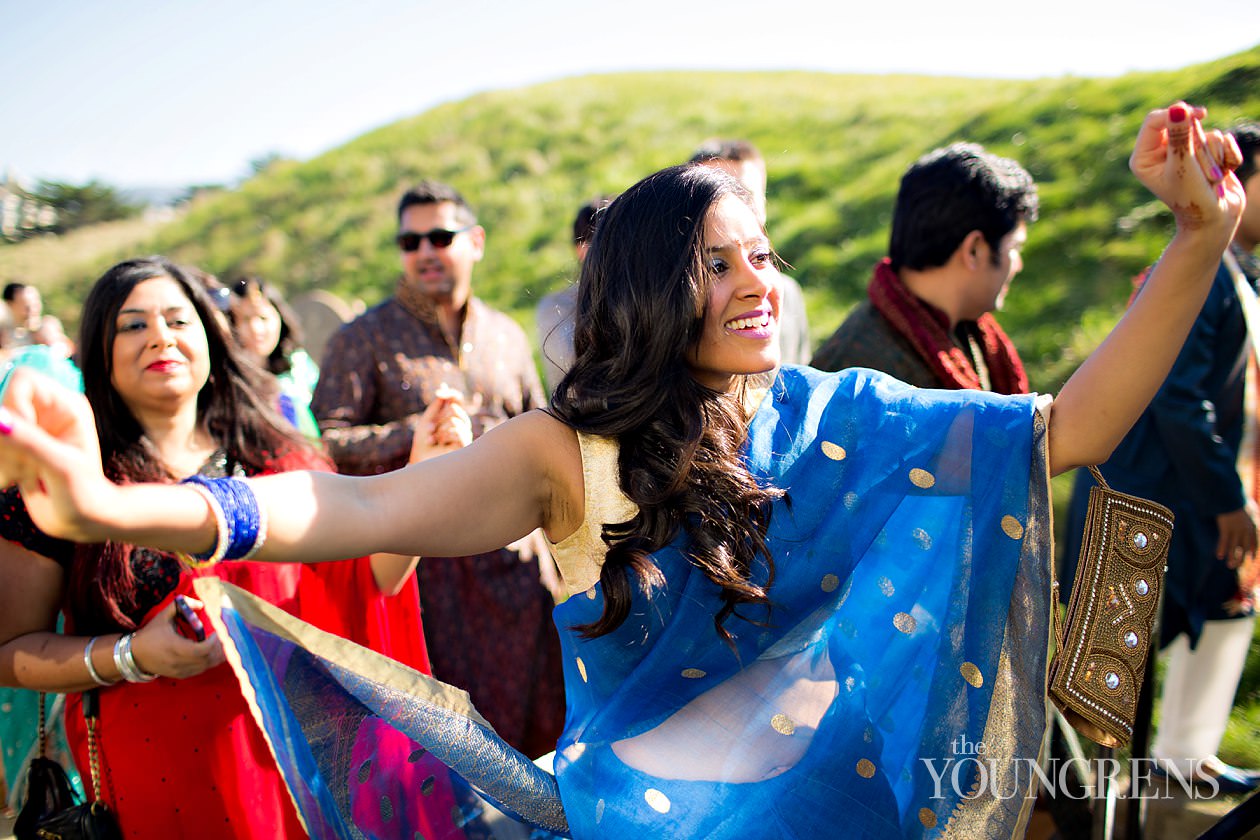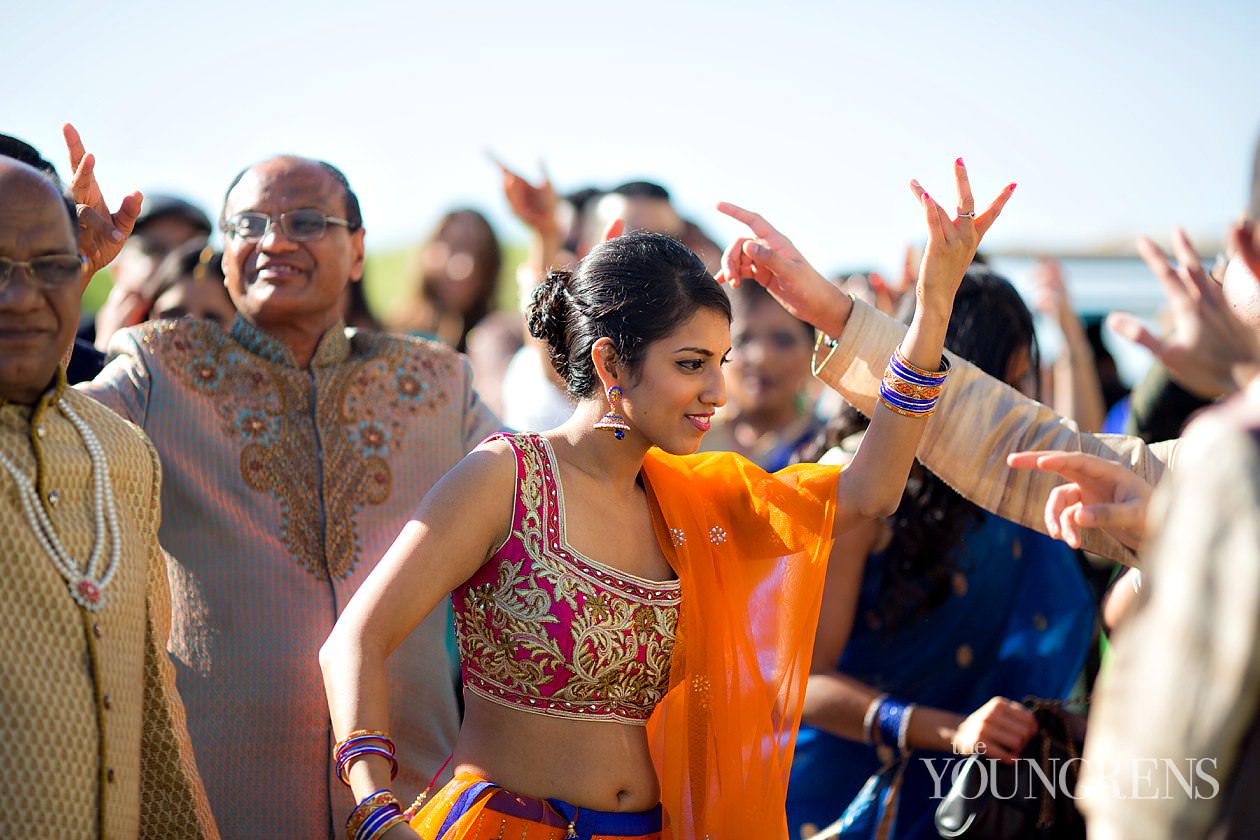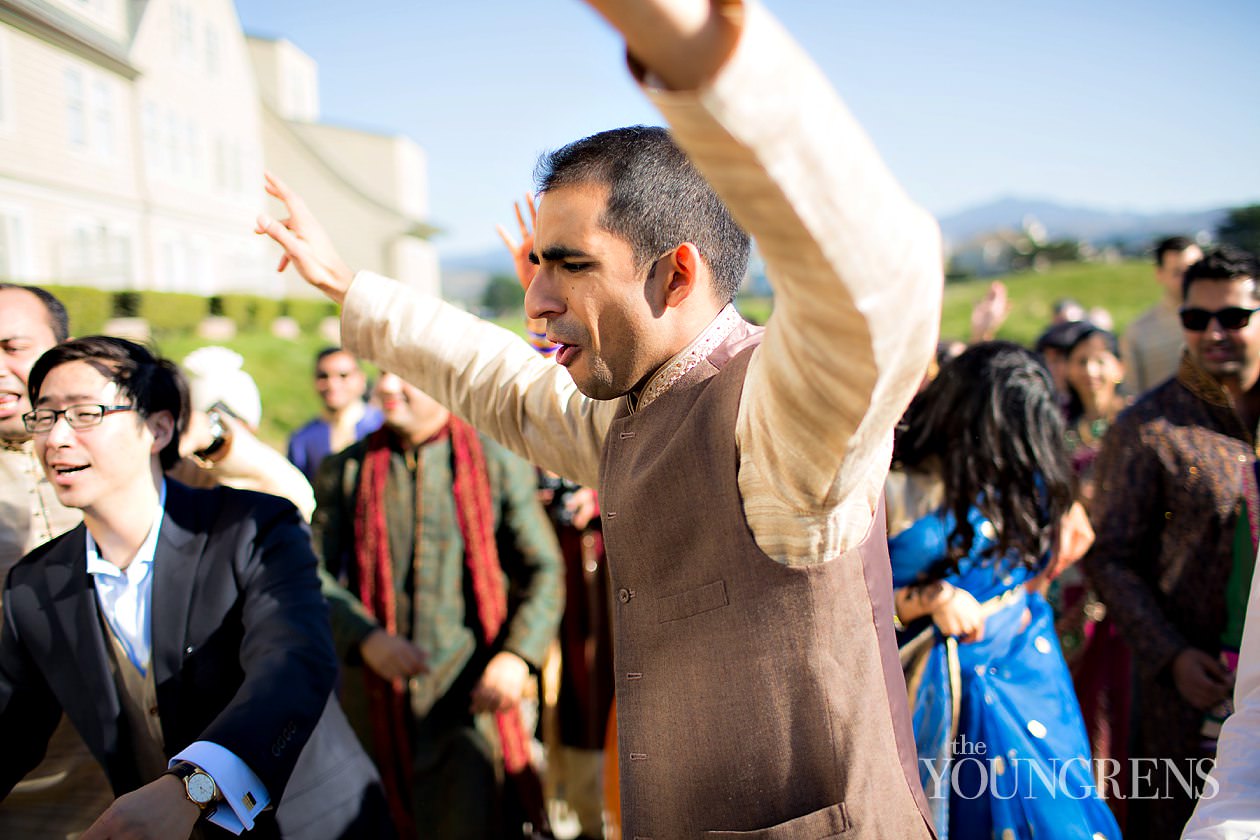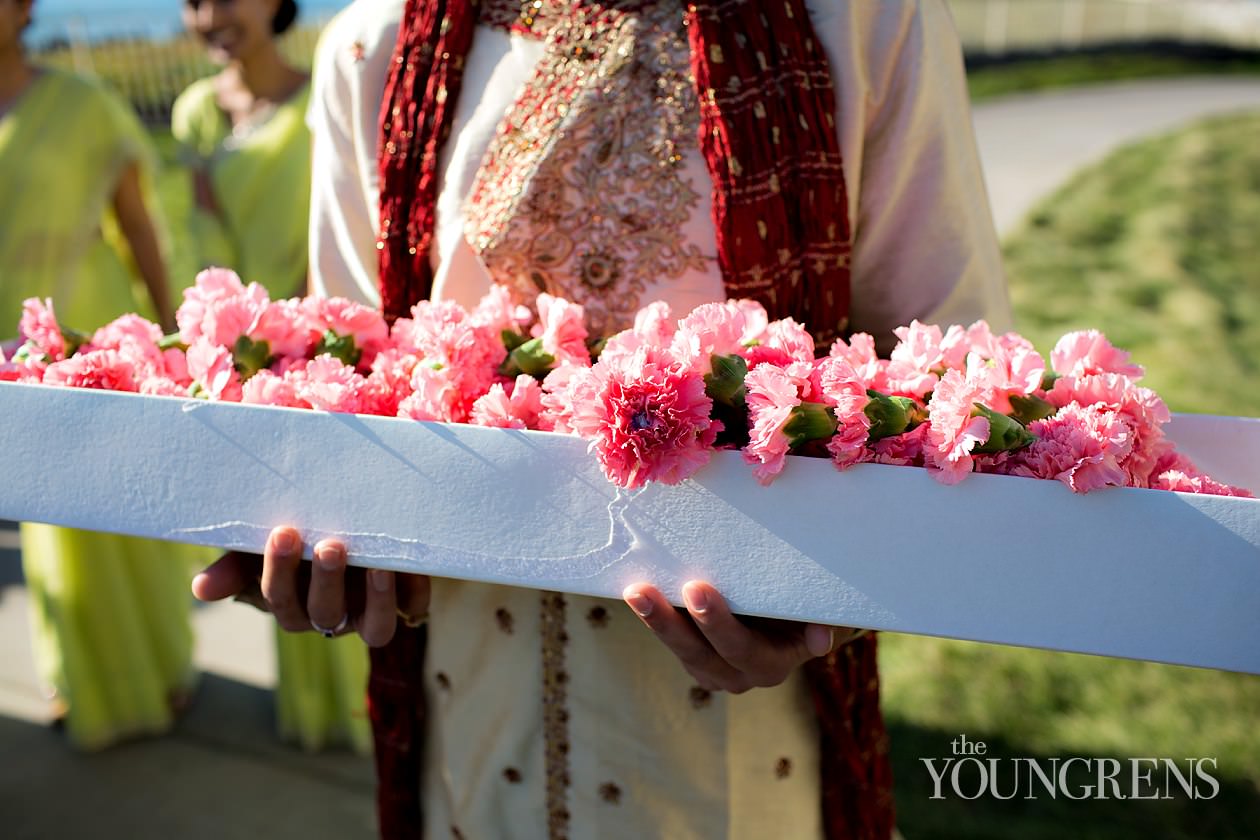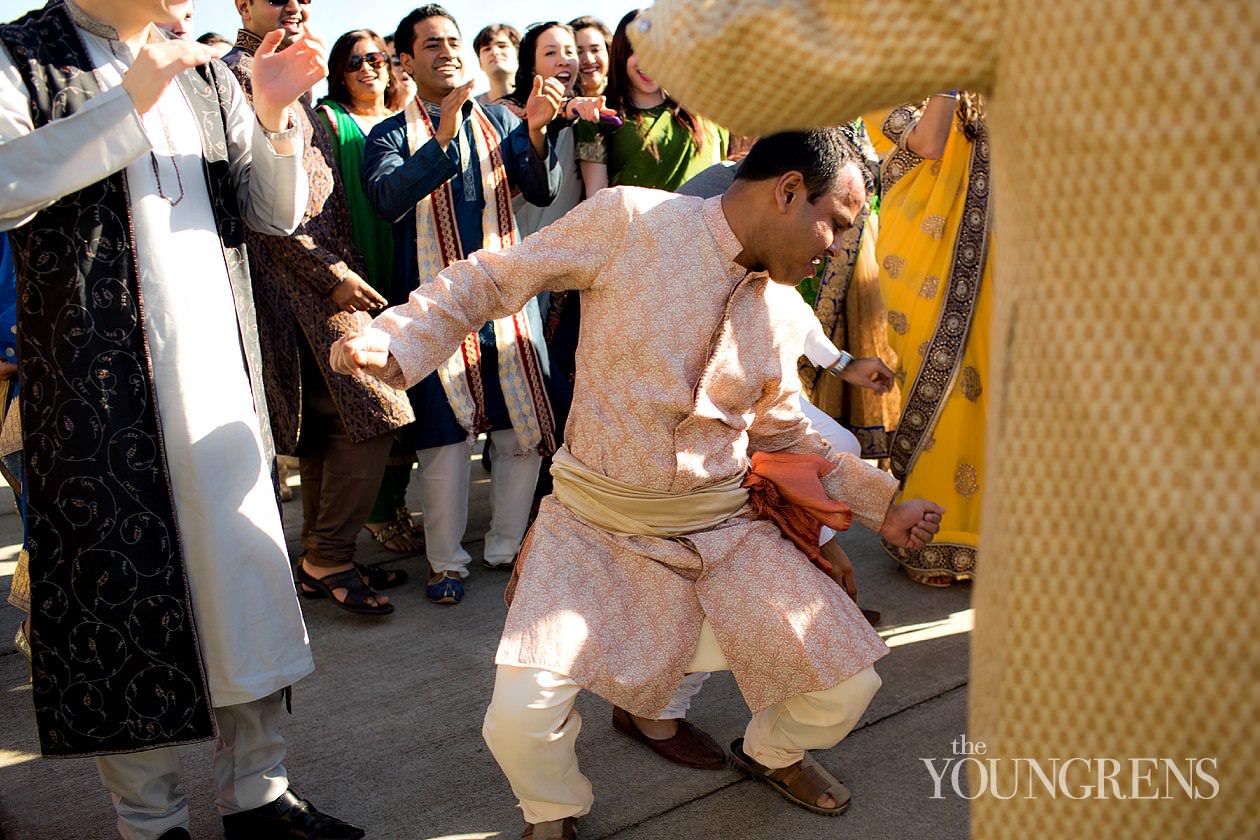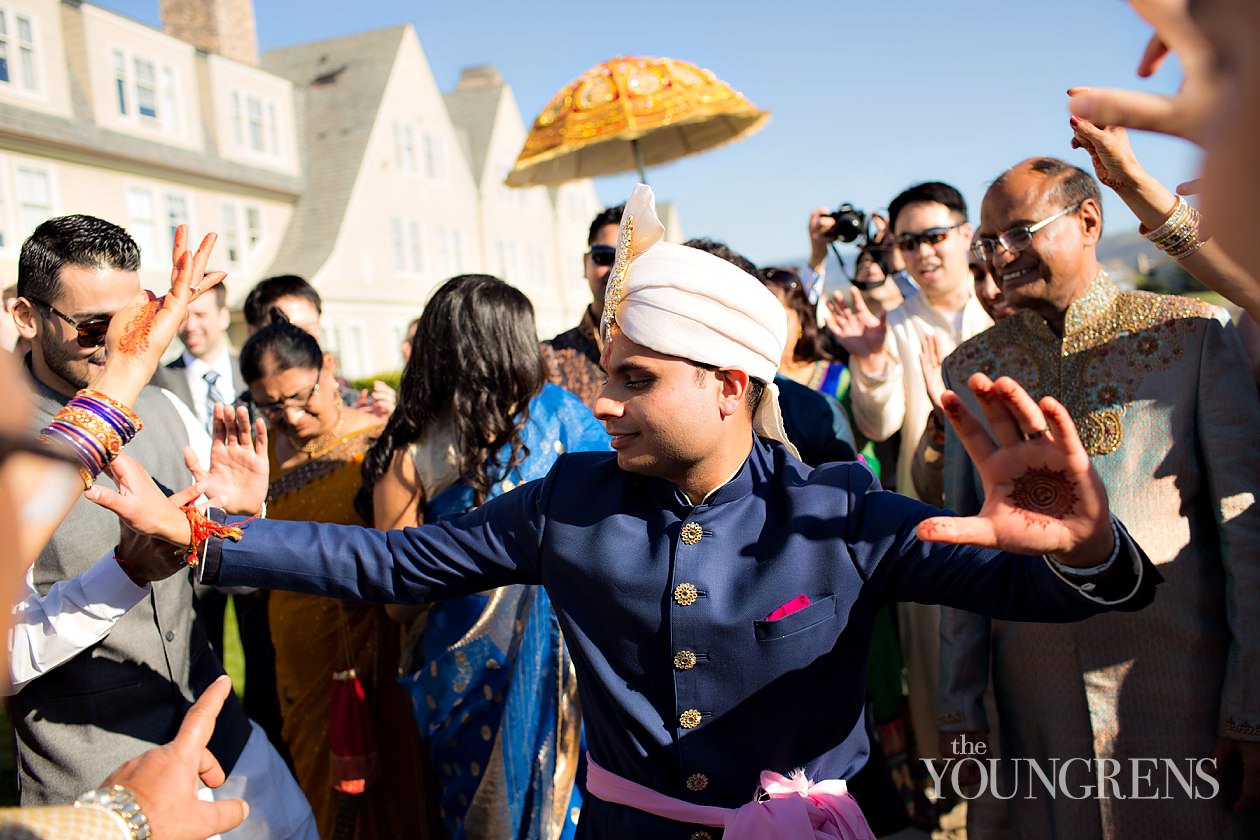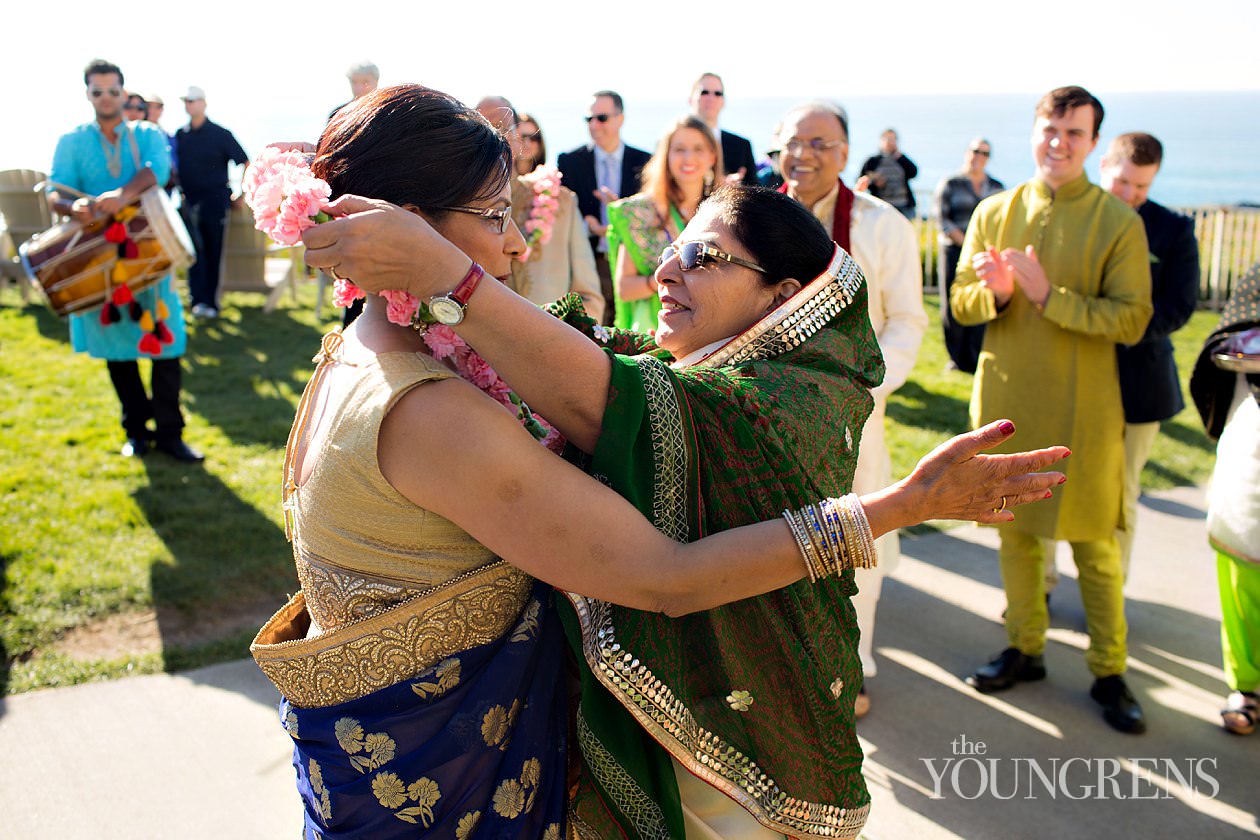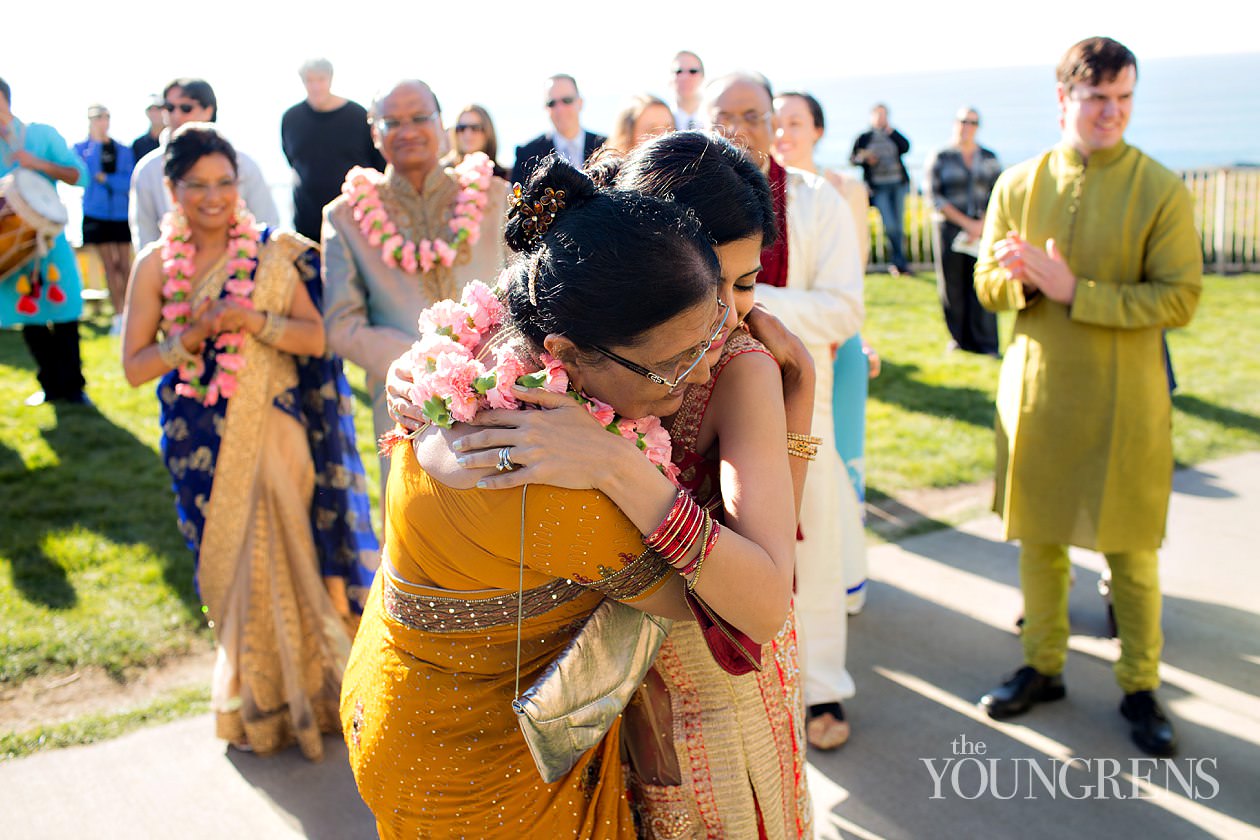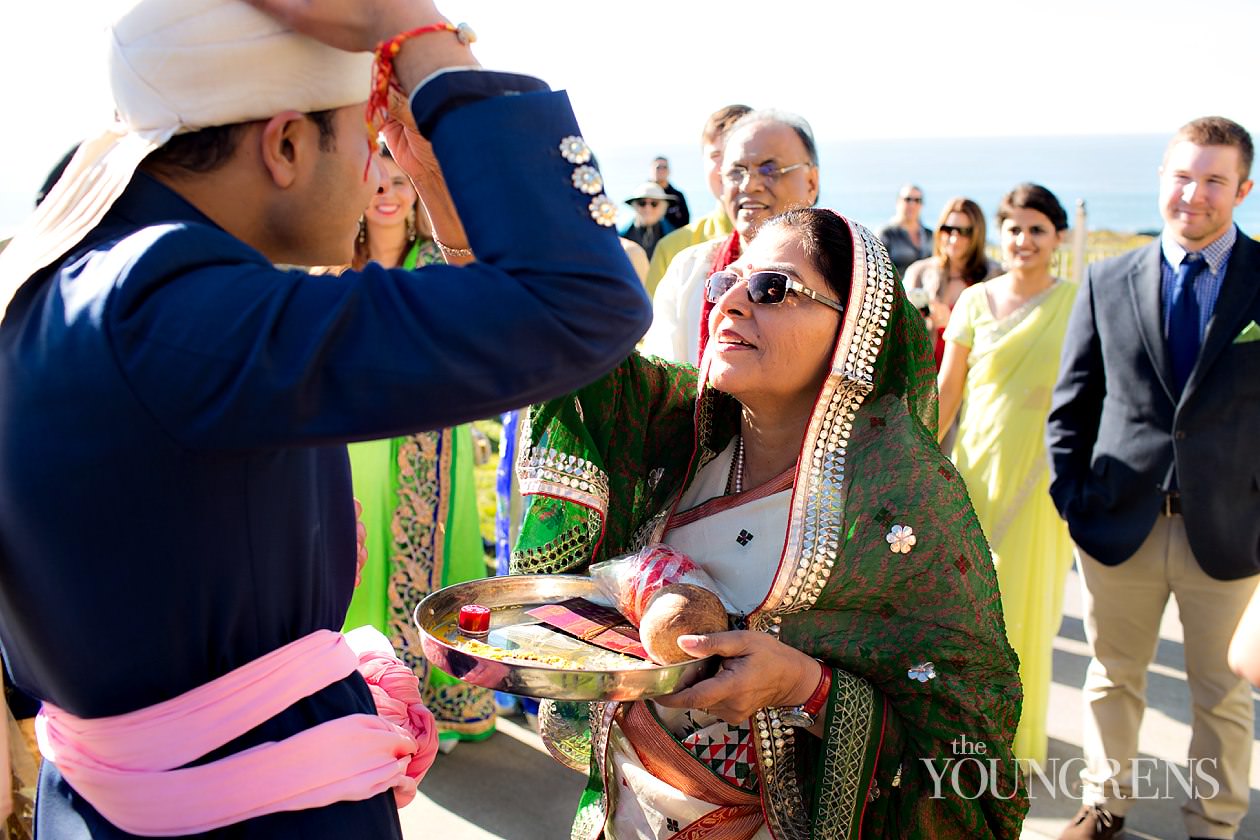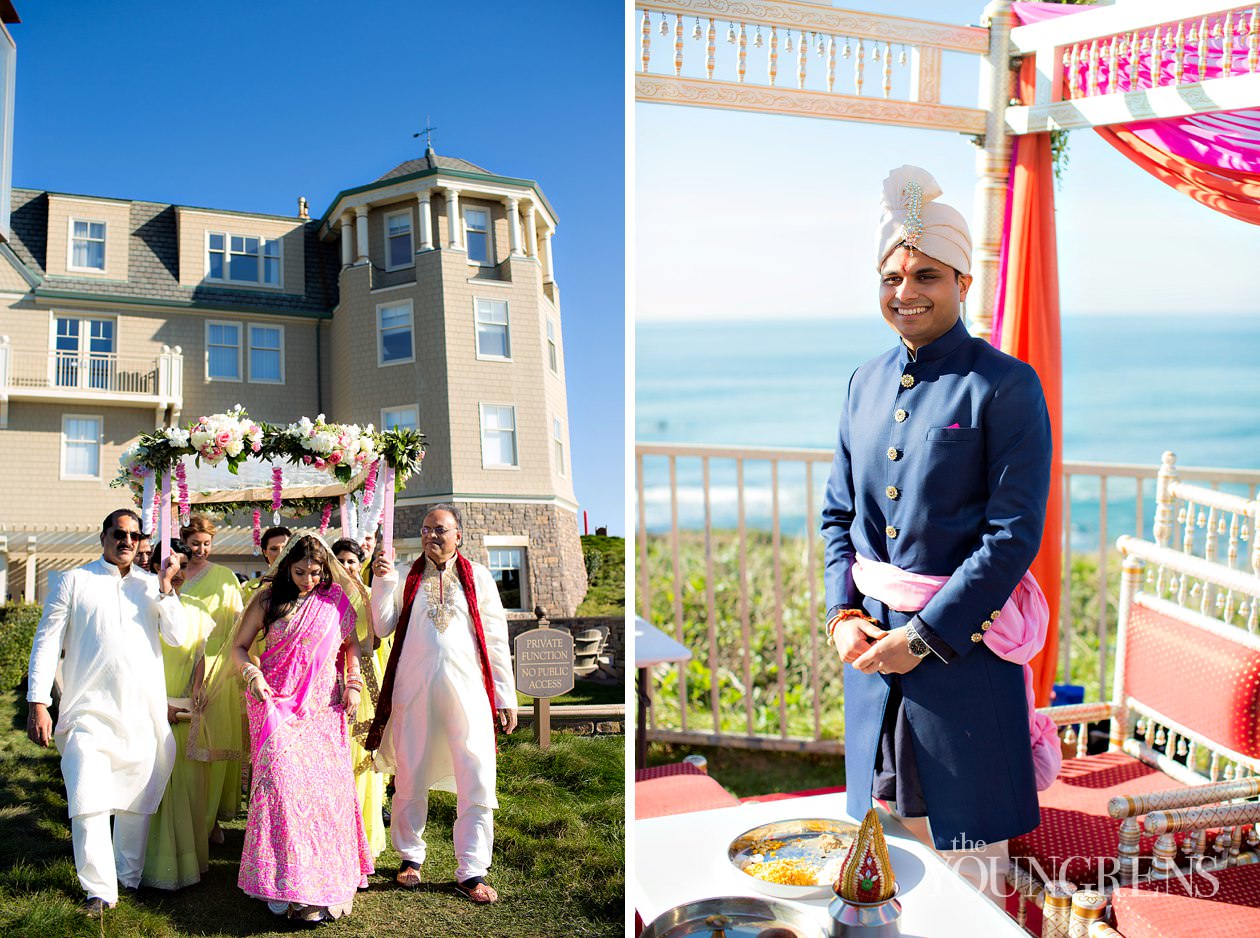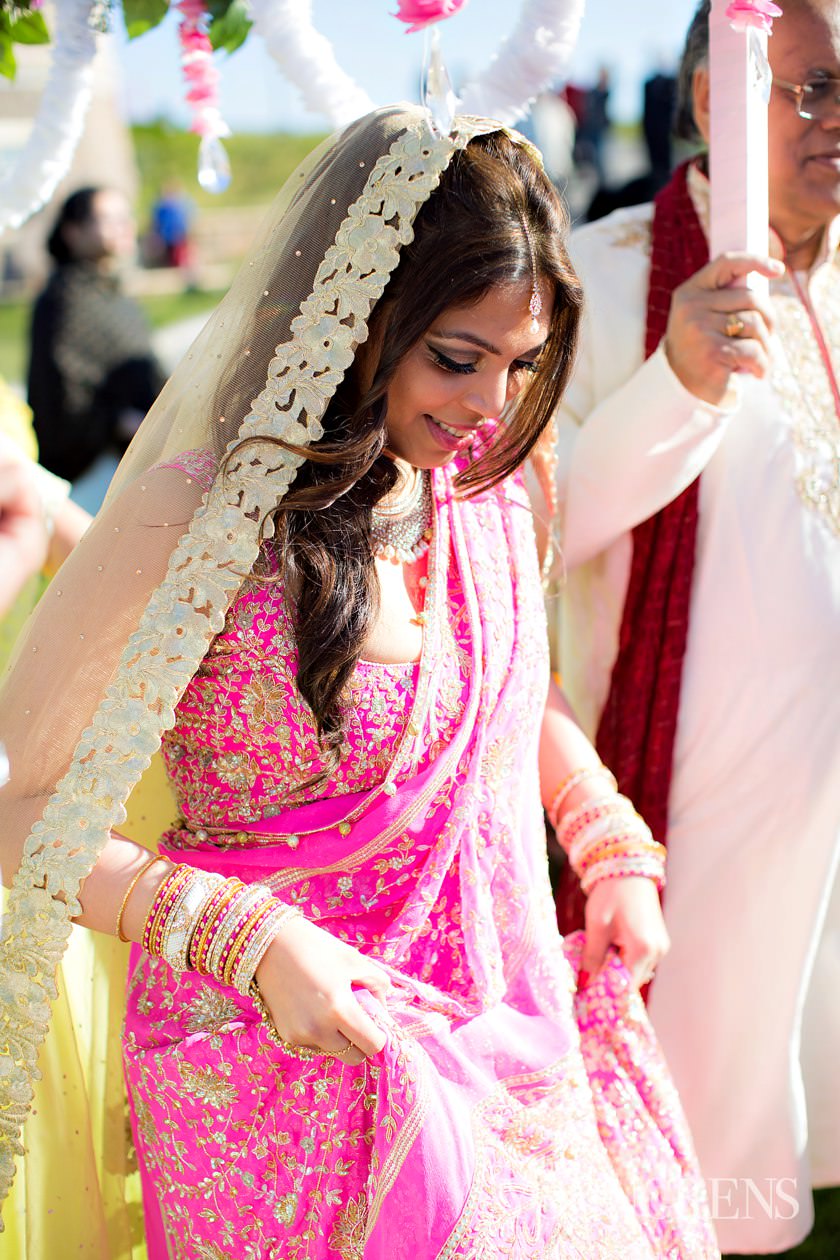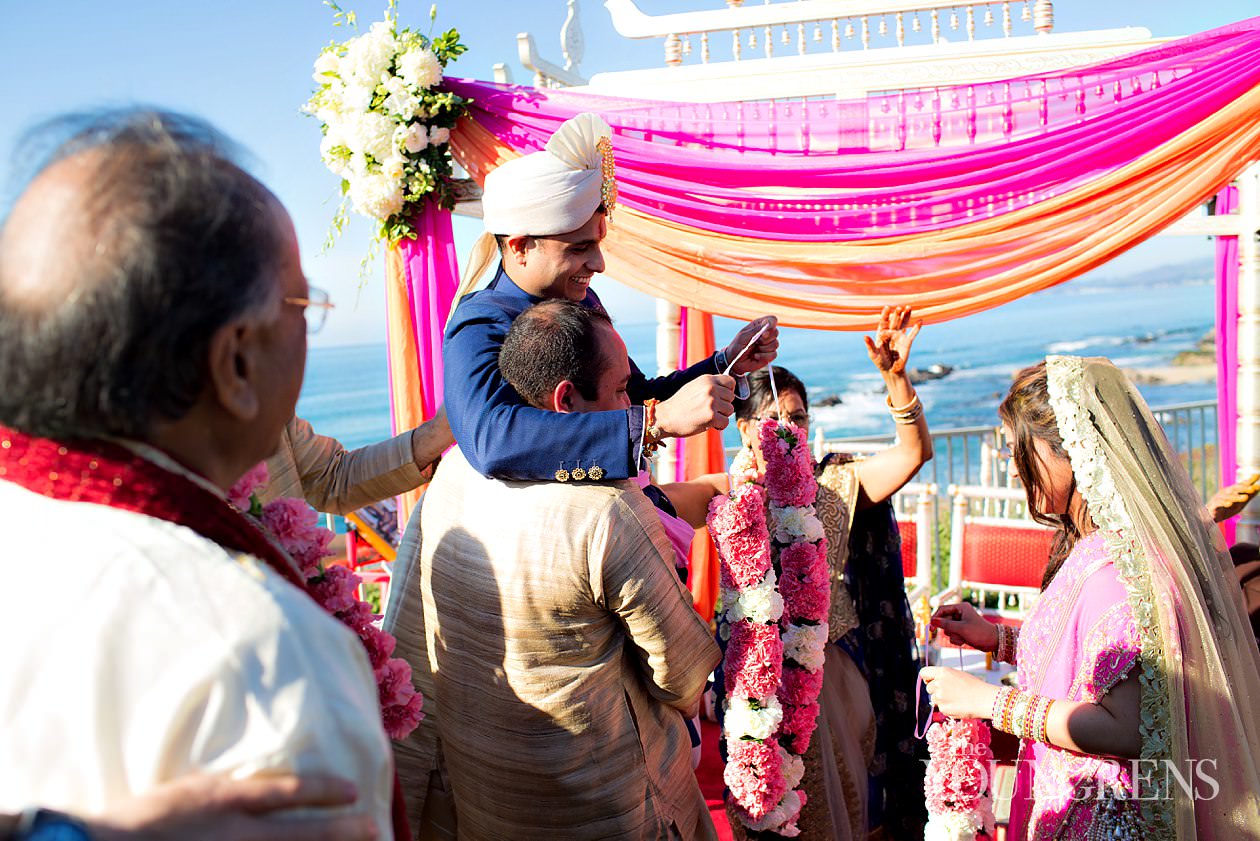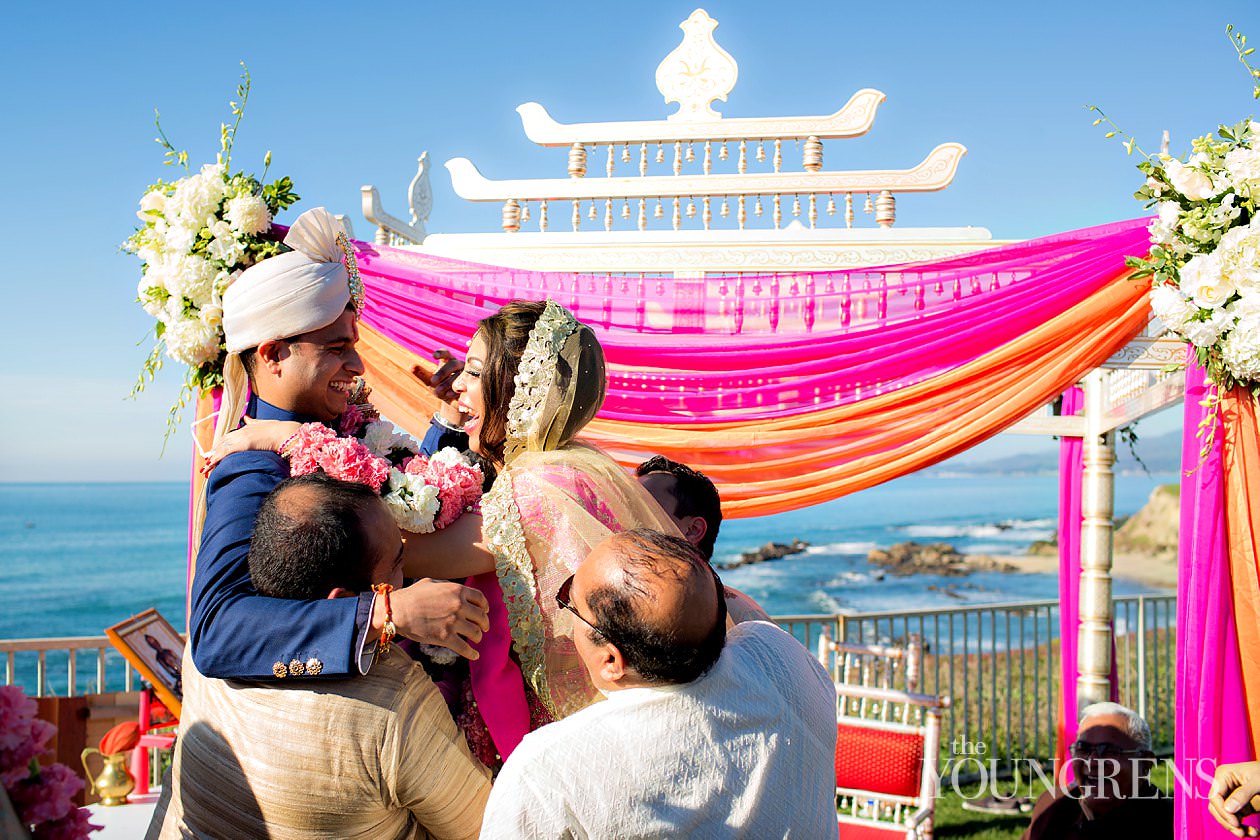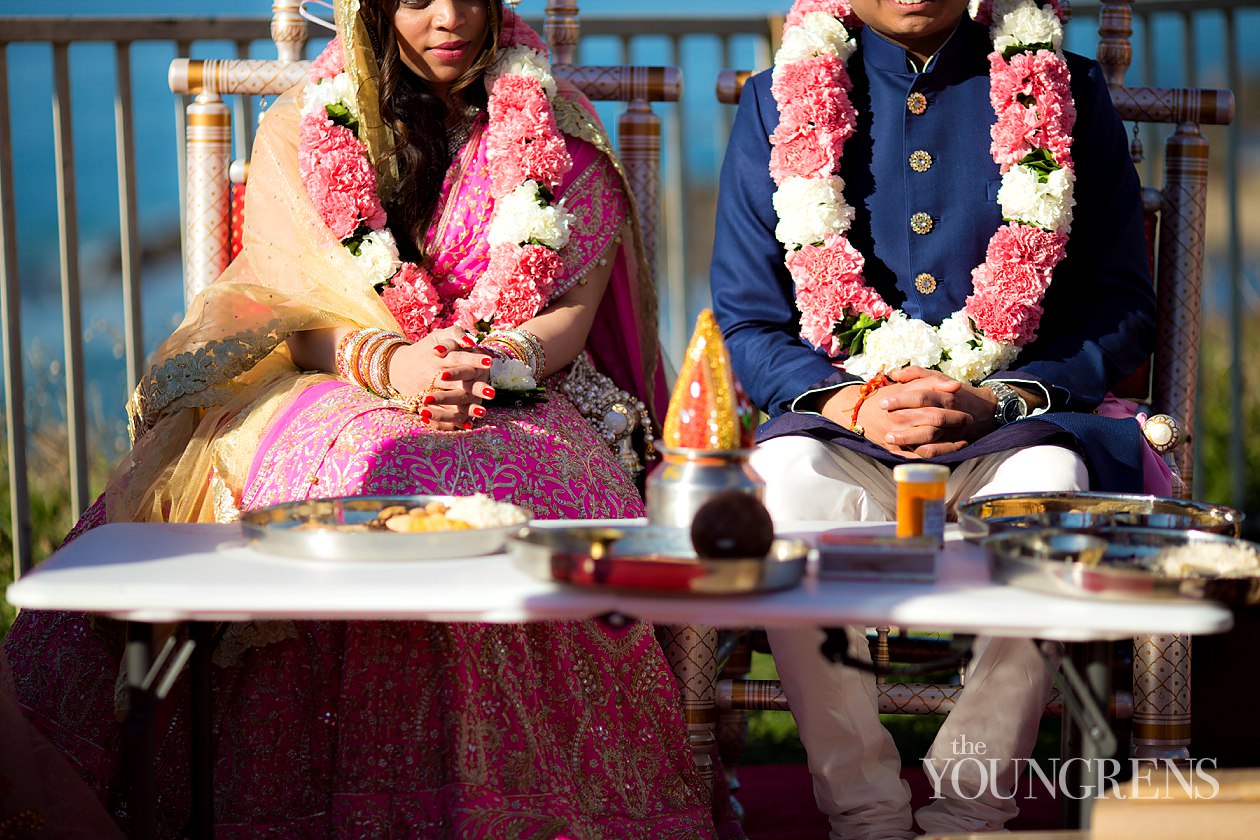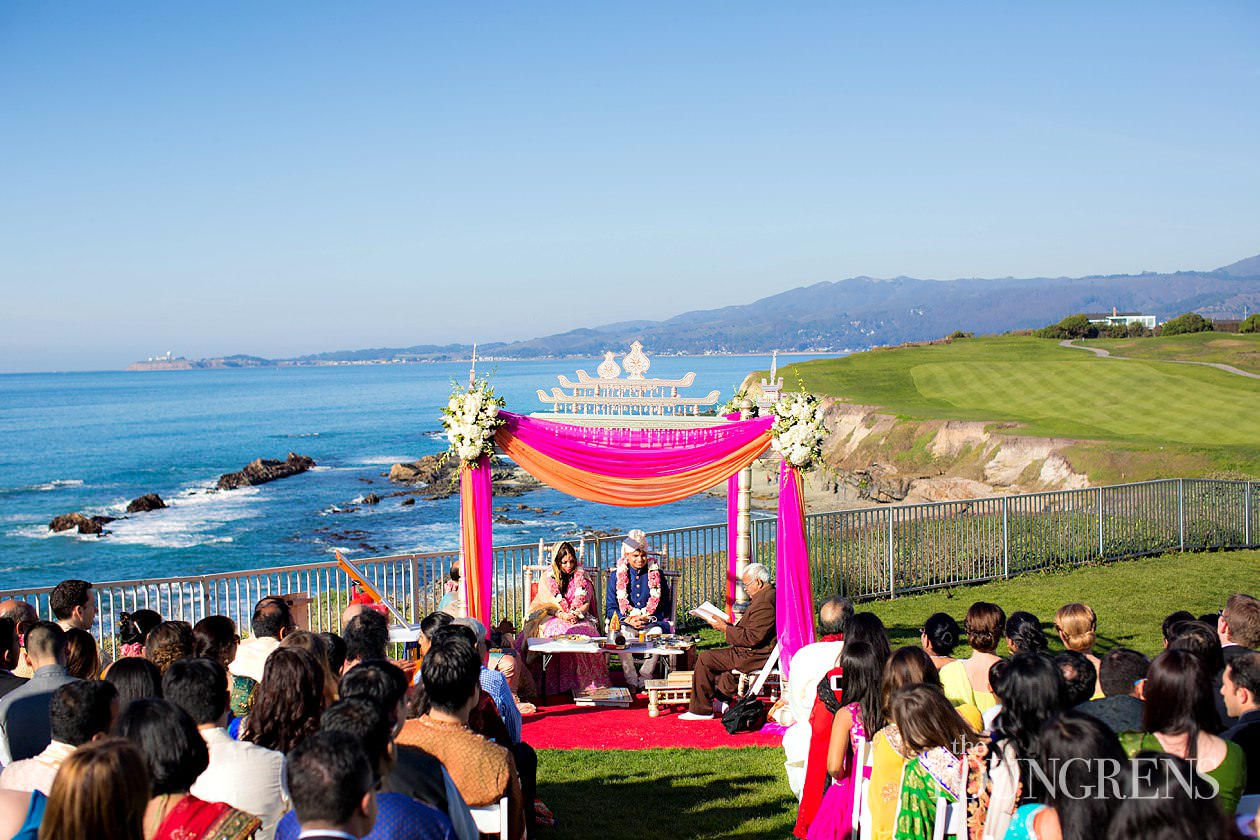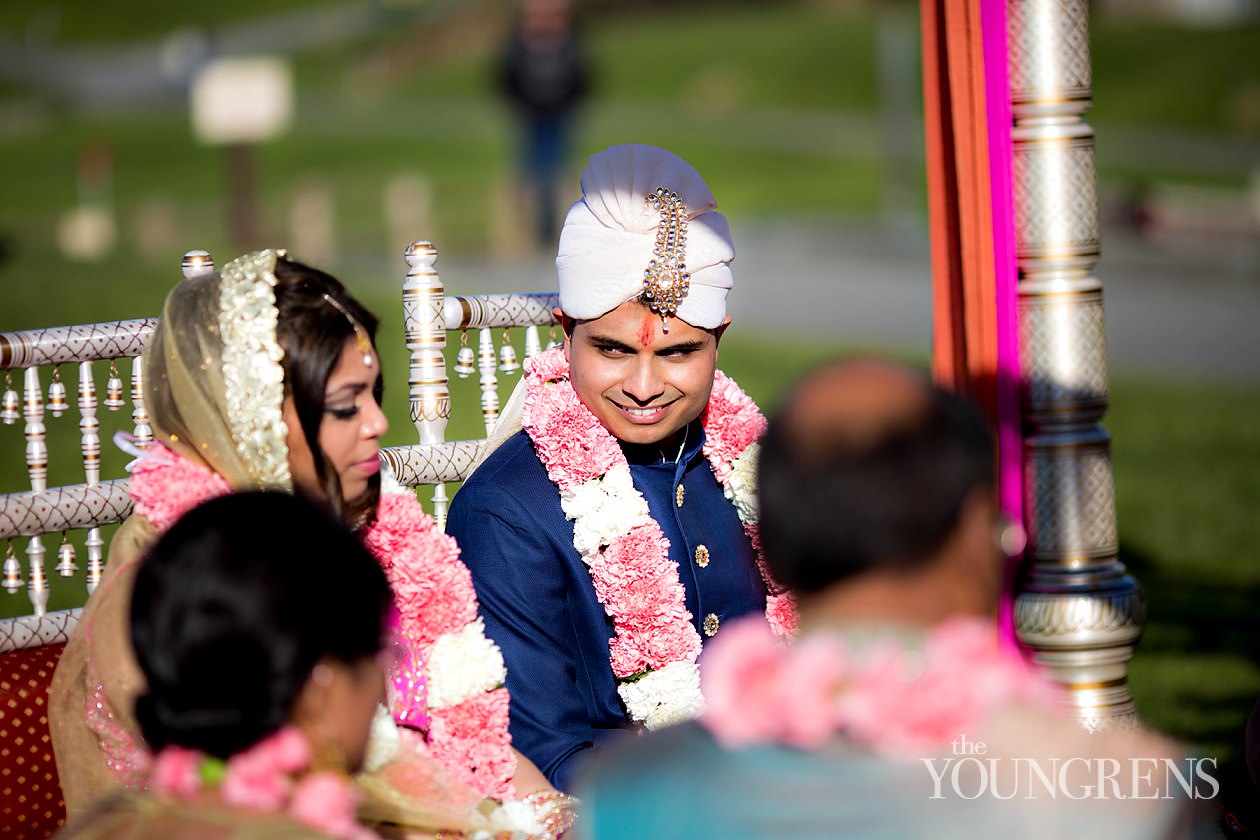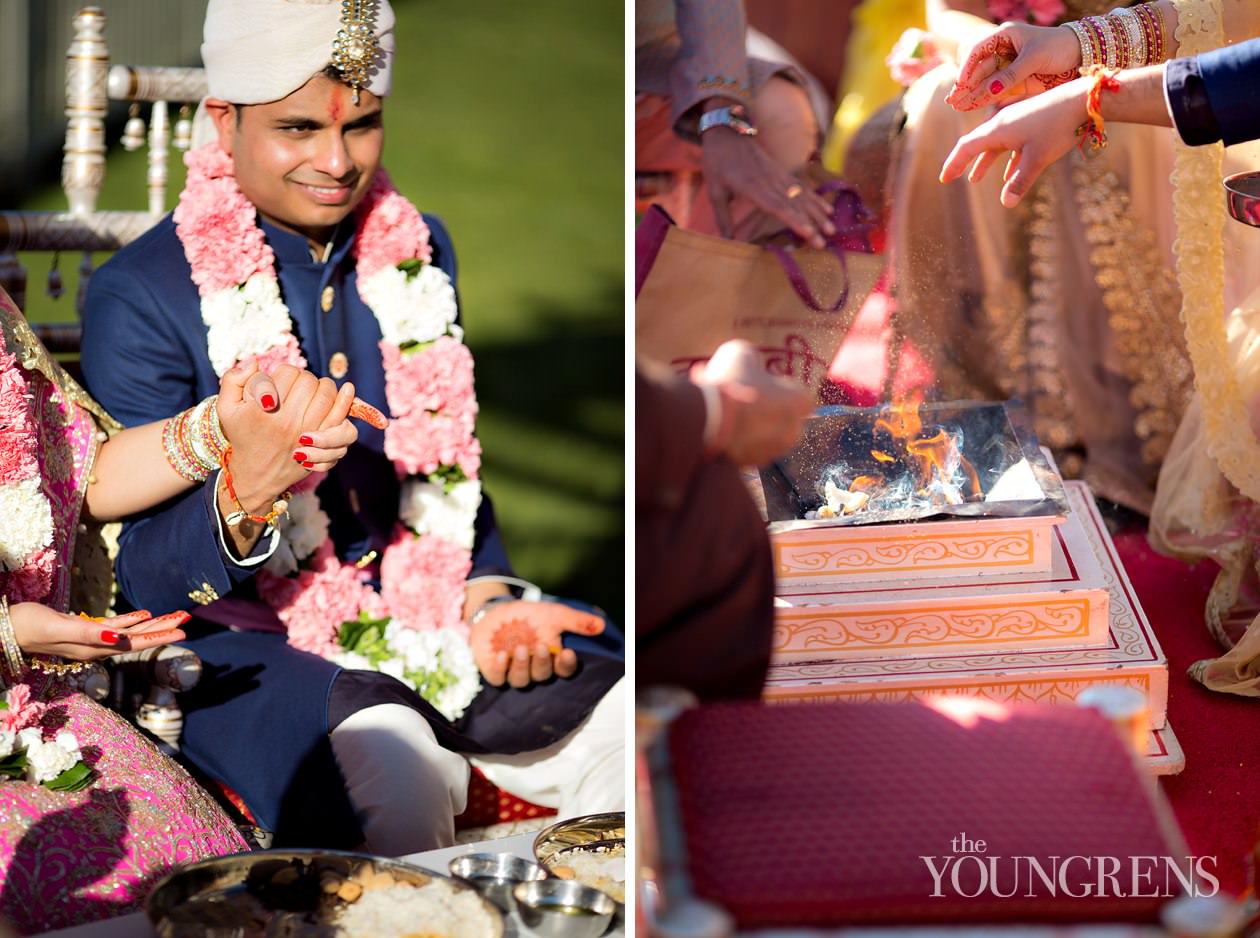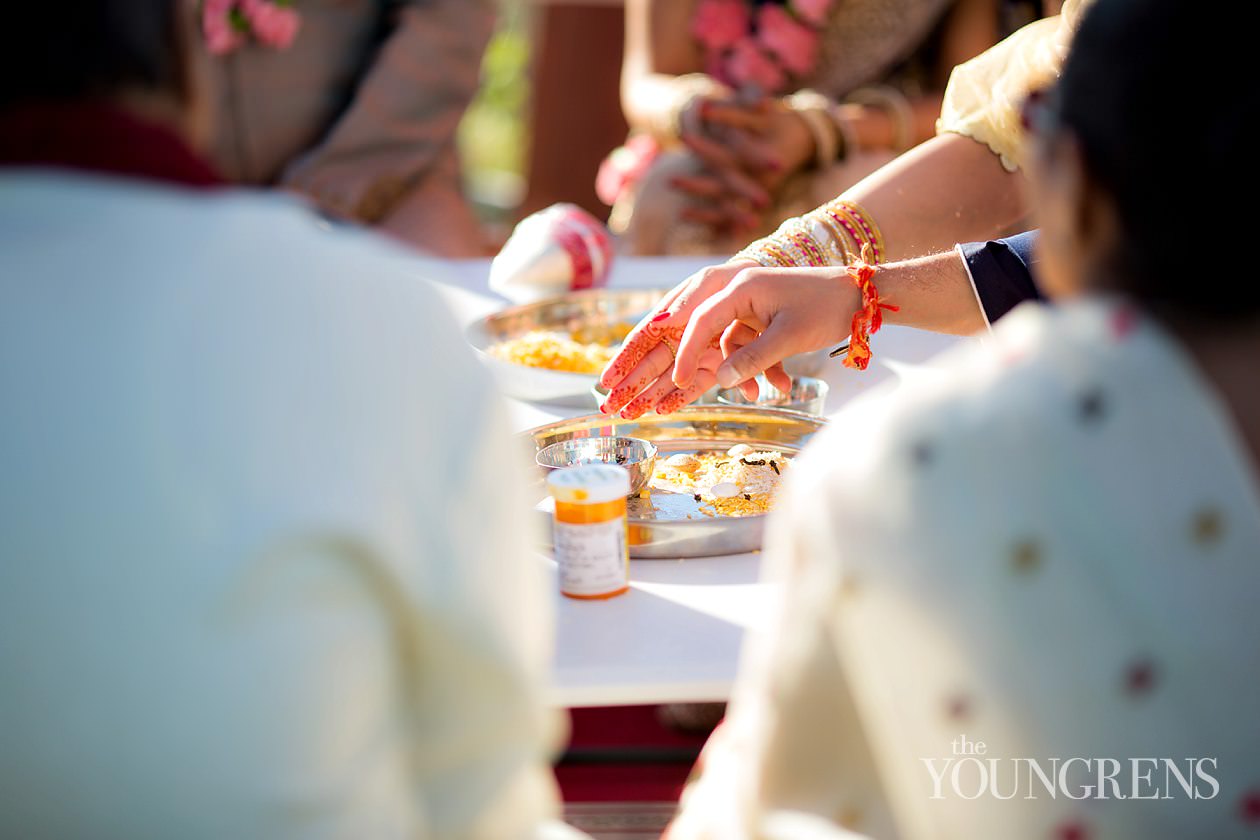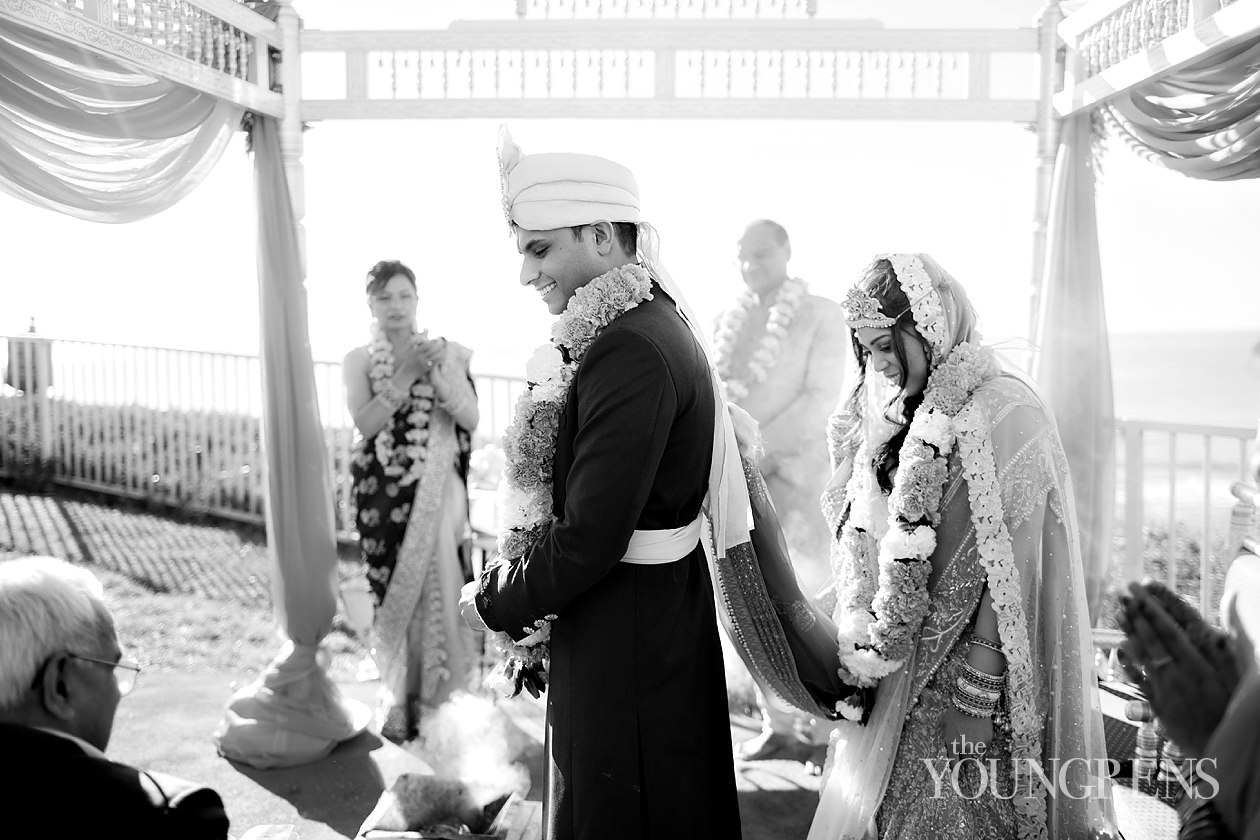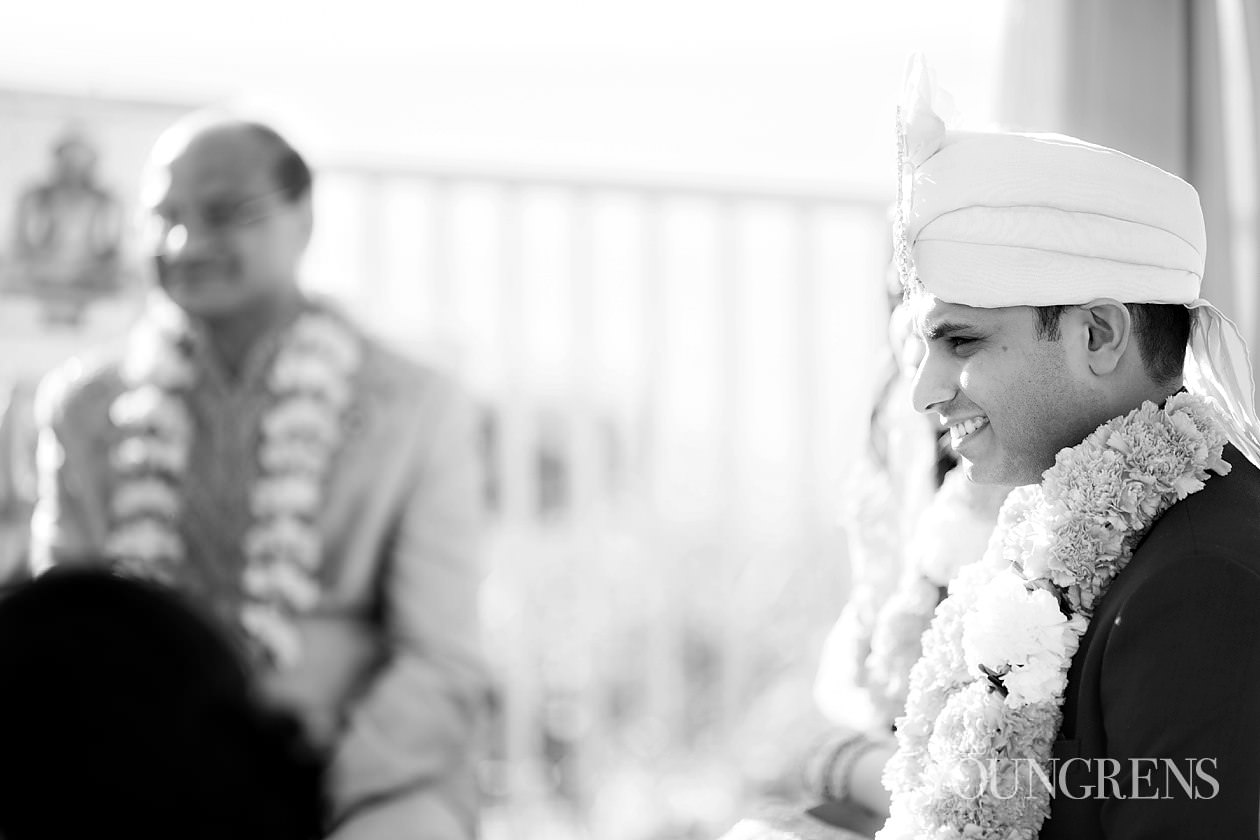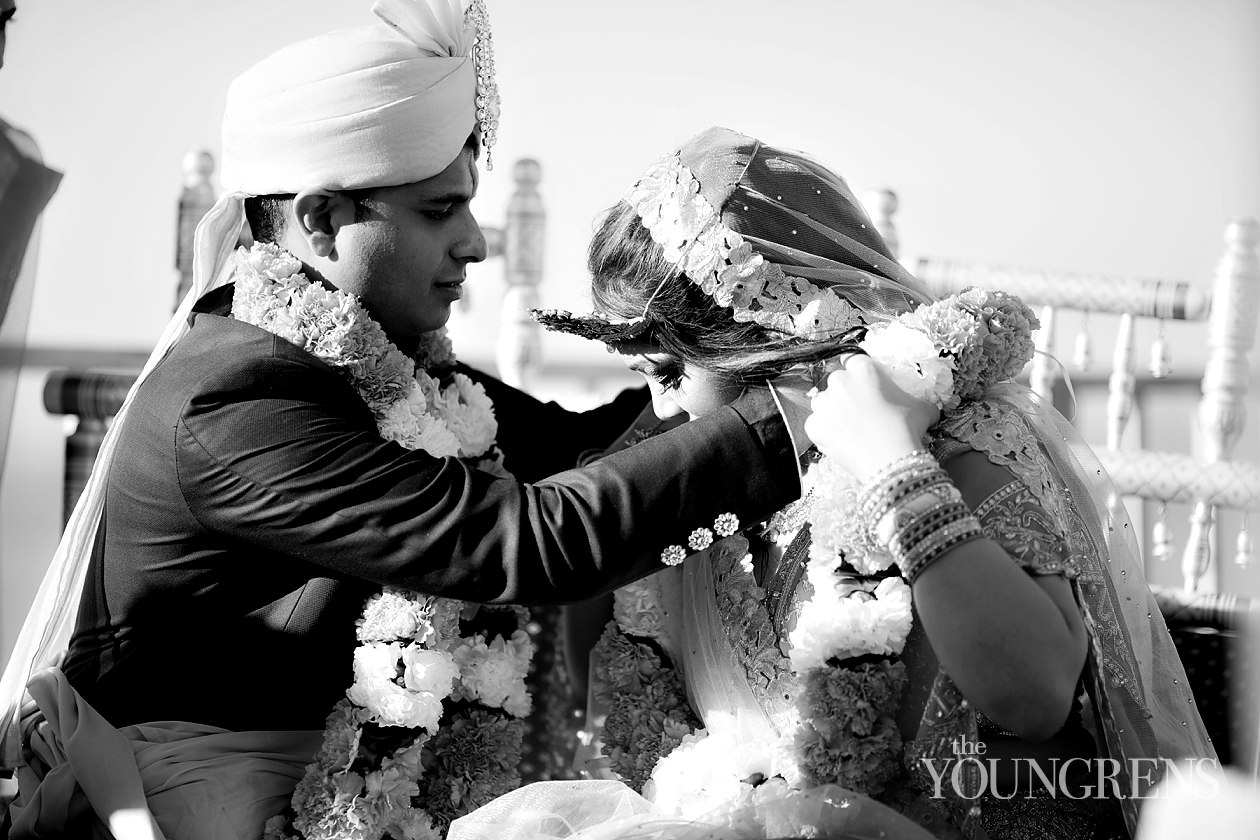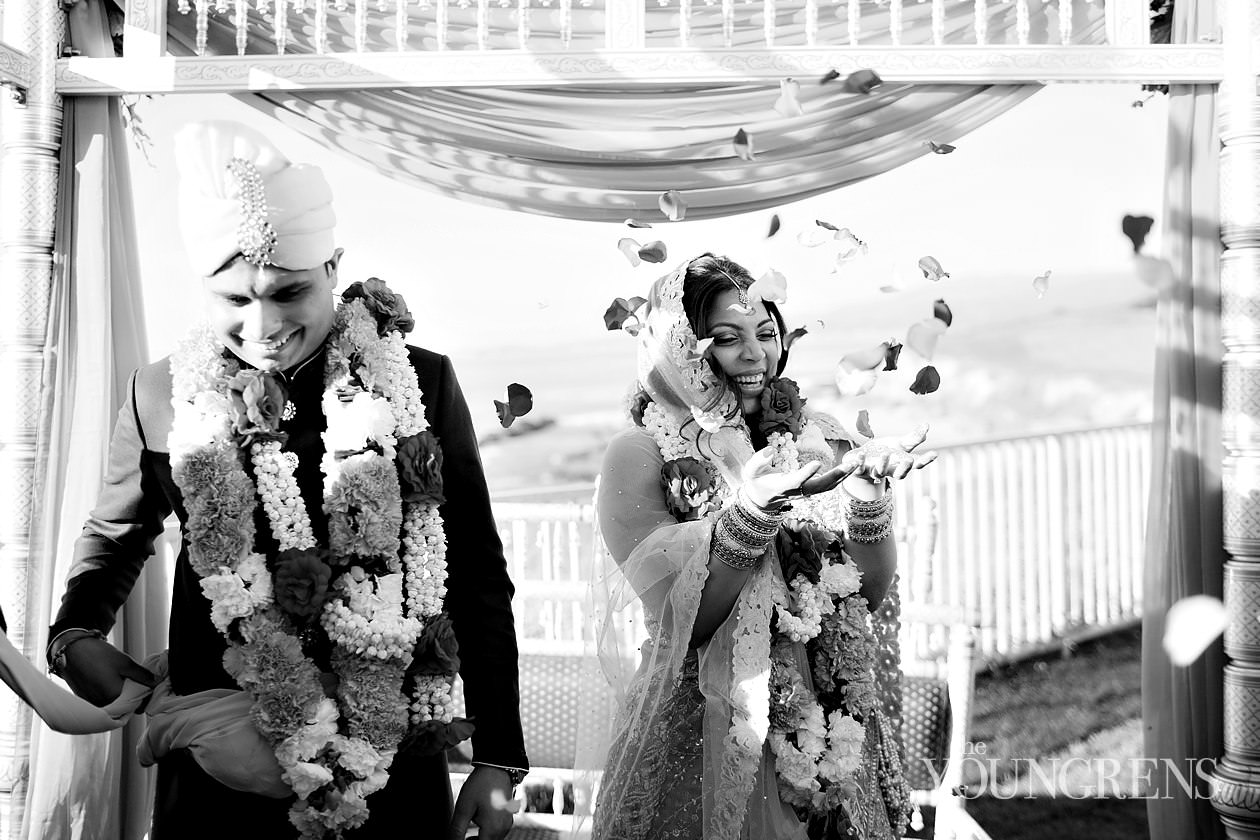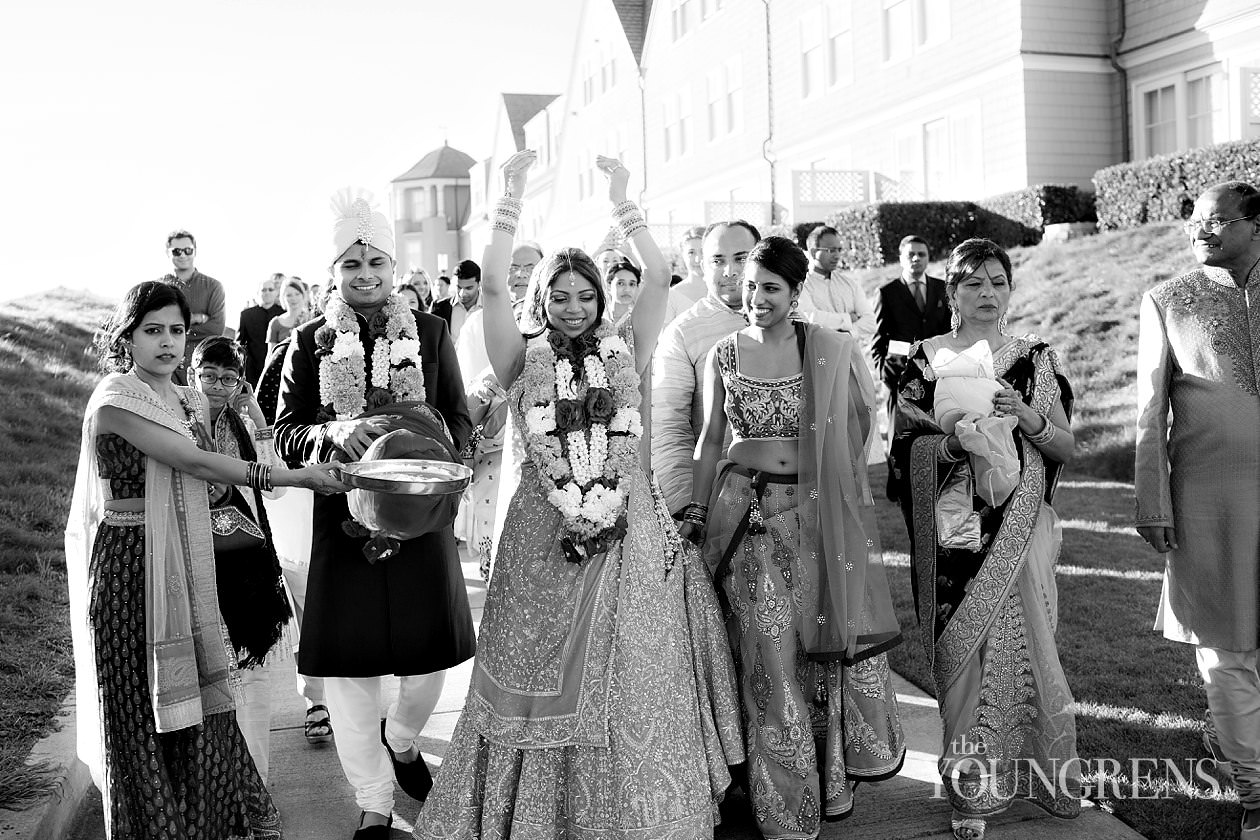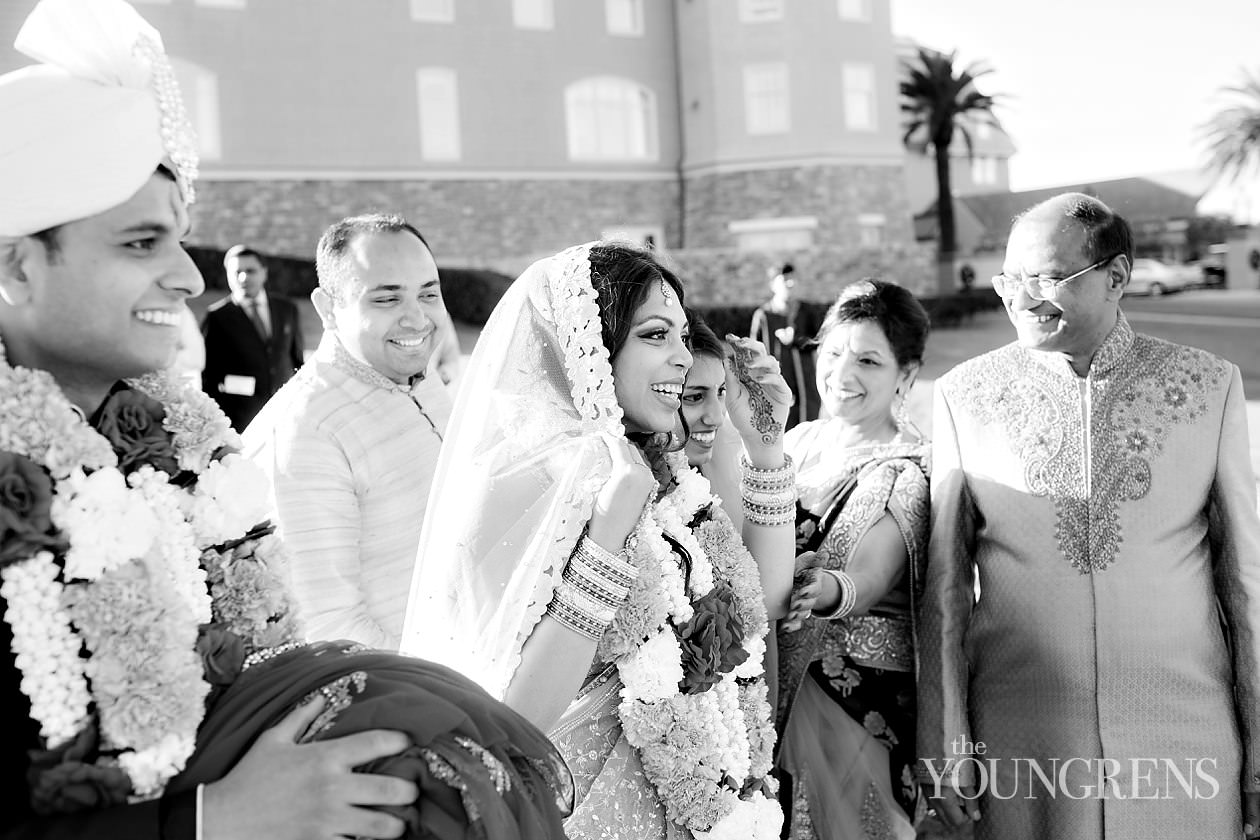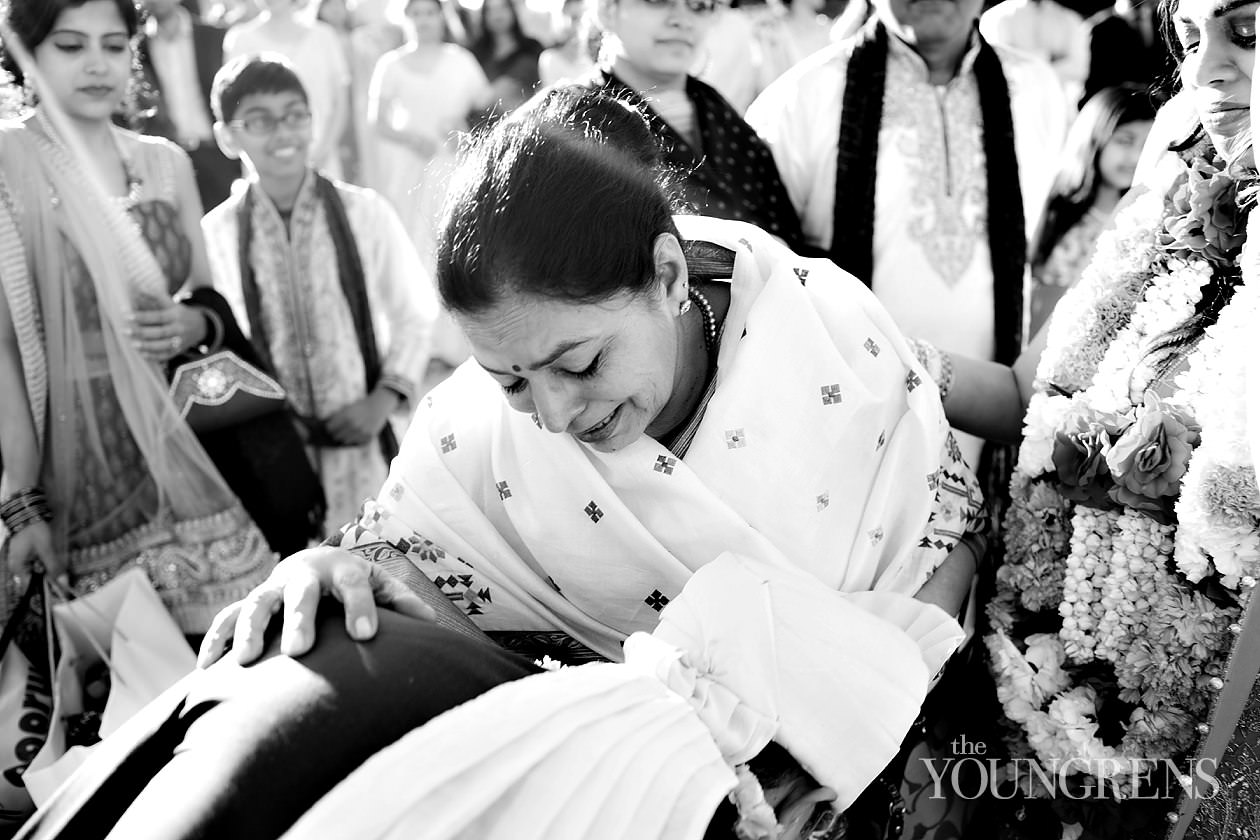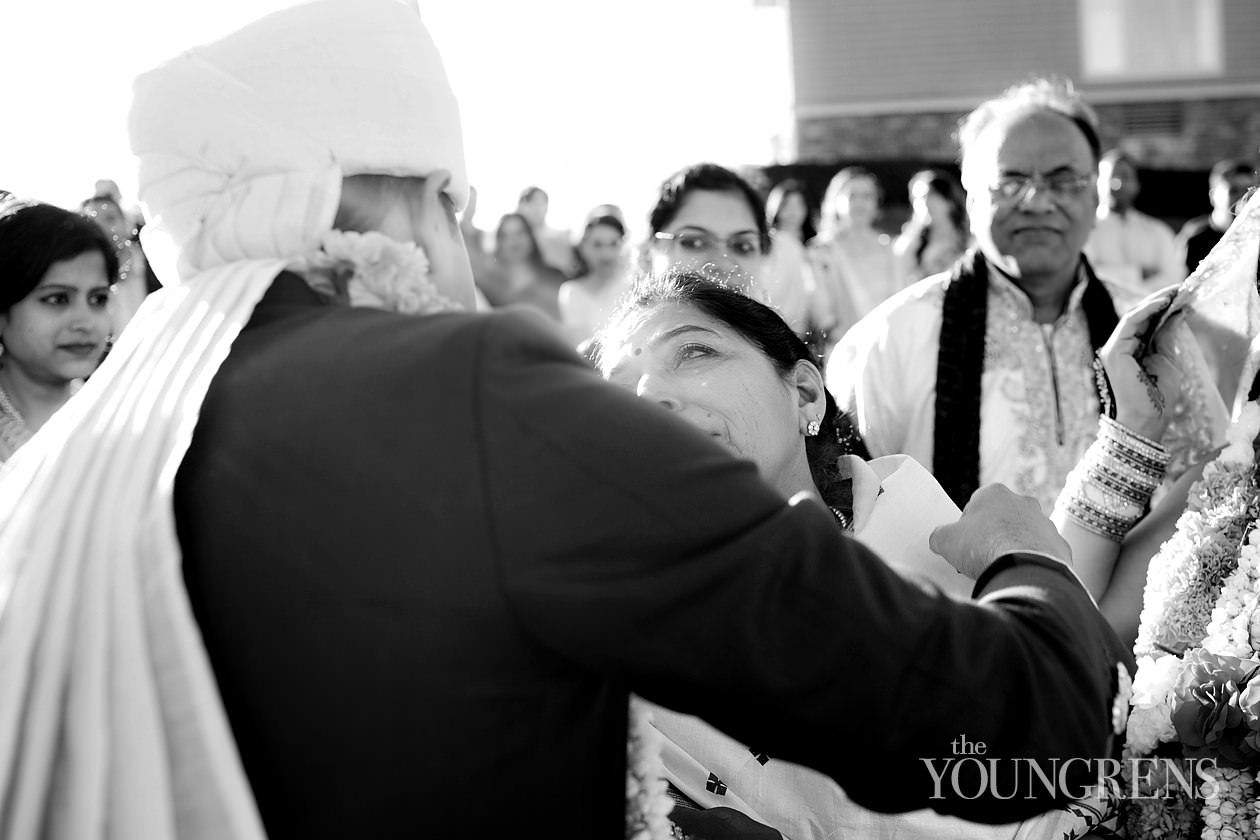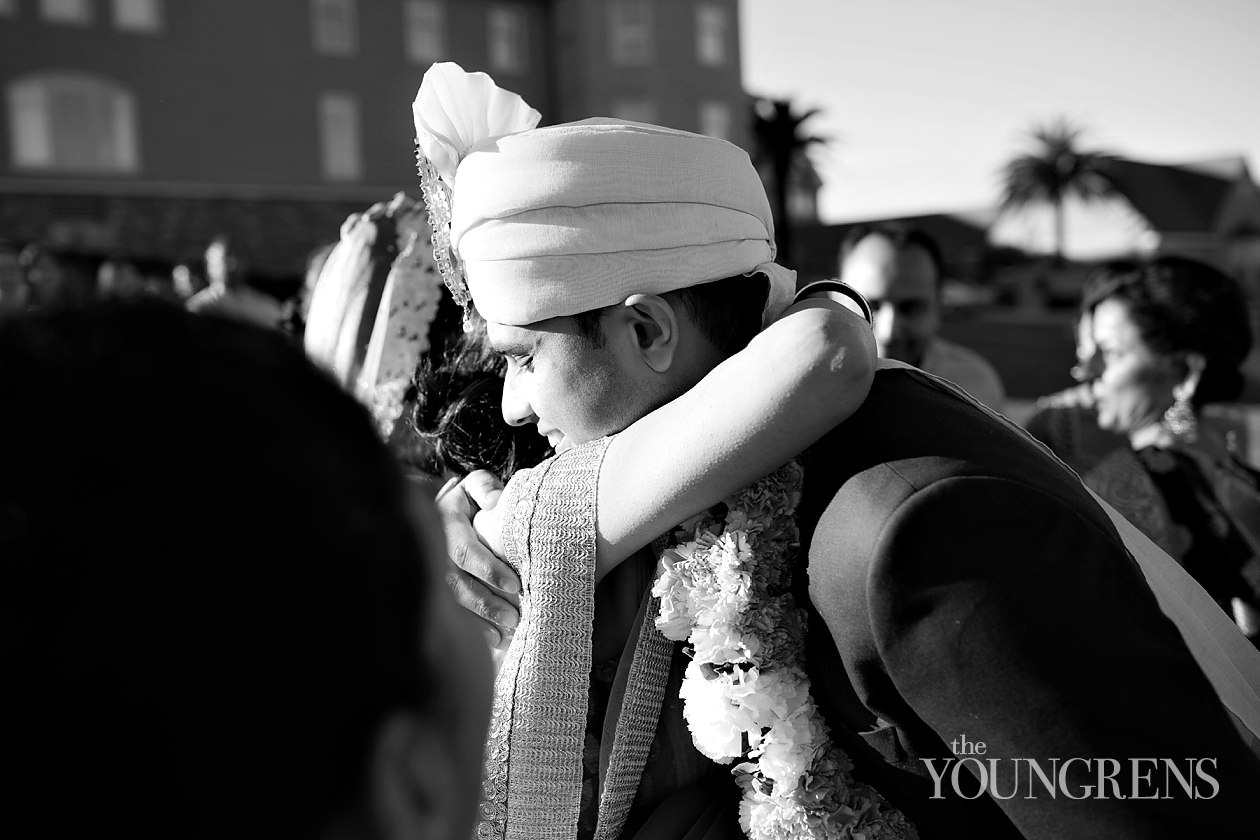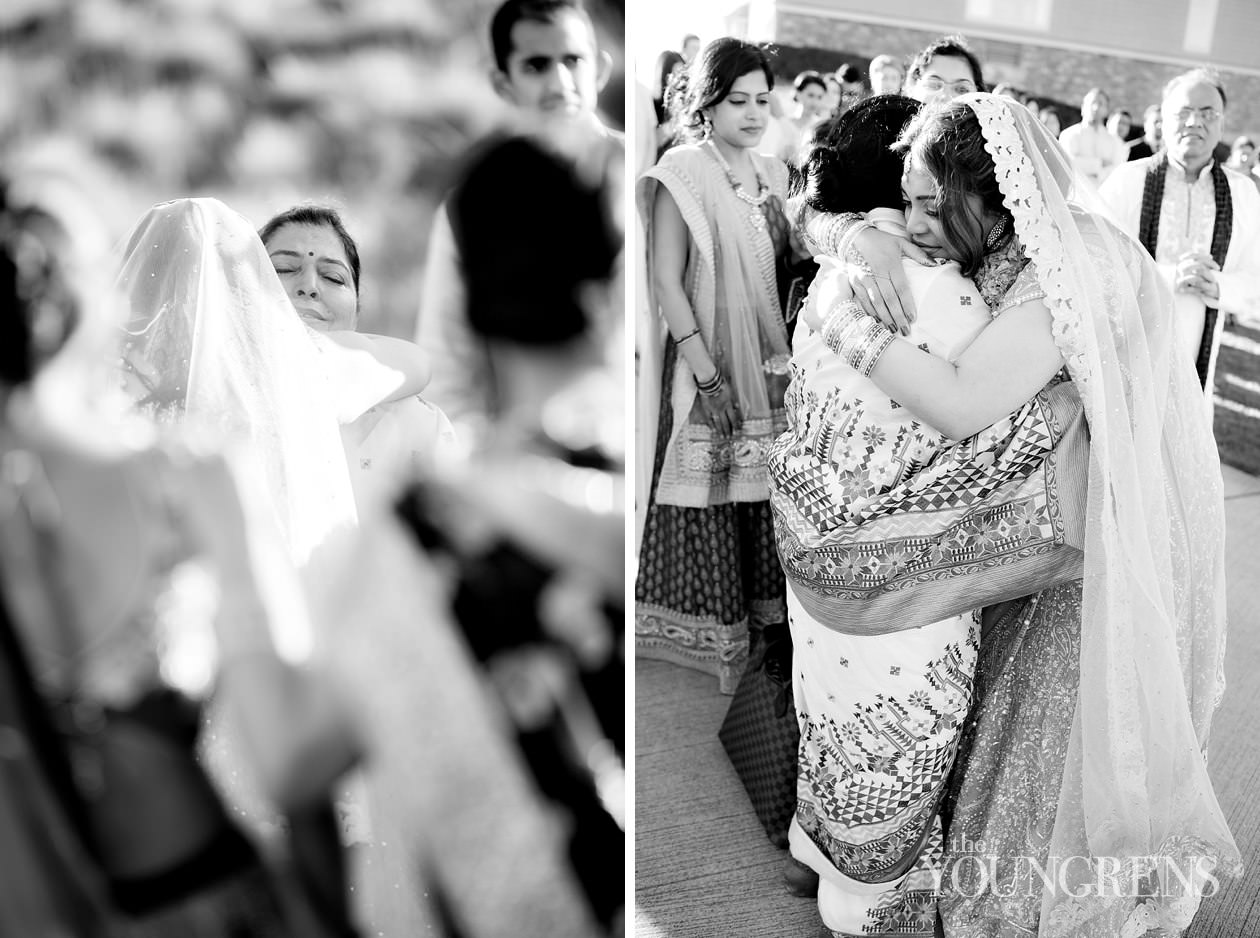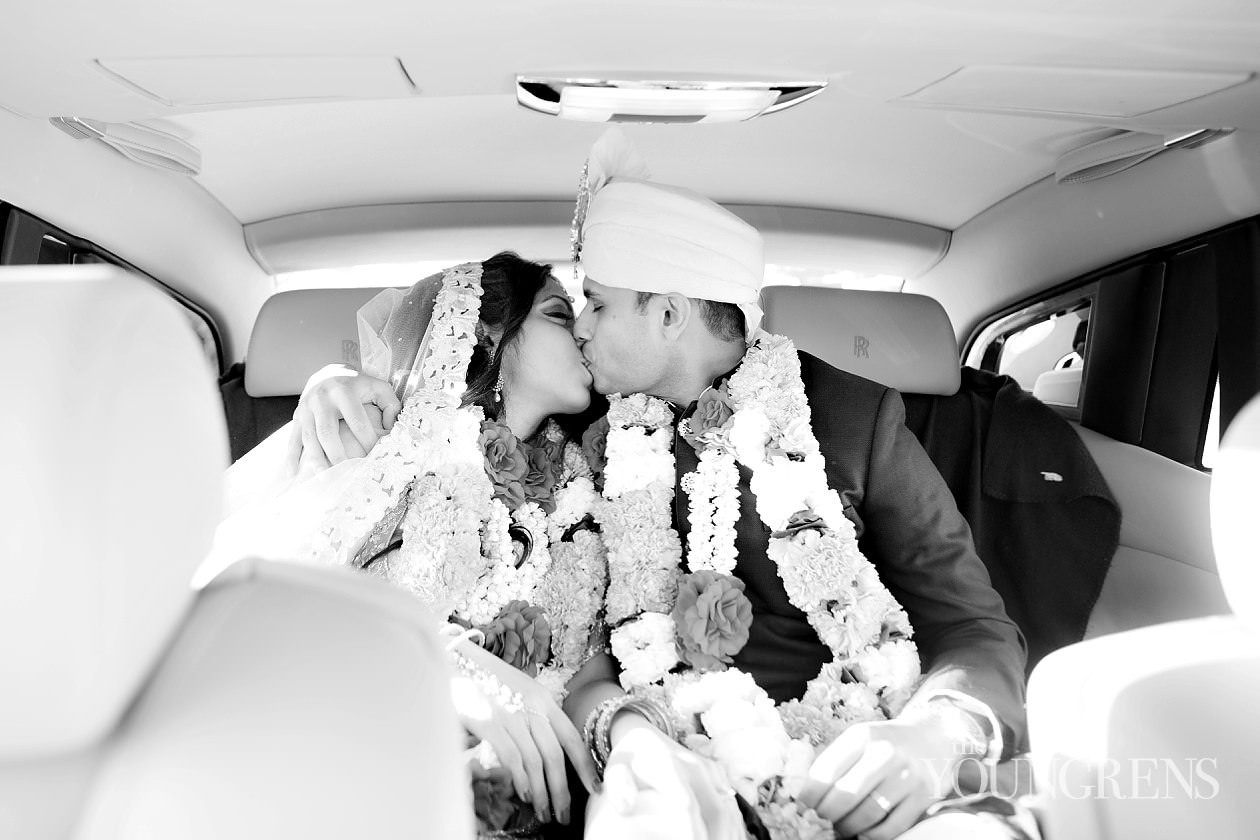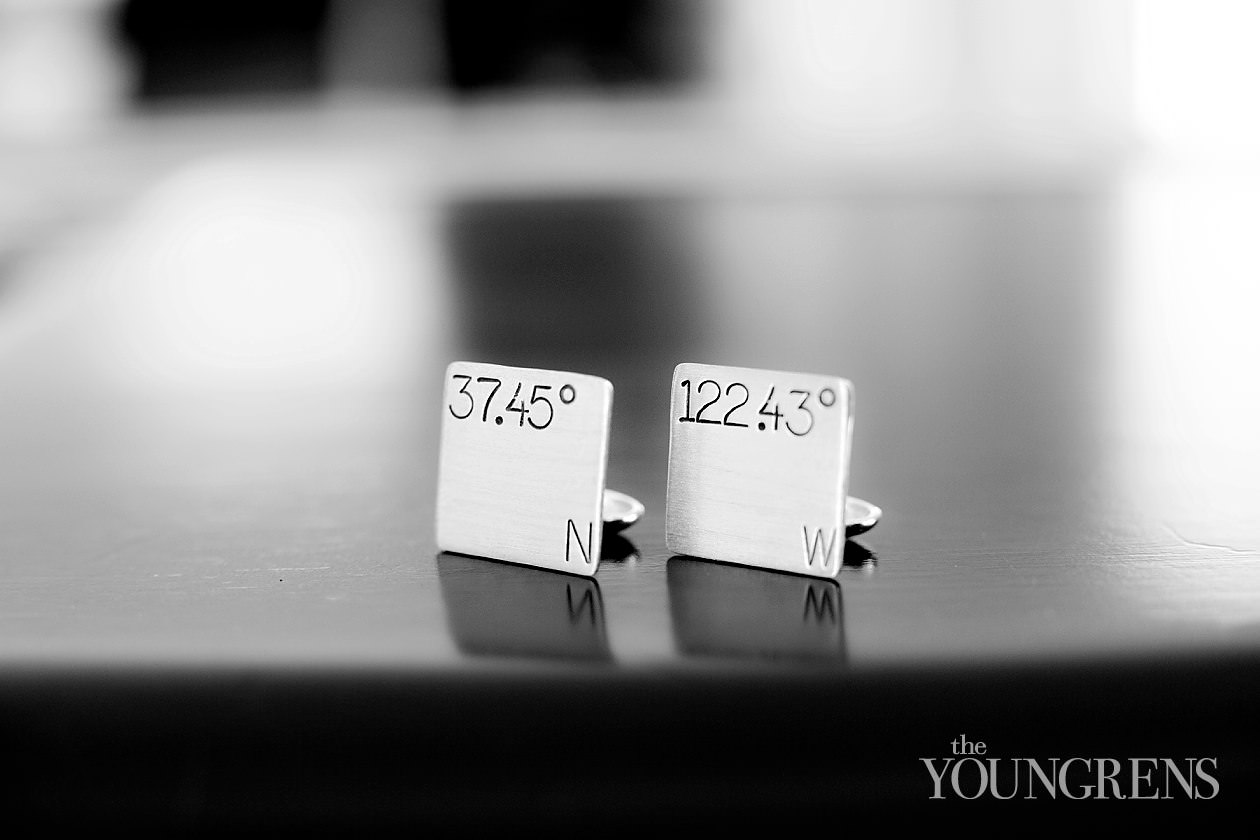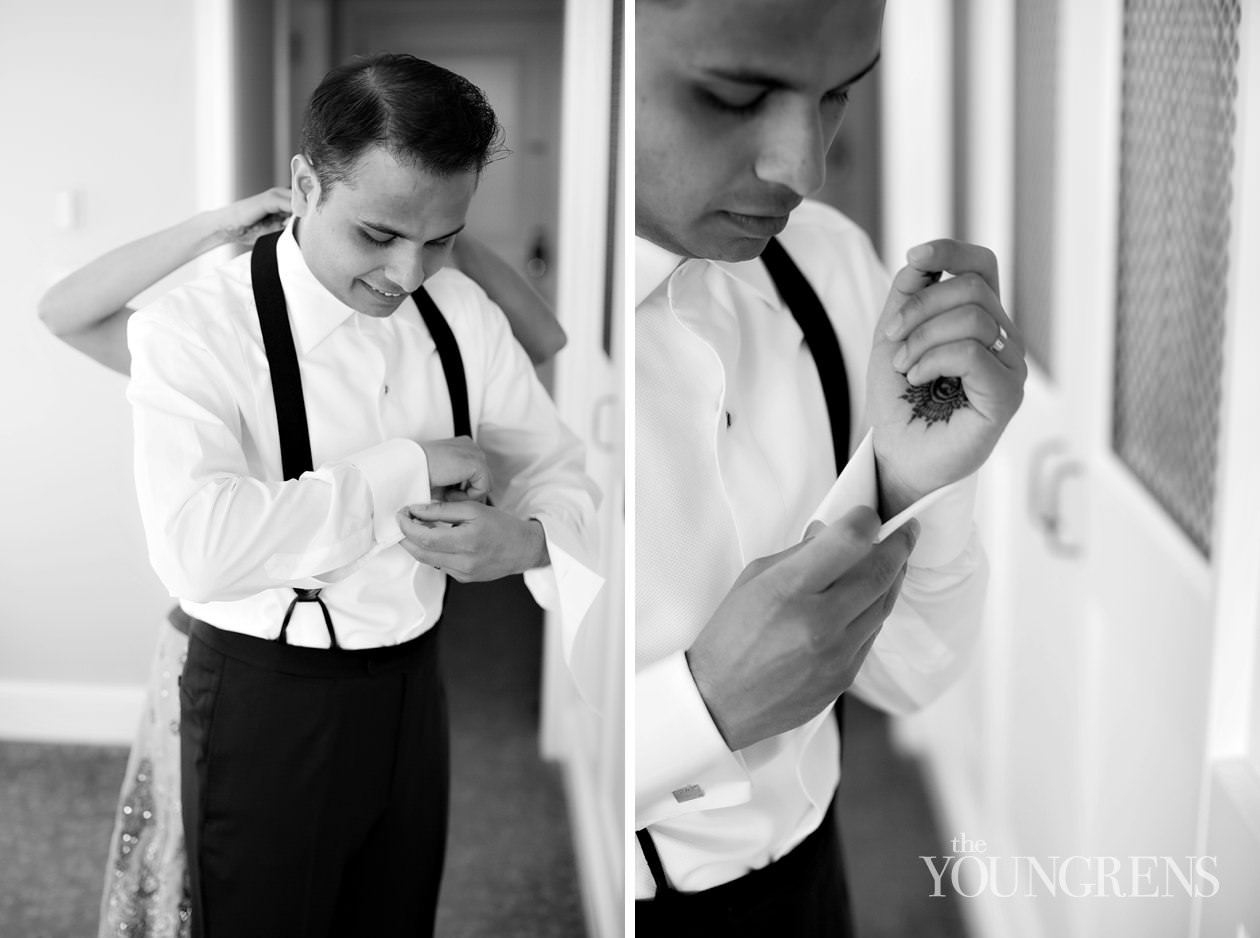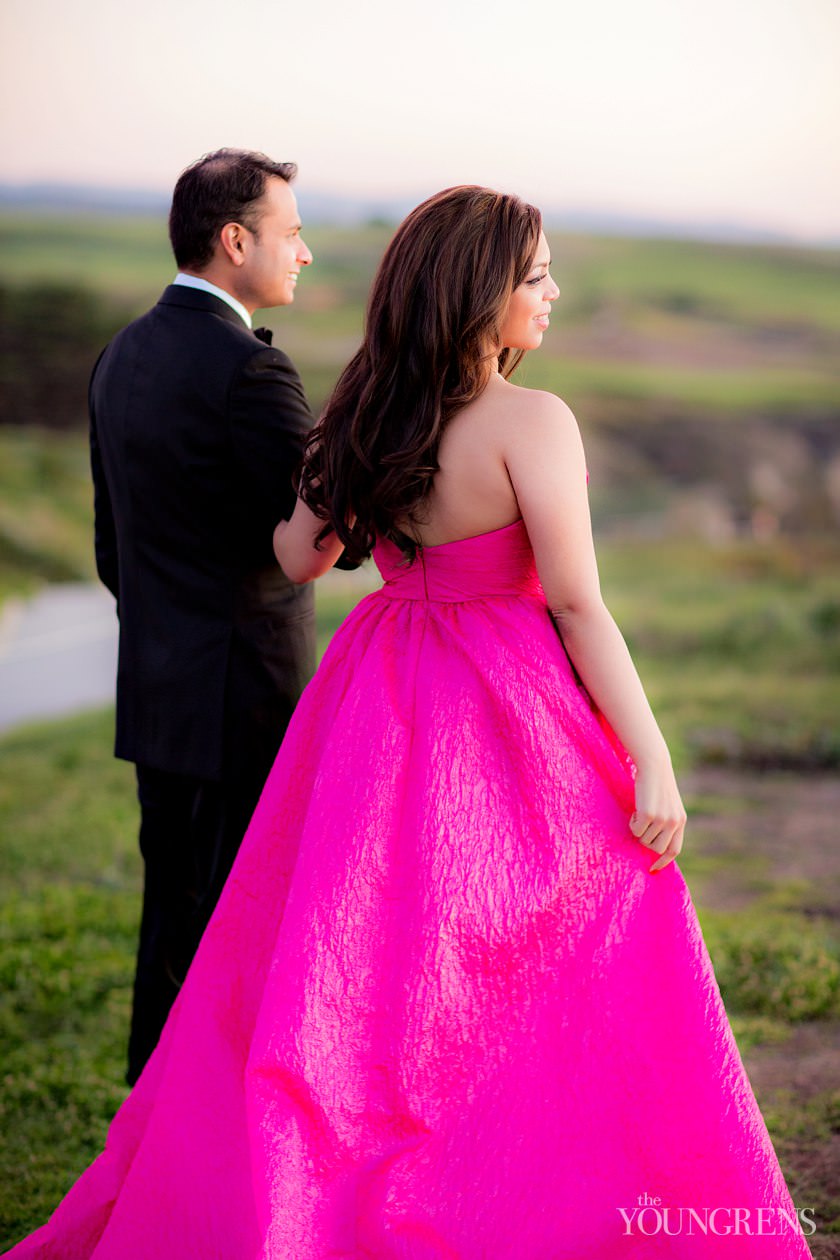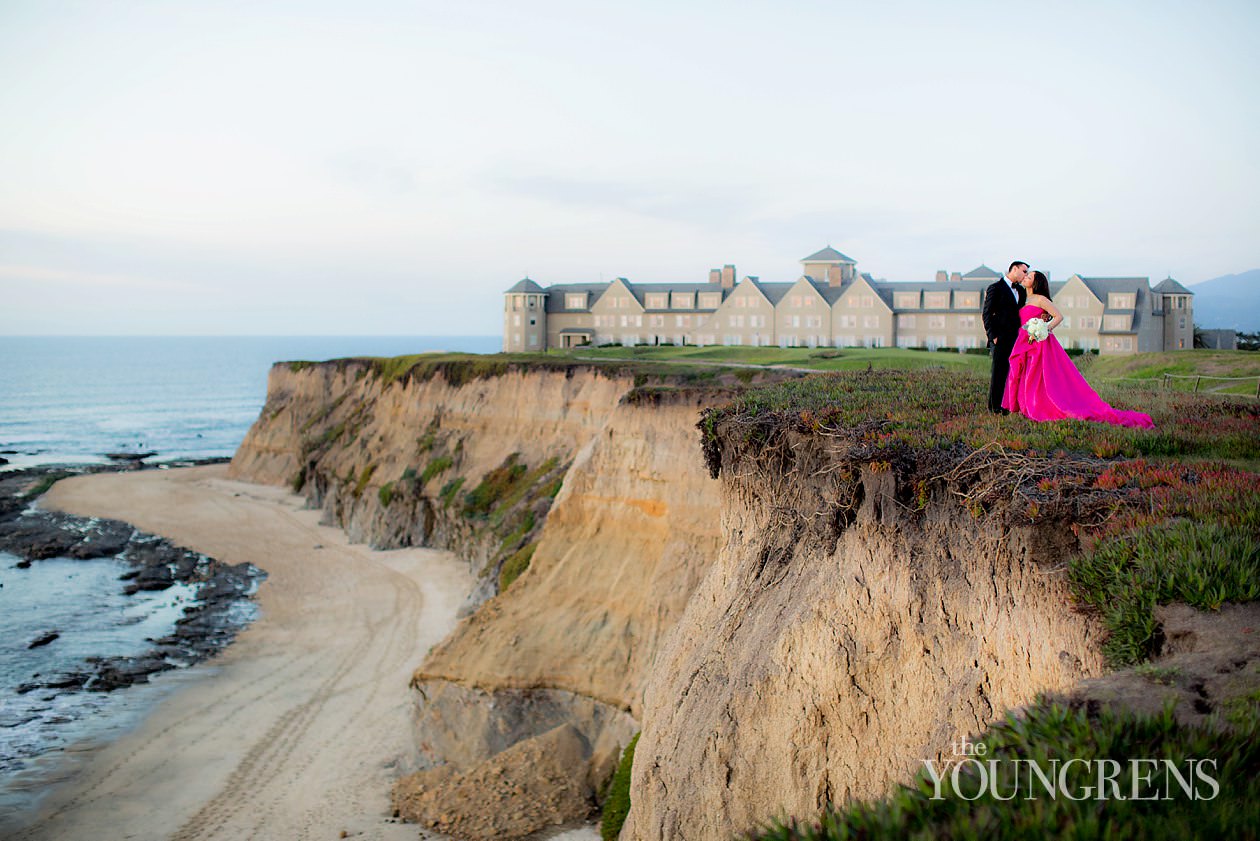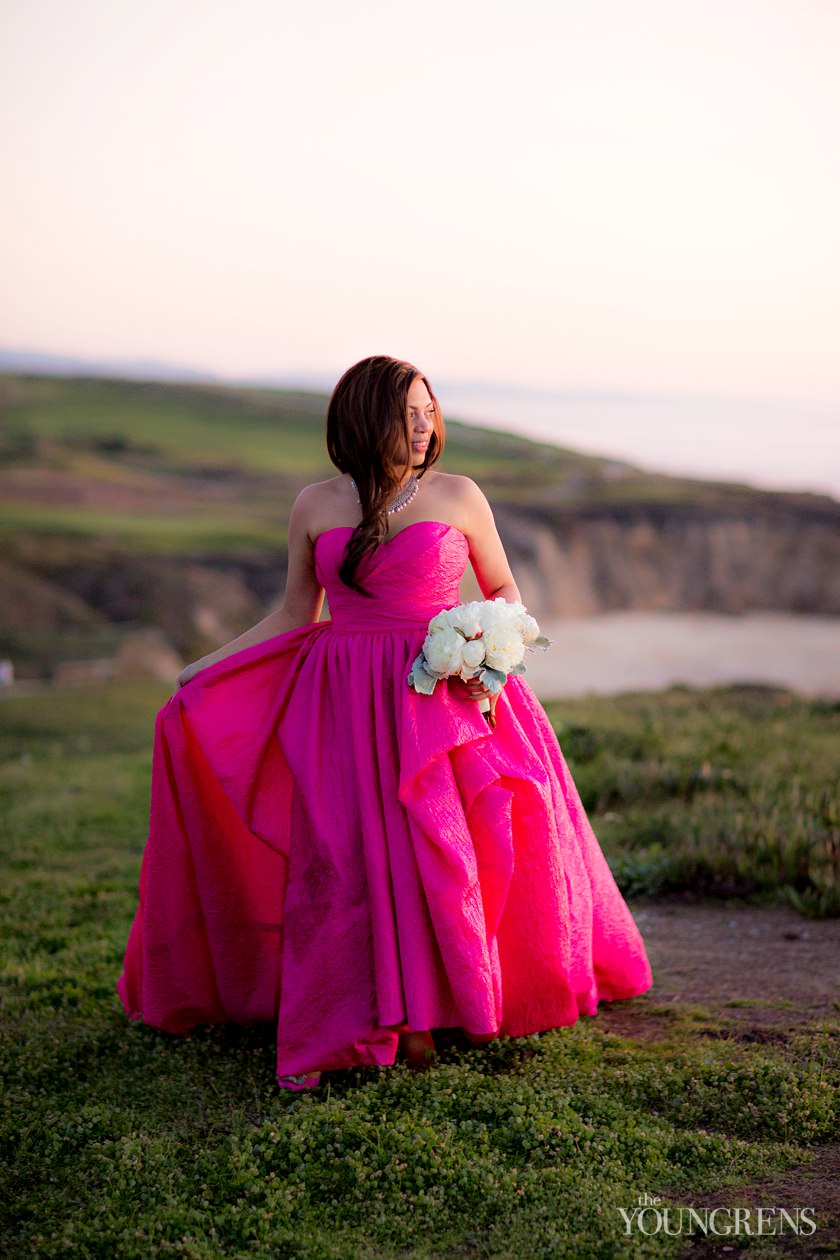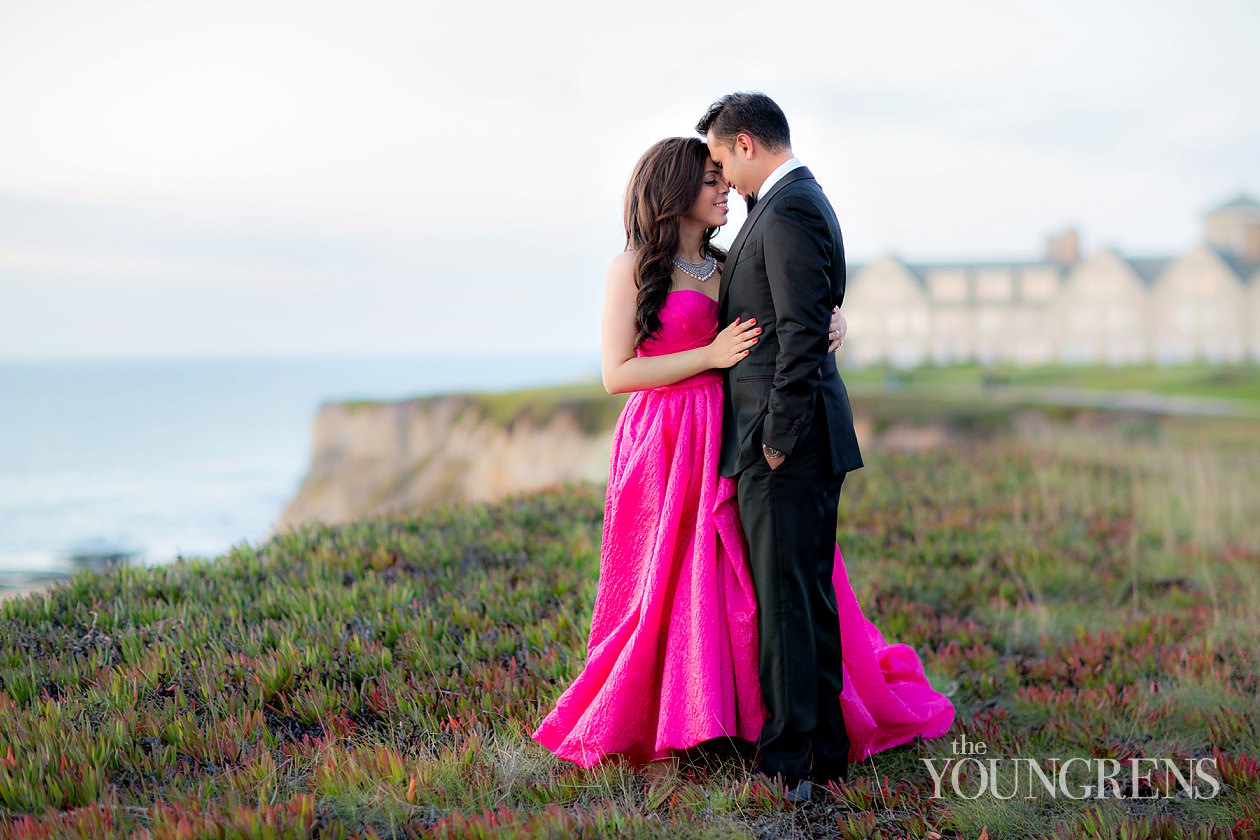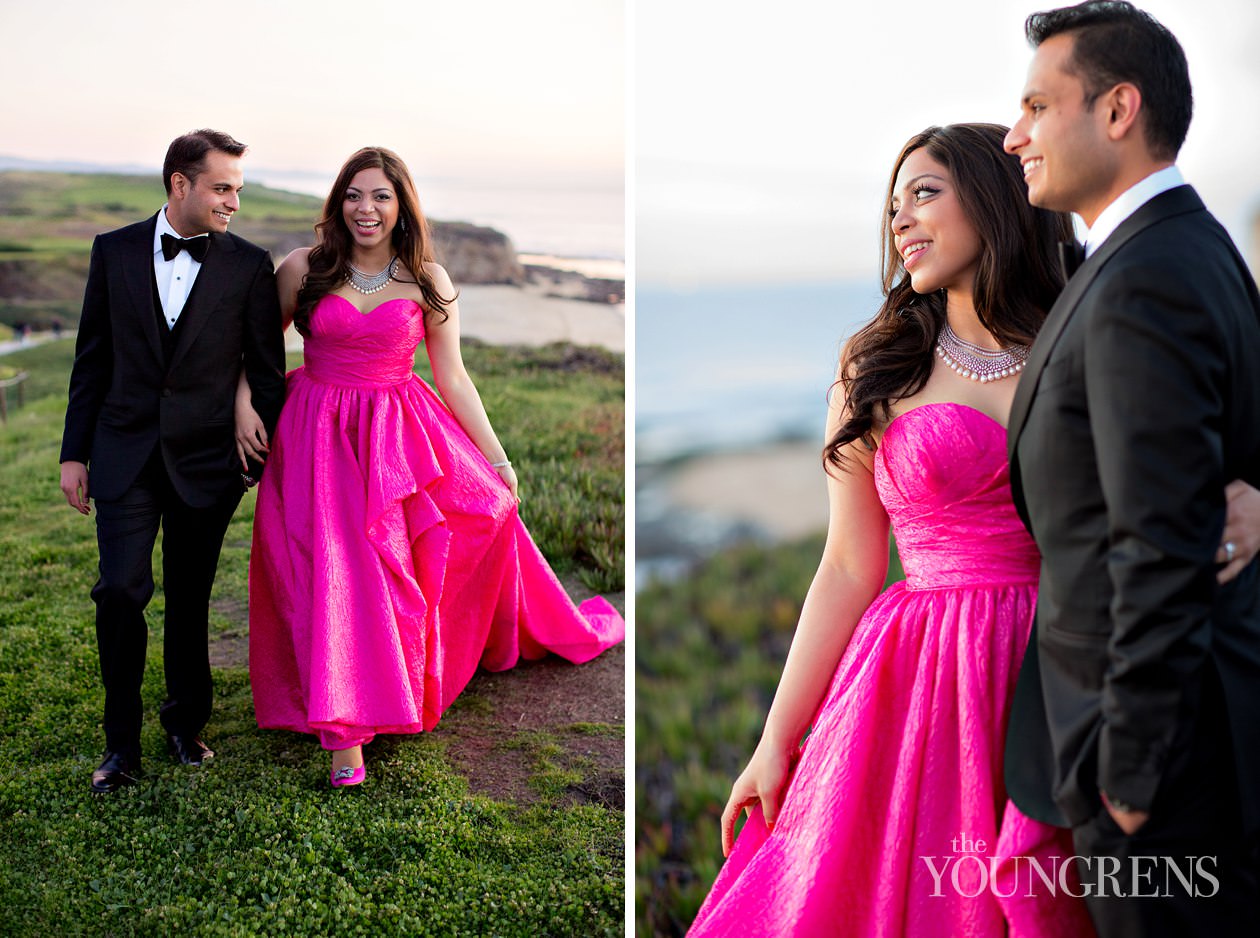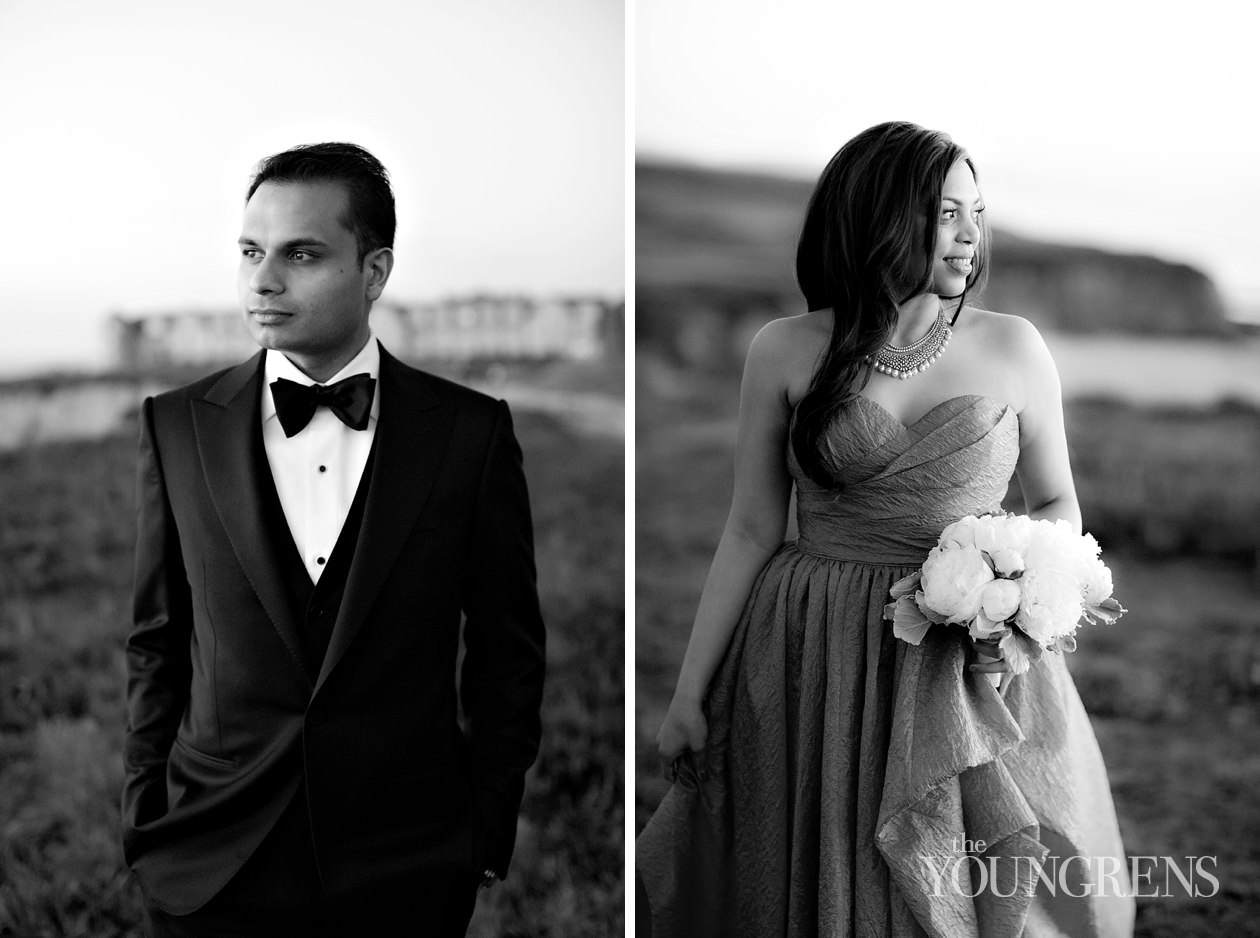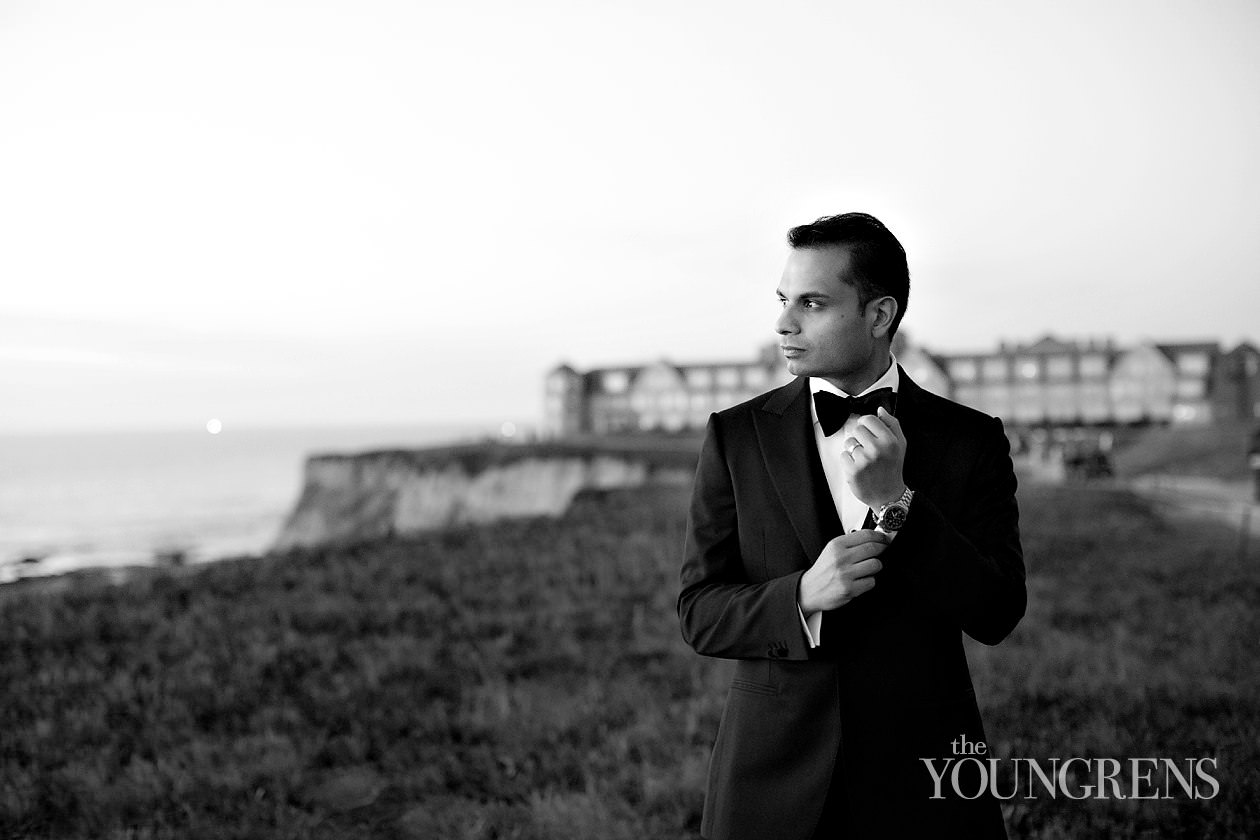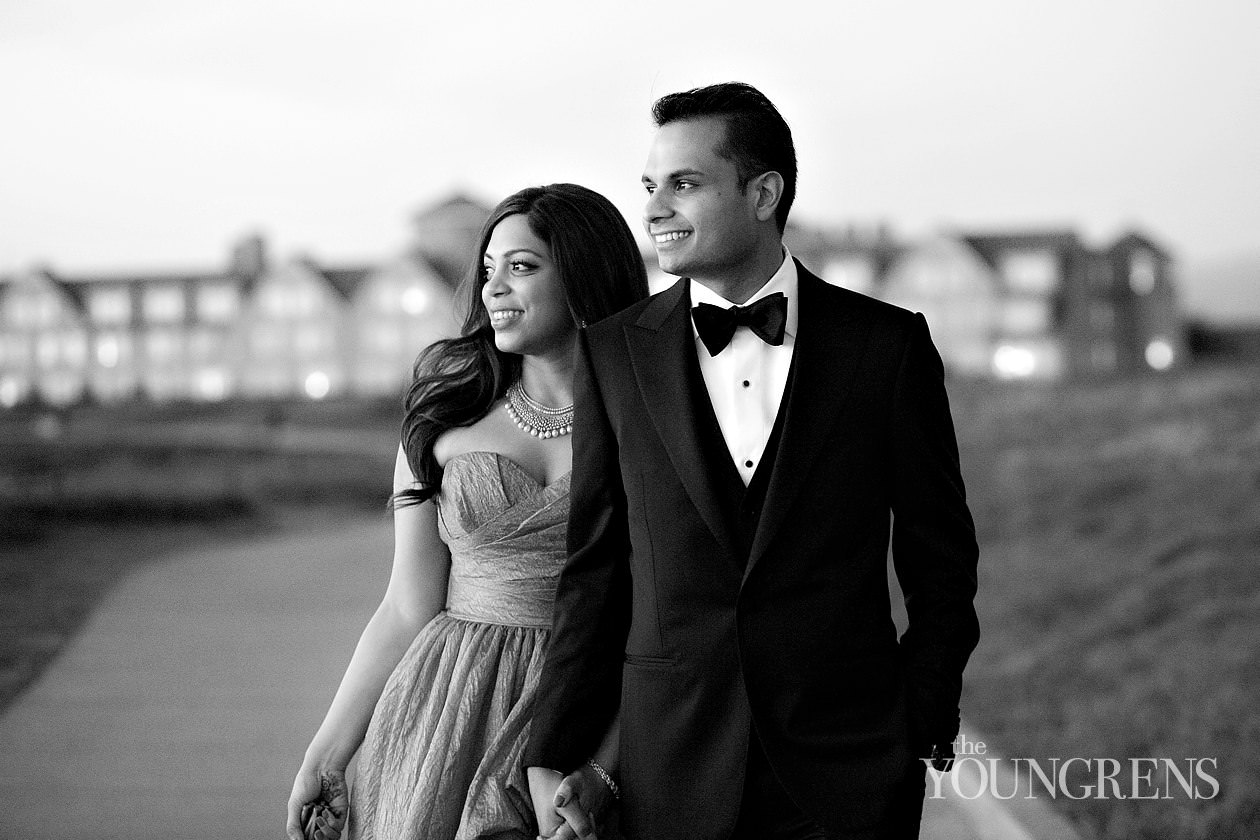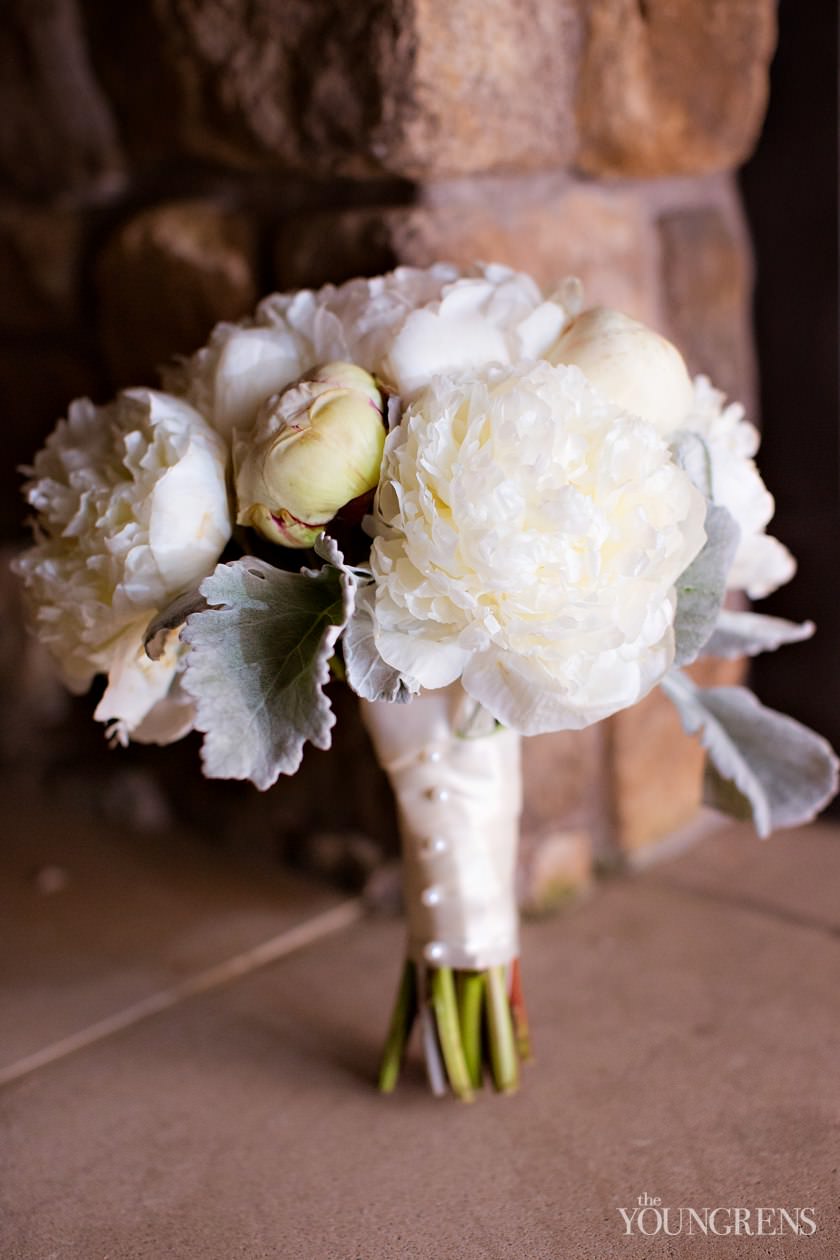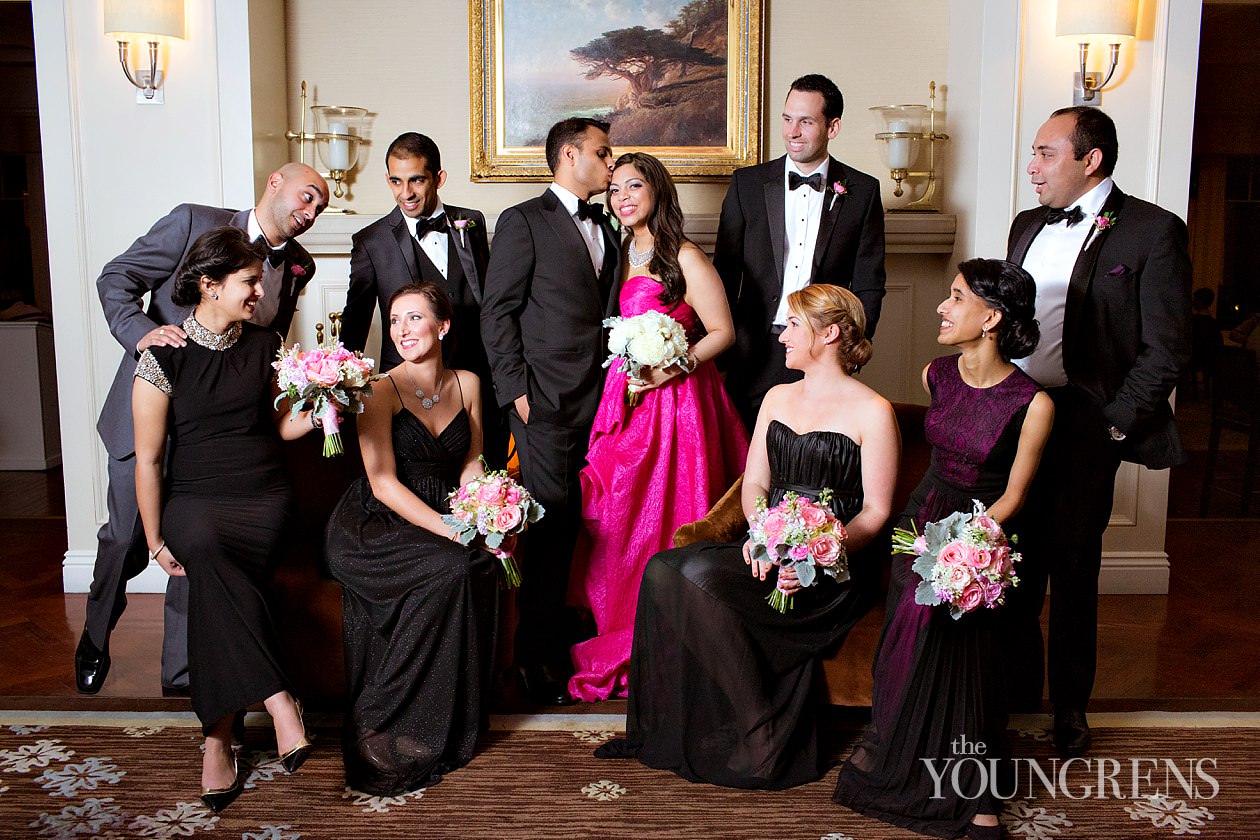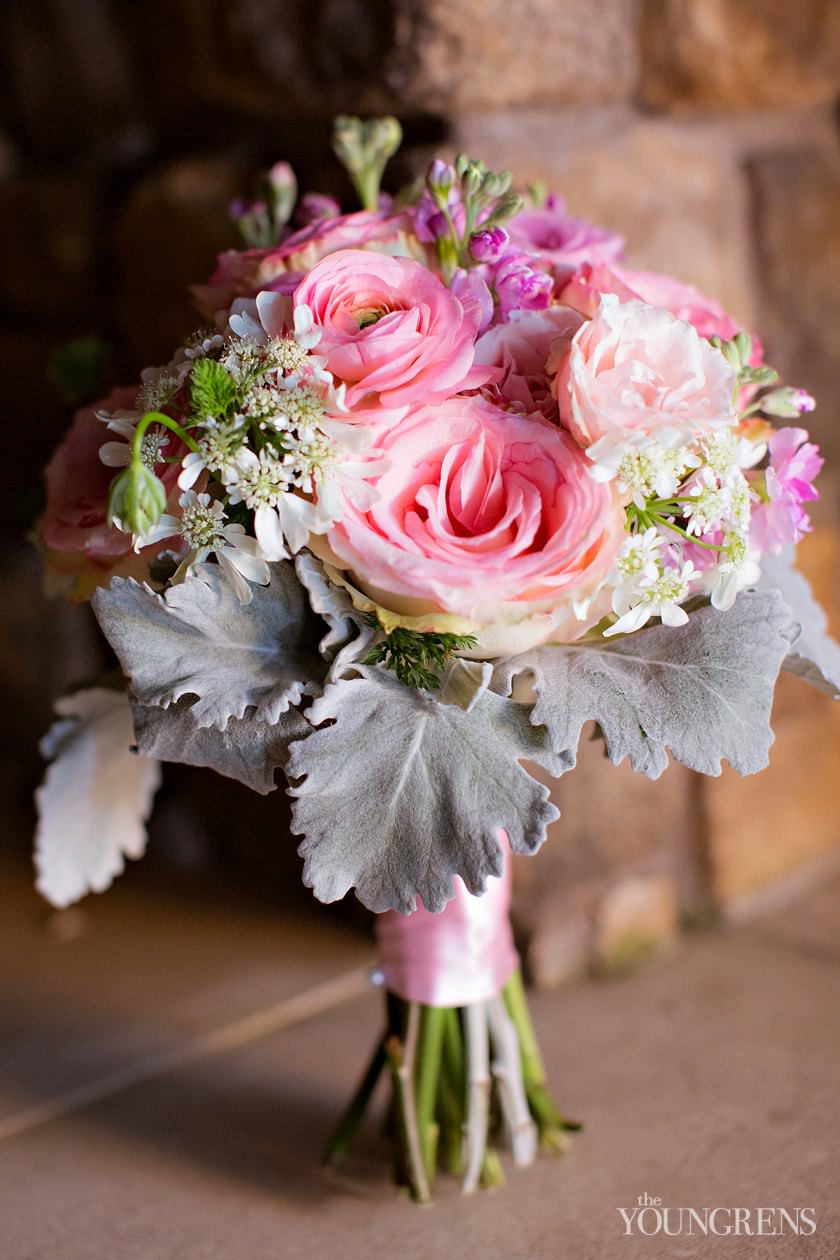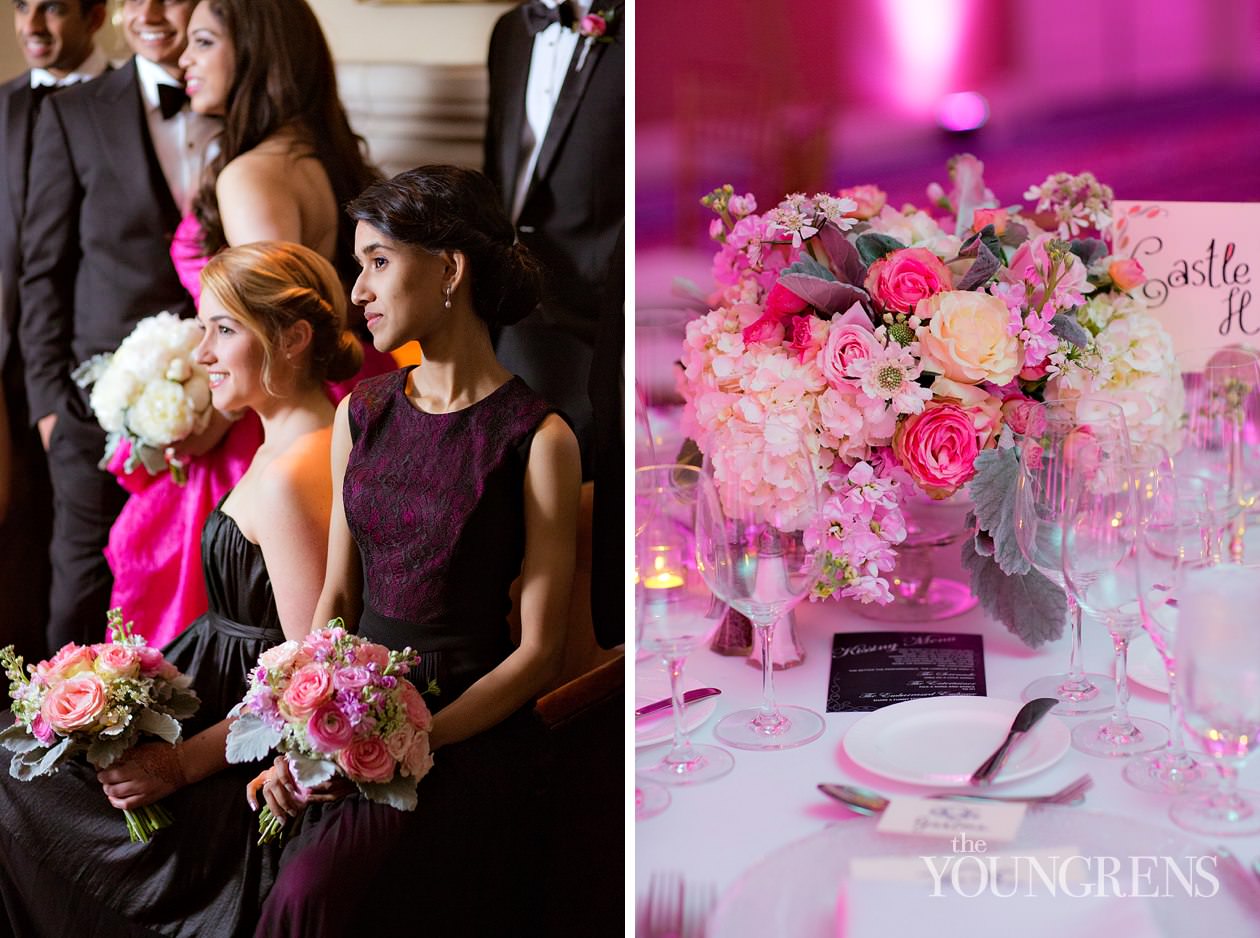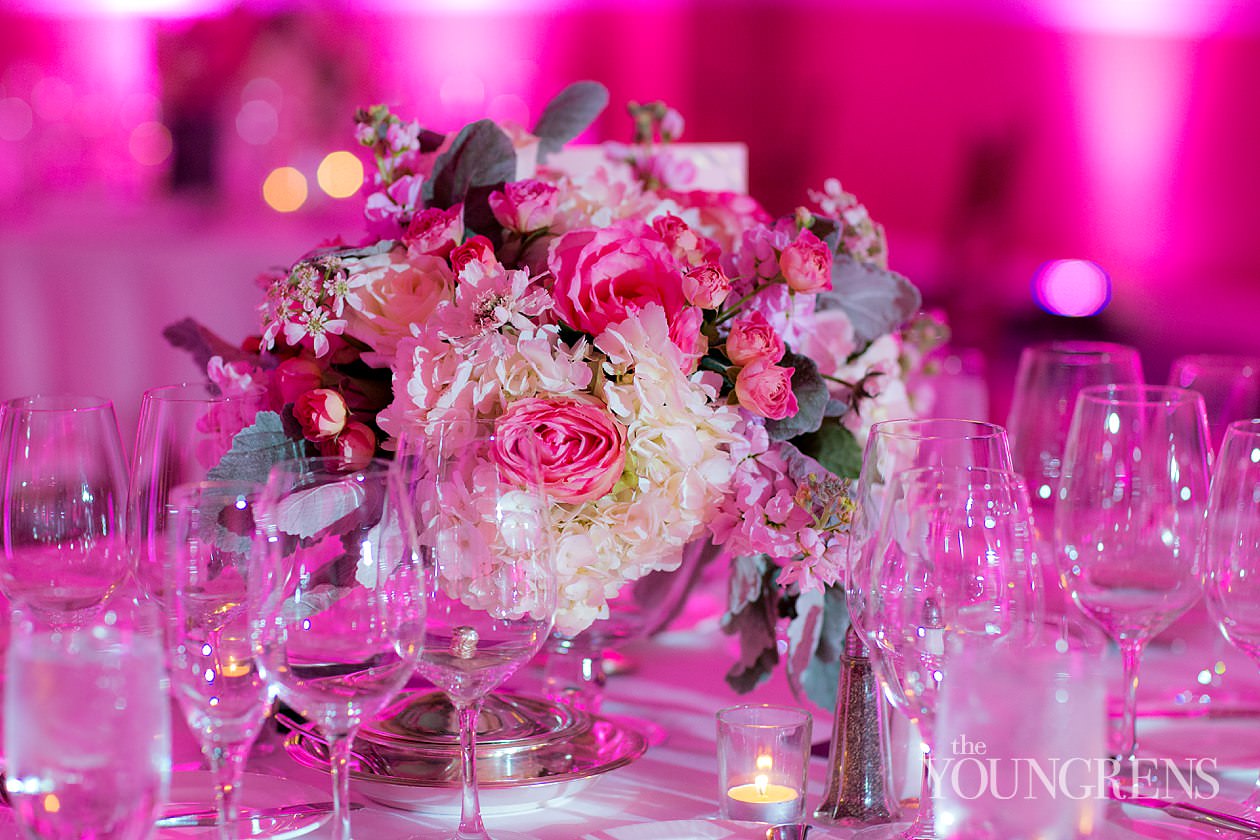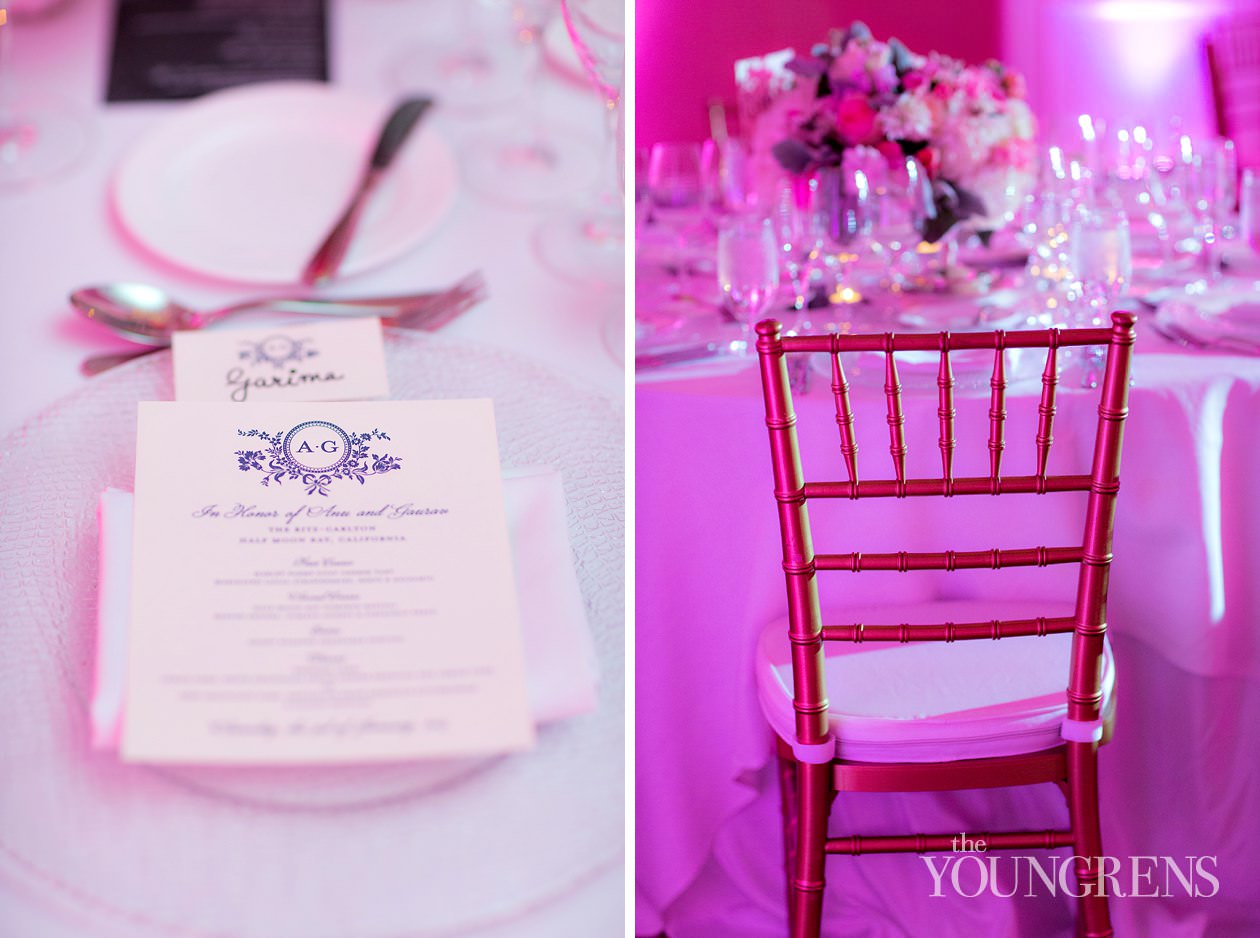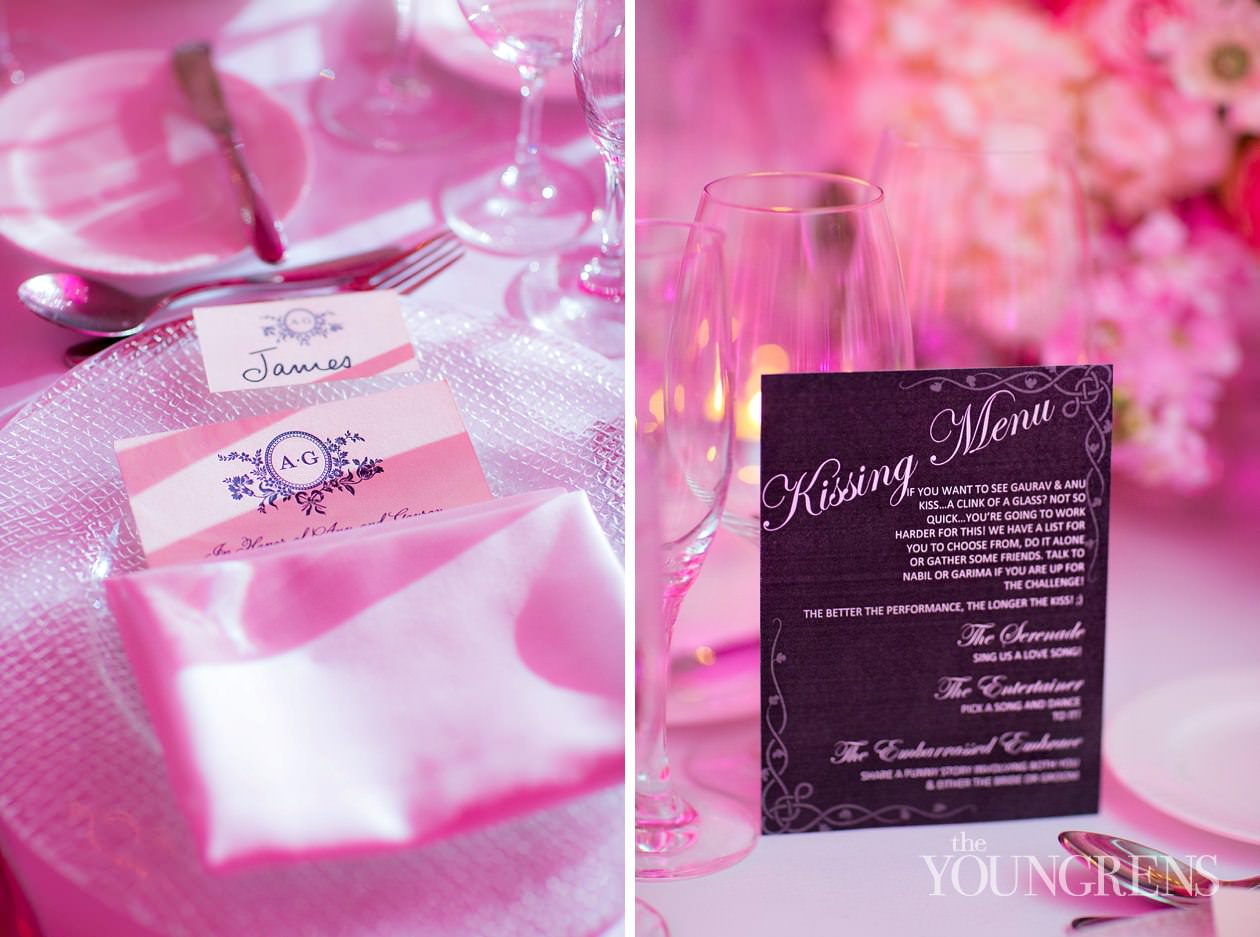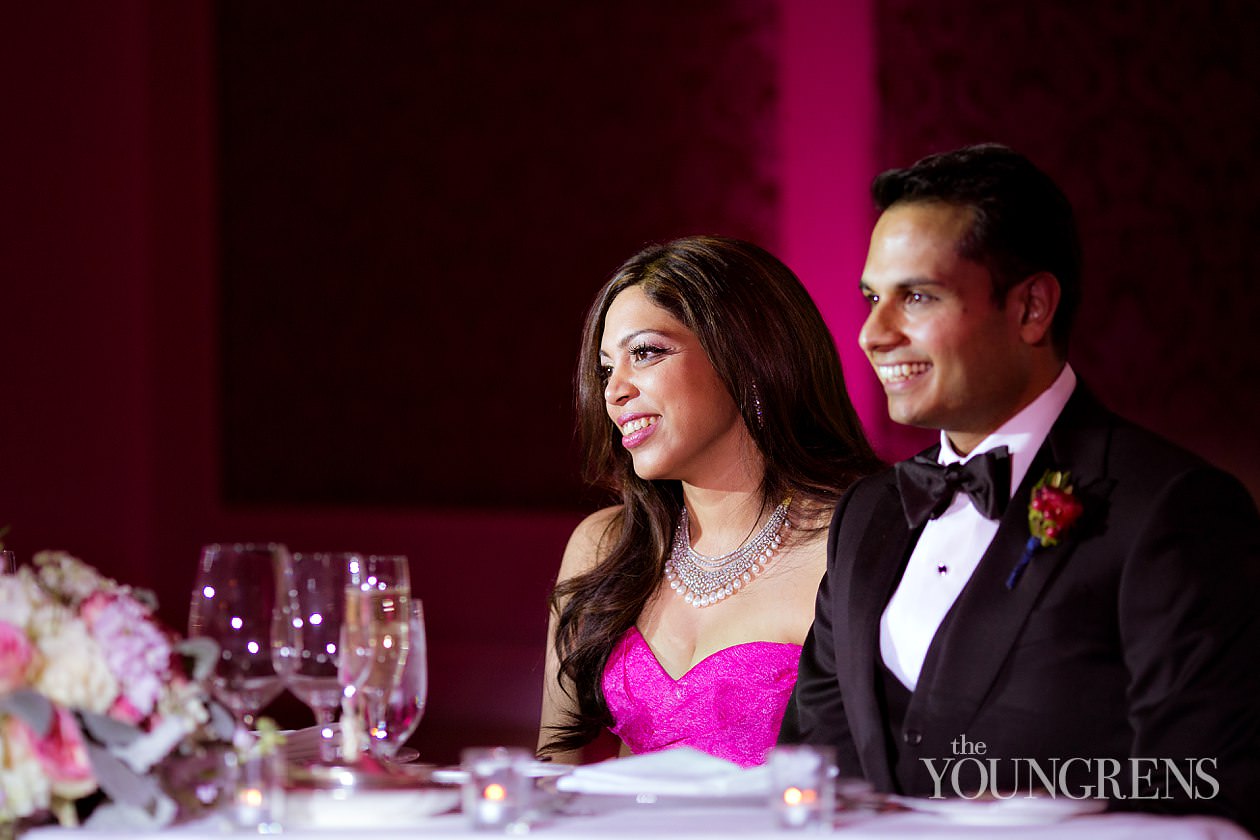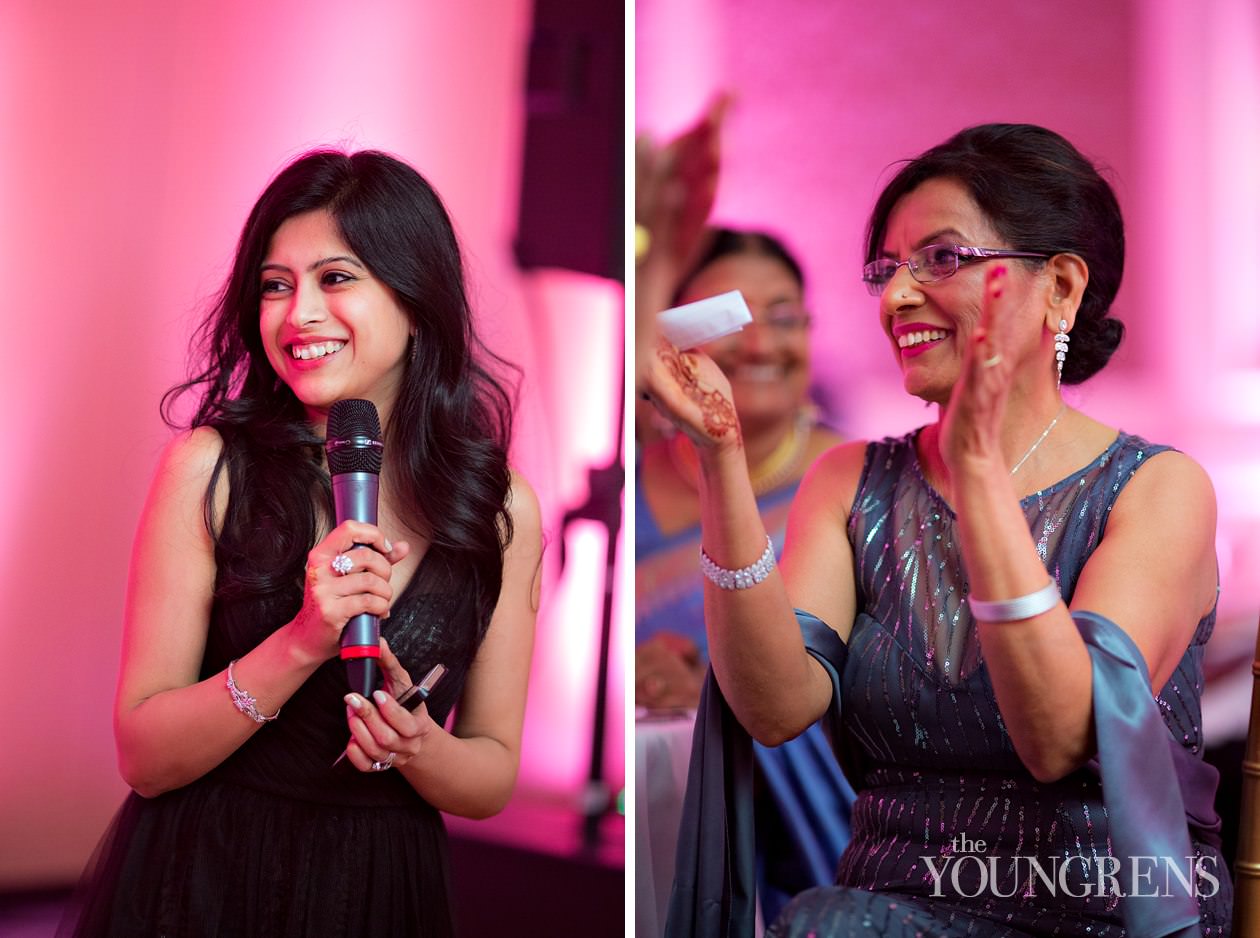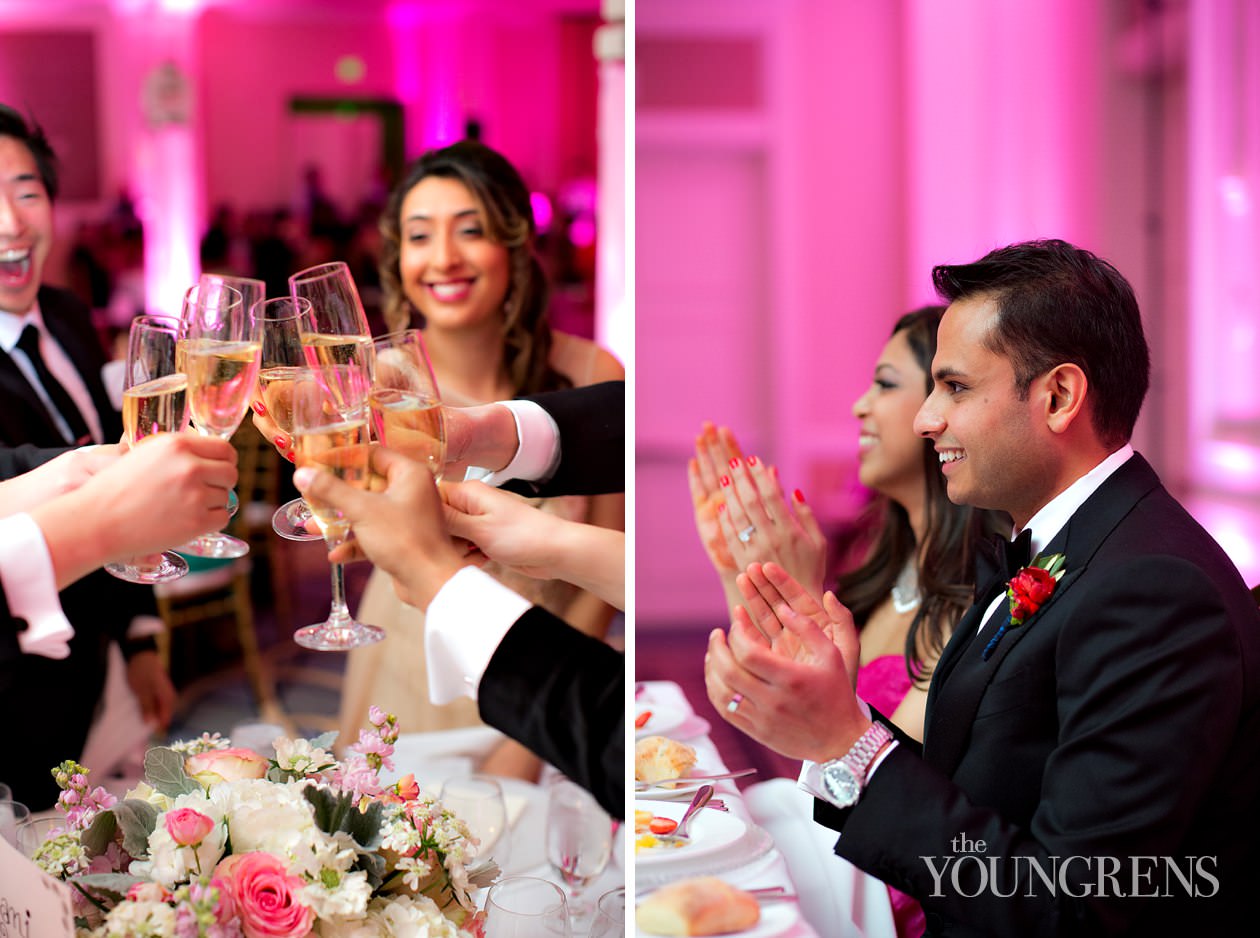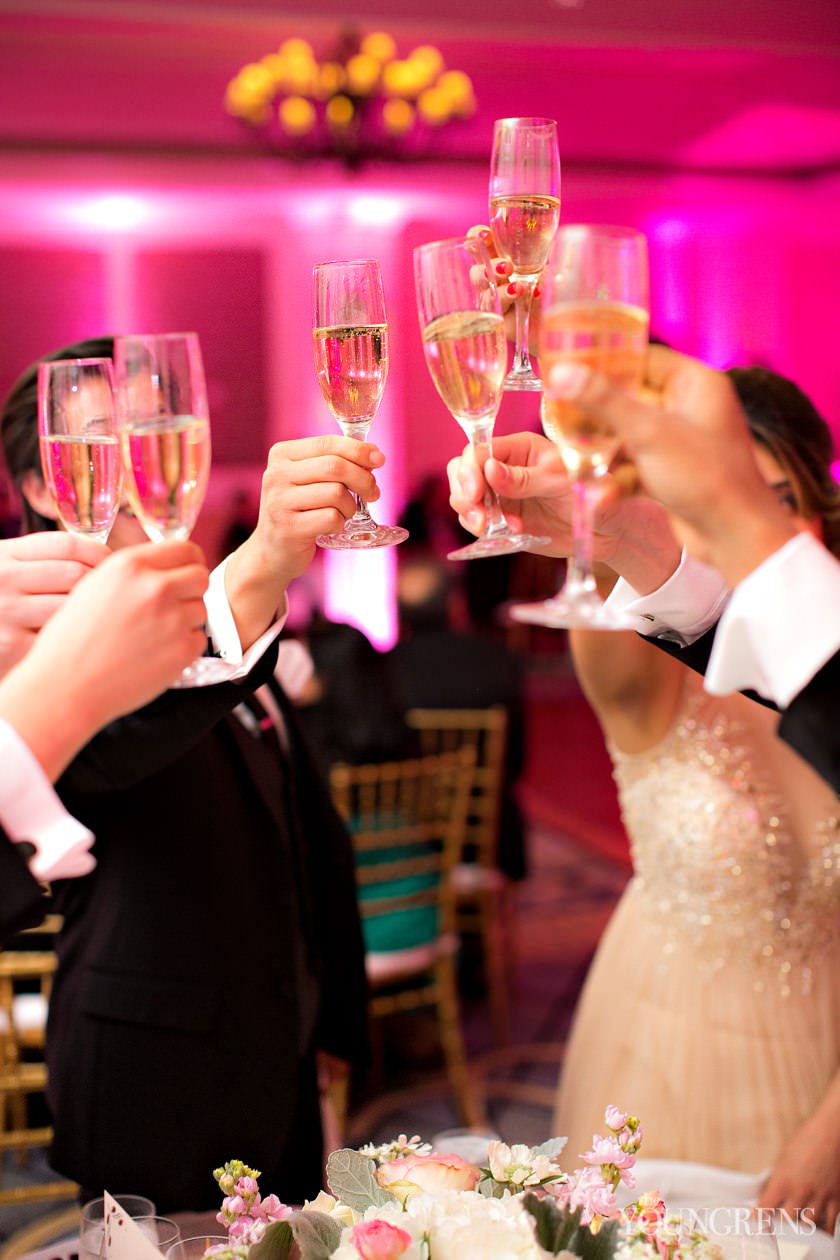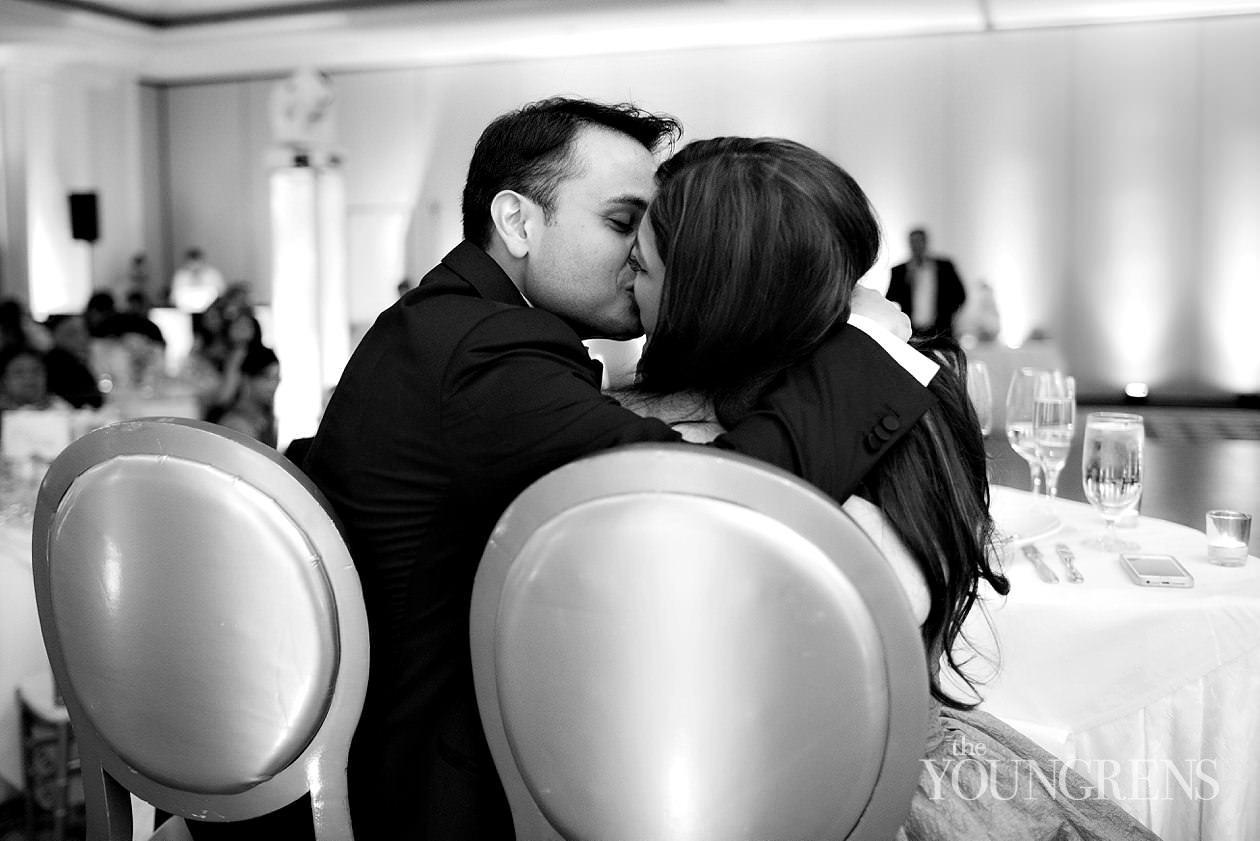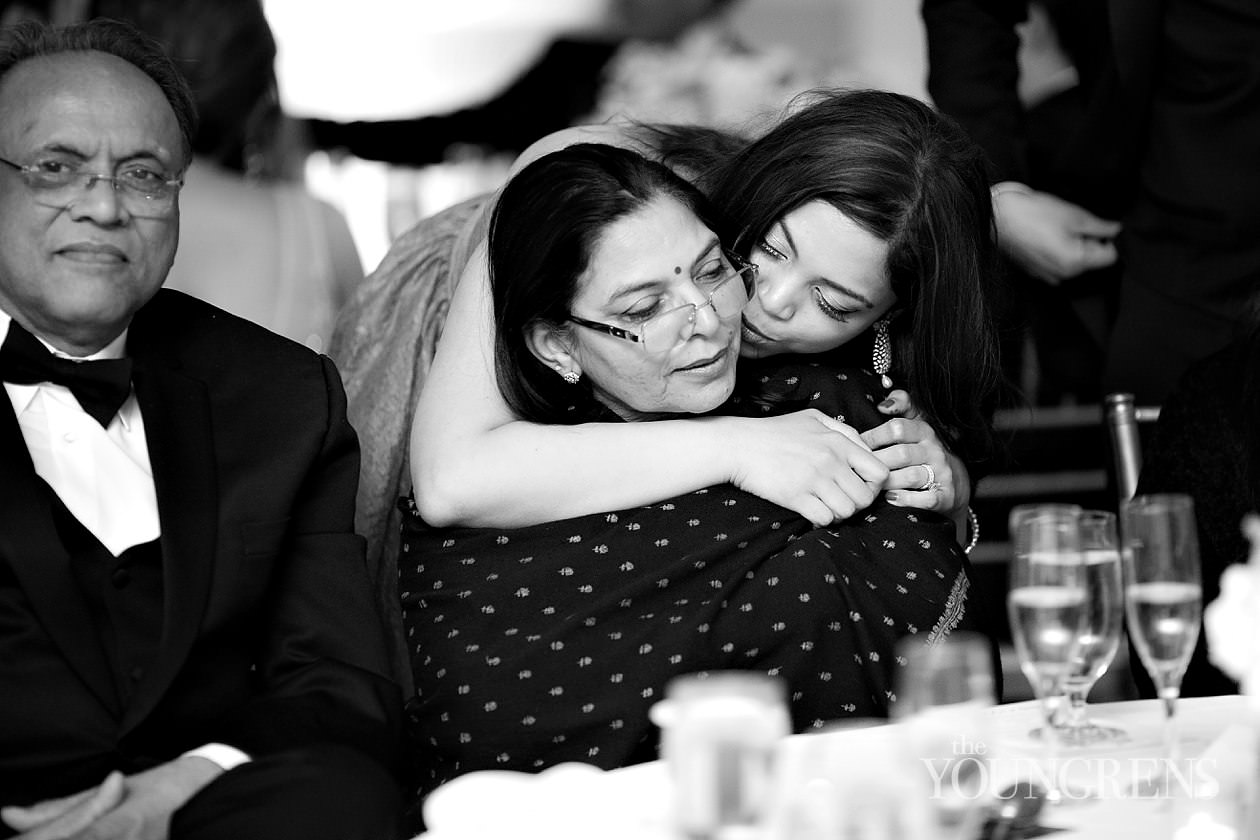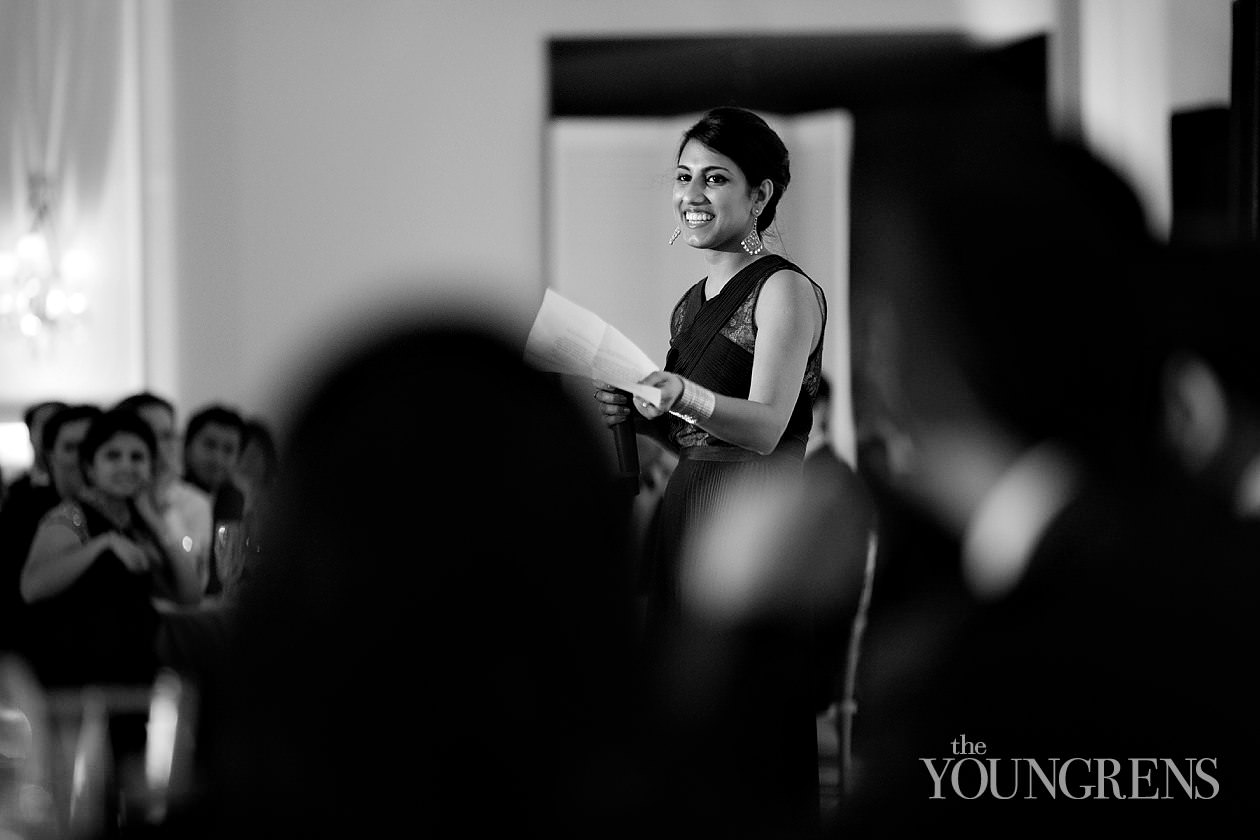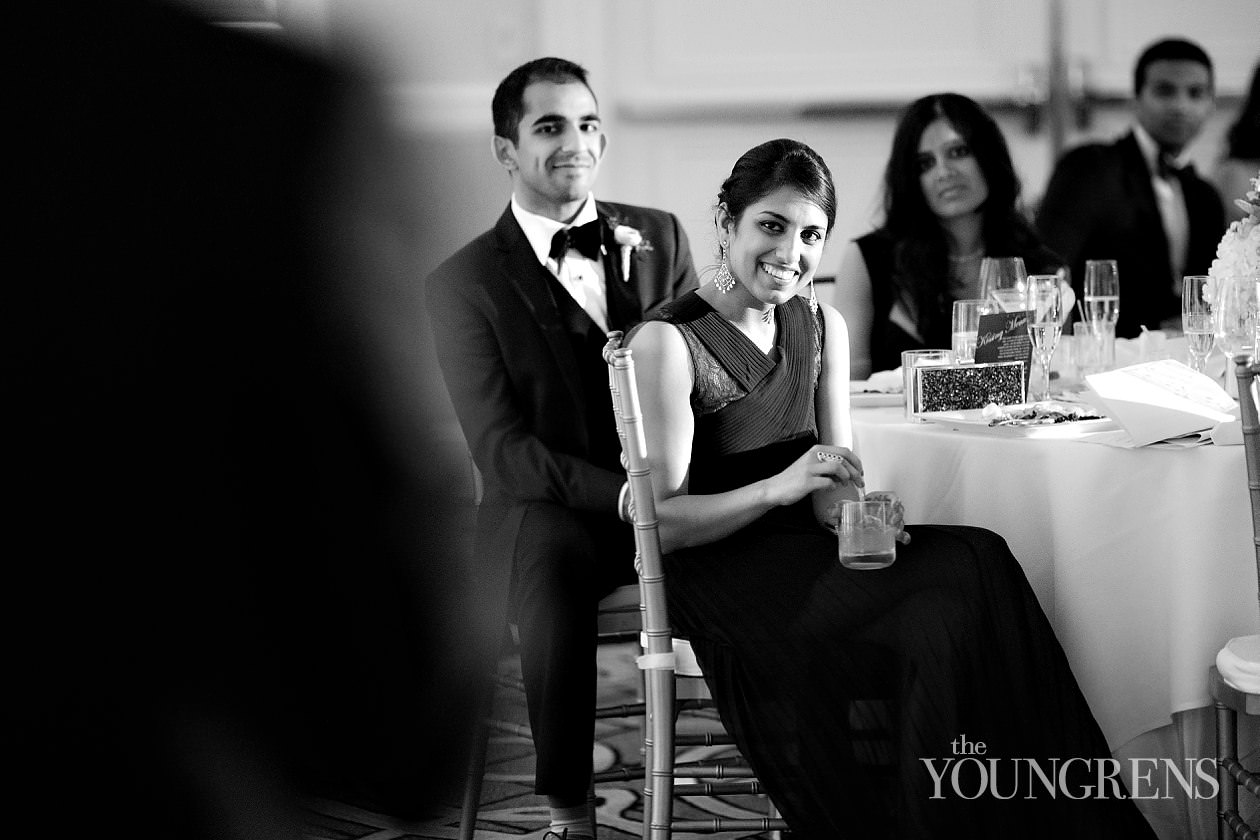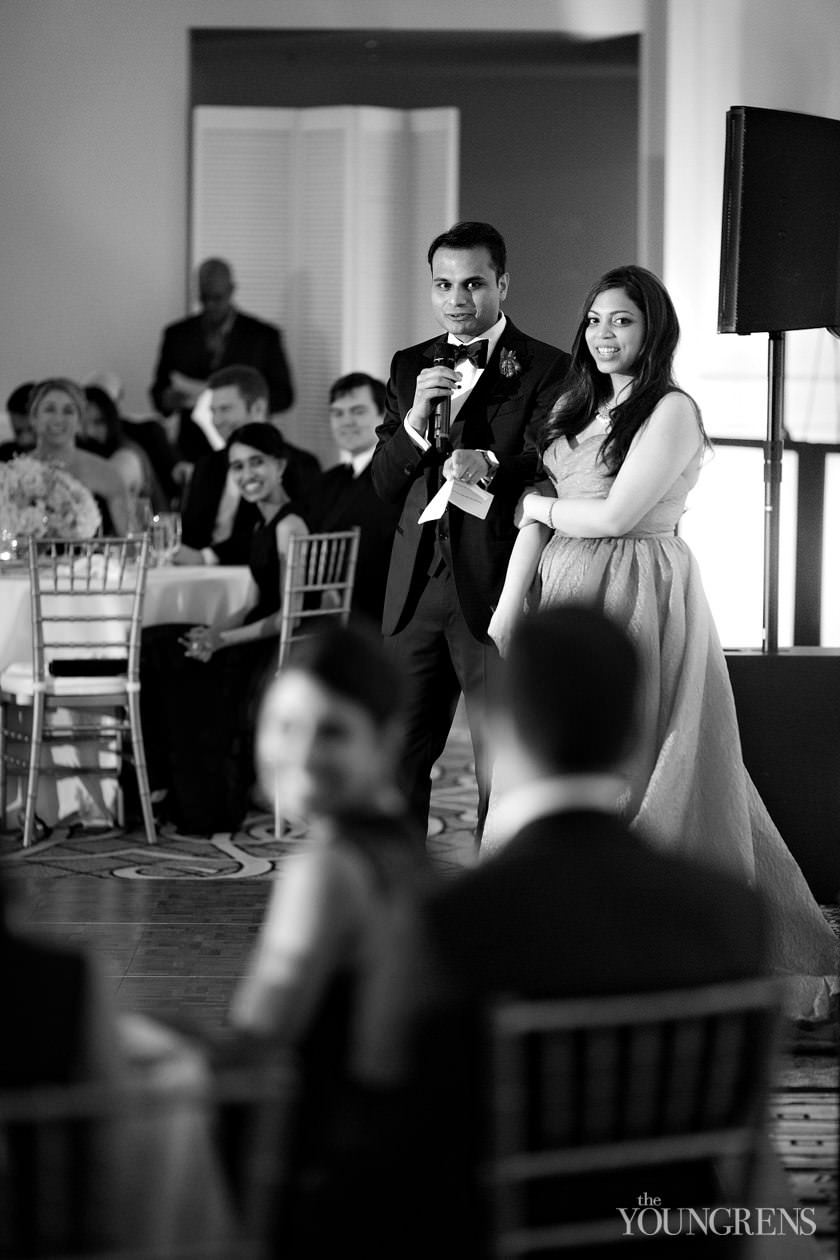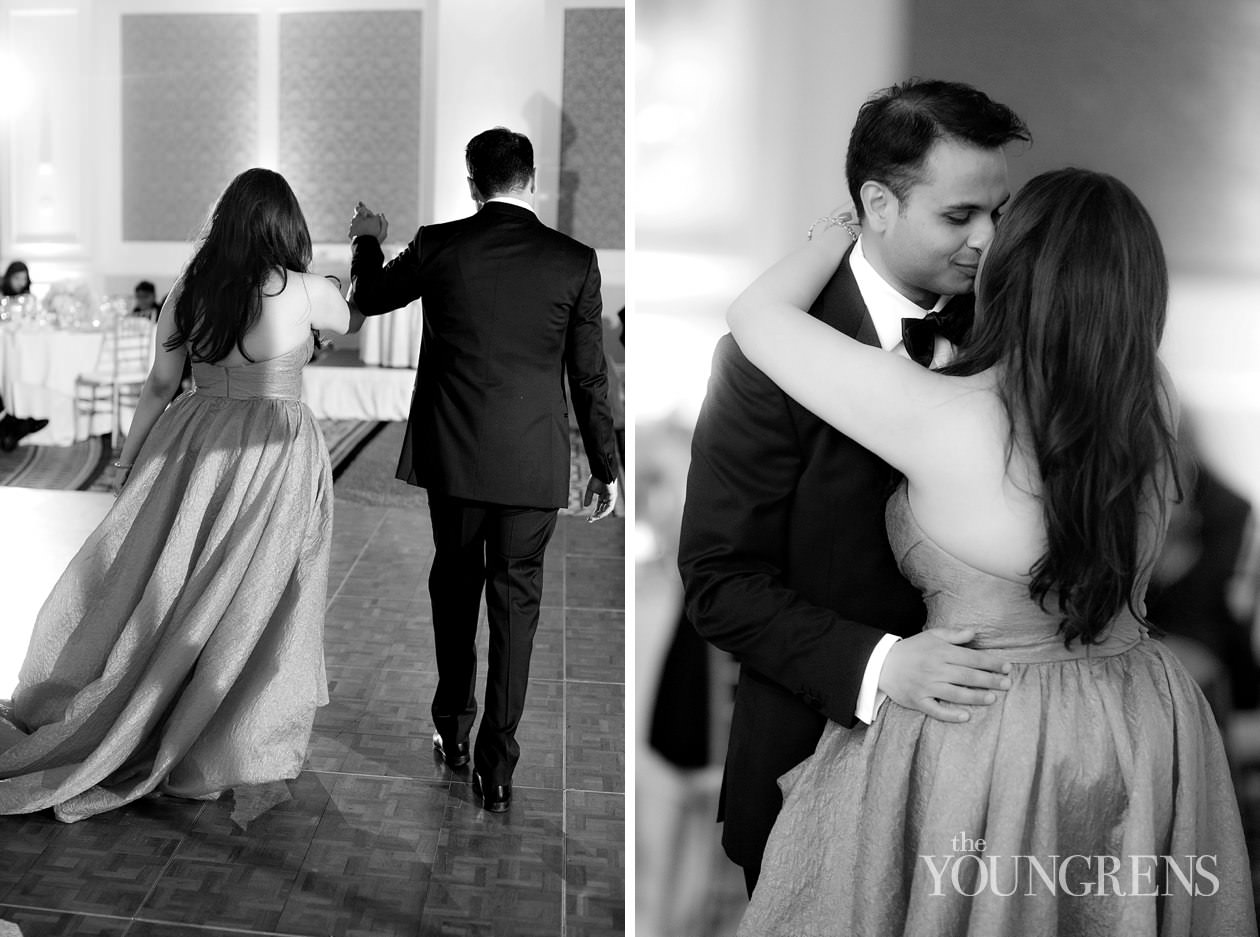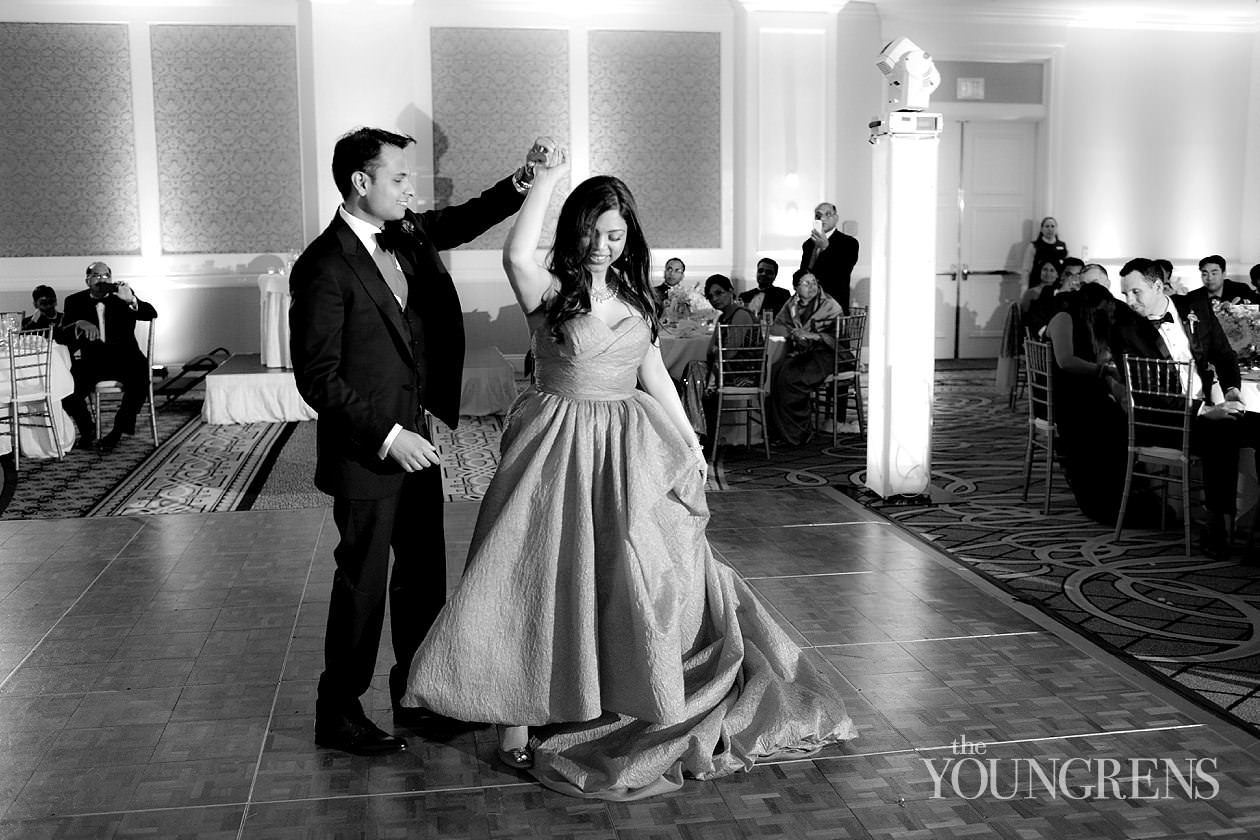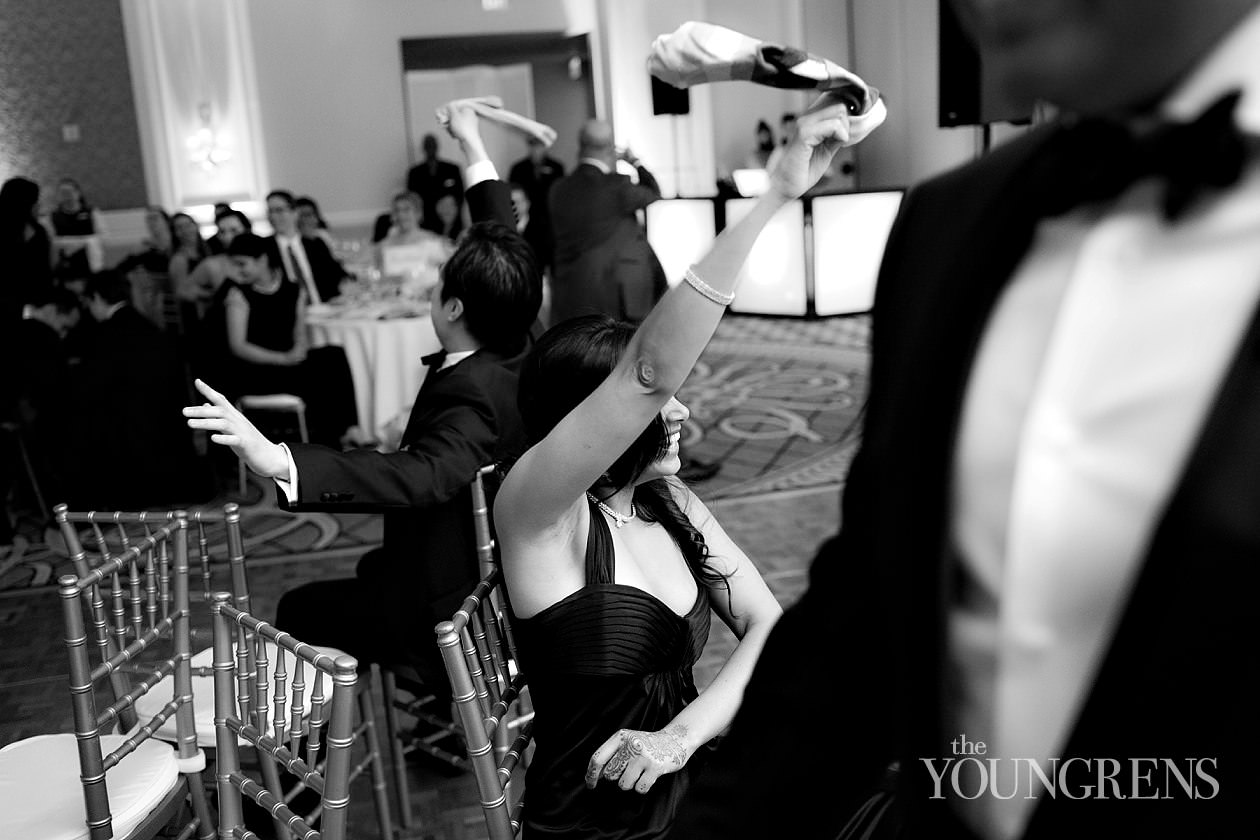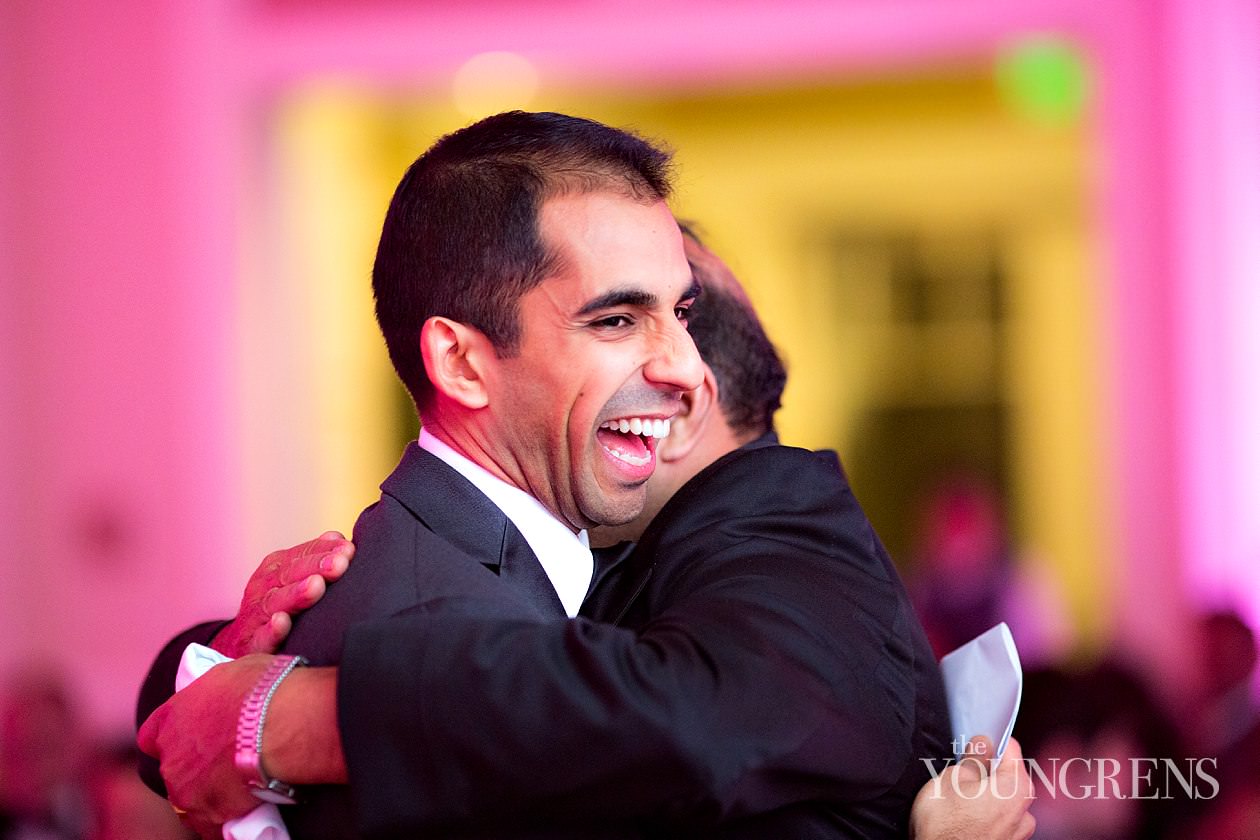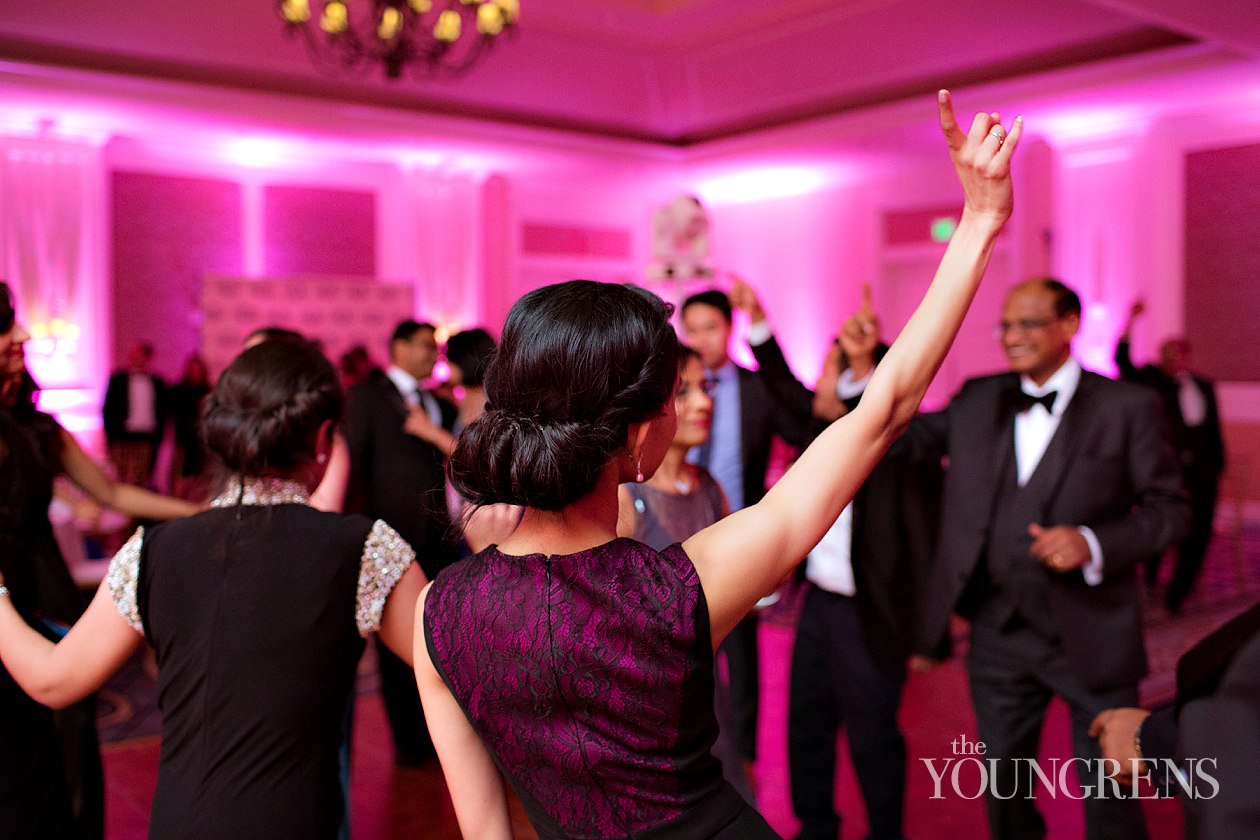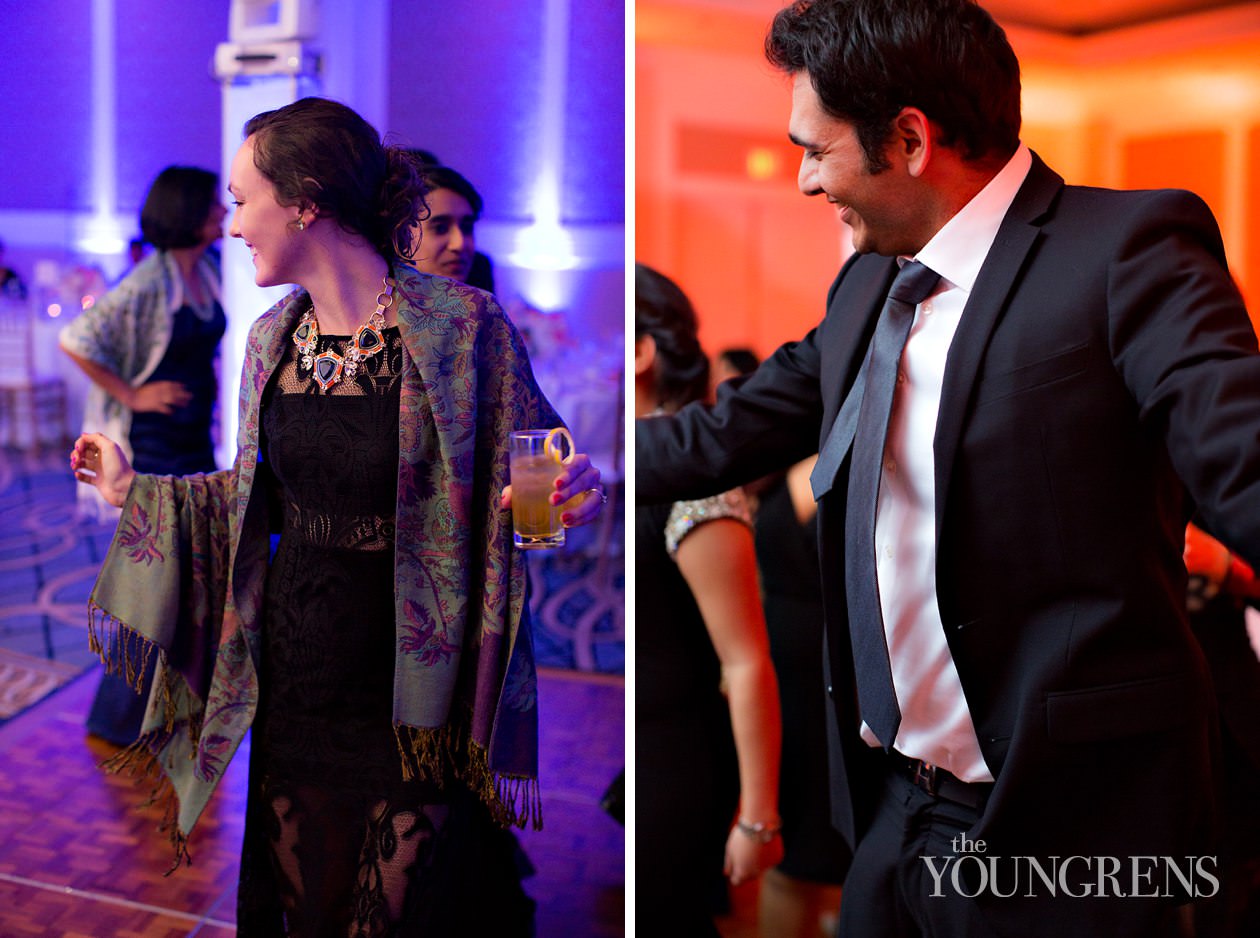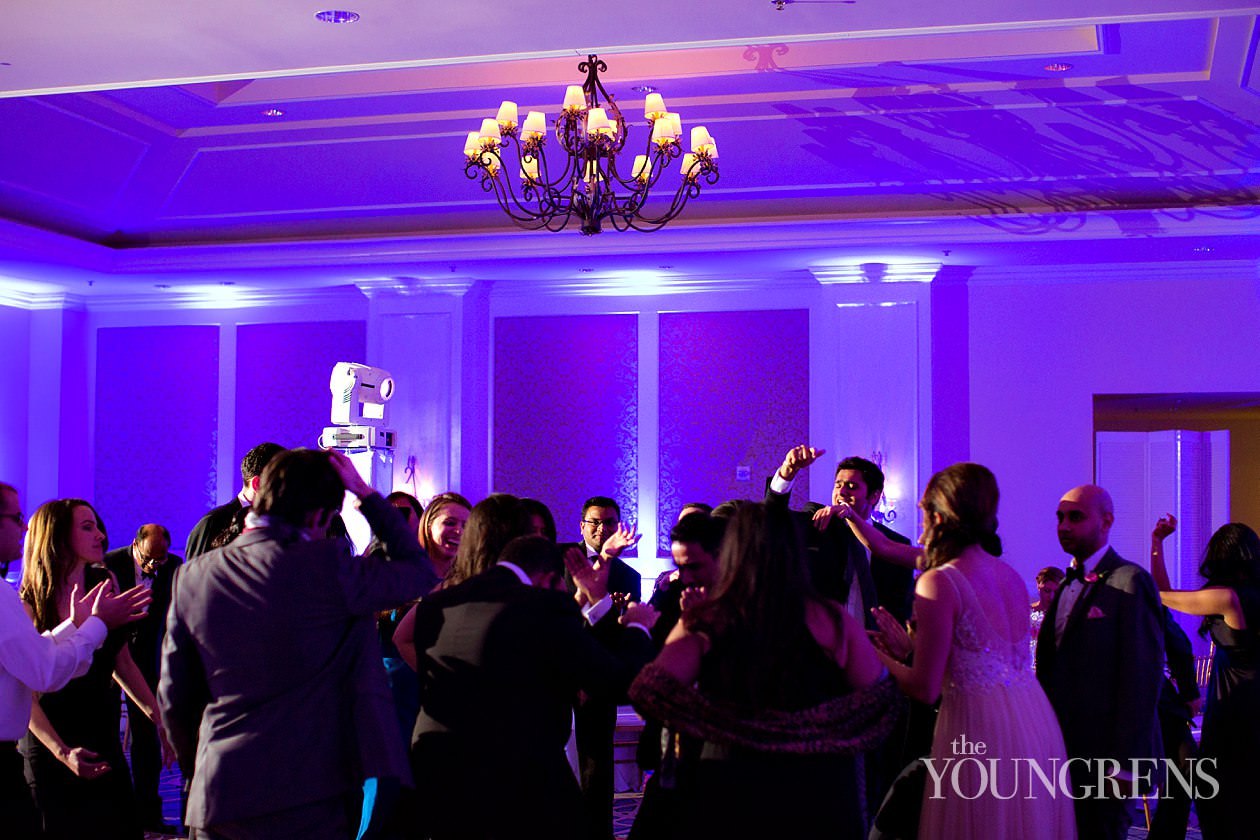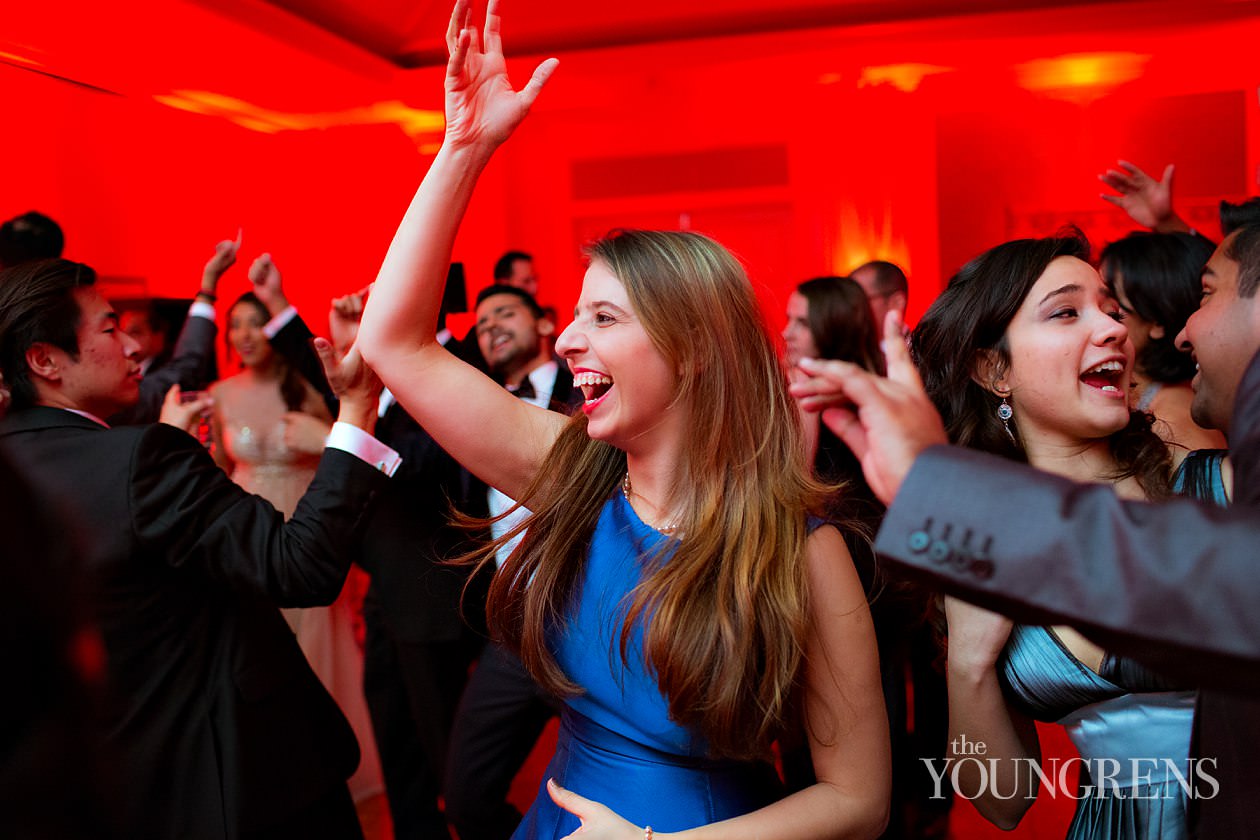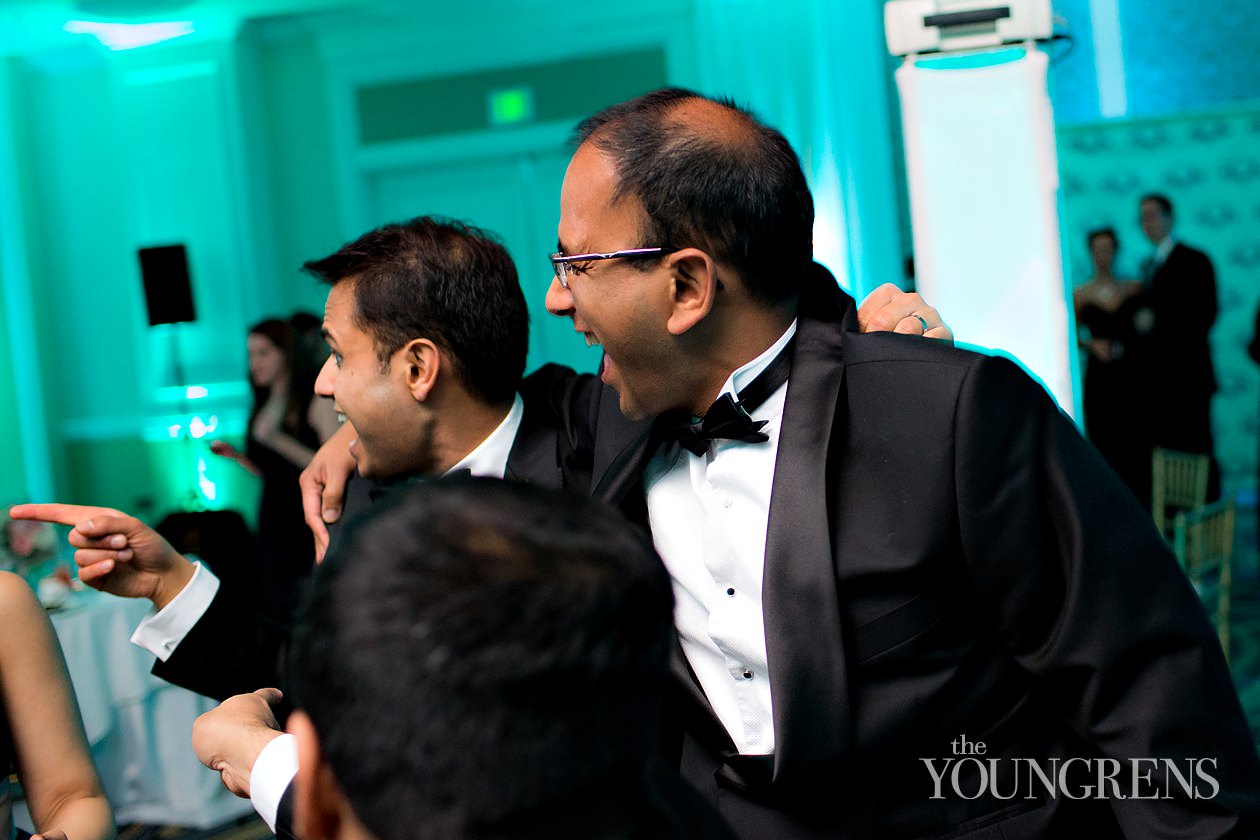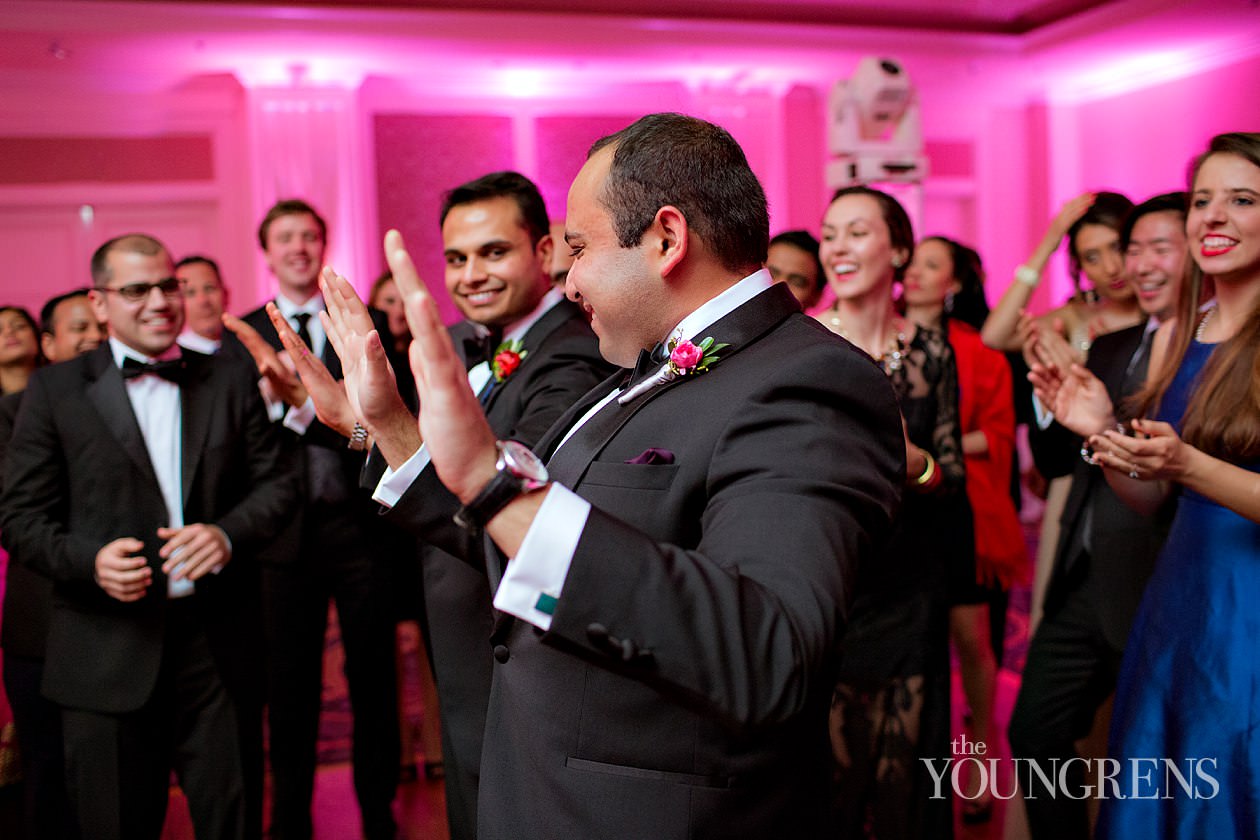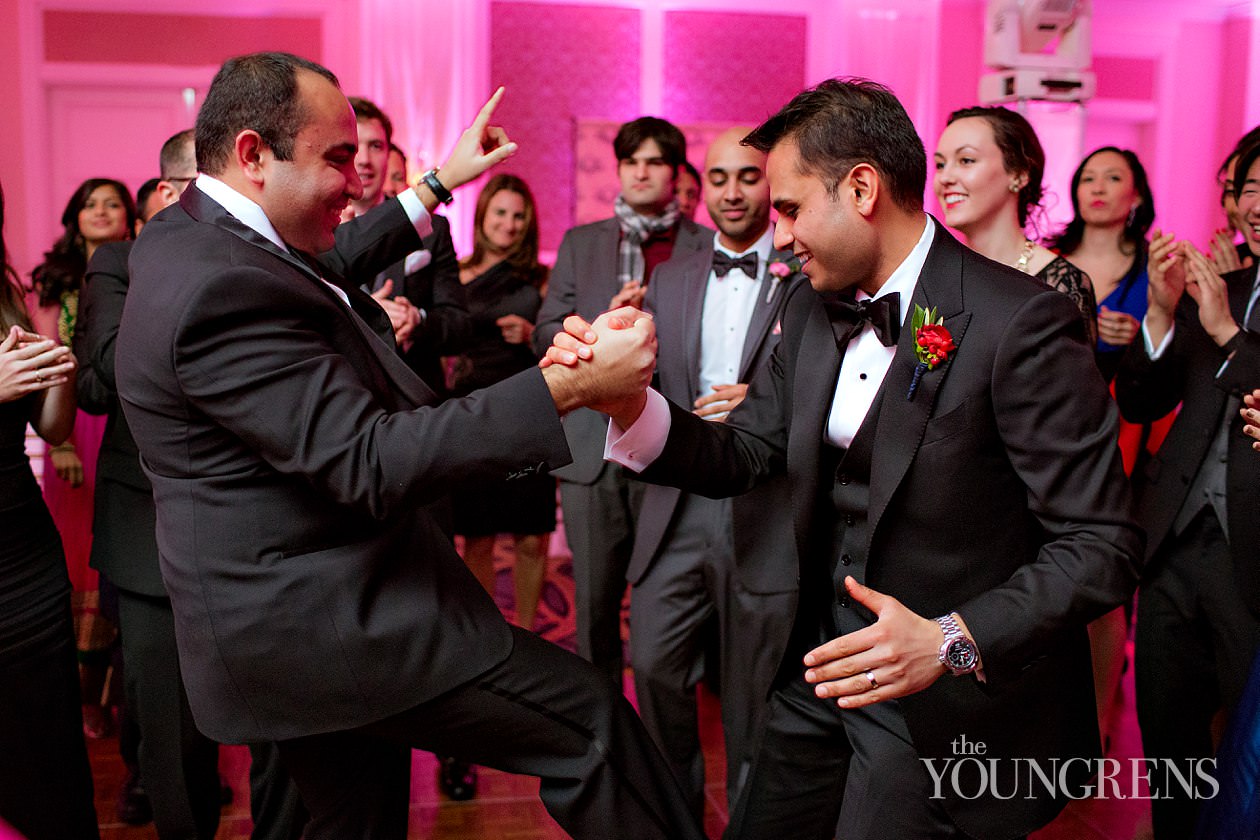 ---
Wedding Photography : The Youngrens | Ceremony Location : The Ritz-Carlton Half Moon Bay | Reception Location : The Ritz-Carlton Half Moon Bay | Cake : Studio Cake | Dress : Oscar de la Renta | Shoes : Manolo Blahnik | Make-Up : The Ritz-Carlton Half Moon Bay | Hair : The Ritz-Carlton Half Moon Bay | Gown Boutique : Marchesa | Wedding Invitations : Wedding Paper Divas | Stationery : Wedding Paper Divas
---