Brendan's heart called dibs on Emily the moment he first saw her. They were in a group of friends and he found himself glancing her way all too much. Her smile, her presence – it was captivating. He learned a bit about her from friends, but he wanted to know more – so much more. What would he discover beneath her surface? How deep did she go? She seemed to hold so much behind those clear eyes…
When he finally got the chance to talk to her,  he asked her a deep question, wondering how she would answer. She looked at him and responded – self-aware, insightful, smart, and crushingly beautiful.
He asked another question and then another and then another. For the next hour and a half, he kept asking until he realized that he didn't ever want to stop asking this girl questions because somehow, in the short time he had known Emily, her mind and heart had wrapped him up so tight that he never wanted stop hearing her answers.
Brendan spent his growing up summers and weekends at their family's adorable beach cottage on Balboa Island in Newport, so when these two came down from the bay area for the Memorial Day weekend, we met up with them to roam this quaint, picturesque island that holds so many memories for Brendan. To say that this session is just adorable would be a shameful understatement. It's AH-FREAKIN'-DORABLE with a side of melt your face ROMANTIC-SAUCE.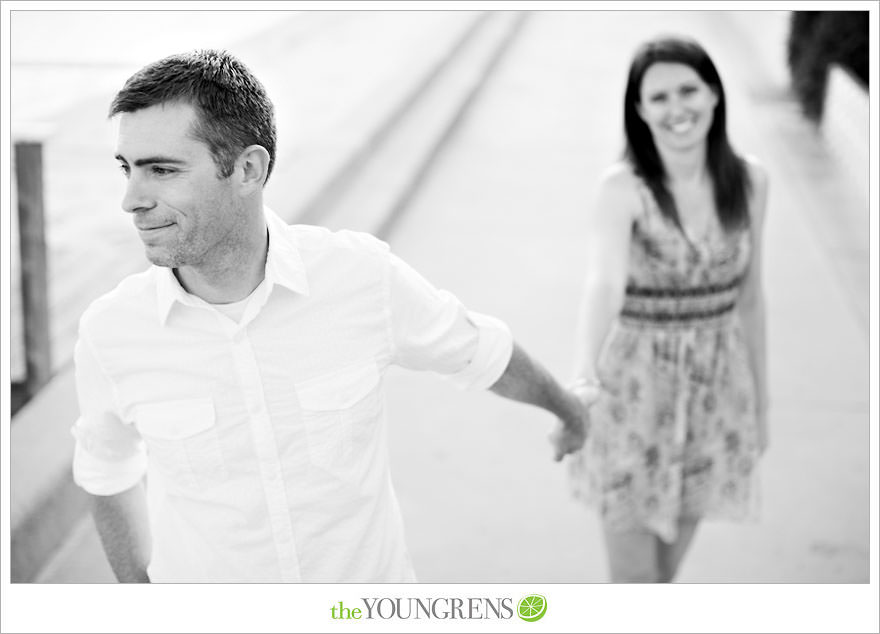 What I loved about this session so much is that the four of us would laugh hysterically while wandering the streets of Balboa Island, but then at the drop of a pin we would quiet down and get lovely romantic stuff. That's when you know that a couple is super comfortable in their own skin – when they can express the full range of their personalities with us on a whim and these two definitely did.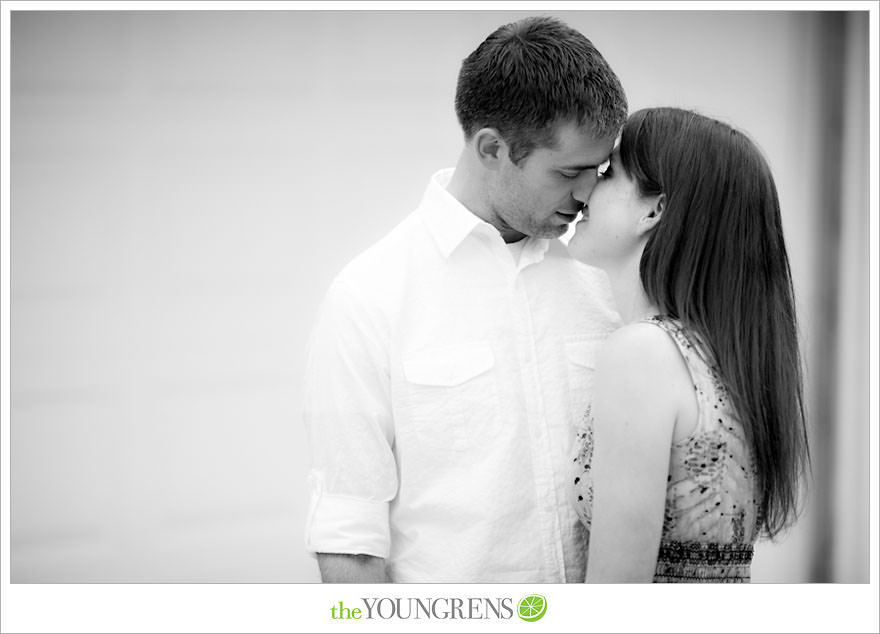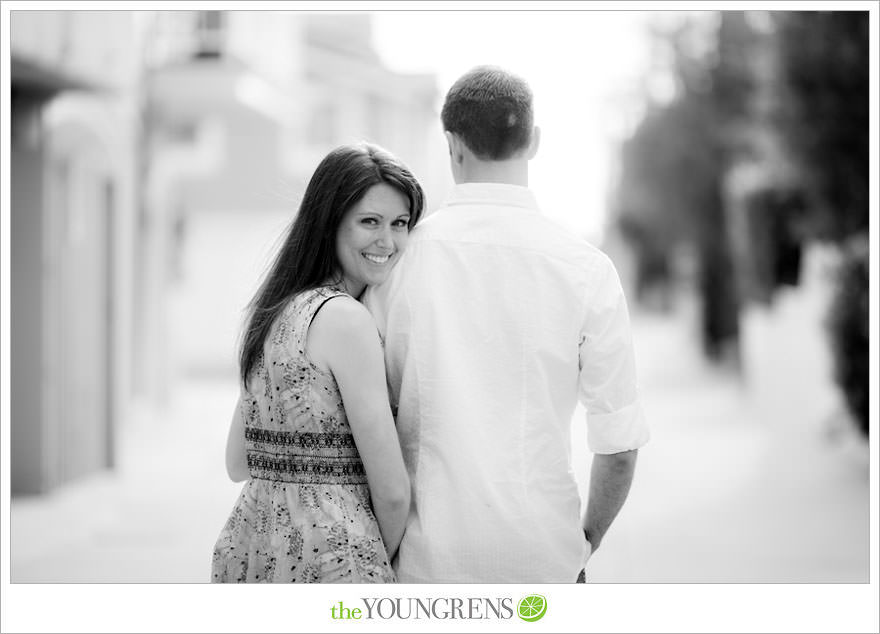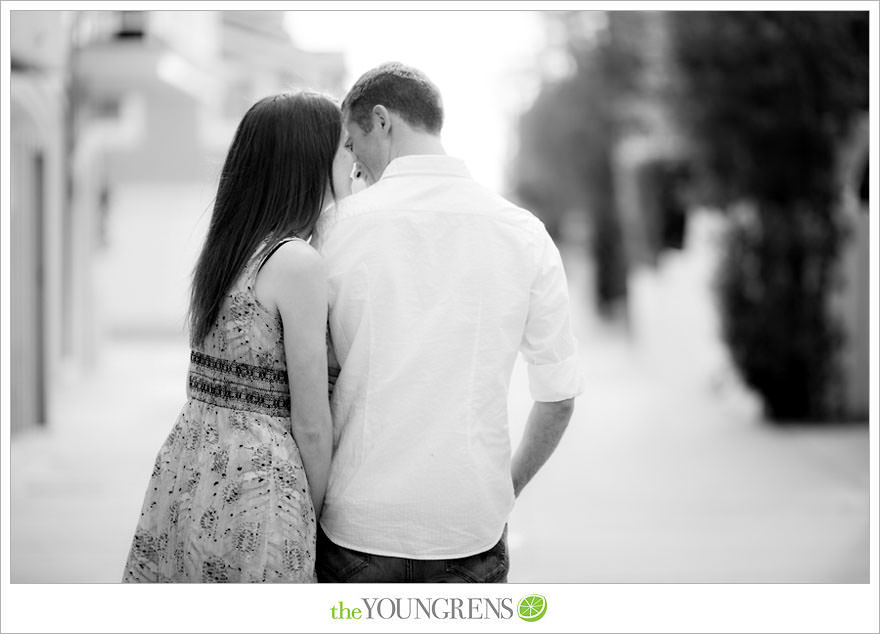 I just LOVE all of the black and whites we captured during the session. It just feels right for these two.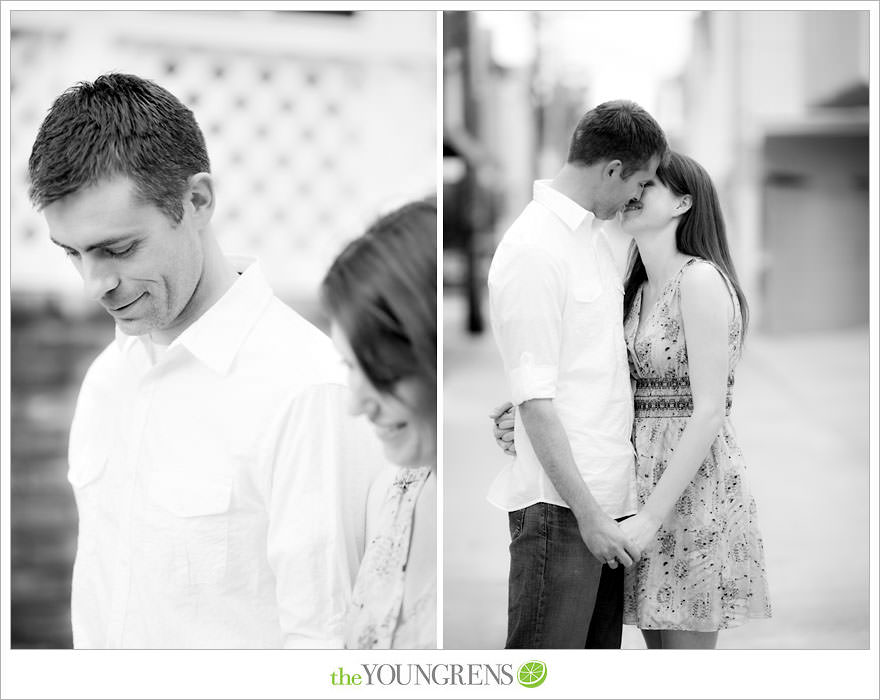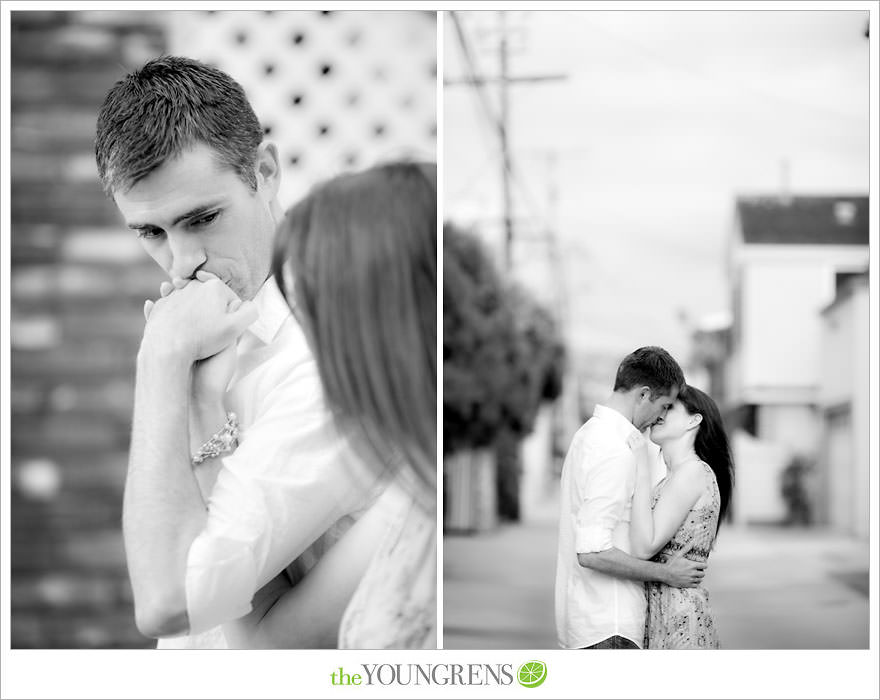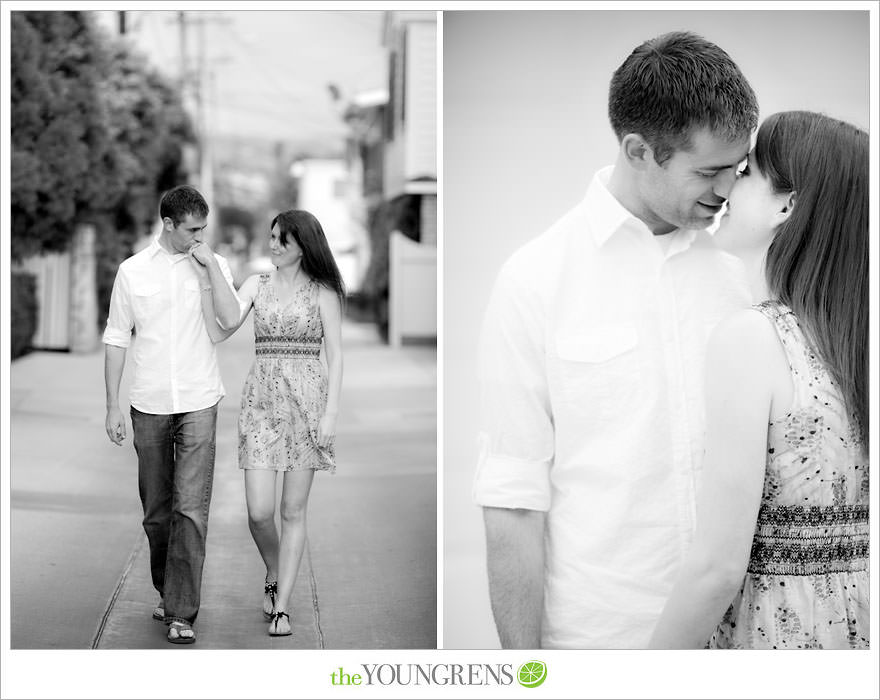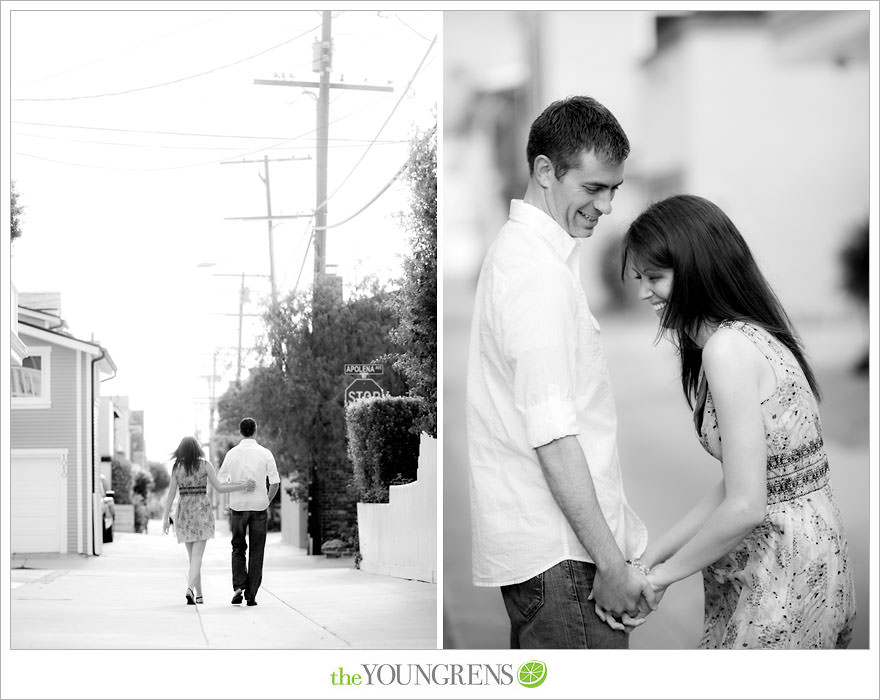 But of course, we can't pass up the bright and beautiful colors of this perfect afternoon.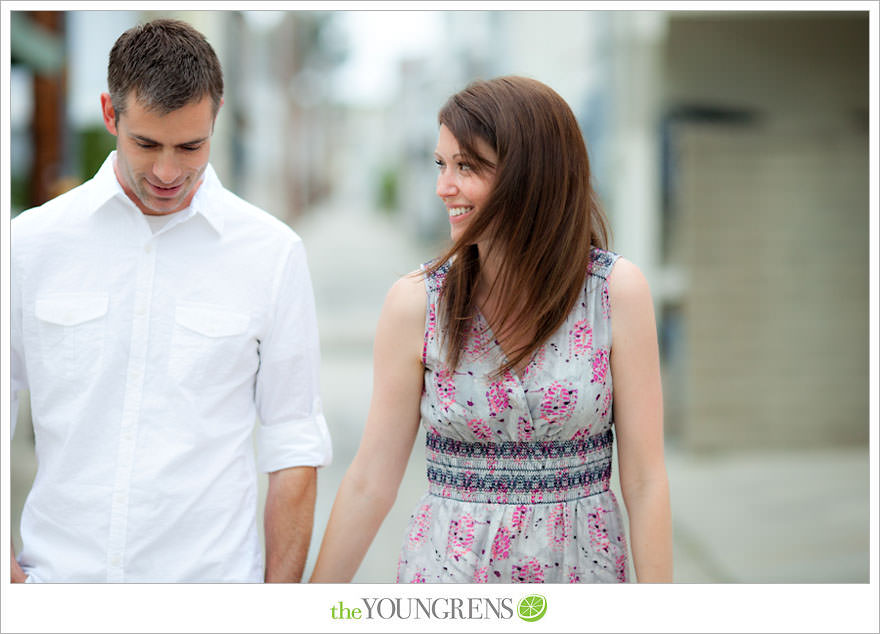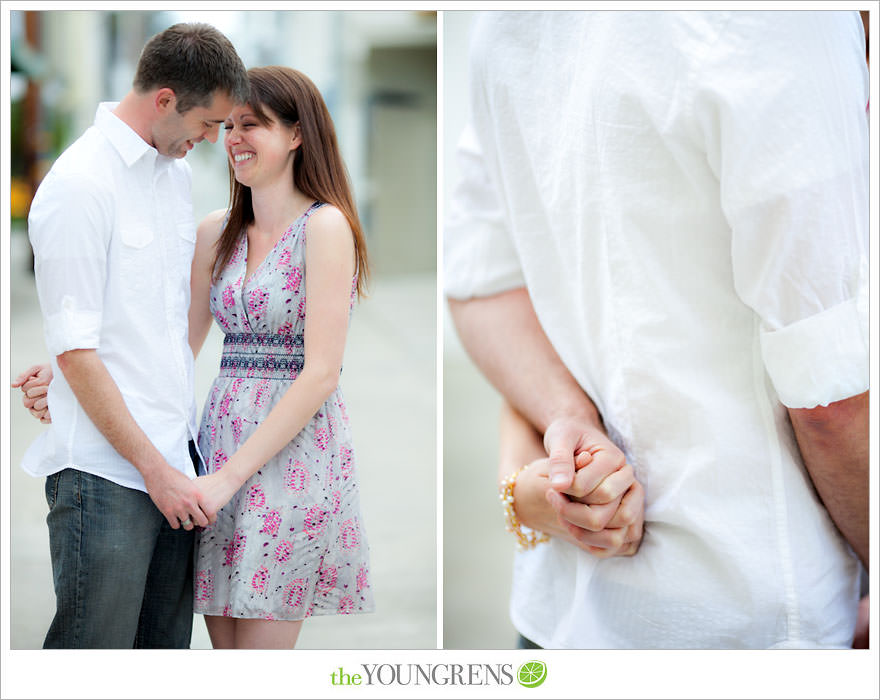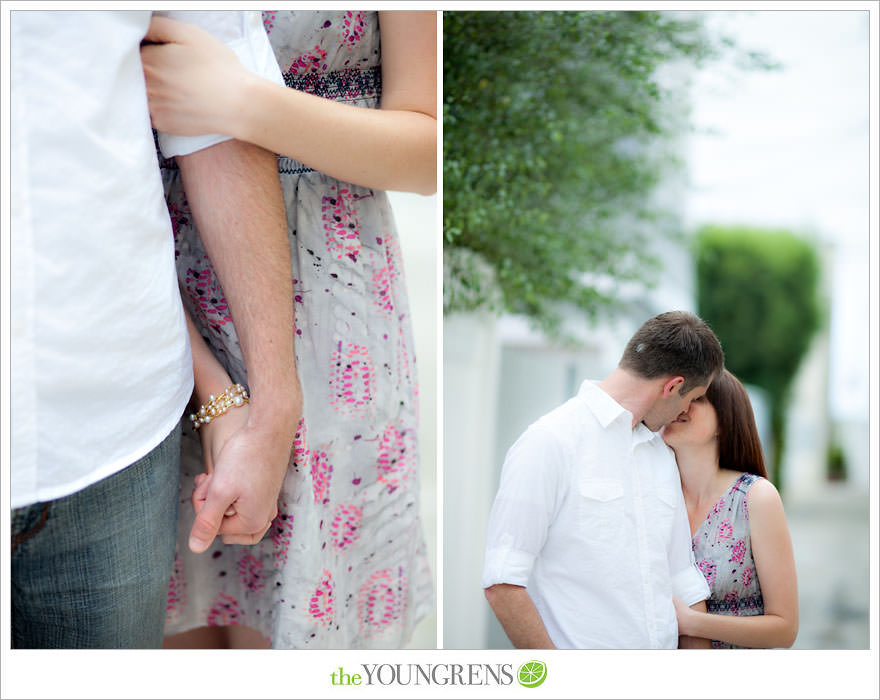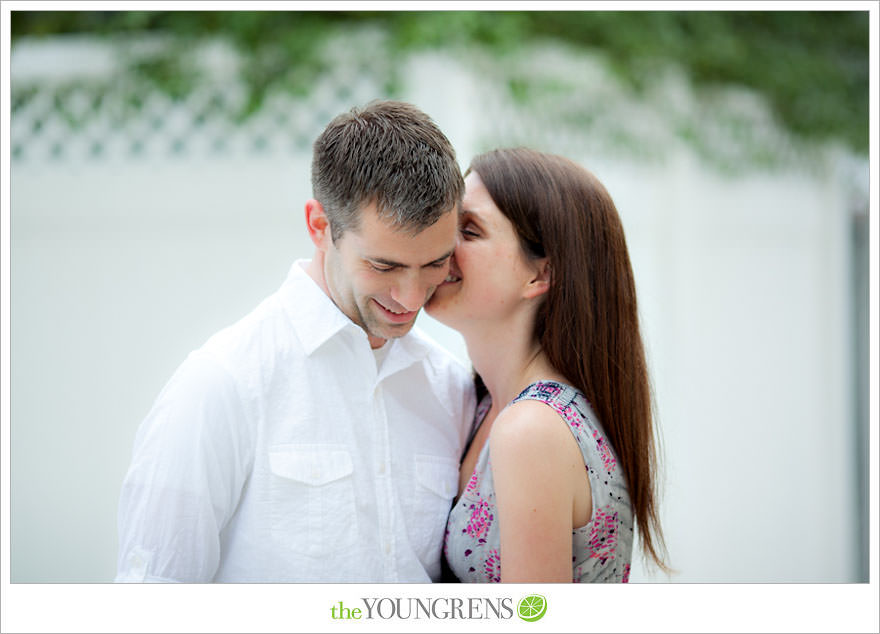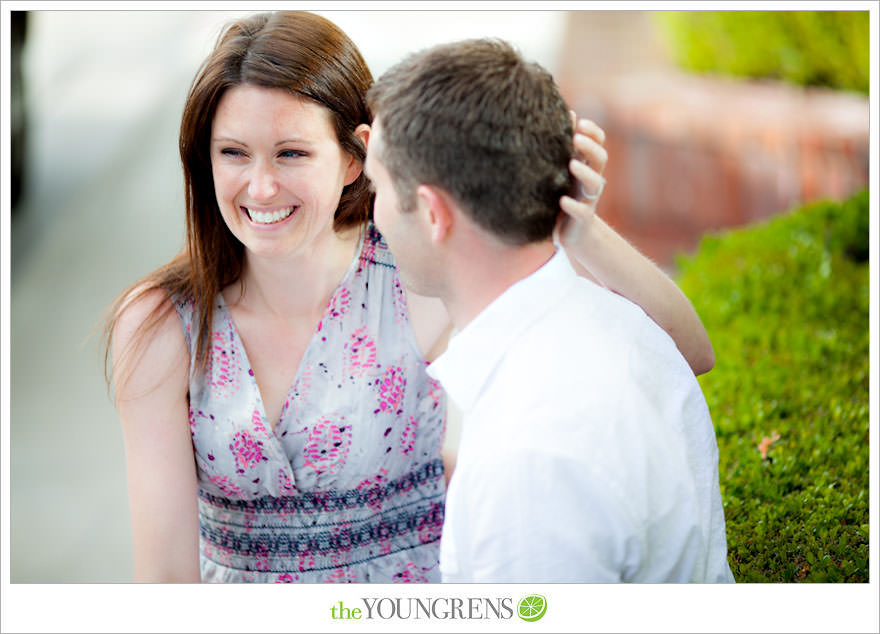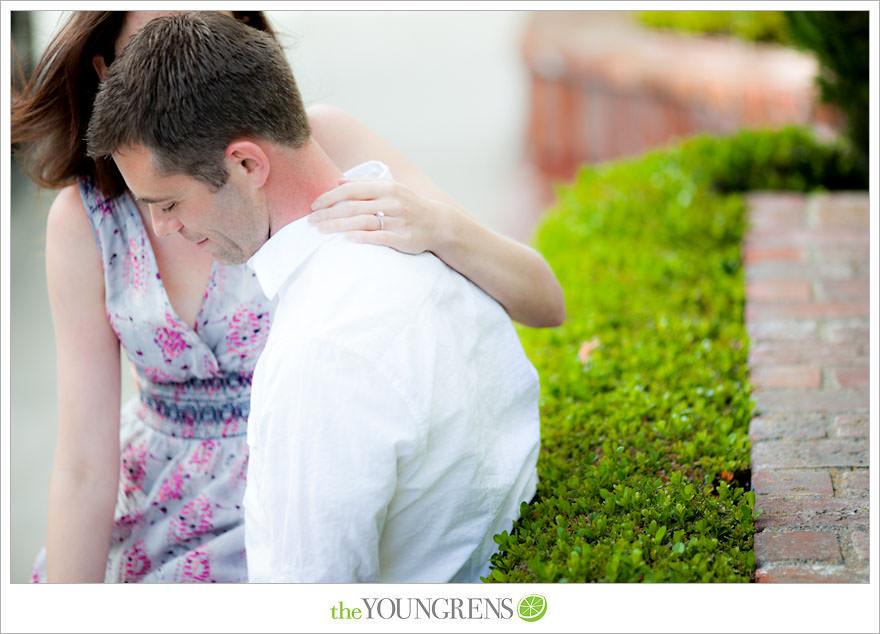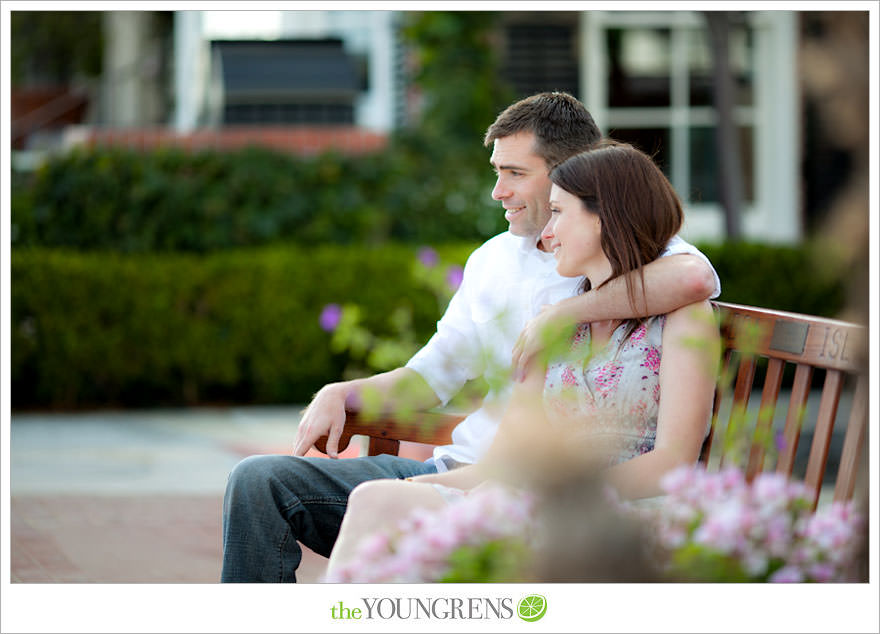 The island has tons of these cute benches that residents have sponsored, and Brendan's family has one on the main street so we couldn't pass them up.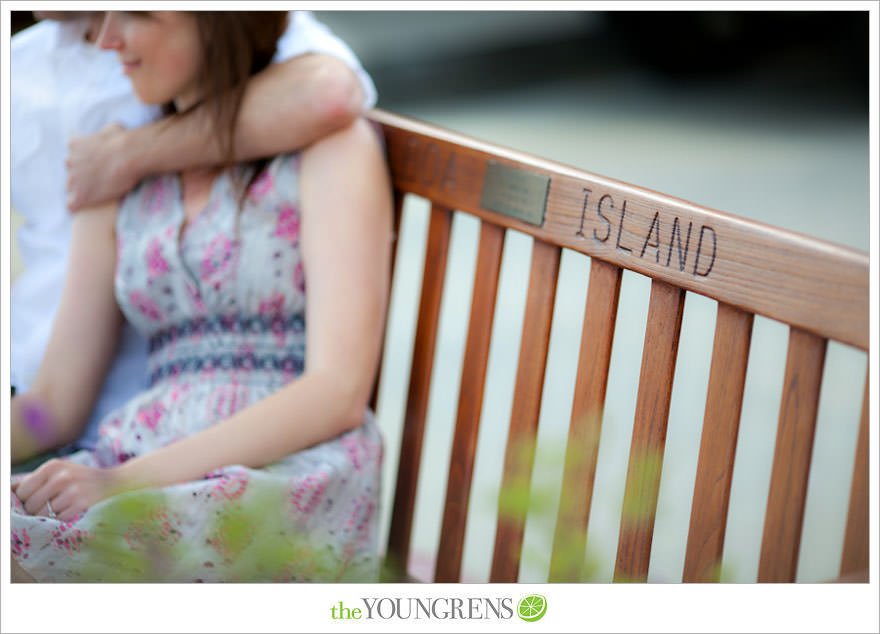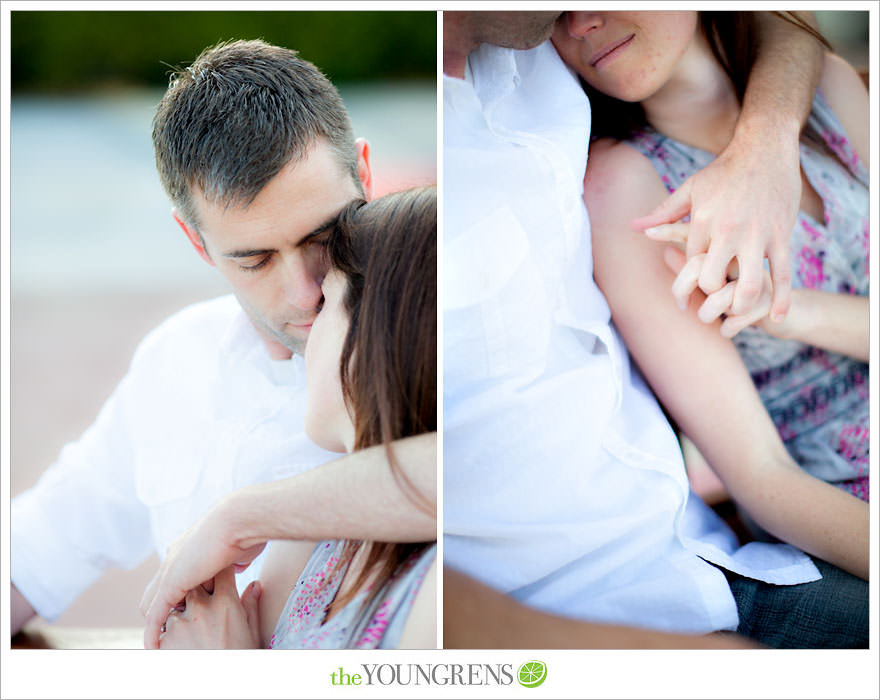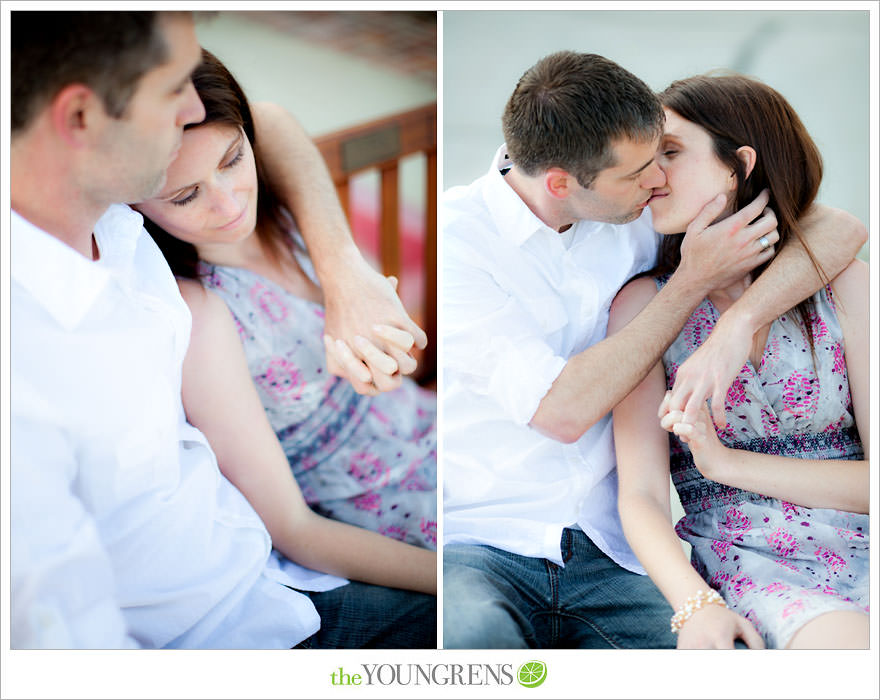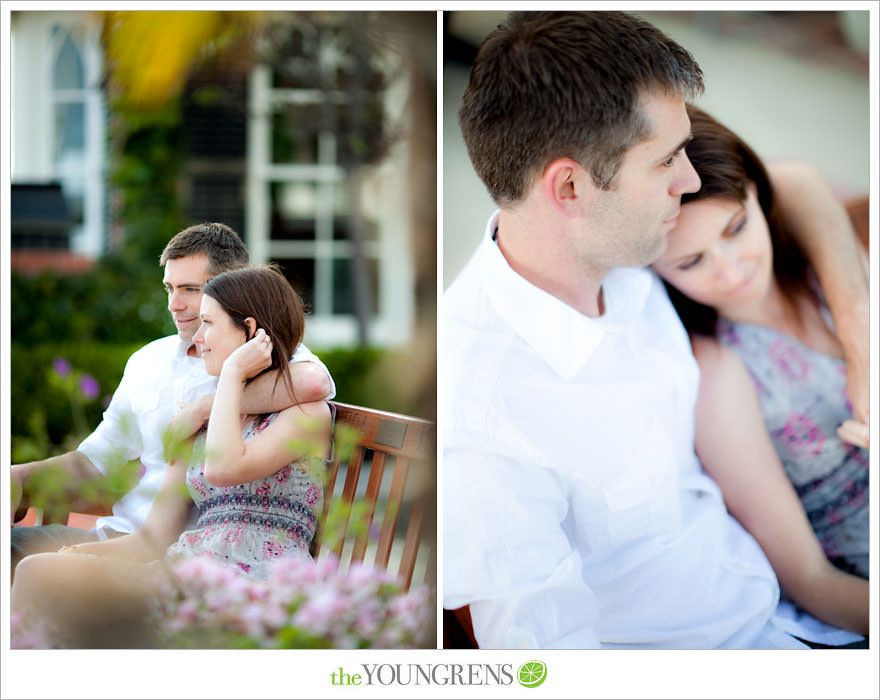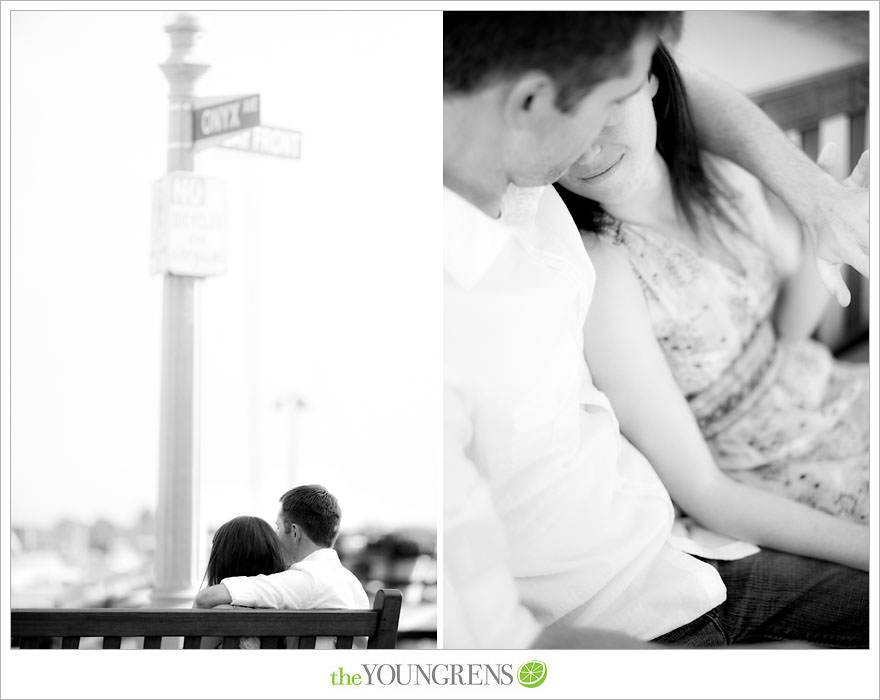 We made our way through the streets and shops towards Dad's Donut Shop to pick up an infamous Balboa Bar.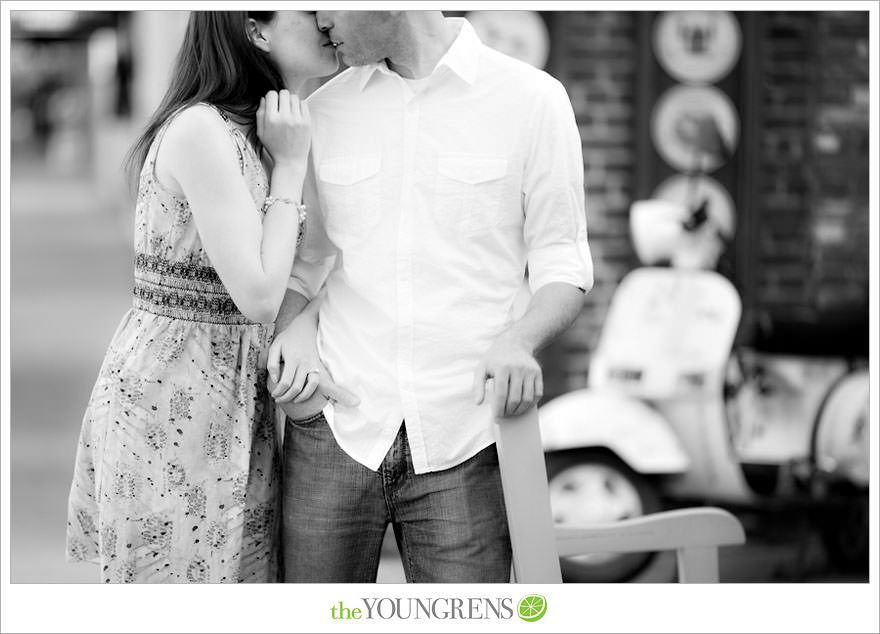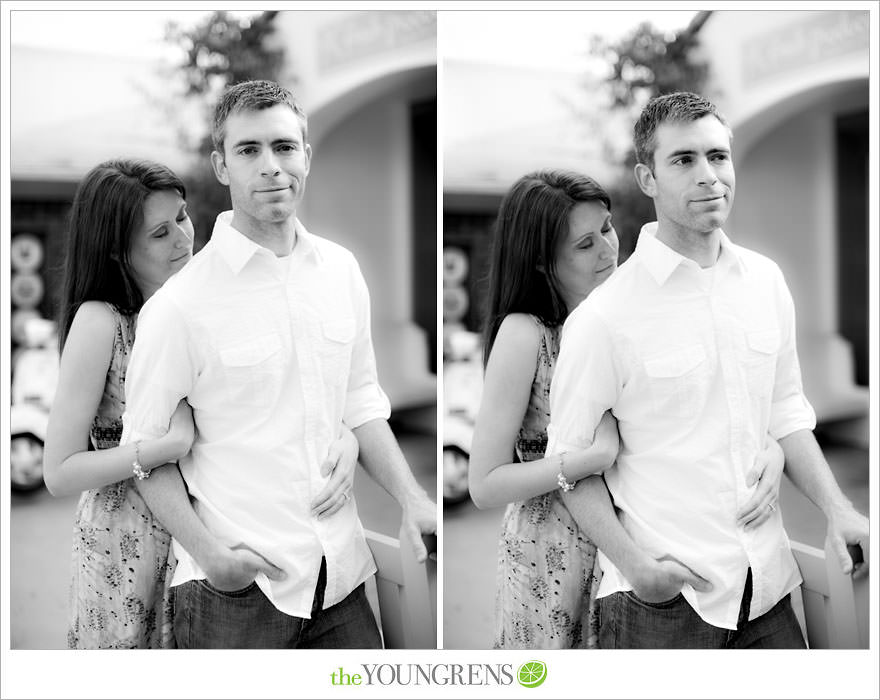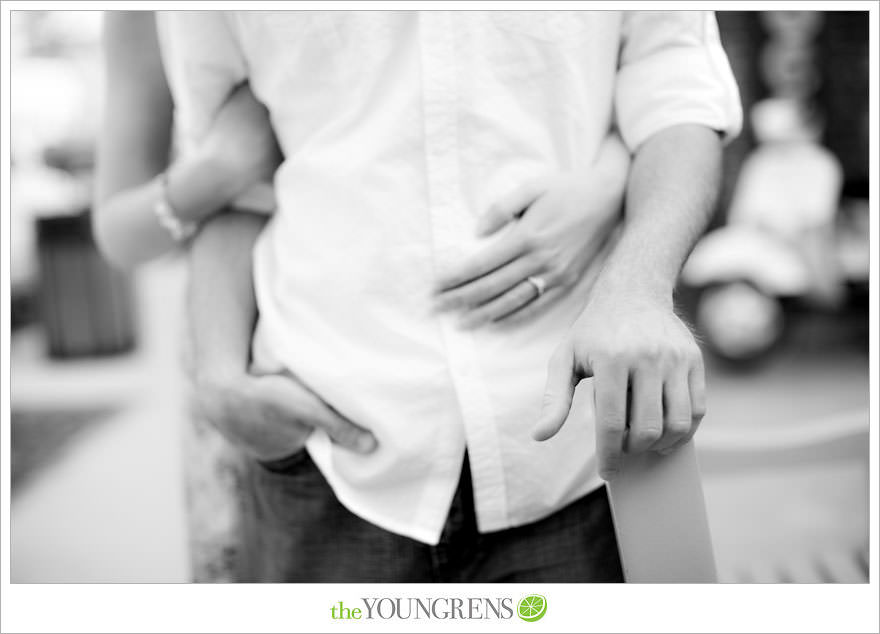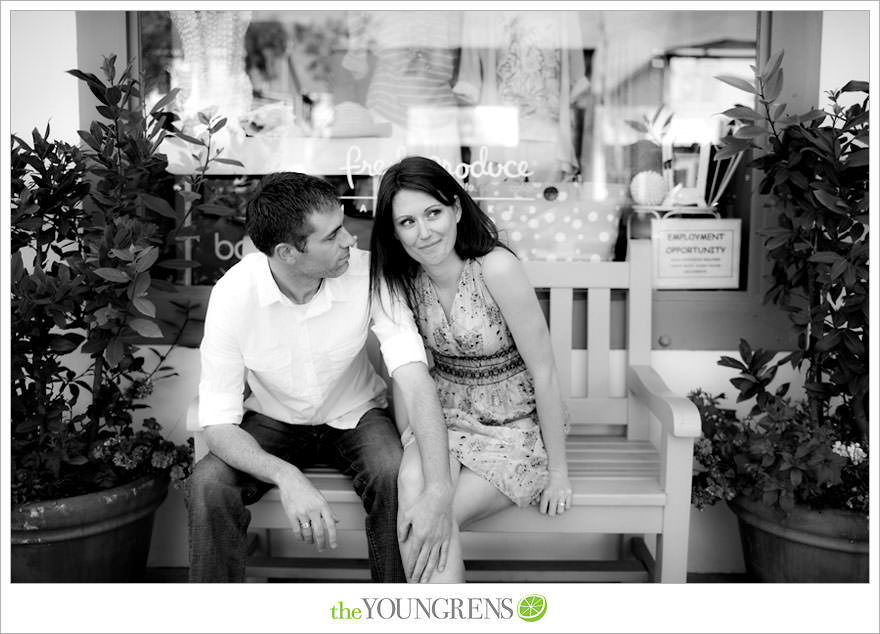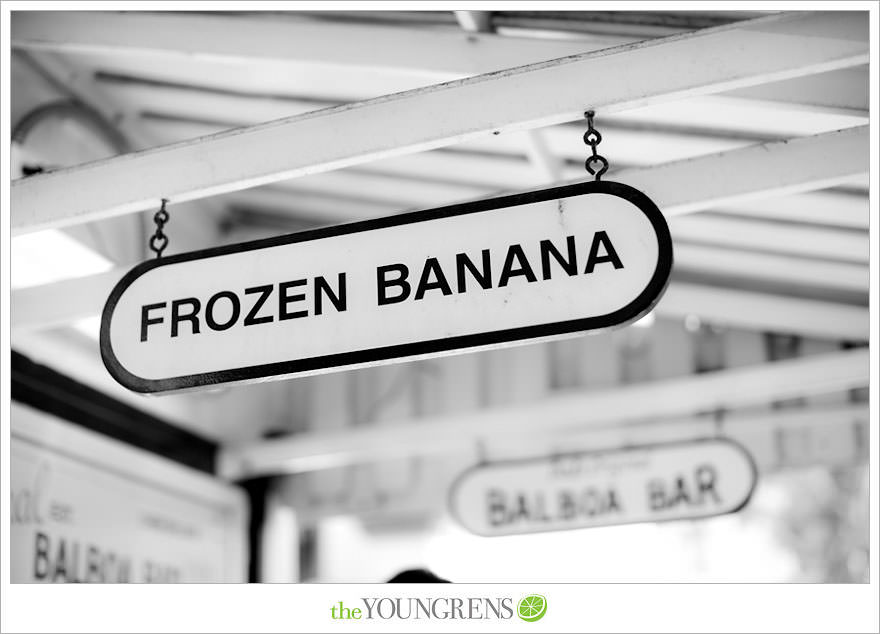 This is a must-have tradition for Balboa Island, and Brendan has tons of stories of selling seashells as a kid to earn some change for a Balboa Bar from Dad's.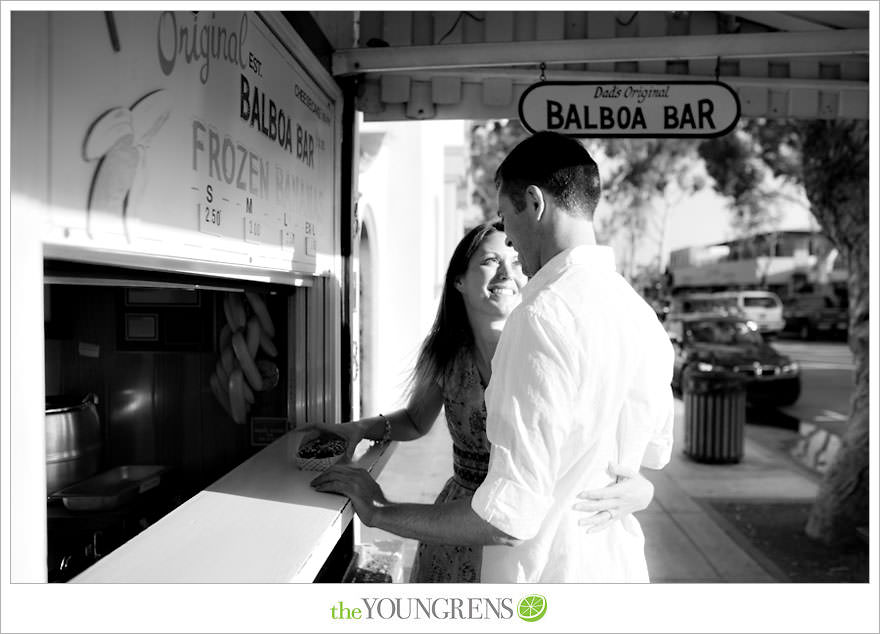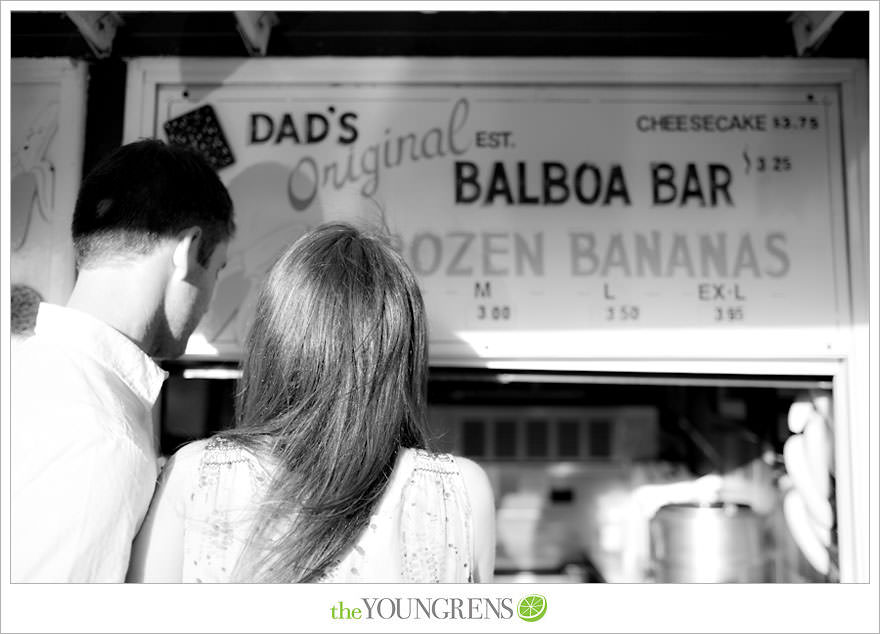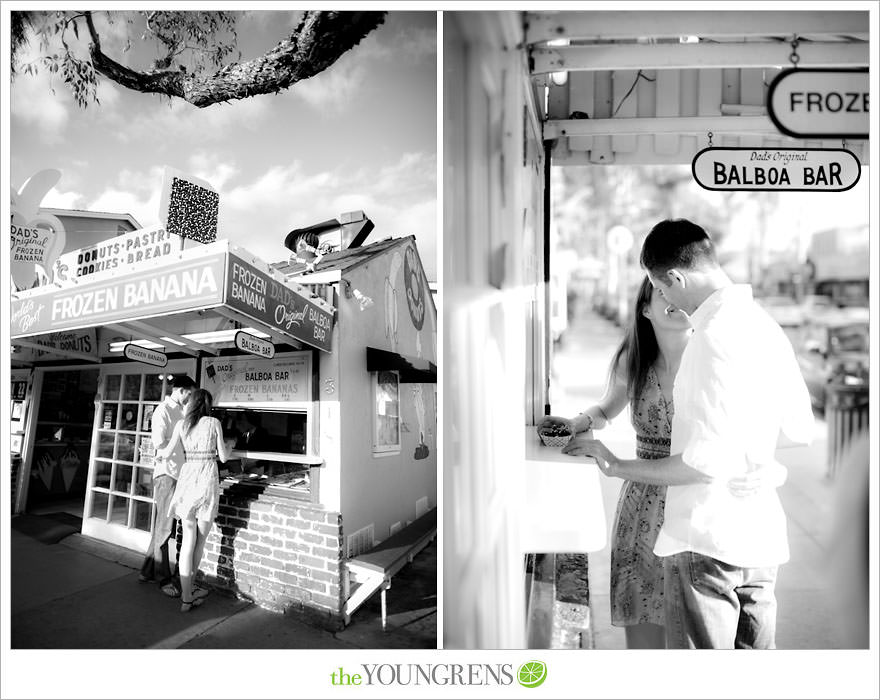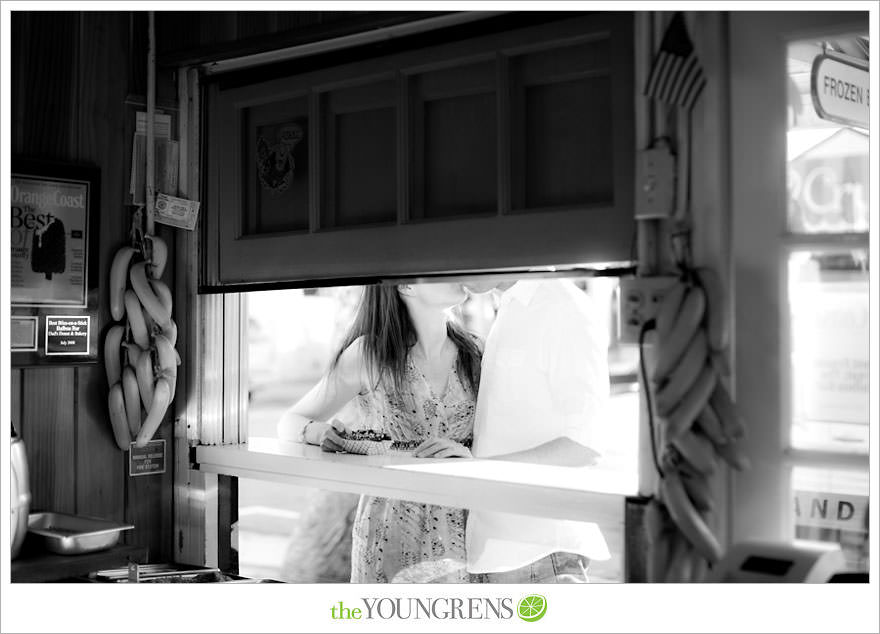 They picked their favorite – the Everything Balboa Bar. It's a bar of frozen ice cream, dipped in chocolate, then dipped in toppings before the chocolate hardens. Totally drool-worthy!!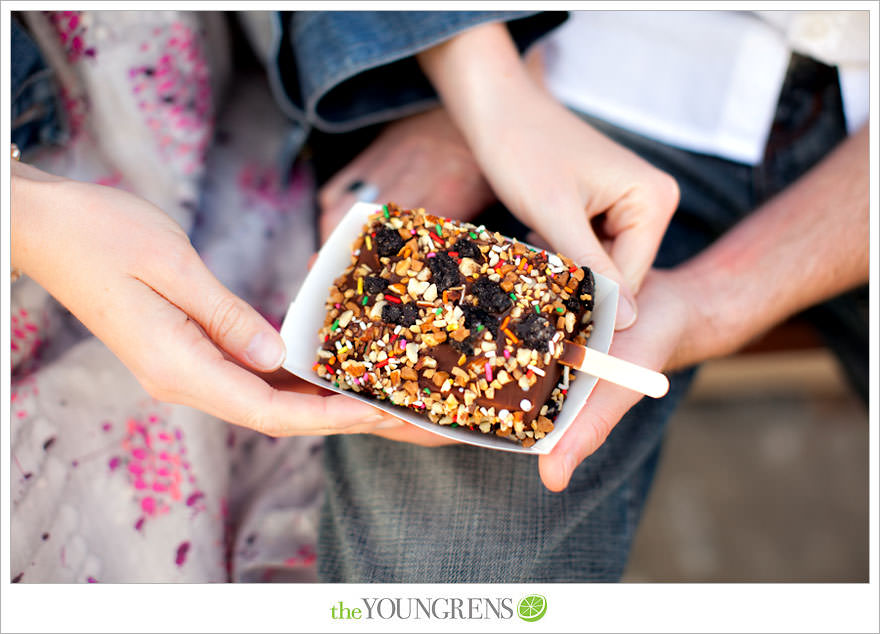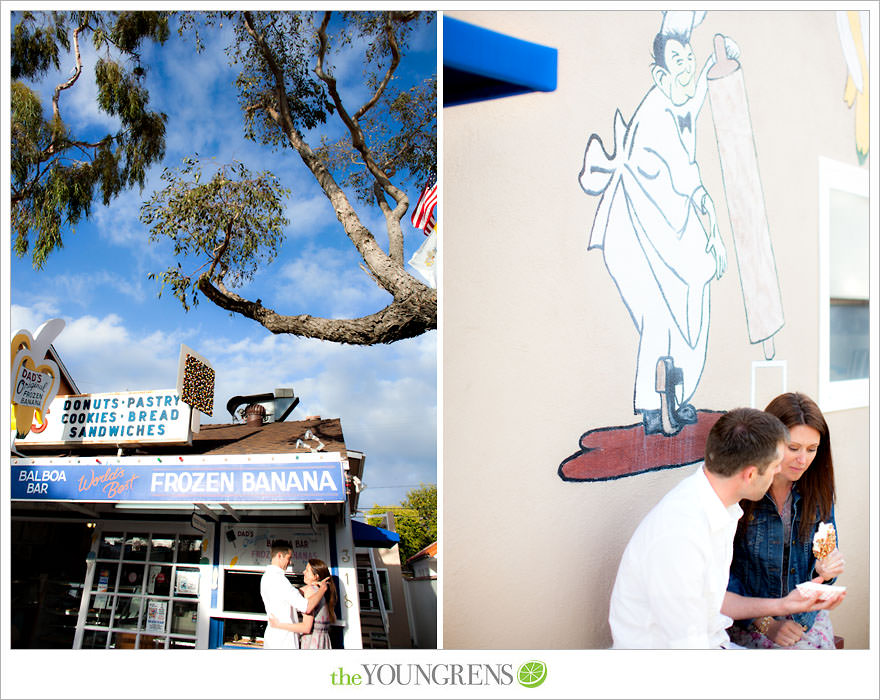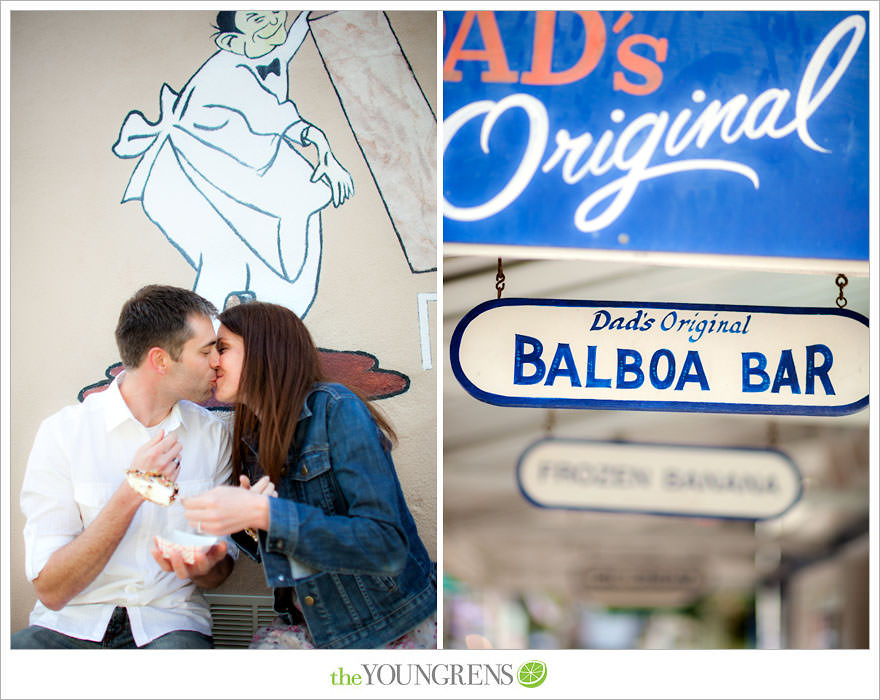 Ha! Love these two!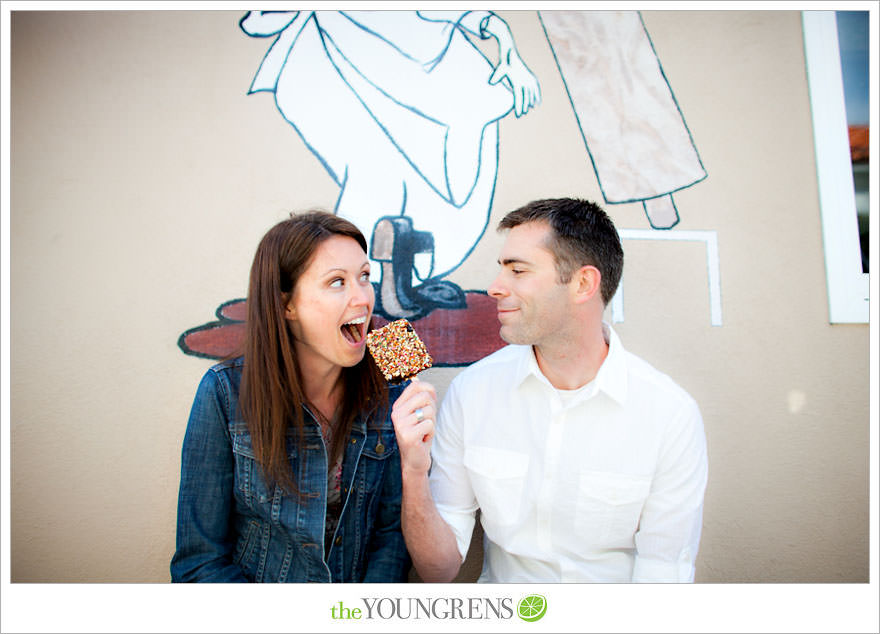 Gnom, gnom, gnom.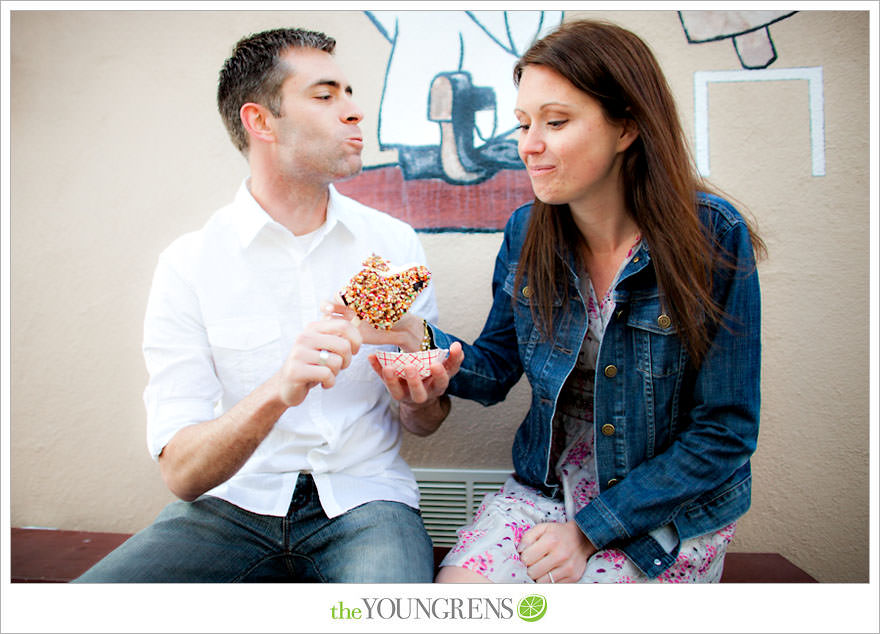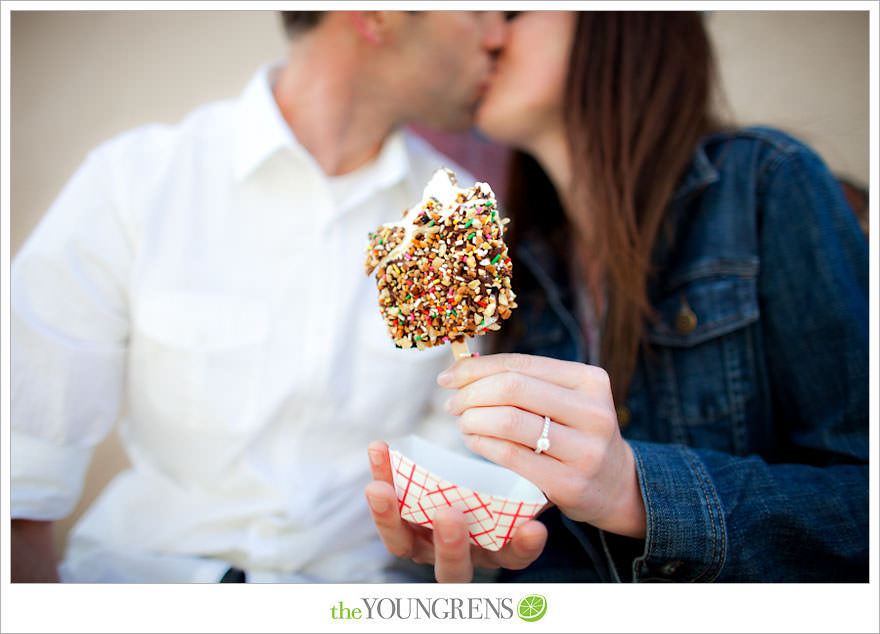 Riiiiiiiight?? Didn't I tell you they're AH-FREAKIN'-DORABLE-SAUCE? Well folks, hold on to your britches 'cuz these two will blow your pants right off with their wicked cuteness tomorrow for Part Two of Brendan and Emily's Balboa Island Engagement Session. Stay tuned!
Hugs,
Erin