They met in Vegas in a theater. Not as tourists bumping into each other while finding their seats in the darkened hall before the show, but they met behind the scenes working  for the show. Because that's what they do – they work in theater and there's no better place than Vegas for folks like them. Alex is a quietly charming Australian drummer down in the orchestra pit and Angela is a quirky chick with a ginormous smile that happened to catch his eye before a show. At first glance, they're pretty opposite. She's quirky and offbeat with a sketchy yet hilarious sense of humor that catches me off guard because her eyes and smile just seem soooo innocent. And charming Alex soaks it all in. They laugh constantly folks. In fact, I think their relationship is basically one big laugh fest.
When these two theater kids were in San Diego this week, we jumped at the chance to meet up at the cutest theater spot in town – Balboa Park – for their lovely engagement session. Let's just say that it was less like a portrait session and more like two hours of constant laughing with some photos thrown in…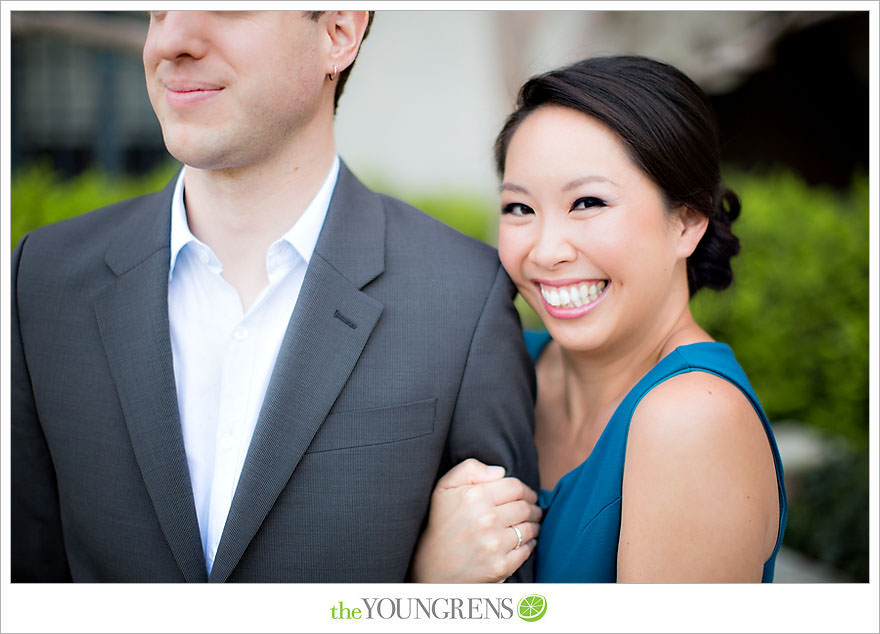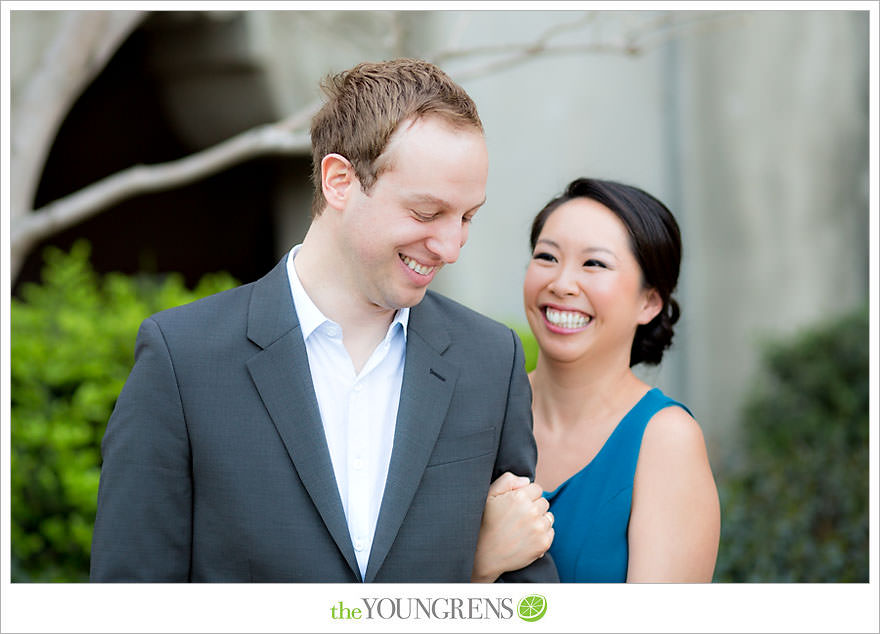 This photo sums things up pretty well – Angela cracking a joke and Alex wondering how the heck she thinks of this stuff…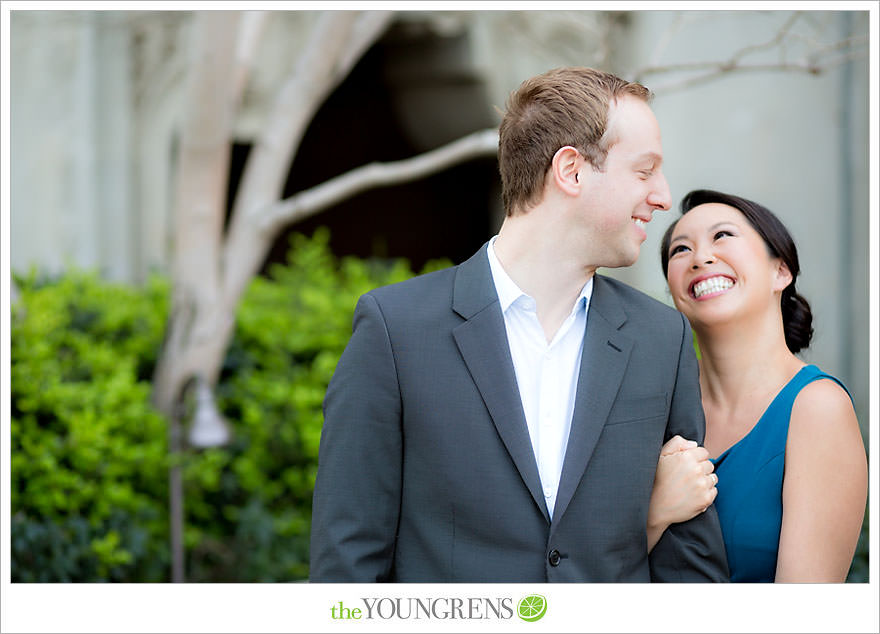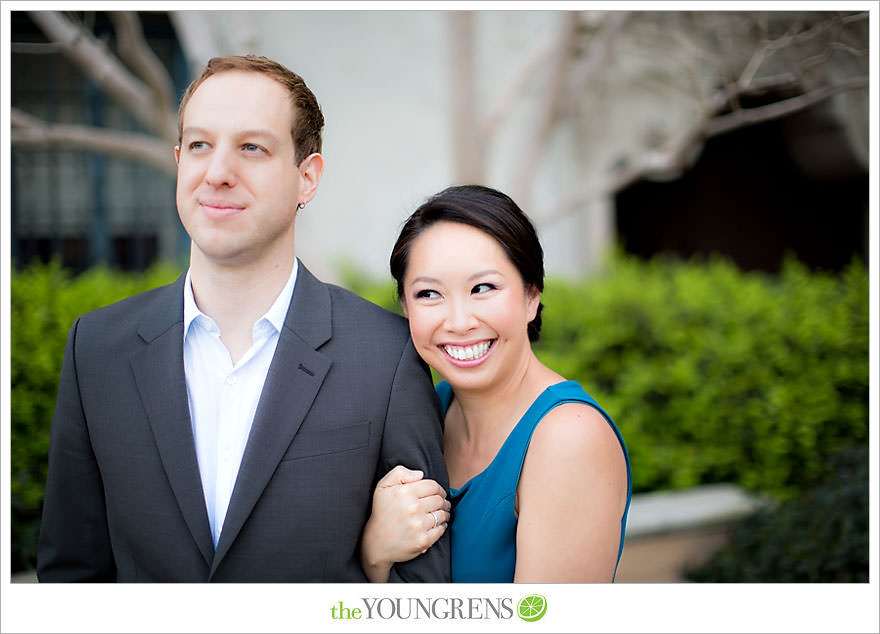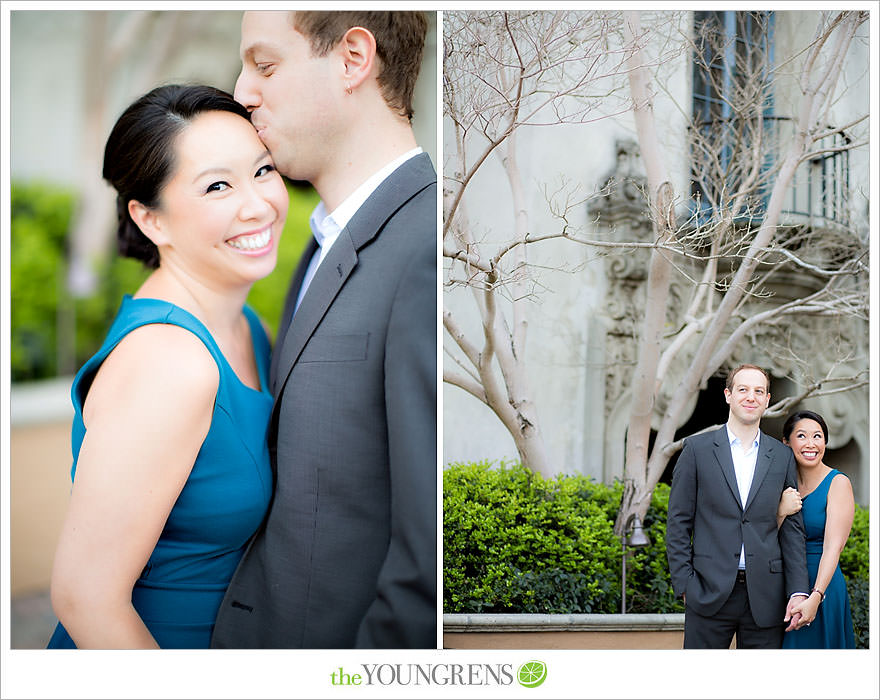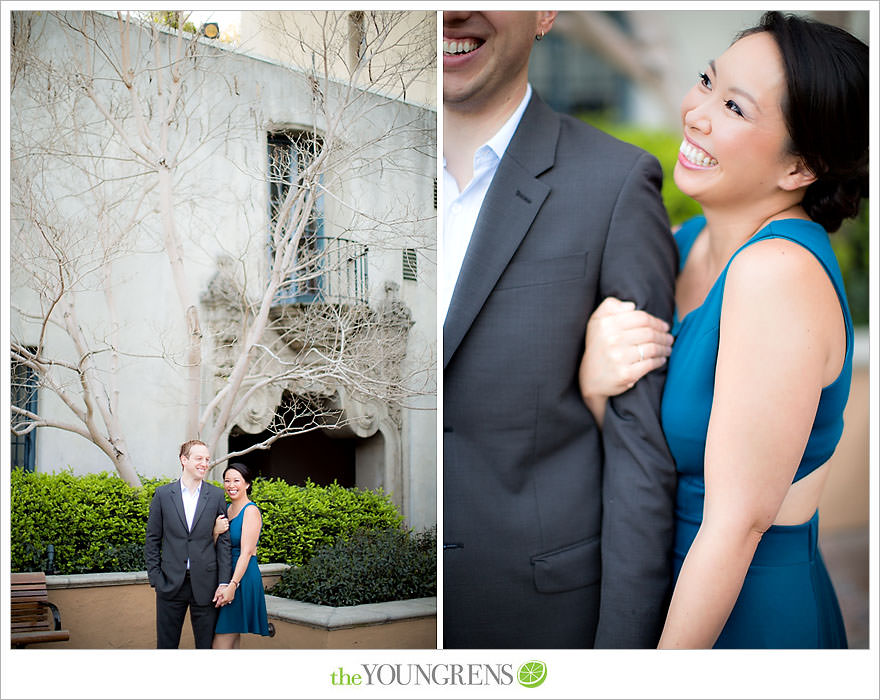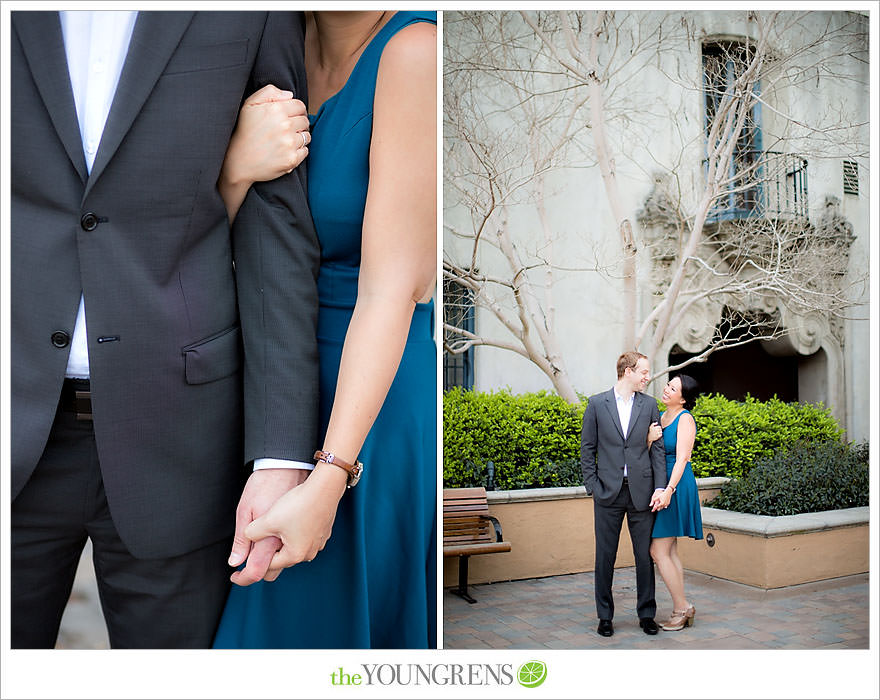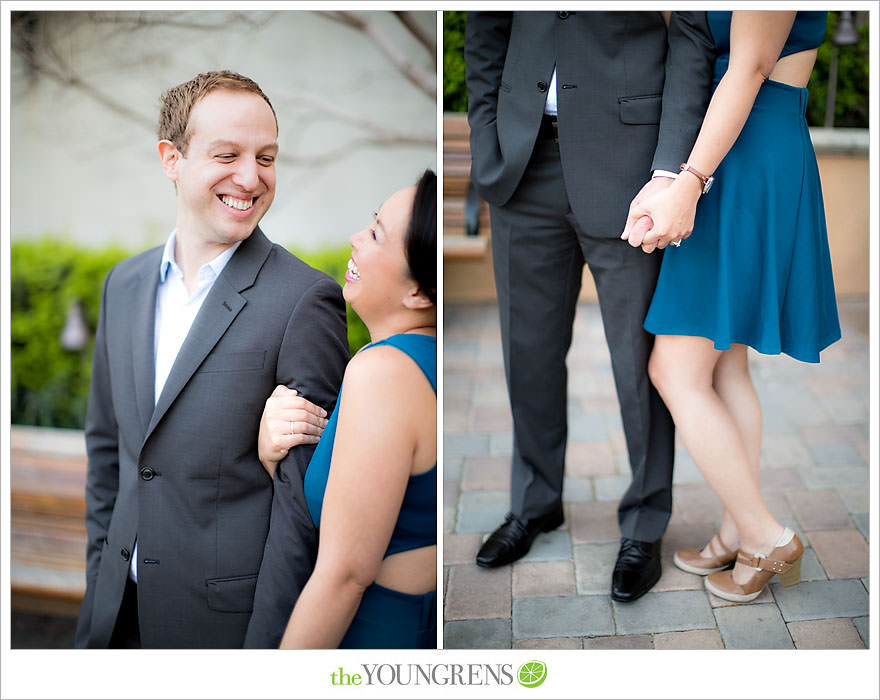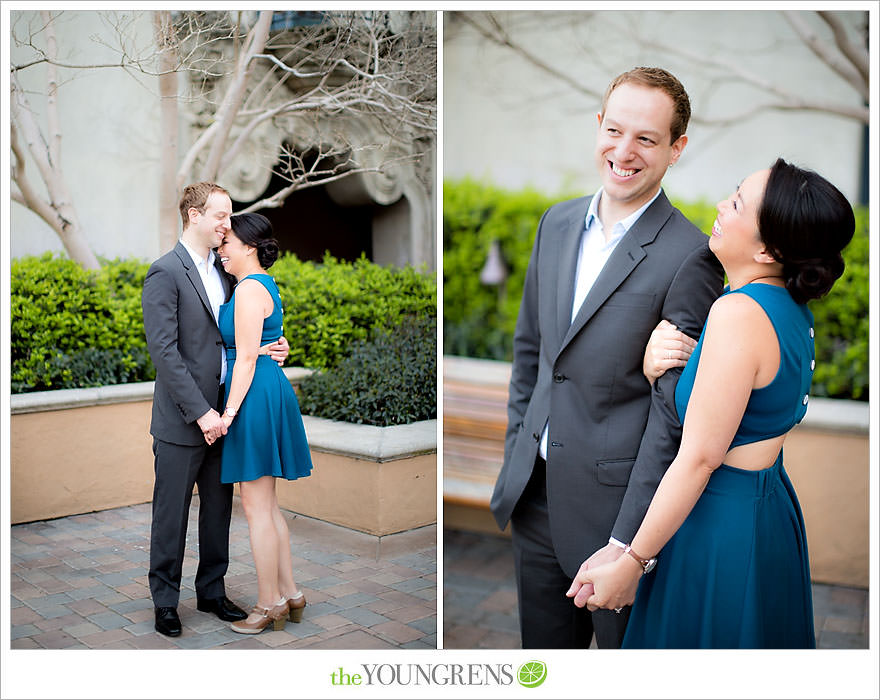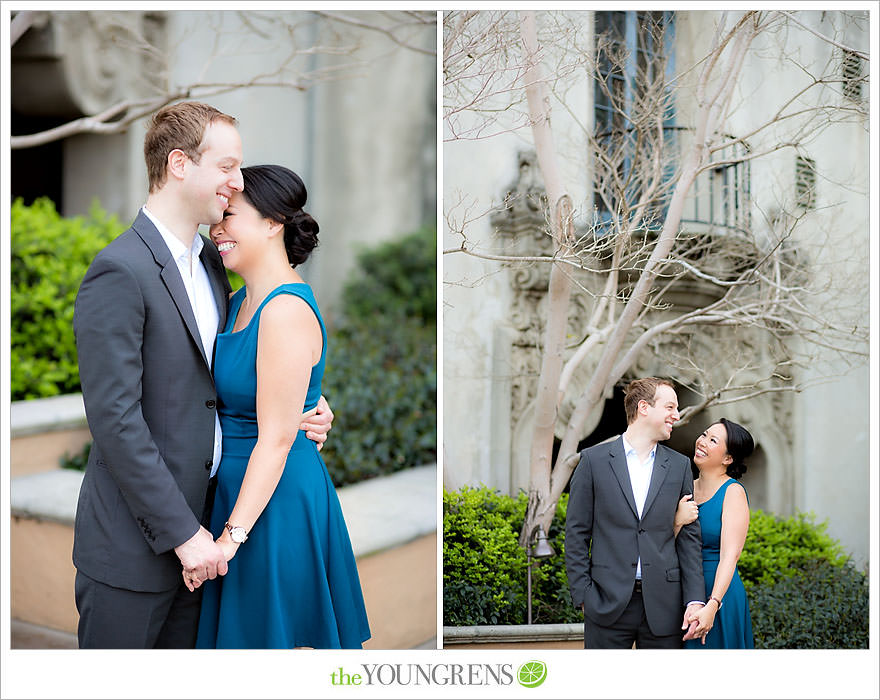 I love that we can just plant these two somewhere and let their inner lovebirds shine through.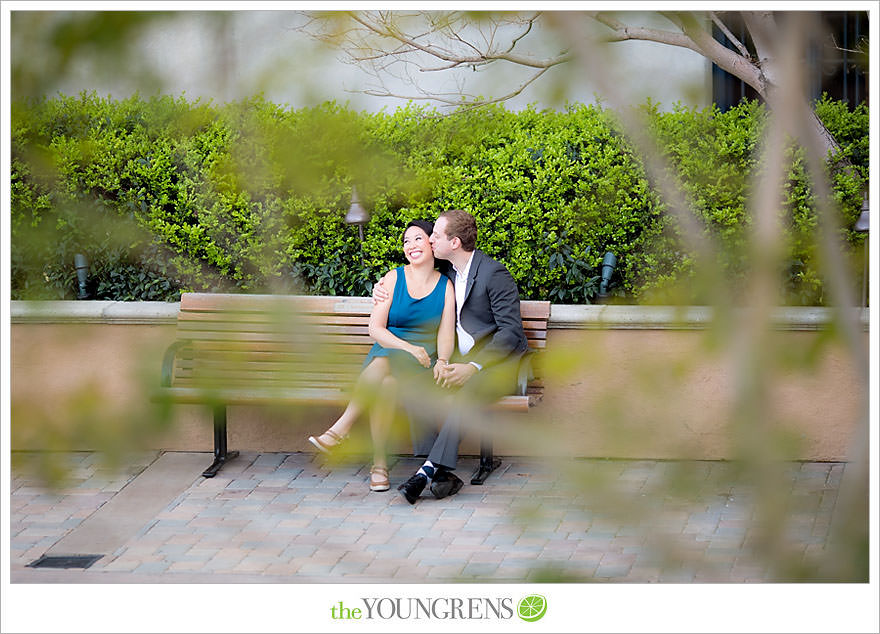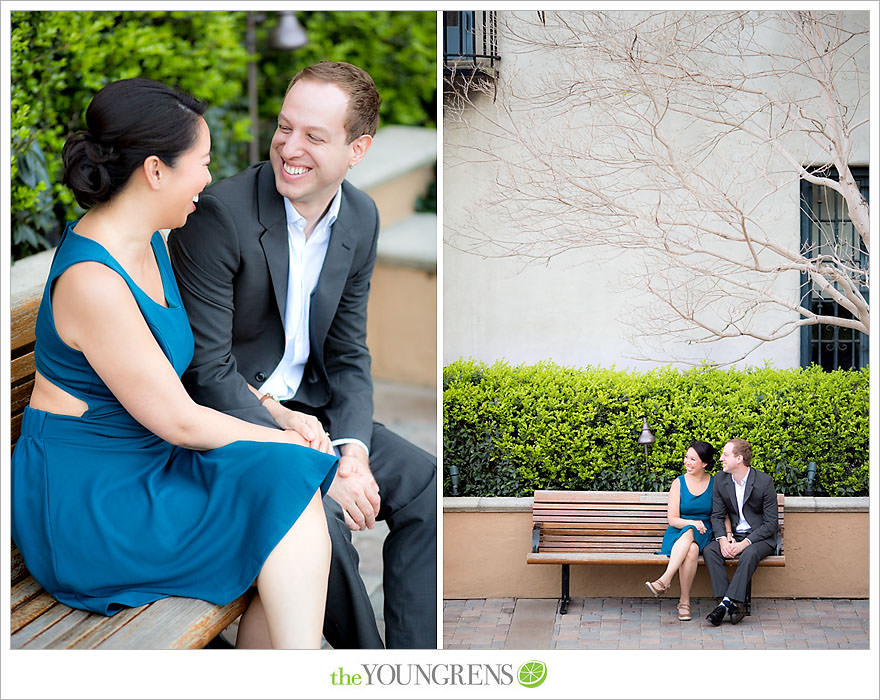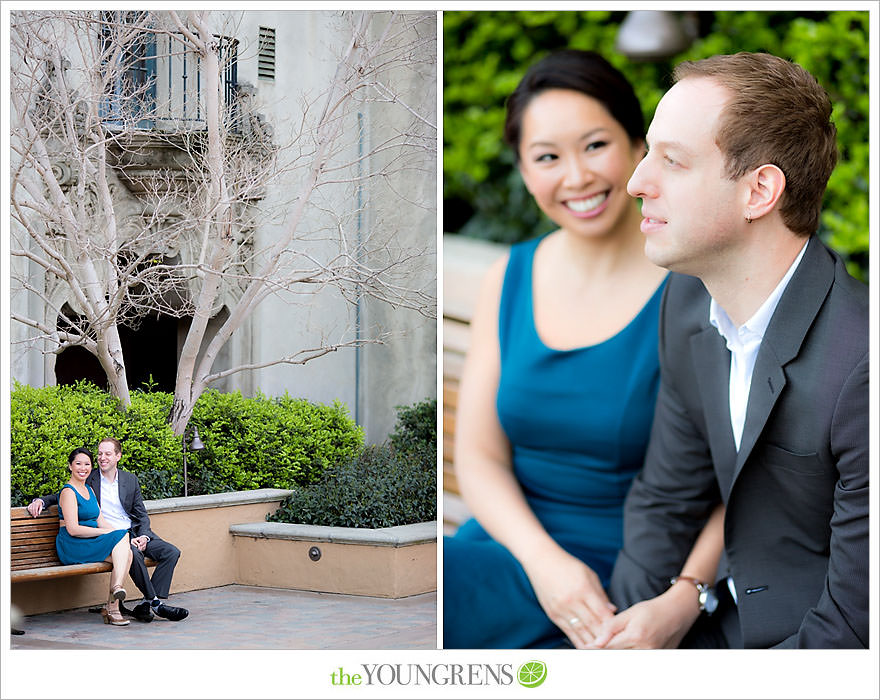 While laughing of course…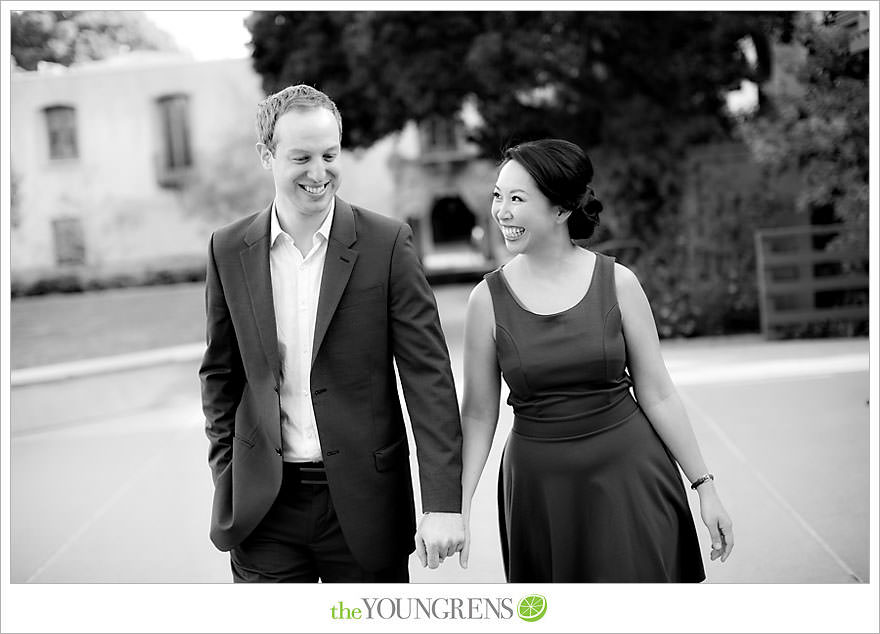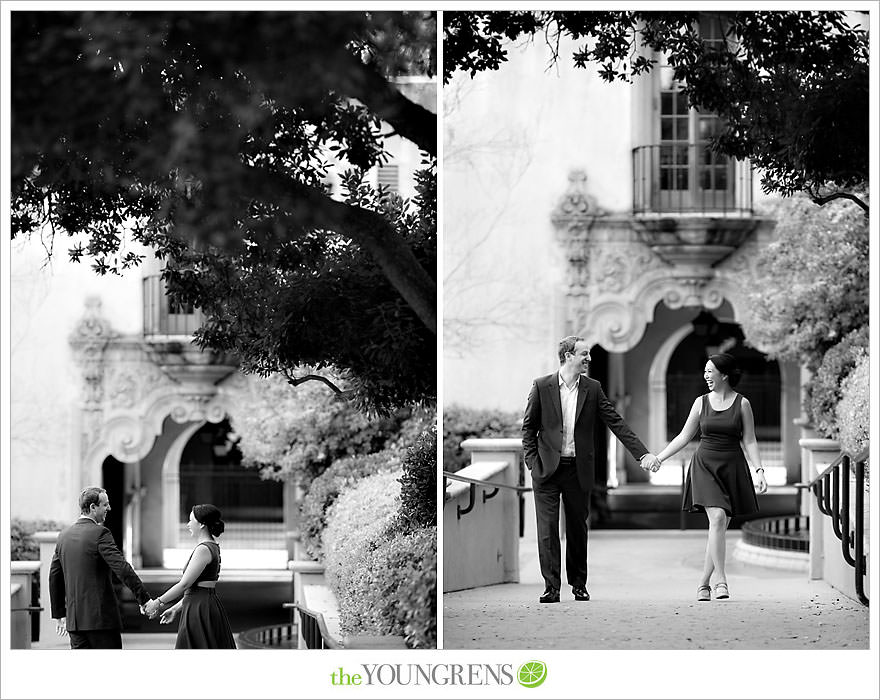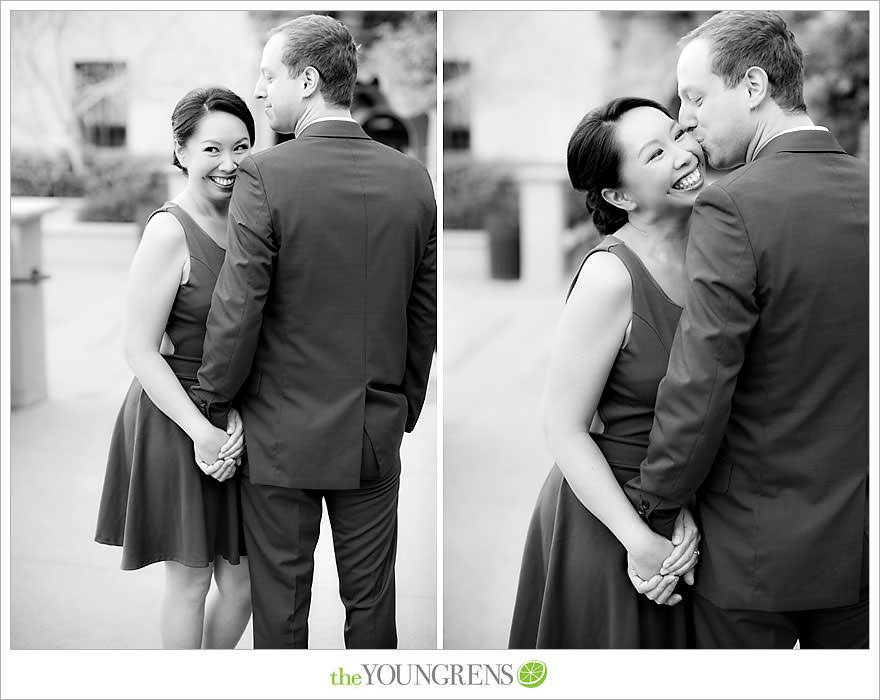 Check out Alex's socks – love!!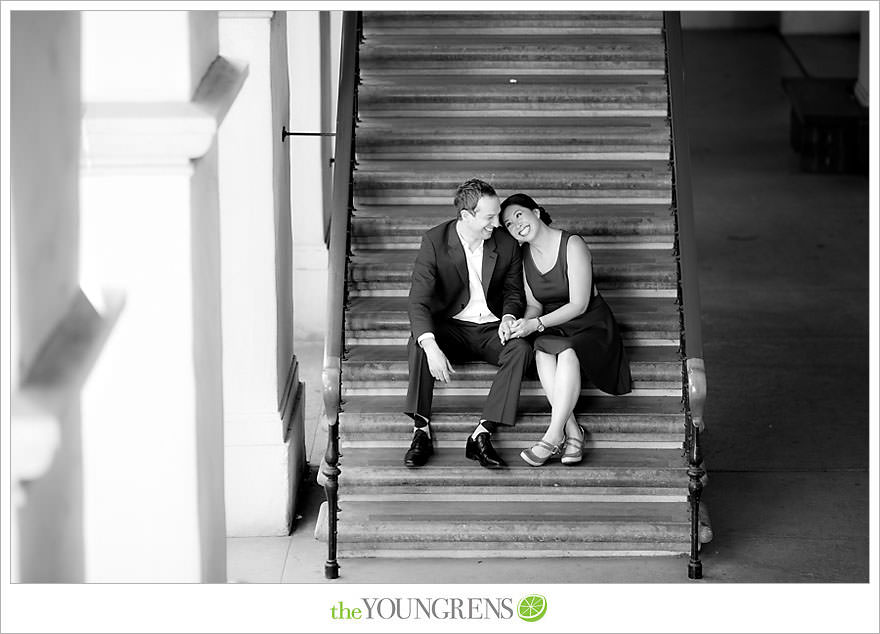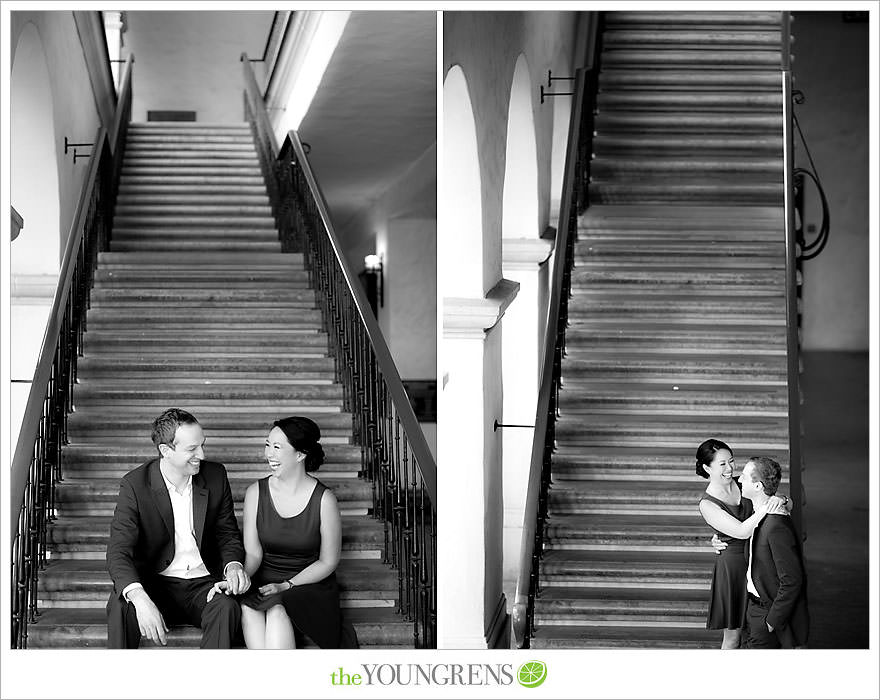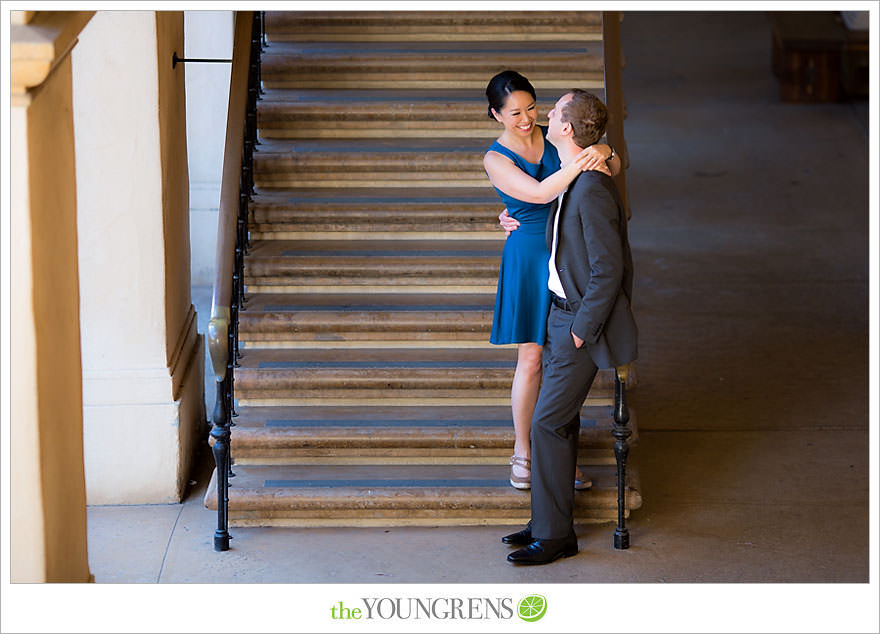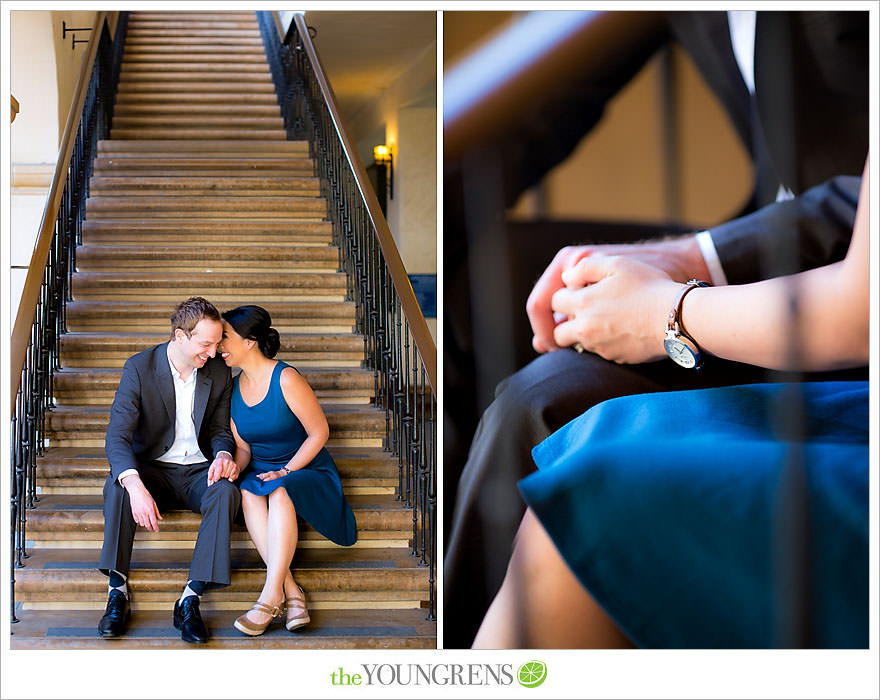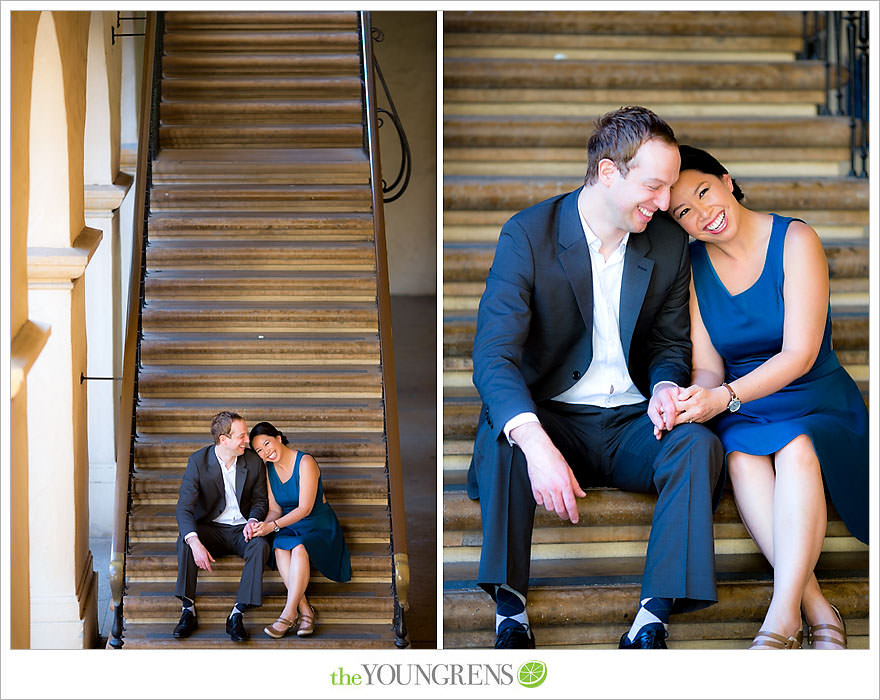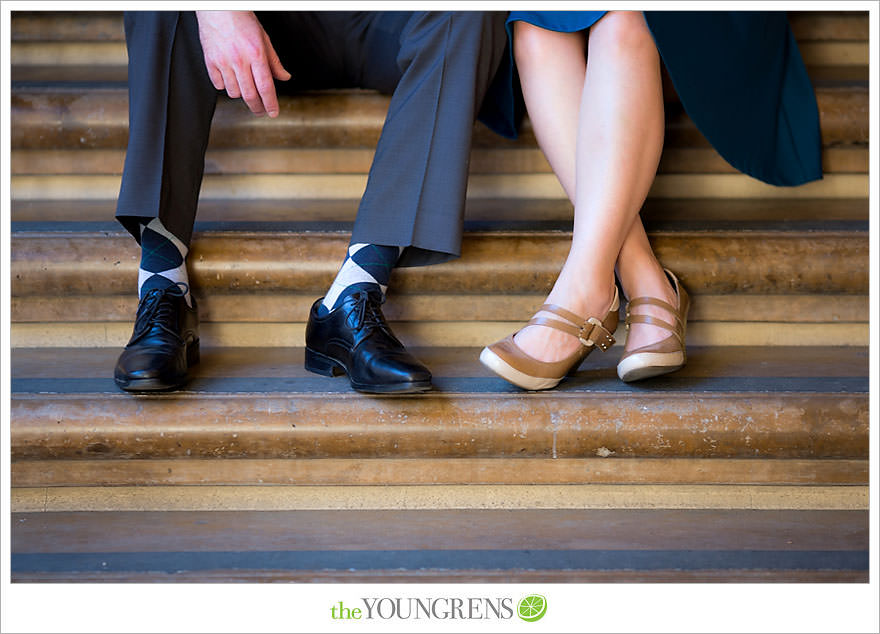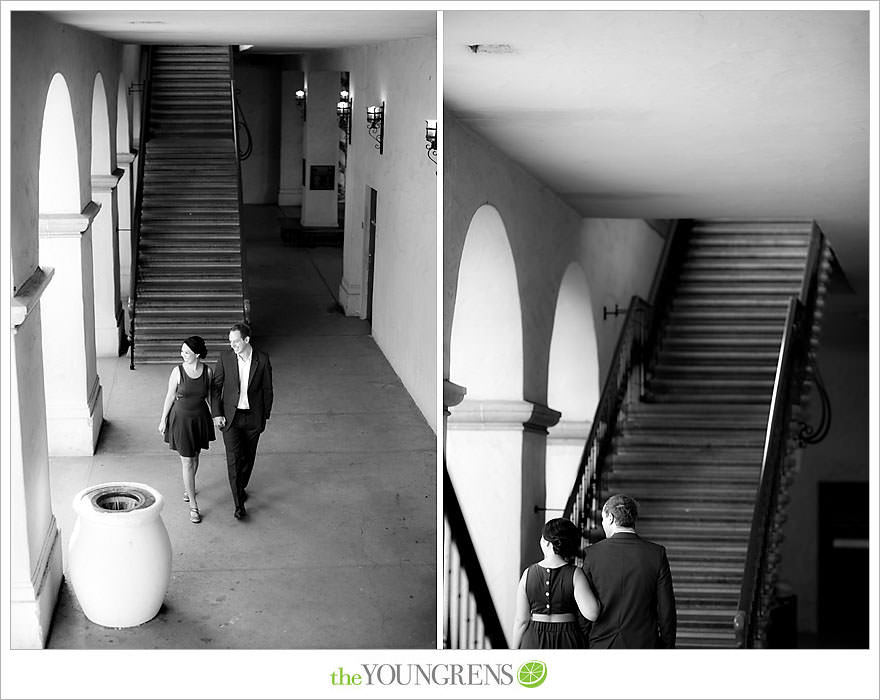 The back of Angela's dress is dynamite! Those big buttons made me smile every time!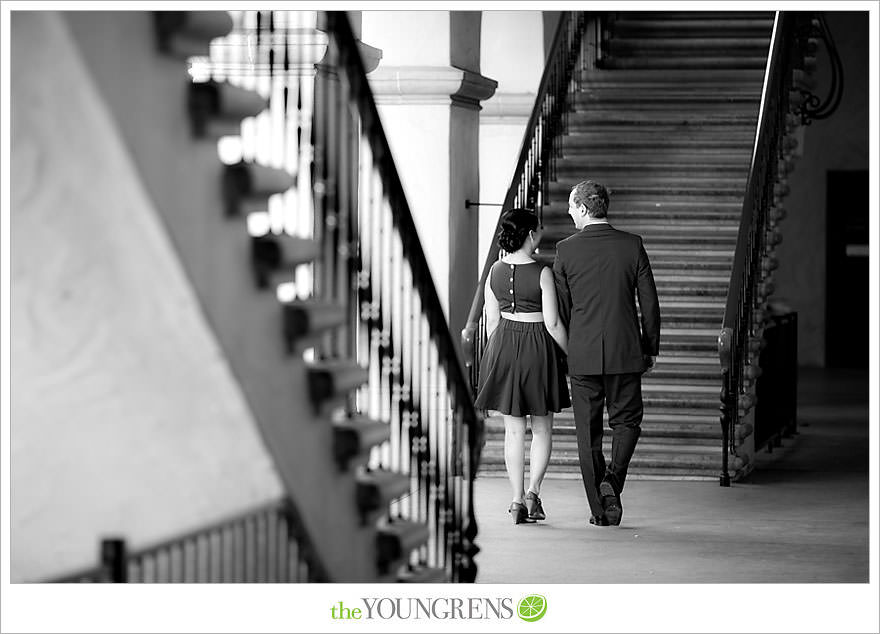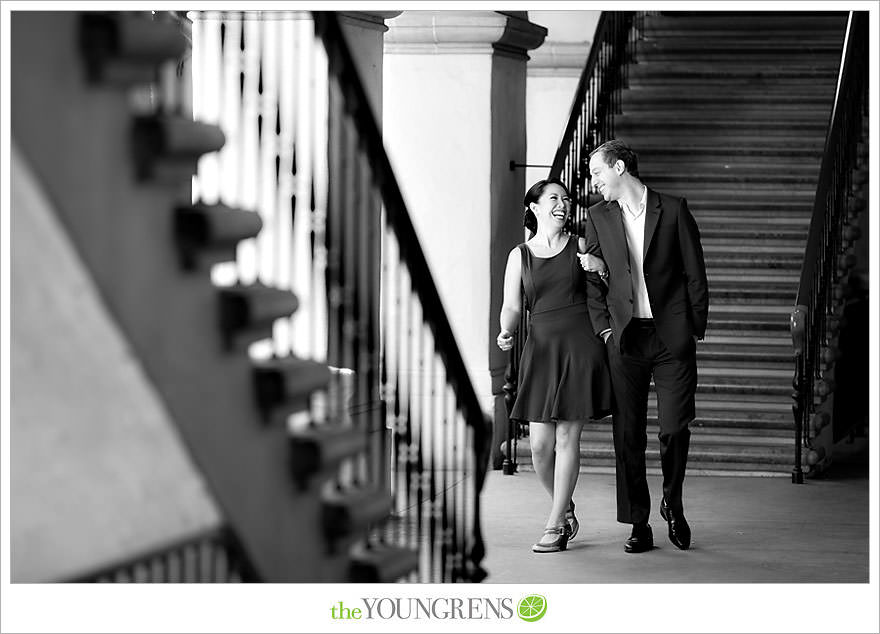 Tomorrow we'll be featuring the second half of Alex and Angela's engagement session in Balboa Park and I really don't think the park has ever looked this classy before! Join us for our laugh-fest tomorrow – I'm so excited to share!
Hugs,
Erin