It wasn't until Blair was her boss that she fell for him. She had worked for Amor Ministries the summer before, but with her new position she came face to face with the boy of her dreams. It wasn't until she smiled at him, that his heart gave in to her. This new red-headed cutie that now worked for him had stolen his heart – and as her boss there was nothing he could do about it. They both quietly knew. And they both quietly loved.
Until her job changed. He was no longer her boss, it was Valentine's Day, and she was out of town. He sent an e-mail. You know, as a friend, to wish her a Happy Valentine's Day. I mean, that's what friends do, but only when they are secretly in love… A month later, he asked her out and in their own words they have been "Blarin" ever since. Which describes these two perfectly. Jeff and I instantly fell in love with Blair and Erin the moment they walked through our door covered in paint from redoing Blair's apartment. Their smiles, their laughter, their chemistry – everything about these two ignited the air with energy and joy!
Friends and Family: To be notified when the rest of the images go online, please sign the guestbook here.
We met up in Point Loma for their engagement session this last weekend, and they brought something that made me (Erin) so excited that I think I jumped about ten feet in all directions at once. A half Husky that they found in Mexico and fell in love with. I mean how could you not fall in love with these eyes?
Everybody, meet Rocky. Rocky, meet everybody.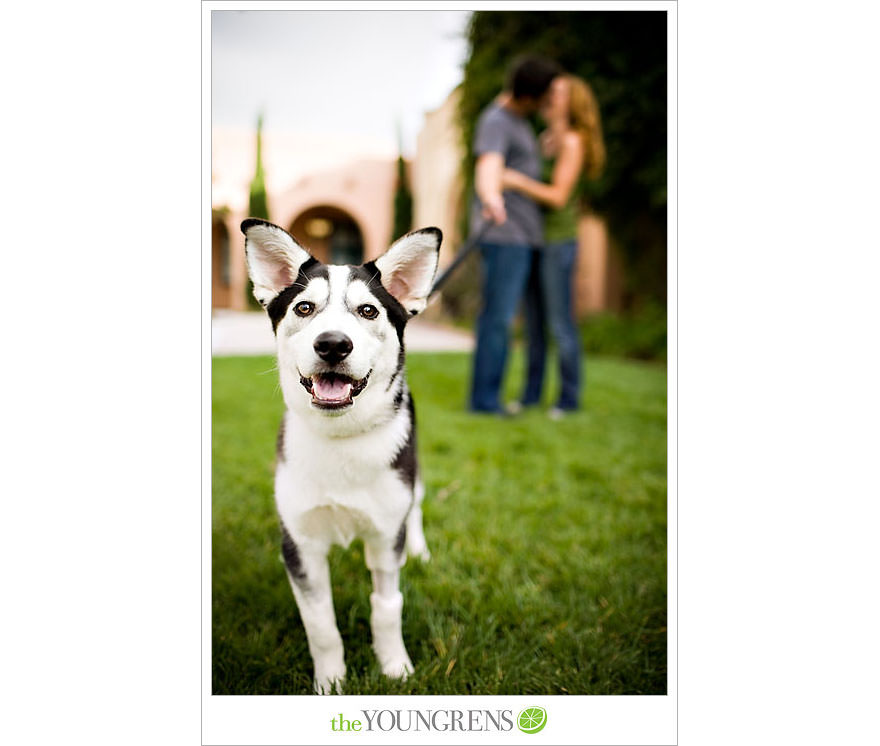 These guys are the cutest little family. I think Rocky knows full well just how adorable he is!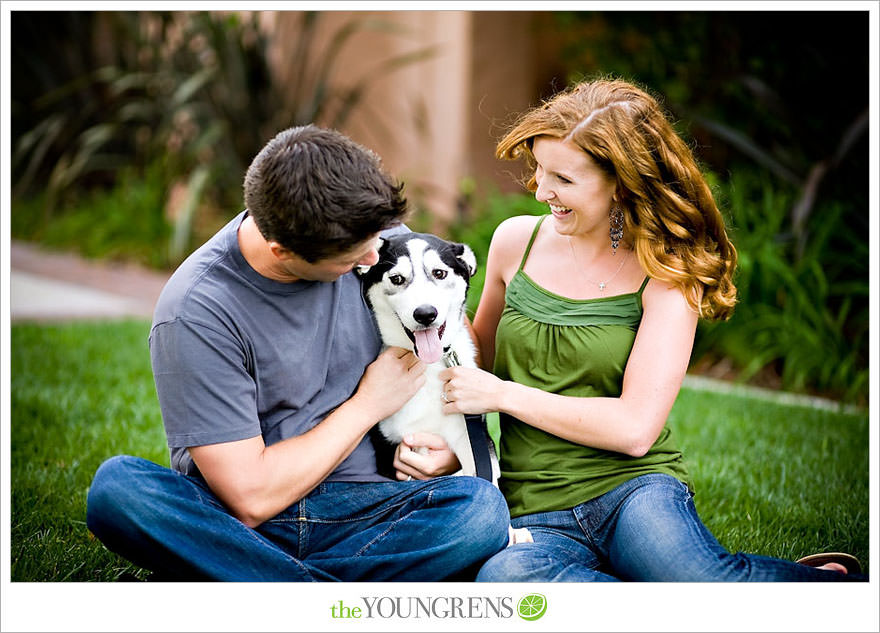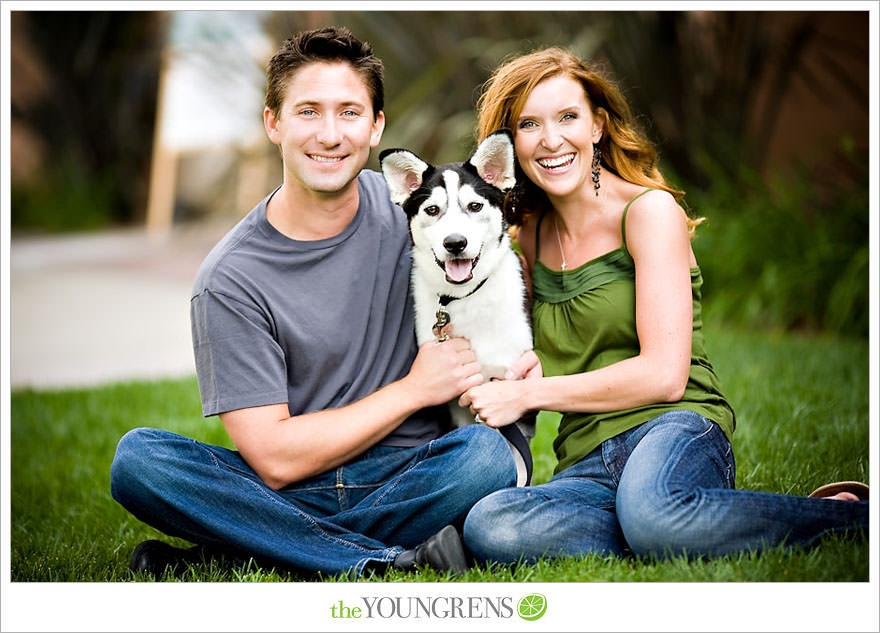 We got some great stuff with Rocky, but seriously, I don't think anyone could ever steal the show from two beautiful people like Blair and Erin.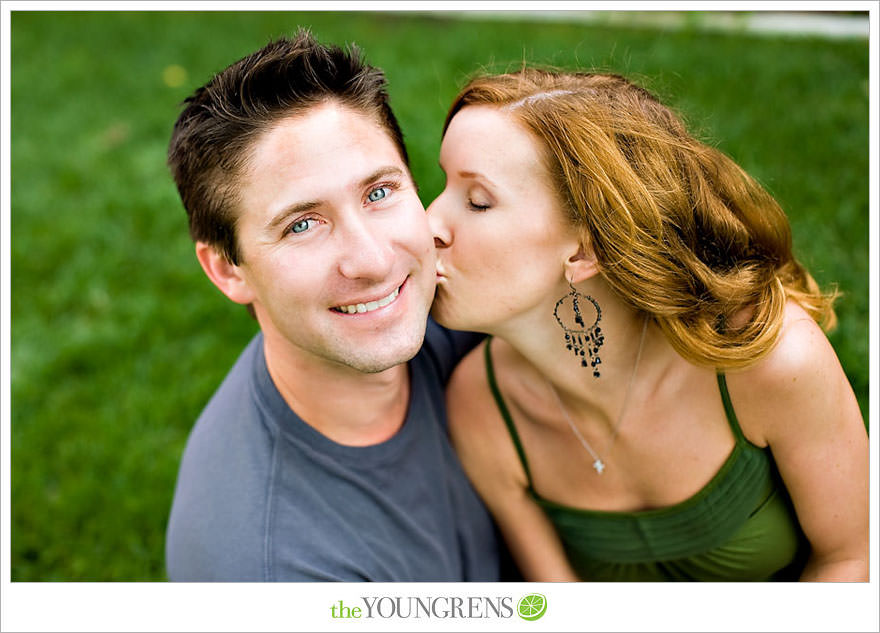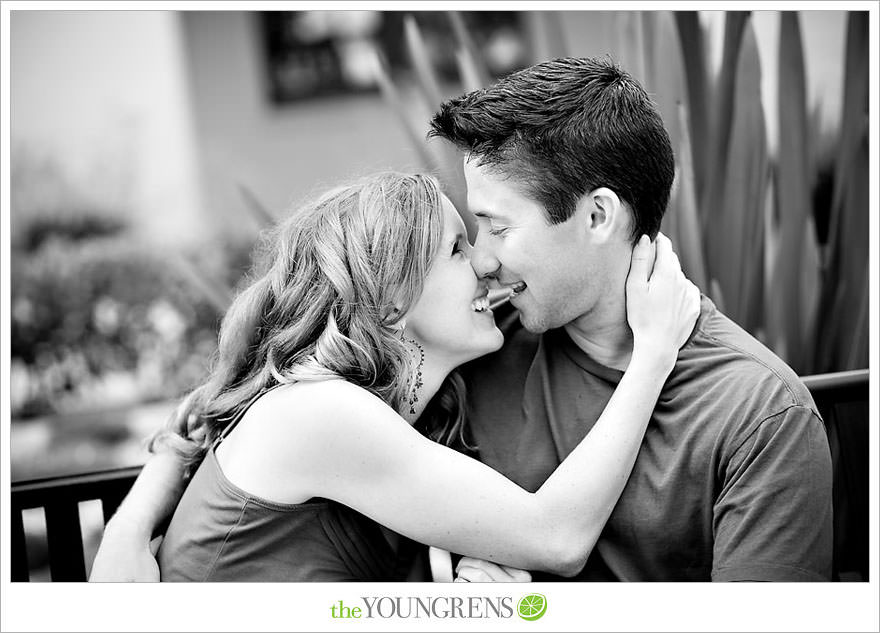 Erin is HOT!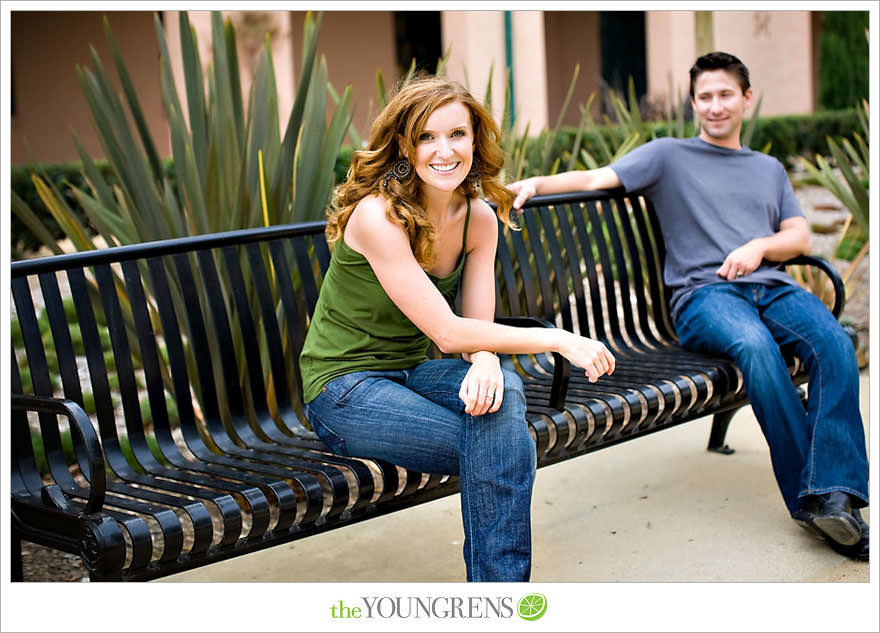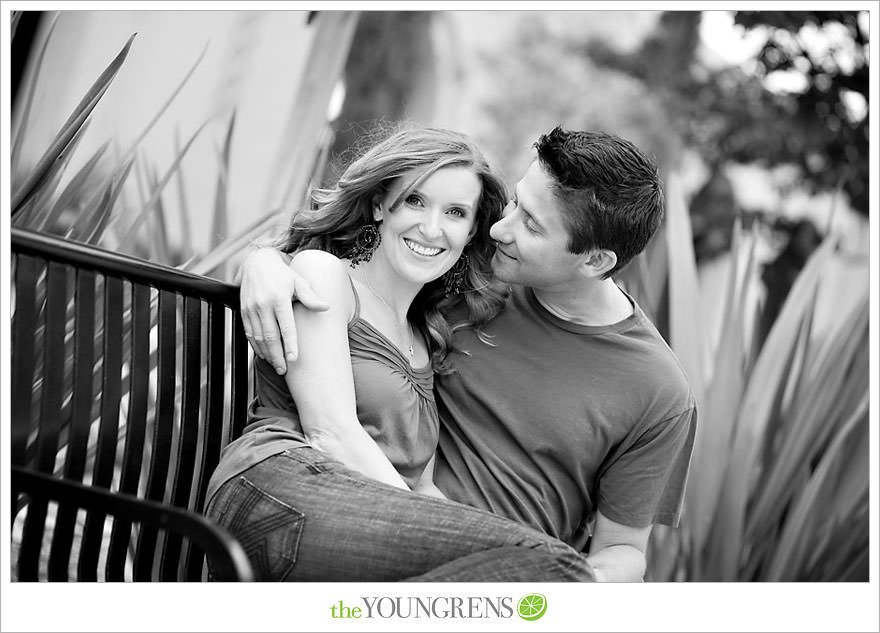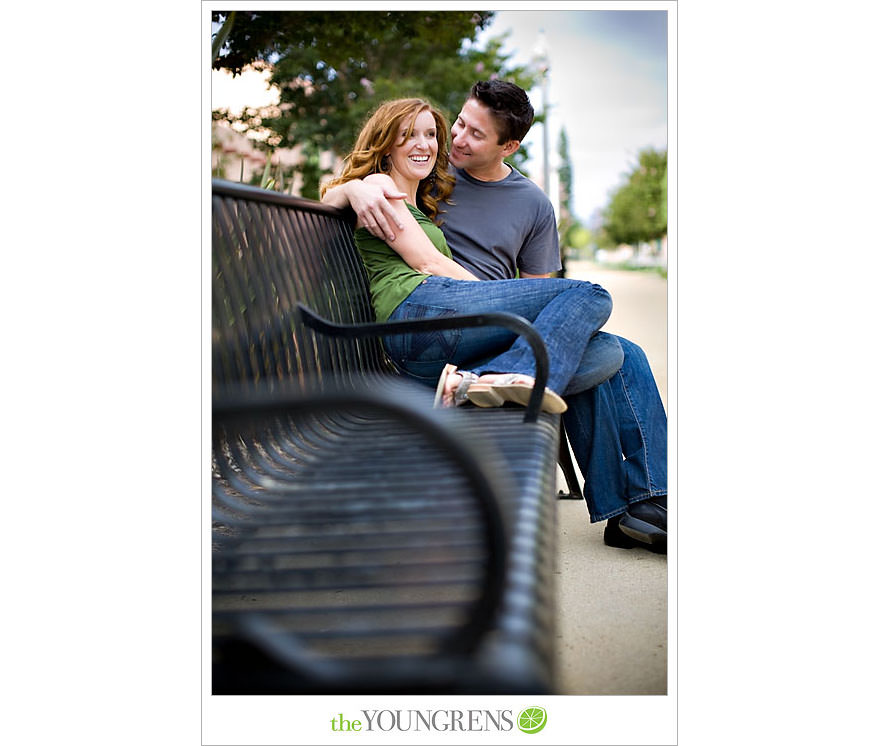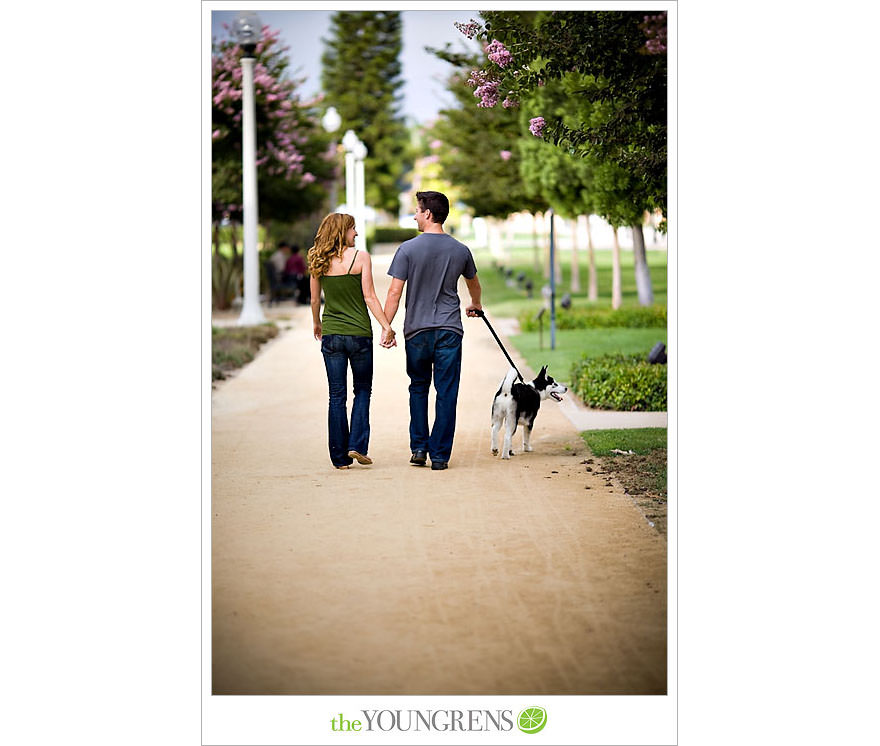 We couldn't get enough of Erin's gorgeous eyes – or her laugh!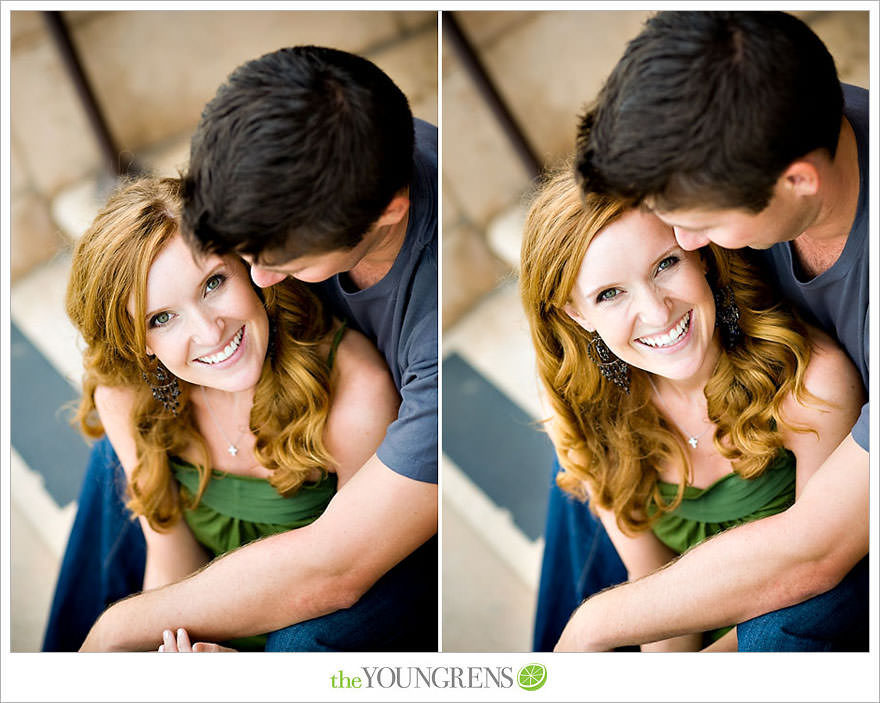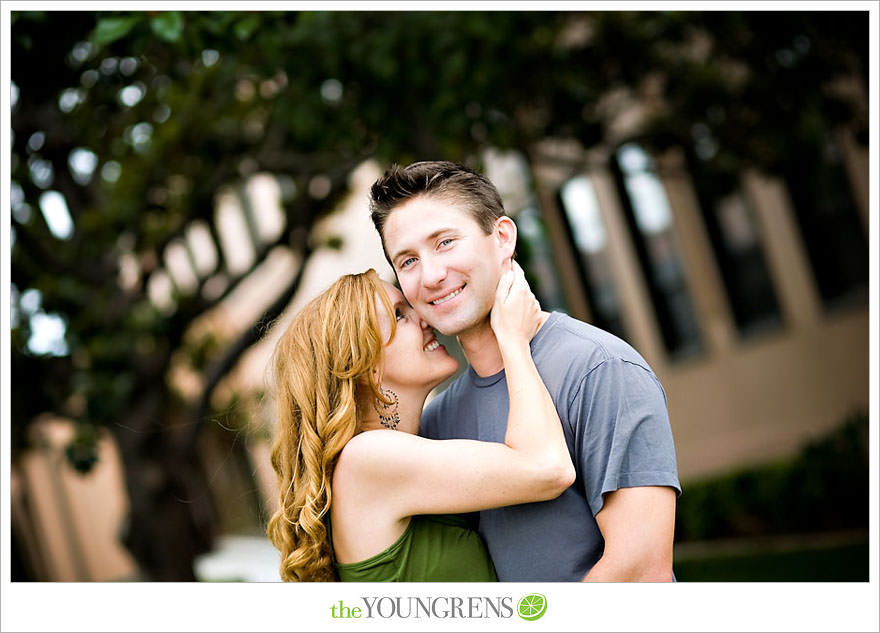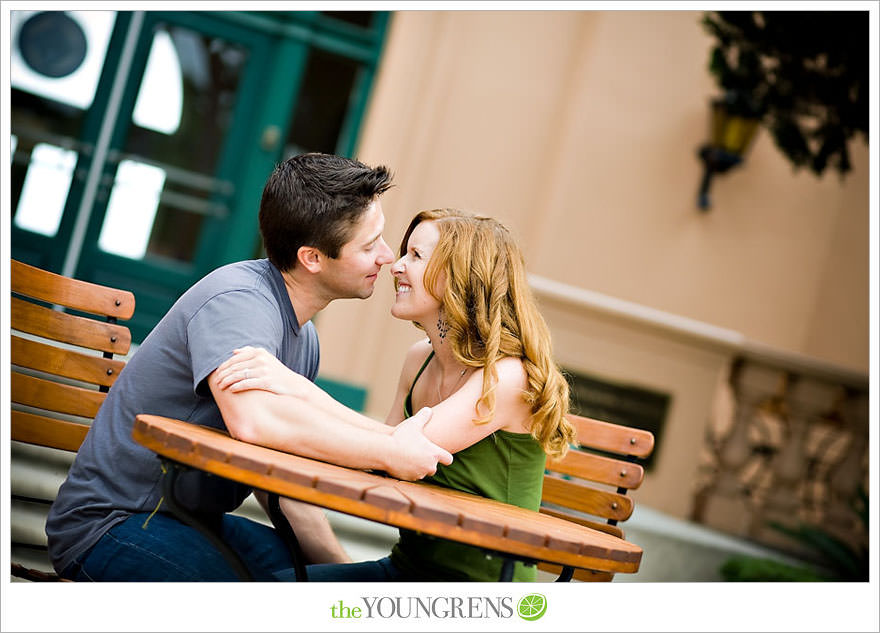 Jeff and I have been eyeballing a piece of Liberty Station that has been fenced off ever since the complex was opened up to the public. The fences finally came down, and these two were the perfect people for our amazing new playground!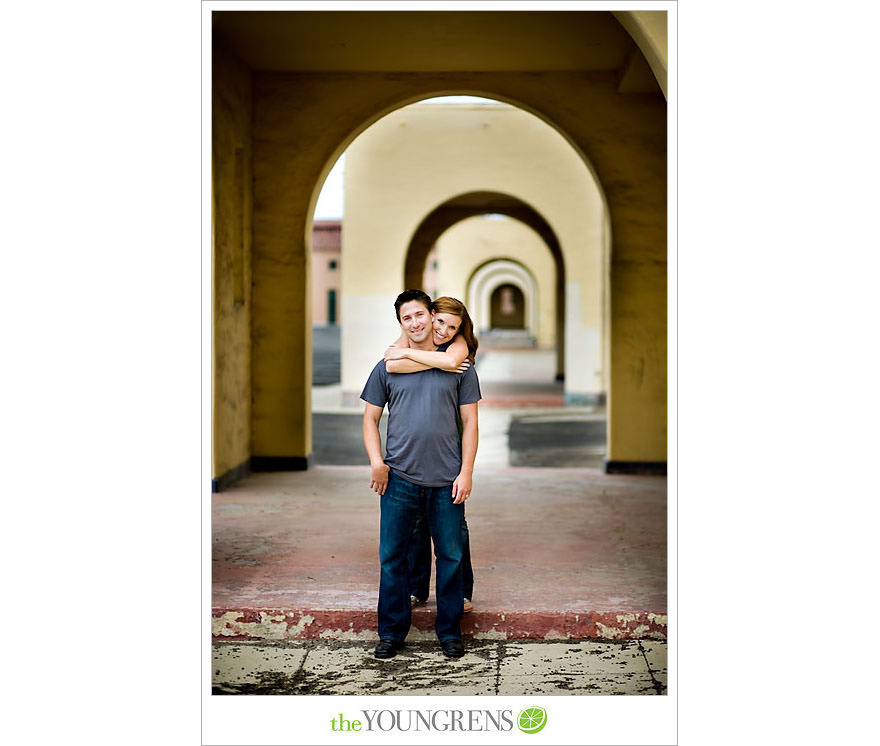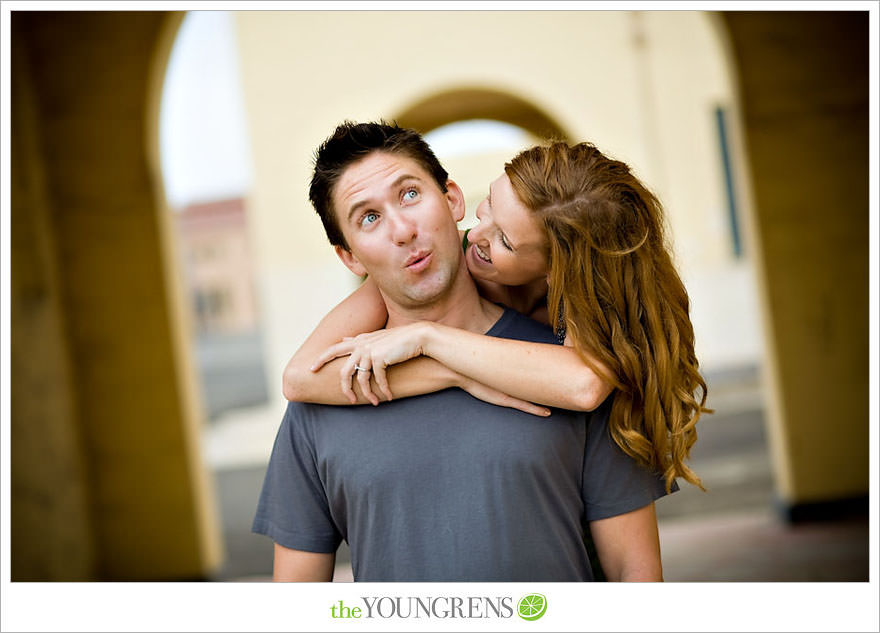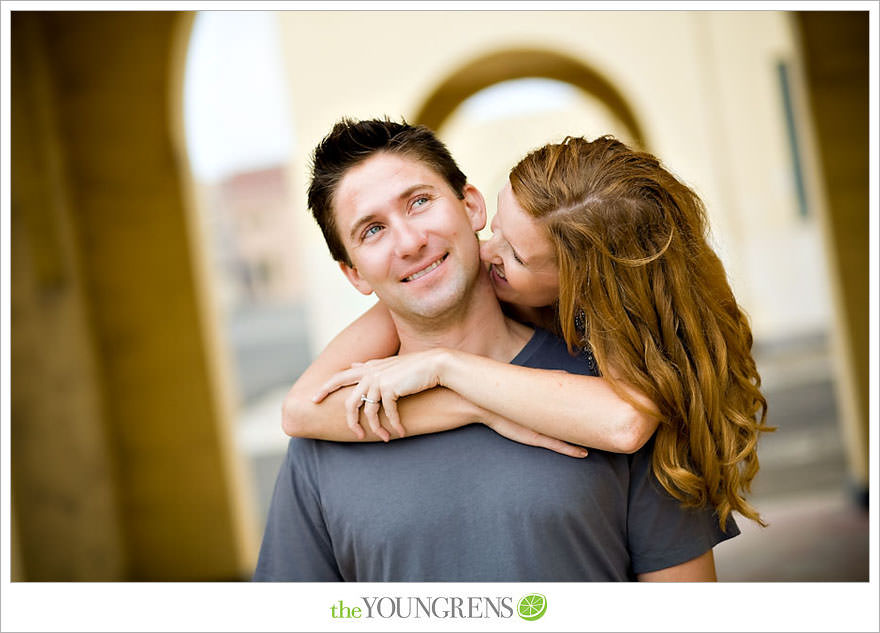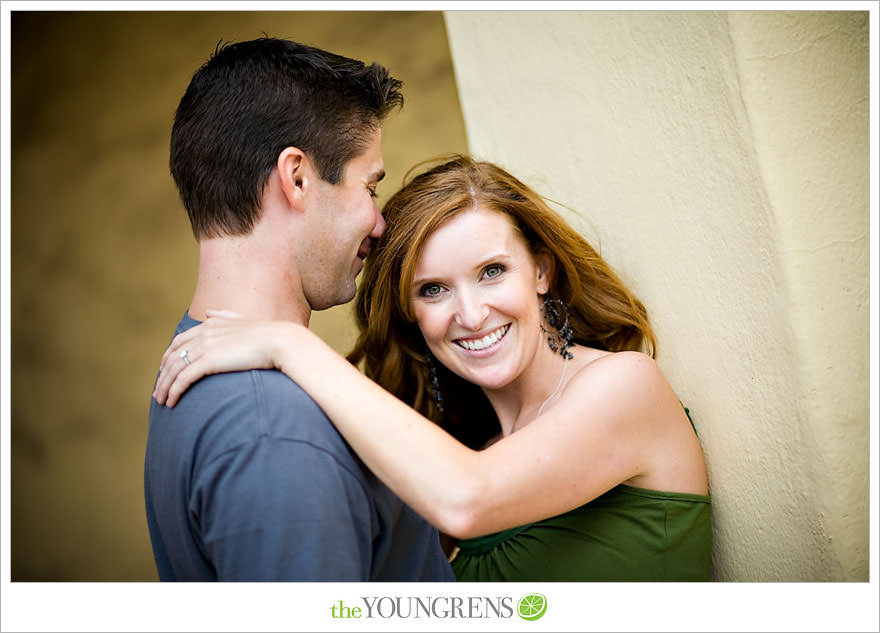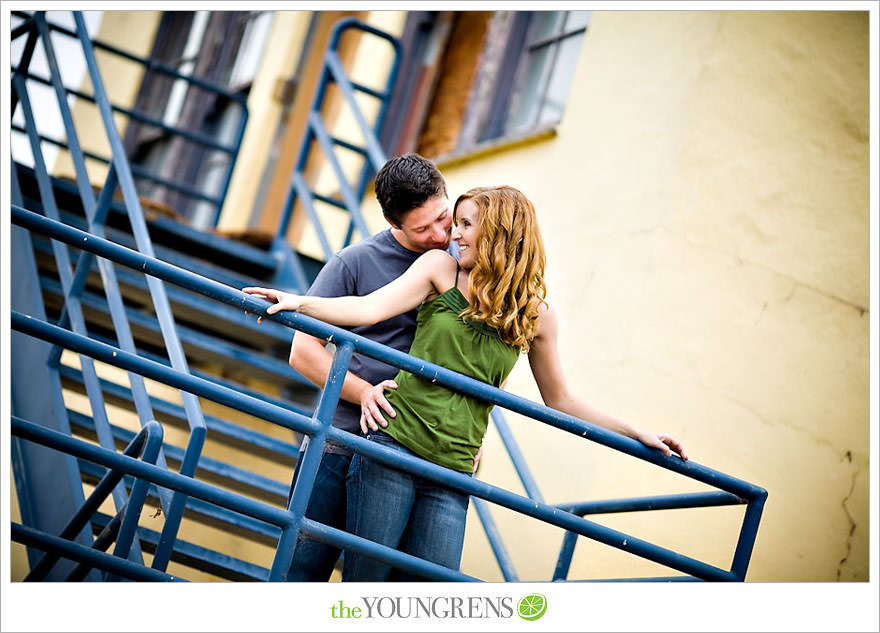 Jeff grabbed this great shot while I set them up for the next series…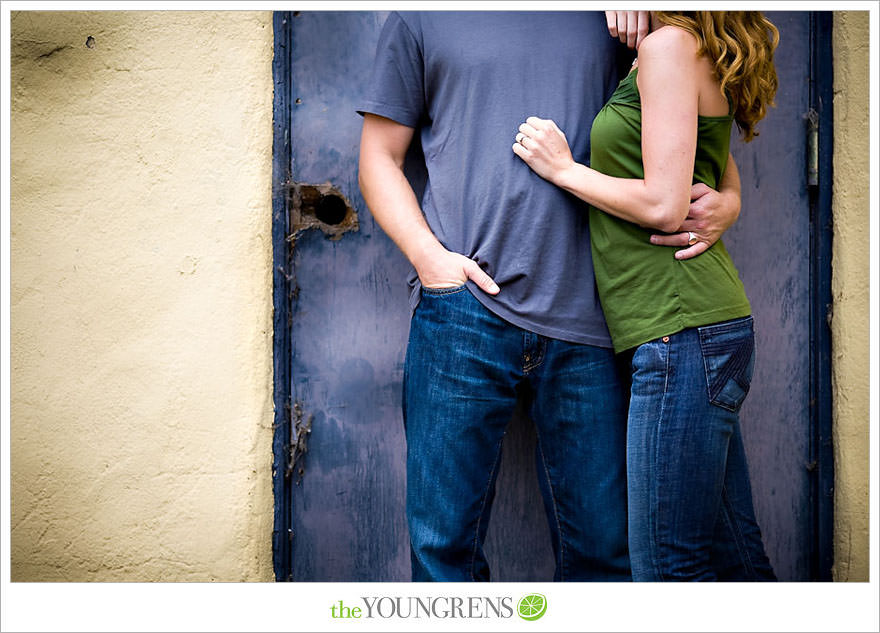 …which ended up being my absolute favorite images from the day!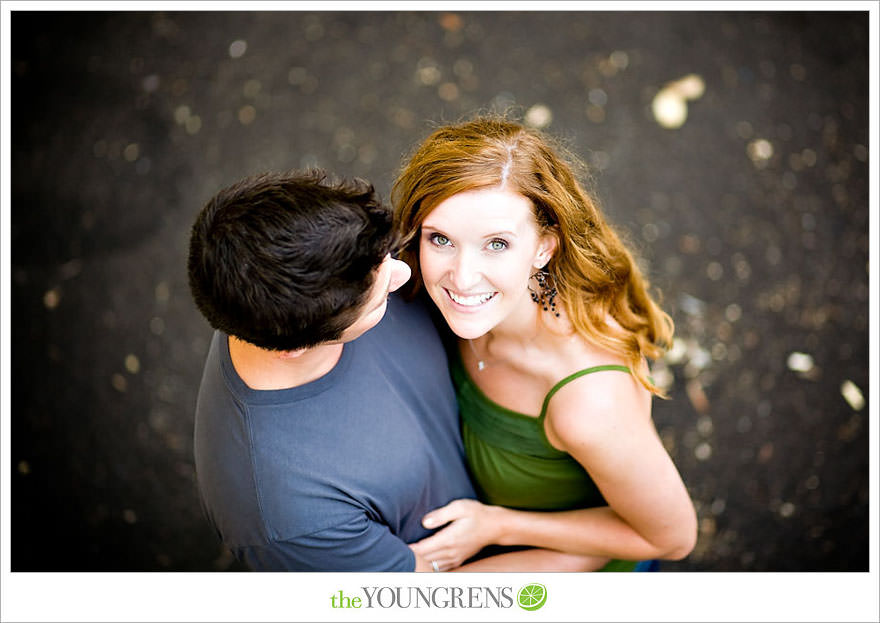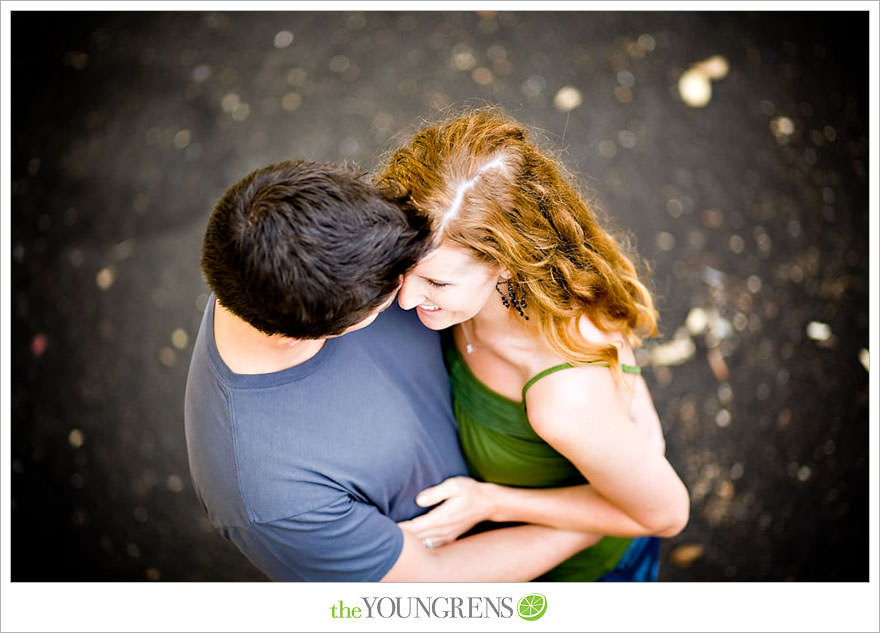 Then we had some fun!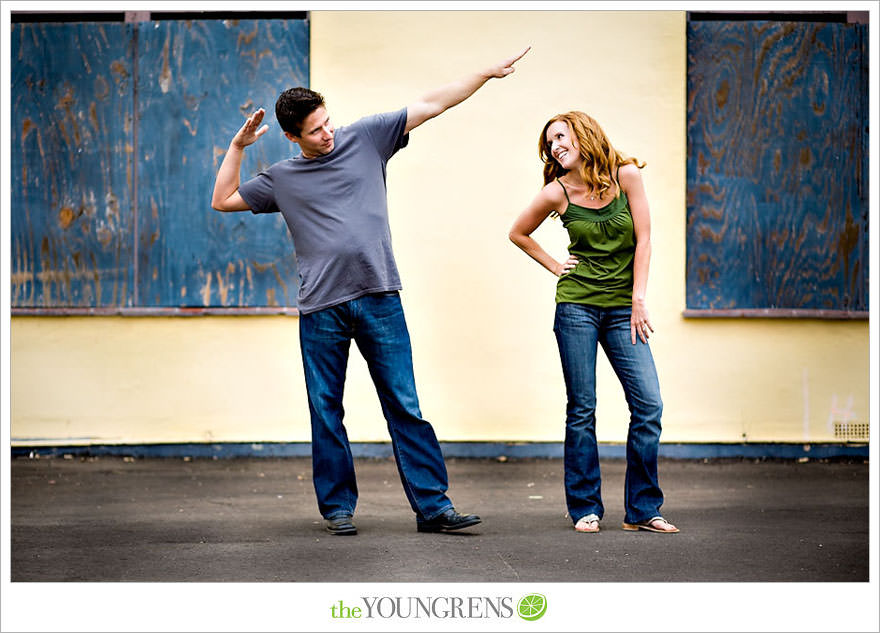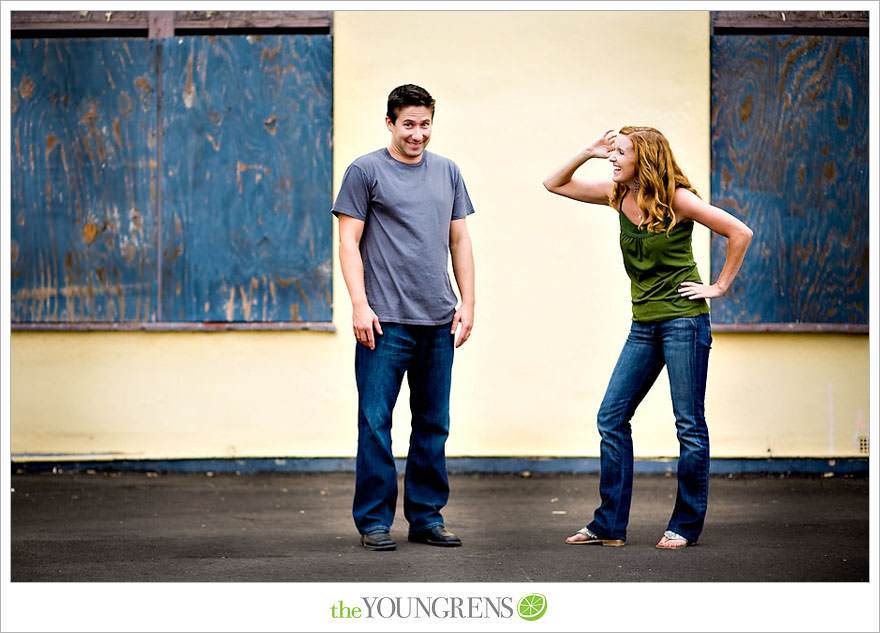 I love when the last picture of the day turns out to be one of the most gorgeous. This was one of Jeff's famous "just one more" images. If you've ever been a Youngrens bride and groom, you know what I'm talking about!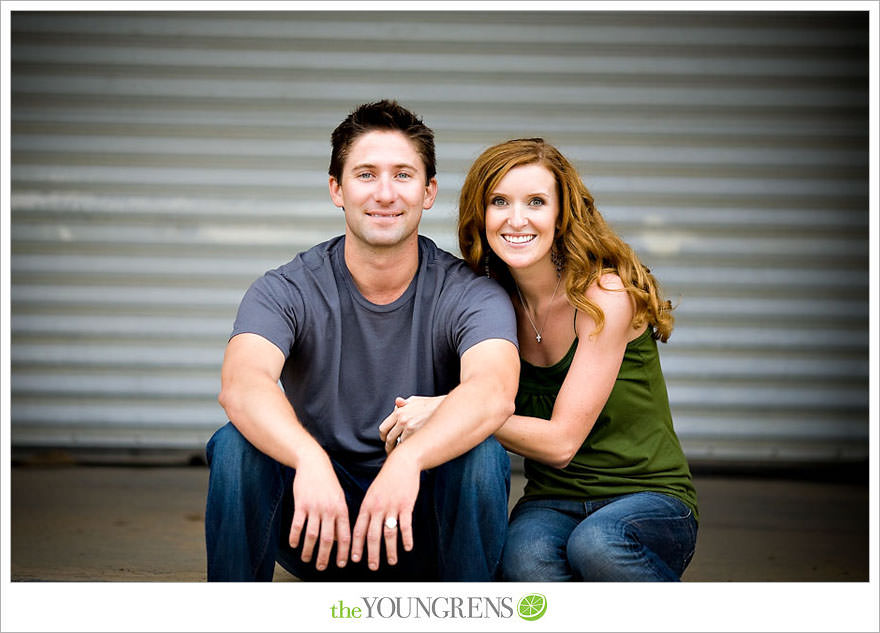 As the sun sank down, we grabbed a few more on our way to the car. What a perfect evening.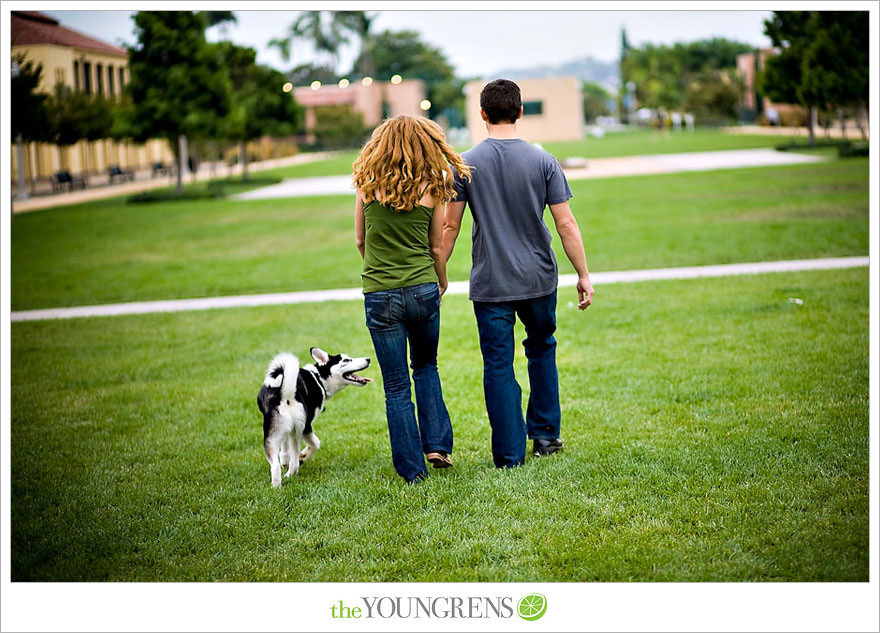 Blair and Erin: We love hanging out with you two and Rocky. It was seriously so much fun getting to laugh and run around Liberty Station with such a beautiful, loving, and fun couple. We can't wait for October!