Stephen was just being a super nice, outgoing guy when he met Michele at church and invited her to his small bible study group. Which is different for him. Not the 'nice' thing – he's one of those sweet-faced engineers with just enough lovable quirk that he only has to smile his humble grin for every person within ten yards to melt into a puddle of mush around him. What came out of left field for him was the 'outgoing' part. He was never so straightforward with people he just met, even though it was just a simple invitation to a small group. A little later, he even invited her along to a hike with his friends.
He wasn't asking her out. He seriously was just being nice to the new girl at church.
Michele normally wasn't so straightforward. She was one of those girls that was waiting for the right guy to come along and didn't want to mess with fate. If she was going to fall in love, then it would happen naturally. So when she thought this adorable guy with the heart-melting grin kept 'asking her out' (again, he was just being nice) she was delighted, but was disappointed that he asked her on a group hiking date instead of getting to know her one on one. So for the first time in her life, she let fate take a time out and let him know that if he wanted to get to know her, it would have to be just the two of them over coffee.
He was shocked. Apparently this new girl at church was into him. With this brand new knowledge, her bright smile, warm eyes, and joyful laugh came into full focus within his heart and all of a sudden he wasn't just being nice anymore. He was falling in love.
Steve and Michele win the Most Adorable Smiles Award because they have no idea just how contagious, sweet, and adorably heart-melting their smiles are! And when we heard their utterly cute story – two people totally stepping out of their character to pursue each other – we melted like ice cream in July. After Michele's straightforward email to Steve, they met for coffee at Pannikin in Encinitas, one of the coolest coffee shops in all of San Diego county. So it only made sense to head back to the scene of their first date to capture their engagement session.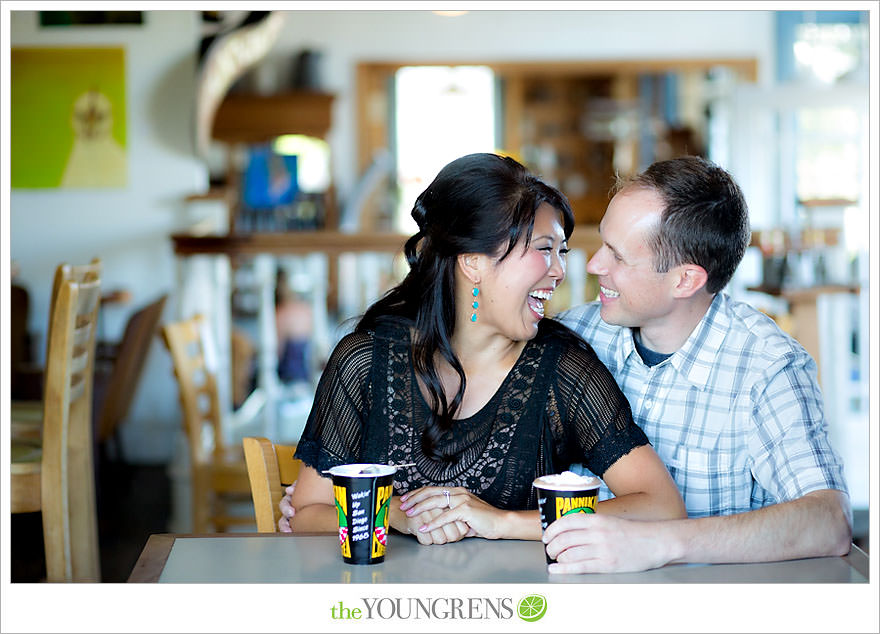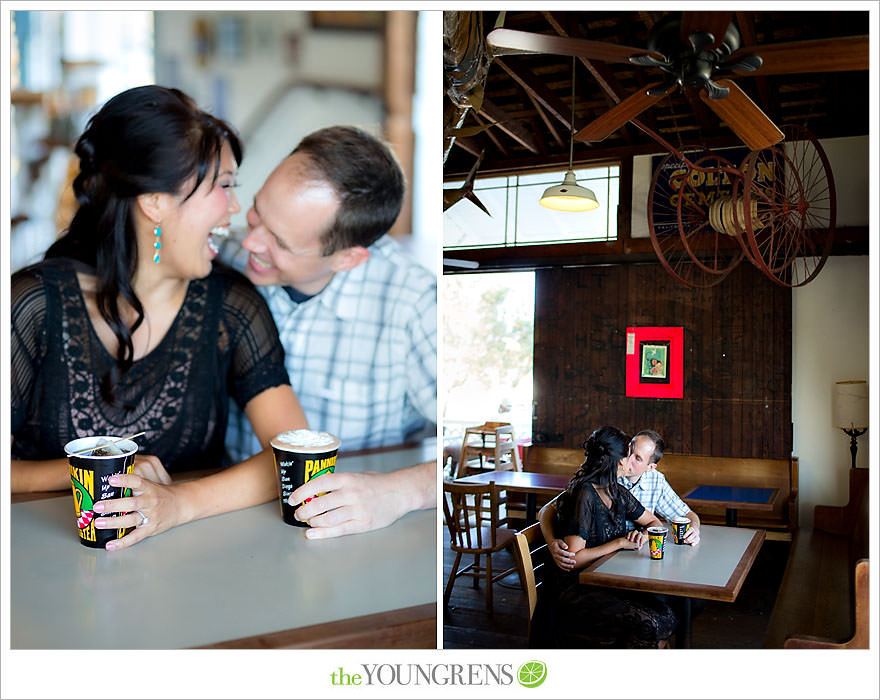 I absolutely fell in love with the vibe of this coffee shop. Open, rustic, quirky, and totally welcoming of our cameras – my kind of place!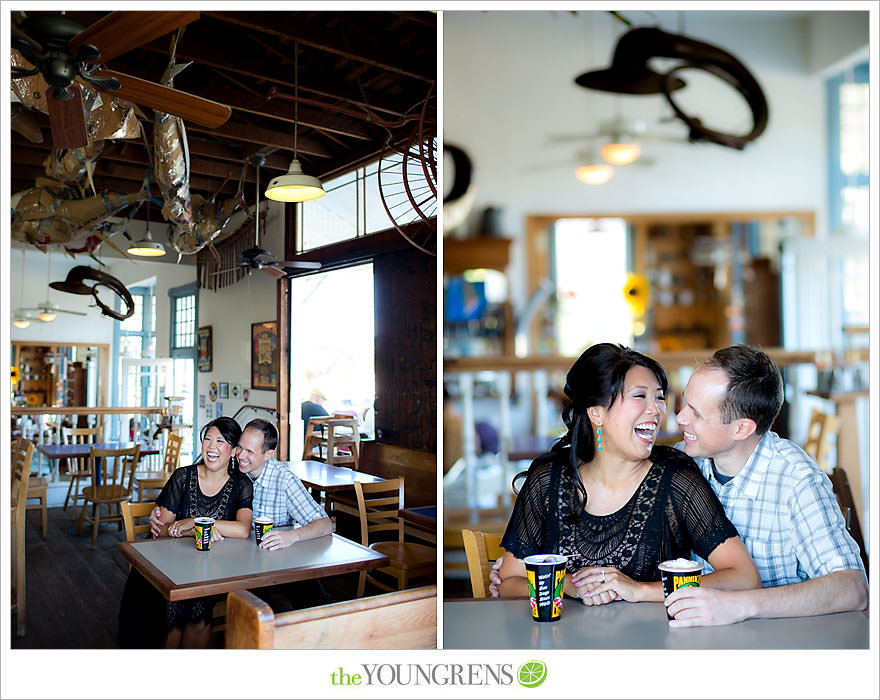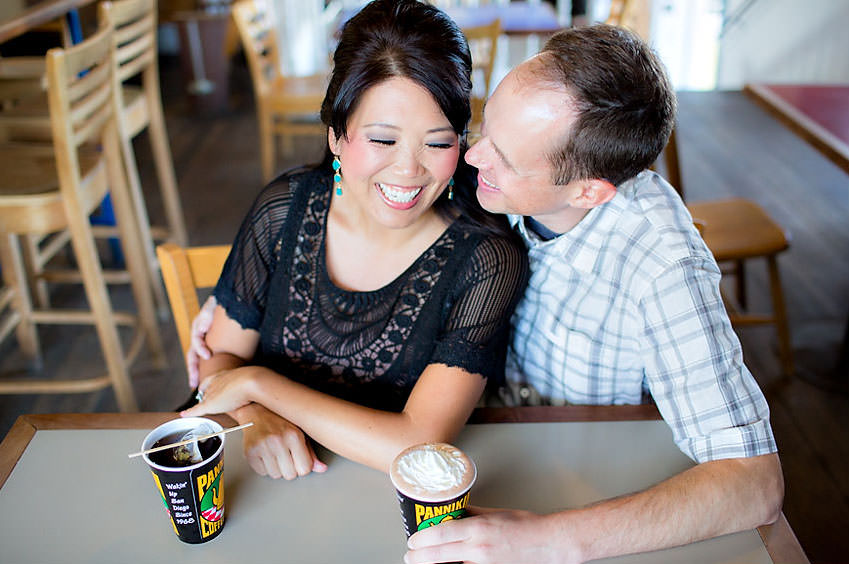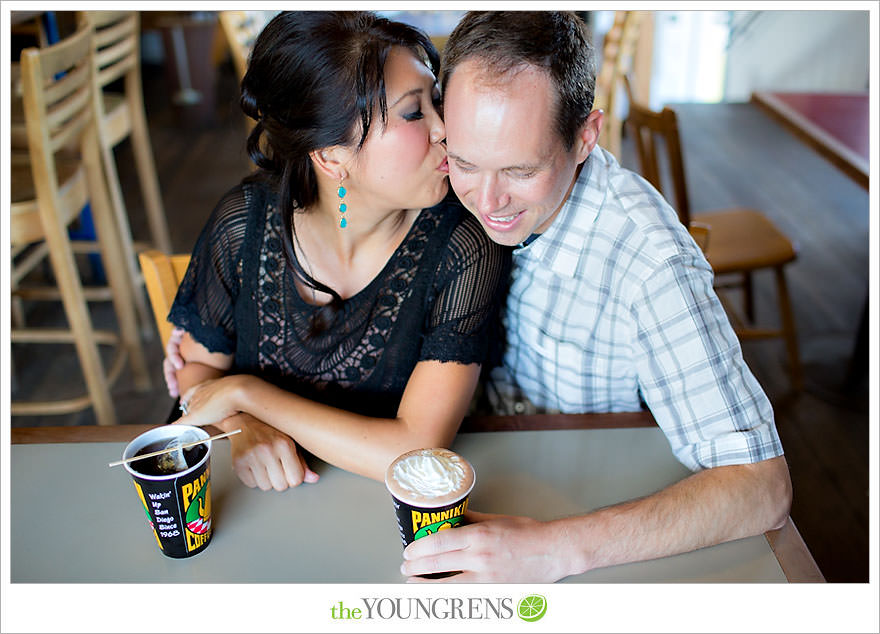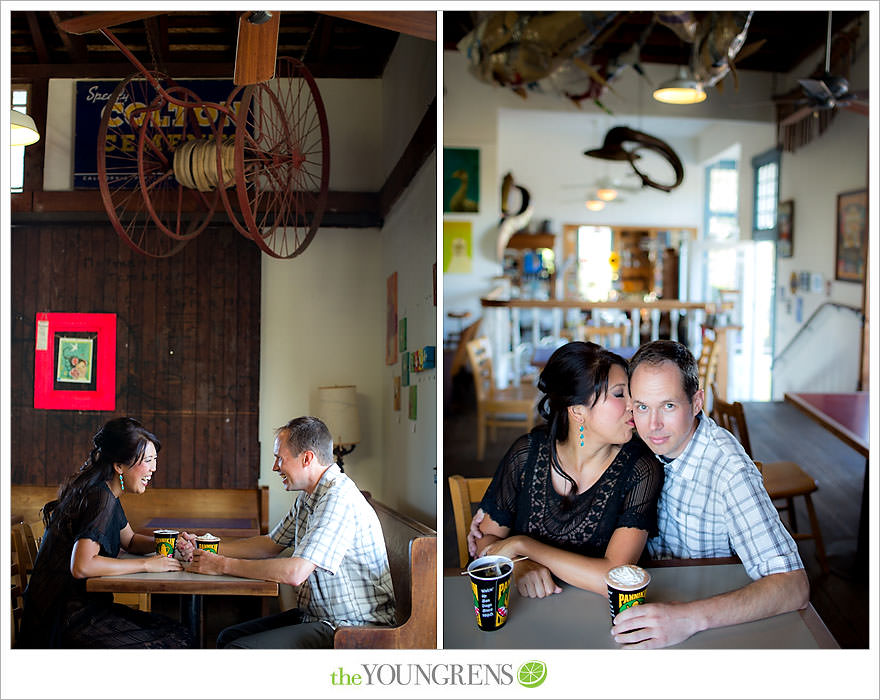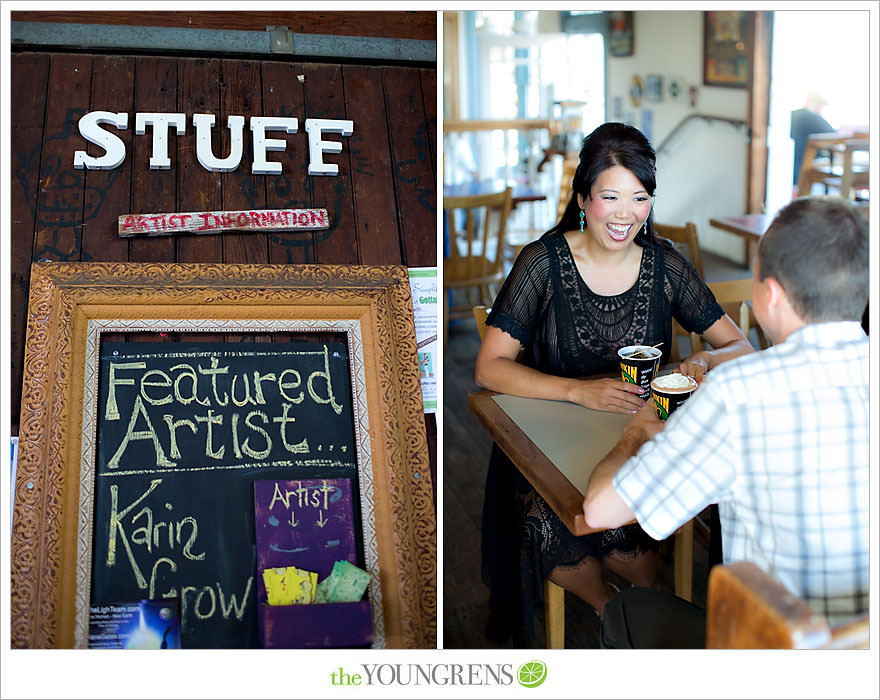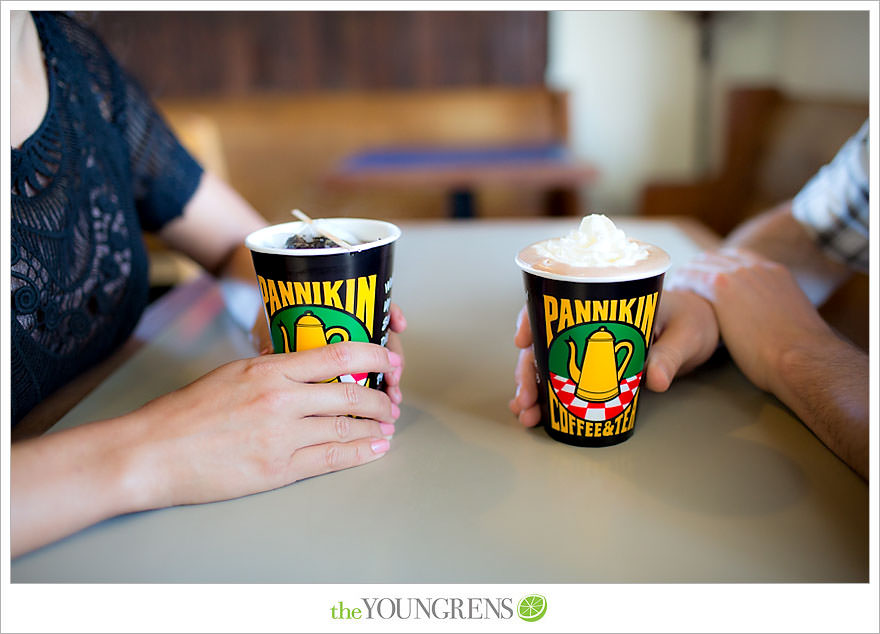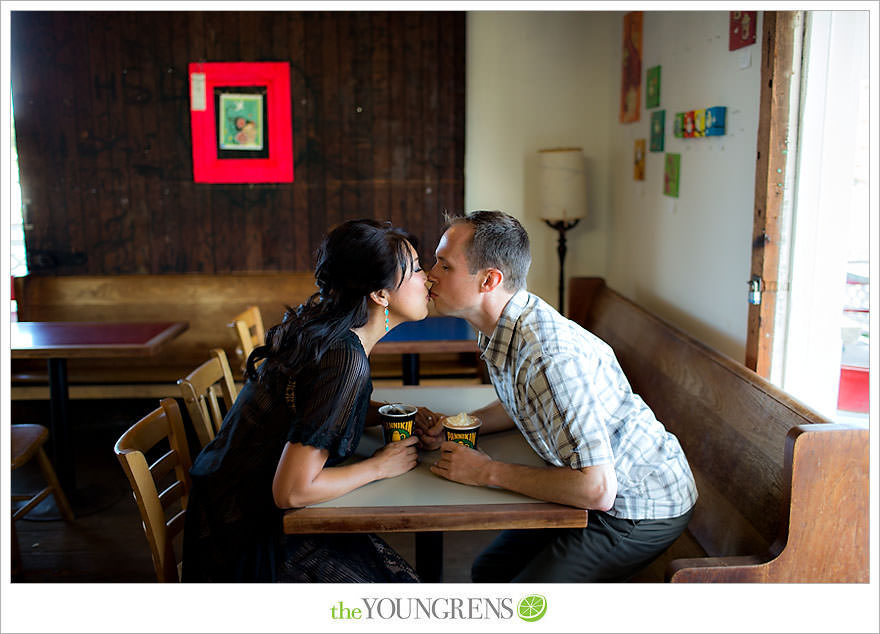 Downstairs they have their coffee roasting room and they were so gracious to let us hang out!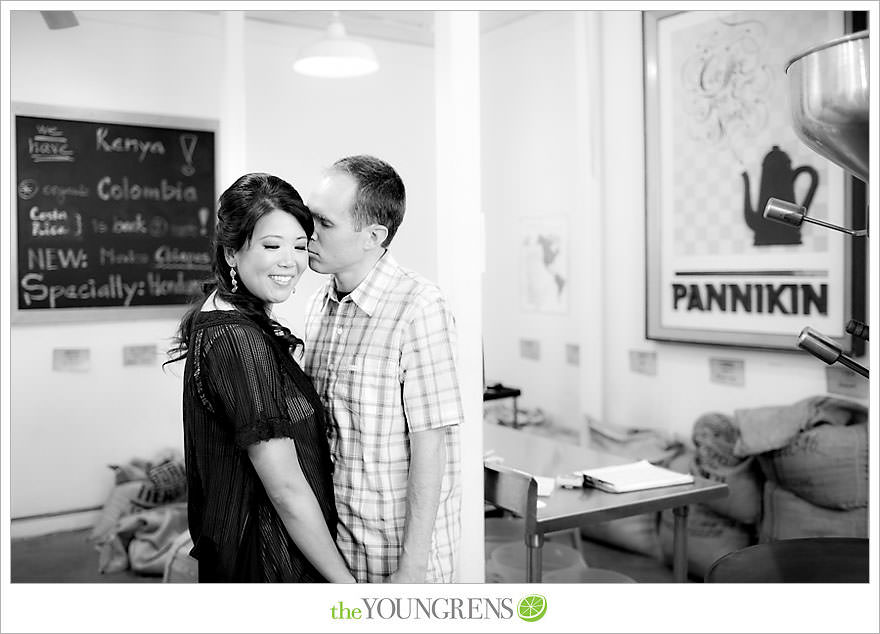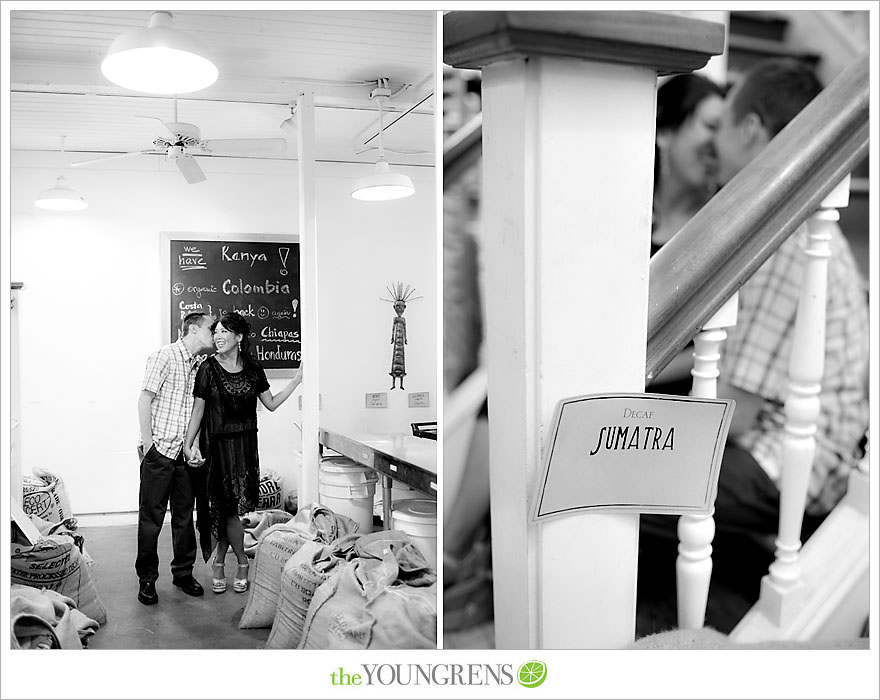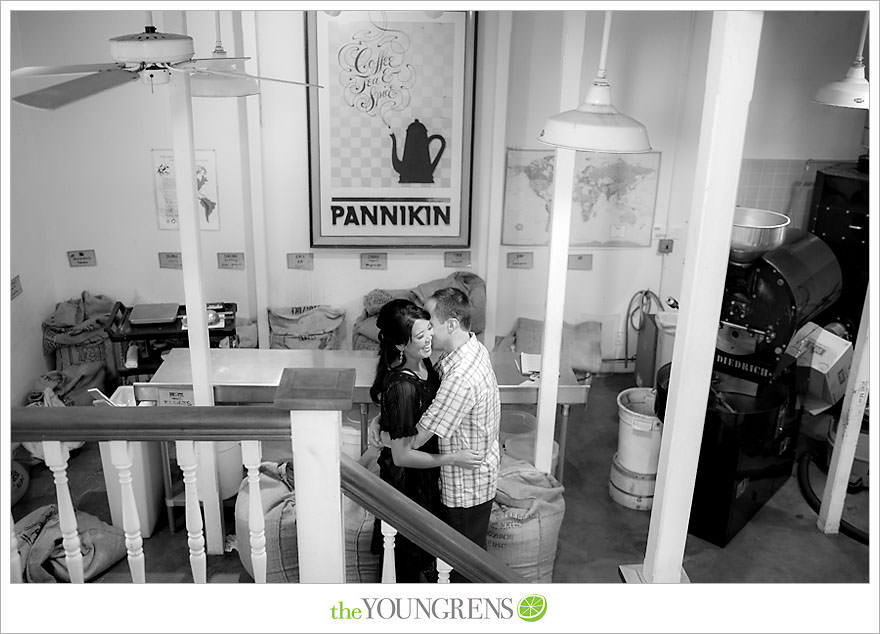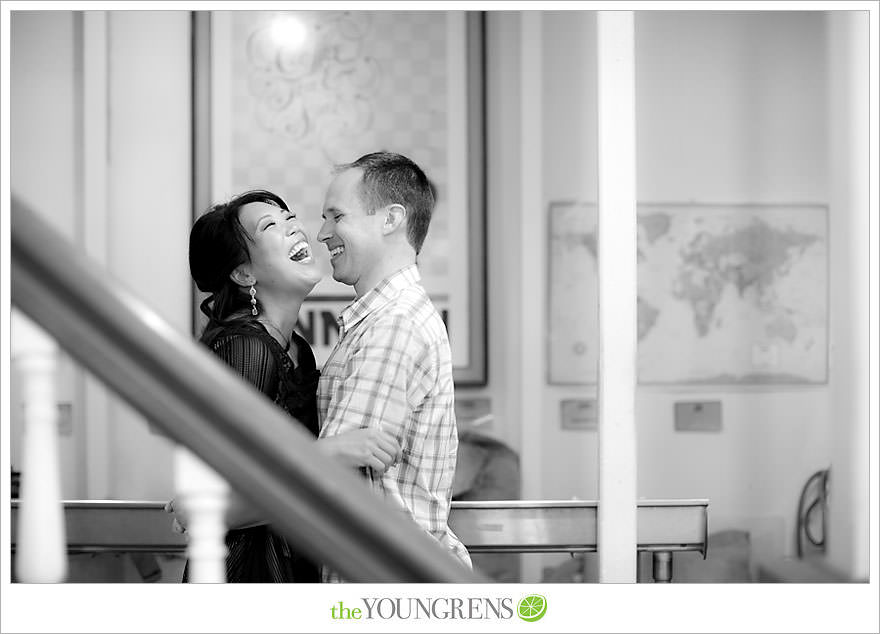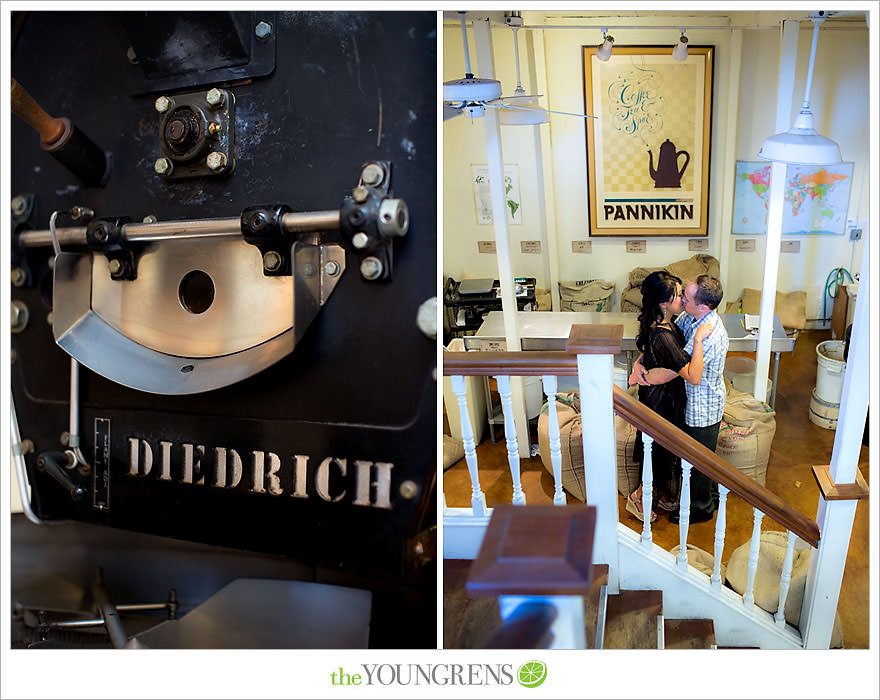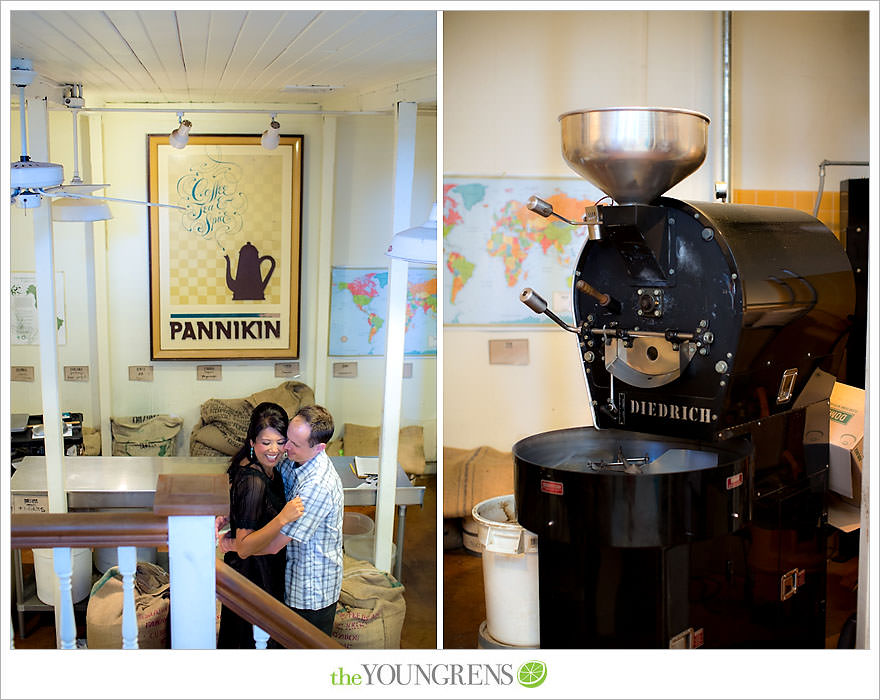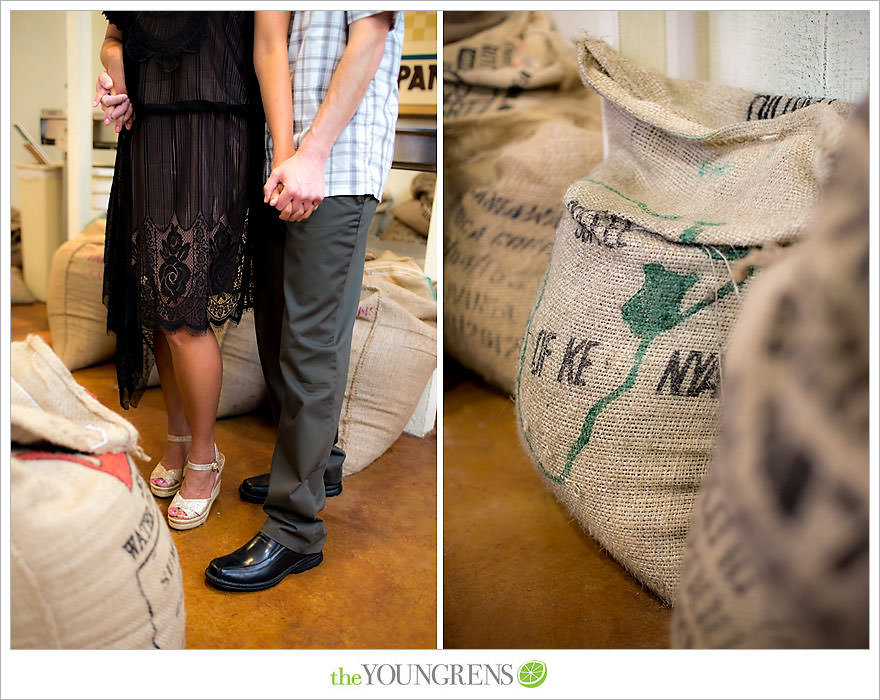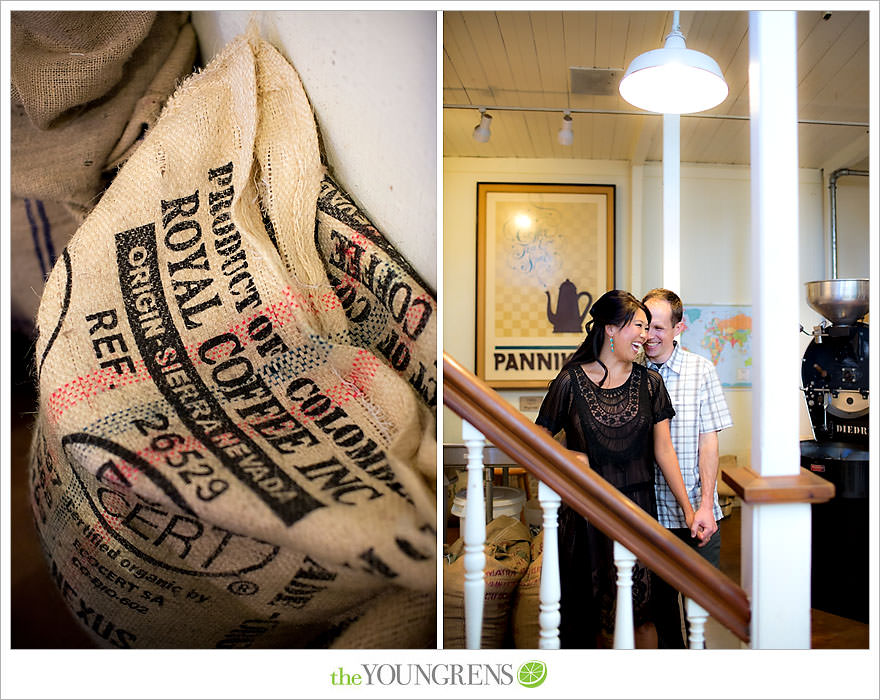 Riiiiiiiight??? What did I say about those smiles? Is your heart melting into a puddle right now?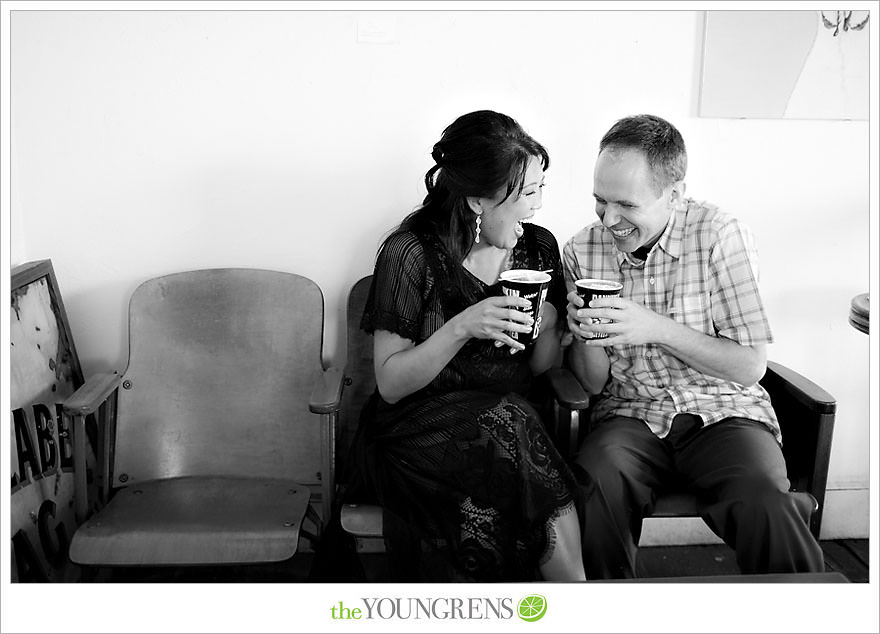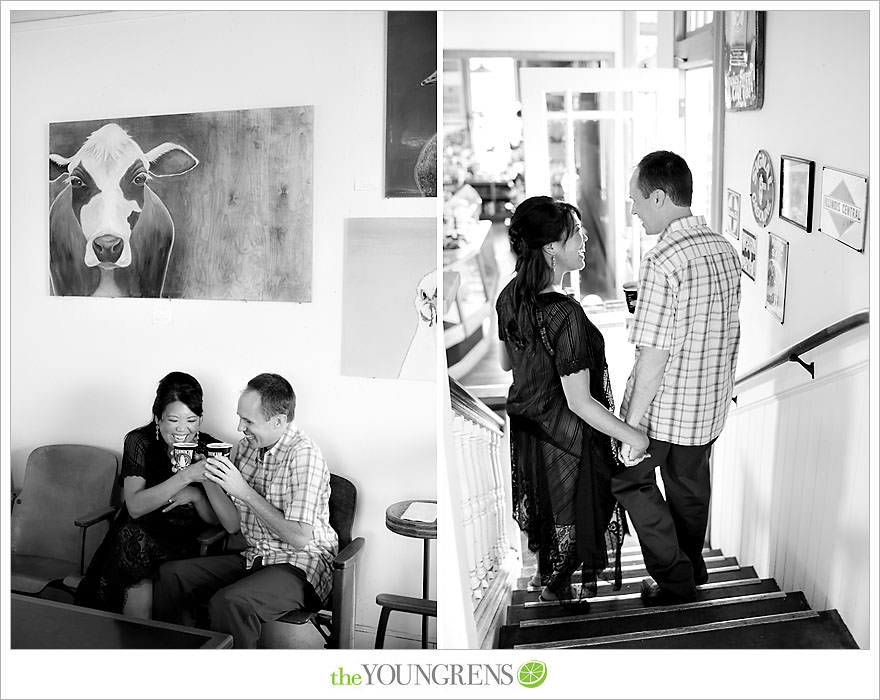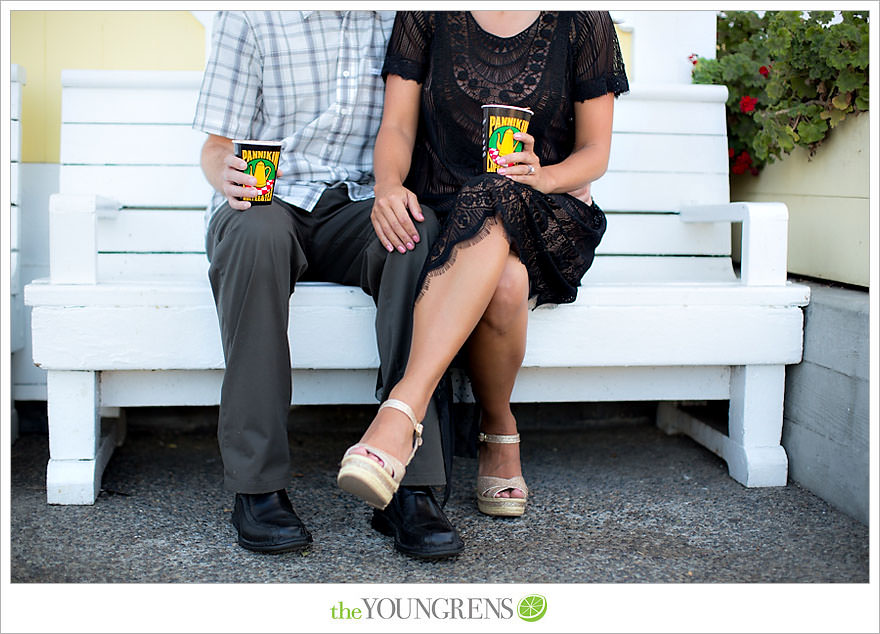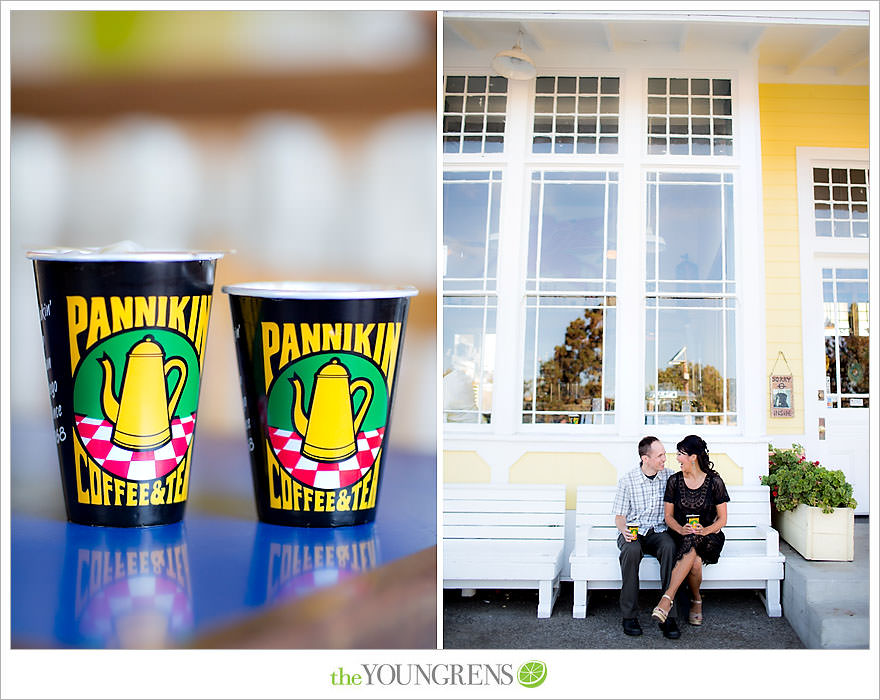 Apparently the building used to be the train station for Encinitas, so it's got tons of historic character. P.S. Apparently, they hold wedding receptions here too… *hint hint*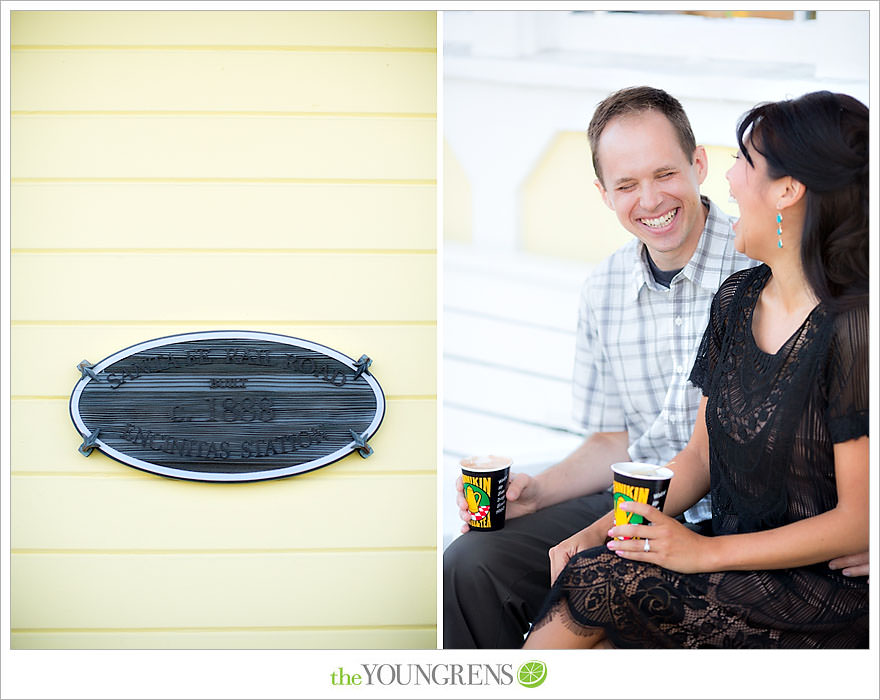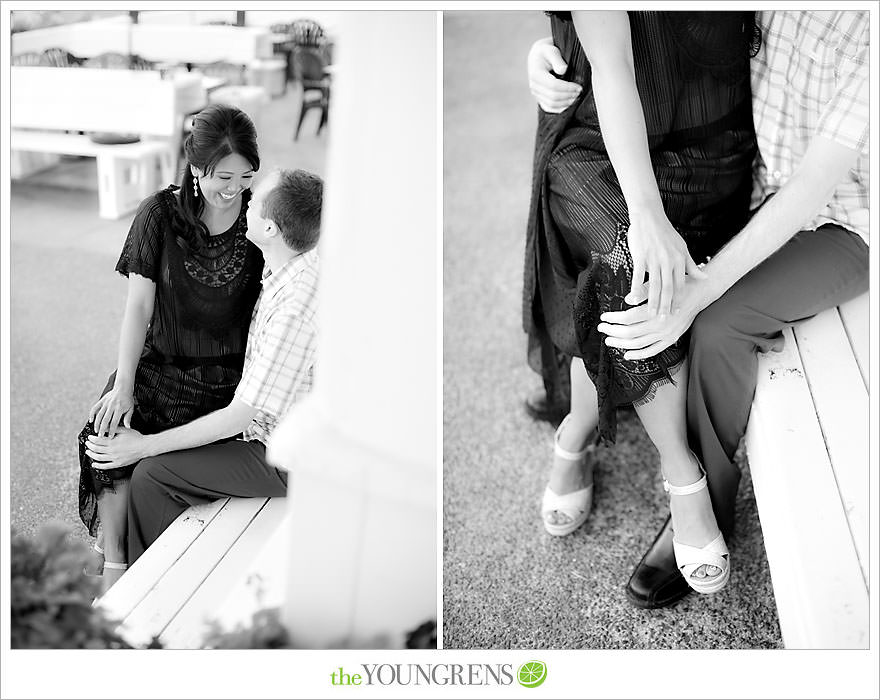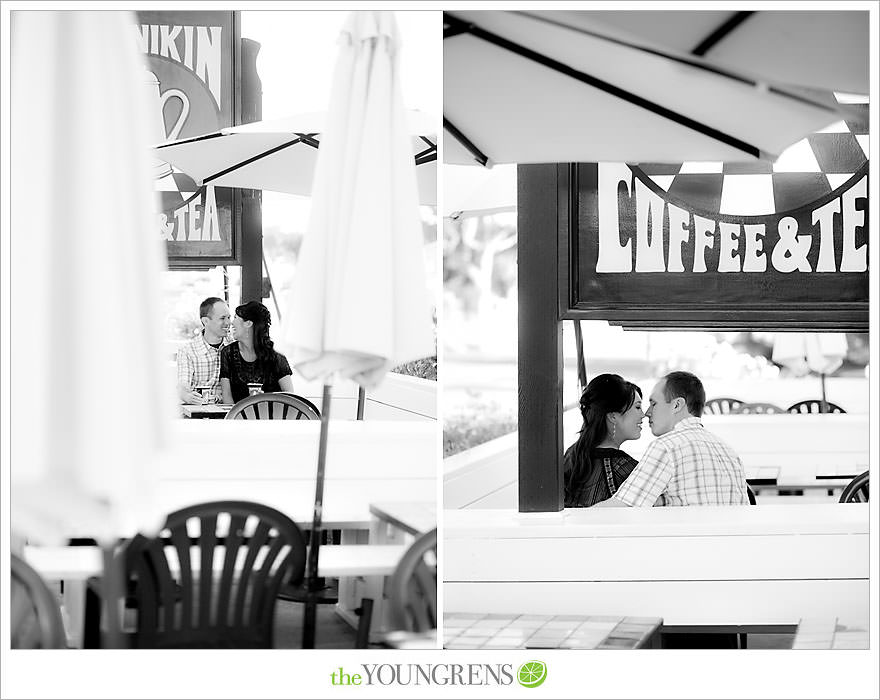 *love*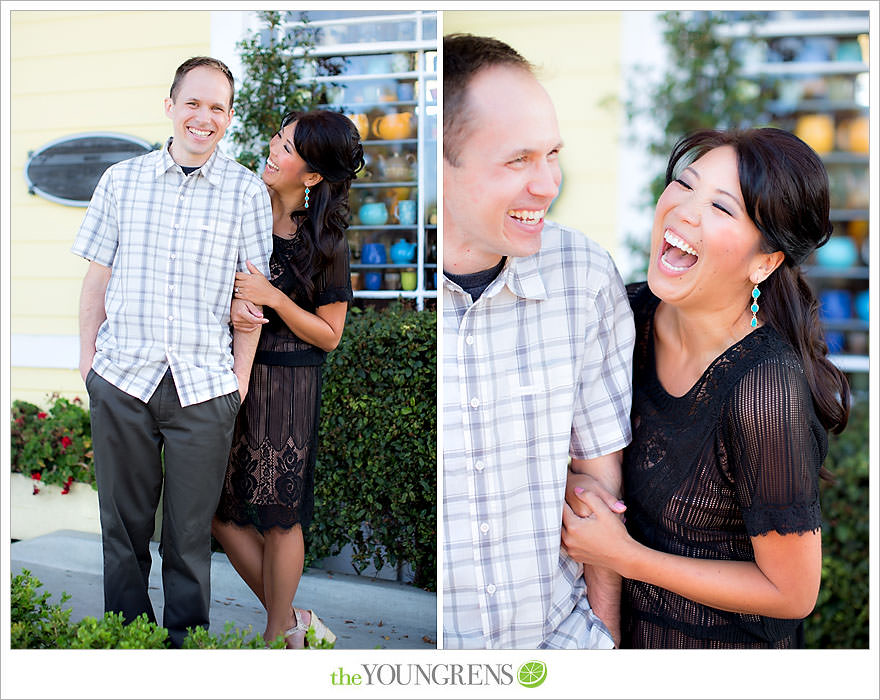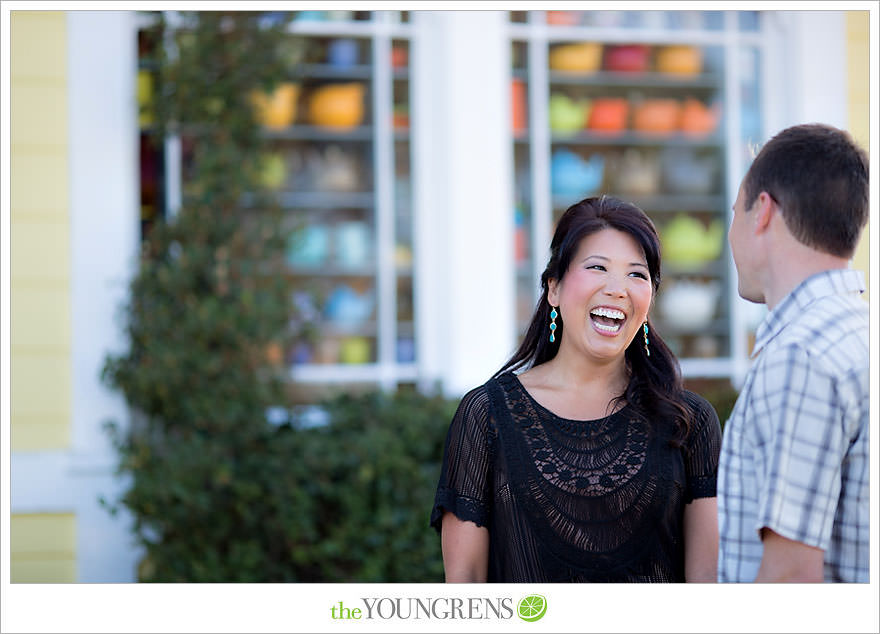 One of my favorites!! How can you not totally fall for these two?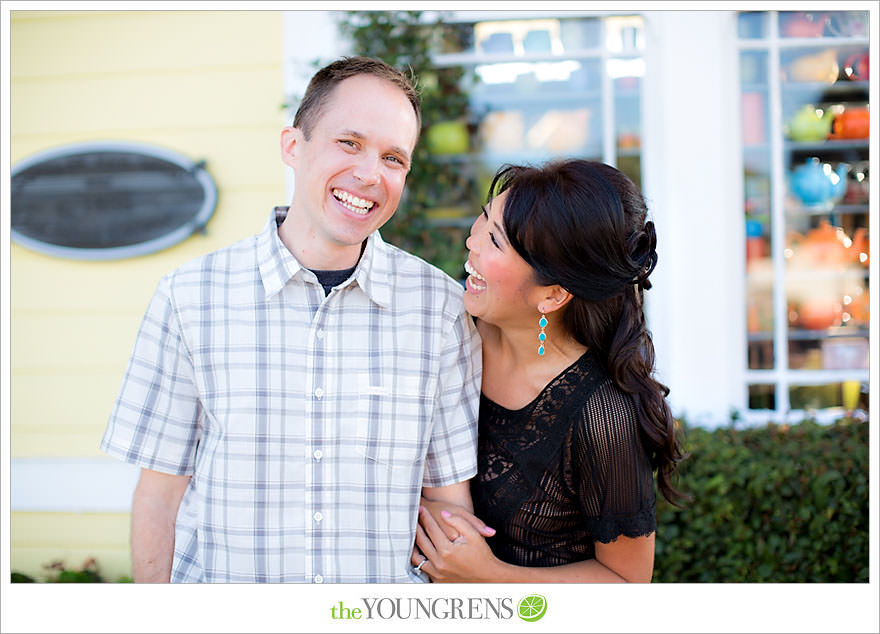 After hanging out at Pannikin for their coffee shop engagement session, we walked on down to a nearby surf spot and spent a little time playing paddle ball on the beach. Yep, you heard that right. Tomorrow they're going to be playing paddle ball in front of our cameras and they were ADORABLE at it too!
Hugs,
Erin