As most of us girls know, it's all about the shoes. Finding a man that understands that statement – priceless. Josh, my dear ladies, is one of those men. Let's take a moment to applaud his wisdom…and his effort.
All that Josh had was an image of a pair of shoes, which later turned out to be a pair of Grazia's adorable peep toe Valentines. Kate had told him long ago that this was the pair of shoes she was going to wear on her wedding day. No matter where the wedding took place, when it happened, or with whom, these were The Ones. Josh filed away the tiny thumbnail image of the shoes, knowing that he would someday need this information (go ahead and say it – awwwww). When he decided to ask this beautiful girl to marry him at Christmas, Josh pulled out the image and knew the time had come. The year prior, he had given Kate a Tiffany's necklace in a shoebox, so what was more perfect than (in Josh's words) 'give her a dream wedding along with her dream shoes' using another shoebox? He didn't know the designer or the name, much less where or how to get this mystery pair of shoes, but he knew he had to find them. After hours of scouring the internet and multiple emails to confused bridal salons, Josh finally found them at a salon in Utah.
When Christmas Eve arrived, Josh handed Kate a shoe box. By the warmth of the fireplace, filled with the sweetness of hot chocolate, and surrounded by their cuddly huskies, Kate opened the empty box to a note that said, "Not this year either, keep opening" and a request to open one of Josh's books filled with love notes from Kate (she had given it as a gift earlier in the year). The note Josh had earmarked was a note that Kate had written about the rest of their lives together. As she read the sweet note through tears of joy, Josh held out a ring and said that now that she had her shoes, she needed someplace to wear them.
Josh and Kate are simply adorable people. When these two got engaged, I think the entire realm of the internet was cheering right alongside them – I know we were! There is so much that I can say about these two – they're kind, fun, warm, loving people that measure life by their friendships and relationships. If you ever want to feel loved, appreciated, or uplifted, just spend five minutes with these two. You'll be feeling pretty awesome real quick! Ha!
Friends and Family: To be notified when the rest of the images are online, please sign the guestbook here.
Jeff and I headed up to Josh and Kate's stomping grounds of San Francisco last week for their engagement session, and we started in their current hometown of Sausalito with their two adorable huskies, Kylie and Camden. We've heard and read so much about these four that it was surreal to finally meet them in person! I felt like we had known each other for years, when in fact we only knew each other through the phone and the internet. What a crazy world we live in these days!
Alrighty, I could talk for hours about these two, so let's get on to the fabulous images!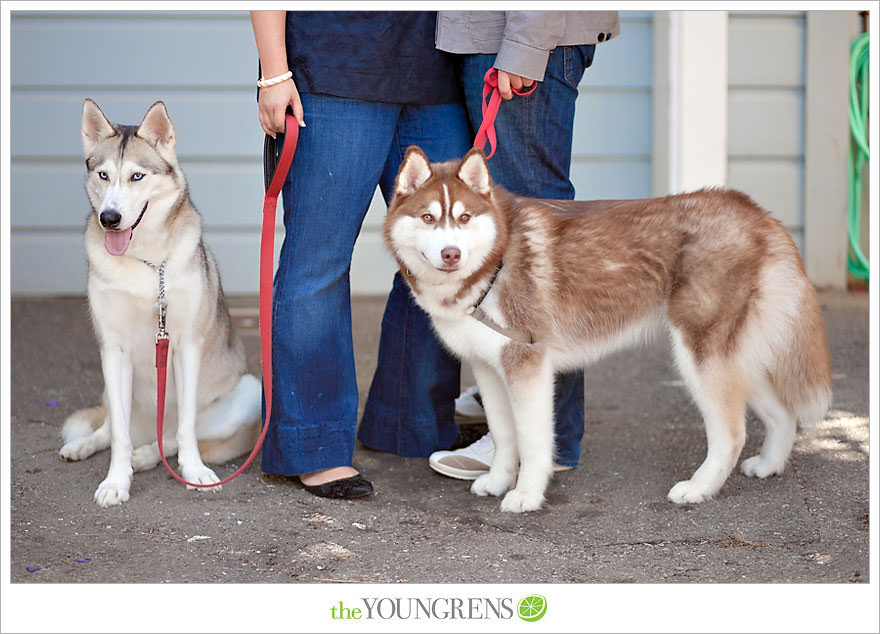 What a great family photo! Kate, I know just the place for this on your wall…hee hee. Here's the young and spunky, Camden.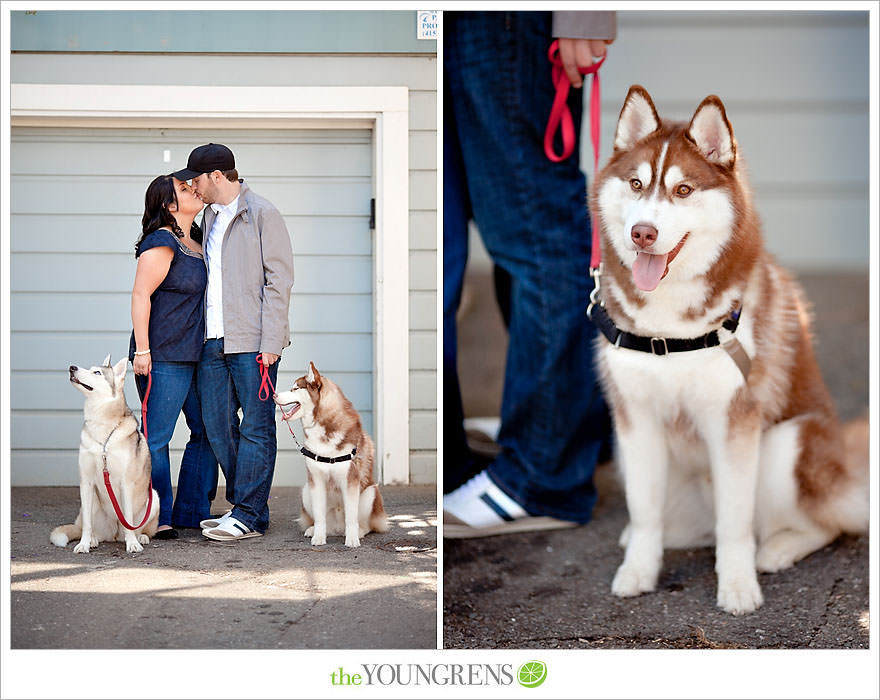 And the blue-eyed princess, Kylie.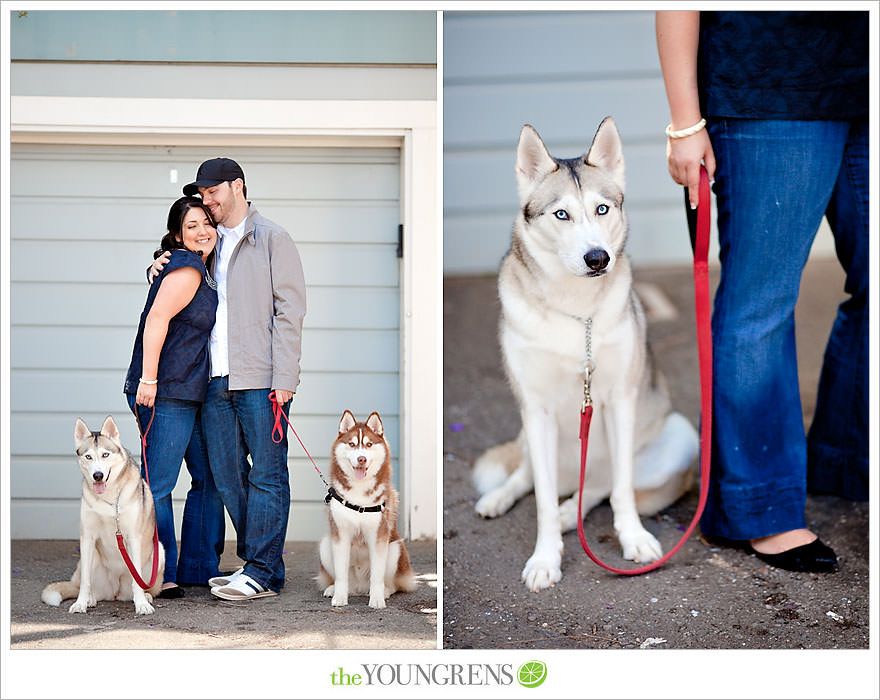 Love, love, love this image of Josh!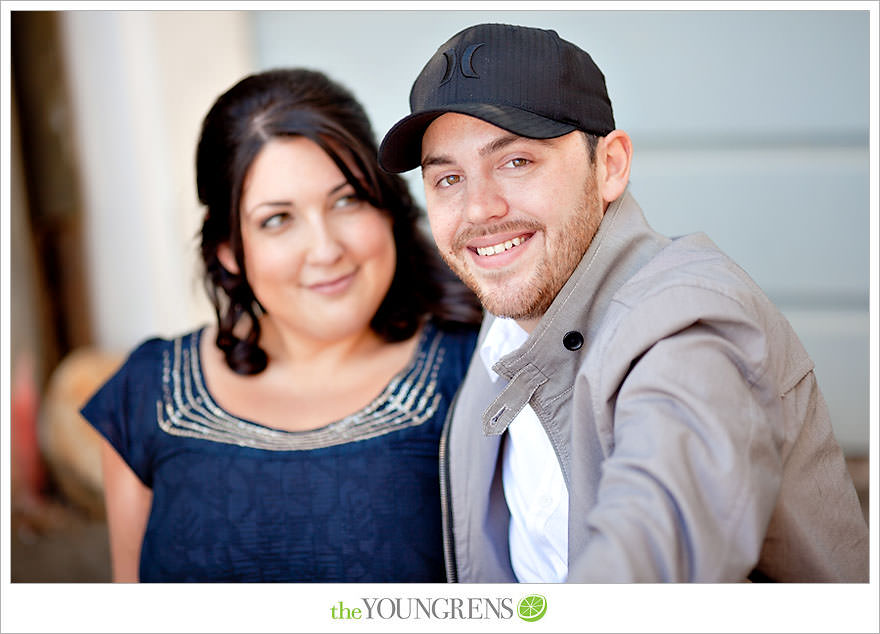 And I especially love how Kate works it!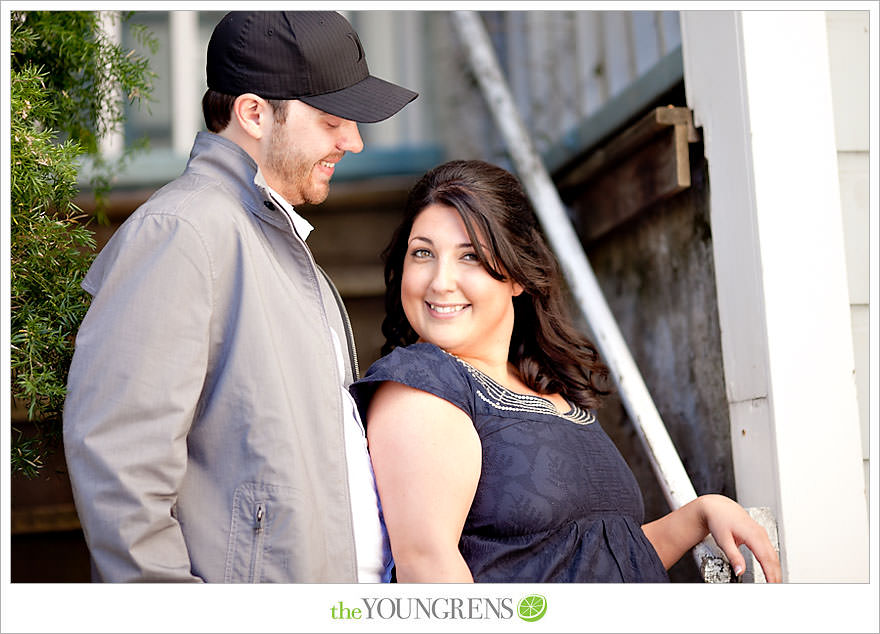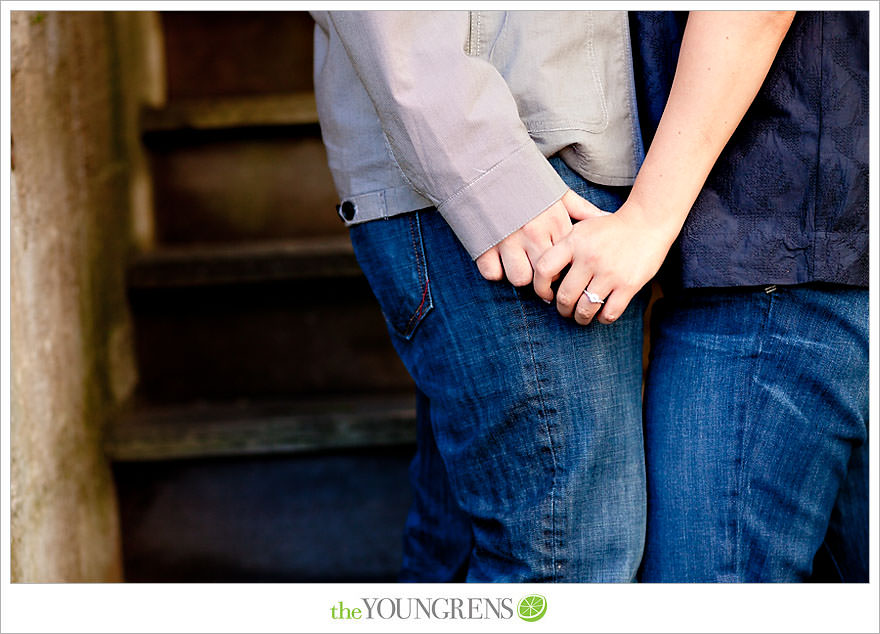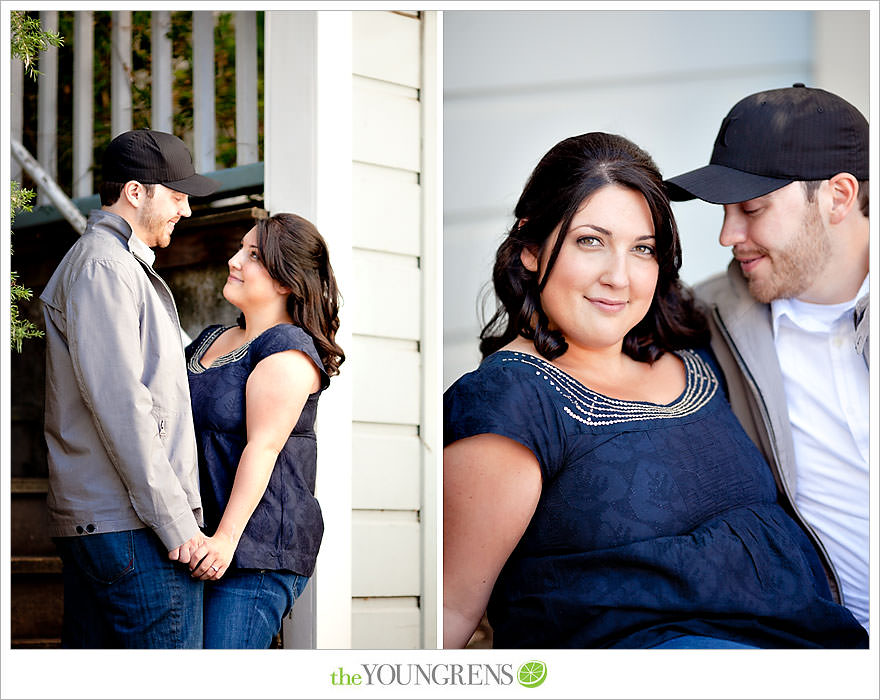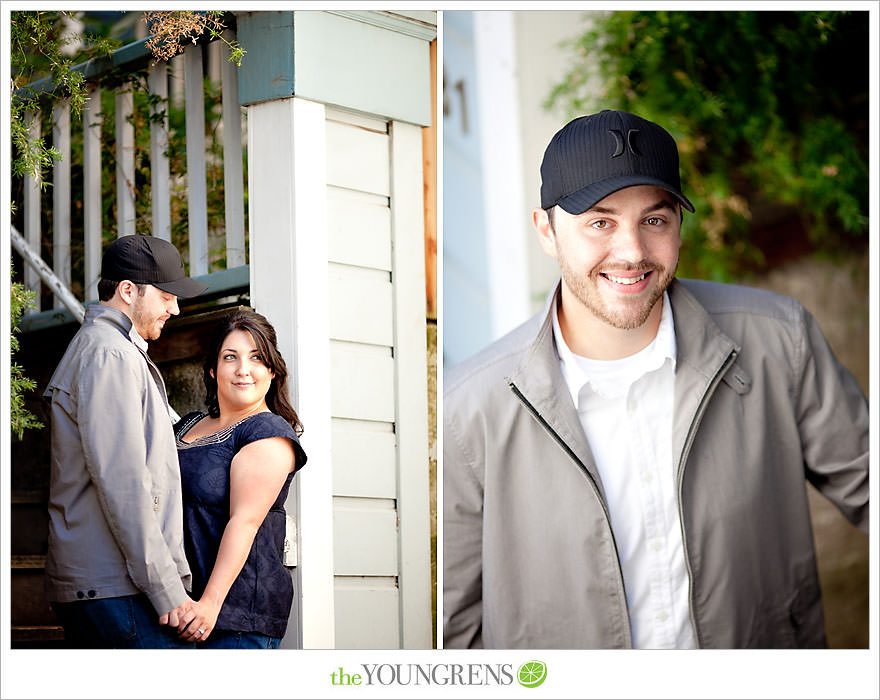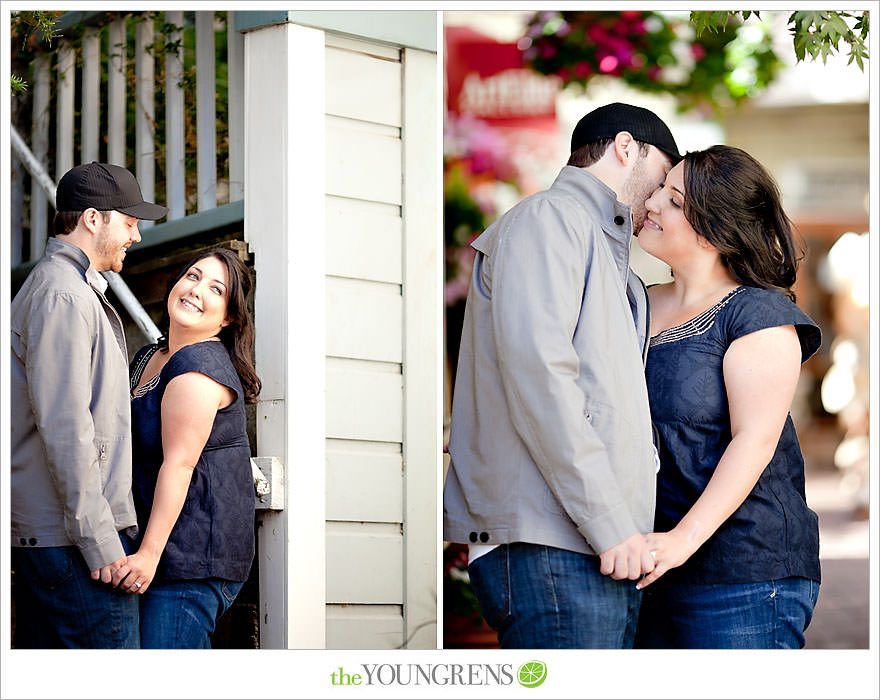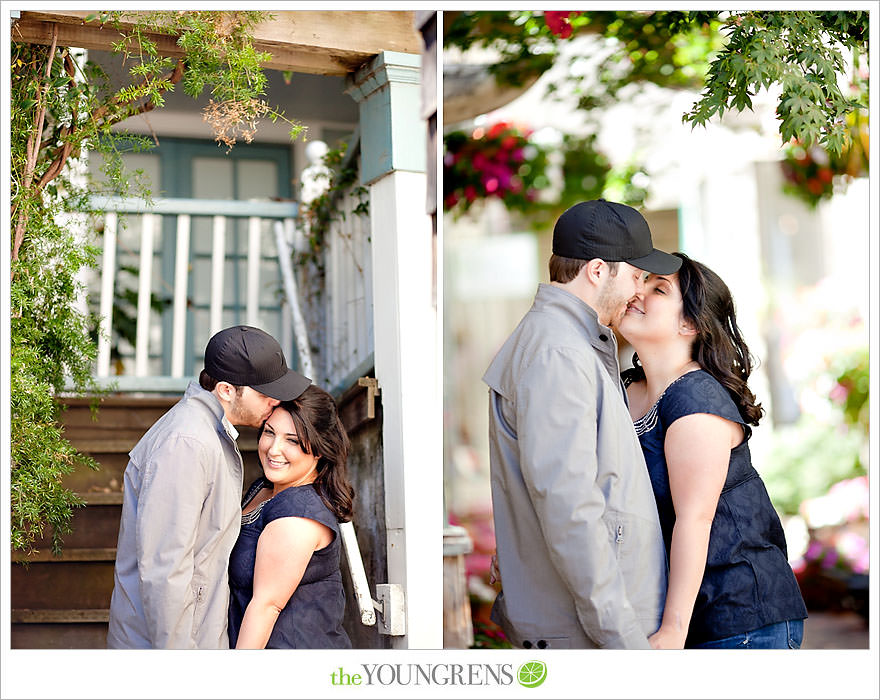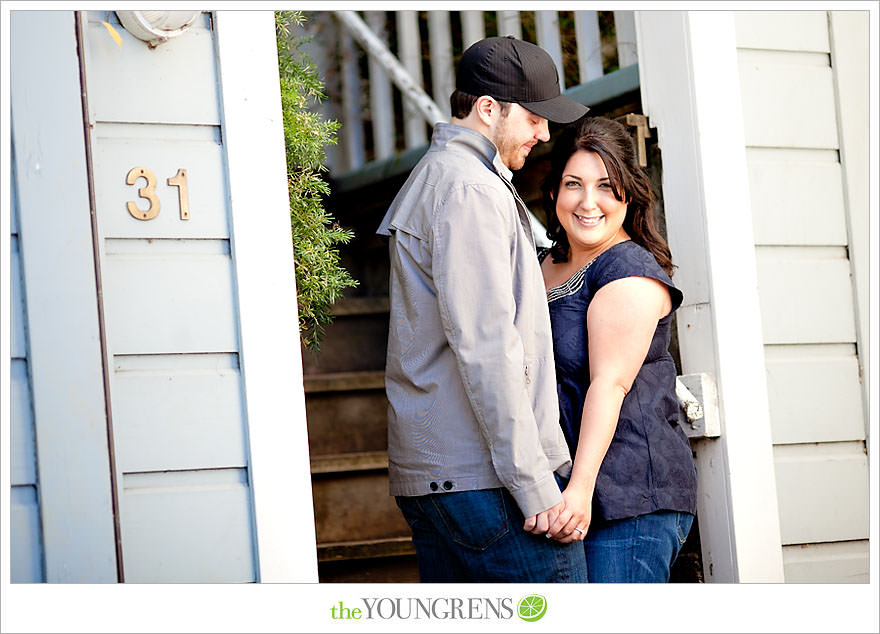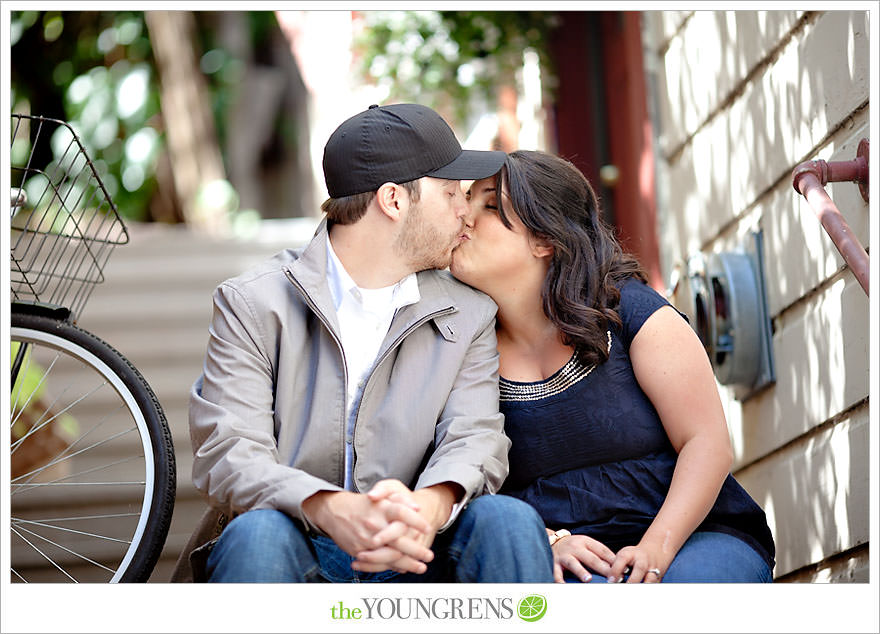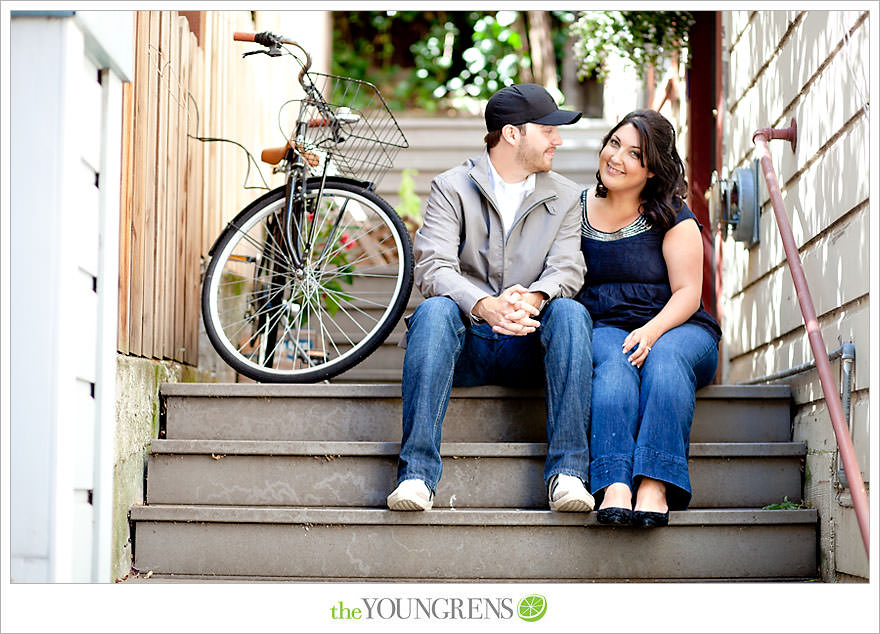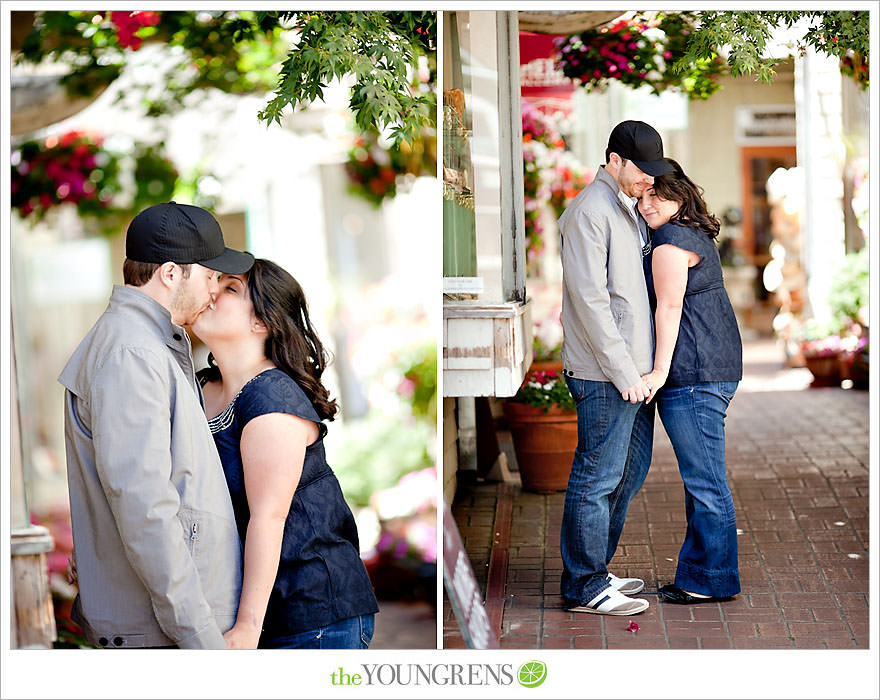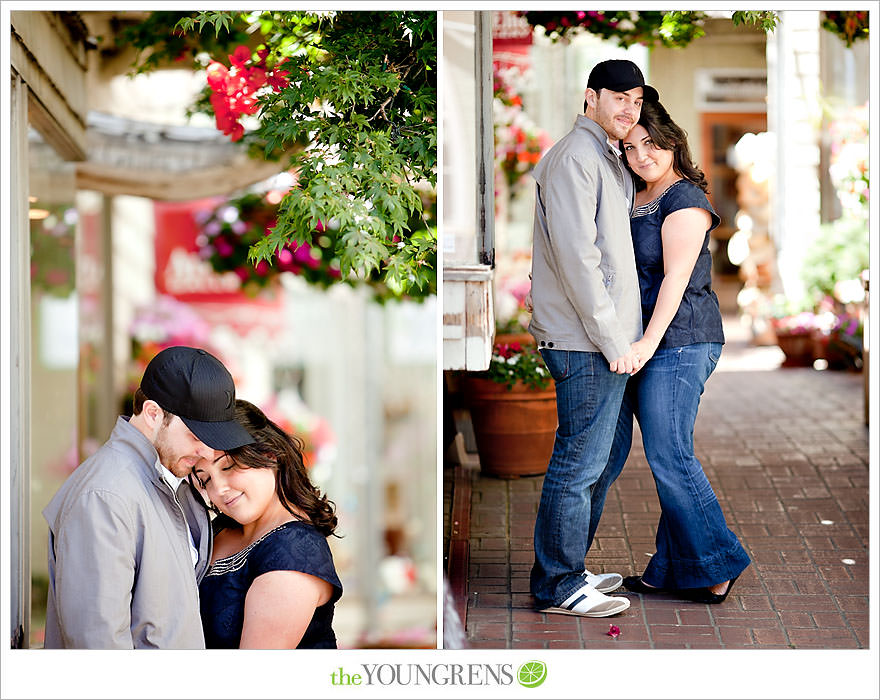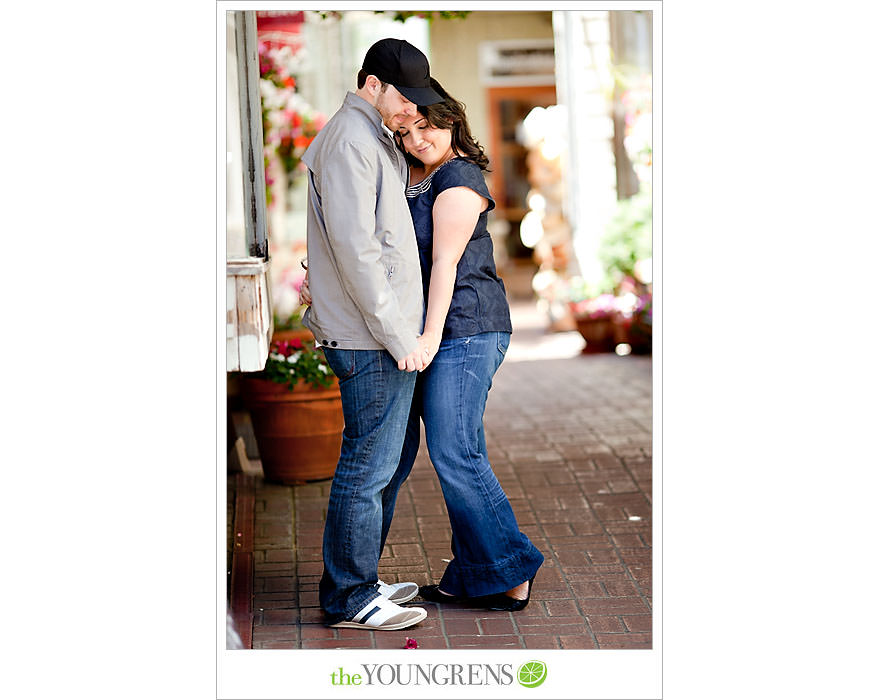 One of my favorites.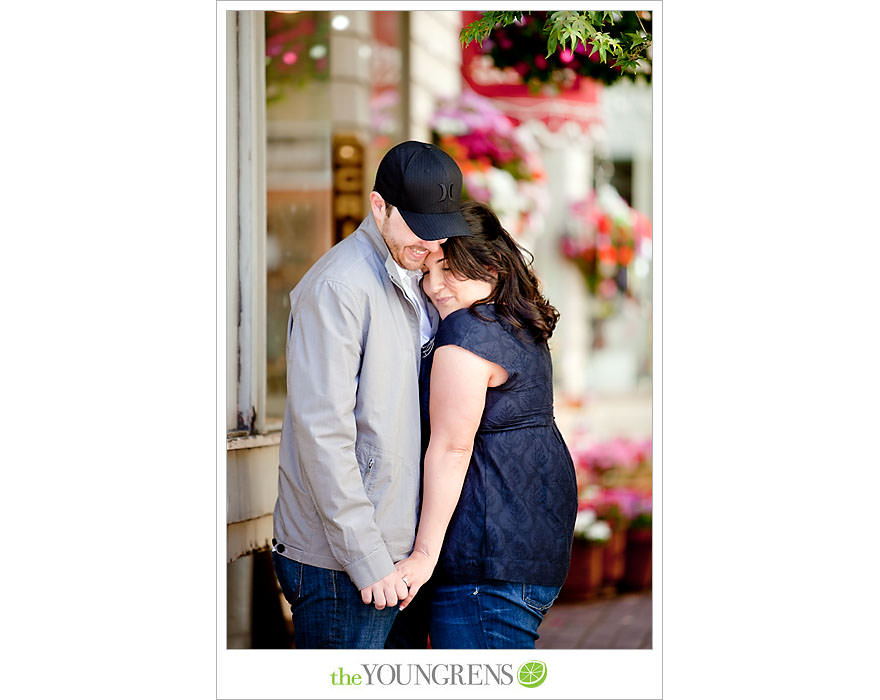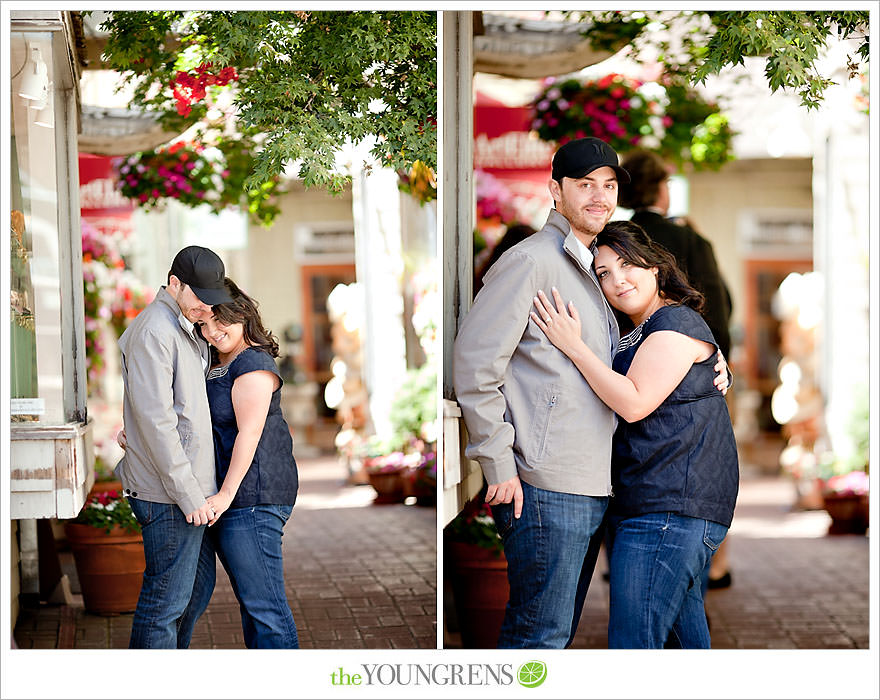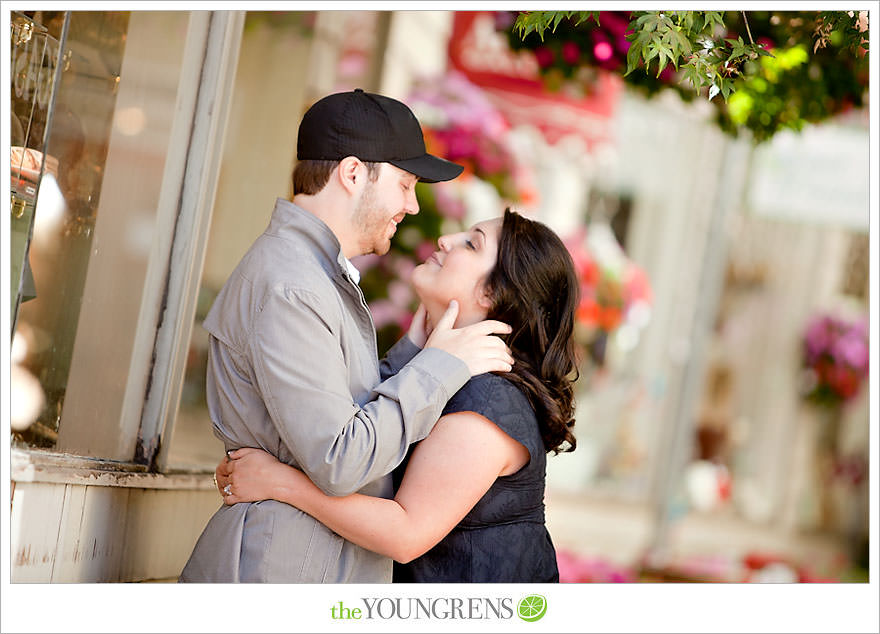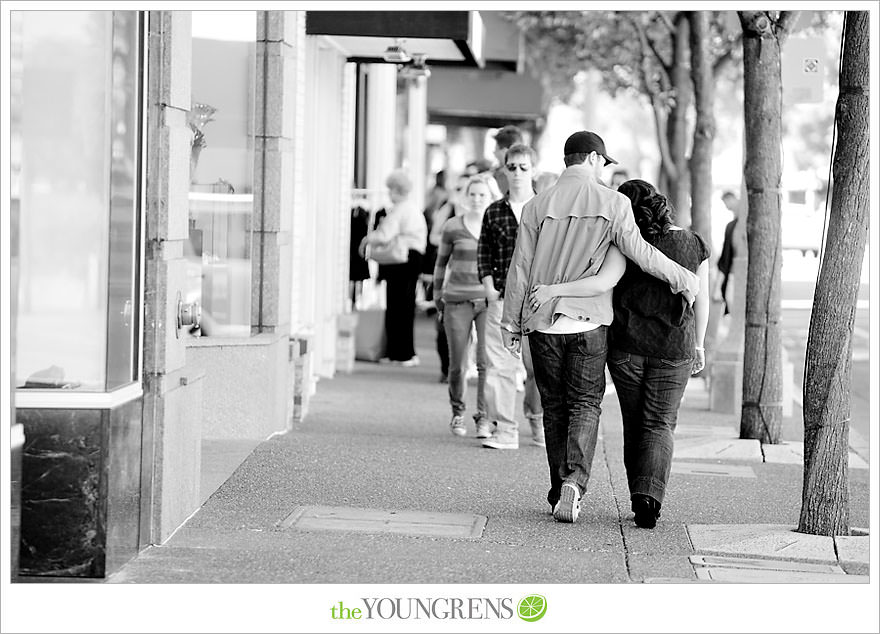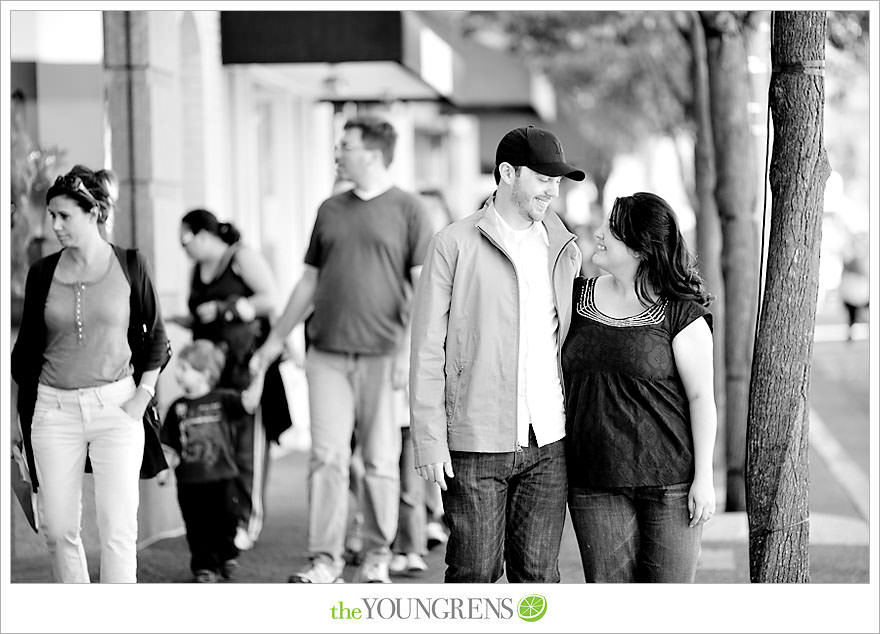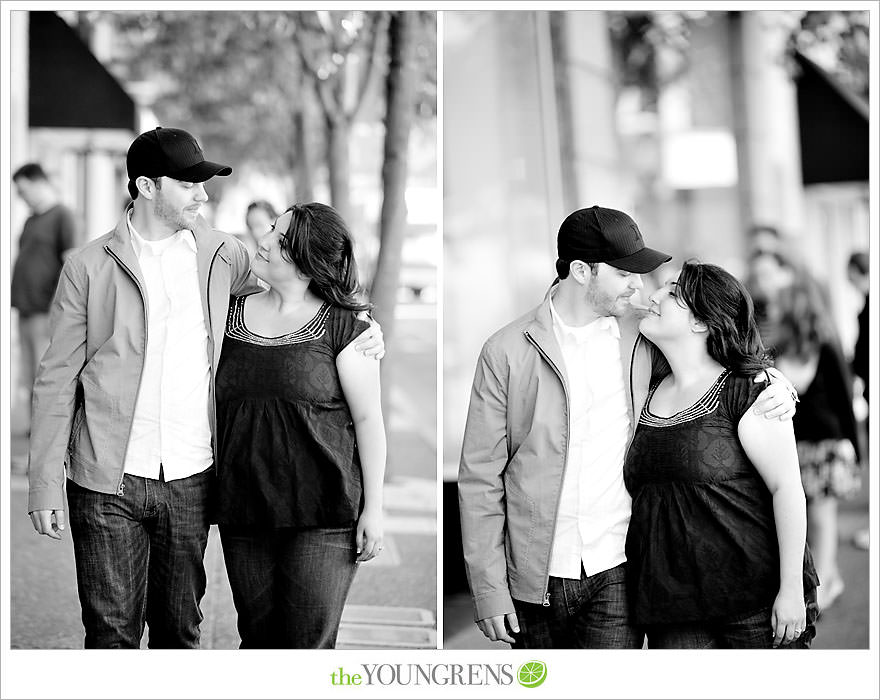 After strolling through downtown Sausalito, we took a quick jump over to Mill Valley where the doggies got their glamour on! Ha! How stinkin' adorable are these two now that they're all dressed up! I think Kylie totally has a new avatar now!
Camden cracks me up! He was looking SHARP. When Kate texted us a photo of the pearls and ties a few weeks ago when the pups first tried them on, I just about DIED. One of my favorite doggie ideas ever!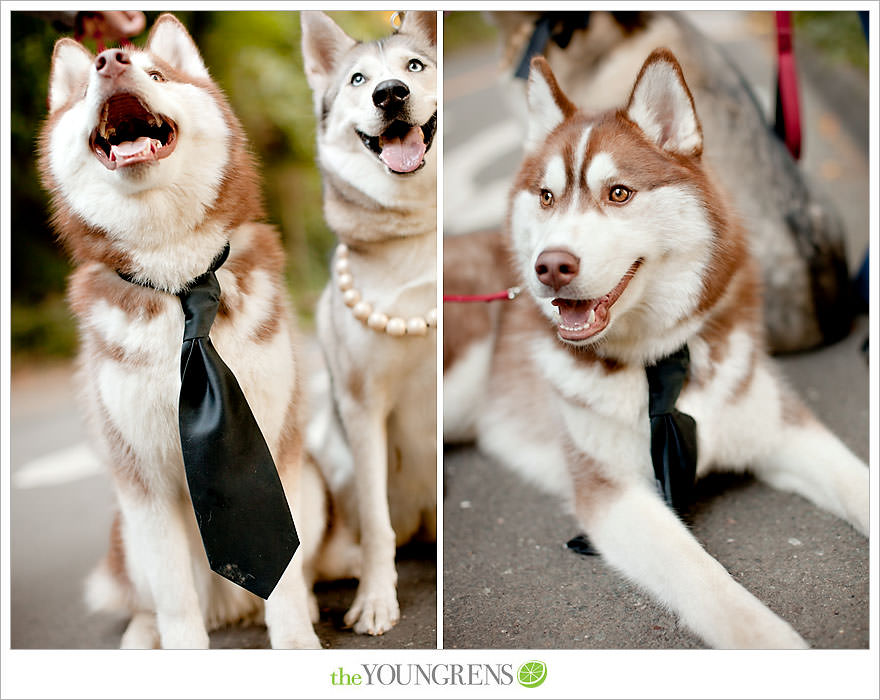 This was our attempt in trying to get the dogs to sit next to each other. Instead, they chose a more interpretative version of our request, and it turned out way cuter!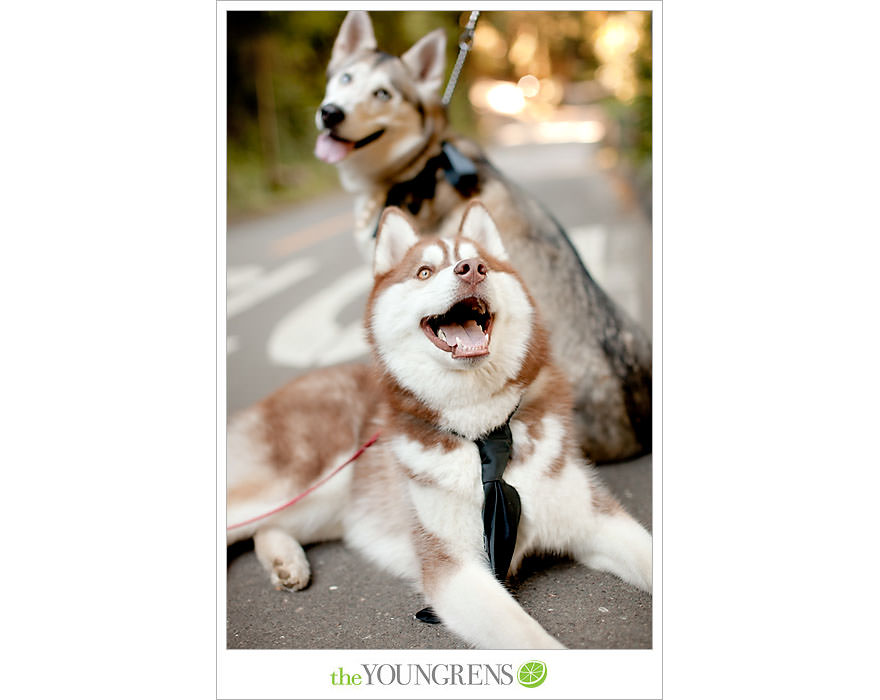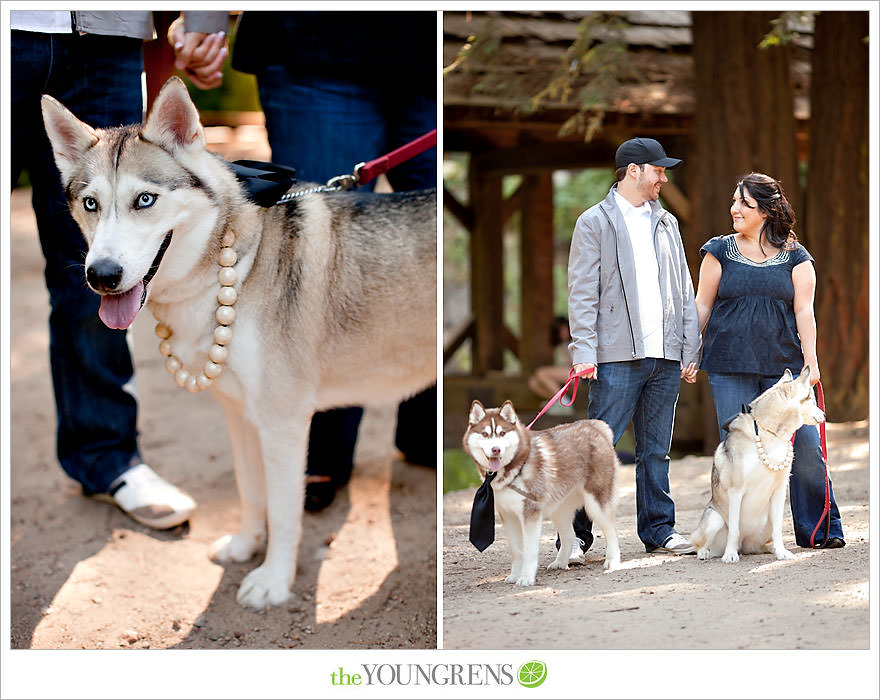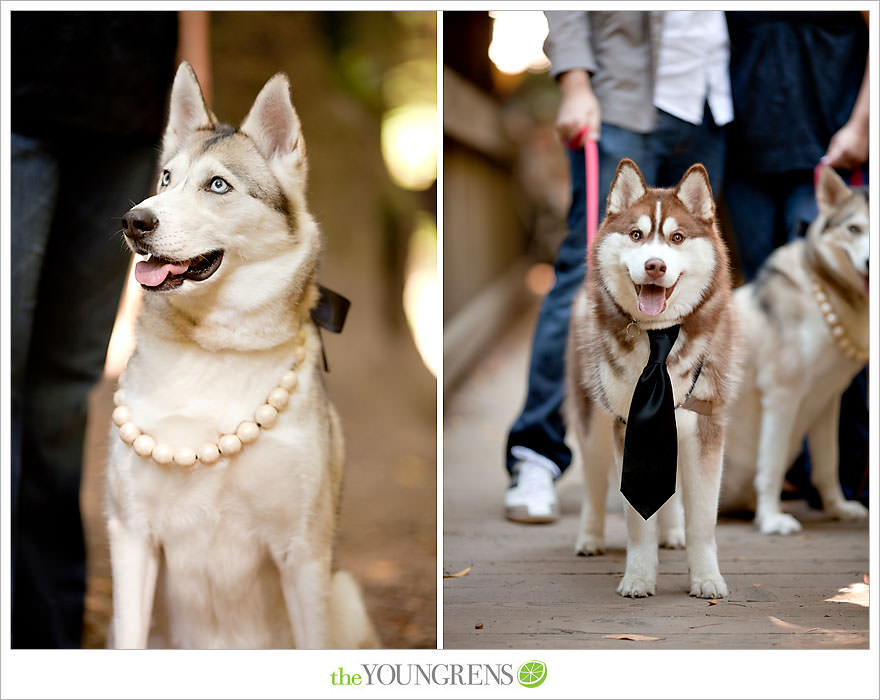 Once we had the dogs do their thing, we let Kate and Josh do their fabulous thing. Work it Kate!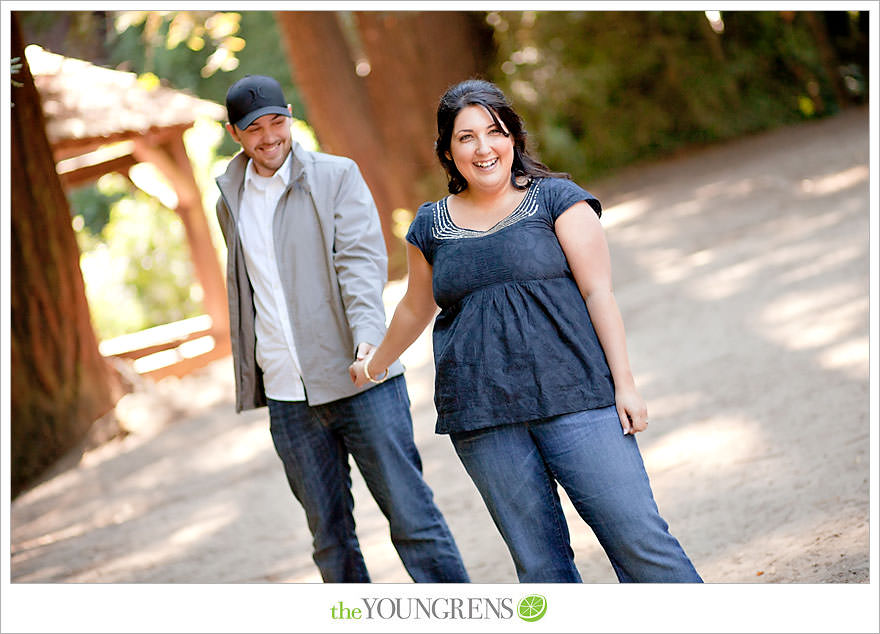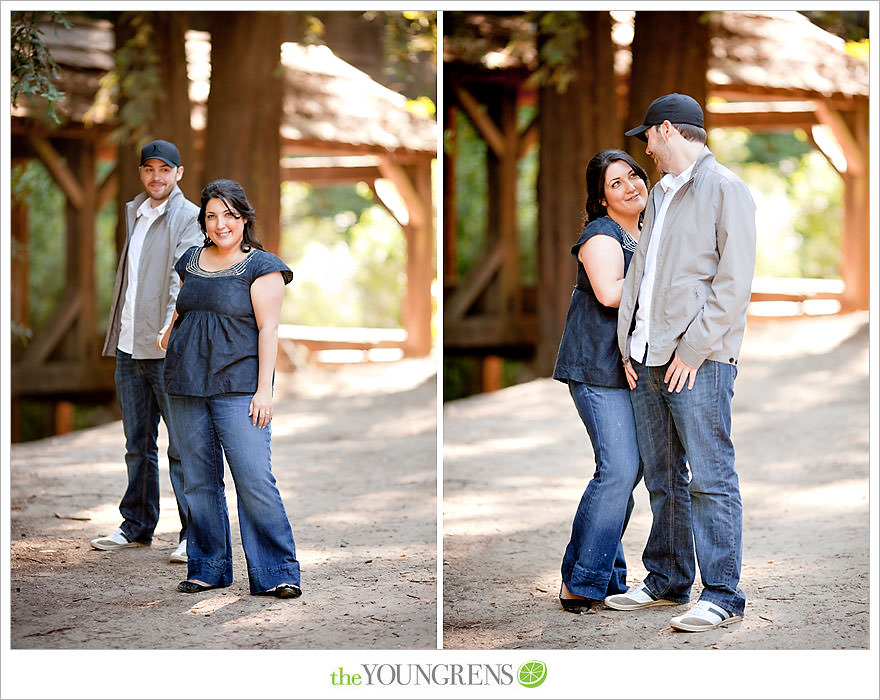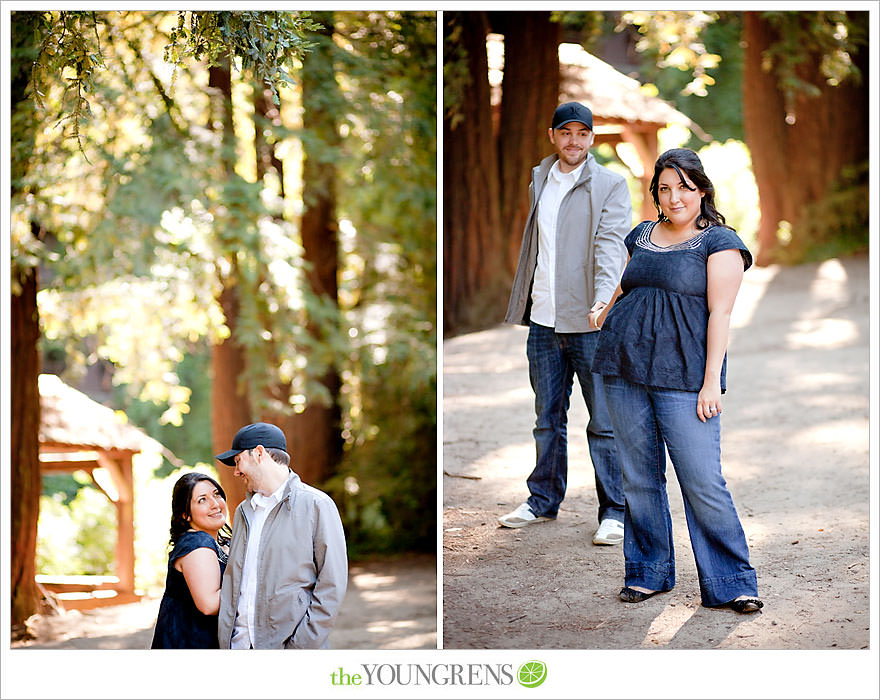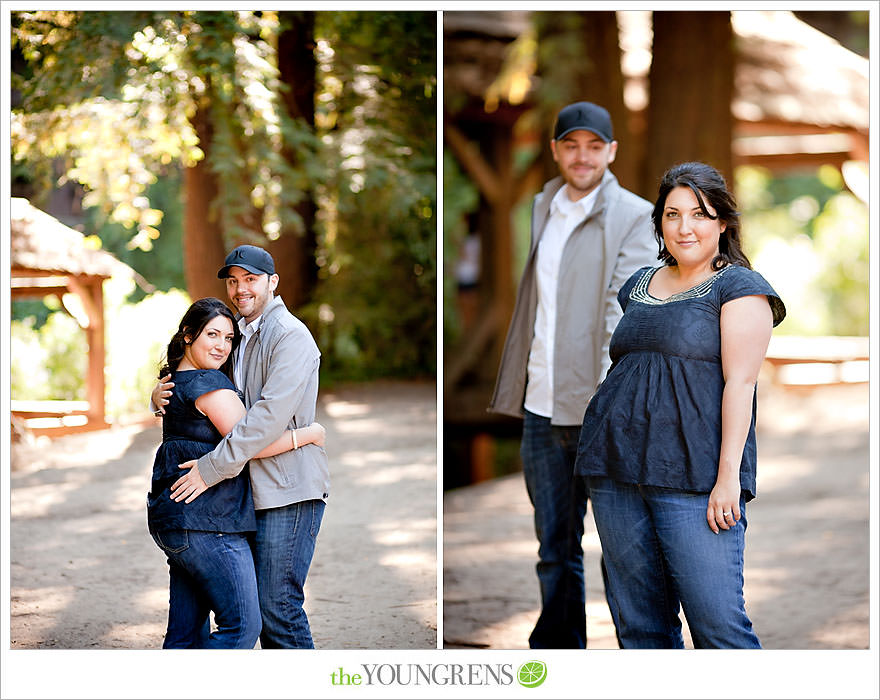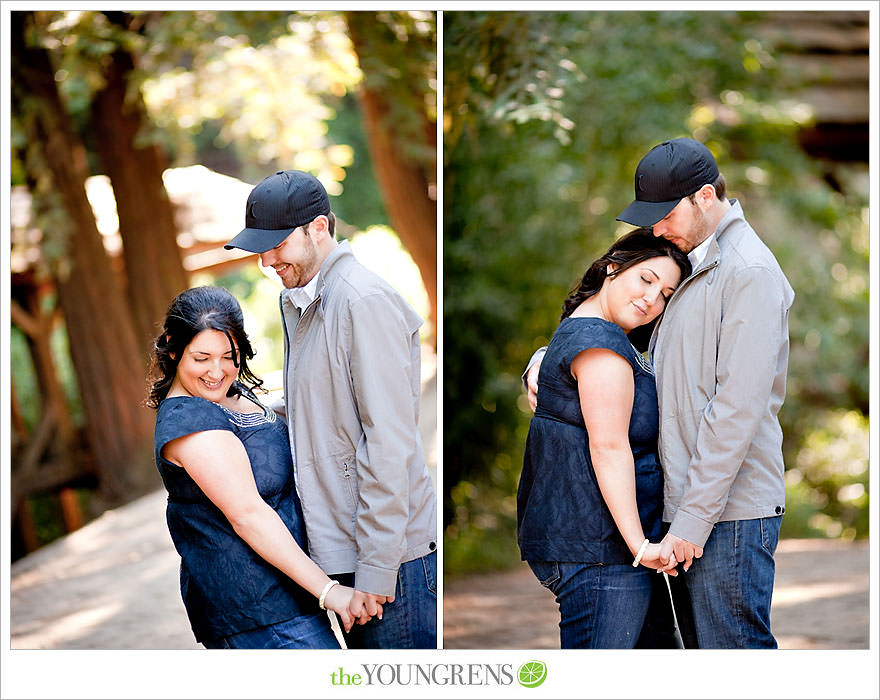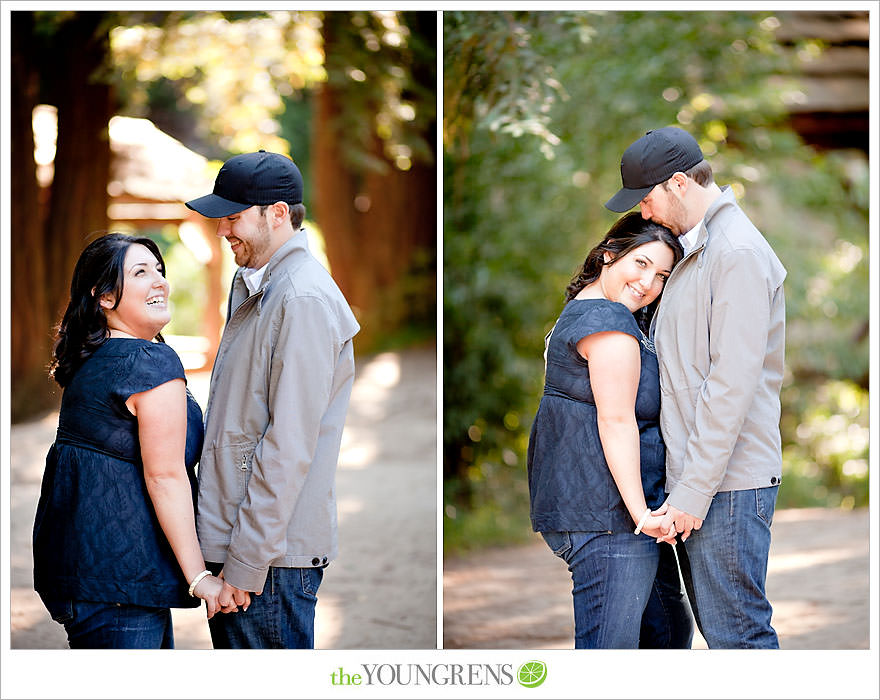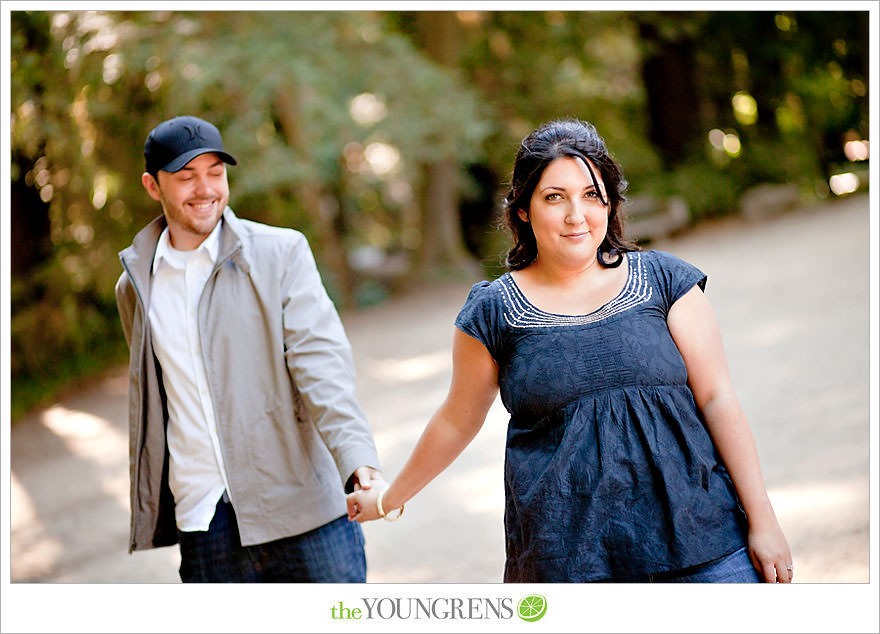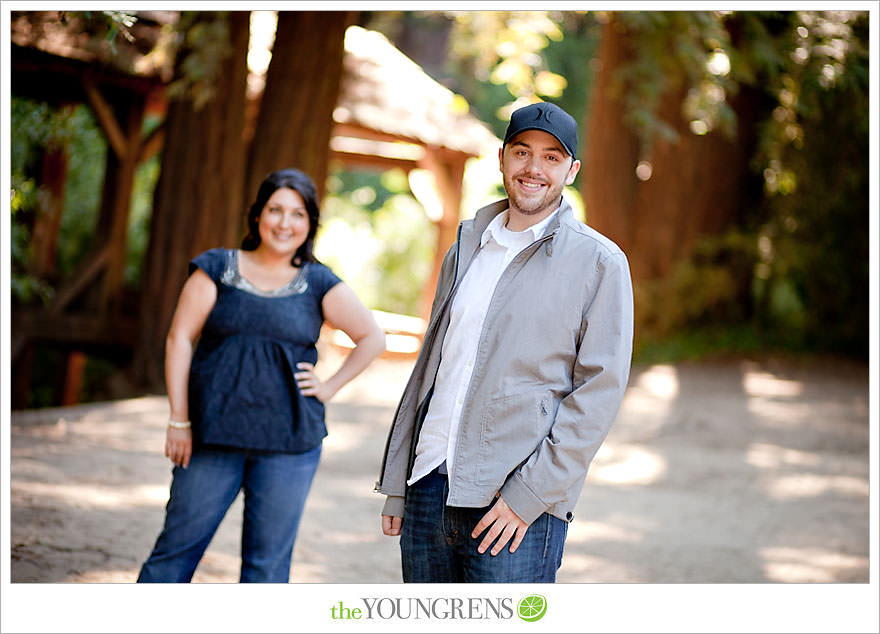 We've got a whole lot more of Josh and Kate's awesome-sauce coming to the blog tomorrow – including an incredible view of the Golden Gate bridge AND a pair of those fabulous Grazia heels! See you then!