Welcome back to Part Two of Michael and Jennifer's wedding at the Immaculata church at USD. This was such a lovely morning wedding with the kinds of soft touches and sweet colors that make any girl melt. Again, a huge thanks goes out to Diane of Whimsey Florals for rockin' the incredible flowers and making our images look GOOD. USD's campus is full of elegant Spanish architecture so we stole away with the bridal party before heading to the reception at the Sheraton Harbor Island.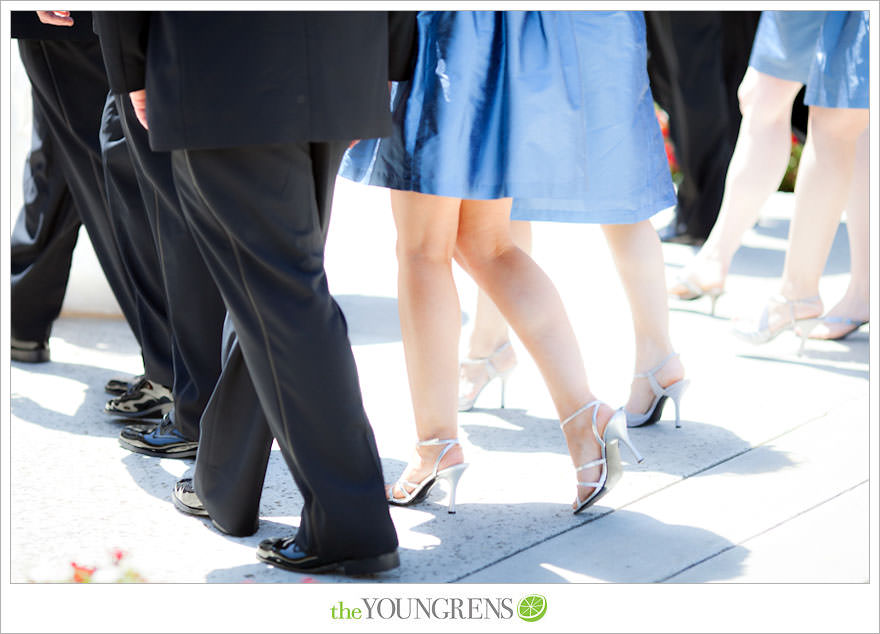 Cute, cute, cute!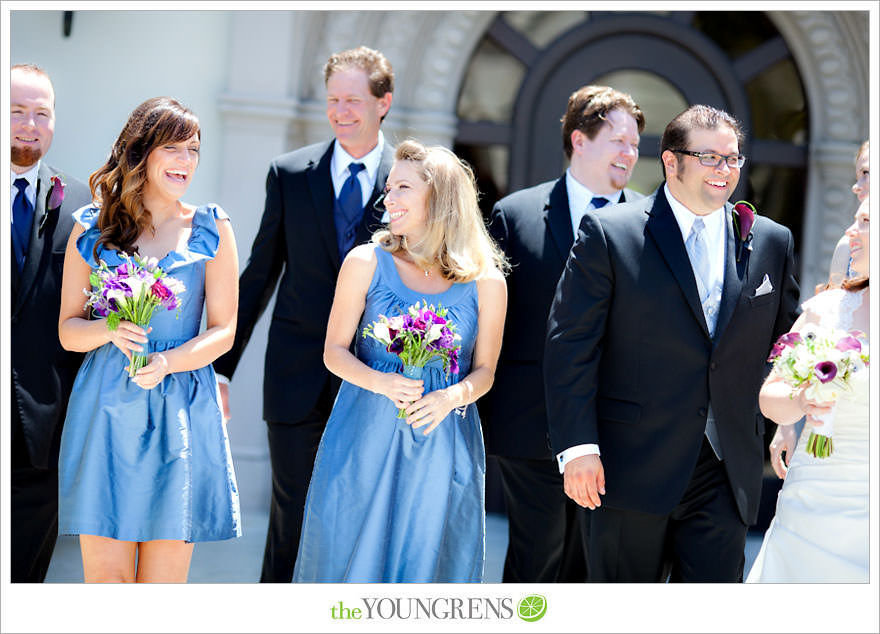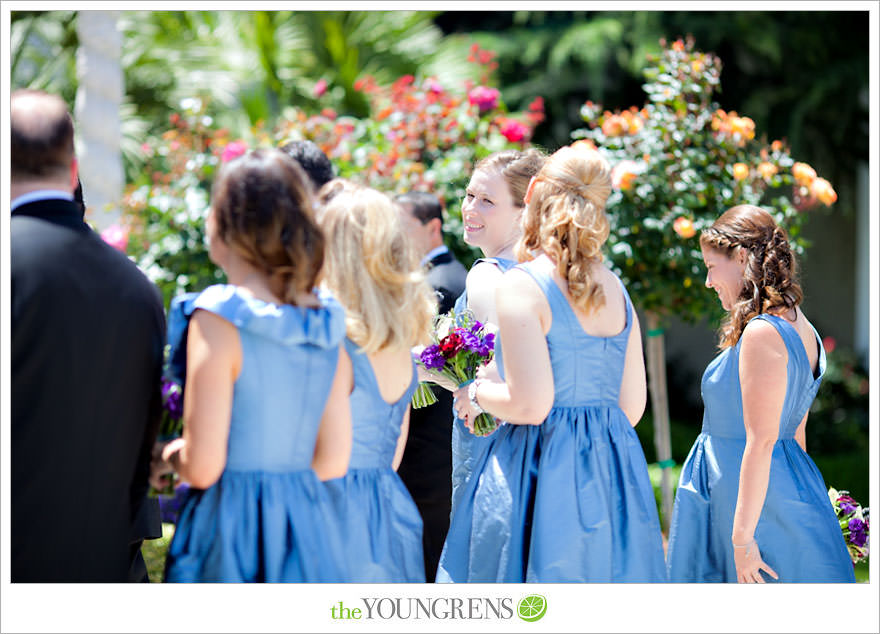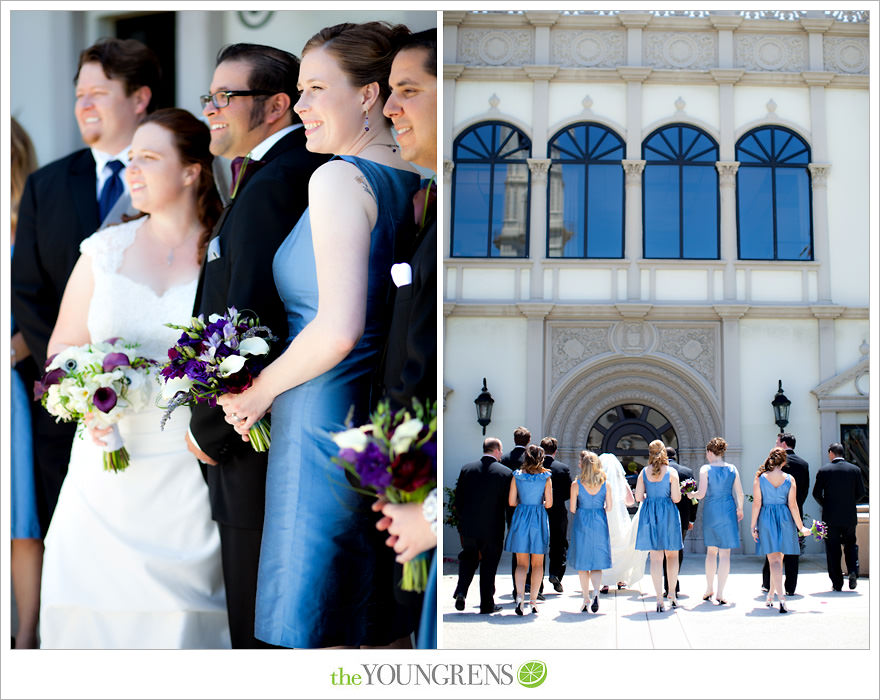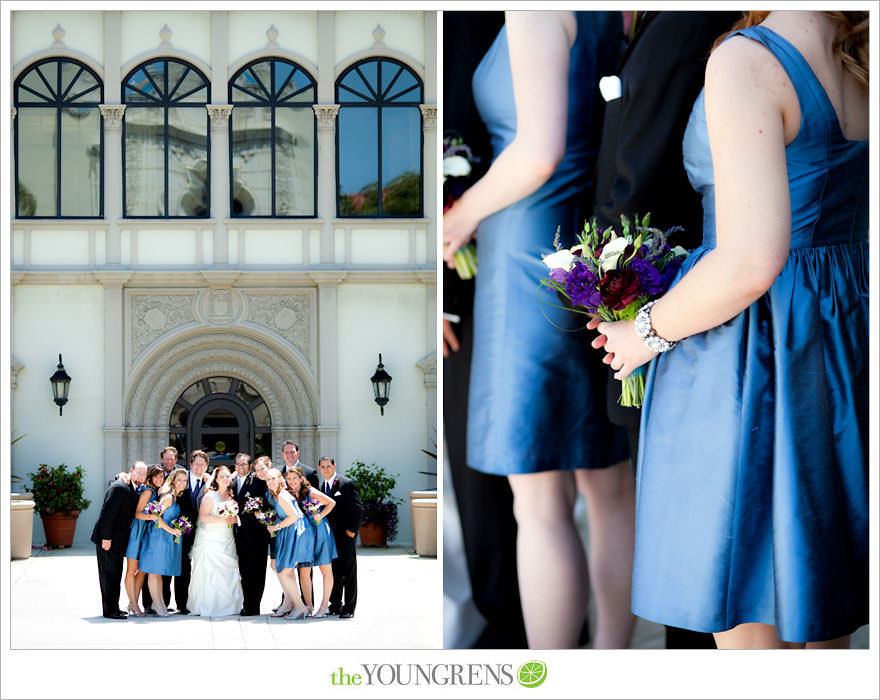 I'm loving this series with Michael and Jennifer.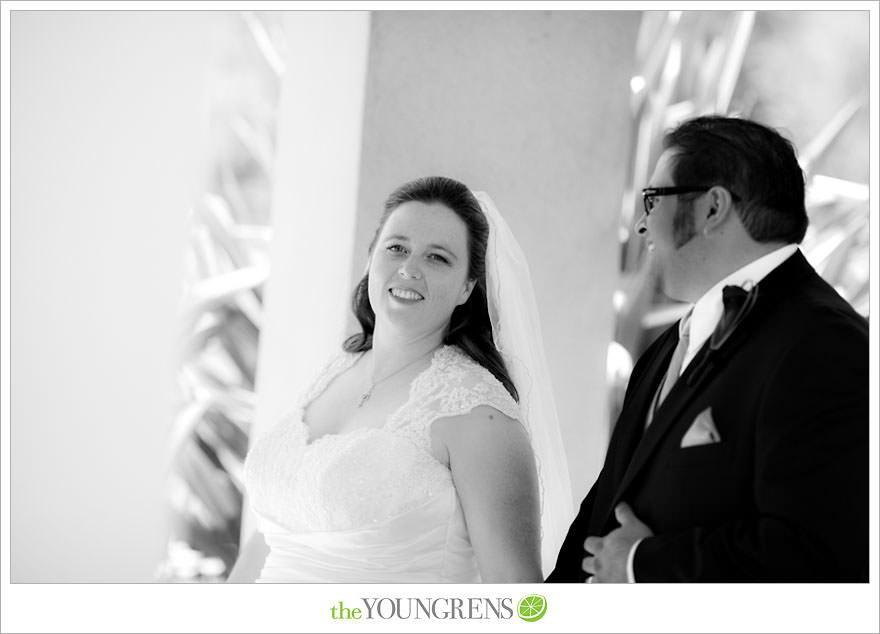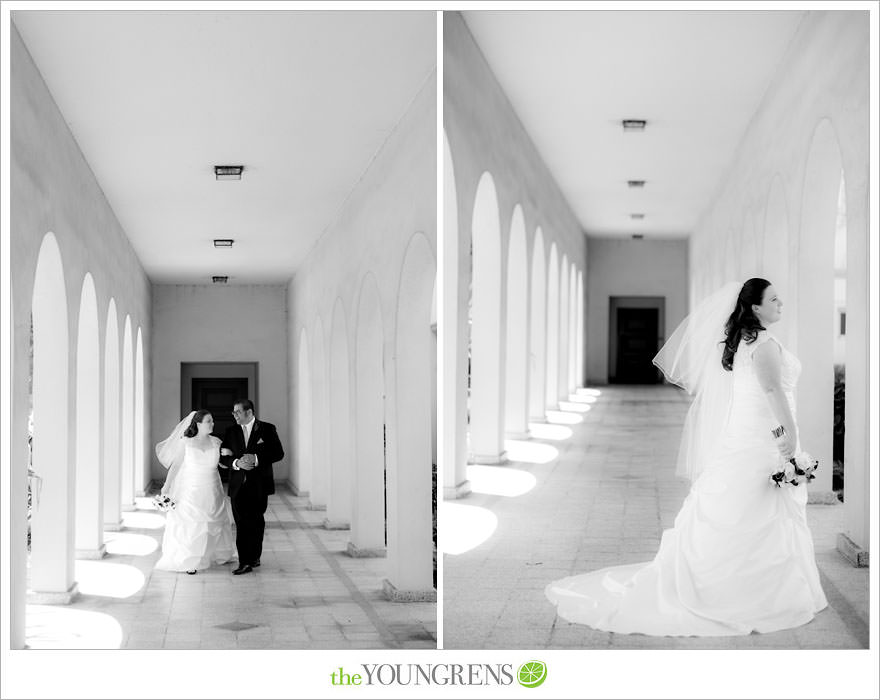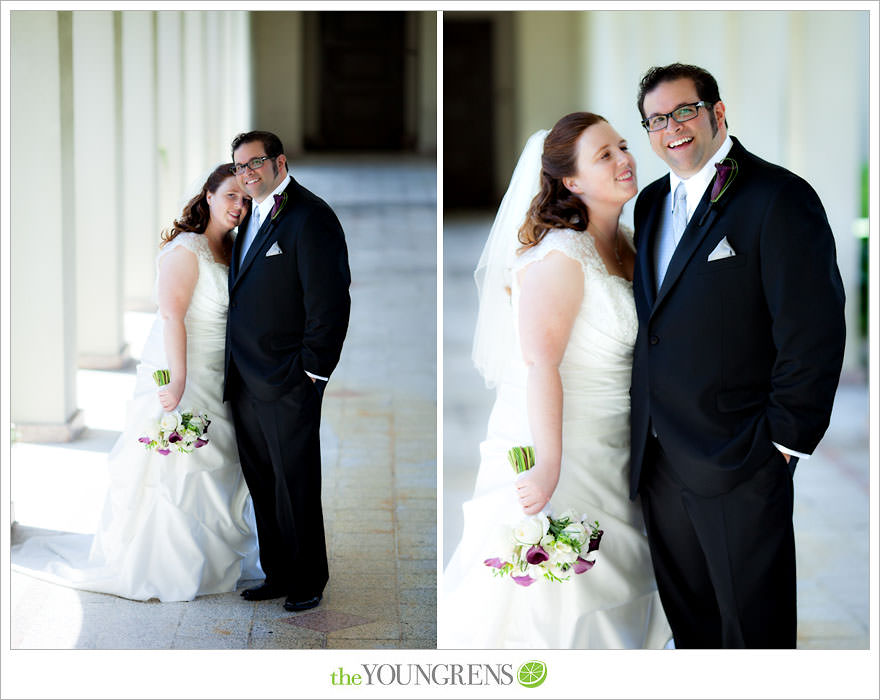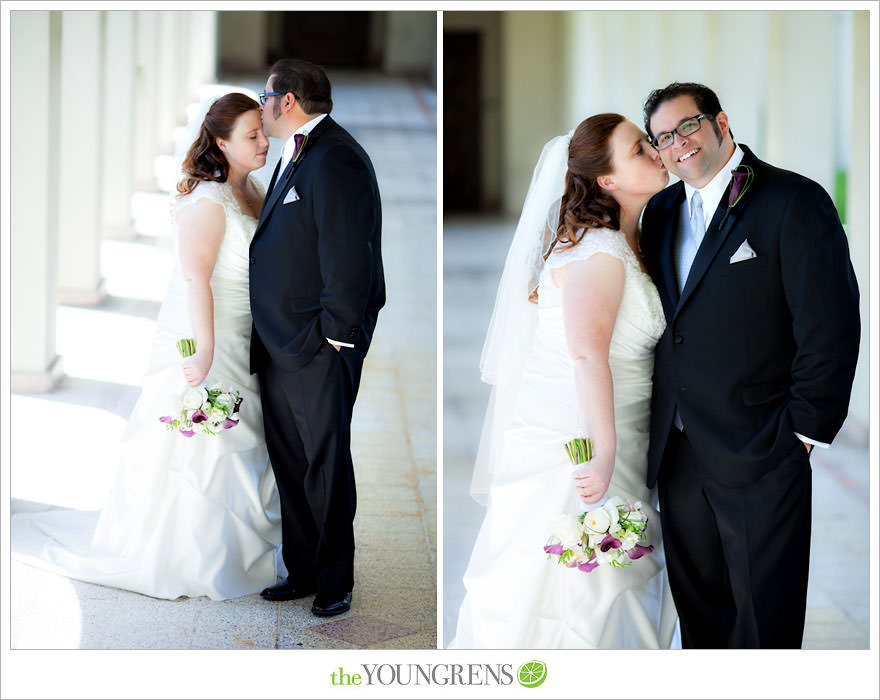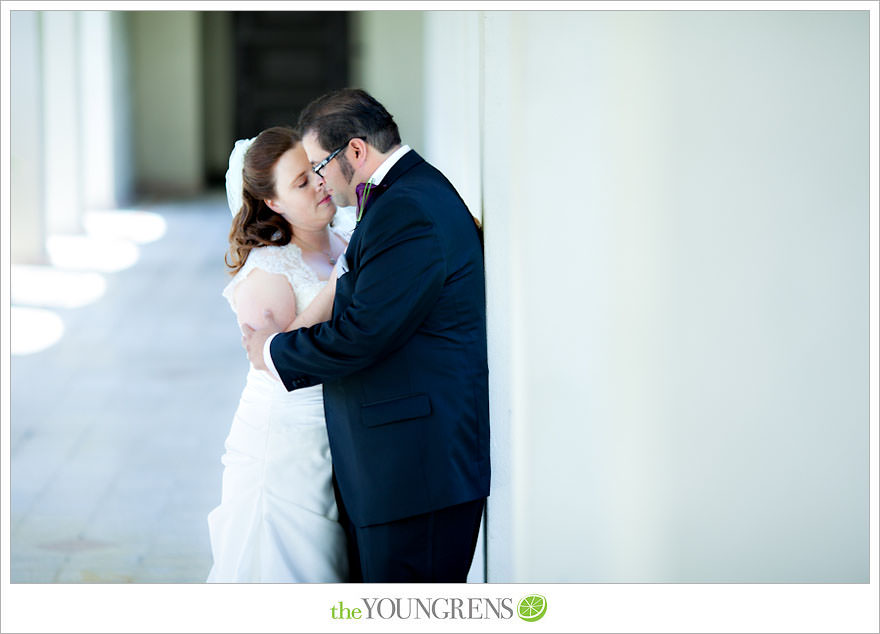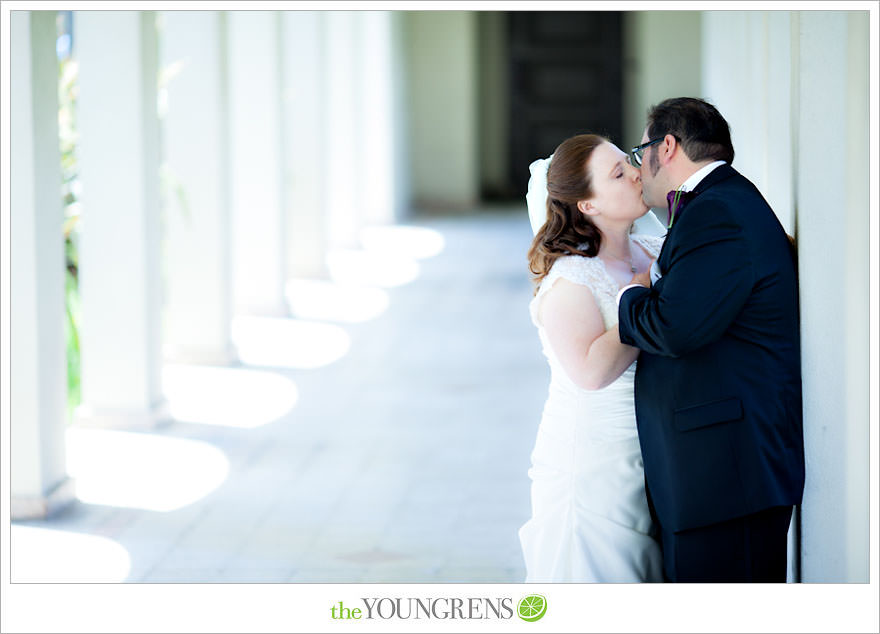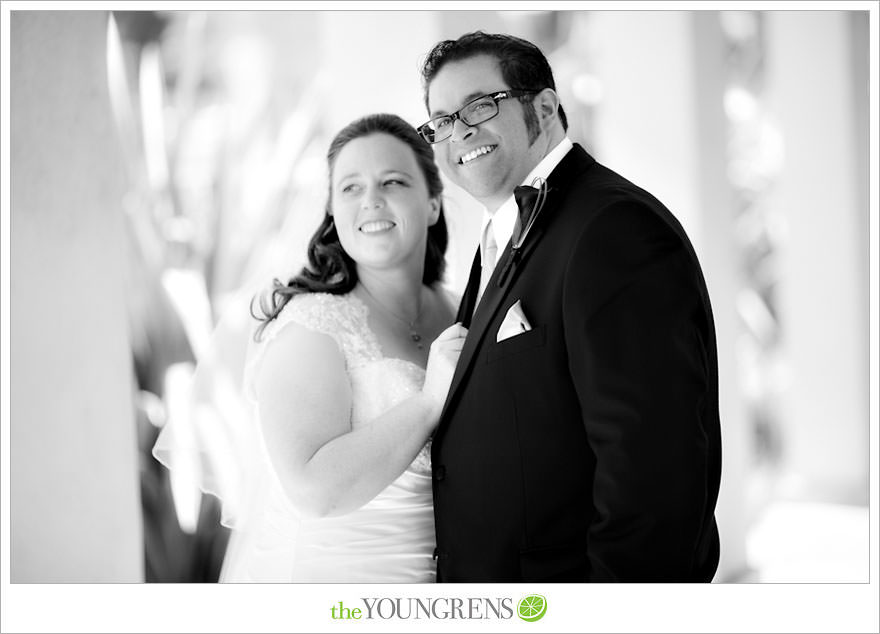 Love, love, love!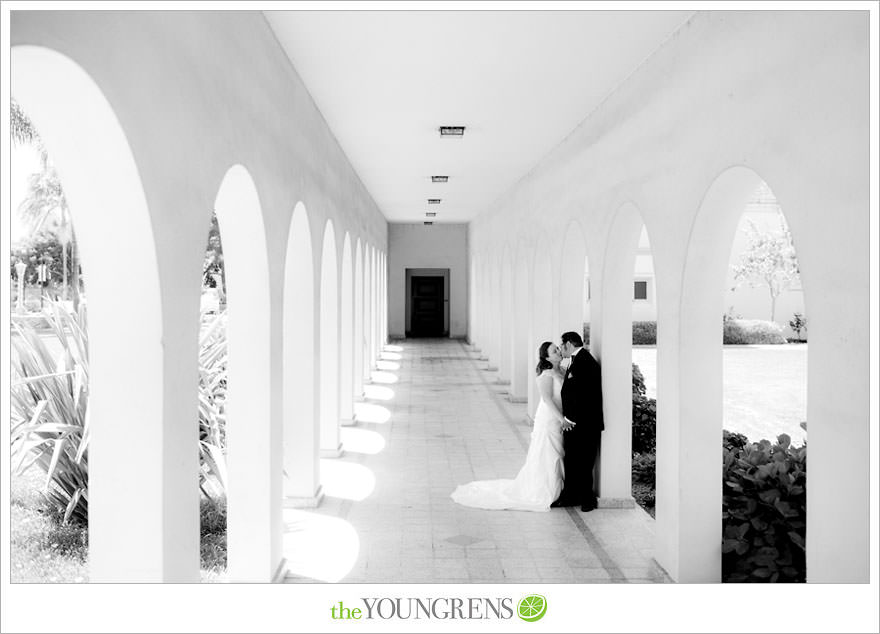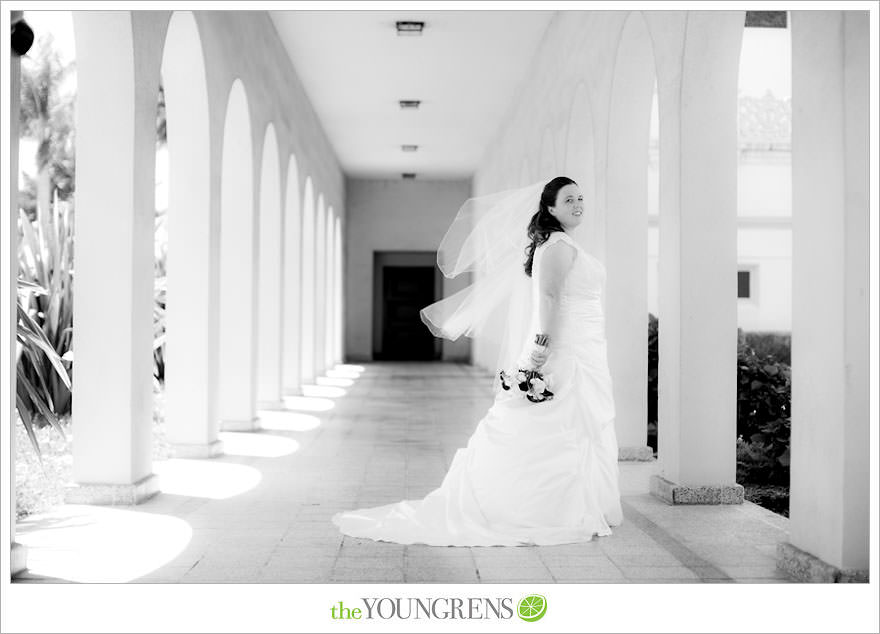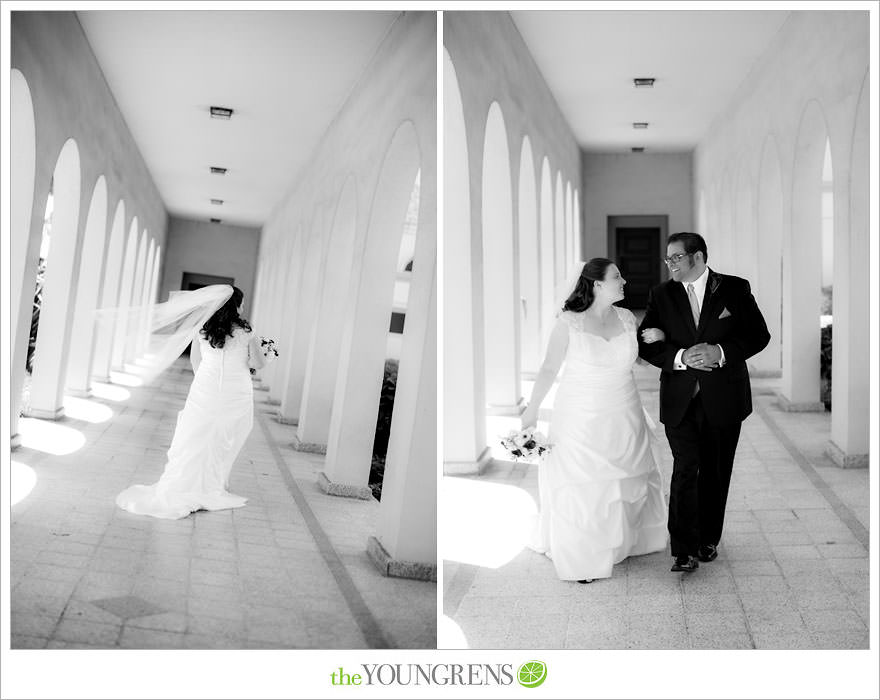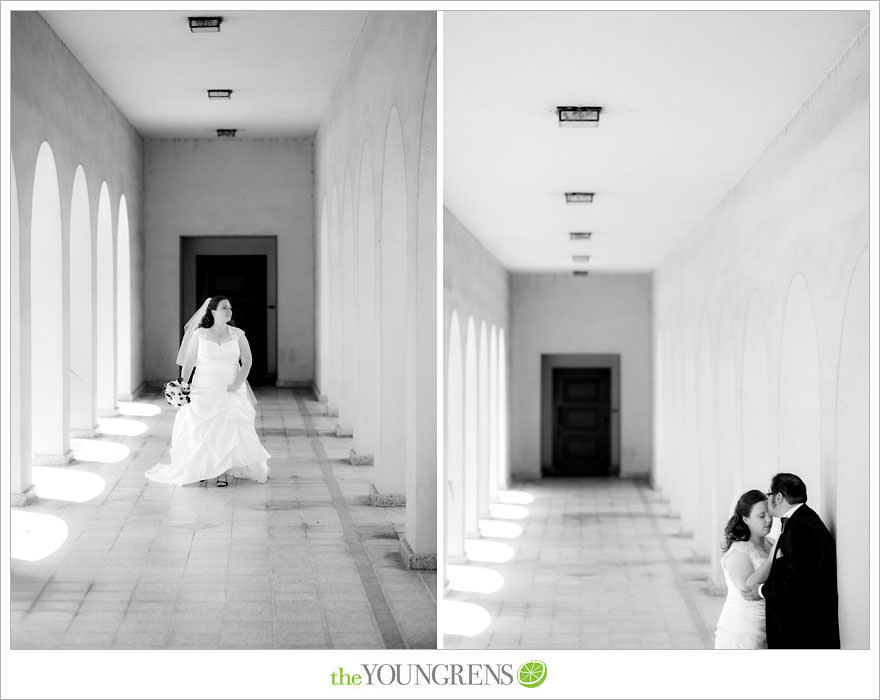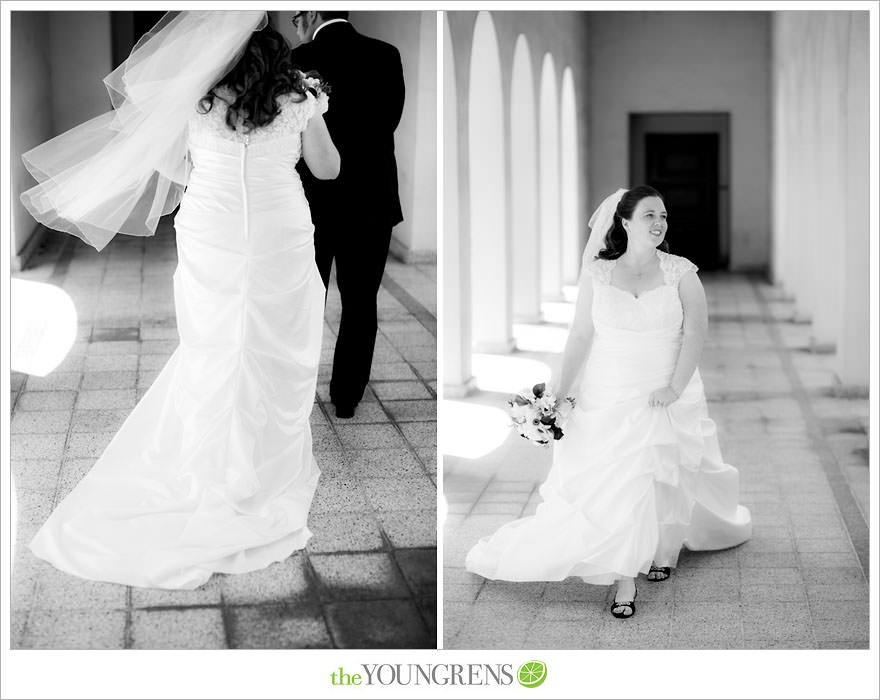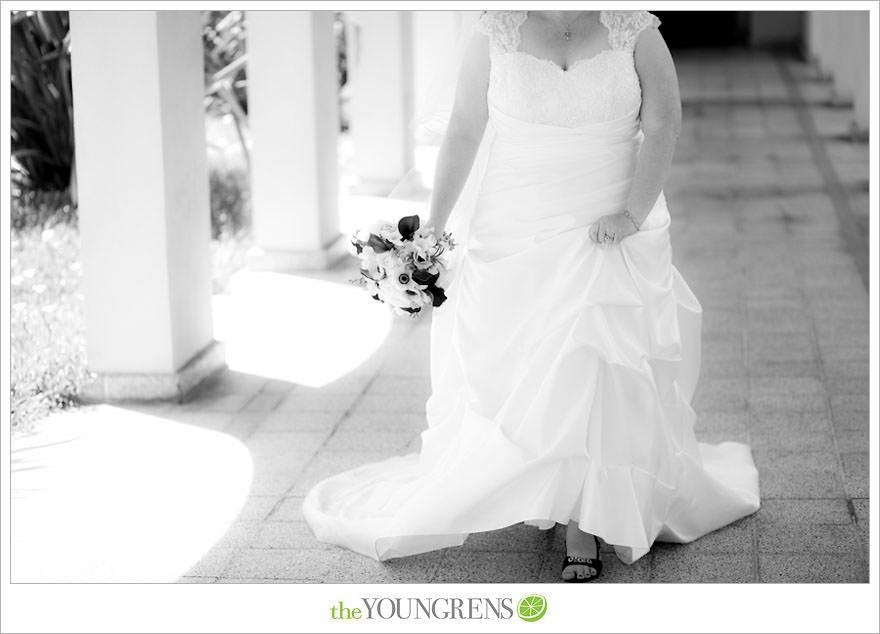 Awww yeah!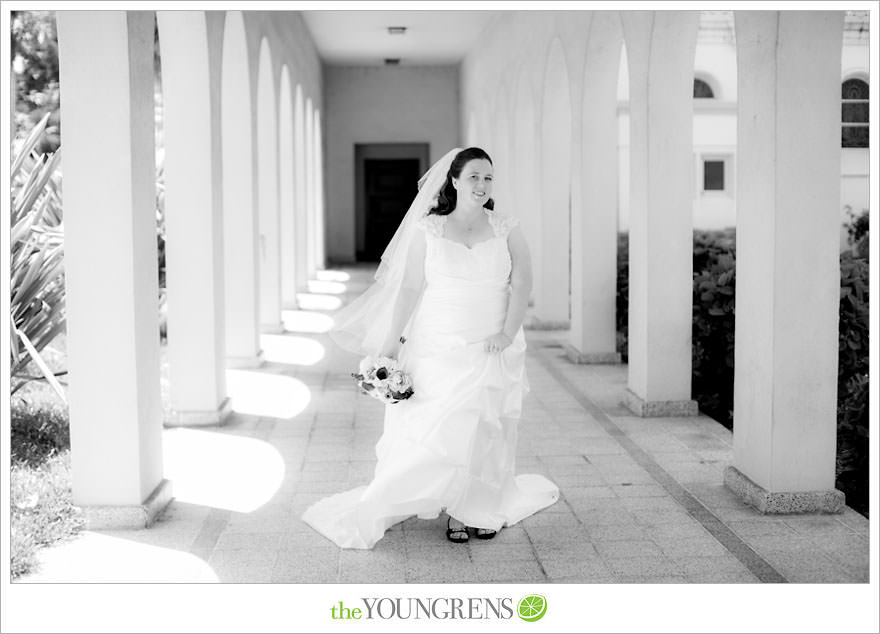 A big church wedding just isn't complete without a rockin' classic car waiting out front!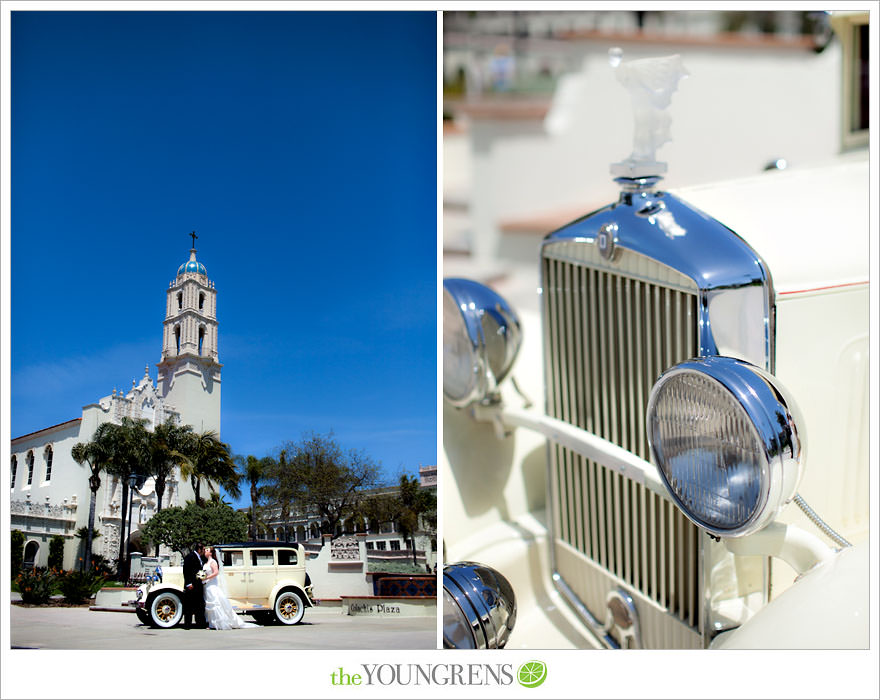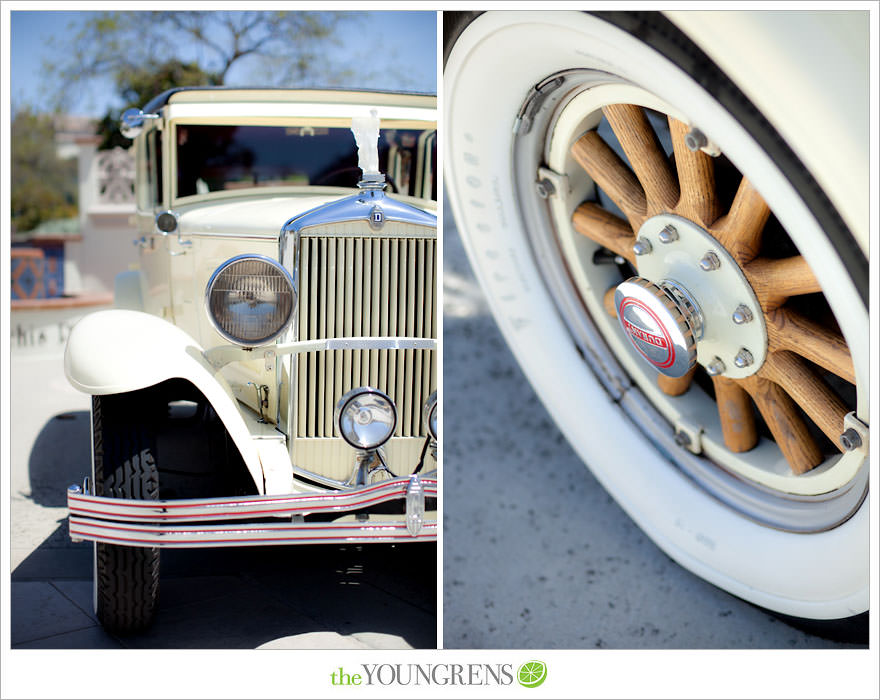 I loved all of the little touches at the reception. Jennifer's sister designed the custom J + M logo that appeared on the place cards, menu, programs, and invitations and tied the entire decor together.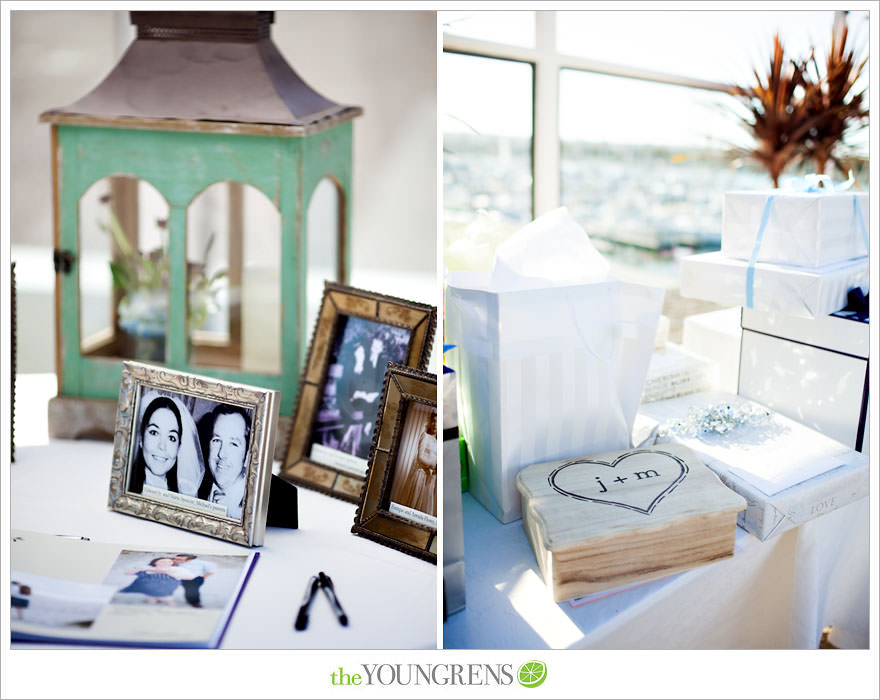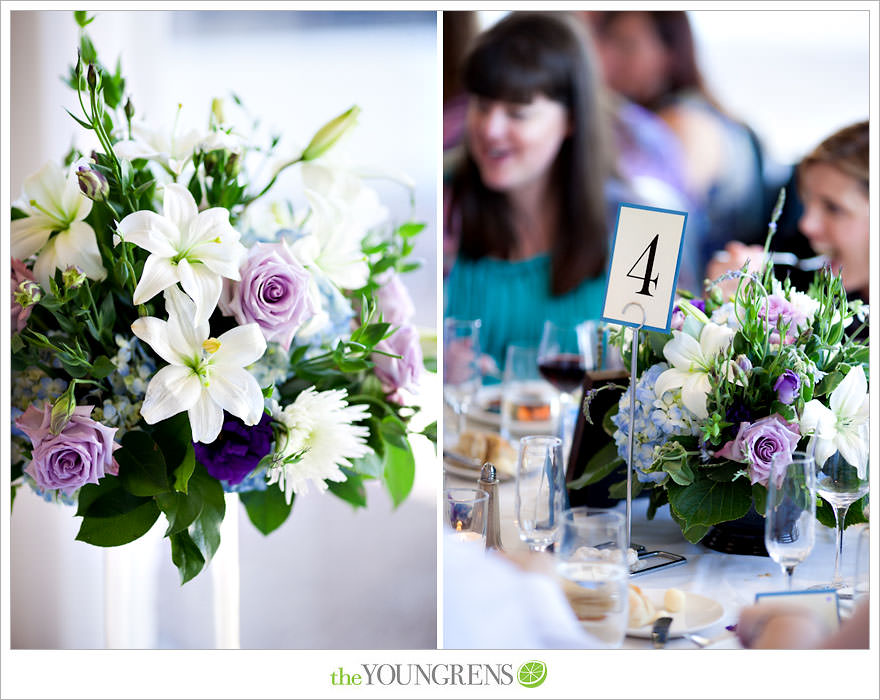 The logo even appeared on the cake! So perfect!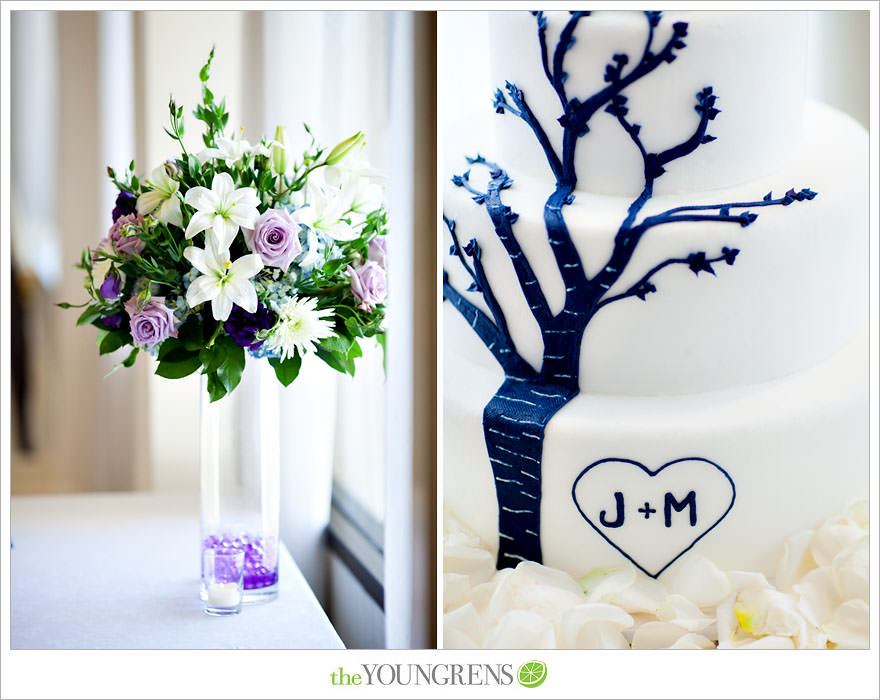 Michael and Jennifer have made it a goal to visit every California mission, so they named the tables after each special trip and memory.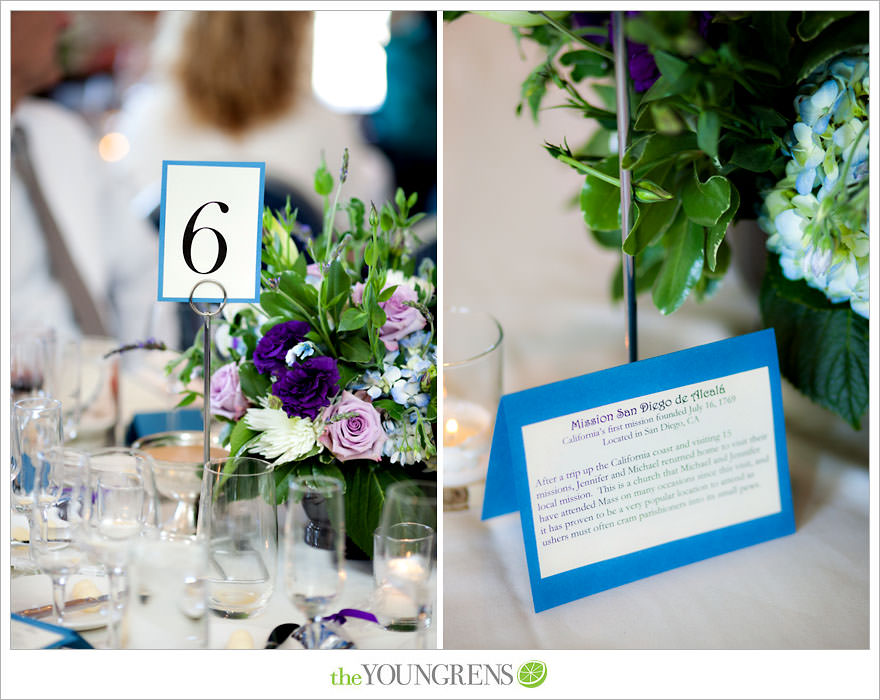 One of my favorite cake toppers of all time. Heck yes.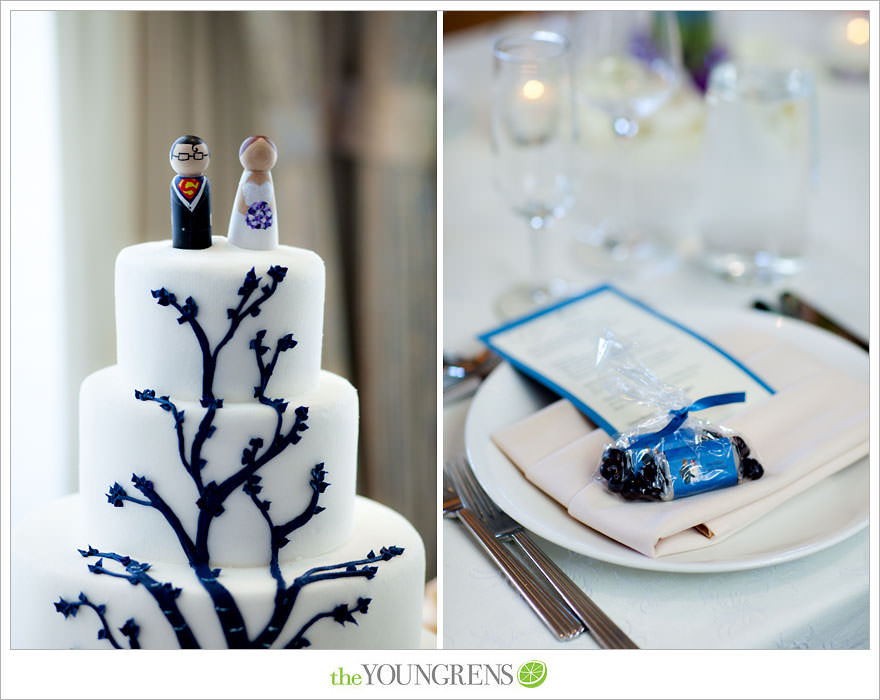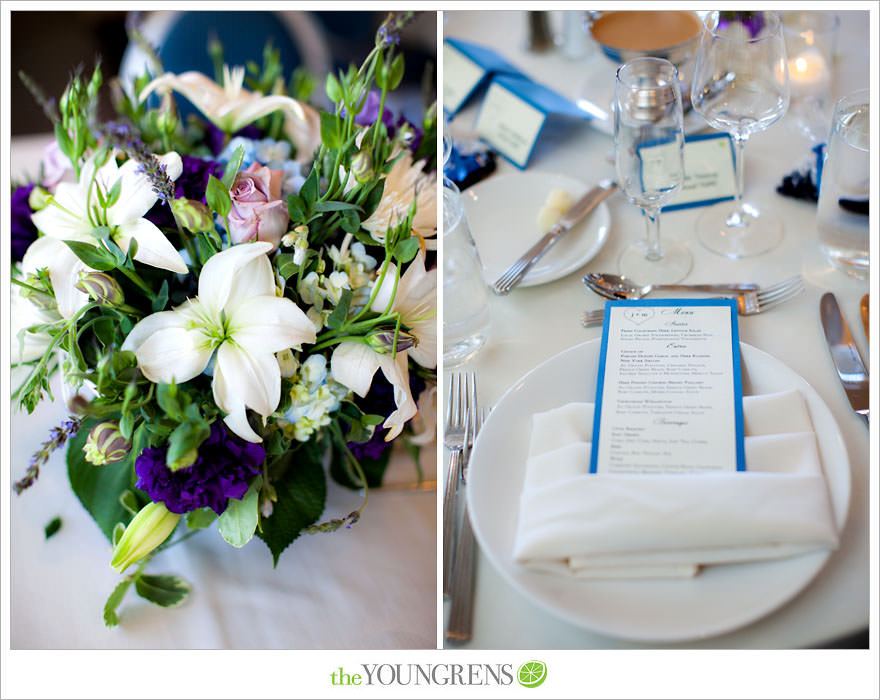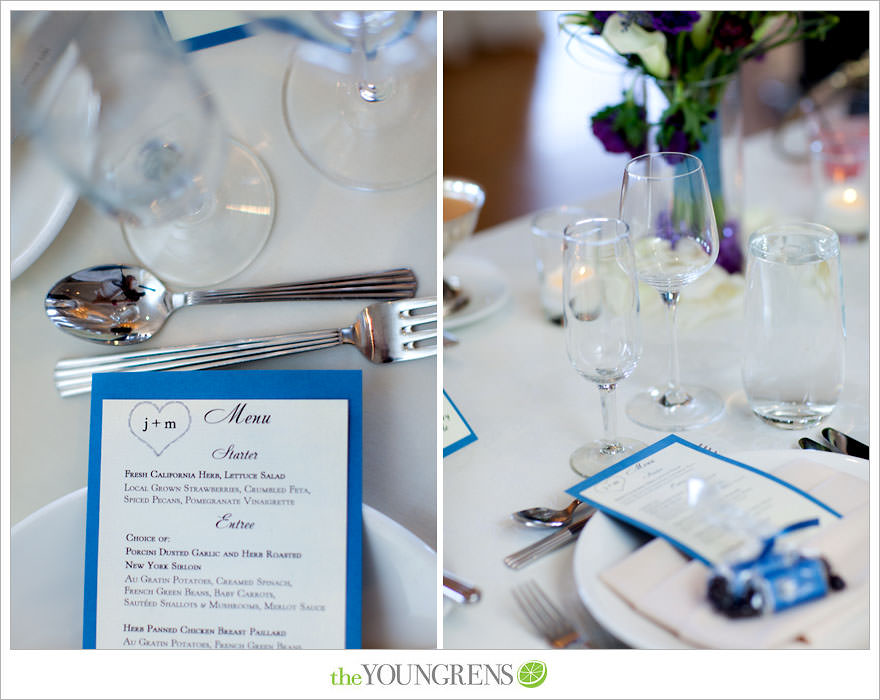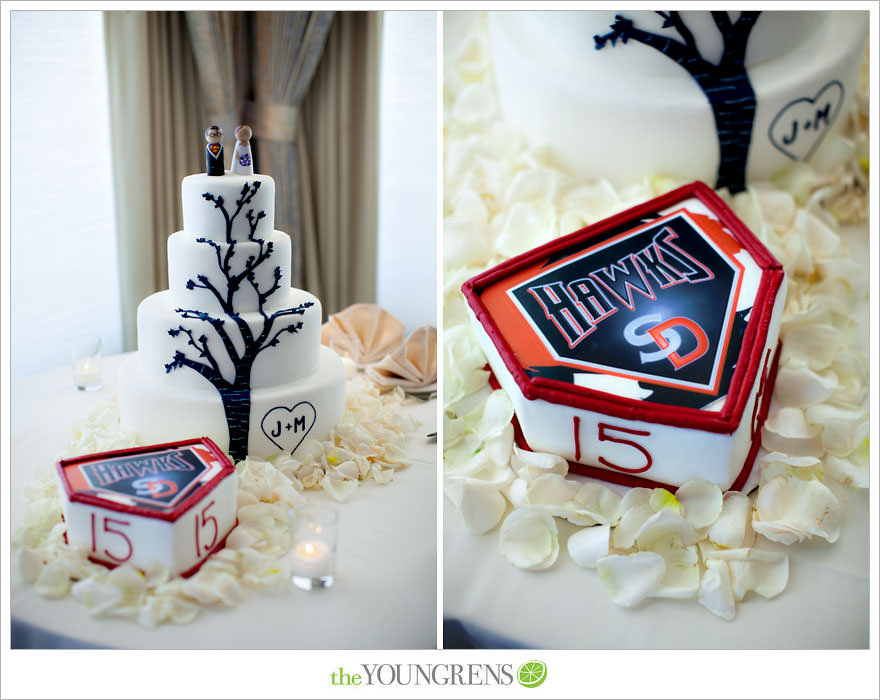 This was such a cute idea – guests blew bubbles during Michael and Jennifer's first dance which made everything so soft and romantic.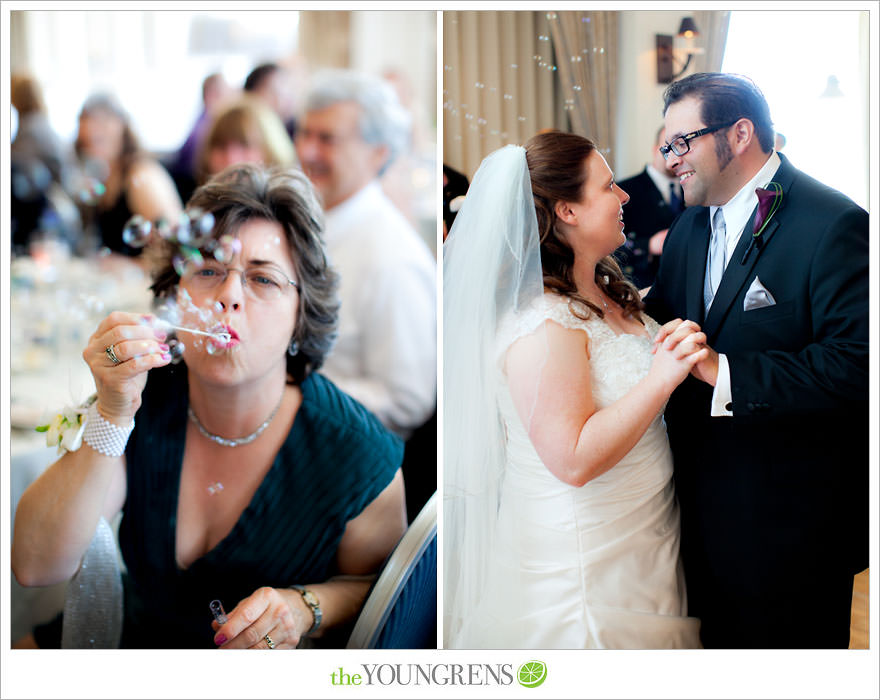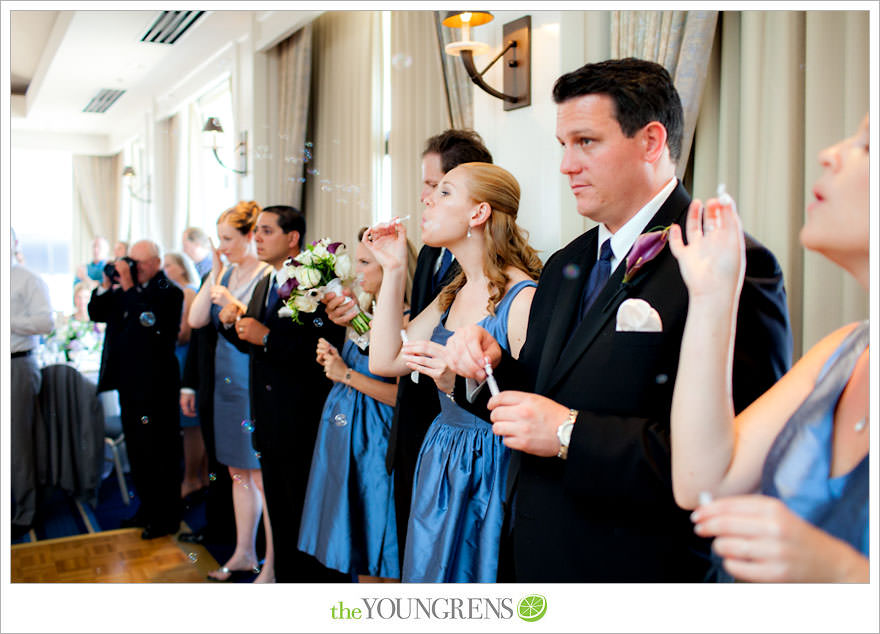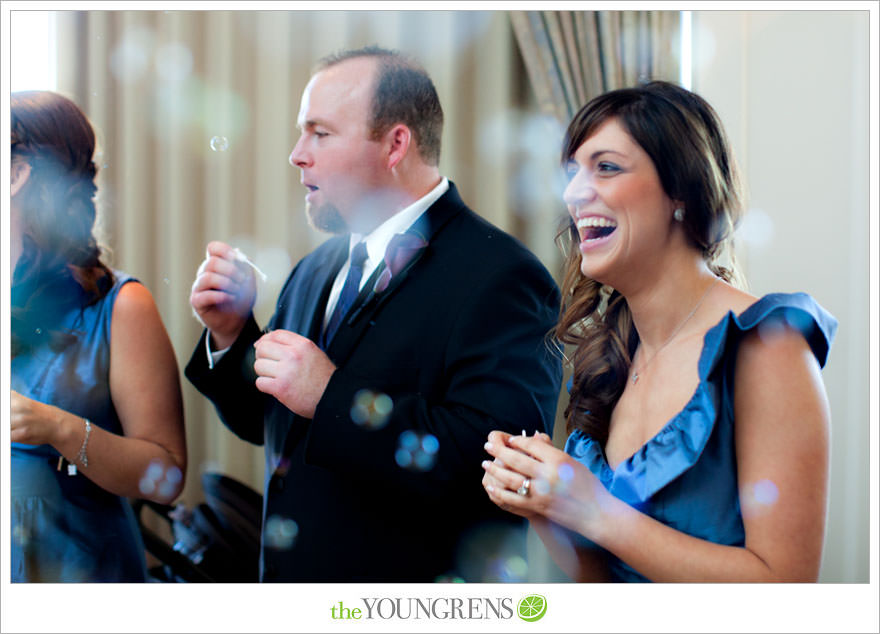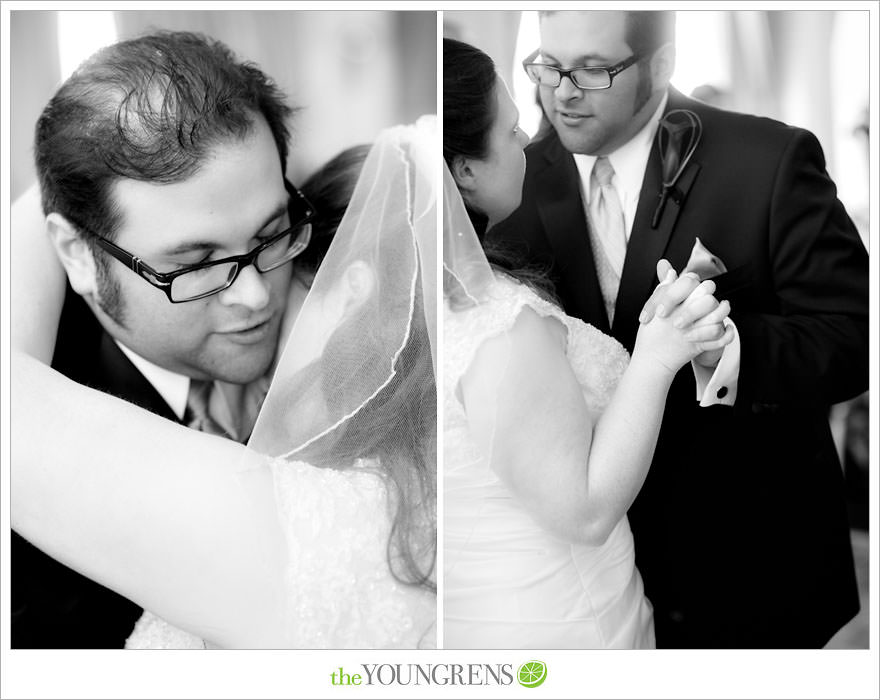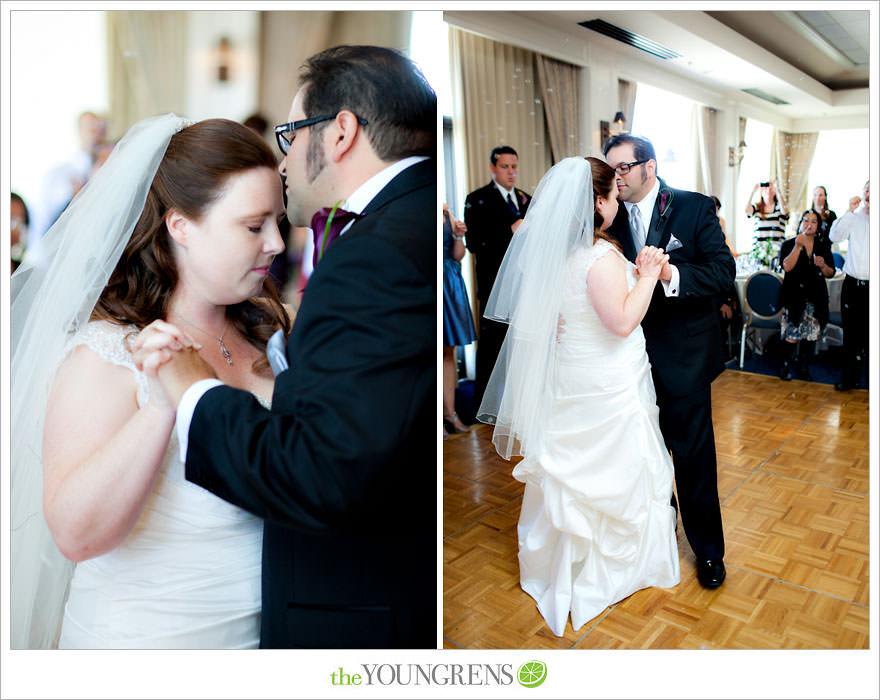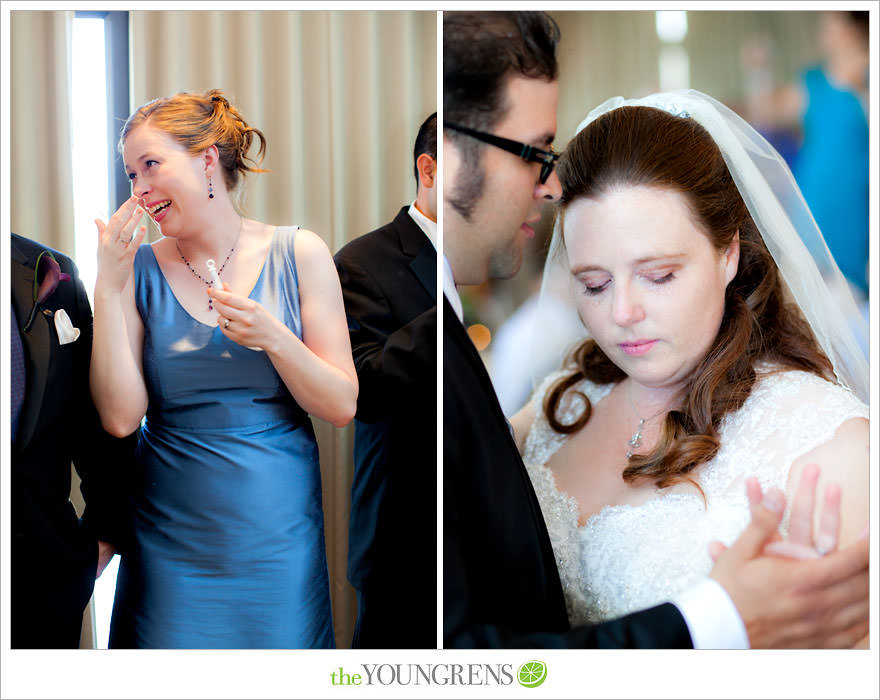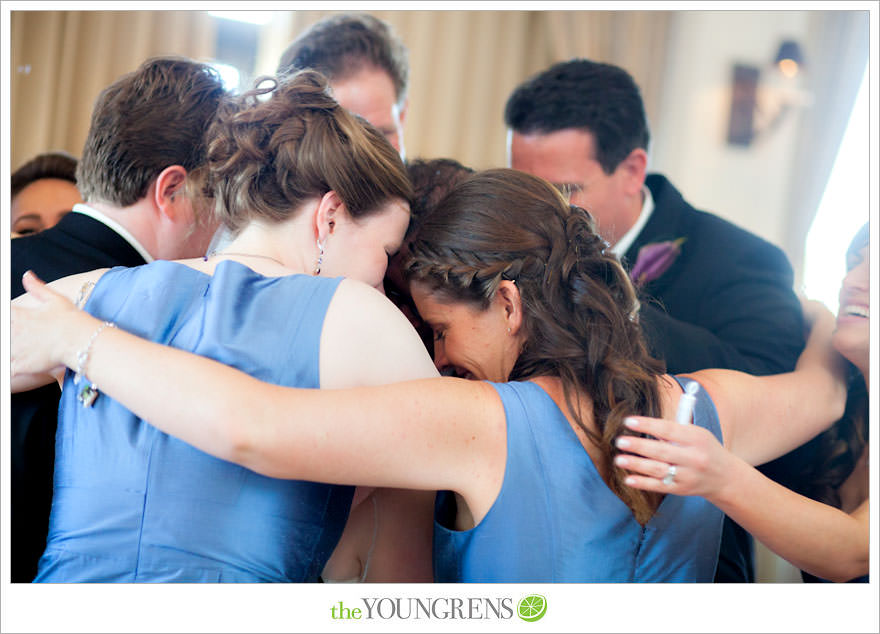 You know how I mentioned yesterday that Michael is a die-hard fan of Metallica? I wasn't kidding. Michael had been planning this surprise from the moment he proposed, so during the wedding planning process, he had a secret mission to pick a venue that would go along with his plan. They played a slideshow with a recording of Michael playing one of his favorite Metallica songs as the background music – super sweet right? But then Michael walked out actually playing the song, and then he started singing the entire thing to Jennifer. Aren't you falling in love with this guy?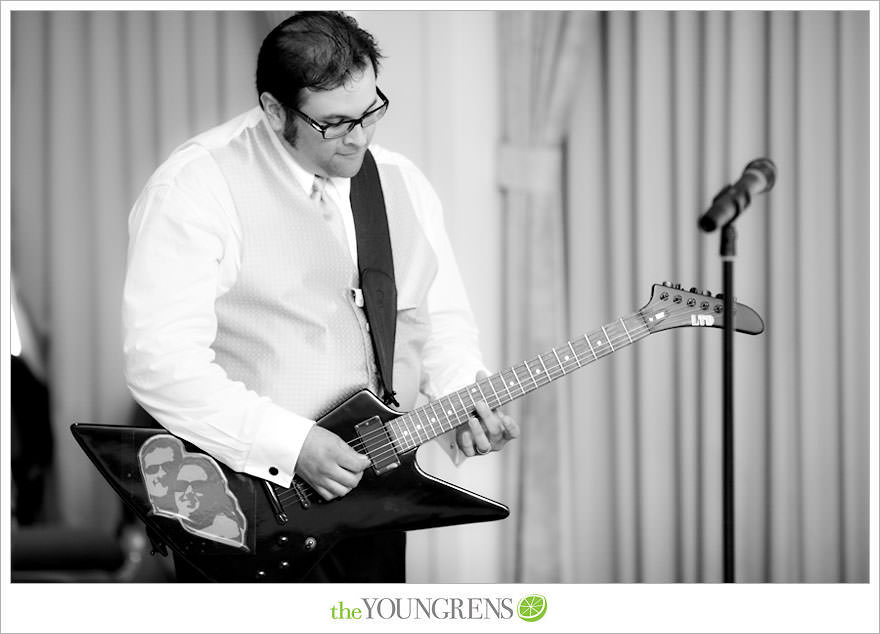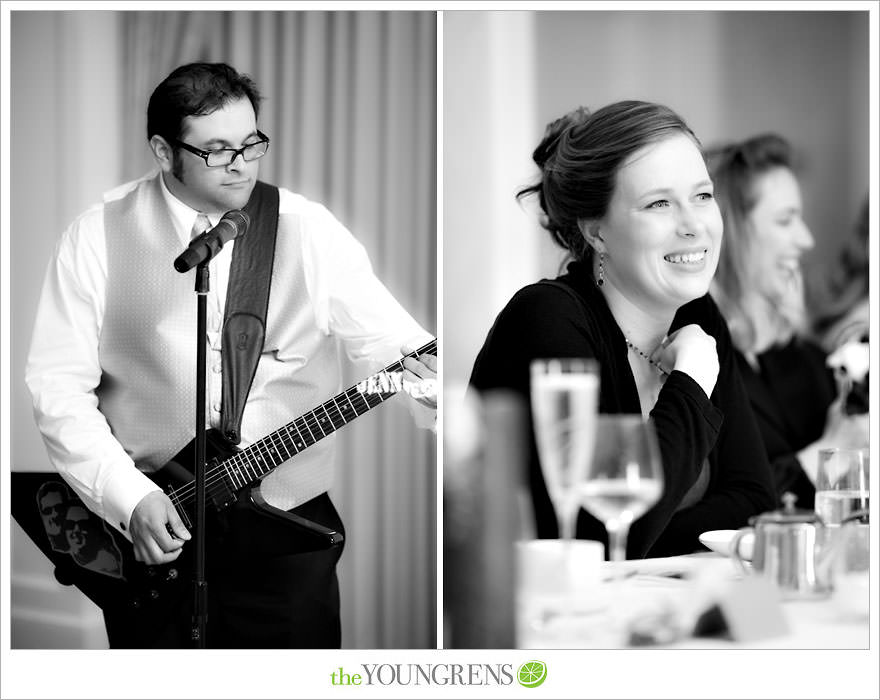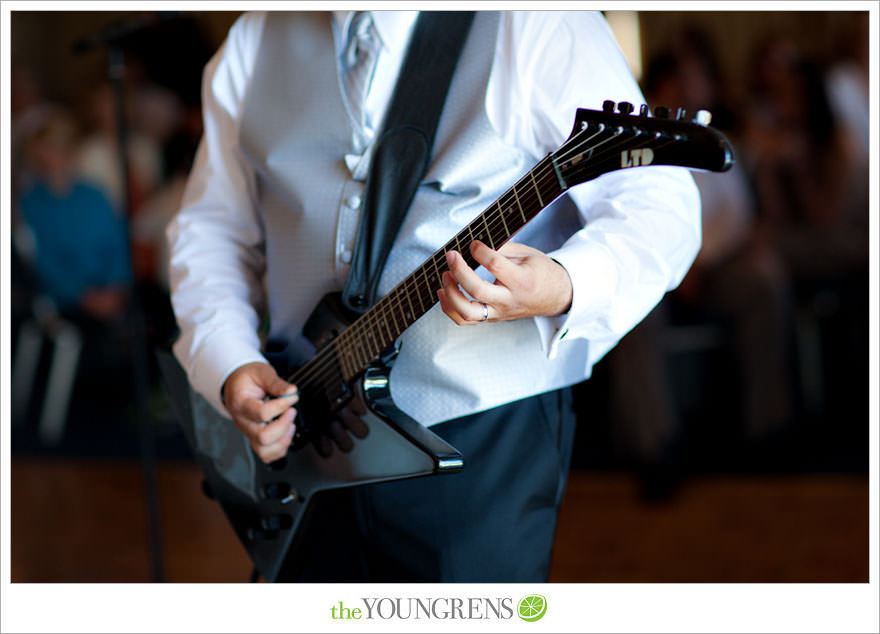 But Michael didn't stop there. Halfway through the song, the doors behind him swung open to an entire band made up of his buddies and brother-in-law backing him up, complete with an entire drum kit! They ROCKED it!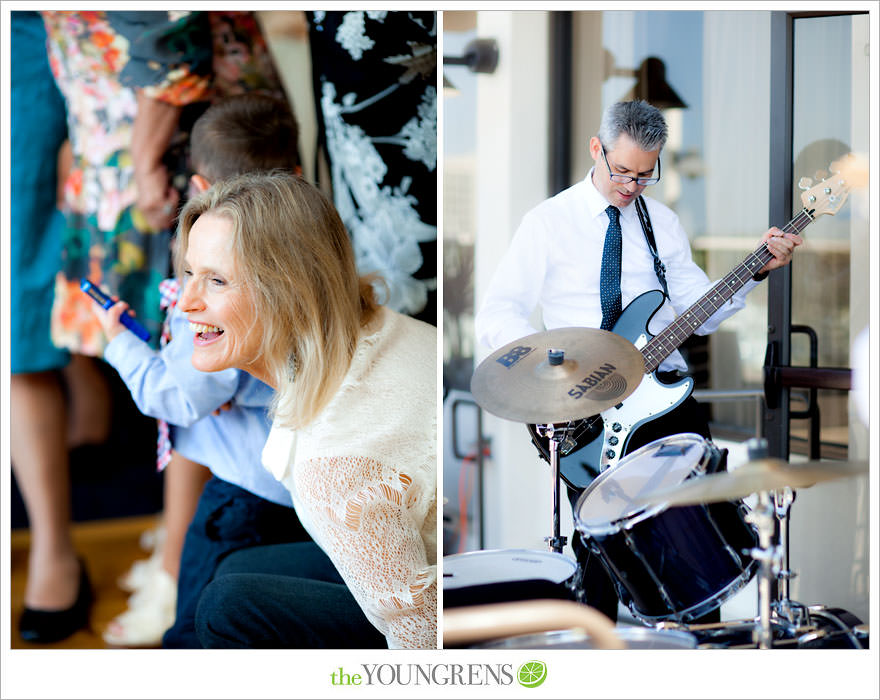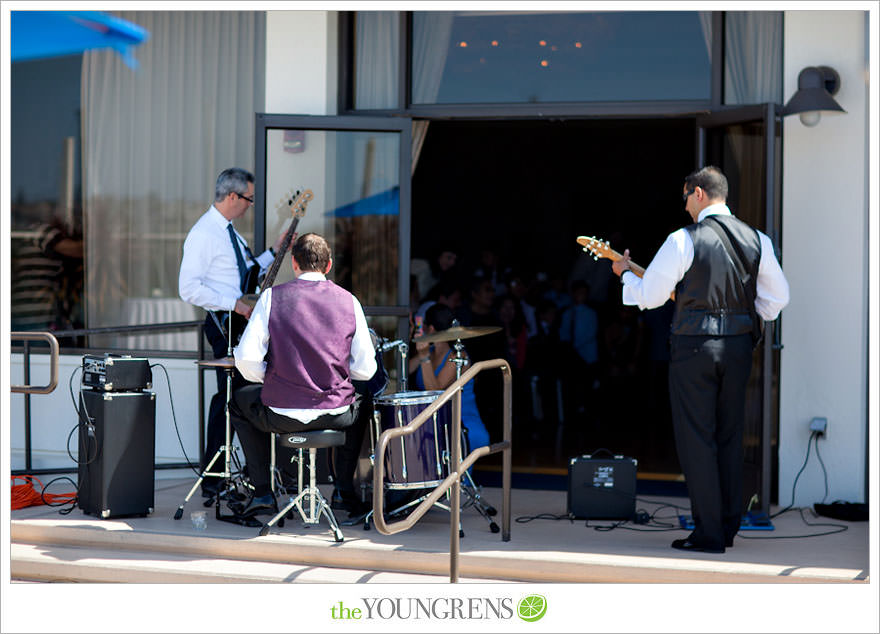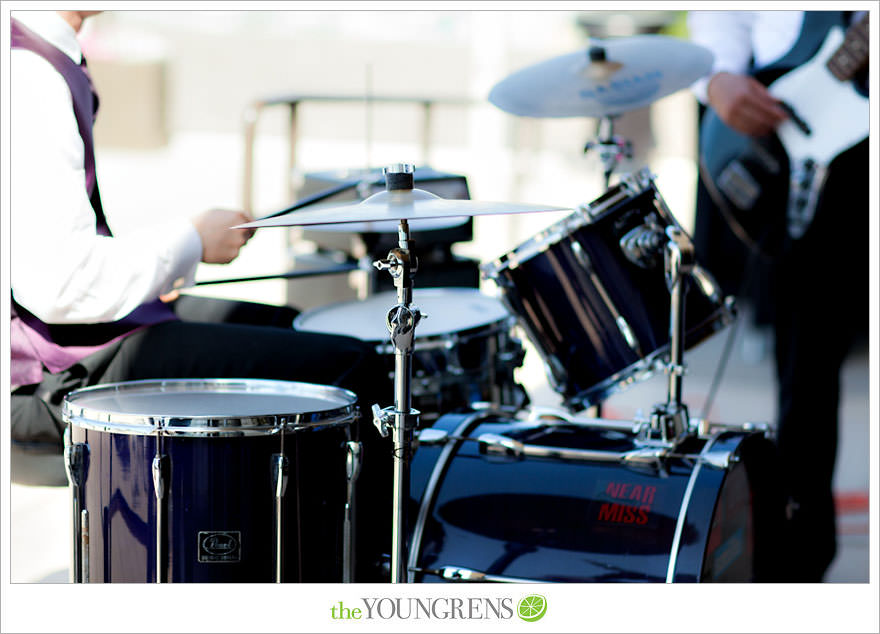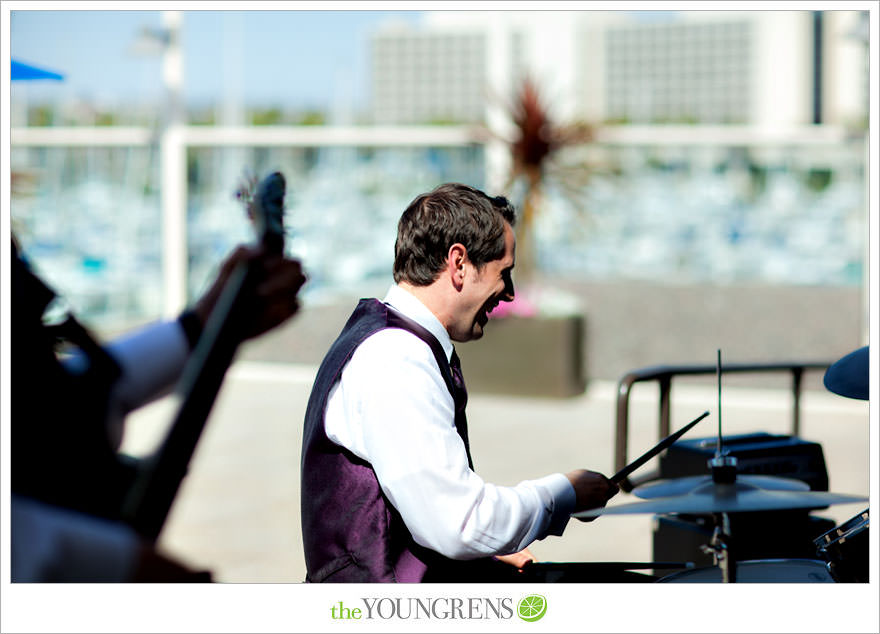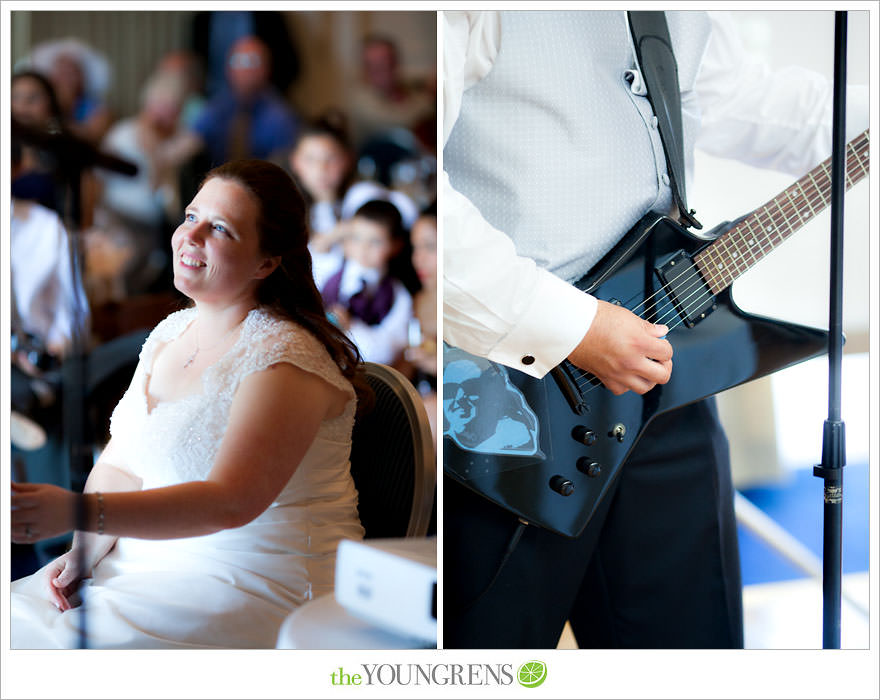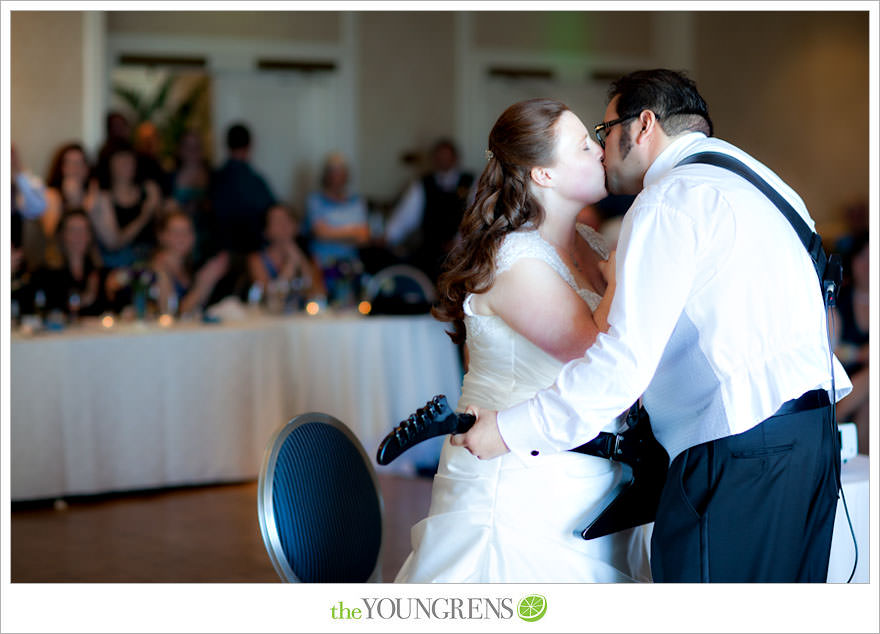 The final touch – custom guitar picks.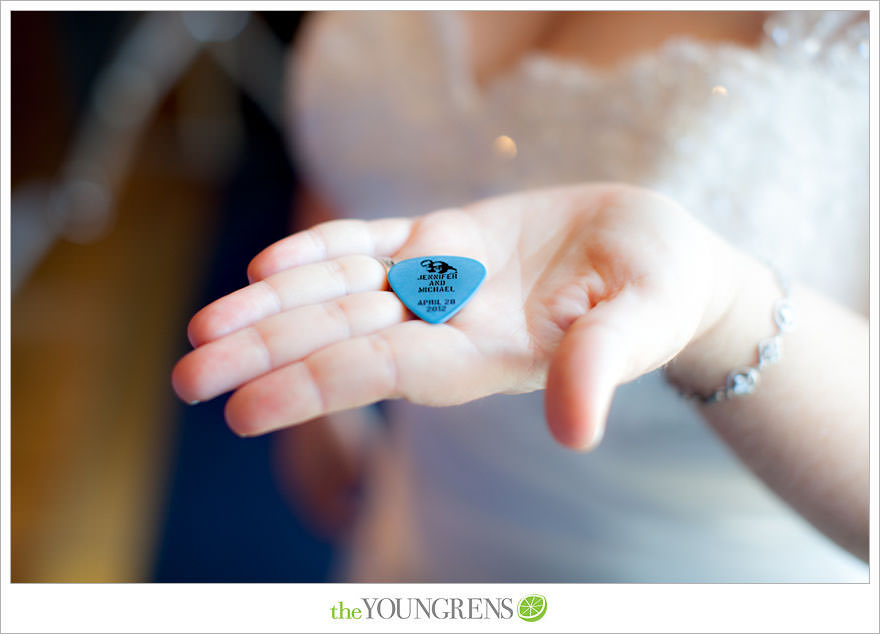 Michael was the MAN after that! Ha!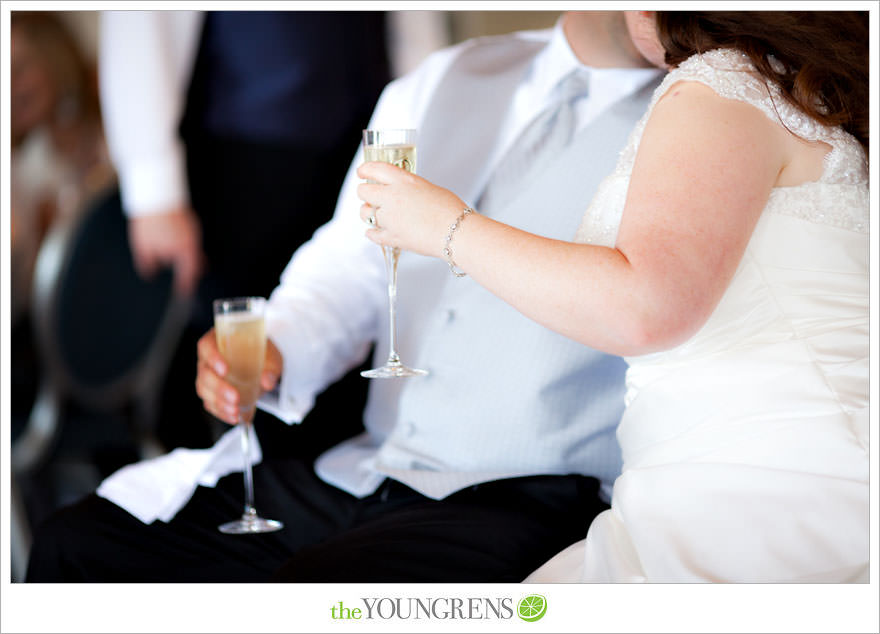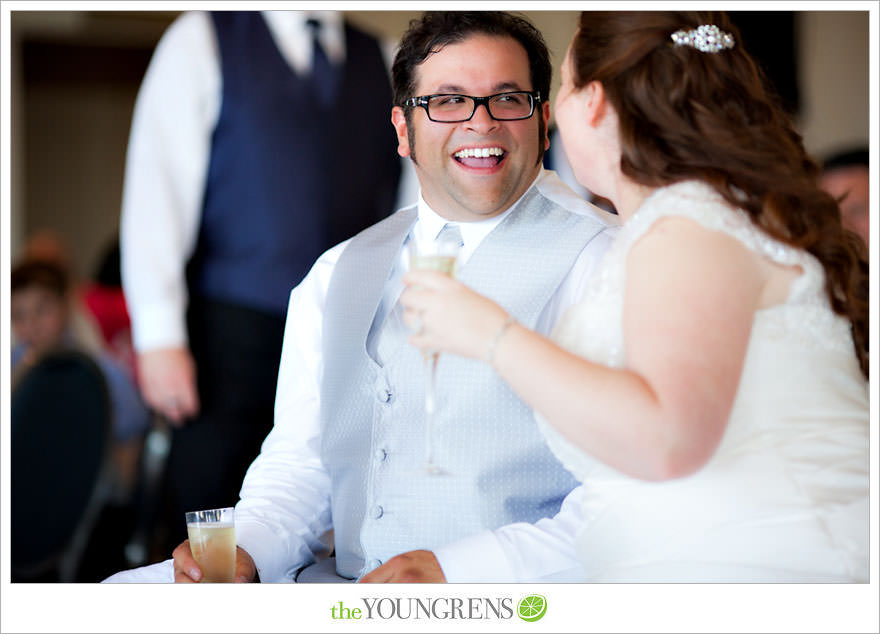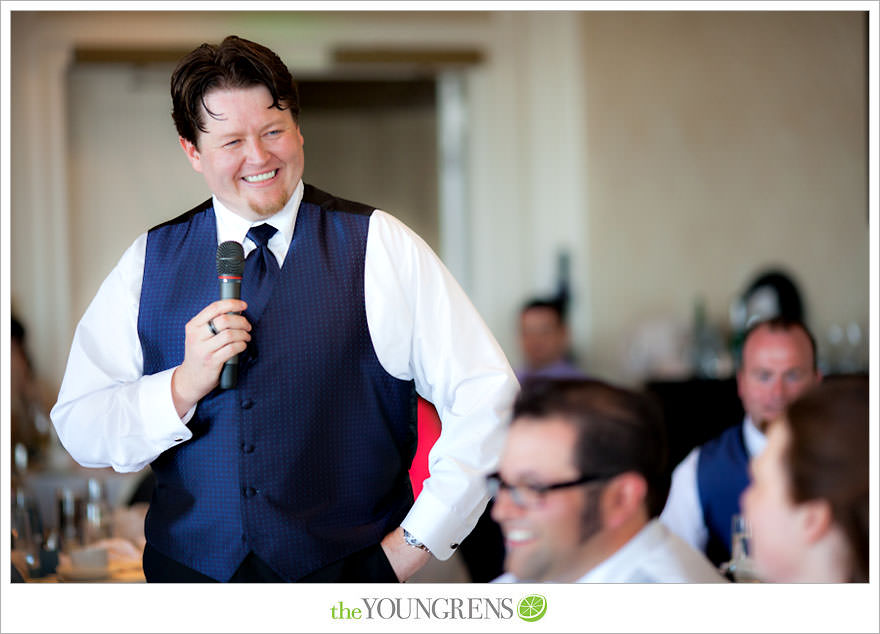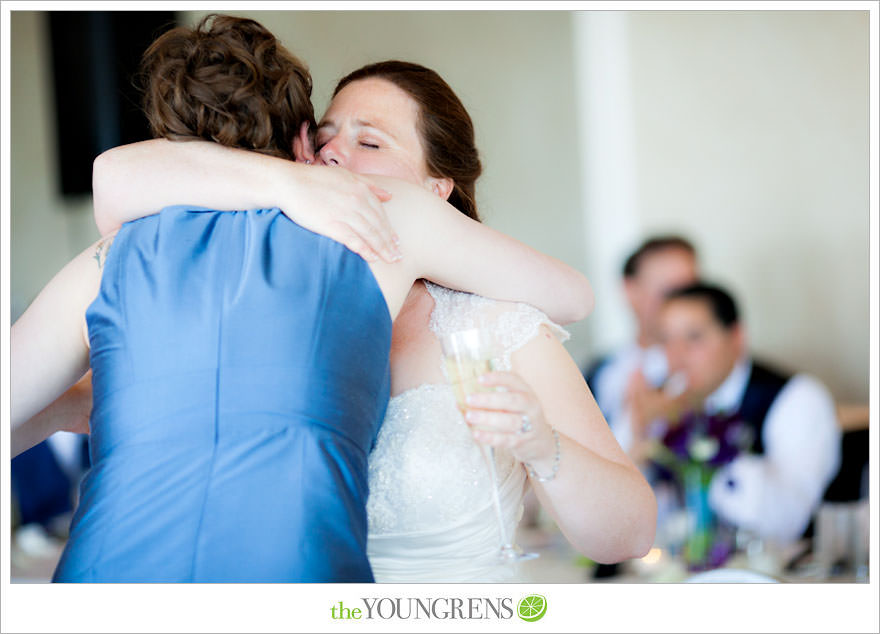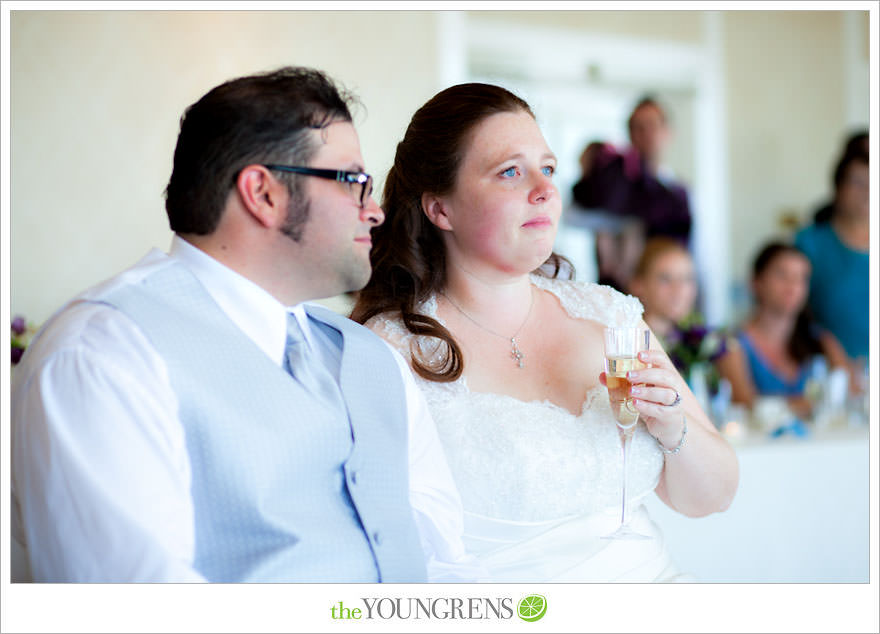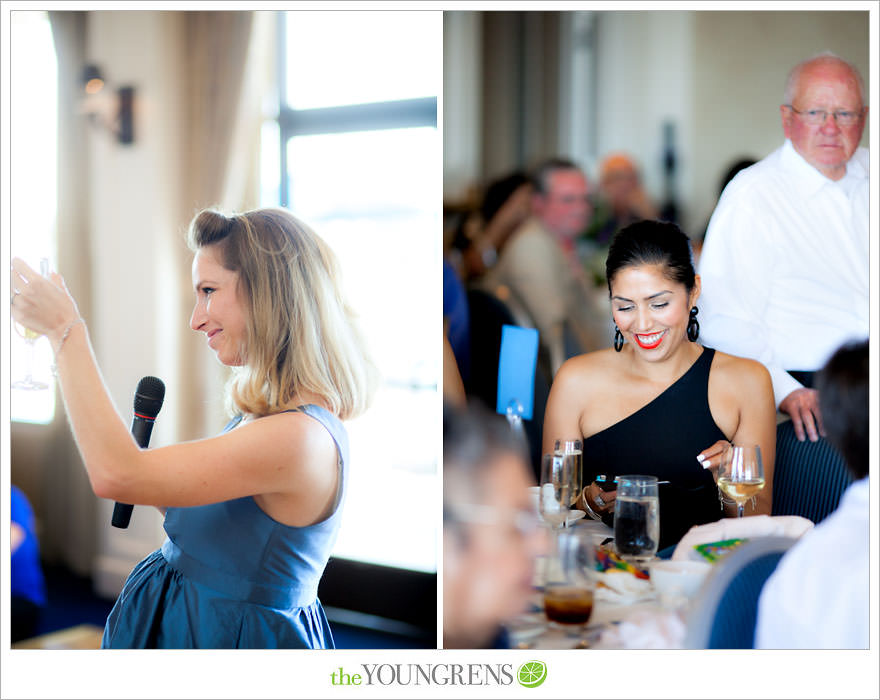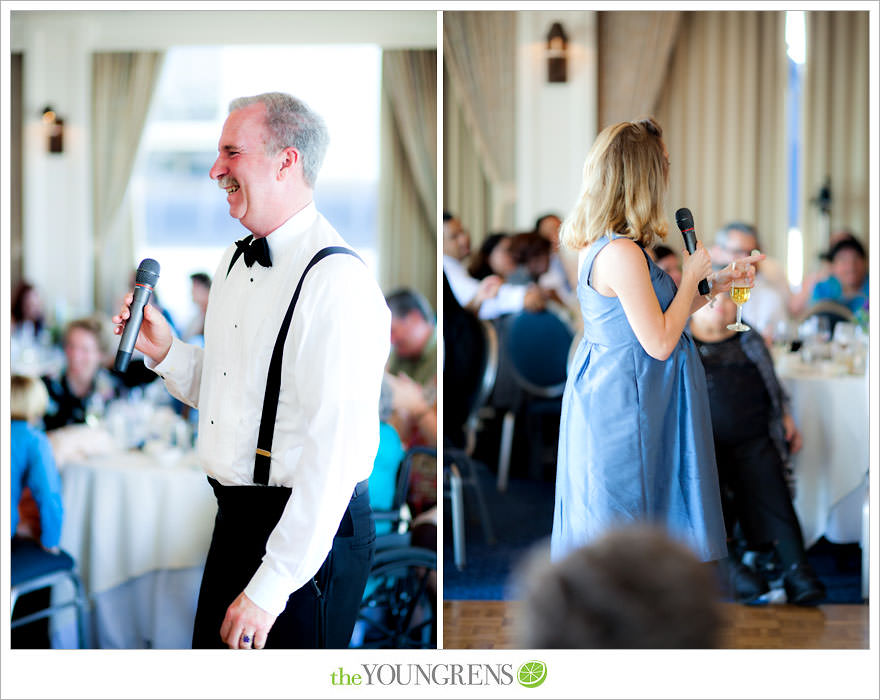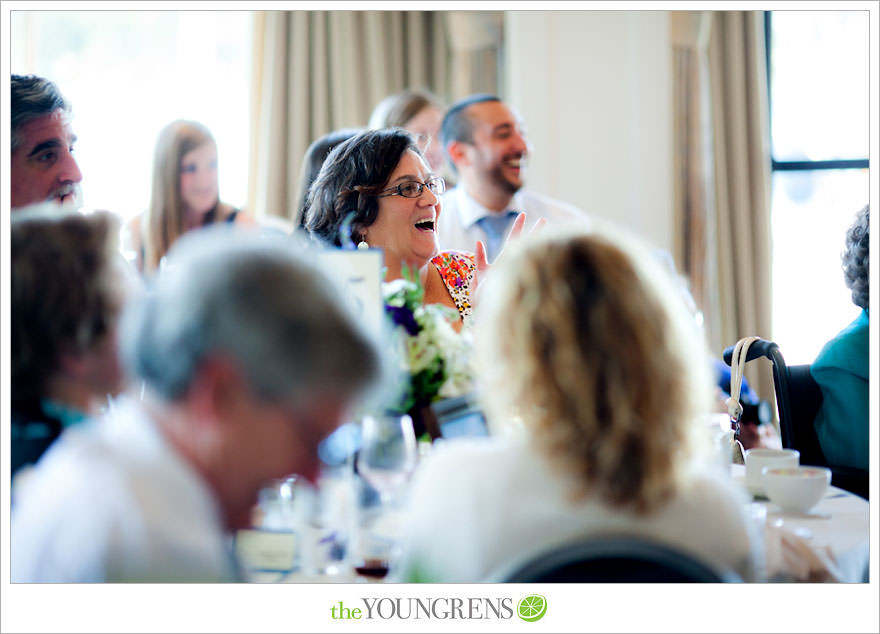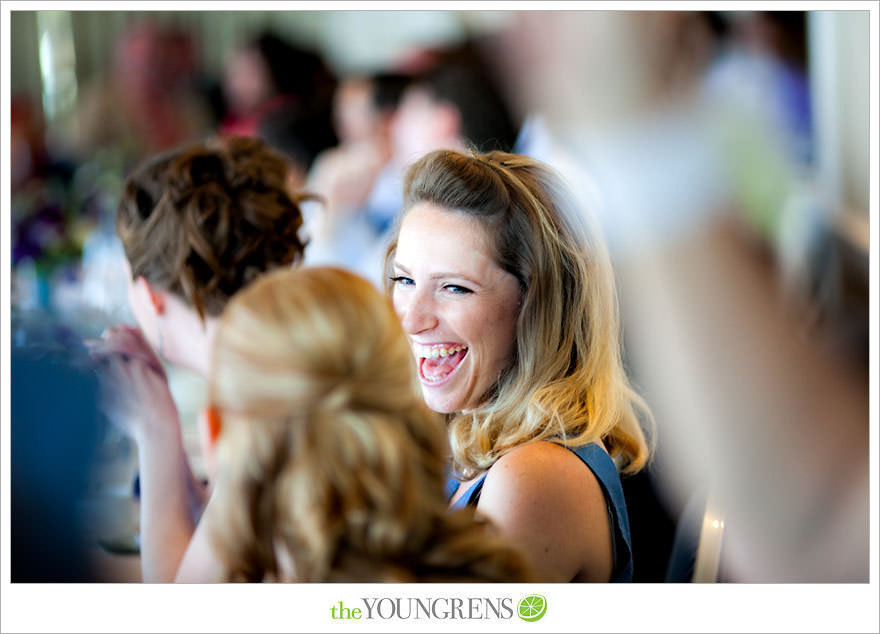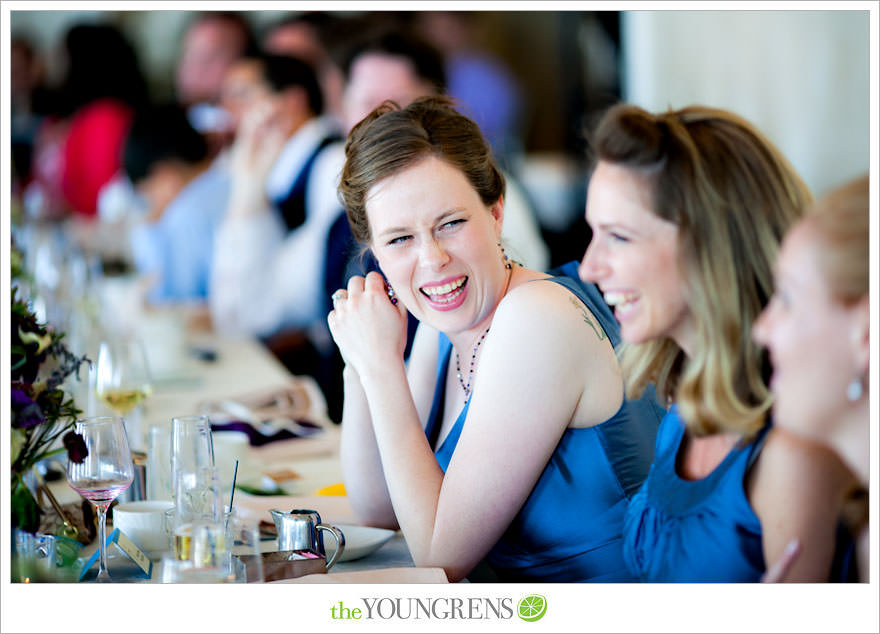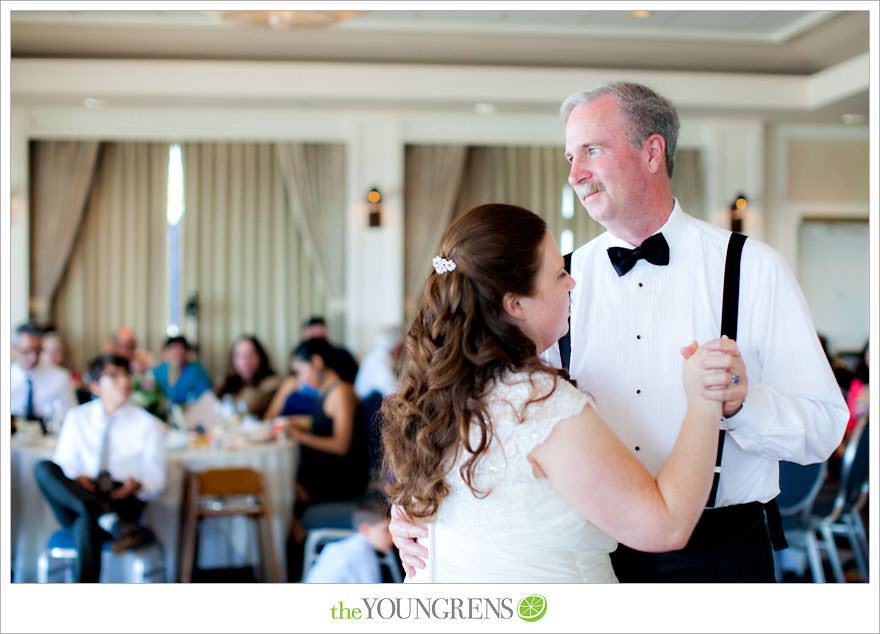 Father/daughter dances are always my favorite part of the day. They're SO SWEET.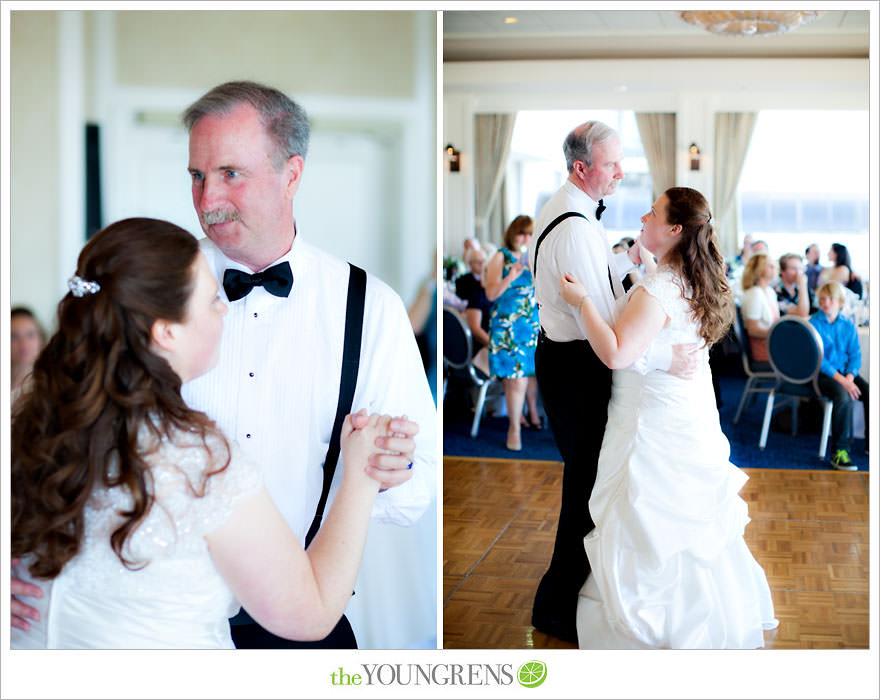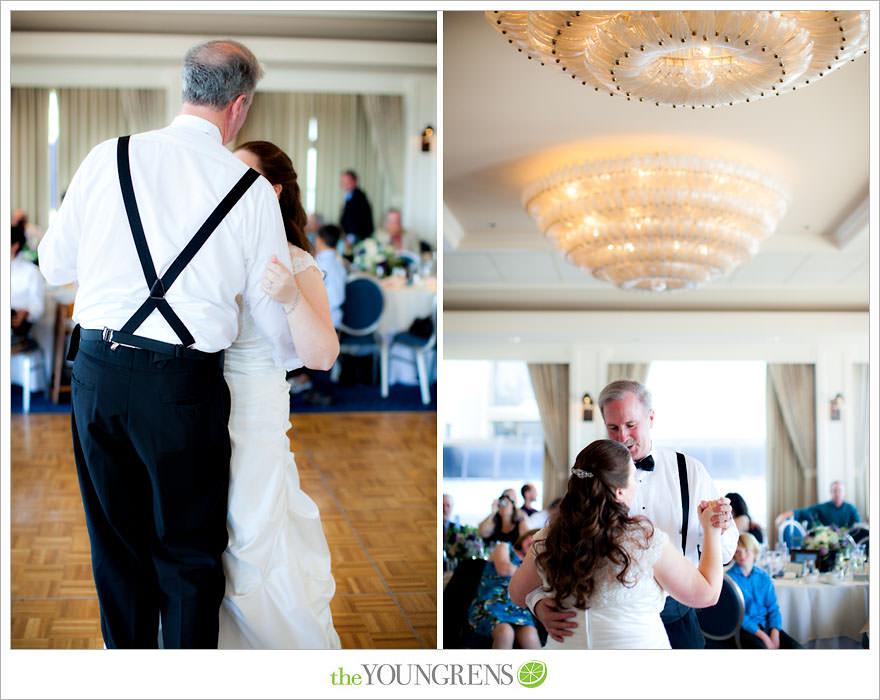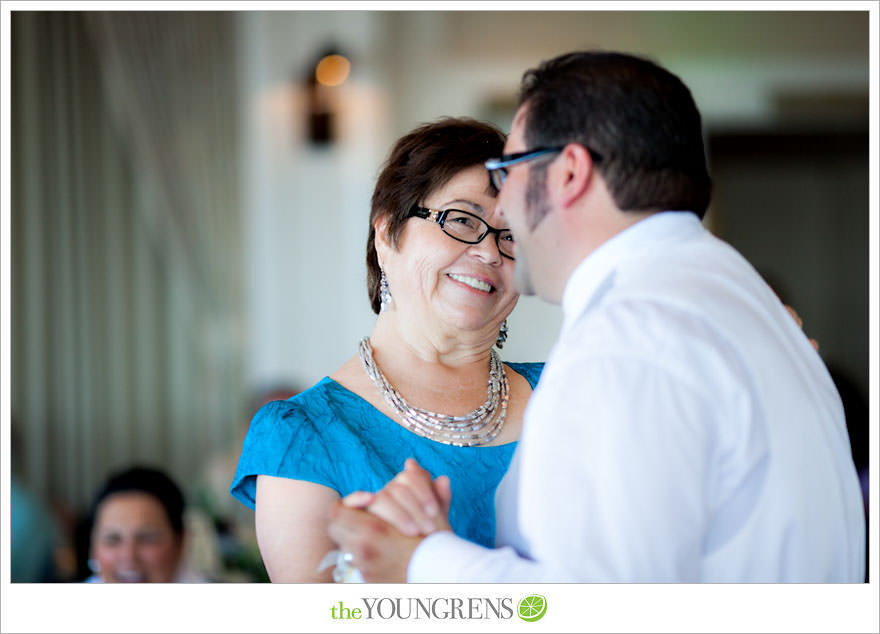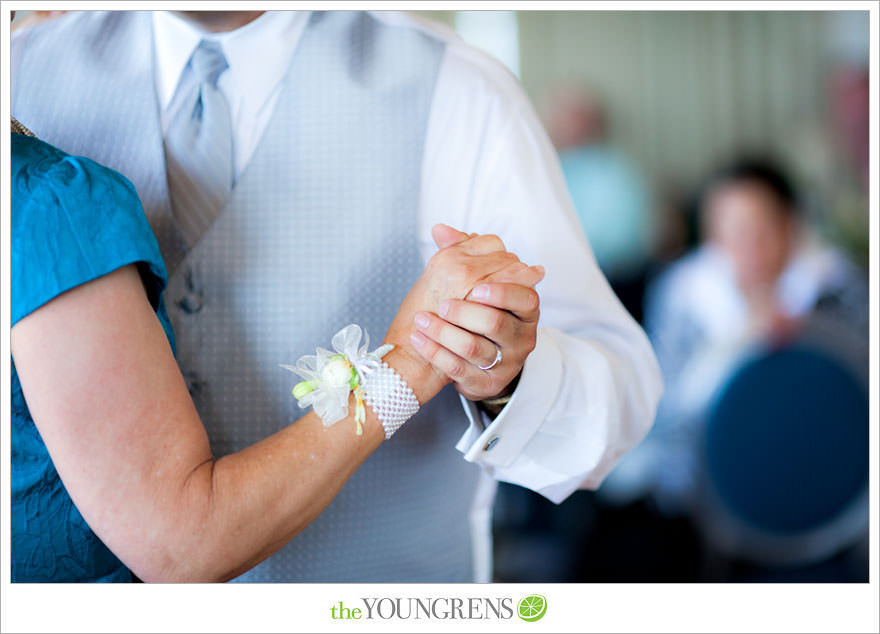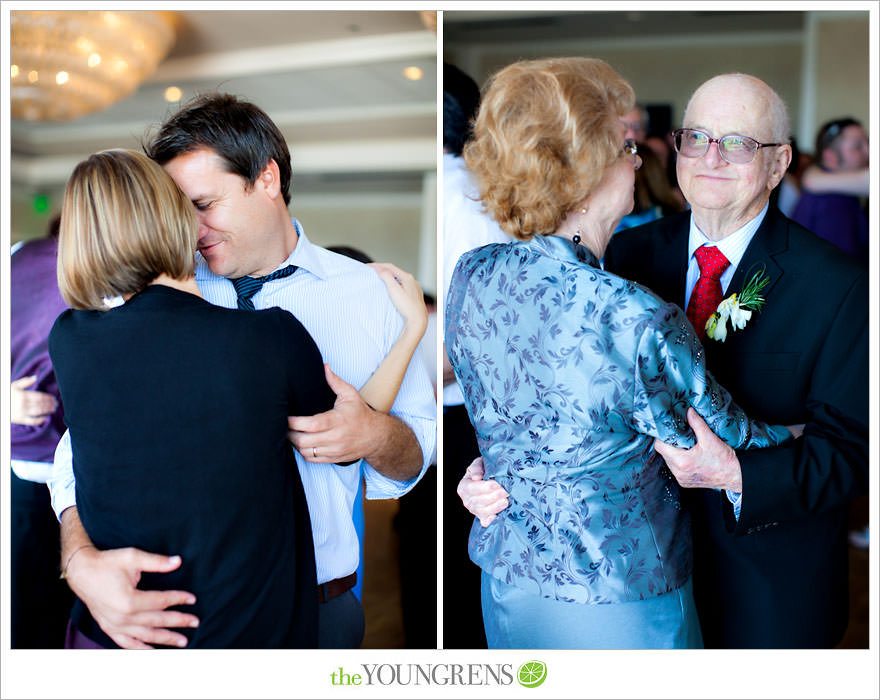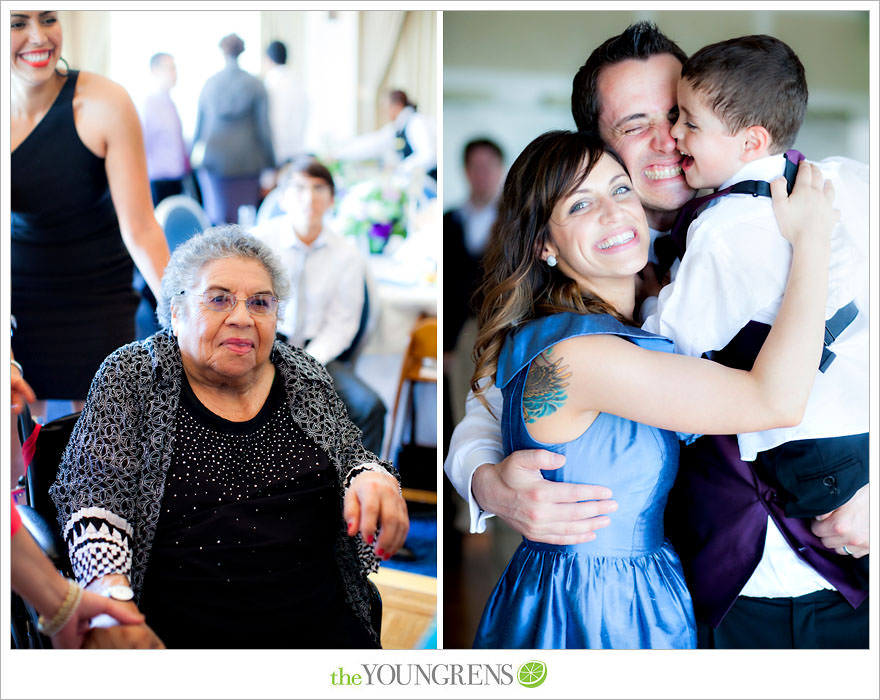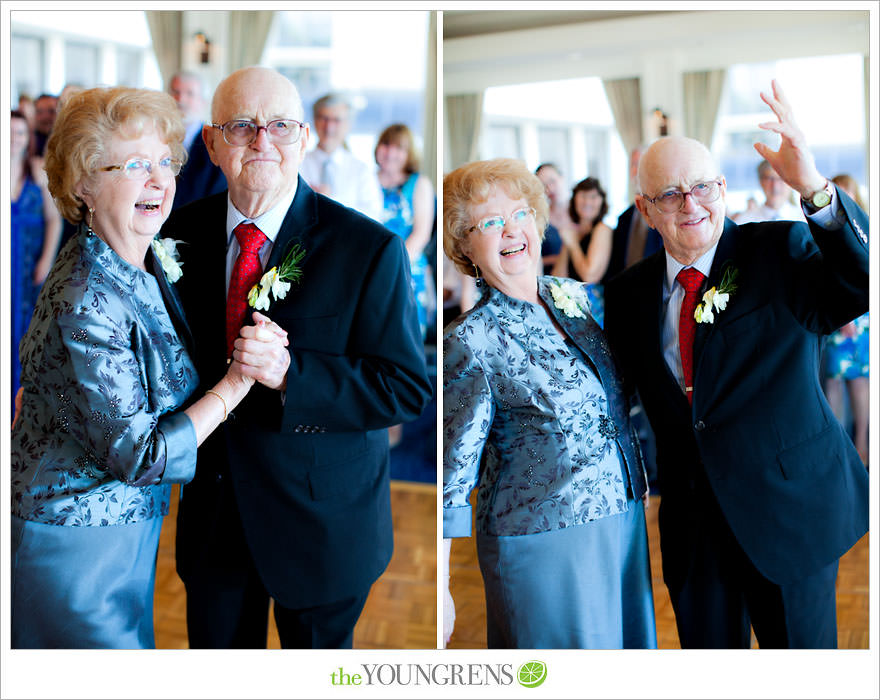 After dining and dancing and toasting the day away, we headed out after the reception ended for a few photos in the creamy sunset light.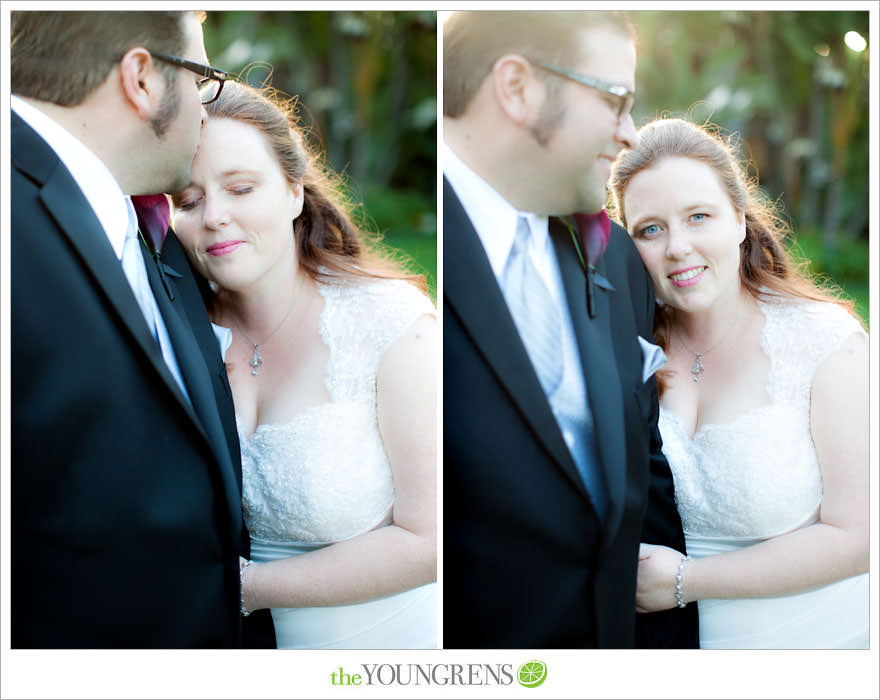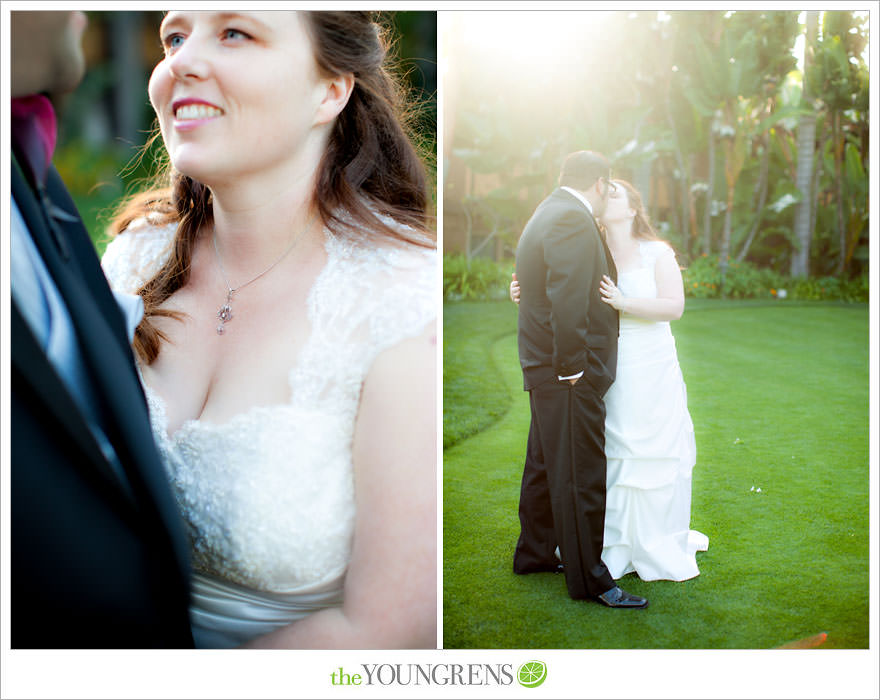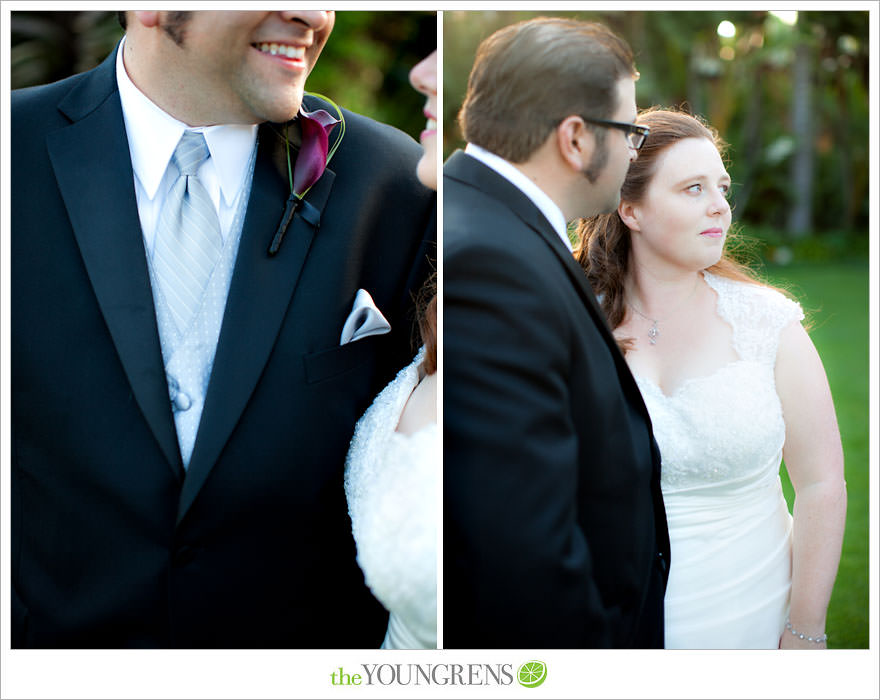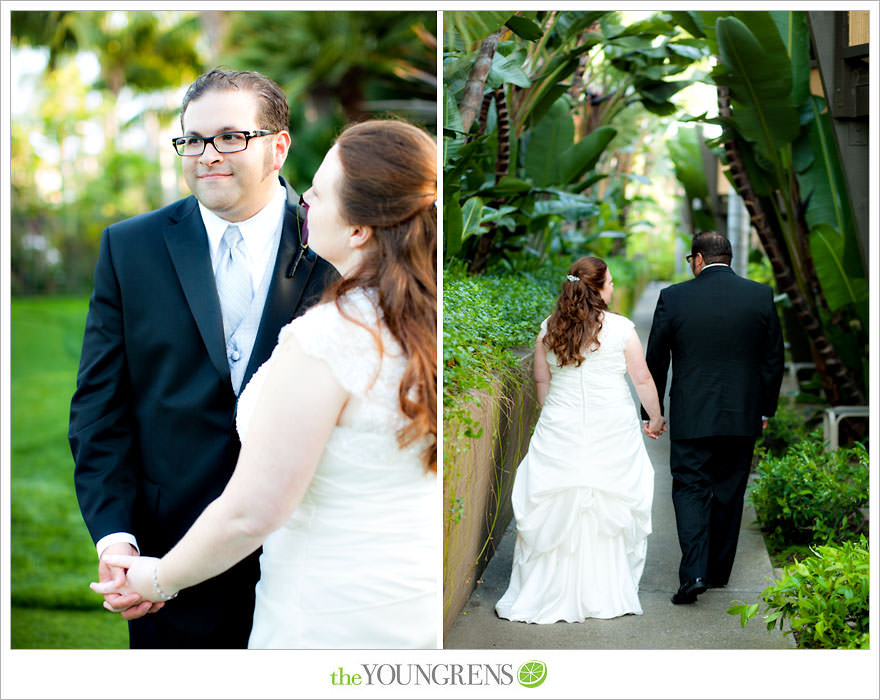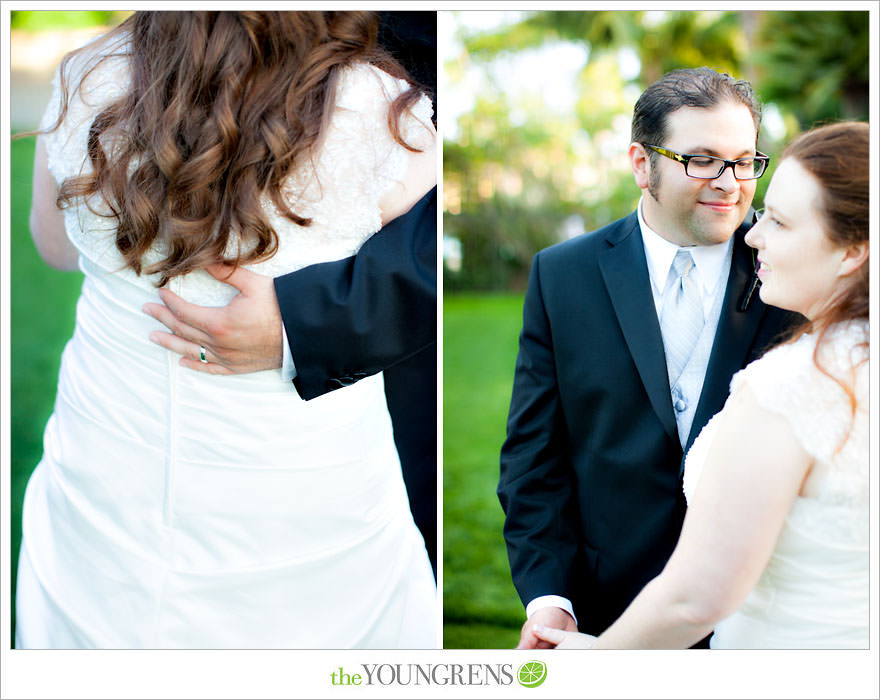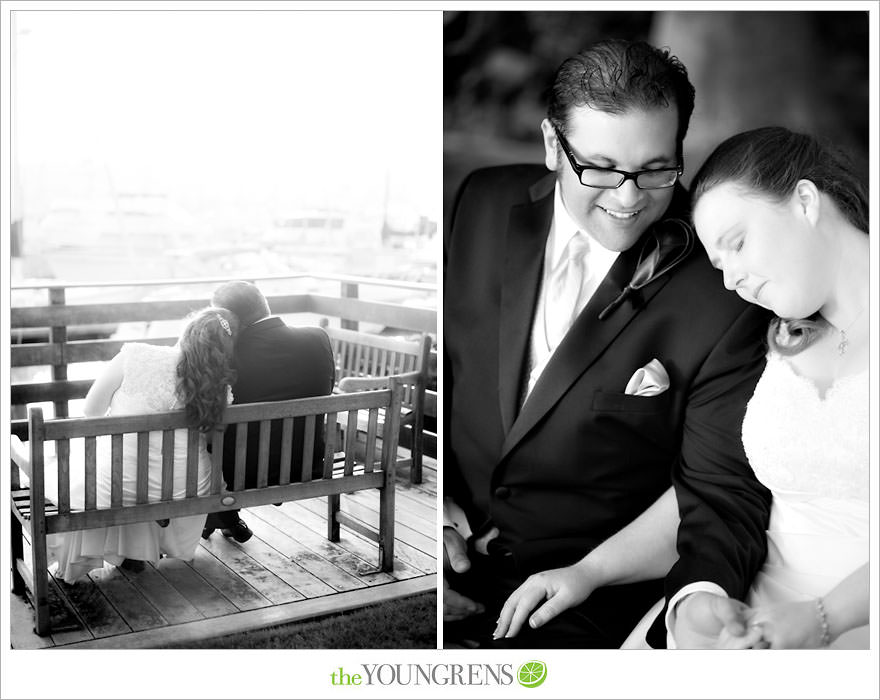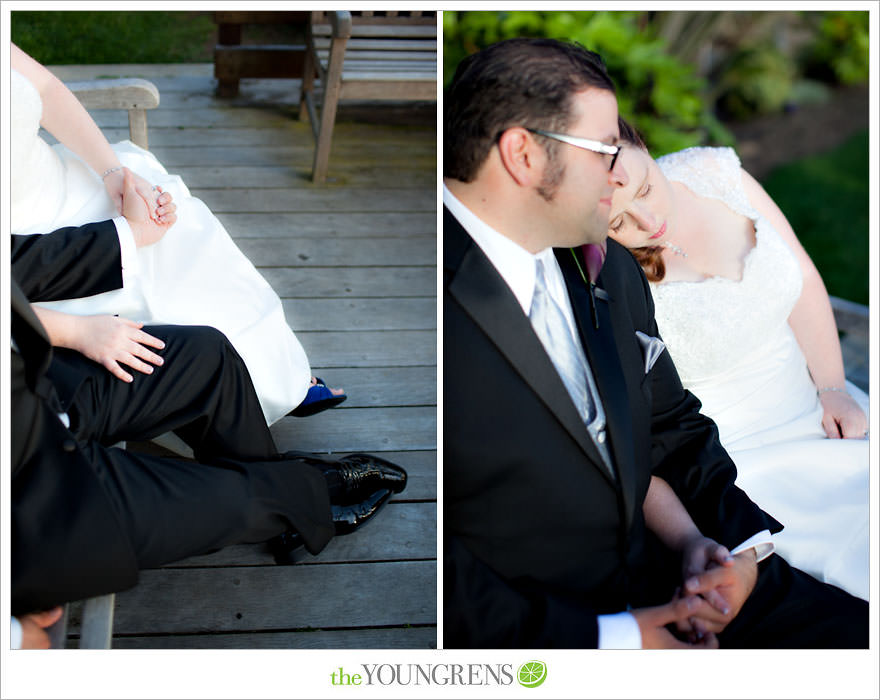 Michael and Jennifer: We were so honored to be a part of your day and meeting your friends and family was just as welcoming and amazing as you said it would be! You are such blessed people to be surrounded by such deeply committed folks, and your marriage is going to be wrapped in such love! We love you guys!
Hugs,
Erin
---
Wedding Photography : The Youngrens | Ceremony Location : The Church of the Immaculata | Reception Location : Sheraton Harbor Island | Floral Design : Whimsey Florals | Cake : Flour Power | Make-Up : Mish Mucho | Hair : Mish Mucho | DJ : DJ Mark James. Magical Moments | Officient : MSGR Dan Dillabough
---