Jelani and Joana are perfect for each other because they get each other. They're not the kind of people that wear their personalities on the surface, so it takes a little digging to figure out who they truly are. At first, Joana is a fun-loving party girl without a care in the world, but after some time with her you realize that she's a dedicated mother, a selfless friend, and a fierce woman with enough confidence to take on anything that comes her way. Jelani seems like a quiet observer with a brain that's constantly thinking when you first meet him, like he's sizing up the world below his 6'11" frame at all times. But as soon as his giant smile breaks through and his eyes light up to pair with his sudden deep belly laughs, he melts your heart into a pile of butter.
Jelani and Joana's chic wedding at L'Auberge Del Mar was the perfect combo of glam and heart. They chose every detail carefully and made sure that every decision reflected their fabulous taste and warm personalities. In fact, my favorite part of the day was Jelani's meticulously crafted look – complete with Purcell's for the day and a pair of Louis Vuitton's for night. I know the shoe shots are normally reserved for the bride, but move over ladies because we've got one stylish groom today!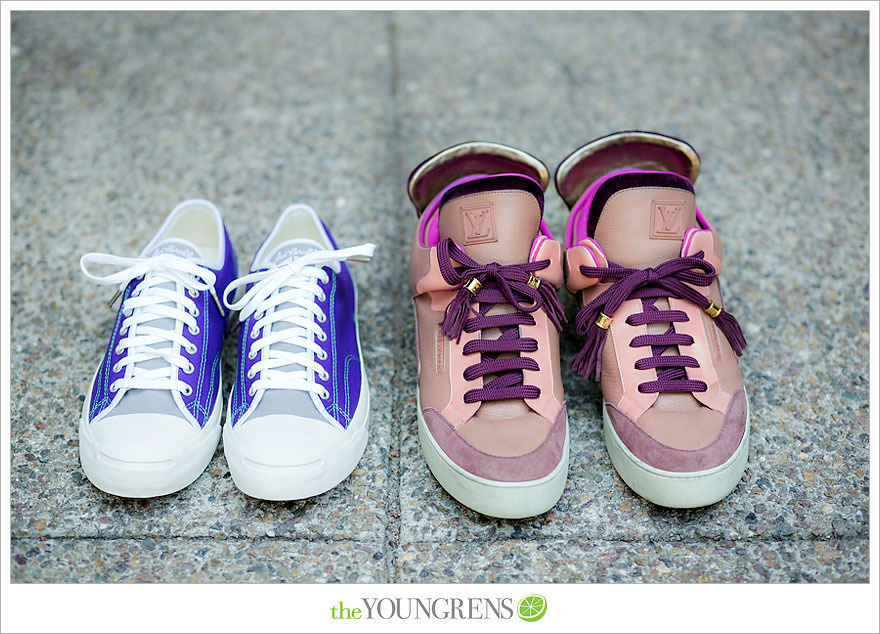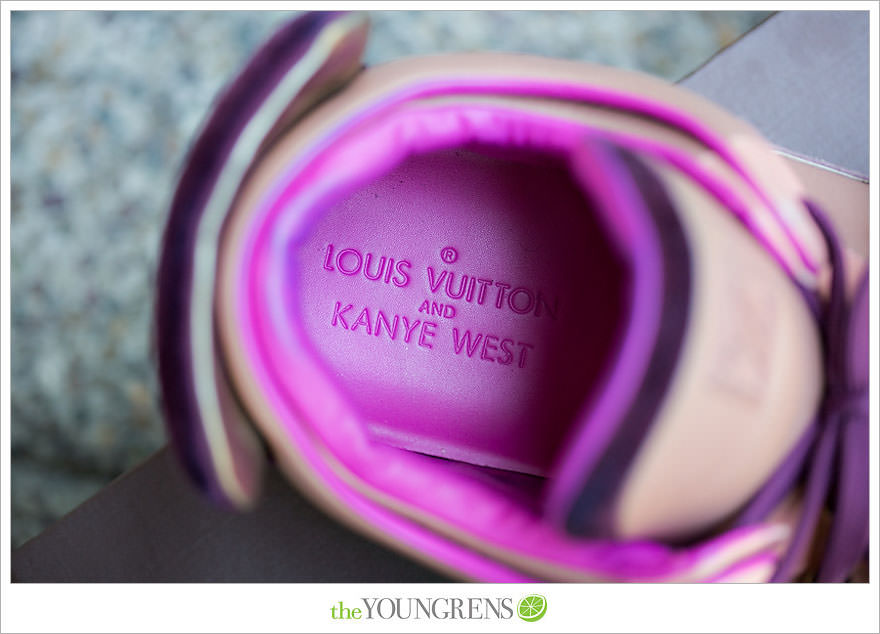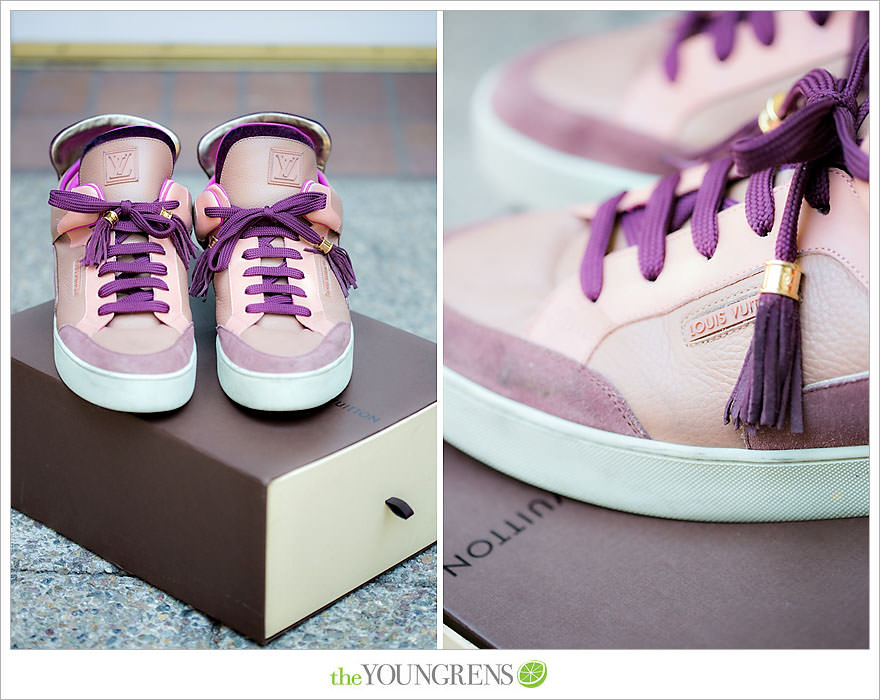 Alright, it's not all about the groom. Joana was equally as fabulous!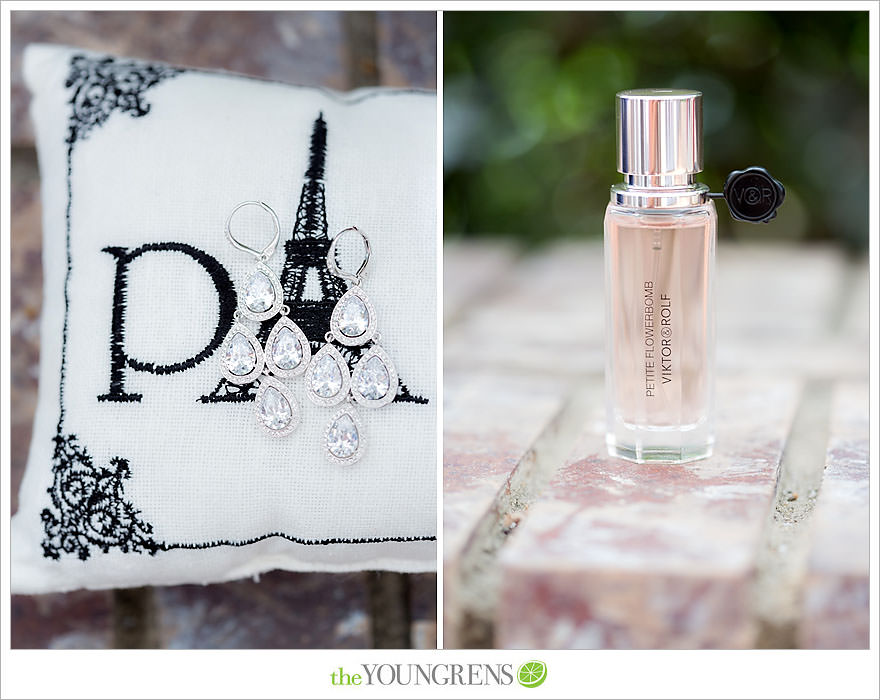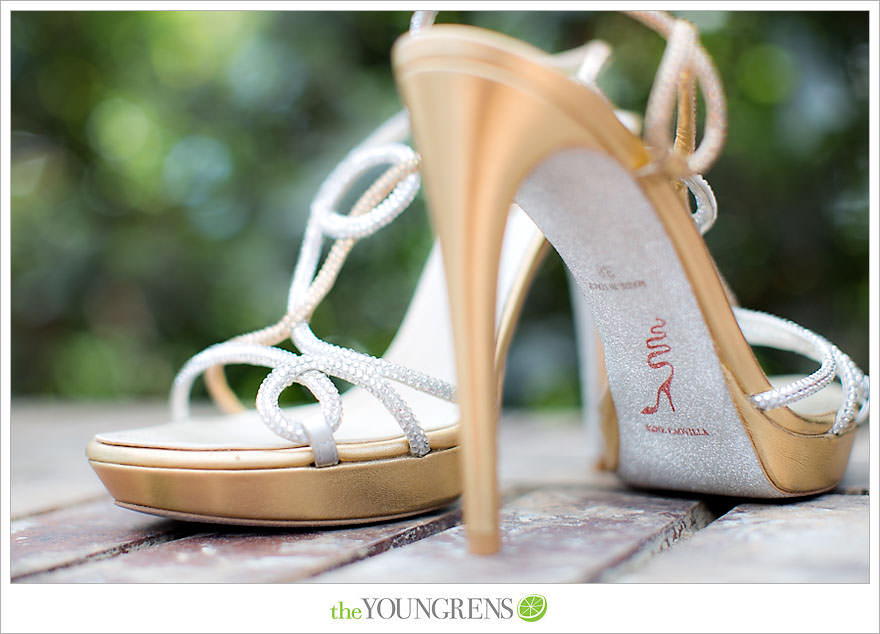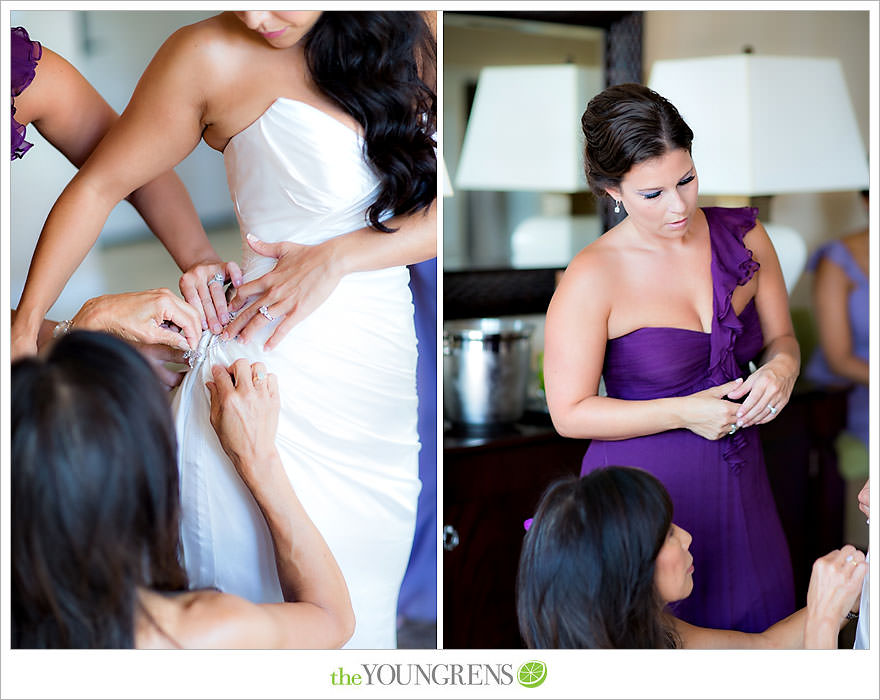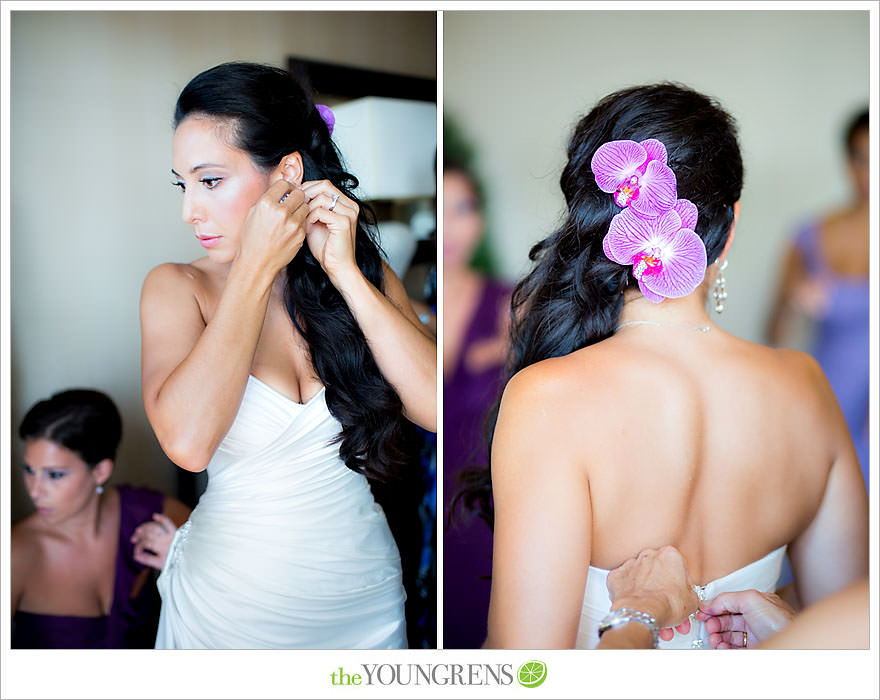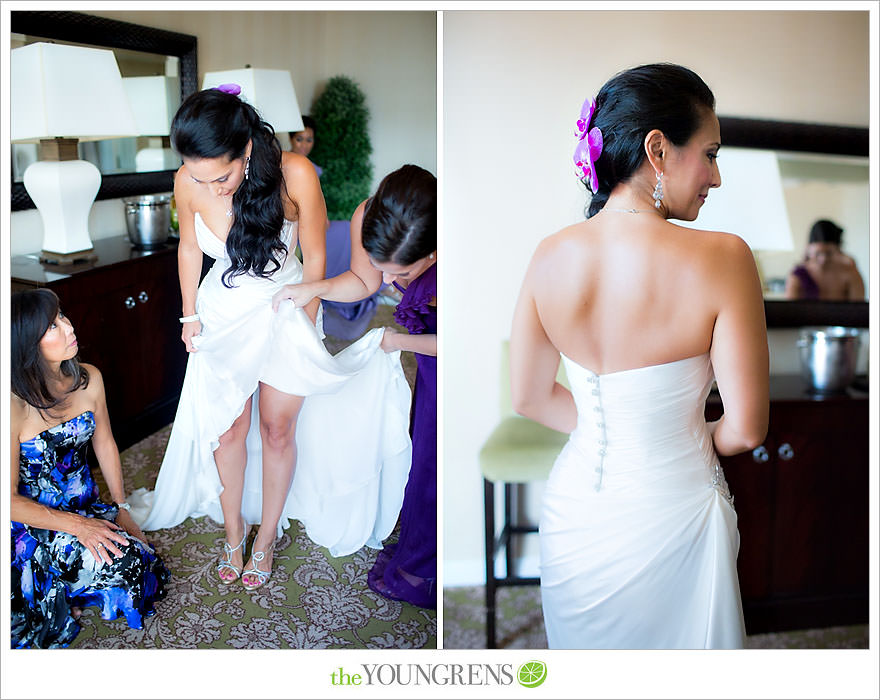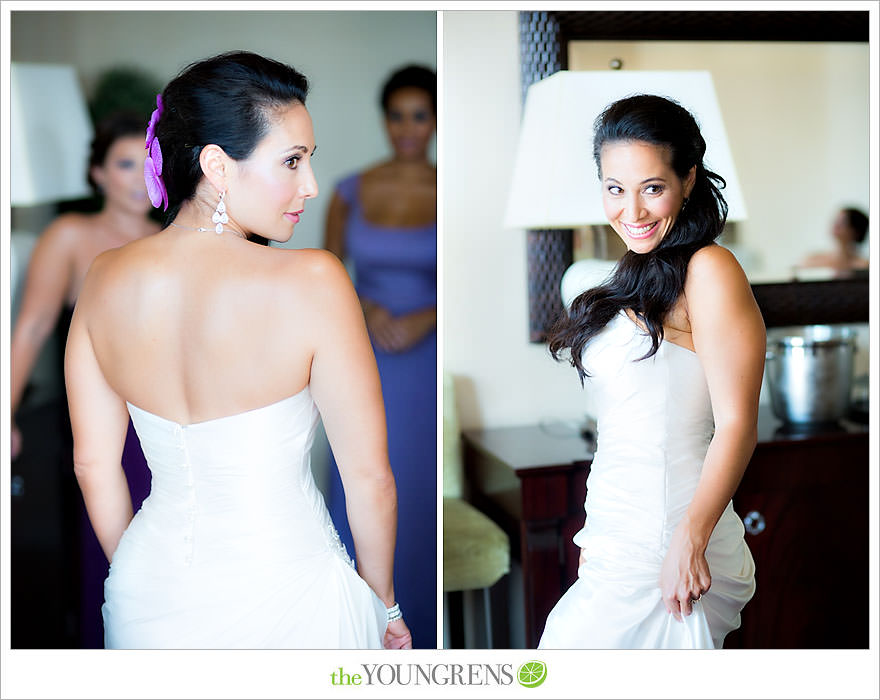 What did I tell you? These guys were looking GOOD. Loved the open collar look to pair with the shoes.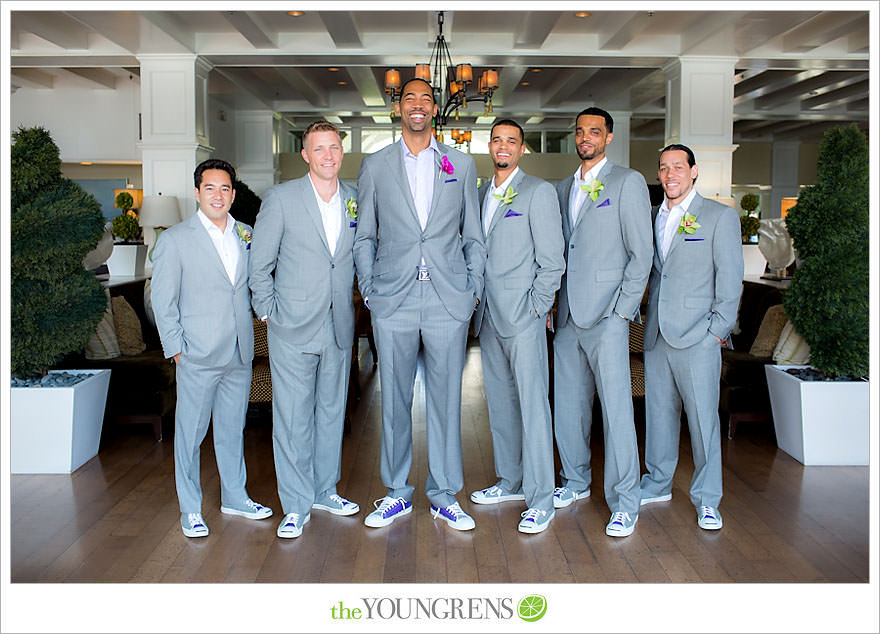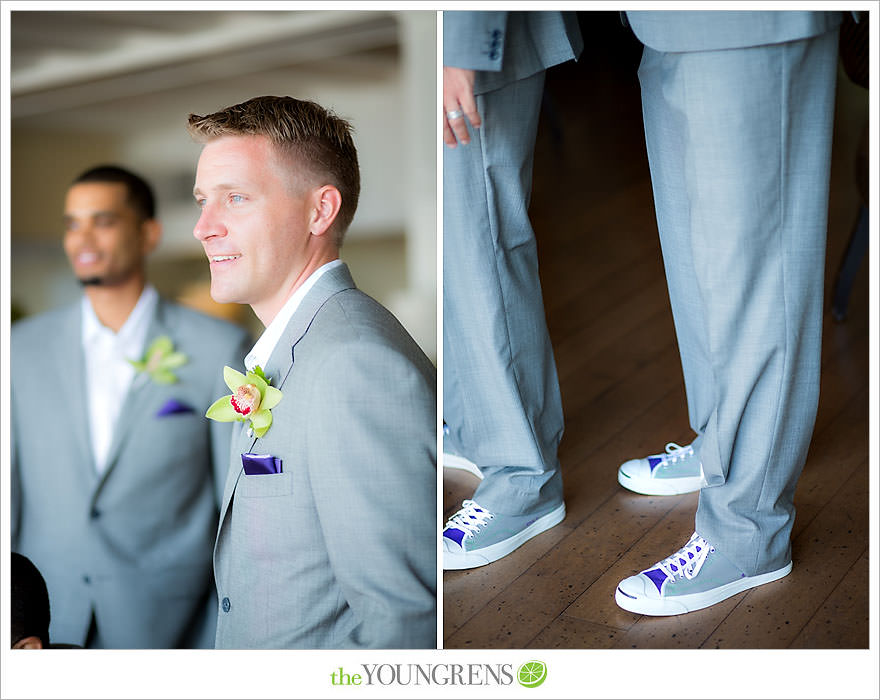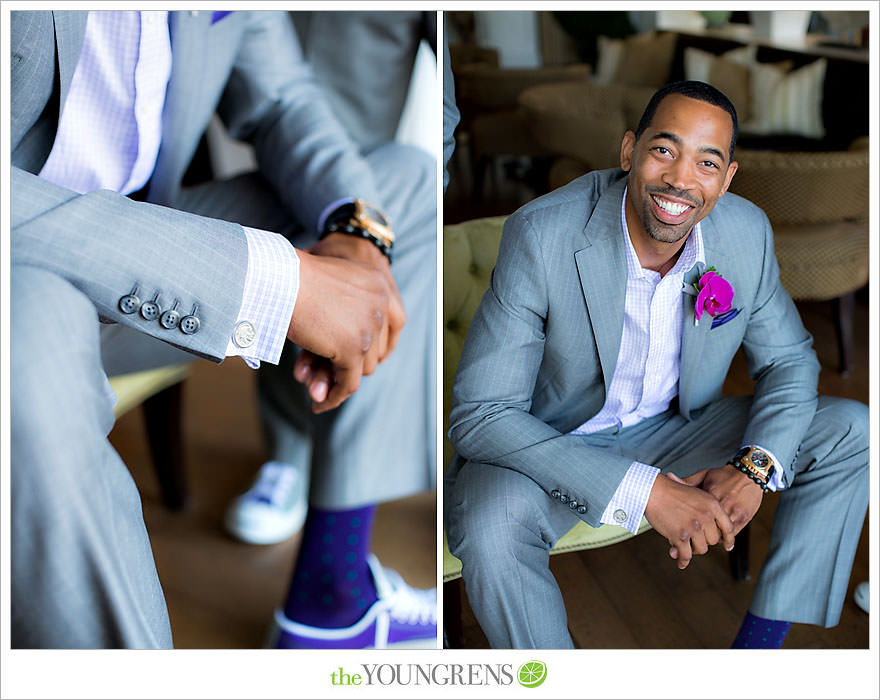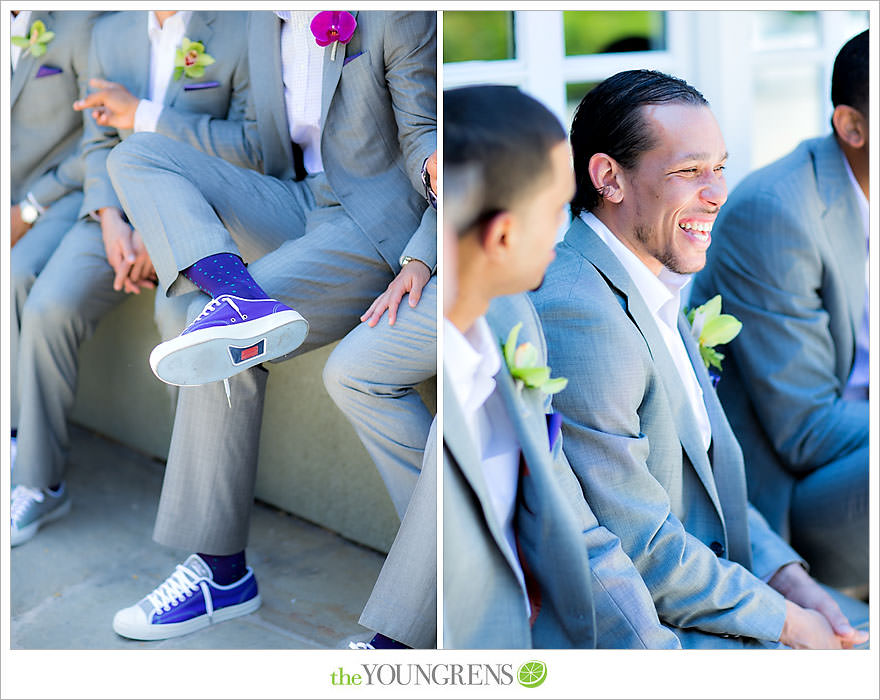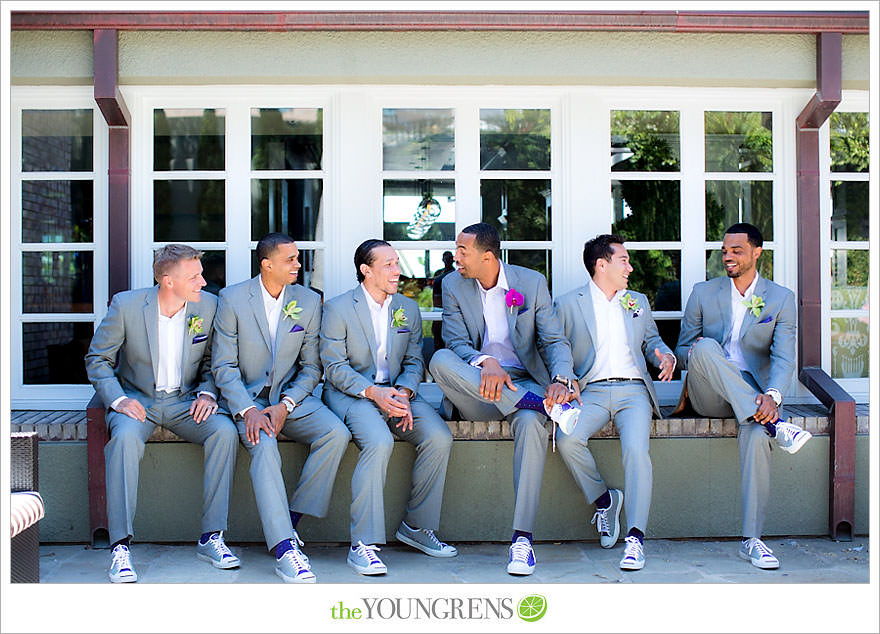 Heck YES! These were some fabulous ladies!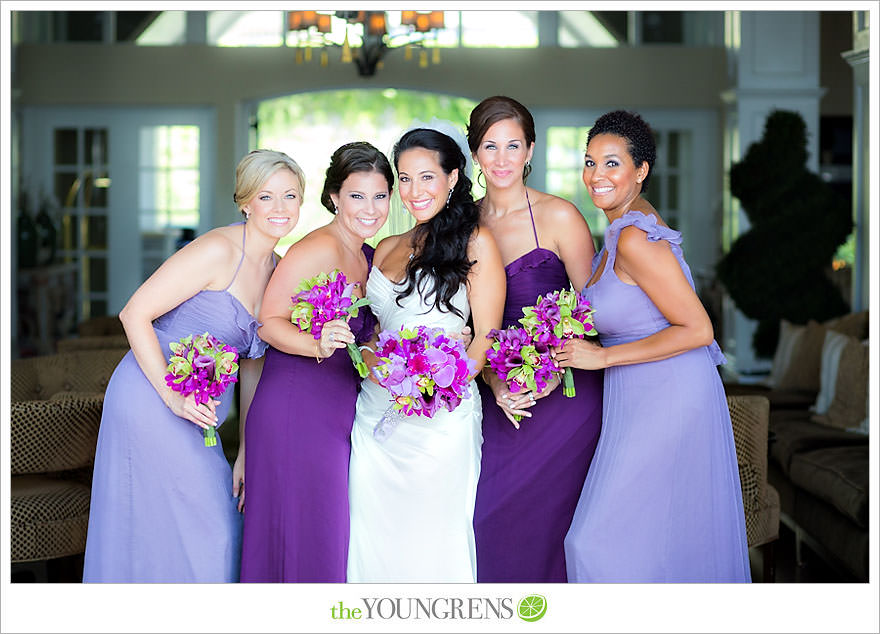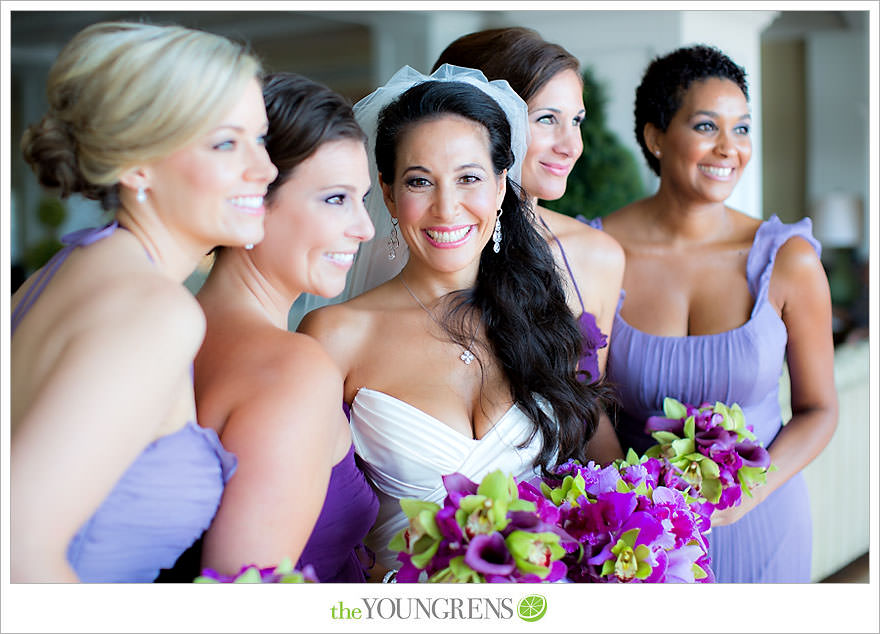 Jennifer Cole rocked the florals.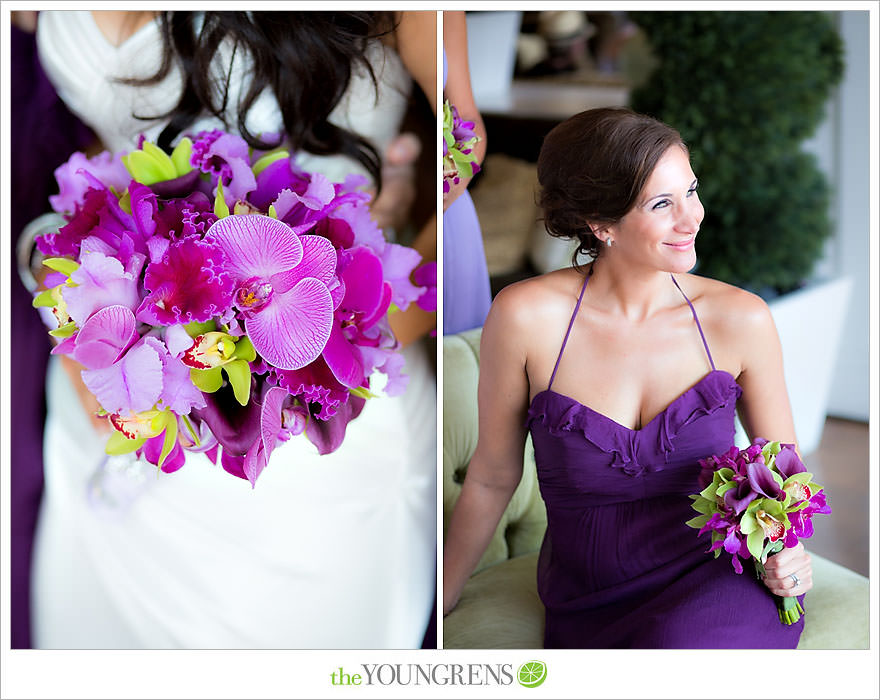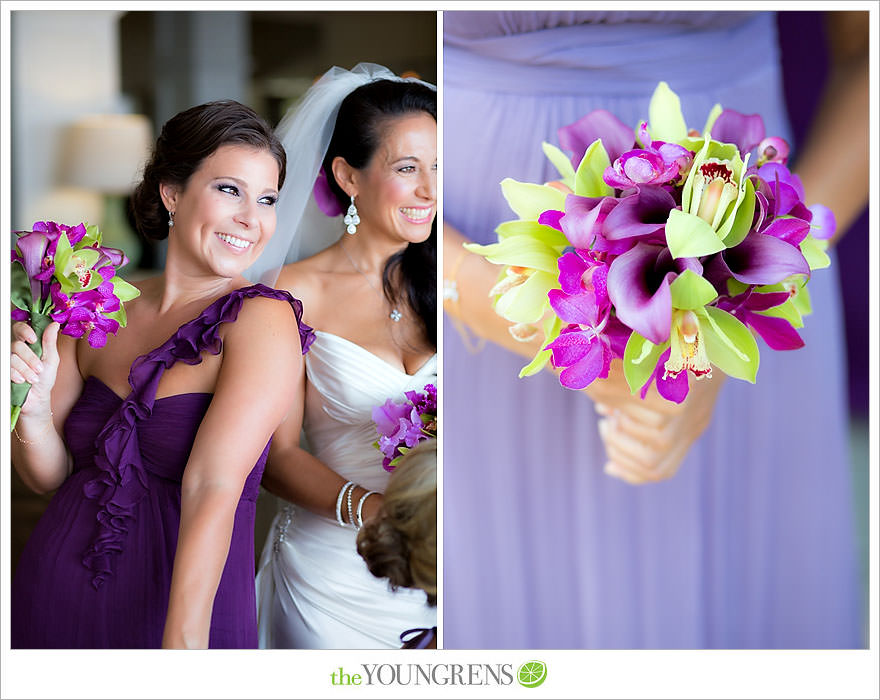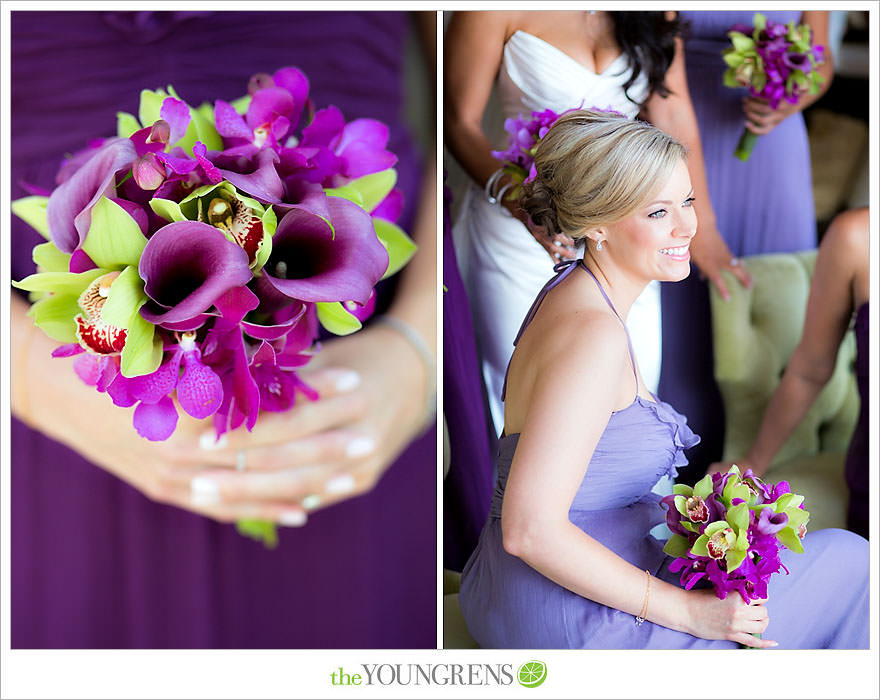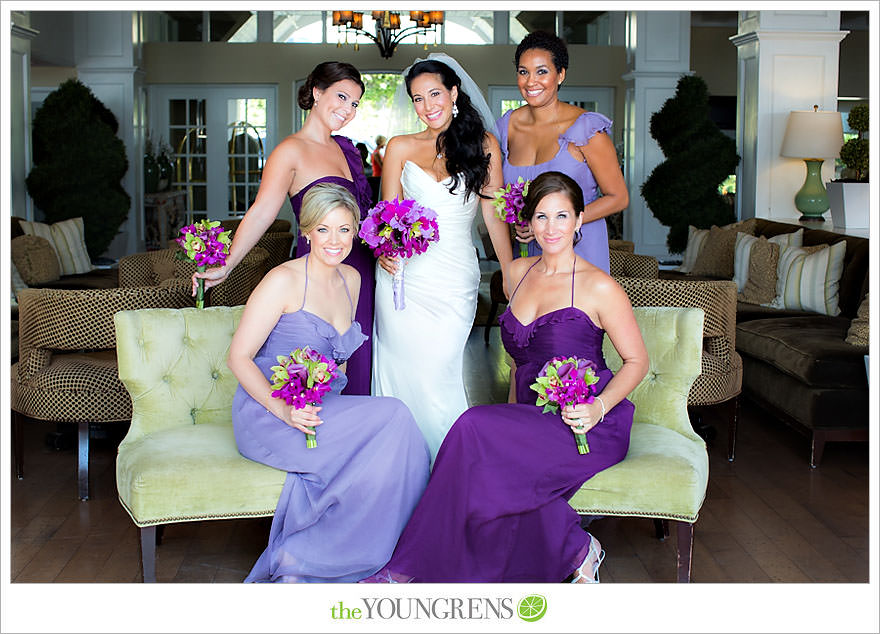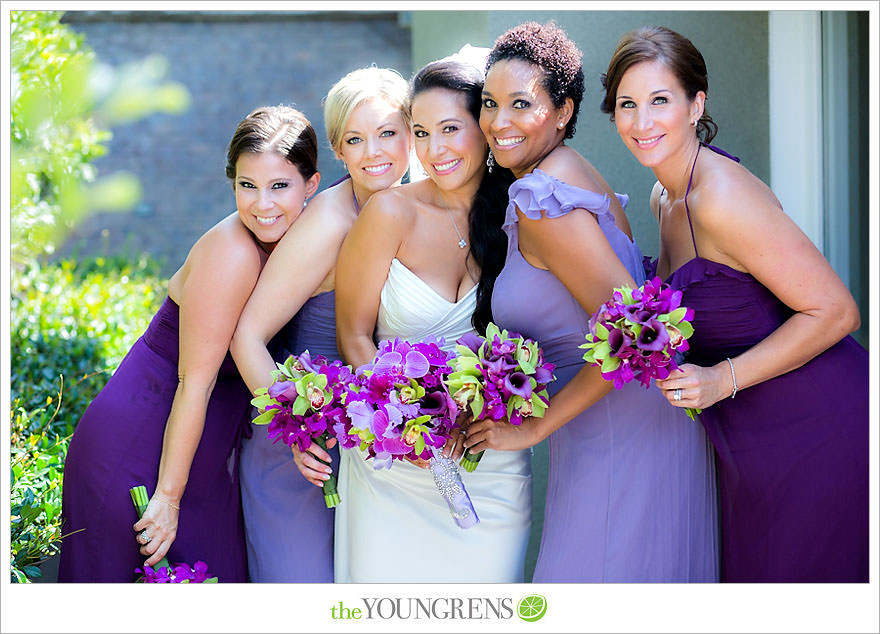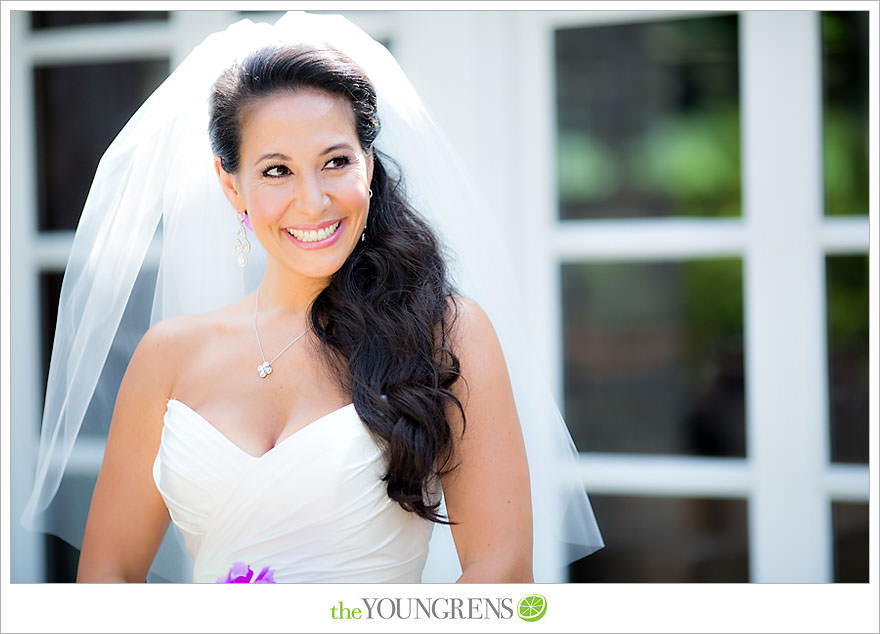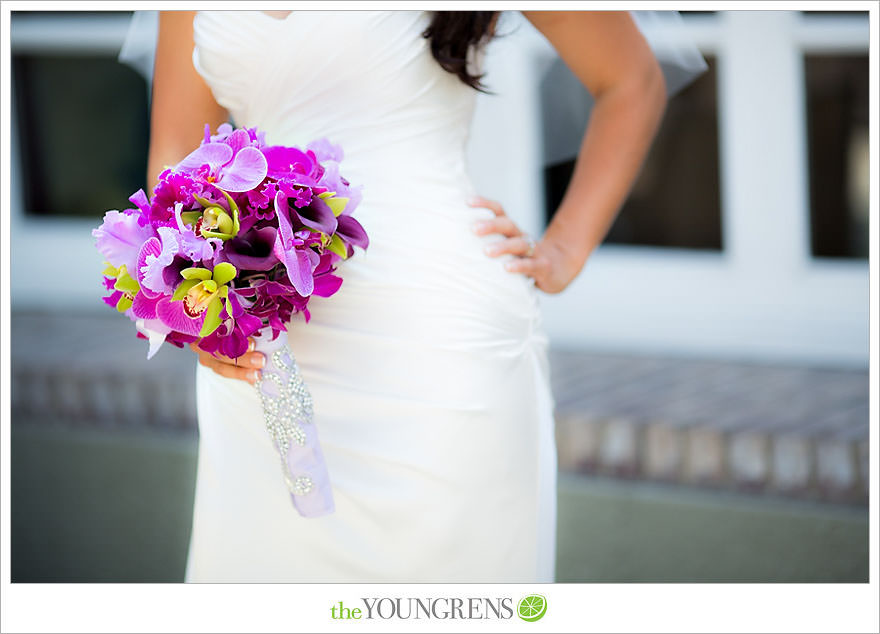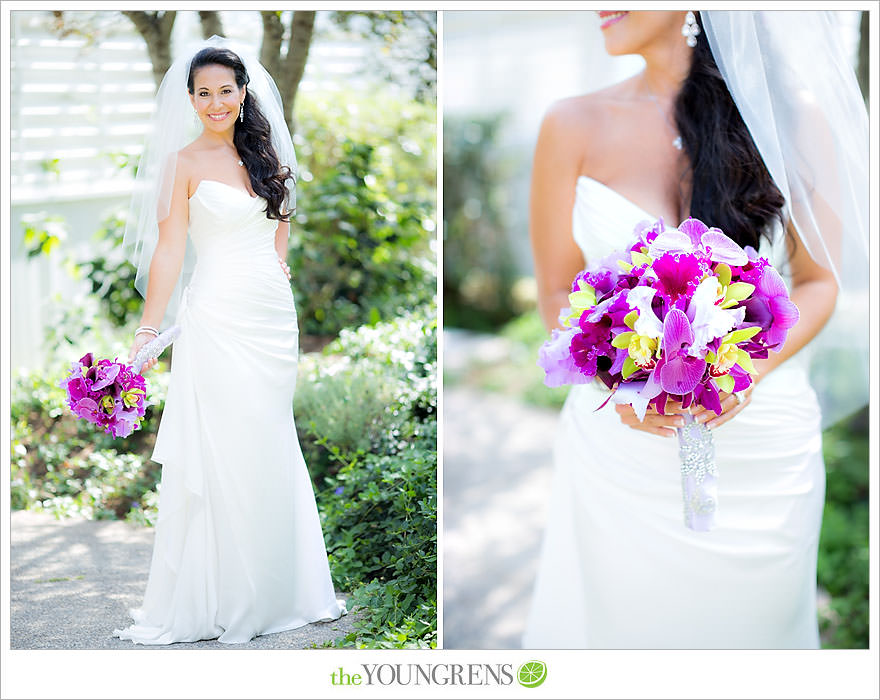 WOW. I love Joana's eyes and she worked that dress perfectly.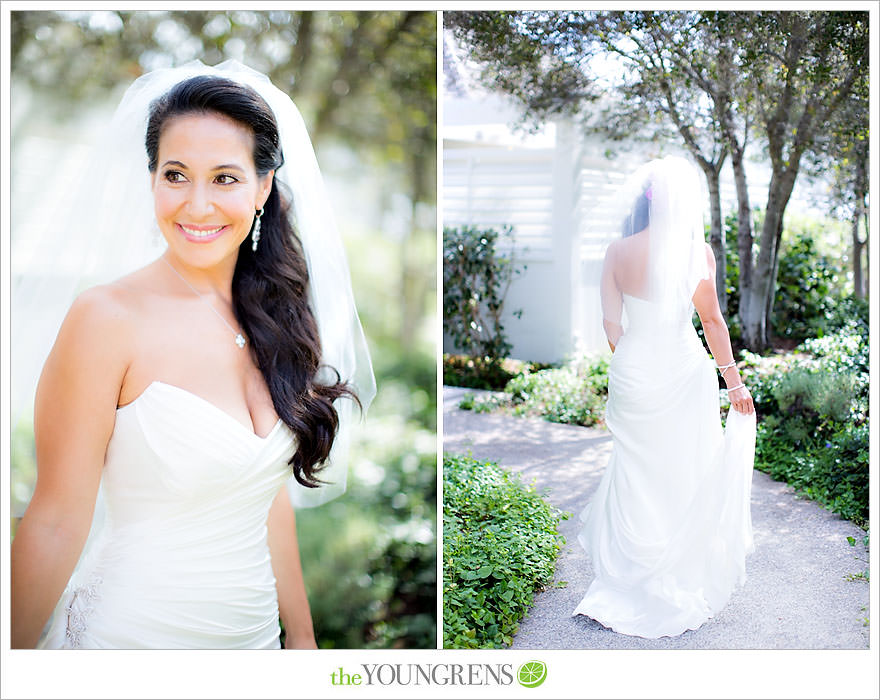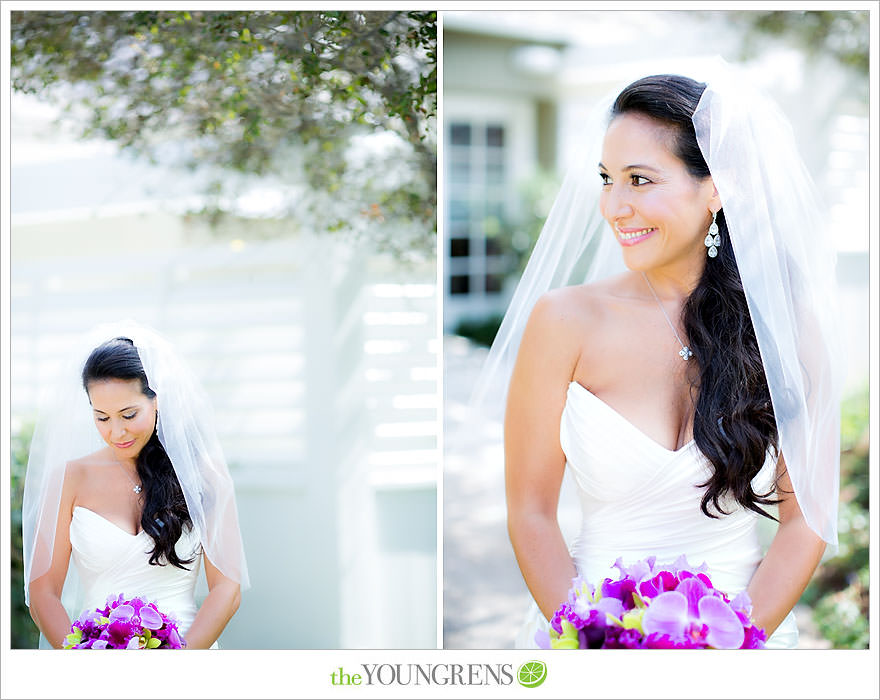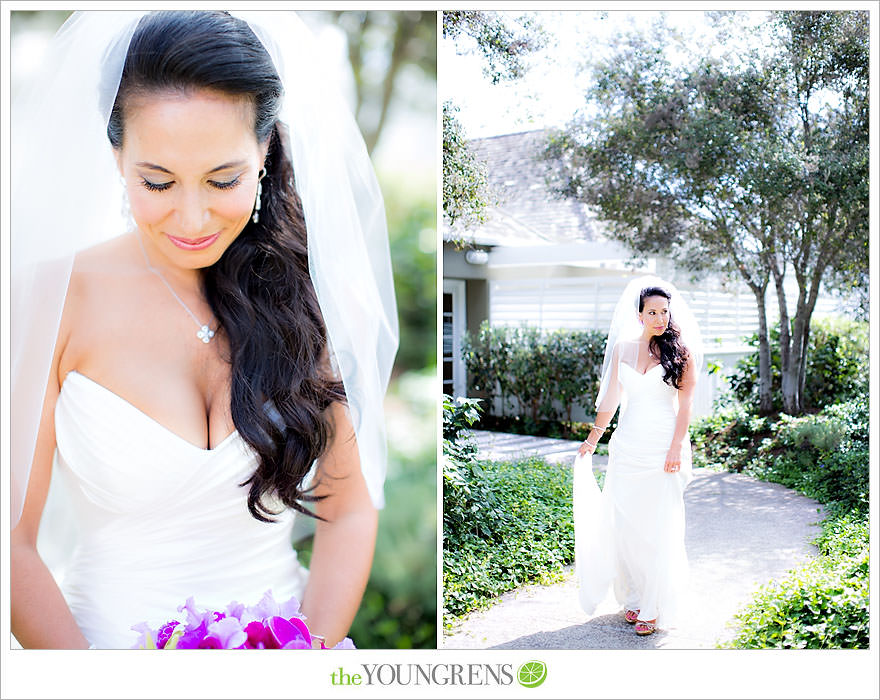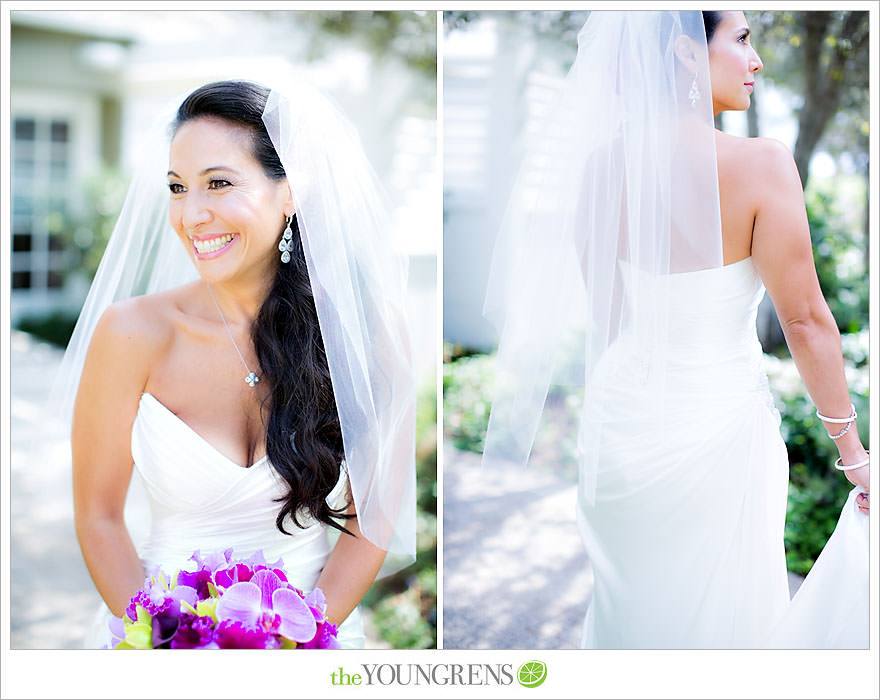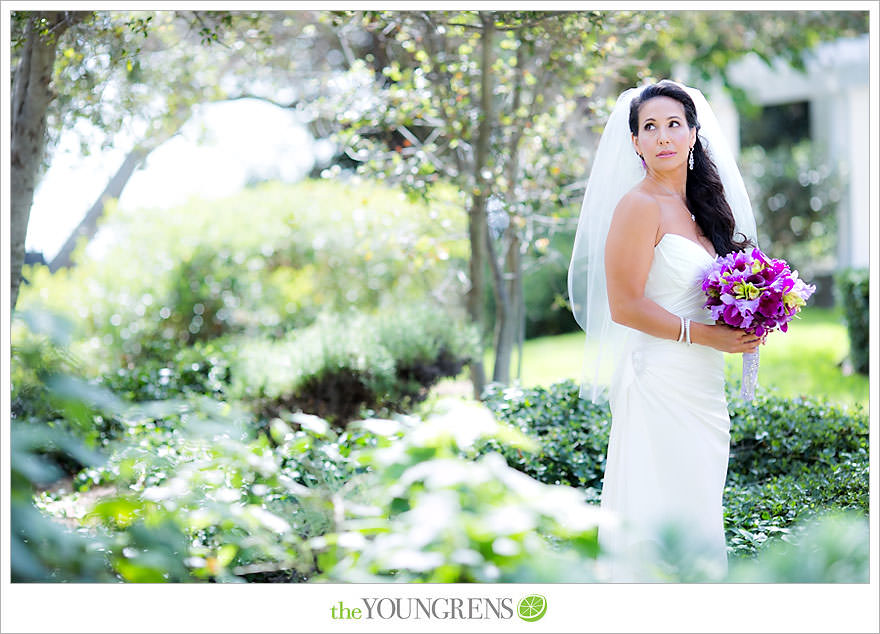 We couldn't have asked for a more beautiful day in San Diego.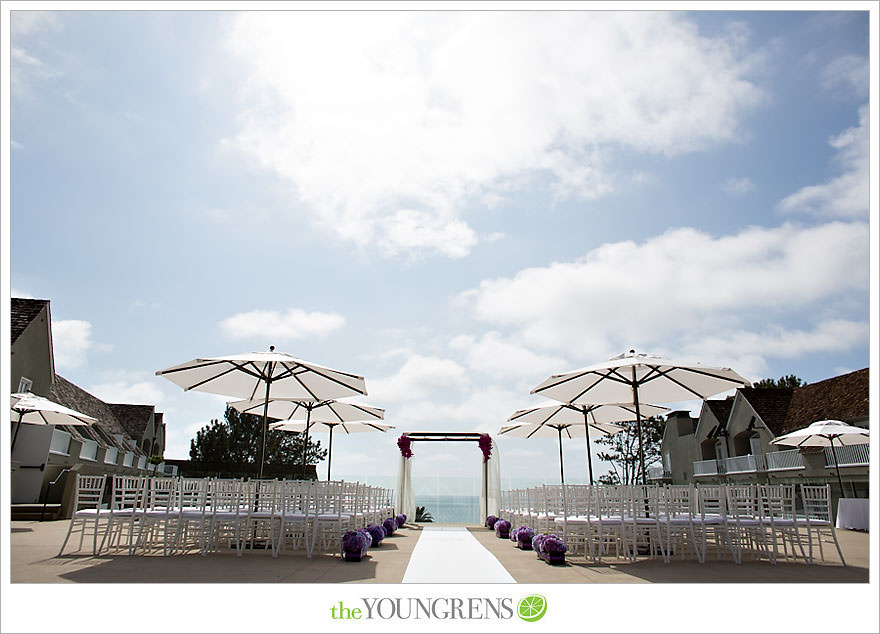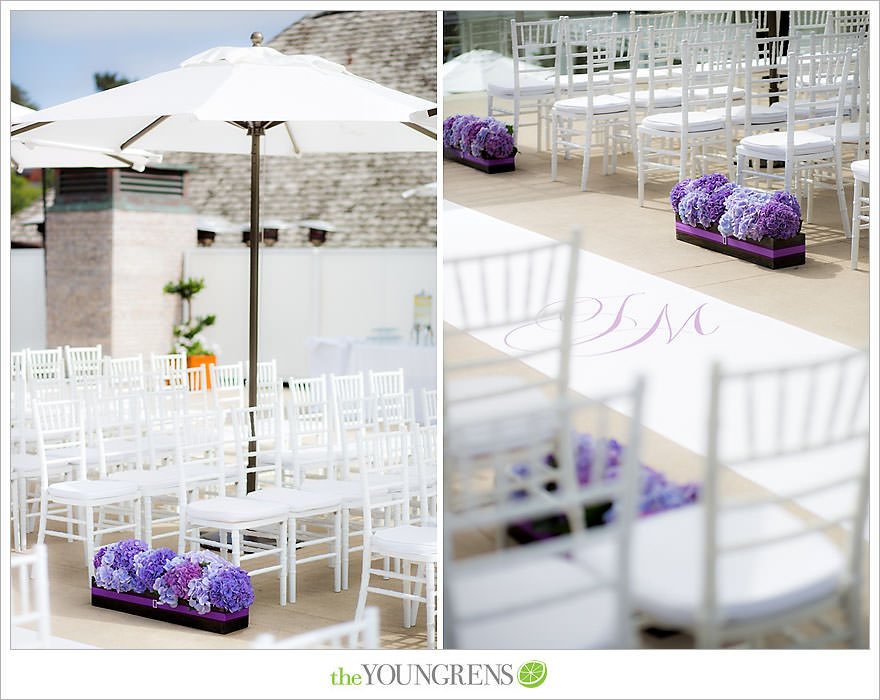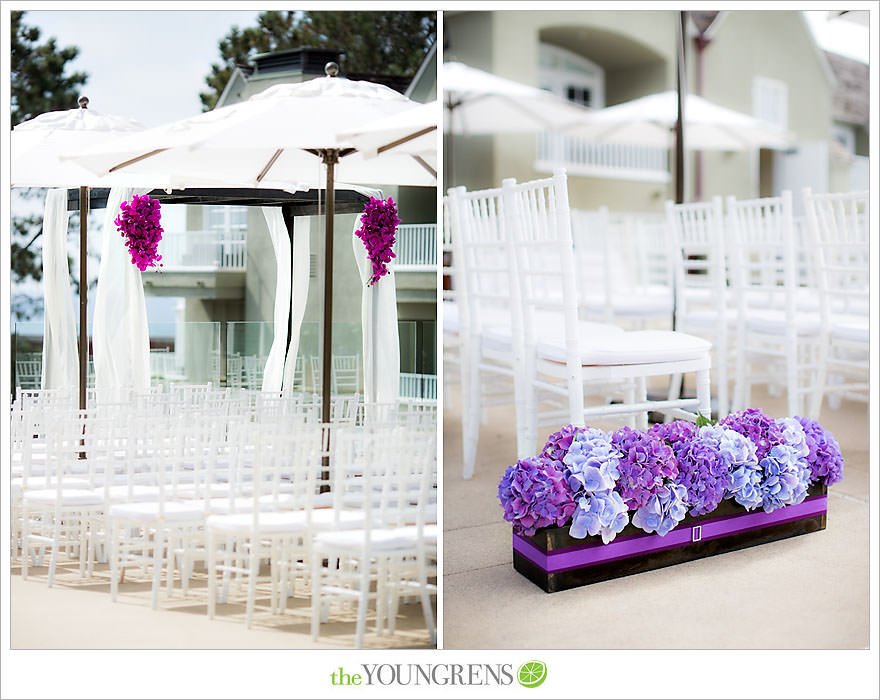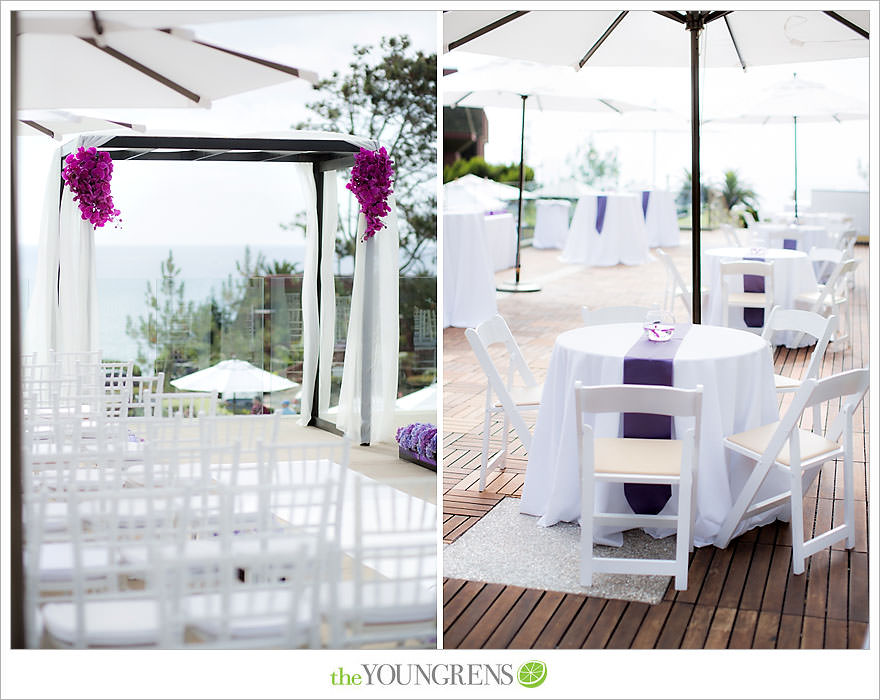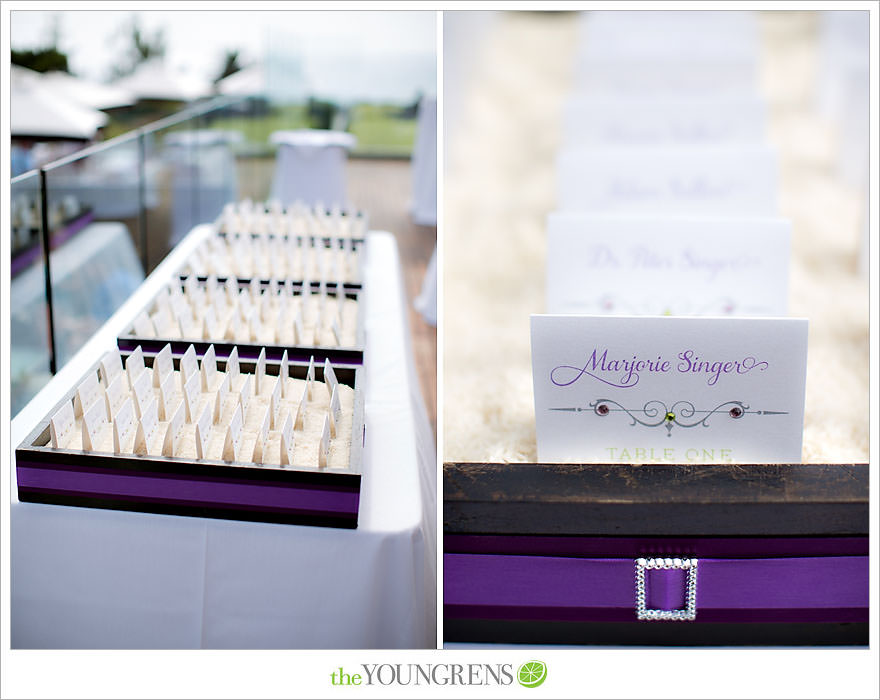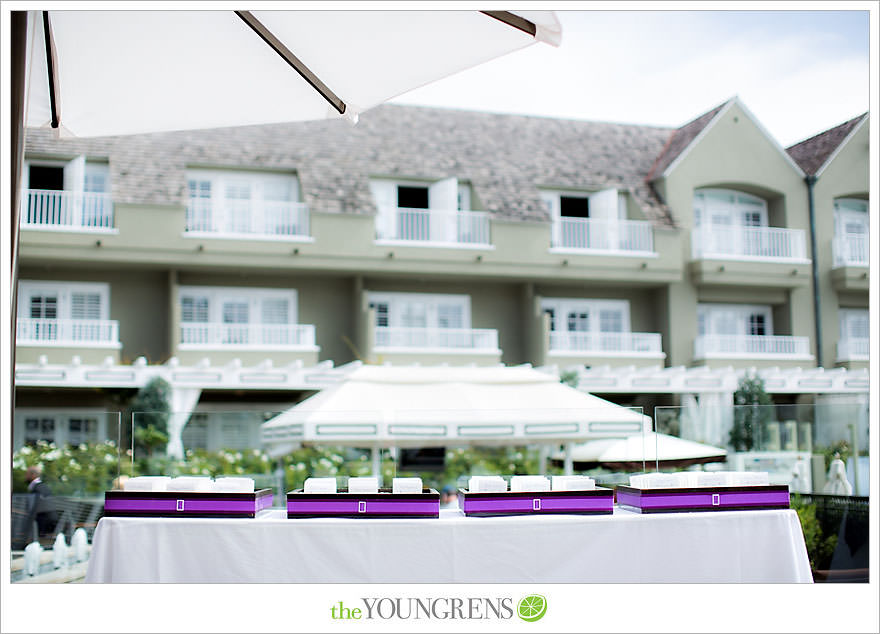 Their son, J.J., was gettin' his prep on!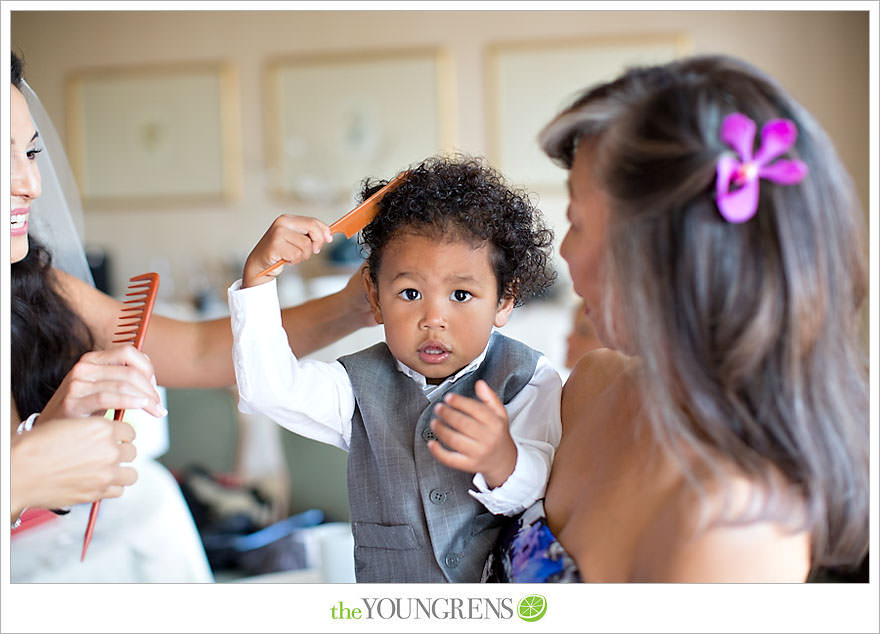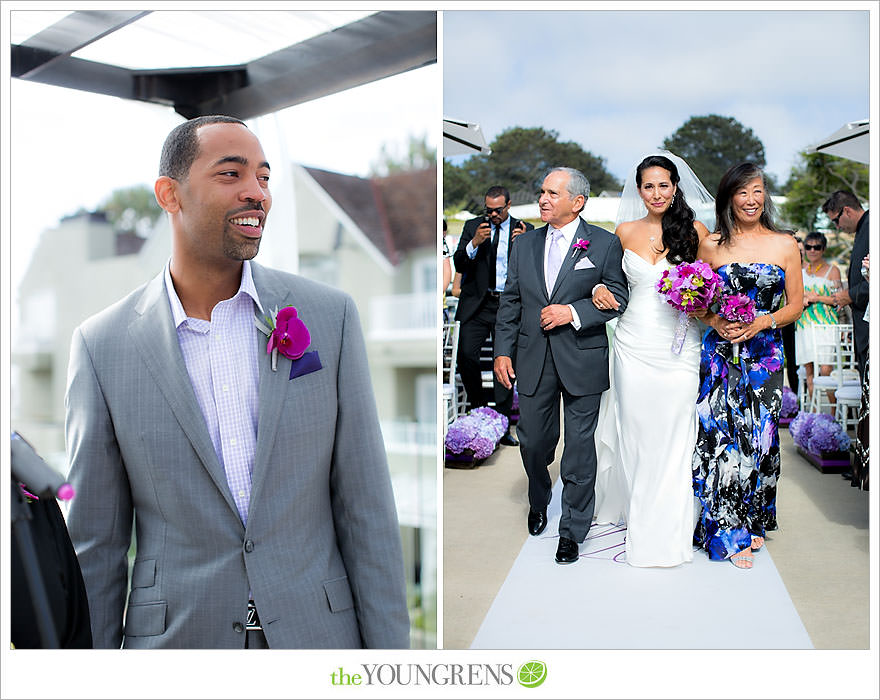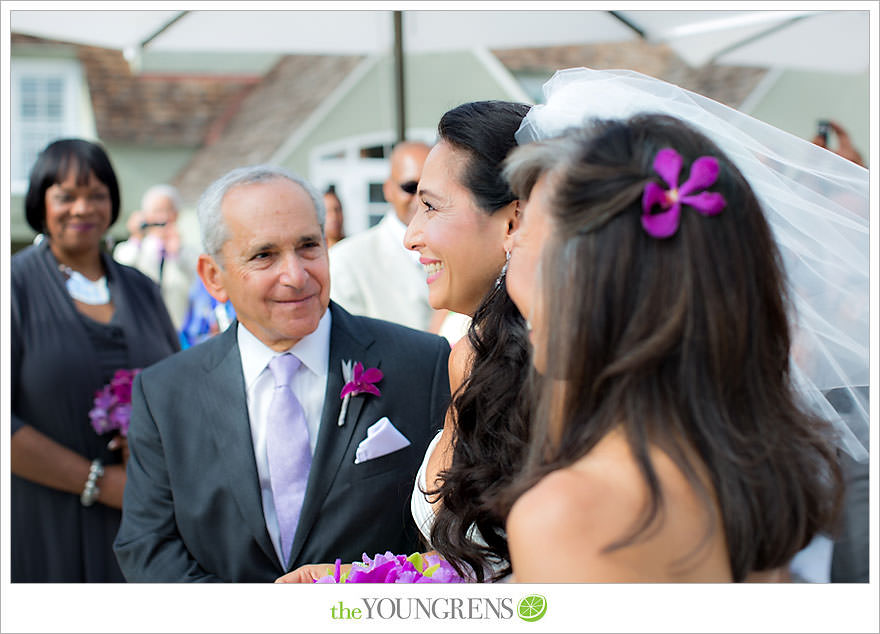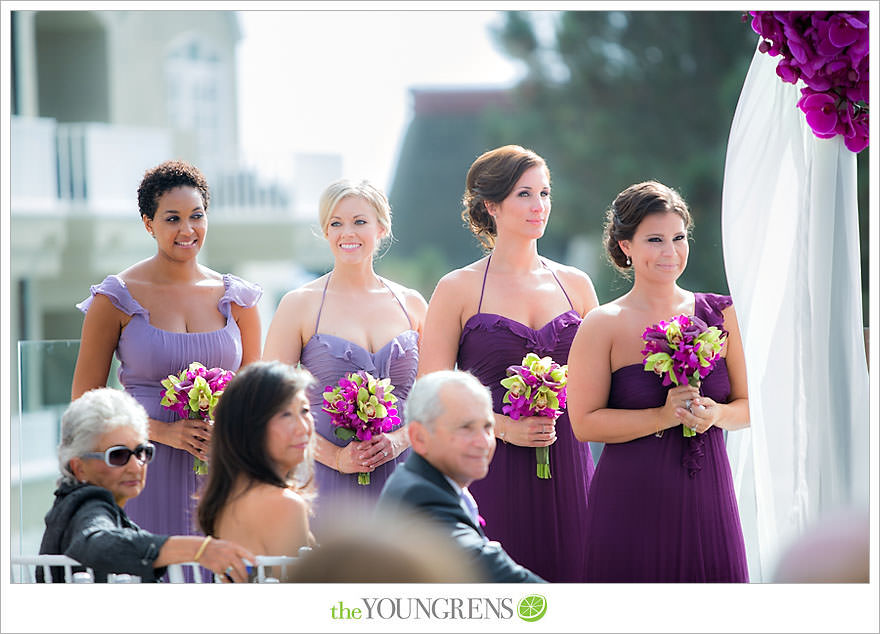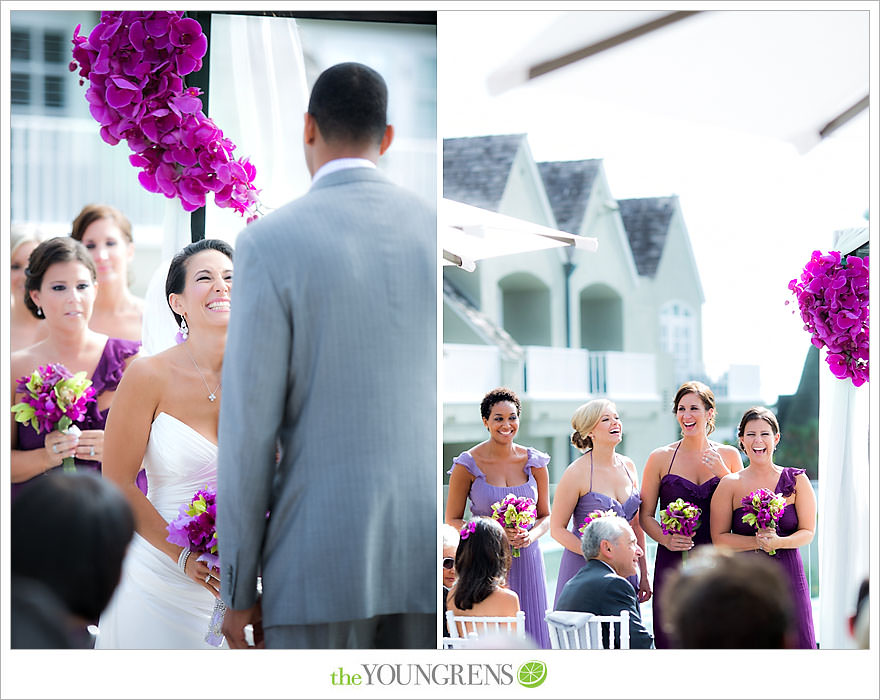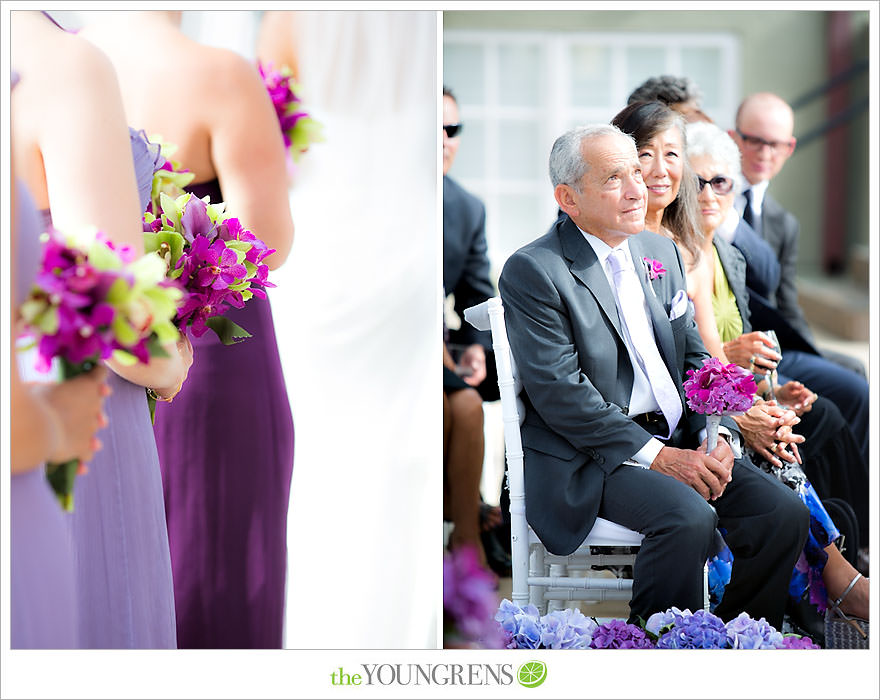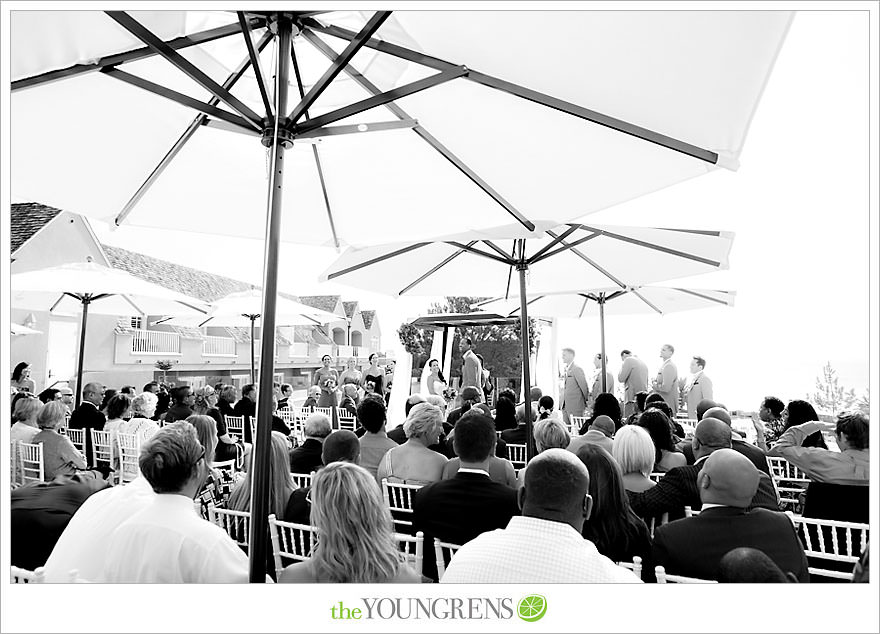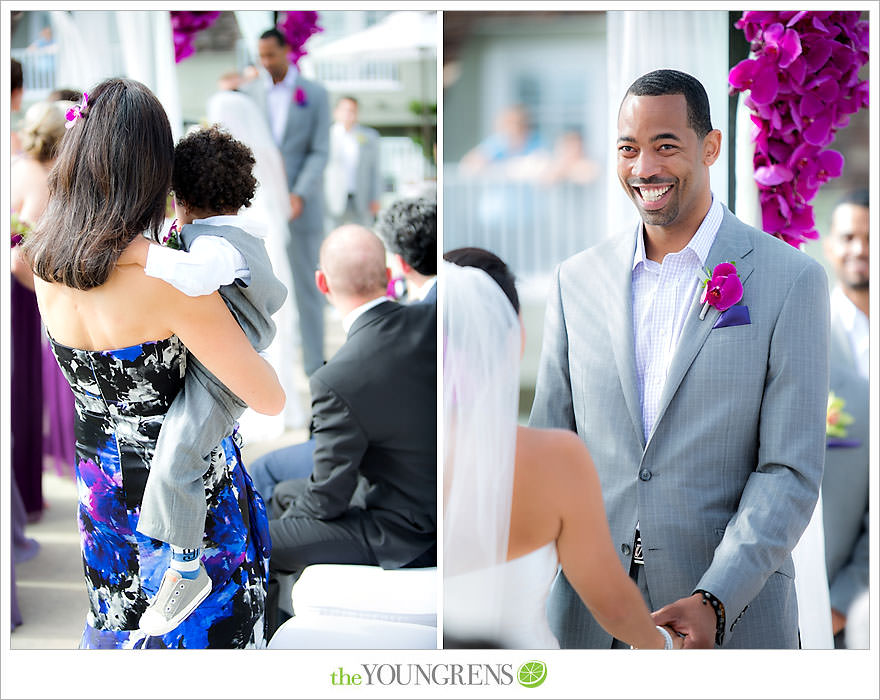 I loved how emotional the ceremony felt.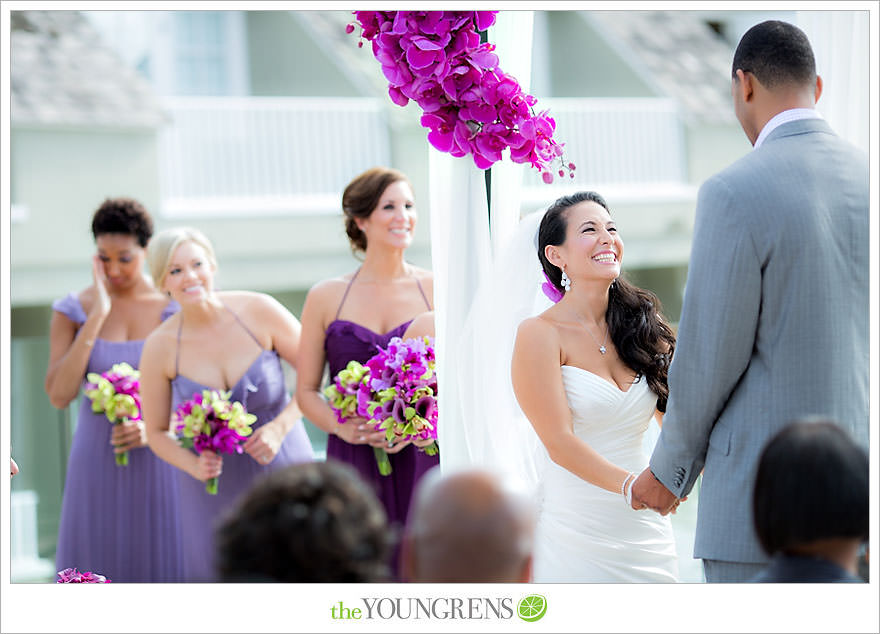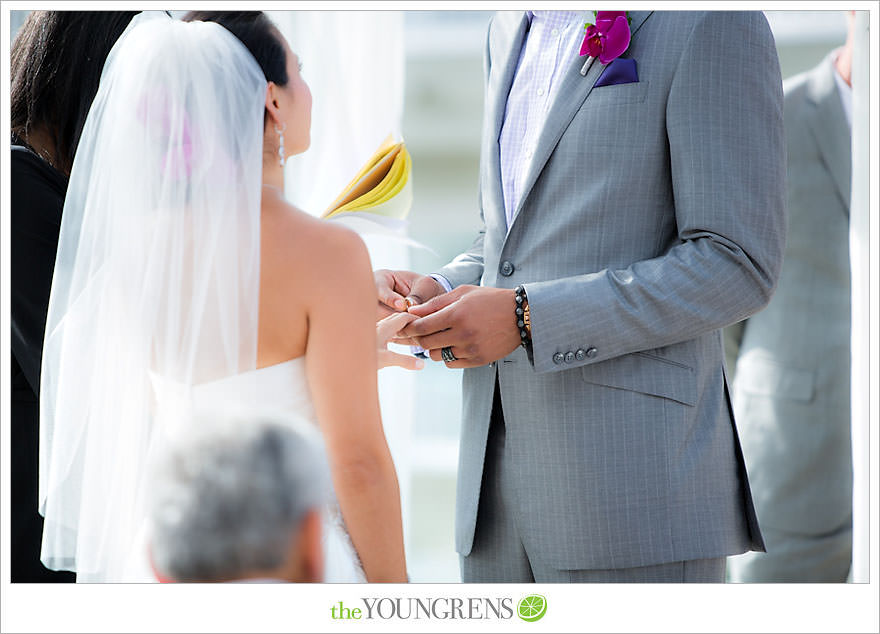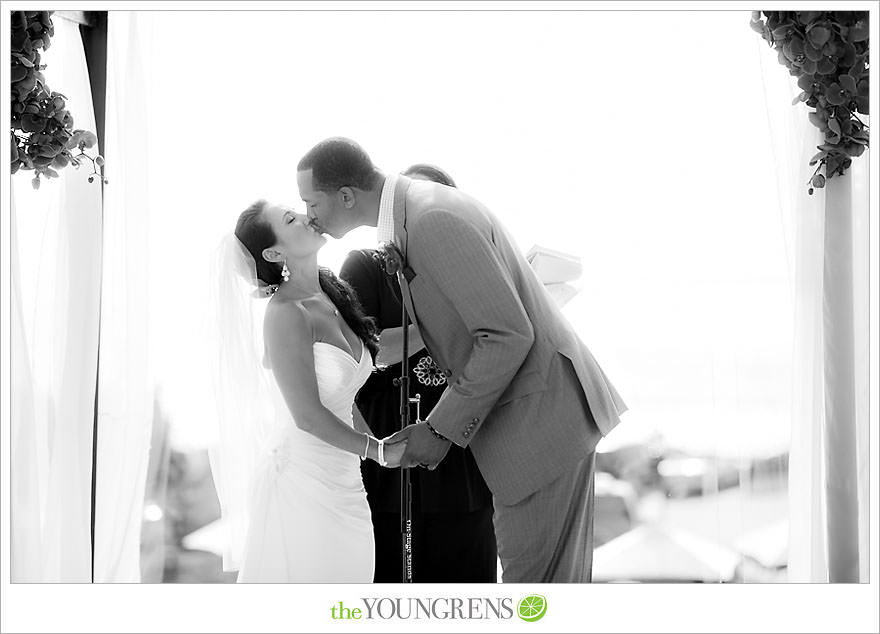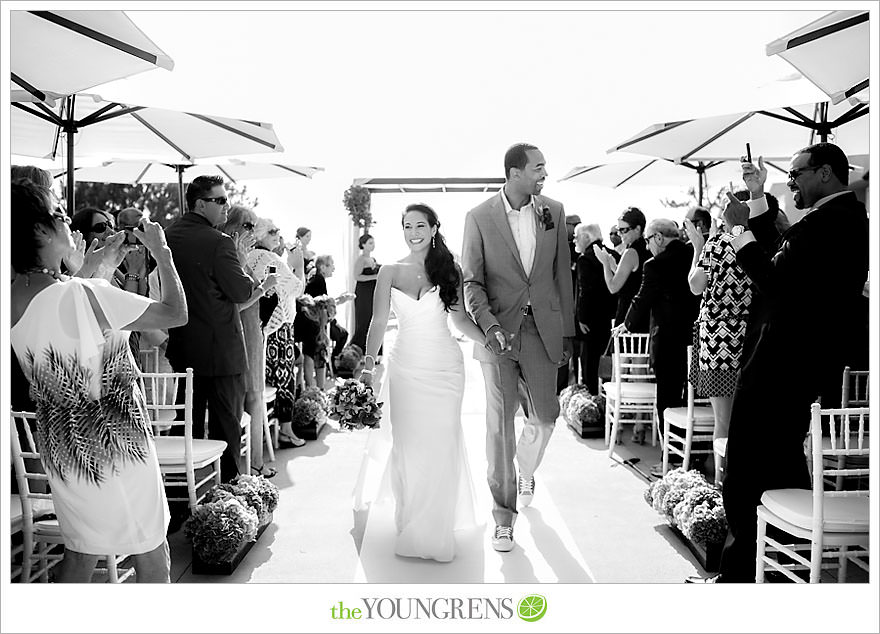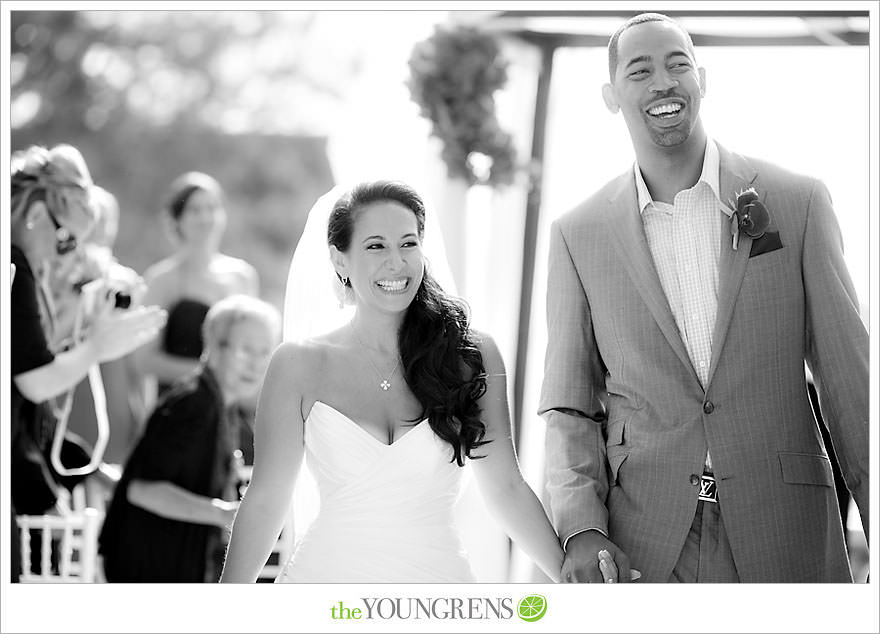 There is so much more to come from Jelani and Joana's wedding at L'Auberge Del Mar including all of the fabulous details by Jennifer Cole Florals and the team at L'Auberge. This wedding was chock full of eye-popping style so stay tuned for Part Two coming your way tomorrow!
Hugs,
Erin
---
Wedding Photography : The Youngrens | Ceremony & Reception Location : L'Auberge Del Mar | Floral Design : Jennifer Cole Florals | Cake : VG's Bakery | Dress : Romona Keveza | Her Shoes : Rene Caovilla | His Shoes: Louis Vuitton, Jack Purcell | Bridesmaid Dresses : Amsale | Make-Up : Paula Mayer | Hair : Christina Fyffe, Ken Pave Salon | DJ : DJ Mikeski | Bridal Boutique : Panache Beverly HIlls | Reception Lighting : DJ Mikeski | Invitations & Stationary : J Grace
---