Travis is a pretty official guy. He's in the military, and most military guys tend to stand up straight, look you in the eye, and give a firm handshake that means business. Travis is like that. Behind his charming smile and warm eyes is a guy that means business.
But then along comes Carly – fun-loving, bright-eyed, sunshiny Carly. While he's driving fast attack nuclear submarines around the globe, she's driving a scooter to work in Hawaii. Nothing can dampen her smile. When it rains, she just throws on boots and a jacket along with her helmet and enjoys the tropical warmth as she scoots around island. Not even damp helmet hair can rain on her parade.
And when these two get together, it makes me laugh. A lot. While we were taking portraits of Travis and Carly after the ceremony, there was a bunch of kids (aka the peanut gallery) climbing in a tree nearby. The kids kept yelling things like, "Get a room!" and "Are you happy?" to Travis and Carly. Travis' response? "Yes please!" and "Soooooo happy!" as he held his woman and laughed until his sides hurt. As we walked back to L'Auberge, he saw another wedding rehearsal taking place and yelled across Seagrove Park, "You guys are gonna have a blast!! Marriage is THE BEST!"
This official guy becomes anything but official when his girl is around. He becomes a boy in love with the most beautiful girl in the world.
Travis and Carly live in Hawaii but wanted a seaside wedding close to Carly's southern California roots, so they chose the boutique luxury hotel, L'Auberge Del Mar, which is one of our favorite venues in San Diego. A huge thanks goes out to lead coordinator, Alison, and her wedding divas at L'Auberge for always being such a dynamite team to work with. These ladies treat their couples like GOLD and it shows in everything they do! Also thank to Kris Valentien for being an awesome San Diego DJ. The music was super important to Carly and Travis, and we always love working with Kris!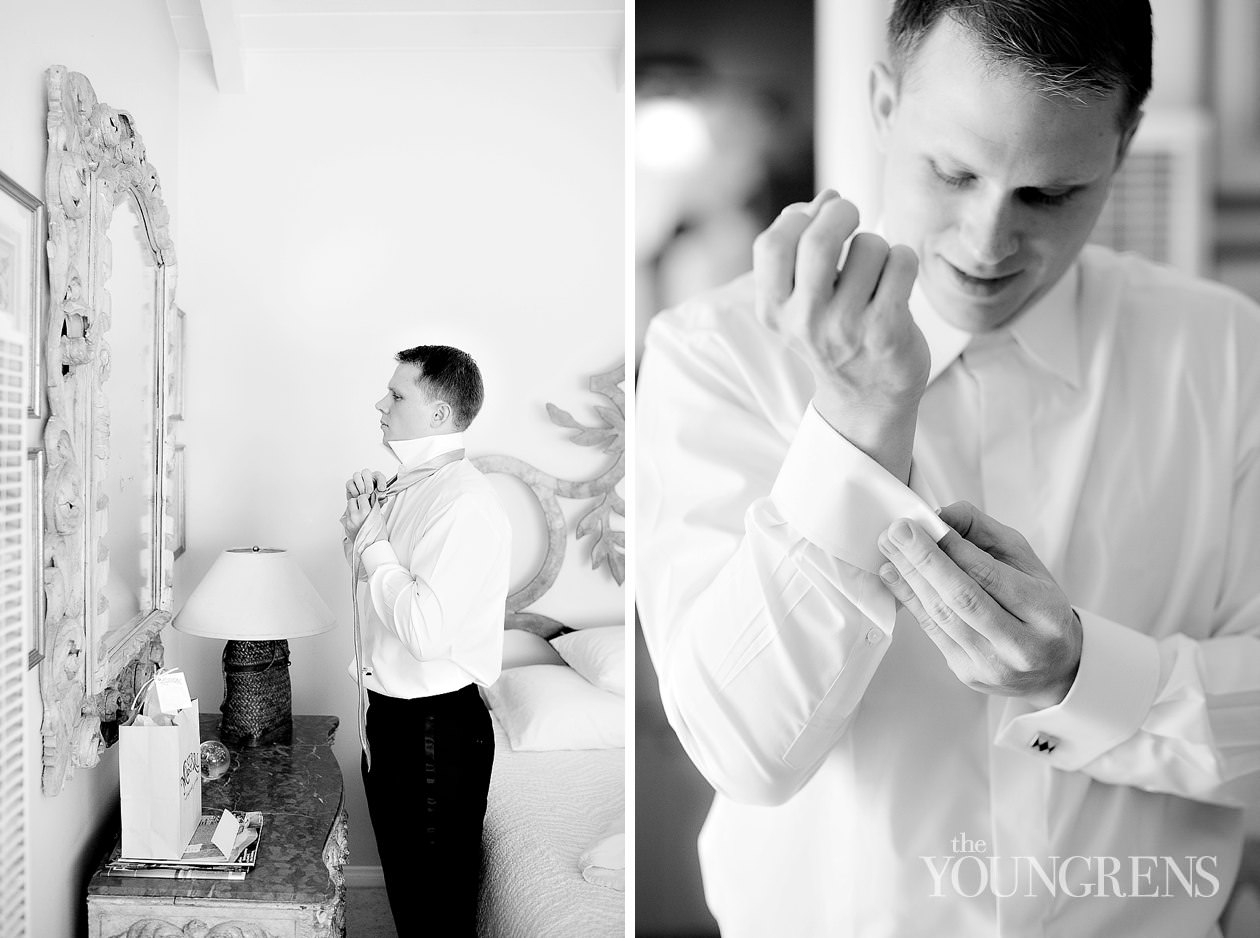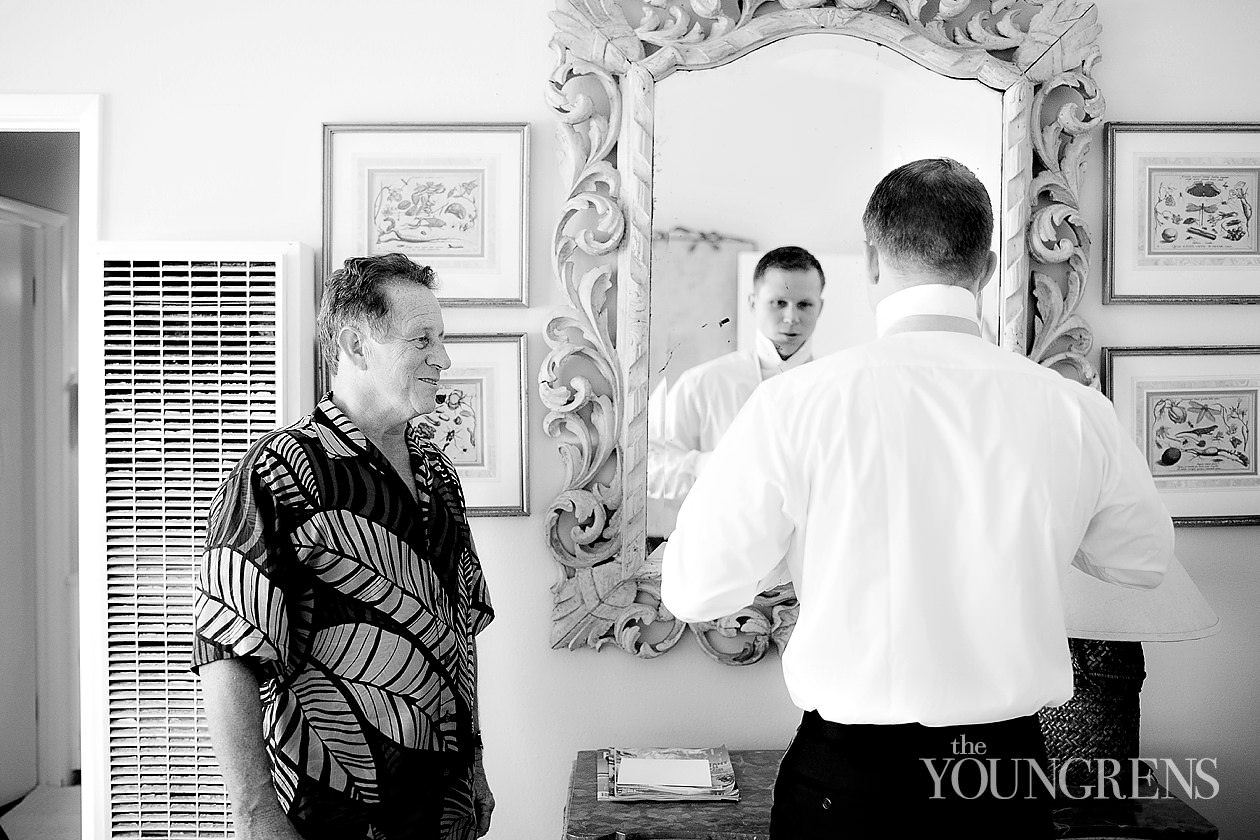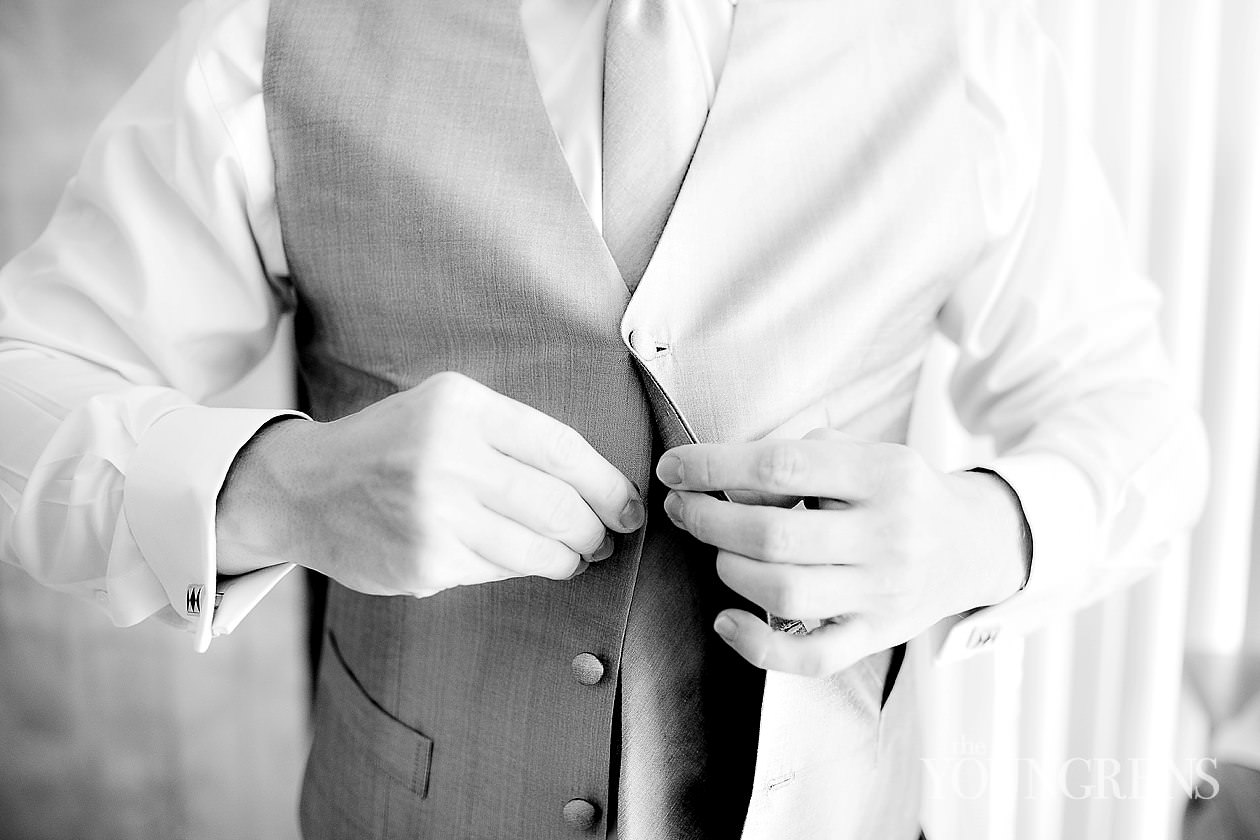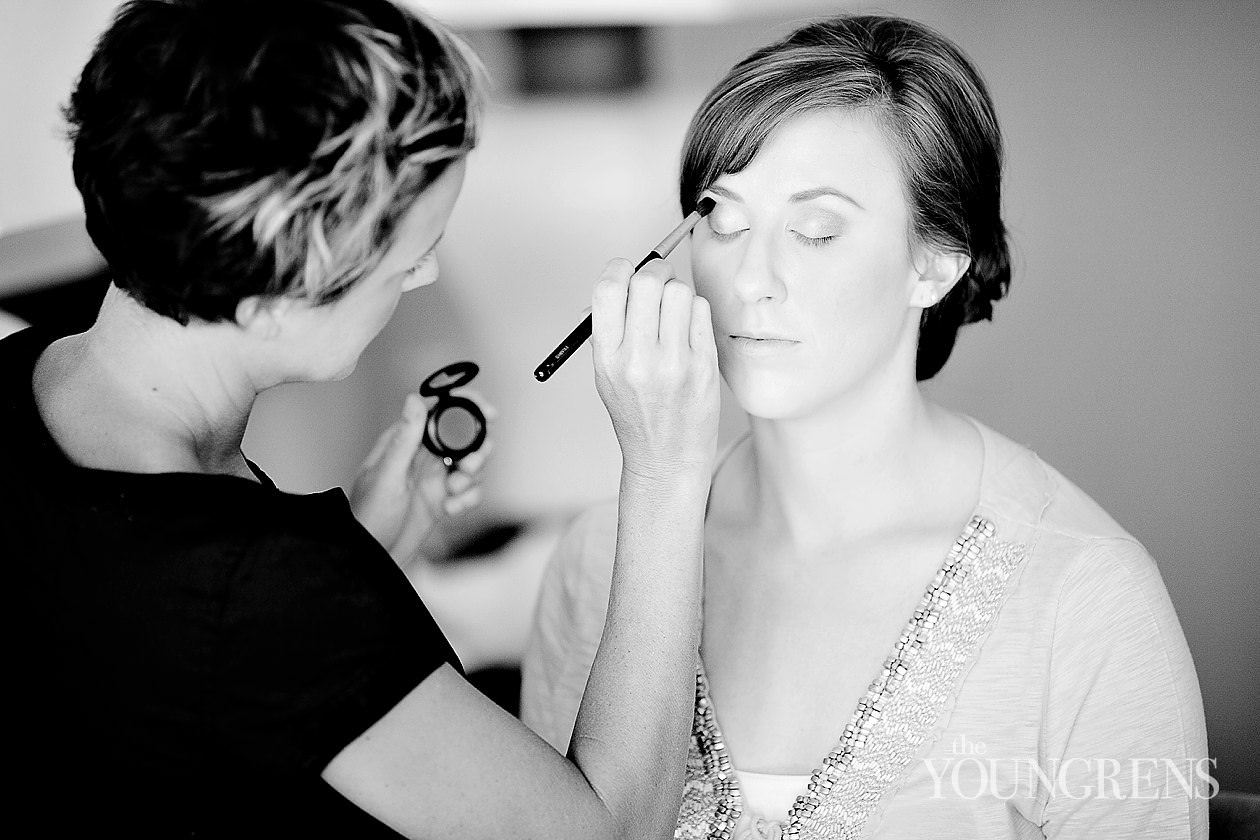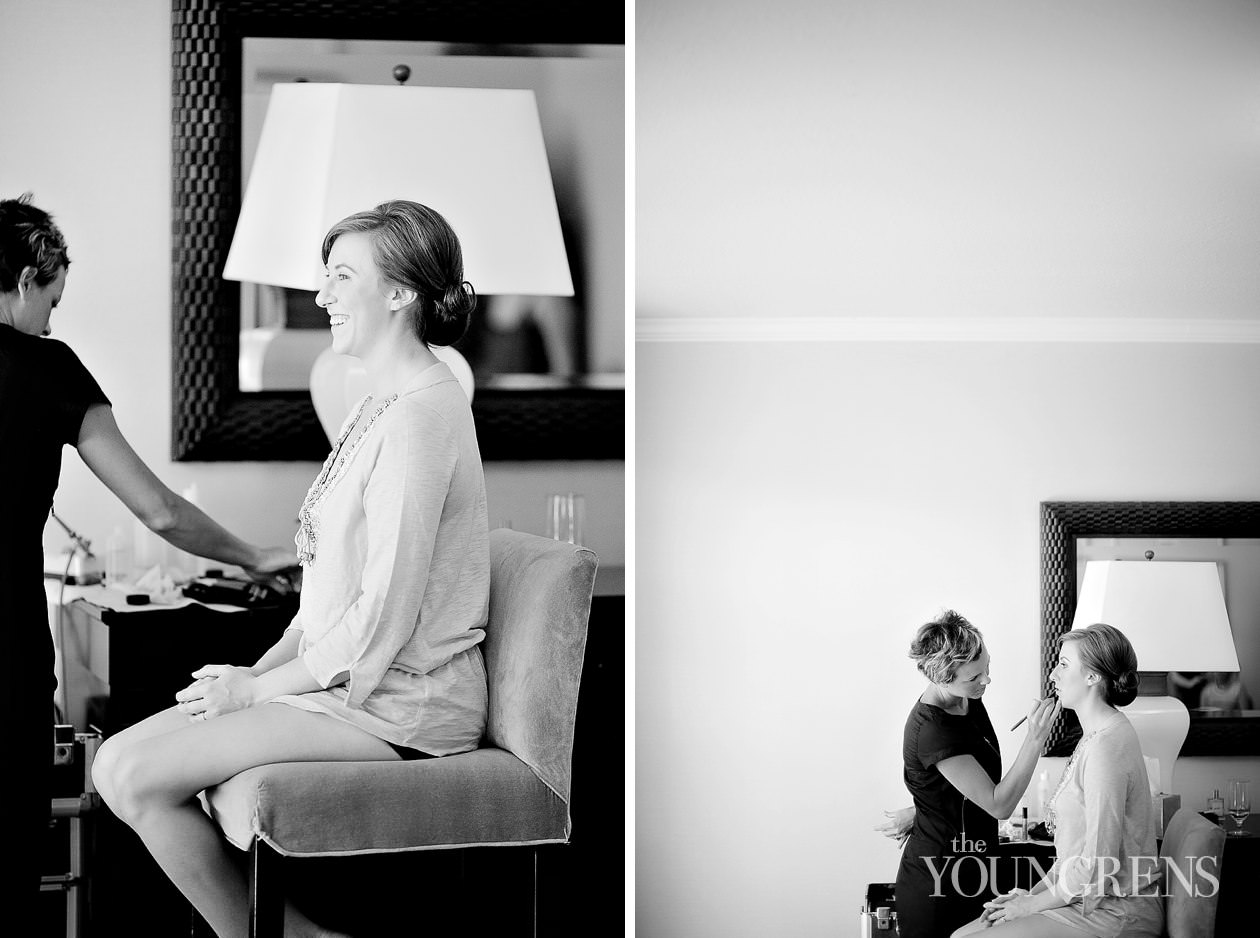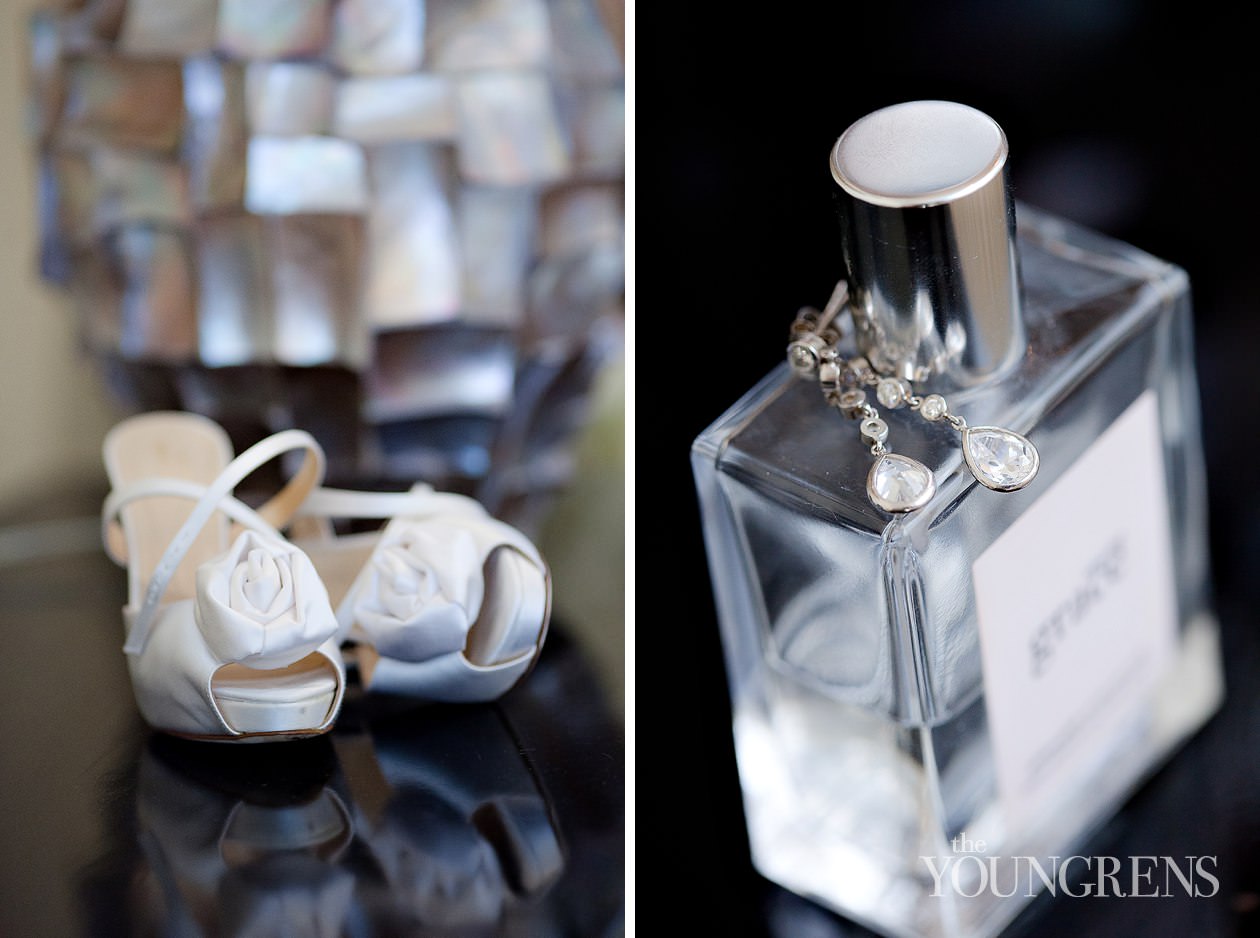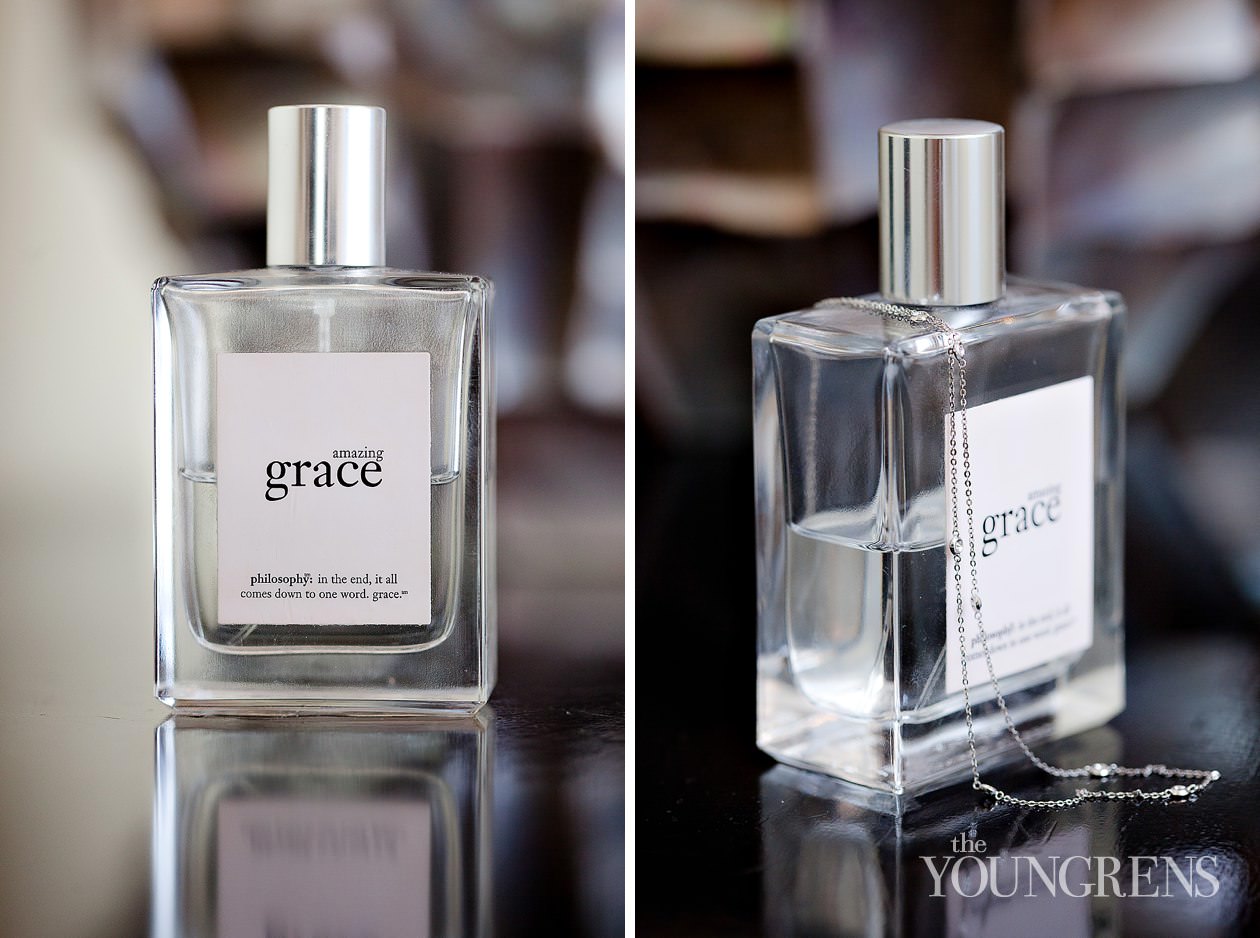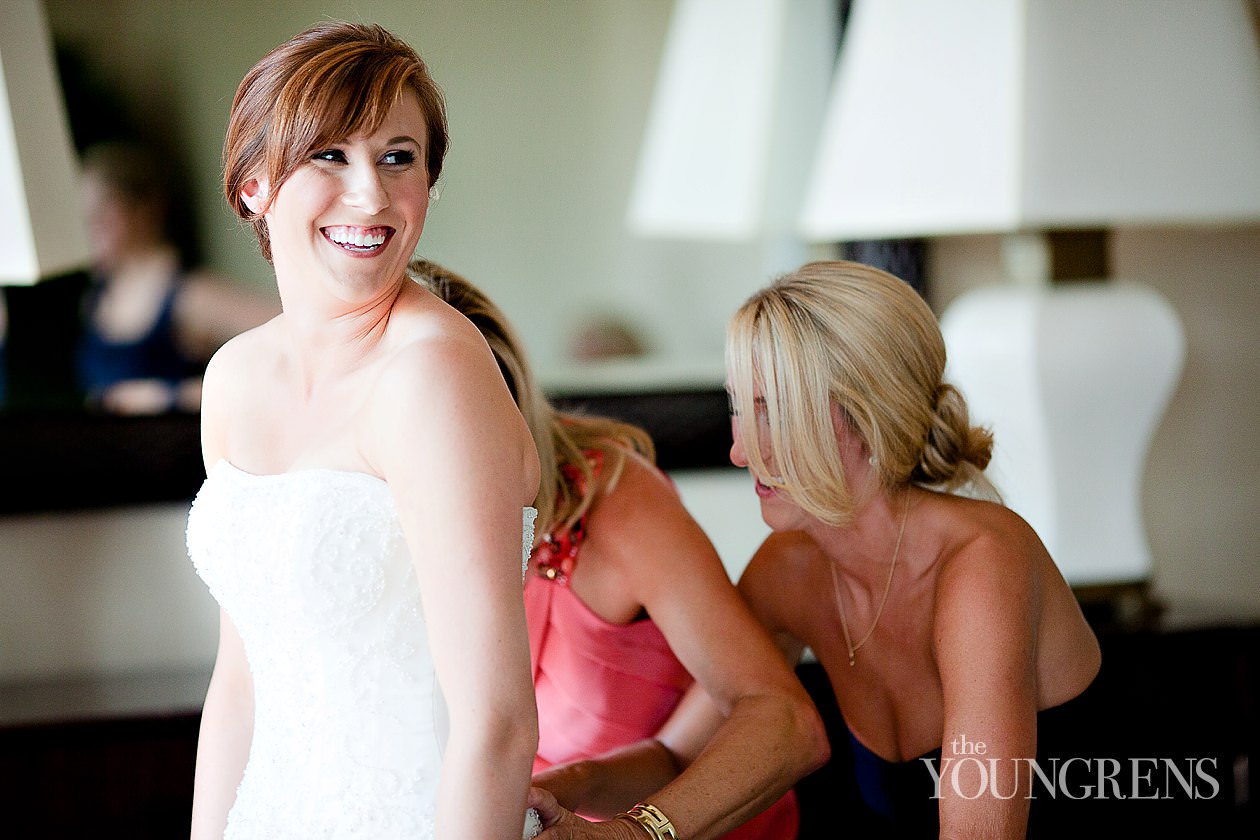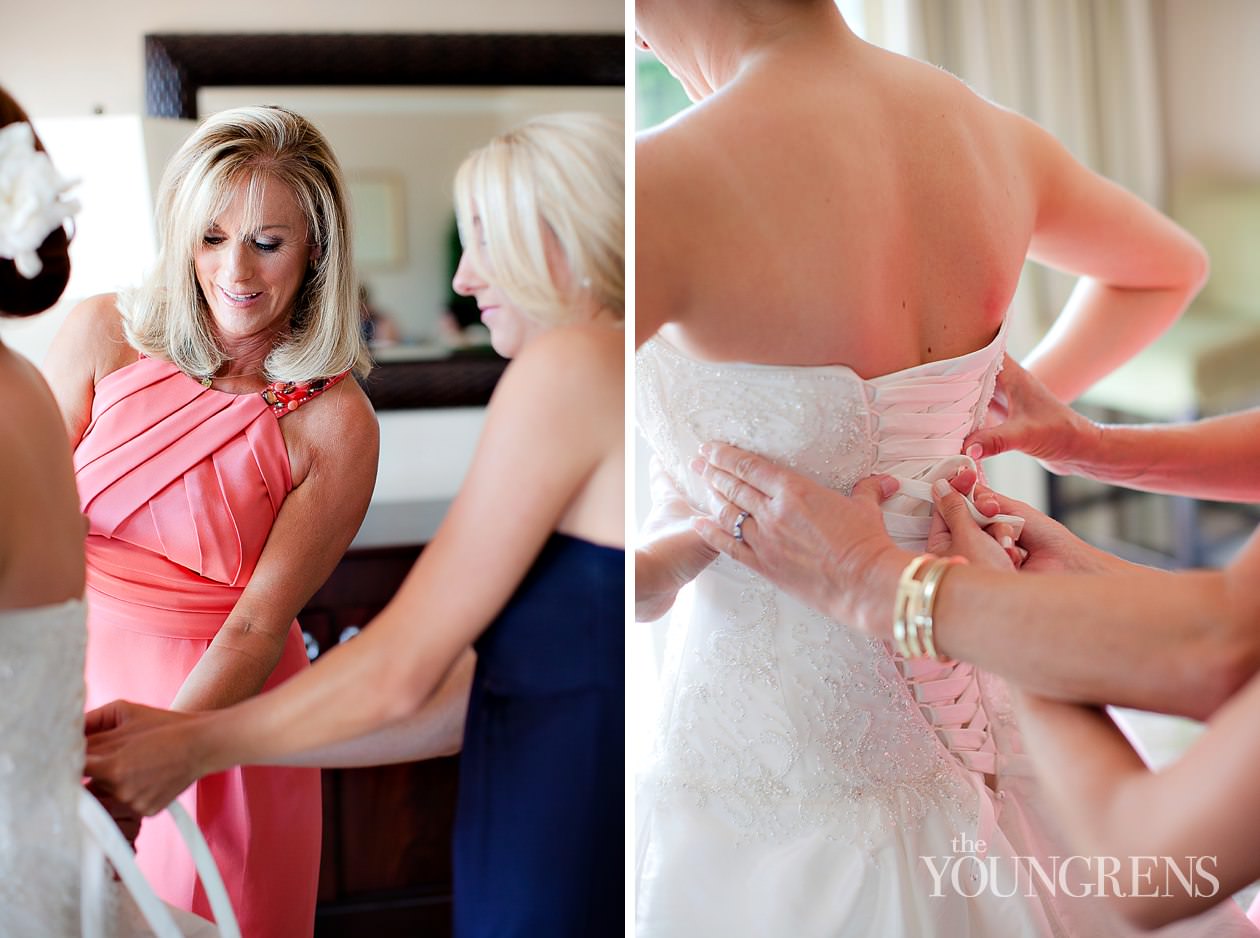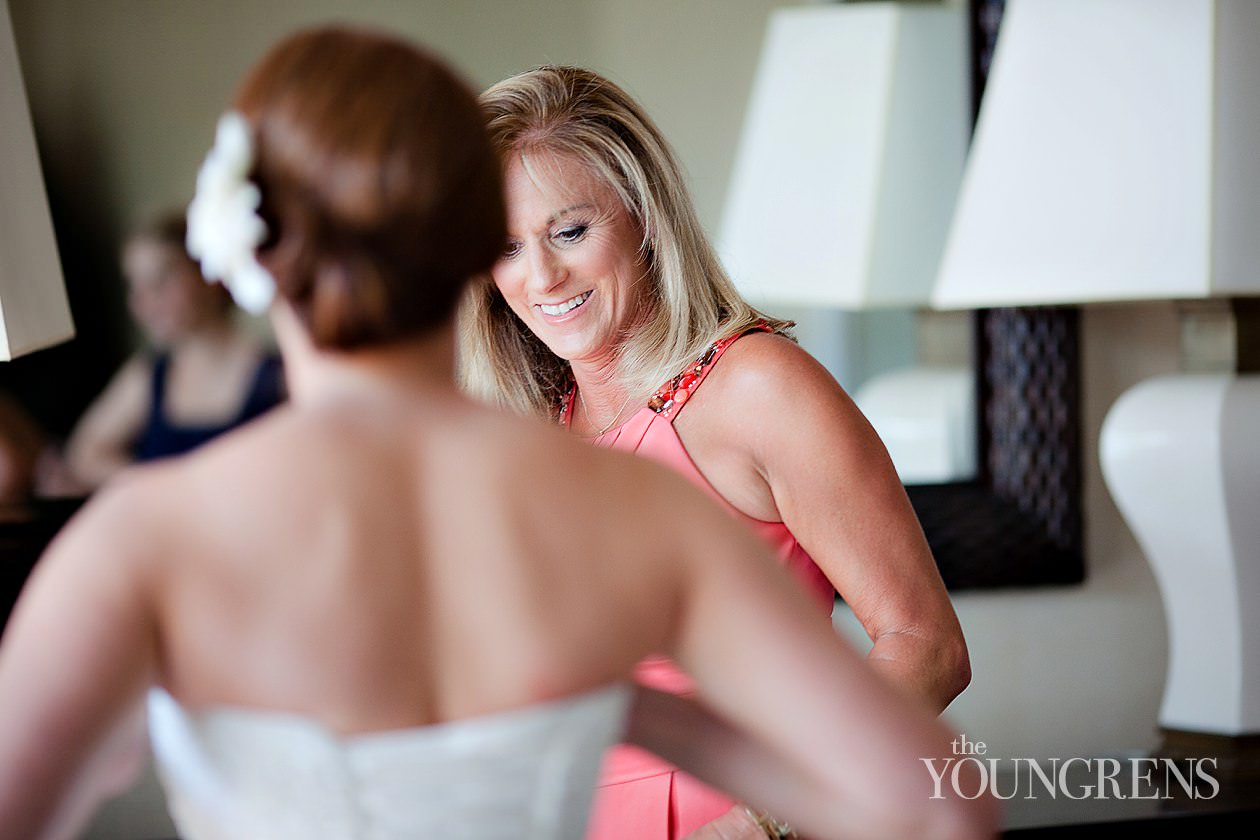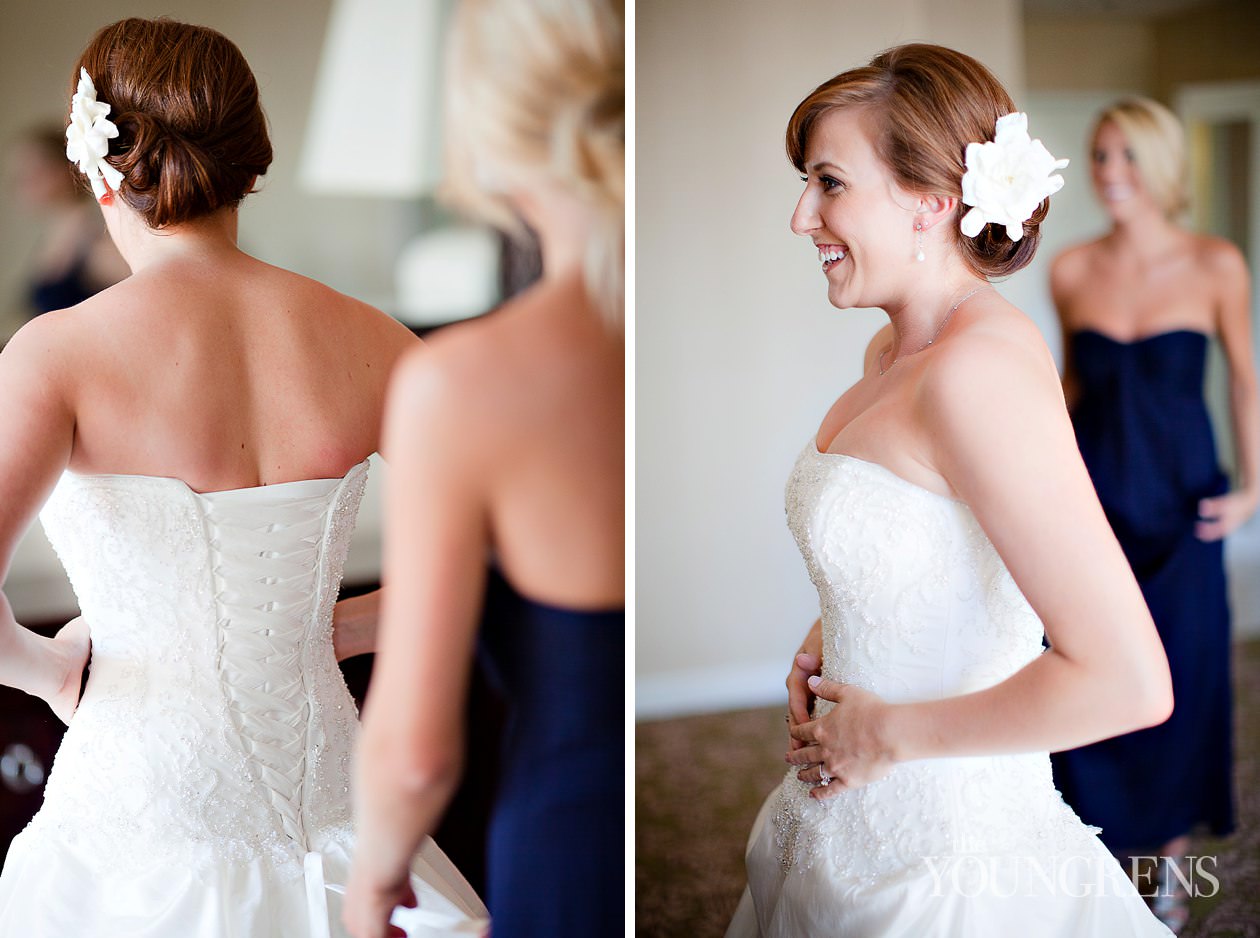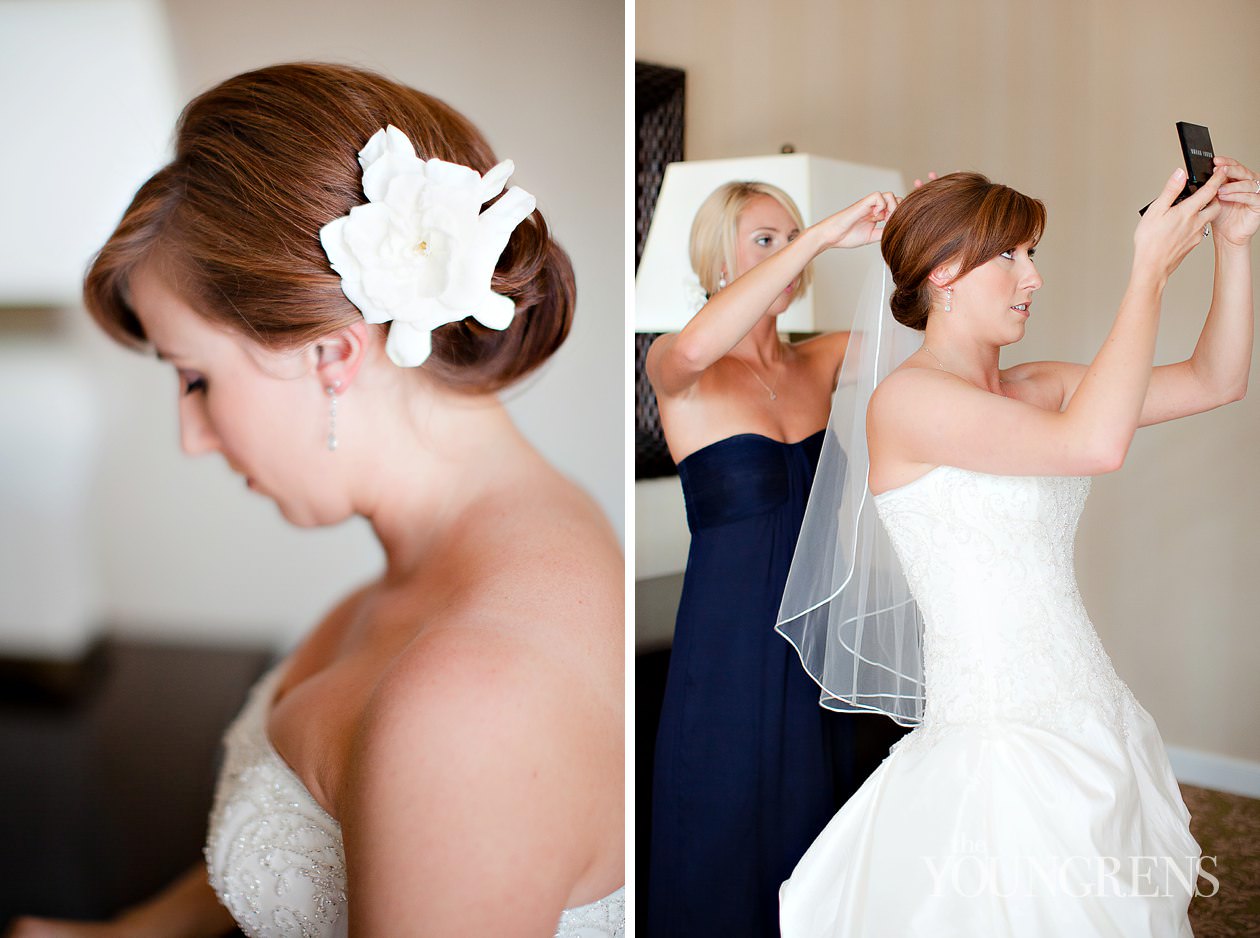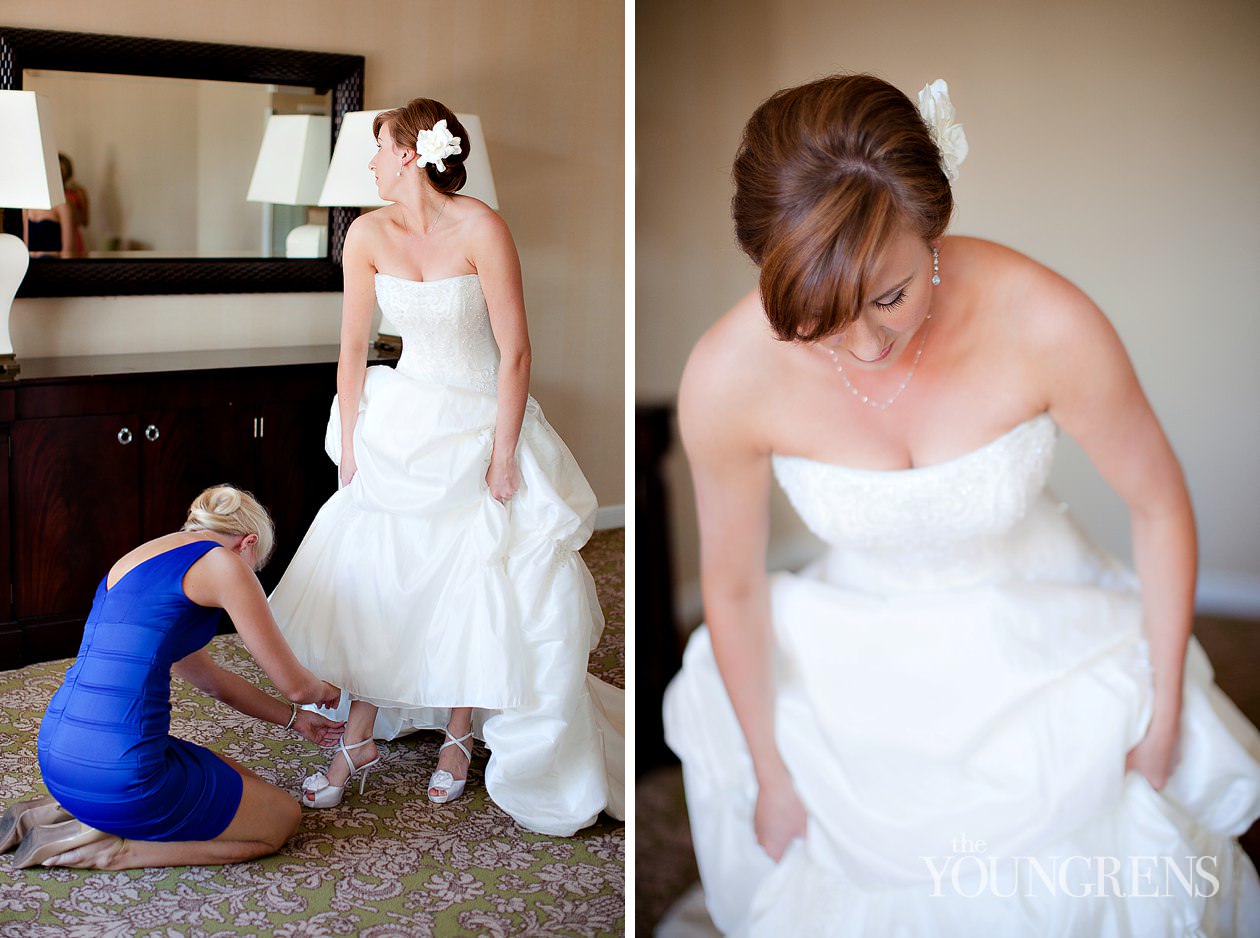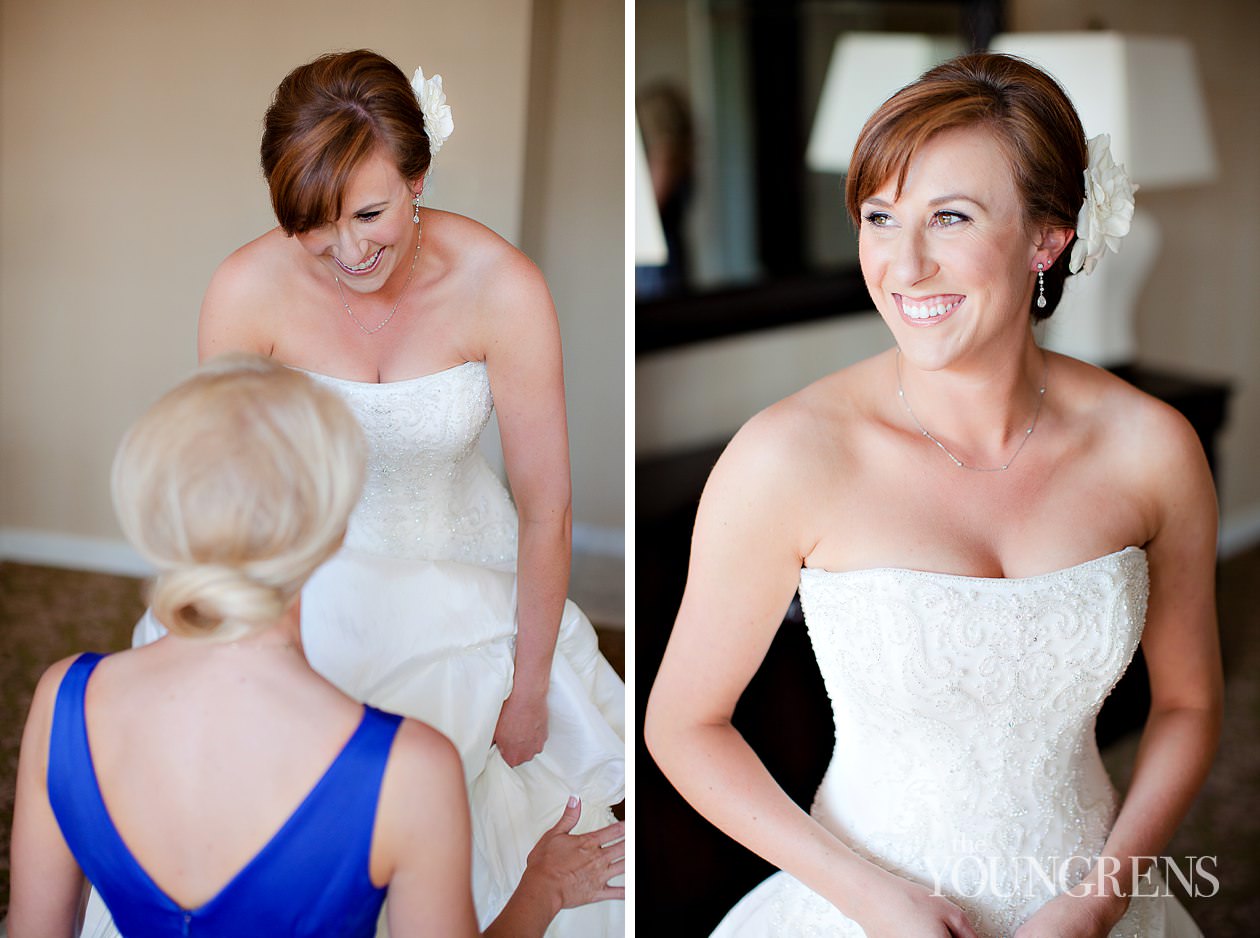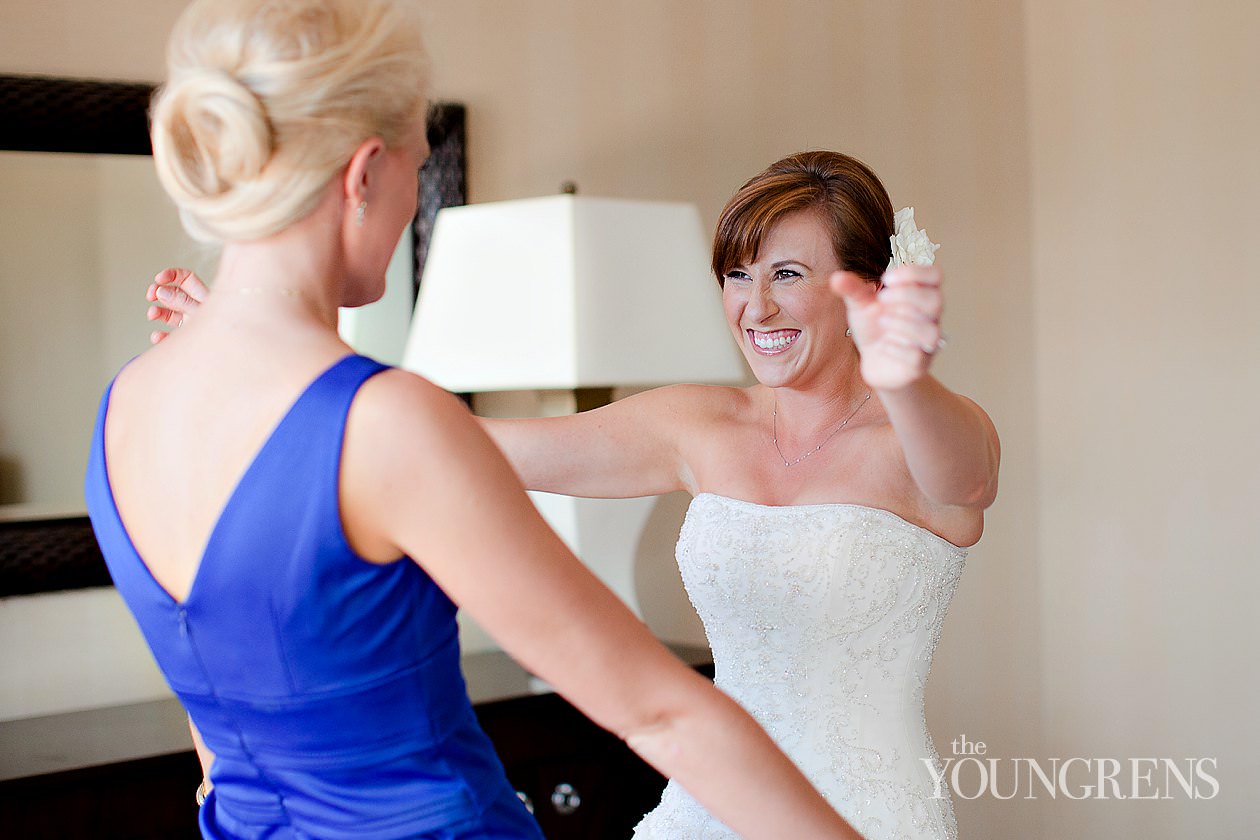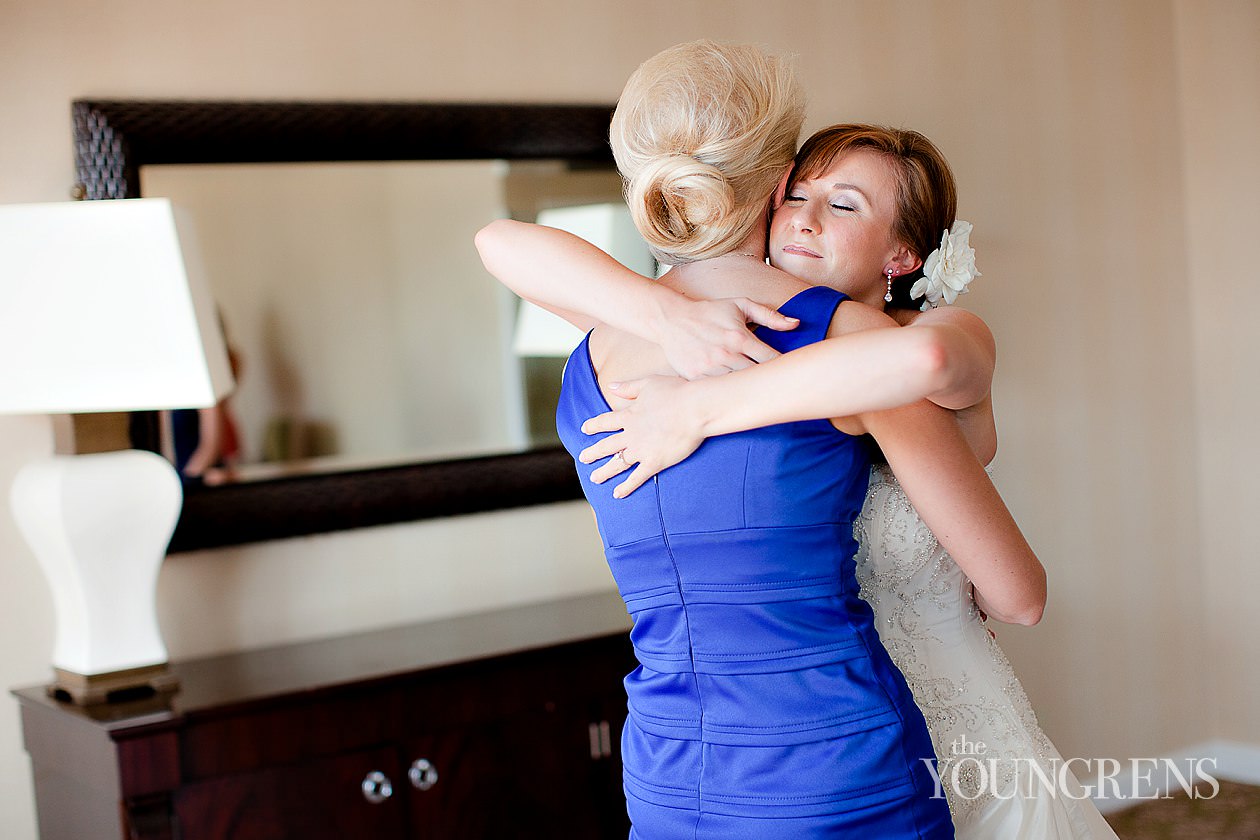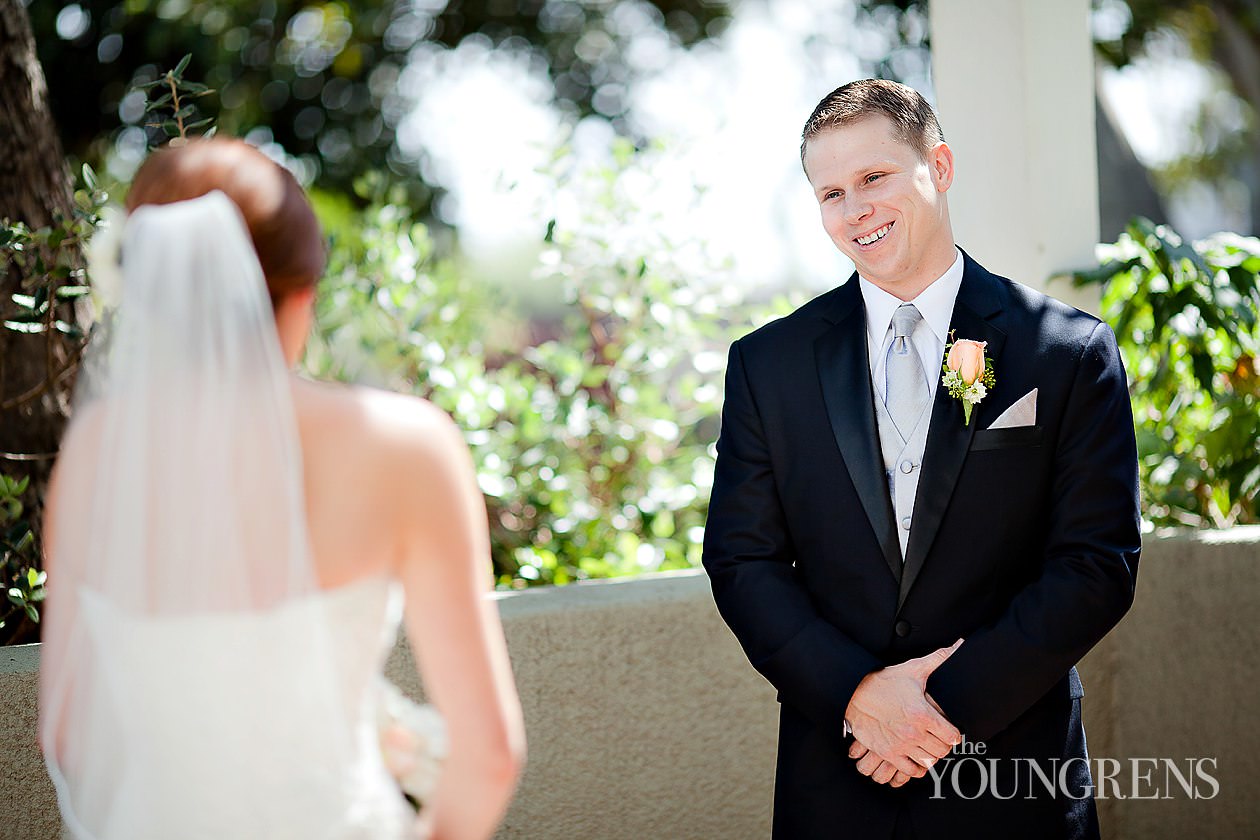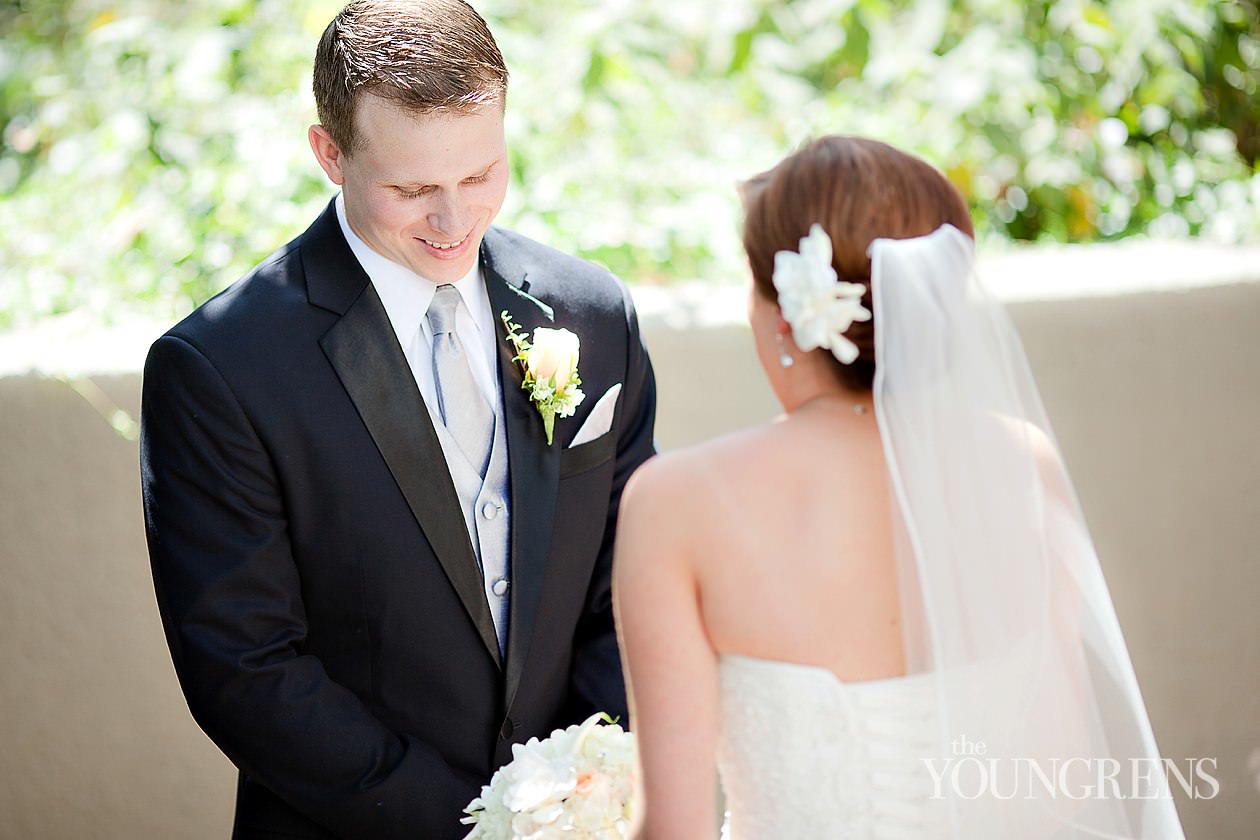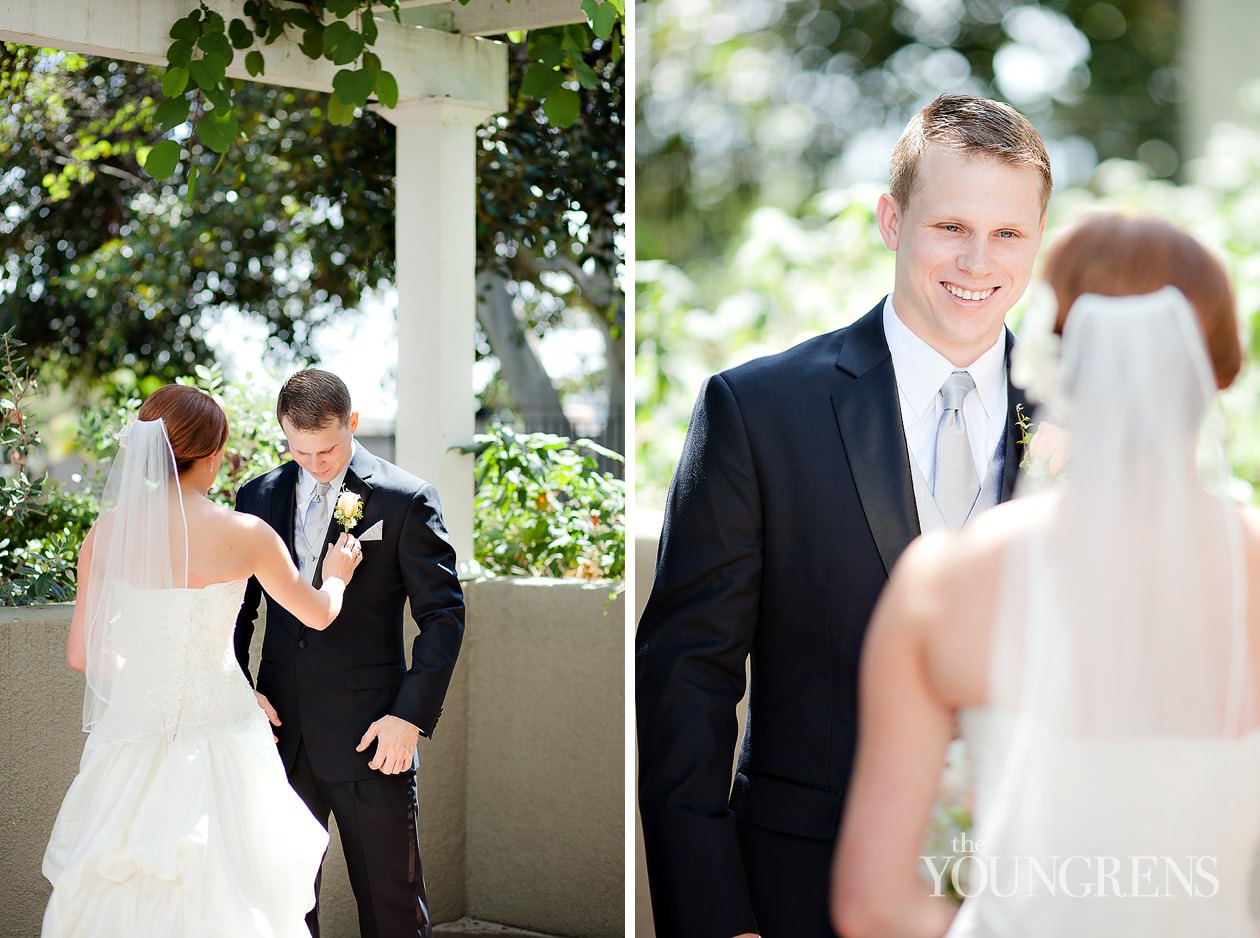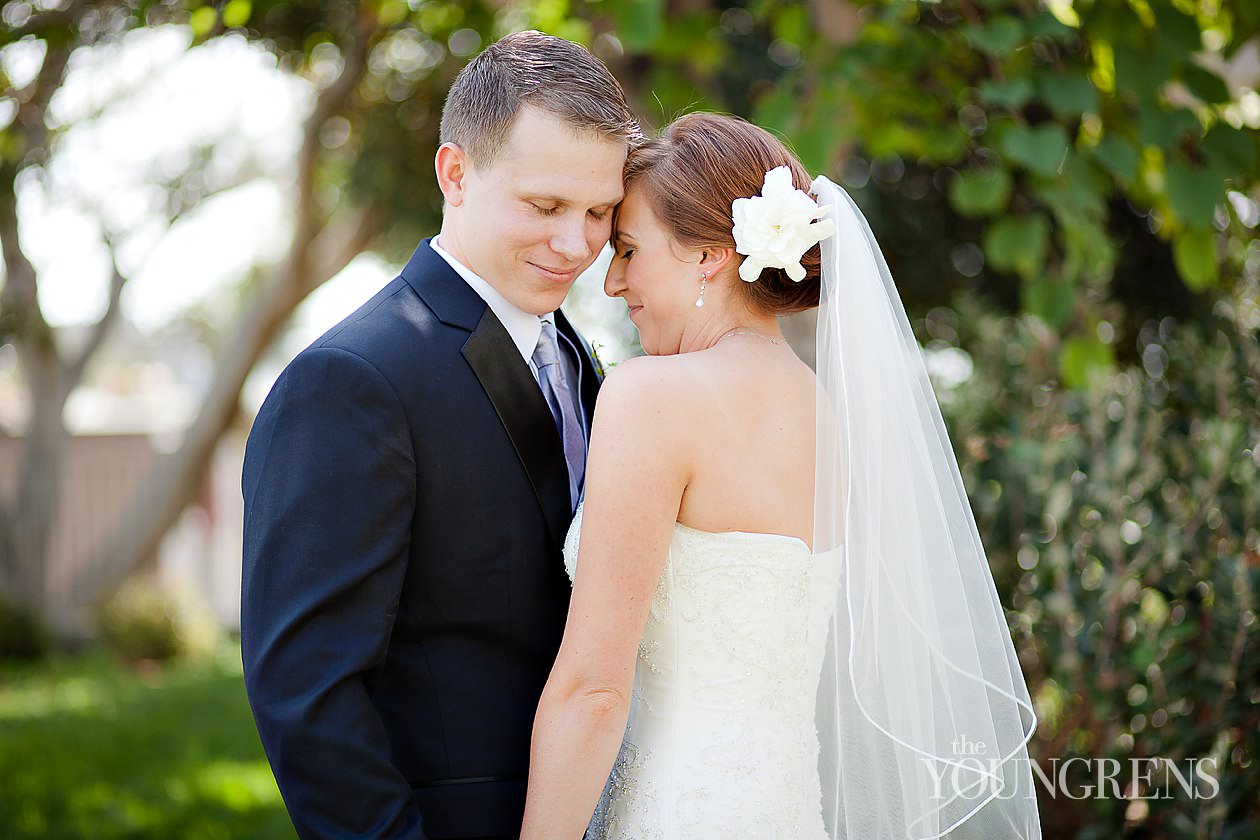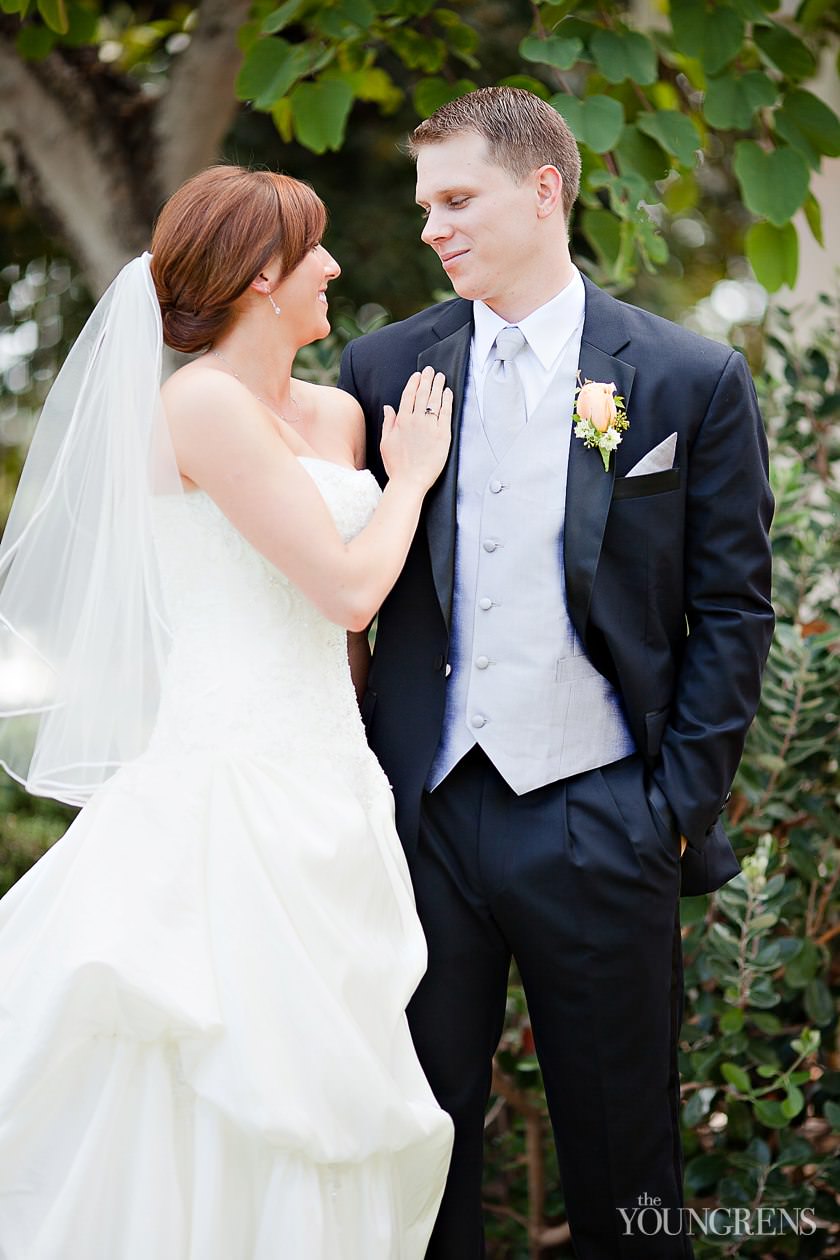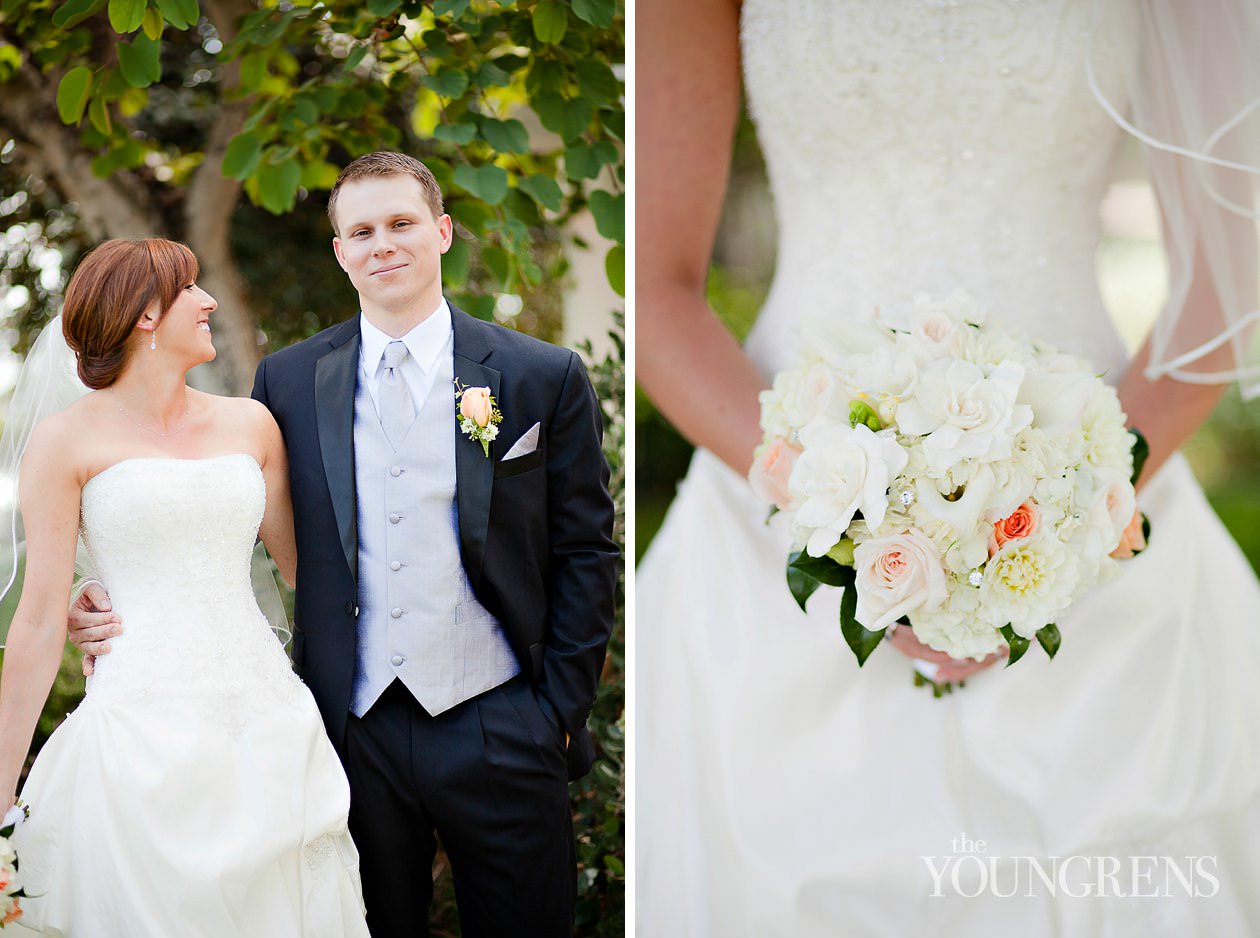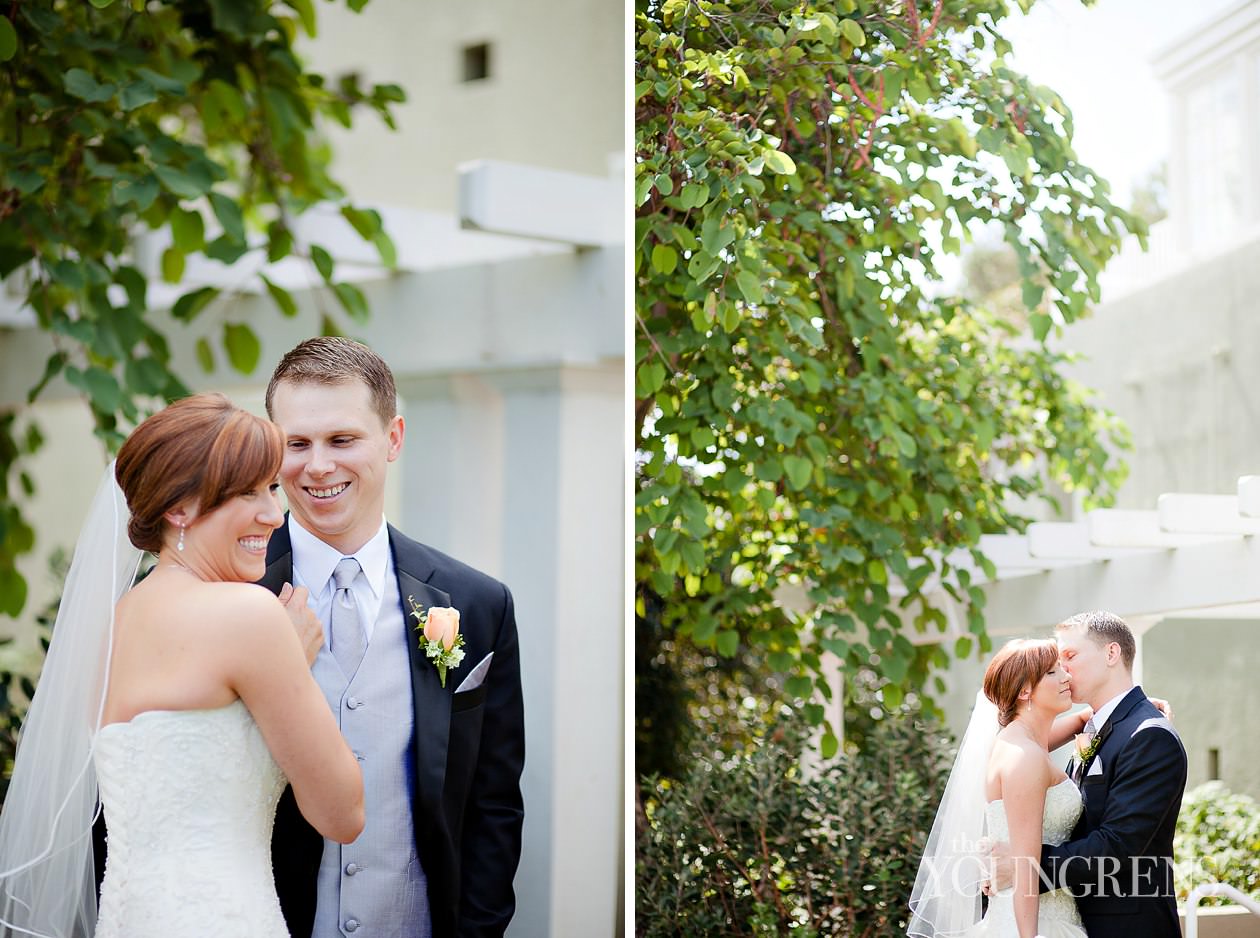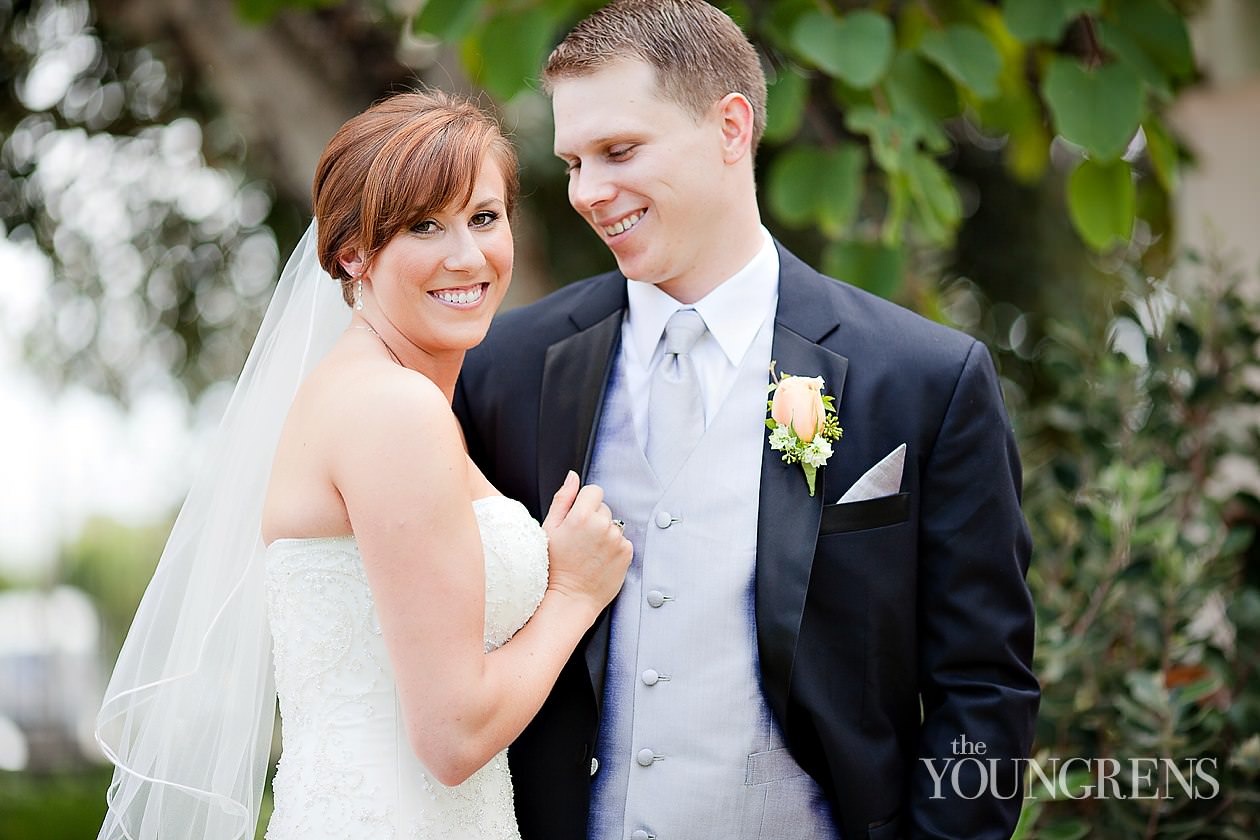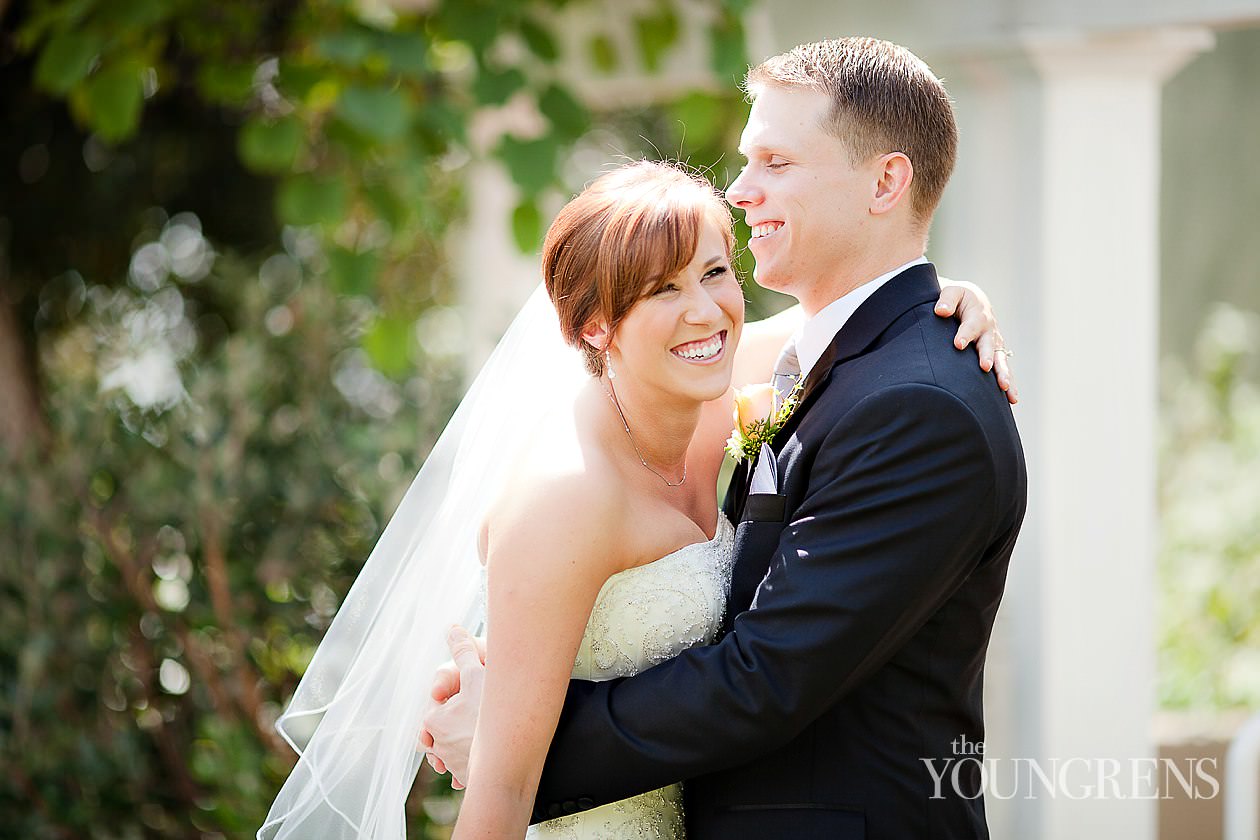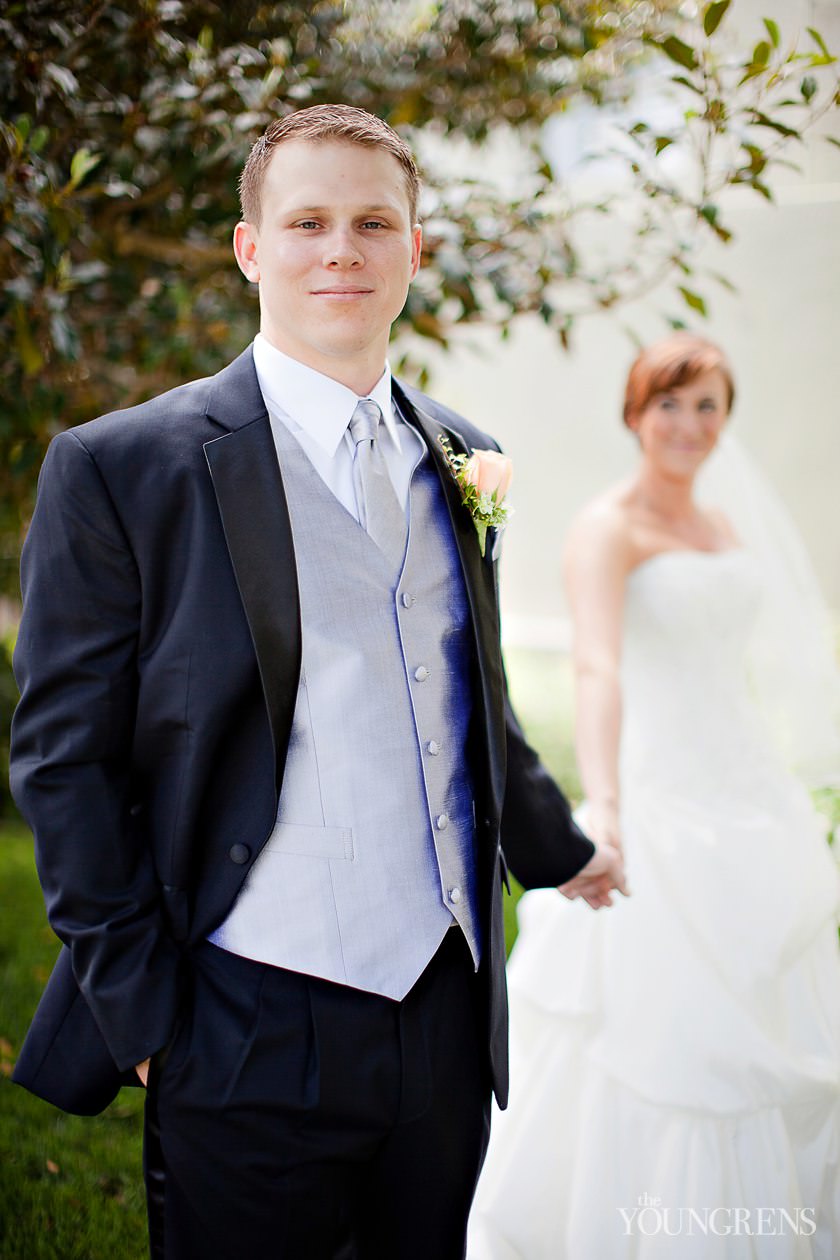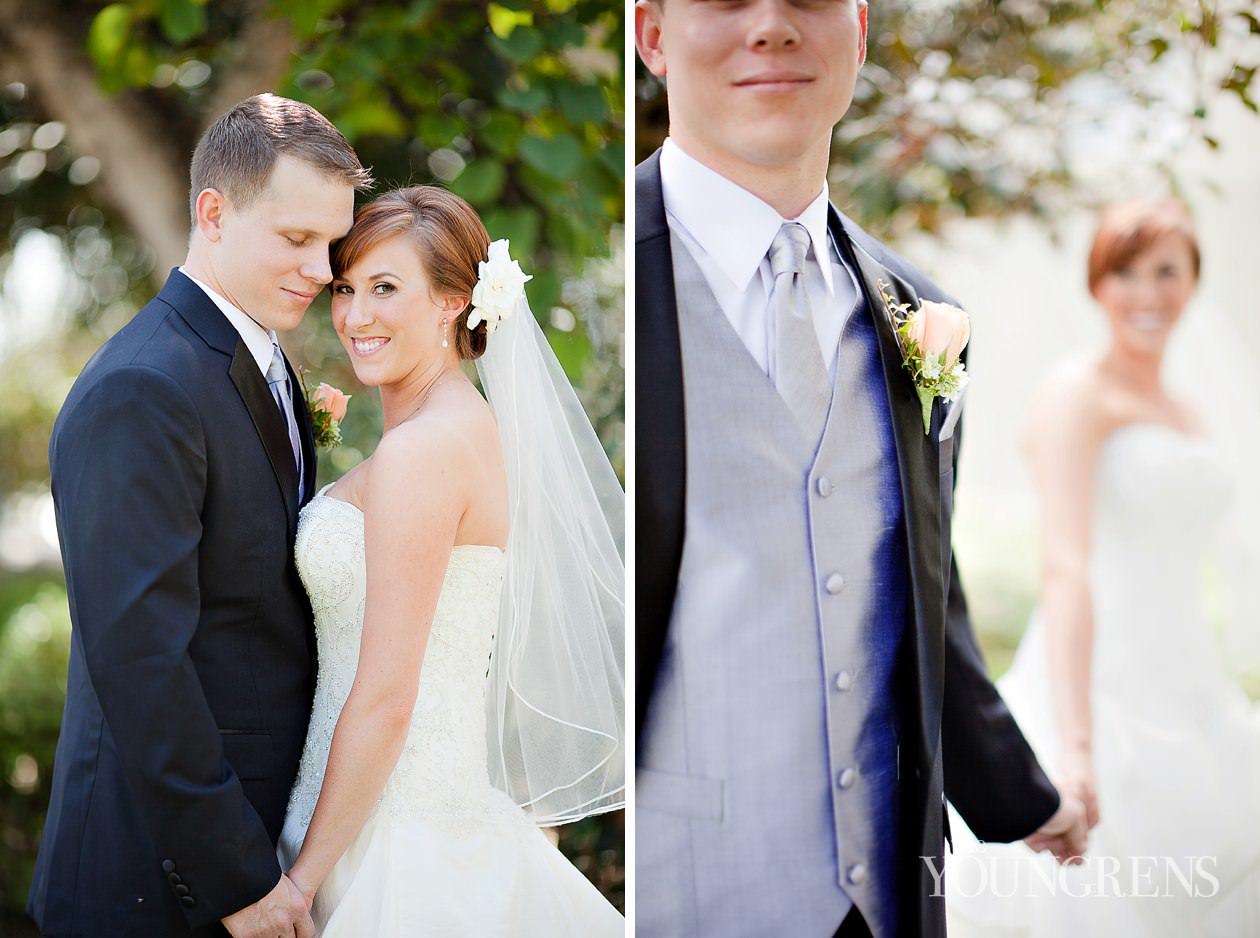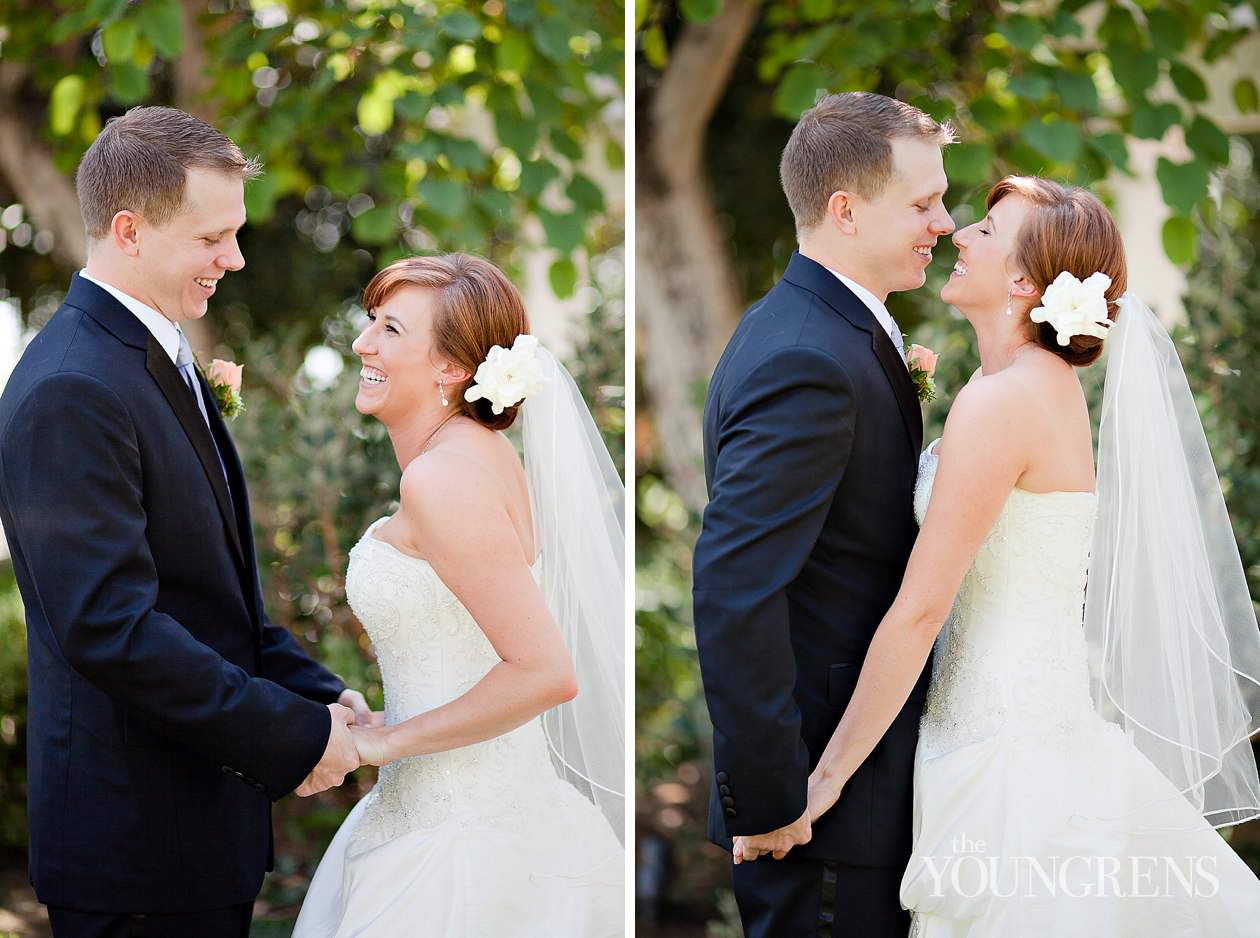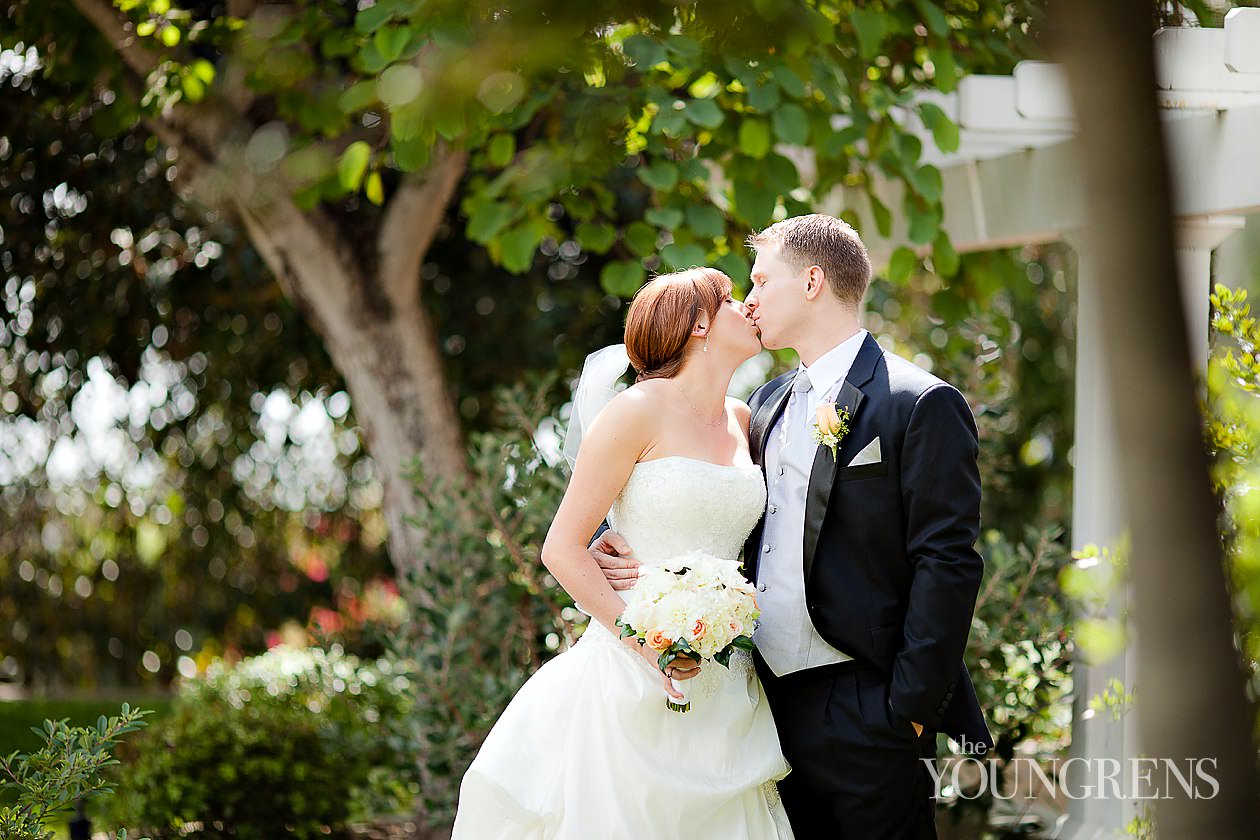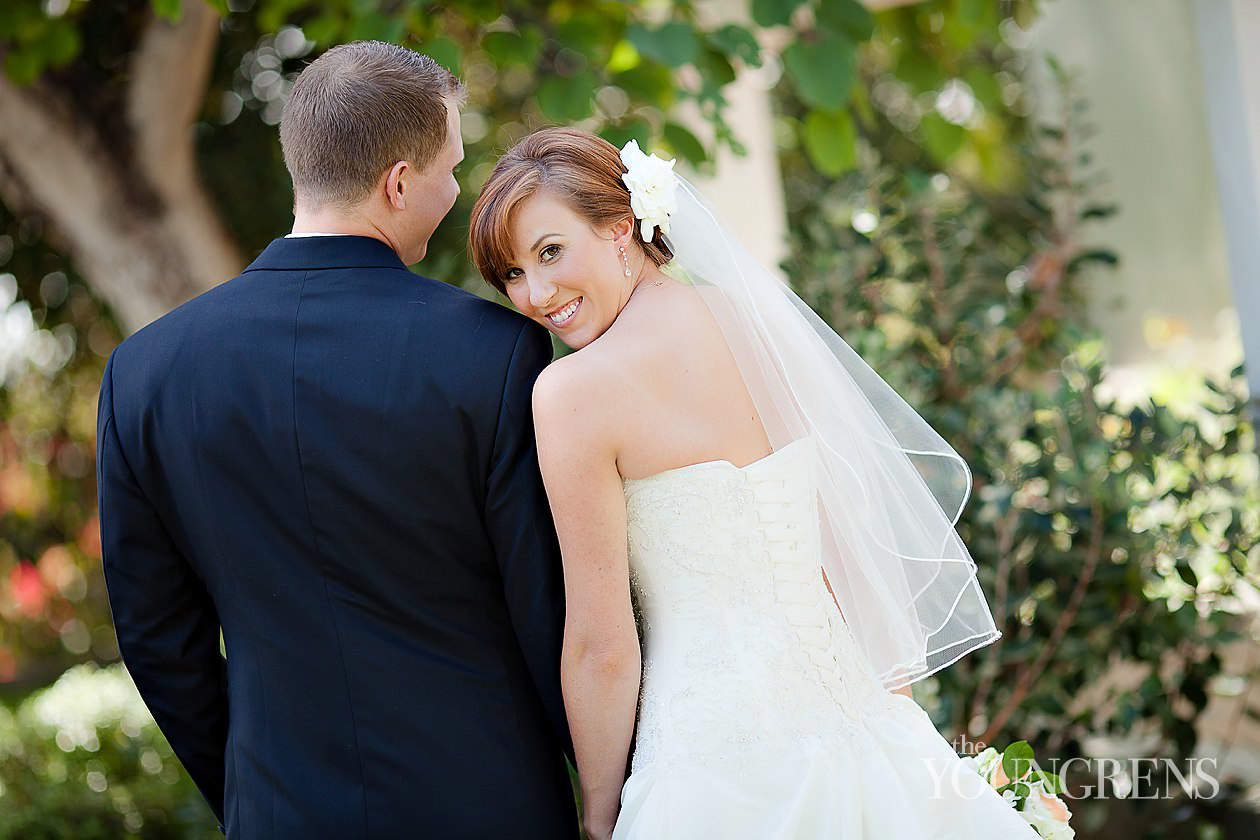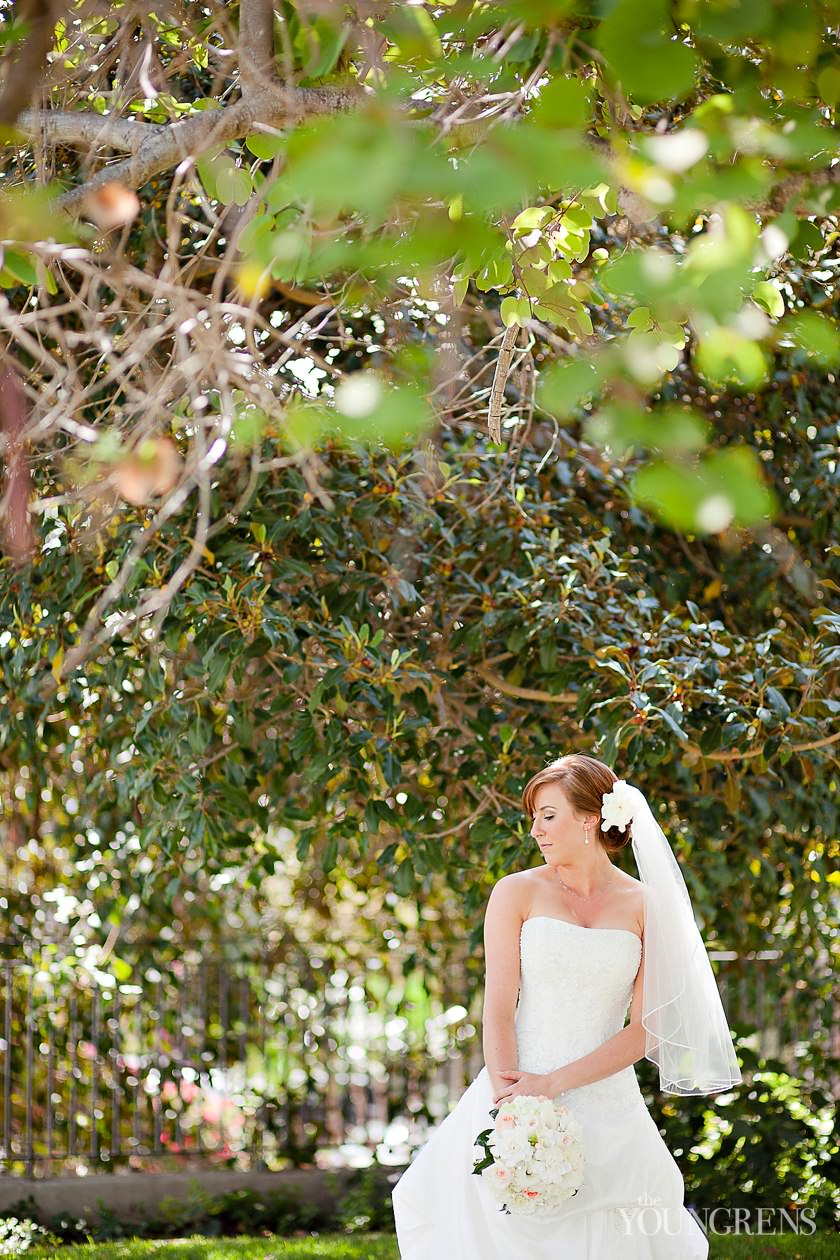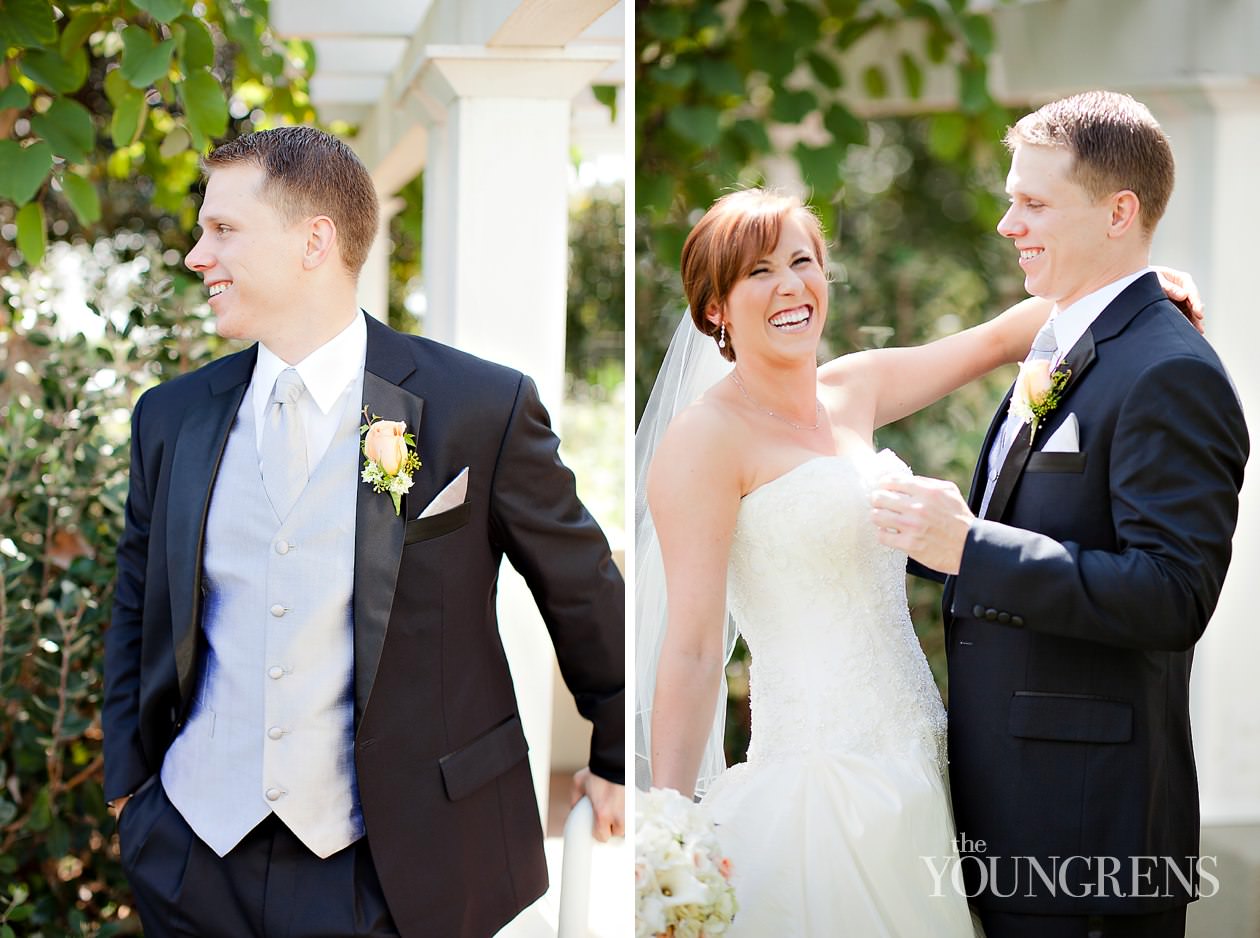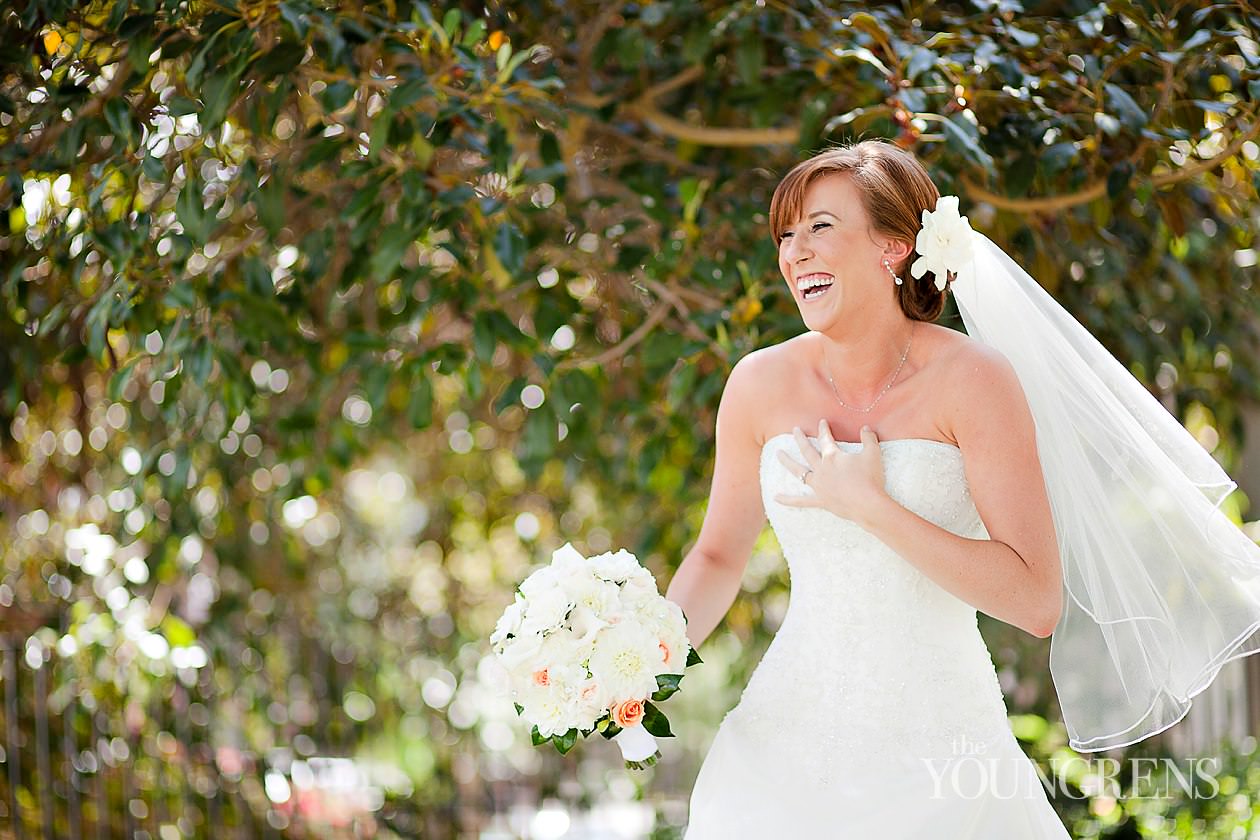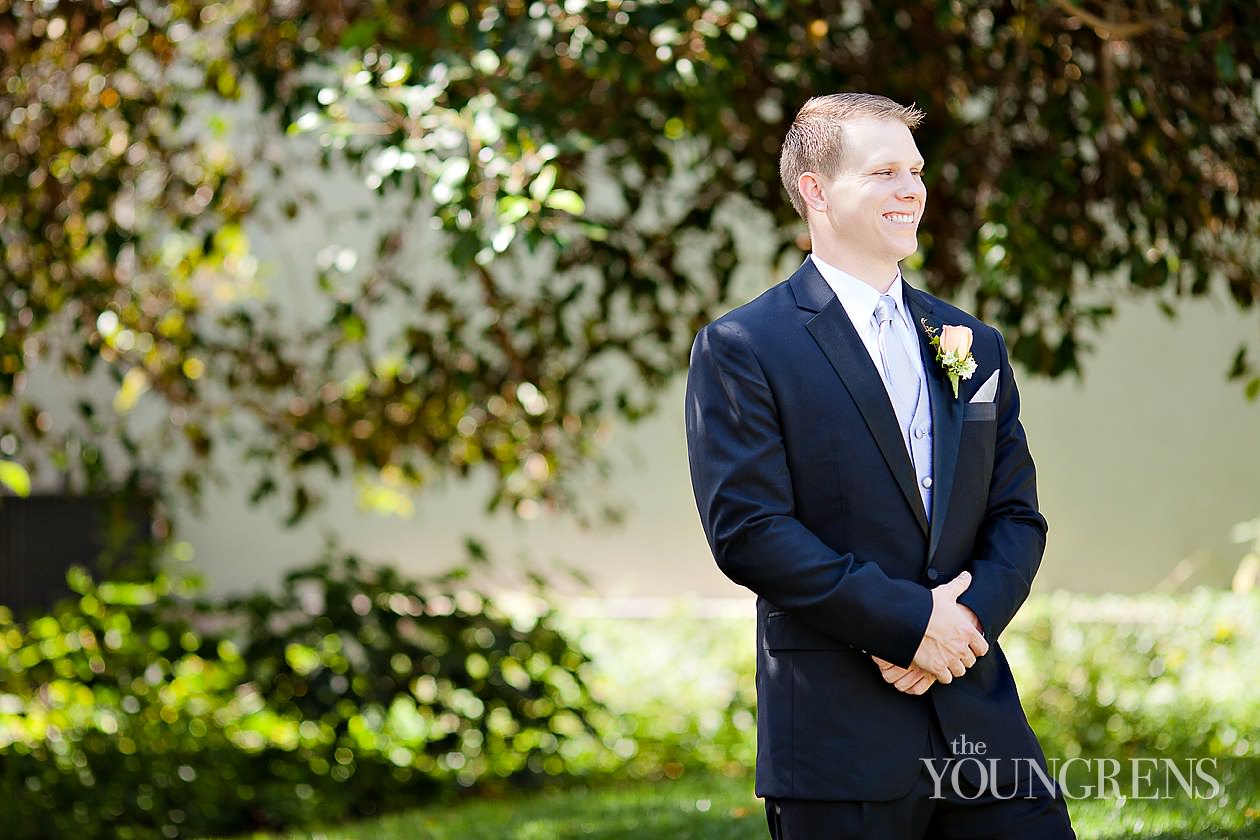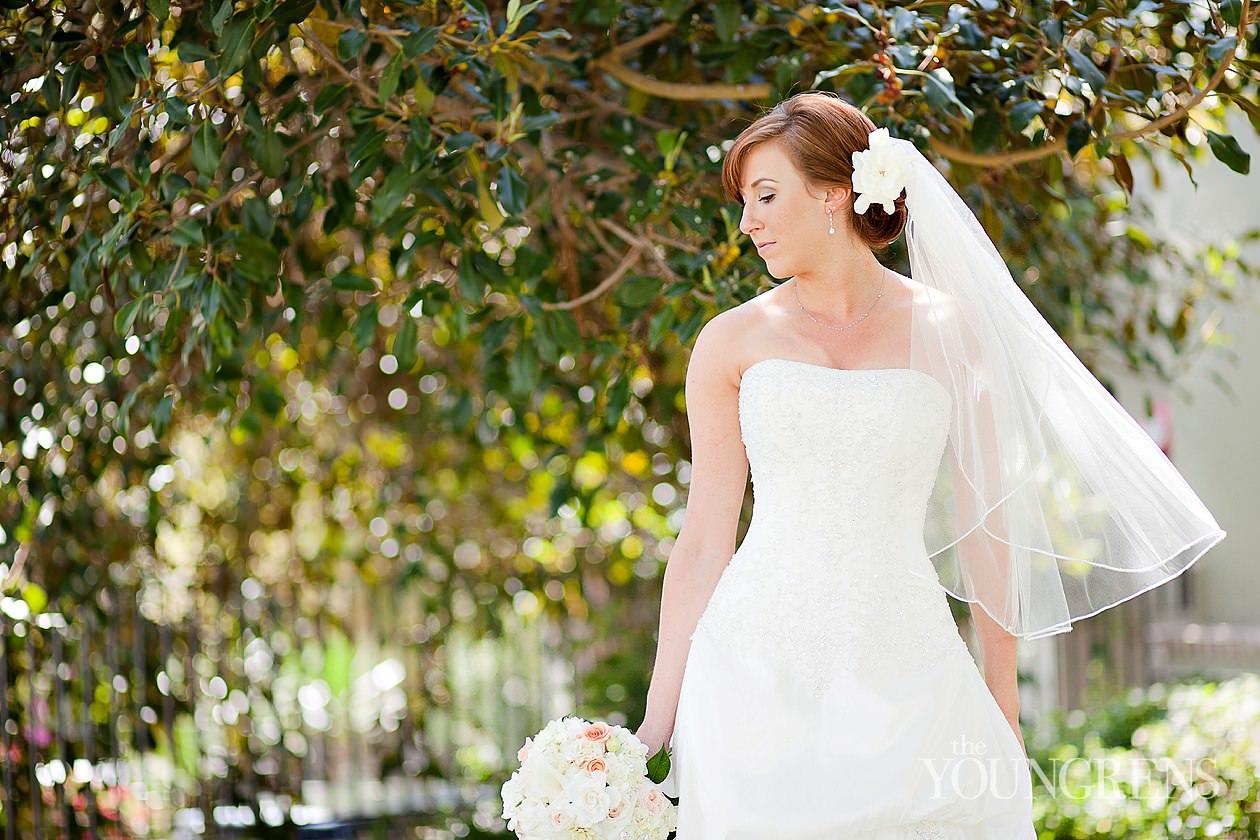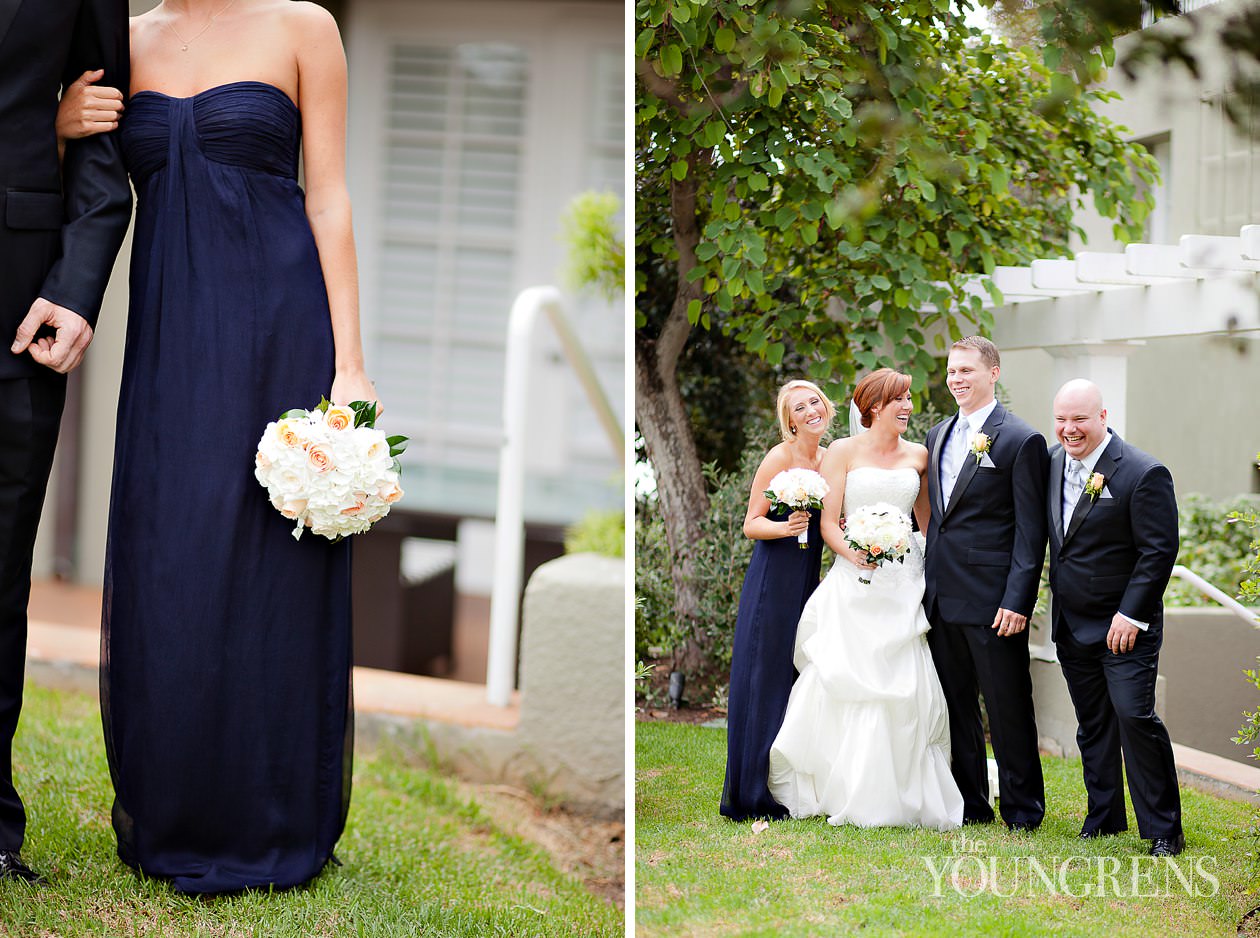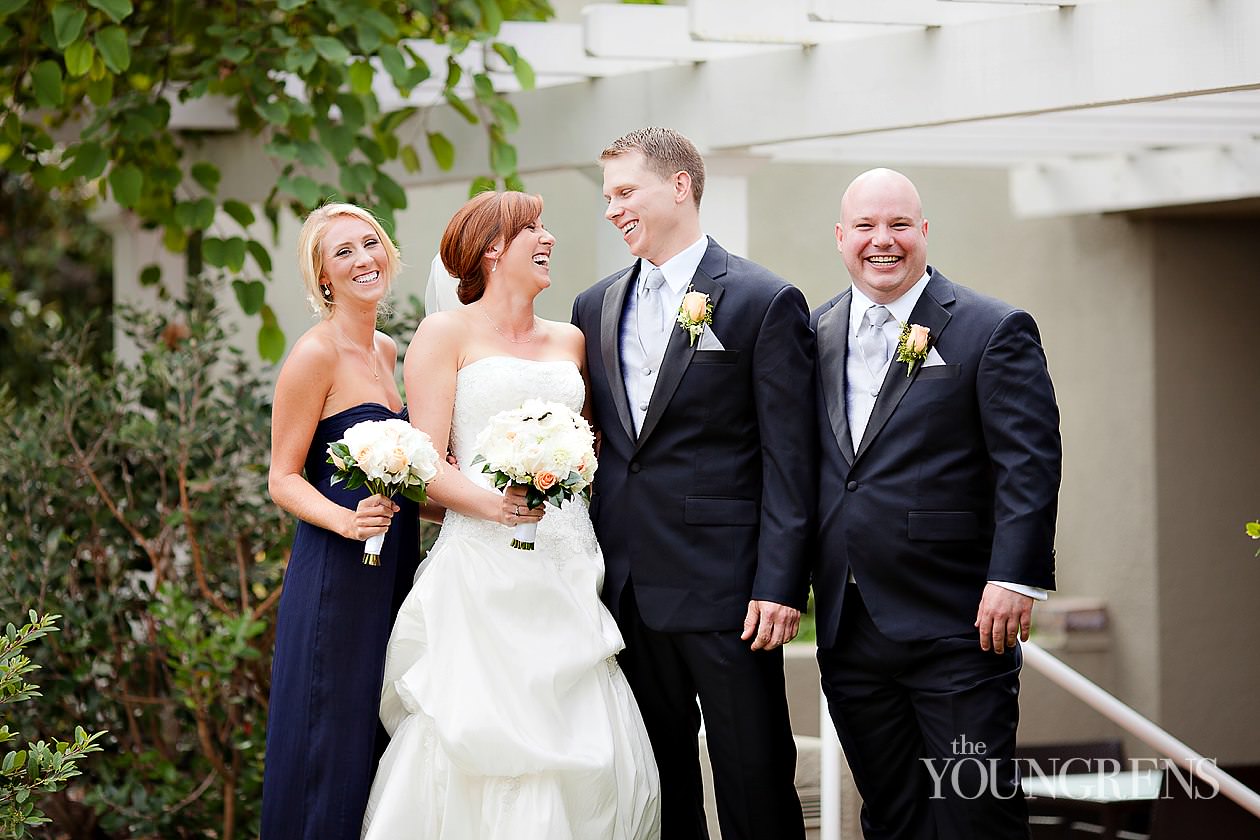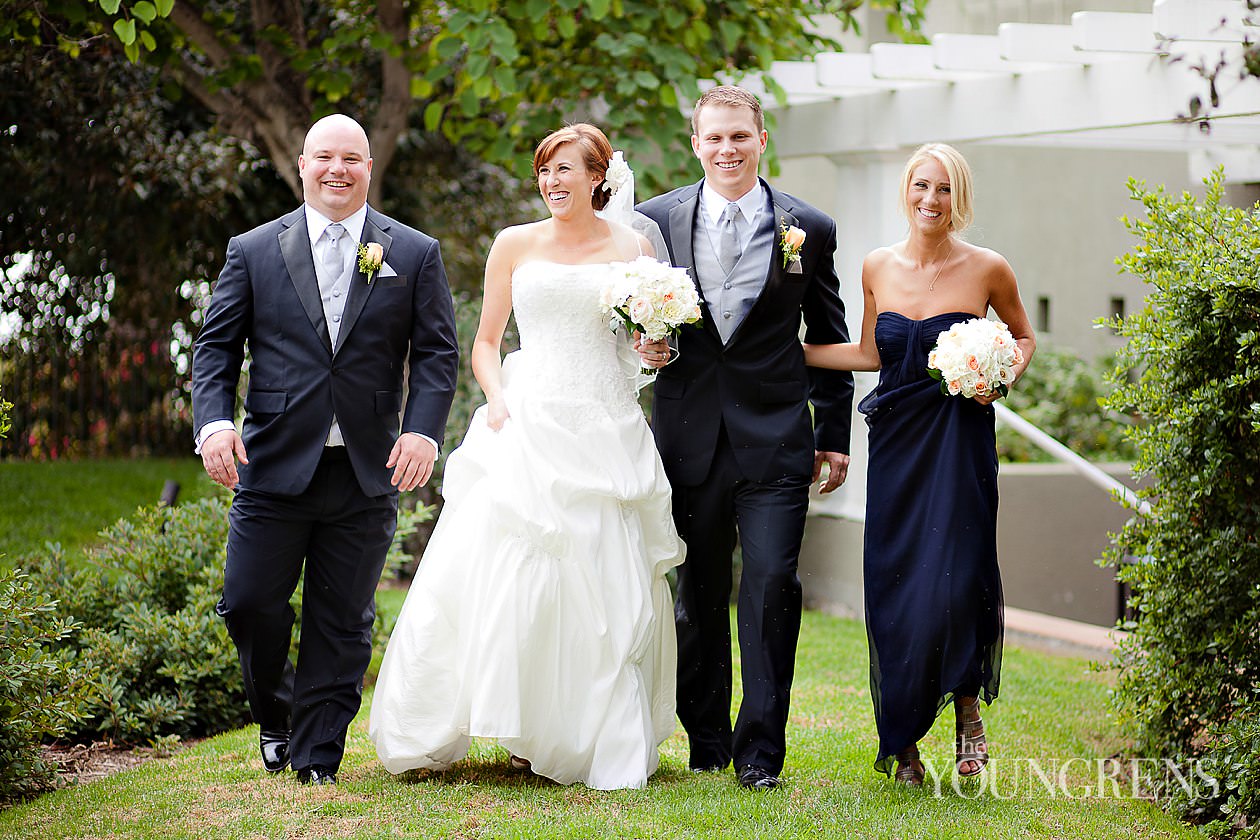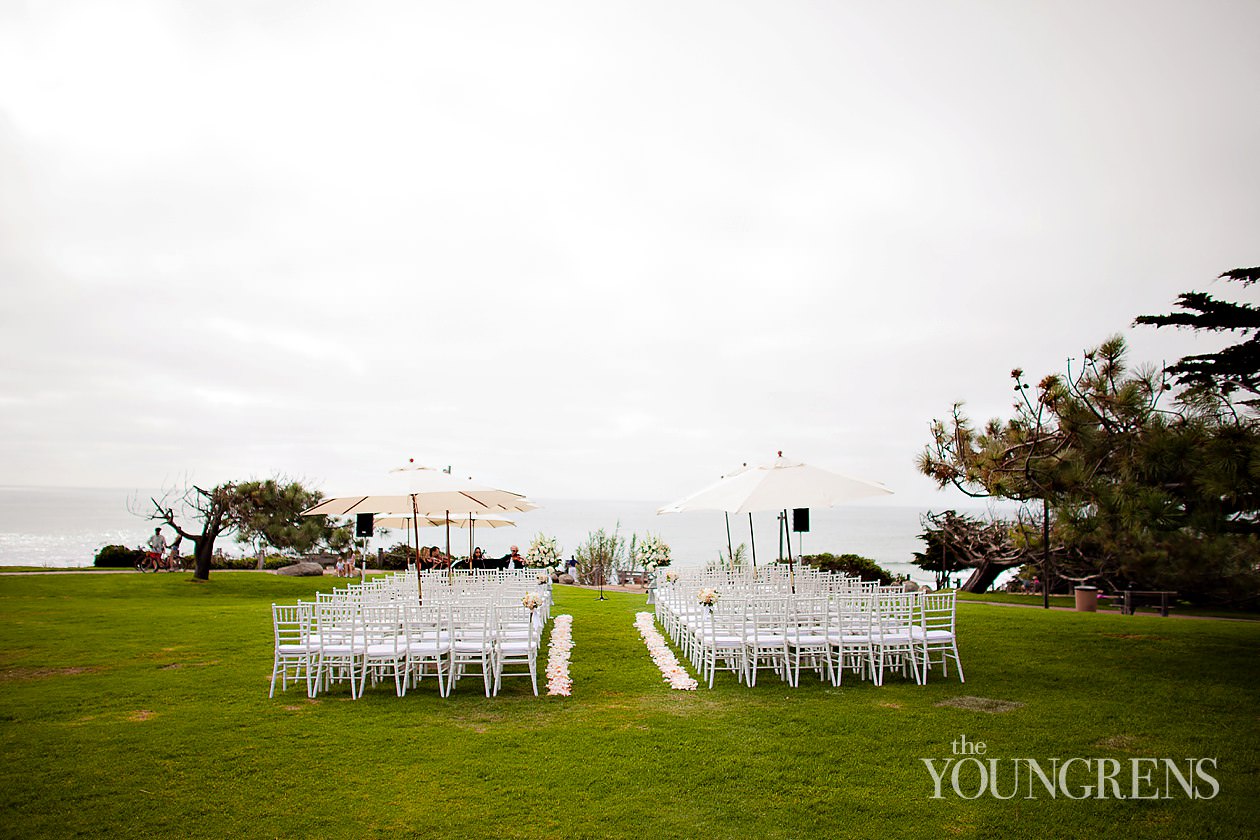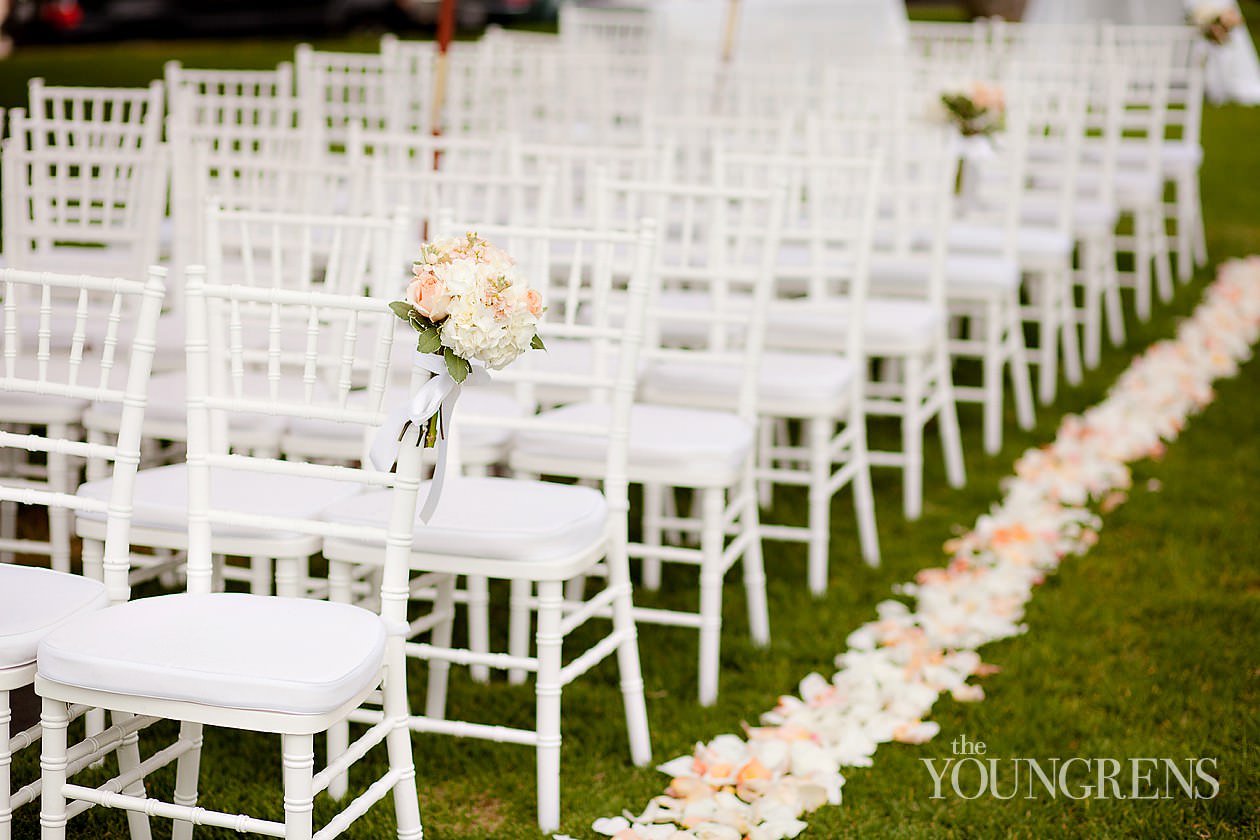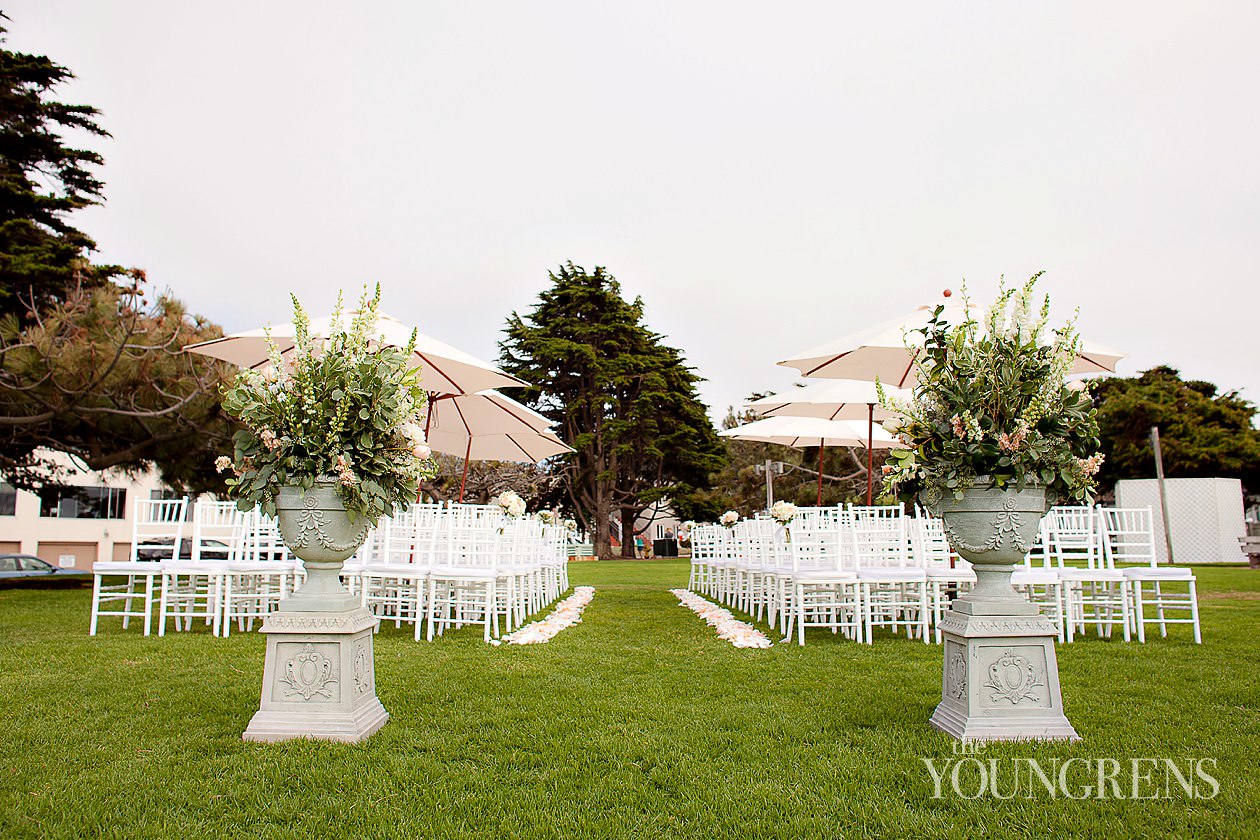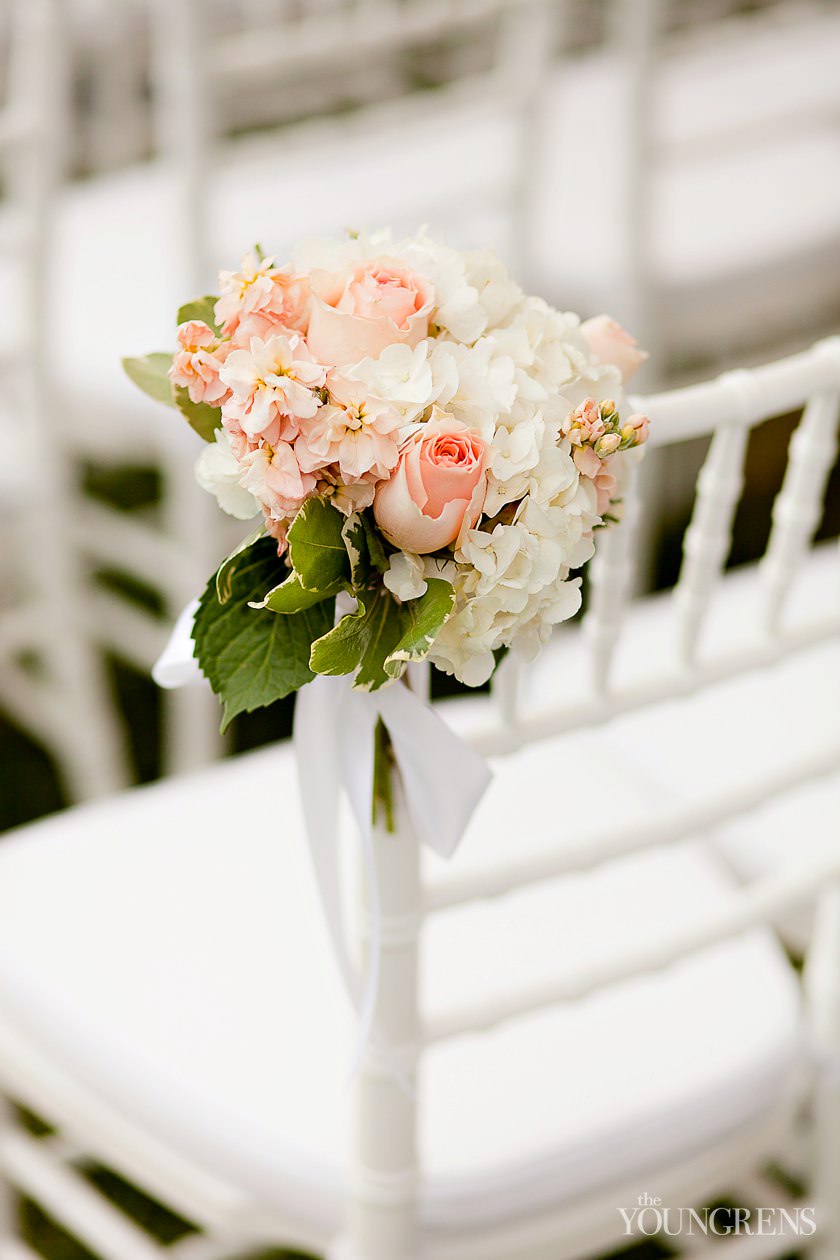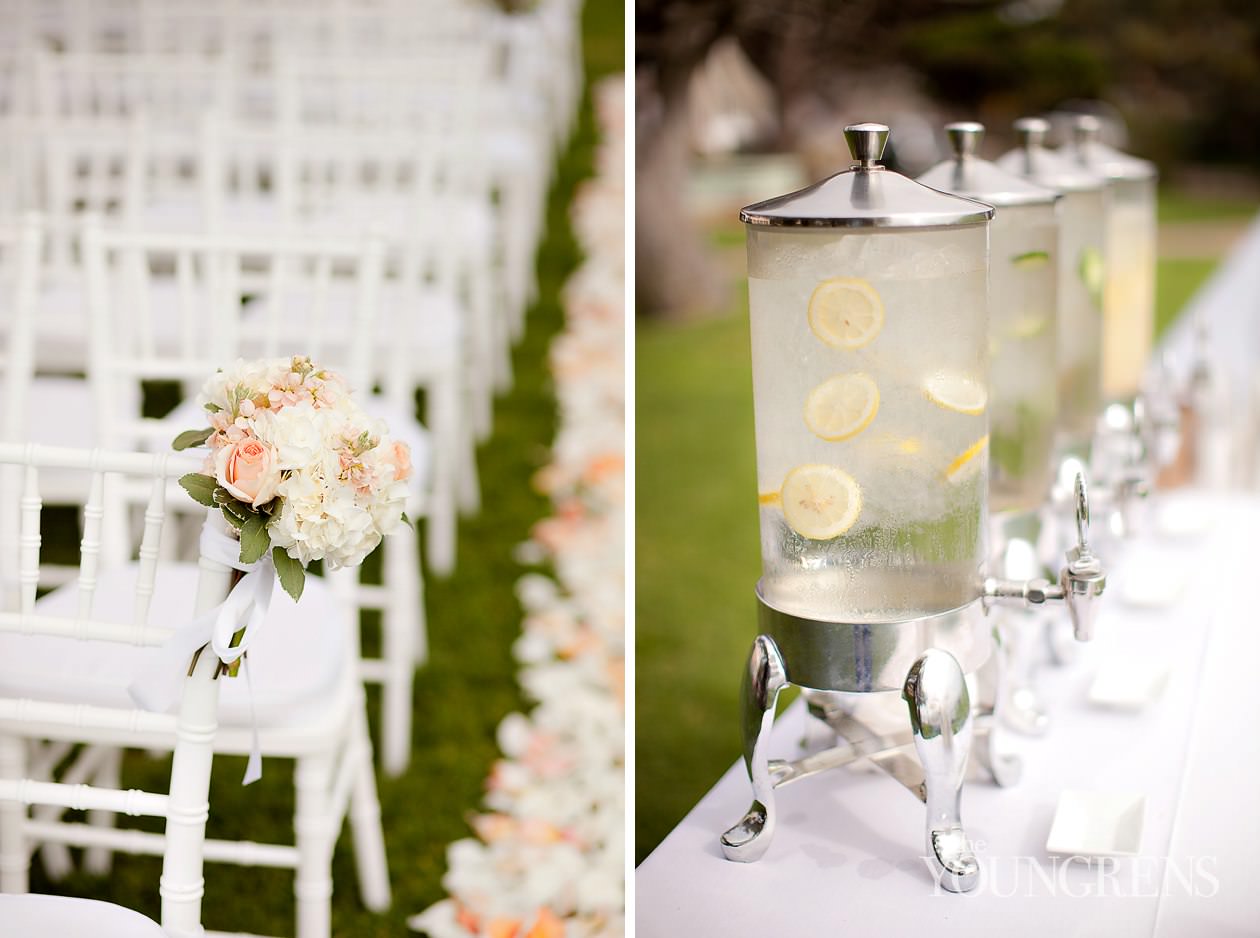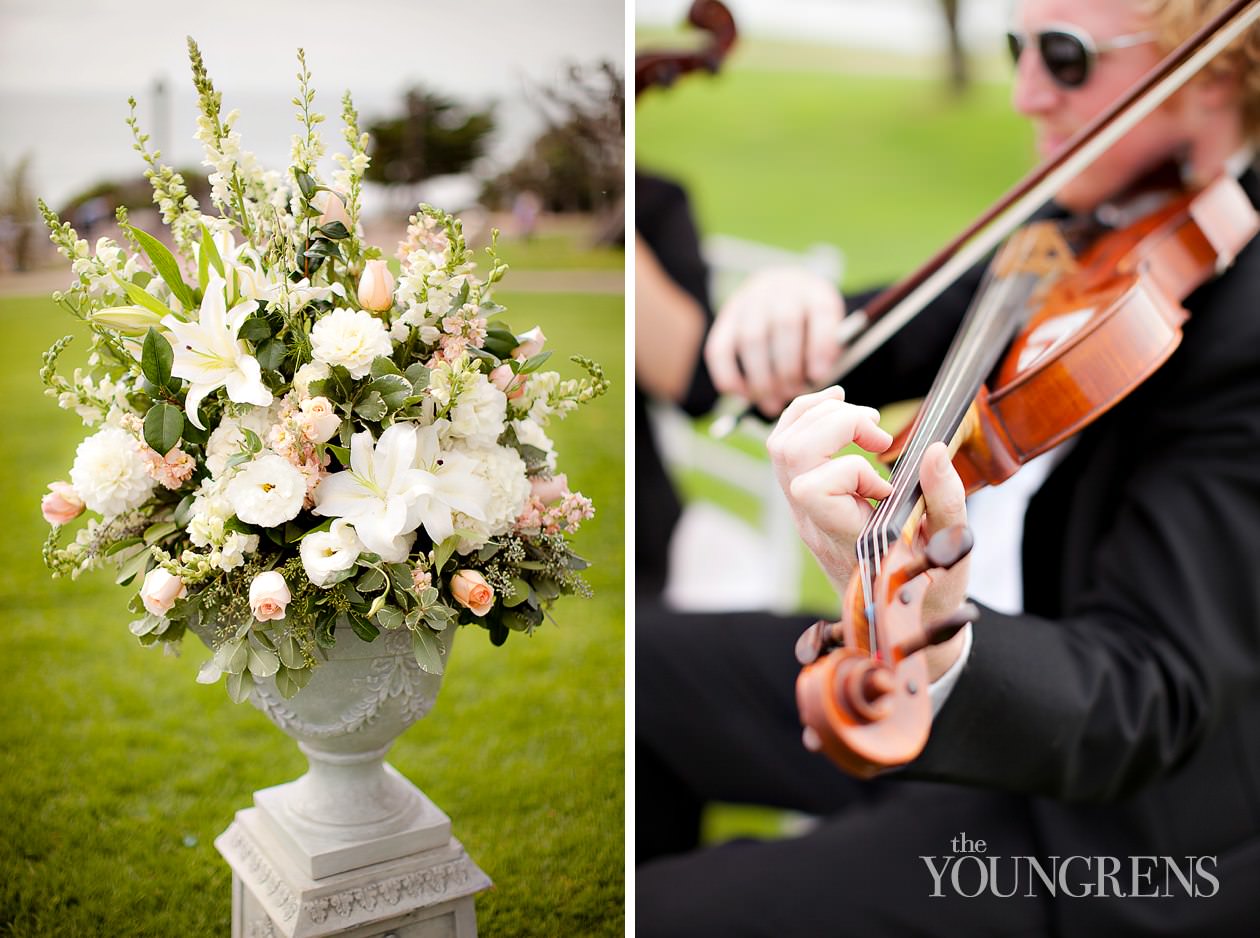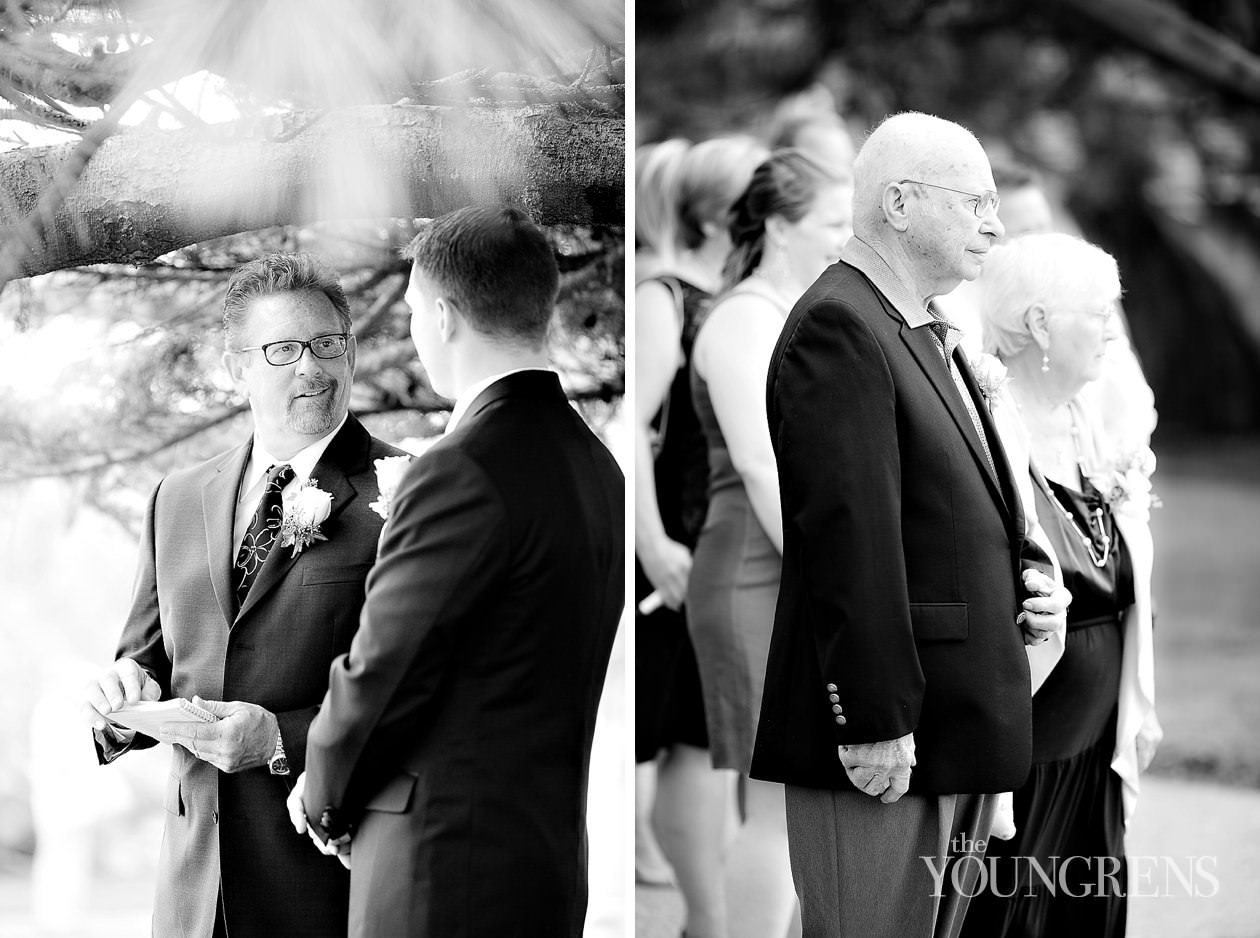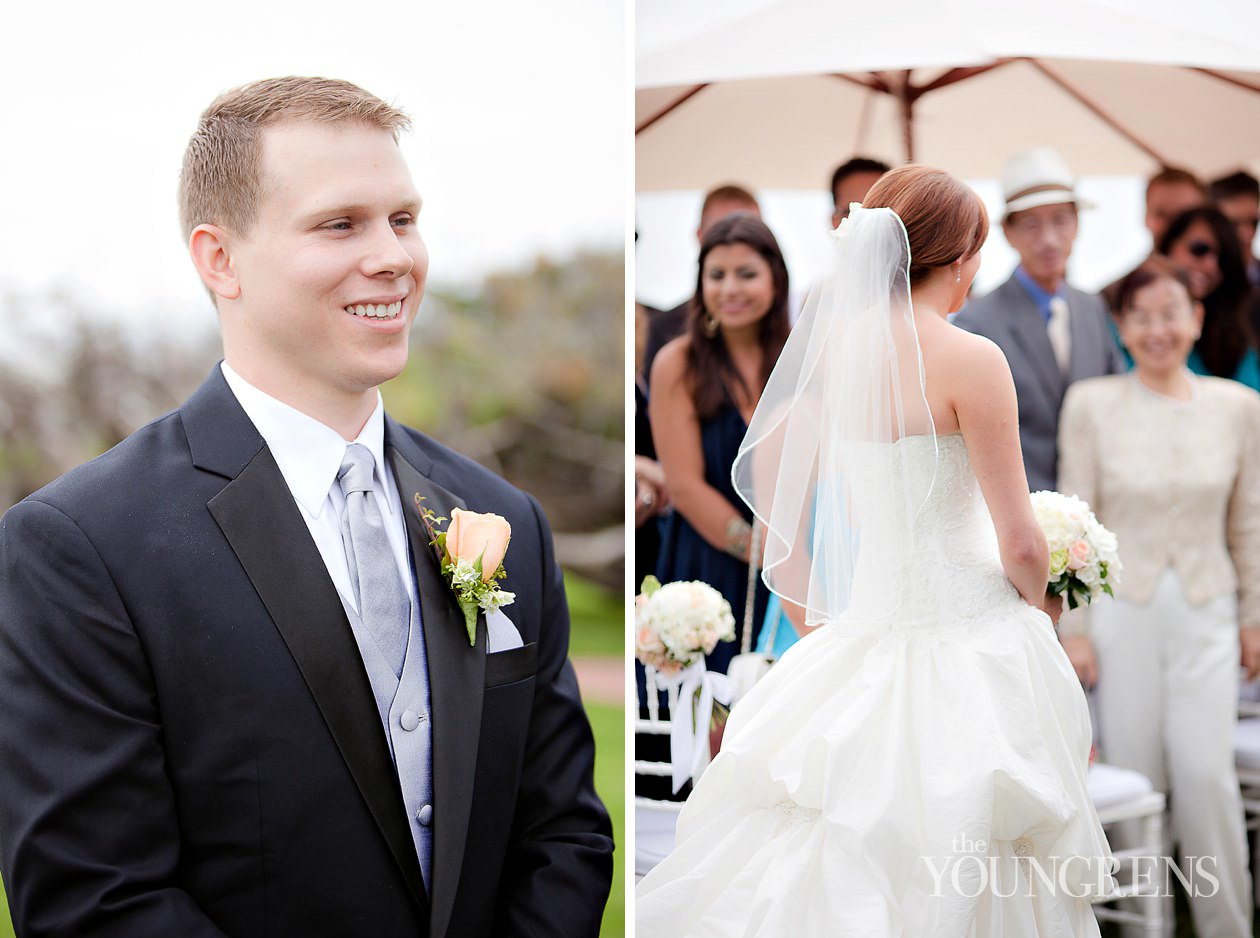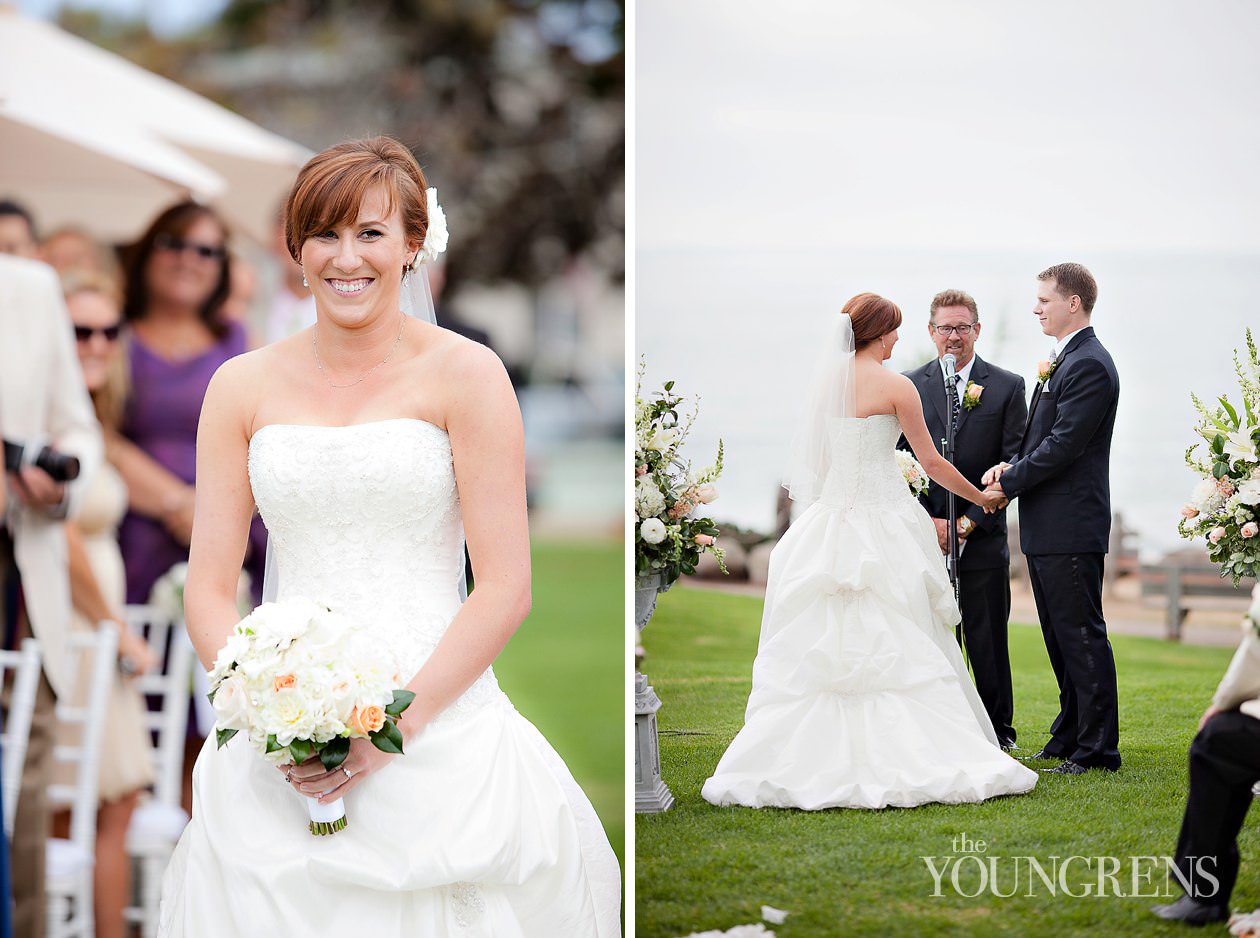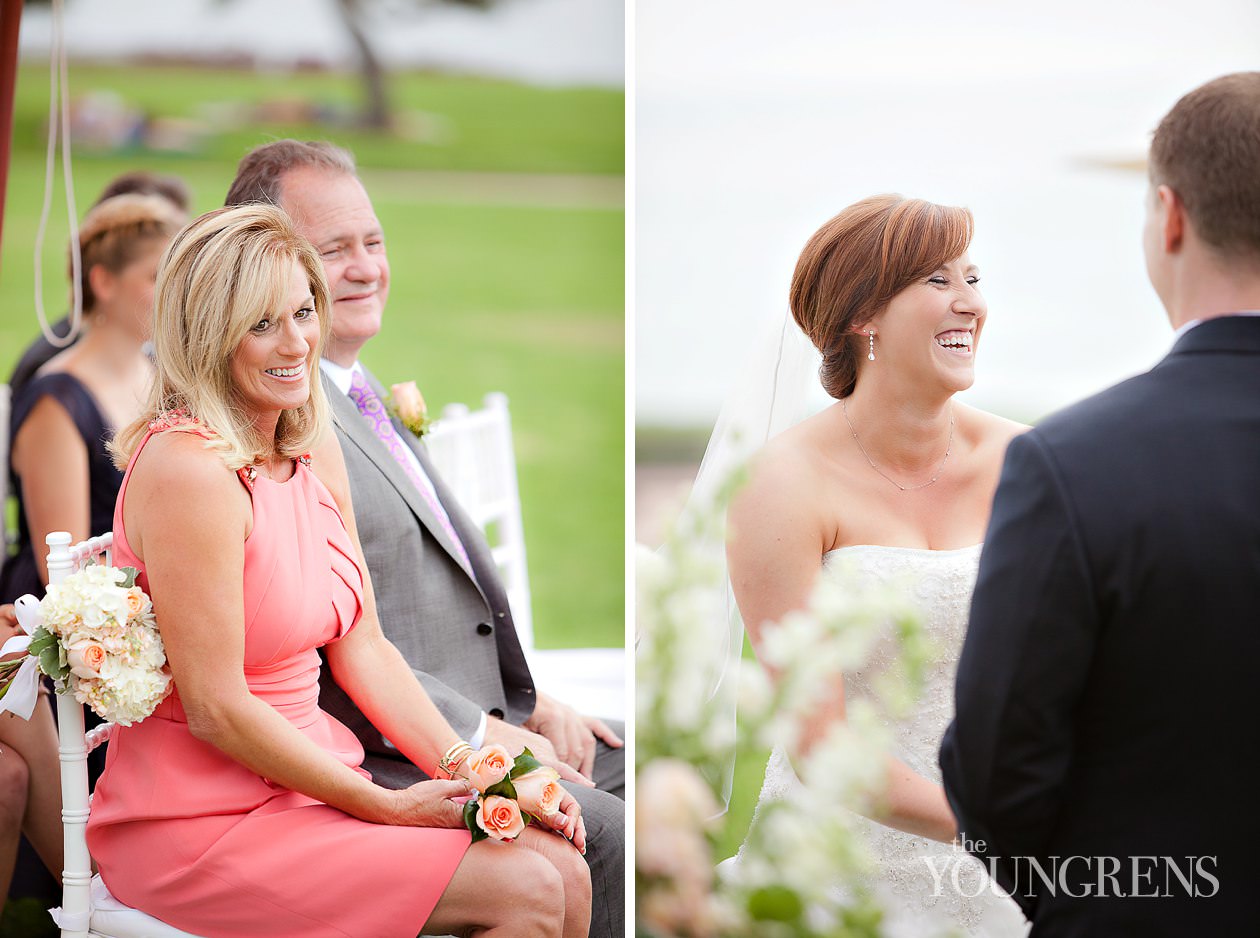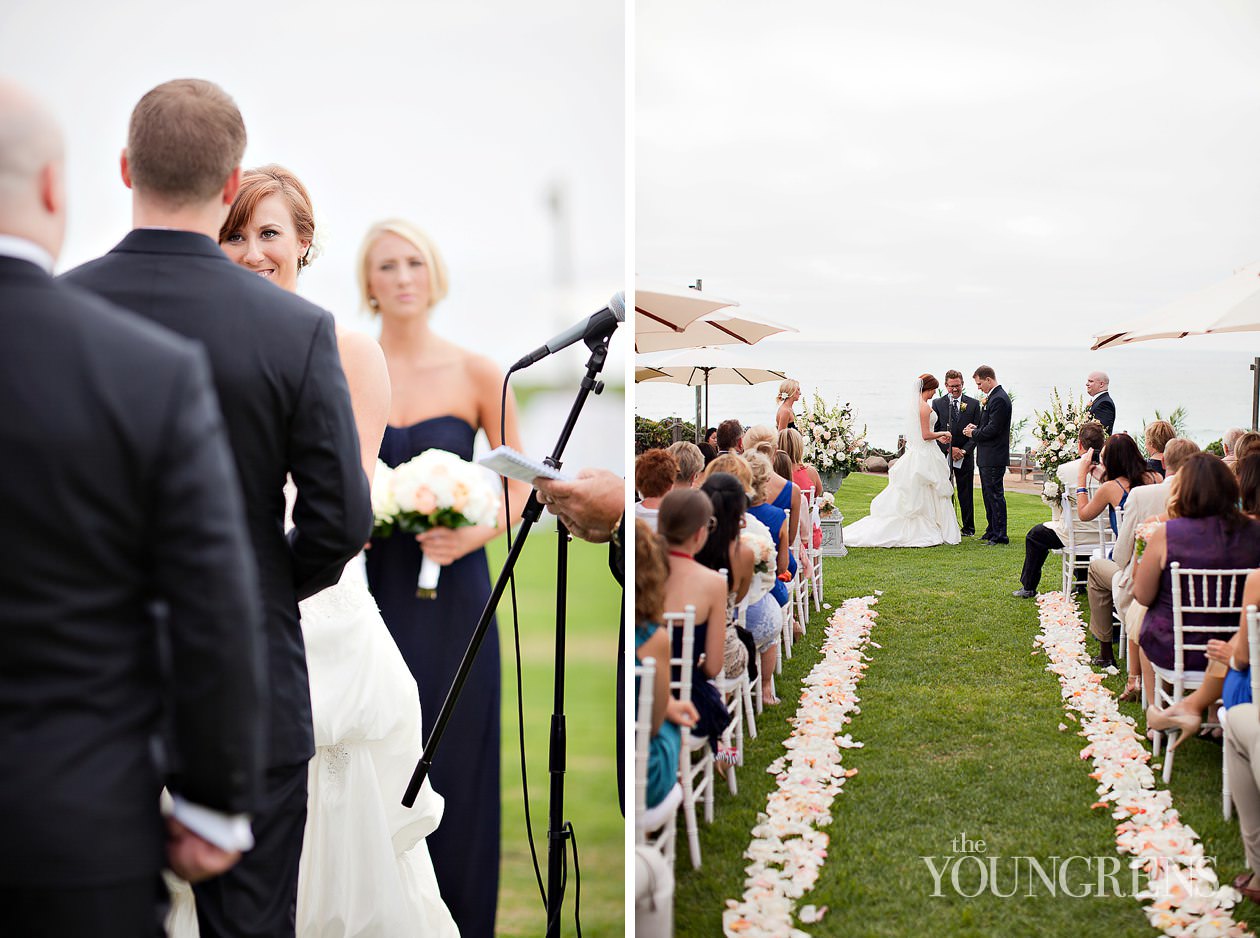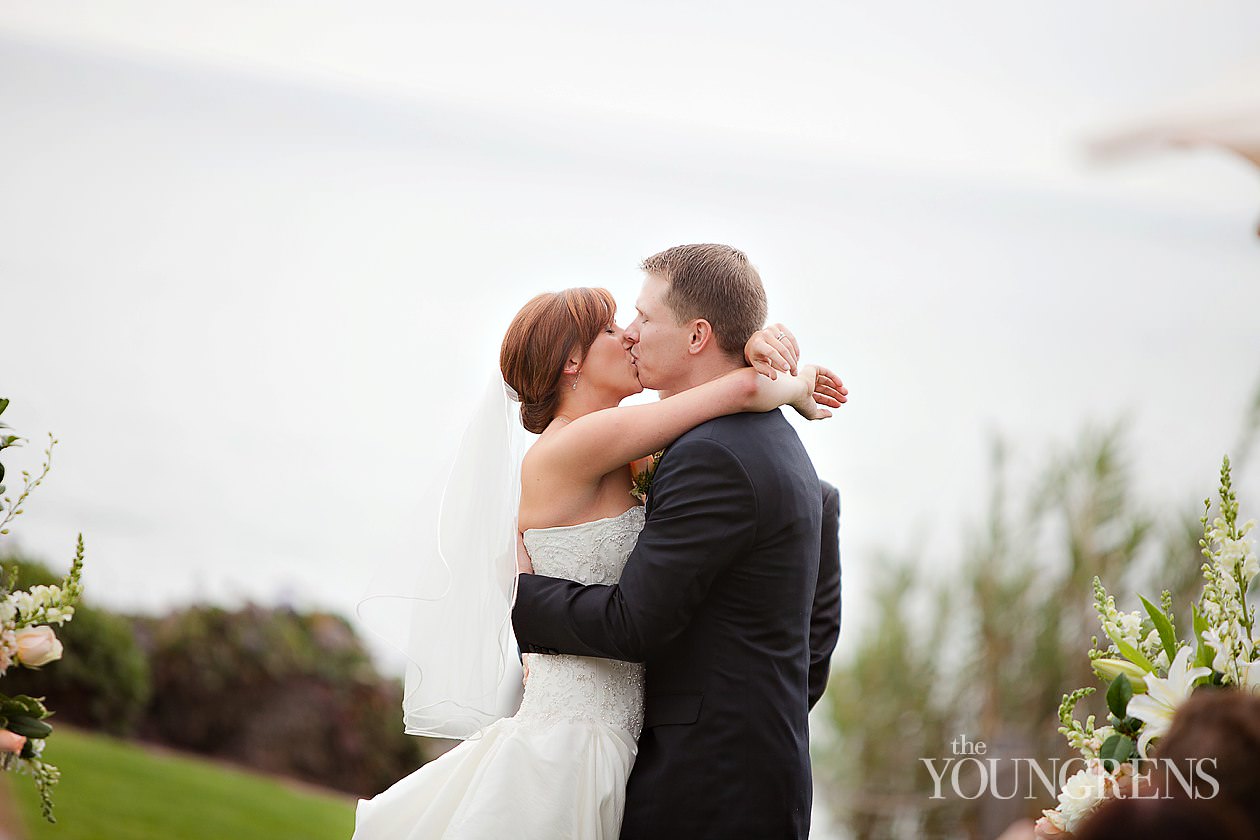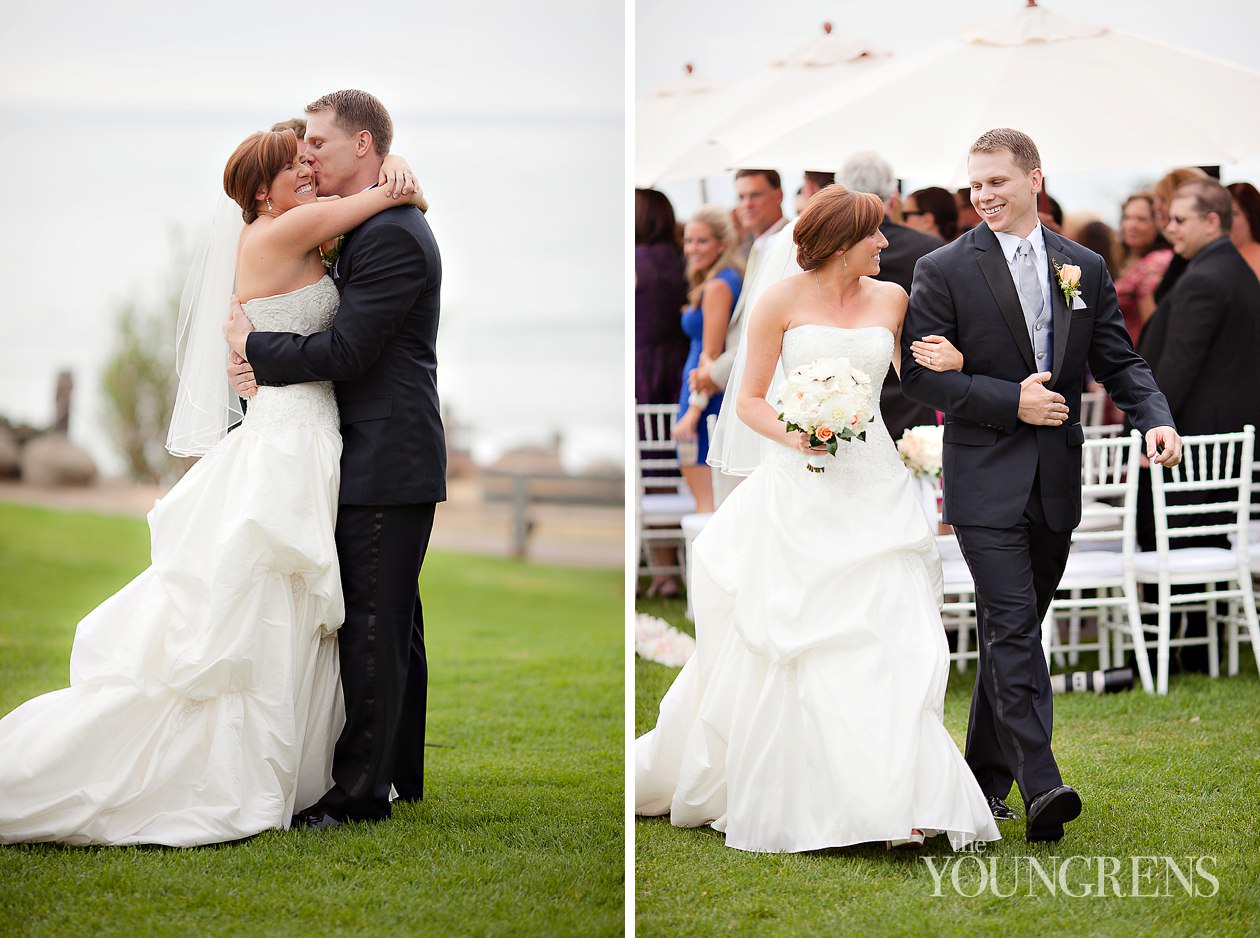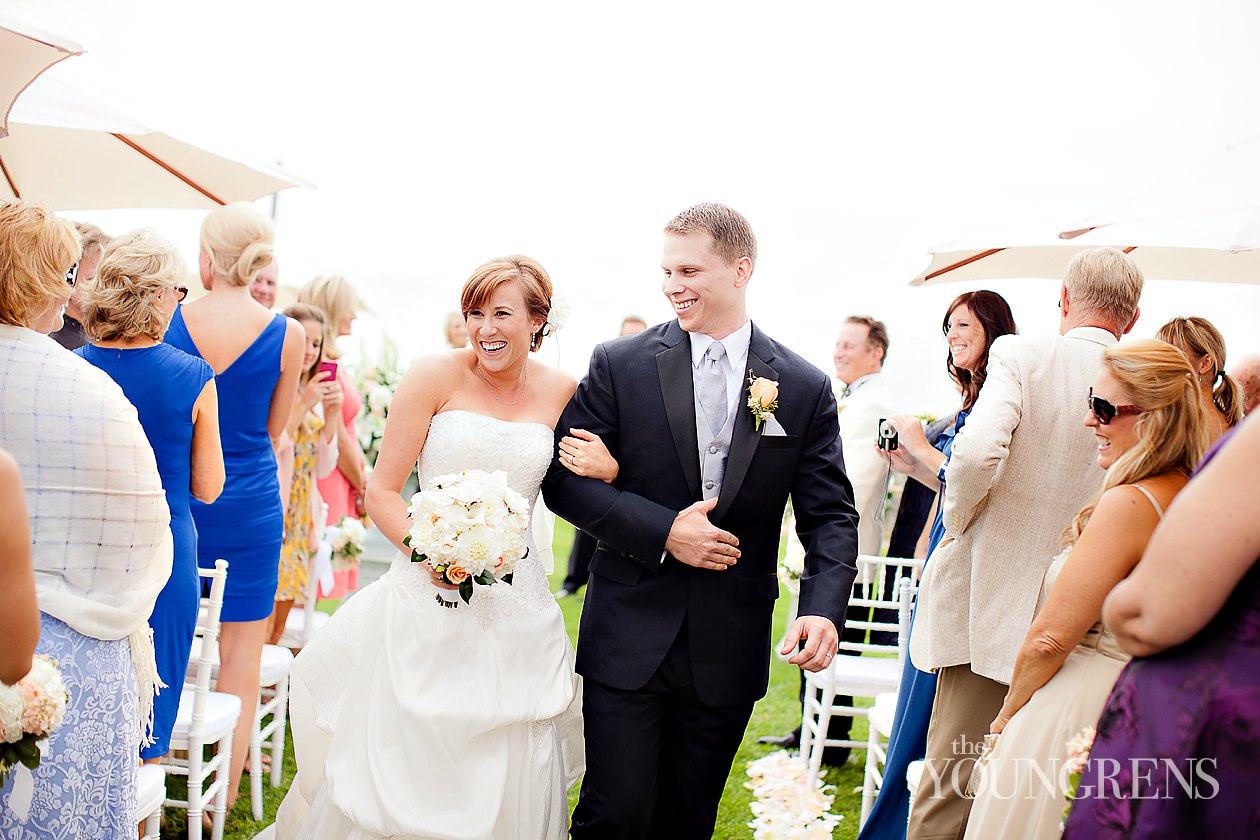 We have the rest of Travis and Carly's bright and fresh seaside wedding at L'Auberge Del Mar coming to the bloggy-blog tomorrow, so stay tuned for all of the reception details and more lovely portraits of Travis and Carly. Can't wait!
Hugs,
Erin
---
Wedding Photography : The Youngrens | Ceremony Location : Seagrove Park, Del Mar | Reception Location : L'Auberge Del Mar | Event Design : Alison Sansom | Floral Design : Jolie Fleur Del Mar | Cake : Little Mary's Cakes | Dress : Maggie Sottero | Shoes : Kate Spade | Make-Up : Julie Hardison, JH Artistry | Hair : Shea w/ Thomas Joseph Studios | DJ : Kris Valentien | Ceremony Music : Angelica Strings | Reception Lighting : Kris Valentien | Catering : L'Auberge Del Mar |
---