It feels as if Stefan and Morgan have stepped straight out of an old classic Hollywood movie. They're timeless in their style, elegant in their demeanor, and sweet in their hearts. In fact, I was sure that at any moment on their wedding day the lights of the world were going dim around us, two giant spotlights would snap on, a brass orchestra was going to slide into frame from around the corner, and these two would break out into a romantic yet lighthearted quick step ballroom number in the middle of Santa Monica. And the best part is that it wouldn't surprise anyone because these guys just have that classic look. We would all quietly step aside to let them spin around the street with a song in the air and butterflies in their eyes, patiently wait until their finished, and then ask if they're done being unbearably adorable so we can get back to their whole 'crazy elegant and romantic wedding thang'.
In keeping with their classic style, they held their wedding ceremony in the gorgeous chapel at the place where they met and fell in love, Pepperdine University in Malibu. The reception took place just down the way at the Fairmont Miramar Hotel in Santa Monica and a HUGE thanks goes out to Cassandra Santor for designing and coordinating the entire day. This girl was fantastic to work with behind the scenes and she kept all of the moving parts of the day in perfect sync.
To begin the day, we hung out with the girls and the guys while they prepped at the Fairmont Hotel.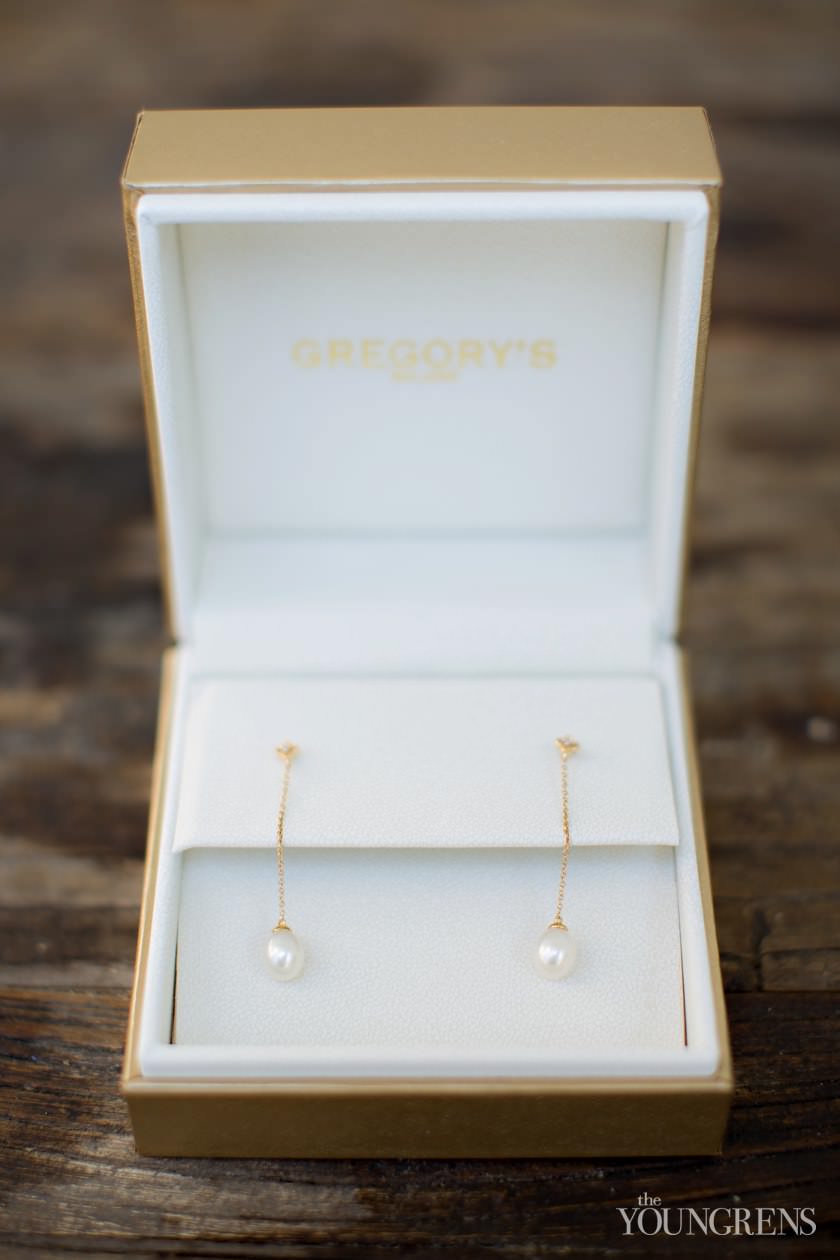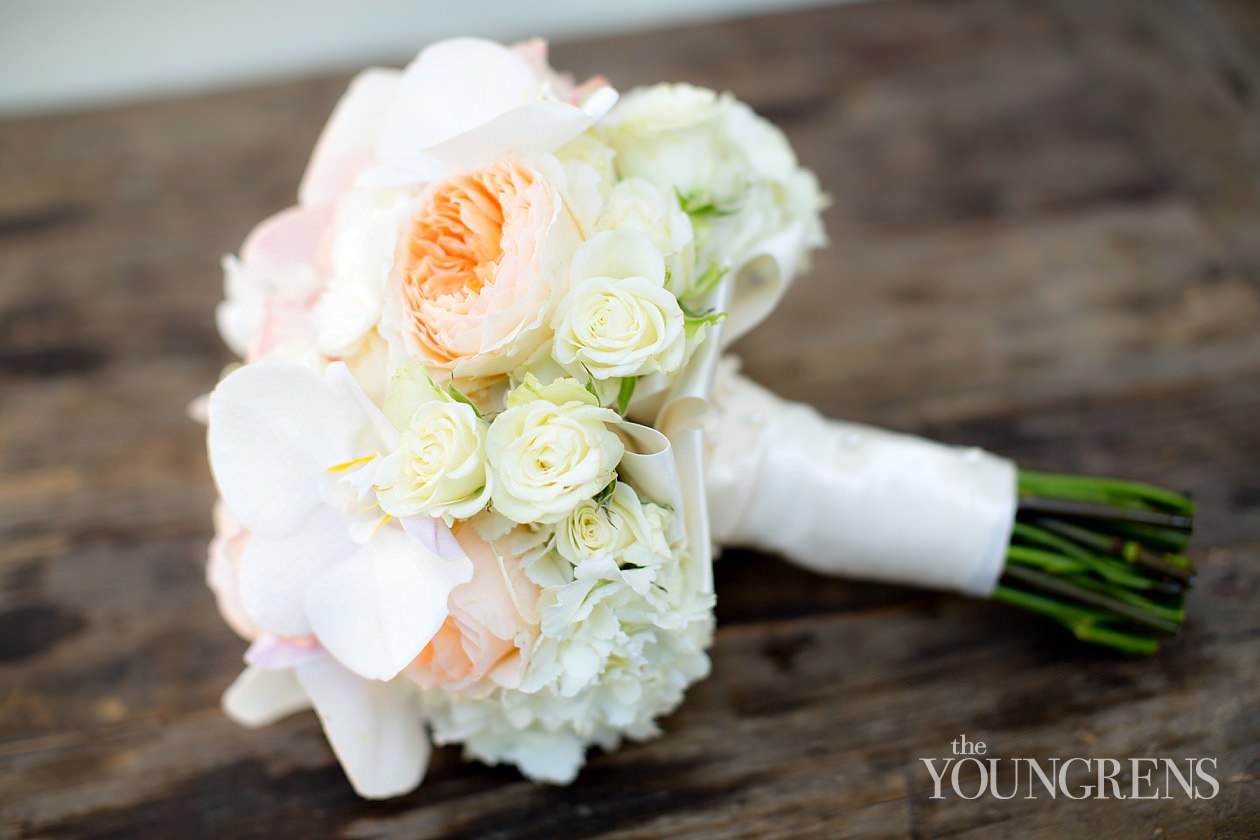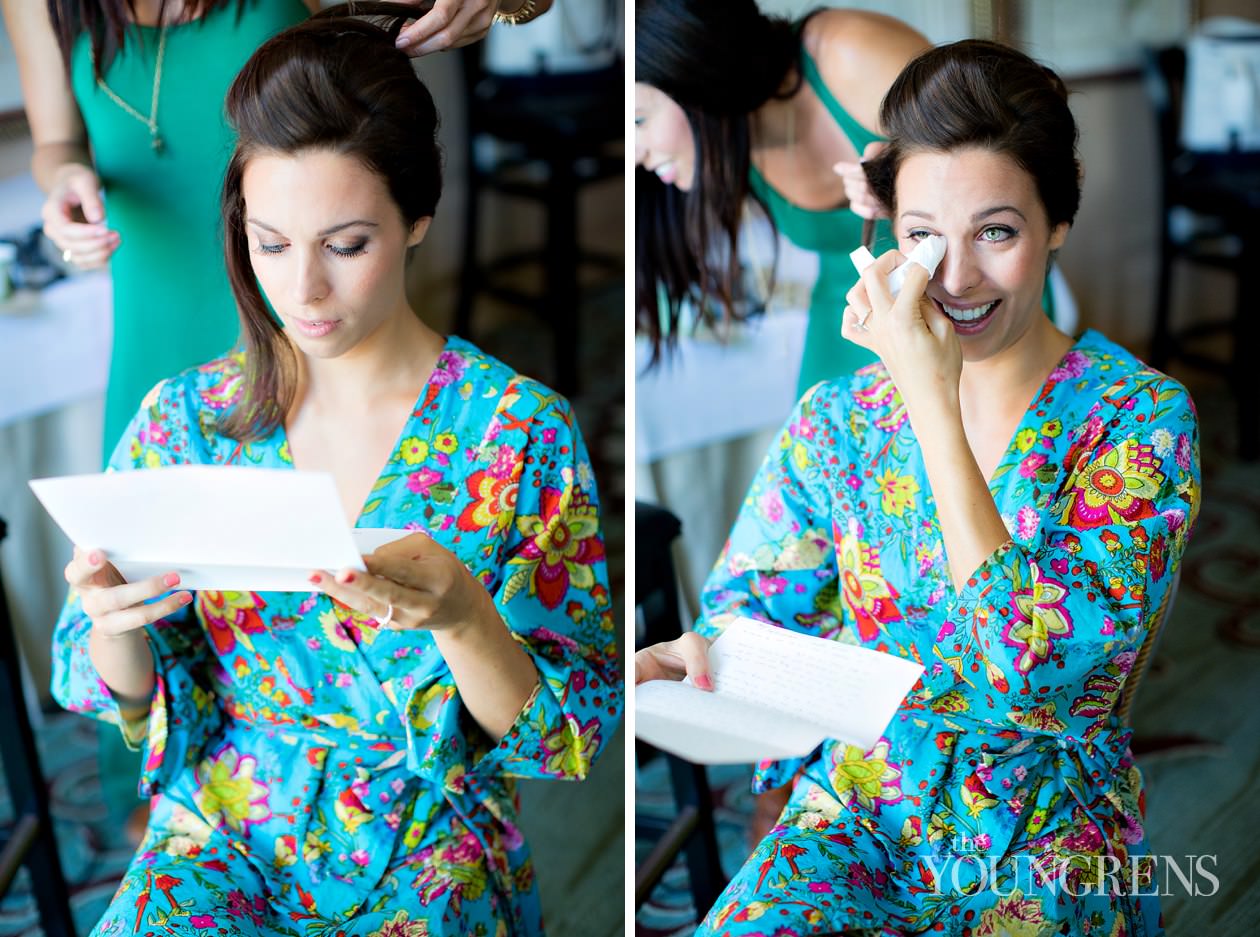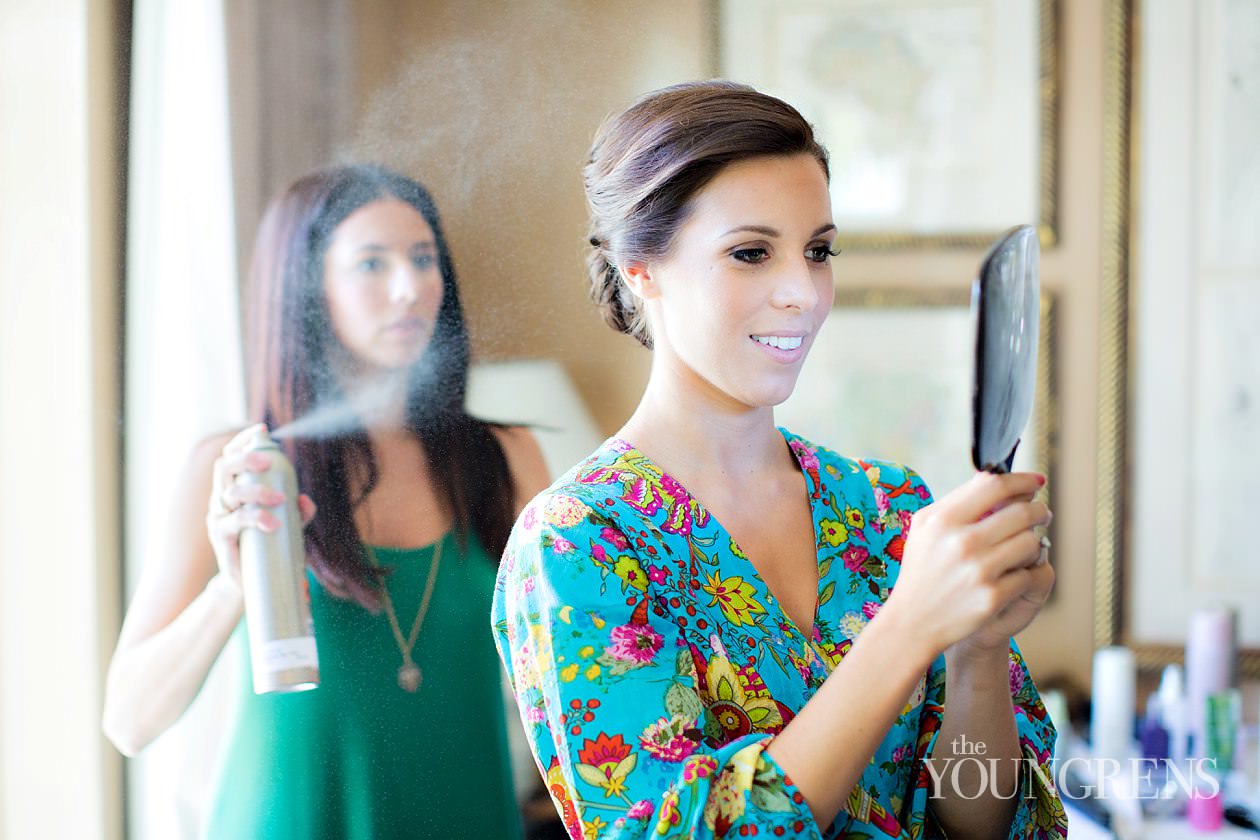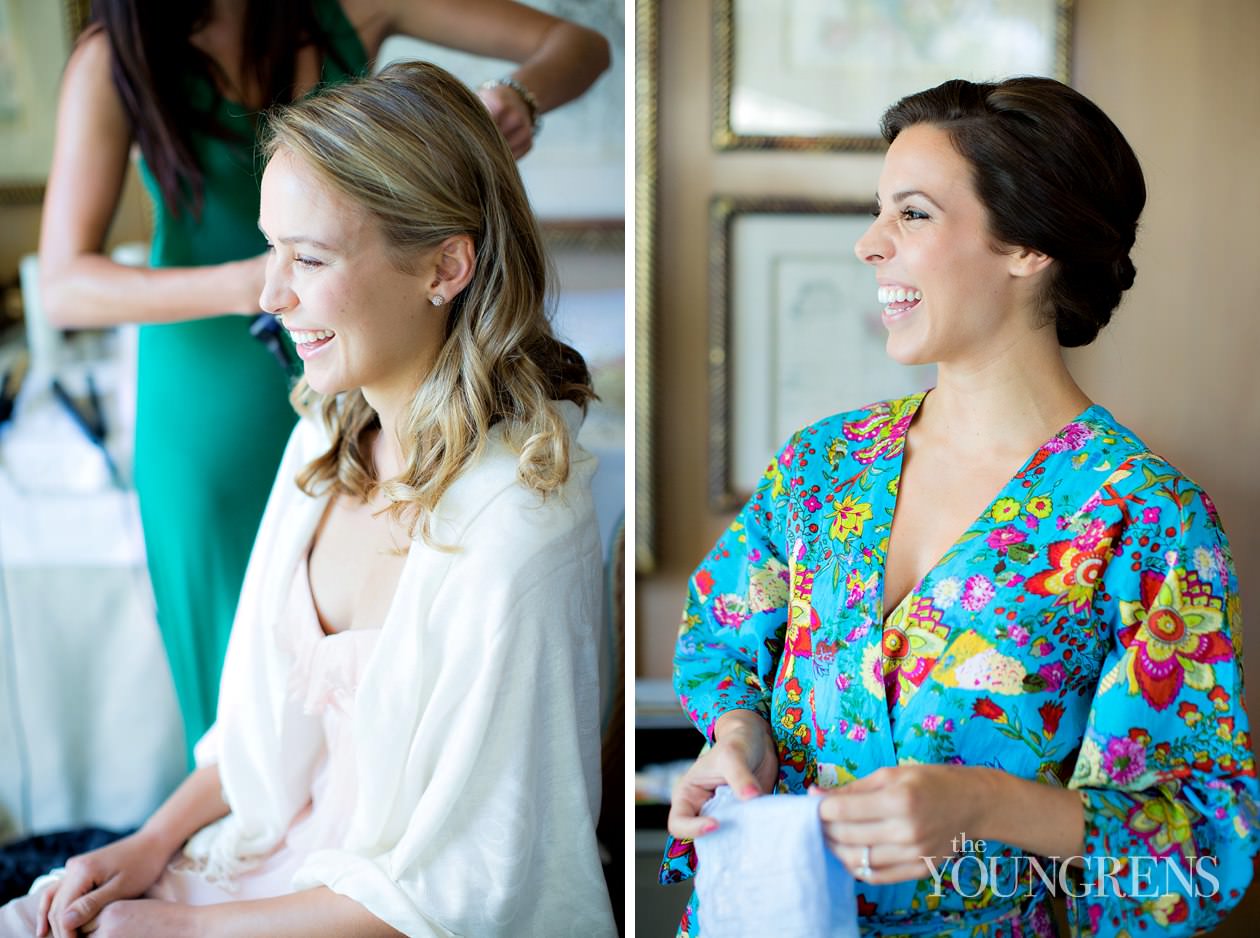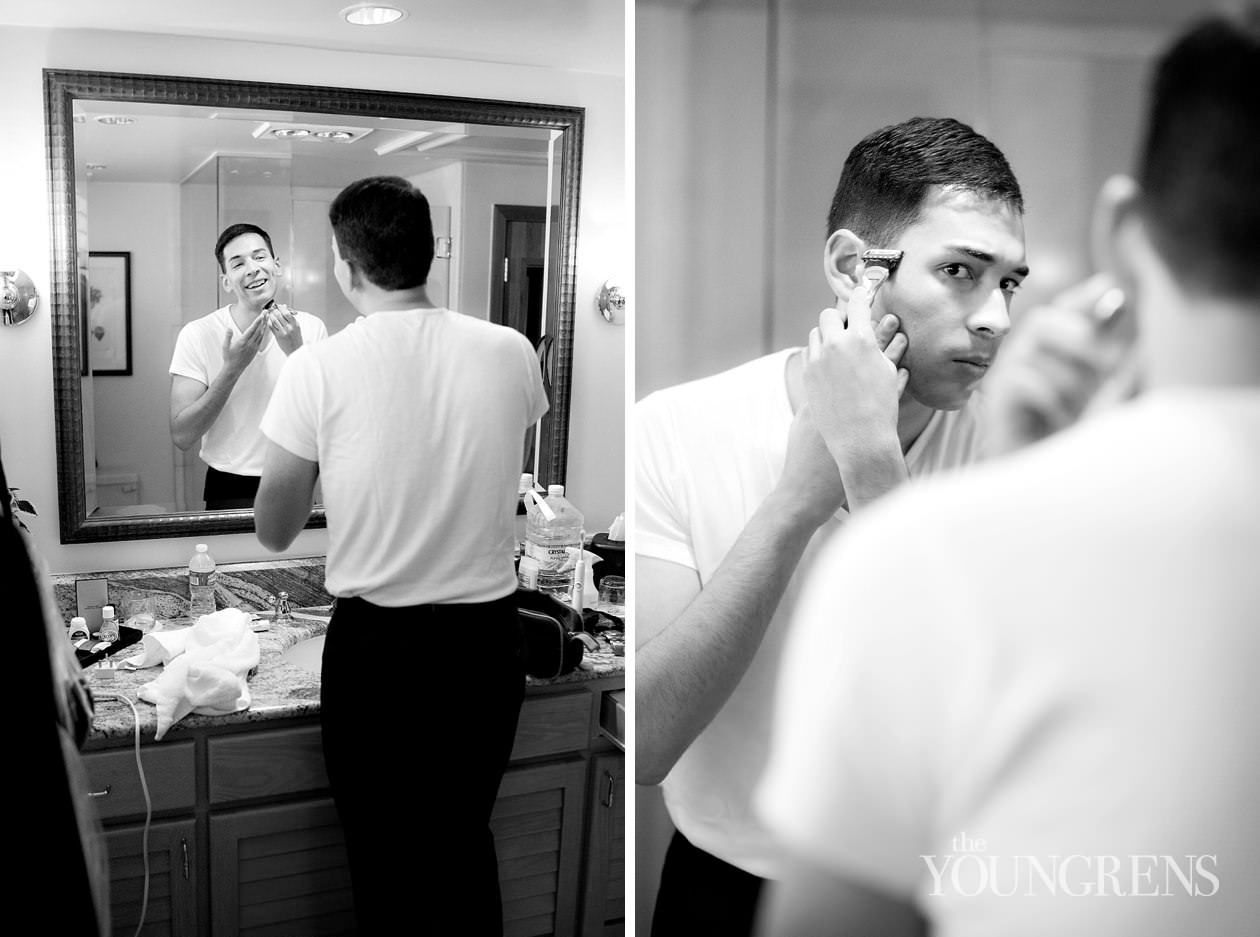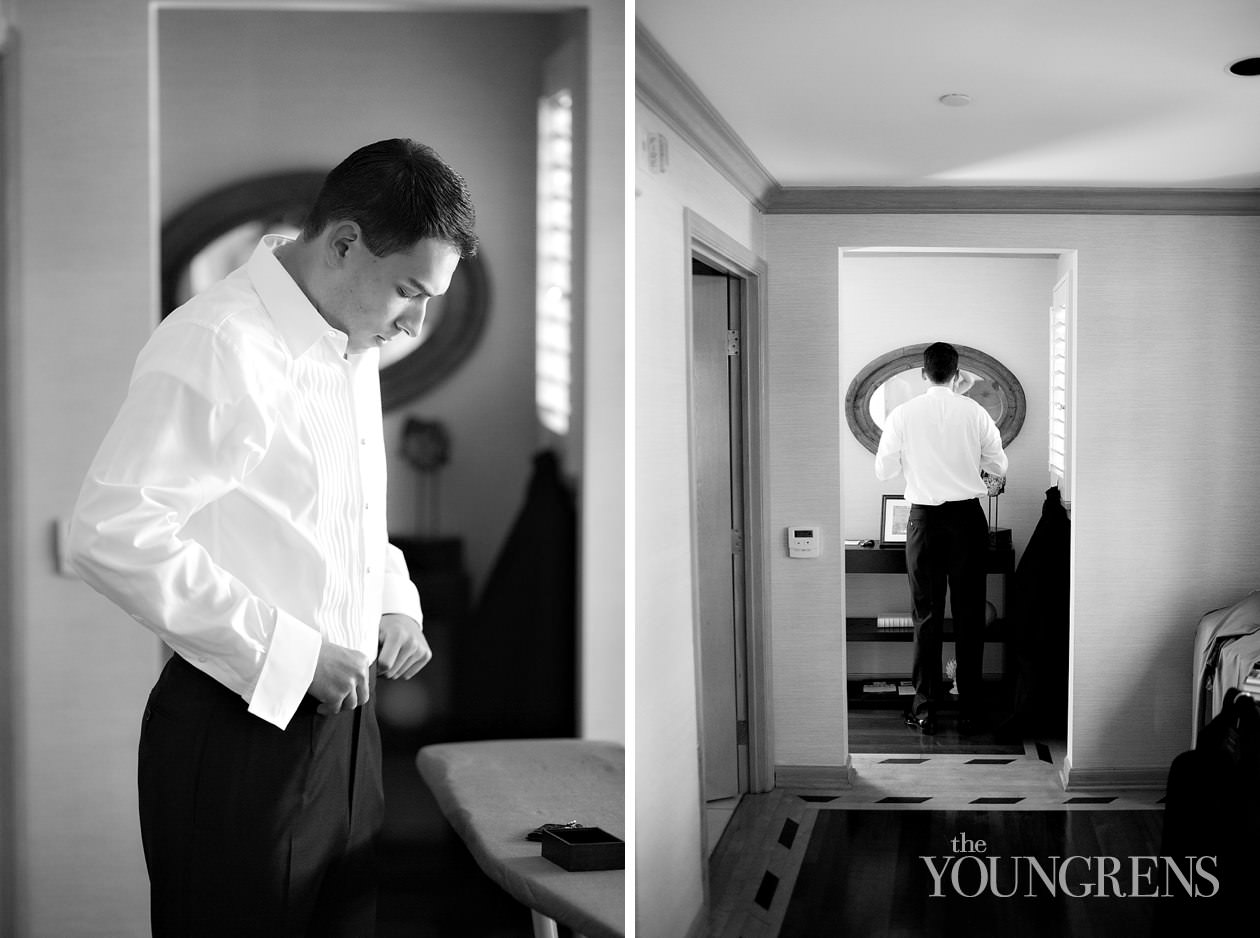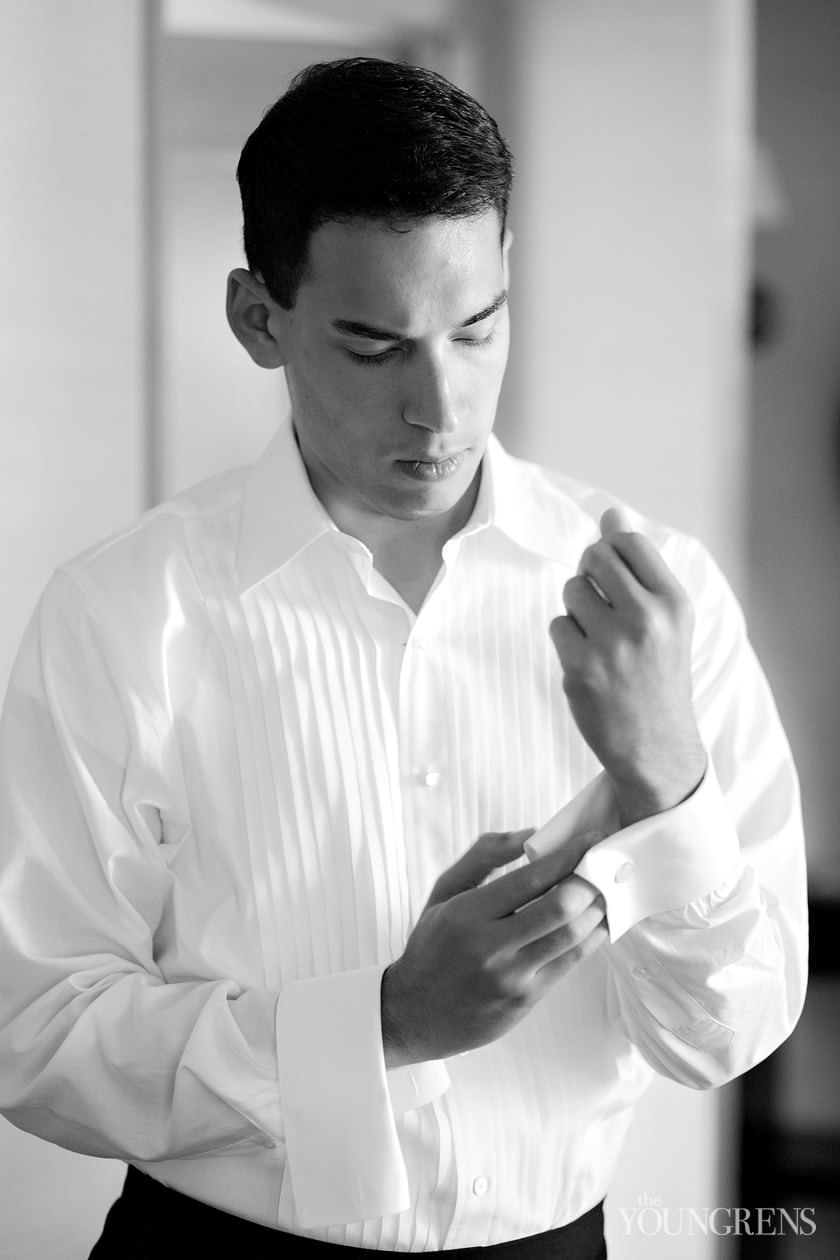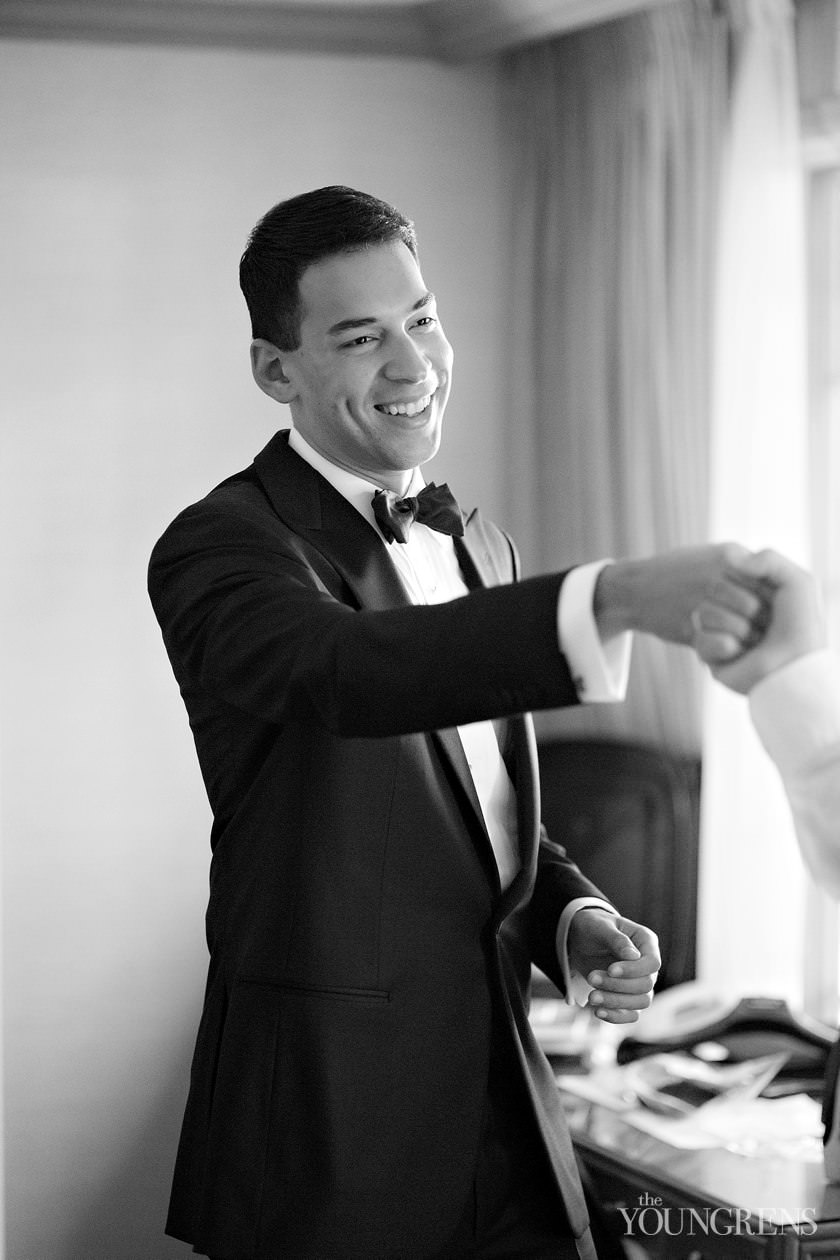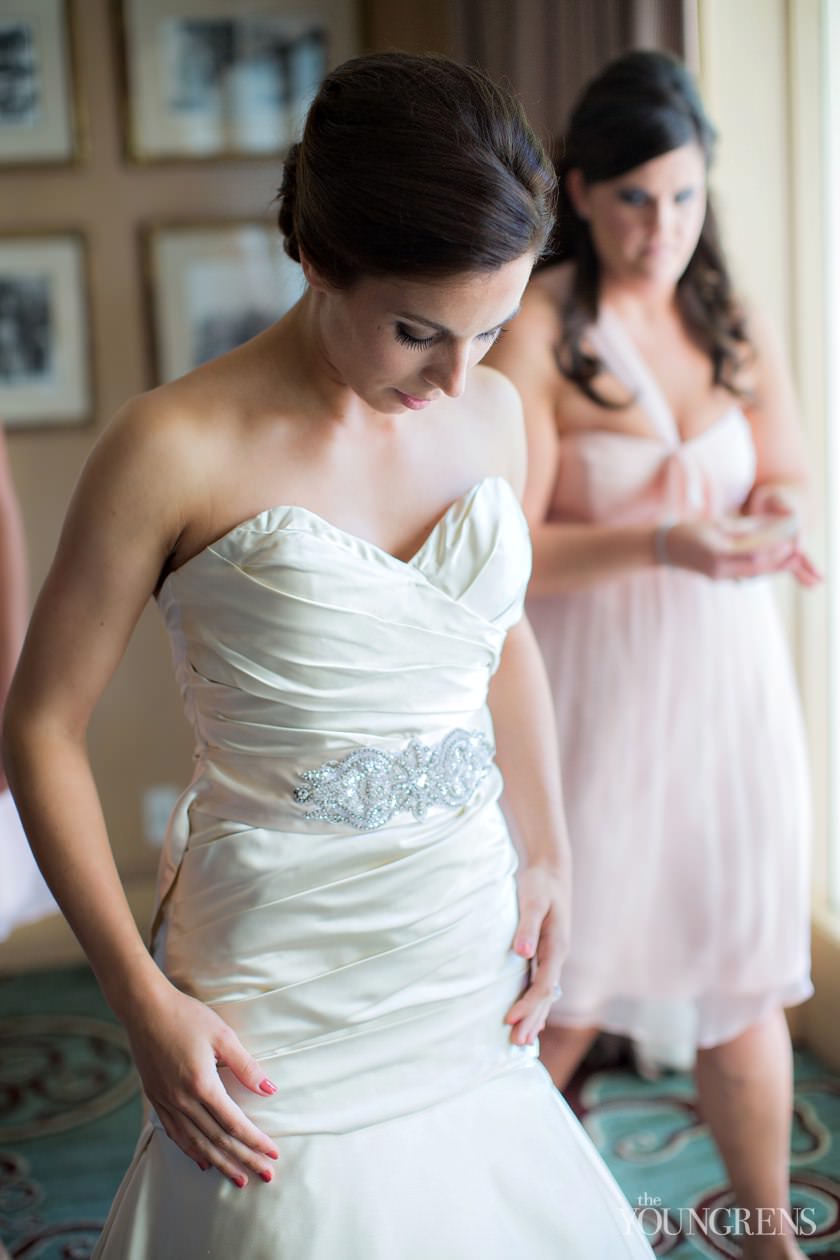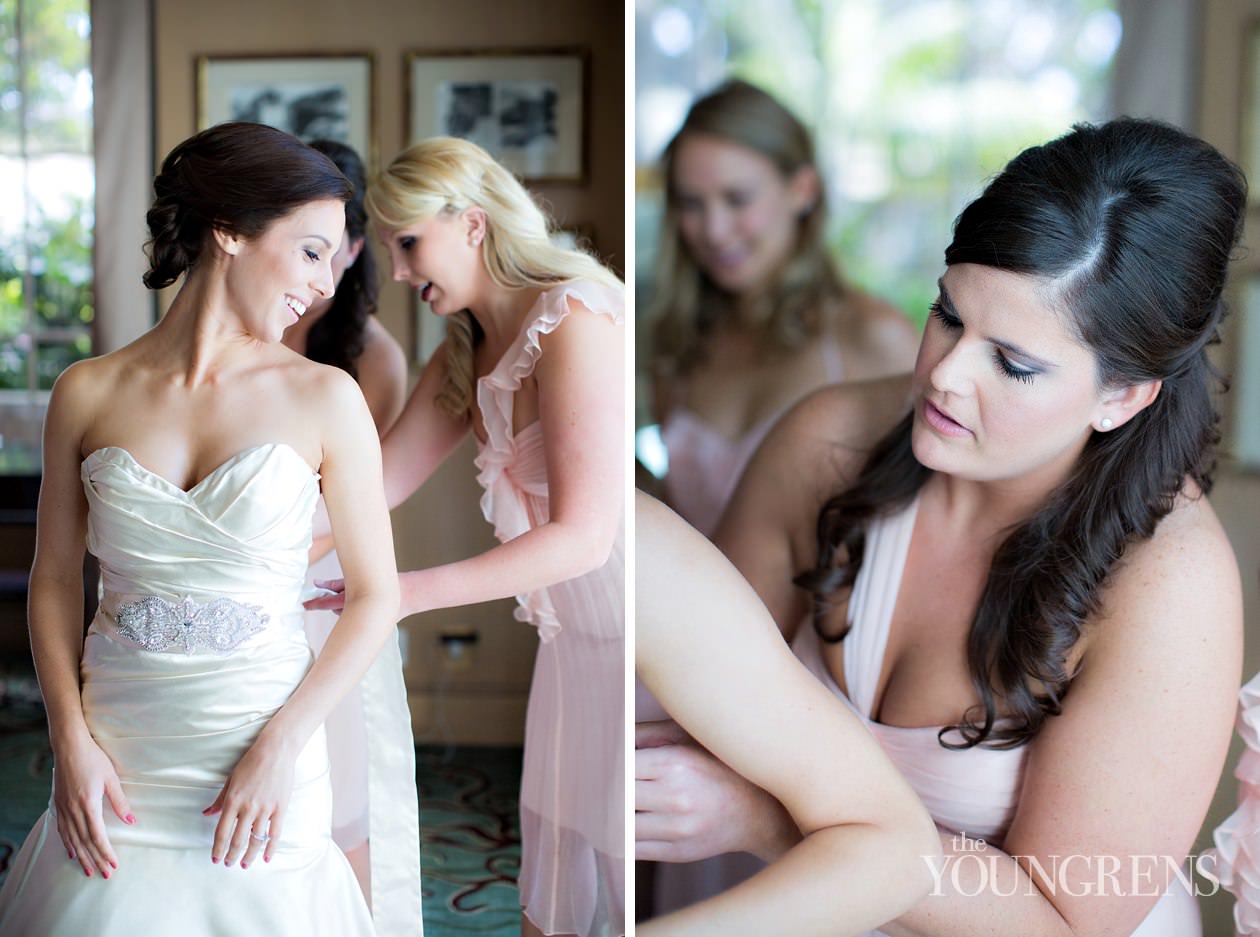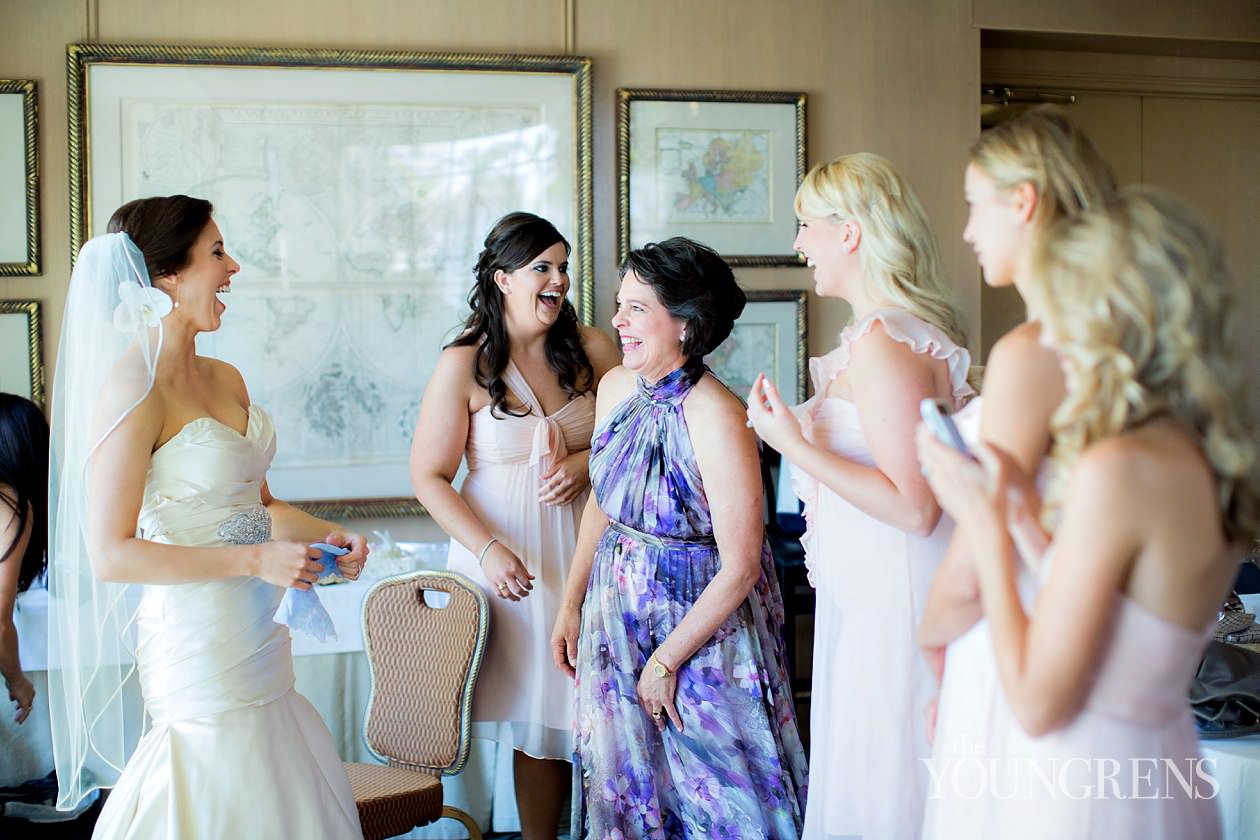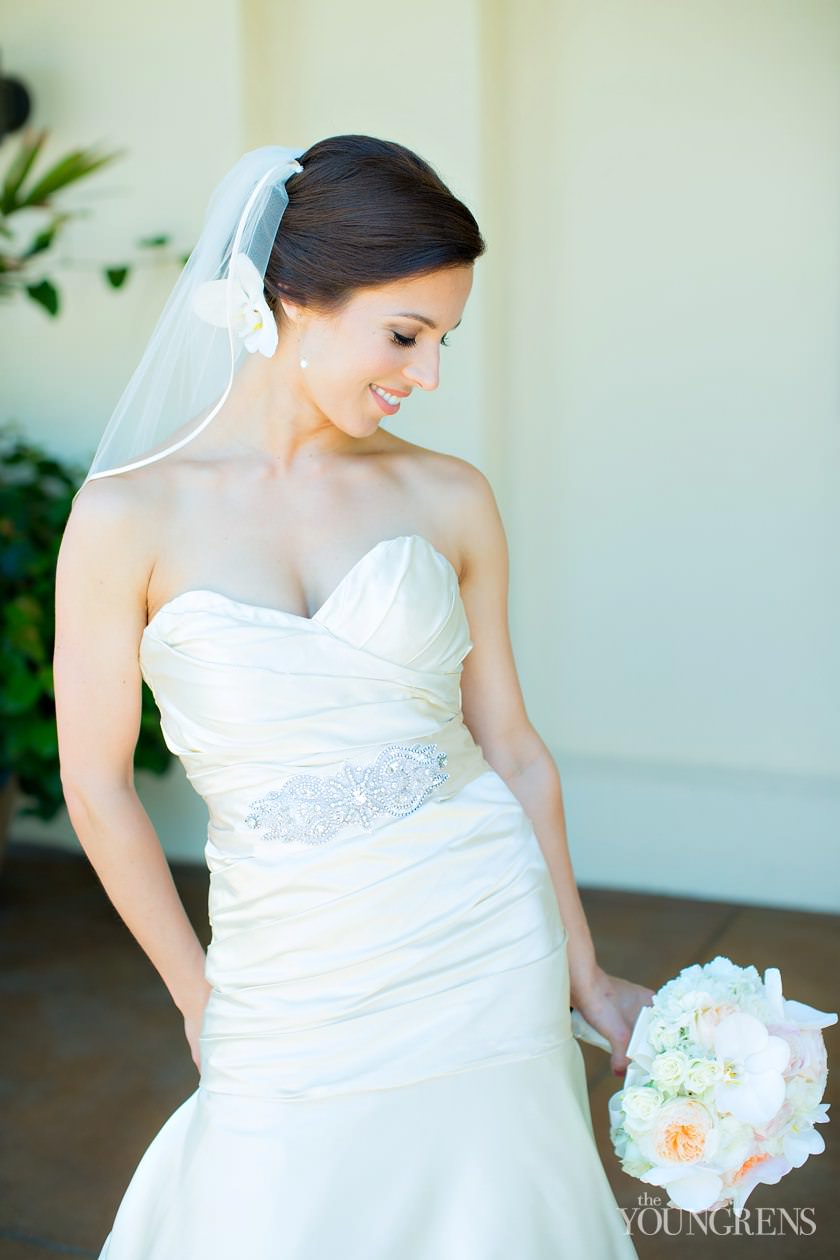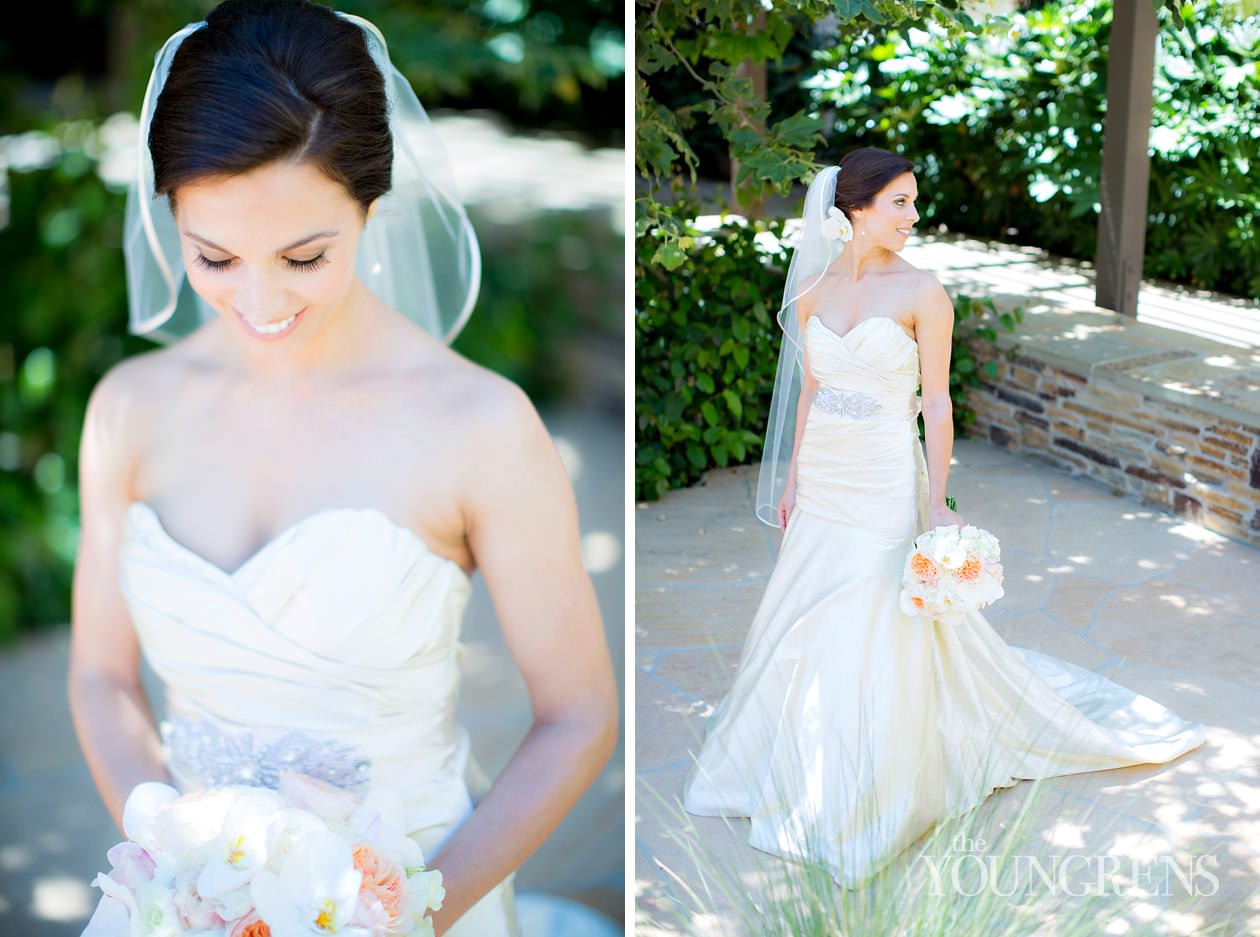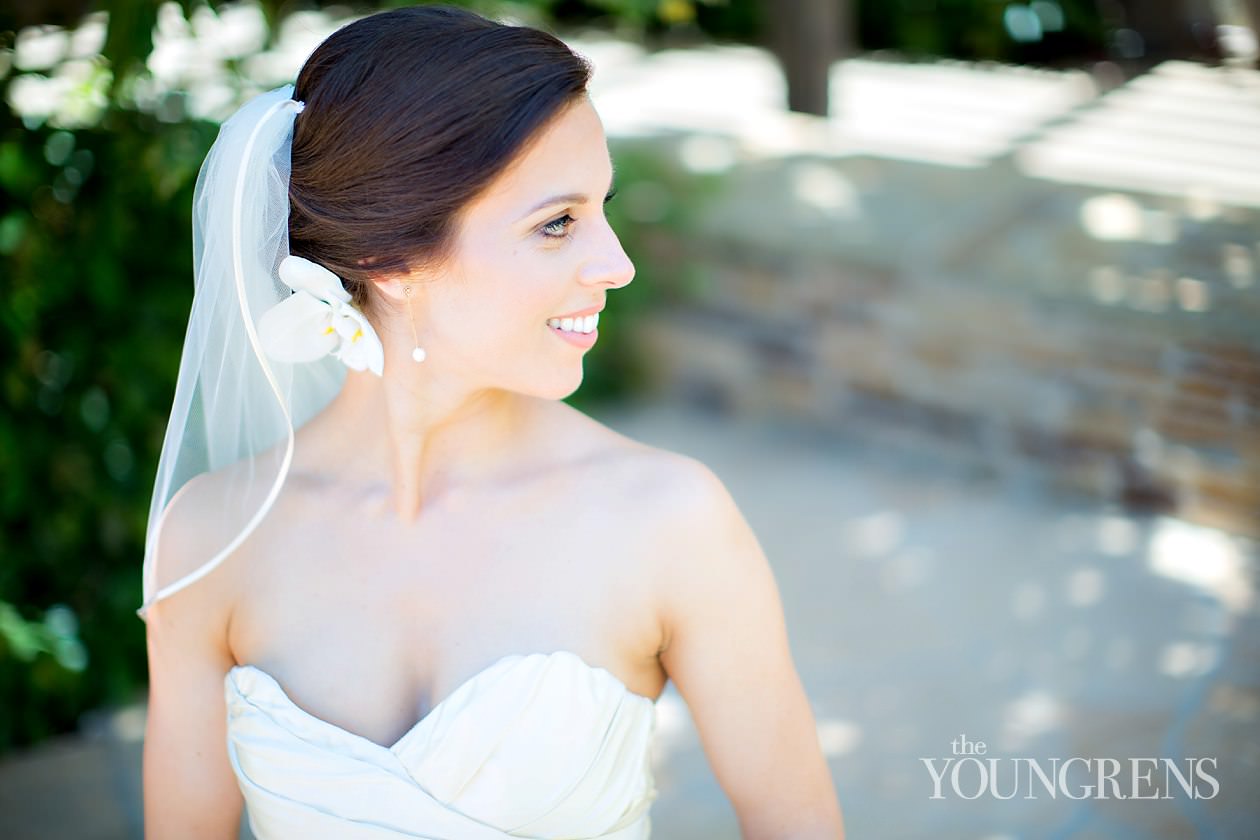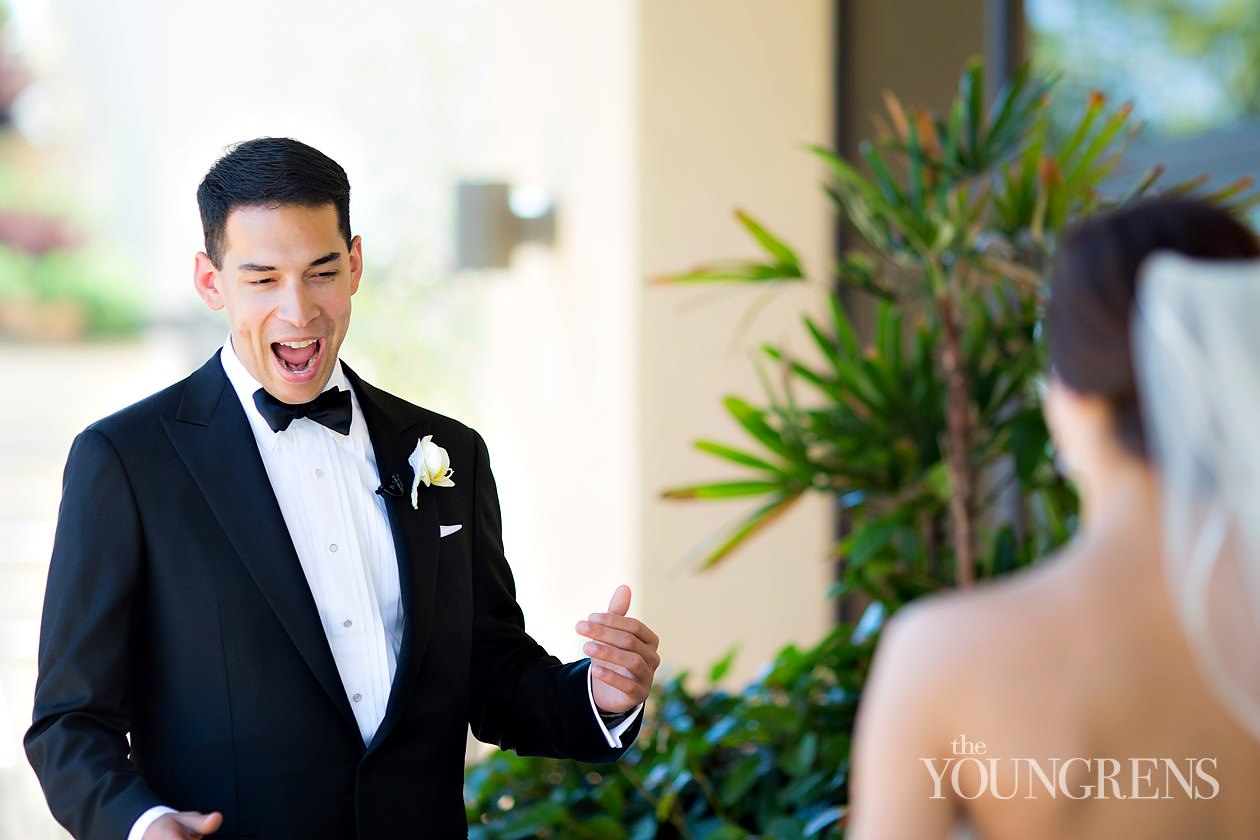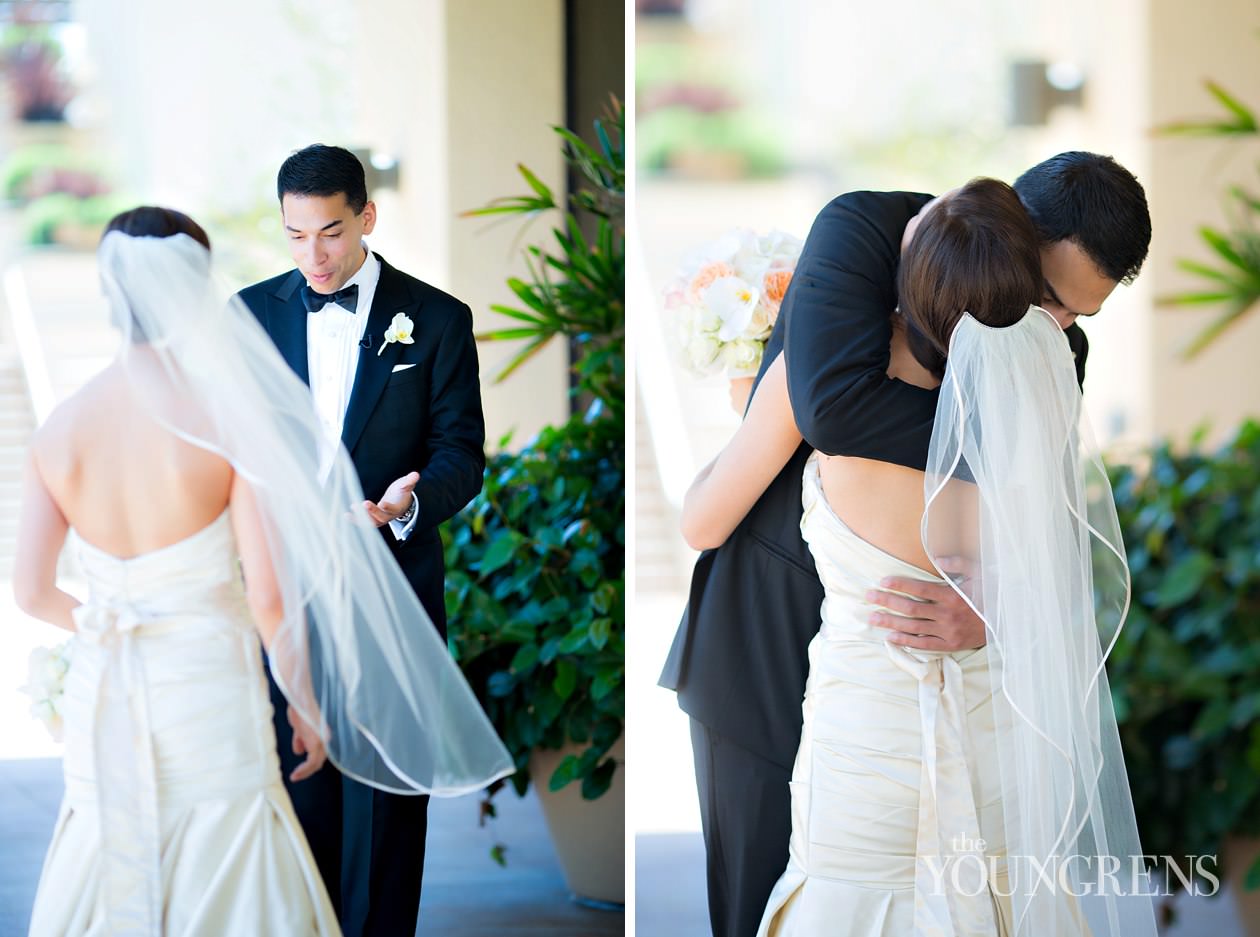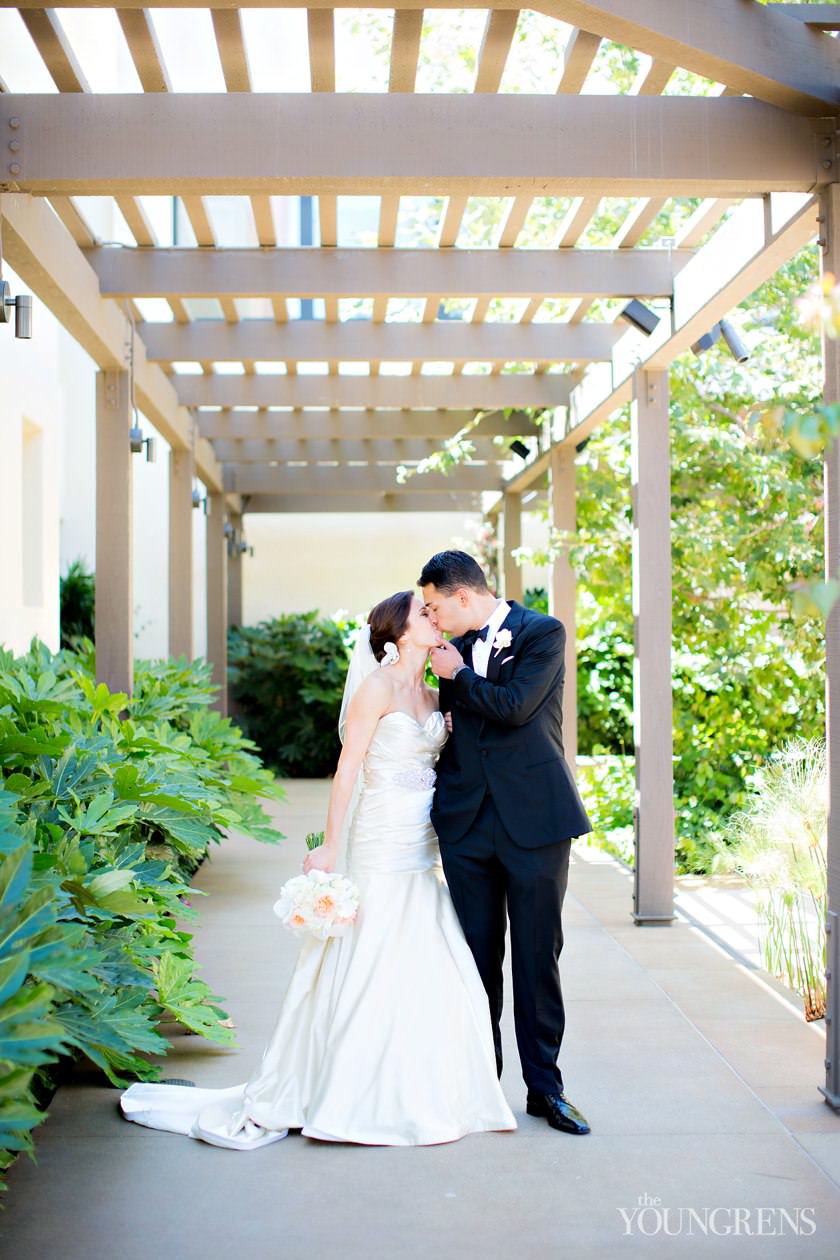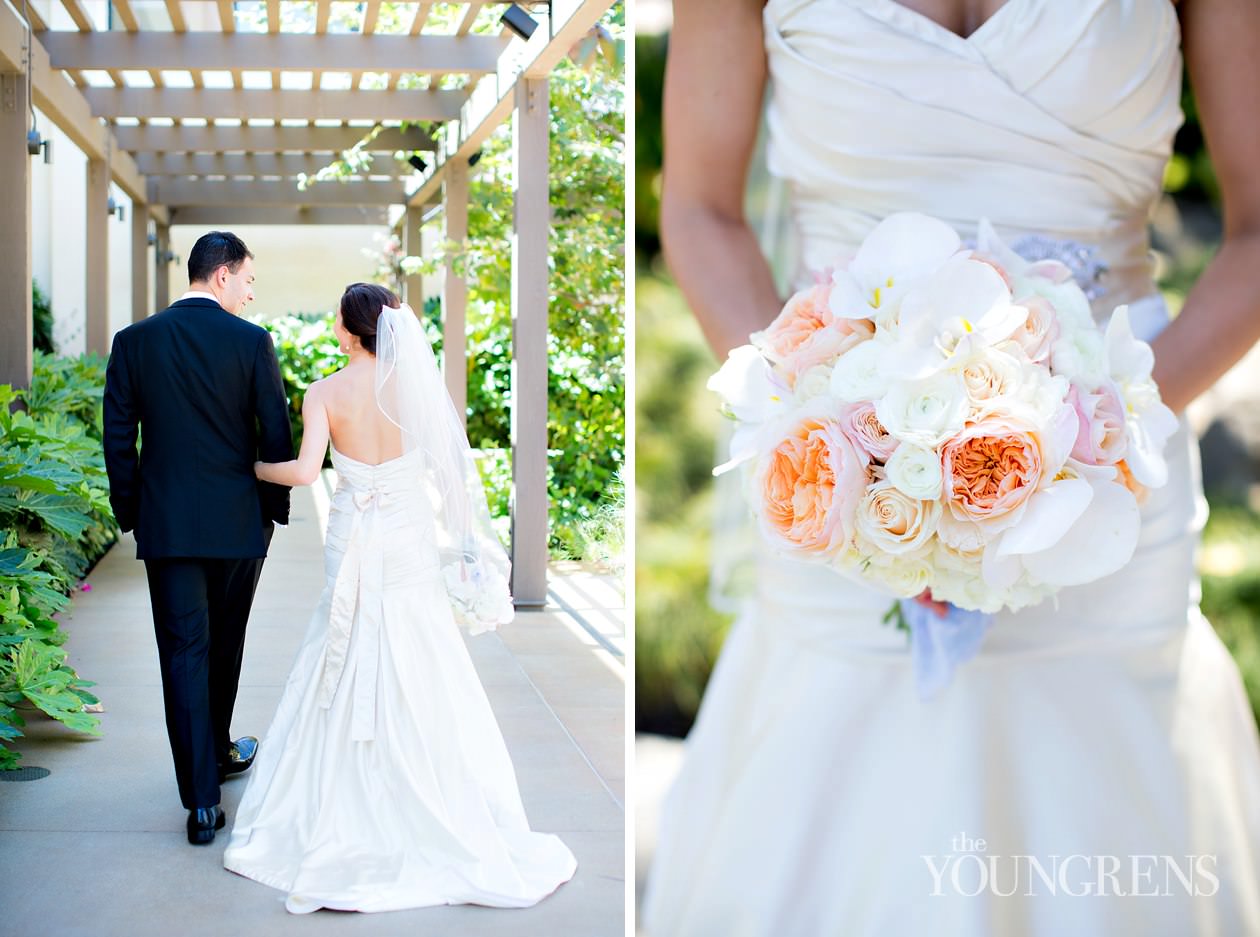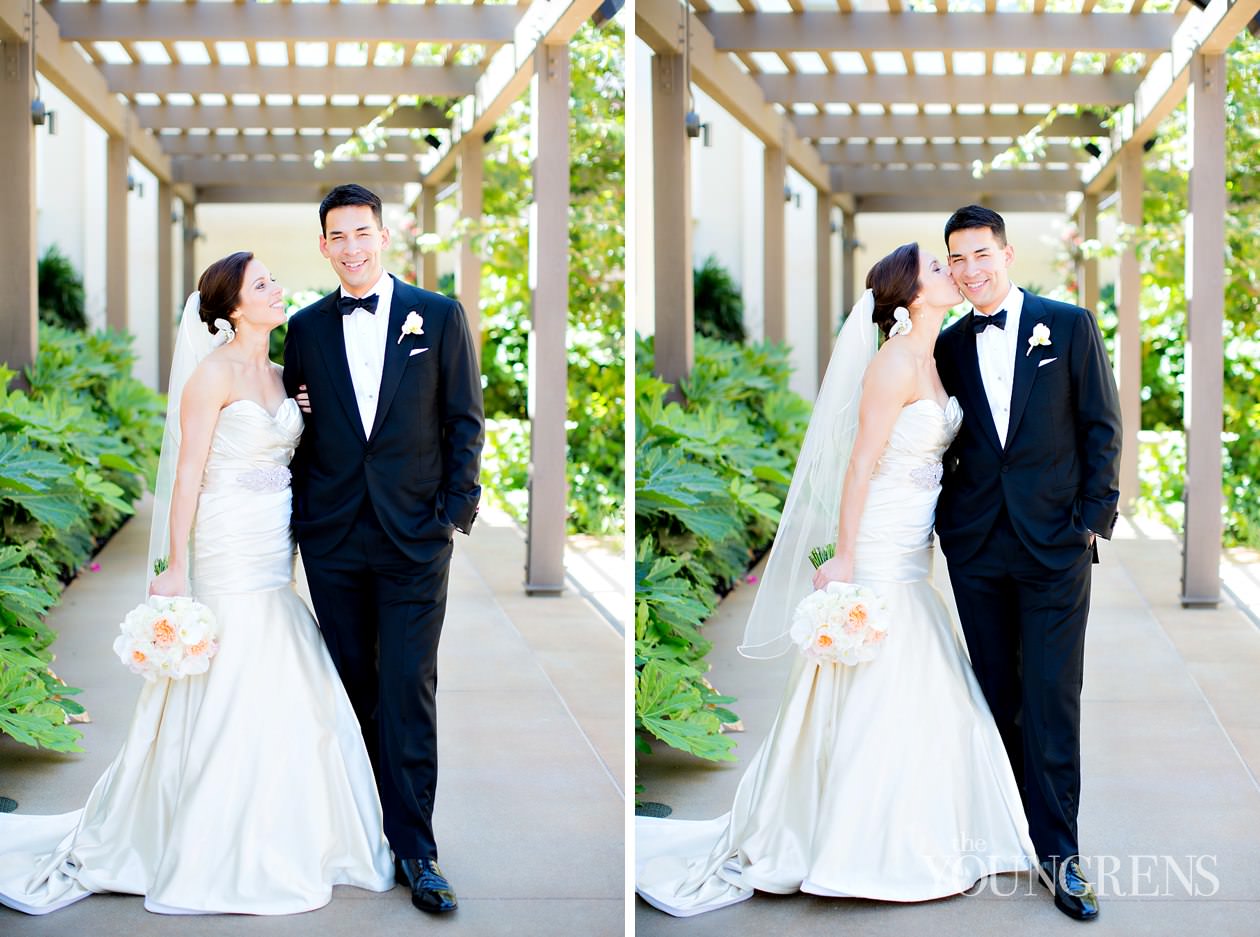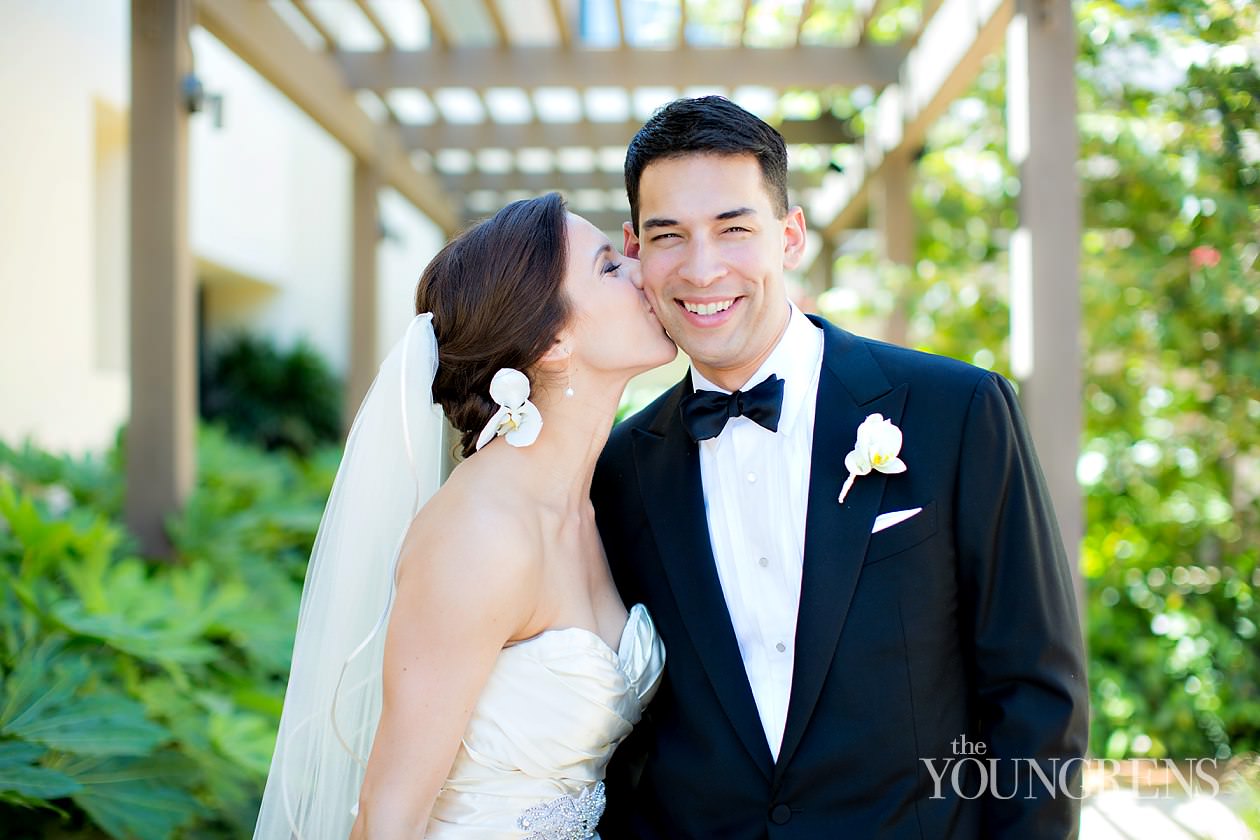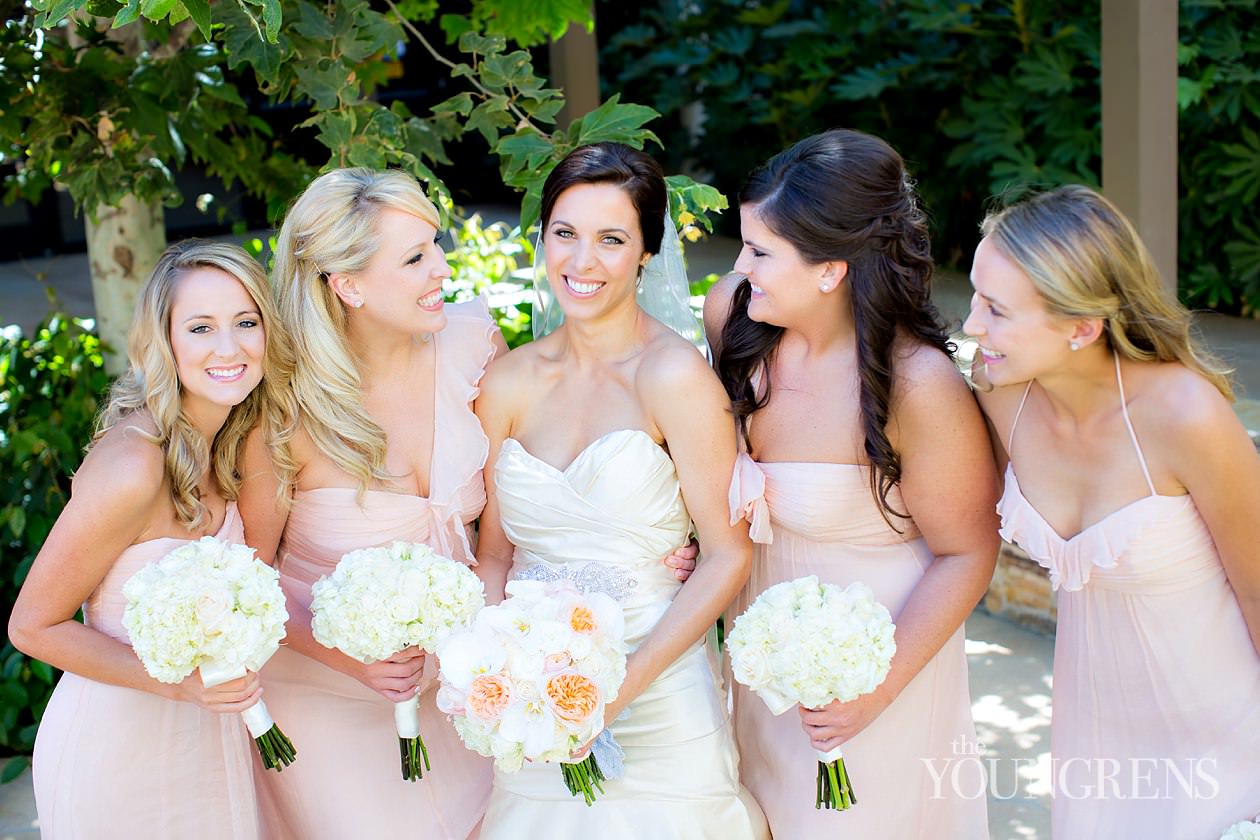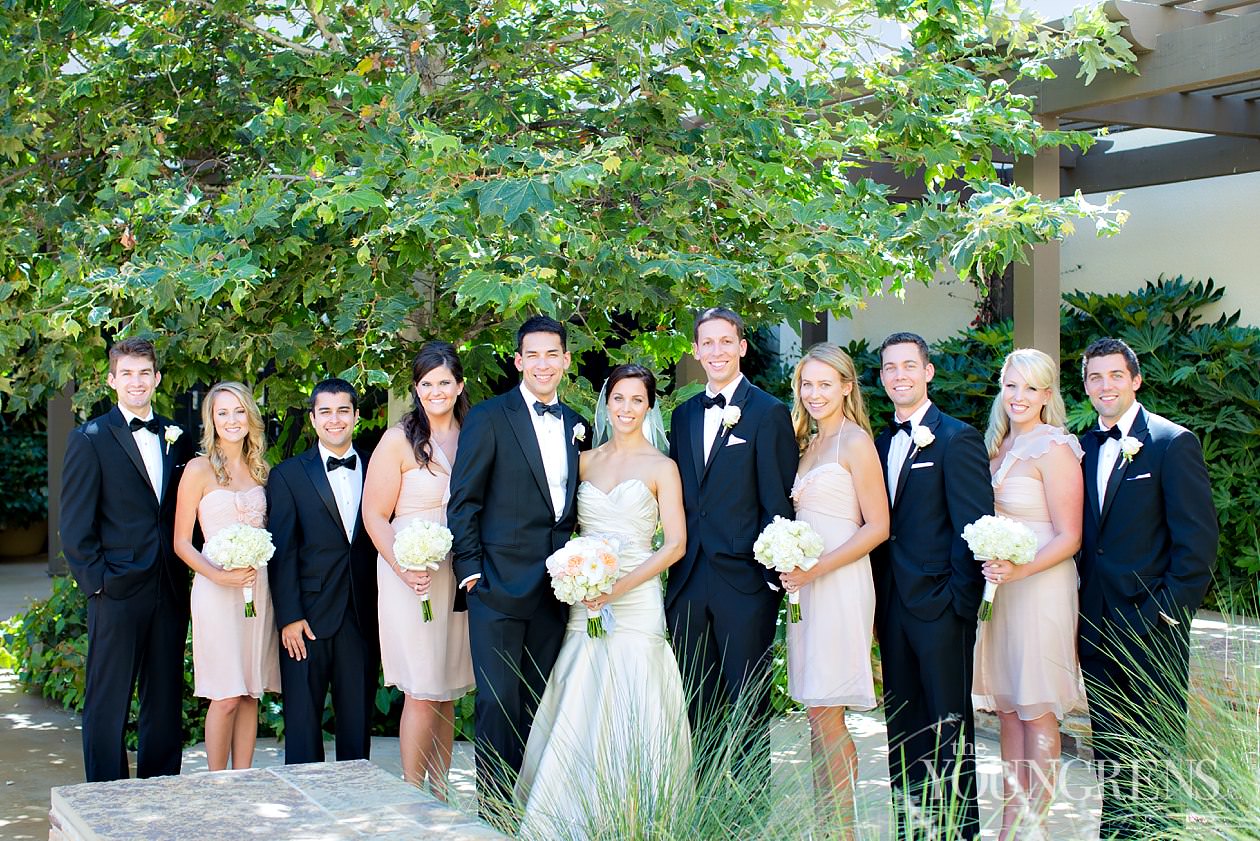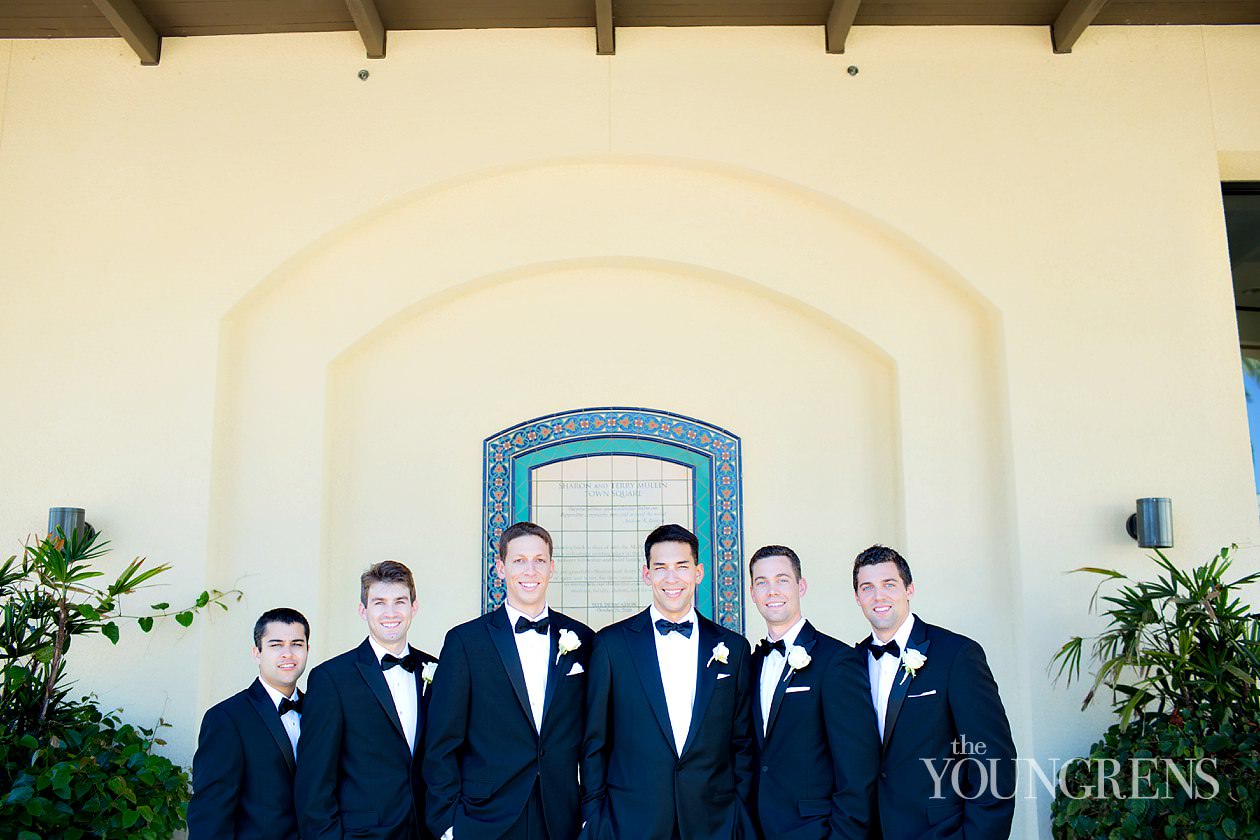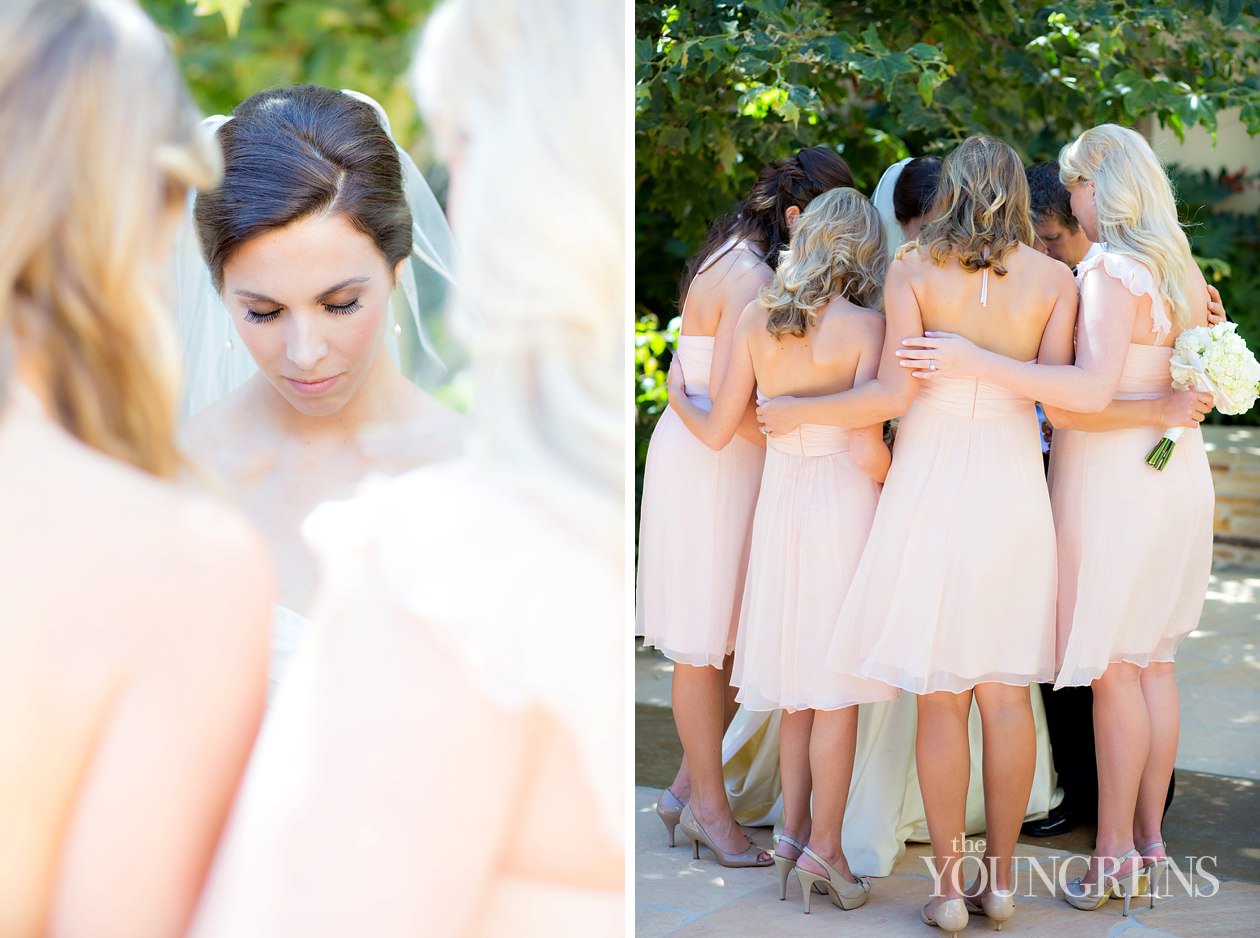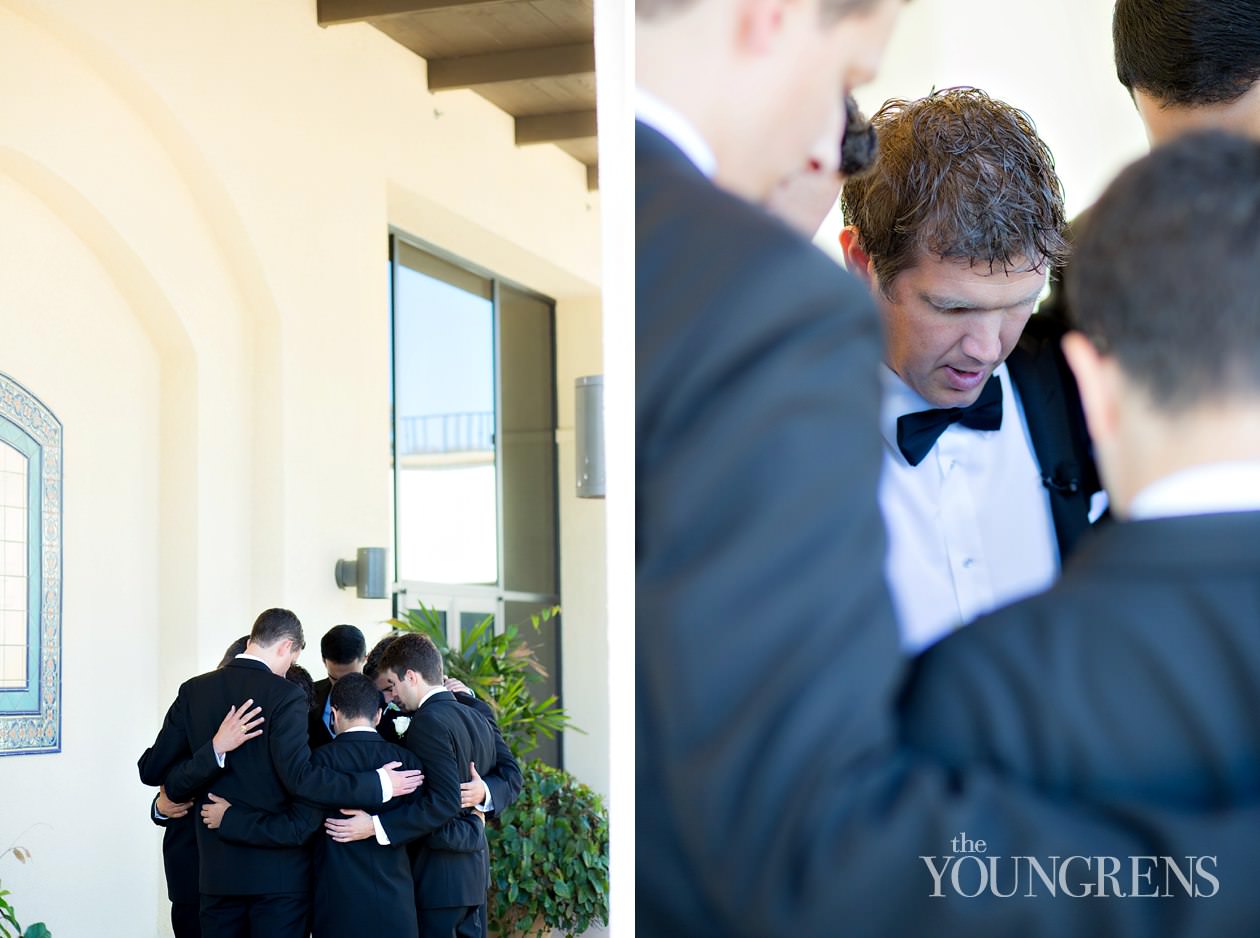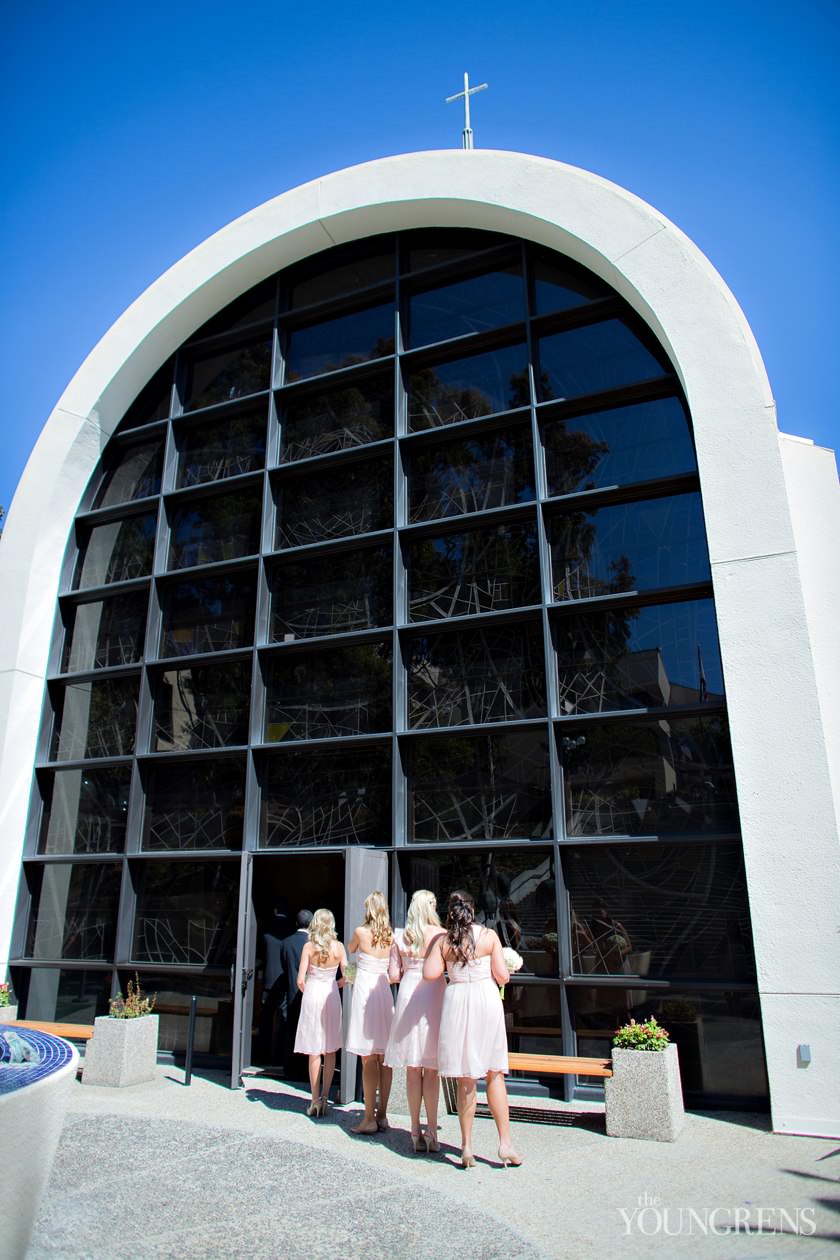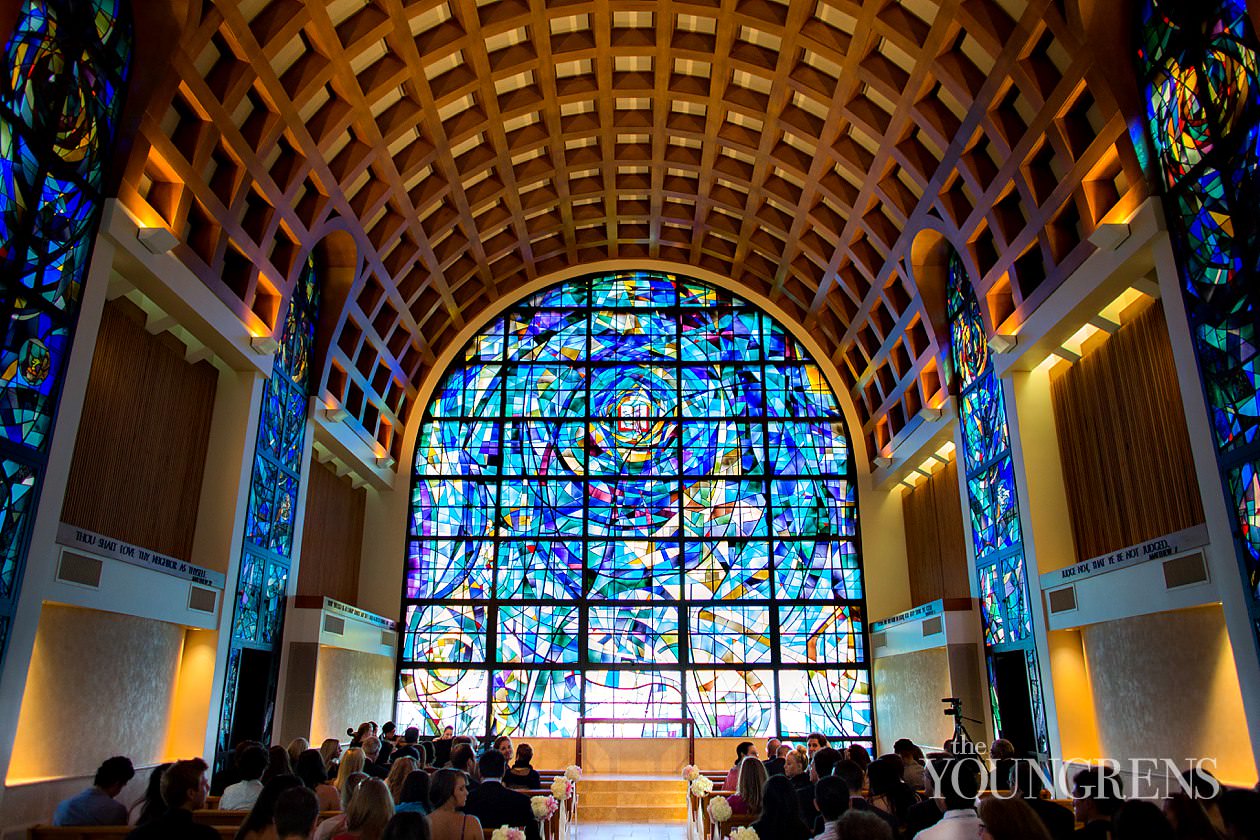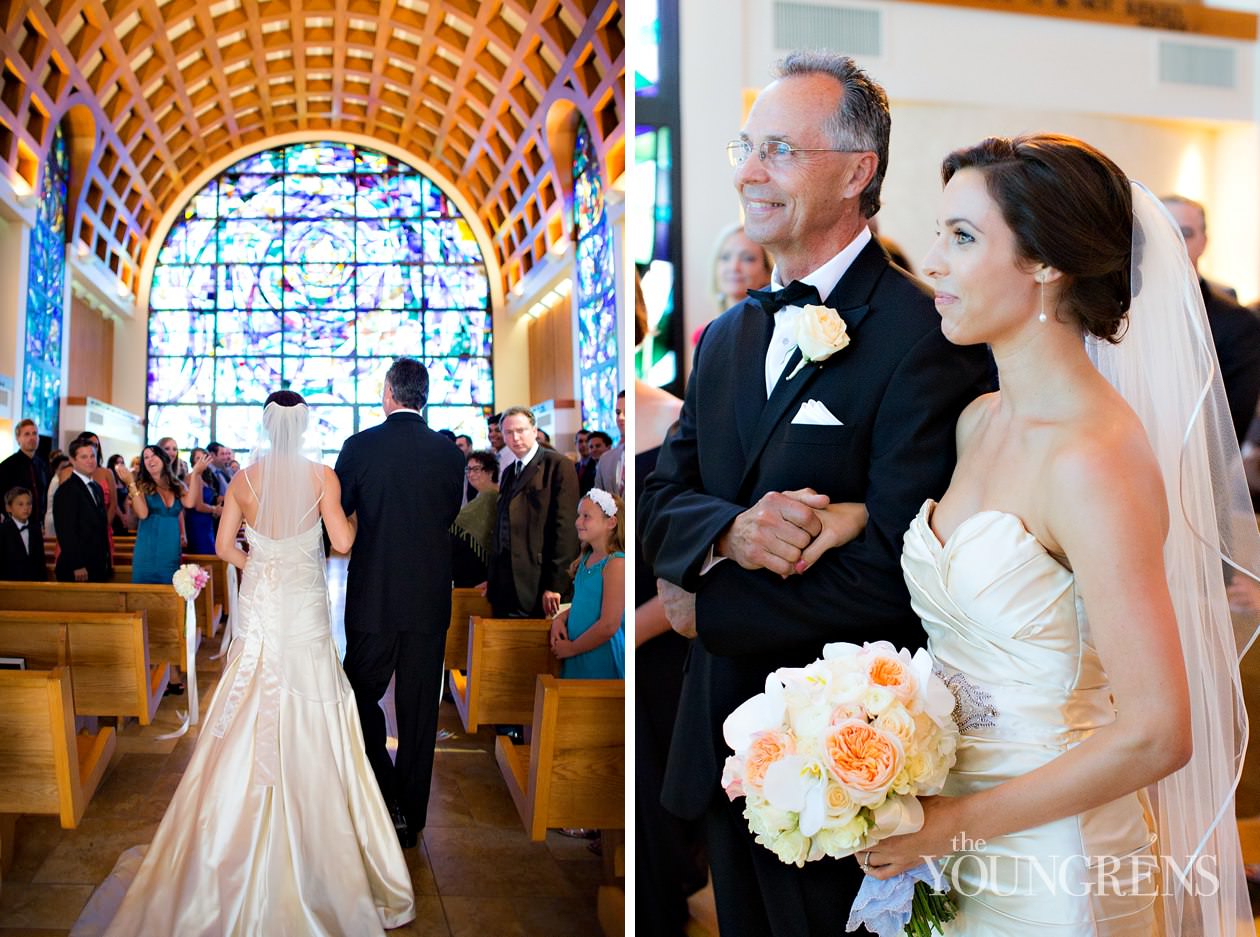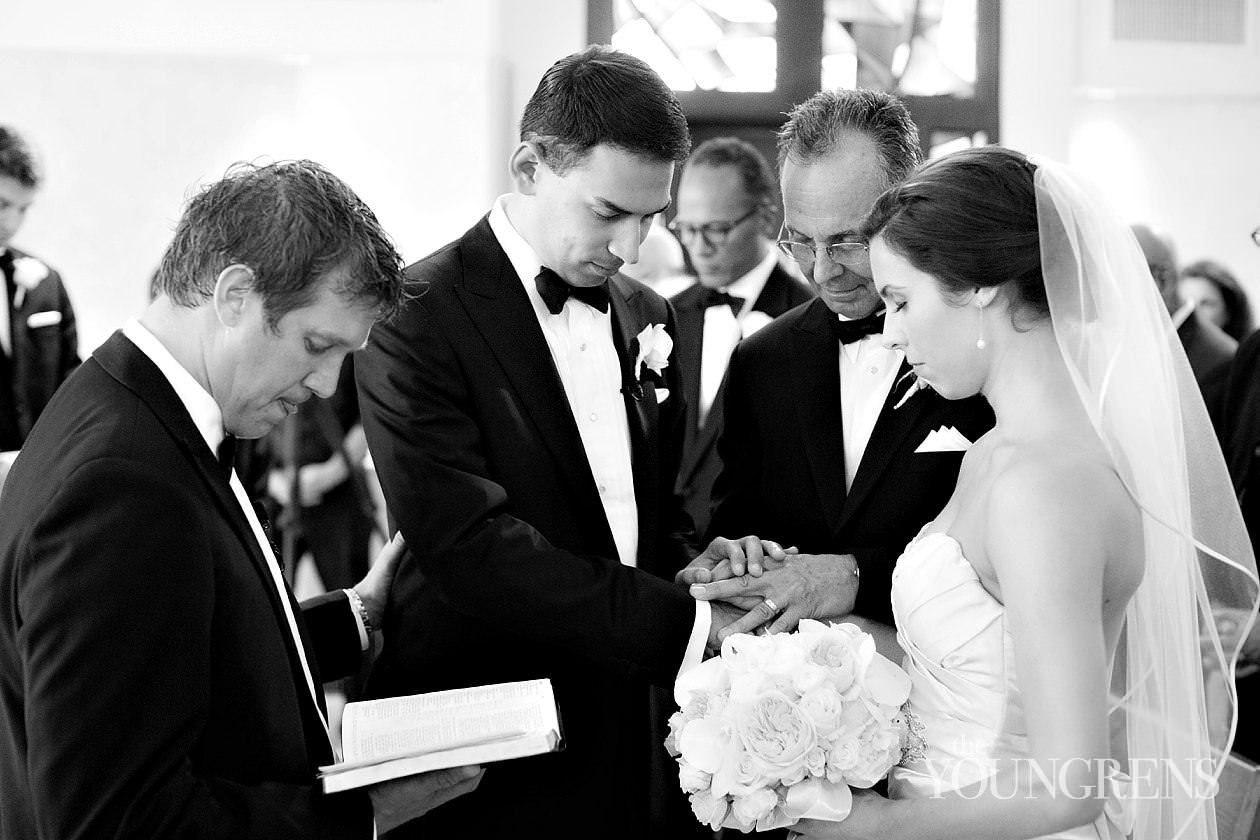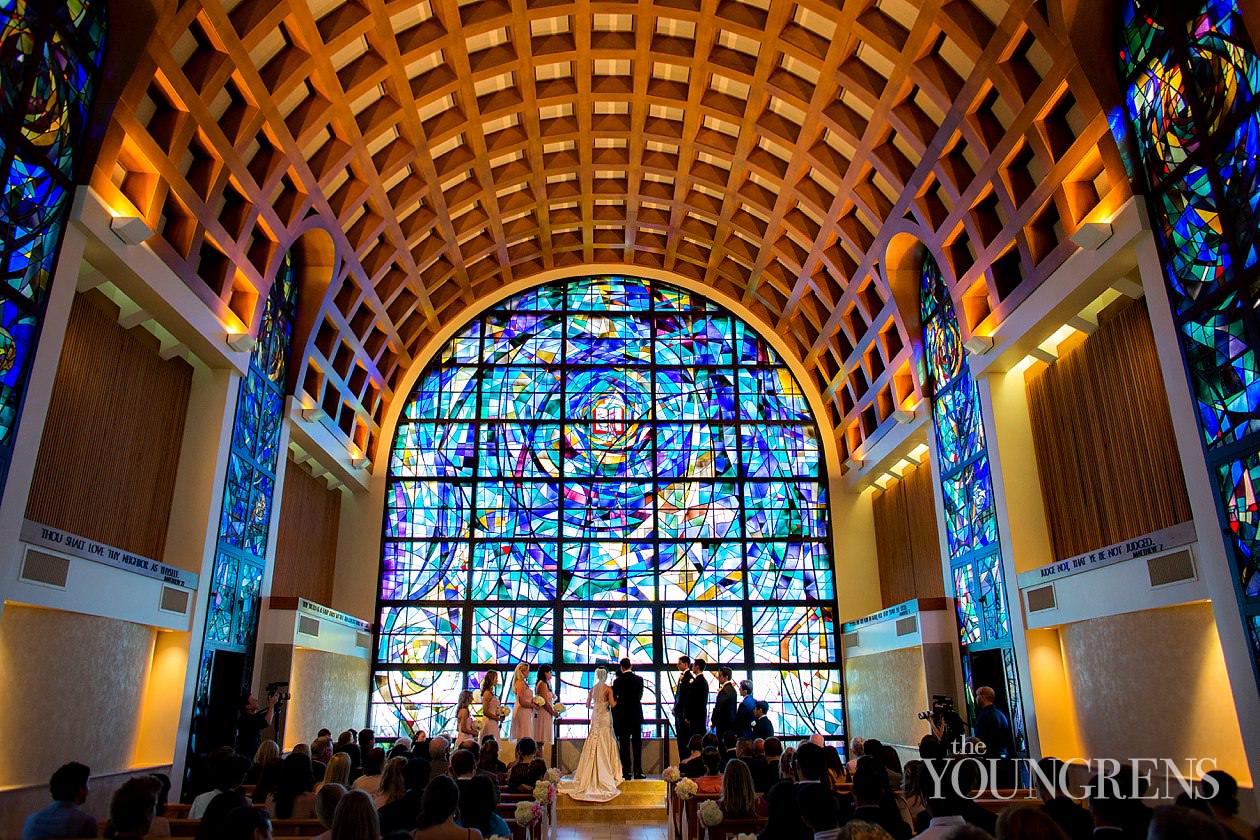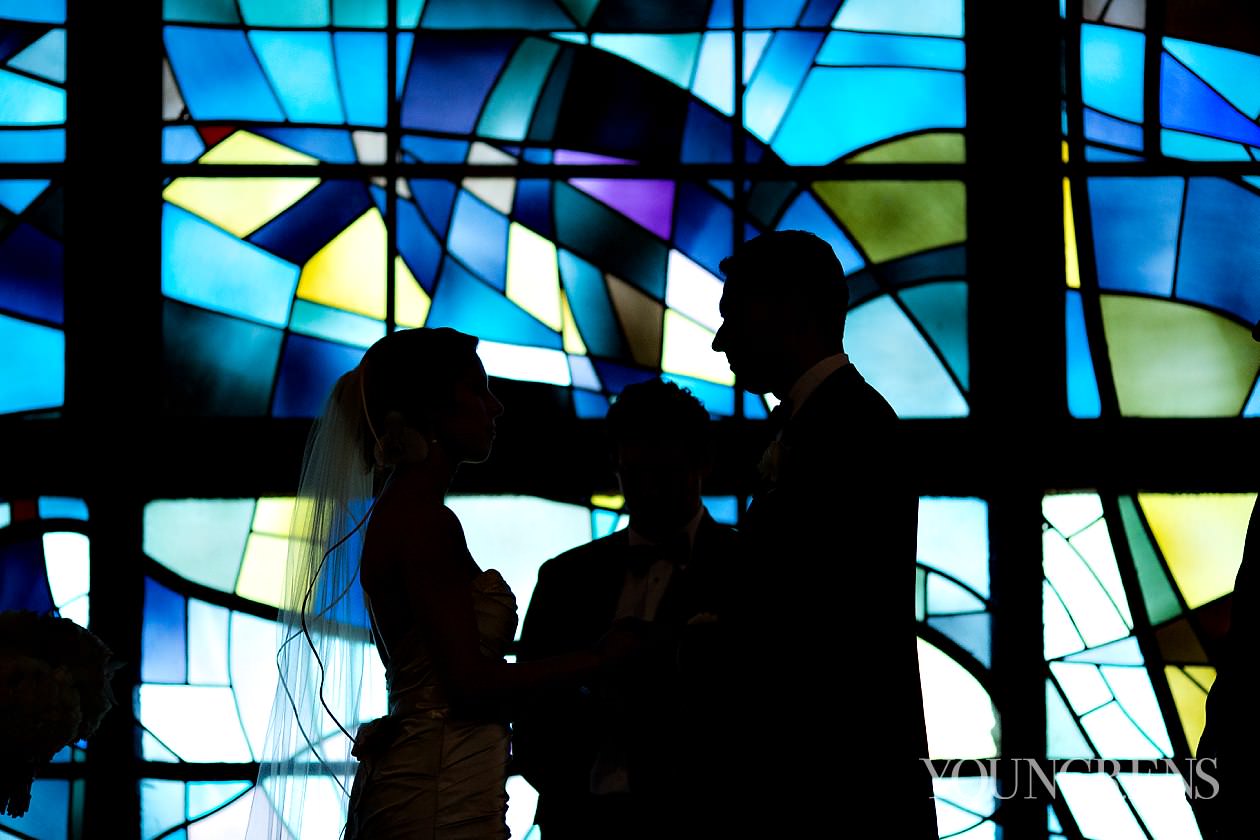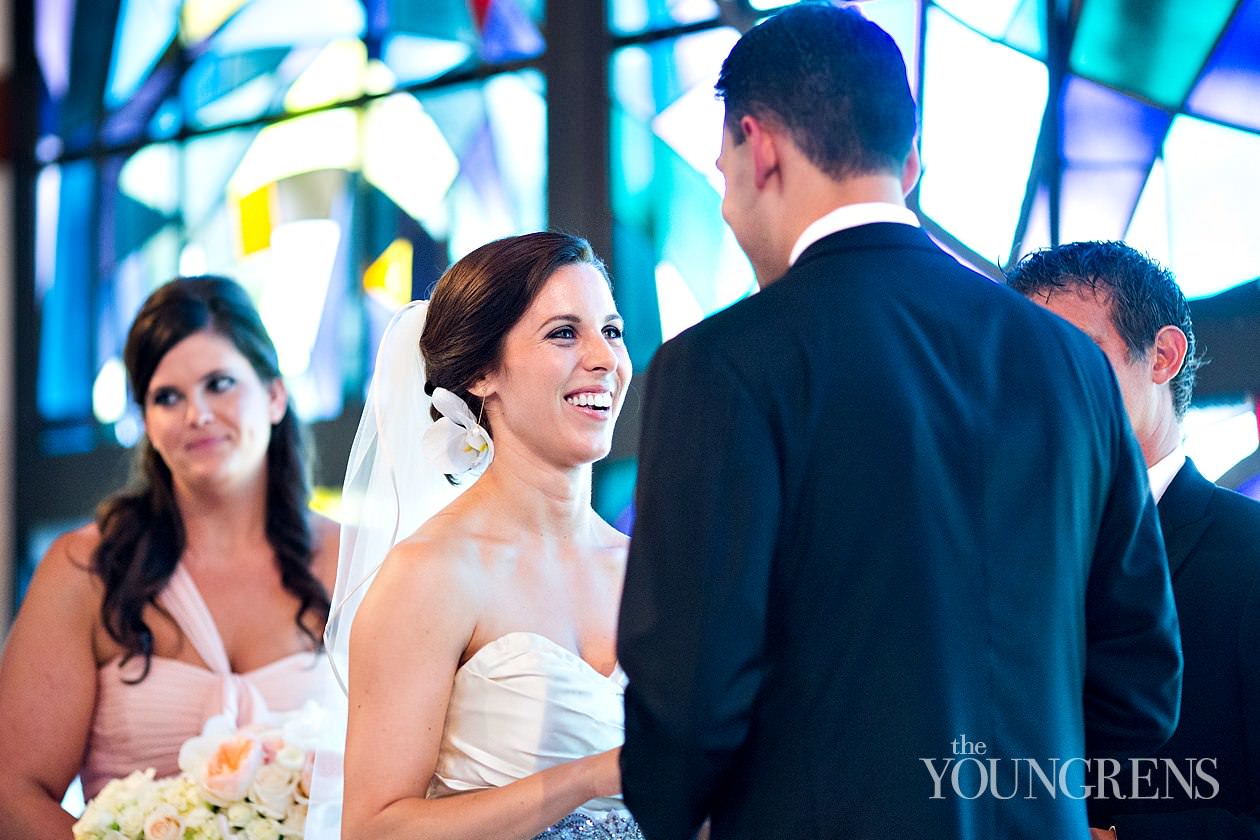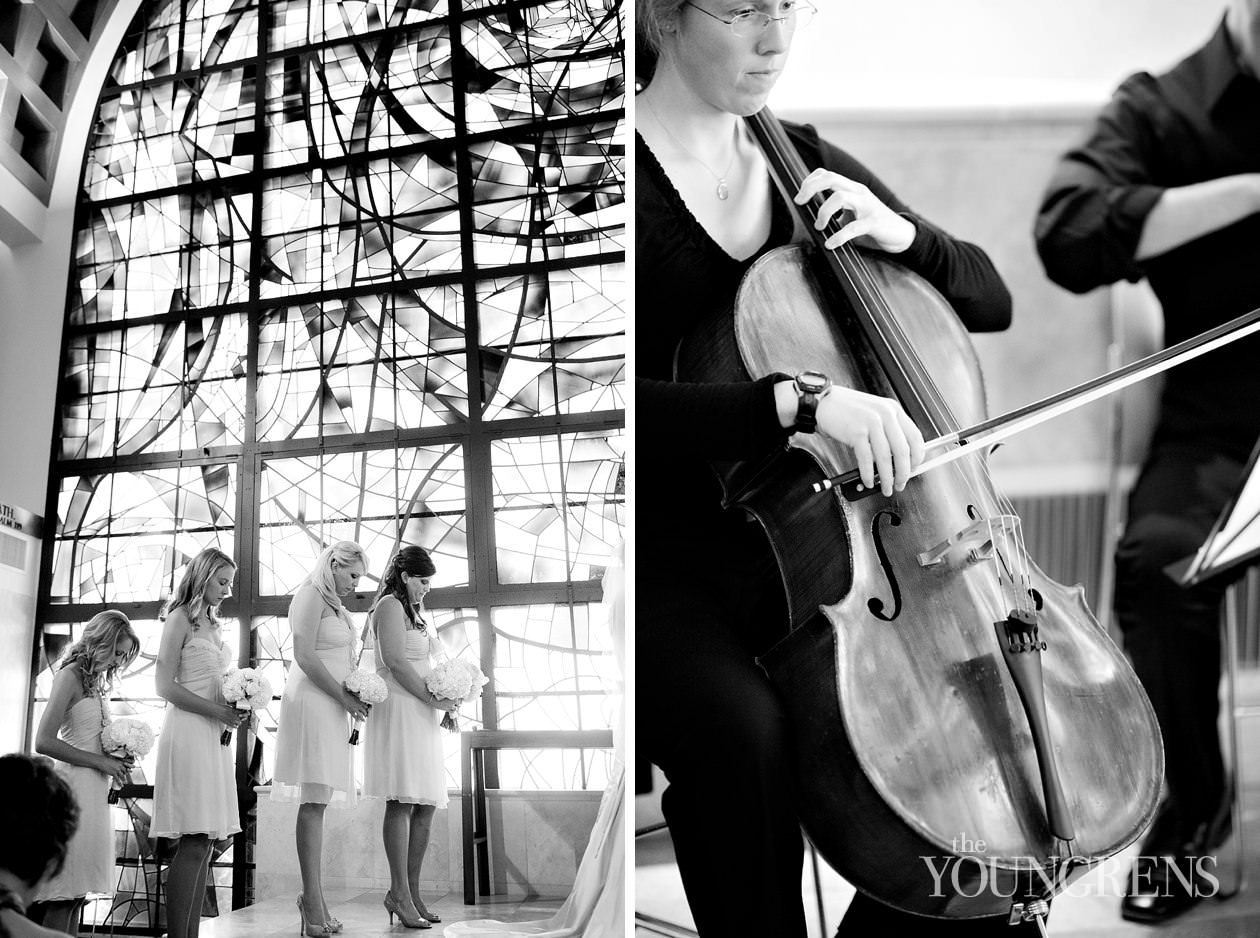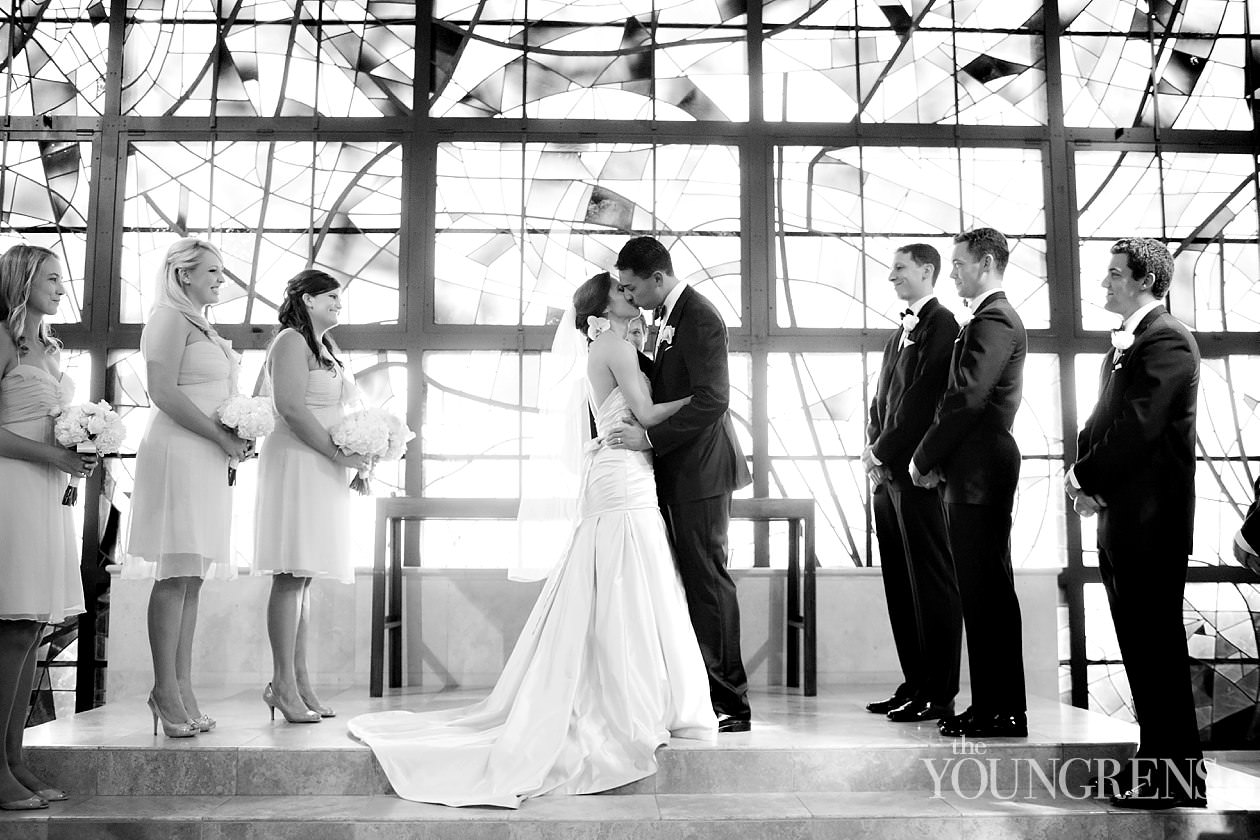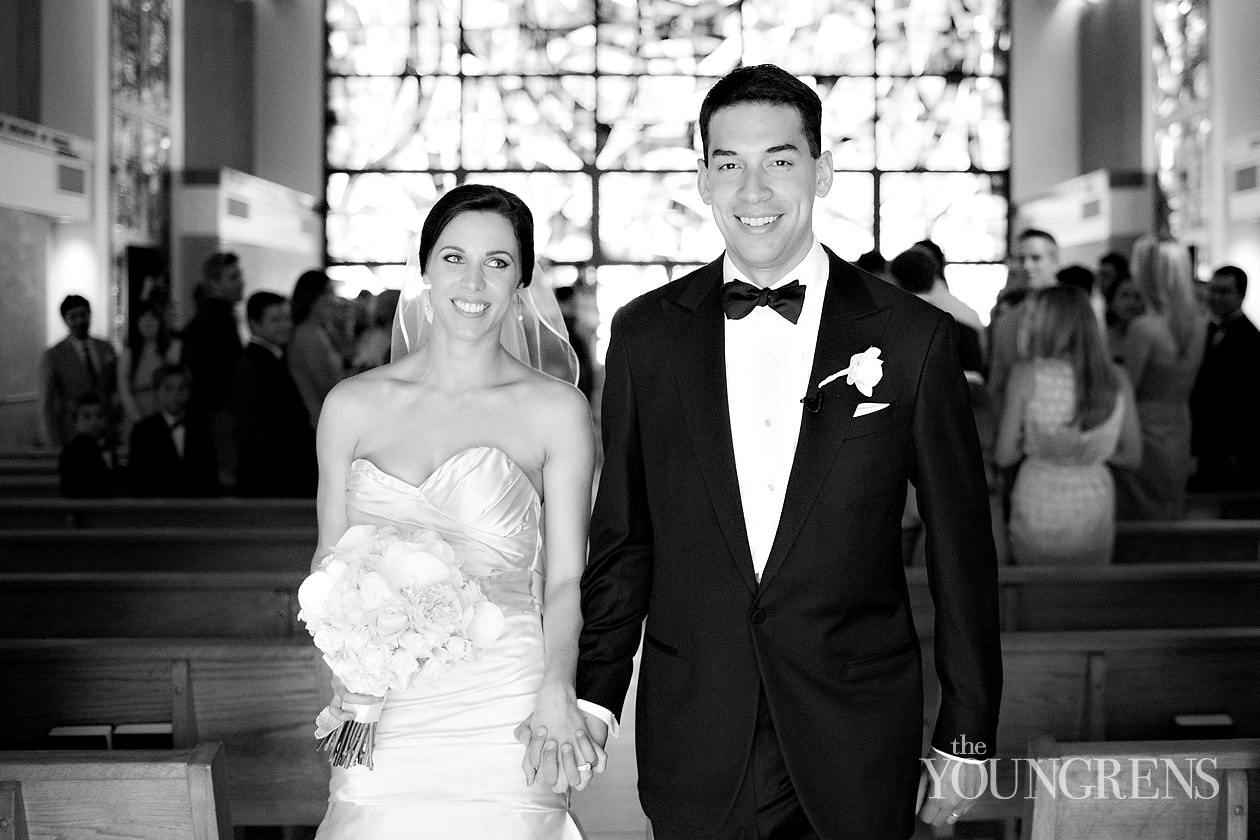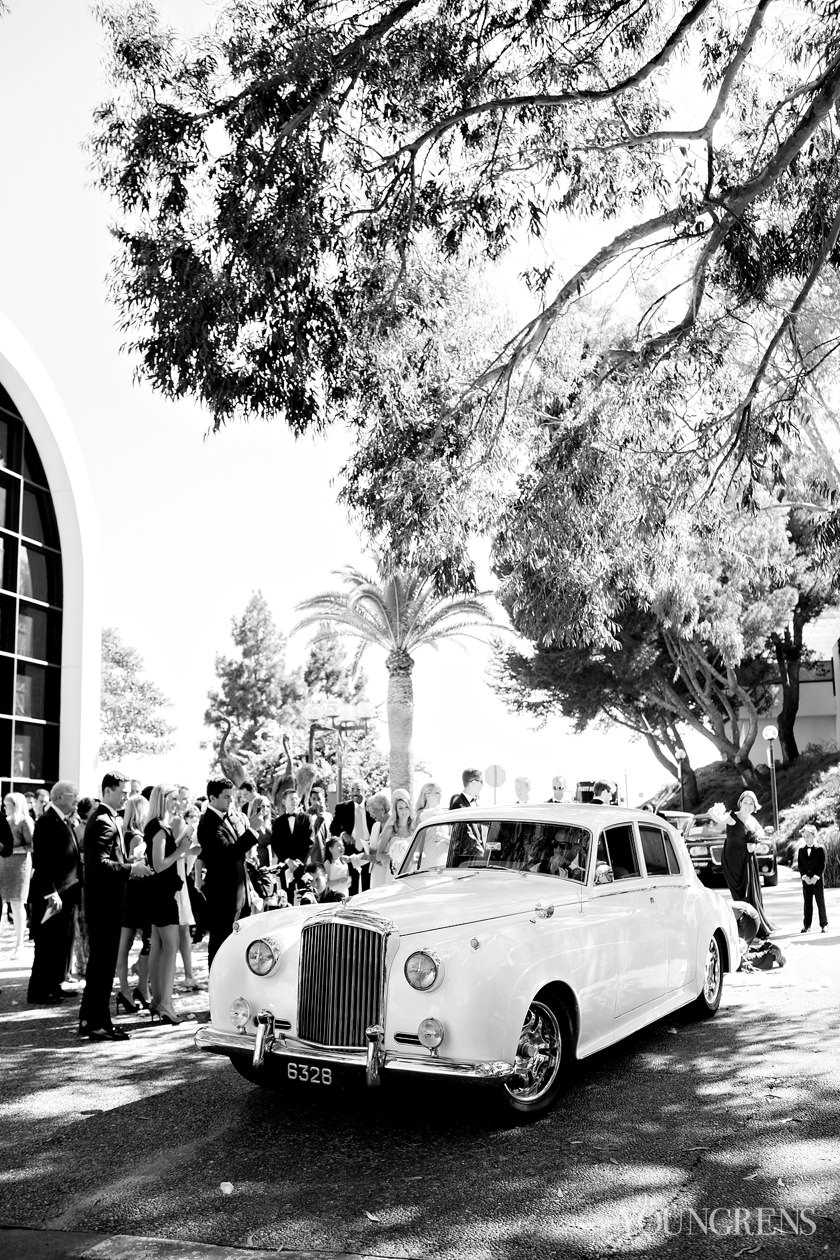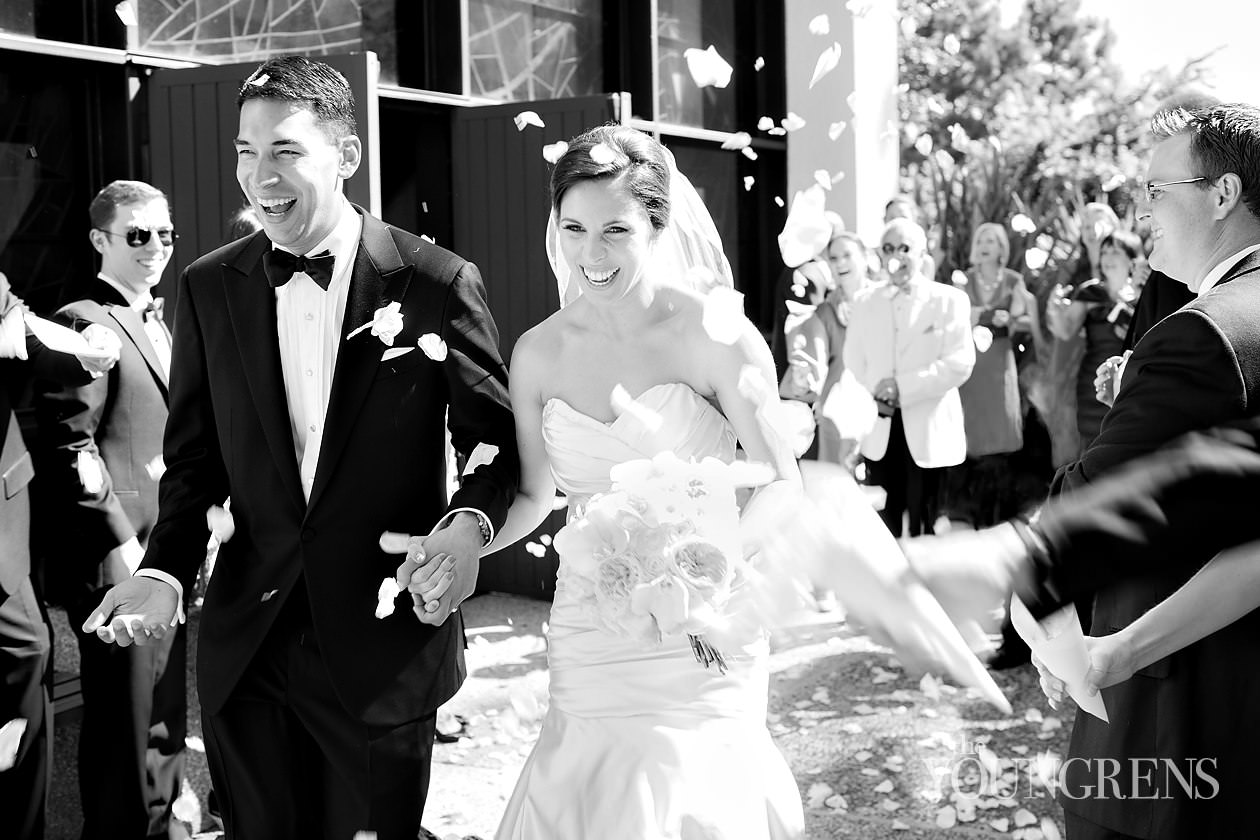 Tomorrow we're featuring all of the crazy elegant details at Stefan and Morgan's reception at the Fairmont Miramar in Santa Monica. I just can't wait to show it all off so sit your booty right back here in the morning to soak it all in! See you then!
Hugs,
Erin
---
Wedding Photography : The Youngrens | Ceremony Location : Pepperdine University | Reception Location : Fairmont Miramar Hotel | Event Coordinator : Cassandra & Co | Floral Design : Lilla Bello | Cake : Vanilla Bake Shop | Dress : Serendipity Bridal | Bridesmaid Dresses : Amsale | Make-Up : Katy Holland | Hair : Salon HG | DJ : 123 DJ's/Dubgypsy | Reception Lighting : Peterson Lighting | Wedding Videography : Threaded Films | Rentals : Luna Party Rentals | Transportation : Exquisite Transportation | Wedding Invitations & Stationary : Invitation Solutions | Personalized Napkins : Kasey Hamel |
---