I'm so excited to share the rest of Ryan and Cassie's wedding in Redondo beach at the fabulous Chart House restaurant. This was a gorgeous morning beach wedding, and all of the soft details and touches that Cassie put together worked beautifully with the ocean backdrop and morning glow.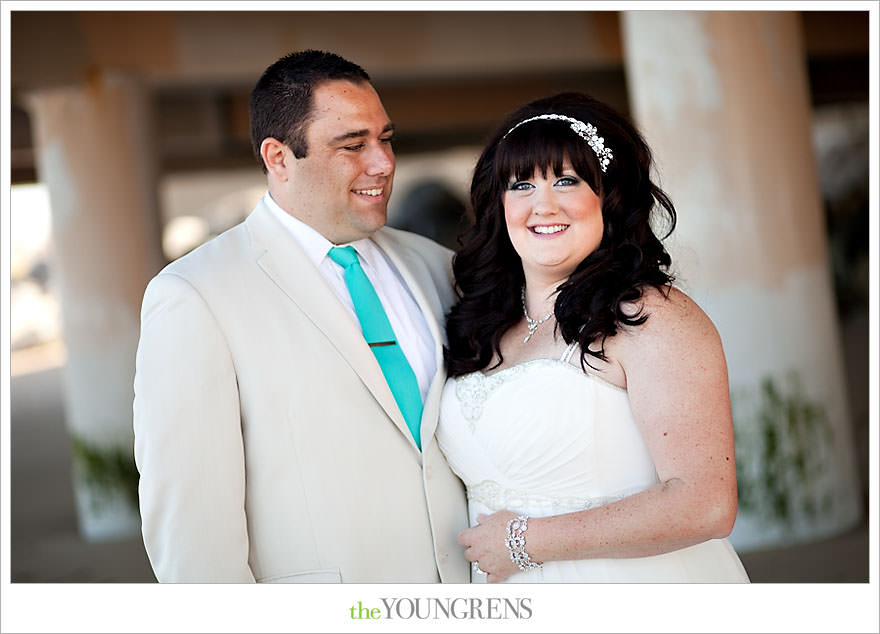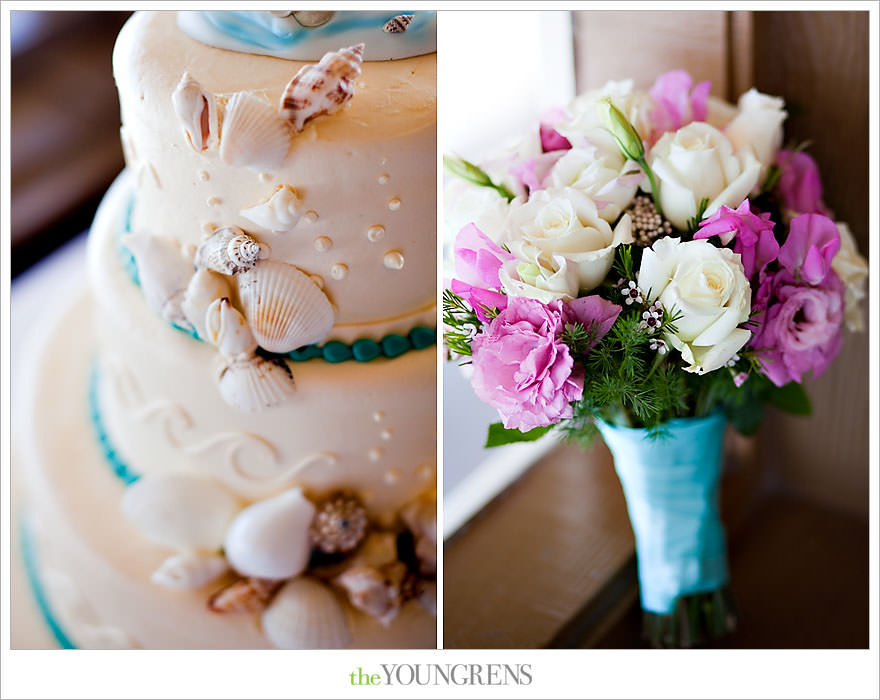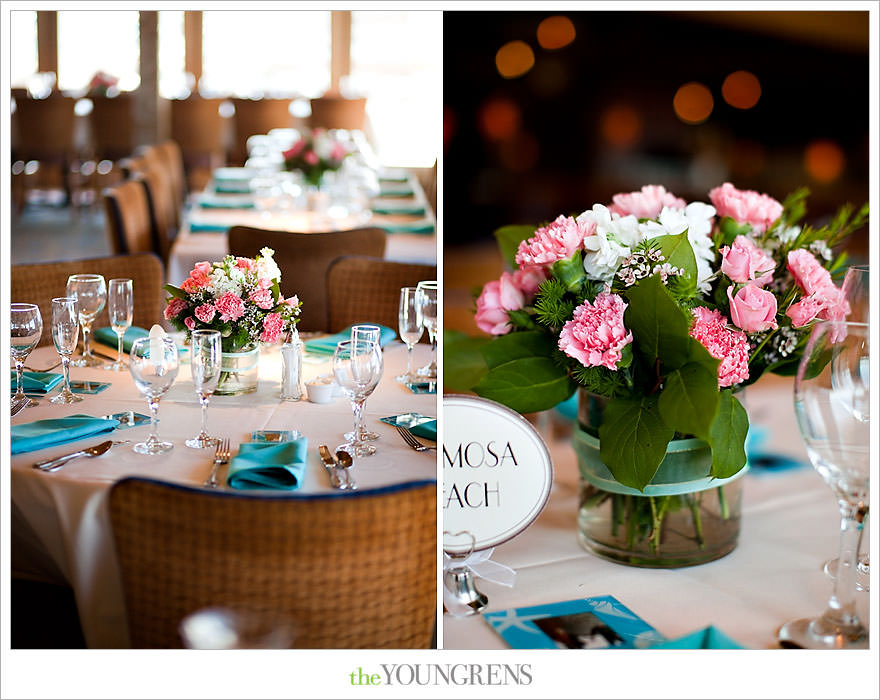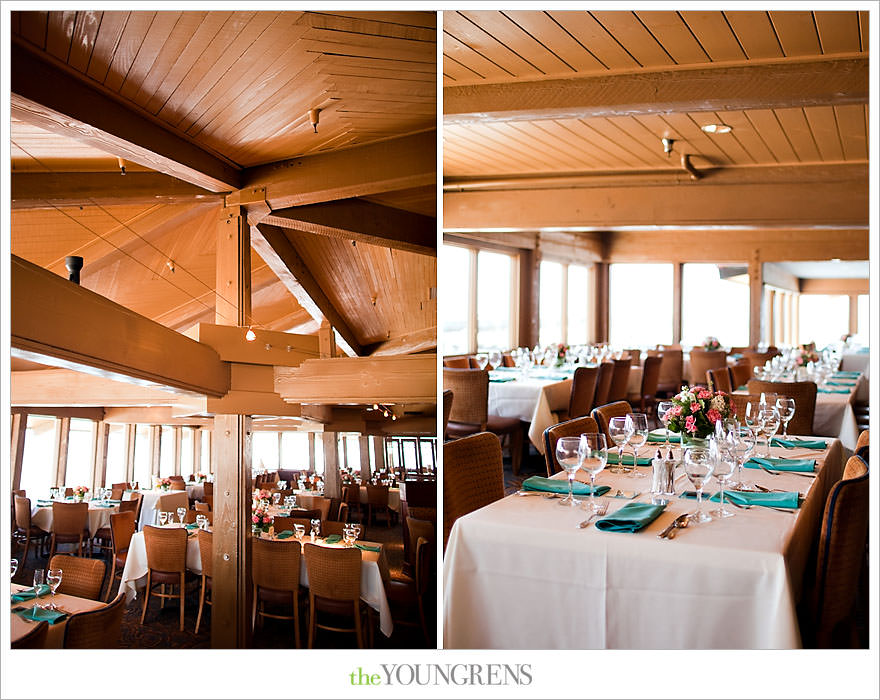 The Best Man's speech was HILARIOUS – complete with props and plenty of stories!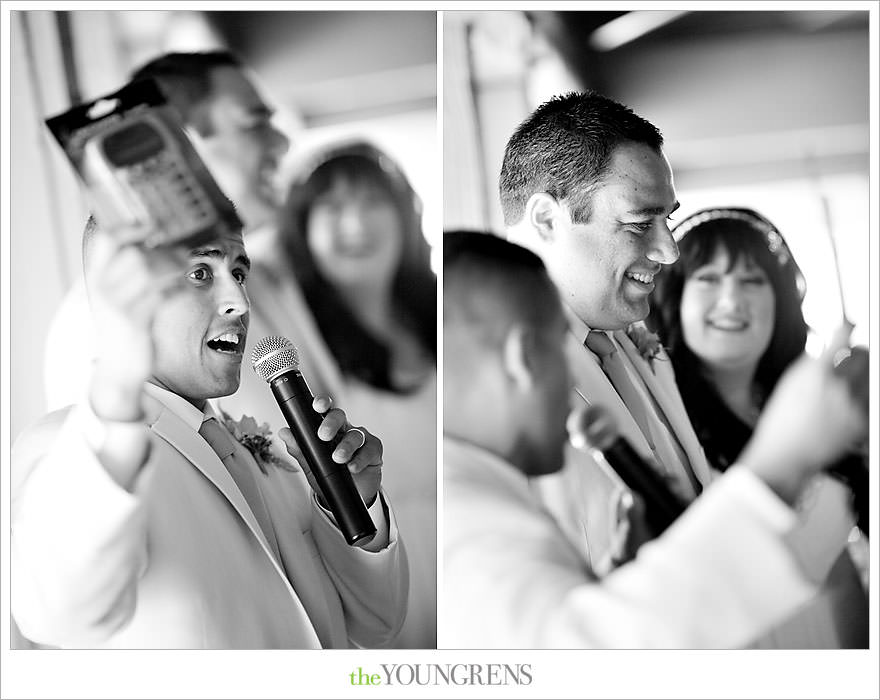 And then the girls came up and made everyone cry!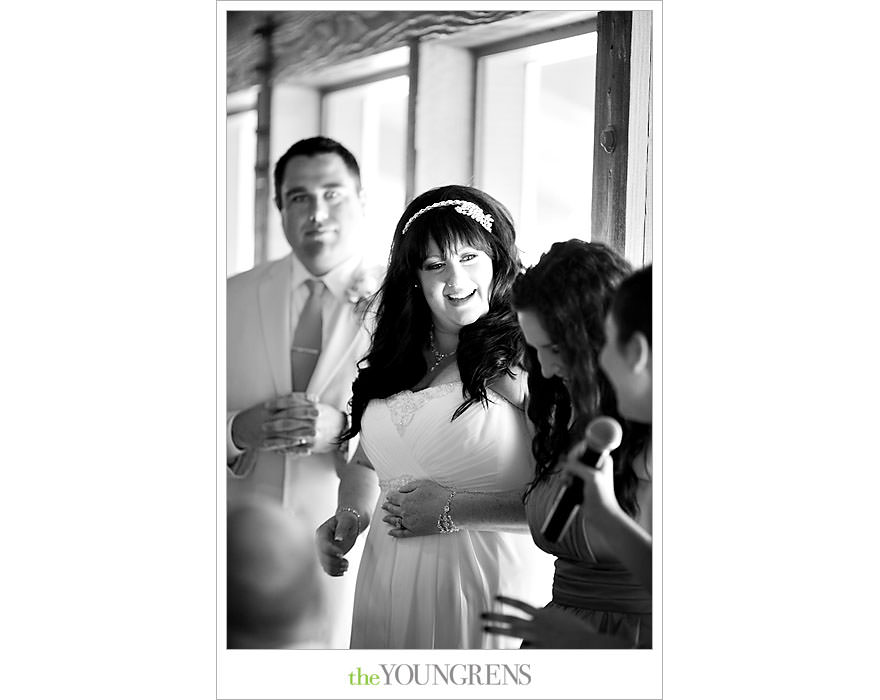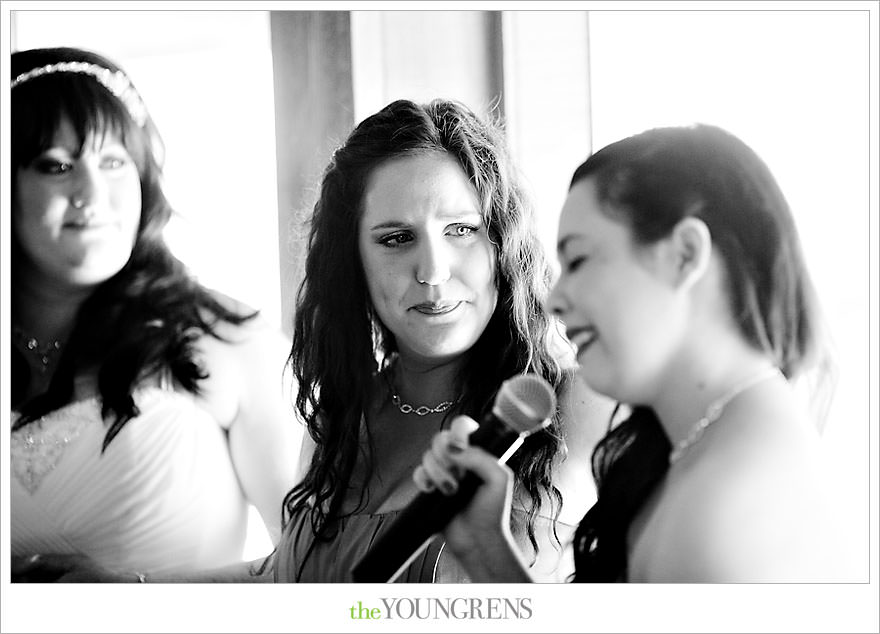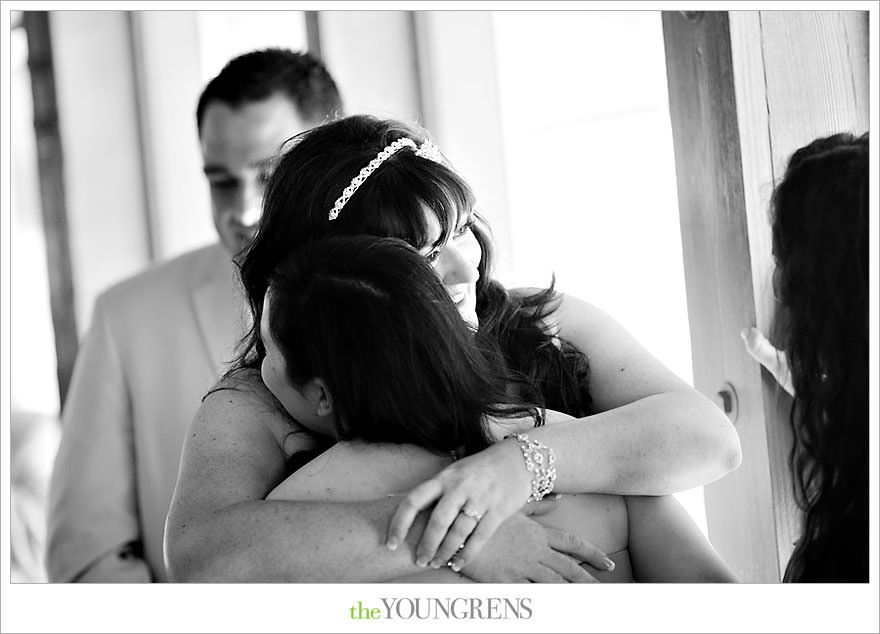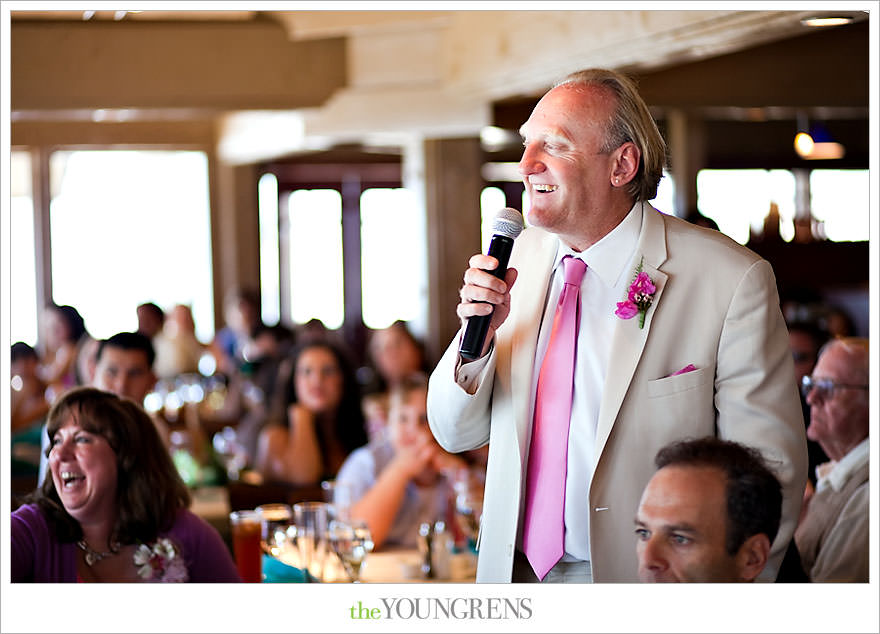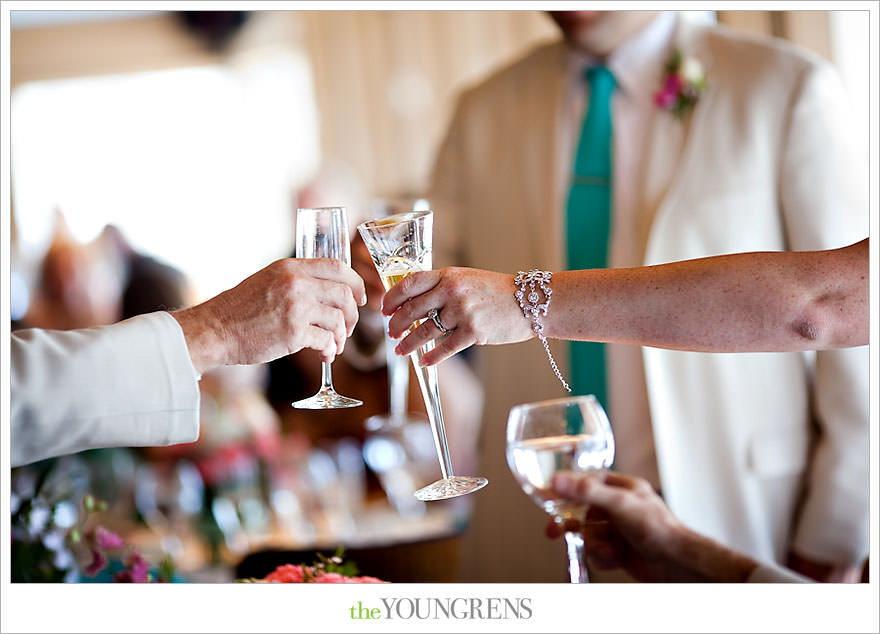 The first dance and father/daughter dance. This is always one of my favorite parts of a wedding.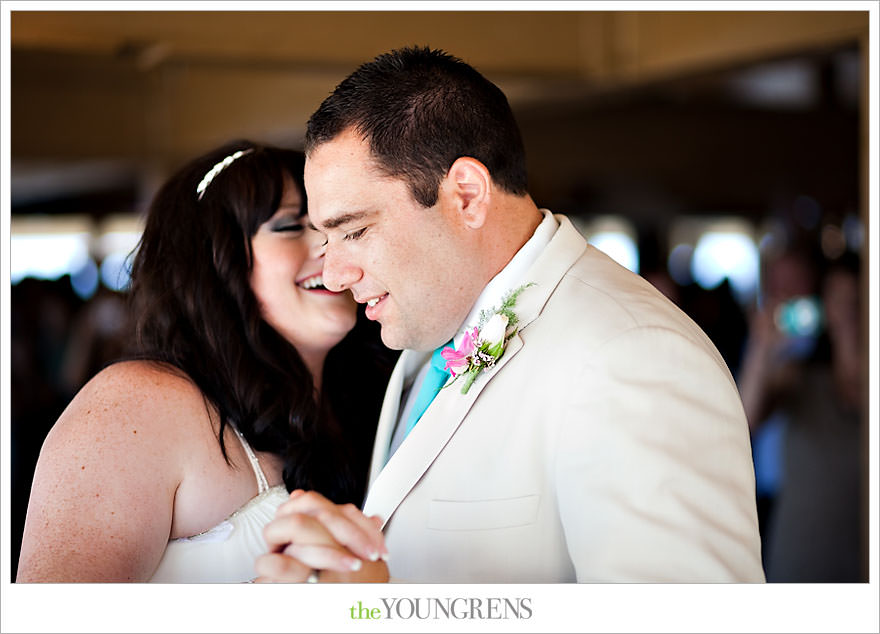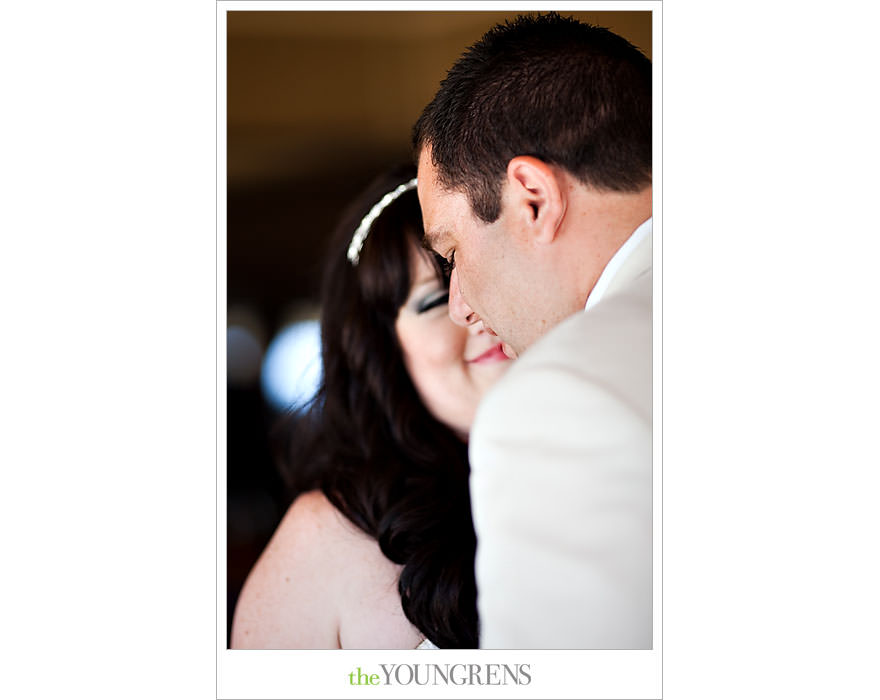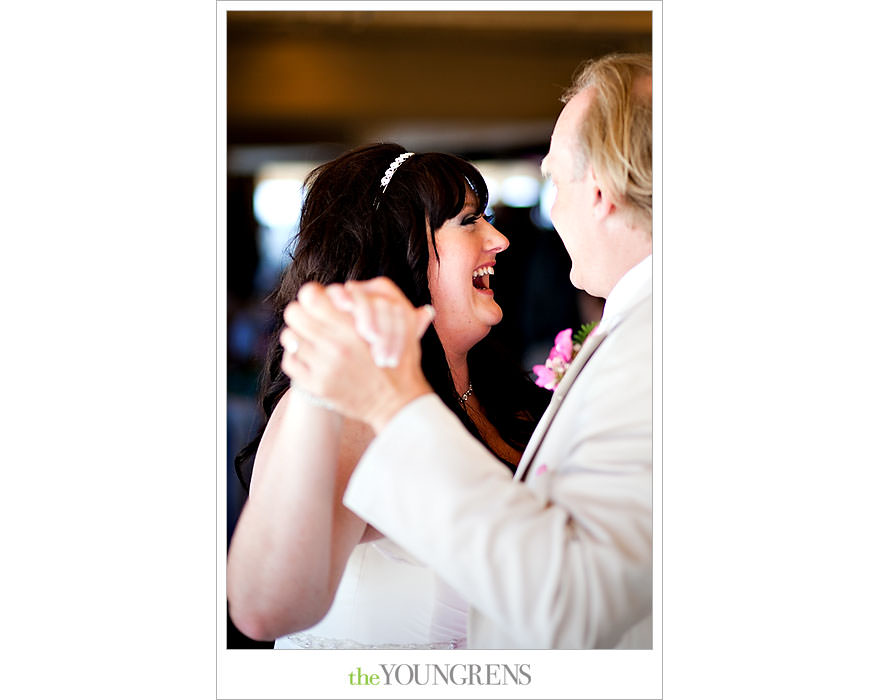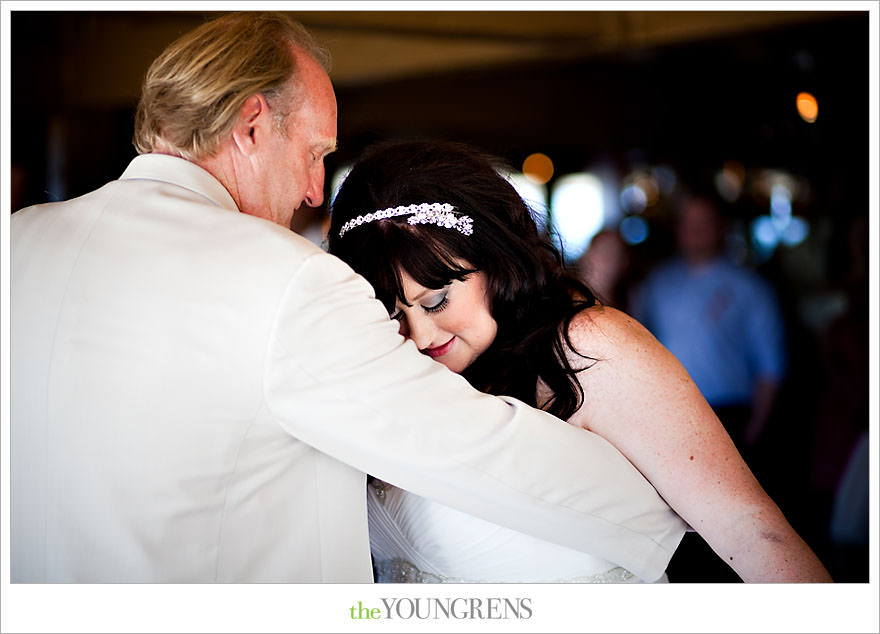 Alright, I don't think we've ever been so emotional with two weddings in a row! Ryan is definitely not the kind of guy that cries, so when we watched him with his mom, we all got super choked up!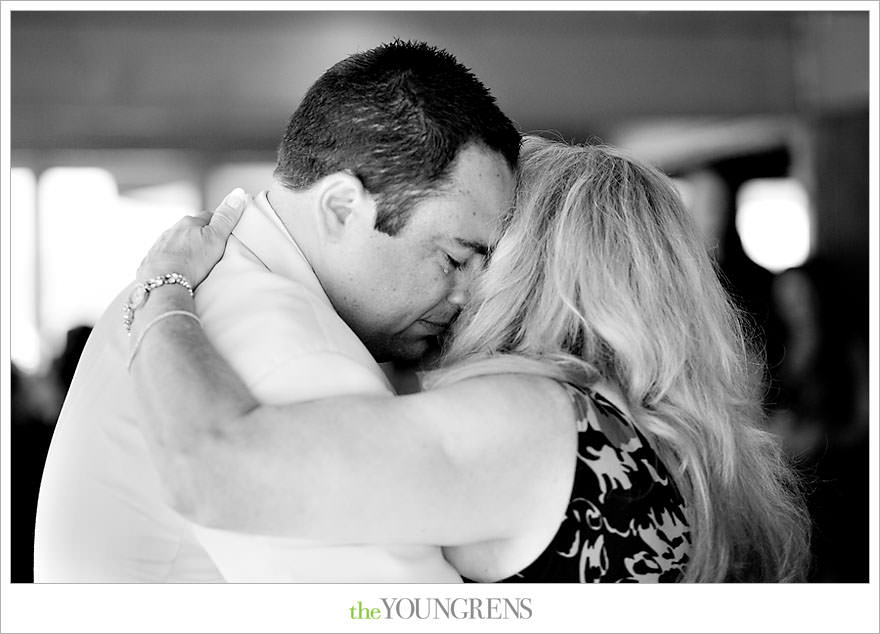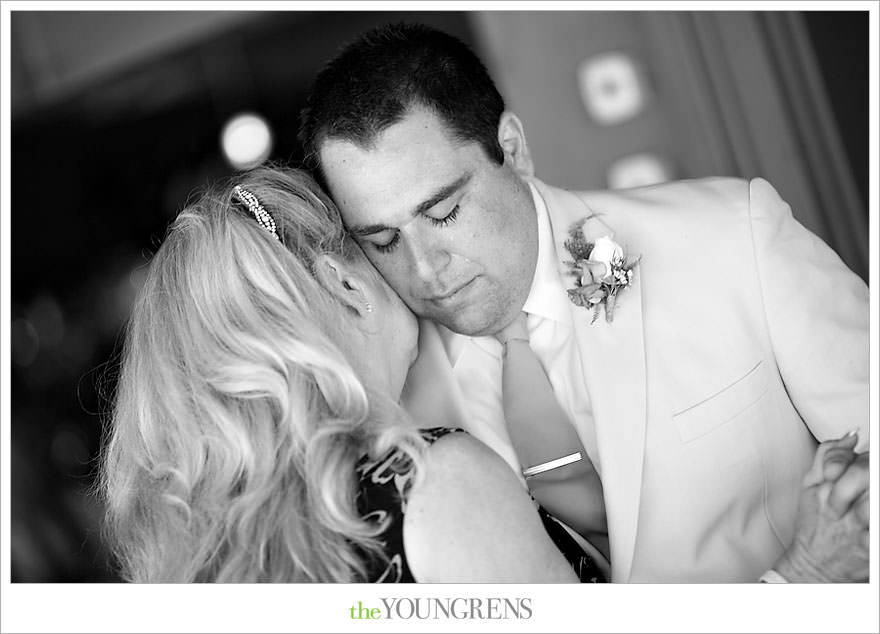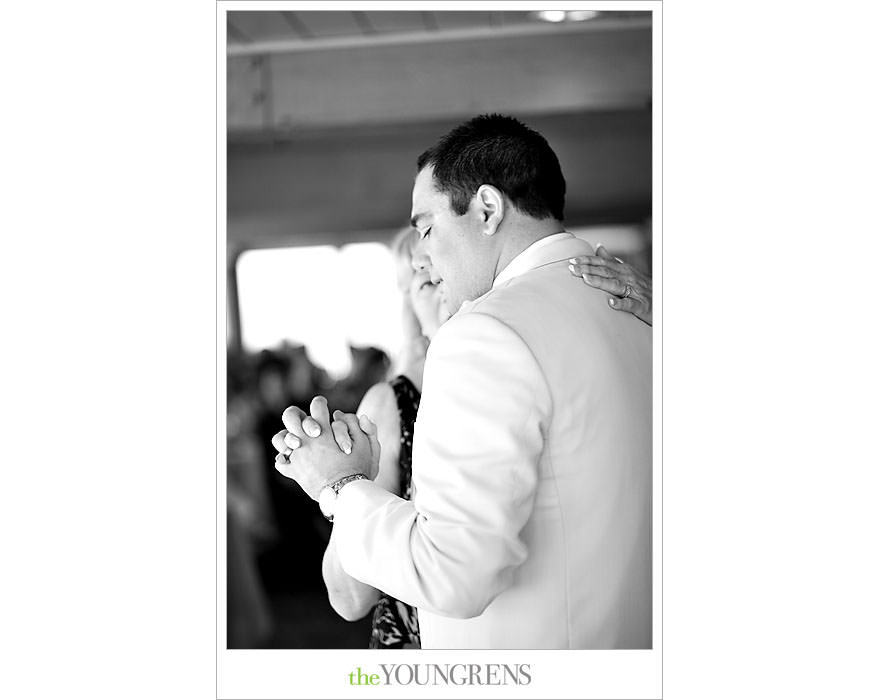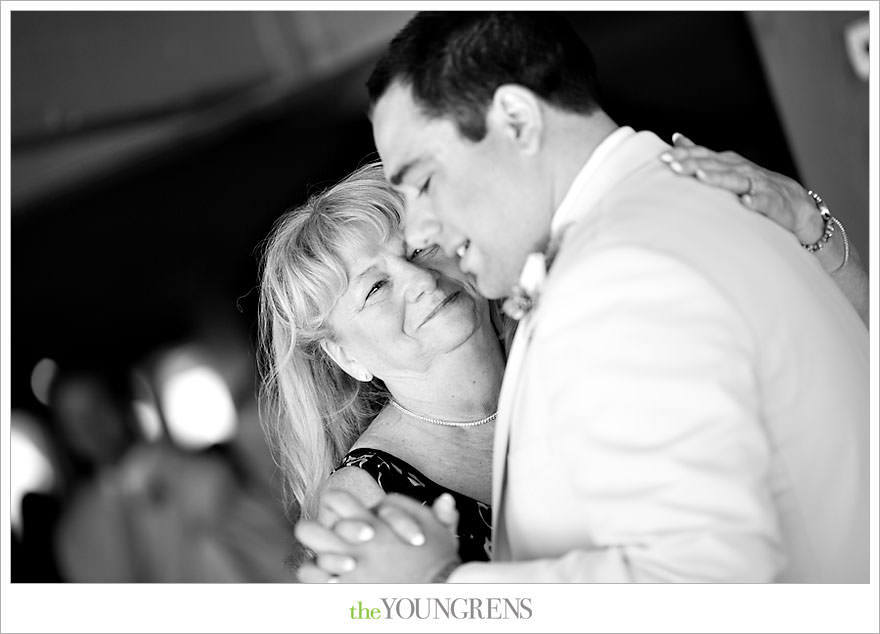 Ryan is a huge Dodgers fan (you may remember their engagement session at Dodgers Stadium?), so Cassie got him the perfect groom's cake.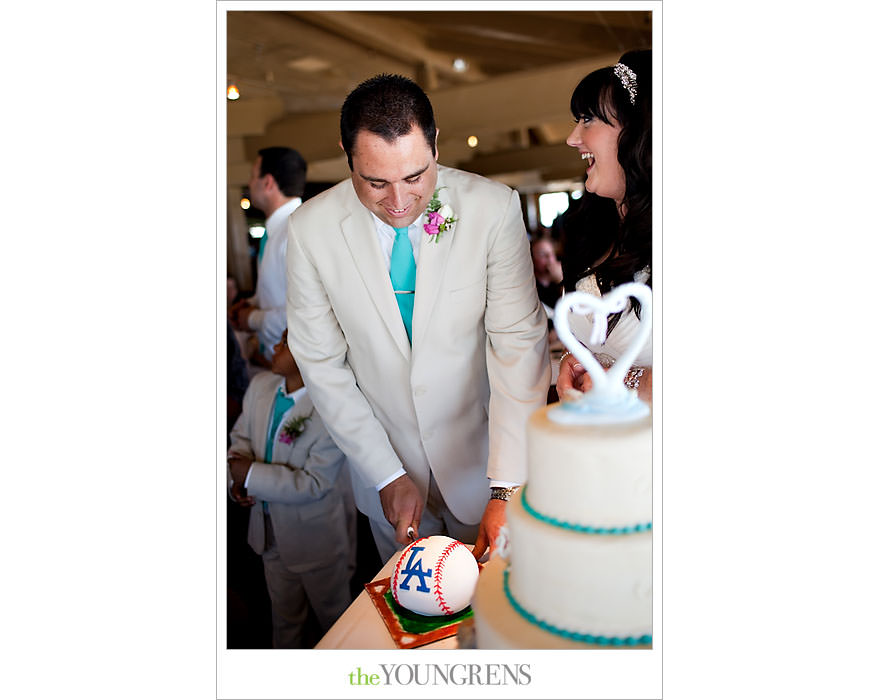 After the toasts, dances, and cake, it was time to hit the dance floor!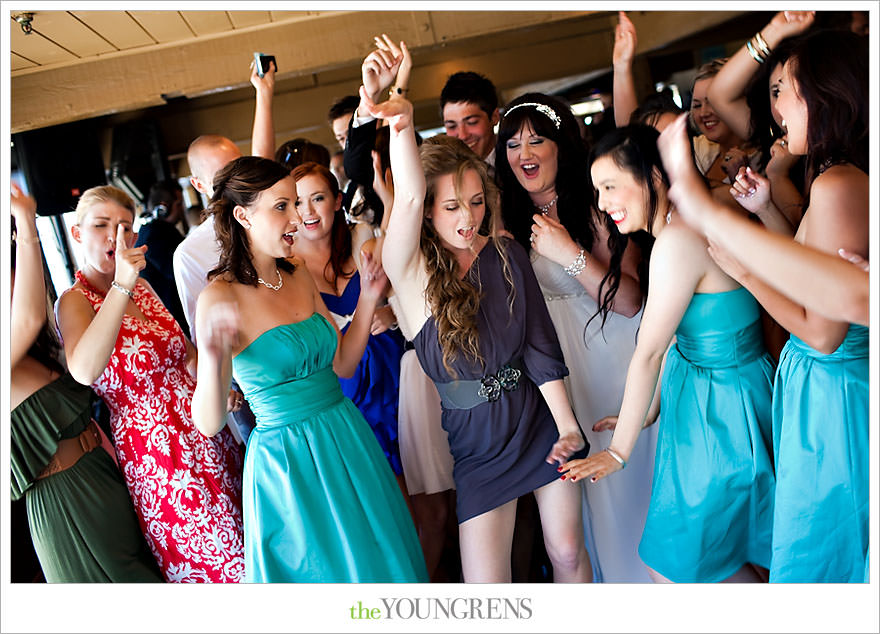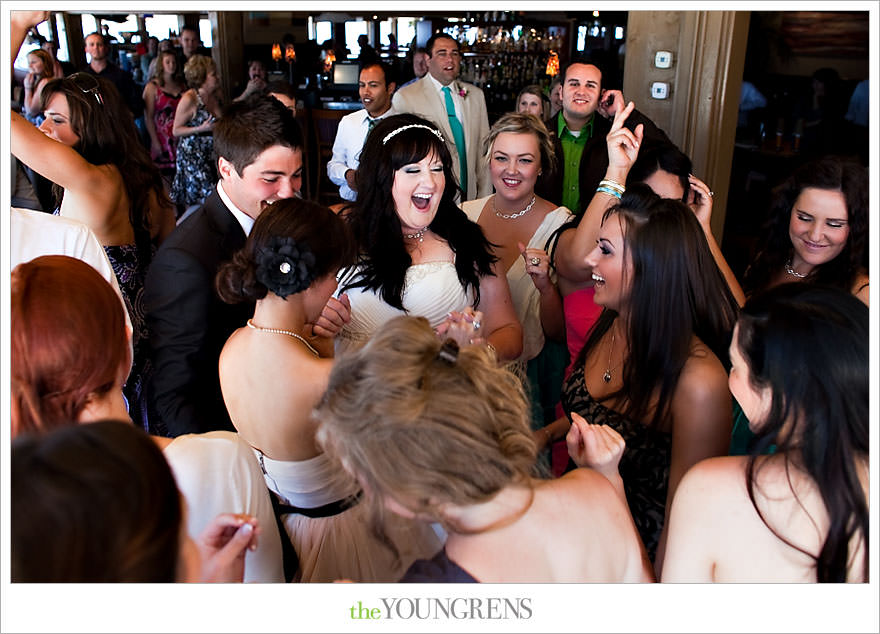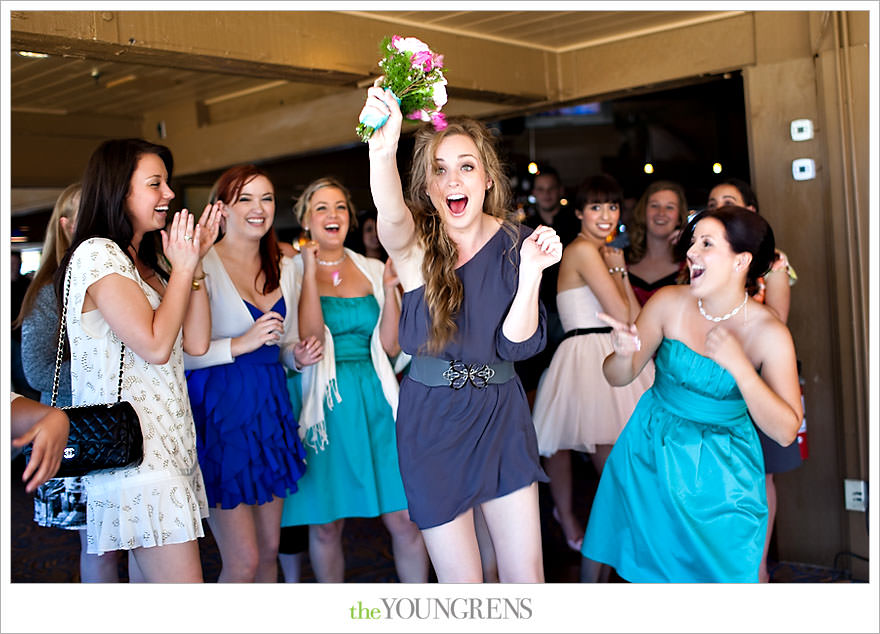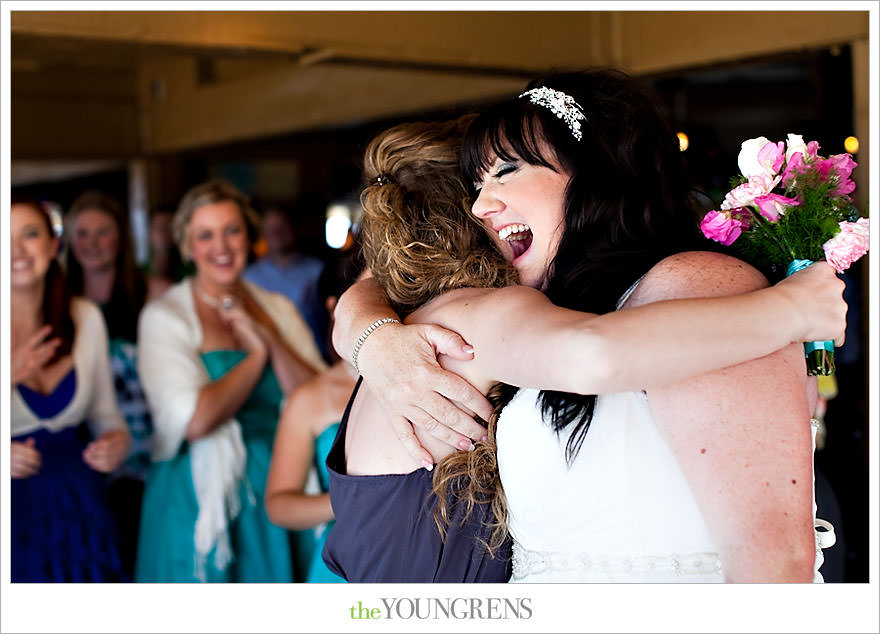 After an awesome afternoon at the reception, Ryan's brother totally surprised them with a 1957 Chevy Bel Air as the getaway car! Now THAT's some brotherly love! We took the car for a quick spin and found the perfect alley for some pictures with this awesome car!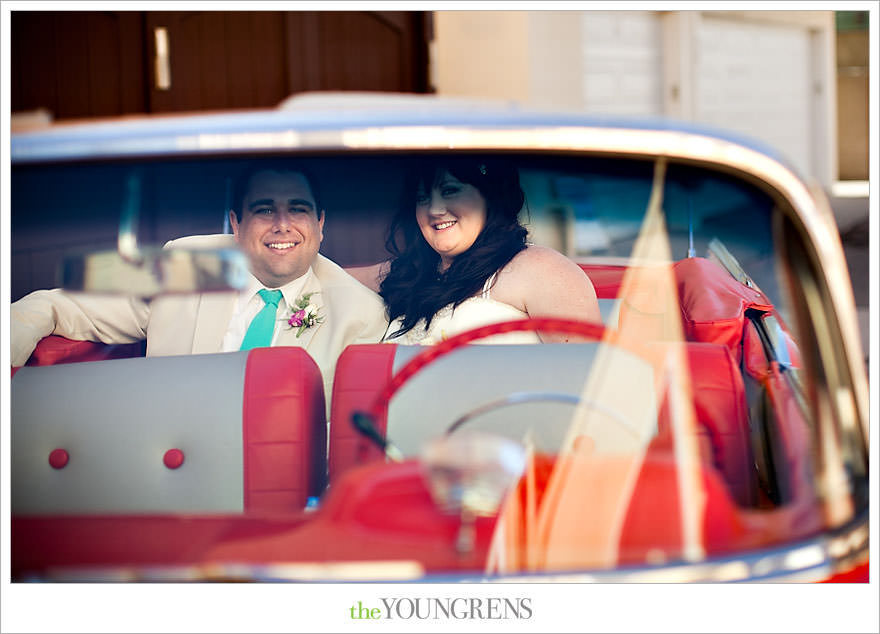 So I just need to make a disclaimer here: Jeff and I do not use Photoshop actions on our images, except for Kubota's Magic Sharp. We try to keep the work we produce as classic and straight out of the camera as possible. I totally realize that these images look as if actions have been applied, but its the real deal people. This is what it actually looks like when you shoot through the windshield of a Chevy Bel Air. So awesome!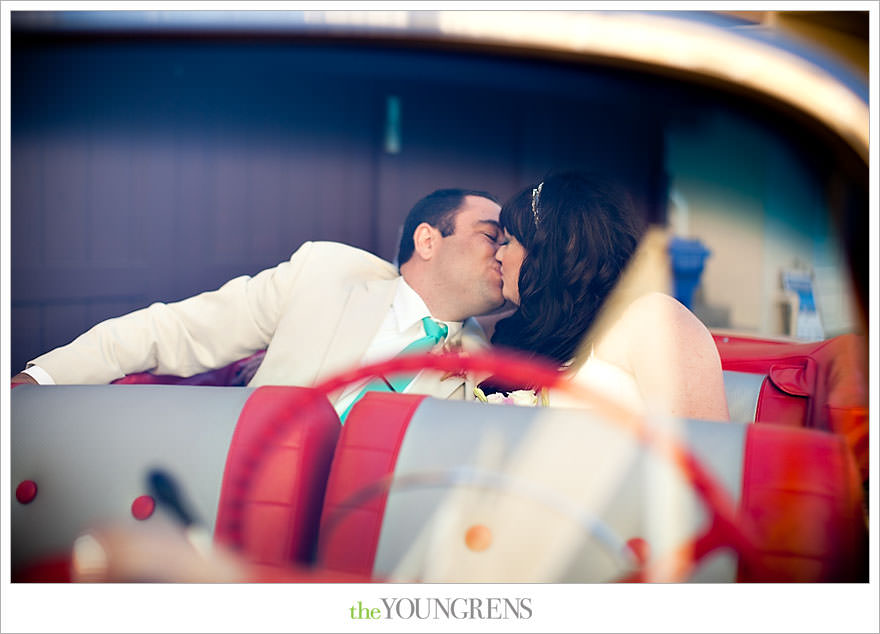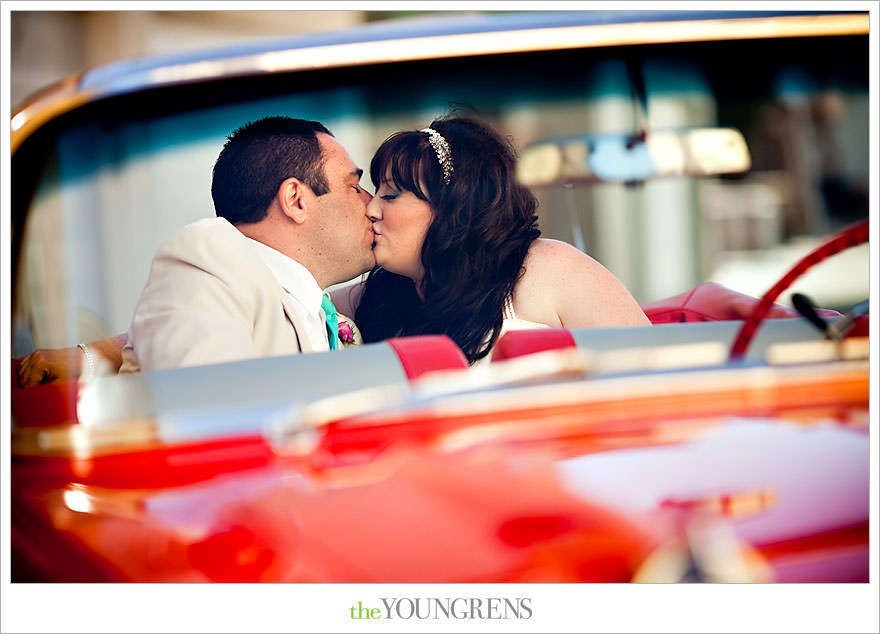 When we started shooting with the car, Ryan told me that he was stoked about the car, but even more excited that it was going to be on our blog!! LOL! This is totally your time to shine Ryan!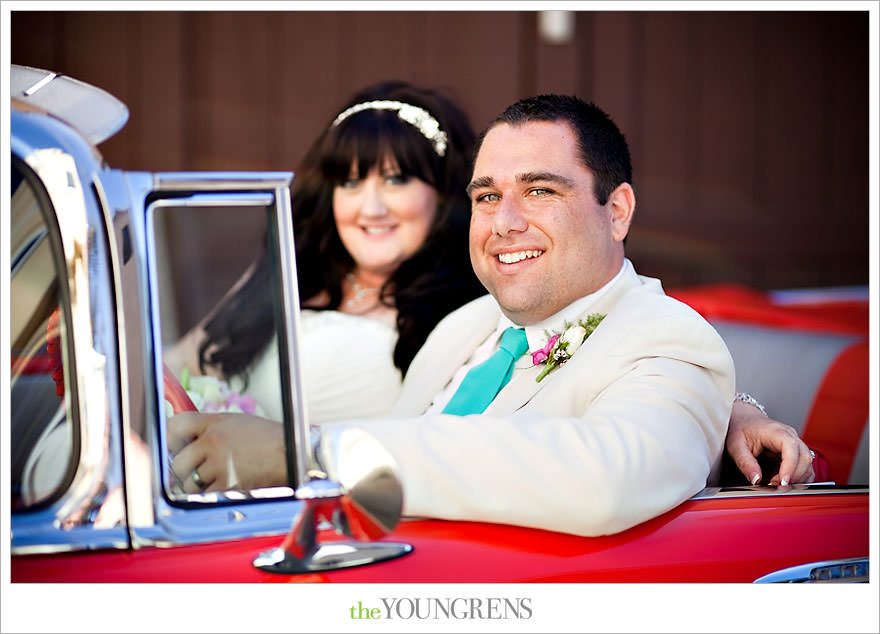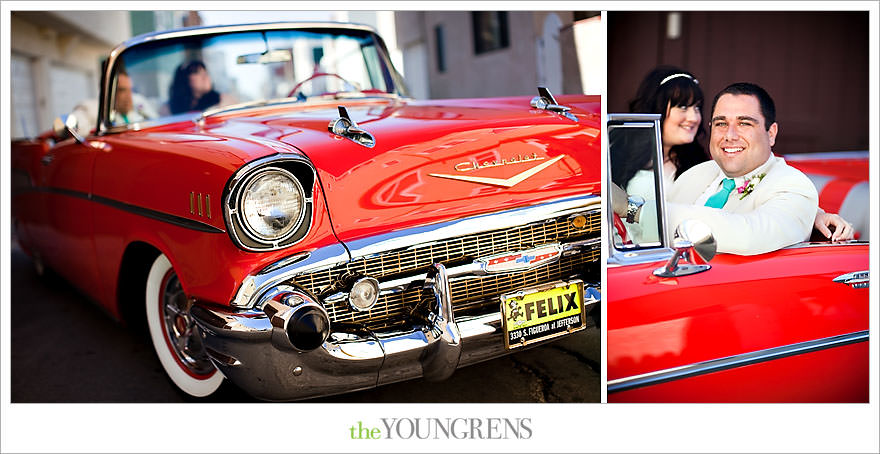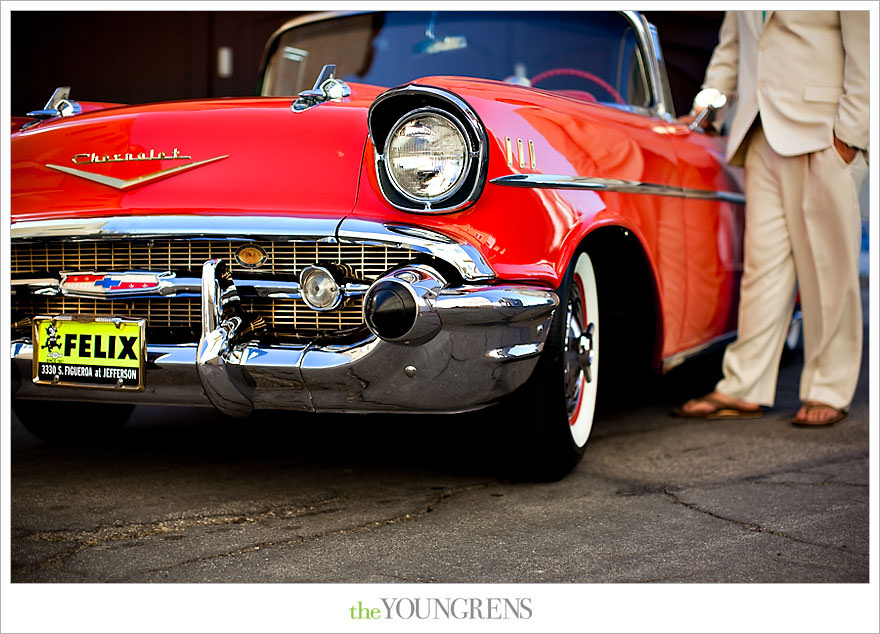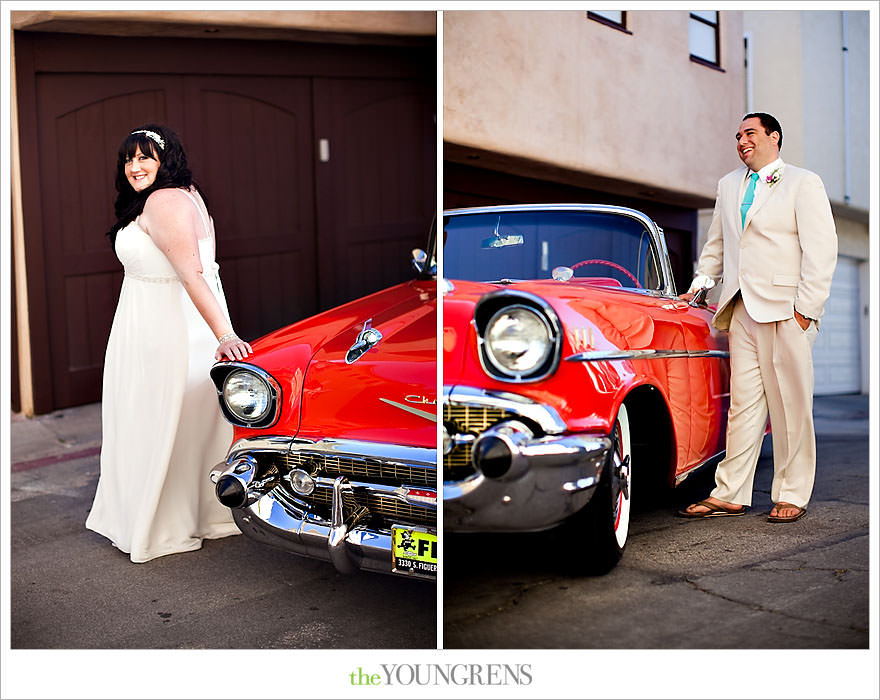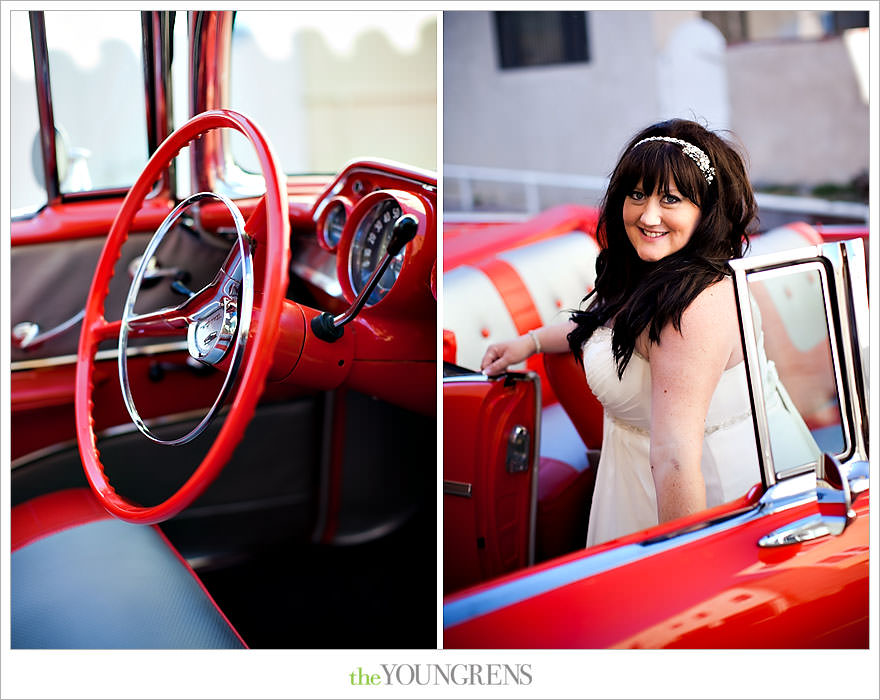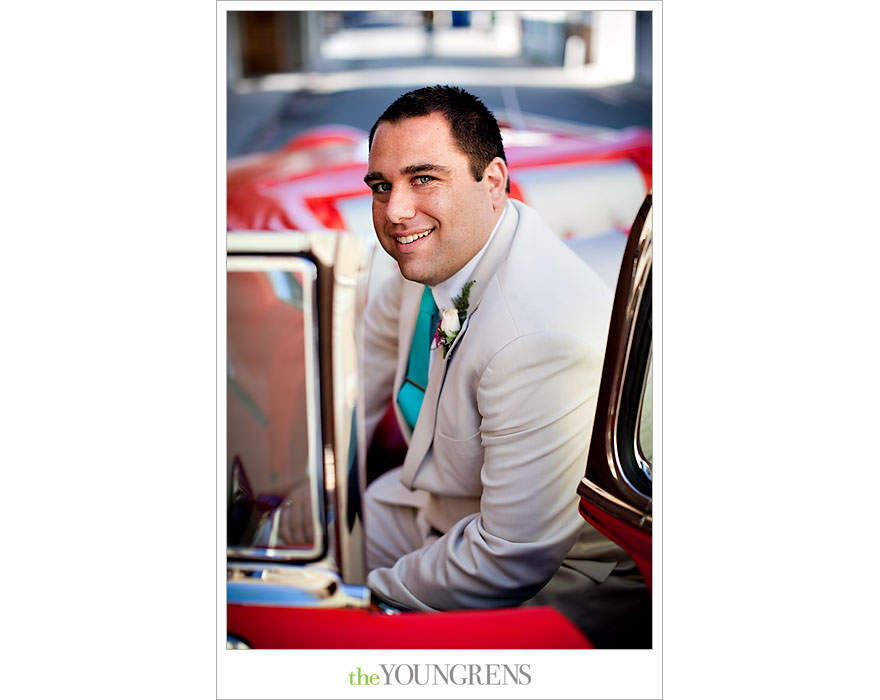 I love every single one of these black and whites.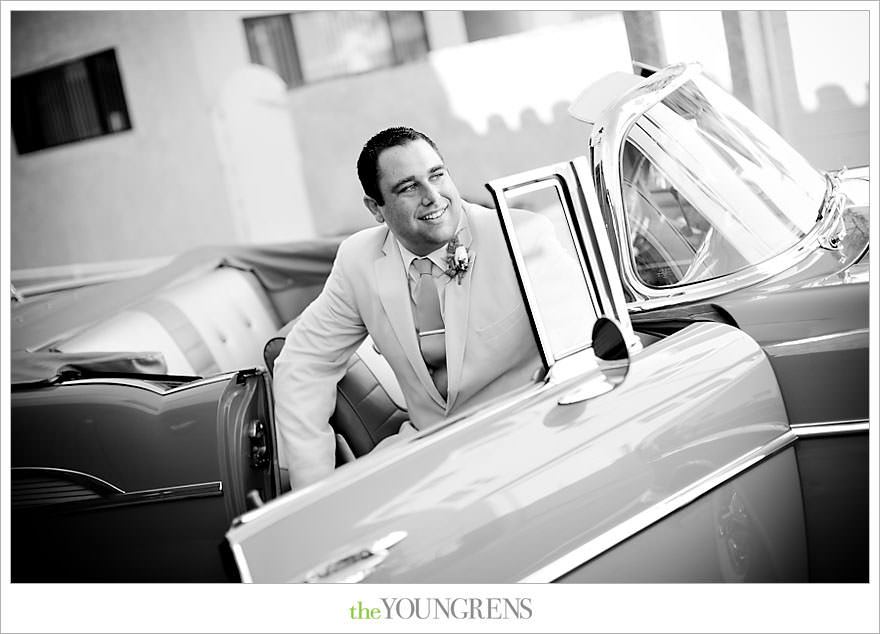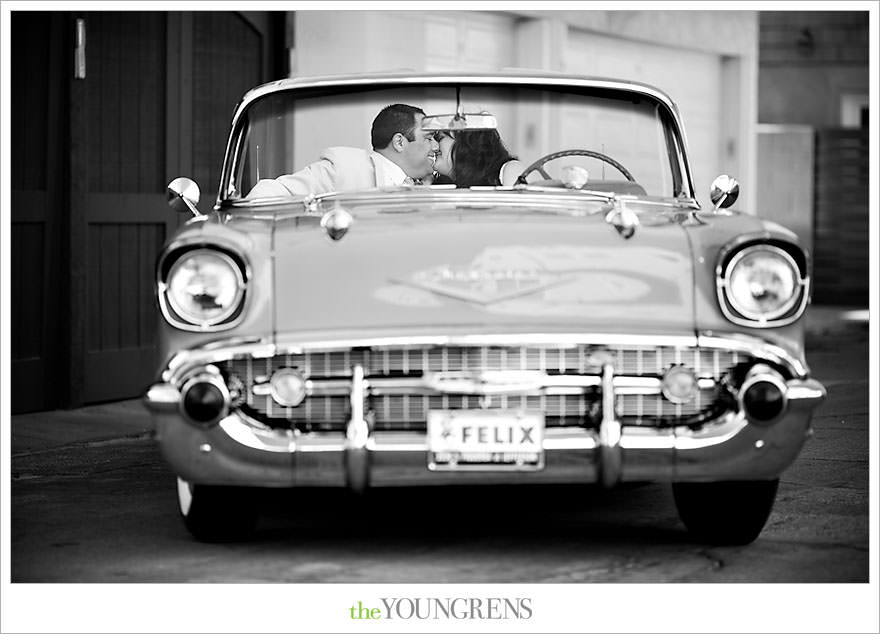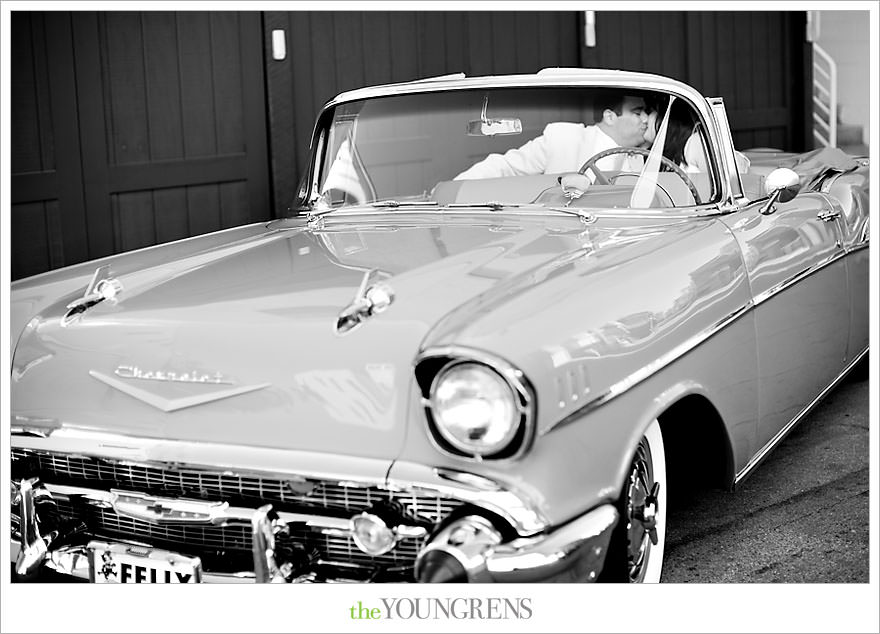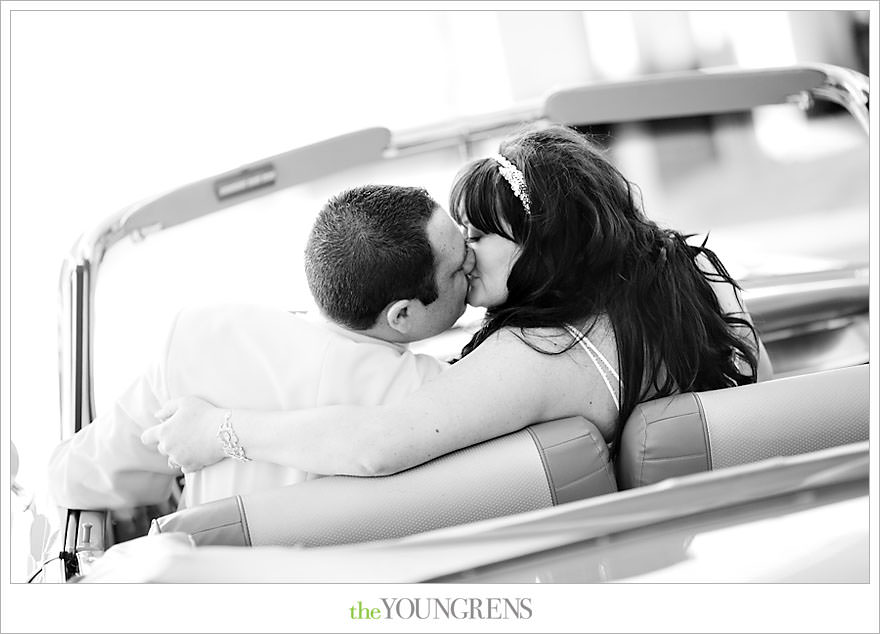 Ryan and Cassie: You guys are seriously such fun people to hang out with and we're so excited to FINALLY be married friends! Can't wait to hang out at Disneyland with you guys soon, but until then, enjoy the honeymoon!