I have to come up with a name for these kinds of experiences. They're the opportunities that come our way that are completely new, out of our comfort zones, and totally overwhelming, but something we REALLY REALLY want to take advantage of. Like shooting for the Food Network two weeks ago. I was so nervous I almost lost my breakfast on my first morning (and the second and the third), but there was no way in H-E-double-hockey-sticks that I was going to miss the opportunity to shoot on a real live set and shoot ACTUAL food beauty shots instead of just my concoctions in the kitchen. I'll be sharing stories from that weeklong shoot soooooon….
Should I call them Stretching Experiences? Growth Opportunities? Moments of Complete Panic? I need your help in the comments folks…
Anyhoo, this was one of those opportunities. We had never photographed a full editorial for a magazine before, but the lovely ladies at Exquisite Weddings Magazine asked if Jeff and I would photograph the gown feature for the Fall/Winter 2011/2012 issue.
IT. WAS. SO. FUN.
If I could do this shoot over and over and over again with the same amazing folks, I would be there with my camera in a heartbeat. This magazine is CLASSY and it's definitely our favorite bridal magazine in all of Southern California. We love having our weddings featured here and appreciate the overall upscale style that this publication presents.
The shoot took place waaaaay back in June of last year and you may have heard us tweet and instagram about this already, but we're finally able to share this exciting news out in the open on the bloggy-blog! Not only did Jeff and I get to photograph the 20 page gown feature in the current issue, but we have not just one but TWO covers for the magazine! (enter crazy fist pumps here)
The current issue of the magazine cycles through three covers over the course of the fall and winter, and they launched the issue with the lovely cover on the left with one of my images, and the current cover out on newsstands right now is by my wonderful hubby on the right. Yes, there was much smack talk involved as to which one of us would get the cover, so it's probably pretty healthy for our marriage that we both got one!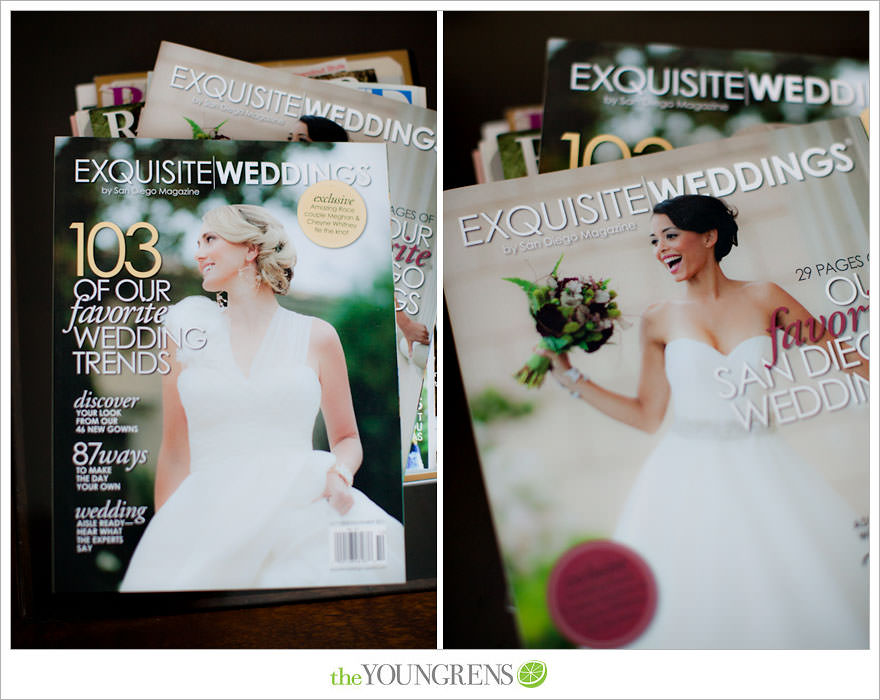 This was such an amazing opportunity!! I love, love, love how the gown feature turned out with our soft, clean style. We'll be dishing on the behind-the-scenes stuff tomorrow, so for today, just enjoy the images and then go check out the full magazine on newsstands!
Jeff and I honestly don't remember who took every image, but I do know that Jeff's is on the left and mine is on the right. I channeled a bit of my inner-Anthro-catalog for that one…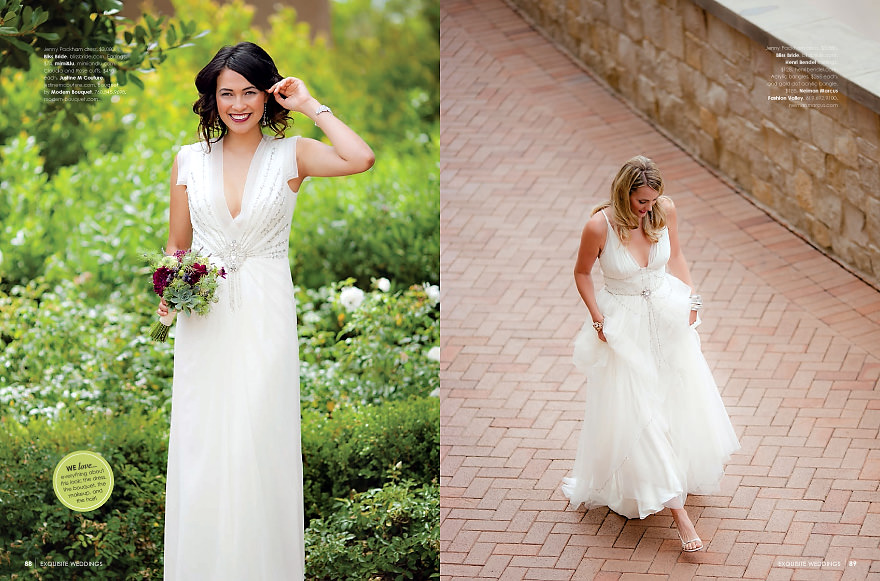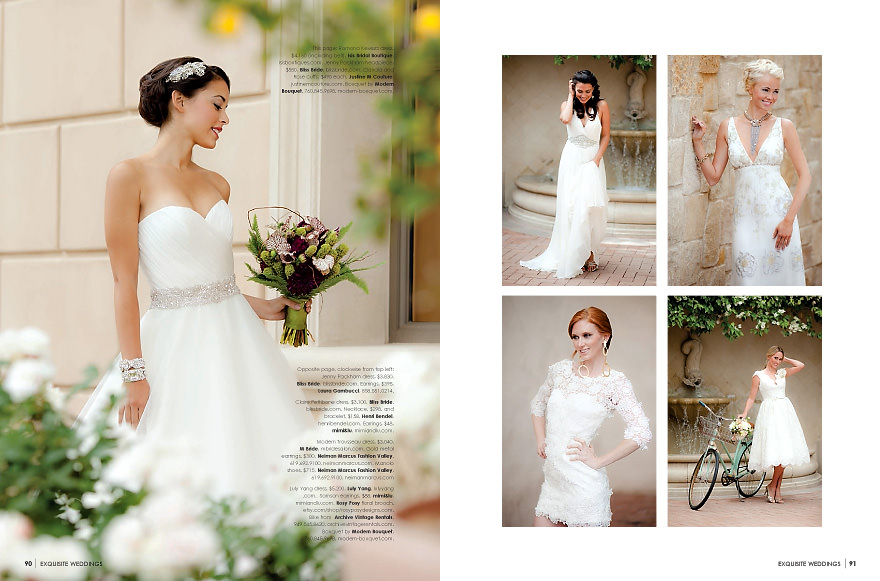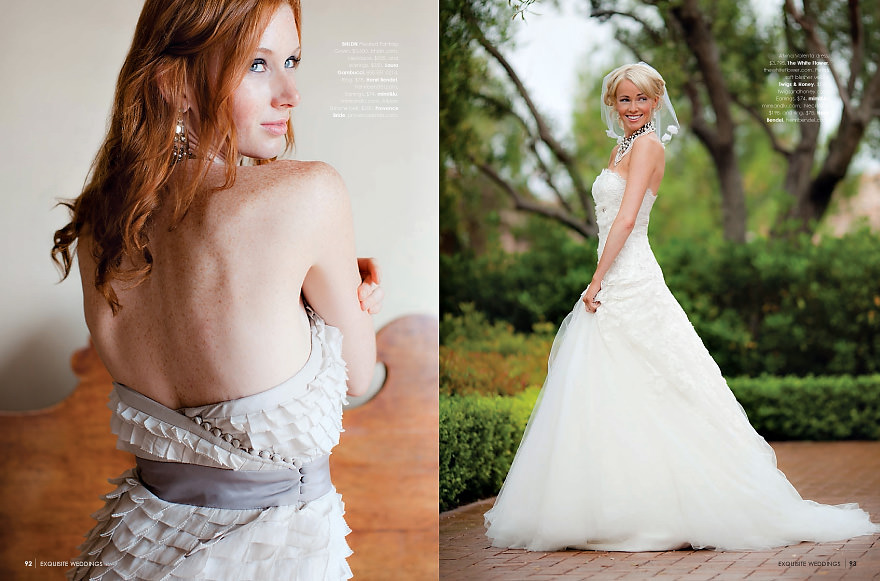 I loved that we got to infuse a bit of personality into this shoot. As soon as we saw the bocce ball court, we knew we had to use it!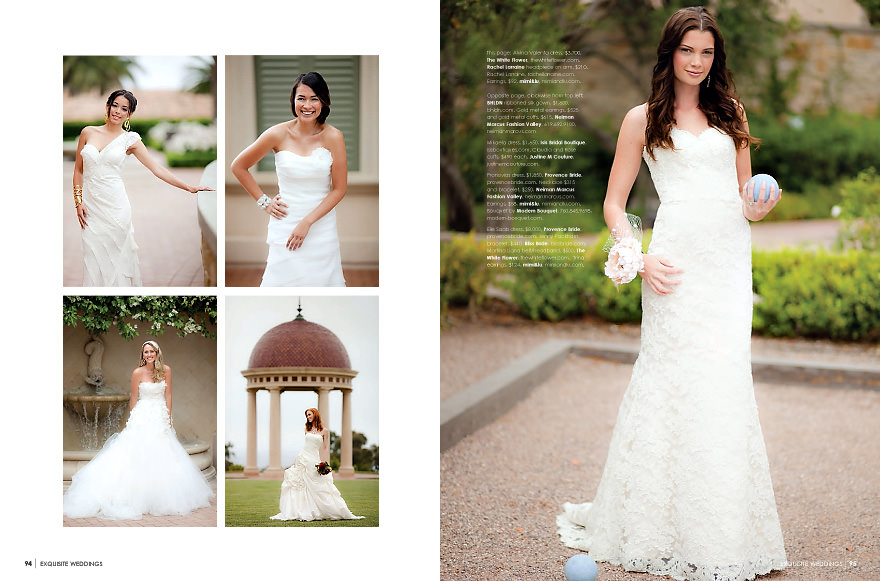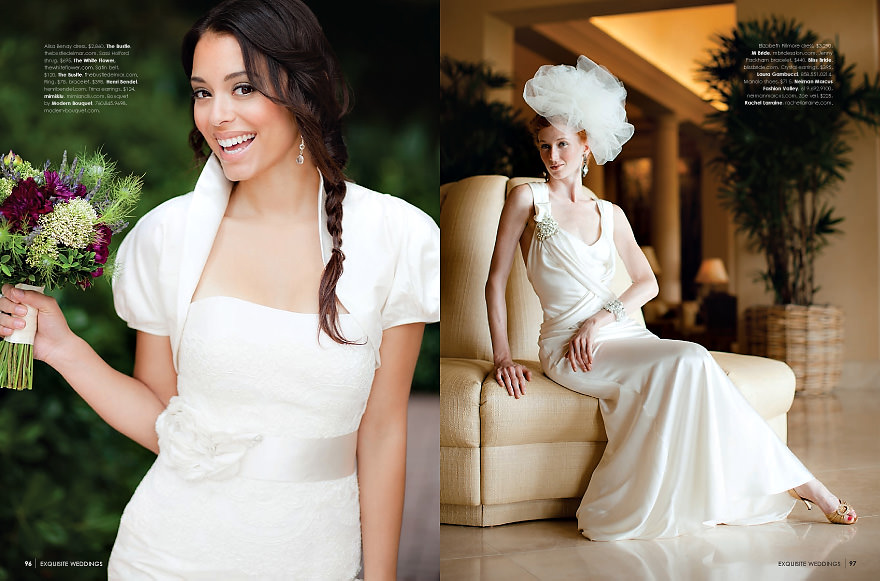 This spread has some of my favorite gowns. I just adore the Martina Liana dress on the full page left and then the Lugano Diamonds shawl on the bottom left and the Ulla-Maija dress on the bottom right. Our gorgeous models were also a DREAM to work with and they worked these designs particularly well.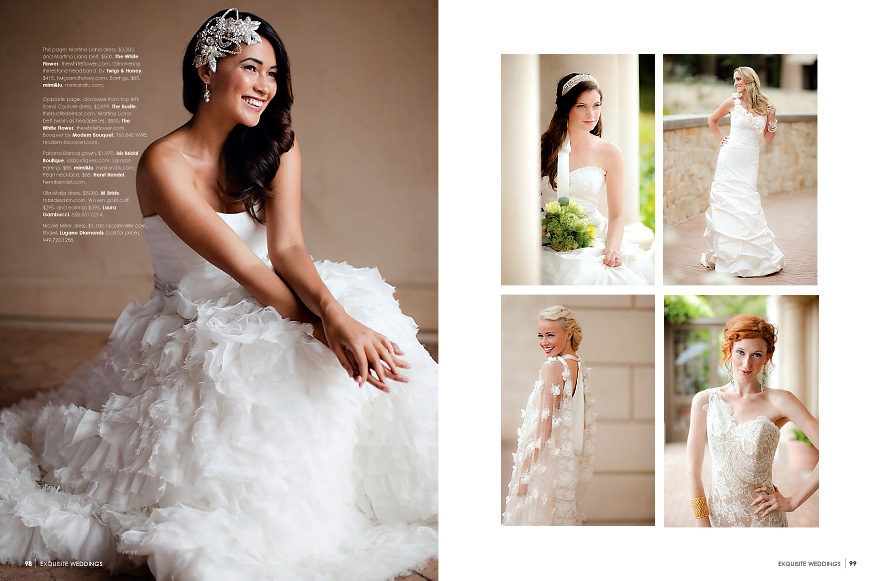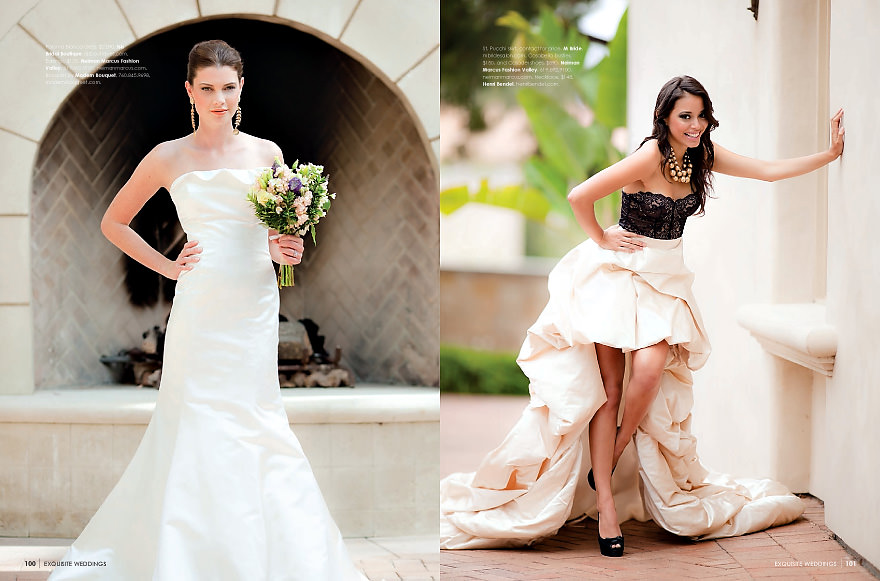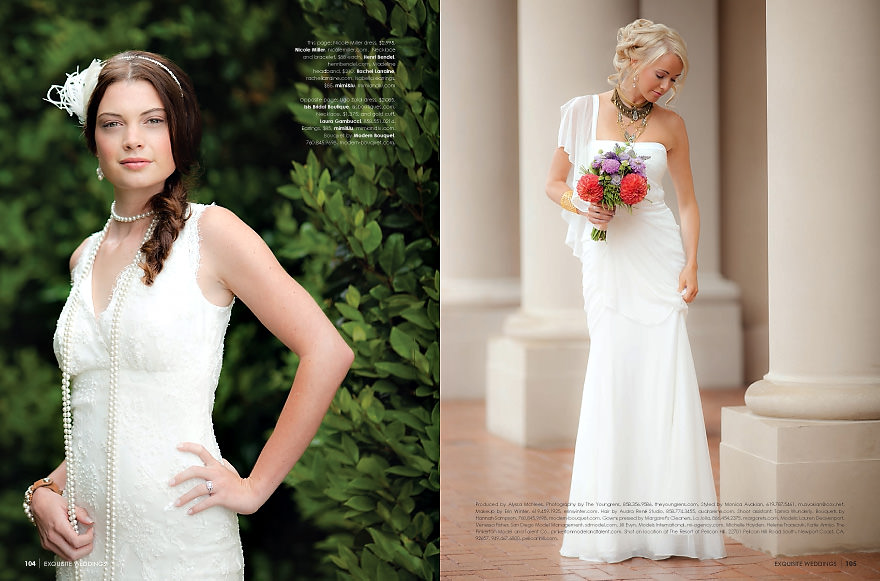 I'm so excited to share the behind-the-scenes images and thoughts on this shoot. It was such an incredible experience and the team of vendors we got to work with was AH-MAZING! Check them out below and then spread the love by grabbing a copy of the magazine for yourself! Holla!
Hugs,
Erin
---
Wedding Photography : The Youngrens | Location : Pelican Hill Resort | Stylist : Monica Avakian | Producer : Alyssa McNees | Floral Design : Modern Bouquet | Make-Up : Erin Winter | Hair : Audra Rene Studio |
---