I can't believe we're here. Honestly. Its such a reality check every time I look outside and see high rise apartments all around us. I can't believe we're in Singapore. I can't believe we've been to Malaysia, Cambodia, and Vietnam. I can't believe we're about to go to Thailand. And I really can't believe that we still have a month left.
It's been a surreal trip, dear bloggy blog. Jeff and I have been here in Southeast Asia for a month now, and we've done things I have never dreamed of doing and seen things that still fry my brain to think about (in a good way). It's been the trip of dreams. And we're still not finished.
I came down with a gnarly sinus infection at the end of our ten day trip to Cambodia and Vietnam, and when we returned to Singapore, I slept for three days straight. No, I vegged for 72 hours. I wanted more than anything to be exploring the shops on Orchard Road, sipping an iced coffee down in Clarke Quay, or sampling satays at the food carts in Chinatown, but there's nothing like a swollen face and a pending trip to Thailand to keep you inside with the curtains drawn shut. And then there's cold medicine. That always does interesting things to a vacation.
But those miserable 72 hours also gave me a lot of time to think about the fact that I was sick in Singapore. In Singapore for goodness sake. I mean, how many times in my life will I be able to say that I had a sinus infection in Southeast Asia? I can just imagine the cocktail party banter when I bring that little nugget into the conversation – "Oh yeah, that's just like the time I was in Southeast Asia, you know, with a sinus infection…" or "So I was sneezing in Angkor Wat next to the Bas Reliefs…" or "Speaking of birthdays, tissues are really hard to find in Saigon, you know, because I was sick there…"
God bless the little joys in life.
But when I look at the images below, that's when my amazement turns into all out disbelief. Disbelief that we actually stayed on an island this beautiful for three days. Our very first Asian adventure was to Tioman Island off of the coast of Malaysia where we just so happened to discover paradise, which is also known as Japamala Resort.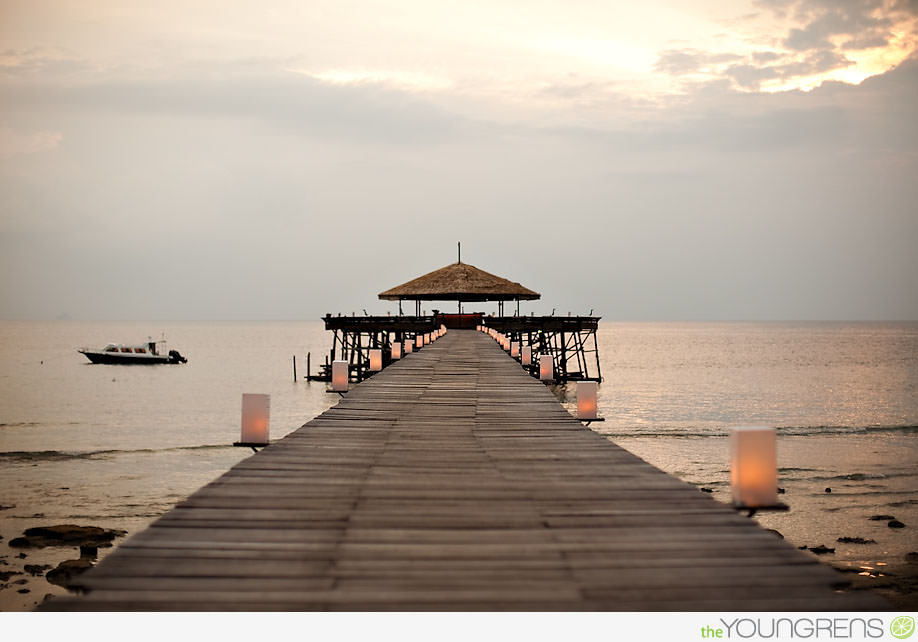 This resort only holds about 30 guests at its maximum, and their were only 15 guests including us during our stay. Talk about some quality island time!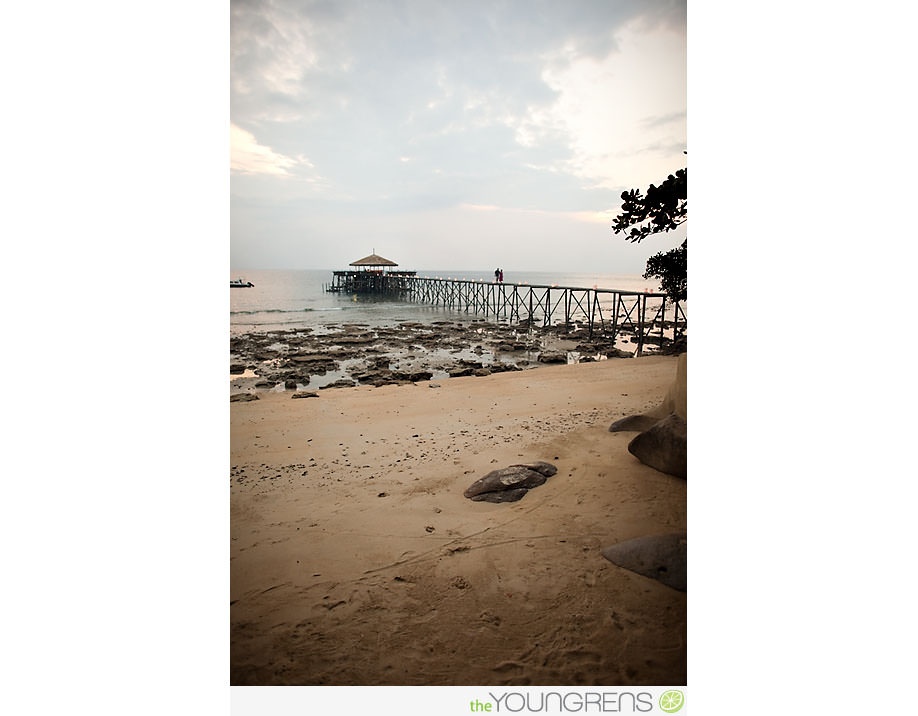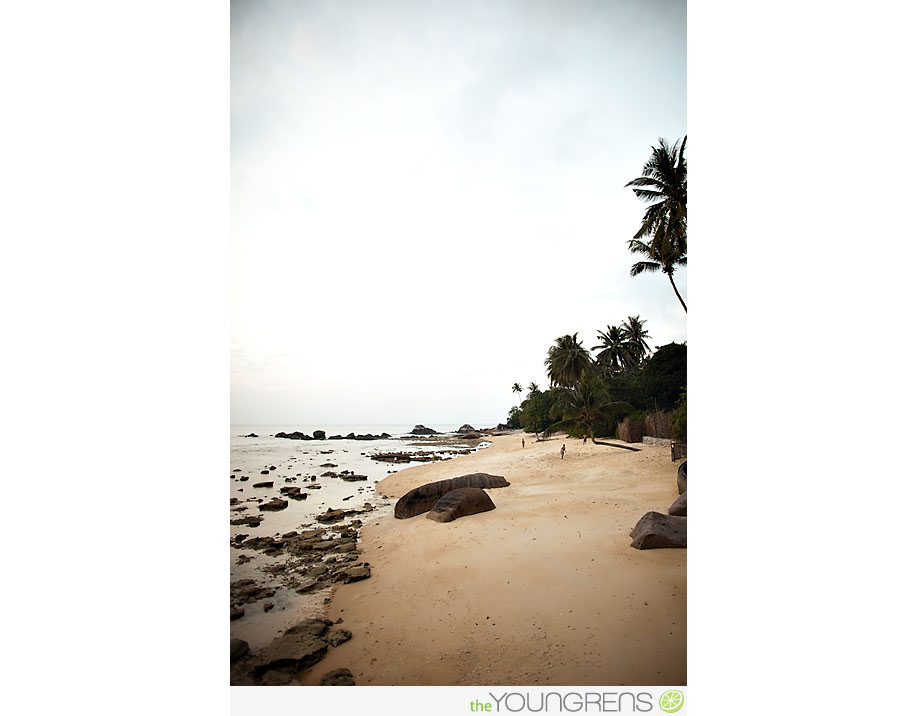 The trip to Japamala was just that – a trip. We took a bus from Singapore to the port town of Mersing, where we had to stay the night in order to catch the one ferry of the day that goes out to the island. After the two hour ferry ride, we were picked up by a speedboat that brought us to the small secluded beach where the tiny boutique resort sits. They let us stand on the back of the speedboat to watch the island go by – holding on of course!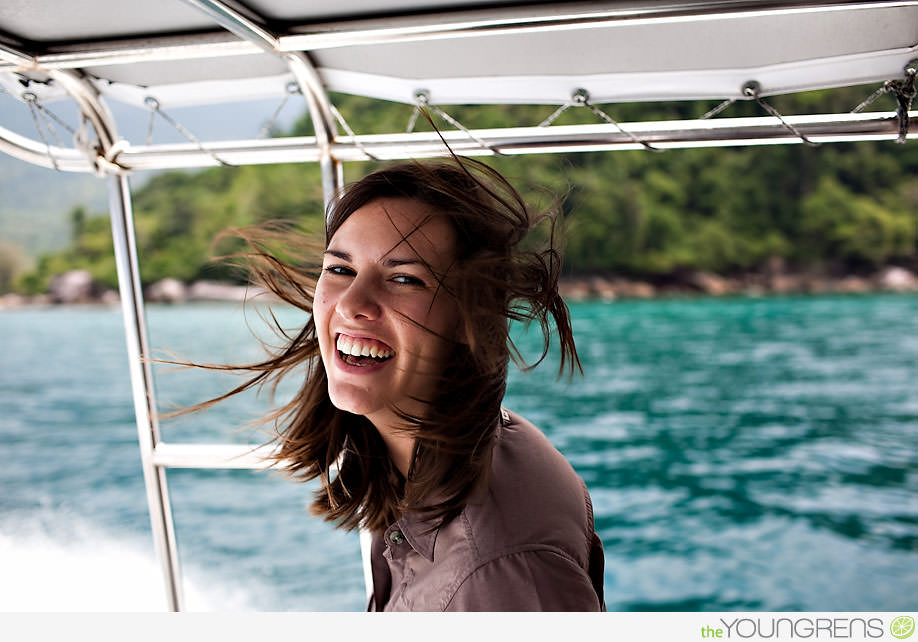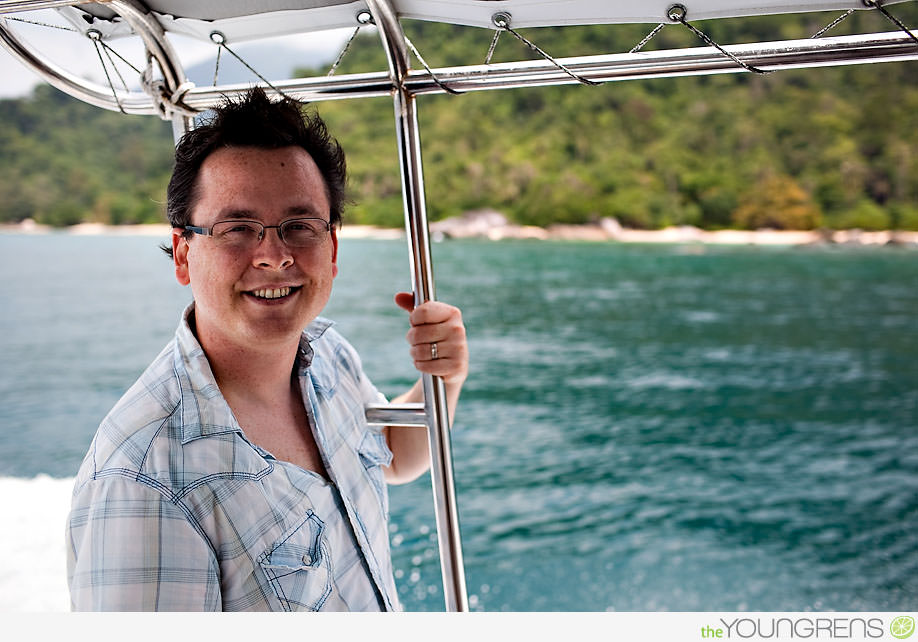 As soon as we arrived, they gave us a some lemongrass and honey iced tea, and let us choose how we would like our room to smell every night. Ummmmm, yeeeaaaaahhhh…. this was going to be an incredible vacation…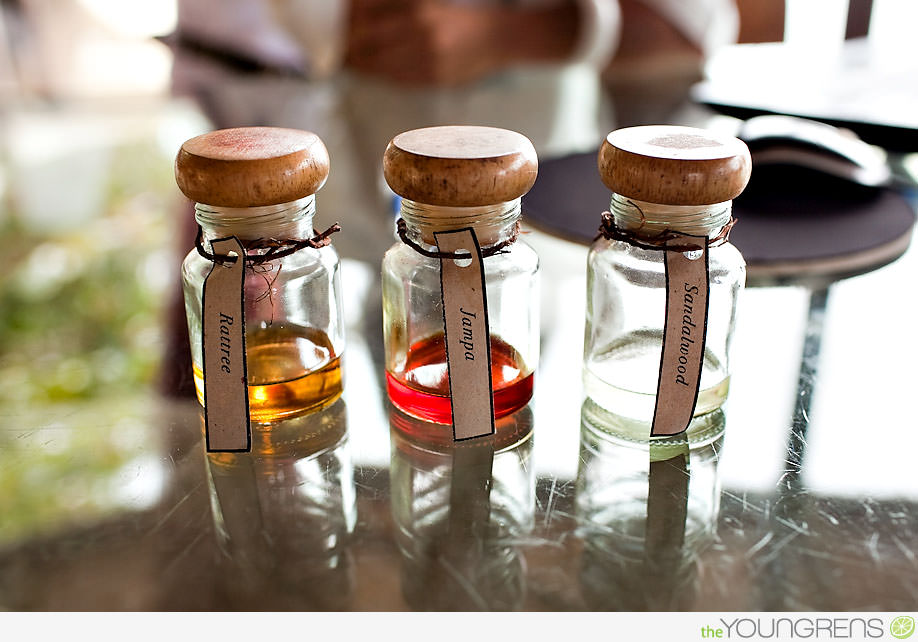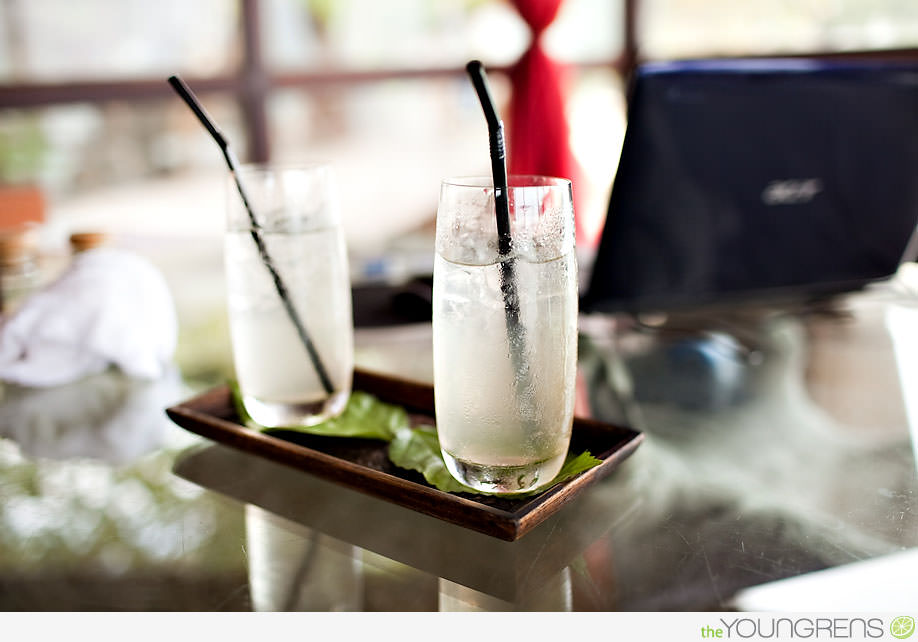 Our favorite spots in the resort – the beachside cabanas and the overhanging lounge booths at the restaurant on the end of the jetty. Did I mention the words "amazing" and "paradise" already?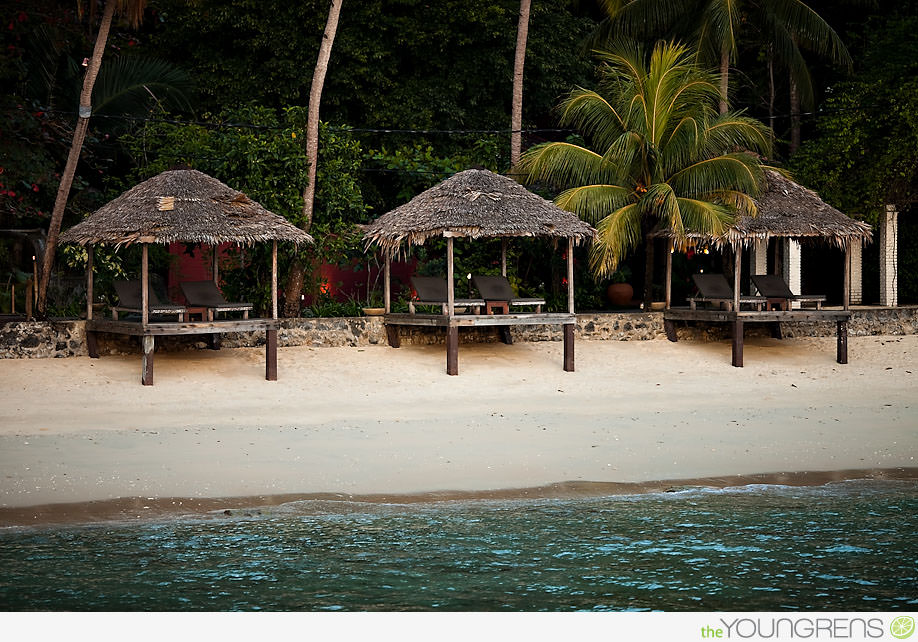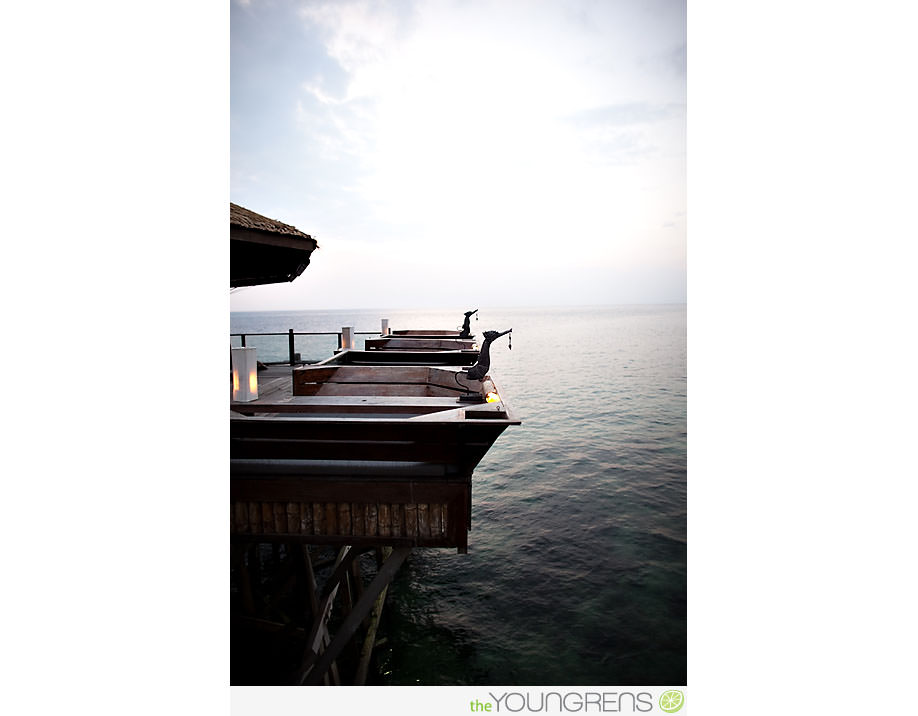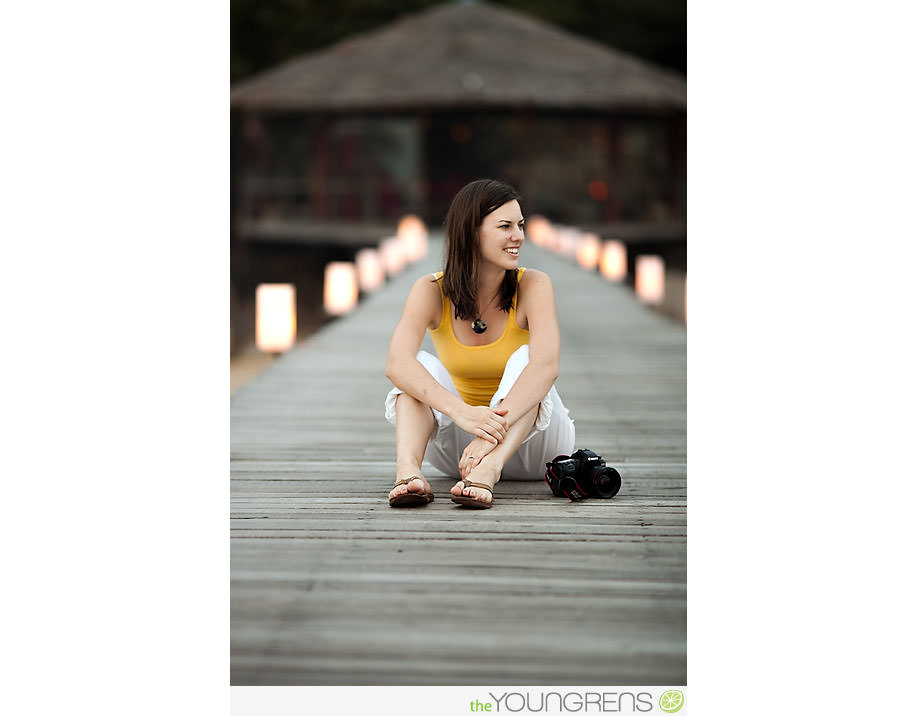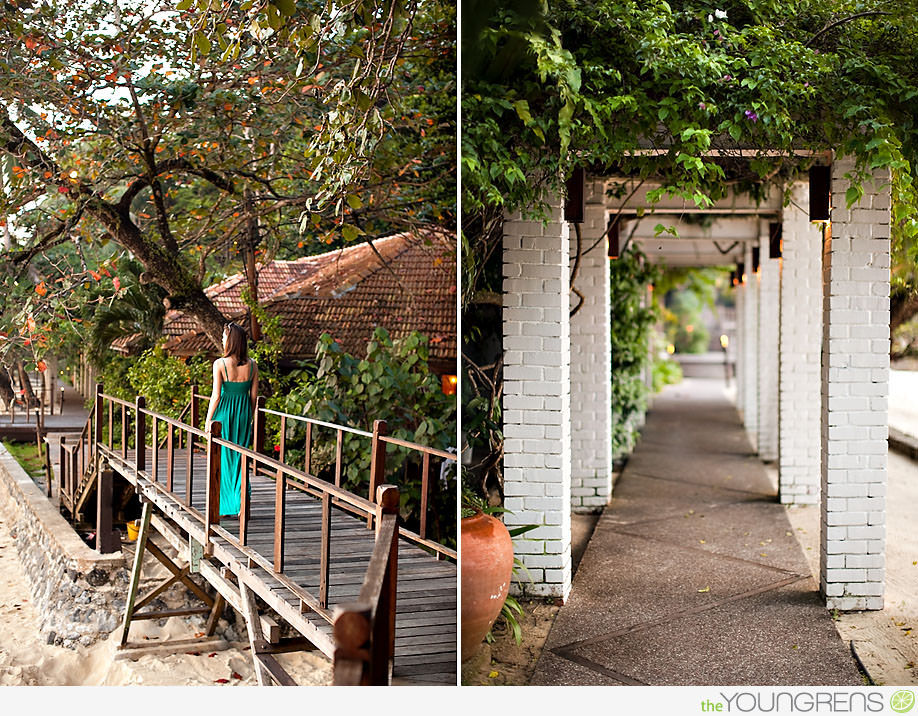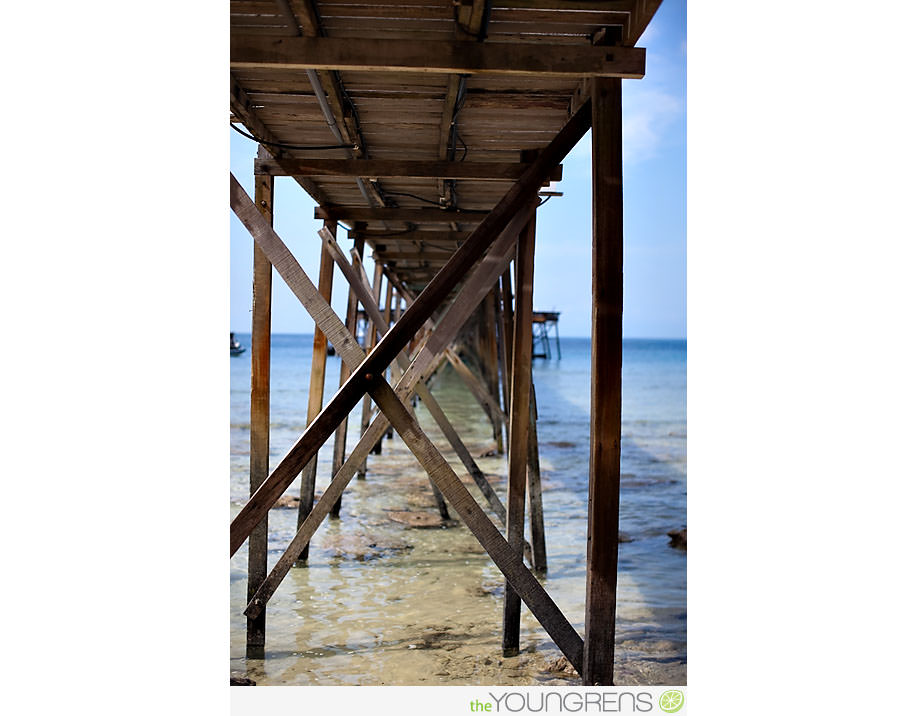 All of the woodwork and furniture were built by the same artisans who constructed our treehouse room (and all the other rooms). We LOVED everything about the furnishings! The coolest thing about the booth on the left is that the backrest is the perfect 45 degree angle for lounging. This 45 degree angle is apparently perfect for (1) drinking a tasty cocktail before dinner and (2) staring the tropical paradise island that you've somehow managed to find and can't believe your sheer dumb-luck that you're actually staying at. Ah-mazing.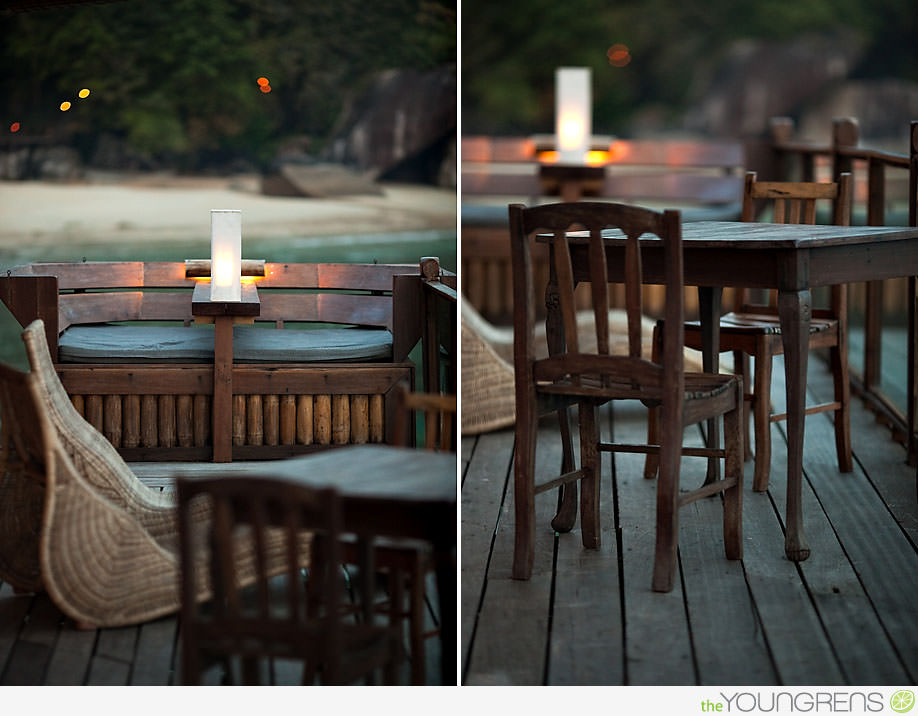 The staff was incredible here. Because the place is so secluded and small, they're basically a big family filled with the most amazing people you'll ever meet. They come from all over Asia, and you wouldn't believe the stories they have to tell about their families and their countries (think first hand accounts of the tsunami in Myanmar).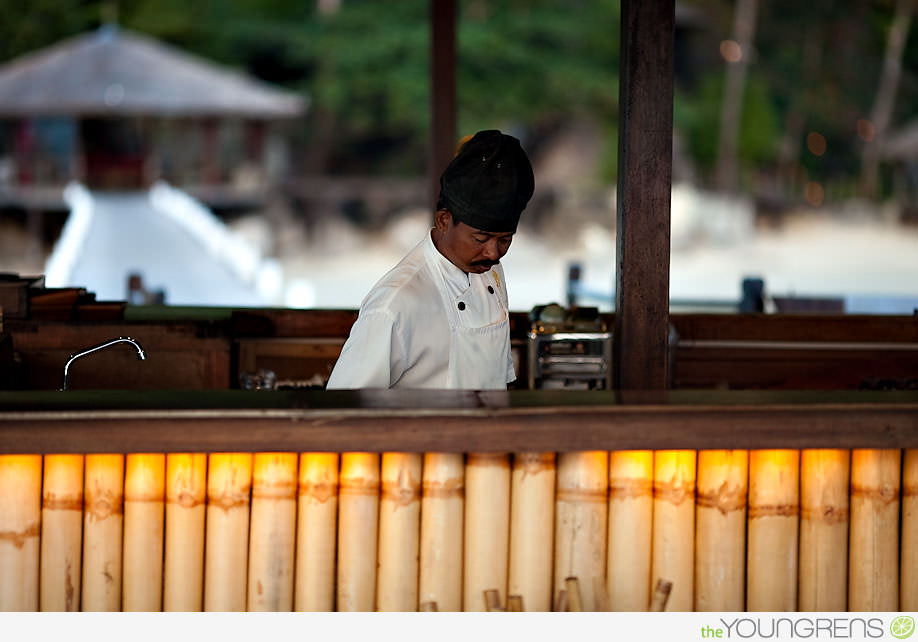 Our new buddy Mike grabbed this shot of us as we were heading to dinner. He was one of our favorite friends we made at Japamala.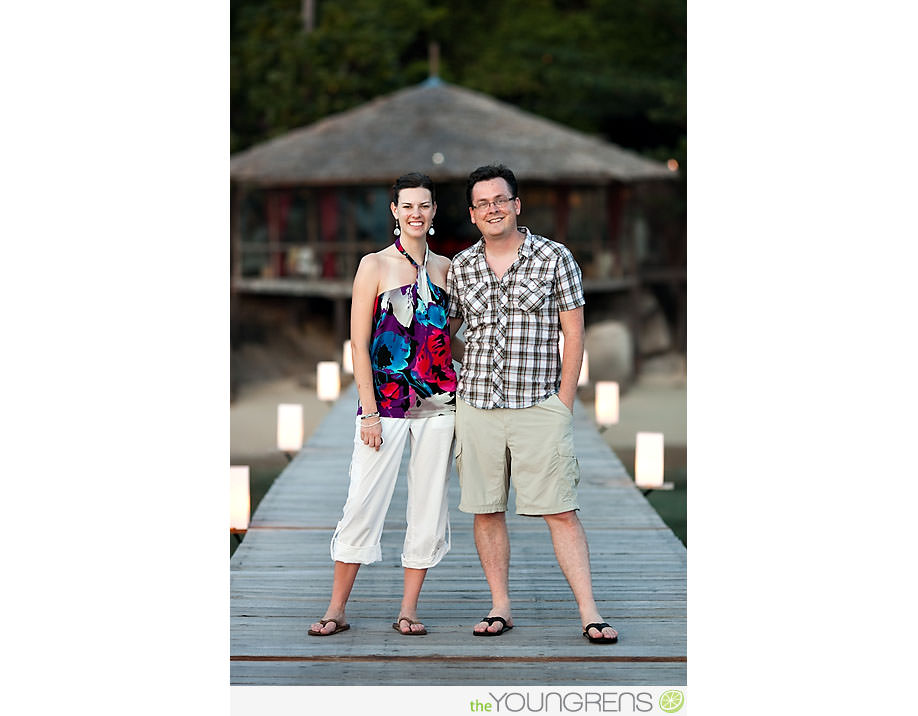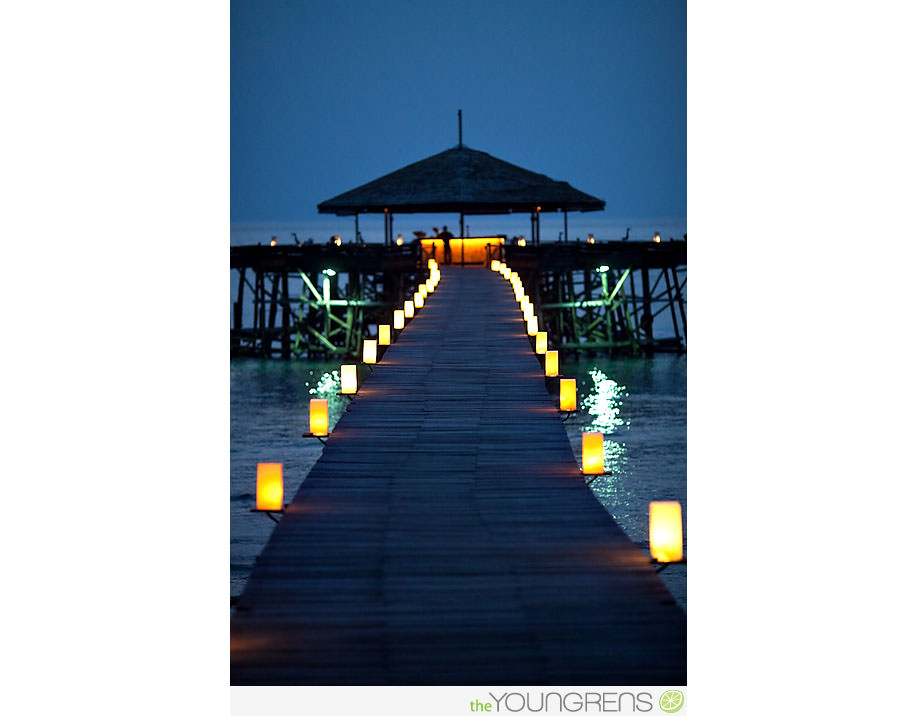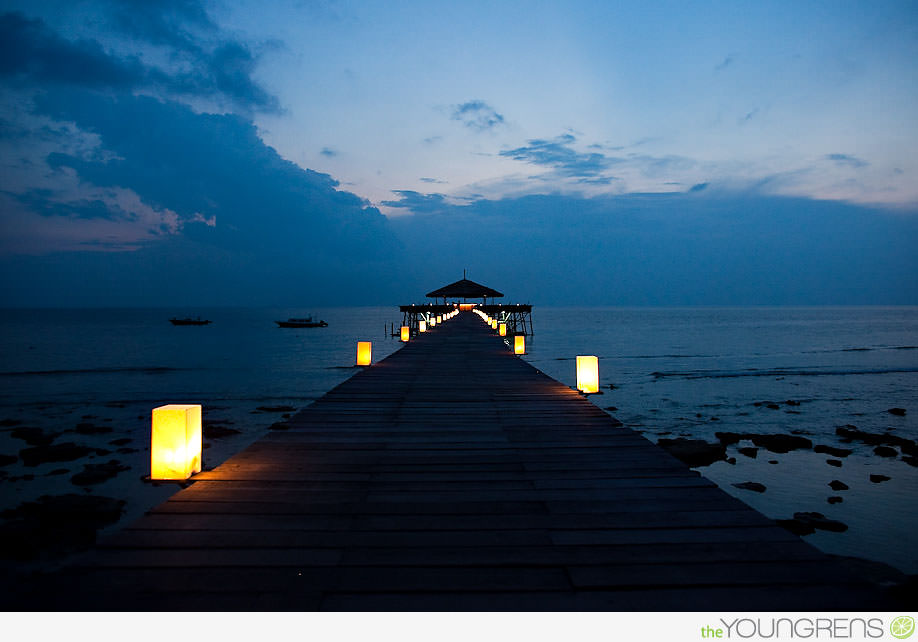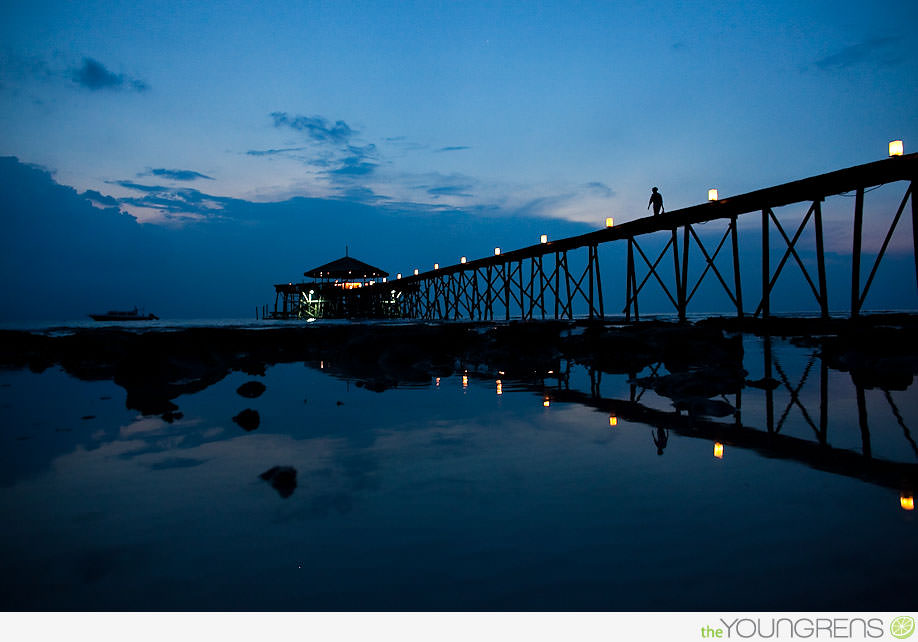 Hugs,
Erin