OUR APPROACH
Intimate Access

As wedding photographers, we are in a unique position.We have a front row seat to the best moments of your wedding day, and we view that intimate access as a privilege and an opportunity. We will be by your side when you step into your dress, slip on your tux, see one another for the first time, and come back down the aisle as Mr. and Mrs. We will probably hear you call her 'wife' or him 'hubby' for the first time. We are present for your very last moments as fiancés and your very first memories as husband and wife. It's an honor that we deeply treasure.

Remembering Your Day

As you're planning your celebration, many people may be telling you that your wedding day will fly by. That it will be difficult to savor the moments, visit with your guests, and enjoy the celebration. Before you know it, the day will be over, and you'll be flying off to your honeymoon. While there is truth to this, we believe that it doesn't necessarily have to be the case for you. We believe that you can remember much more of your wedding day than you ever thought possible, and we believe that we are the ones that can help you do it.

Celebrate & Savor

We have walked through many wedding days with many couples, and, while we are unobtrusive and documentary in our approach, we have learned when to step in to slow you down and help you savor the most important moments. Moments that can go easily unnoticed like the sun setting over your reception, the sound of everyone you love celebrating at the cocktail hour, or the view of the ocean before you say 'I do.' We will help you pause, take a deep breath, and take it all in. Our job is to produce beautiful images. Your job is to celebrate and to savor.

Spark Your Memory

We believe that your photographs should help you remember what you felt in the moment the shutter was released. When you see a gorgeous photo of your reception, we want you to hear the laughter, feel the warmth, and remember the joy that was present. Decades from now when you are looking through your wedding album, we want all of the sounds, feelings, and emotions from your wedding to come flooding back to you, because we believe that our photos should spark your memory – they shouldn't replace it.
OUR PROCESS
Now that you know us and love us, the process from here is simple. We'll start by getting to know your love story, and then we'll put our time-honored process in motion to tell it beautifully. Learn more about the Jeff & Erin journey below.
The first step in the photography process with us is to sit down together in our studio in San Diego or set up a time to talk over the phone. Our couples live across the country and all over the world, so even if you're not local to San Diego (or if life is busy – we get it), we can easily chat over the phone to connect and walk through the process. Either way, we'll pour some tea, get to know each other, pick out an album, and reserve your date. Voila!
OUR ALBUMS
The Purpose

We believe – without a doubt – that our images look their very best when printed in the pages of a wedding album, not because you can immediately enjoy and share the images with those you love – that is the amazing purpose of web media. Instead, we believe our images look their very best in print because, unlike DVDs and Facebook, albums are built to last for generations.

With this generational purpose in mind, we keep our albums strong and classic. Simple in structure and clean in design, they are built by hand by expert craftsman in Indiana.

(Scroll right to learn more)

Strong and Classic

All of our albums are Flushmount albums, which means that your wedding images will be printed directly onto the album pages, they can bleed off of the edge of the page, and they can also go straight across the center seam with no gap in the middle. The pages are thick and hard, so these are substantial books that are built with the latest in book-binding technology.

We offer two different styles of Flushmount albums – the Standard Leather Album and the Artisan Leather Album. They also come in two different sizes – 10×10 or 12×12.

(Scroll Right to Learn About the Options)

The Standard Leather Album

Our Standard Leather Album is our simplest and most classic option.

You get to choose from a variety of colors for your leather cover, and the printing on the inside is on beautiful Lustre paper, which gives your images a crisp, bright, and true-to-life feel. You can choose a 10×10 or 12×12 size for your album (I'm a fan of the 12×12).

This is a 10×10 covered in 'Sunflower', and a 12×12 covered in 'Tiffany'.

(Scroll Right for More)

The Artisan Leather Album

The Artisan Leather Album is our fine art option, and it's simply the most breathtaking album we've ever come across! There are a few key differences with this album.

First, the natural leathers are truly genuine Italian leathers with a softer, more organic hand feel. You will see subtle imperfections in the leather, which only makes them more beautiful! There is nothing more authentic than these covers!

(Scroll Right for More)

The Artisan Leather Album

Second, the pages are printed on Fuji's stunning Deep Matte photographic paper, a highly sought-after fine art paper in the photography world. Currently, these are some of the few albums that are being produced with Fuji's Deep Matte paper, so they are truly one of a kind!

We adore the silky, matte look of the printing – how it features the soft, organic style of our images while remaining true to our timeless sensibilities. Plus, these albums feature our medium format film work perfectly!

The Parent Album

Our most popular add-on with our photography collections is our parent album. These are a duplicate of the main album – same style of album (Artisan or Standard) with the same design and images on the inside – it's just a smaller album for your parents to have. Our parent albums begin at 8×8, but many of our parents upgrade to a 10×10. We can also do custom designs for parents, so don't hesitate to ask.

This is an 8×8 Standard Leather Parent Album in 'Chocolate'.
LOVE LETTERS
Matt & Delshad

"We felt like models after seeing our engagement photos and knew the wedding photos would be amazing! THEY WERE!"

"Jeff & Erin are not only wonderful photographers who shoot gorgeous photos but truly kind hearted people. We felt so comfortable with them, like we'd been friends for years, after our first meeting. Both my husband and I are shy but they made it so easy to pose for the camera. We felt like models after seeing our engagement photos and knew the wedding photos would be amazing! THEY WERE! We were blown away at how they captured the day and now we get to relive it anytime we wish. We can honestly say if you want some experienced photographers, who capture each important moment, who care about you, who have fun with you, and put you first on your big day then The Youngrens are the perfect fit! Cheers to Jeff & Erin! We love you so much!"

Josh & Corinne

"These two are absolutely amazing!!!!"

"These two are absolutely amazing!!!! My husband and I hired them for our wedding and engagement shoot and we couldn't have picked two better photographers! They are so personable, funny and just good people. On top of being awesome people you want to become best friends with, they are a highly highly talented pair that just have the most amazing eye for photography!!! You can tell they just love what they do by how excited they get behind the camera. And because of this it makes you, the subject in front of the camera, feel so so comfortable…which results in gorgeous photos!!! I am no photo pro, so I don't know the proper lingo as some might, but the lighting and contrast they capture just makes your photos that more incredible. Seriously everyone who has seen our photos is in awe! We would hire and re-hire them over and over again! Jeff and Erin are one of a kind! xo"

Mike & Sarah

"They point out those unbelievably important moments and give you the opportunity to soak in every second!"

"The Youngrens are amazing photographers. However, when you work with The Youngrens they become so much more than photographers. On your wedding day, which can be one of the most happiest but also one of the busiest days of your life, The Youngrens step in and help control the pace of the day. They point out those unbelievably important moments and give you the opportunity to soak in every second! Erin and Jeff are so talented and have such an eye for photography and capturing memories you will have the rest of your life. They are the perfect photography team – so responsive and they make you feel comfortable in front of the camera. They are such an asset to have on the wedding day. You won't be disappointed – I would absolutely recommend them to friends and family!"

Chris & Katie

"Our wedding day would not have been as perfect as it was without them!"

"The Youngren's were by far amazing! They exceeded our expectations, and our wedding day would not have been as perfect as it was without them! I would definitely recommend the Youngrens to any and all brides/grooms when deciding on your wedding photographer. They not only know how to capture the right moments, but when to capture them. They were very easy to work with, and we felt comfortable and at ease all day long, as well as leading up to our wedding. We feel very blessed to have found them (thanks to our wedding coordinator), and LOVED them!"

Jeff & Kelsey

"Believe me, you won't be disappointed, you'll be amazed!"

"The Youngrens are a fabulous duo, who between their love for the details and emotion, captured our big day perfectly. The pictures tell a beautiful story of a day that went by way to quickly. The thing that sets The Youngrens apart from others in the industry is that they really take the time to get to know your personalities, which is very much reflected in their work. From a business side, they were always impeccably on time and organized. The whole experience was so much fun – after the first time we met them we felt we had made new friends! We would highly recommend them to anyone looking for a photographer. Believe me, you won't be disappointed, you'll be amazed!"

Jared & Liz

"The Youngrens are, in short, SPECTACULAR."

"The Youngrens are, in short, SPECTACULAR. Both my husband and I are very camera shy, but Jeff and Erin drew us out and helped us not only feel comfortable, but we had a BLAST. Their photos truly captured the story and the feel of the day, the love felt between the bride and groom, and the excitement surrounding a wedding. They are always professional, while still making everybody feel at ease. The best part is how you feel that you have not only had wonderful photographers at your day, but that you have also gained two friends in the process. They simply are the best!"
THE INVESTMENT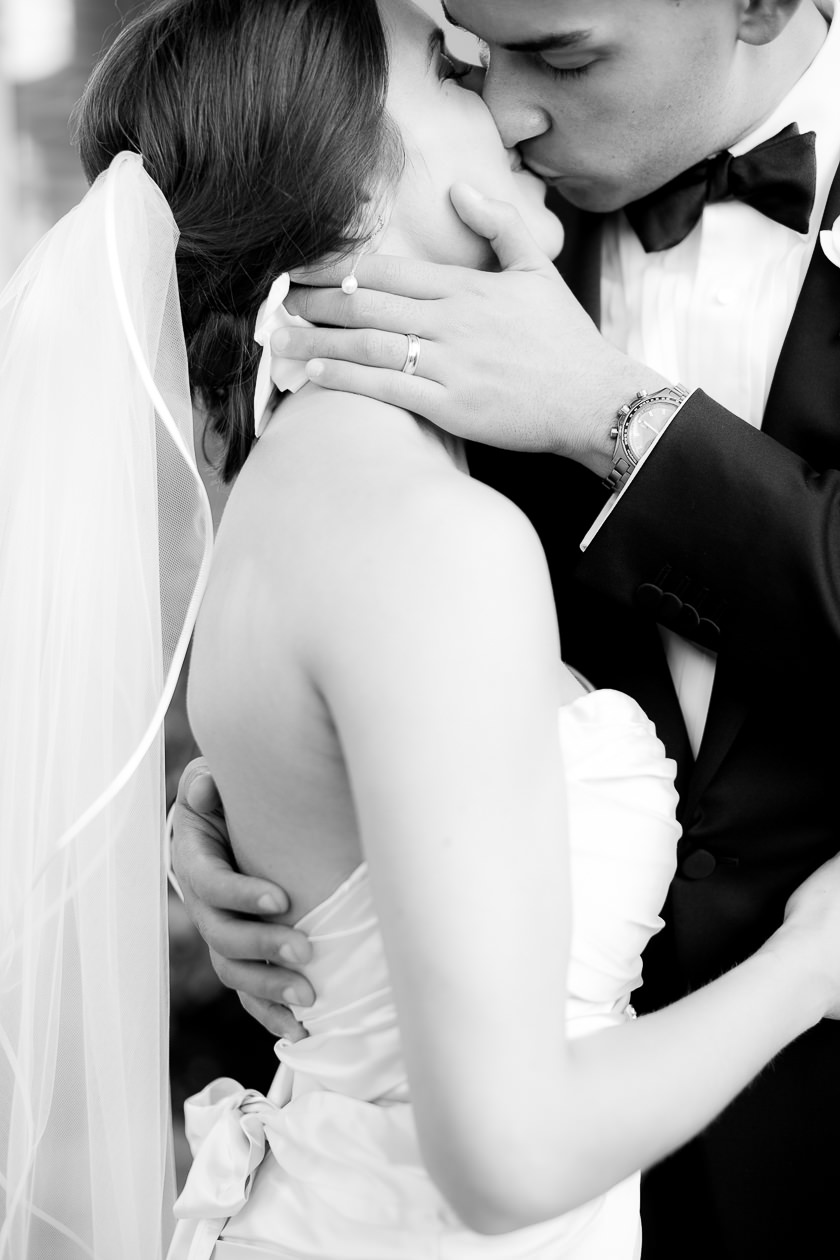 We are invested story tellers, so when you commission The Youngrens, you will receive full coverage of your day with ten hours of photography by both Jeff and Erin. Because this day only happens once, we will be there while you are getting ready and leave only when your reception has been told to it's fullest.
Your wedding is unique and will probably require specific photography needs, so all of our rates beyond the initial coverage are completely a la carte. We will help you choose the additional coverage, albums and products you'd like to include in your photography collection.
To build a custom collection for your wedding, simply inquire. We'll build something perfect for you!
INQUIRE
FROM THE EXPERTS
Planning a wedding is wonderful, joyful, and (sometimes) overwhelming. We're here to help! We have an entire category of blog posts over on our blog called 'From The Experts. These are articles dedicated to helping our couples get the most out of their photography as well as navigate the big and small and medium-sized decisions for their day. Take a look at our helpful resources below!