For both Jason and Carissa, their wedding day was a long time coming. Each of them has a compelling life story that will make you say 'wow' – they've been through a lot as independent and confident individuals. Because of that, they have a tight-knit protective group of friends around them, so when it would come time for Jason and Carissa to fall in love, it was going to be hard to live up to the high standards of this community who would only accept the very best.
When Jason and Carissa came together, though, I think everyone agreed that they had found the very best.
Jason and Carissa are all about style, style, style and Carissa was deeply inspired by F. Scott Fitzgerald's novel, The Great Gatsby, for their 1920's vintage wedding day. Based on Gatsby-glam, they chose the historic and happenin' old Hollywood haunt in University Heights, the Lafayette Hotel, for their ceremony space, and decked out the rustic Moniker Warehouse in east village with 1920's decor for the reception. MIHO Gastrotruck – one of the most delicious 'farm to street' food trucks in San Diego – catered the event and Couture Events brought every little detail to life! The wedding party was dripping with kind of glamorous fashion that will make you want to don your own sparkly headband and start kicking the Charleston, and Jason and Carissa looked like they had stepped right out of one of Gatsby's parties. In fact, this wedding was so over-the-top with details that it's our second three-parter wedding of the year!
Today, we're featuring all of the lovely fashion with the girls and guys, starting with everybody getting ready at the Lafayette Hotel. Don't you just love these dresses and accessories?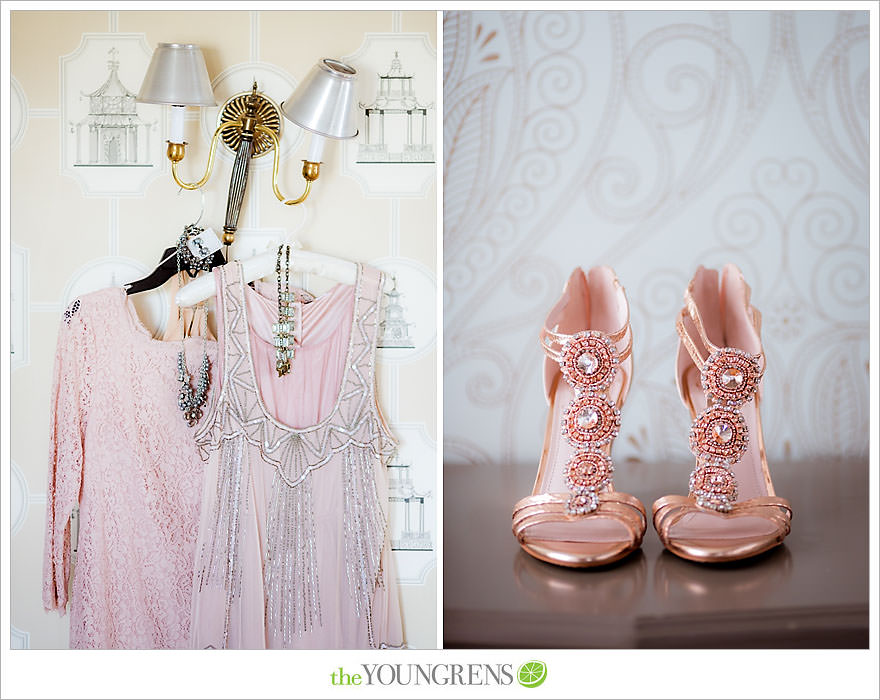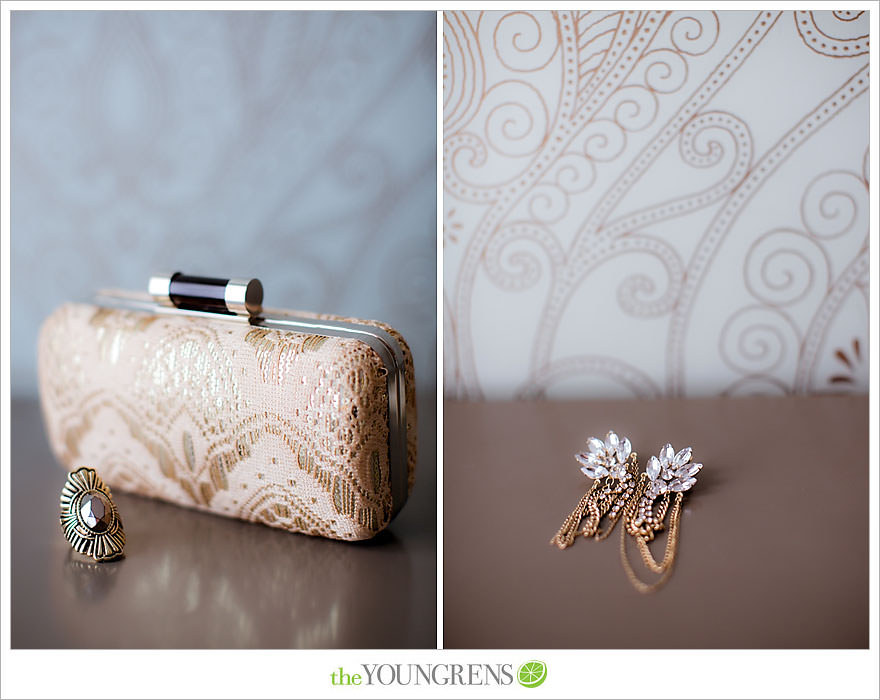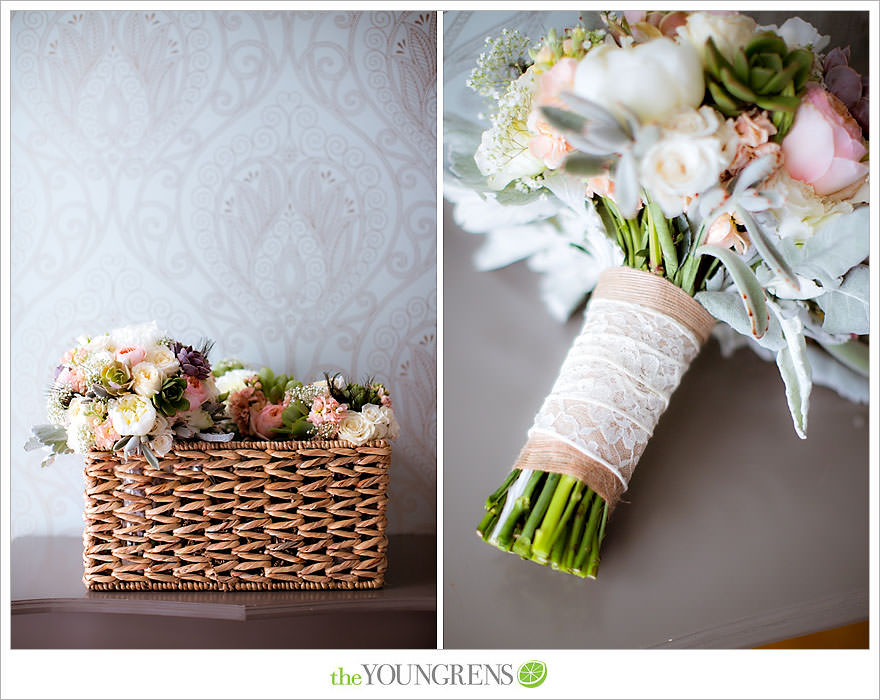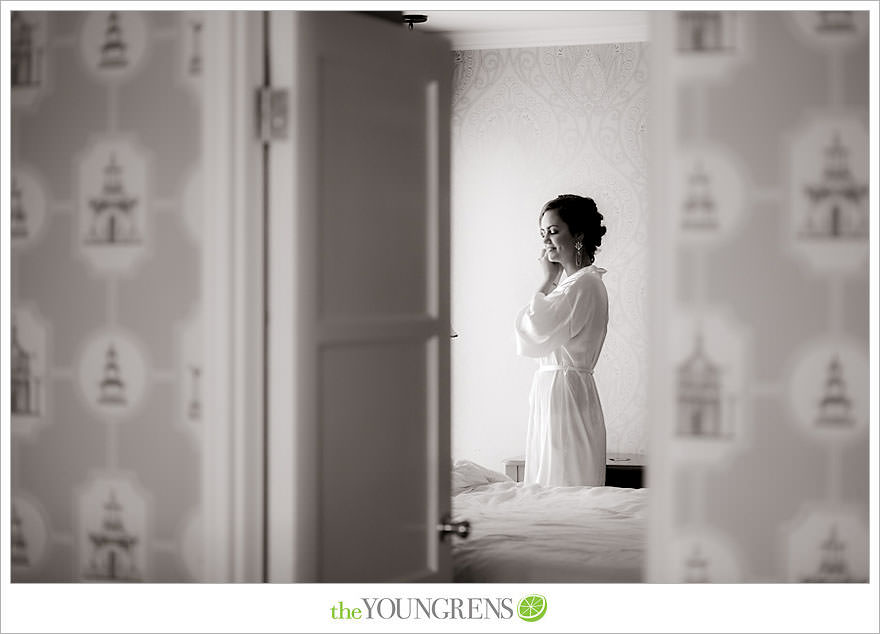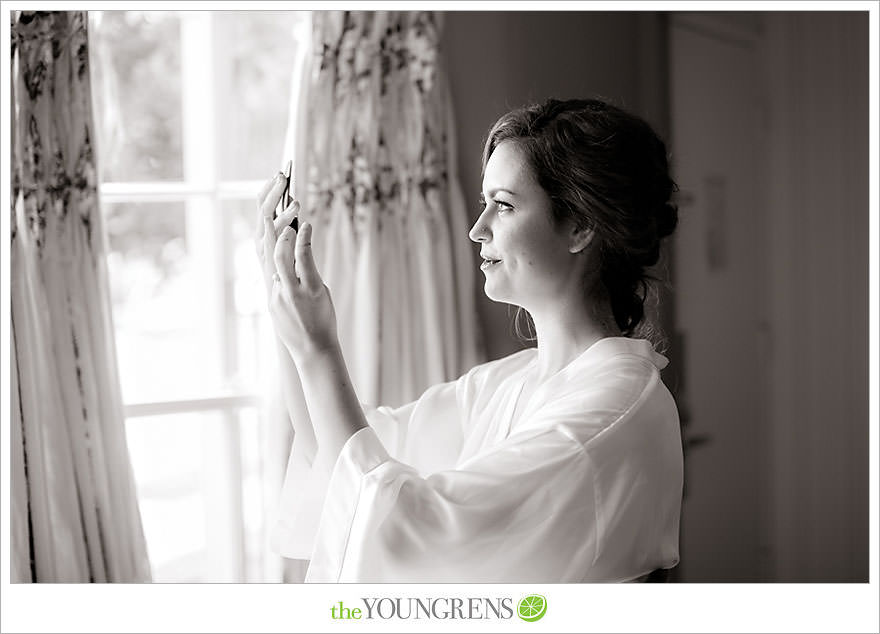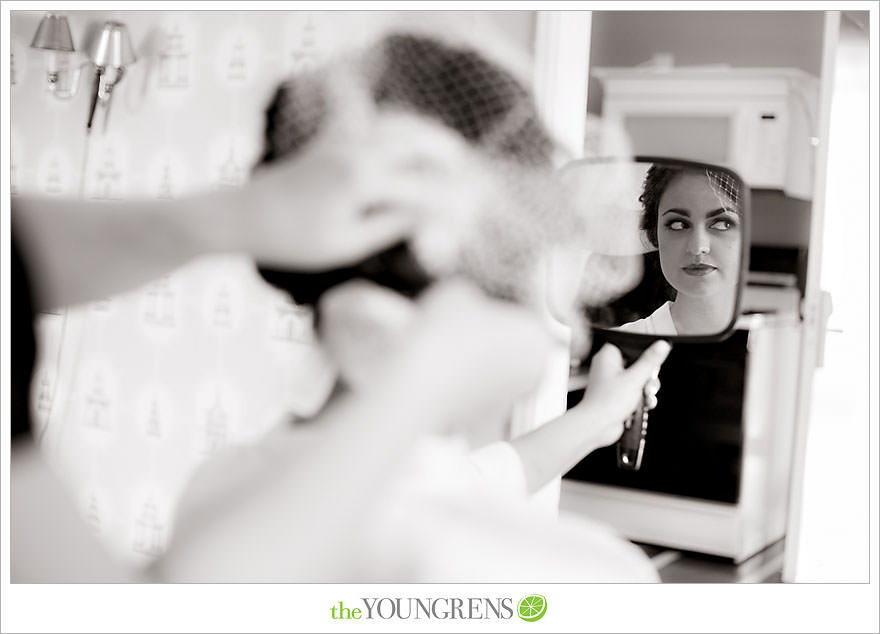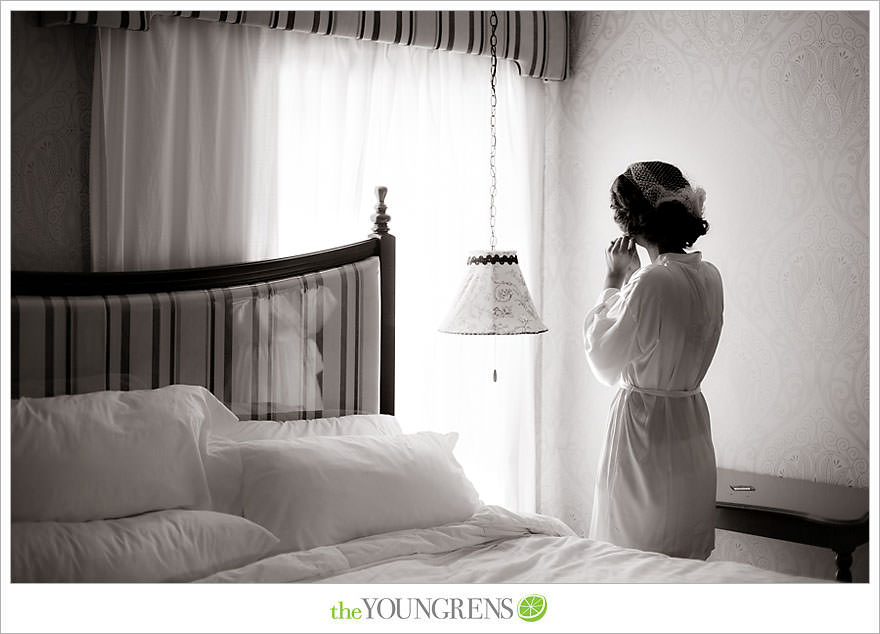 Jeff told Carissa that she was looking in the direction of Jason's room and she got a HUGE smile on her face.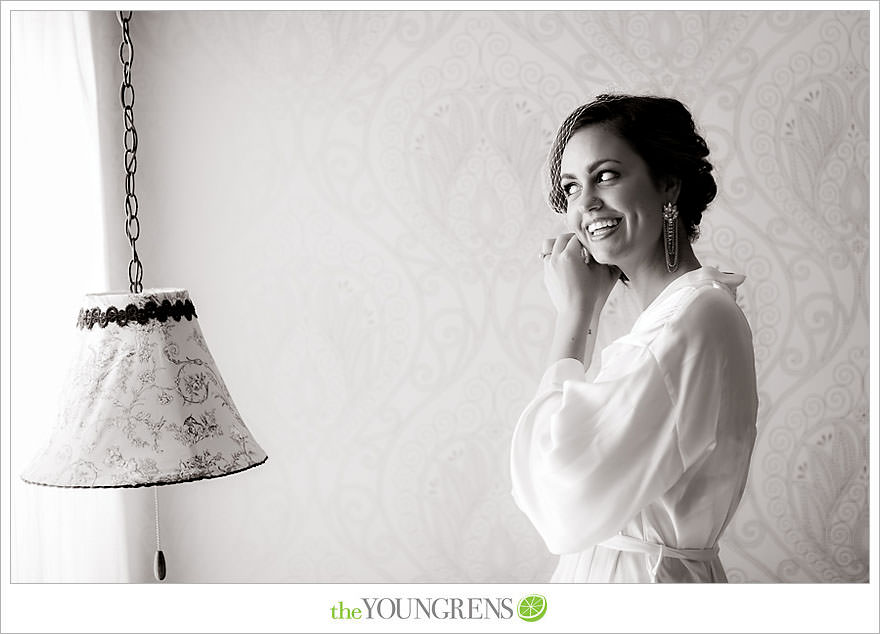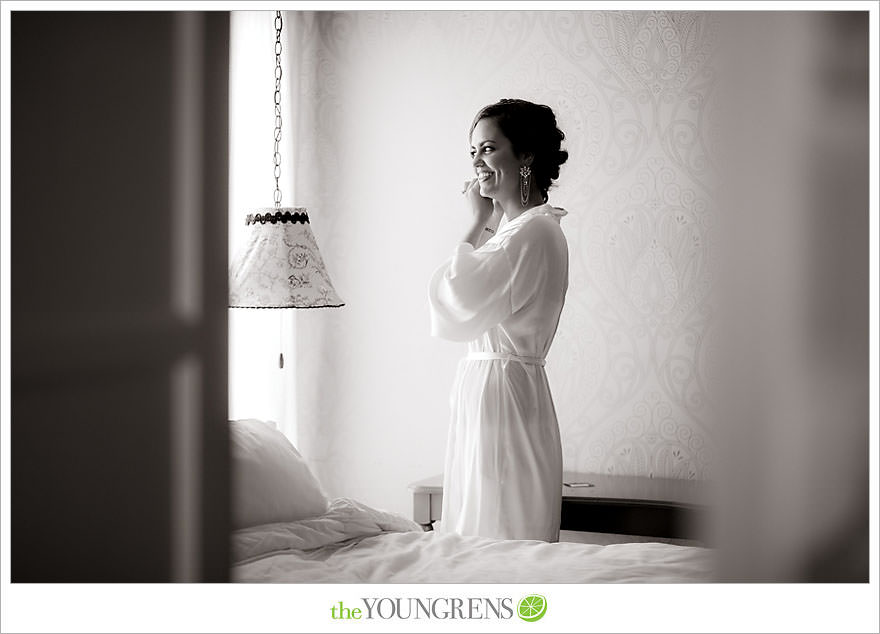 All of the girls – including the flower girls – wore unique dresses with plenty of vintage-inspired accessories.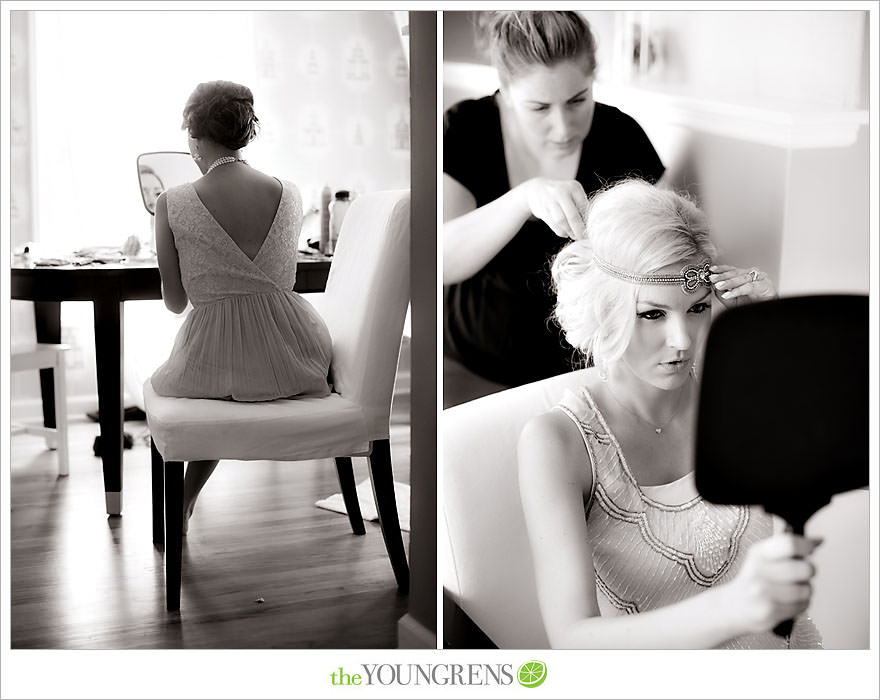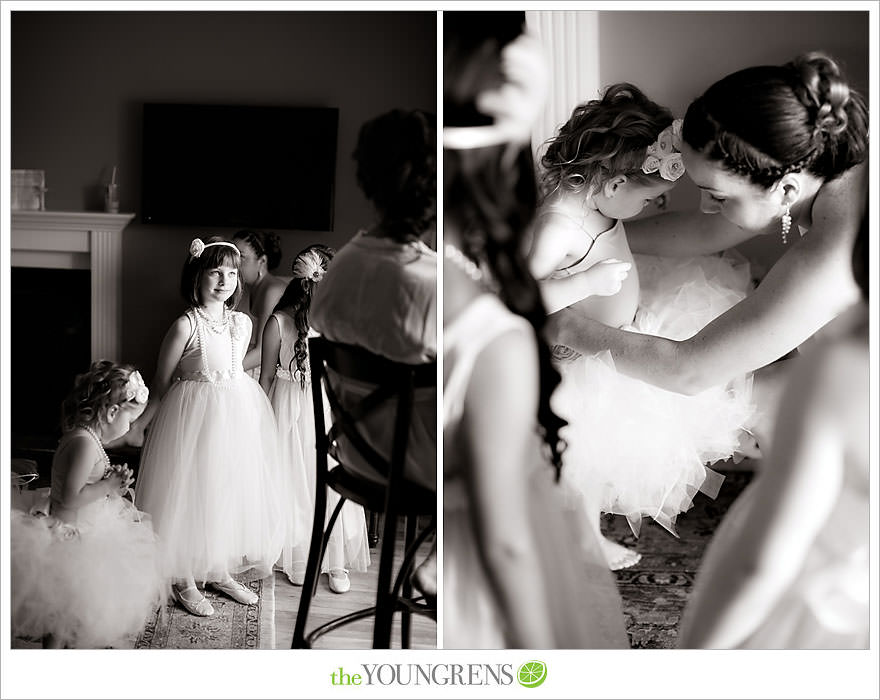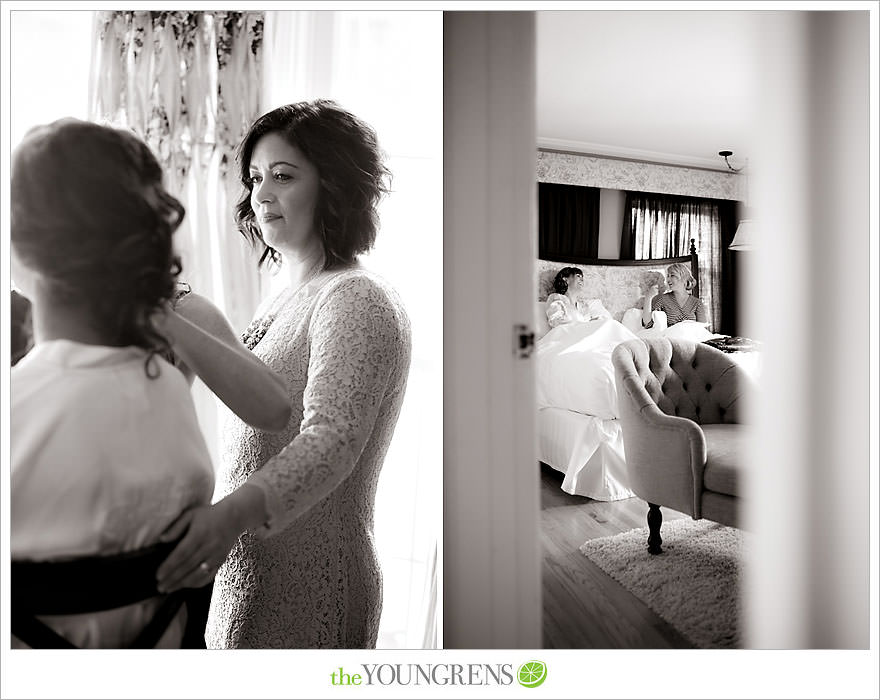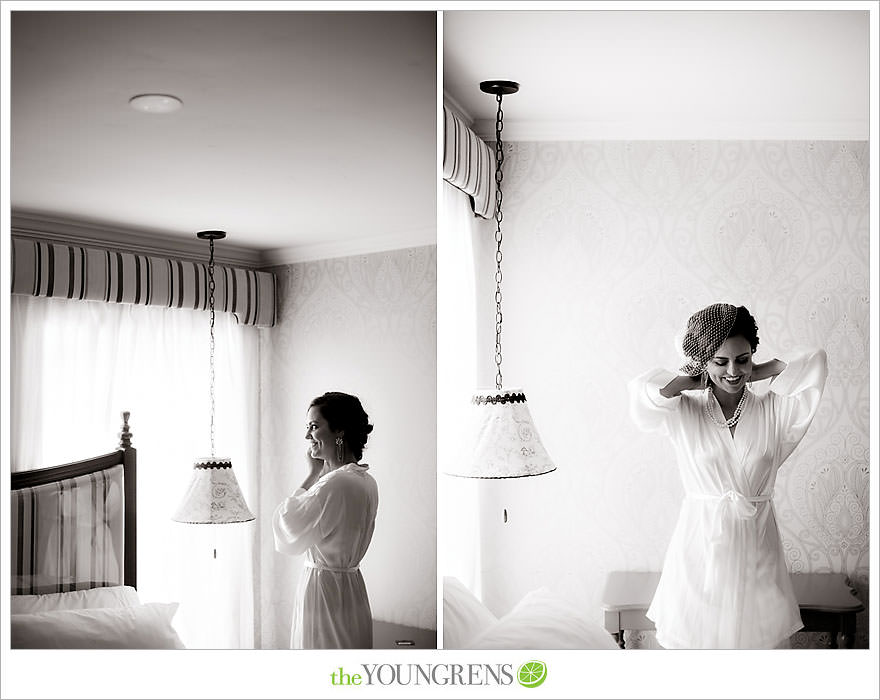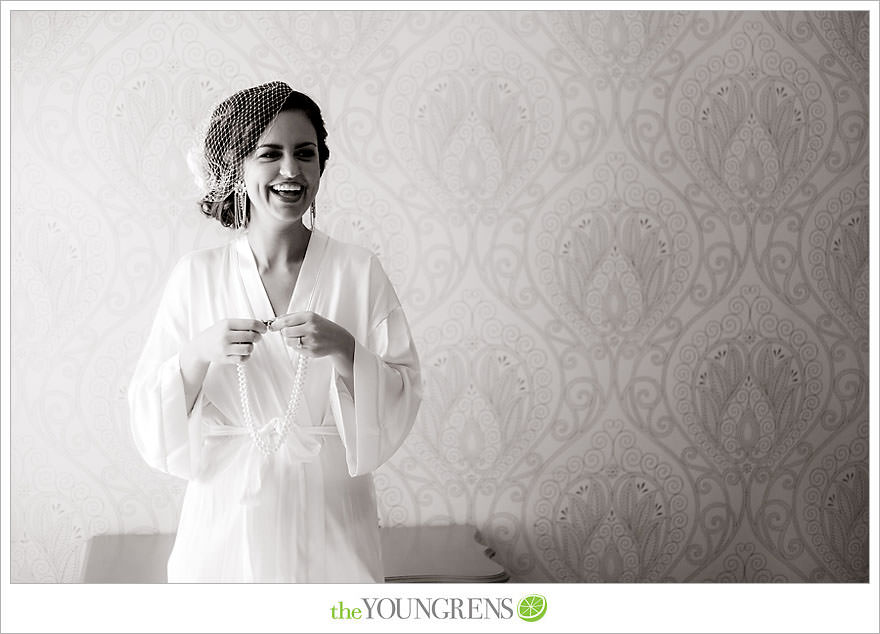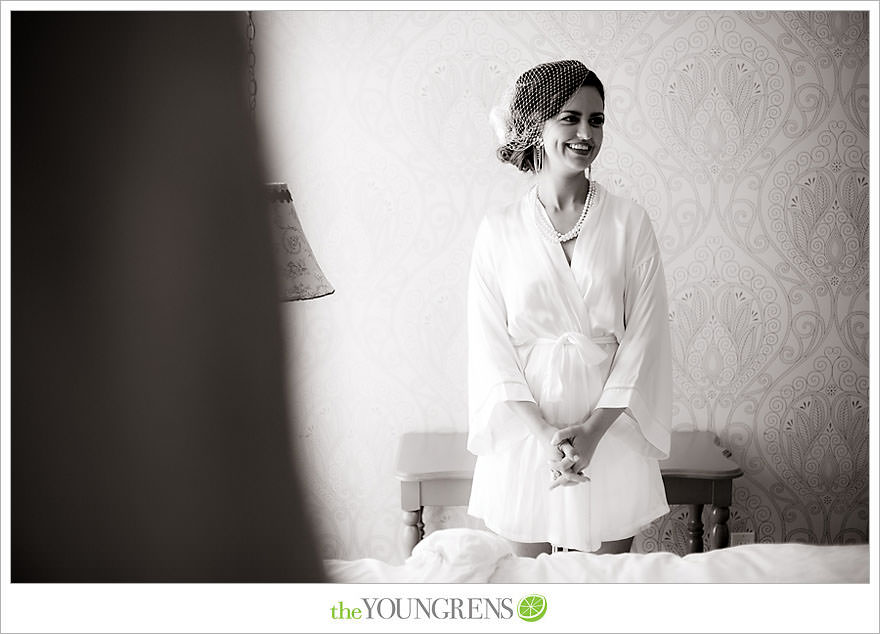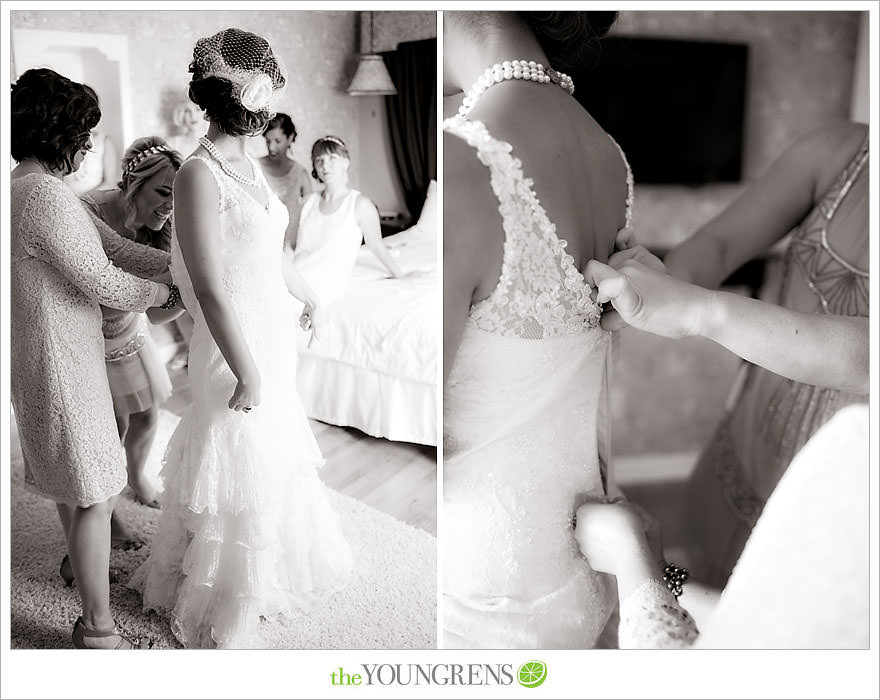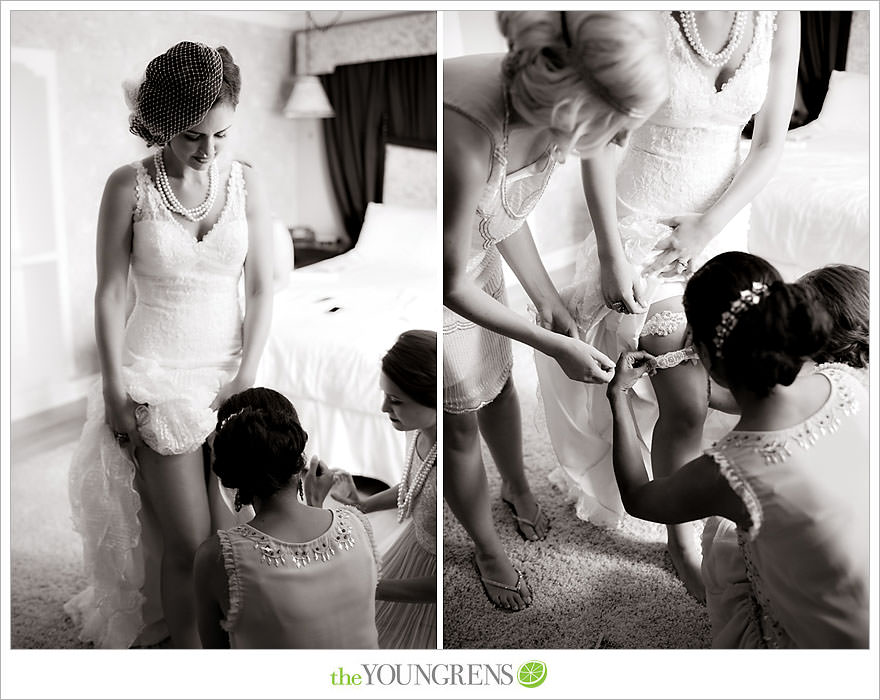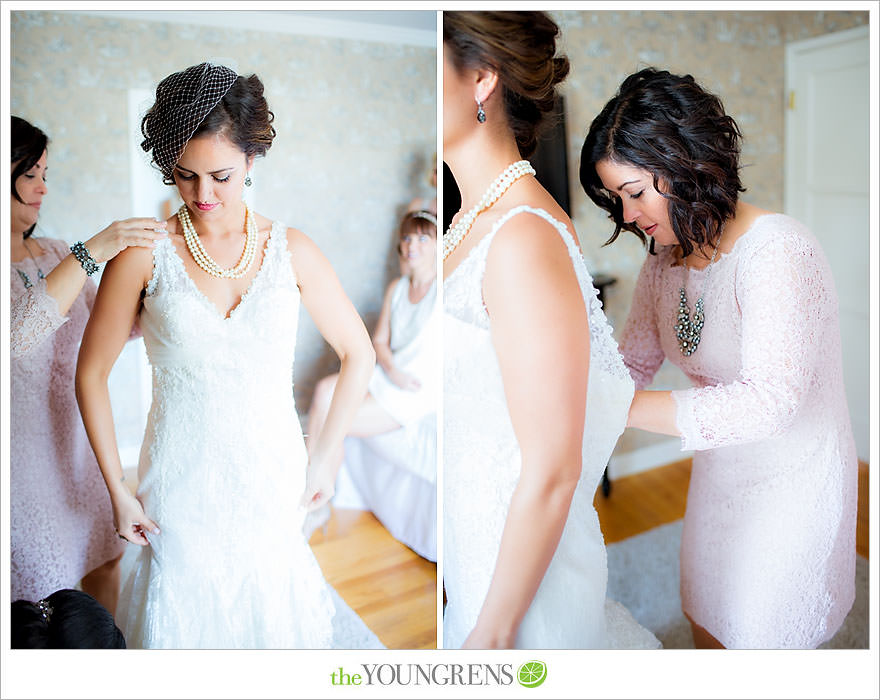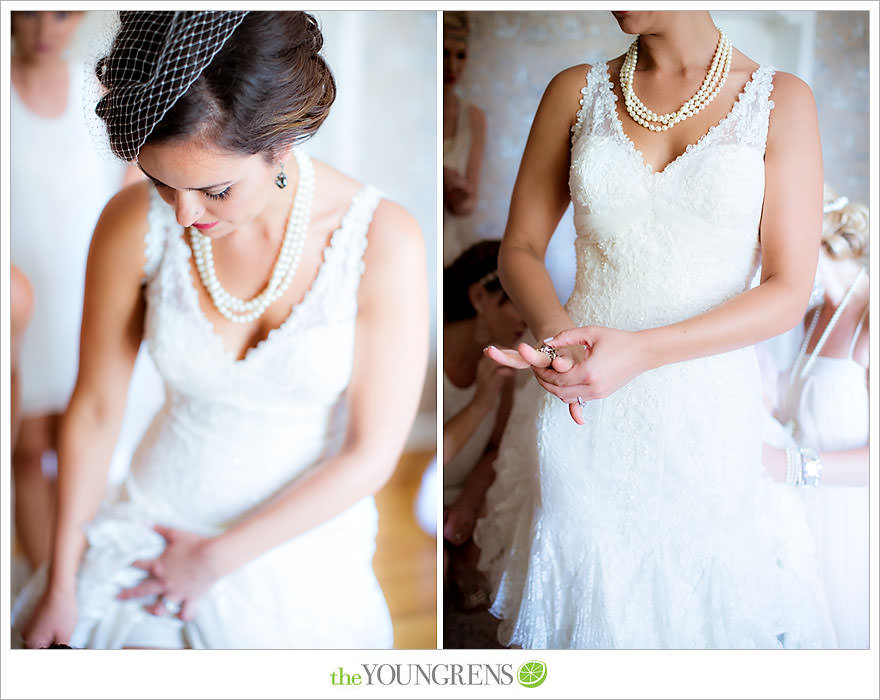 Carissa was nothing short of elegant and composed in the minutes before seeing Jason at their First Look.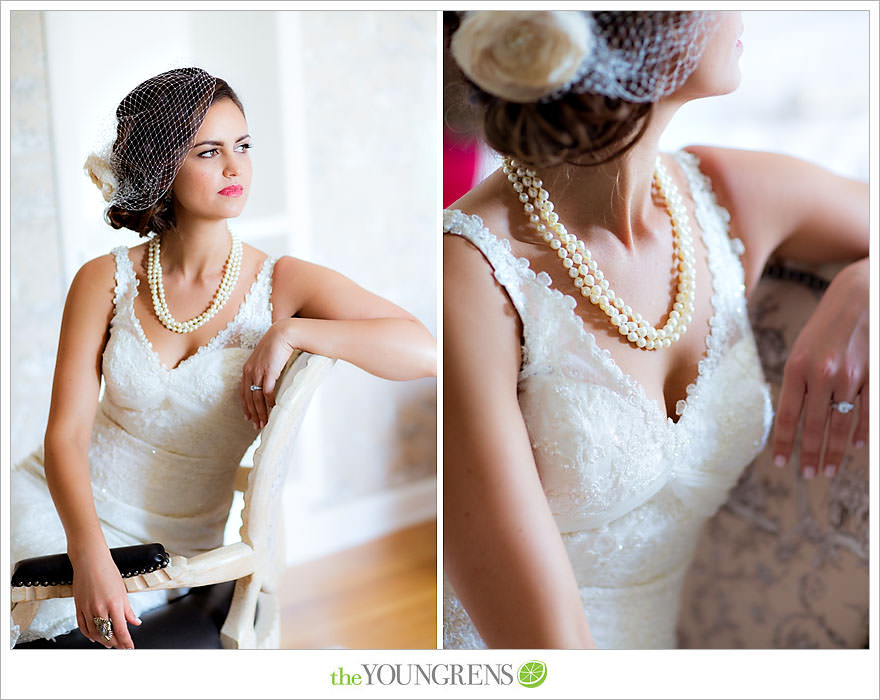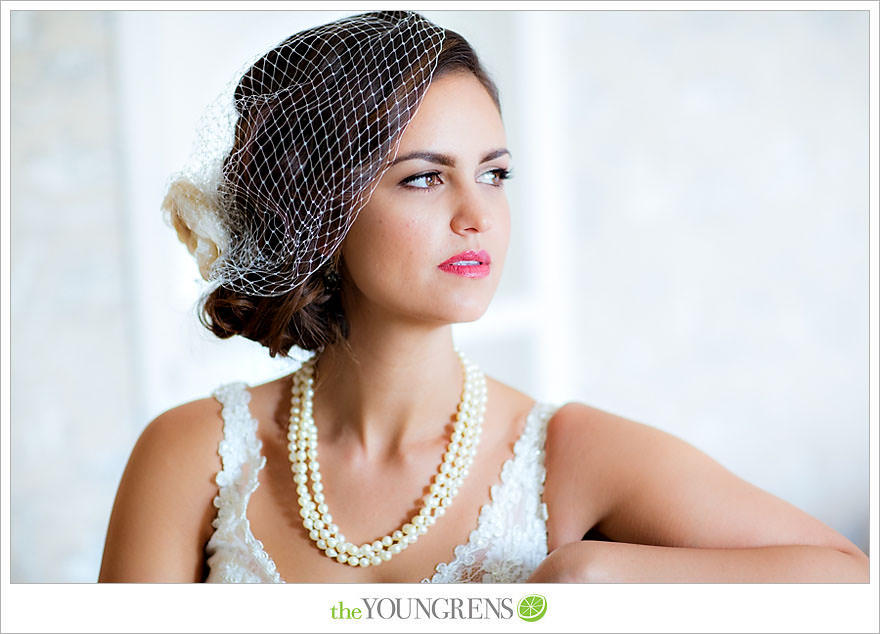 Meanwhile, Jason prepped with the boys.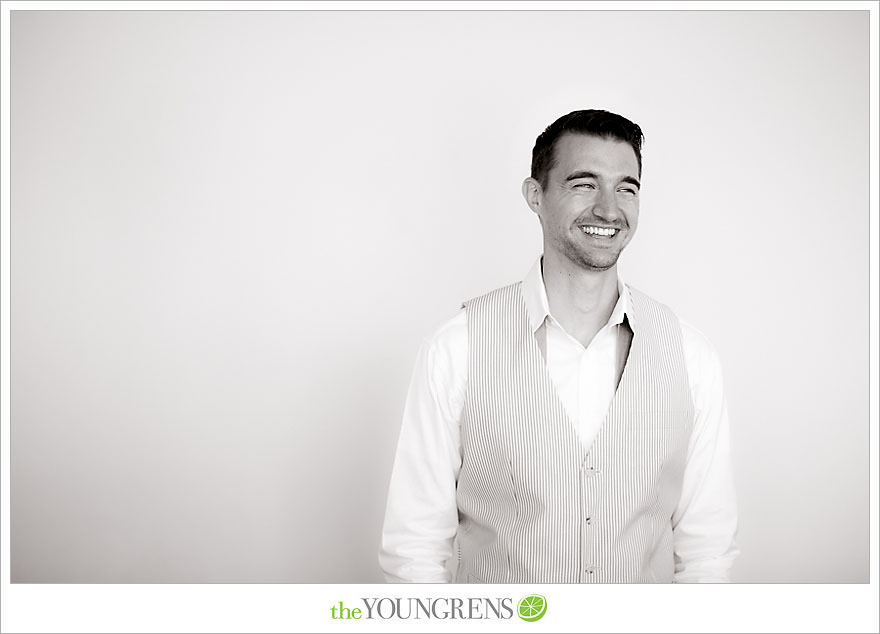 When Jason and Carissa began seriously dating, they decided to wait to kiss each other, so the first kiss at the altar would be their first one together. So sweet!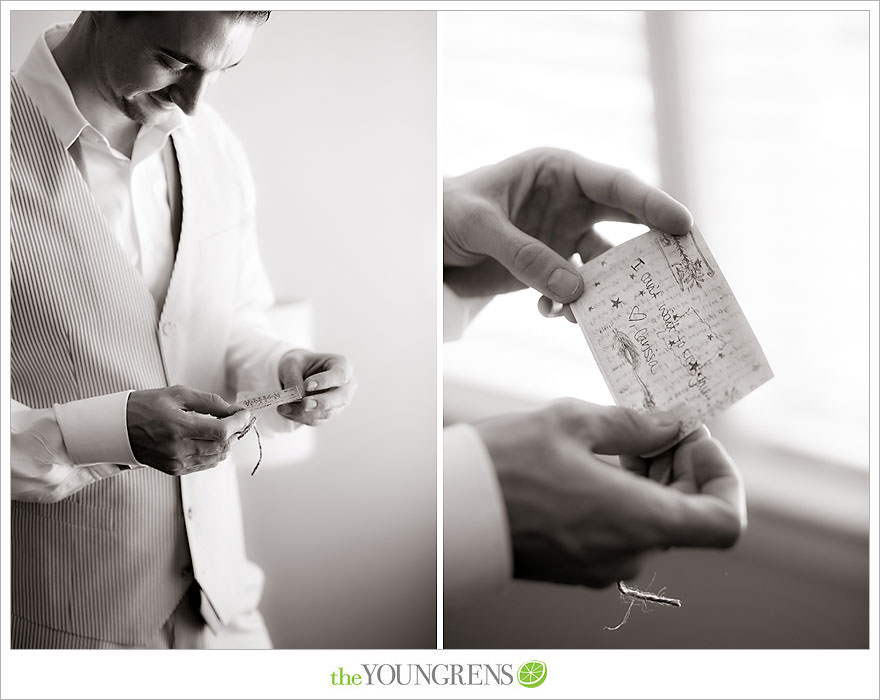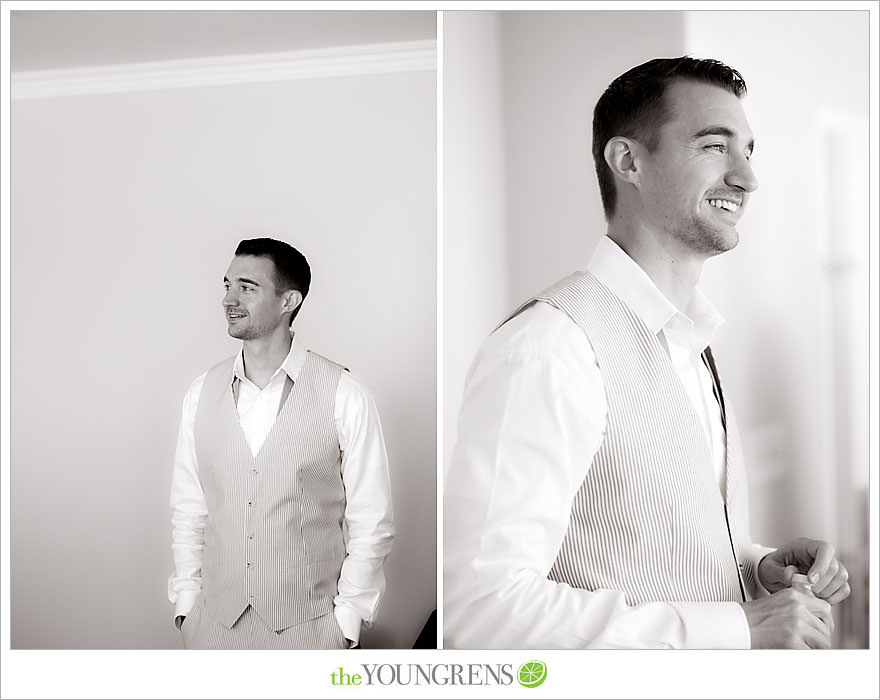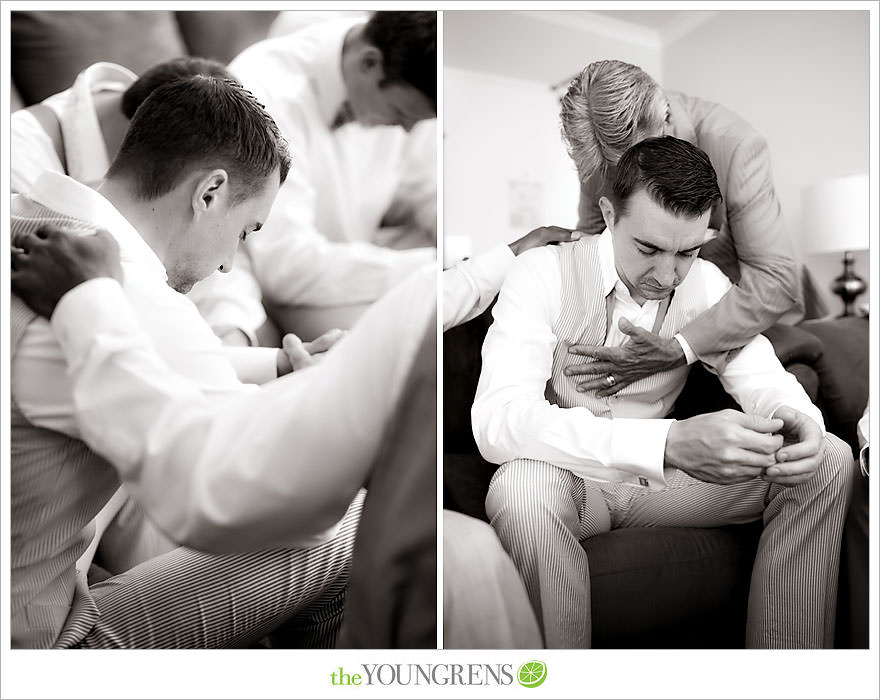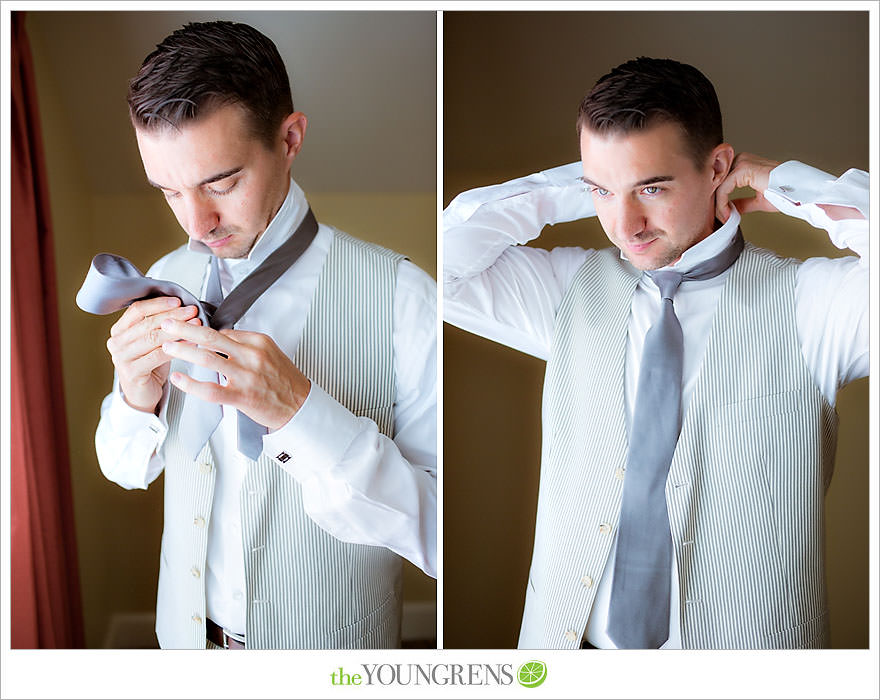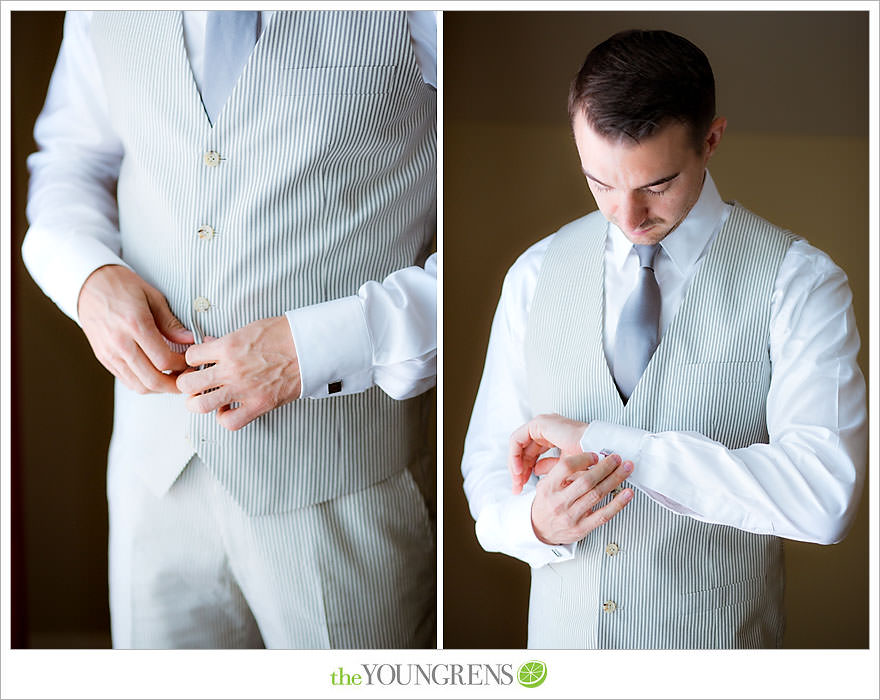 This was such a perfect First Look!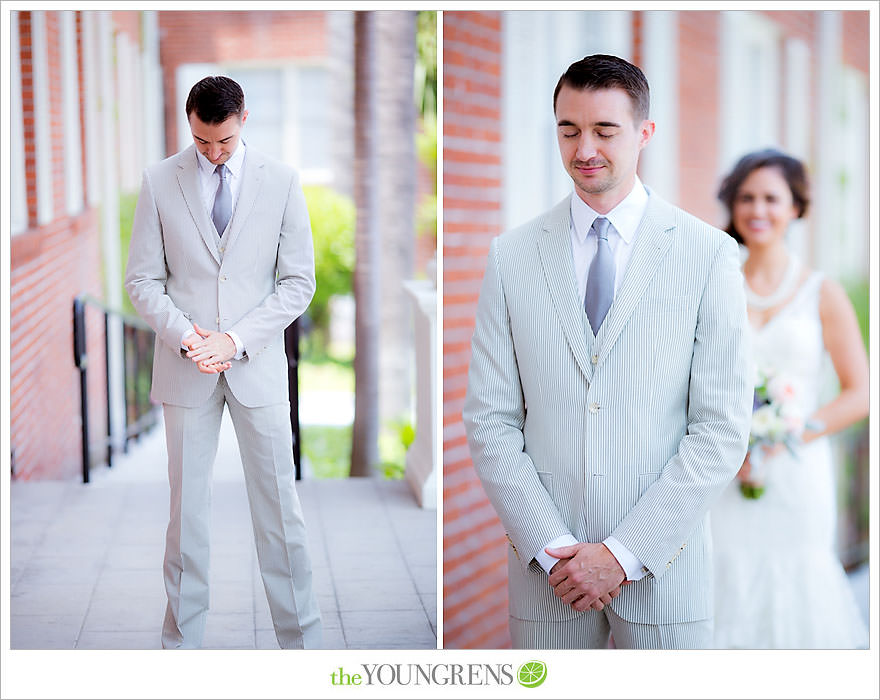 I loved how excited and emotional Jason was to marry this gorgeous girl!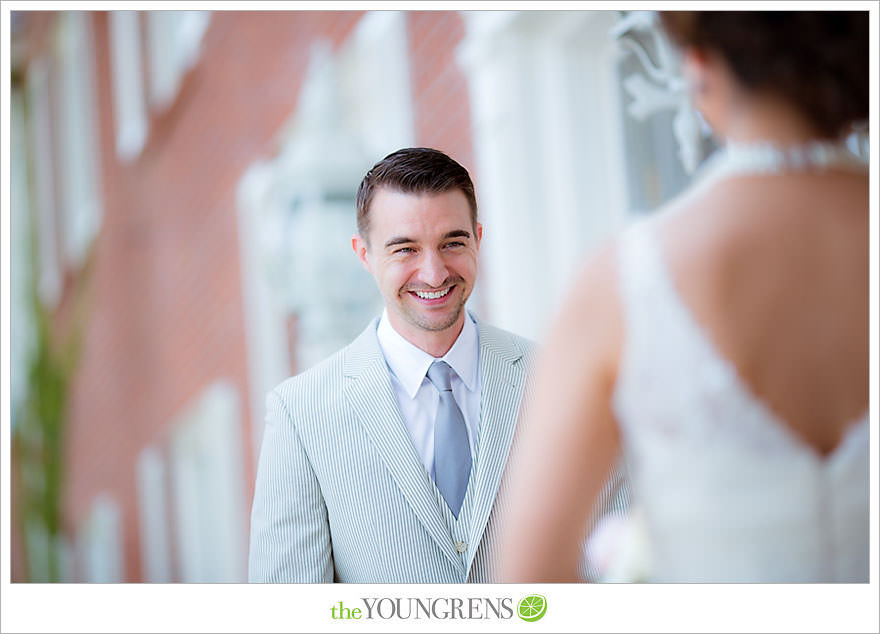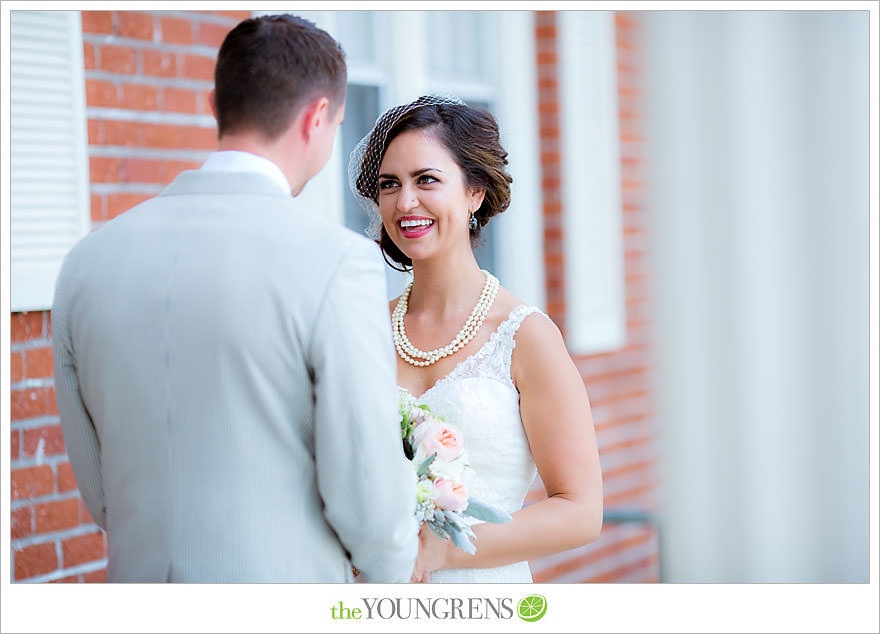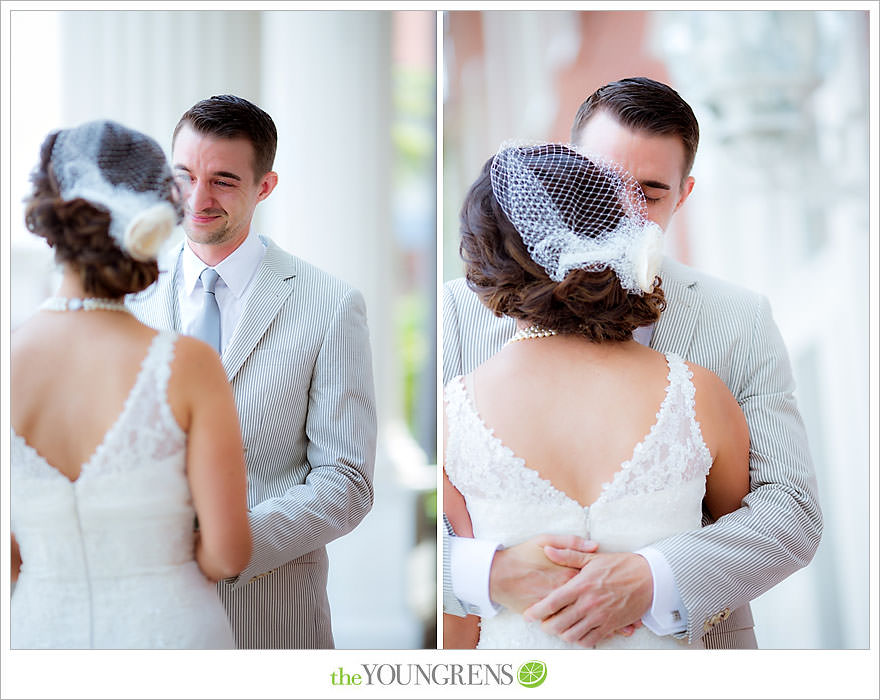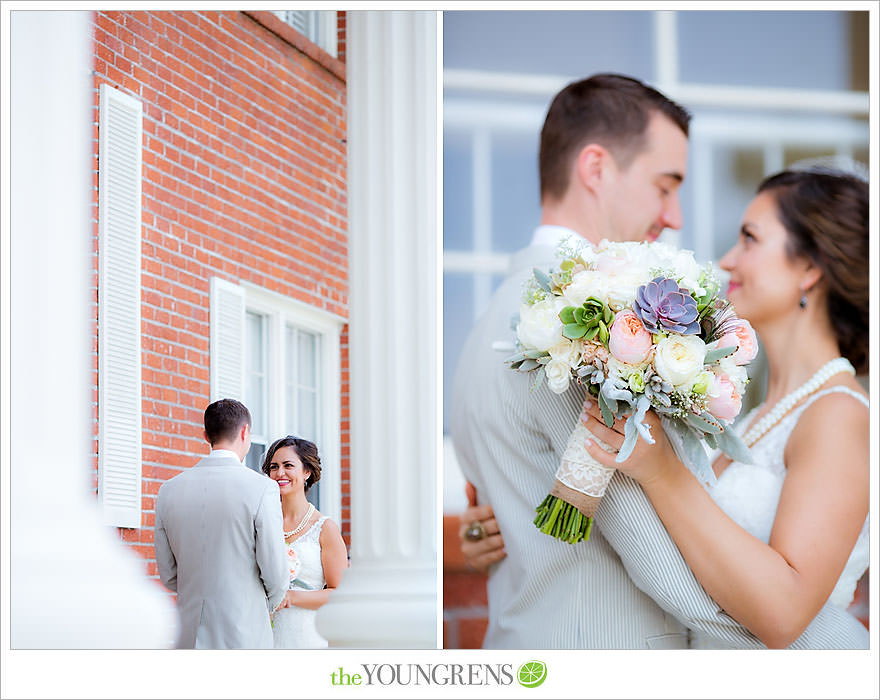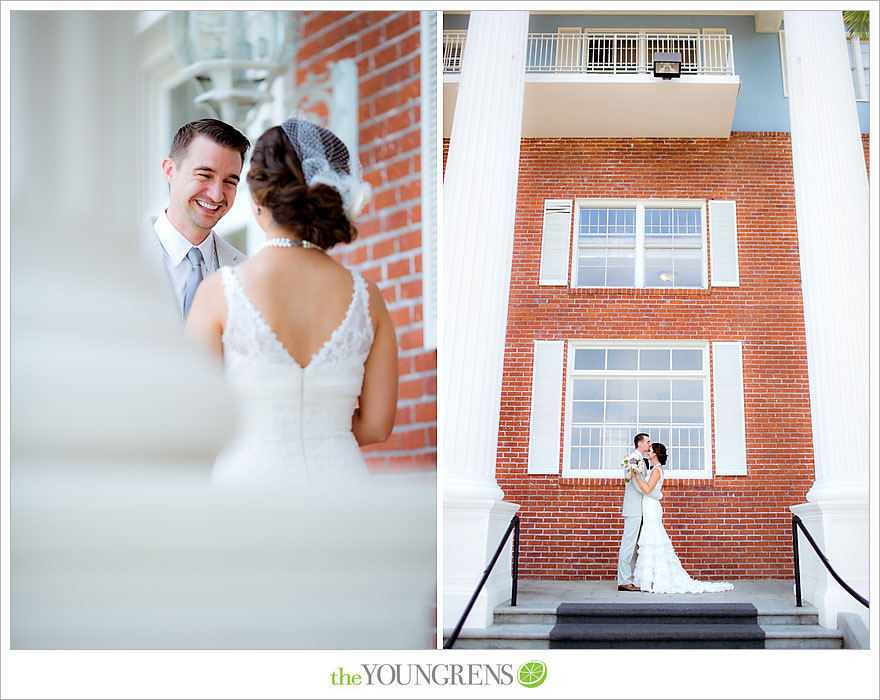 Jason and Carissa used their private First Look time to give each other special gifts.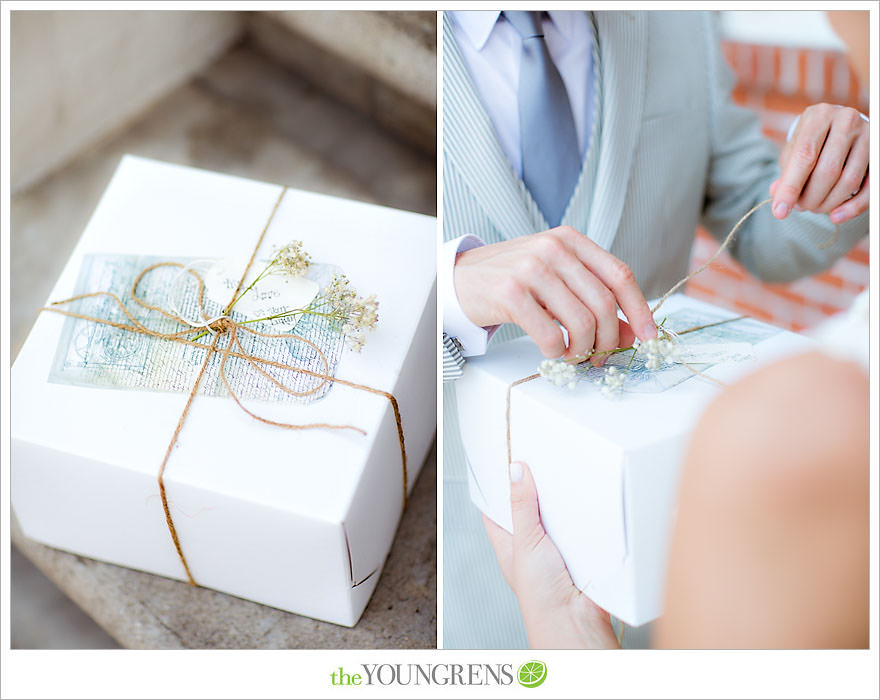 Both of them were very pleased with the surprises!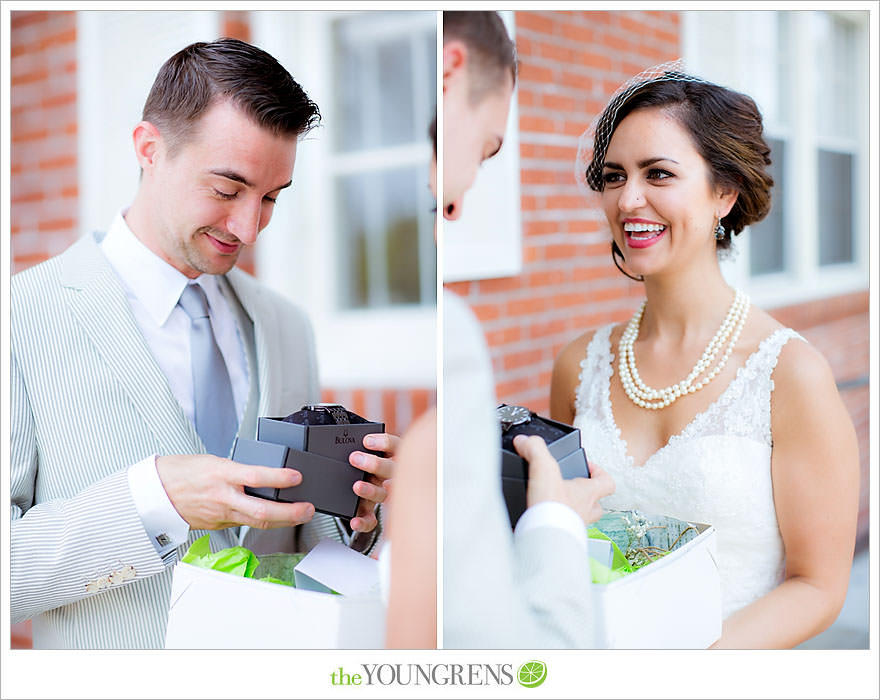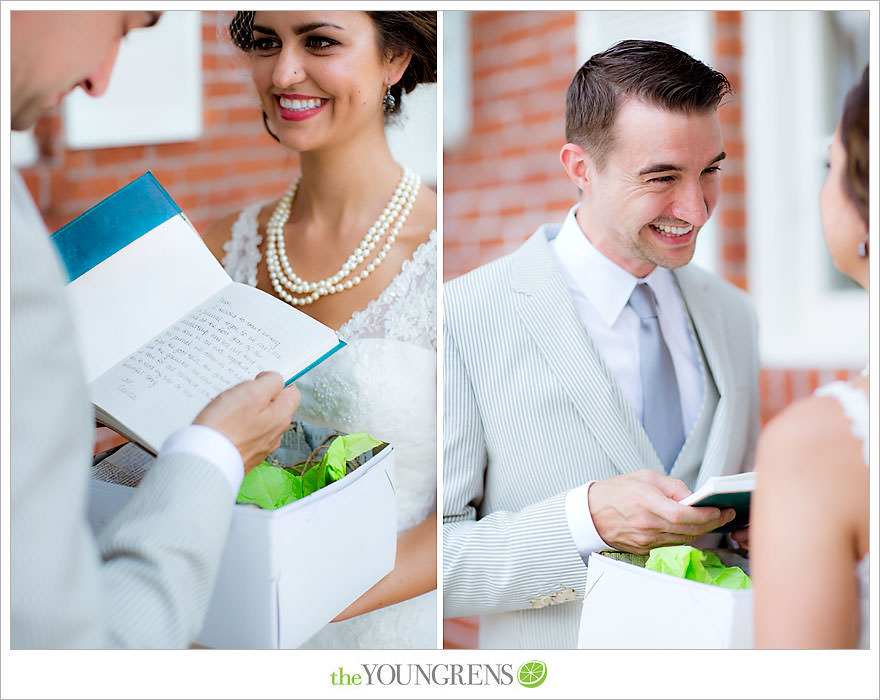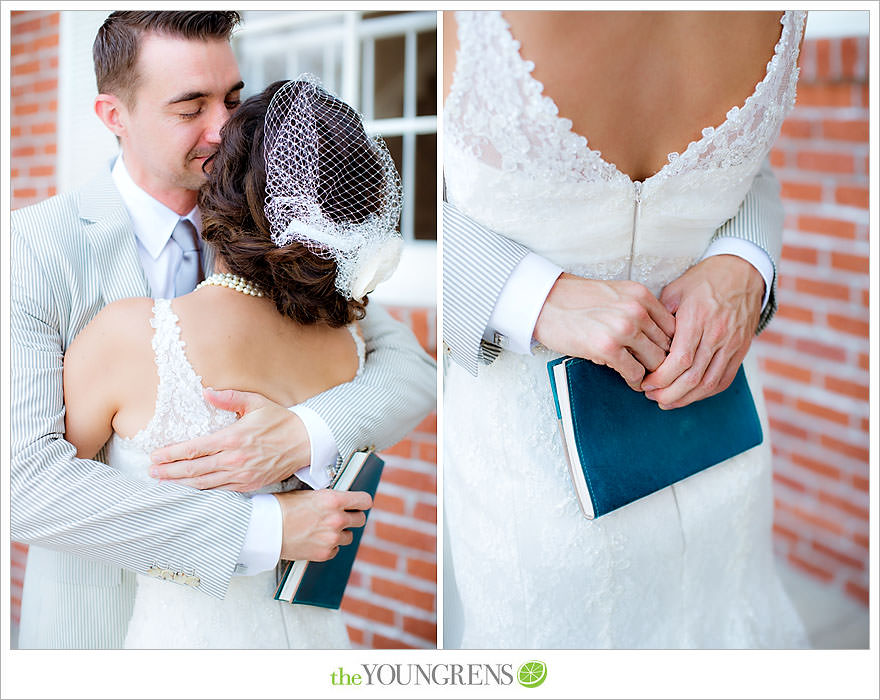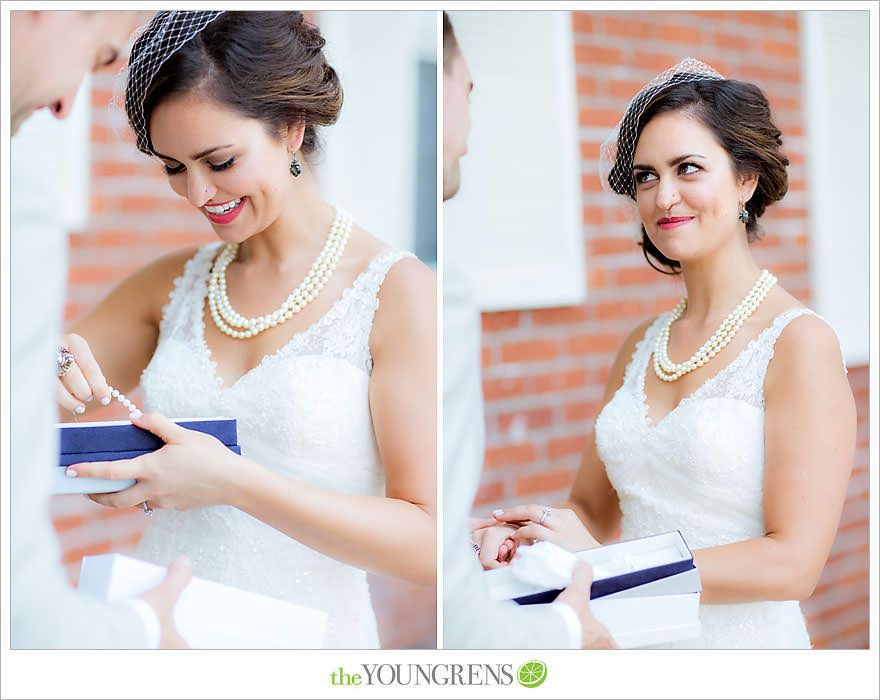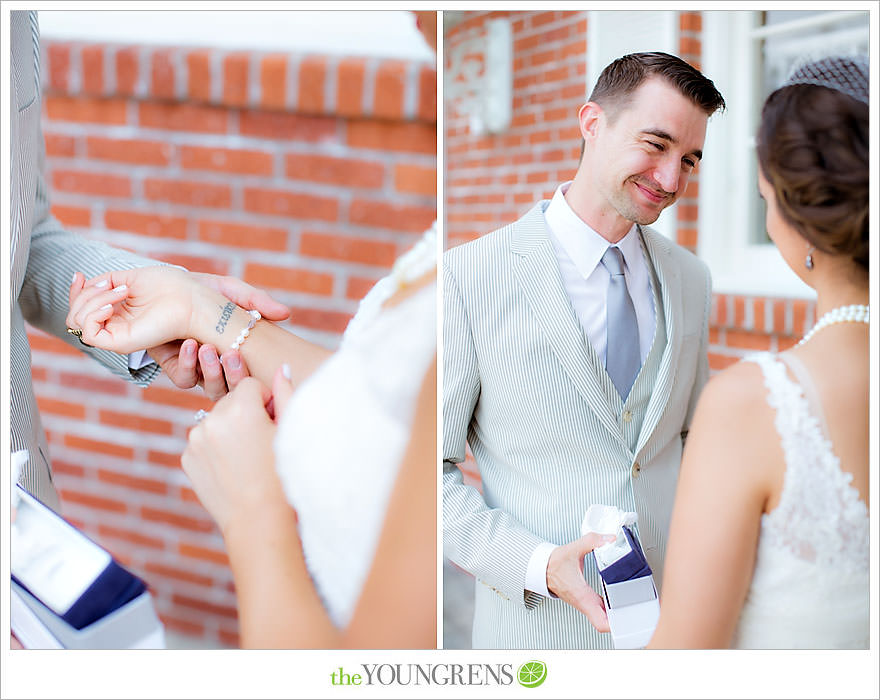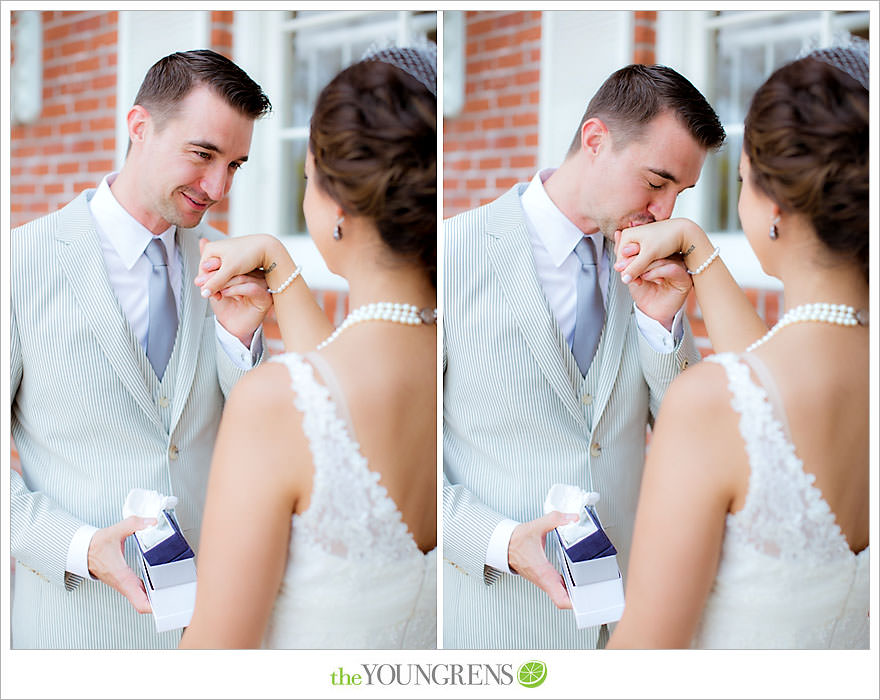 The Lafayette Hotel was the perfect setting for Jason and Carissa's classic sense of style and character.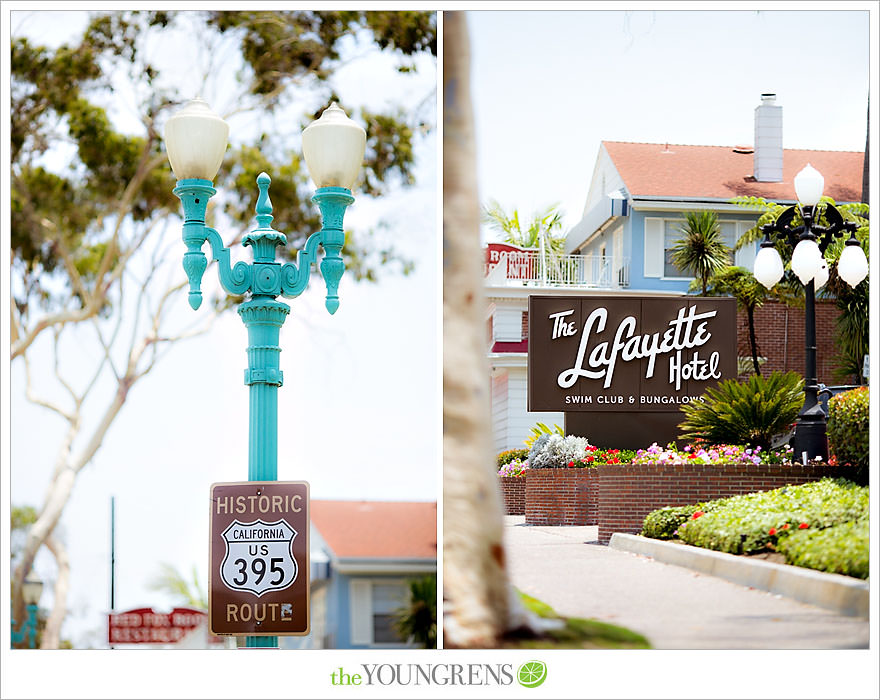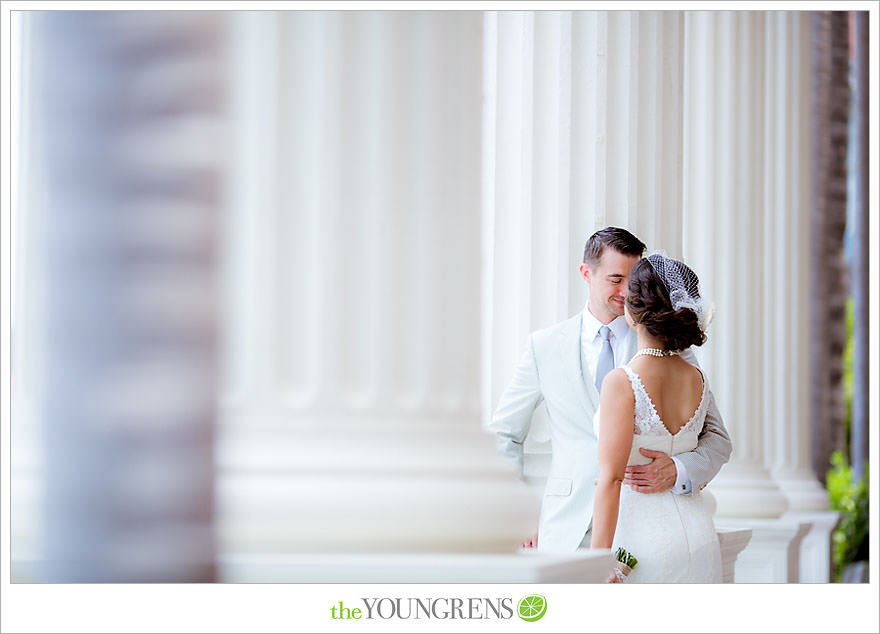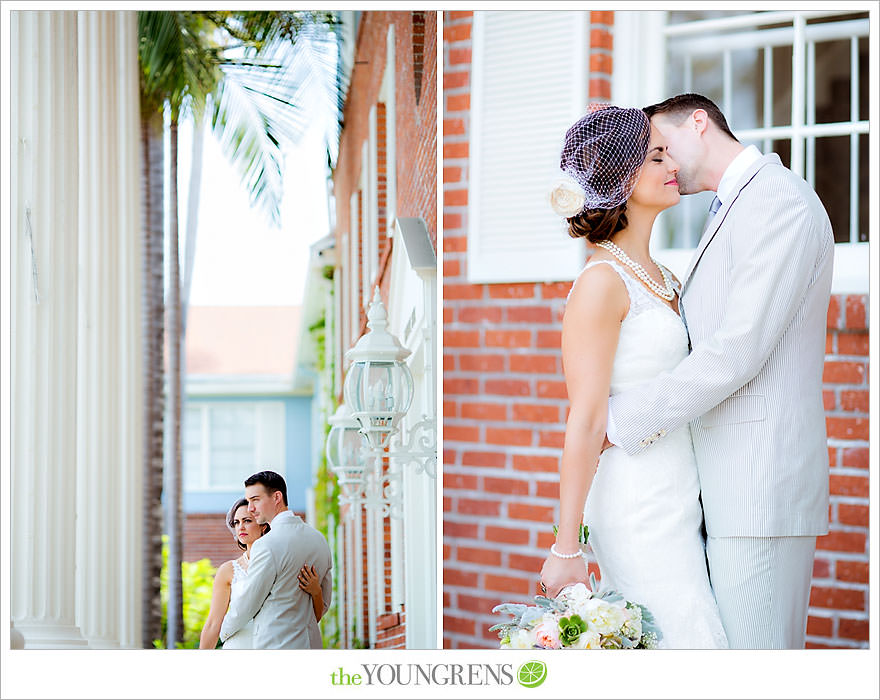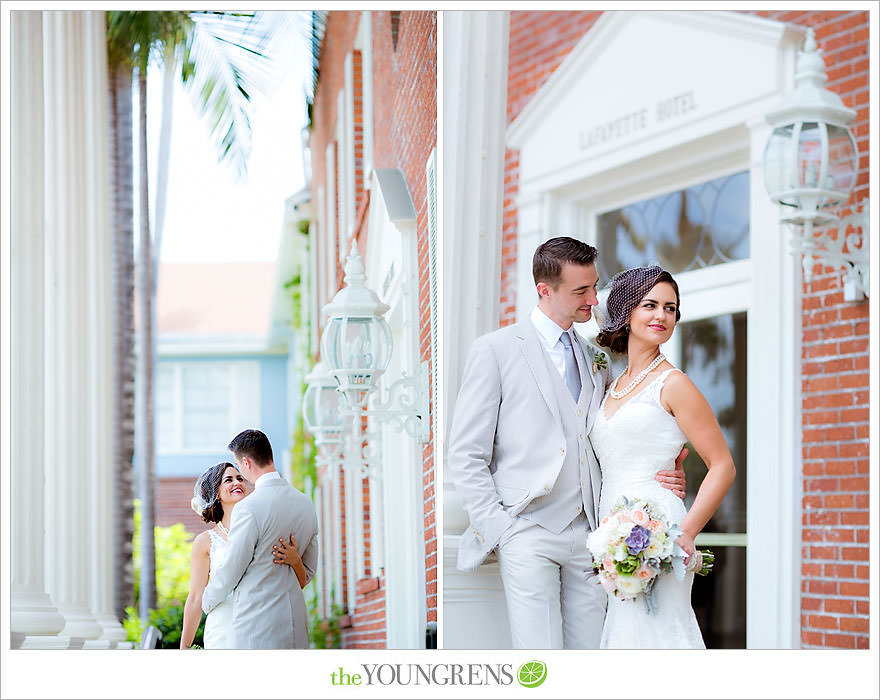 The details of each of their outfits pulled in the Great Gatsby theme of the day.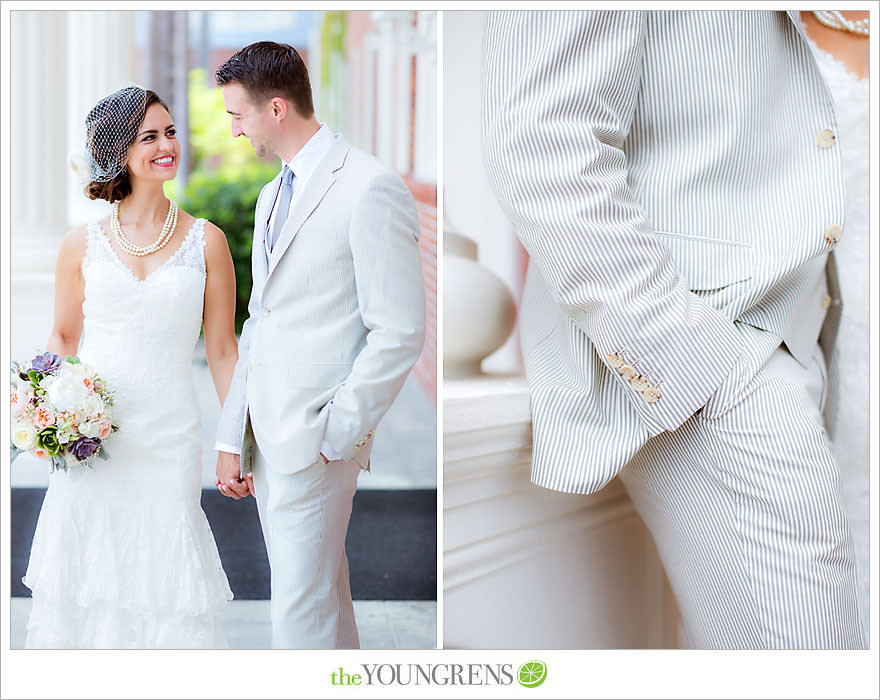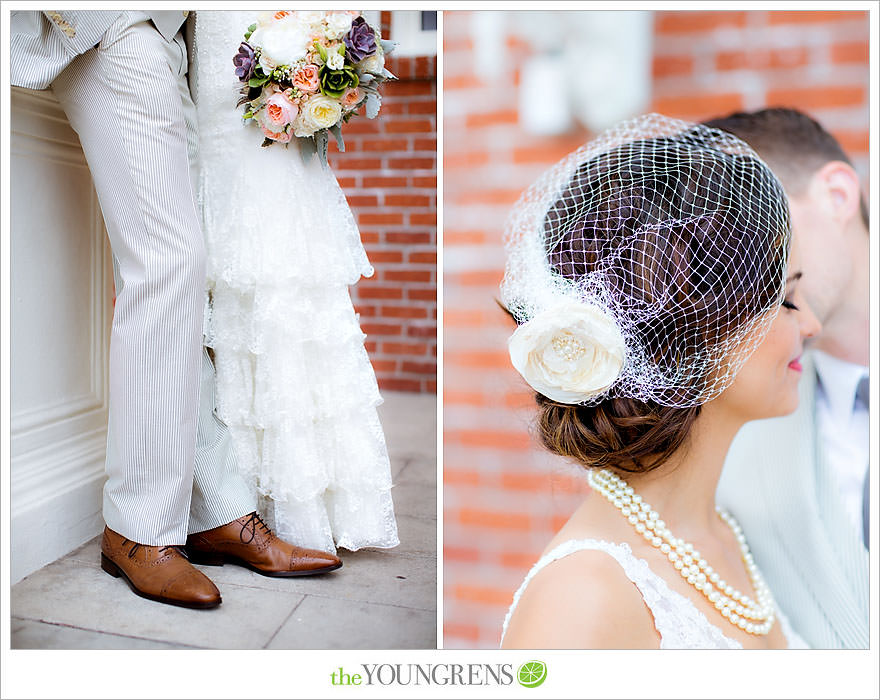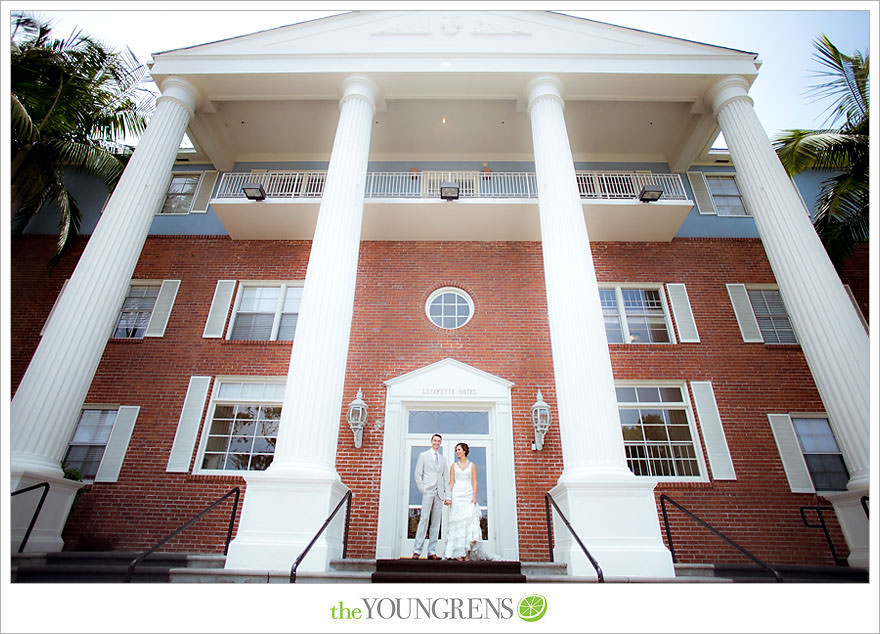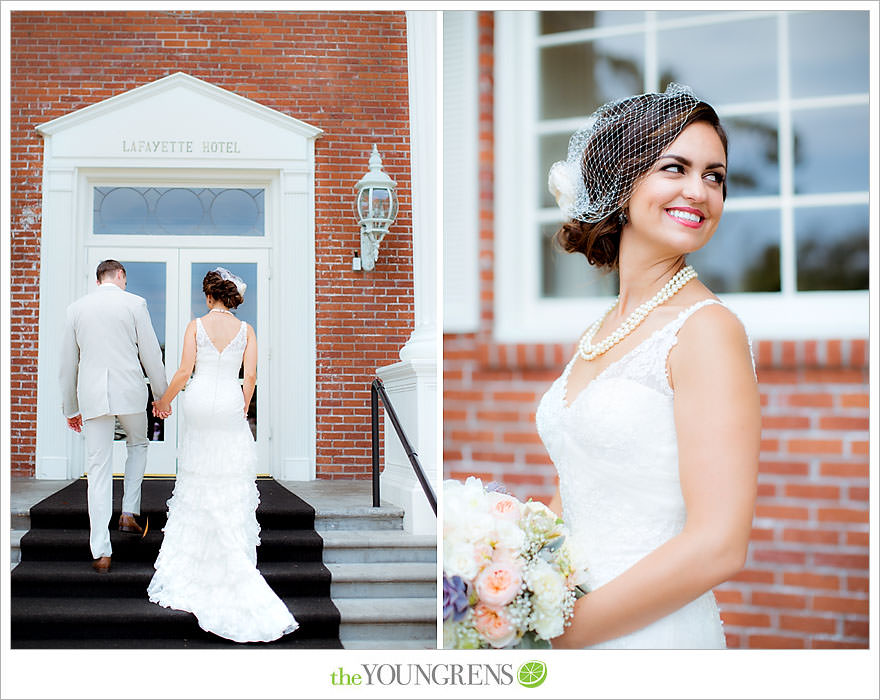 A handsome boy and a gorgeous girl – it doesn't get any better than this!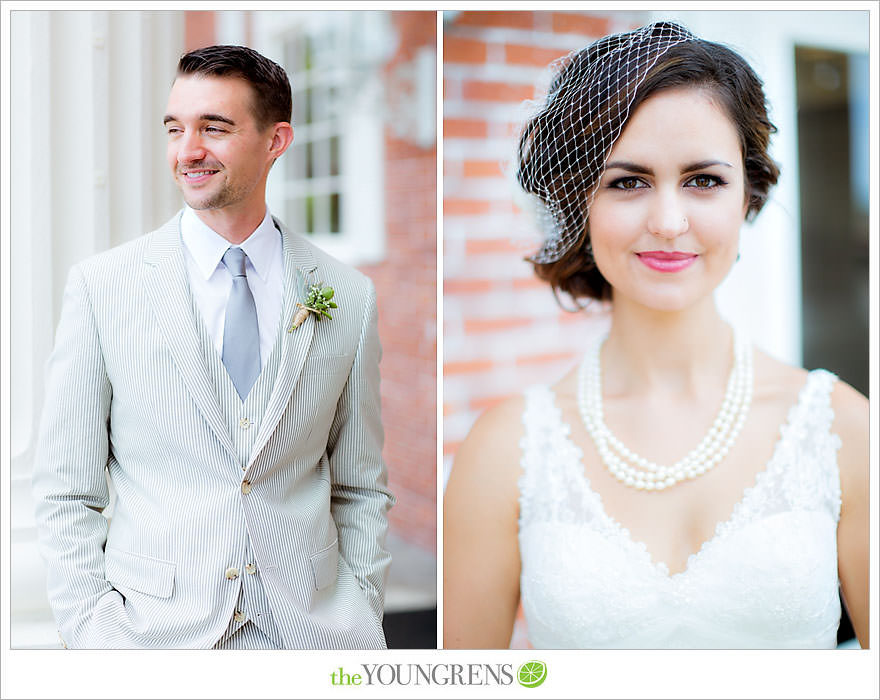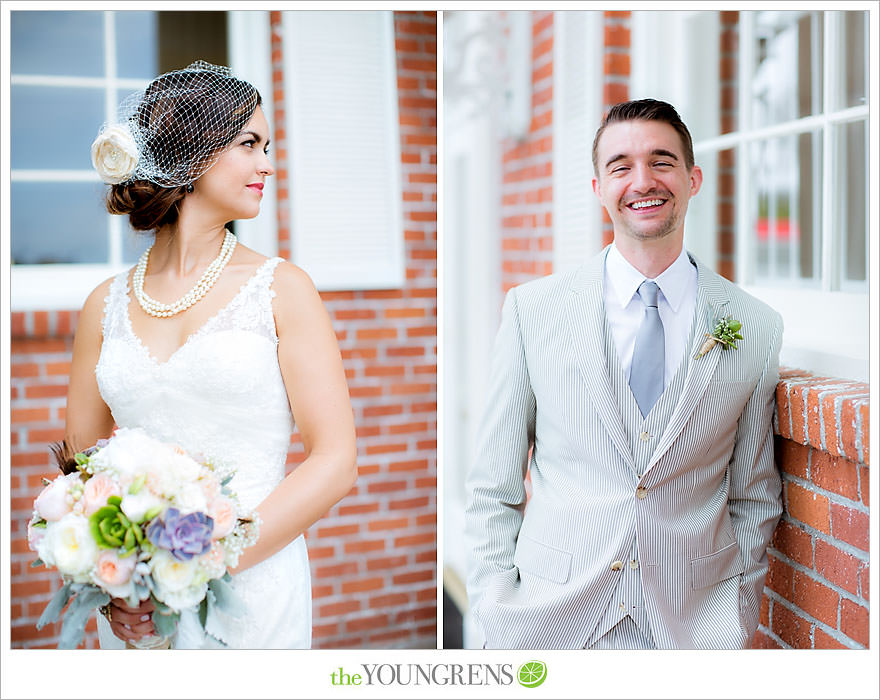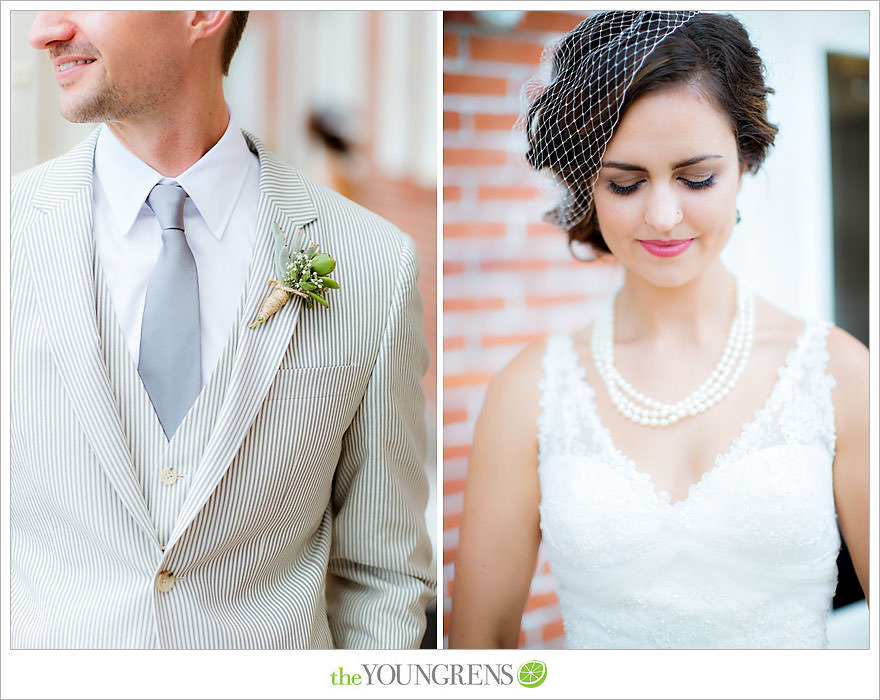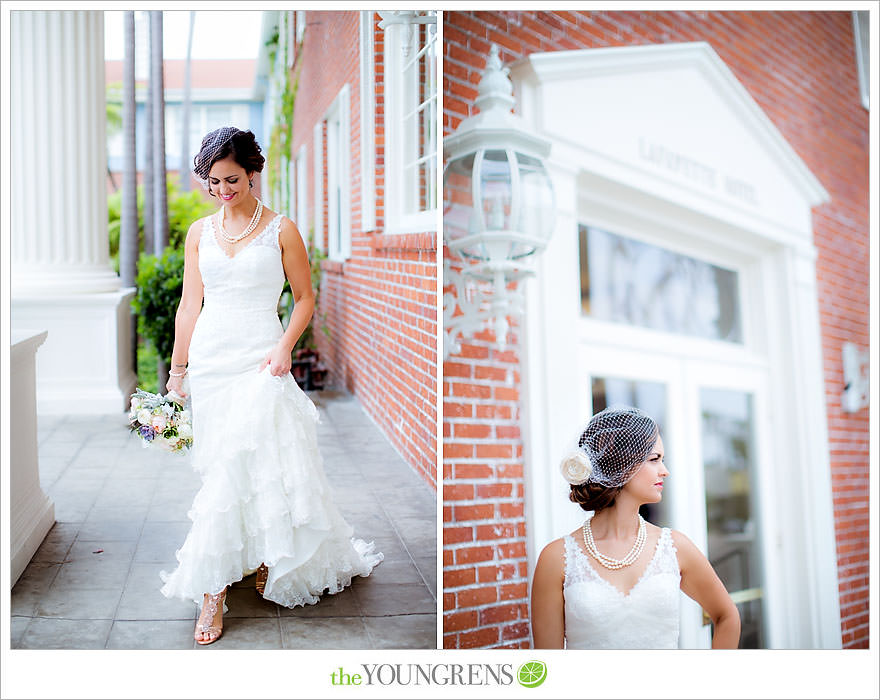 The girls looked FABULOUS. Can you believe that each of them separately chose the perfect dress for the theme?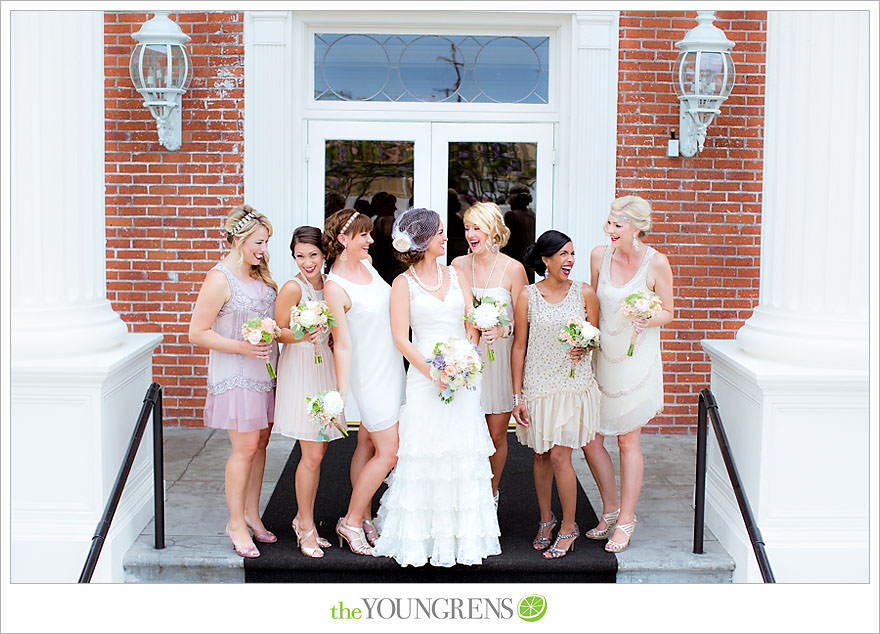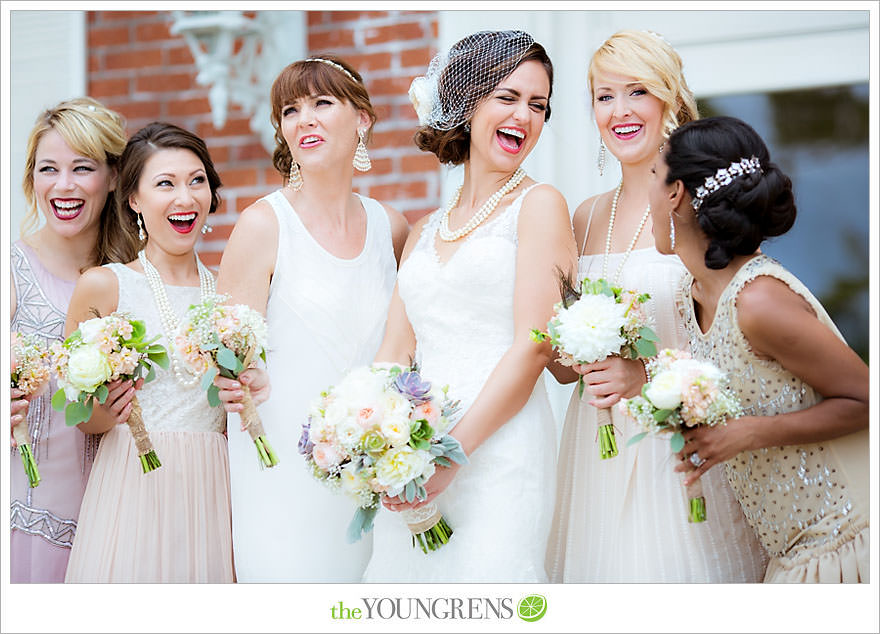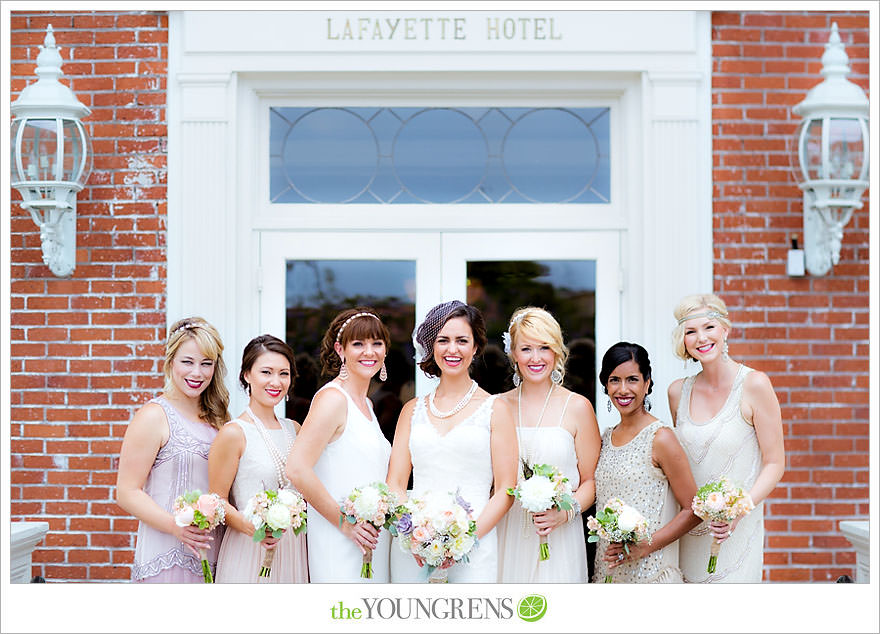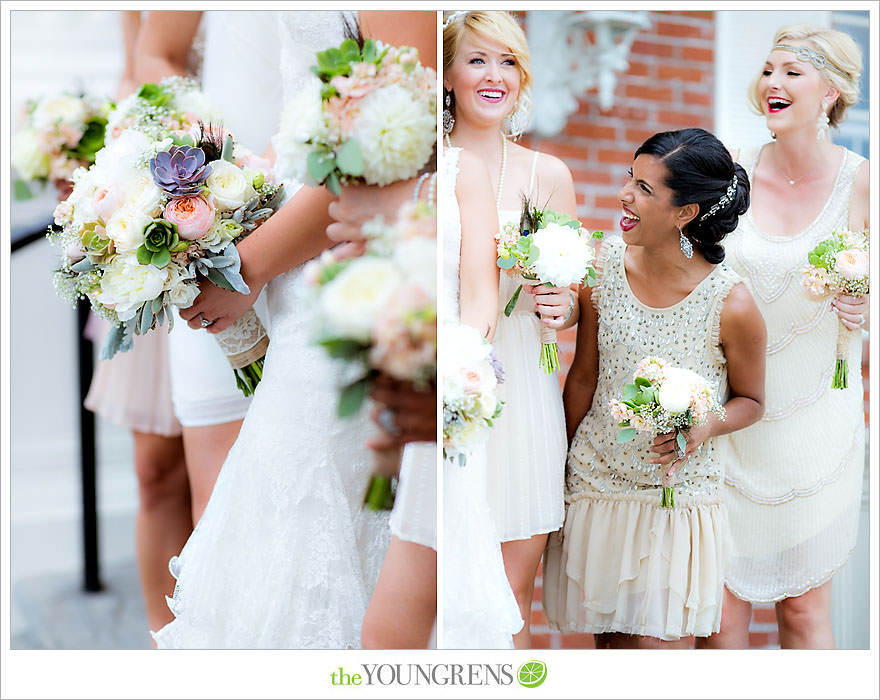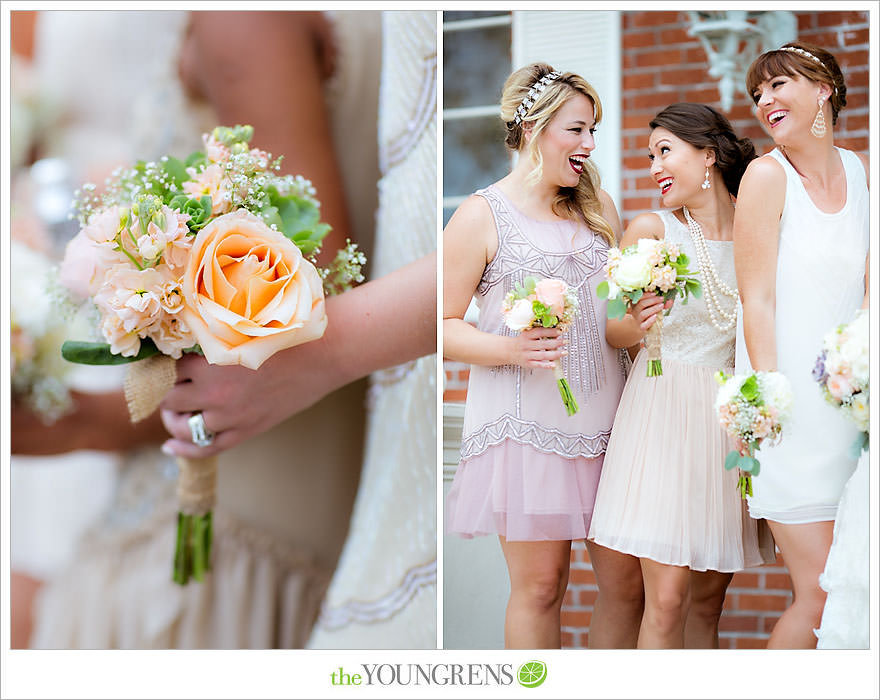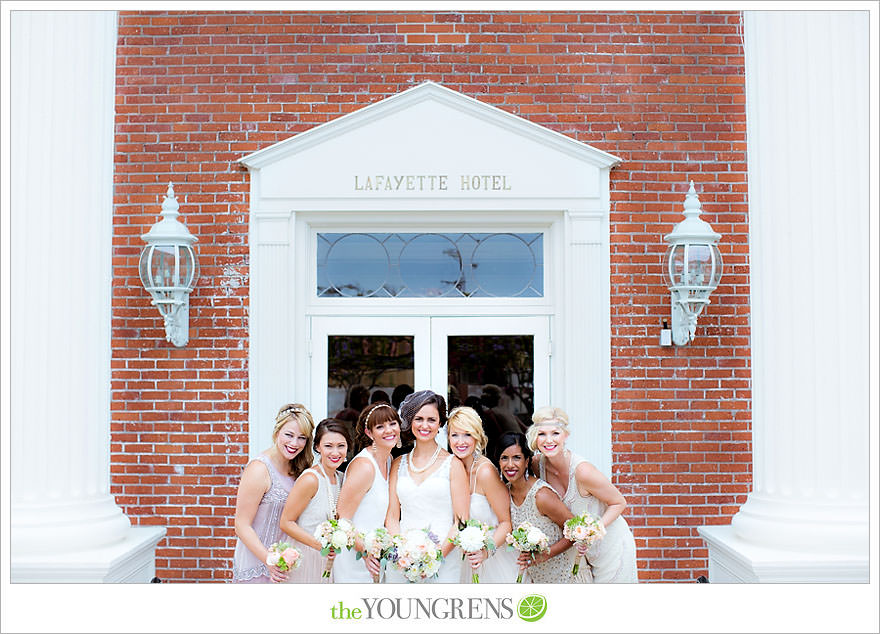 The flowergirls and ringbearers looked dynamite in their outfits that coordinated with the wedding party.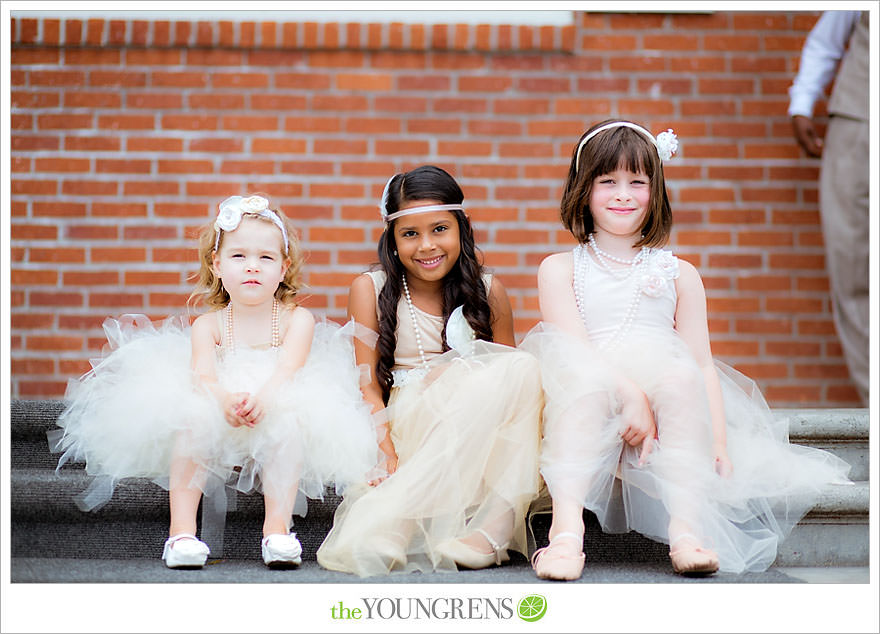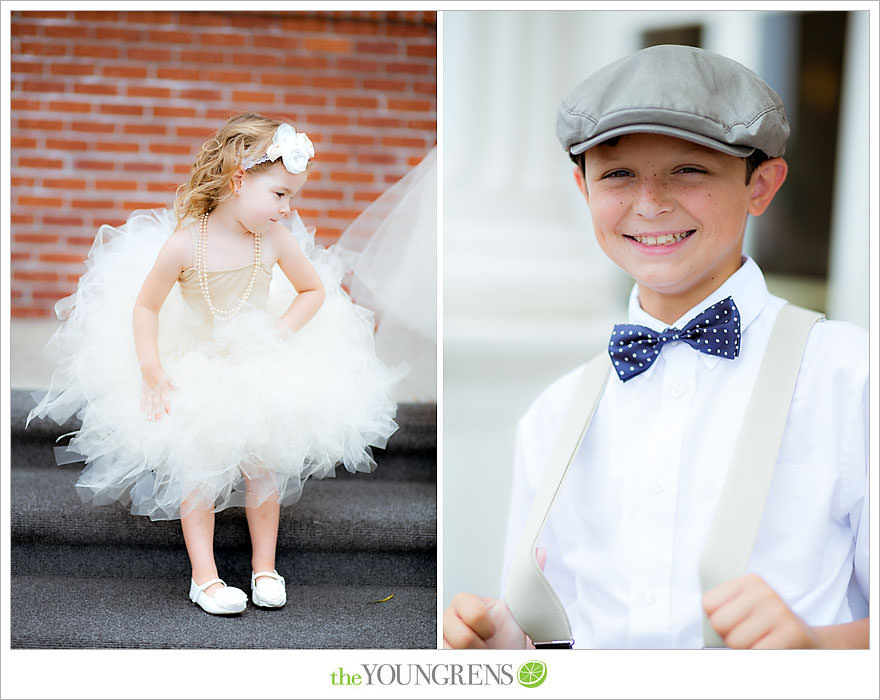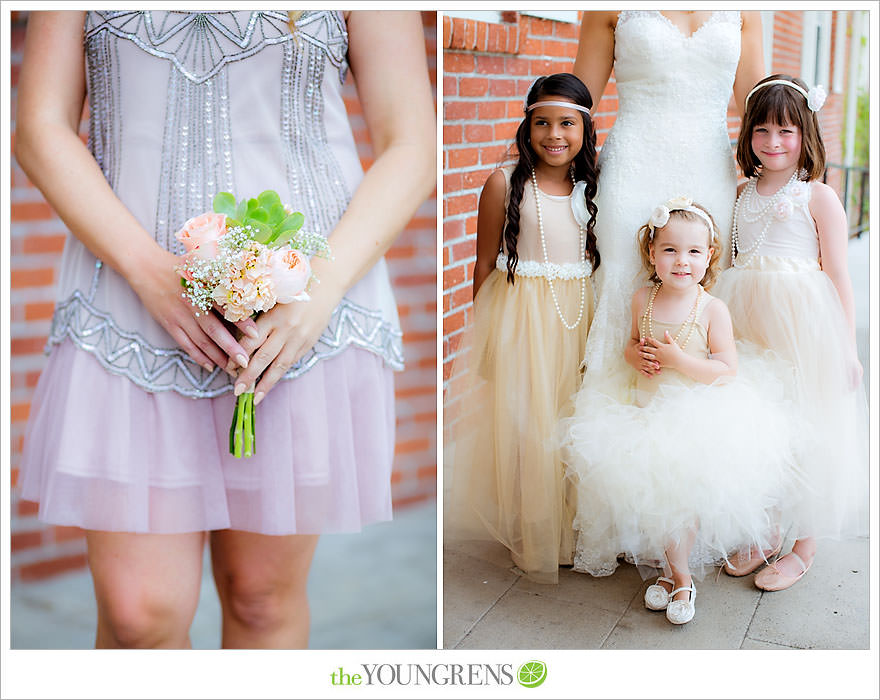 This wedding party will keep you inspired with updos, accessories, and dresses for the entire season!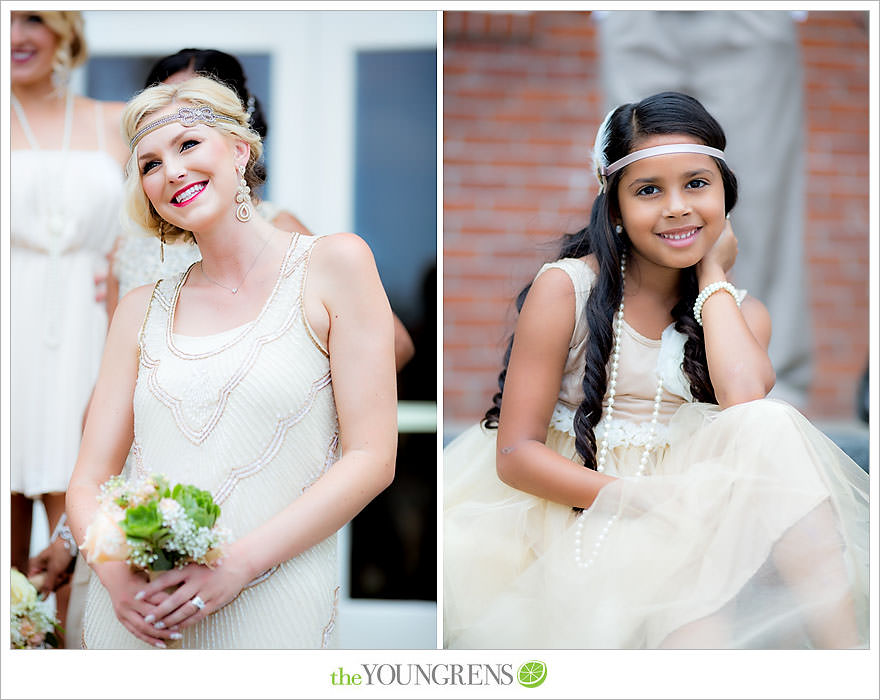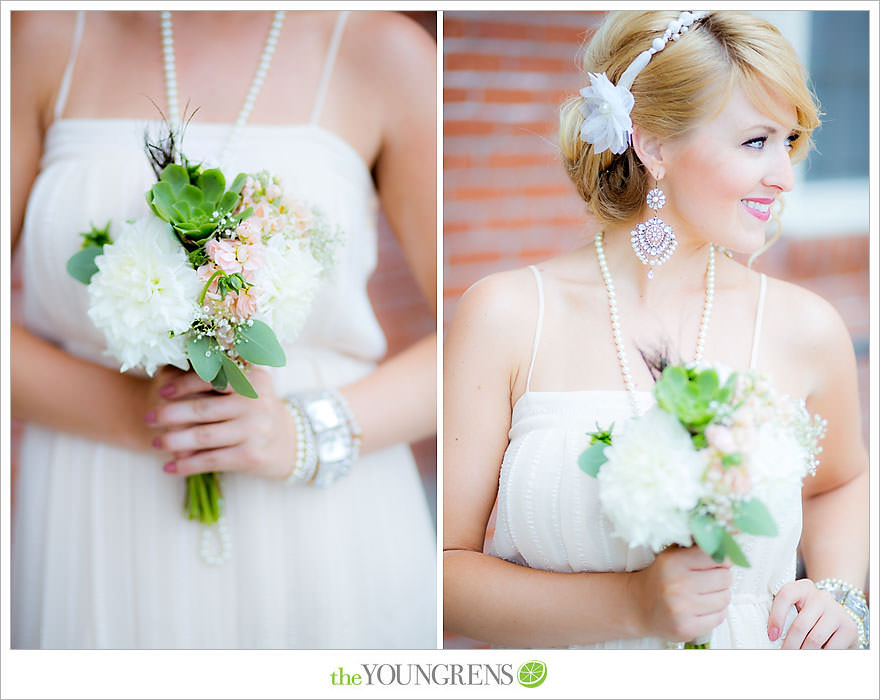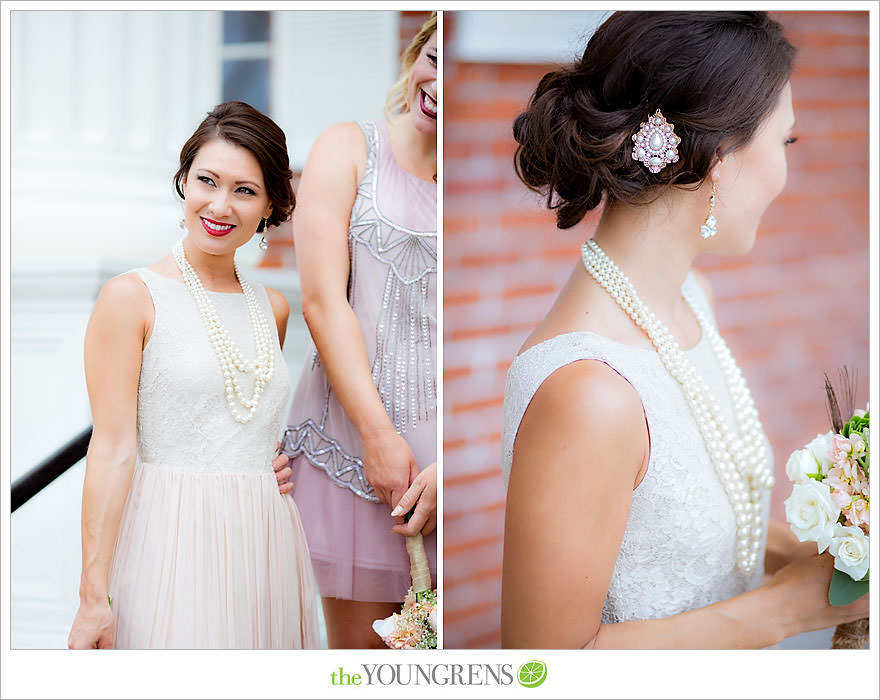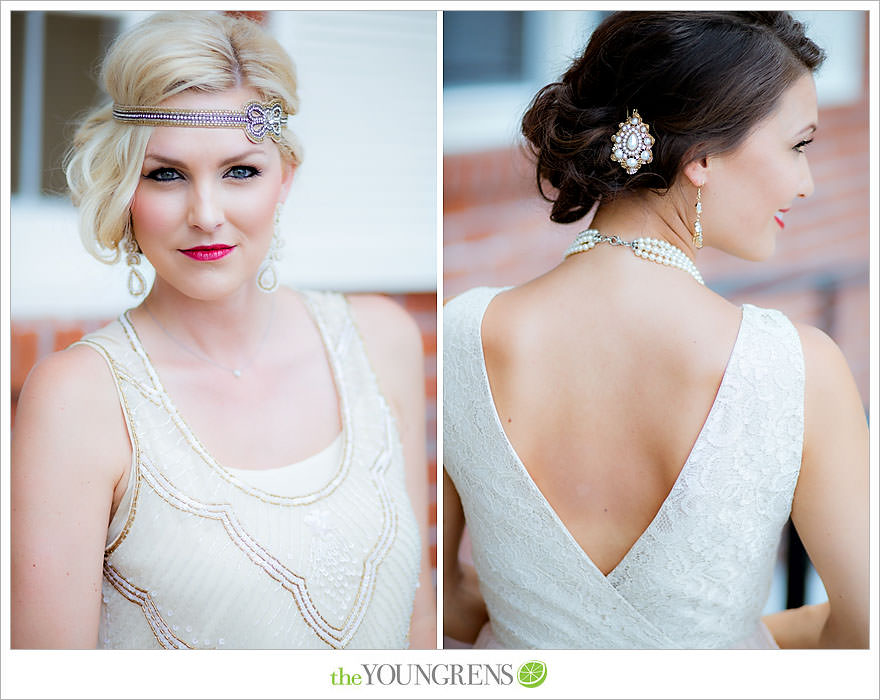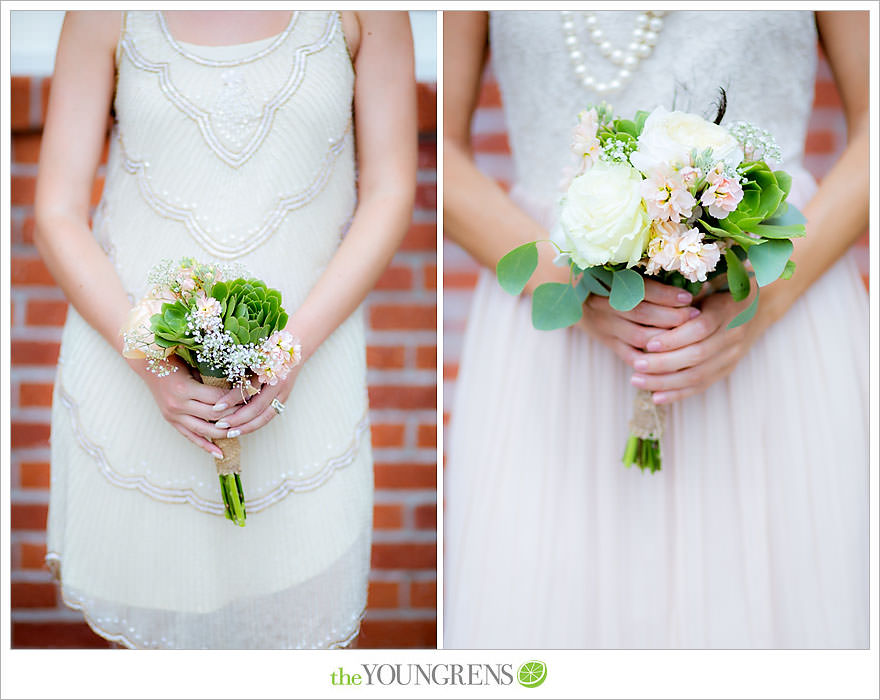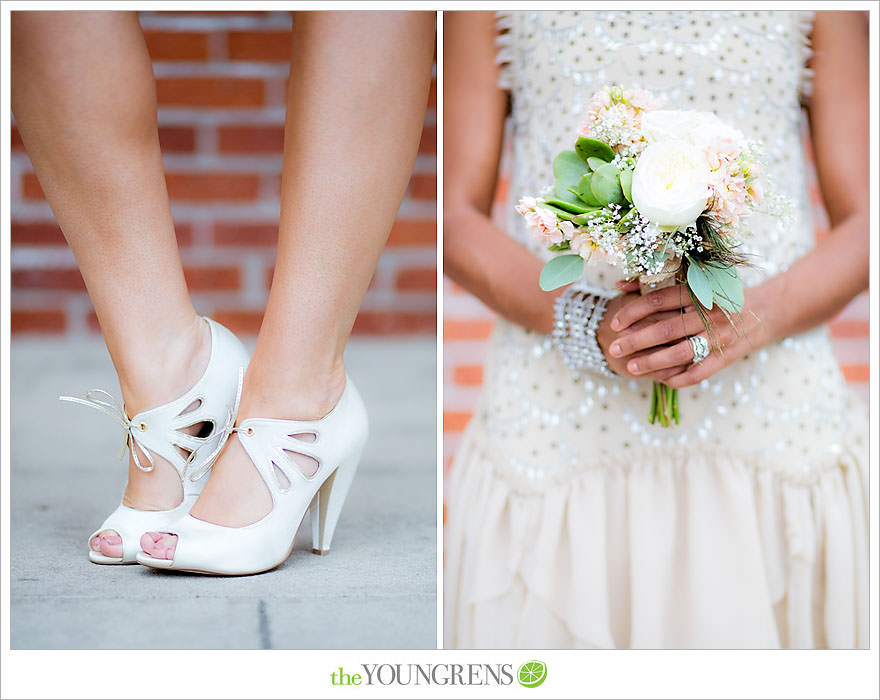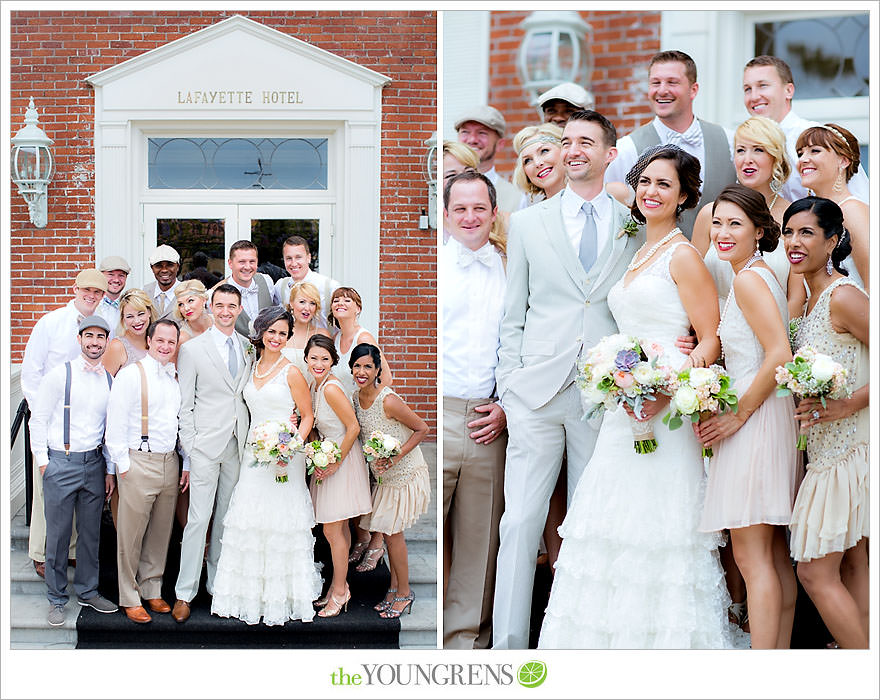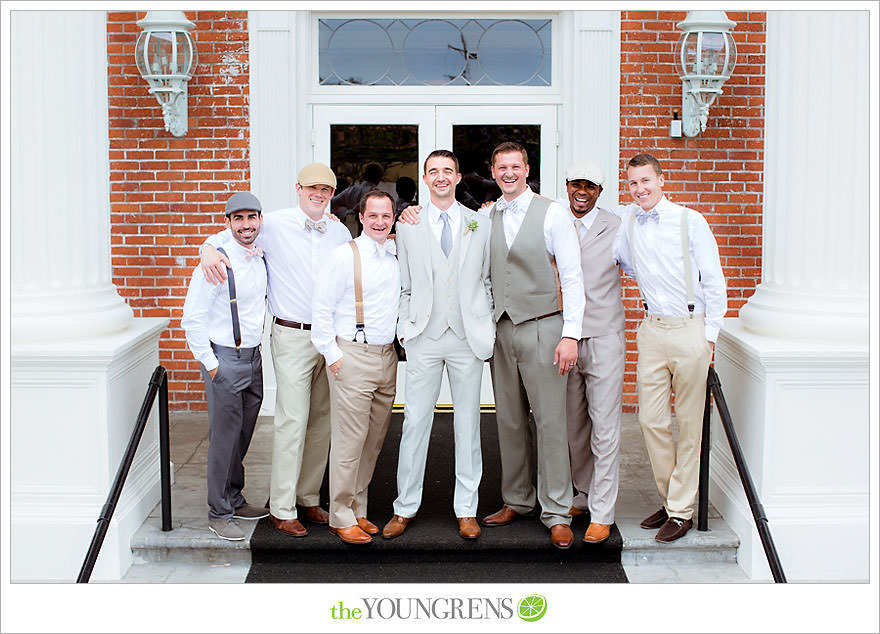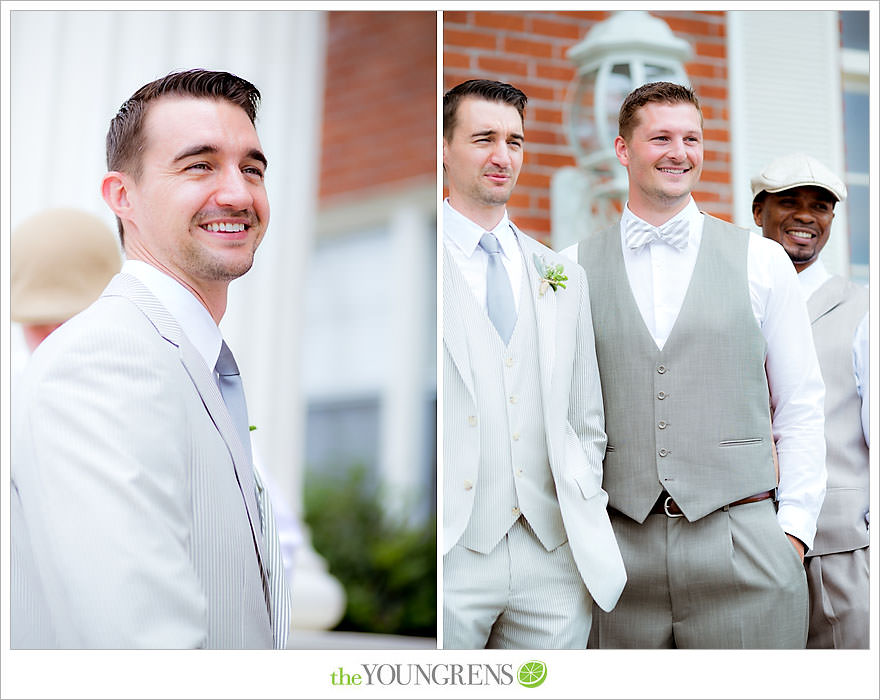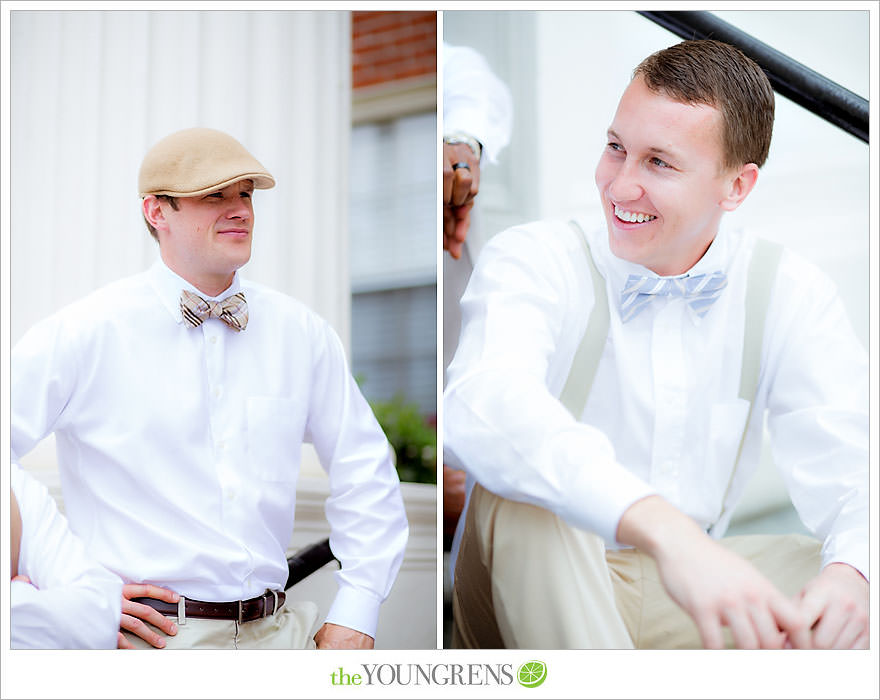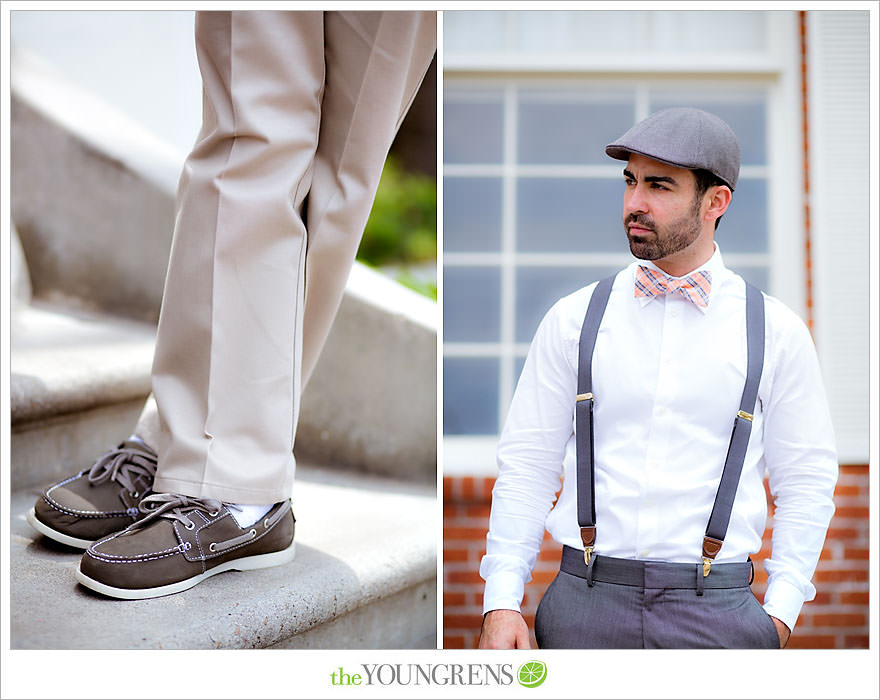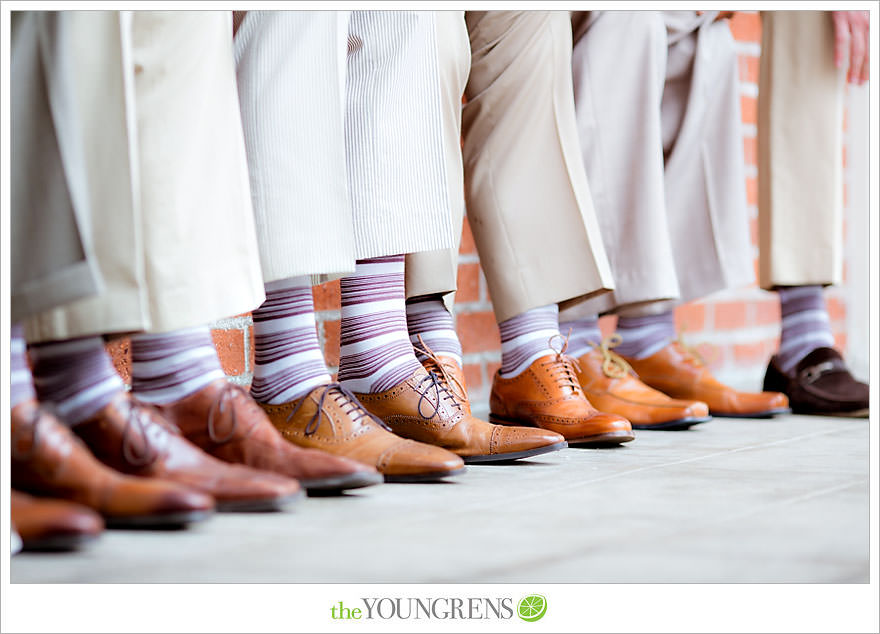 If this incredible post wasn't enough to satisfy your appetite, then we have plenty more inspiration coming your way from Jason and Carissa's Great Gatsby themed wedding! Tomorrow, we'll be showing off the fabulous ceremony  – all of the decor, details, emotions, and moments will be right here tomorrow morning!
Hugs,
Erin
---
Wedding Photography : The Youngrens | Ceremony Location : Lafayette Hotel | Reception Location : Moniker Warehouse | Event Coordinator : Couture Events | Floral Design : Posies Flowers | Make-Up : Human Beauty | Hair : Jessica Krueger | DJ : DJ Ketchup | Catering : MIHO Gastrotruck | Servers : Royalty Staffing | Rentals : Raphael's Party Rentals | Gown : Bridal & Veil | Groom's Suit : Indochino
---