Our first conversation with Chance and Sarah was in June of 2019 – almost exactly two years before they would say "I do."
Just days after restrictions were lifted in San Diego, they had the wedding of their dreams in their original venue, with their original guest list, and with all the original dance moves they planned on breaking out laaaate into the night.
When they first dreamed of their wedding day, Sarah knew it would be the most joyful day – amazing friends & family all dancing together to the good music – and her dream came true.
(Little did she know it would be the first time in over a YEAR that some of these friends would have a chance to be at a dance party.)
Chance couldn't WAIT to be standing at that altar with his bride, in front of all of his favorite people. He could imagine himself feeling all those giddy feelings that this was finally happening.
(He just didn't know it would take another two years for it to all come together as planned.)
Just as they dreamed, their wedding day at The Inn at Rancho Santa Fe was just so joyful and FULL of amazing energy from their friends and family!
From top to bottom, this day felt GOOD.
And it was a huge bonus that their wedding vendor team was the most delightful group of people, all expertly doing their thannng to make Chance and Sarah's day that much better! Amy of First Comes Love was their incredible wedding planner, Organic Elements created these dreamy bridal florals, and their wedding band (Ben Mallare Events & Entertainment) had the whole crew showing off their best moves all night long!
(See the full list of talented vendors at the bottom of this post!!)
It's such a joy to work with couples like these! Enjoy this gorgeous wedding, my friends!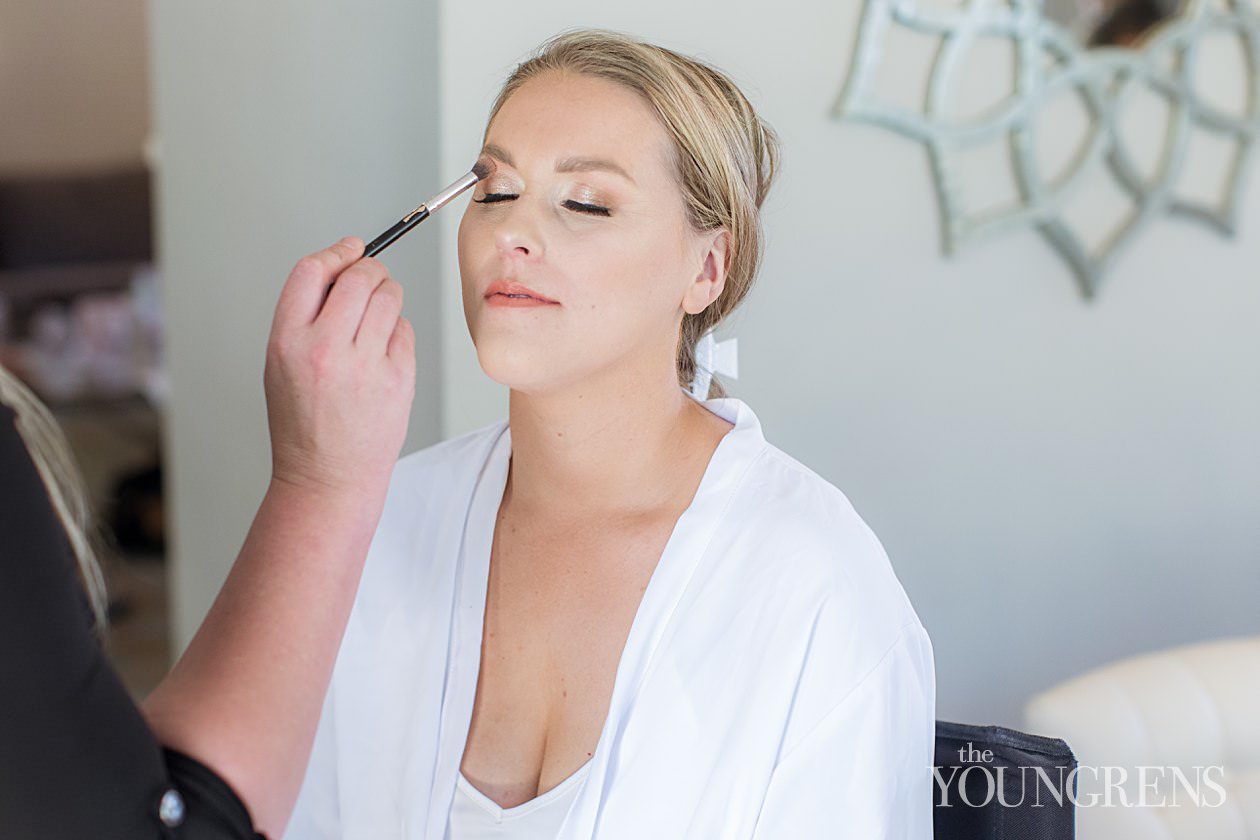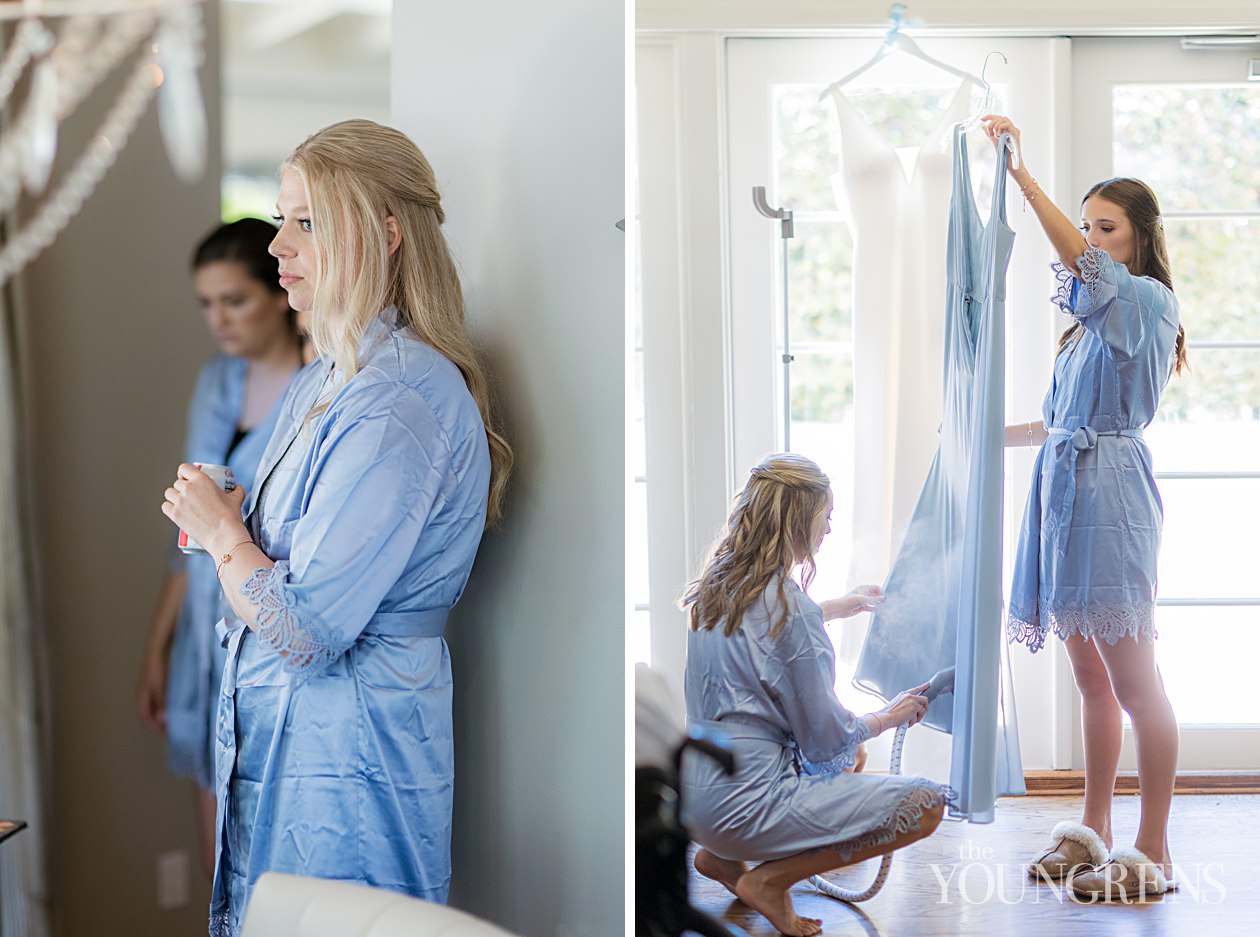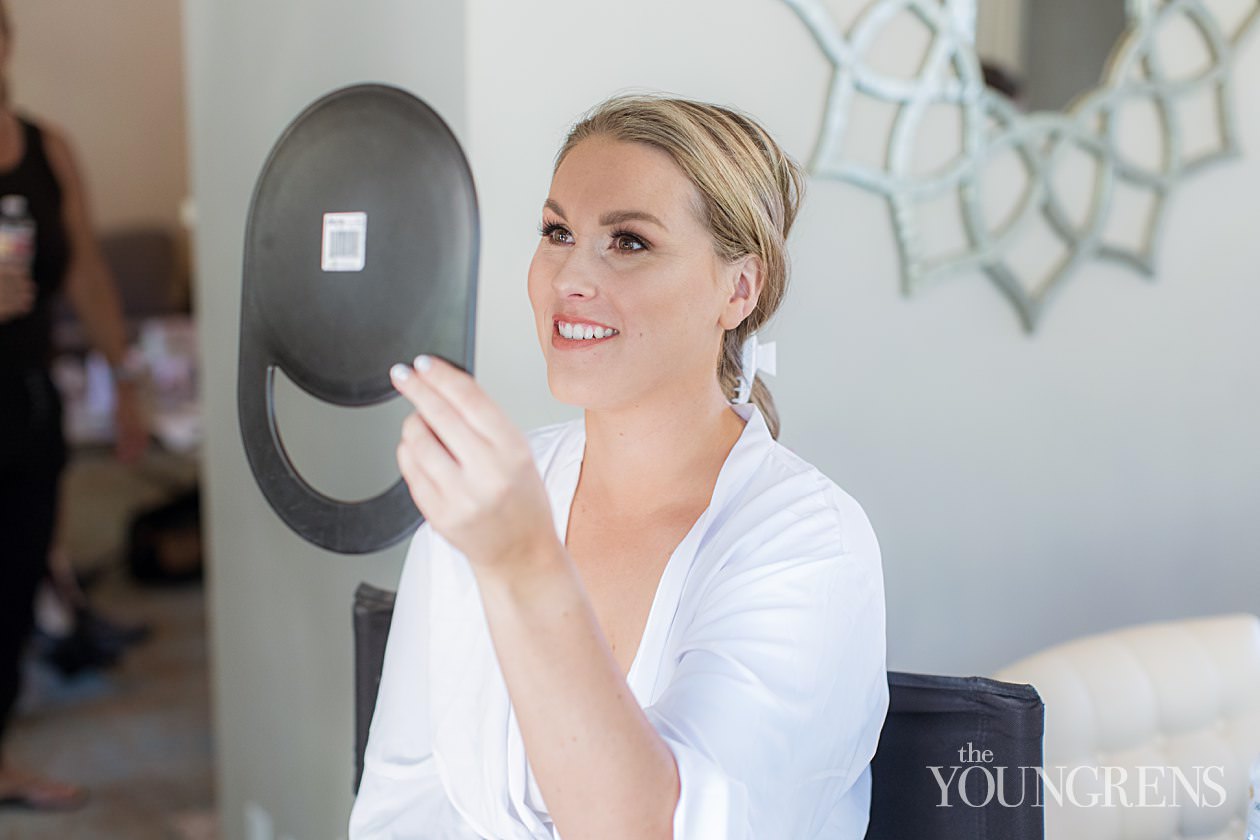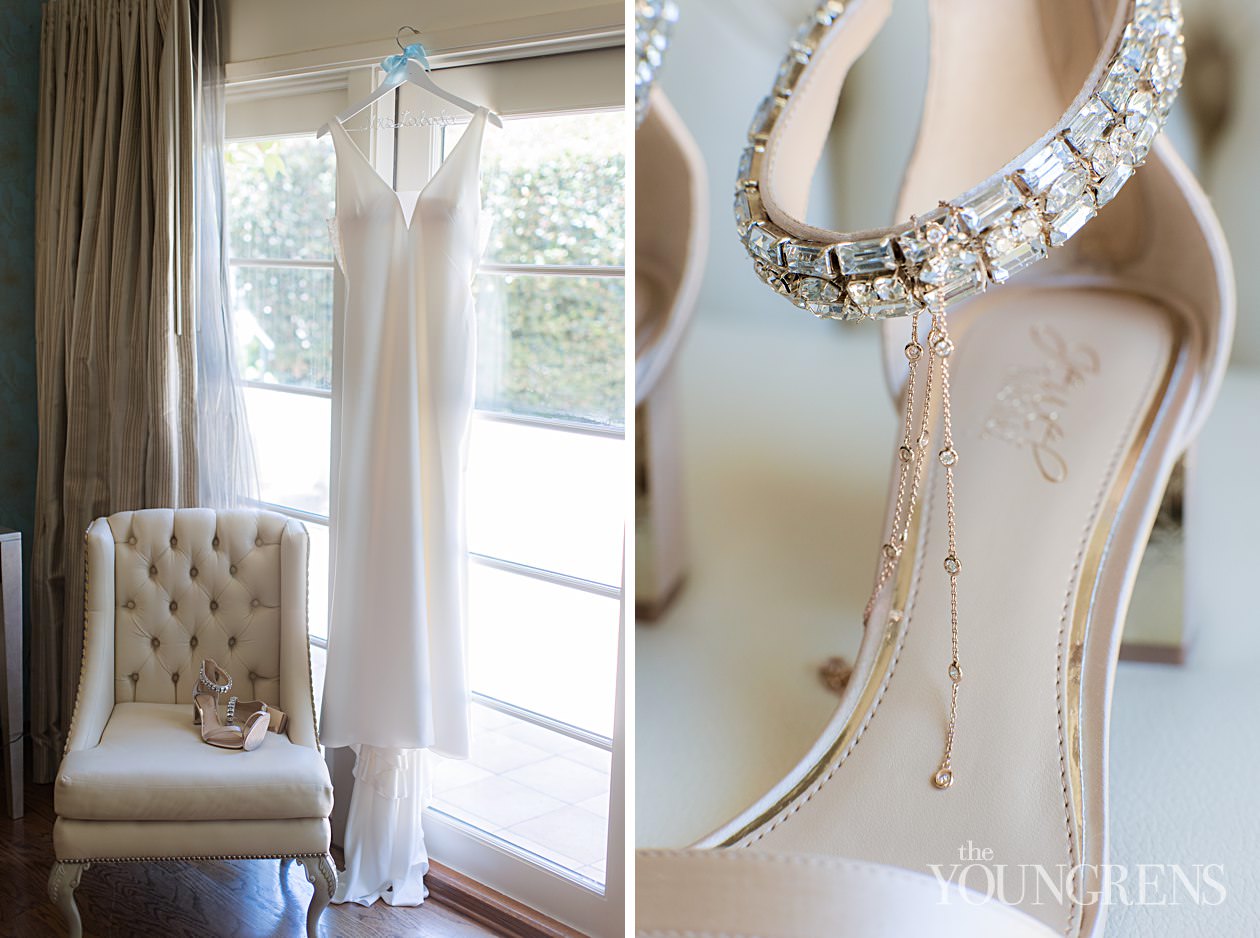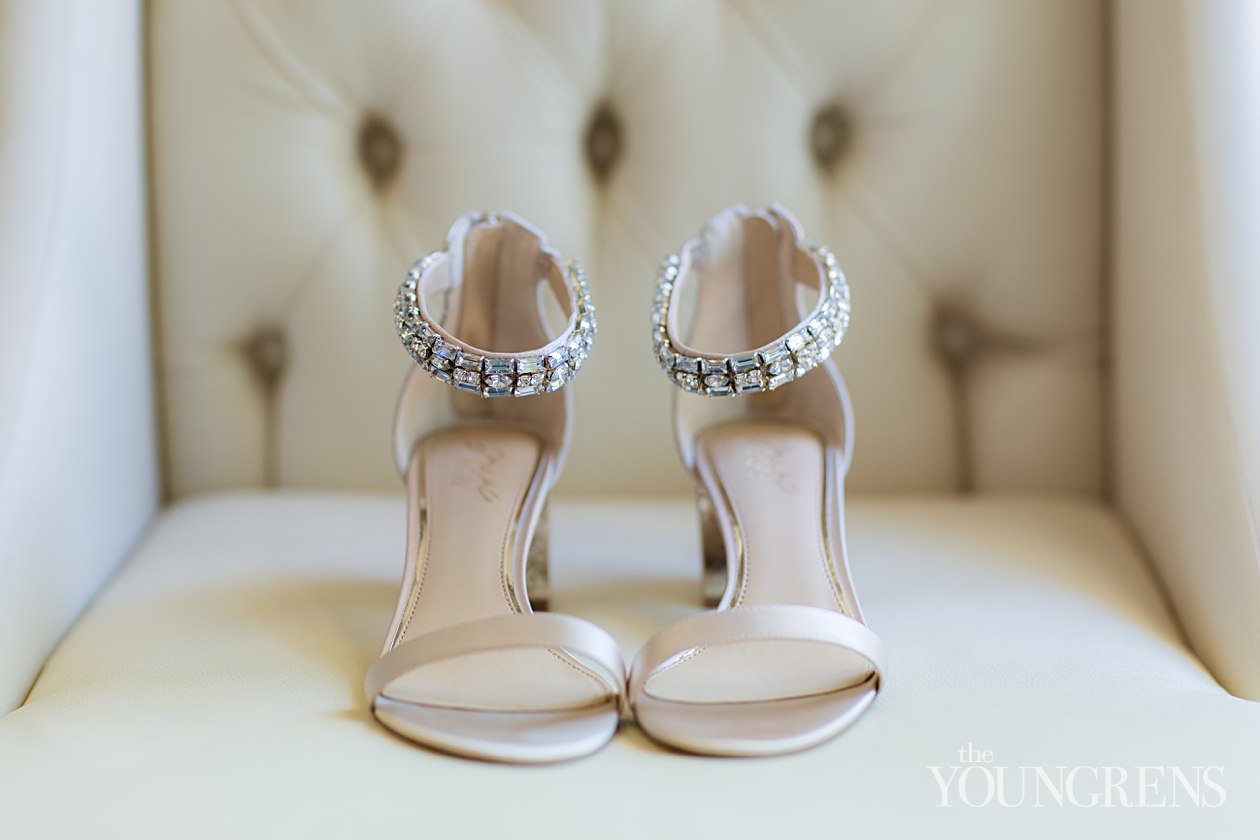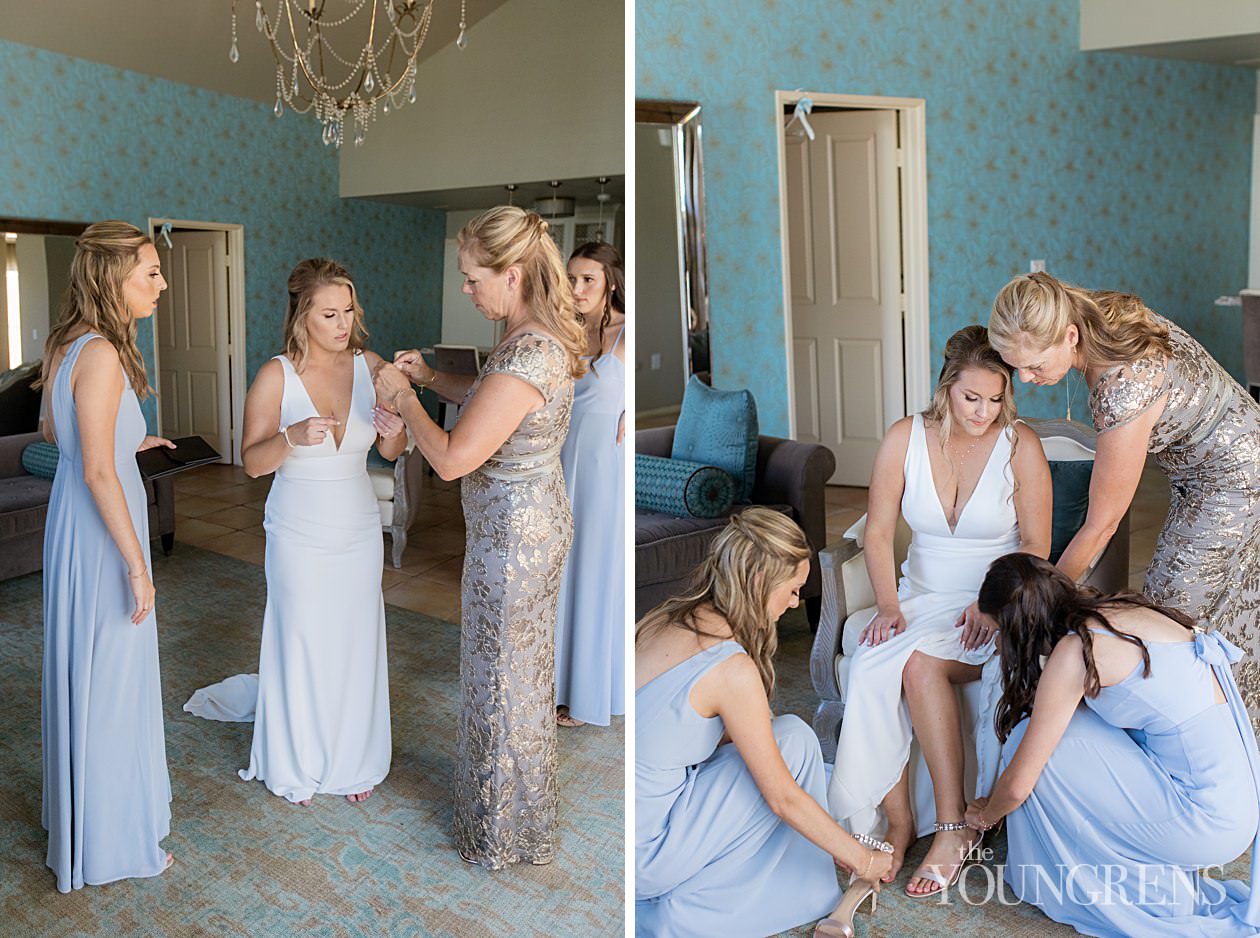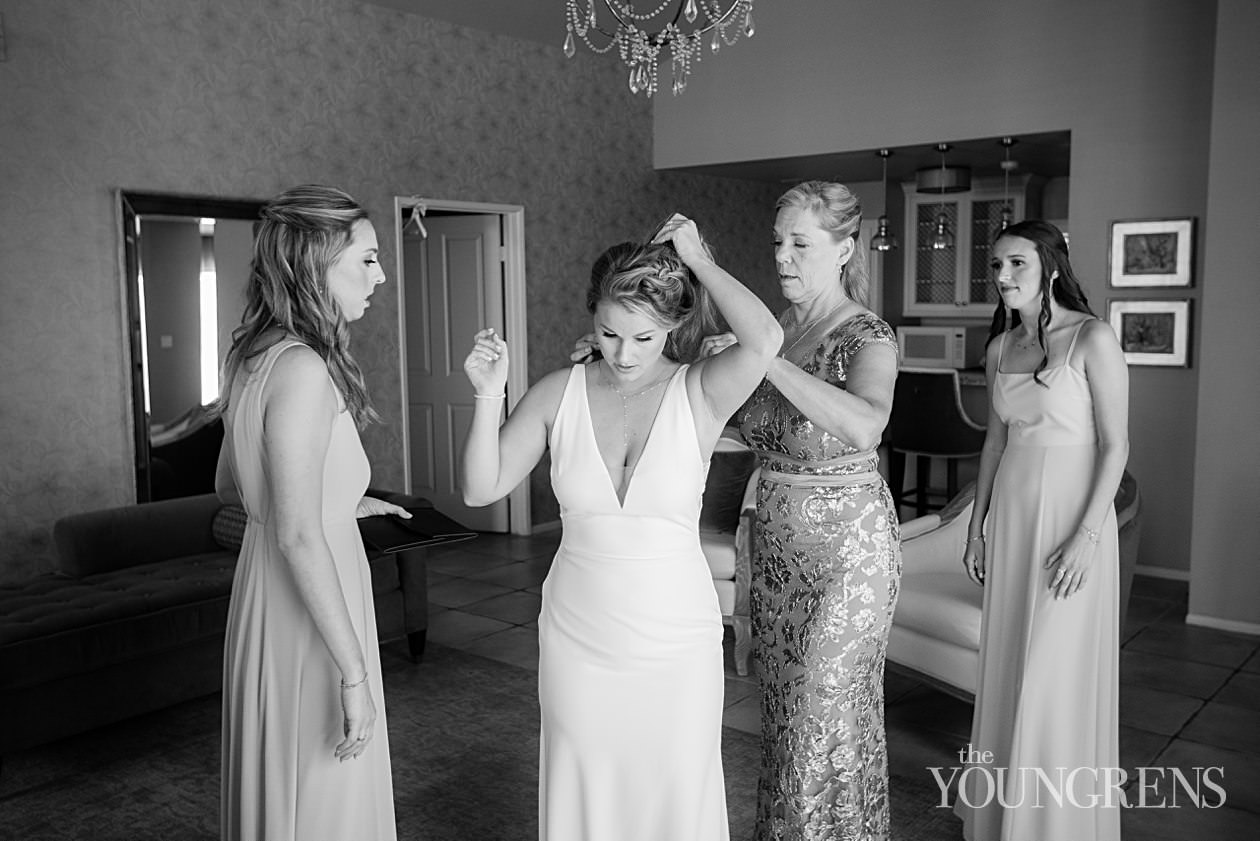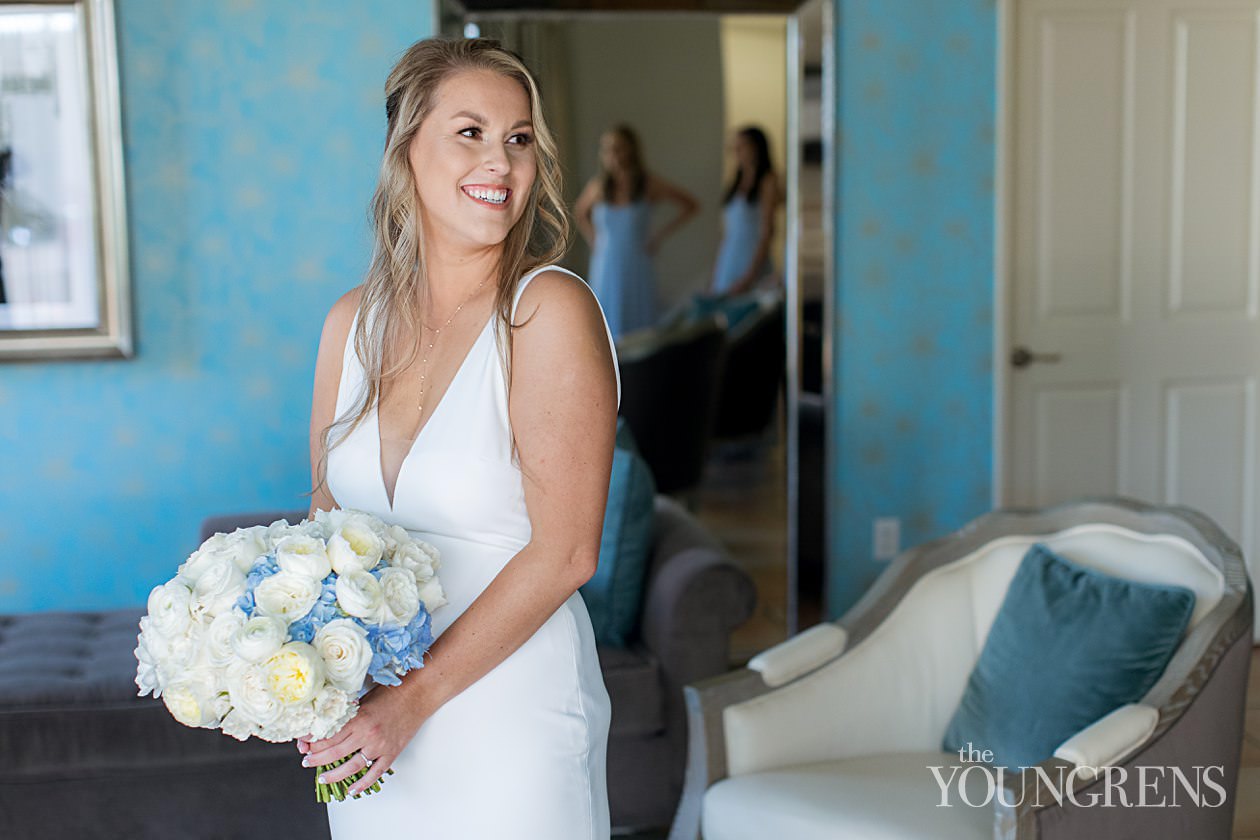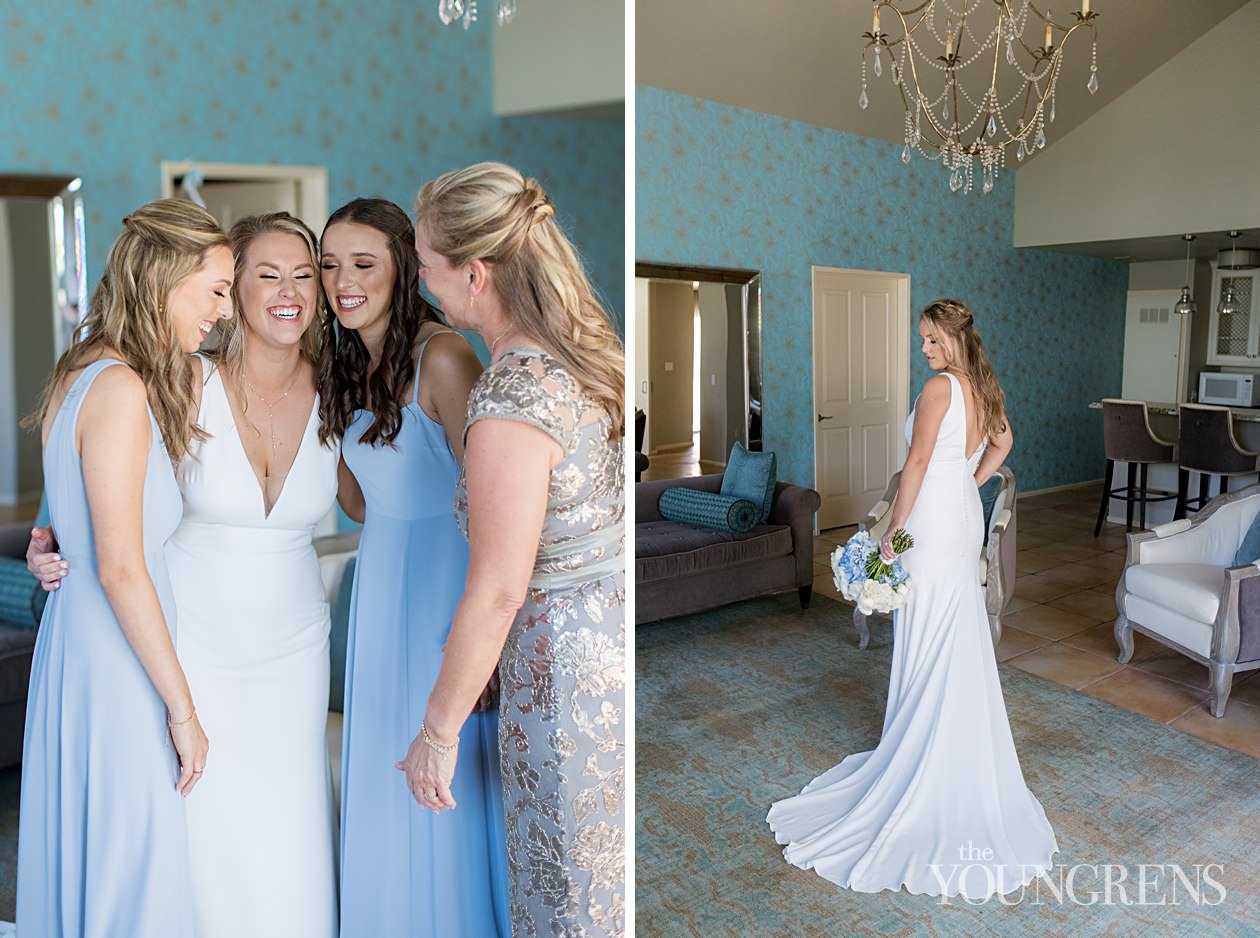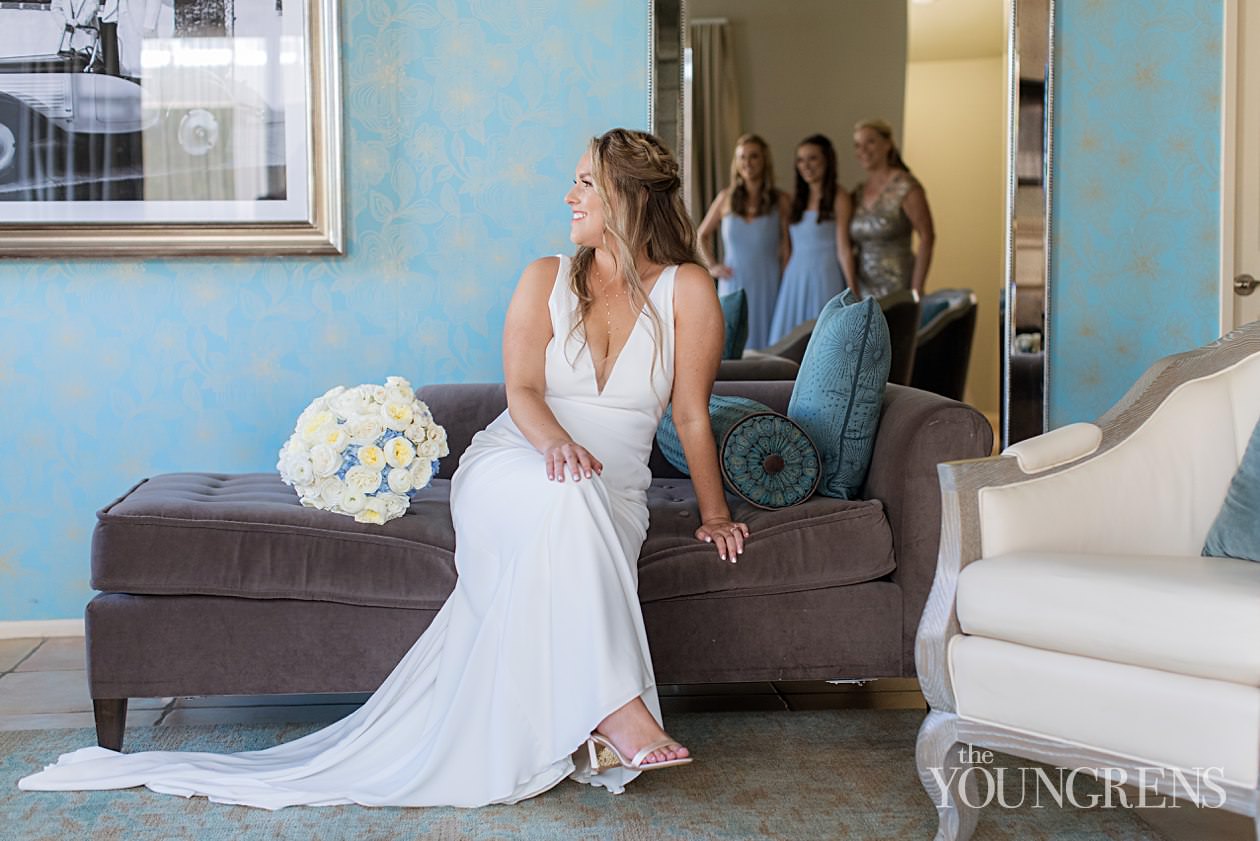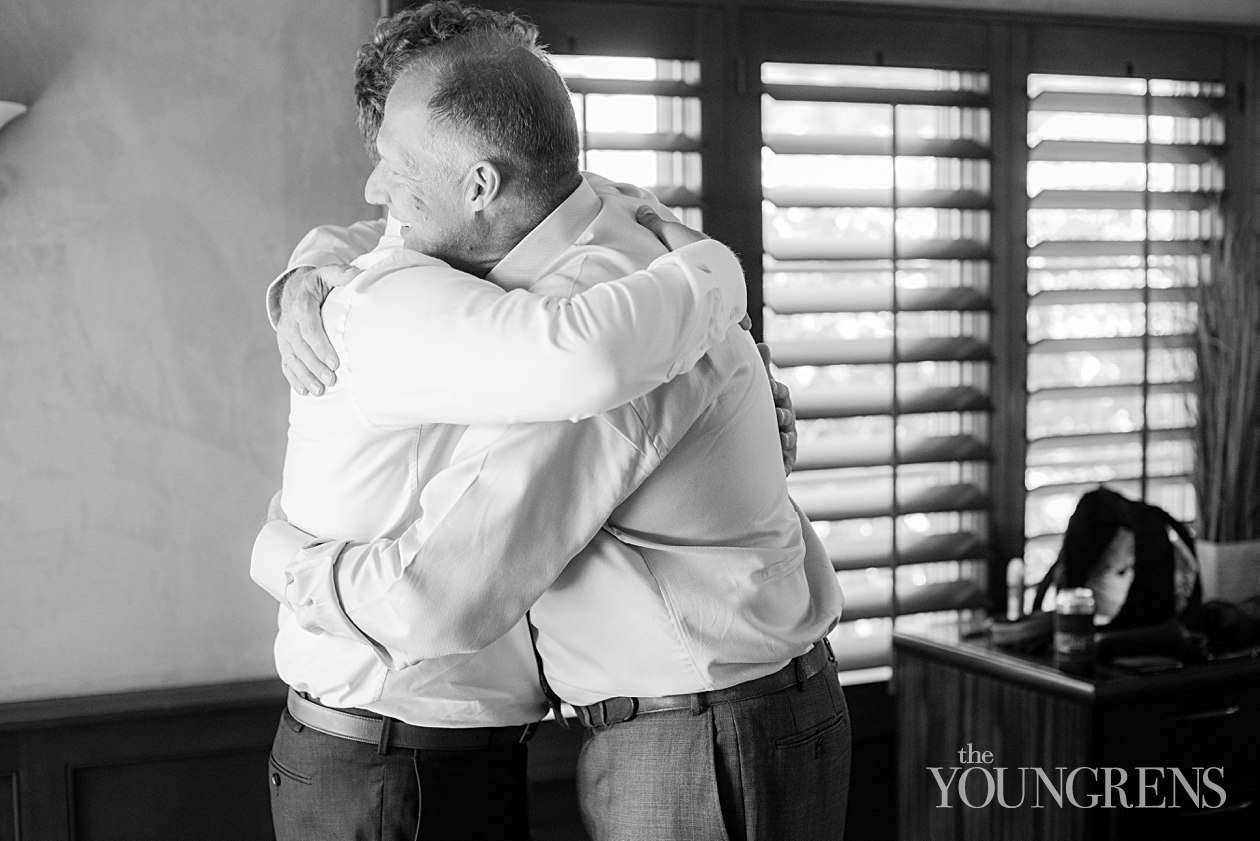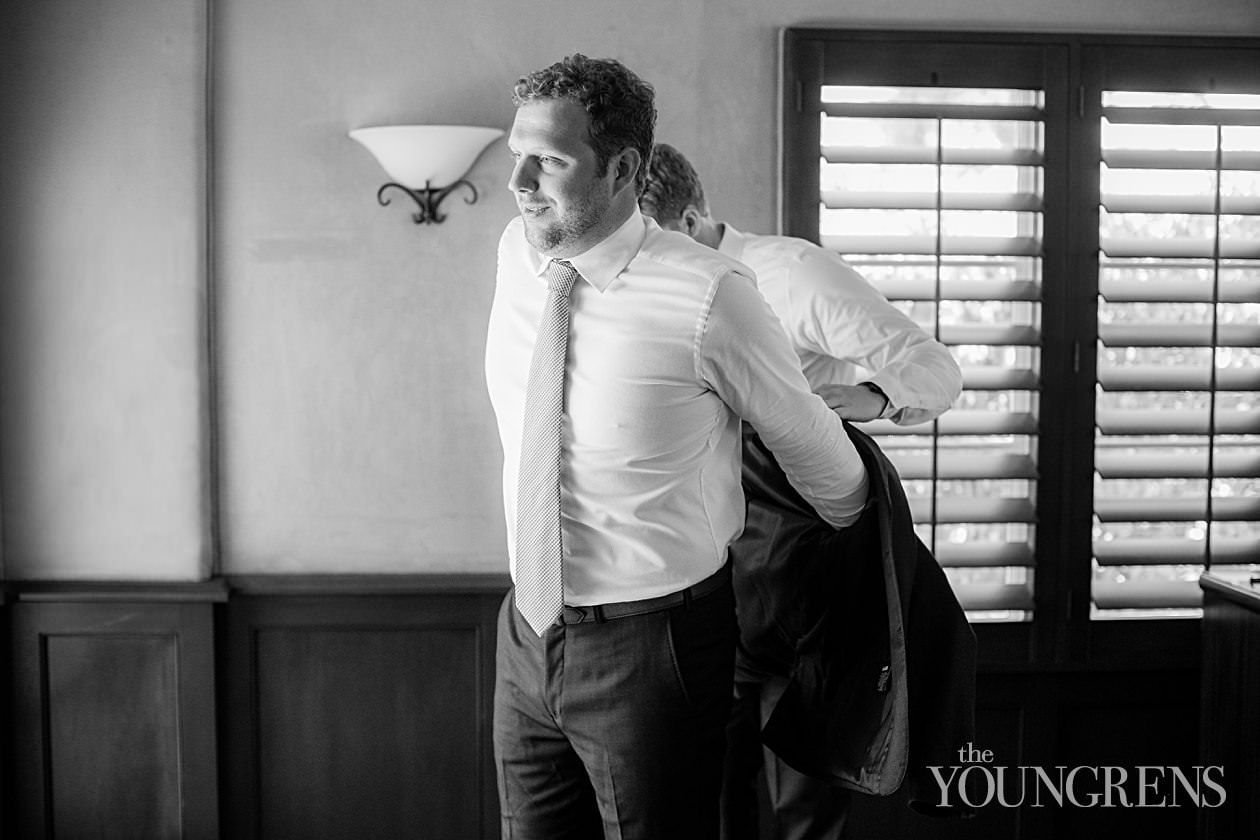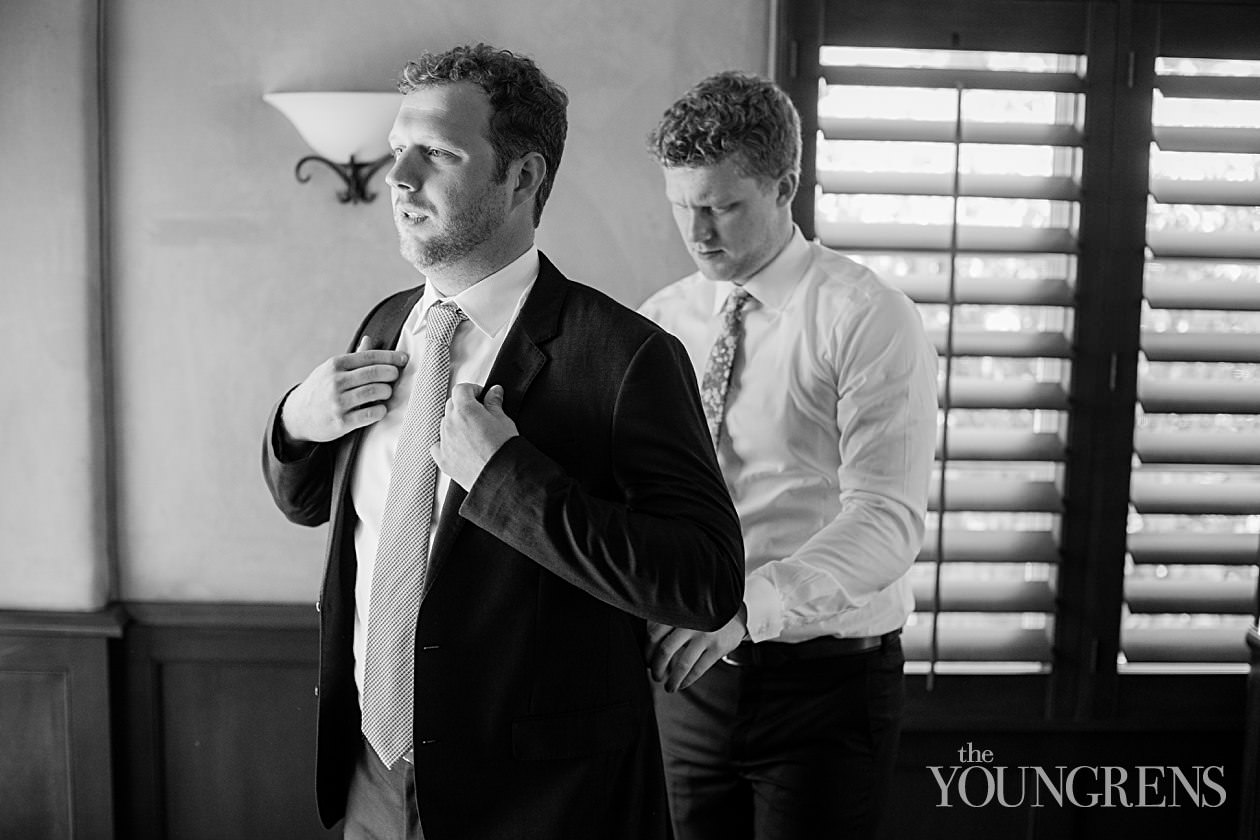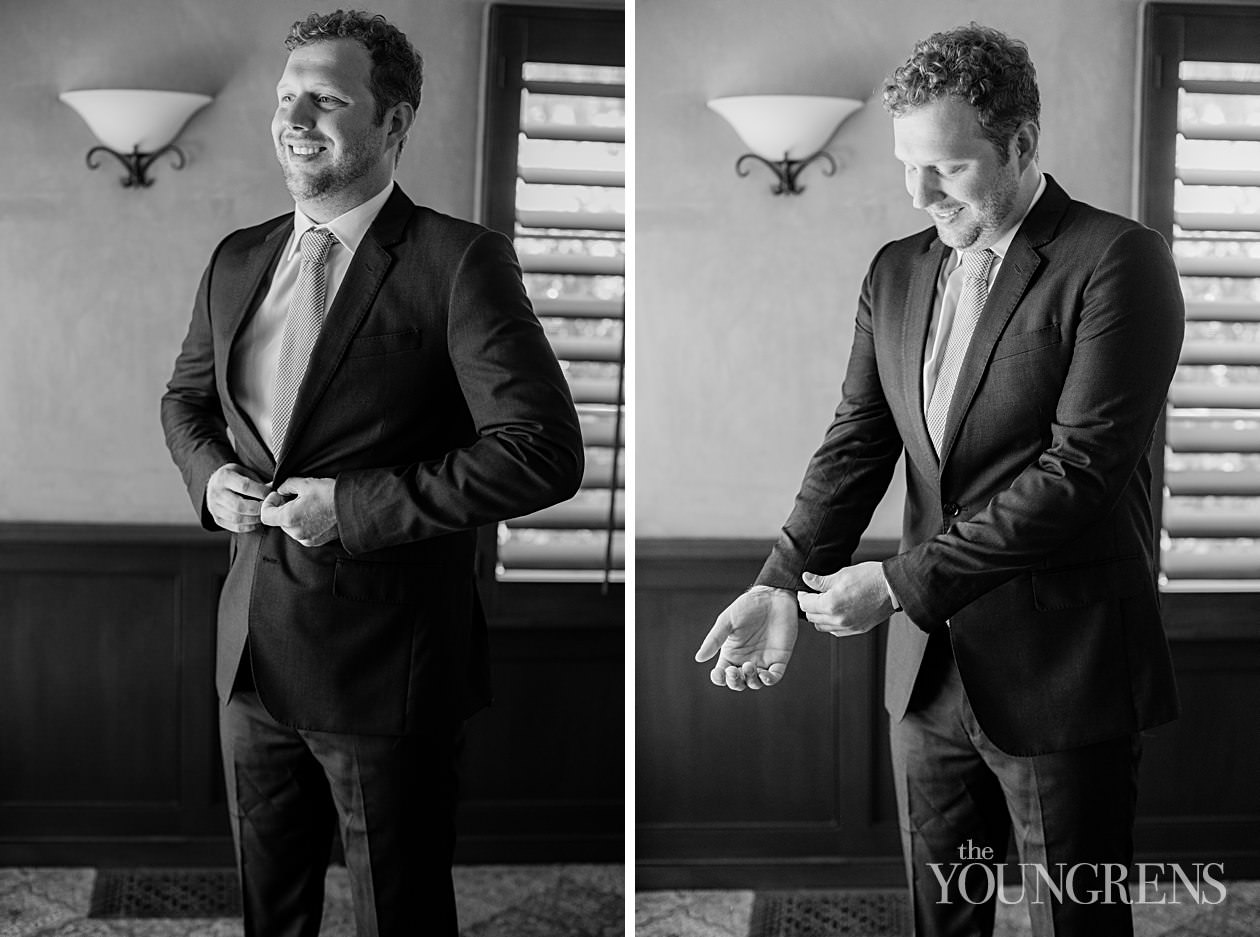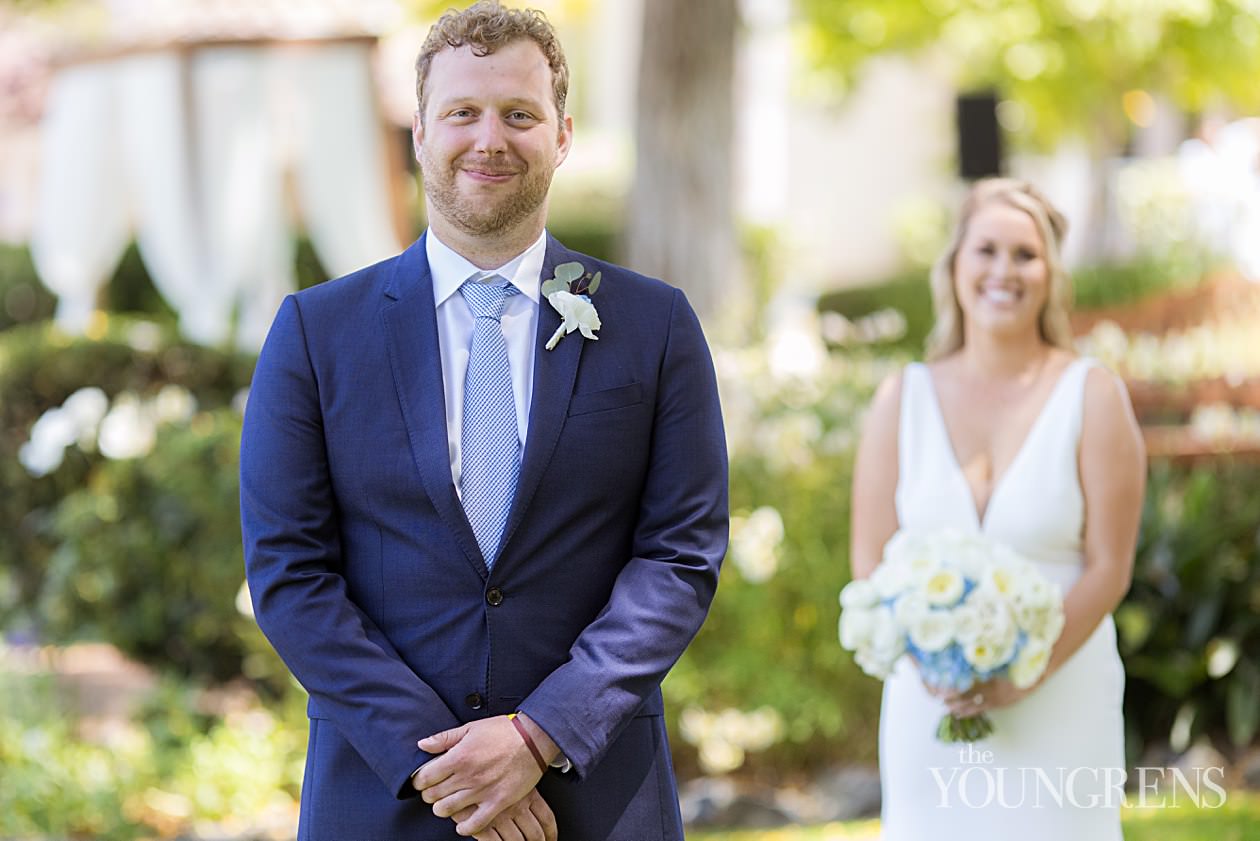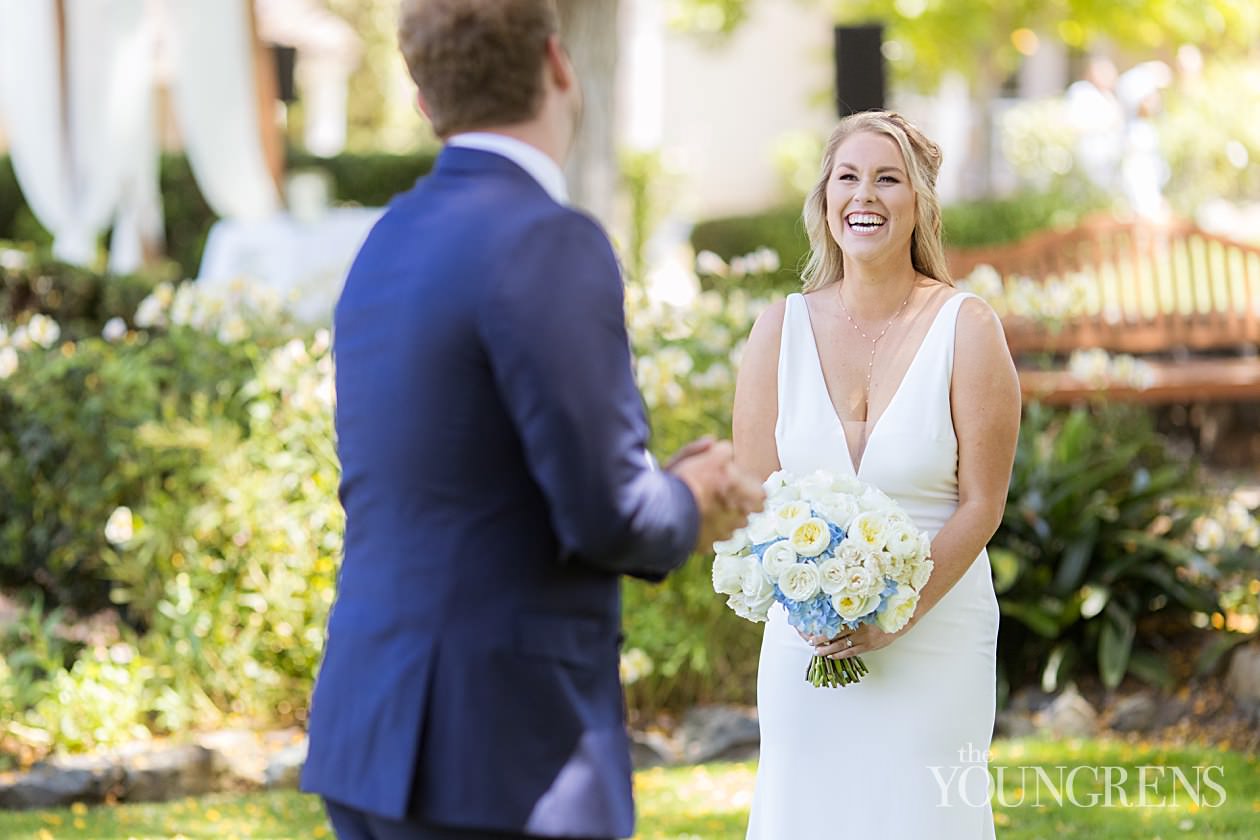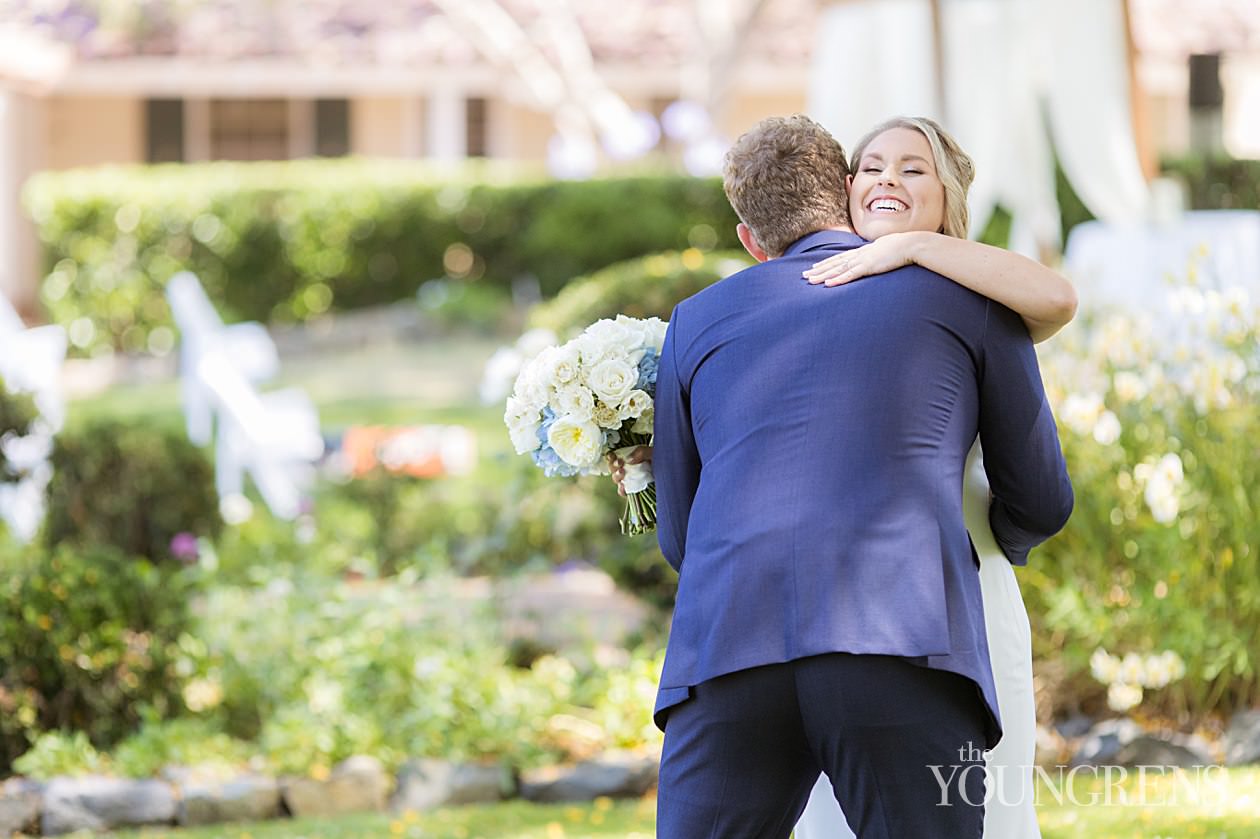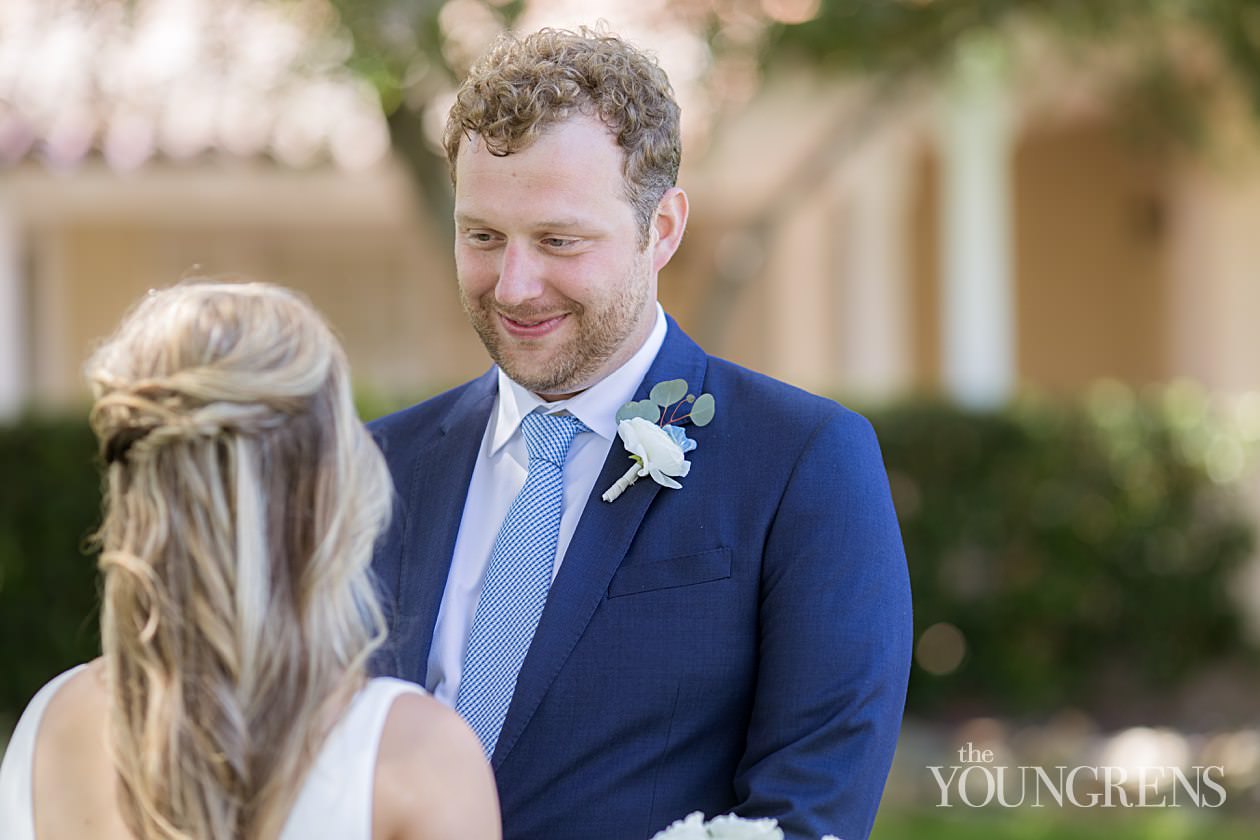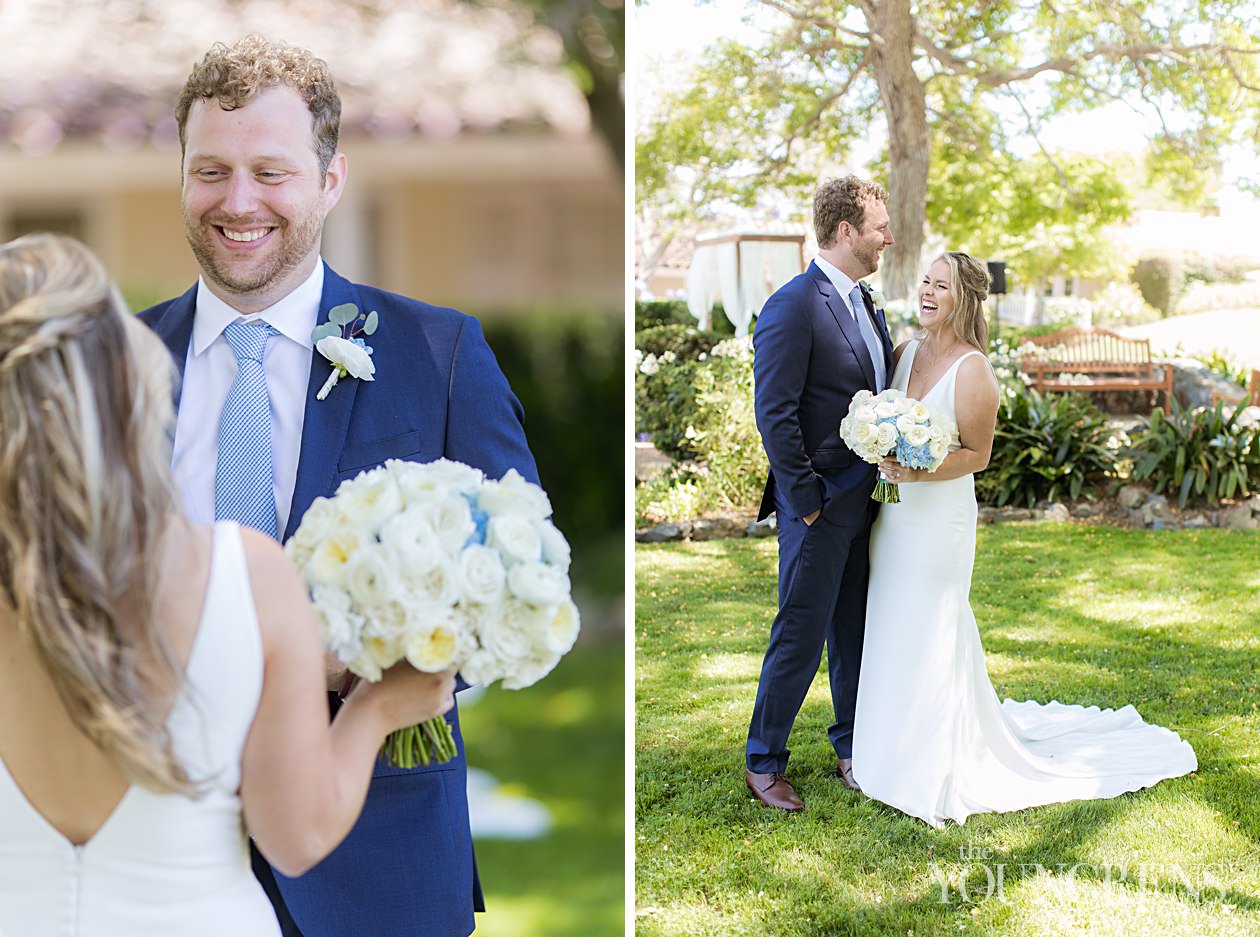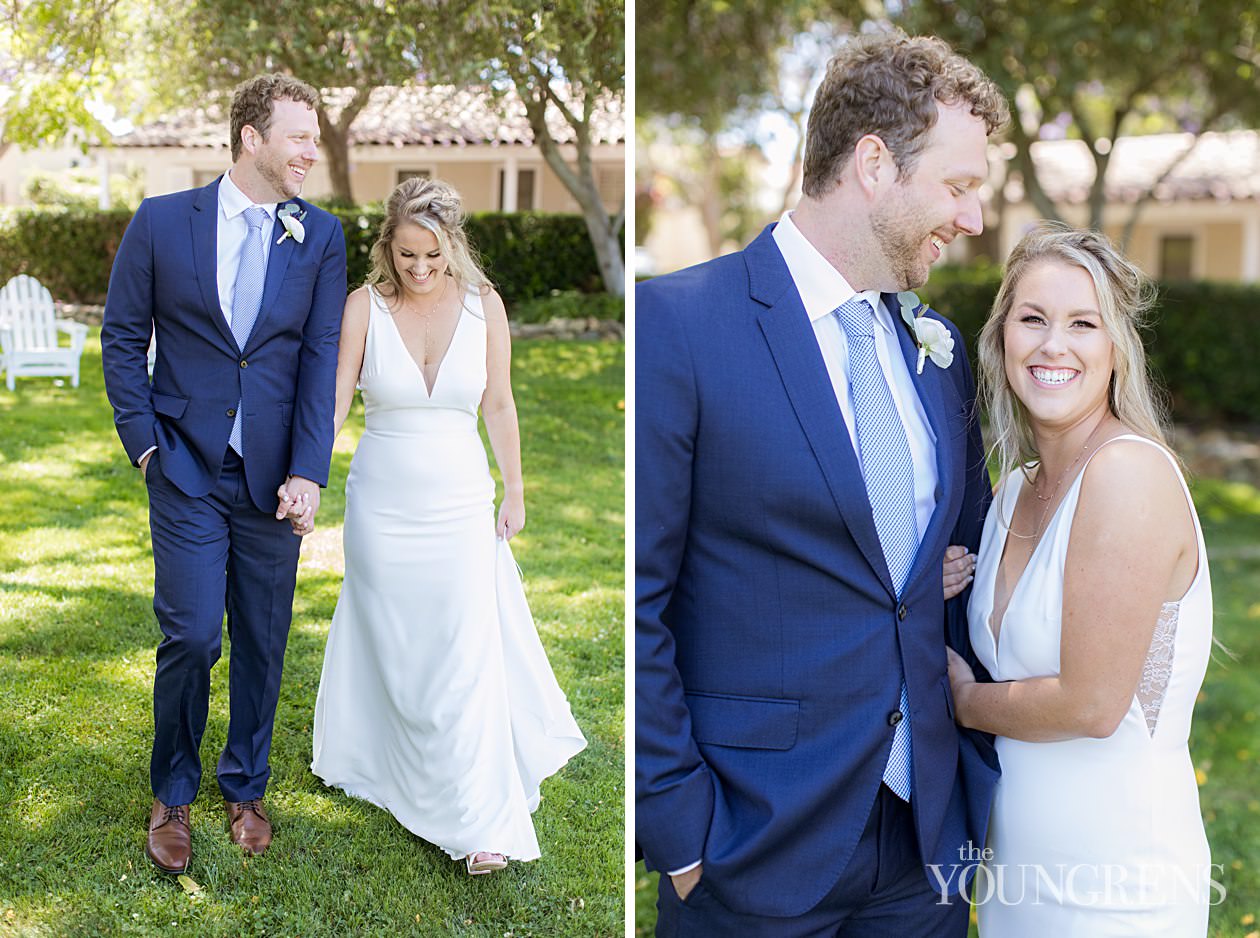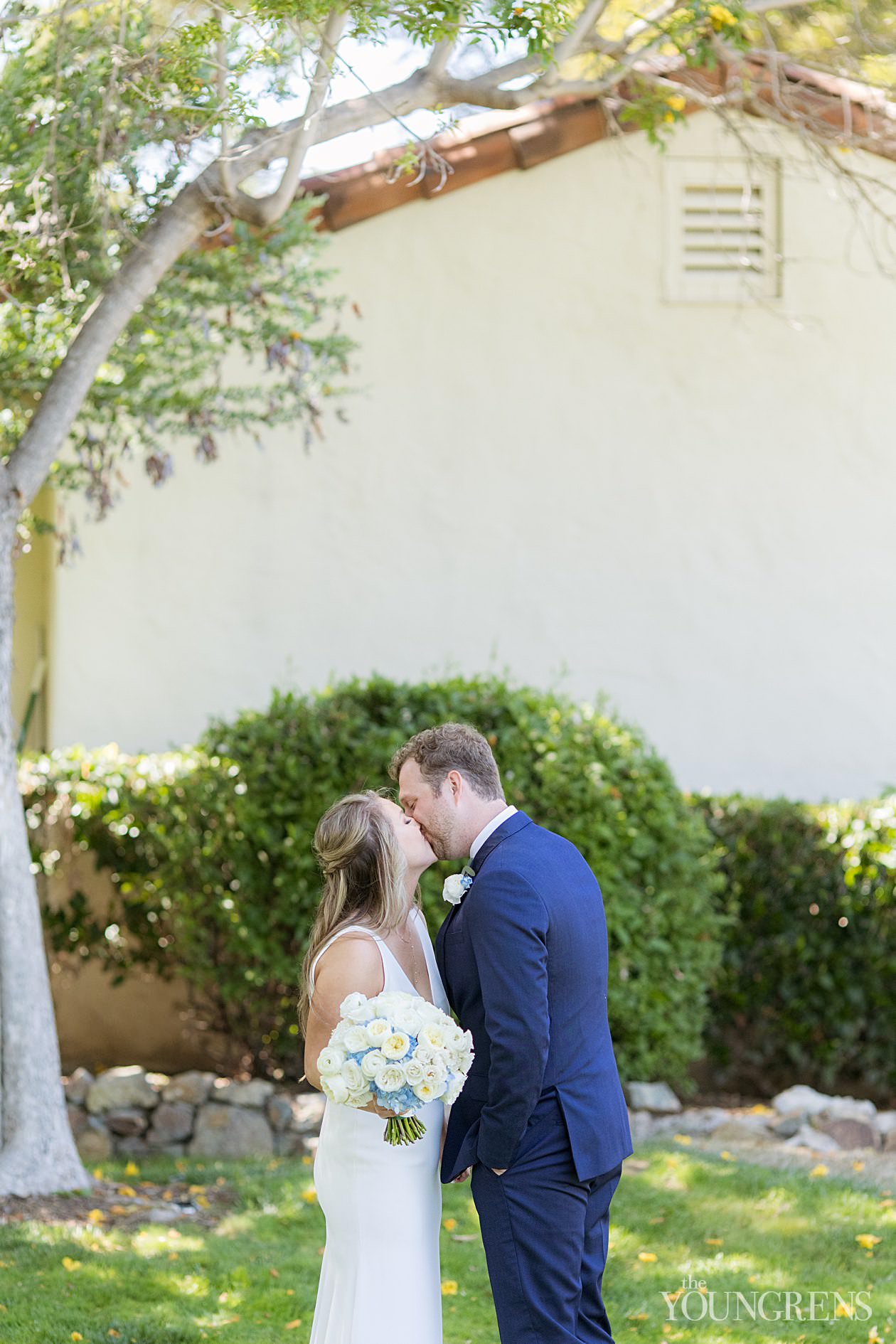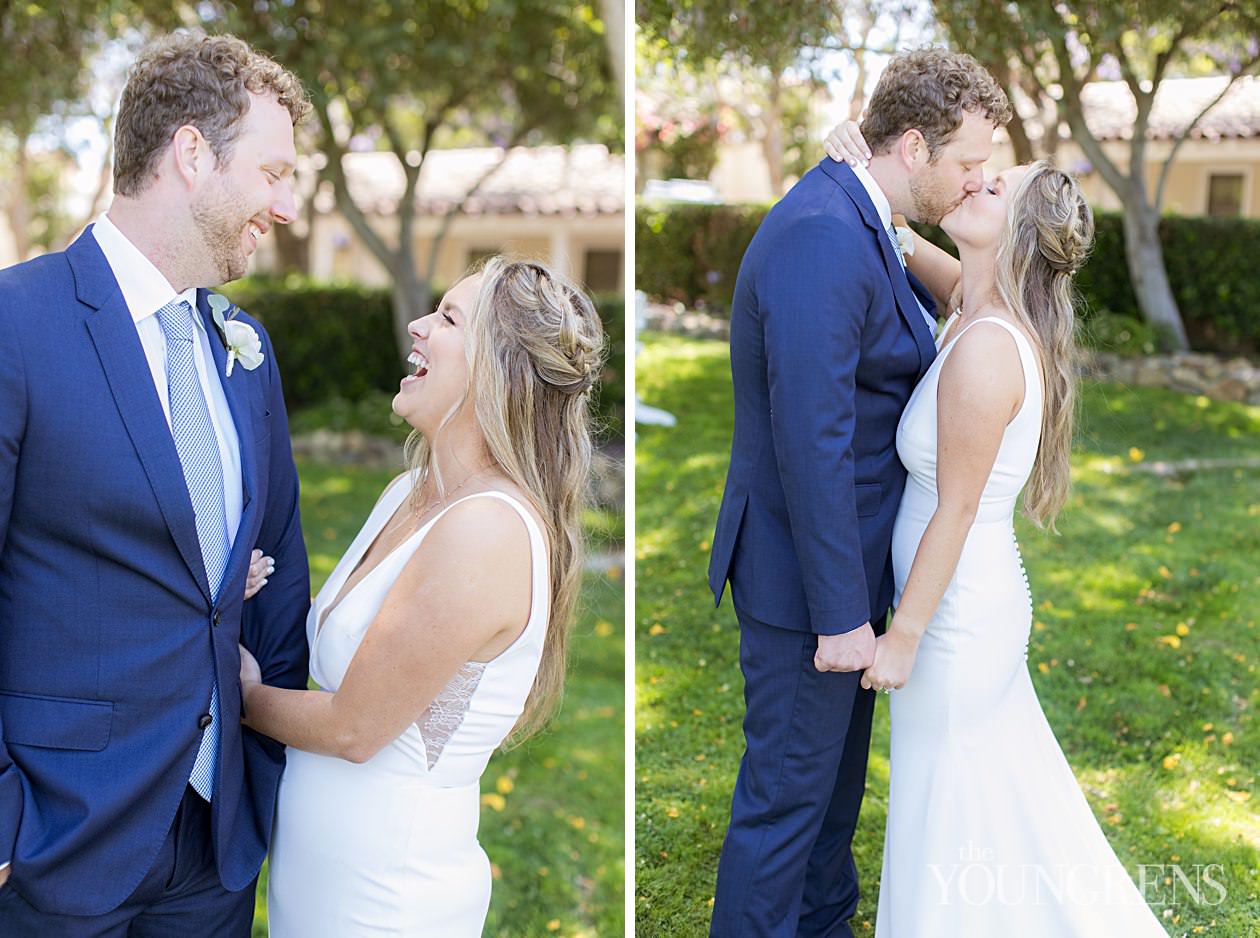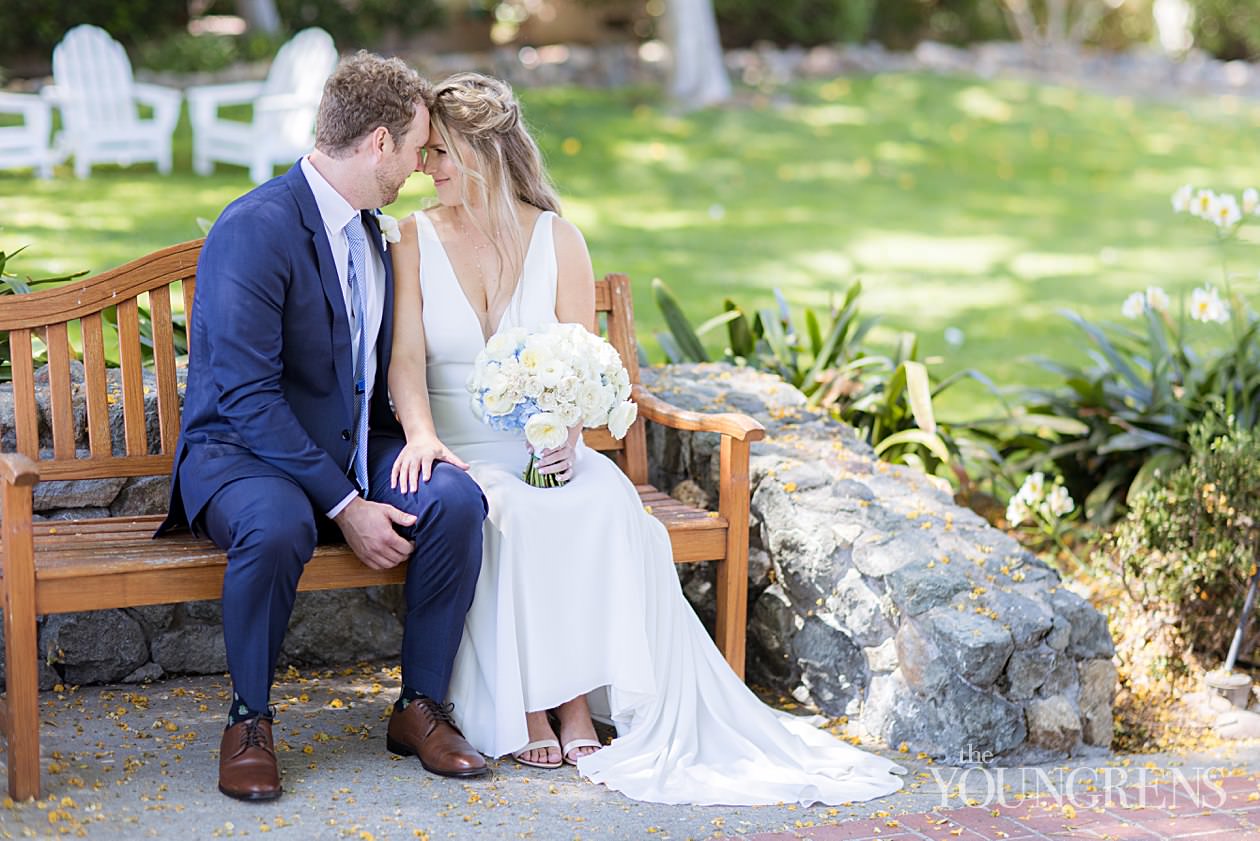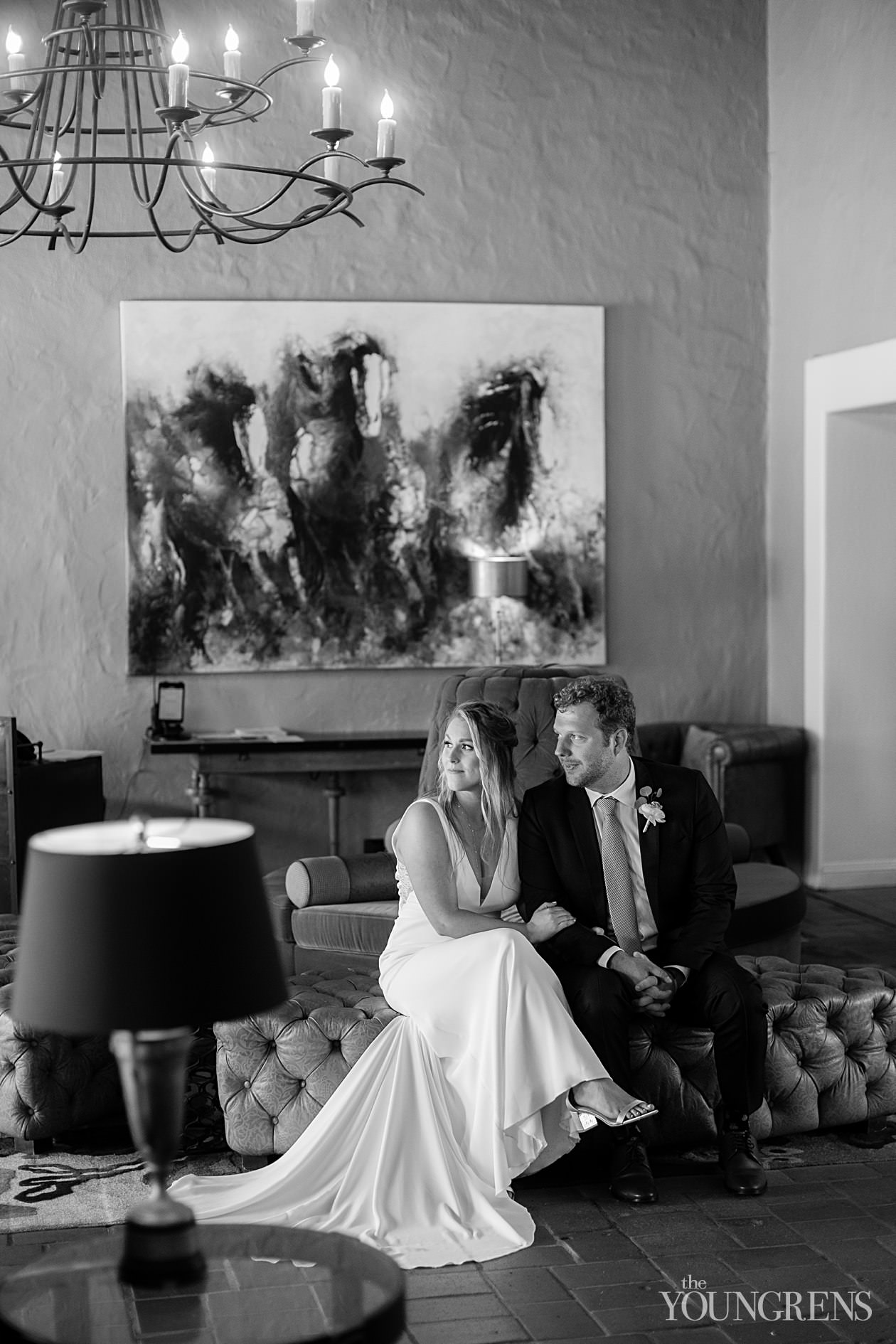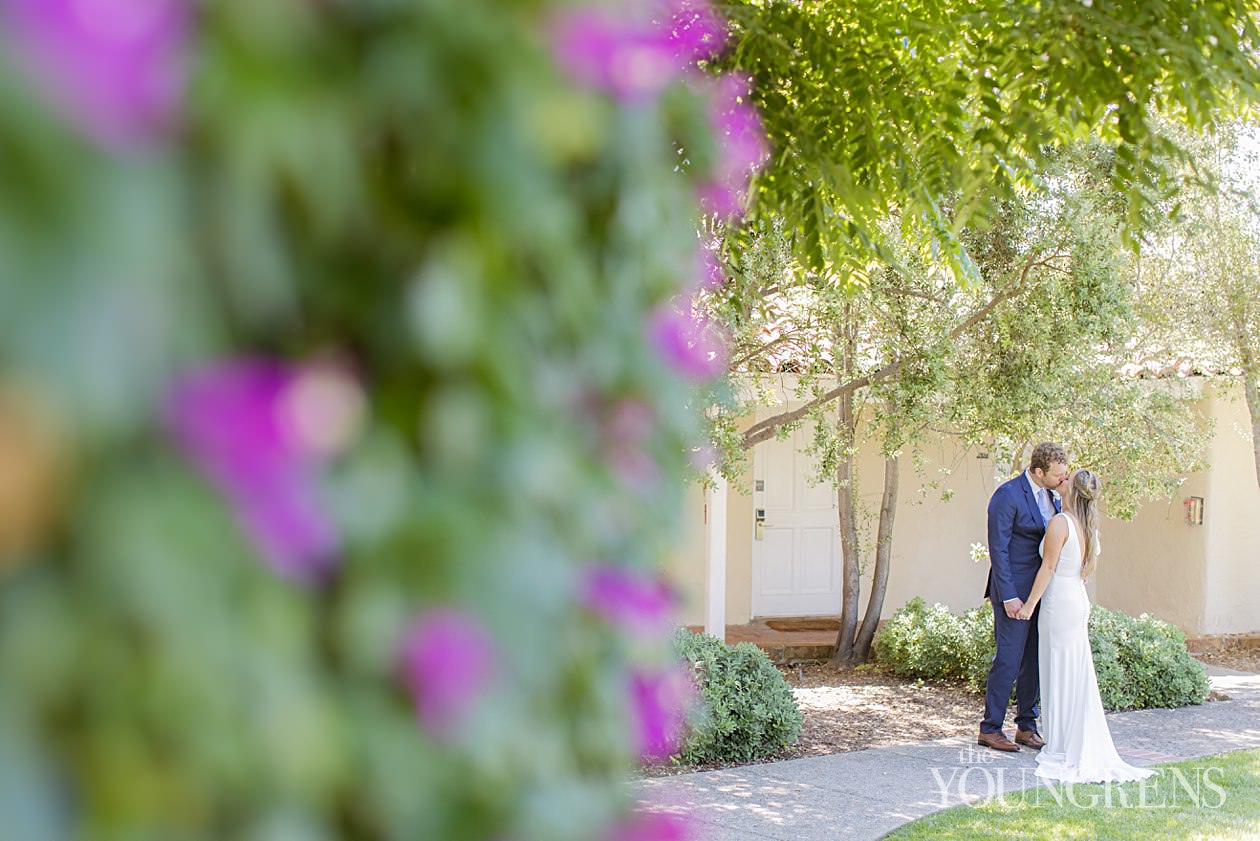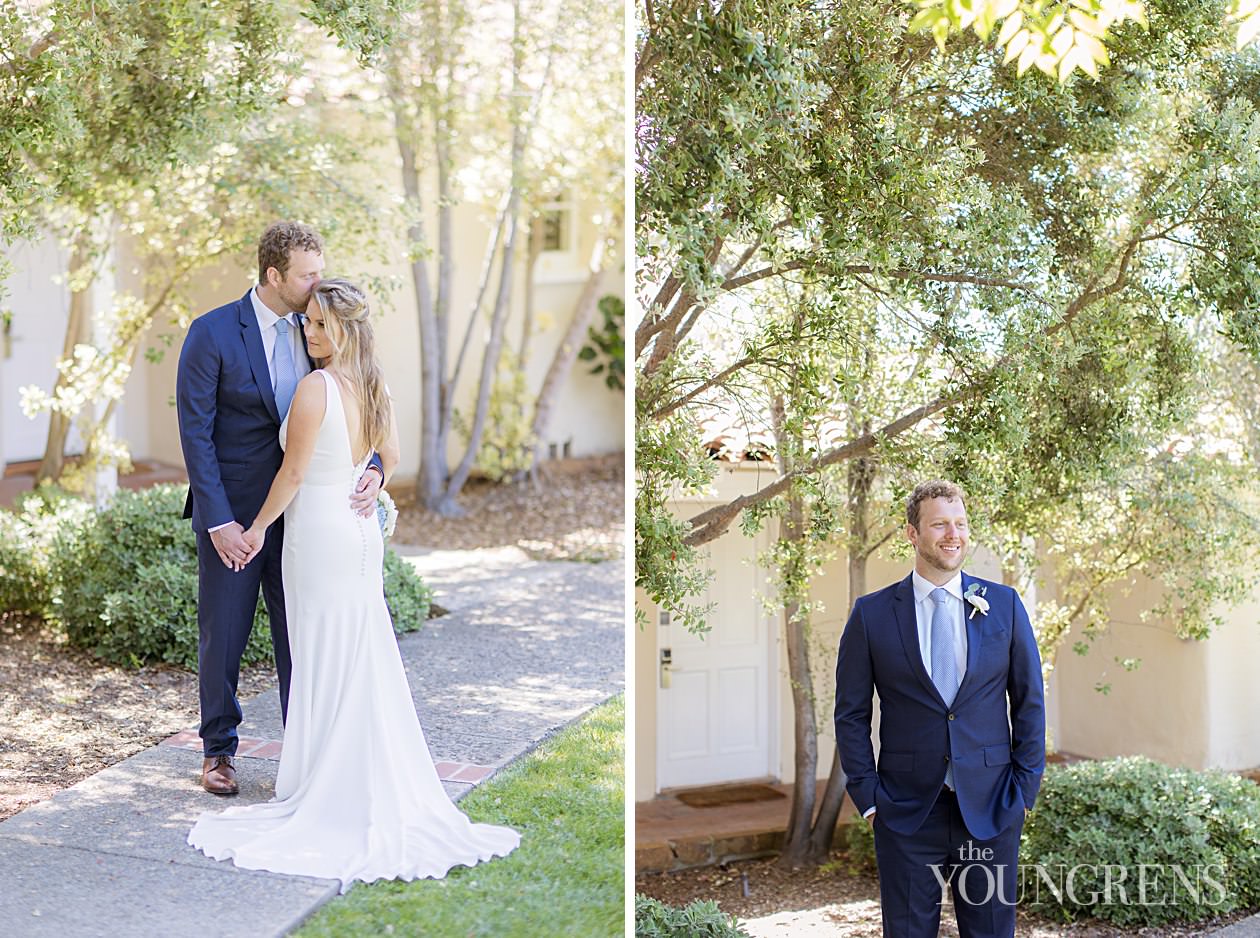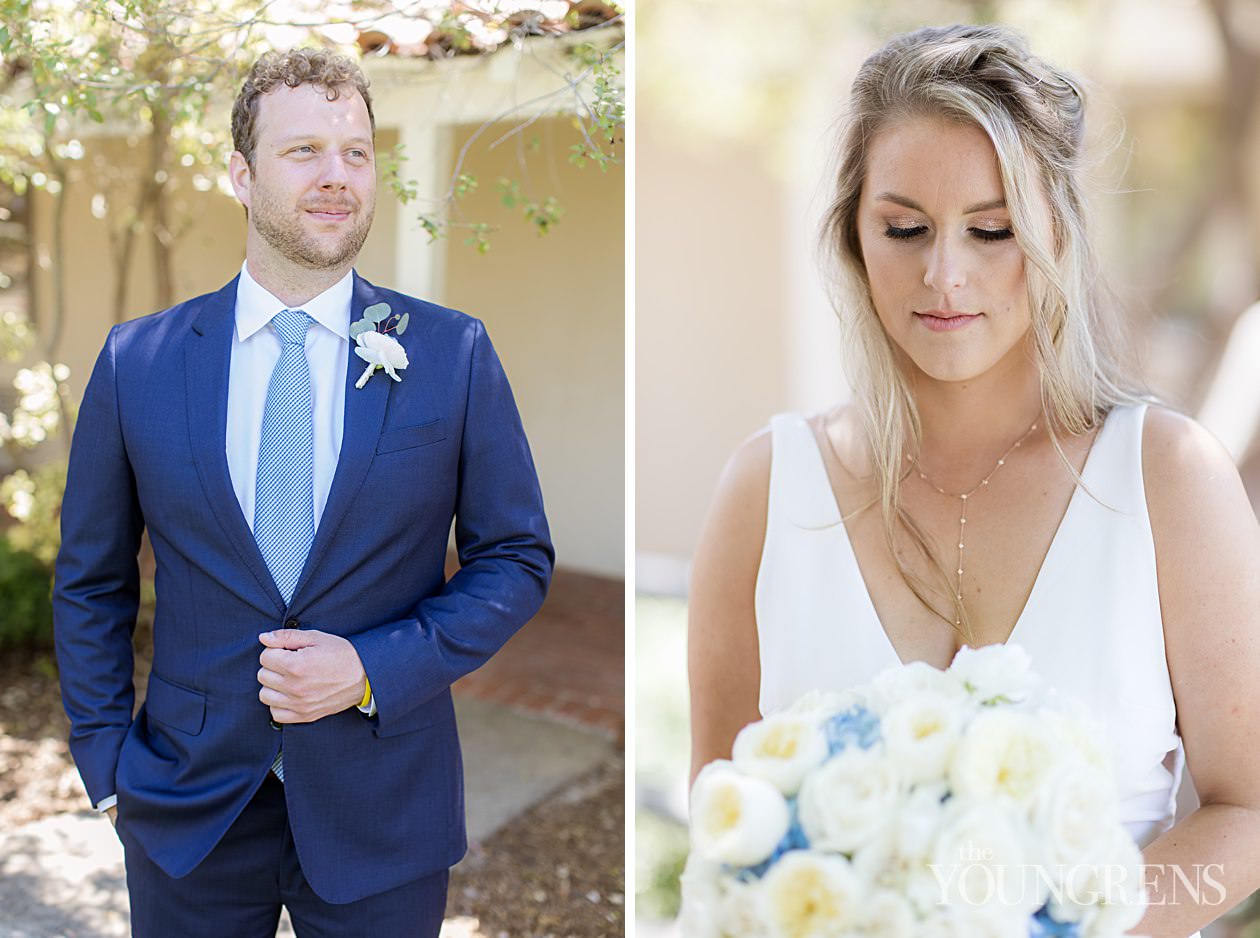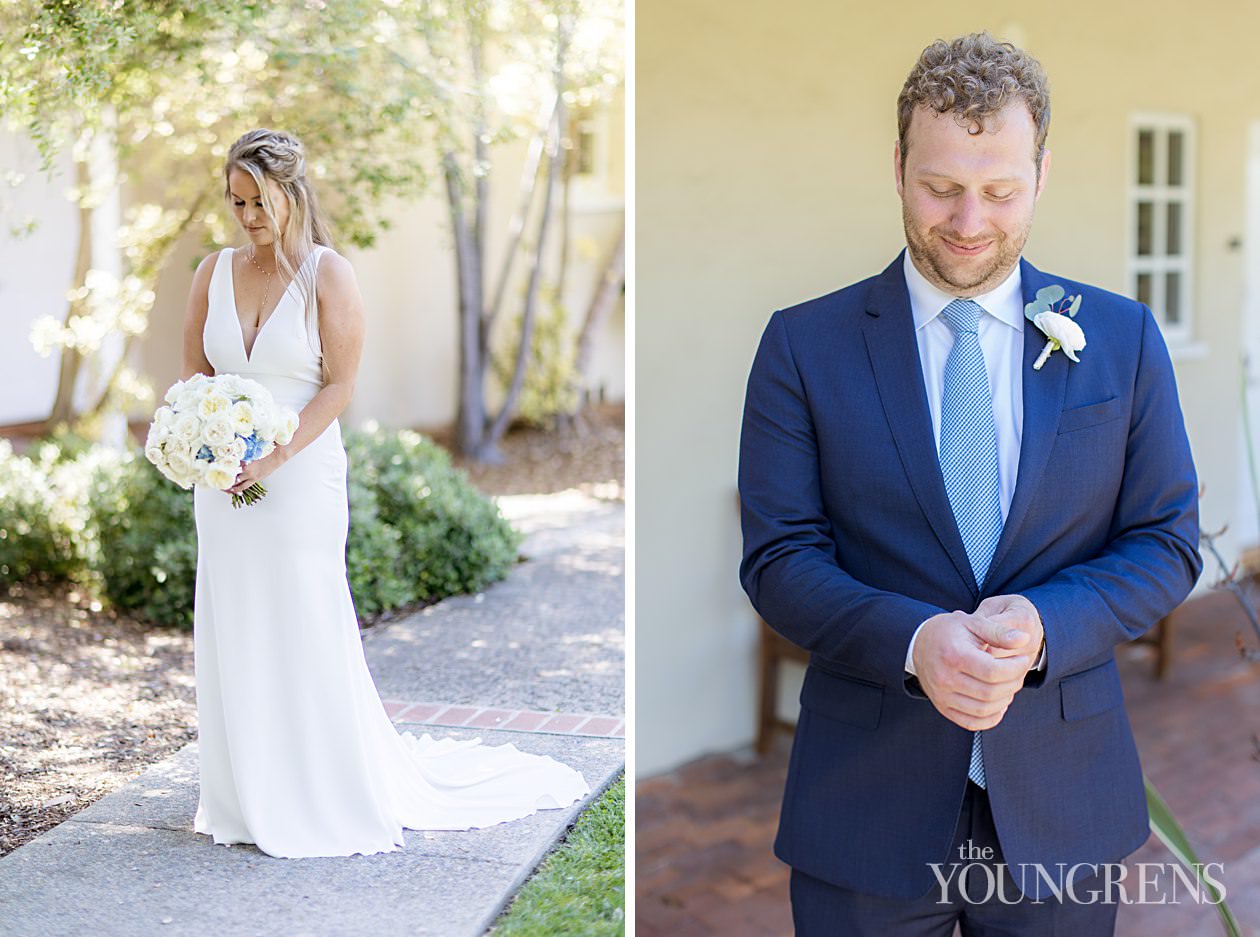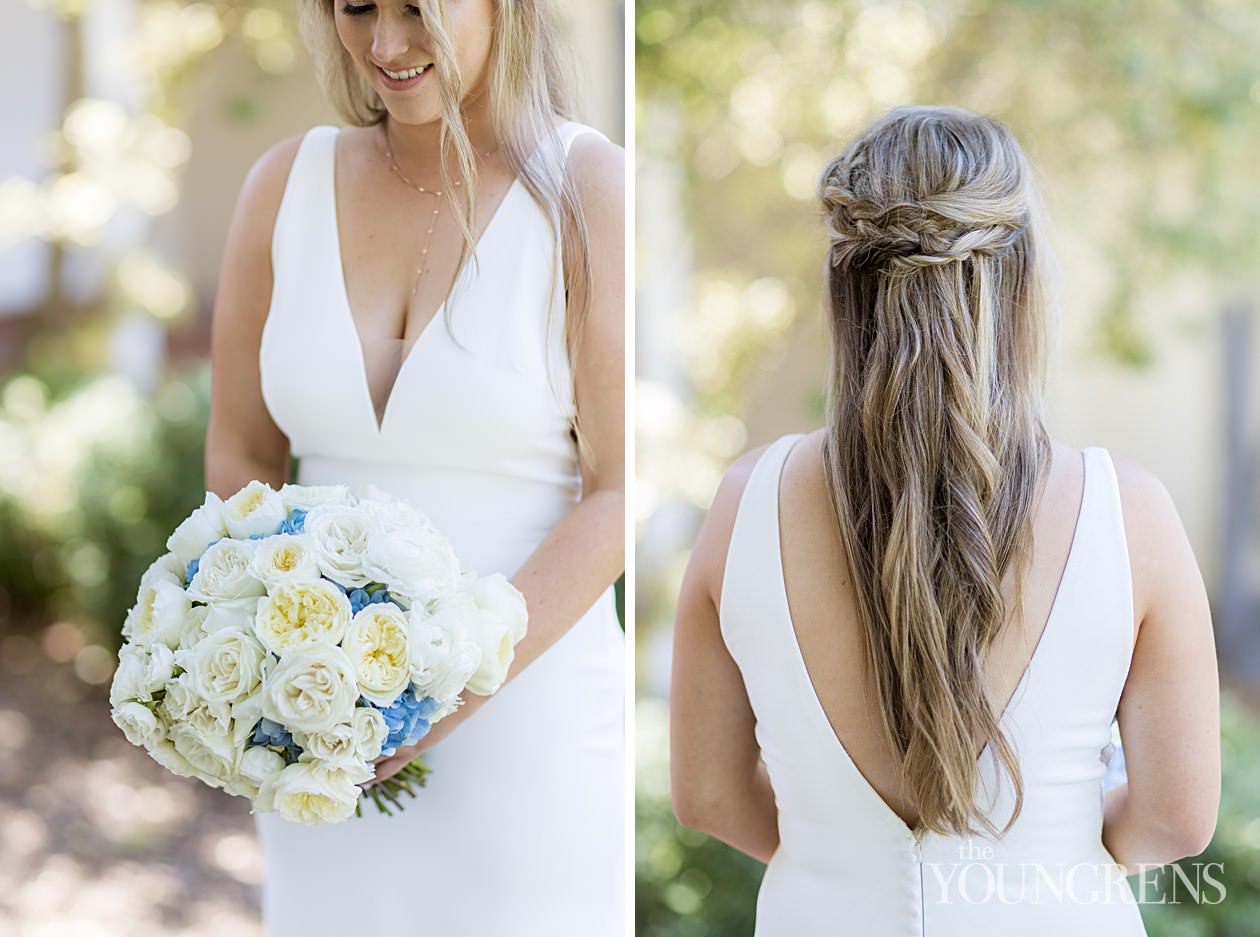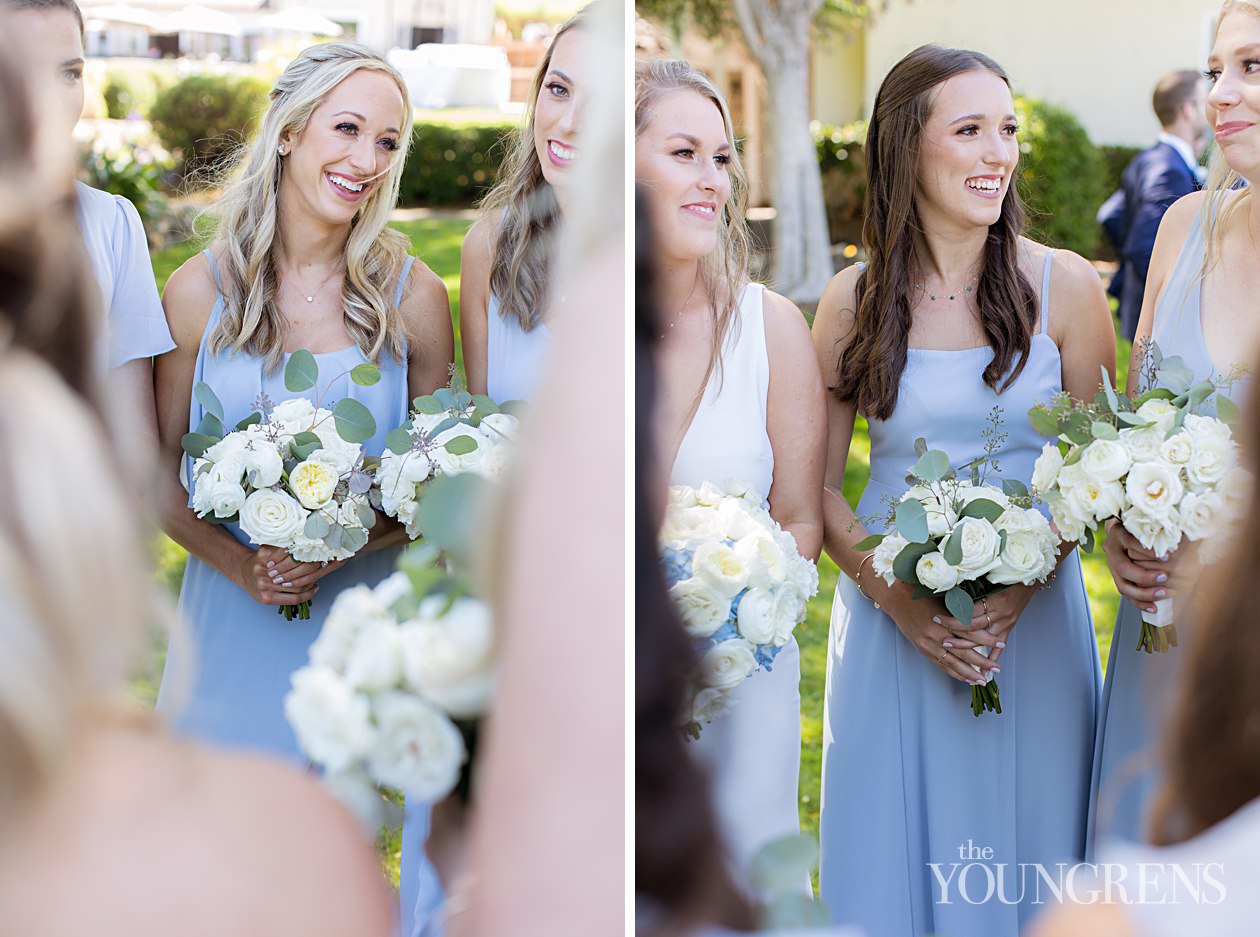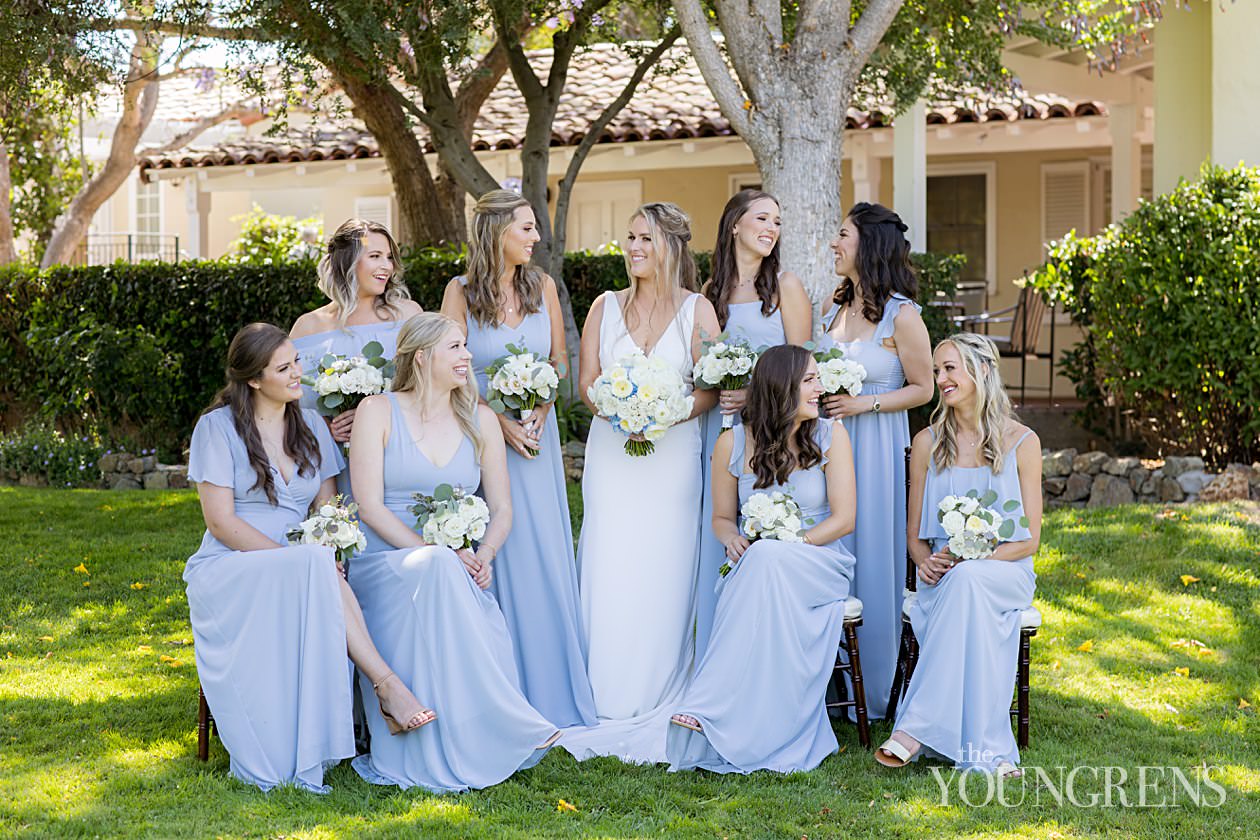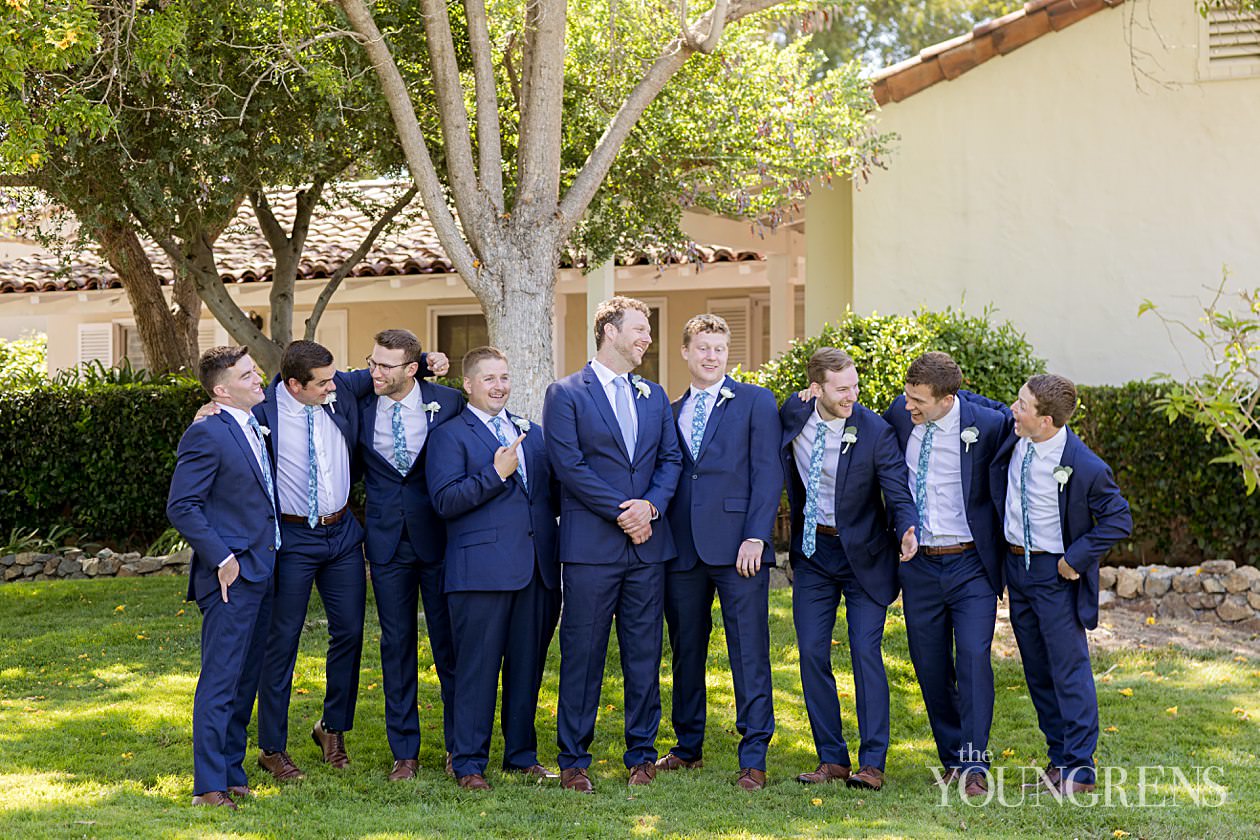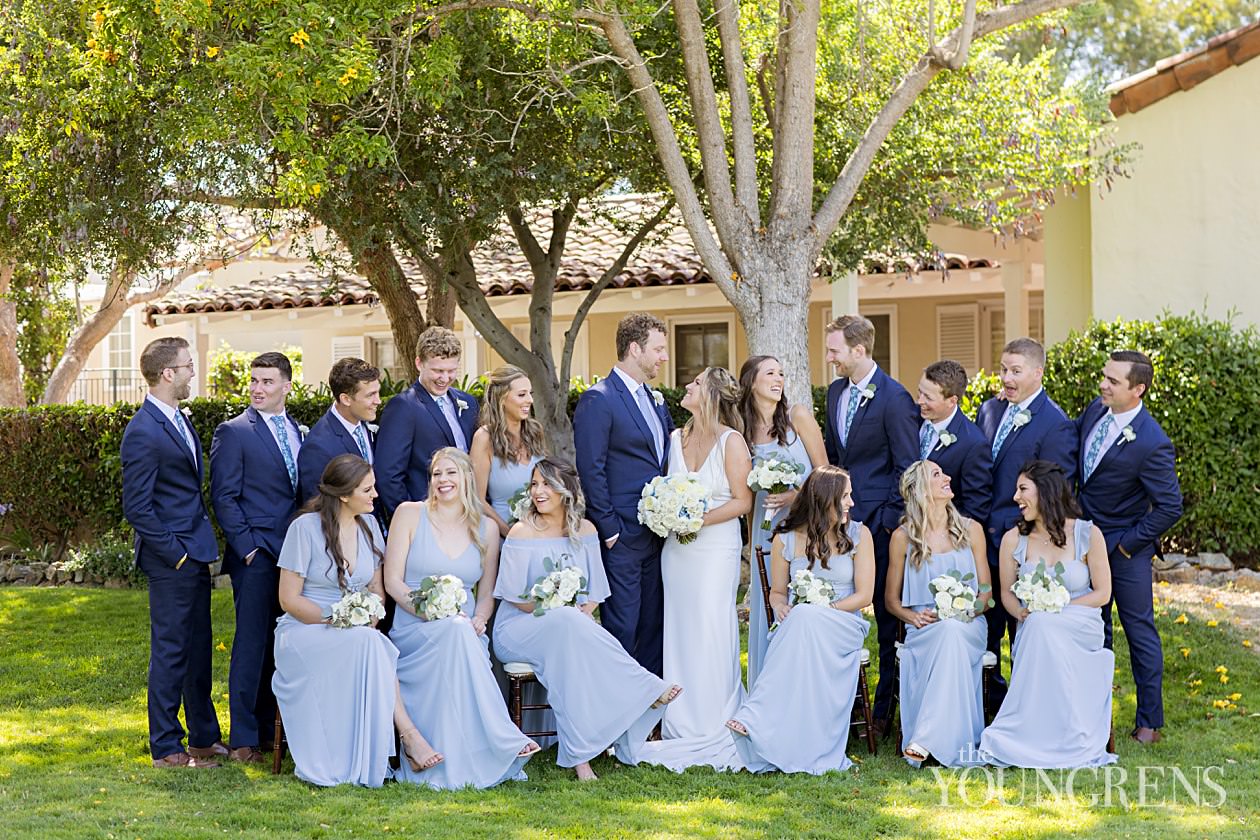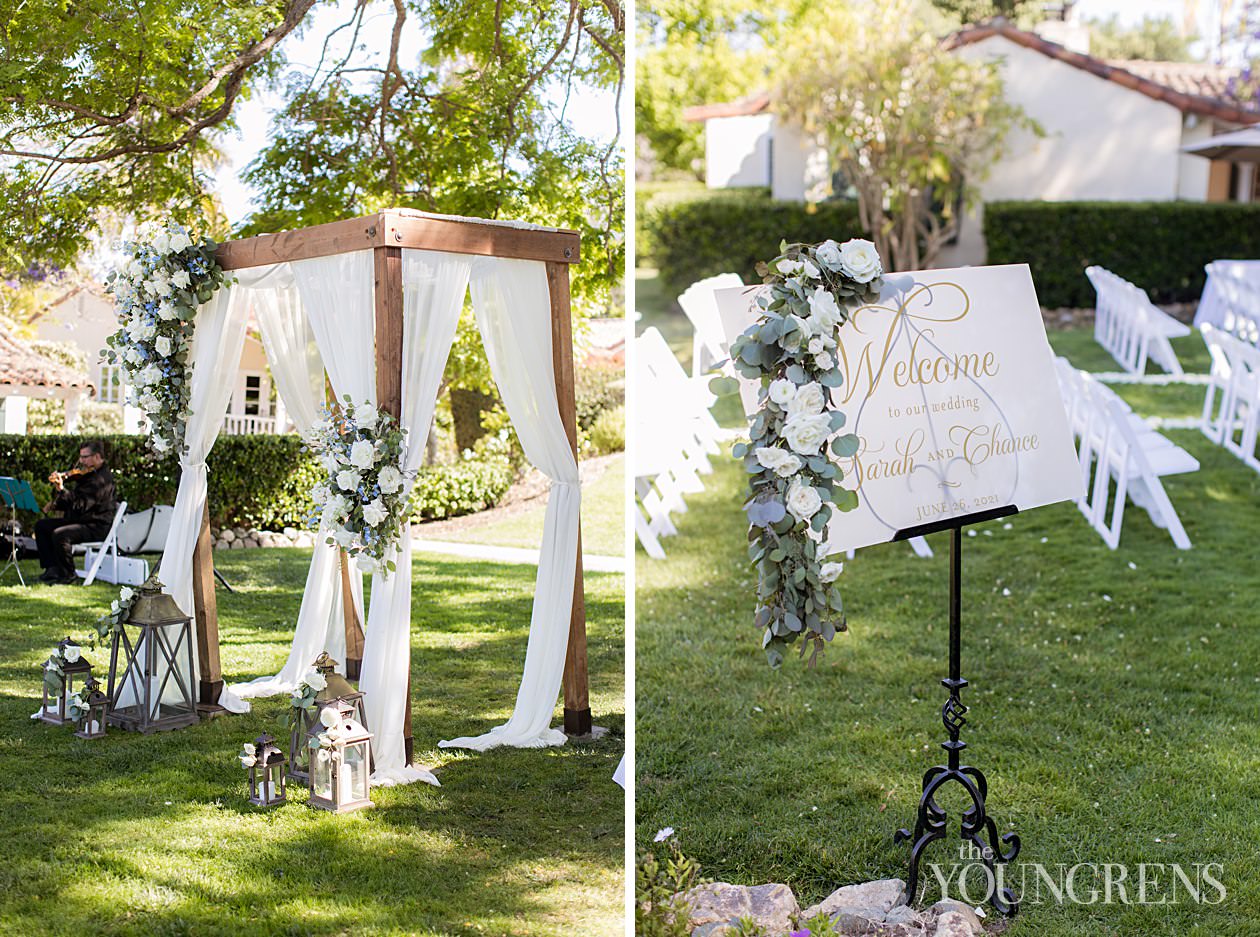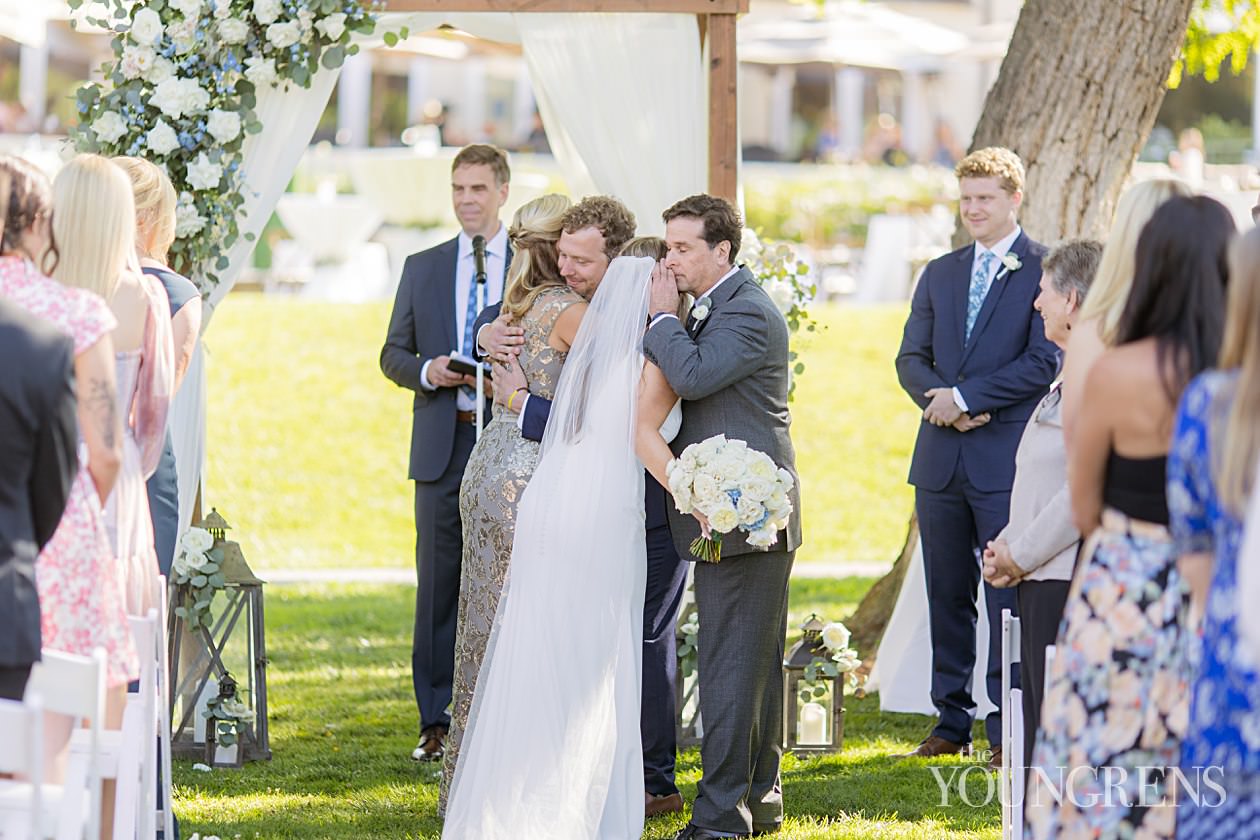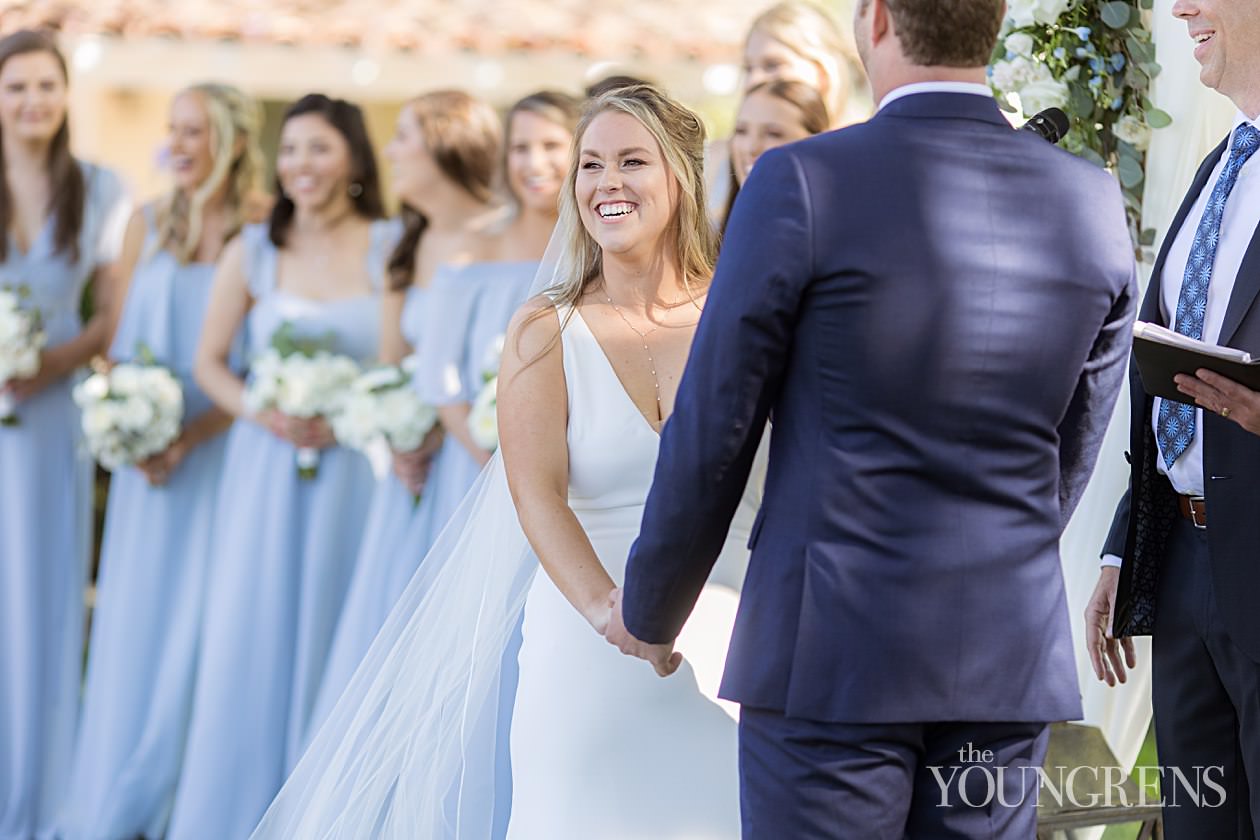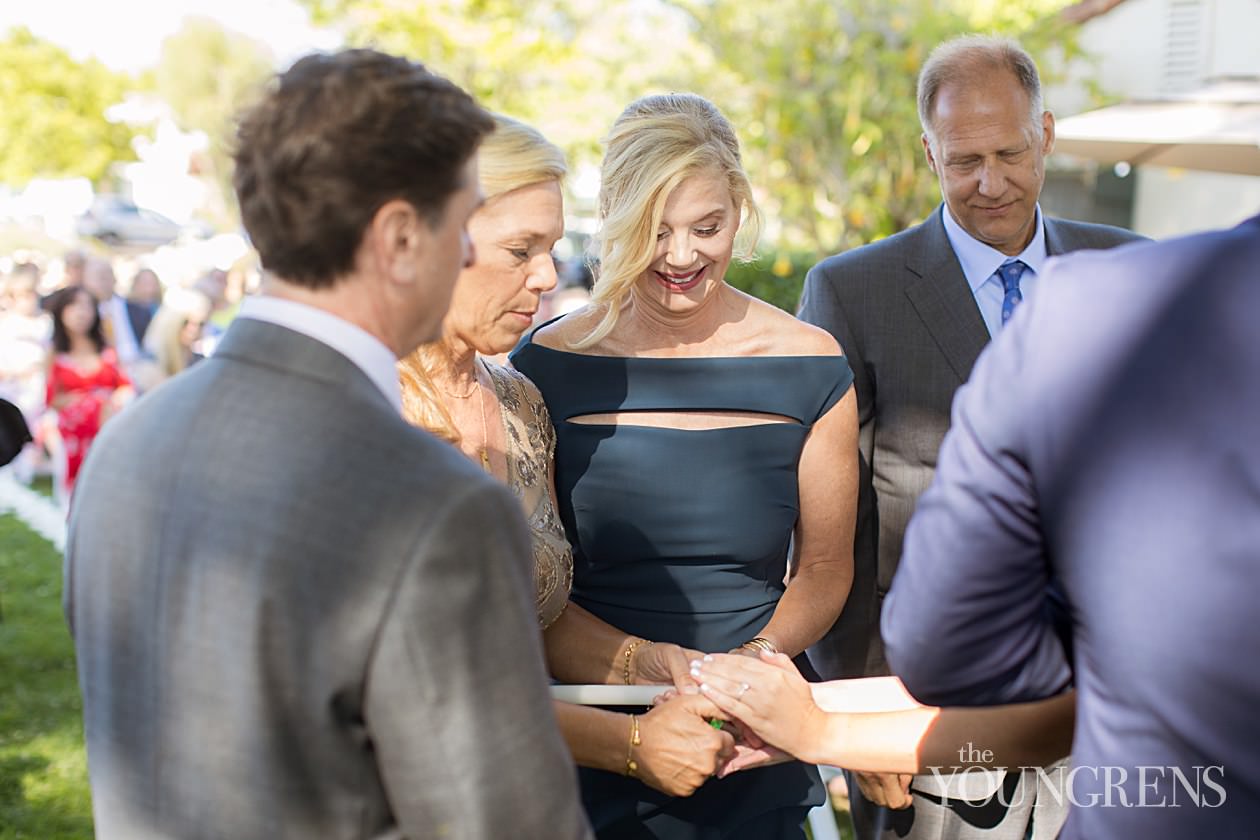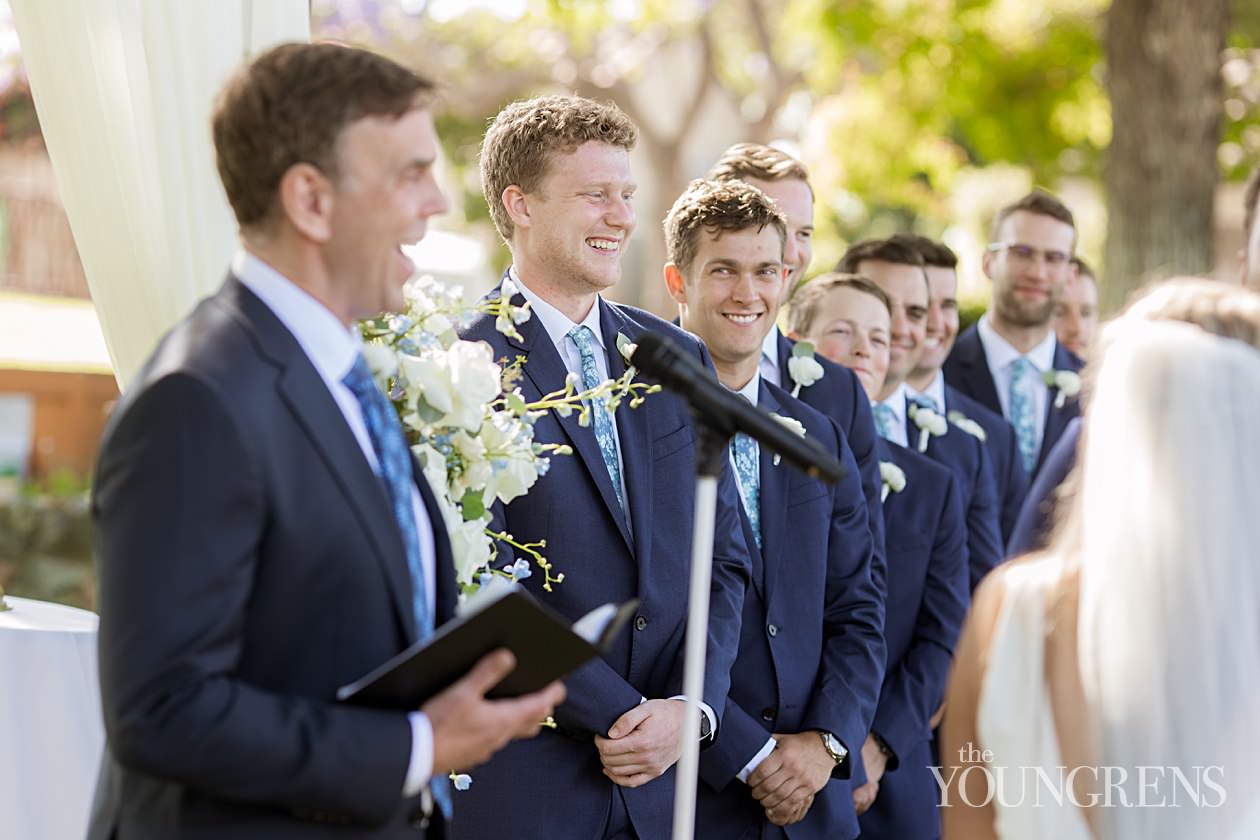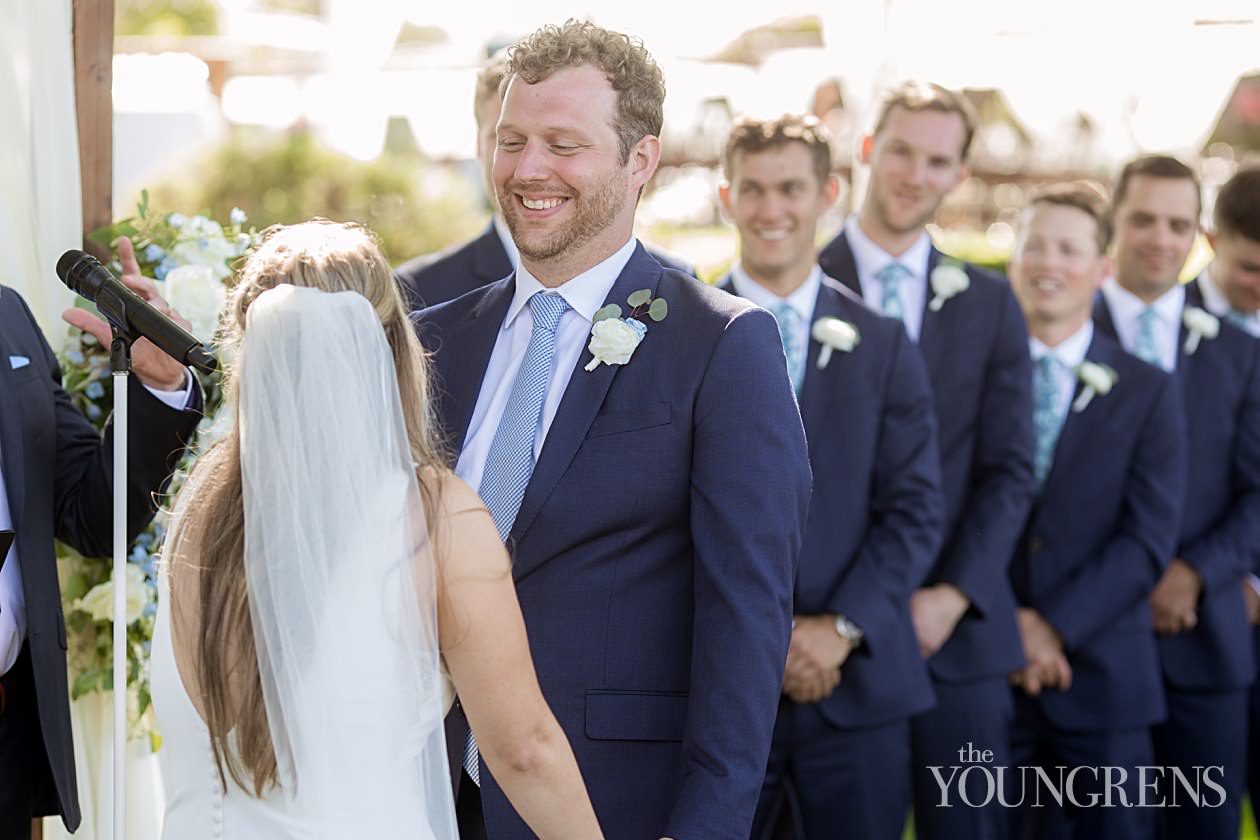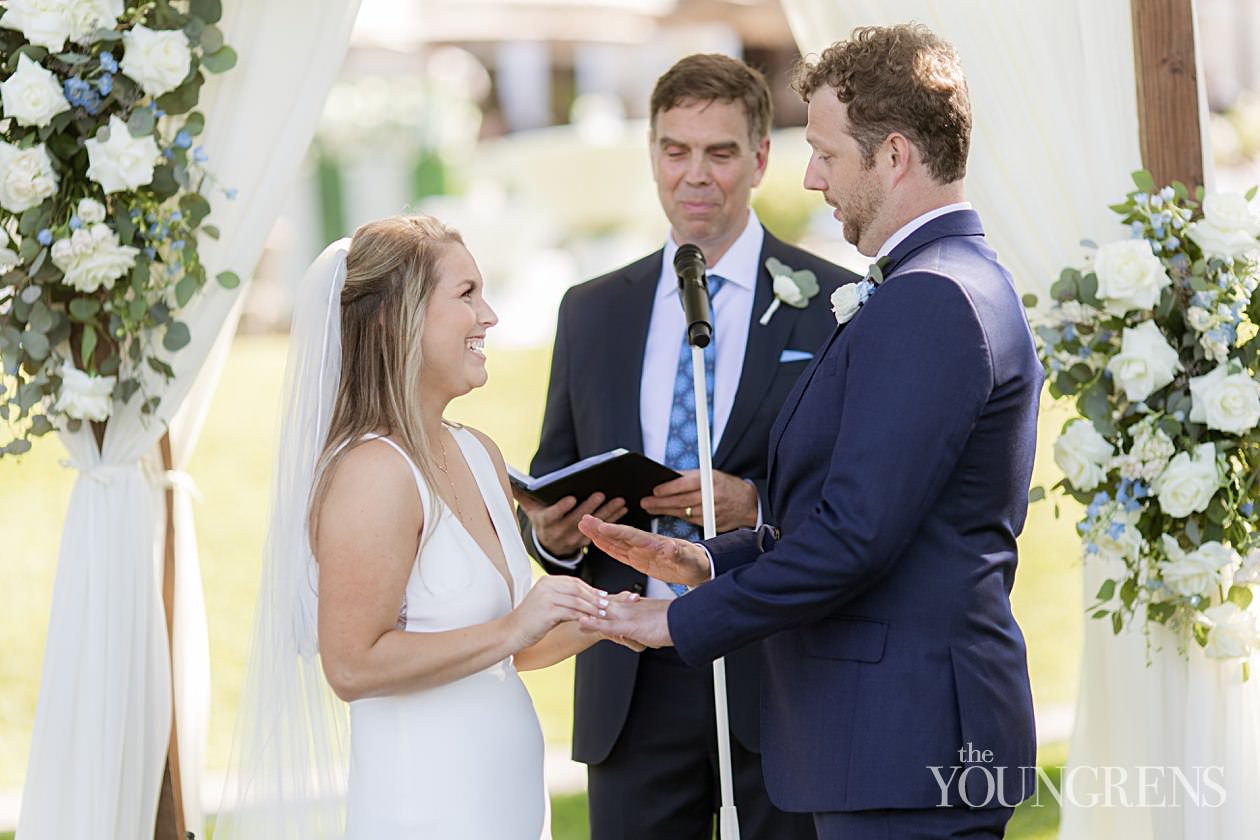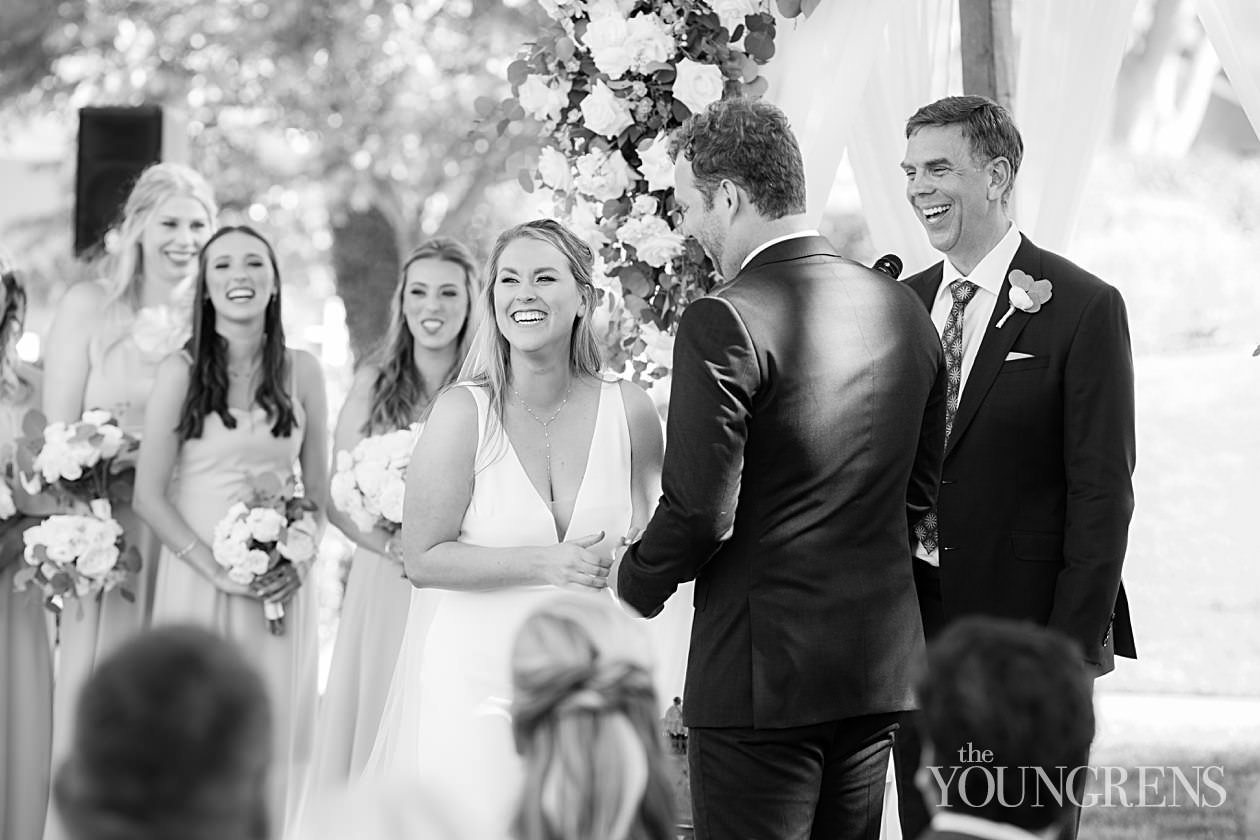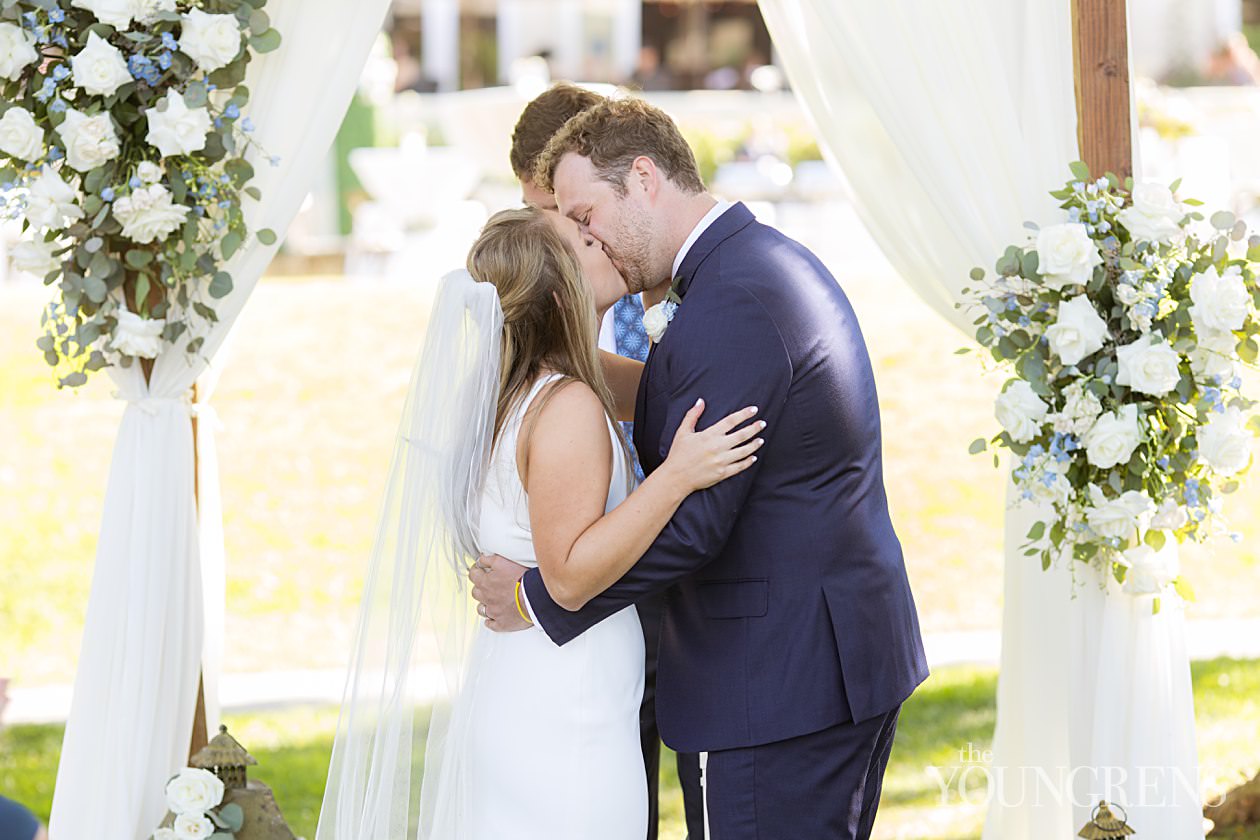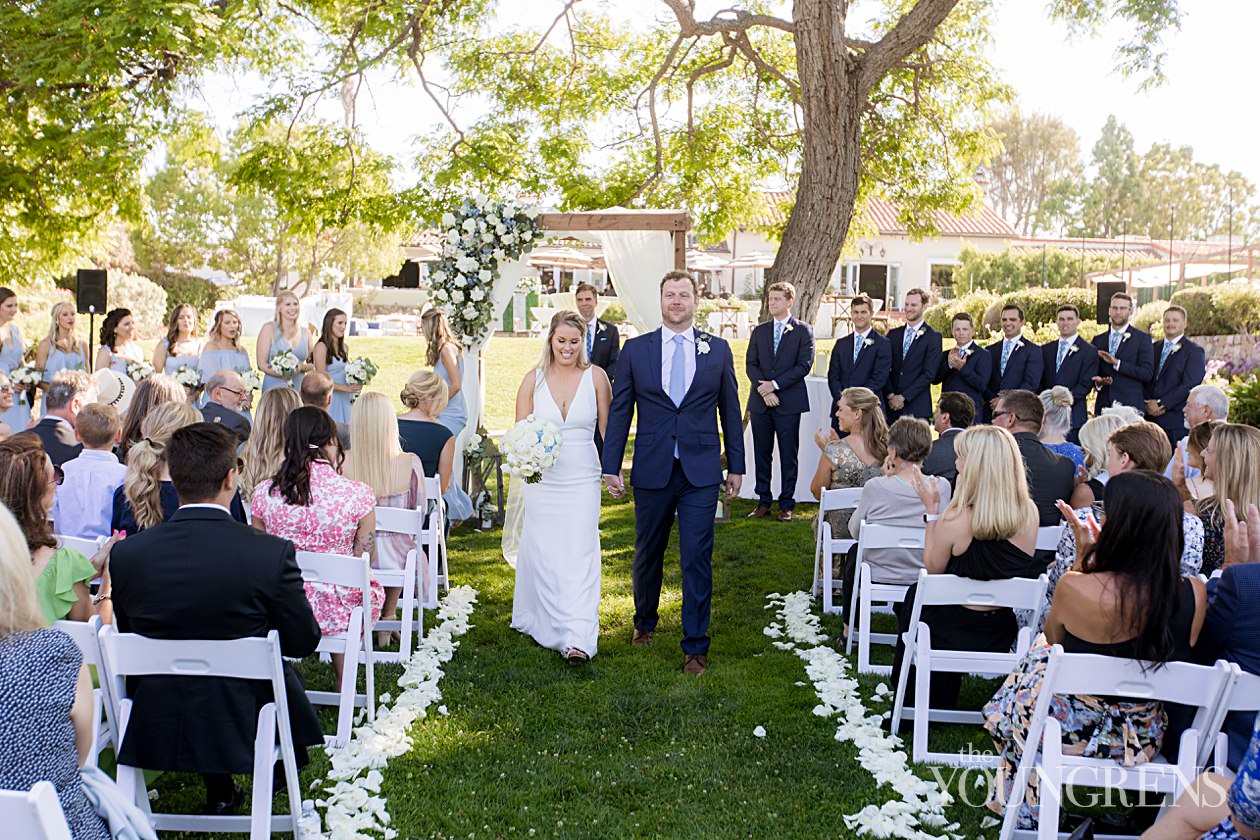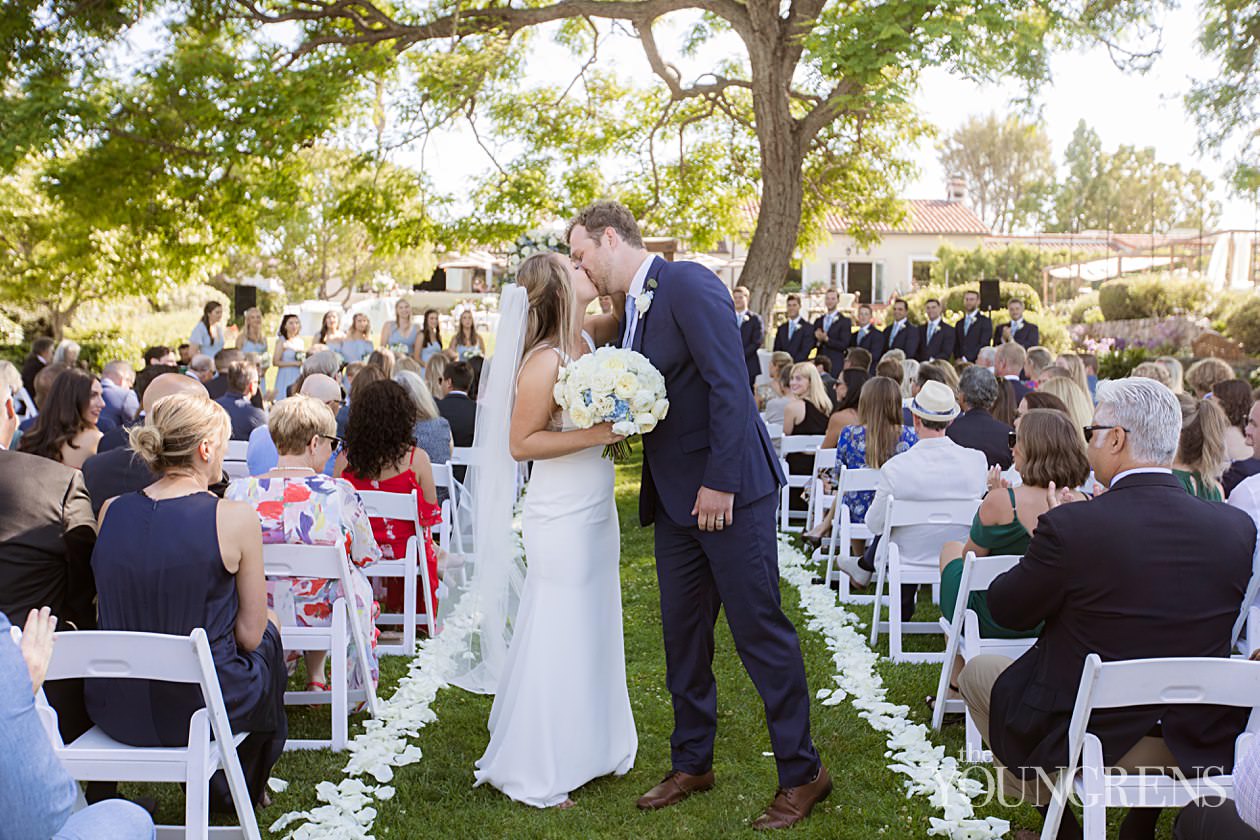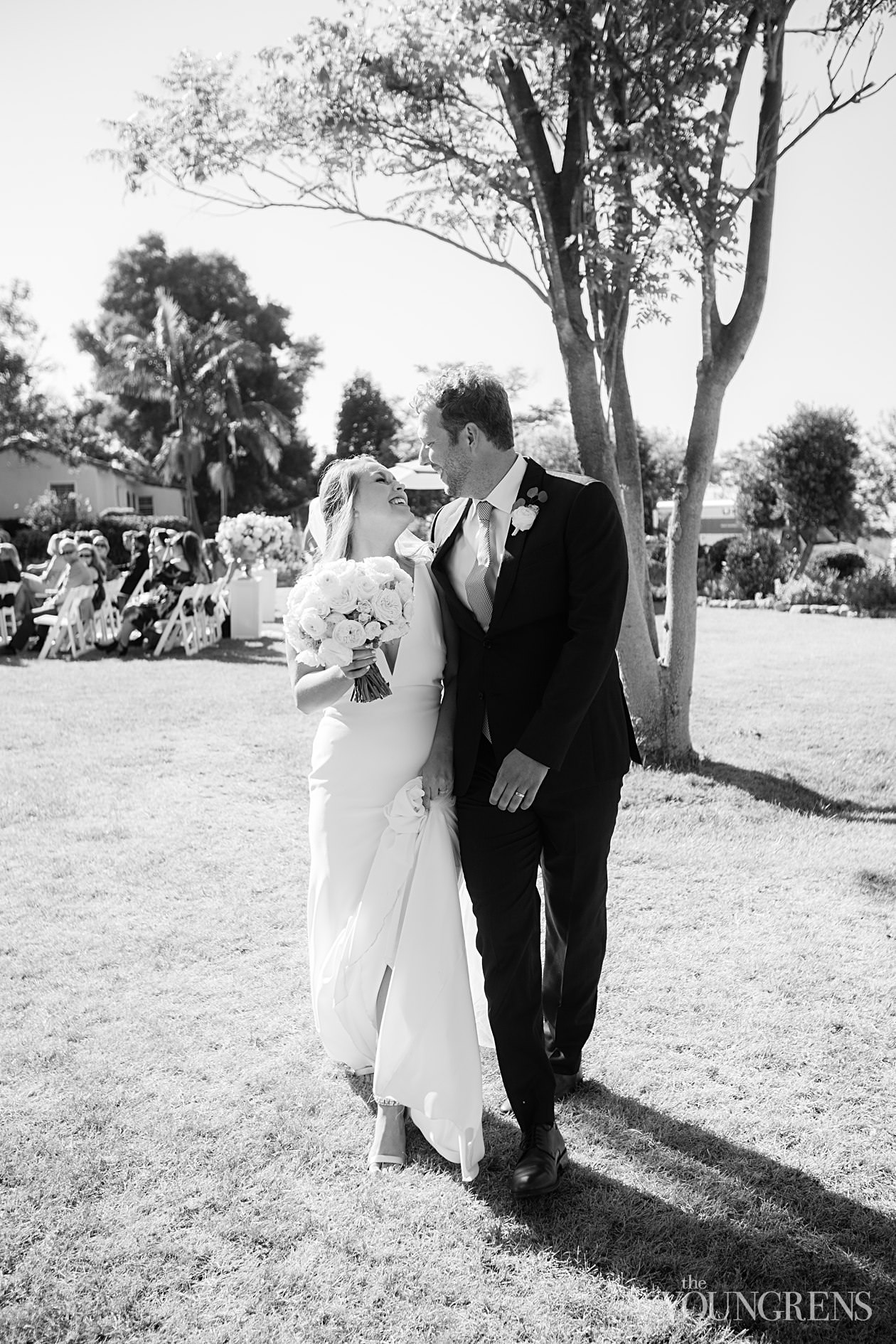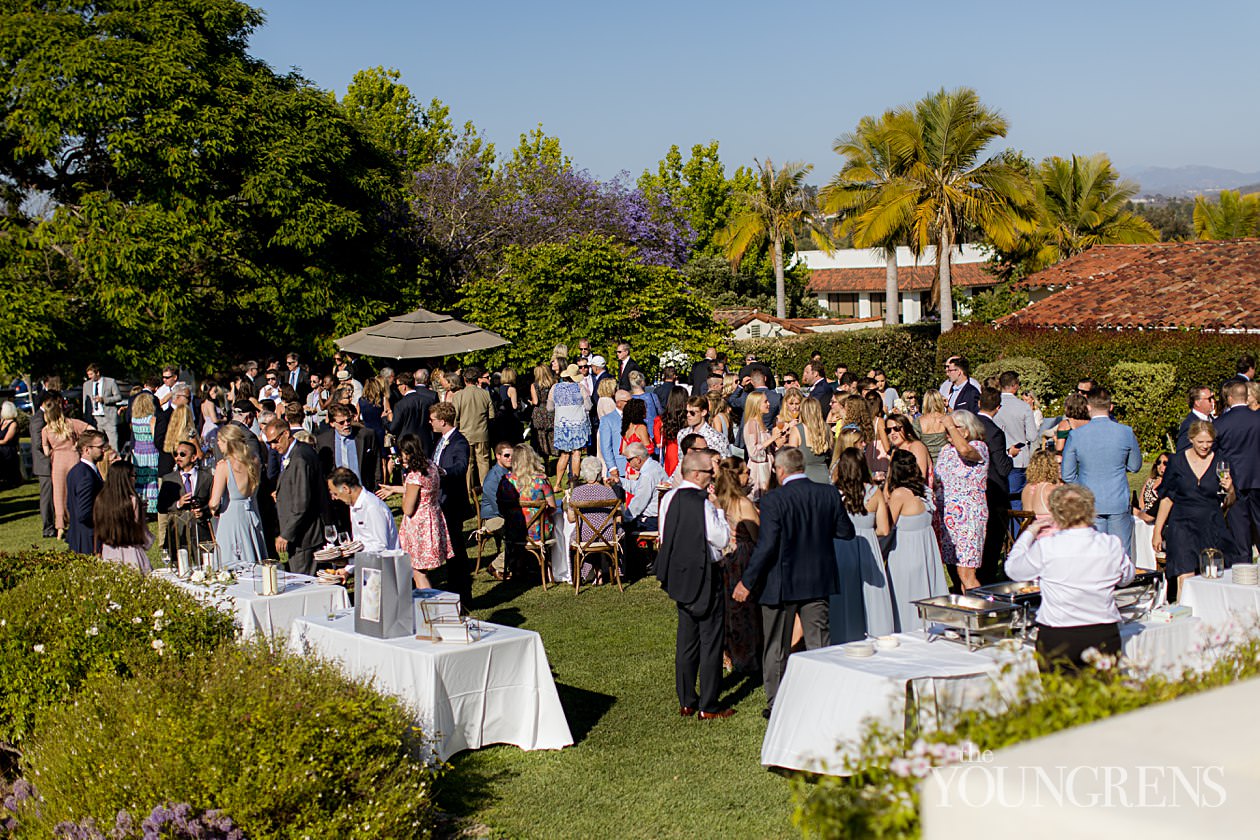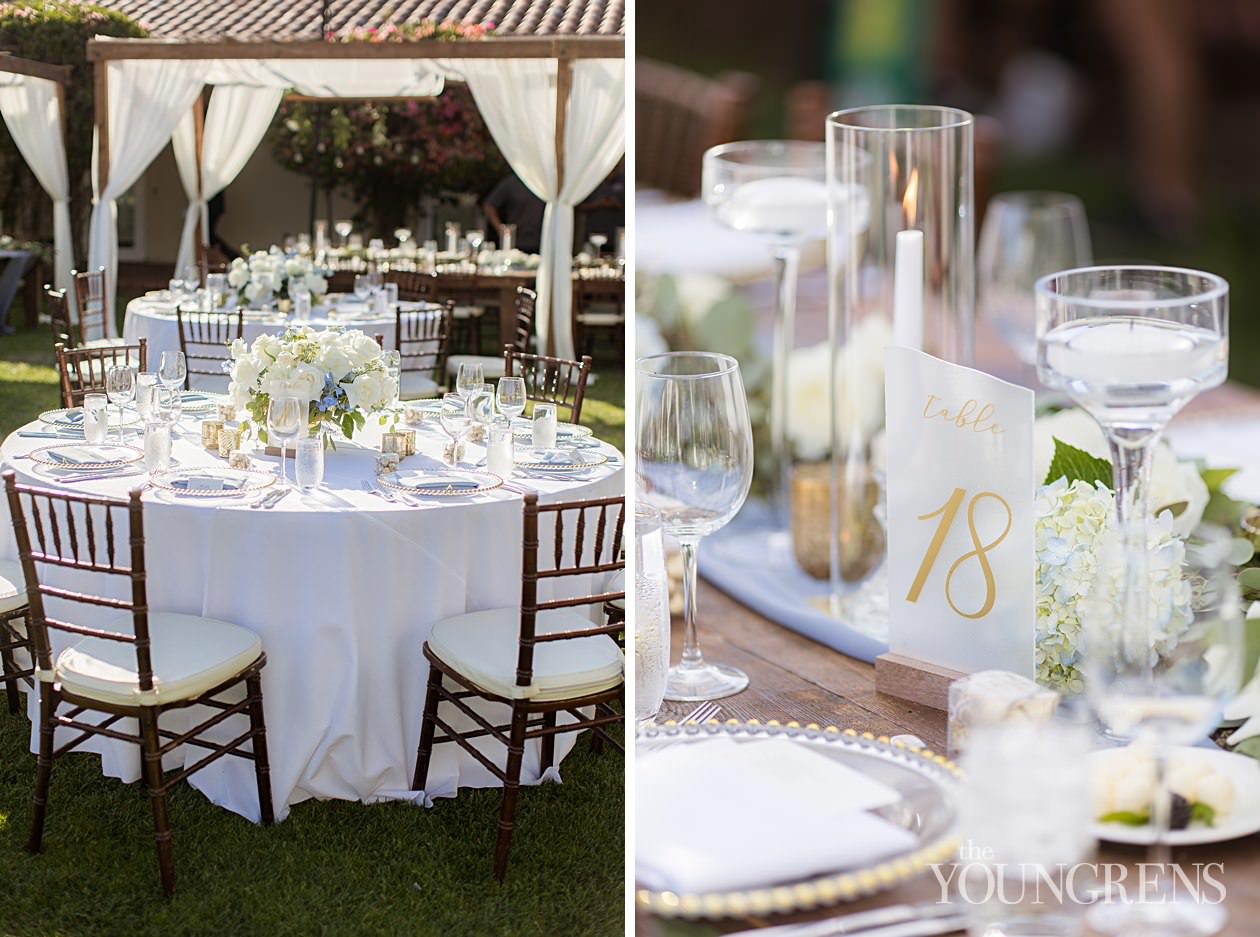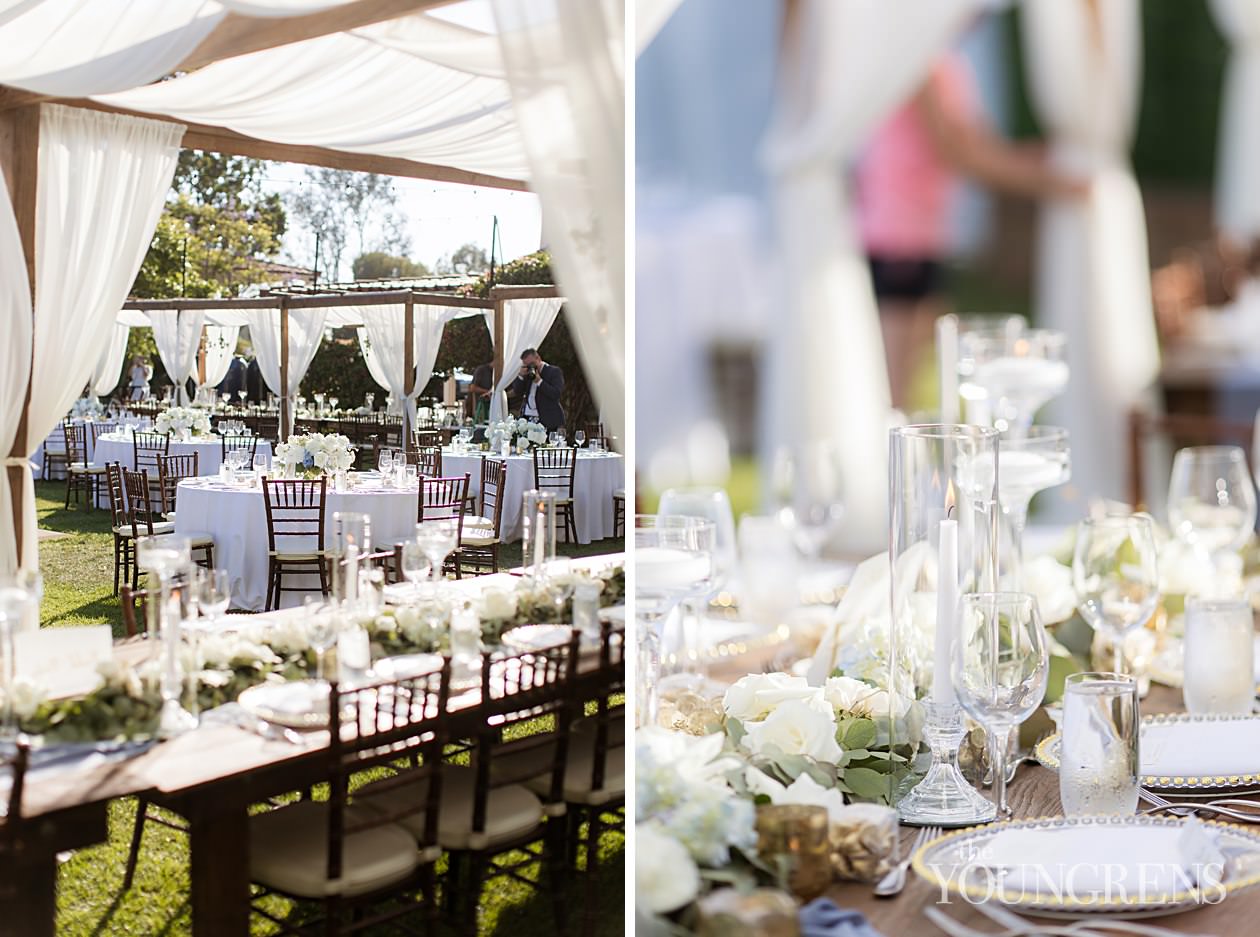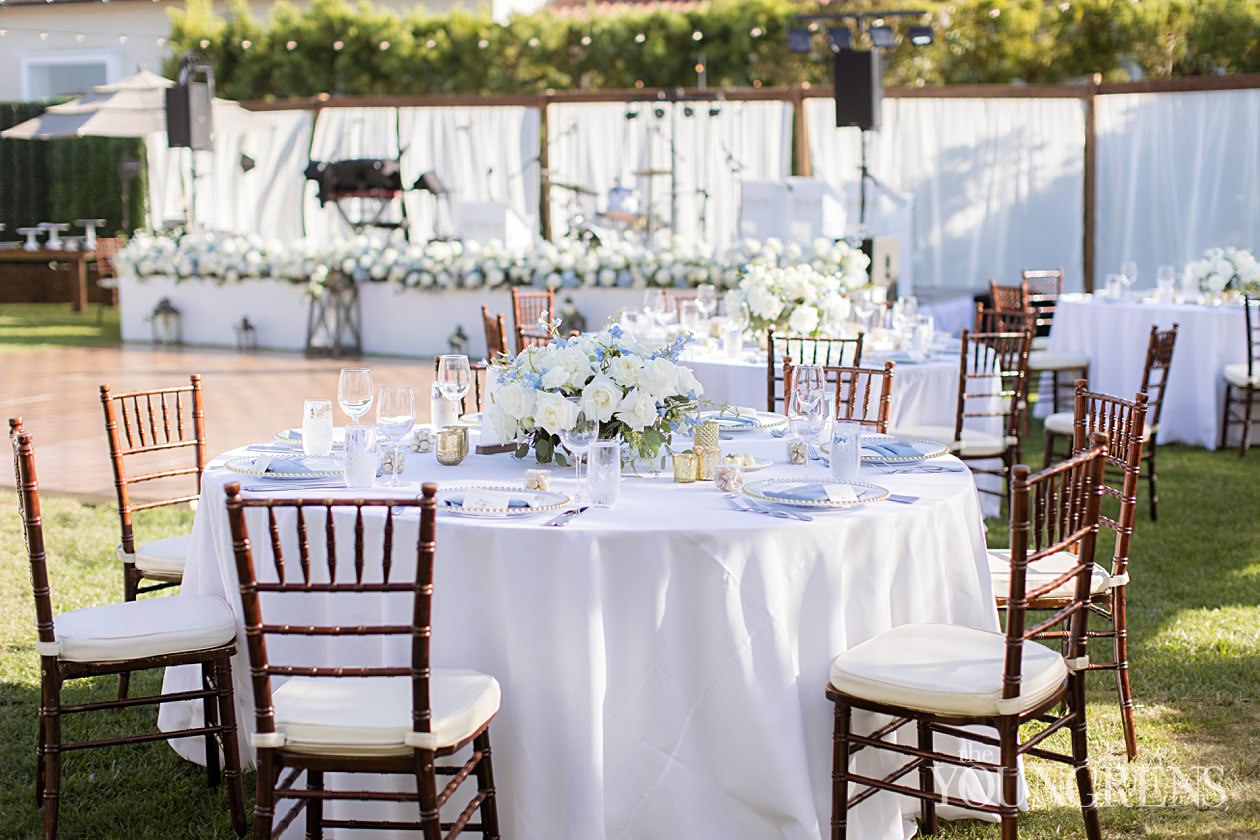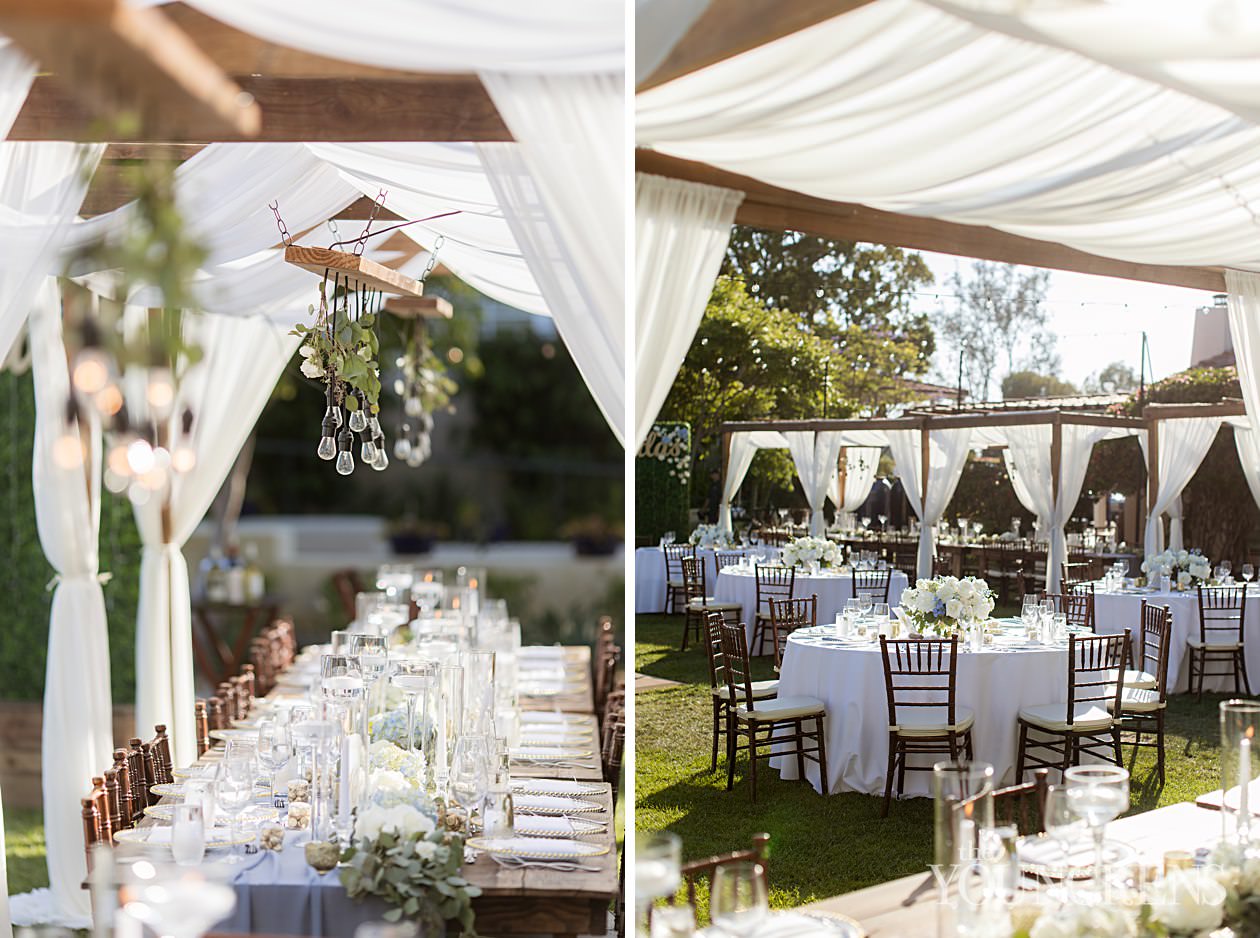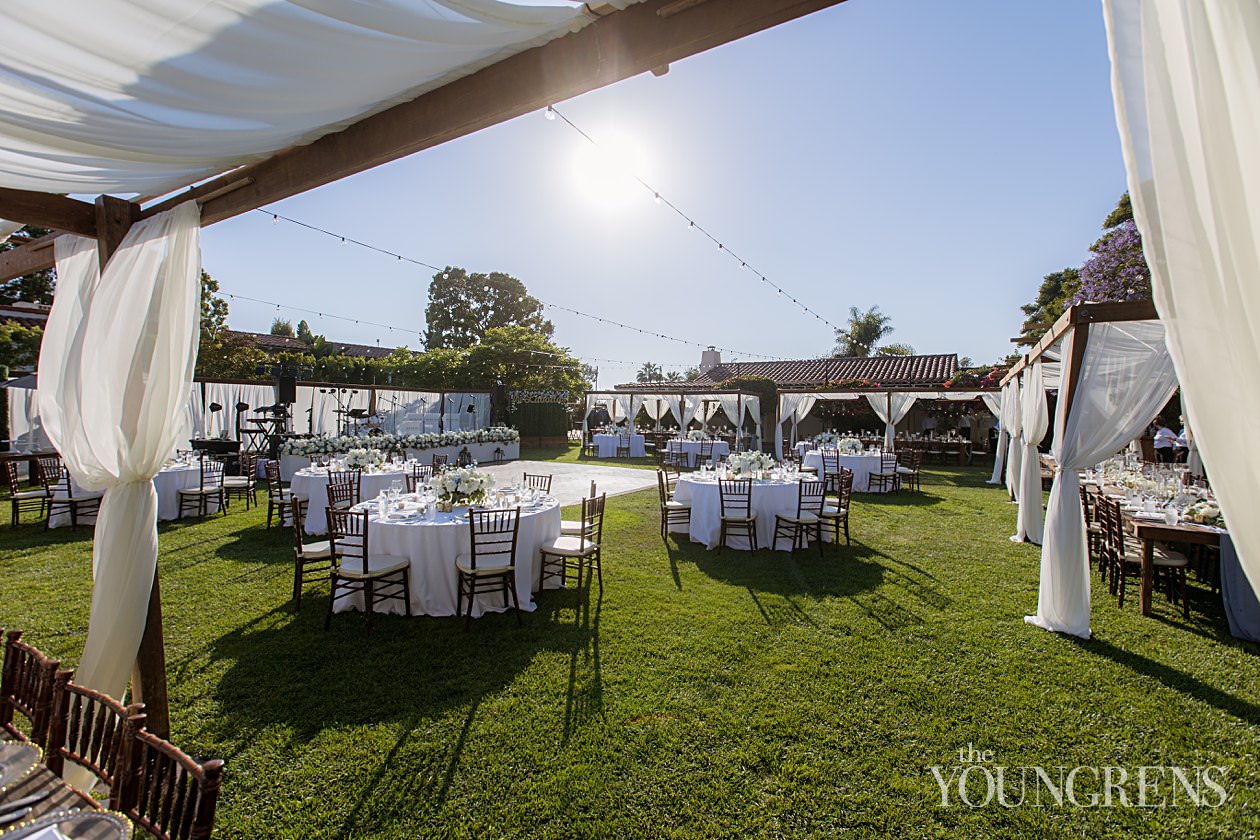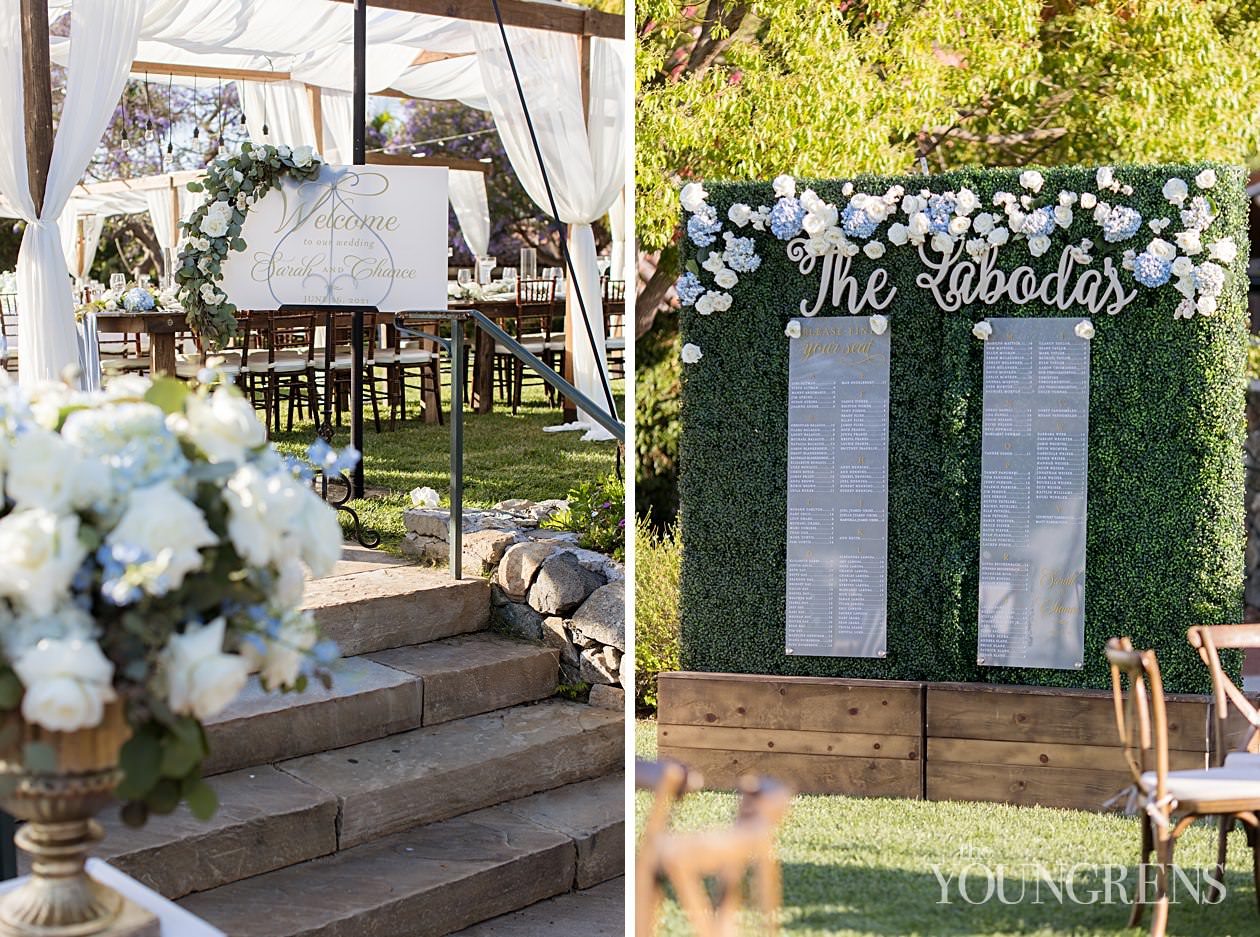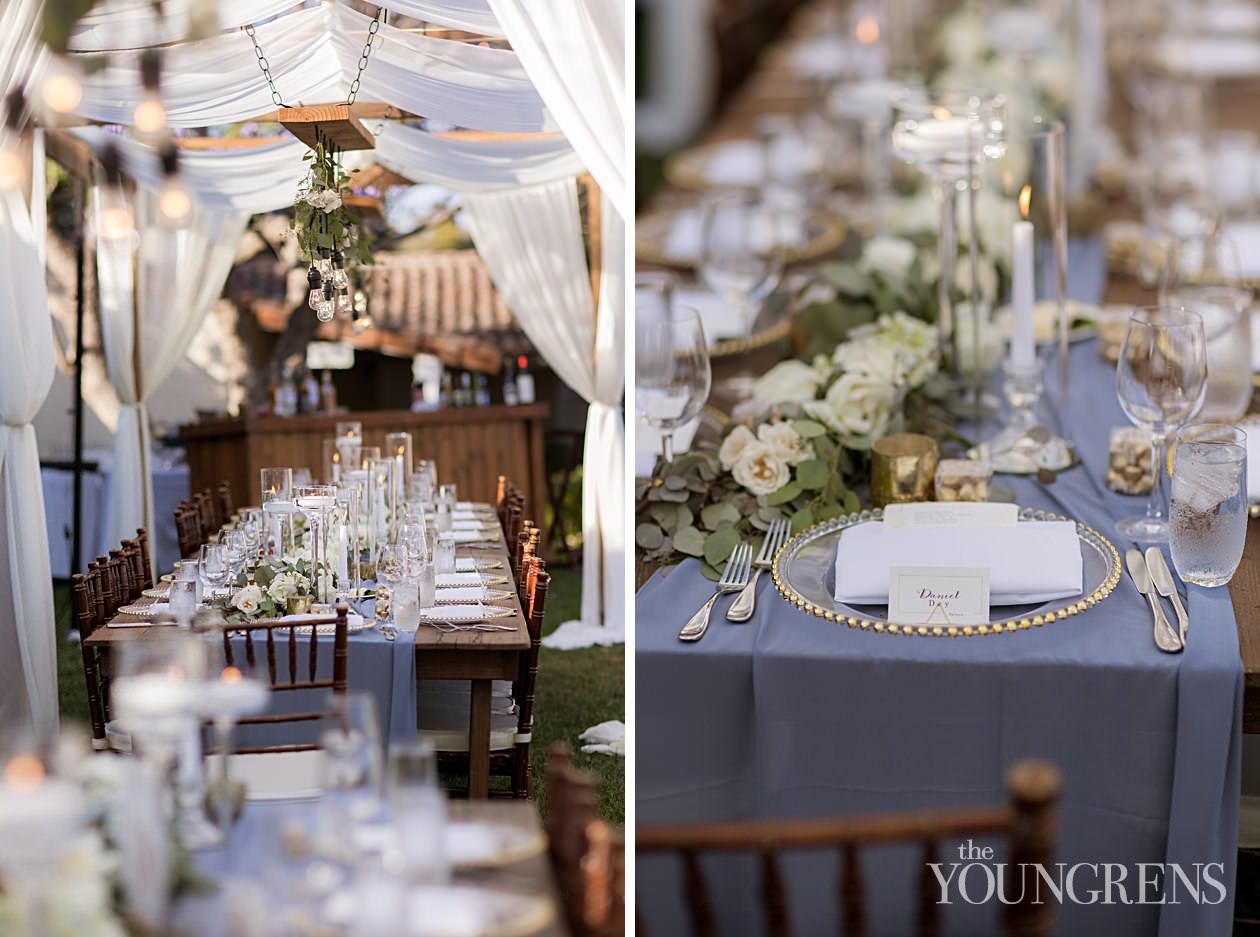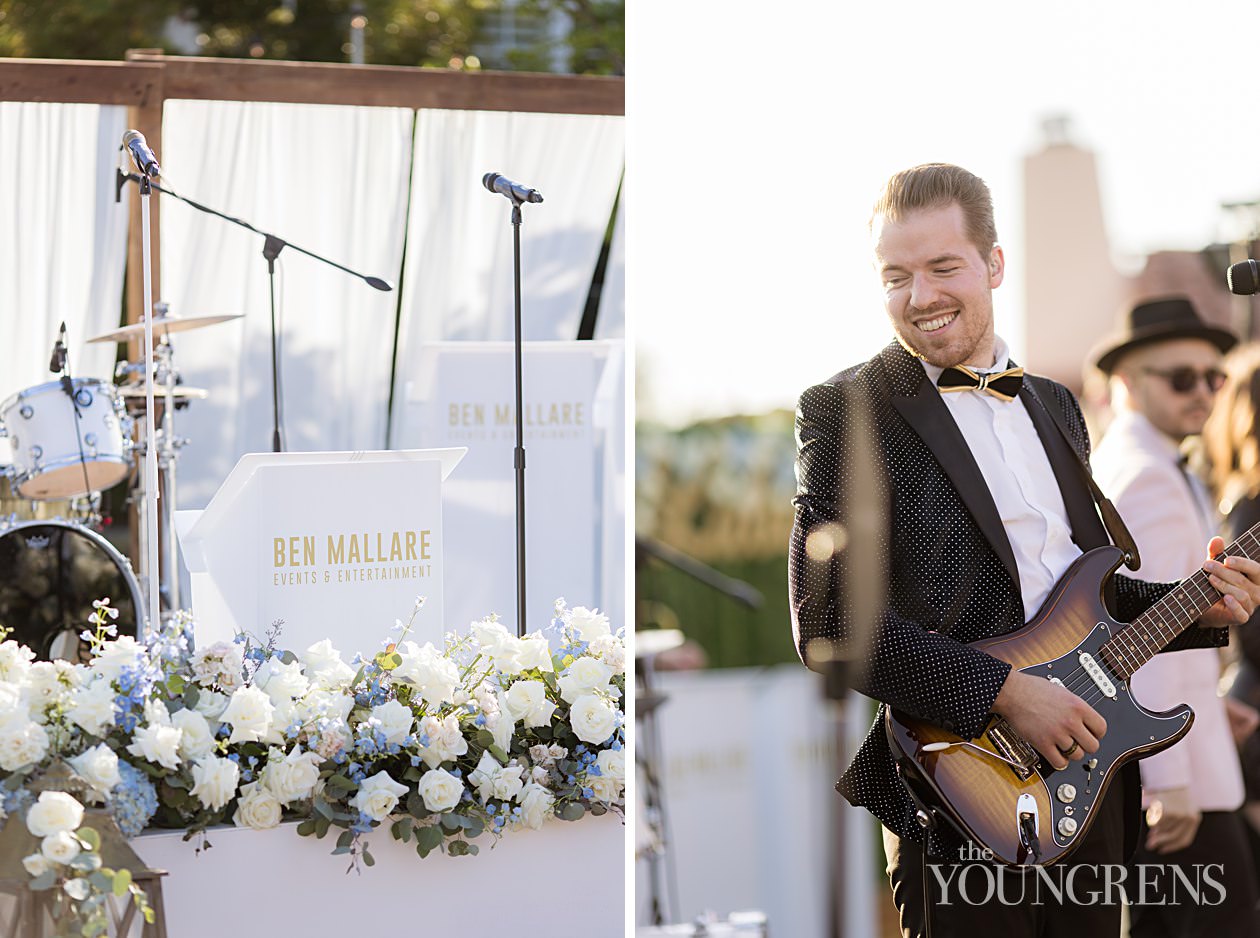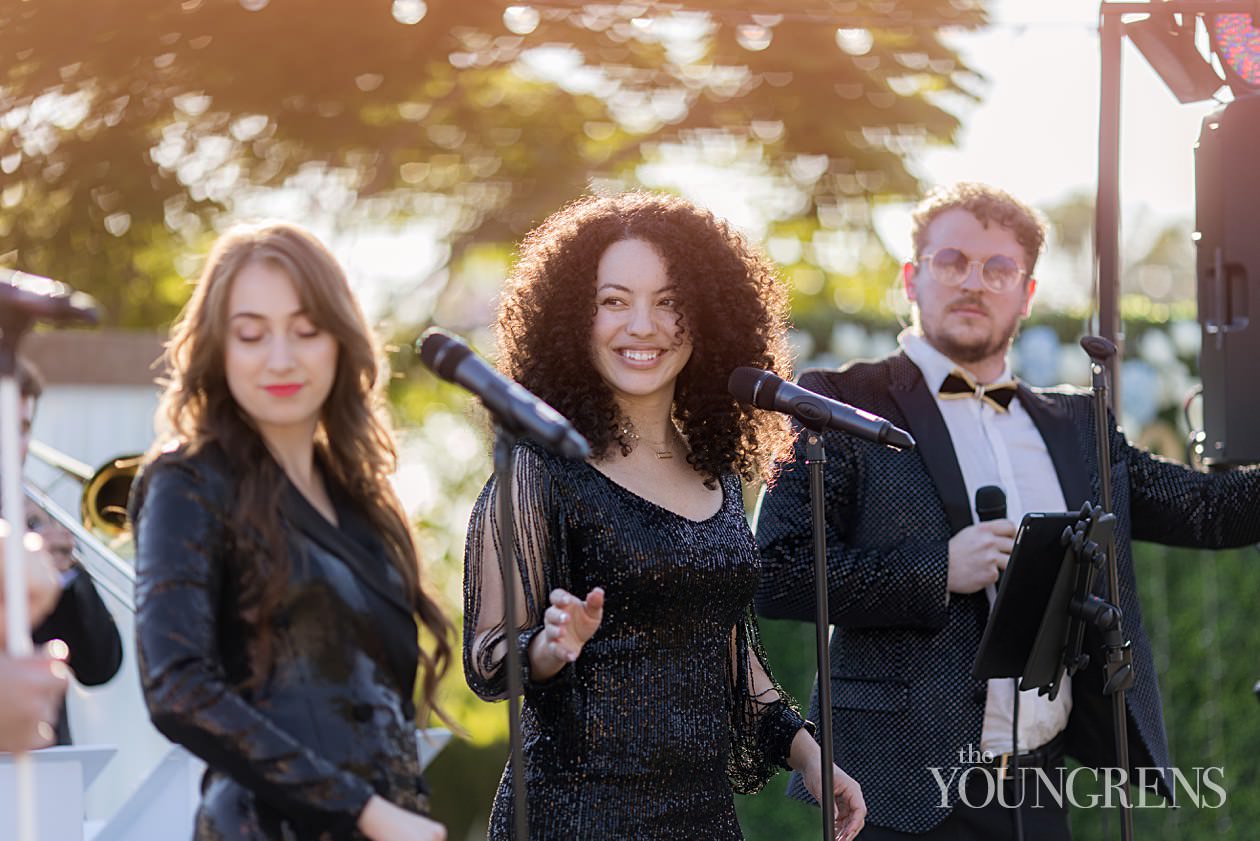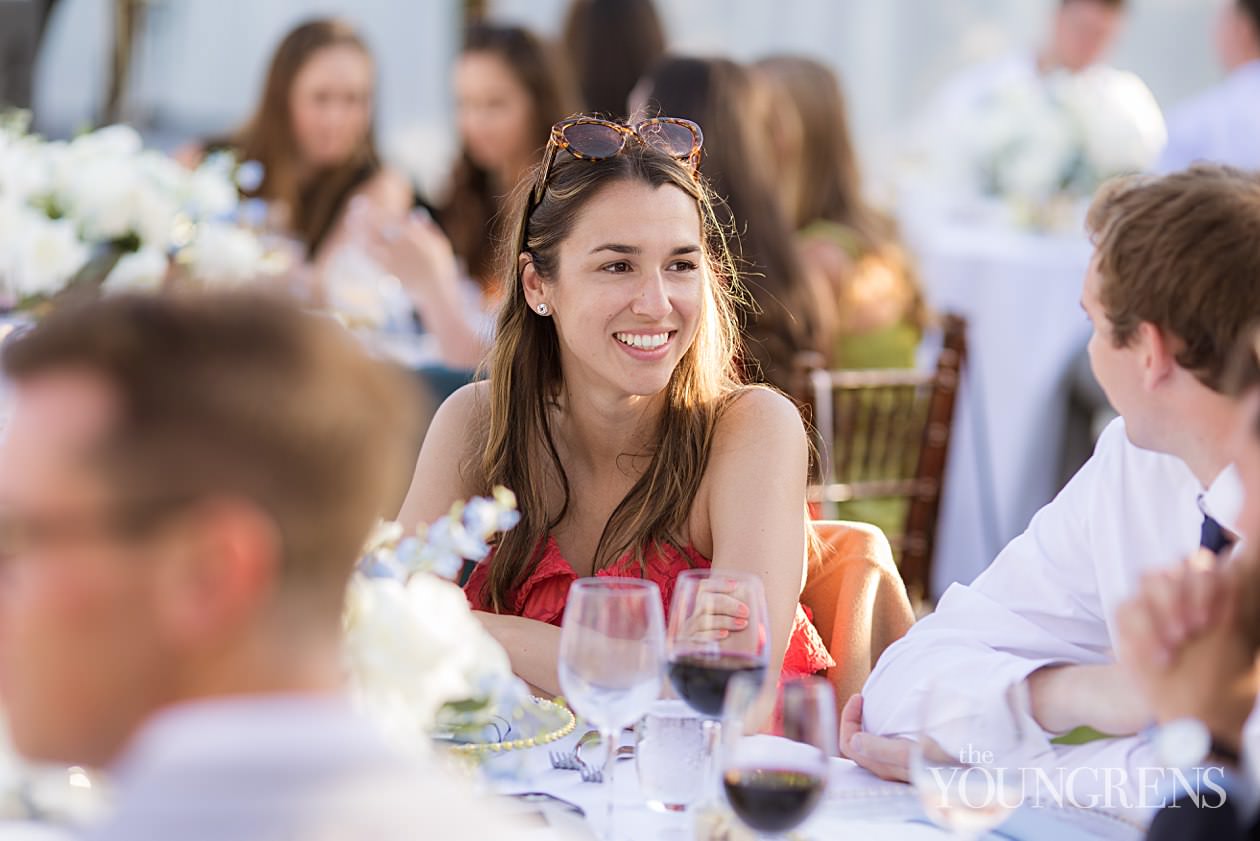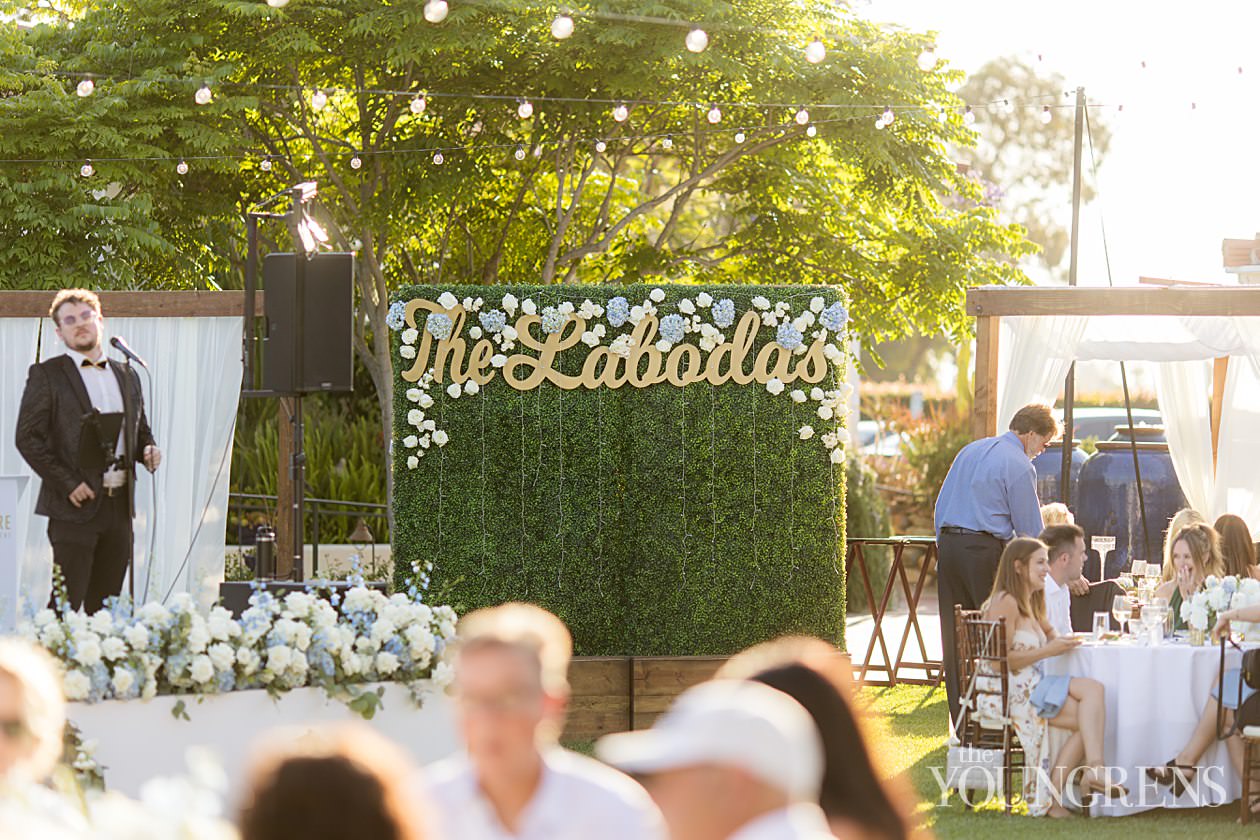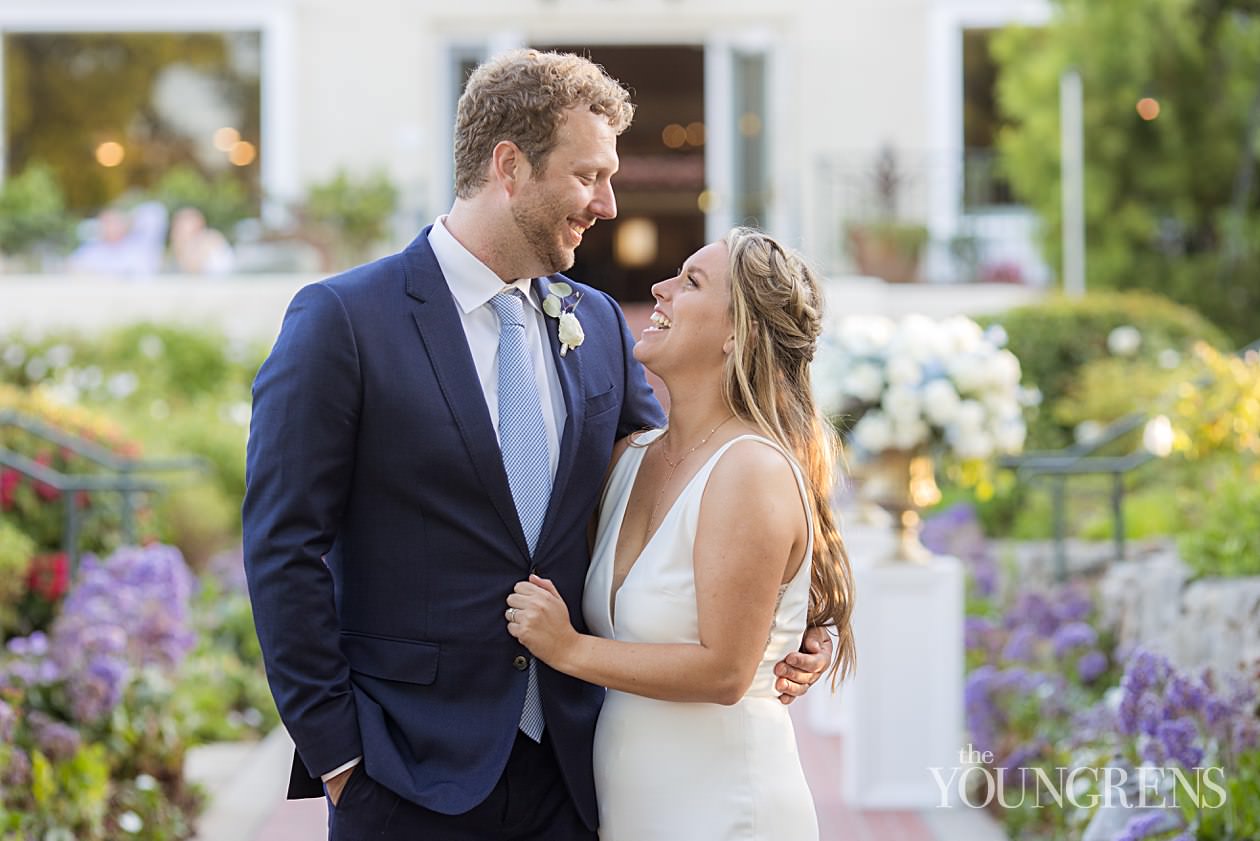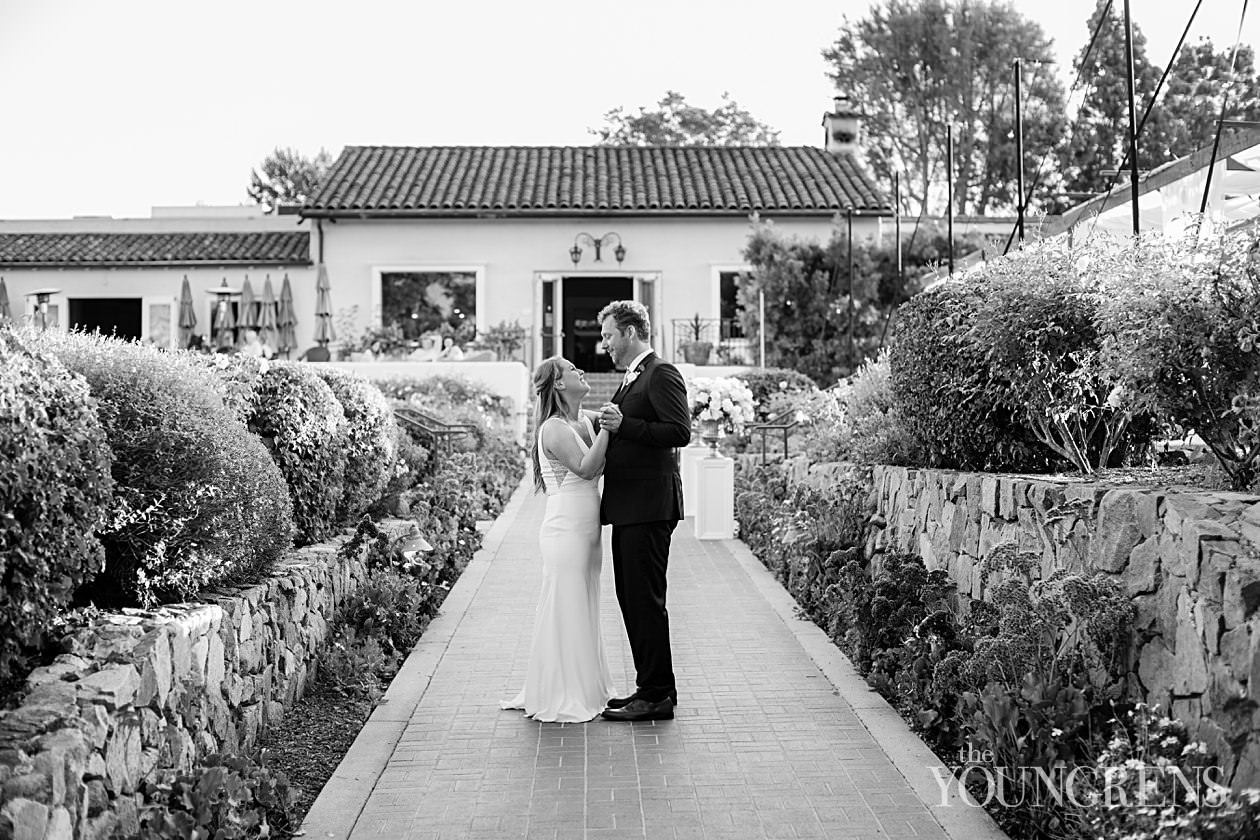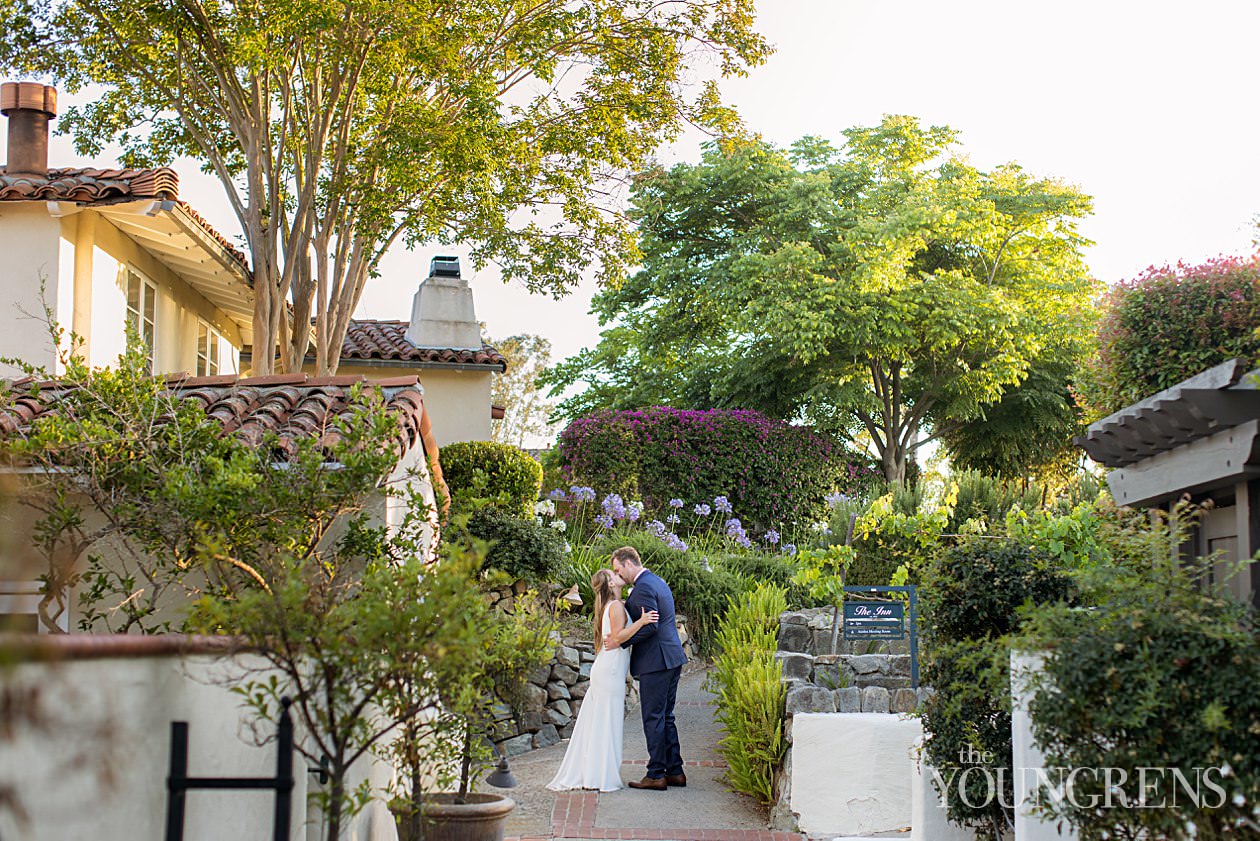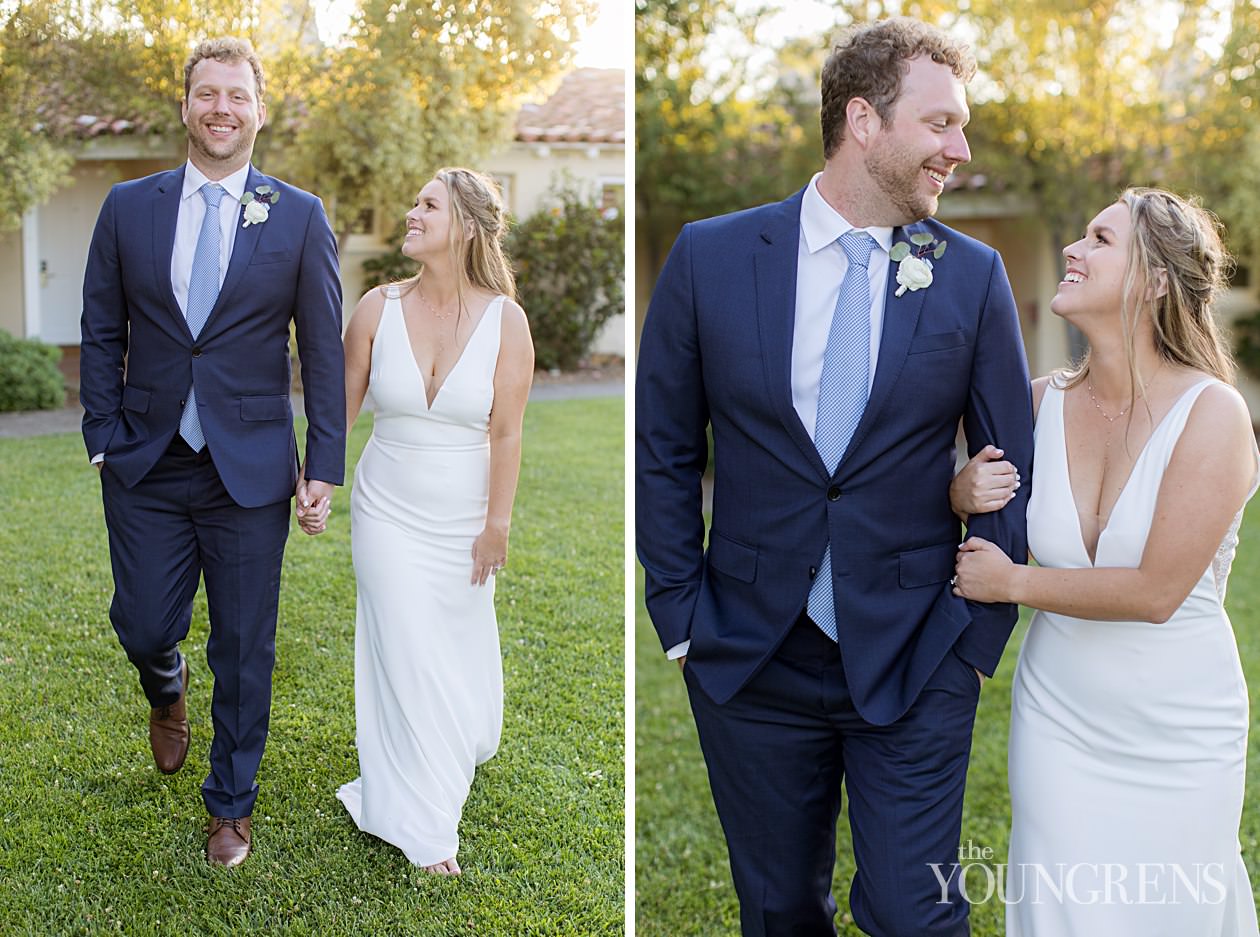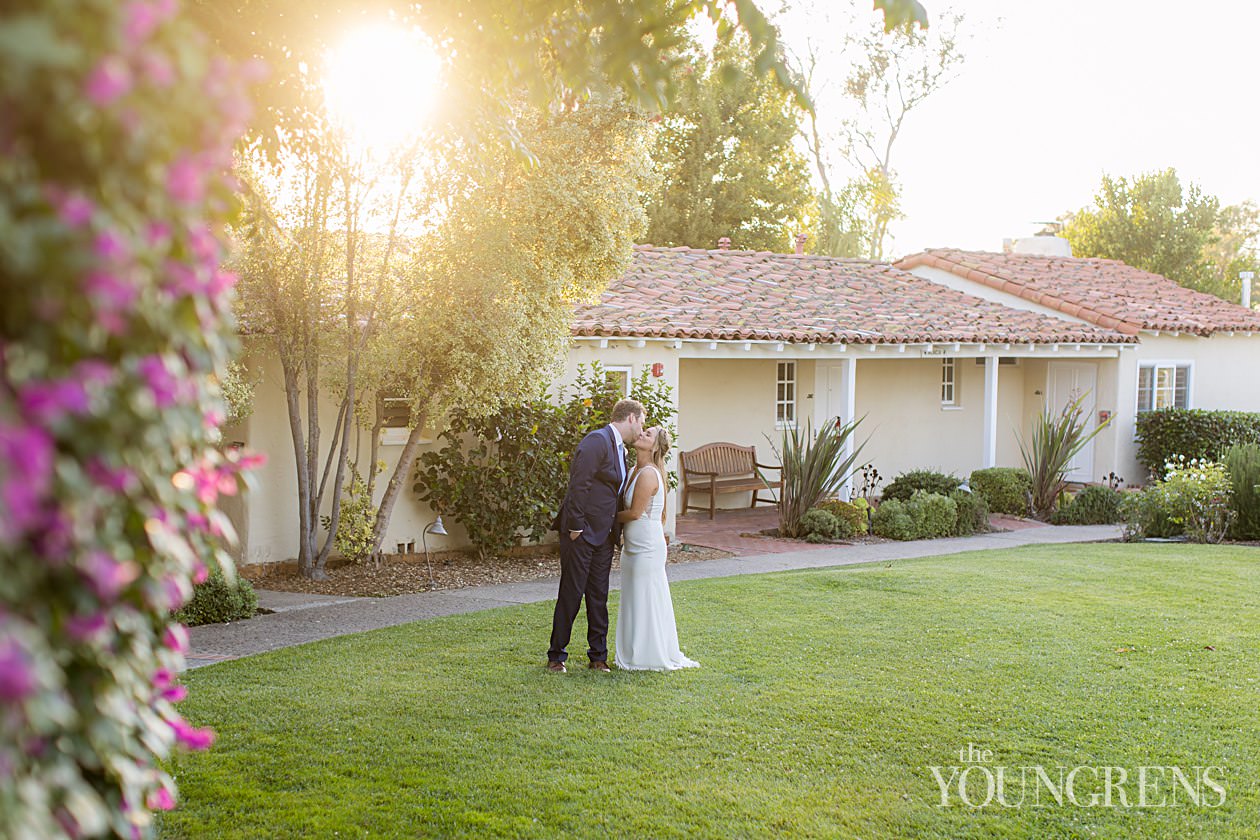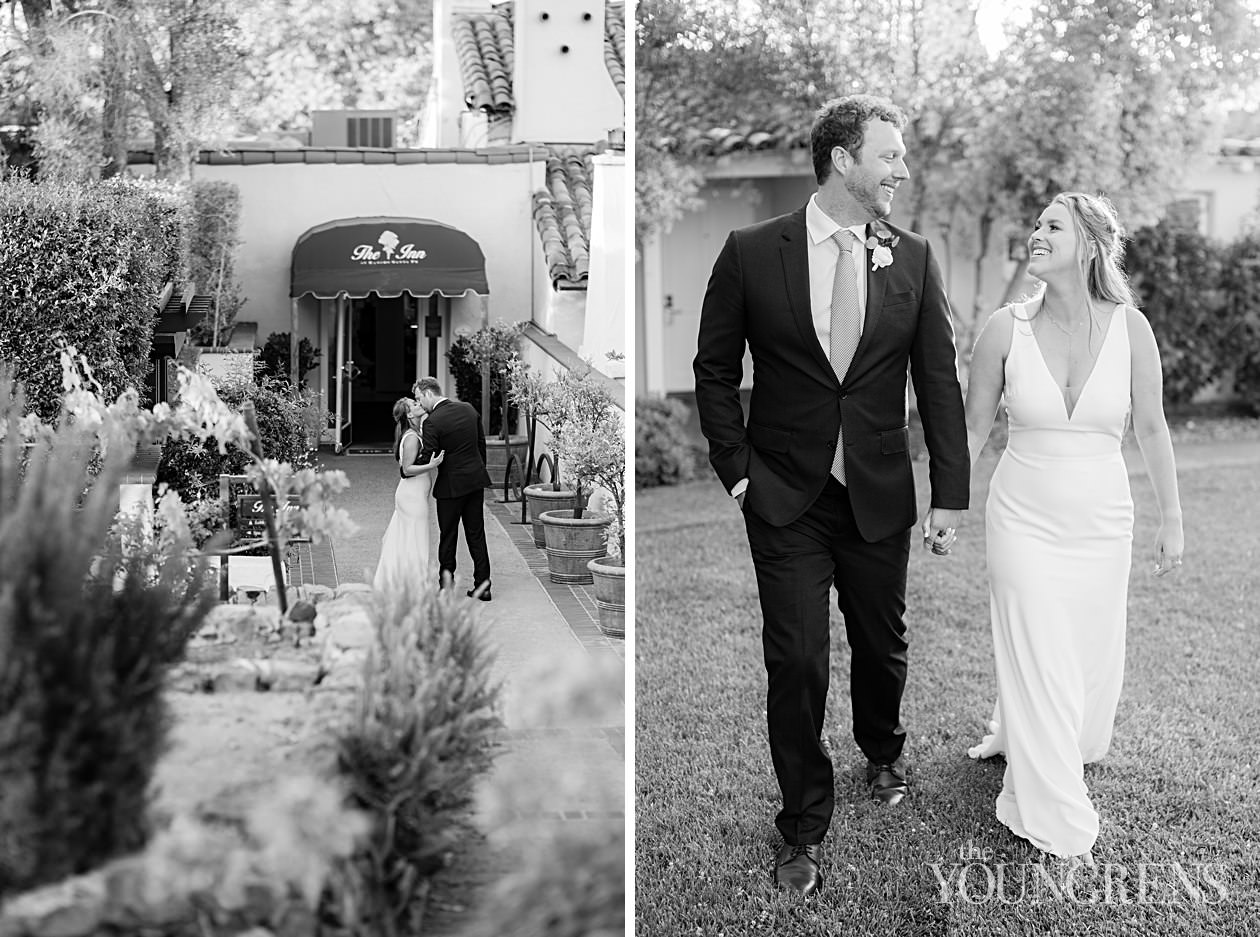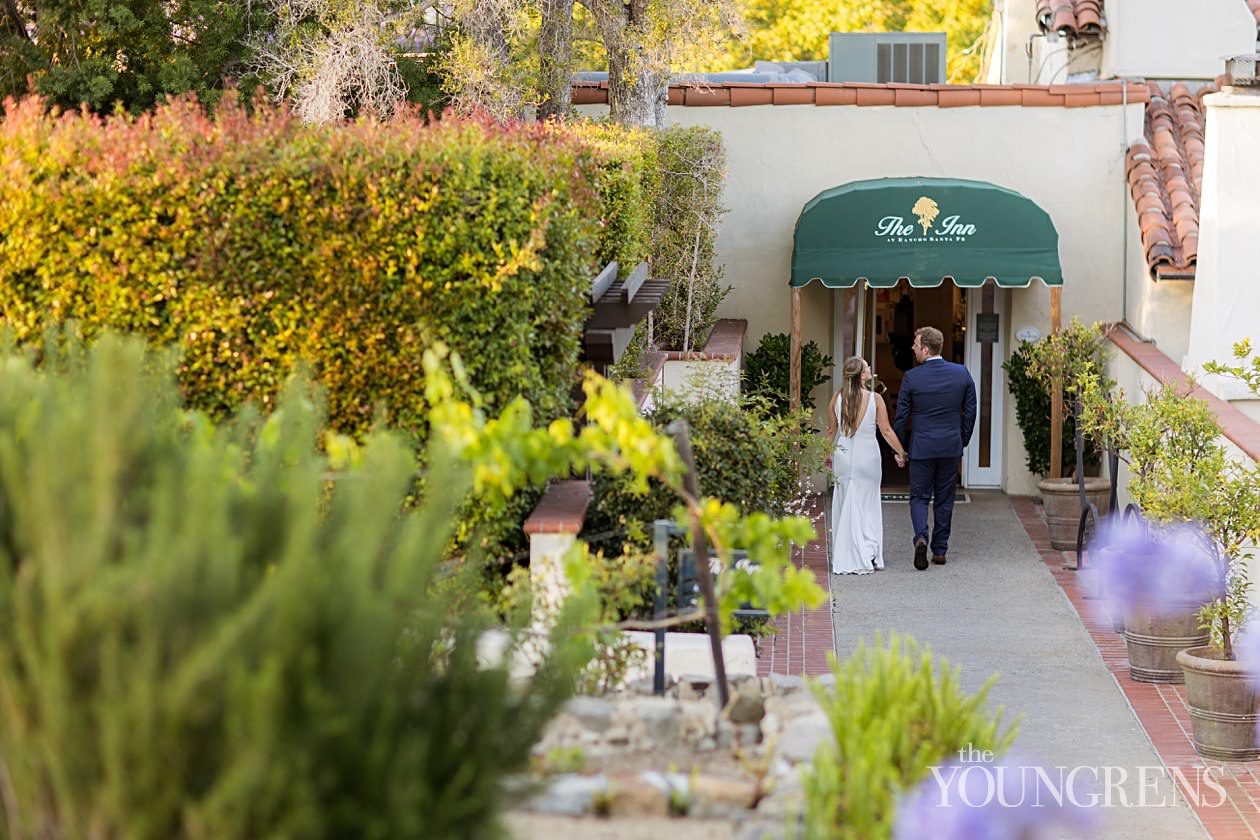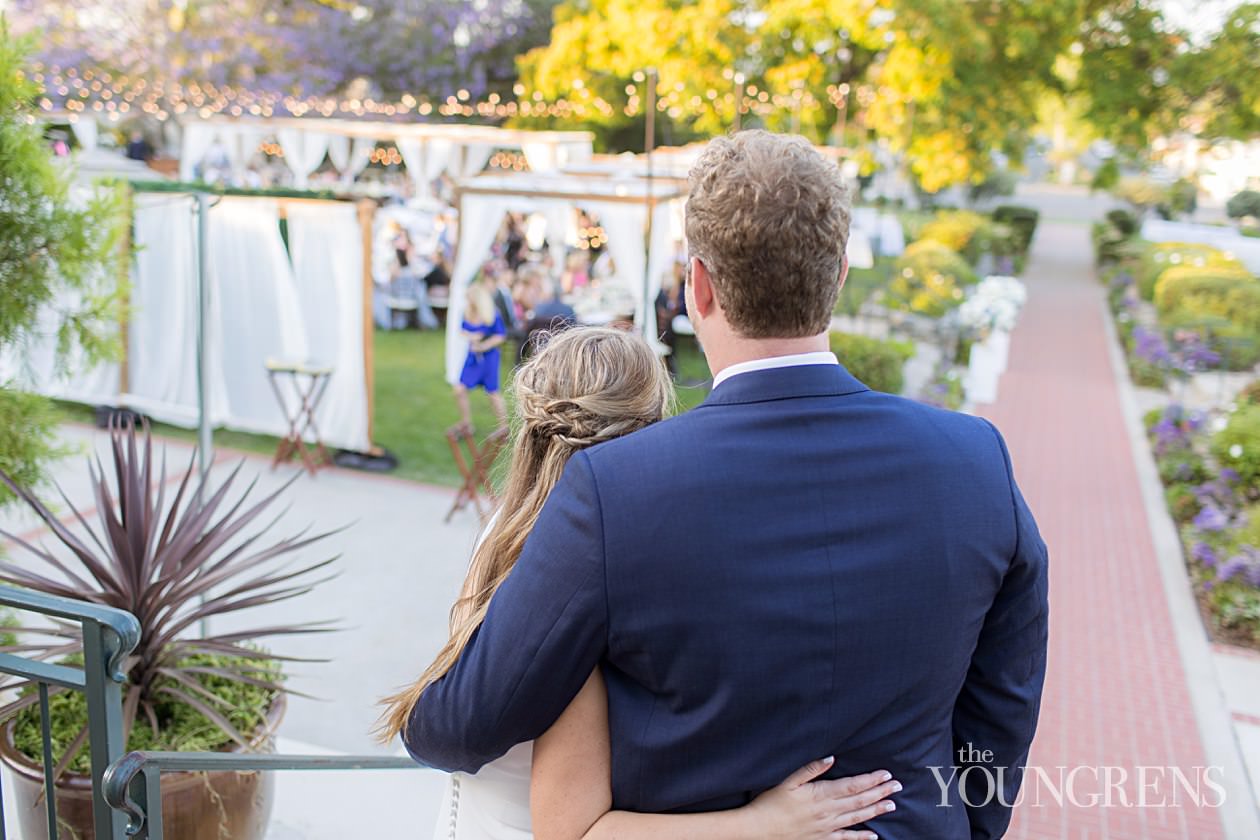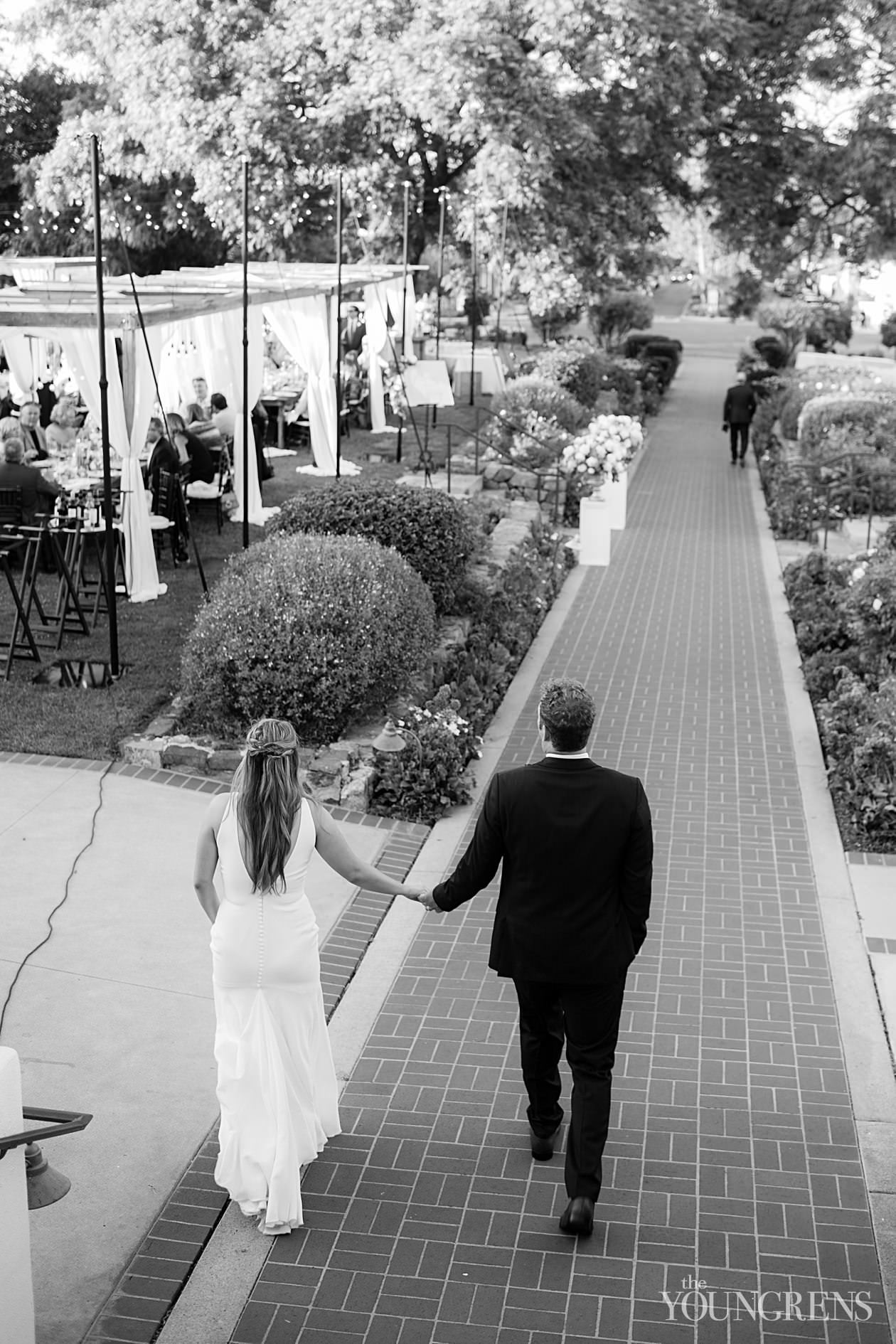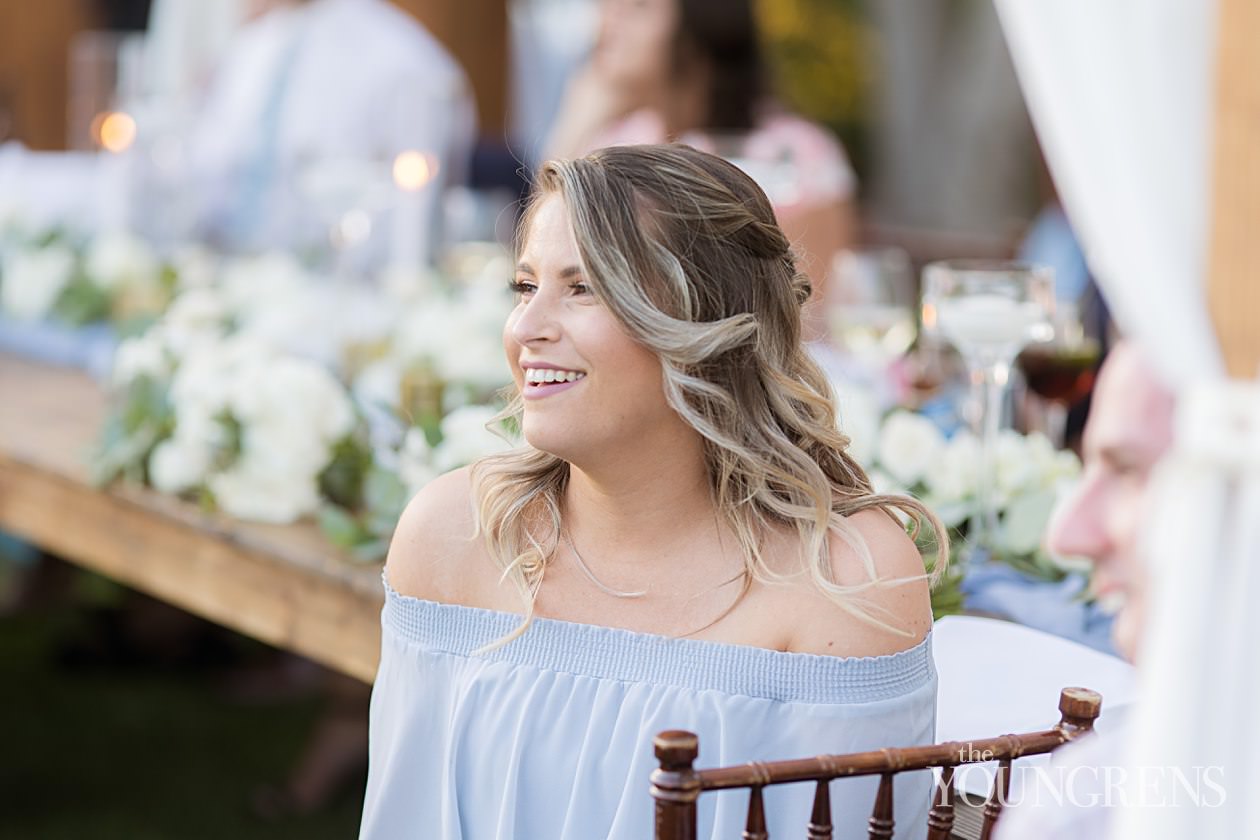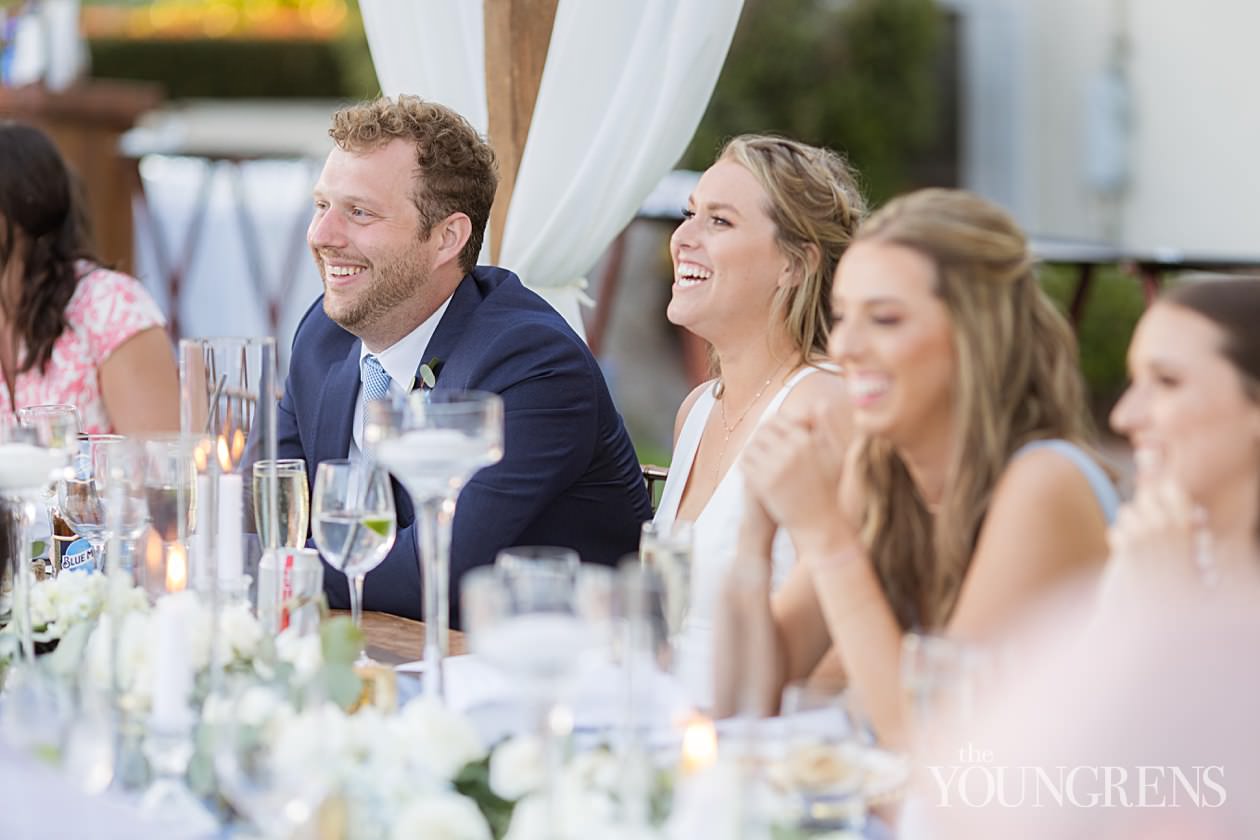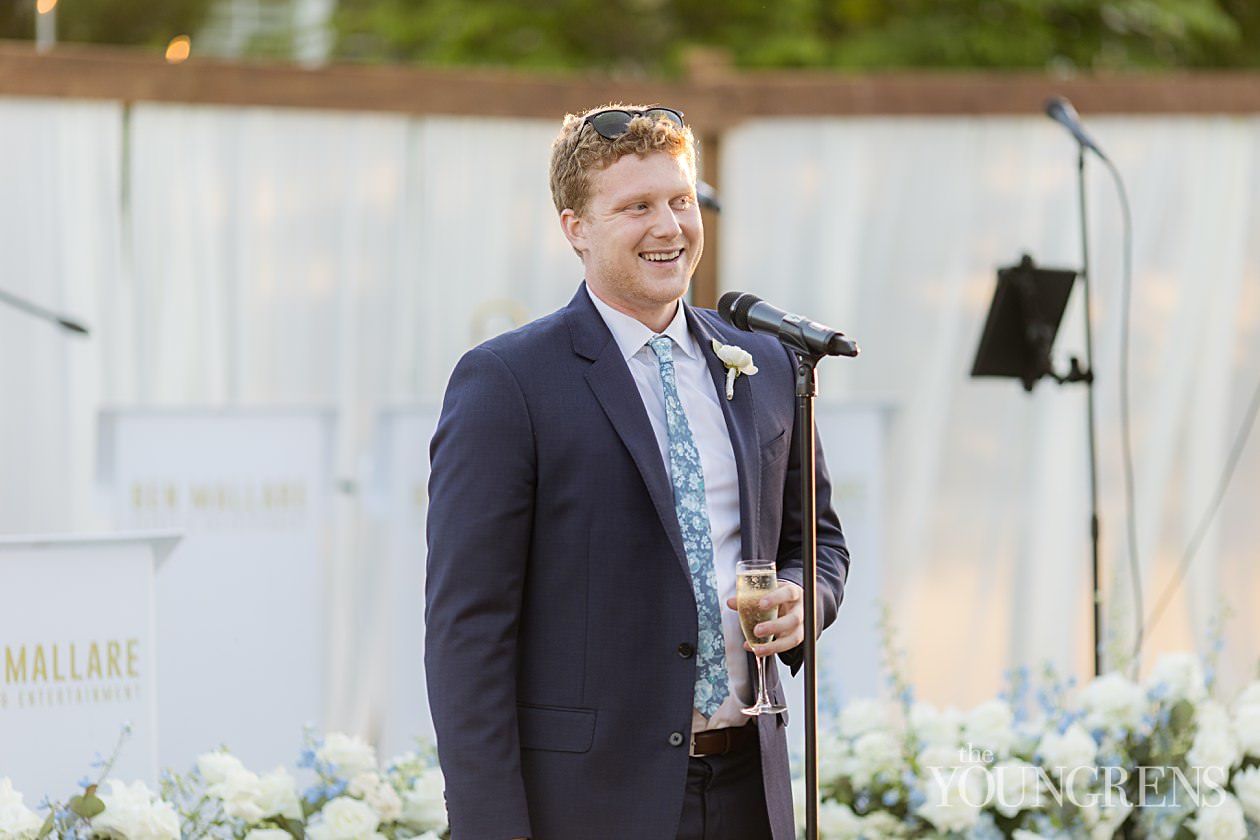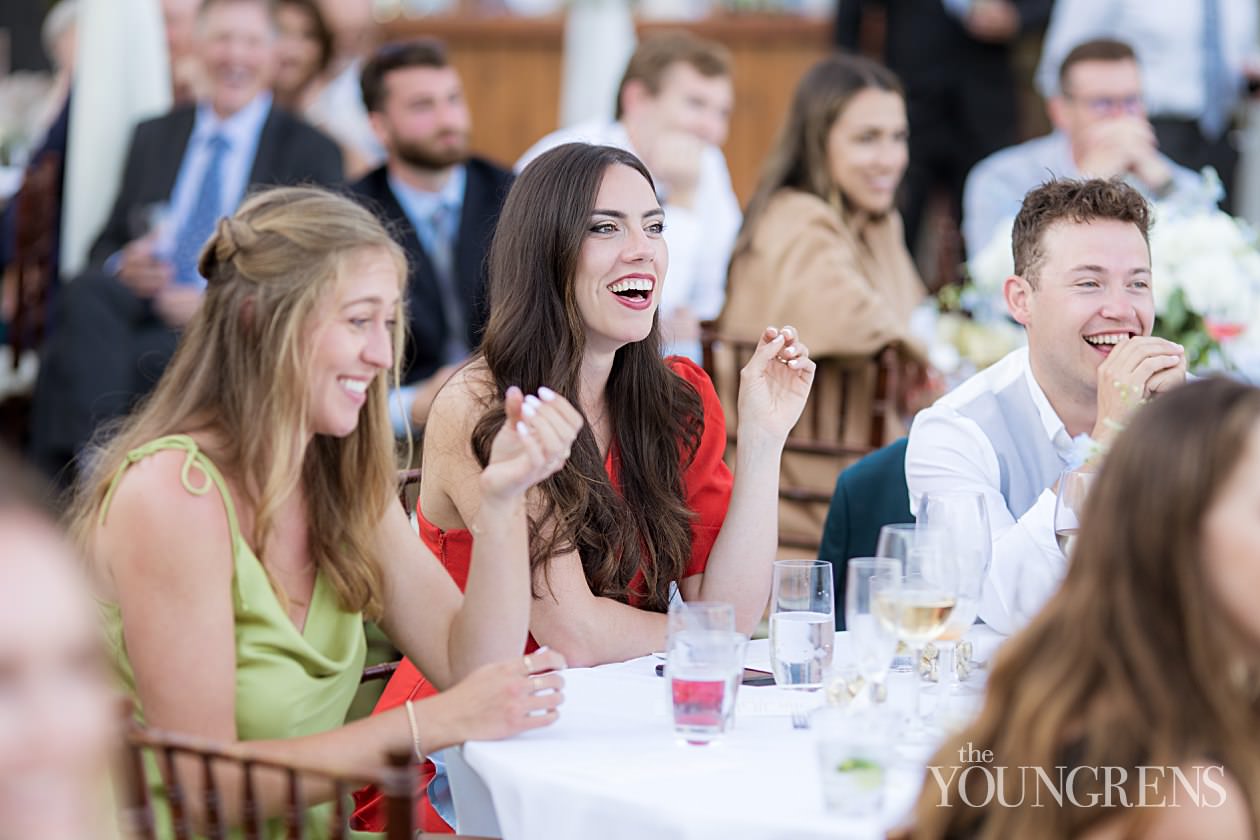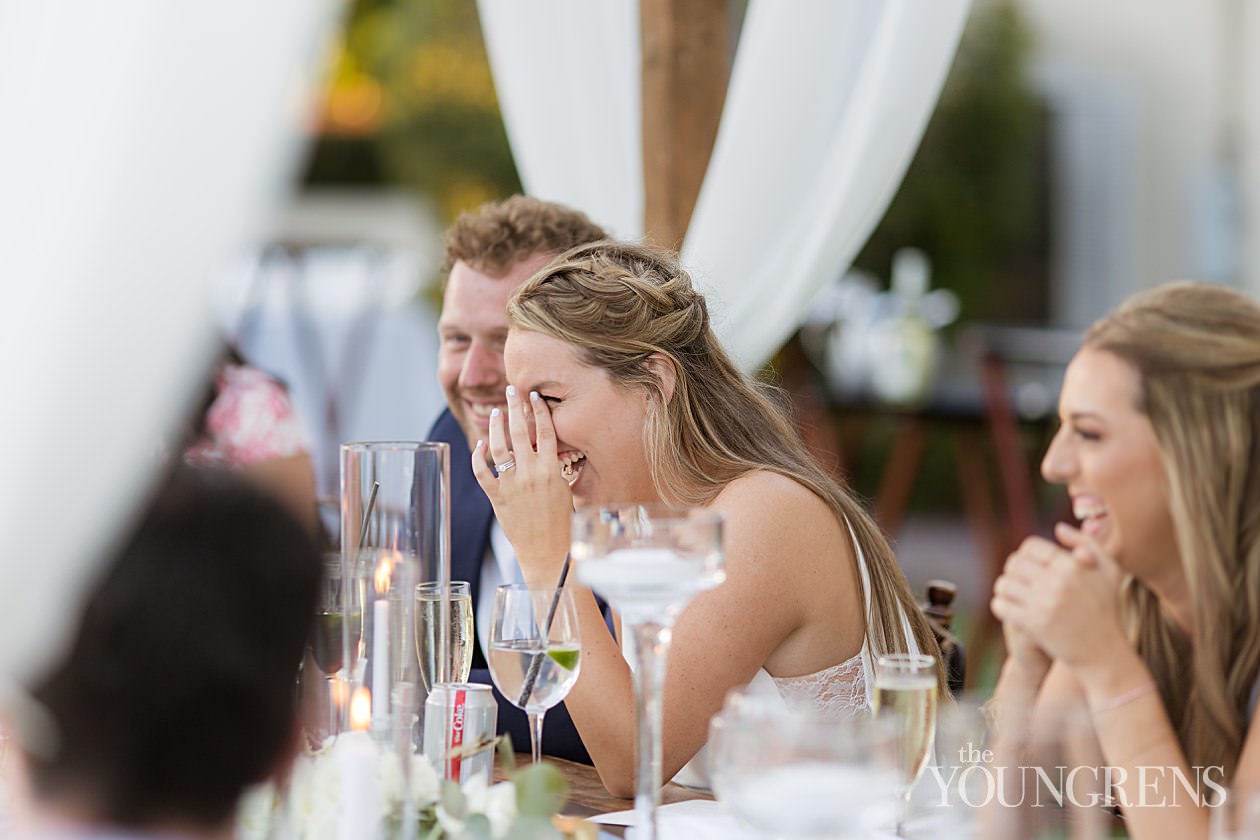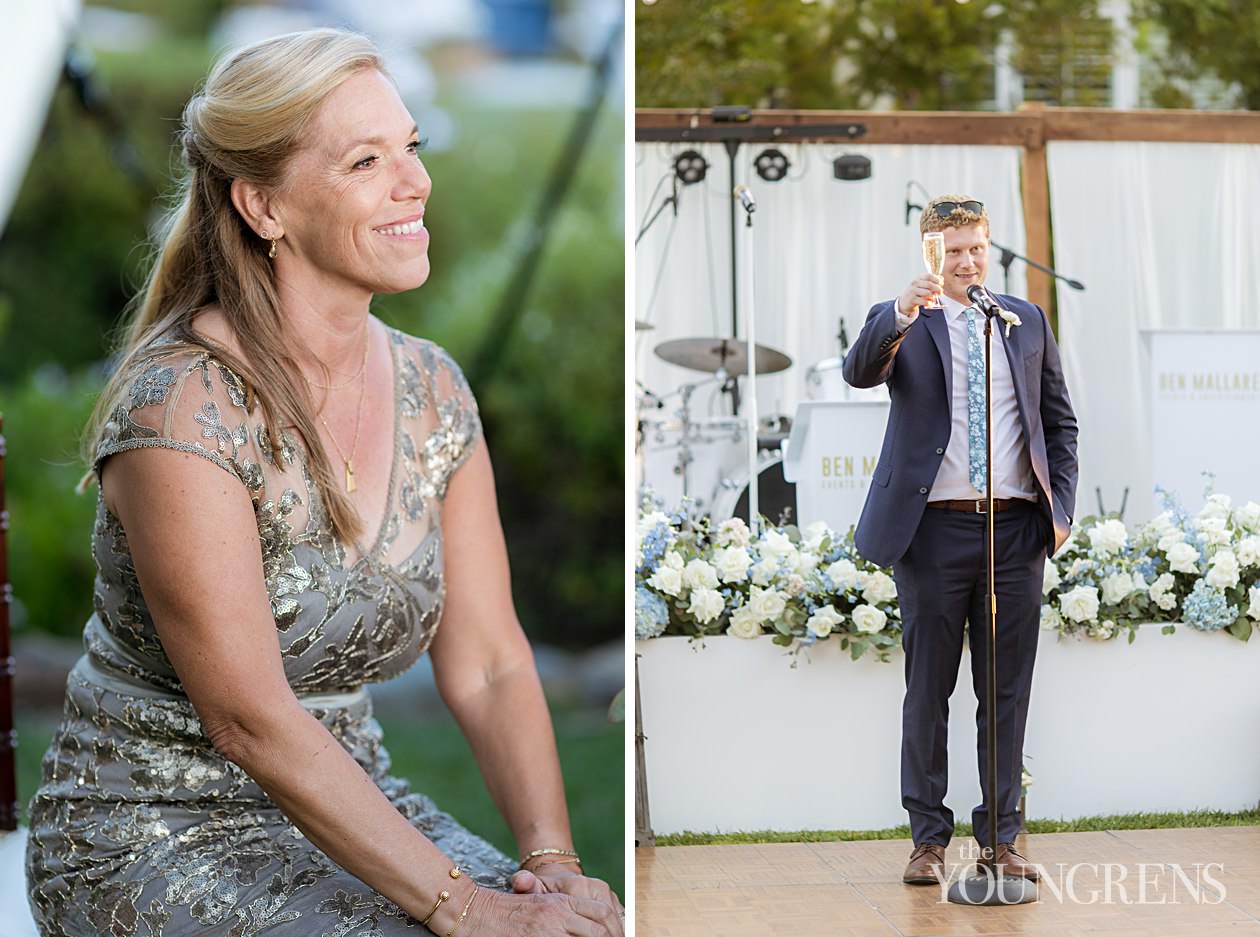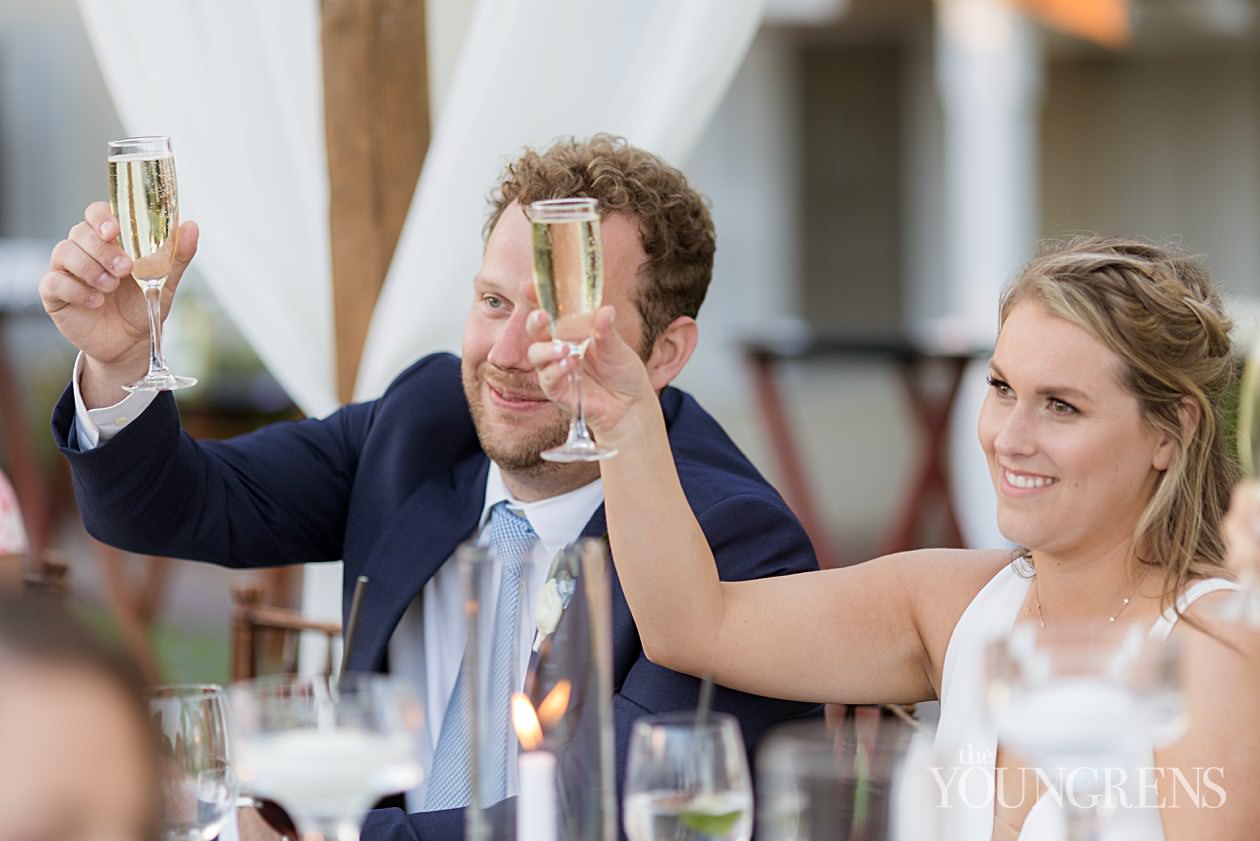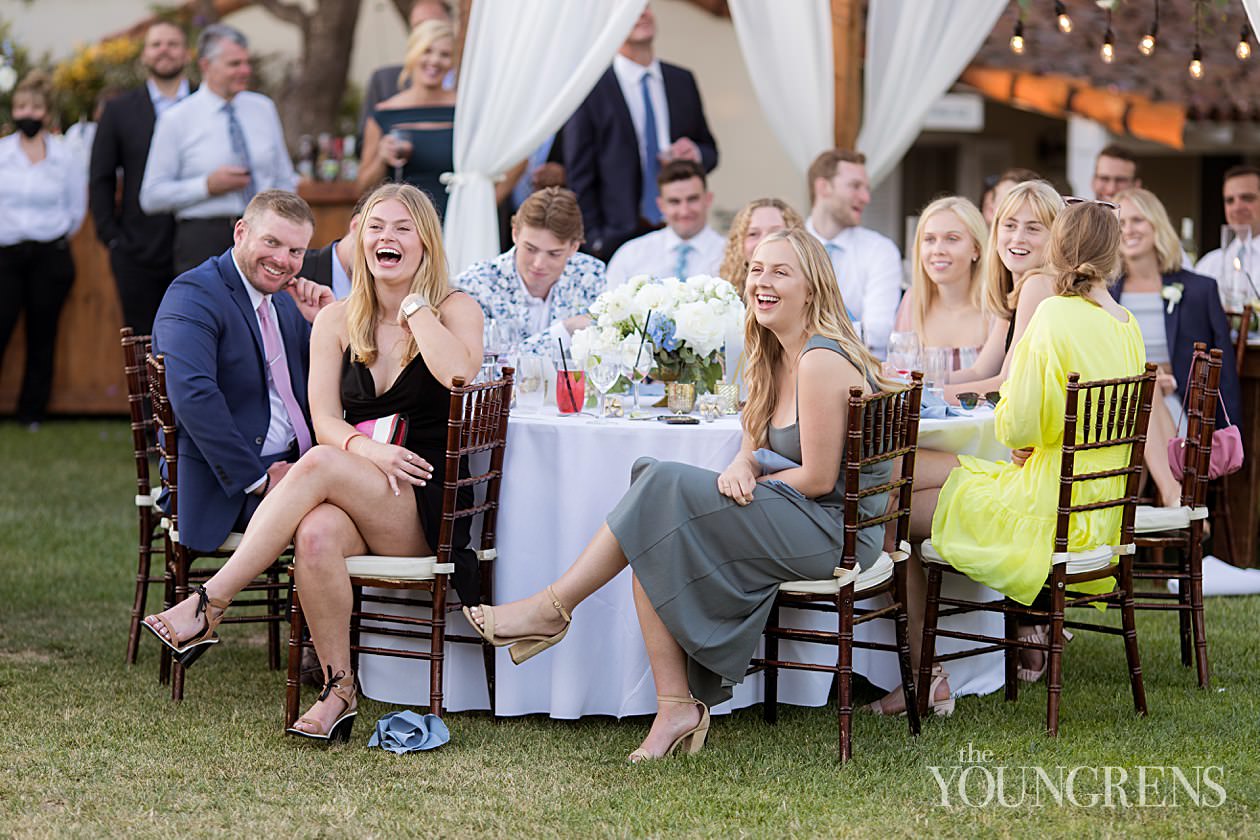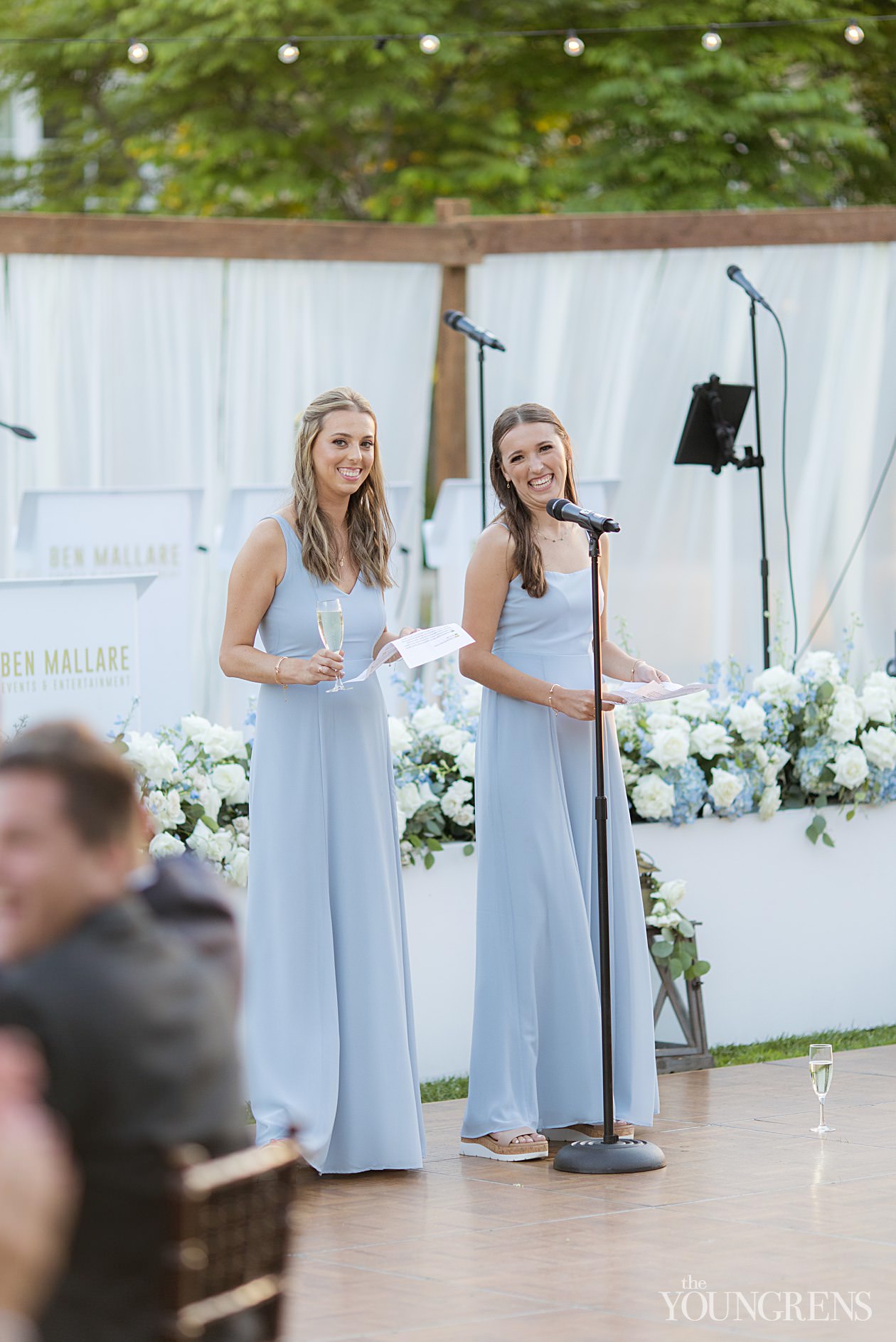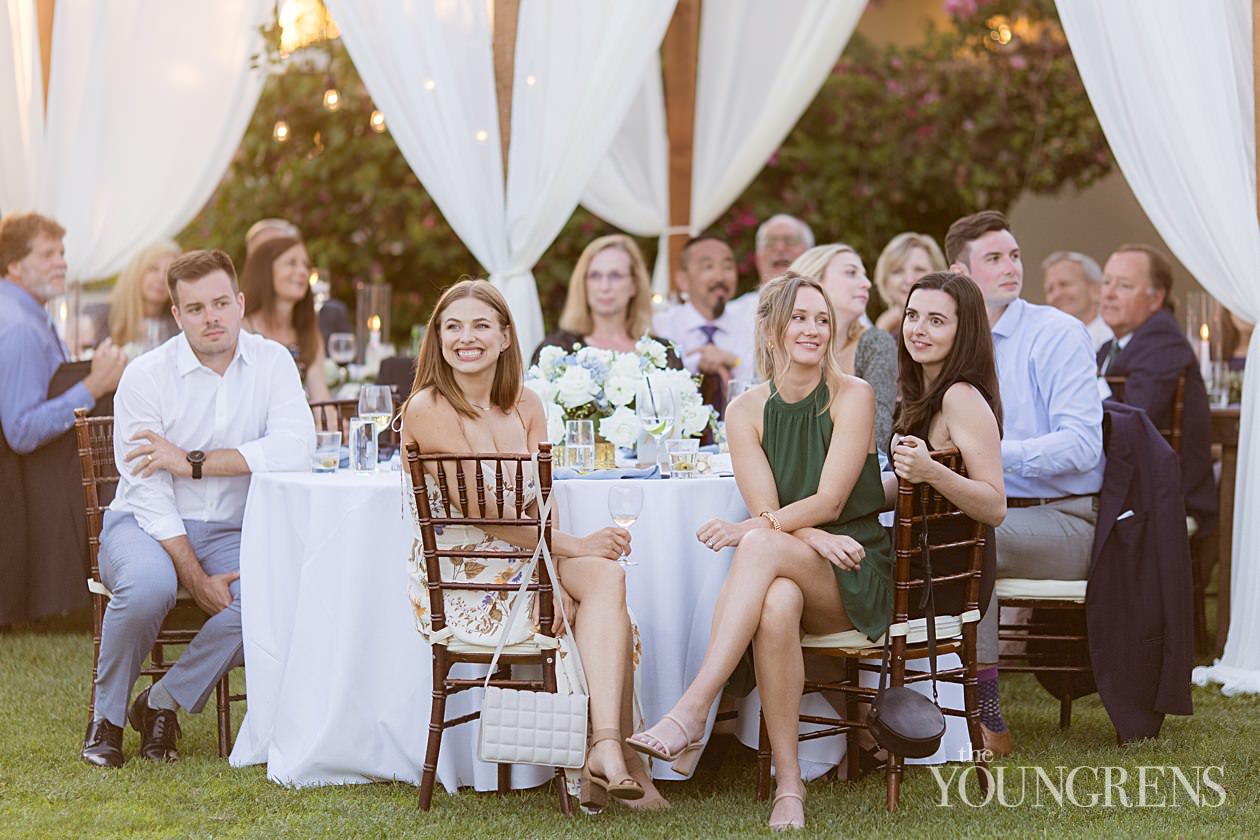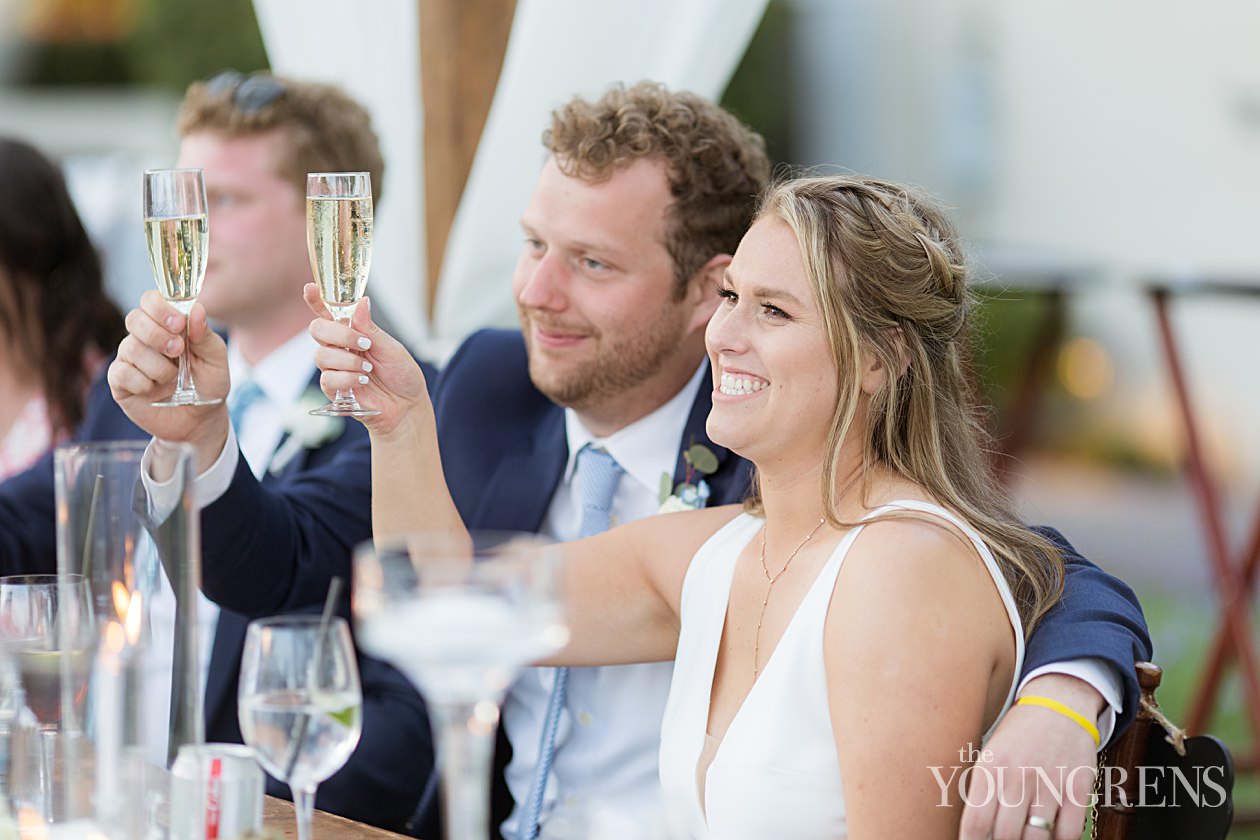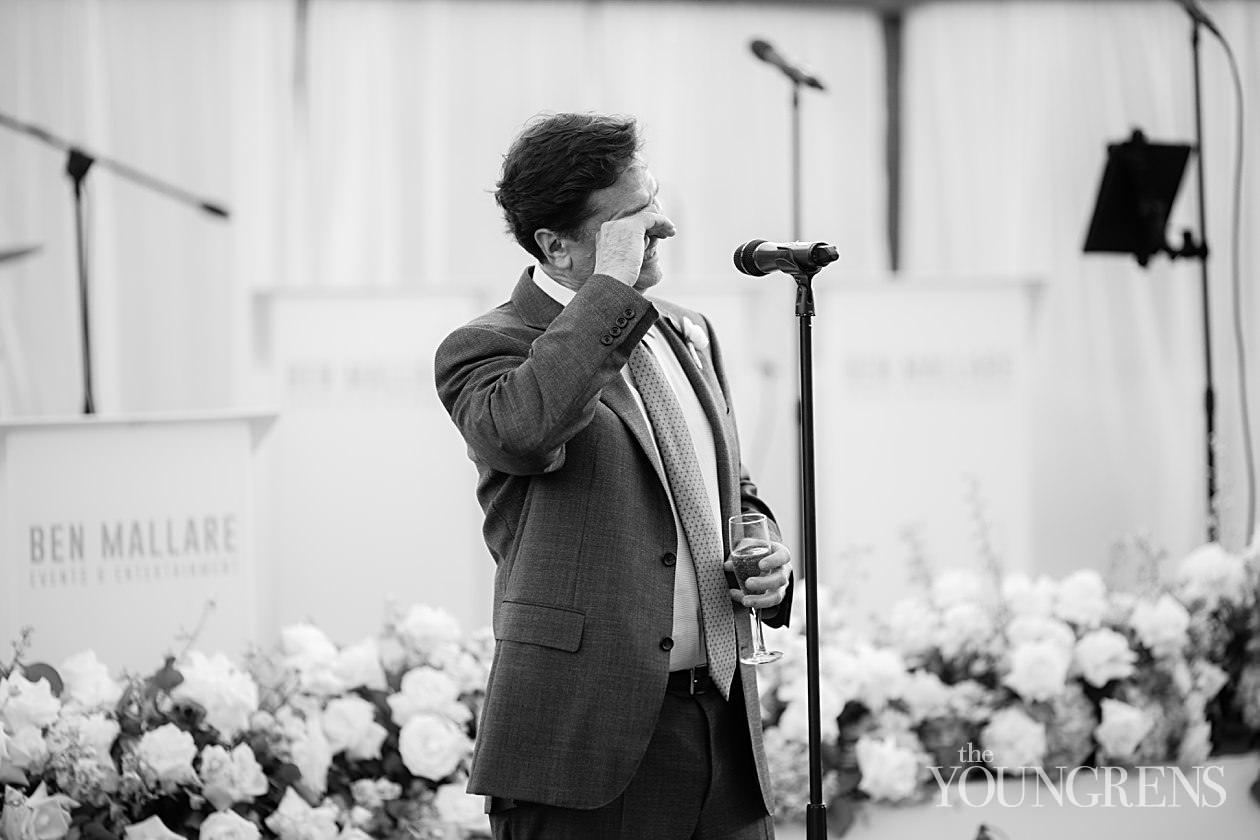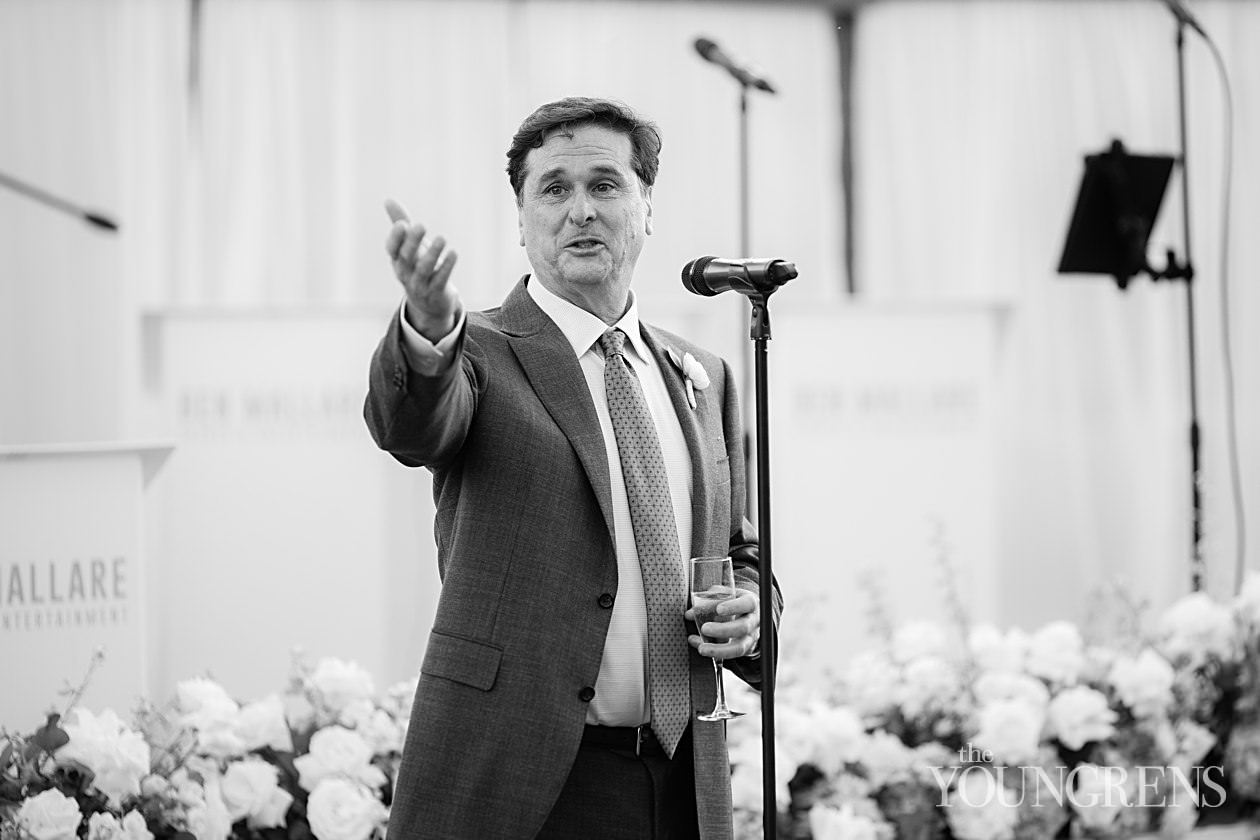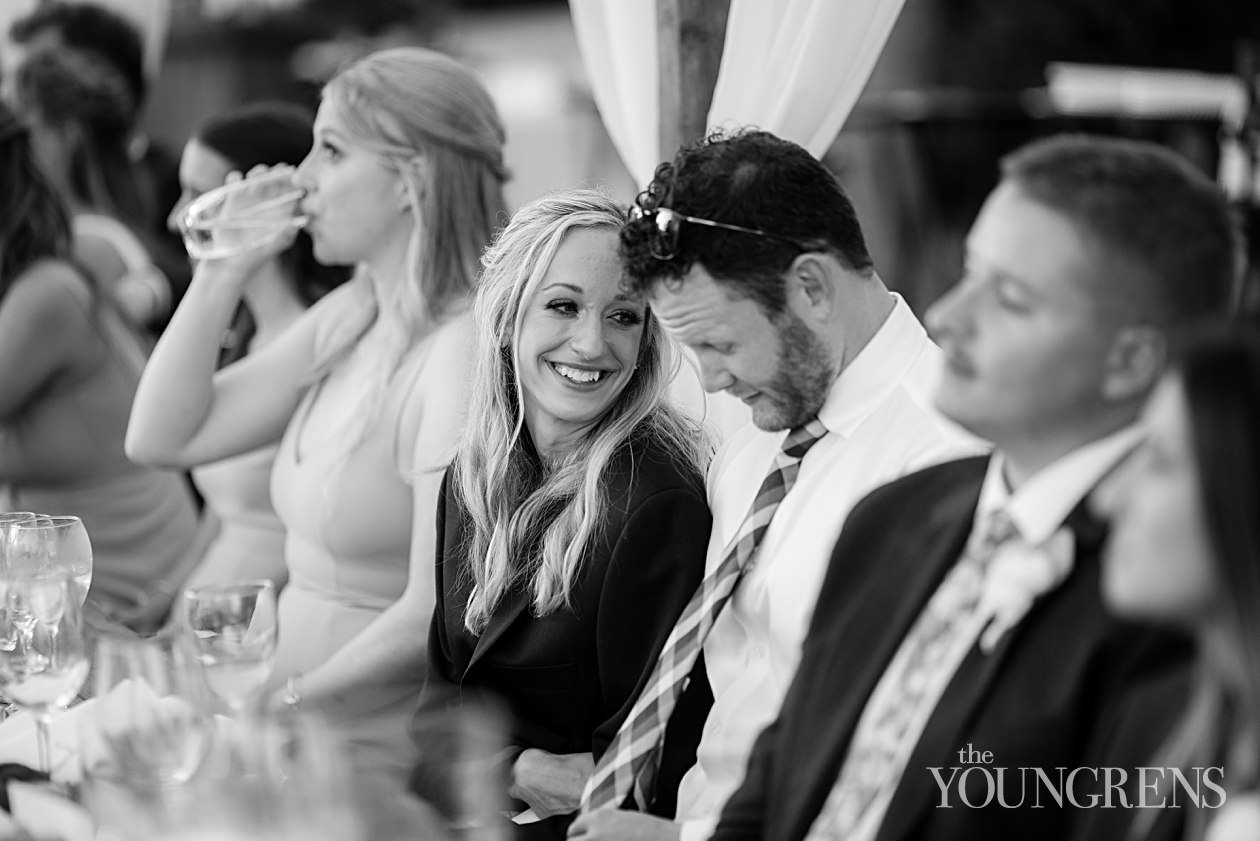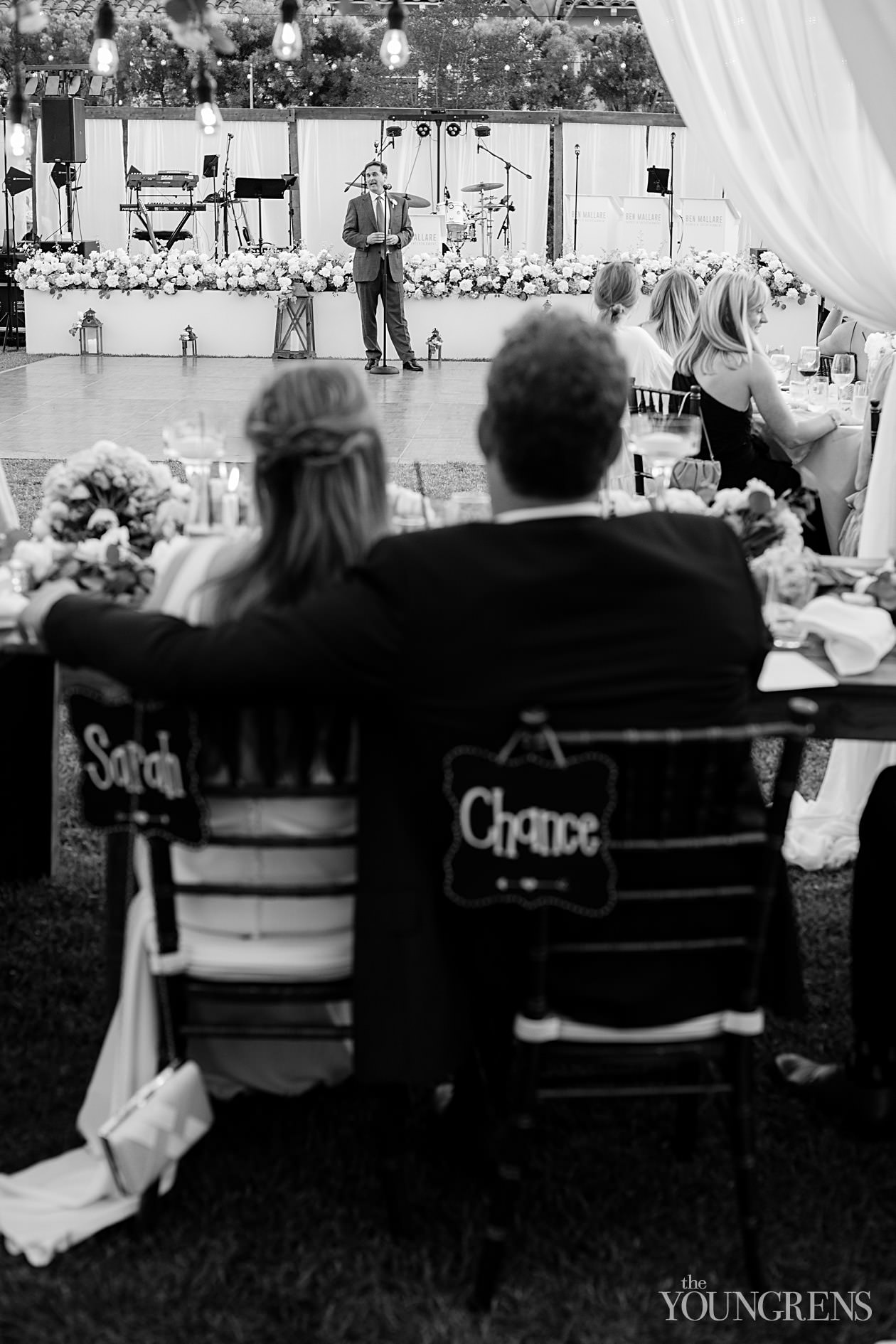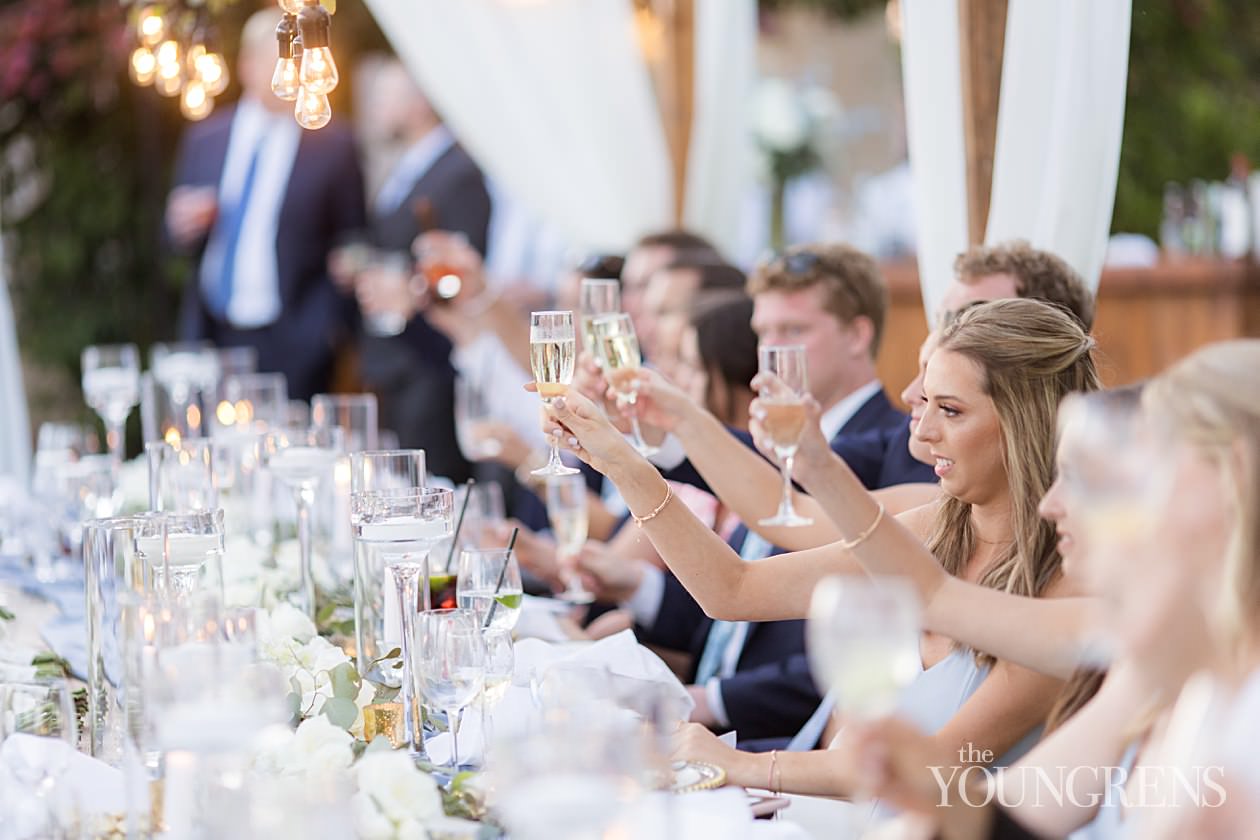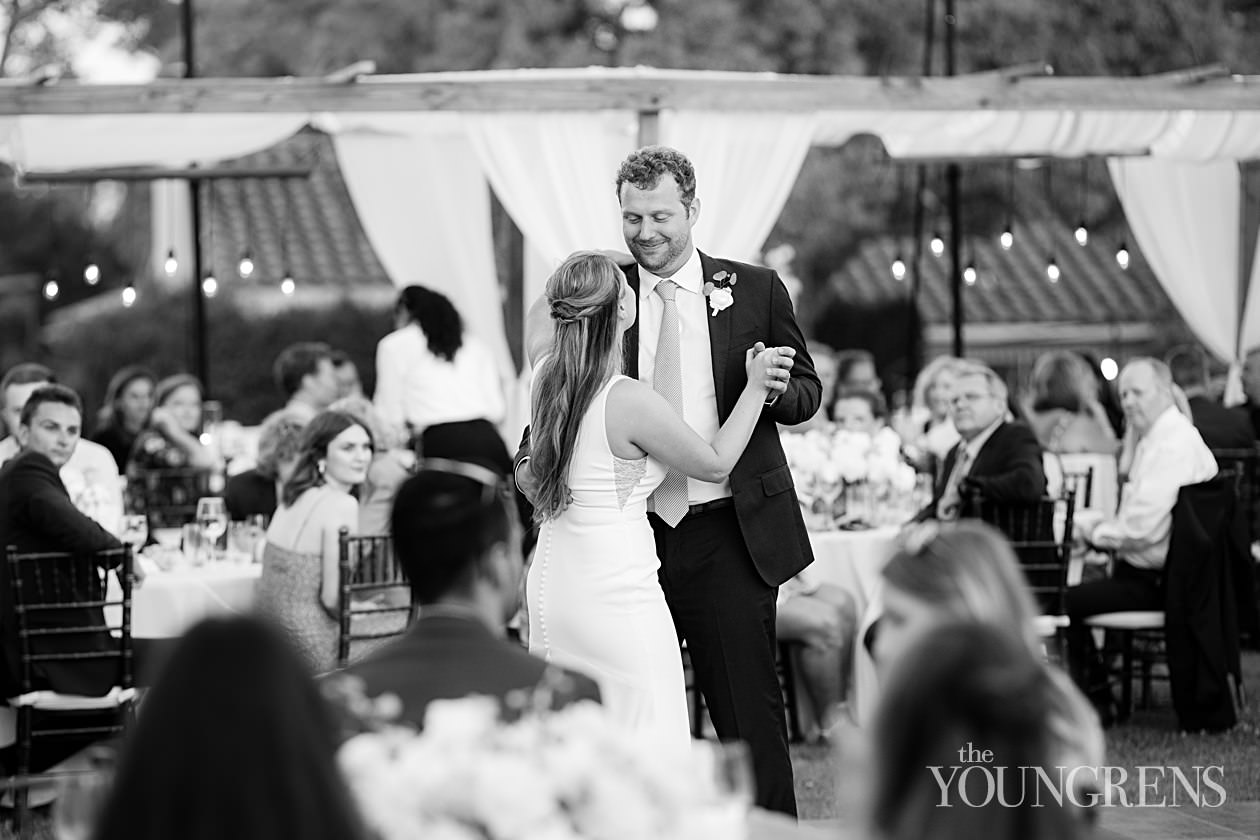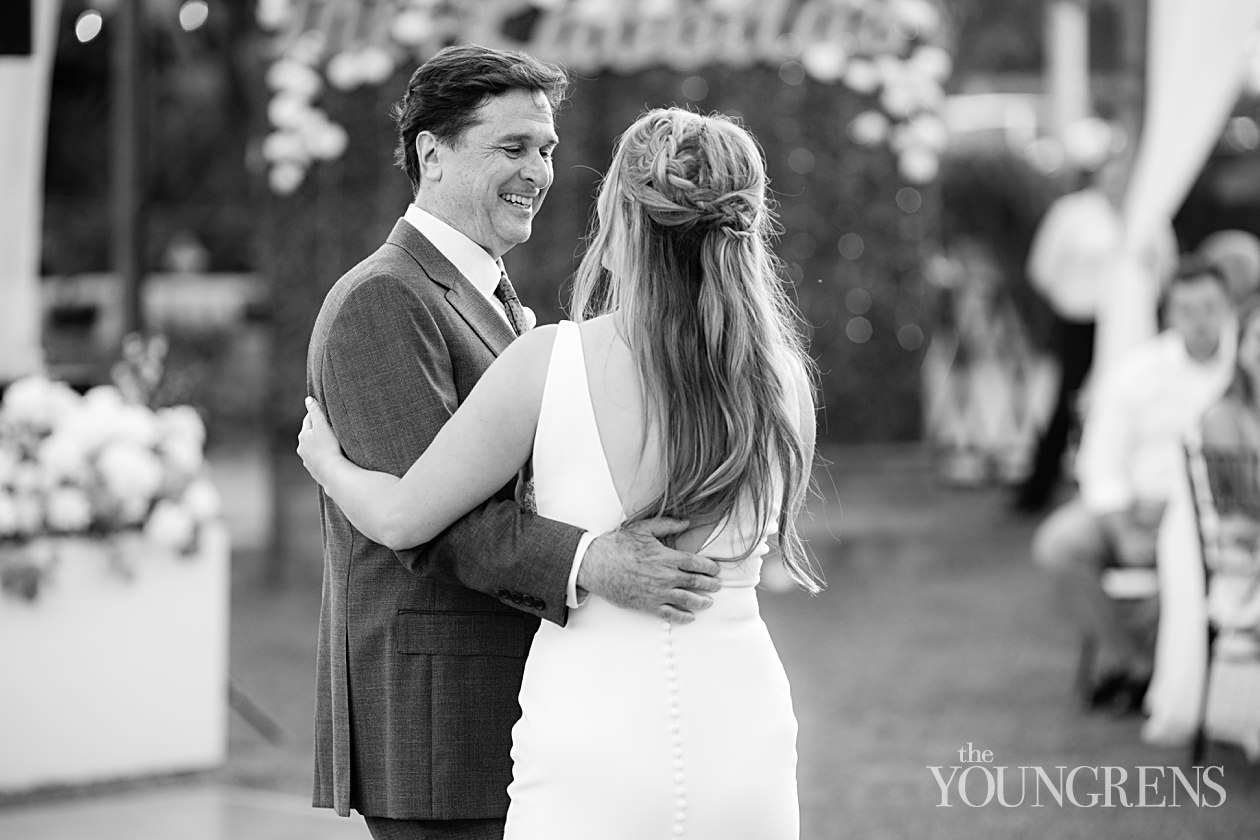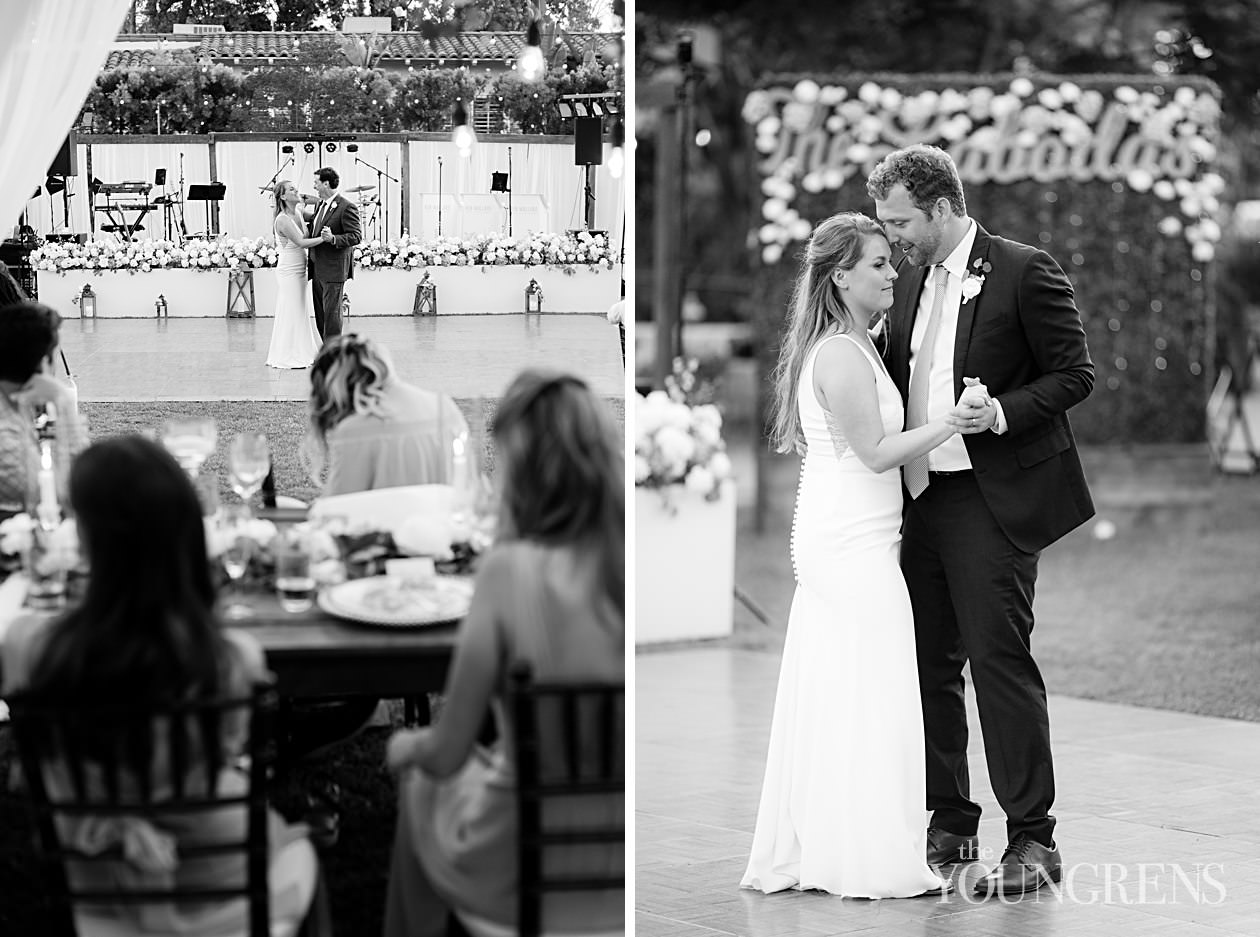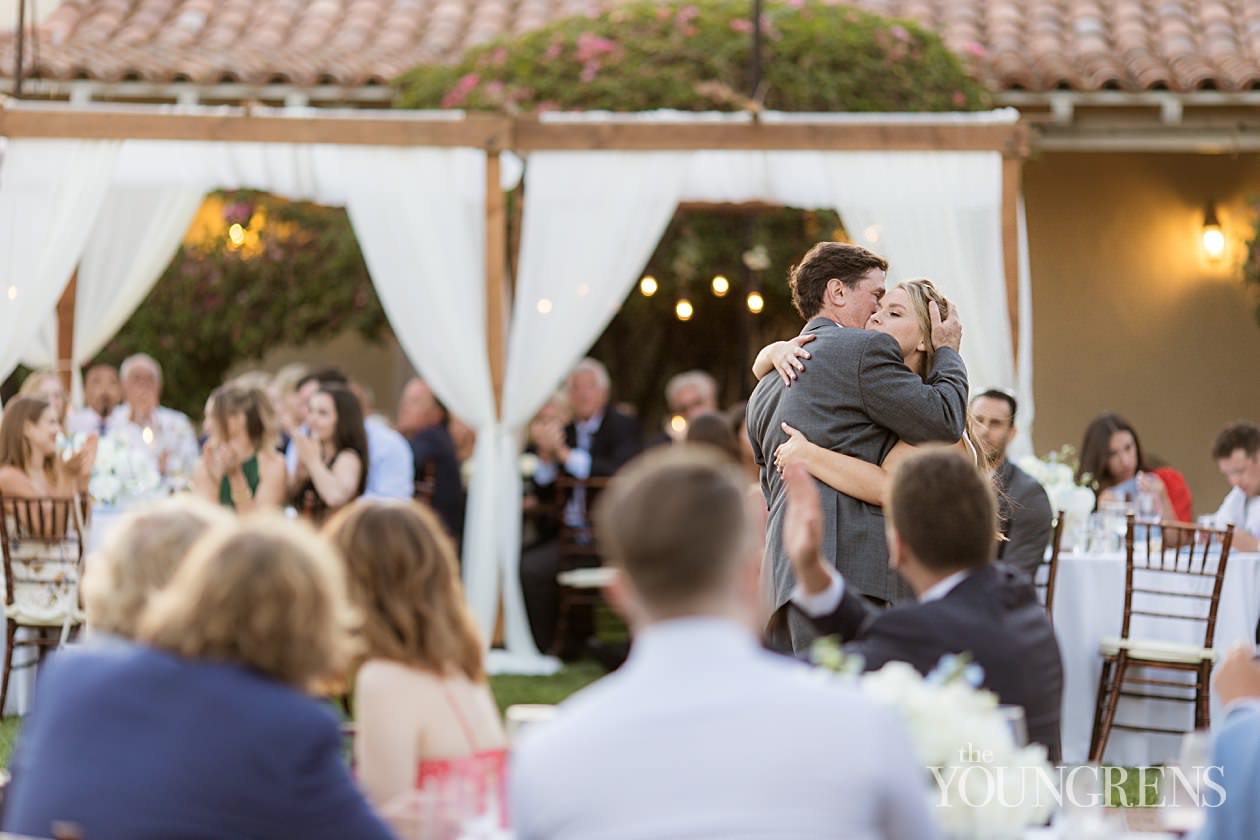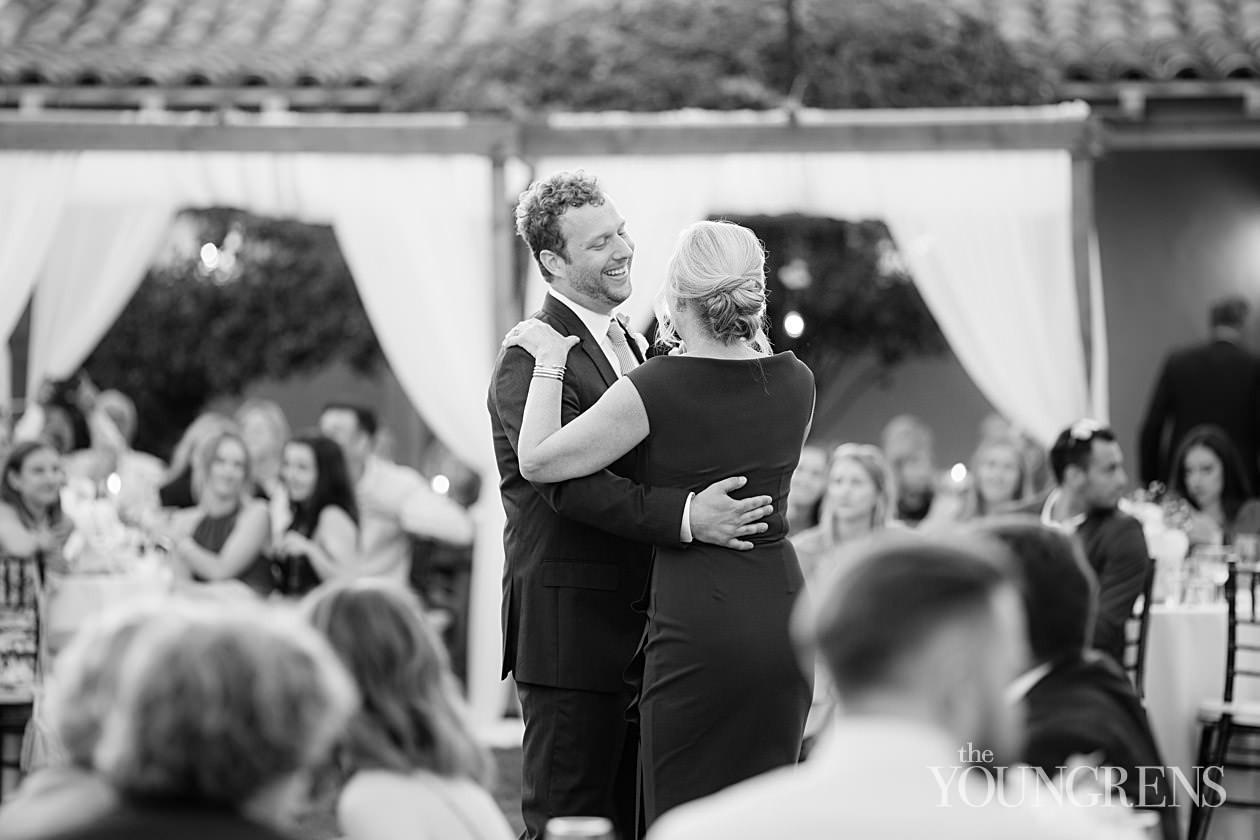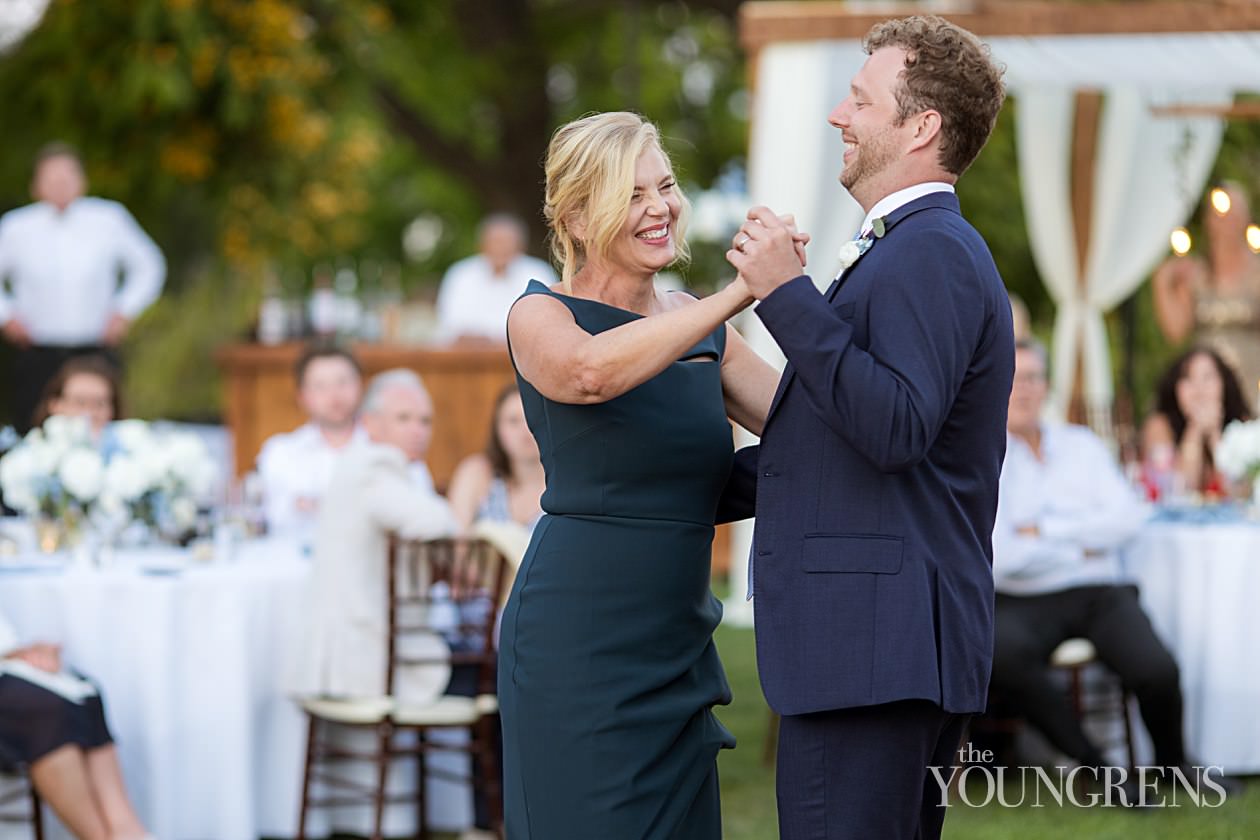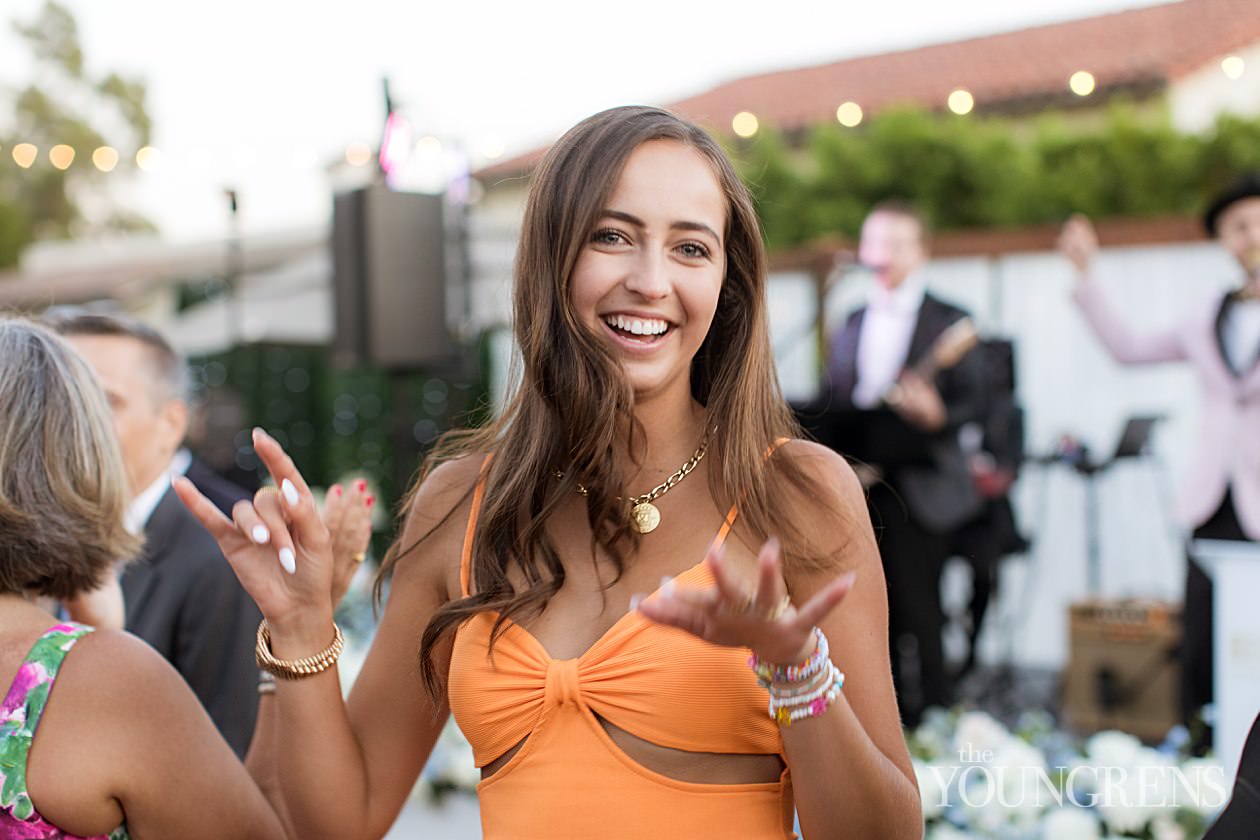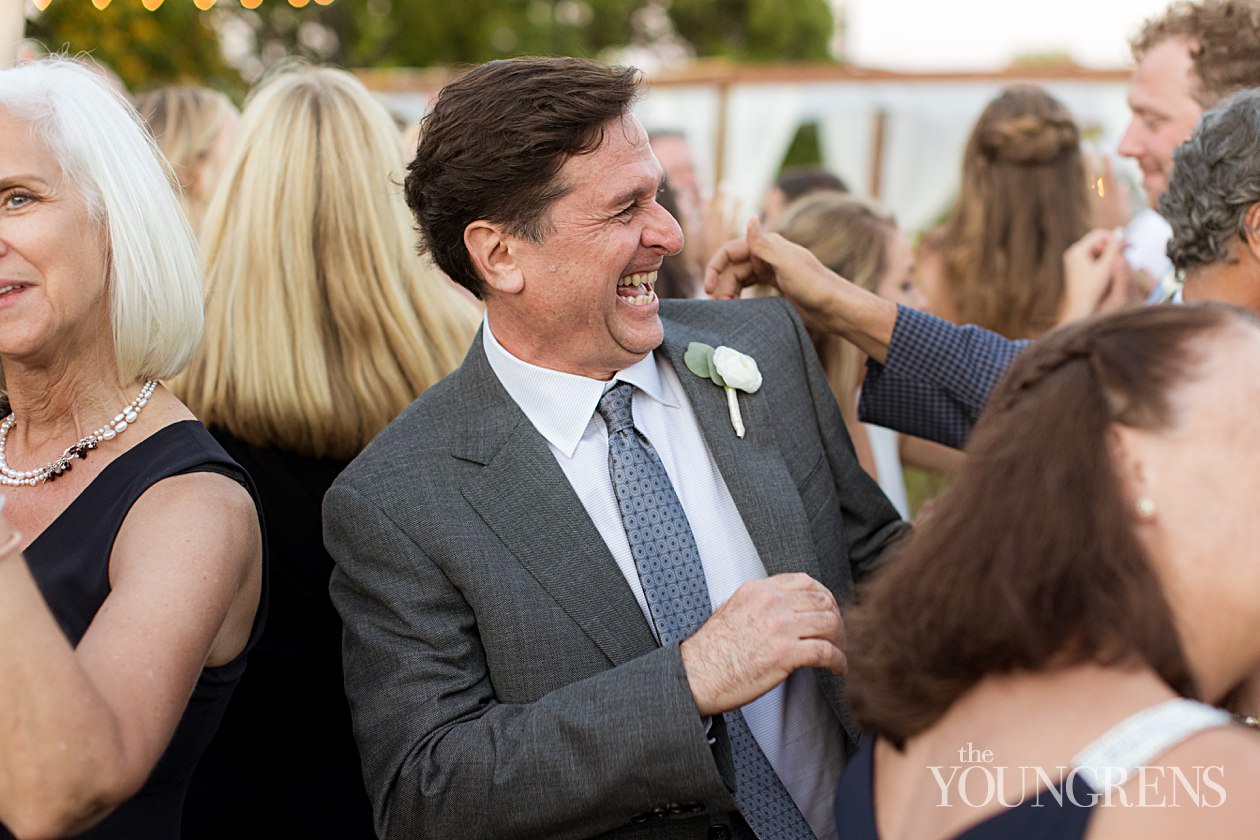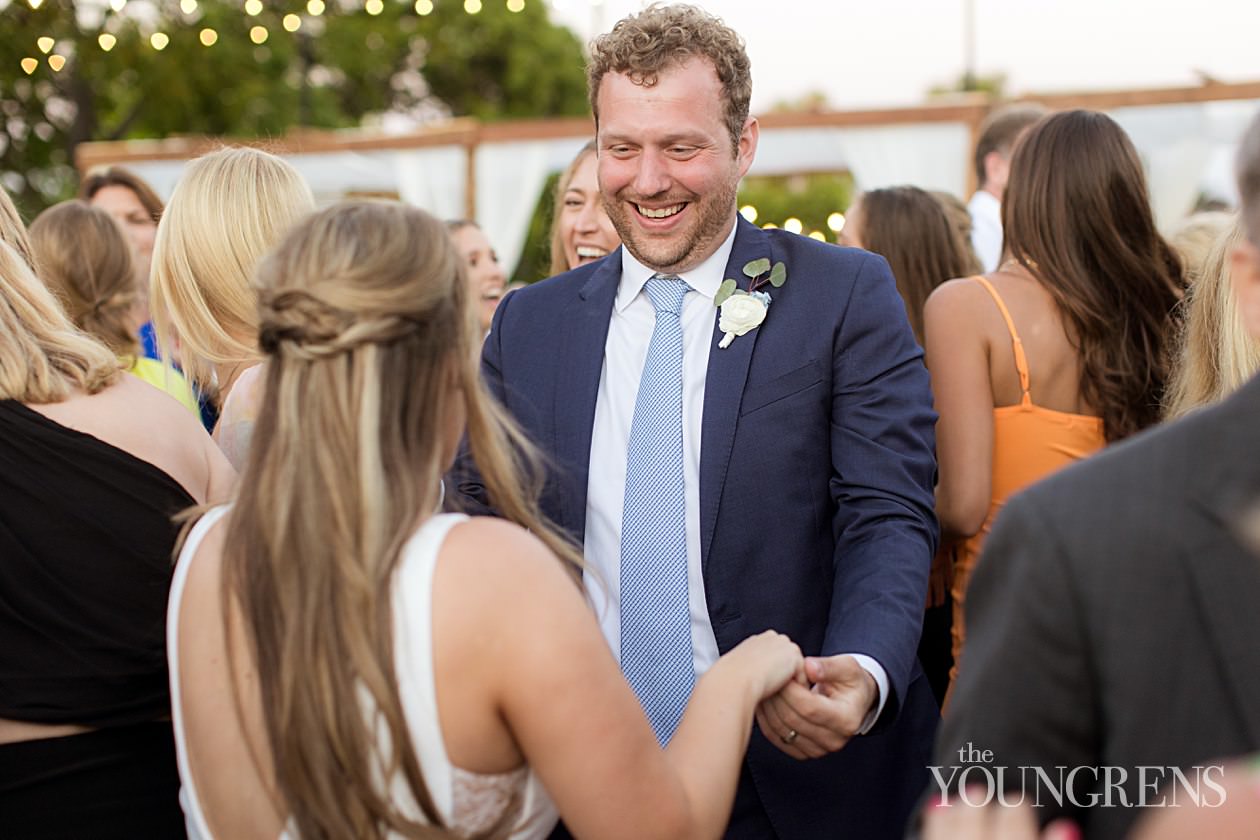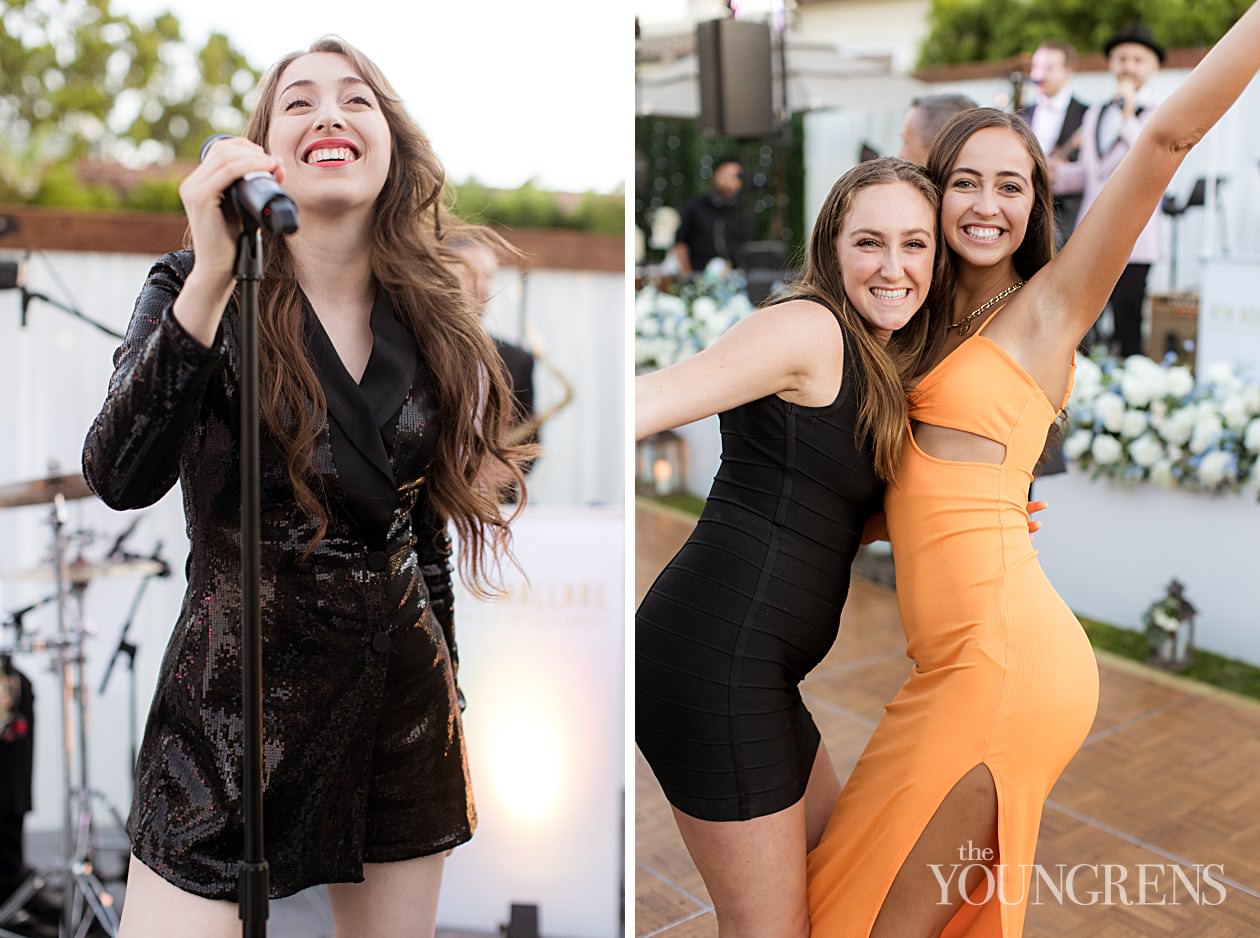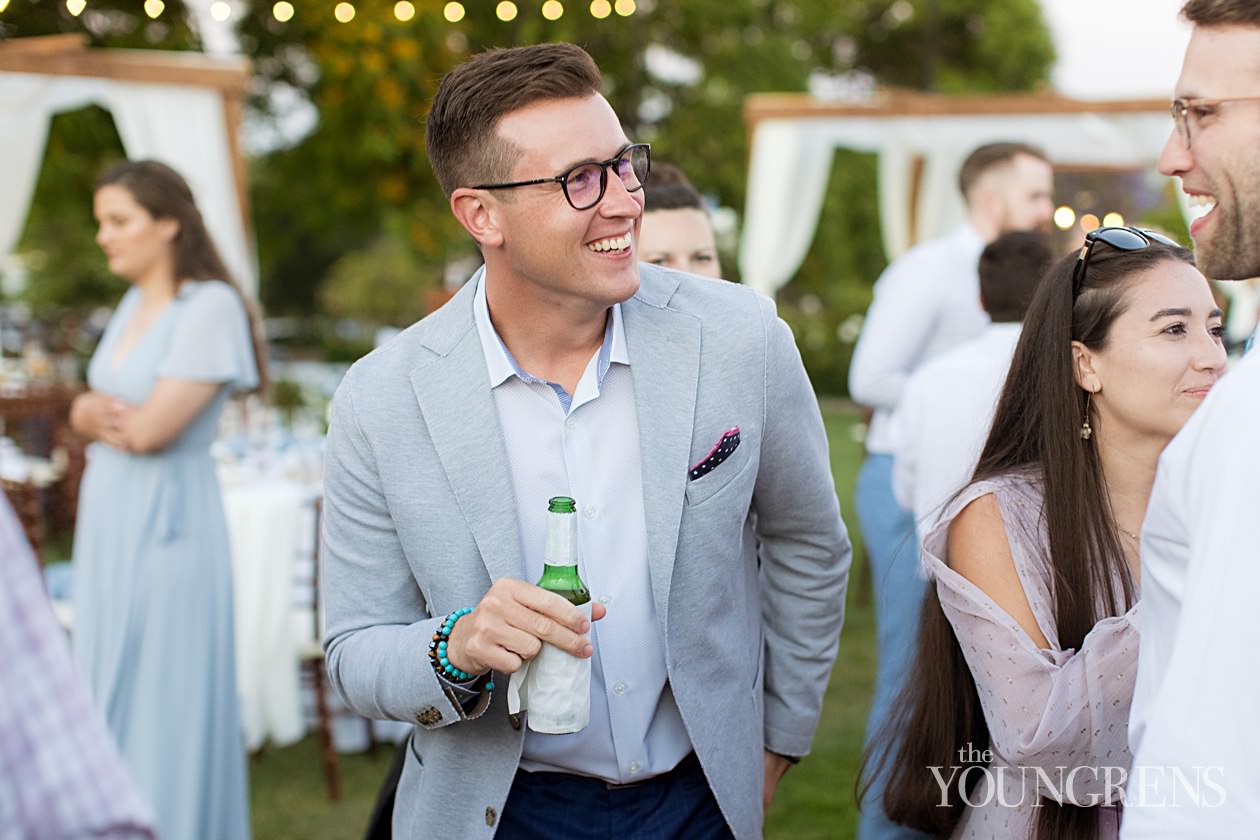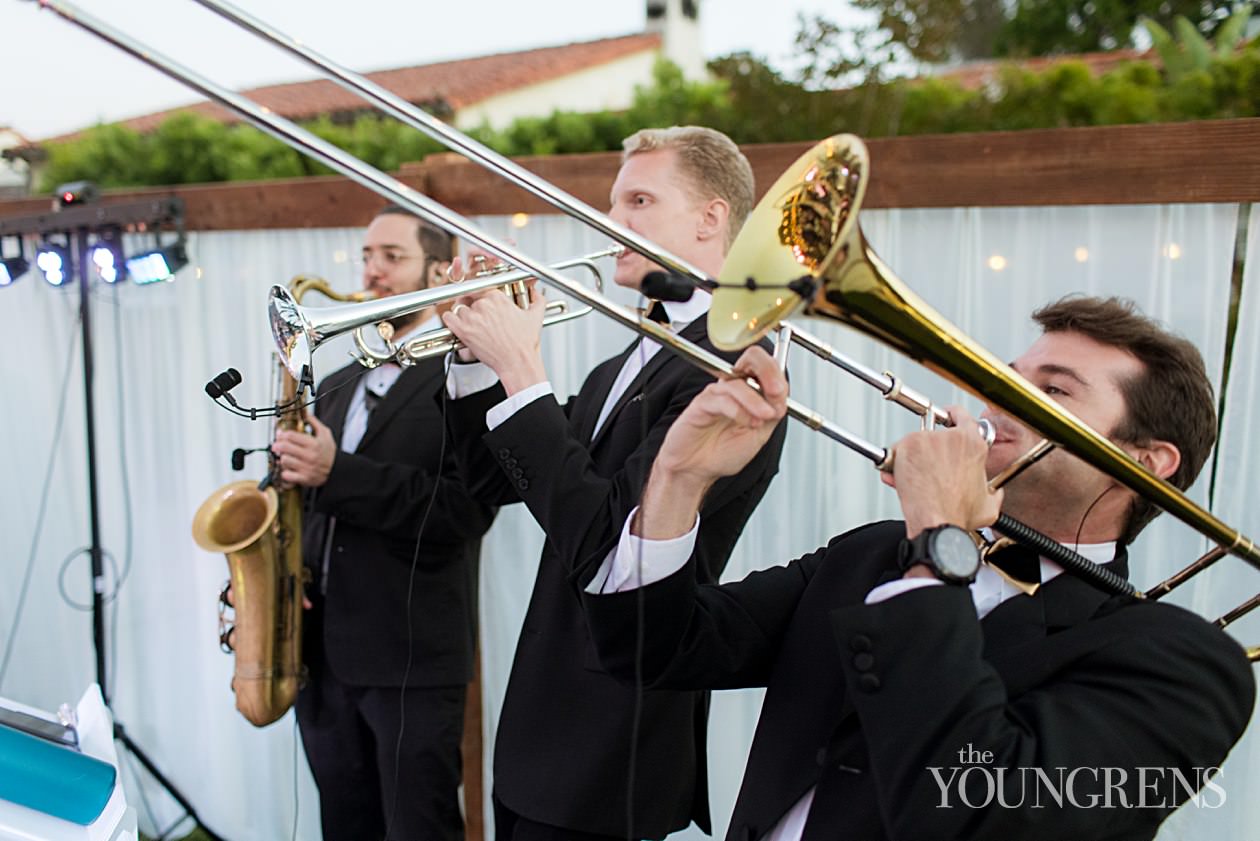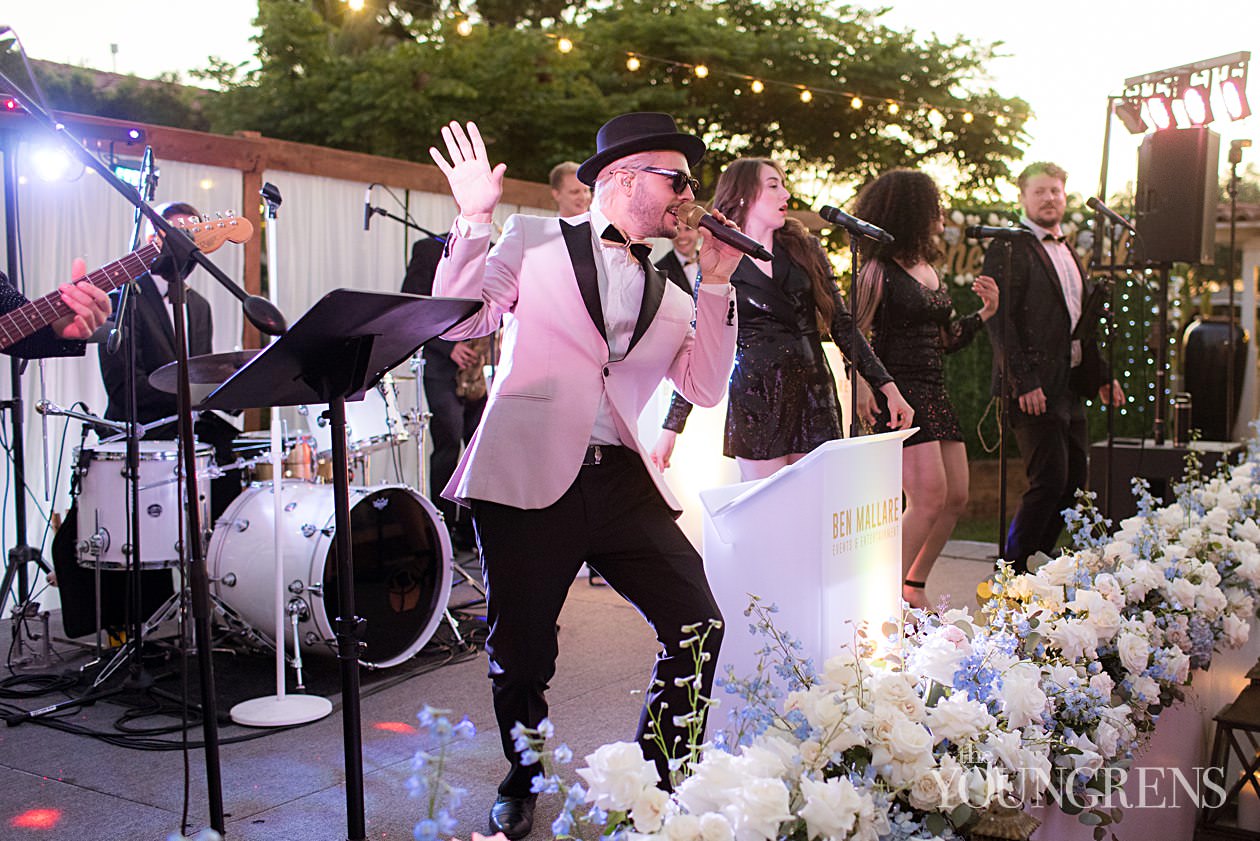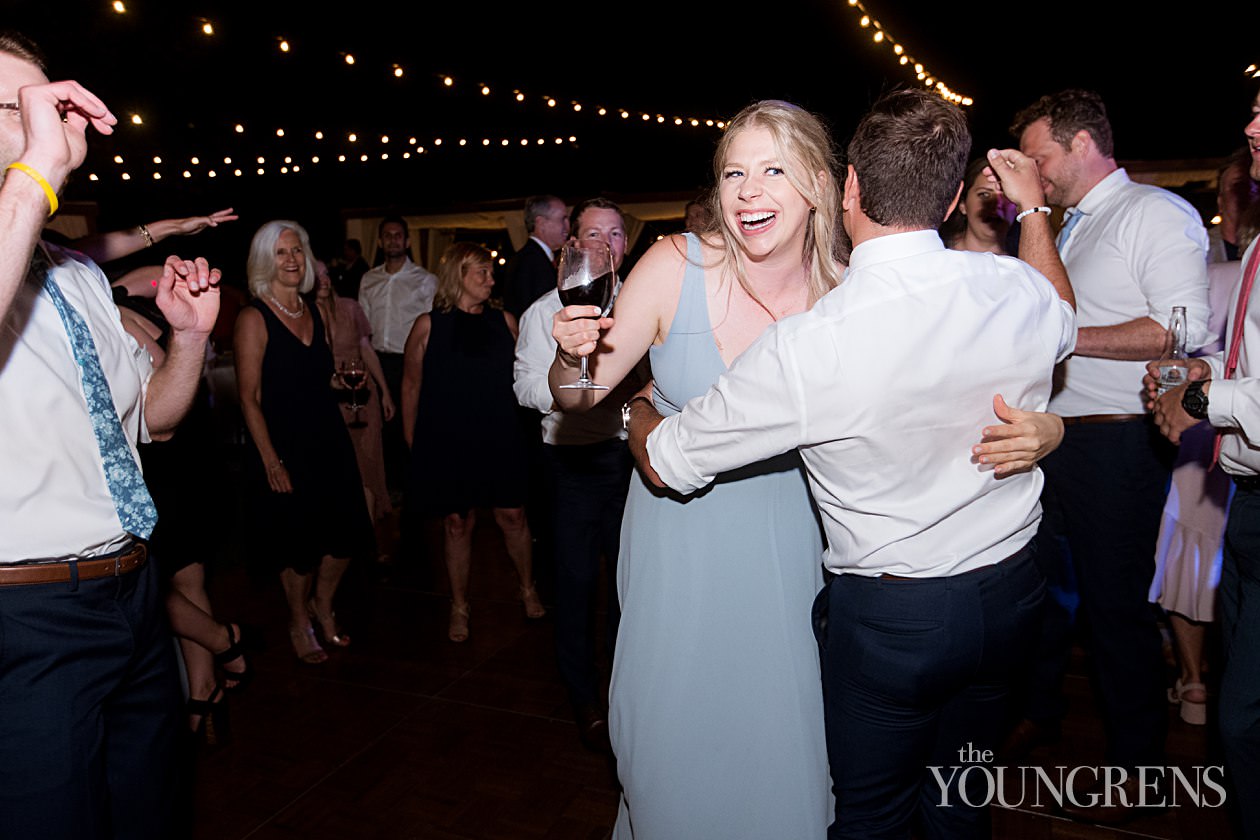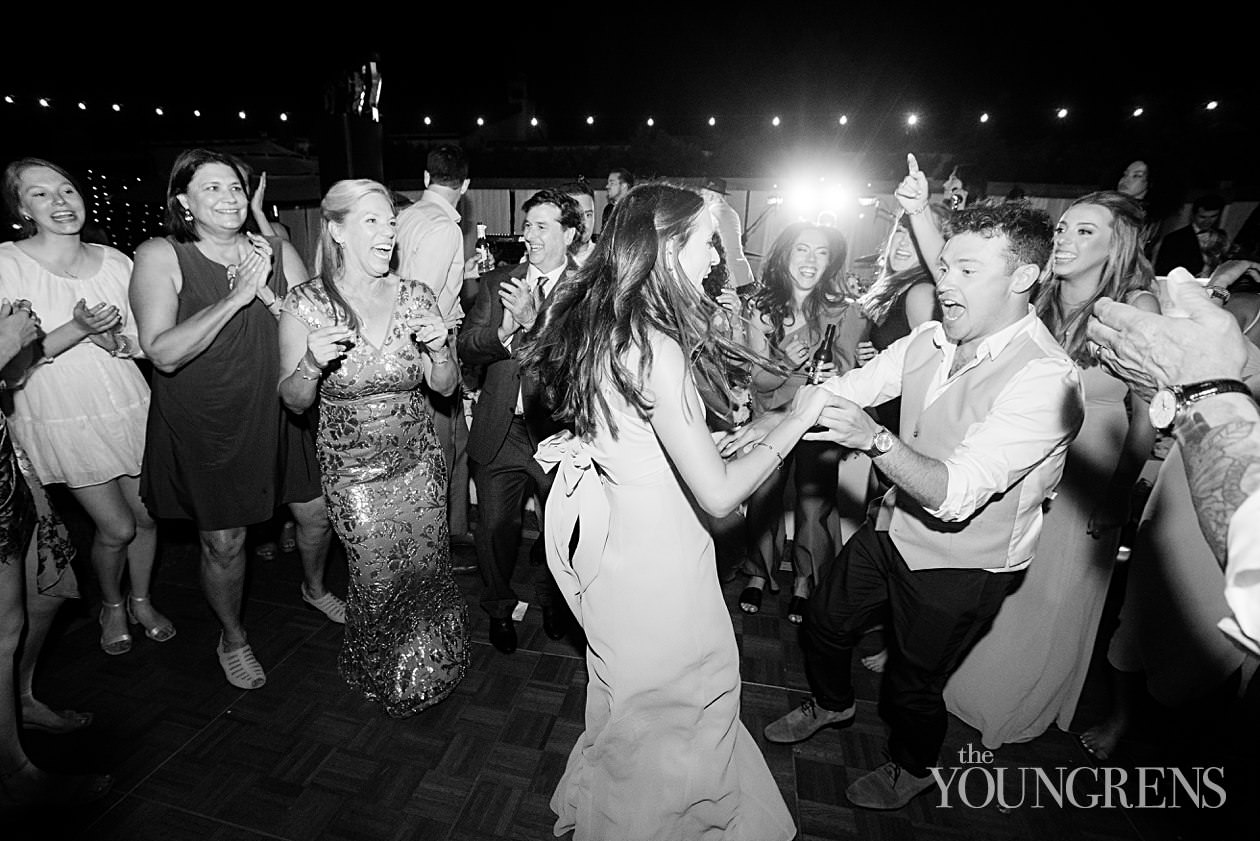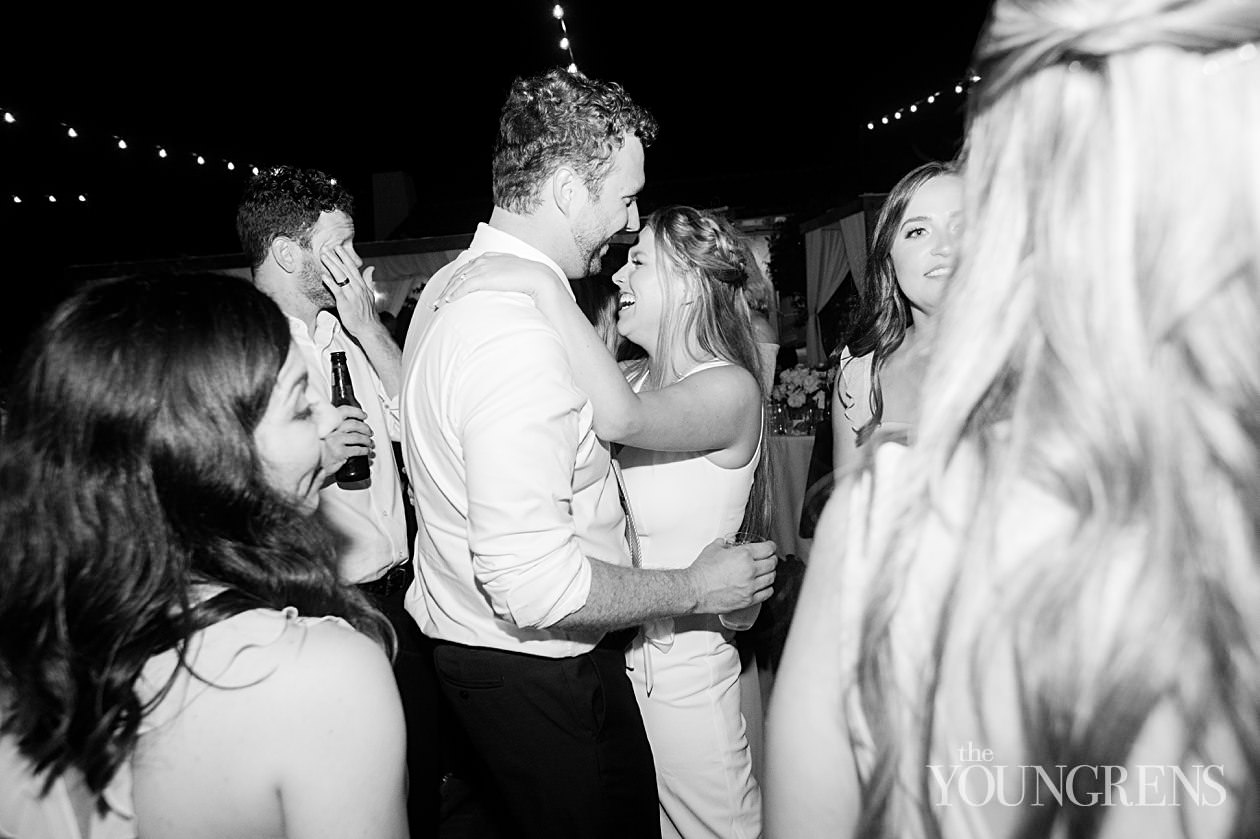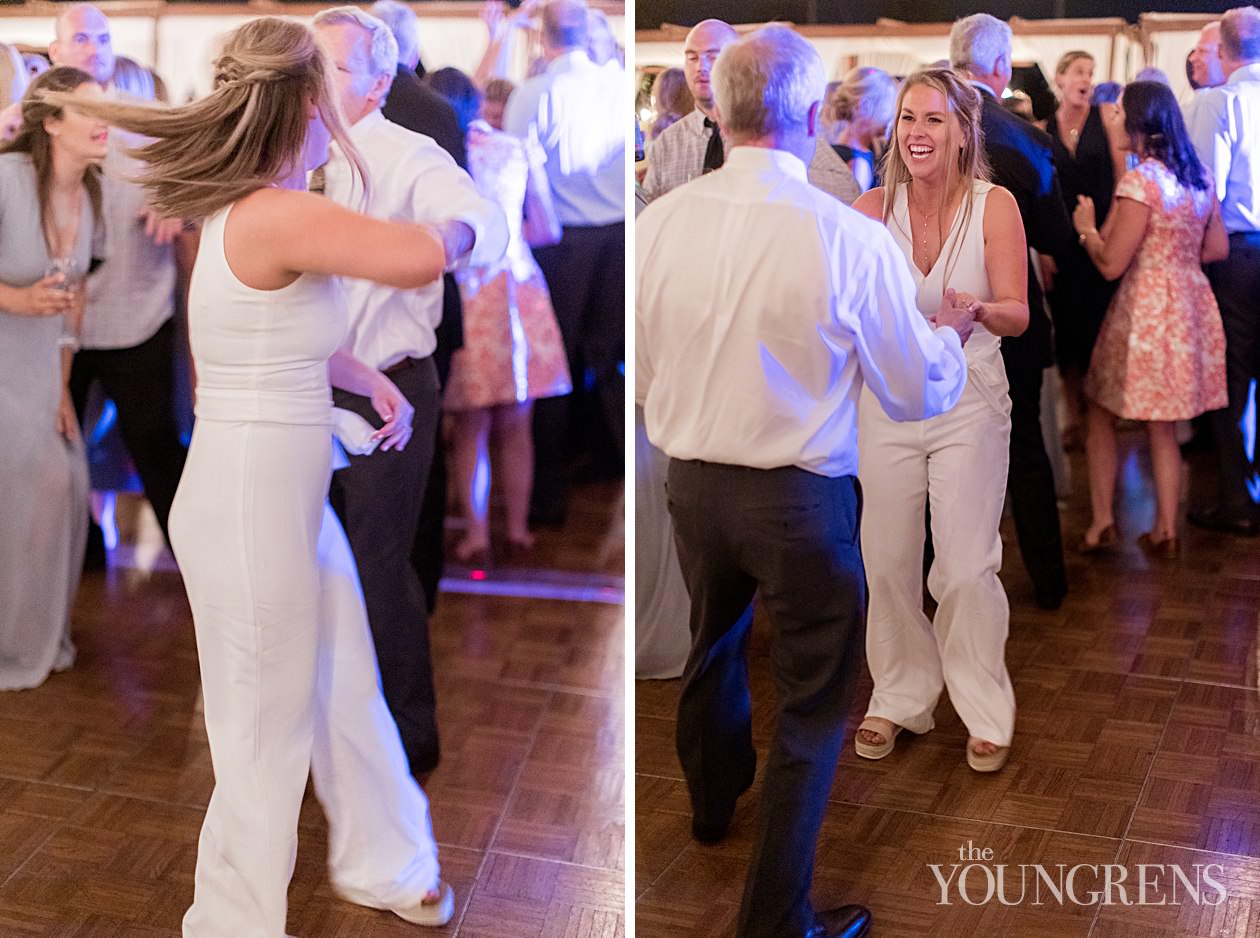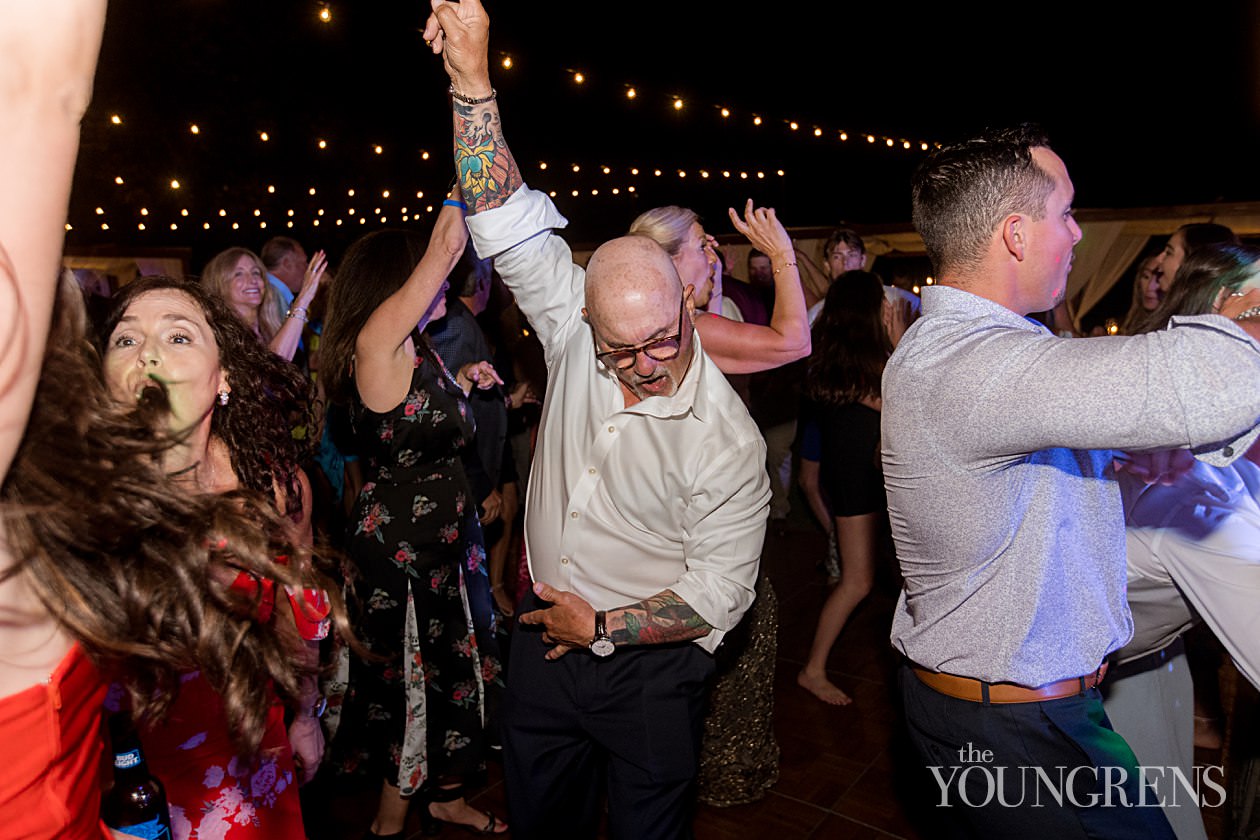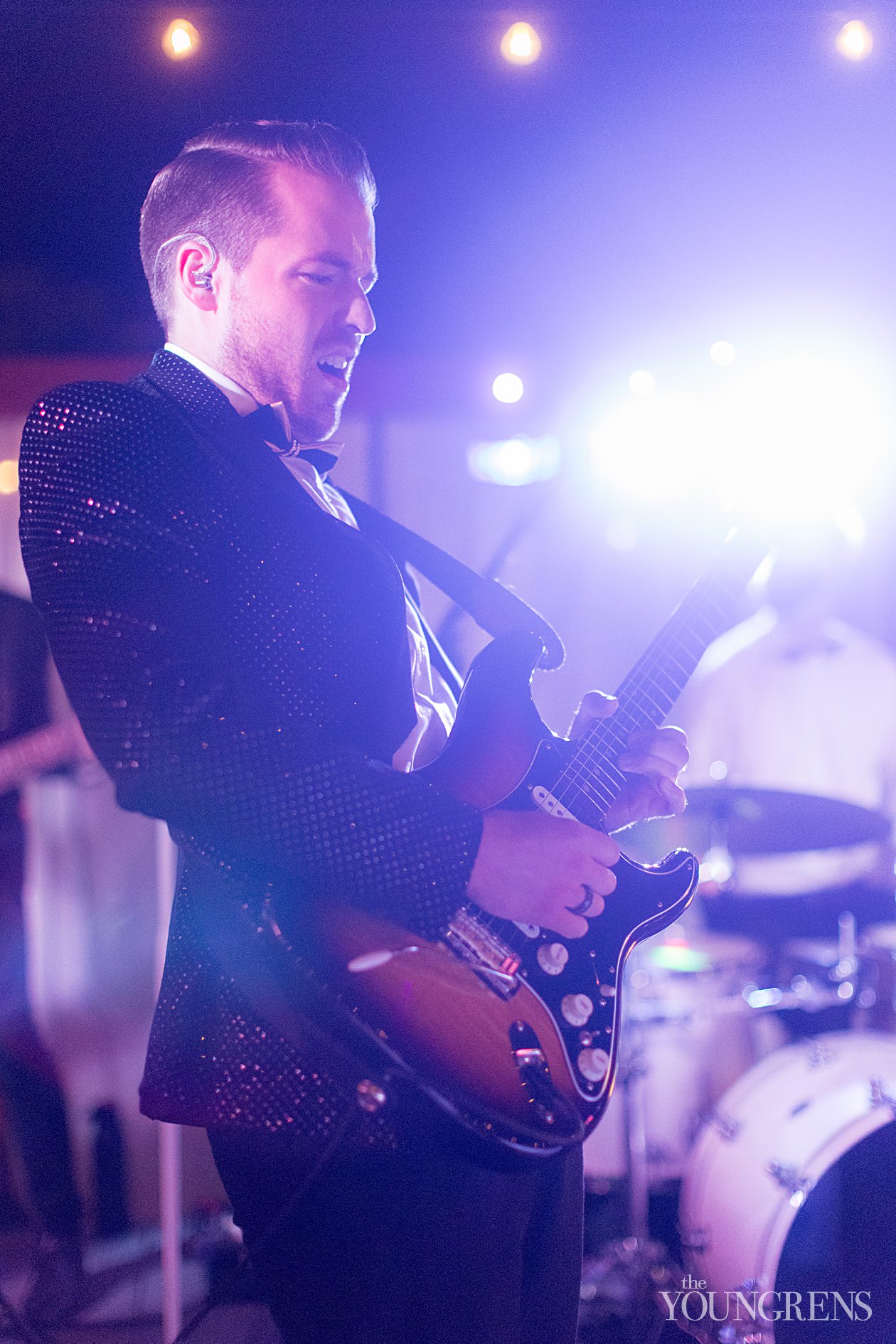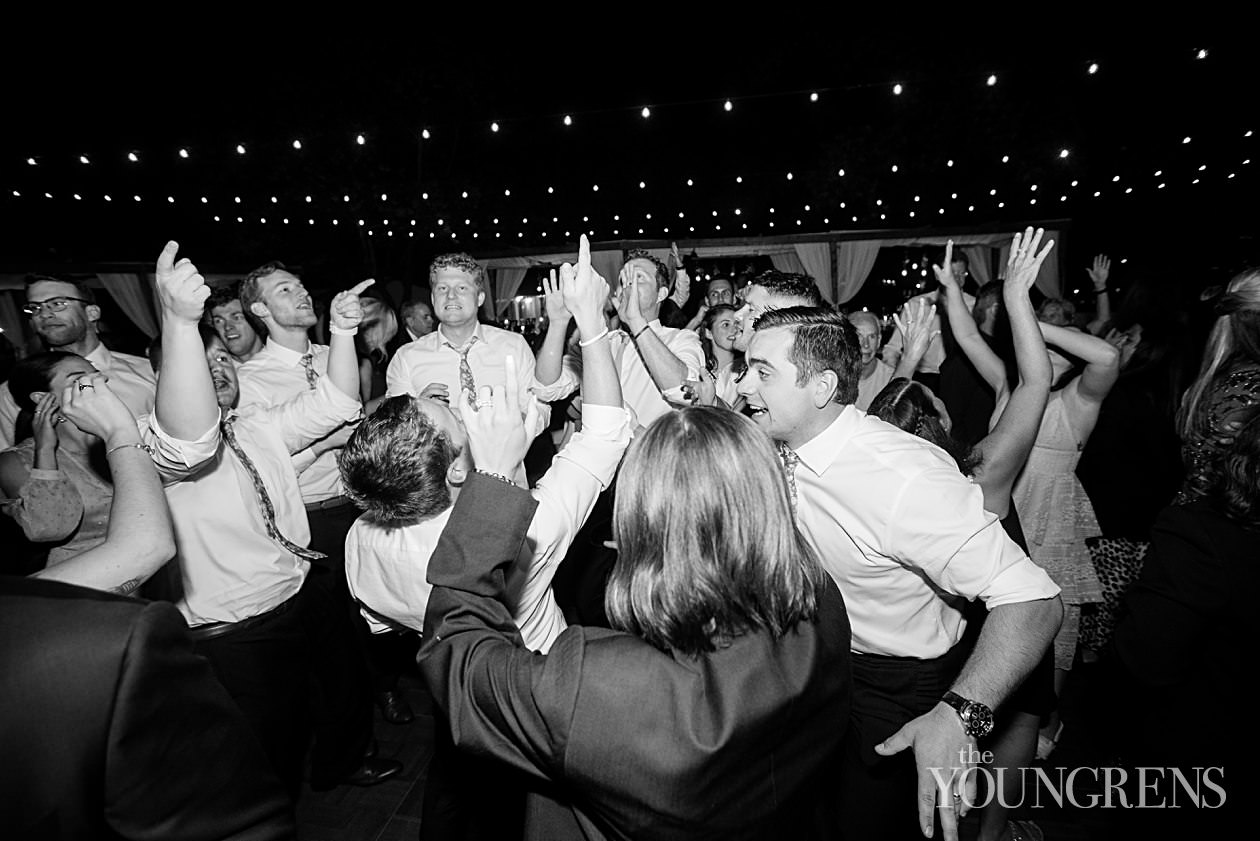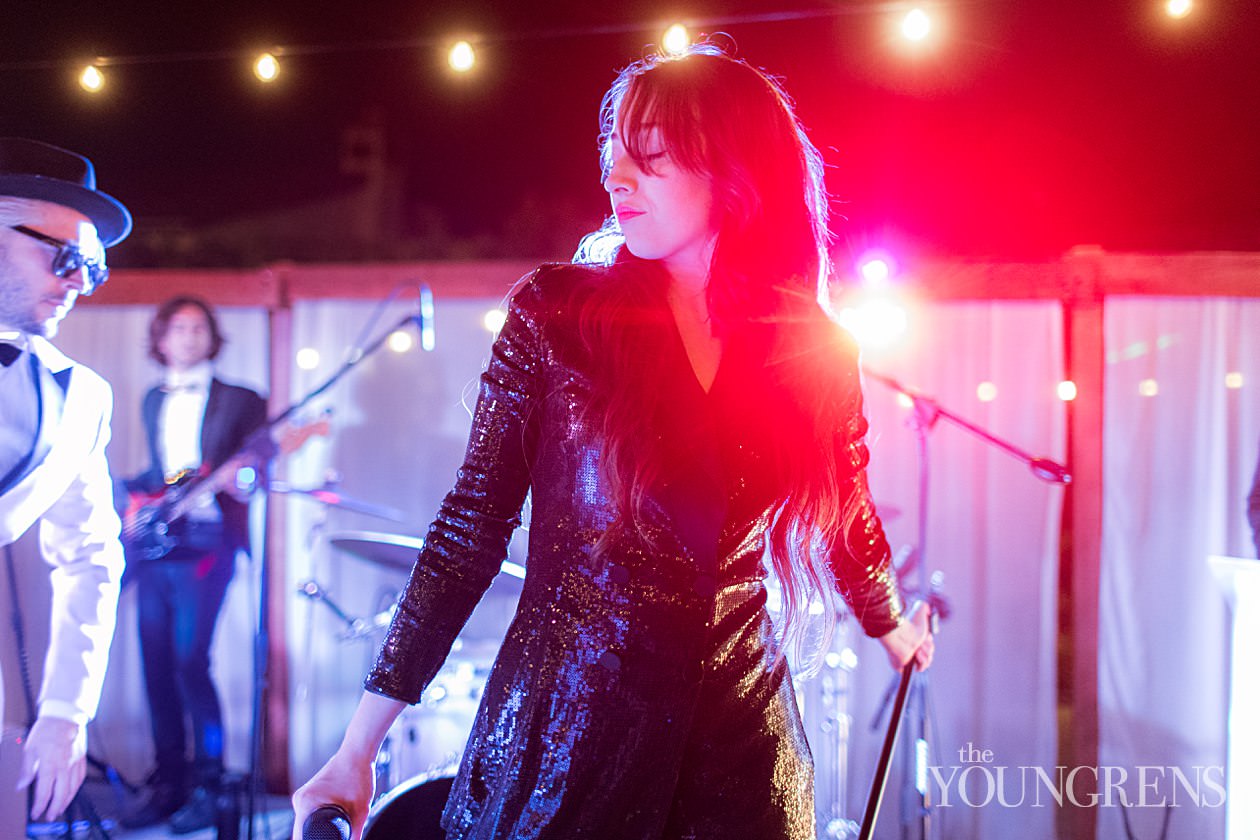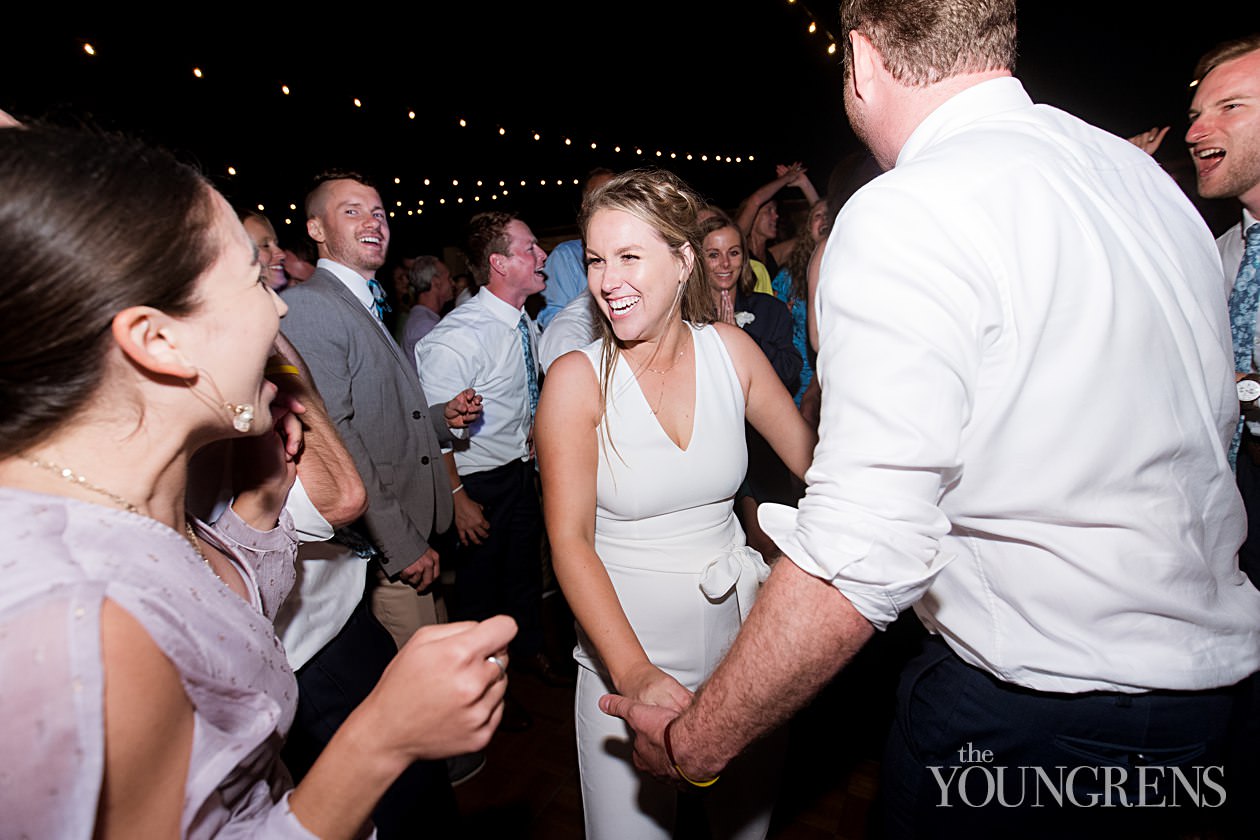 Chance & Sarah: Jeff and I just know you two will succeed in marriage, and here's why: you're each other's biggest fan! Plus, you keep life full of LAUGHTER – and that's going to be key, my friends!! We're so grateful that we had the honor to walk through your wedding day alongside you, and we will be cheering you on always!
Hugs,
Erin
---
Wedding Photography : The Youngrens | Venue : The Inn at Rancho Santa Fe | Wedding Planner : First Comes Love Weddings & Events | Floral Design : Organic Elements | Desserts : Mili's Sweets | Ceremony Music : Caprice Strings | Hair & Makeup : Rare Birds Brides | Entertainment : Ben Mallare Events & Entertainment | Rentals : More Rentals |
---