Yesterday we featured Aaron and Heather with their simply adorable son, Jaden, at the Olivenhein Town Hall in Rancho Santa Fe. Being the curious photographers that we are, though, Jeff and I happened upon a lemon grove nearby (!!!) that just couldn't be passed up!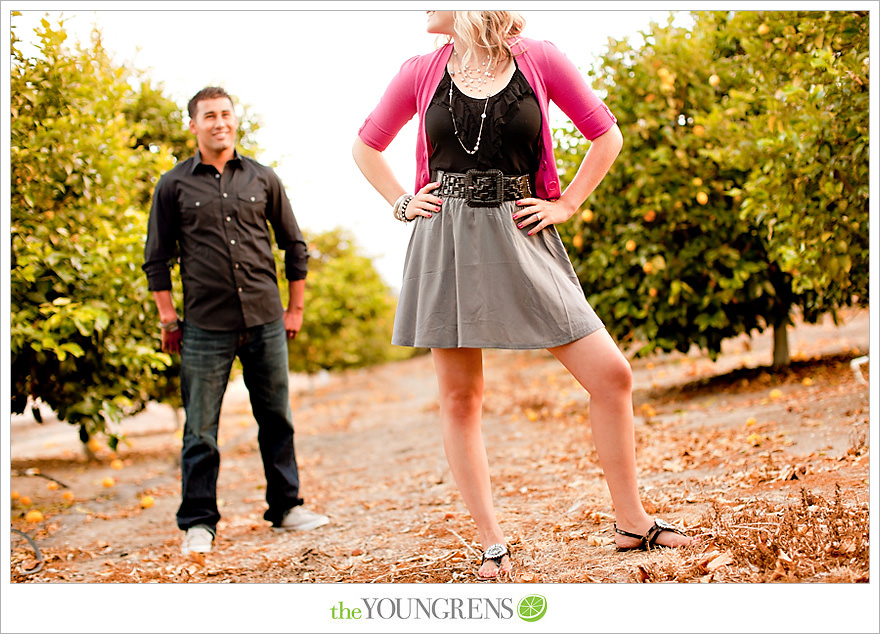 Not only is Heather one cute girl in general, but she's got a rockin' sense of style!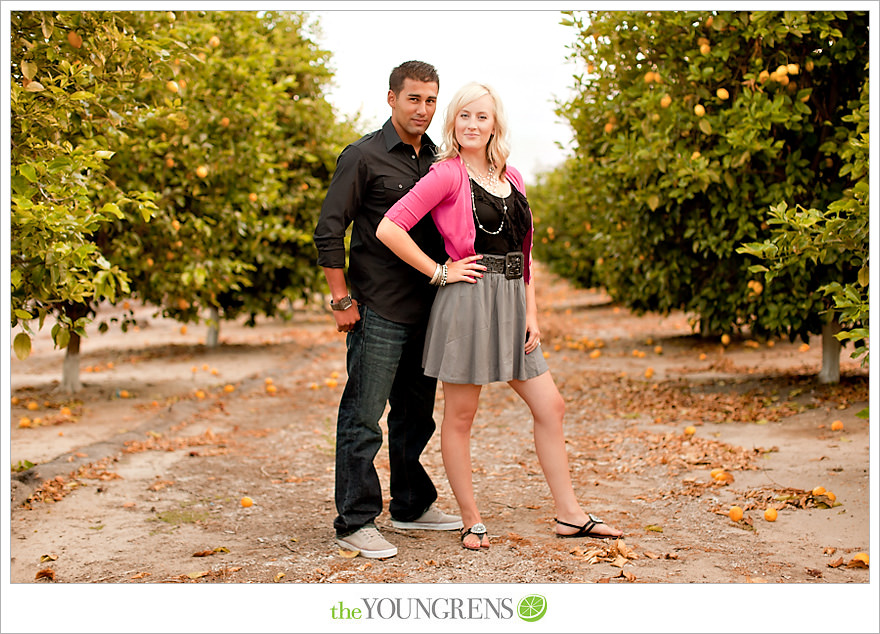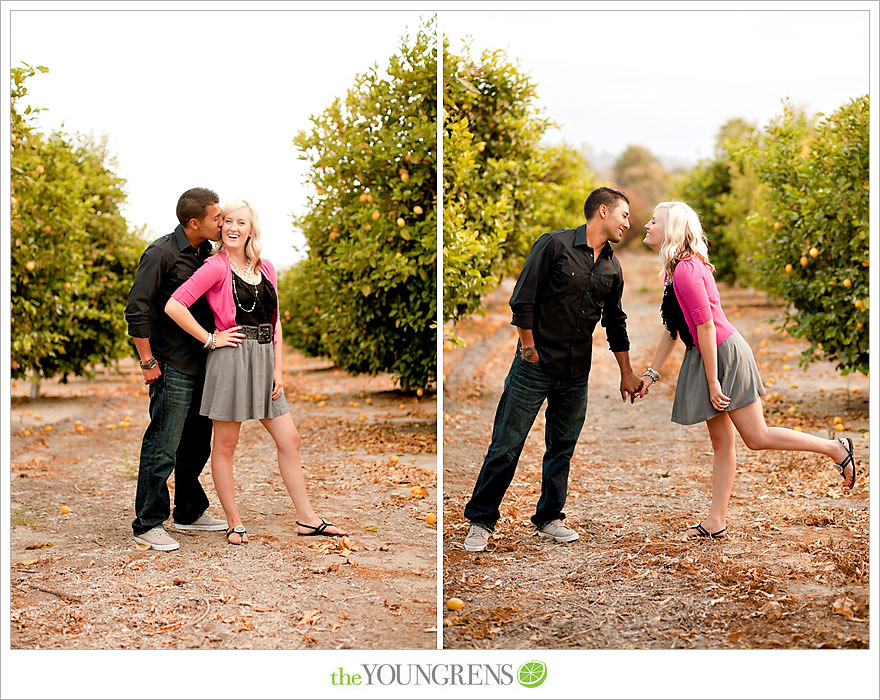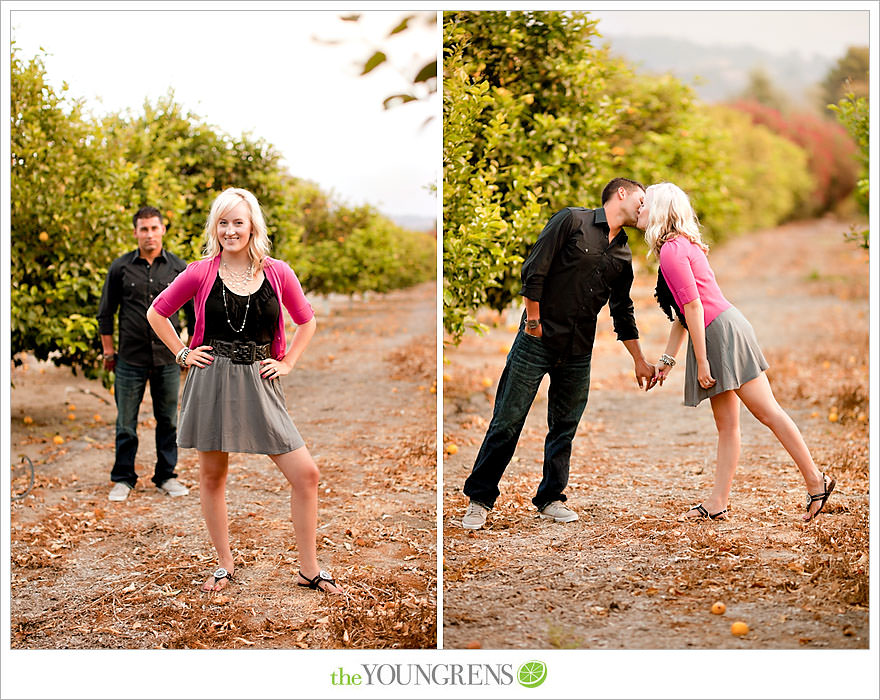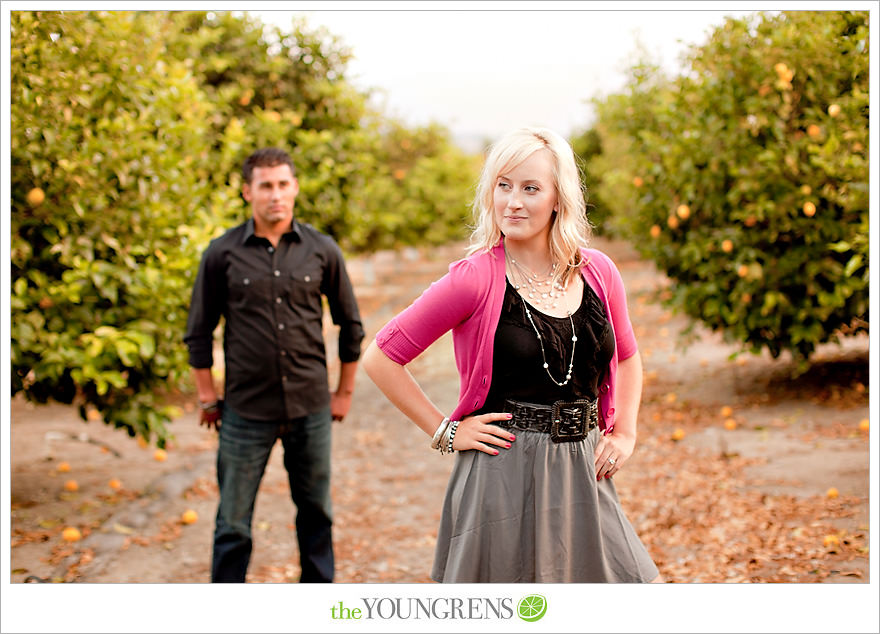 No we didn't tell Heather to laugh at Aaron. She just does. A lot. And like everything else that Heather and Aaron do together, it's cute.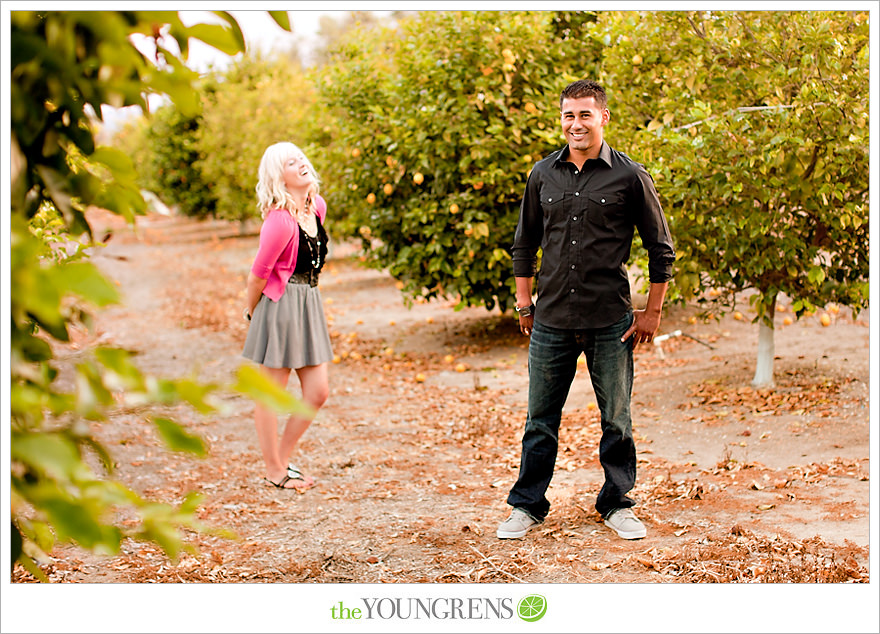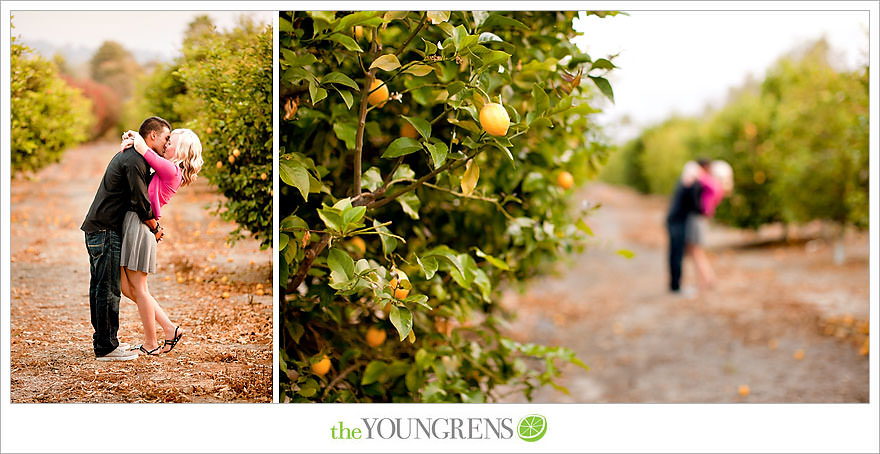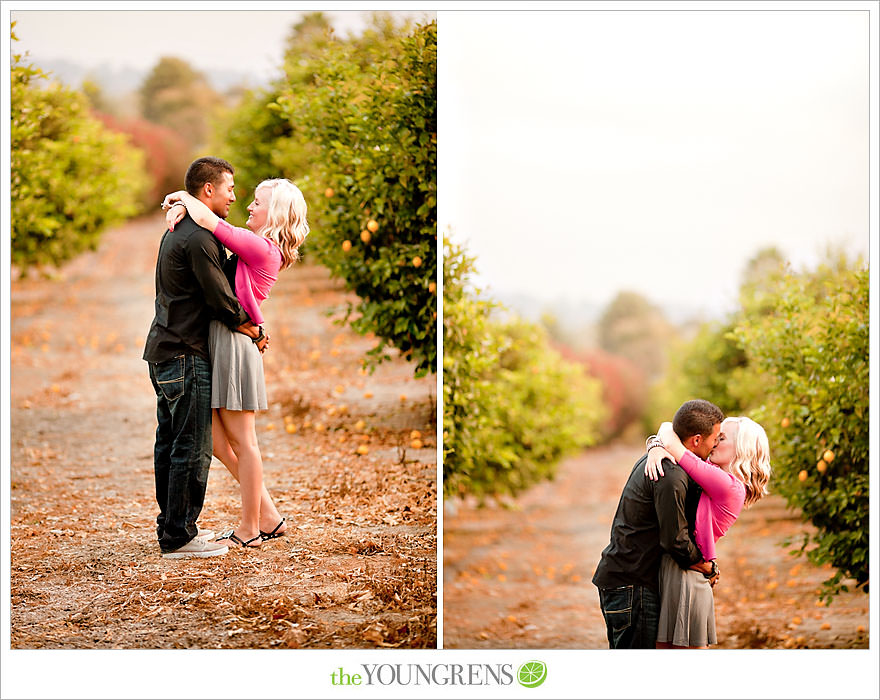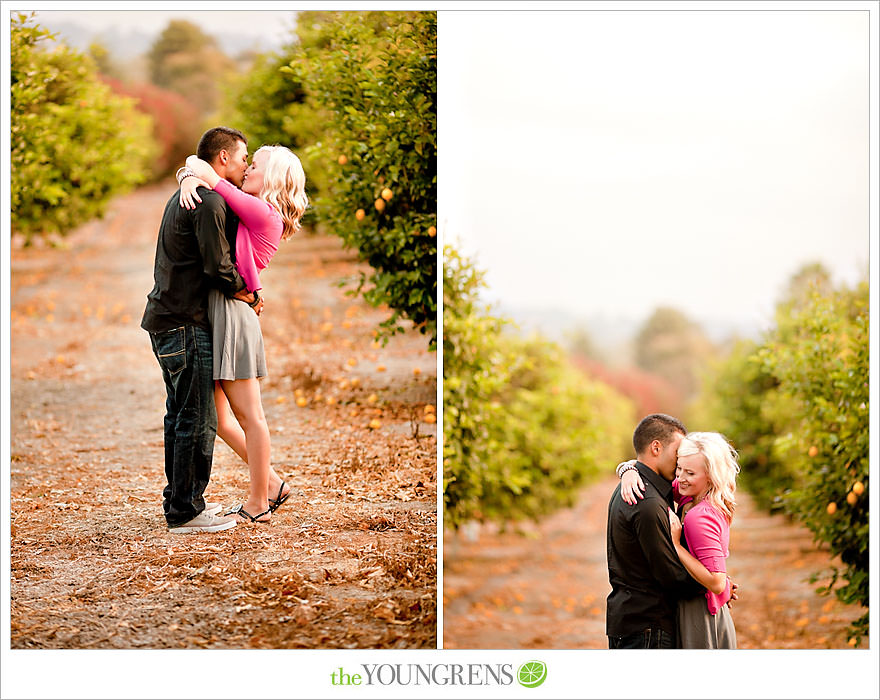 I love me a fabulous couple, some lemon trees, and a camera. Life is good.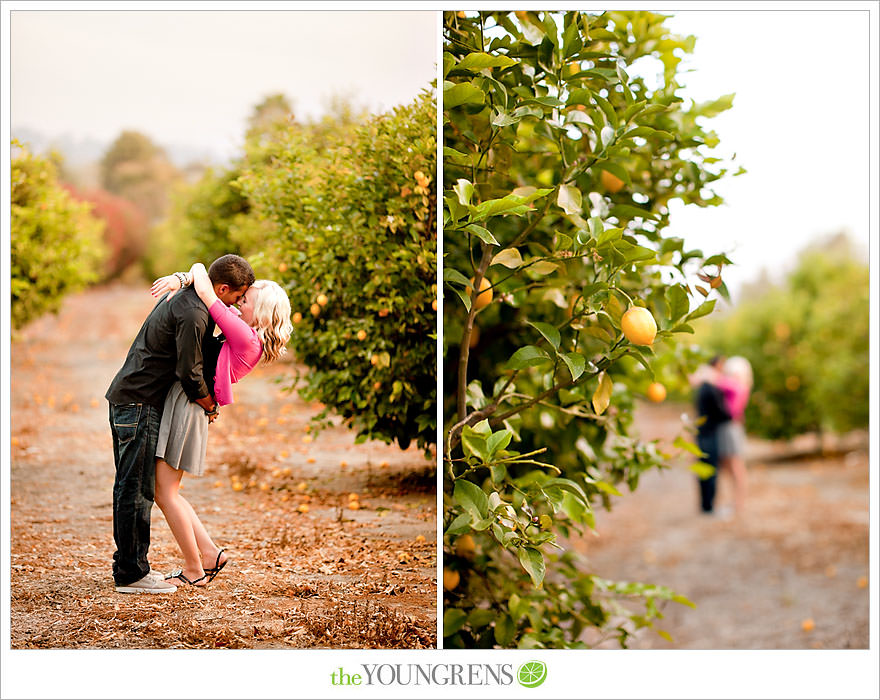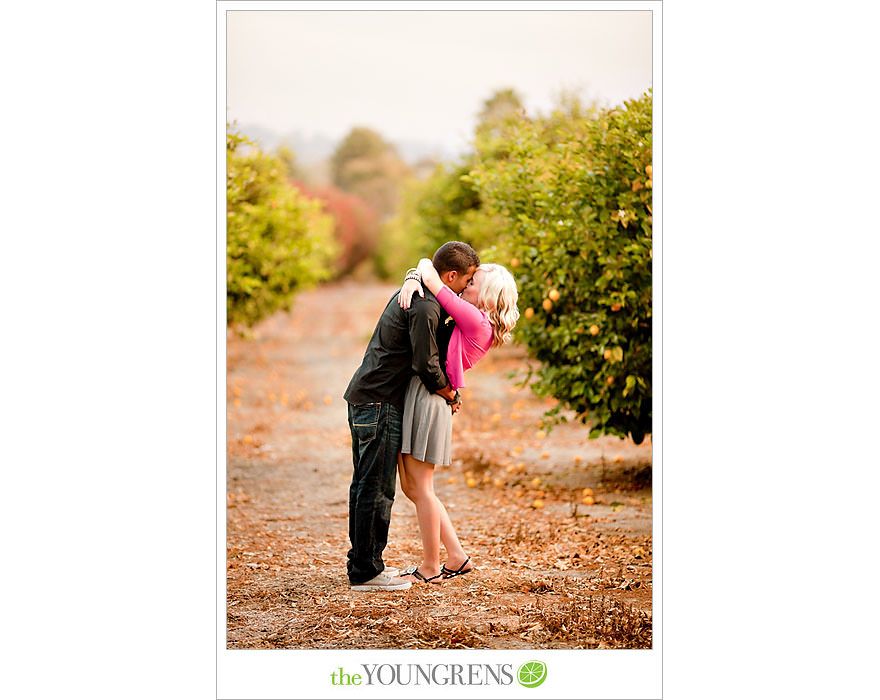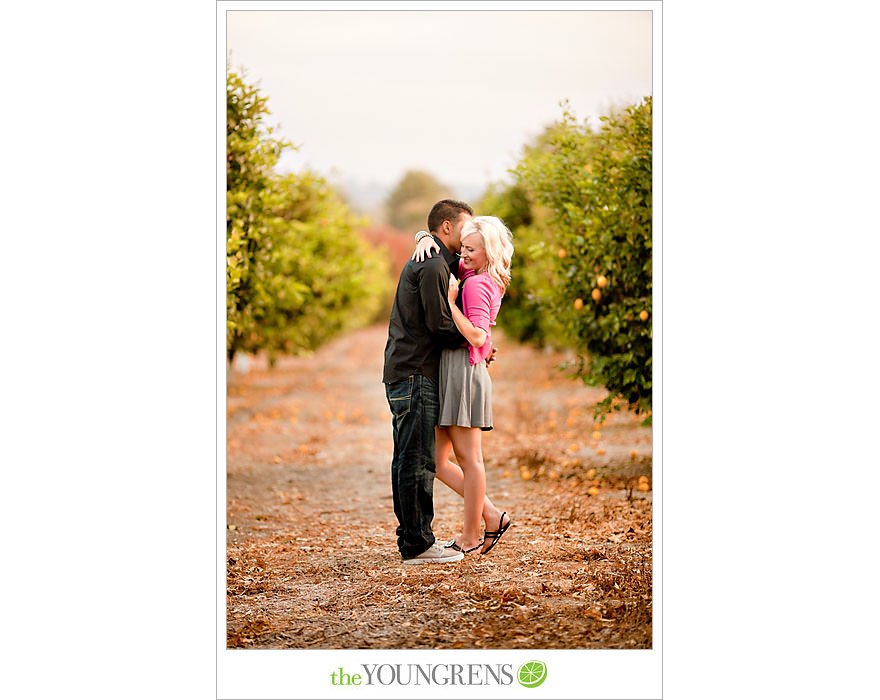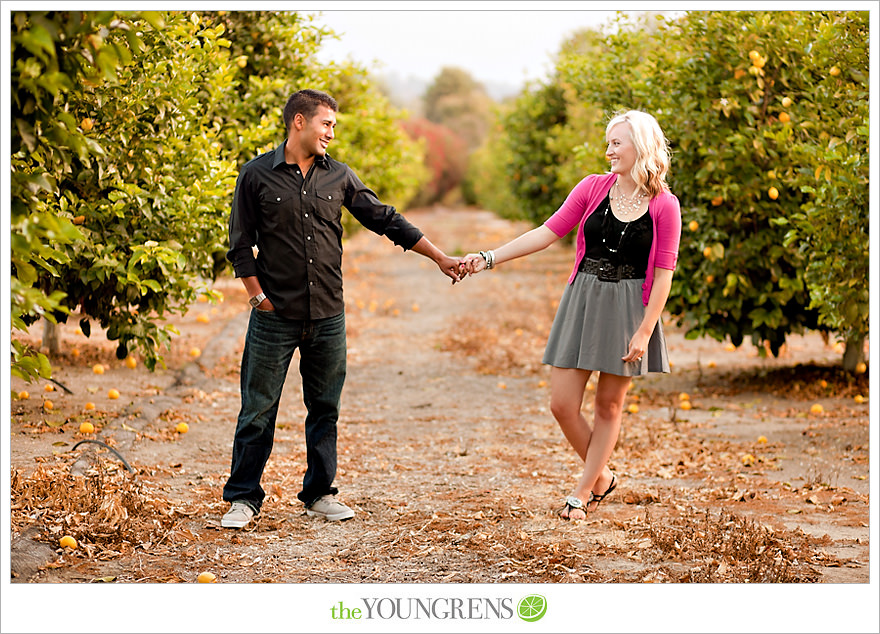 I definitely need to find out where this girl shops!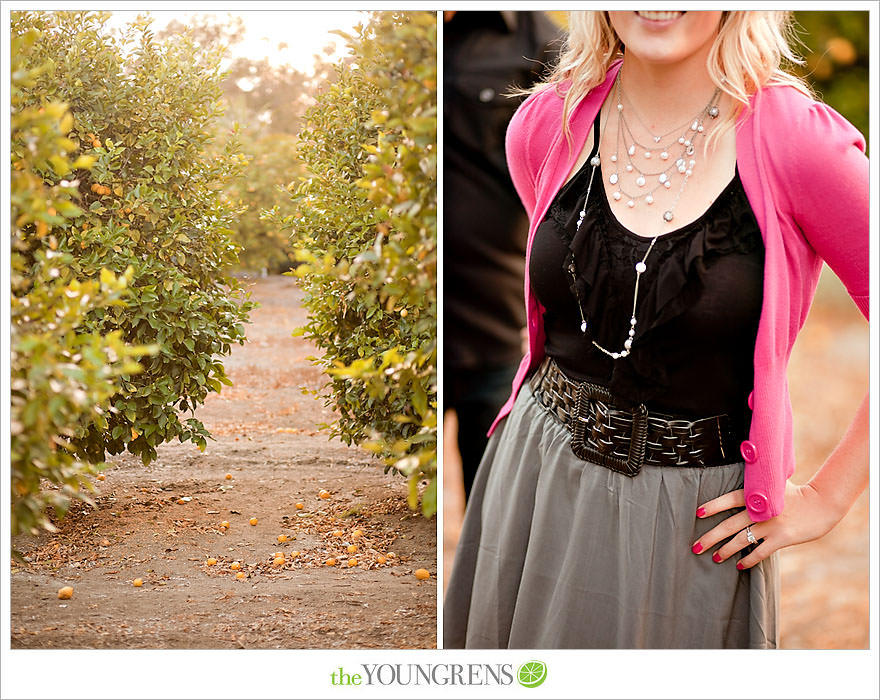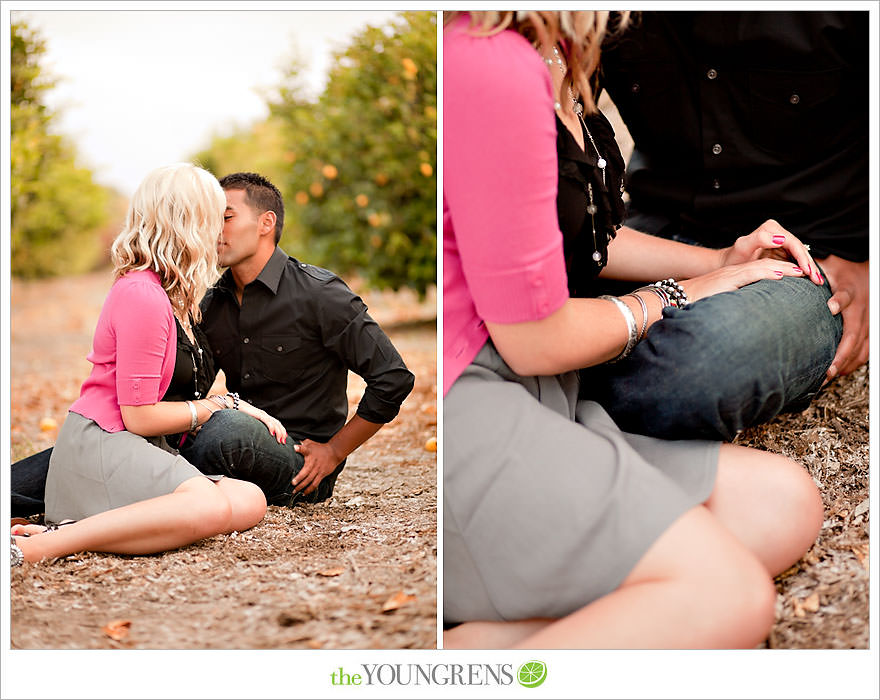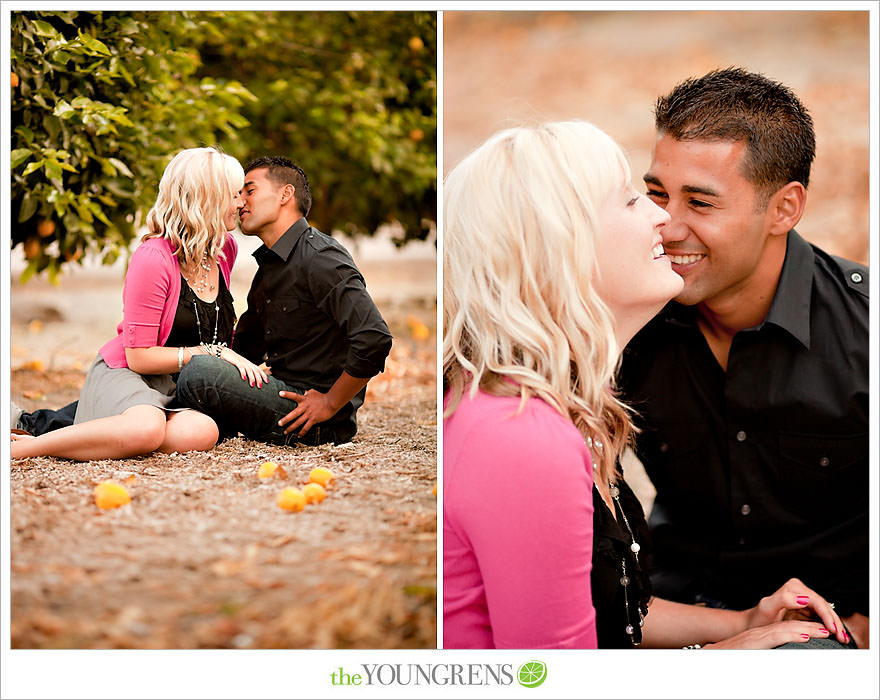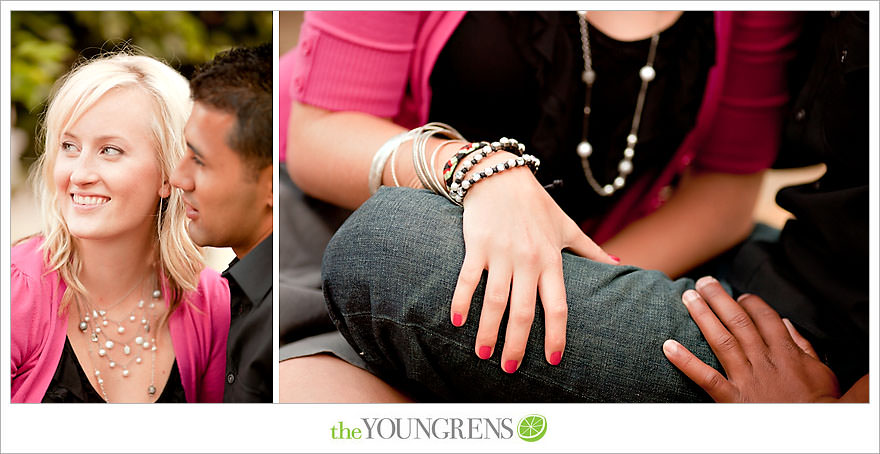 One of my favorites!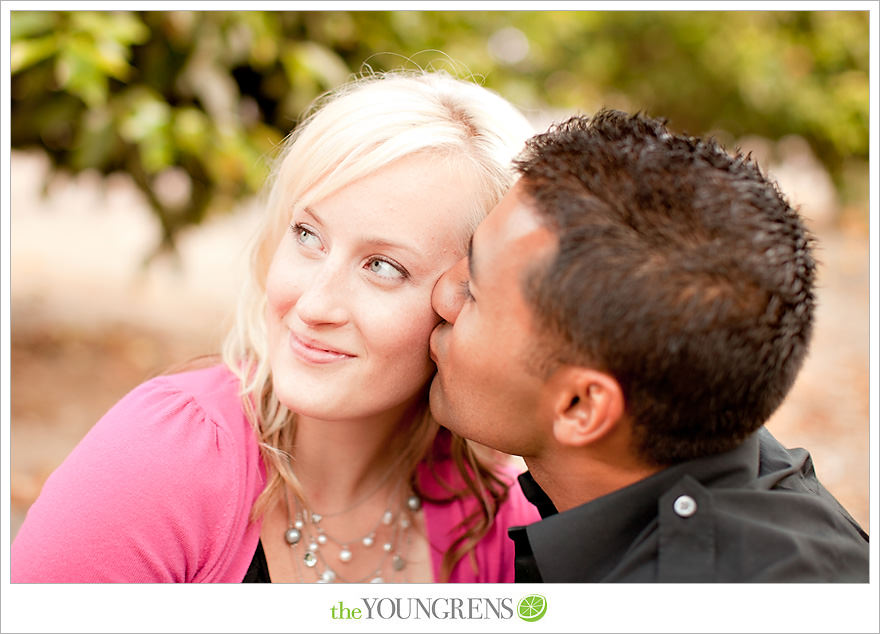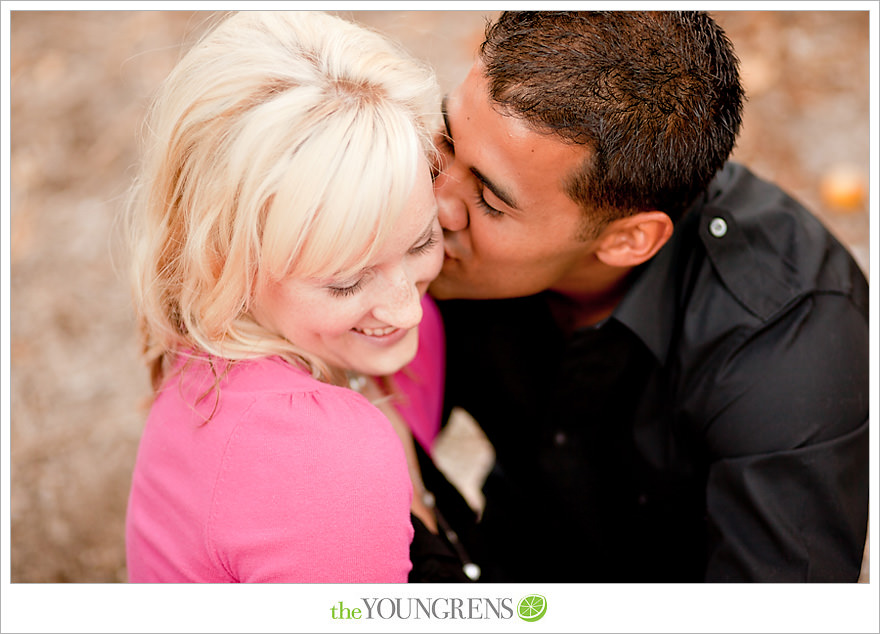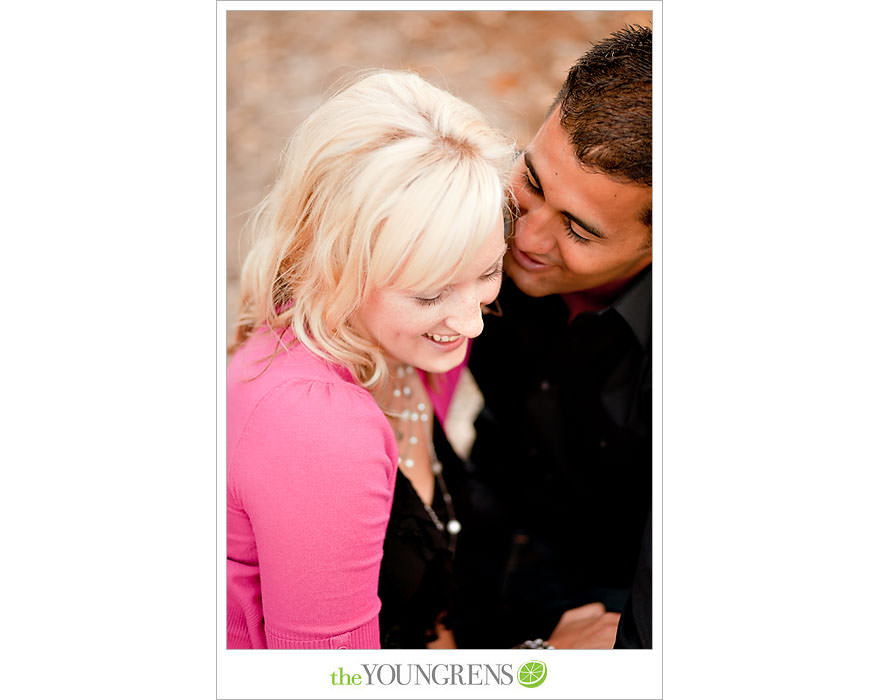 Gotta love those eyes.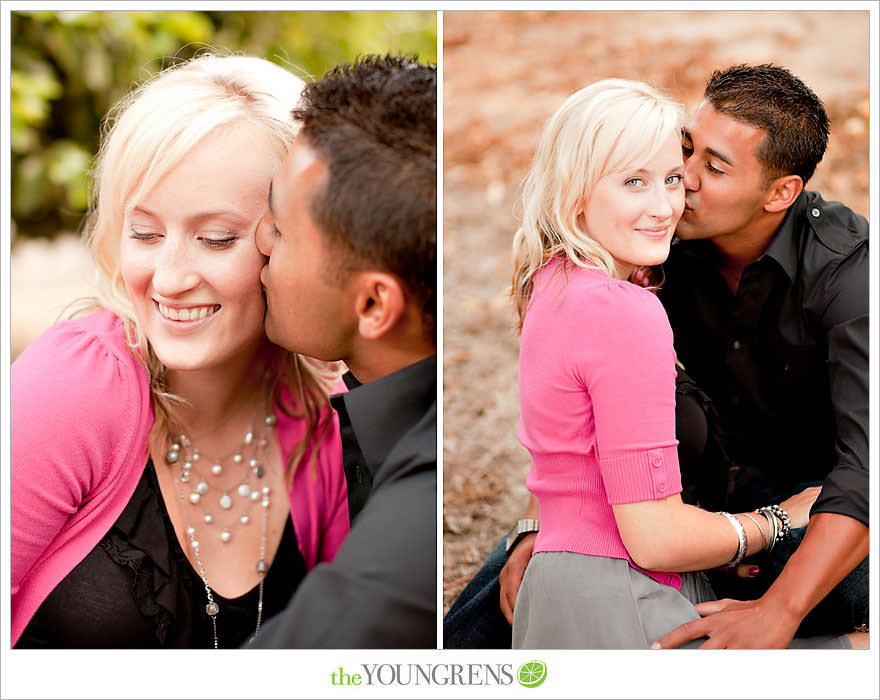 Cute, cute, and more cute…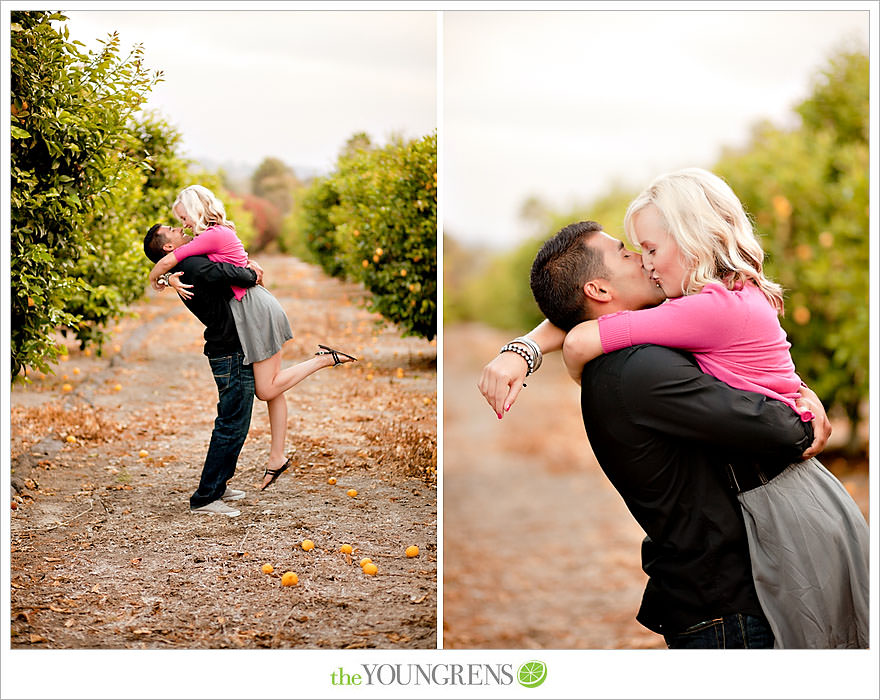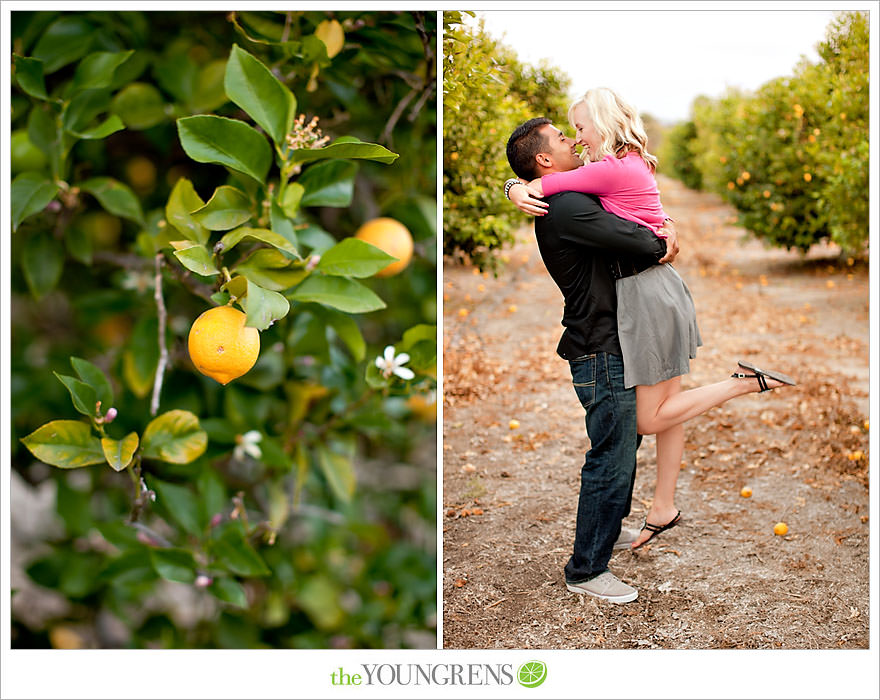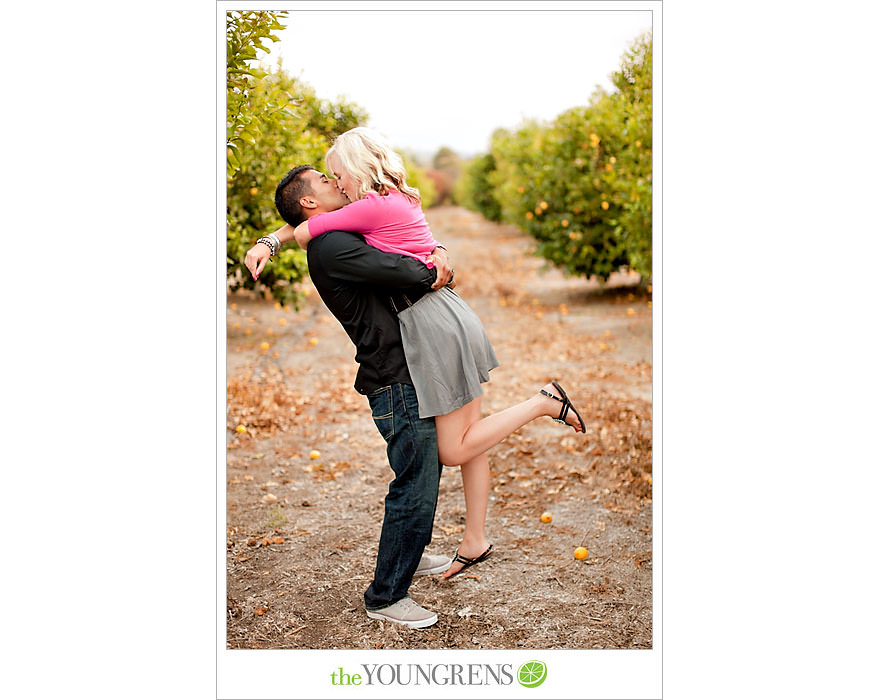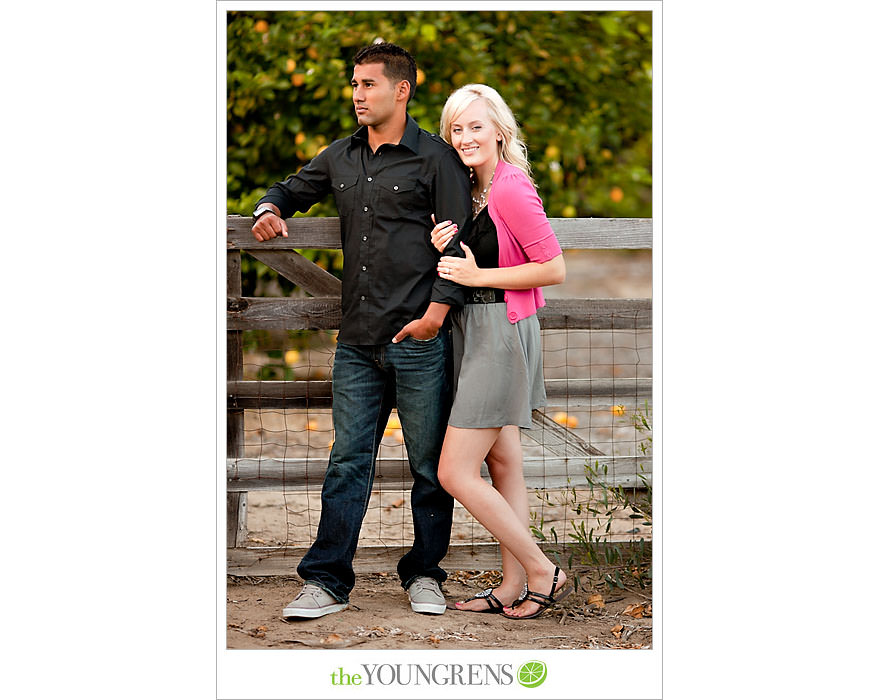 Aaron is definitely one good lookin' guy!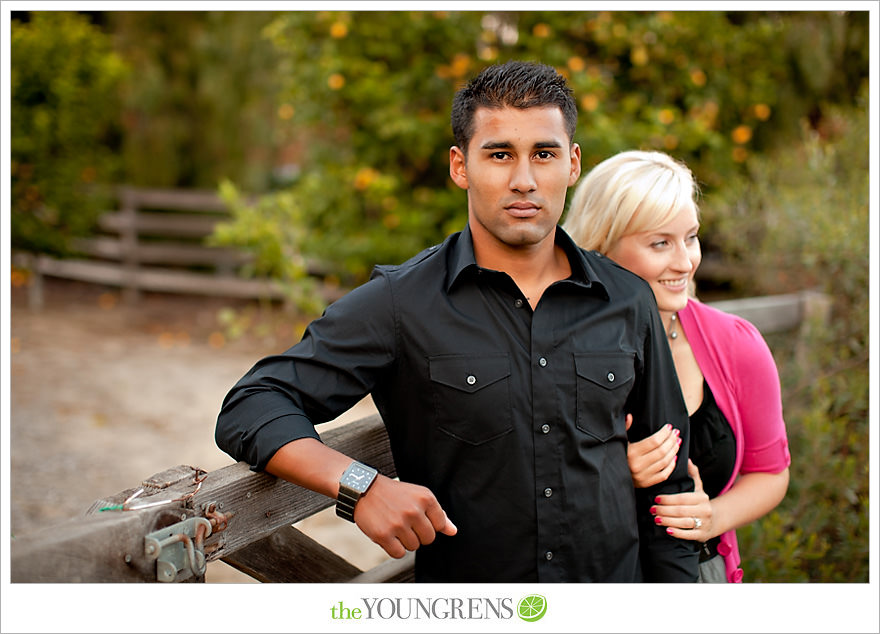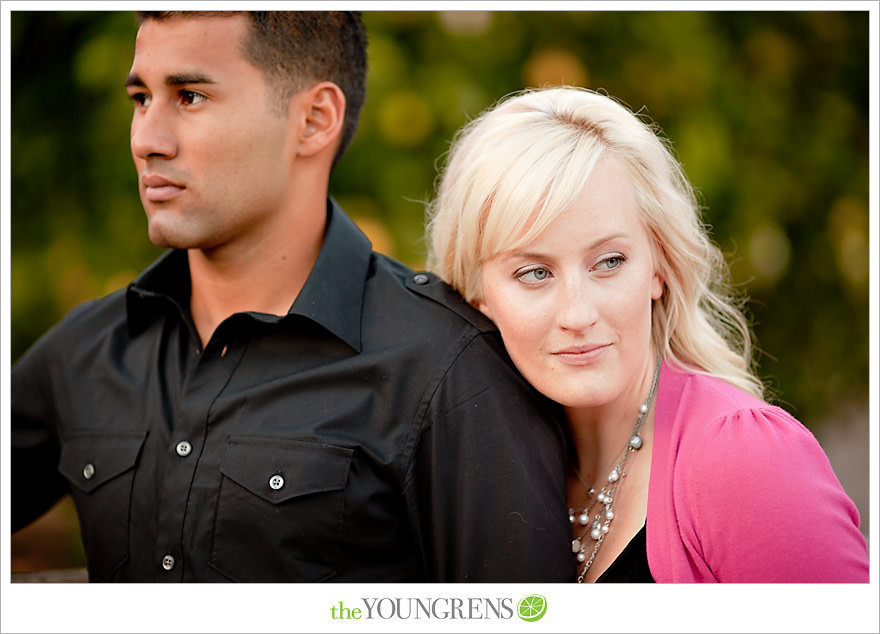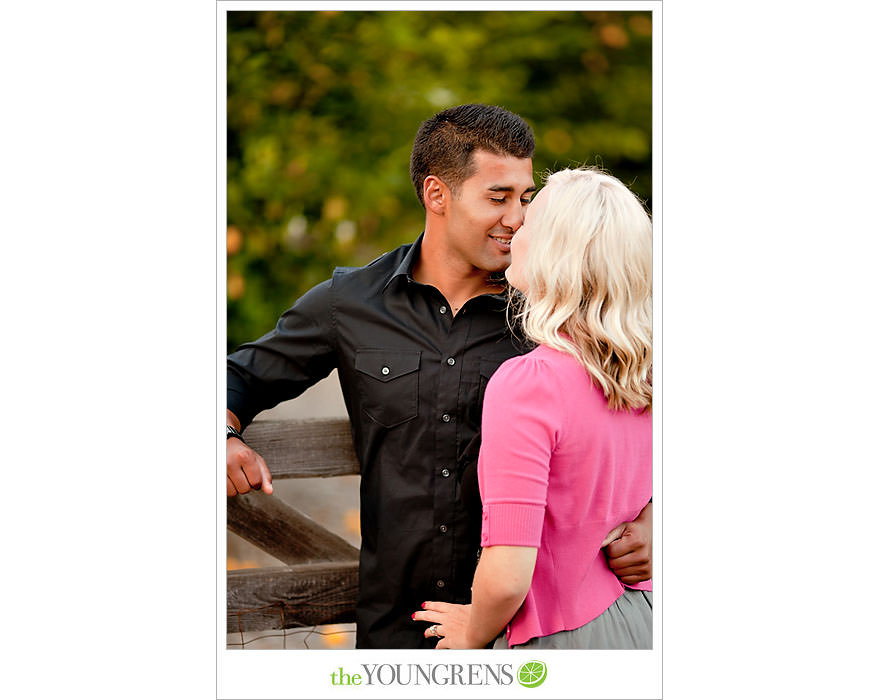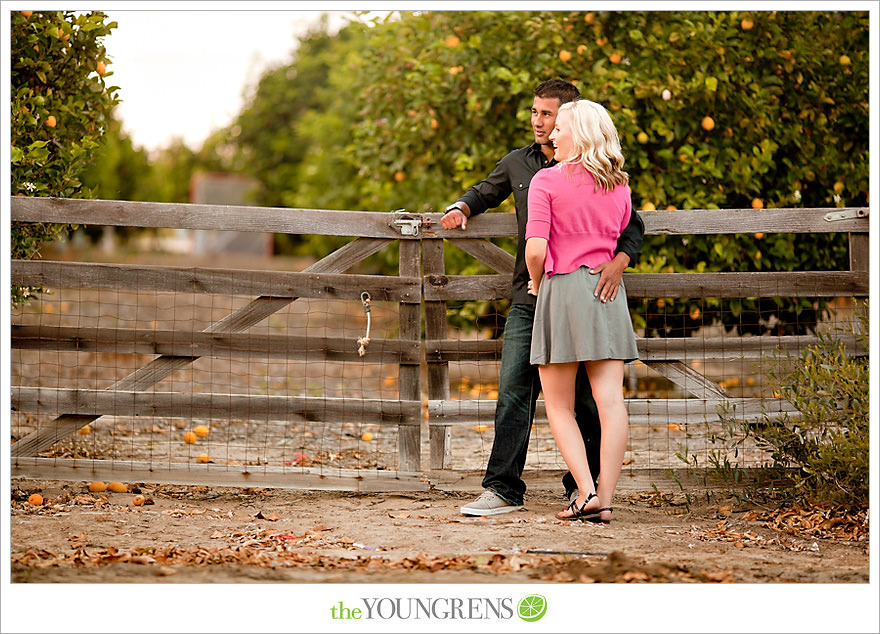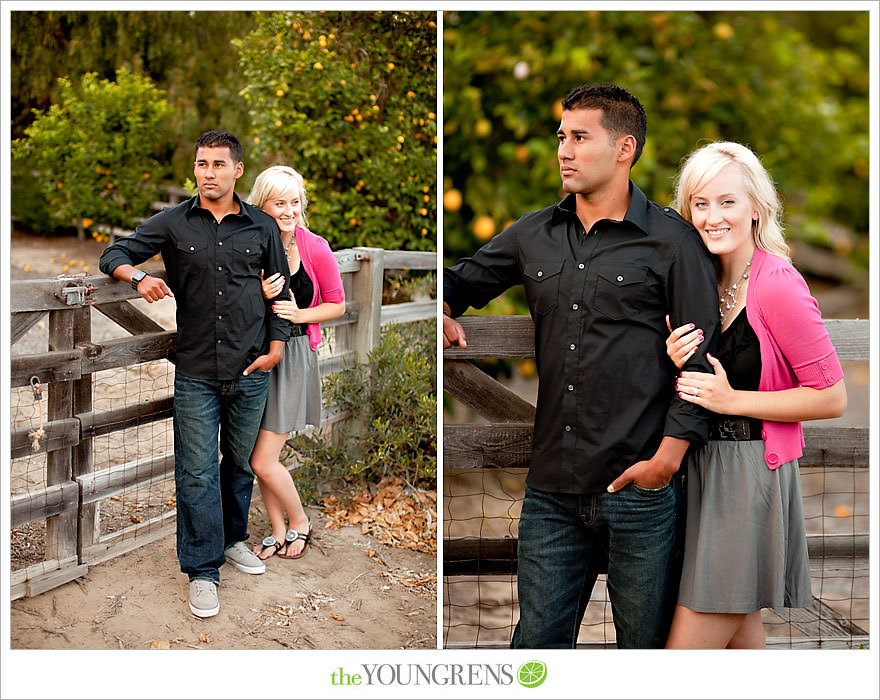 I love the way he smiles at her.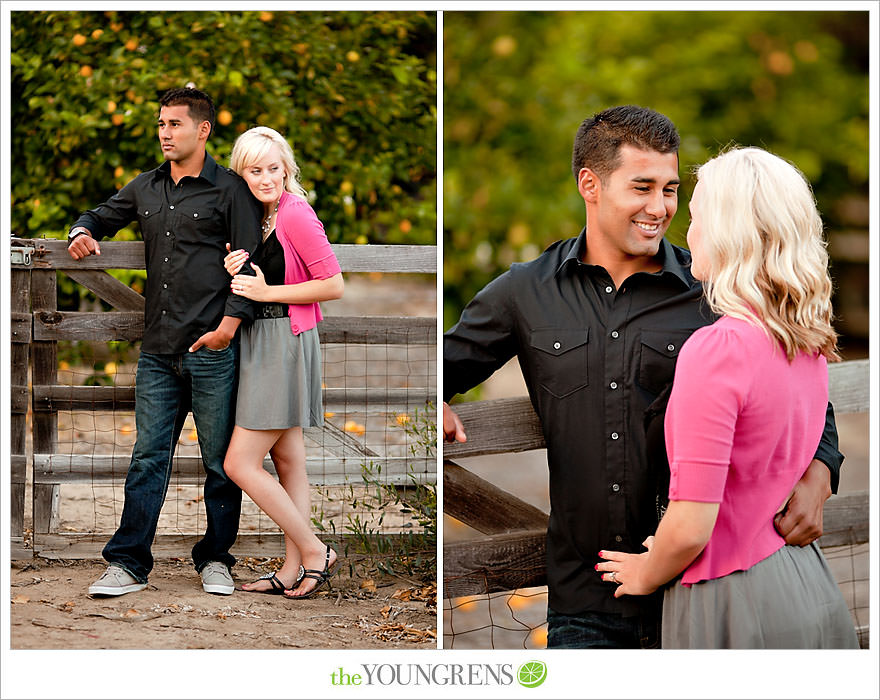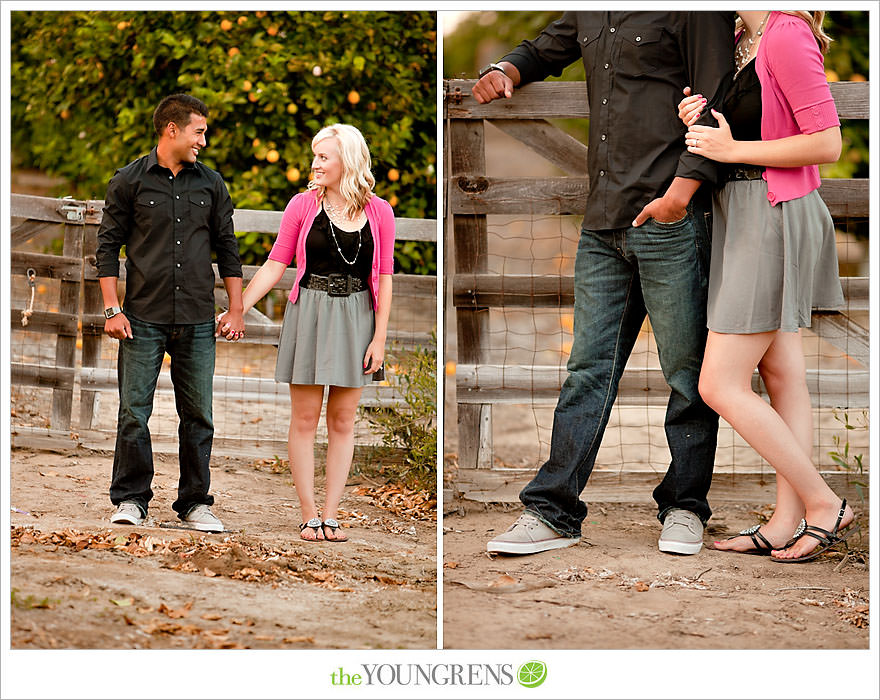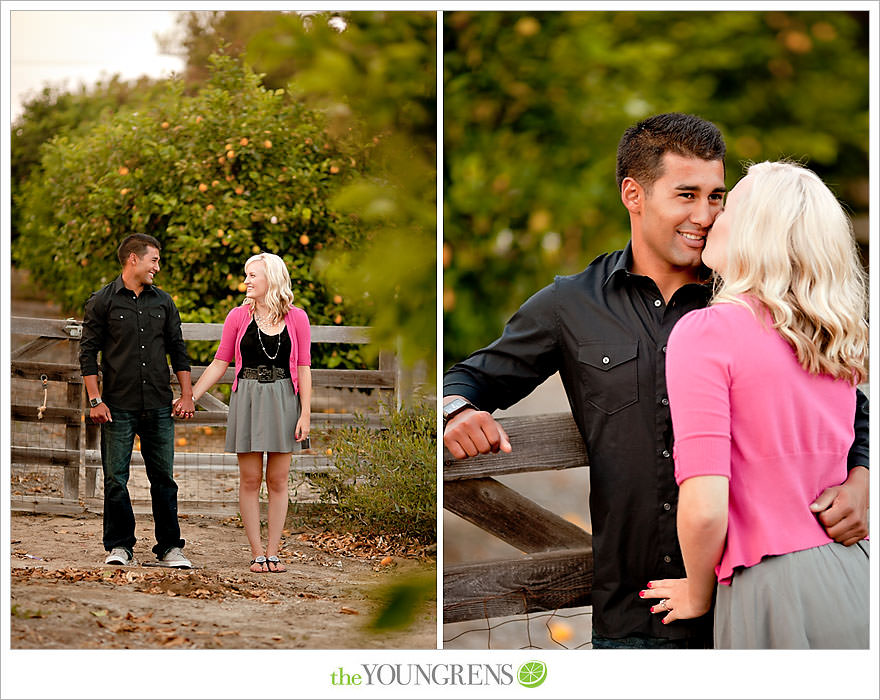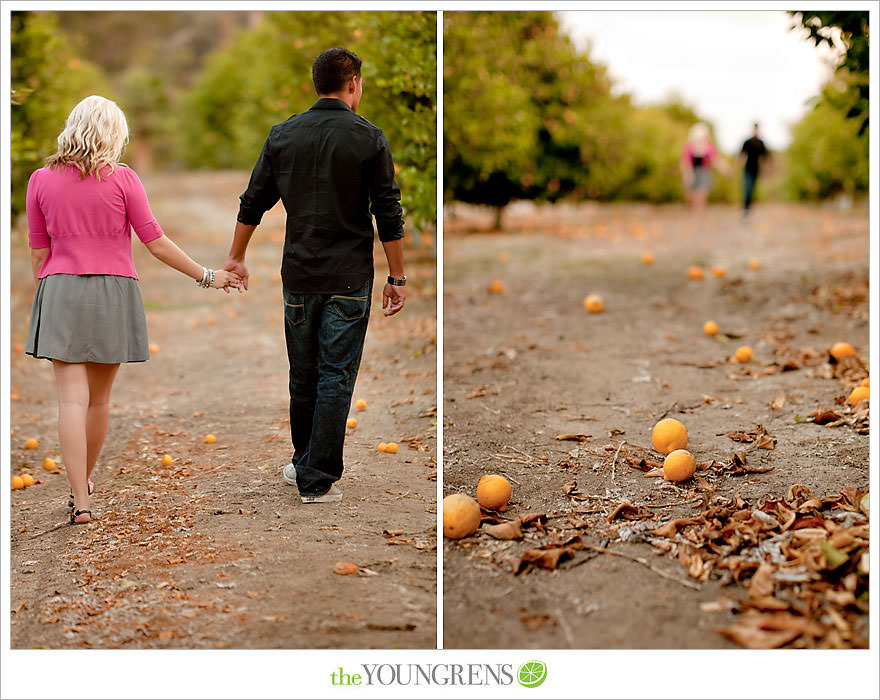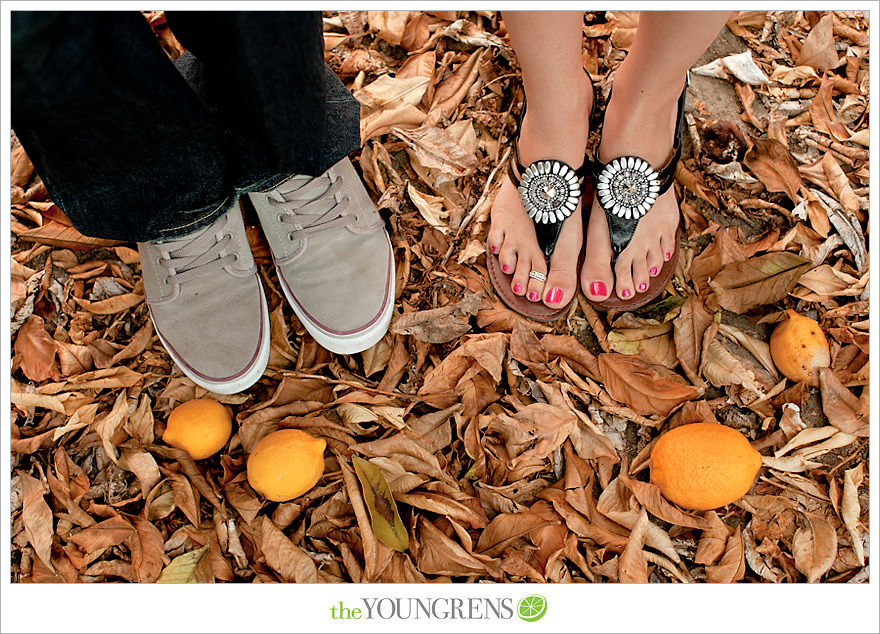 Once we sufficiently photographed the beans out of the lemon grove, we spent just a few more minutes back at Olivenhein. This just might be my favorite series out of the whole amazing session!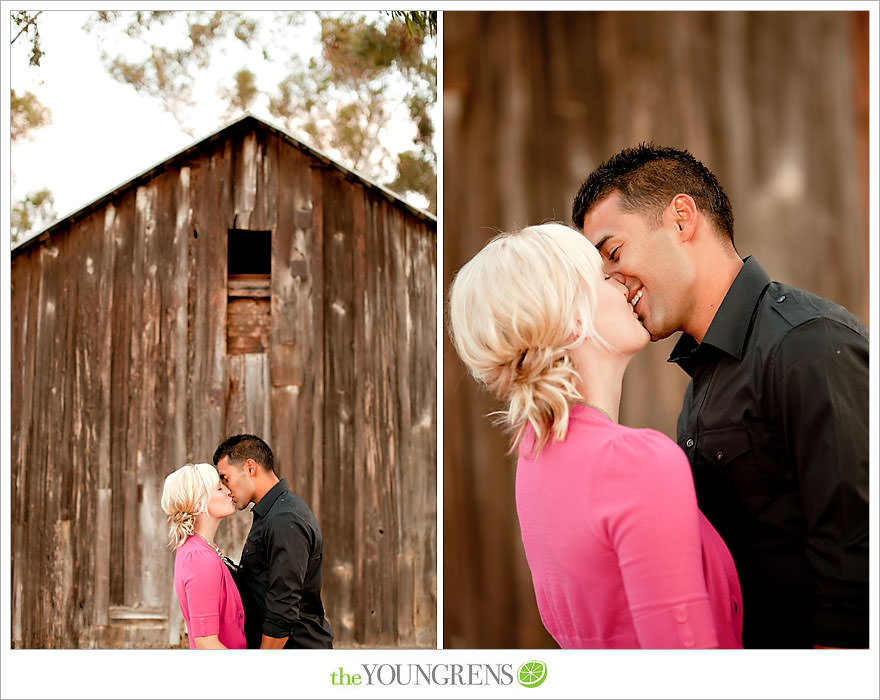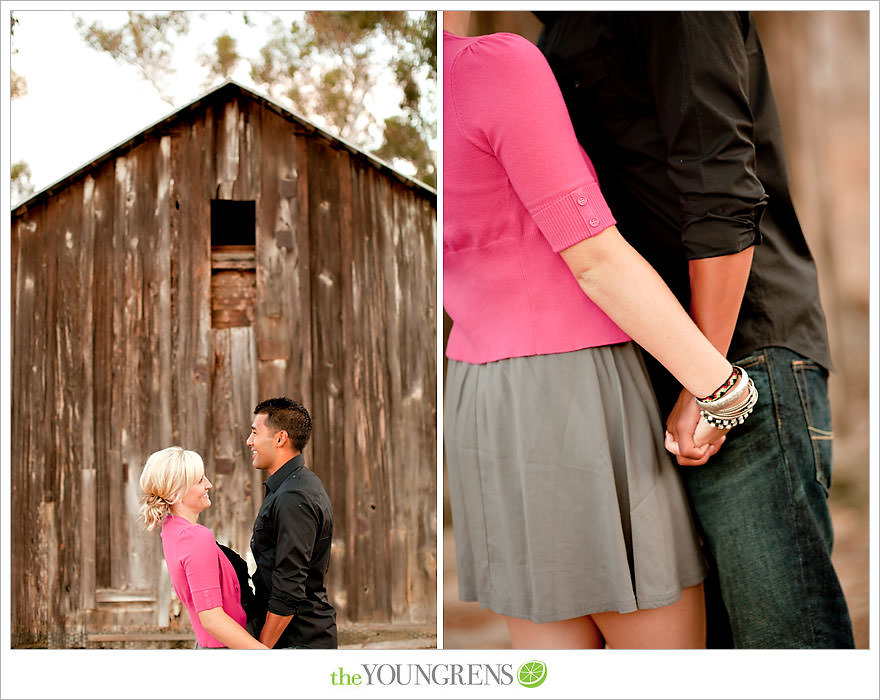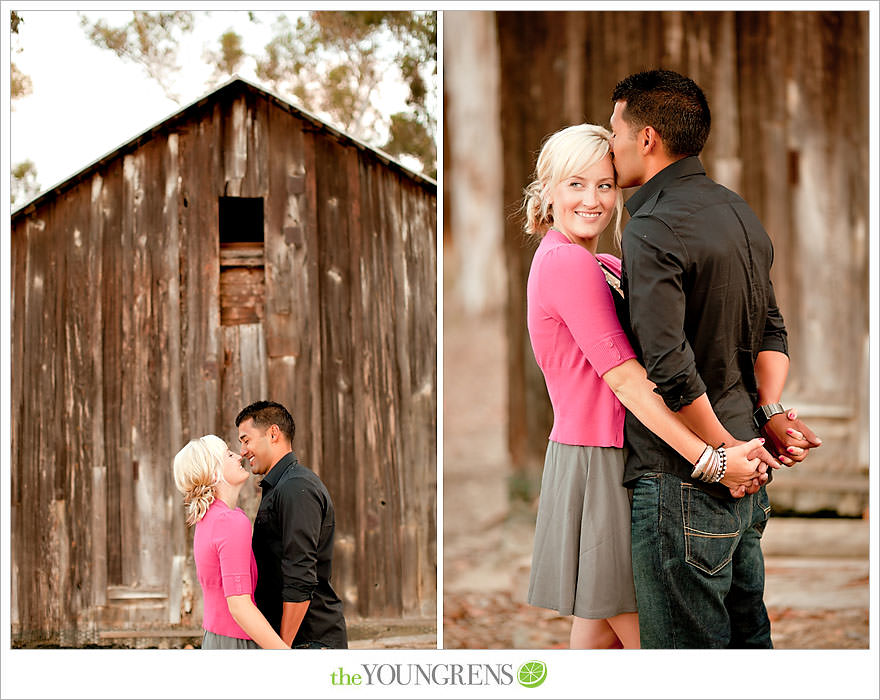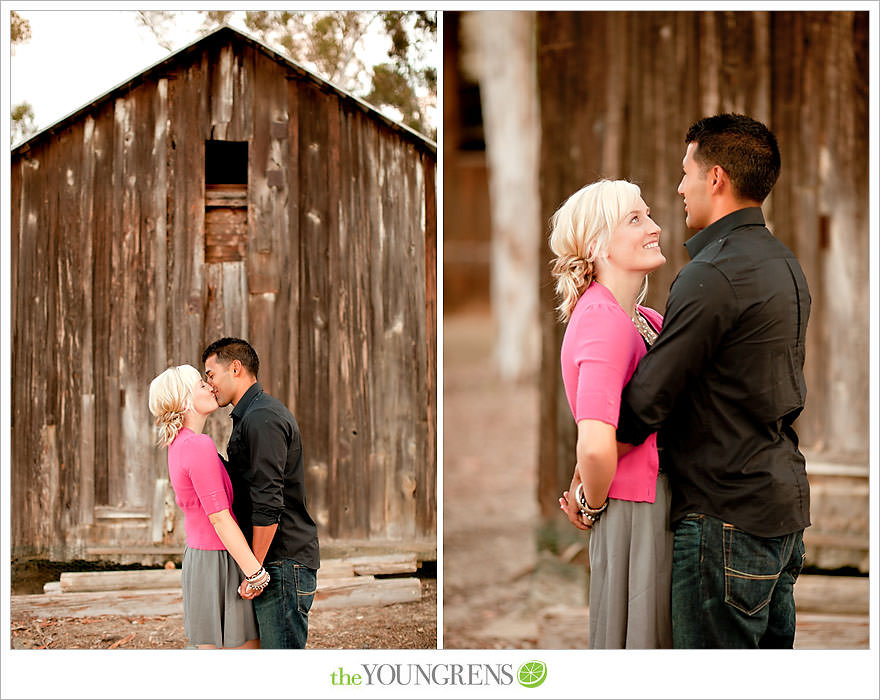 Ha! These guys crack me up!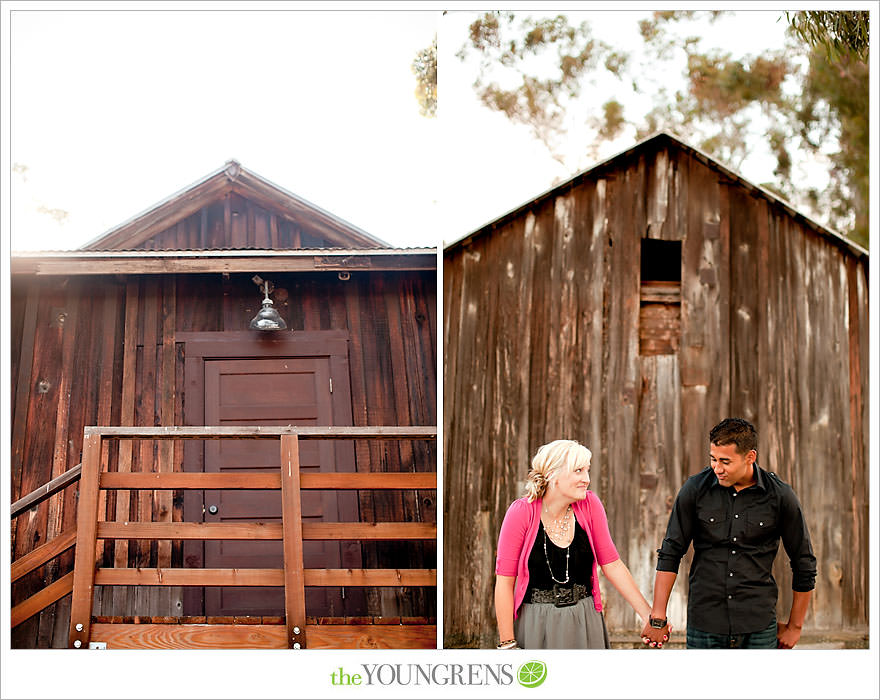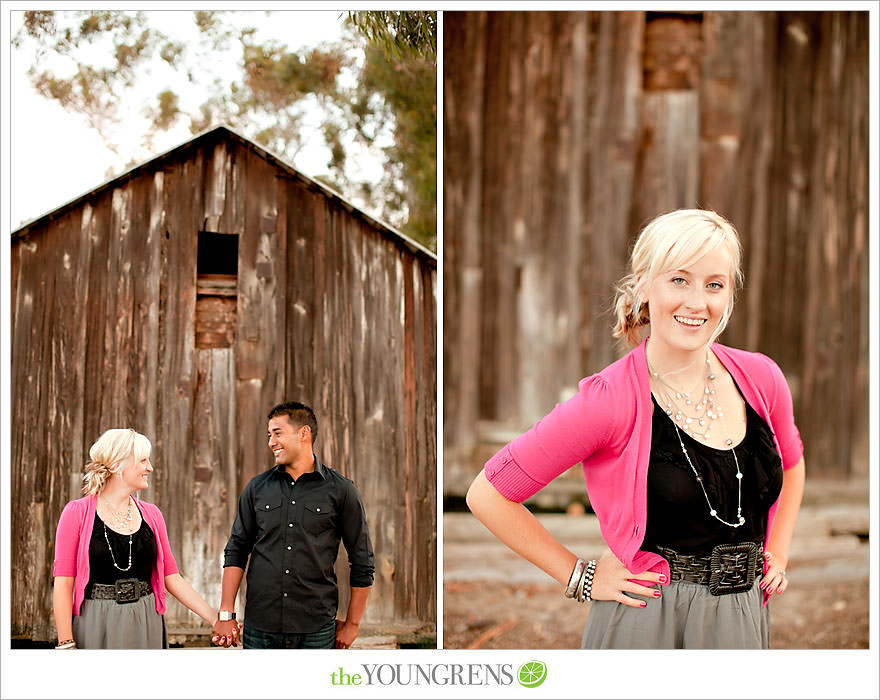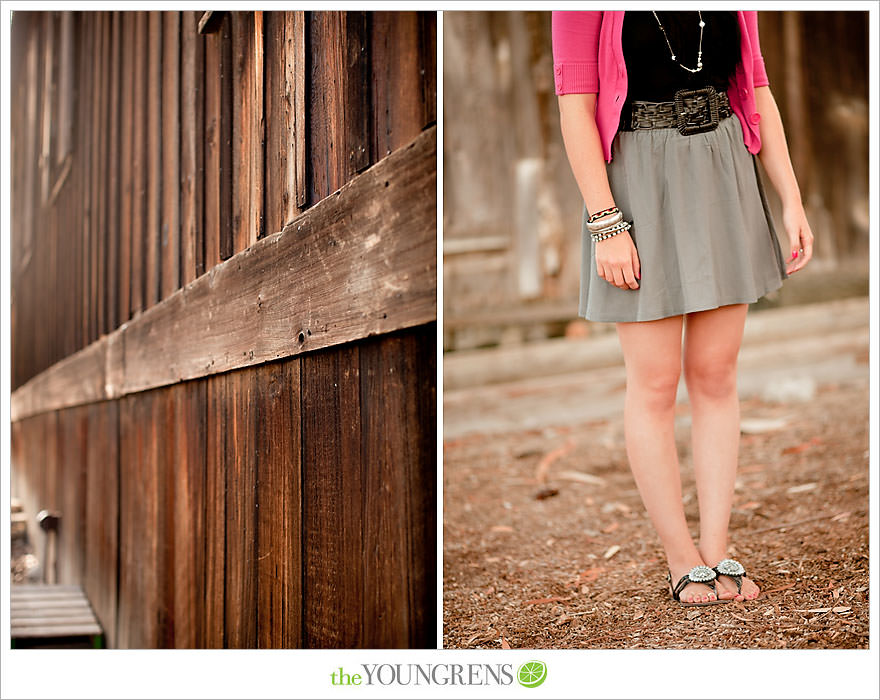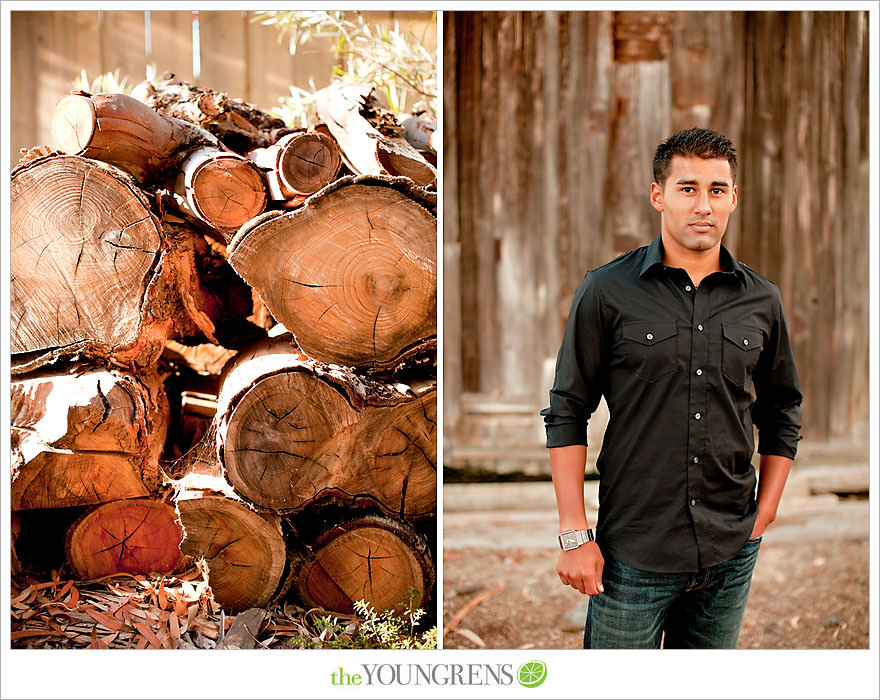 Amazing!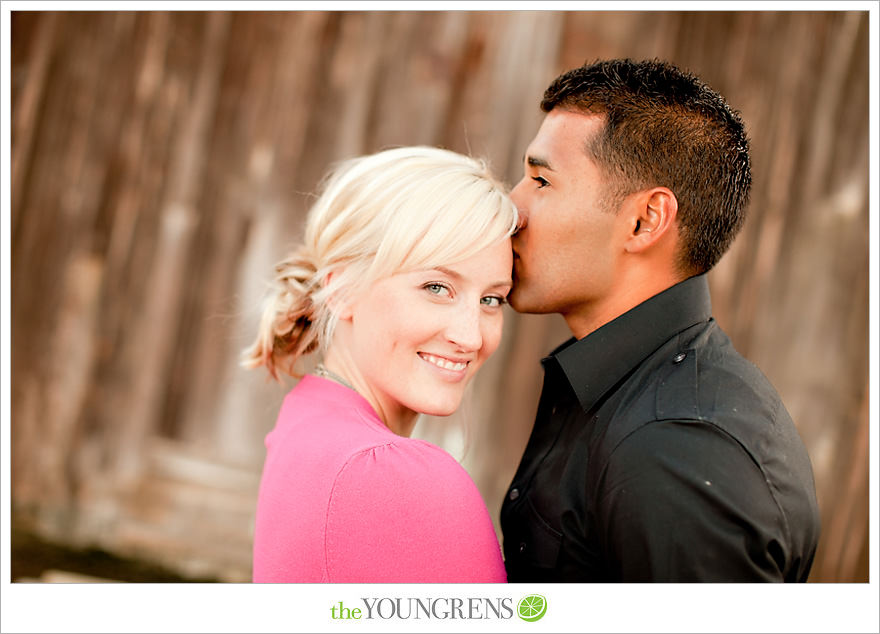 Aaron and Heather: We love, love, love you two! Heather, you are absolutely fabulous, and Aaron, we adore how much you love our girl! Aaron will be deployed with the Marines for the next nine months, so keep him in your prayers along with Heather and Jaden. We love you guys!