Kathy has absolutely no idea how beautiful she is – she tends to see her quirkiness instead of her stunning smile; offbeat jokes over her sharp wit; a giggly laugh instead of her sweet voice.  And that's what Richie loves about her the most – that she's a girl of contradictions. Spontaneous yet shy. Friendly yet reserved. Quirky yet totally fabulous.
She walked into his life at his parents anniversary party, a party that was for family and close friends only. But she was invited by her brother who was invited by a family member which landed her as the only stranger in this big family gathering. So this spontaneous girl picked up the microphone and started singing with the band. At first, she was the strange girl that nobody knew, but one thing lead to another and Richie picked up the microphone next to her and they sang cheesy love songs for the rest of the night – laughing until their stomachs hurt.
We met up with Richie and Kathy for their engagement session at Balboa Island in Newport, and the first thing we learned about Kathy was that she thinks she's totally awkward. But the second thing we learned is that not only is Kathy NOT awkward at all, but her and Richie are so stinkin' cute in front of the camera that we barely had to do anything. Plus, I love a couple that doesn't know just how incredibly fun and adorable they are…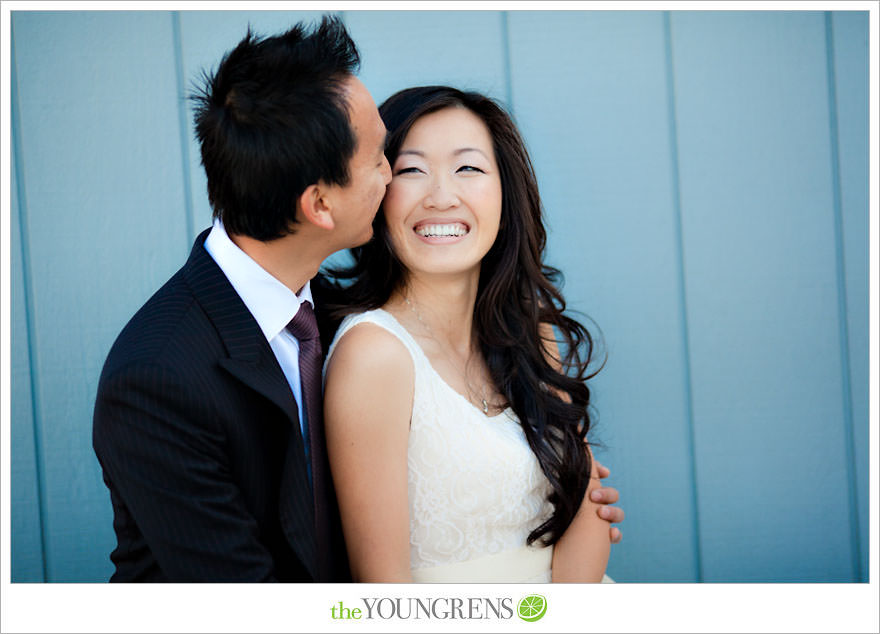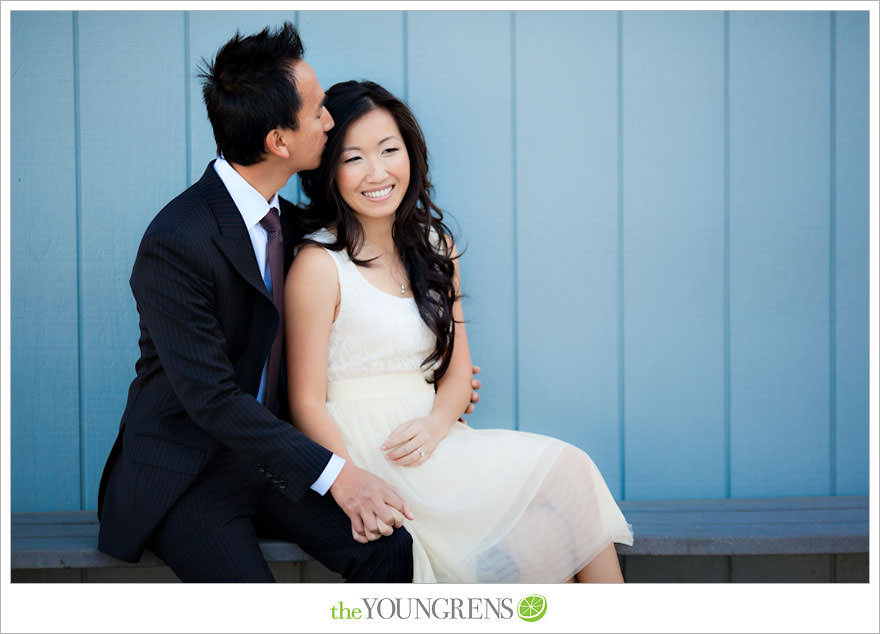 Once of my favorites!! Squeeeeeze!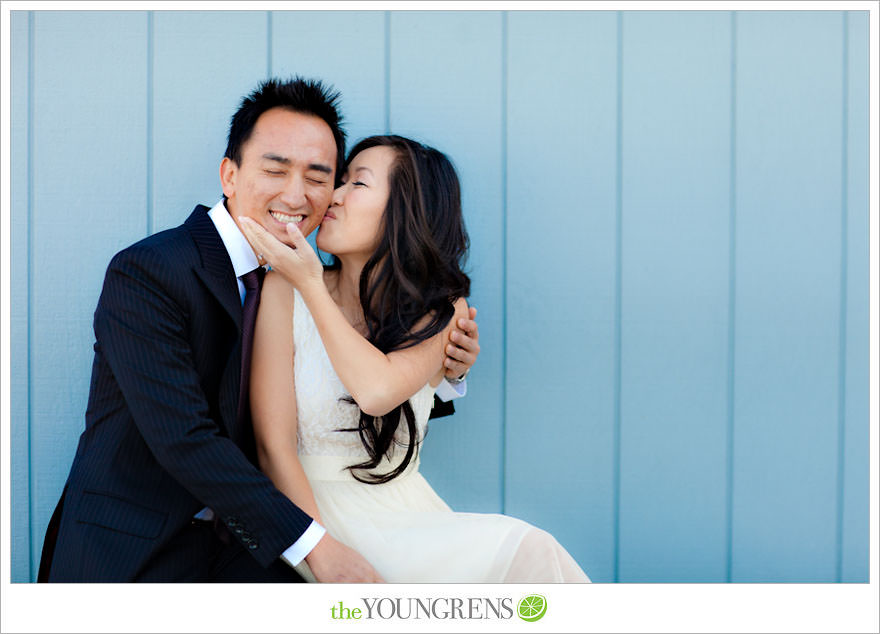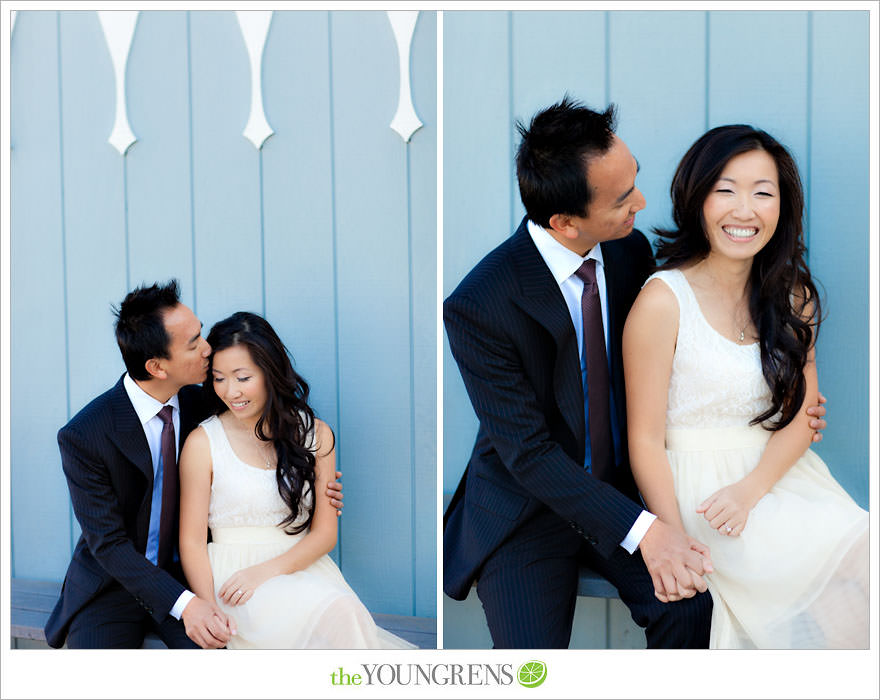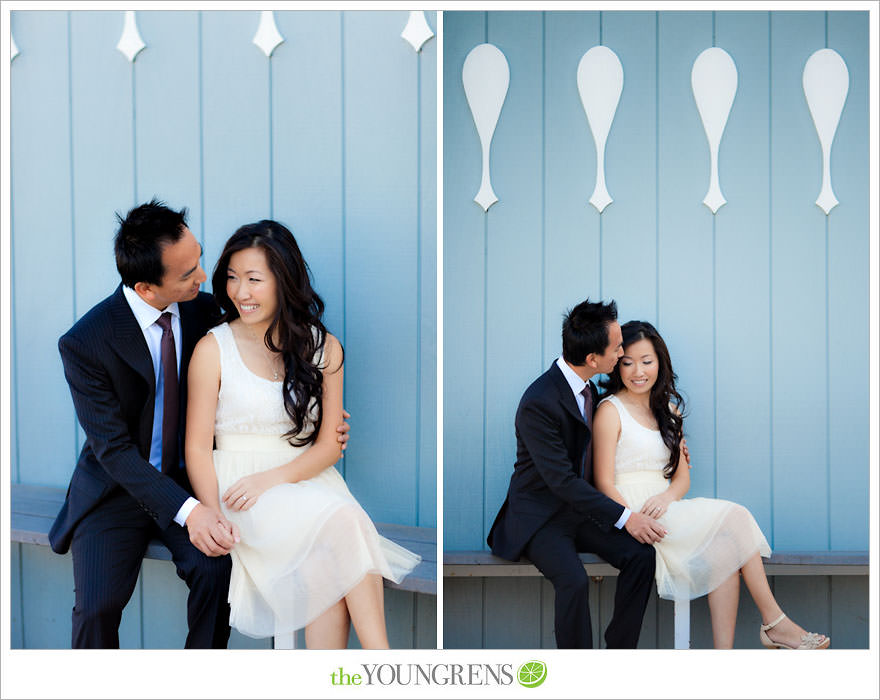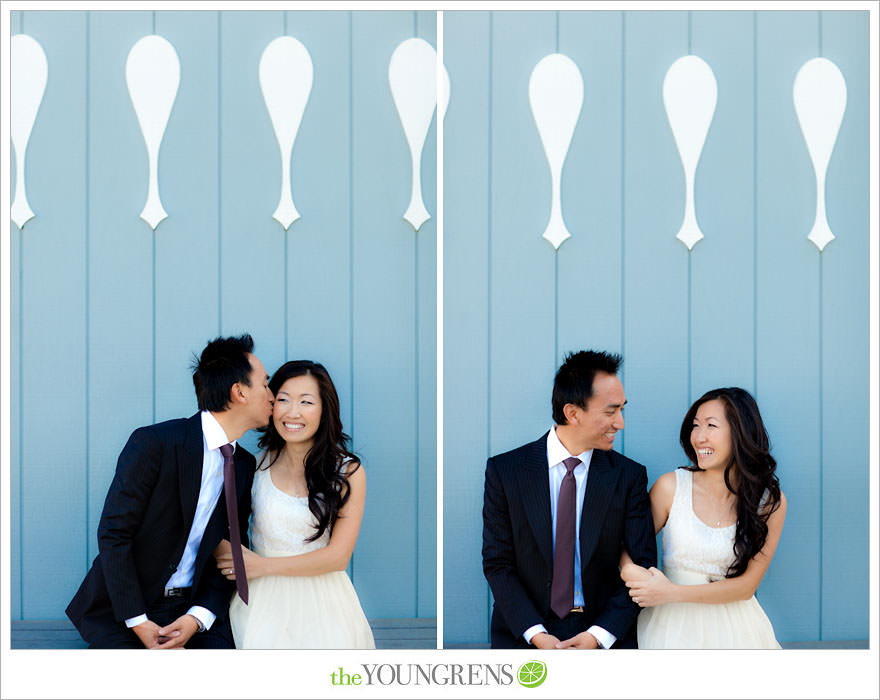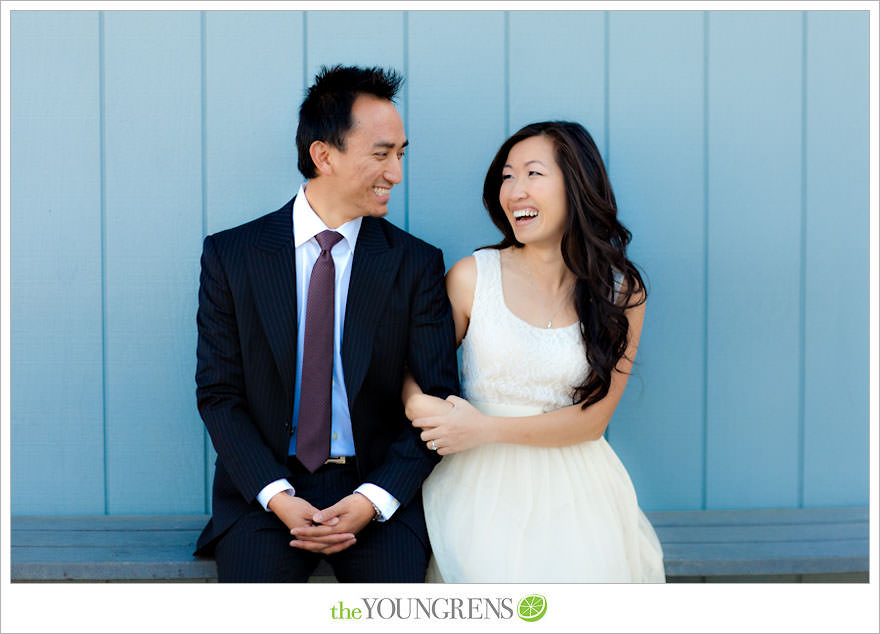 Lookin' so stinkin' GOOD.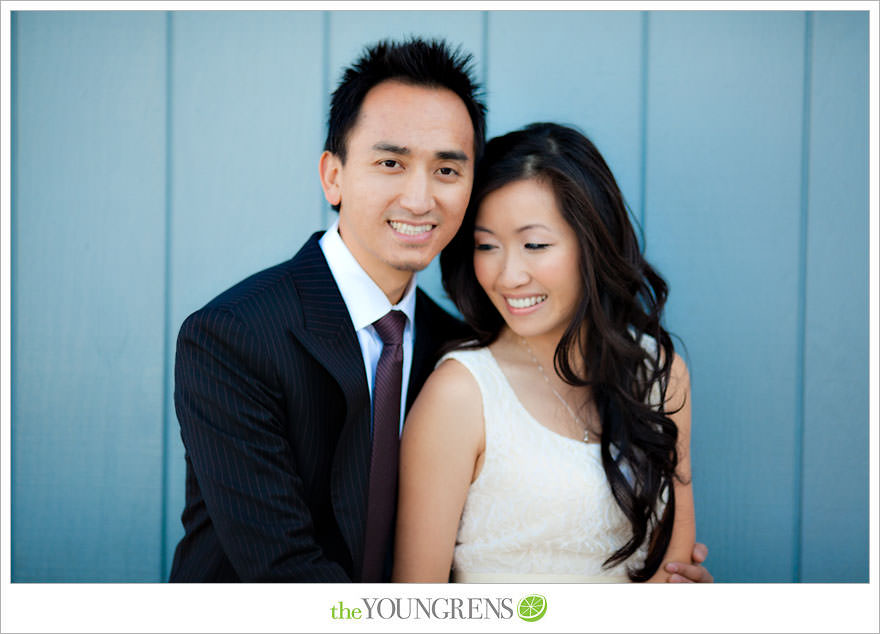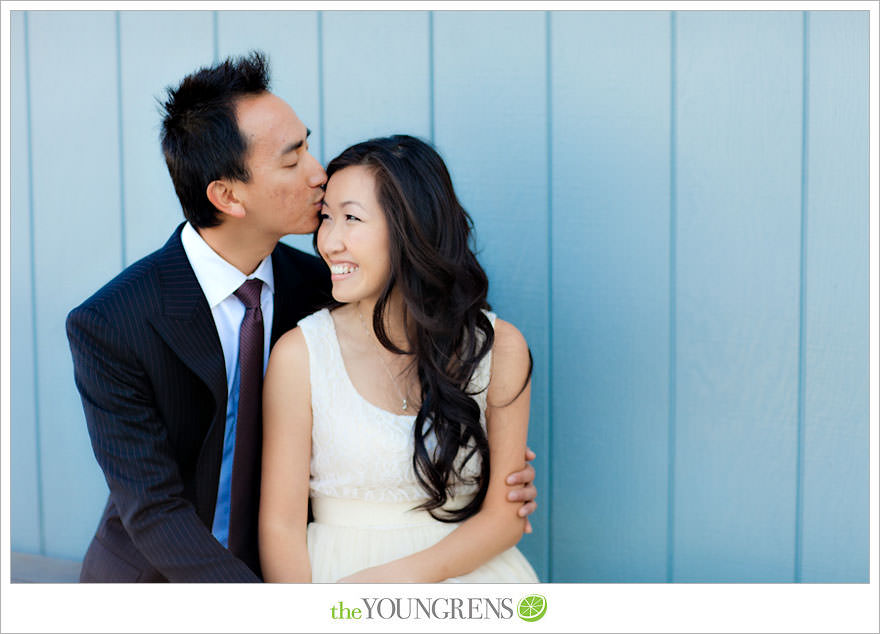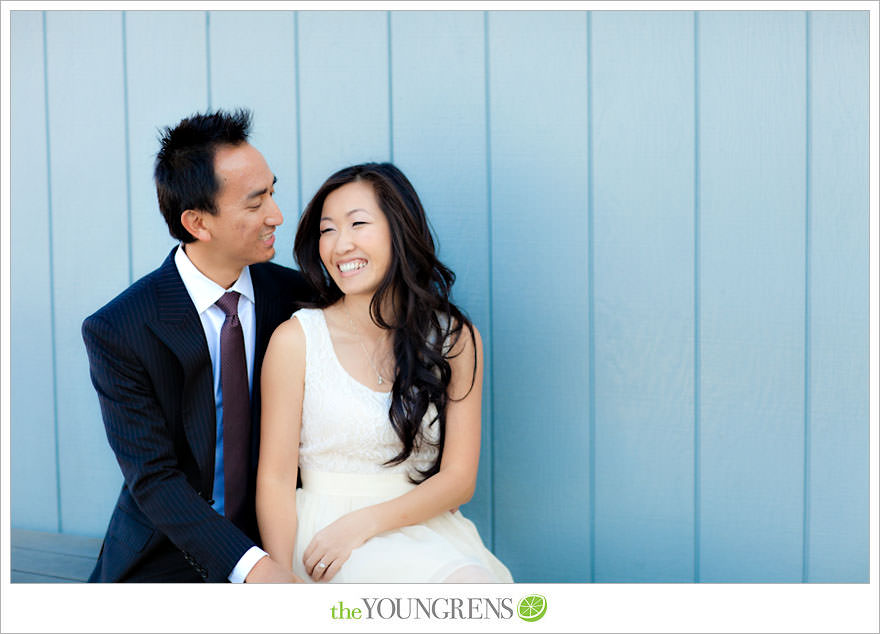 So in these ones, we didn't tell them to do anything besides stand together. And Richie wasn't saying anything either. This is just how much they laugh together!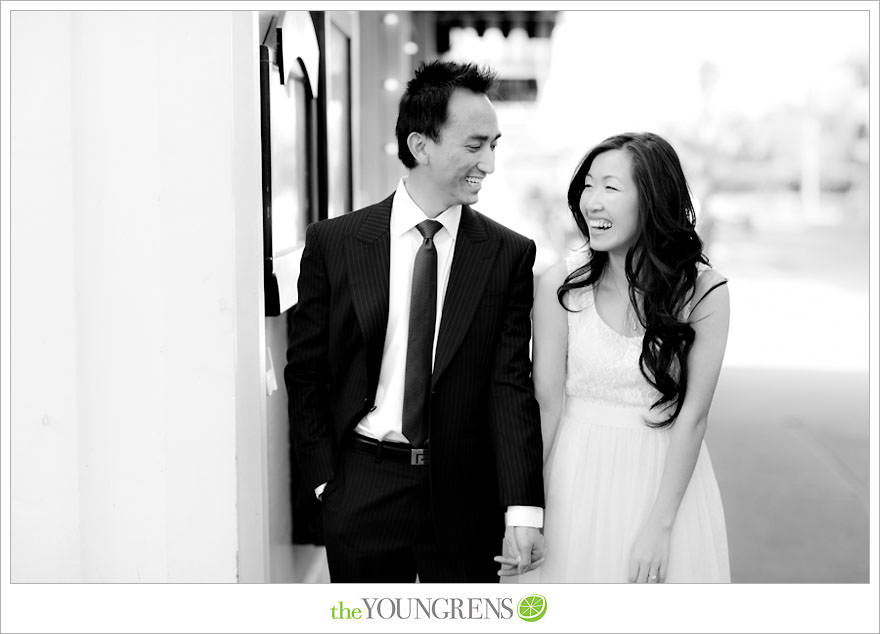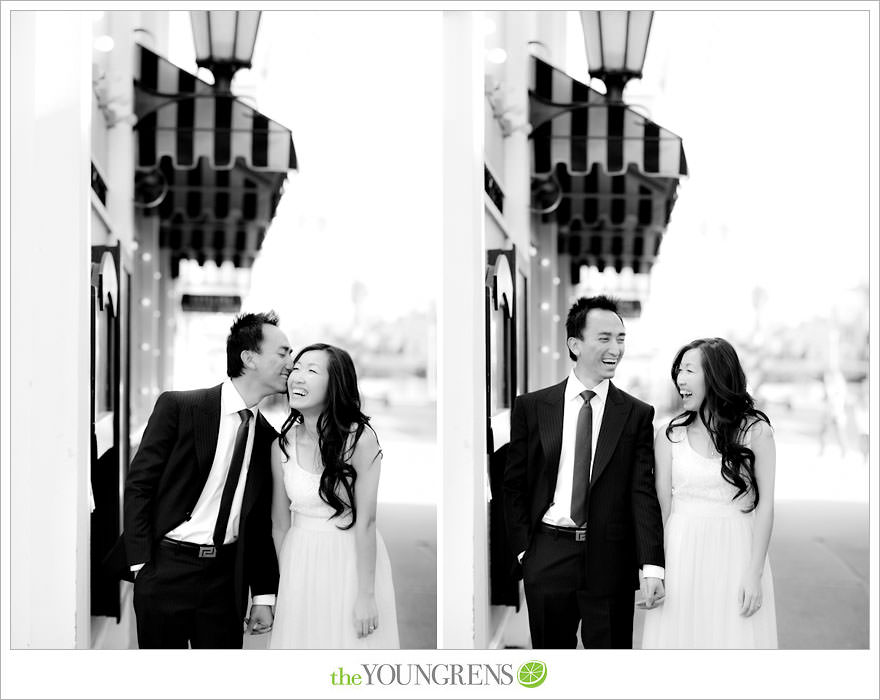 I totally fell in love with Kathy's heels! She chose the perfect dress and heels for the backgrounds and for her teensy figure.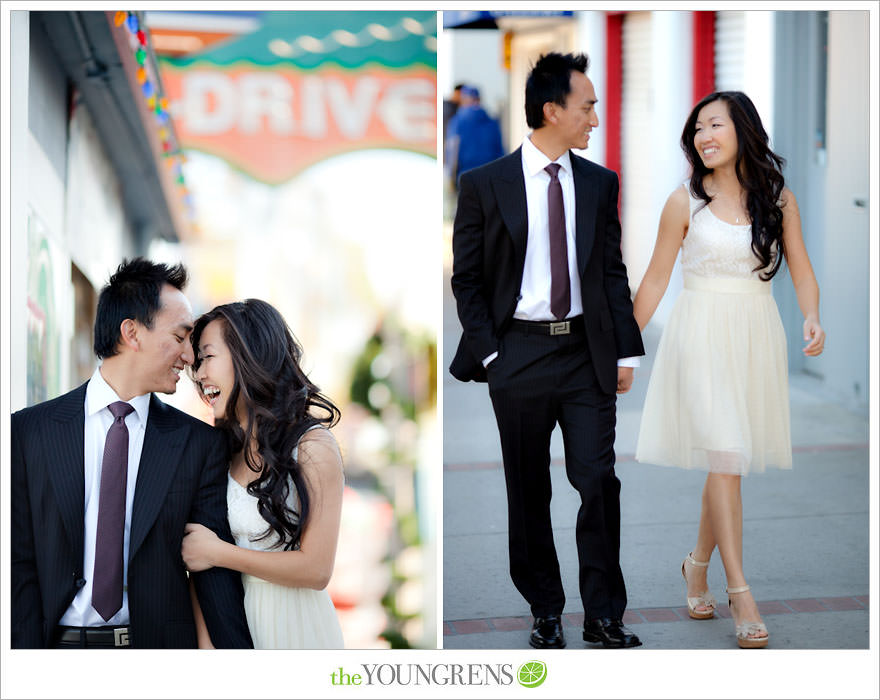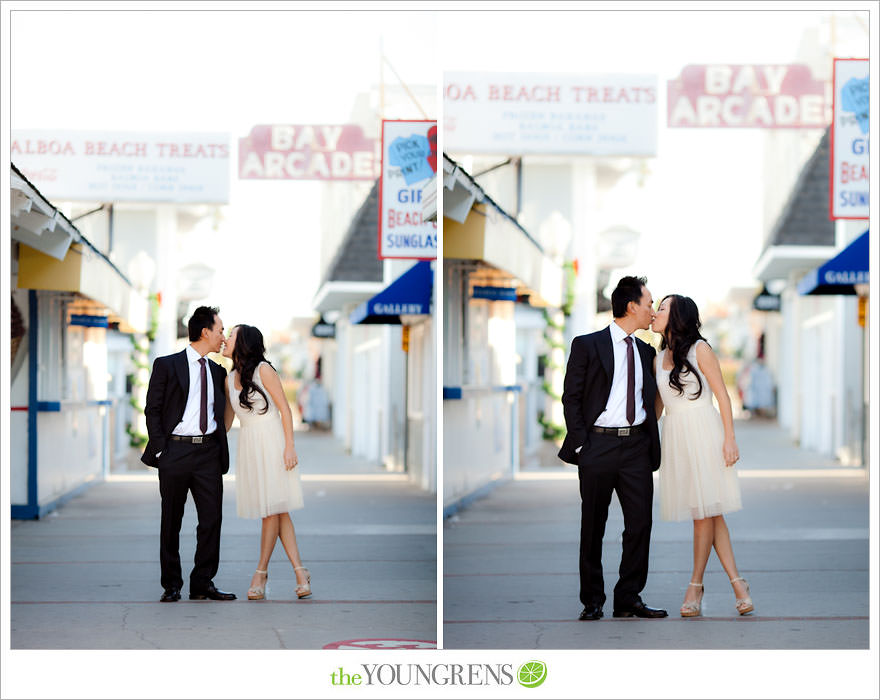 Balboa Island is a fun little tourist beach town with a small carnival area. So yes, we definitely hopped on the ferris wheel!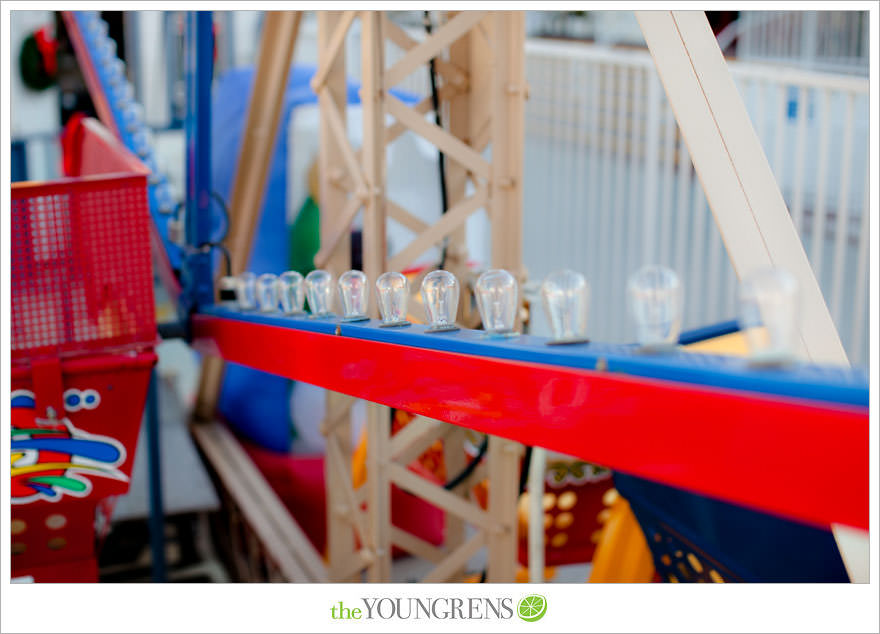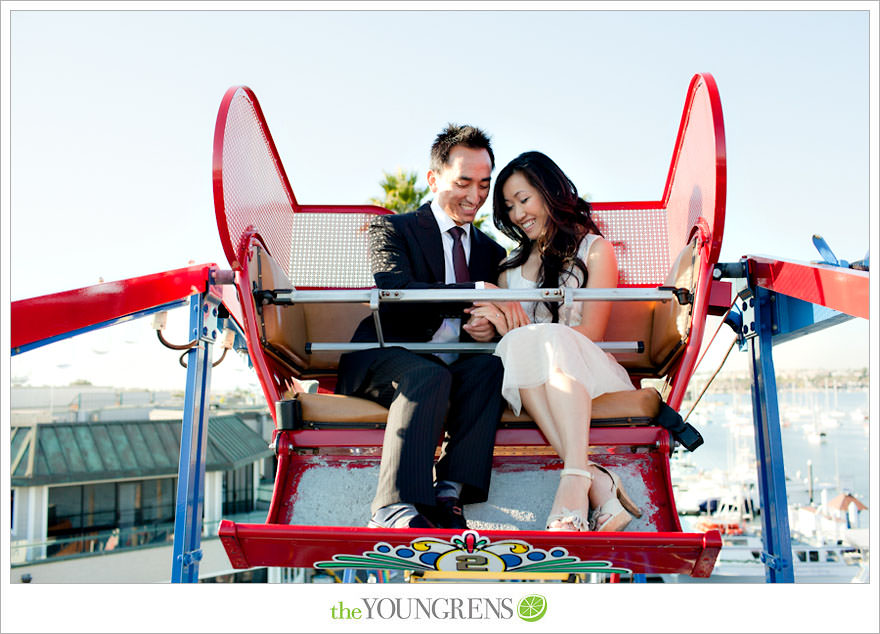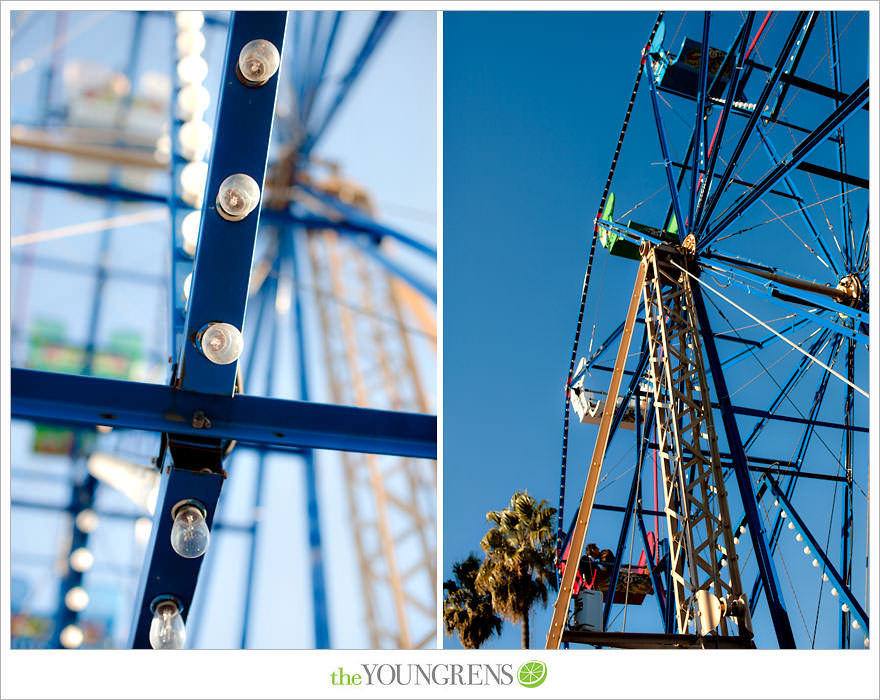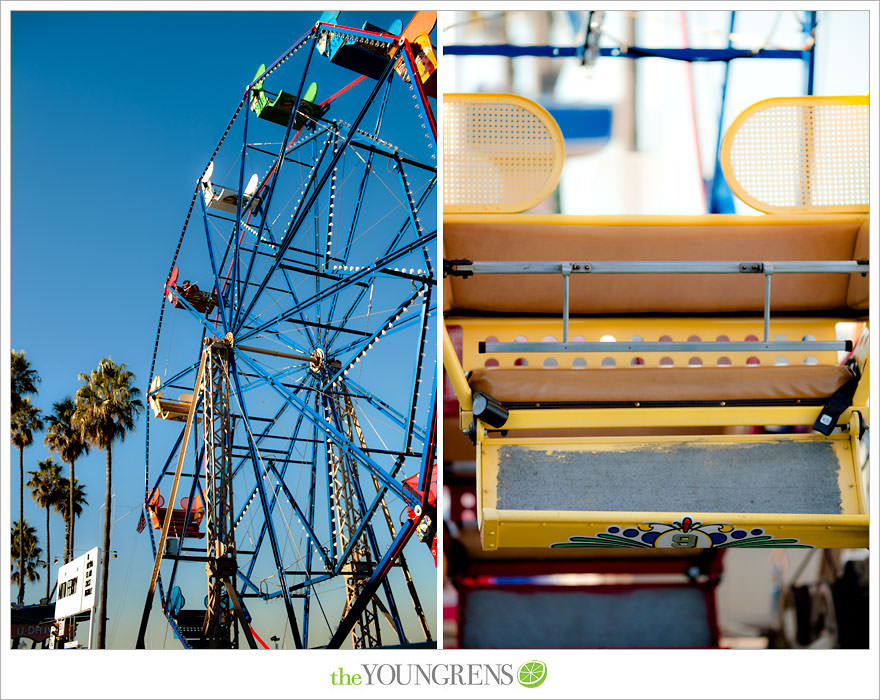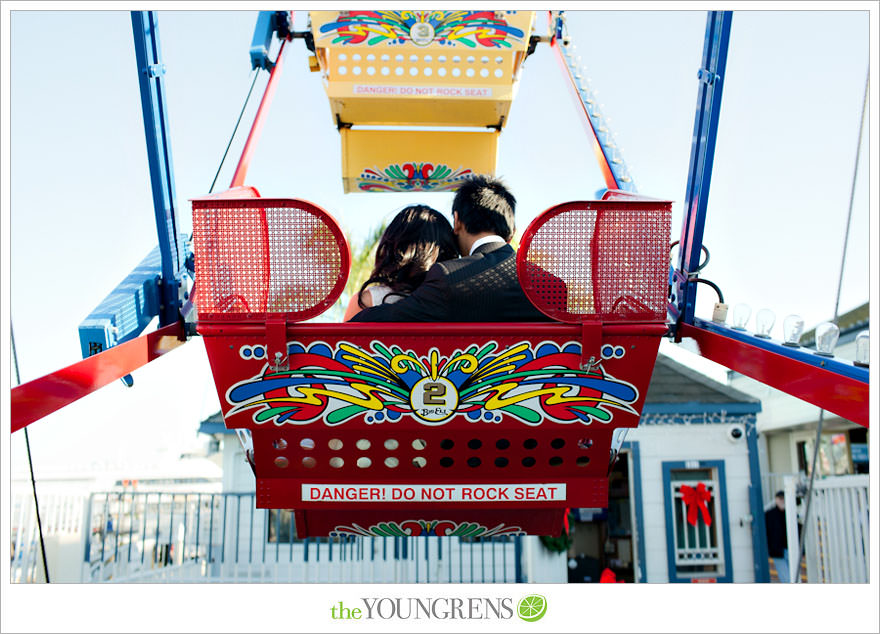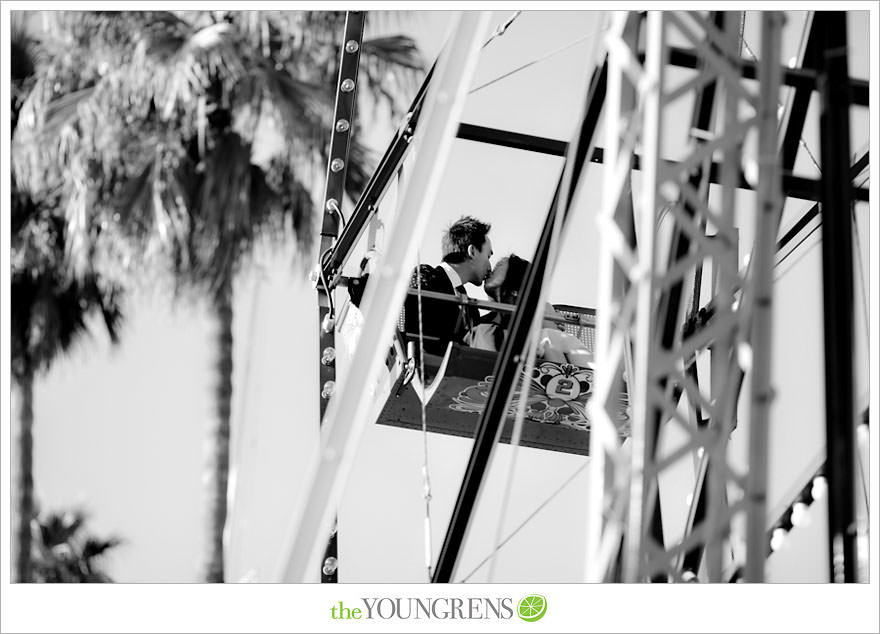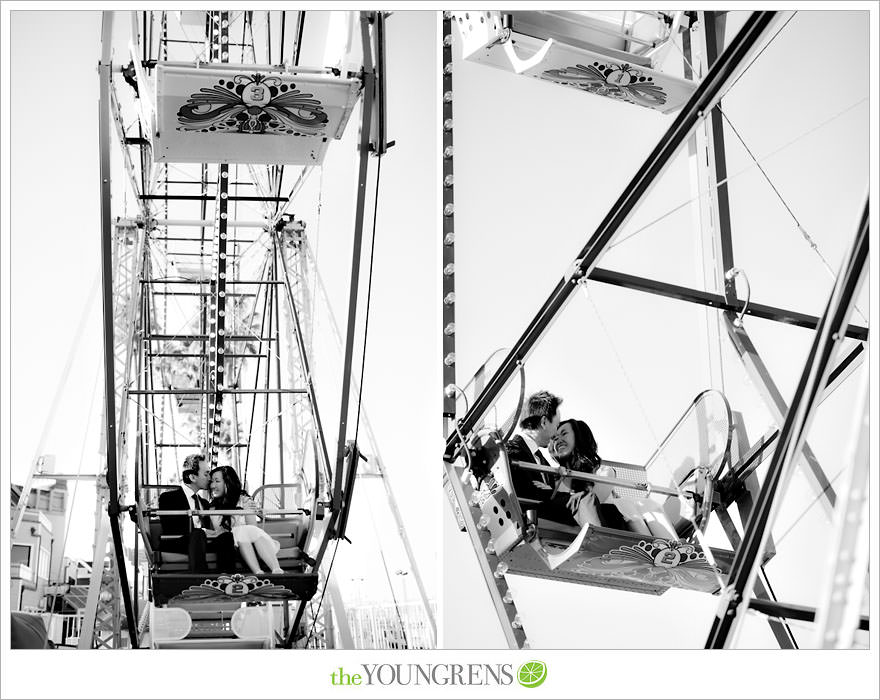 Then we headed over to the arcade…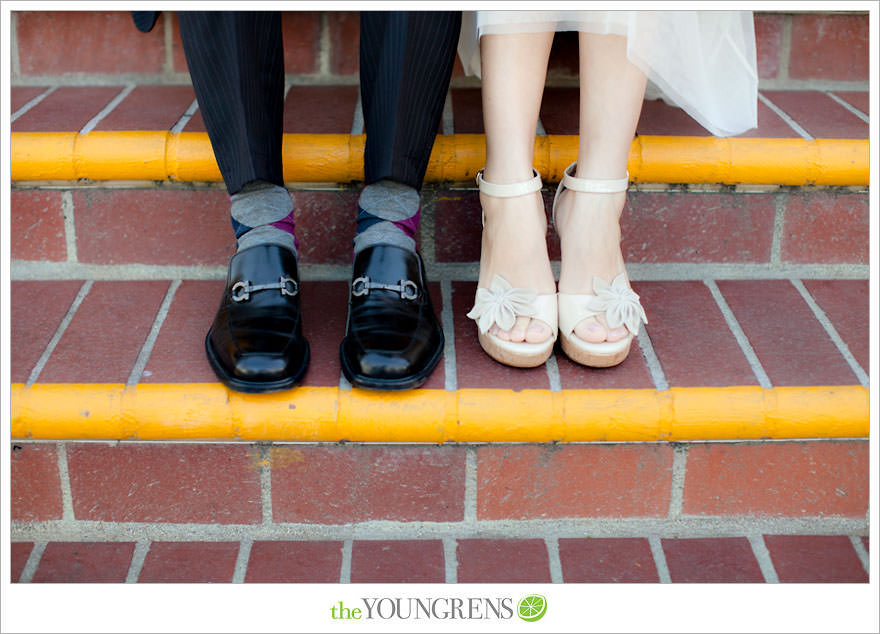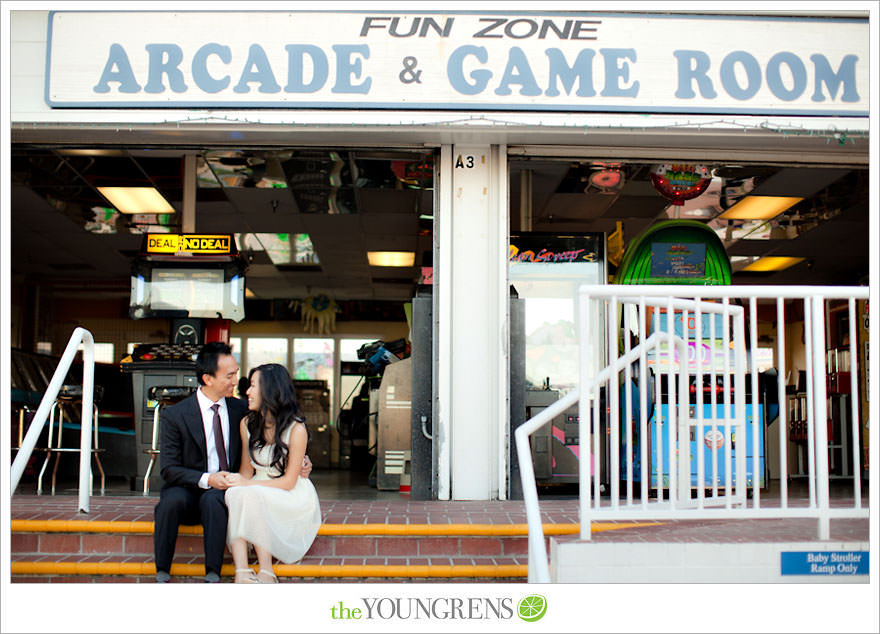 For me, this feels the most like them. Love it!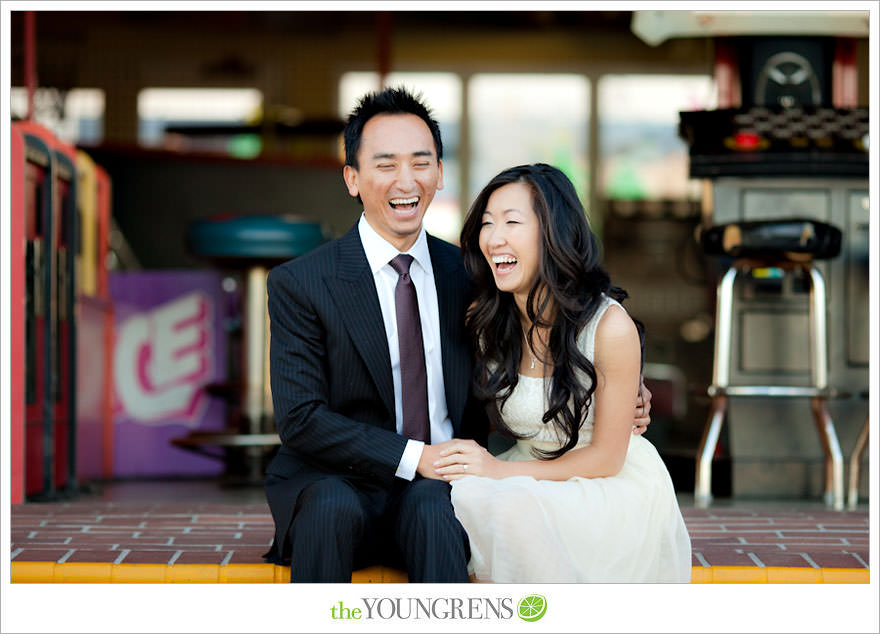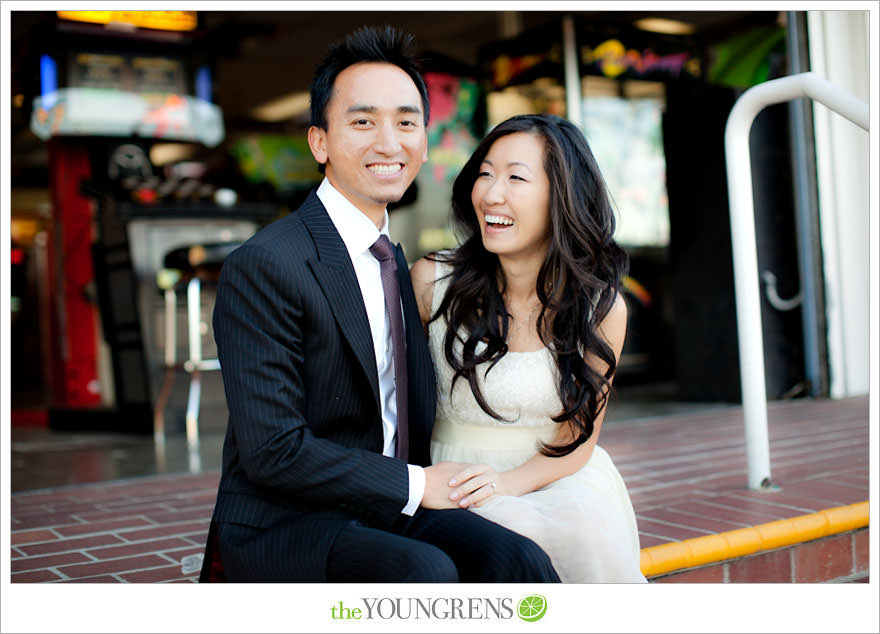 Ha! I love this girl and how she's up for anything.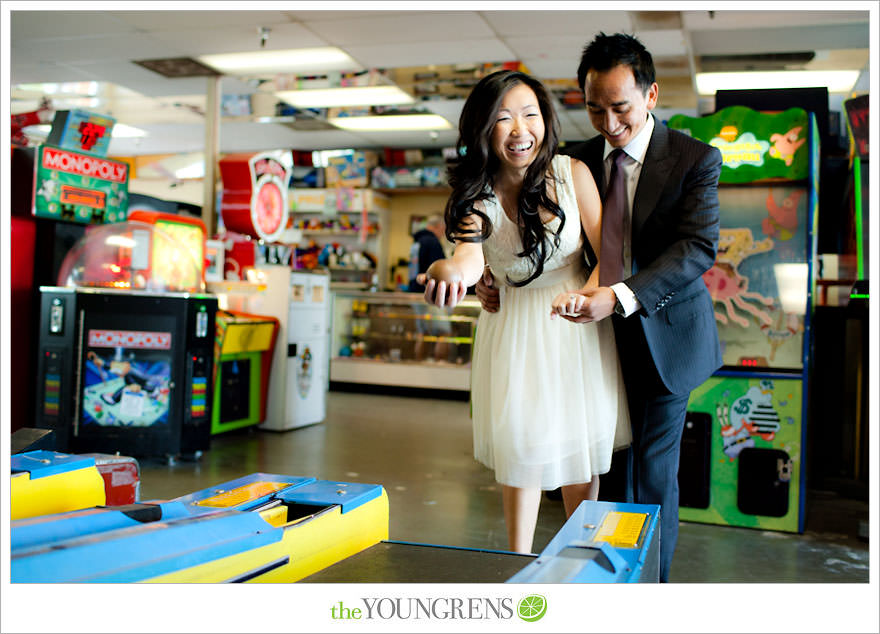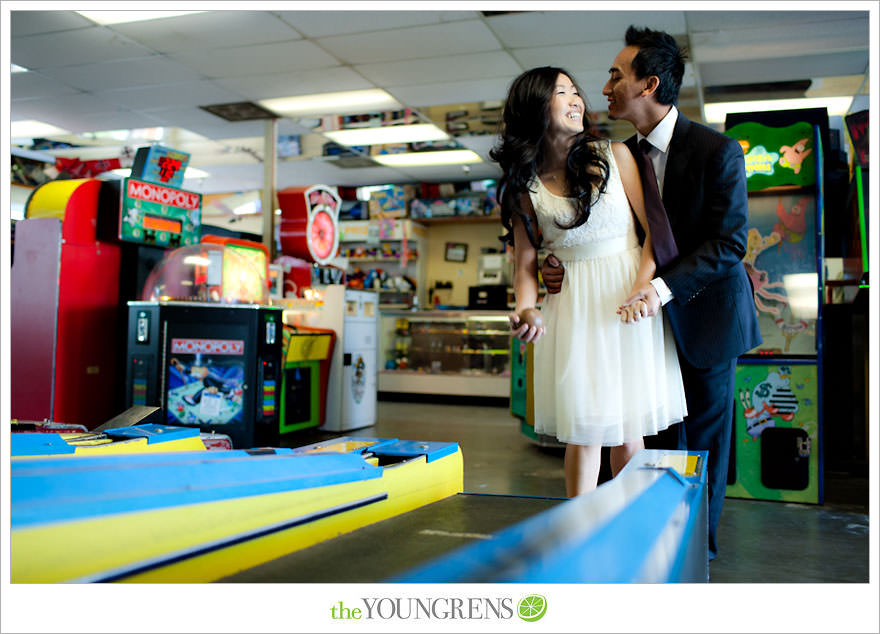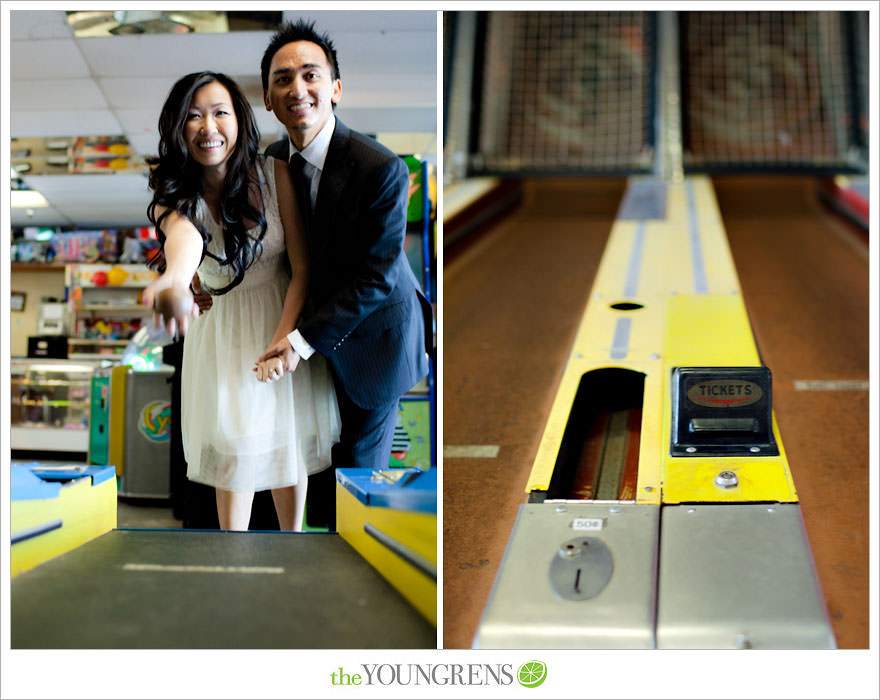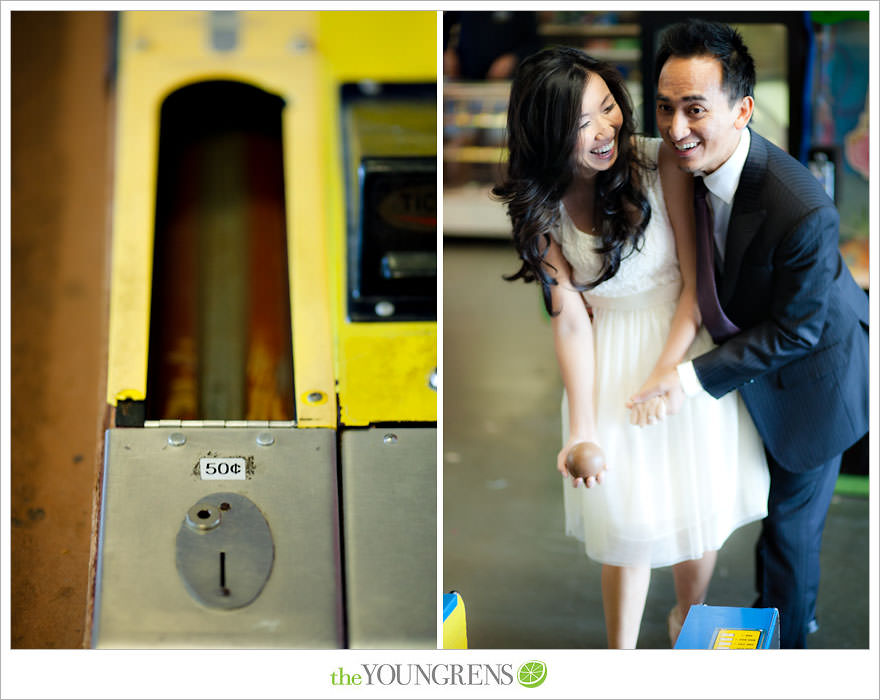 We won! Yay!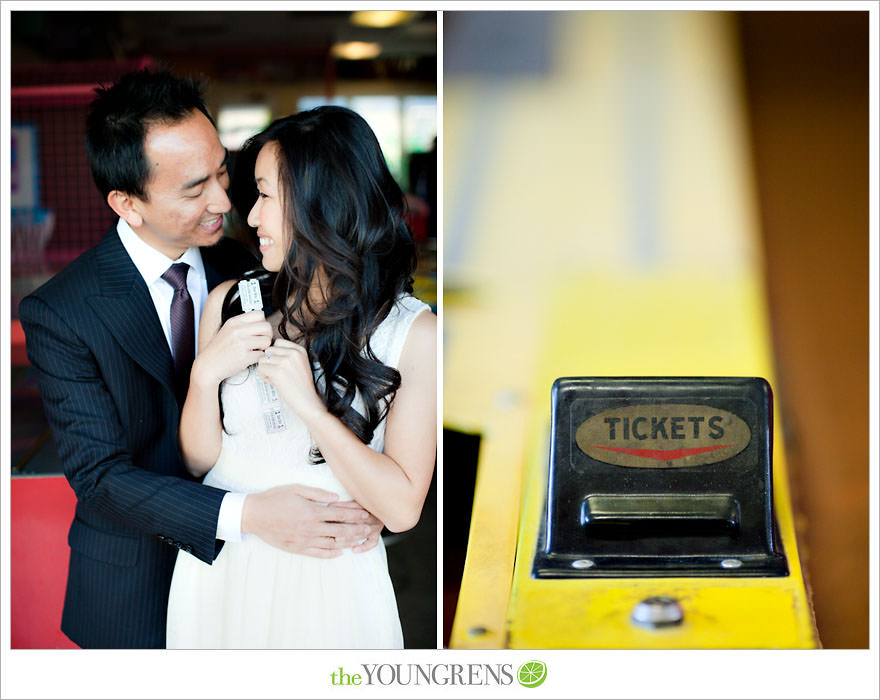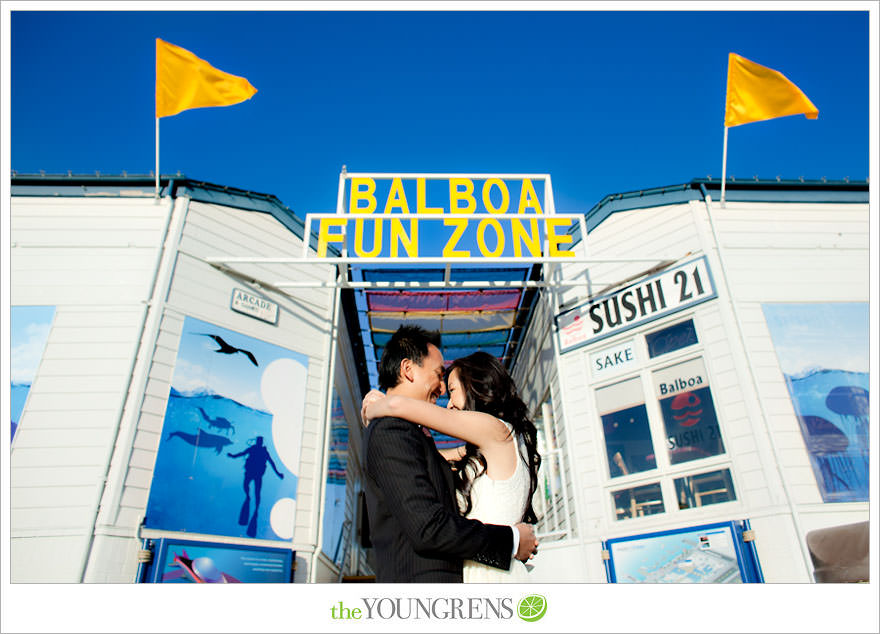 Richie and Kathy are both Vietnamese, and Kathy spent her childhood in Vietnam. So after wandering the carnival area, Kathy changed into a traditional Vietnamese outfit for a few photos.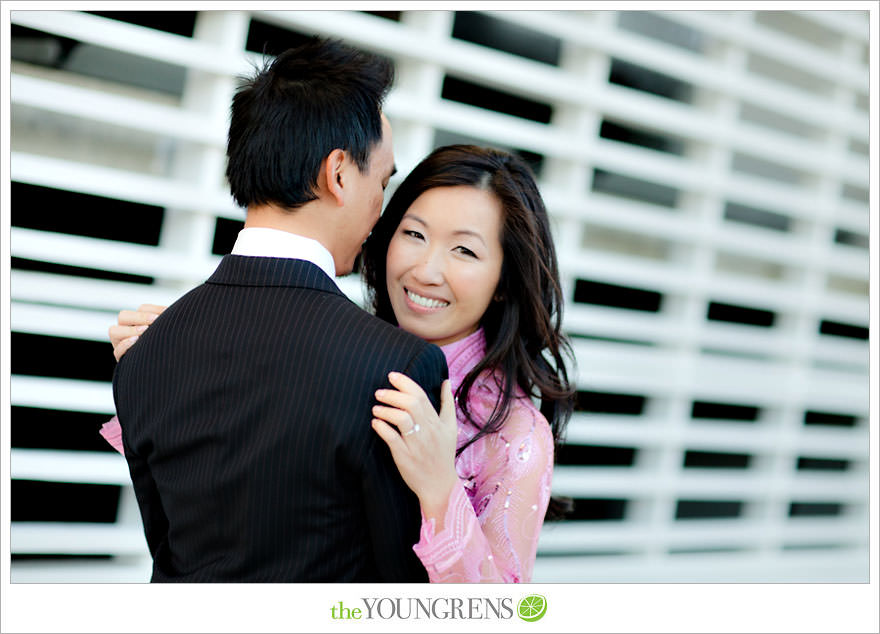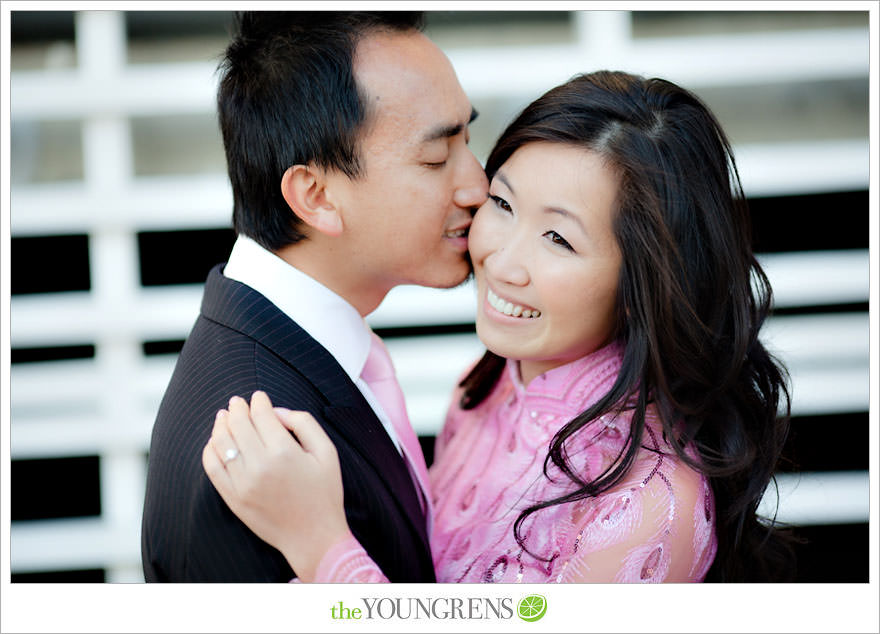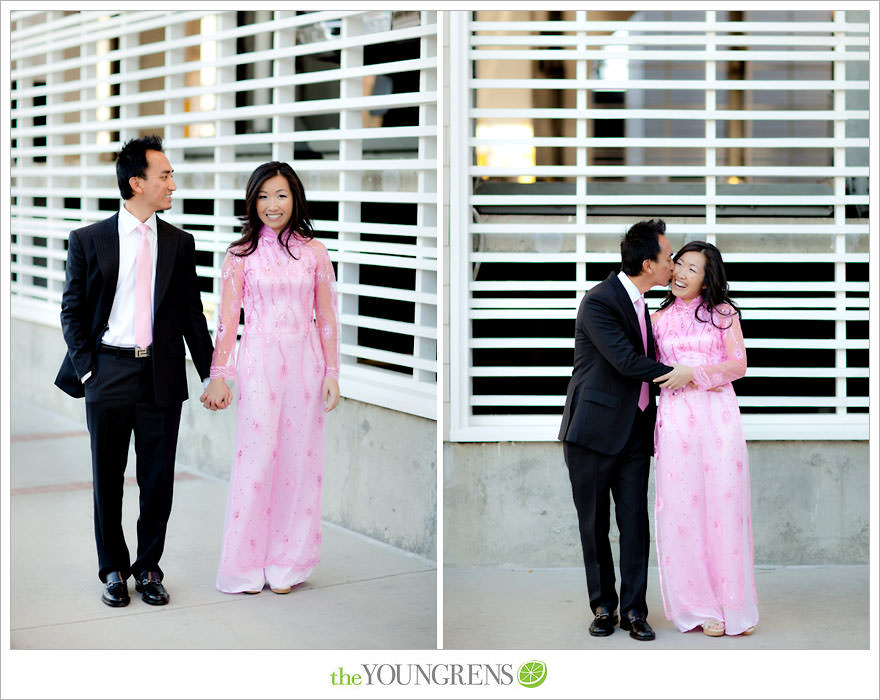 So cute!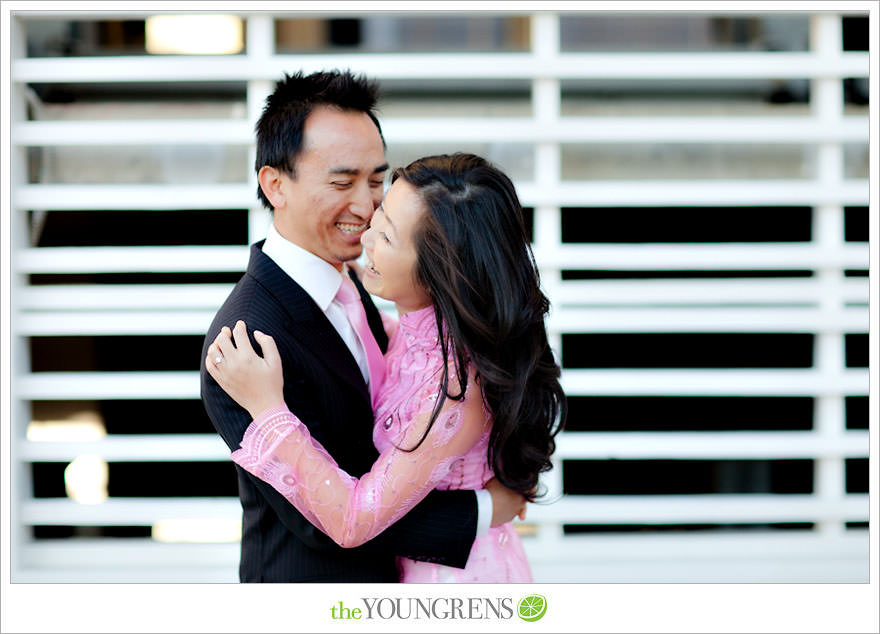 Right after this, we headed down to the beach and the Balboa pier, so we've got a bunch more to share tomorrow. They turned out SO GOOD – I can't wait!
Hugs,
Erin