Ok, so Part One of Richie and Kathy's engagement session at Balboa Island is all adorableness right? Well, Part Two pretty much knocks the socks off of adorable so get your Love This fingers ready folks! After hanging out at the carnival area of Balboa Island, we changed outfits and walked down to the beach and the Balboa Pier.
It. Was. Gorgeous.
The weather was the most perfect it's been all year – clear skies, golden sun, and crazy blue water. I felt like I was in one of those Hawaiian Tropic adds with golden rays of sunbeams bouncing off of our lush, tan skin. Aaaaaand it's December. I love California.
And I also love Richie and Kathy – how cute are their outfits??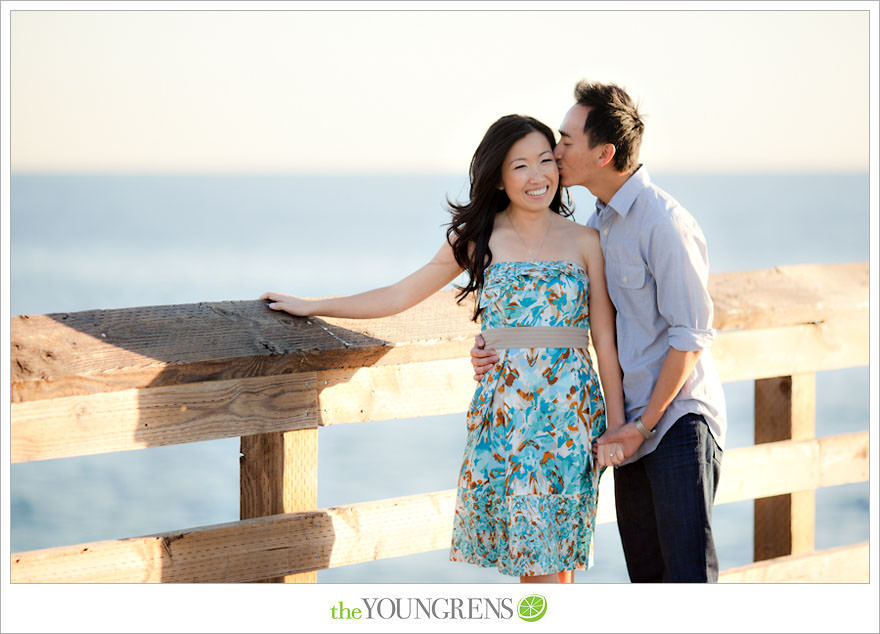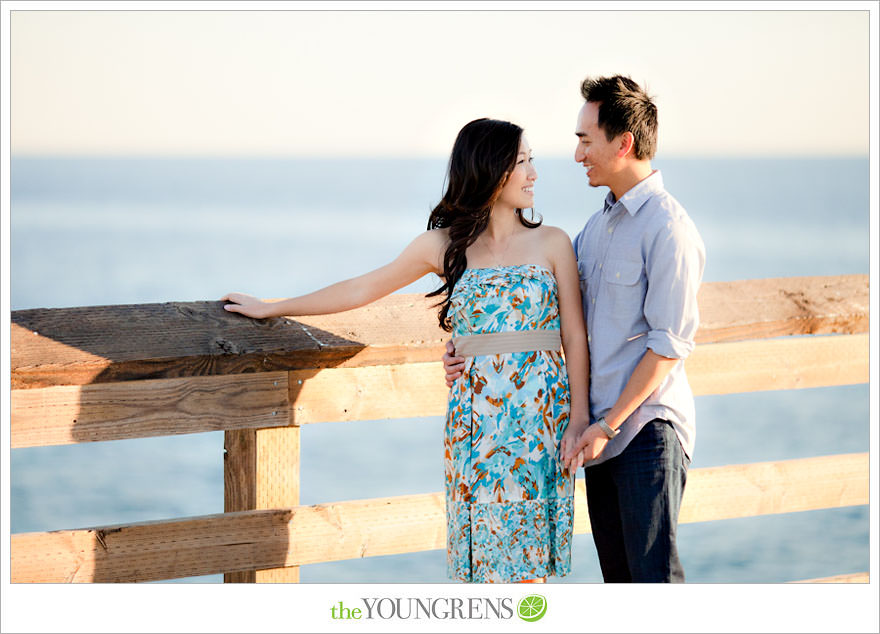 These guys are just so sweet together. They could stand on their heads and look completely photogenic. Sheesh.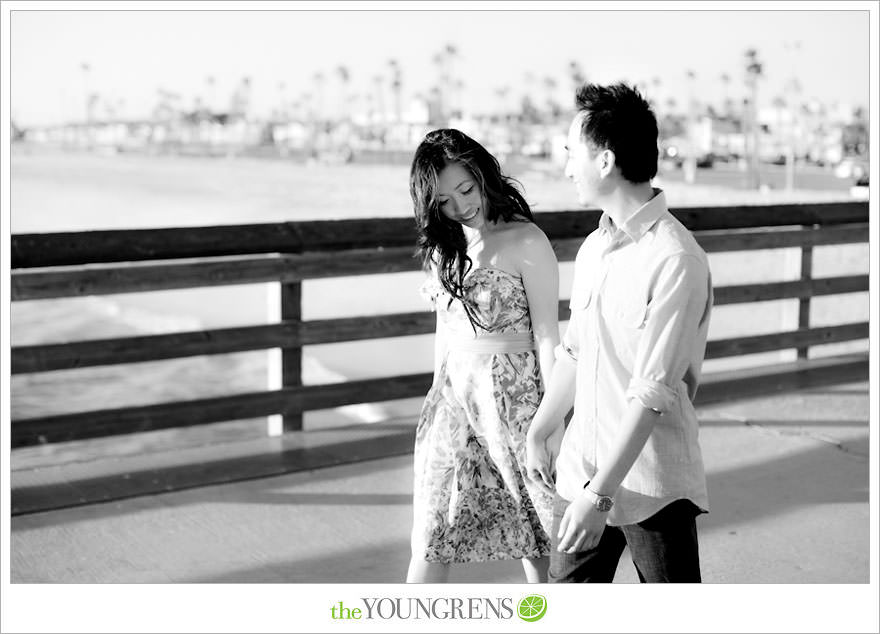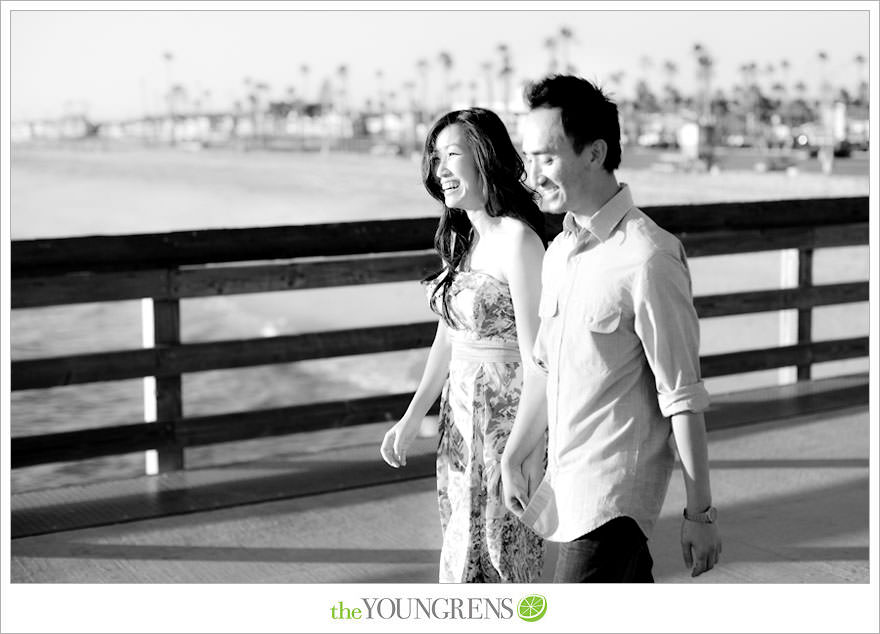 I *heart* this one.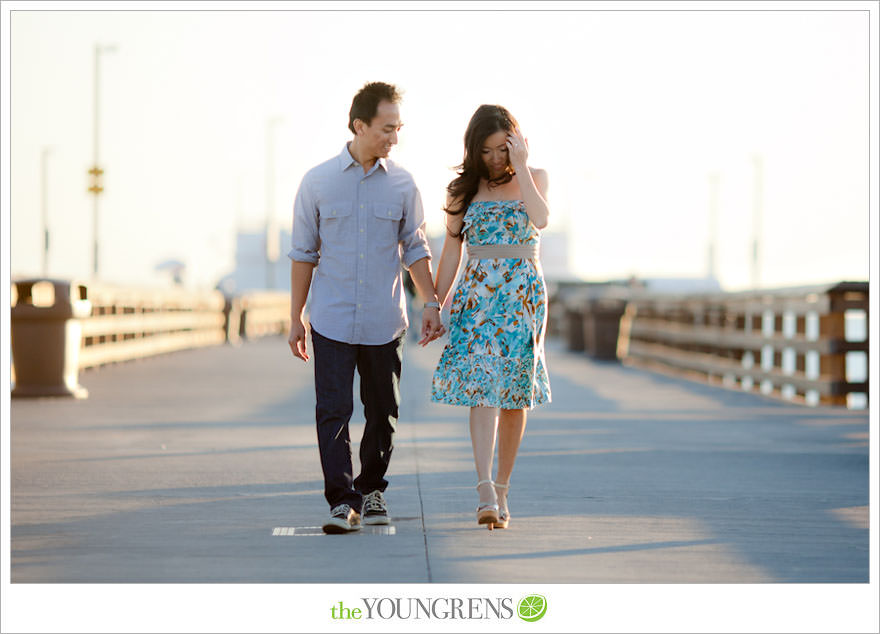 And this one too…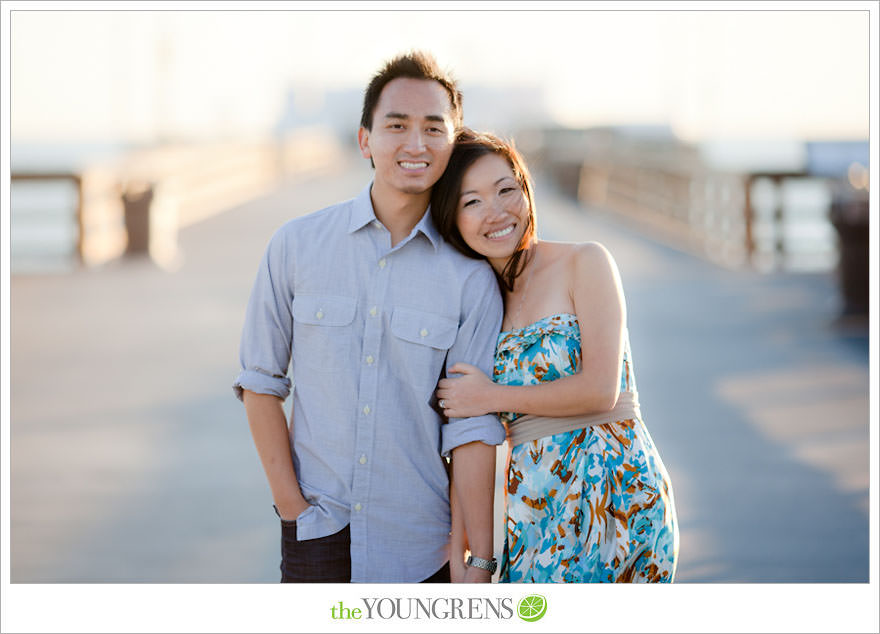 Ok, and this one too.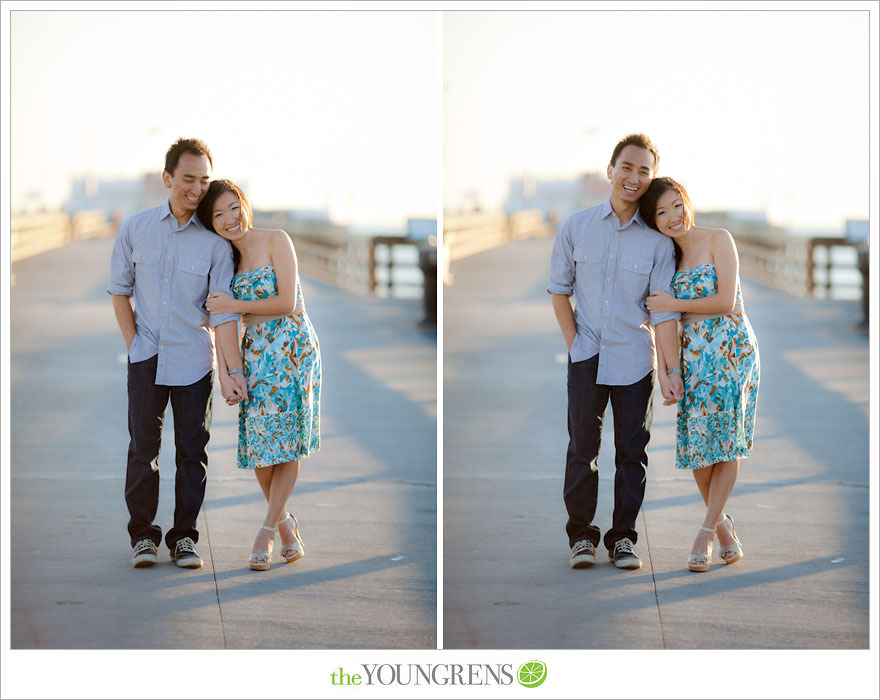 See? What did I tell you about that warm, golden sun and blue water? So beautiful!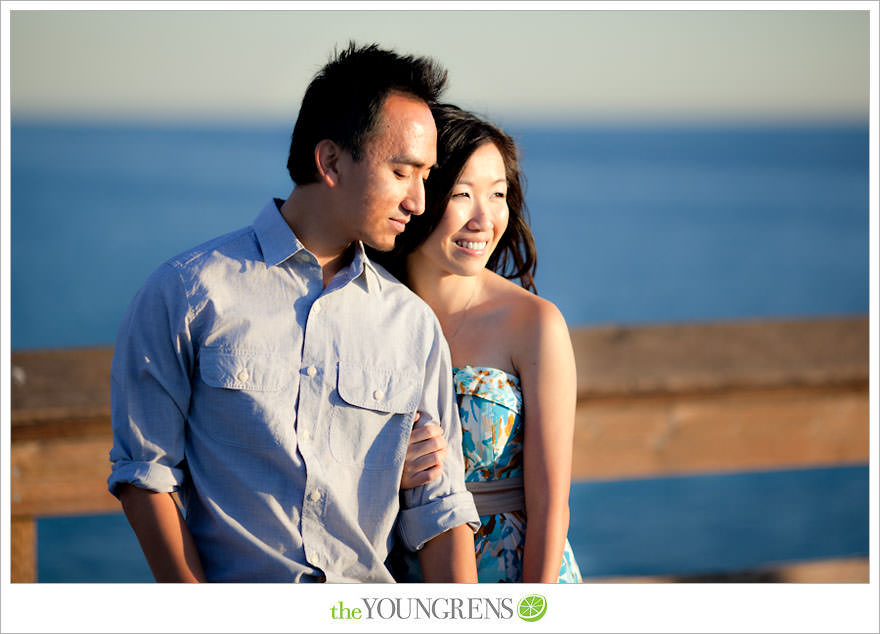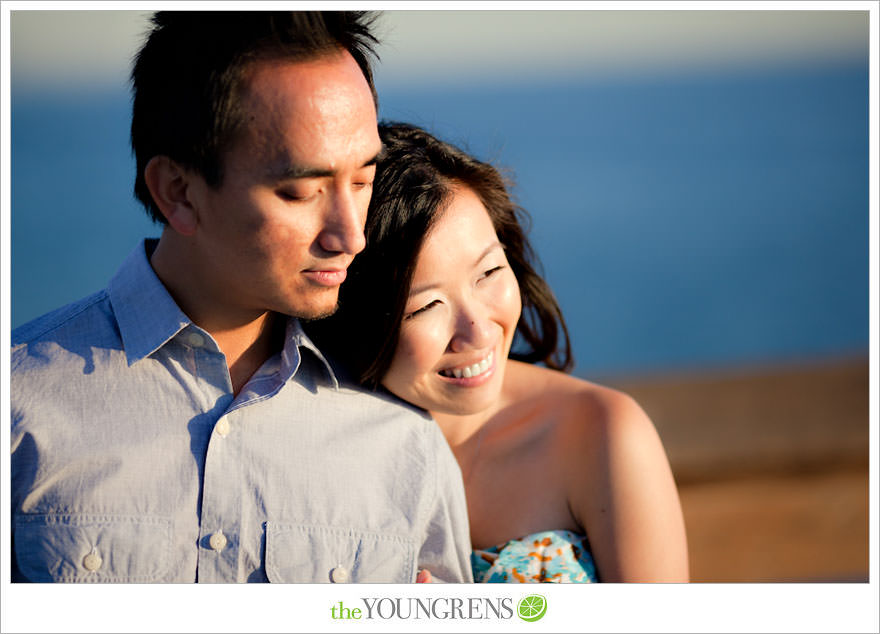 Aaaaaand adorable. Go.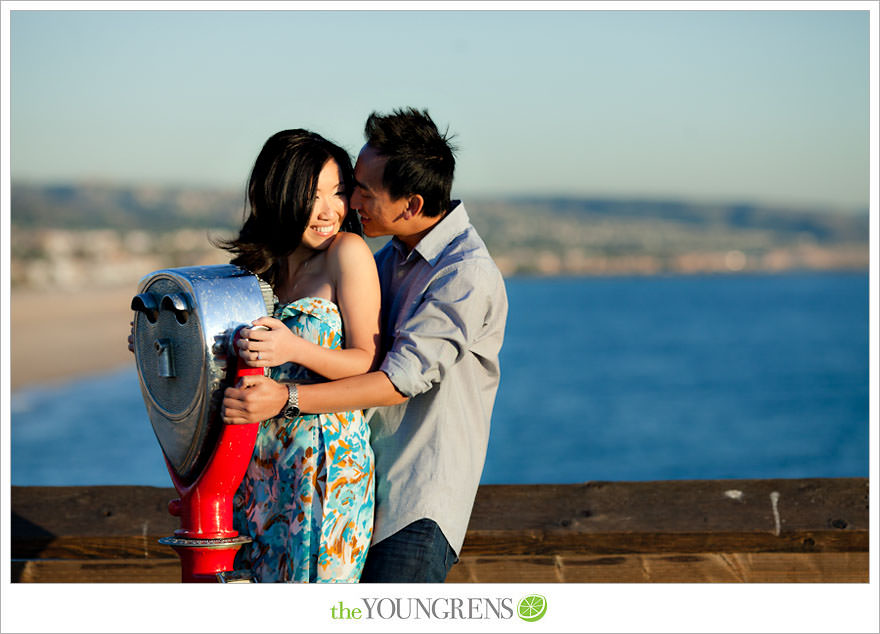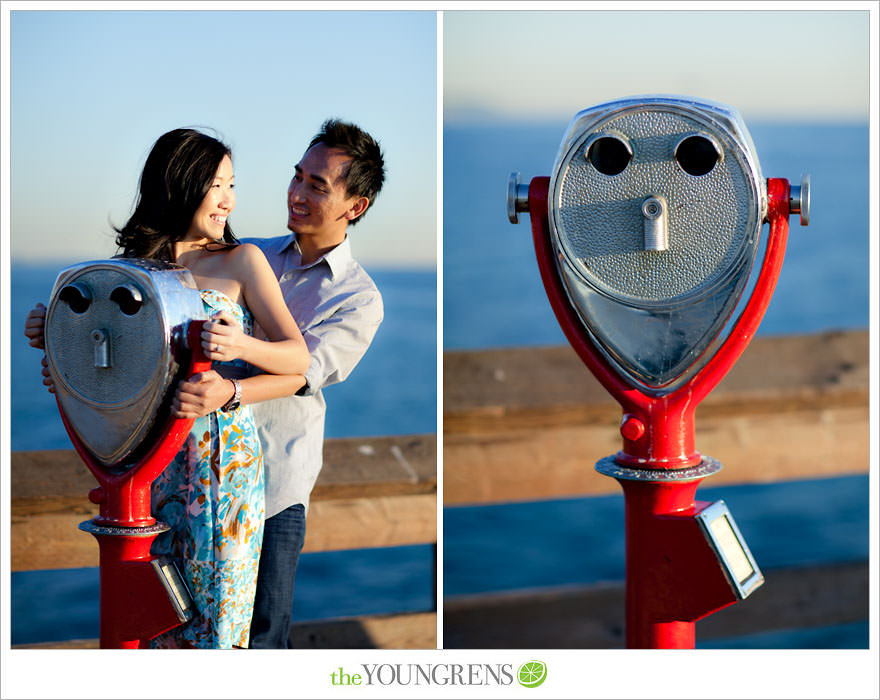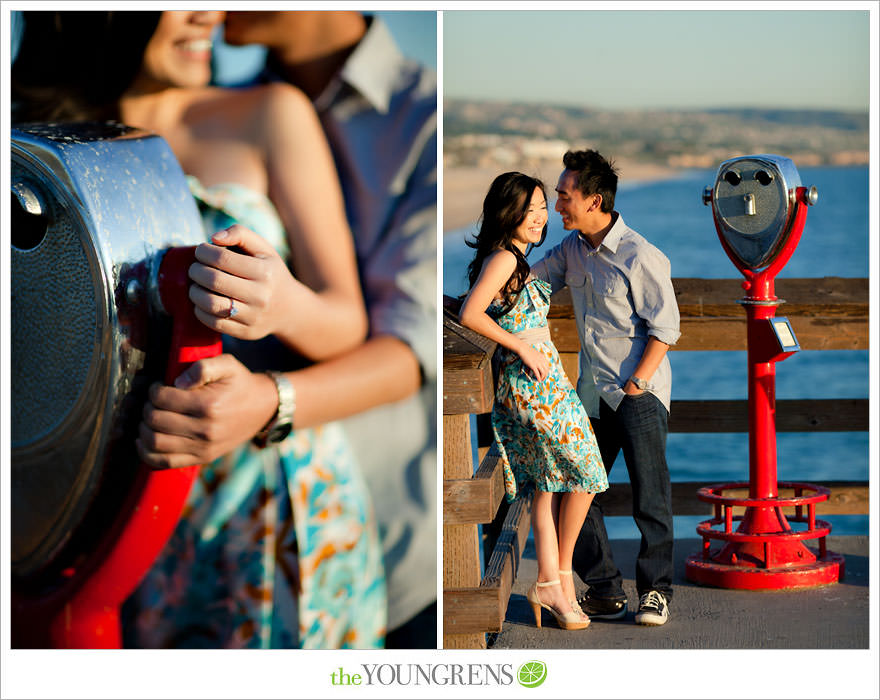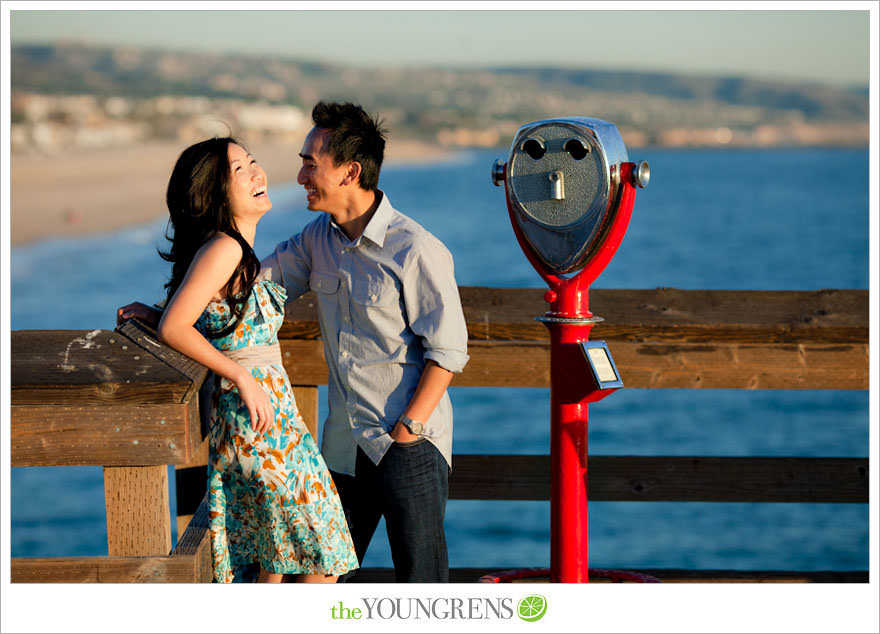 We hopped down underneath the pier and it was EP(to the)IC.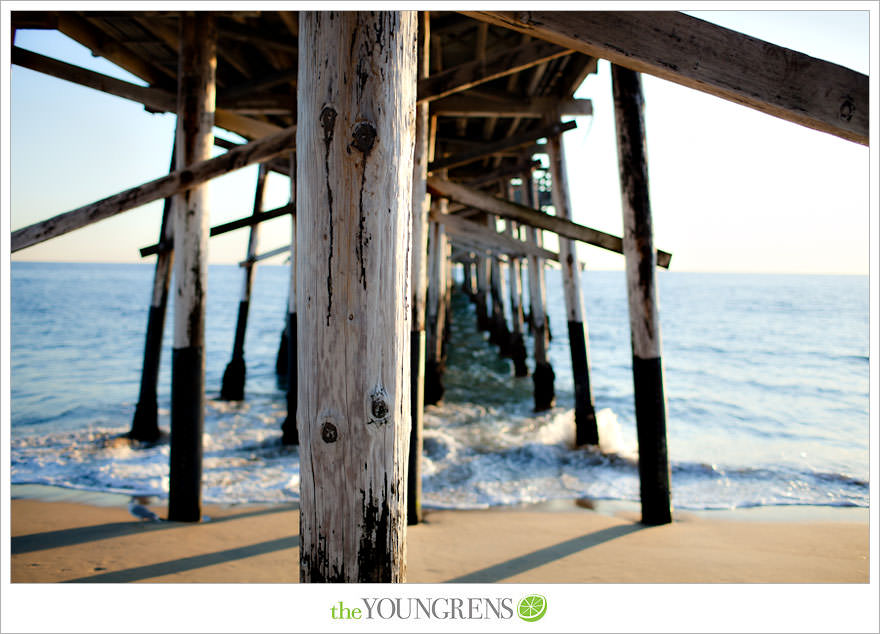 Definitely a fave.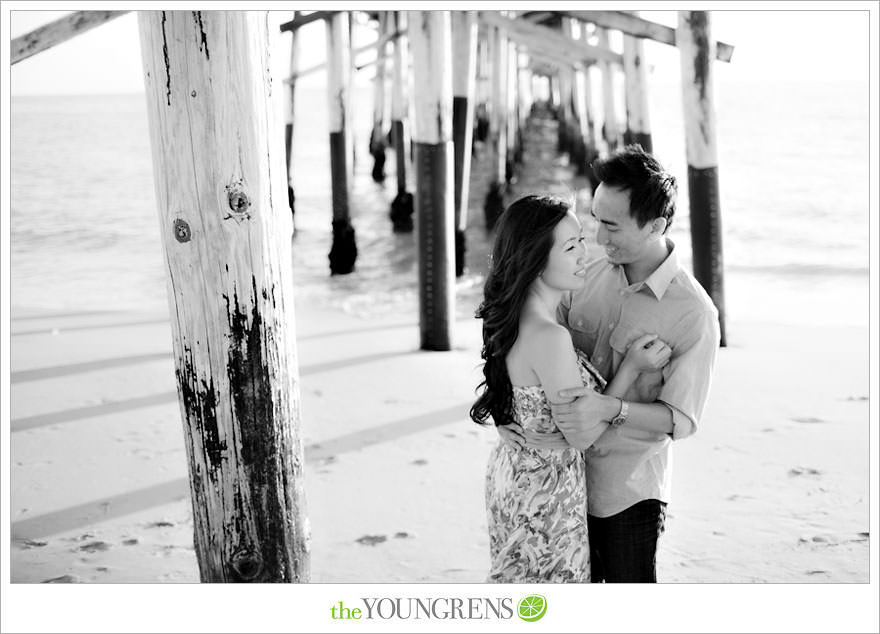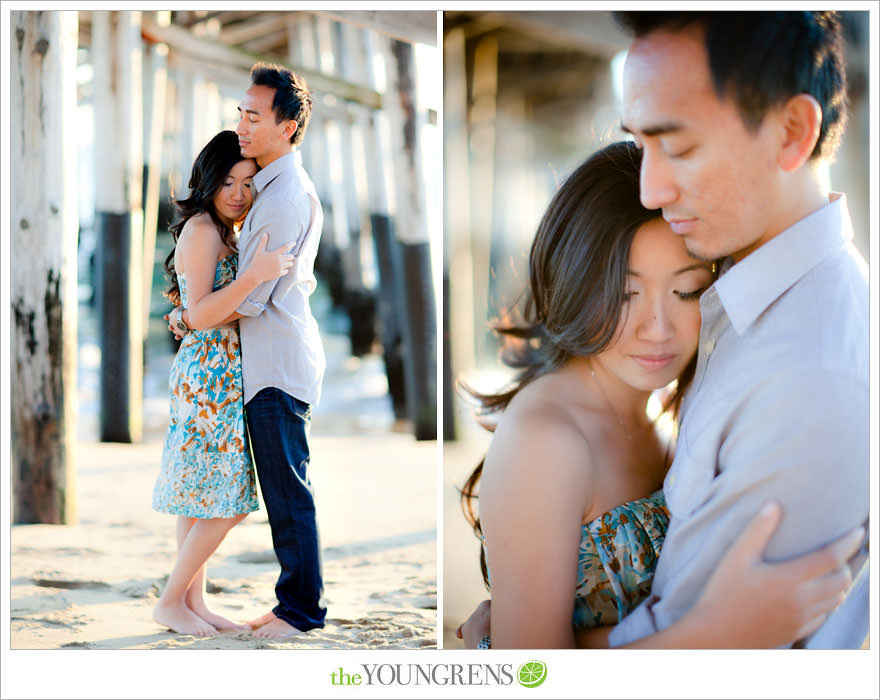 And another fave. Ok I have a lot of faves from this session…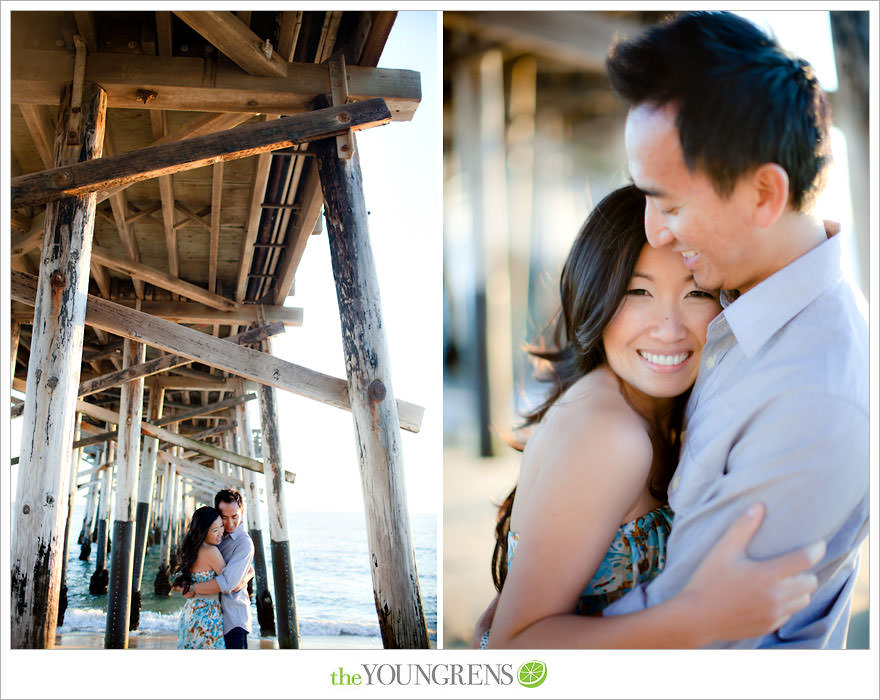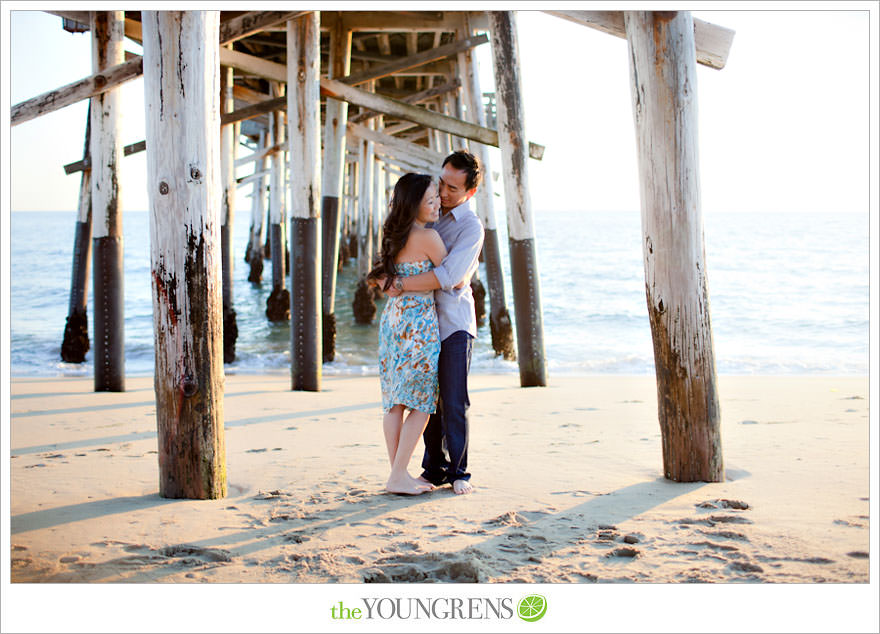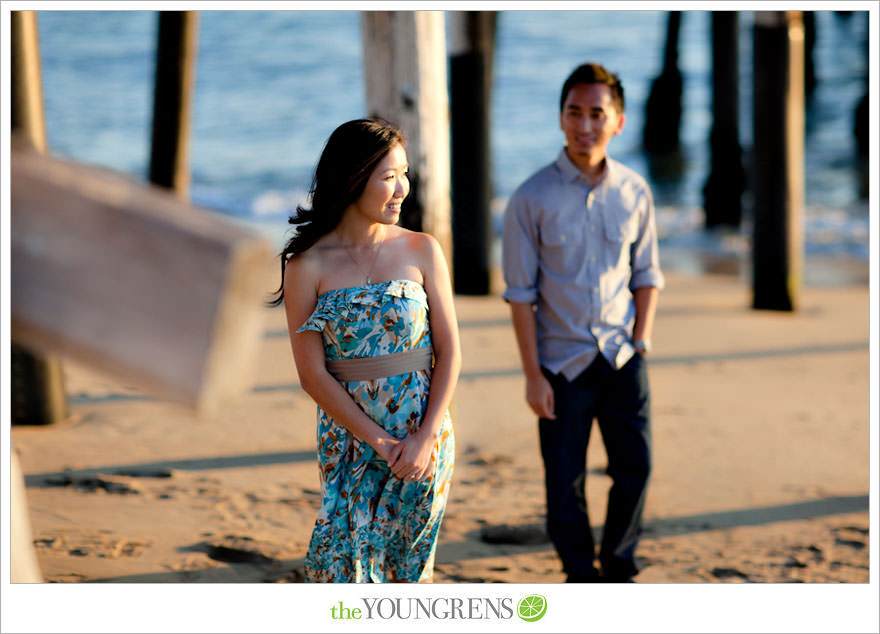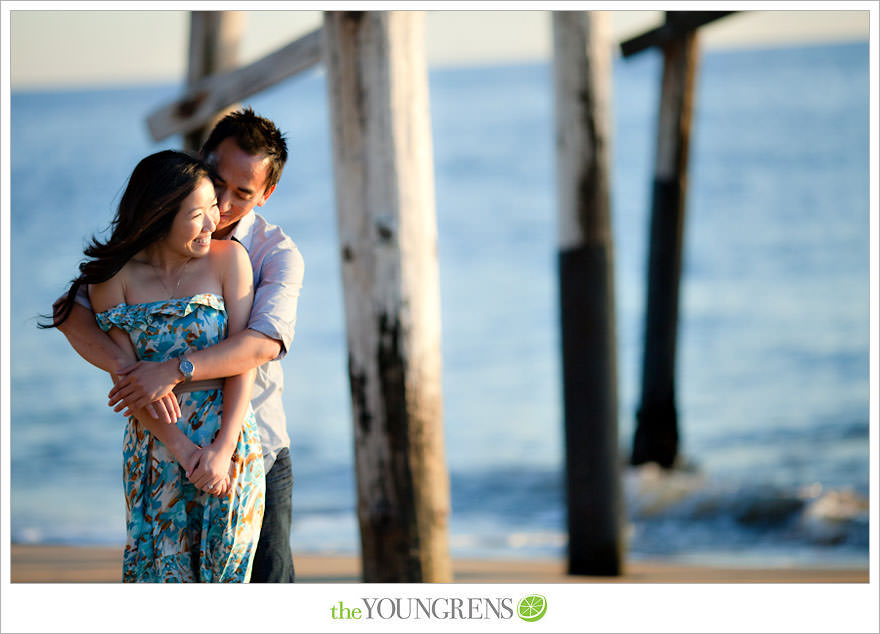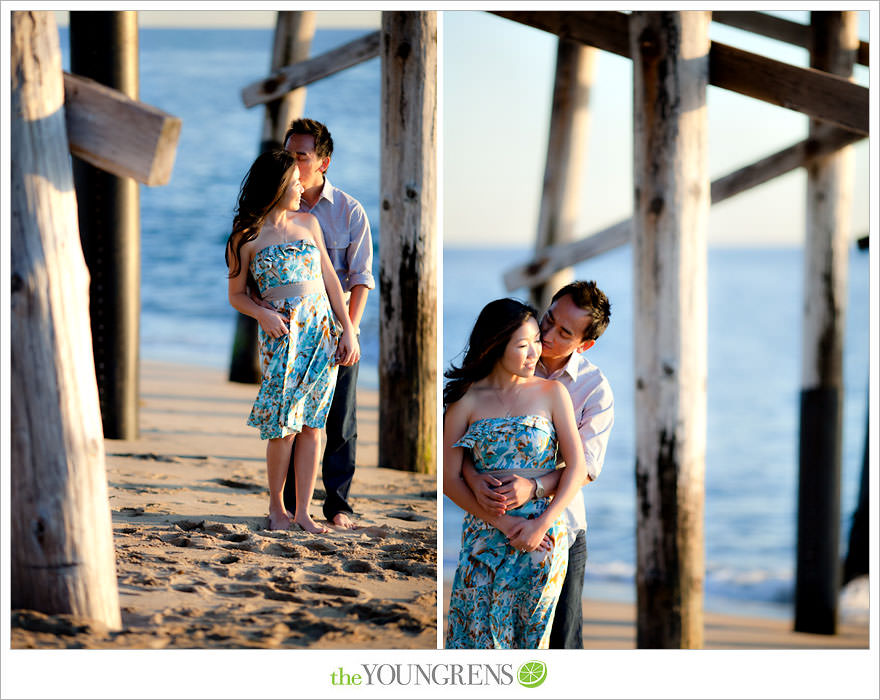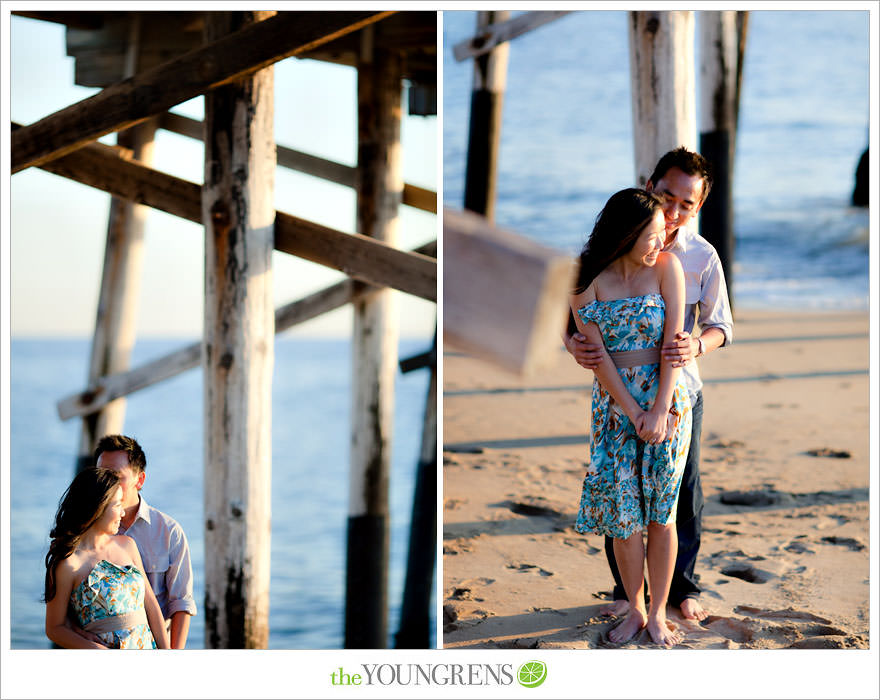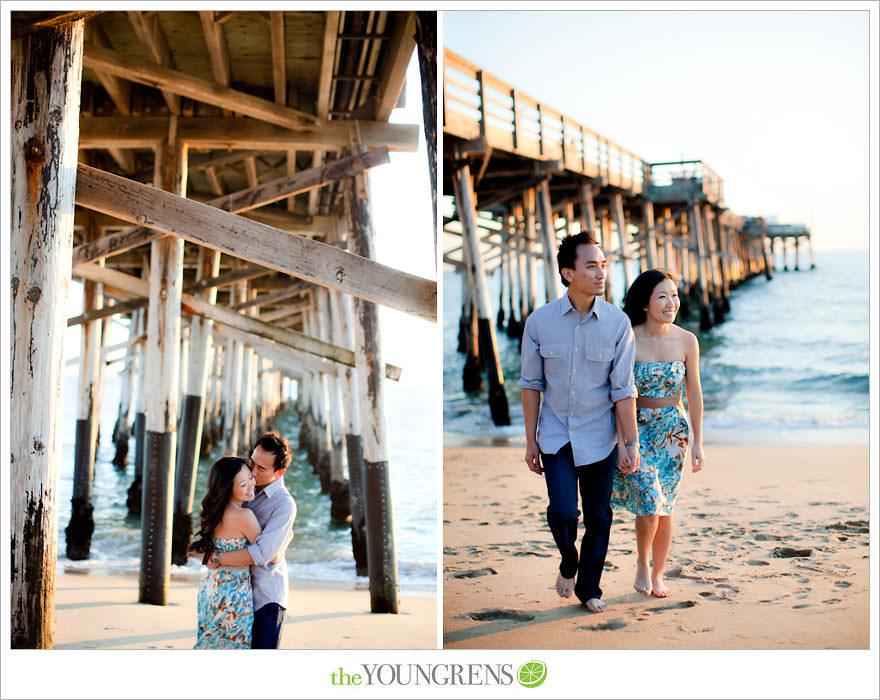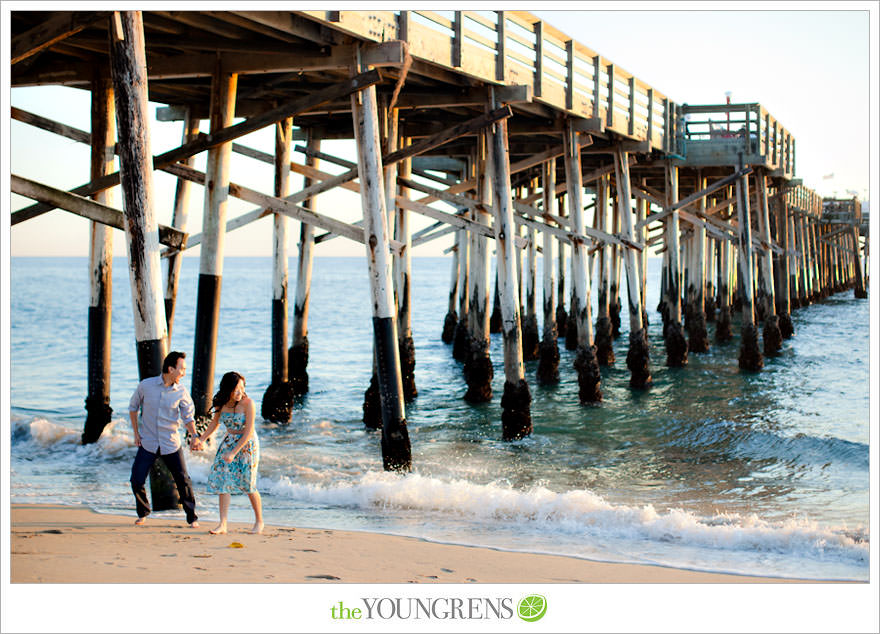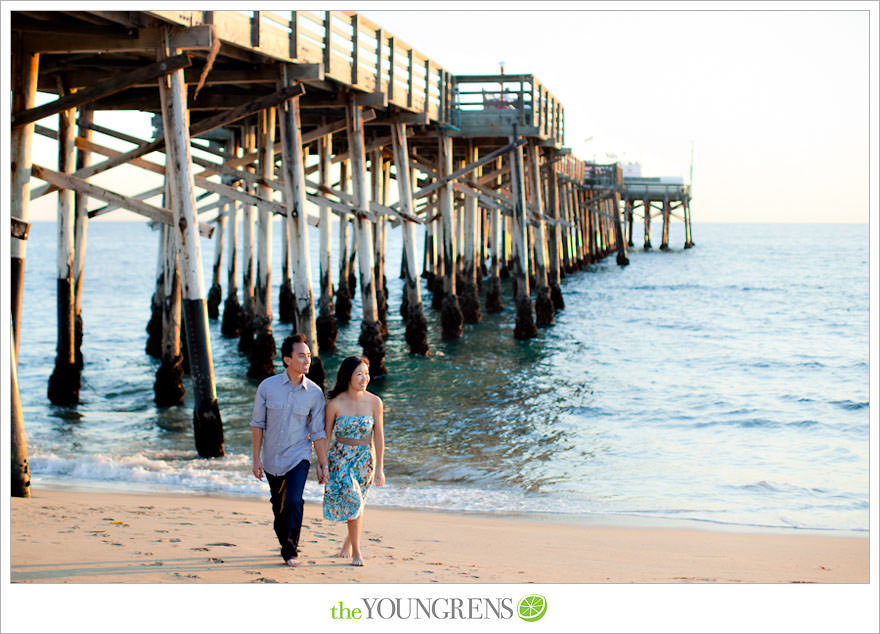 I love how golden the pier is in the sunset! *love*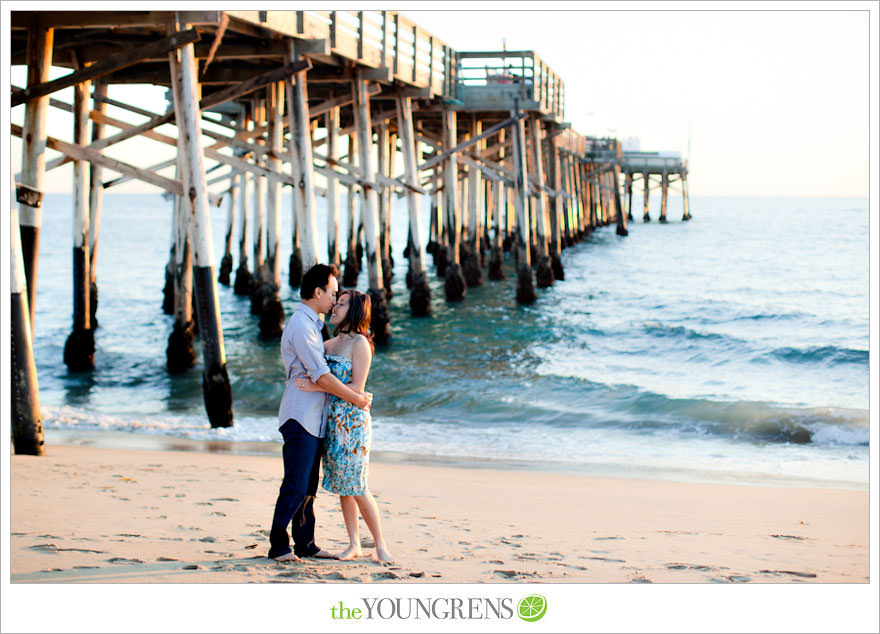 Richie and Kathy: You guys are da bomb! The way you laugh at and with each other is just hysterical, and we thoroughly enjoyed every single second of it! We seriously can't wait to hang out with your families next year and are so stinkin' excited to spend this journey with you guys!
Hugs,
Erin