Welcome back to Part Two of Alex and Angela's engagement session at Balboa Park where we laughed our way through the Old Globe, the Museum of Man, and the picture perfect rose garden. These two theater kids met while working on a show in Vegas (we found out they may have be working on a show that we went went to – crazy!) and they've got the kind of perfect connection that means they'll be best friends for life.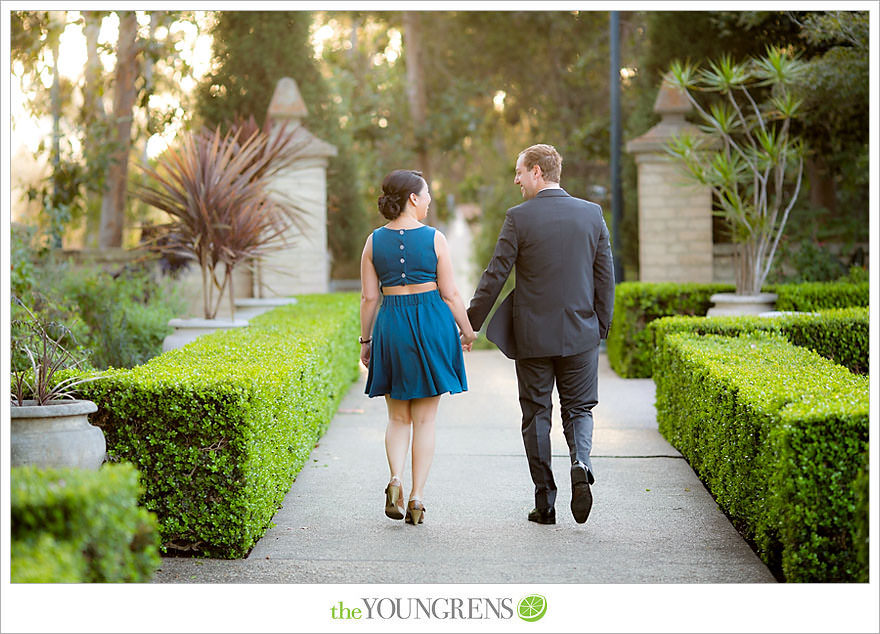 We wanted to soak up every drop of that buttery light! And with a cute couple like Alex and Angela, it definitely wasn't difficult!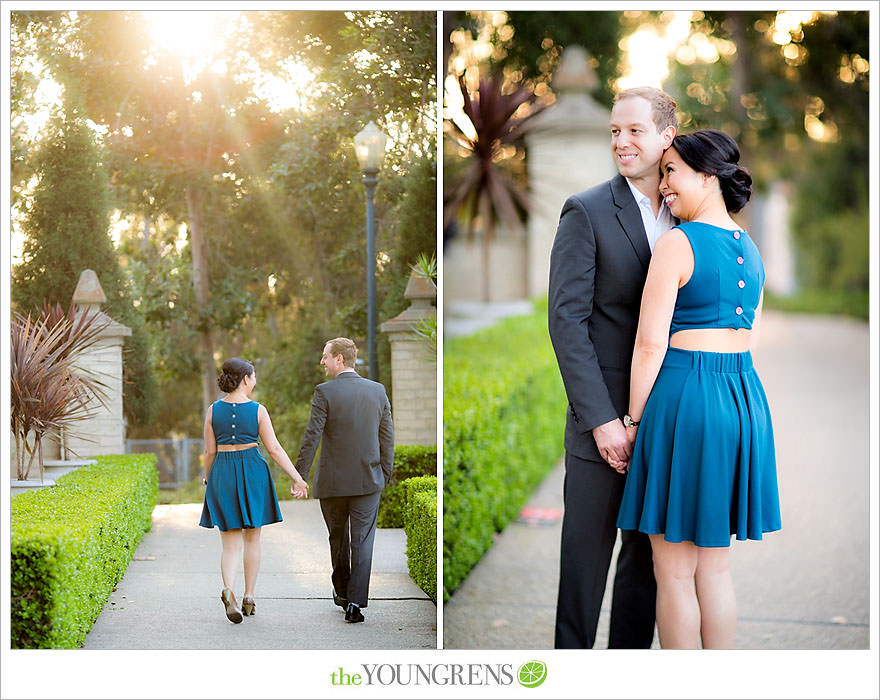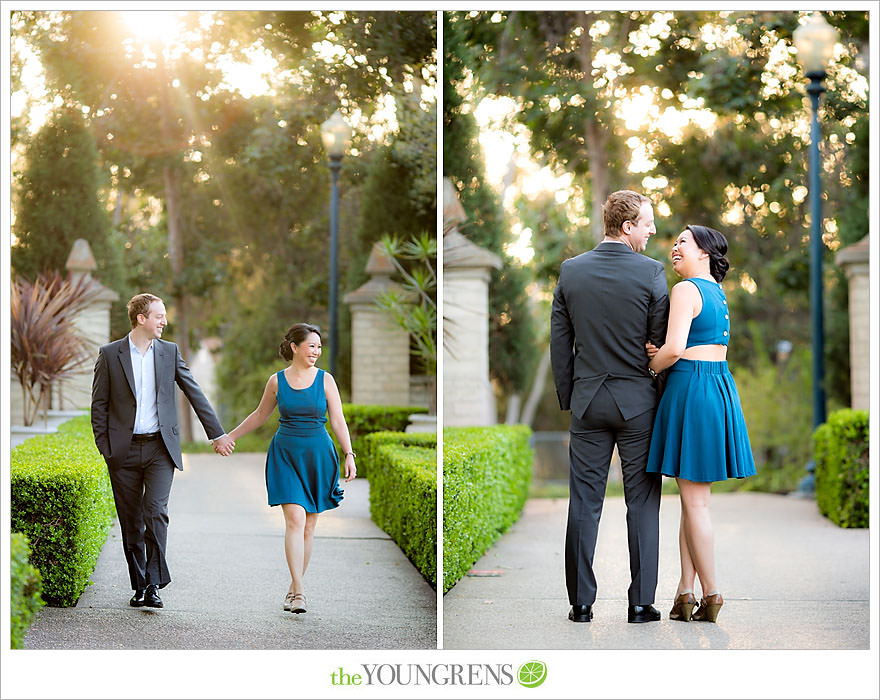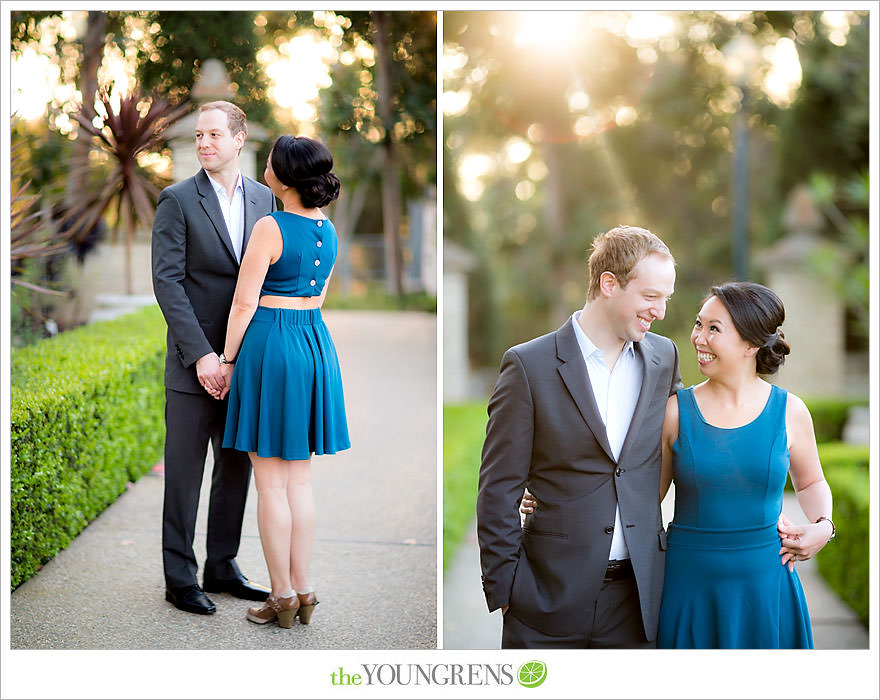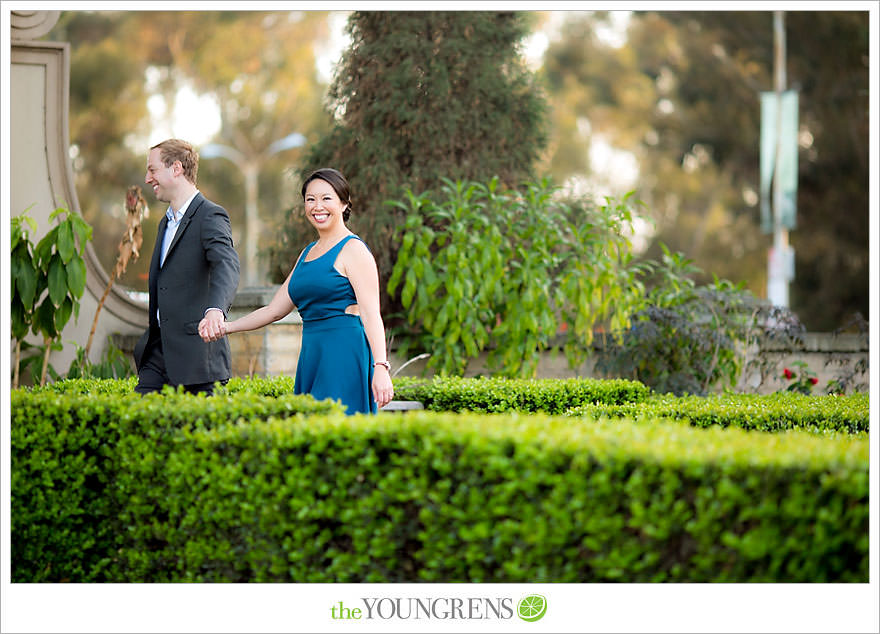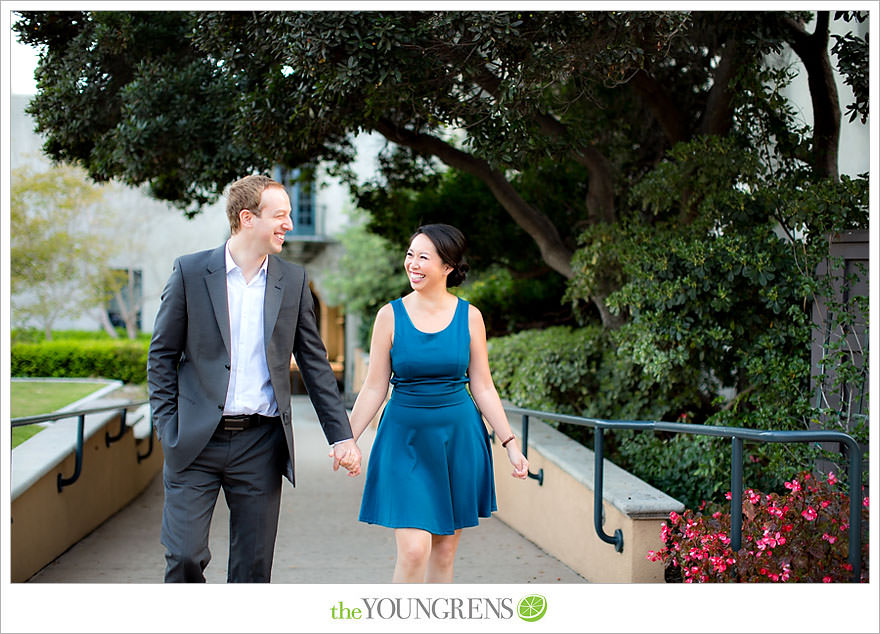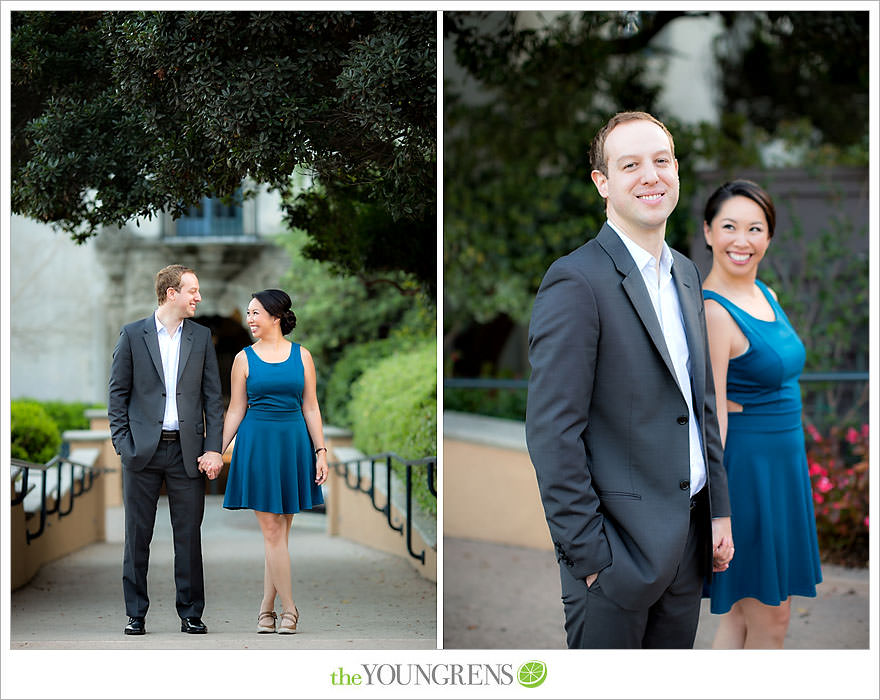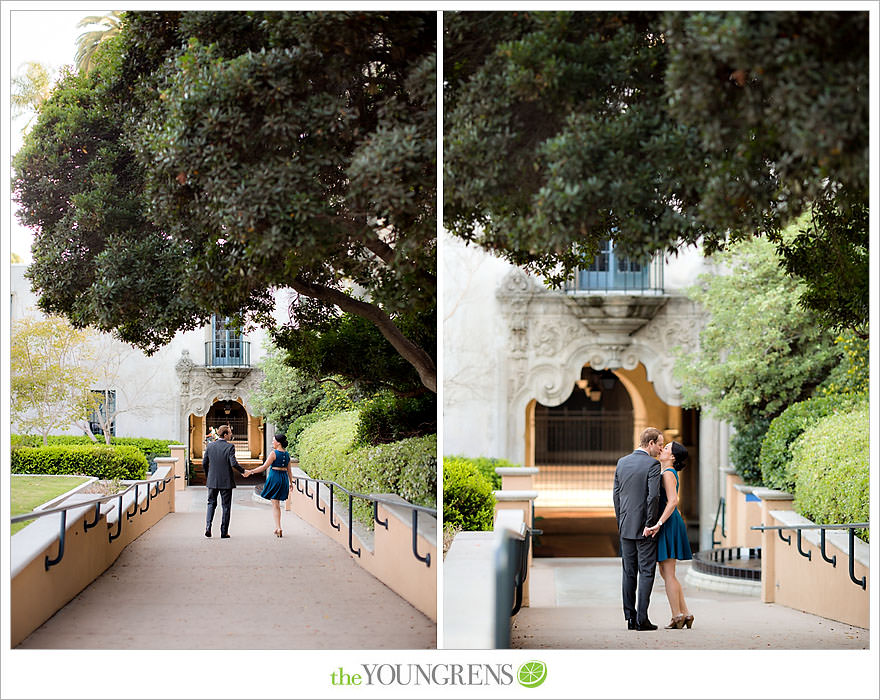 Aren't these guys just stinkin' adorable in front of the camera?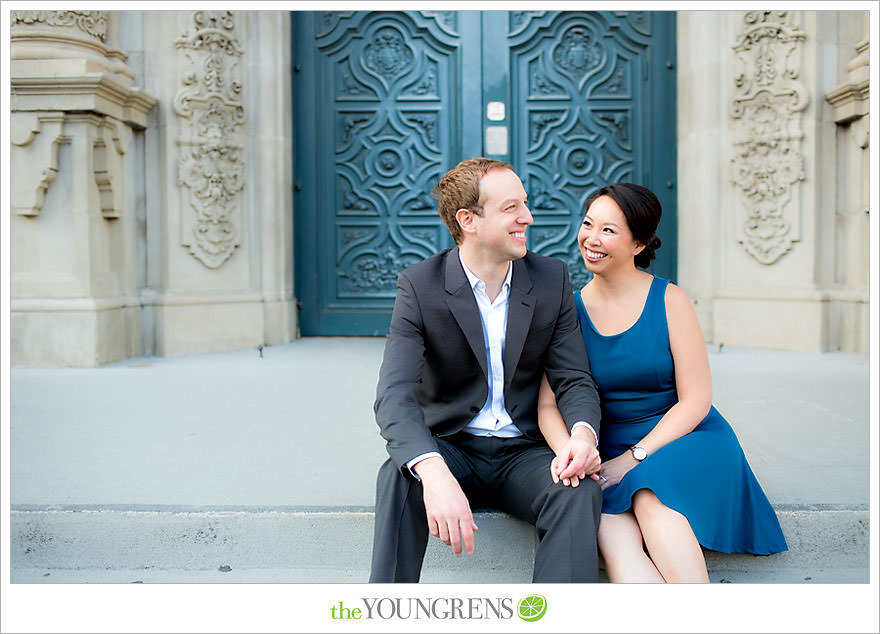 Lovelovelovelovelove this shot of Alex! He looks SO GOOD.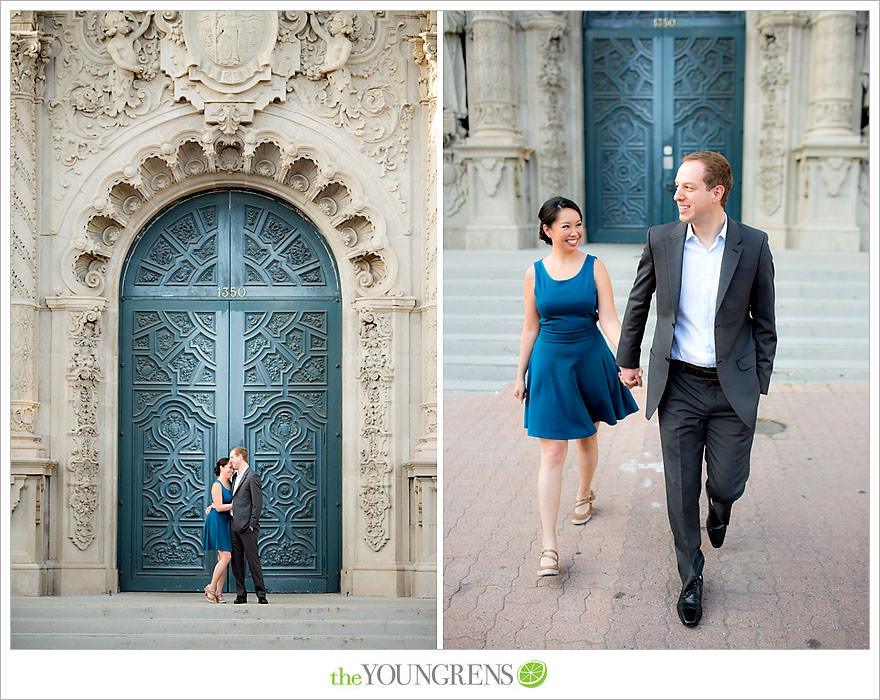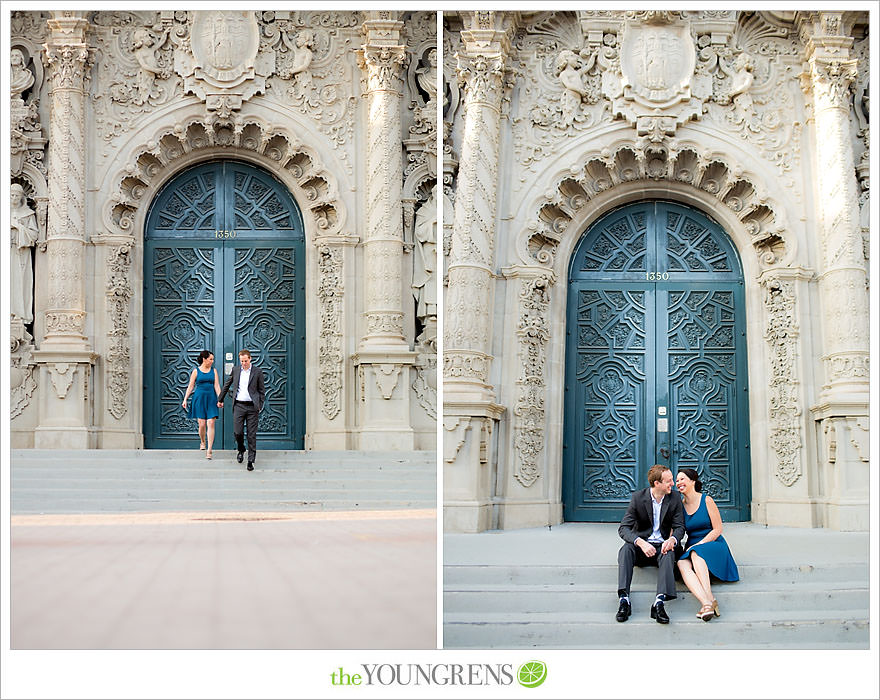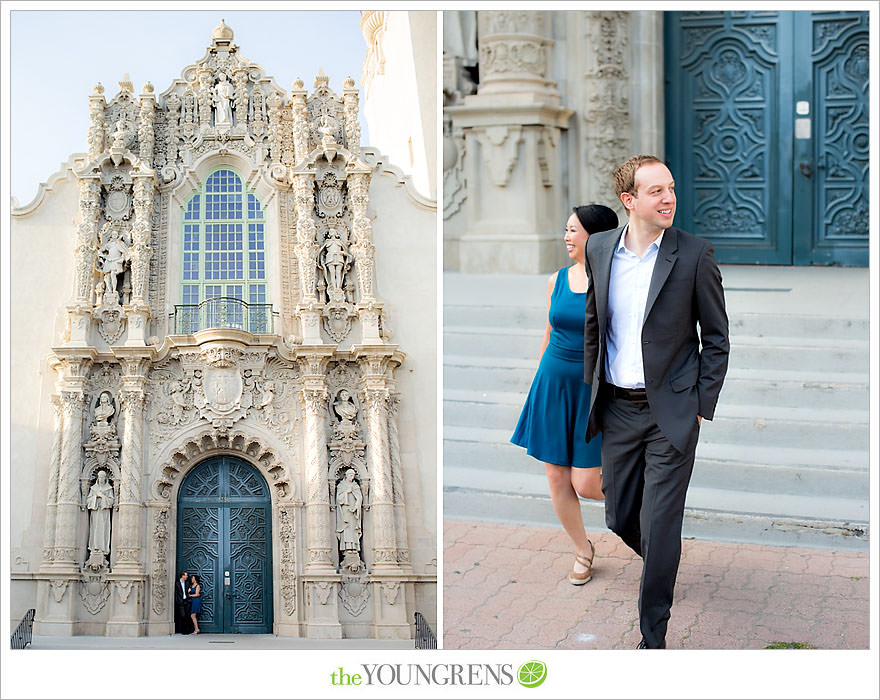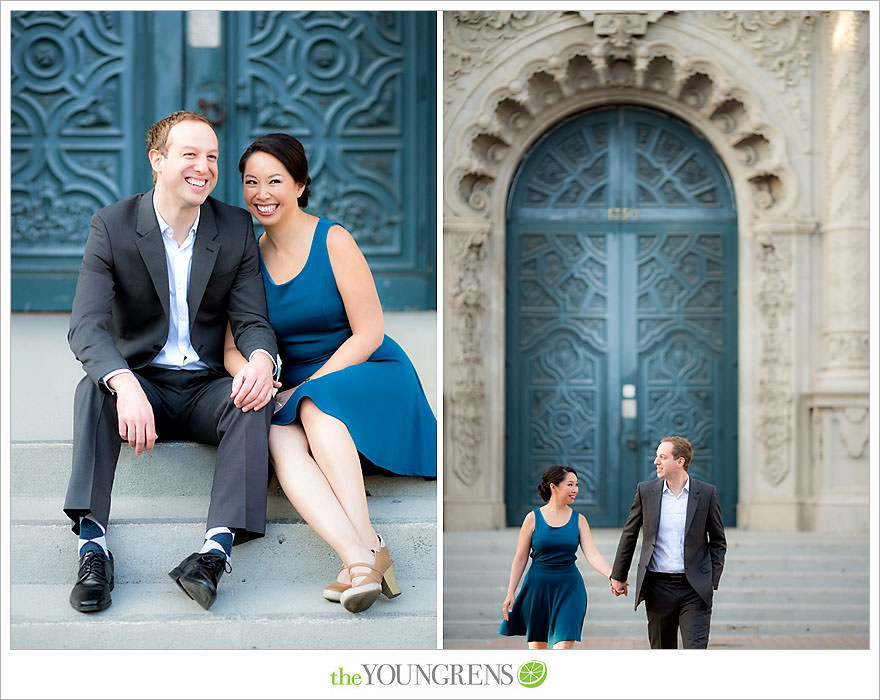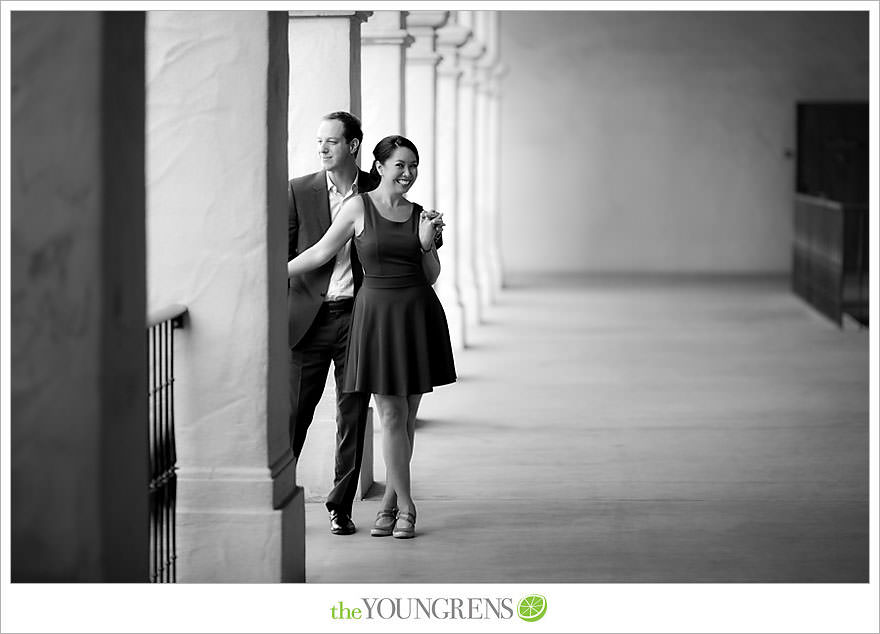 The back of that dress still makes me smile.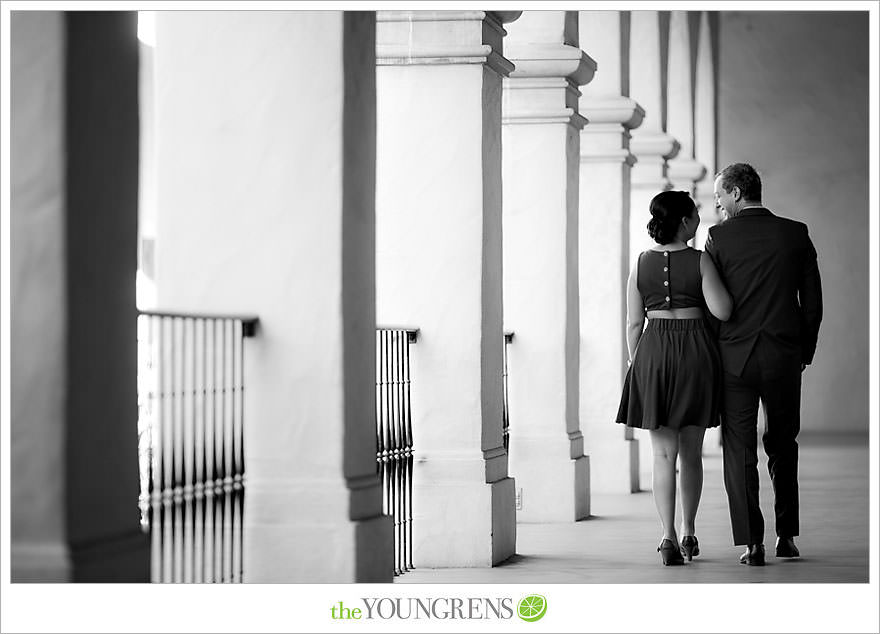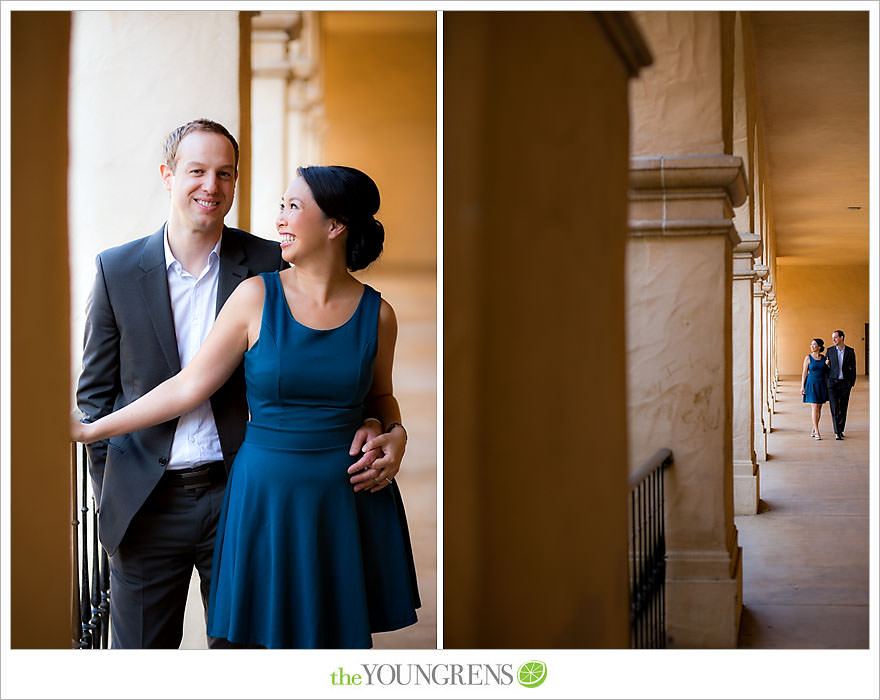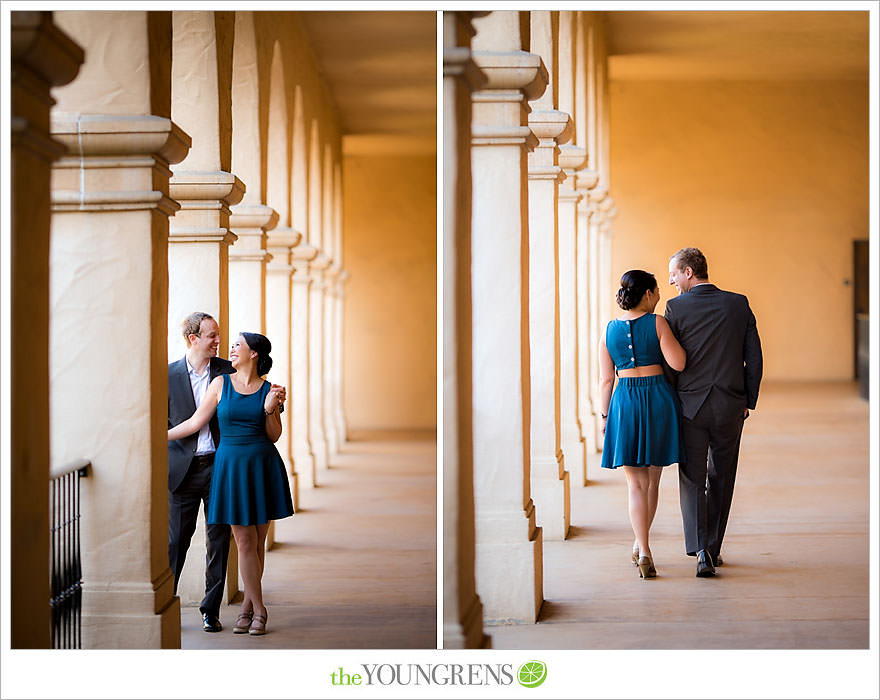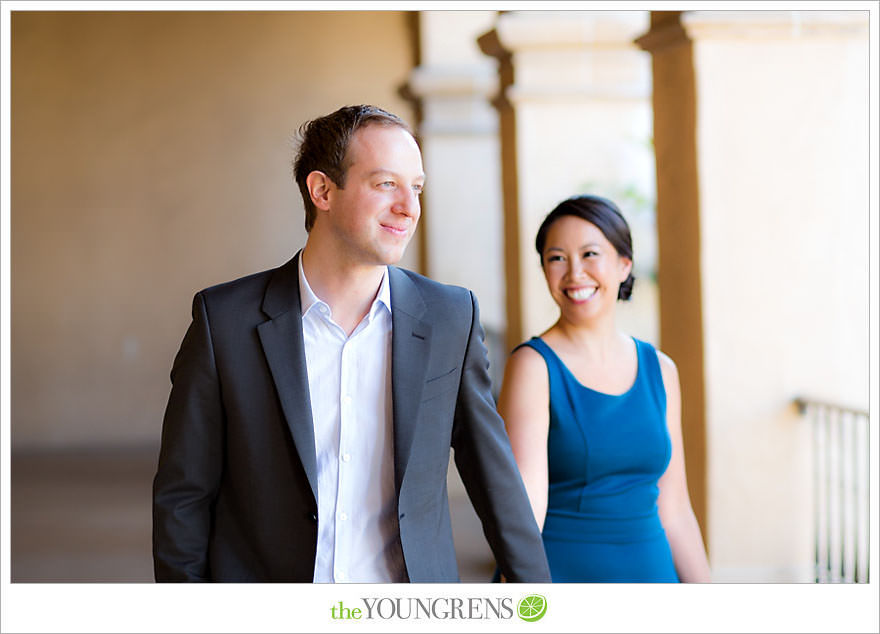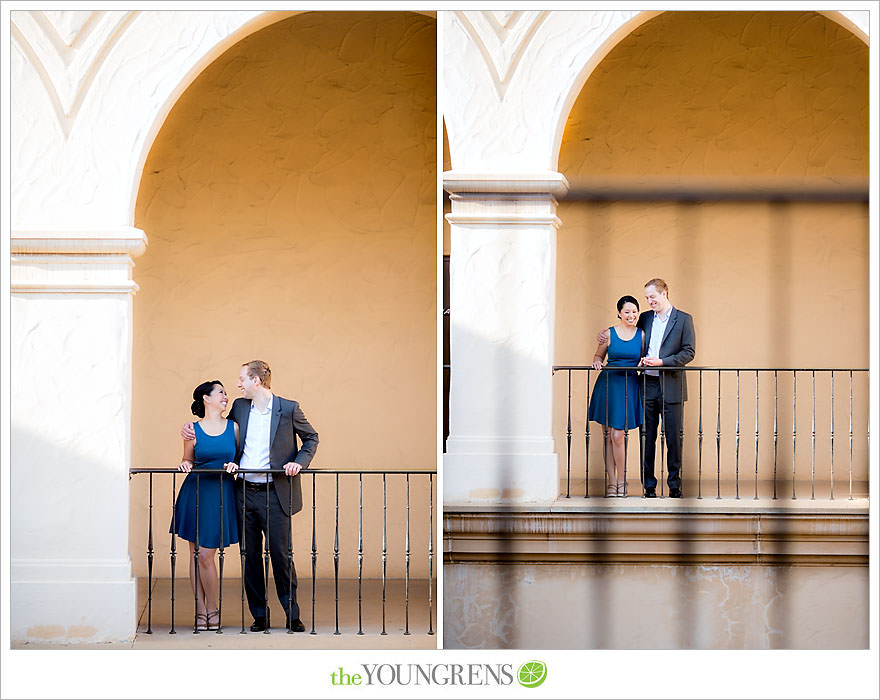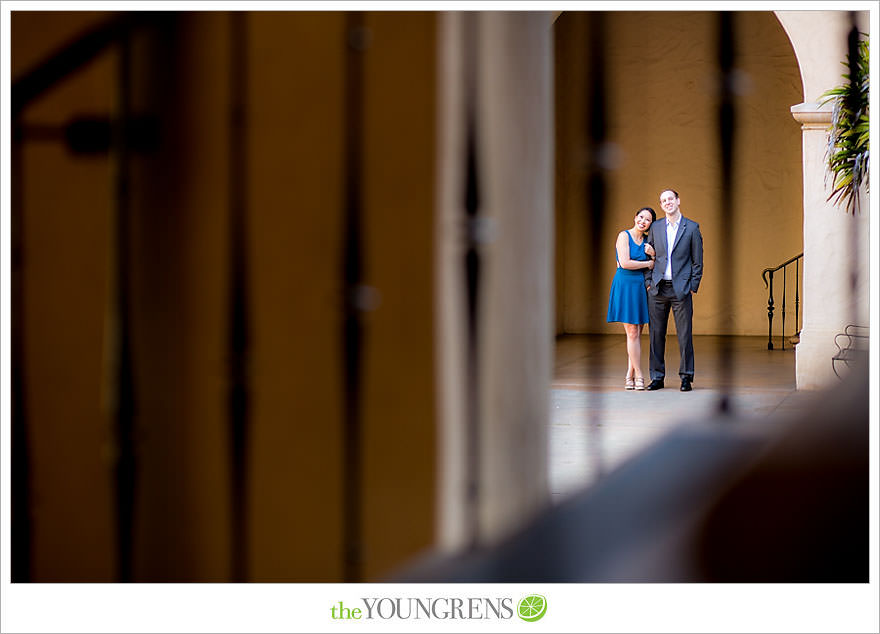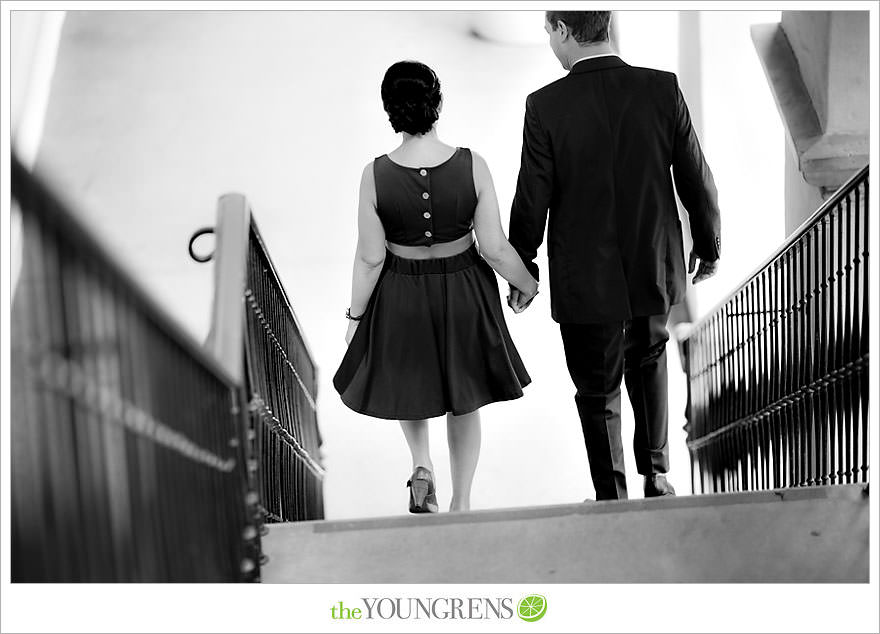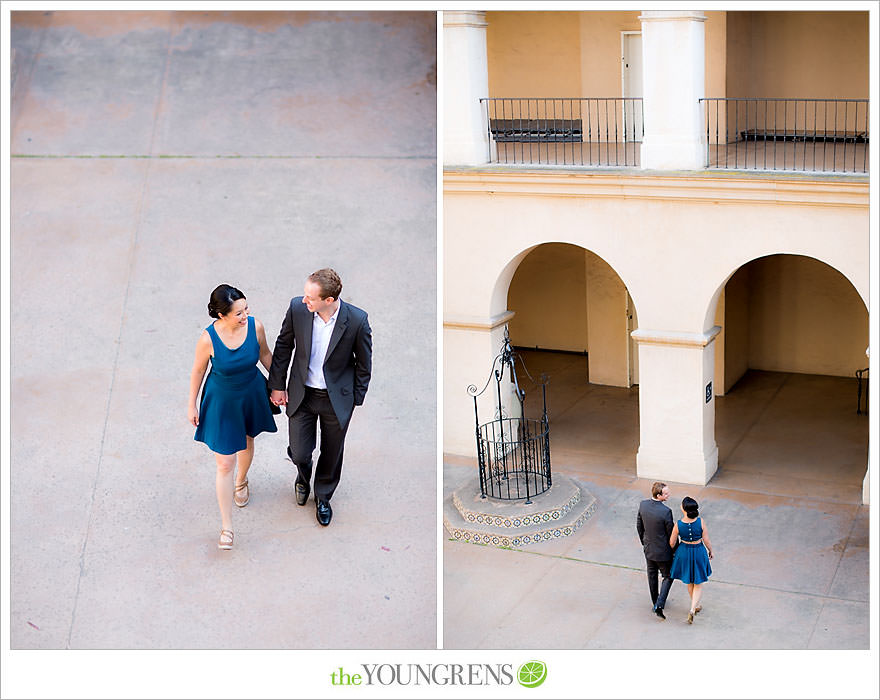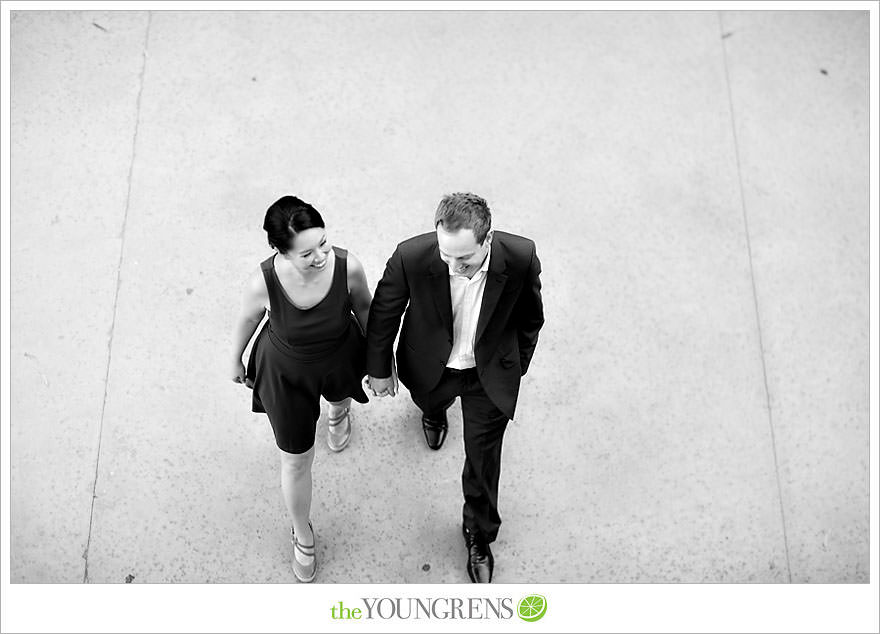 Alex and Angela: I don't think I've laughed so much with a couple in a long time so thanks for being your hilarious selves and for letting us be our crazy selves too. Your wedding is going to be off the hook and we're so excited to share it with you!
Hugs,
Erin