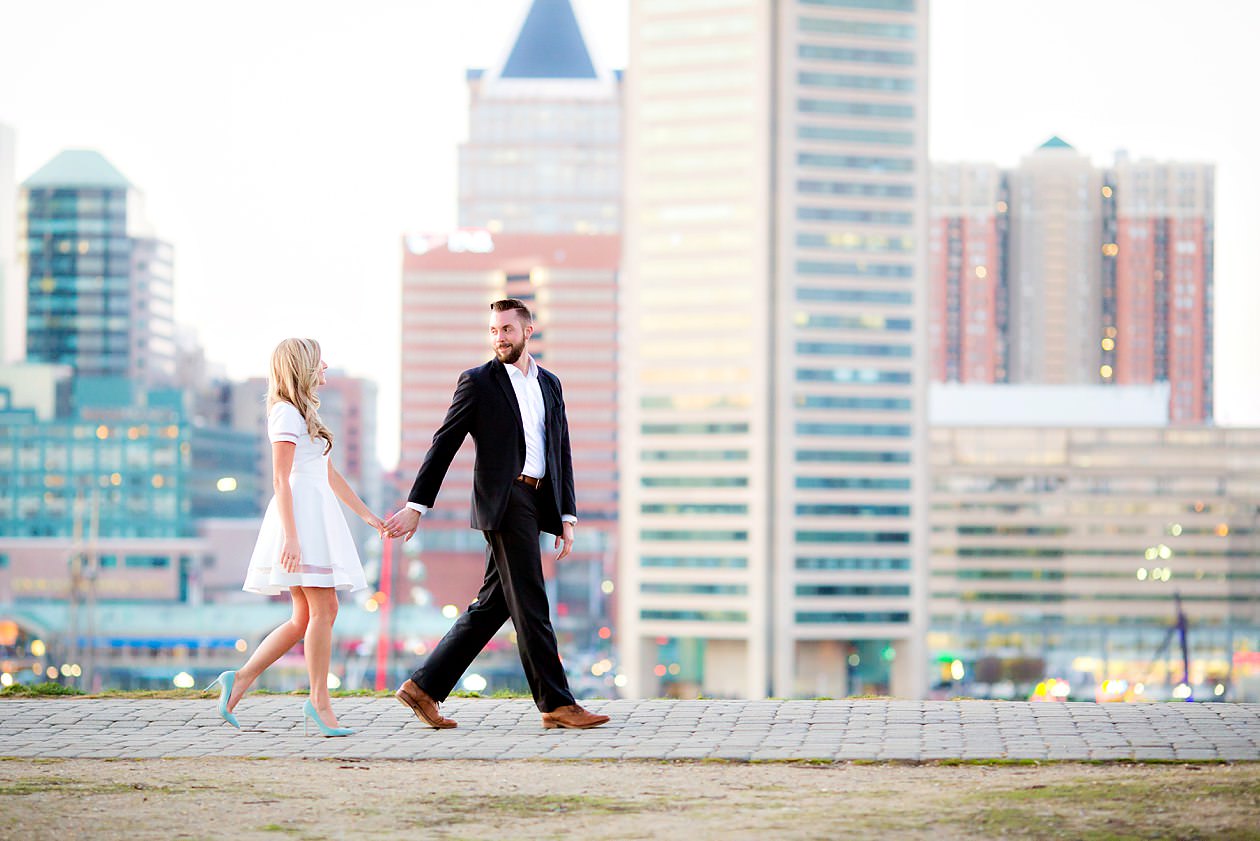 Baltimore Engagement Session, Part One |Christopher and Emily
They were walking along the reflecting pool in Washington D.C. on their way to a Capital's hockey game for her birthday celebration, and the Washington Monument was glimmering below them in the clean, clear water while the early evening light melted away over the buildings around them. The scene around them was so picture perfect that Emily said, "Honestly, you could propose right now and I'd be a happy girl."
So Christopher paused in front of the grand steps of Lincoln Memorial with the white columns rising above them, he got down on one knee, and he pulled out the ring that he had been carrying in his pocket the entire evening.
Christopher and Emily are two ambitious professionals and both of their lives run a million miles a minute, but in the midst of their careers, they have built something truly special in their relationship. Life has brought them through a lot during their dating years, but none of it has torn them apart. They have chosen to come close together, and Jeff and I see this bond in the way they look at one another when no one else is around. They not only love each other deeply,  but they care for each other's hearts.
Christopher and Emily live in Baltimore and this is where they have built their love together, so we flew out to their neck of the woods to photograph them in the streets that they adore. We were so excited to be shooting on the East Coast in my FAVORITE part of the U.S., that we spent the first day in Baltimore and then drove into Washington D.C. for – wait for it – the blooming cherry blossoms the next day!! (If you've been seeing our sneak peeks on Instagram lately, then you know that Part Two tomorrow is going to be AMAZING.)
For Day One, walked around their neighborhood of Fells Point in Baltimore which is the old, original section of this historical city. Filled with colonial brick buildings and cobblestone streets, Jeff and I were in a photographer's dream!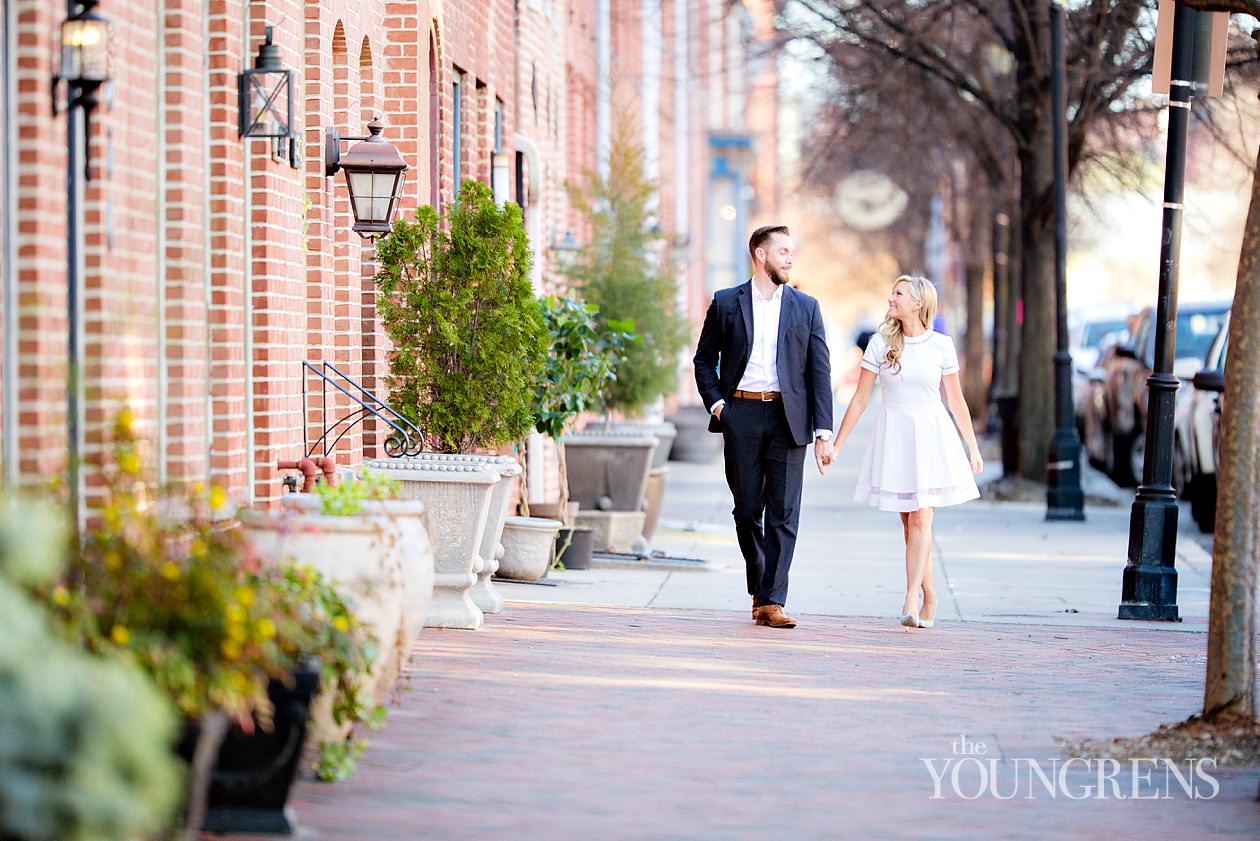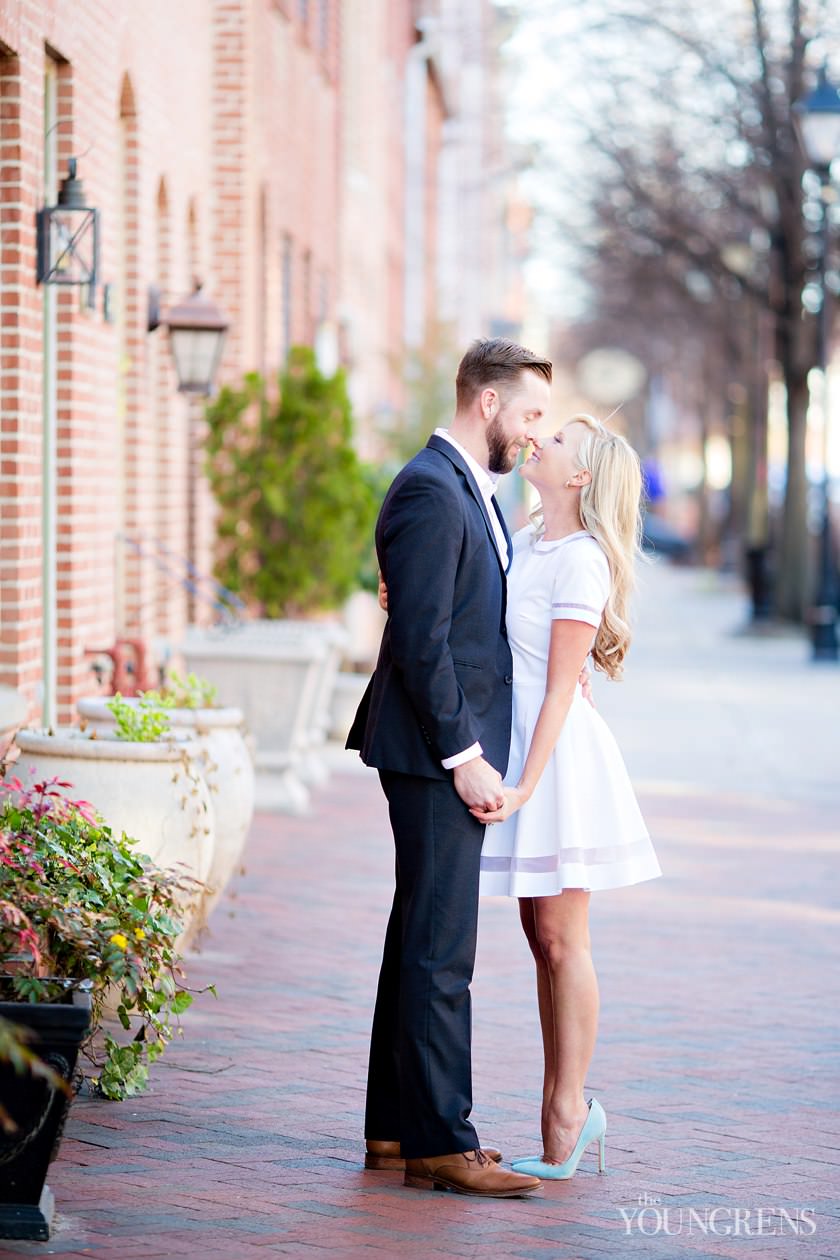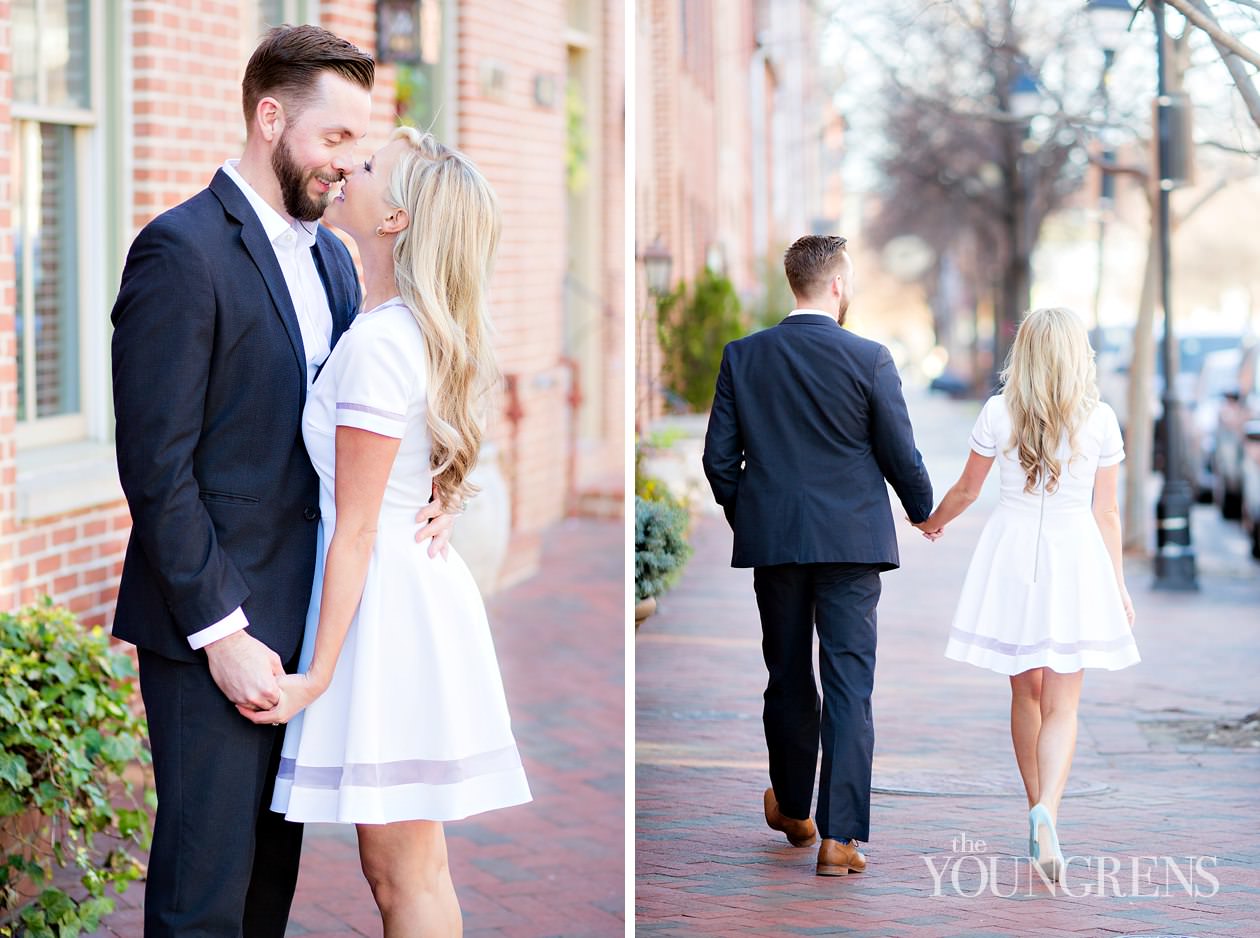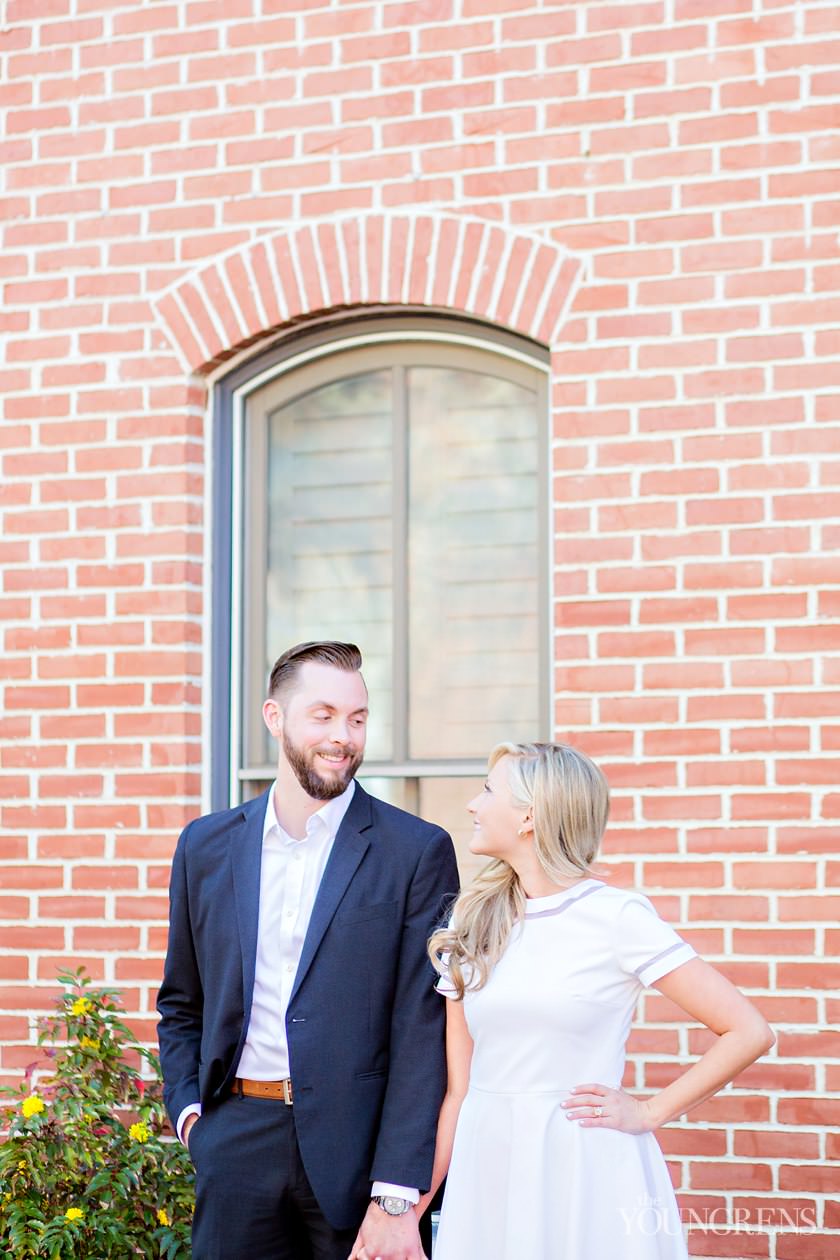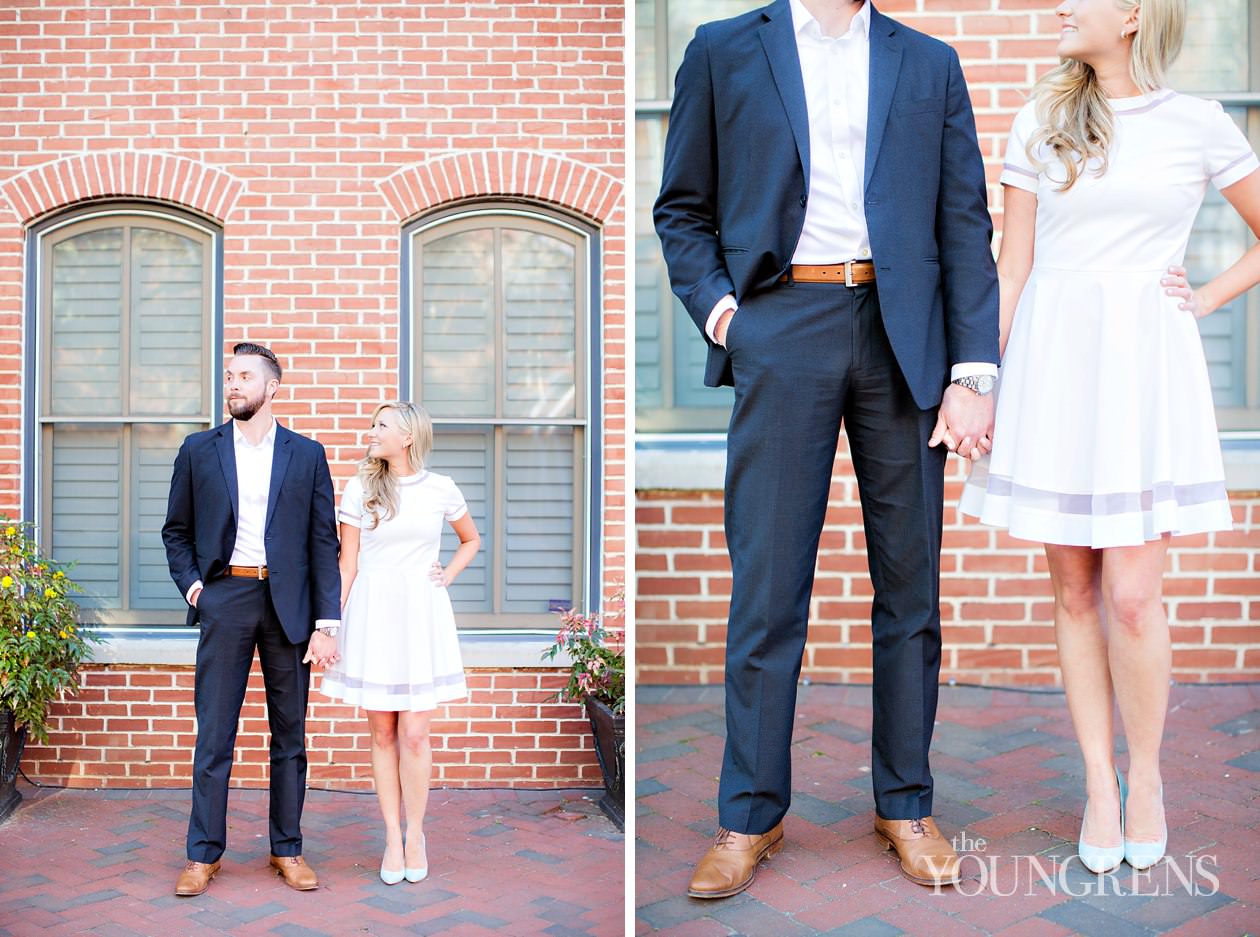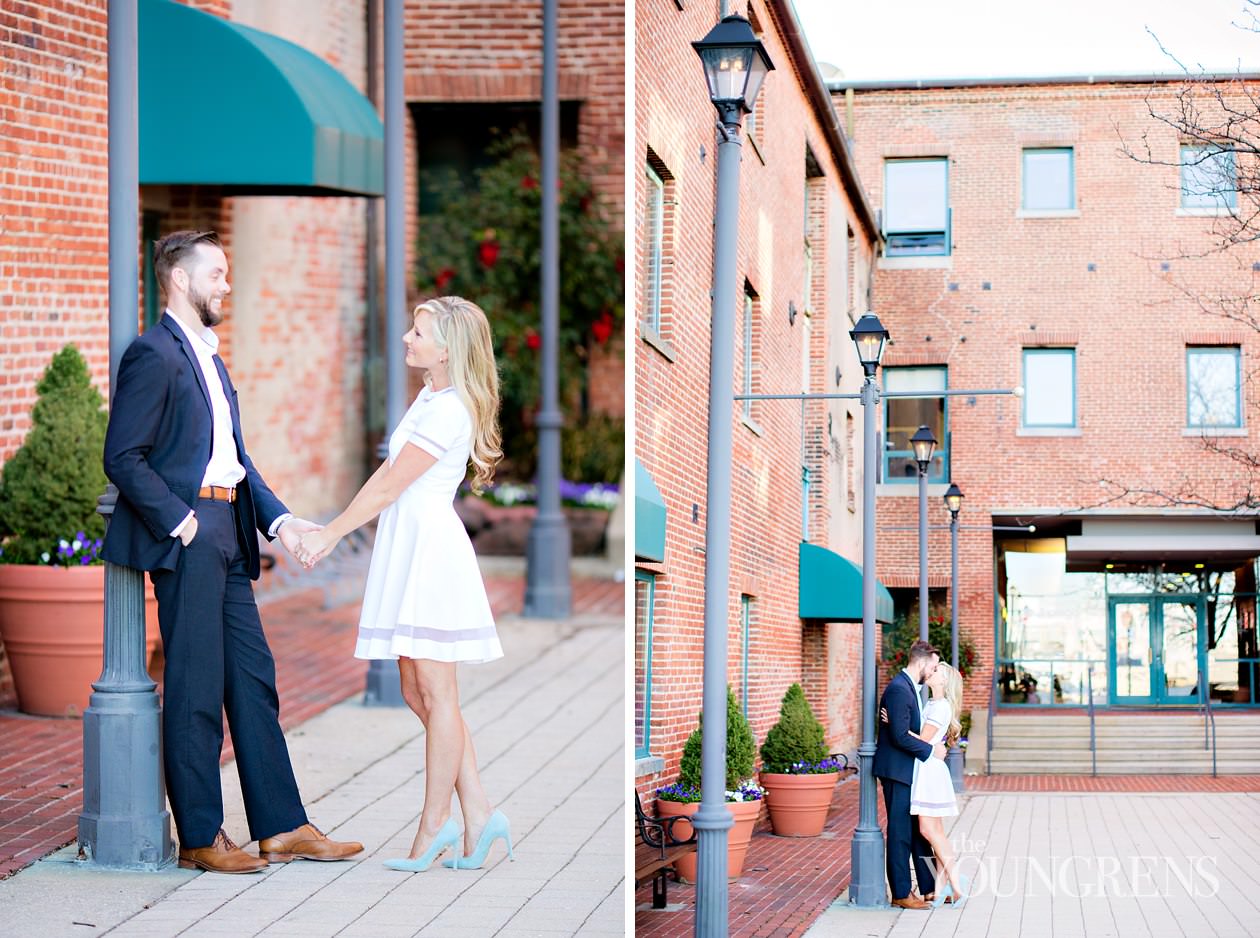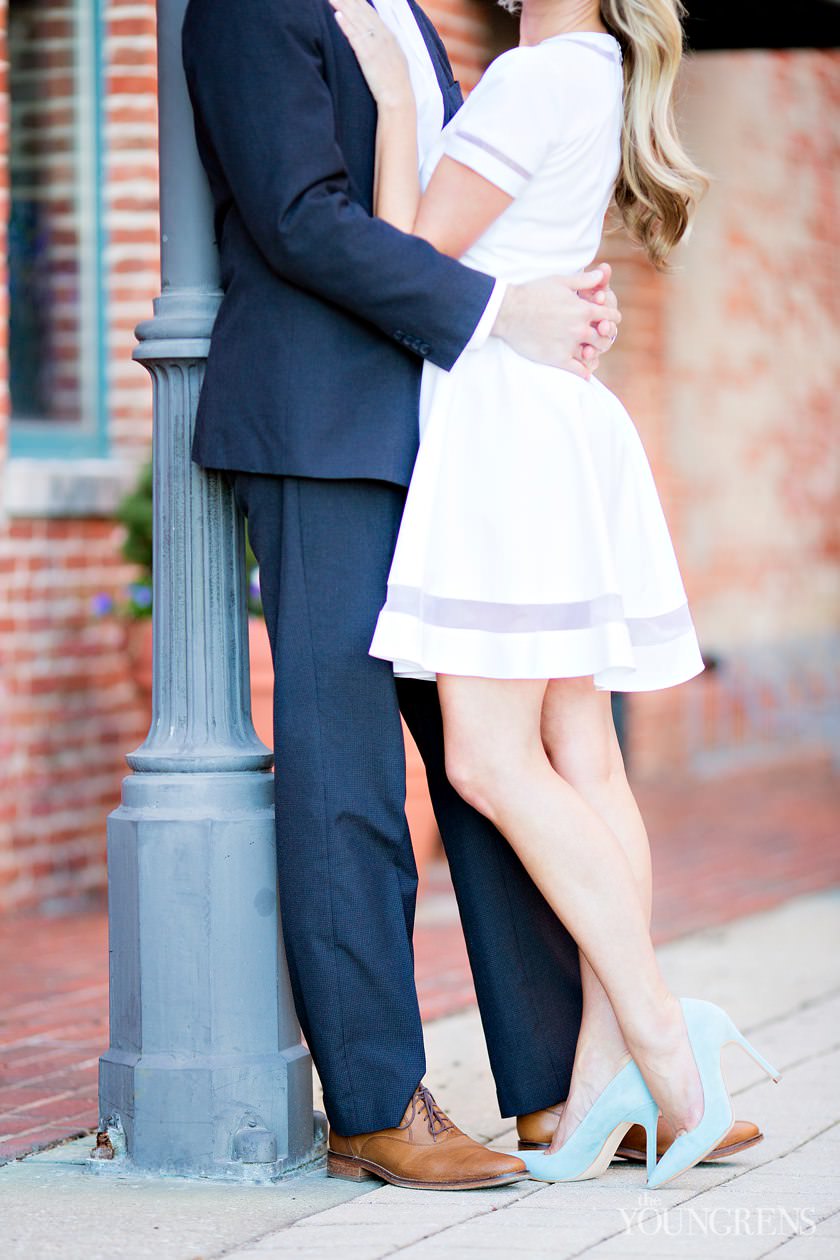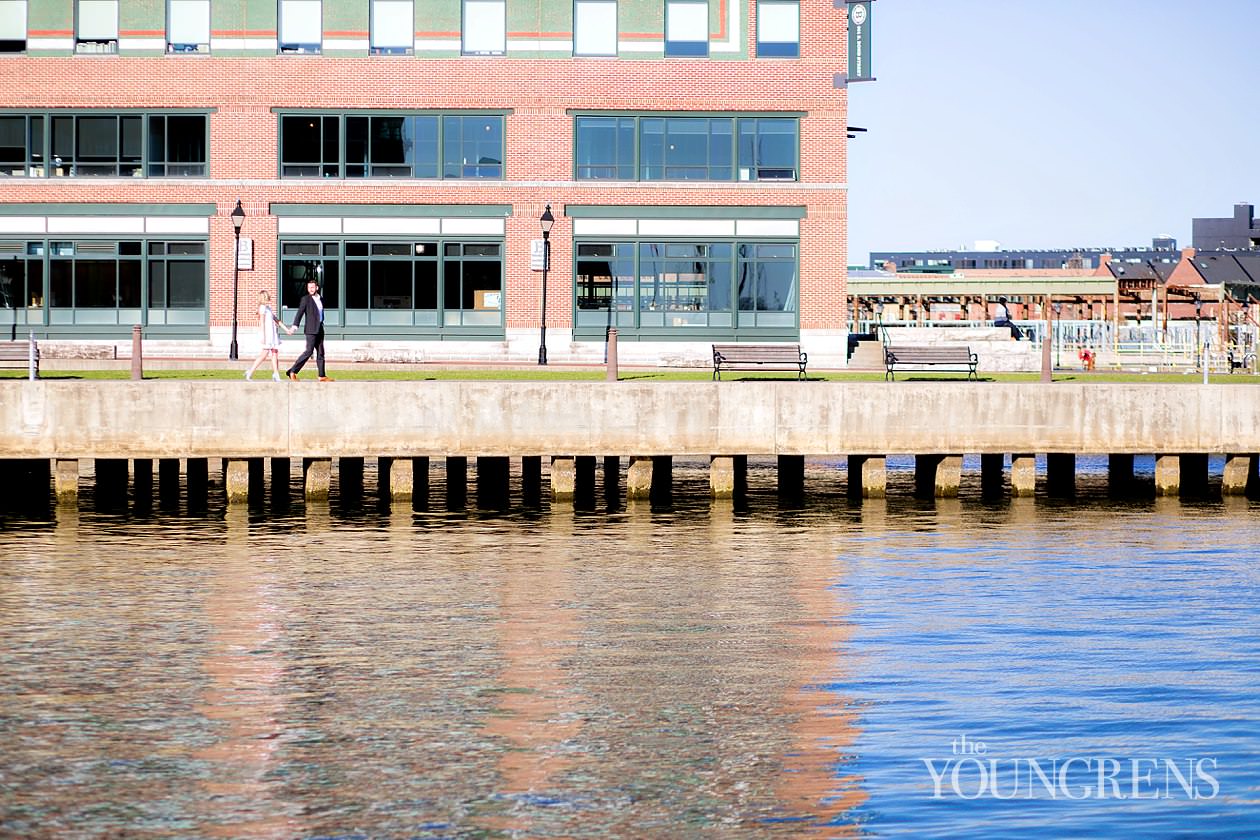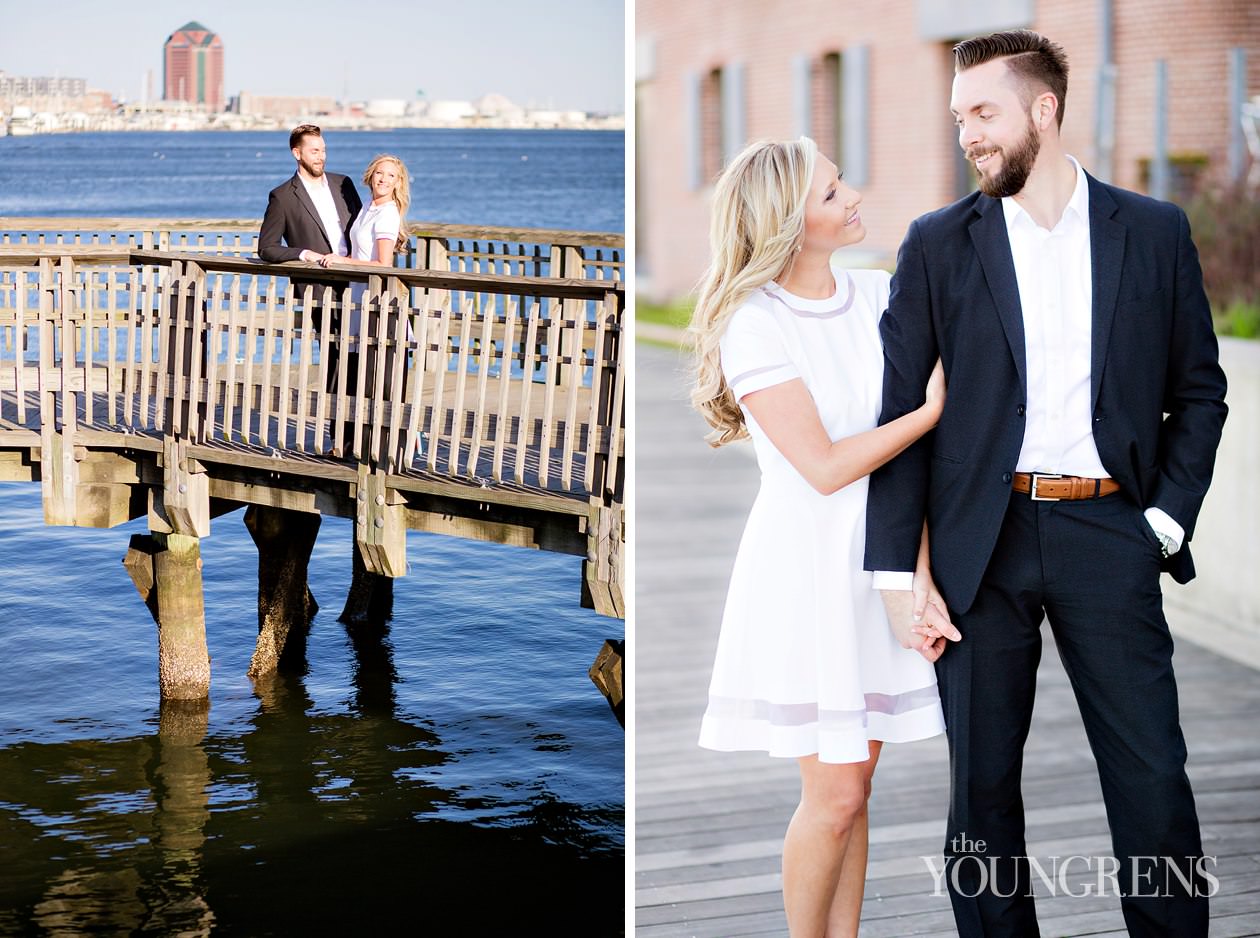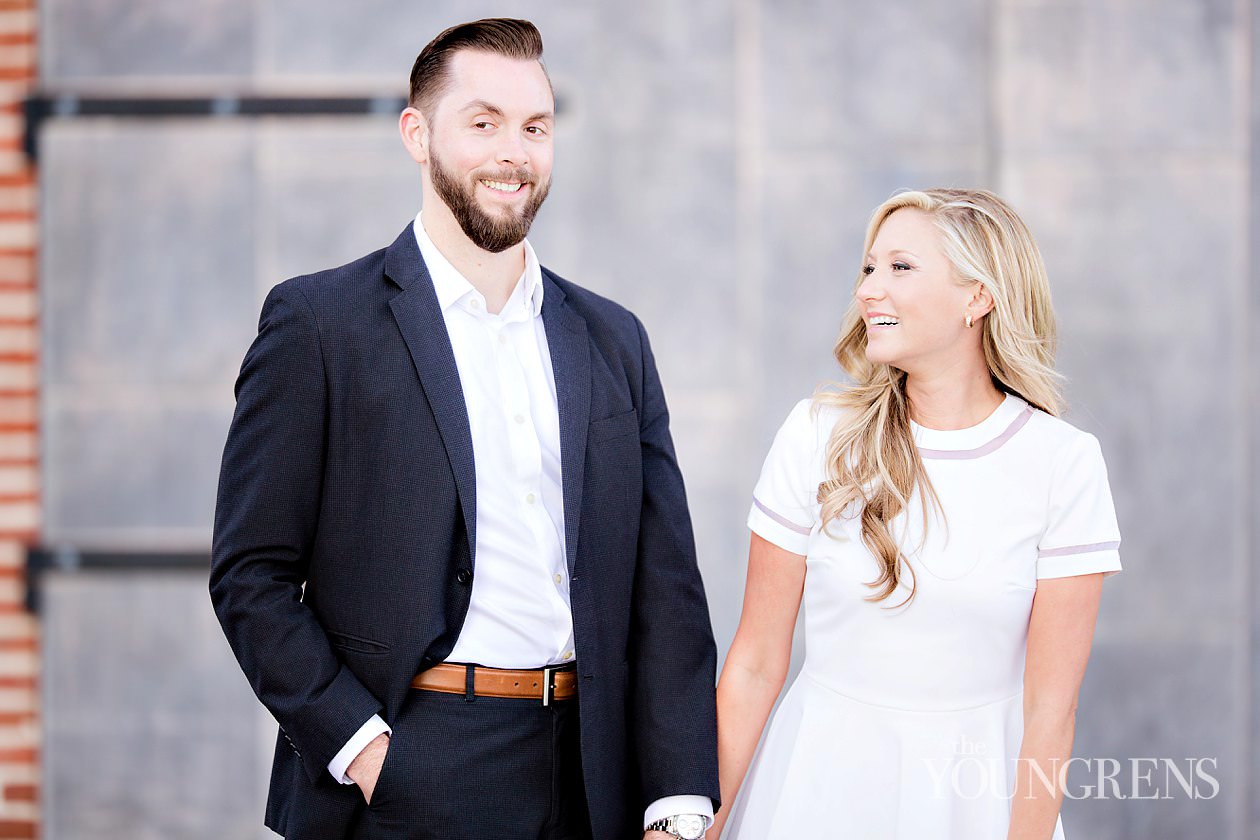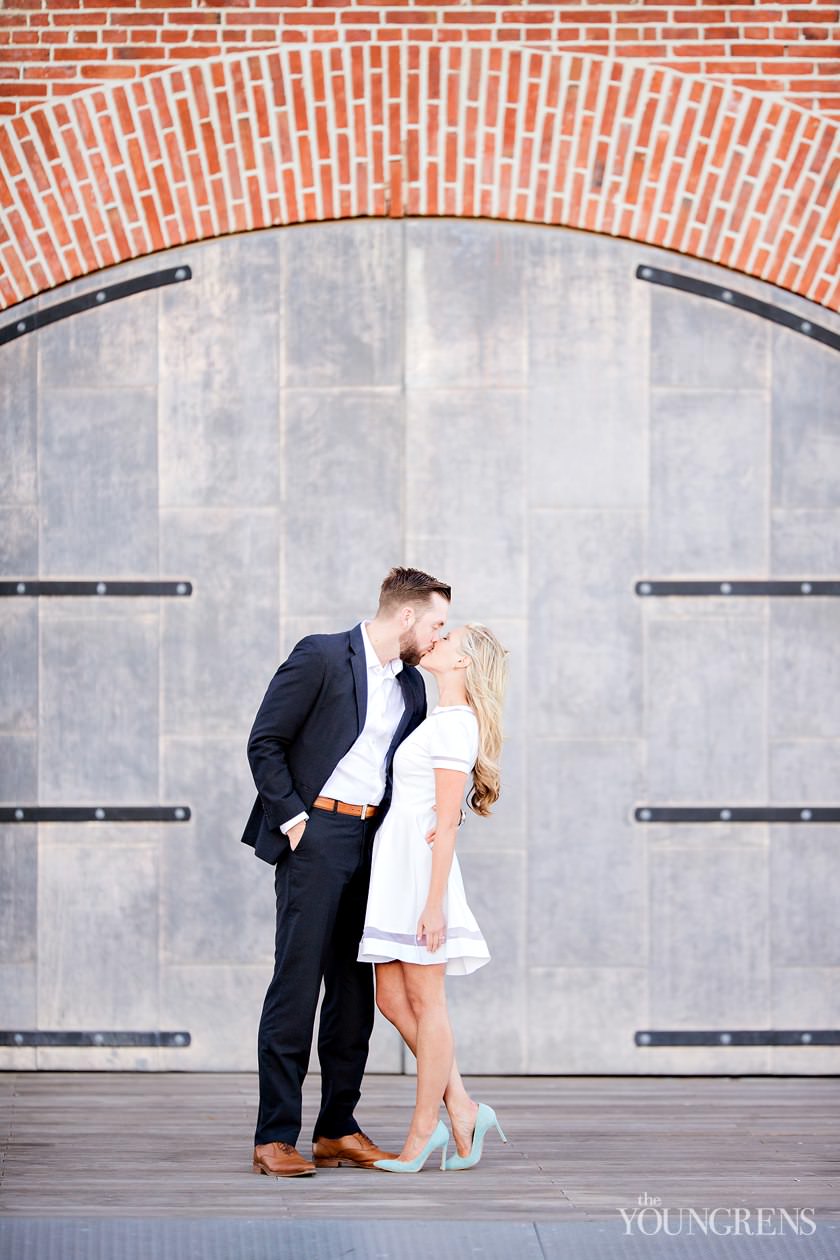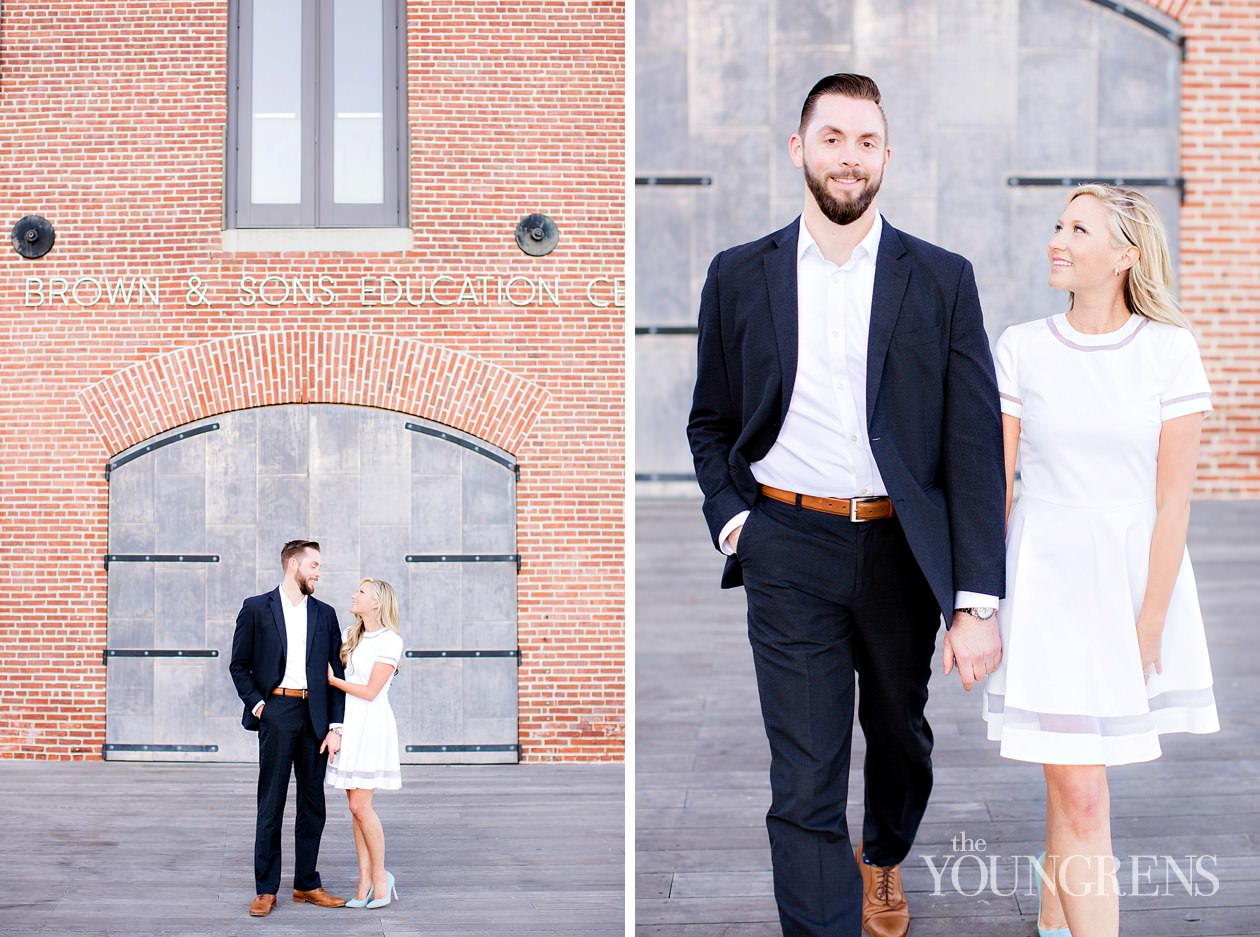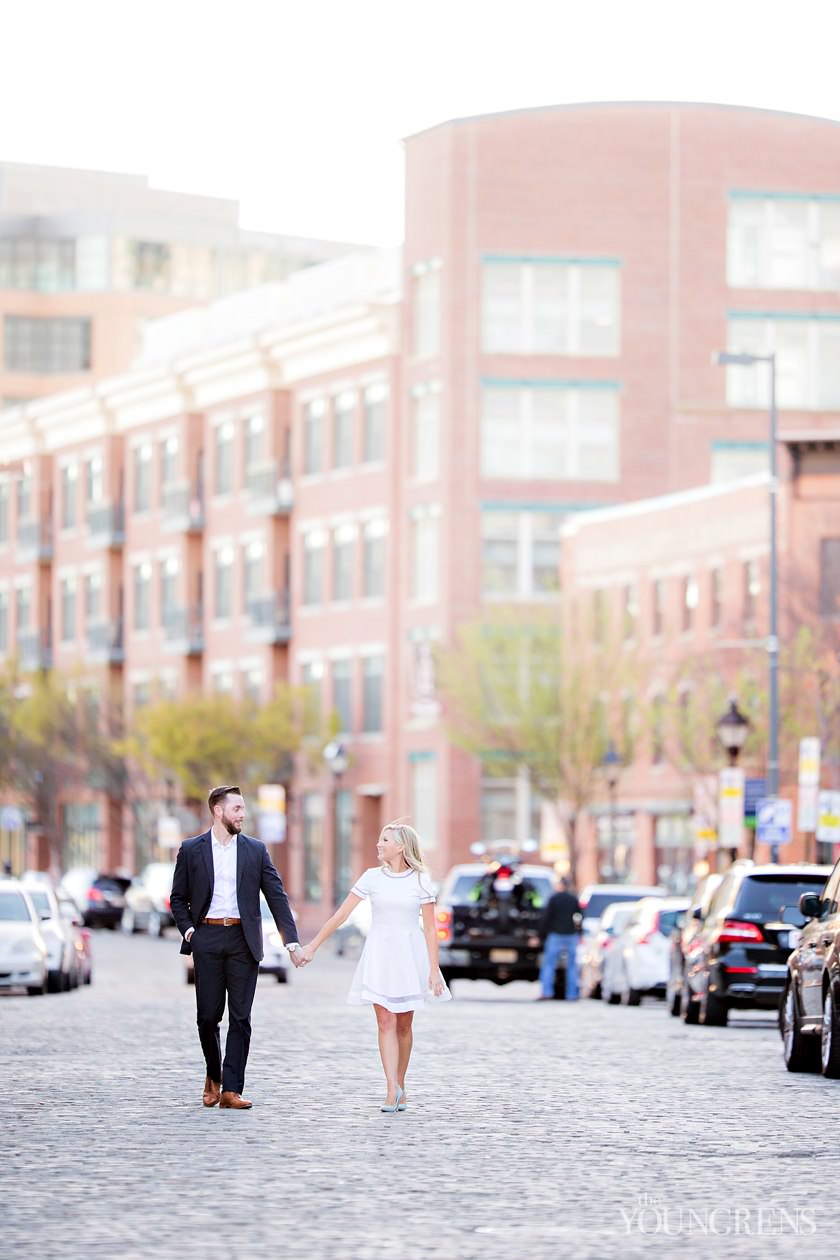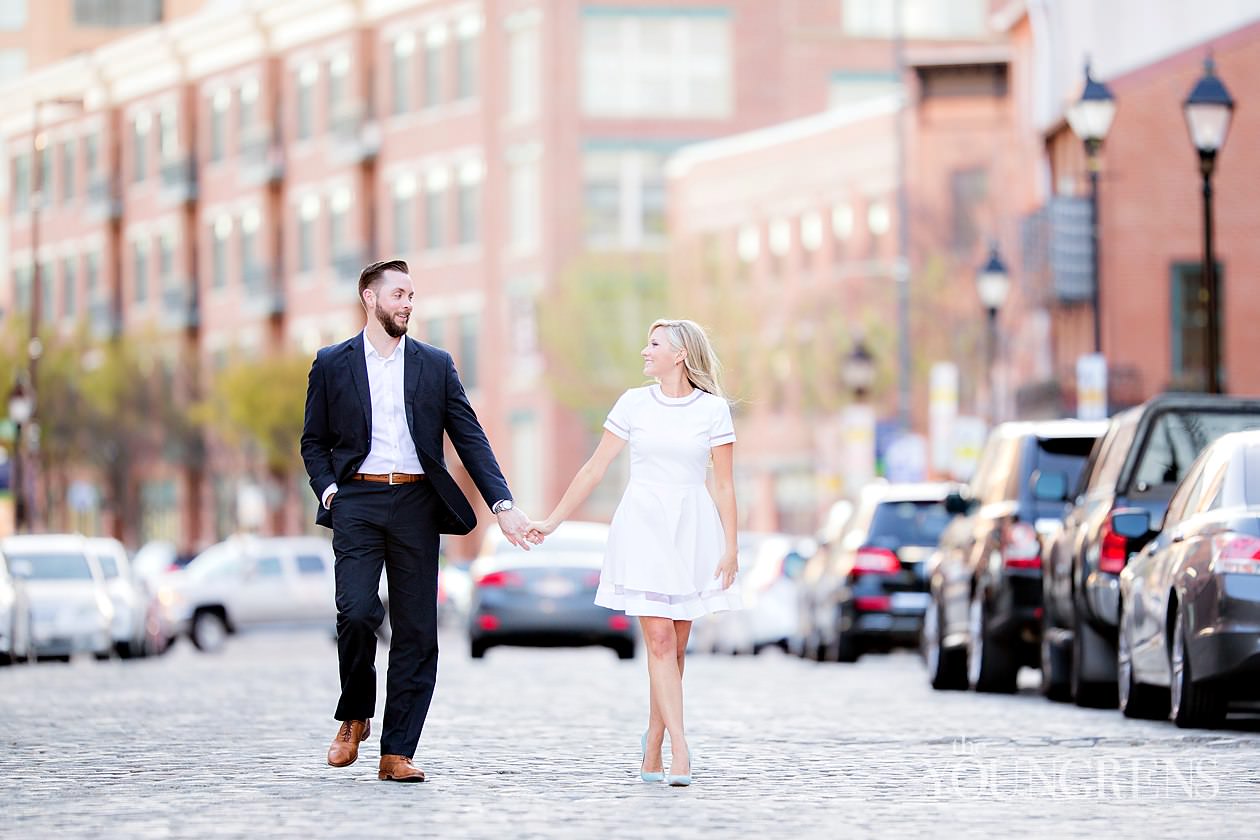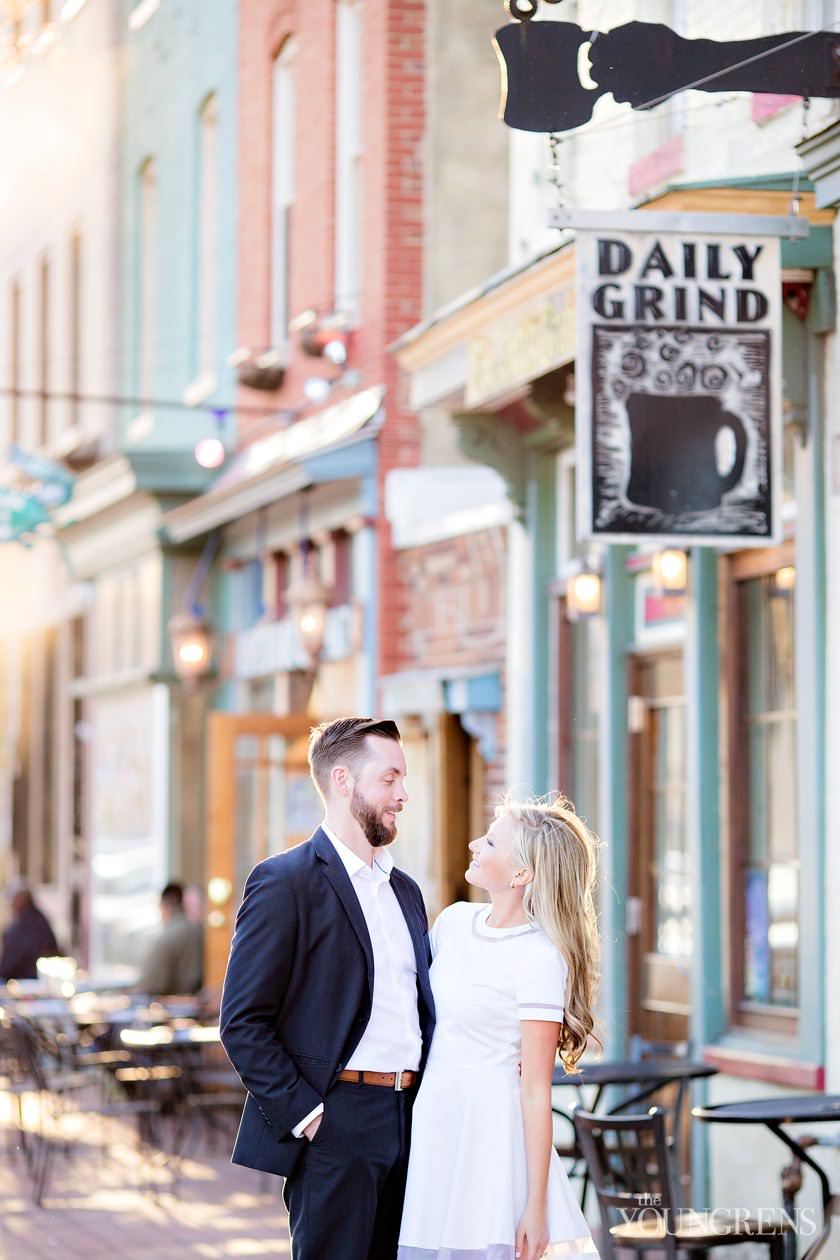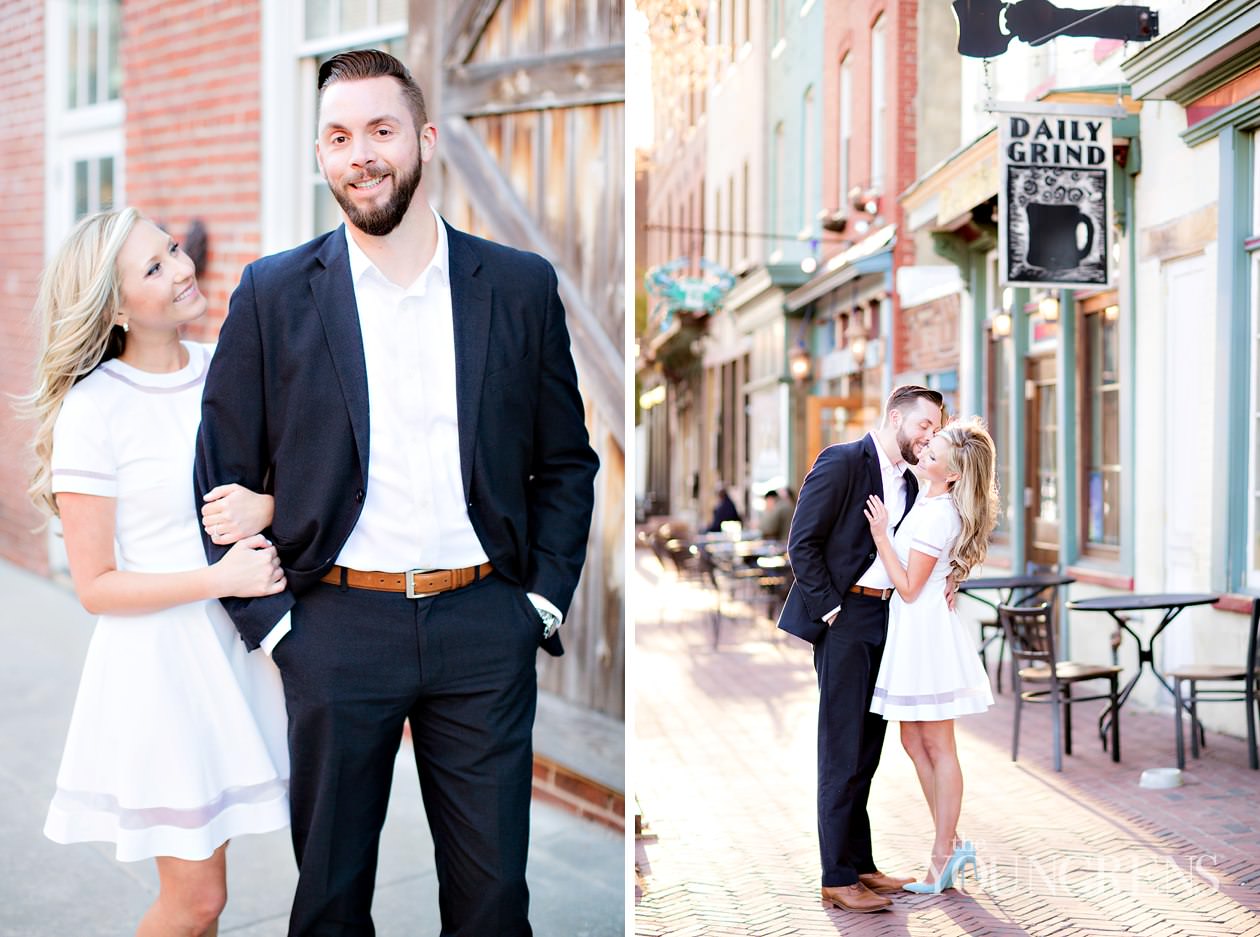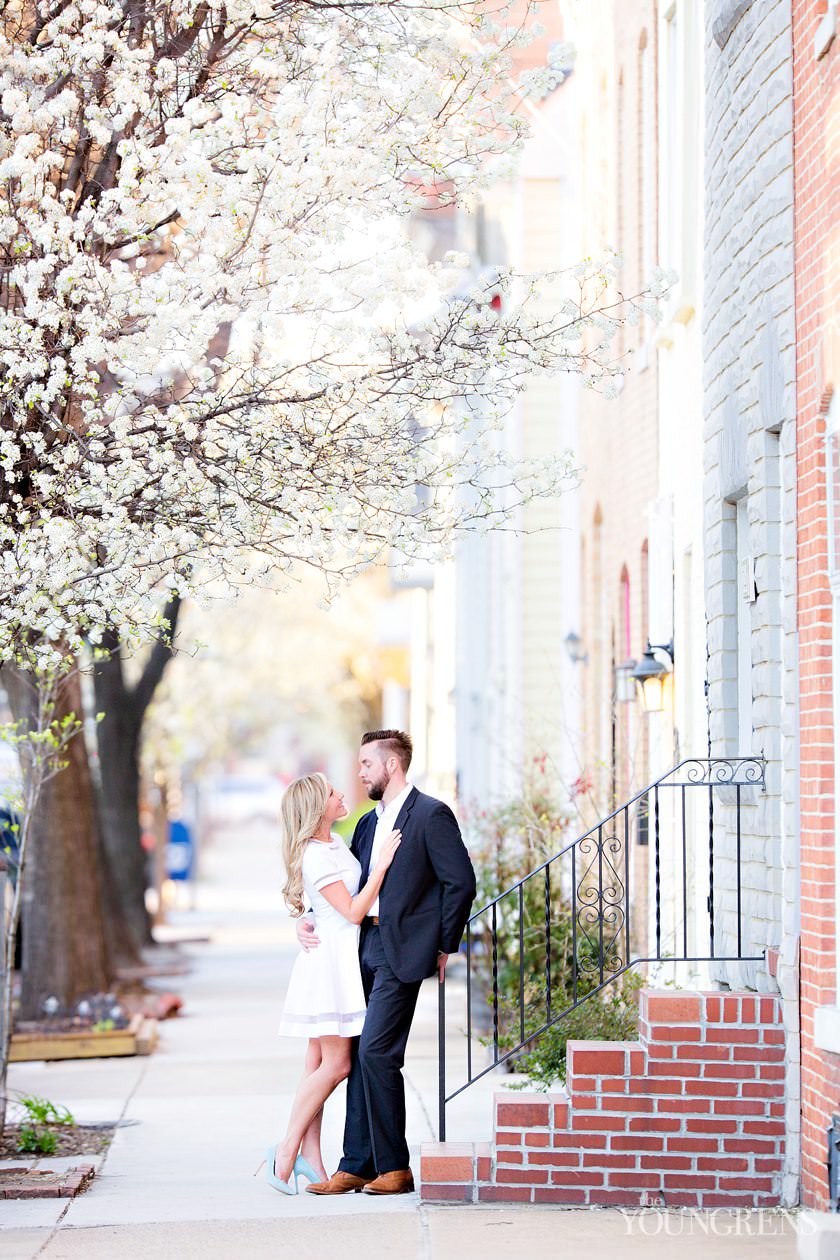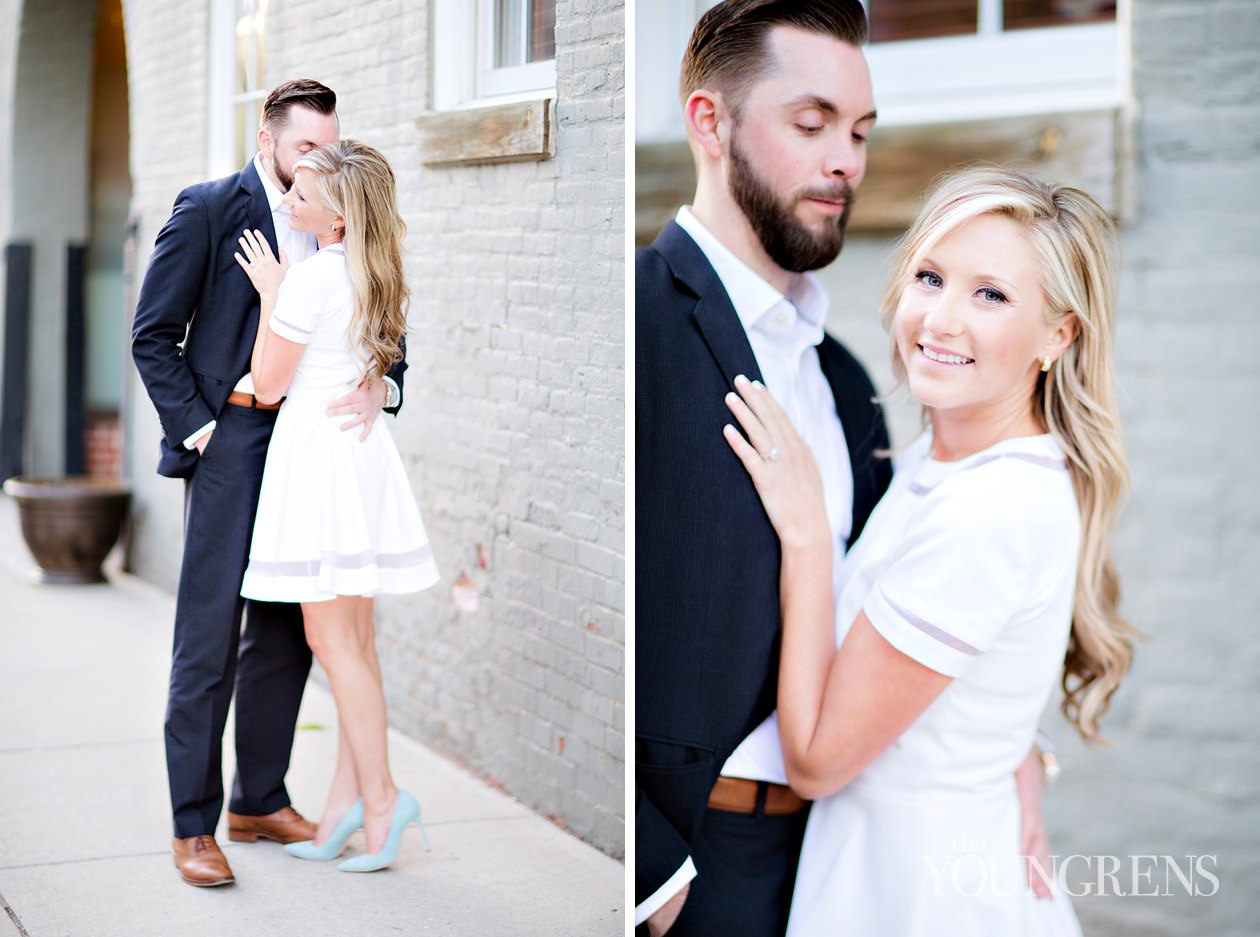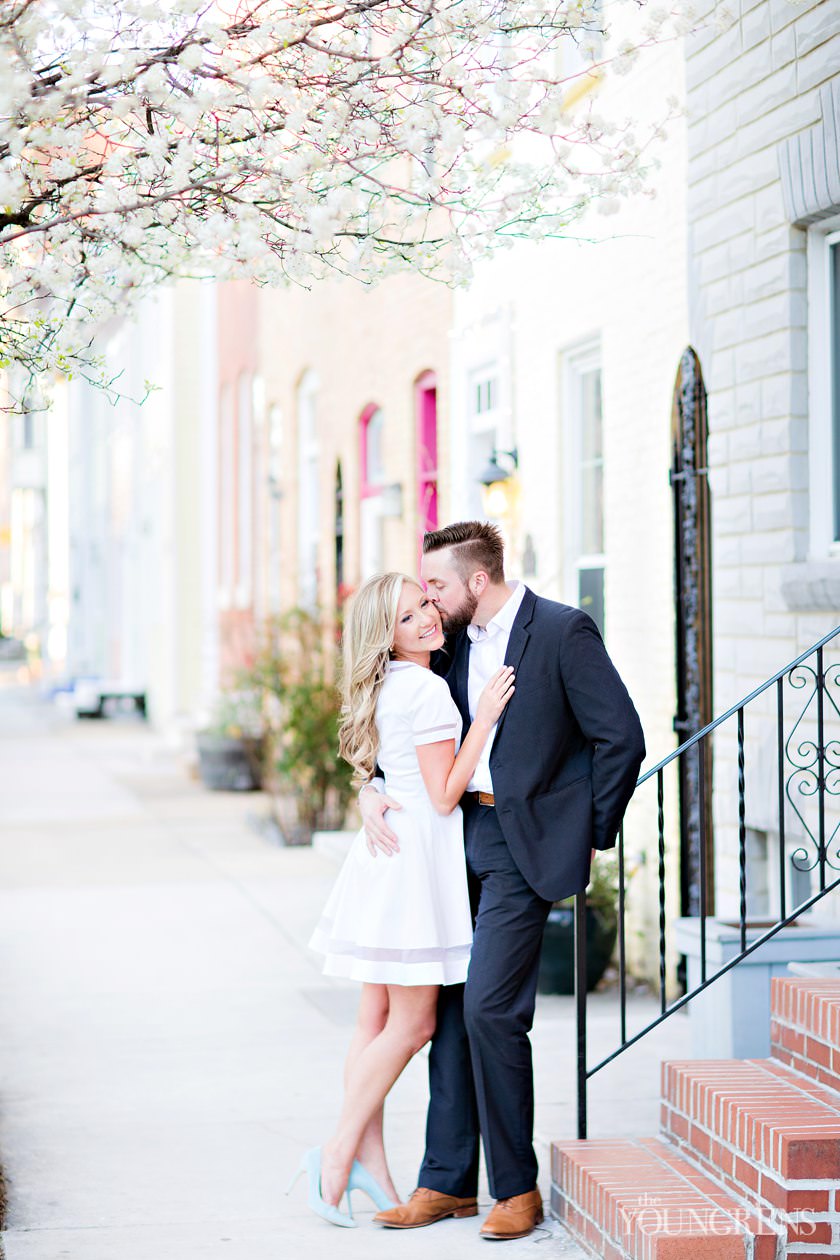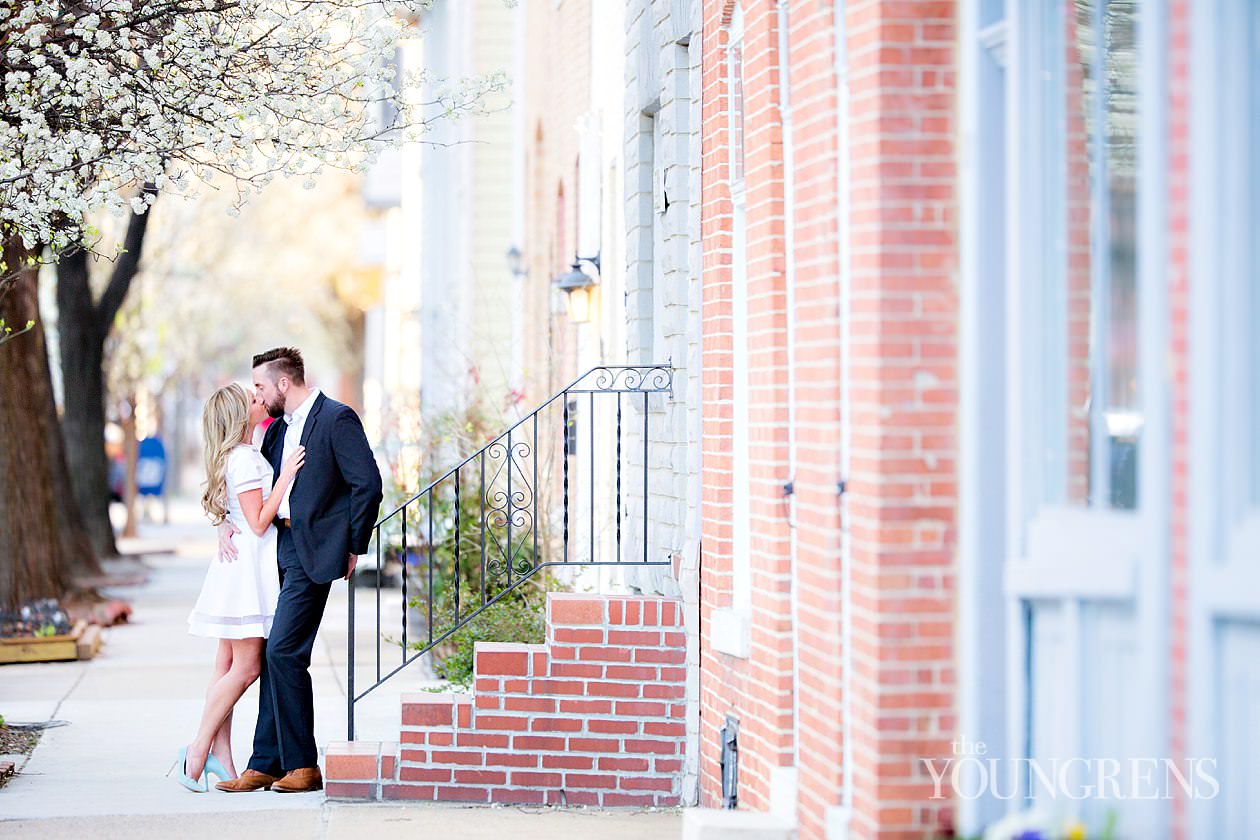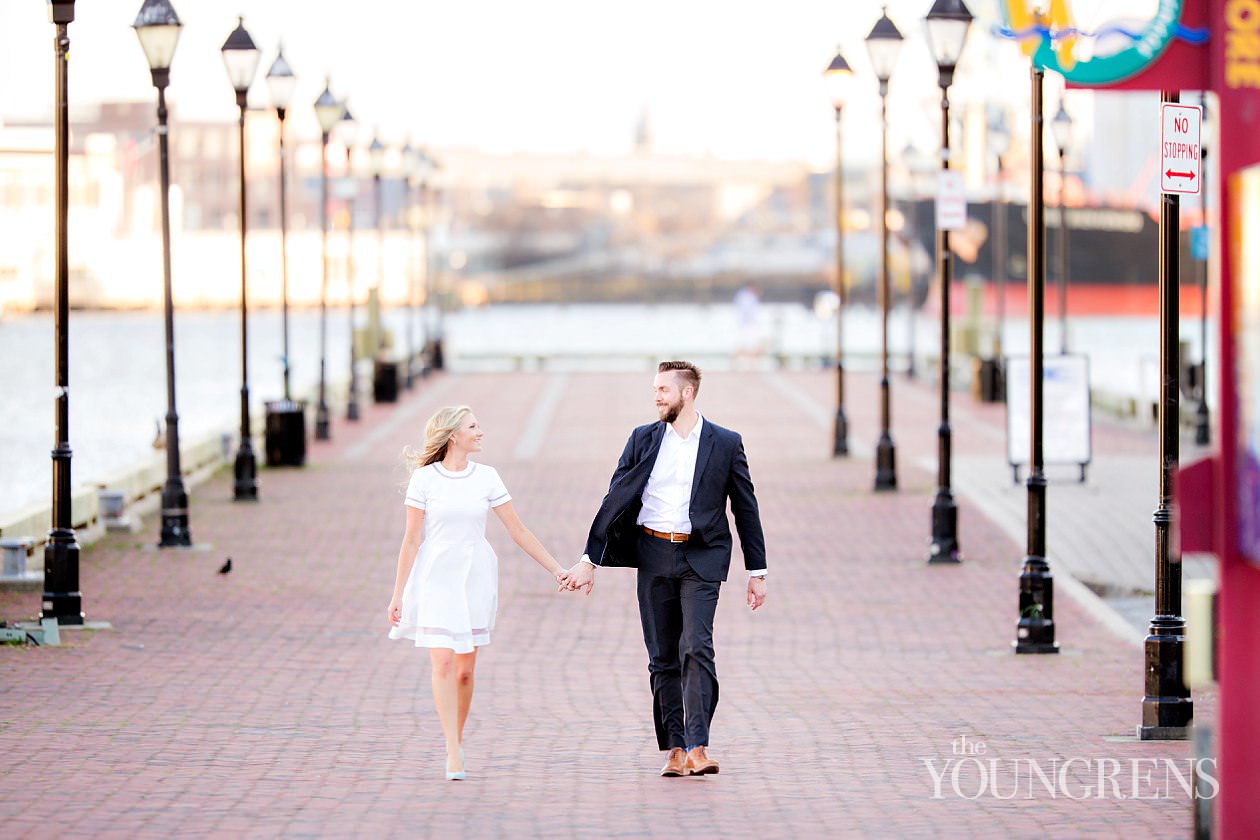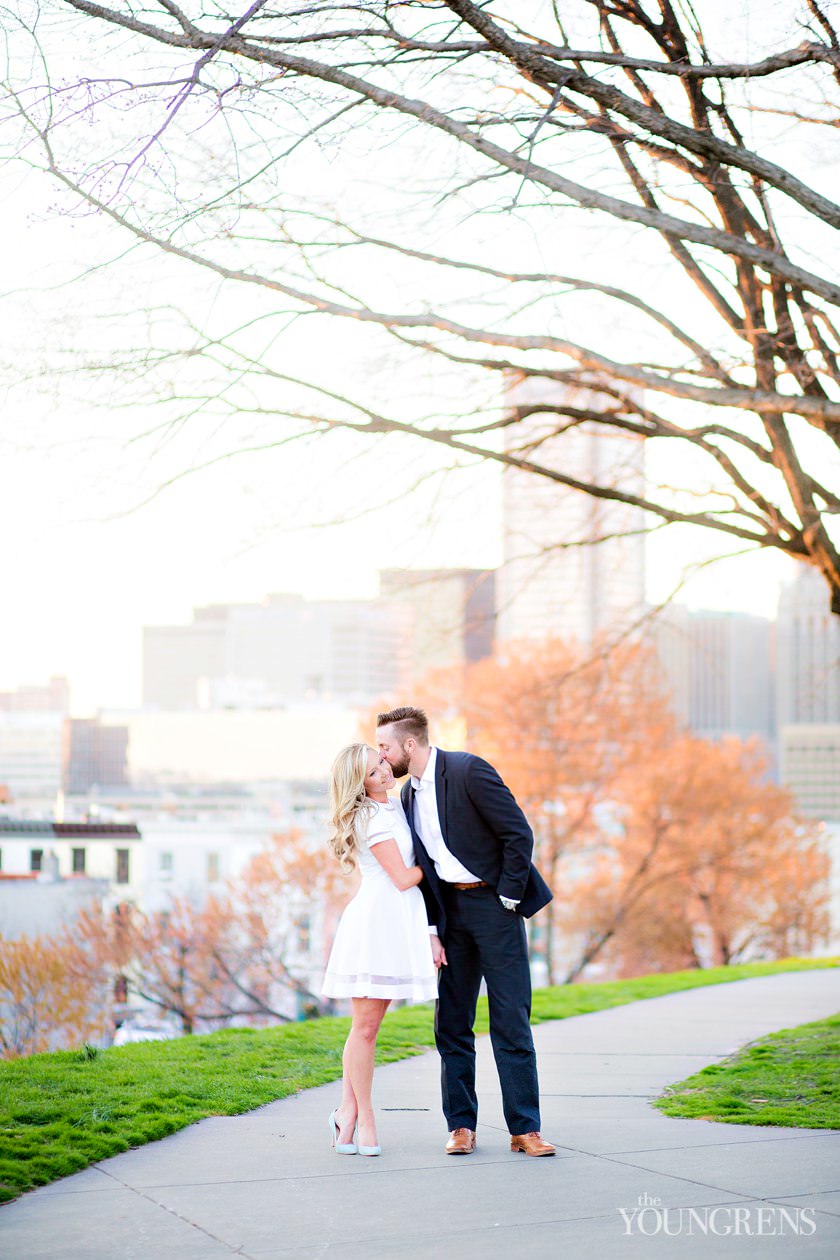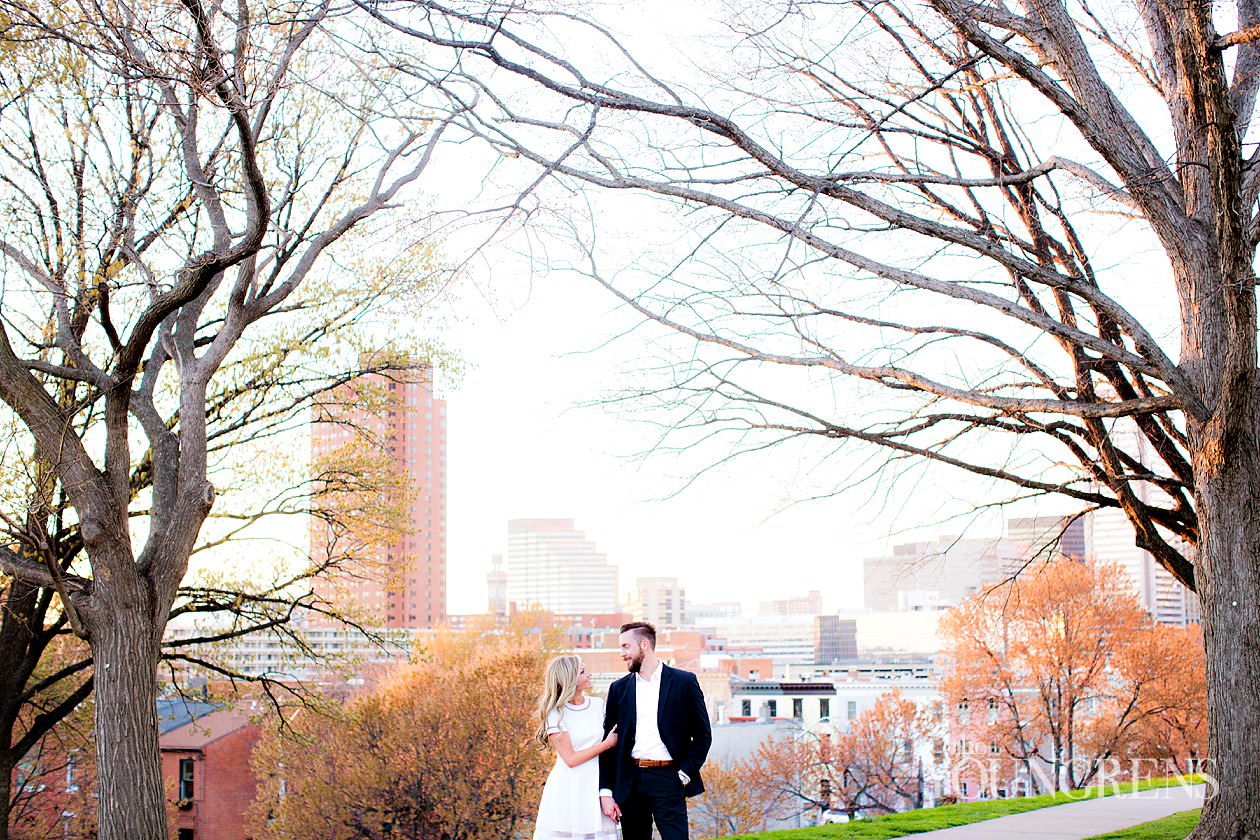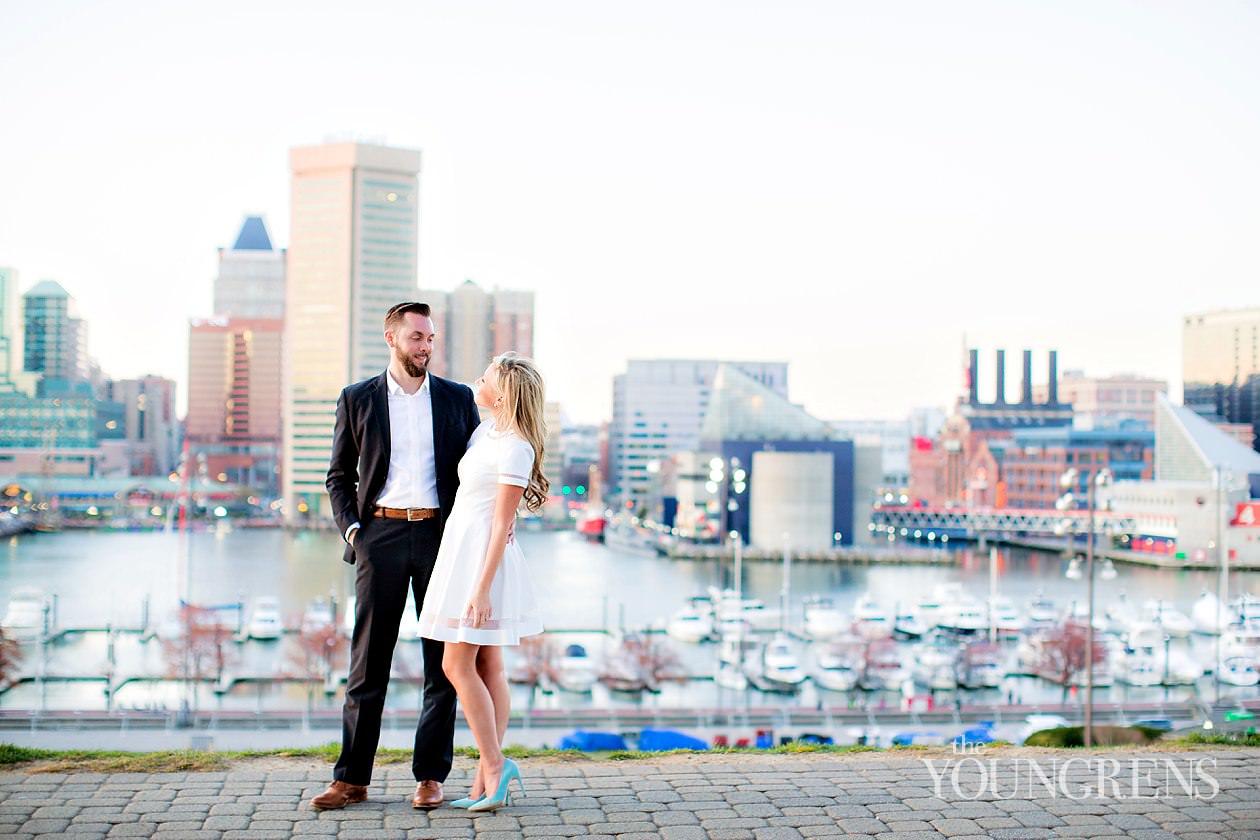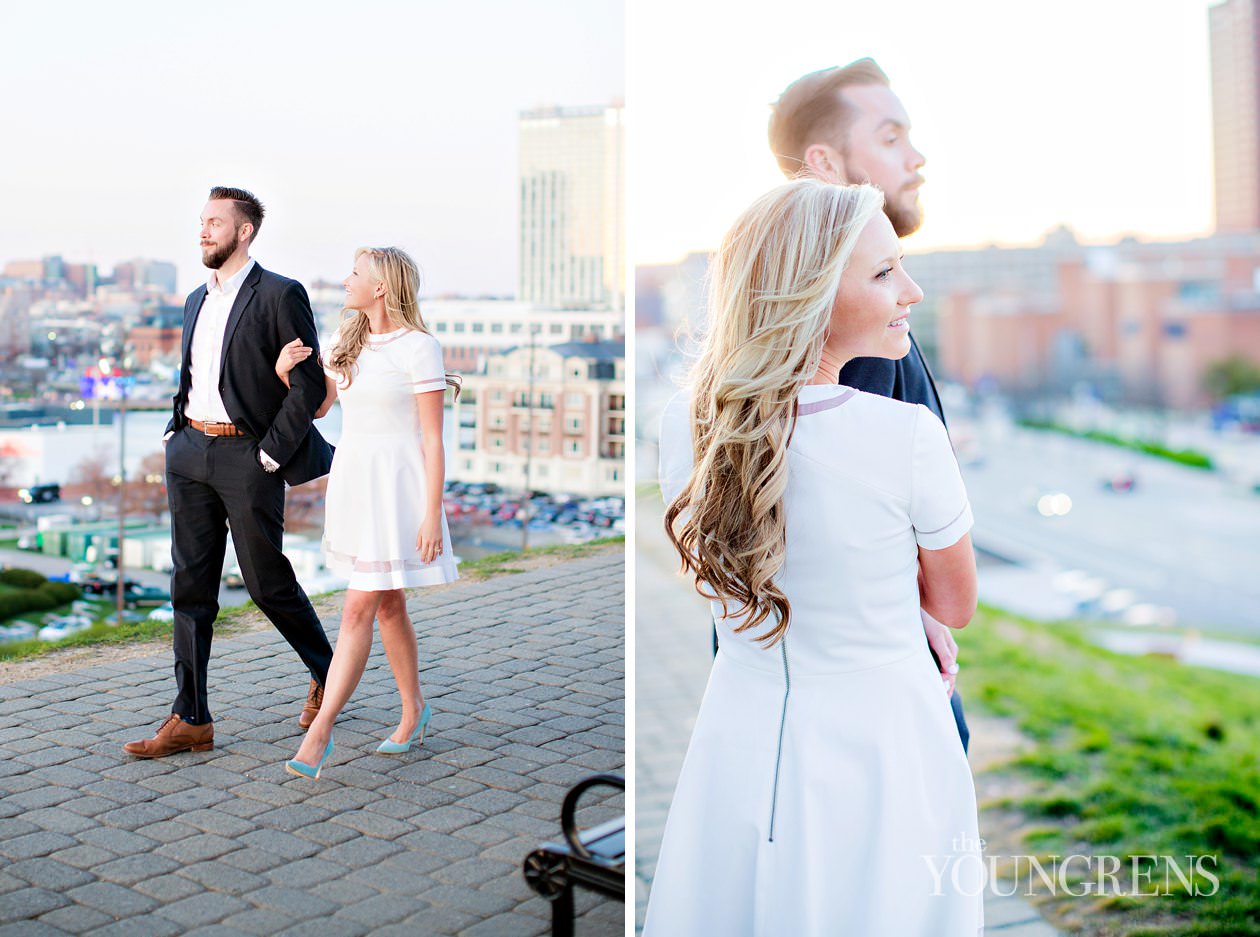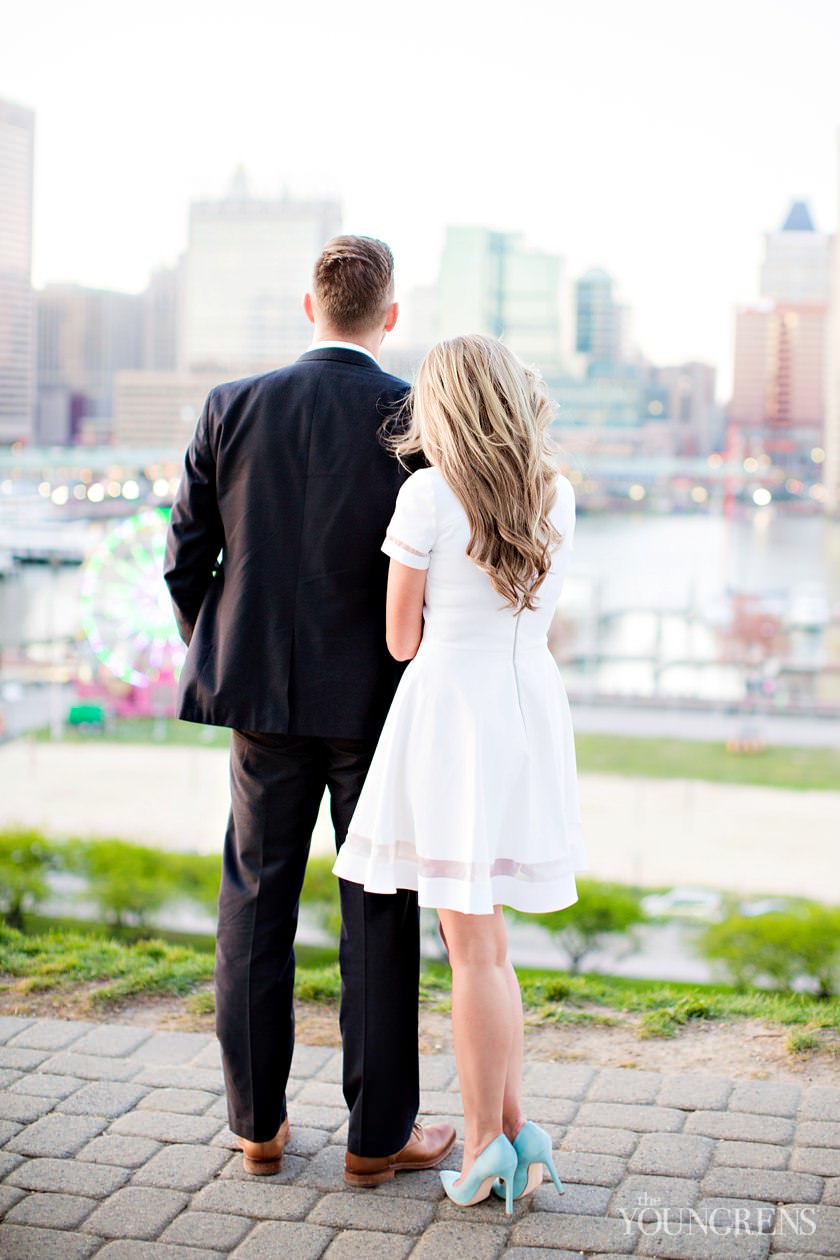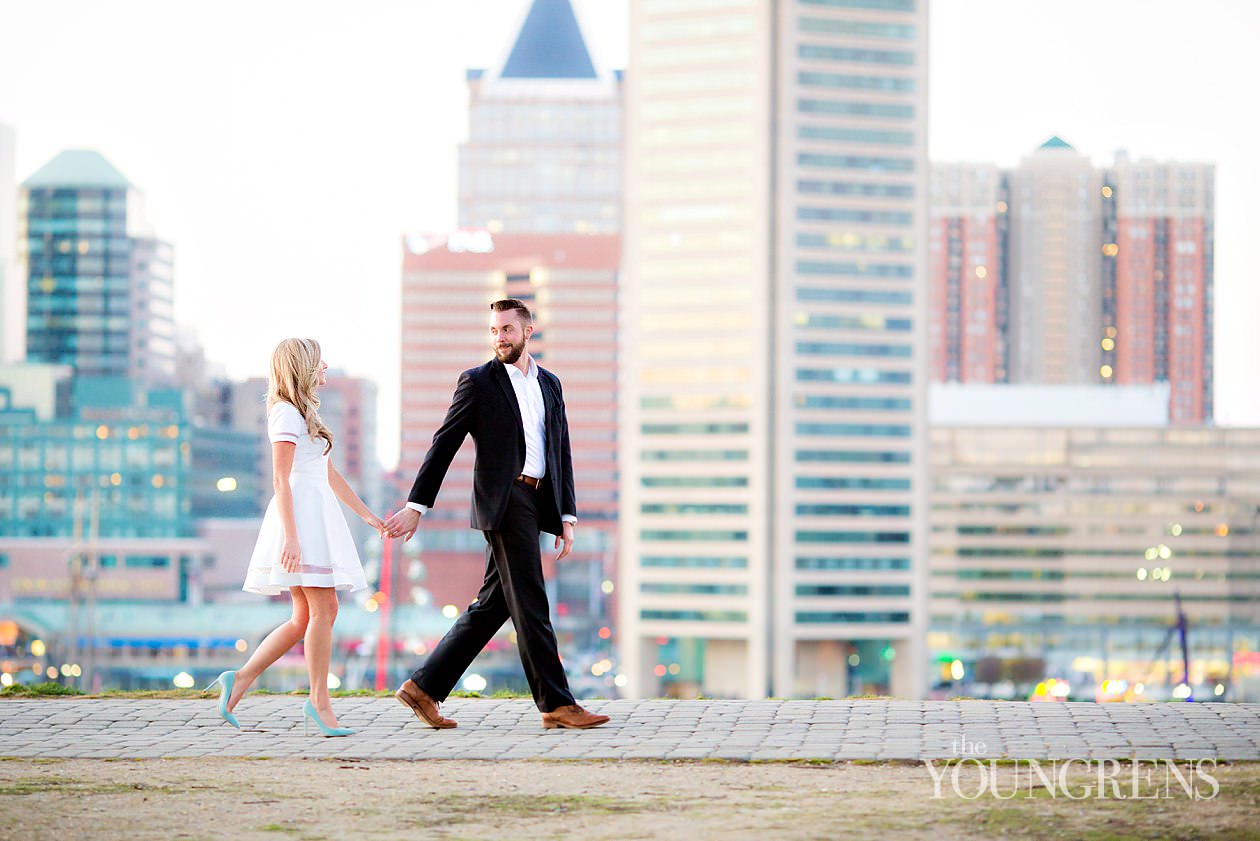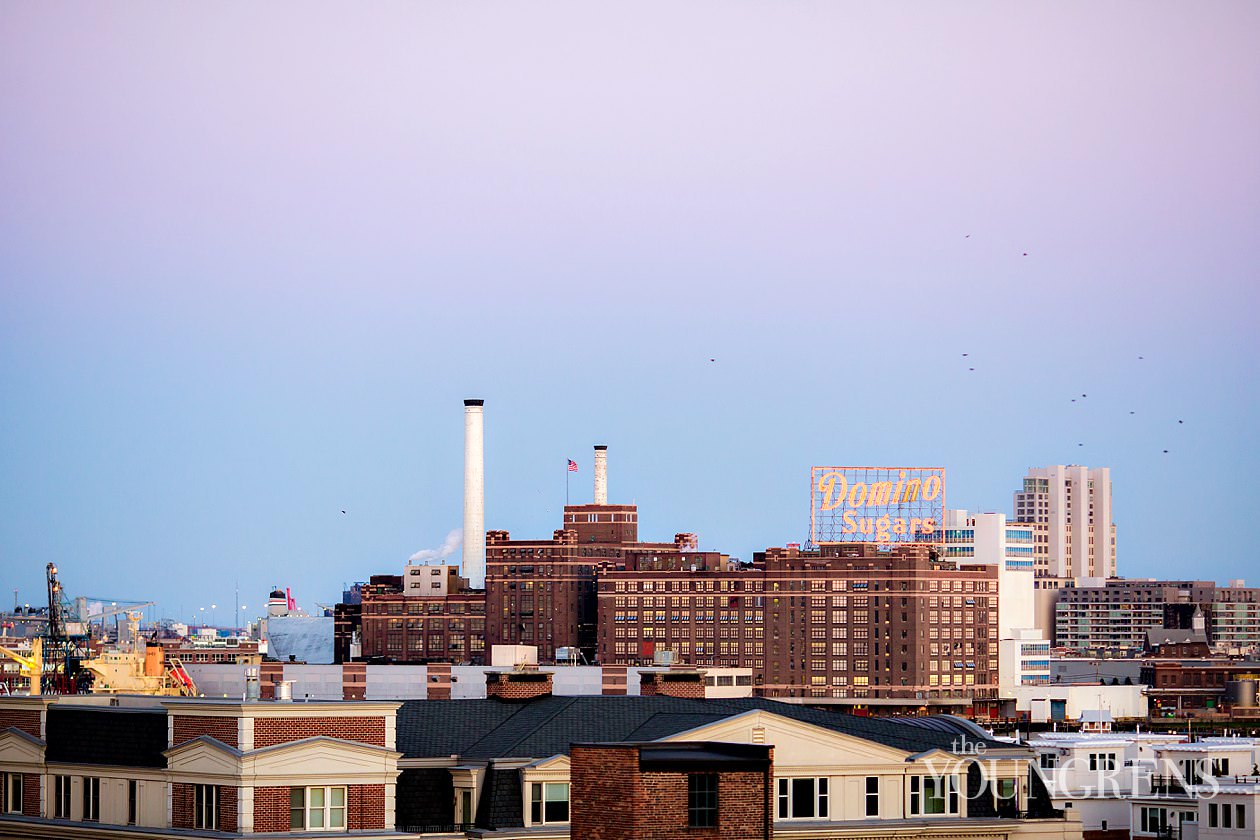 How amazing is Baltimore??? Jeff and I just couldn't stop shooting this amazing city!! And what's even better is that we are breaking up this engagement session into two parts, and we'll be featuring our time with the CHERRY BLOSSOMS in Washington D.C. in Part Two! (!!!!!!!) Check it out!
Hugs,
Erin
OUR FAVORITE WEDDINGS
the portfolio
Loving our work? Check out our favorite weddings we've ever photographed
VIEW HERE
OUR MOST HELPFUL WEDDING PLANNING TIPS, STRAIGHT FROM THE EXPERTS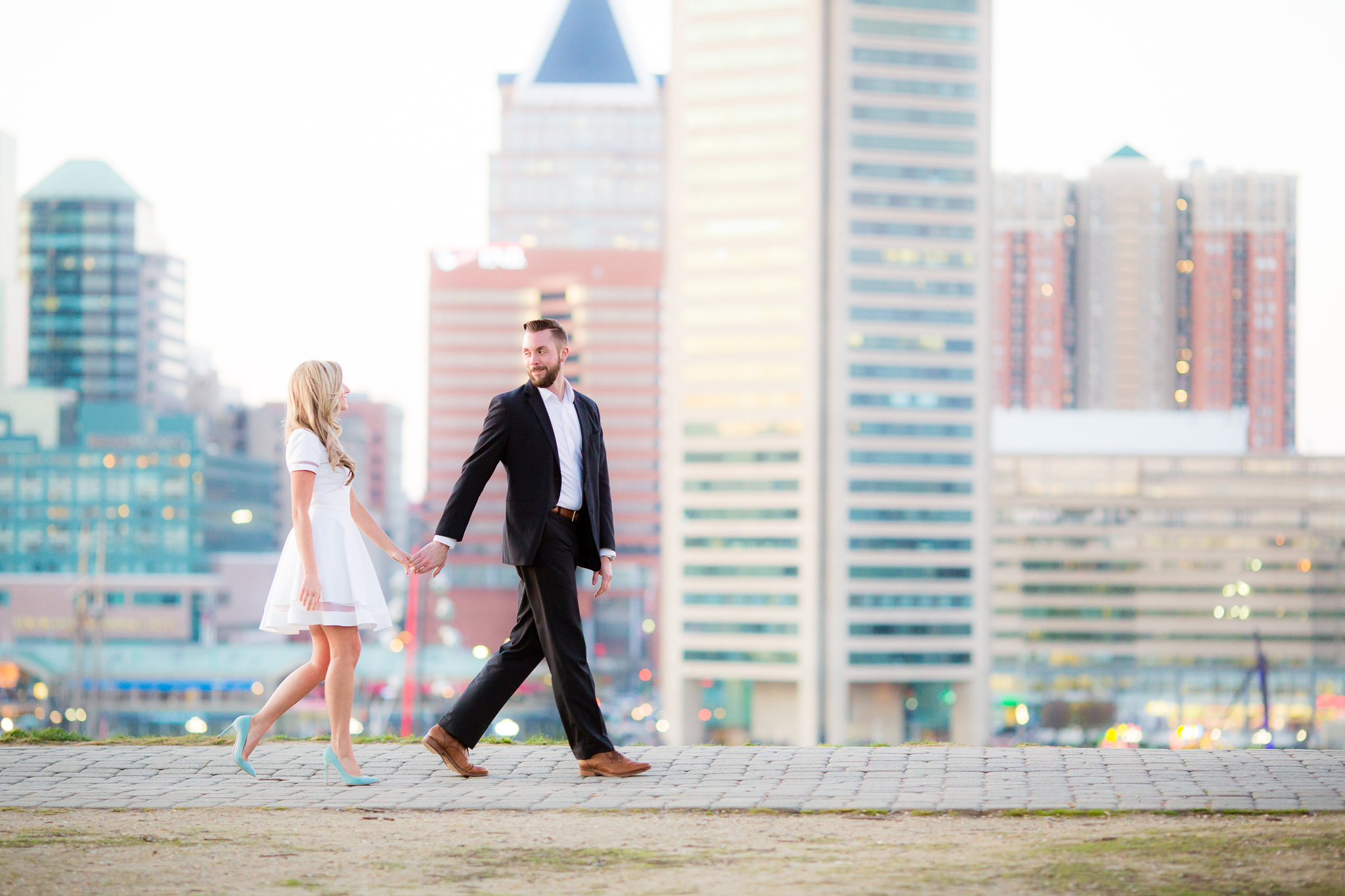 Our Formula for the Perfect Engagement Outfit
Picking the perfect outfit for a photo session can be one of the most difficult experiences BUT it doesn't have to be. I've seen enough outfits that work and don't work that I've cracked the ultimate code for our couples...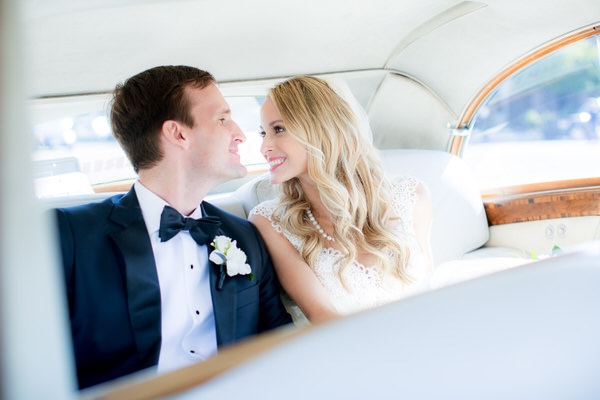 Our Stress-Free Wedding Day Timeline
There's nothing better than a stress-free wedding day when everything runs smoothly, your guests have the time of their lives, and you soak in the day with your sweetie. Though it sounds too good to be true, you can...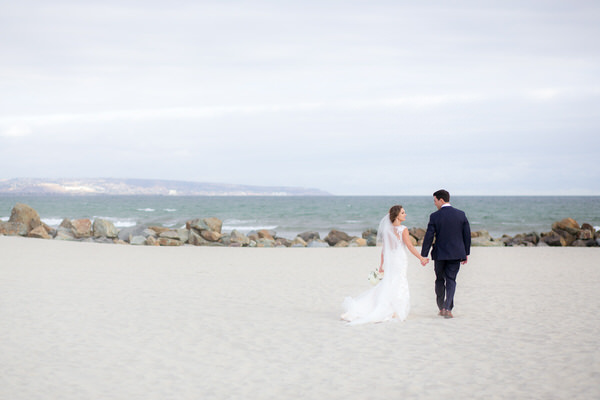 10 Foolproof Tips to Get Gorgeous Wedding Photos
It's the #1 question brides ask: What can I do to get the most amazing photos on my wedding day?
Having been through the in's and out's of countless weddings, I have loads of tips to share, so let's...
We're Jeff and Erin Youngren, a hubby and wifey team that photographs amazing couples and their incredible weddings. Hopeless romantics, BFF's, and mama + daddy to James, we're obsessed with traveling, podcasts, Oreos (Erin) and whiskey (Jeff).