Chris didn't feel well on their first date and had to leave. Nicole thought he was just playing it cool and wasn't into her. She got the hint.
But he really was feeling sick and for him it couldn't have happened at a worse time. He had been online dating for a little while now and was ready to throw in the towel. But he decided to pursue this one last profile – this adorable girl with a sweet personality.
This was Nicole's first date in the online dating scene. She was nervous about the entire thing – she gave a friend her backup number and told her the places she would be that night and the time she should be home. But none of it was necessary because this guy made her laugh and smile almost instantly.
And then he had to leave. Bummed, she walked with him outside where he kissed her goodnight and left. A few minutes later, she got a text from Chris that read, "That was awesome."
It was then that she knew he wasn't playing it cool, and she was so happy he really was sick.
When I asked Chris and Nicole about things they do together, I received a laundry list back with activities that they love to do around San Diego (and around the world too for these uber travelers). But the two things that stuck out to me the most? Board games and bikes. Bingo. So we headed to one of their favorite oh-so-San Diego spots – Balboa Park – and laid out a blanket to play some of their favorite games. I have to give these guys a standing (blog) ovation for rockin' the props. They brought the cutest blanket with stacks of games, playing cards, and old books, their favorite wine and a brand spankin' new red Schwinn tandem bike. Suweeeeeet!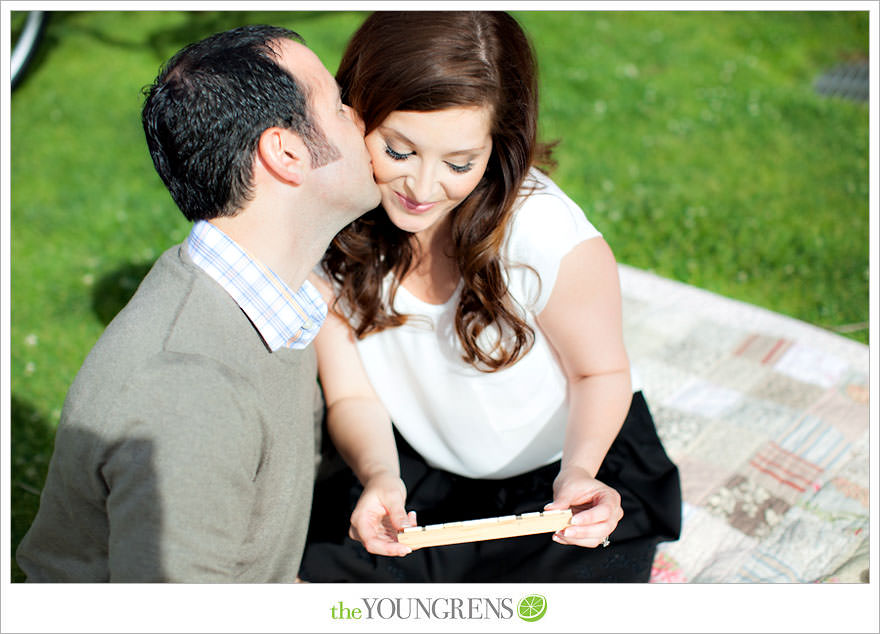 These two love playing Scrabble together – and they're definitely competitive!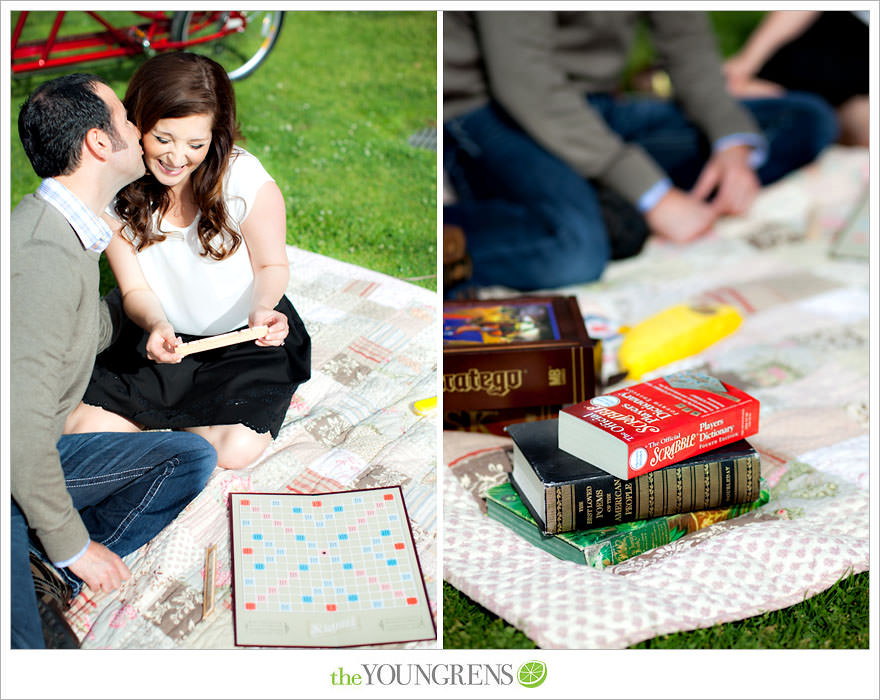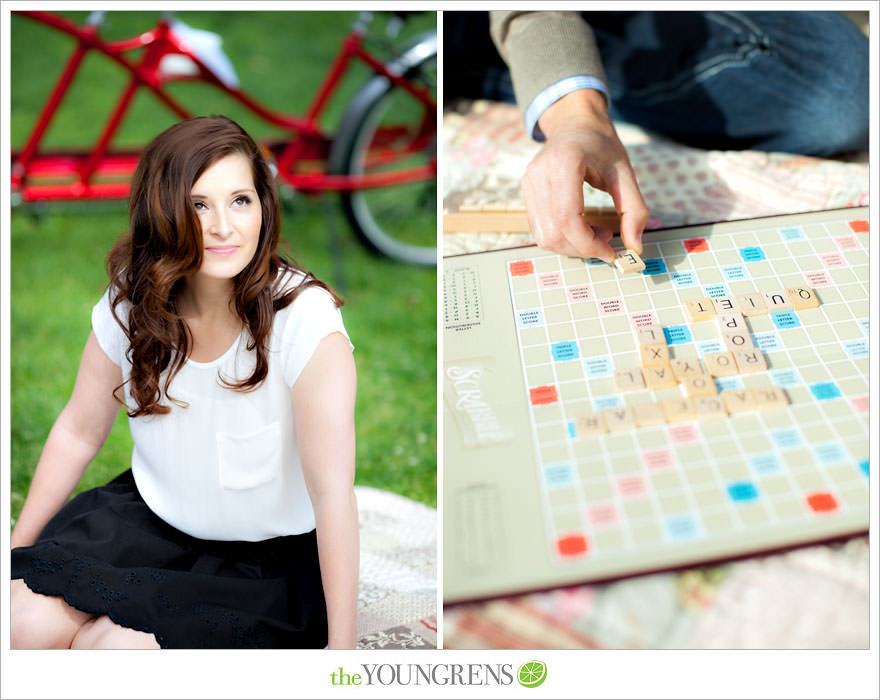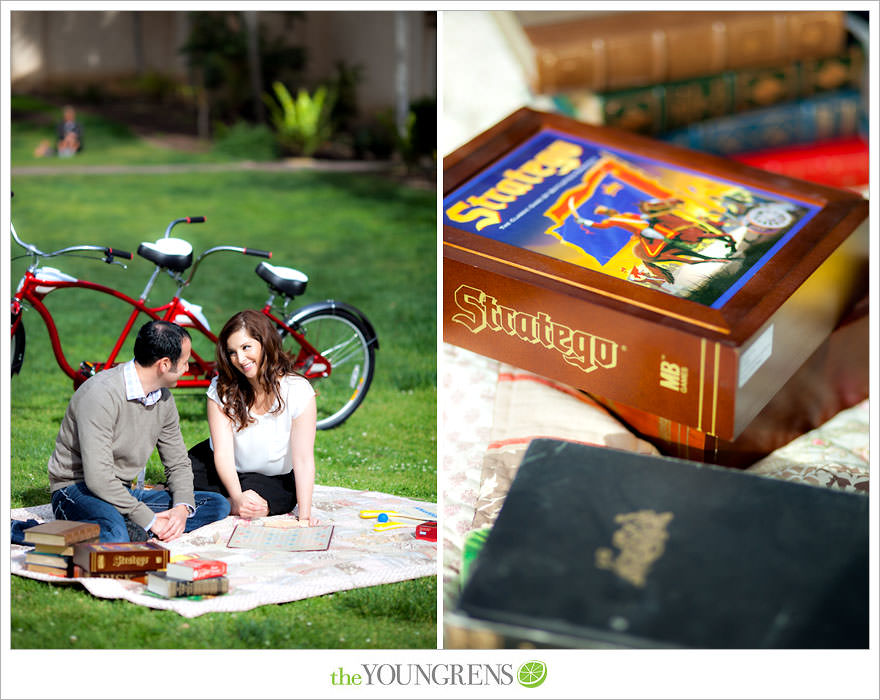 Apparently, the official Scrabble dictionary has come in handy many, many times.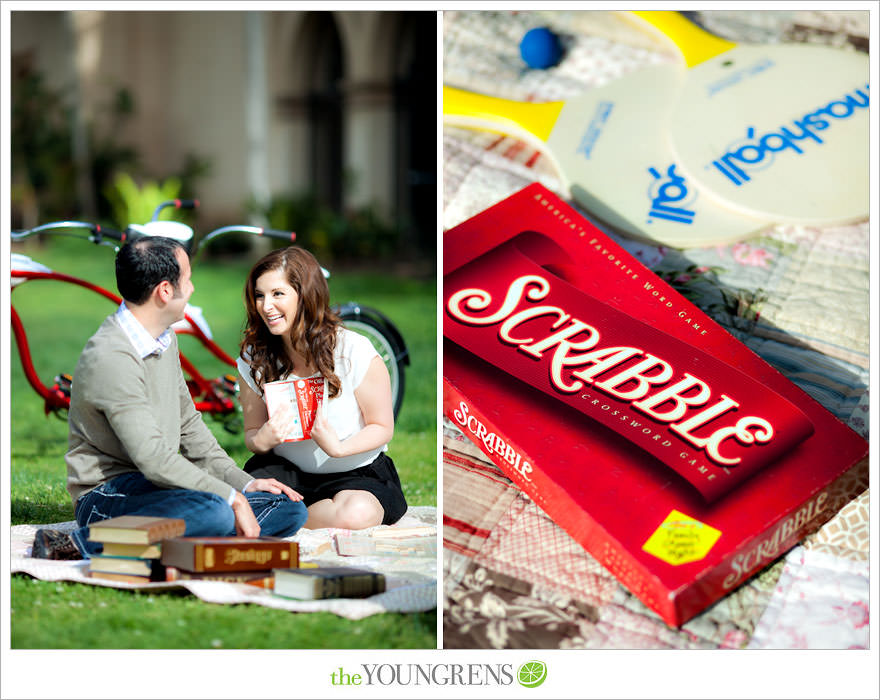 Nicole LOVES the game Risk. In fact, I've never met a girl that loves playing Risk so much. According to Nicole, "Who wouldn't want to systematically dominate and take over the world?" Ha!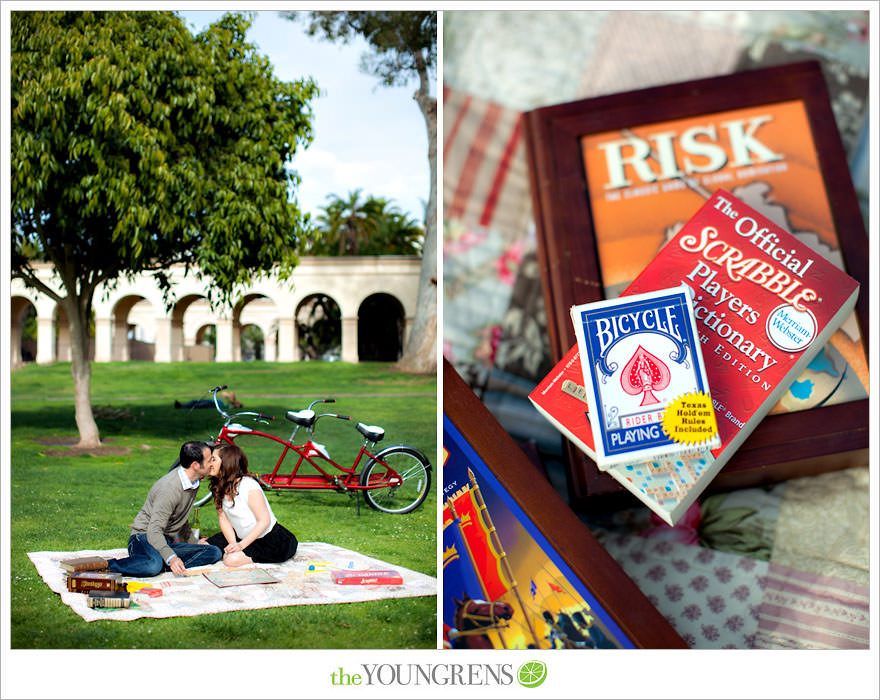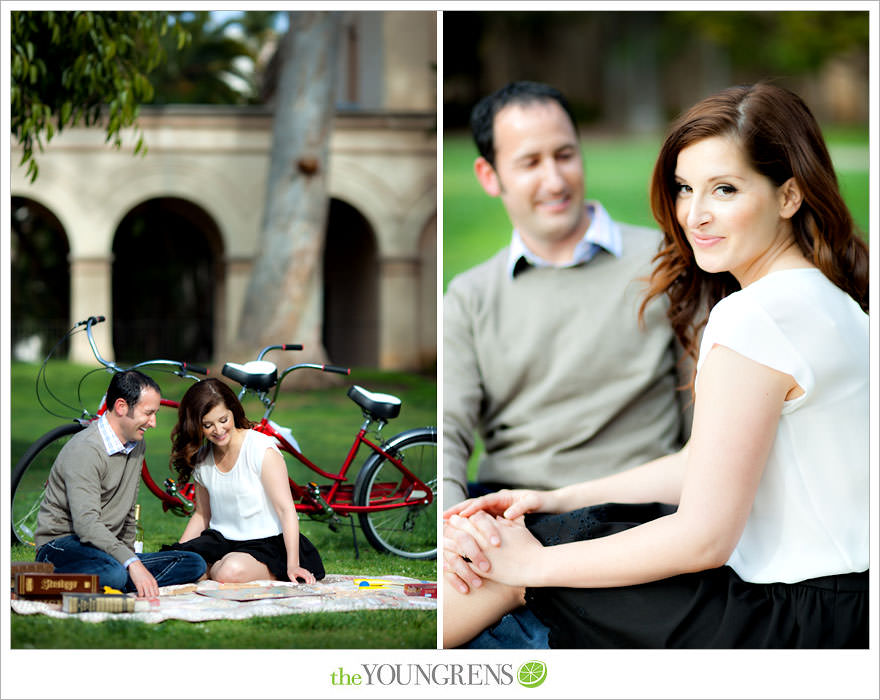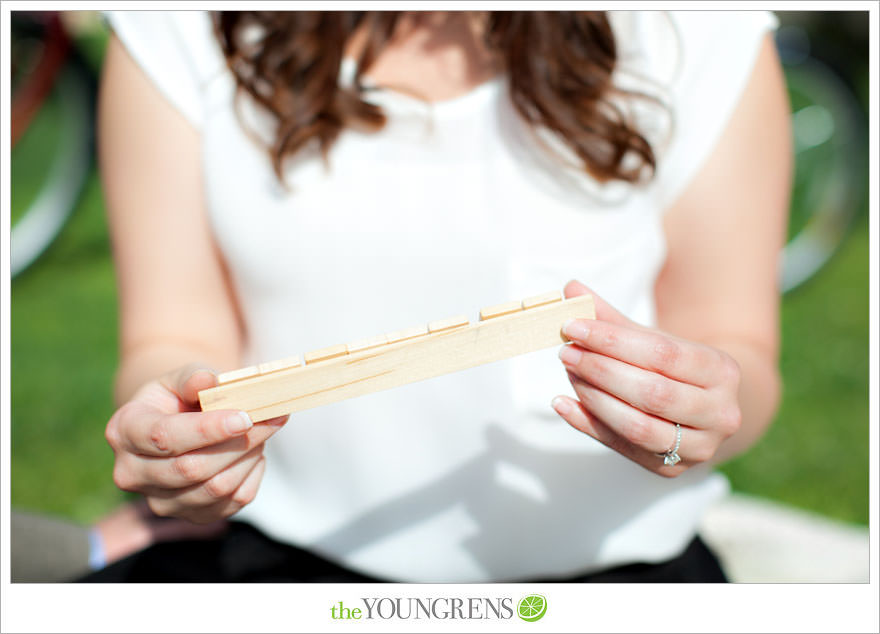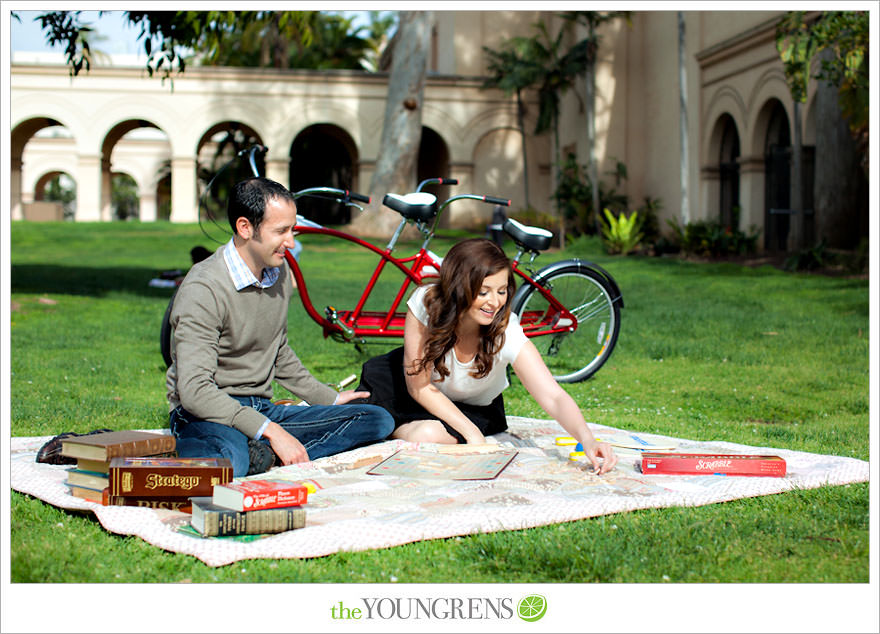 I love me some old books!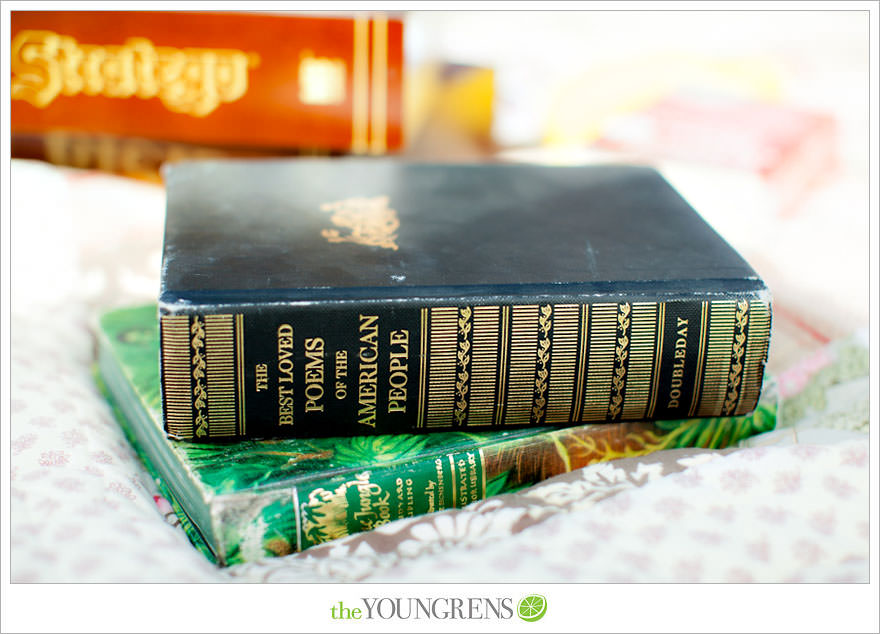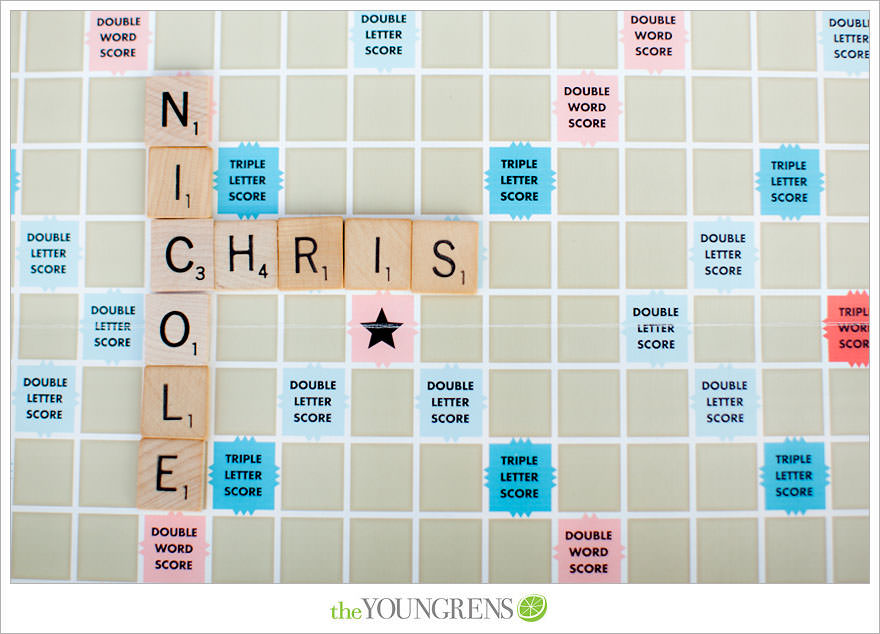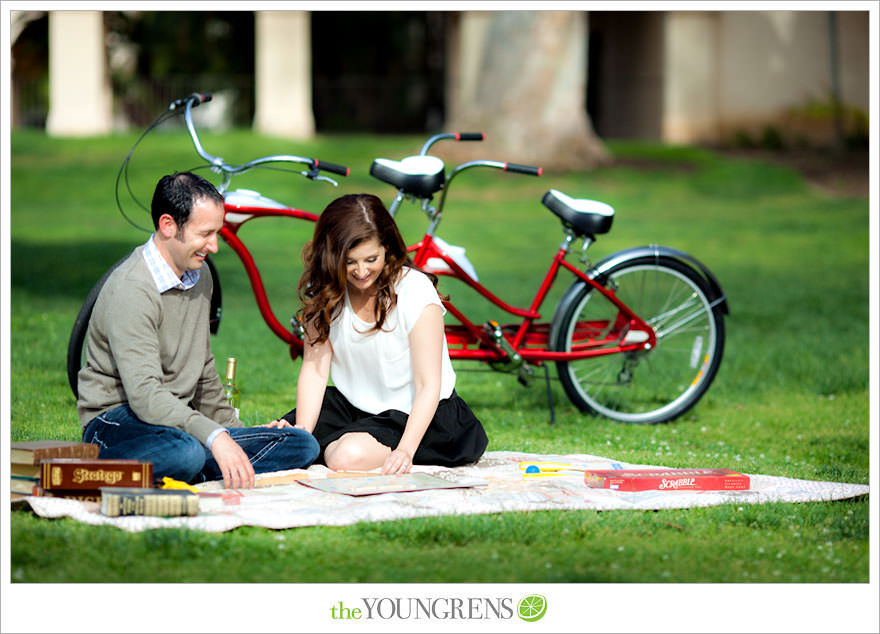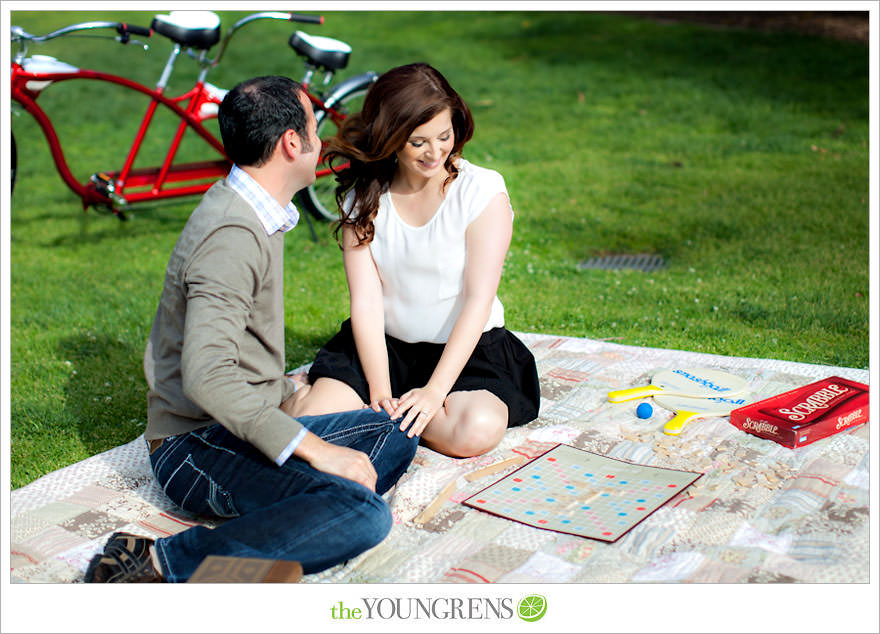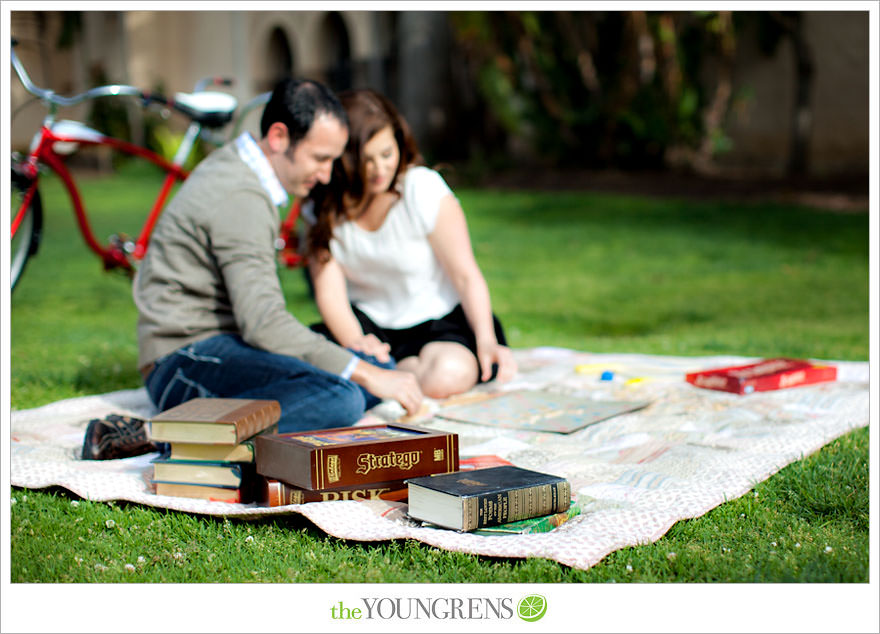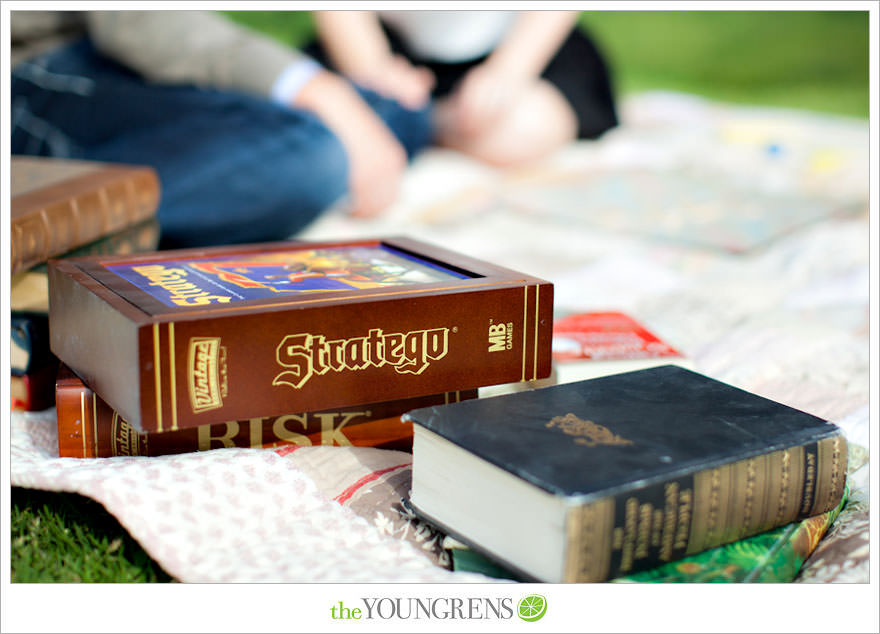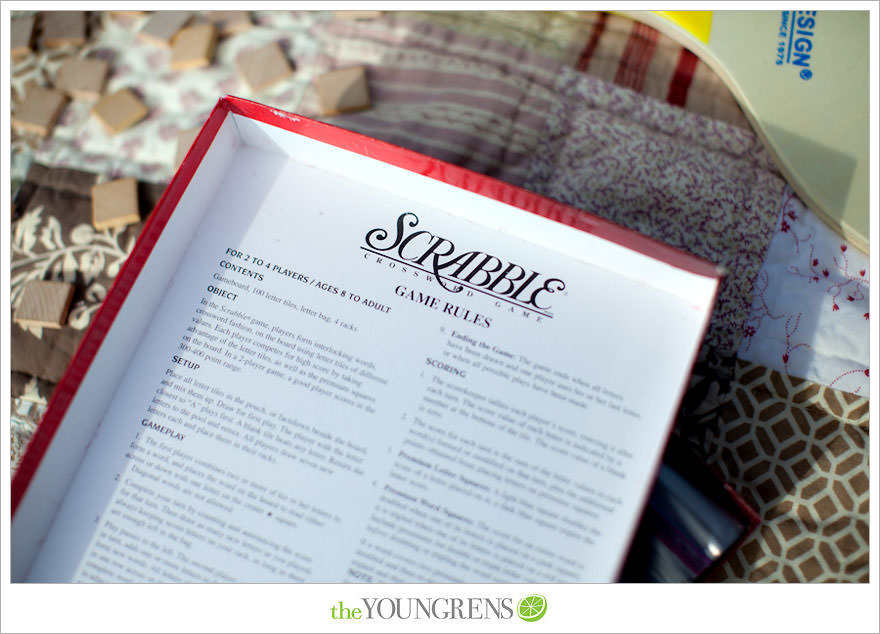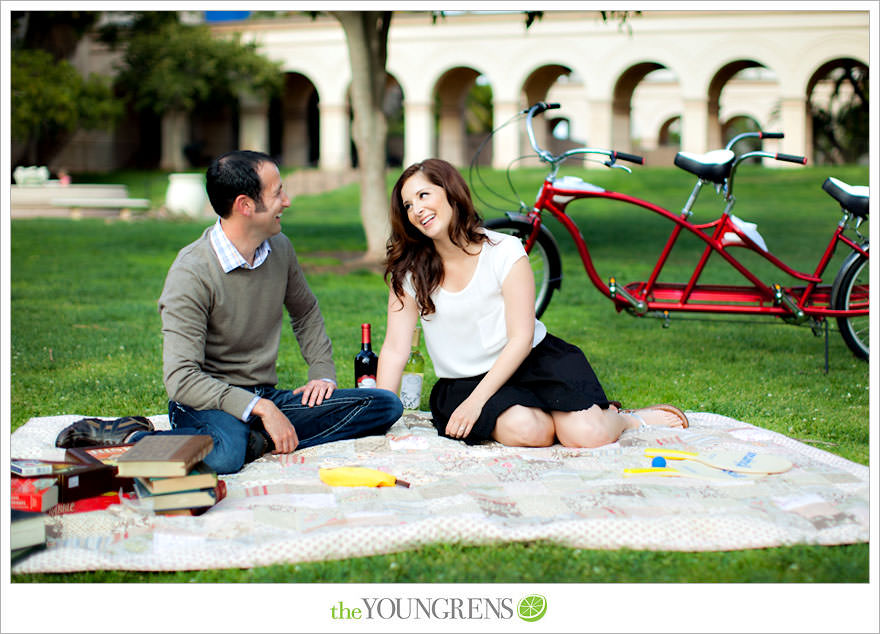 According to Chris, the smart and savvy Nicole ALWAYS wins. So he'll take the little victories when he can!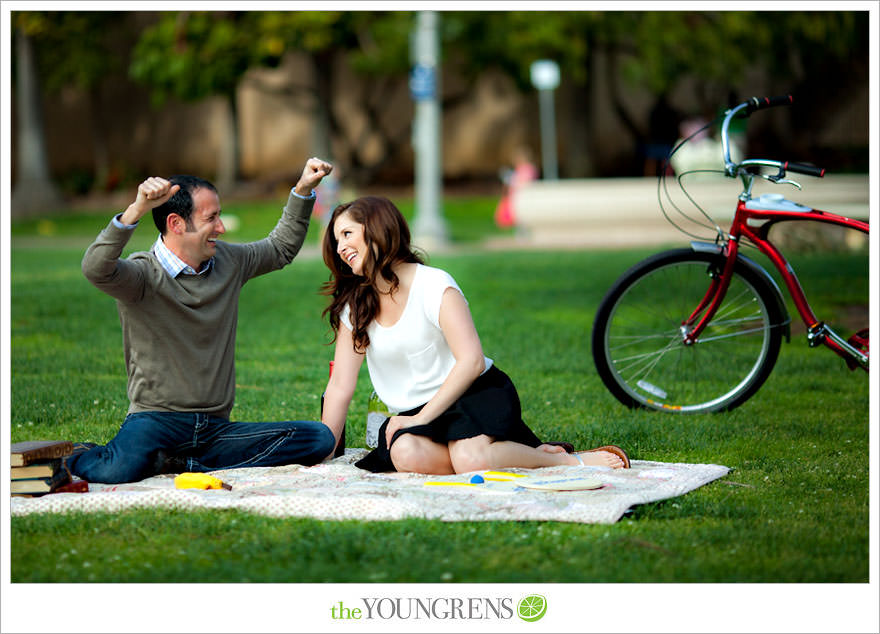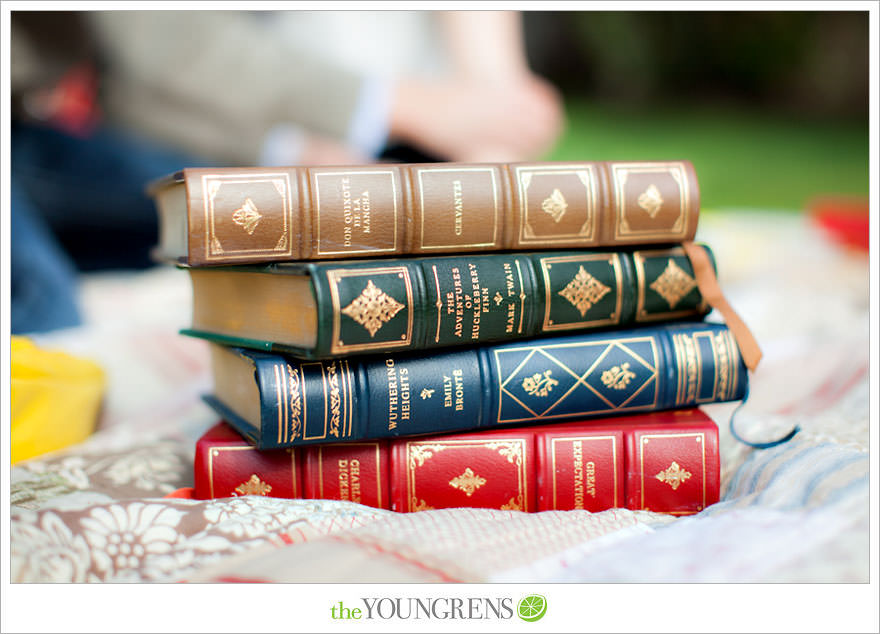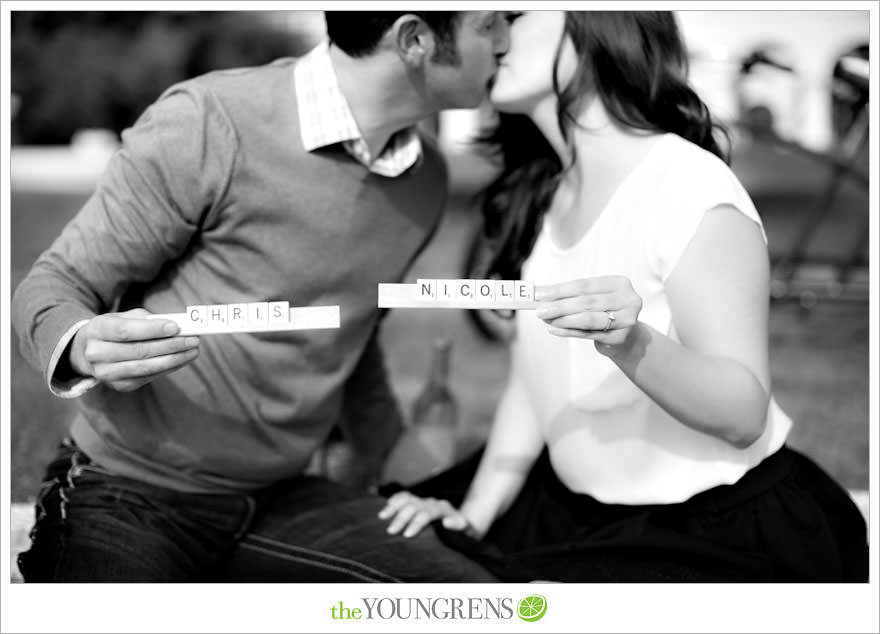 Another favorite game – Bananagrams.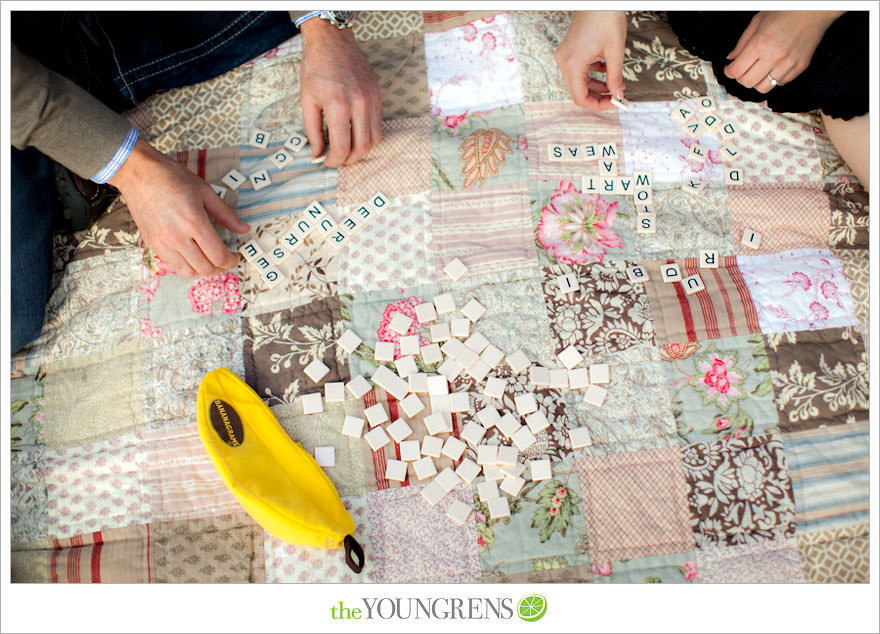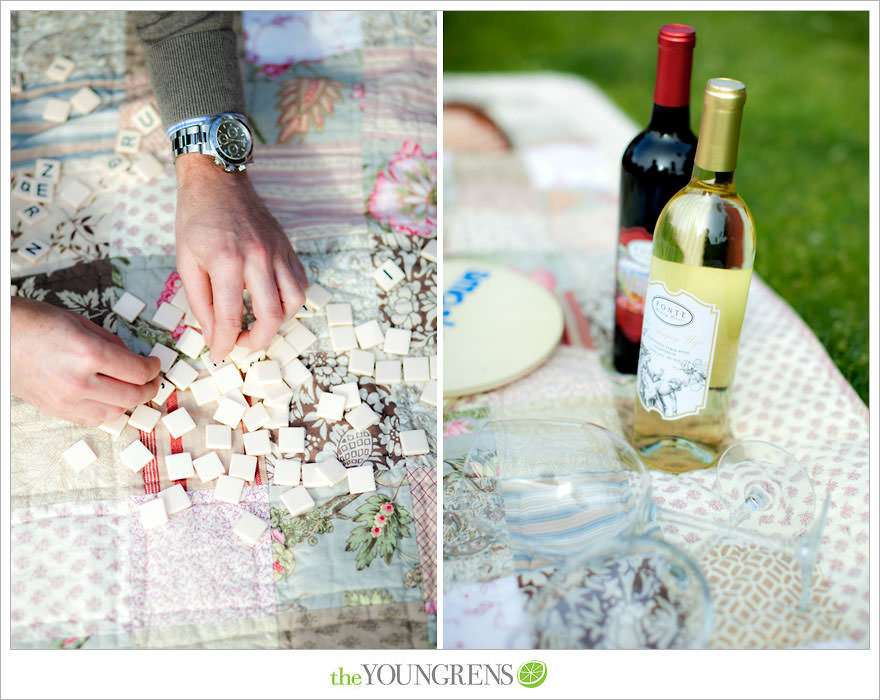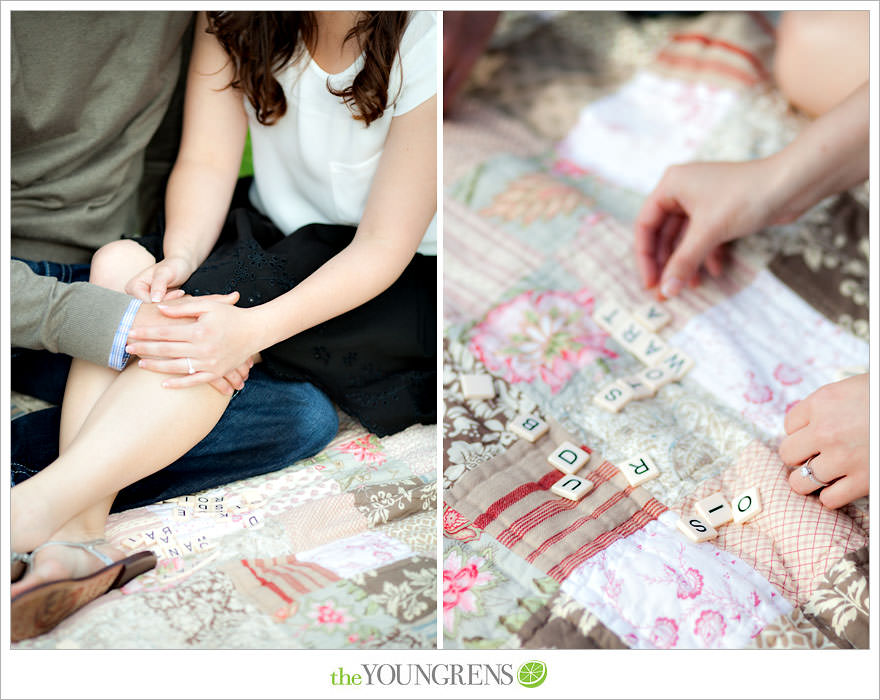 Good grief you guys – could you just be a little less cute? It's making me jealous.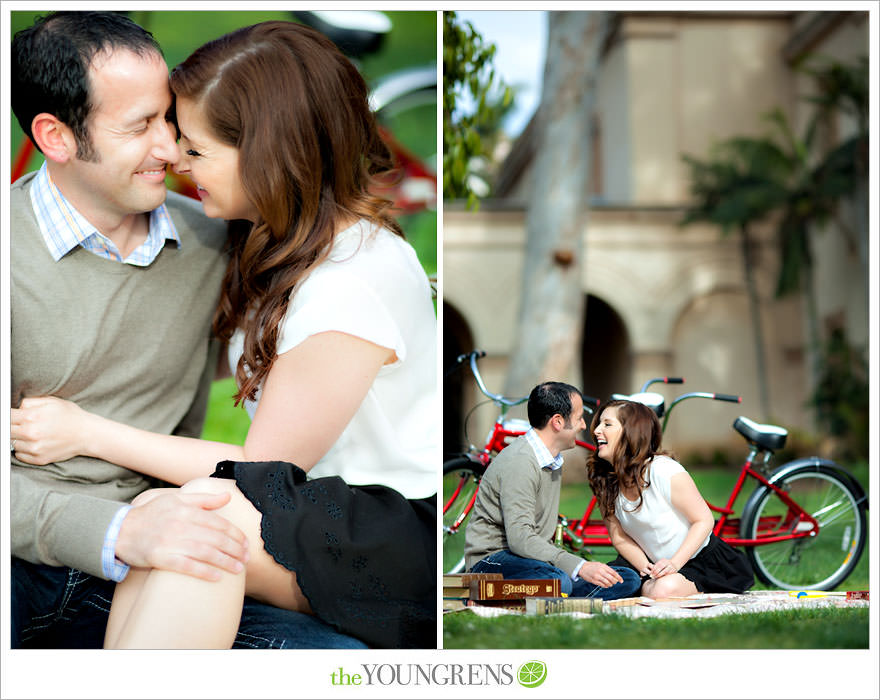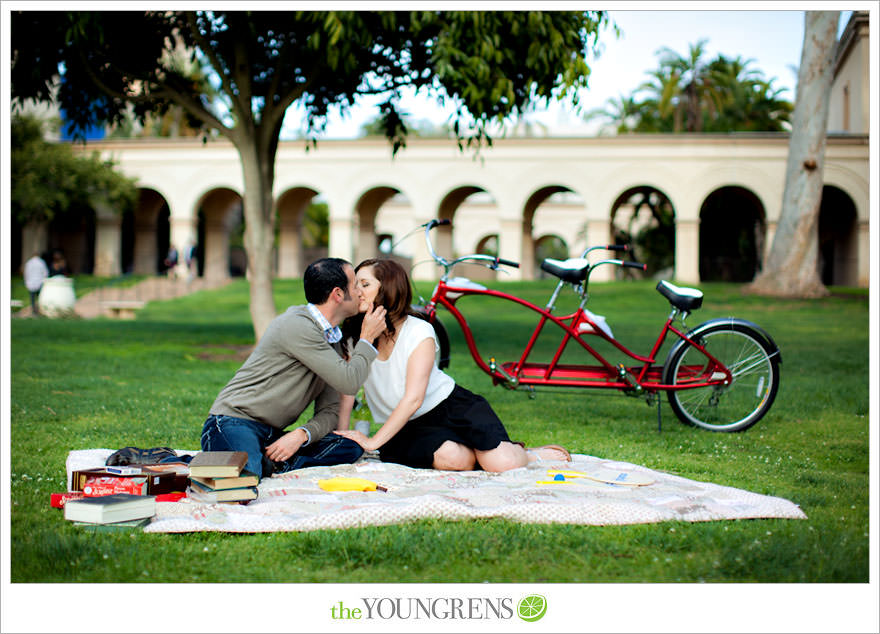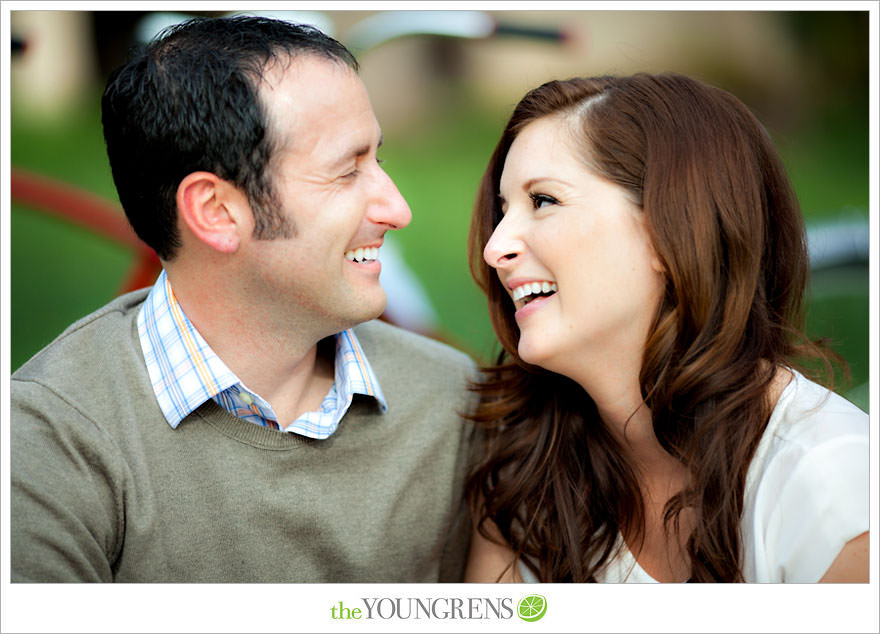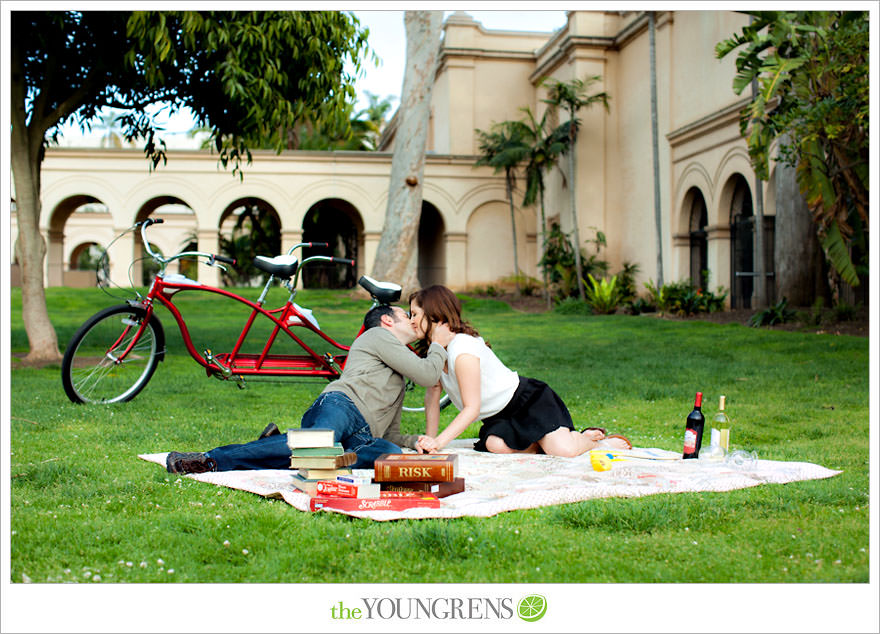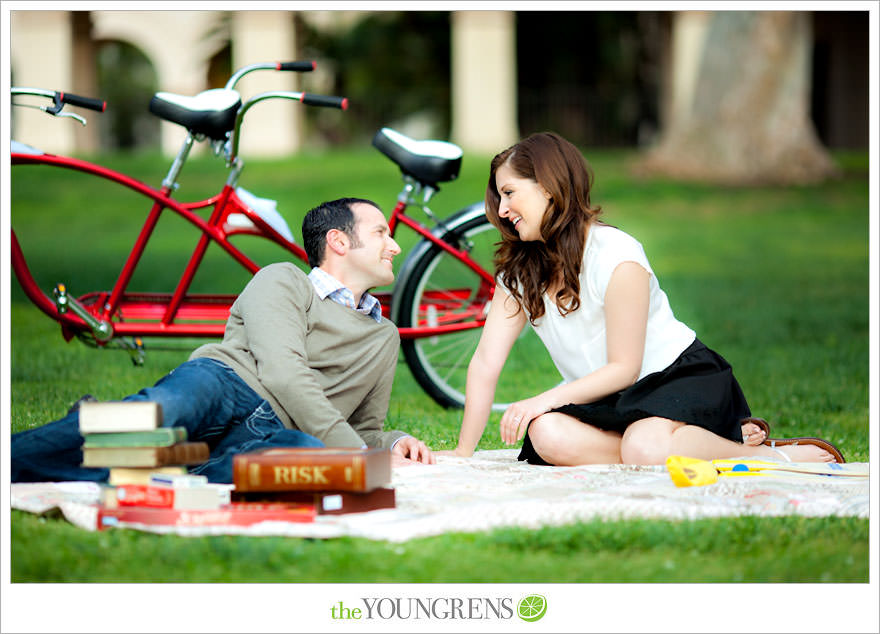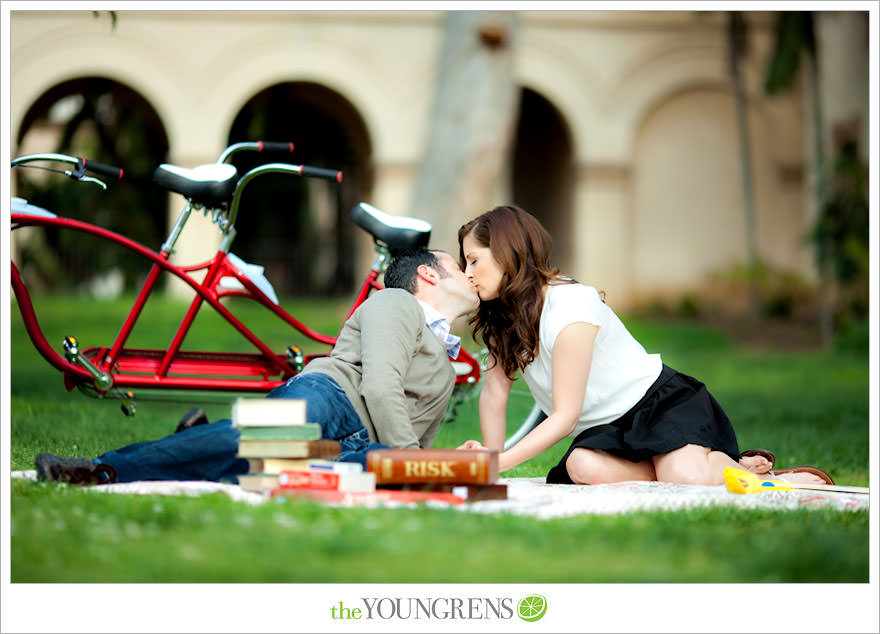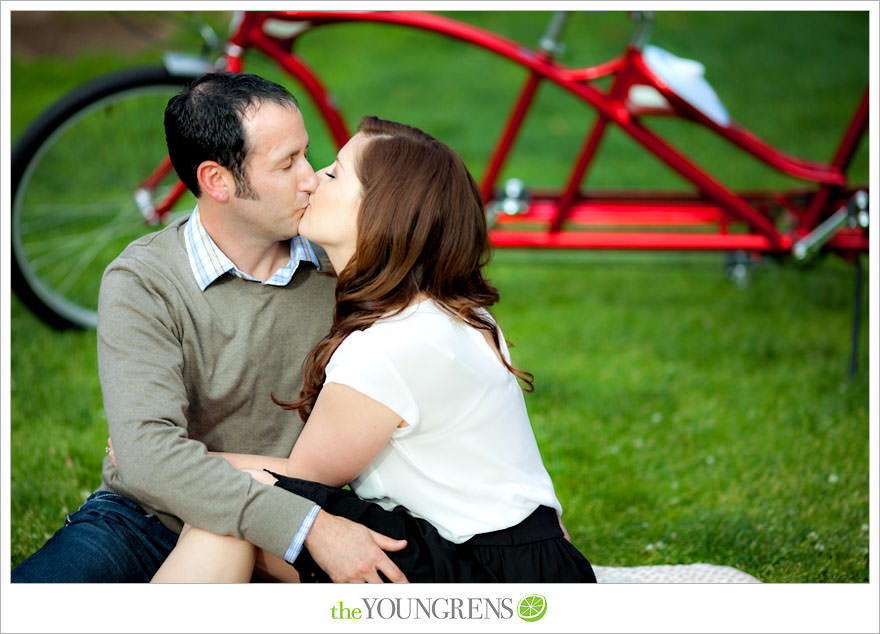 After getting our fill of board games, we hopped on their sweet tandem Schwinn. Fair warning: if you thought Chris and Nicole were adorable playing Scrabble, the cuteness factor is about to fly OFF. THE. HOOK.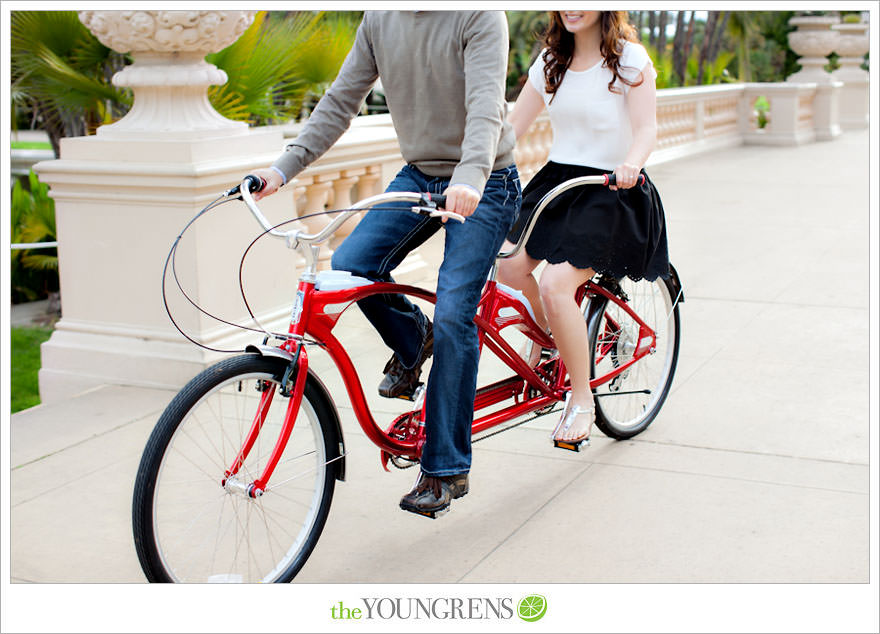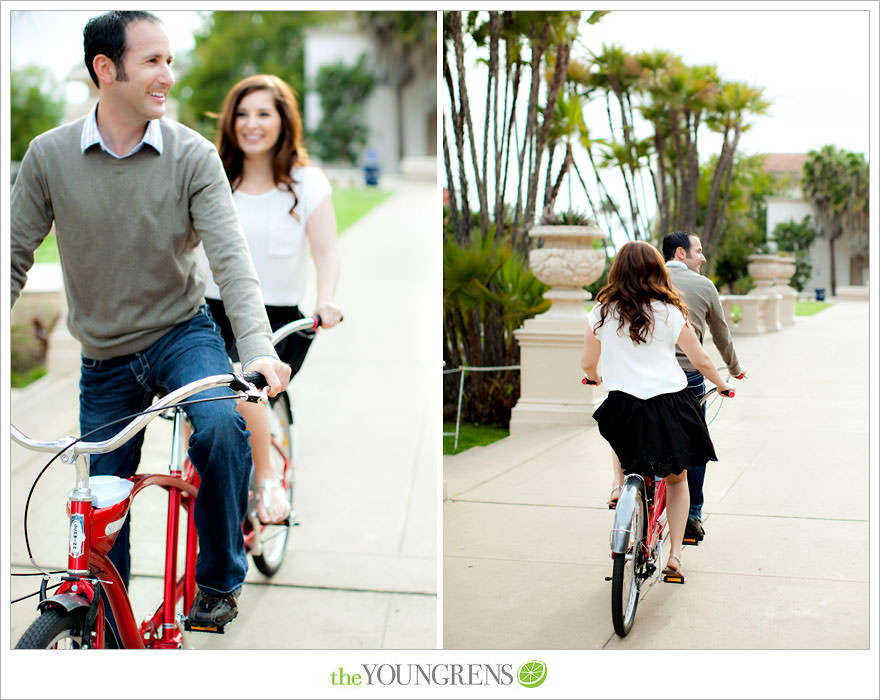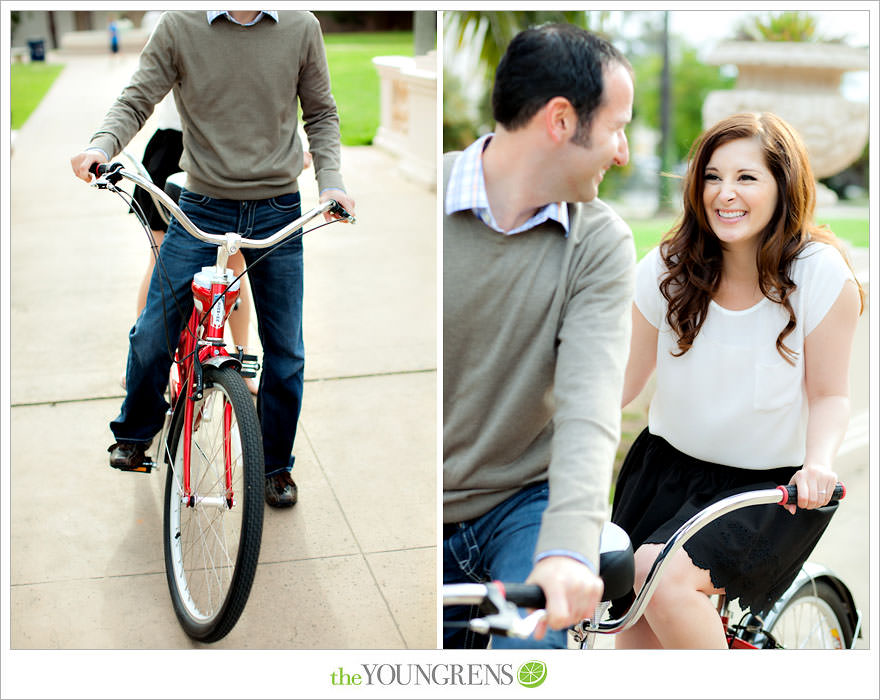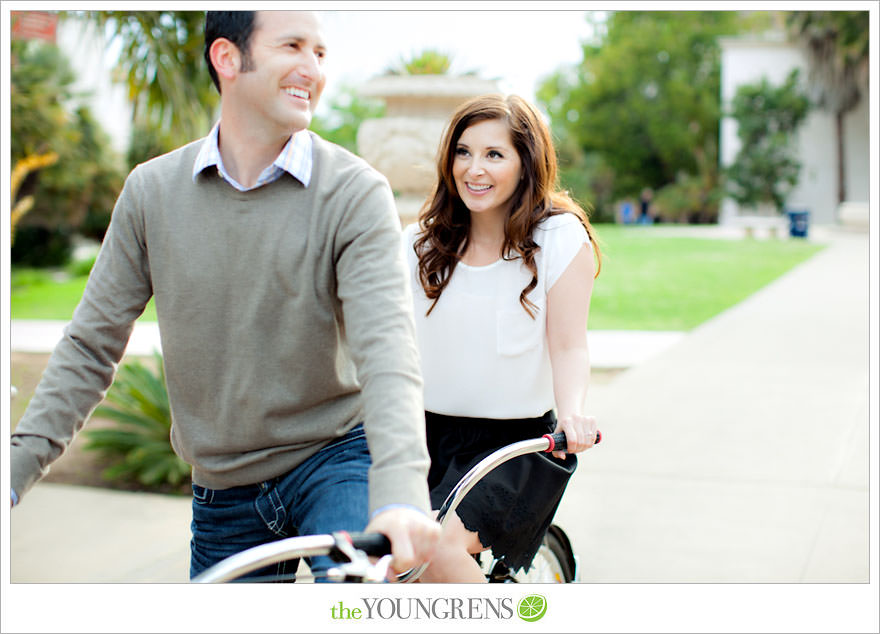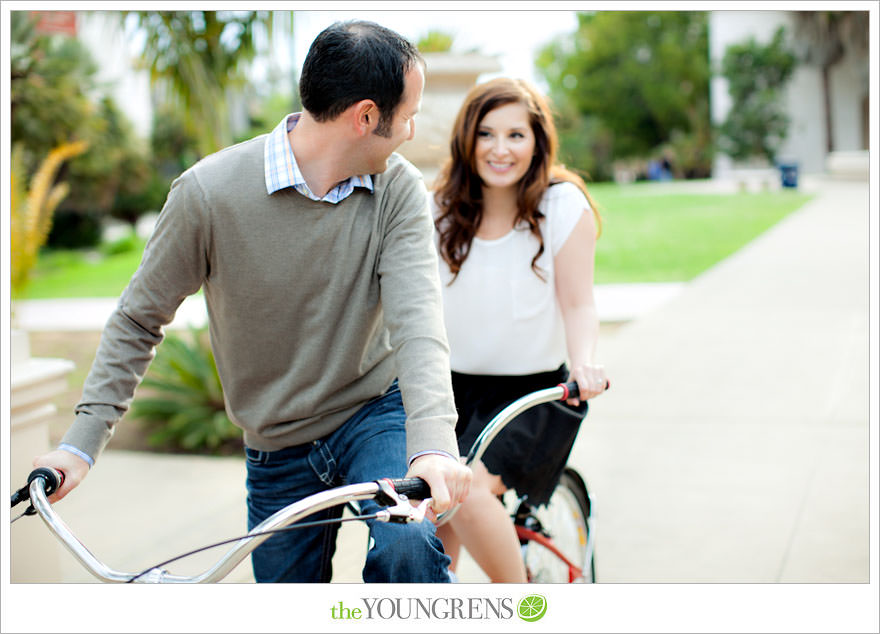 My favorites!!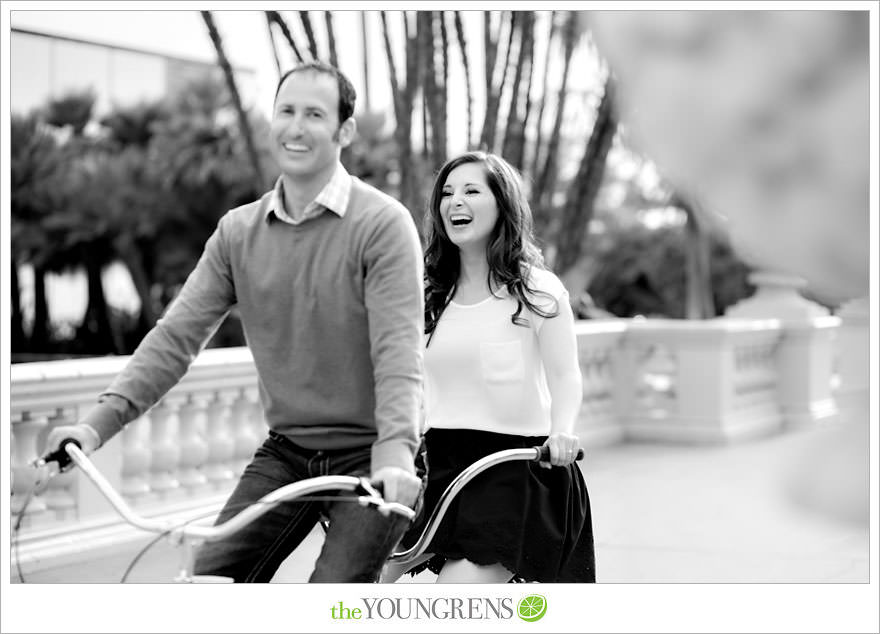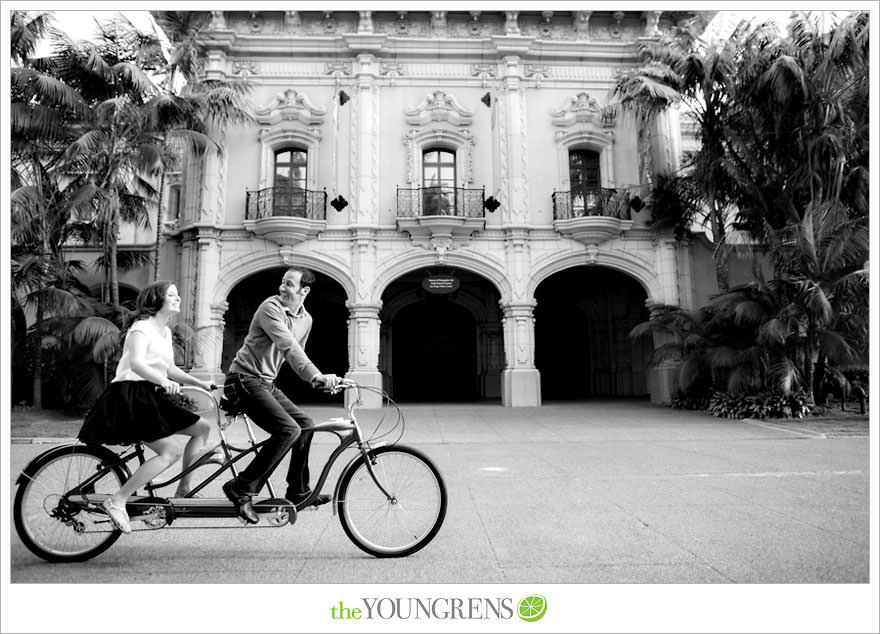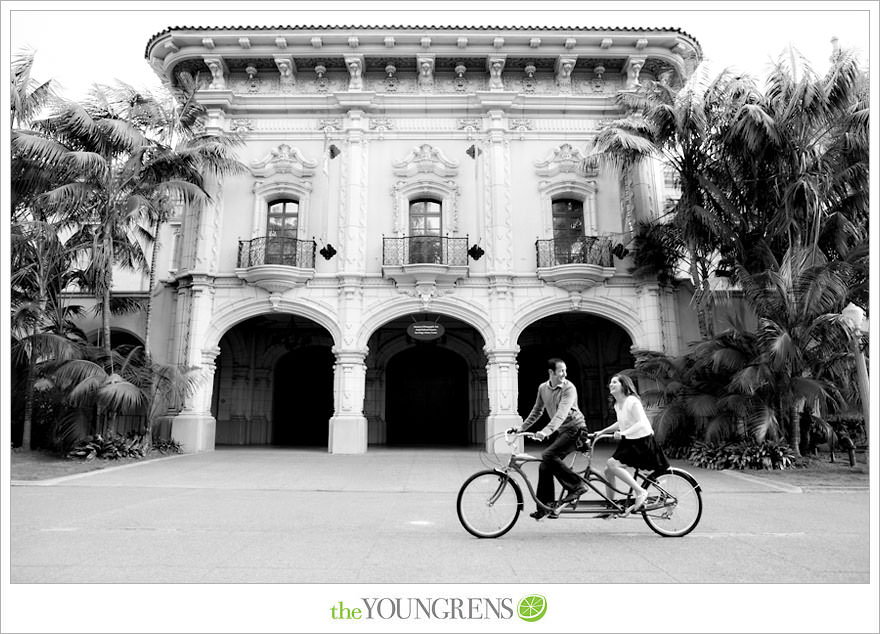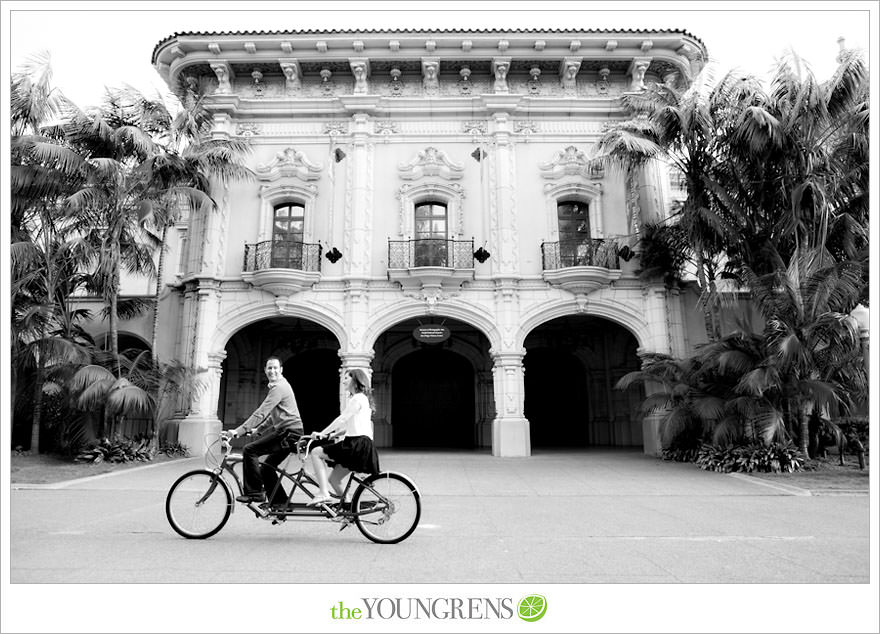 I know it's hard to believe, but these guys are going to get EVEN CUTER. We've got tons more tandem bike action plus downright adorable-ness coming your way to the bloggy-blog tomorrow. See you then!
Hugs,
Erin